Simple Loose Leaf is a monthly tea box, which delivers four hand selected, loose-leaf teas each month. Subscriptions are $10 and you can choose from 4 different tea types: Black, Green, Herbal, or Sampler. They send both single origin teas and blends and include linen bags for steeping. The teas are packed and shipped by employees with developmental disabilities so they can earn a paycheck and learn life skills. Boxes include:
4 new hand-selected premium loose leaf teas
10 grams (0.35oz) of each loose leaf tea
4 reusable linen tea filters Made in the USA
Information on each of the teas with tasting notes
DEAL: Get $3 off on your first tea order! Use coupon code 3B1TEA. OR Get $5 off on your first box! Use coupon code 05BOX001.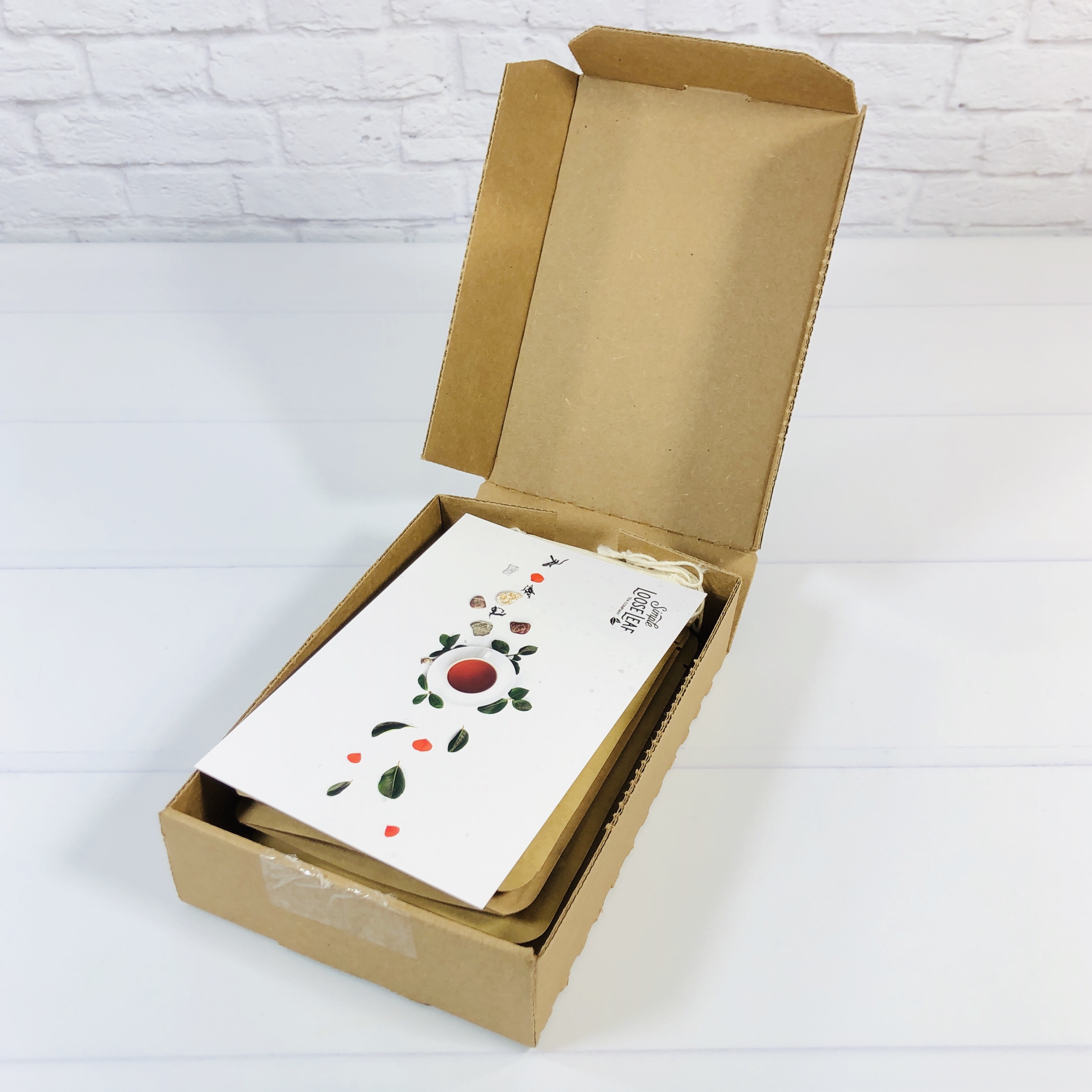 This is a review of the Black Tea Box!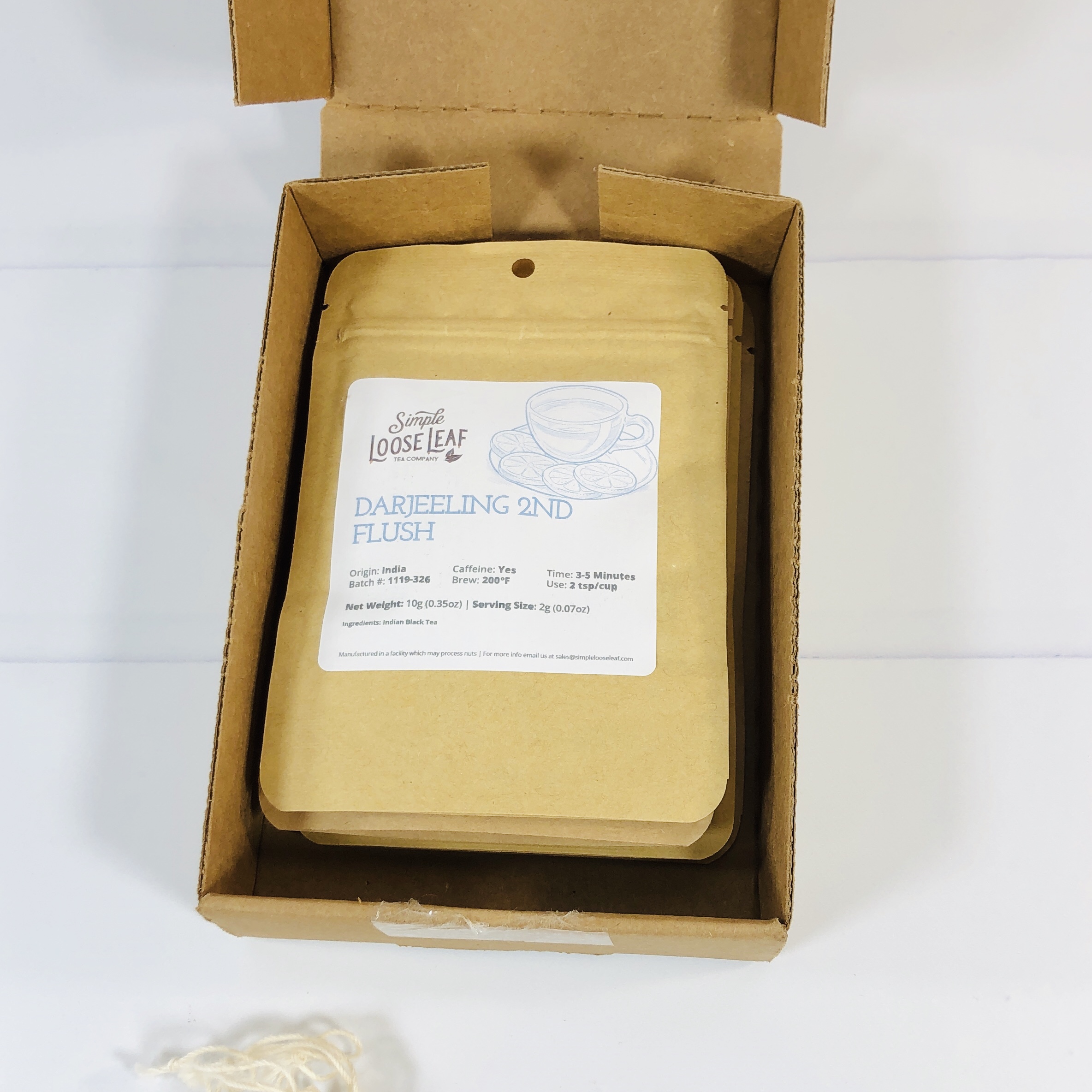 Black Tea Box

Each month receive 4 new black loose leaf teas or 3 black teas and something that black tea drinkers will love
The Black Tea Box is a great fit for the tea drinker that wants to experience the darker flavor profiles that black teas have to offer
Explore teas from China, India, Sri Lanka, and more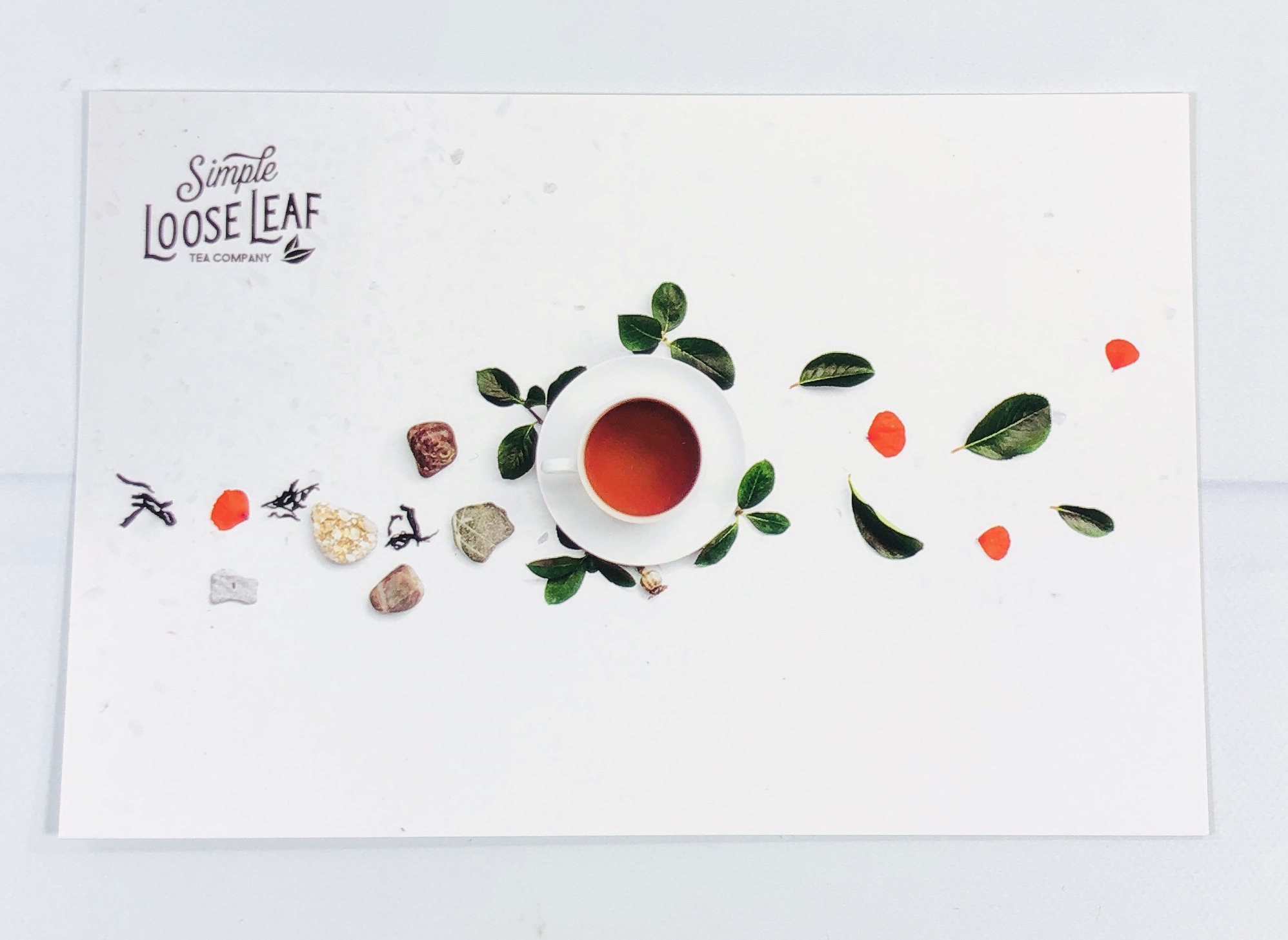 I received a card this month!
The back of the card had a recipe for Mint & Lavender Tea.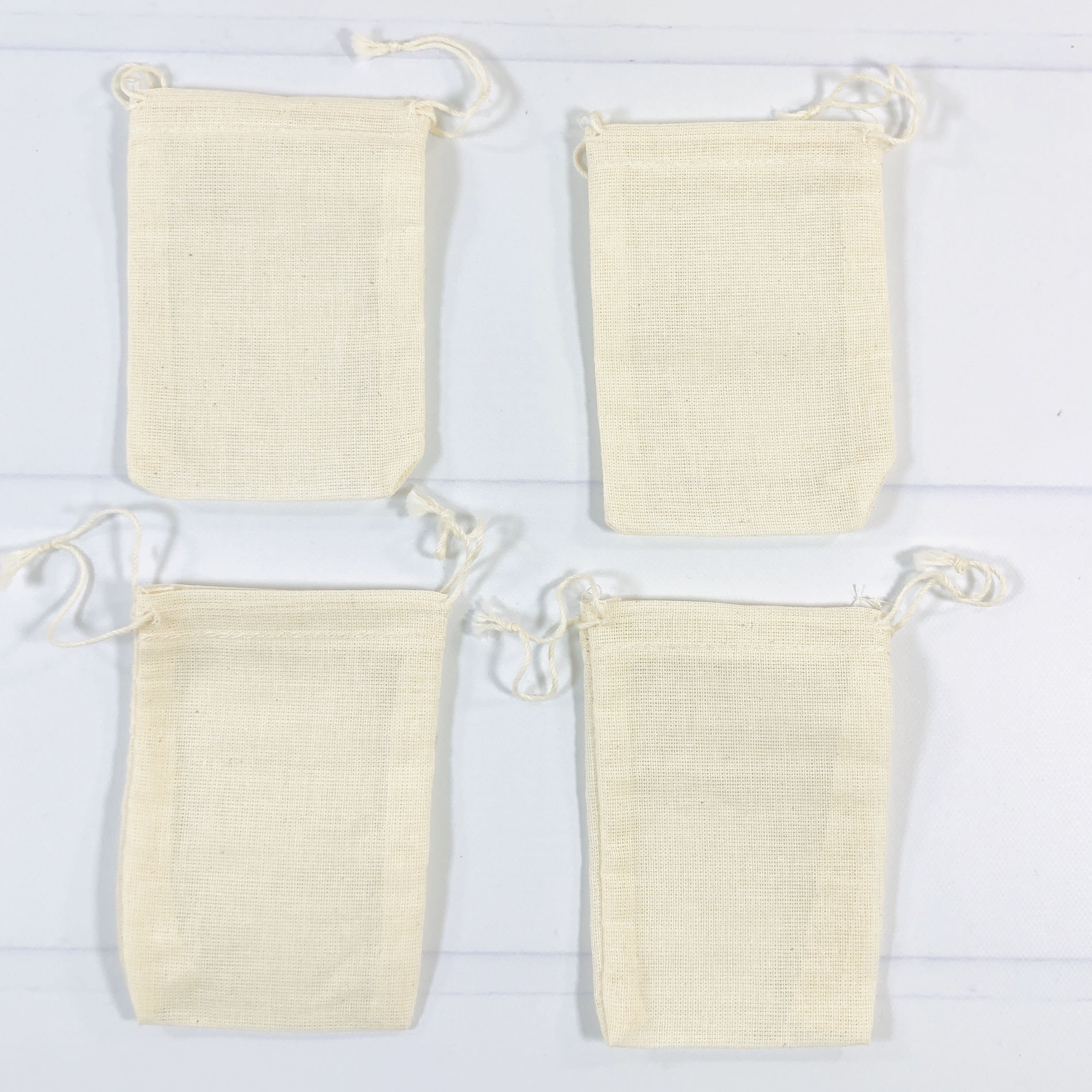 I received four linen pouches in my box. Simple Loose Leaf sends, you guessed it, loose leaf teas. You will need a way to remove the leaves after steeping. I have a steeping system but you could use these bags, buy disposable paper bags, use a French Press, or strain your tea afterwards, whatever works for you.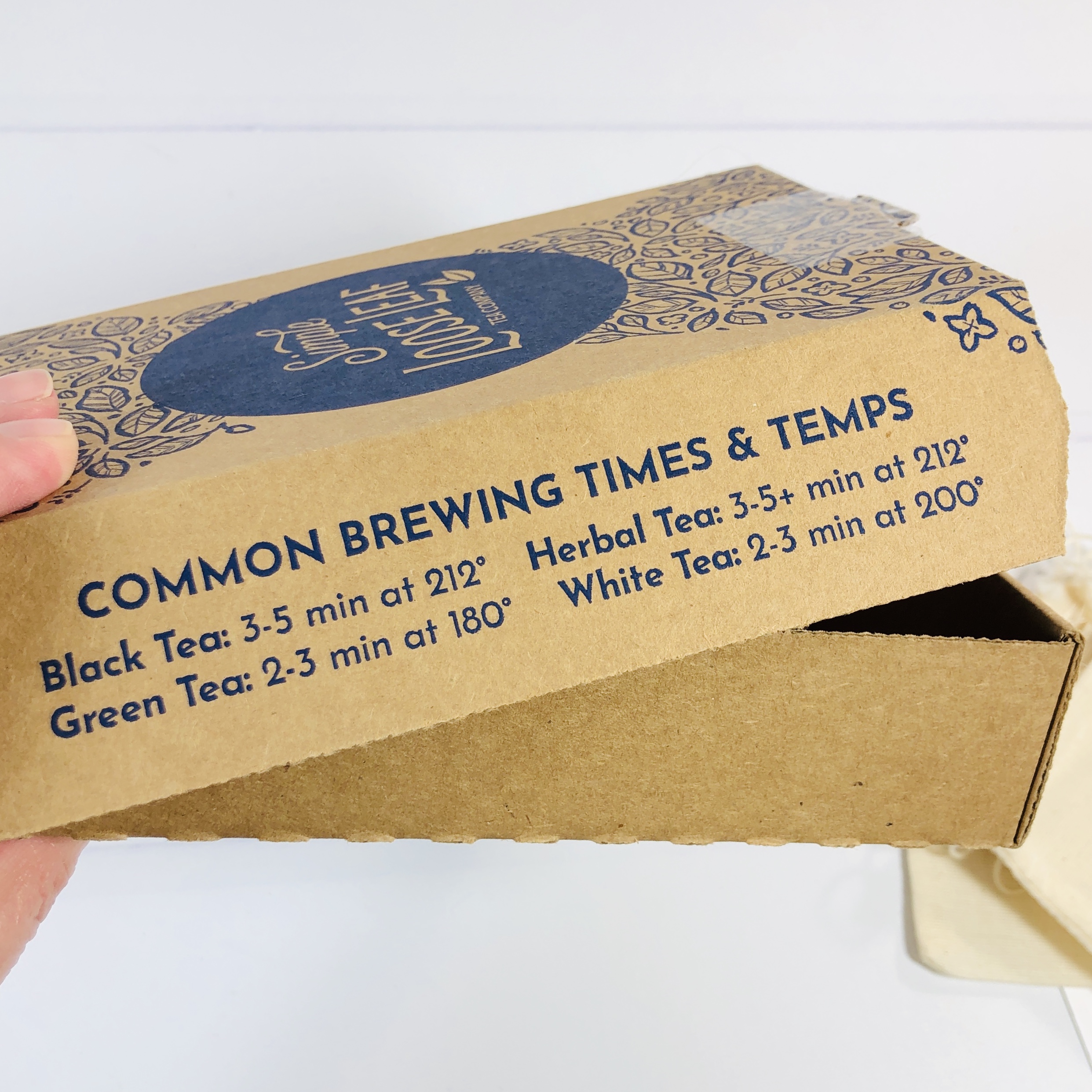 The side of the box had some helpful tips for steeping times and water temps. For instance, green and white tea should never be steeped with boiling water or for longer than 3 minutes (they will turn bitter).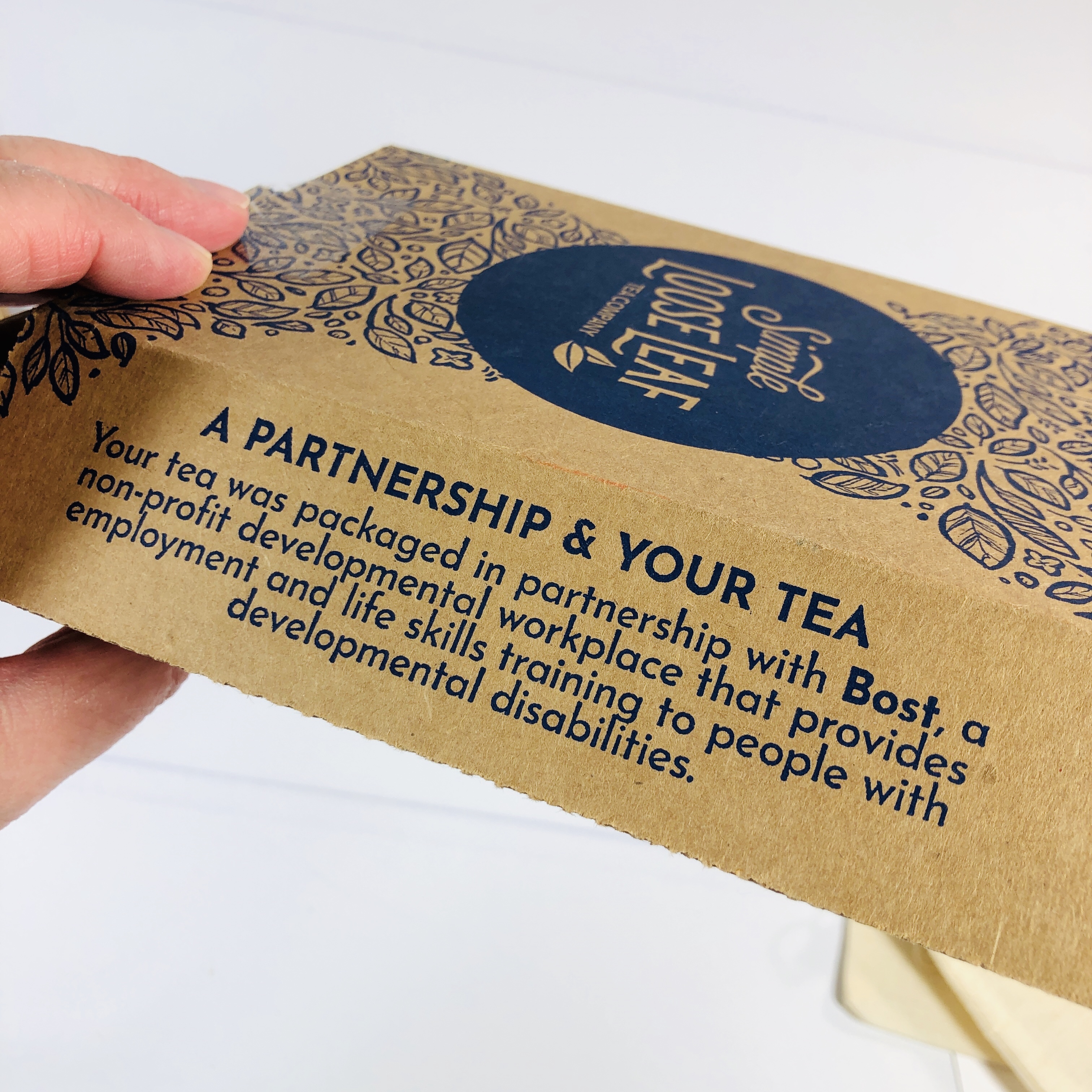 A reminder that employees are getting life skills through working is on the other side of the box.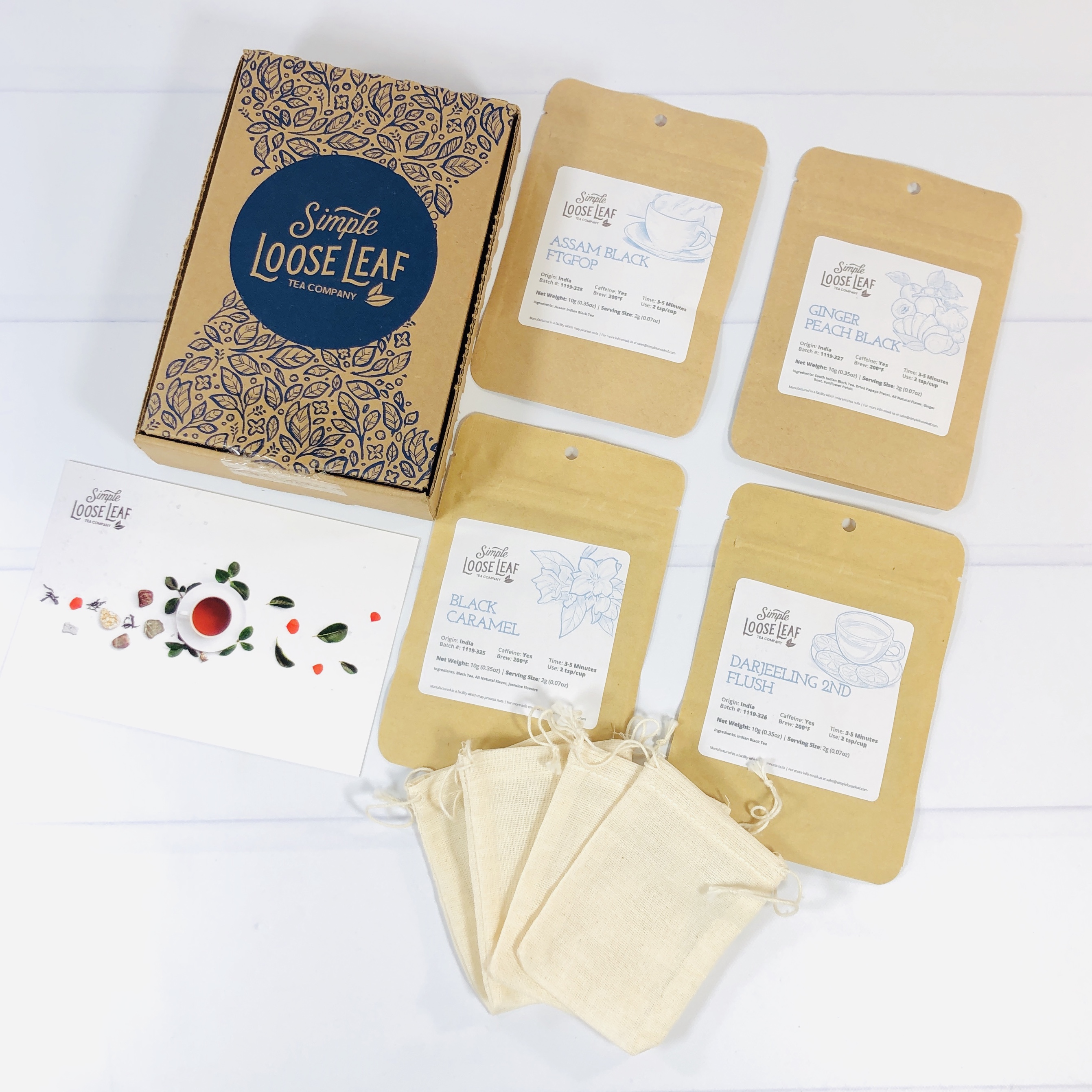 Everything in my box!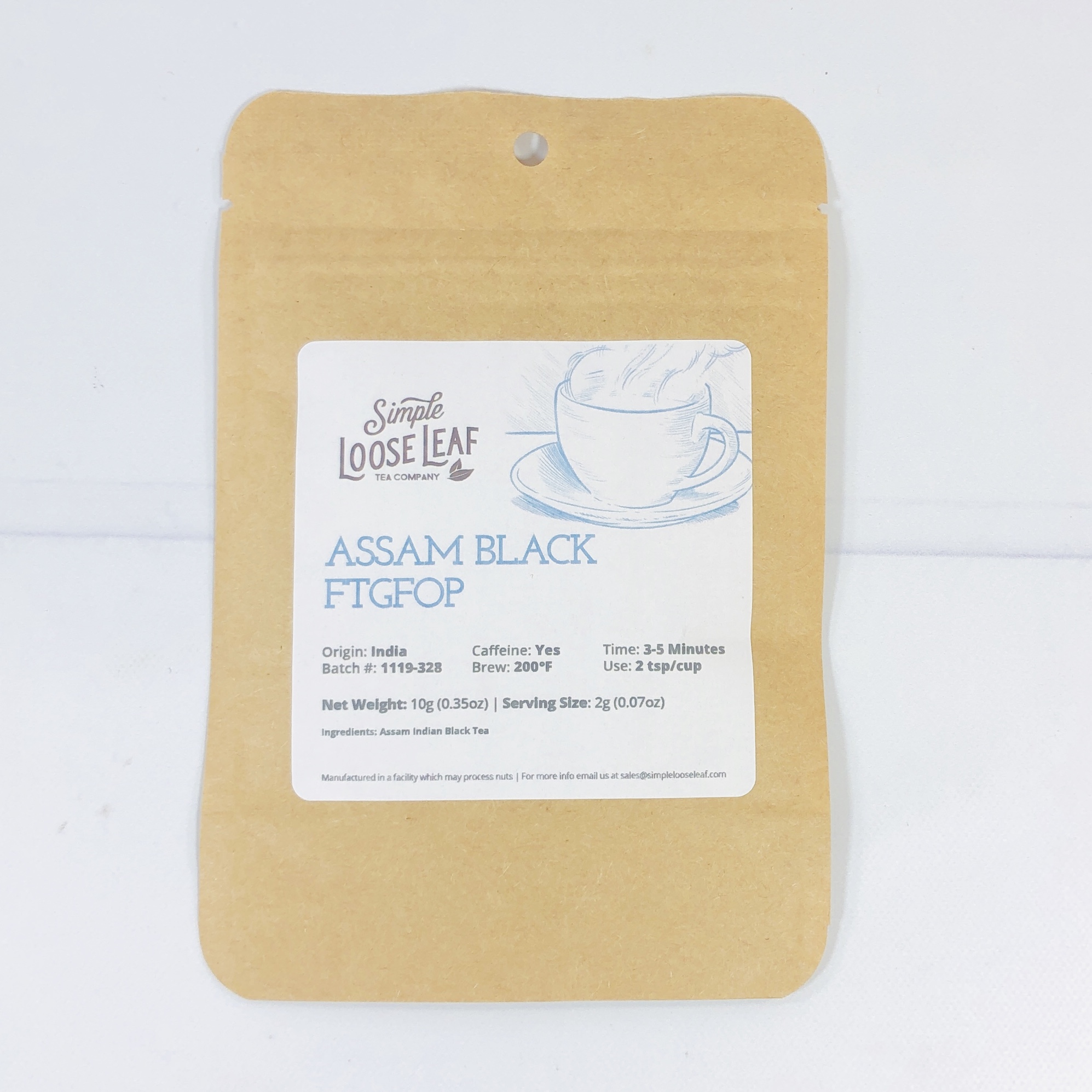 Assam Black FTGFOP My tea discovery this month starts with a classic black tea, my favorite type of tea!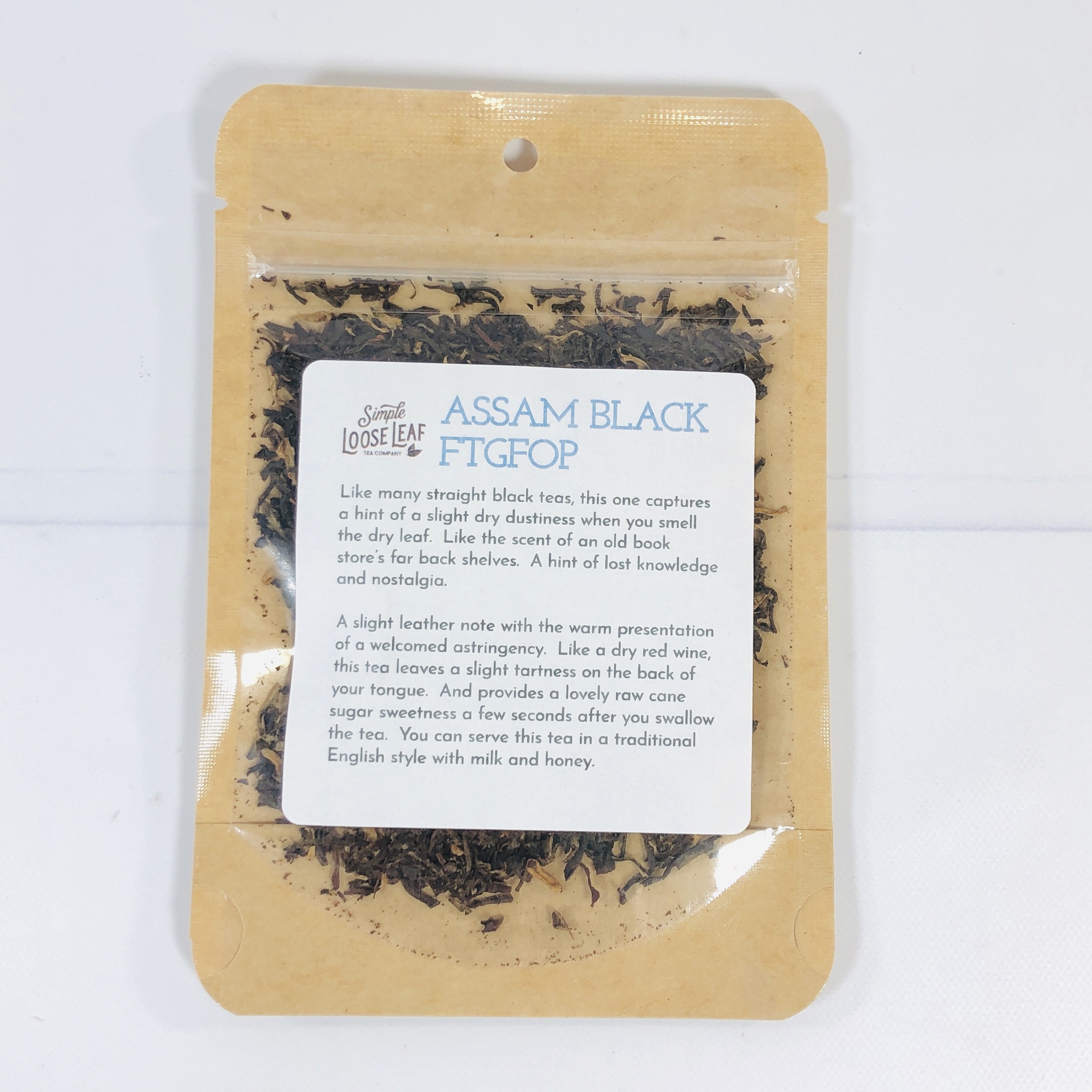 The leaves come from the Assam area of India and "FTGFOP" stands for "Finest Tippy Golden Flowery Orange Pekoe" and is one of the finest grades of this type of tea.
The leaves are whole and no tea dust can be found here. This steeps into a strong, astringent tea that can take sugar and milk, a proper English Breakfast Tea. A lovely start to my day for sure!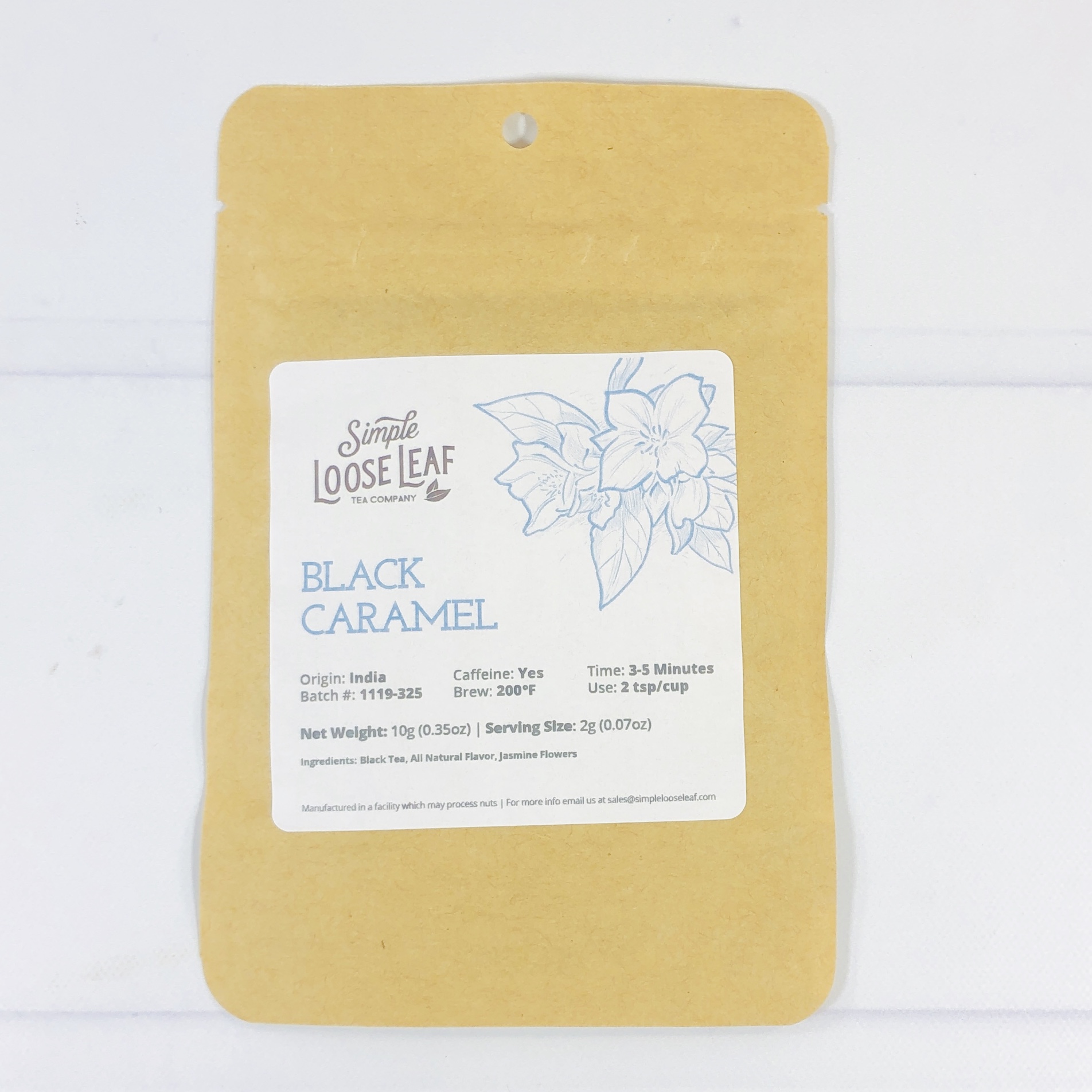 Black Caramel As the weather cools down, I enjoy trying seasonal flavors, and for some reason caramel seems very fall-like.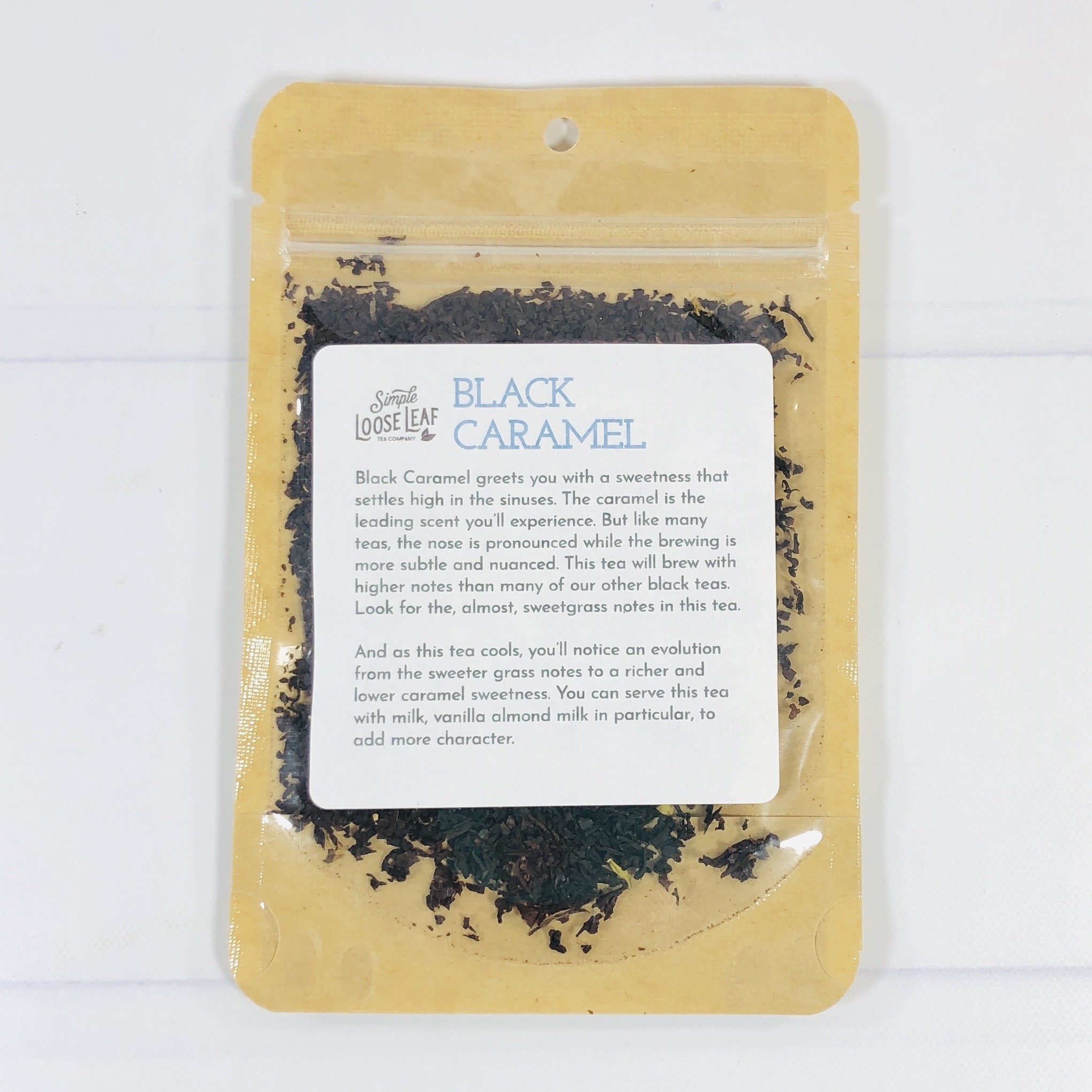 The package tells me to expect lots of caramel!
I went ahead and added milk and sugar and this was like drinking a caramel macchiato. A tea macchiato maybe? Very sweet and decadent.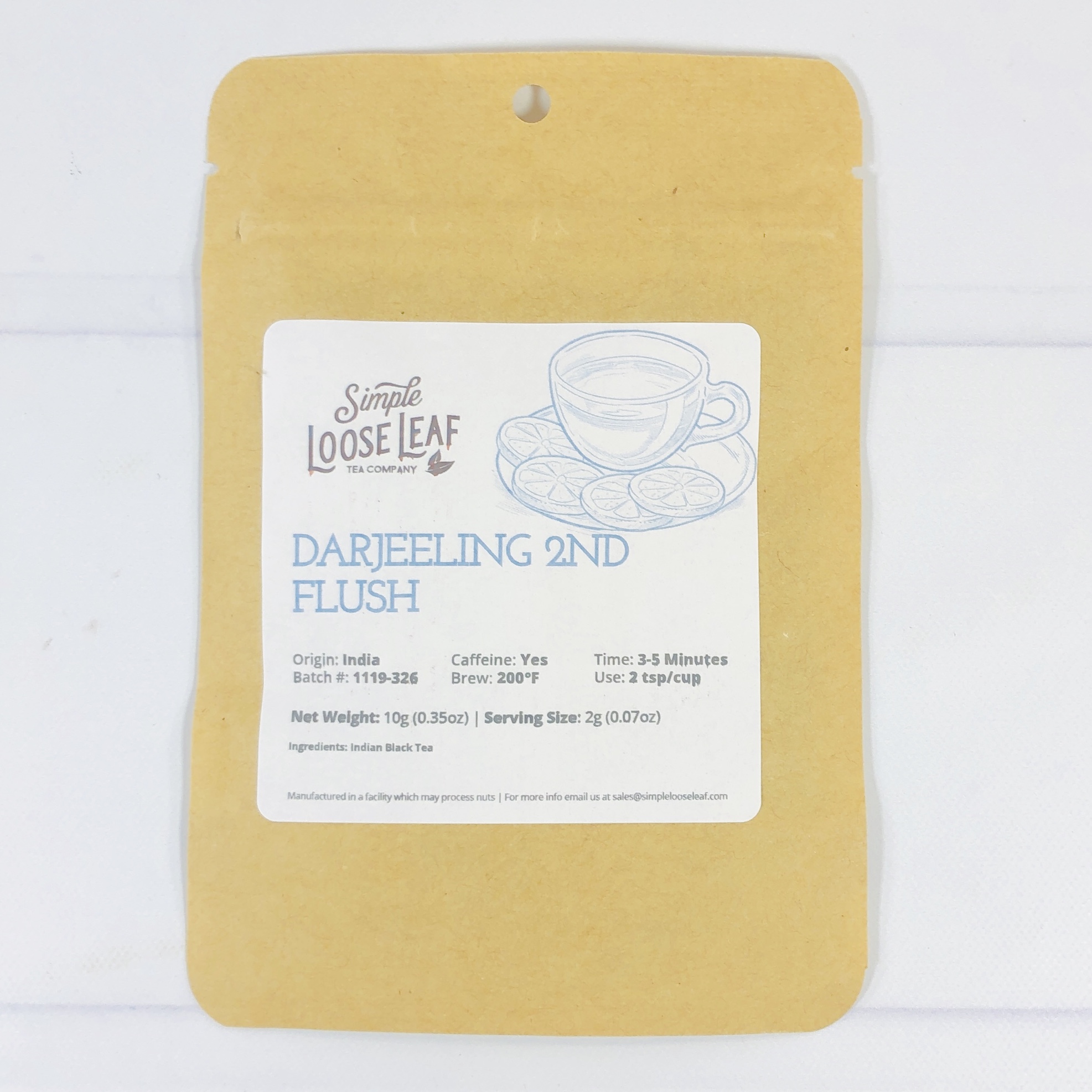 Darjeeling 2nd Flush Darjeeling tea goes through a few growth periods throughout the year and this one comes from the second flush. The flushes have an effect on the flavor, color, and scent of the tea and the second flush results in dark, strong tea.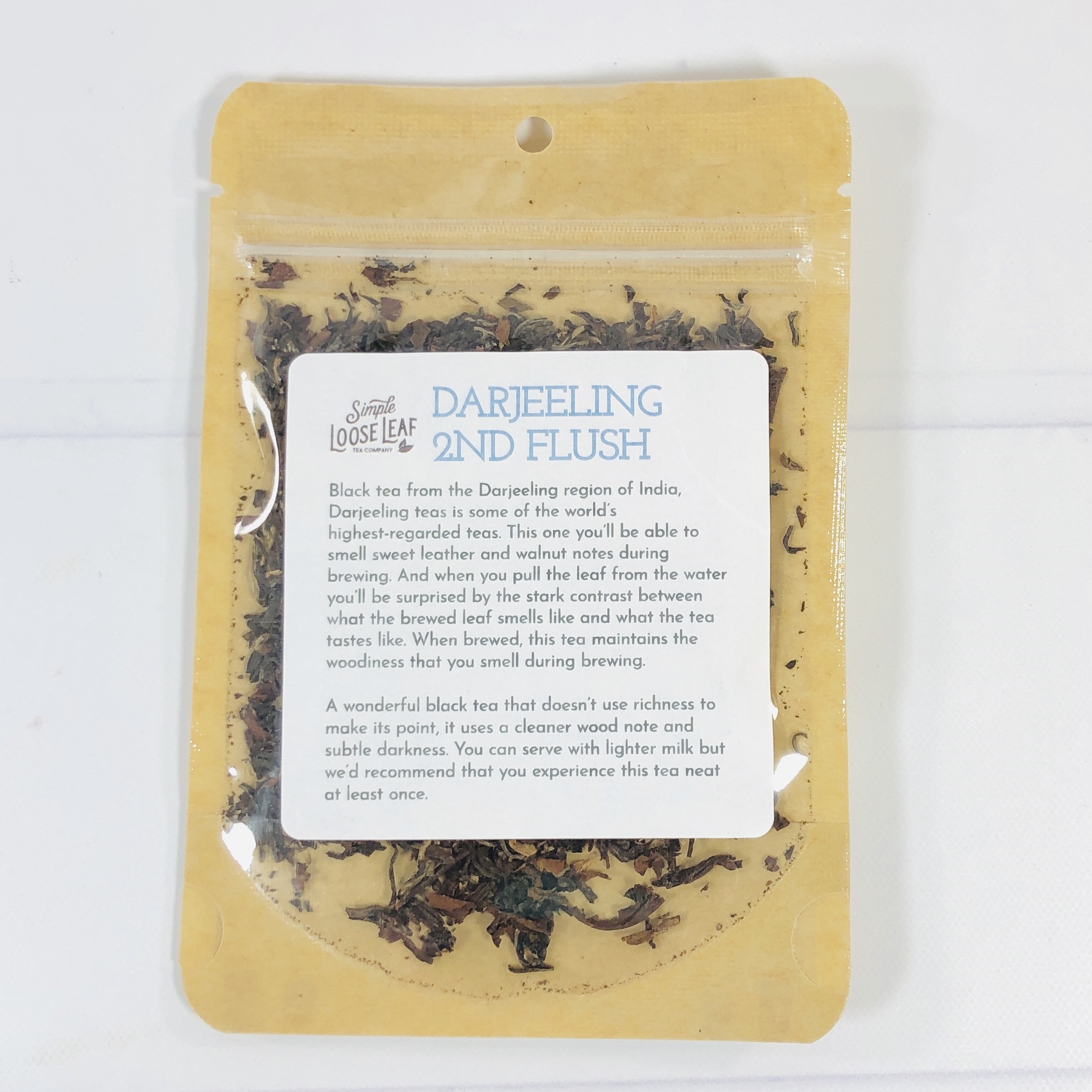 Flavor notes include leather and walnut. Simple Loose Leaf suggests drinking it neat, without any additions such as sugar or milk.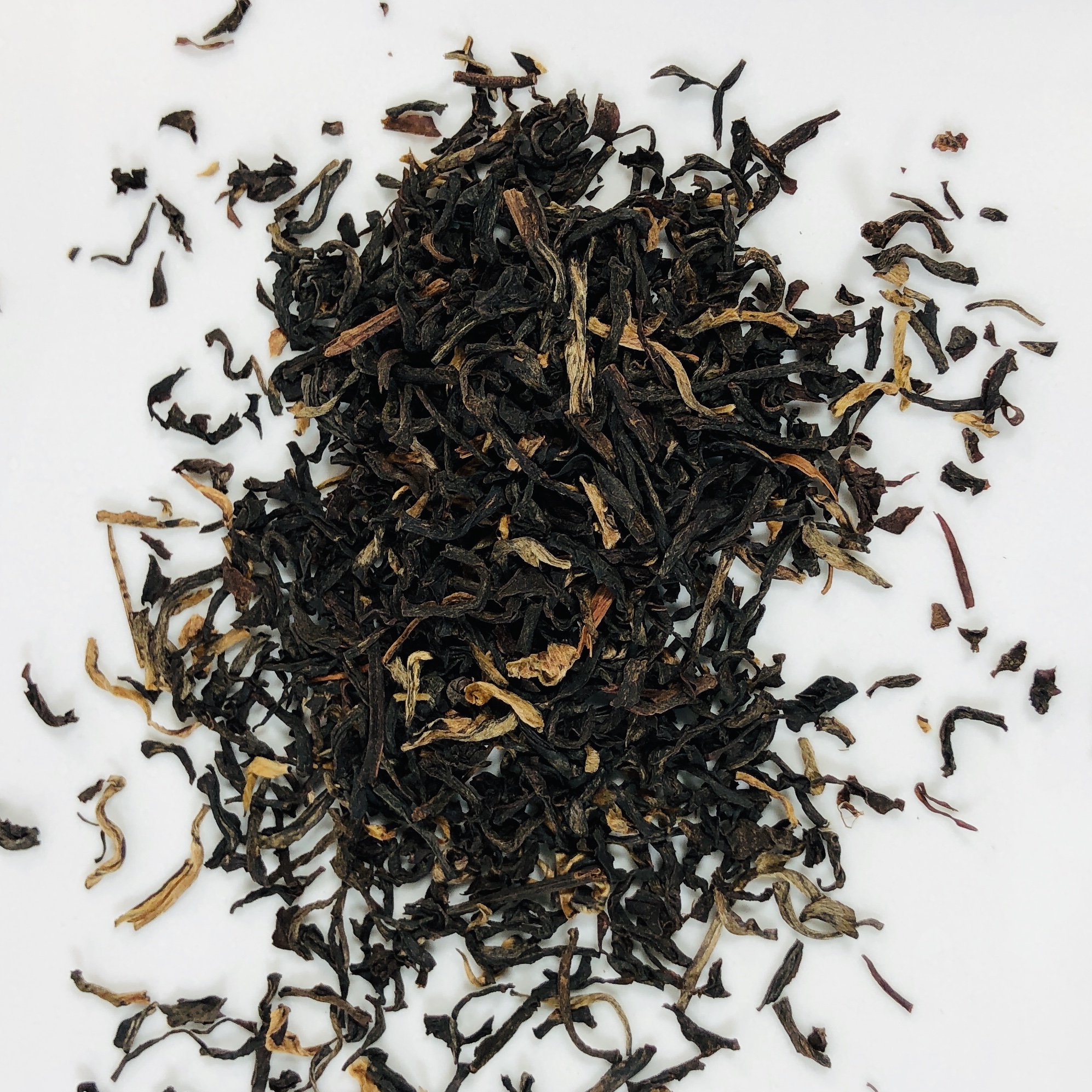 I thought the flavor was smoky and fruity, with a robust flavor yet without that mouth puckering astringency some teas provide. The tannins were just right. The color was amber and not super dark, nor light, just right.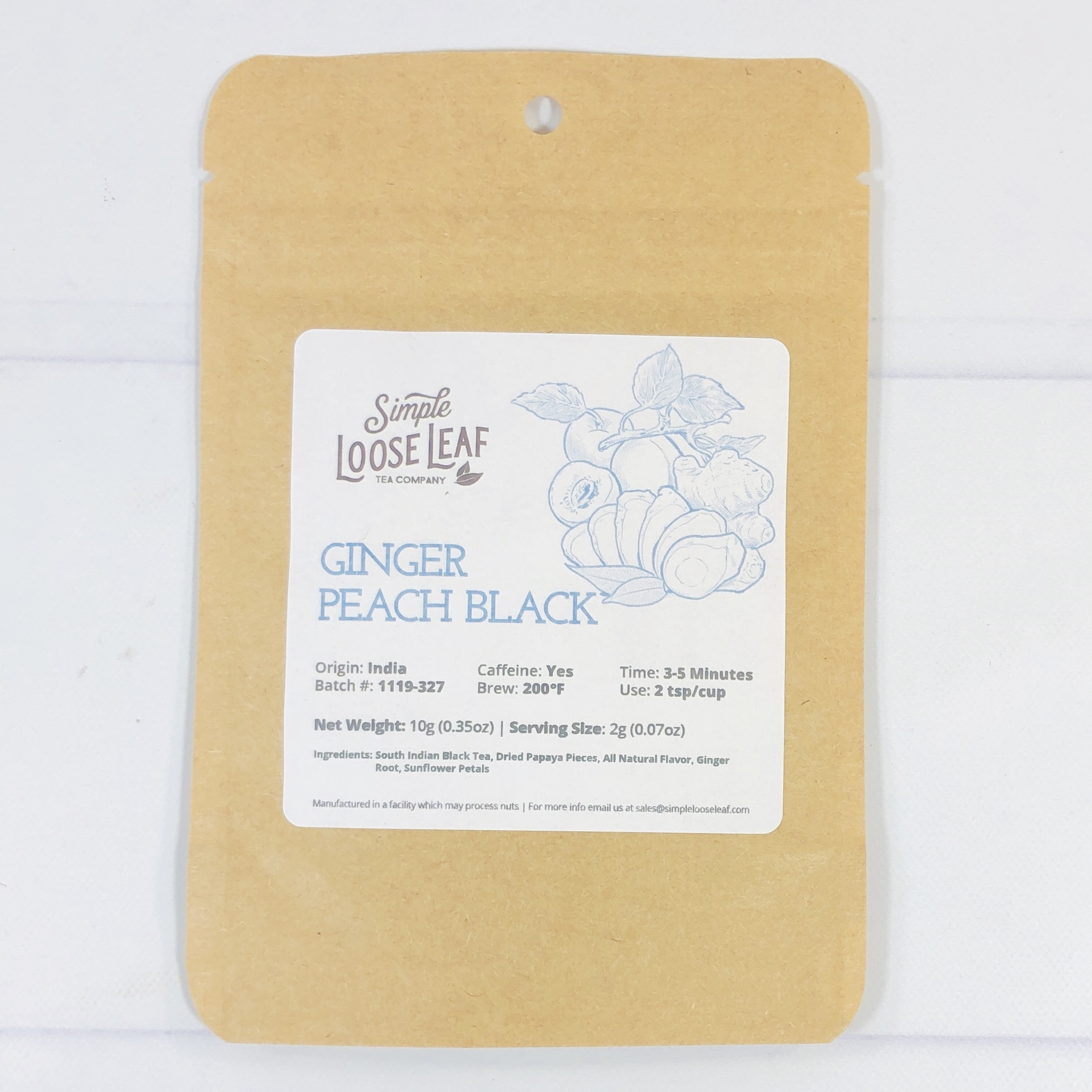 Ginger Peach Black Another flavored black tea, perfect for my afternoon refreshment!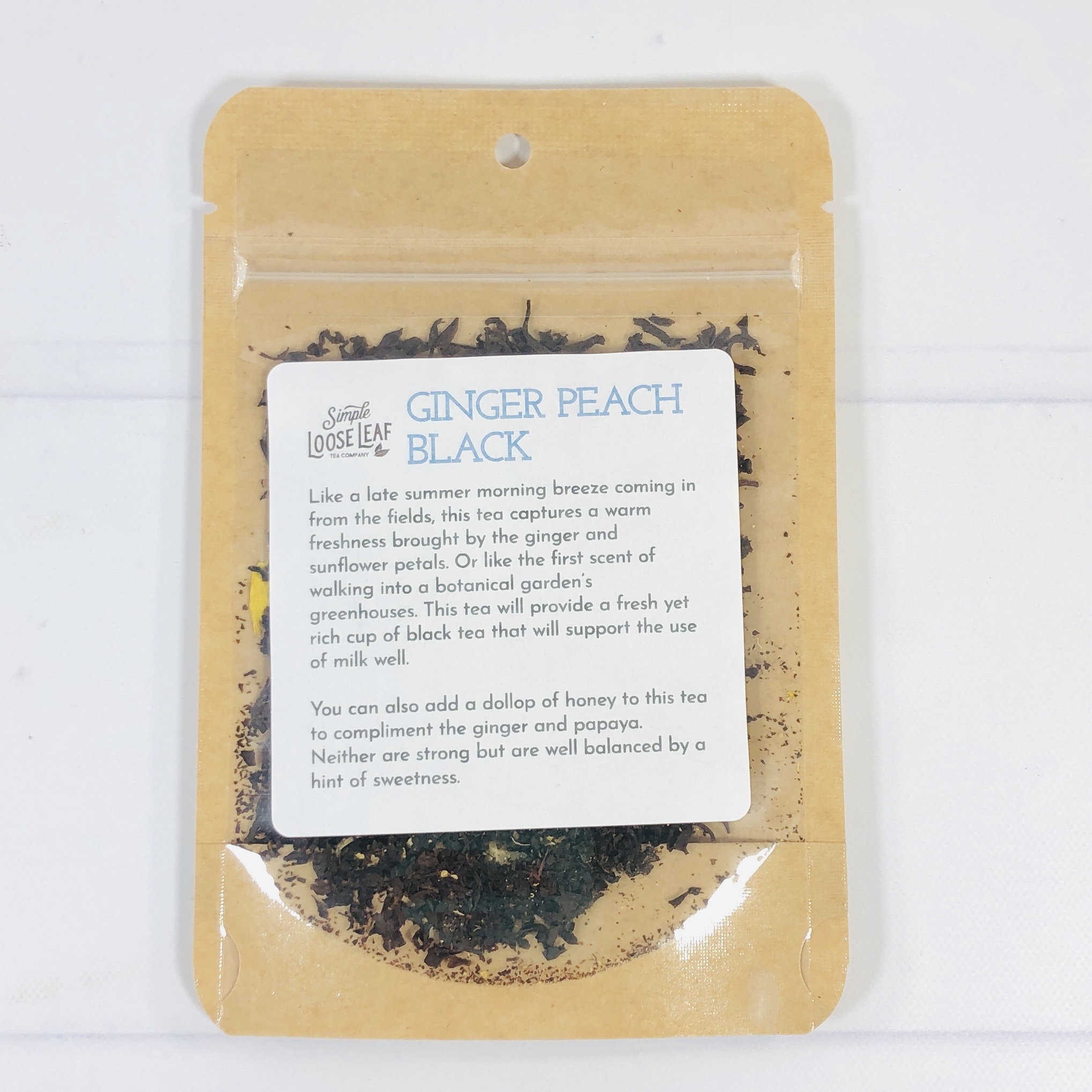 I think the flavor sounds yummy for early fall. We are still having summer weather in my part of the country and this would work well iced too.
Black tea, papaya, ginger, and pretty sunflower petals are in this blend and it has light acidity, a tropical fruity flavor, and a hint of ginger, nothing excessive or mouth burning. I added sugar and milk and it was hearty enough to take it.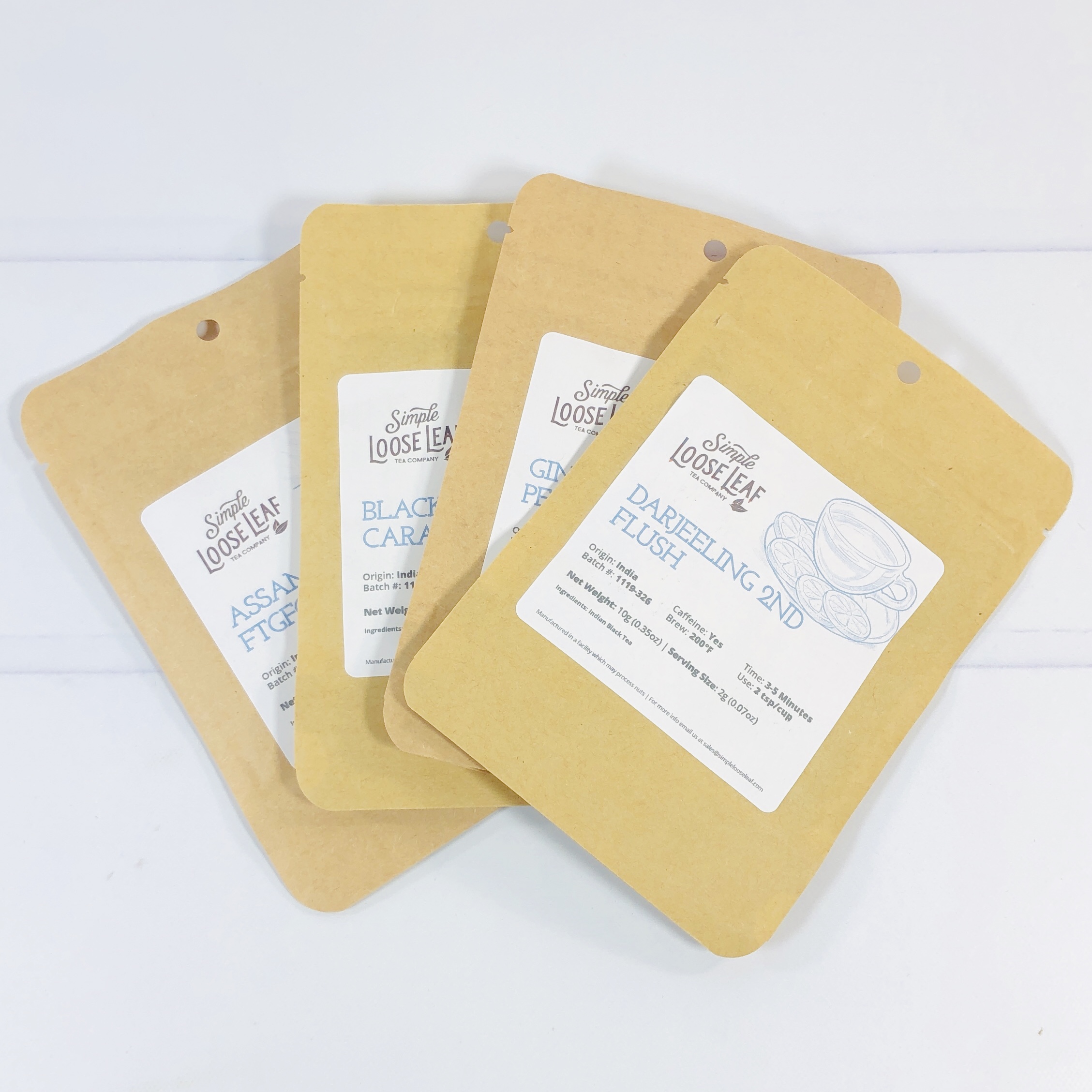 My October teas from Simple Loose leaf were so bold in flavor and I loved the variety! I received two blends and two single origins and I thought that was a good assortment. The ginger peach flavor works for those warm days when I want iced tea, while the caramel flavor is a cozy fall flavor for sure. The two black teas showed off two different parts of India where the teas were grown, and shows how different tea can taste depending on where it's from thanks to the growing conditions.
What do you think of this month's box?