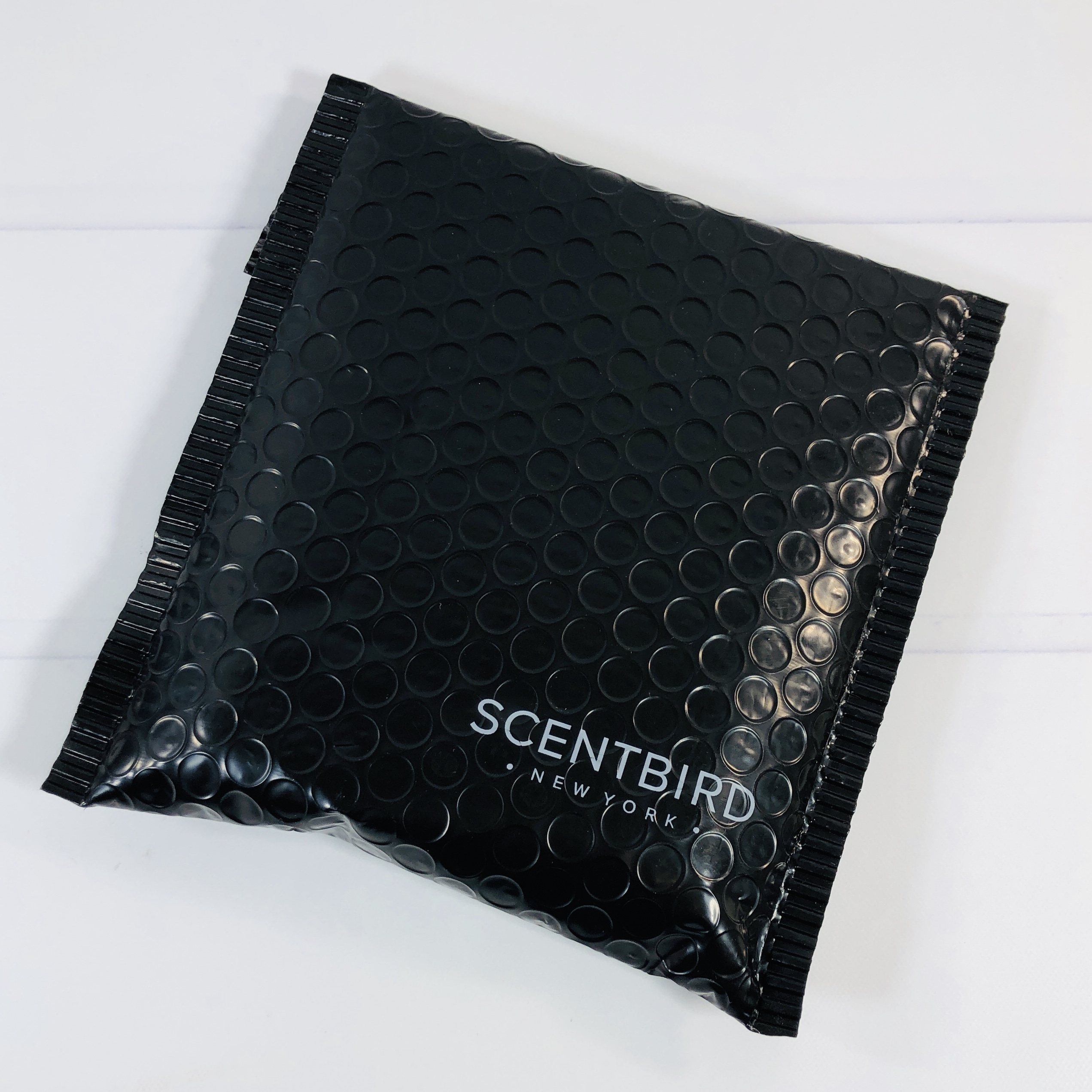 Scentbird is a monthly perfume and fragrance decanting subscription, but that's not all! You can also choose to receive makeup, skincare, body care, supplements, and even candles! With Scentbird, you get a thirty-day supply of perfume every month – Scentbird takes authentic perfumes and decants them into travel sprayers. There are over 450 fragrances to choose from and Scentbird adds new ones every month! You can save when you purchase a multi-month subscription, or even arrange to receive perfume every other month. Keep in mind that some fragrances and other items may have an upcharge of up to $15 in addition to the subscription cost. 
Scentbird is about the fun and magic of fragrance. We designed Scentbird for the pickiest girl- or boy- to let you date luxury perfumes before marrying them.
When you sign up, you can fill out a quiz so Scentbird can provide you with some suggestions. There are only 5 questions and you can take the quiz as often as you like. You can place both men's and women's scents in your queue too and of course there are lots of unisex scents available. You can also fill the queue with whichever fragrances you prefer and keep in mind that if your queue is empty, you will receive the Fragrance of the Month. The Perfume of the Month for October is Sandalwood in Oak by Scents of Wood.
A smoldering haze of sacred Sage and smoky Guaiacwood transcend the purity of Sandalwood for a mystical voyage of the senses. Sandalwood in Oak: an exploration of Sandalwood's glowing character. A scent made with organic alcohol aged in American oak barrel. A creation of perfumer Mackenzie Reilly.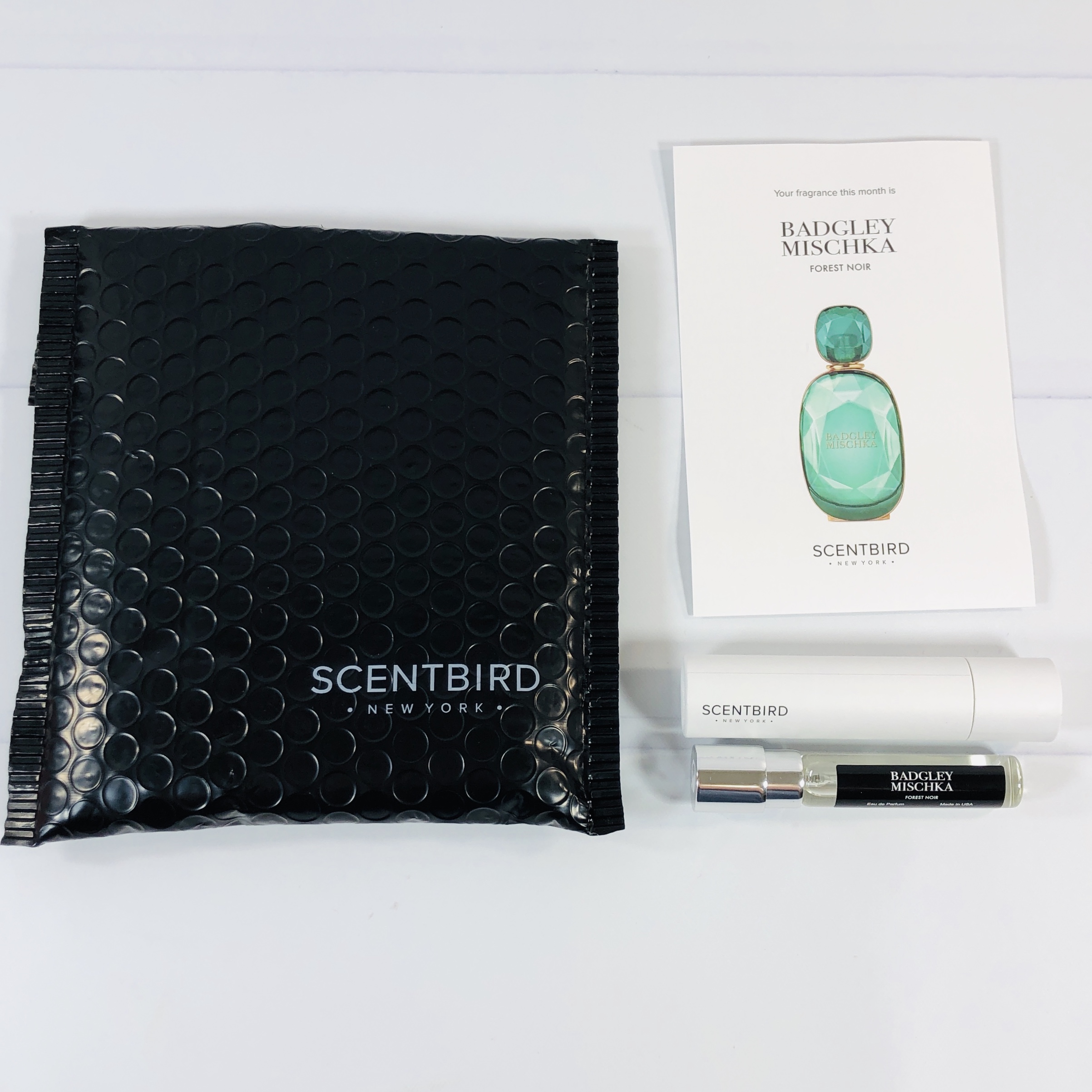 Everything in my box! My scent was placed in a cardboard tube to keep it safe during shipping.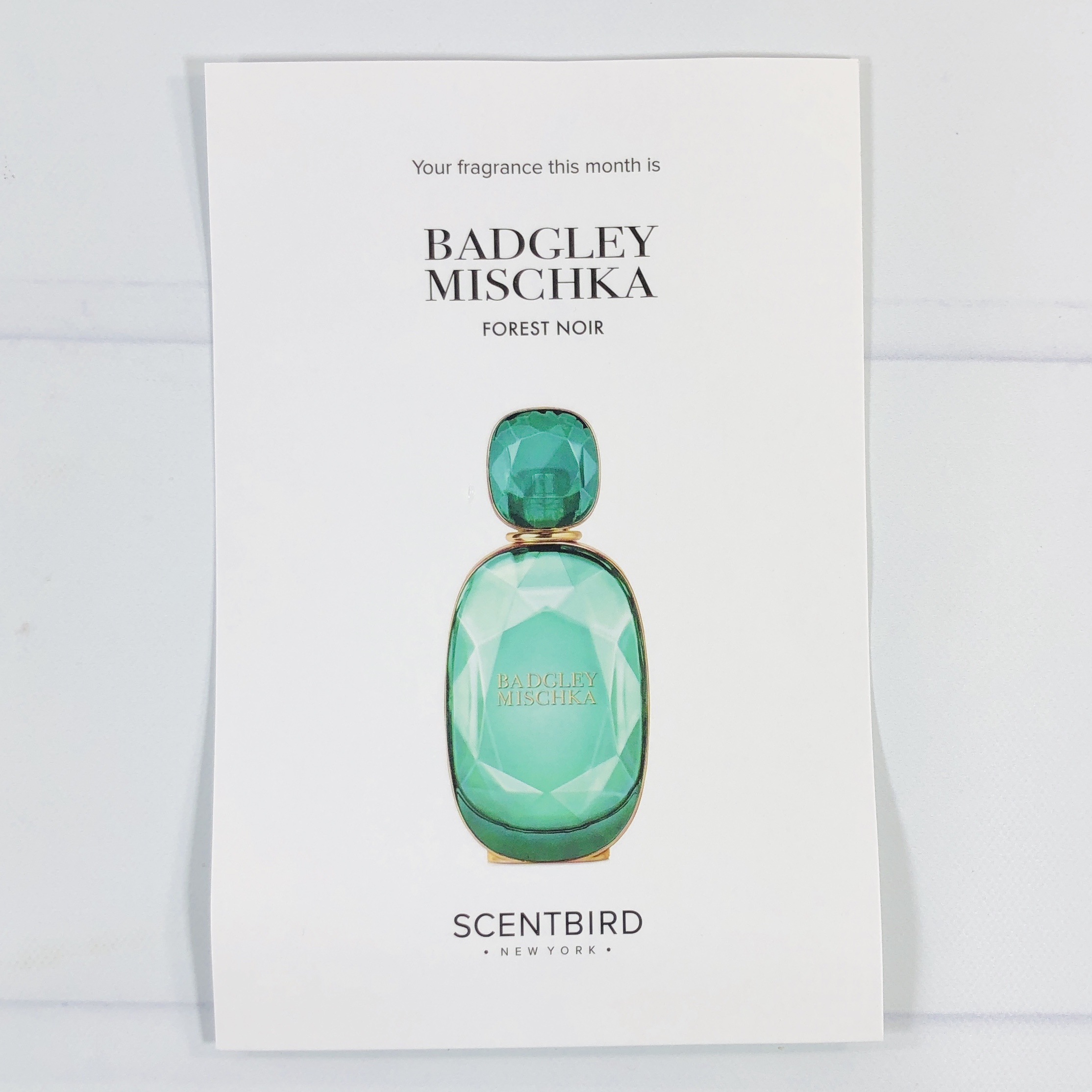 I received a card with my scent of the month shown.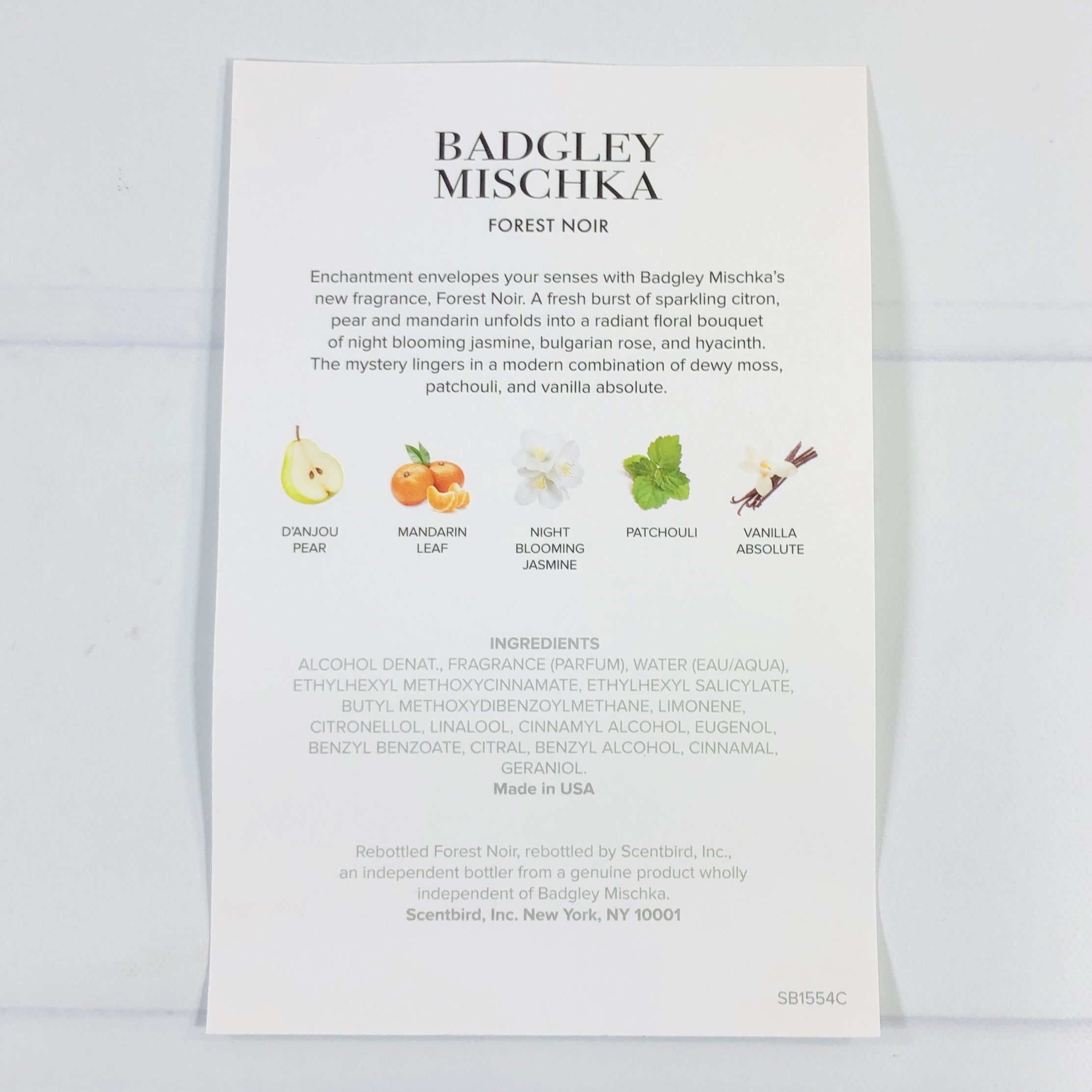 Scent notes, ingredients, and country of origin were listed.
Badgley Mischka Forest Noir Eau De Parfum I went with a scent brand that was new to me and this was a blind buy since I've never smelled it before. I was looking for a fall scent and this sounded green and perhaps woodsy, although I should have paid more attention to the listed scent notes. It has notes of vanilla, pear, jasmine, and patchouli, but I didn't actually see any tree or woody notes. I also didn't detect vanilla or patchouli, but it smells clean and floral. If you like Irish Spring (yes, the soap!) then you may like this! It's like a more feminine version of that scent.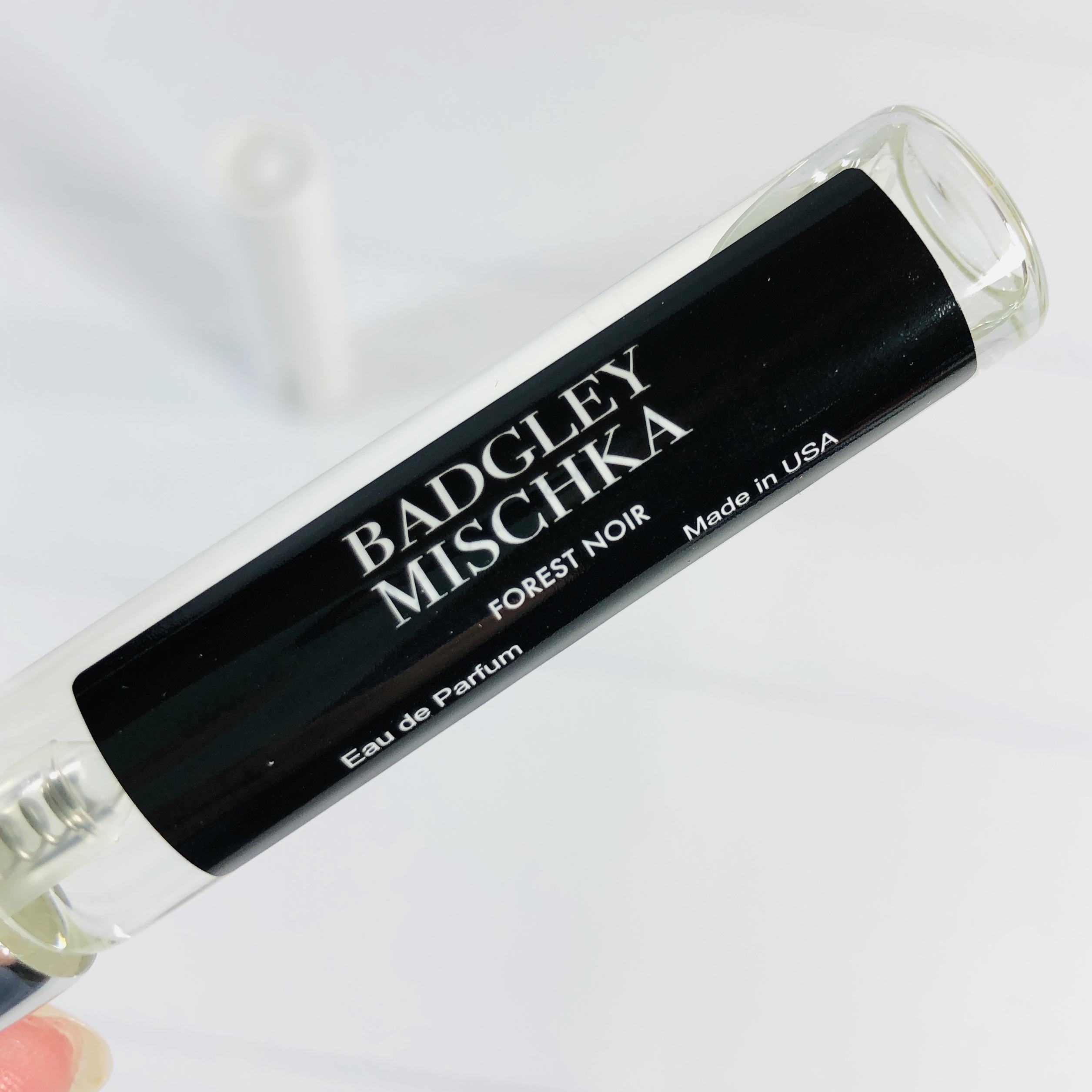 Scentbird bottles hold 8ml, or 0.27 fl oz., of scent, enough for a couple sprays a day for 30 days. Most of my scents last longer since I tend to switch scents depending on my mood.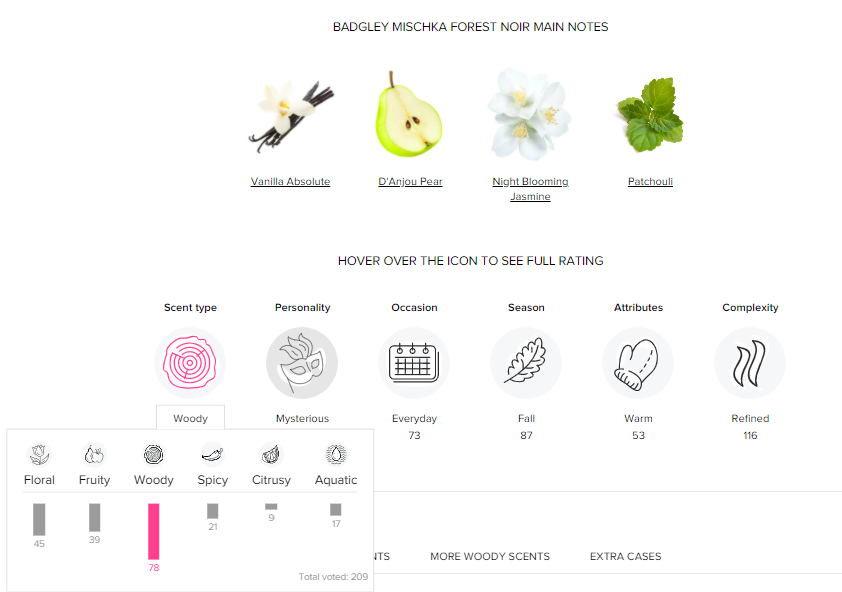 Scentbird users can rate their scents to get recommendations and it's usually a good way to see if you think you might like a scent. I clicked on "scent type" and it shows that a majority of users thought this was a woody scent. I think this is what threw me off, because again, there are no actual woody notes and the scent name has contributed to this confusion. Floral shows up second, followed by fruity and aquatic. It seems more like a spring or summer scent and is cool, not warm. Of course, everybody has their own ideas and experiences and so maybe my nose is missing something here.
You will receive a carrying case with your first order. You can order other cases on the Scentbird website too.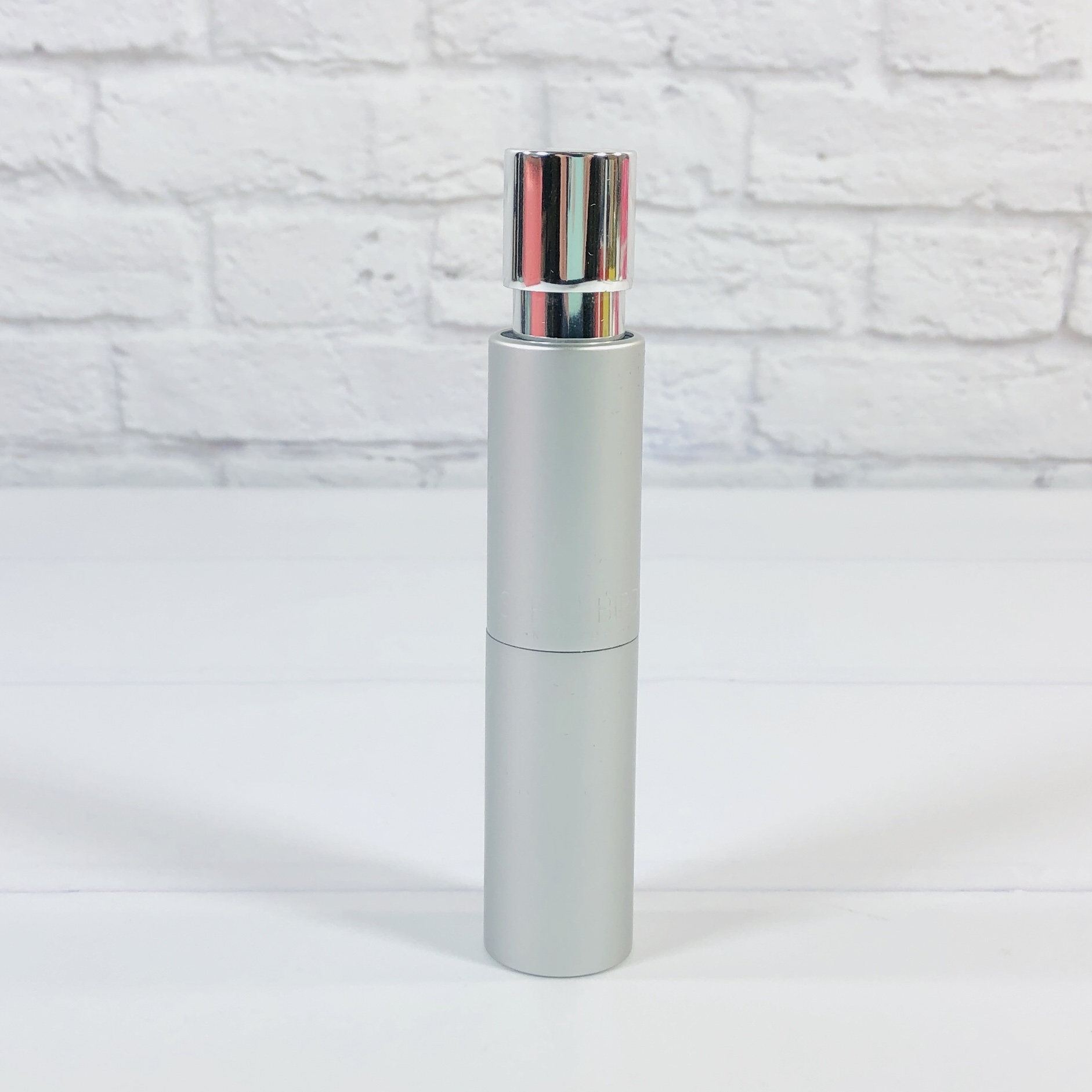 Just place the scent vial in the case and twist while pushing down to hide the spray nozzle.
Twist back up to expose the nozzle and spray away.
I love exploring new scents with Scentbird because trying before buying is very important to me, especially since full sized bottles are kind of pricey and once you have one it tends to last a long time. Scentbird lets me try all kinds of scents and I have found some of my all time faves through this service. My September scent was a nice one, and it smells clean in a soapy kind of way. I know my next scent delivery isn't far away and it shows up right in my mailbox!
What's in your Scentbird queue? Let me know what scent you're wearing now in the comments!