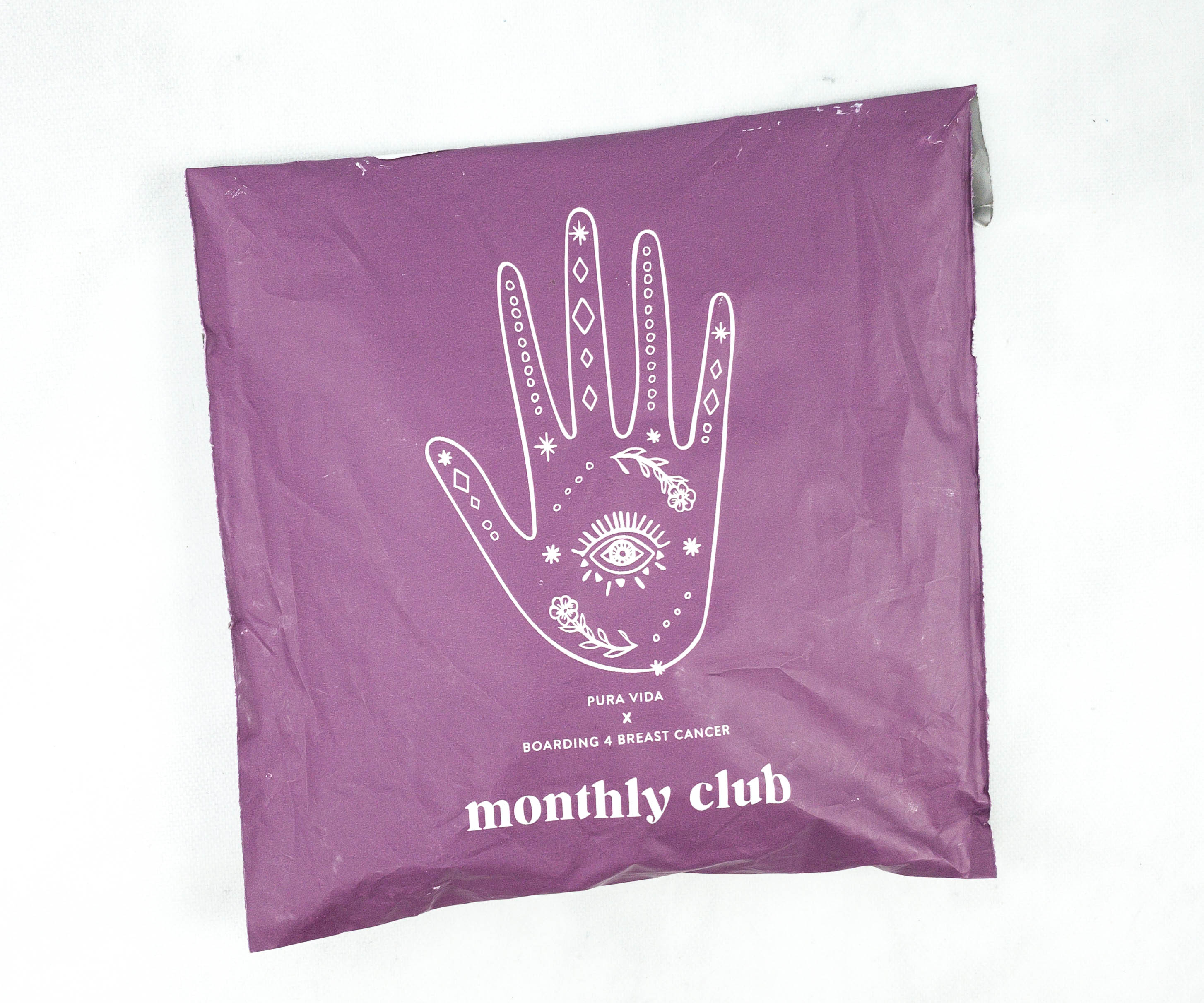 Pura Vida Bracelets Club is a monthly subscription that delivers 3 stylish, trendsetting, and exclusively designed bracelets, carefully curated by their own team of influencers and fashion stylists. The orders are shipped out within 4 -5 days of purchase, and the pack arrives on the 15th of each subsequent month.
DEAL: Get one month FREE with a 6-month subscription and three months FREE with an annual subscription! Deal applies automatically, just use this link to subscribe!
You can also save 10% on anything in their shop by using coupon code PVSAVE10. Subscription not included.
The bracelets came in cute drawstring pouches!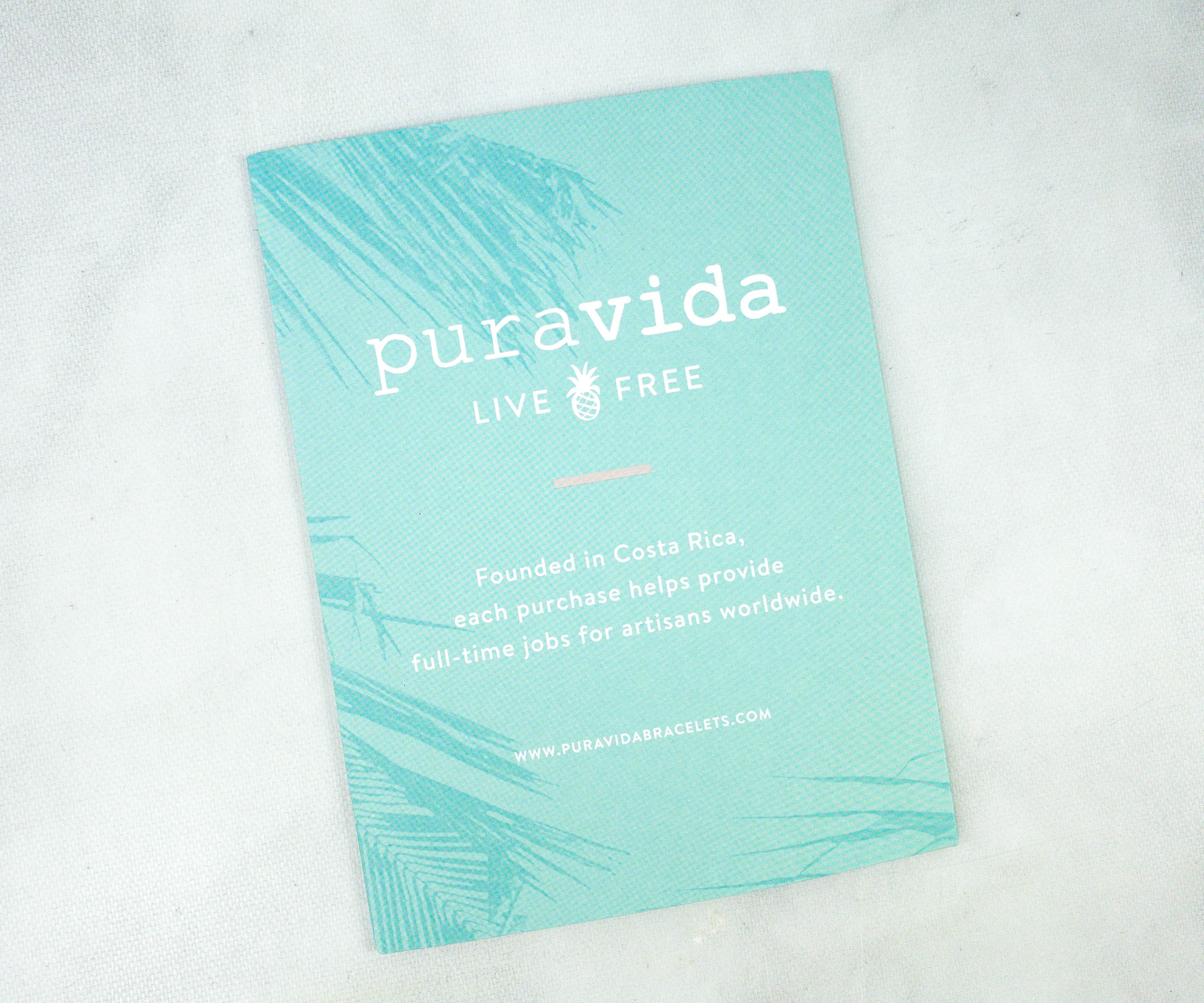 According to the booklet, Pura Vida is founded in Costa Rica and they are bound to help provide full-time jobs for artisans worldwide.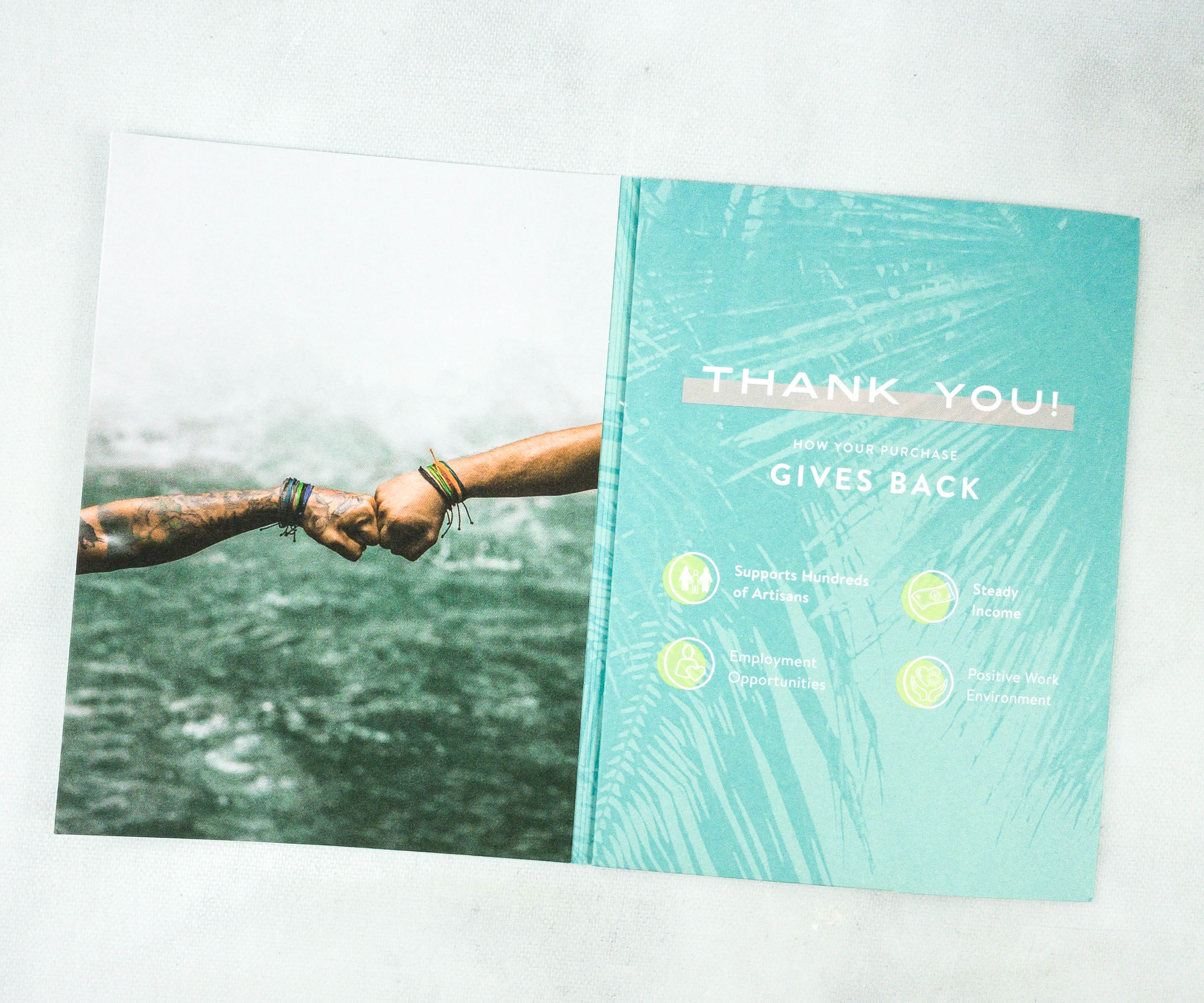 Pura Vida gives employment opportunities to artisans and makes sure they have a steady income and a positive work environment.
Inside the booklet is Pura Vida's story, how they started, and also the meaning behind the brand. Apparently, "Pura Vida" means "pure life" in Spanish.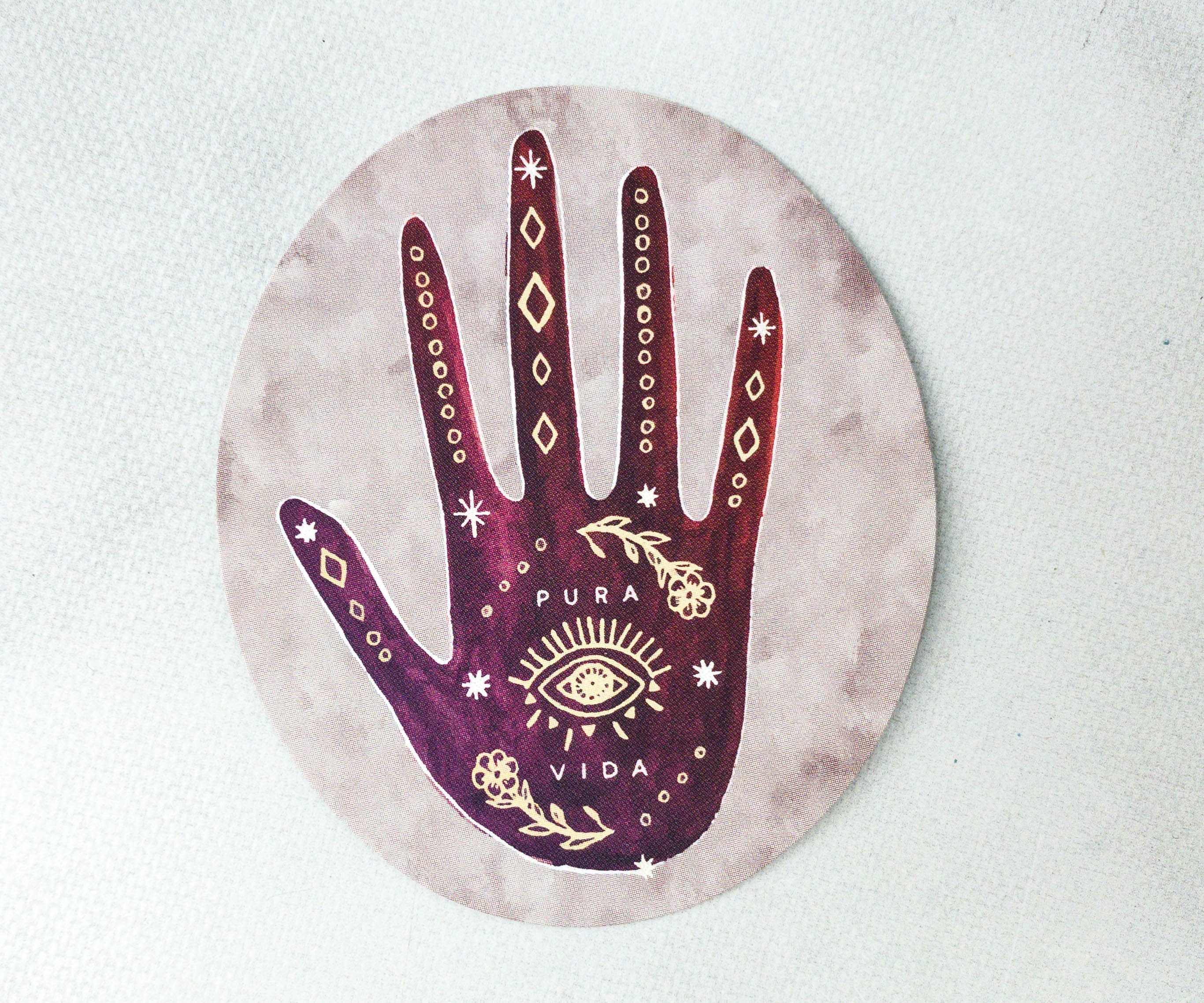 Here's this month's bonus sticker!
We also received this monthly club card.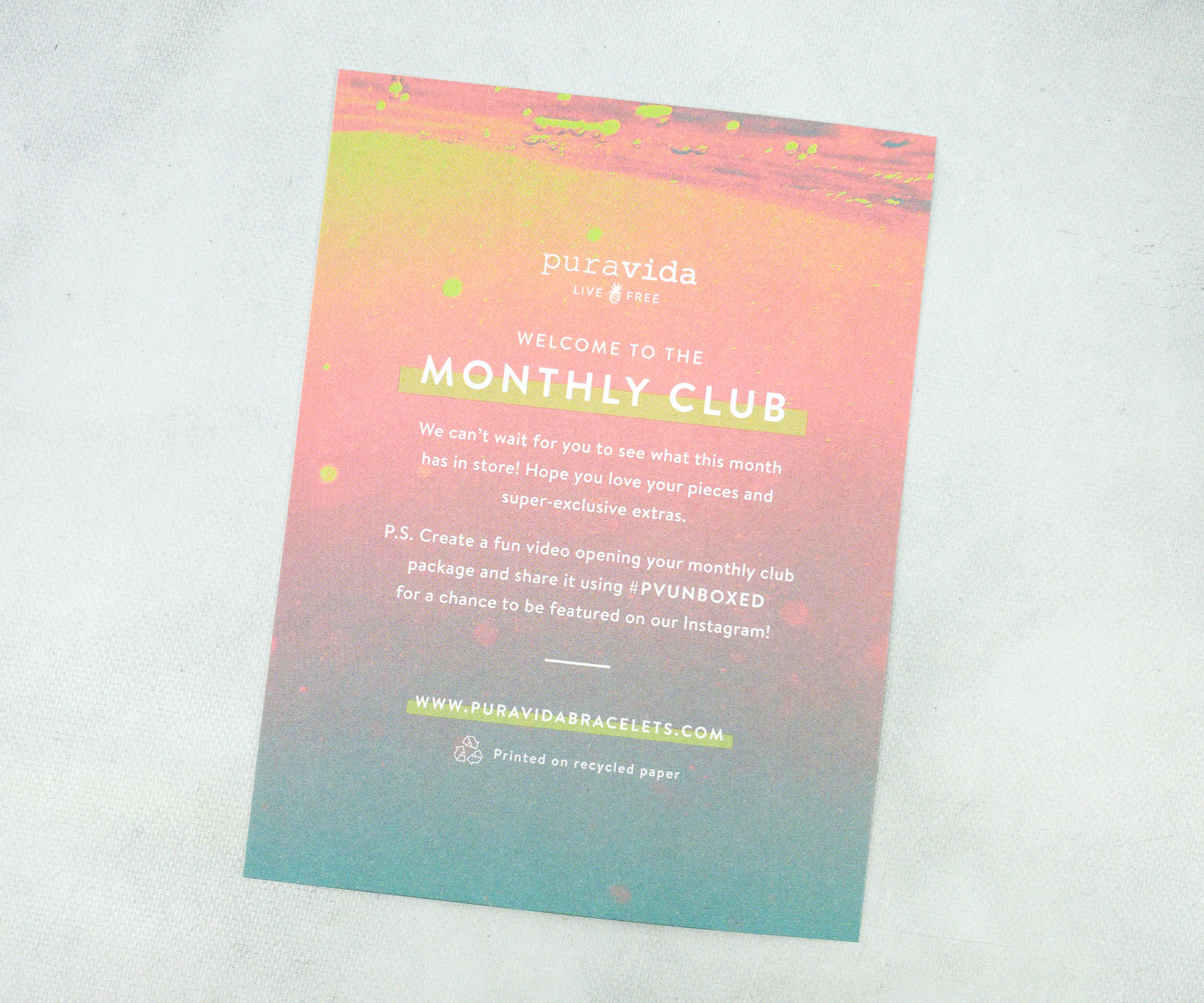 It encourages us to create fun unboxing videos and to share it with the hashtag #PVUNBOXED for a chance to be featured on their Instagram page!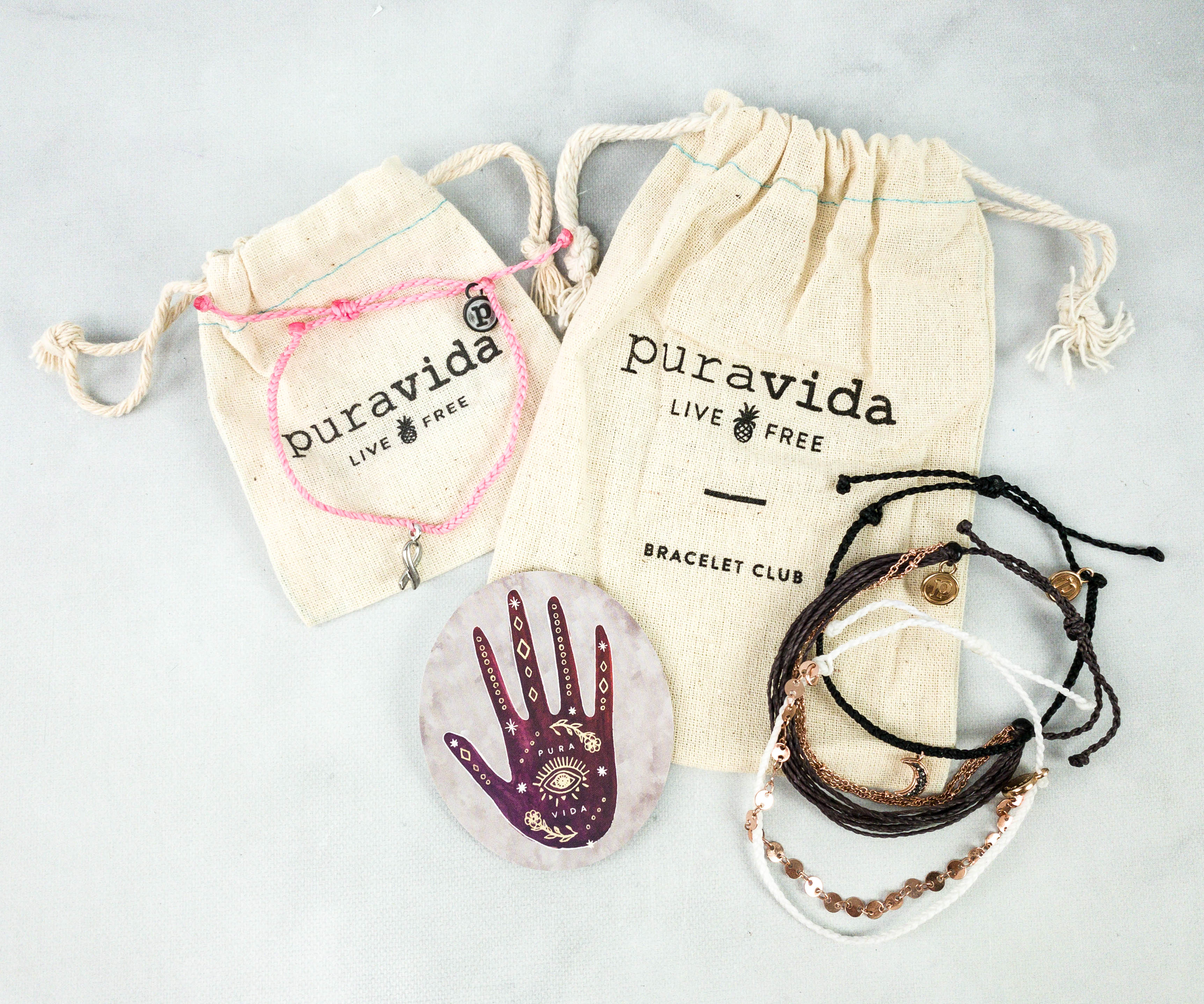 Everything in my October 2020 Pura Vida package!
The bracelets were held together by a cardboard tag with the Pura Vida branding.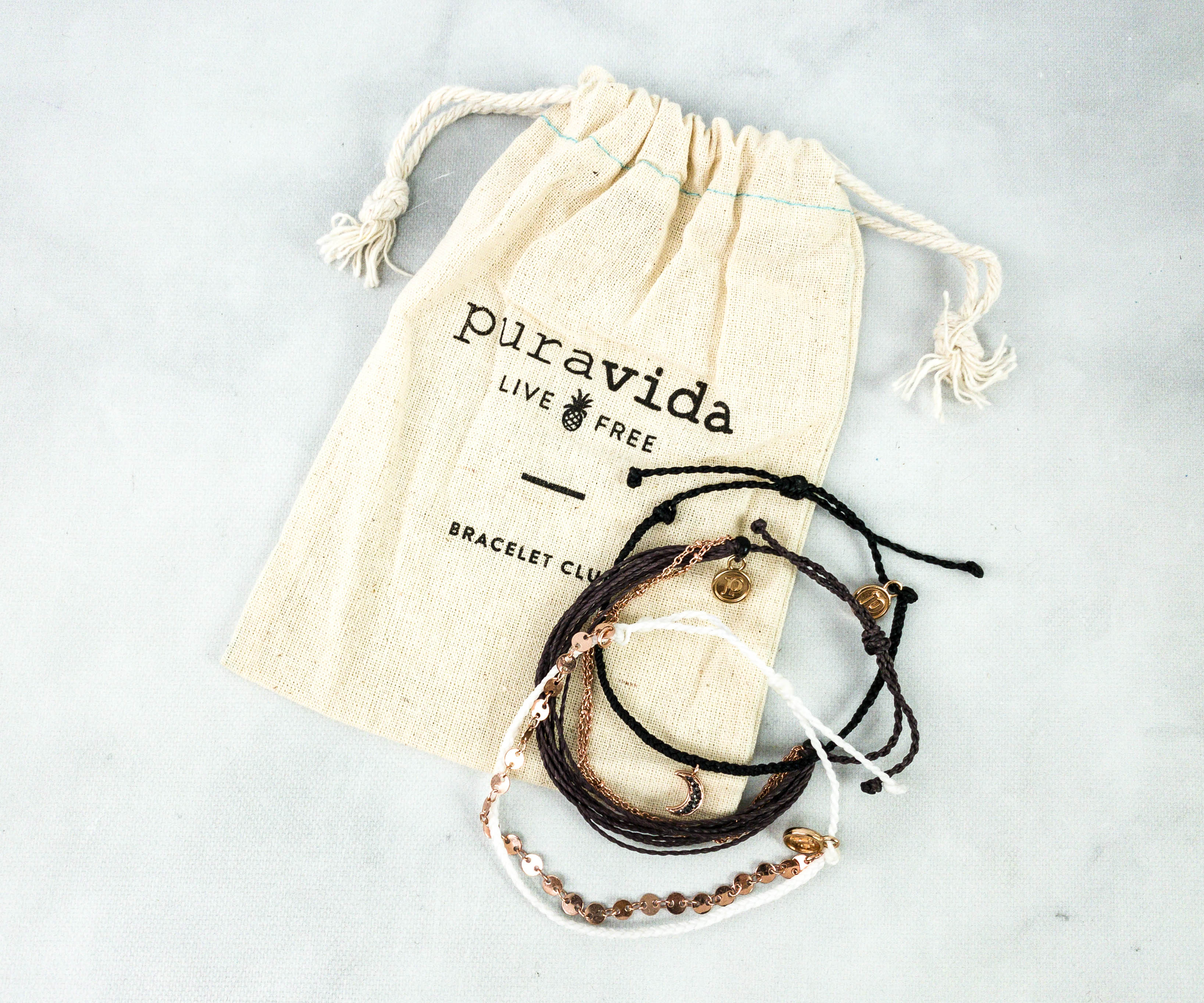 This month's bracelets are in neutral colors, with rose gold-colored accents!
First up is this thin, braided white bracelet layered with a rose gold chain. It's so dainty!
It's another dainty piece, and this time the bracelet features a black braided string. What makes this one so charming is its crescent moon charm!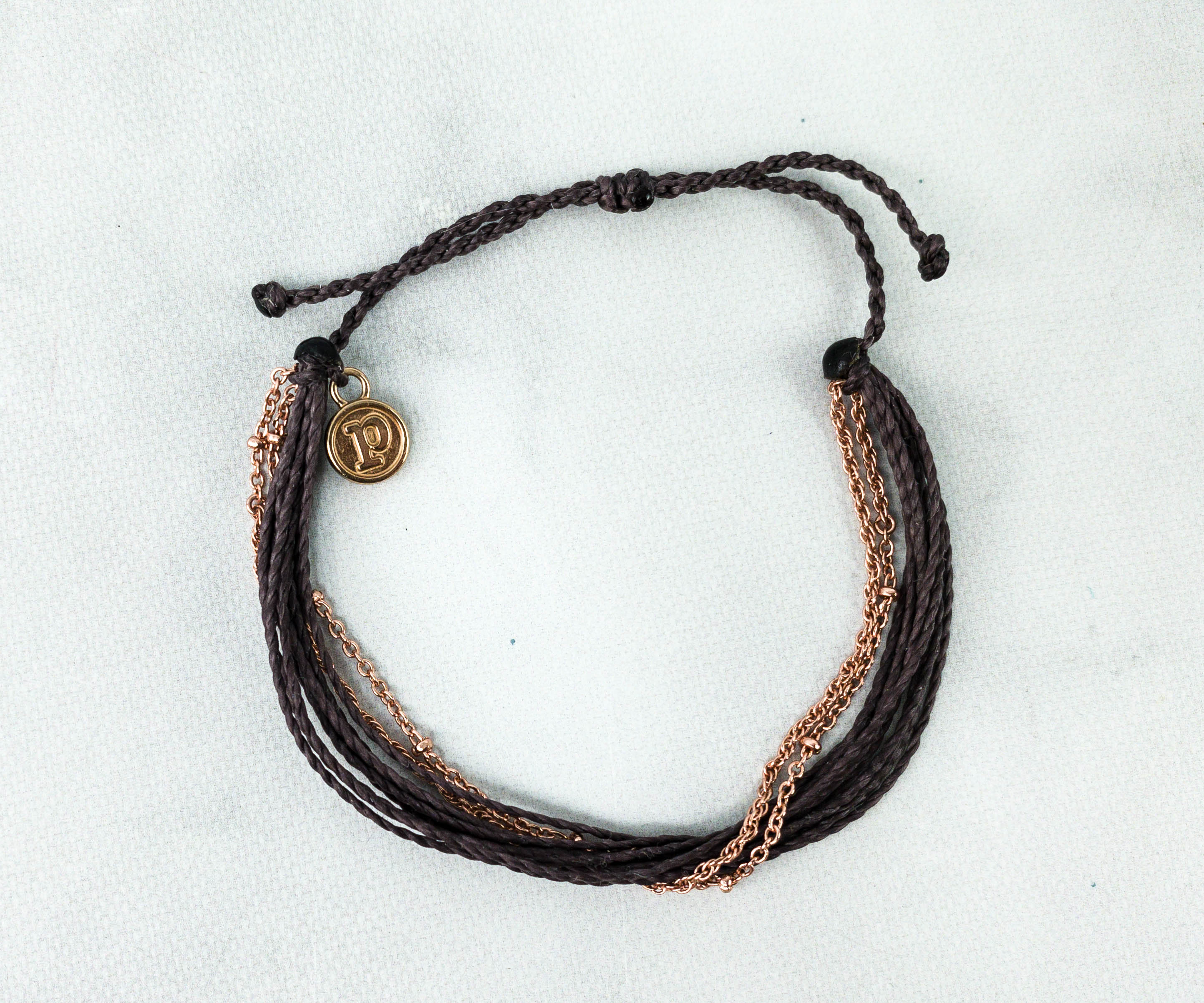 The third bracelet features multiple dark brown strings with two layers of rose gold chain. It's chunkier than the other two bracelets, but it also looks pretty!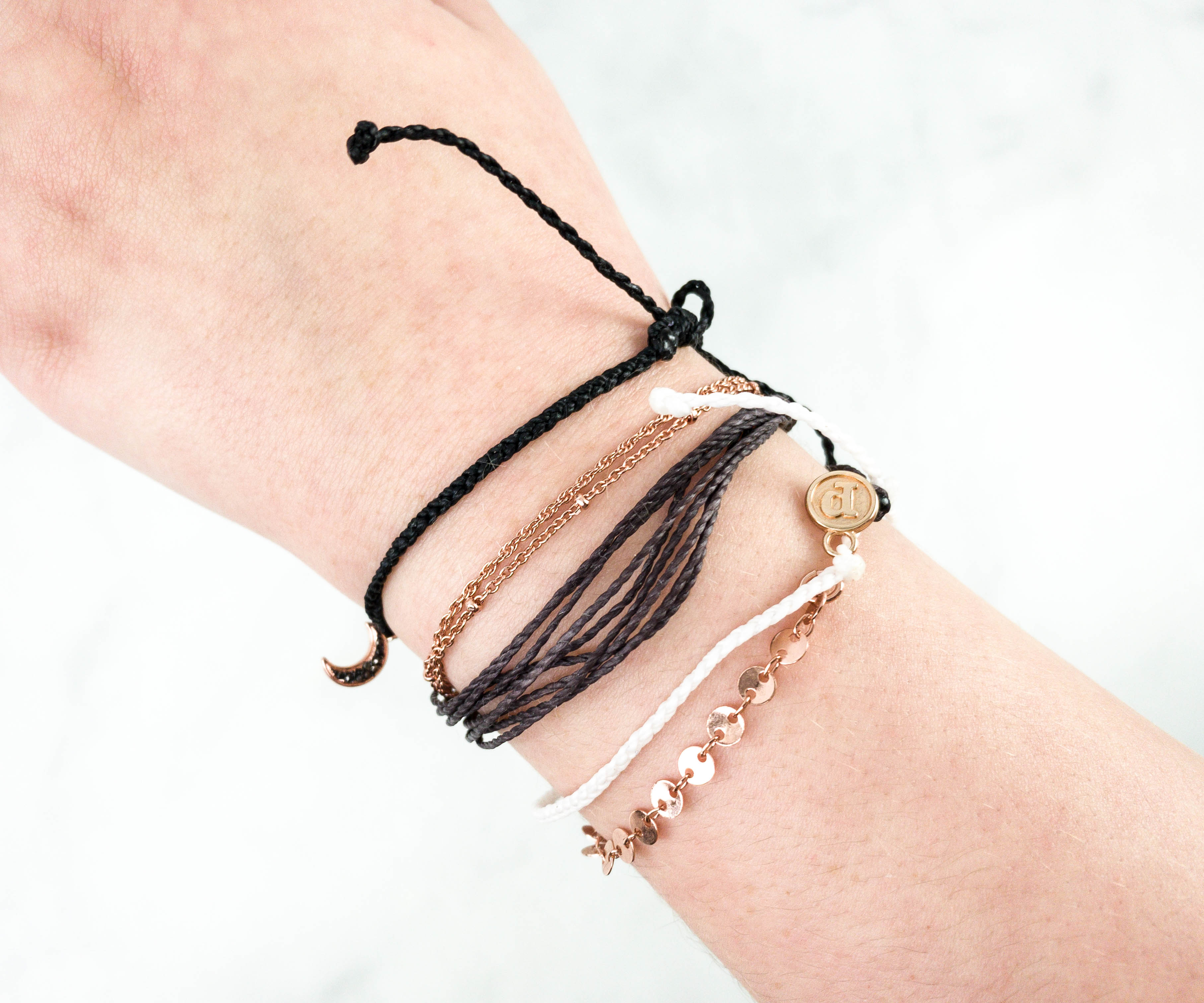 Here's how the bracelets look like when stacked! We love them!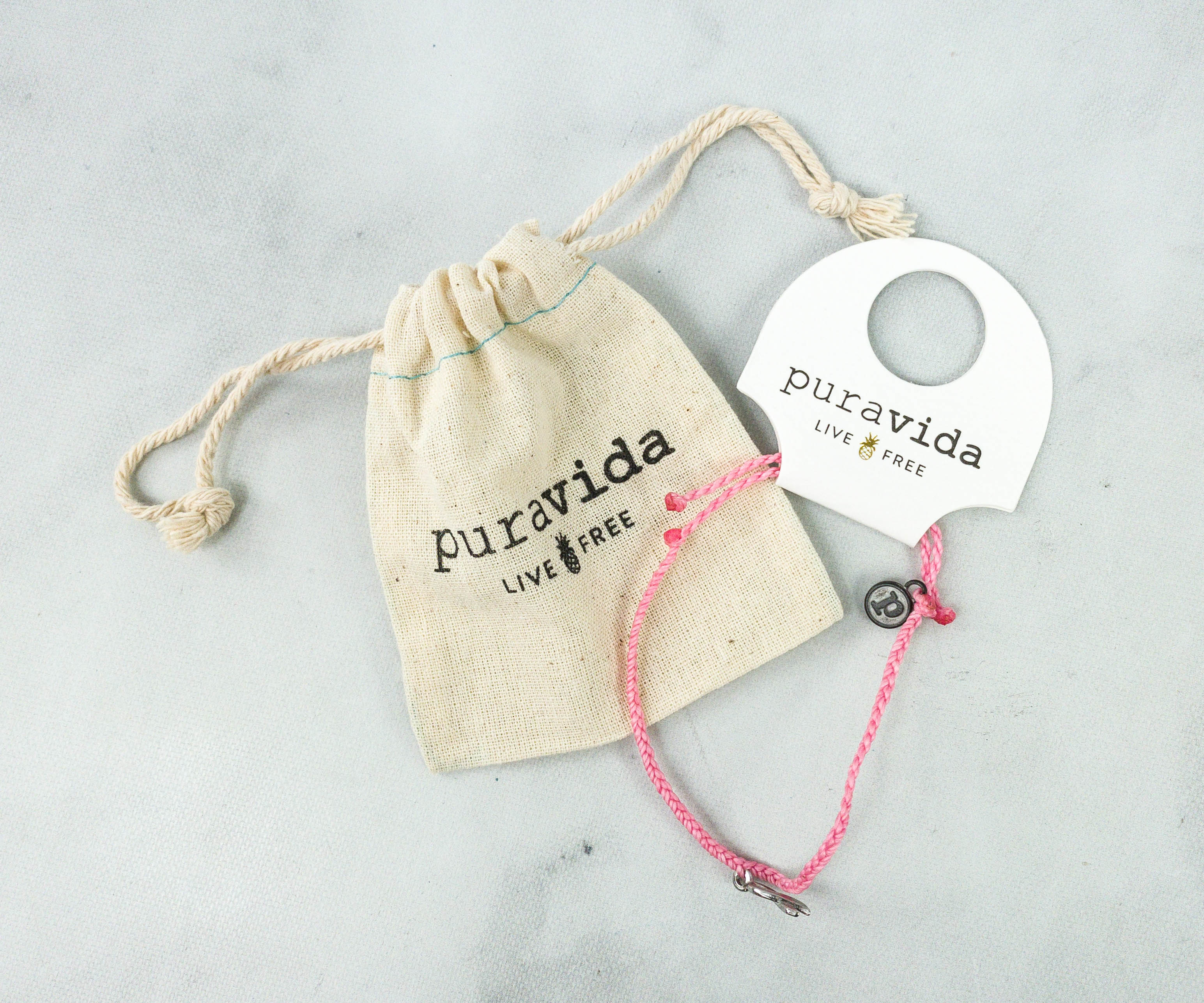 We have an extra bracelet this month!
It came in its own drawstring pouch.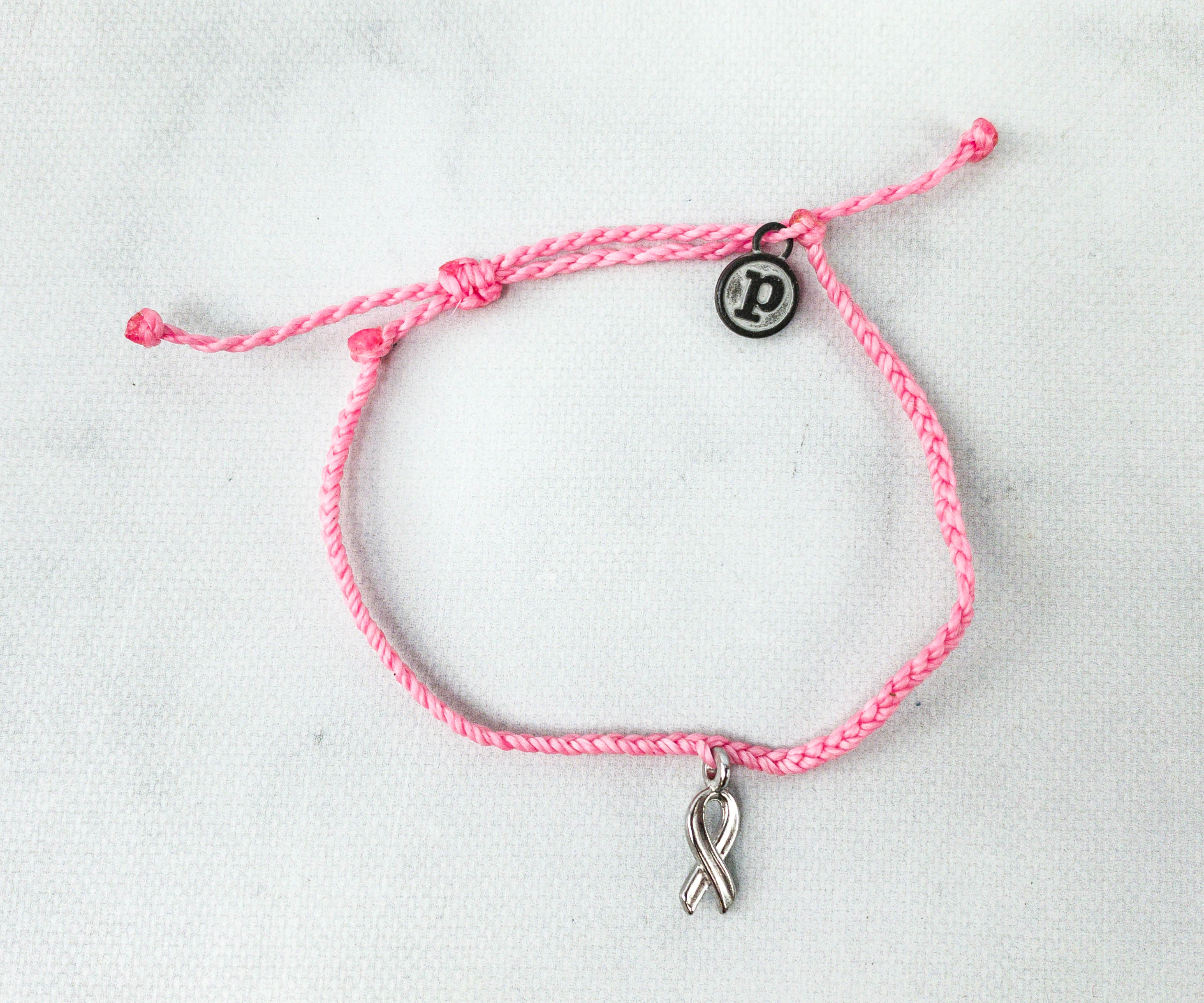 This pink braided bracelet with a silver ribbon charm is a part of Pura Vida's Breast Cancer Awareness bracelets.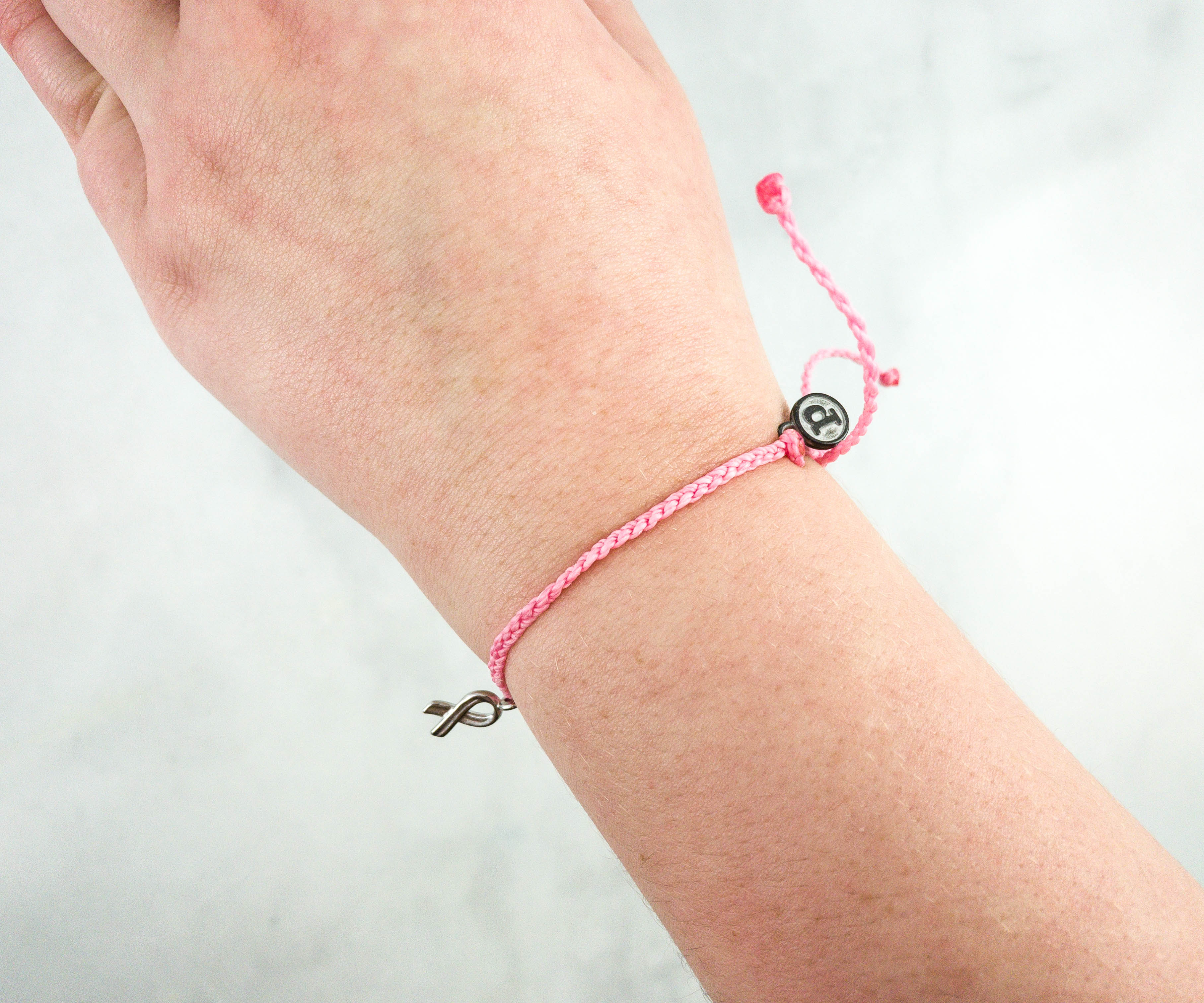 Here's how it looks like when worn!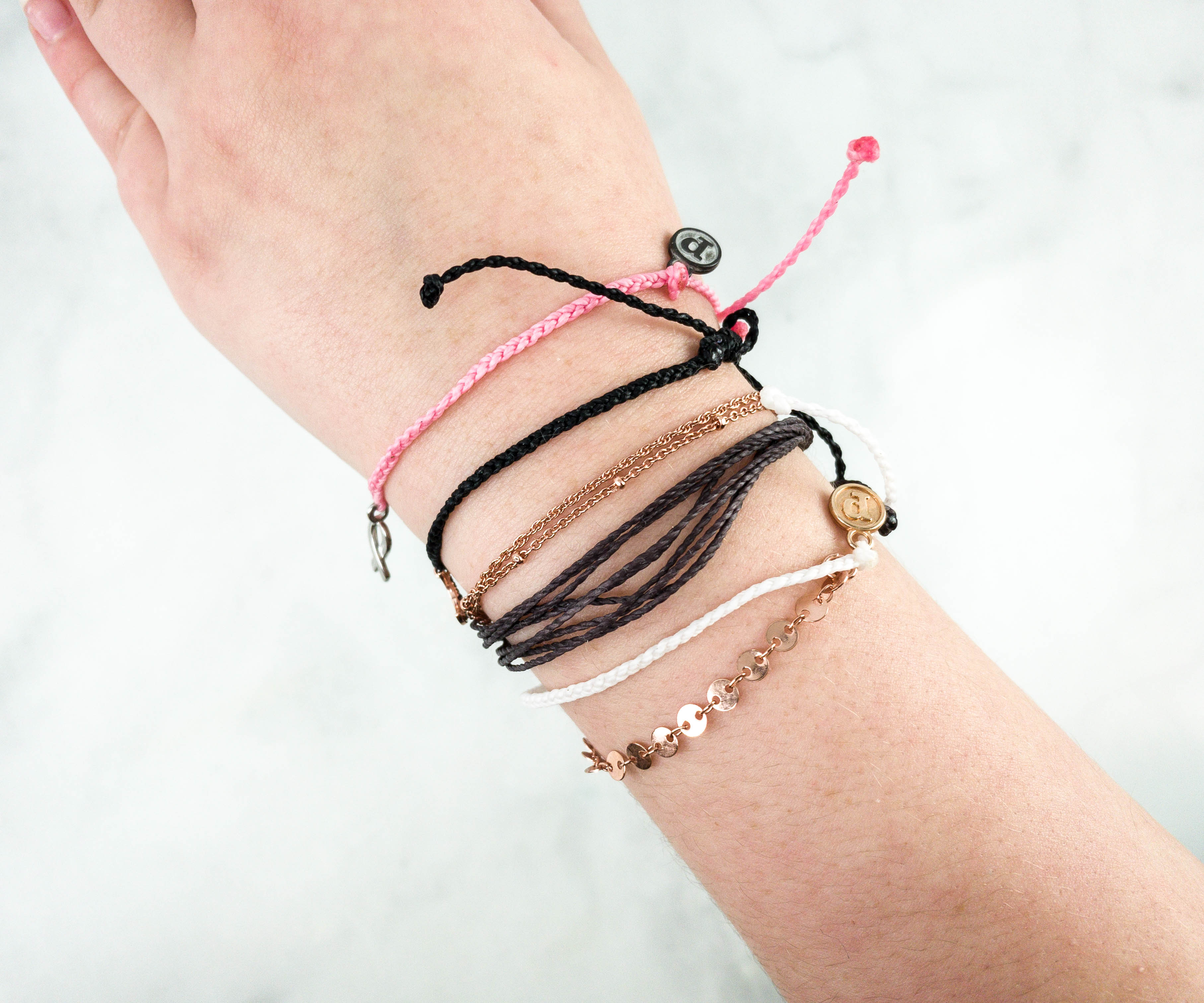 We're loving all the bracelets from this subscription! They are easy to wear and they help jazz up any casual outfit.
We can never get enough of Pura Vida bracelets! Each pack always contains bracelets in well-coordinated colors and designs. This month, the bracelets are more on the neutral side and I have no complaints because they are cute and charming. The rose gold-colored accents make them stand out as well. Whether they are stacked together or worn individually, they look great! Aside from producing high-quality bracelets, what we like about this subscription is that it lifts up artisans by providing them work opportunities and they also have different causes, like this month's Breast Cancer Awareness!
What do you think of this month's Pura Vida Bracelets Club?
Visit Pura Vida Bracelet Club to subscribe or find out more!