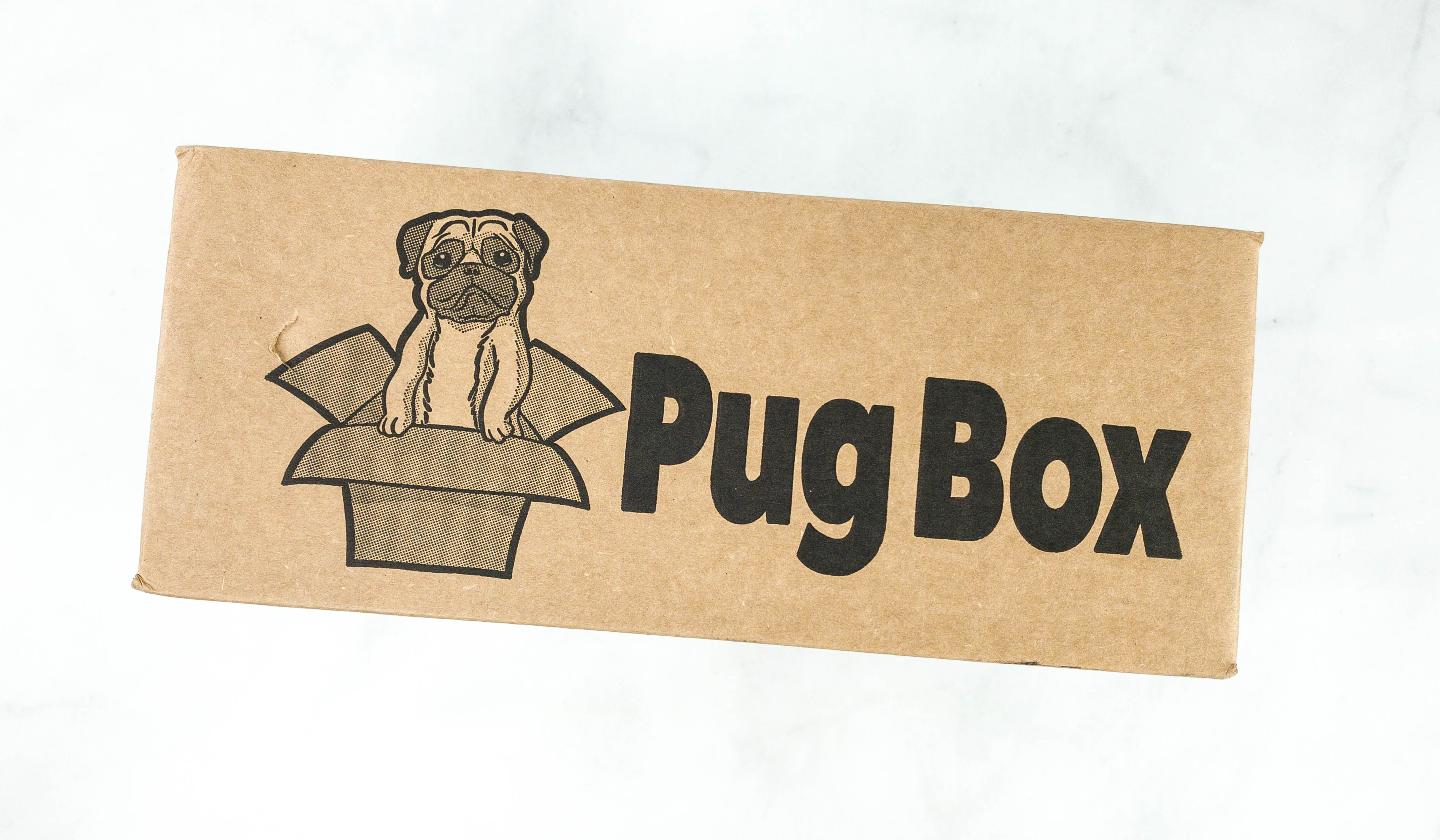 Pug Box is a monthly subscription built for adorable pugs and their owners! Each monthly box contains fun toys and delicious treats for the dog, as well as a cool pug-themed item for the human. The regular Pug Box is priced at $27.50 a month and contains 4-6 items, while the Premium Pug Box is $36.50 a month and contains 5-7 items.
This is a review of the Premium box!
DEAL: Get $5 off on your first box! Use coupon code HELLO5.
The items arrived in a brown box with Pug Box branding.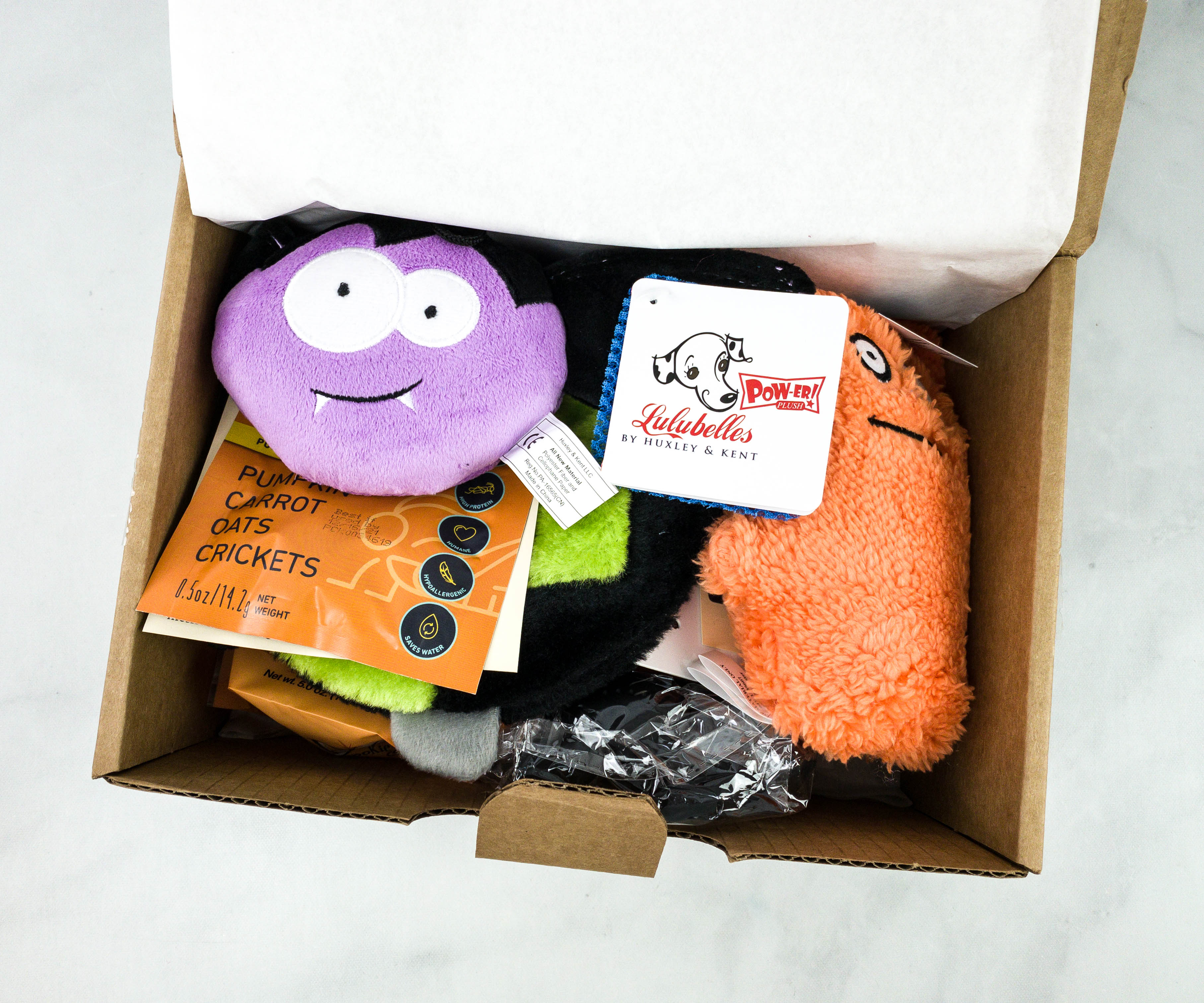 I can see a lot of interesting items in this month's box!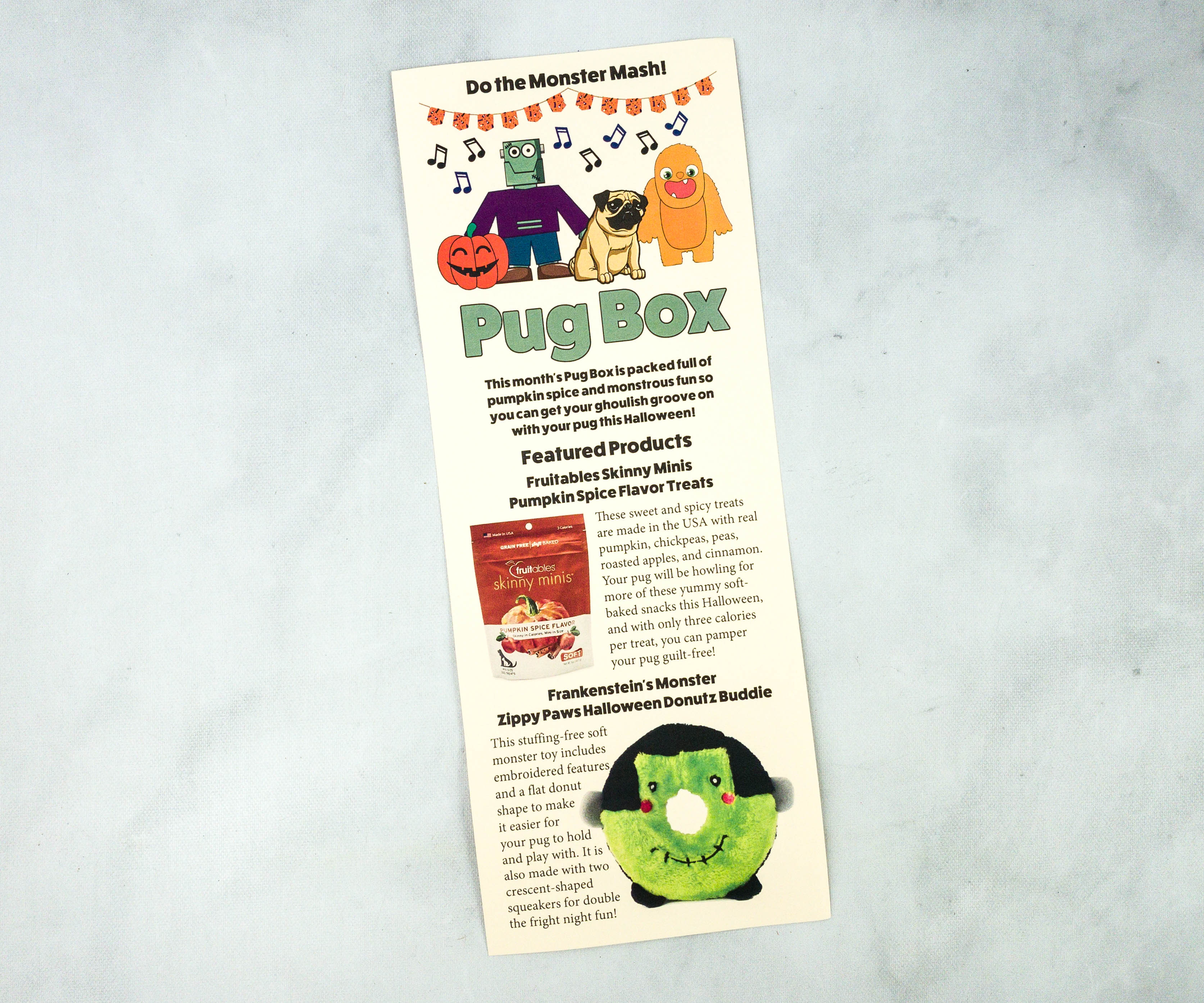 This pamphlet contains all the information you need to know about this month's items.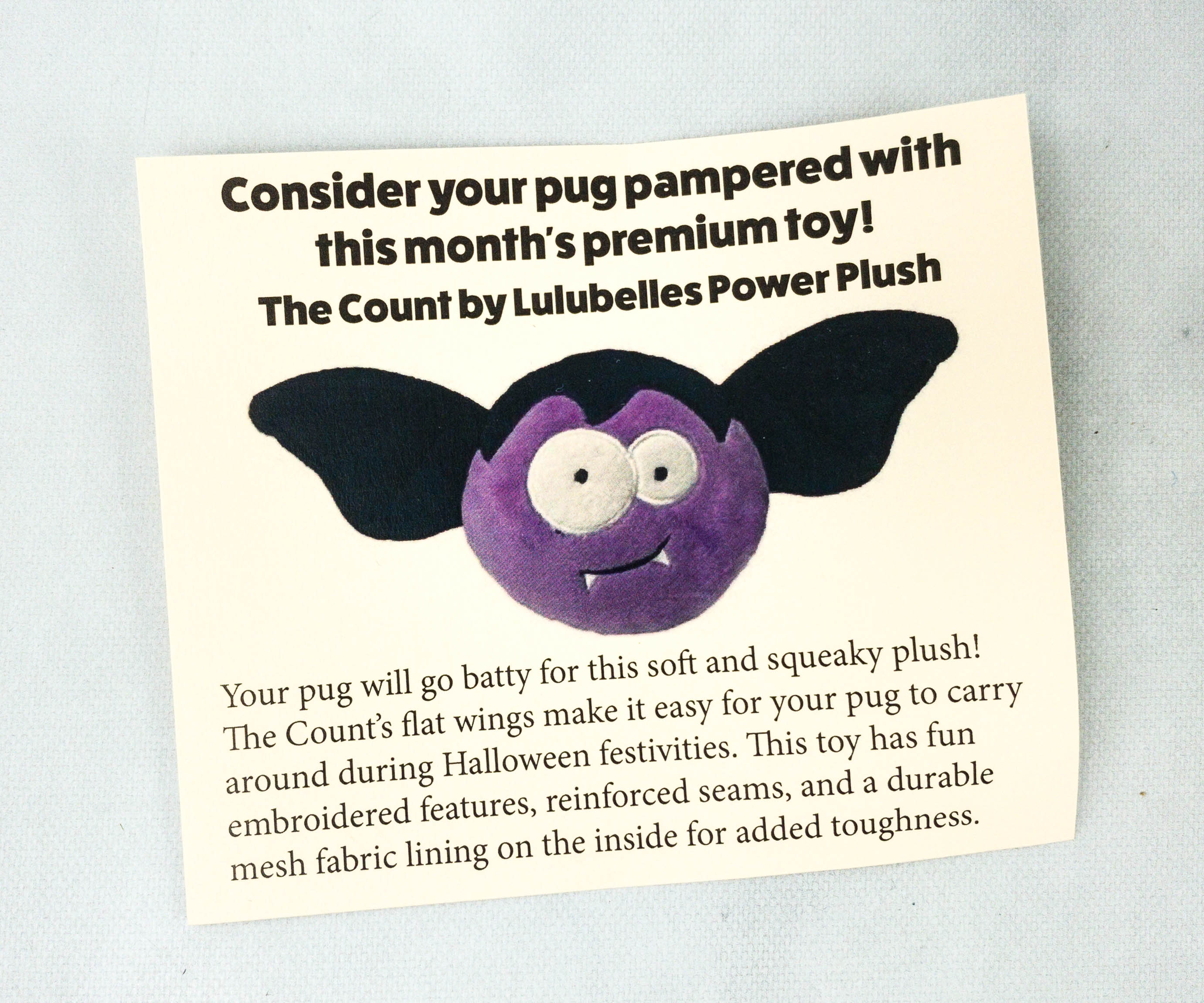 Another card features this month's premium toy, The Count by Lulubelles Power Plush!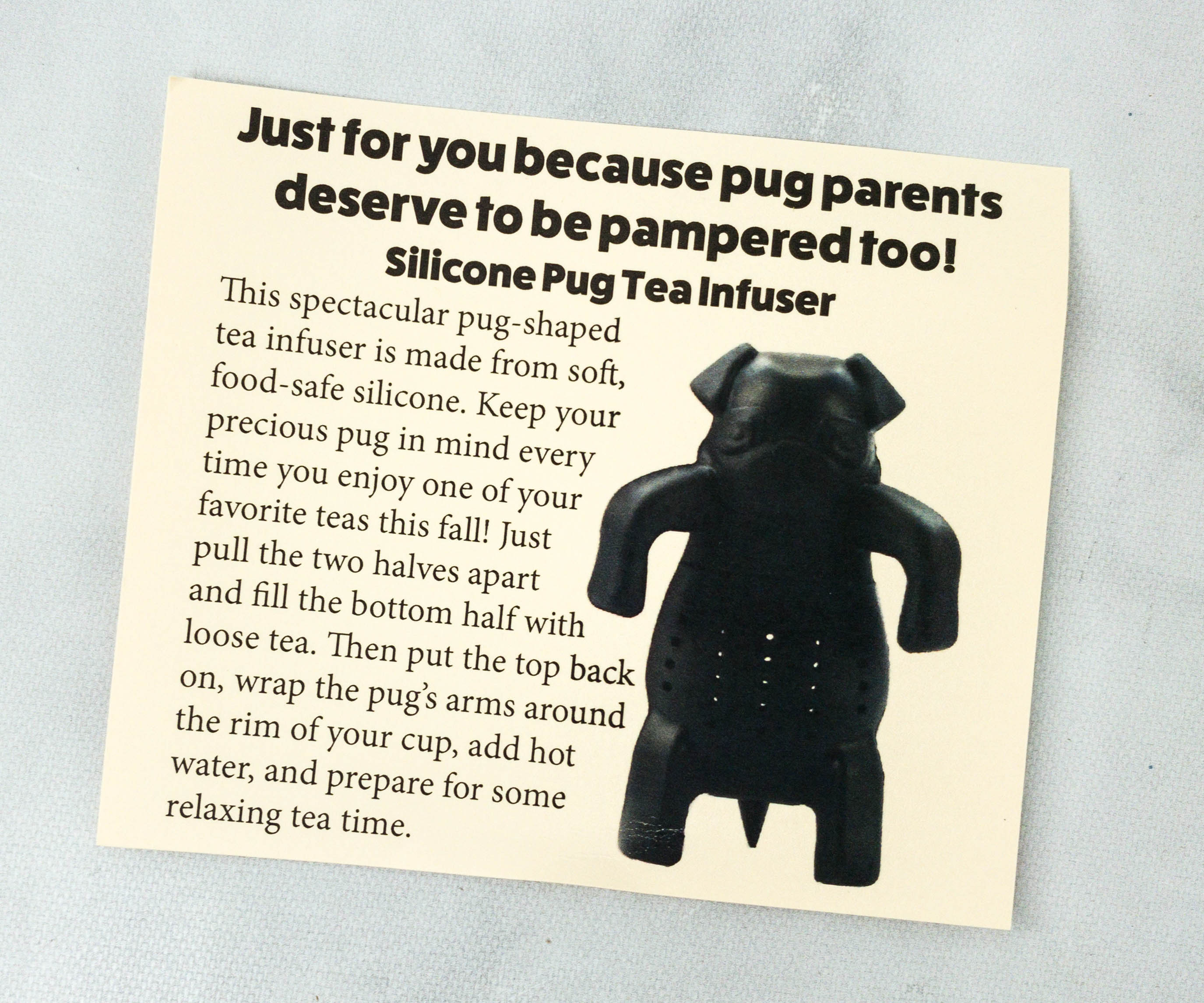 The opposite side of the card features this month's exclusive item for pug parents, the Silicone Pug Tea Infuser!
Everything in my September 2020 box!
Tea Infuser. This month's featured item for humans is a pug-inspired tea infuser made from high-quality silicone material.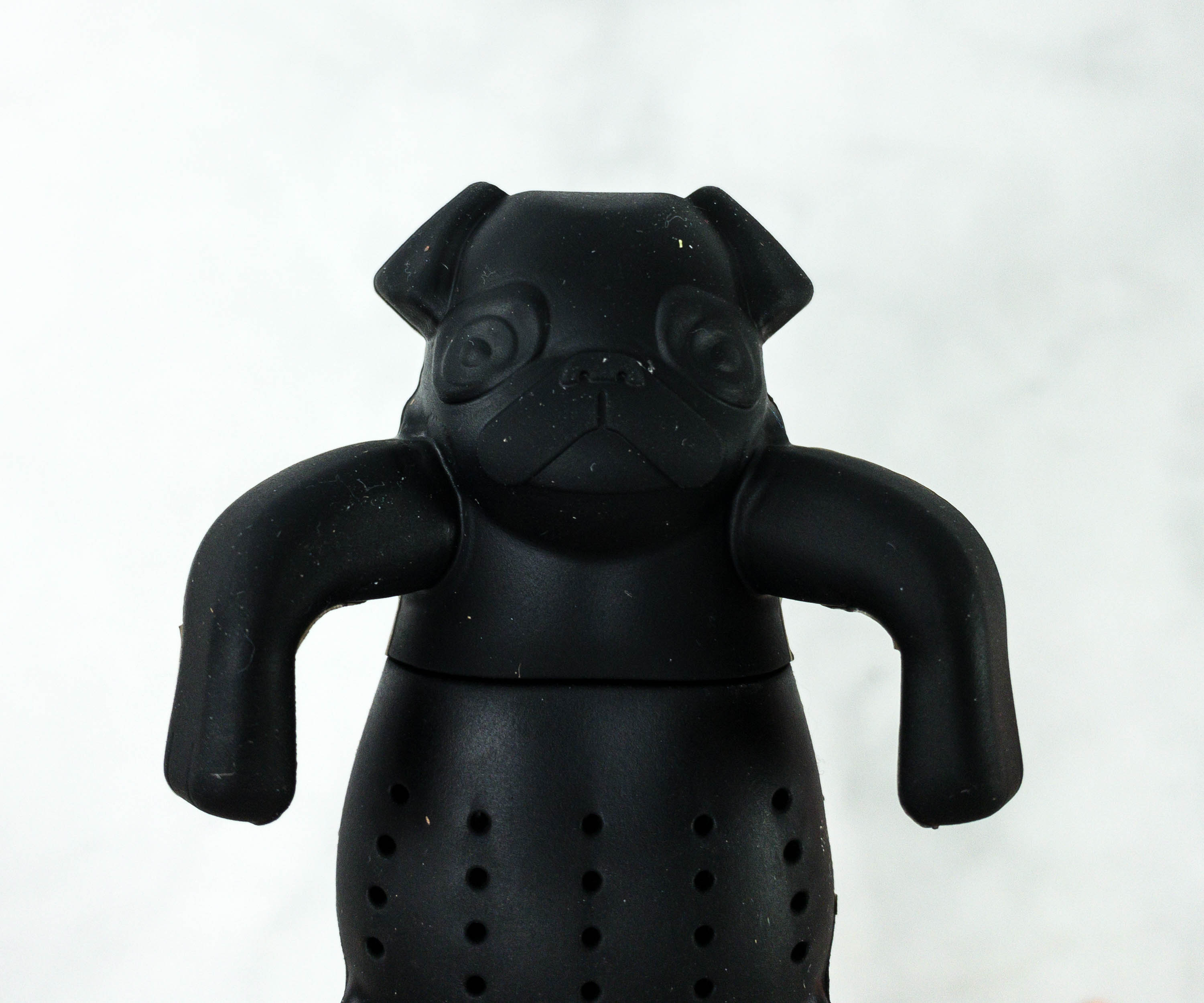 It's in black and its body is soft, with poked holes on the lower part.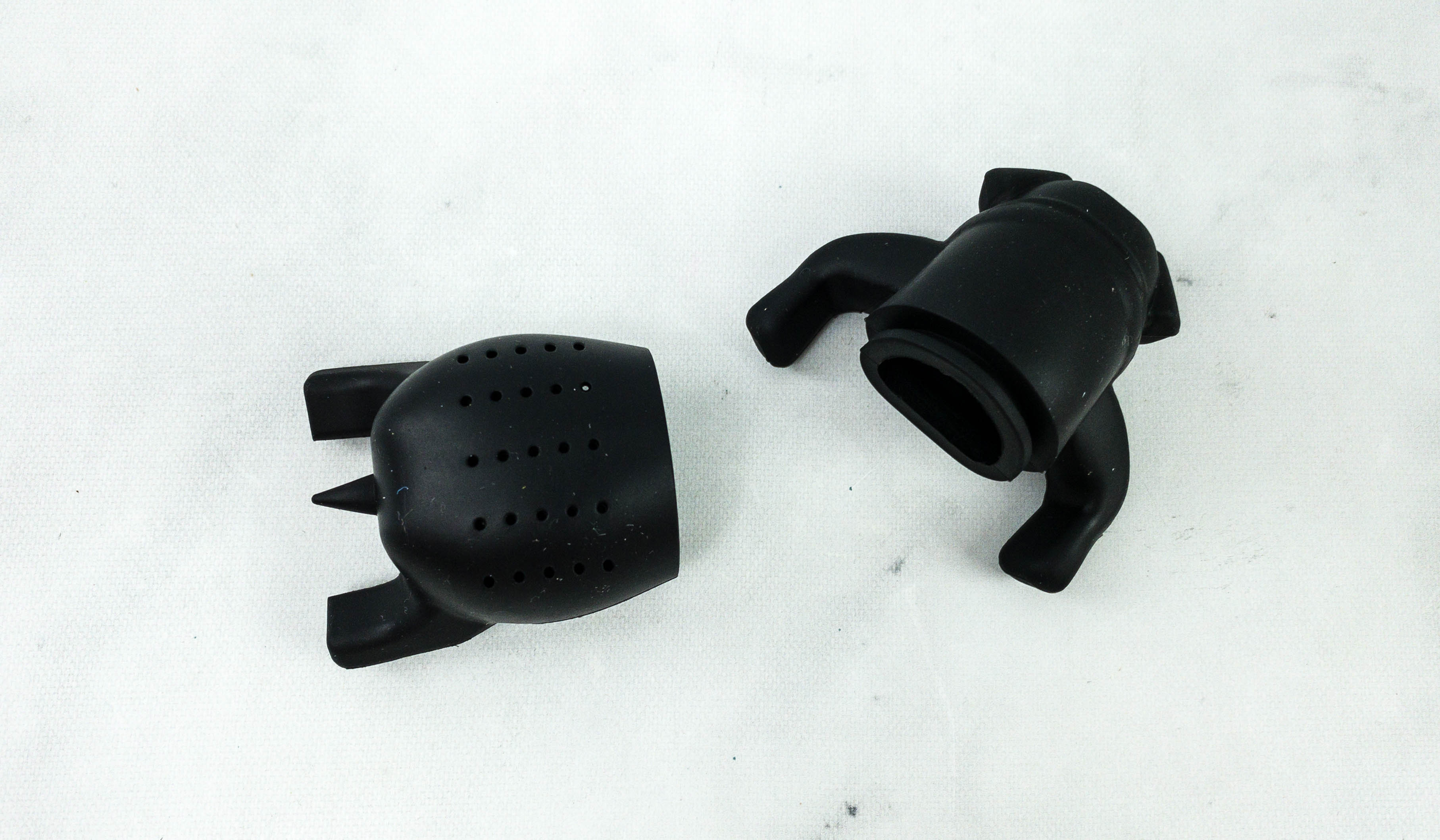 It's so easy to use, simply pull the two halves apart and fill the bottom half with loose tea, return the top half, and wrap the pug's arm arount the rim of your cup. Add hot water and sip!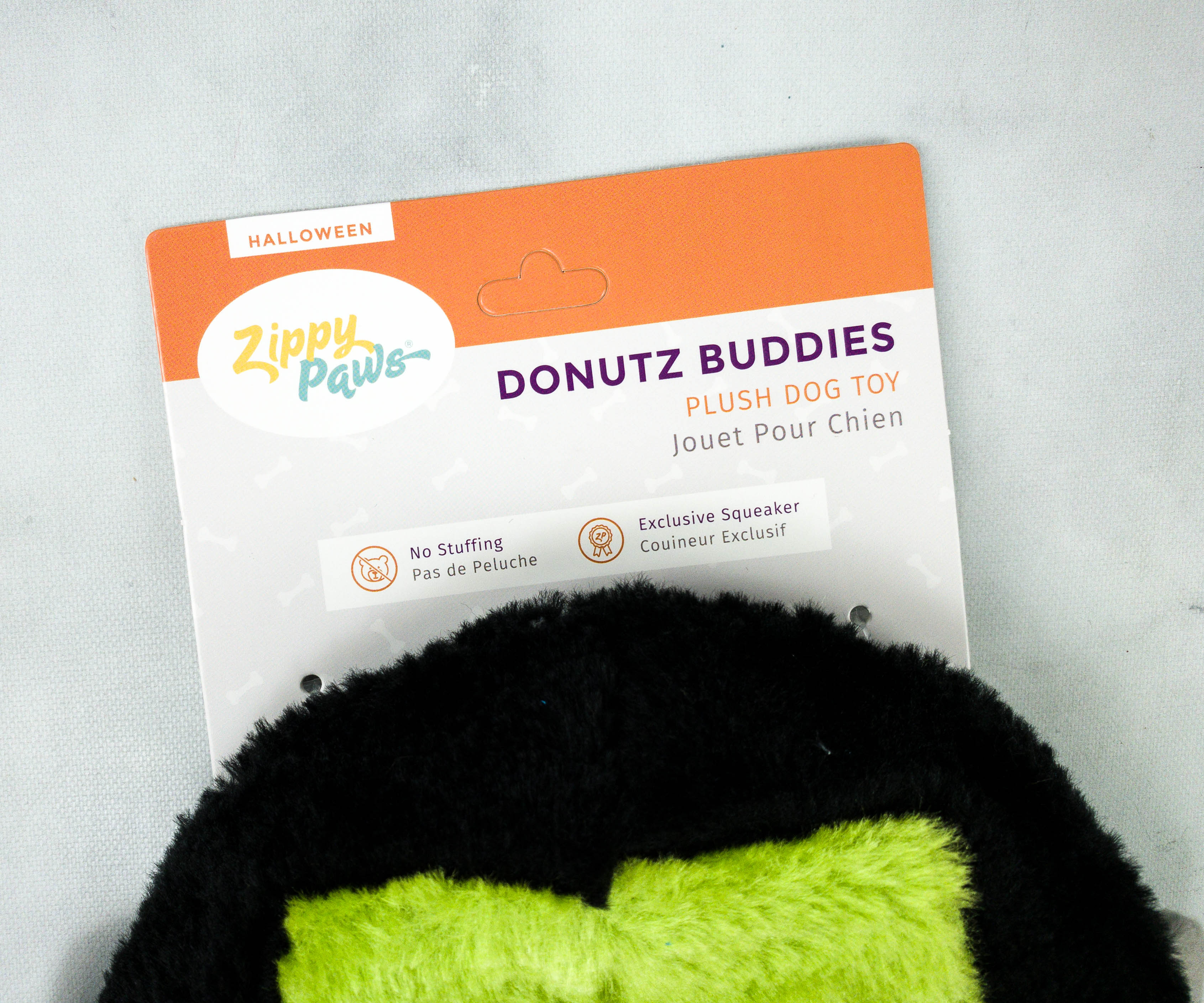 Zippy Paws Donutz Buddies Plush Dog Toy ($13.73) It's almost Halloween, and what better way to celebrate this occasion than to get a cute version of Frankenstein as a plush toy for my dog!
It's a donut-shaped plush toy made from high-quality, durable materials. It features the face of Frankenstein in yellow green, with embroidered eyes and mouth.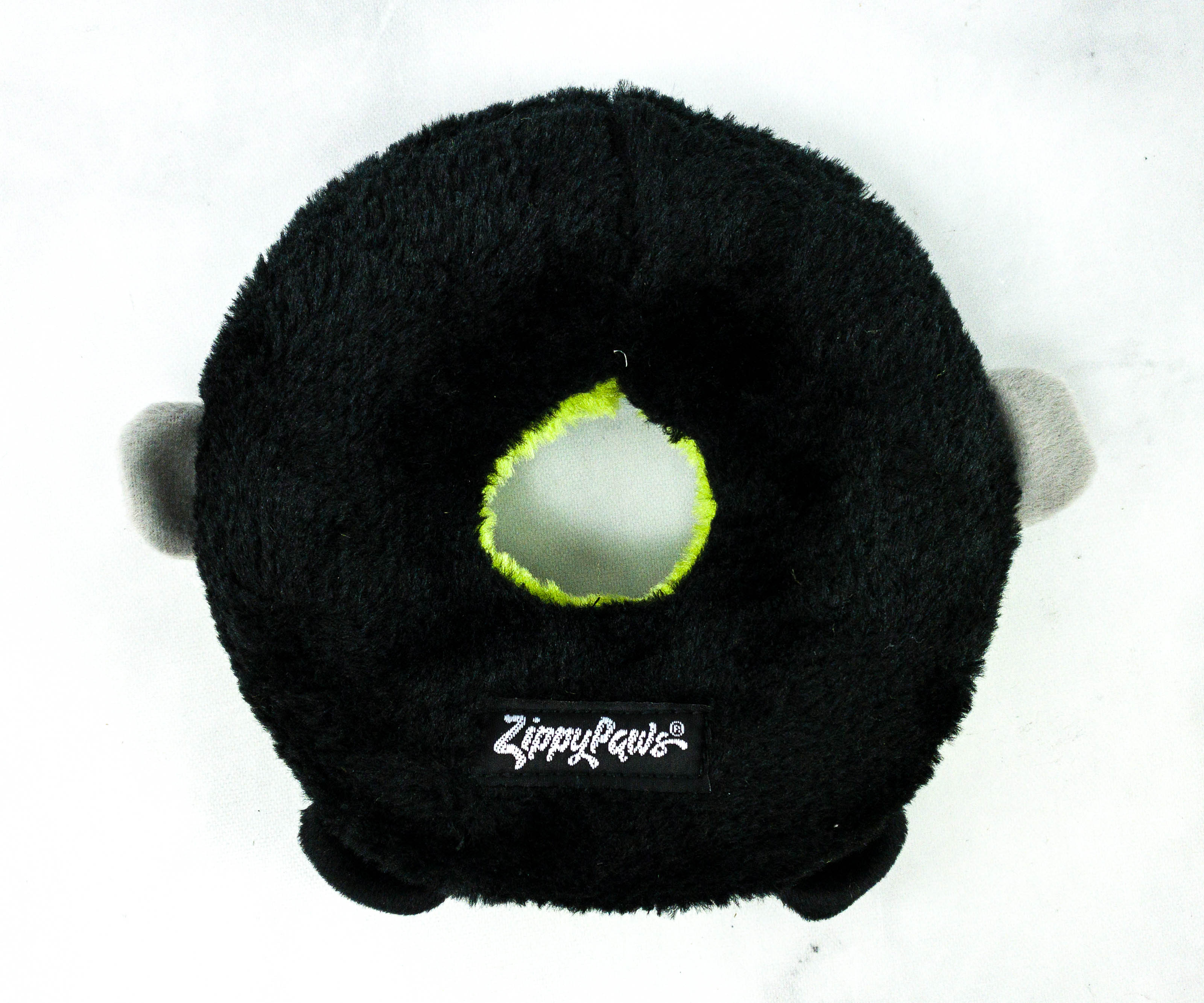 This toy is so soft and it's also good to know that it's stuffing-free. It even comes with a pair of loud, crescent-shaped squeakers inside!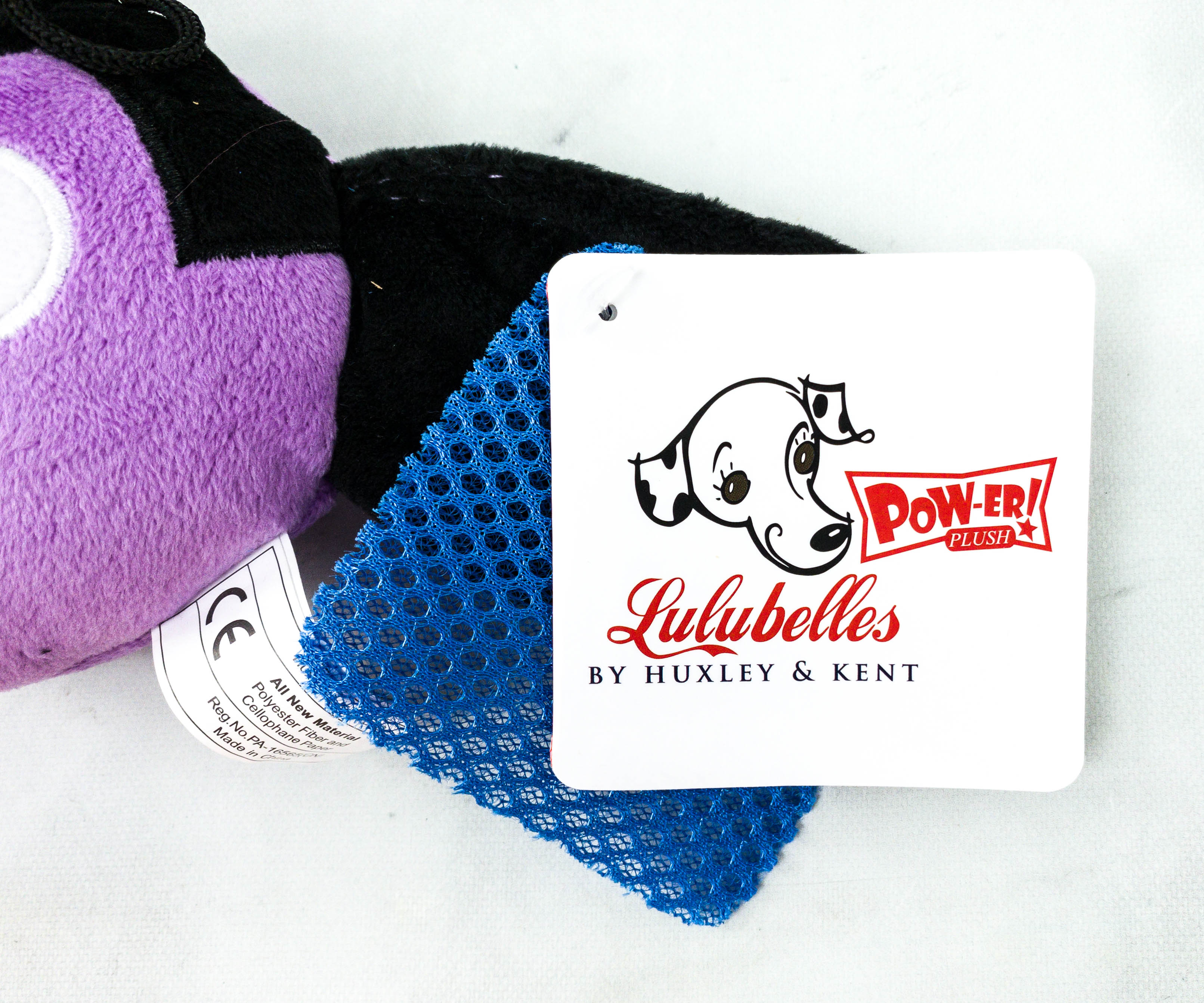 Lulubelles Pow-er Plush The Count ($11.97) This month's featured premium toy is inspired by one of the most popular vampires in the world, Count Dracula!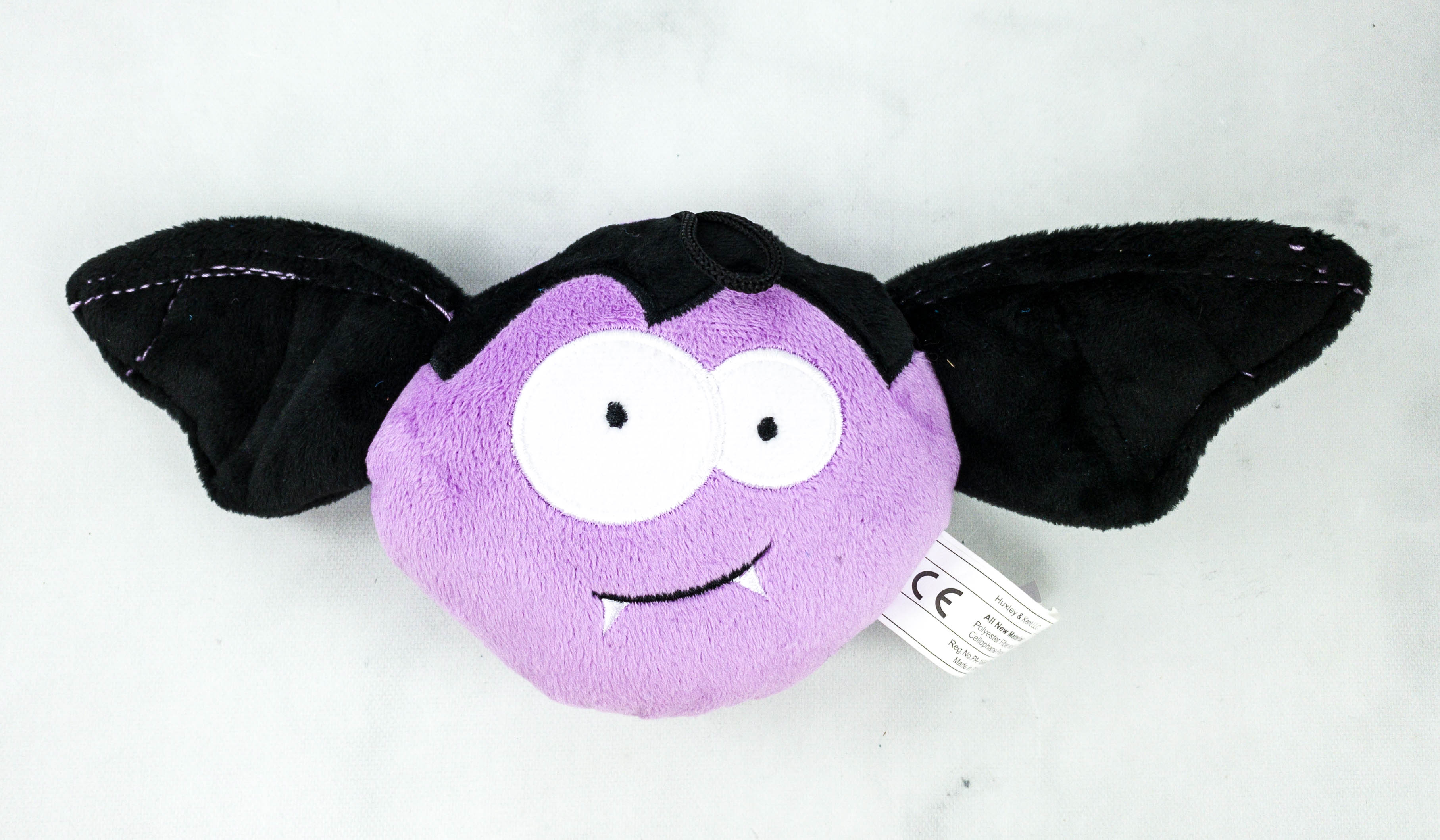 The Dracula plushie has a pair of black wings. It also has a pair of uneven eyes and sharp fangs. No worries because they're embroidered and won't hurt your dog!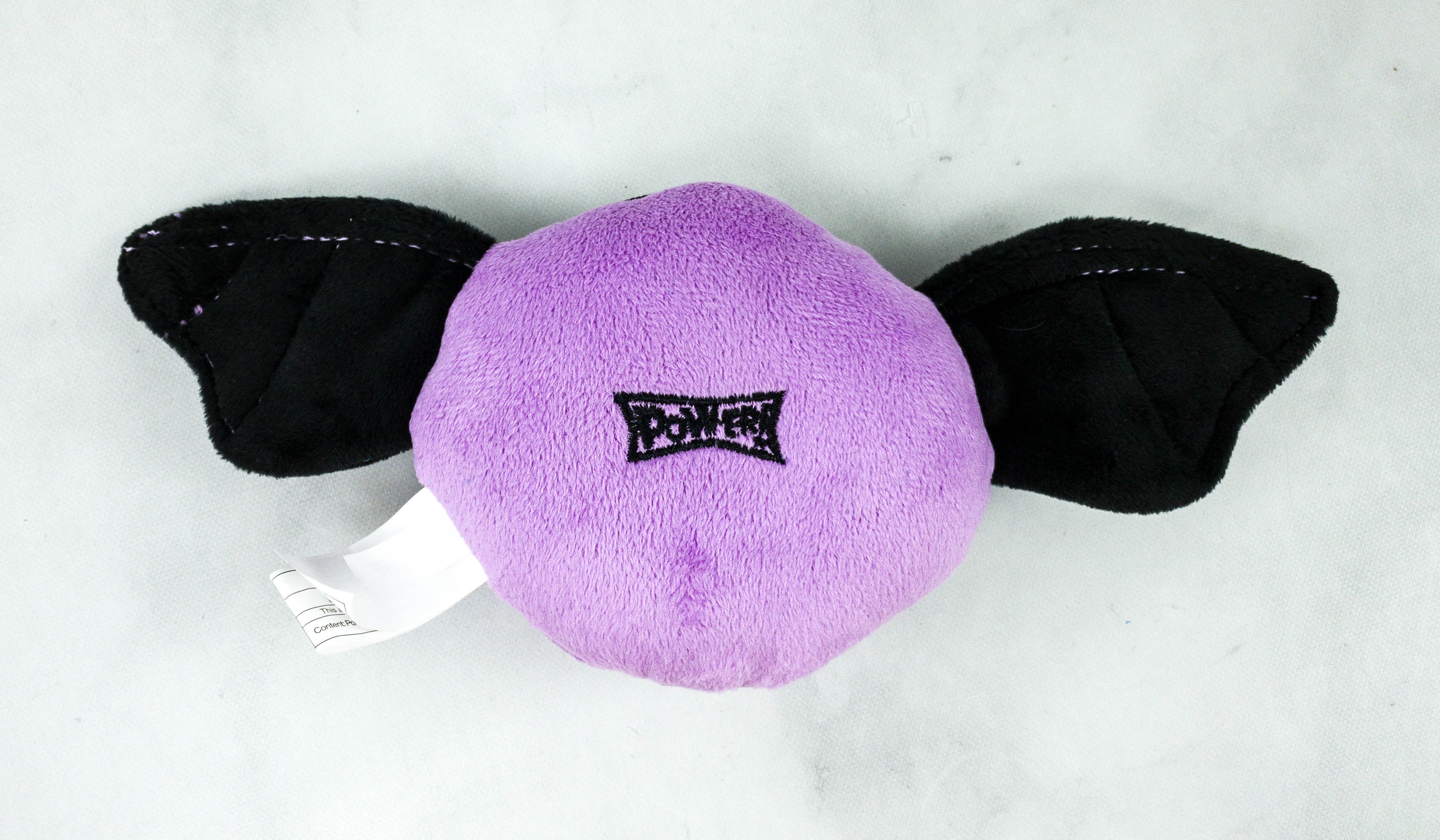 This plushy features a soft exterior and tough interior made from durable mesh and heavily stitched edges. It is an ideal toy for fetch or tug of war games.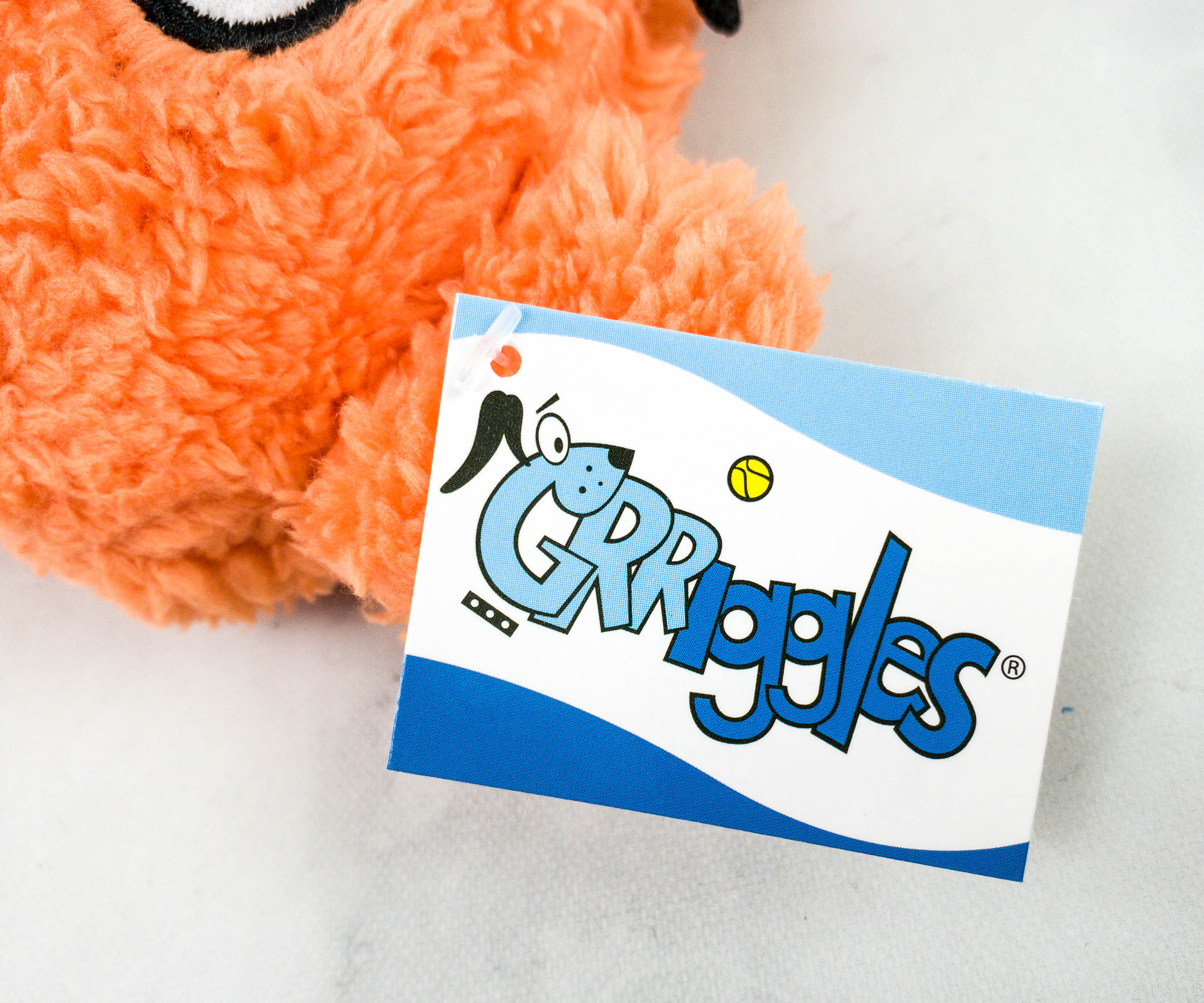 Grriggles Furzies Dog Toy with Squeaker ($10.62) Here's another fun toy for dogs, an orange-colored plushie!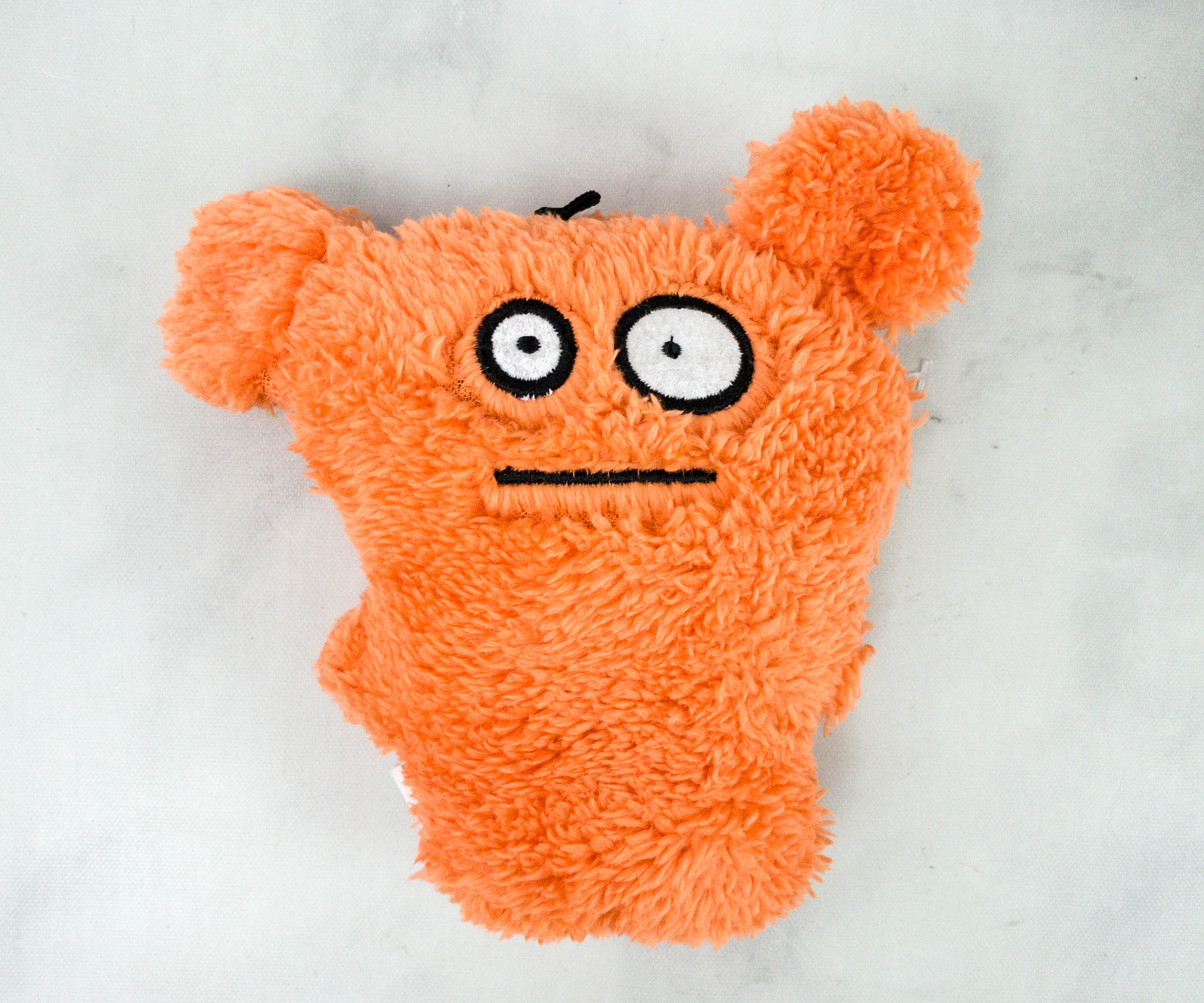 This plush toy is so fuzzy and cuddly! It also features an embroidered pair of eyes and a lip.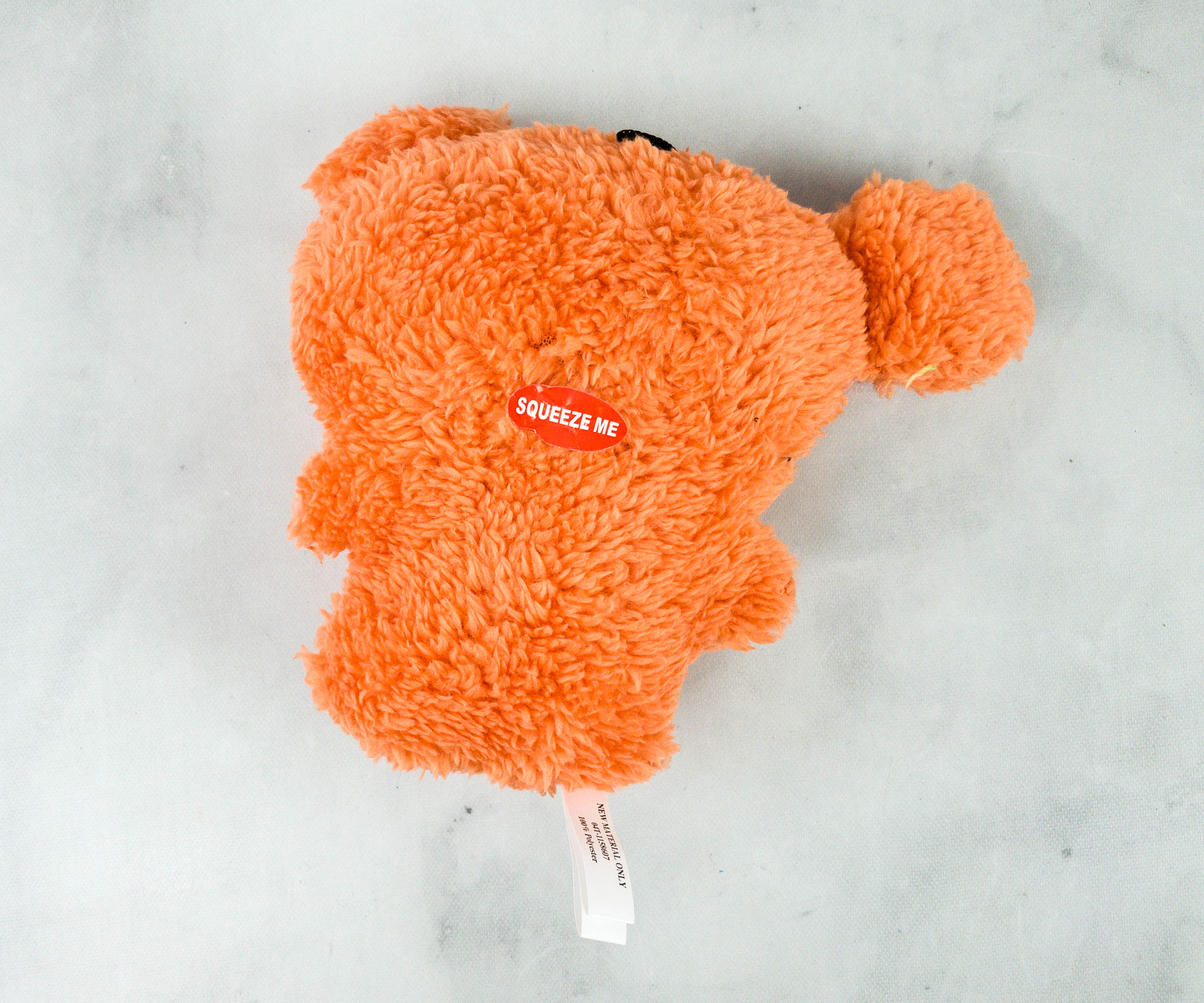 It also comes with a squeaker which produces a loud sound when squeezed!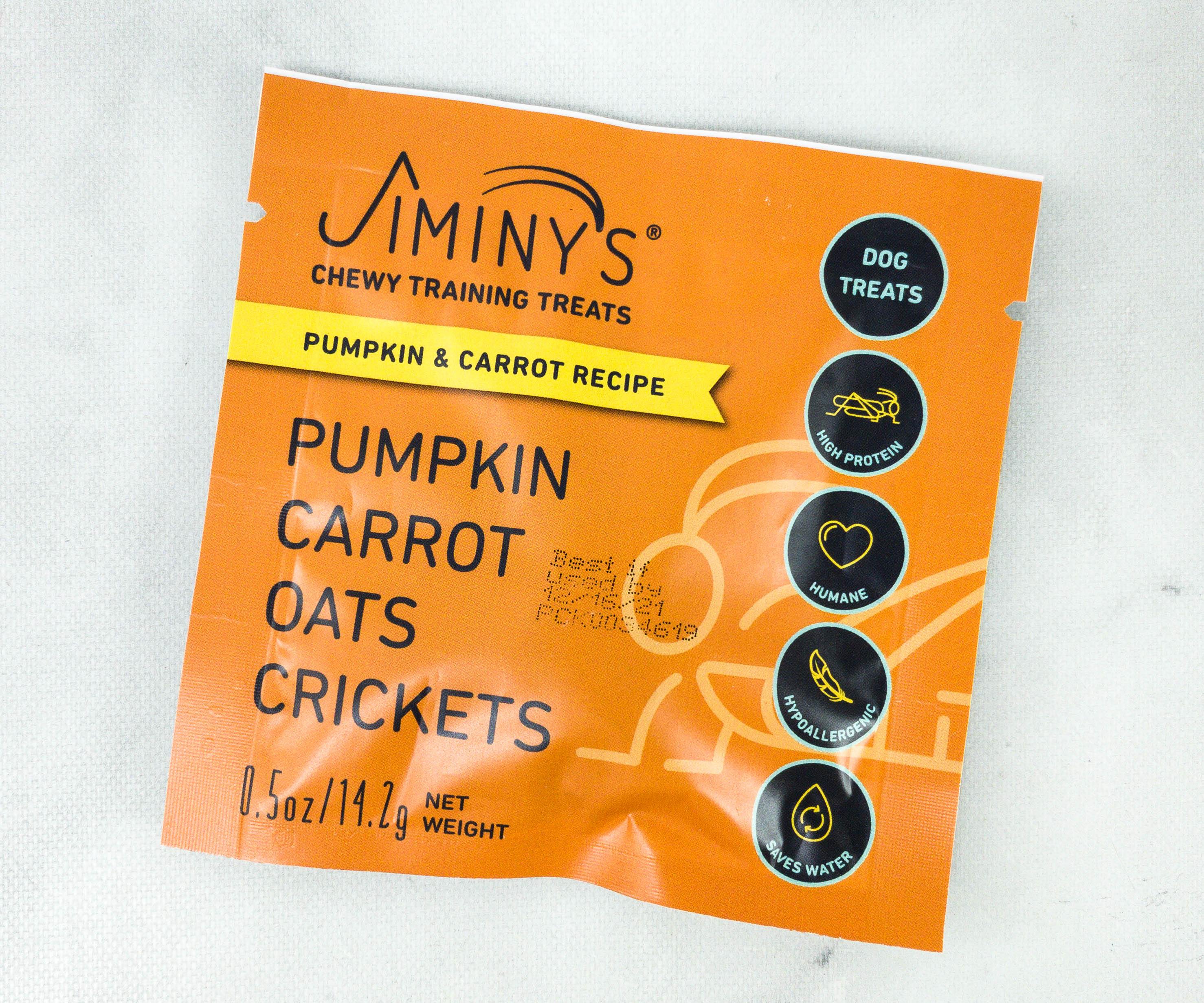 Jiminy's Chewy Training Treats Pumpkin & Carrot Recipe ($0.83) These highly nutritious treats for dogs are made with crickets, which are known to be a great source of protein.
This treat also includes pumpkin, carrot, oats, molasses, garlic, and rosemary.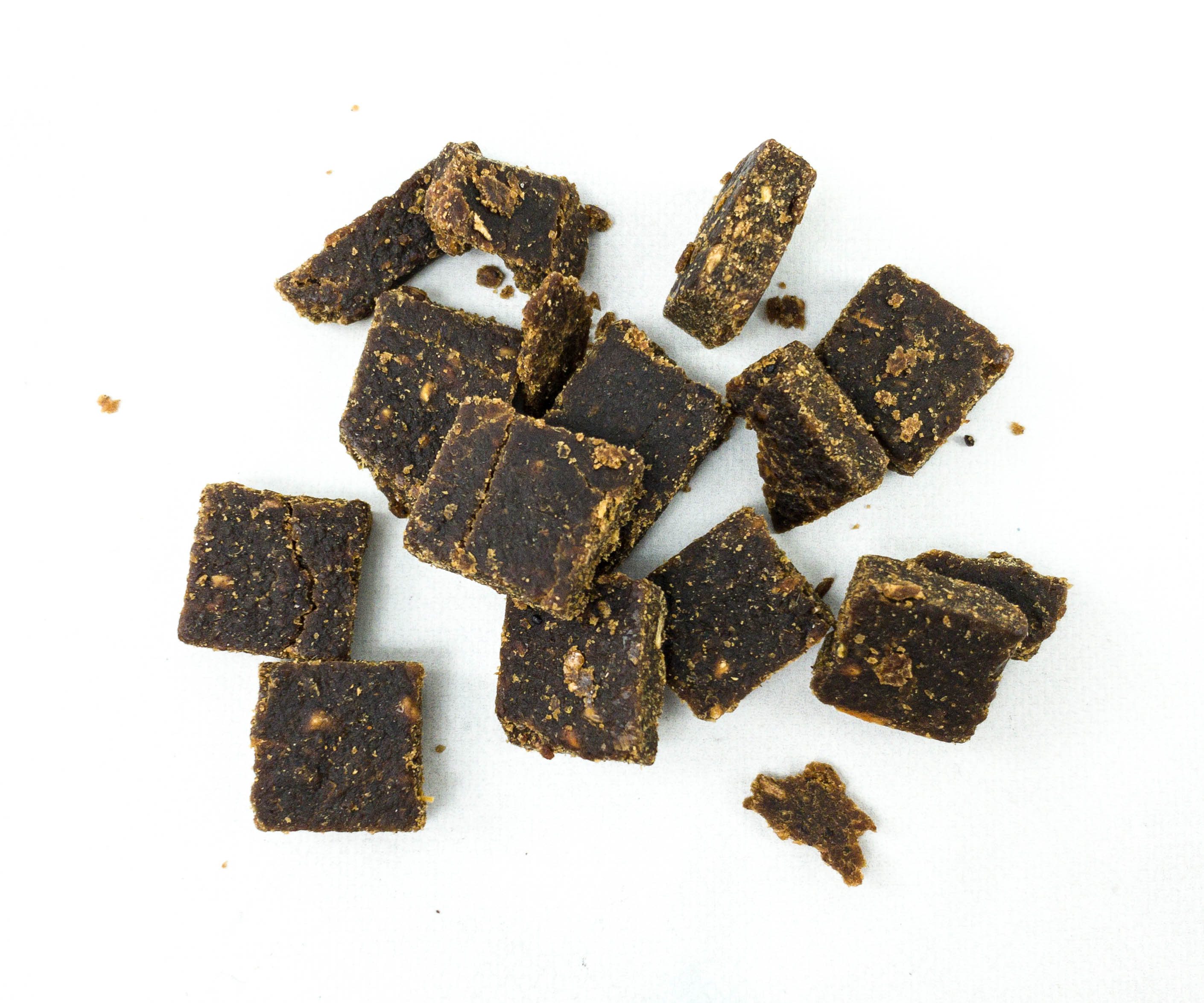 They come in small pieces so they are easy to feed to your pups. They also have a chewy texture that dogs love.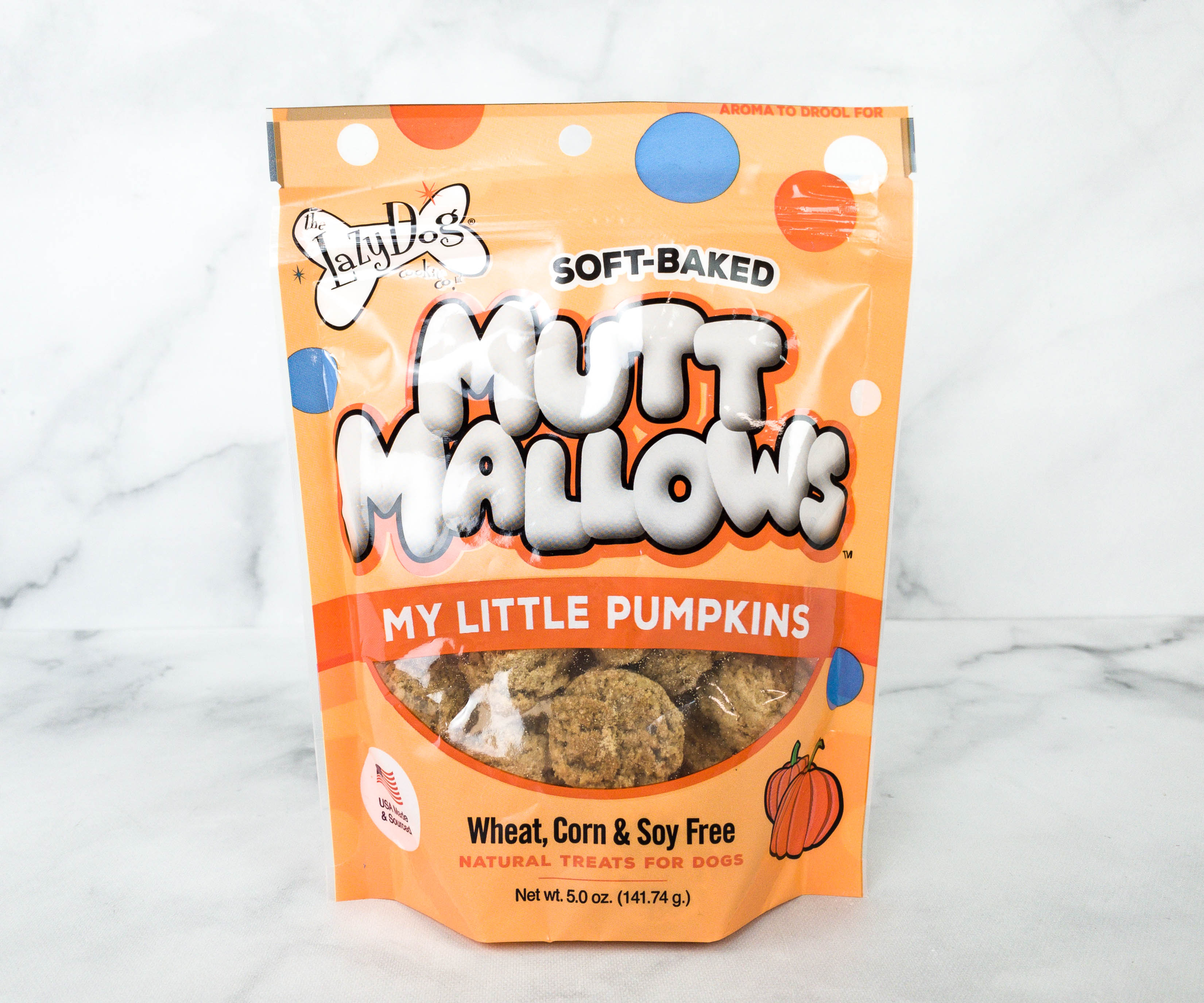 Lazy Dog Mutt Mallows My Little Pumpkins Dog Treat ($9.99) Made with pumpkin and cinnamon, these soft-baked cookies are perfect fall treats for dogs! Ingredients also include rolled oats, honey, vanilla, and rice flour.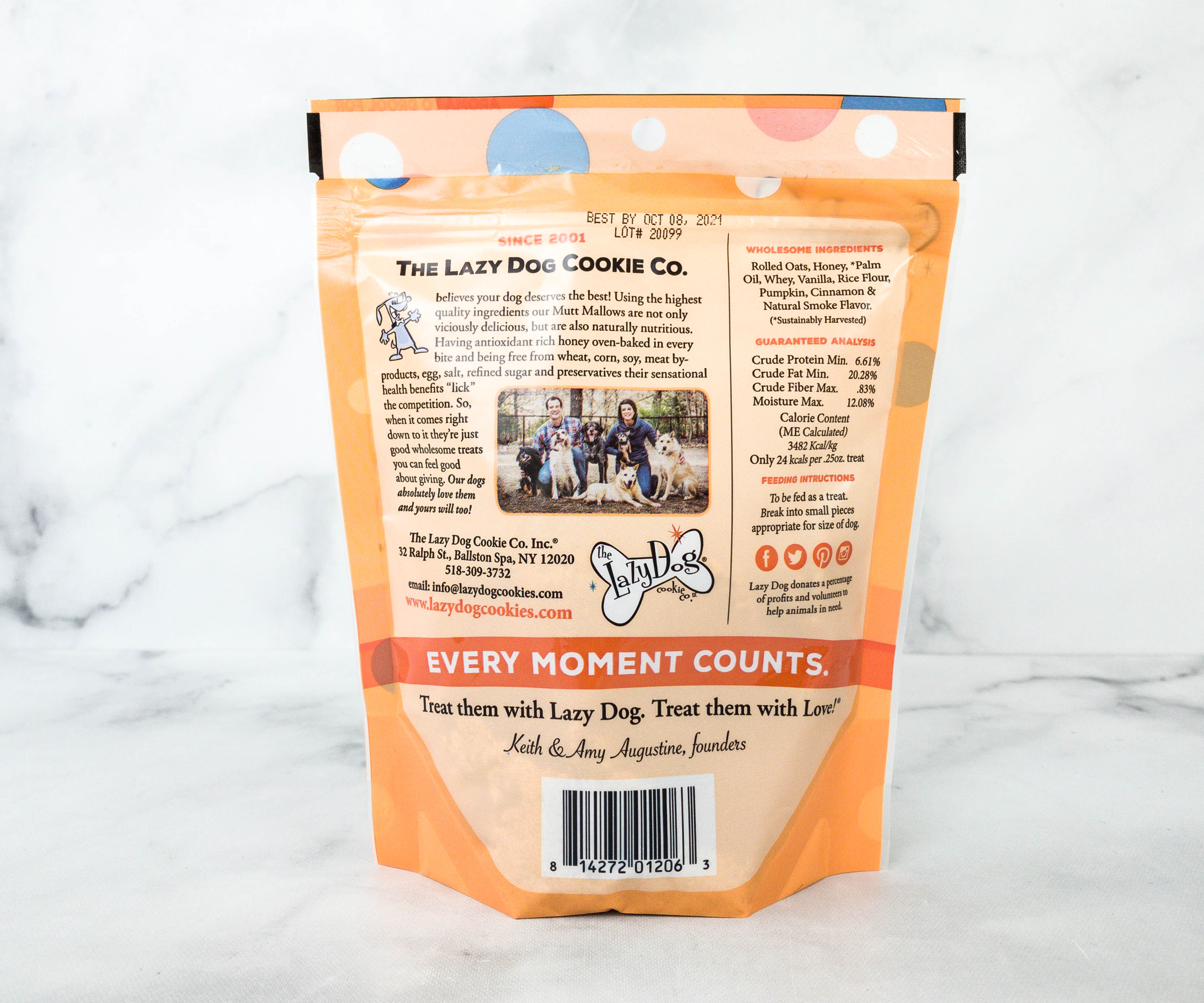 These all-natural dog treats are free from wheat, corn, and soy as well!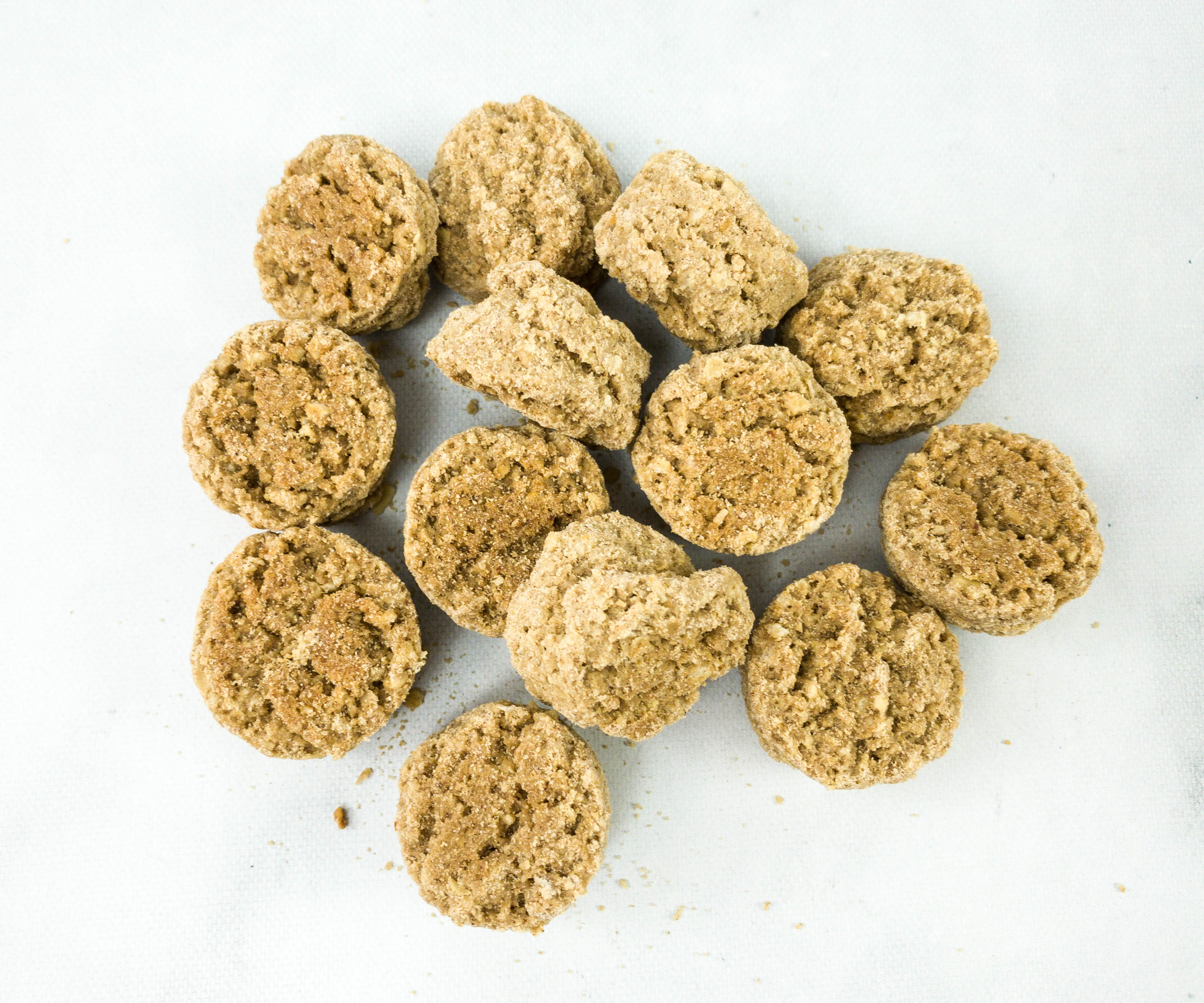 These button-shaped snacks are crunchy. They are ideal as a training treat! My dogs go WILD over these!
Fruitables Skinny Minis Pumpkin Spice Flavor ($10.58) We have another fall-flavored snack for dogs, and this time it's made with pumpkin, baked apples, and cinnamon!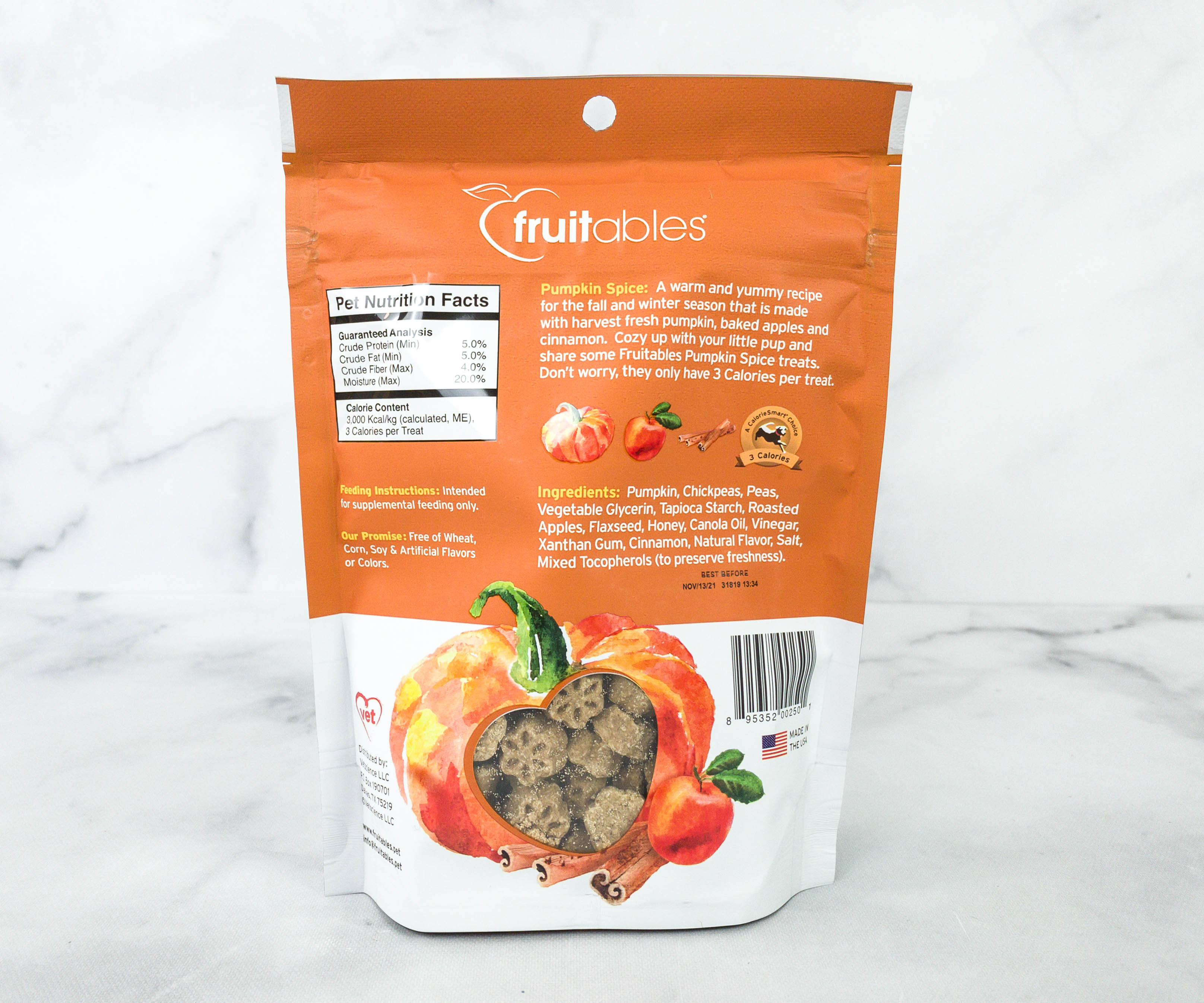 These treats are a great source of protein, fiber, and other essential nutrients. They are also free from wheat, corn, soy, and artificial flavors and colorings.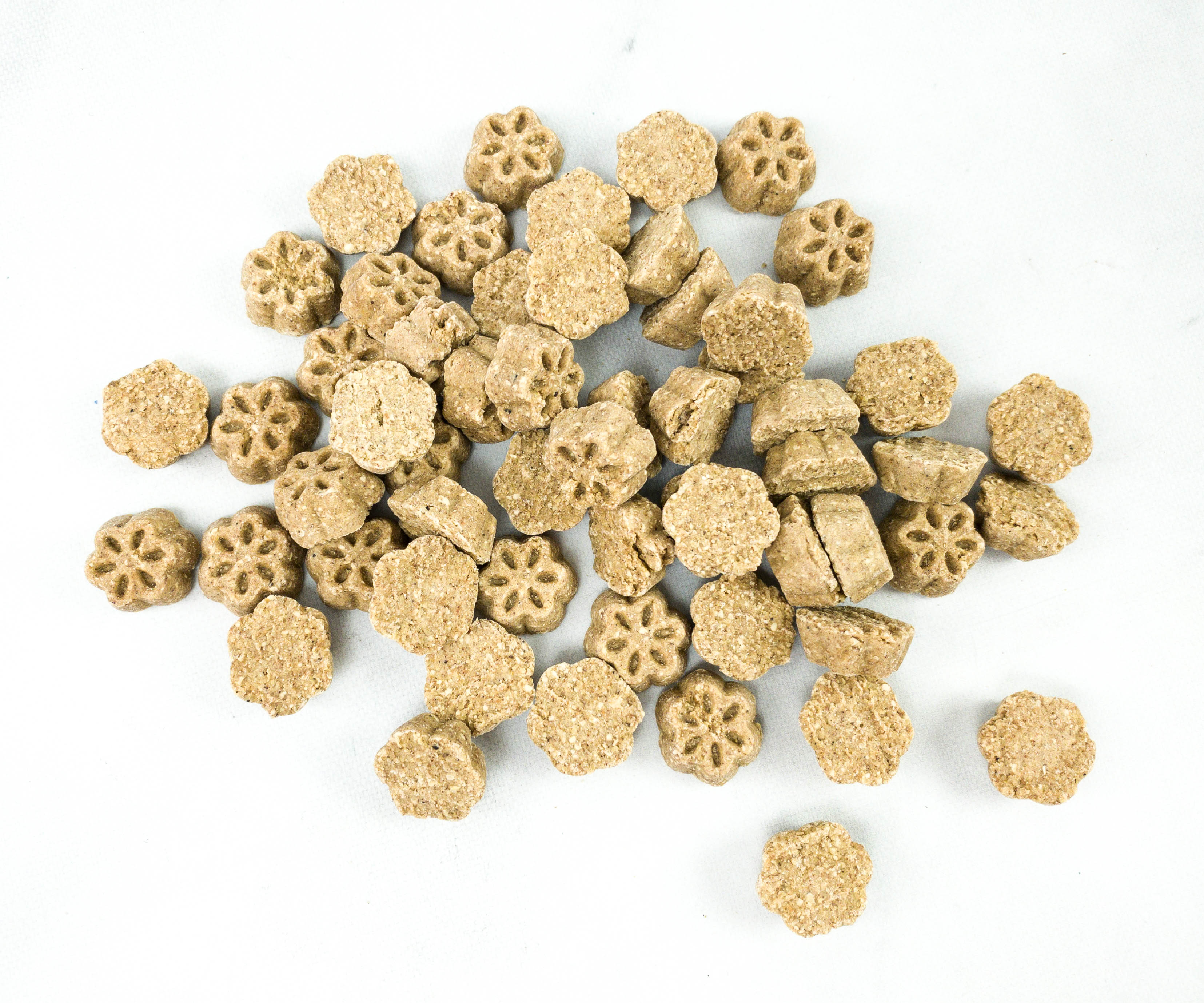 Each piece is flower-shaped and bite-sized. It's an ideal snack to serve in between a dog's full meals or as a training reward. These treats are low in calories as well.
This month, we received Halloween-themed goodies from Pug Box! As expected, all the toys are of great quality, from the donut-shaped Frankenstein to the Count Dracula plushie to the orange fuzzy toy. We also received three bags of treats that are not just tasty but very nutritious as well and absolutely perfect for little dogs. Another fun thing about this subscription is they send a bonus item for pet parents. This month, it's a pug-shaped tea infuser!
What do you think of this month's Pug Box?