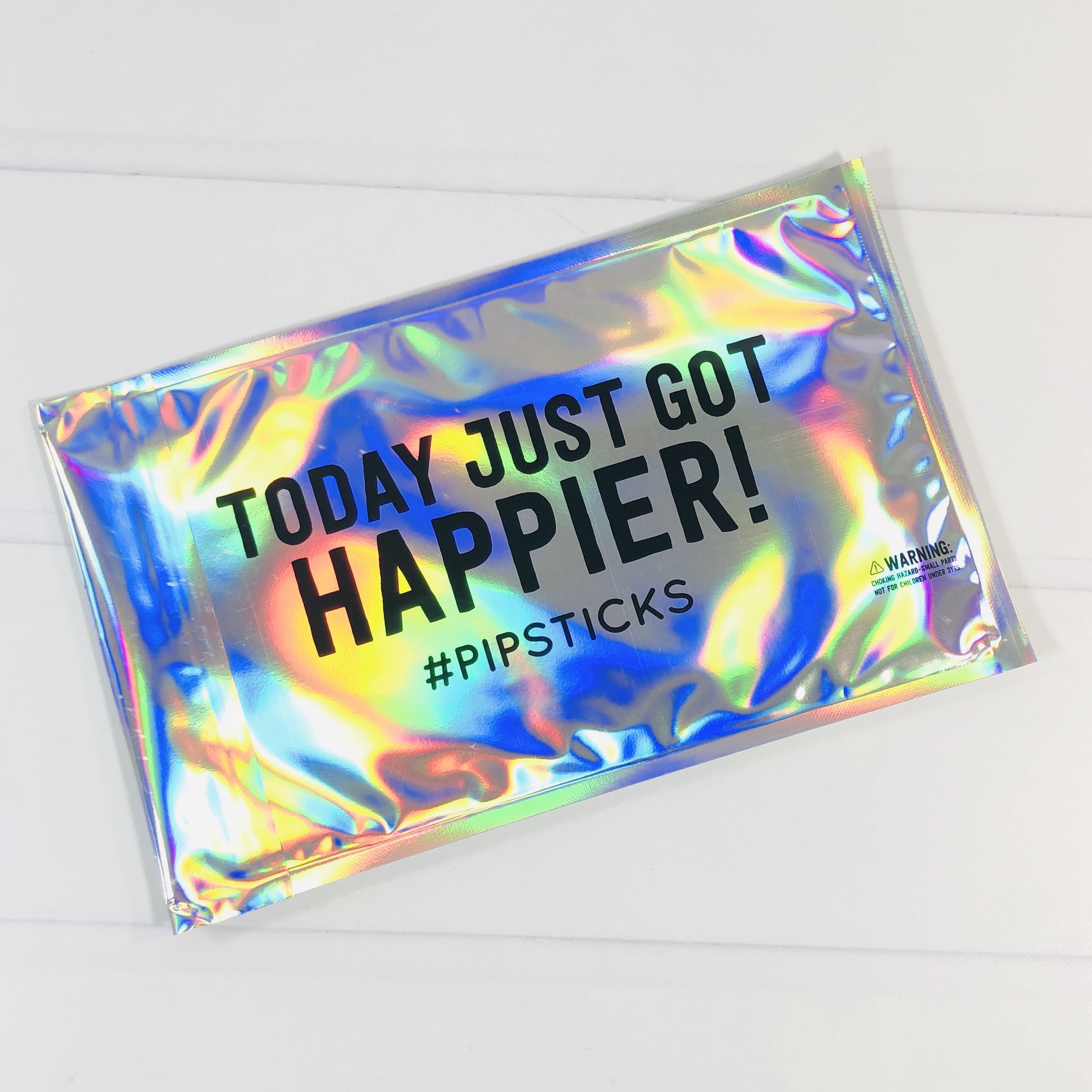 Pipsticks is a monthly sticker subscription that sends new designs from their collection in a super shiny holographic pack every month! The stickers come in a reusable sparkly pouch and include sticker sheets, paper products, and Zippy, an exclusive sticker magazine. You also get 5% savings in the online store, and more. You can choose to get stickers for adults (Pro Club) or kids (Kids Club). Both clubs come in Classic (15 sheets for $17.95 a month) or Petite (7 sheets for $11.95 a month). Shipping is free to the U.S., and Pipsticks can even be shipped worldwide for a fee.
C'mon. Who doesn't love stickers? Any stationery lover, crafter or pen pal knows the true magic of these little guys. Stickers motivate, inspire, entertain and delight with unmatched simplicity.

The Pro sticker pack (Adult Pack) is perfect for scrapbookers, snail mailers, planners and sticker lovers from the age of about 10-13 and up.
DEAL: save $5 on your subscription! Use coupon code FRIENDSROCK.
I am reviewing the Pipsticks Pro Club Classic!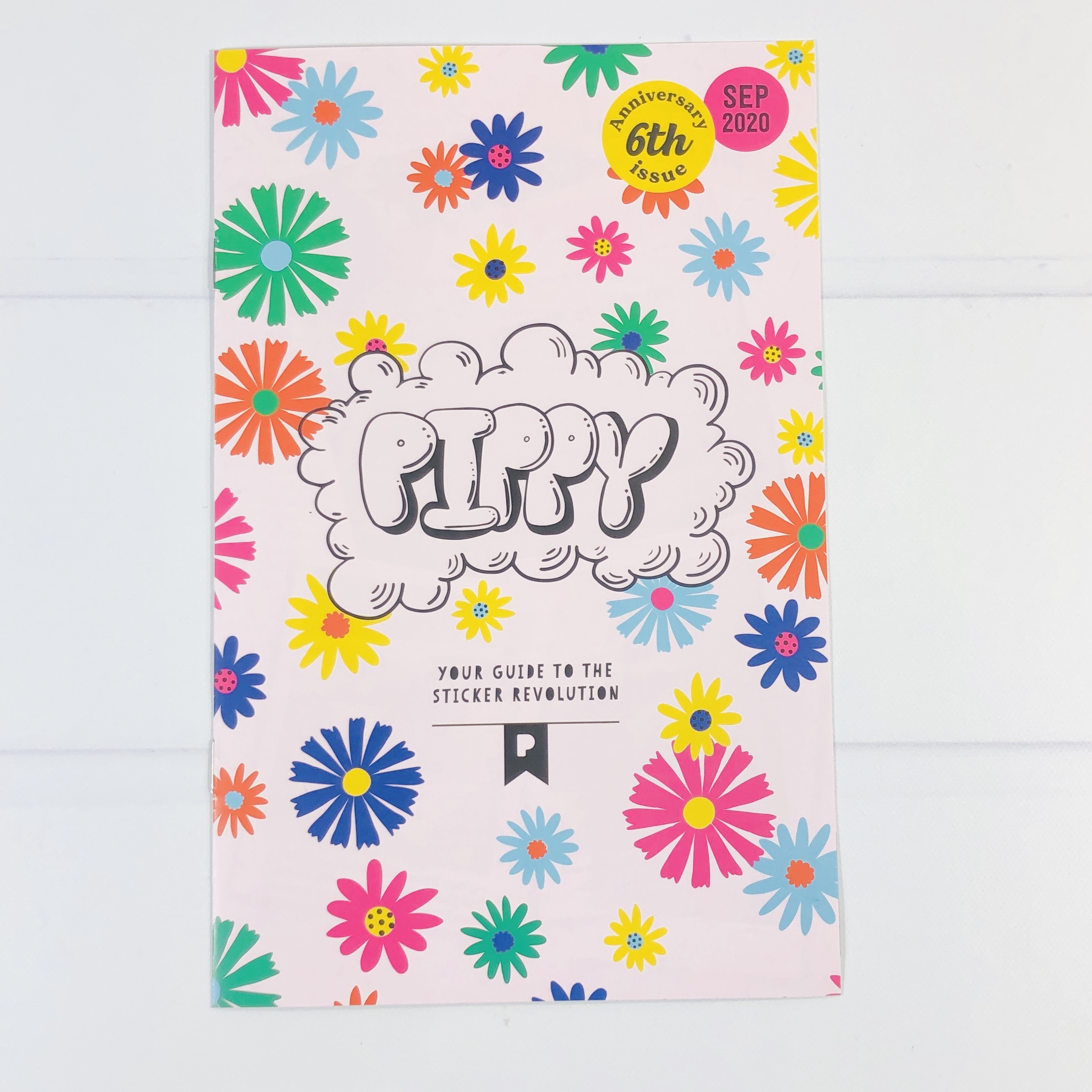 Pipsticks includes an exclusive magazine called Pippy.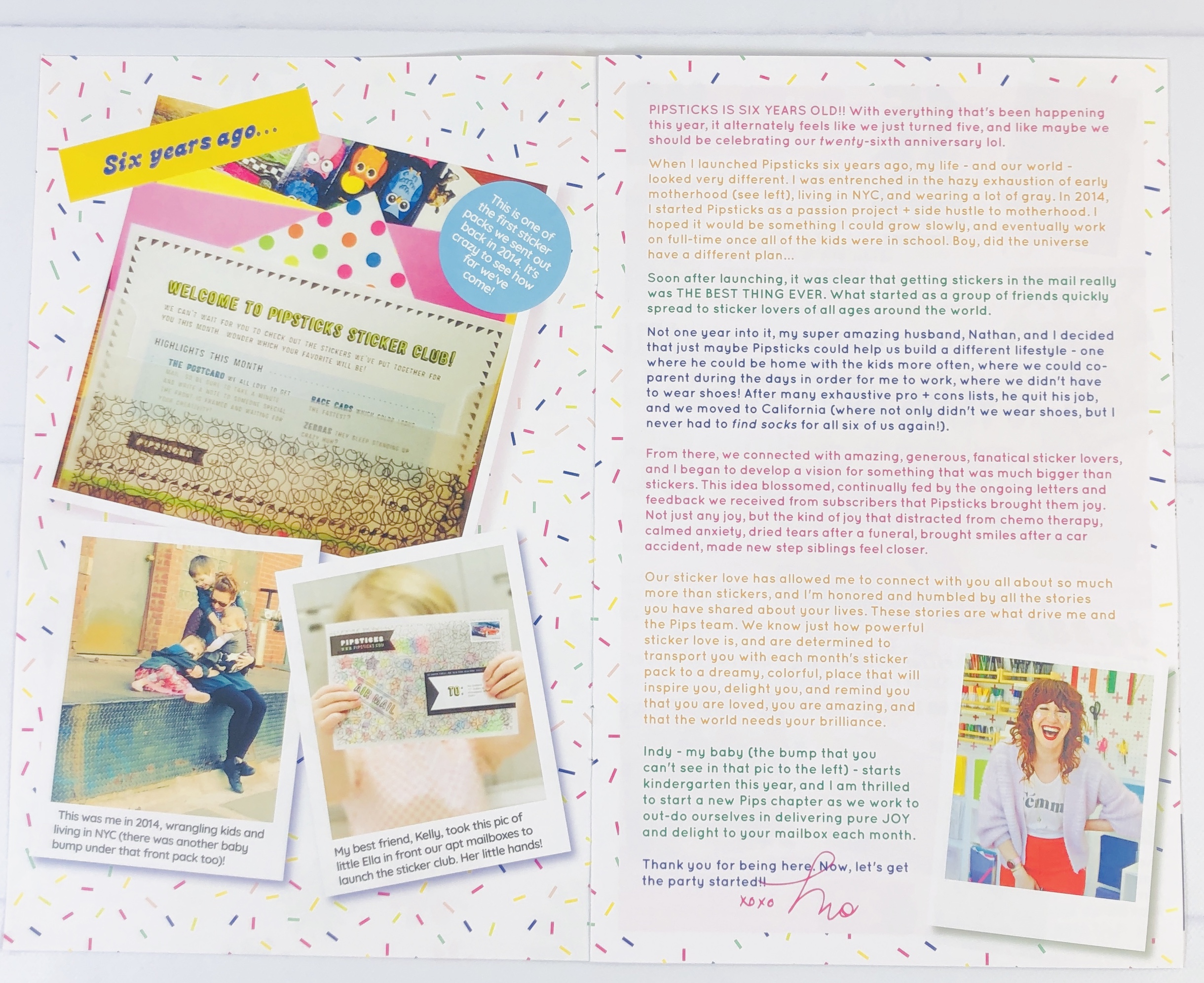 It's Pipstick's 6th birthday! The owner talked about the time she started this biz and it was very interesting.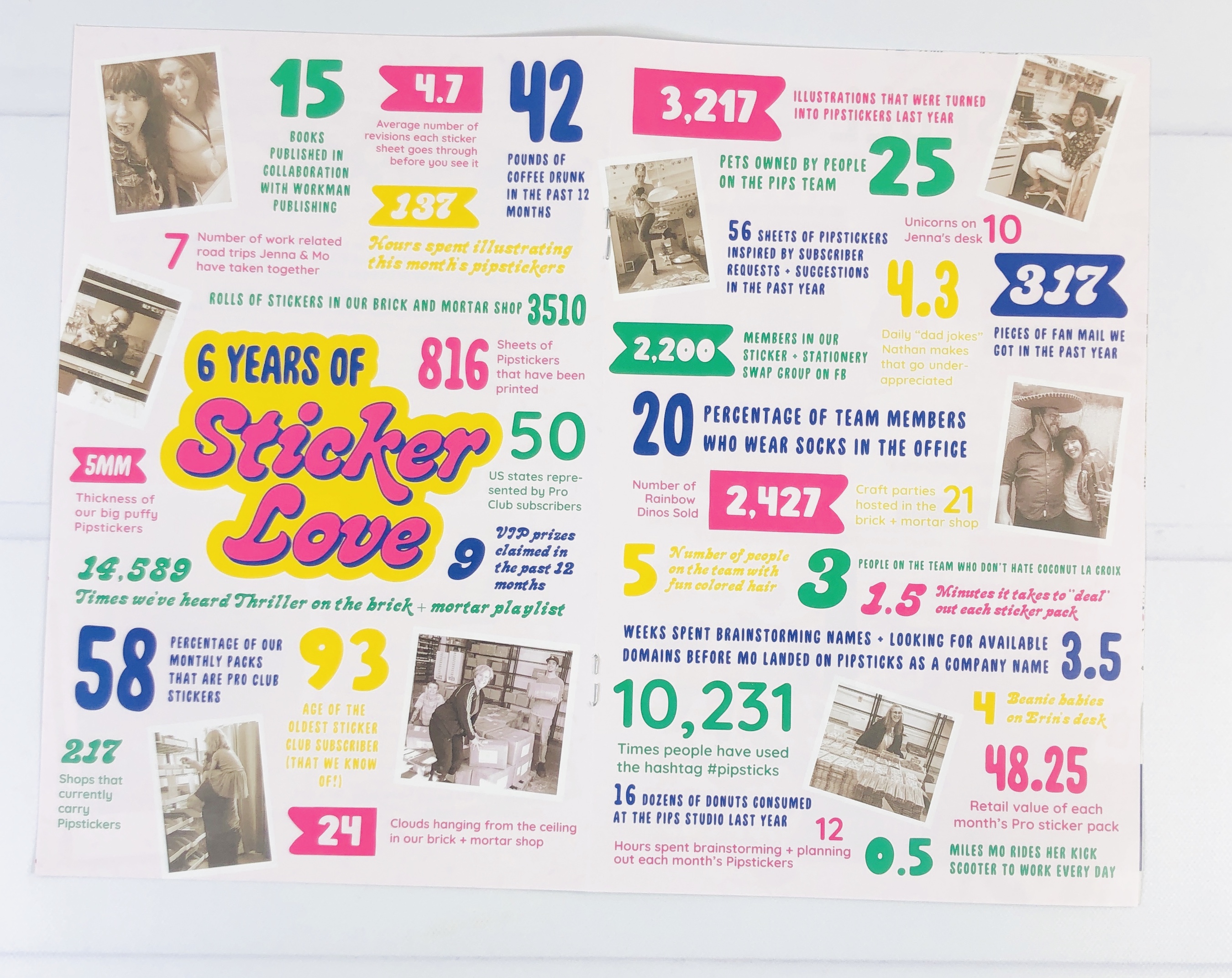 Here are the numbers behind the past 6 years worth of Pipsticks!
The results of a recent poll were shown. They also showed the prize package for this month's winners, just keep an eye out for the shiny ticket! A sneak peek of October's stickers were shown, and they look not too spooky but certainly seasonal!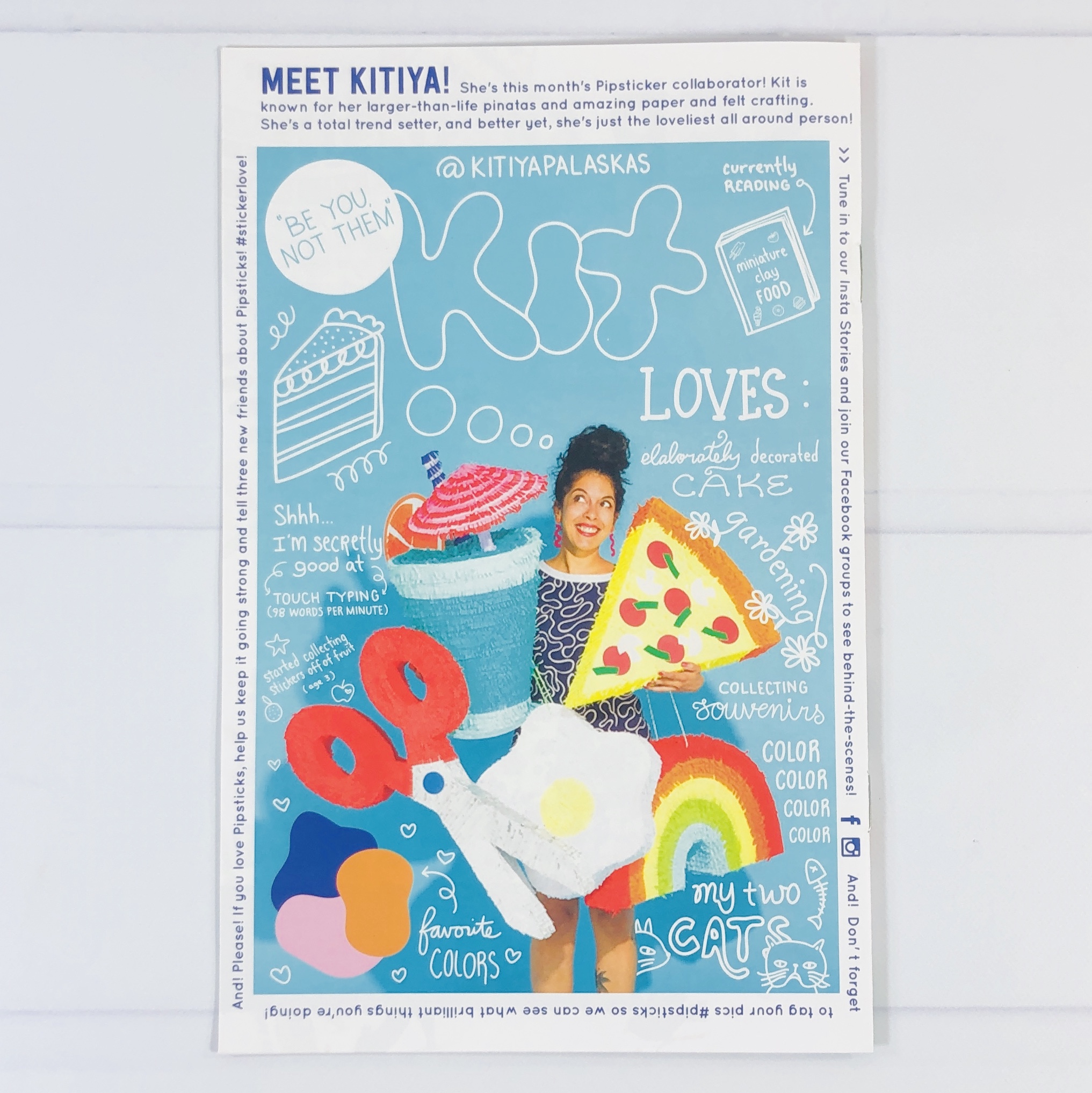 The back cover introduced one of the illustrators. Look at those cool piñatas!
Look at the storage pouch, it's got holographic stars all over it!
Everything in my box!
Note: You may be able to find the following items, and even past sticker packs, in the Pipsticks online shop.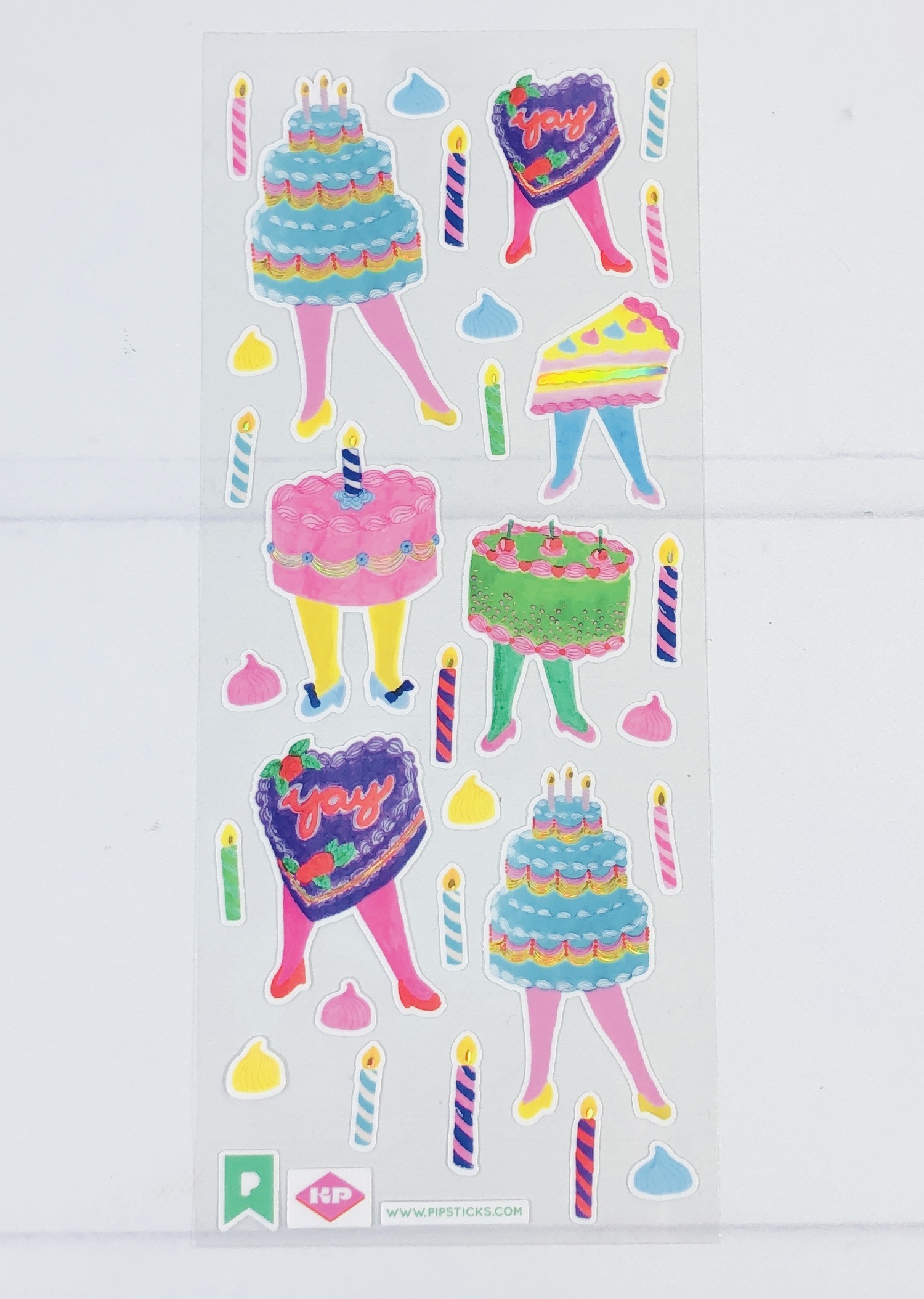 Take The Cake by Kit Palaskas ($3.95) comes from the collaboration this month (see Pippy magazine back cover above). They are very interesting. I've seen shows where people burst out of the top of a cake, but I don't believe I've ever seen one with legs before! PVC with gold foil accents.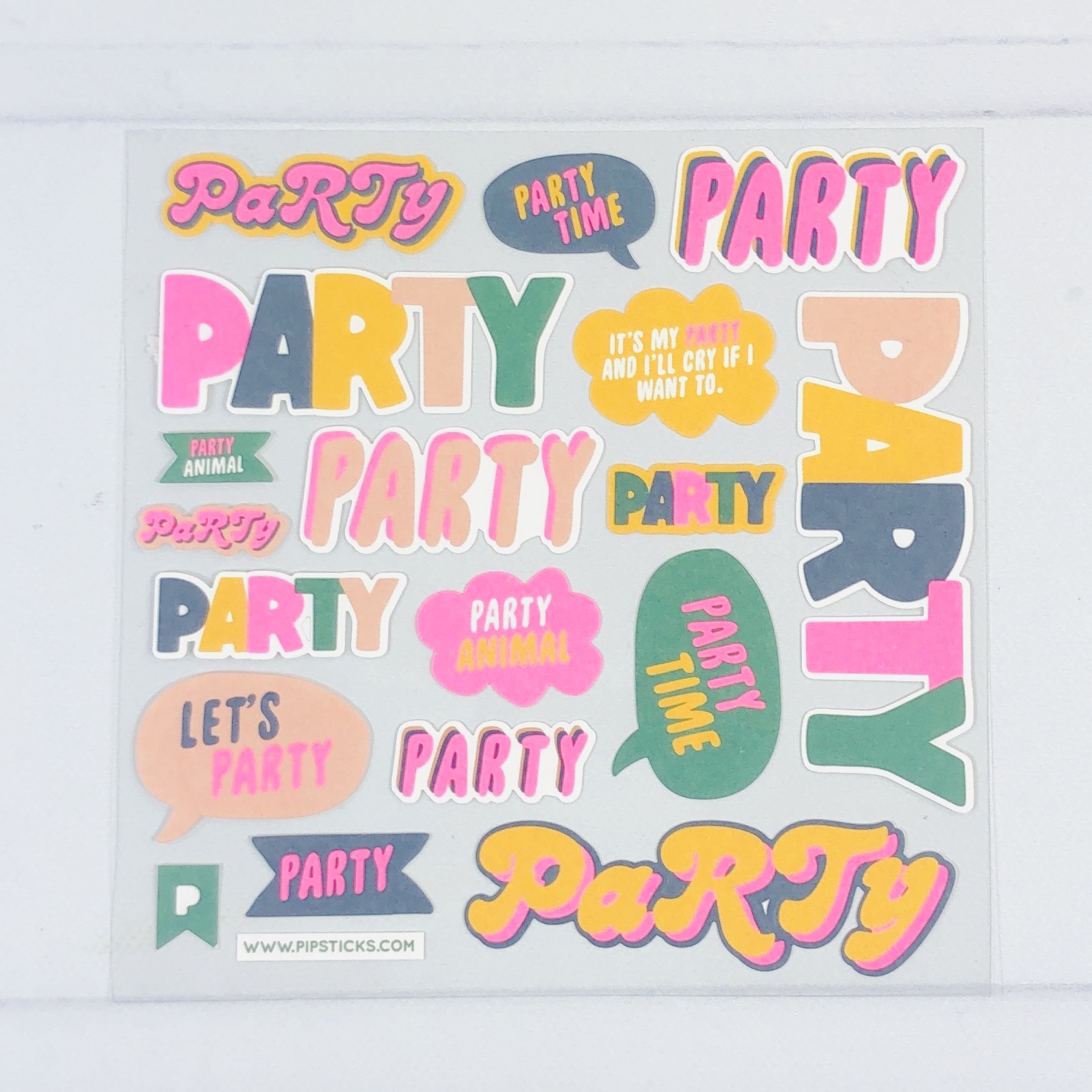 Party Time ($2.95) Party season is upon us, although with some socially distanced measures if needed of course. Printed on paper.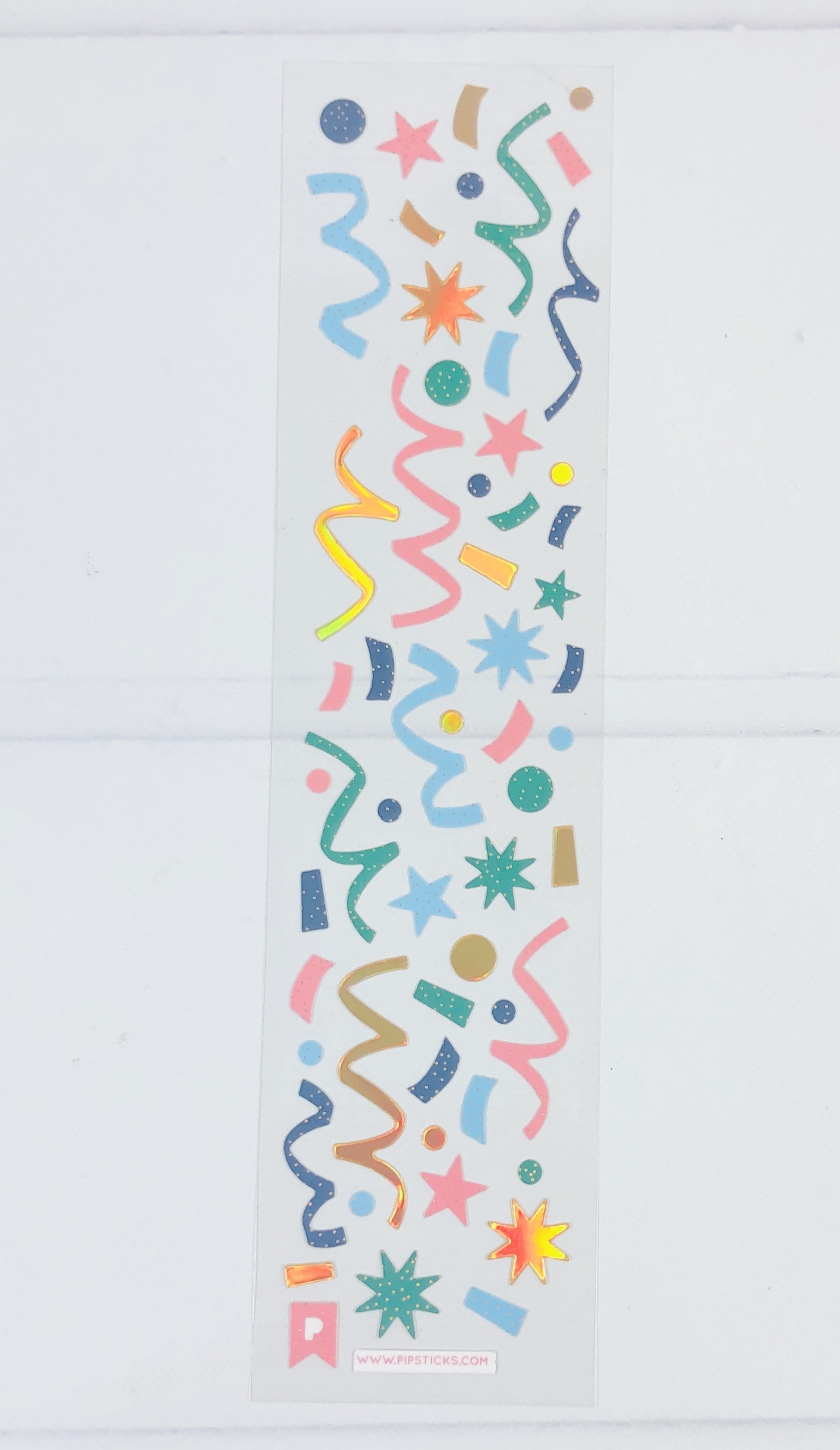 Confetti Toss ($2.95) has squiggles and stars all over. PVC with gold foil accents.
Home Cooking ($2.95) My oven gets a long break in the summer but now it is finally getting some love. The stand mixers here are so cute! PVC with holographic silver foil accents.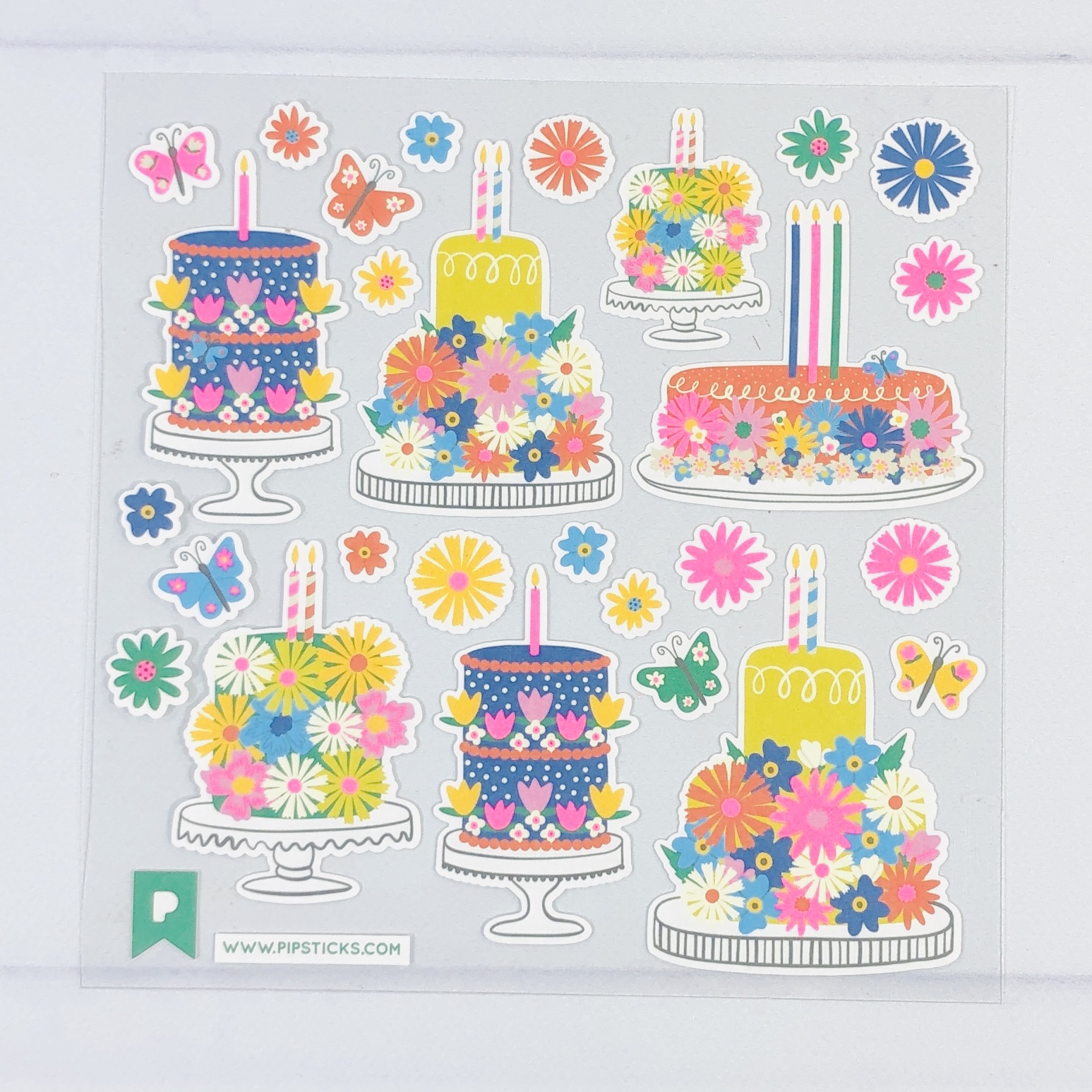 Sugar & Flower & Butterflies ($2.95) I love butterflies. And flowers. And sugar. Here are all my favorites in one sheet! Printed on paper.
Candid Candles ($2.95) The colors on these candles changes with the light, so cool! PVC with gold foil accents.
Make A Wish ($2.95) Who knew weeds could look so pretty? PVC with silver foil accents.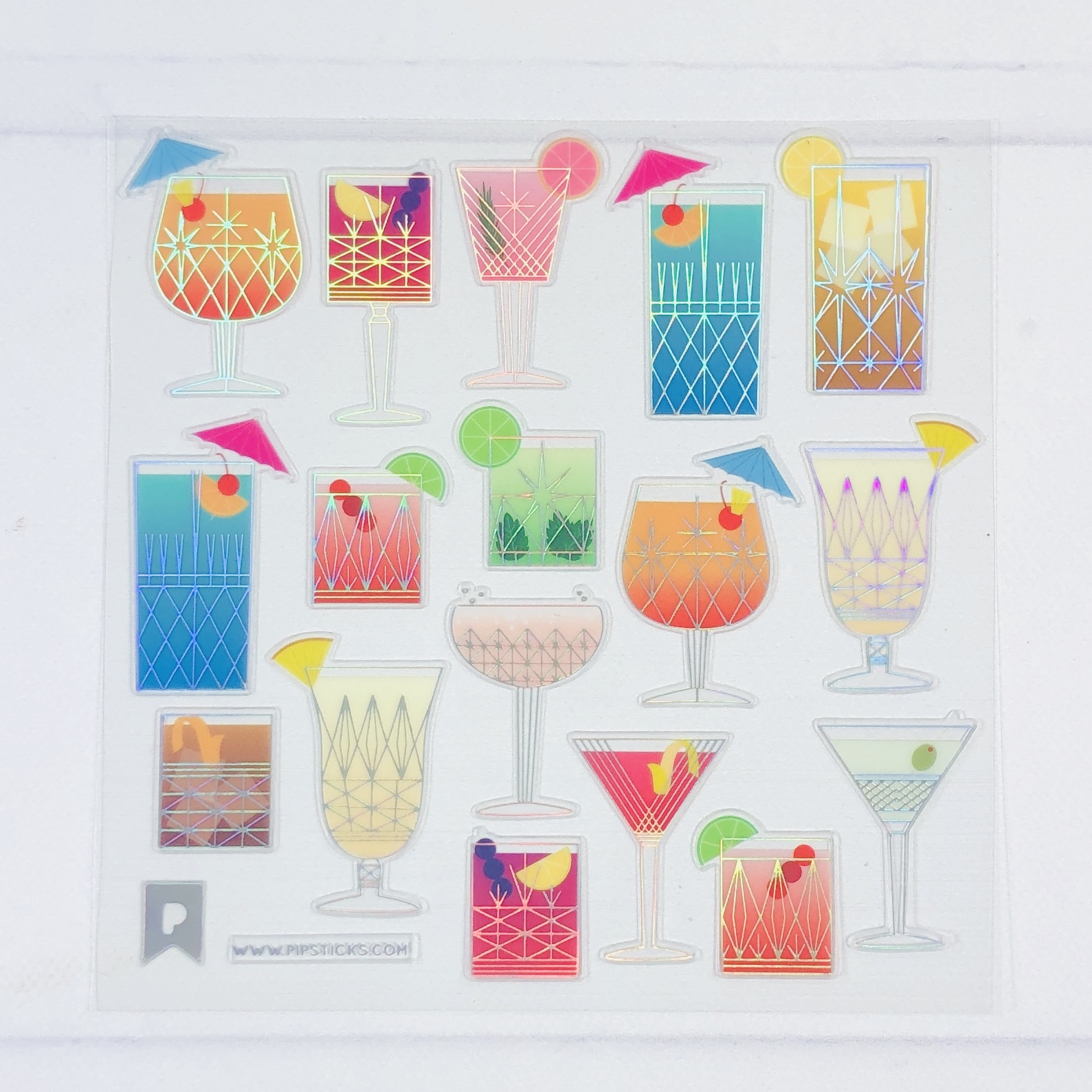 Happy Hour ($2.95)I don't know what's in these glasses but if there is an umbrella or pineapple slice then I'll take it! PVC with silver foil accents.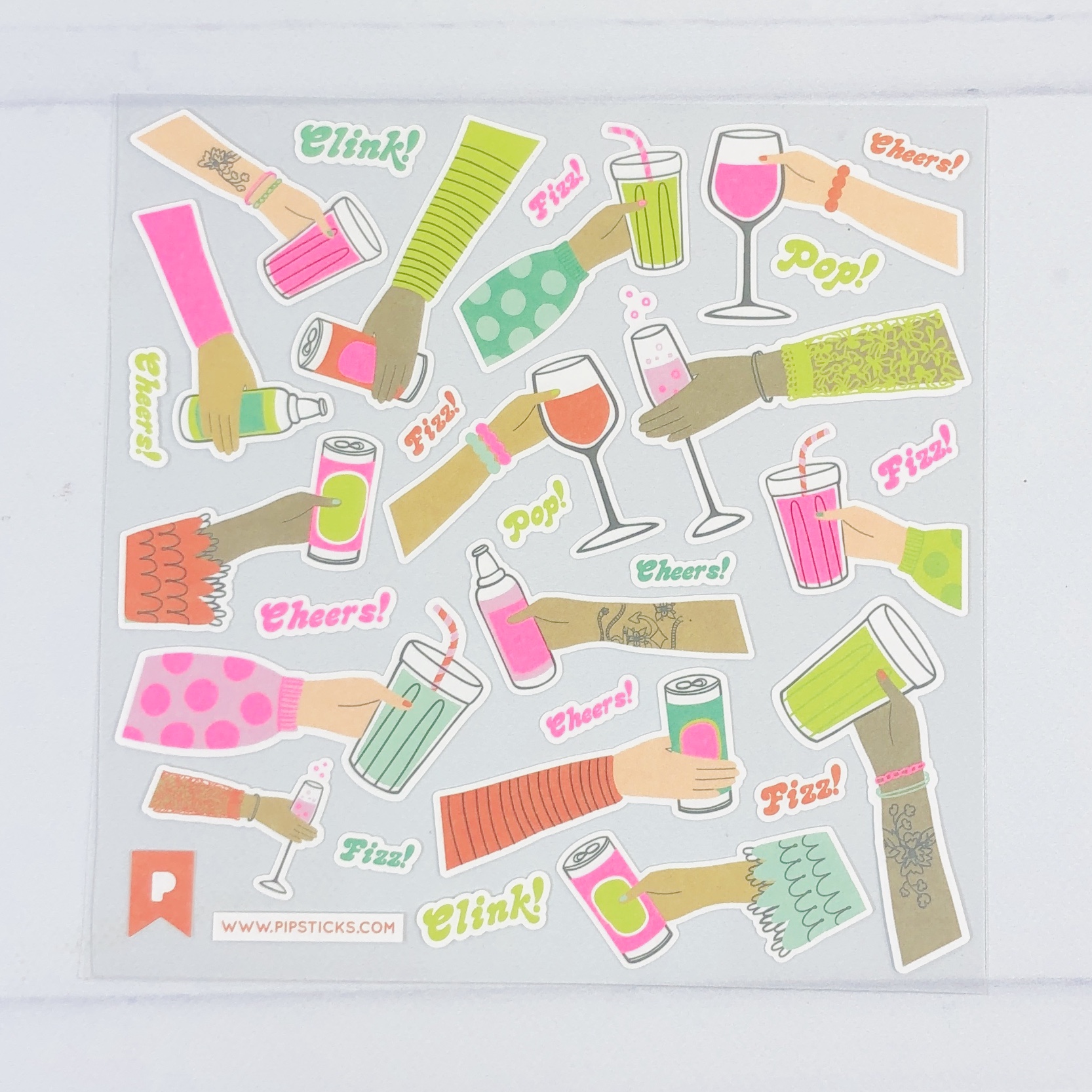 Pop Clink Fizz ($2.95) has even more sips that don't require a blender. Printed on paper.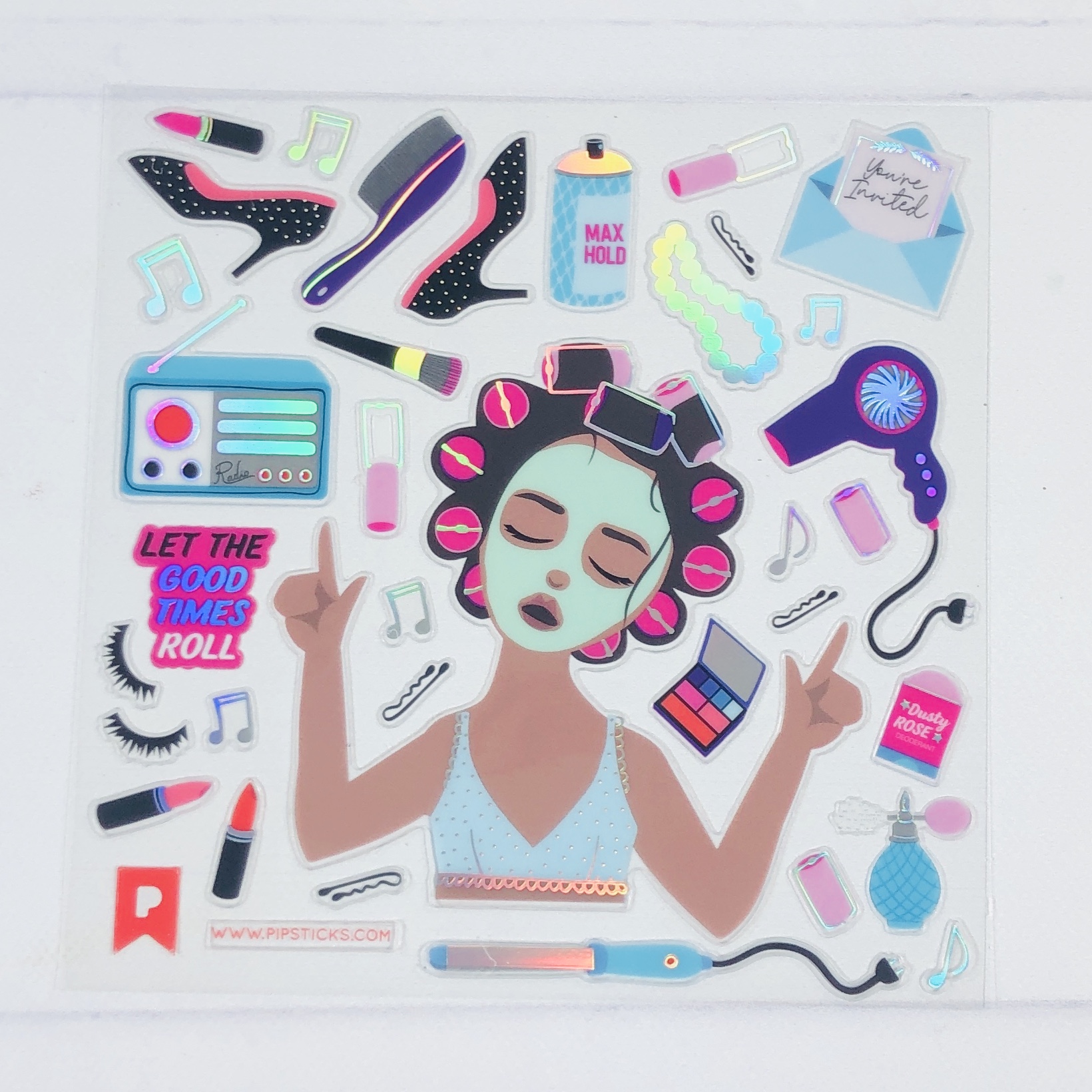 Party Primping ($2.95) has a young lady jamming out while getting ready to go somewhere. PVC with silver foil accents.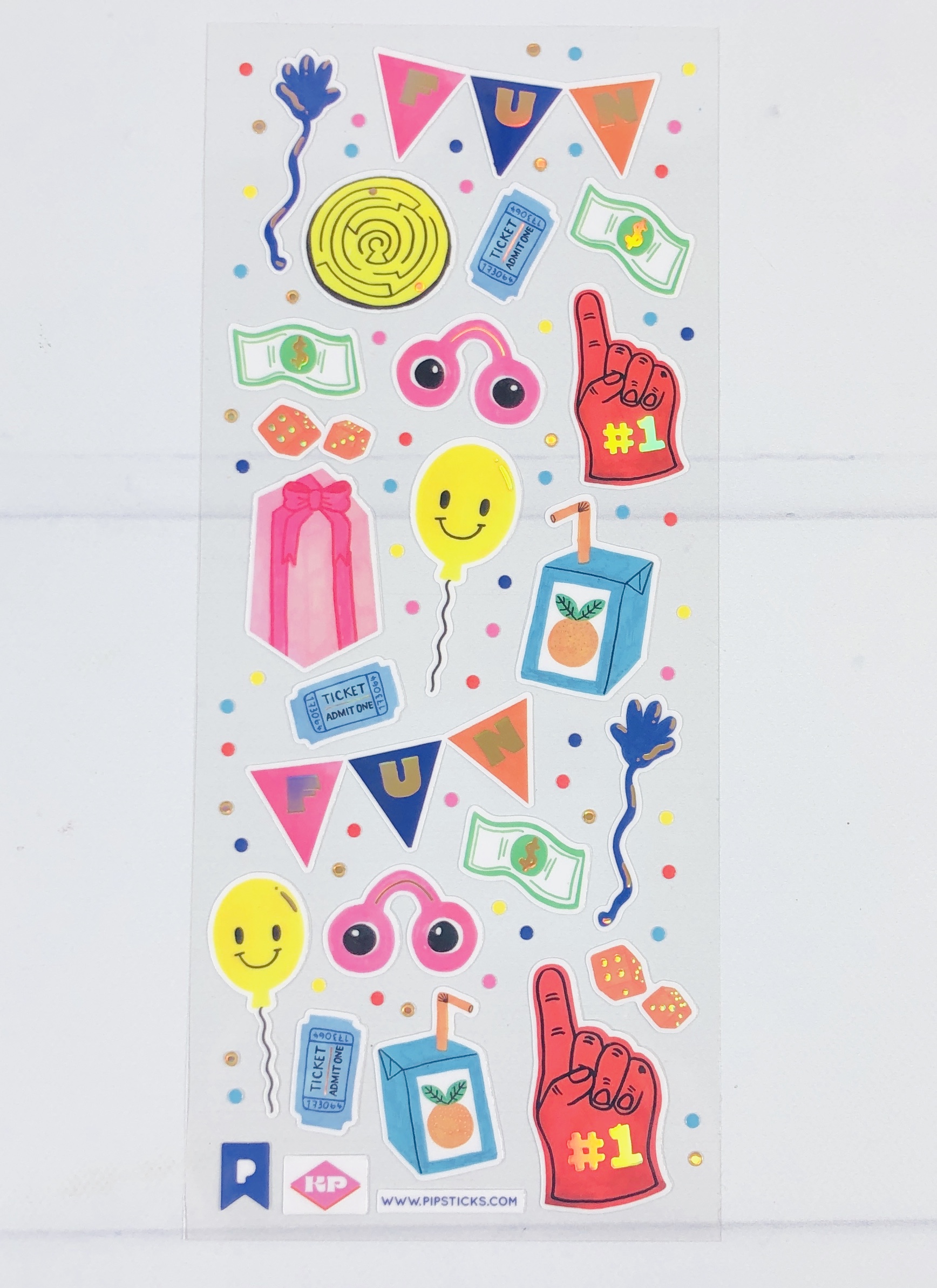 Party Favors by Kit Palaskas ($3.95) is a second sheet by the collaborator for the month. I'm going to use some of these stickers for football fun. PVC with gold foil accents.
Roller Disco ($2.95) These are so retro and remind me of middle school. I for real had skates similar to those and my roller rink had a disco ball! Printed on paper.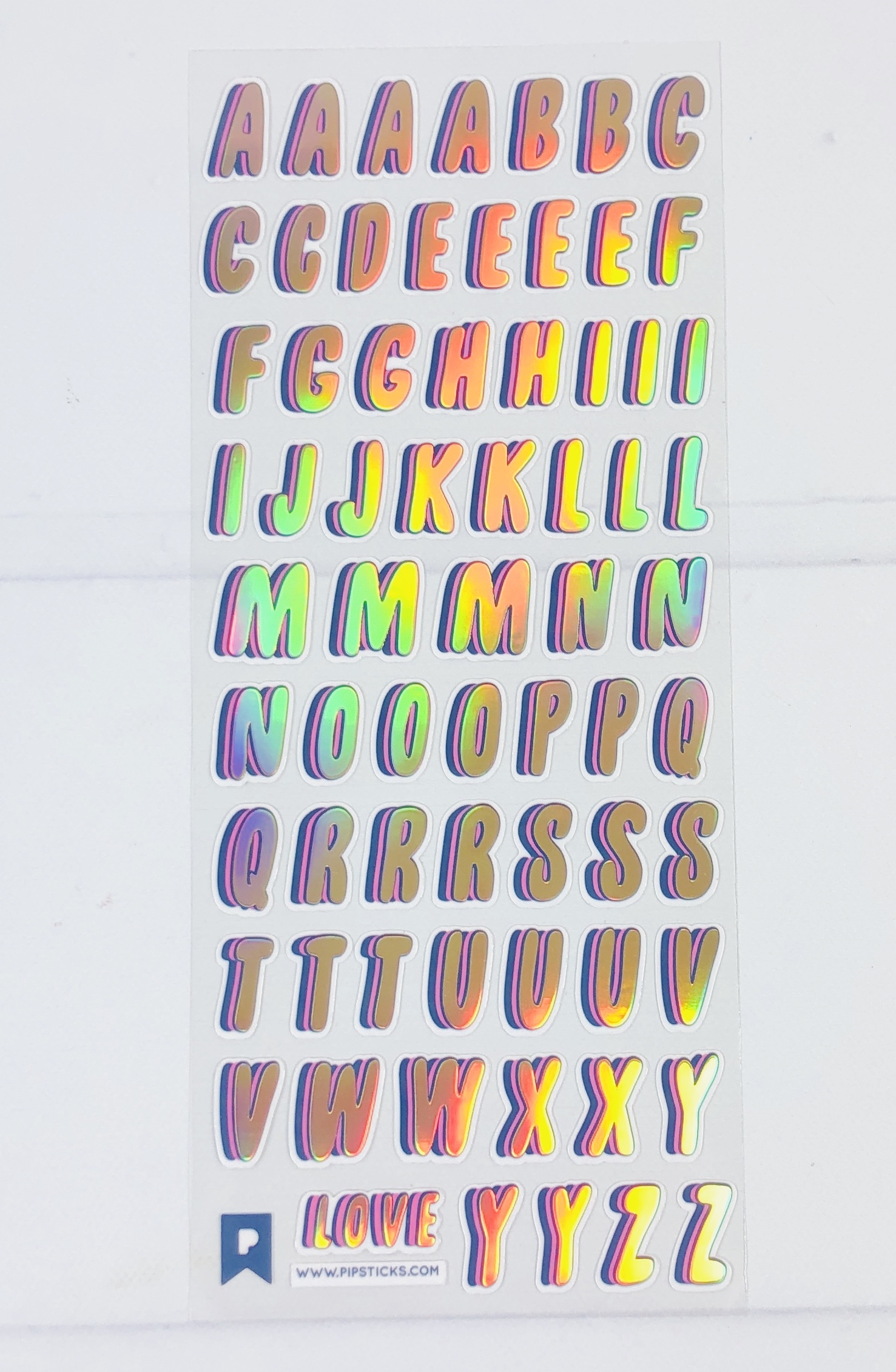 Letters of Gold ($3.95) are neat because they change color as you move them around in the light. PVC with gold foil accents.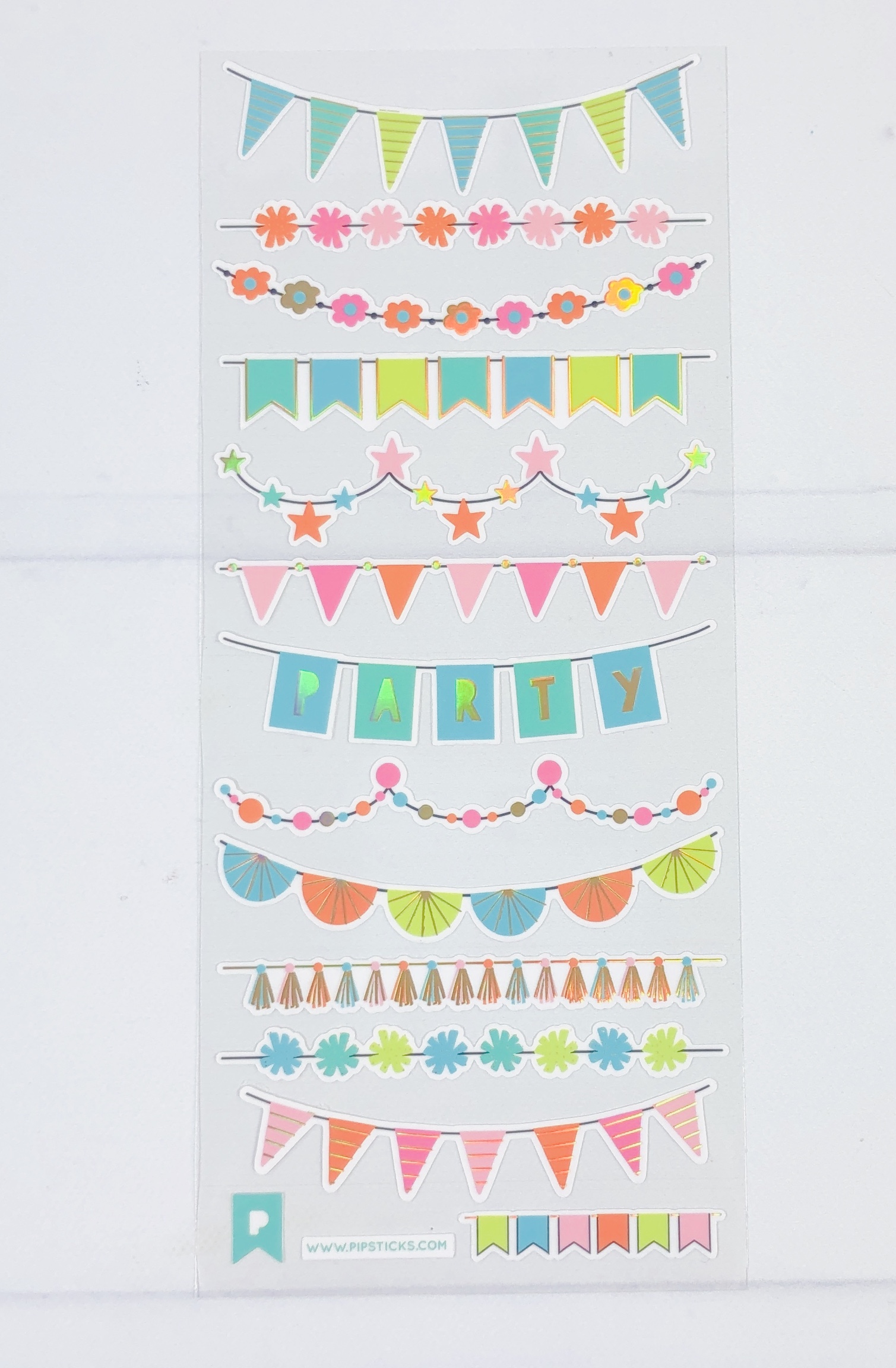 A Banner Event ($3.95) will look cute decorating my planner, such pretty colors. PVC with gold foil accents.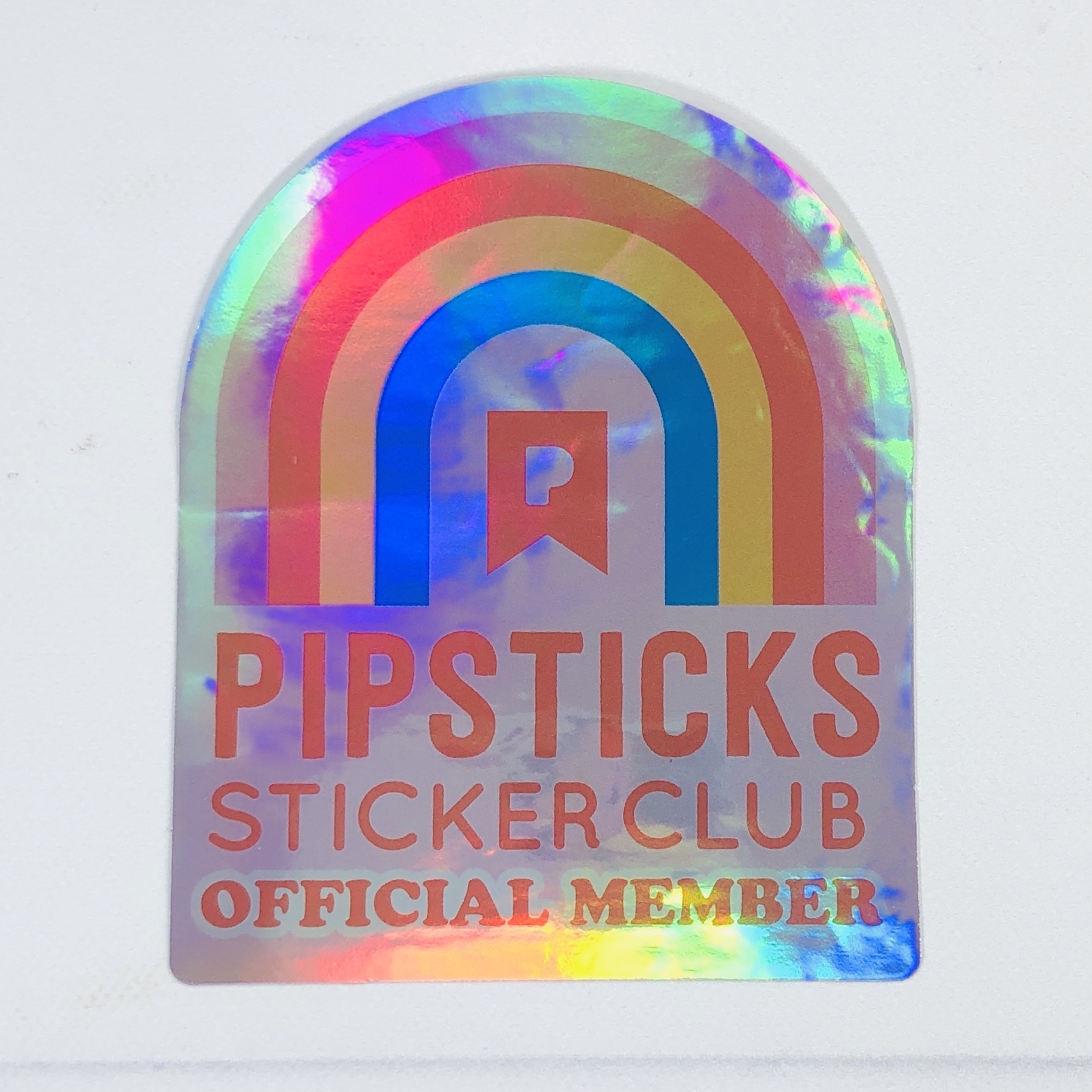 Rainbow Sticker Club Vinyl ($2.95) is pretty big, about 2.25″ tall, and has a cool rainbow effect as it moves around. Subscribers may receive a variation of this item.
My final item is the same size as a Postcard and can be used for that purpose.
The September Pro Classic Pack by Pipsticks was full of stickers that had a party theme throughout. There were stickers for birthdays, happy hour, and primping and all of them are unique and beautiful, with such pretty designs and colors. I use stickers in my planner, my daughter uses them for whatever, and they can be used on snail mail or in a bullet journal. I think Pipsticks has some amazing stickers!
Are you getting any of Pipsticks' subscription?