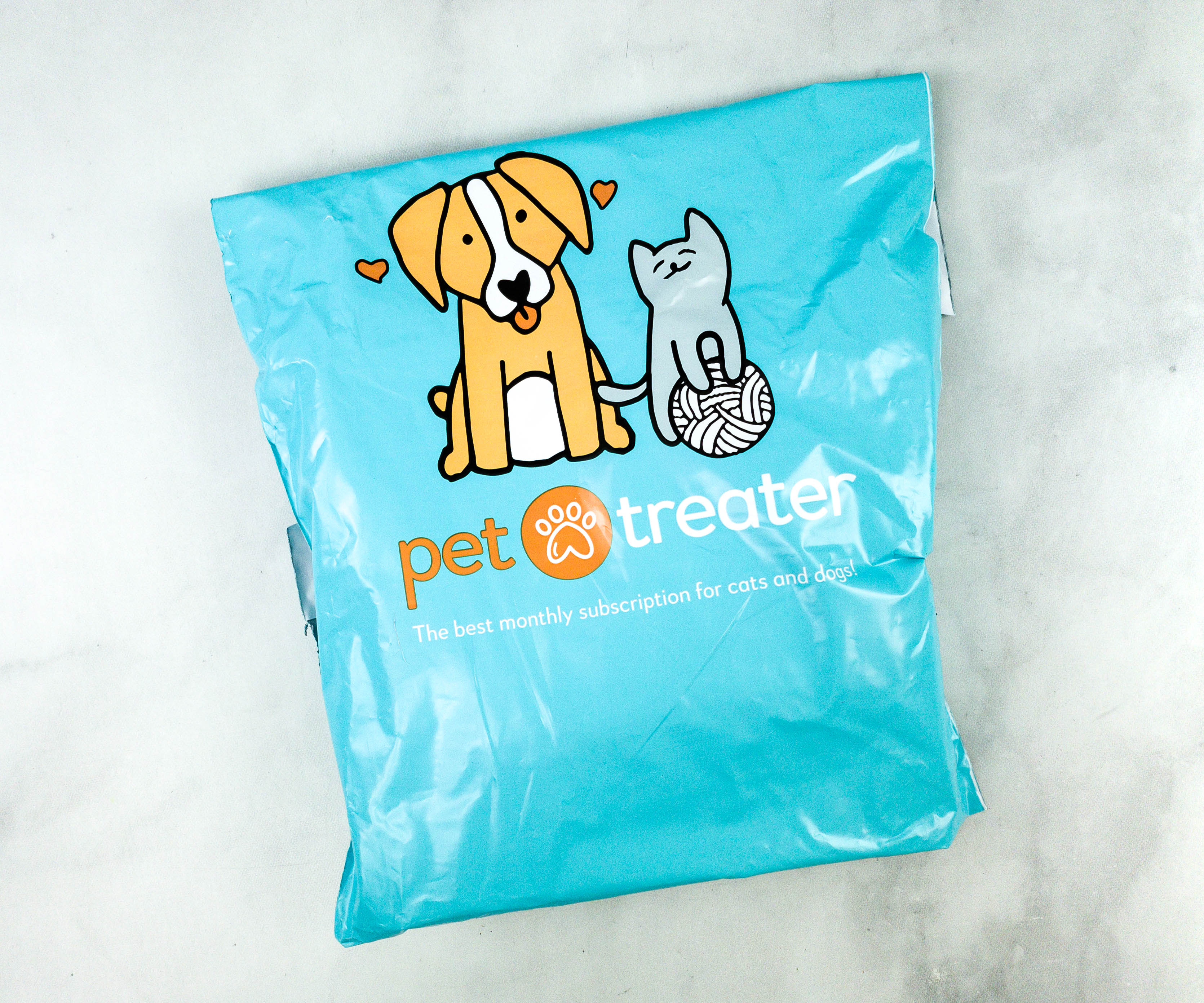 Pet Treater is a subscription program for pets, delivering quality items like toys and treats. They offer 2 options for cats: a Cat Pack with 3-4 items ($15 a month) and a Multi-Cat Pack with 5-8 items ($25 a month). Your first pack will be filled with the most popular fan favorites! Also, the items are sent in a plastic bag, not in a box, but so far we've never had problems with it.
DEAL: Get 50% off your first month with coupon code CATPACK50.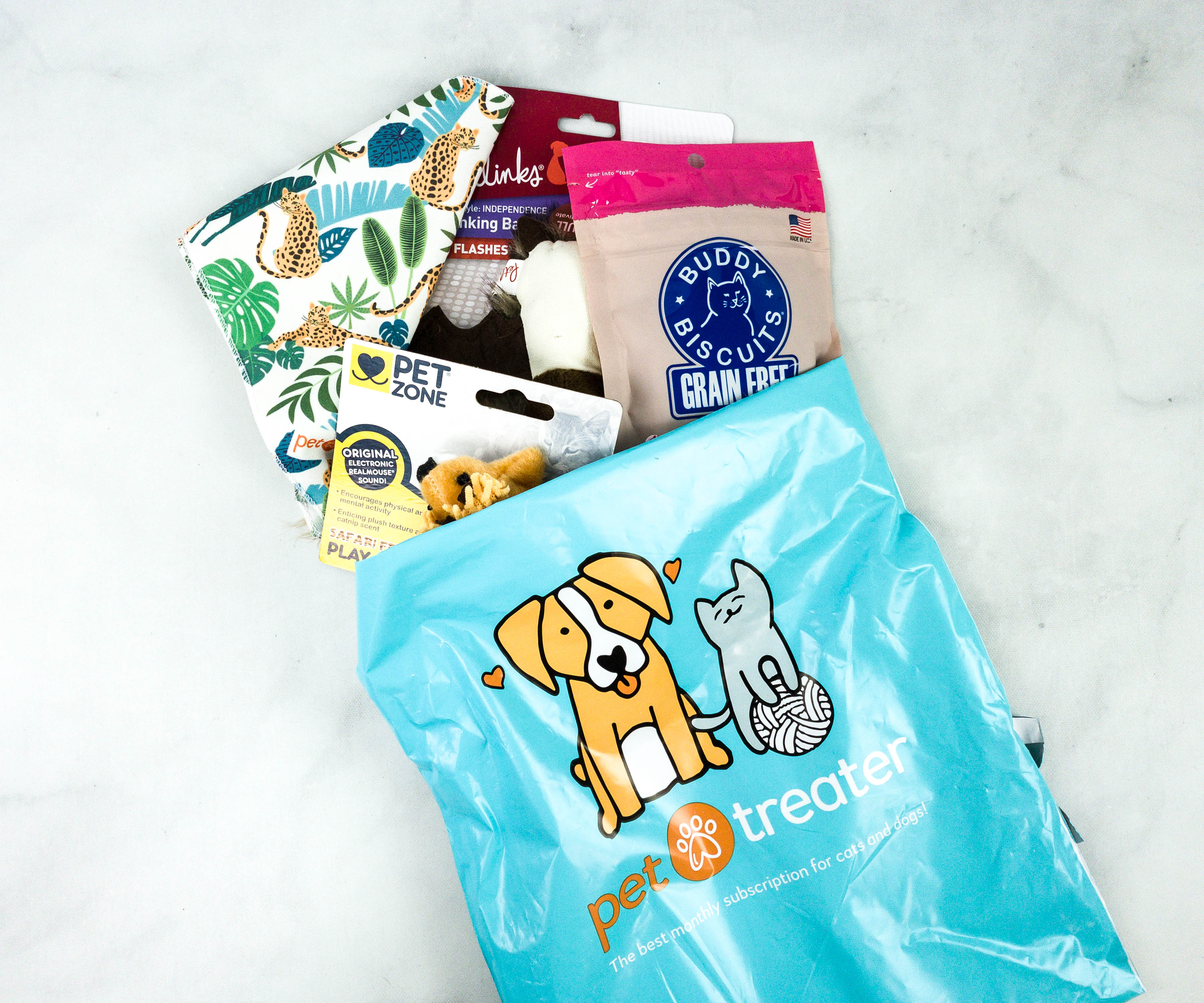 Everything is packed inside a polybag.
This month's pack includes a discount card from Austin and Kat.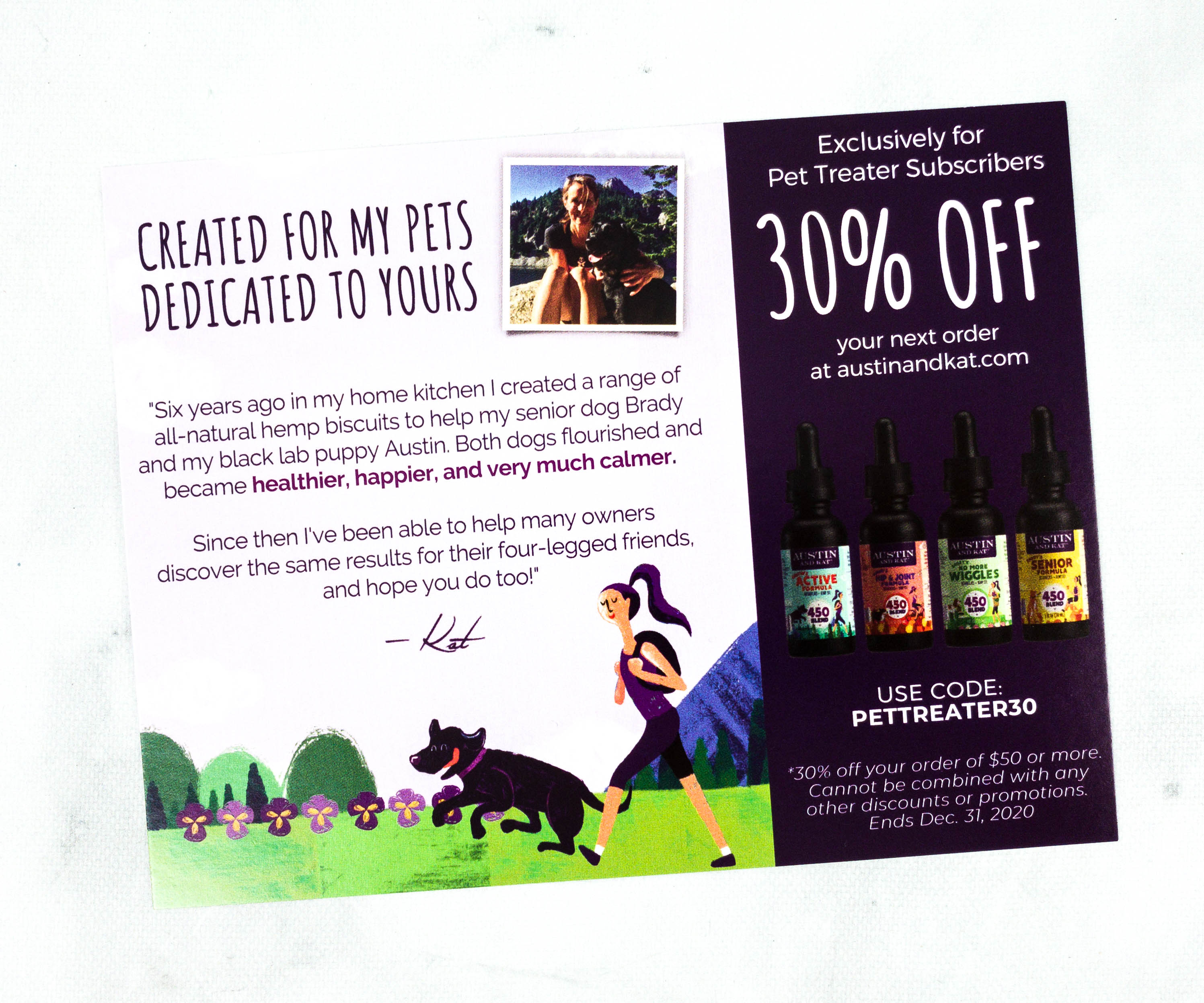 Featured at the back of the card is a 30% off coupon code that can be used on $50 or more purchases from Austin and Kat.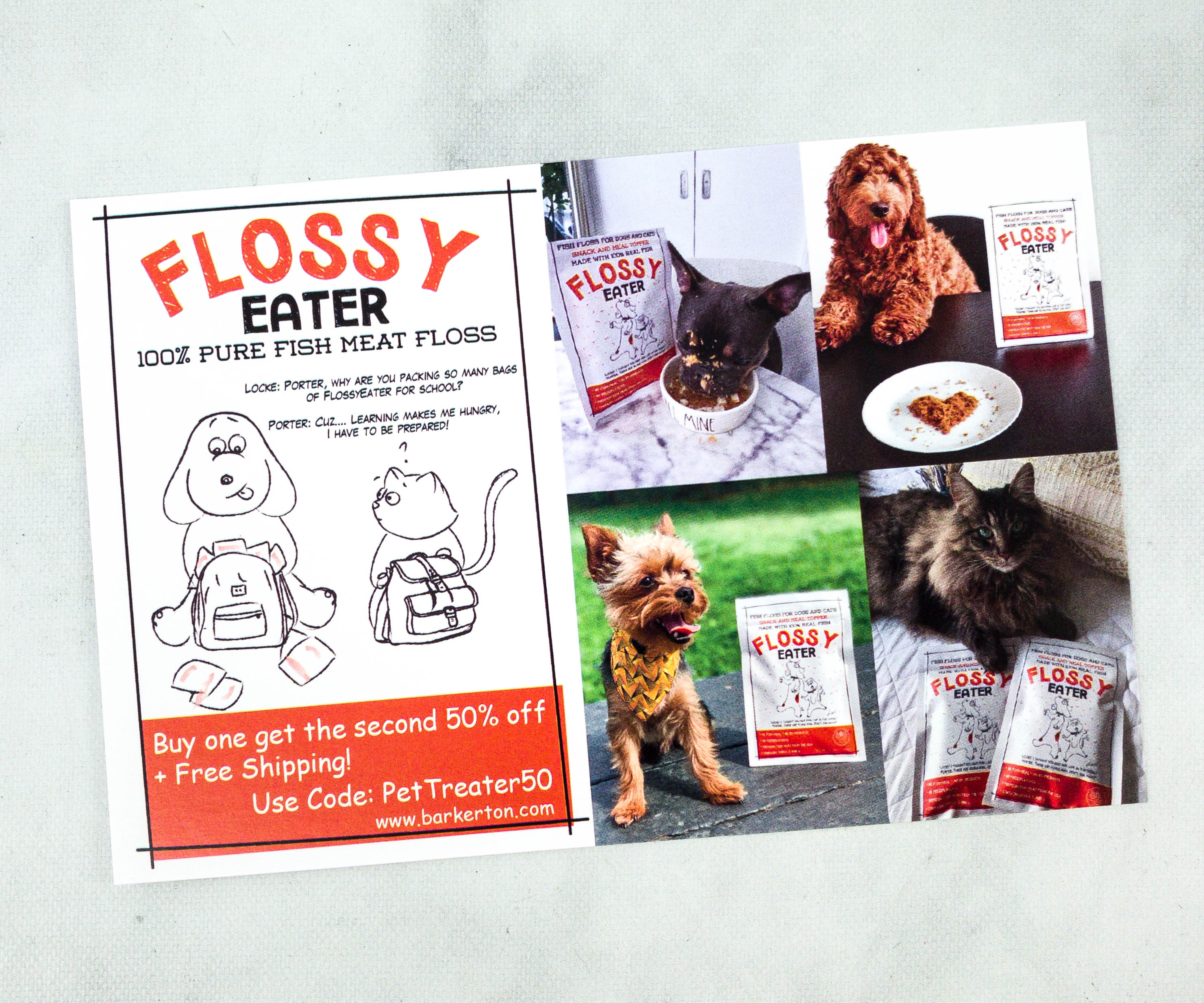 We also received a 50% off coupon code from Flossy Eater.
This month's Pick of the Litter is Jackson!
If you want your cat to be the next Pick of the Litter, you can submit their photo and follow the instructions indicated on the card.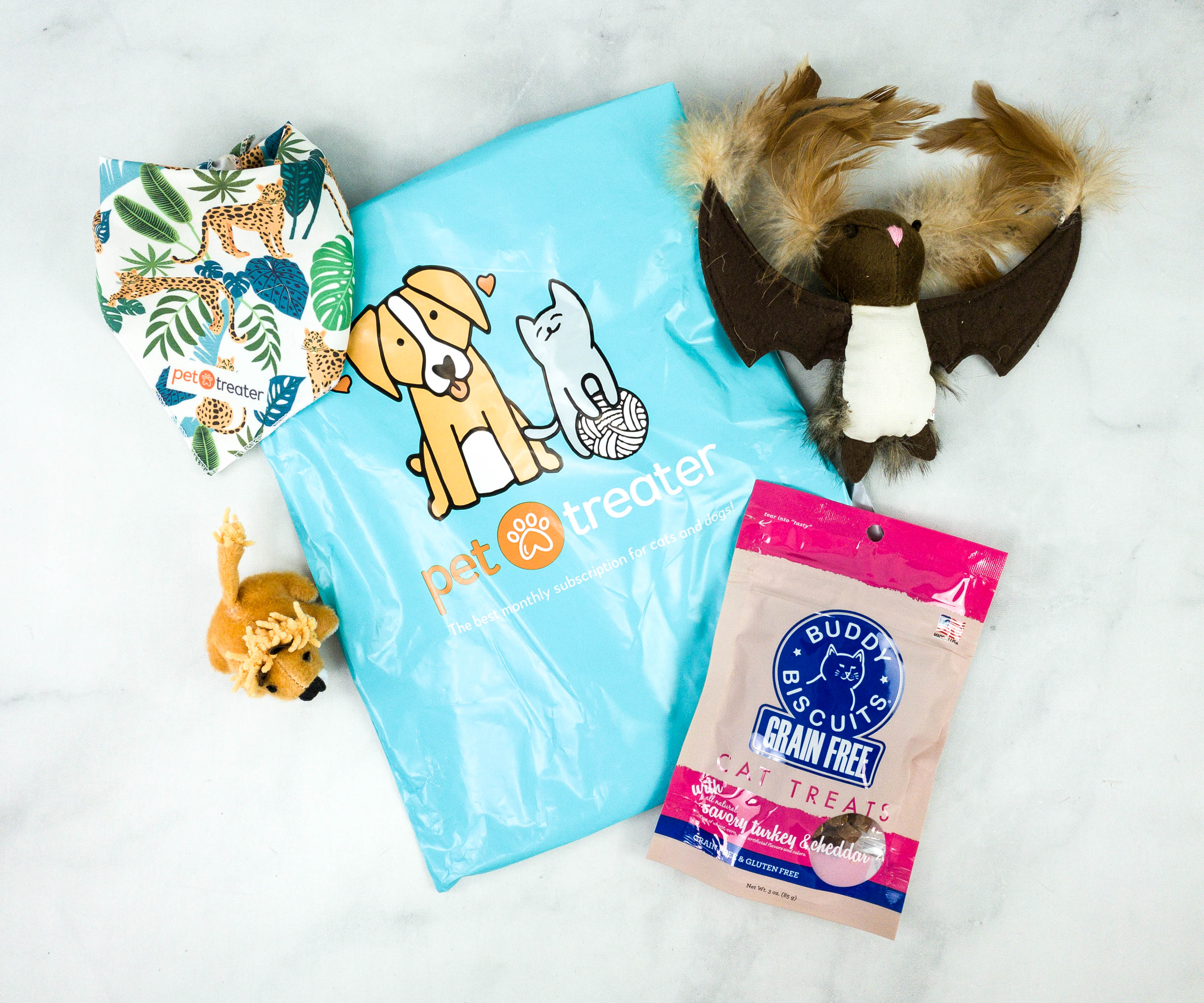 Everything in my September 2020 box!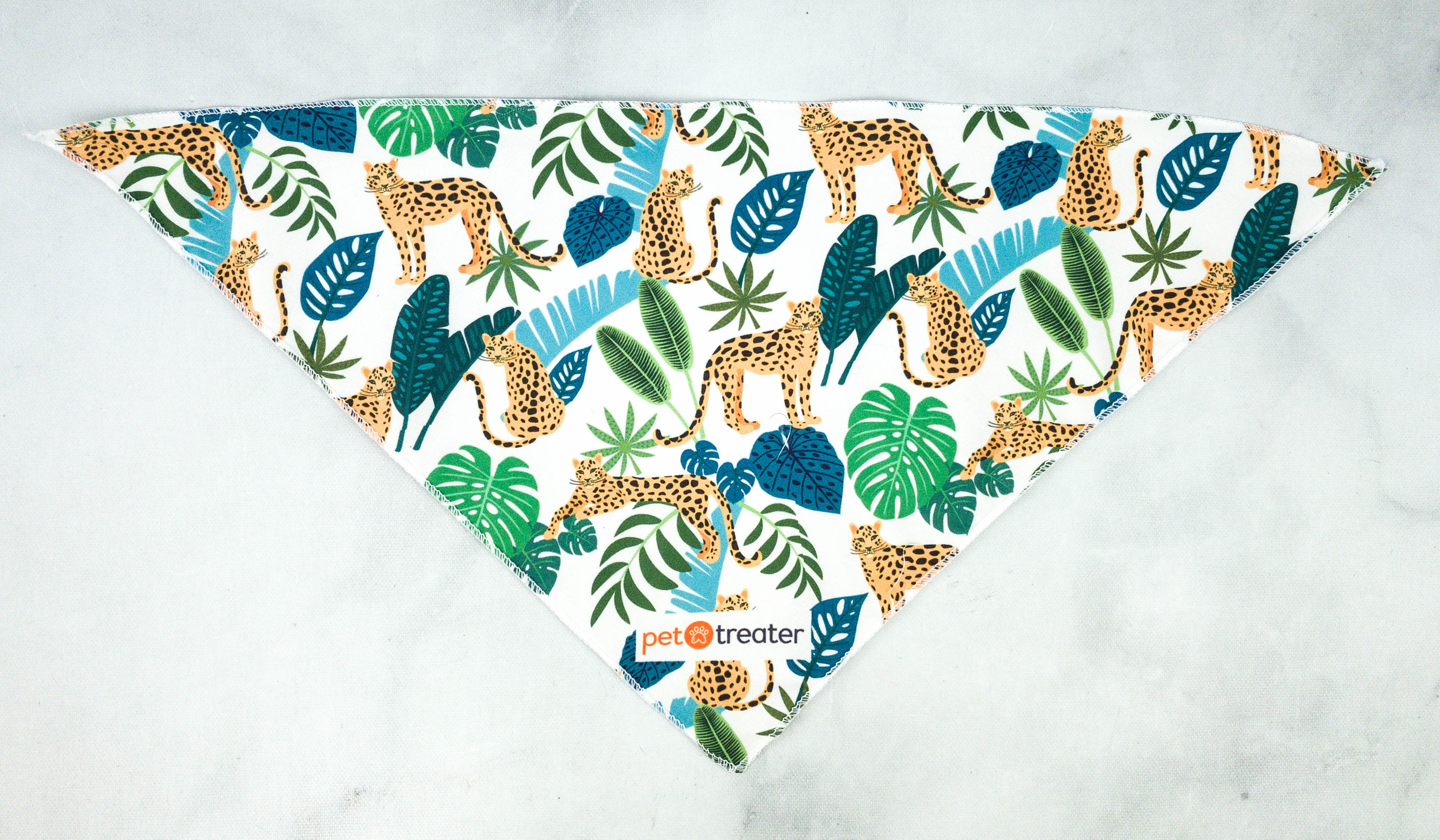 Bandana. Every Pet Treater box comes with a bandana! It's soft, well-designed, and made from high-quality fabric.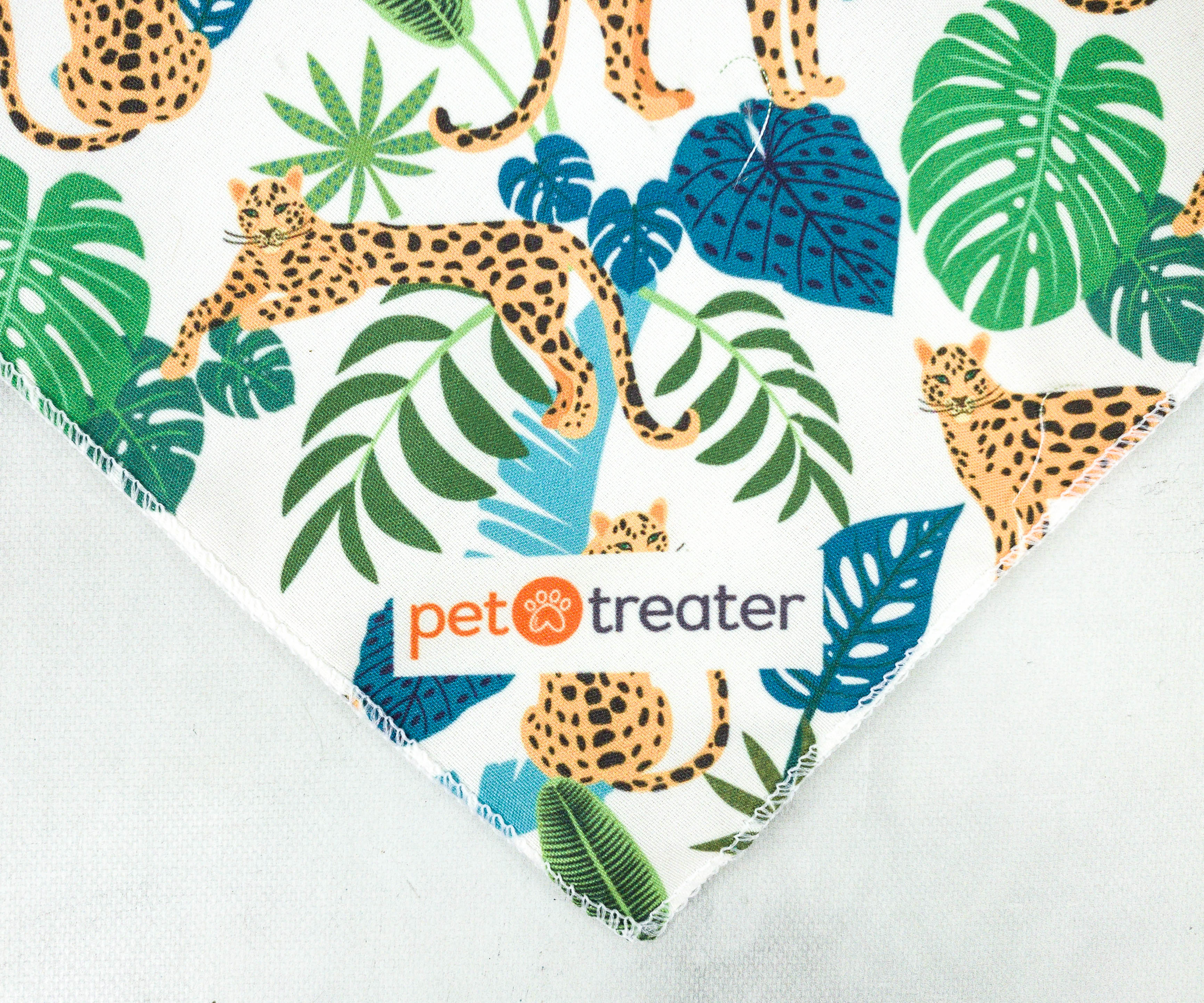 This month, the bandana is safari-themed. It features different kinds and colors of leaves and a cheetah!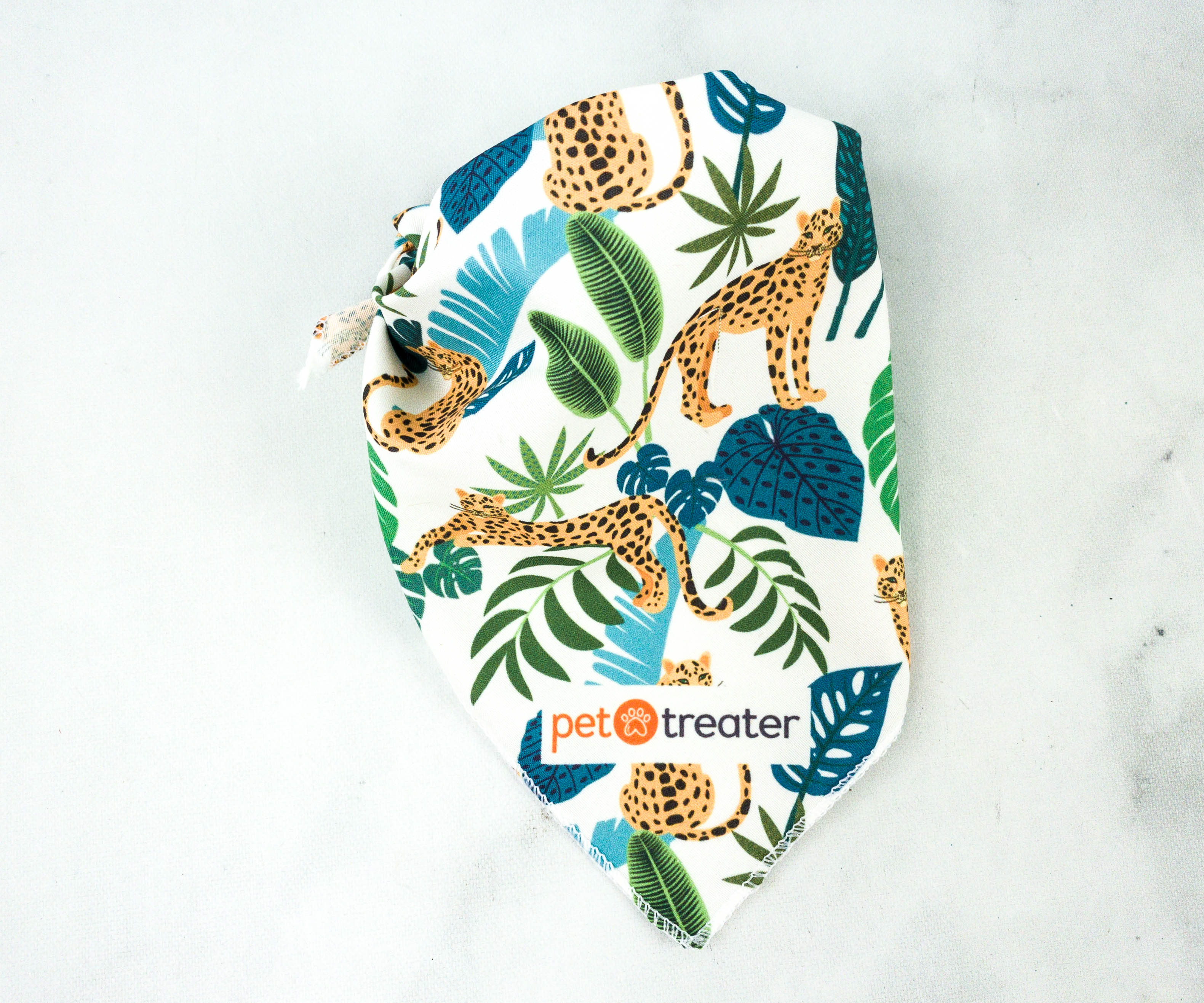 It's a perfect accessory for cats. No worries because it's lightweight and easy to tie on their neck.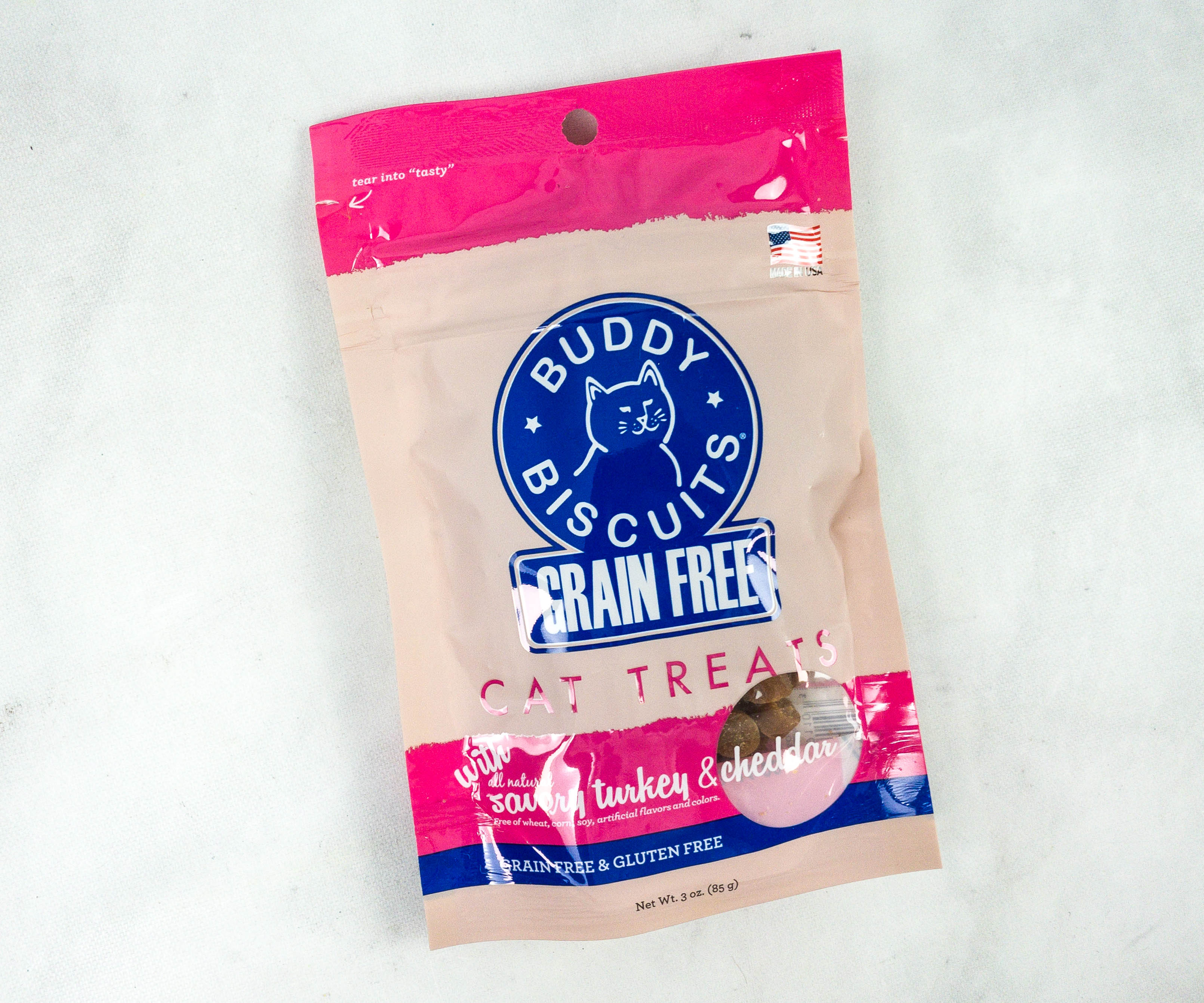 Buddy Biscuits Cat Treats ($3.95) Cats wouldn't be able to resist this treat because it has turkey and cheddar in it. Each piece is also grain-free and gluten-free!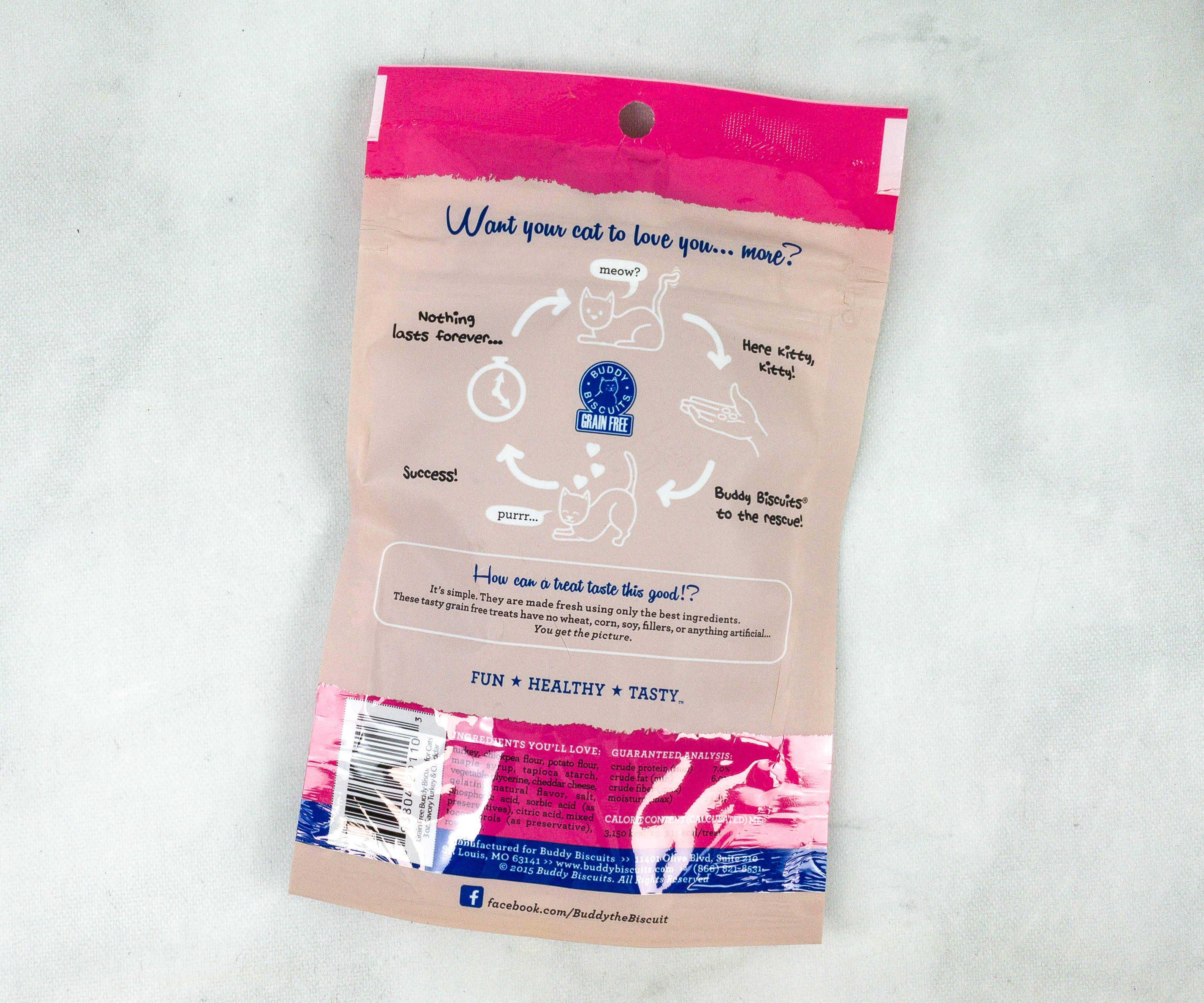 This treat also contains maple syrup, chickpea, tapioca, vegetable glycerin, gelatin with natural flavors, and preservatives. It doesn't contain wheat, corn, soy, or any fillers.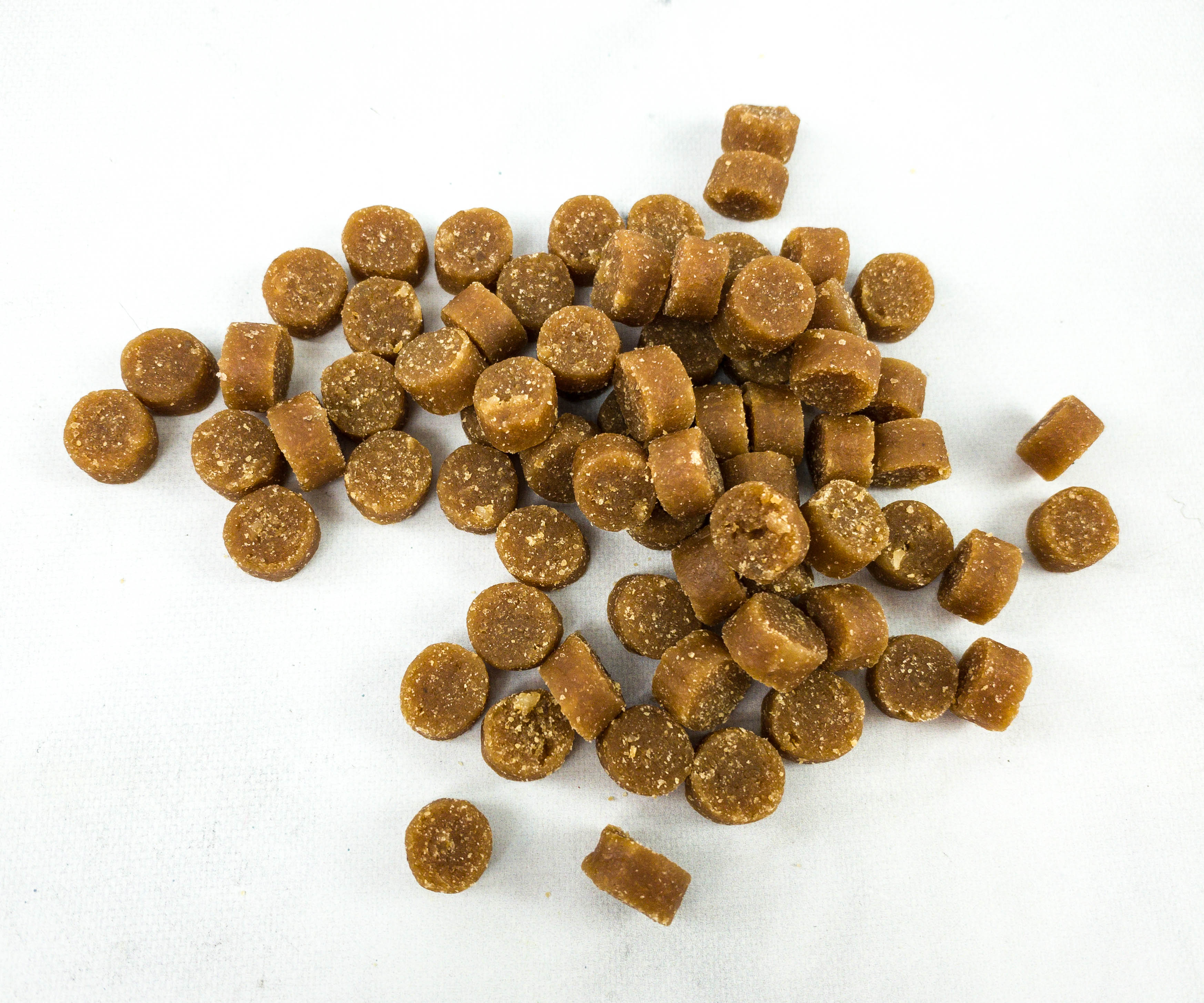 The snacks are button-shaped and bite-sized. Since they are packed with protein and fiber, they help in maintaining a cat's health!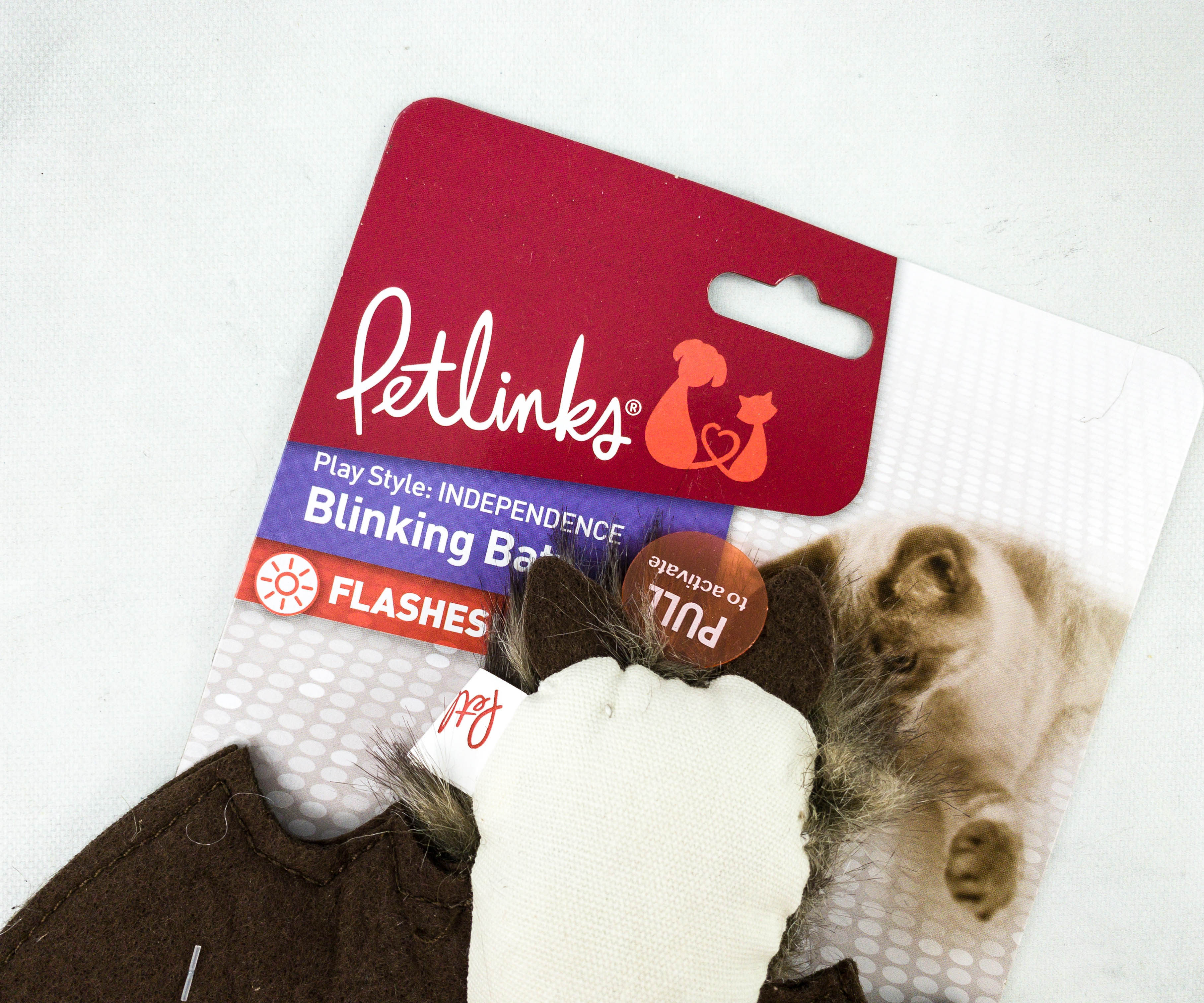 Petlinks Blinking Bat ($14.99) This month's pack includes a pair of cute plushies for cats. The first one is a blinking bat toy!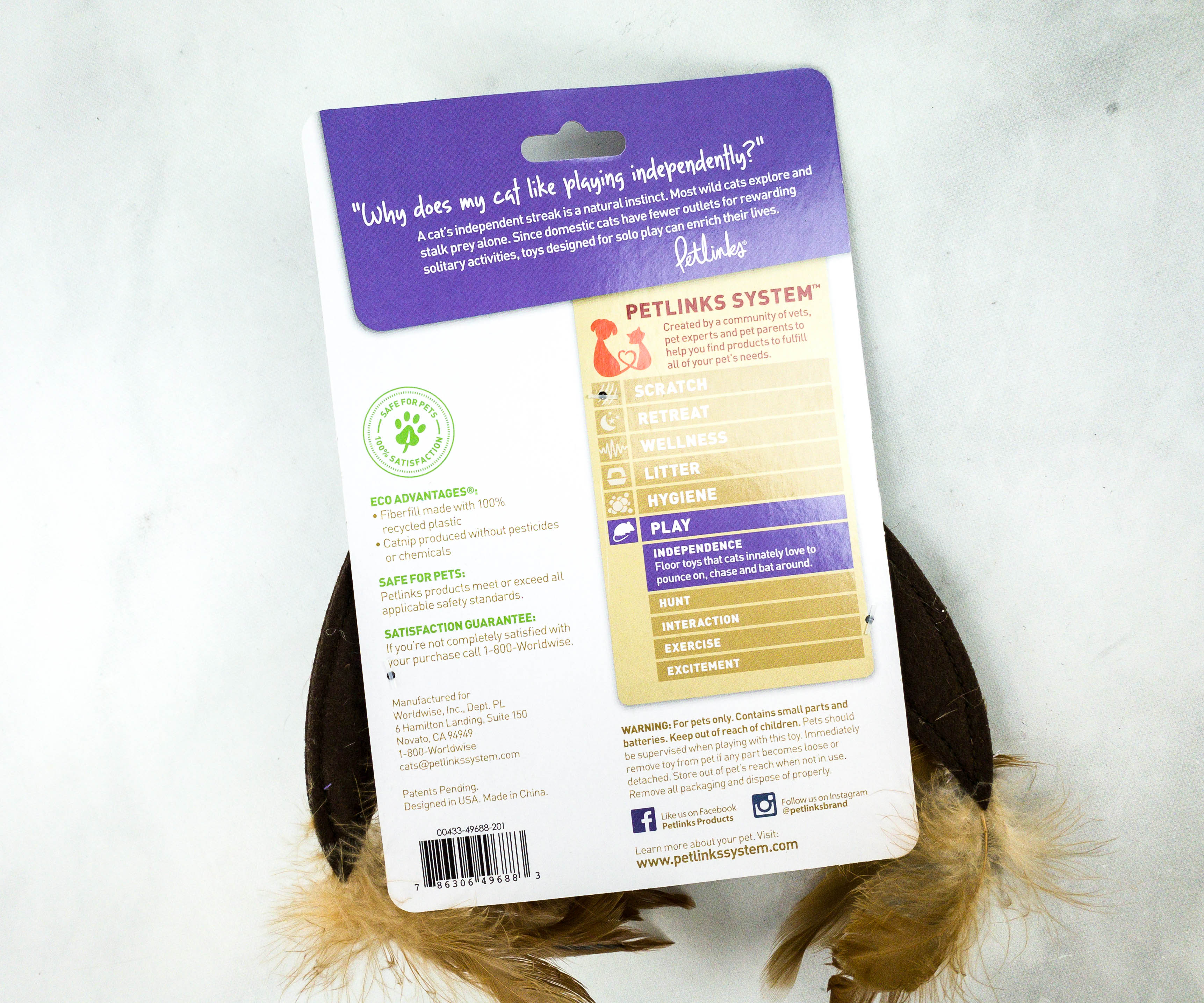 According to the label, this toy is made with Fiberfill from 100% recycled plastic.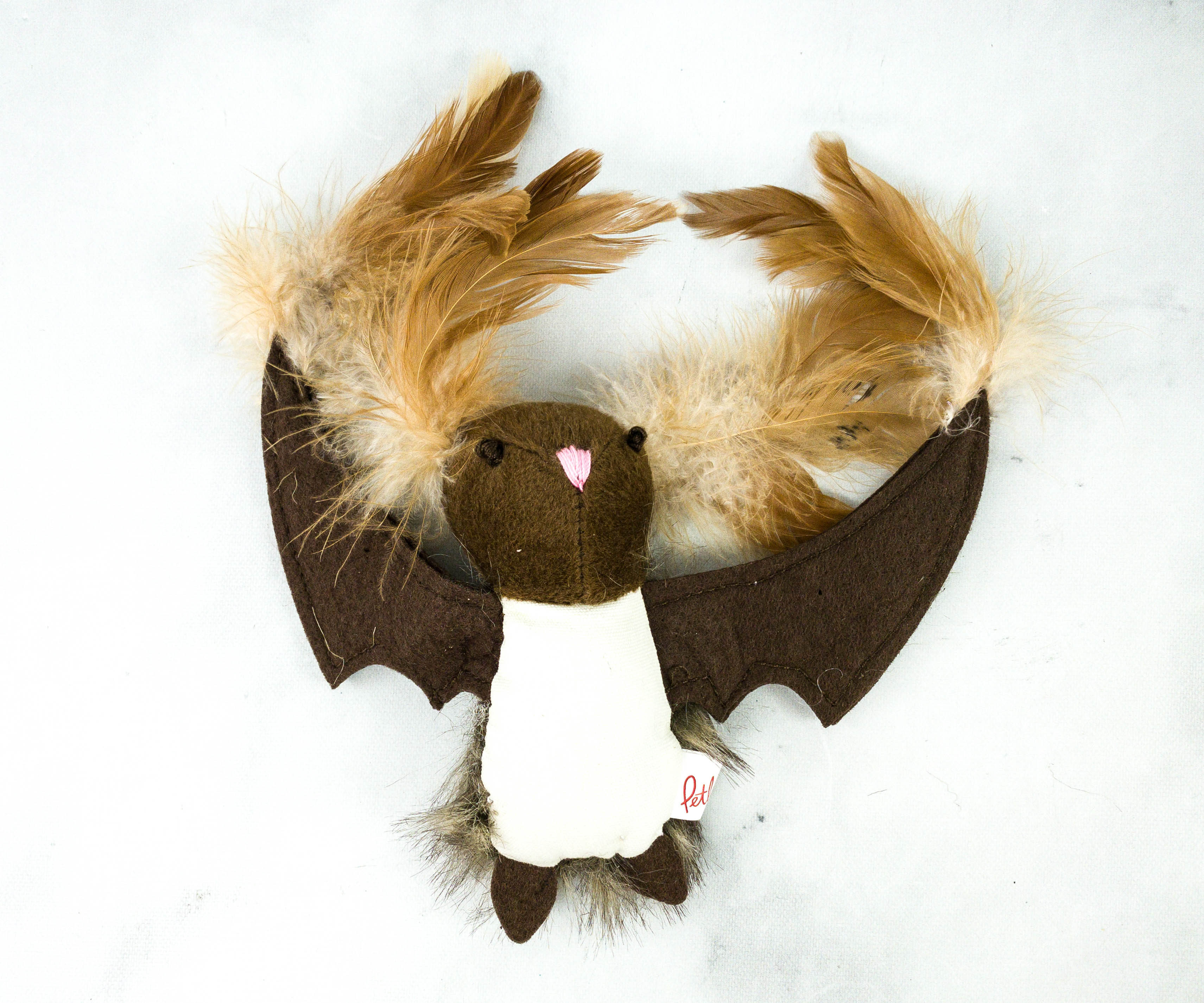 It's a battery-operated toy! The brown-colored bat has a white belly, a pair of pointed wings, and synthetic feathers on both ends.
To use, simply put the bat in an open space where your cat can hunt it. Turn on the toy to blink, and let it attract your cat's attention, and play with it!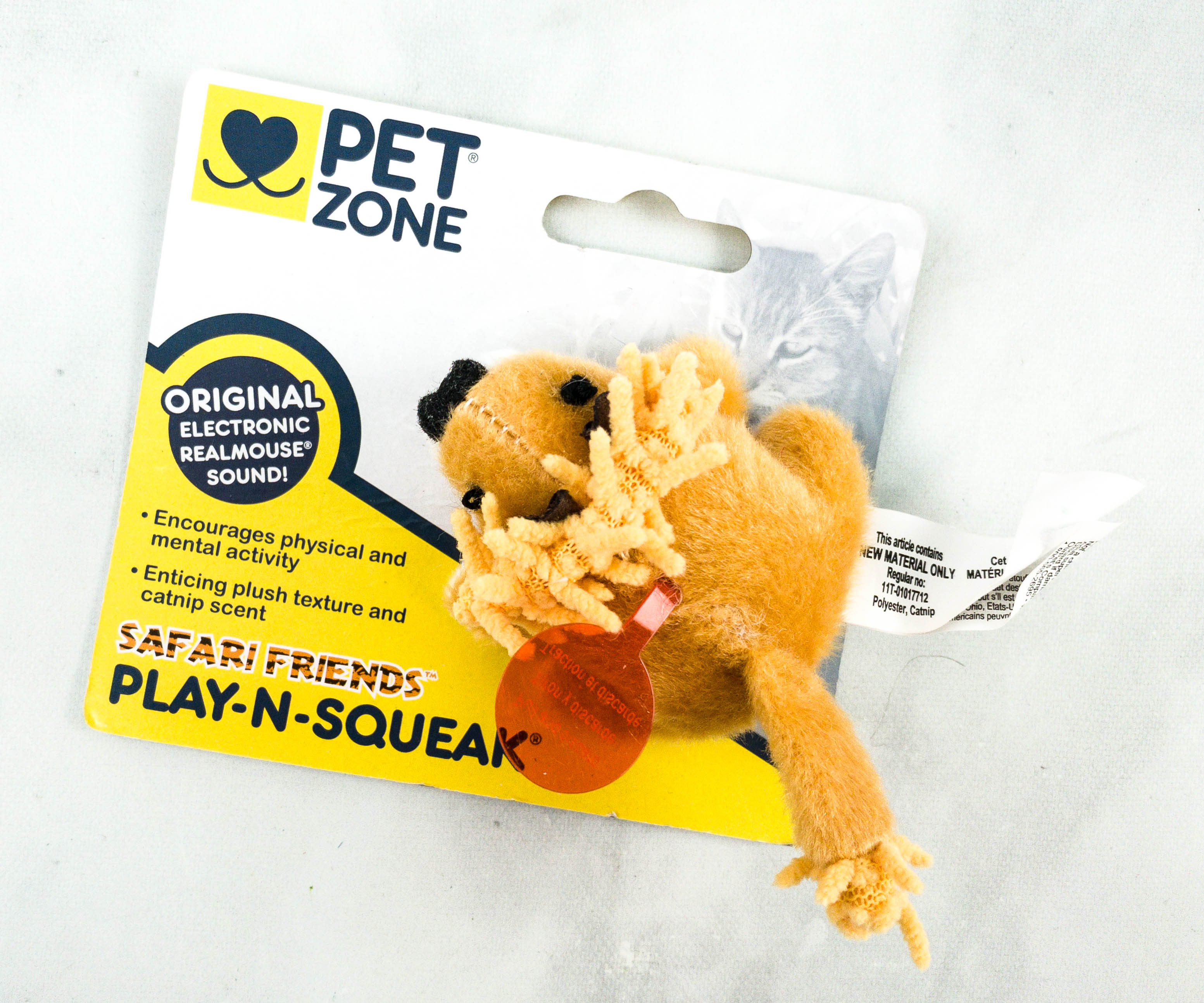 Pet Zone Safari Friends. The next toy is a soft and squeaky mouse plushie!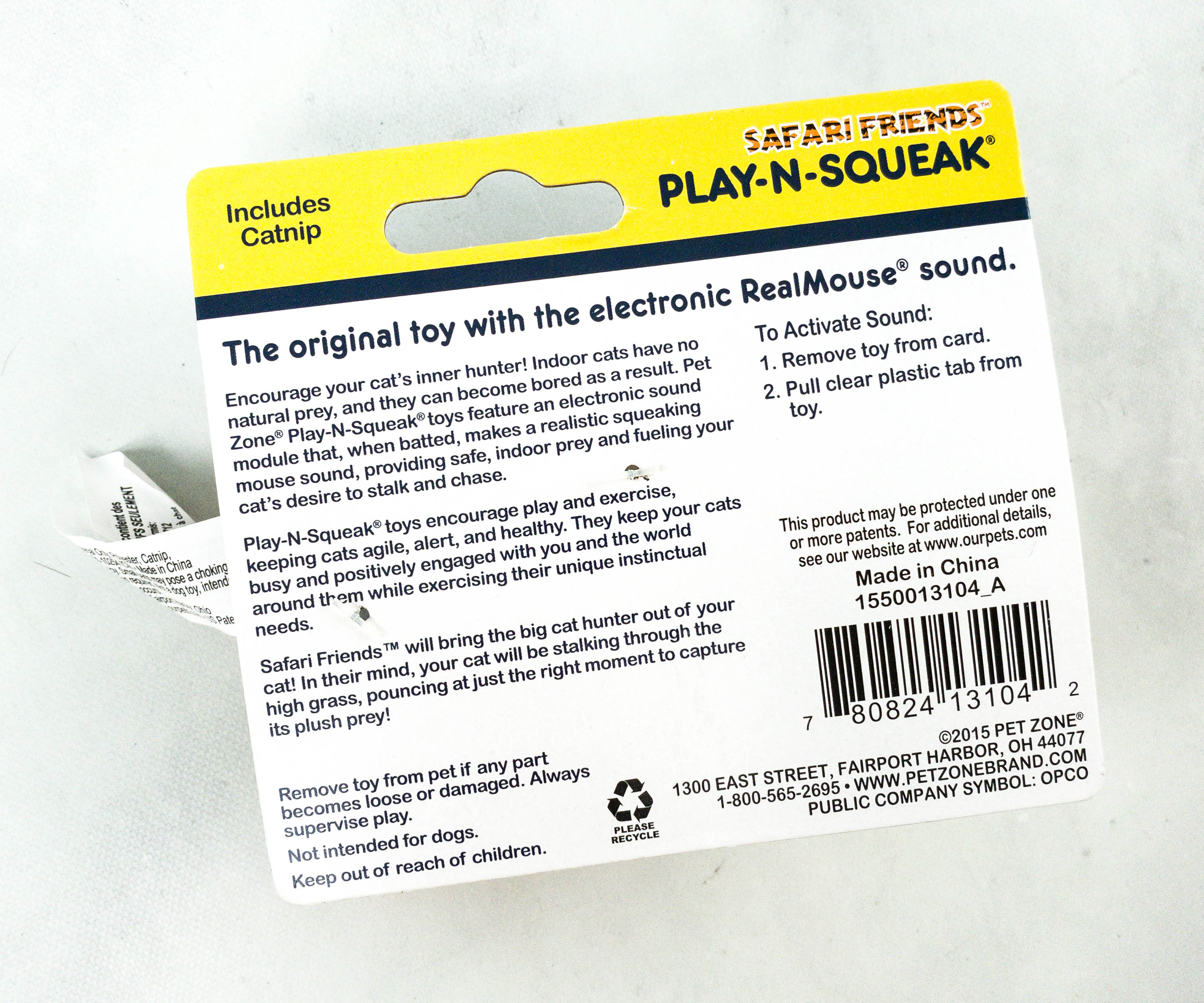 This toy encourages not just play but exercise as well!
This cute mouse toy comes with a built-in electronic sound module that produces a realistic squeaking mouse sound when batted.
It's small, lightweight, and very soft. It also has catnip!
Pet Treater Cat Pack is once again filled with fun toys and treats for felines. This month's toys include a small but entertaining mouse plushie and a fluffy bat toy. They are durable and they keep cats busy for a long period of time. The bag of treats we received is also great because it's made using clean and healthy ingredients! Of course, let's not forget the bandana and it's awesome safari-themed design. It's such a cool cat accessory. Overall, we love this box and we're happy that they send only high-quality goodies for cats!
What do you think of this month's Pet Treater Cat Pack?