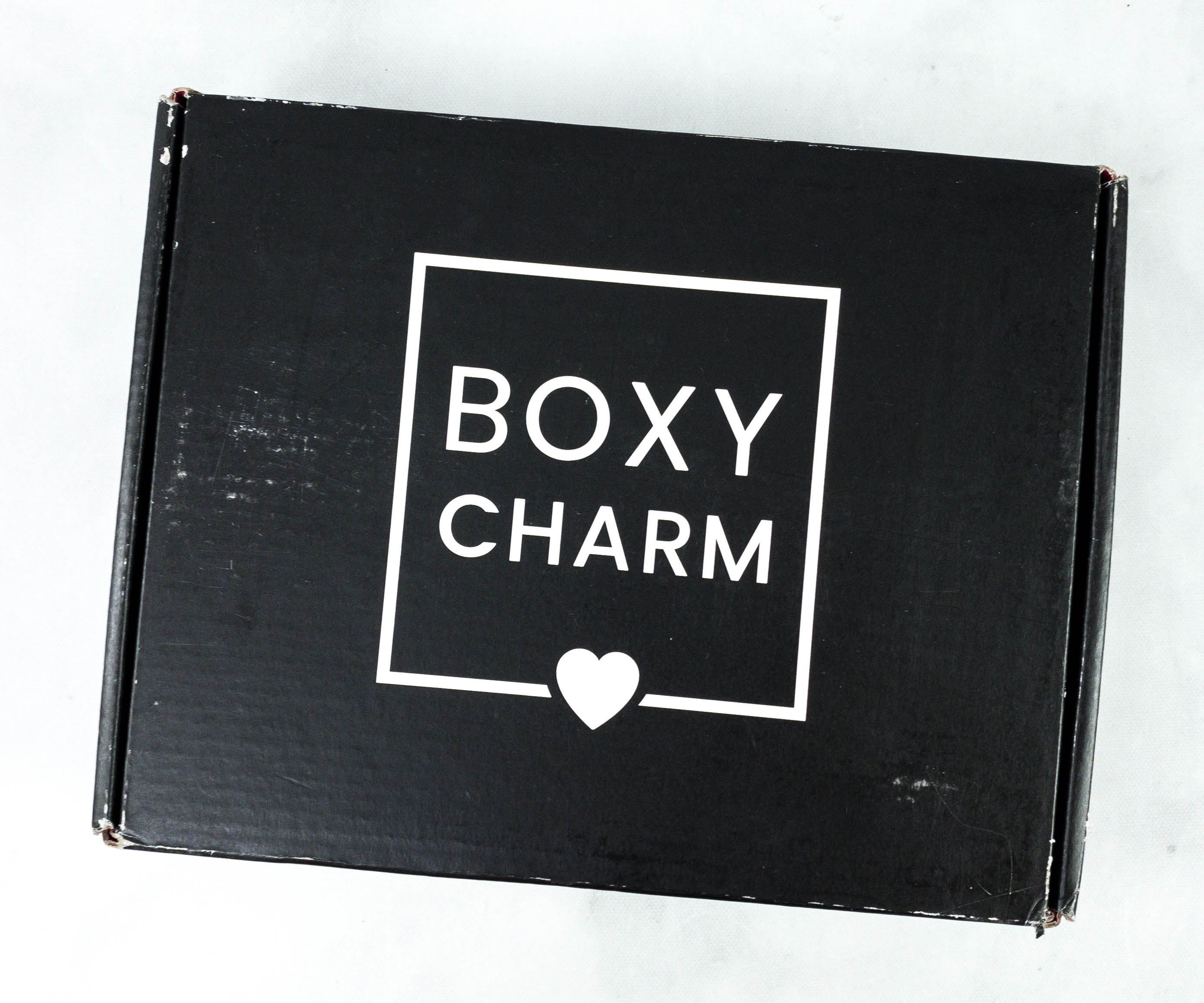 BOXYCHARM is a makeup and beauty subscription box that sends out 5 full-size items every month. Products include makeup, skincare, and beauty tools and each box has an average value of around $175. BOXYCHARM is $25 a month with discounts for those who prepay for longer terms.
Charmers will receive specially curated products from well-known, popular, chic and up-and-coming brands. Our beauty experts carefully select each item based on current and emerging trends, so you're always in the know about the latest shades and styles. With BoxyCharm and BoxyCharm Premium, we like to focus on beauty! That means makeup, skincare, haircare, and much more. To add lifestyle items to the mix, we offer the dreamy BoxyLuxe upgrade. Being a Charmer is where it's at!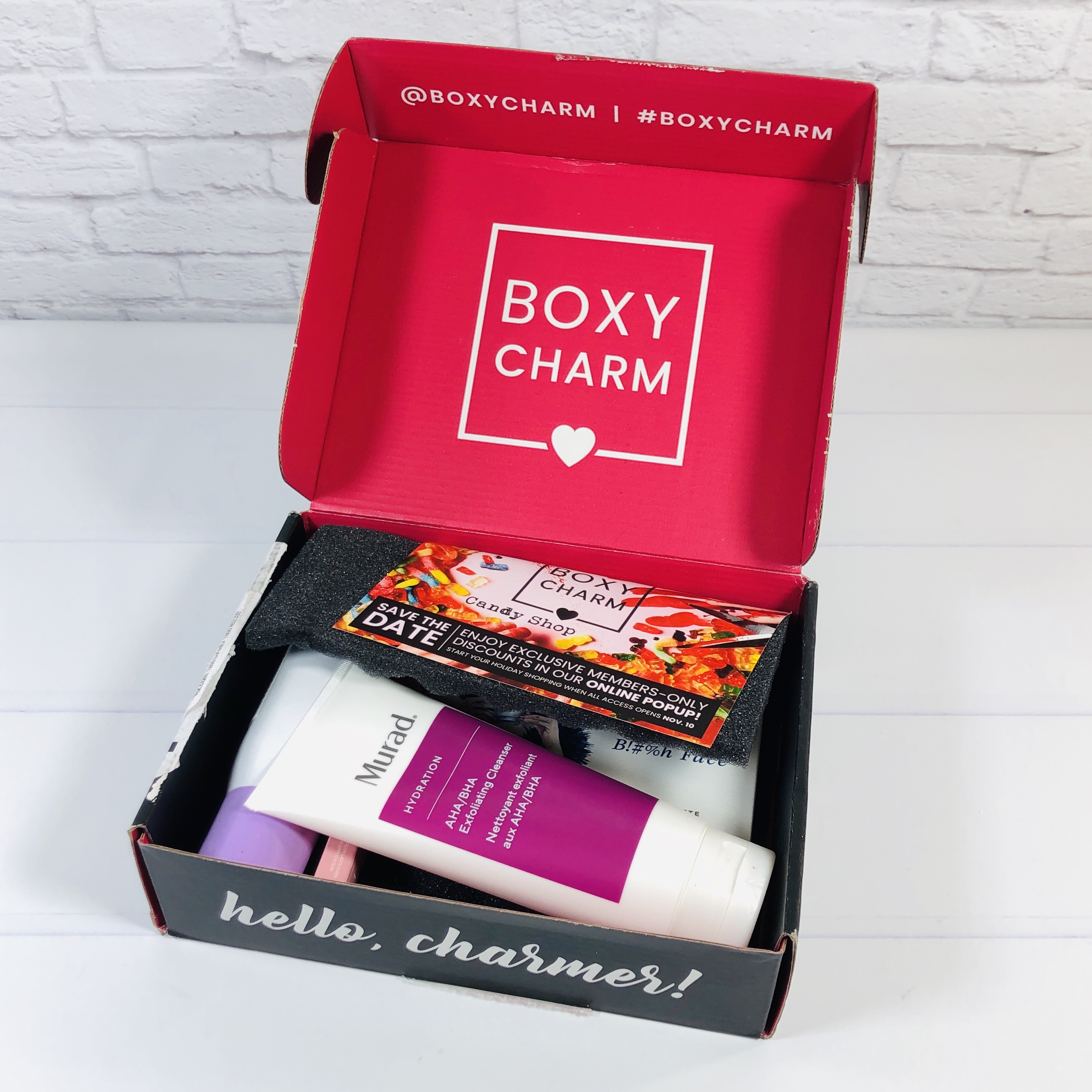 First peek!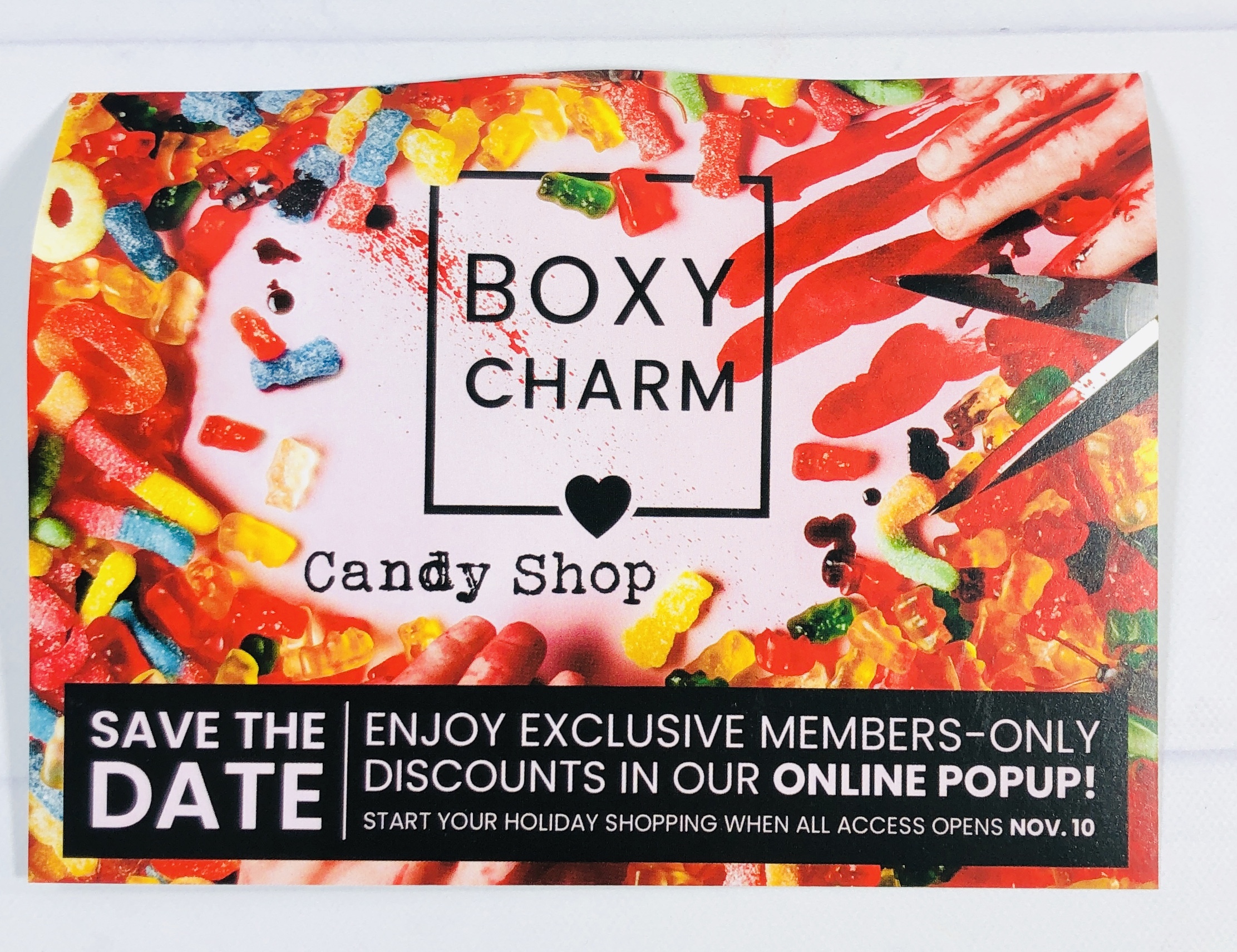 I received a cute yet creepy card, perfect for October!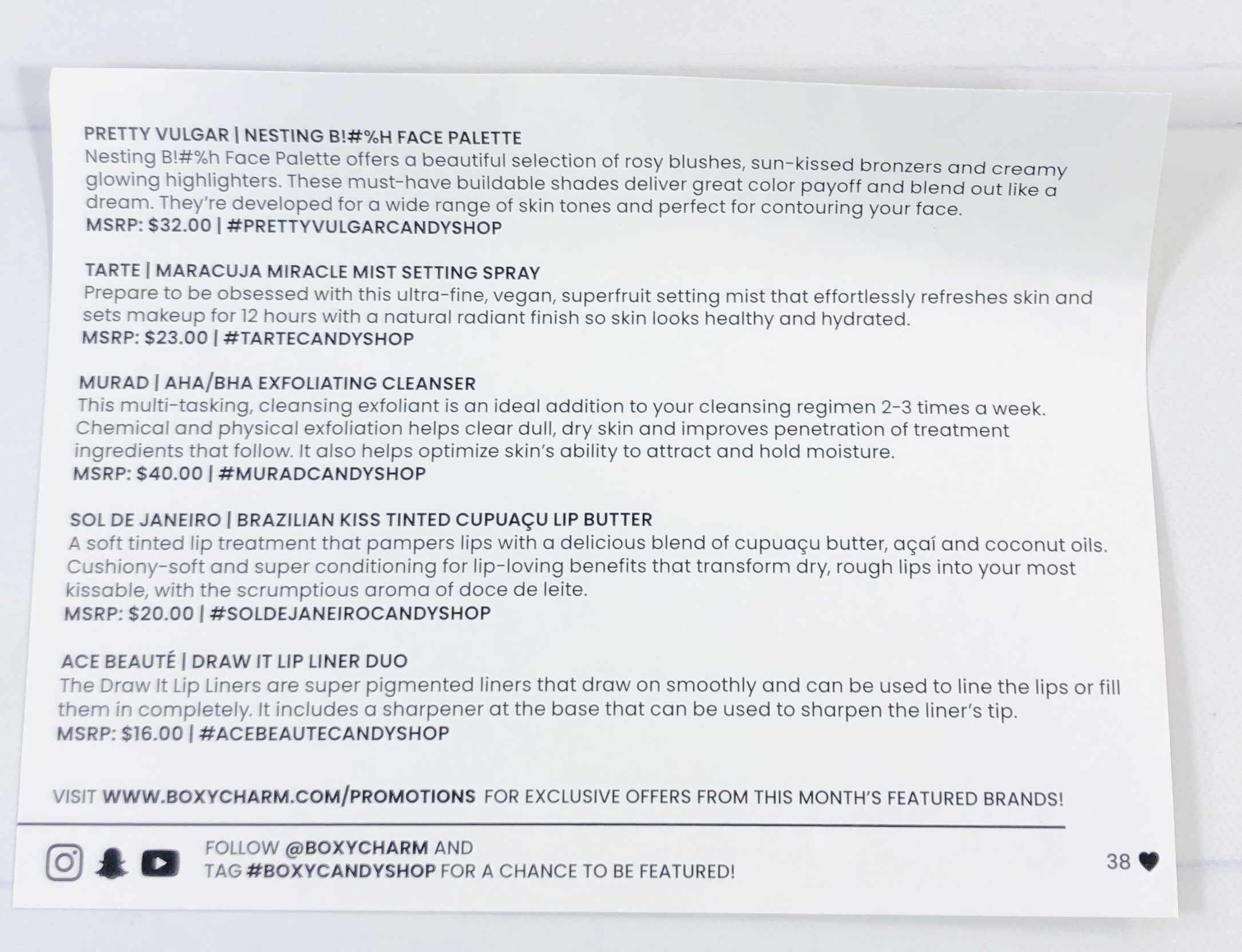 The back of the card listed the items and MSRP's.
A foam insert cushioned my products.
Some of the items came in their original boxes.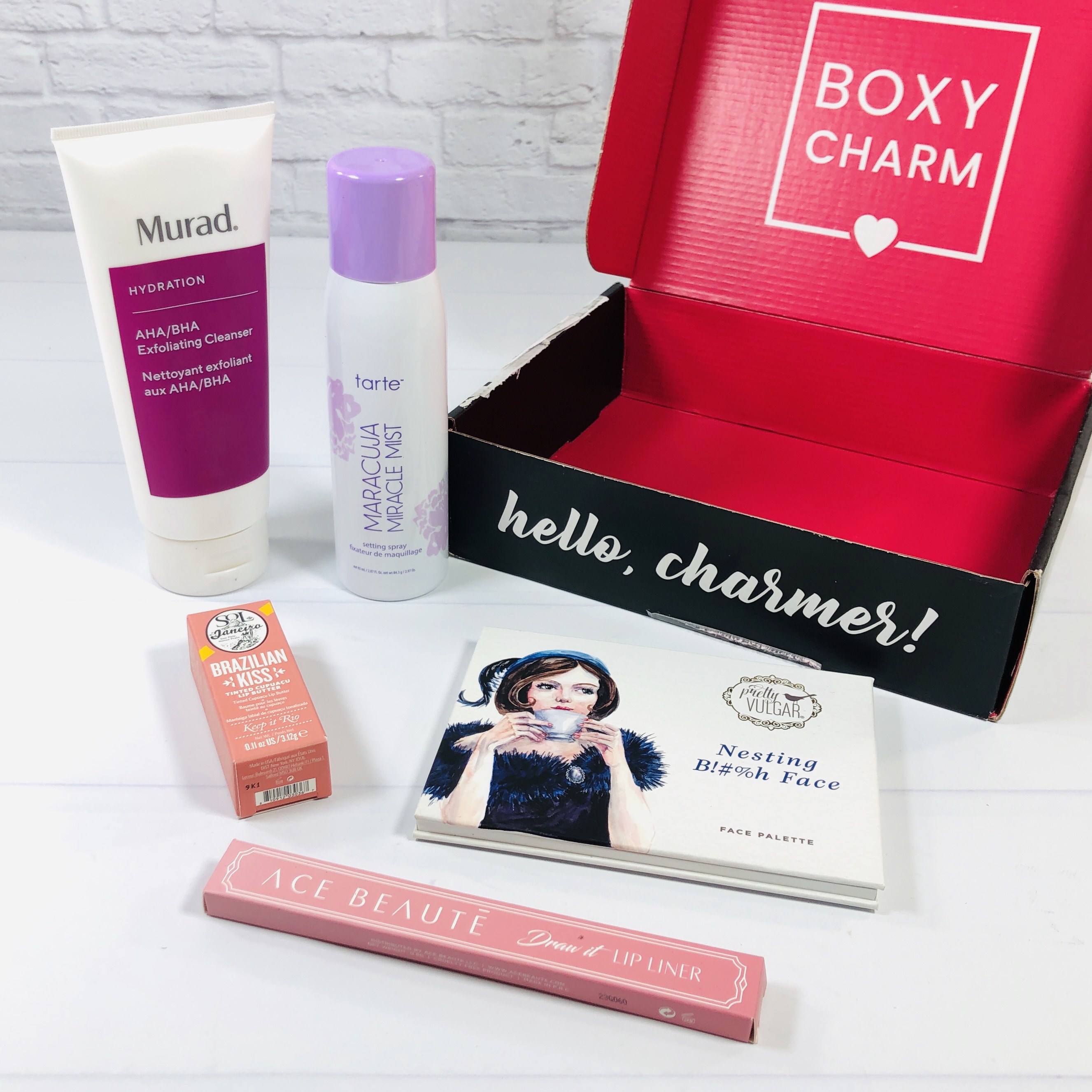 Everything in my October 2020 BOXYCHARM! Keep in mind that BOXYCHARM sends many box combos so your box items and value may be different than mine. There are variations in the box – see them here.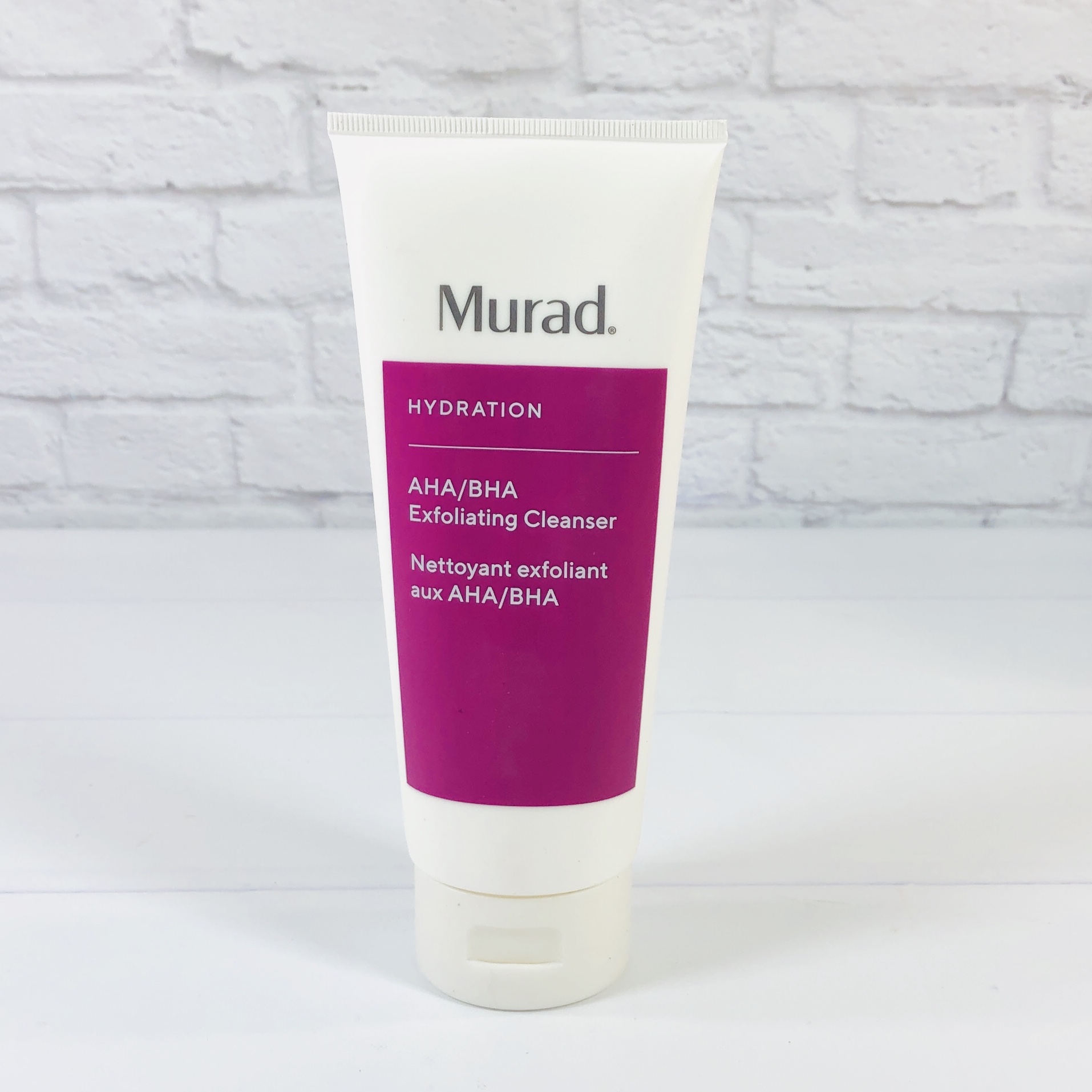 Murad AHA/BHA Exfoliating Cleanser ($40) The first product alone is worth more than the price paid for the subscription! It's a hydrating cleanser that also has both a physical exfoliator (jojoba beads) as well as a chemical one (AHA/BHA).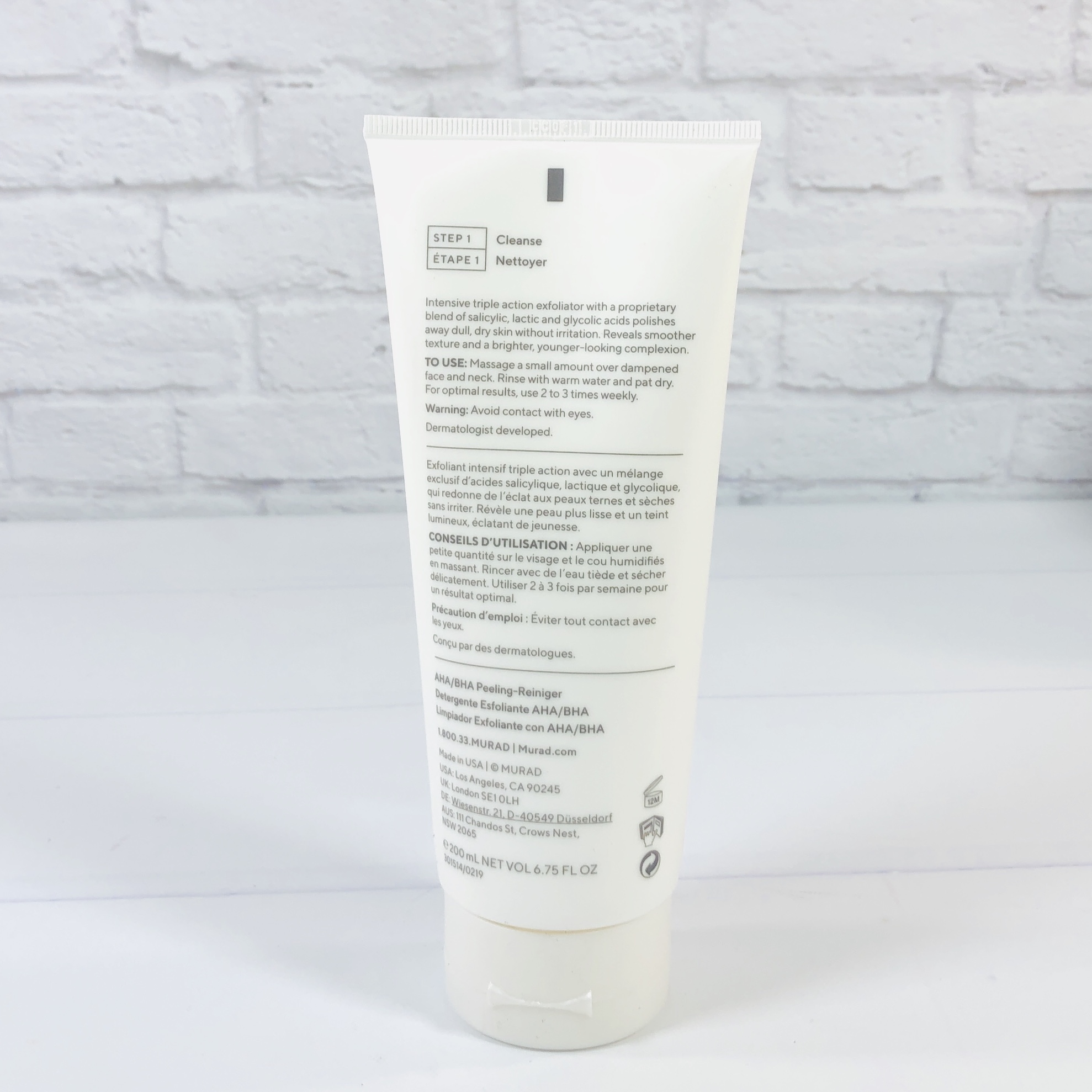 It is meant to be used 2-3 times a week and I chose to use it at night and it also removed all of my face makeup (I didn't use it on my eyes). The jojoba beads are gentle, it didn't feel like I was using sandpaper on my sensitive skin. There's not really a scent and the product is fragrance-free.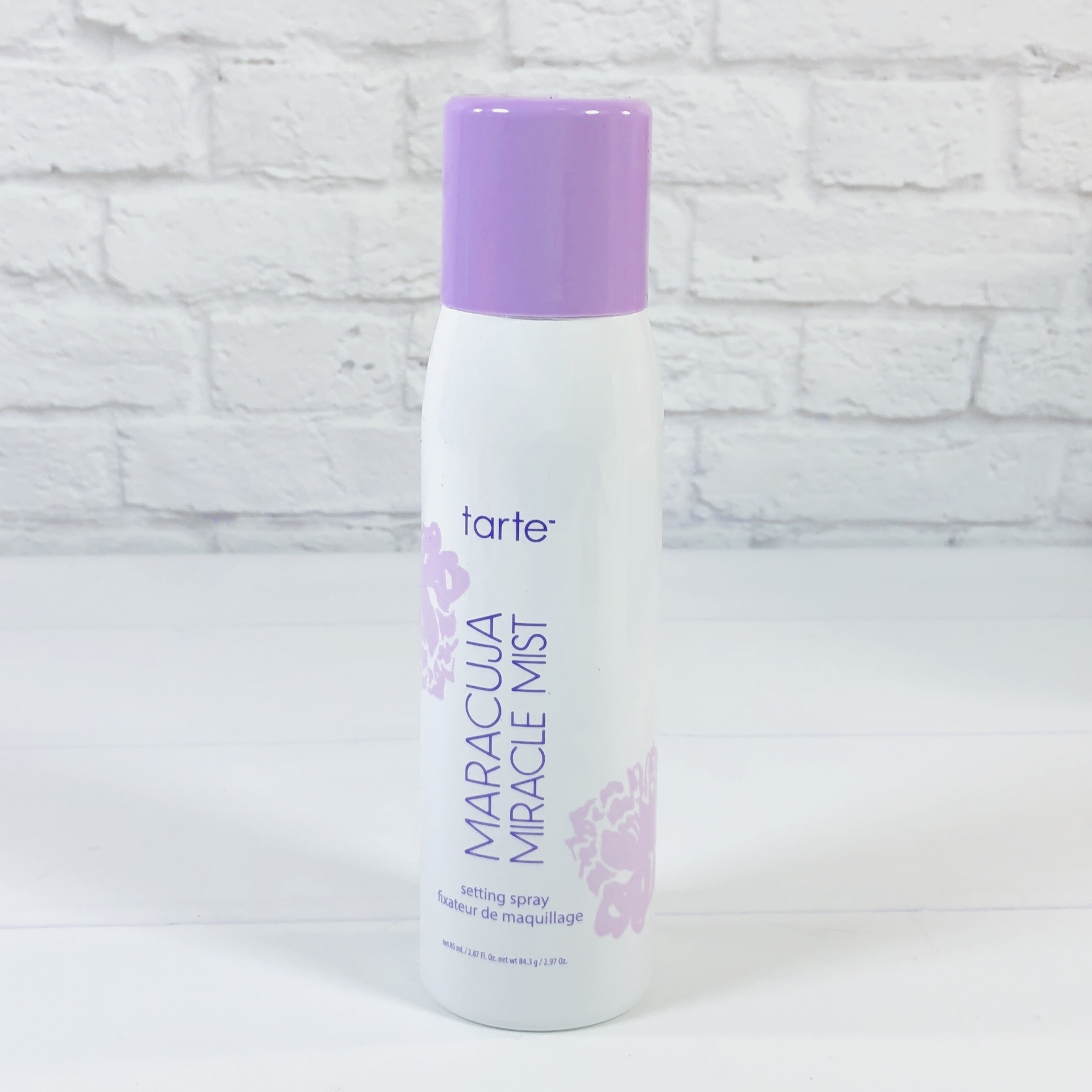 tarte Maracuja Miracle Mist Setting Spray ($23) I have wanted a setting spray and I was really happy with this one. I was happy again that it didn't list "parfum" in the ingredients and it can be used by most skin types.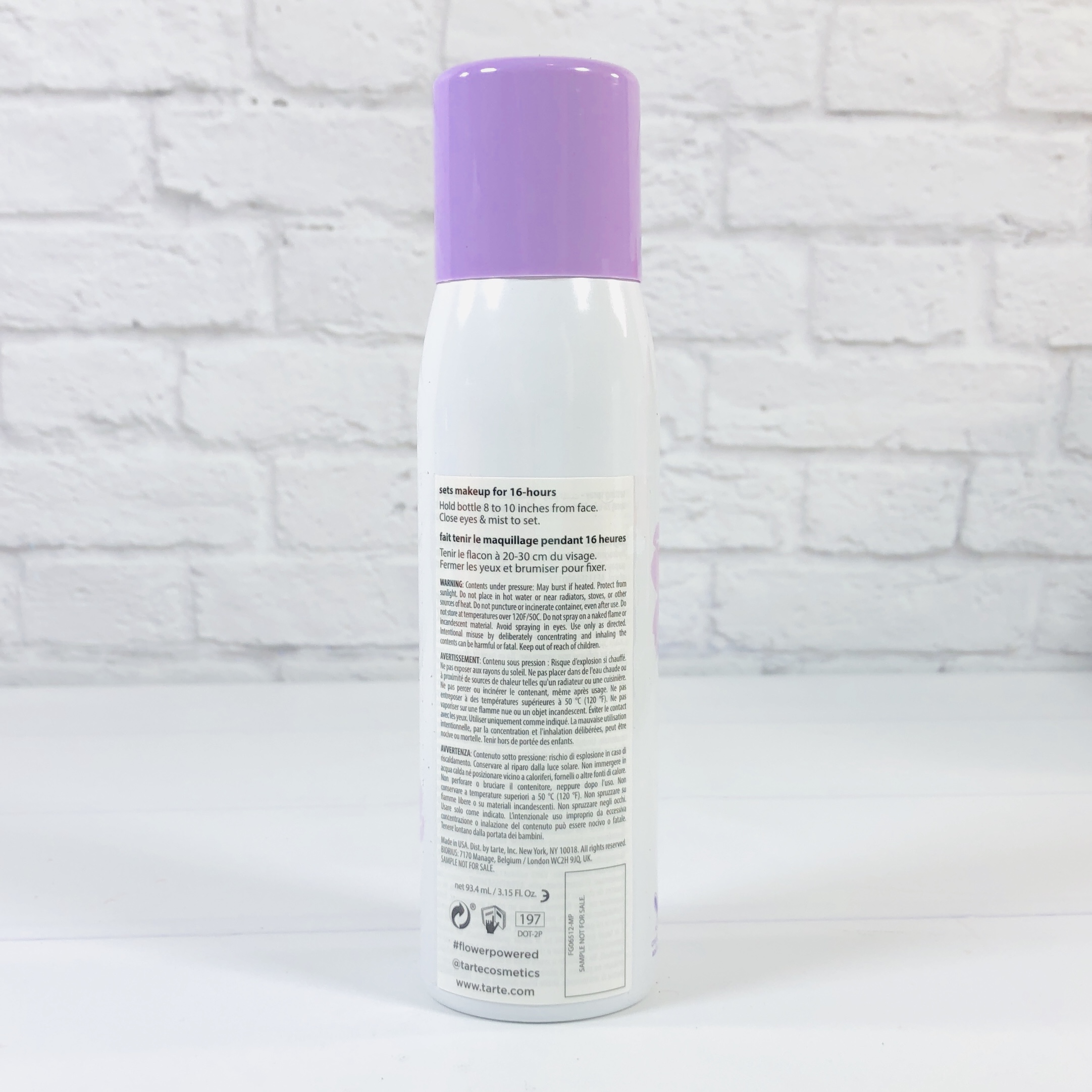 It's supposed to keep makeup in place for up to 16 hours! Maracuja helps firm and brighten the skin while rose water soothes the complexion. It doesn't smell like roses or anything else for that matter.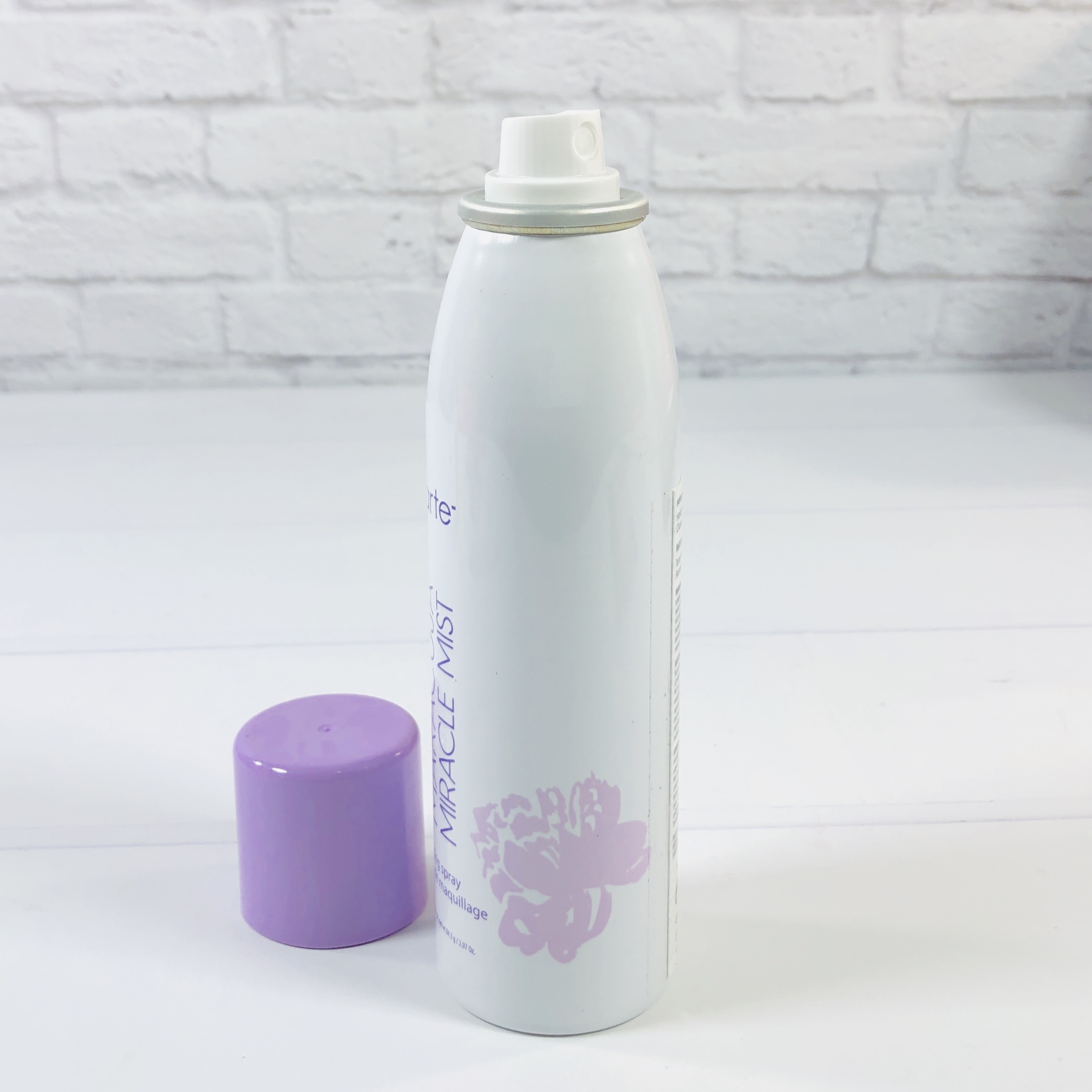 It has a nozzle that emits a fine mist so that my face didn't feel saturated. I am really pleased with this spray!
Sol de Janeiro Brazilian Kiss Tinted Cupuaçu Lip Butter in Keep It Rio ($20) Sol de Janeiro has some of the best smelling products and this lip butter is no exception!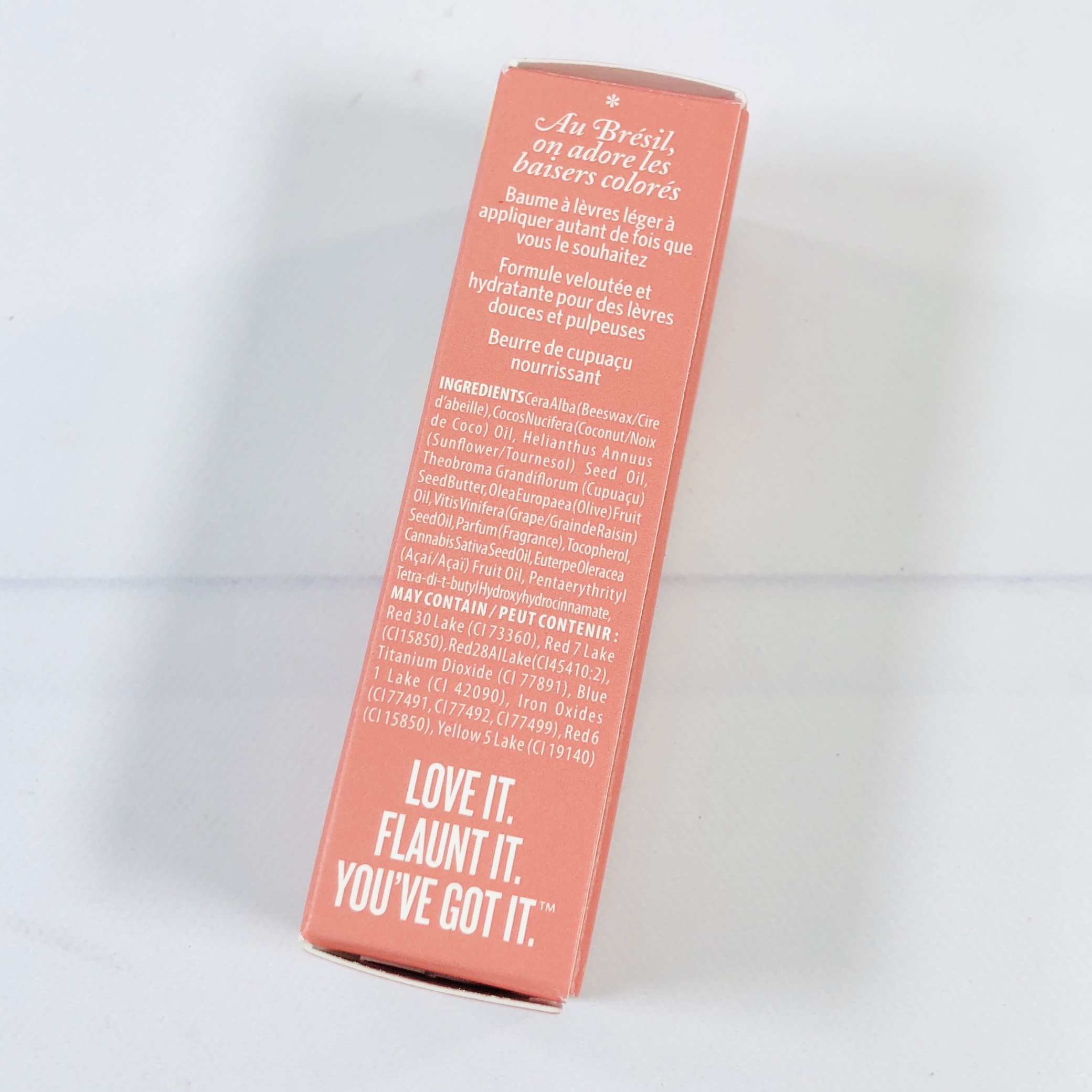 Beeswax, coconut oil, and other oils leave lips moist.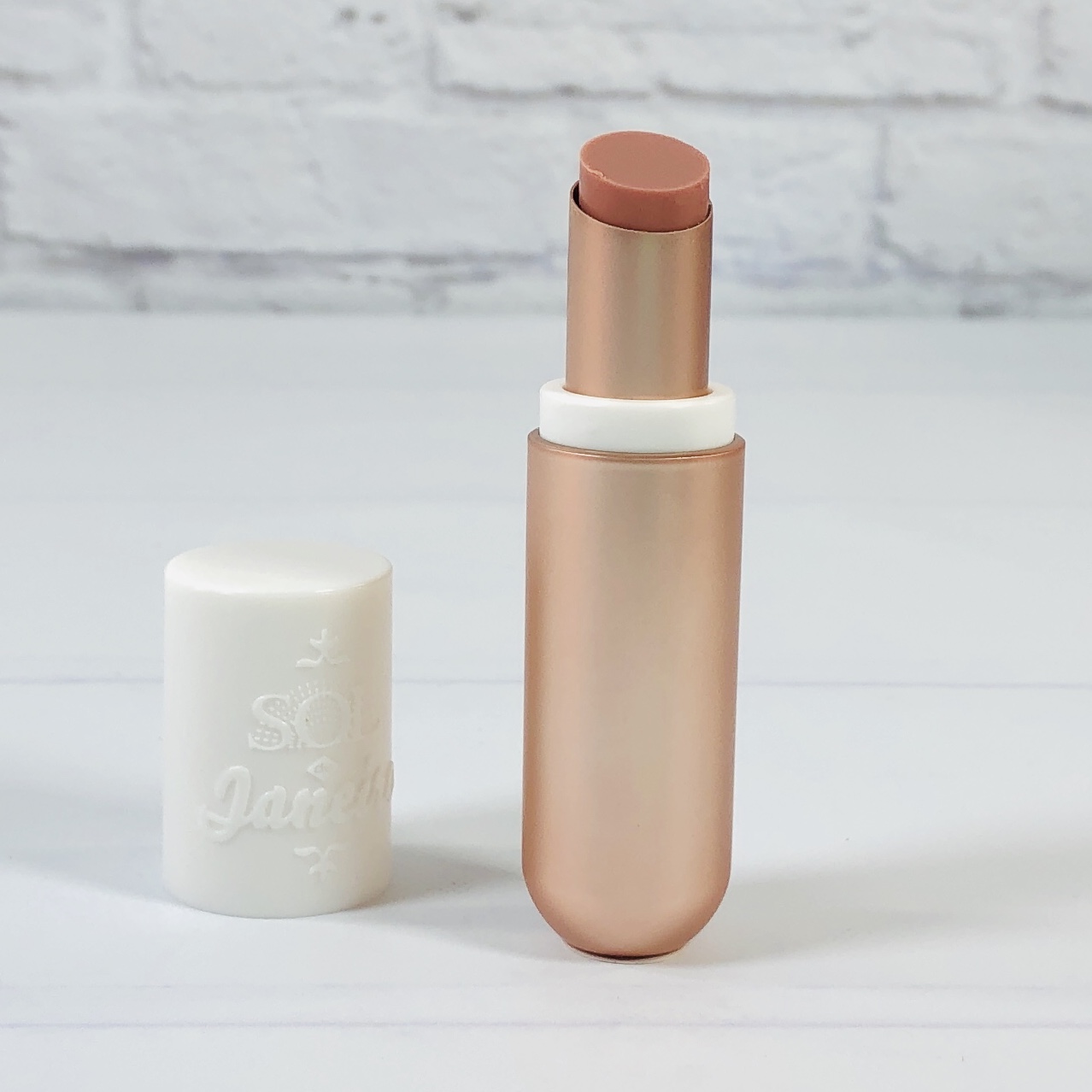 The color is very sheer and didn't really show up in my swatch below. According to the info card the flavor is "doce de leite", which I believe is Portuguese for "dulce de leche", a kind of milky caramel. Plus how cute is the container? I'll take rose gold anything!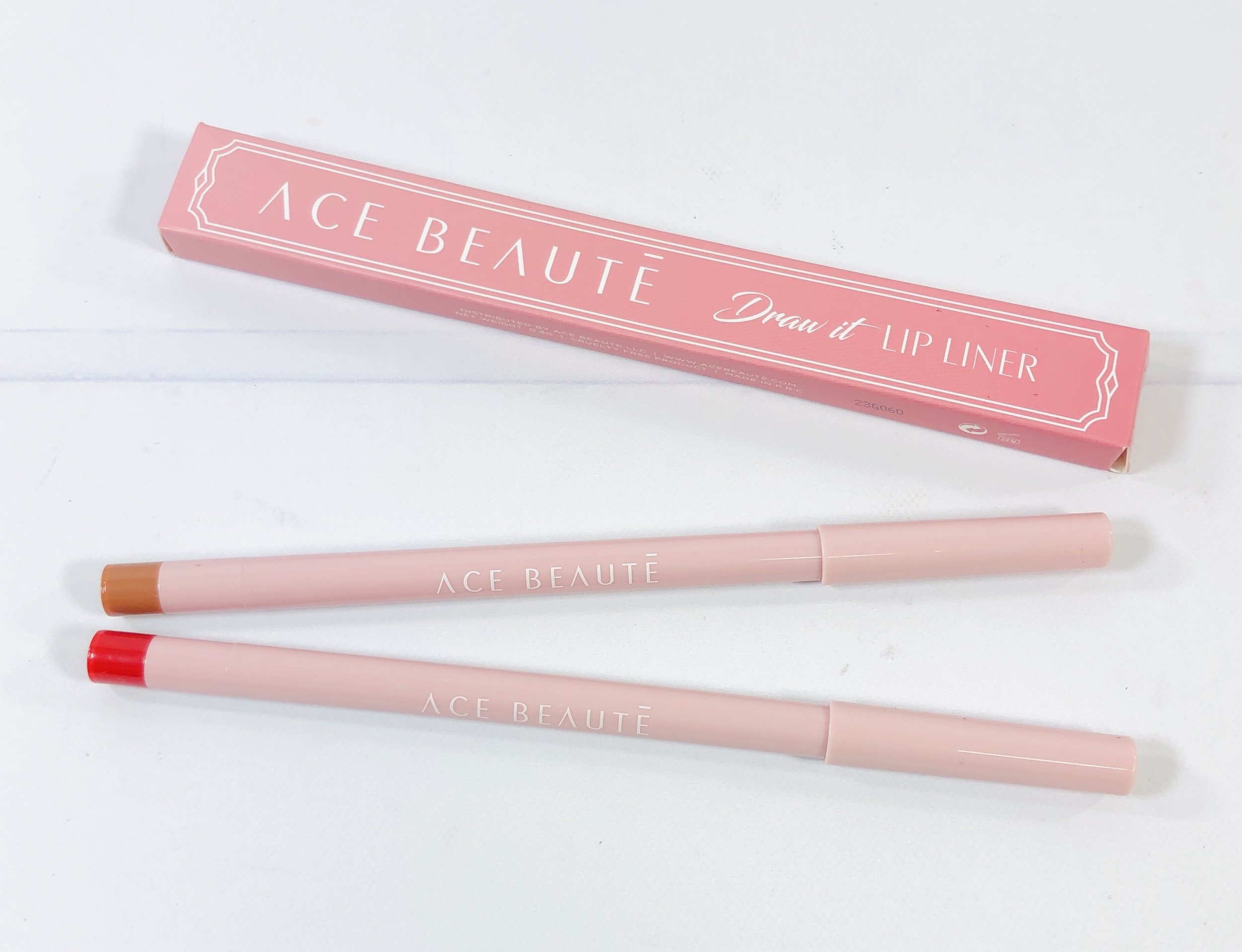 Ace Beautè Draw It Lip Liner Duo in Be Peachy & So Gorgeous ($16) We received TWO lipliners from this new-to-me brand! Judging by the looks on their Instagram page they tend to make bold palettes and so I was pleased that these two items could be used even by those who prefer a more neutral makeup look.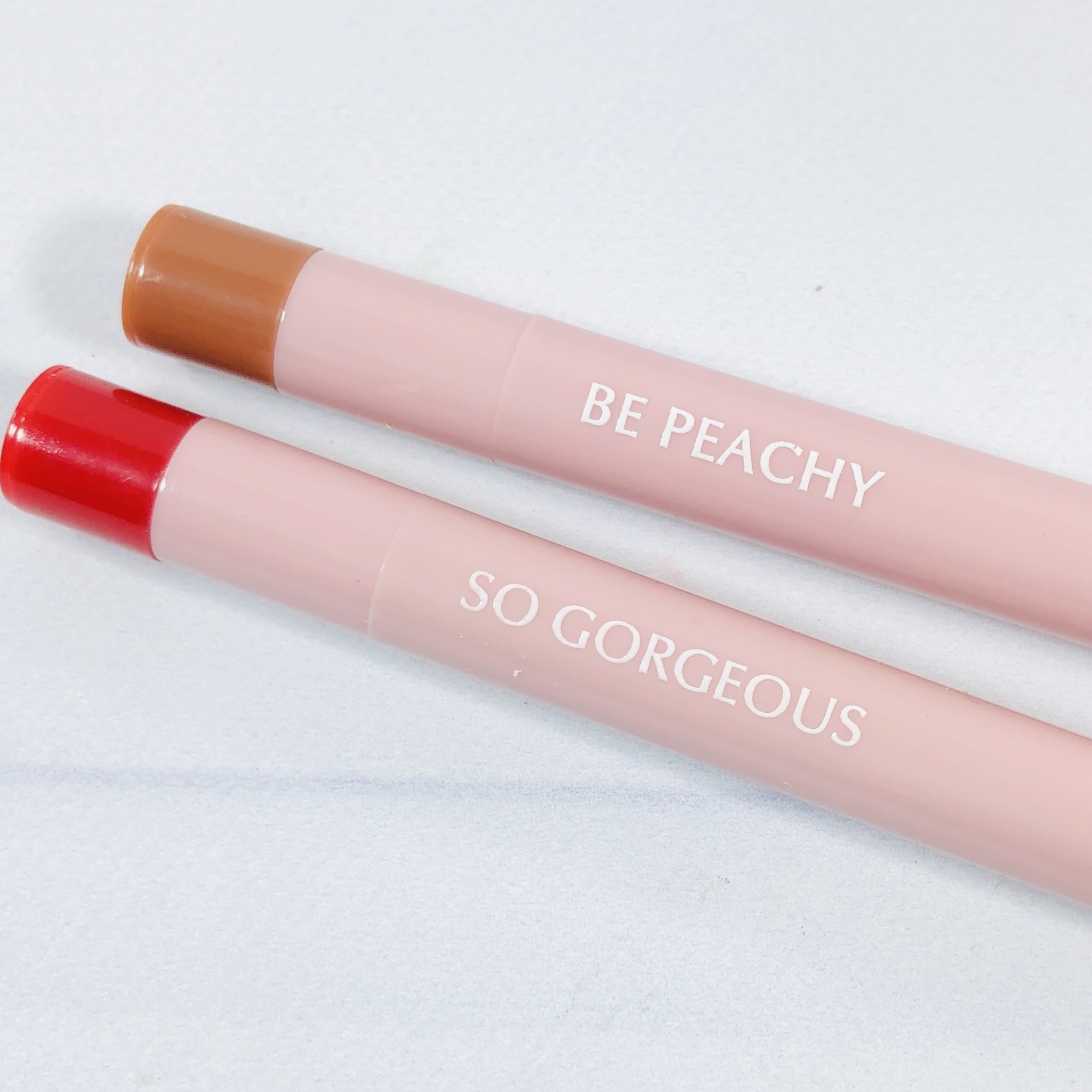 The shades are Be Peachy and So Gorgeous. The colorful parts on the bottom can be removed and used to sharpen the tip. You can twist the part just above that to get the liner to come out of to top of the holder, you are not supposed to sharpen the plastic, just the part of the liner that is exposed.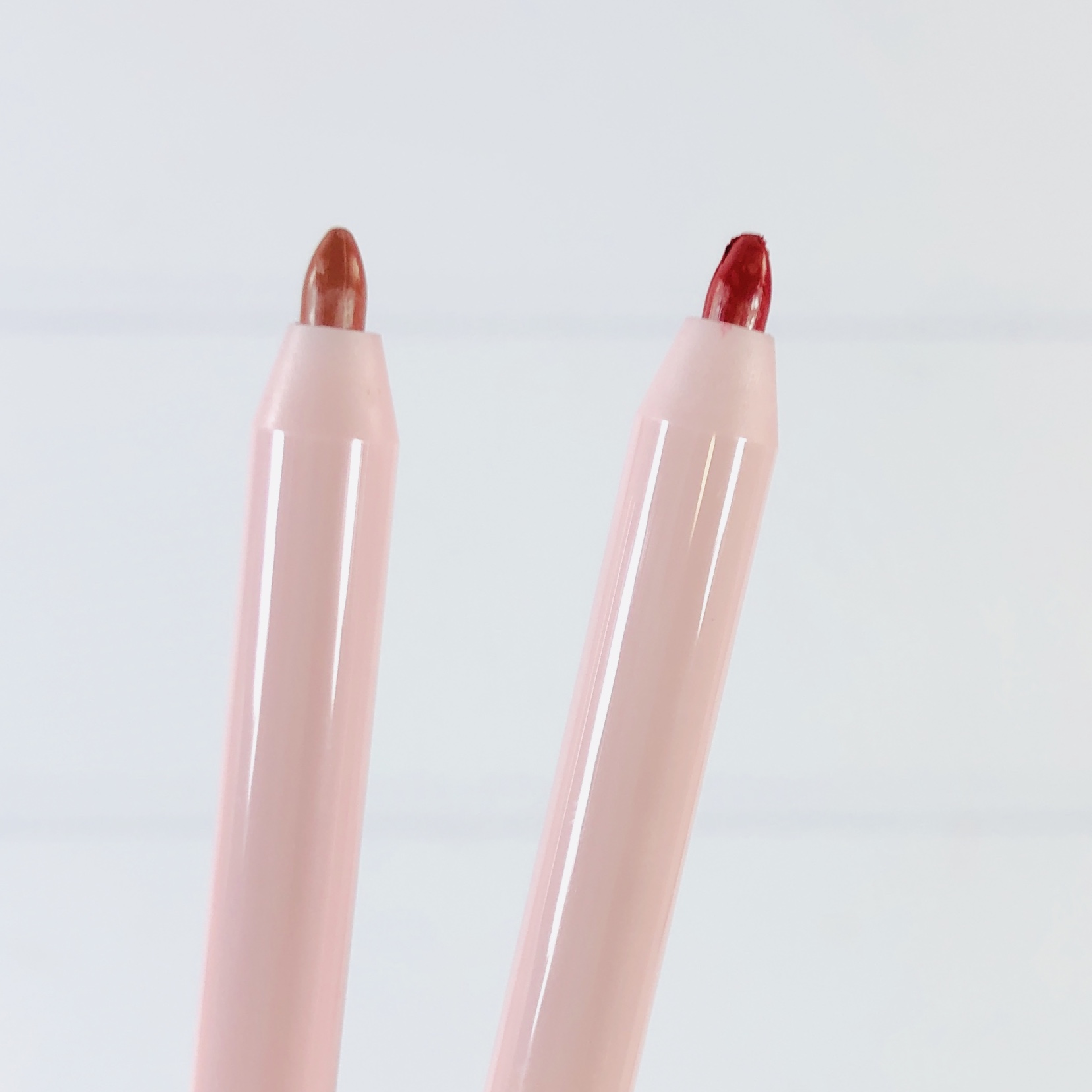 Be Peachy is a warm neutral shade and Be Gorgeous is more of a pinky red. The liners are soft enough to be used as lip color. I applied one to my top lip, the other on the bottom, and then blended it all together with a lip brush to come up with a shade that is perfect for fall! On a separate occasion I lined my lips with either color and then applied the Sol de Janeiro lip balm over top and that was perfect for a "no makeup" look.
Swatched on top is Be Peachy, then So Gorgeous, and finally Sol de Janeiro lip balm.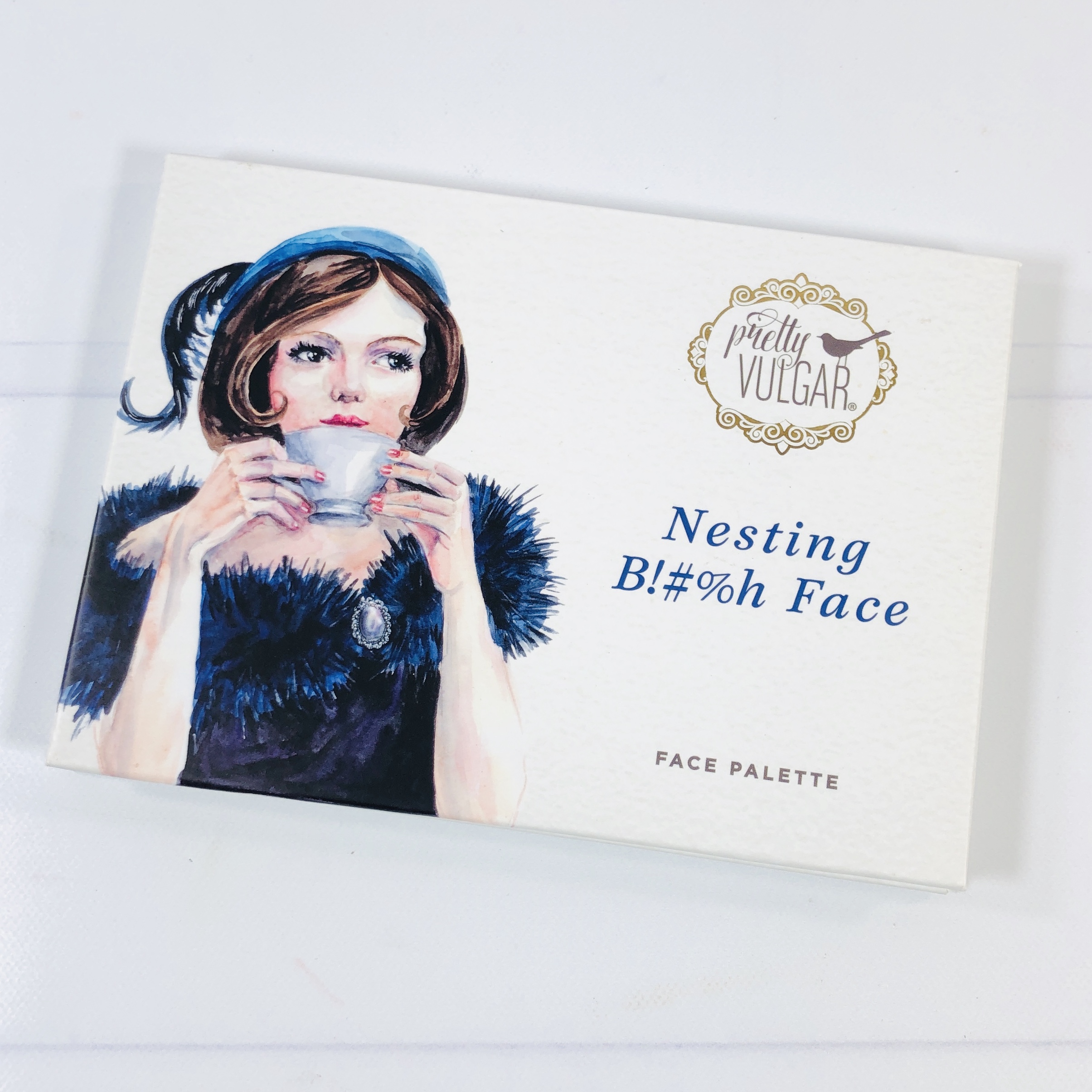 Pretty Vulgar Nesting B!#%h Face Palette ($32) Sometimes I crack up over the names of beauty products! Since the brand is called Pretty Vulgar then it makes sense!
Ingredients were on the back. The brand is cruelty-free and made in the USA.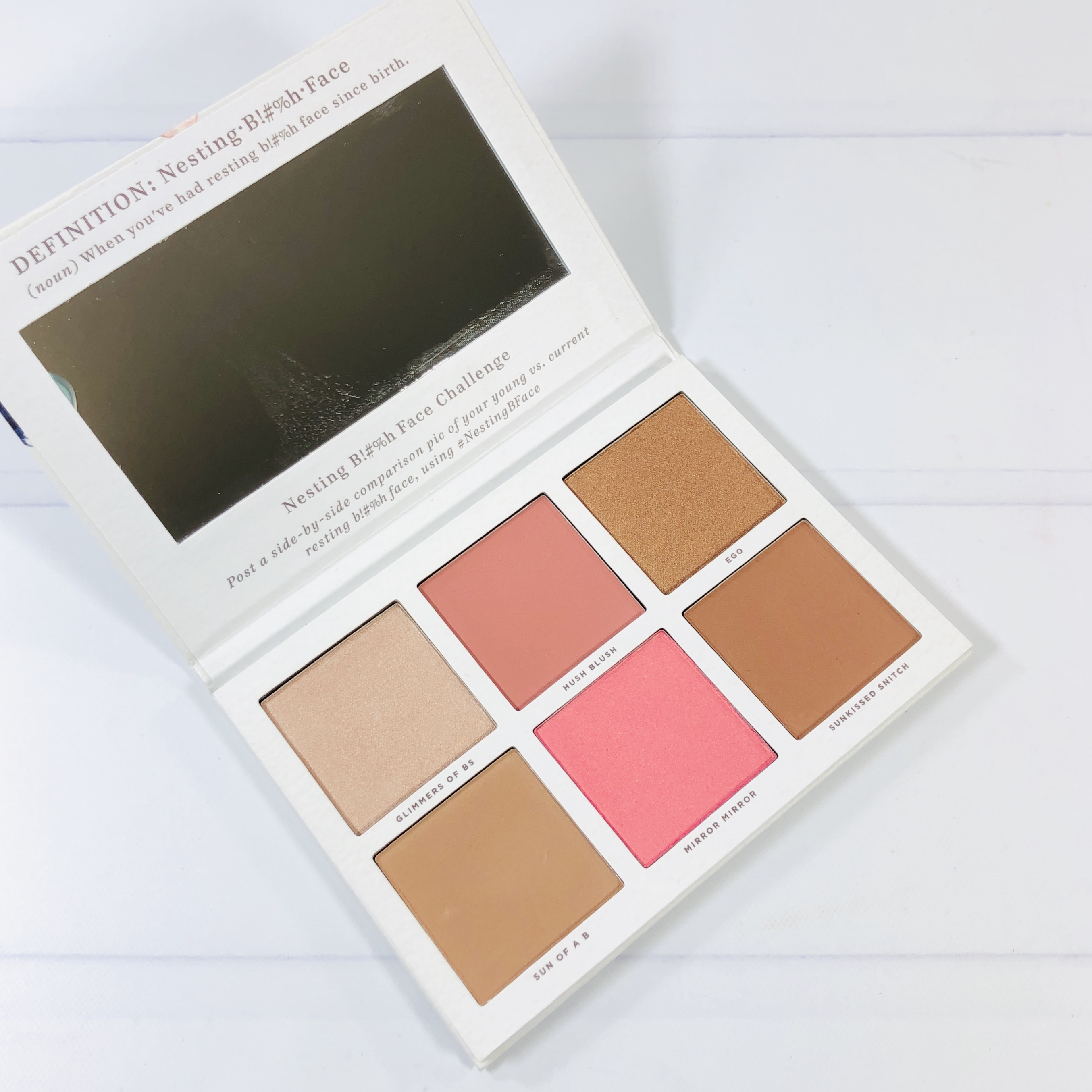 The palette has a mirror and 6 shades that are suitable for a variety of skin tones.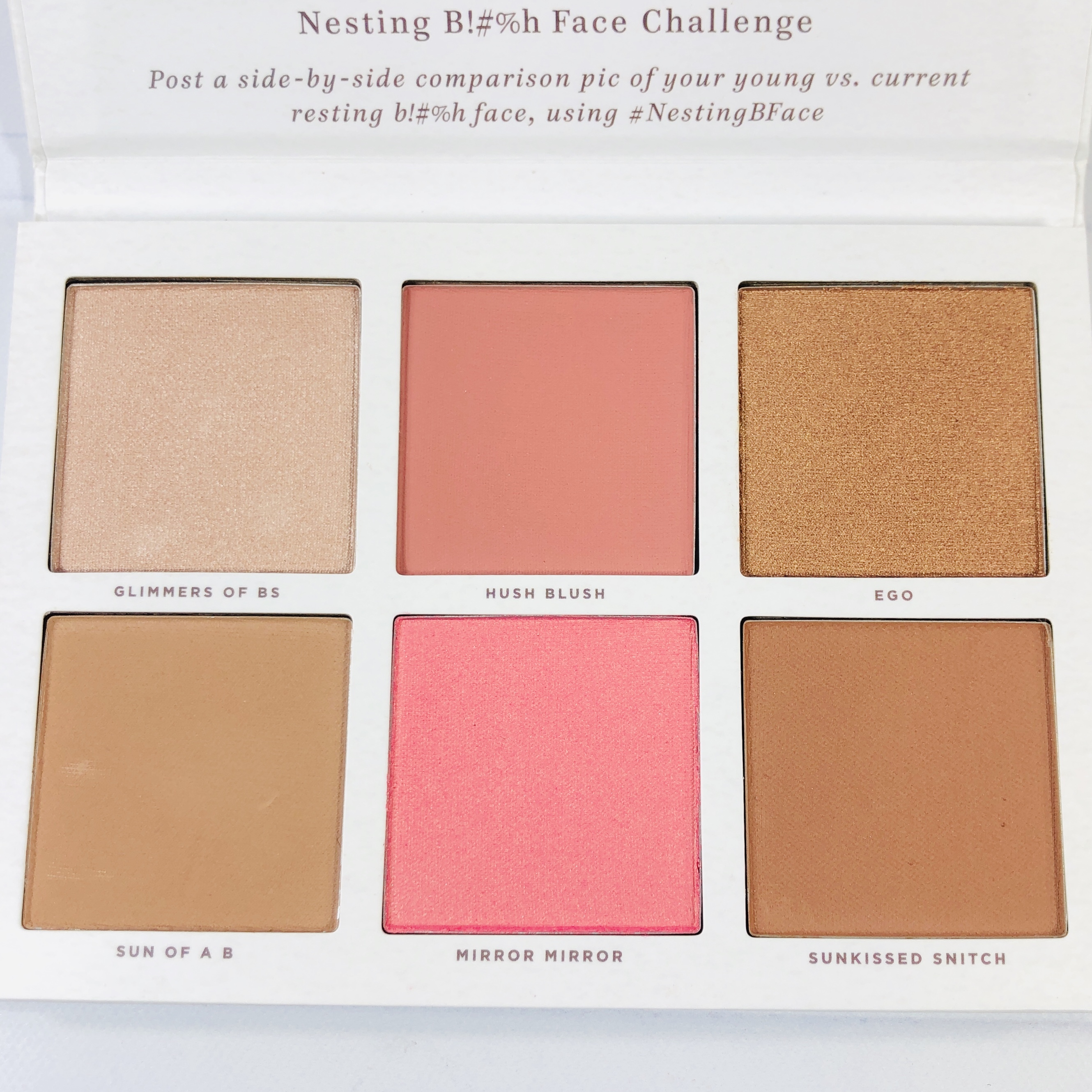 Pretty Vulgar suggests the two on the left for those who are light to medium, the two in the middle are universal, and the two on the right are for those who are medium to deep. Of course, you can wear whatever colors you like but Sunkissed Snitch was a rather intense for me when I used it for contour.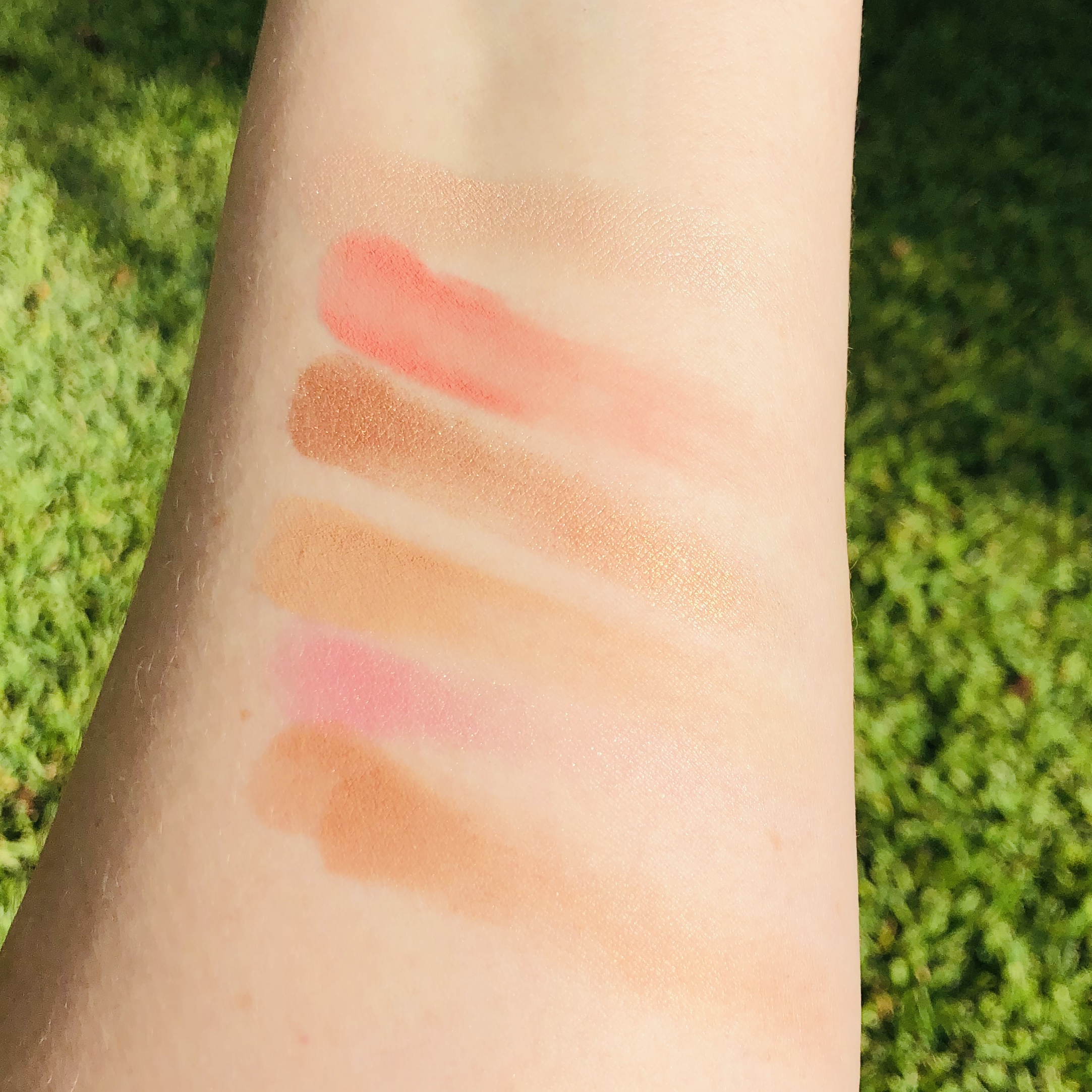 Here are the colors swatched. I applied the top row first, then the bottom. Be careful when applying – a little goes a long way and they are pretty pigmented. They also blend well. I look forward to coming up with different looks but so far I'm happy with them! My first instinct is to use them all at once but then I just look scary. Nesting B!#%h Face for sure!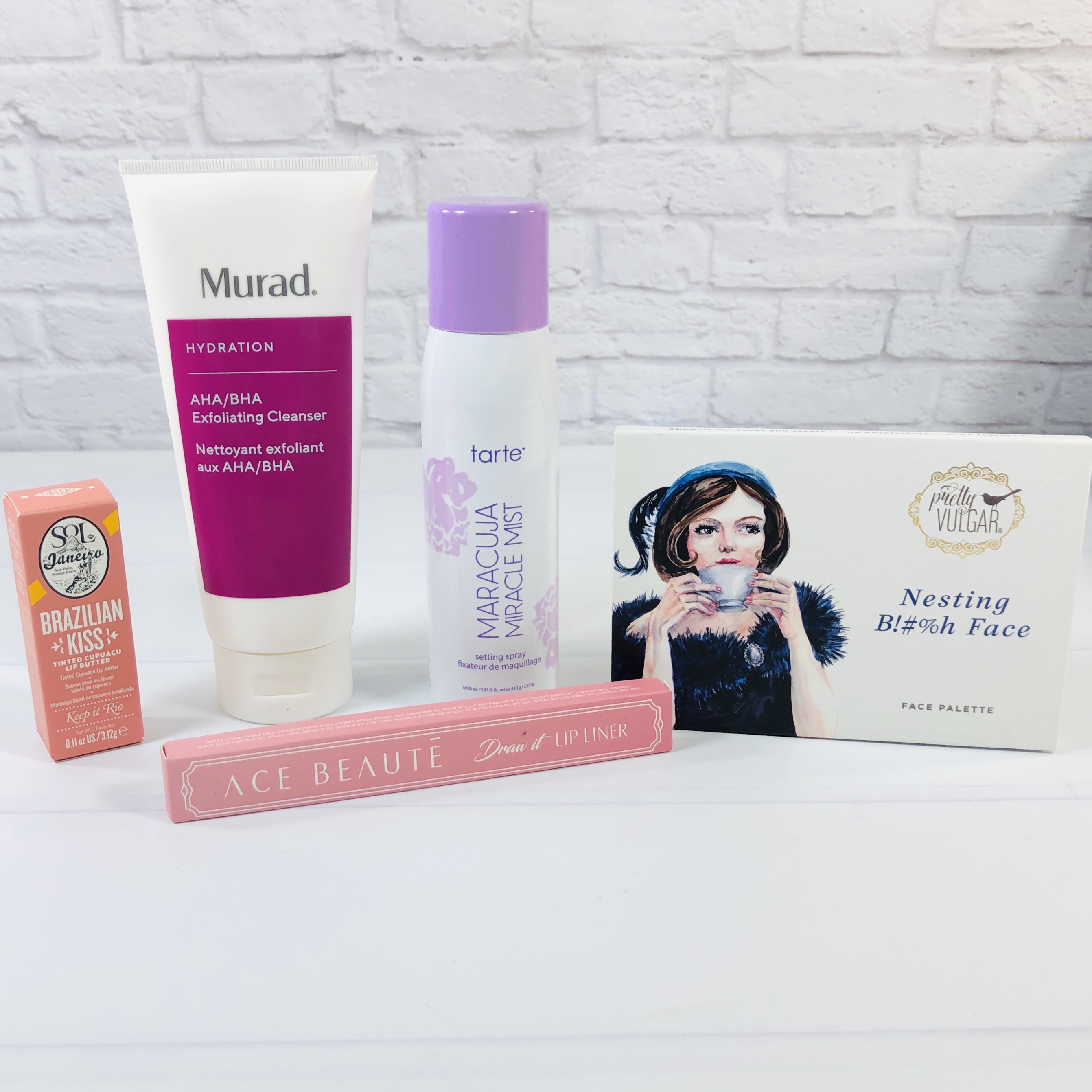 I am really enjoying the items I received in my October BOXYCHARM! I think the palette is perfect for all kinds of gorgeous looks, I have been having a blast playing with it! The lip liners double as lipsticks and the colors work well for me, and I even got a third color by blending them. The Sol de Janeiro lip balm is like the caramel on top, a tasty way to keep lips protected on blustery days or summery ones. The tarte setting spray is the product I didn't know that I needed but now love, and the cleanser helps me take it all off before bed. The value for my box combo was around $131 but even better than that, I am delighted by all of the products!
What's your favorite item in this month's BOXYCHARM?