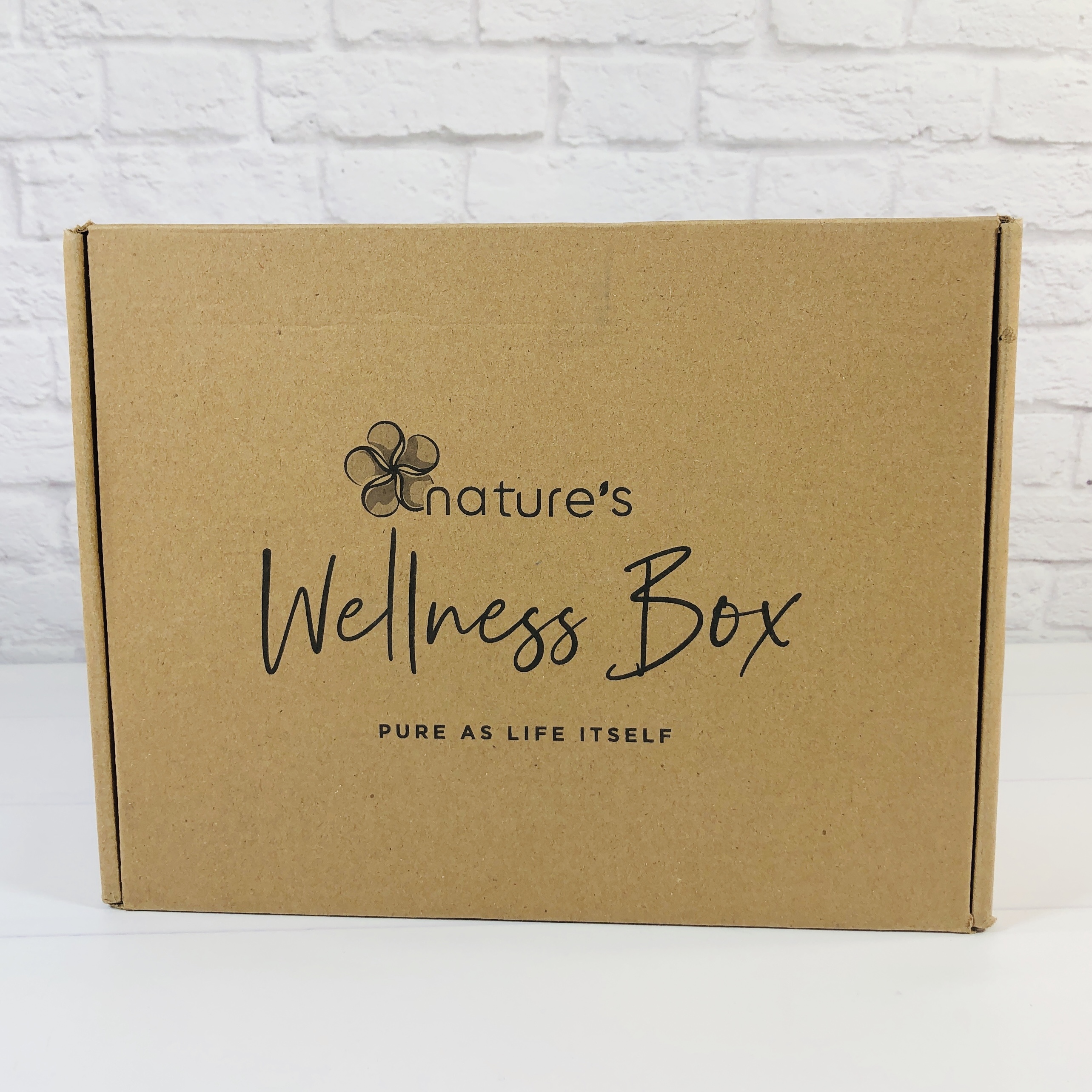 Nature's Wellness Box is a monthly subscription of aromatherapy and lifestyle products featuring non-toxic, natural, vegan, and cruelty-free ingredients. Their goal is to send items that are less processed and at wholesale prices. The subscription is $35 a month and ships from Canada.
All products are 100% non-toxic, cruelty-free and made in Canada. Each box features 5-7 full-size size products
Makes a great gift for health conscious women, vegans, vegetarians and loved ones in your life who deserve a unique surprise.
Aromatherapy focused; each box includes an aromatherapy related product.
Nature's essential oils are pure grade, Health Canada approved and NPN numbers are listed on our bottles.
Over $70 in retail value every box!
My box items were wrapped in tissue paper and had a sticker closure.
Shredded paper squiggles and tissue paper kept everything safe during transport.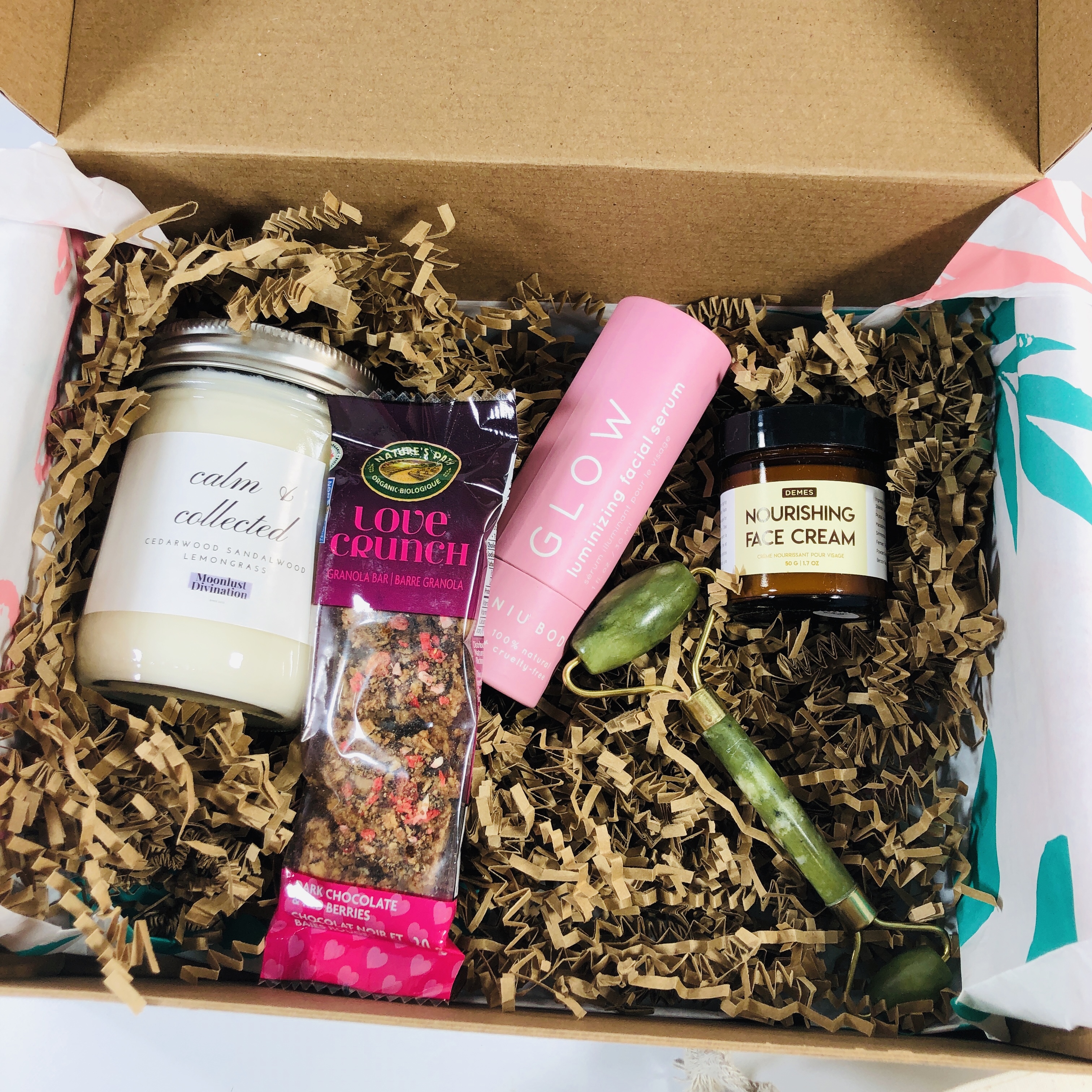 My granola bar was a little broken up over its trip but otherwise everything looked great!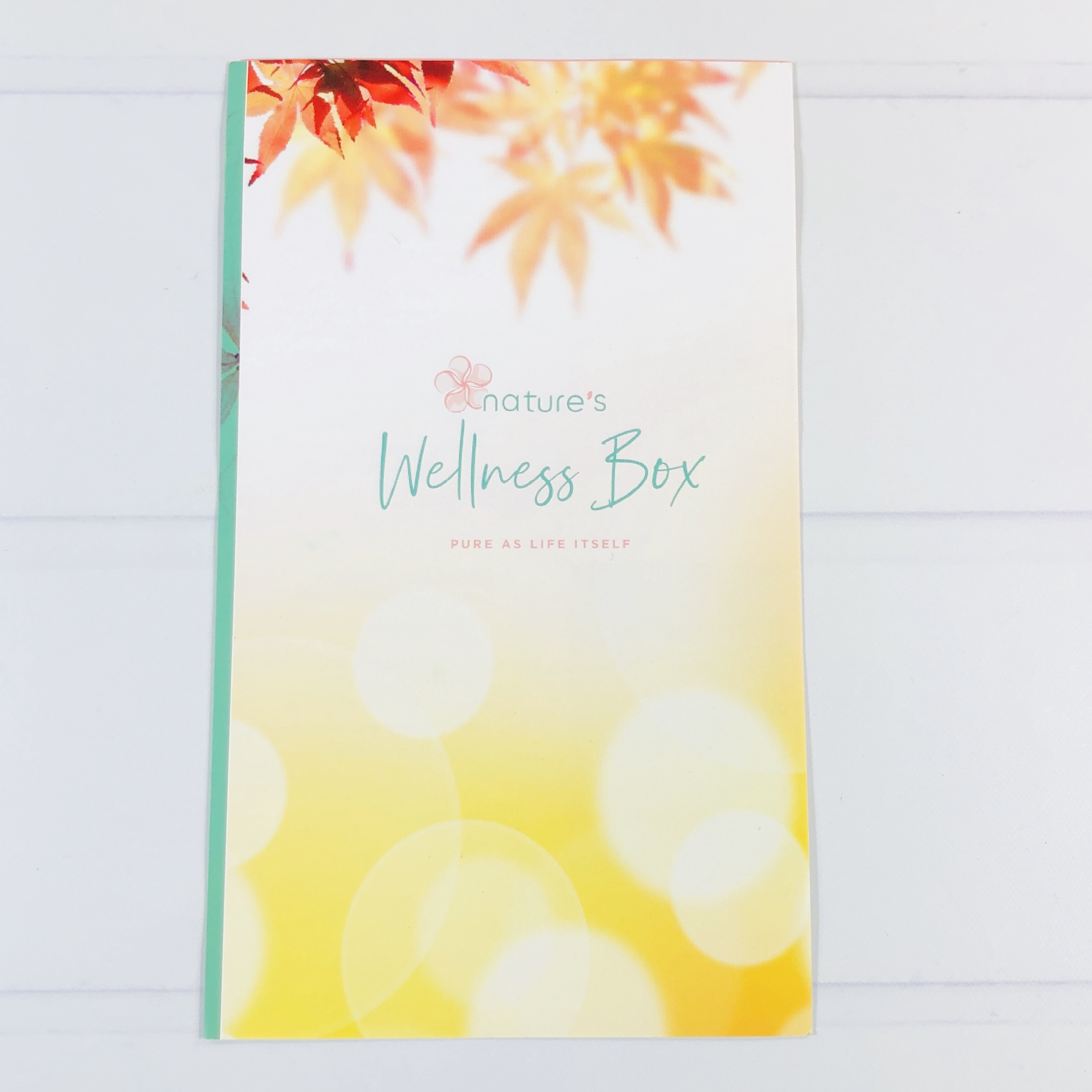 I found a product brochure. I love the fall leaves on the front!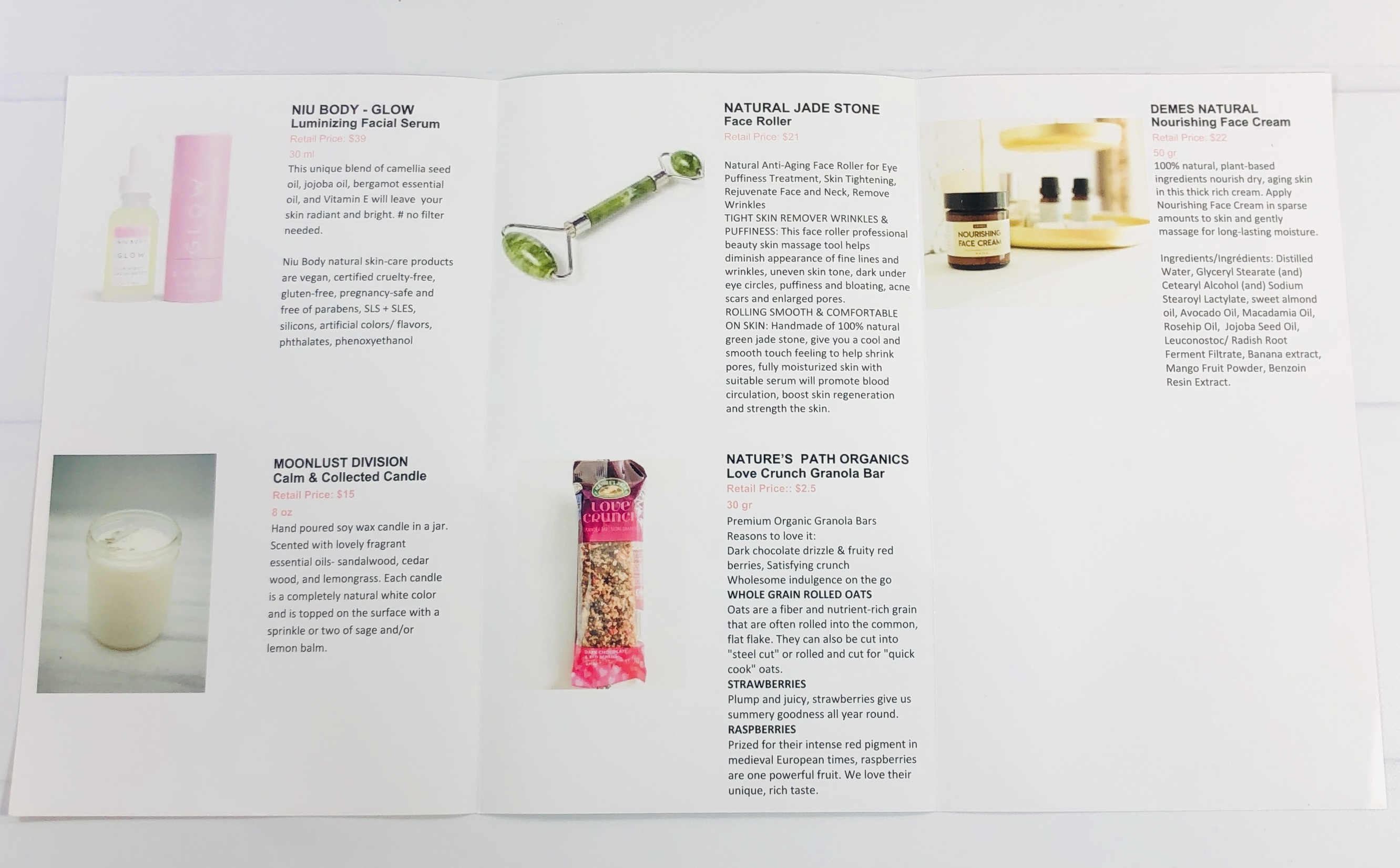 It unfolded to give a brief description and MSRP for each product. I think it's cool that the pictures are in color! FYI the prices in the booklet are in Canadian dollars!
This page talked about gratitude and abundance and was really a good read for me.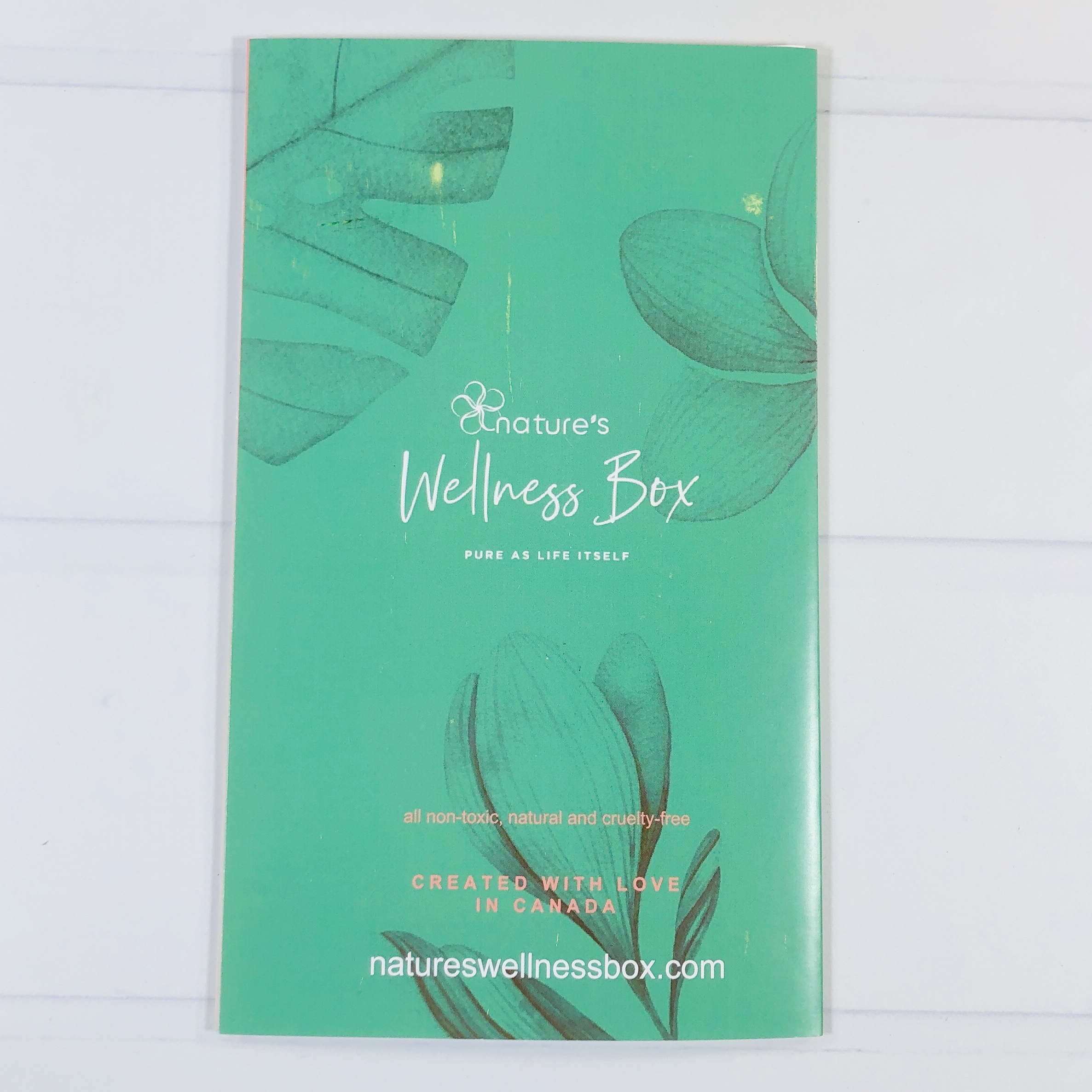 Here's the back of the brochure.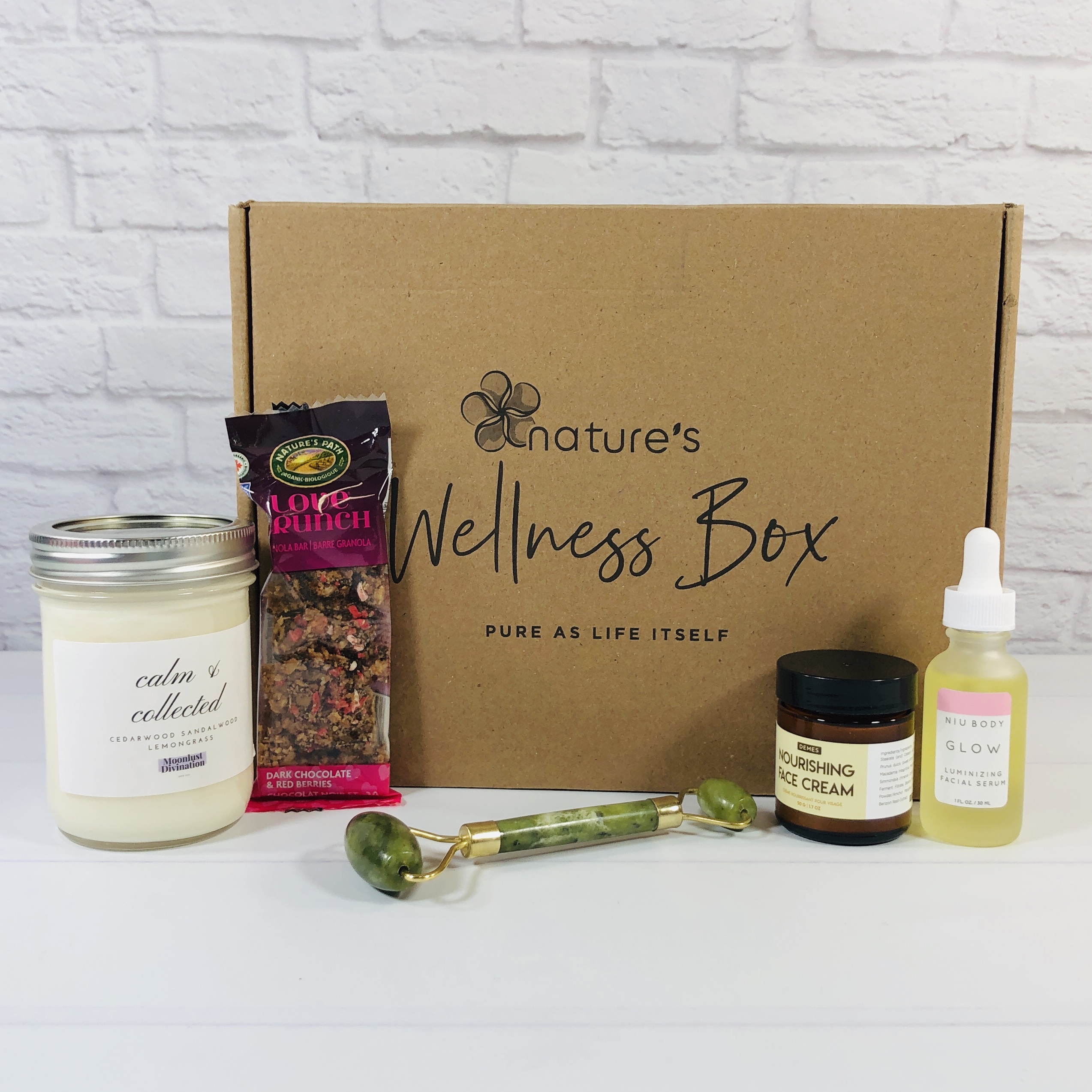 Everything in my box!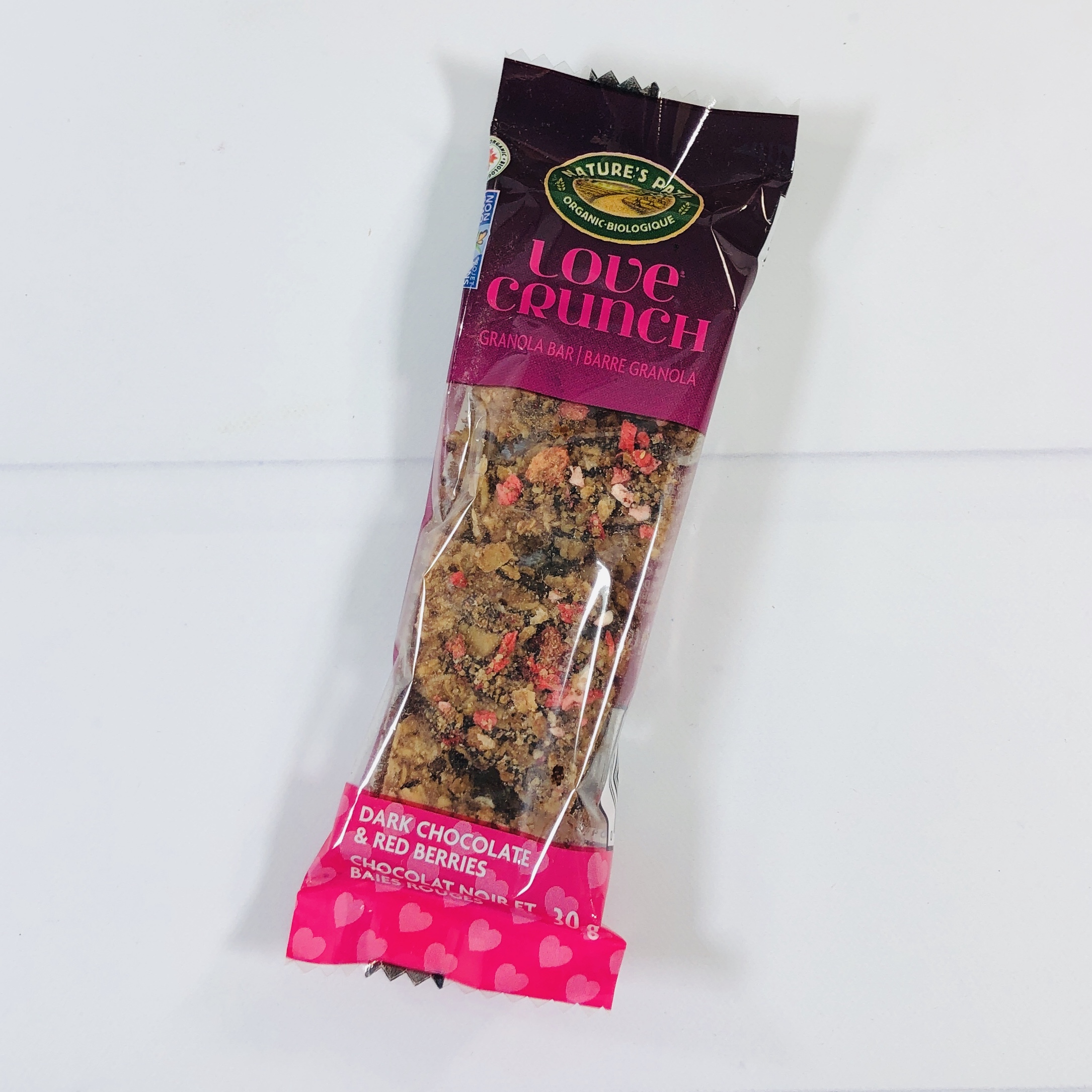 Nature's Path Organics Love Crunch Granola Bar ($0.74) Dark chocolate and red berries? Yes, please to both!
Moonlust Divination Calm & Collected Candle ($14.99) What a beautiful candle! I love the simple look of this jar and label, and each candle is hand-poured and made of soy wax.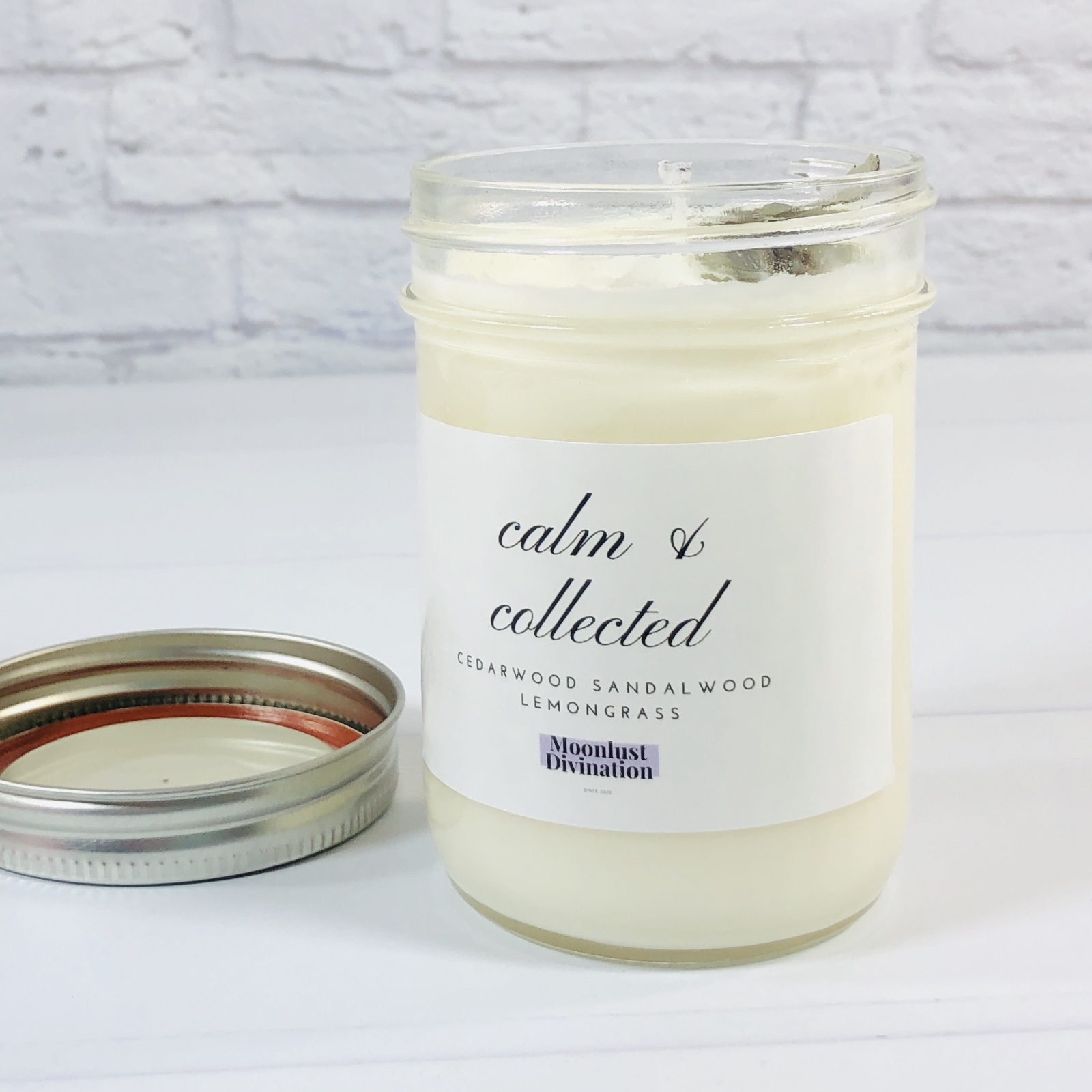 The candles are topped with sage and/or lemon balm, and mine definitely had sage. I lit the candle and the sage burned too and gave my house a mini smoke/smudge session, which smelled good to me. The overall candle scent while burning isn't too strong, which is good since this is a natural box and I prefer that it not be overly strong. It smelled mainly of lemongrass.
Demes Natural Nourishing Face Cream ($16.47) is a face cream for aging skin, which I just so happen to have.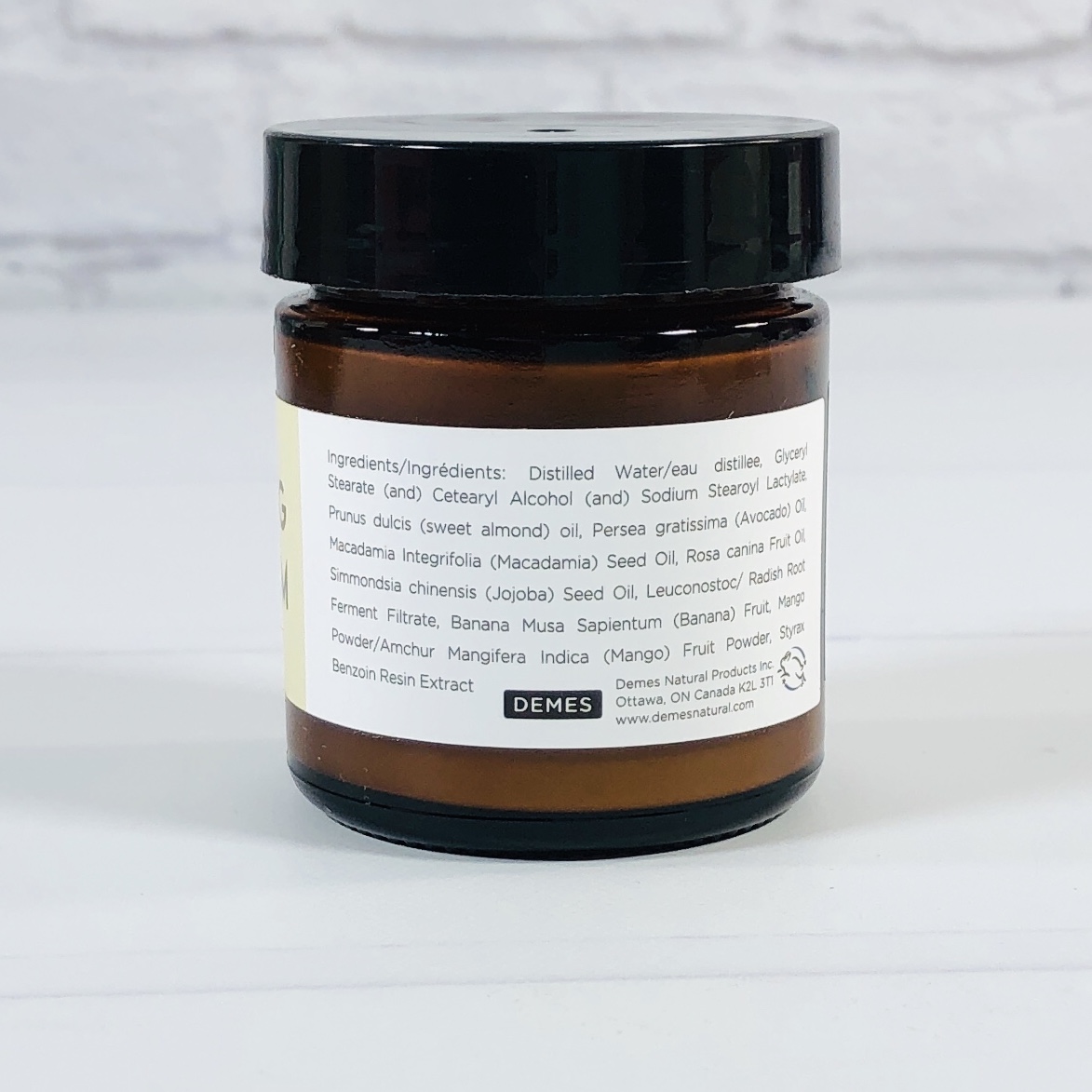 Water, almond oil, avocado oil, and other oils along with banana and mango are some of the moisturizing ingredients in this glass jar.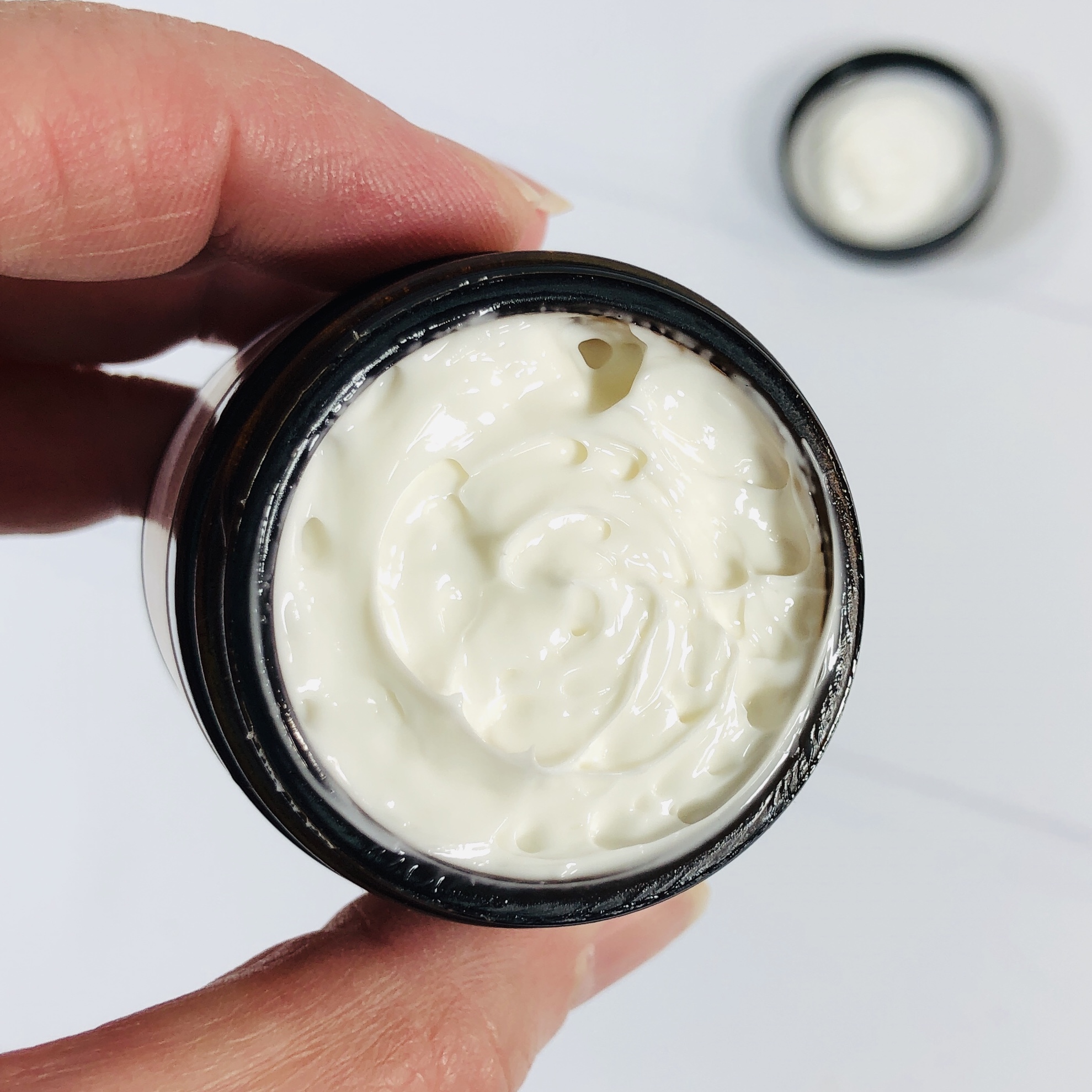 A little of the cream goes a long way and left my skin very soft and moist. If you have oily skin then this might be repurposed for using on elbows and cuticles, or as a before bed hand cream. The smell is very light and I swear it smells creamy too!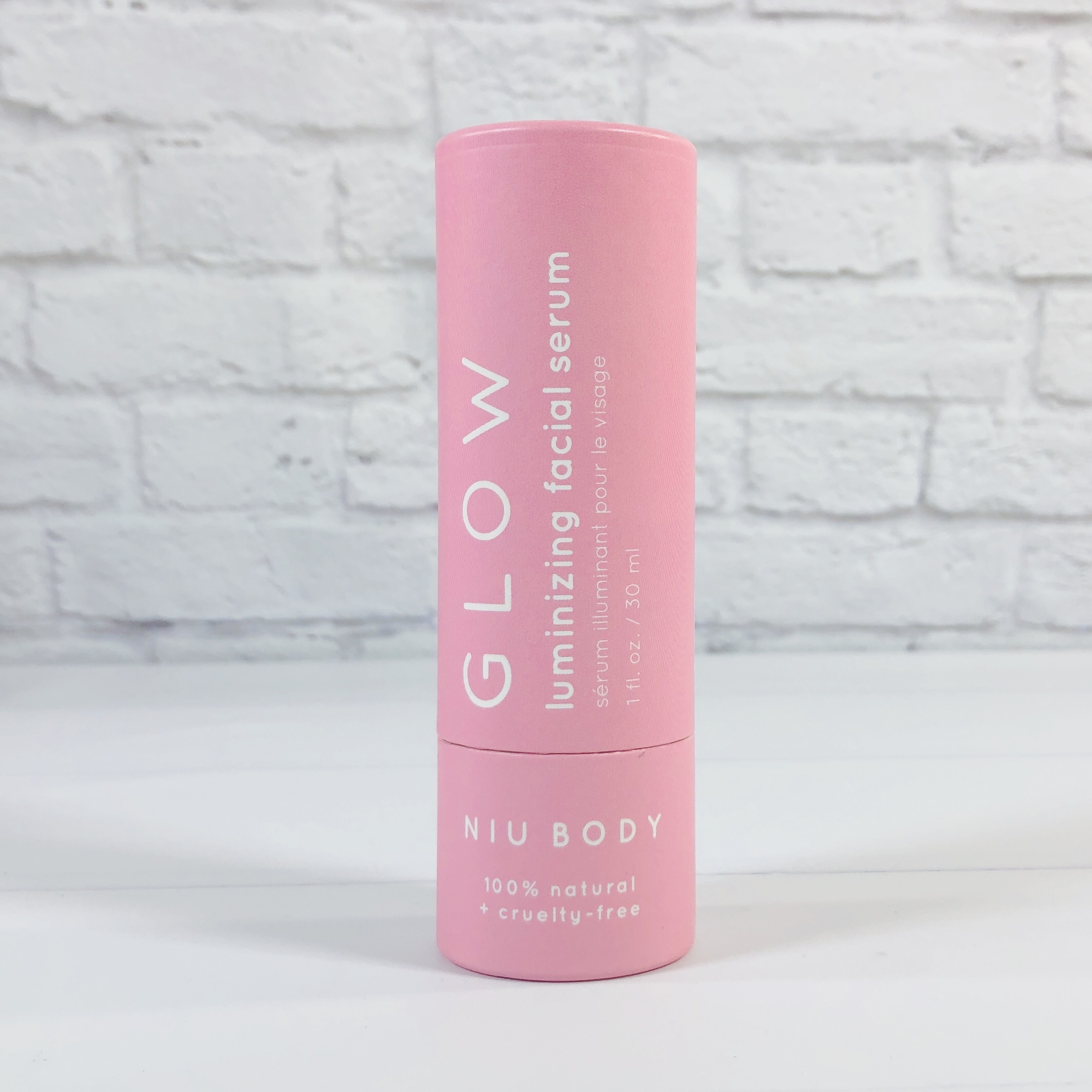 NIU Body Glow Luminizing Facial Serum ($24) comes in a cool cardboard container. I feel like it would be useful for holding small items in an overnight bag.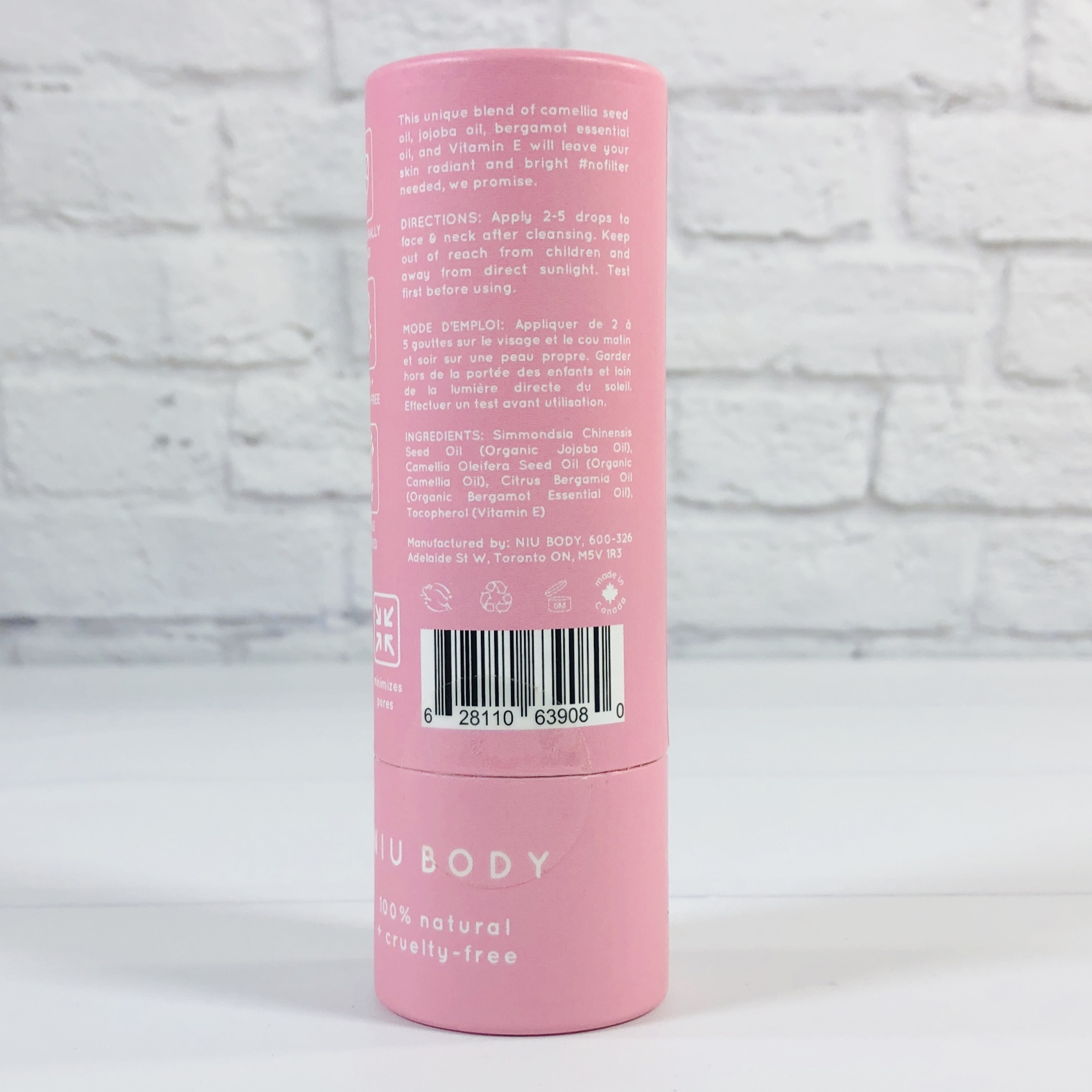 It says it's a serum, but it's really a face oil. The ingredients are jojoba oil, camellia oil, bergamot oil, and vitamin E (also an oil). It's an oil!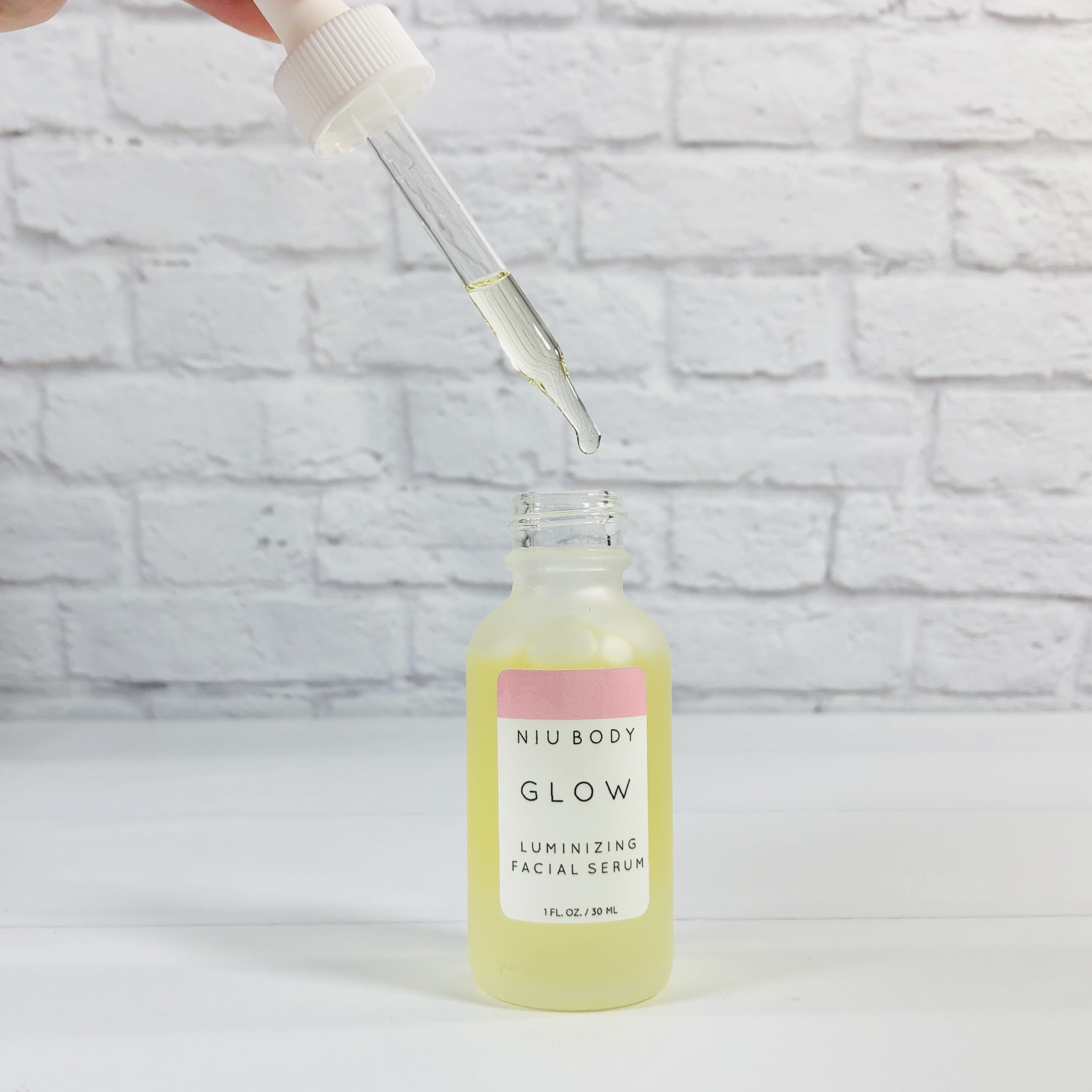 Just a drop or two is enough to spread easily on the skin. Jojoba oil is good for sensitive skin but check first because bergamot could be problematic for some skin types (and always wear sunscreen, especially if wearing a citrus oil on the face). It smells like bergamot (kind of like Earl Grey tea!) and like the face cream can be used in other ways, such as on the body, cuticles, heels, etc.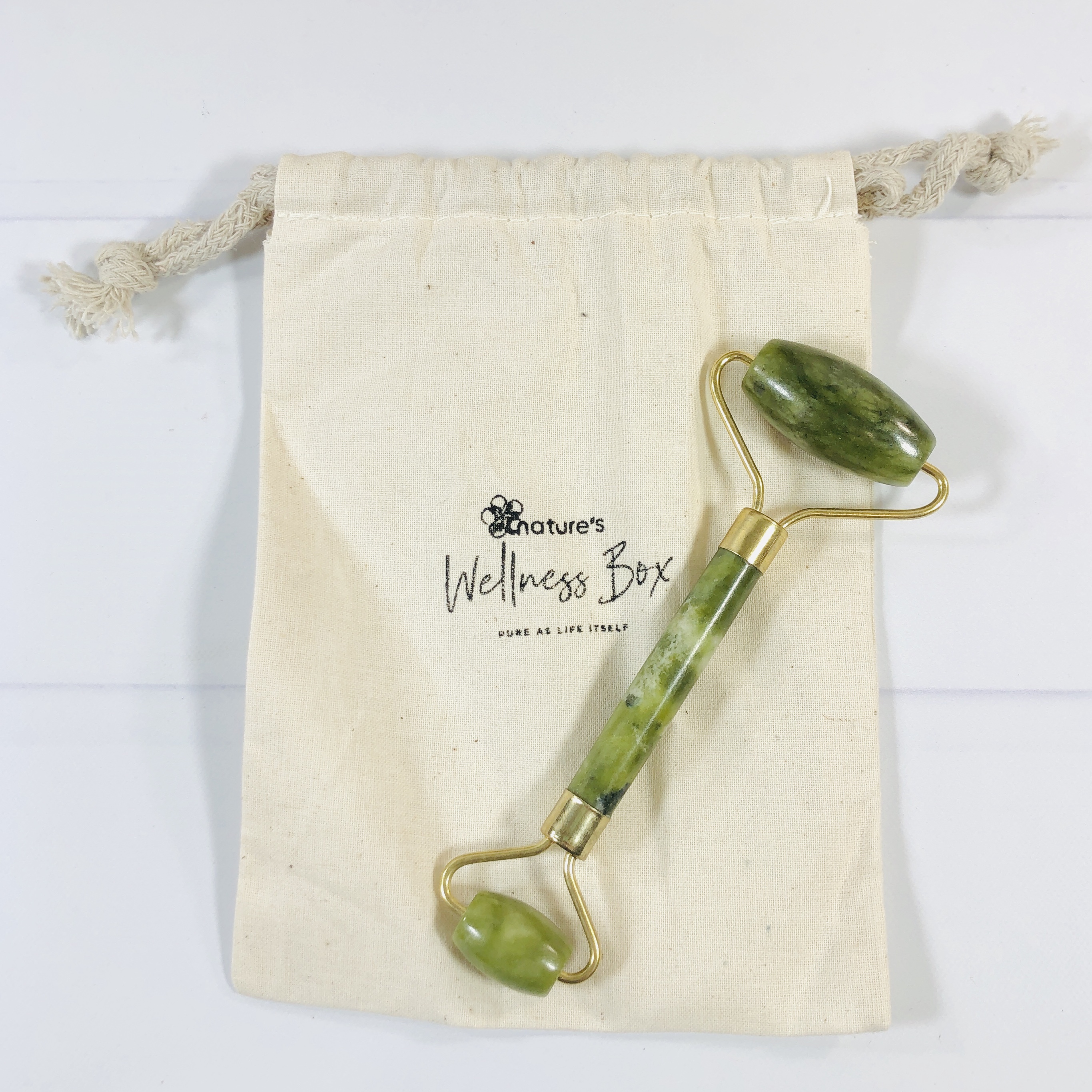 Natural Jade Stone Face Roller ($6.99) One way to work that face oil in is with a jade roller. I think it's cool that this one came in a pouch, I will place it in the pouch after using on my face!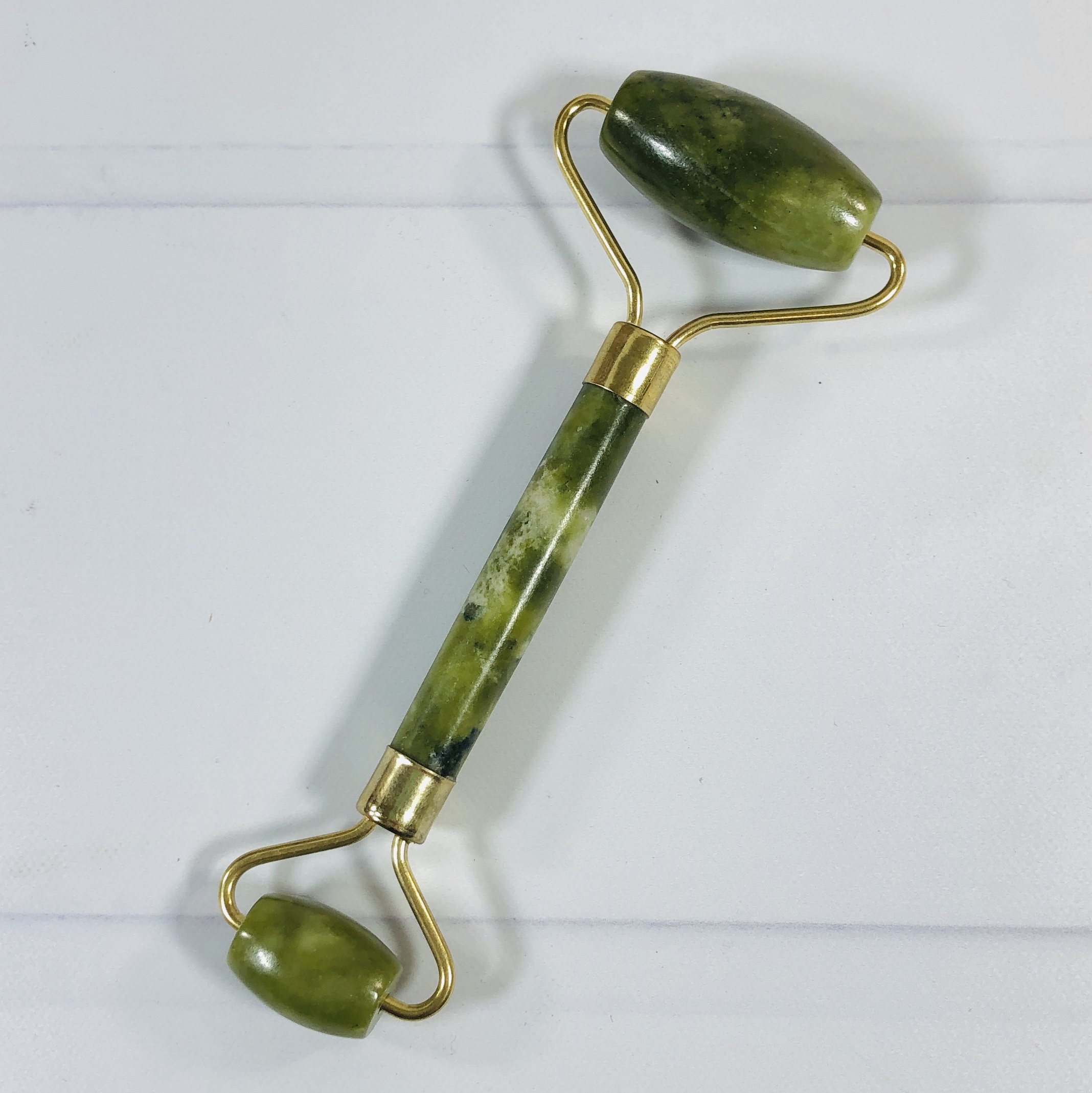 It's double ended, with one end smaller than the other. The whole thing is about 5.25″ long.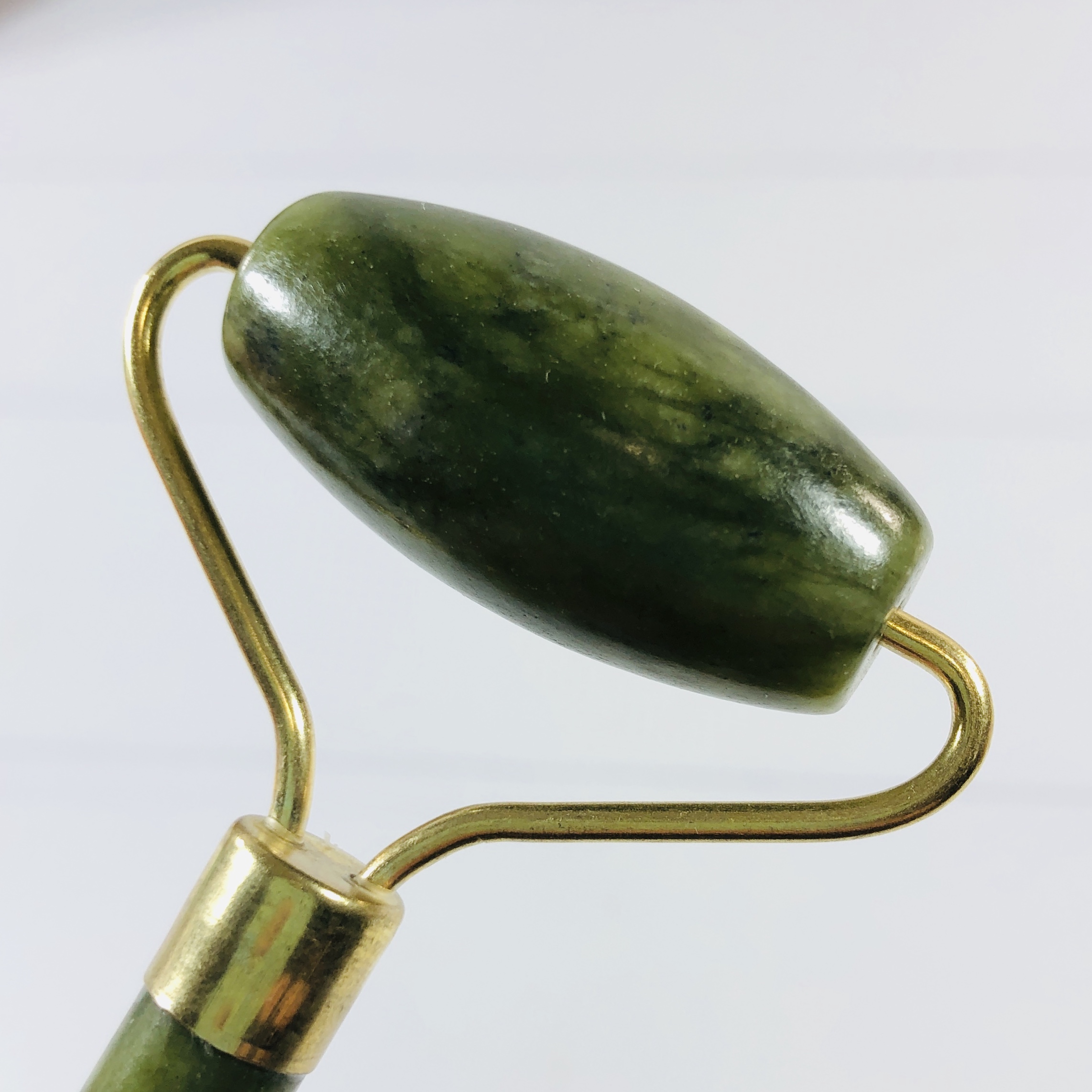 The longer stone is 1.5″ long and is meant to be rolled over the forehead, jaw line, and neck.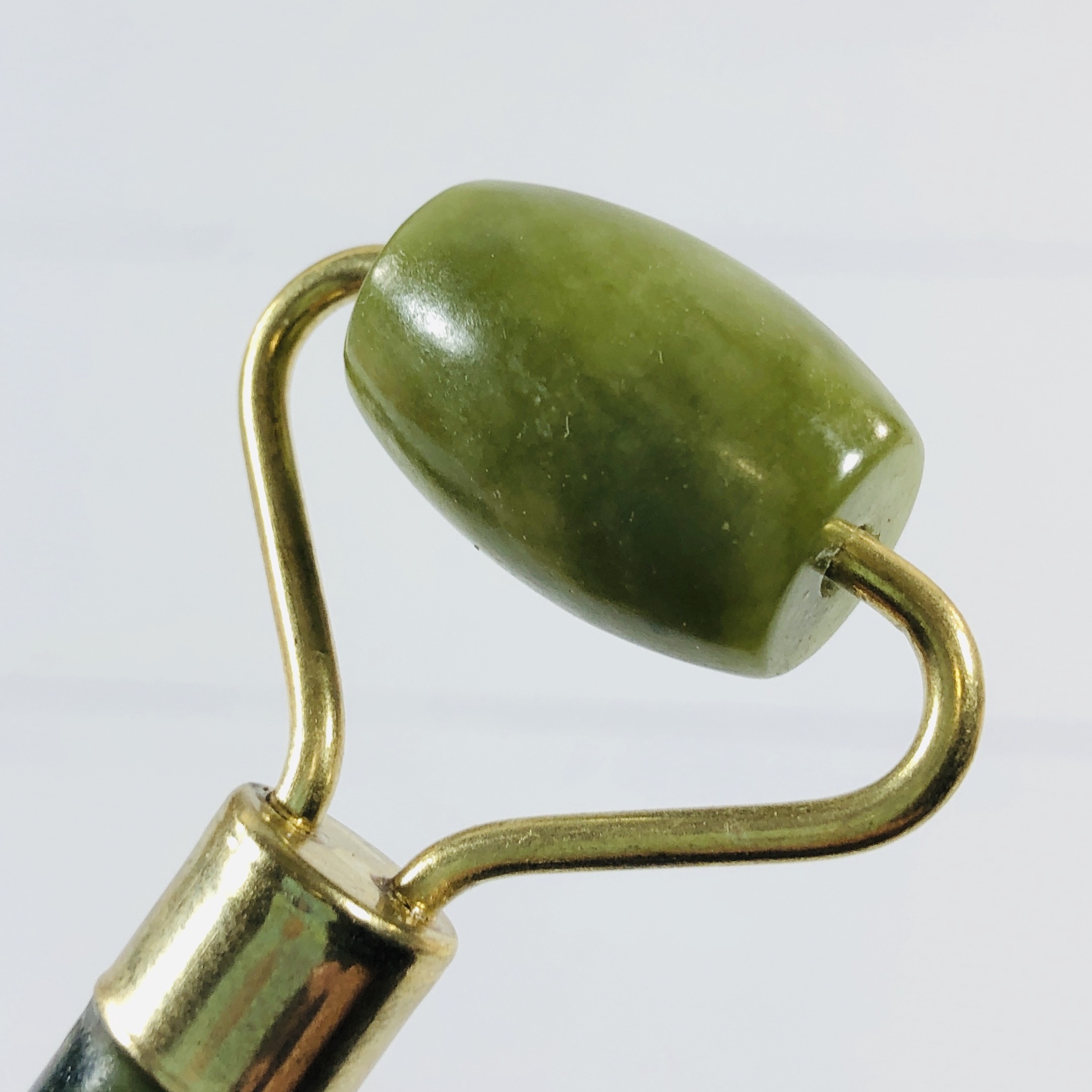 The smaller side is about 0.75″ long and can be used under and around the eyes. I linked to a similar product that has an illustration of how to use it. The roller is supposed to help work in serums and moisturizers while promoting drainage of lymph fluid, decreasing puffiness.  It felt cool rolling along my skin, and it rolled easily. I enjoyed most of the items in my September Nature's Wellness Box . I received a lovely candle that smells good and promotes a relaxing atmosphere. The other three items were for the face. I think a jade roller is fun to use and would work well with the face oil. We also received a face moisturizer, so you can use whichever item works best for your skin type. Dry skin people might want to use them both, while oilier types might want to use one of those items for a different purpose, like on cuticles and elbows. The value for the September box was around $63.19 USD!    
What do you think of Nature's Wellness Box?