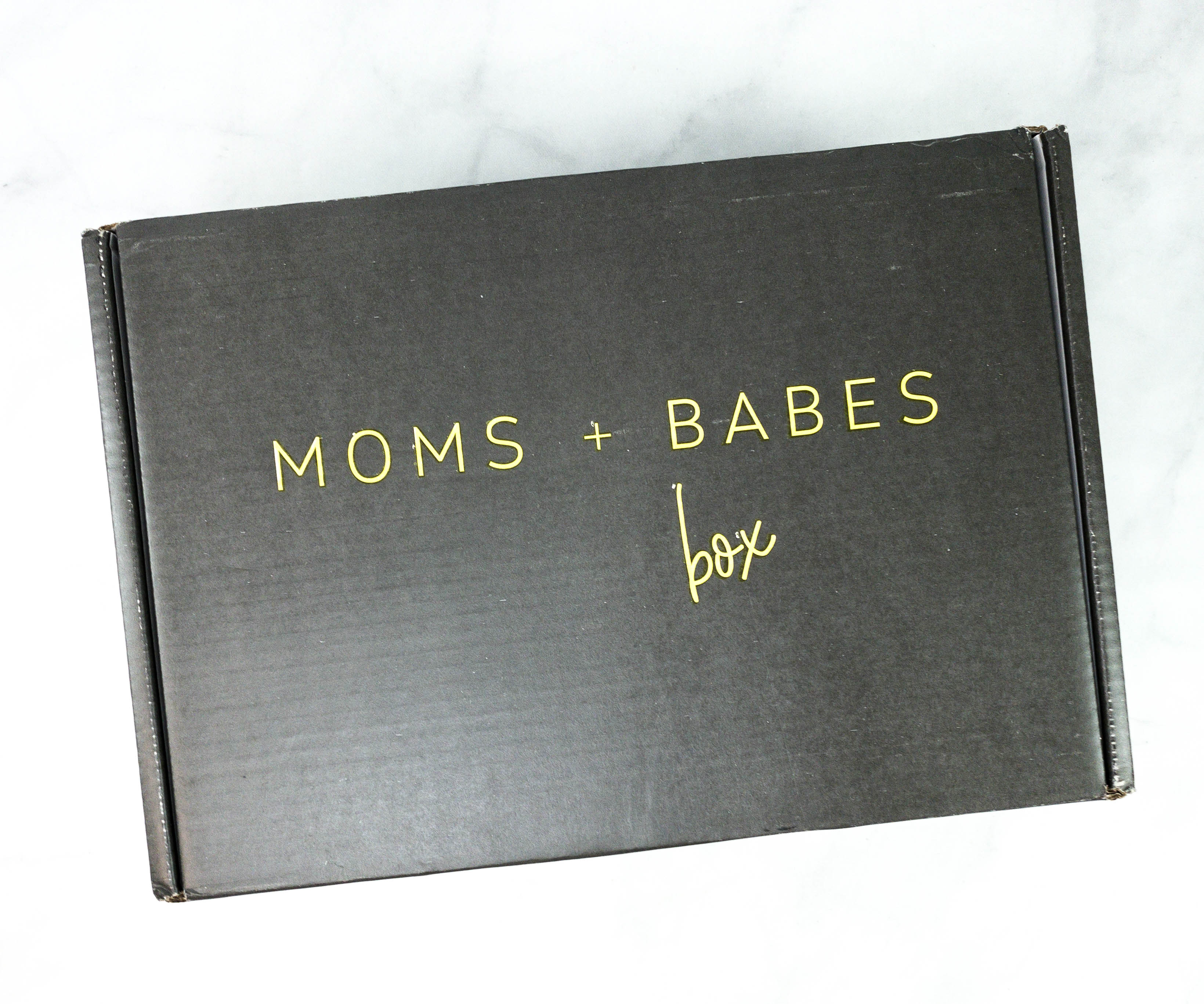 Moms + Babes is a quarterly curated collection of at least 6 full-size, premium products. You and your baby or toddler will get full-size products to open together and enjoy plus products curated for moms only. Each box is promised to have a retail value of $150+.
DEAL: Get 15% off! Use coupon code HELLO.
The items were covered with paper.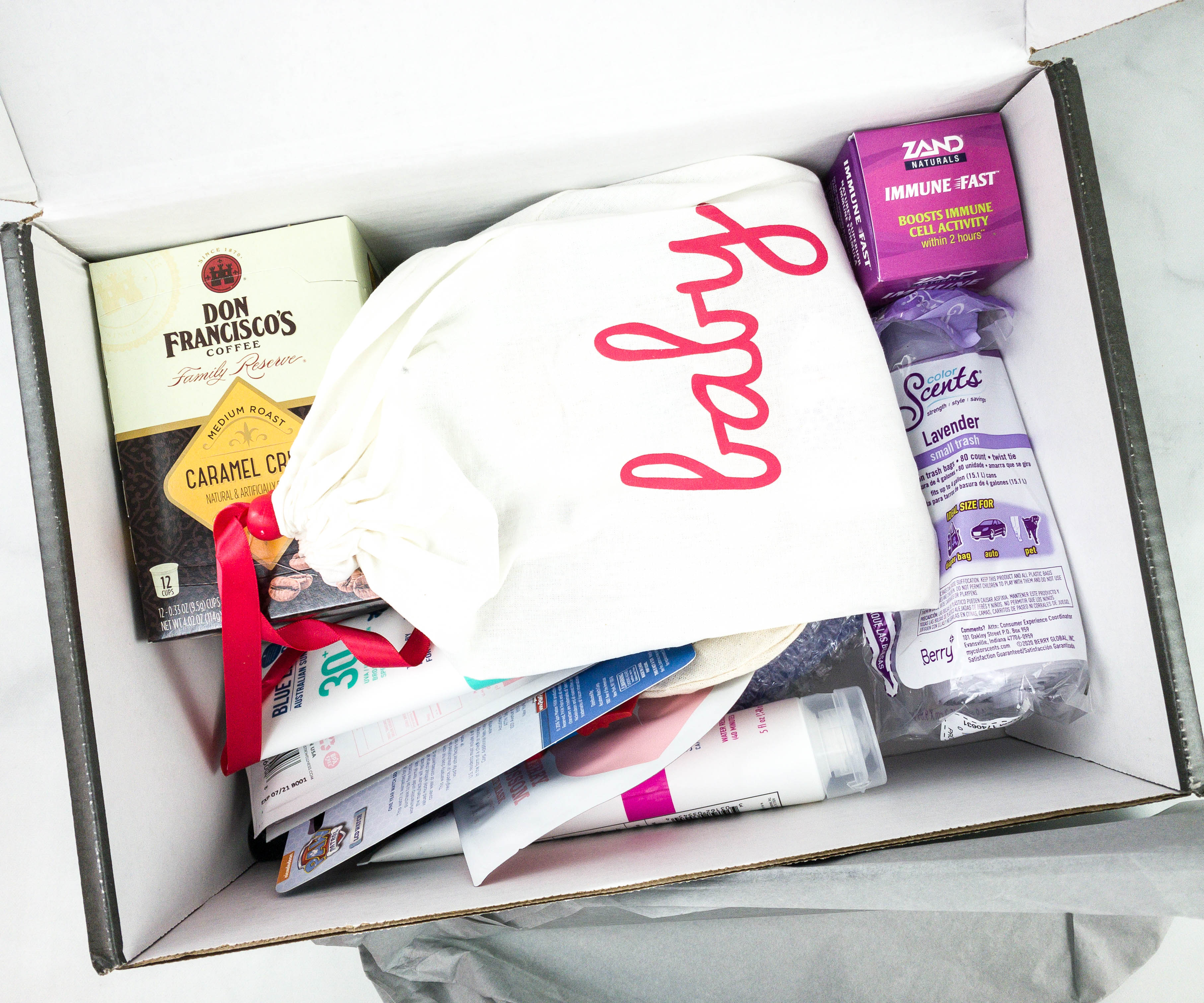 The box is full of stuff for both mommies and babies!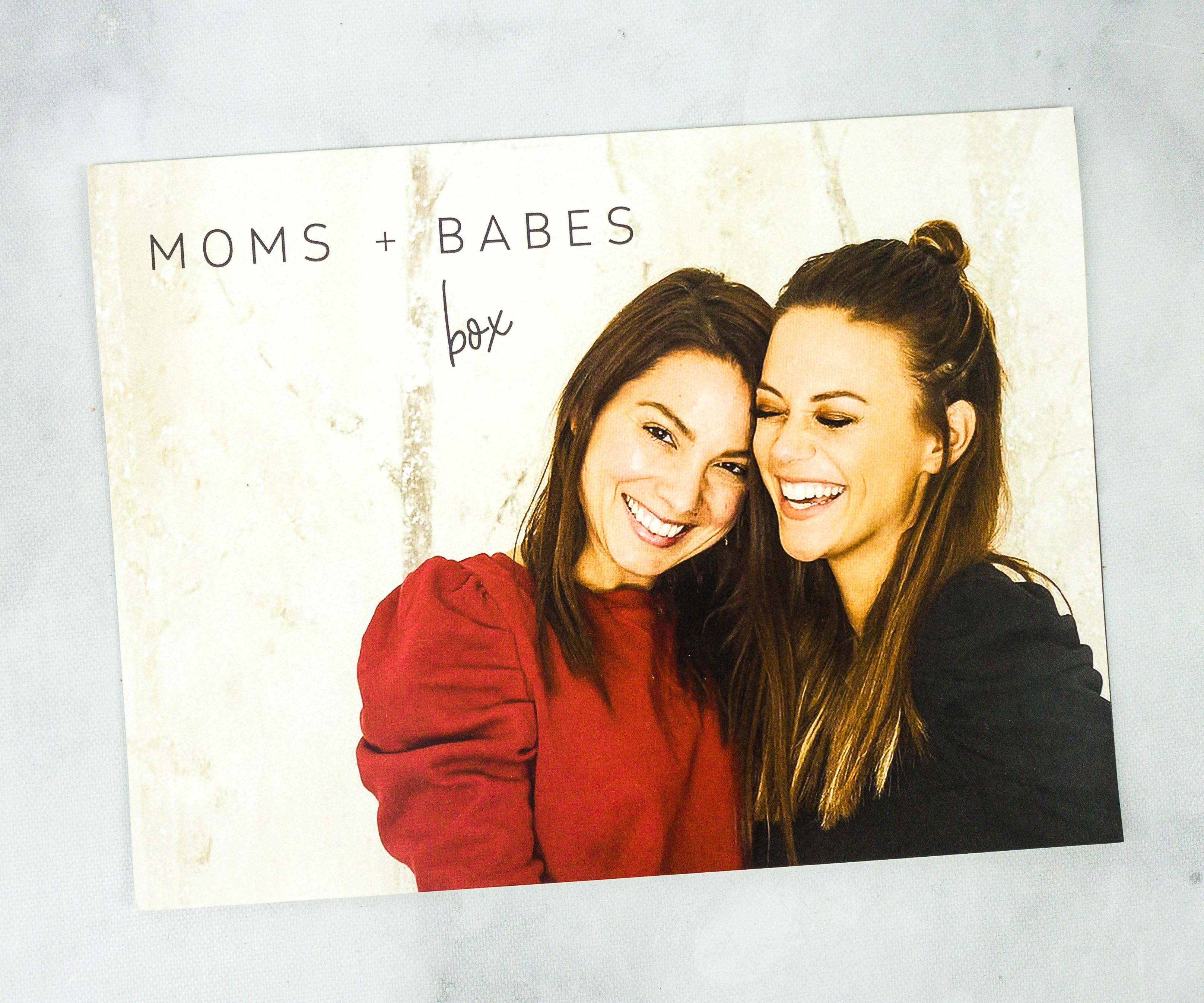 The box includes a promotional card.
At the back is a 25% off coupon code from Moms + Babes!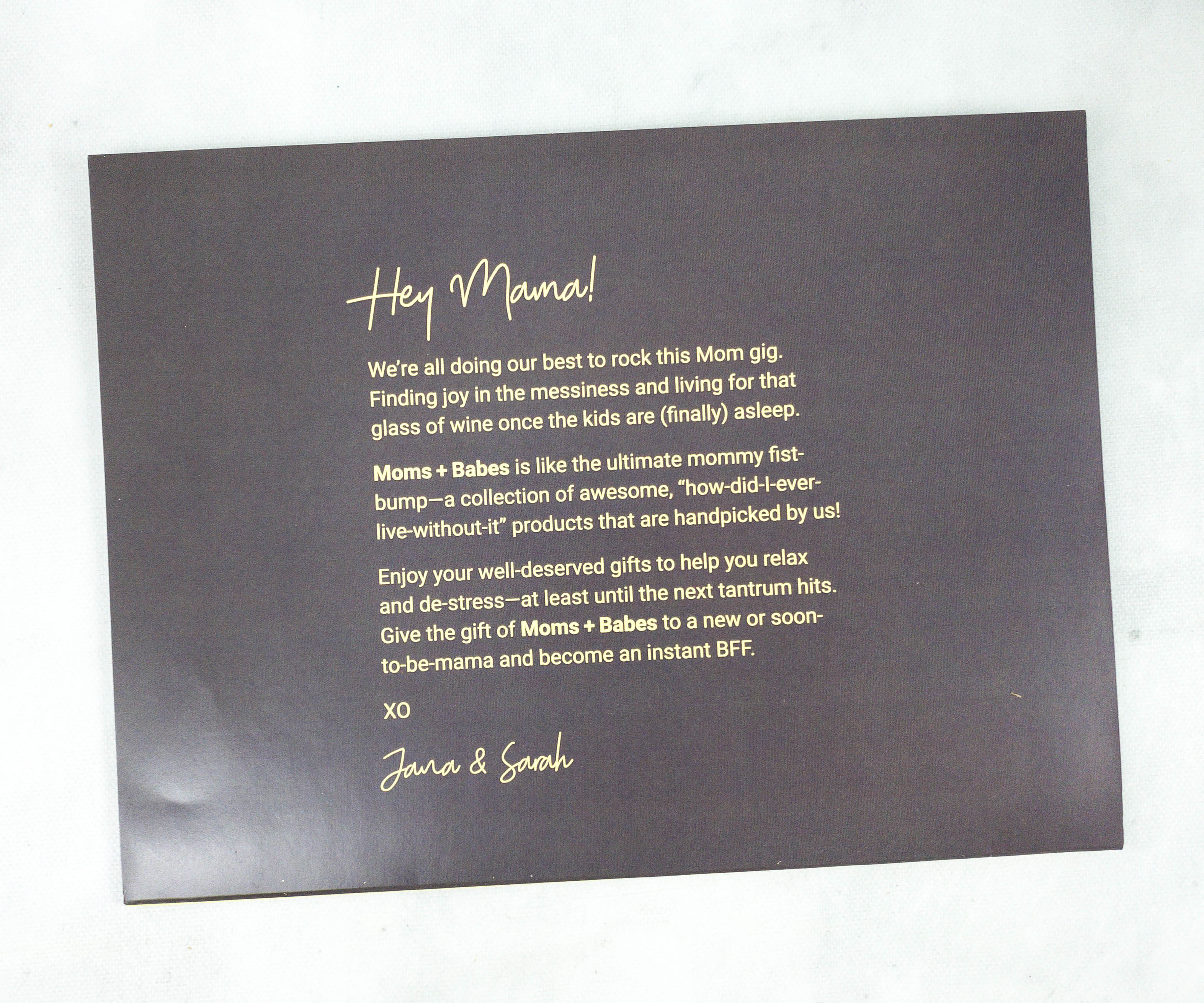 There is also a note from the owners of the box, Jana and Sarah.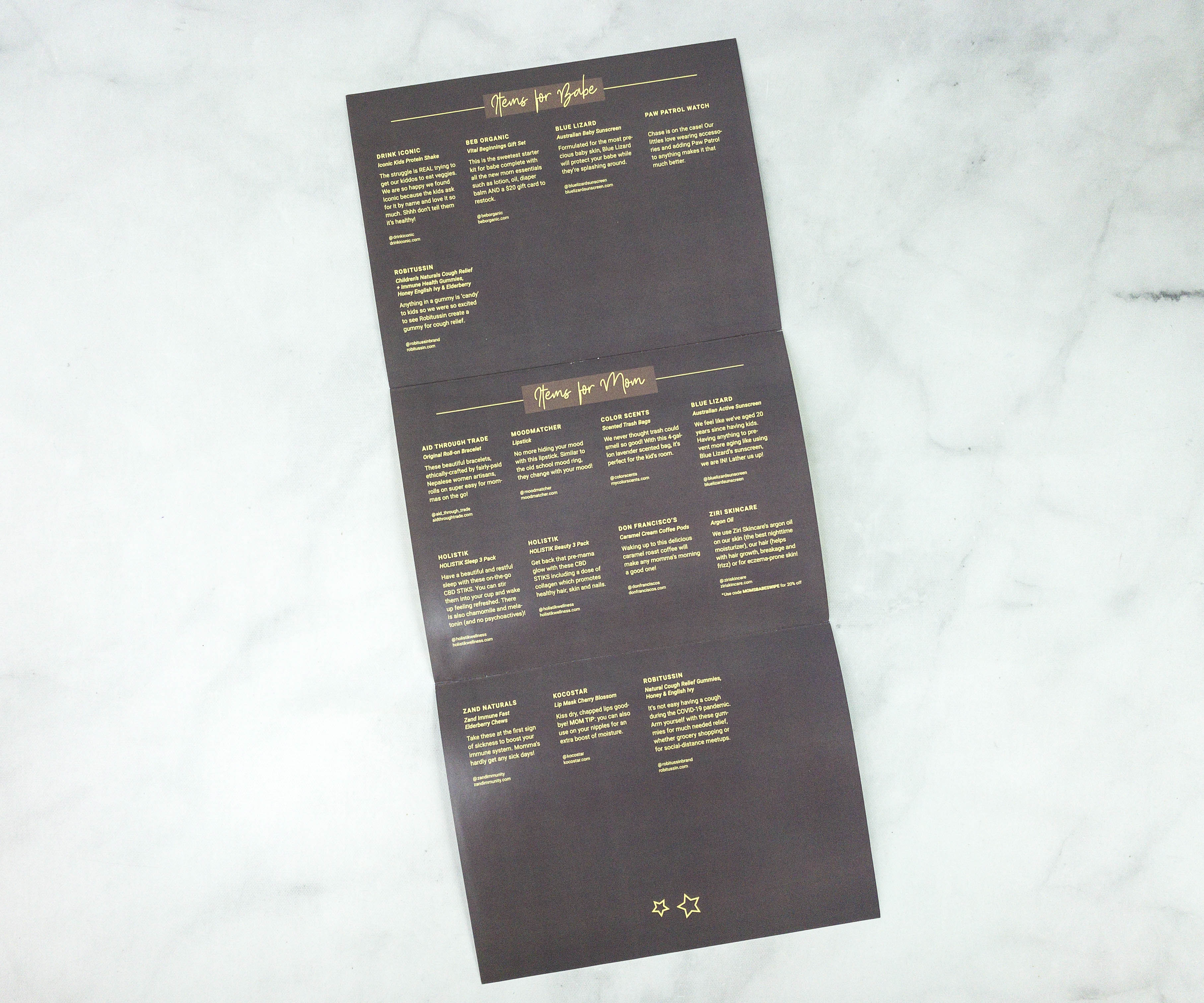 Here's a list of all the items inside the box!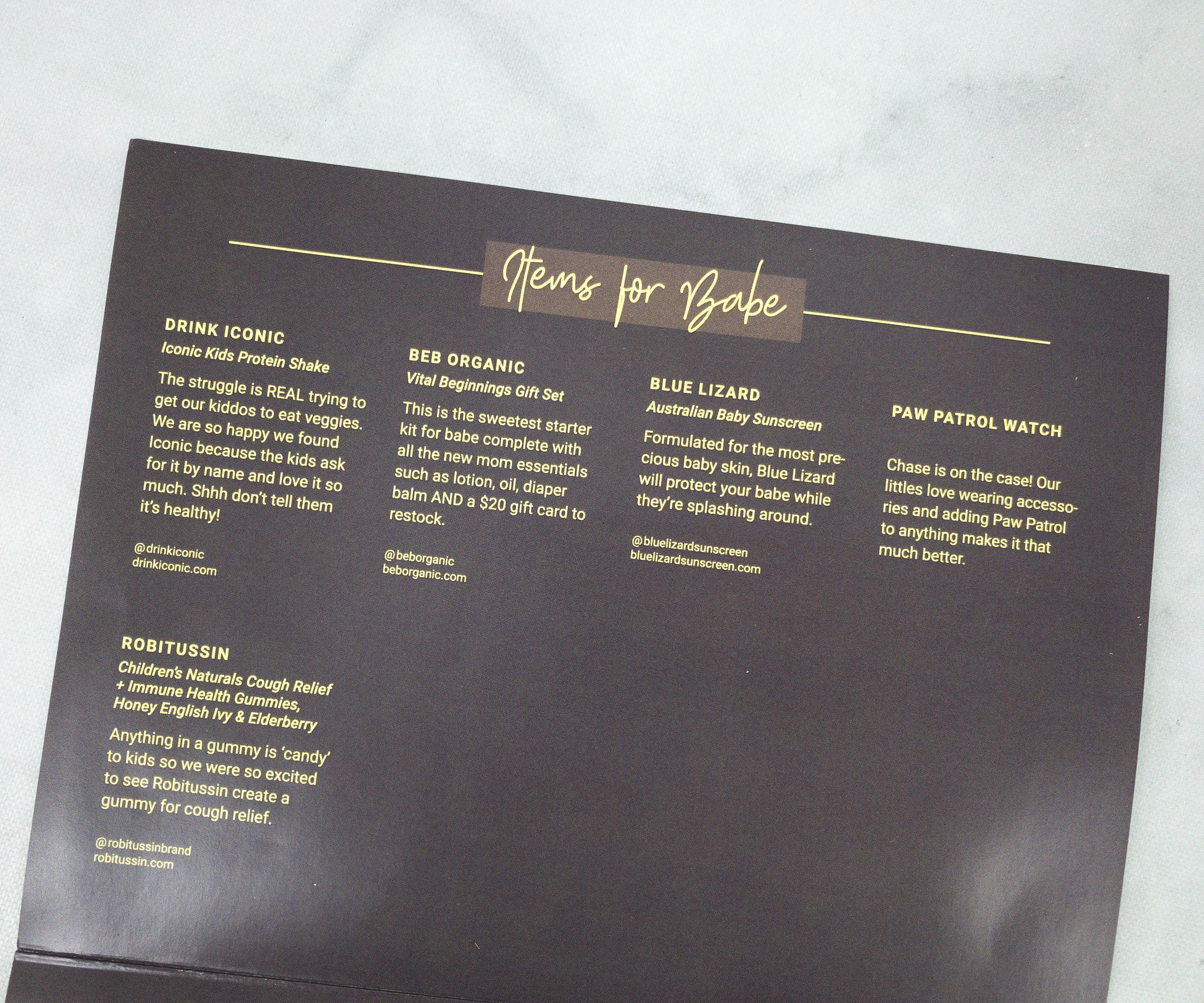 It also tells us which ones are for moms and which are for the baby.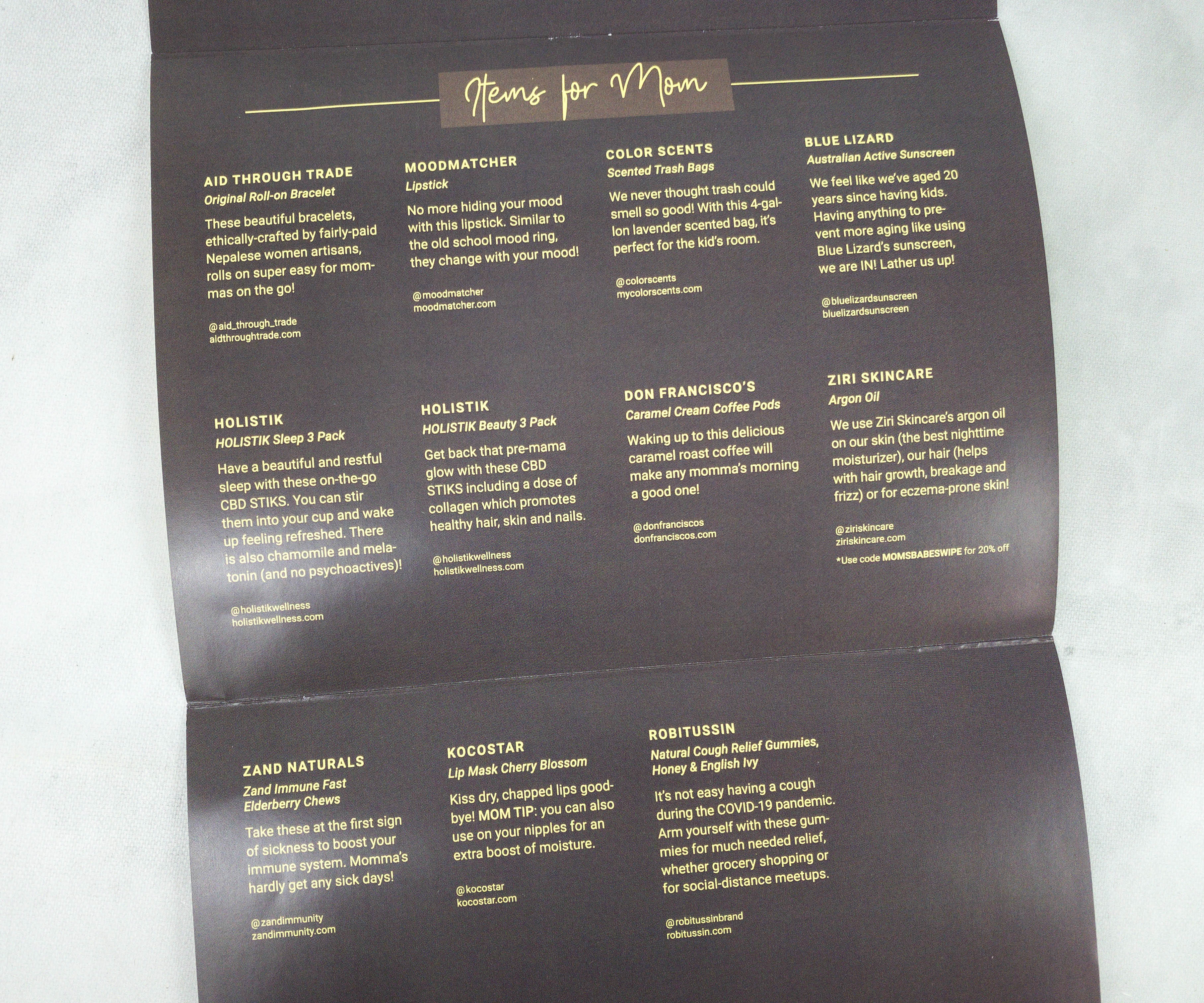 Each item listed has a short description.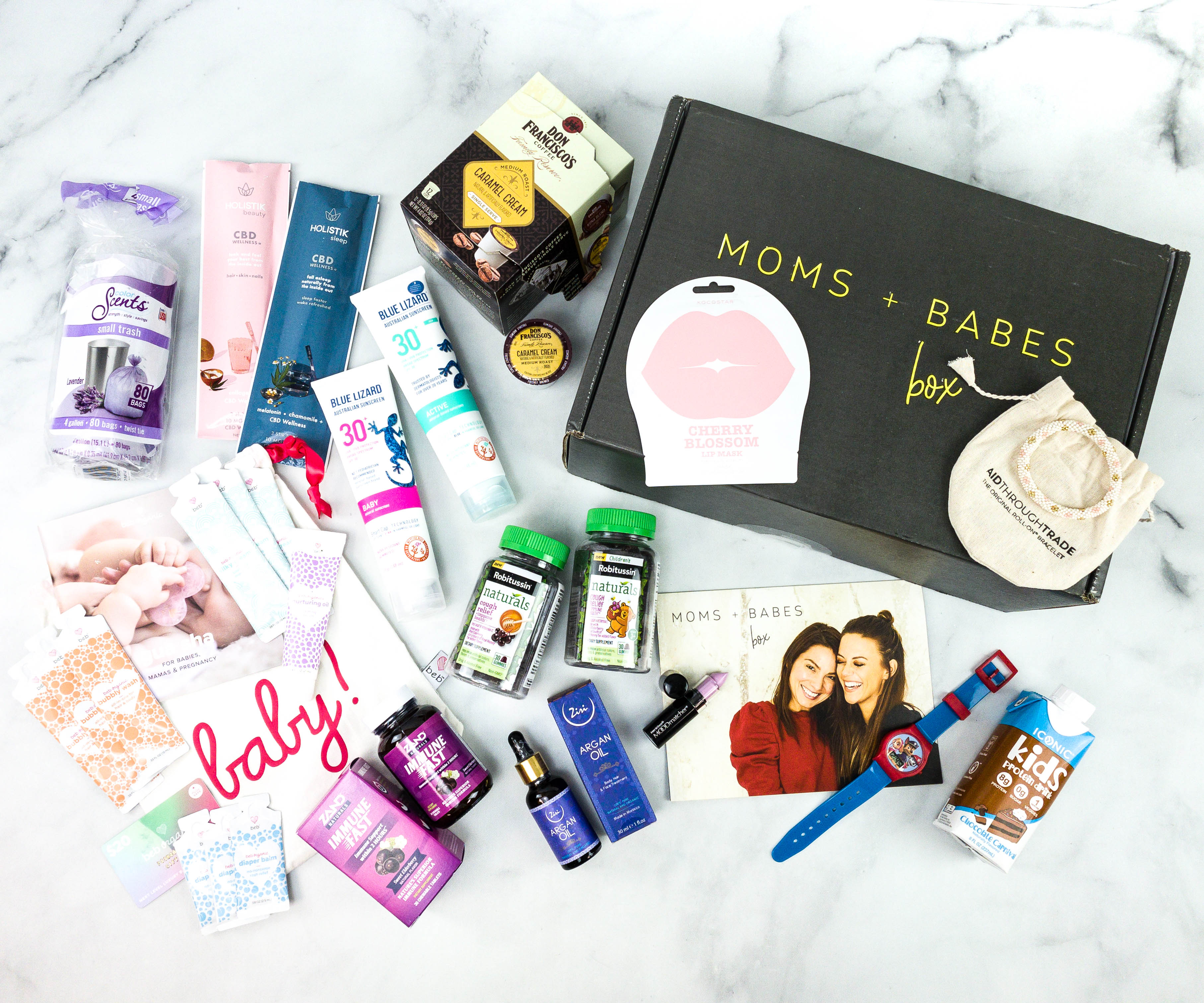 Everything in my box!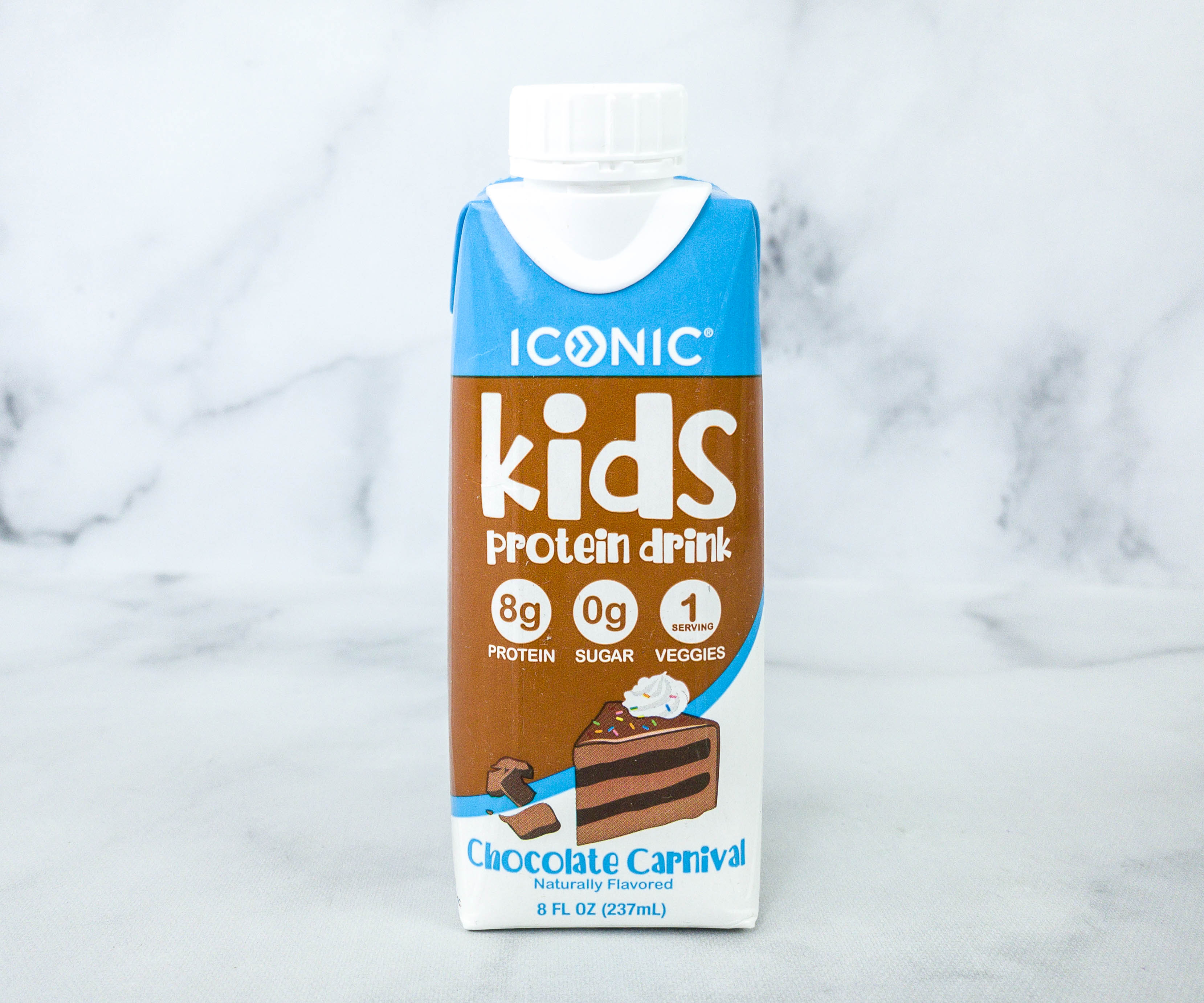 Iconic Kids Protein Drink Chocolate Carnival ($2.50) This chocolate drink is low-carb and sugar free, and kids won't even know because it's yummy!
It contains organic veggies and vitamin D3 that helps kids grow stronger!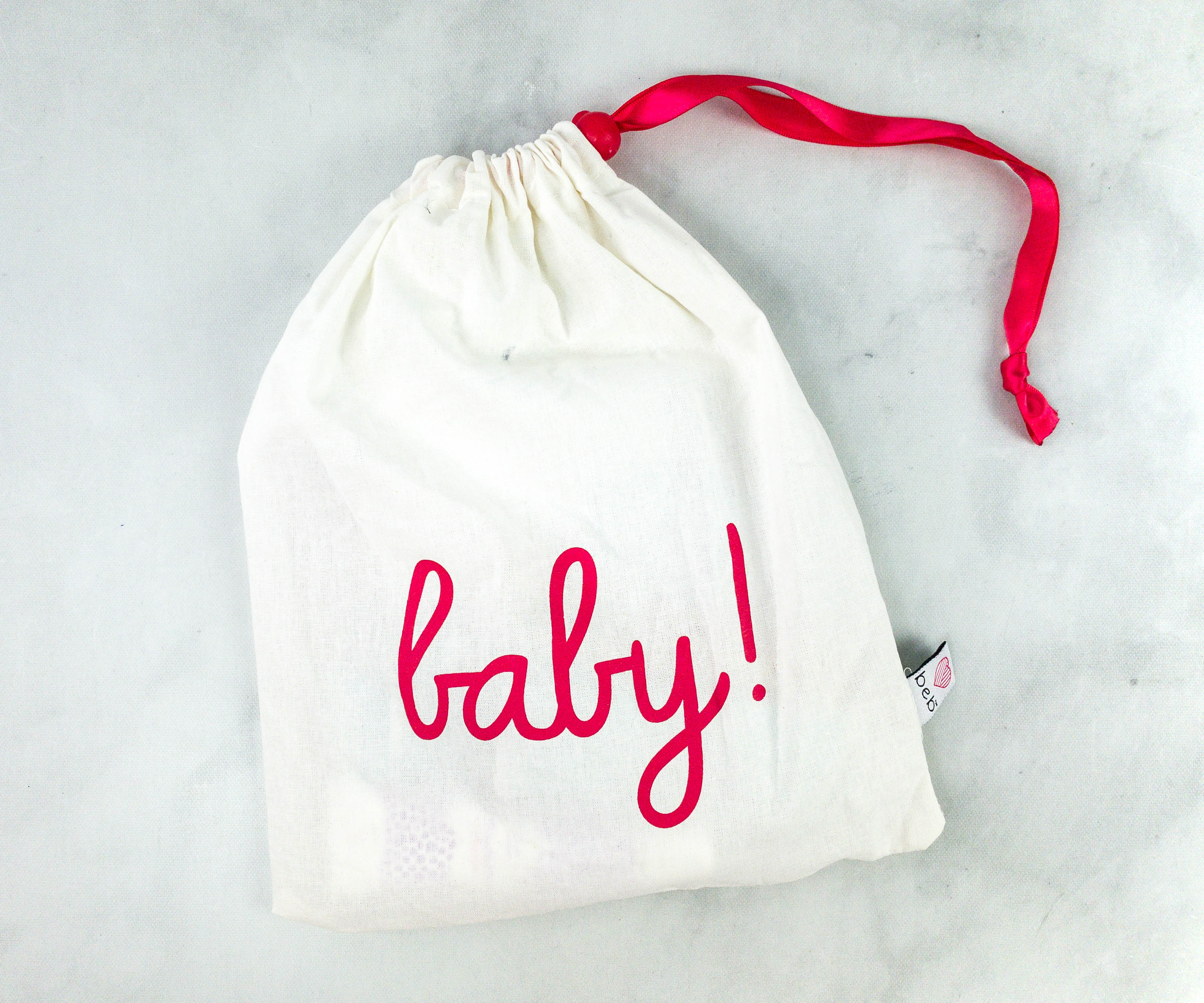 Here's a small drawstring pouch that says "baby!"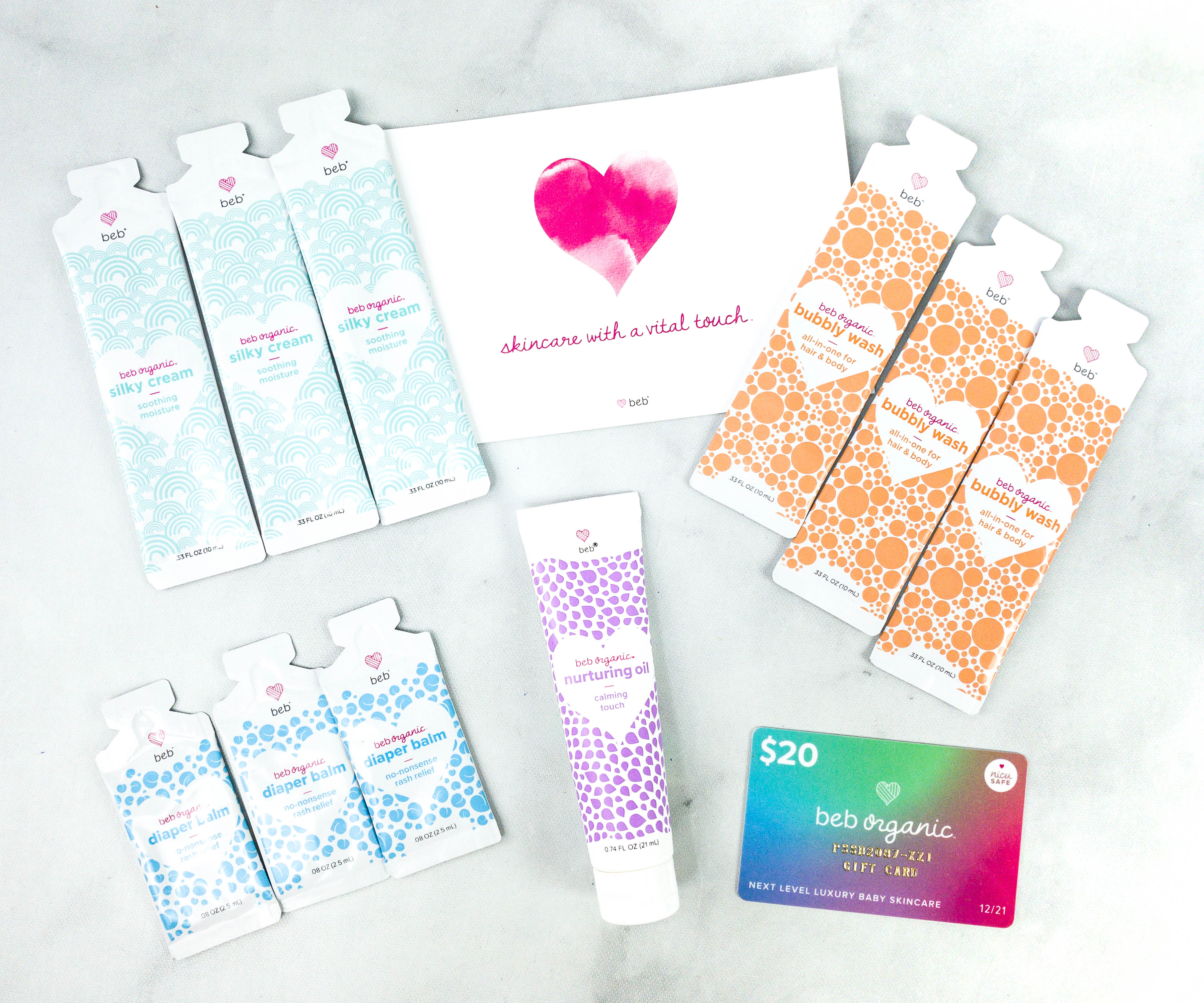 Here's everything inside. They're all from Beb Organic and we even got a $20 gift card!
Beb Organic Silky Cream ($5.28) Packed with rosehip oil, this silky cream helps keep the baby's skin smooth and moisturized. It also smells so good. It's citrusy with a hint of green tea and it's very refreshing.
Beb Organic Bubbly Wash ($2.31) It's a top-to-toe wash that cleanses while also keeping the baby's skin soft and moisturized. The formula is pH-balanced as well!
Beb Organic Diaper Balm ($1.12) This ointment soothes the skin and provides instant relief from diaper rash. It's formulated with green tea and marigold extract that boosts the skin's resilience as well as zinc that seals out wetness and germs, making sure the skin is protected while it's healing.
Beb Organic Nurturing Oil ($17.76) Featuring their signature HYTOCURA™ Complex, this product provides the skin with a healing touch that leaves it looking healthy, vibrant, and glowing. This oil revitalizes the skin and provides the ultimate hydration to make sure it is soft and supple!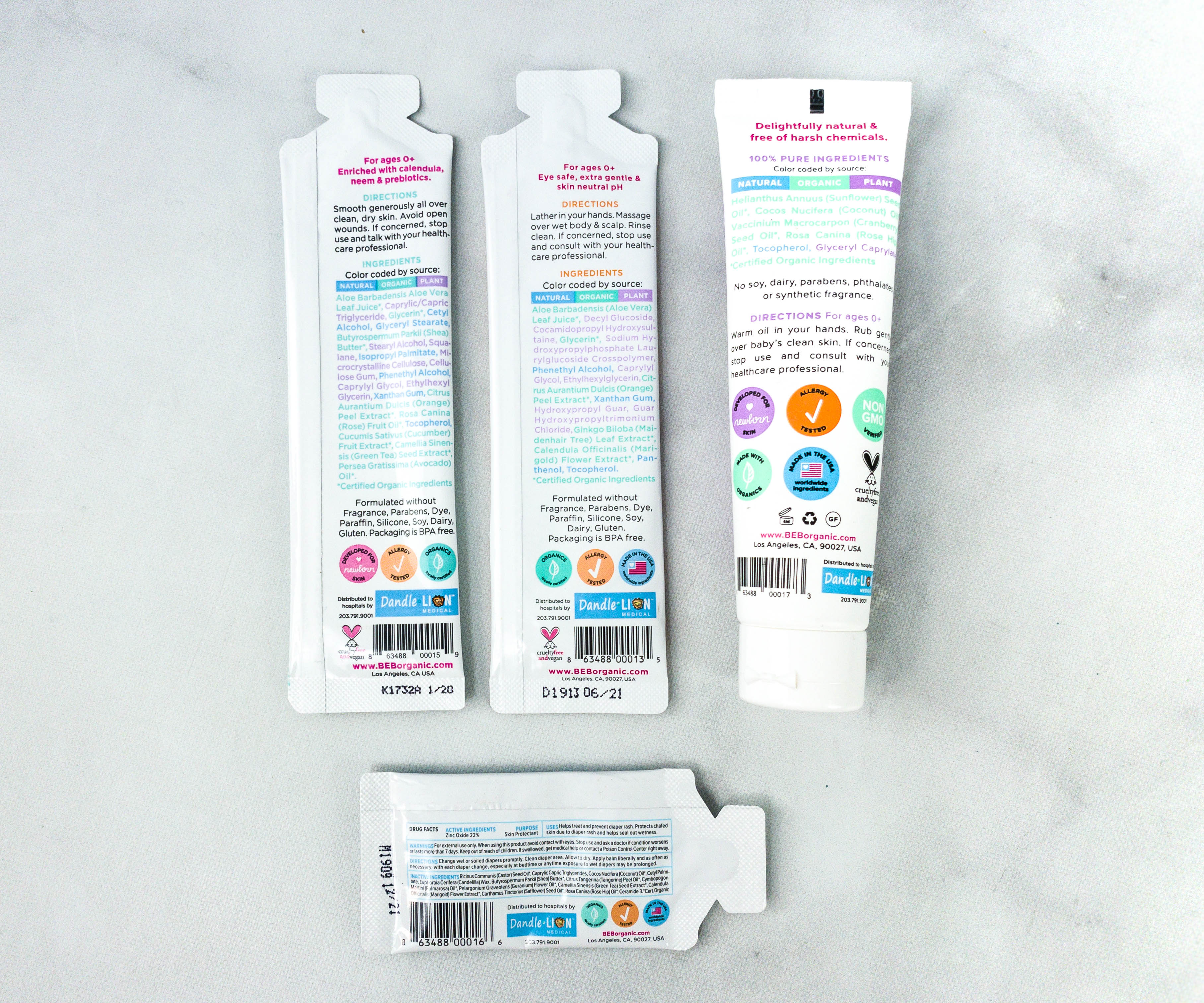 The back of the products indicate instructions on how we can use them.
We also received this mini booklet!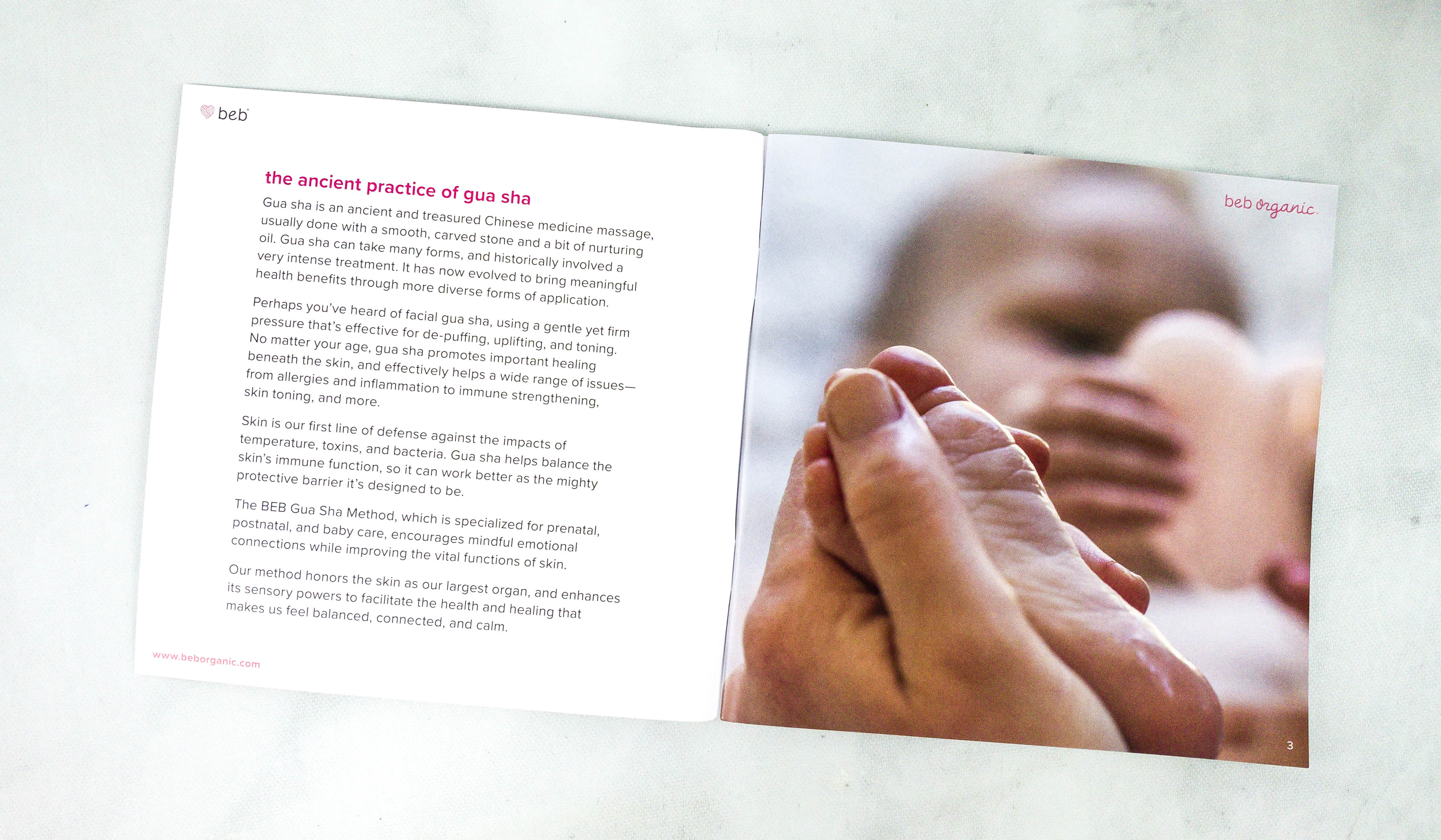 It features Gua Sha which is an ancient Chinese medicine massage.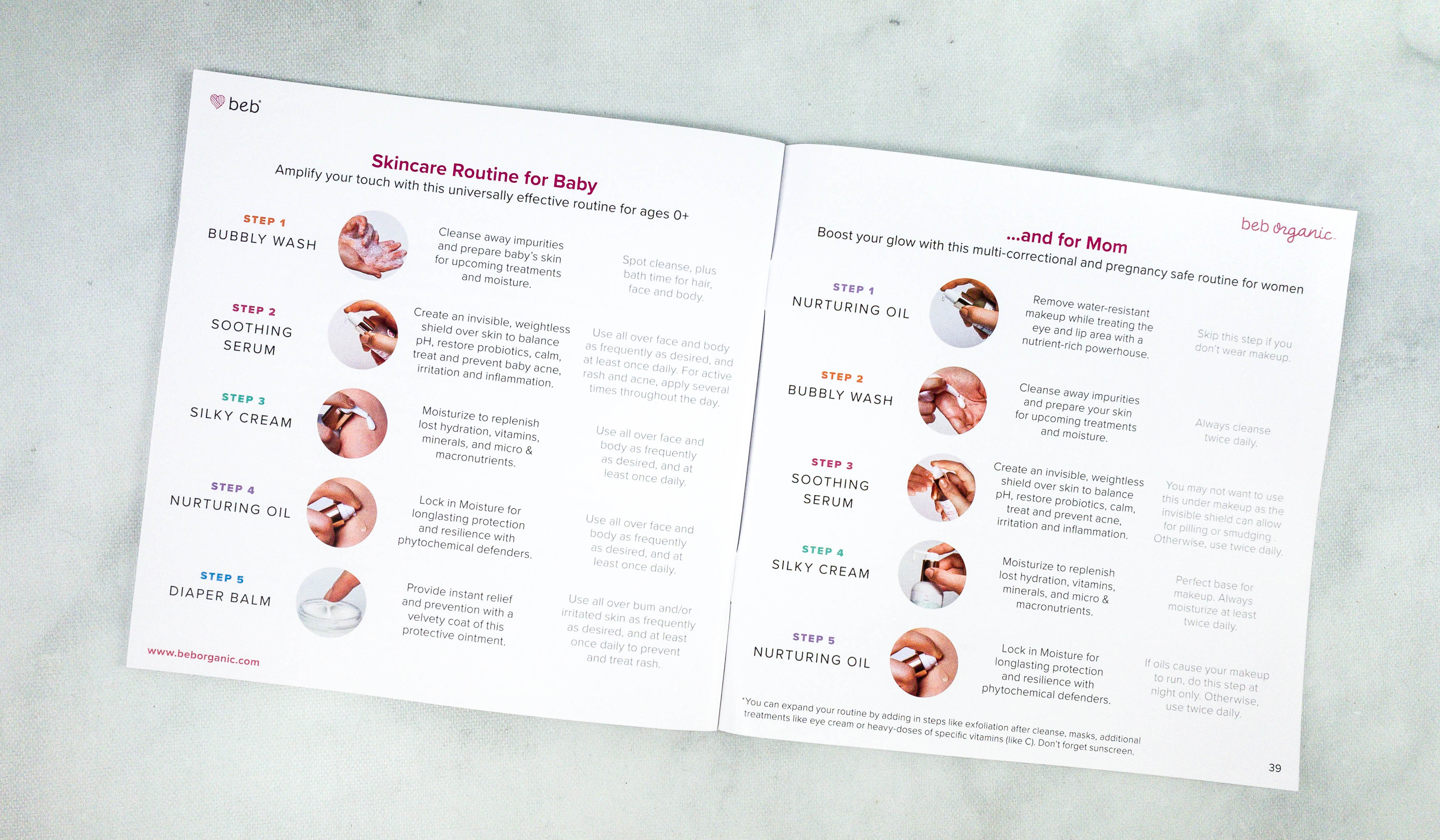 They also put some skin care tips for both moms and babies!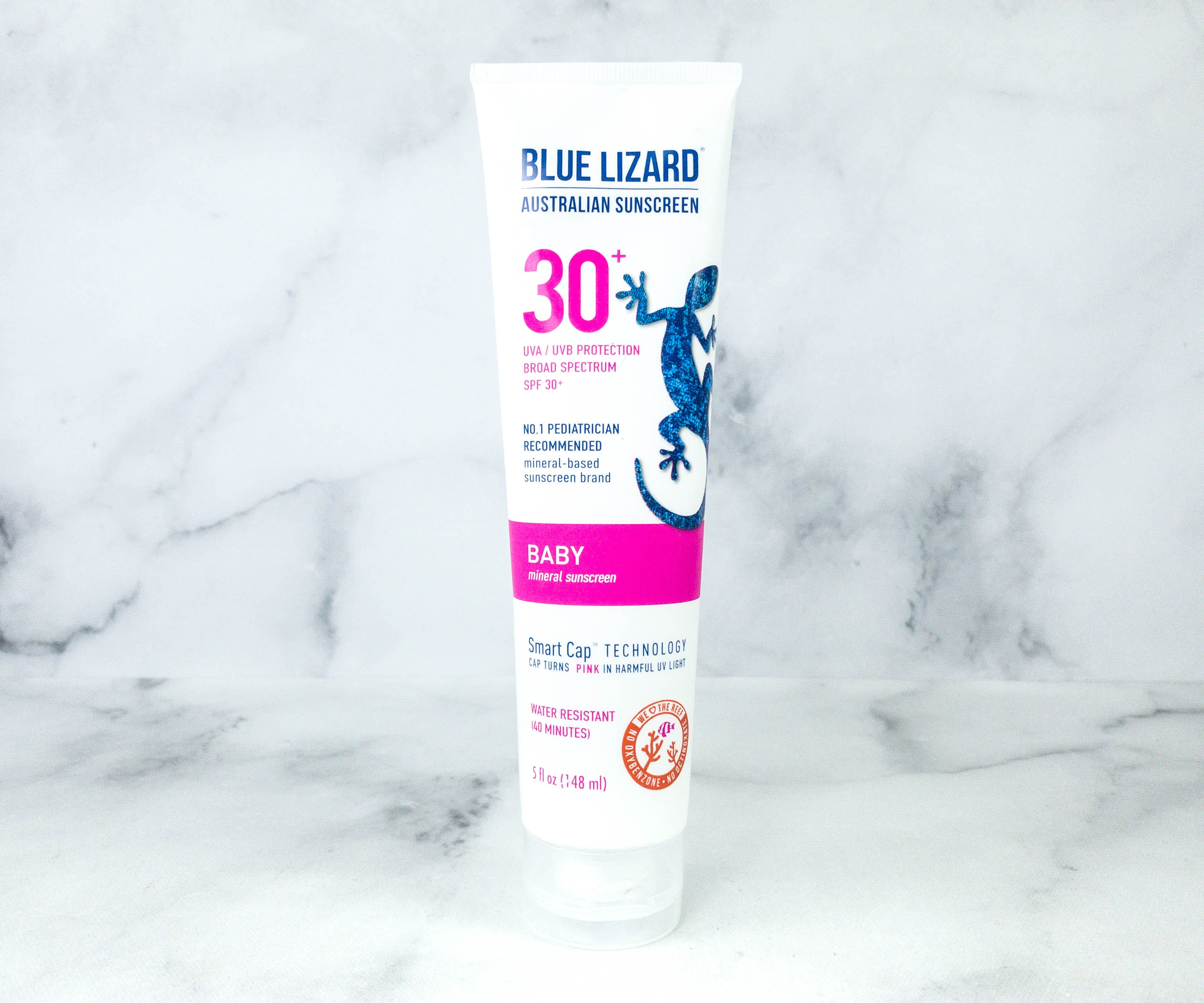 Blue Lizard Australian Sunscreen SPF 30+ Baby Mineral Sunscreen ($23.09) Formulated for babies, this mineral sunscreen is paraben and fragrance-free!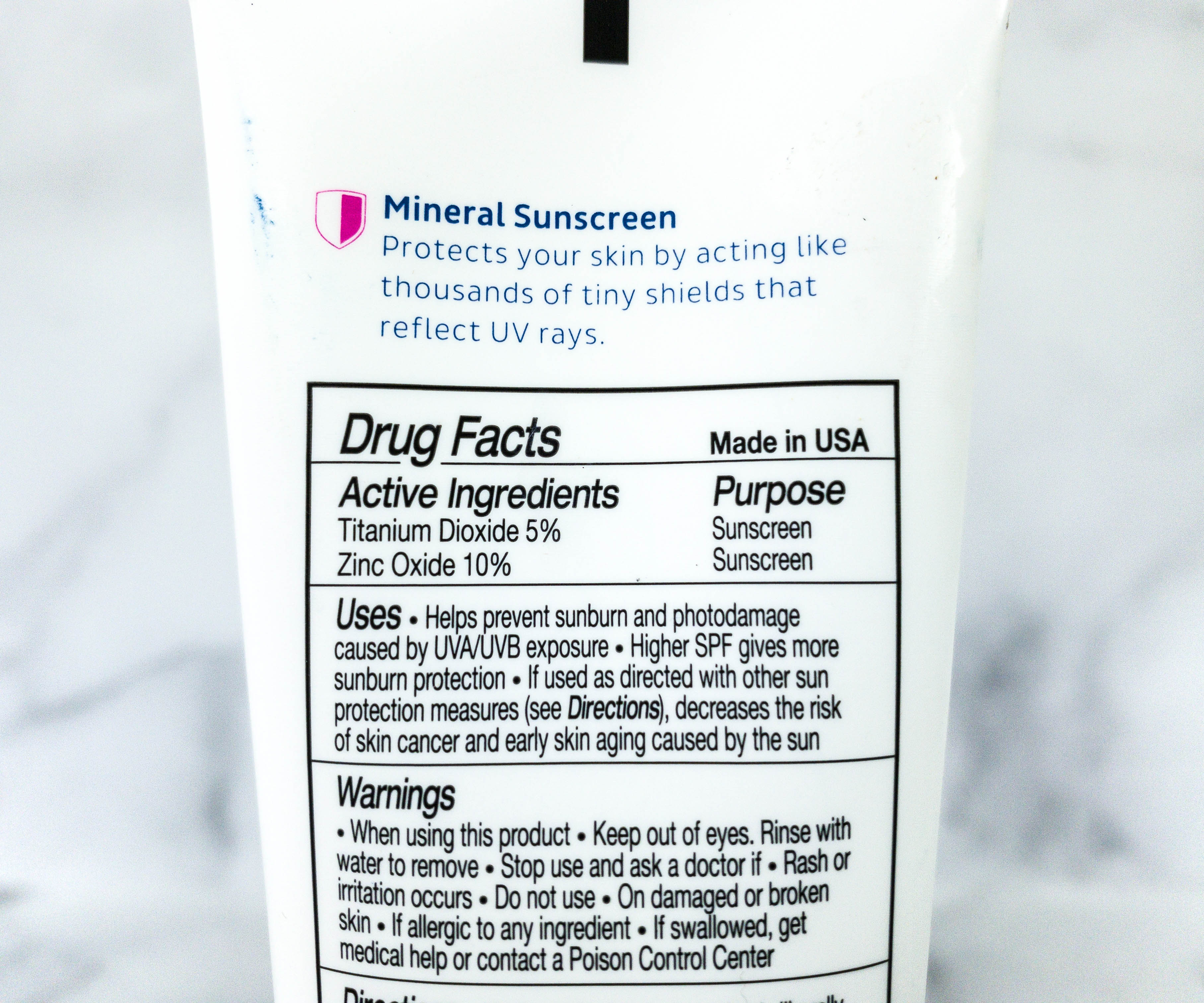 It has UVA/UVB SPF30+ that provides true broad-spectrum protection. It's also water-resistant for up to 40 minutes so it's good to use when going out for a swim! This is a box hero for me!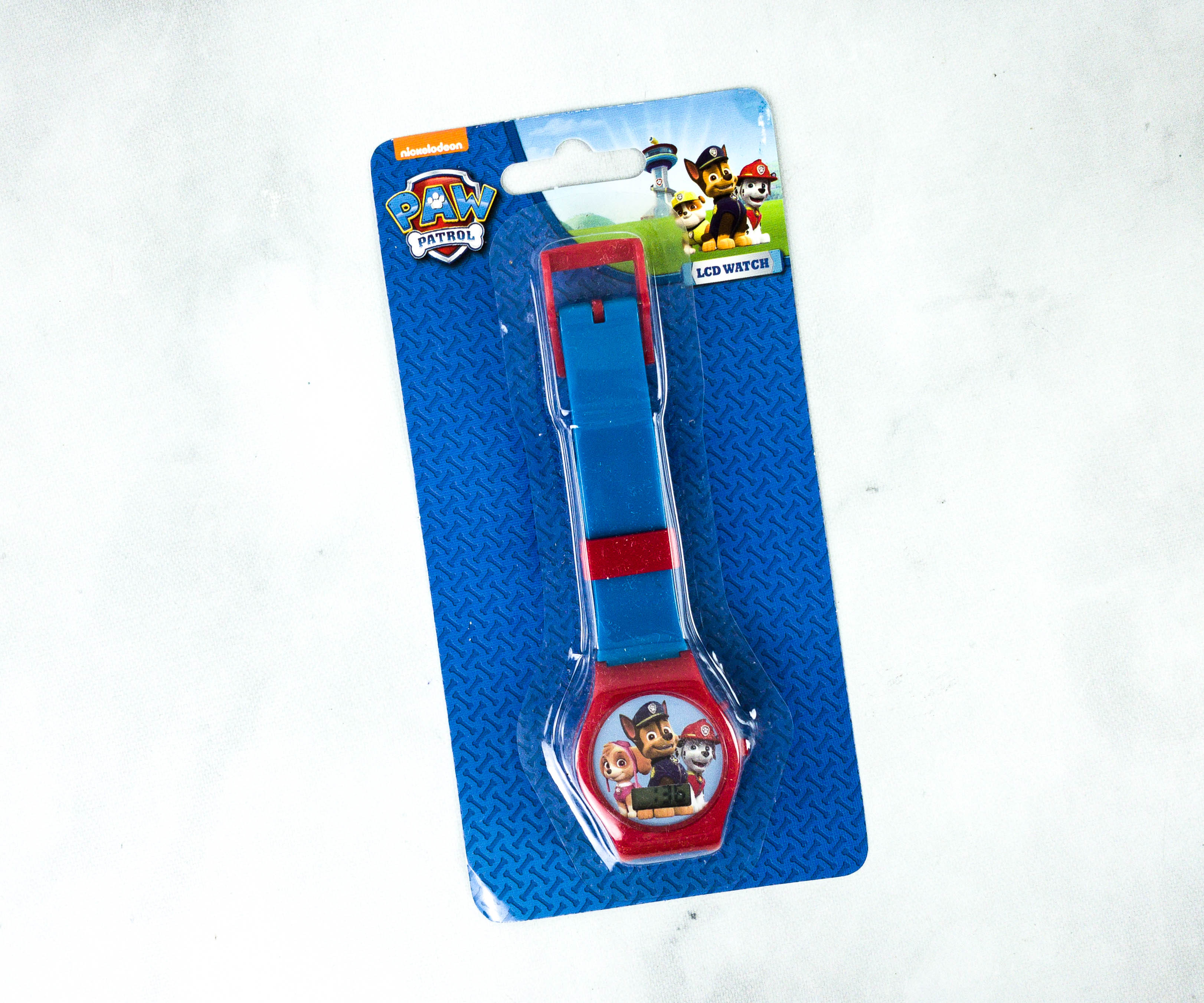 Paw Patrol LCD Watch. Another item for the baby is this cute Paw Patrol Watch!
My kids love Paw Patrol so they were excited to see this in the box!
It features a digital clock with Chase, Skye, and Marshall on it!
Children's Robitussin Naturals Cough Relief. Since it's the flu season, we should always be ready for when cough and colds come. Good thing this box gave us this natural cough relief gummies!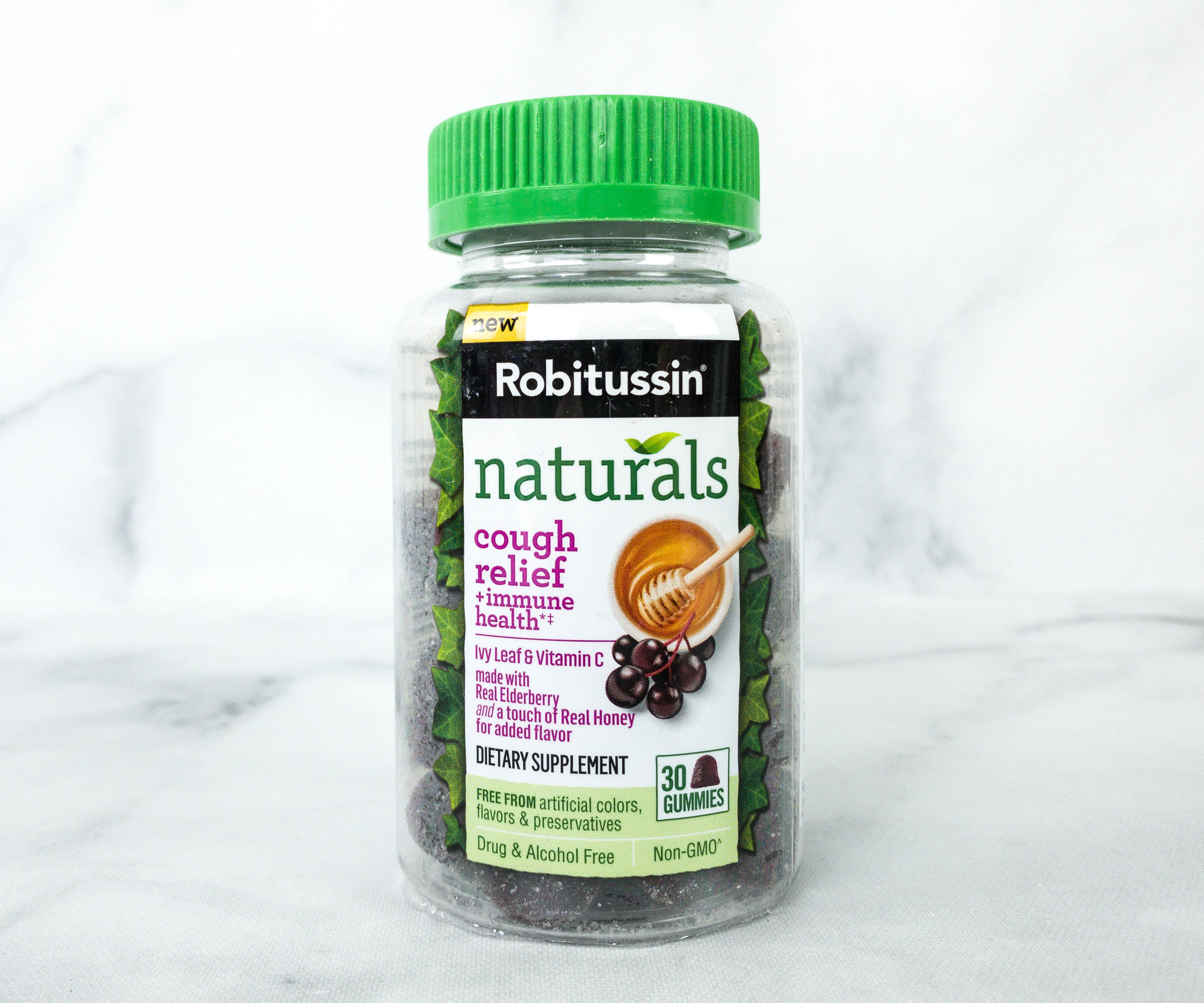 Now, I won't have a hard time making my kids take them because they came in a cute and delicious looking form! The gummies are sugar-coated so they won't even think that it's for cough relief.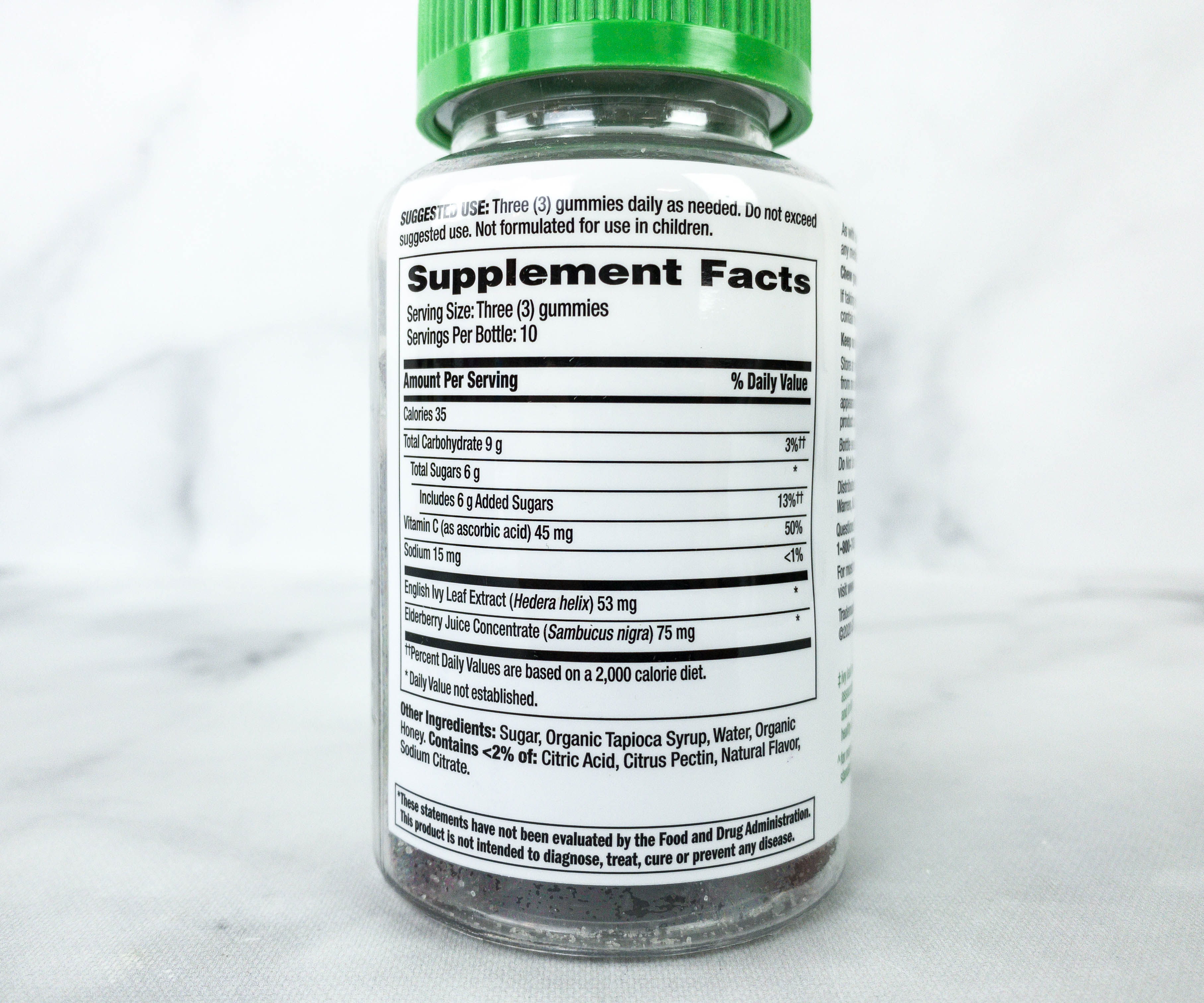 It's made with Elderberry along with a touch of honey so the taste is also great!
Aid Through Trade The Original Roll-On Bracelet. We got another drawstring pouch and this one says we got a bracelet inside!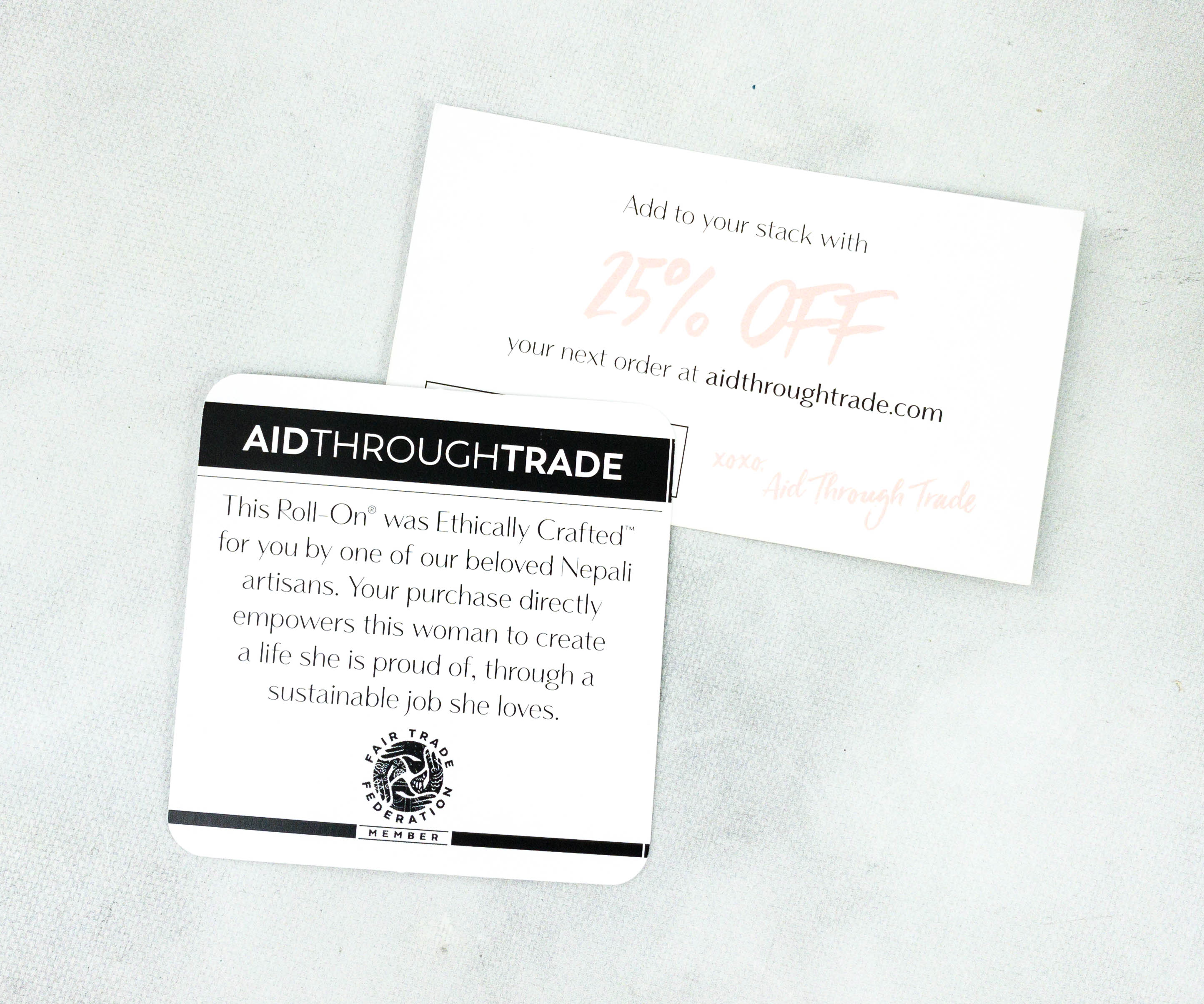 It came with these cards that tell us more about the product. It also has a code for 25% off on our next purchase on their website!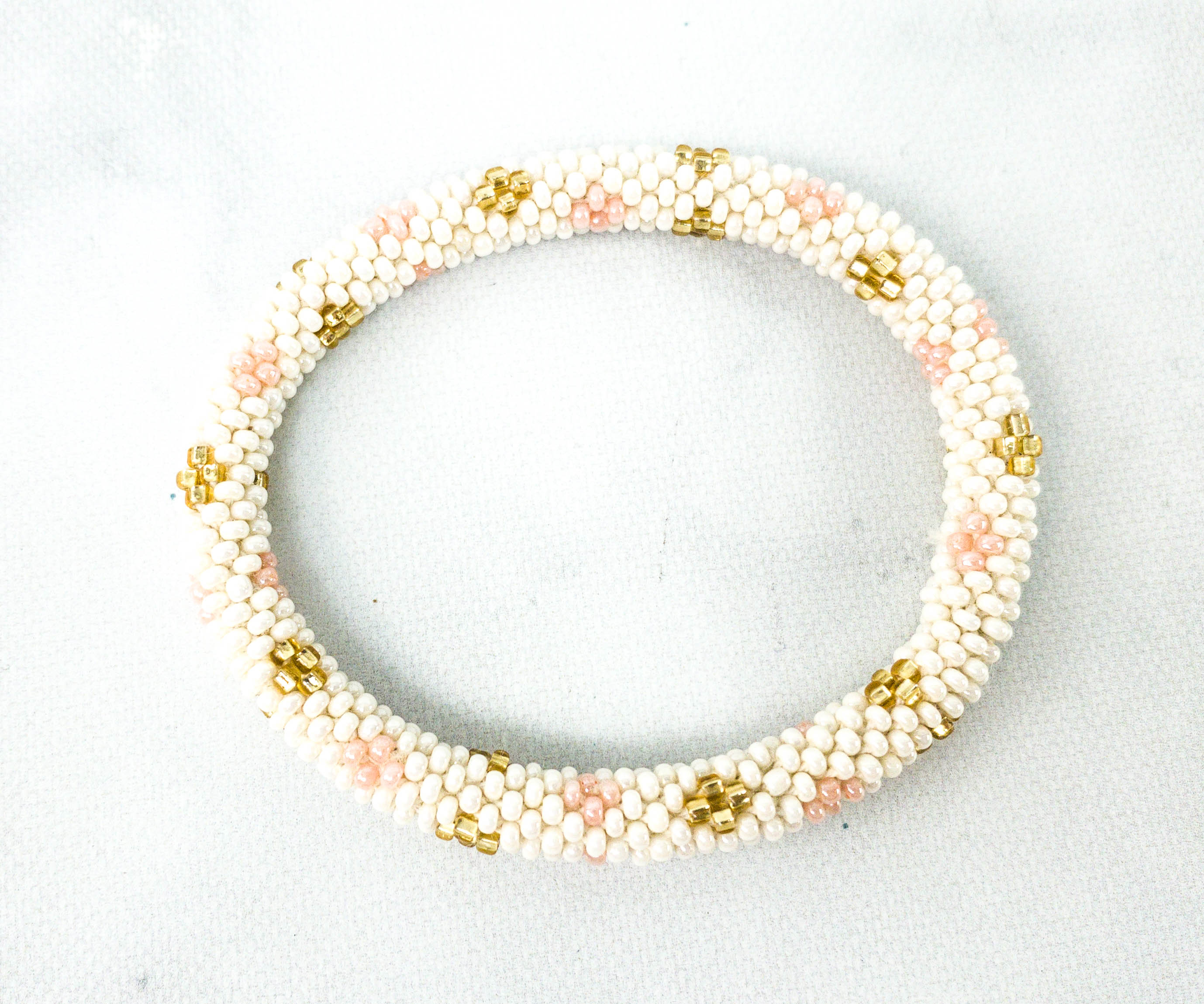 The bracelet is nice! It's simple but it has that elegant vibe to it. I like that it has gold specks so I'm thinking I can mix and match these along with my existing gold bracelets for a more fun and bold arm candy!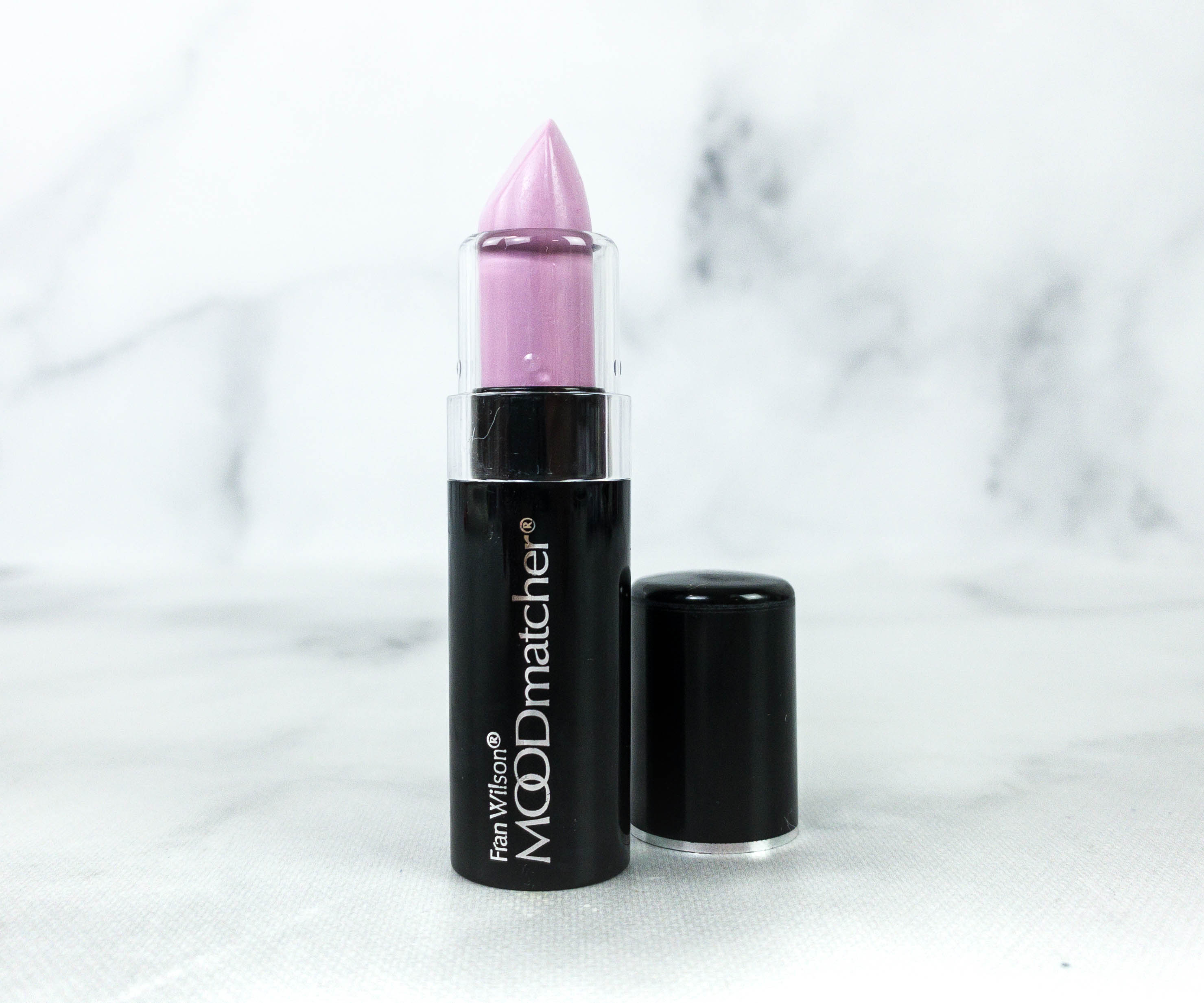 Fran Wilson Mood Matcher in Lavander ($5.25) While the lavender shade is not something I wear often, I like the smooth formula of this lipstick and of course – it's color changing!
It glides smoothly on my lips and it doesn't tug. It's also pretty long-wearing, though not as much as liquid lipstick. You may need to retouch once in a while but I really think this is quite nice and a fun fall throwback.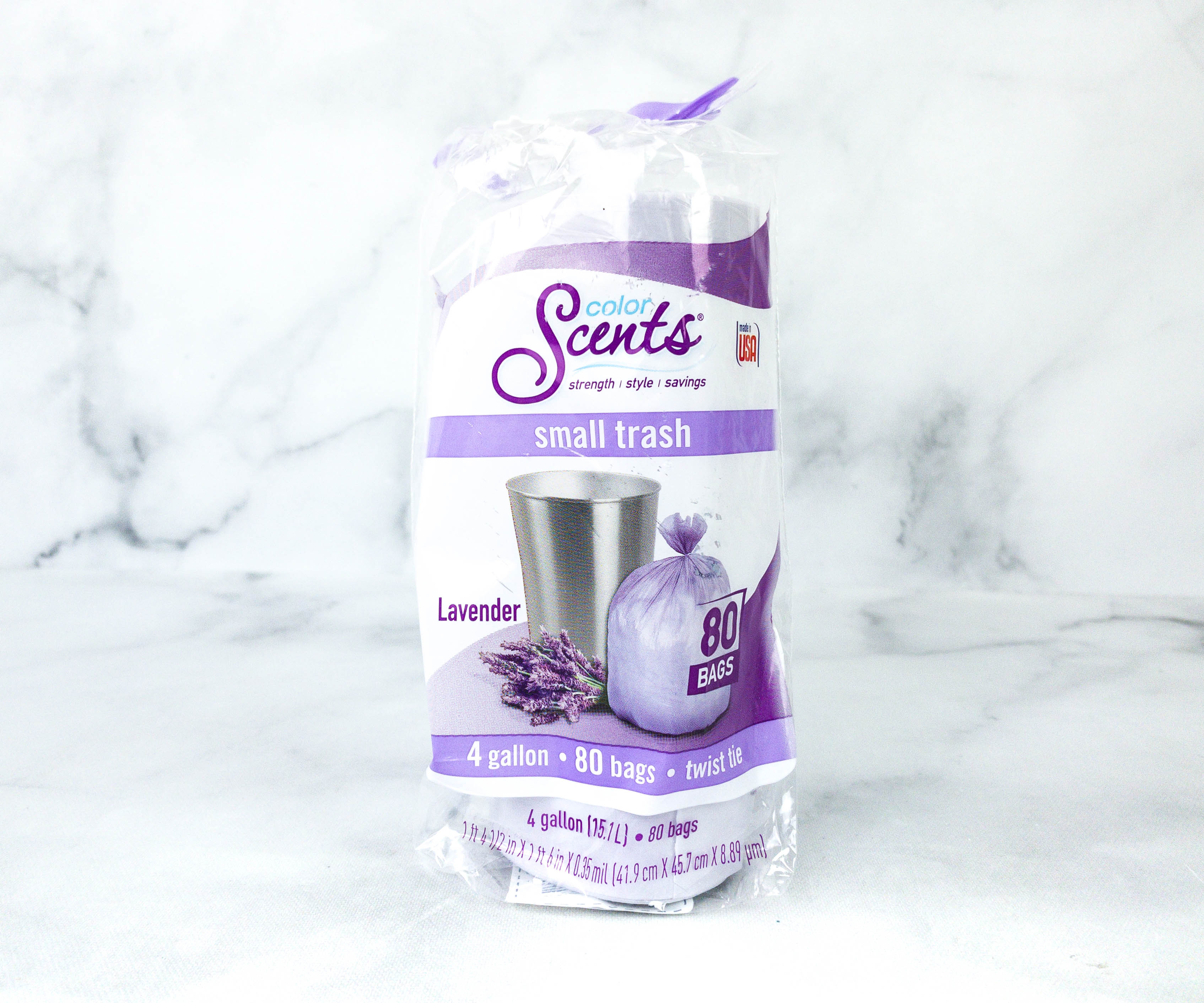 Color Scents Small Trash in Lavender ($4.48) Now, we won't have to worry about stinky trash because of these lavender-scented trash bags. Perfect to use for trash bins inside the rooms so you're sure that the surroundings always smell fresh!
Blue Lizard Australian Sunscreen SPF 30+ Active Mineral-Based Sunscreen ($13.89) From the same brand as the sunscreen for babies in this box, here's a mineral sunscreen for the moms!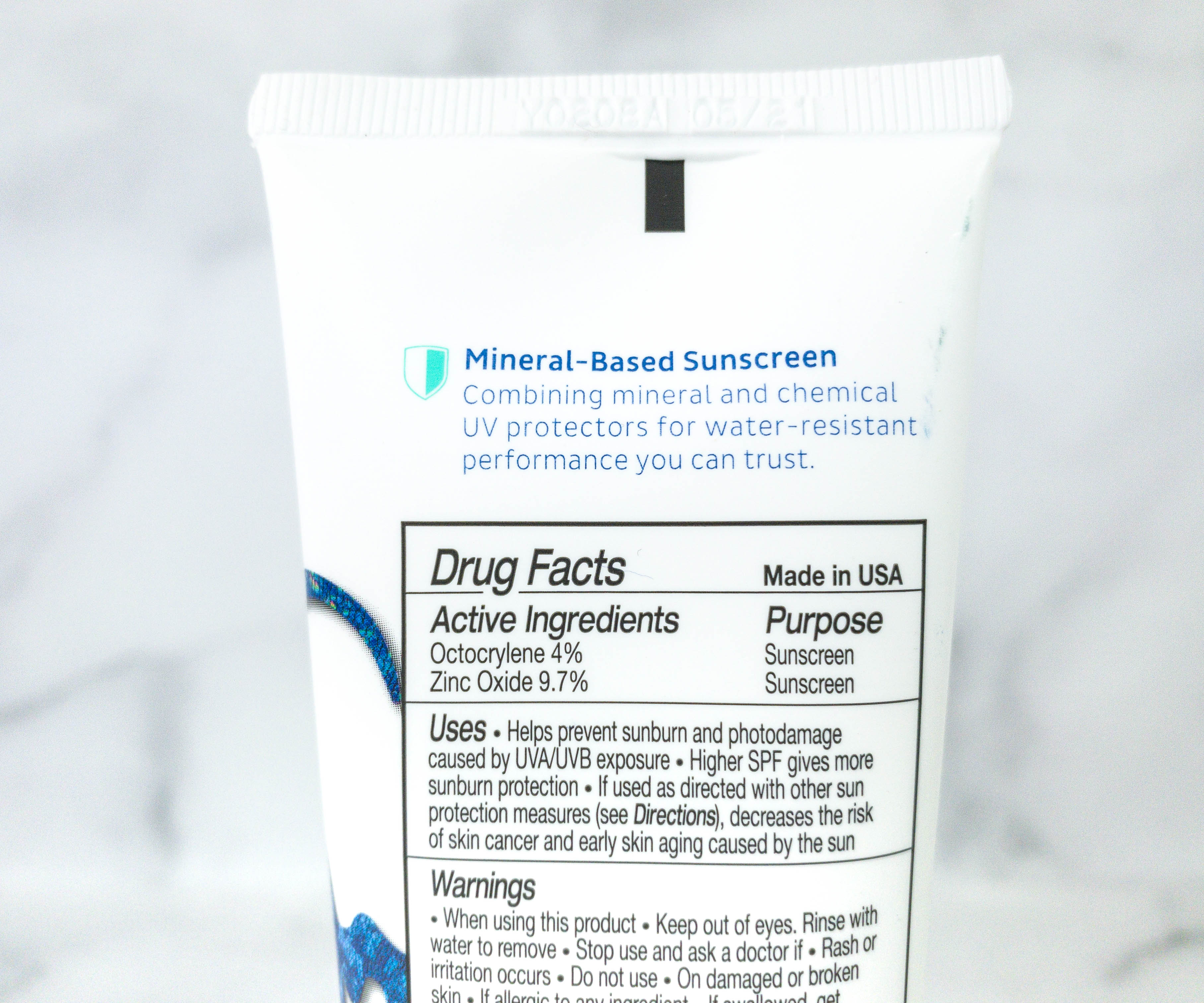 It also provides true broad-spectrum protection but this one stays water-resistant for longer, up to 80 minutes! Since it's paraben and fragrance-free, it's also ideal for those who have sensitive skin. It doesn't feel heavy on my skin and it doesn't leave a white cast either!
Holistik Sleep ($4.66) A great way to calm and relax, this supplement is something you can add to your drink for a restful night of sleep.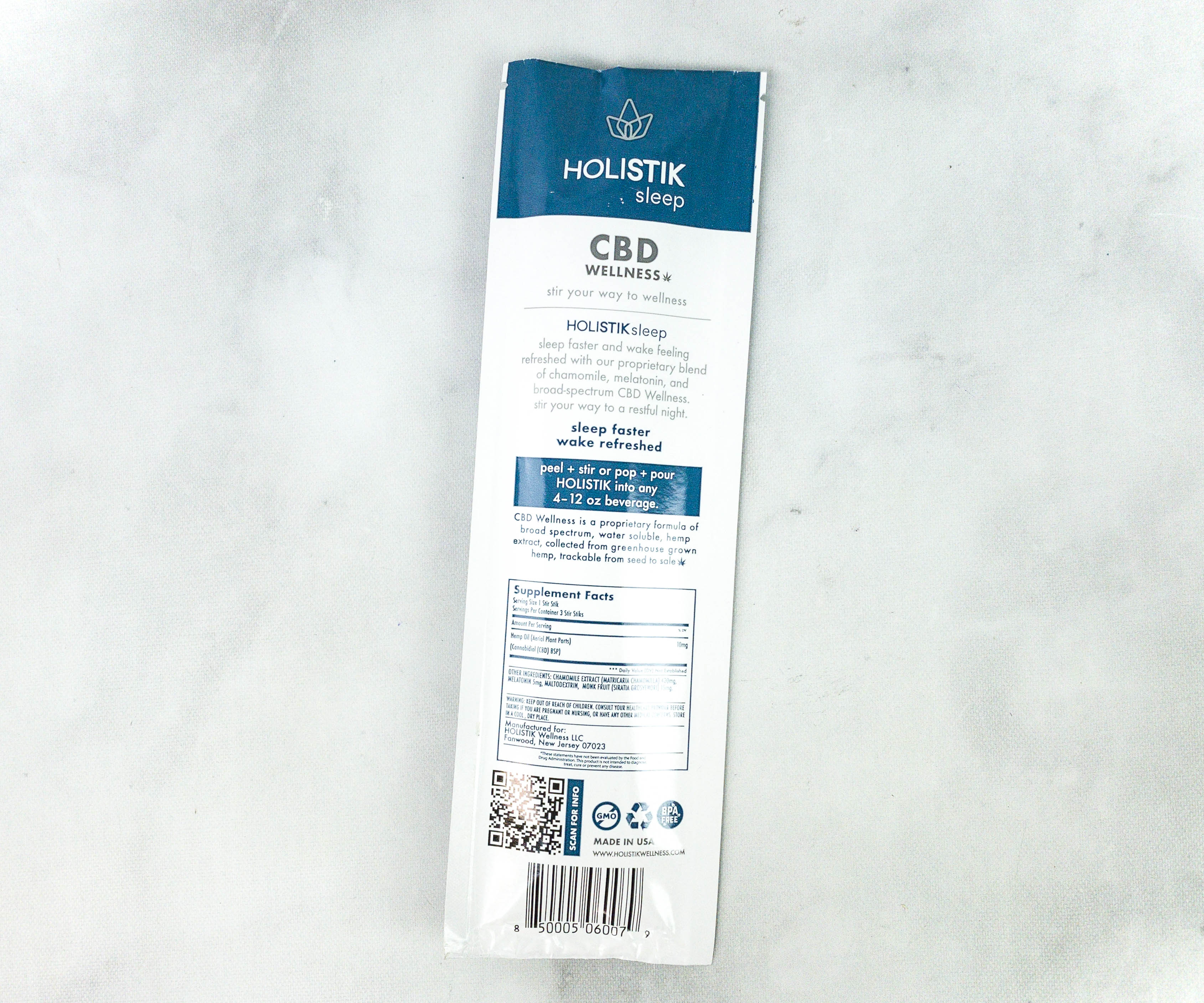 Each stick contains a blend of chamomile, melatonin, and 10 mg of broad-spectrum CBD that not only helps you sleep faster, but also makes sure that you wake up feeling refreshed and revitalized. It won't get you high because it's non-psychoactive.
Holistik Beauty ($4.66) We received another stick from Holistik Beauty and this one focuses more on wellness.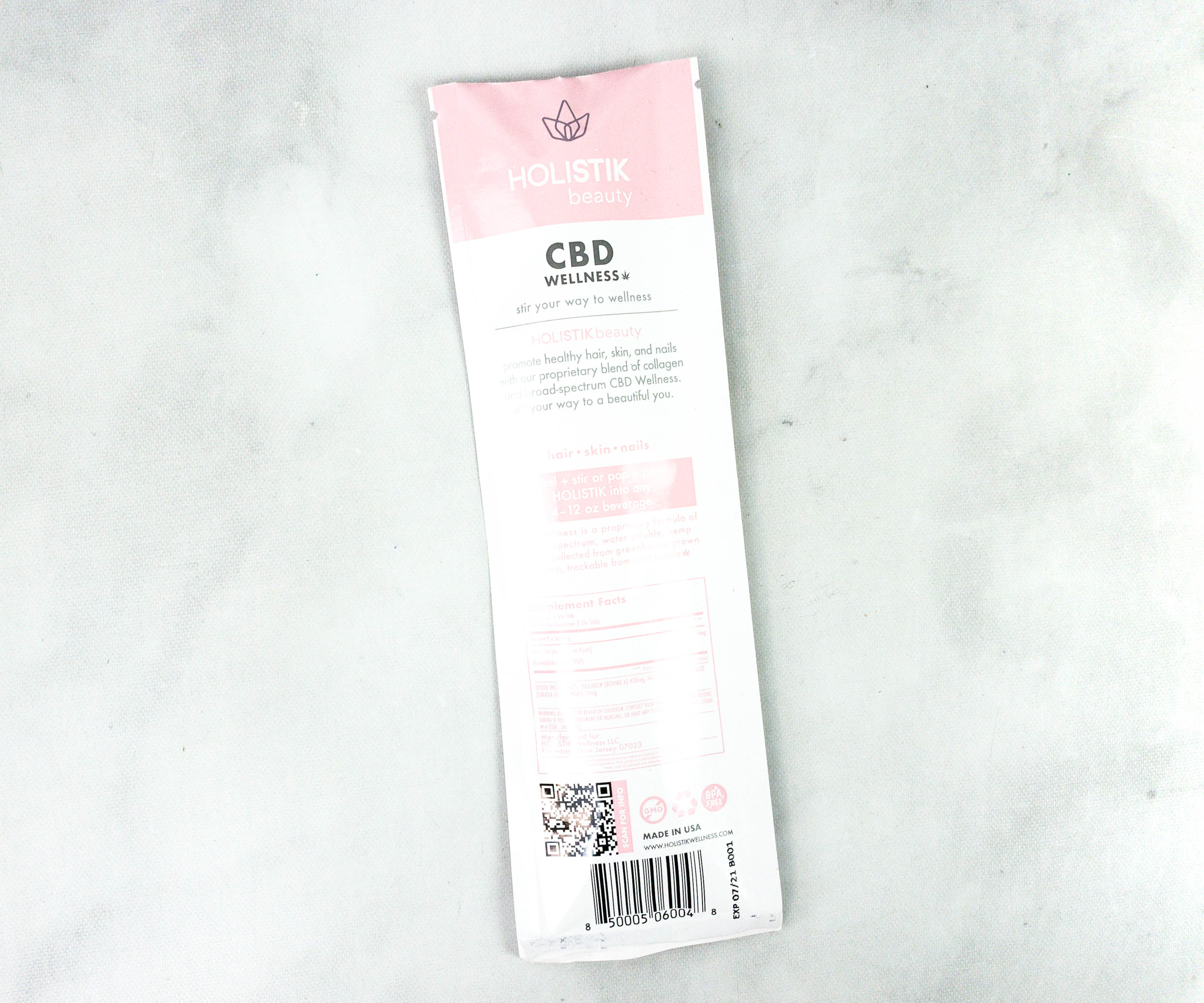 It helps the body boost collagen which promotes healthy hair, skin, and nails. Just like the first stick, it also contains CBD but it's non-psychoactive.
Don Francisco's Coffee Caramel Cream Single Serve ($7.15) This one is for the coffee lovers, a creamy blend of cream and caramel in every single-serve coffee pod!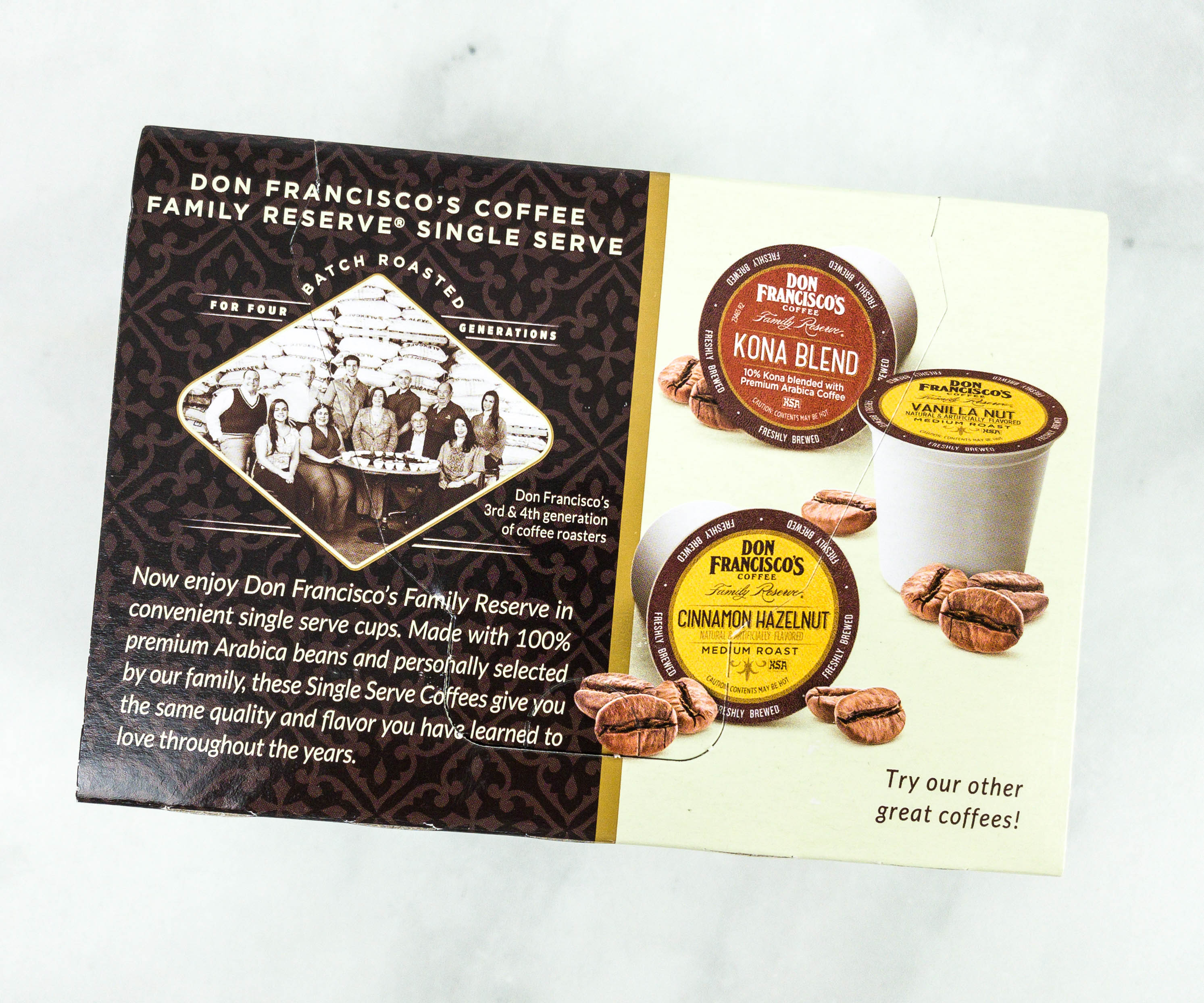 This blend is made with 100% premium arabica coffee that is blended, roasted, and packed in a zero-waste-to-landfill roastery in LA.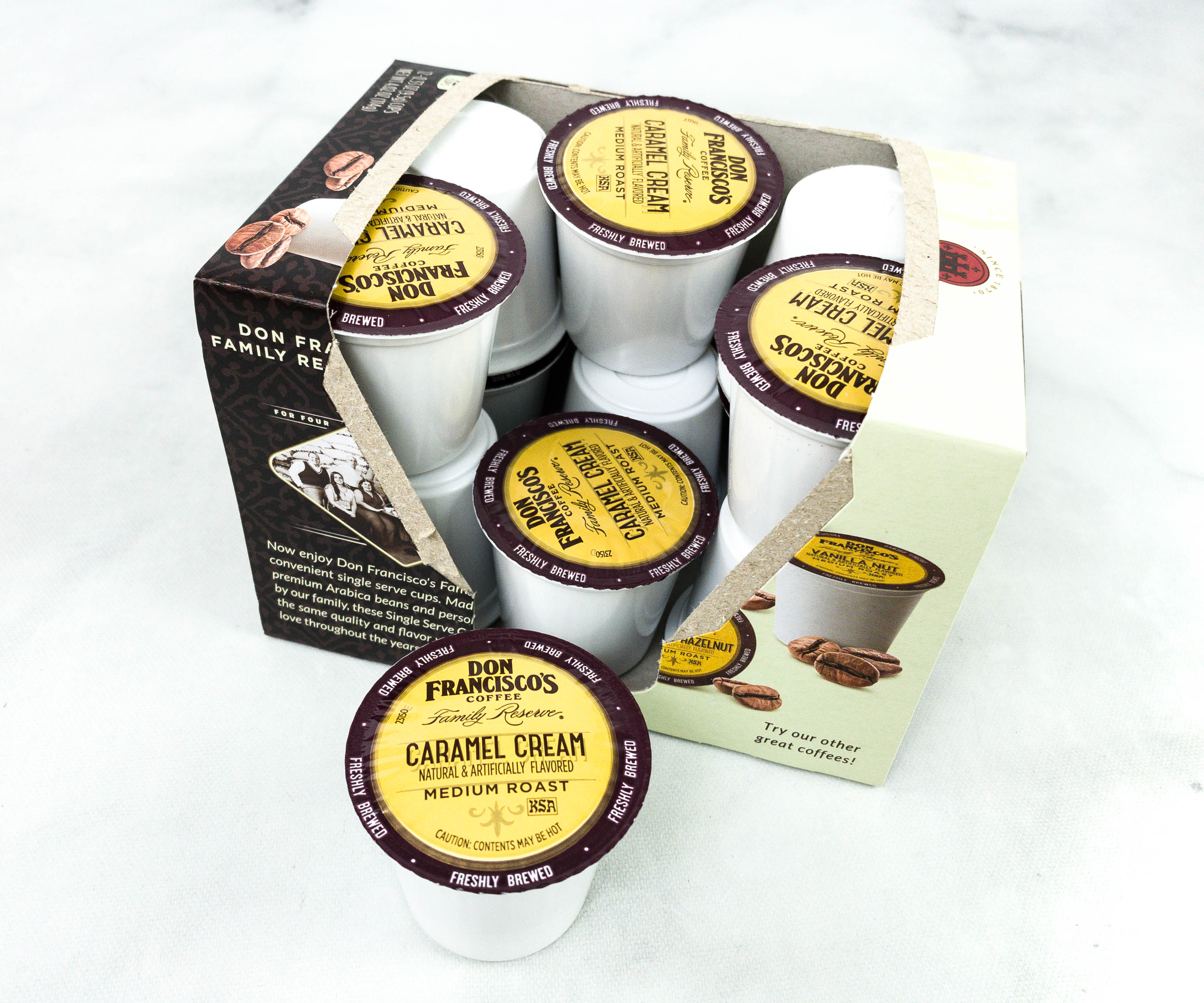 The coffee also came in recyclable pods that work for K-cup brewers.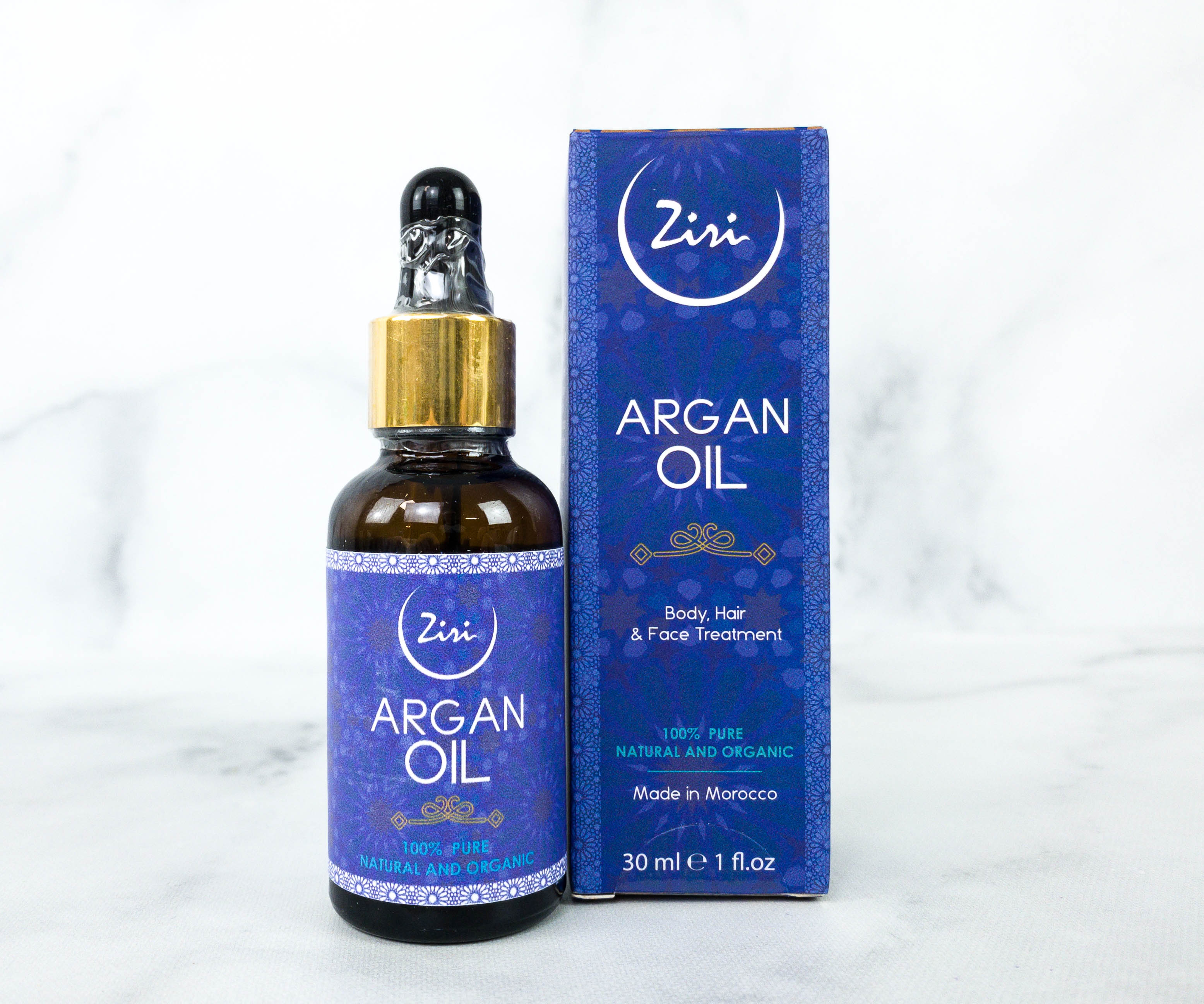 Ziri Argan Oil Body, Hair & Face Treatment ($30) This Moroccan argan oil helps with a lot of skin problems, from stretch marks to fine lines and wrinkles. It also works to moisturize and renew the skin while providing anti-inflammatory properties that helps relieve eczema and psoriasis.
To use on the skin, just get a few drops of the oil in your palms and then massage on clean skin. This also works great for the hair as it nourishes it back to life making it look fuller and more volumized. For best results, apply it on damp, freshly-washed hair.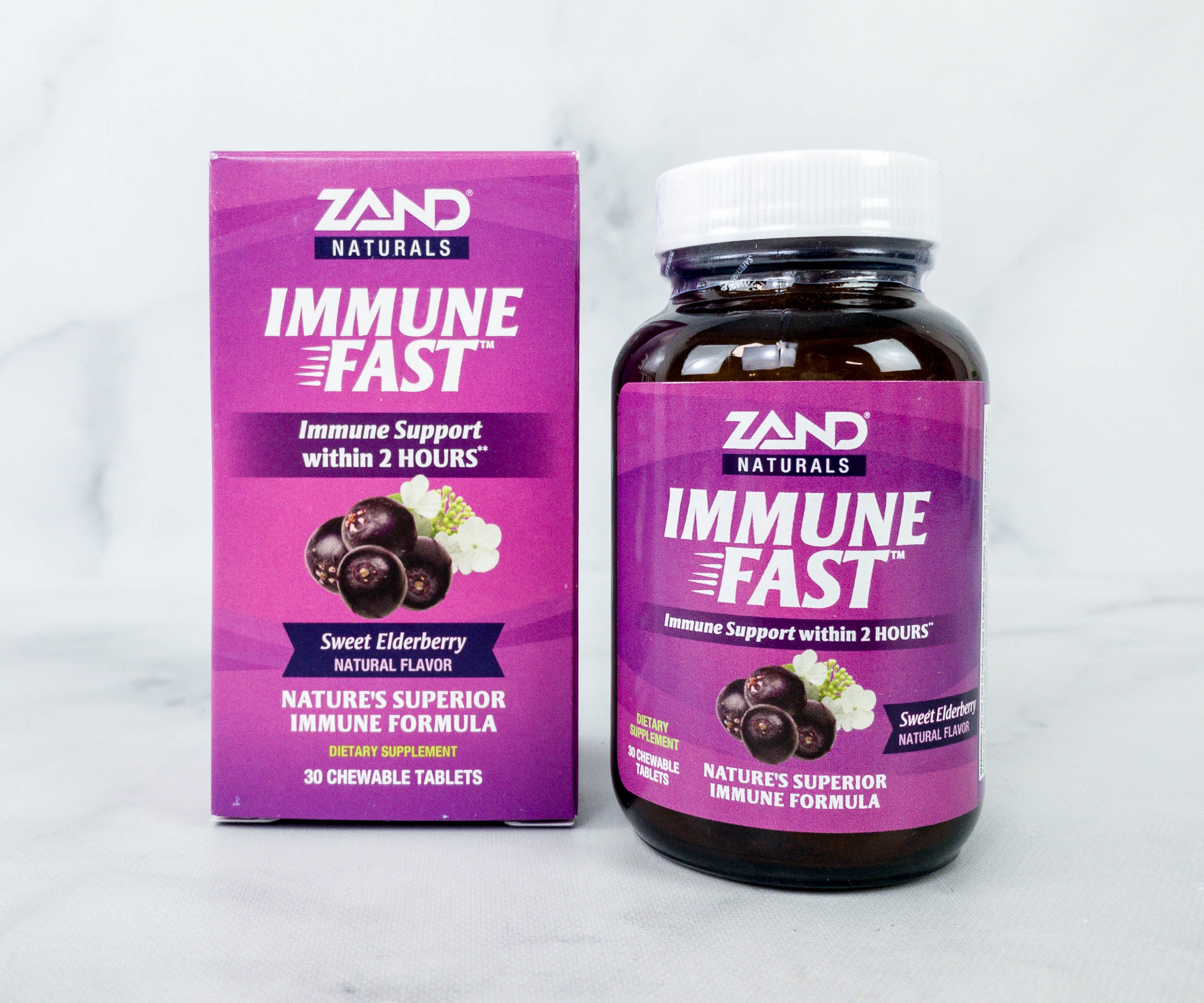 Zand Naturals Immune Fast Sweet Elderberry Dietary Supplement ($15.99) They also threw in a dietary supplement that will help keep our immune system strong, especially now when we need it most!
It contains vitamin C and zinc which are essential in boosting and optimizing our body's immune response. It's recommended to chew at least 3 tablets daily.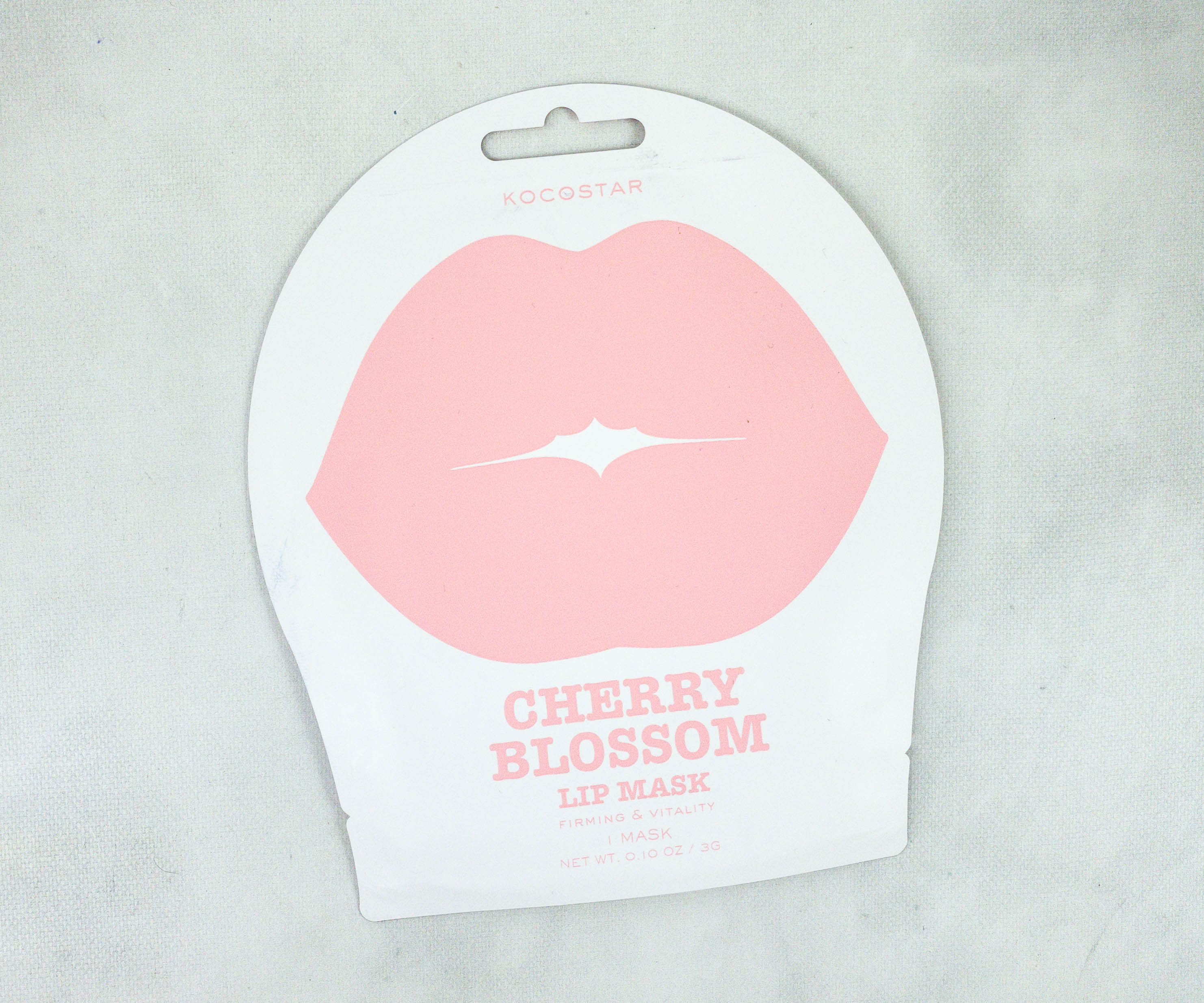 Kocostar Cherry Blossom Lip Mask ($1.90) Perfect for a quick pampering session, here's a lip mask infused with herbal extracts! It's formulated to help lessen the appearance of fine lines on the lips while keeping it soft and moisturized.
Once again, I am floored by how jampacked this Mom+Babes box is! I really like that we got some supplements from this box like the cough gummies for the kids and the immune booster dietary supplement for us moms! It's such a vital part of today's life since we are facing a pandemic and I think it's so thoughtful for them to include them in our box! We also got a good mix of items that we can use both at home and on-the-go so I am really happy with this mix. If you're looking for a new subscription for the family that will bring value for money, Mom+Babes is a great subscription to check out.
What do you think of this month's Mom + Babes box?