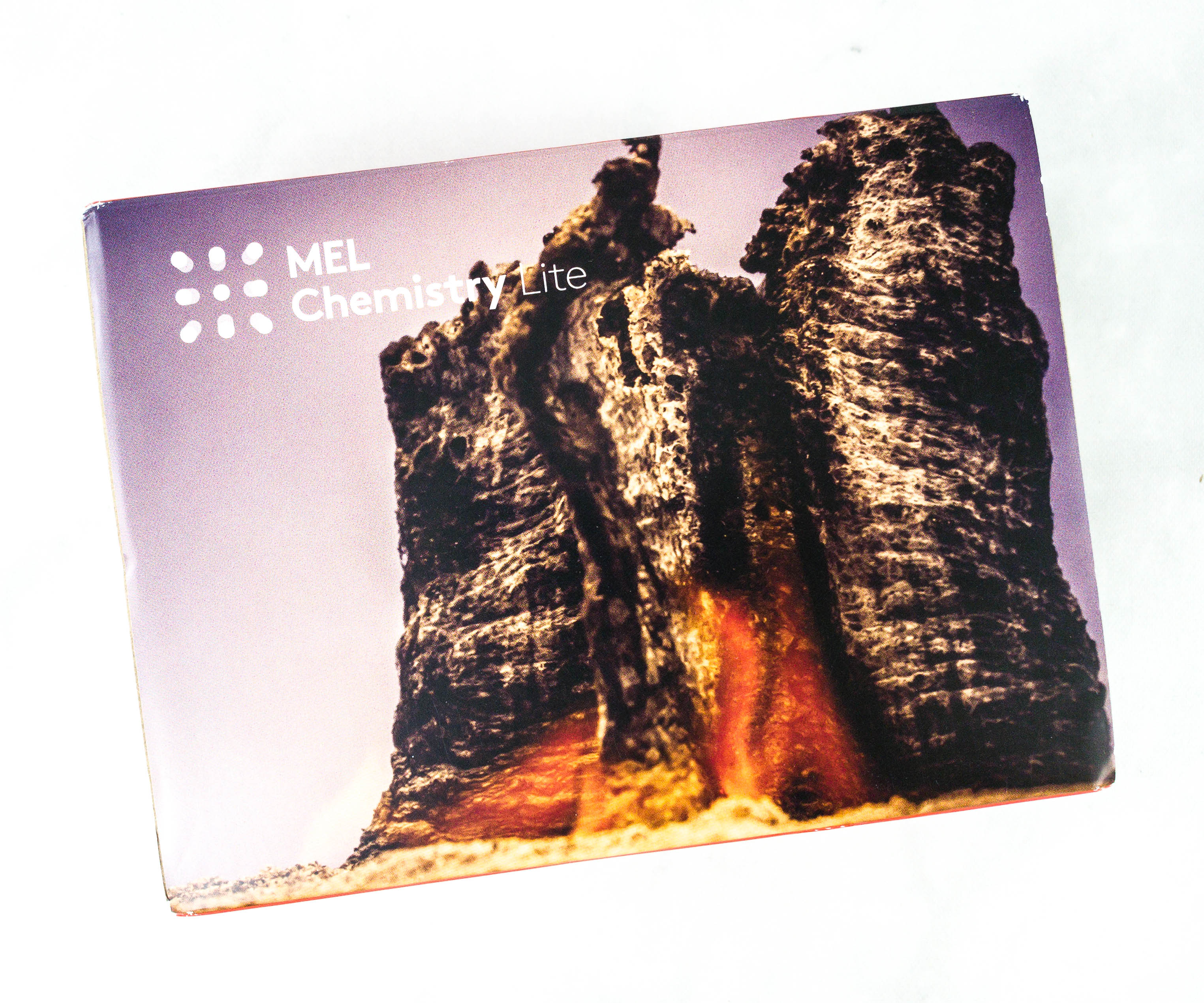 MEL Lite is a new subscription service from MEL Science offering monthly deliveries of safe chemistry experiments for kids. Each box is $19.90 per month + free shipping, and will include one hands-on experiment + FREE VR lessons you can access via the MEL VR app! Mel Lite is currently available in 5 countries: USA, UK, Chile, Indonesia, and India.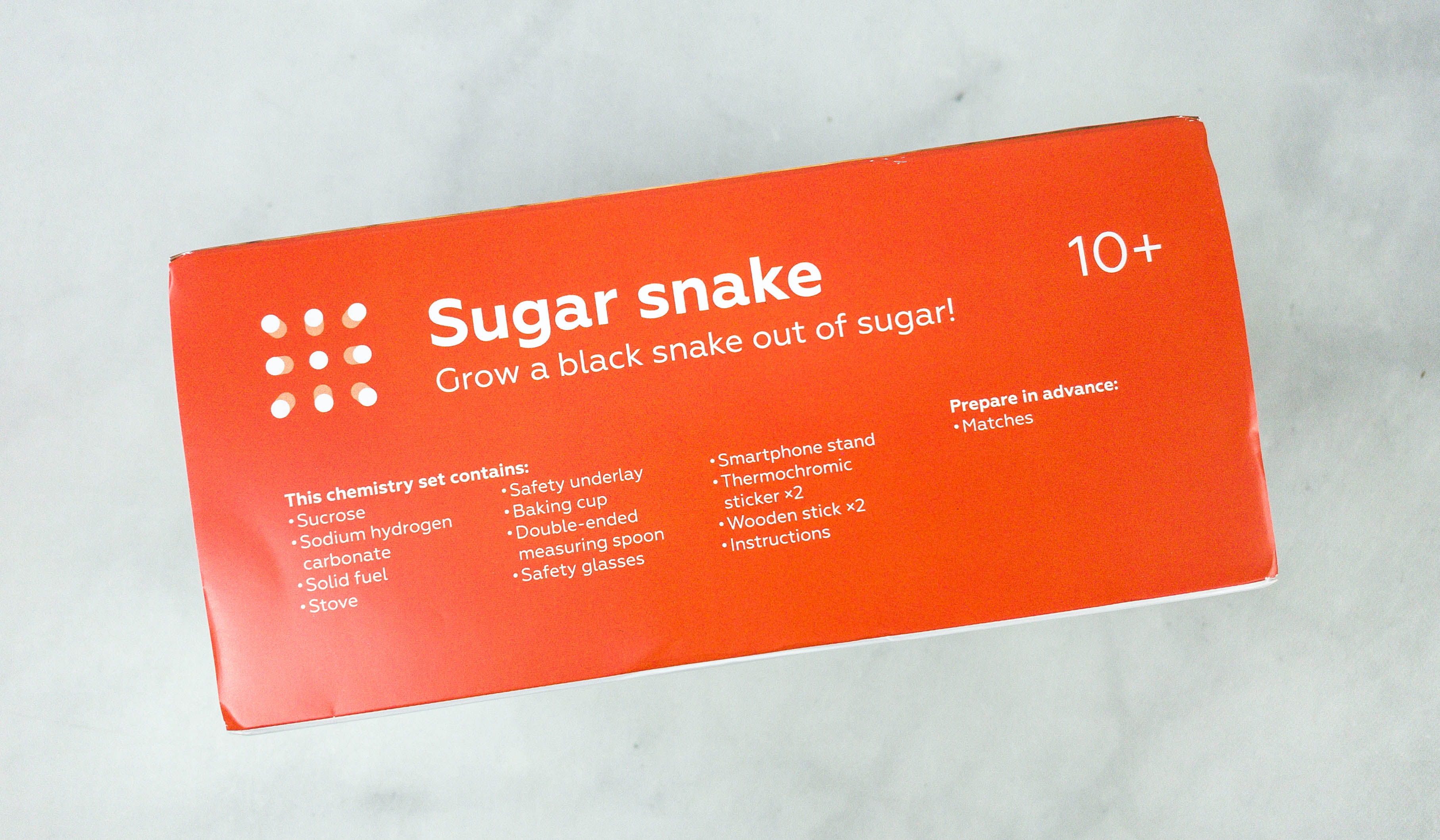 The box sleeve indicates our experiment for this month and a list of the materials.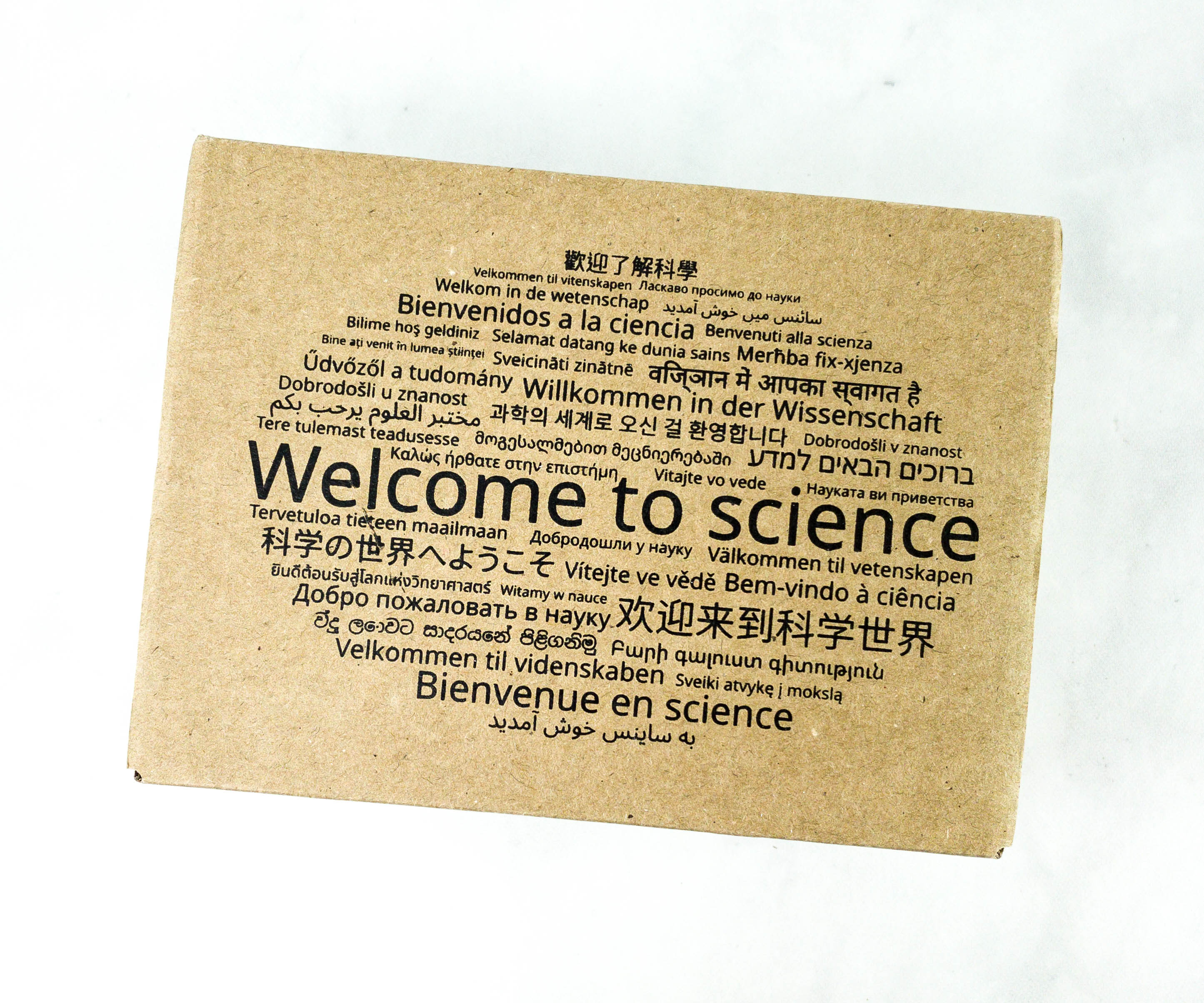 The box welcomes us to science in different languages!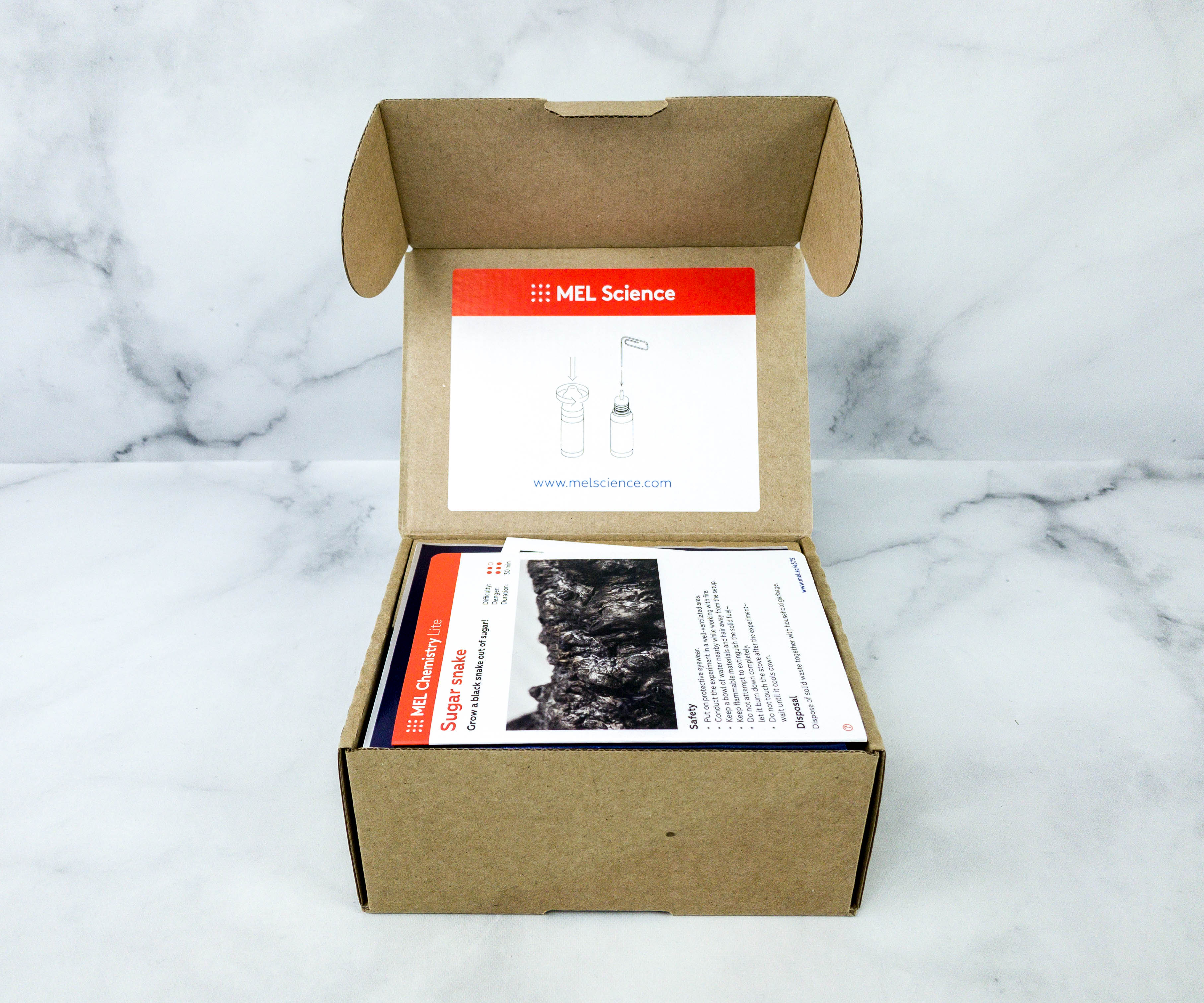 We're so excited to finally open this box!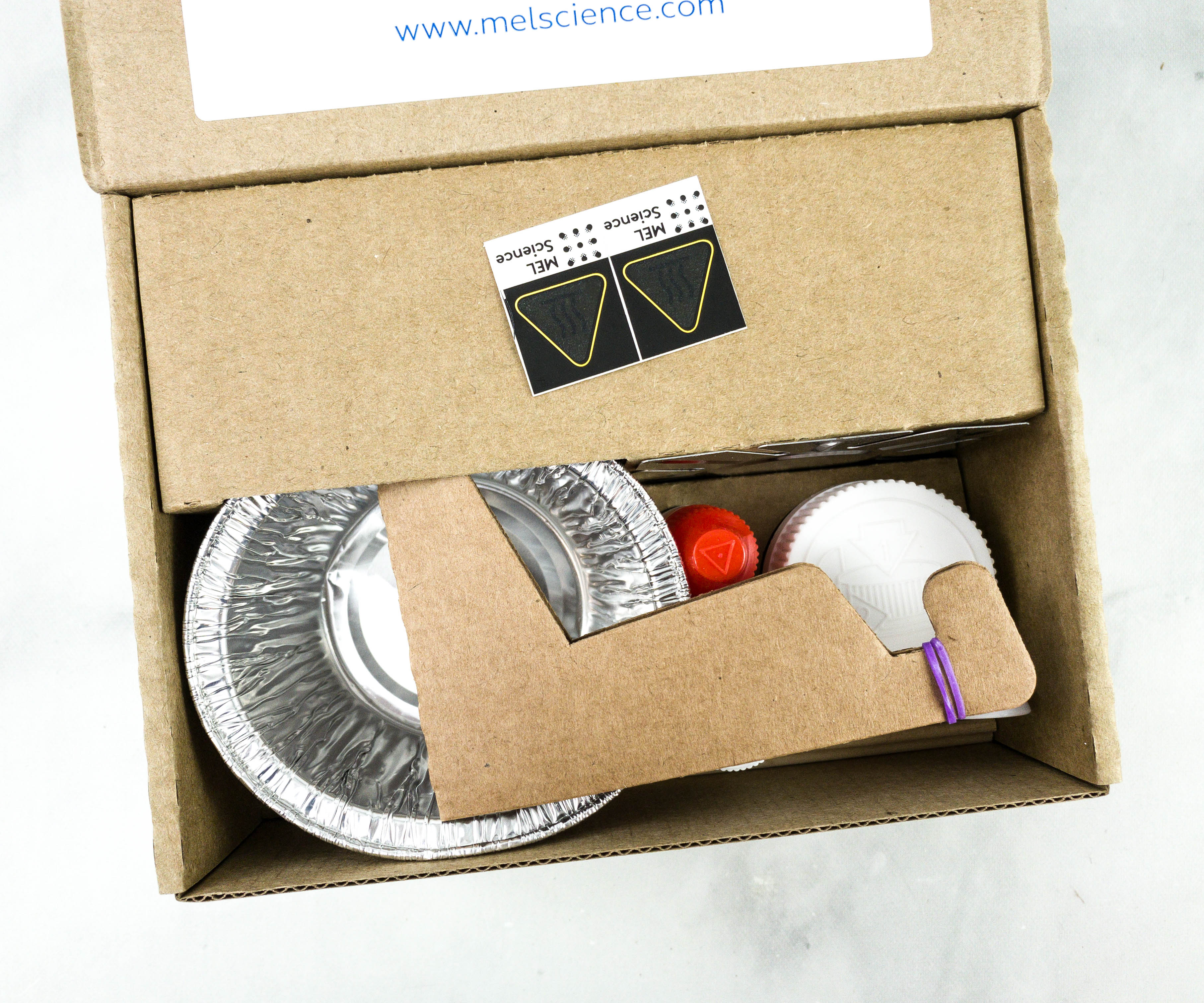 The materials were well packed.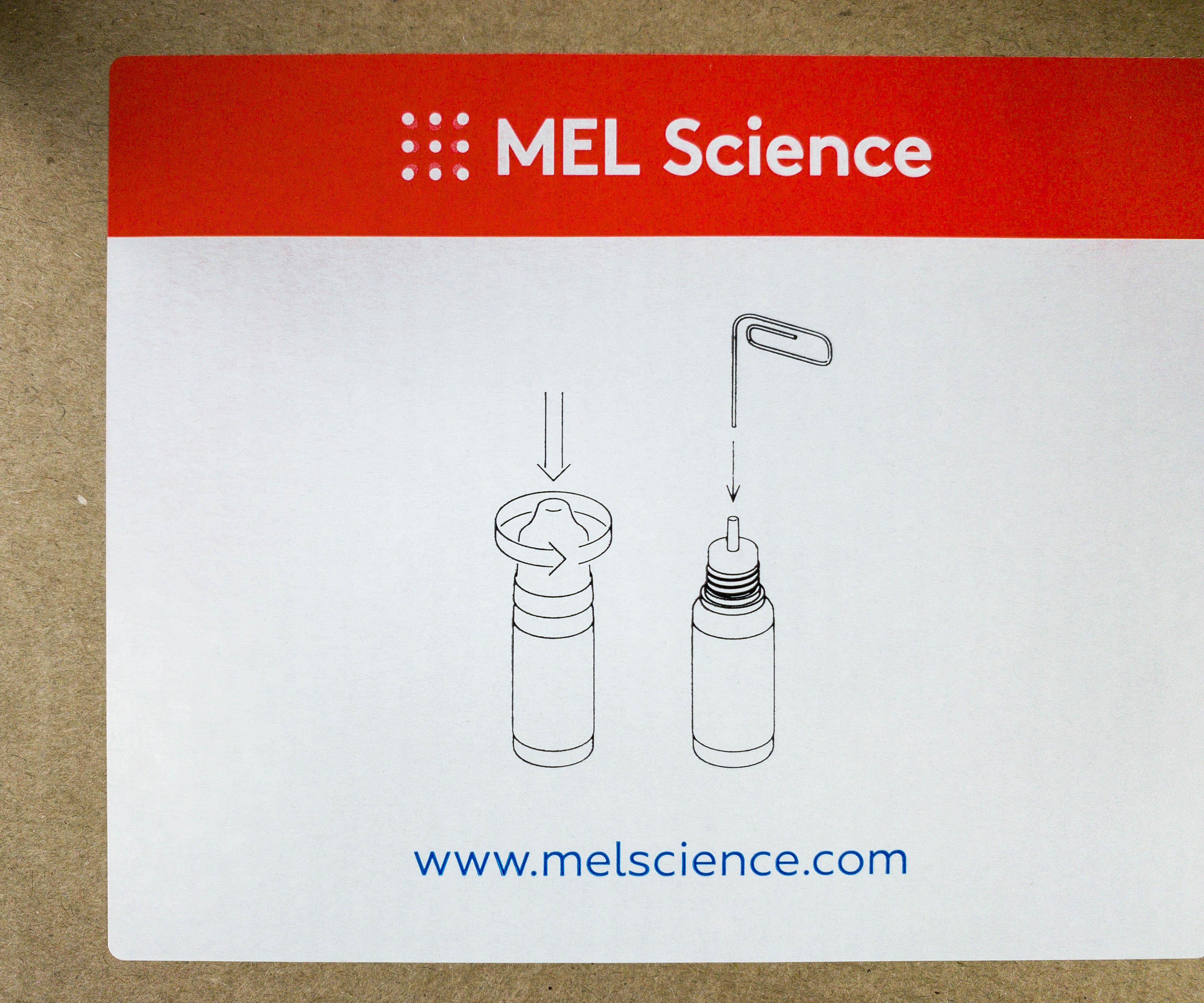 The inner lid has an instruction on how to put a hole in the bottle's nozzle.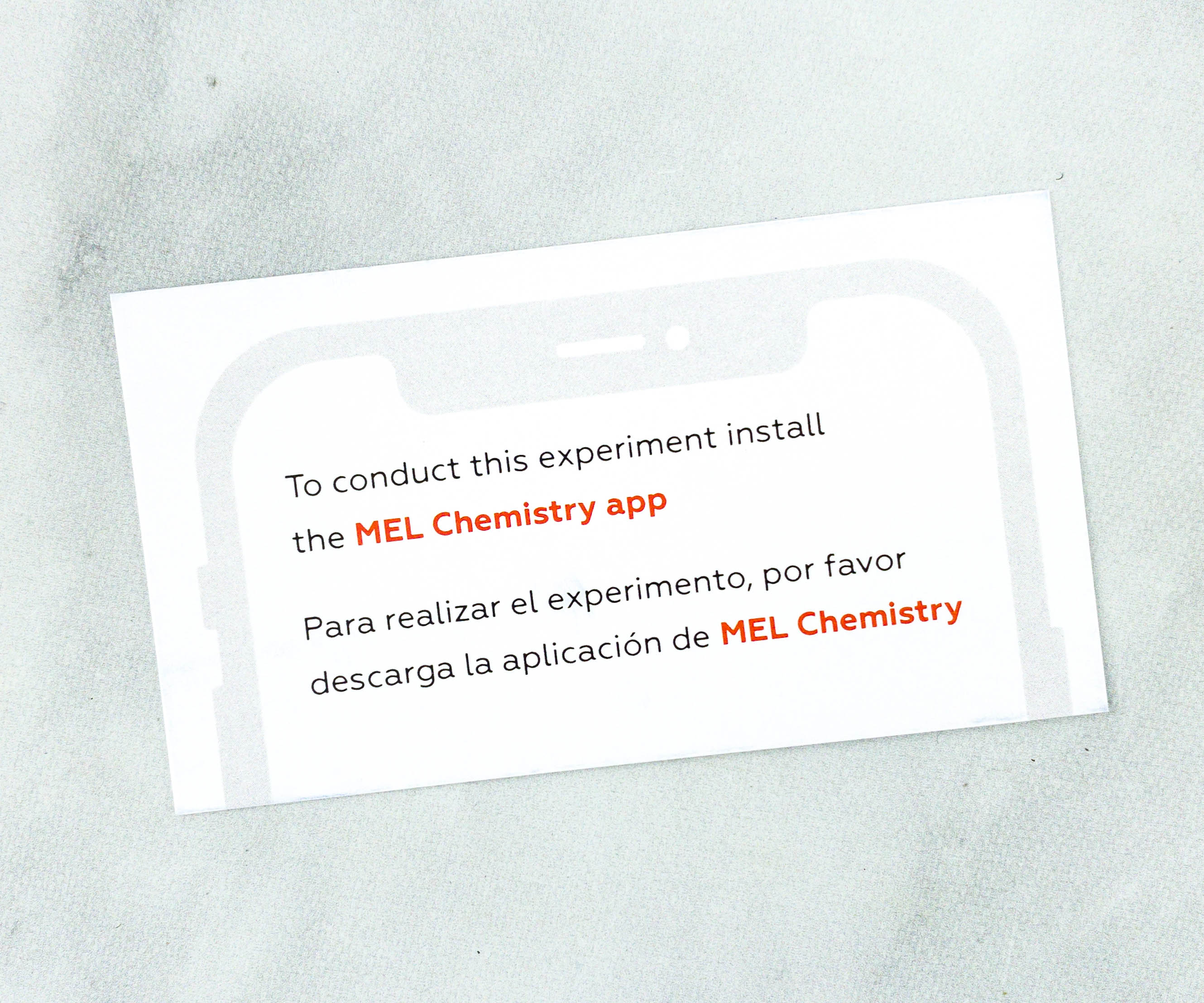 To help manage our experiment, this card reminds us to install the MEL Chemistry app on our gadget.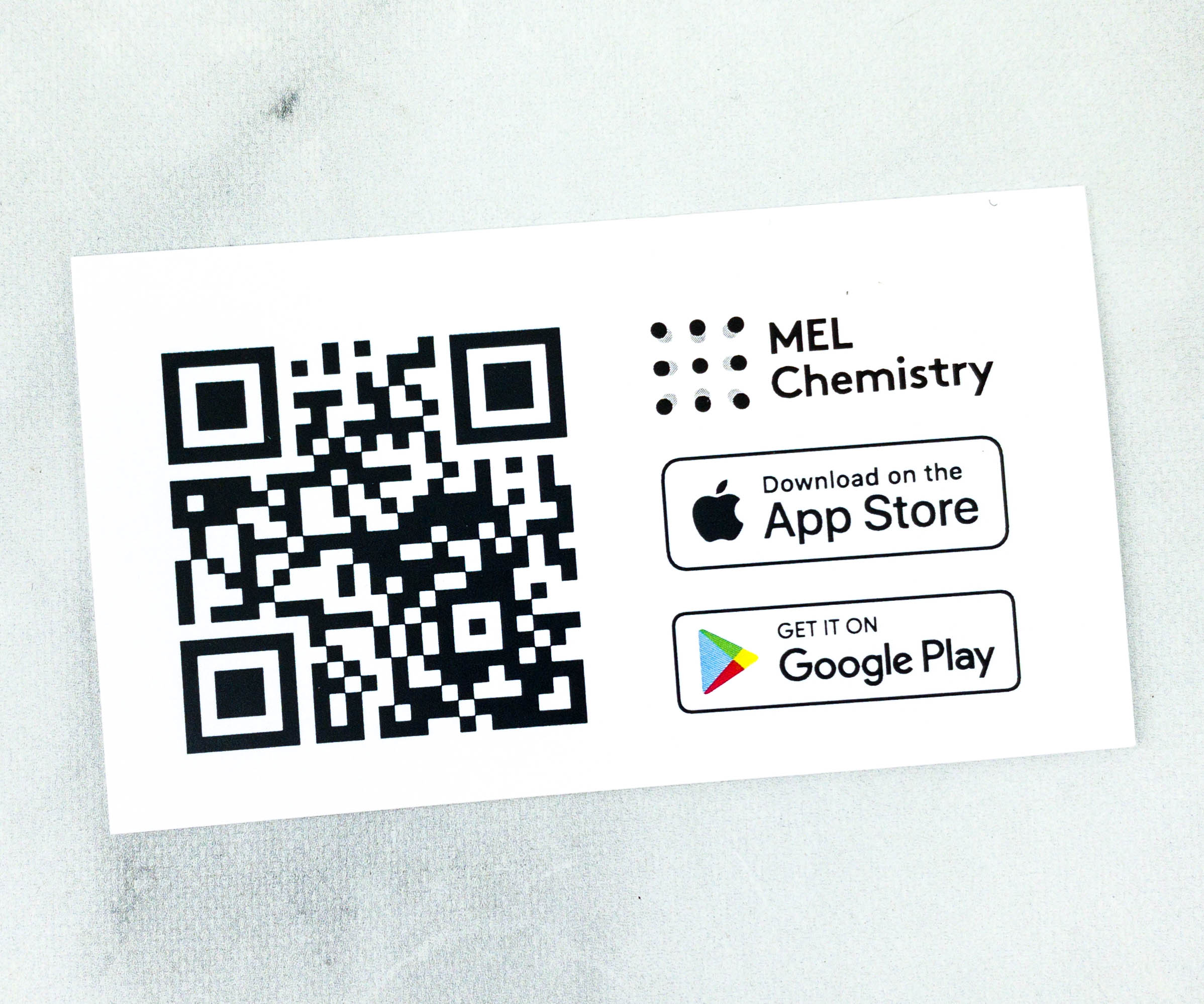 A QR code is also available at the back of the card for easy download.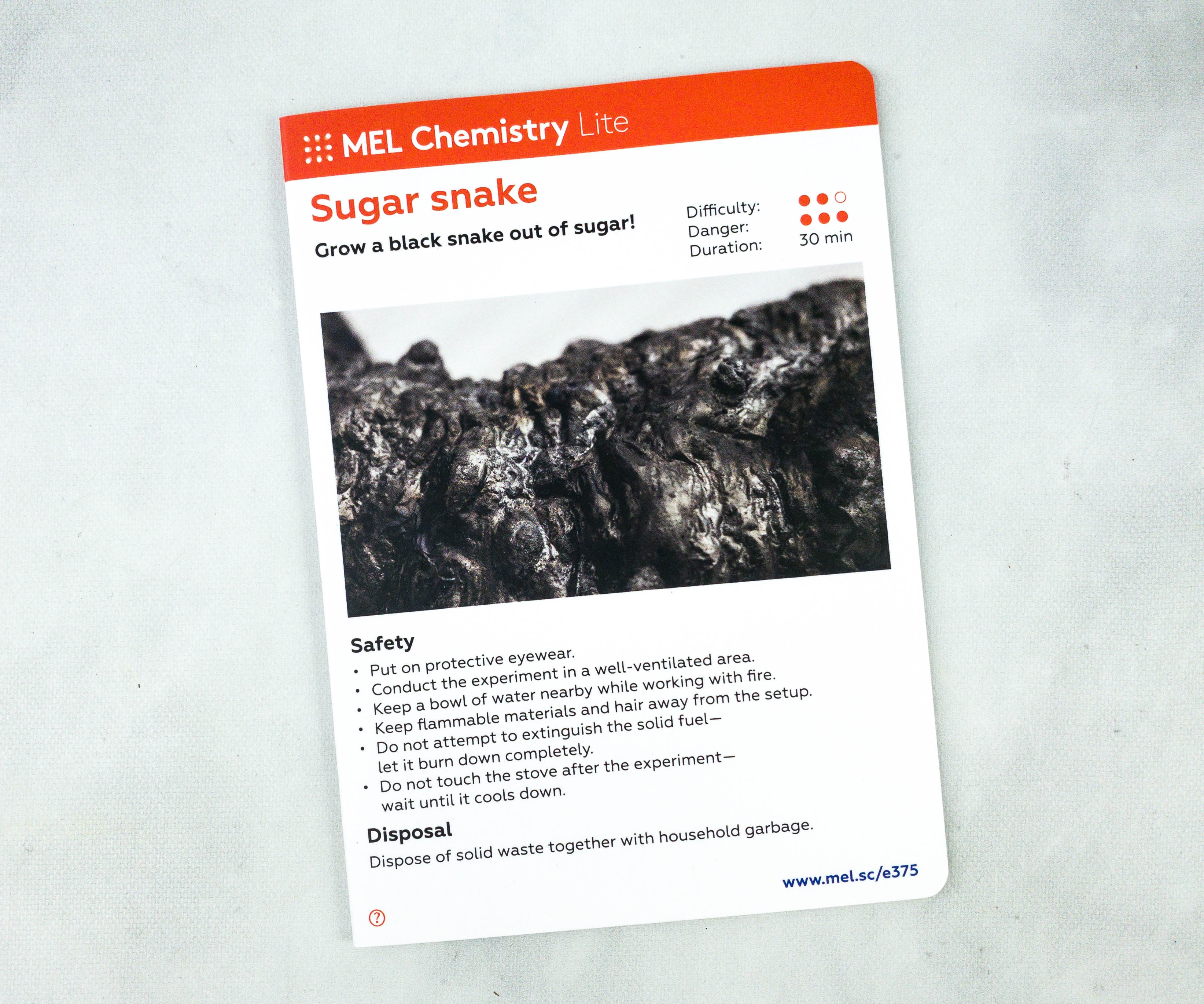 We received a leaflet for our experiment. The front discusses the safety and proper disposal of materials. According to it, protective eyewear should be worn before starting and the experiment should be done in a well-ventilated area.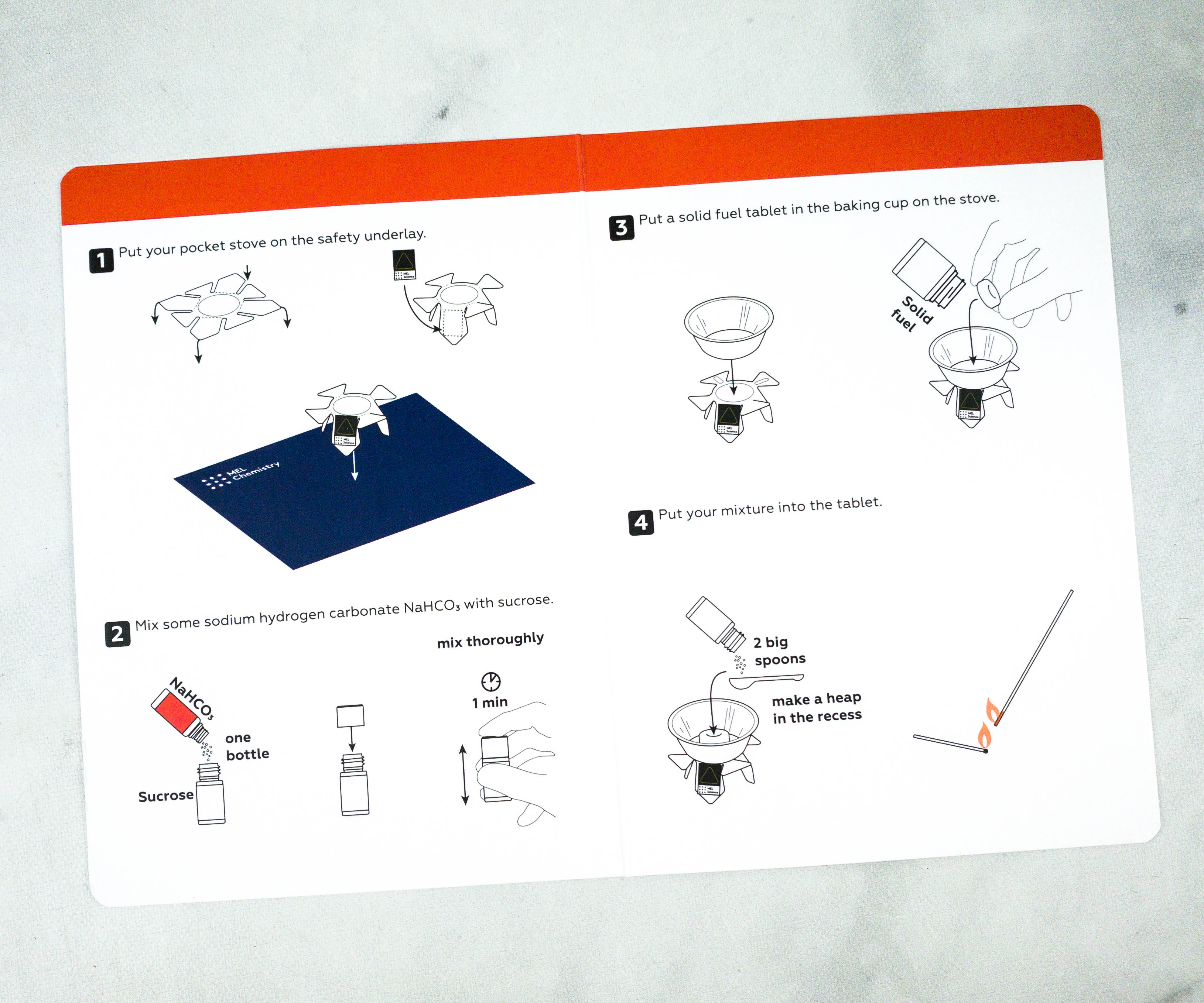 It also contains instructions and illustrations for our experiment.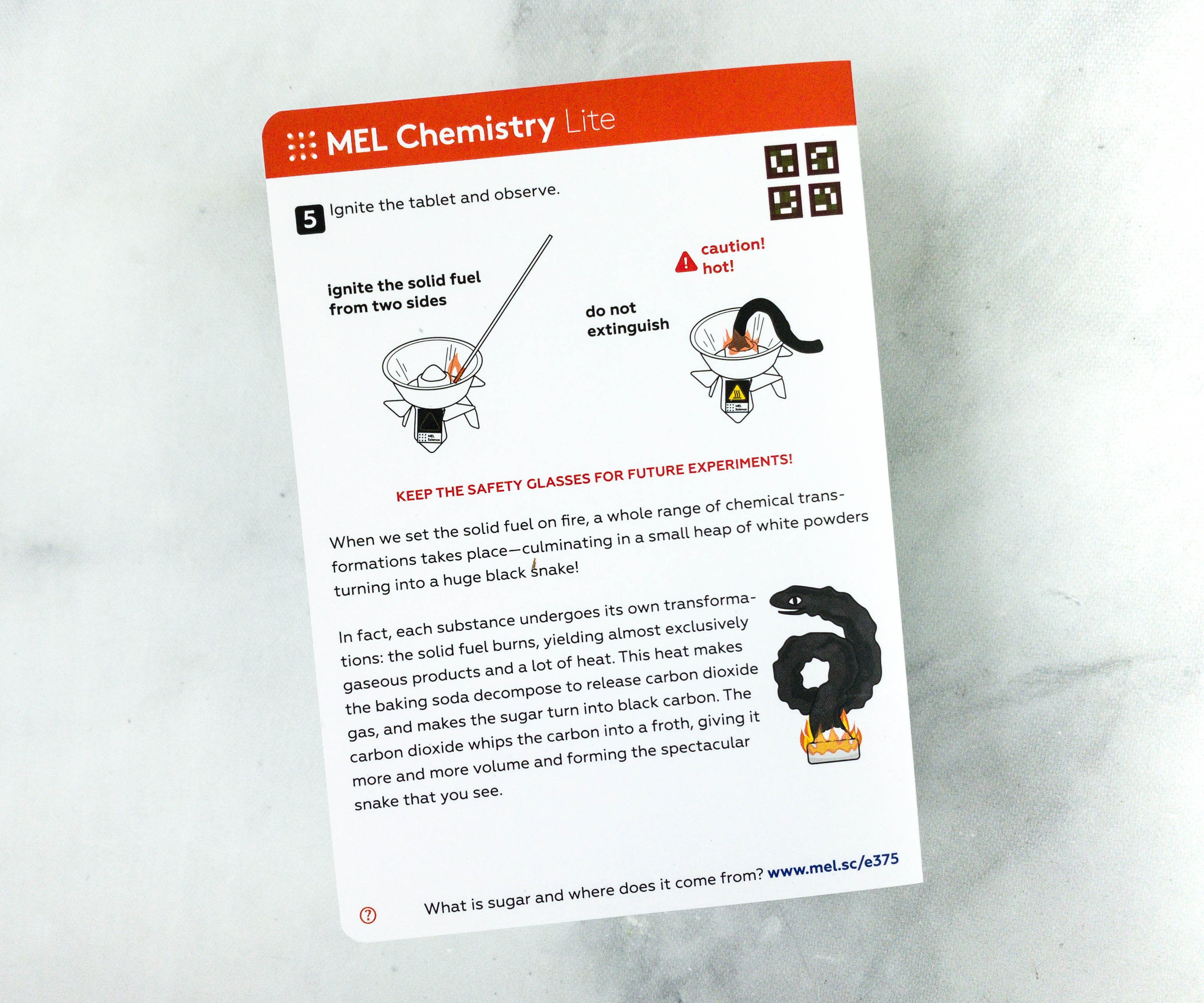 After the instructions, there's also a brief explanation of how our experiment works!
When we set the solid fuel on fire, a whole range of chemical transformations takes place–culminating in a small heap of white powders turning into a huge black snake!

In fact, each substance undergoes its own transformations: the solid fuel burns, yielding almost exclusively gaseous products and a lot of heat. This heat makes the baking soda decompose to release carbon dioxide gas, and makes the sugar turn into black carbon. The carbon dioxide whips the carbon into a froth, giving it more and more volume and forming the spectacular snake that you see.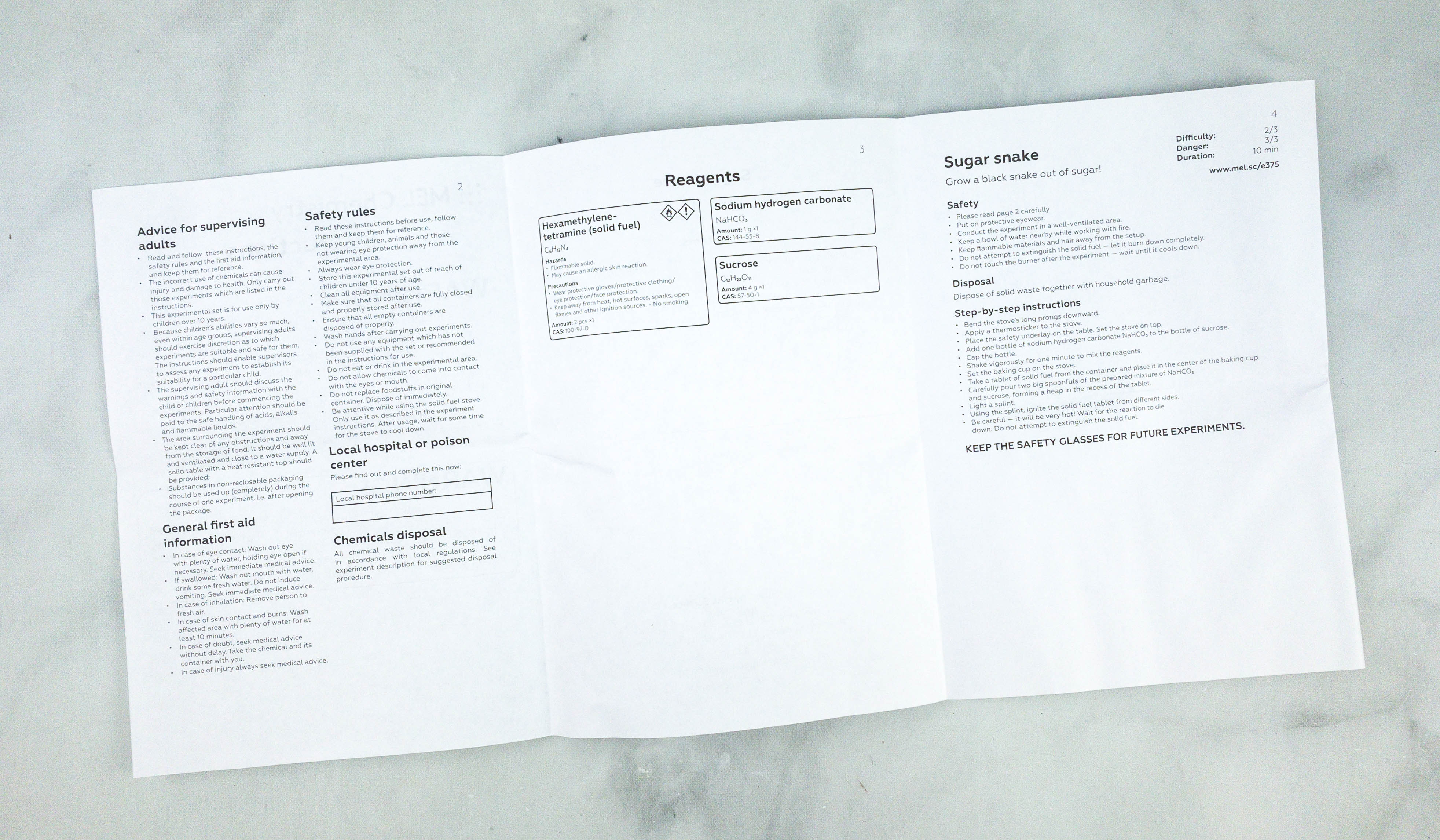 This sheet provided us with a few reminders, a list of reagents, and instructions for adults.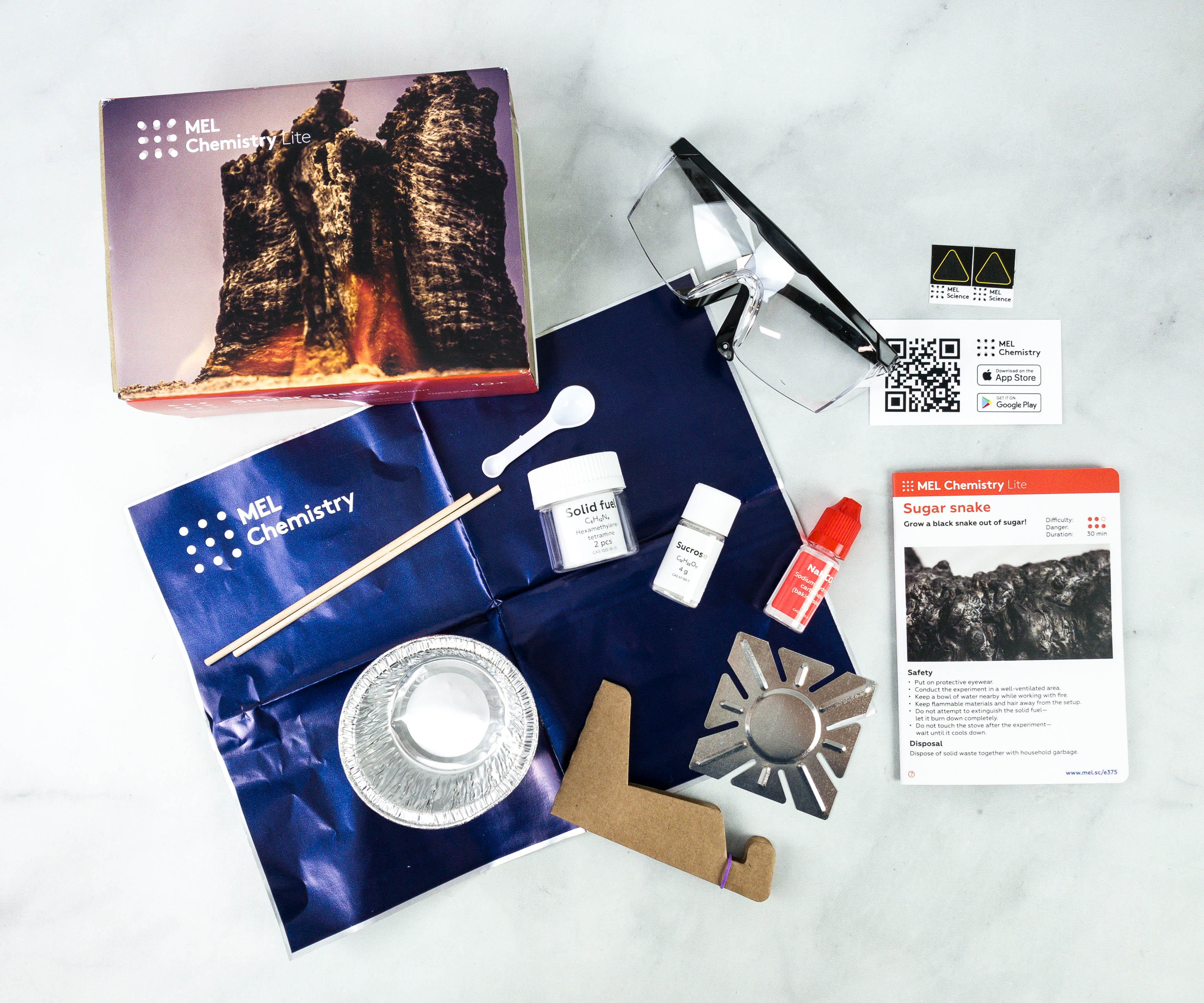 Everything in my box!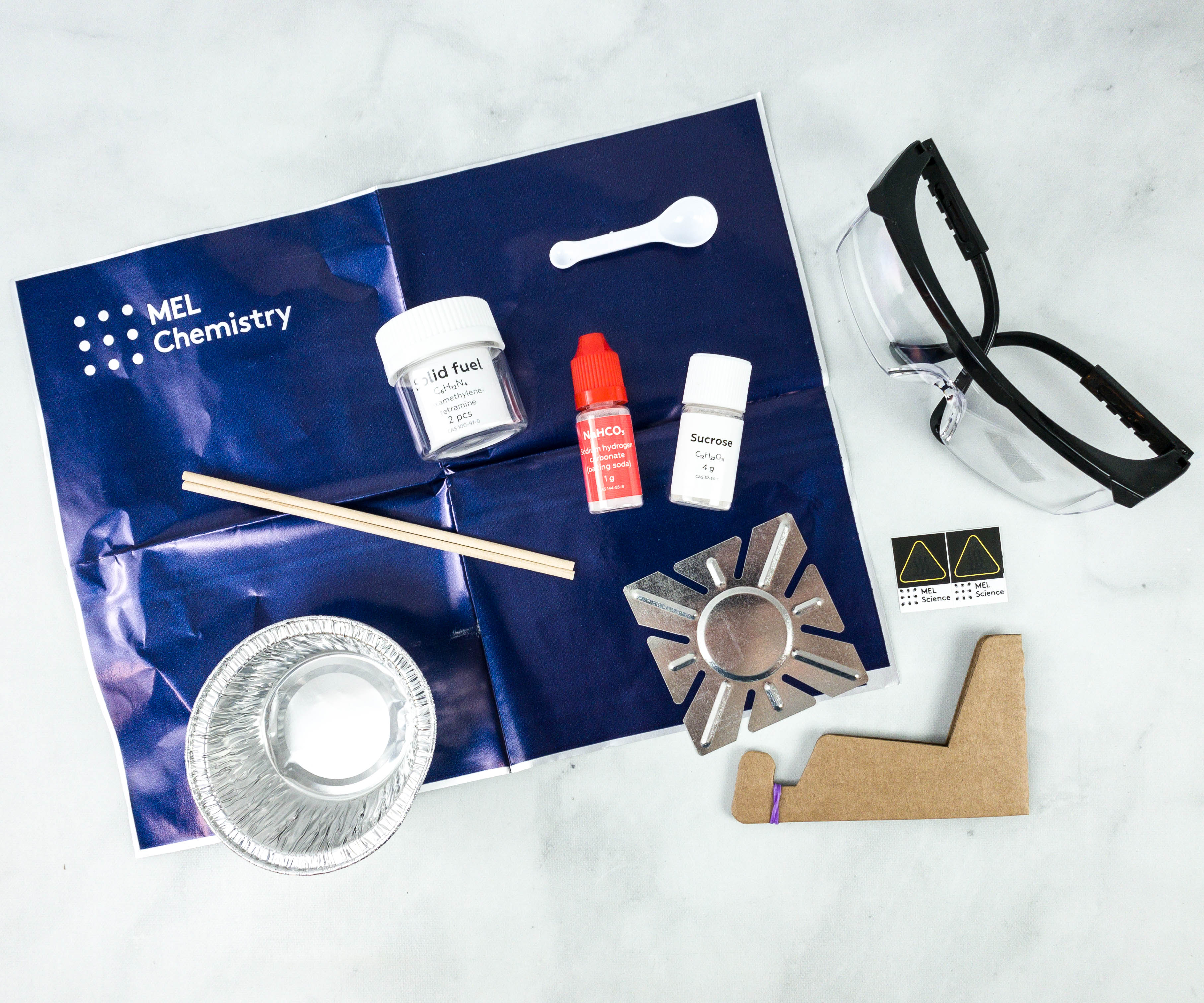 Here are the materials we used in making our Sugar Snake: sucrose, sodium hydrogen, carbonate, solid fuel, stove, safety underlay, baking cup, double-ended measuring spoon, safety glasses, smartphone stand, thermochromic sticker, and wooden sticks.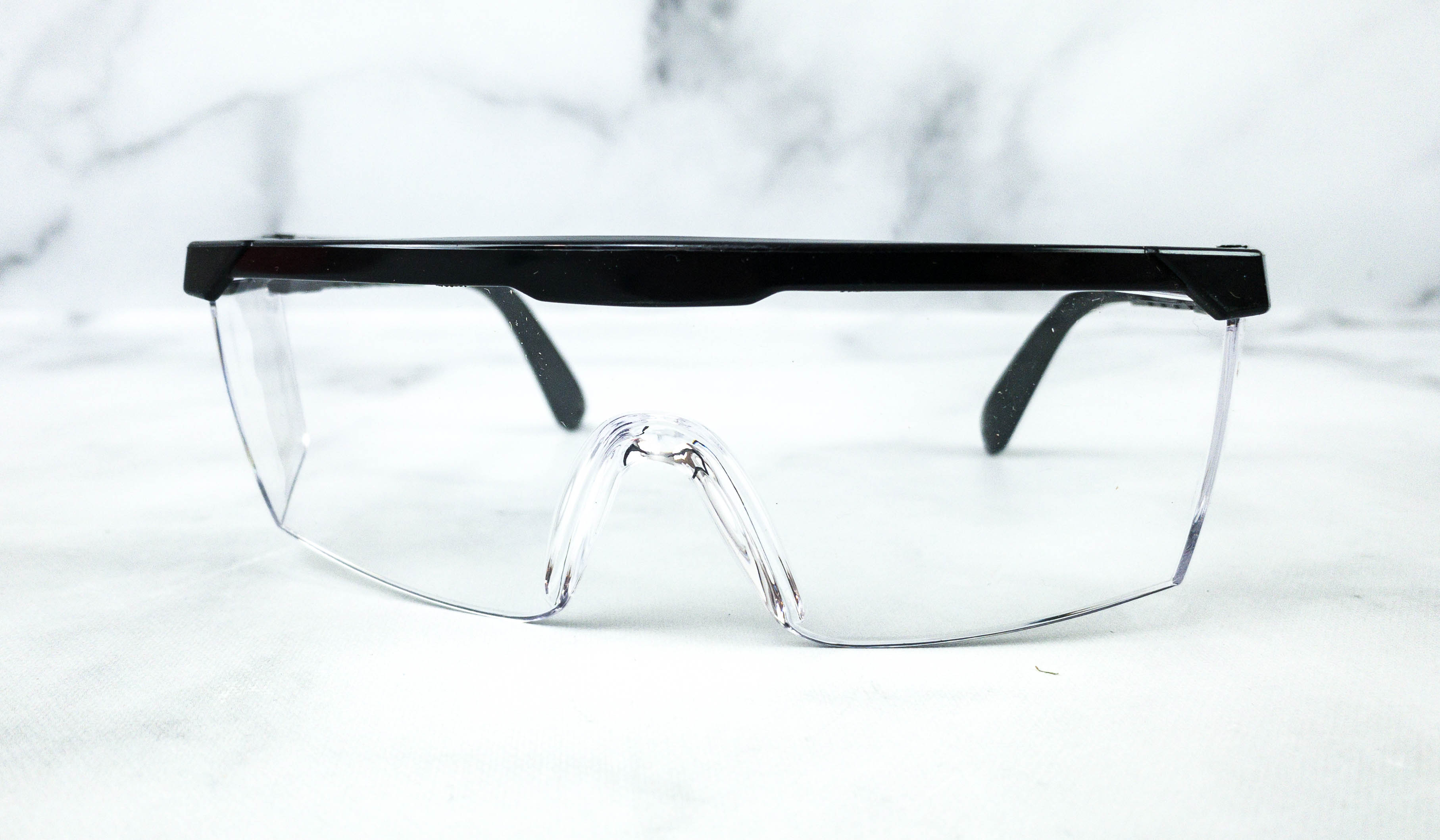 Here's a closer look at the safety glasses, which need to be worn at all times while doing the experiment to protect the eyes. Keep these for future experiments!
My kids are excited to perform this activity after downloading the app!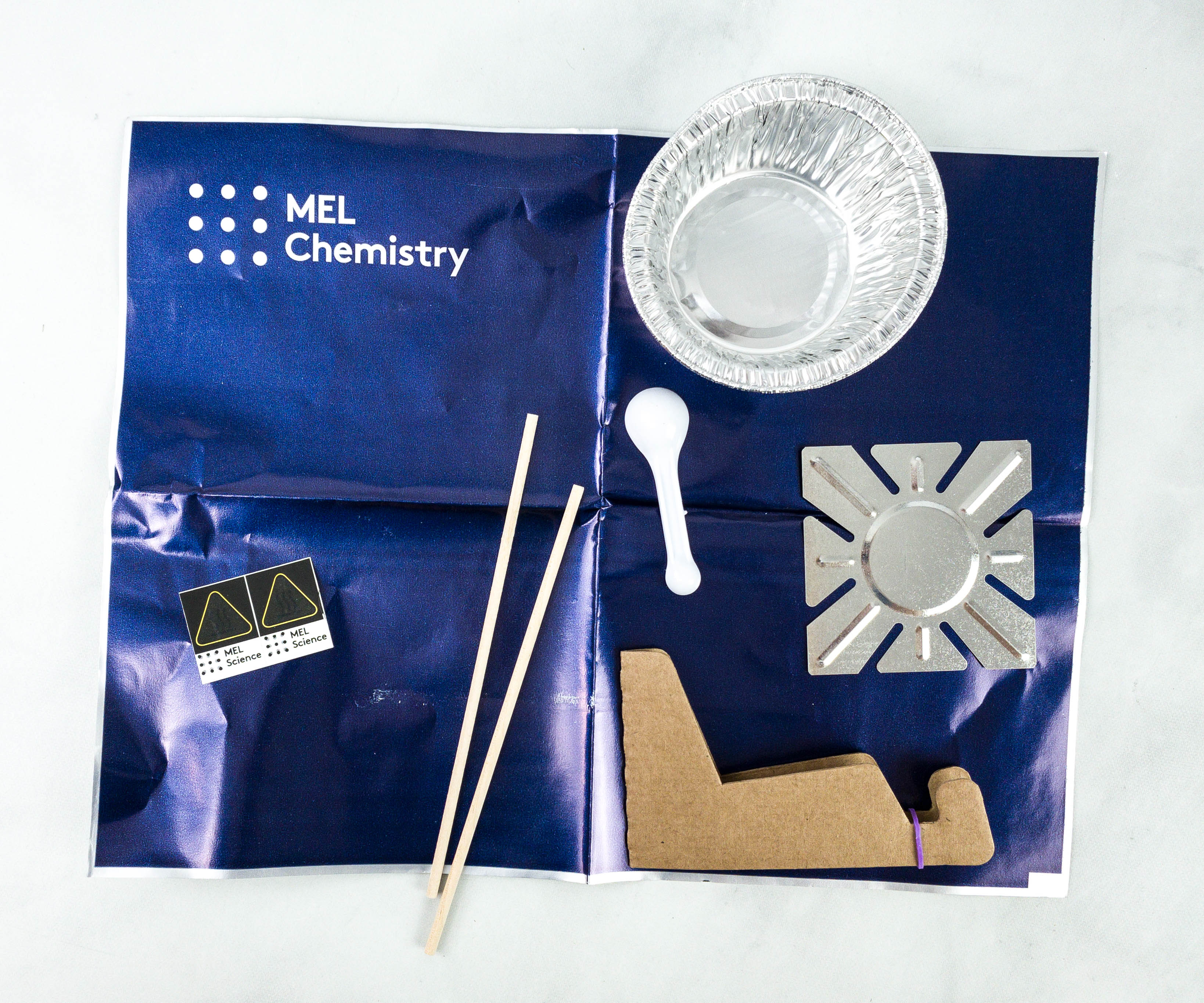 We can now assemble our pocket stove to start with the activity!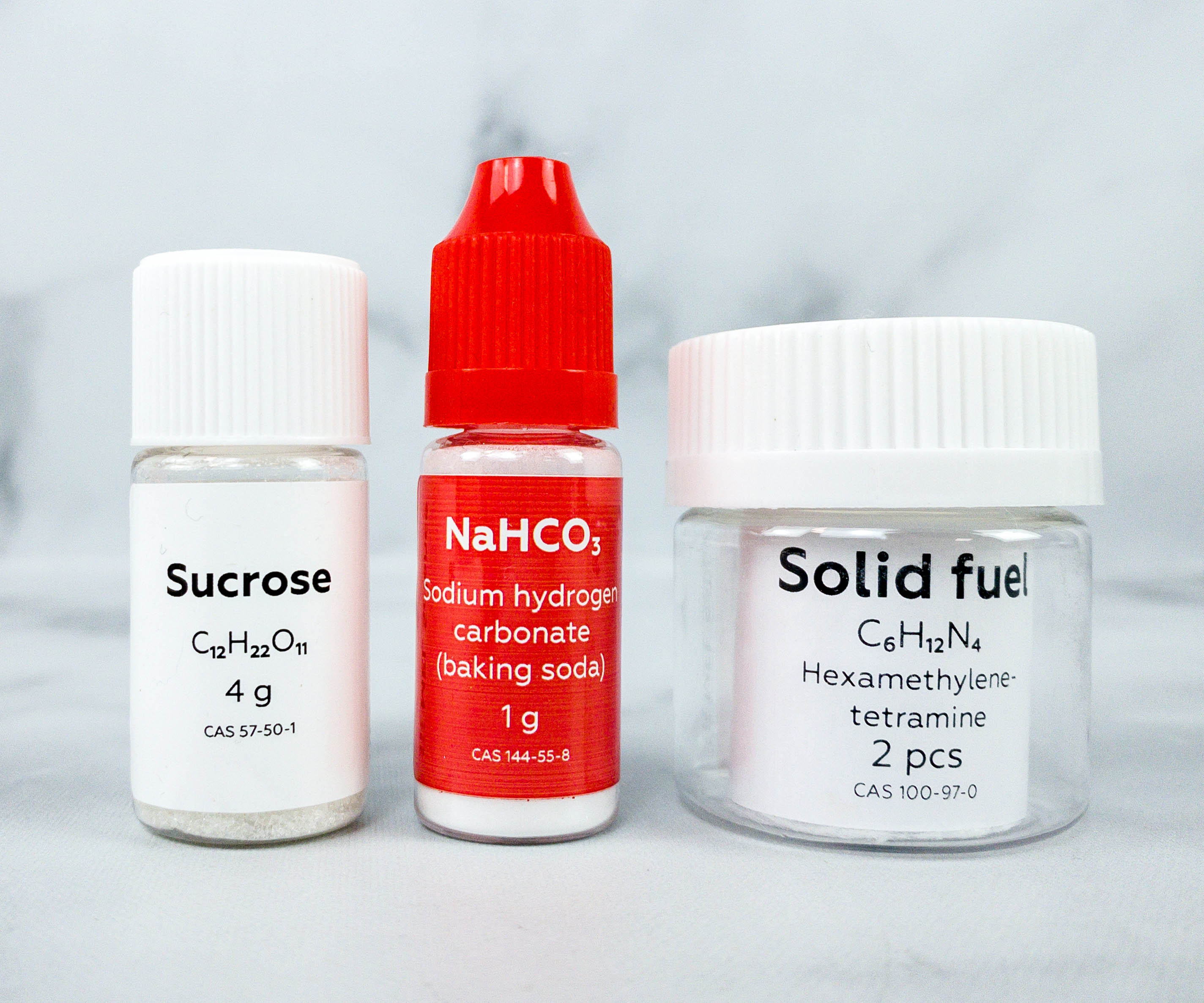 Sucrose, sodium hydrogen carbonate, and solid fuel are our reagents for this experiment.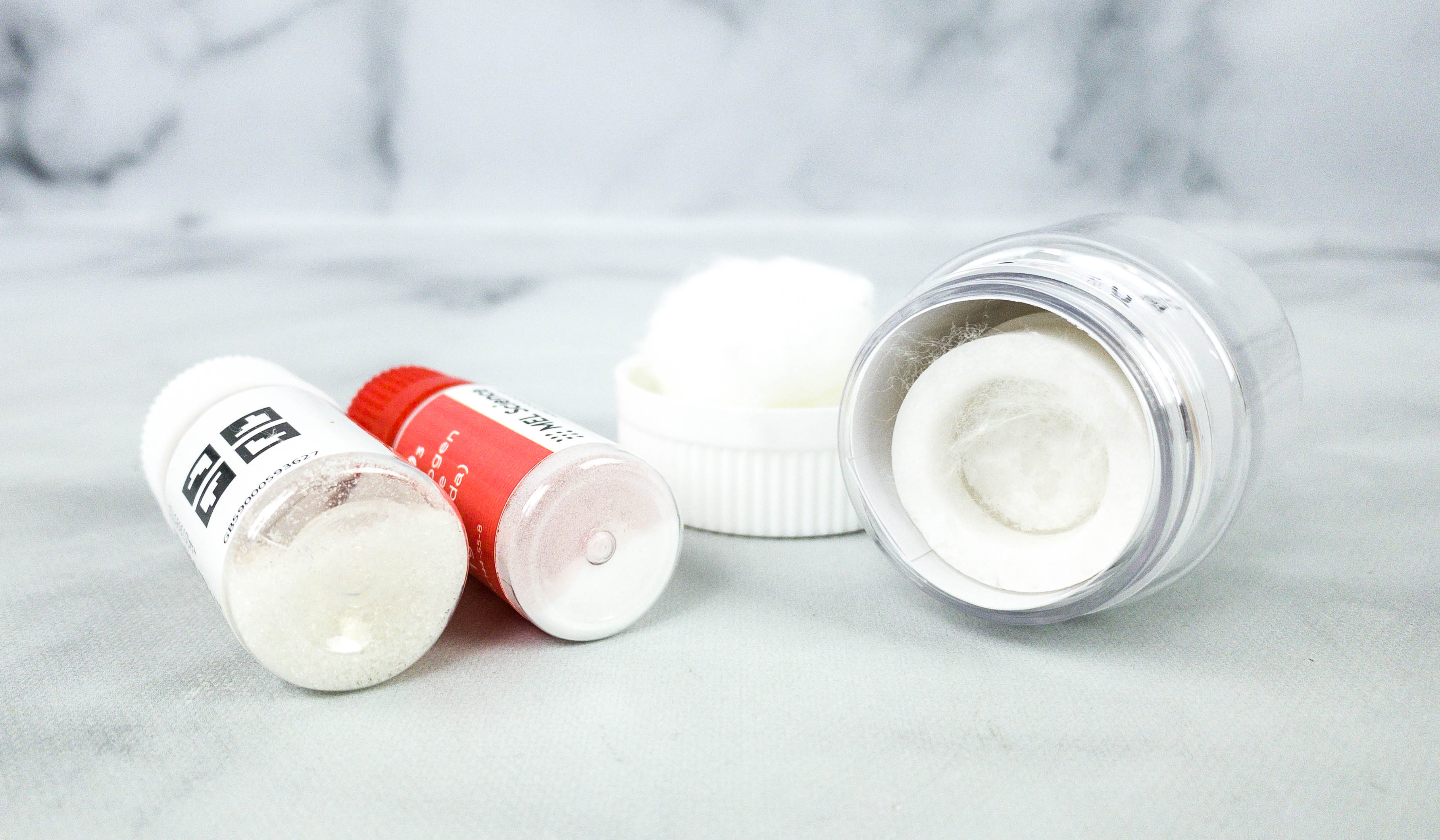 They are secured in their individual containers.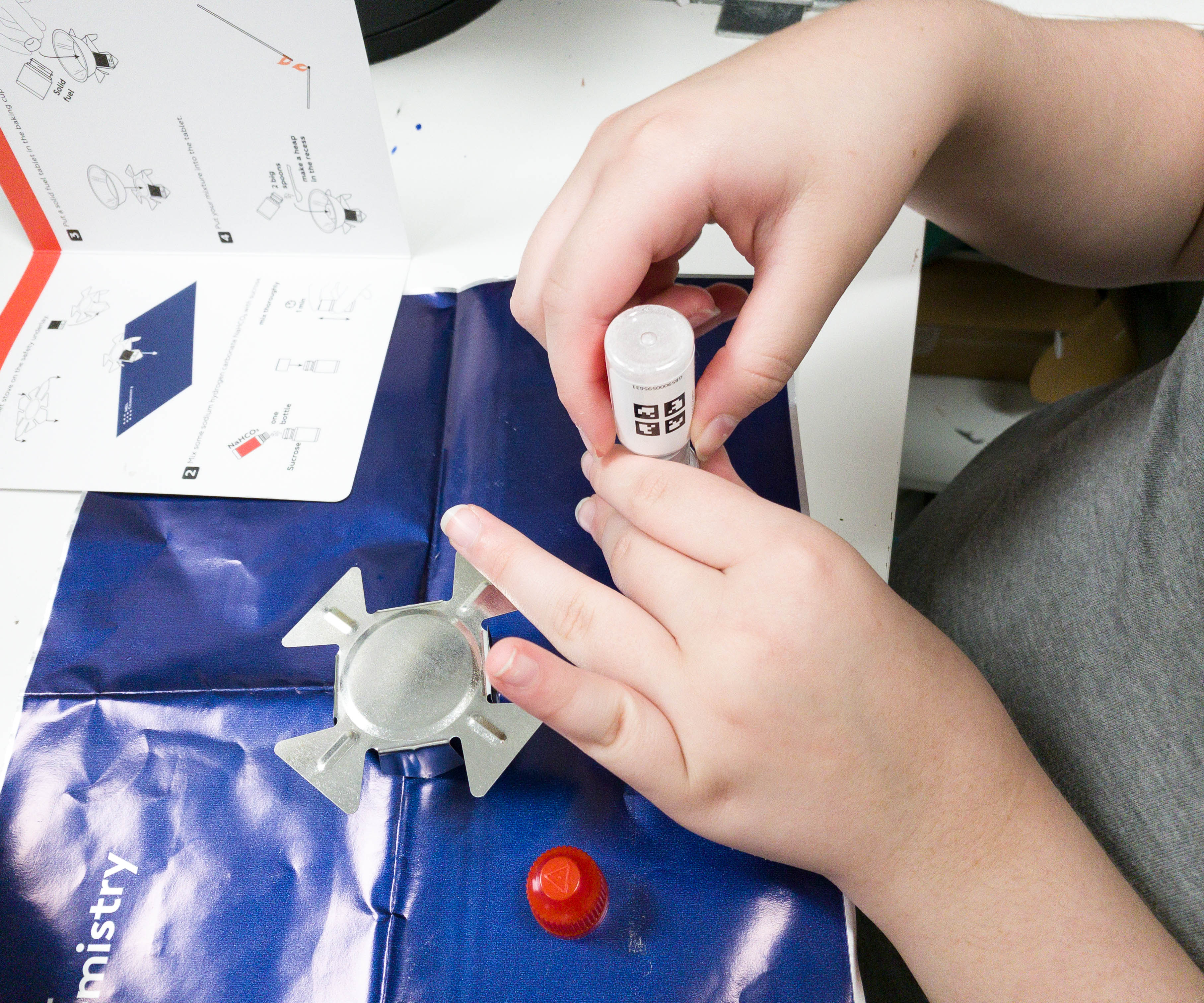 My kids started by mixing sucrose and sodium hydrogen carbonate.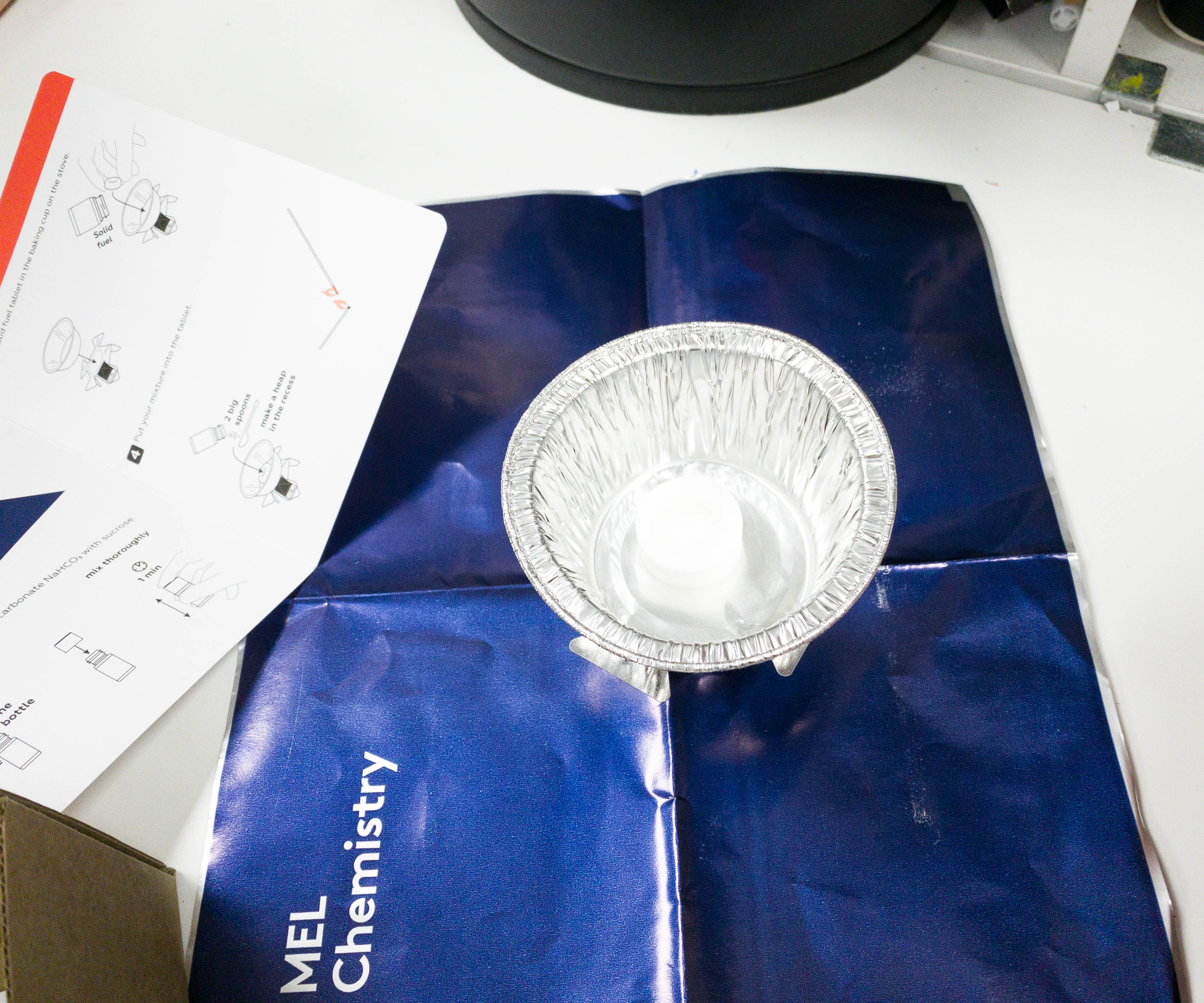 They also placed the solid fuel tablet on the baking cup. They are so excited about the outcome of this experiment!
Here, my kids are preparing the materials needed to produce the fire. This needs adult supervision.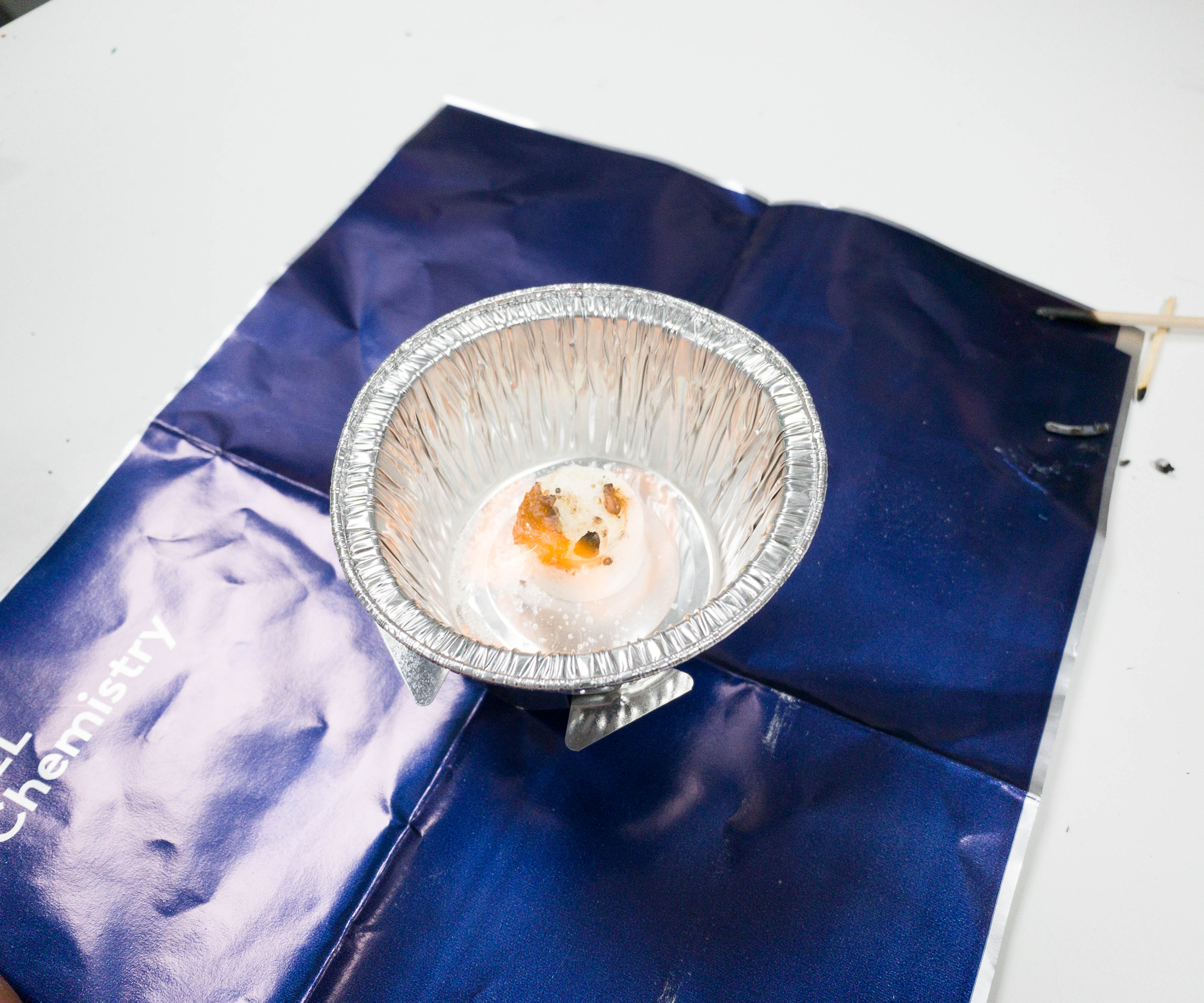 With the sucrose and sodium hydrogen carbonate mixture on top of the tablet, they are now ready to light up and see what happens next!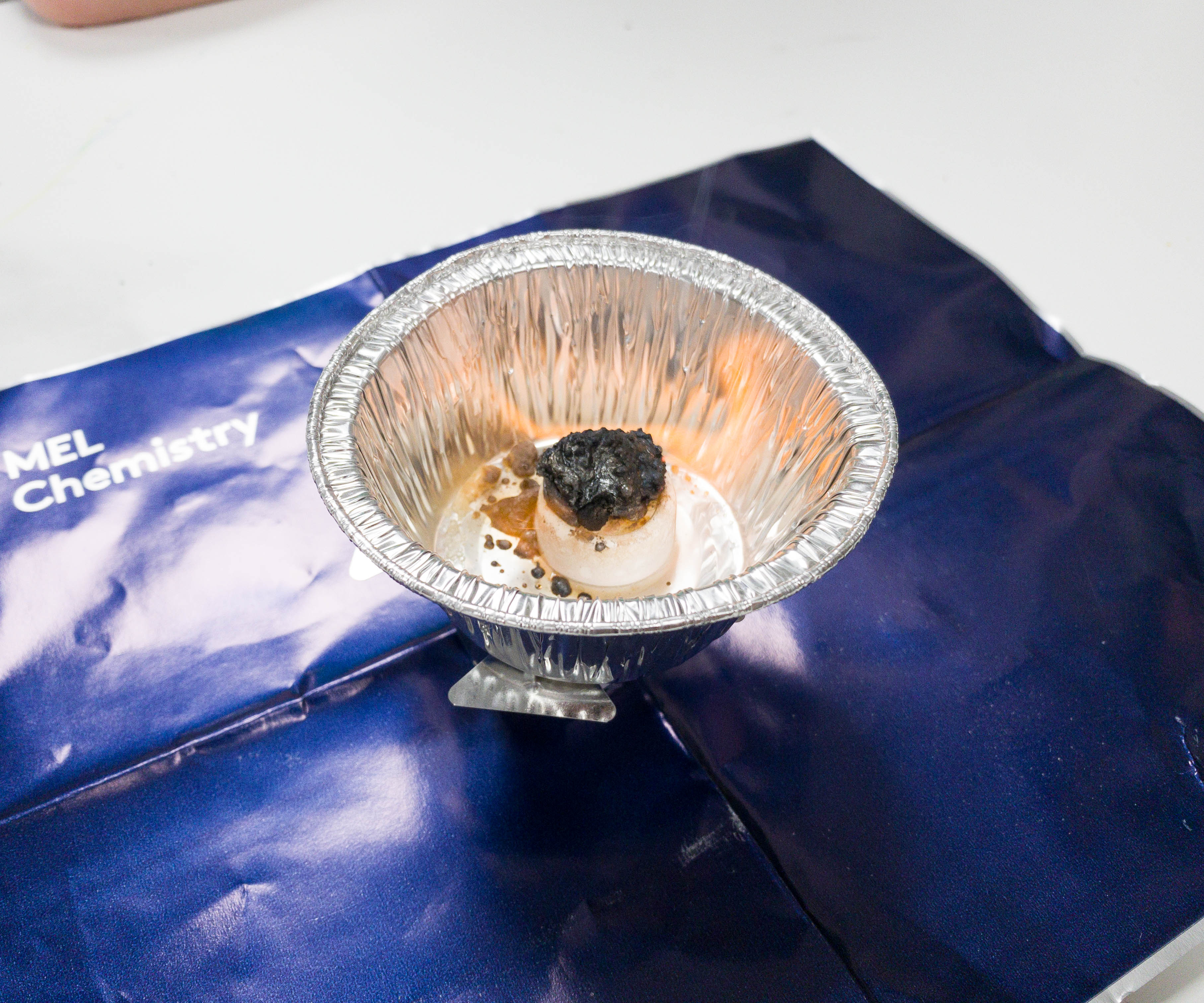 A black substance started to form upon igniting the mixture!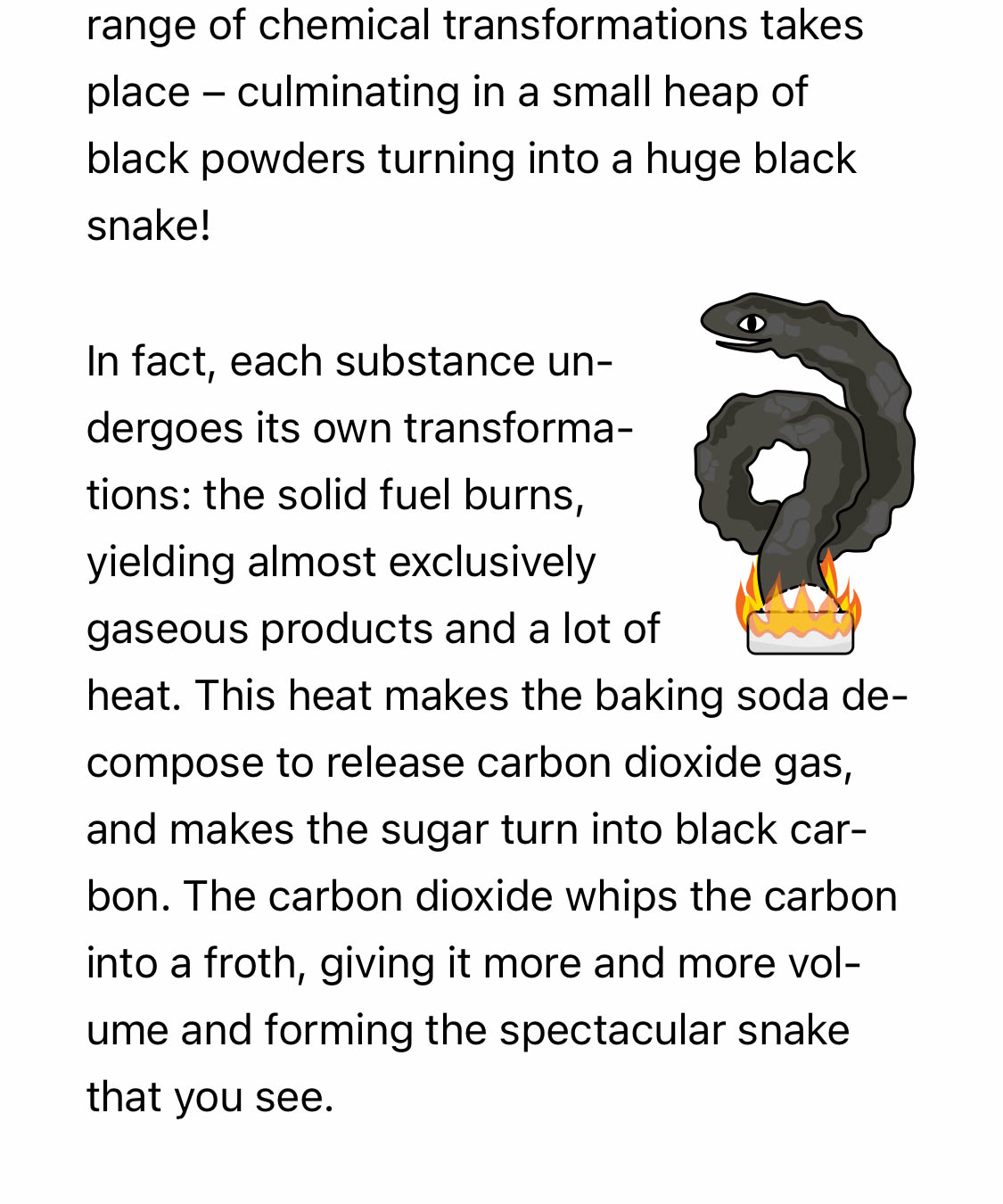 This explains the reaction that takes place when our sucrose and sodium hydrogen carbonate mixture is exposed to the flames, and this results in forming a snake-like figure!
Here are the molecular structures and characteristics of sucrose and sodium hydrogen carbonate.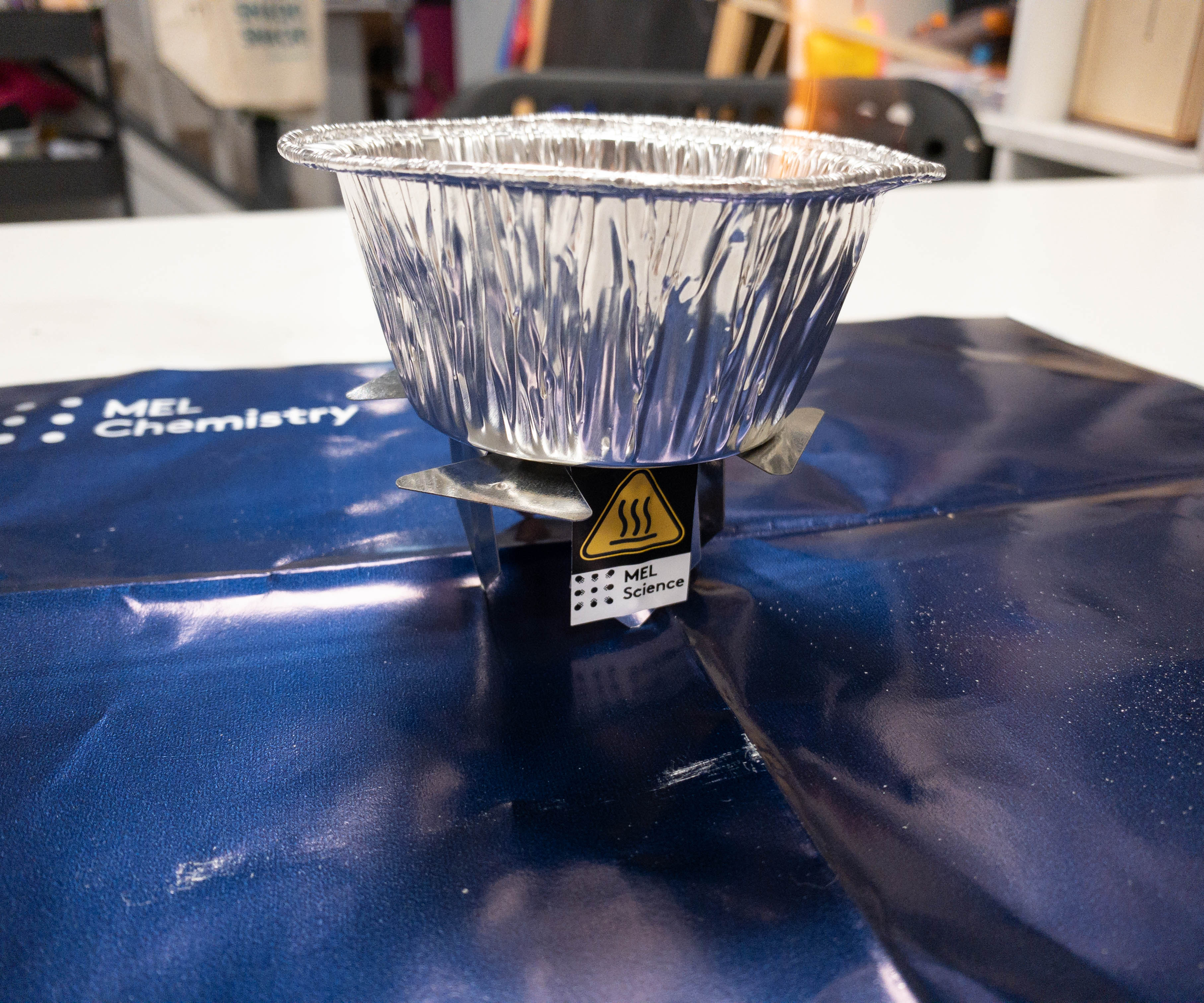 The pocket stove and baking cup are secured on top of the safety overlay.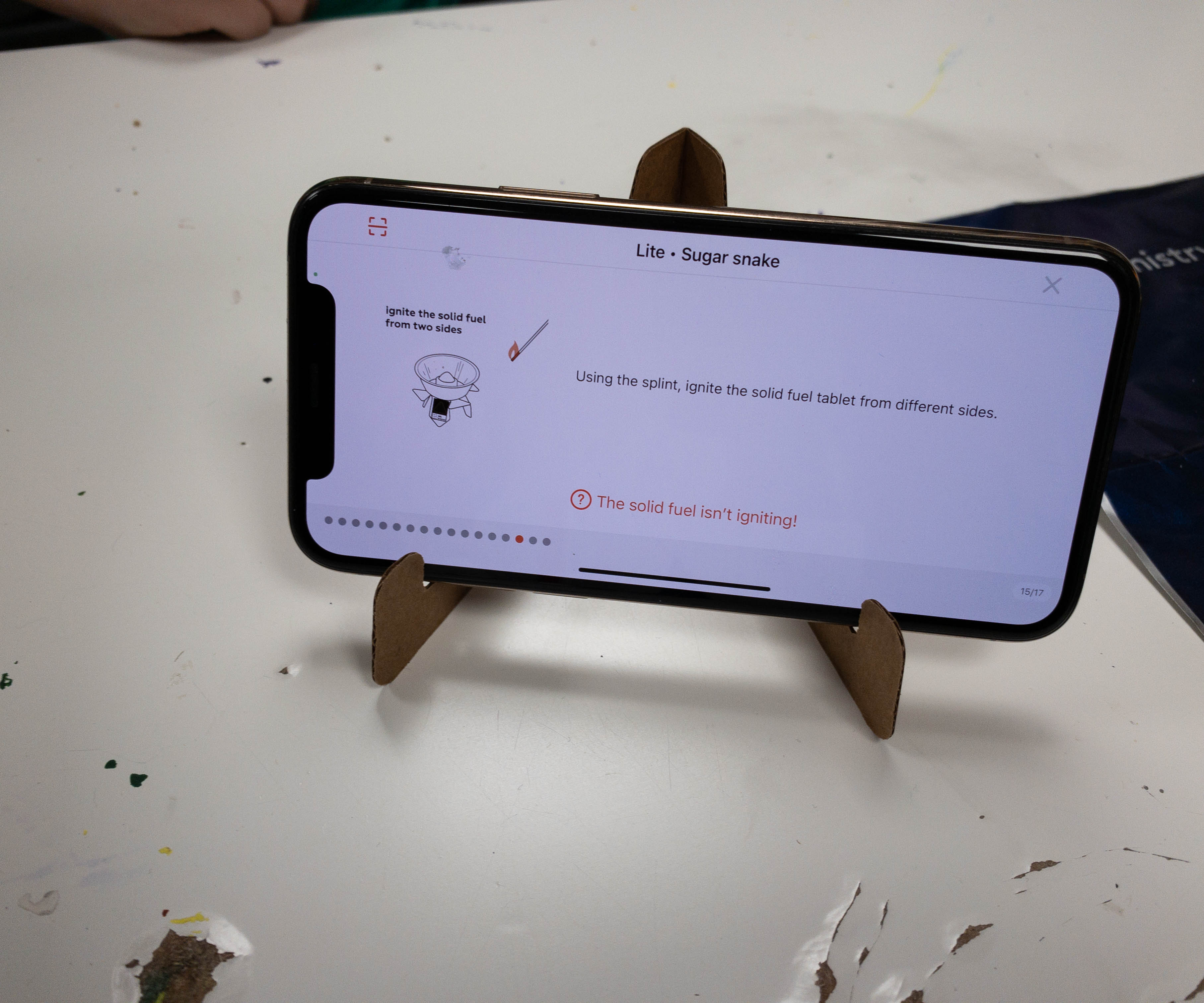 Here's how it looks like on the app! The app also has additional instructions for troubleshooting. It's animated!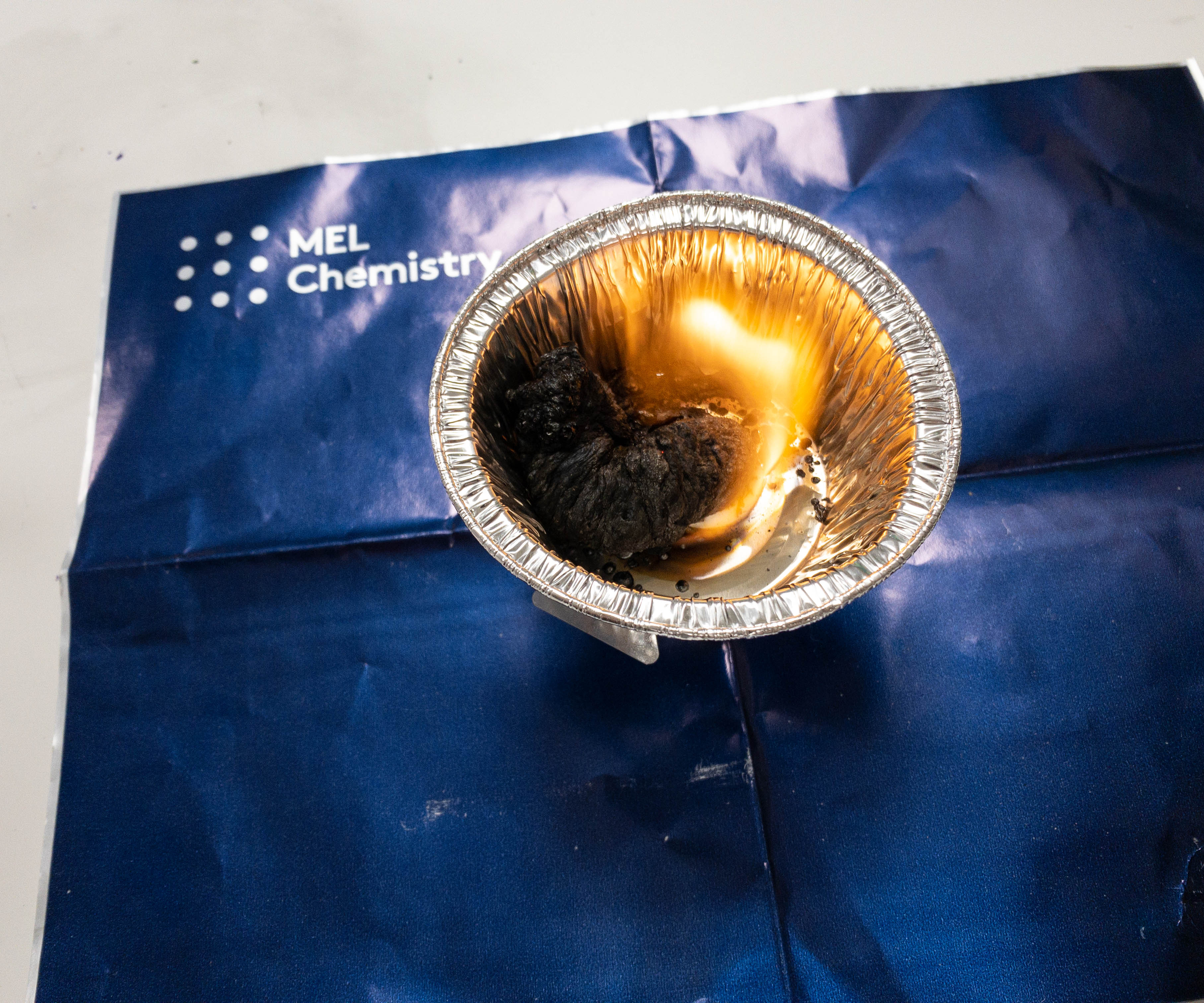 More black compound forms after a few seconds of ignition!
Our black snake is starting to take form! The kids waited for the fire to be out before taking a closer look at the result. They are expecting it to be bigger but after explaining that it depends on how much mixture was put into it, they are still happy with the smaller version that they did, plus there's enough materials to do it twice.
Our first MEL Lite by MEL Science experiment is a success! We were able to do everything easily because they provided most of the materials and the instructions are pretty simple. We also appreciate the app, which provides tips for troubleshooting. My kids were so thrilled to see the sugar snake at the end of the experiment! This subscription makes a fun way of learning chemistry. Everything is kid-friendly and ideal for home learning!
What do you think of the MEL Lite by MEL Science box?
Visit MEL Lite by MEL Science to subscribe or find out more!