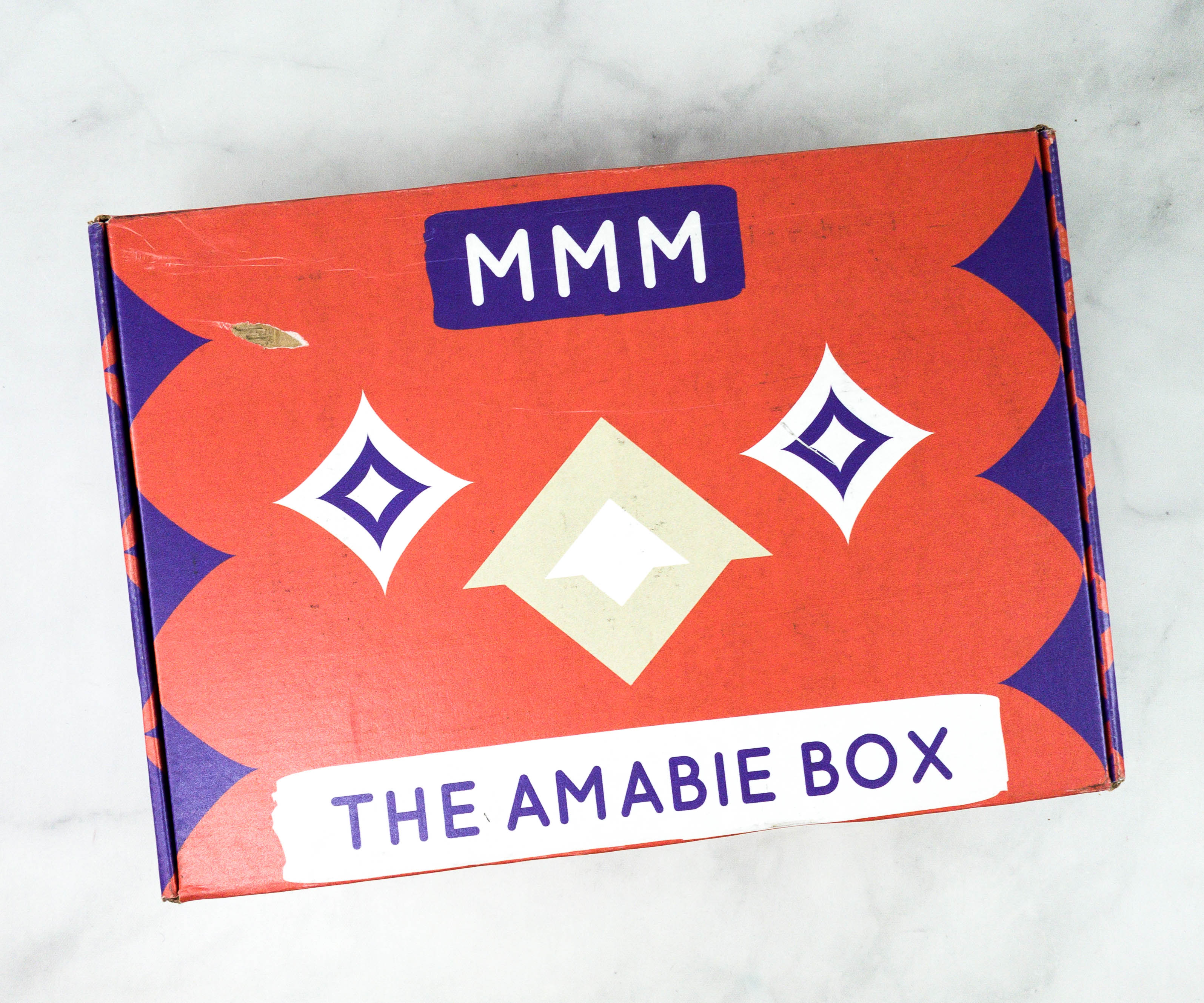 Mascot Monthly Mix is a Japanese snack box curated by friendly mascot characters! Each box includes local specialties from various prefectures in Japan plus a themed guidebook describing the snacks inside as well as allergy information. There are 2 subscription types available: MiniMix ($26) which is ideal people who just want to sample Japanese snacks and candies and MegaMix ($38.50) which has nearly double what the MiniMix has and includes a specialty drink from the Mascot of the Month's prefecture, a DIY candy kit, and an extra item or two from the mascot's stash. Both boxes include their signature mascot-themed postcard.
This is a review of the MegaMix box!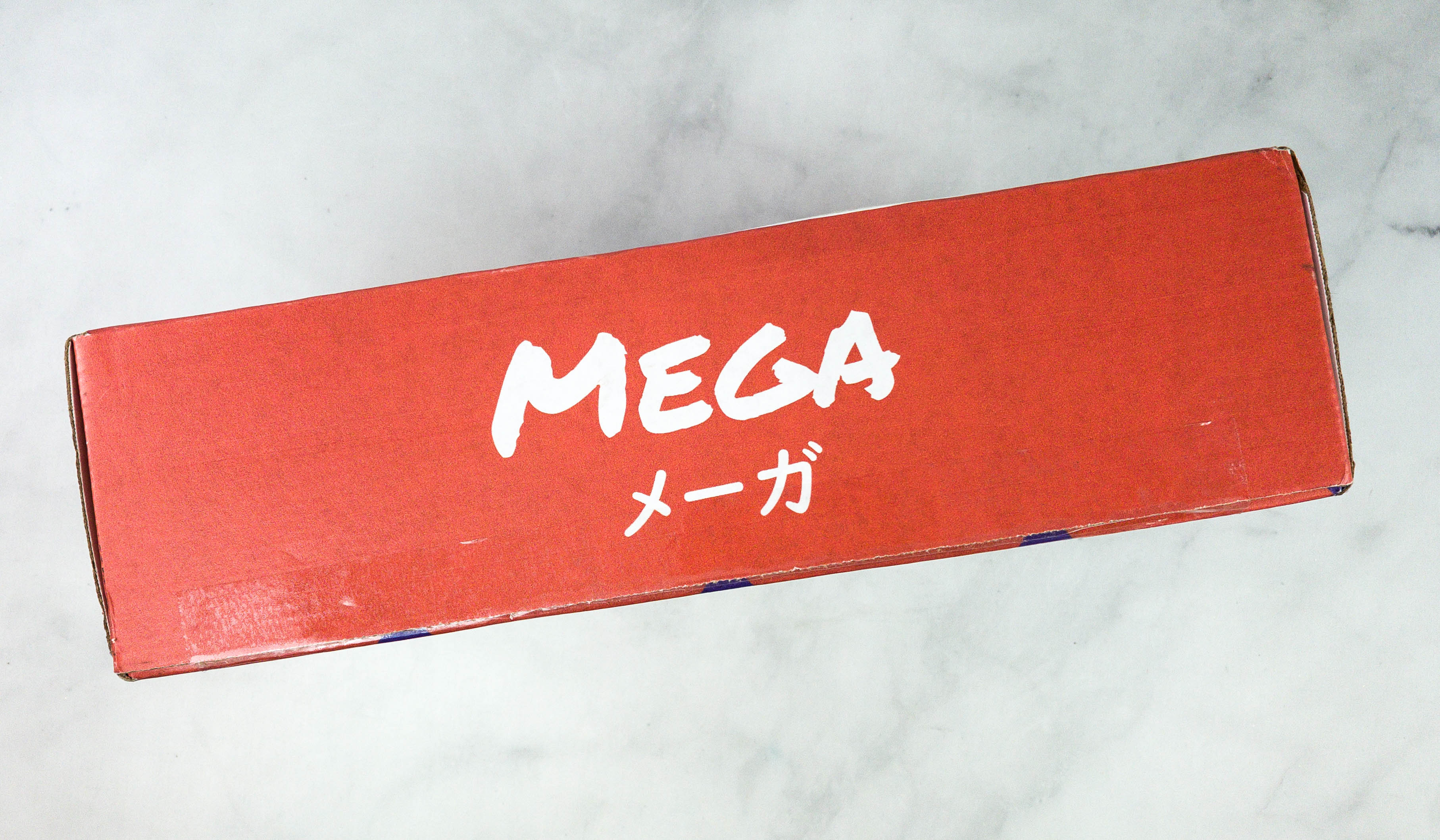 The box was well-sealed.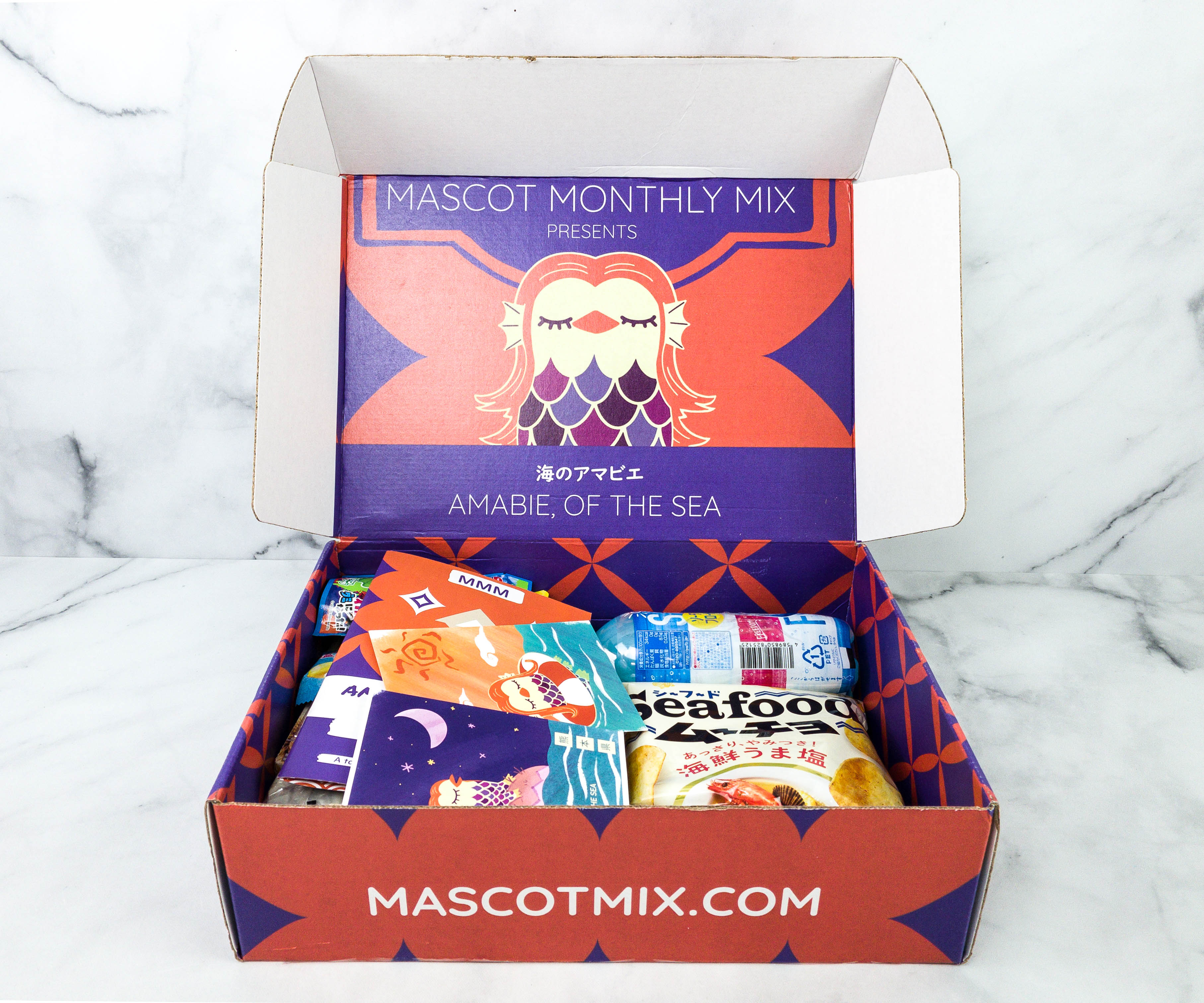 I'm excited to try the featured snacks in this box!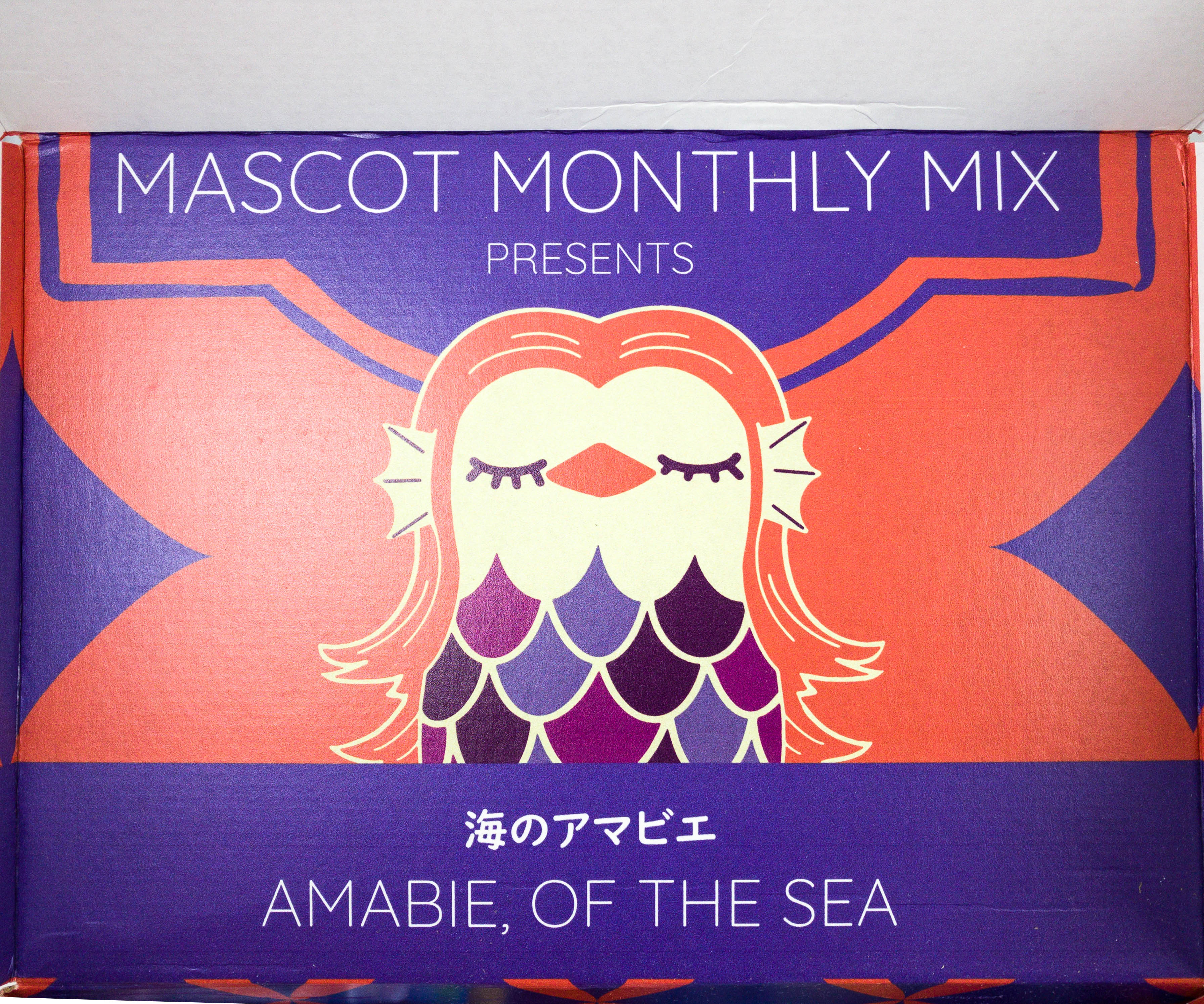 The featured mascot in this box is Amabie of the Sea!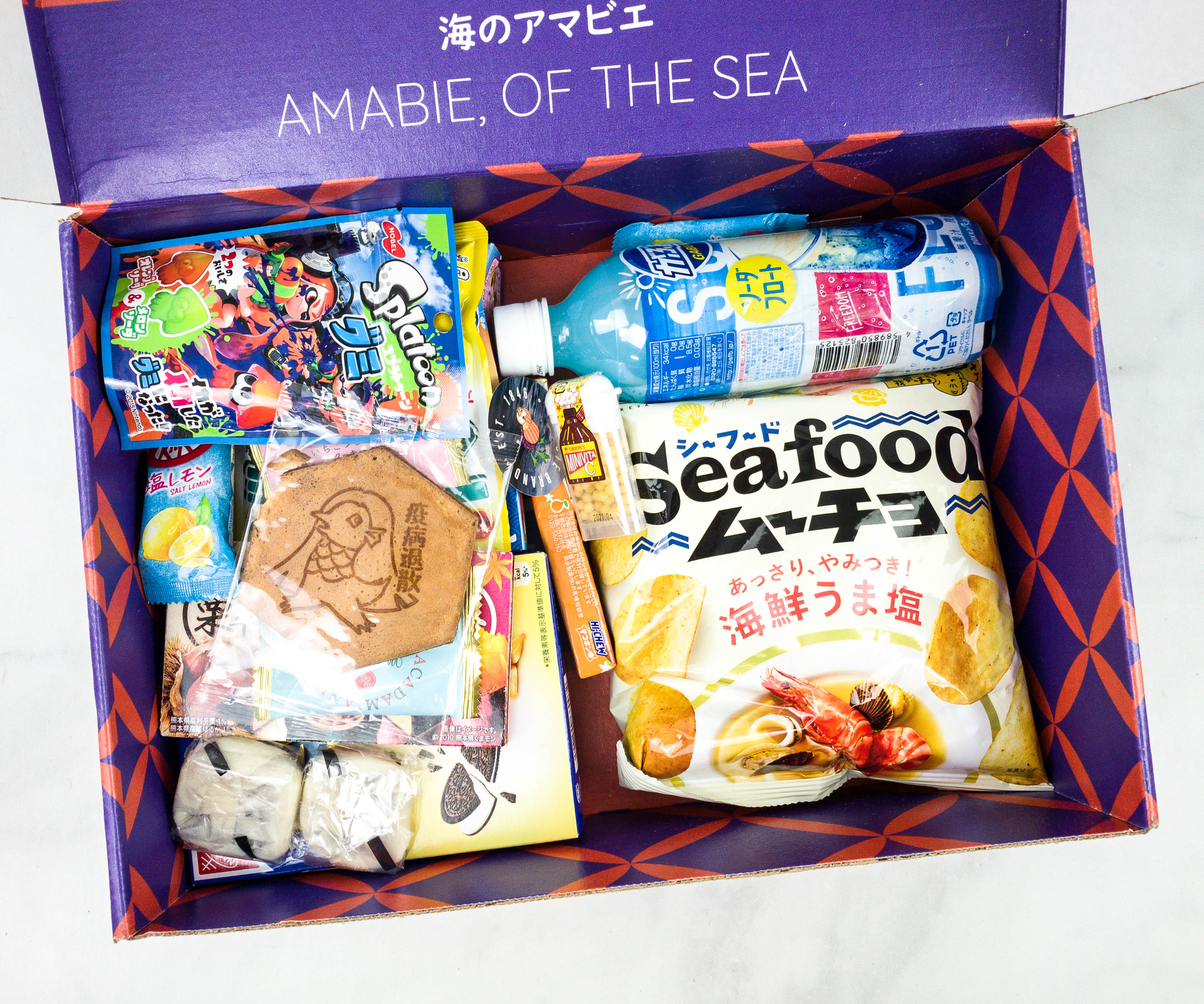 There's no extra packaging material but we received the snacks in good condition!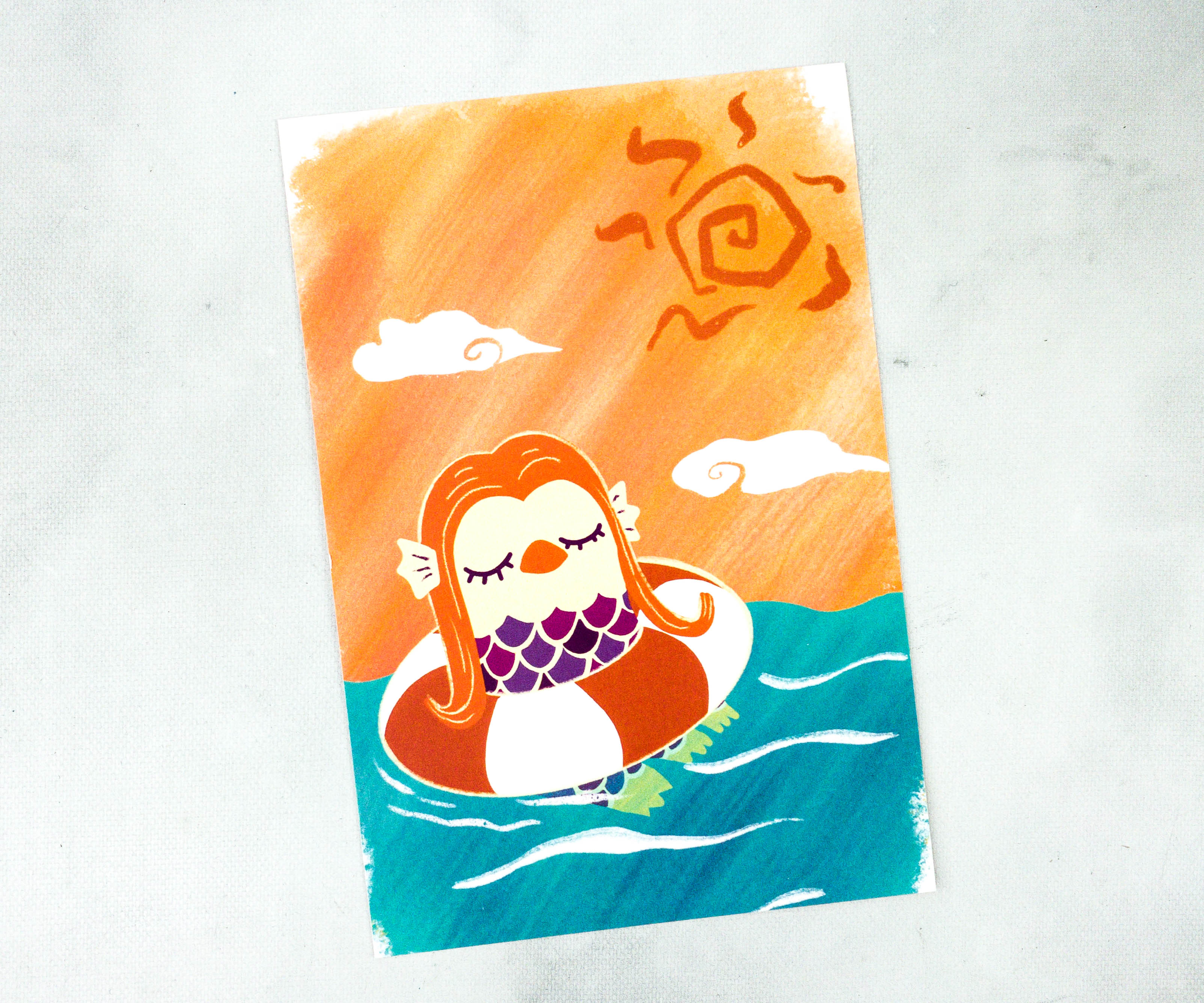 The box includes a card with Amabie having a good time at sea.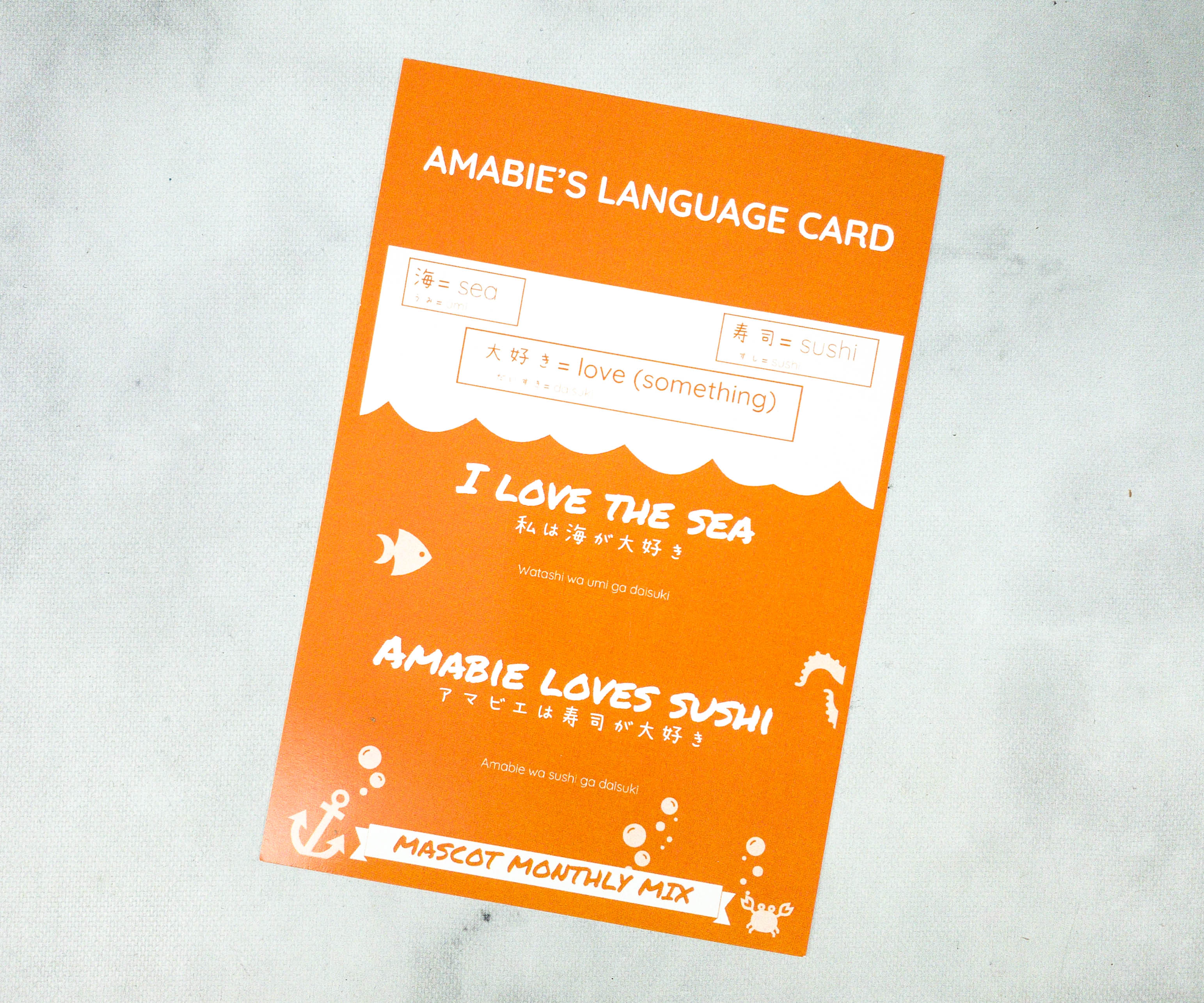 A few Japanese words are translated at the back of our card.
There is also a beautiful postcard with Amabie on it!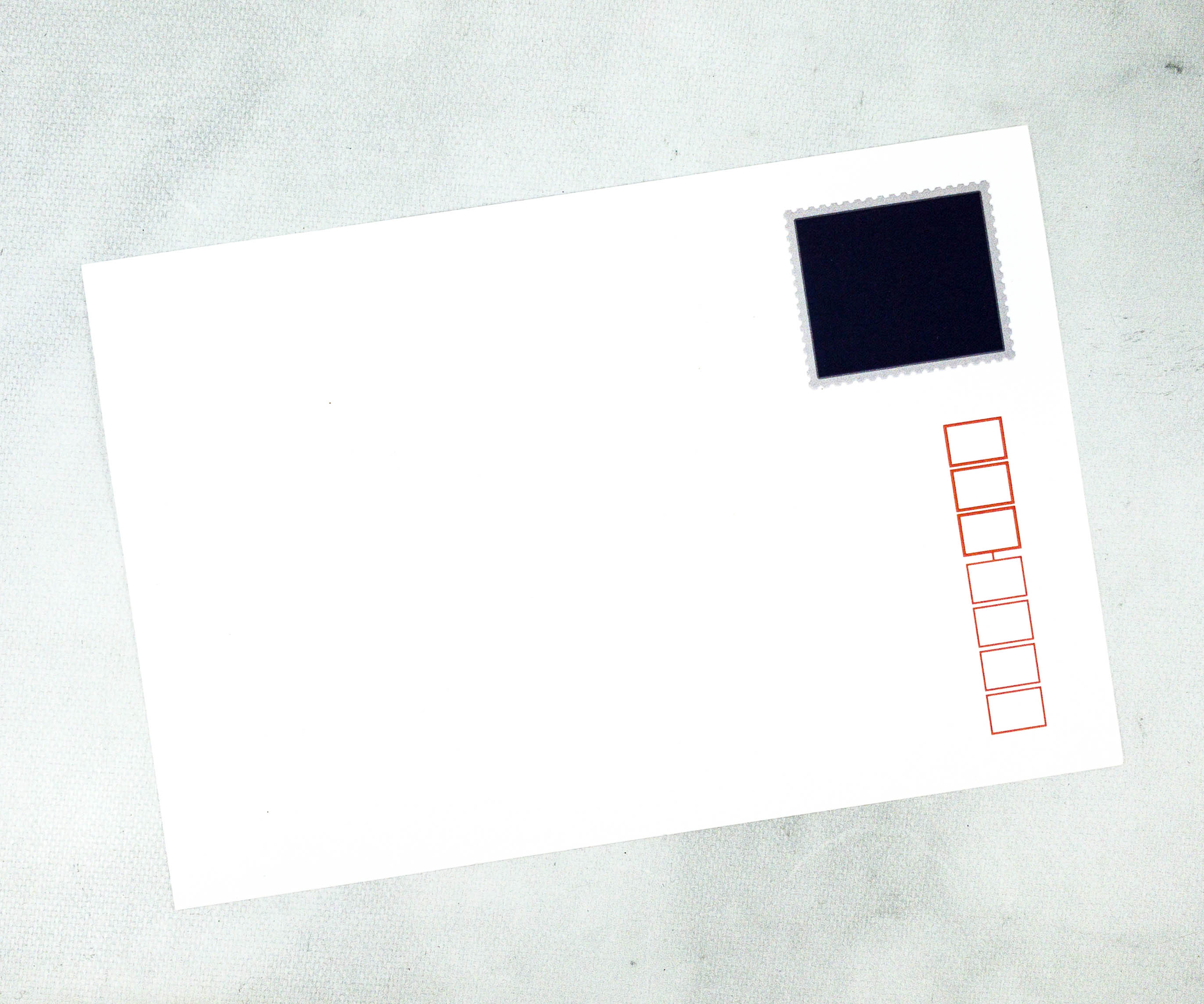 It is believed that if you draw an image of Amabie, it keeps you away from sickness or helps cure someone who is sick.
The booklet contains information about our box and some popular locations in Japan!
There is also a message from the MMM Team at the back of the booklet. This is their very first box!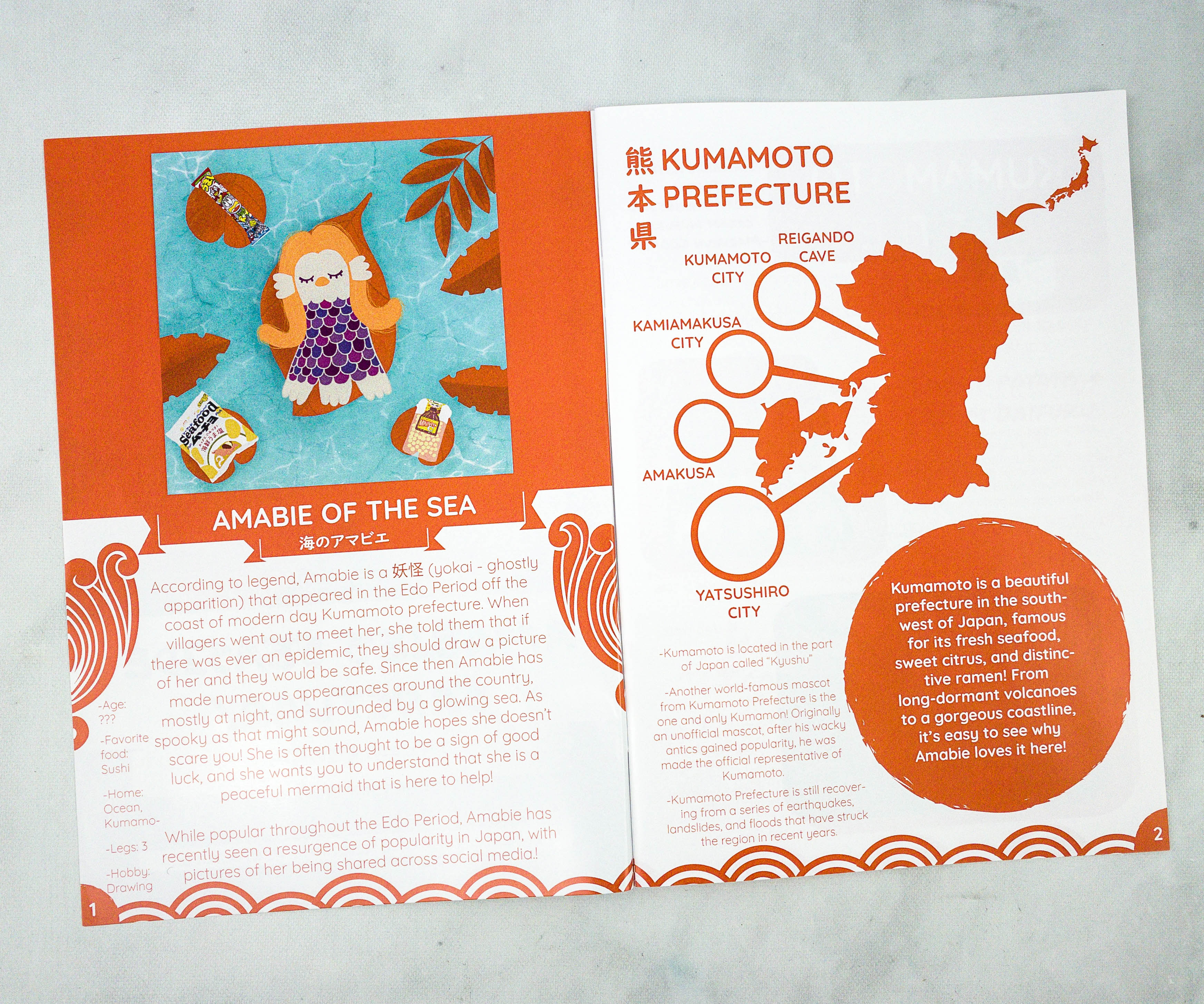 We get to know more about Amabie and Kumamoto prefecture on the first 2 pages of the booklet.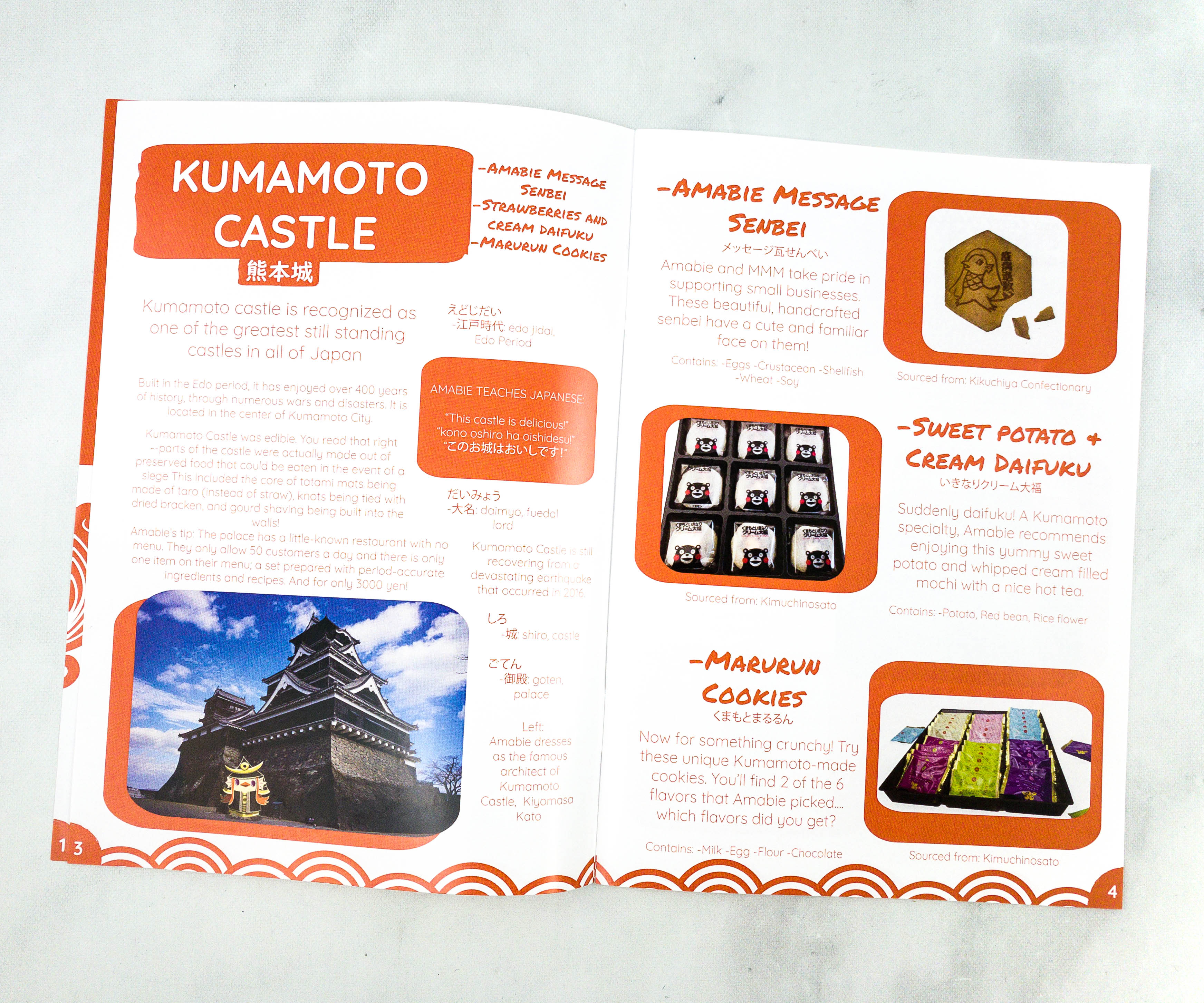 It also features Kumamoto Castle, one of the greatest and still standing castles of Japan!
They even featured the Reigando Cave, which was home to the legendary swordsman Musashi Miyamoto. This is where he wrote The Book of Five Rings in the final years of his life.
Amakusa, the place where you can view and interact with dolphins, is also highlighted on the booklet.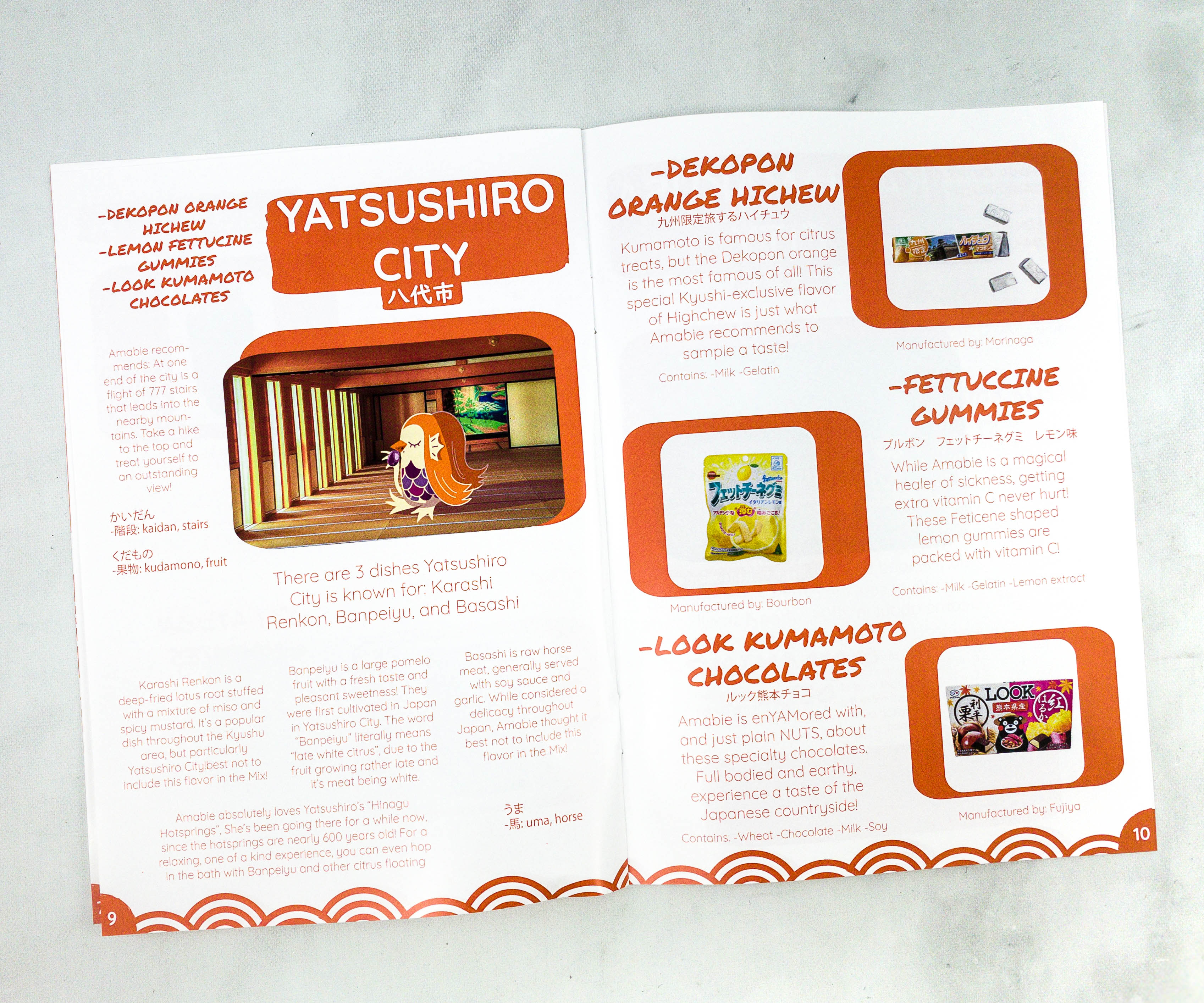 Some prefectures are known because of the kind of delicacies they have. There's Yatsushiro City, for an instance, which is known for its Karashi Renkan, Banpeiyu, and Basashi dishes!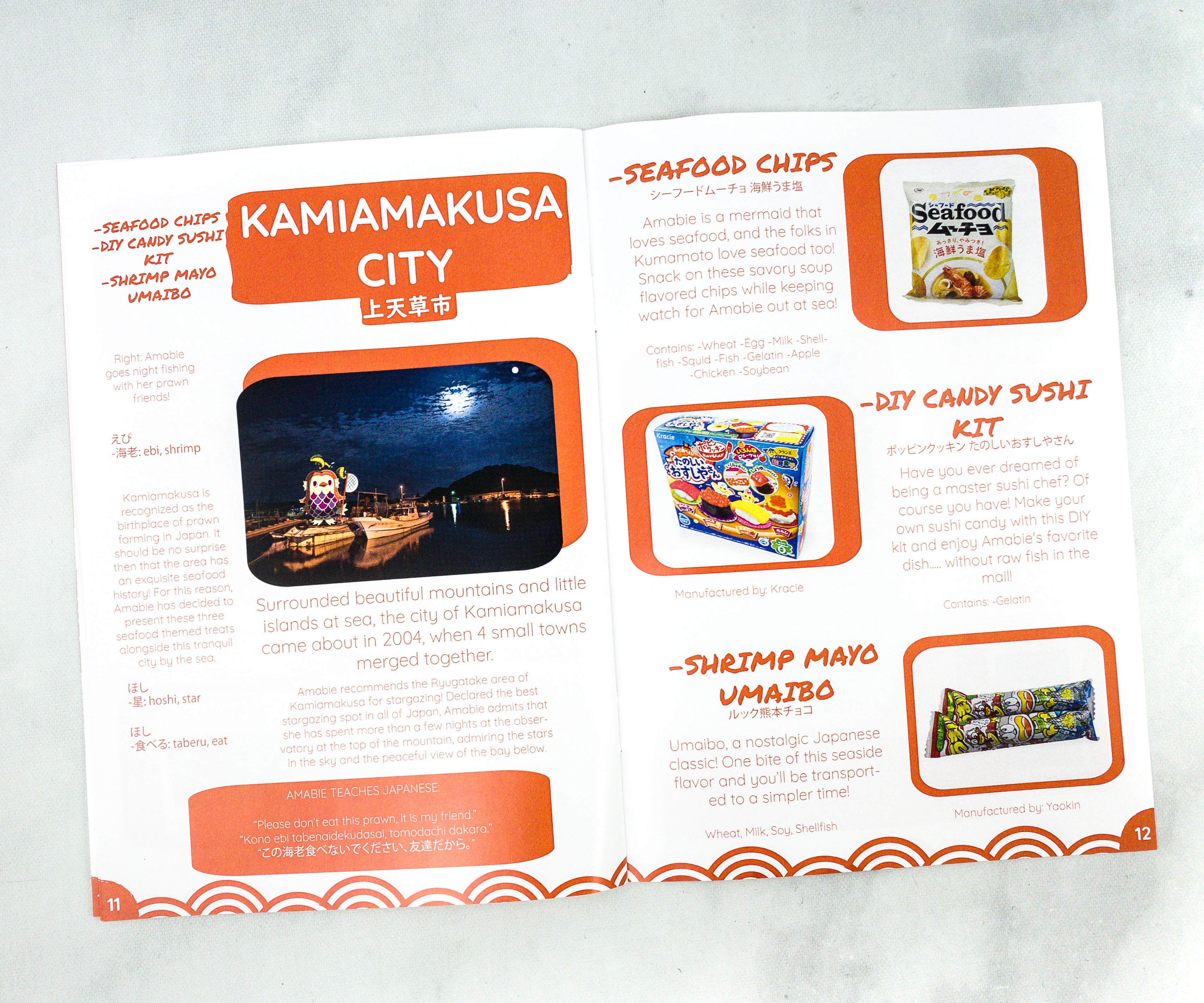 Lastly, we have Kamiamakusa City which only came about in 2004 when 4 small towns merged together!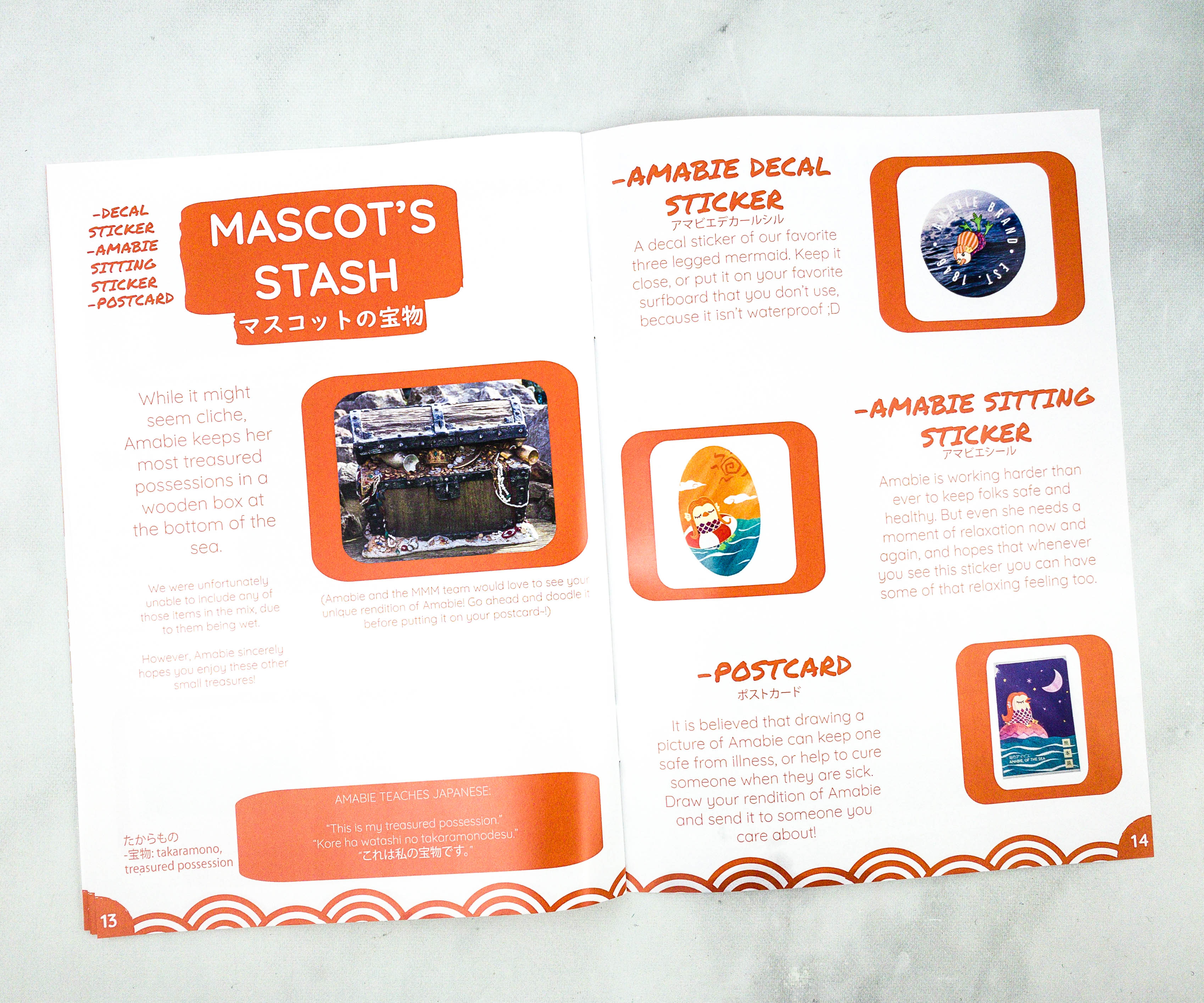 According to this part of the booklet, Amabie keeps her most prized possessions under the sea.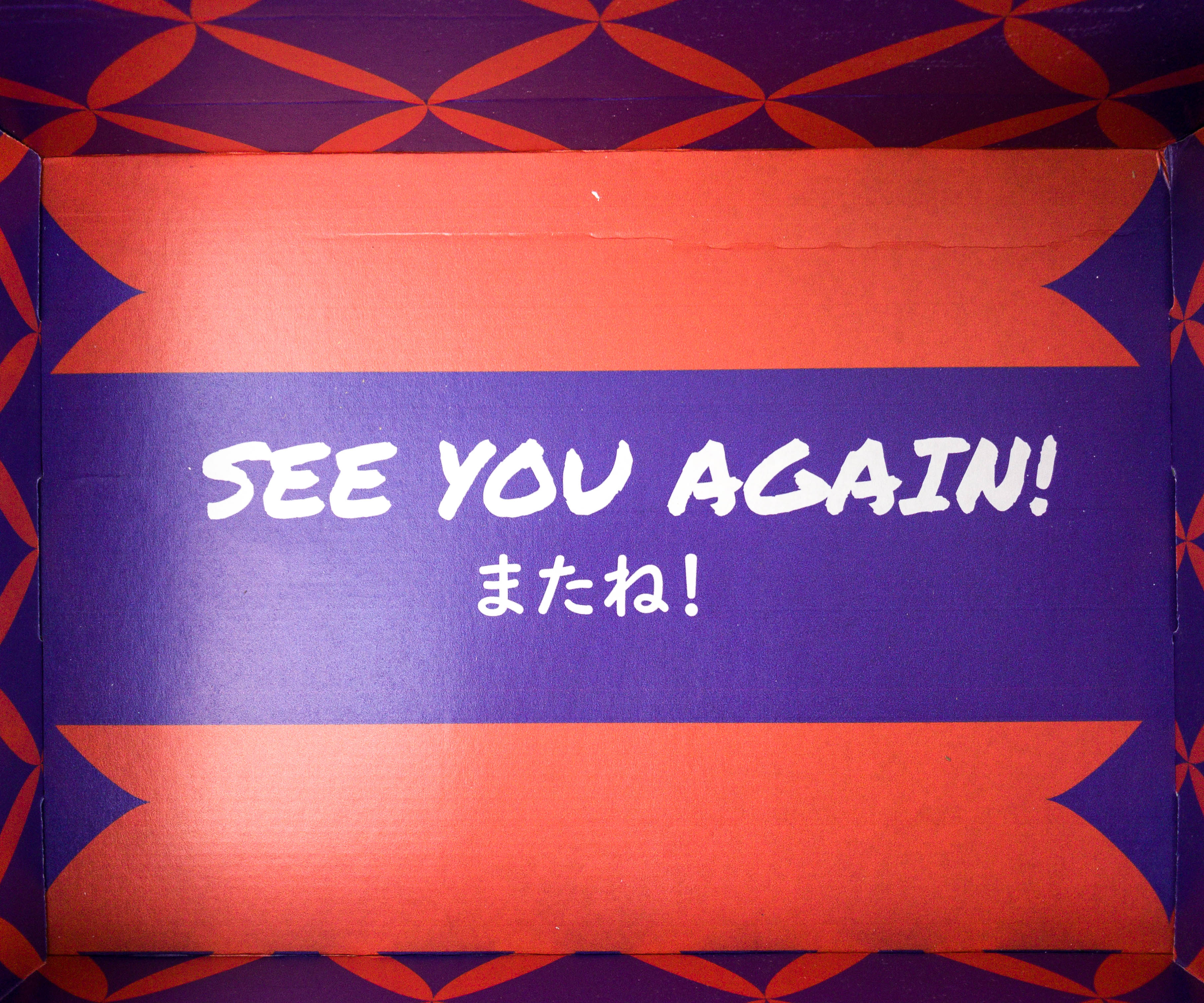 The bottom part of the box says "SEE YOU AGAIN!"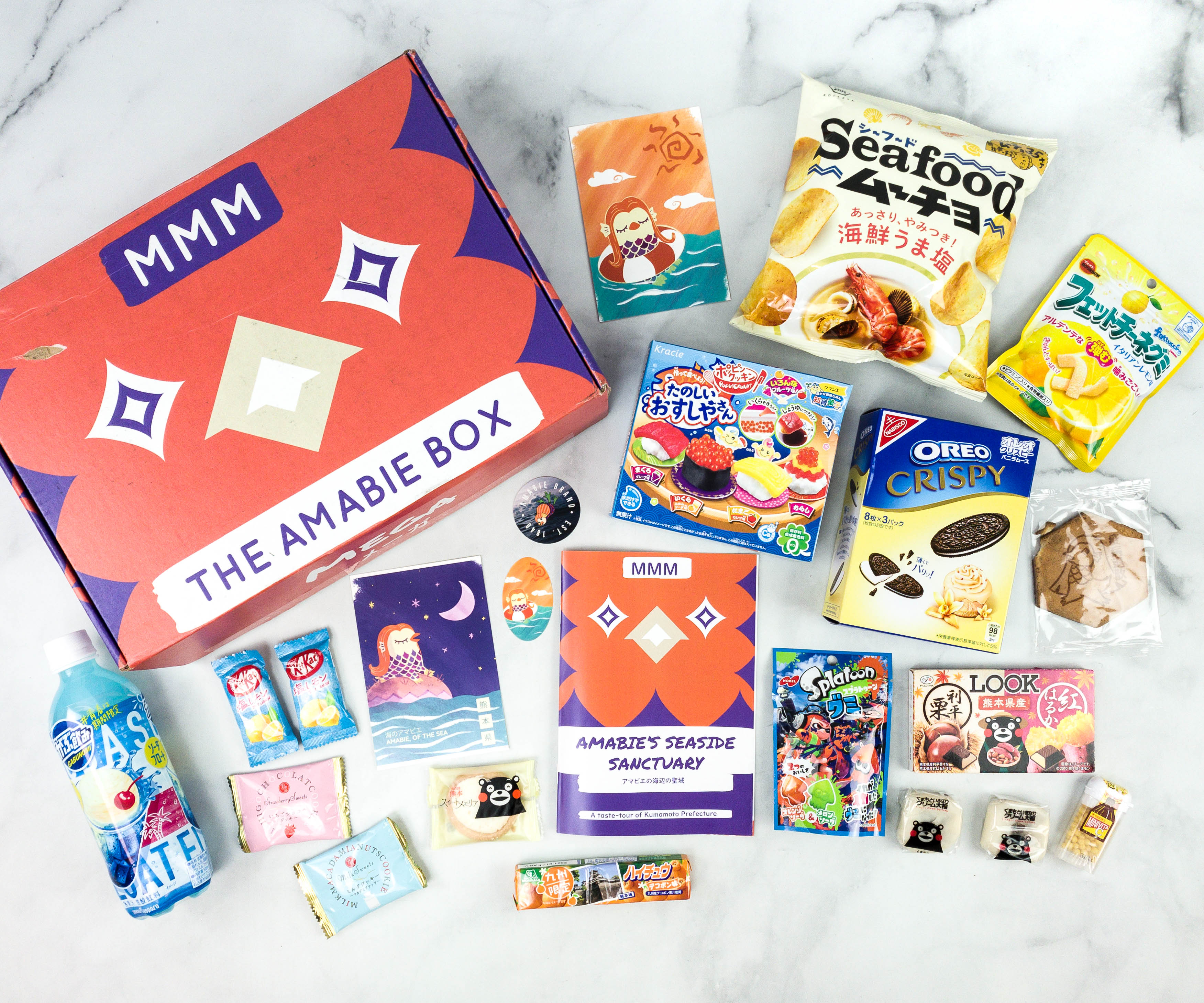 Everything in my box!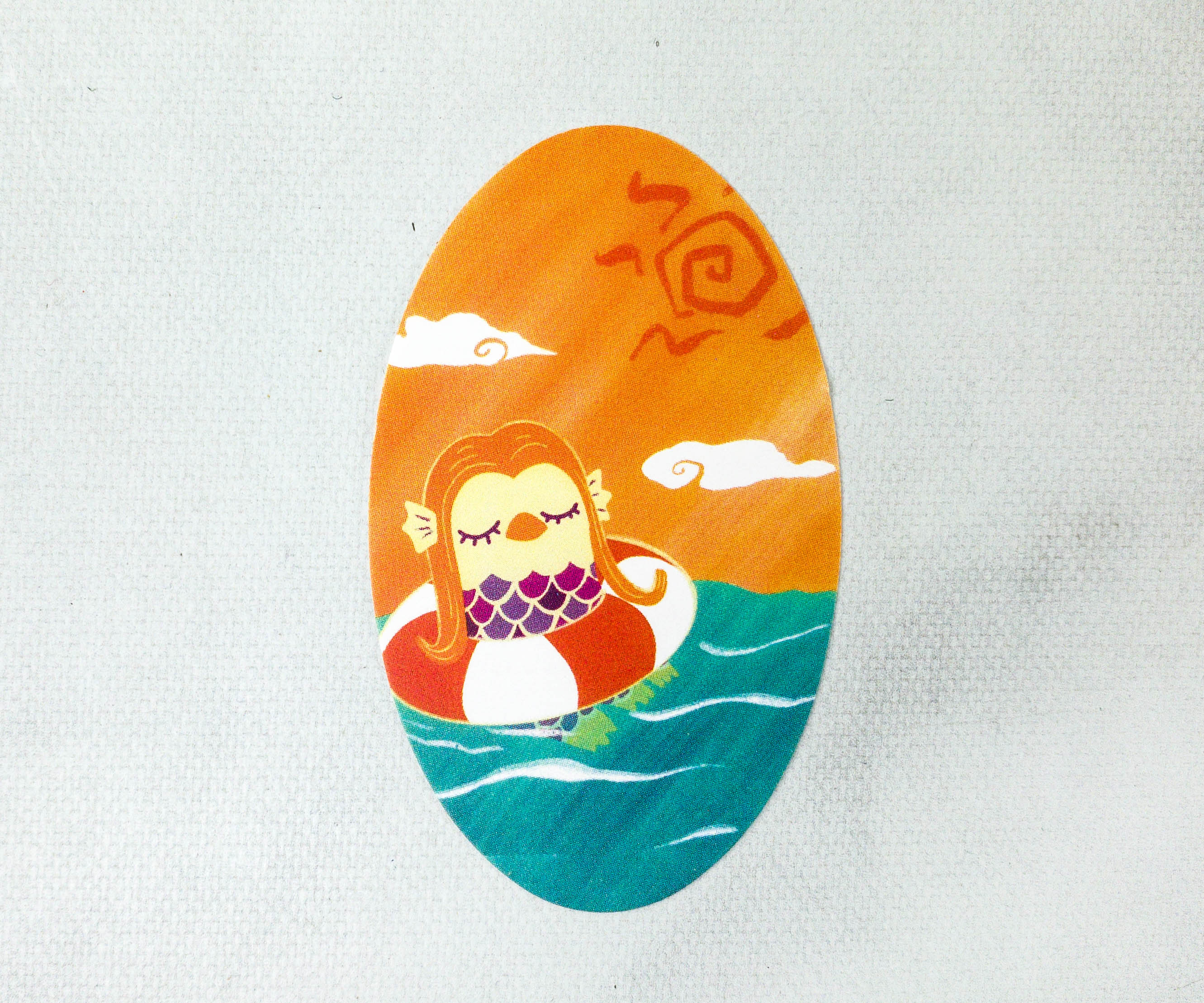 Amabie Sitting Sticker. Here's a beautiful sticker of Amabie who is having some good time in the sea!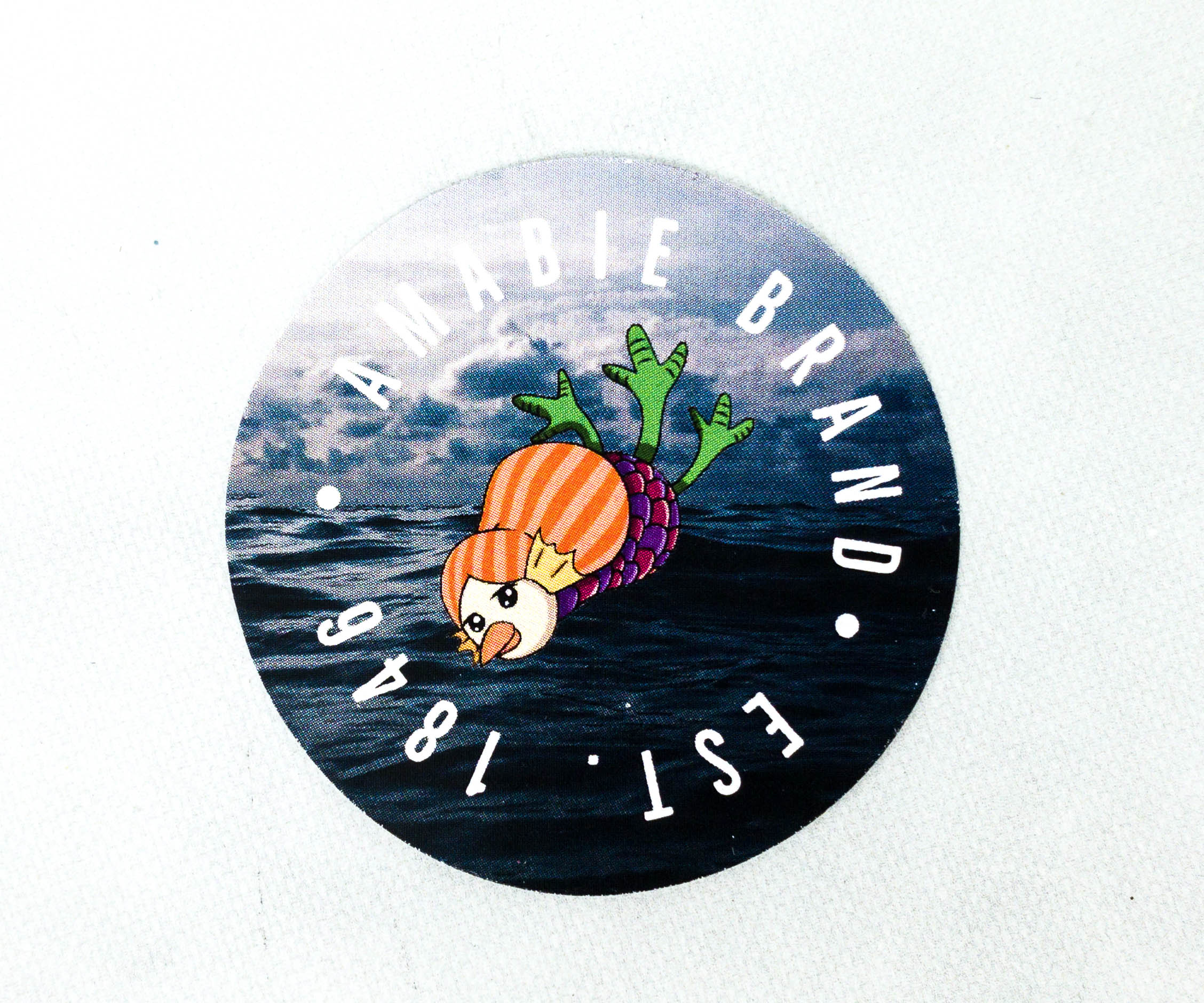 Amabie Decal Sticker. Here's another Amabie-themed decal sticker and it shows that the mascot has 3 legs. It also looks like she is about to dive in the open sea! If you're wondering why it says "Est. 1846", it's because according to stories, it is the year when she emerged from the ocean and spoke in human language, predicting six years of good harvest!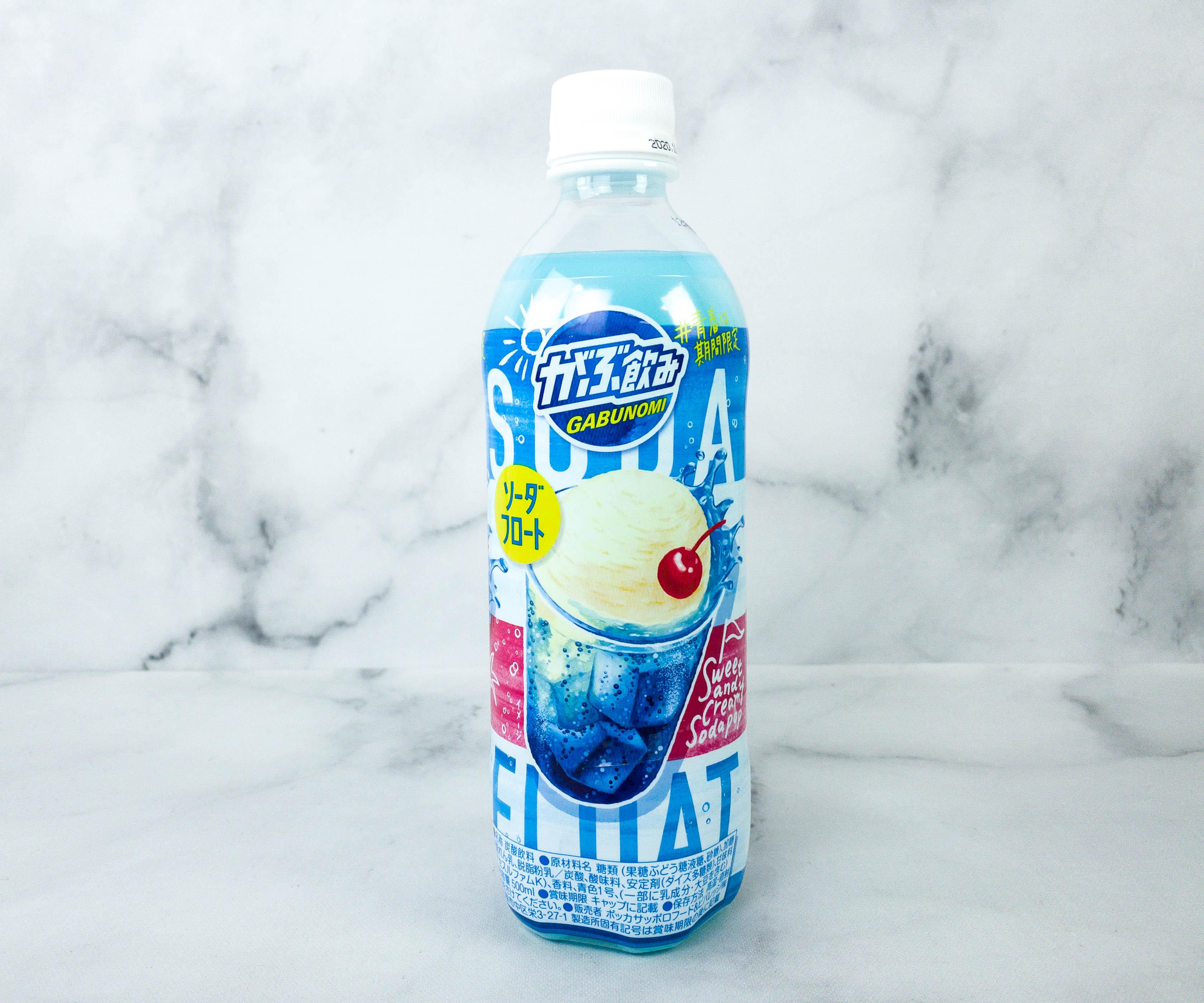 Gabunomi Soda Float. All MegaMix boxes will include a unique drink from Japan. This month, we have a carbonated drink inspired by the flavors of the popular Japanese soda float. It's in blue and I like that it's sweet and creamy just like an actual ramune with ice cream. I love drinking it cold because it's so refreshing. It's also perfect with ice!
Seafood Chips. There are lots of seafood flavored chips, but this is definitely one of the best I have ever tasted! It's made with Japanese potatoes and has a mix of shrimp, scallop, and squid flavors. Each piece is savory and the saltiness is also just right.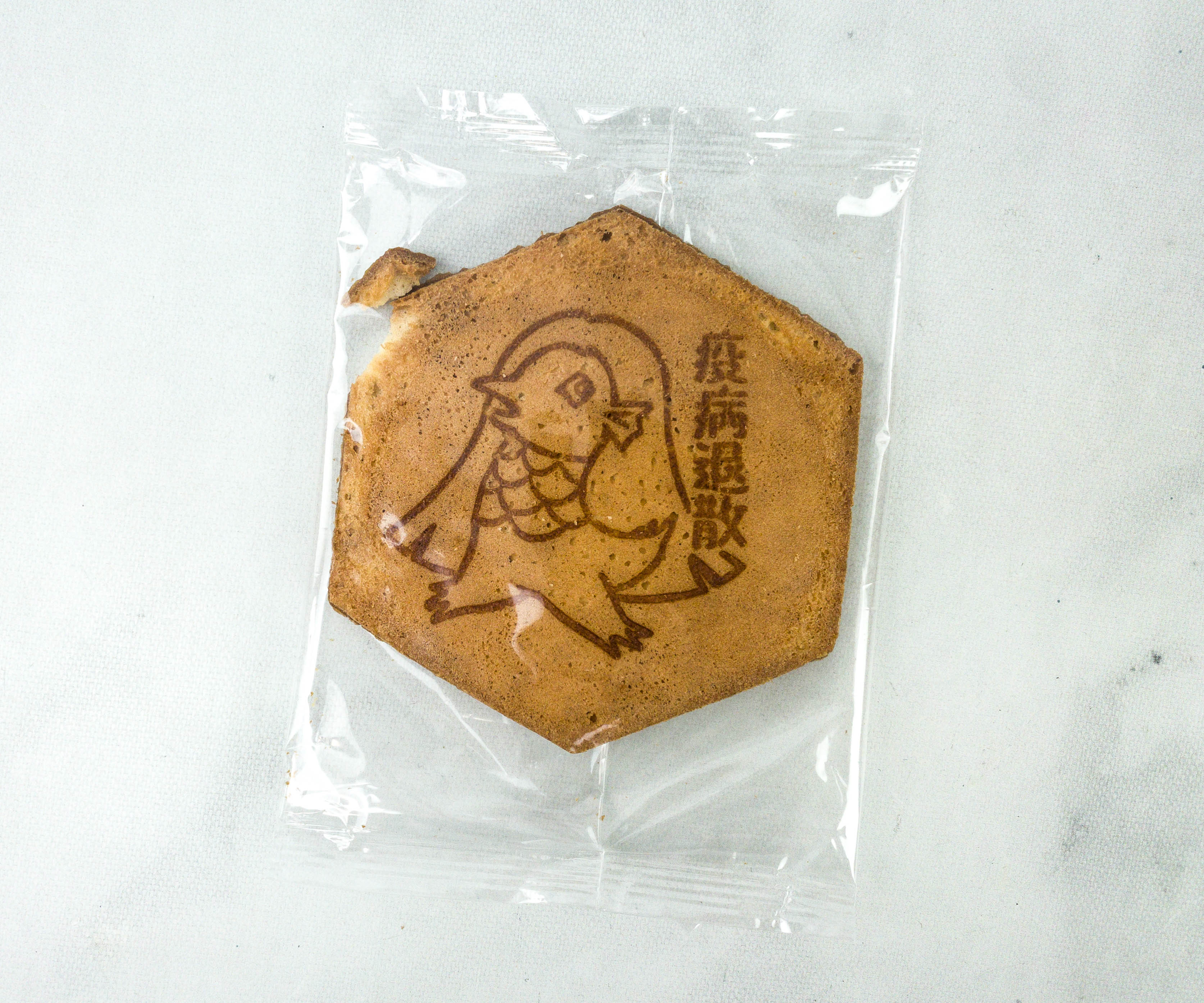 Amabie Message Senbei. This rice cracker has an Amabie "stamp" on it. It's a light and crunchy snack, which goes well with tea!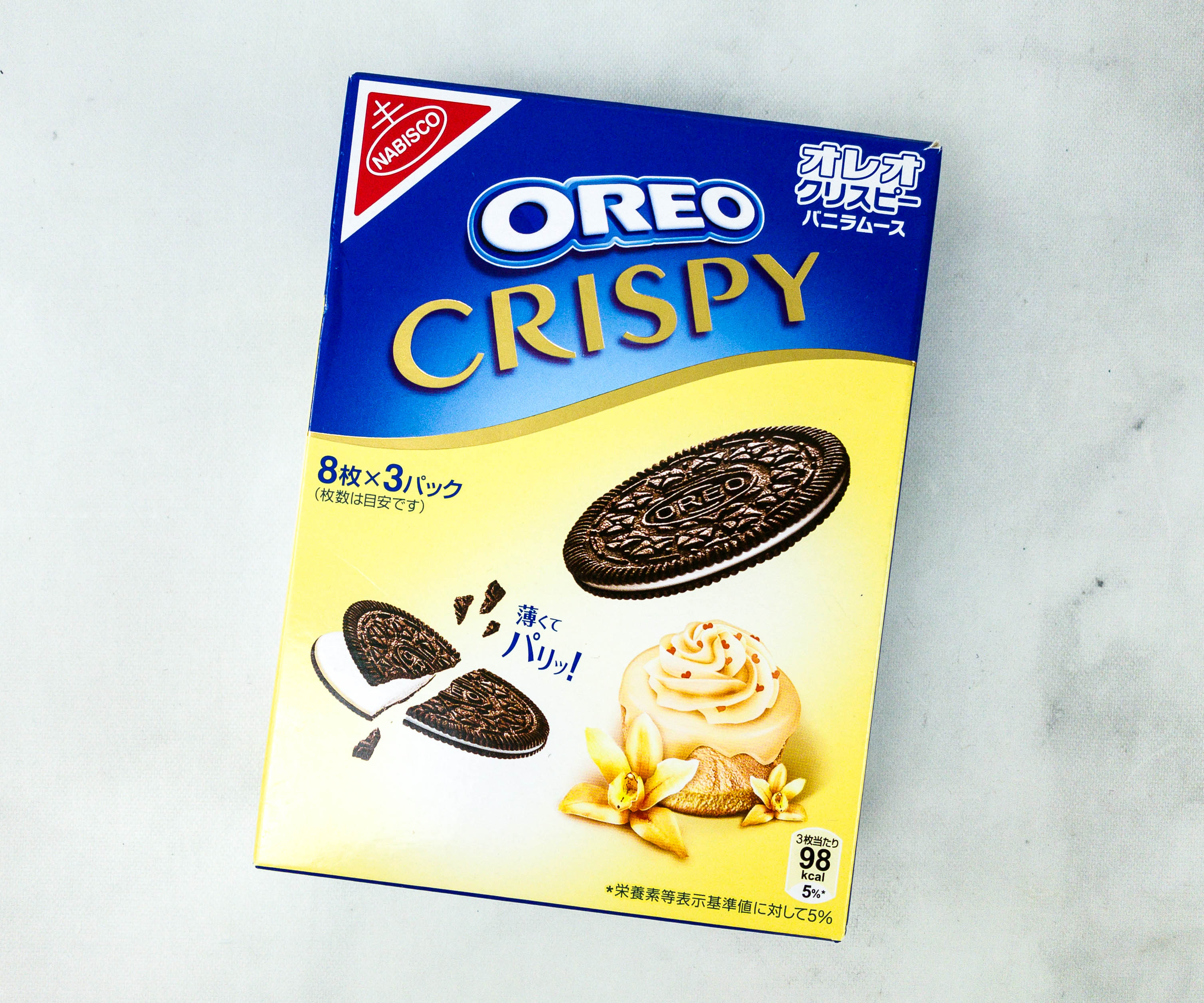 Oreo Crispy Vanilla Mousse. Here's the crispy version of our favorite Oreos! It still has the same chocolatey and creamy goodness of regular Oreos, just thinner and crispier. This is perfect to go with a tall glass of milk!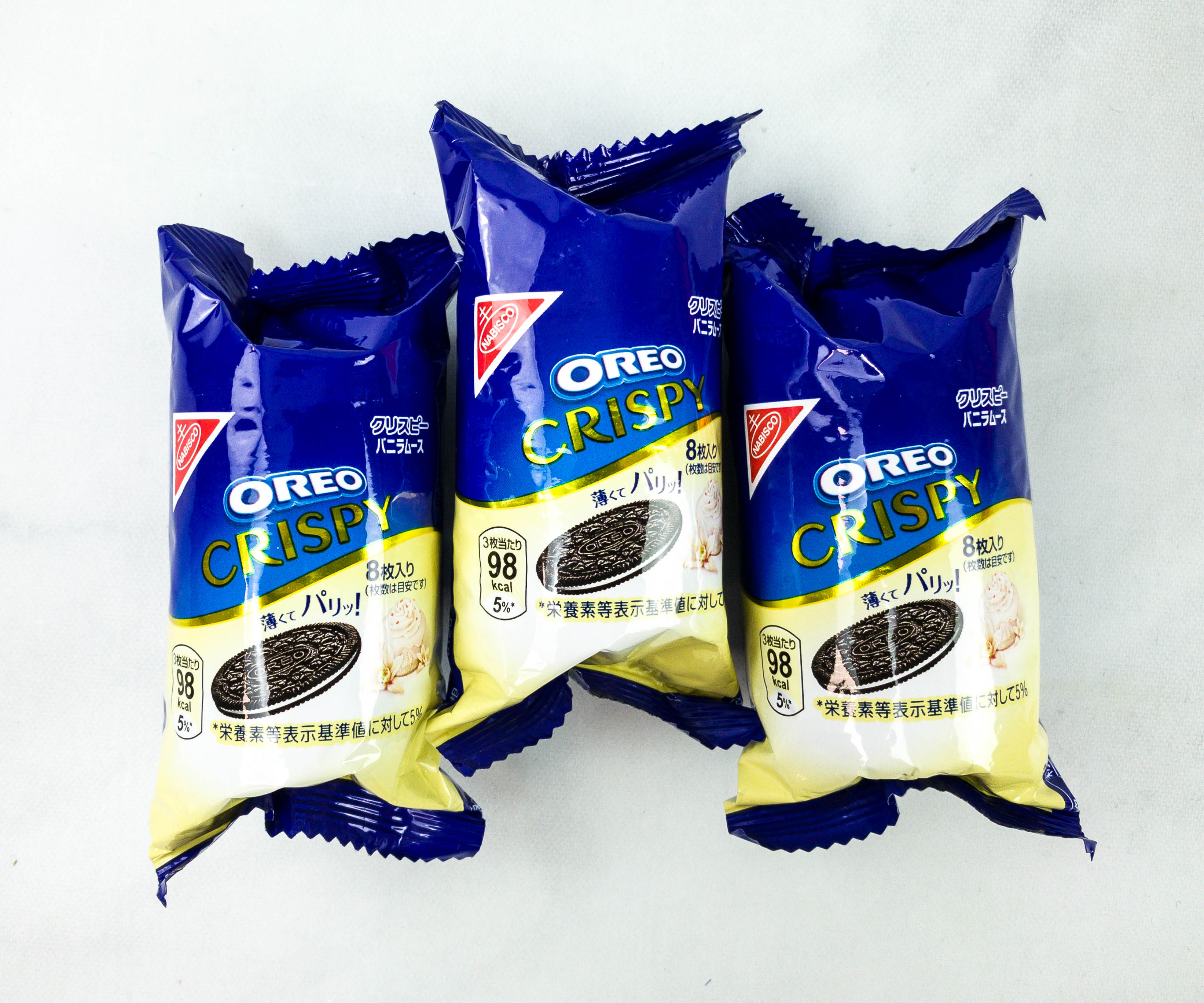 We have the vanilla mousse flavor and it's really sweet. Each box comes with 3 individual packages to ensure the freshness and crispiness of these cookies. These are also great for sharing!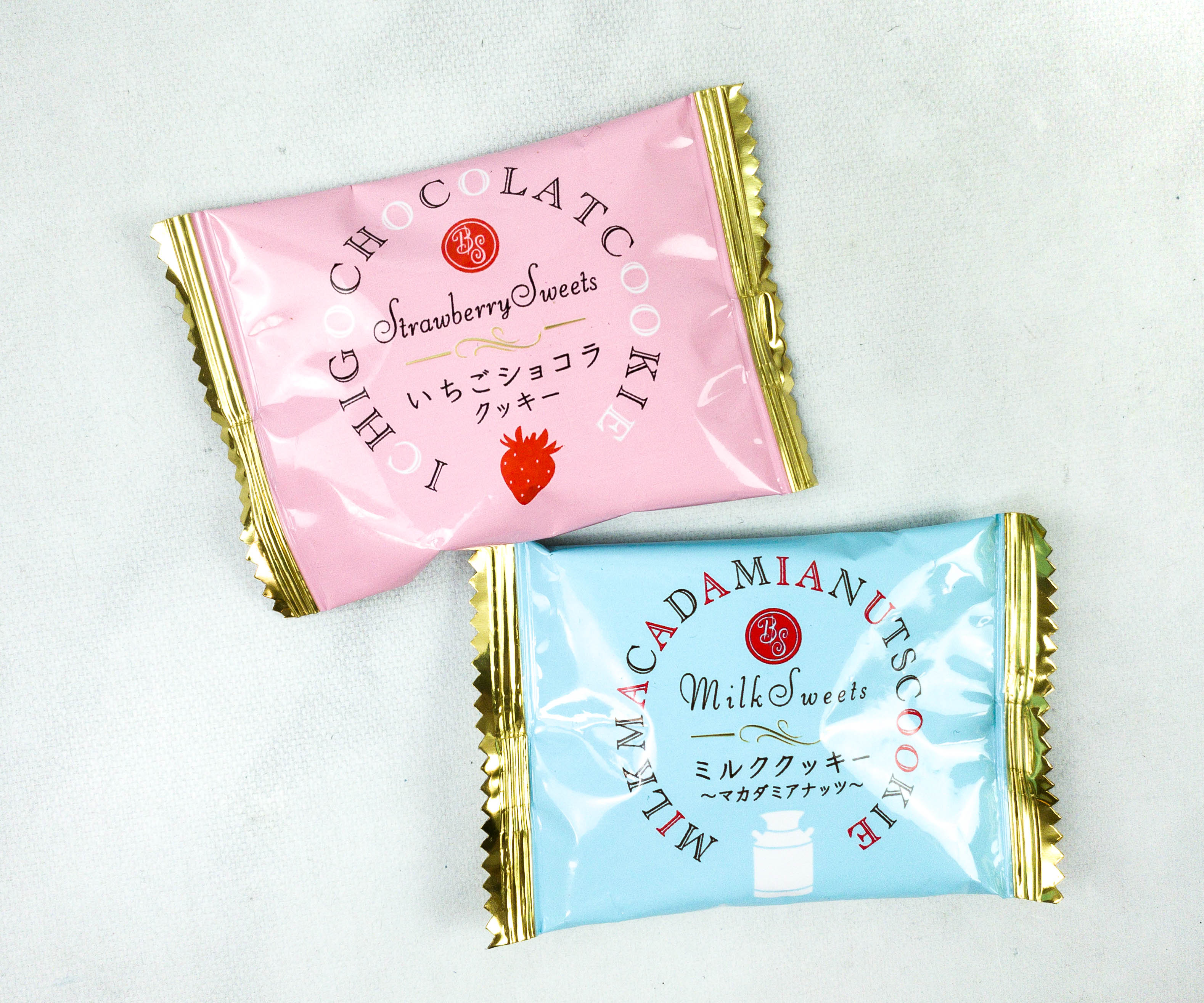 Marurun Cookies. There are more cookie snacks in our box: one is milk flavored and the other is strawberry flavored. They are also individually wrapped.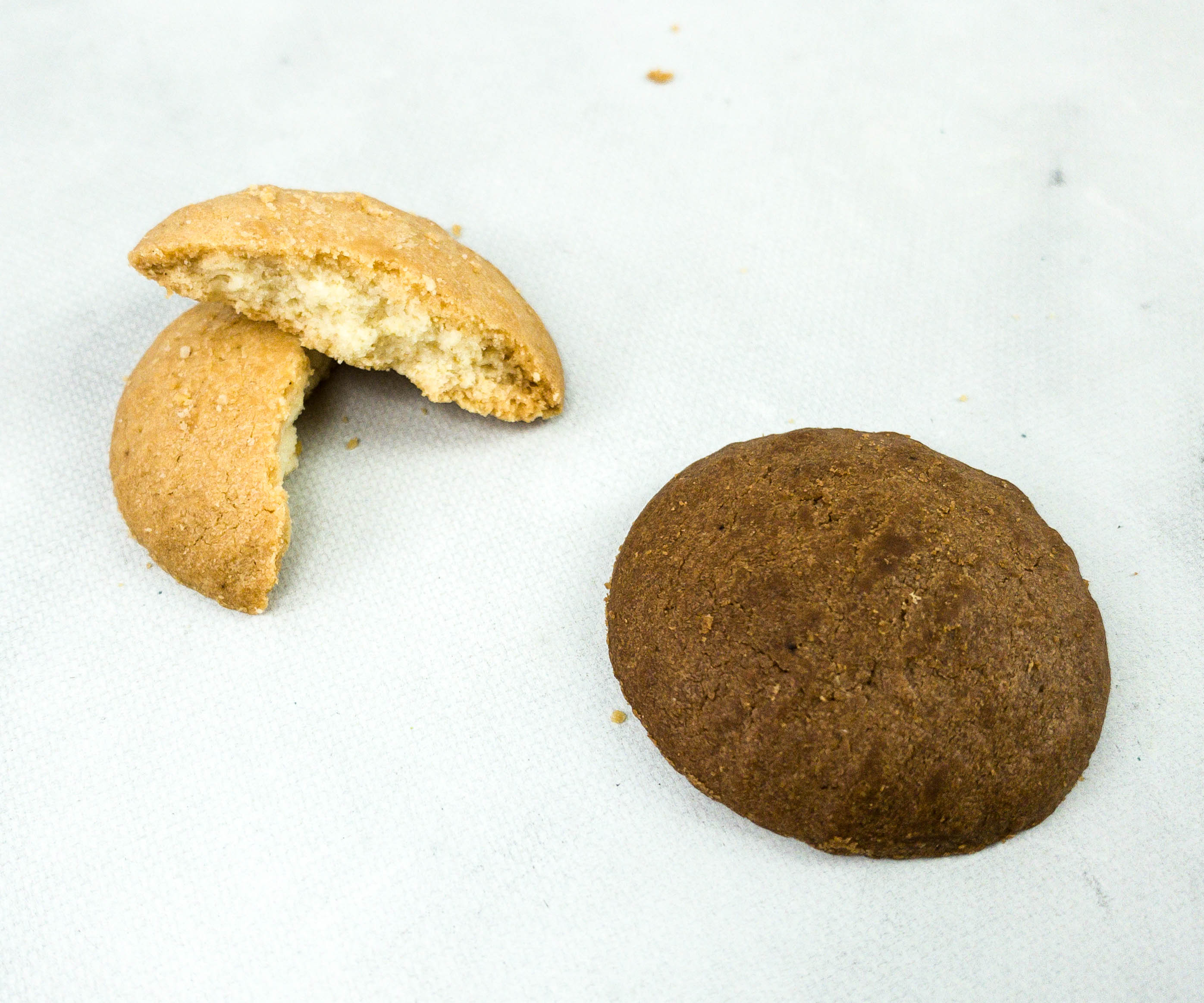 They don't only look good but they taste great as well! Each bite is flavorful and the texture is perfect. The milk is creamy and sweet, but I personally liked the strawberry more.
Salt Lemon KitKats. Japan is known for its unique KitKat flavors! We received 2 individually-wrapped Salt Lemon-flavored KitKats which are exclusive to Japan and they're pretty interesting. It's tart because of the lemon and the hint of saltiness perfectly complements it in every bite. This is really different from the flavors we are used to here in the US!
Fettucine Gummies. These fettuccine-shaped gummies are too addicting! They are soft and chewy and the flavor is similar to real lemons. Each bite is zesty with a thin coating of sugar to balance everything out!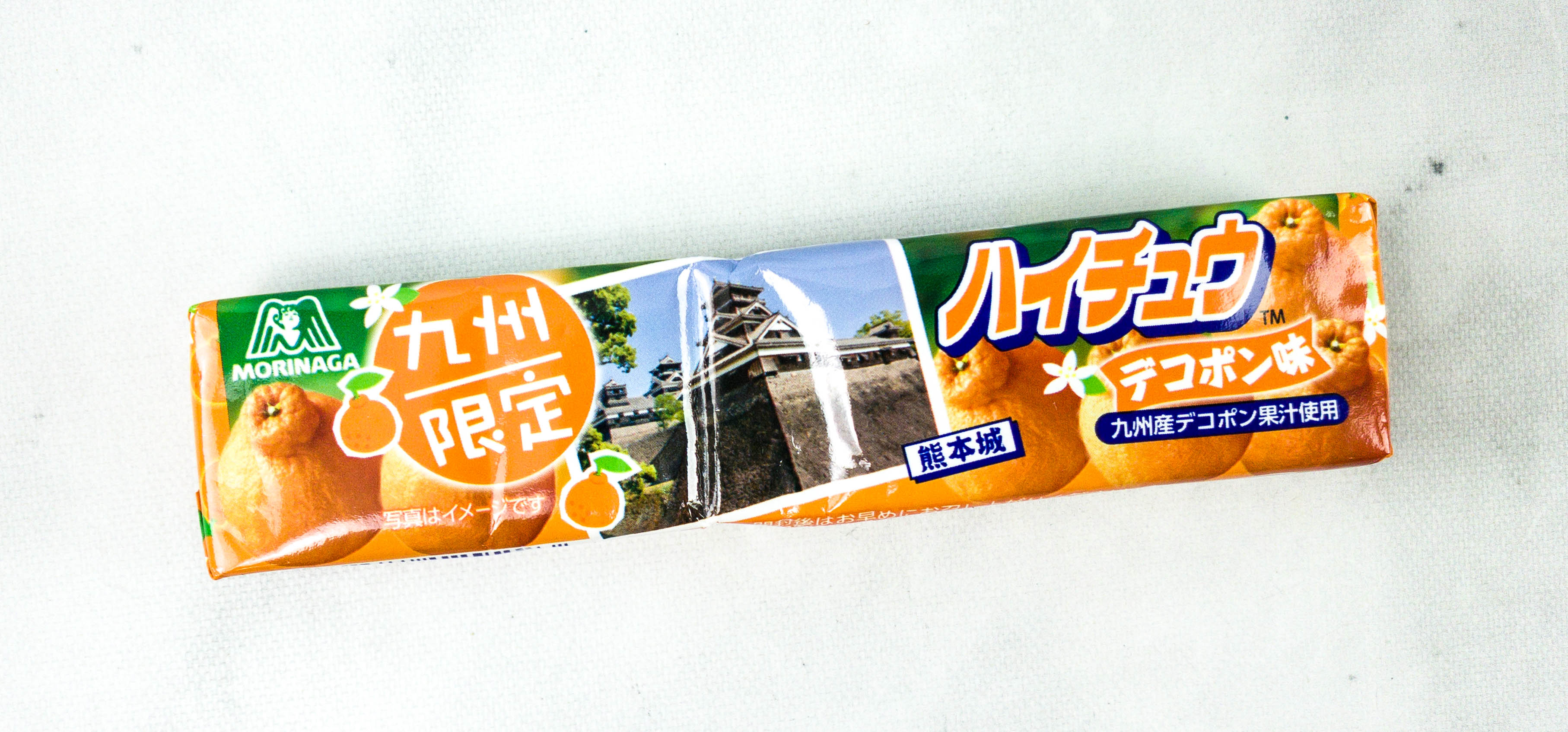 Dekopon Orange HiChew. These chewy treats are infused with dekopon, a special citrus fruit local to the island of Kyushu. Each chew is bursting with a fruity flavor and I also like how soft this is!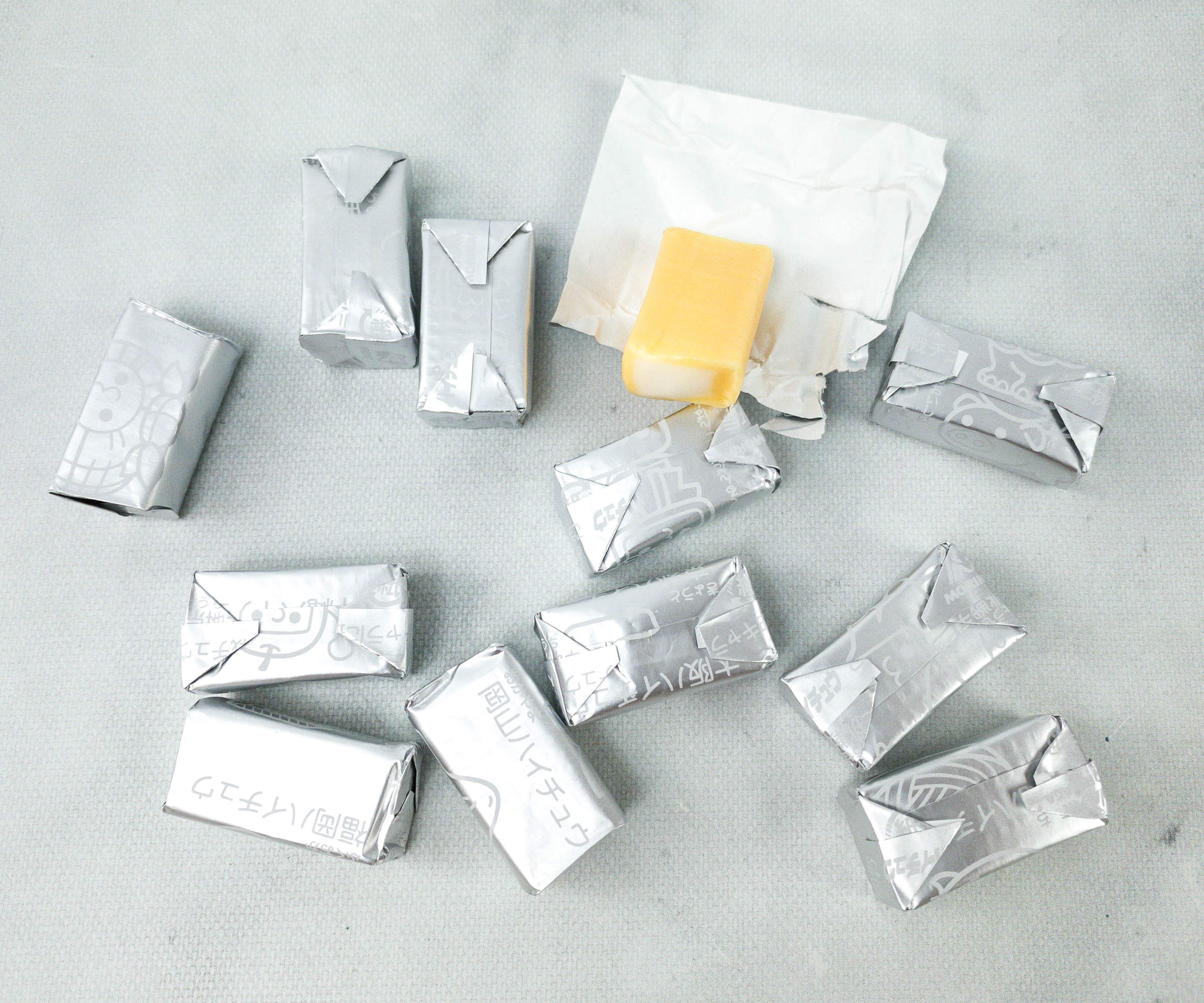 They are individually packed using paper foils to maintain their freshness!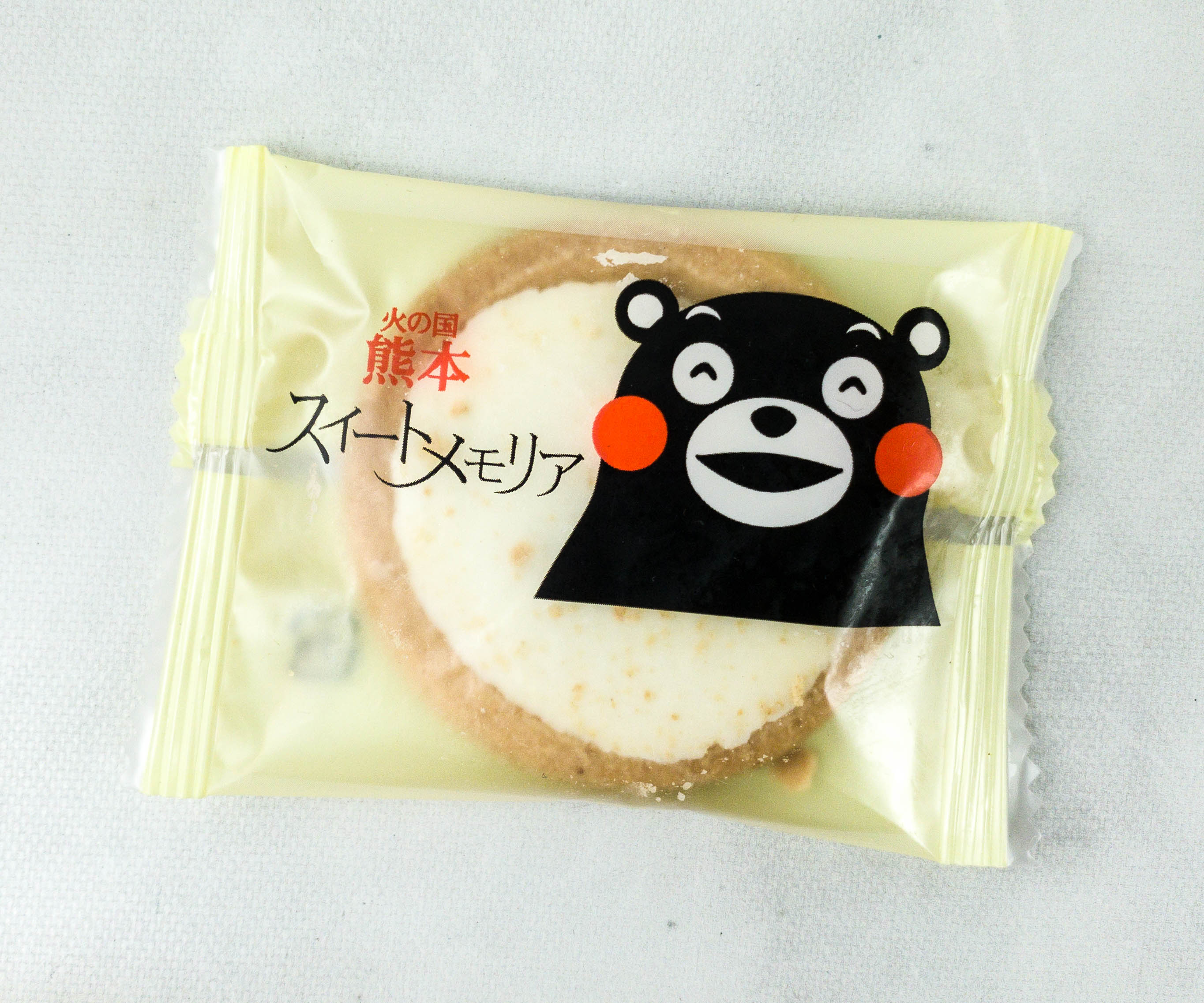 Kumamoto Sweet Memoria. Another unique Japanese snack is this delicious milky tart in a pack! I like the creamy filling and the crust is also tasty. This is a perfect snack if you're looking for something sweet and it goes really well with hot drinks.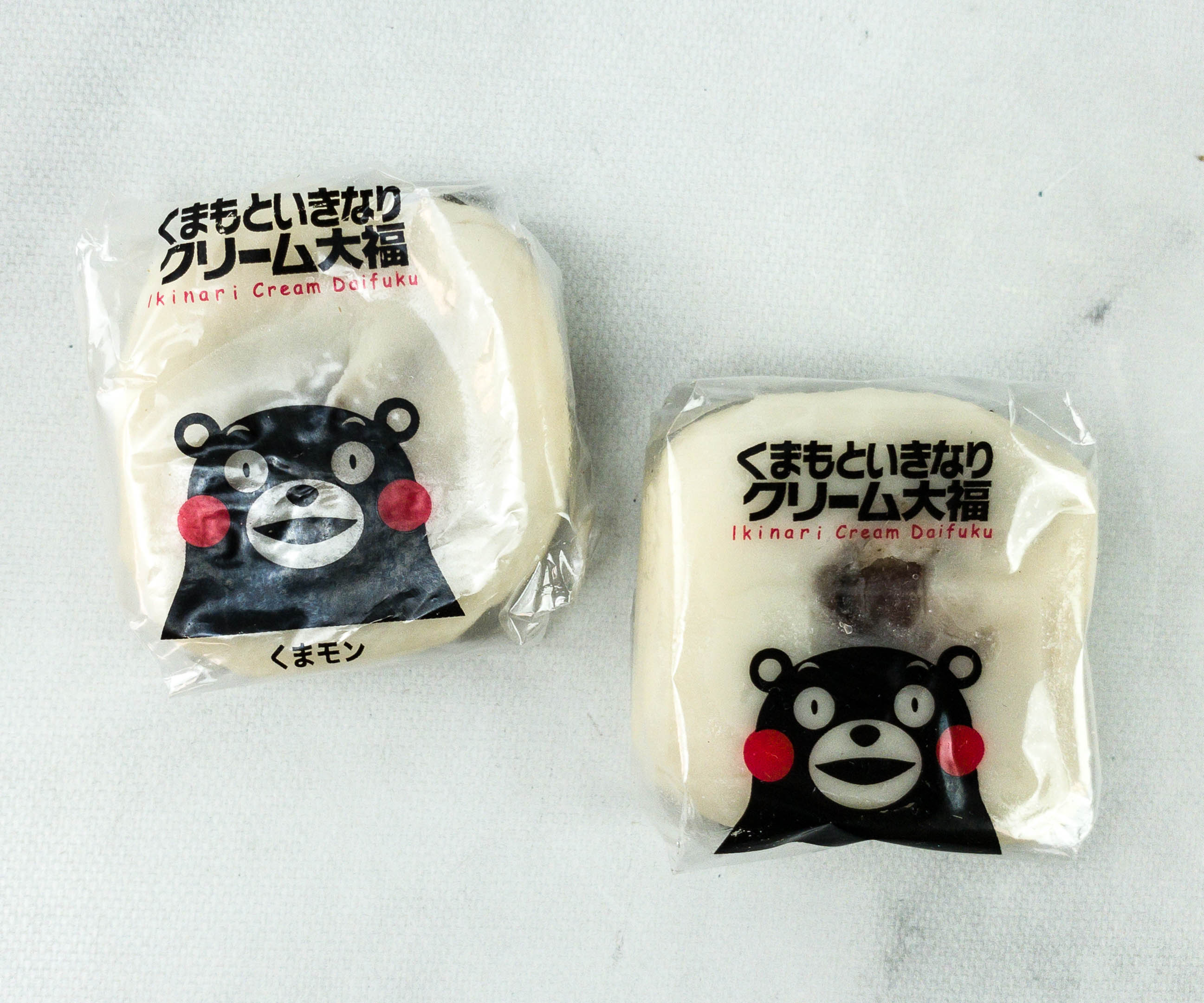 Sweet Potato + Cream Daifuku. You'll never go wrong with this daifuku with sweet potato filling! It's very soft and the filling adds sweetness to every bite. The kids liked this so much, too bad we only got two pieces.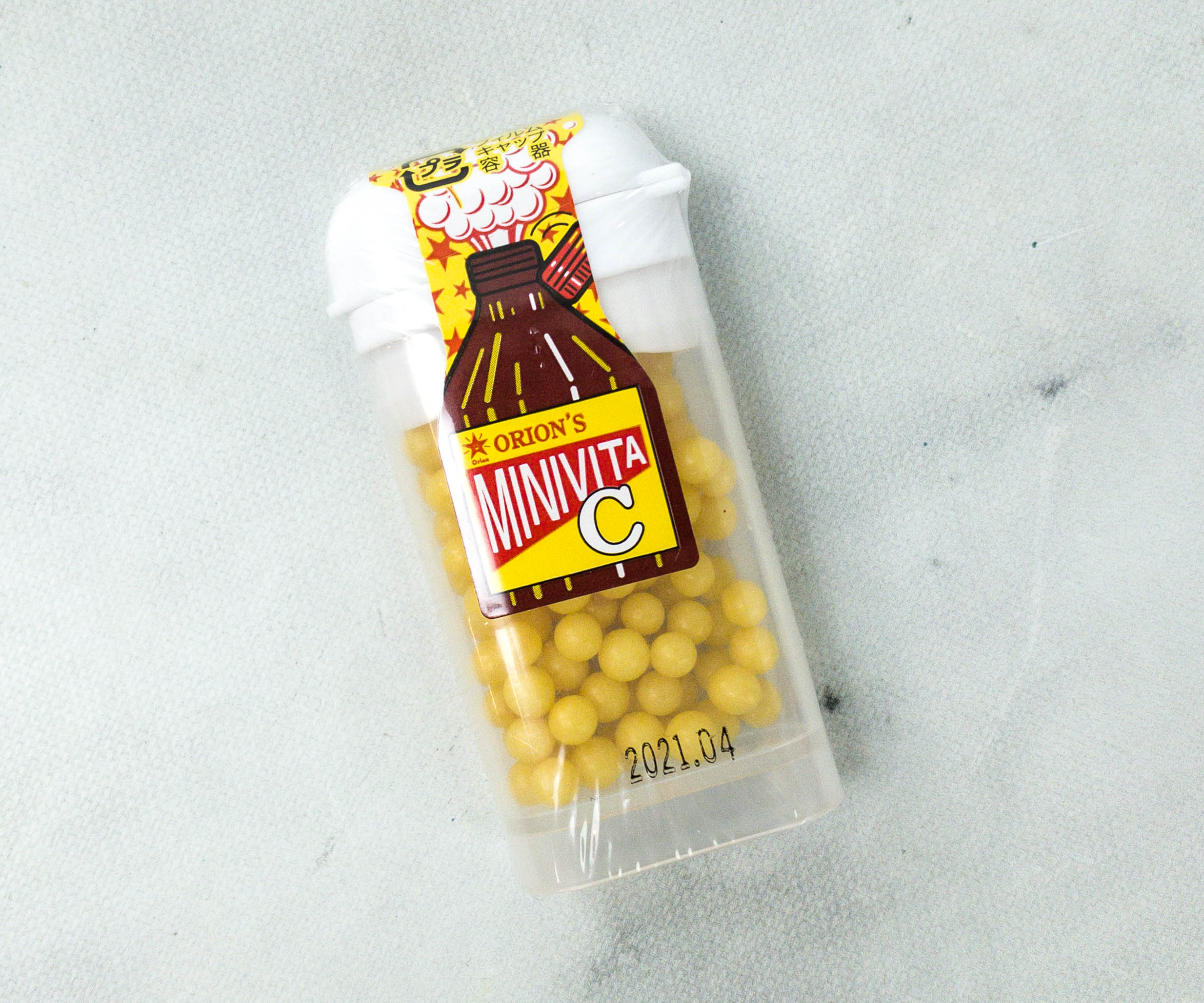 Orion Mini Vita C. Replenish your vitamin C with these sweet and refreshing candies! I like that it came in a small plastic container so I can easily bring it or put in my bag so I can enjoy it anytime I want.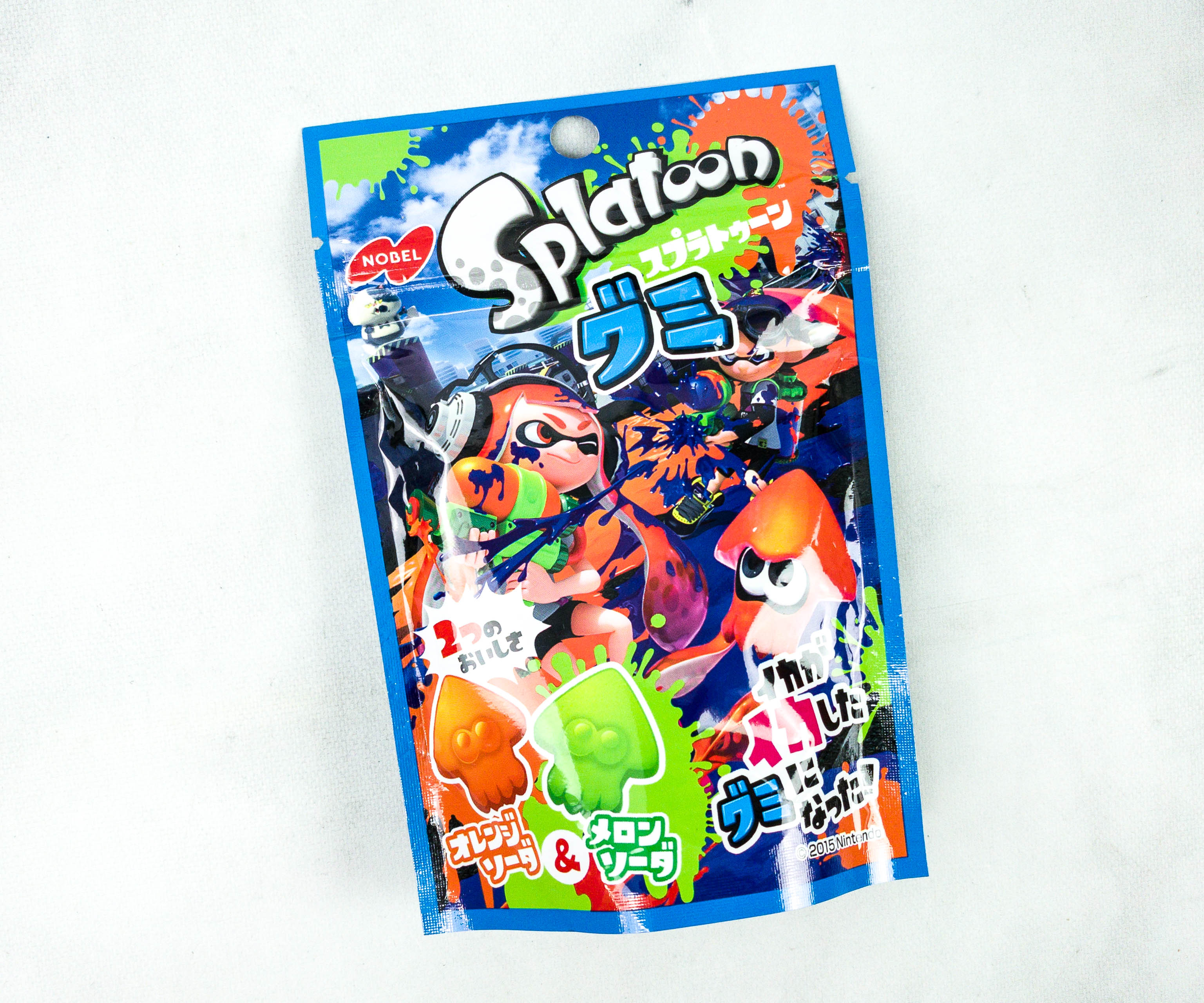 Splatoon Gummies. Before, we used to play Splatoon as a video game and now they come in soft, squid shaped candy gummies! These are flavored with orange Soda and melon soda, and both are delicious! Some packs even have an octopus-shaped one inside if you get lucky!
Look Kumamoto Chocolates. We have 2 kinds of fillings inside this bar of chocolate: chestnut and sweet potato! Also featured on the packaging is Kumamon, the mascot from Kumamoto prefecture.
The bar can be broken down into 12 smaller pieces. There are 6 pieces for each flavor!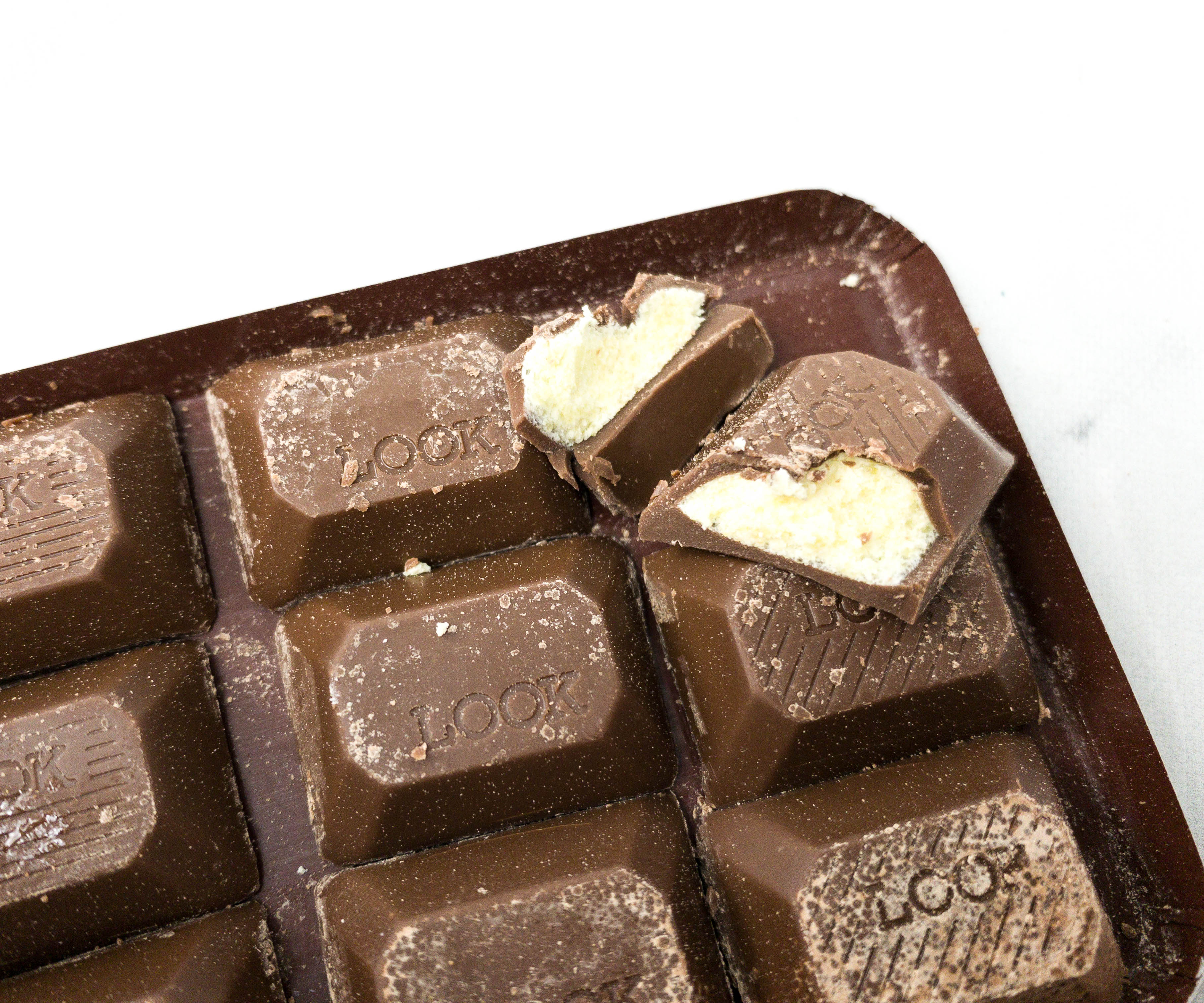 The center of each piece has a rich filling! The chestnut blends well with the rich chocolate taste while the potato filling adds more sweetness to the chocolate. They are both really good!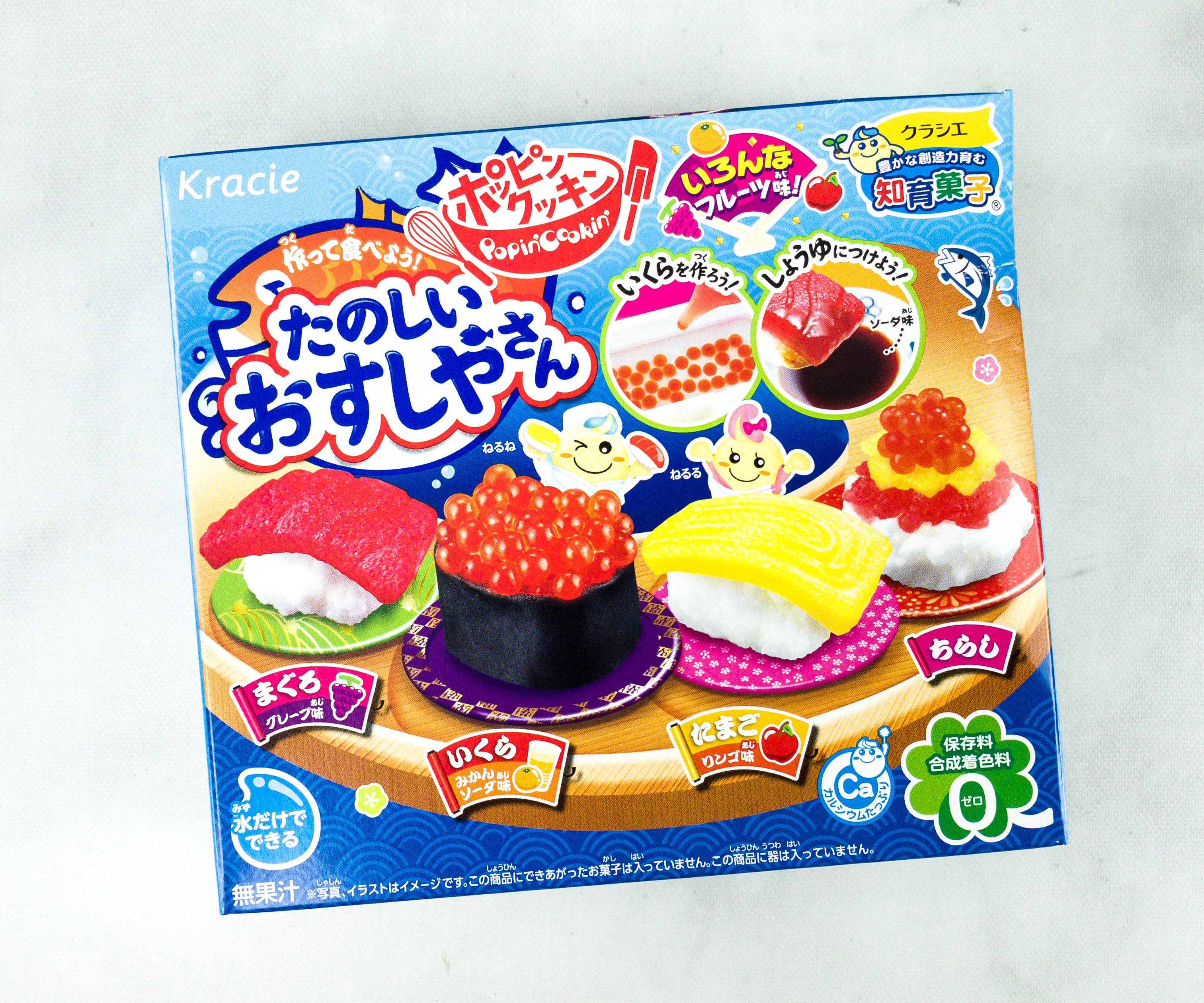 DIY Candy Sushi Kit. For this month's DIY candy kit, we're making sushi shaped gummies. They all look so good and yummy in the picture!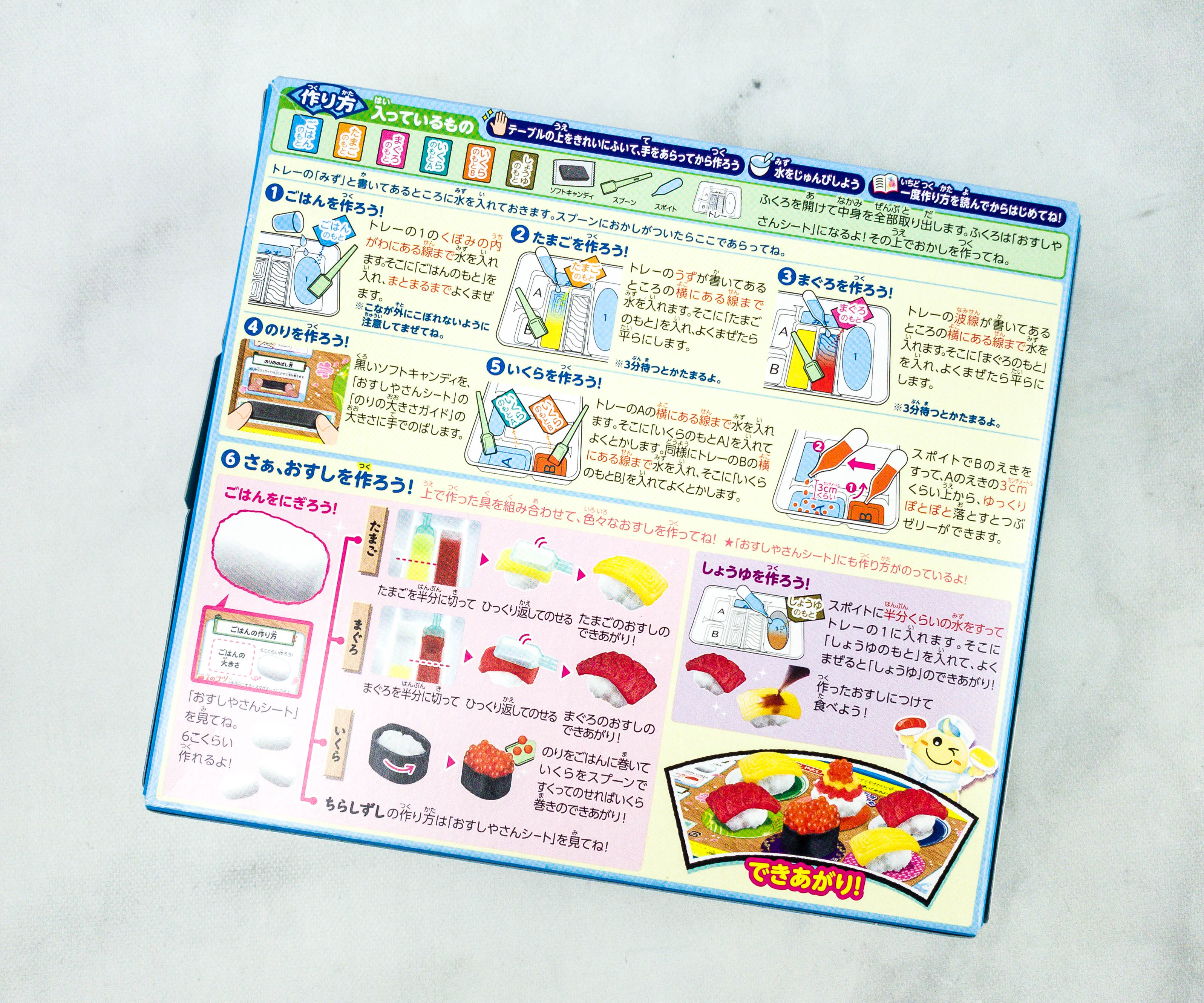 Instructions are available at the back of its packaging. It's really easy to make because we have everything we need. I like that they also put pictures so we can easily follow the directions even if we can't read Japanese!
Everything inside our Sushi DIY Kit! We even have available plates that we can cut to place our finished products!
Our first Mascot Monthly Mix is a total blowout! The MegaMix box has a huge variety of delicious snacks and we were also introduced to Amabie and the city of Kumamoto. We totally enjoyed it! My whole family had a great time reading the booklet because we learned so much about Japan. Our favorite snacks are the chocolate bar with fillings and the milk and strawberry cookies. The included drink in our box is also delicious. If you're looking for authentic Japanese snacks and interesting information about the Japanese culture, you'll definitely get both in this box!
What do you think of this box?