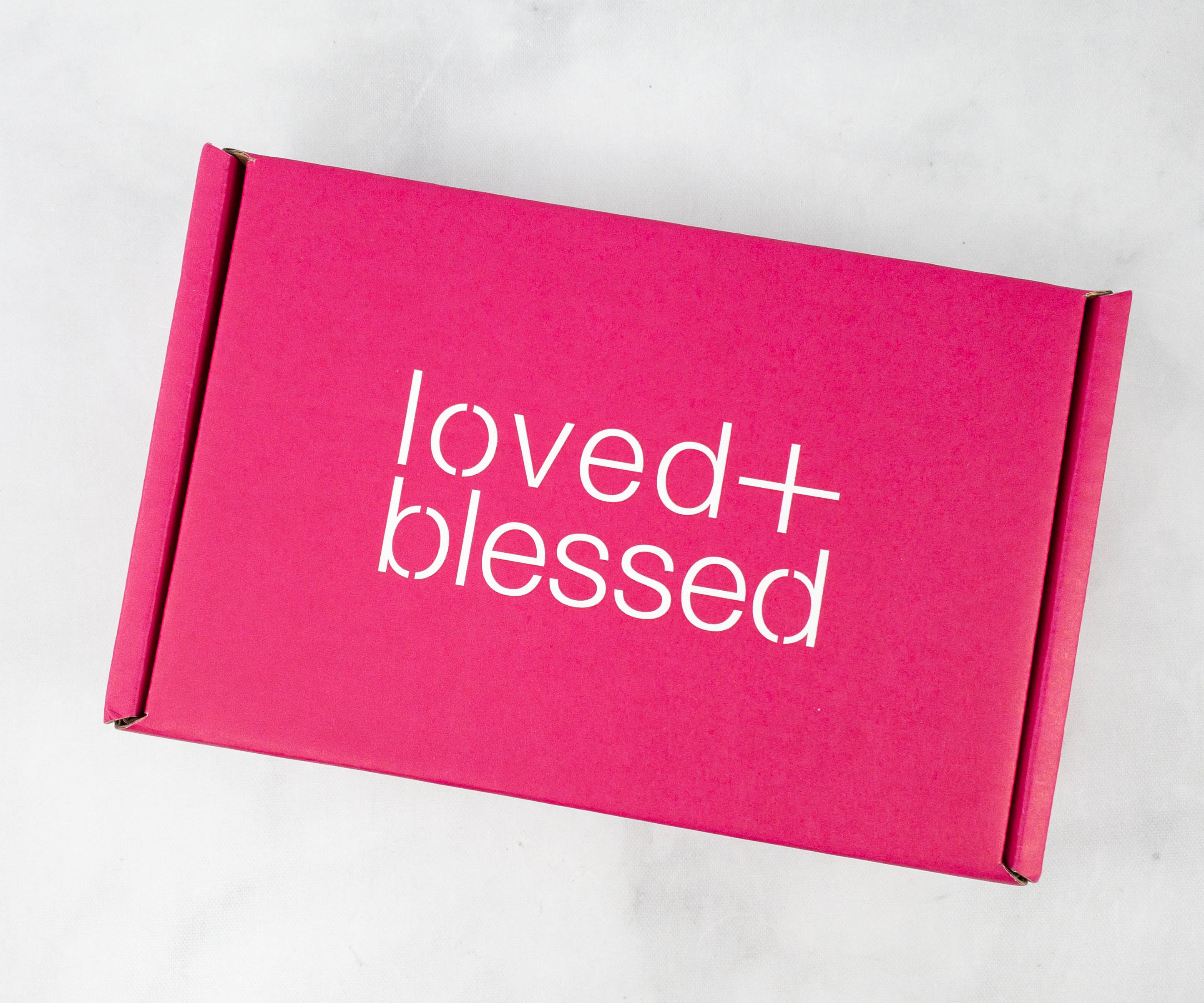 Loved + Blessed is a monthly membership and Christian subscription care package for women who want to live life encouraged. Aside from the box of encouragement, subscribers will also receive access to a blog article, a 4-week life appreciation workbook, 4 video lessons, an online fellowship in their private community, and access to their library of past videos and workbooks. A month-to-month subscription costs $25 and you can also opt to get a 3-month prepaid subscription for $60, which means you'll save $15!
DEAL: Get $5 off your first box! Use coupon code HELLO5. Cannot be combined with other offers.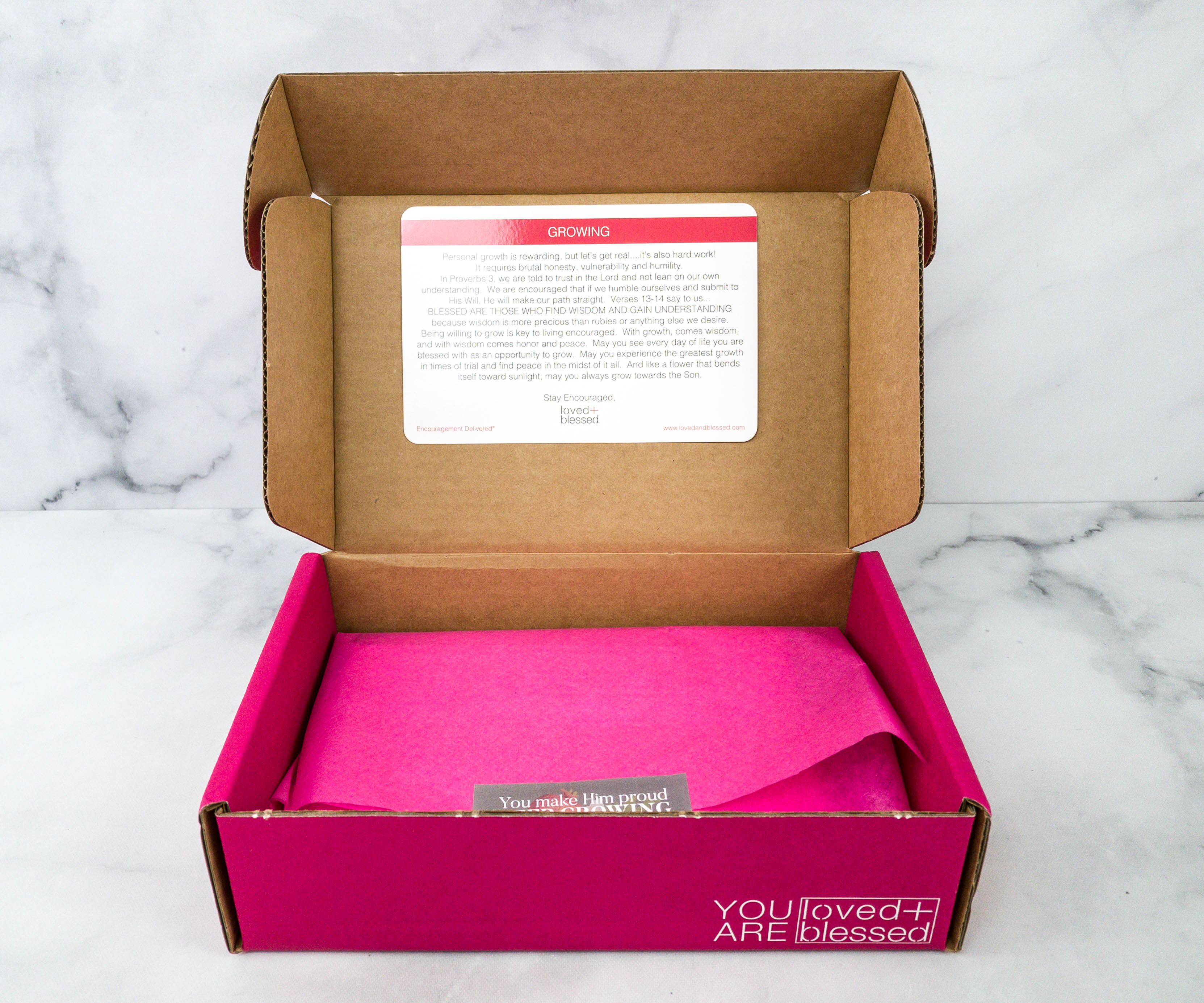 The items were packed with bright pink wrapping paper.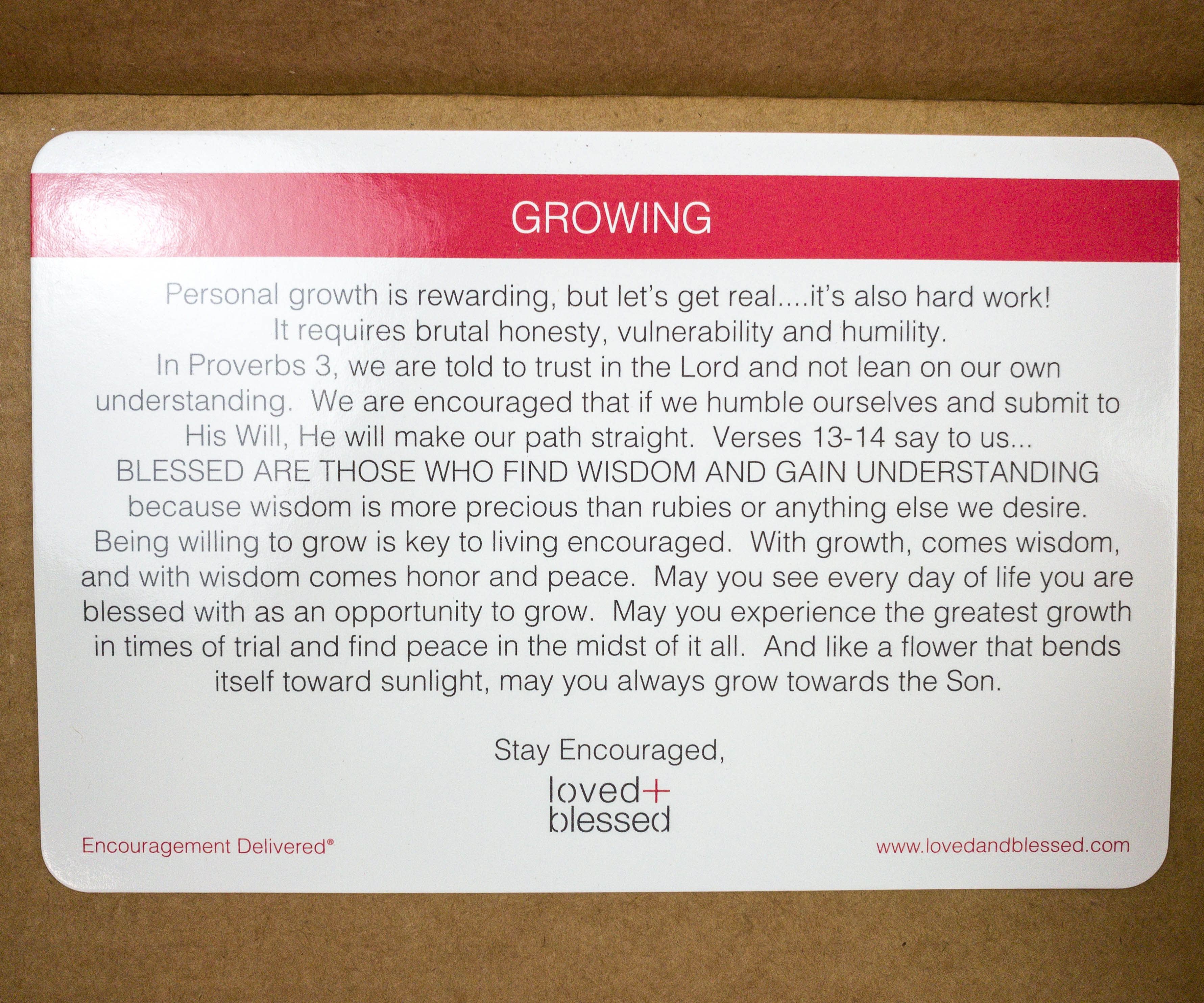 This month's theme is GROWING.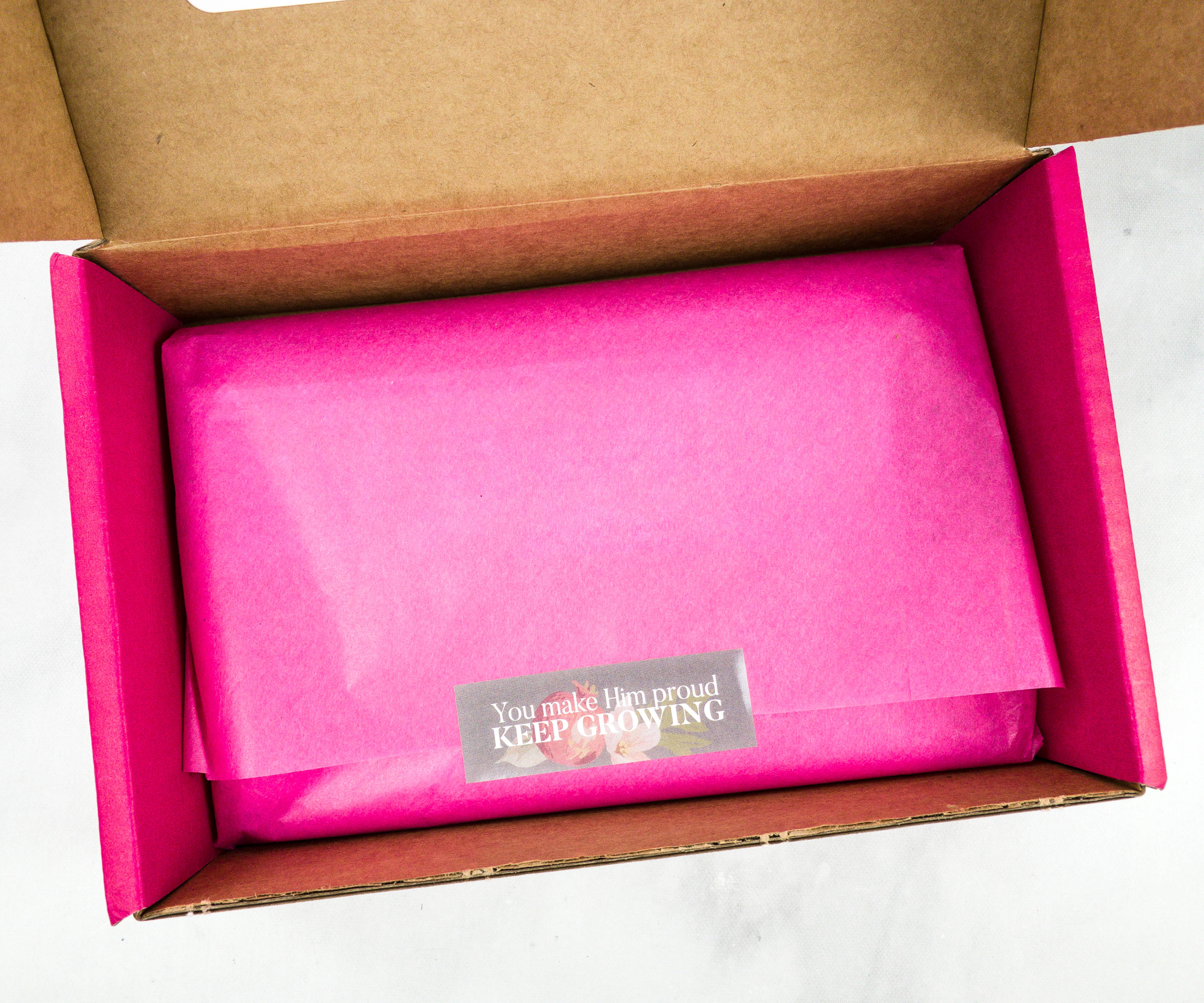 There's a sticker that seals the wrapping paper. It says "You make Him proud. KEEP GROWING."
The items were also cushioned with brown squiggles.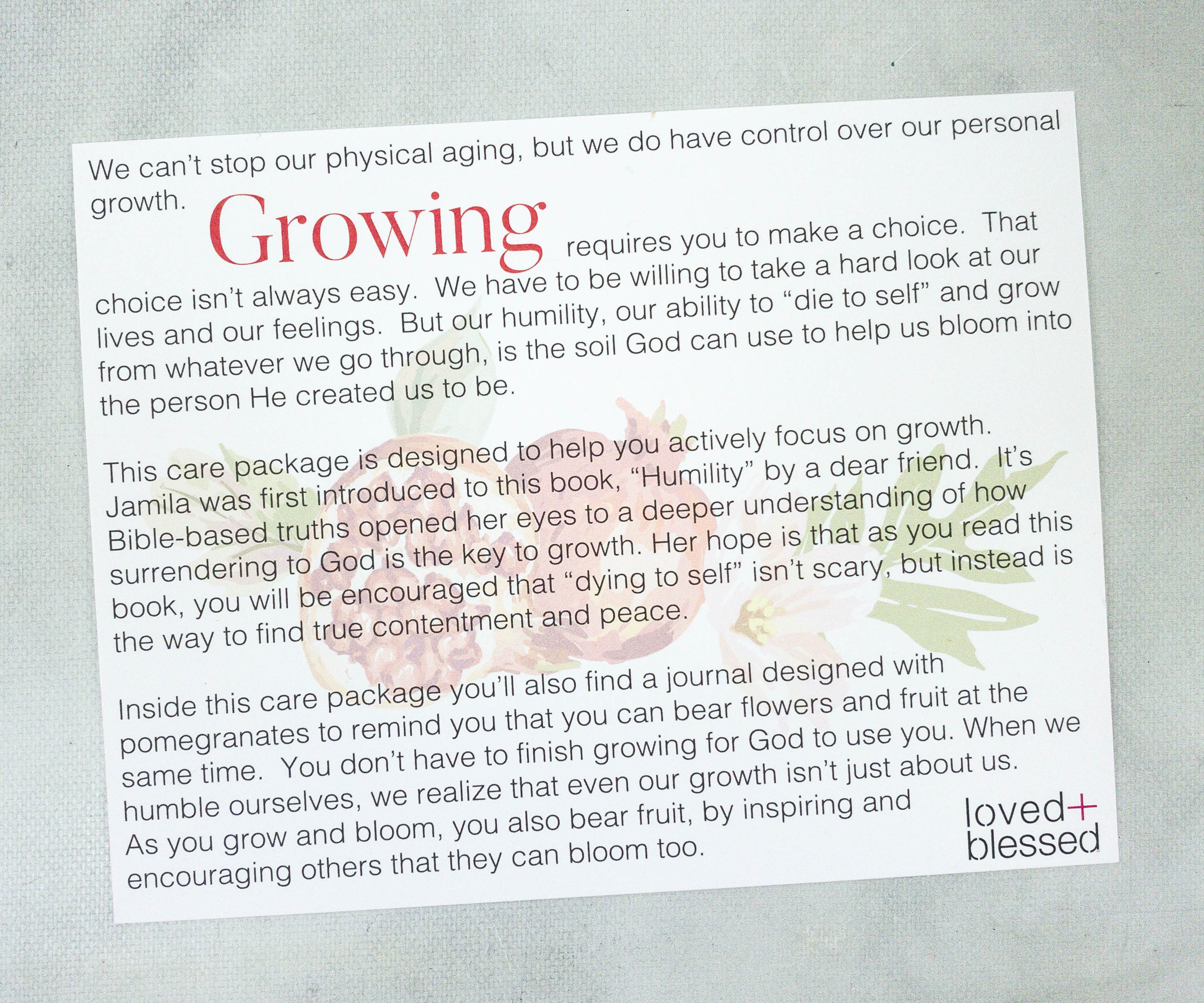 The card features a lot of nice things about this month's box and theme.
Listed at the back of the card are some reminders about the items inside the box. This box also supports several ministries and non-profit organizations.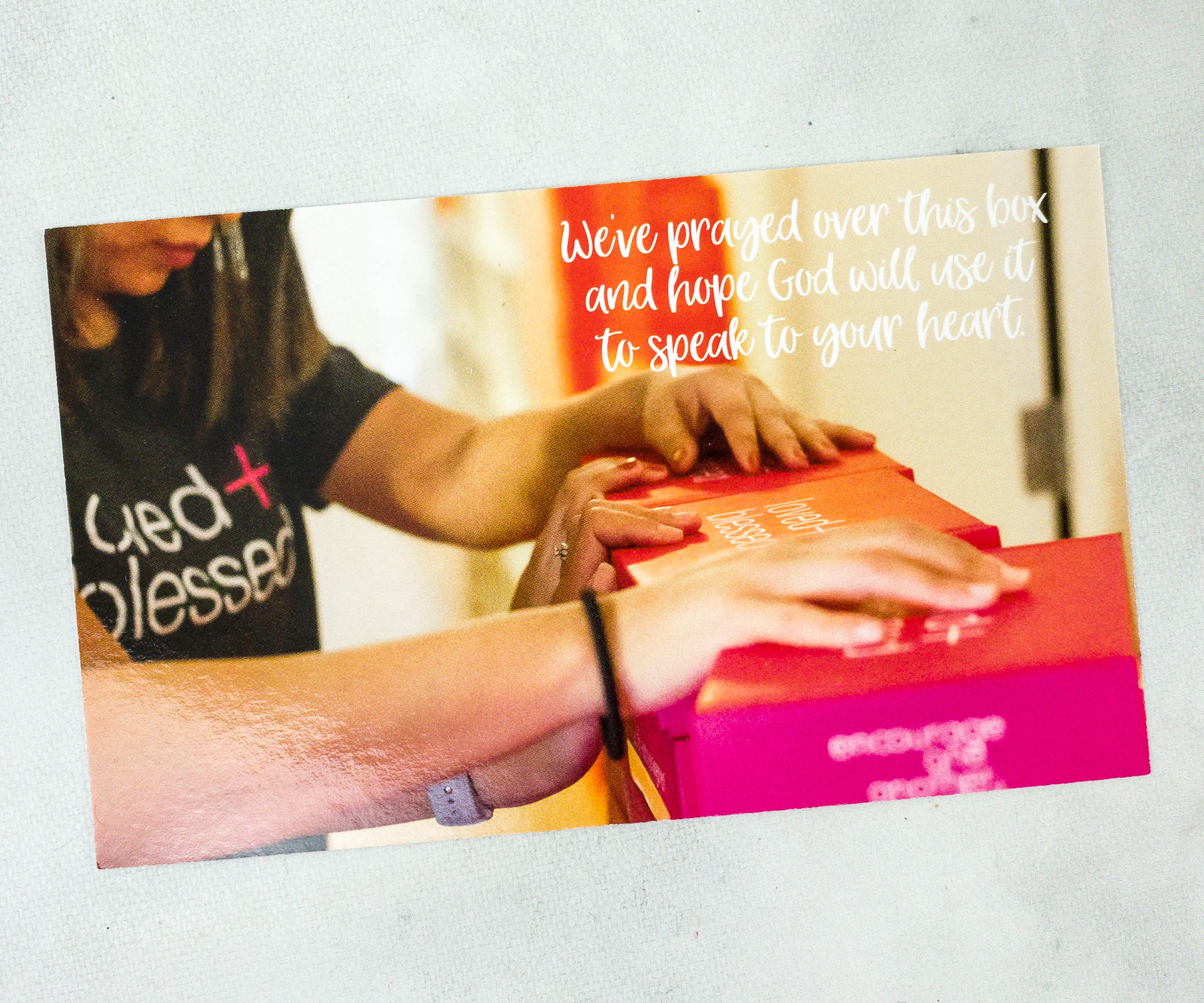 Here's another info card! It features a heartwarming message:
We've prayed over this box and hope God will use it to speak to your heart.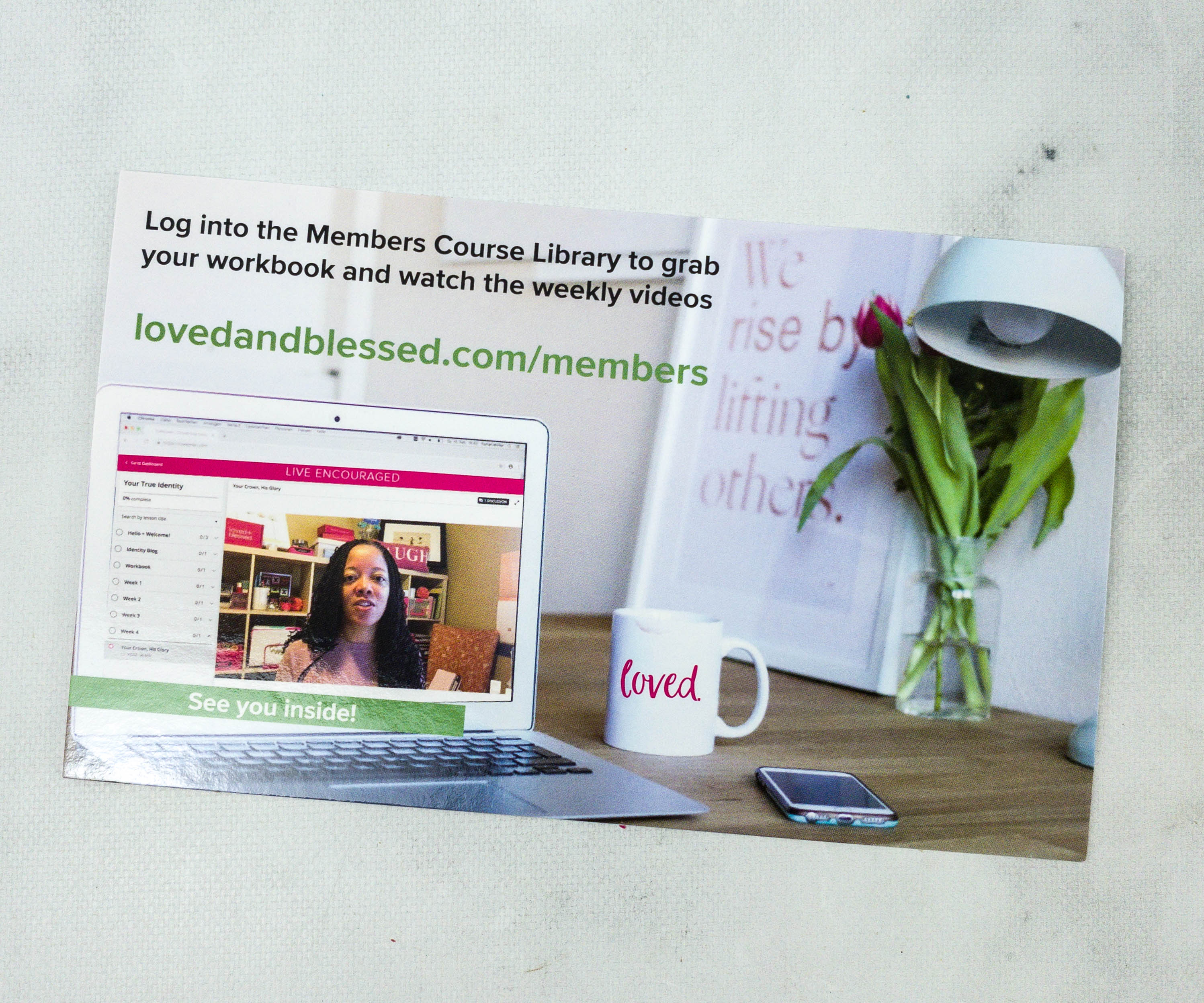 On the other side of the card, there's a reminder to log into the Members Course Library!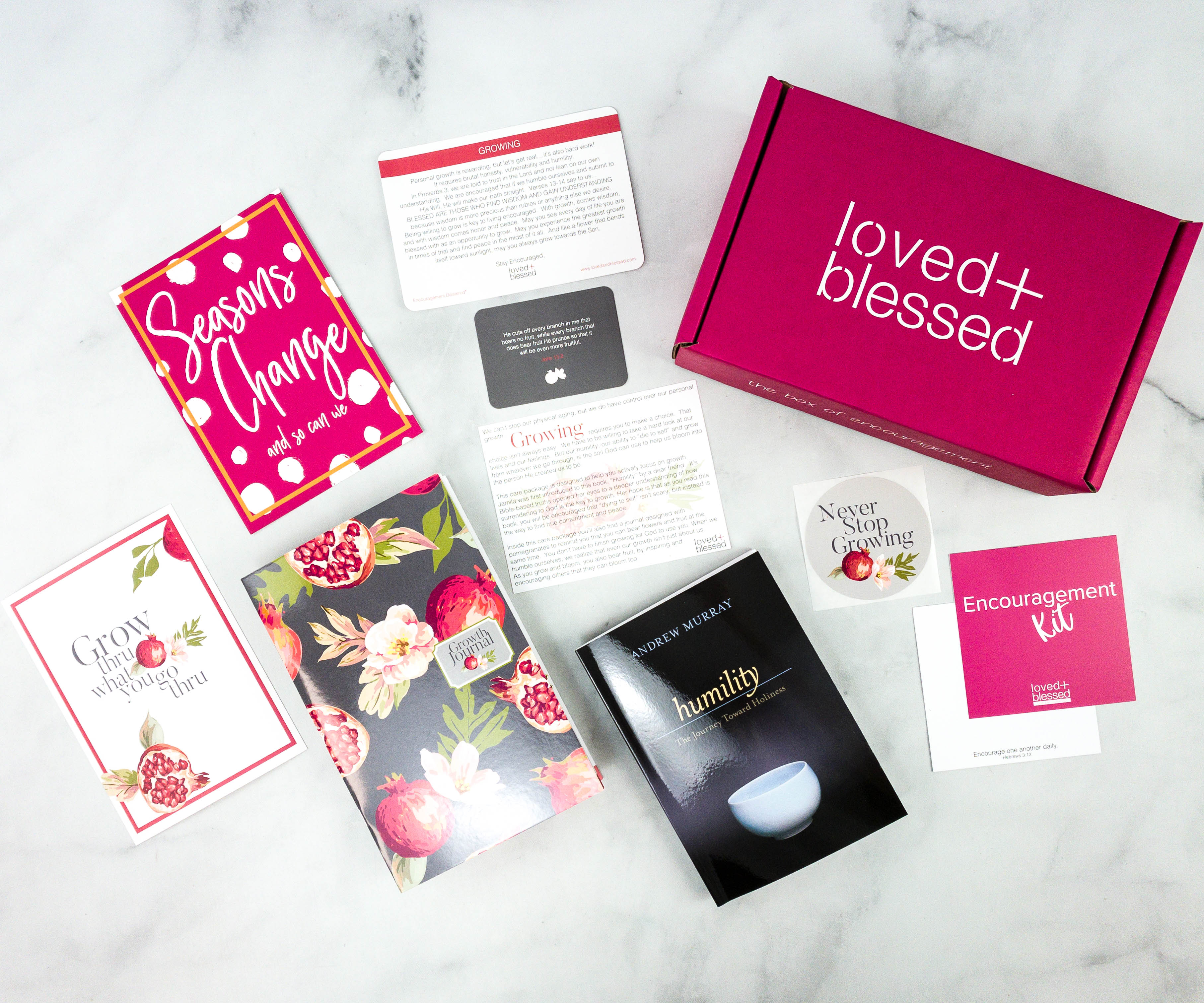 Everything in the October 2020 box!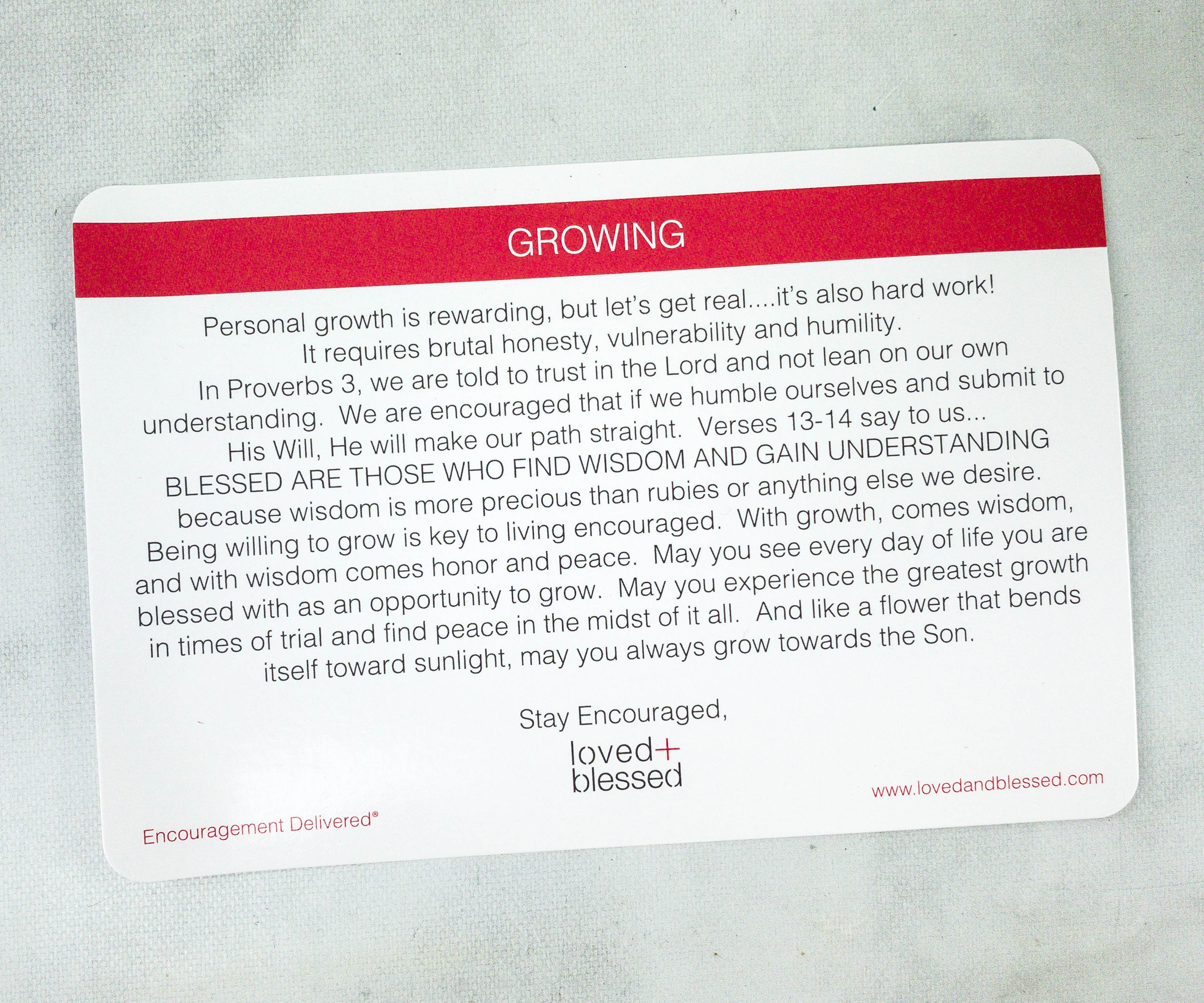 Keepsake Theme Card. This card discusses personal growth and it helps me get inspired! It can be used as a devotional as well.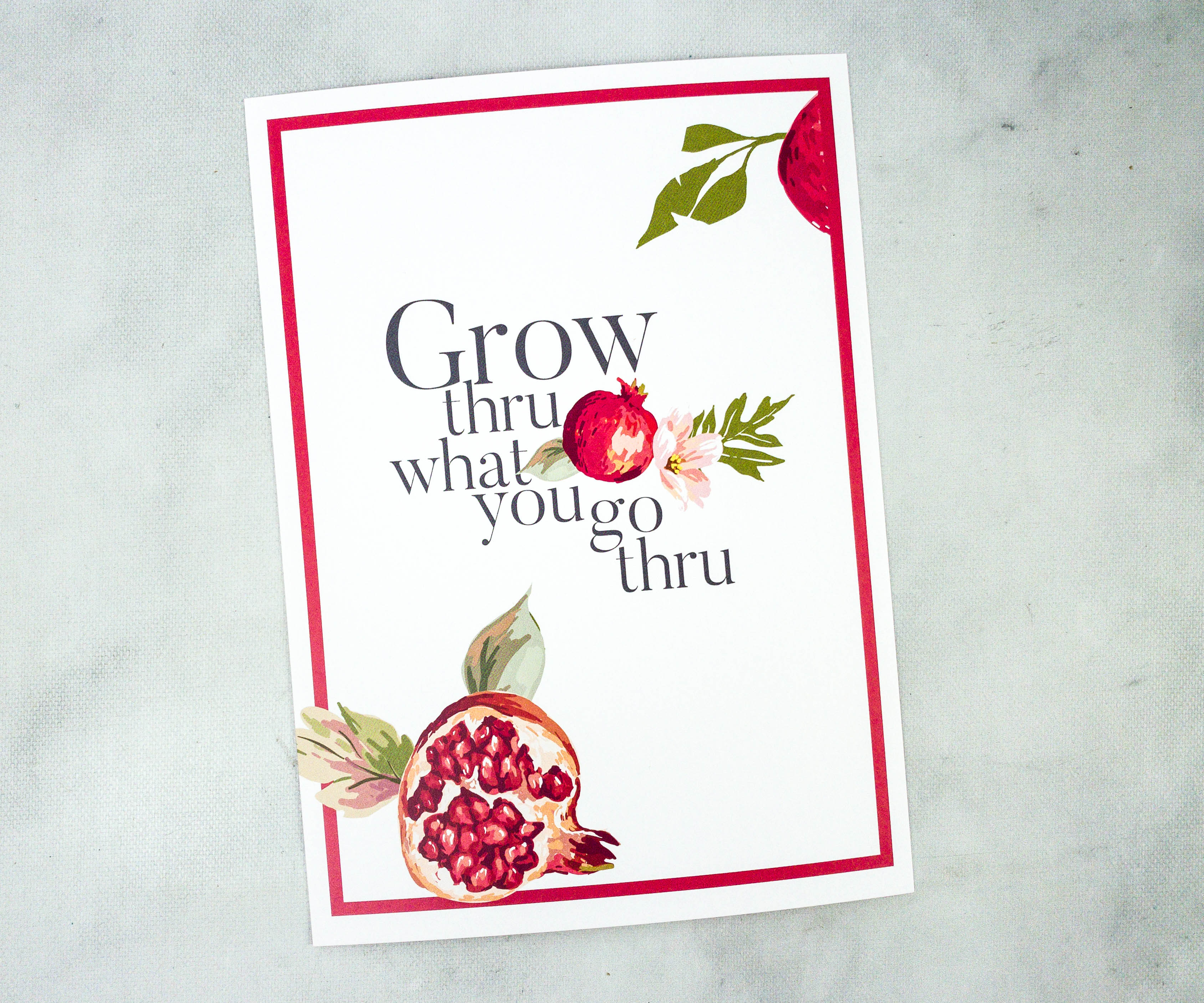 Poster. Loved+Blessed makes some of the best inspirational posters! This month, it has a timely message:
Grow thru what you go thru.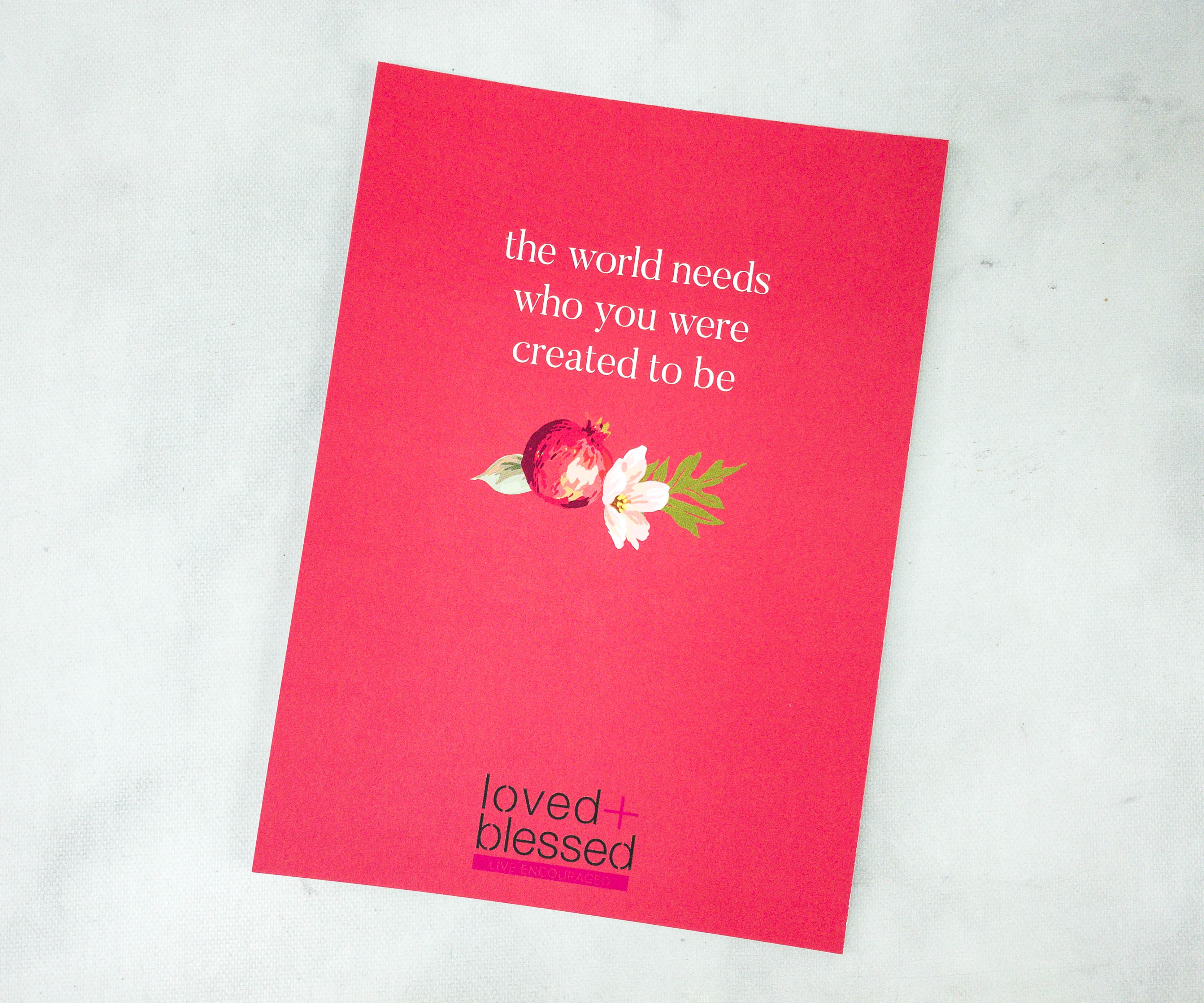 There's another message at the back!
The world needs who you were created to be.
Scripture Card. Every box contains a scripture card. I love this month's fall-themed design!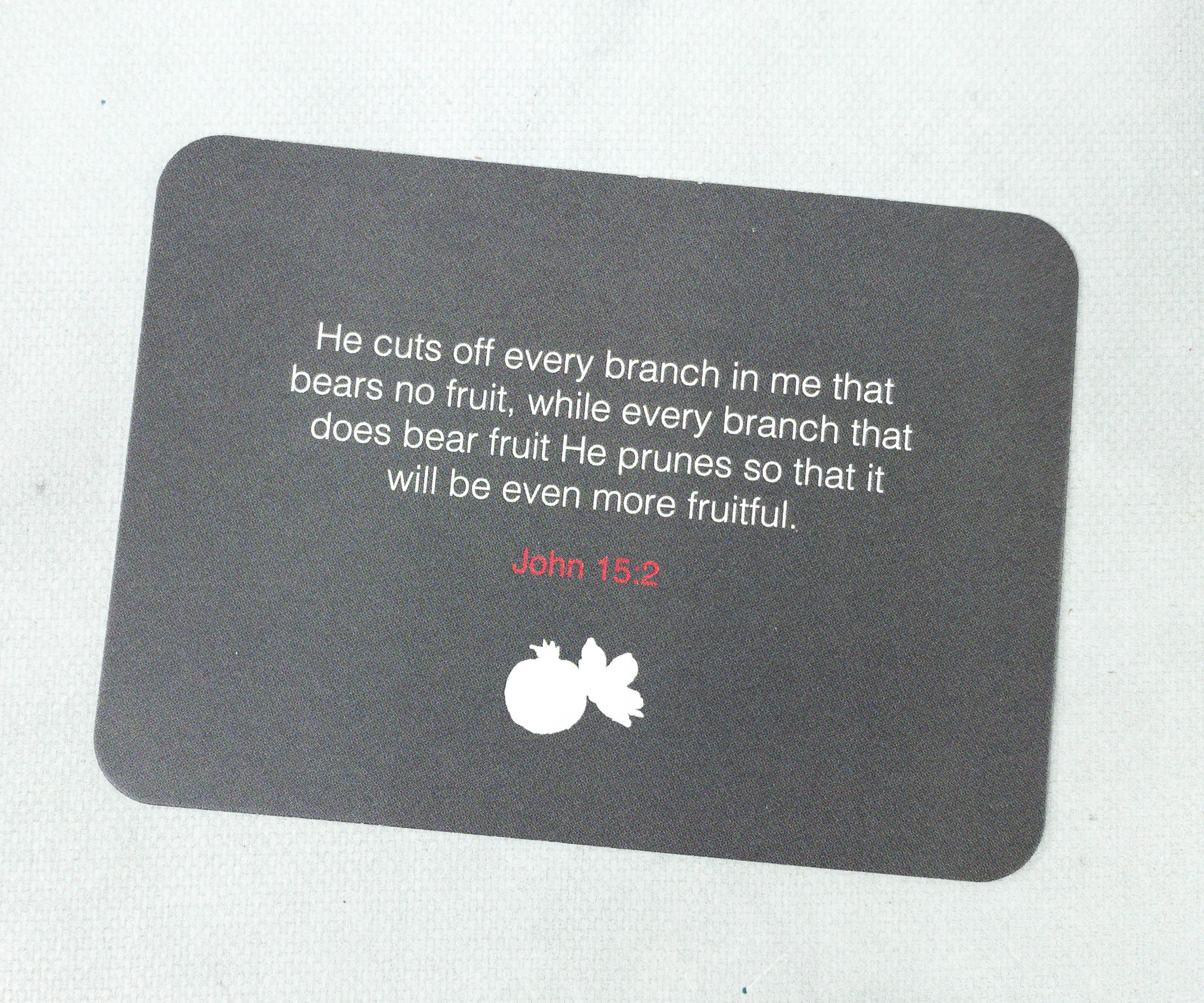 The scripture on the flip side is from John 15:2.
He cuts off every branch in me that bears no fruit, while every branch that does bear fruit He prunes so that it will be even more fruitful.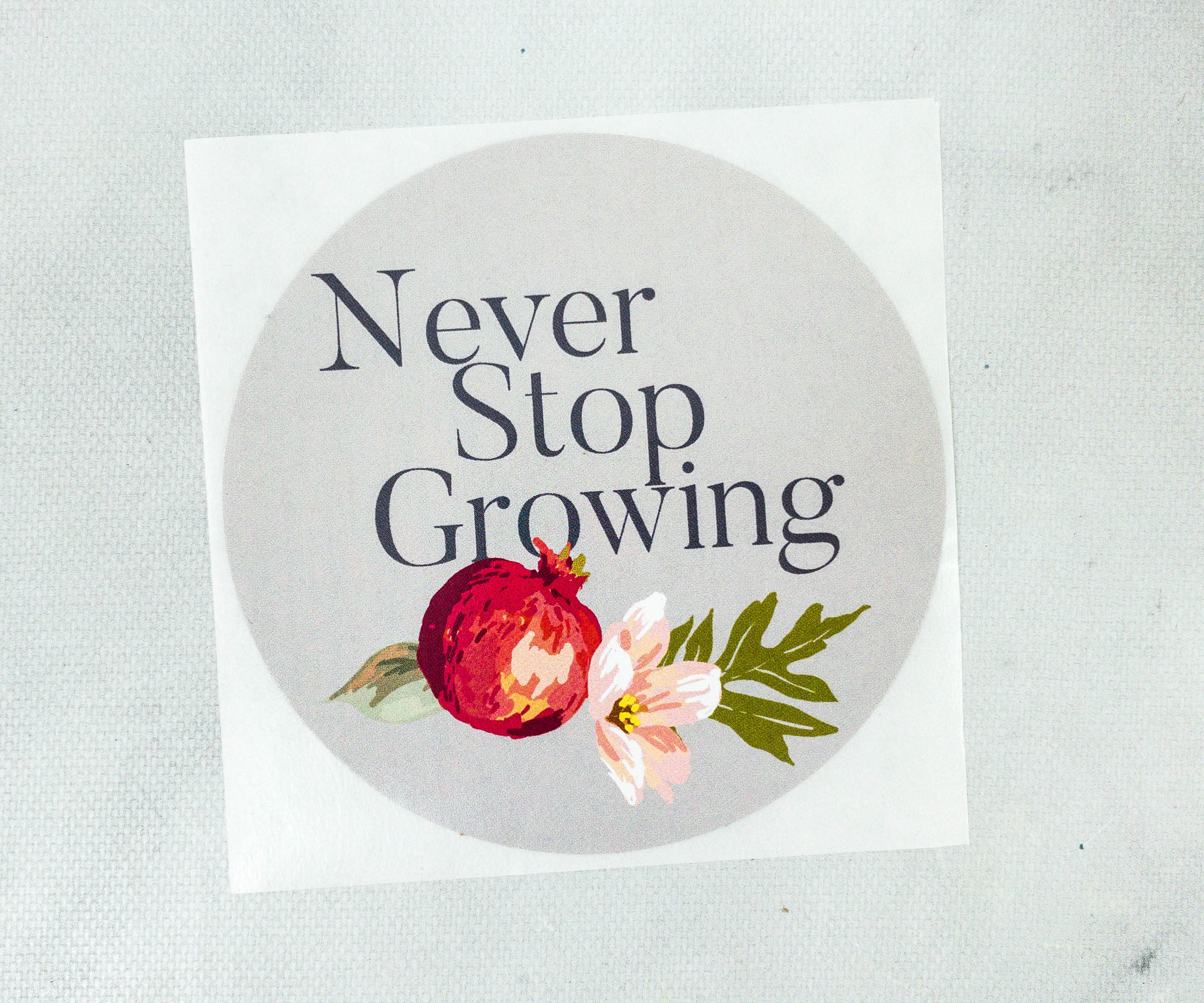 Repositionable Sticker. The sticker this month reminds us to "never stop growing". I'd love to stick this in any place where I could see it often!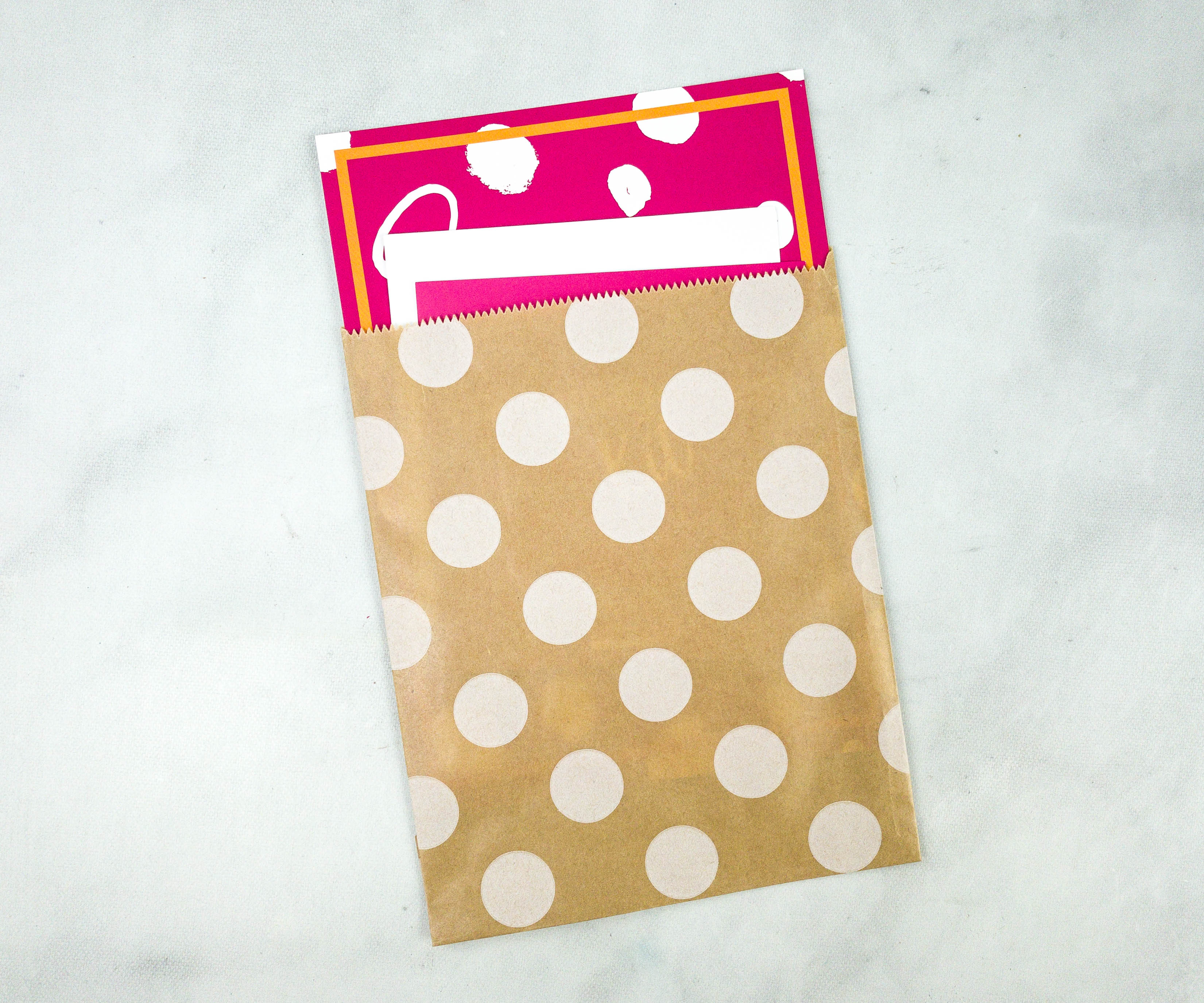 Poster. There's another poster in this month's box and it was packed in a brown paper pouch with polka dots!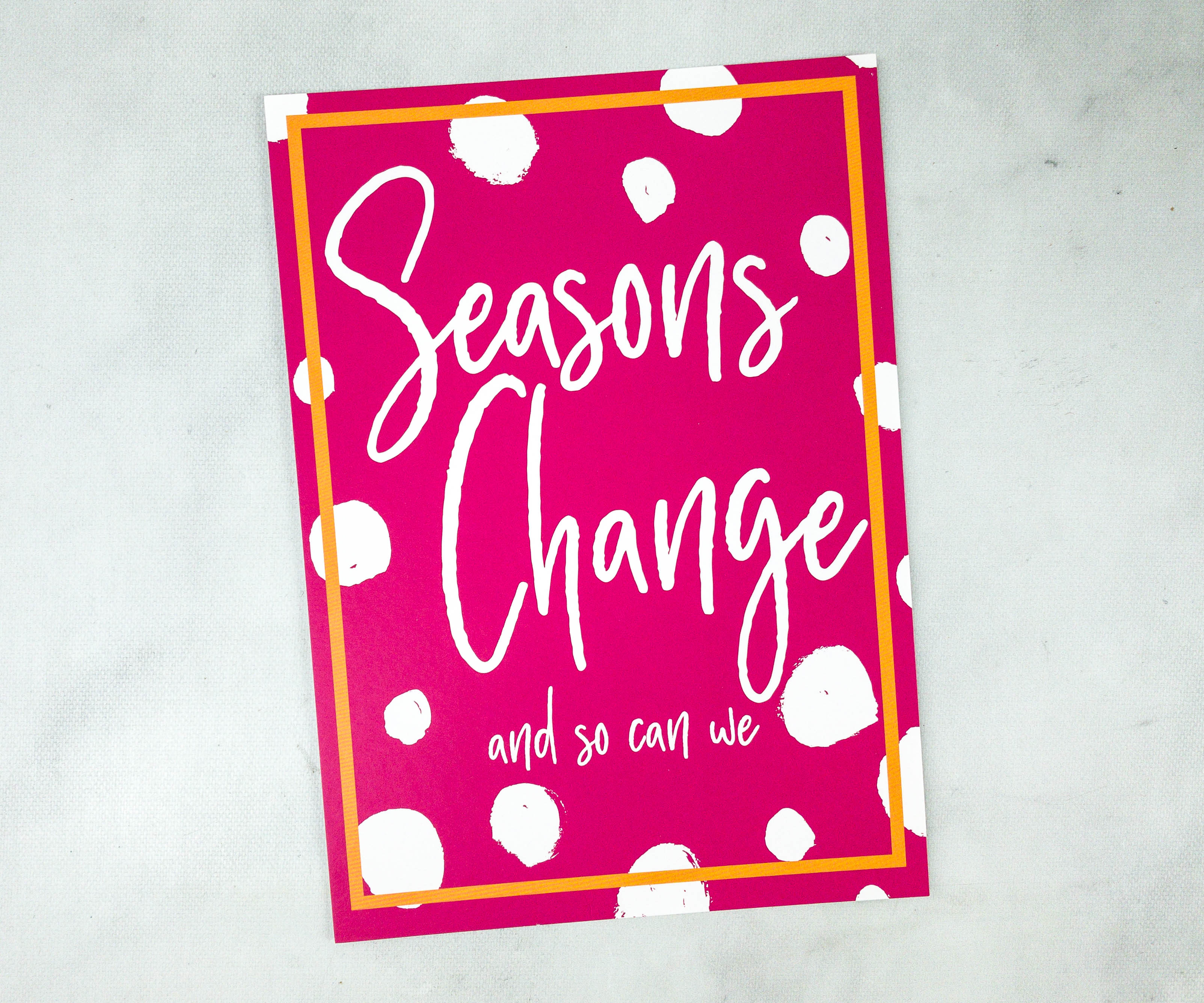 I love the bright pink background color, as well as the message.
Seasons change and so can we.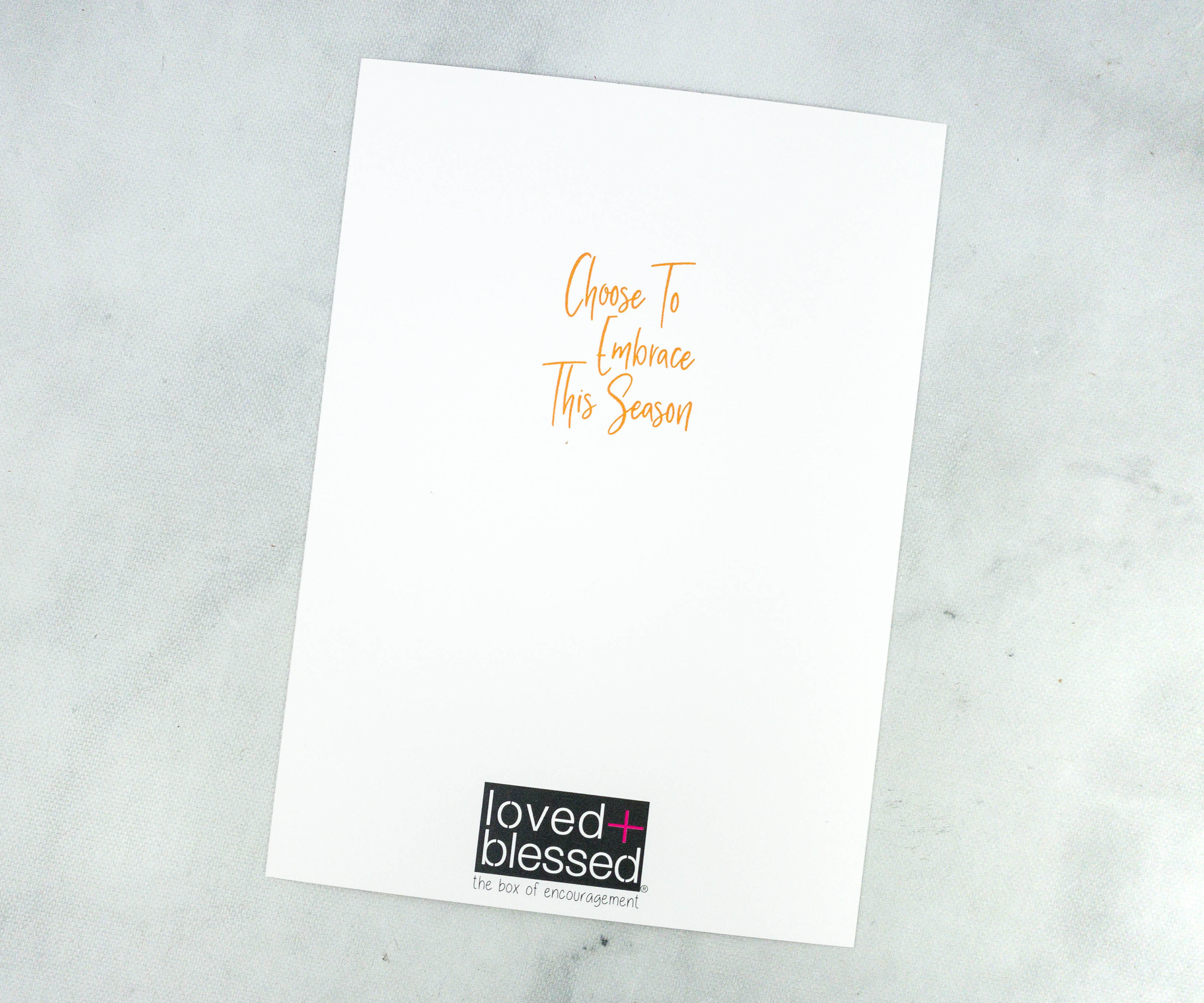 The back has another encouraging message for us.
Choose to embrace the season.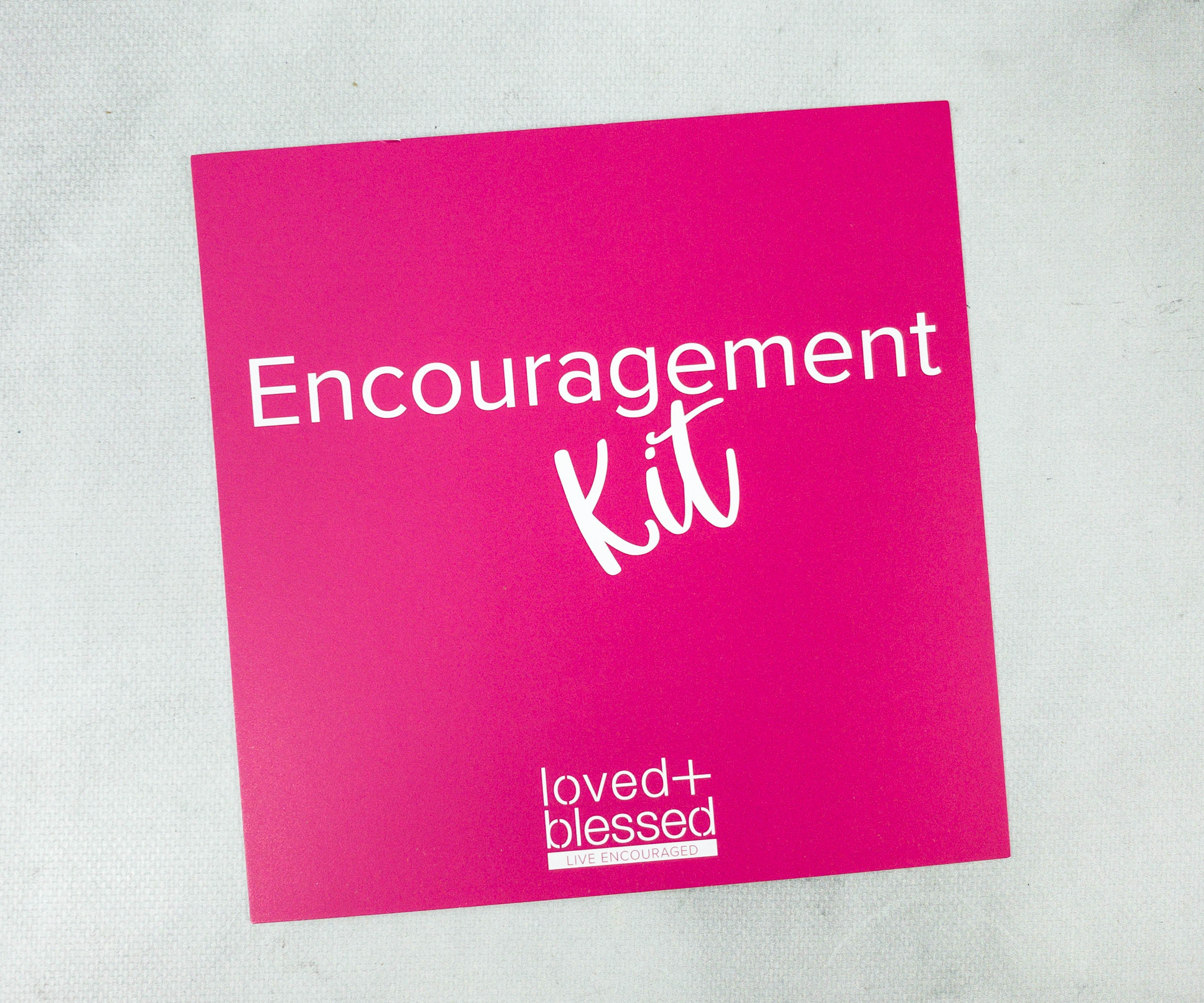 Encouragement Kit. This encouragement kit is great for sharing to a family member, a friend, or even a stranger who might need some cheering up!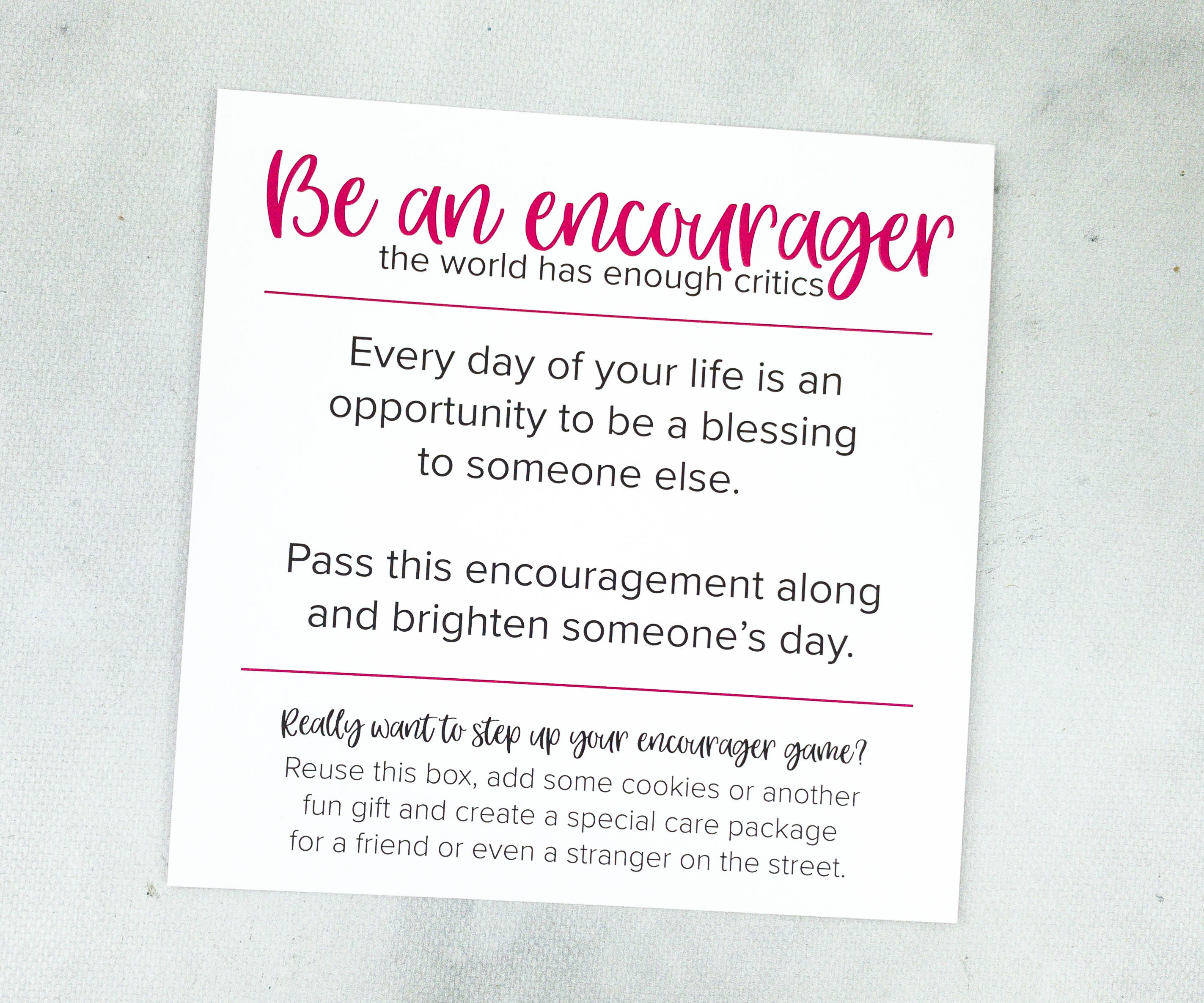 Be an encourager, the world has enough critics.
There's a blank card where you can write a message.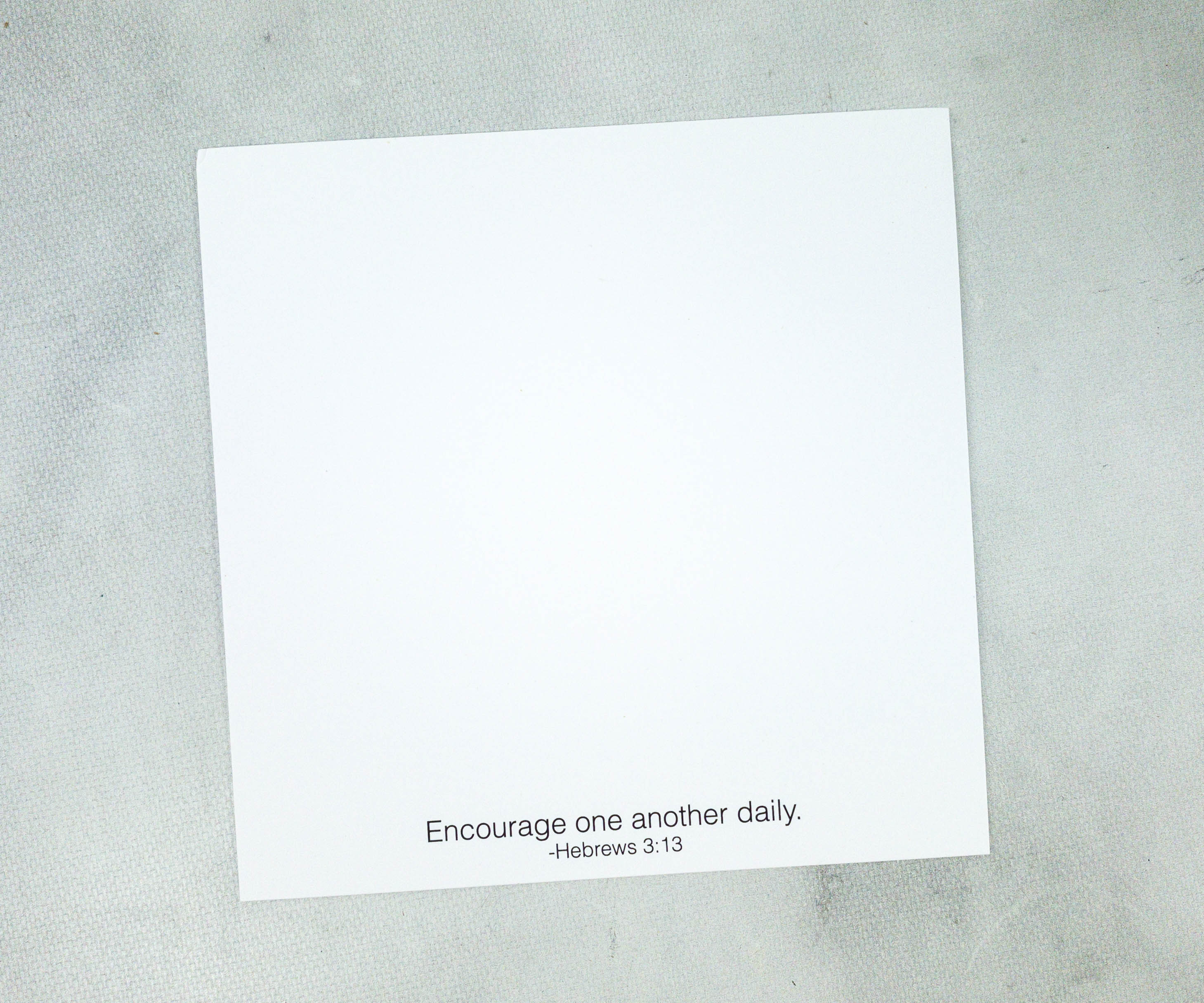 It's pretty spacious! At the back, there's a small text at the bottom part and it's a scripture from Hebrews 3:13.
Encourage one another daily.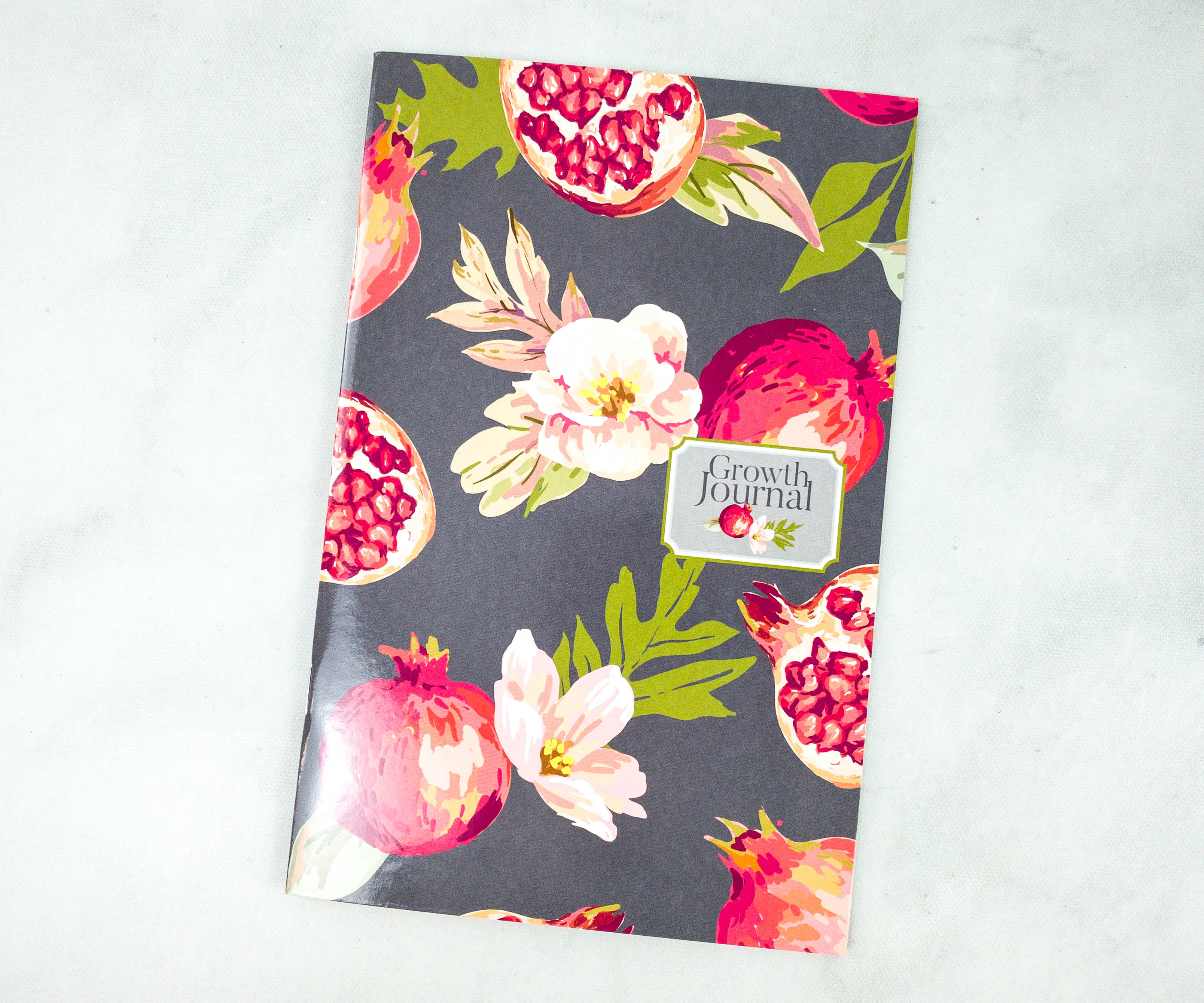 Also included in the encouragement kit is a growth journal!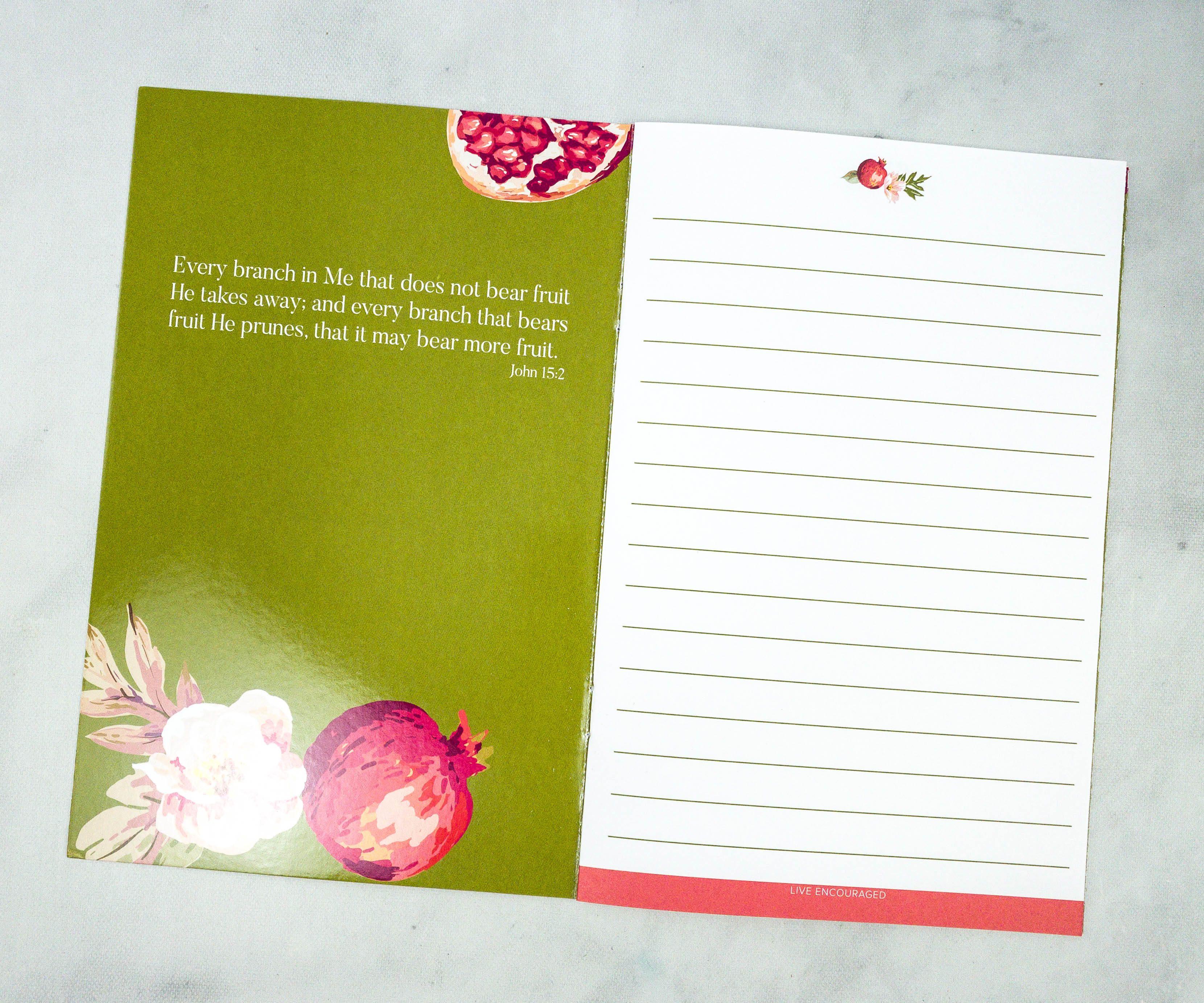 Including this is a great idea because journaling can help with personal growth and even spiritual growth!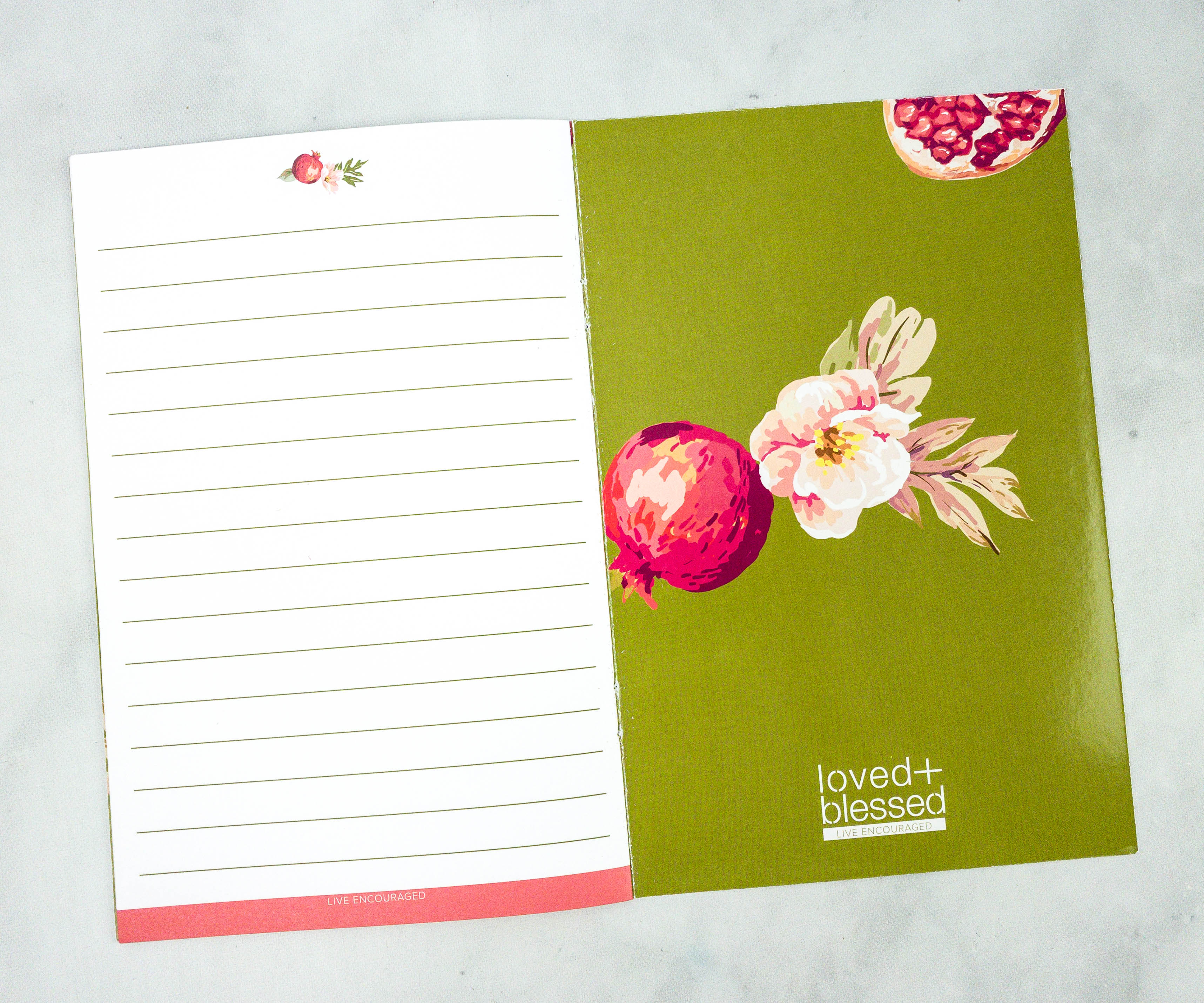 This is where you can regularly record your thoughts and feelings, or even your daily spiritual reflections. When you finish the notebook, it would also be great to look back and see how far you've come on your journey!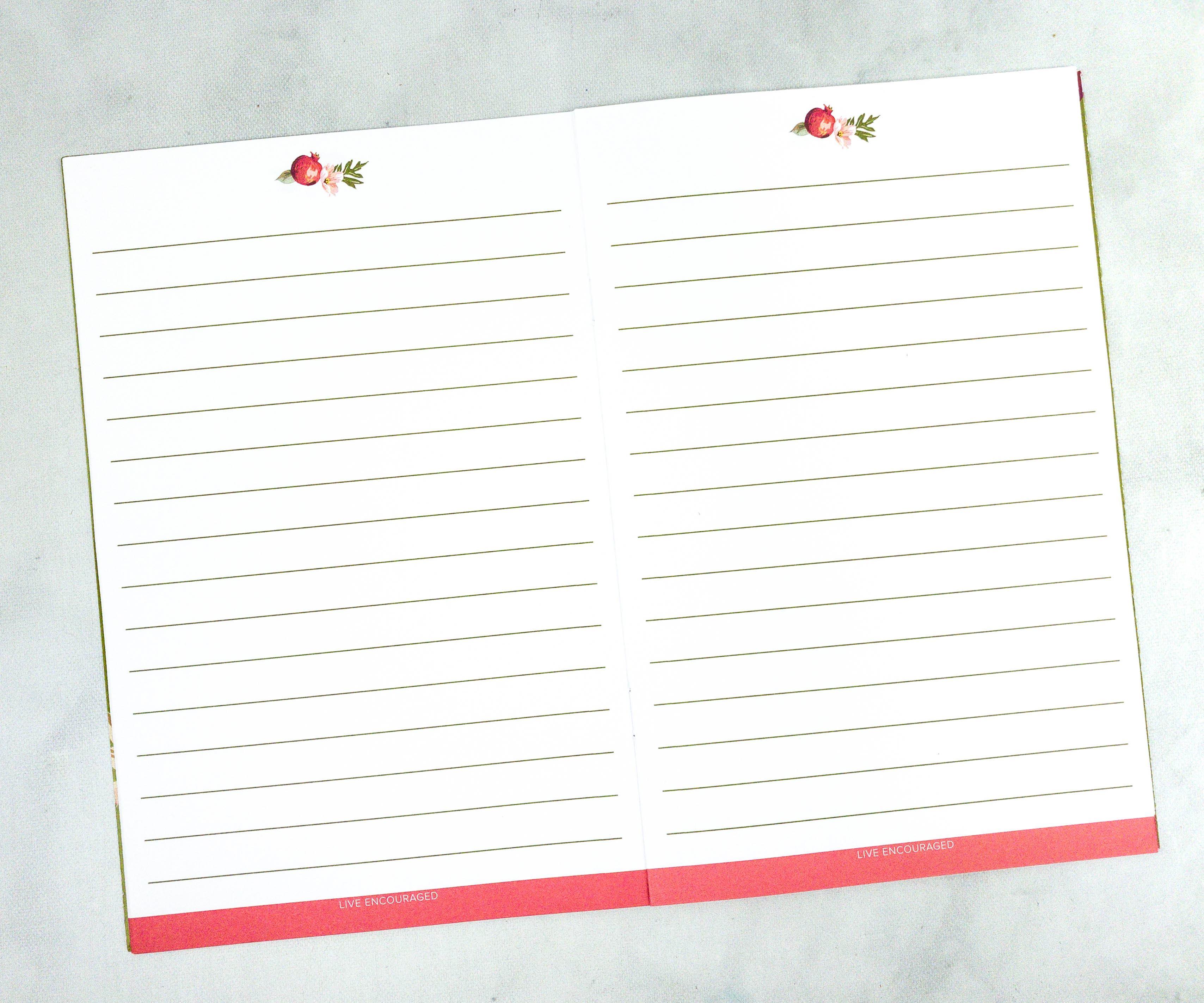 The pages are lined for organized writing!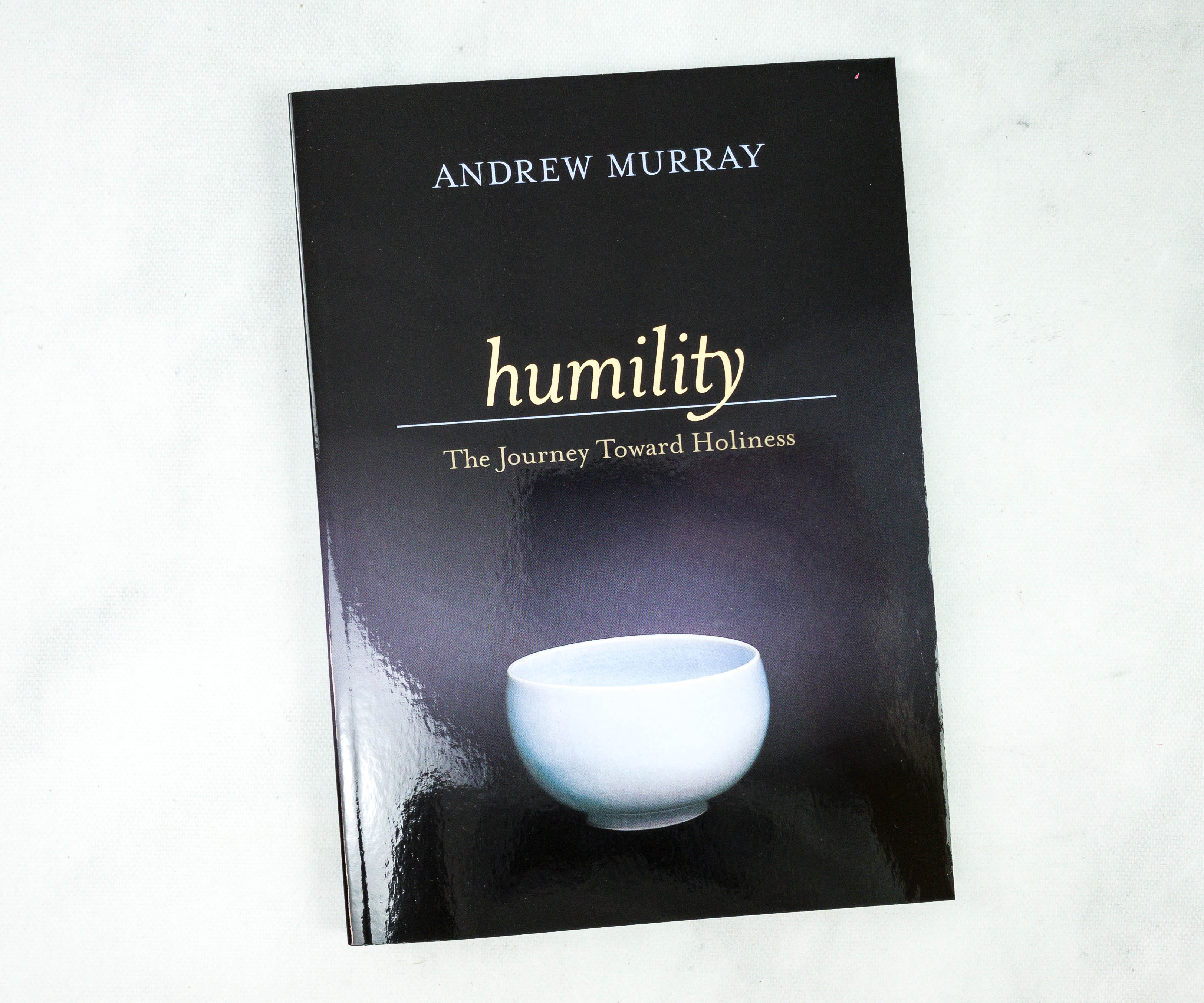 Humility The Journey Toward Holiness by Andrew Murray ($7.99)
When Jesus "made himself nothing…taking the nature of a servant," He modeled for all believers true humility. Andrew Murray calls this "our true nobility" and "the distinguishing feature of discipleship." With insightful, penetrating clarity, Murray calls all Christians to turn from pride, empty themselves, and study the character of Christ to be filled with His grace. Often called the best work on humility ever written, this edition has been edited for today's reader.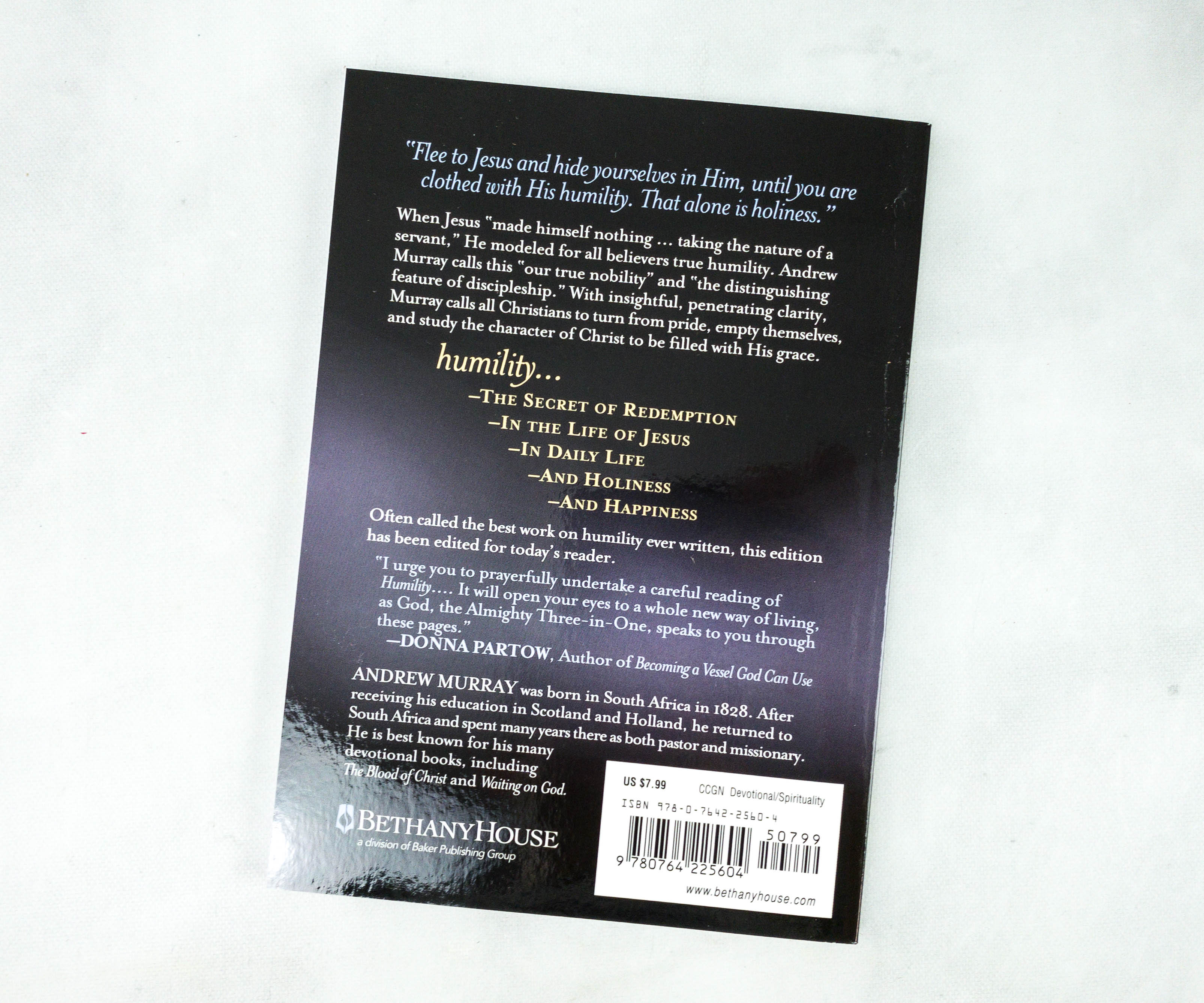 This Christian book tackles humility, an essential part of growth.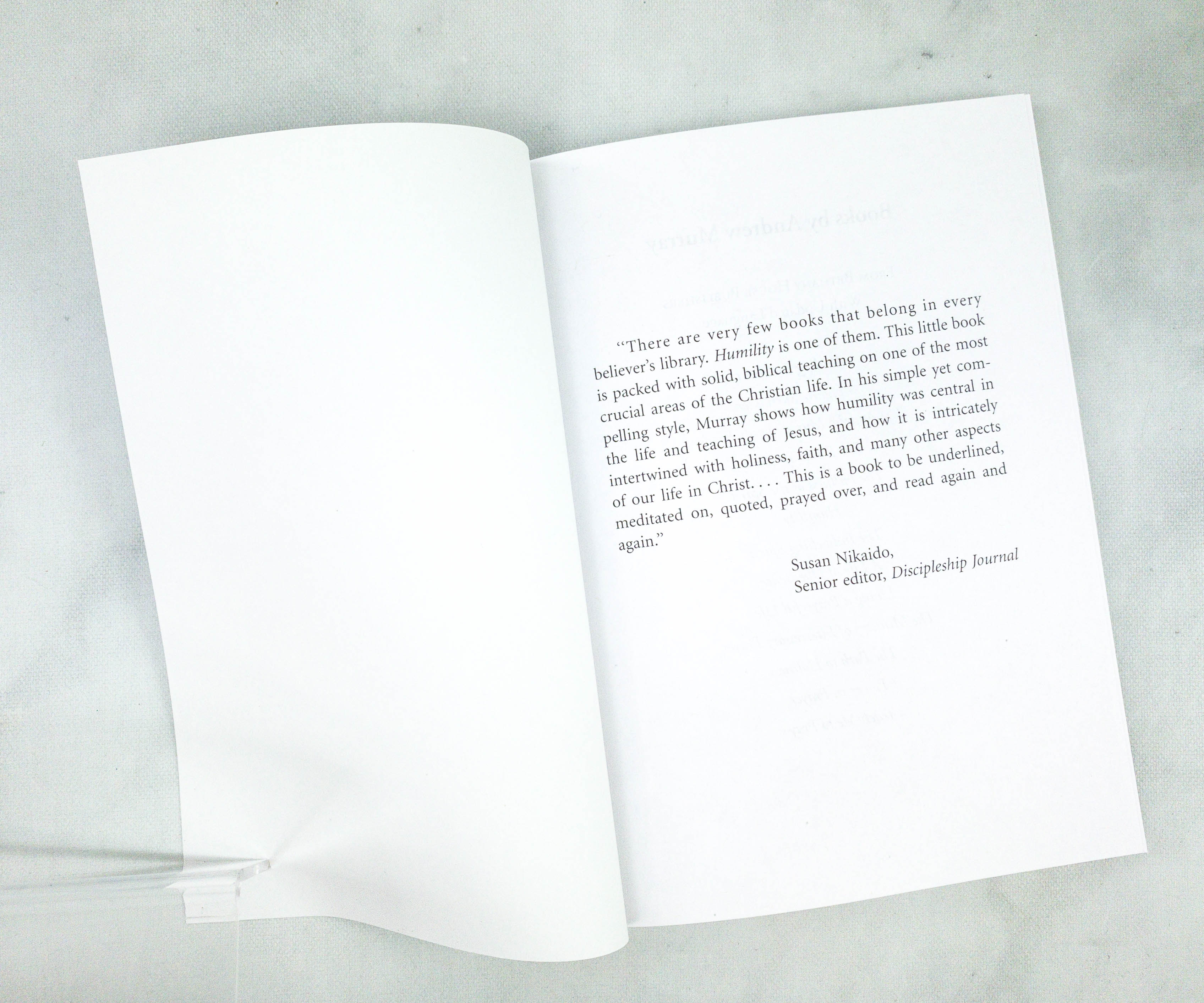 This may be a small book but it is filled with meaningful passages that we can reflect on.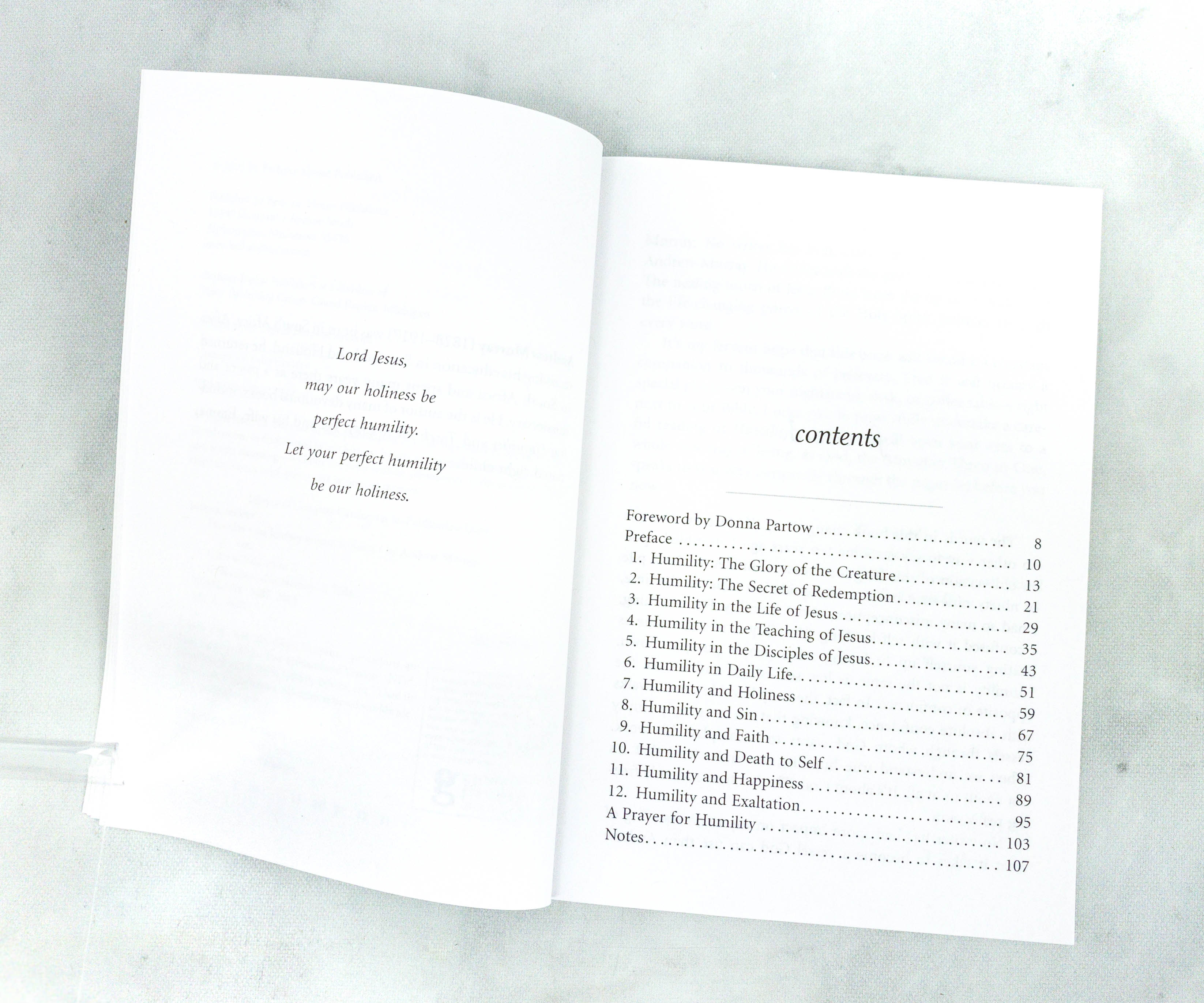 There's a table of contents, giving us an overview of all the topics discussed.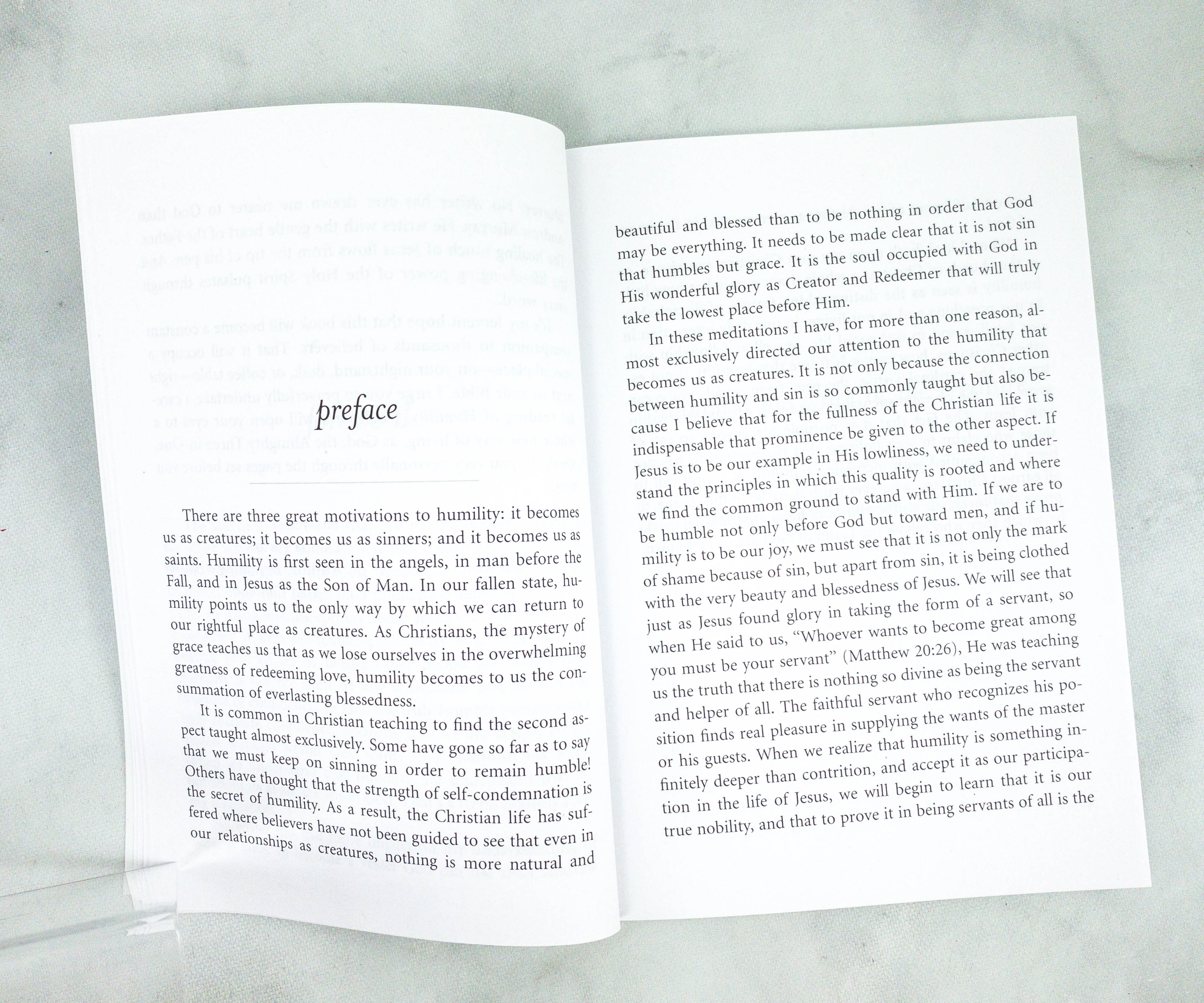 This makes a great morning read to jumpstart my day.
The author's style is simple yet compelling, and I'm enjoying it so far.
I love this month's Loved+Blessed theme, which is GROWTH! The message in this month's items is quite timely: there is always room for personal and spiritual growth no matter what season we're in. As always, I loved the poster and the scripture card and I can't wait to share the encouragement kit with a friend. I'm also delighted to receive a book that tackles humility. It's such an inspiring read. This subscription never fails to make me feel loved and blessed in every curation and that is such a great blessing!
What did you think of Loved + Blessed this month?