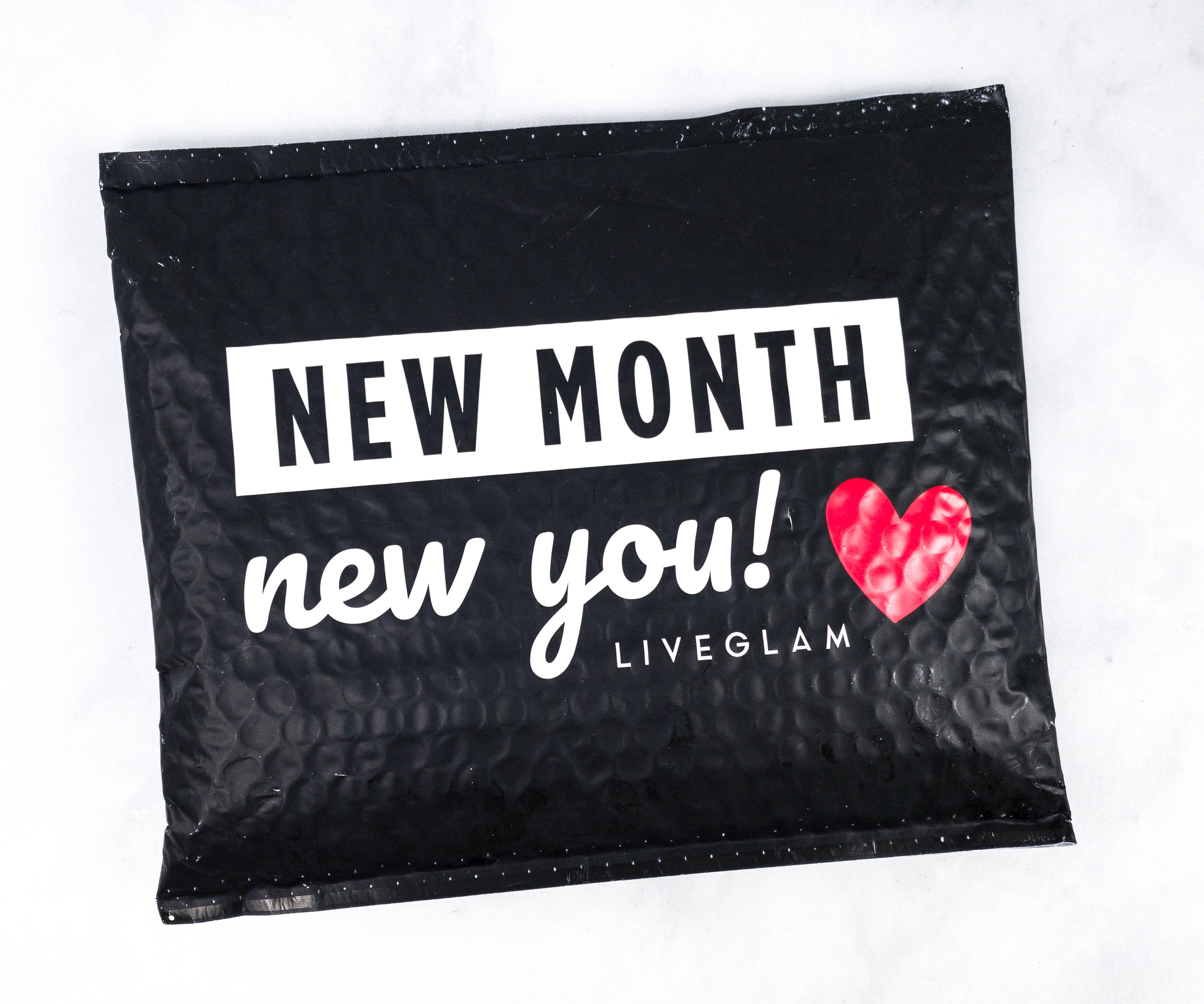 LiveGlam Brush Club (formerly MorpheMe) is a monthly makeup brush subscription that promises at least $30 worth of Morphe brushes each month for only $19.99. This is a great way to quickly build up your brush collection! You can sign up for a 1, 6, or 12-month subscription and all subscriptions automatically renew until you cancel.
DEAL: Get a free brush with any Brush Club subscription plan! Use this link to sign up and activate the deal – no coupon code required! You'll also save $10 on a 6-month plan or get a FREE month ($20 value) with an annual subscription!
Brush Club sends 3-7 brushes per month and they state that the total value will be at least $30. LiveGlam puts out a monthly video on their blog that shows different ways you can use your monthly brushes. They are really good at demonstrating that each brush can have multiple uses.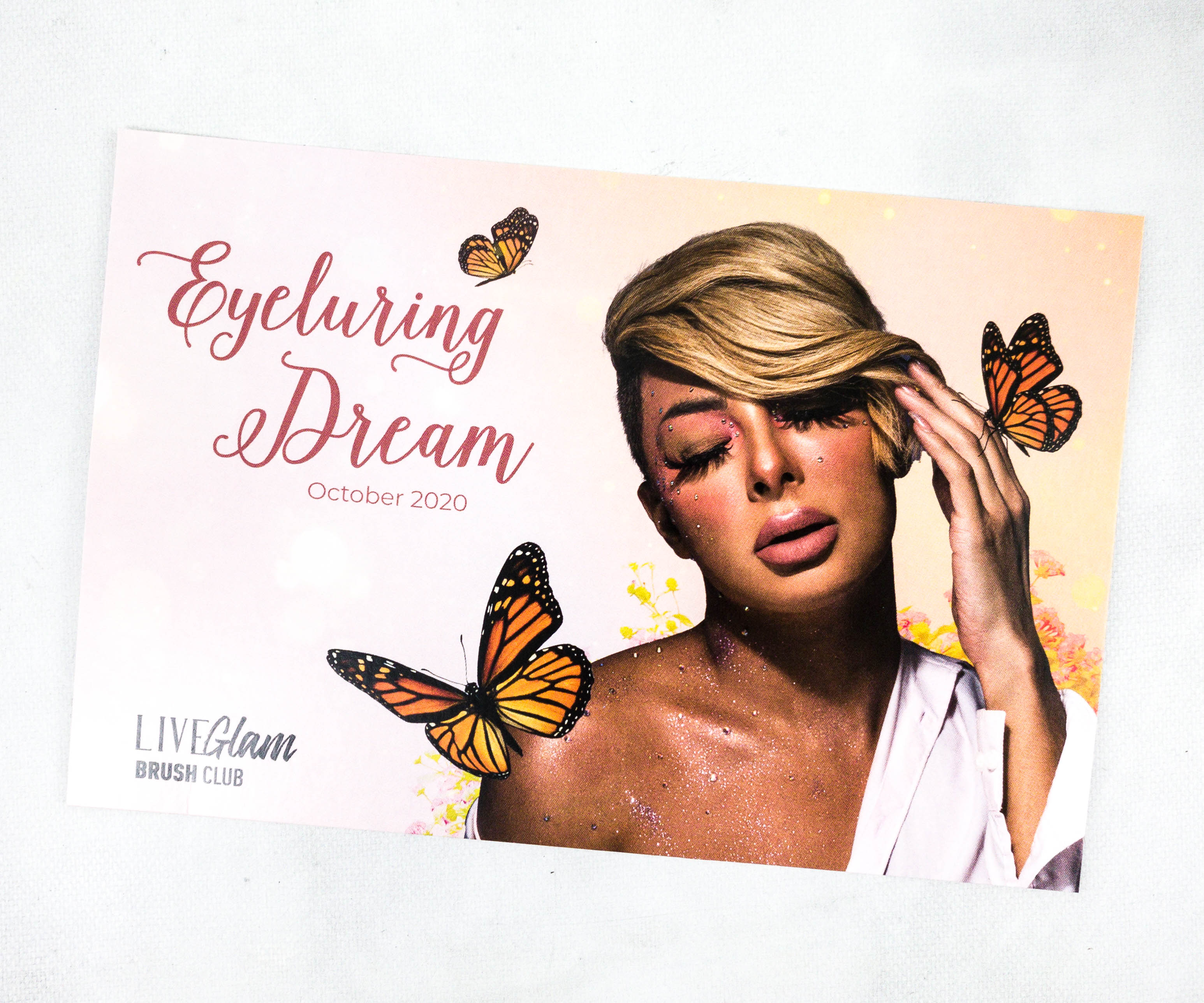 The package also comes with an information card. This month's theme is EYELURING DREAM.
At the back, you will find a message from the LiveGlam team as well as the brushes included in this box and a short description.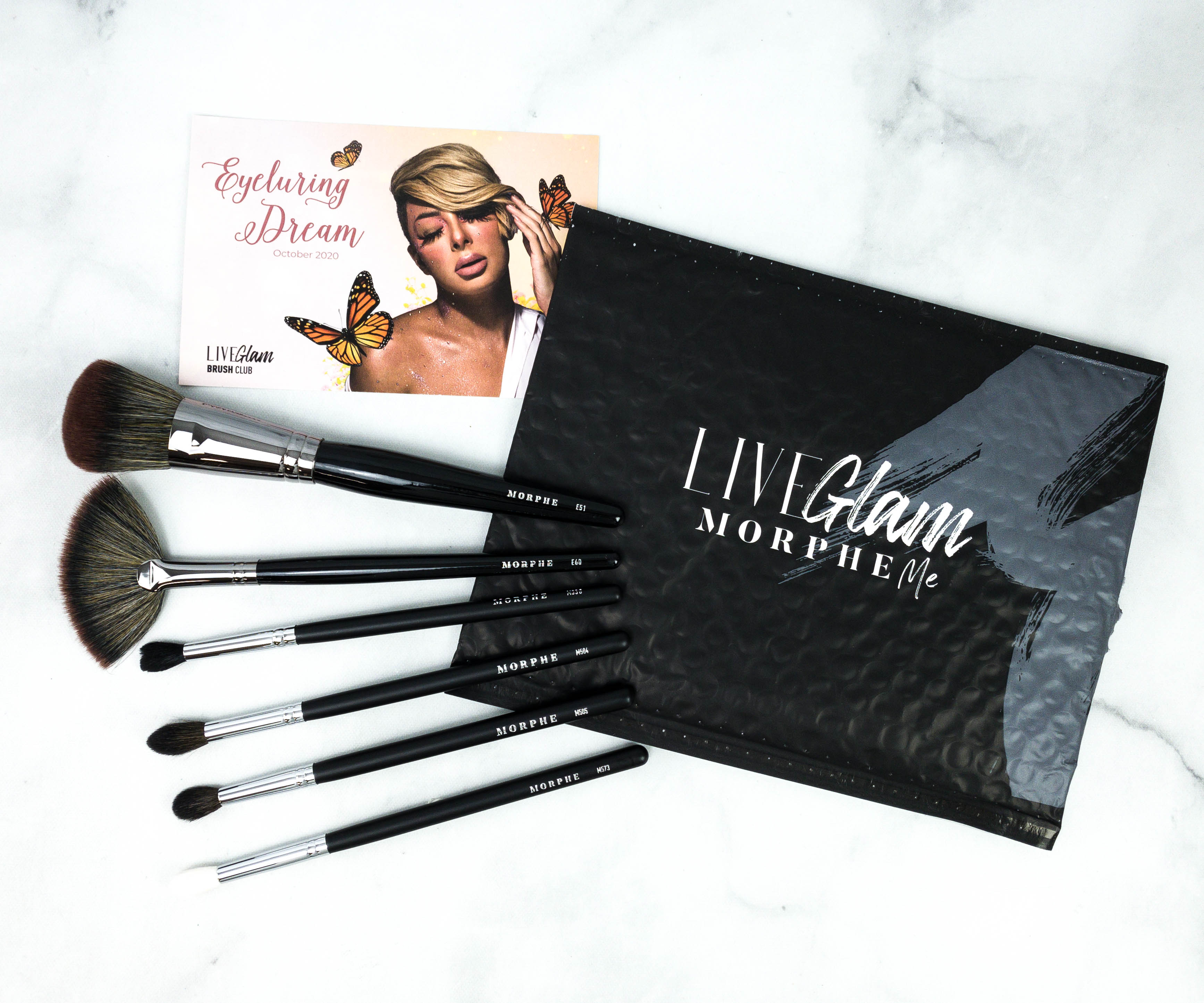 A full view of everything from this box!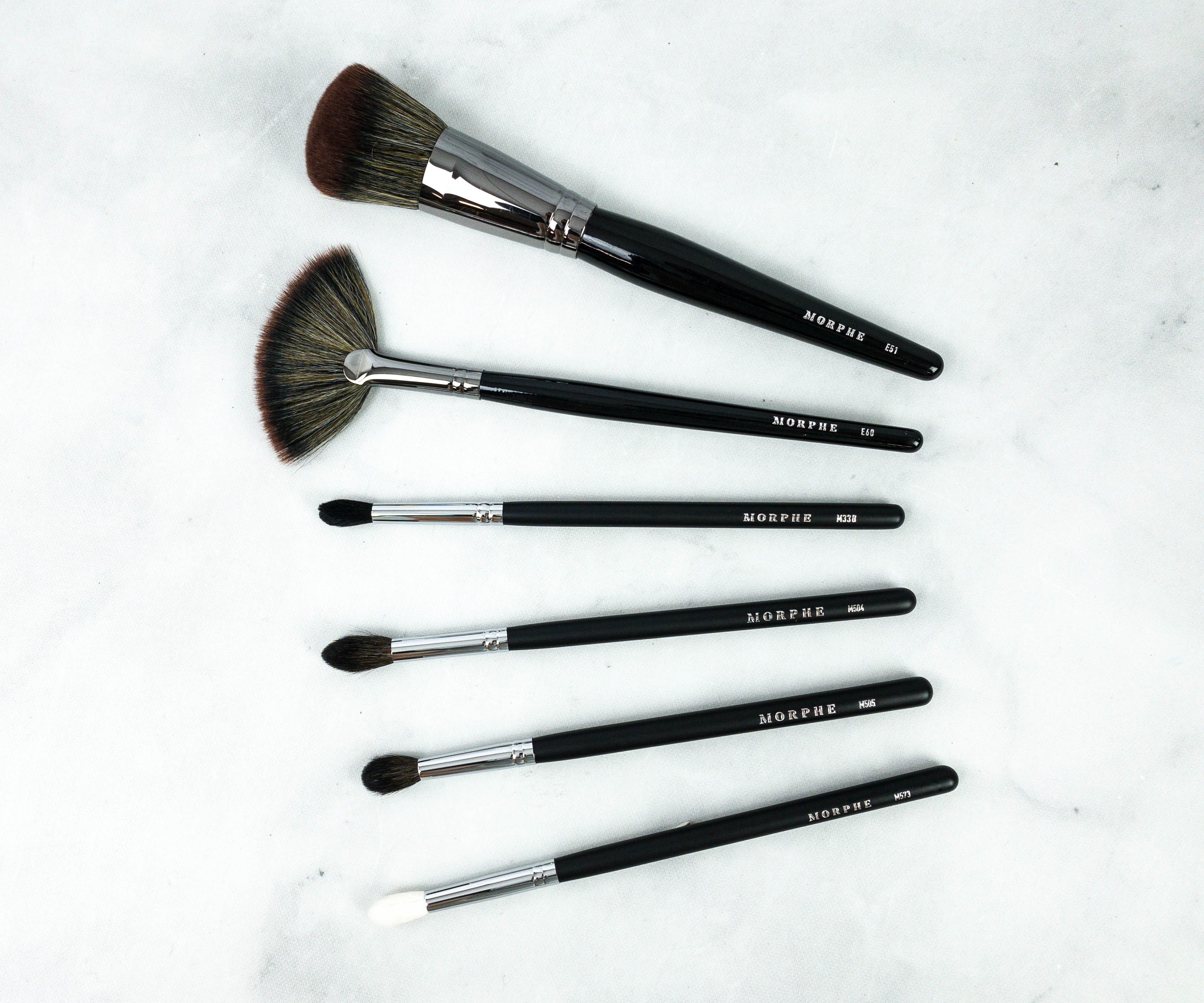 We actually received two more brushes this month!
E51. For October, LiveGlam sent 2 free bonus mystery brushes into every pack. The first bonus brush in my pack os this angled contour brush!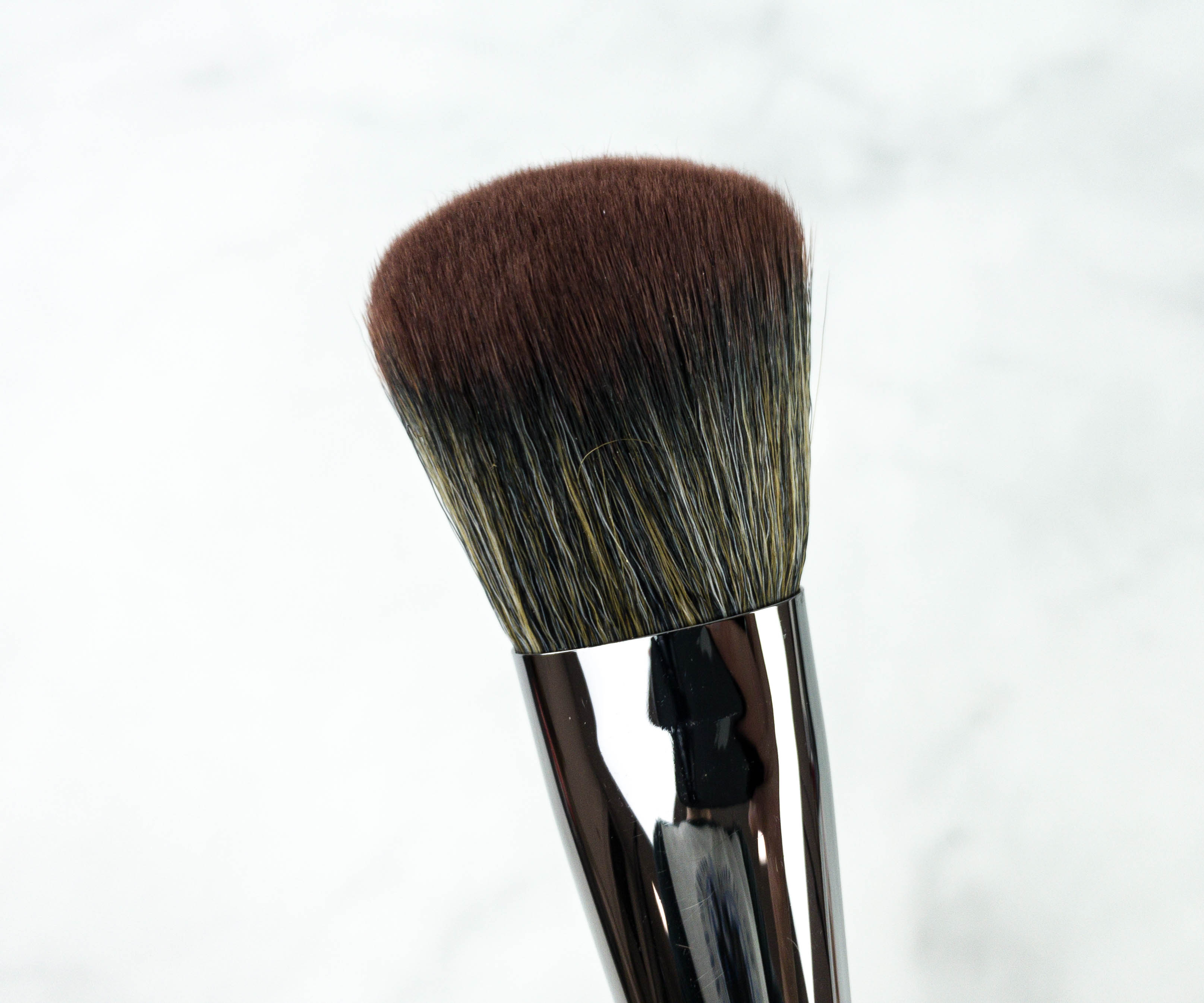 This brush is perfect for sculpting the face with contours or even applying bronzers. It's made with synthetic bristles and disperses the product nicely!
E60. Here's the second bonus brush I received, a highlighter brush! It packs and blends highlight nicely, leaving my skin looking dewy and flawless.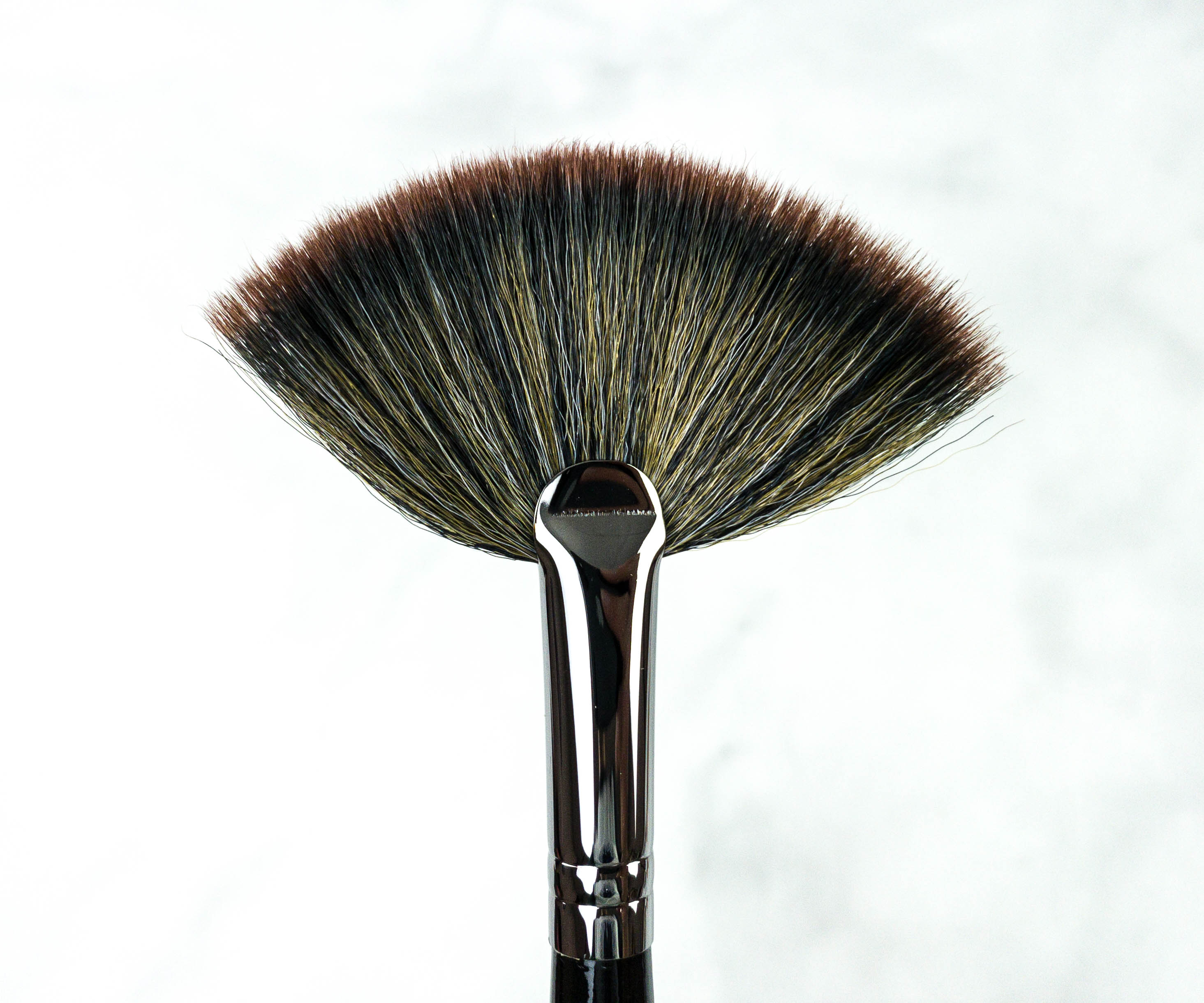 I also love using this brush to sweep away excess make-up, like fallouts. It's light and fluffy!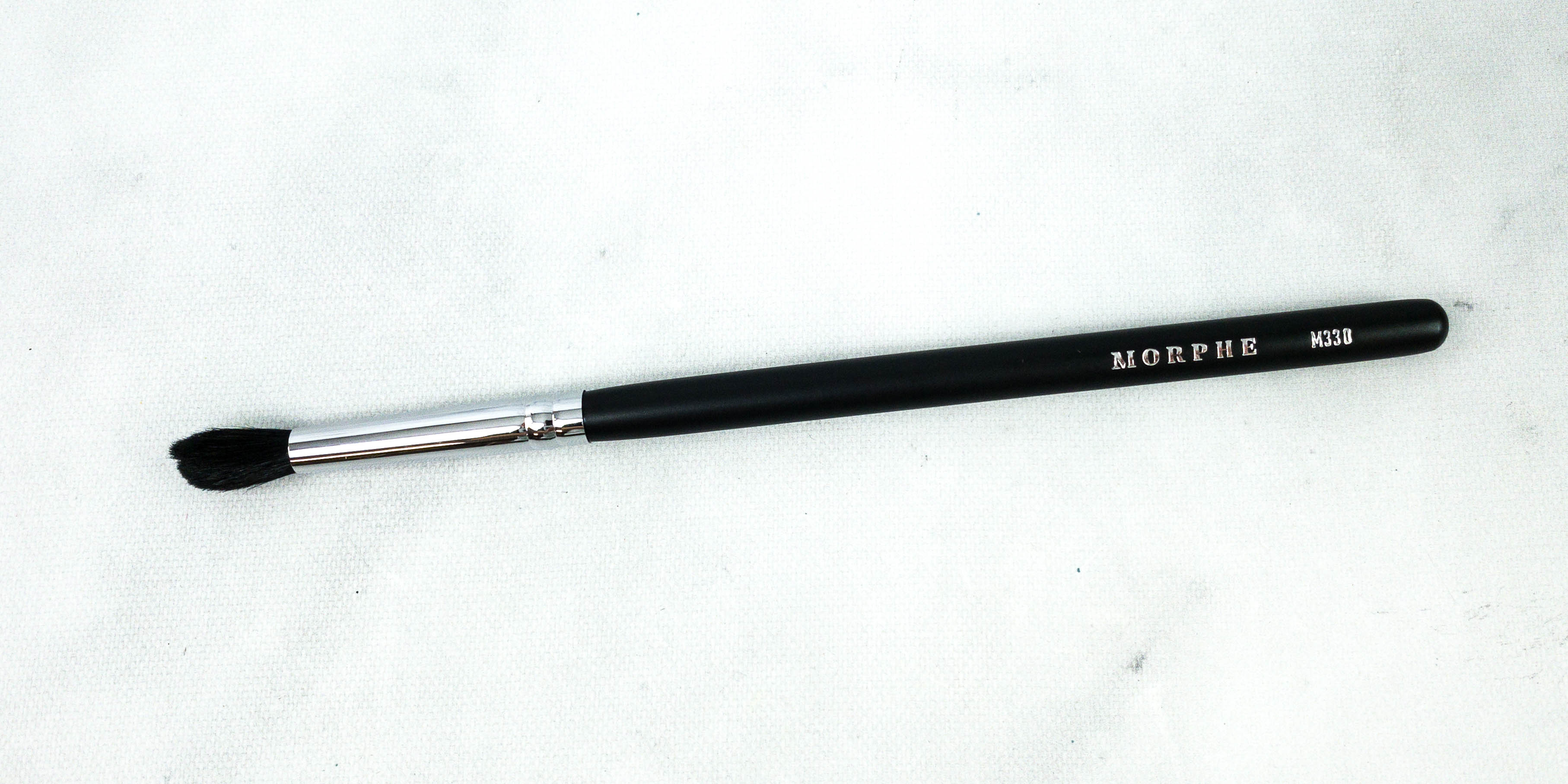 M330 Blending Crease Brush. This brush helps soften those harsh edges by blending them out nicely to create a softer effect. It's also good to use for buffing when you're packing on color to your lids.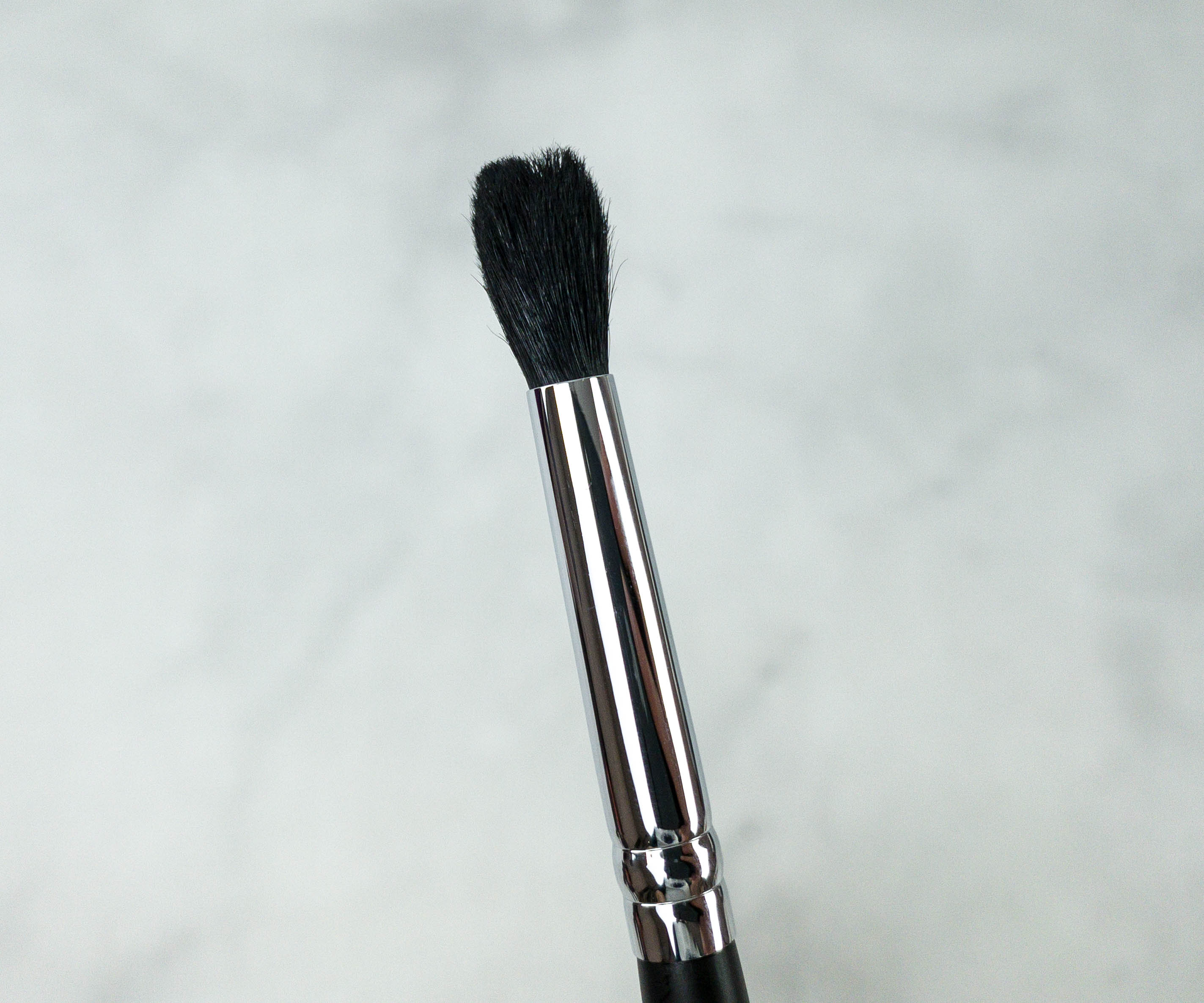 The blending crease brush in my pack is a bit damaged at the top, but still works great.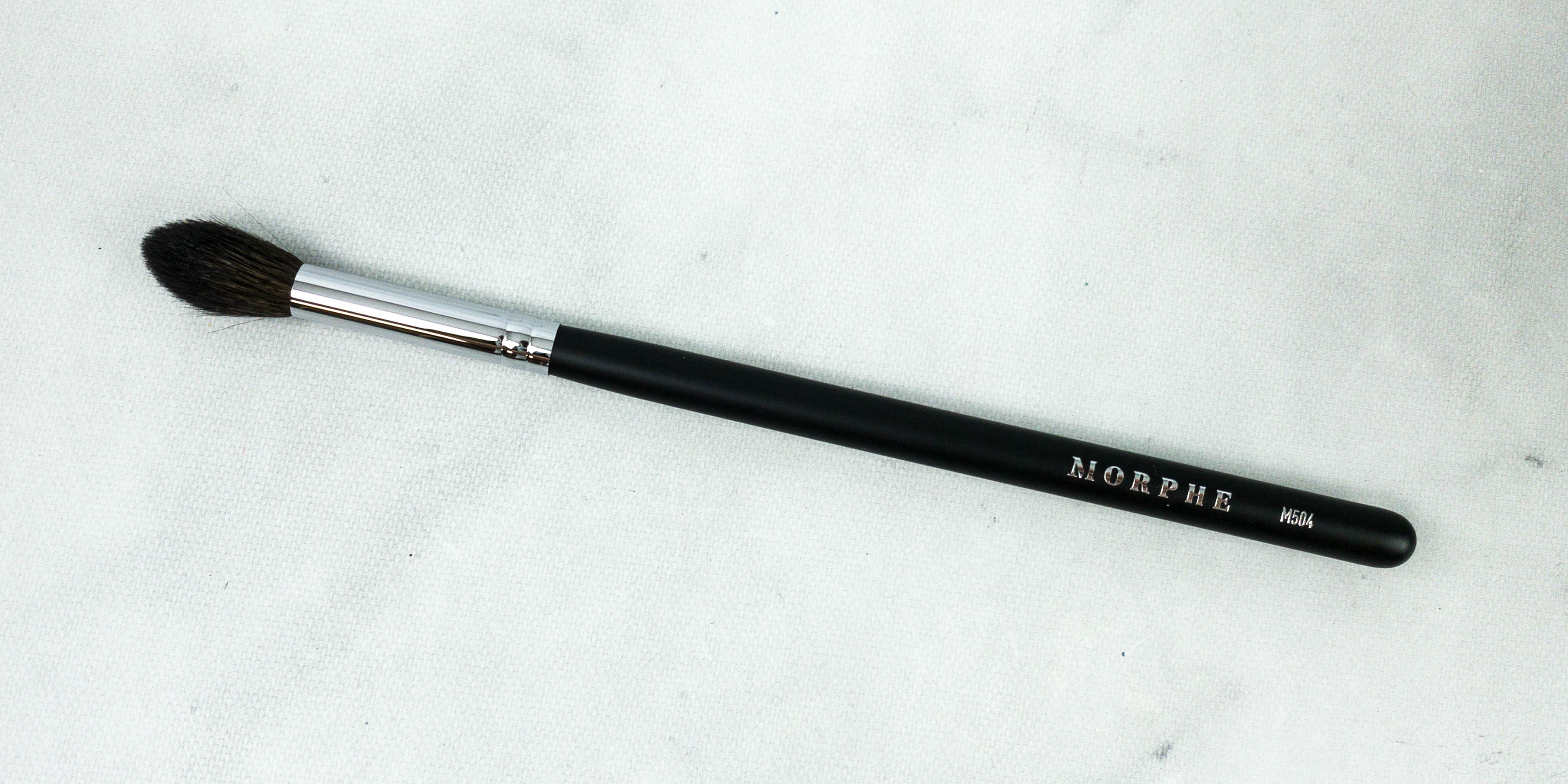 M504 Large Pointed Blender Brush. This large pointed brush is best used on larger parts of the face. It is ideal for applying bronzers to the eyes or even for nose contouring!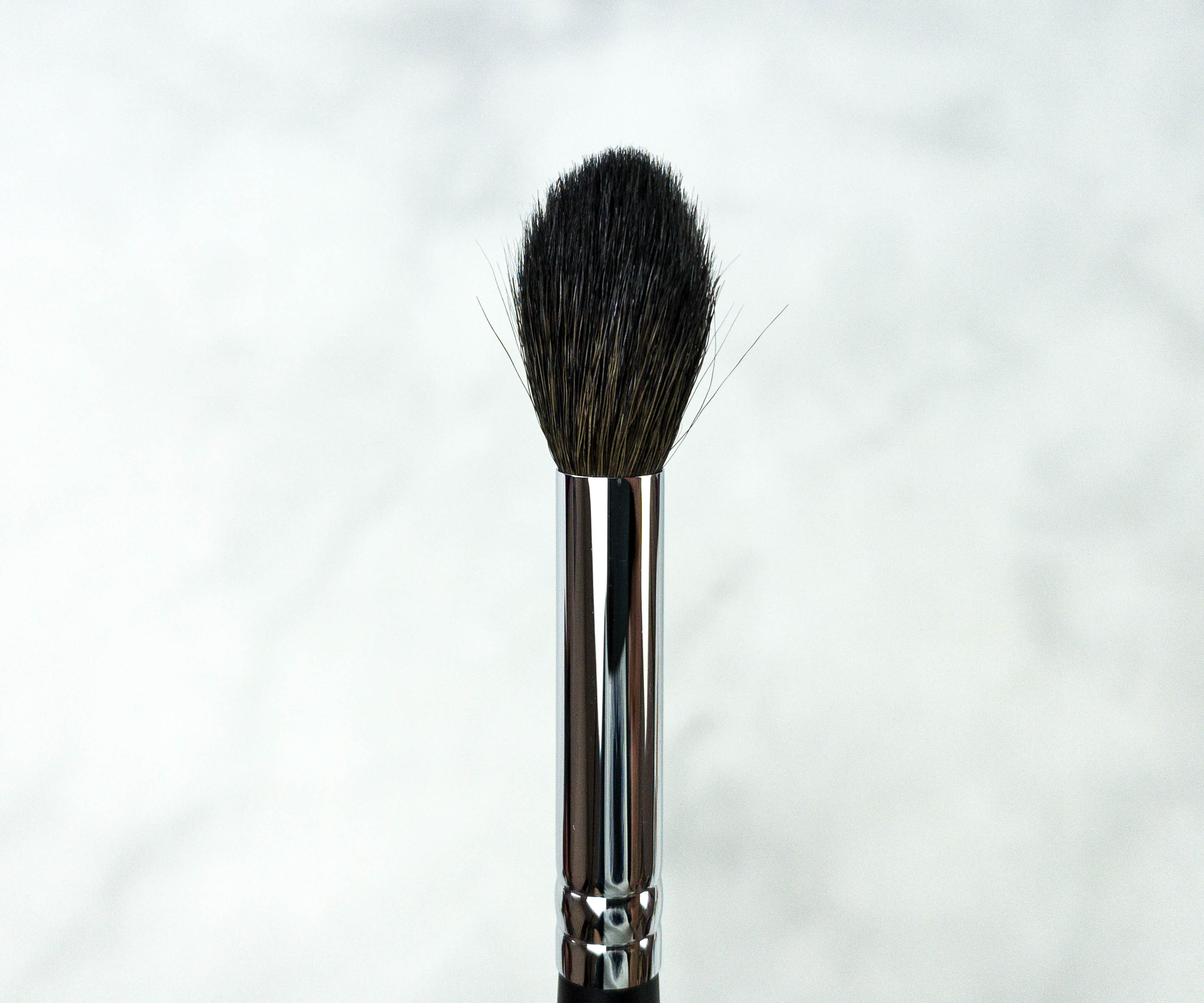 You can even use this to put highlighter on the parts of your face that you want to accentuate.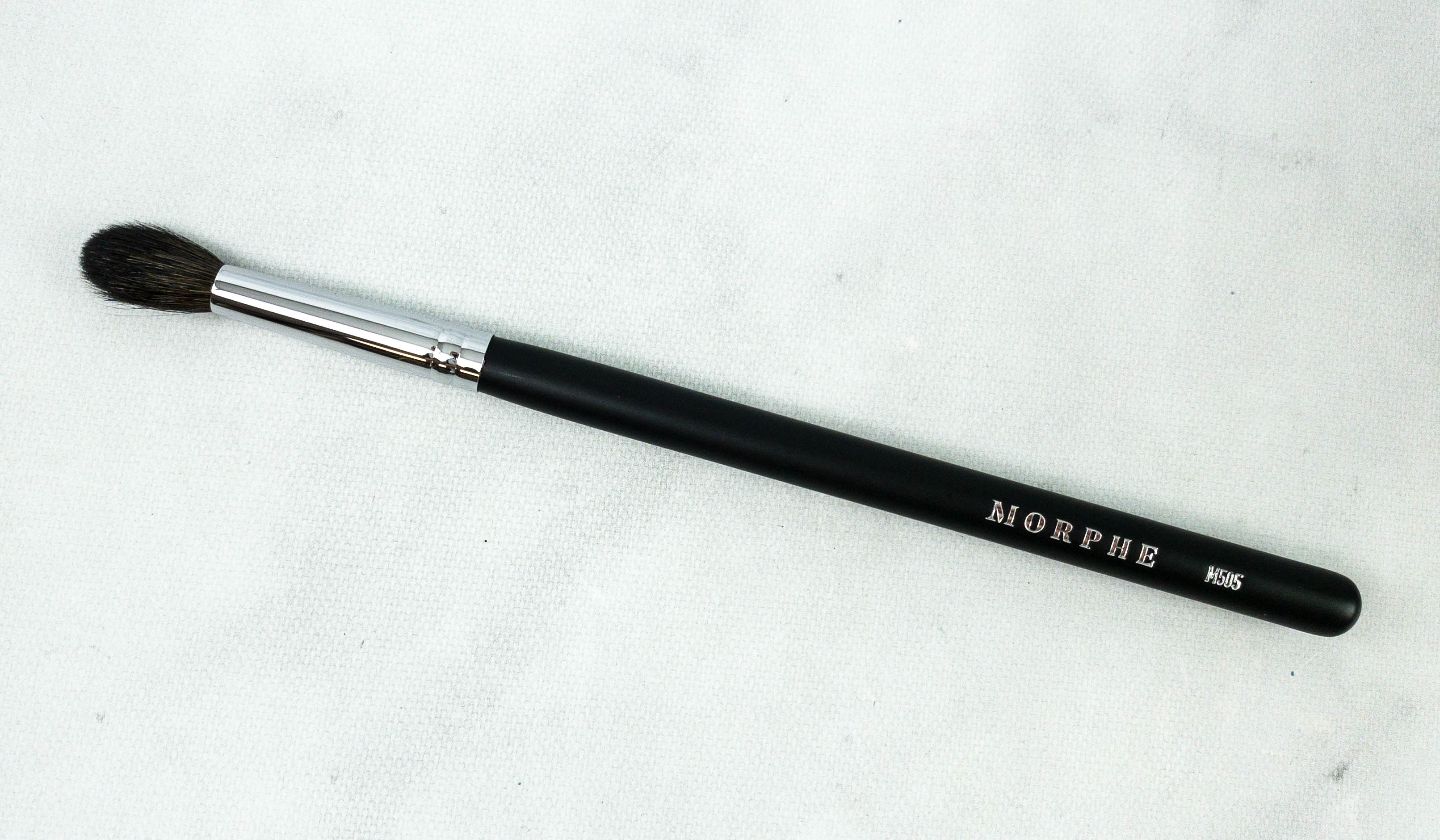 M505 Tapered Blender Brush. Here's a brush perfect for putting colors on the lids. The soft dome of this brush makes it easier to buff and blend eyeshadow!
It has tapered sides so it will make it easier to blend and diffuse the product and give you a more polished eye look.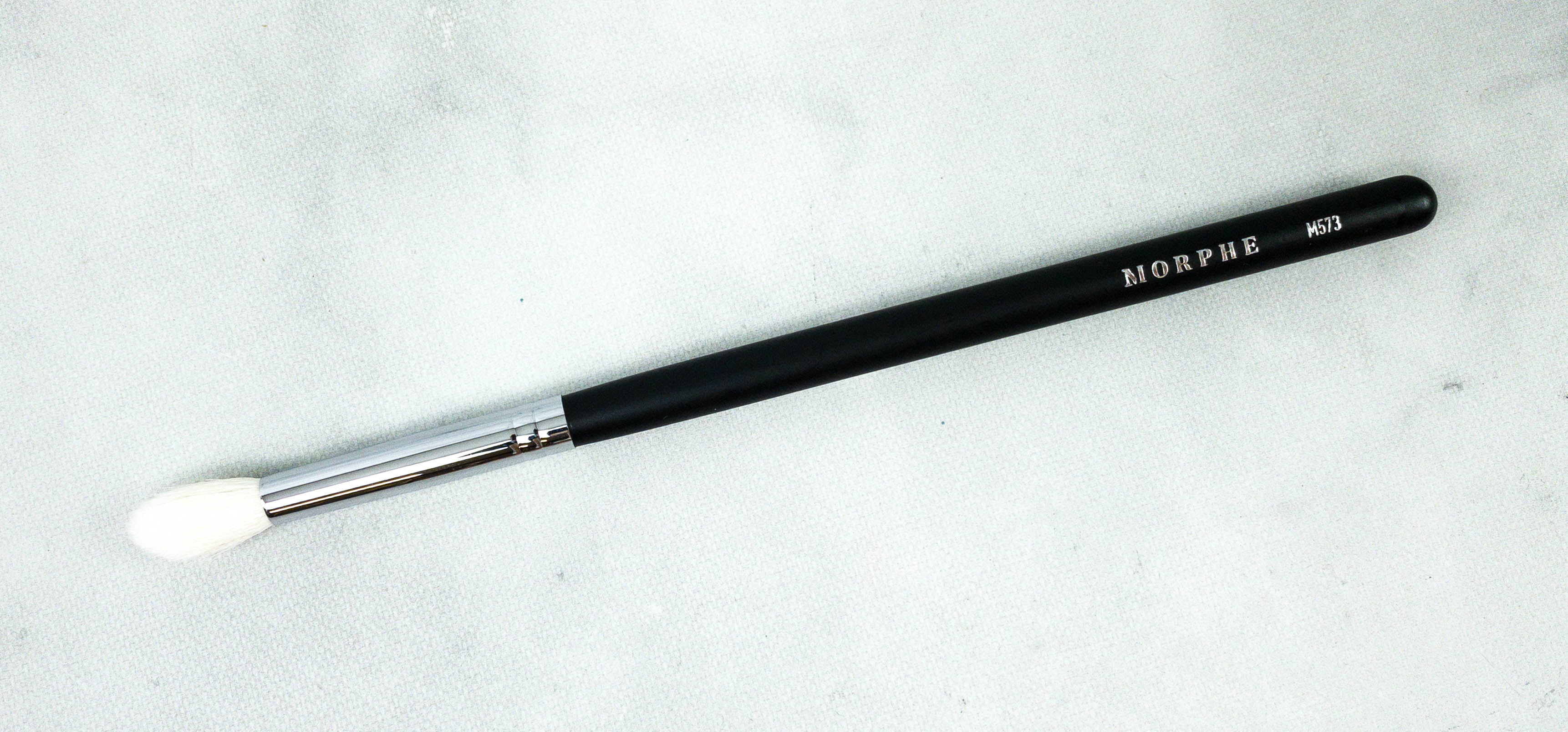 M573 Pointed Deluxe Blender Brush. The round tip and super soft bristles of this brush make blending feel easy!
I like how it lays down the product nicely on my lids. It also helps make the colors look seamlessly blended together!
LiveGlam Brush Club sends the best makeup brushes! This month, I received 2 bonus brushes and 4 regular brushes. Both the bonus brushes are useful and high-quality. Among the regular brushes, my favorite is the pointed deluxe blender brush because of its super soft bristles that make blending easier! This subscription is ideal whether for professional makeup artists or just about any makeup enthusiast. They send 3-7 brushes per month which truly gives subscribers great value for our money!
What do you think of this month's Brush Club?