---
Little Justice Leaders is a monthly subscription box for parents who want their kids to learn more about social justice on a regular basis. The subscription cost starts at $44.99 each box, and you can choose A Teacher Monthly Box or a Family Monthly Box. You can also get a Sibling pack for $49.99, or go for their Digital Family Subscription for $14.99. Each month, you will receive a box filled with carefully selected resources to he;p the kids or students learn and talk about social justice issues. There will be arts, crafts, books, and other activities that will help them understand complex issues. The box is made specifically for kids in grades K to 5, so expect the contents to be not jus educational and age-appropriate, but enjoyable as well. Also, a donation is made to an organization working on the featured social justice issue for each box sold.
DEAL: Get 25% off your first box! Use coupon code HELLO25.
The contents of the box were wrapped with an aqua blue colored tissue paper.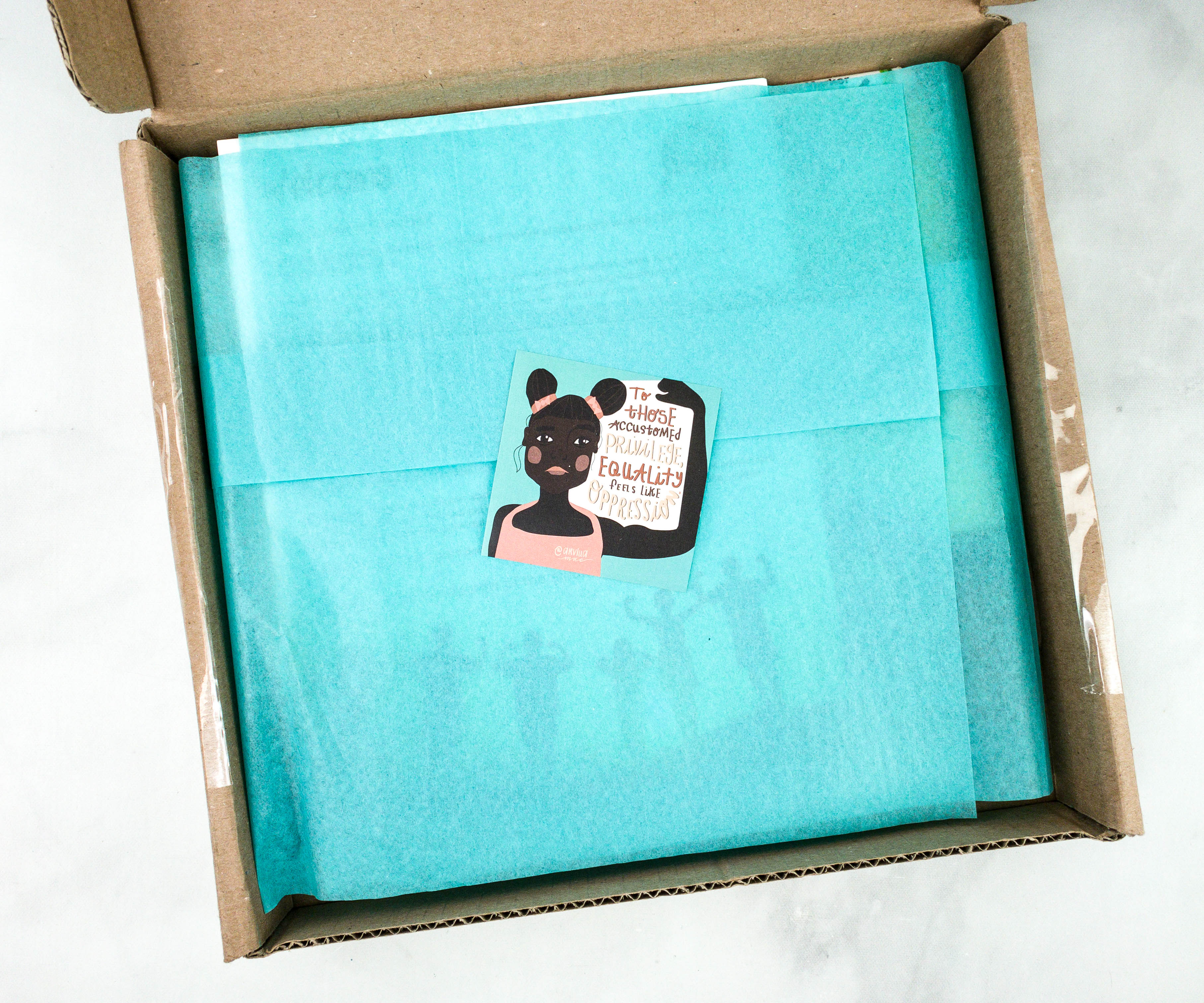 A sticker sits on top of everything in the box!
To those accustomed privilege, equality feels like oppression.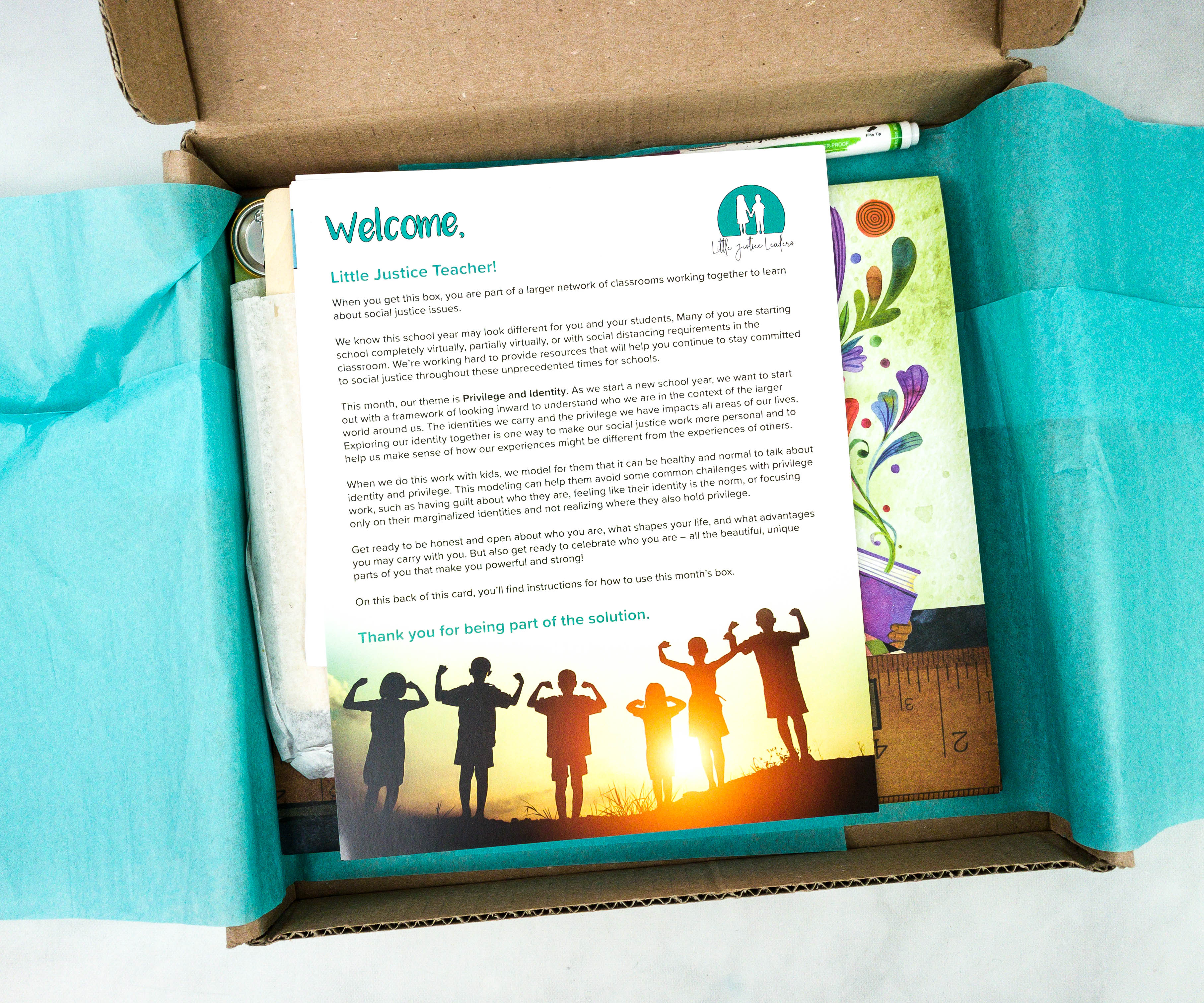 Here's a peek at the box contents!
There's also a note that comes with all the items. It welcomes us to the subscription! This month's theme is PRIVILEGE AND IDENTITY!
The flip side includes the instructions on how to use the box.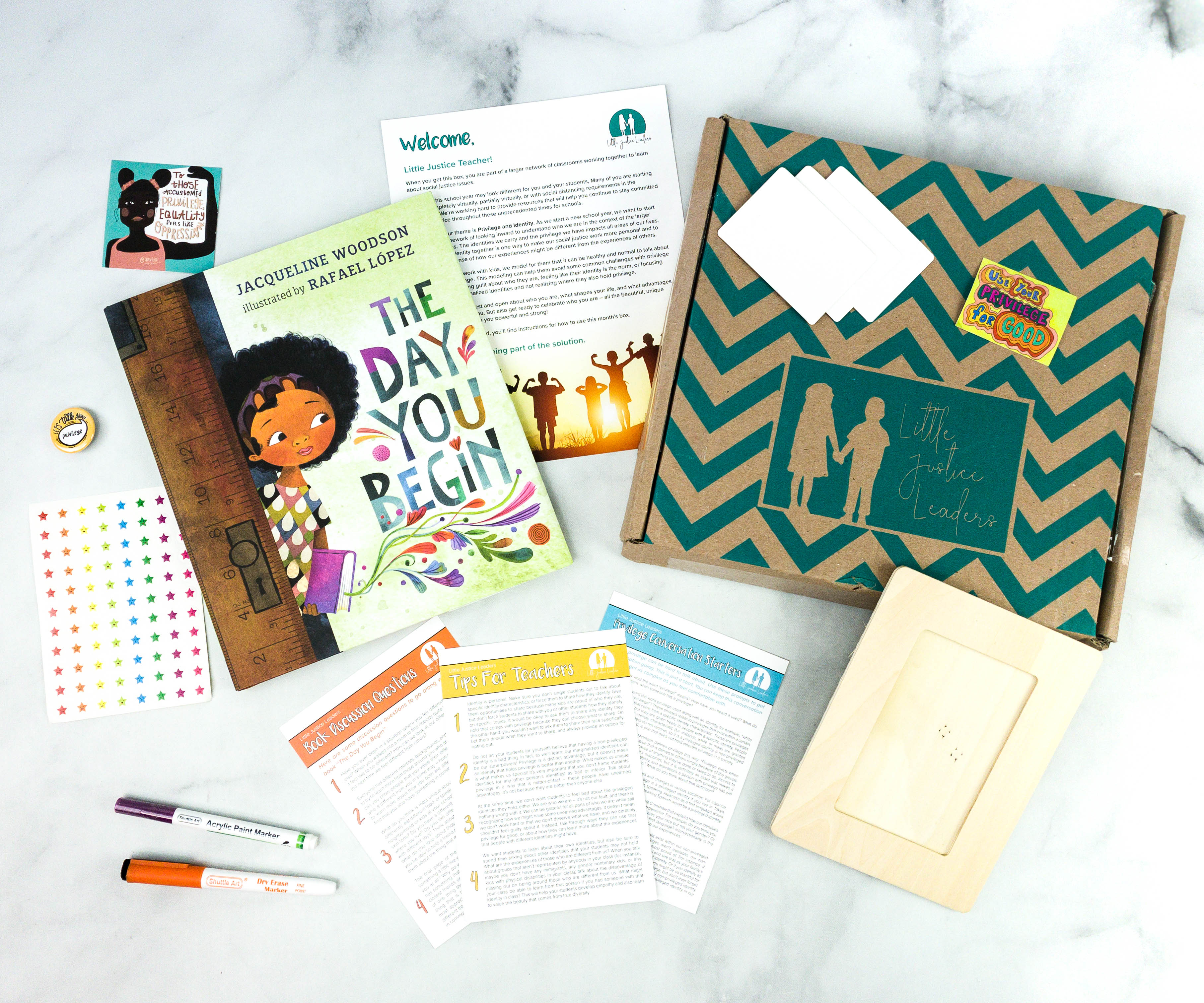 Everything in my box!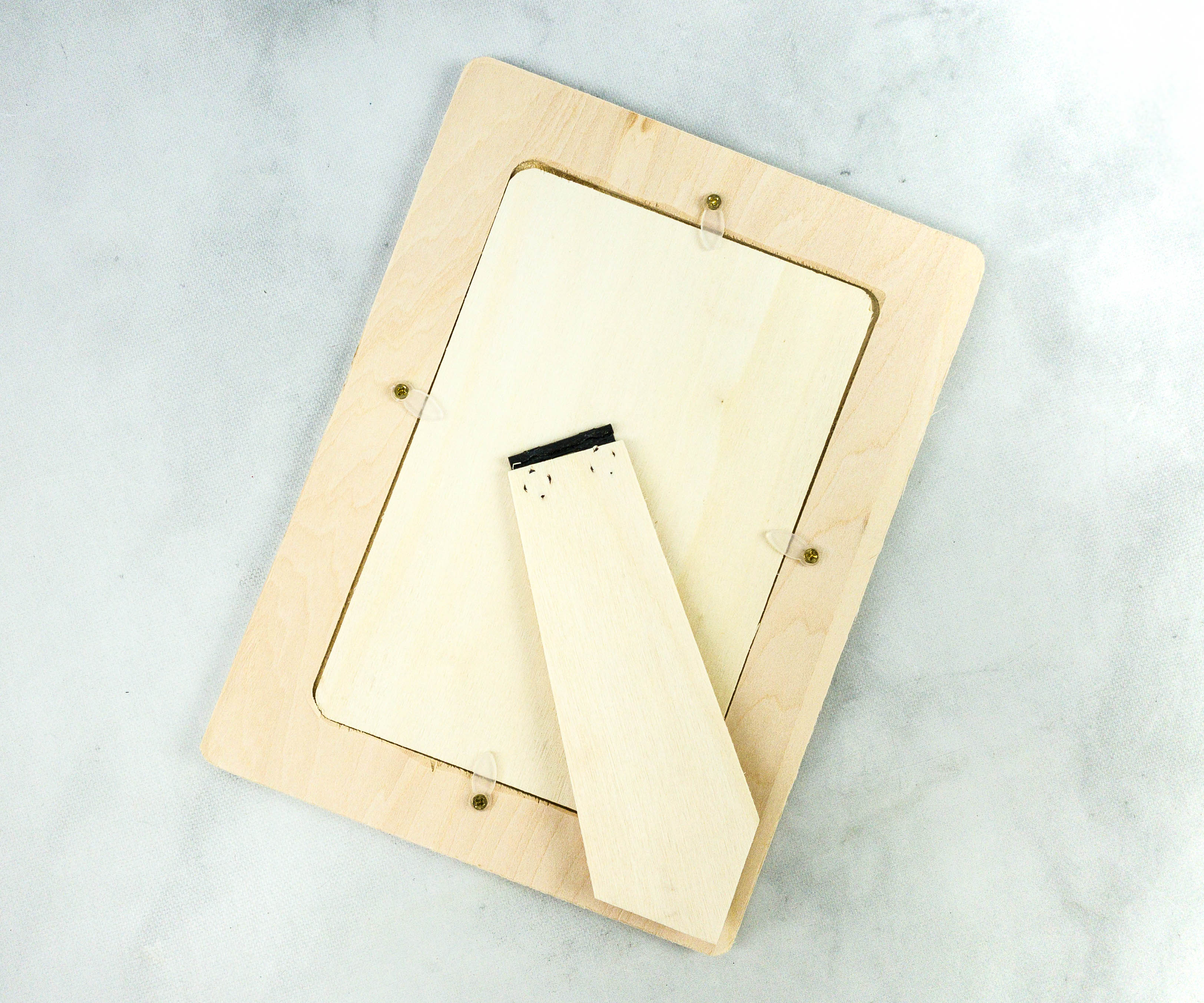 We received a plain wooden photo frame.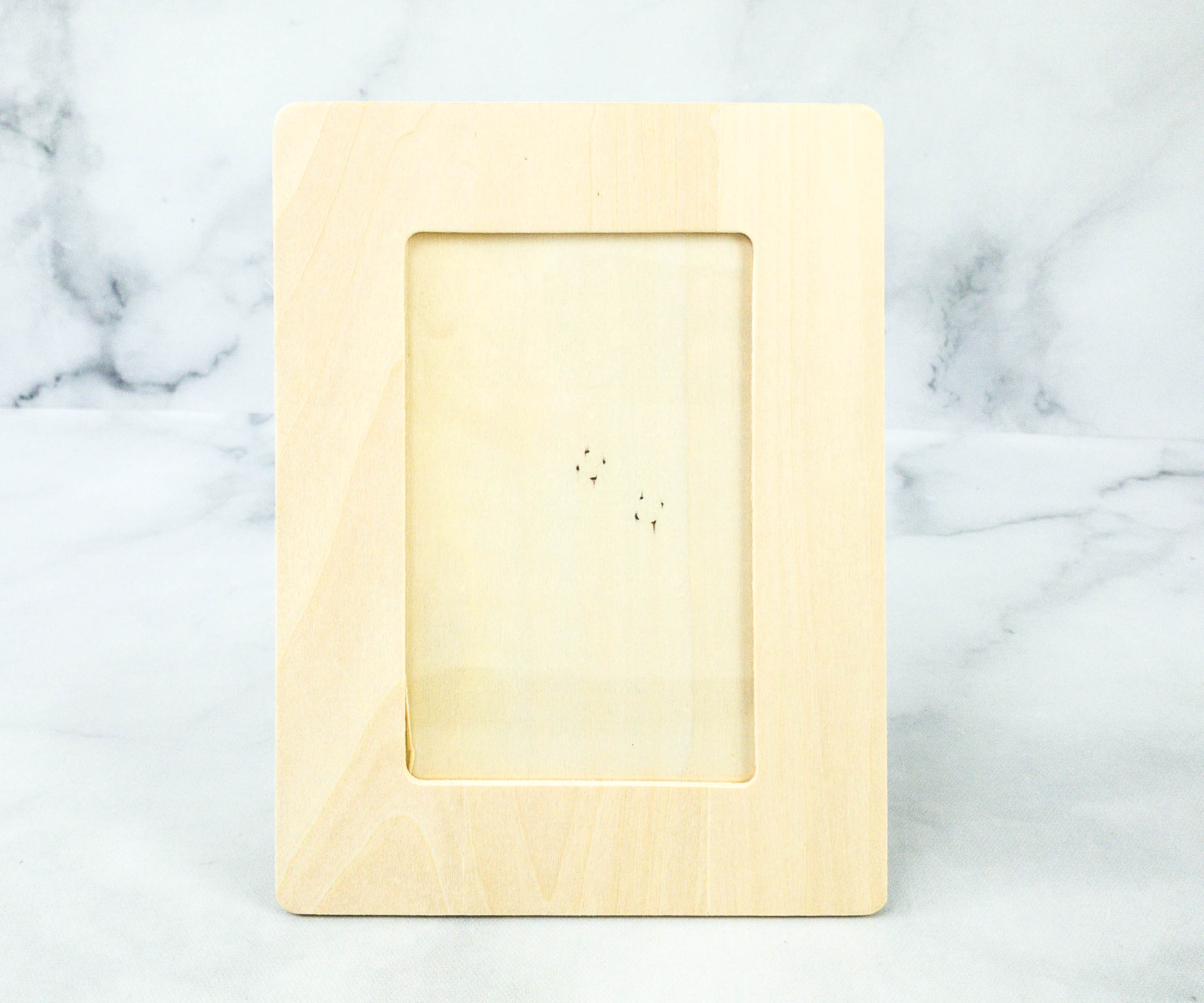 This will be filled with designs and positive thoughts in our activity!
There's also lots of star shaped stickers in different colors!
It also has this artwork with the words "Use your privilege for good".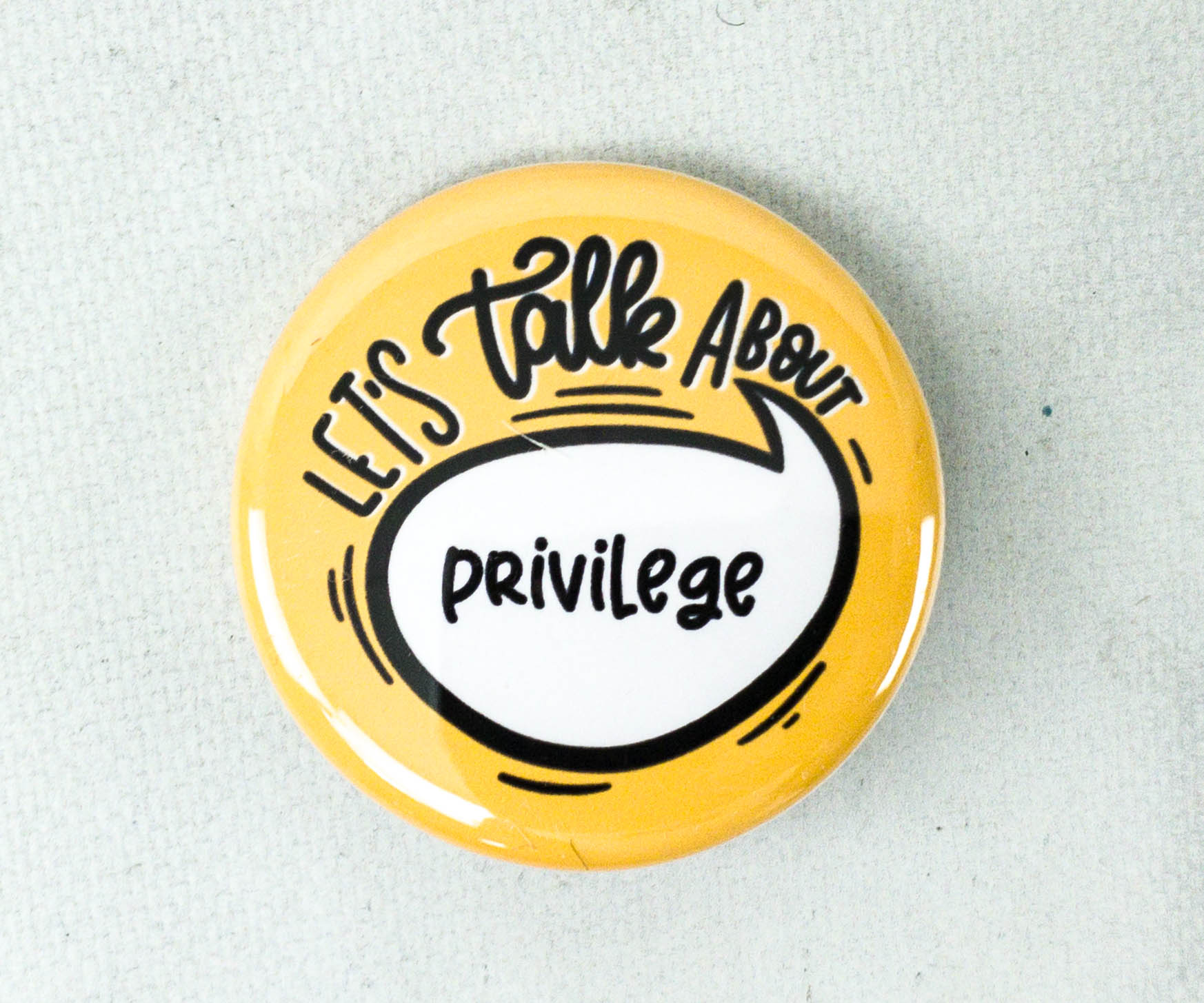 This customized button pin also has a message about privilege.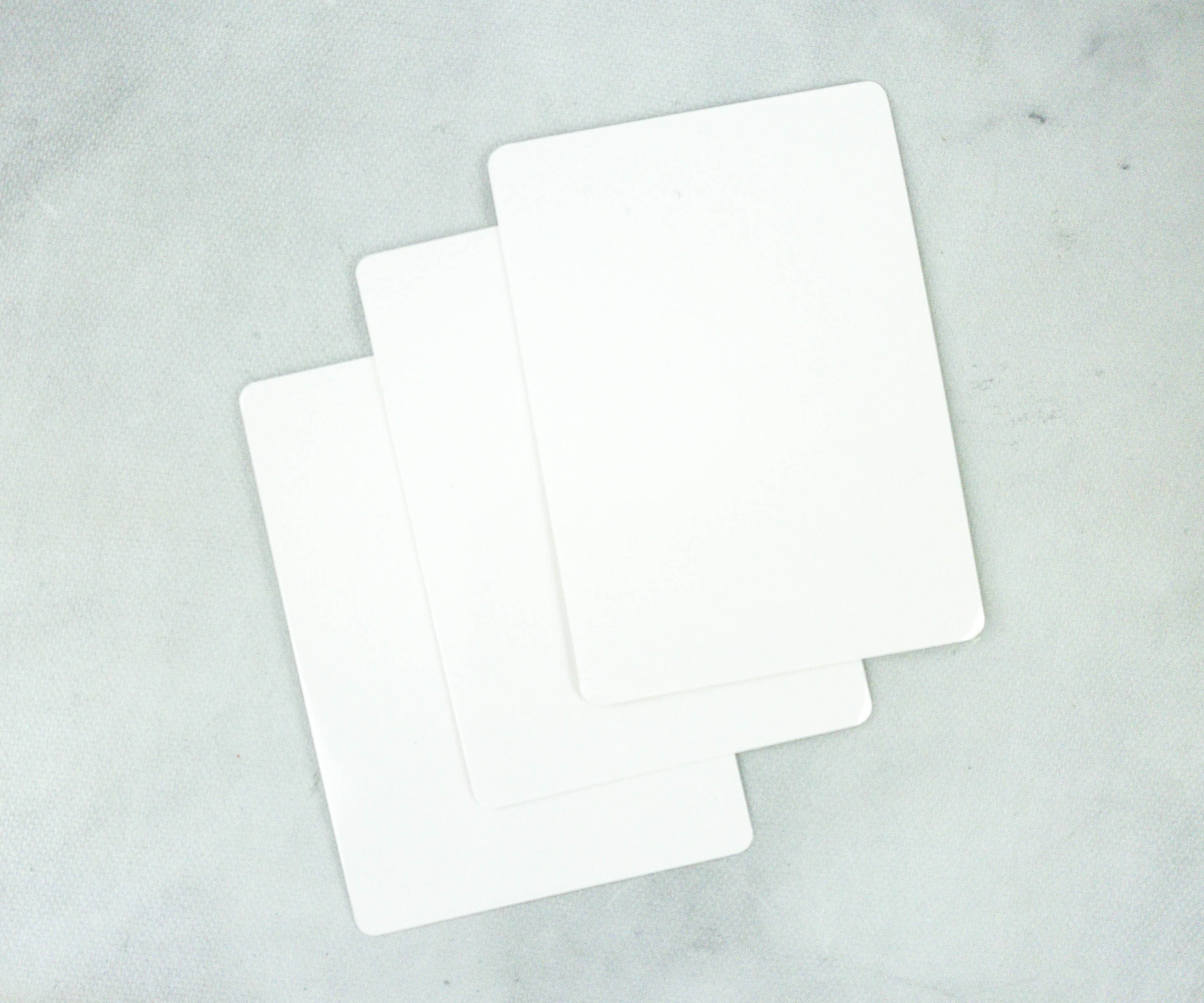 The box also provided us with 3 pieces of blank papers.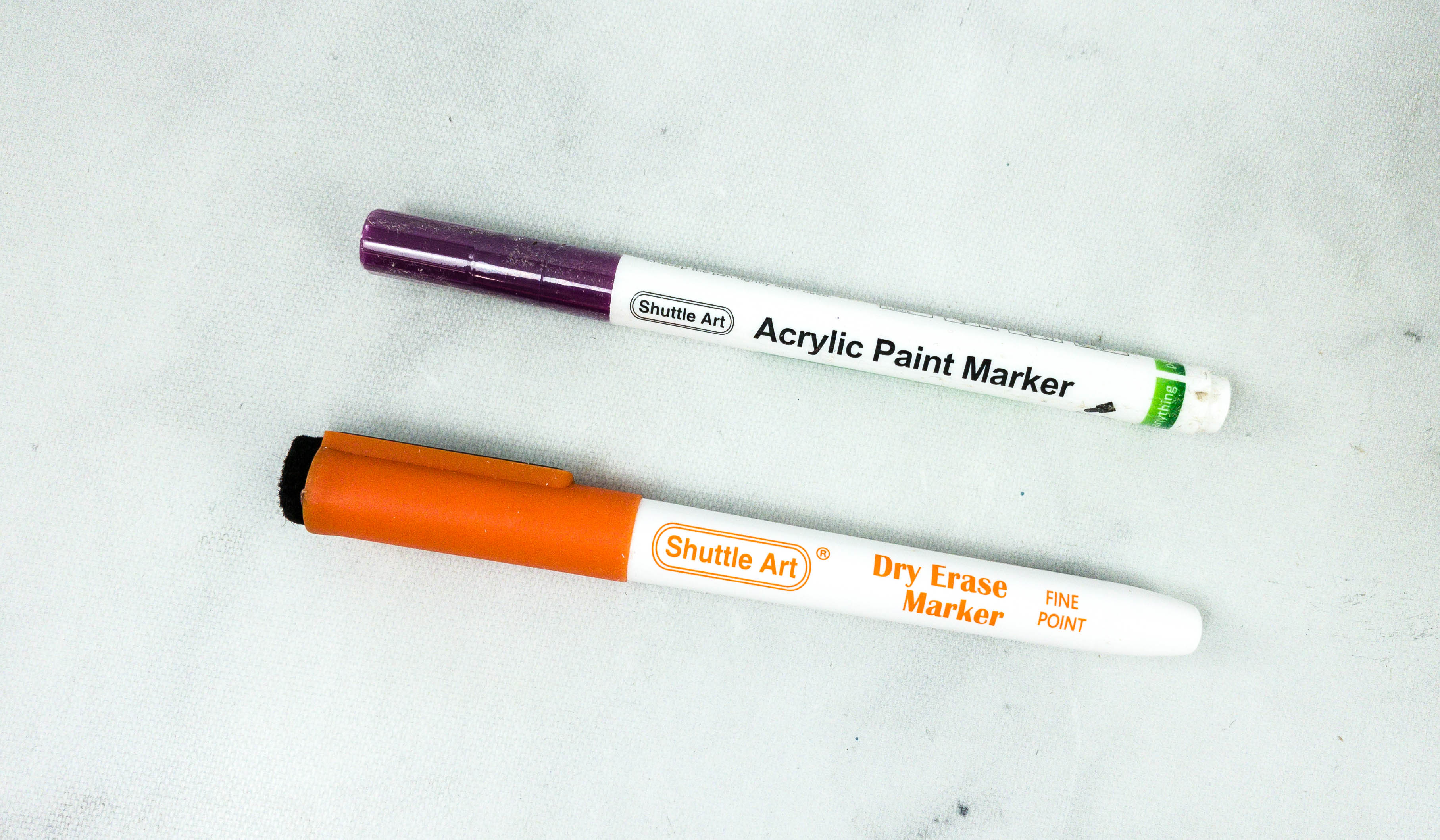 We have these orange and purple markers as our writing tool for our activities.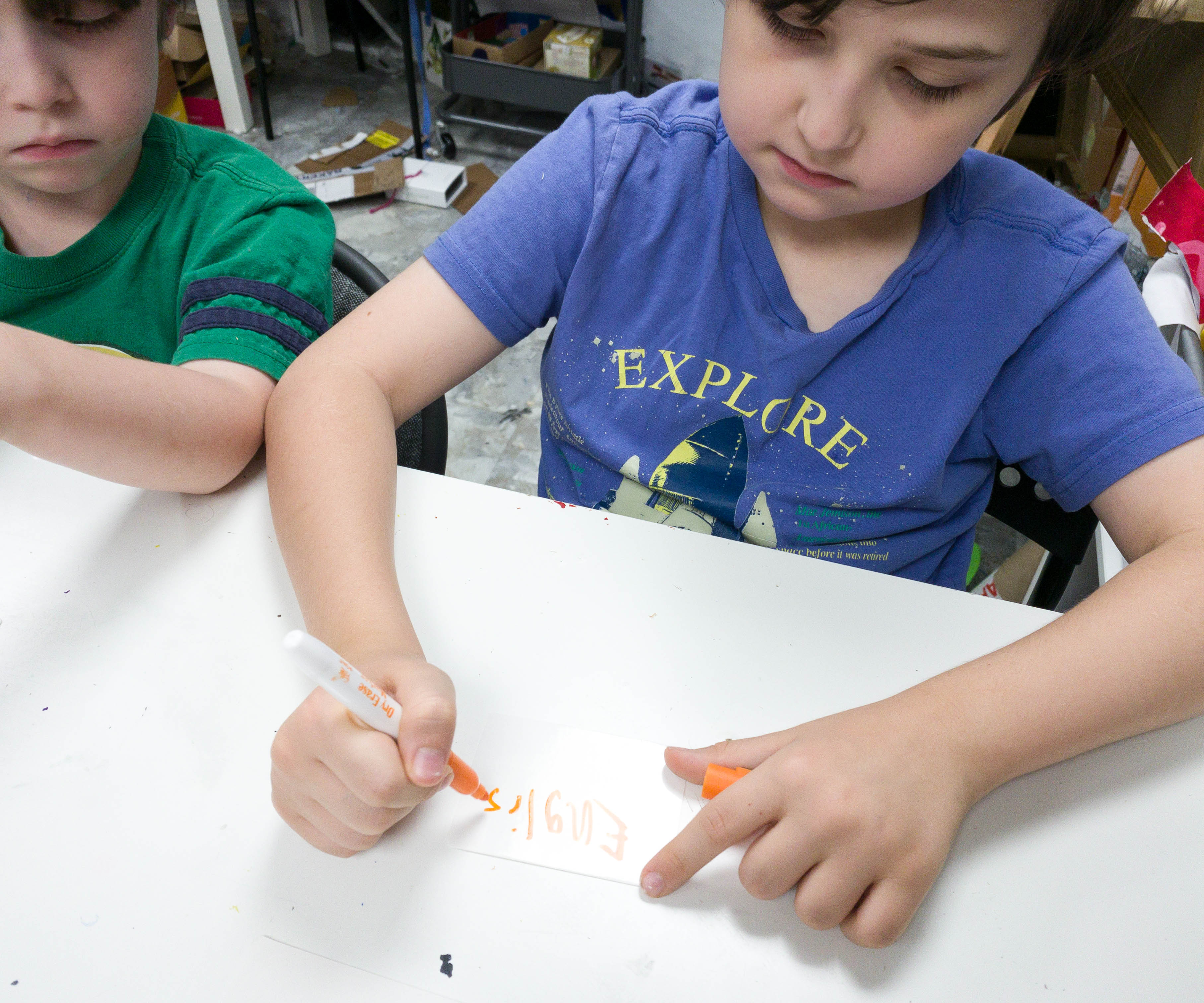 My son wrote some of his characteristics. It may be similar or different with the other kids, but I told him that it is what makes his own identity.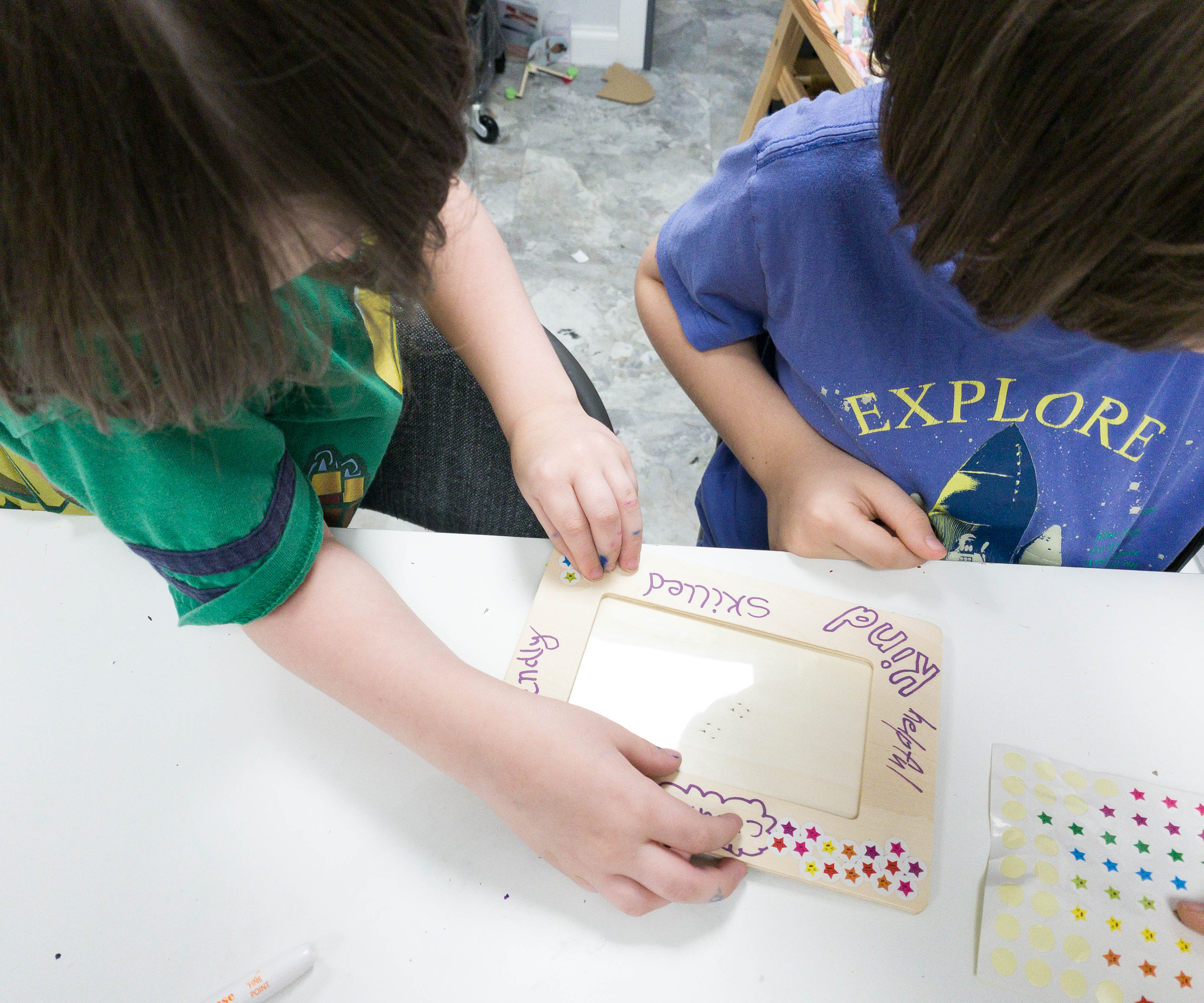 After visualizing the designs, they started writing and putting the stickers on the wooden frame.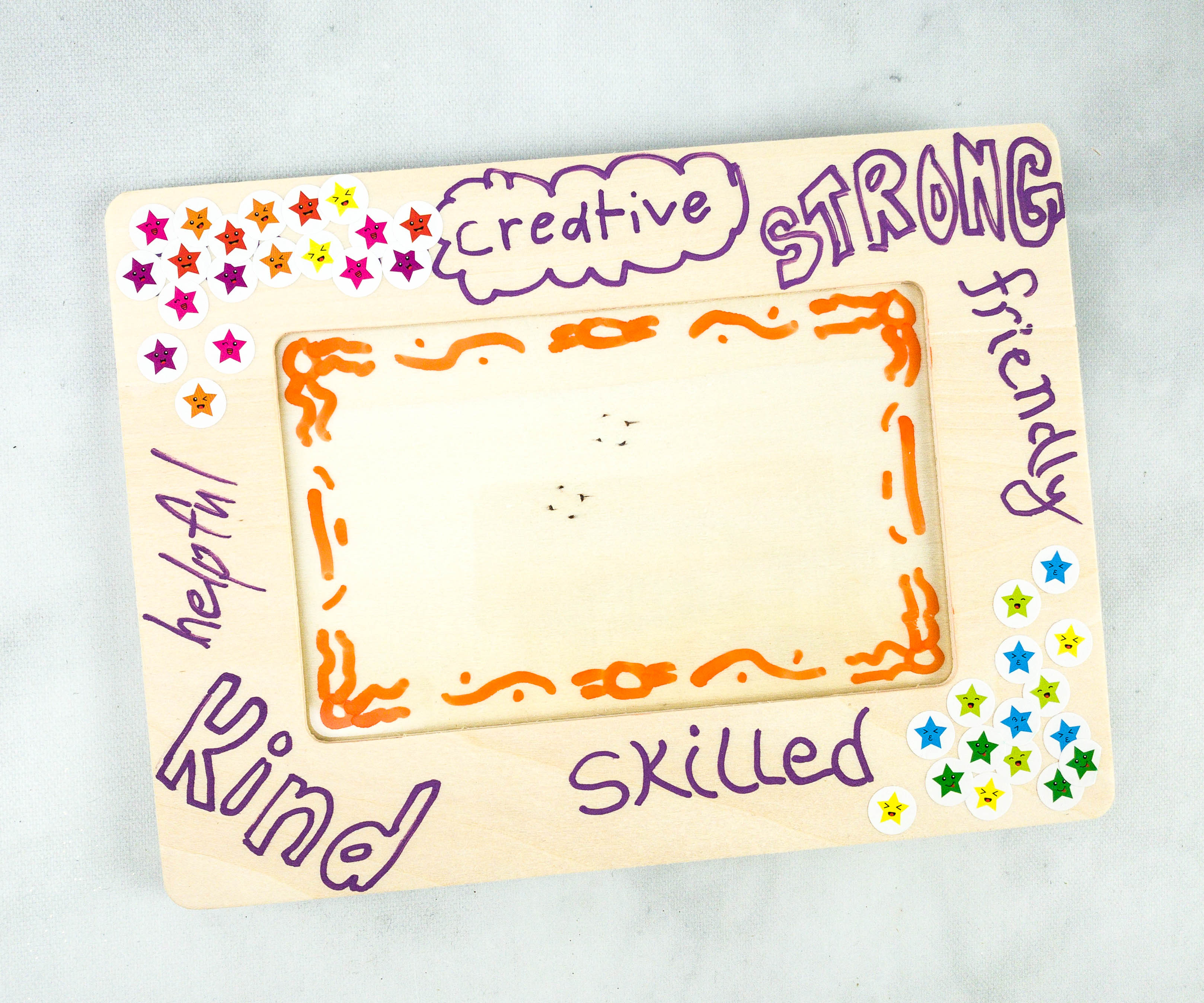 It's is filled with positive words from my kids! They also used the stickers as additional design.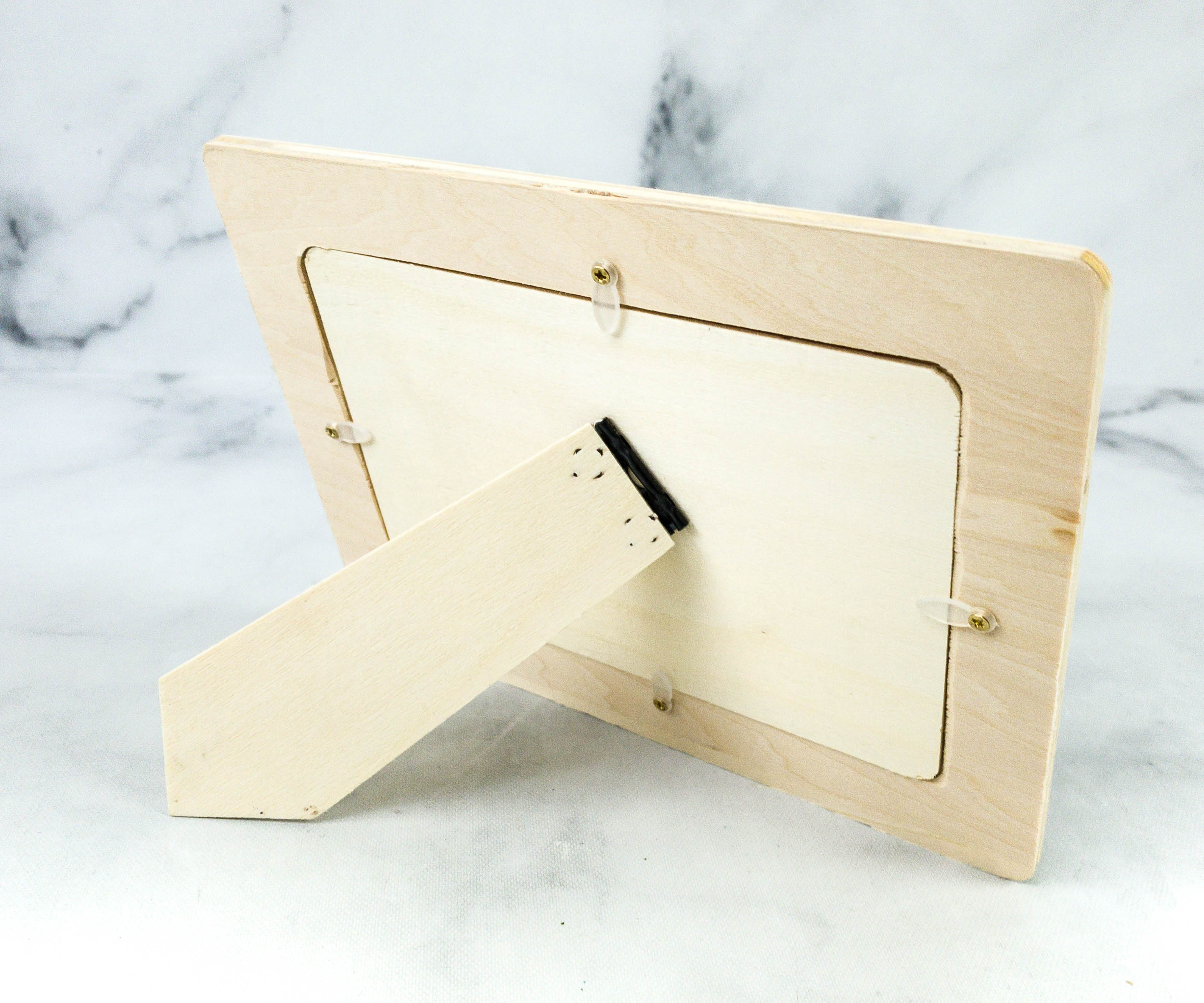 We can also let it stand on its own. We can put this together with the other artworks that they did!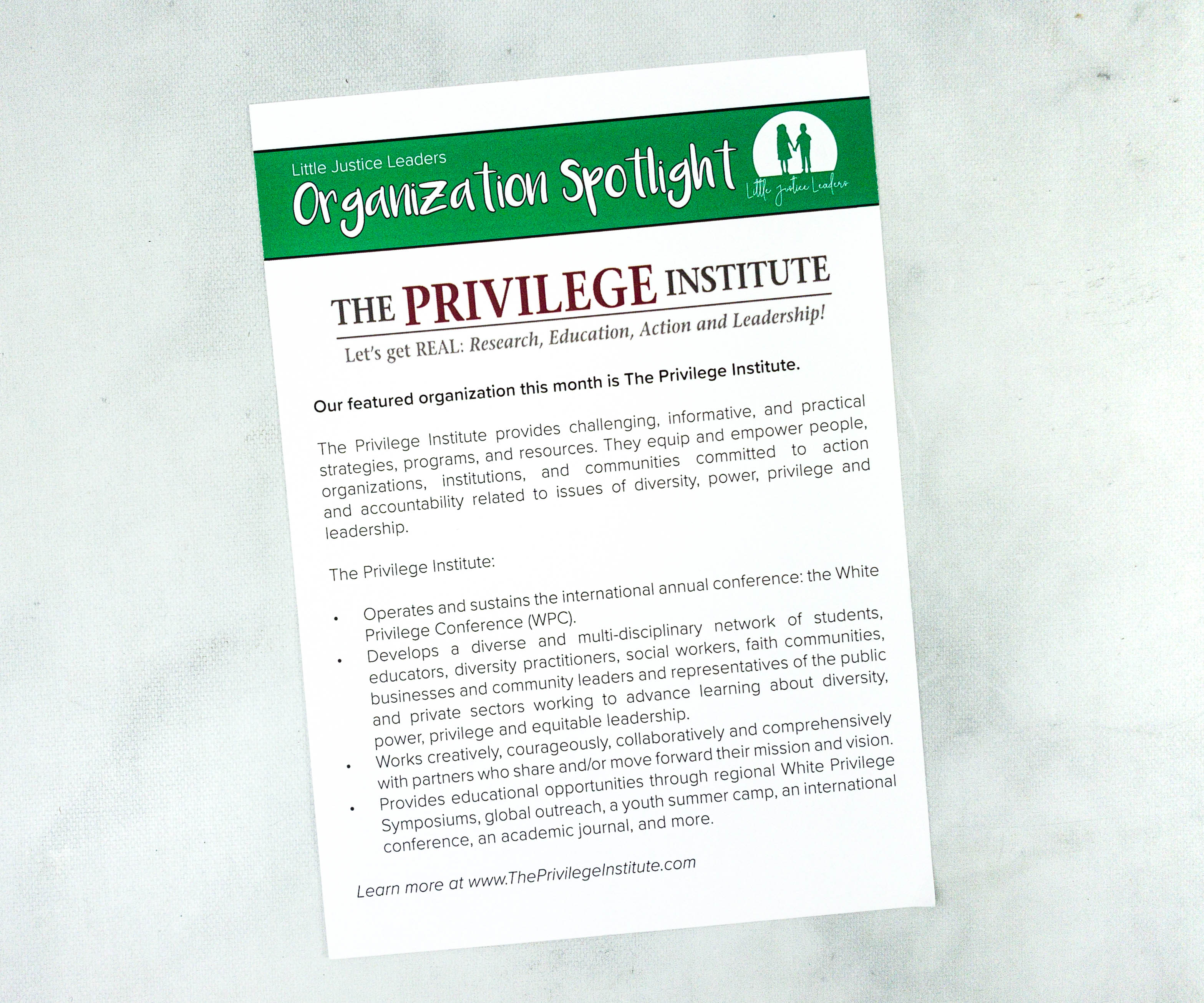 "Organization Spotlight" card. This card features The Privilege Institute. An organization that provide various activities to equip and empower everyone who are committed to action and accountability related to issues of diversity, power, privilege and leadership.
"Tips For Parents" card. There are also tips for parents when discussing the topic with kids!
Identity Conversation Starters Card. This card confirms that we are all in the same page on the topic of identity. It also discuss a few pointers about the topic.
Privilege Conversation Starters Card. In this information card we can use the guides to get our conversation going. We can keep our discussions plain or elaborate if we feel okay with it.
Book Discussion Questions Card. It has a list of questions to go along with the book "The day you begin".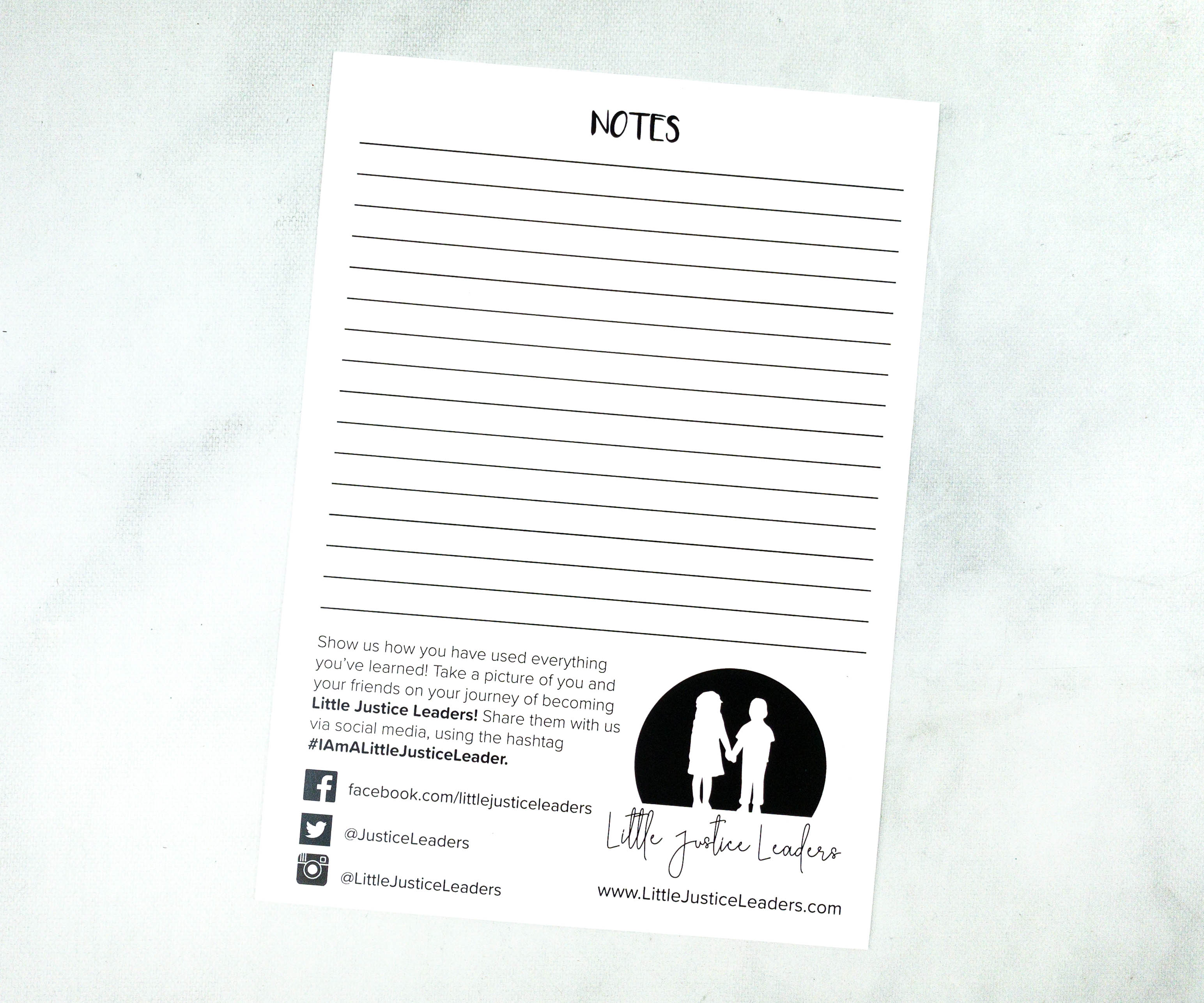 We can use this notepad to write down ideas or questions during discussion or while reading the book.
The Day You Begin by Jacqueline Woodson ($11.61)
Featured in its own episode in the Netflix original show Bookmarks: Celebrating Black Voices!

National Book Award winner Jacqueline Woodson and two-time Pura Belpré Illustrator Award winner Rafael López have teamed up to create a poignant, yet heartening book about finding courage to connect, even when you feel scared and alone.

There will be times when you walk into a room
and no one there is quite like you.

There are many reasons to feel different. Maybe it's how you look or talk, or where you're from; maybe it's what you eat, or something just as random. It's not easy to take those first steps into a place where nobody really knows you yet, but somehow you do it.

Jacqueline Woodson's lyrical text and Rafael López's dazzling art reminds us that we all feel like outsiders sometimes-and how brave it is that we go forth anyway. And that sometimes, when we reach out and begin to share our stories, others will be happy to meet us halfway.

(This book is also available in Spanish, as El Día En Que Descubres Quién Eres!)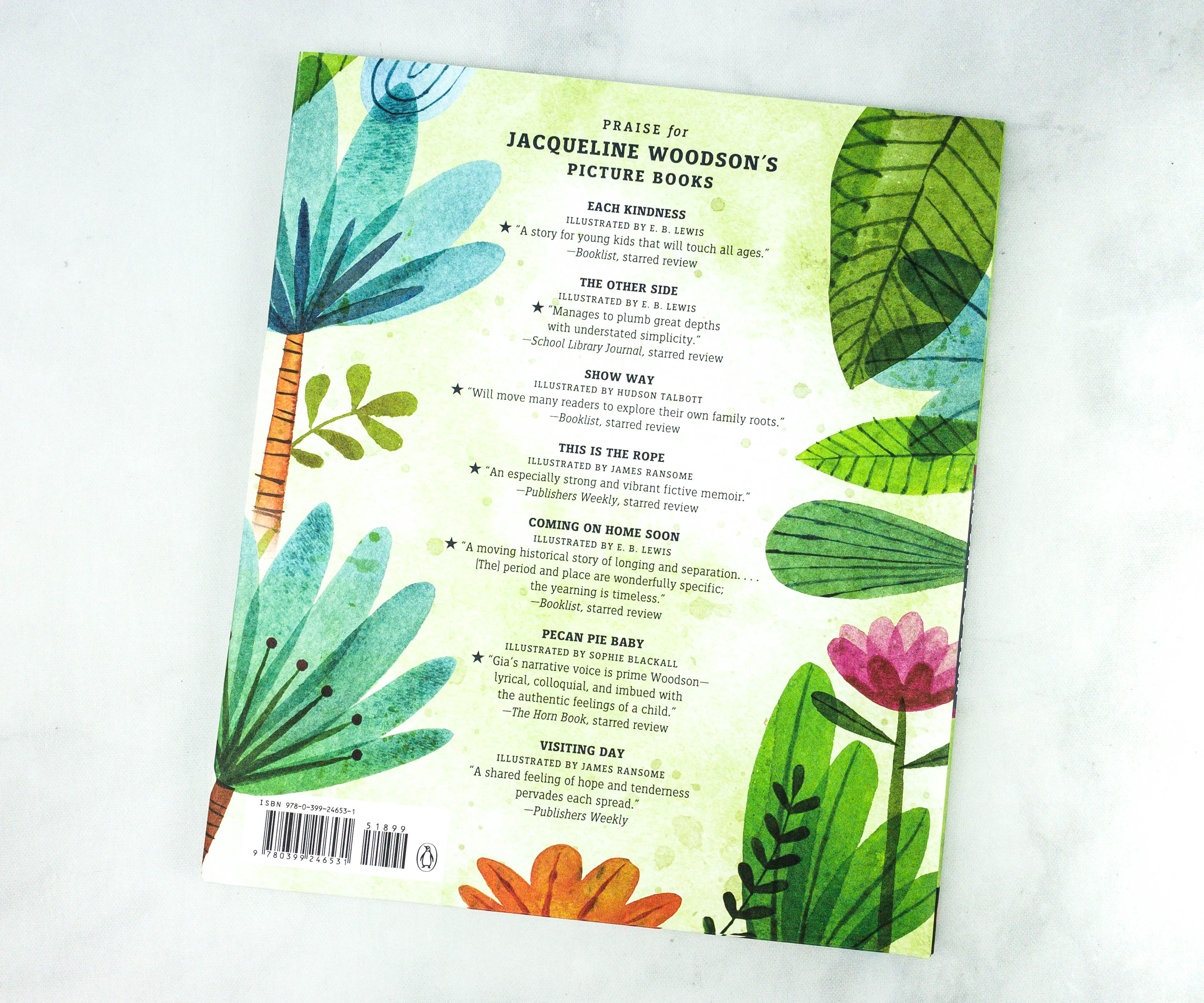 The back cover has a list of other picture books by Jacqueline Woodson.
In here, it tells us that bravery is very important to go forth even how different you may feel. We just need to let the world know who we are and they will be more than happy to welcome us with open arms.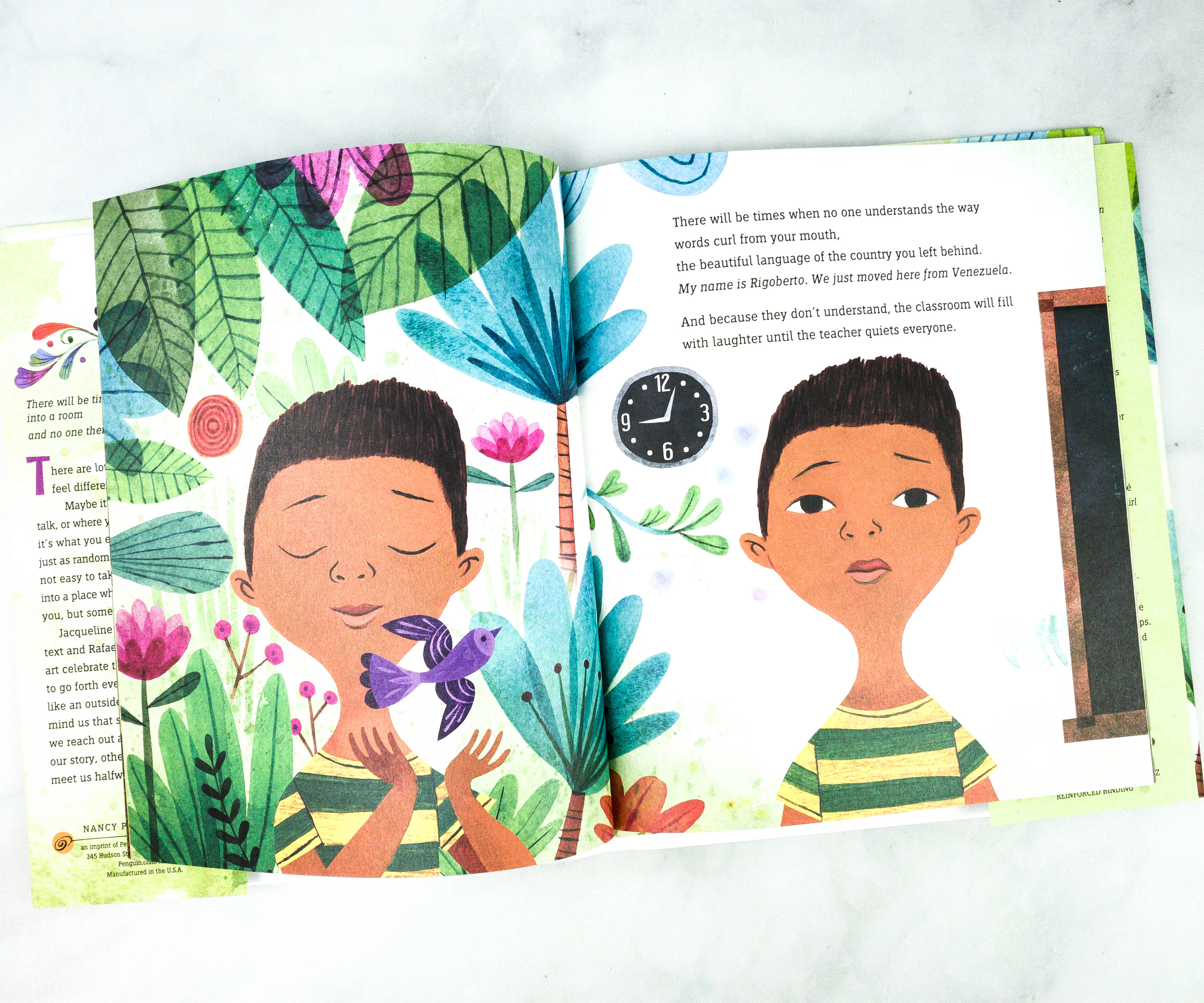 It also has beautiful illustrations to go along with the texts.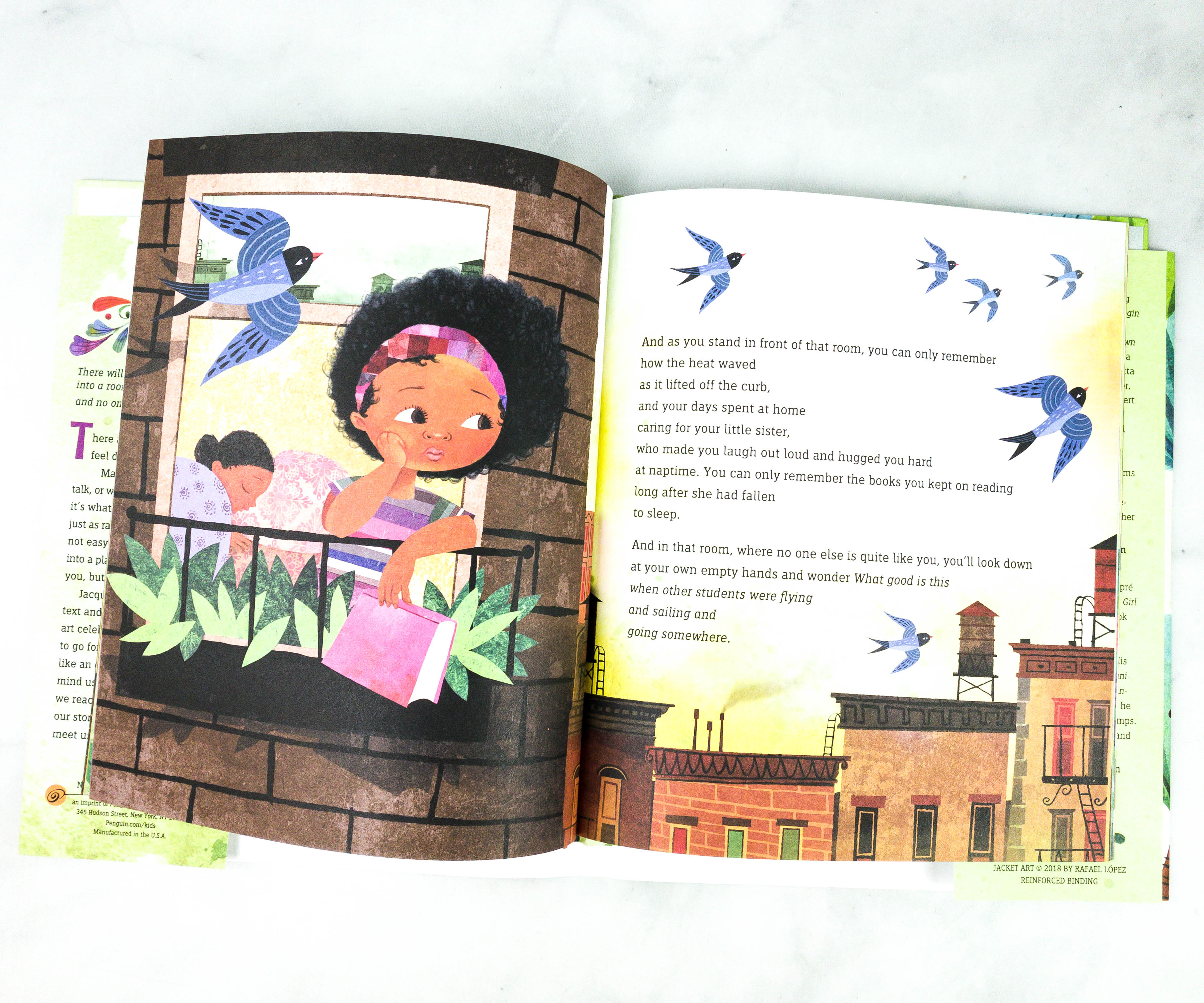 I really like the colorful artwork on every page!
Each illustration has a deeper meaning into it. They send send messages to the readers with art as their tool.
My kids had fun and learned a lot from this book!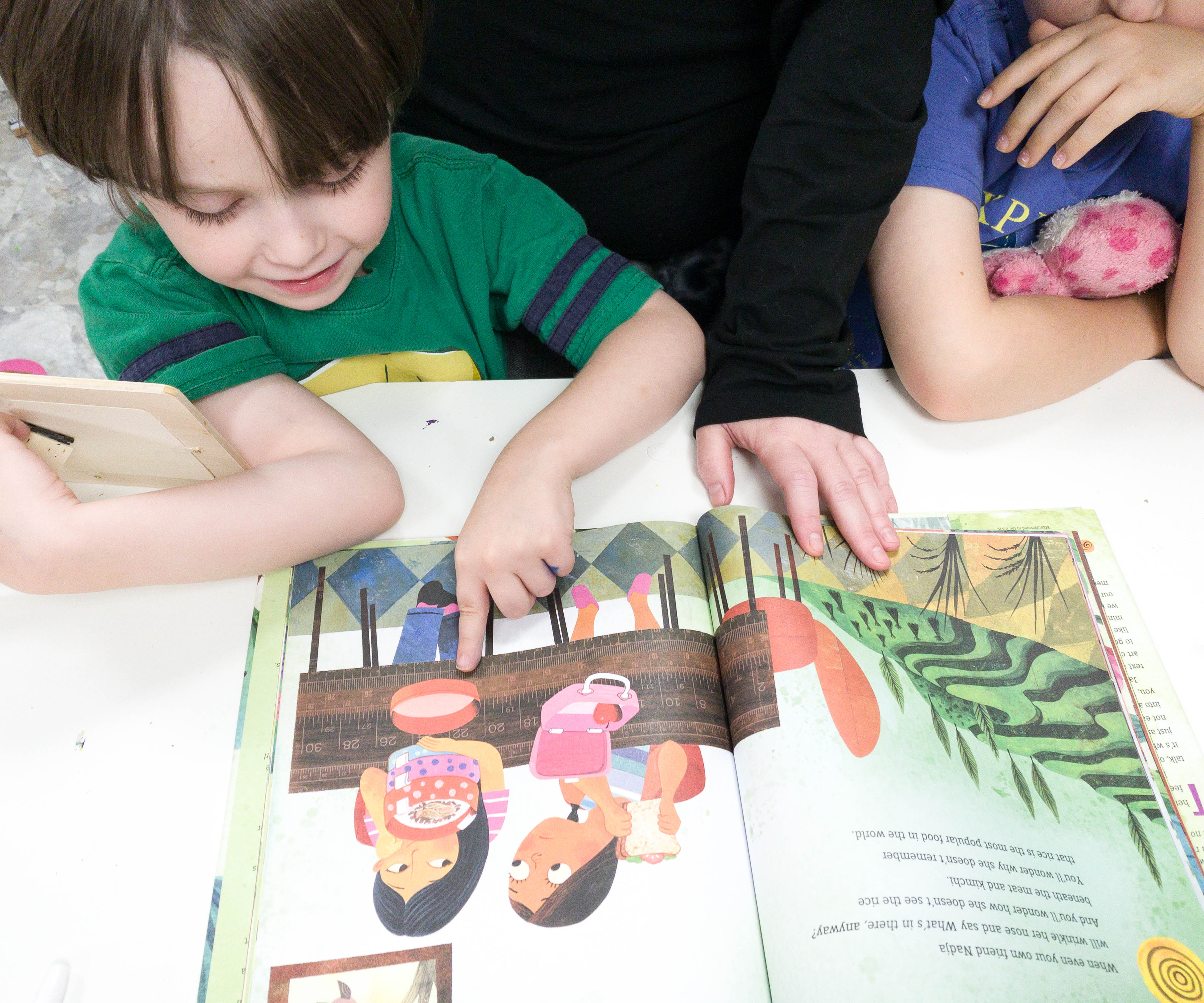 They also loved the illustrations in the book, the images are very engaging and speaks for itself!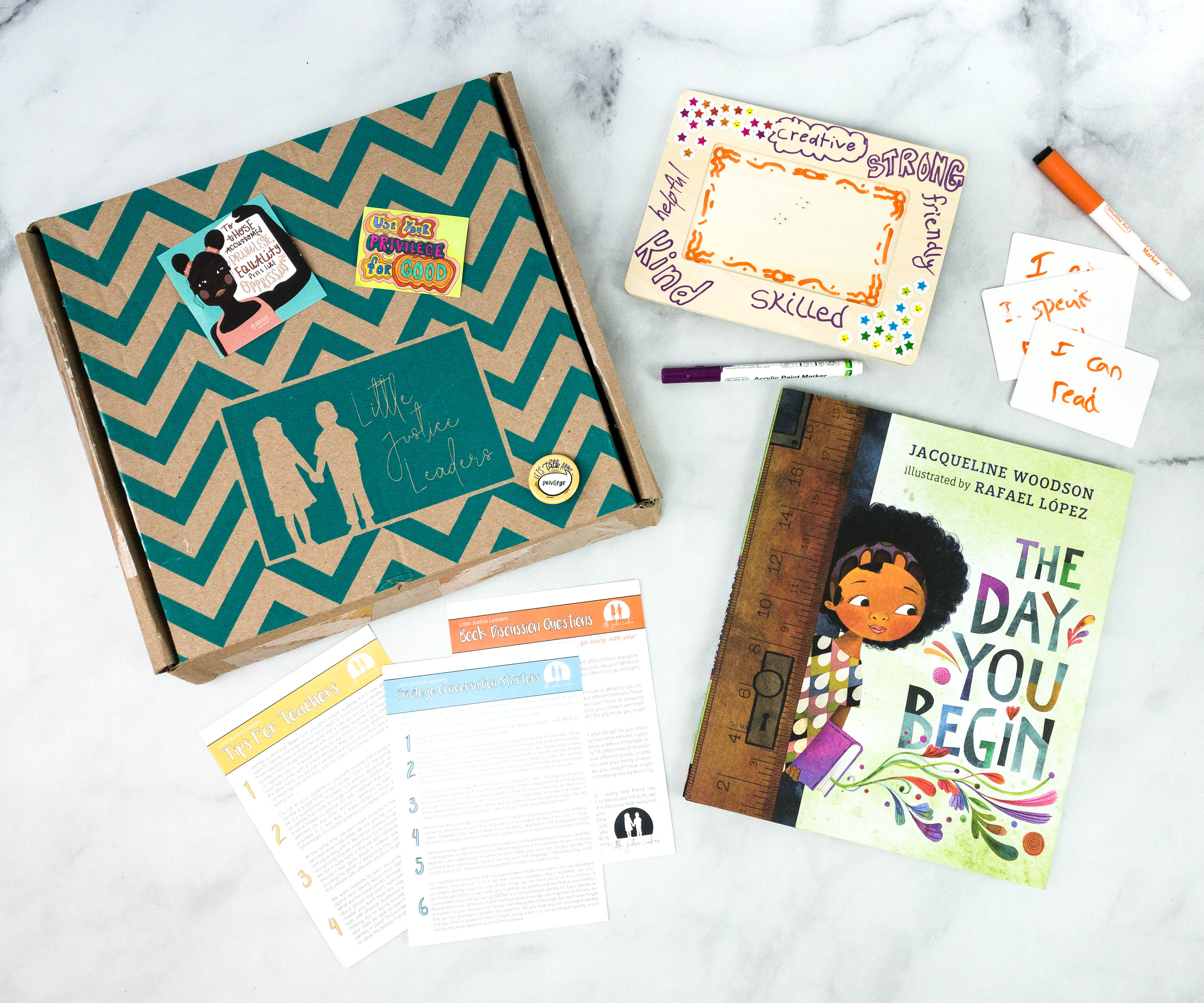 All the materials provided us a better understanding with our identities. We may be different from one another but we can all cross that bridge and meet everyone halfway because all it take is courage and acceptance.
Little Justice Leaders once again sent us a box that we can all learn from. The subjects that they discuss is essential to our kids' wellbeing. They are setting a foundation to help parents make them better persons as they grow up. Identity and Privilege is a delicate matter to discuss with the kids, but with the help of their materials it became easier and comfortable to discuss the topic with them. This is a great subscription that parents and even schools can get to teach our kids about social justice!
What do you think of this month's box?