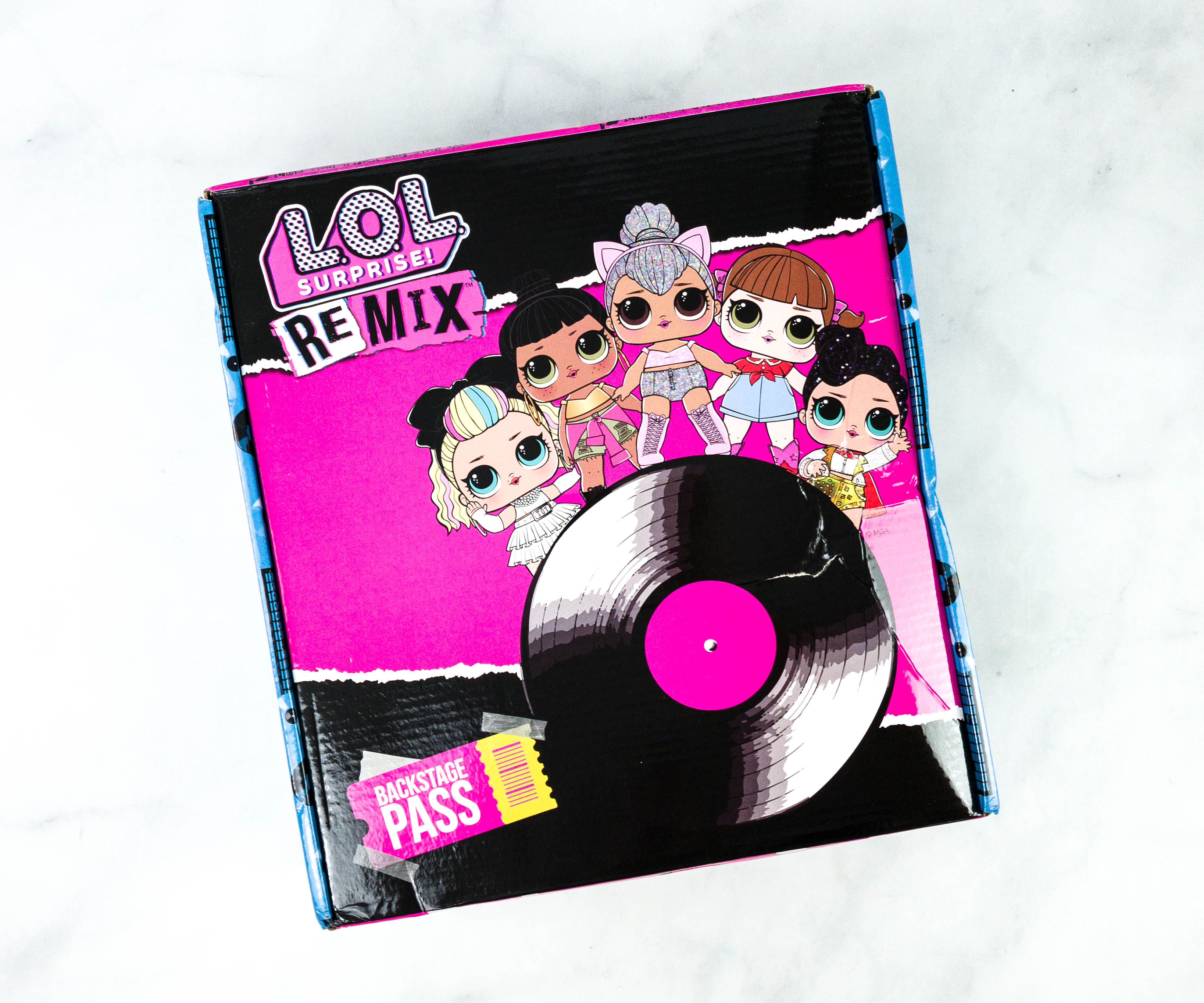 L.O.L. Surprise Box is a quarterly subscription box for kids and L.O.L. Surprise fans. For $38 per season, each box contains 6 to 8 L.O.L. Surprise goodies for kids to wear, use, and play with. They are all custom-made and exclusive, and you can't get them anywhere else.
DEAL: Get a FREE ITA bag when you sign up for the L.O.L. Surprise! Box annual plan! Just use this link to get started, no coupon code required!
The box looks fun! The Fall 2020 theme is REMIX!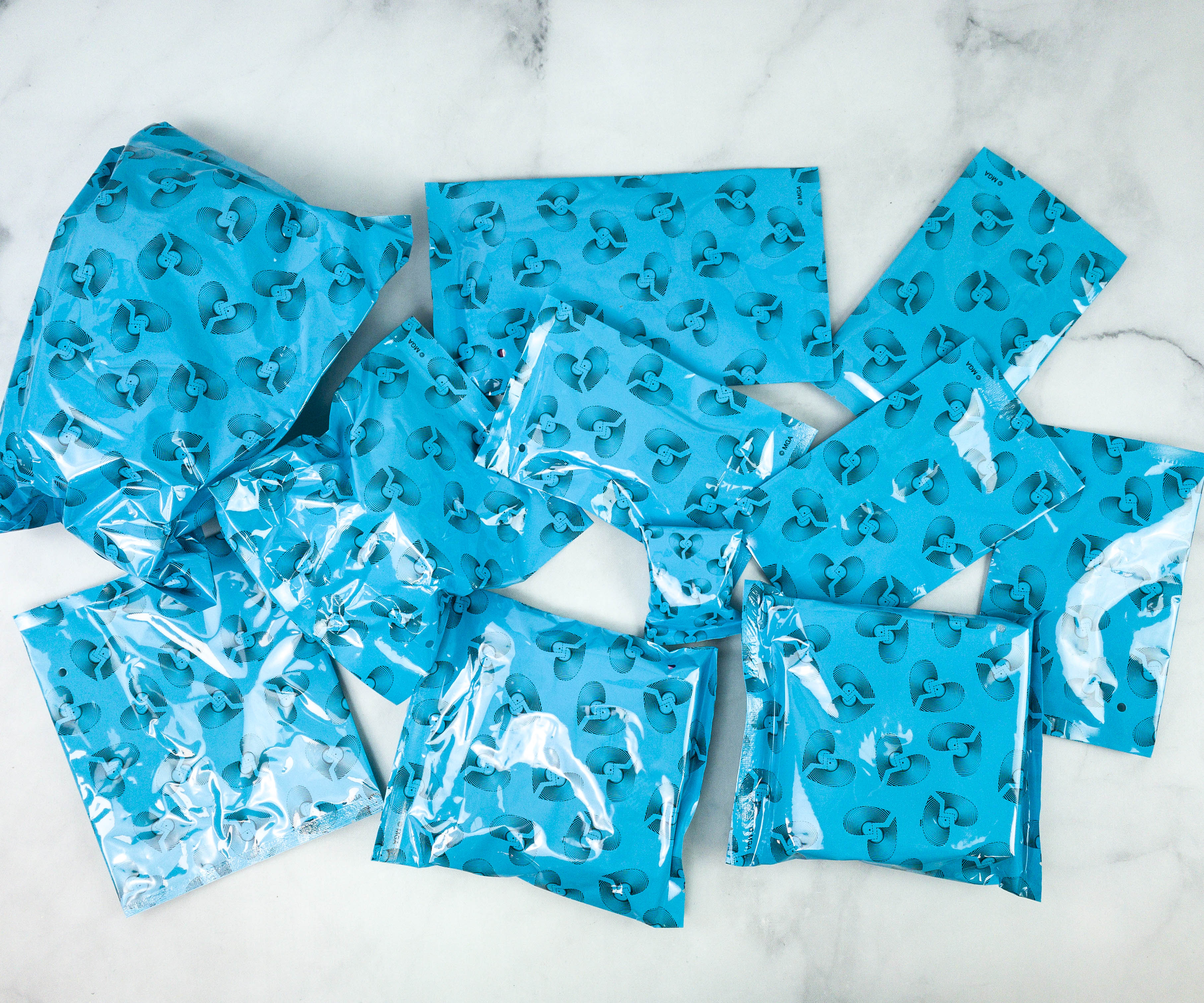 The items came in blind bags! Every blind bag is easy to open as they have a slit on both sides where you can start tearing them up!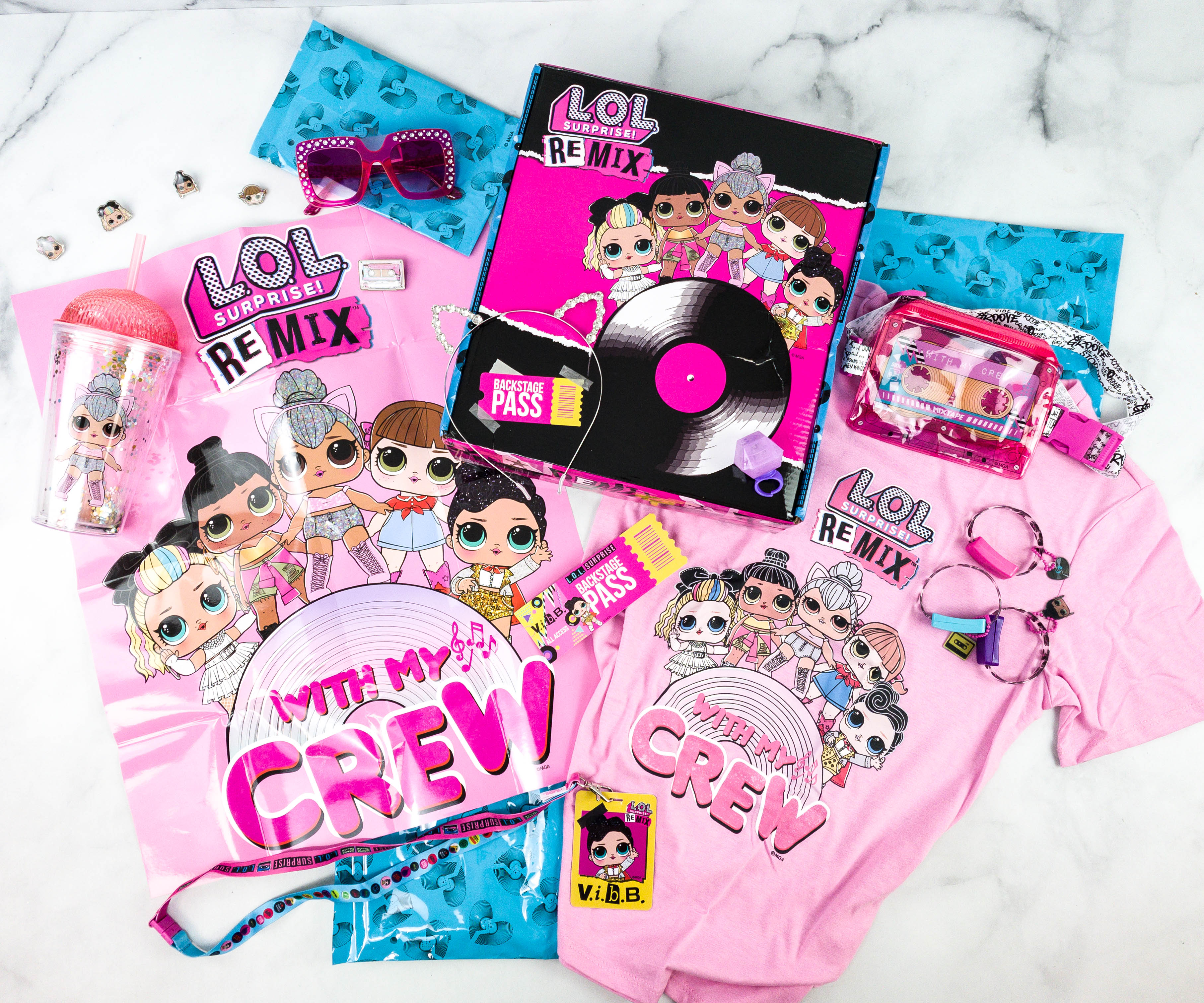 Everything in my box!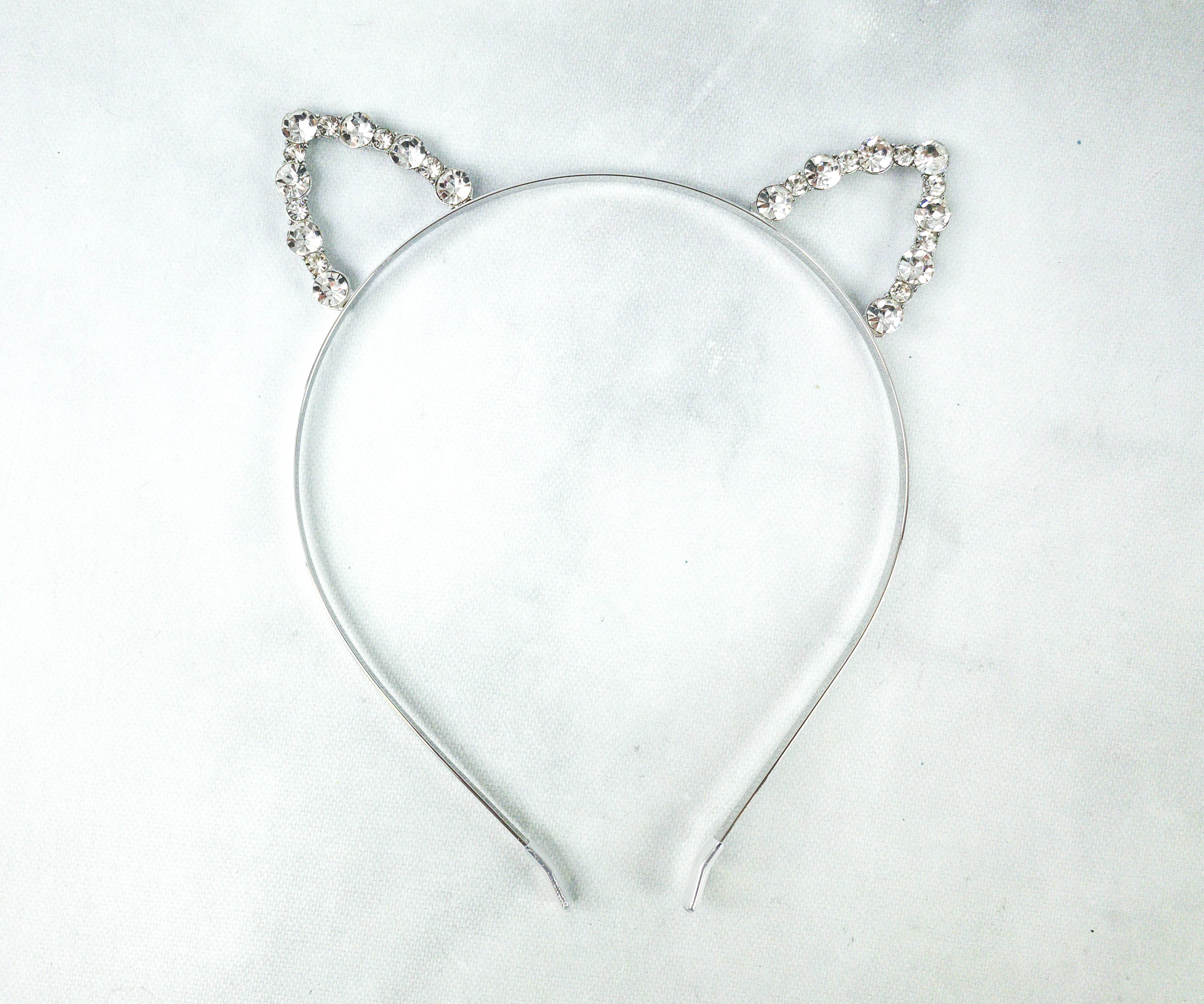 Kitty Headband. A pair of cute cat ears make this headband standout! They're bedazzled with gems that sparkle when the light hits it on certain angles. My daughter loves wearing it!
Backstage Pass Bookmark. This bookmark looks like a concert ticket, and it's nice and colorful! My daughter already took it to use on the book she's currently reading.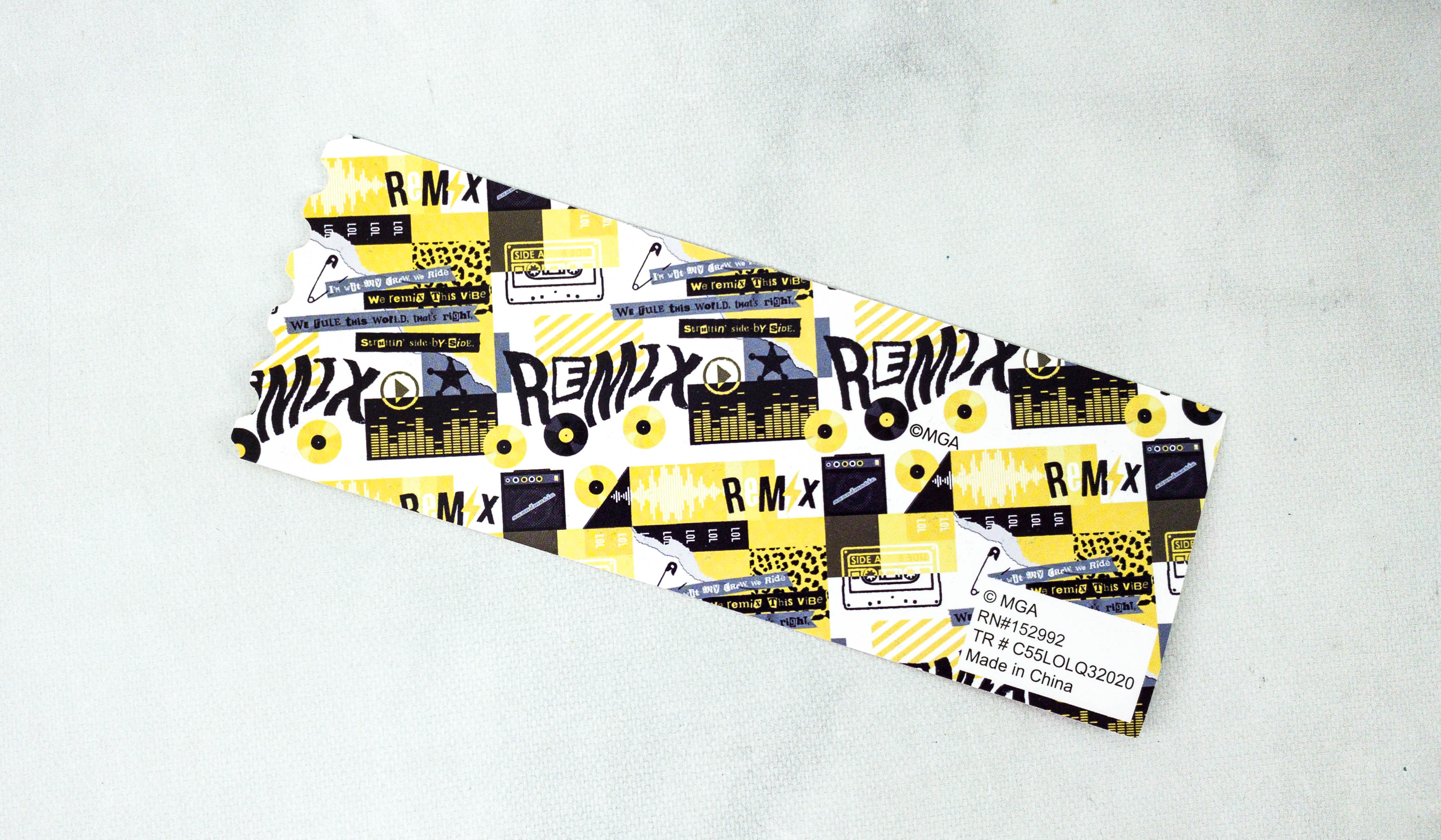 The back has the Remix print, which is this month's theme!
Sunglasses. Here's a chunky pair of hot pink sunglasses for little fashionistas, and it's giving off retro vibes! It even has gems on the sides which add more character to the piece.
The temples are in pink and they have random words printed on them.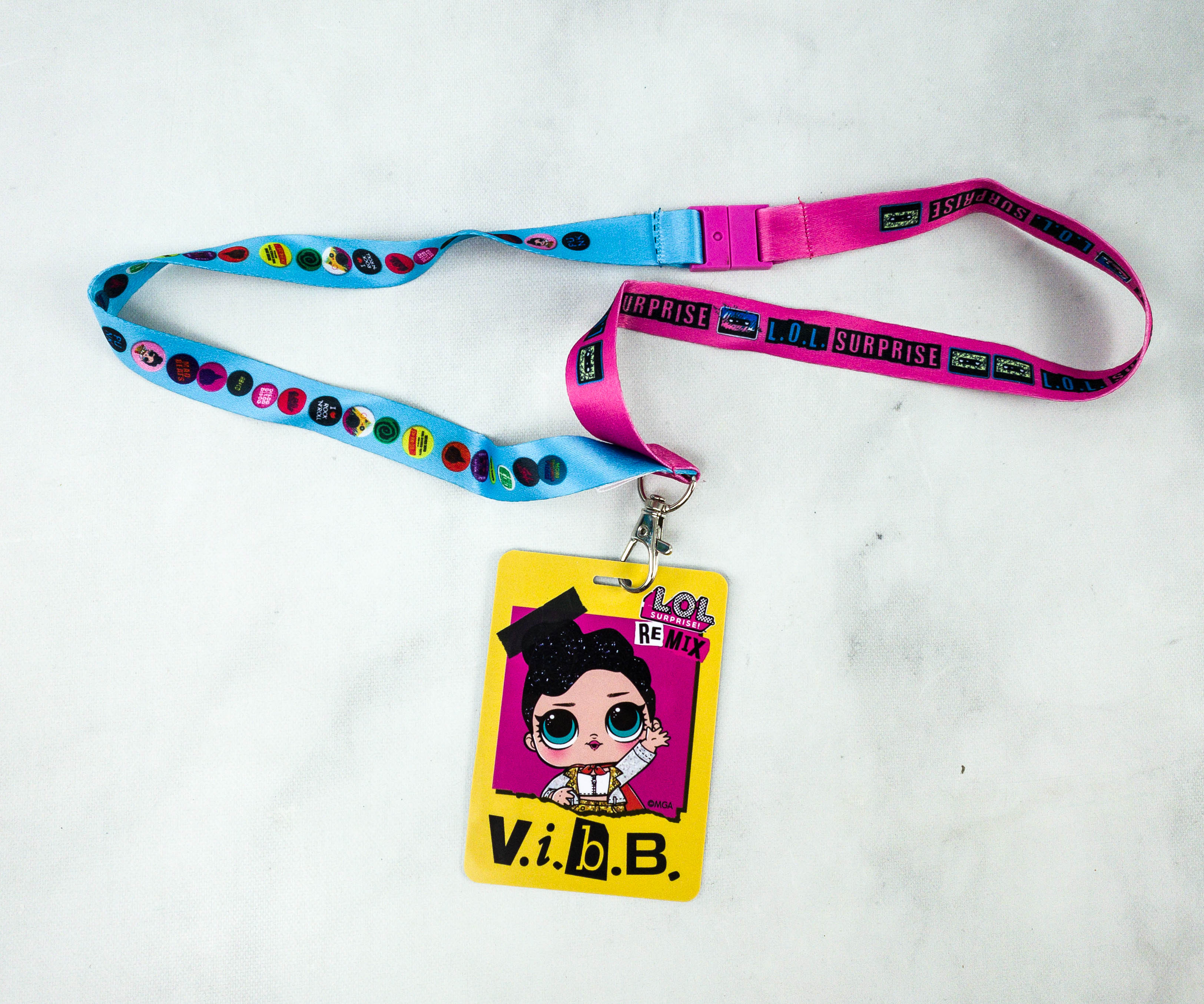 ID Lace. This ID lace looks something like a backstage pass on concerts! The lace has a different color on each side, the blue one having some sort of logos while the pink side says LOL SURPRISE.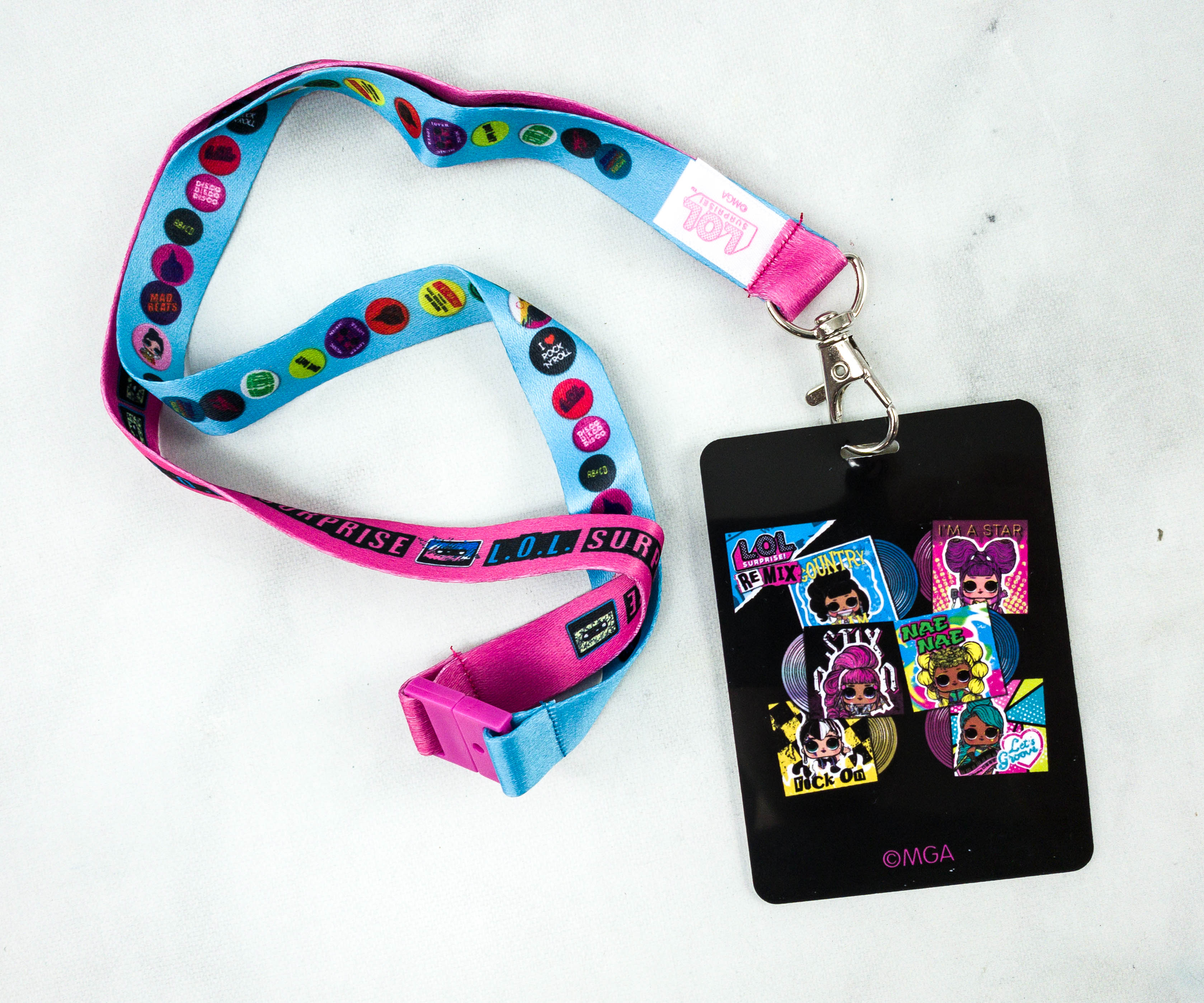 On the back of the ID Card, we get to see a preview of the featured music for the "Remix concert"! There's rock, country, groove, and a whole lot more!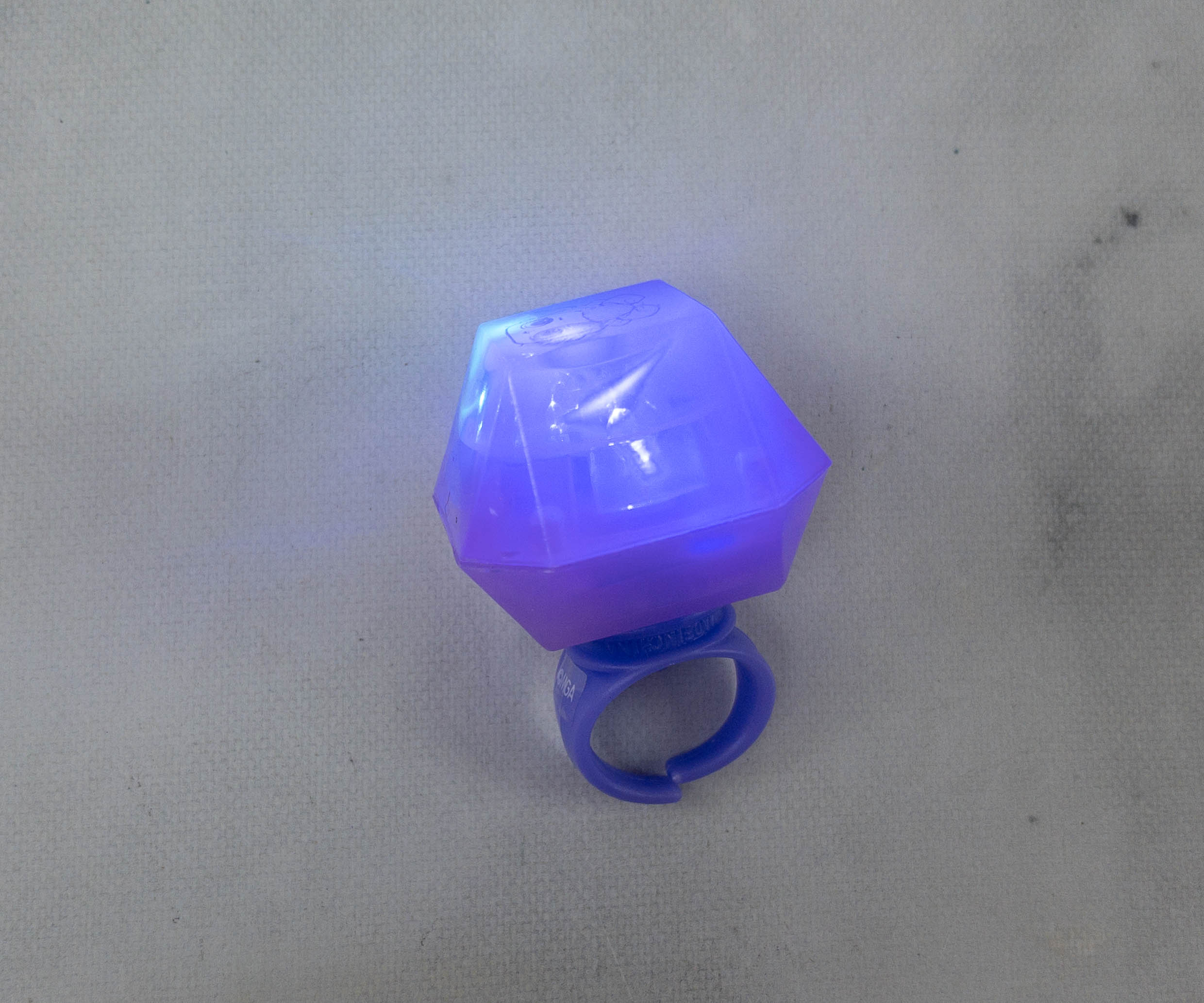 Light Up Ring. What's a concert without light-up accessories? This one is a light-up ring and it's shaped like an oversized diamond!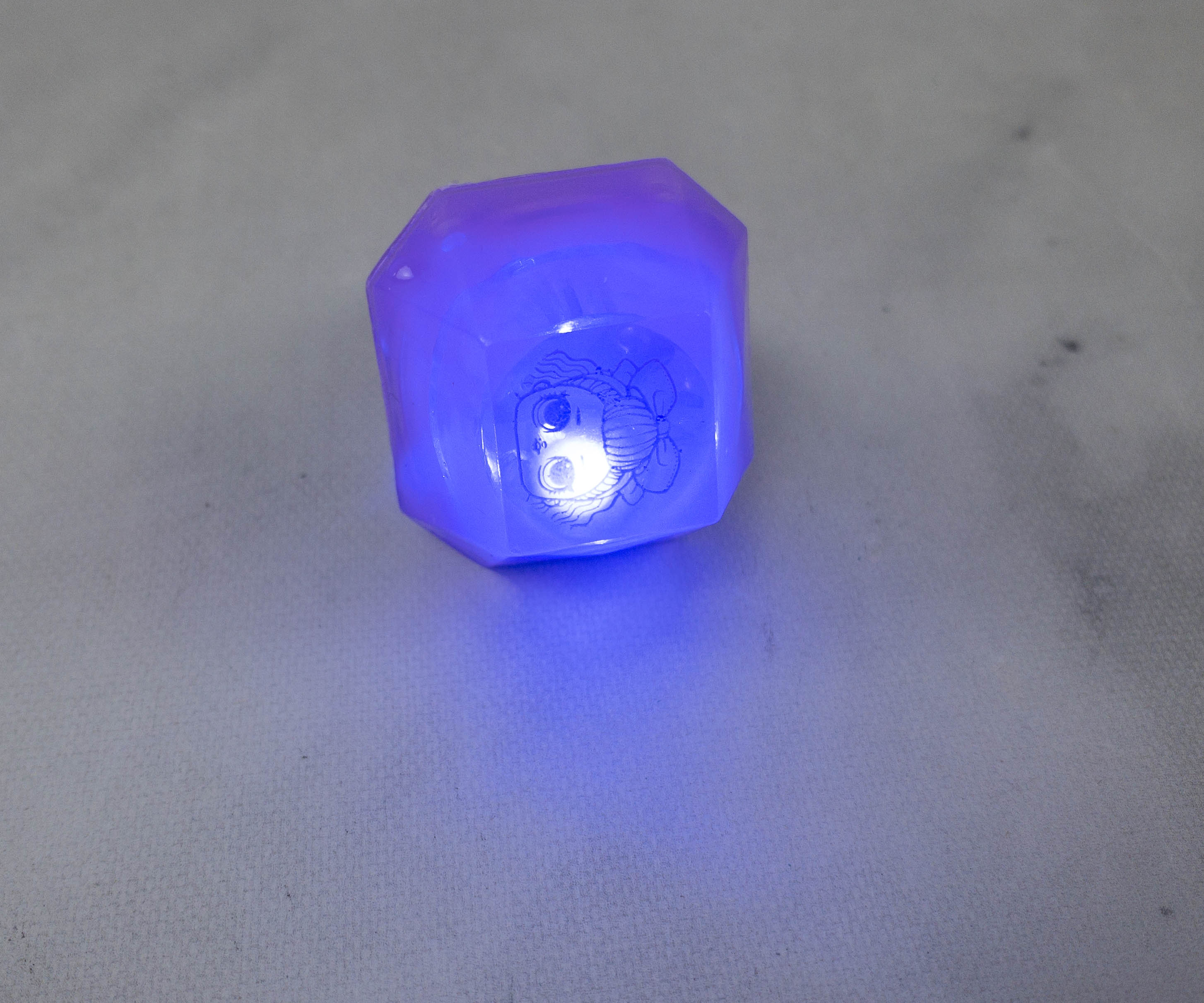 It has a LOL doll head printed on the top of the ring.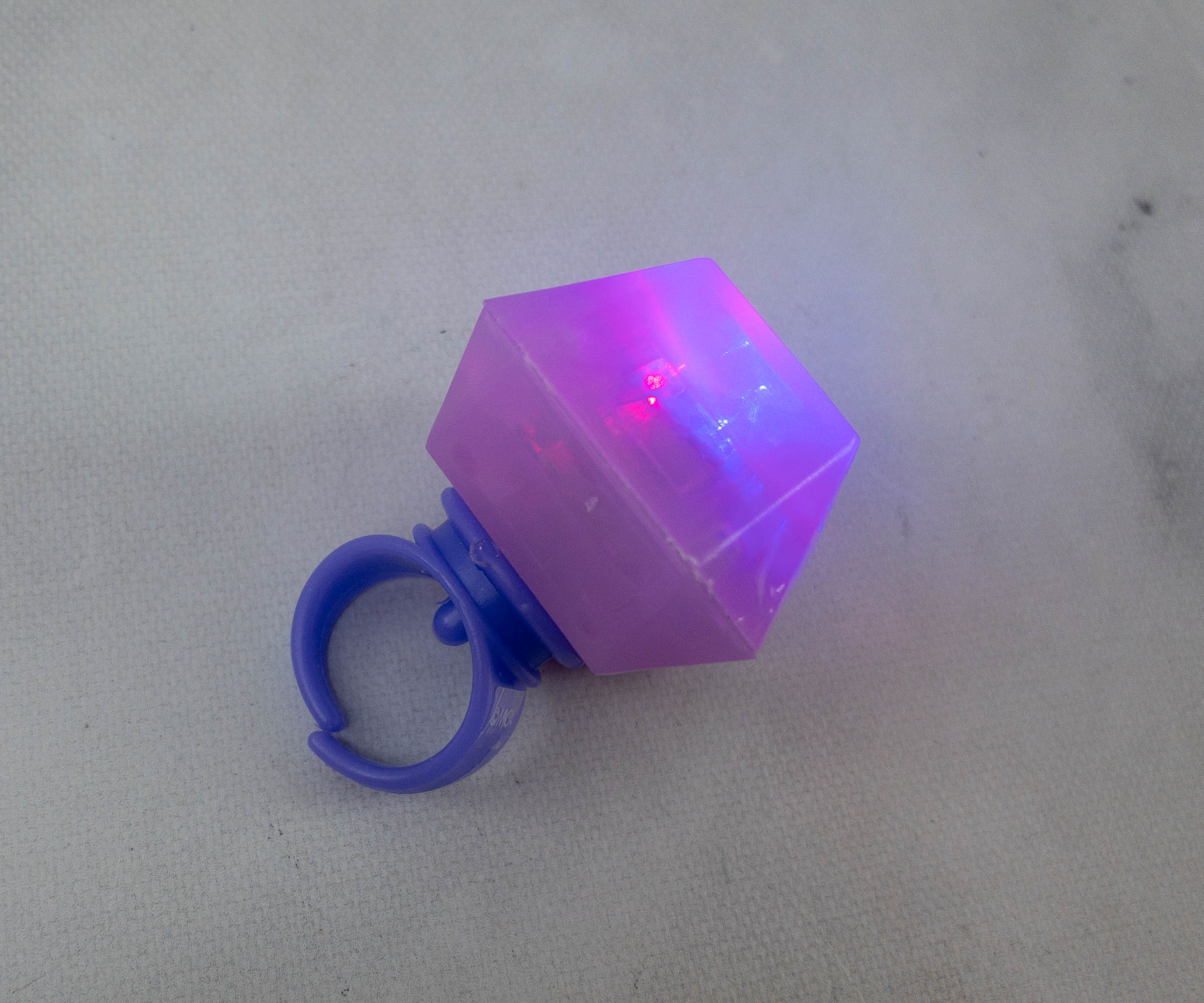 It even changes colors!
Pouch. This retro pouch features a cassette mixtape design. It's see-through so I can easily spot what's inside!
It came with an adjustable strap that has pink hardware that corresponds to the color of the bag.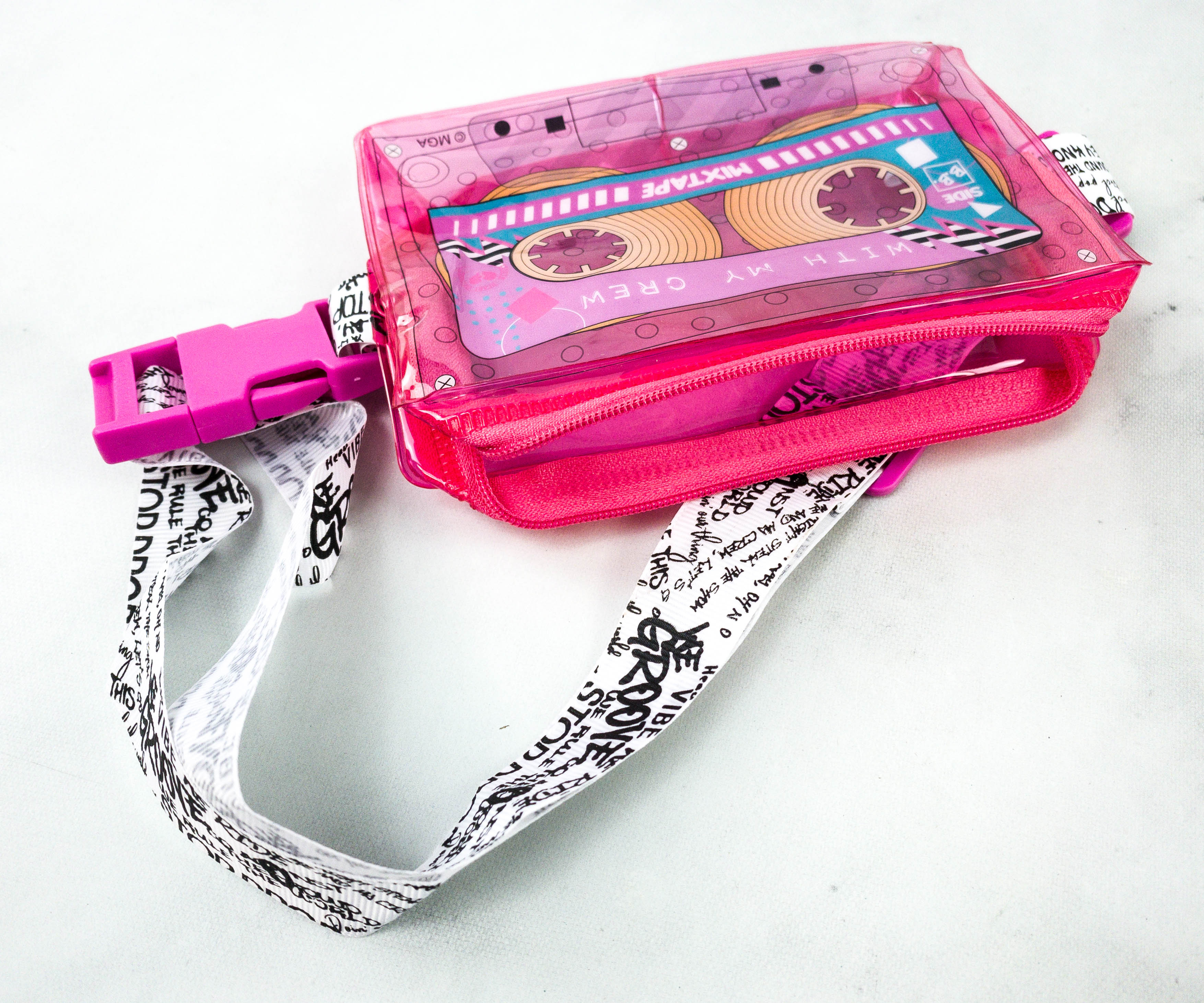 This would surely look great when worn as a belt bag and it's spacious enough to carry some of my daughter's things.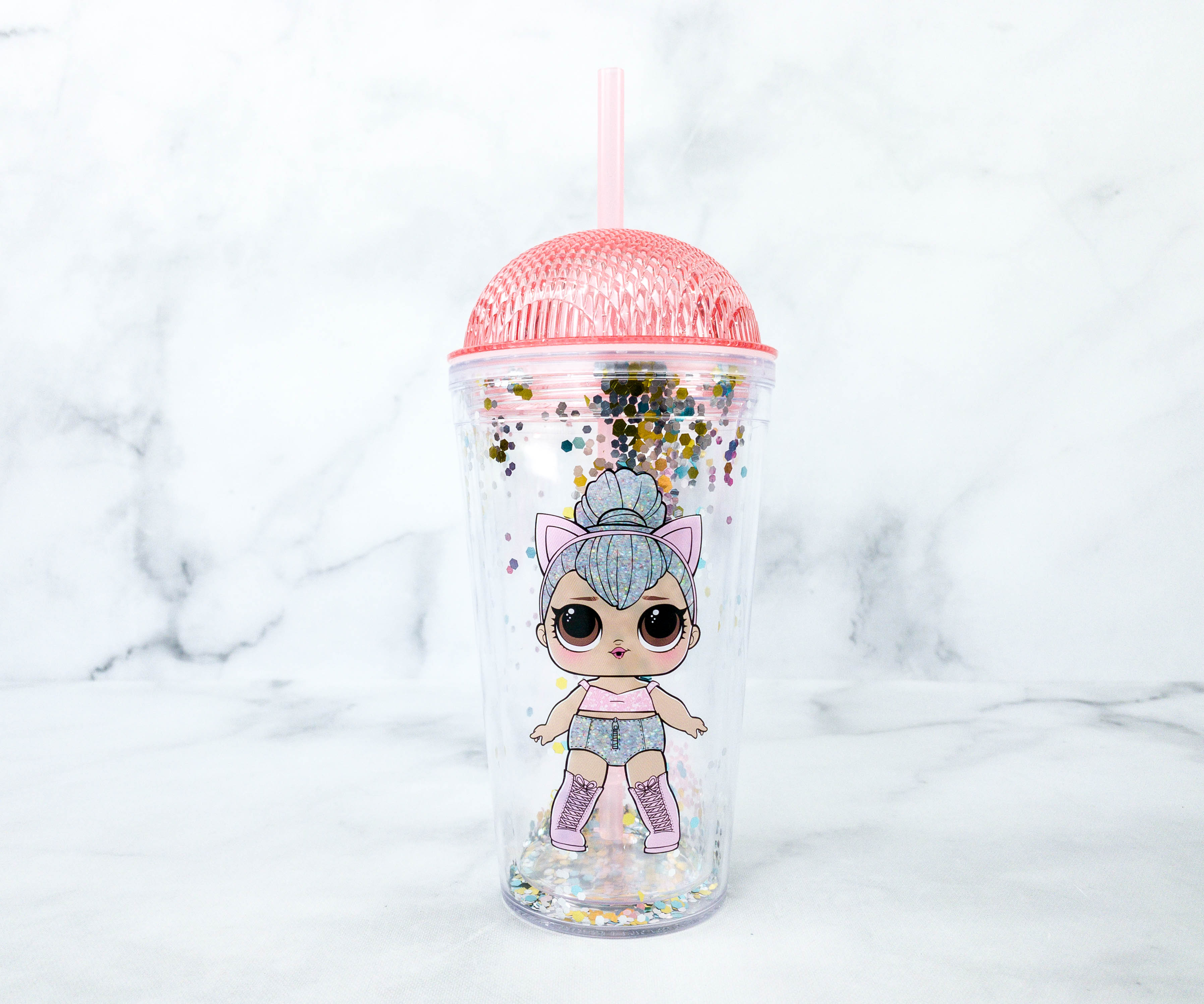 Tumbler. After all the singing and jamming, it's time to get hydrated using this tumbler. It even came with a reusable straw!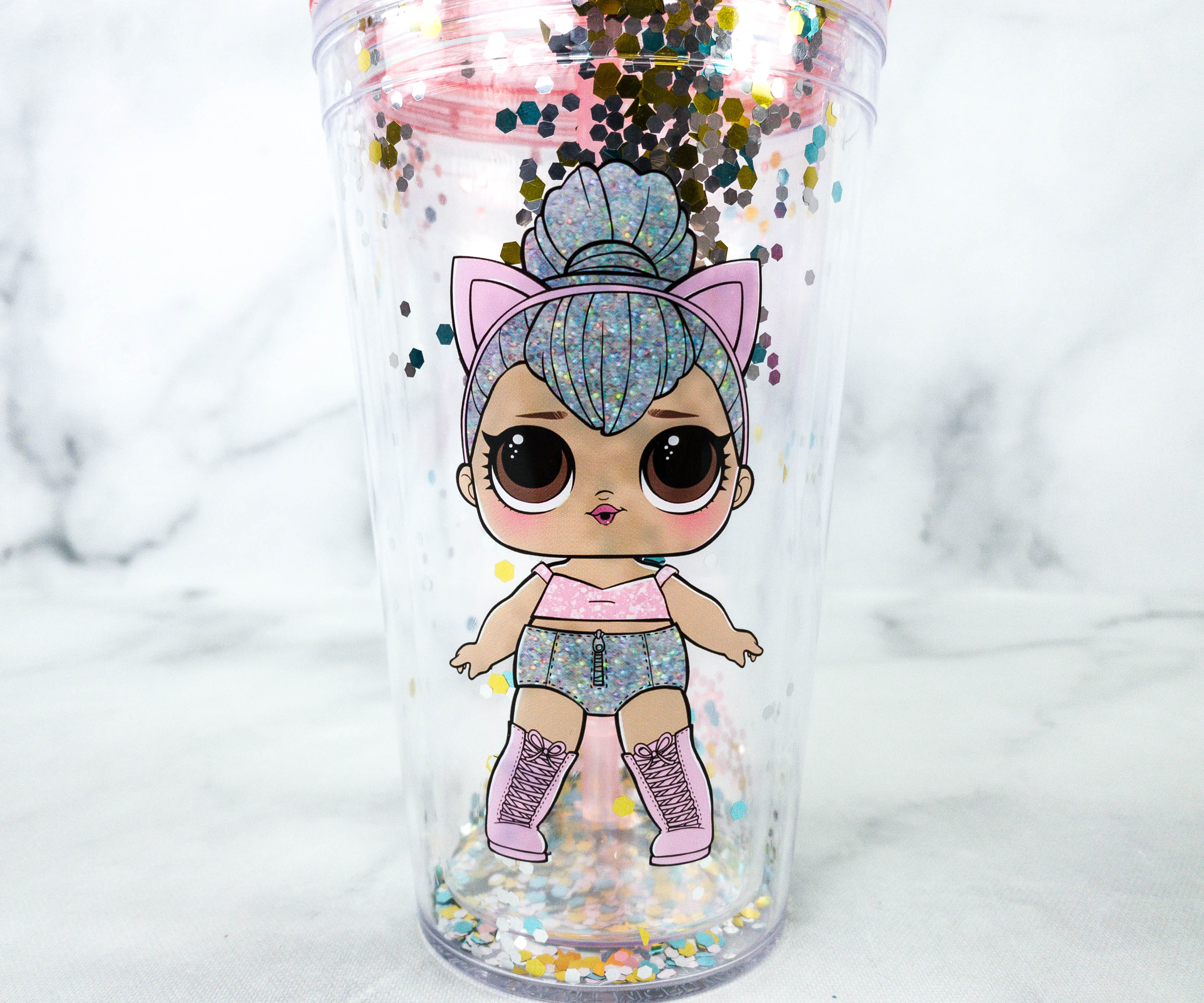 The double-walled tumbler has glitter confetti! It's a nice illusion that makes drinking water (or juice!) more fun especially for the kids.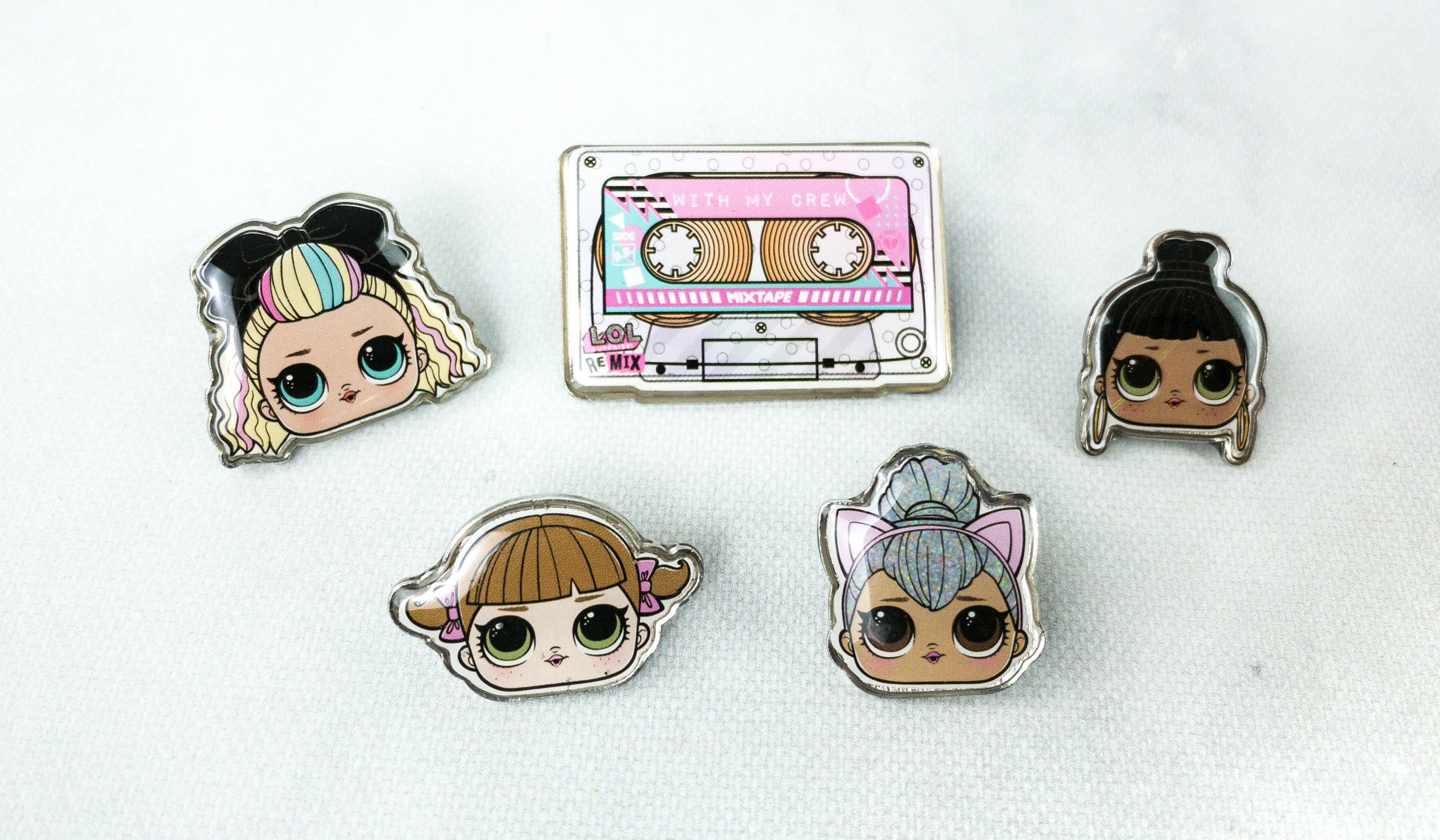 Pins. We also received a set of enamel pins! There are 4 LOL characters and a mixtape design and they are all too pretty!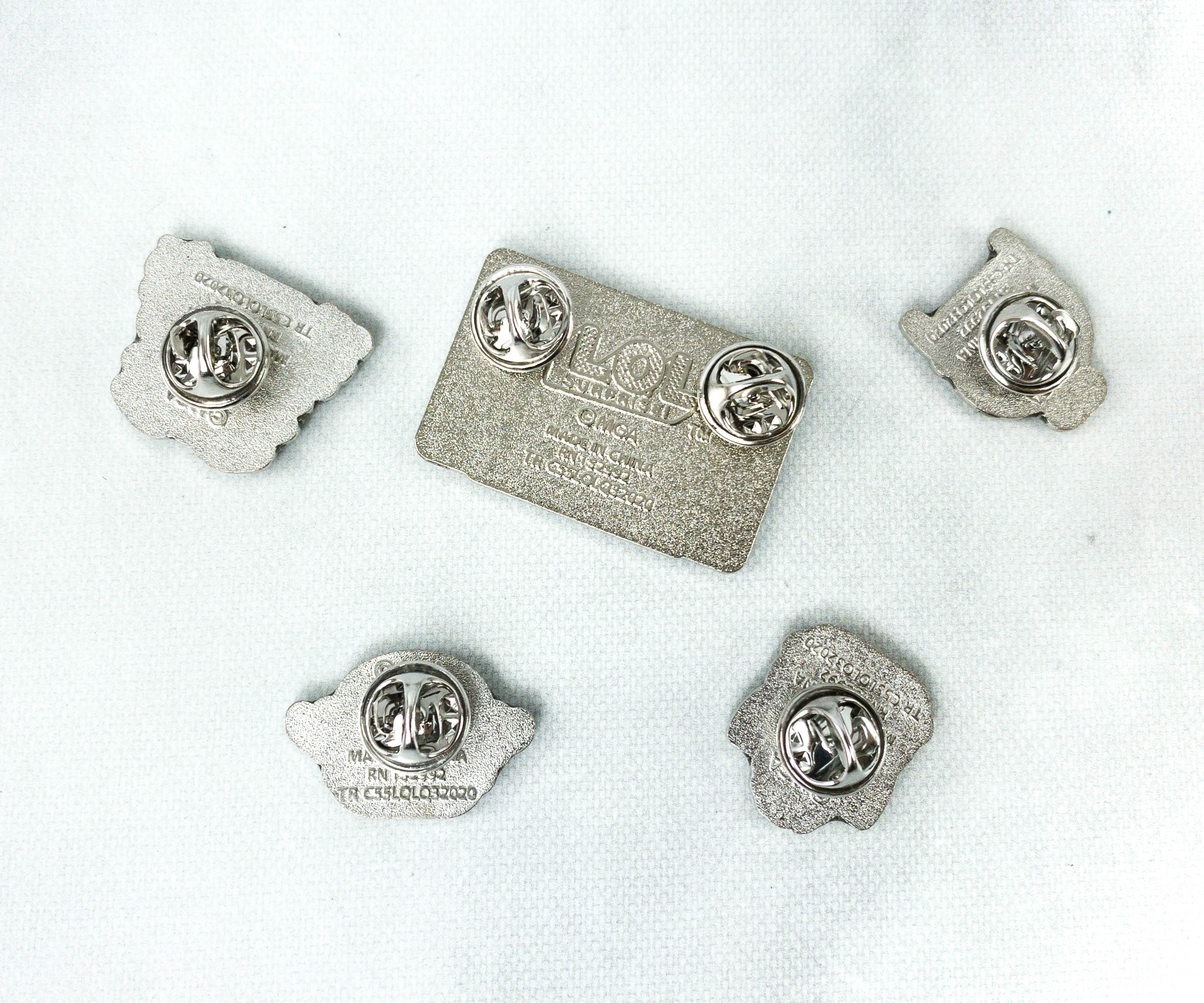 Most of the pins came with a single backing except for the mixtape which has two. These pins can be used to decorate the strap of the belt bag!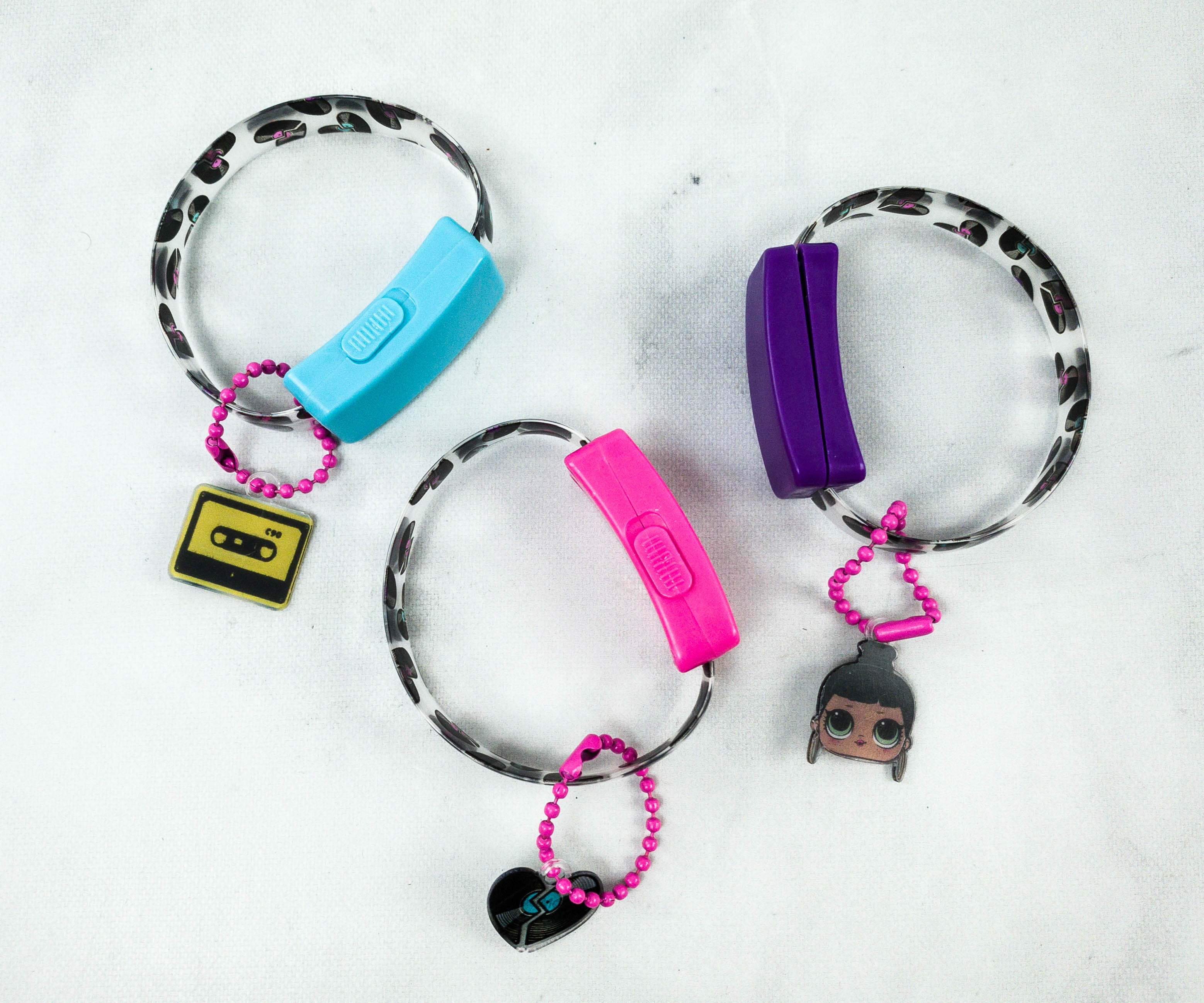 Light Up Bracelets. Here are more light-up accessories in the box, a set of light-up bracelets! Each bracelet also included a cute charm: a LOL character, a cassette tape, and a vinyl shaped like a broken heart.
They included 3 so that my daughter can share the other 2 with her friends!
To turn the bracelet on and off, you just have to slide the switch on the side. These bracelets are easy to wear and easy to take off as well.
Remix Poster. This isn't a concert if it wasn't promoted properly! So here we have the poster of the rocking LOL group, With My Crew in their Remix Tour! The poster already had crumples when it arrived, but the overall design over the poster is still pretty.
LOL Surprise Remix "With My Crew" Shirt. This quarter, we received a wearable and it's a pink t-shirt! It's made with soft fabric and it's also light and breathable. It reminds me of tees that they sell at concerts as a merch!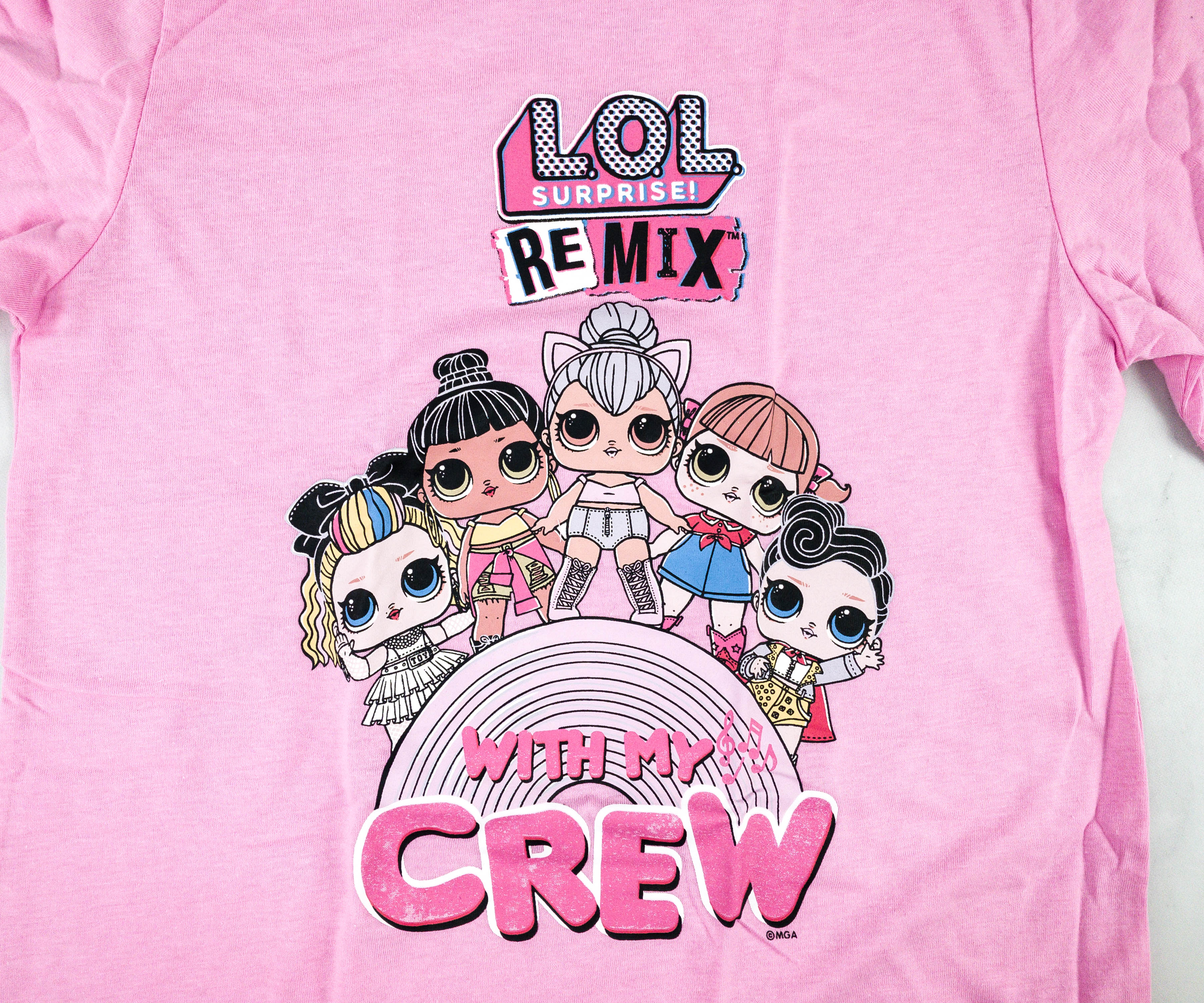 The print features the same design as the poster. It has the LOL girls proudly posing for the camera, ready to rock the show!
This quarter's concert-themed curation is a hit with my daughter! Each blind bag had our hearts racing with excitement and all the inclusions didn't disappoint. They included such fun and pretty items that appeal to young girls, and my daughter's favorites are the light-up bracelets and the tumbler! The mixtape pouch is also cool. My daughter can easily bring it just about anywhere and since it's spacious enough, she can put items she might need in there. Overall, it was another fun experience with LOL Surprise. We're looking forward to future themes!
Are you getting L.O.L. Surprise Box?