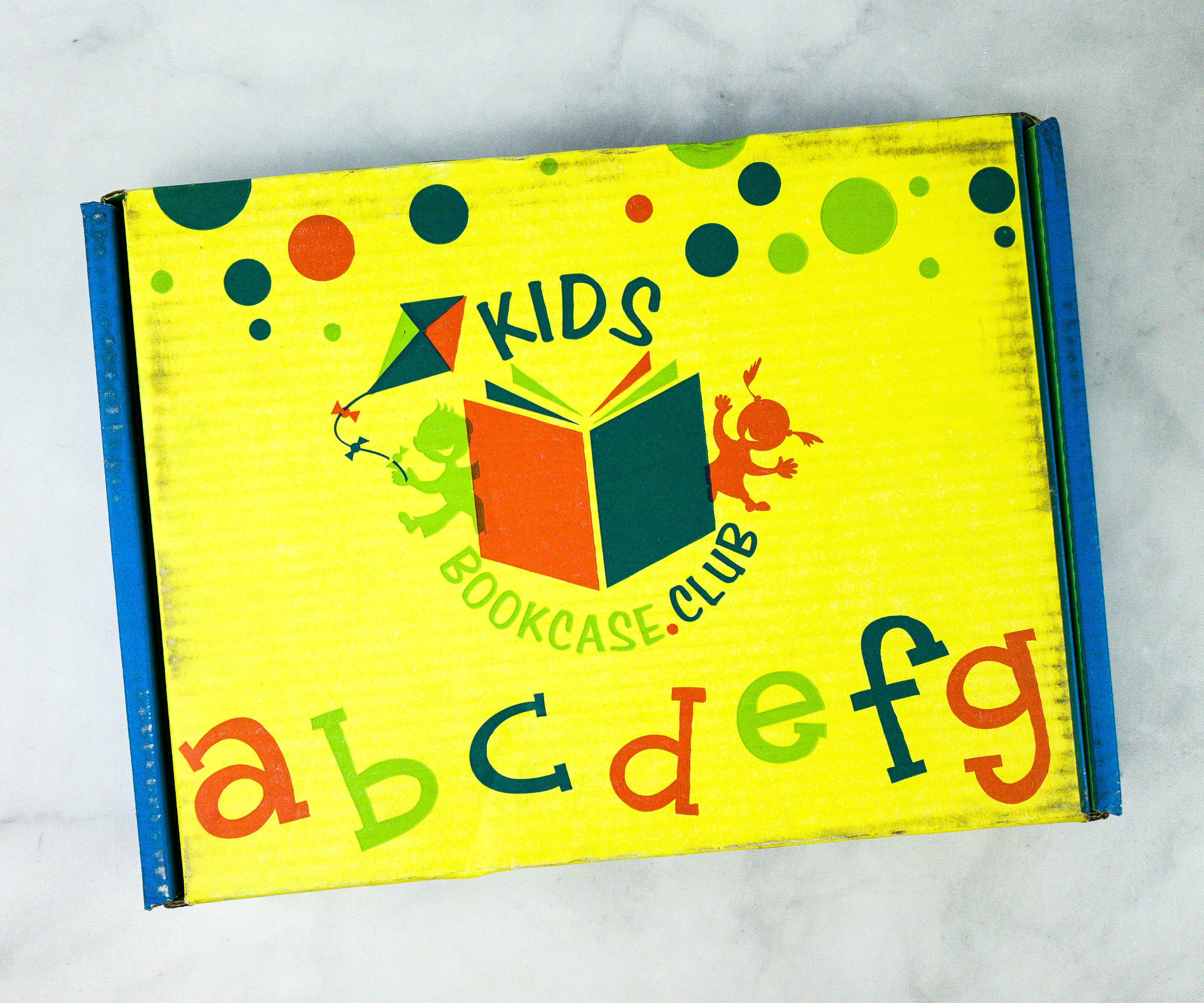 BookCase.Club now has a subscription for children of all ages – the Kids BookCase Club! Starting at $9.99 each month, you'll get a monthly shipment of handpicked books that you and your kids will surely love. Each BCCKids case comes with three handpicked children's books, chosen to ignite the imagination and inspire creativity.
You can customize the subscription depending on your child's gender and age range. Available age categories are newborn to 2 years old, 2 to 4 years old, 5 to 6 years old, 7-8 years old, and pre-teen.
This is the review of the 5-6 years old box!
DEAL: Save 50% on your first month! Use coupon code HELLOSUB501M. OR Get 10% off your entire order! Use coupon code HELLOSUB10.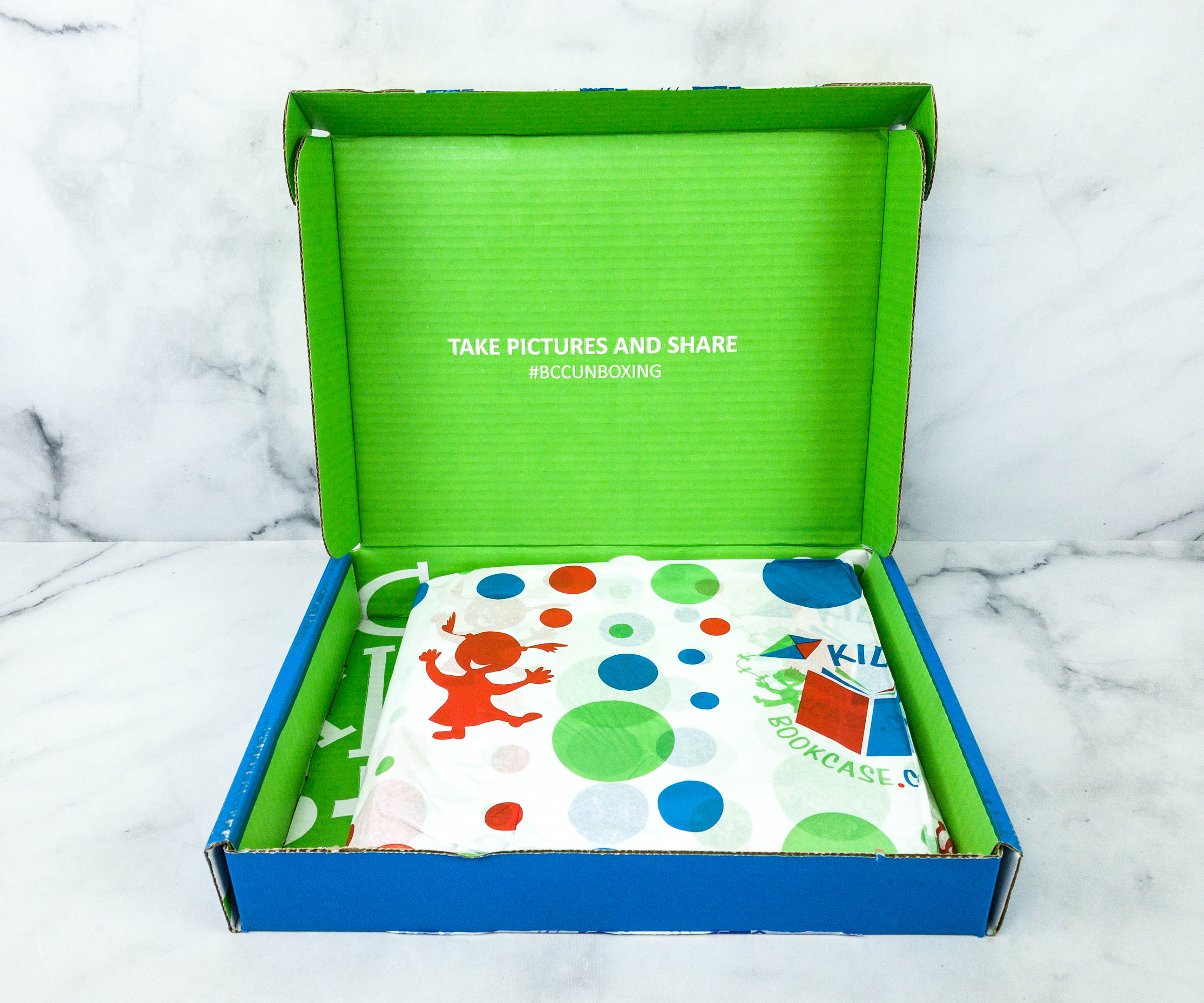 The interior of the box cover encourages us to take pictures of the box and share them online using #BCCUNBOXING.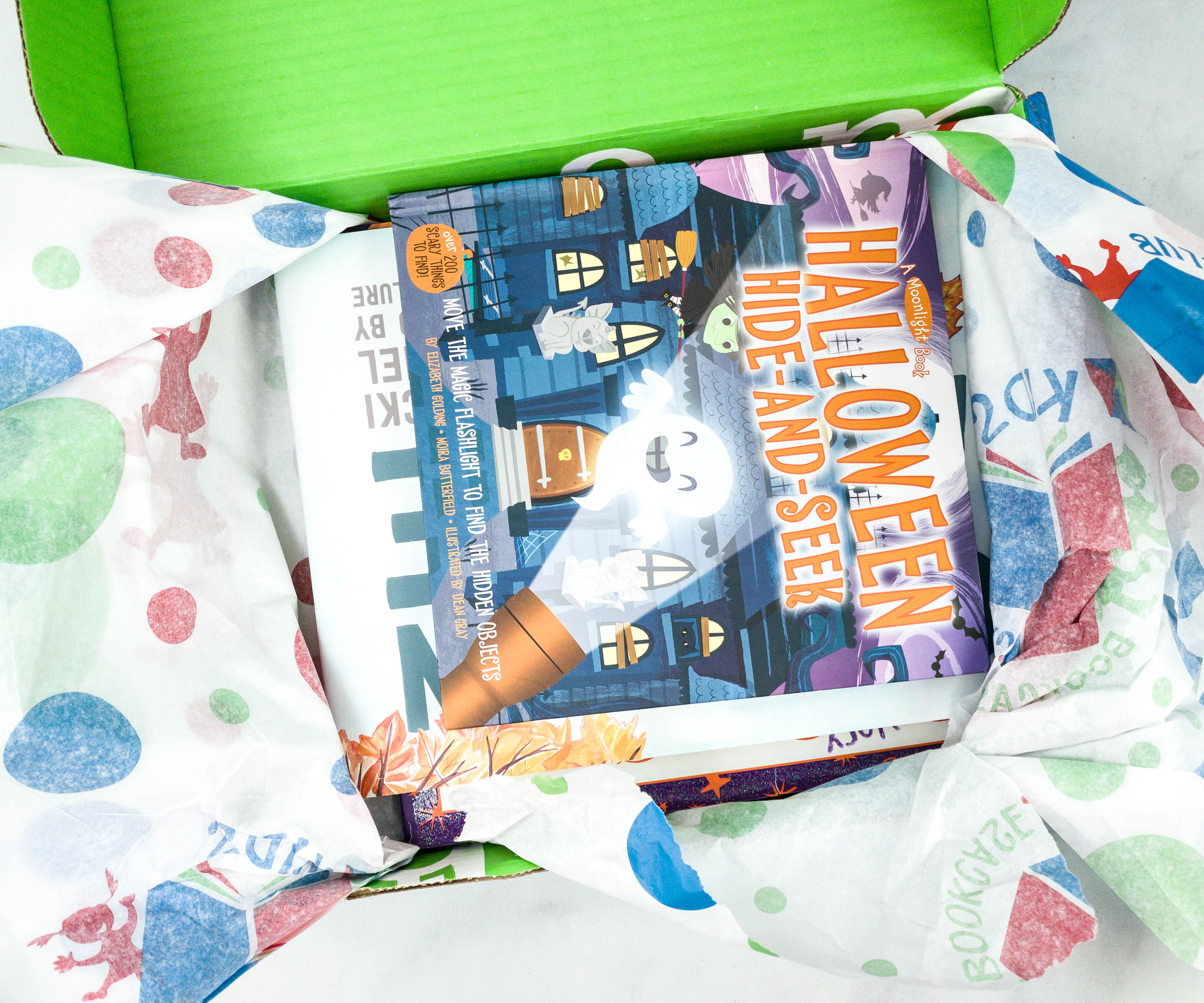 The books were wrapped in tissue paper with Kids Bookcase Club branding.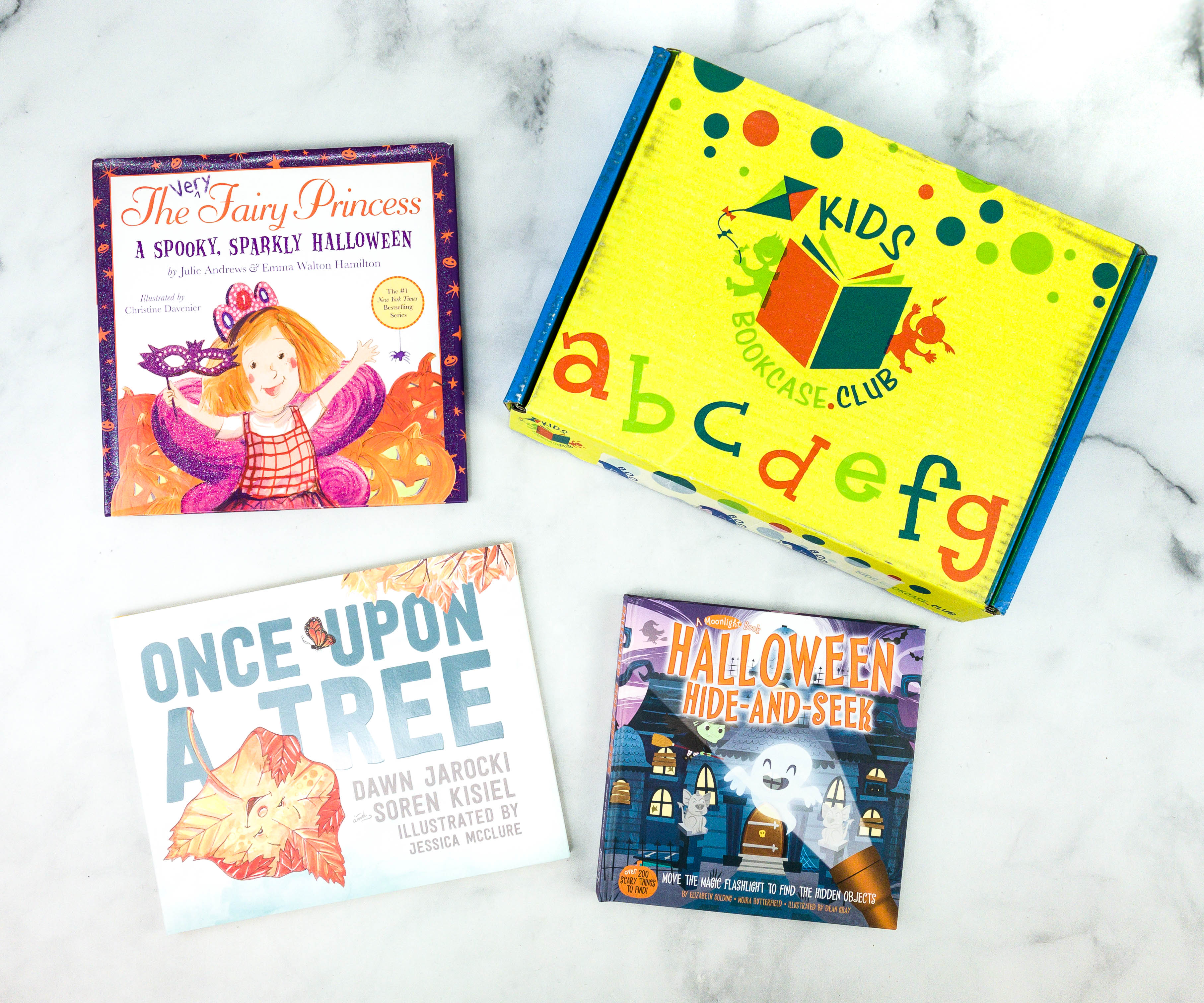 Everything in my box!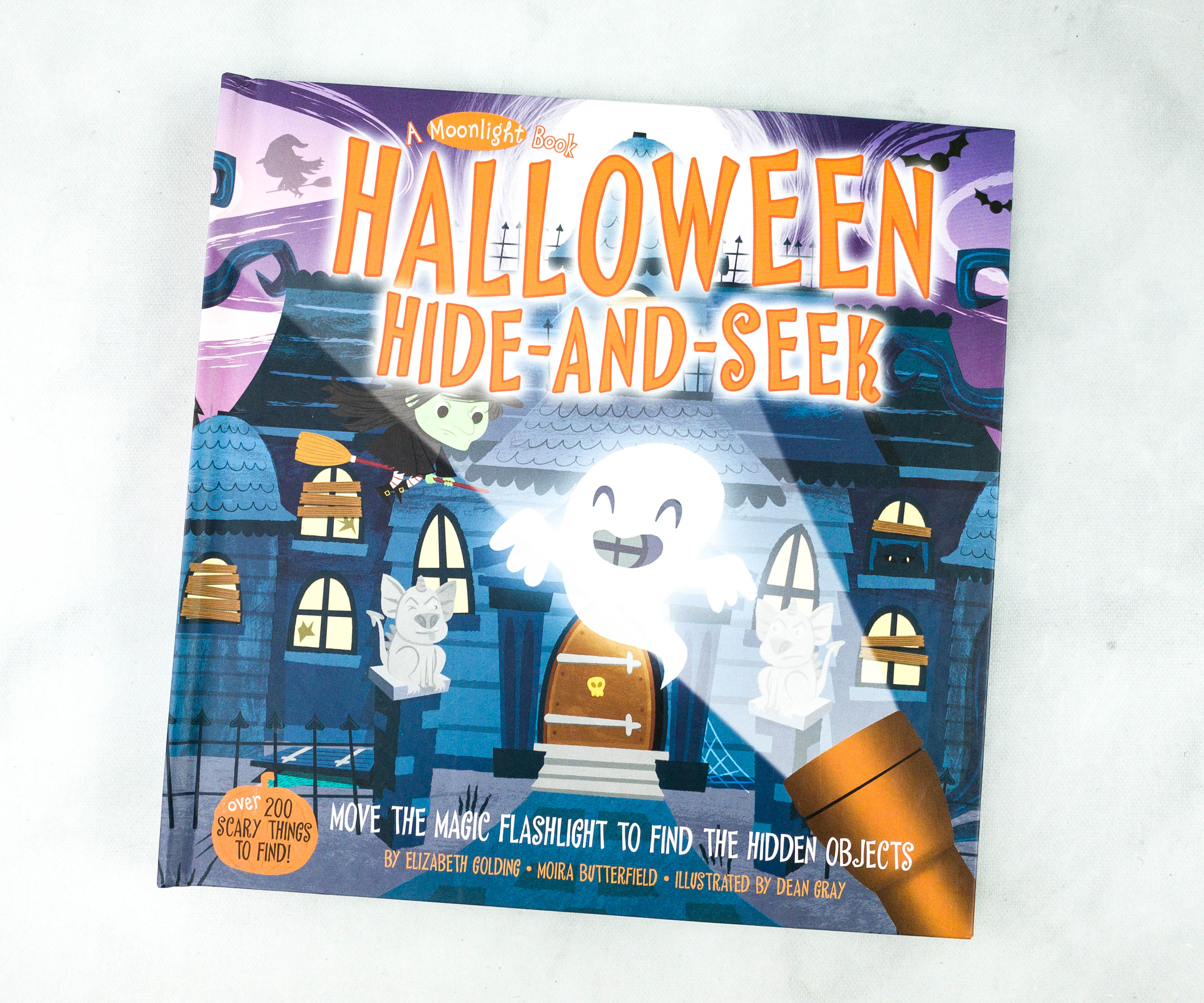 Halloween Hide-And-Seek by Elizabeth Golding ($6.99)
Skeletons, witches, jack-o-lanterns, oh my! With magic flashlights inside the pages, find Halloween characters and objects throughout the spooky haunted house.

This innovative flashlight format with friendly Halloween scenes will keep children busy for hours as they are challenged to find as many hidden items as they can. No batteries are necessary, making this book ready to go anywhere!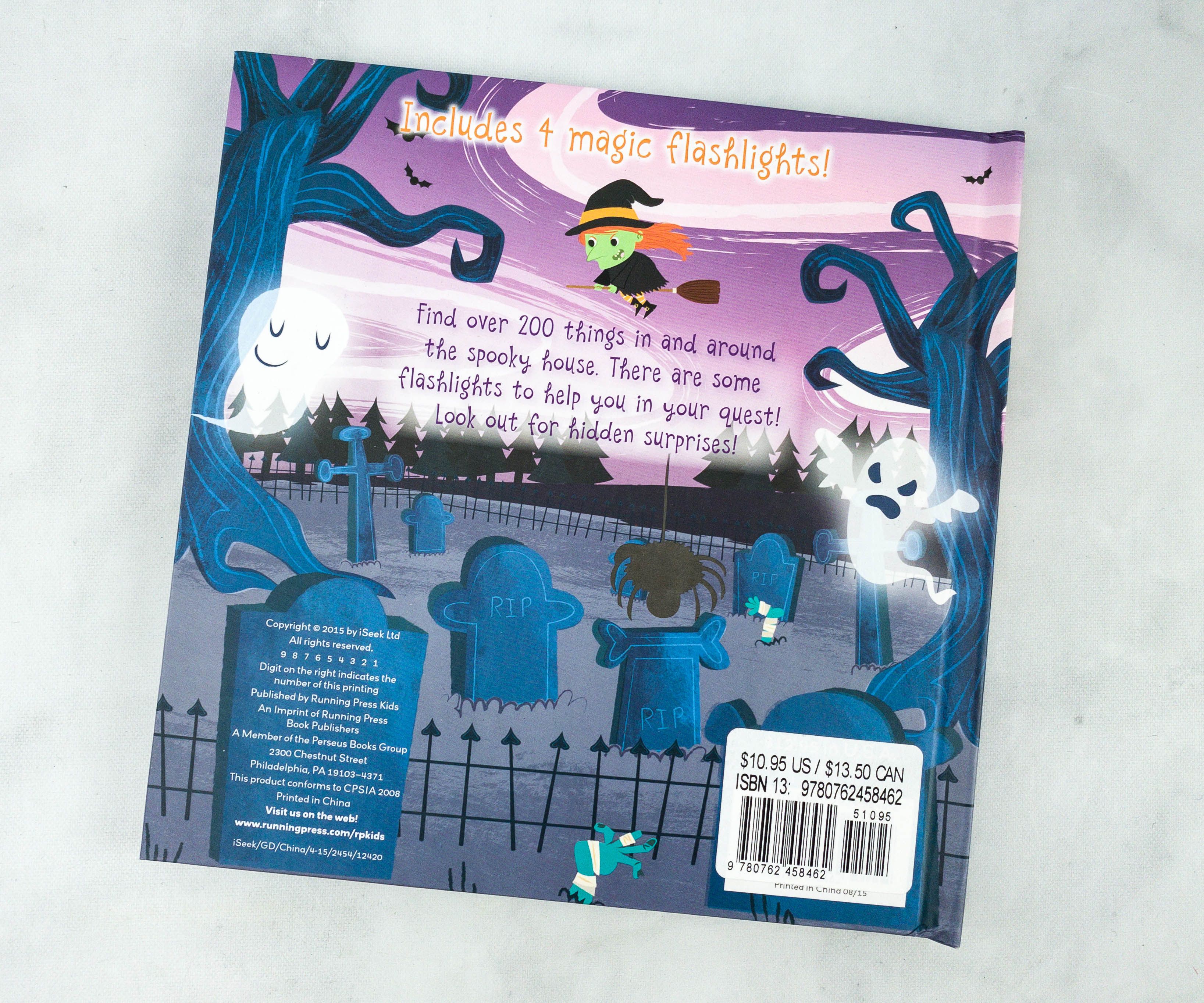 The book has a spooktacular design on the cover! At the back, it shows a cemetery with a witch riding her broom, ghosts, a spider, and even a zombie's hand and foot.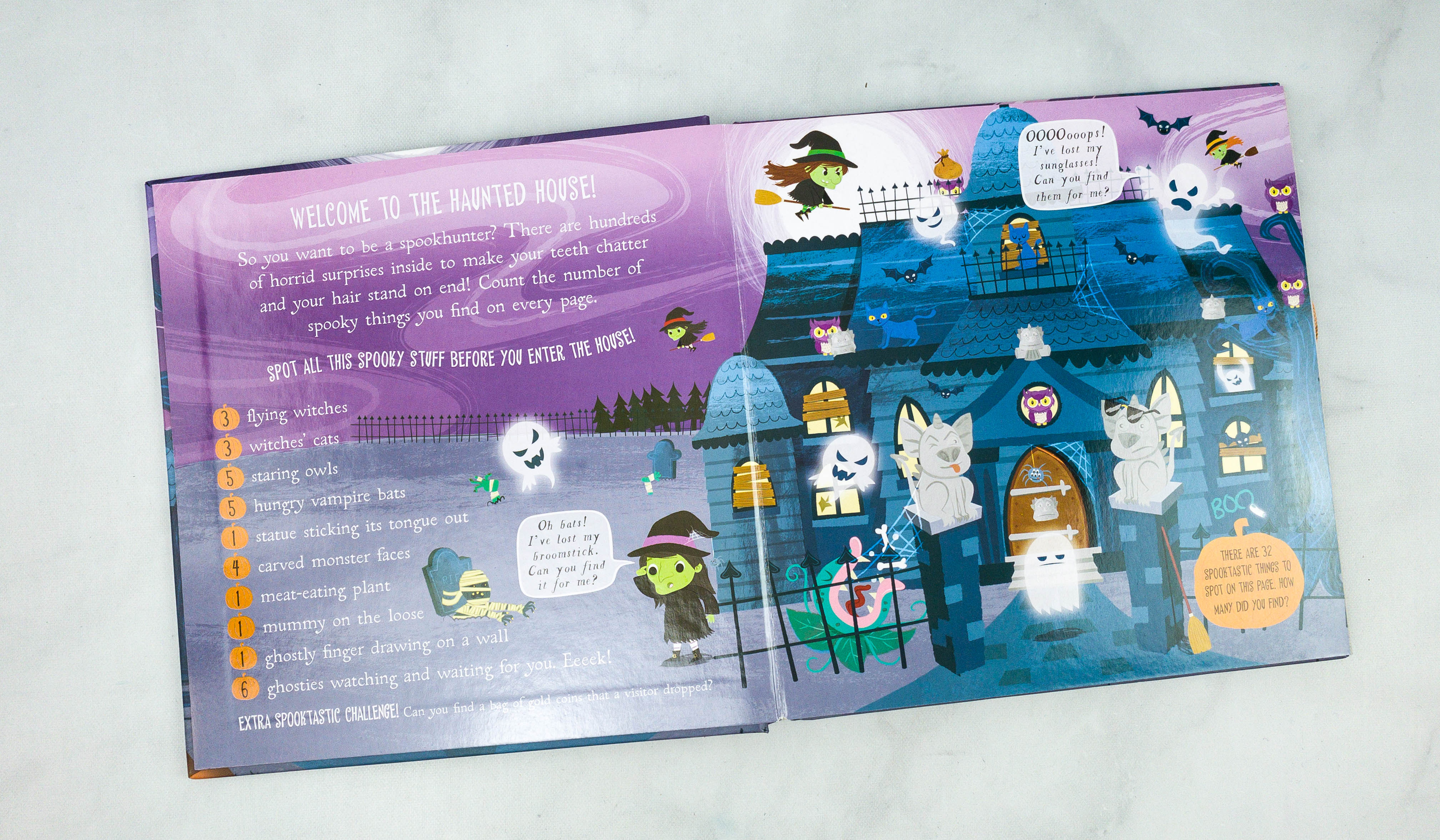 The first page welcomes us to the haunted house. There's a list of spooky stuff you must spot before you enter the house!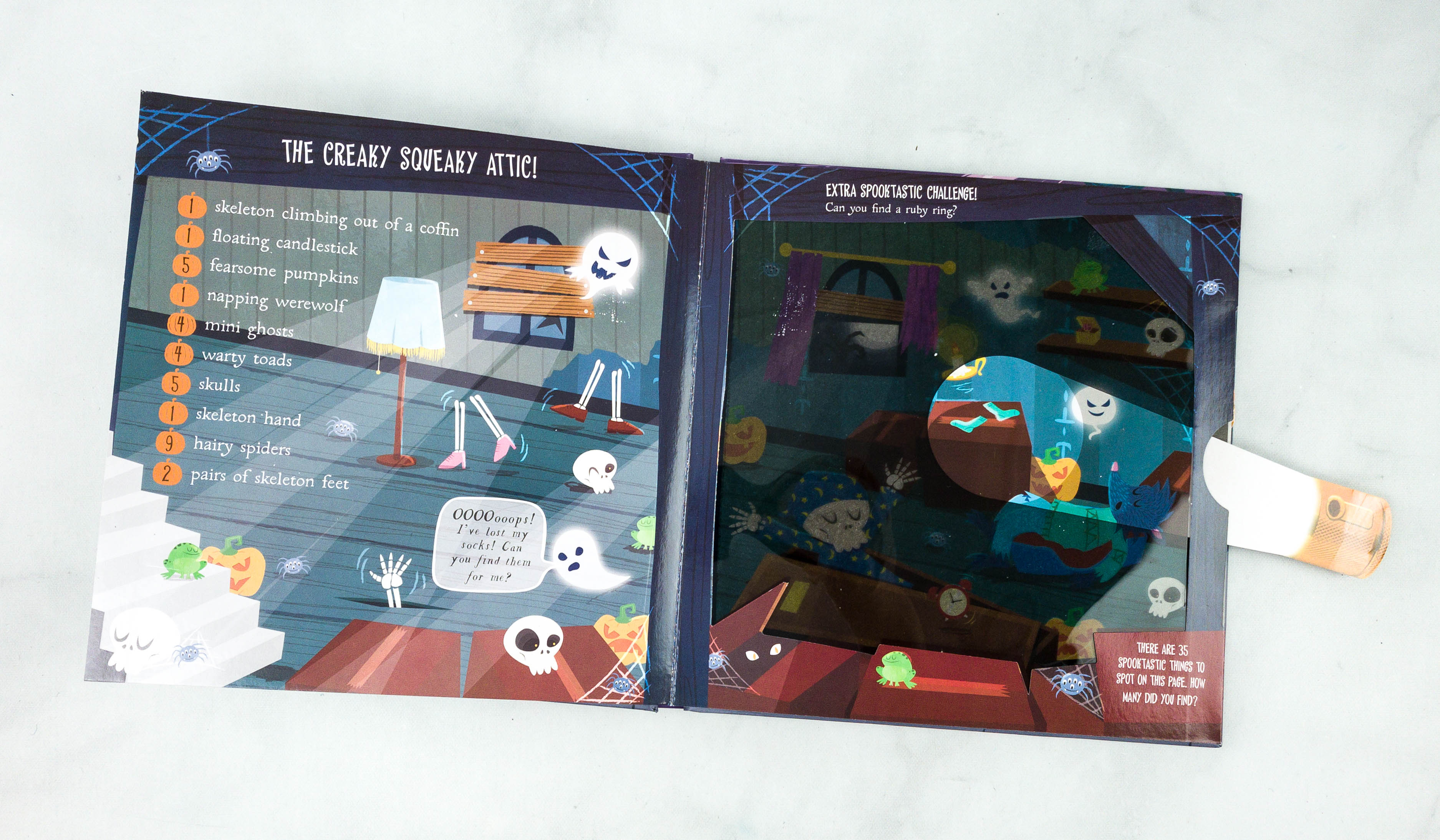 Here's a part of the haunted house where you need to find hidden items using the "flashlight". You'll discover more hidden items as you go through each page! This is such a fun Halloween activity for kids!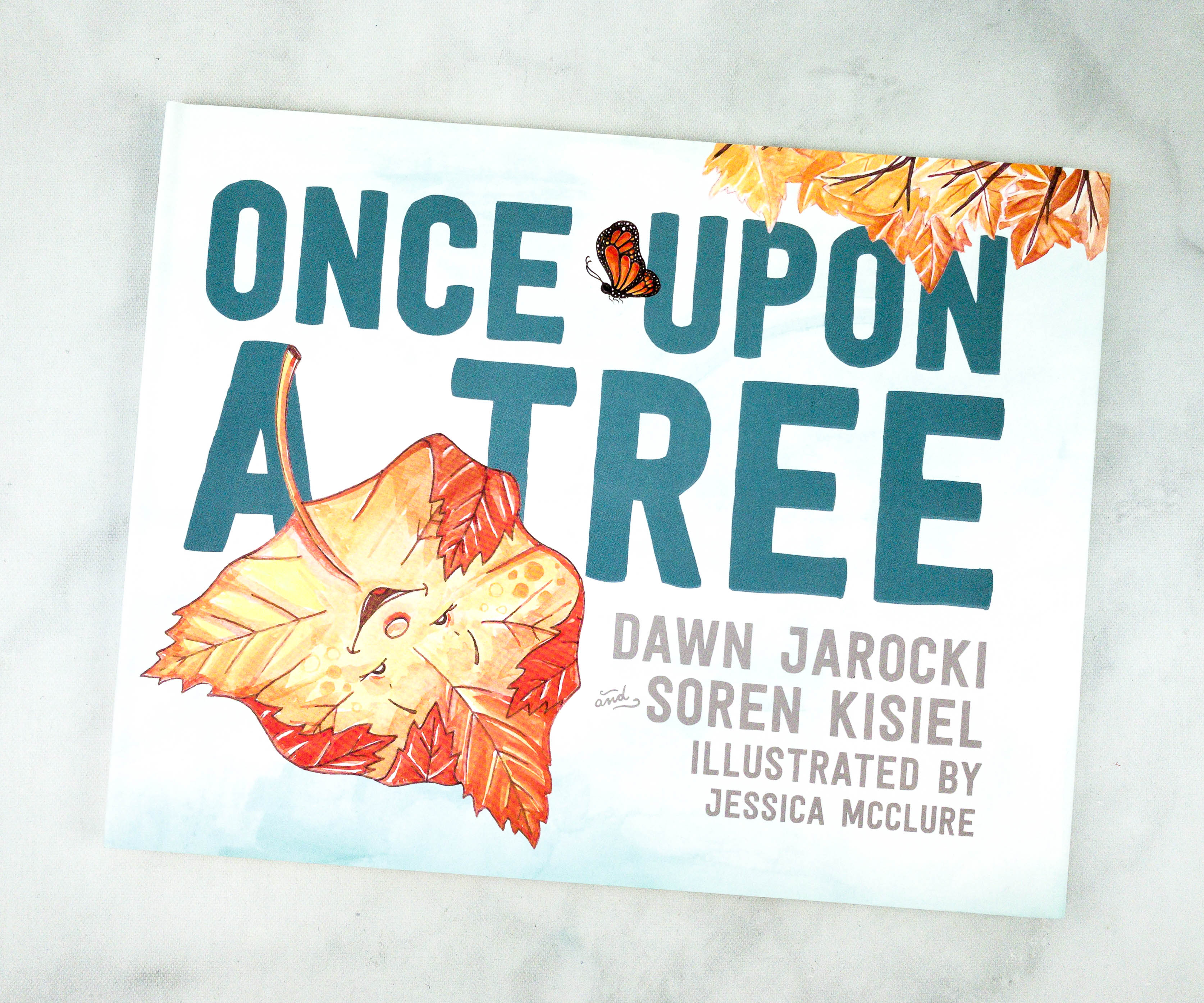 Once Upon A Tree by Dawn Jarocki & Soren Kisiel ($4.53)
This fable of a little leaf looking for his purpose will delight children and their caretakers.

The whirling, swirling adventures of an ordinary little leaf high on a tree, struggling to find its purpose. The leaf watches baby birds break out of their shells and grow until they learn to fly. Caterpillars wrap themselves in silk and emerge as magnificent butterflies. Warm sunny days get shorter and windy chilly nights grow longer. The little leaf is terribly worried that it should be transforming too. It no longer noticed anything other than the thoughts spinning in its head. The leaf held on to the tree with all its might, growing exhausted as increasingly cooler winds blew. Then one day, the leaf noticed it had become a beautiful crimson color. And it became aware that maybe, maybe it was time for the leaf to fly too. The leaf was very tired, so it just let go. As it danced and twirled to the ground in the amber sunlight, the leaf finally learns its own unique purpose.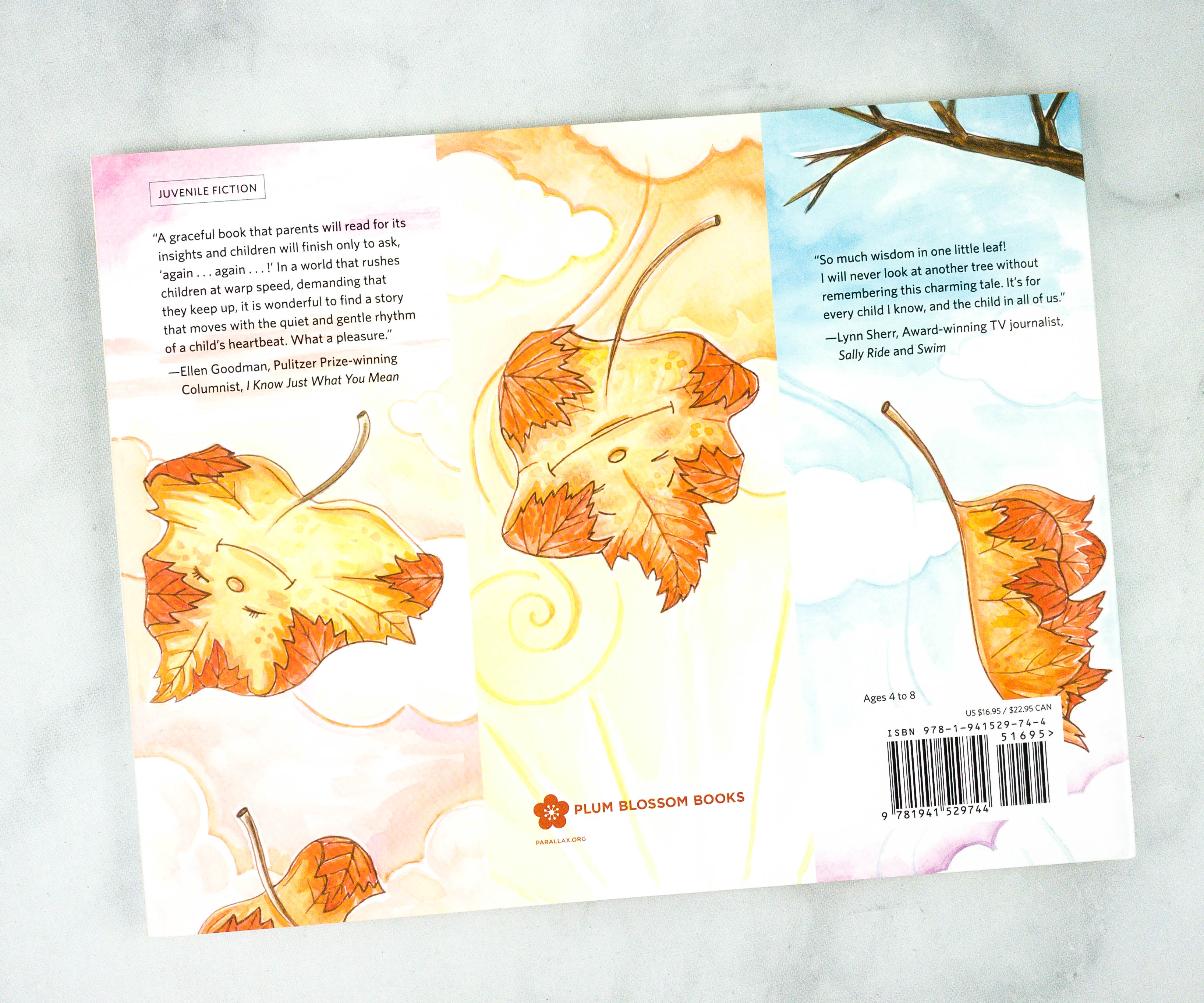 The back cover of this book shows smiling leaves, which are being swayed by the cold breeze.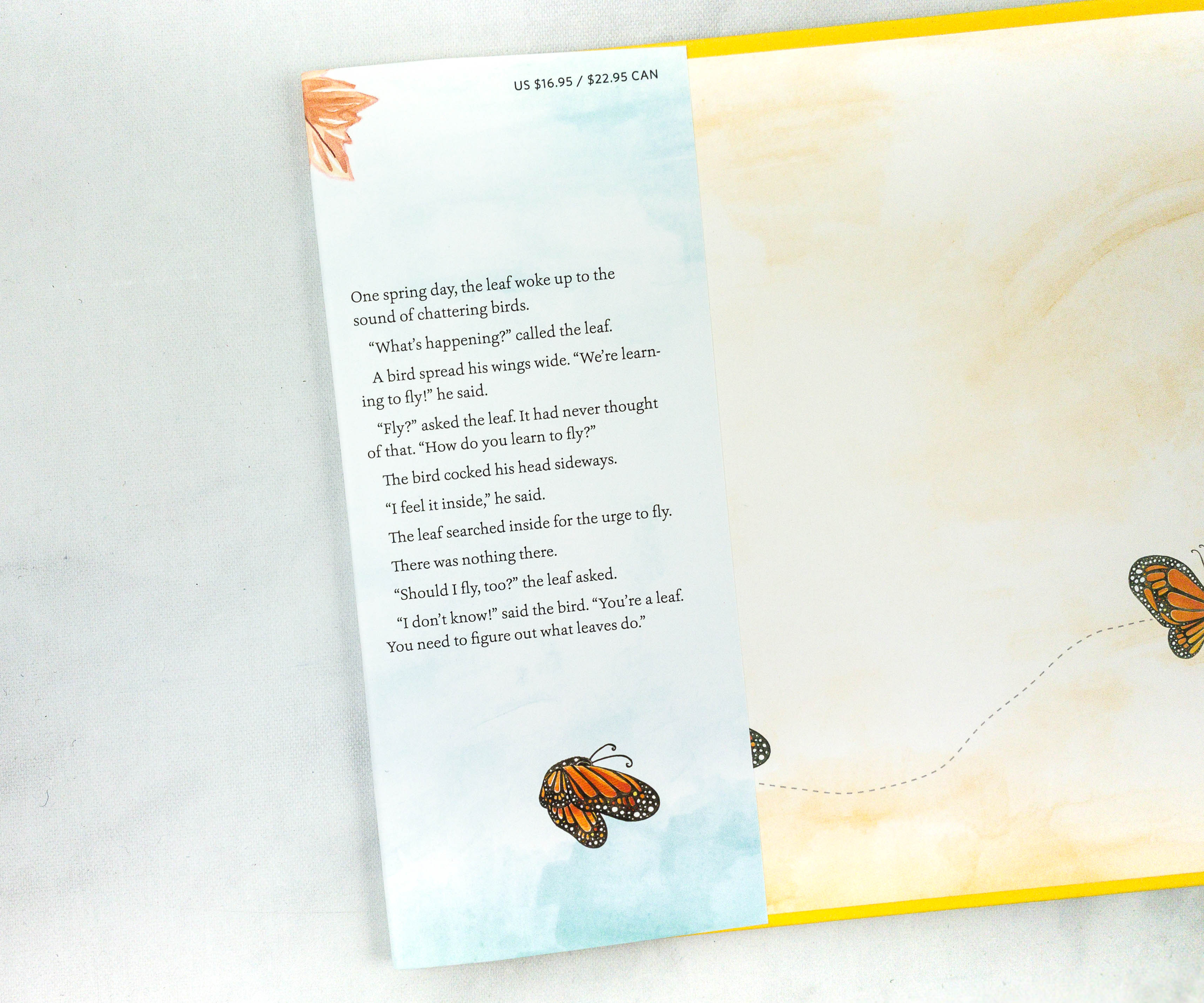 The flap of the dust jacket provided a brief preview of the story.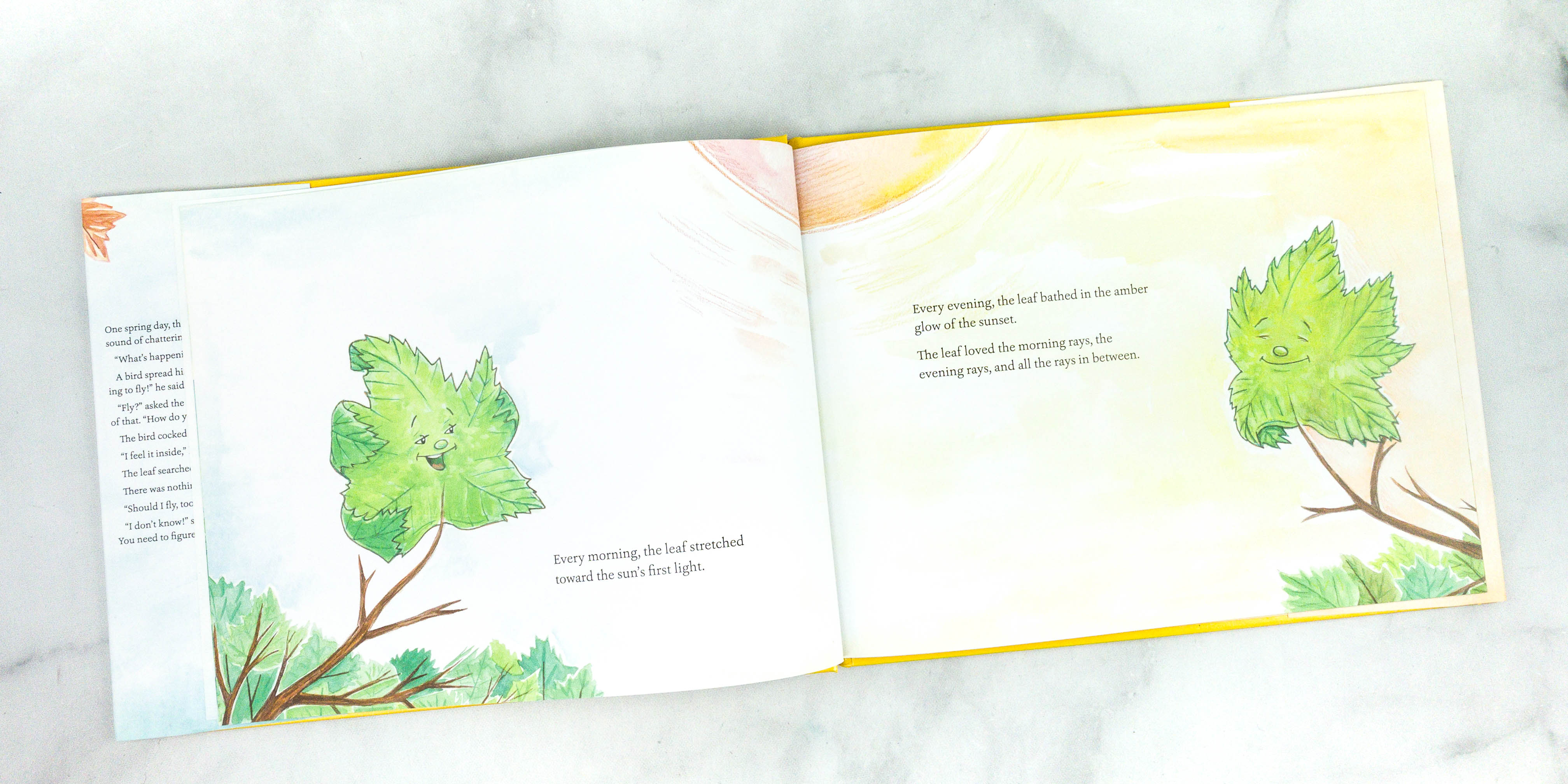 On this part of the book, the illustrations show the life of the leaf during the daytime.
This is such an adorable story. The leaf wonders why the birds are learning to fly, so it began questioning its own purpose. With the life lesson it imparts, this book makes a good read for kids and adults alike.
The Very Fairy Princess: A Spooky, Sparkly Halloween by Julie Andrews & Emma Walton Hamilton ($16.78)
"Gerry comes up with a creative Halloween costume, but when her best friend Delilah has a costume emergency, the very fairy princess makes a sacrifice that lets her sparkle"–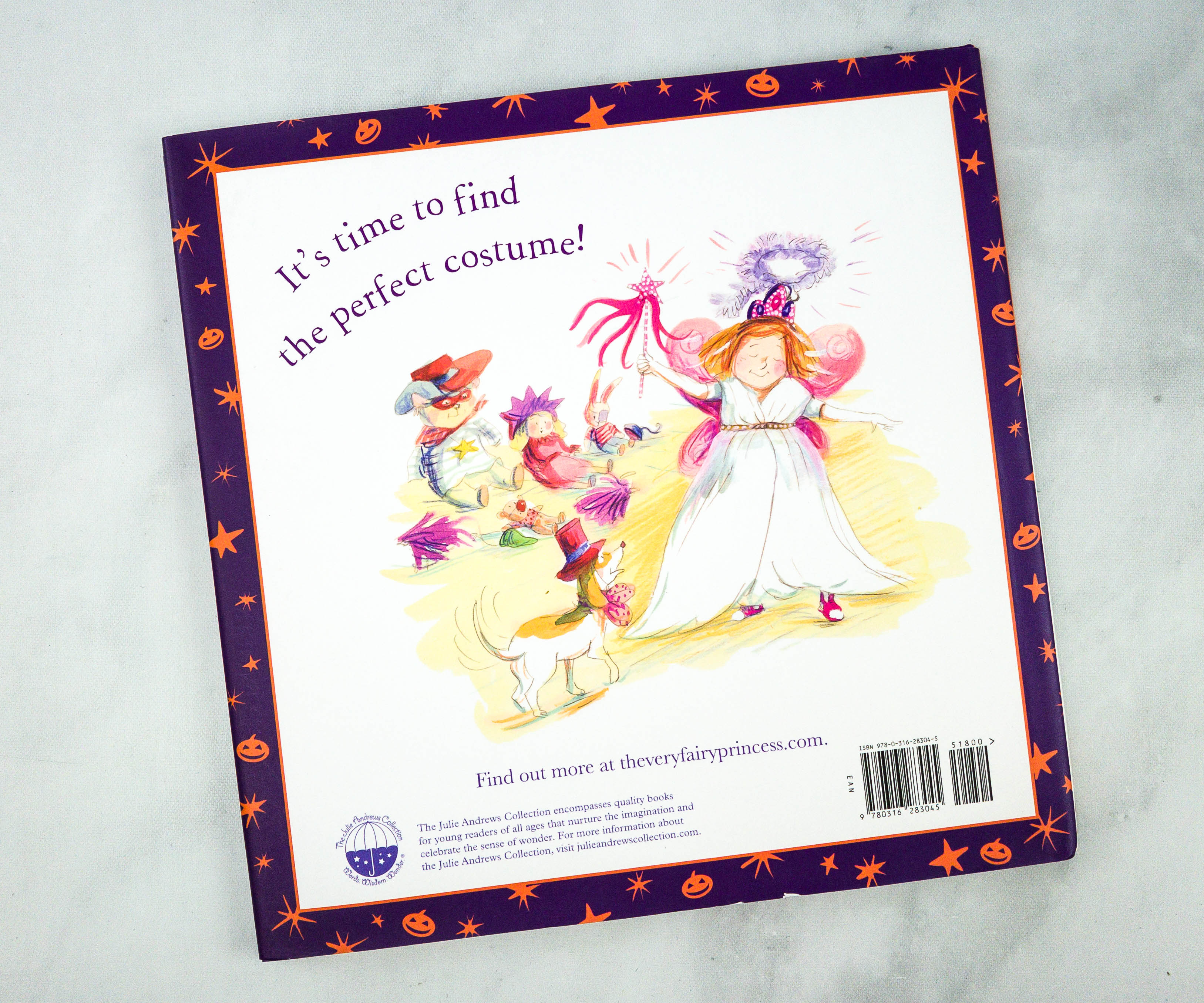 The book is about a fairy princess finding the perfect costume. This is another Halloween themed book!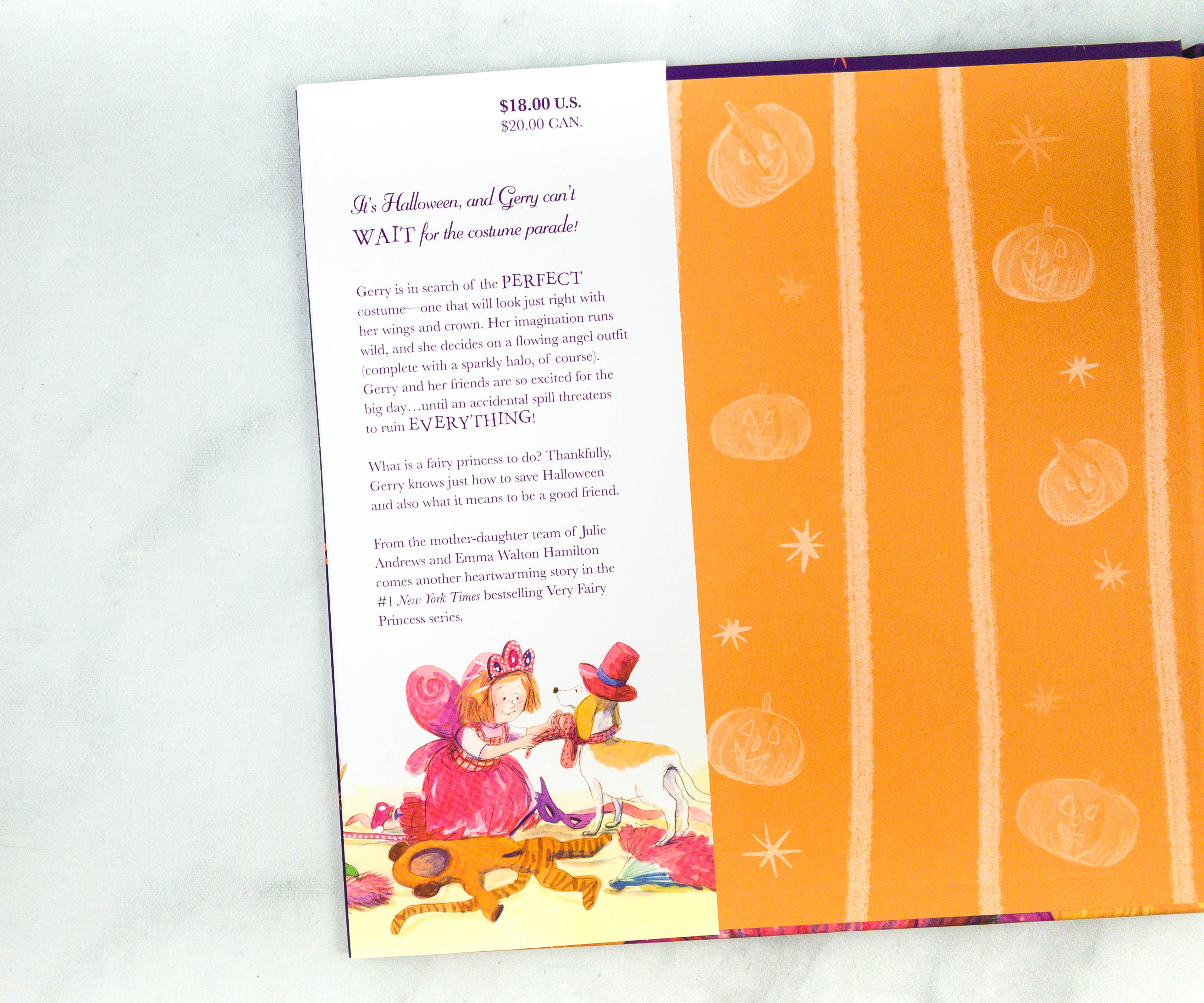 The endpaper is designed with jack-o-lanterns with little sparks. The dust jacket contains the story synopsis.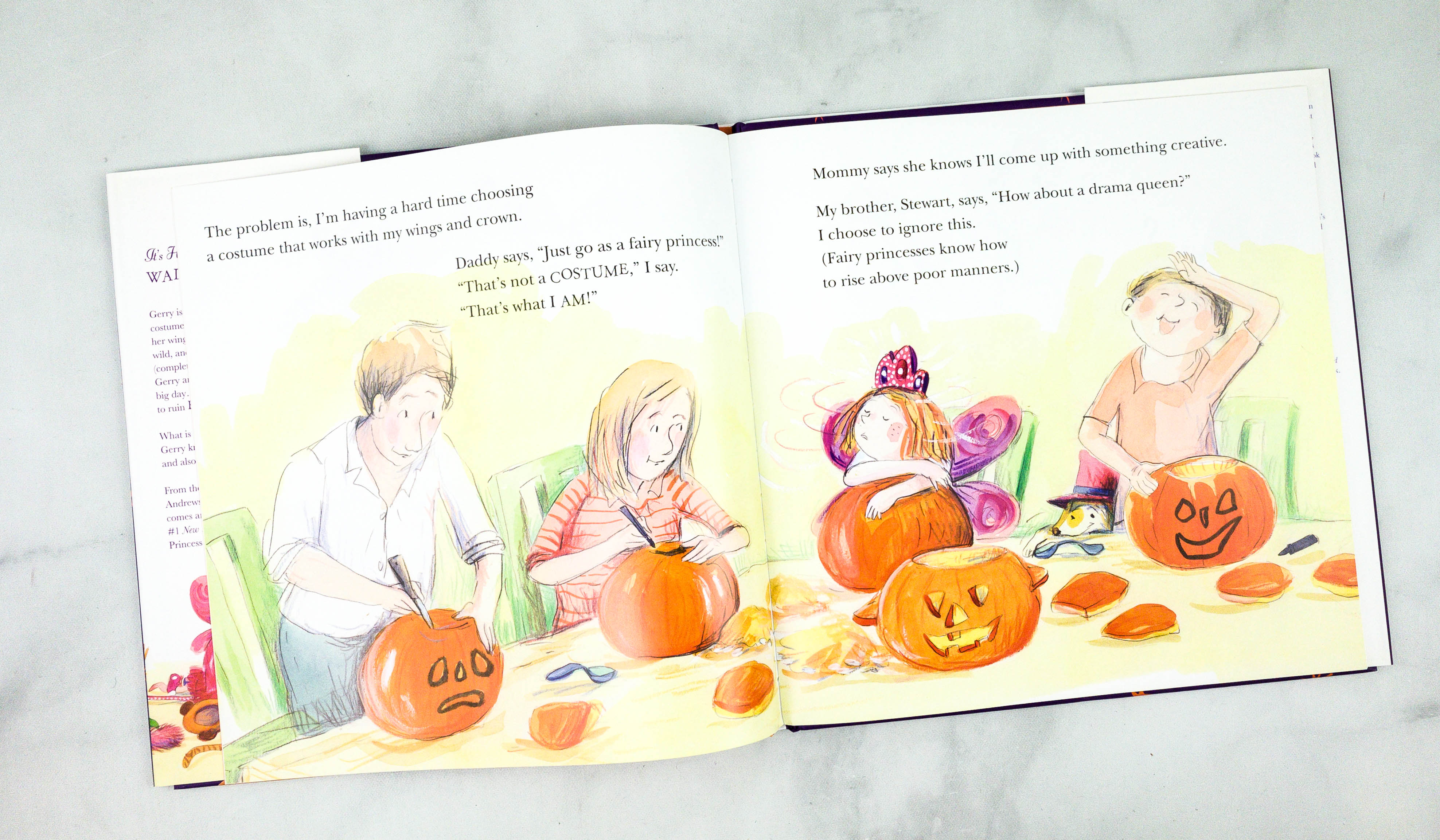 The illustration shows Gerry and her family carving pumpkins as she's having a hard time choosing the right costume for the Halloween parade at school.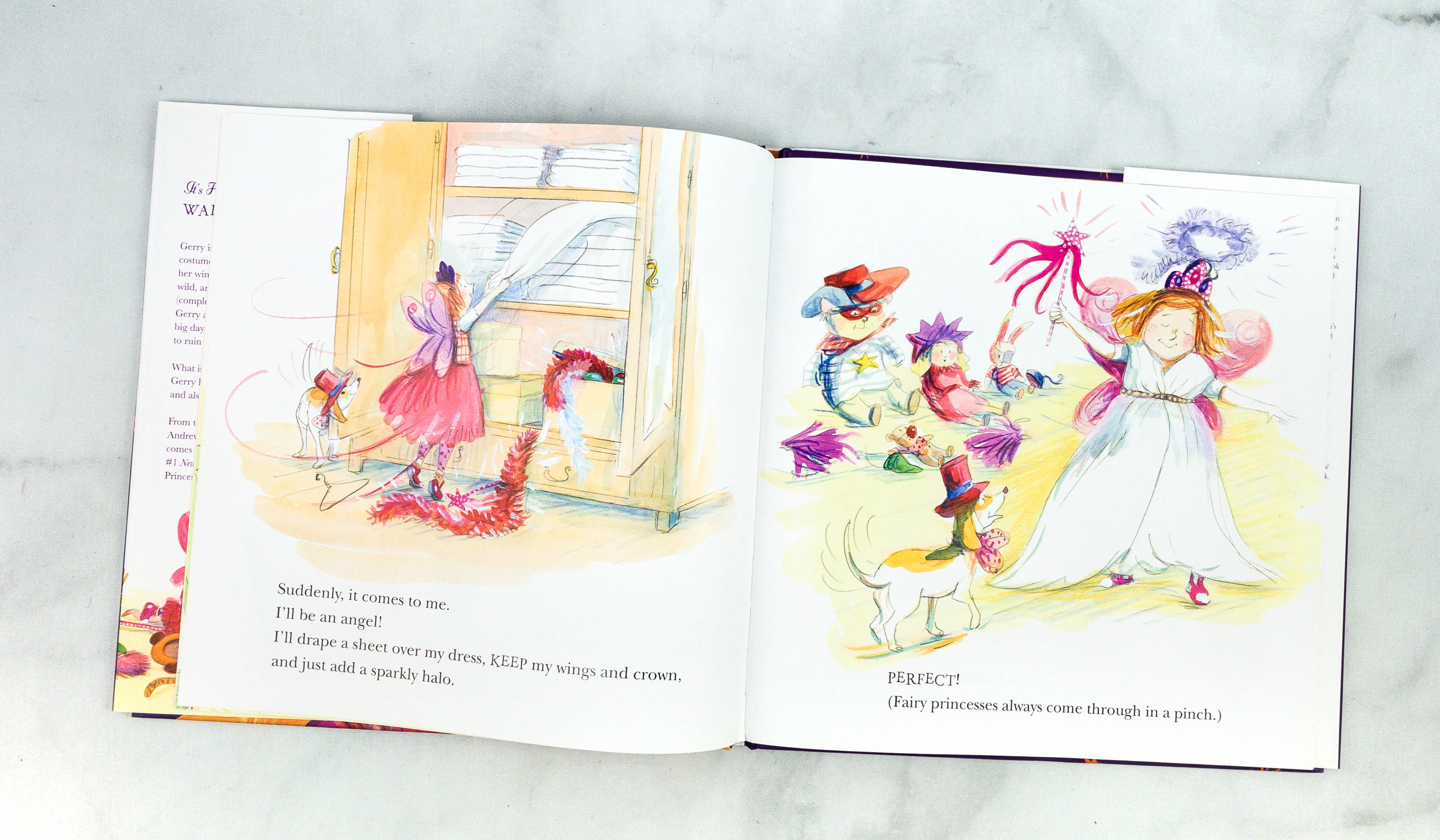 The story isn't scary at all and my kids had a lot of fun reading it. It shows how you can help a friend in need. Just some creativity and you both will be delighted and rewarded!
Kids Bookcase Club sends beautiful children's books every month and this box isn't an exception. The books we received are not just fun, but they also share valuable lessons with the readers. We also have a Halloween hide-and-seek activity book and my kids loved it. They found it fun to find the hidden items! This subscription is perfect to nurture children's love for reading. It's also ideal for those who are building a mini-library for kids at home!
Are you getting Kids BookCase Club?