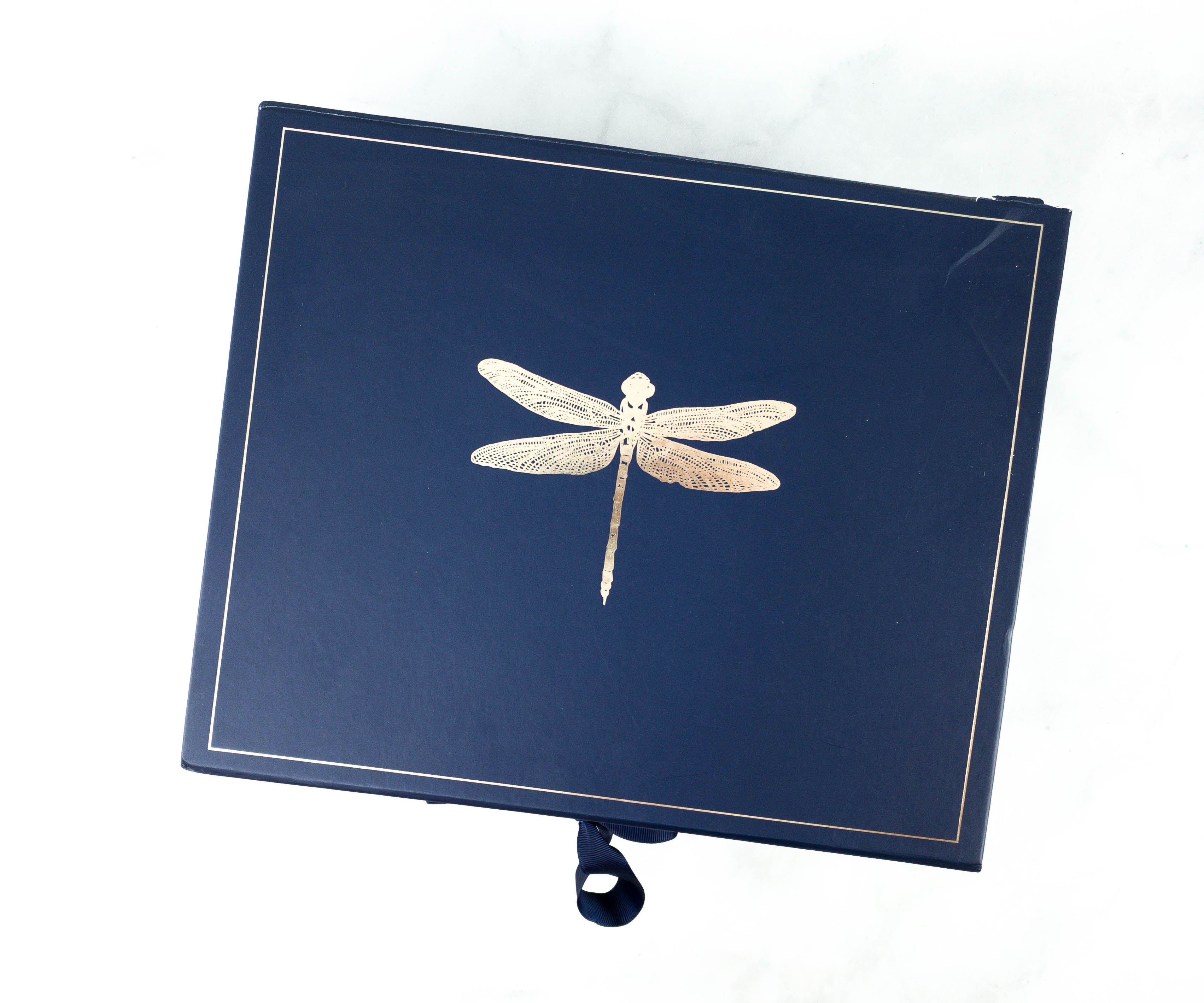 JourneeBox by Kevia is a quarterly subscription box filled with ethically-made and sustainable luxury goods. Expect jewelry, accessories, beauty, and home items in this box! It's $54.99 per quarter, down to $49.99 per quarter on a pre-paid annual subscription.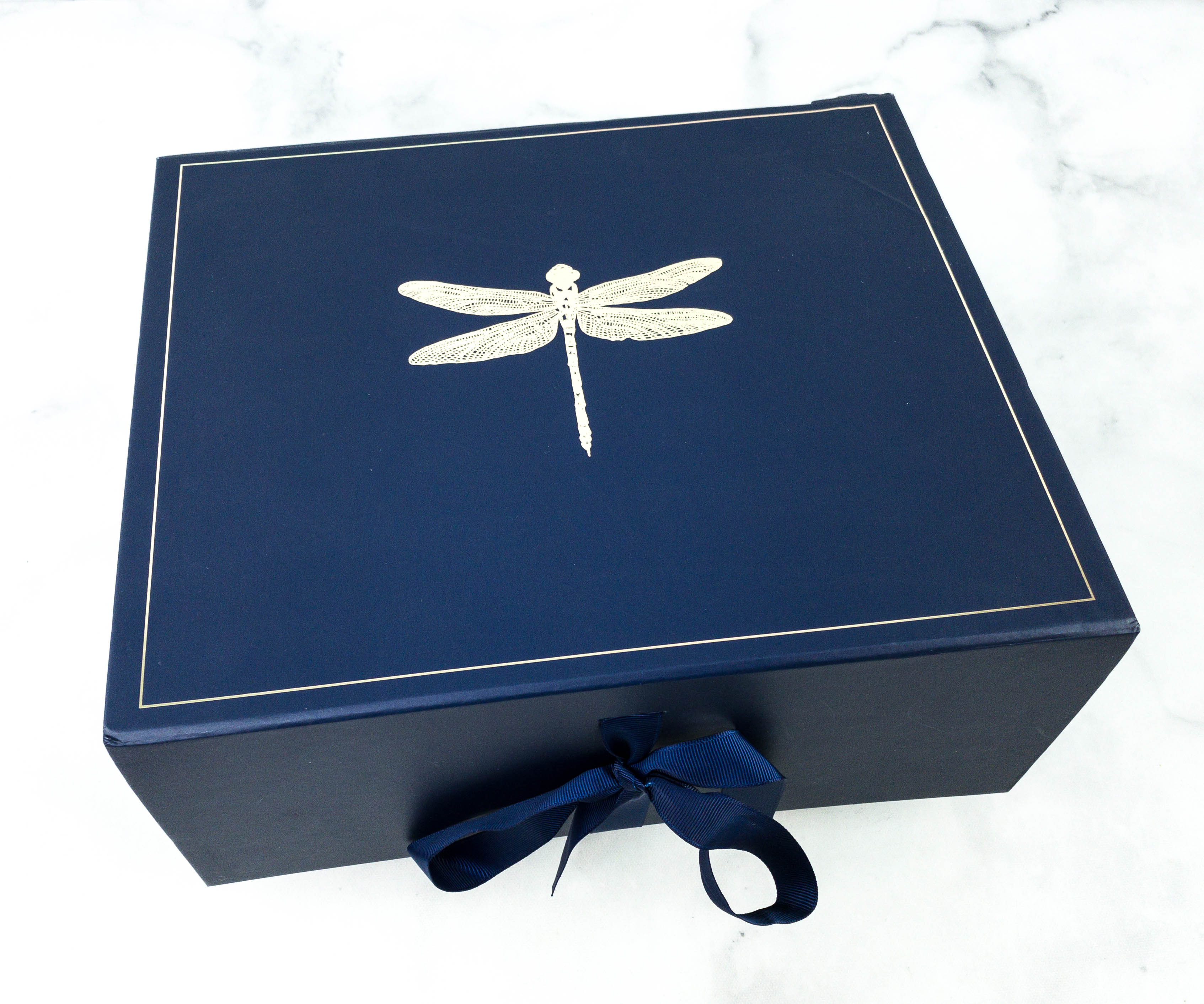 It's well packaged and perfectly giftable! The blue box features one gold foiled dragonfly on top.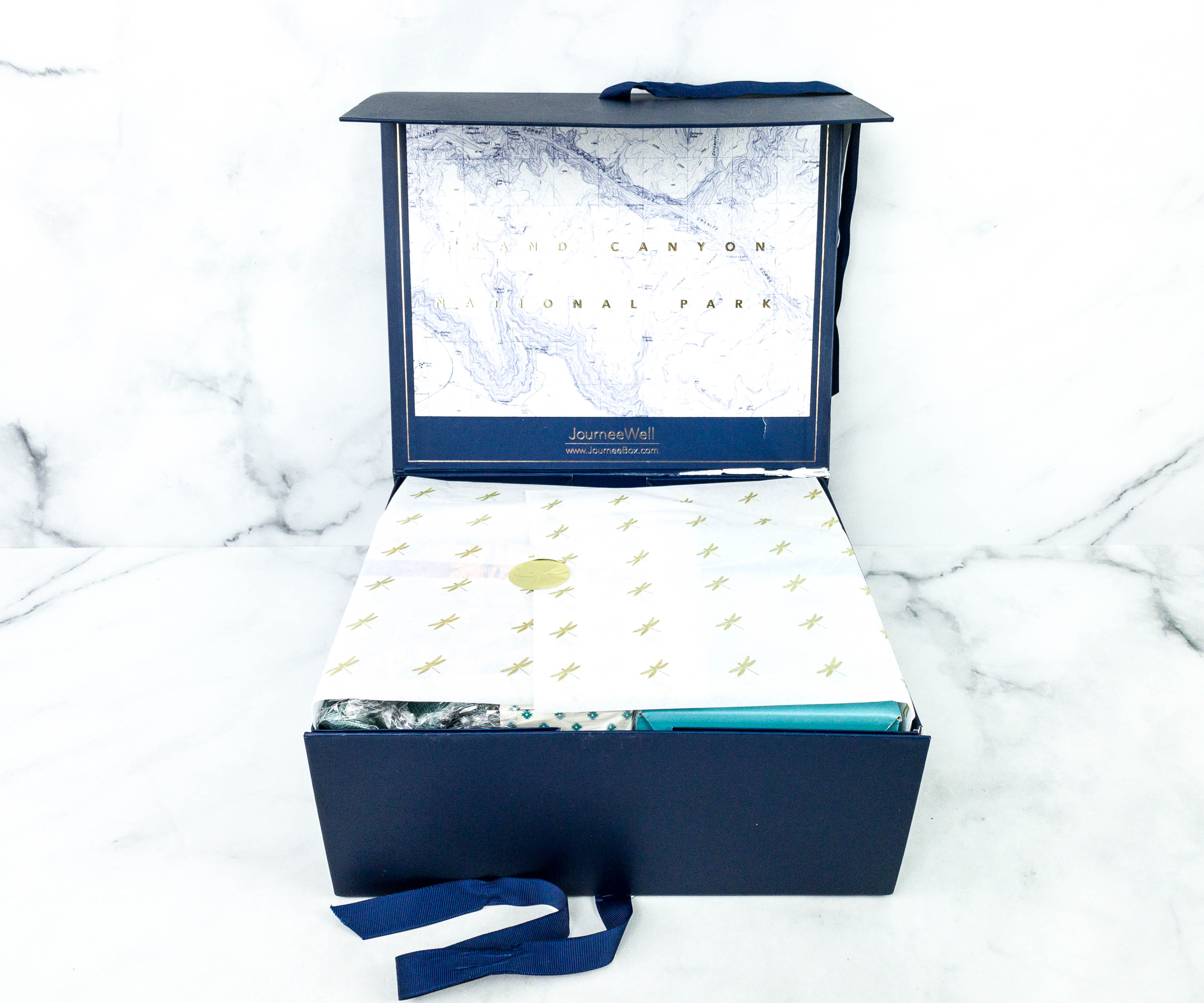 The paper used for wrapping the items is also adorned by gold dragonflies and then sealed with a gold sticker.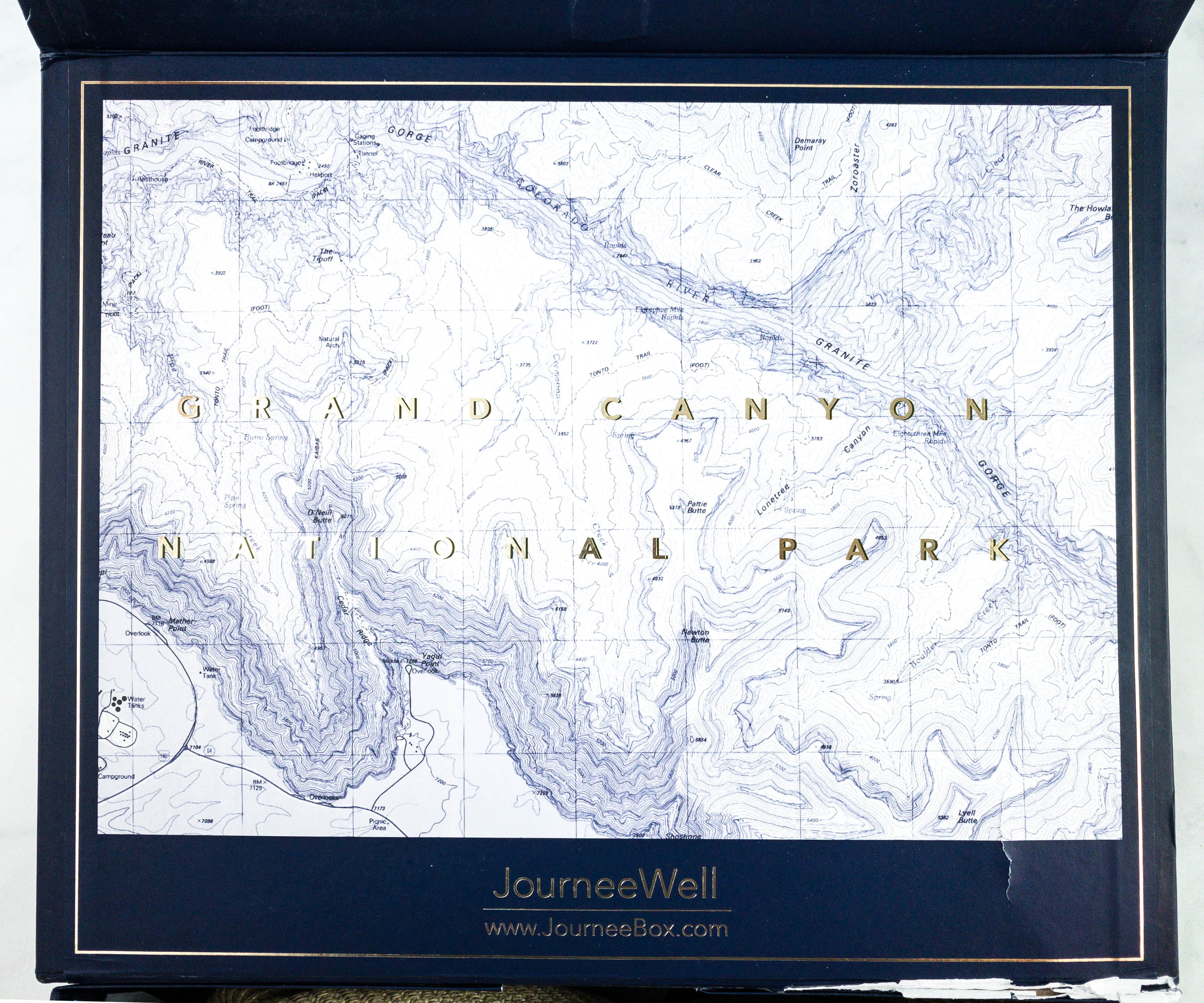 The back of the cover flap shows us a map of the Grand Canyon National Park.
Everything was well wrapped!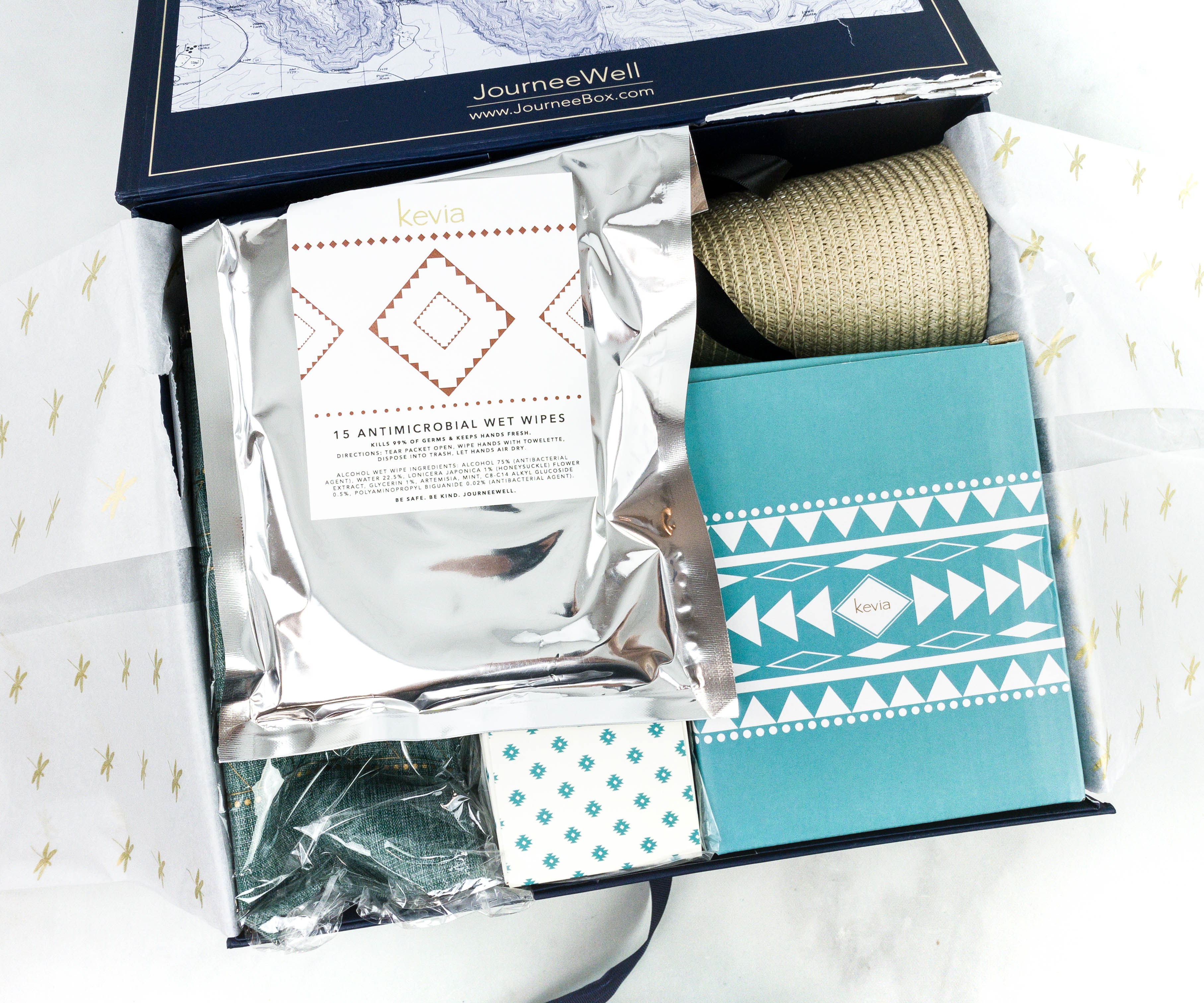 The Summer box is quite full! Some of the items came with plastic packaging. I'm excited to see everything inside!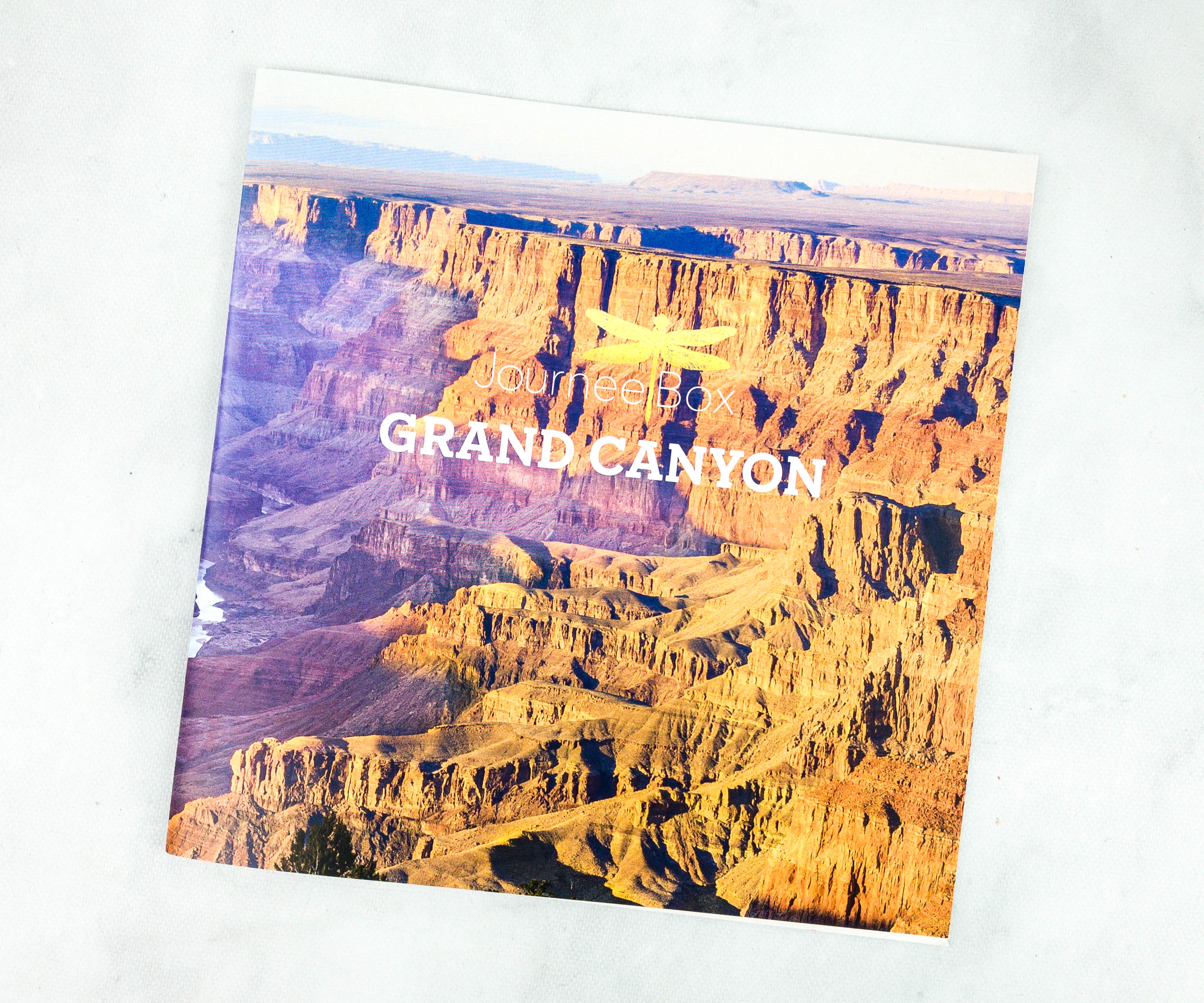 This quarter's booklet features a nice view of the Grand Canyon!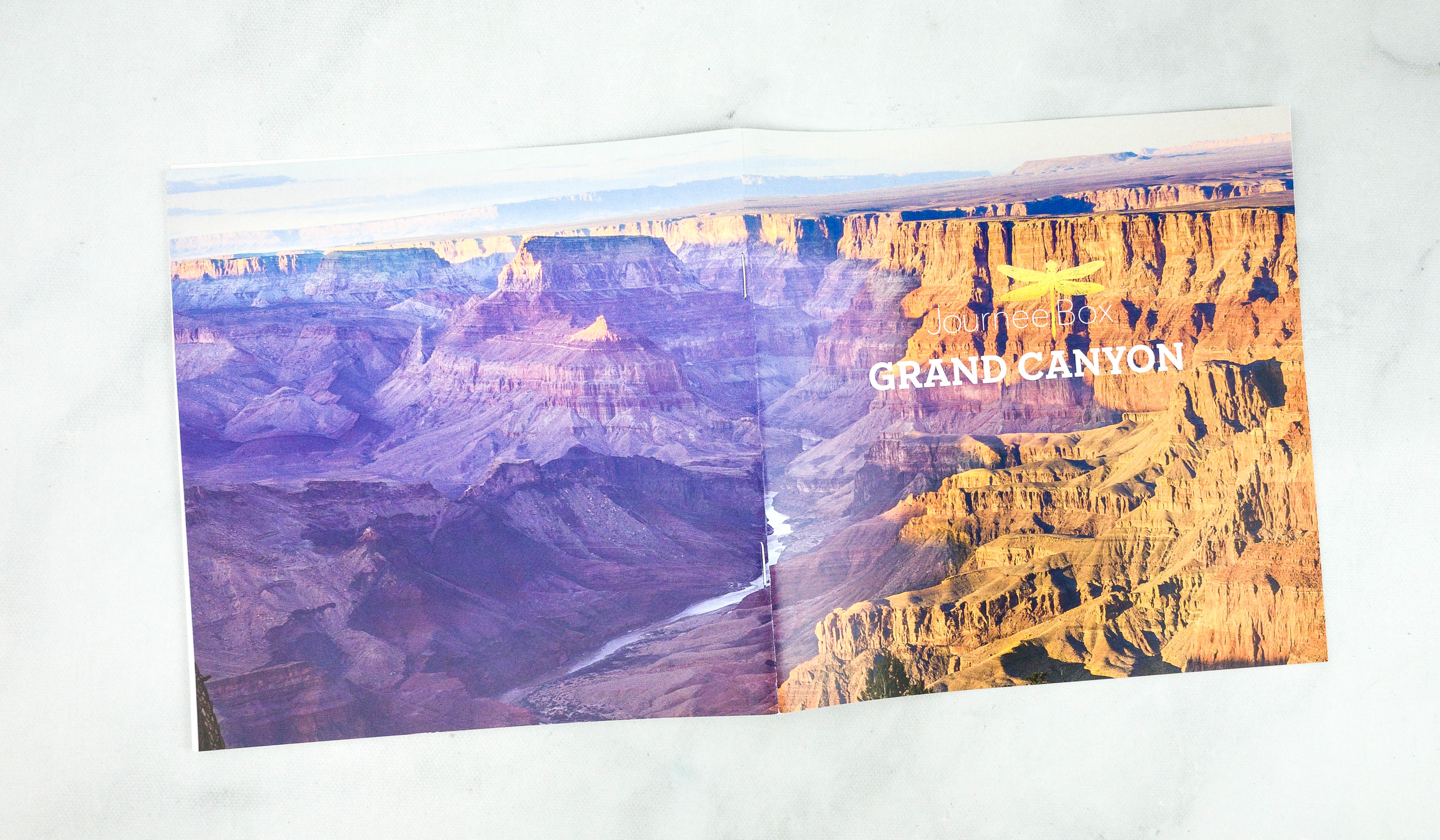 You can open it up to see the full view!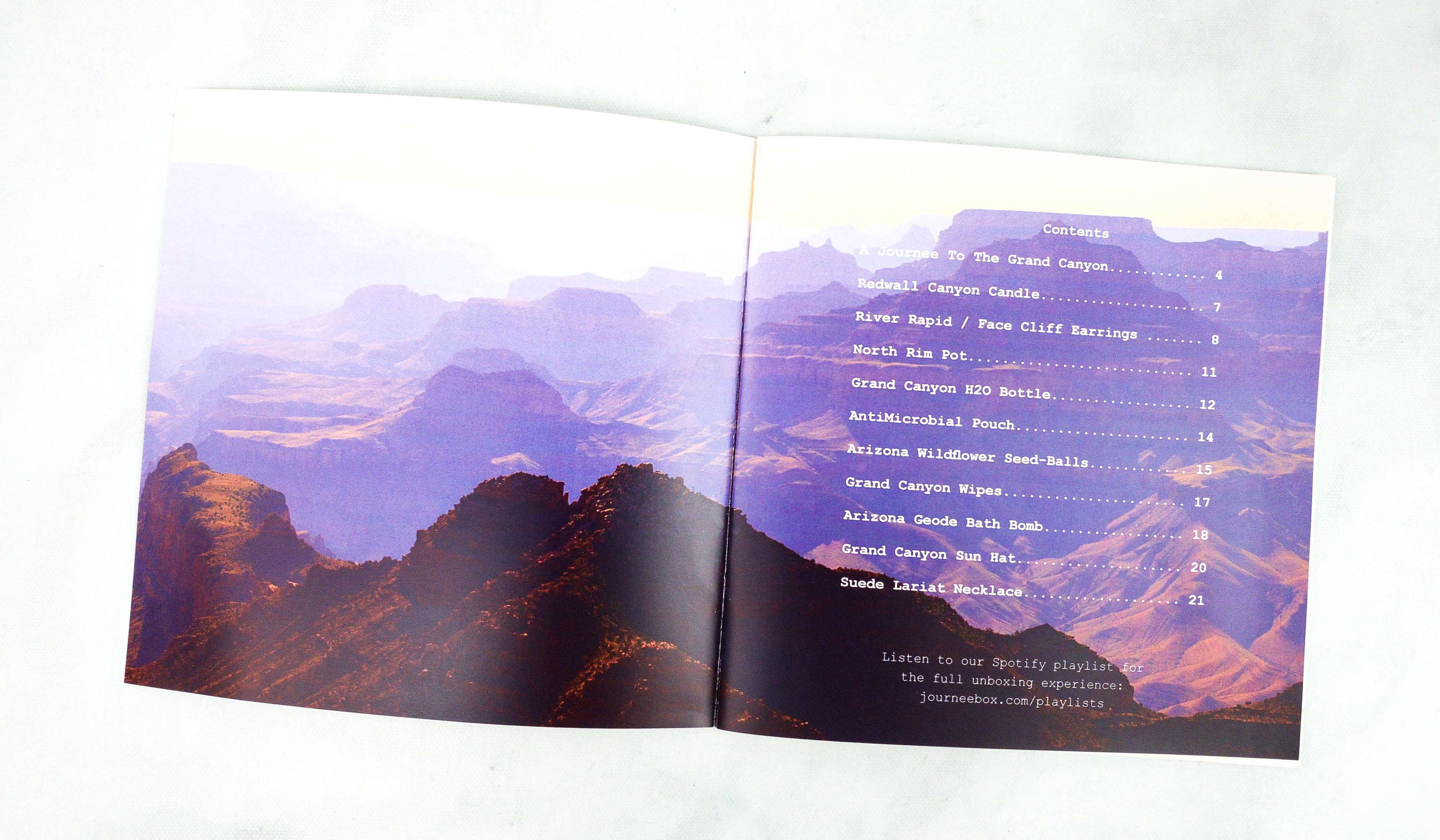 The booklet opens up to the table of contents so you can easily navigate through the pages!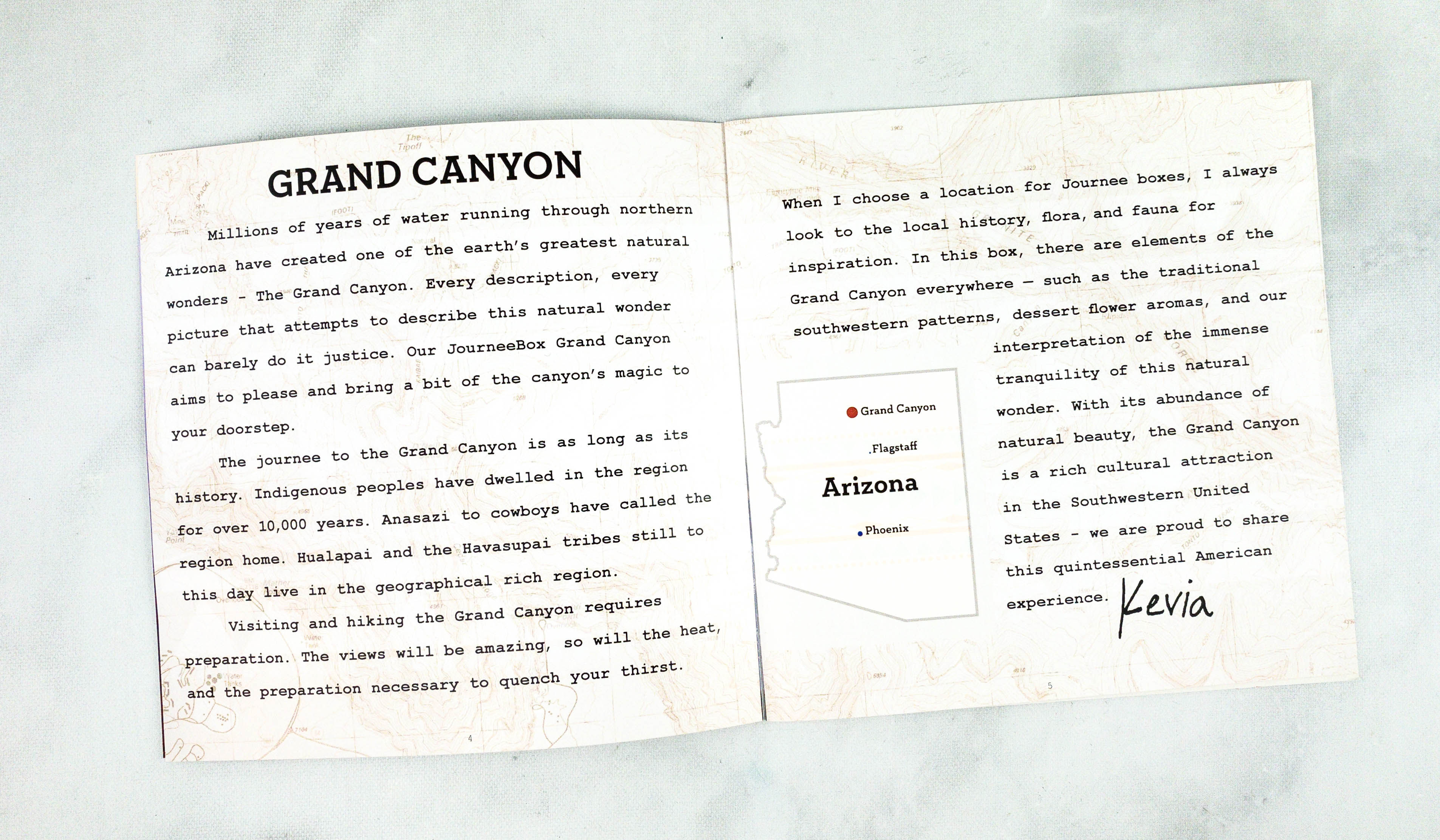 The next pages tells us more about the history of the Grand Canyon.
The photos are gorgeous!
Everything in my Summer 2020 box!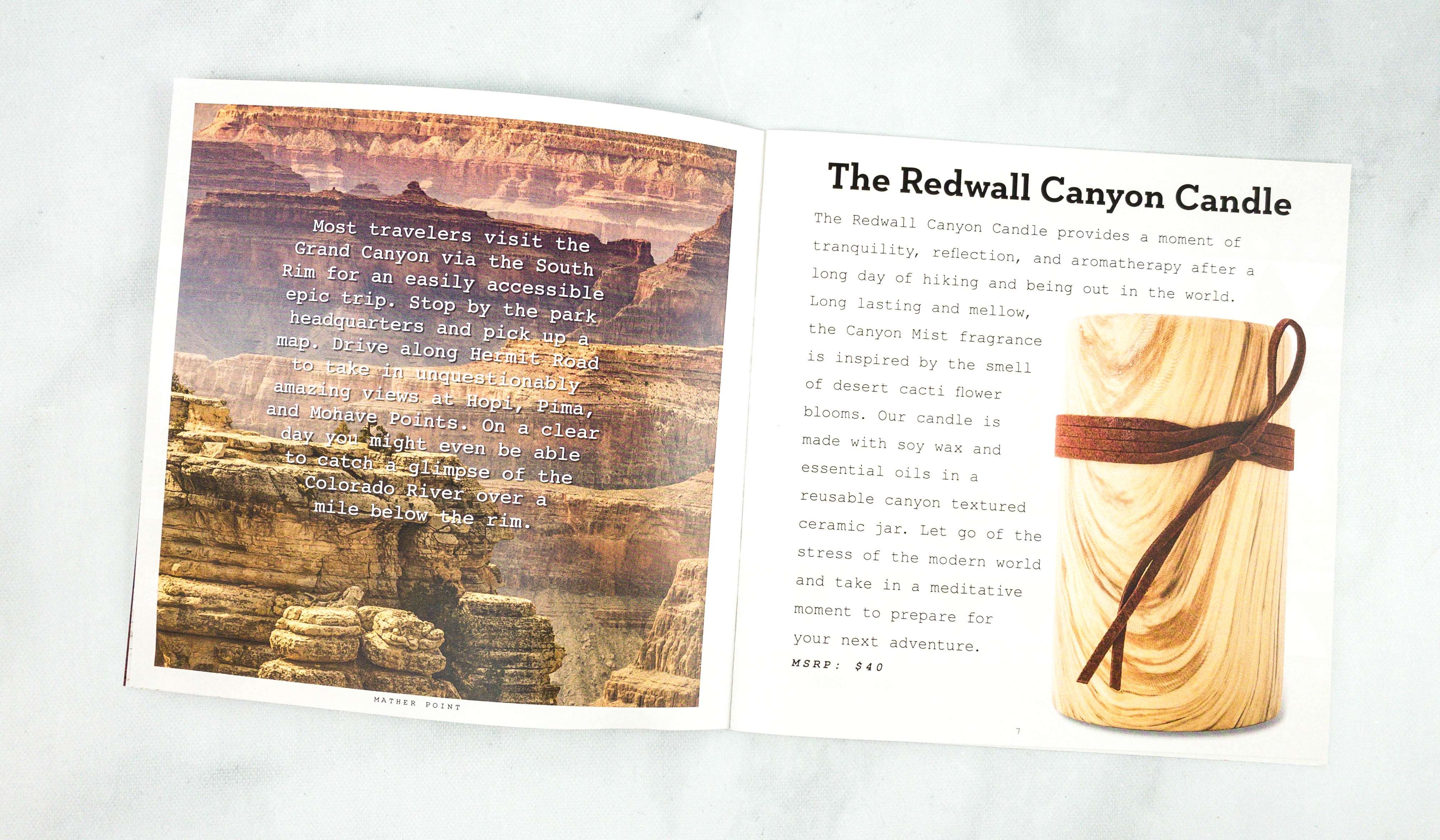 The Redwall Canyon Candle ($40) This candle is beautiful and even without being lit, it already smells so good! According to the booklet, the scent profile is inspired by desert cacti flower blooms.
I love the ripple design because it reminds me of the stone formations in the Grand Canyon.
This candle is made with soy wax so it will last longer than usual candles. We can also repurpose the ceramic container once we're done with the candle!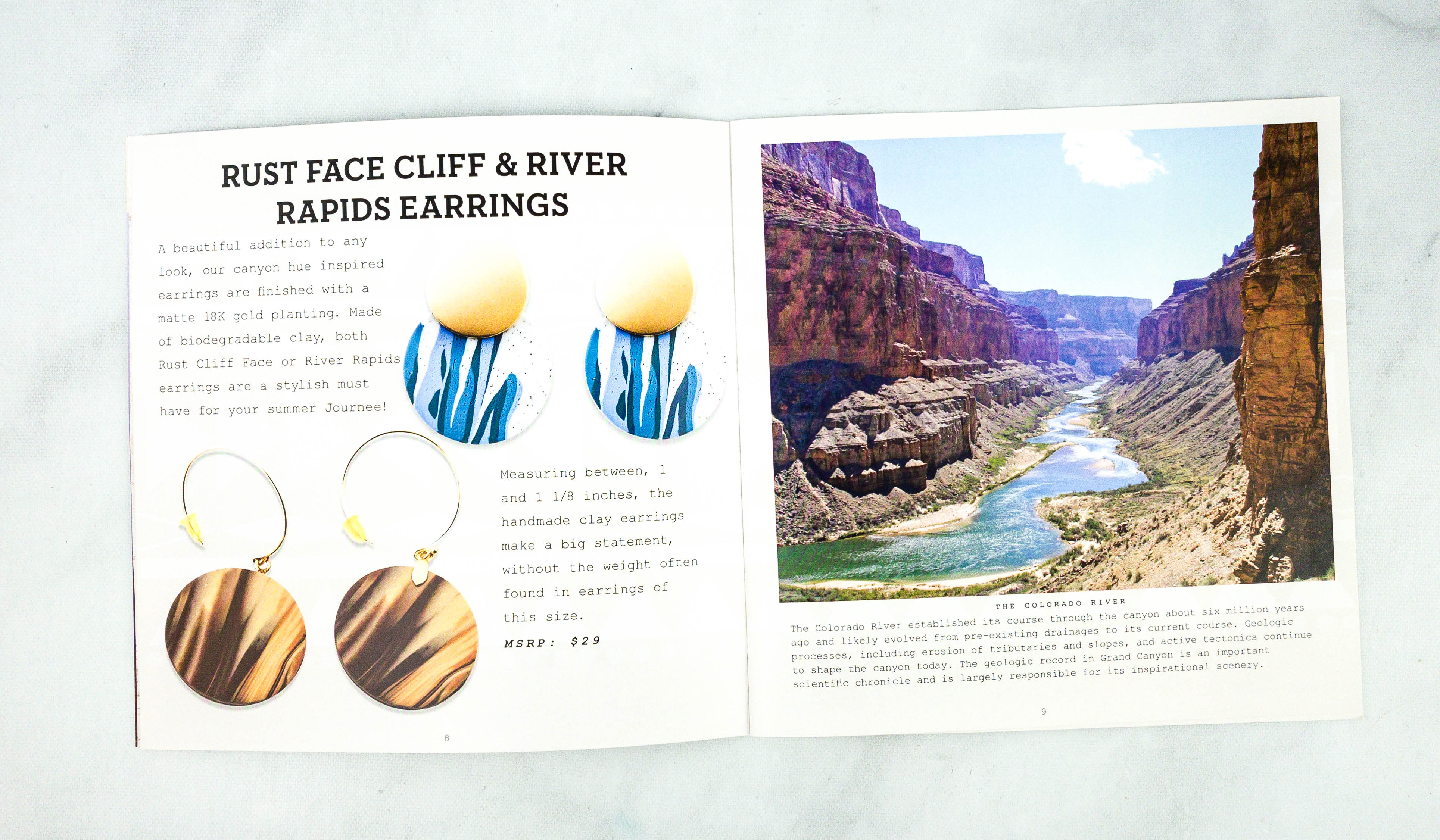 Grand Canyon Earrings in Rust Cliff Face ($29) The aesthetics of these accessories are also inspired by the Grand Canyon!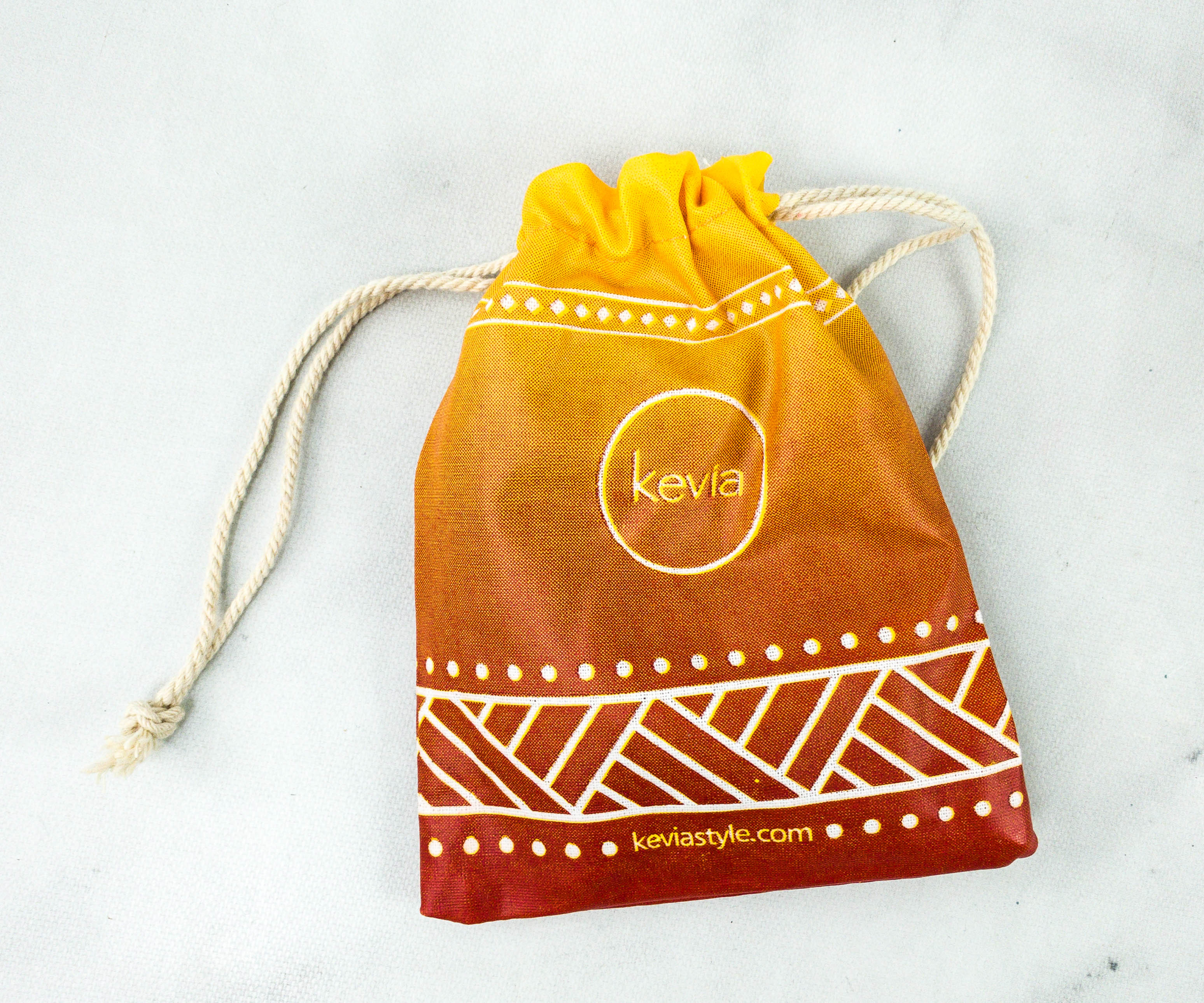 The earrings came in a cute drawstring pouch.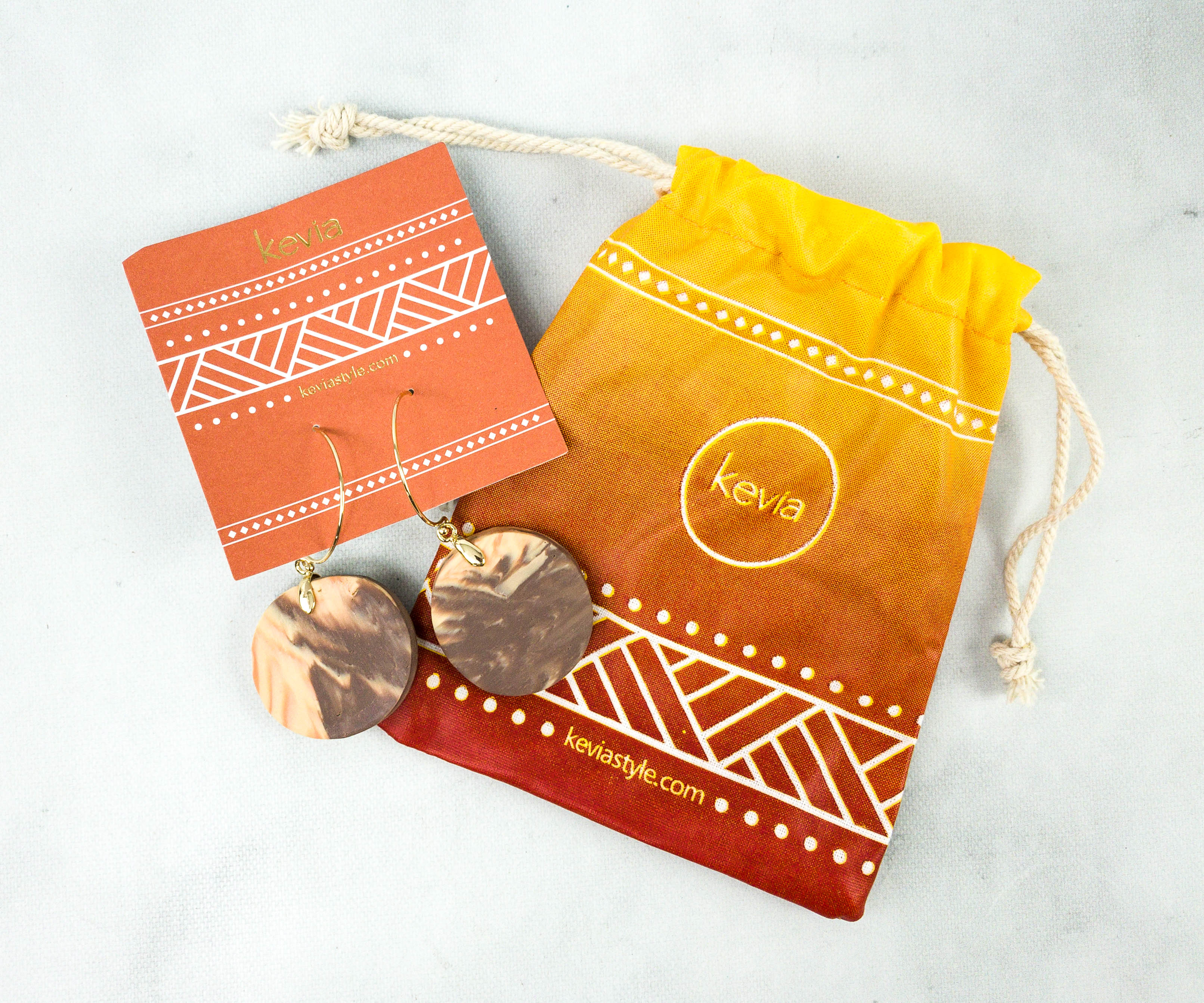 These earrings are lightweight! They are made with 18k gold plated hoops and marbled biodegradable clay.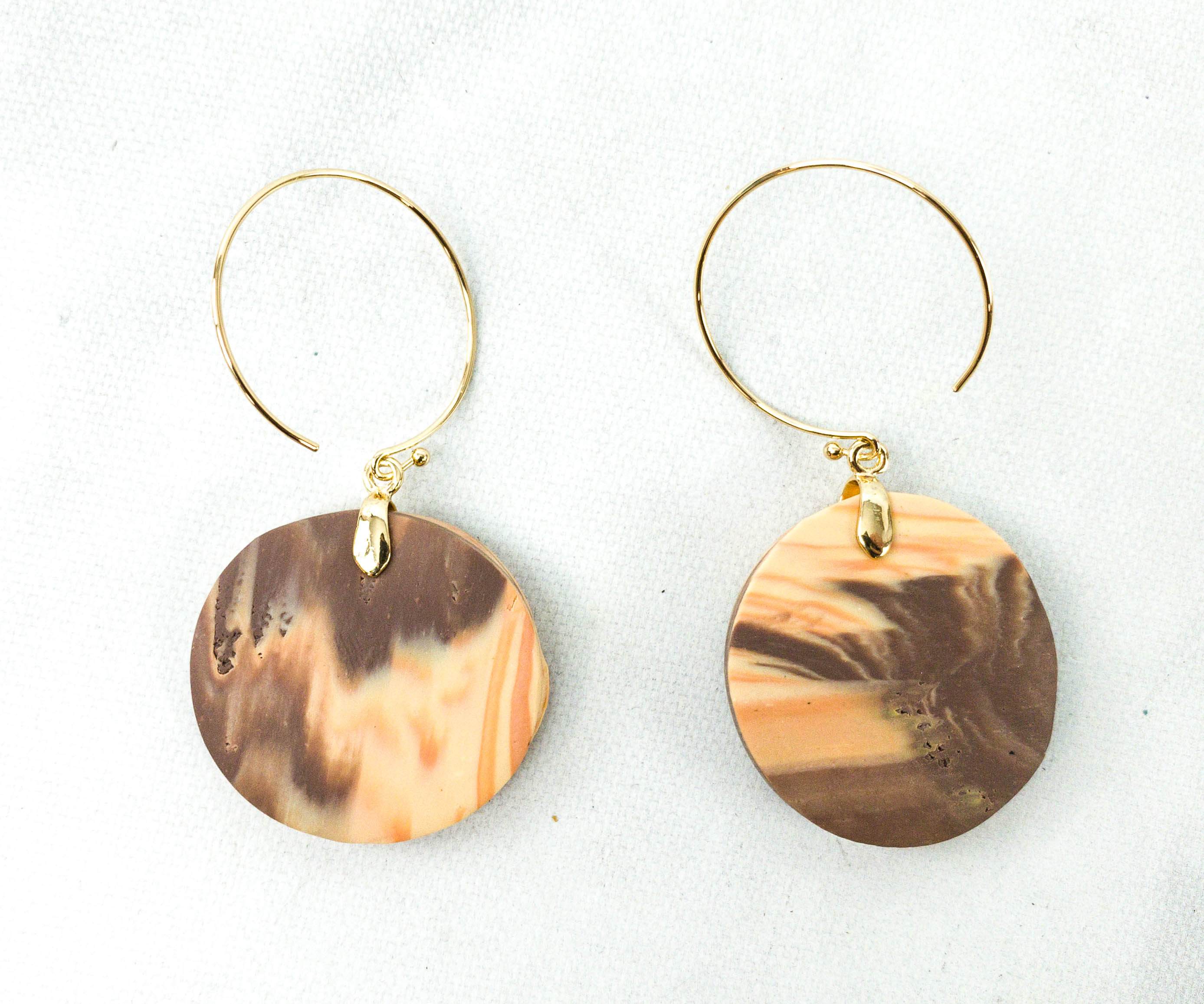 I love the color combination I received. They're reminiscent of rock formations and I think this will be a great piece to wear with a boho outfit!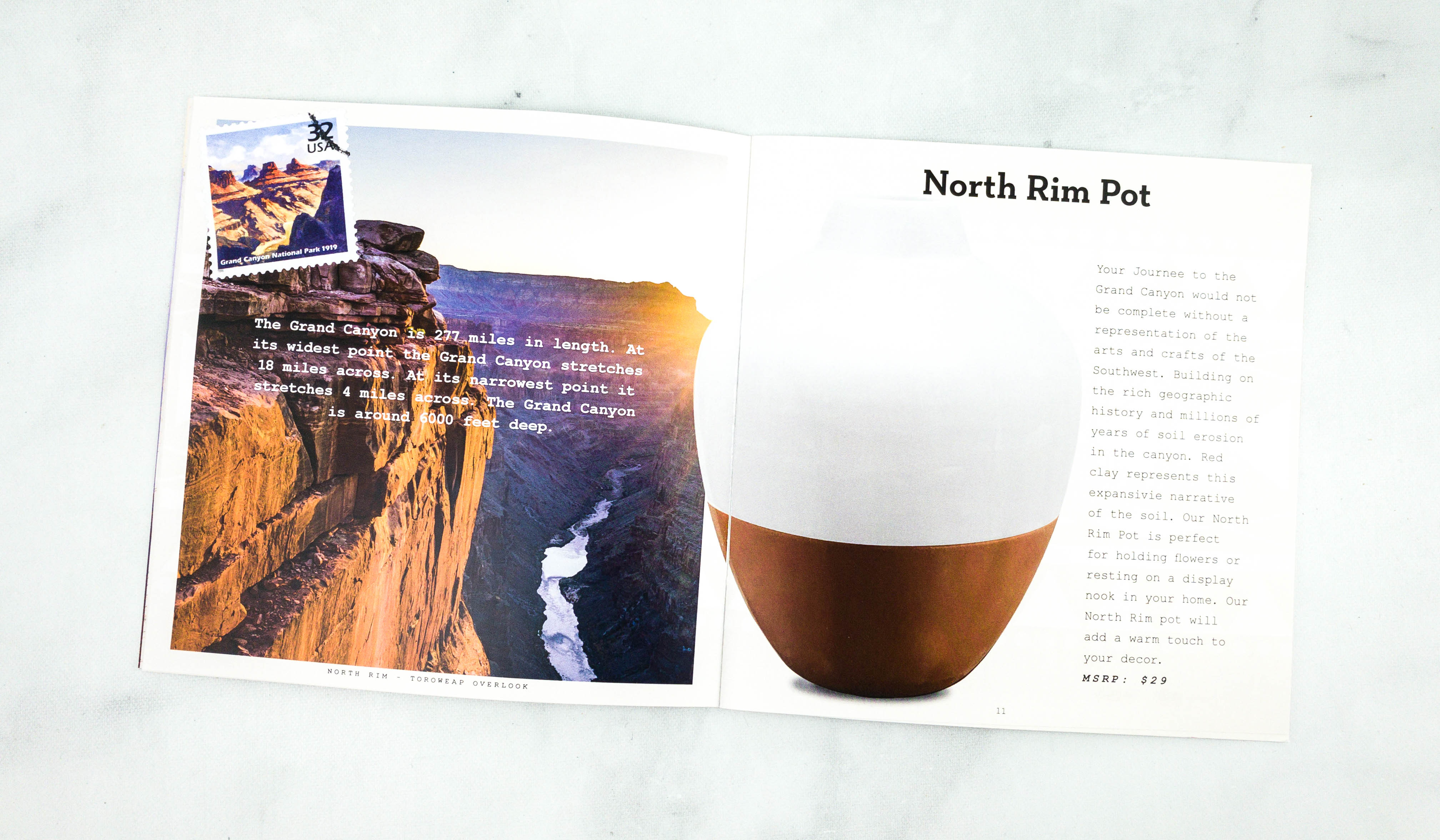 North Rim Pot ($29) Here's another item for the home, a rim pot that can easily fit into any room's aesthetic! There was a choice between this and the lariat necklace (shown later in the review).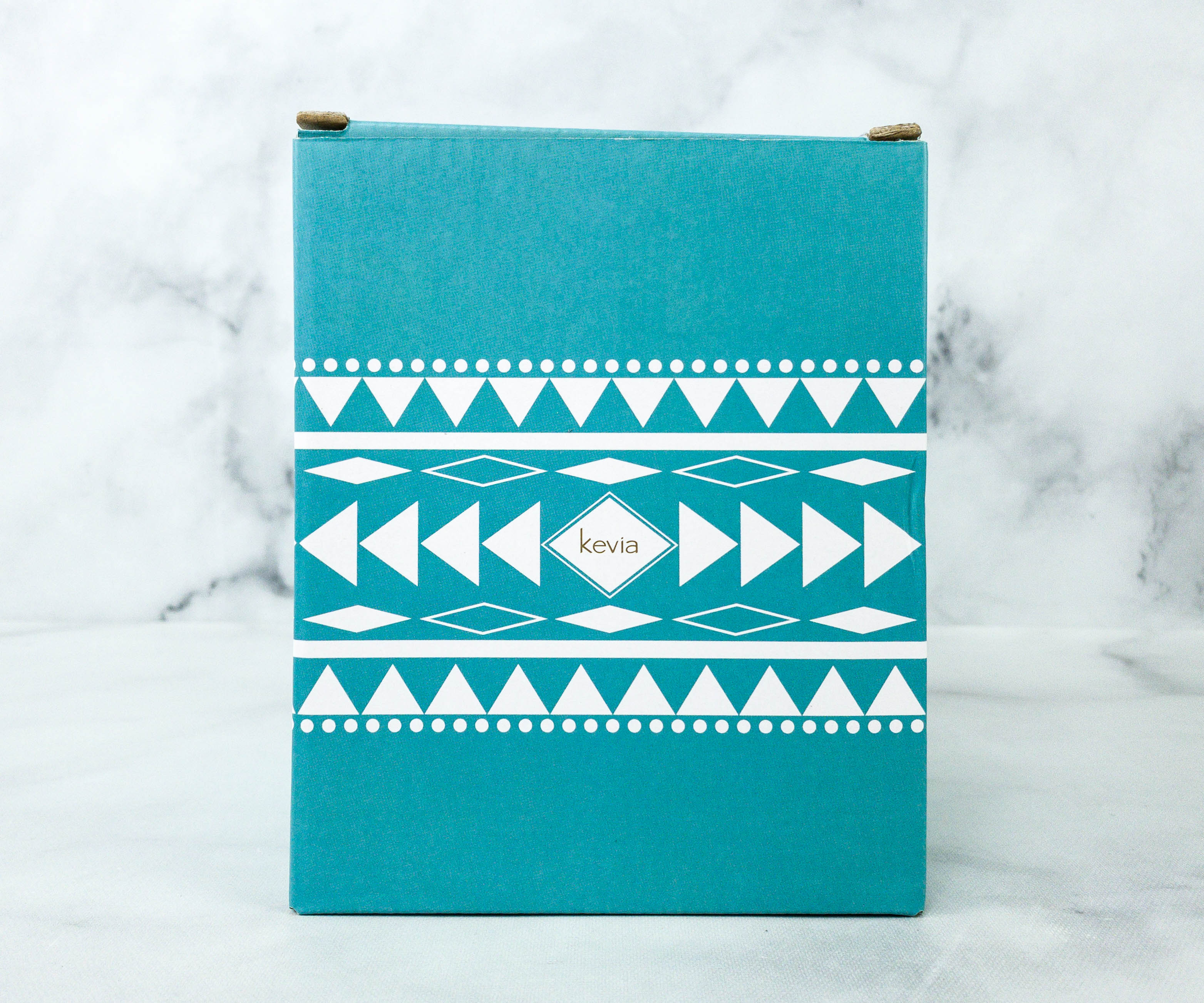 It came in a box to make sure it's protected during shipping.
It looks absolutely pretty! This is a centerpiece for my side table and I'm sure it will be a great conversation starter when friends come over.
This is made with red clay that represents millions of years of soil erosion in that area. The narrow opening also makes it ideal for use as a flower vase!
Grand Canyon H20 Tumbler ($20) Of course, we need to stay hydrated all the time, especially when traveling! Subscribers were able to choose the color of the tumbler: cool granite, warm gray, or pink lemonade. Mine is cool granite!
This water bottle came in a gorgeous box! It not only protects the product from damage during shipping, I think the box itself is nice enough to be a decor itself!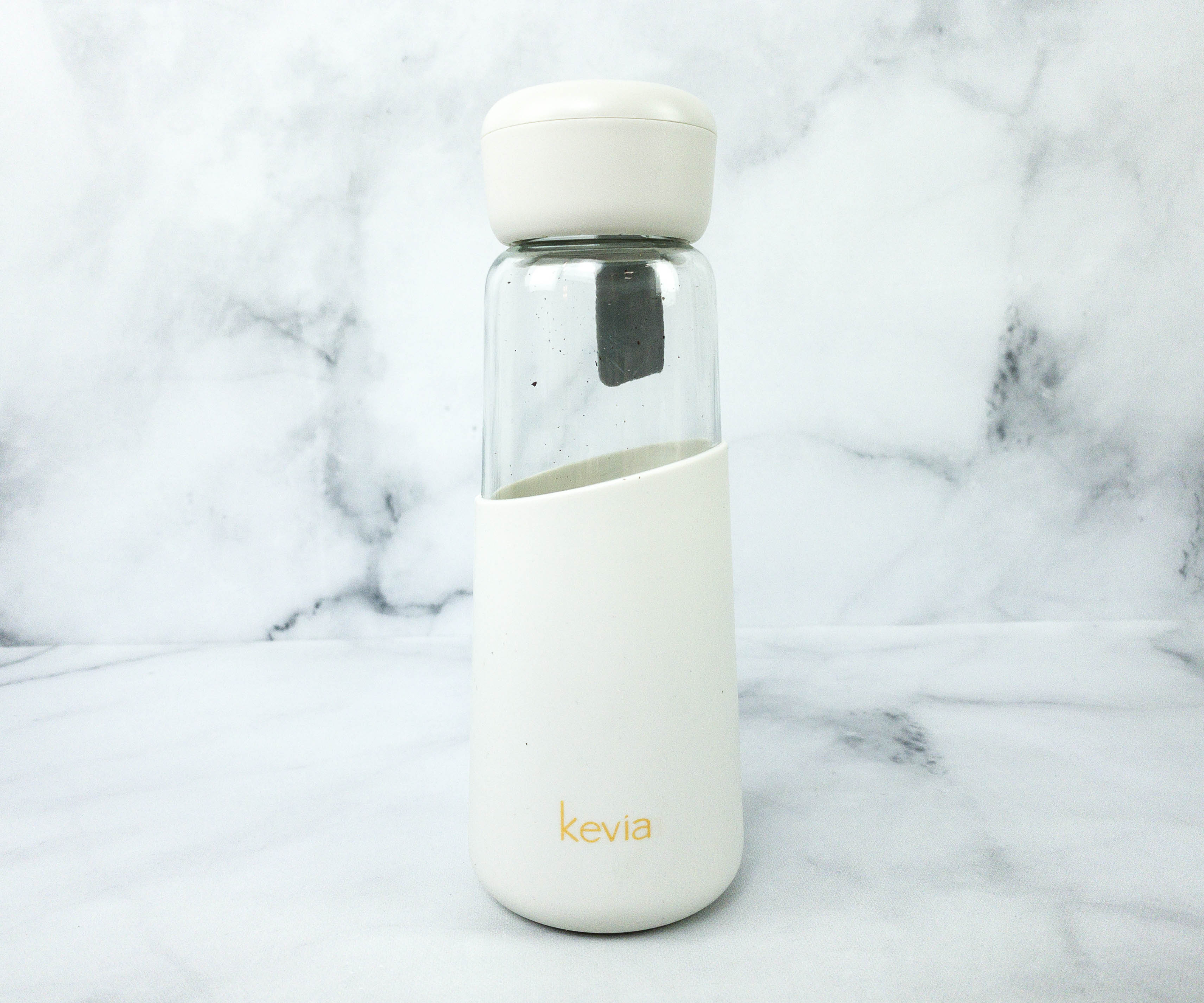 The sleeve adds a sleek and modern feel to the water bottle. The top part is clear glass so you can easily see the contents.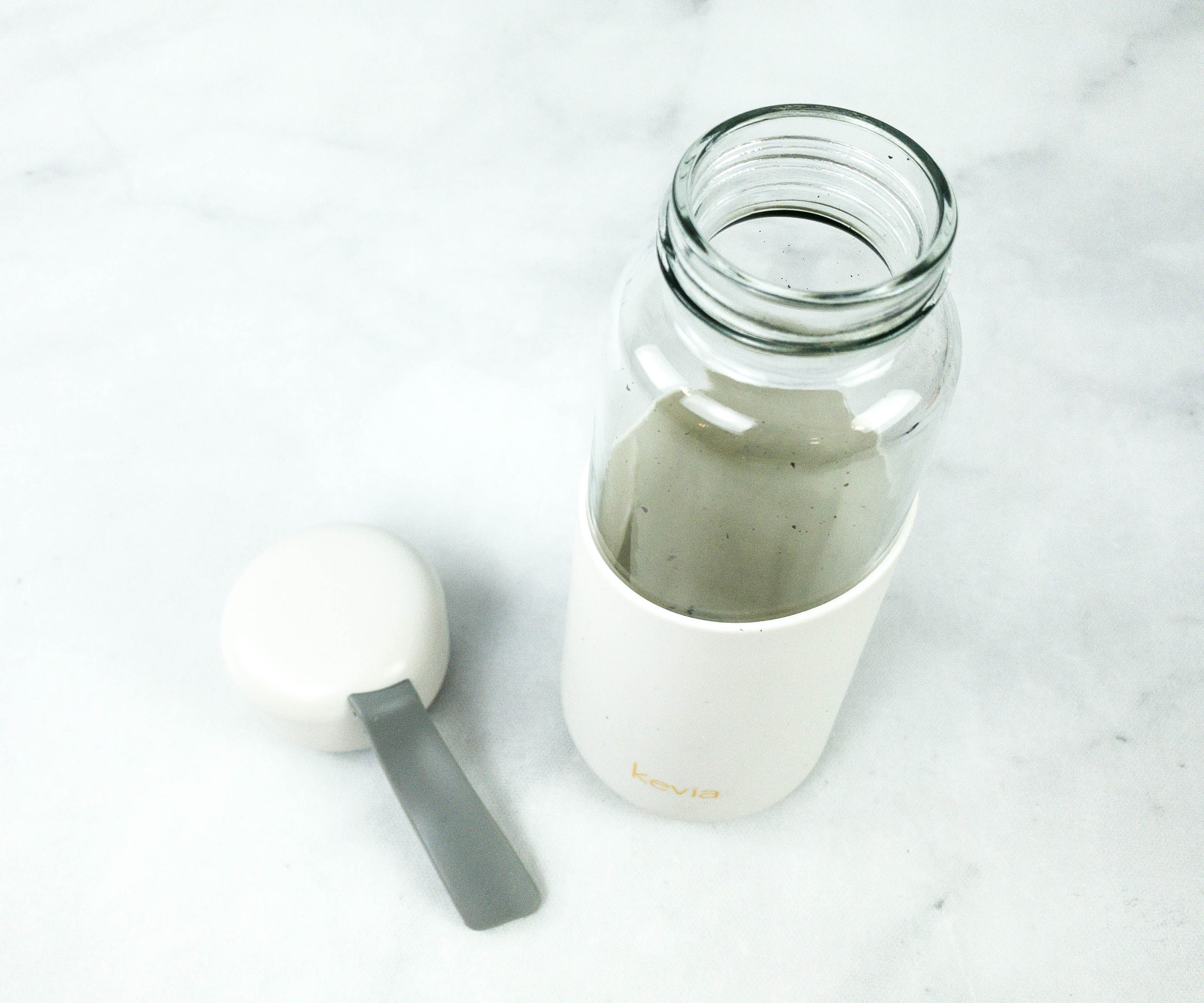 It can accommodate up to 16 oz of liquid. The lid even comes with a finger strap so you can easily bring the bottle anywhere.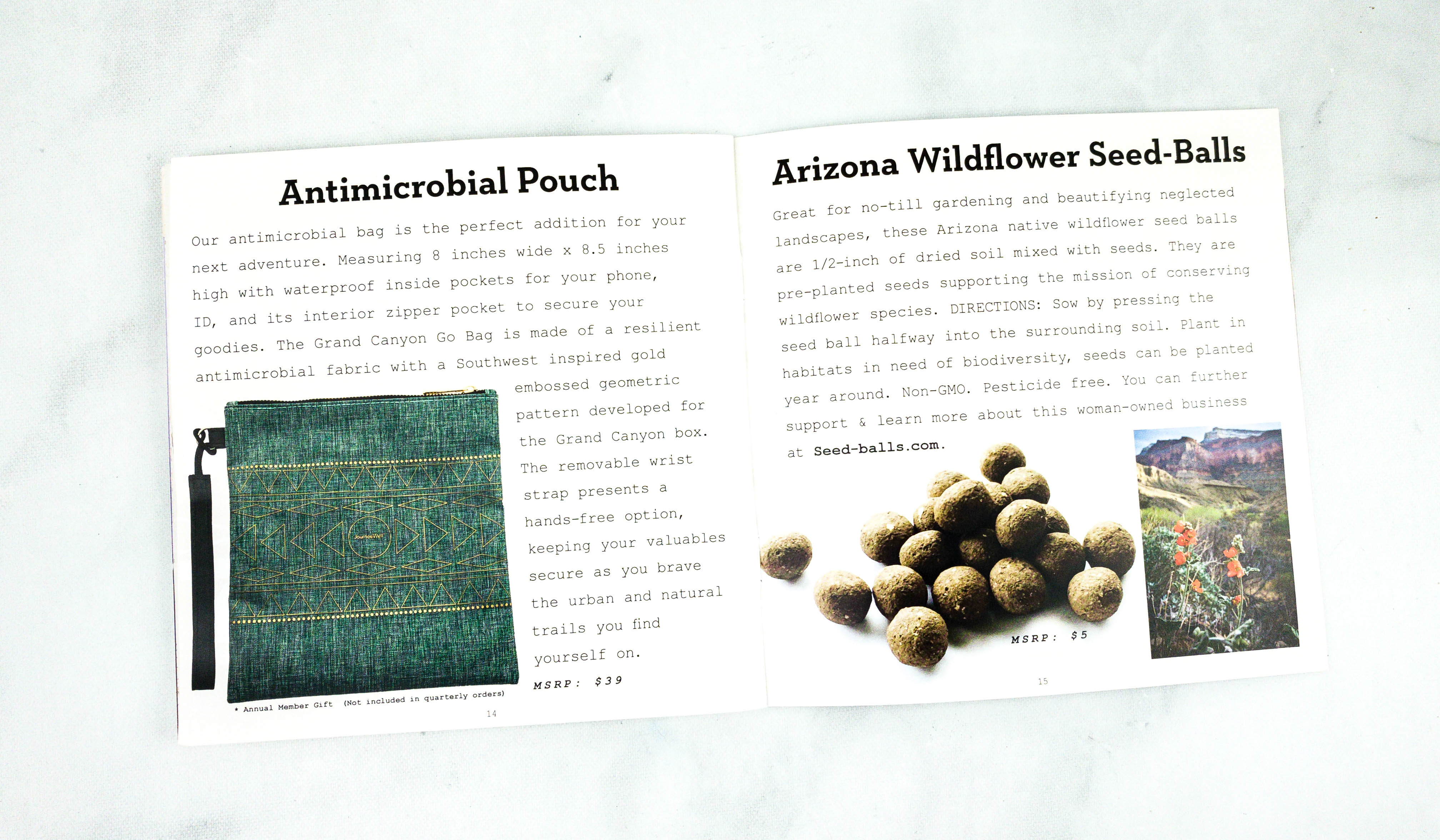 Anti-Microbial Pouch ($39) This pouch is an exclusive gift for annual members!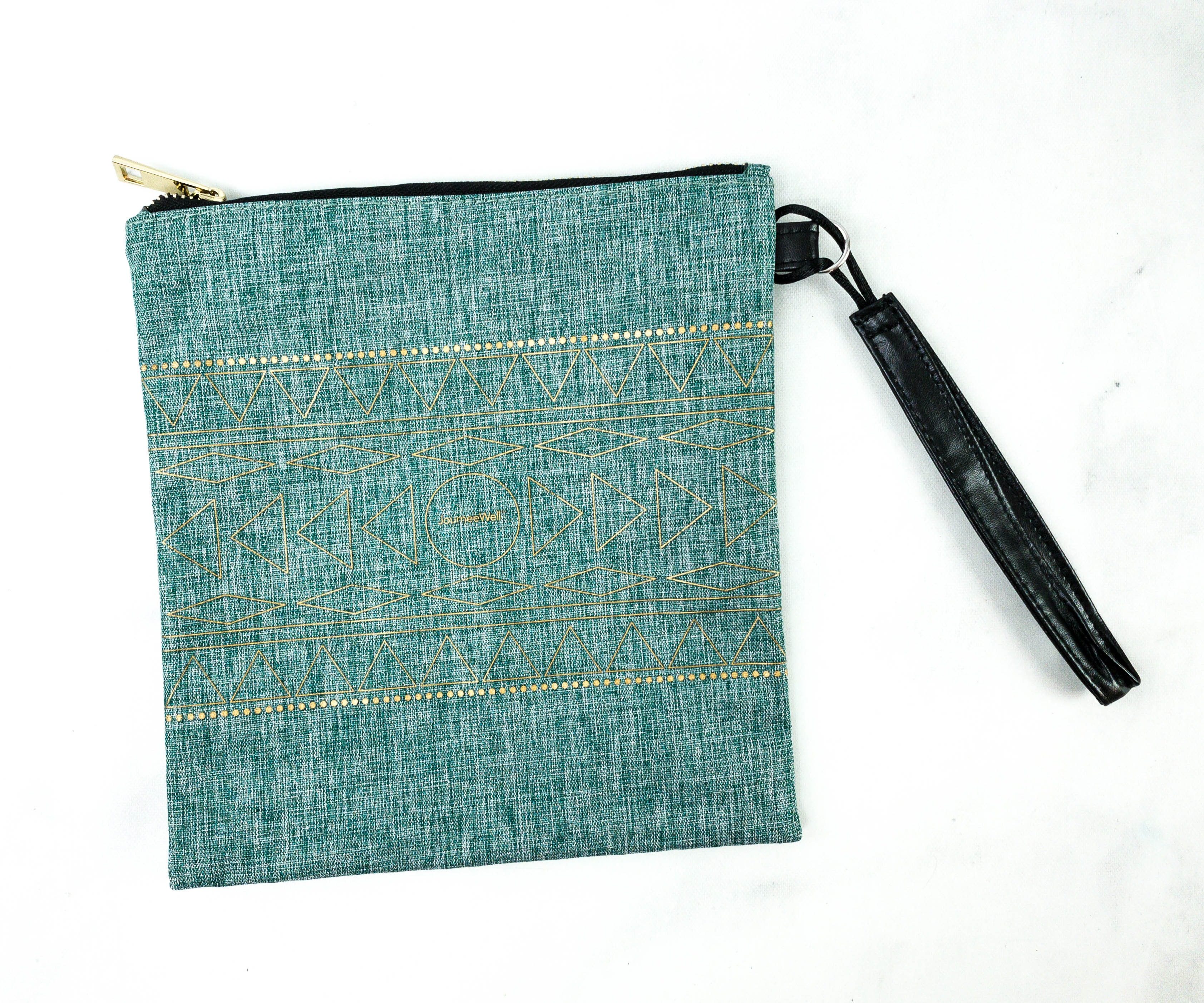 It's made with anti-microbial fabric and also boasts of a gold embossed Southwestern-inspired design. The strap is removable.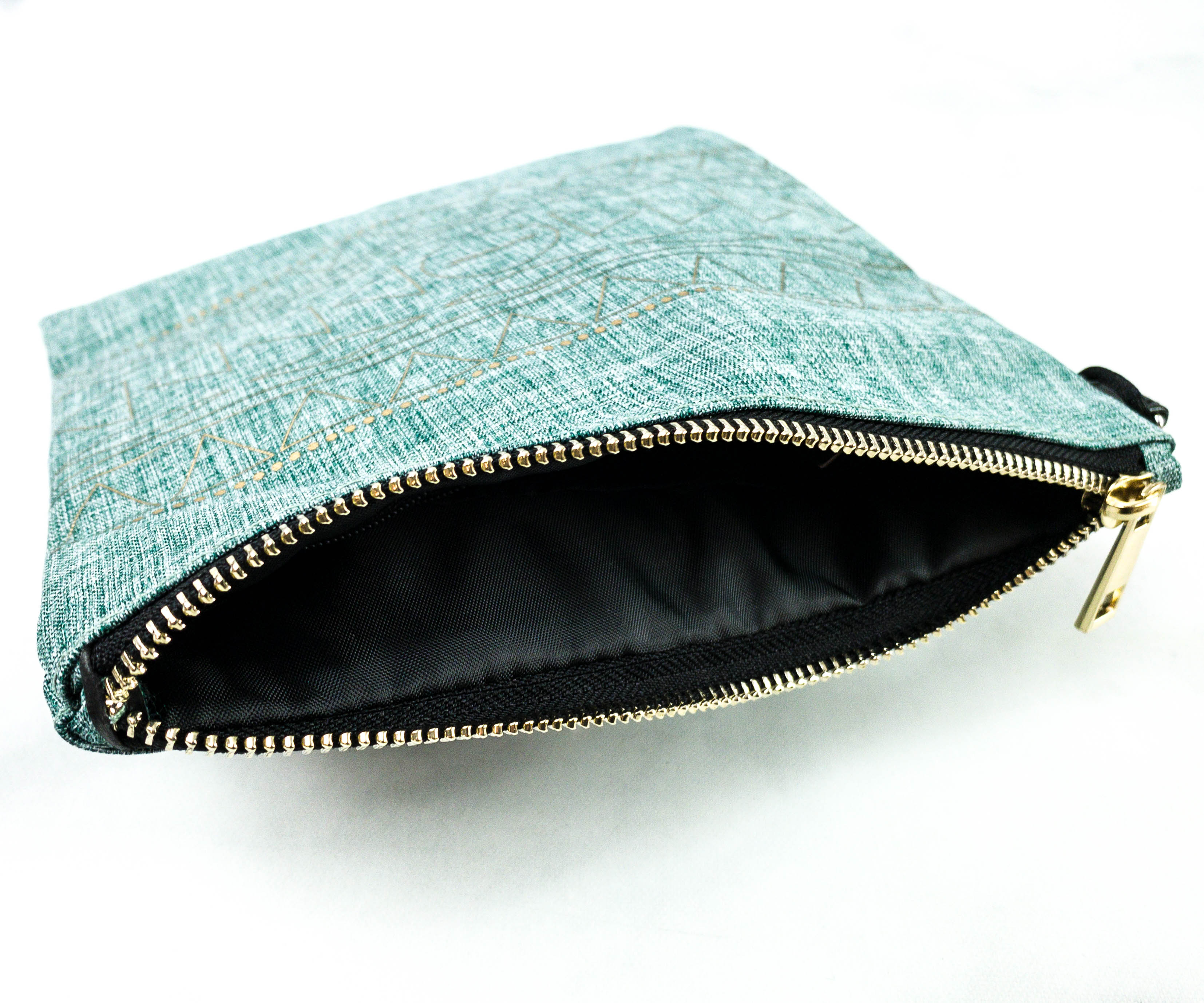 The gold and green color combination is surprisingly cool to the eyes!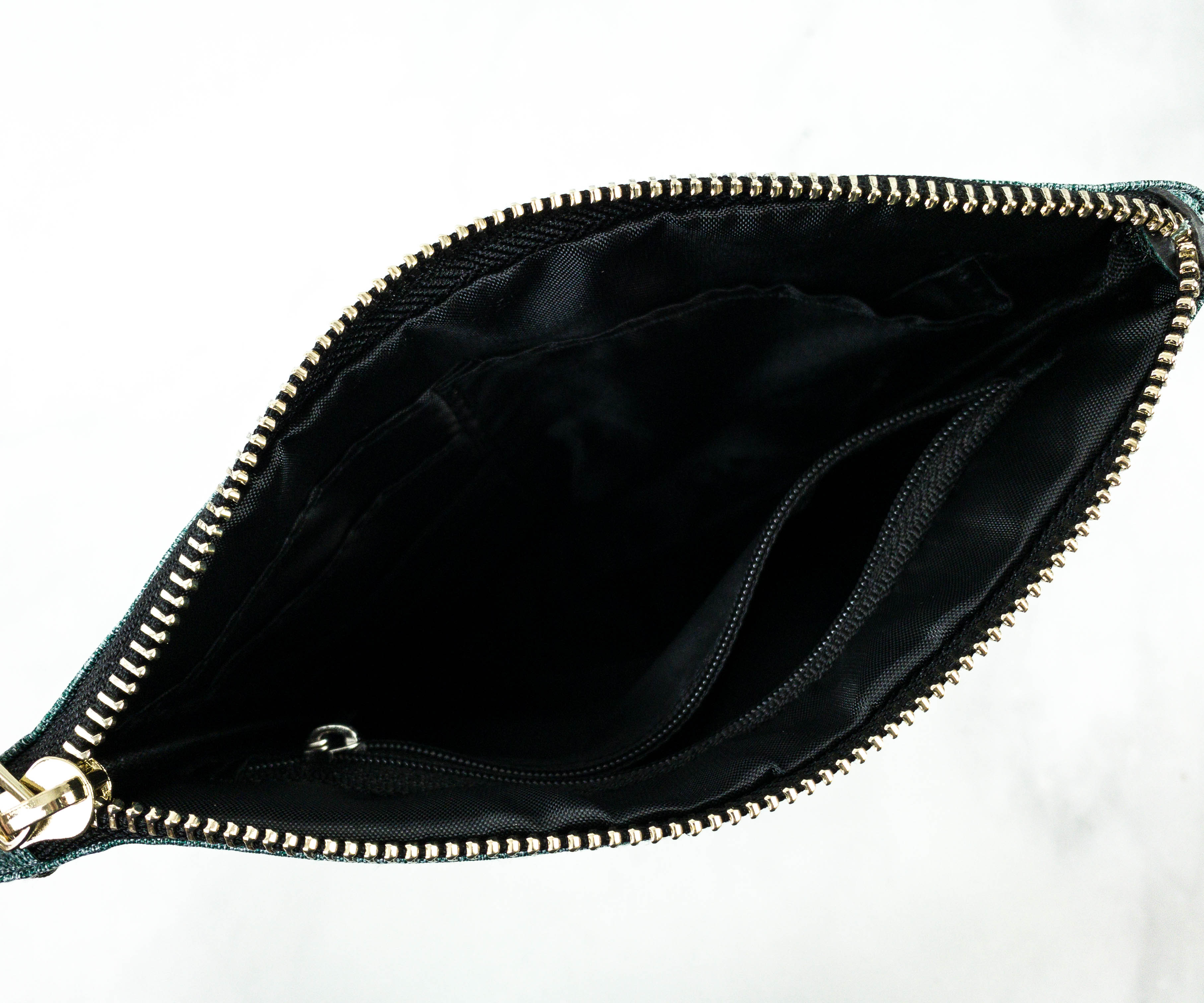 This pouch is spacious enough to hold basic things you may need when going for quick errands. There is even a small waterproof compartment inside for your phone or IDs.
Arizona Wildflower Seed-Balls ($5) These wildflower seed balls are from Arizona! Each ball is composed of 1/2-inch dried soil mixed with seeds.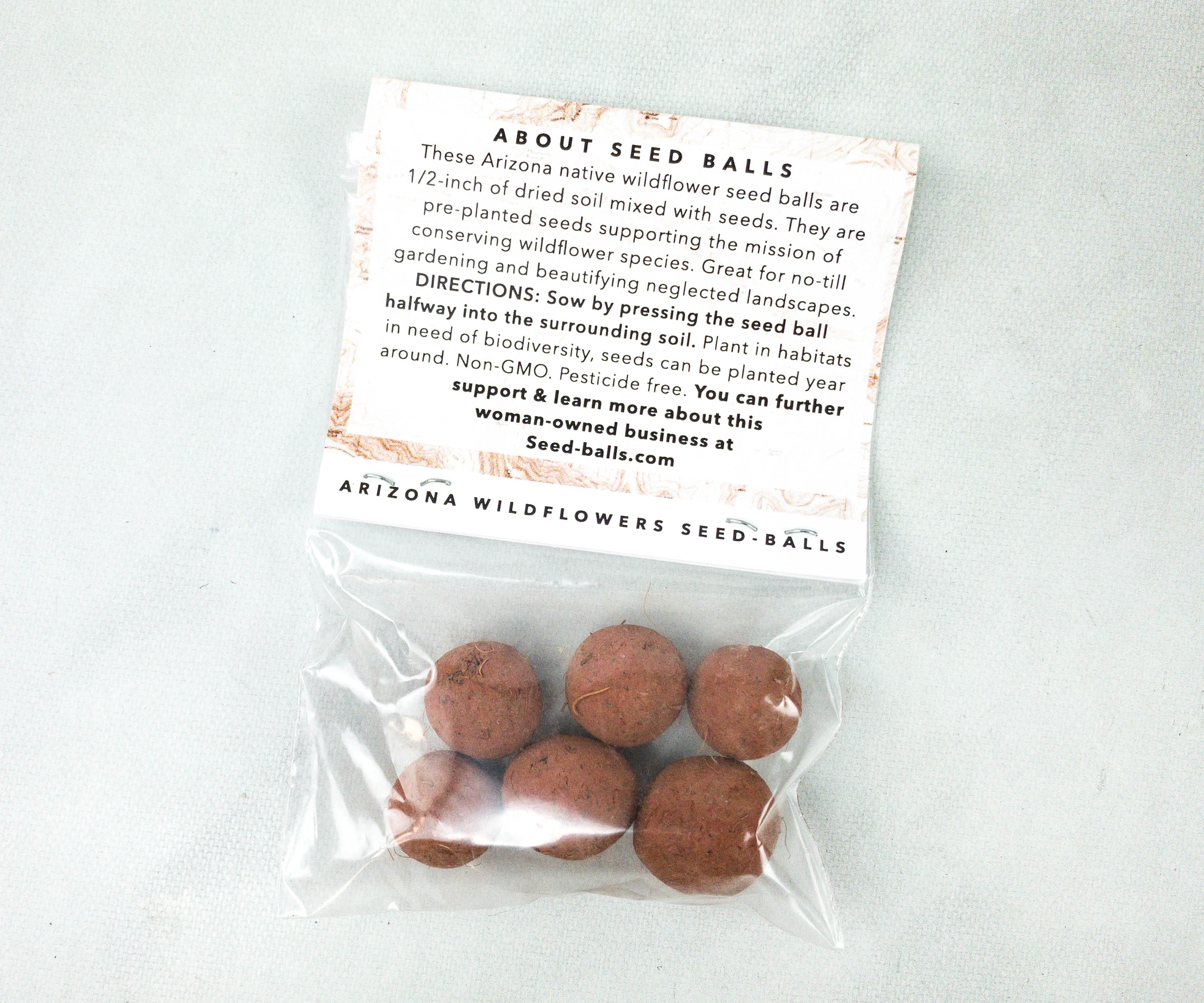 These seed balls are pretty easy to use! Just push them in the soil wherever you would want wildflowers to grow. What's great is that they can be planted all year round. They are also non-GMO and pesticide-free!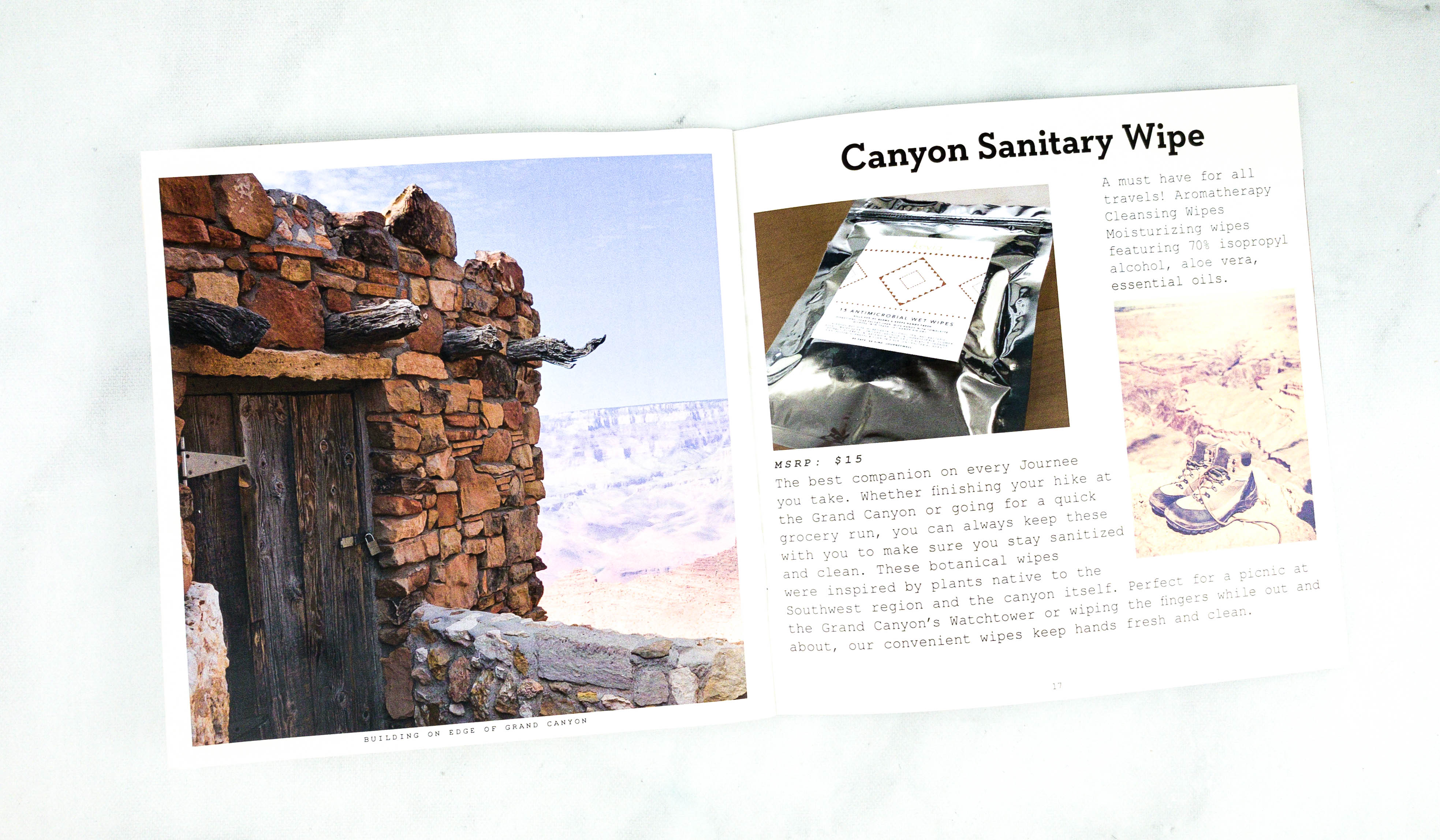 Canyon Sanitary Wipe ($15) It's a pack of sanitary wipes that contains 70% isopropyl alcohol, aloe vera, and essential oils. It's a must-have when going out to keep yourself clean and sanitized.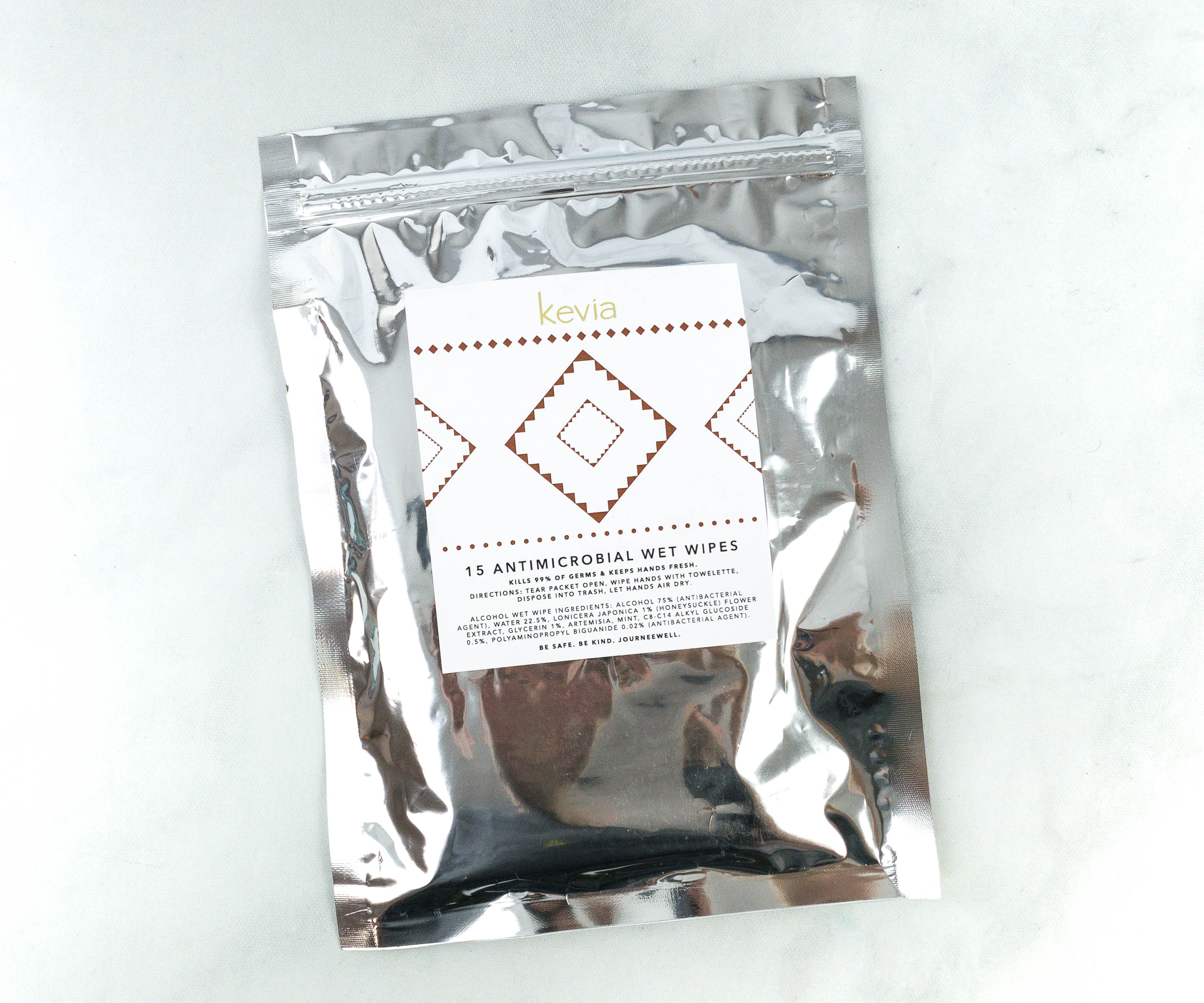 The pouch is resealable so you can just pull out one and keep the rest fresh until the next time you need it. It was a relief to get these in the box because you can't buy them anywhere!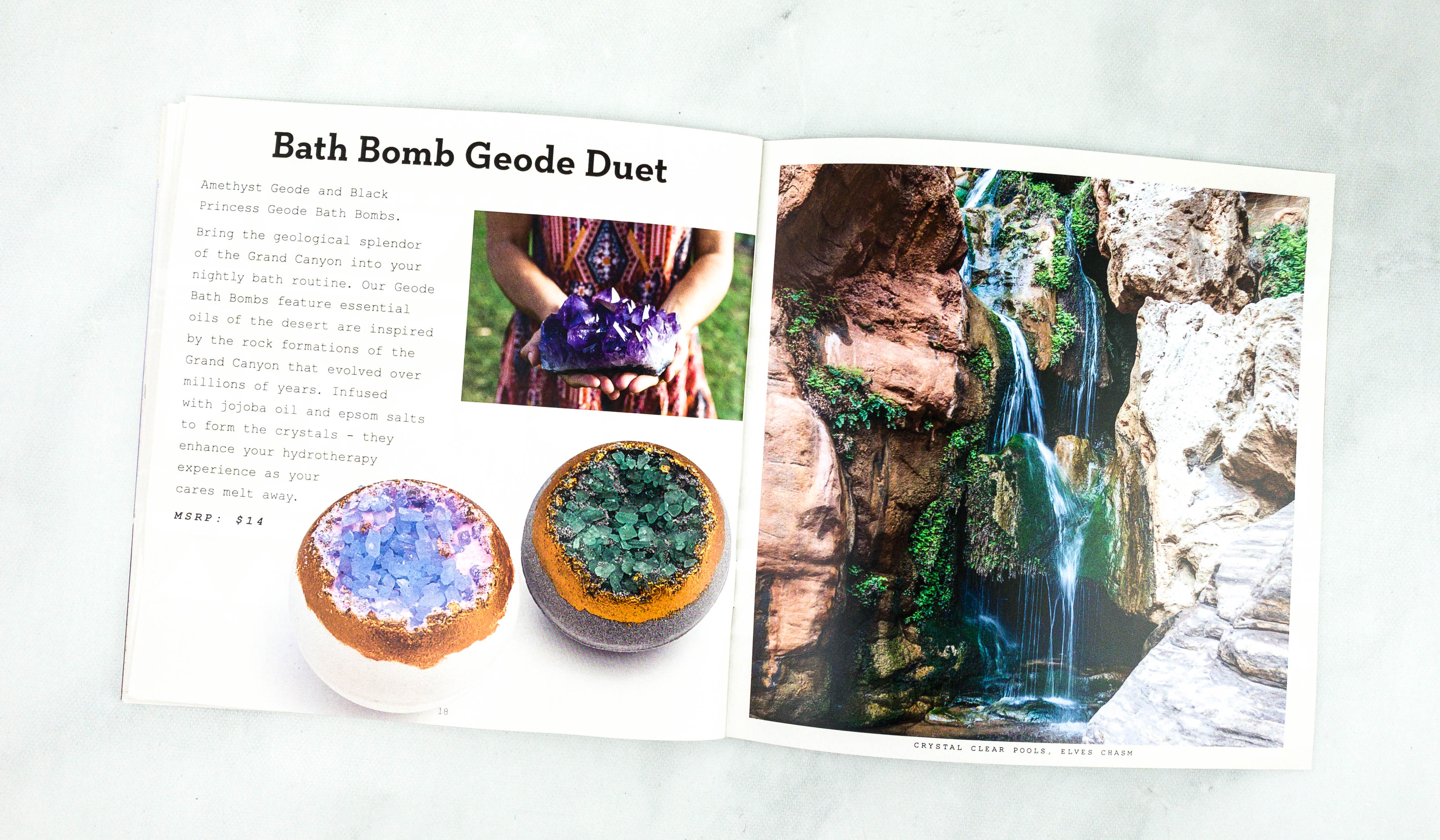 Grand Canyon Geode Bath Bombs ($14) I love bath bombs so I was excited when I saw that they included not just one but two in the box!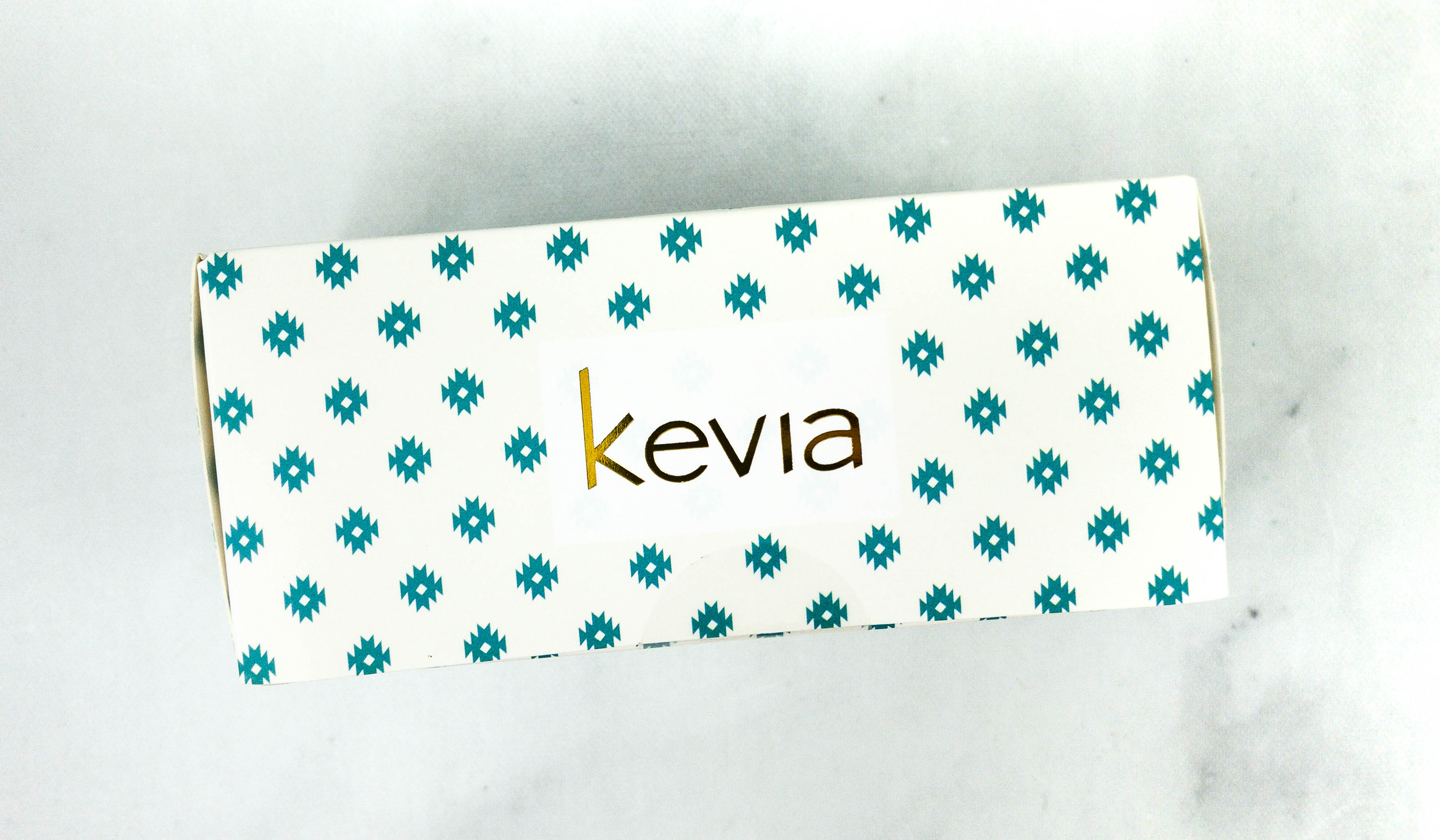 Just like the other fragile items, it came boxed to make sure that it won't get ruined during transit.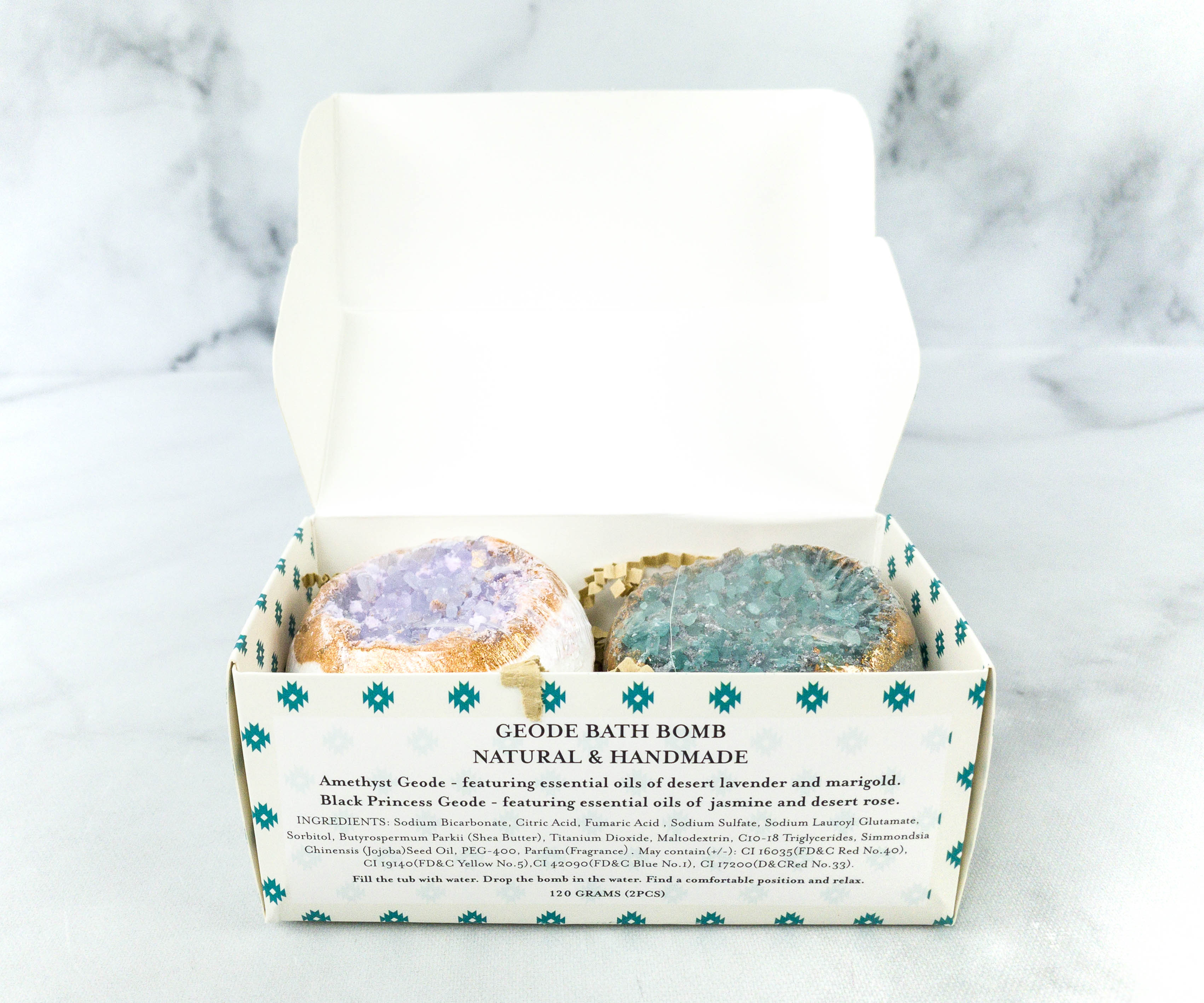 Both bath bombs look and smell amazing! They include Epsom salts inside for a hydrotherapy.
The purple one is Amethyst Geode, which includes desert lavender and marigold essential oils. The other one is Black Princess Geode, with jasmine and desert rose essential oils.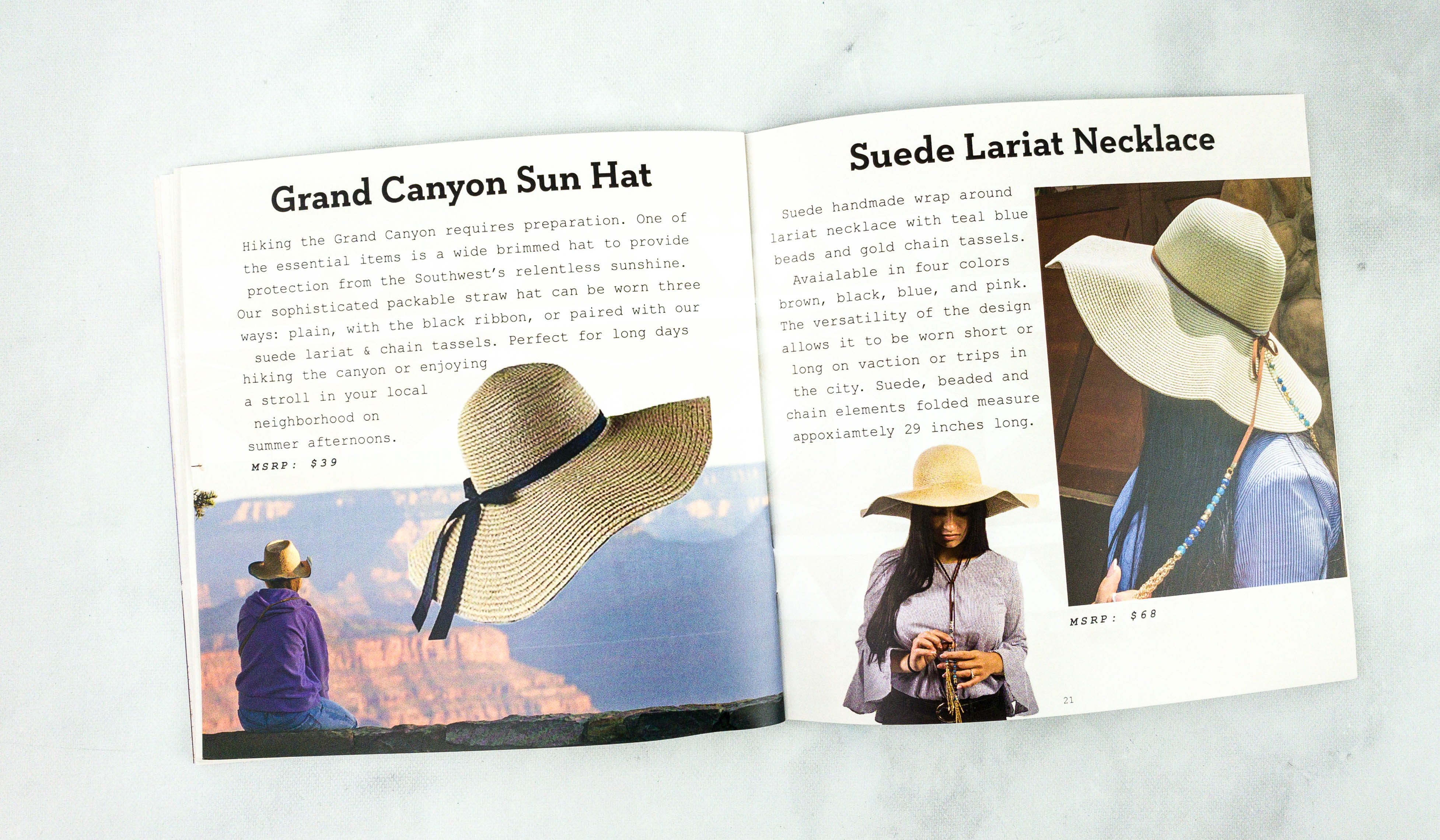 Grand Canyon Sun Hat ($39) Another traveling must-have is a hat! This one is a packable straw hat and it's easy to pair with various travel outfits.
FYI – the lariat was received if you didn't select the vase!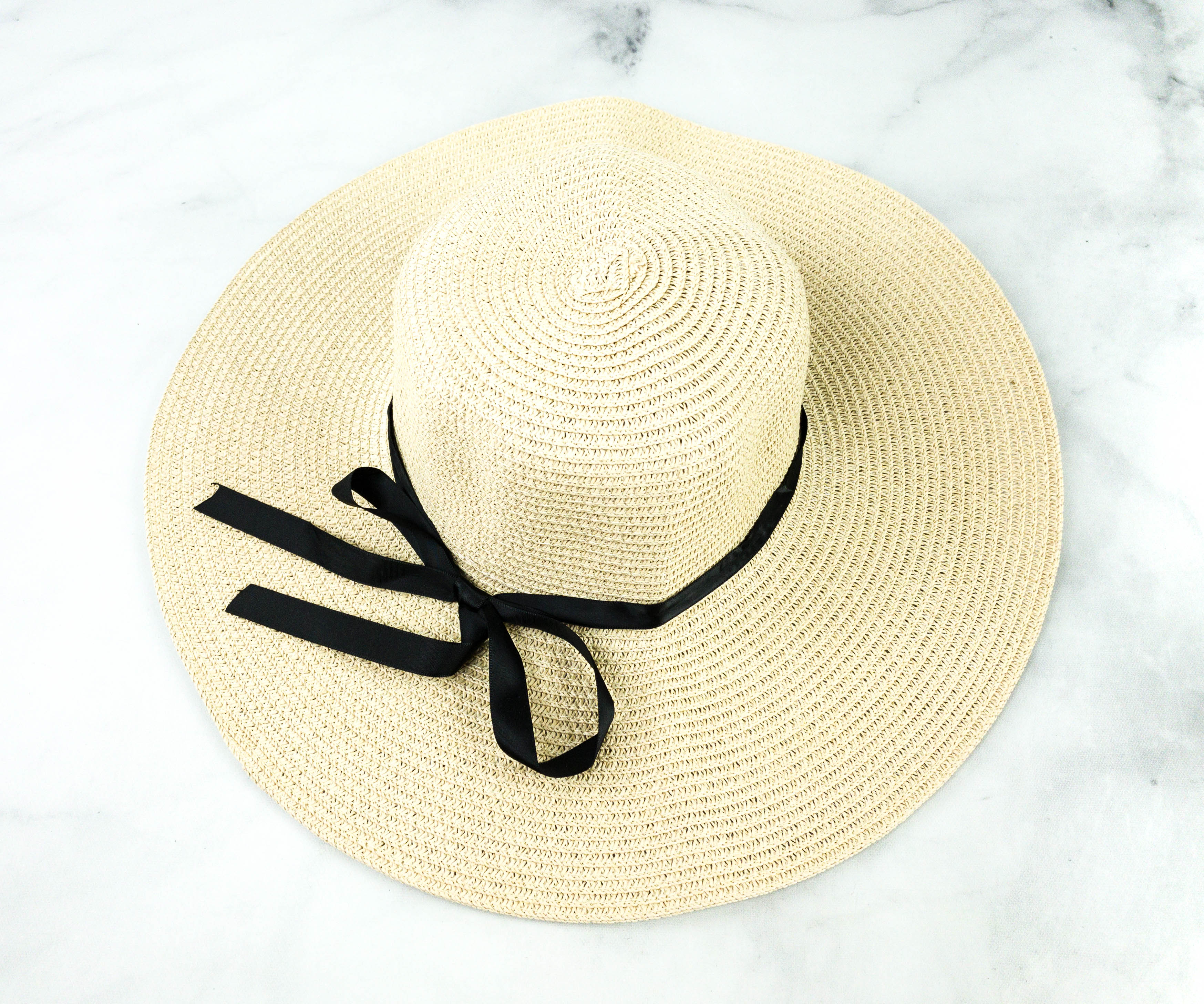 This oversized hat makes sure that your face stays protected from the sun's harmful rays.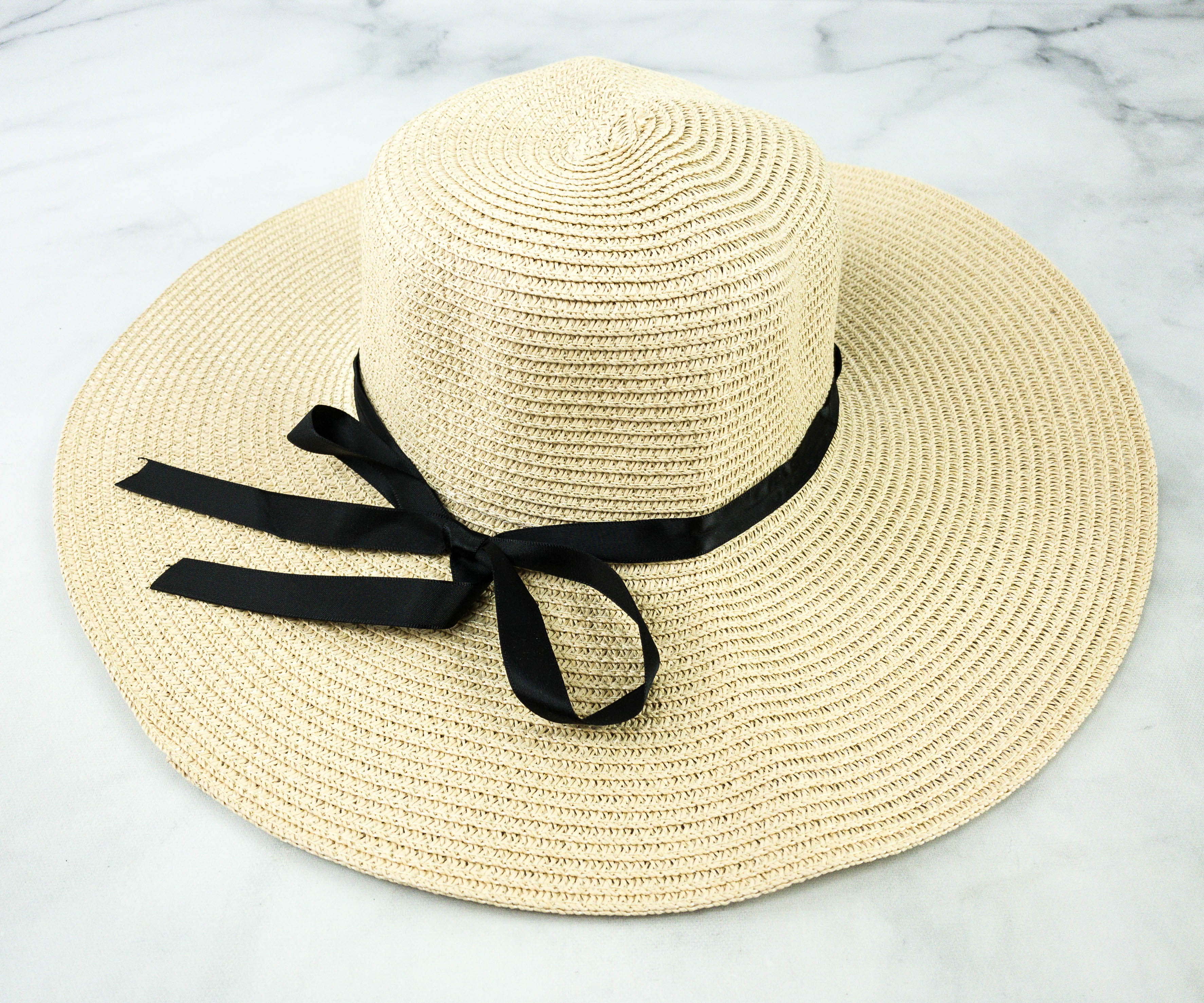 The black suede ribbon is also a nice touch!
This is a great item to bring when hiking through the Grand Canyon or even on a beach trip.
This quarter's box reminded us of the Grand Canyon's beauty! I'm really happy with the scented candle, but my favorite item would have to be the earrings and the bath bomb. The hoop earrings with clay accents are simply gorgeous. They give off a fun boho vibe and I like it! As for the bath bombs, they are quite relaxing and I especially love the one with lavender scent. It made such a nice treat after a tiring week! Although there's a missing item, which is the suede lariat necklace, it's still a wonderful curation overall. The whole box did feel like an adventure!
What do you think of this quarter's box?