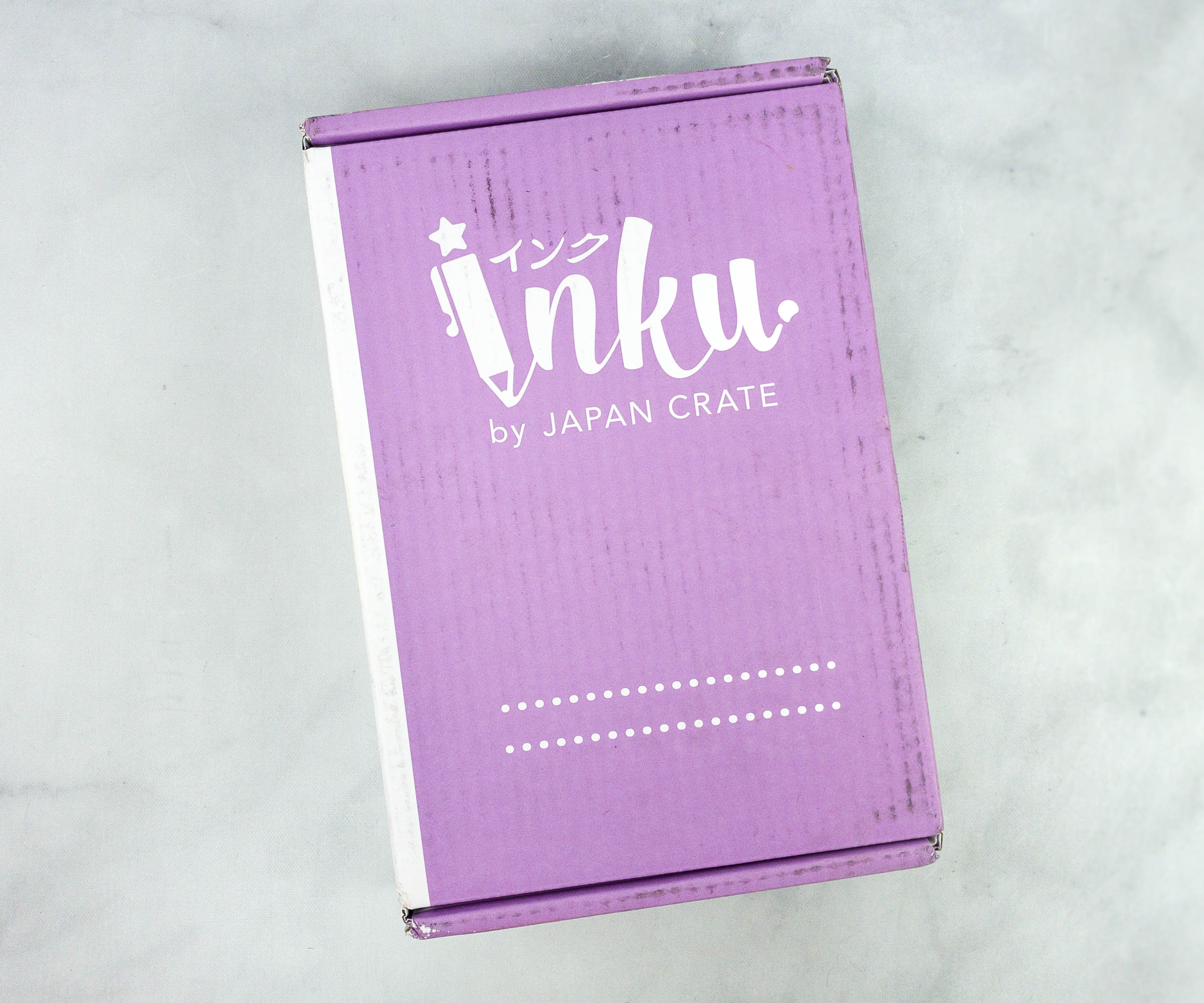 Inku Crate is a monthly paper and stationery subscription box from Japan Crate. You can get the box for $25 per month, and there's also an option to get a 3-month, 6-month, or 12-month prepaid subscription. Each month, the box includes a selection of 6-8 Japanese stationery items like notebooks, planners,  pencils, pens, markers, stickers, office supplies, and even origami paper and other fun accessories.
DEAL: Get $3 off on your first box! Use this link and coupon code HELLO.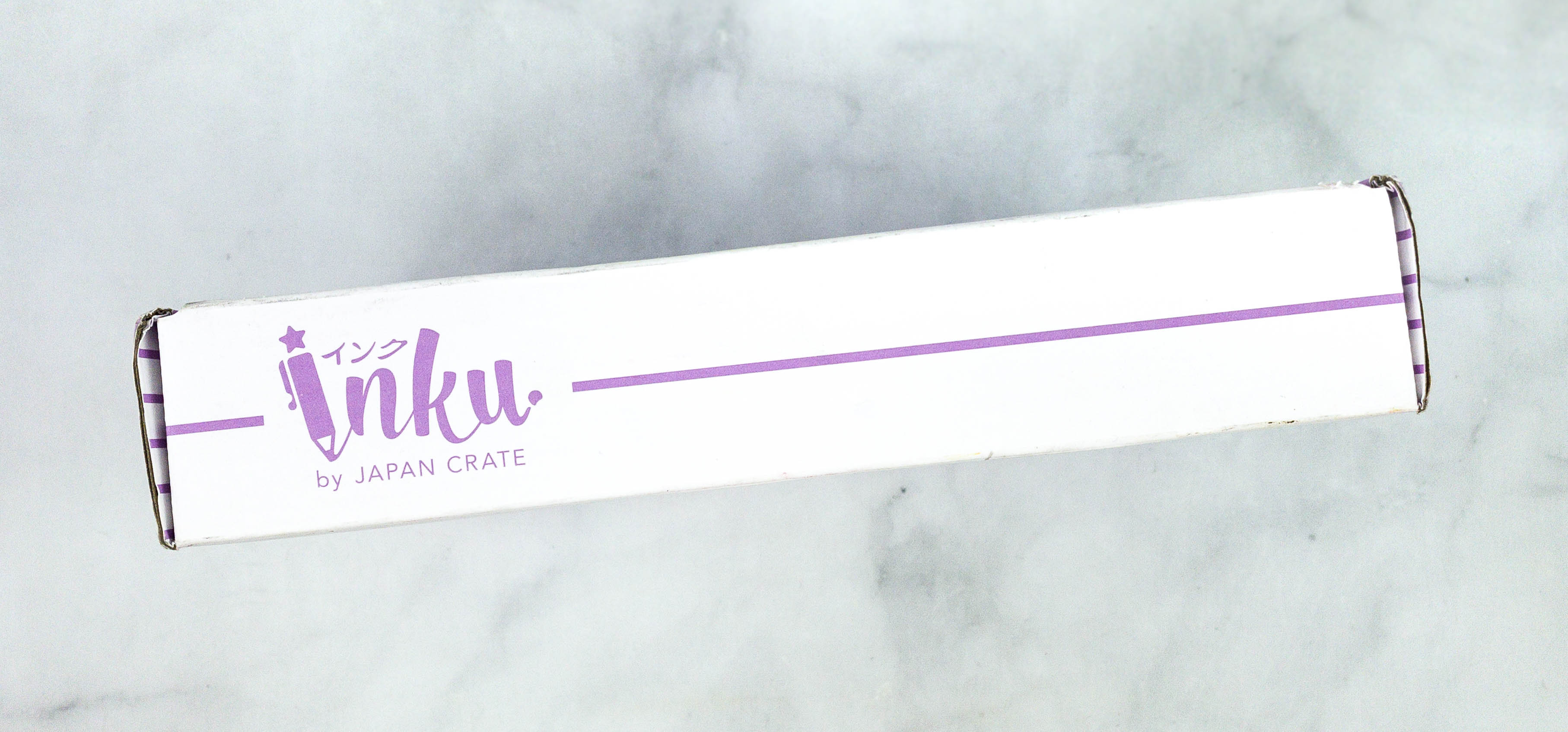 Everything fits in this small box!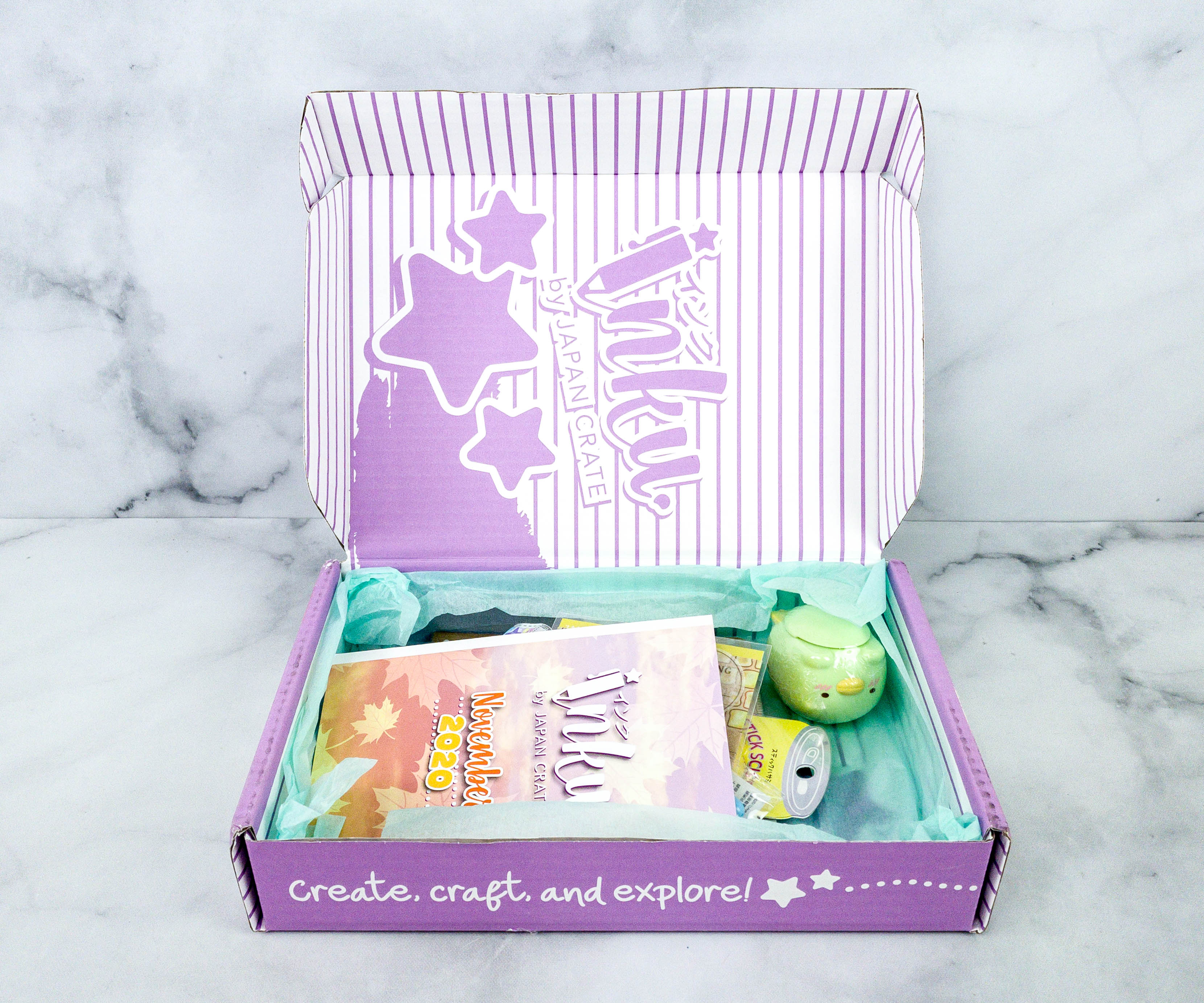 The items were wrapped in tissue paper.
The box also includes a booklet.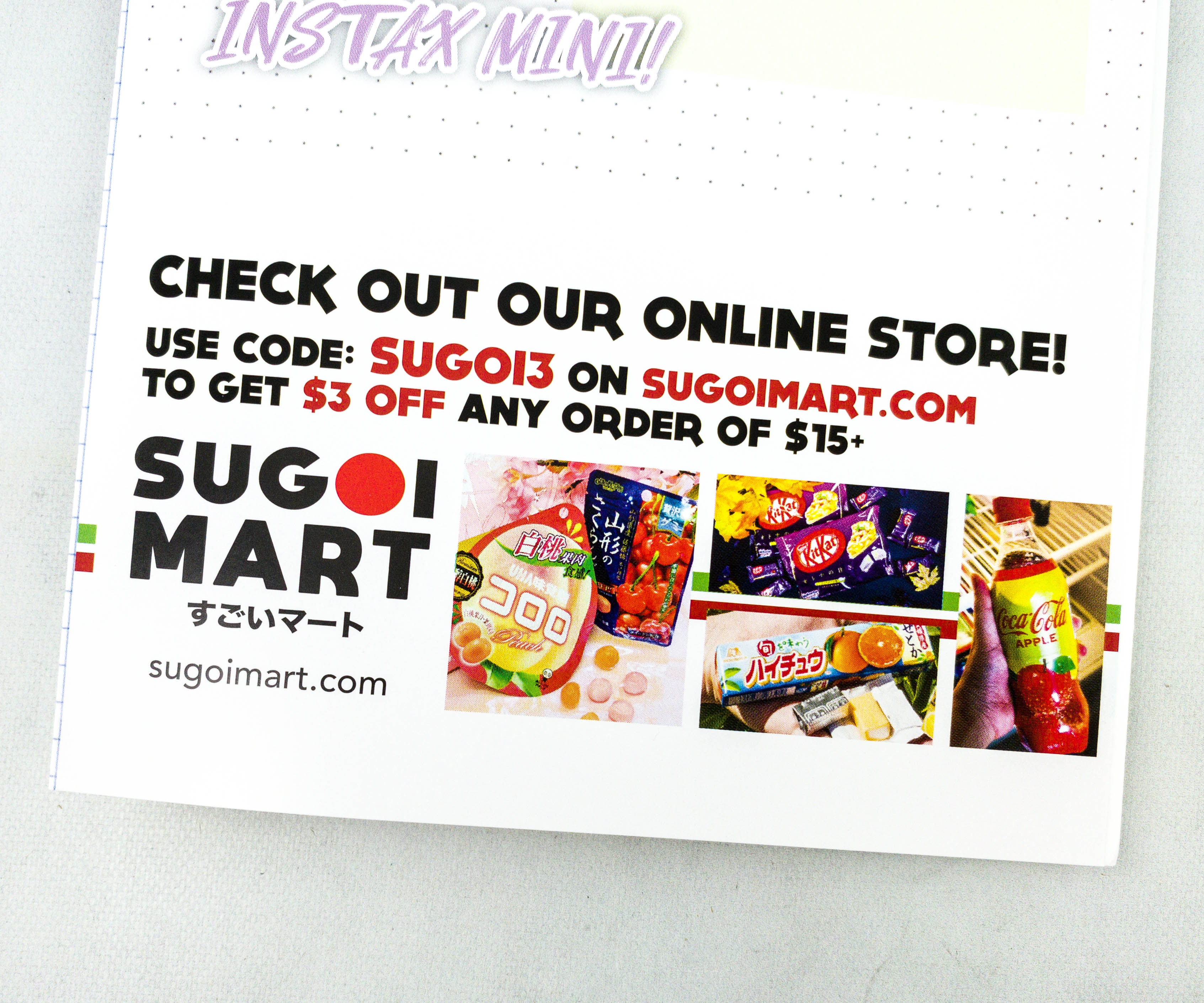 They also included an ad for Sugoi Mart!
Inside the booklet, there's a list of all the items in the box, plus some brief descriptions for each of them.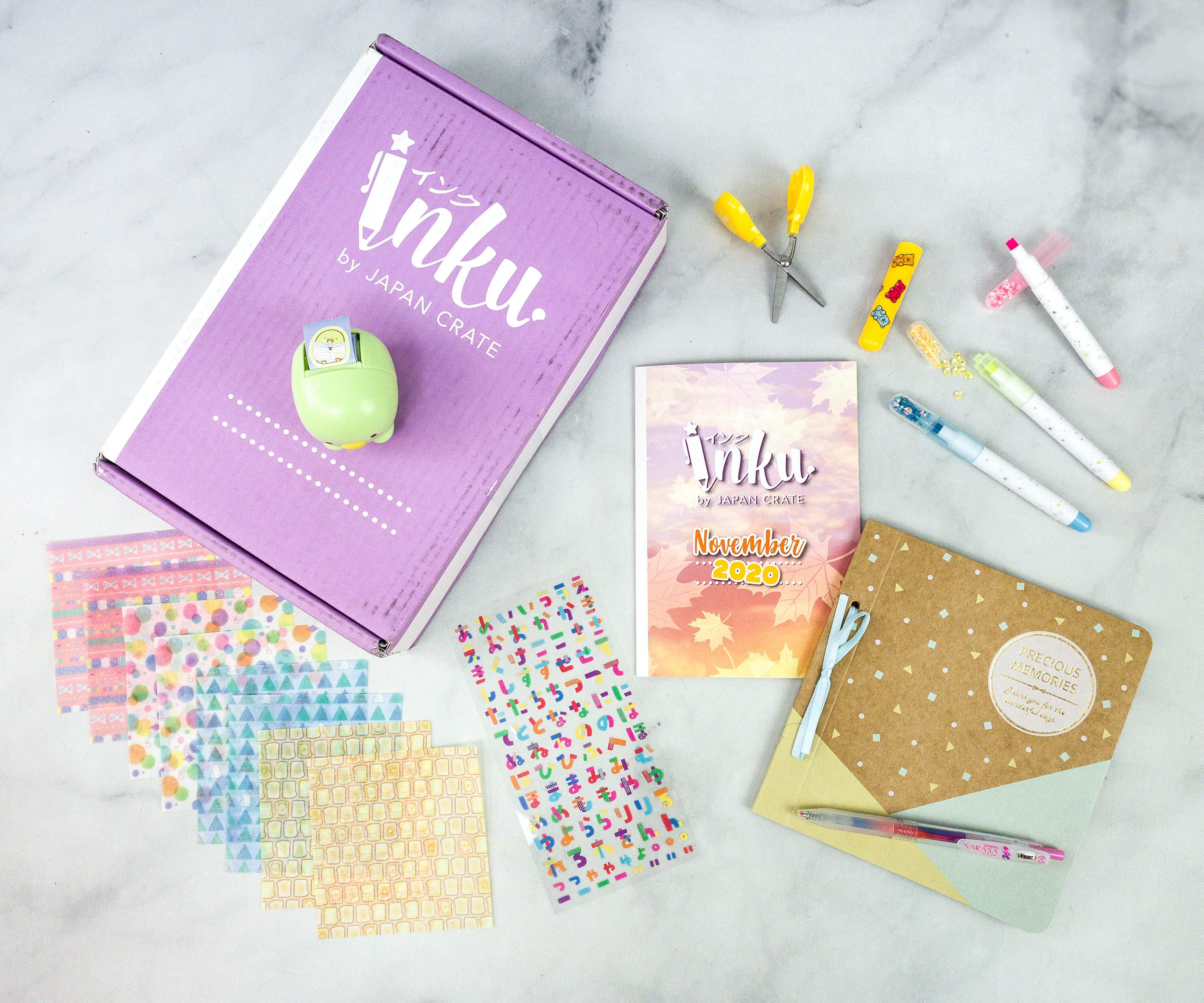 Everything in my box!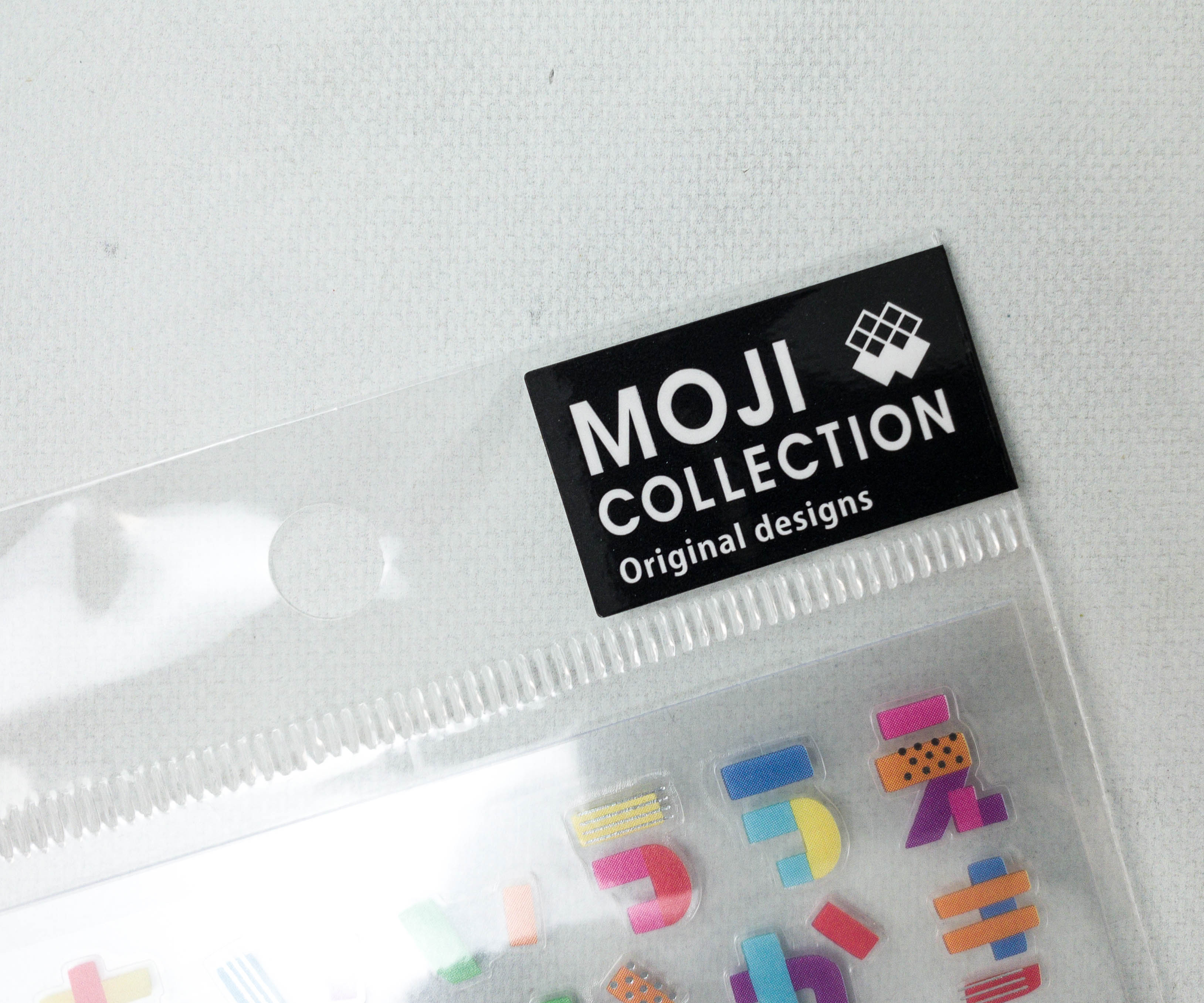 Hiragana Sticker. Hiragana is what they call the Japanese alphabet. This sticker sheet includes all the letters in Hiragana, perfect for adding to your laptop or notebook especially if you're studying Japanese.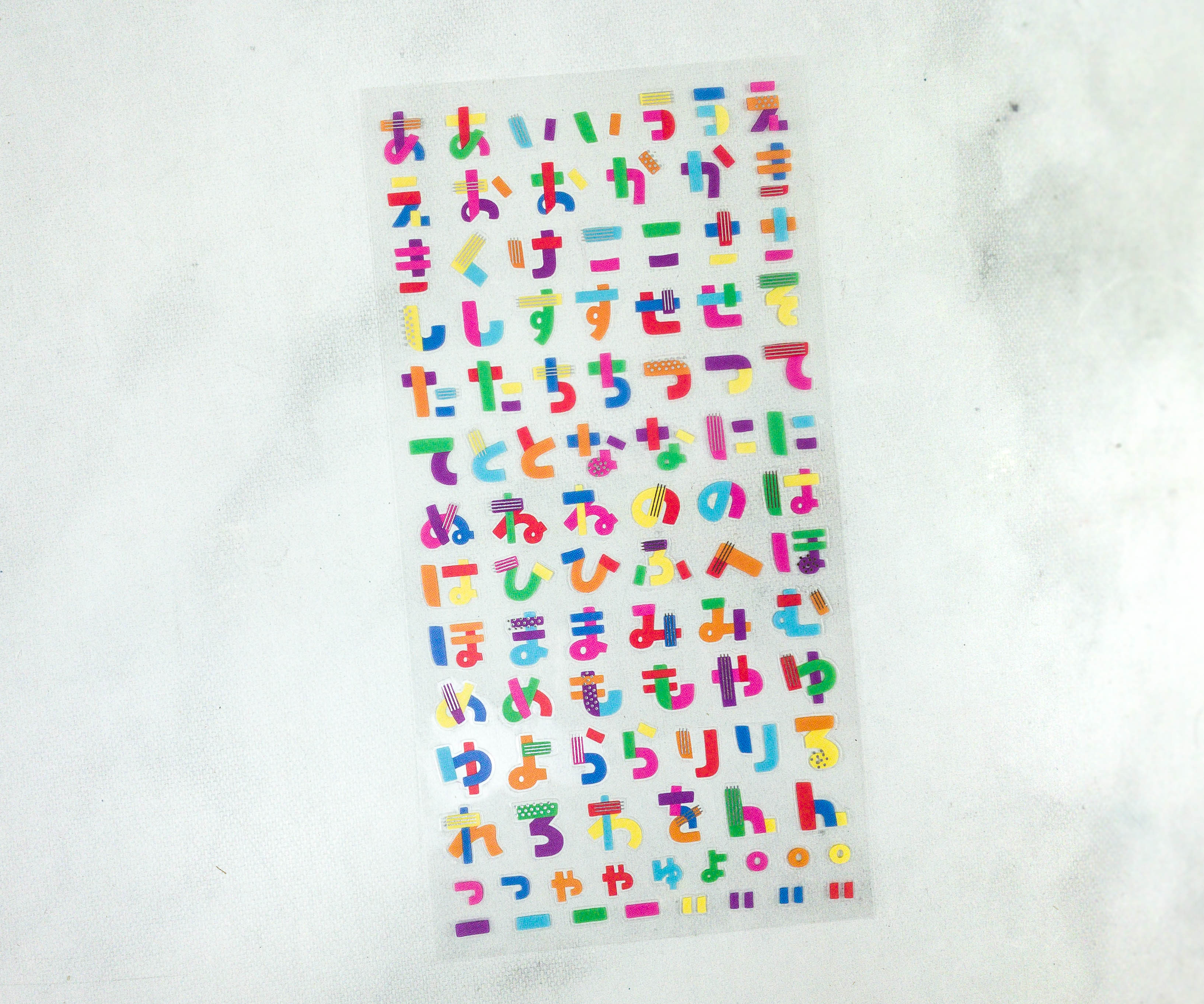 Some letters come in two pieces or more!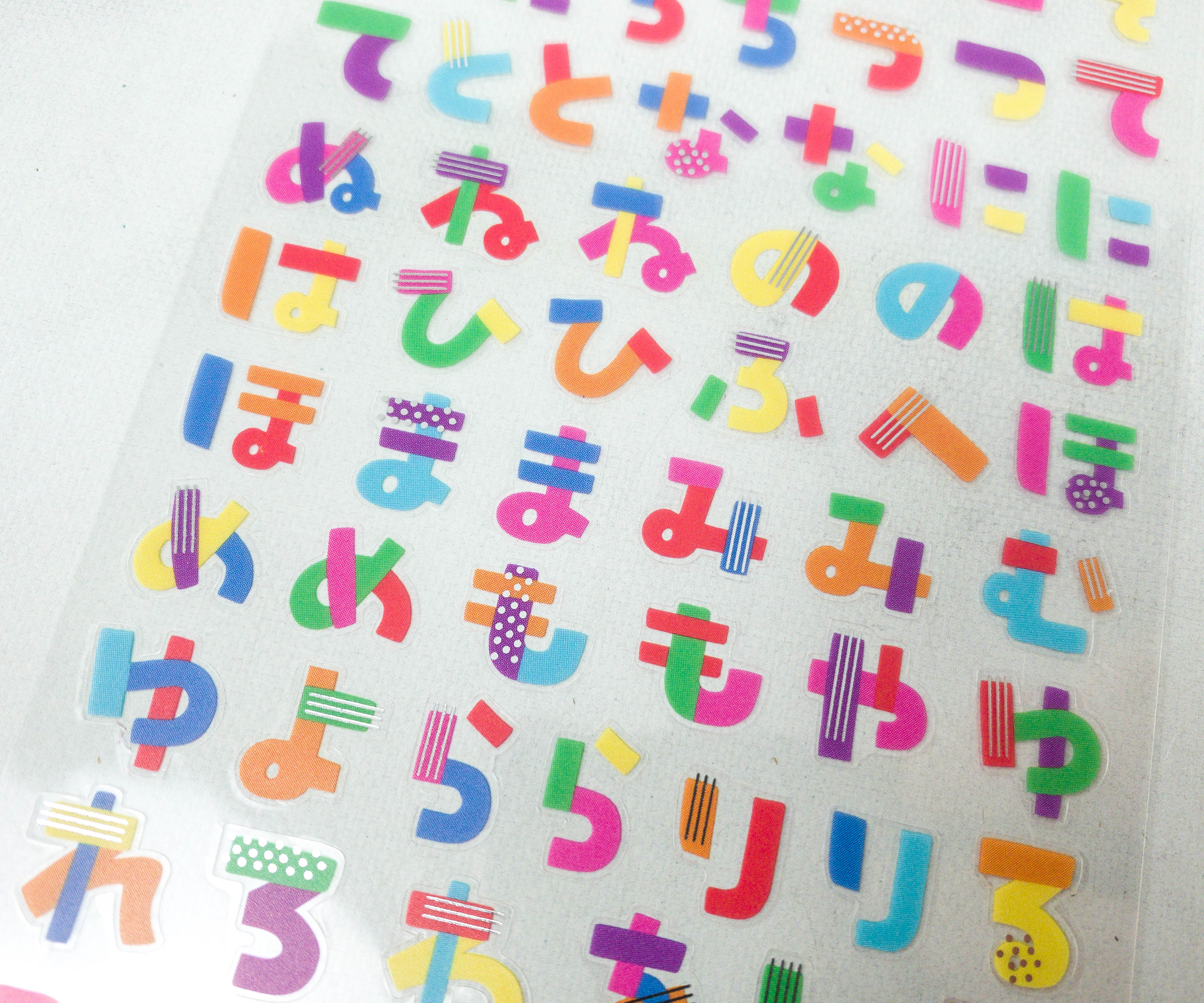 They are kiss cut stickers, so you can easily peel one from the sheet and stick wherever you like. They are so colorful!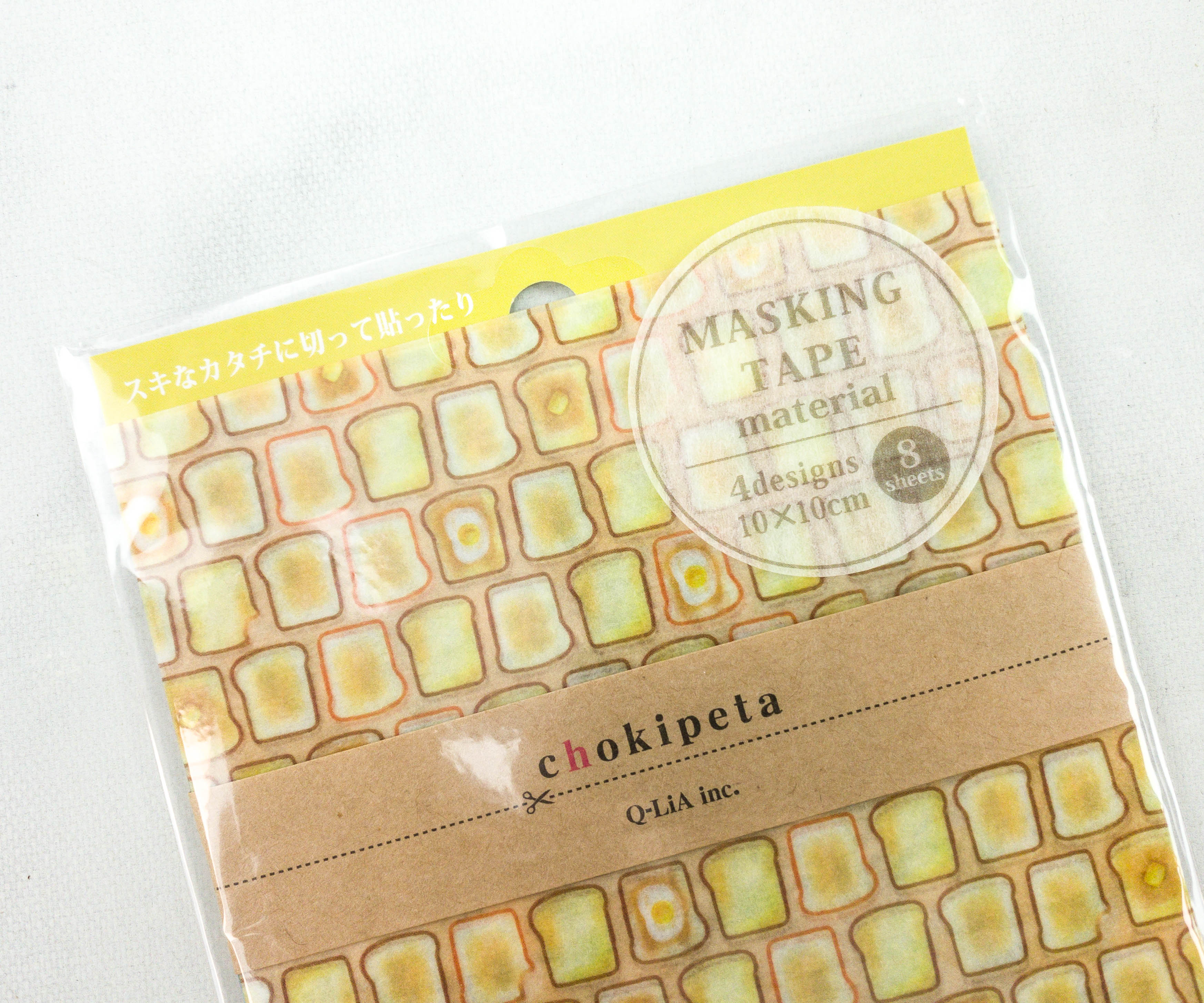 Chokipeta Paper. It's a pack of decorative sticker paper, specially made for journaling and scrapbooking purposes. They are great to be used as-is for background spreads, but you can also cut them into other shapes if you wish.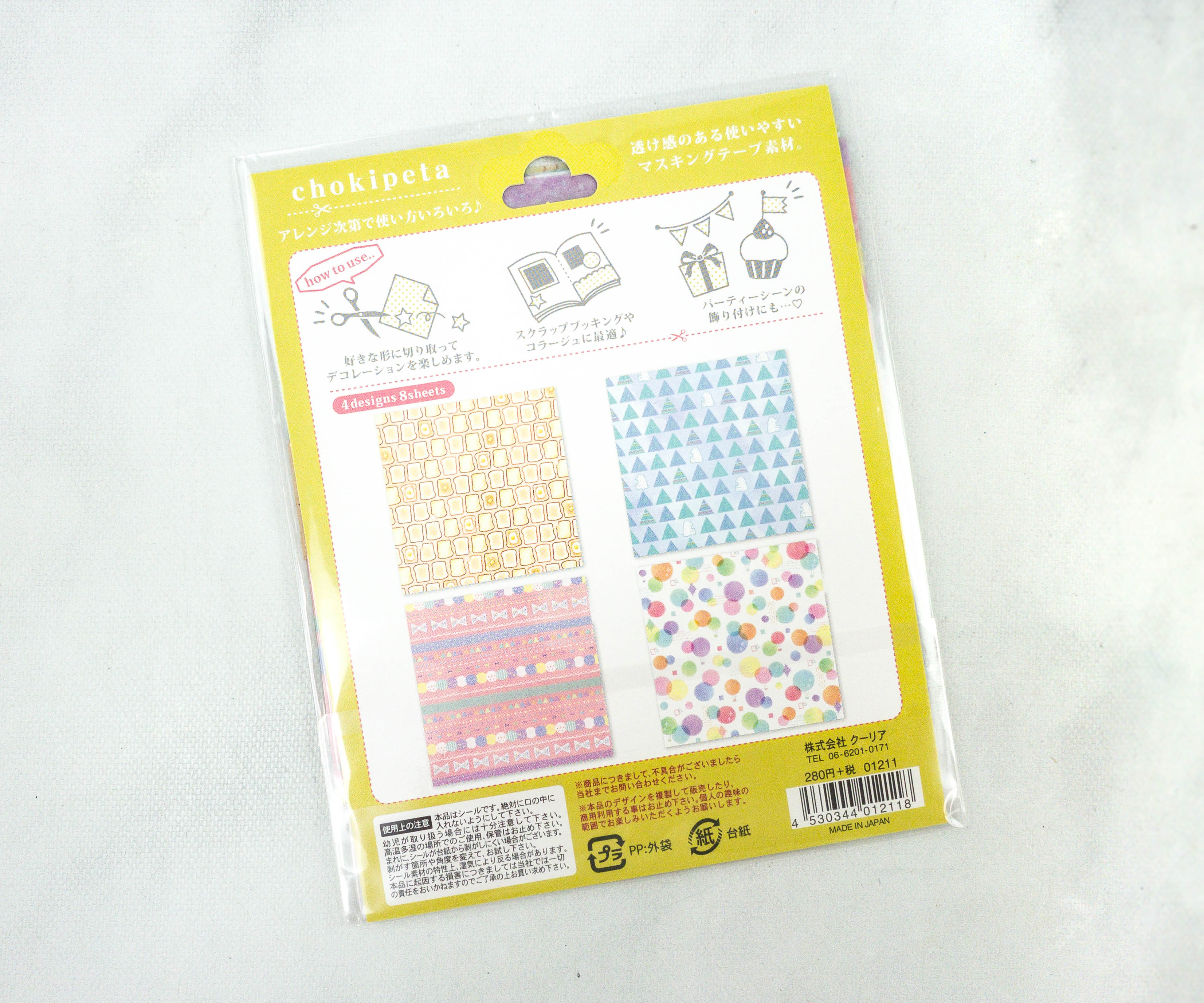 The back of the packaging shows the different designs included in the pack.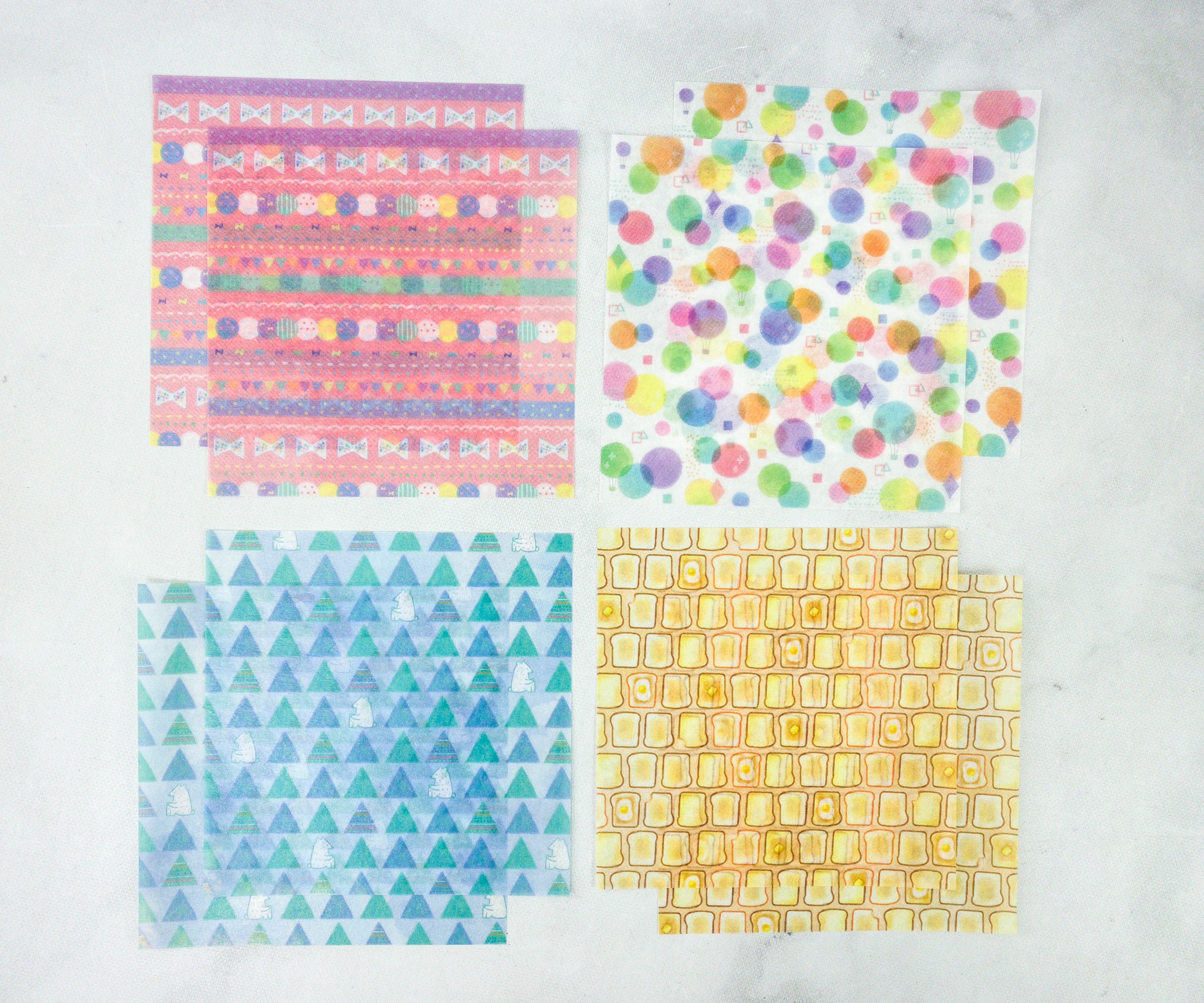 There 2 pieces for each of the 4 designs, so the pack has a total of 8 sheets!
The designs are too cute! My favorite is the one with triangles and bears!
Sumikko Gurashi Sticker Tape & Dispenser. Subscribers will receive 1 Sumikko Gurashi inspired dispenser and mine is Penguin! This is one of the cutest tape dispensers I've seen!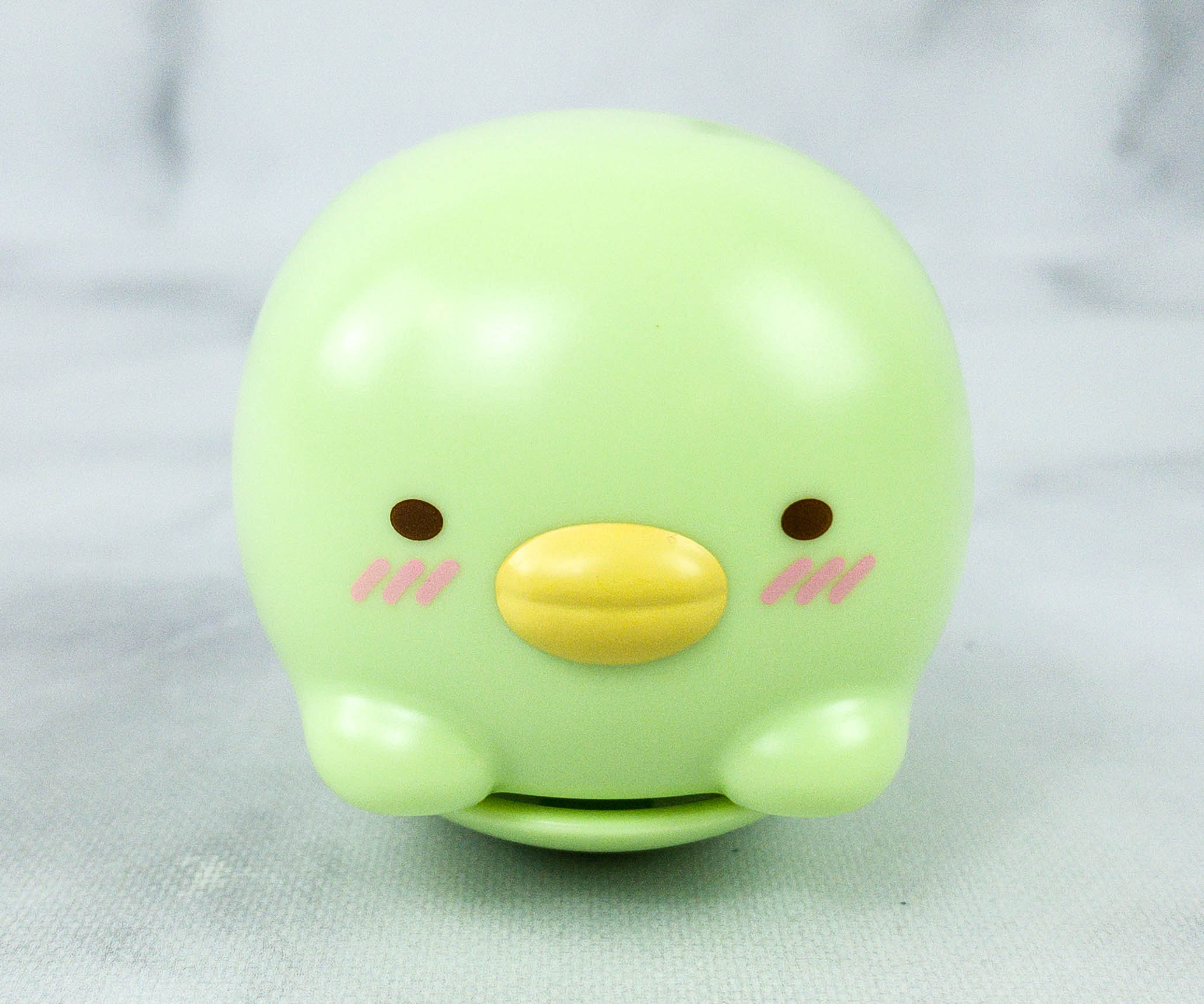 Penguin is green, with a cute yellow mouth!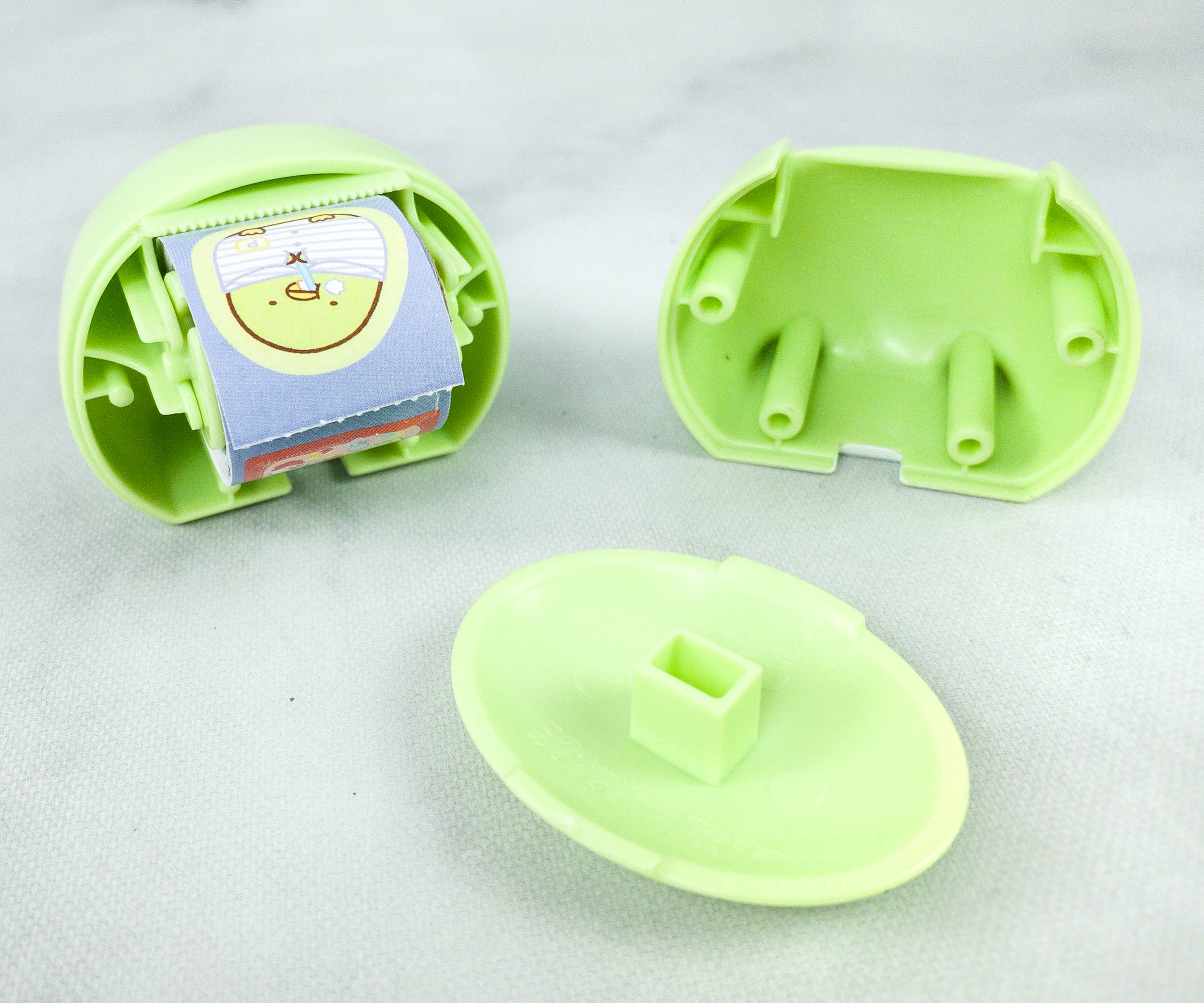 It can be easily disassembled, in case you need to change the tape inside.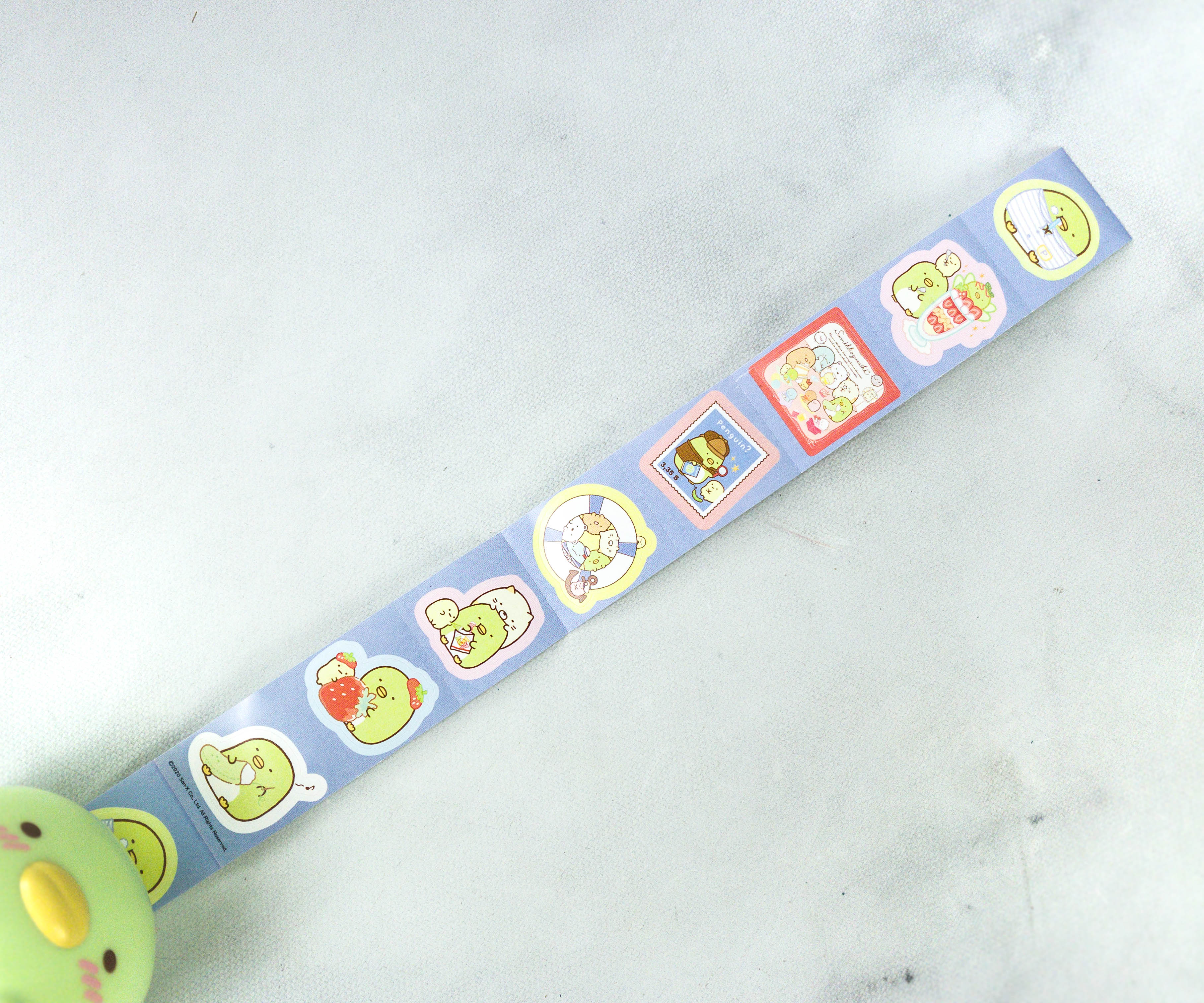 Of course, they also included a tape for the new tape dispenser. They feature different Sumikko Gurashi characters!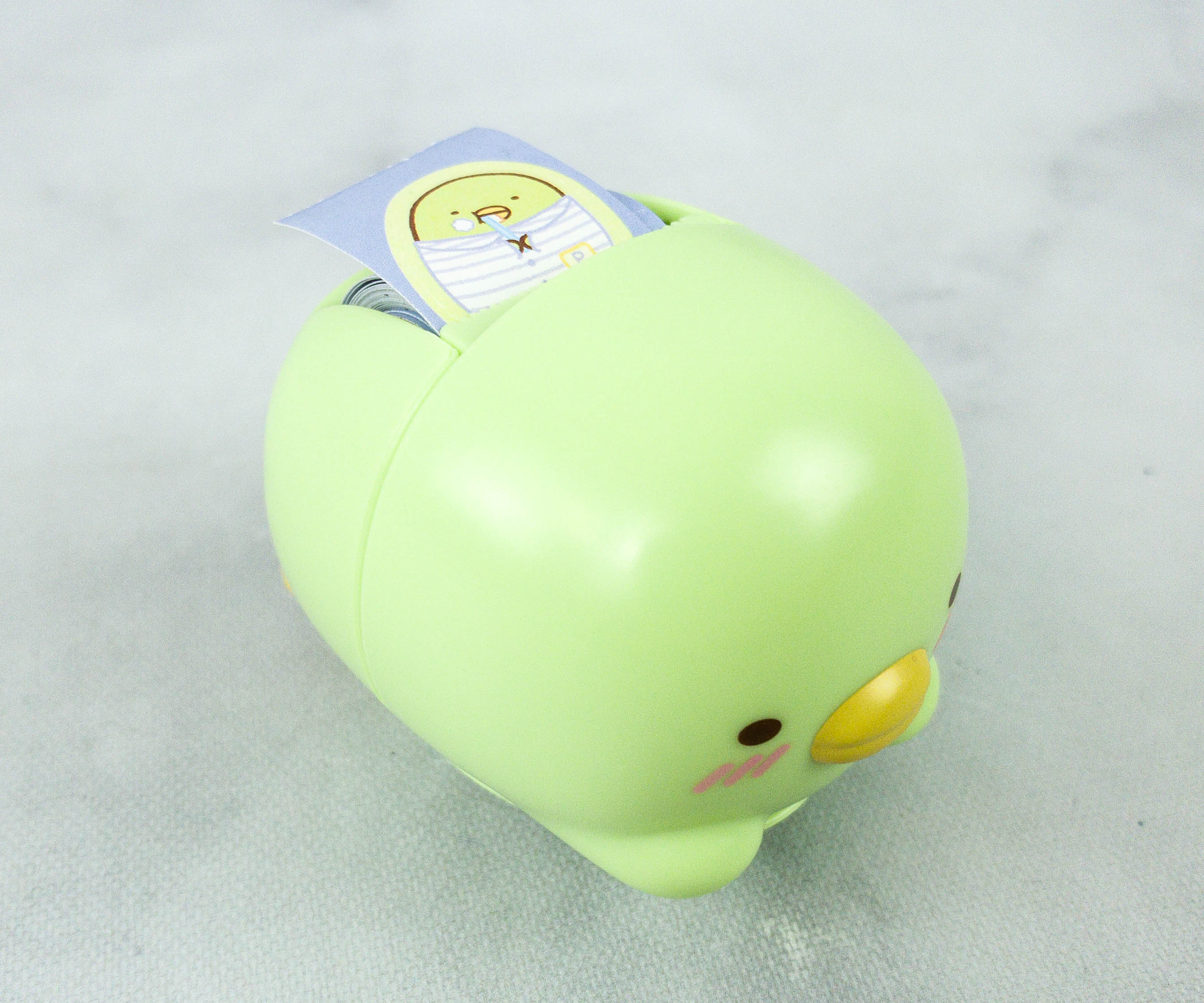 The tape is dispensed at the top part! It's so cute!
Sarasa Pen. This pen is from one of the most popular pen brands in Japan! It has a 0.5 mm tip and marbled ink which easily dries for smooth and smudge-free writing.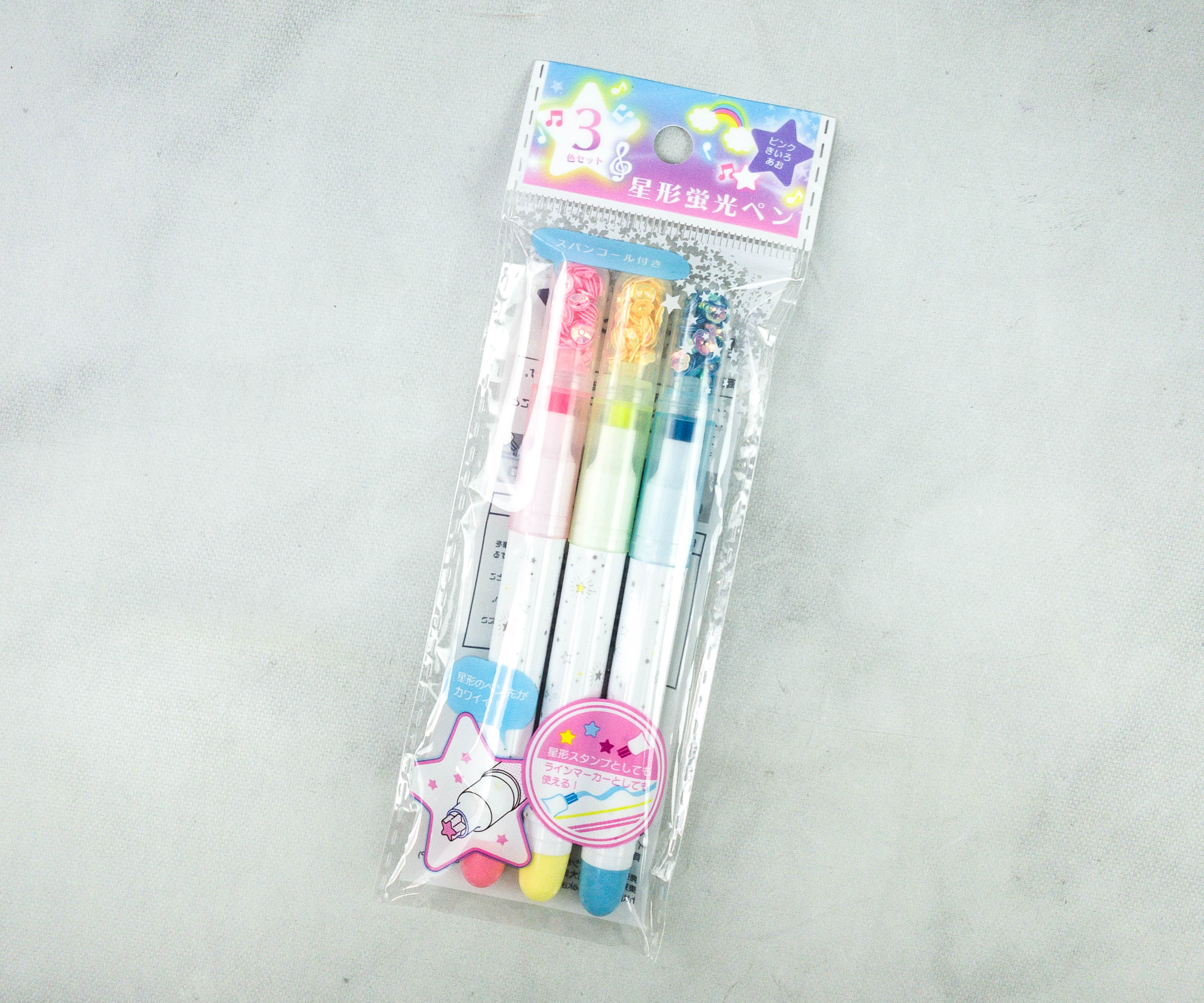 3-Piece Highlighter Set. Another journaling and planning must-have are highlighters! They easily add flair to any page or highlight anything you want to remember.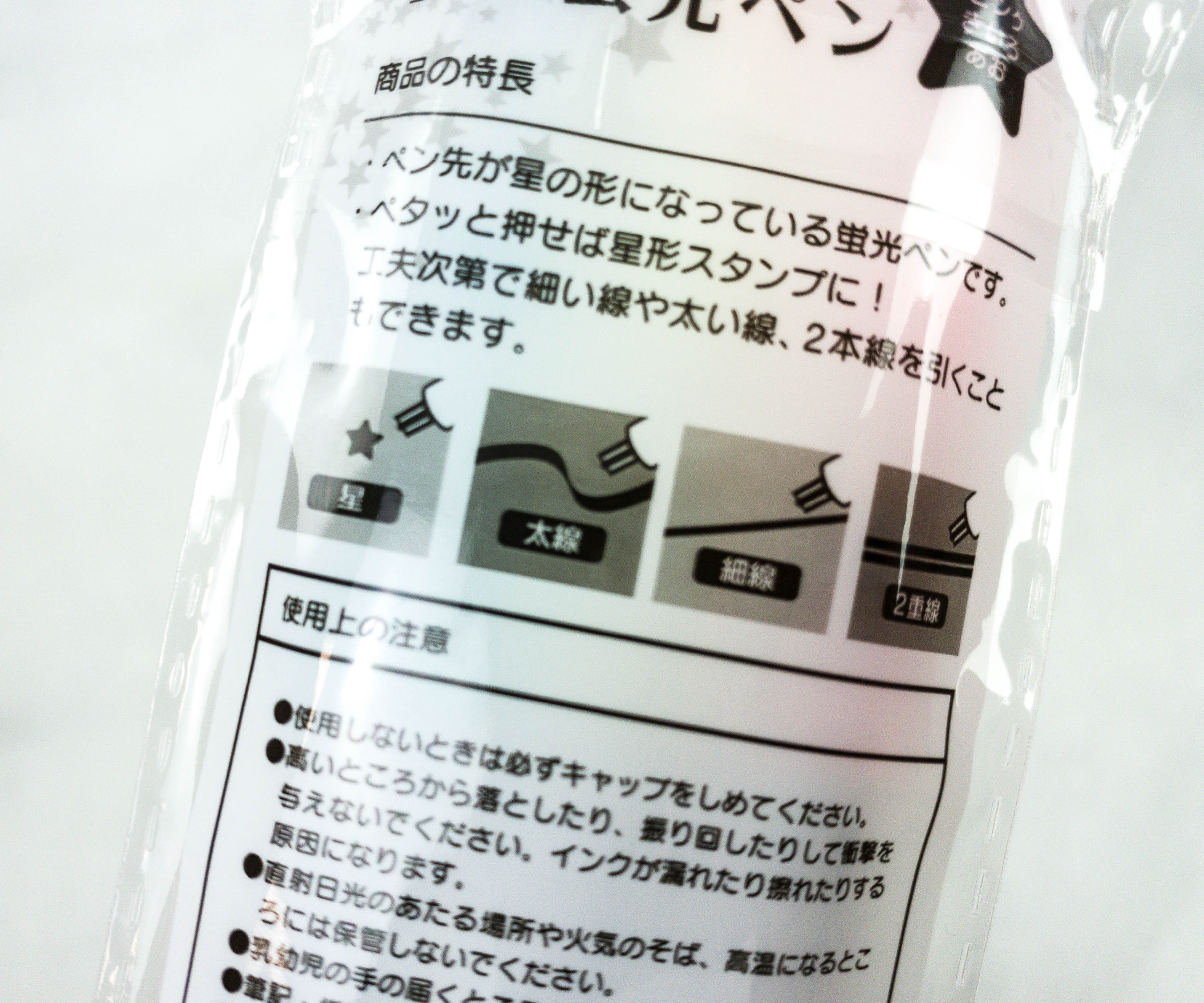 The back of the packaging has illustrations that show the different kinds of highlighter tips that you might get in the pack.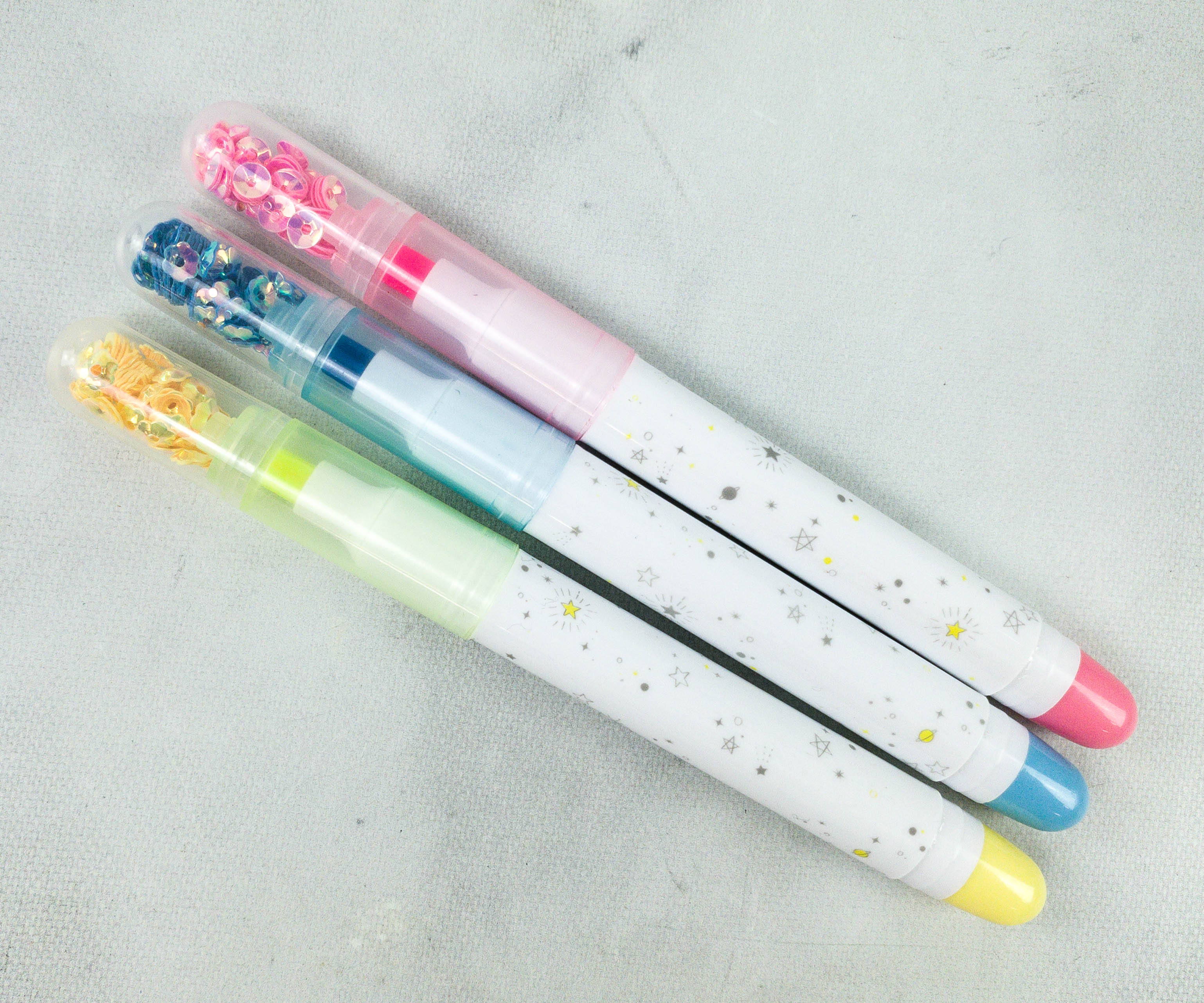 The highlighters come in different colors: yellow, blue, and pink.
My highlighters have star-shaped tips!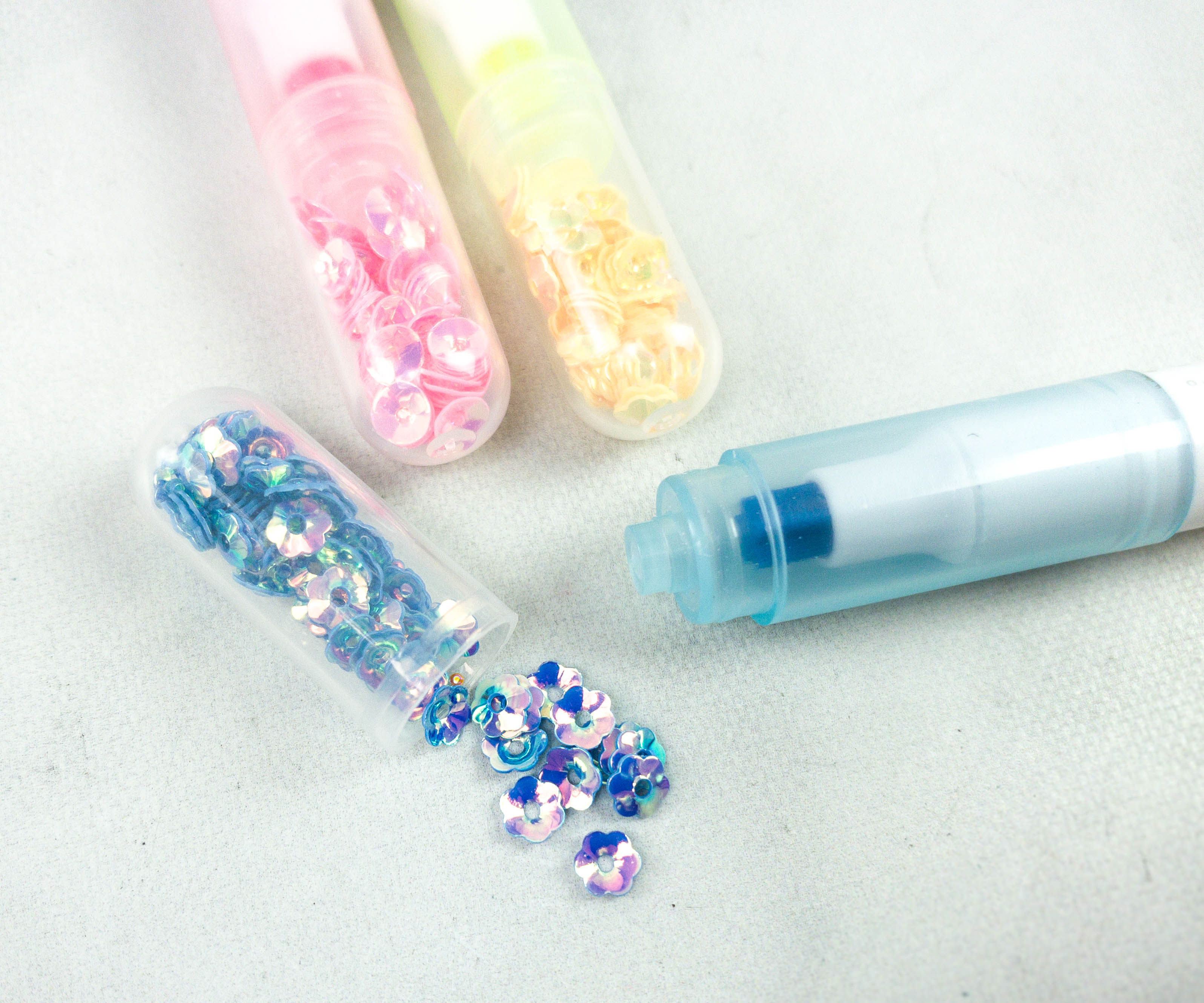 I love the glittery caps! What's awesome is that you can open the cap and get the glittery embellishments inside, which you can add to your other craft projects.
Heart Stick Scissors. This scissor is so compact! When not in use, you can fold it and fit into a tube.
This stick scissor comes with a heart shaped top. Its tube also has cute gummy bear prints.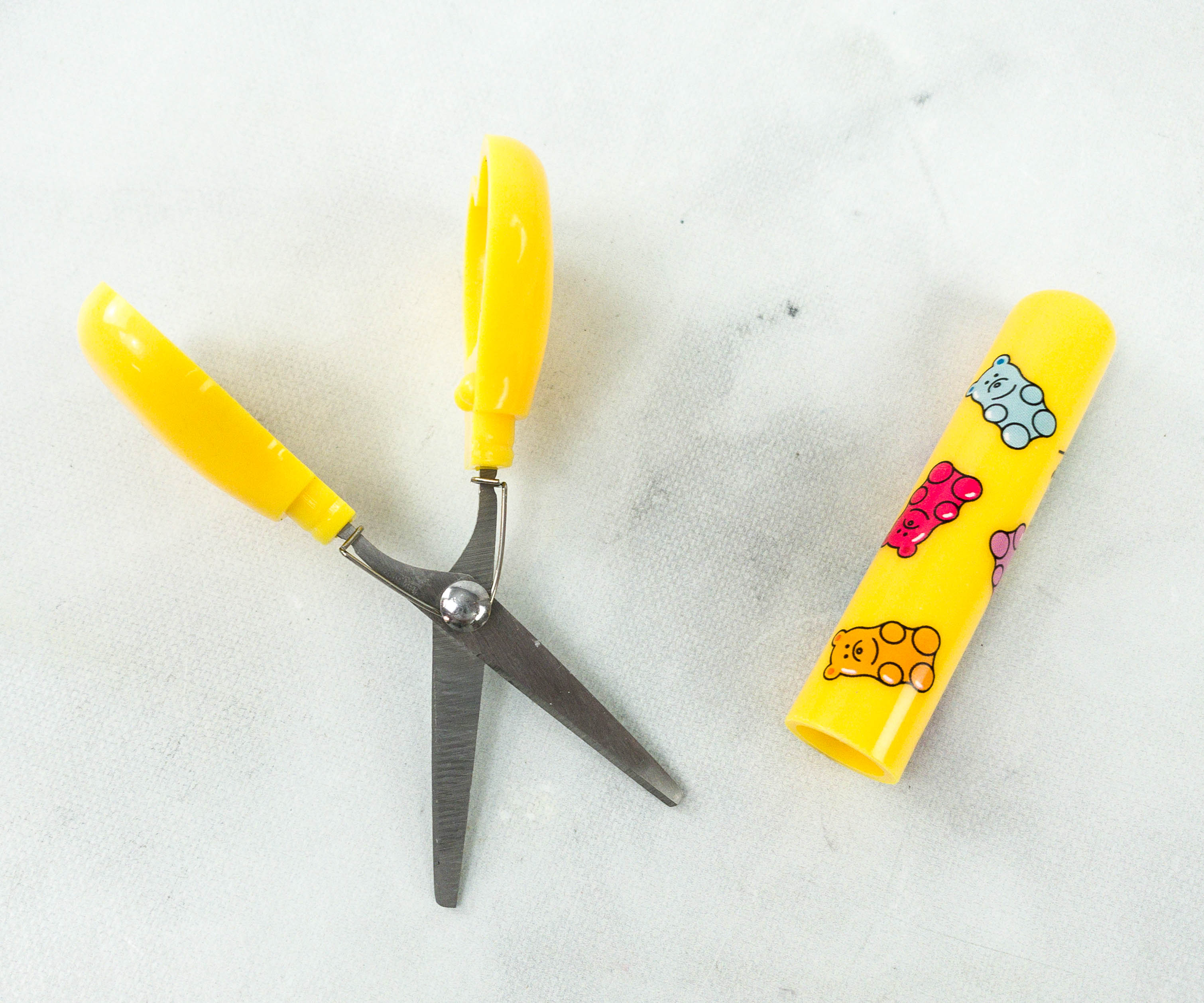 Here's how the scissors look like when you take it out from the tube!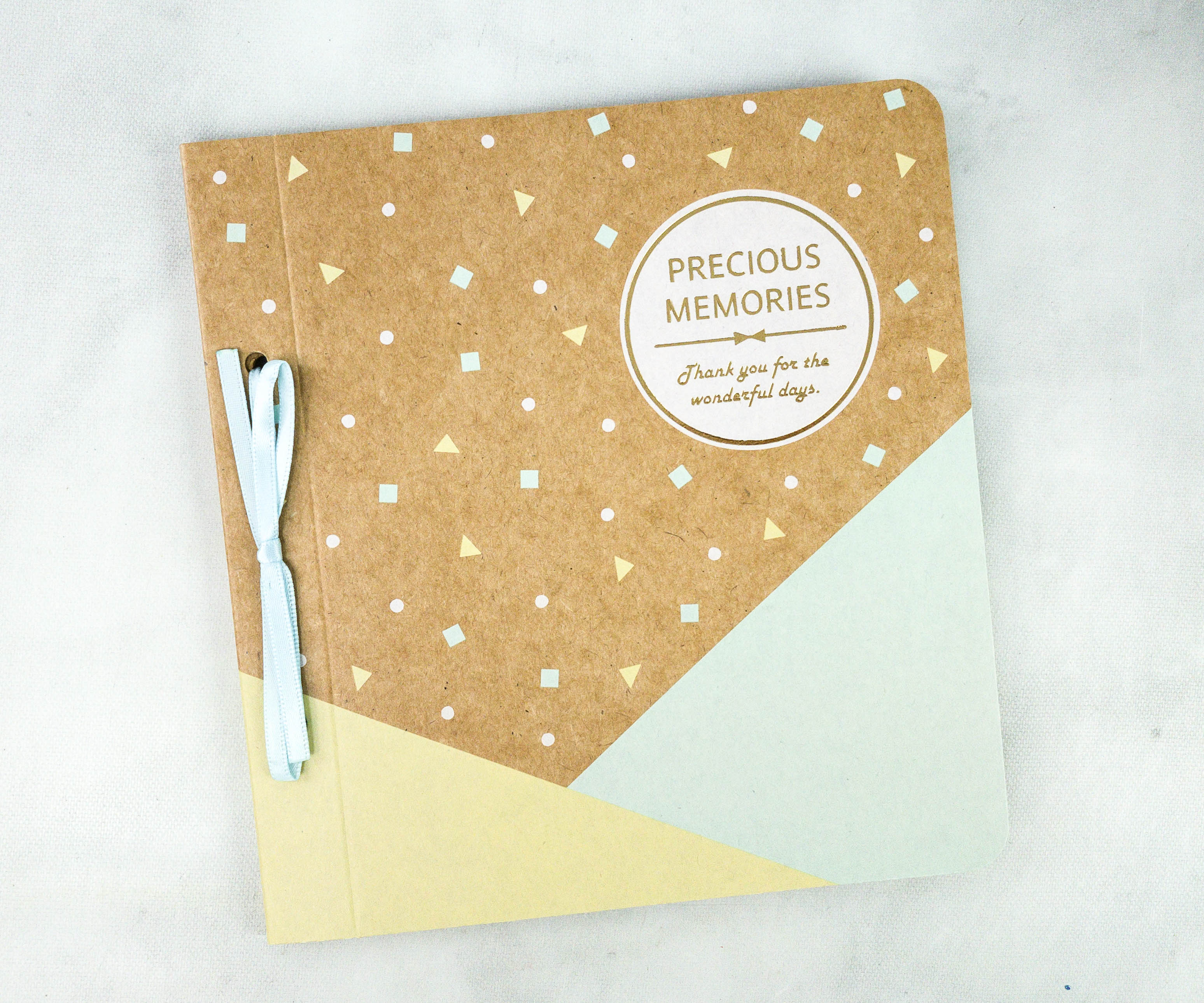 Confetti Scrapbook. It's a scrapbook tied with a dainty ribbon and it's perfect for keeping mementos from special events!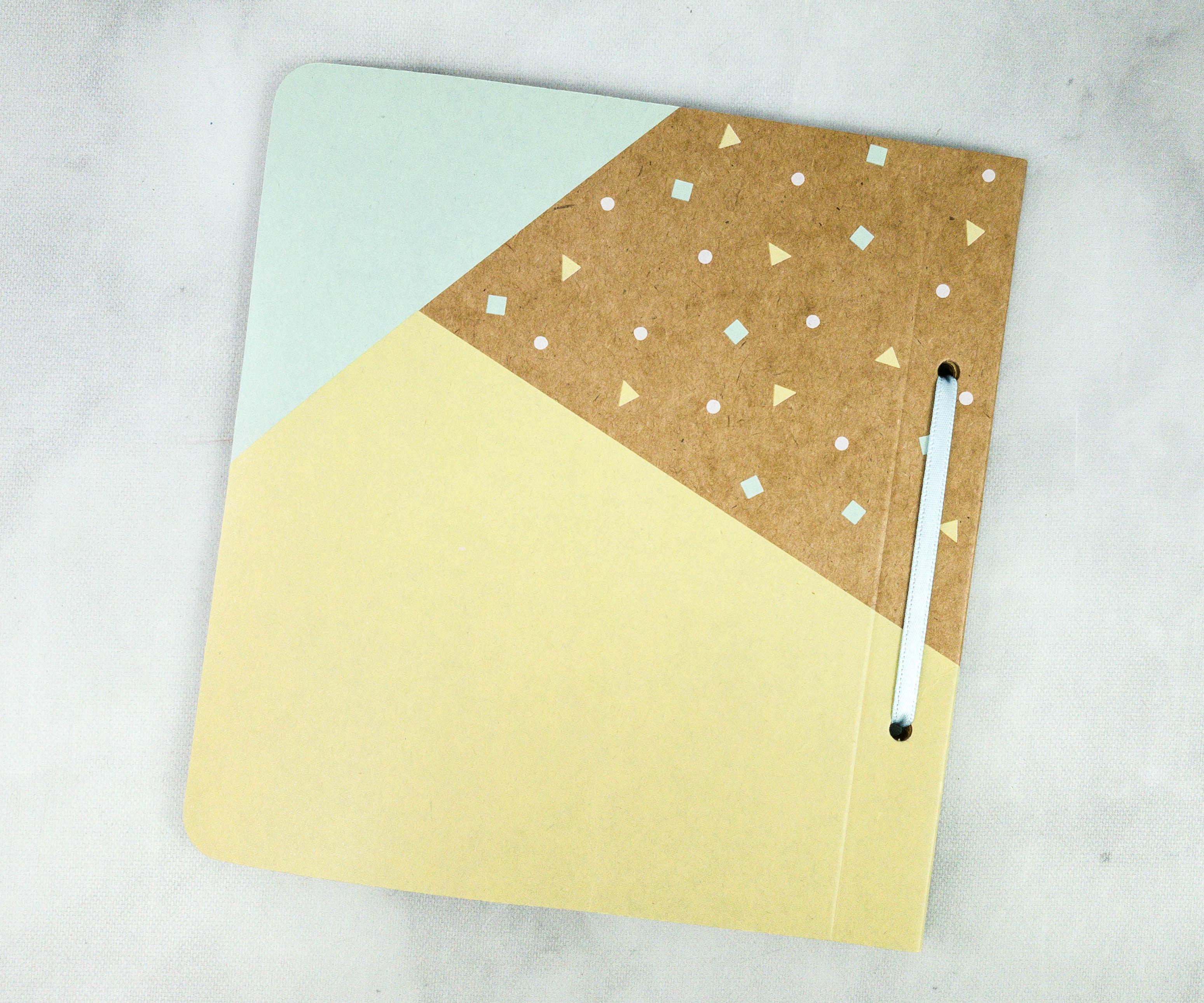 The cover is pretty thick!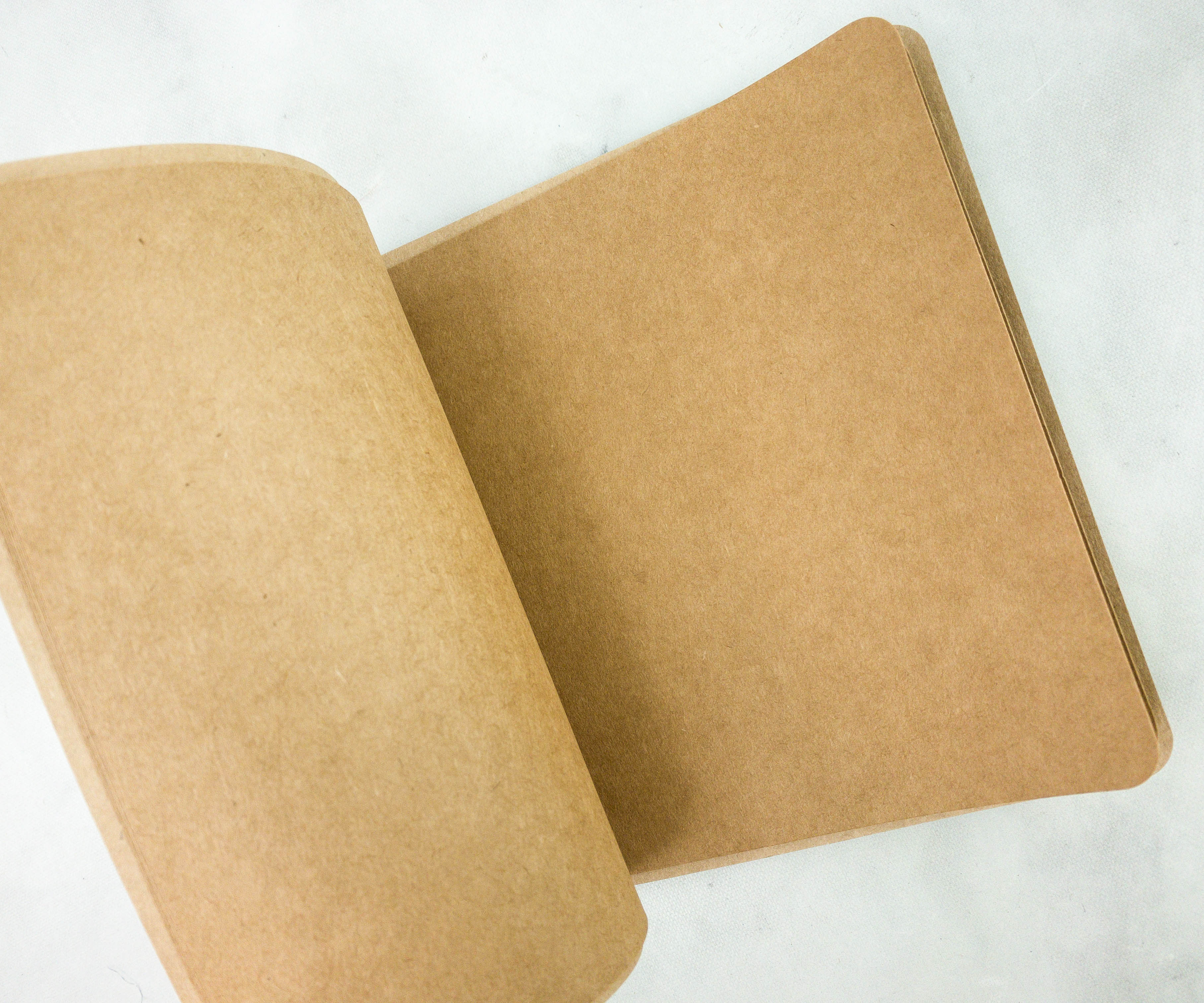 They used kraft paper for the pages! They are blank so you have the freedom to design them any way you want.
This month's Inku by Japan Crate includes Japanese stationery items that I didn't know I needed, including a portable scissor that can fit a tube and a cute tape dispenser! There's even a set of highlighters with unique star-shaped tips, plus a pen that writes smoothly and dries fast. The stationery lover in me is really happy with all of these straight-from-Japan kawaii items that I can use for my journals and other craft projects!
What do you think of the Inku by Japan Crate Box?
Visit Inku Crate by Japan Crate to subscribe or find out more!