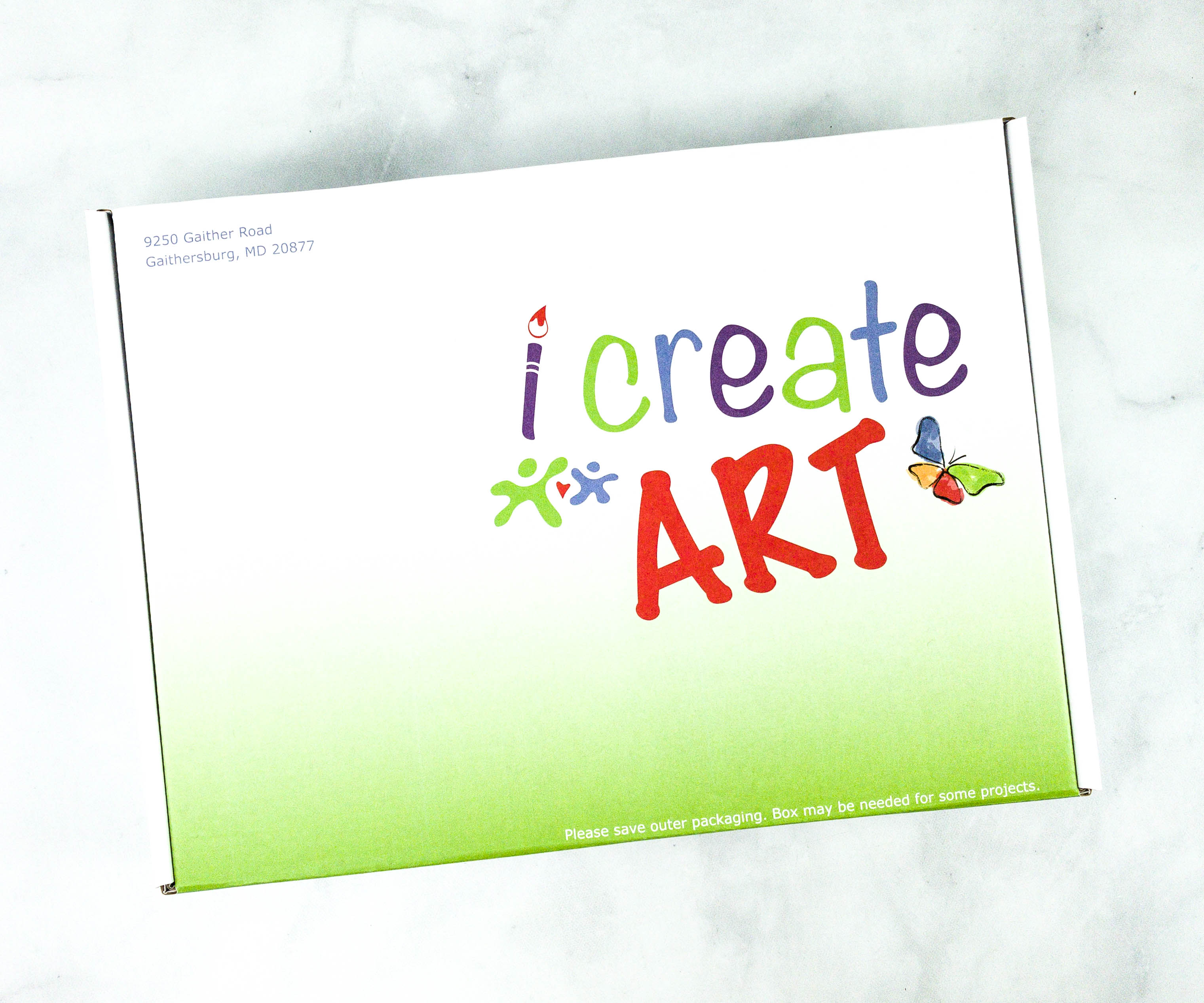 I Create Art is a unique monthly art subscription for kids. The box costs $50 per month and comes with free shipping for quarterly, semi-annual, and annual subscriptions. Each month, the shipment includes 2 new art projects, complete with materials, instructions, and resources.  The box may contain painting to crafts where kids will learn something new, and they also give you access to instructional YouTube videos for the kids.
DEAL: Get a free accessory item with your subscription plan. Choose from Apron, Color Wheel or Carry Case. Use coupon code HELLO.
All other subscription plan Special Offers are automatically applied:
A 3-month plan will include free Design Your Bag ($9.99 value) plus free shipping.
A 6-month plan will include free Design Your Bag ($9.99 value), free shipping, and an additional month added to the plan.
A 12-month plan includes free shipping, an additional month added to the plan and an I Create Art Party Box ($59.99 value).
The box is sealed by an I Create Art sticker.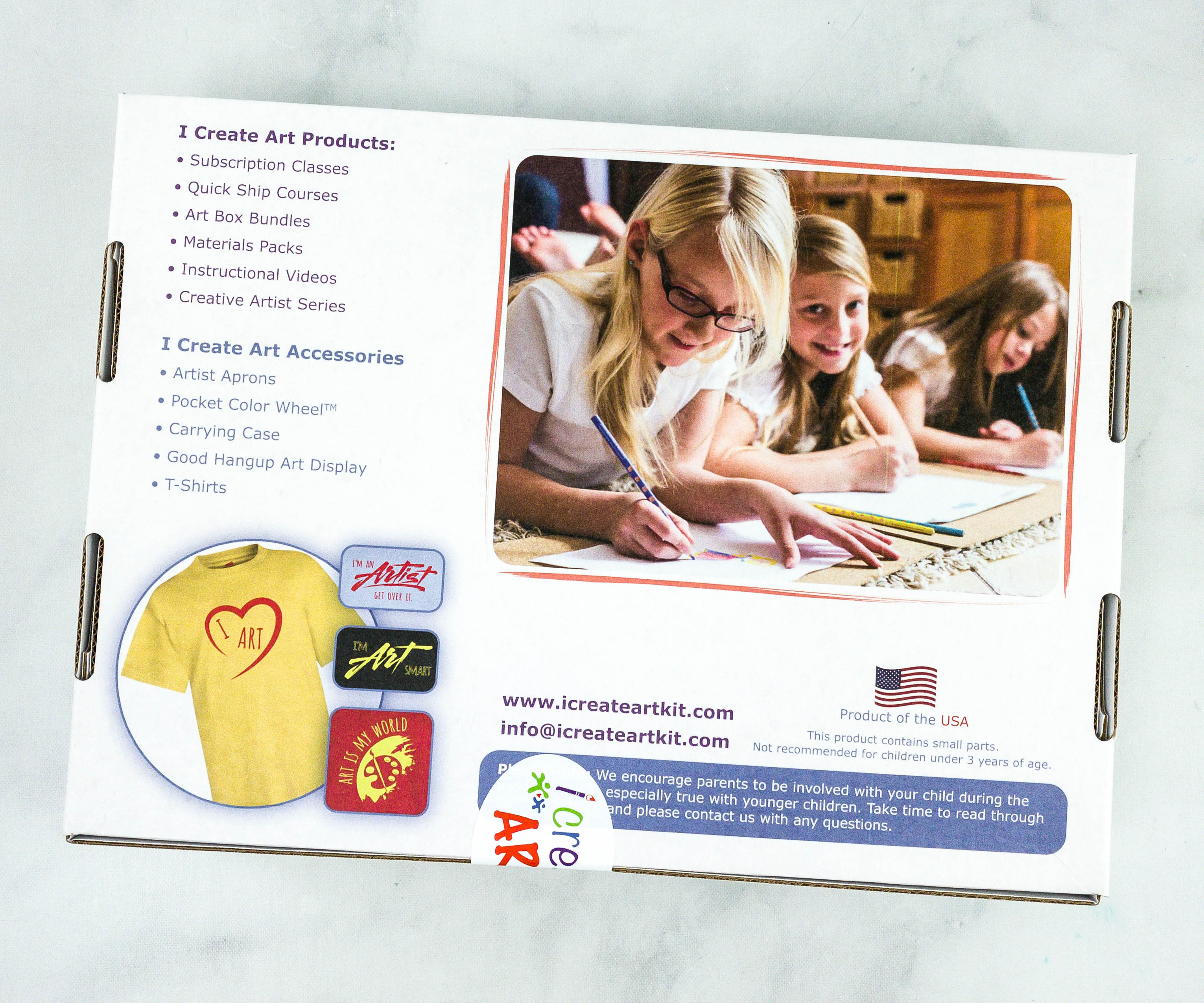 The bottom of the box lists down the benefits of art, as well as the box inclusions.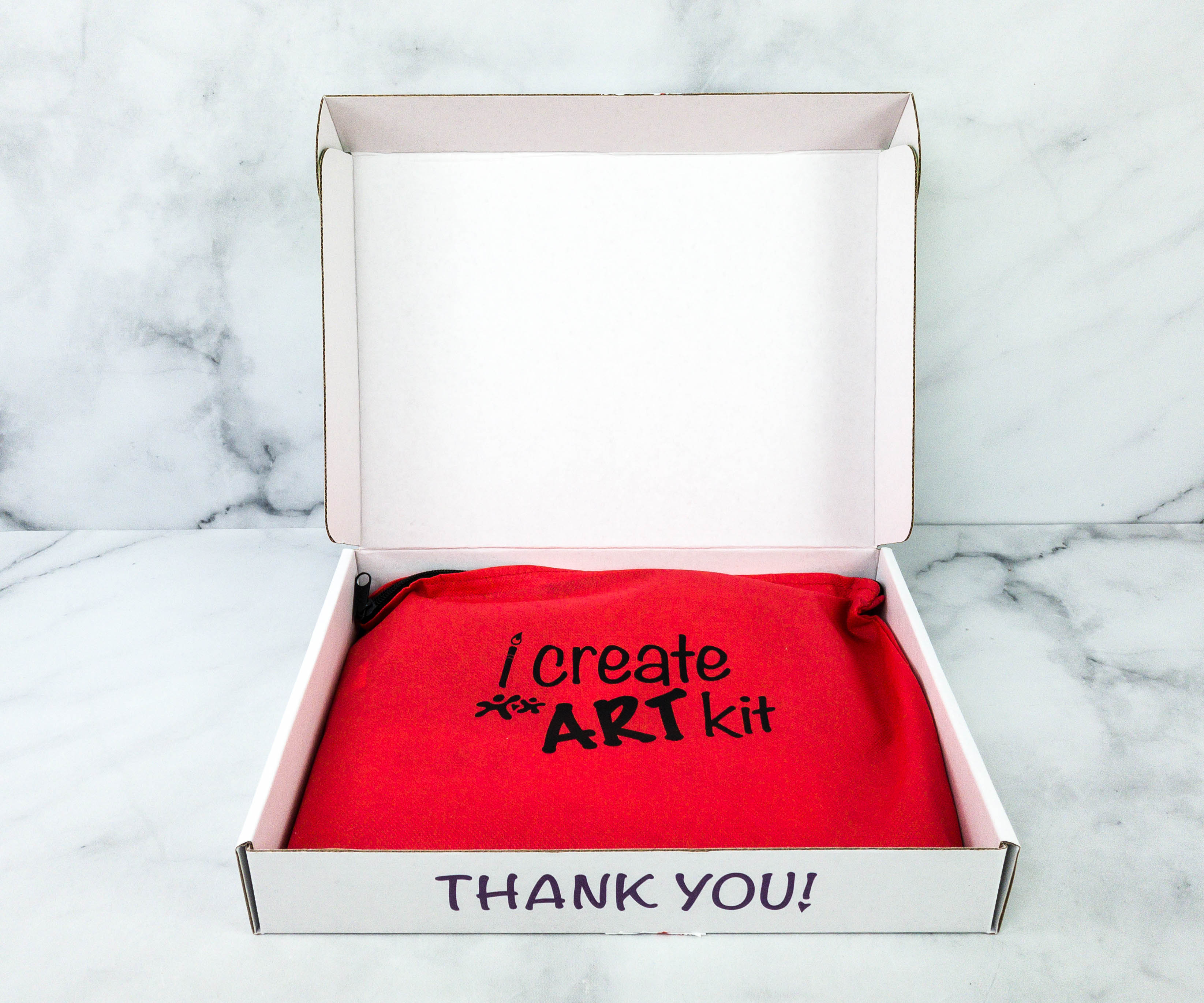 There's also a big "Thank You" text when you open the box.
The box came with a red bag with the subscription box's logo.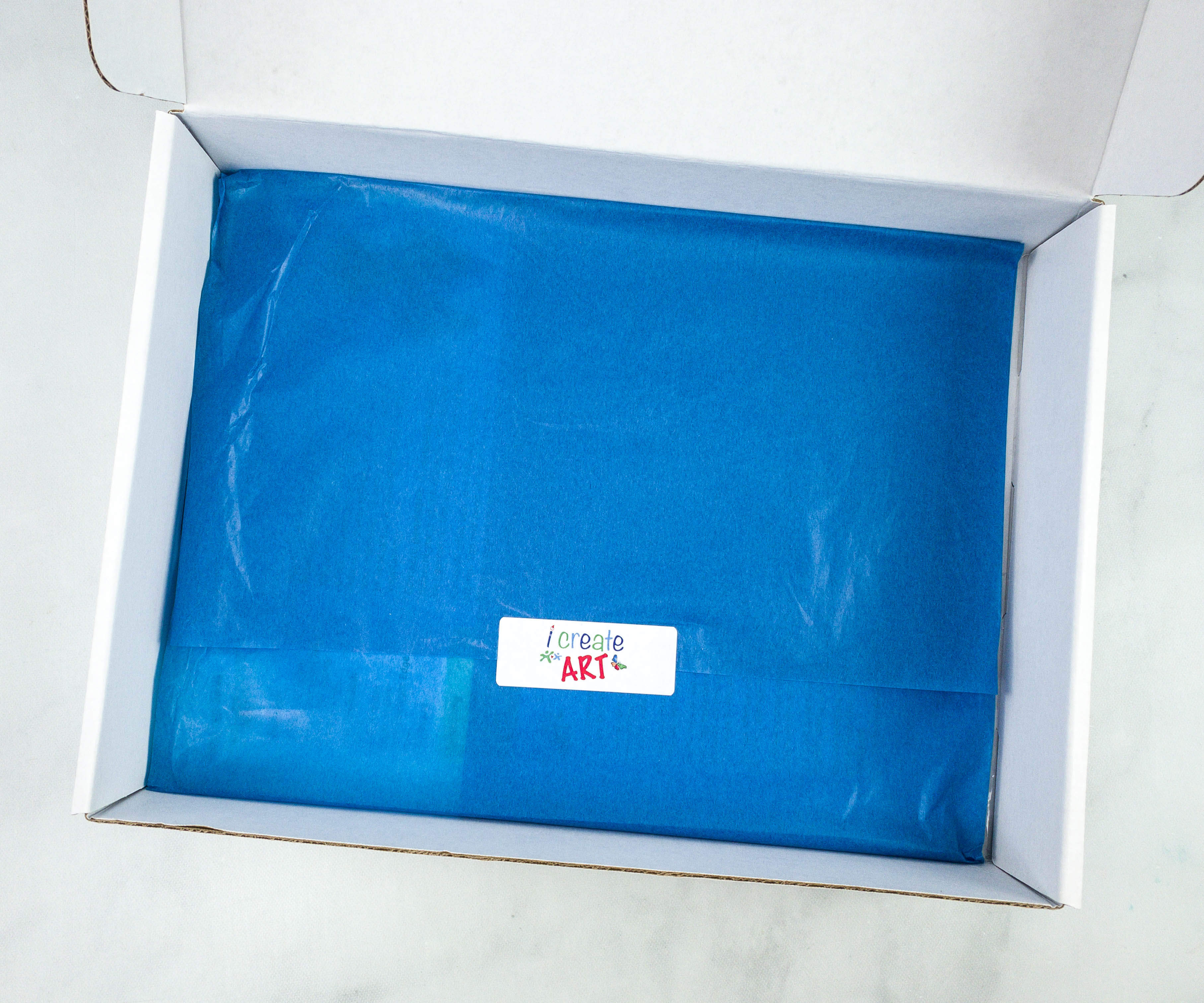 The contents were wrapped in blue tissue paper, sealed with the brand's sticker.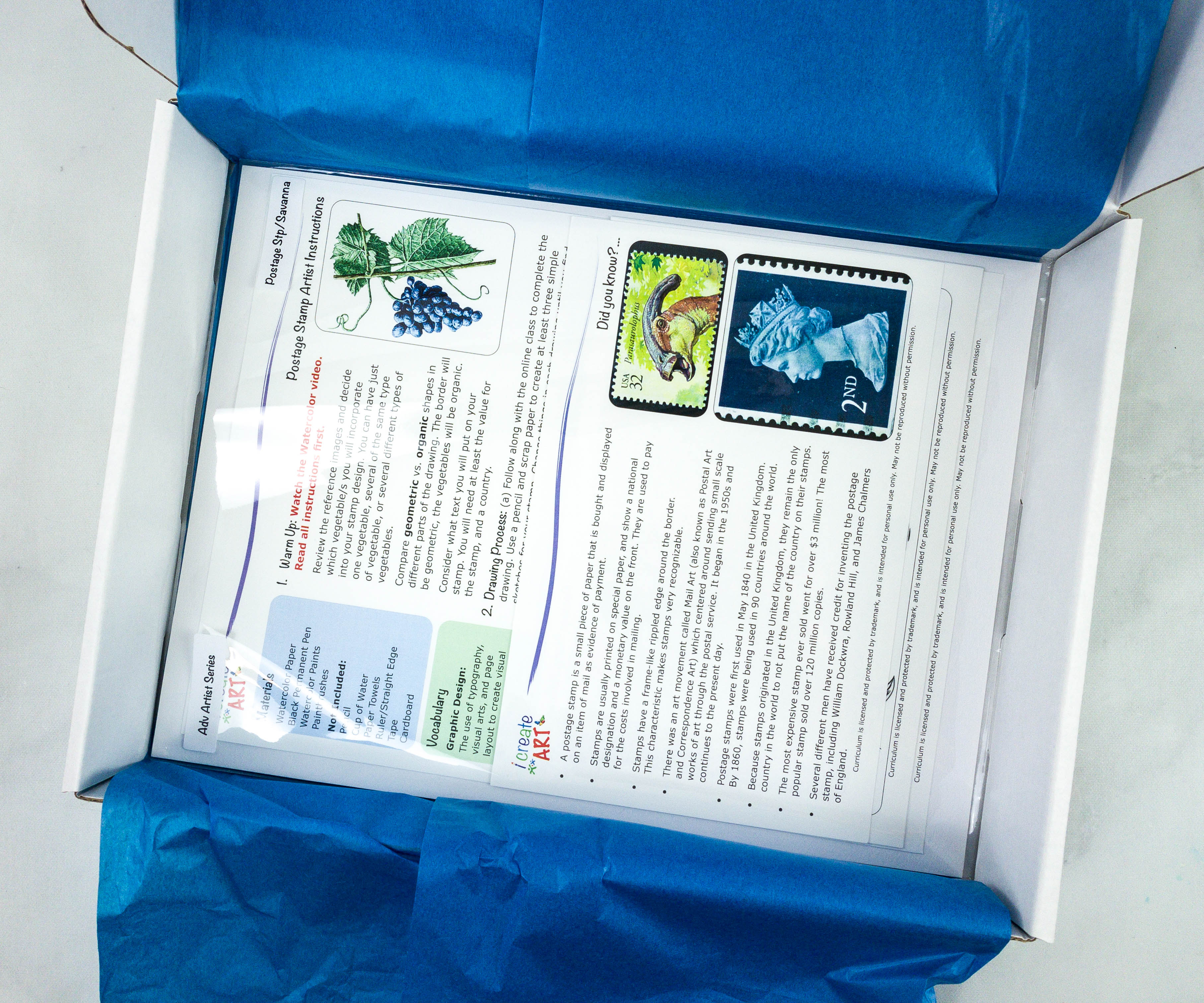 We're excited to take out the contents of the box and start the projects right away!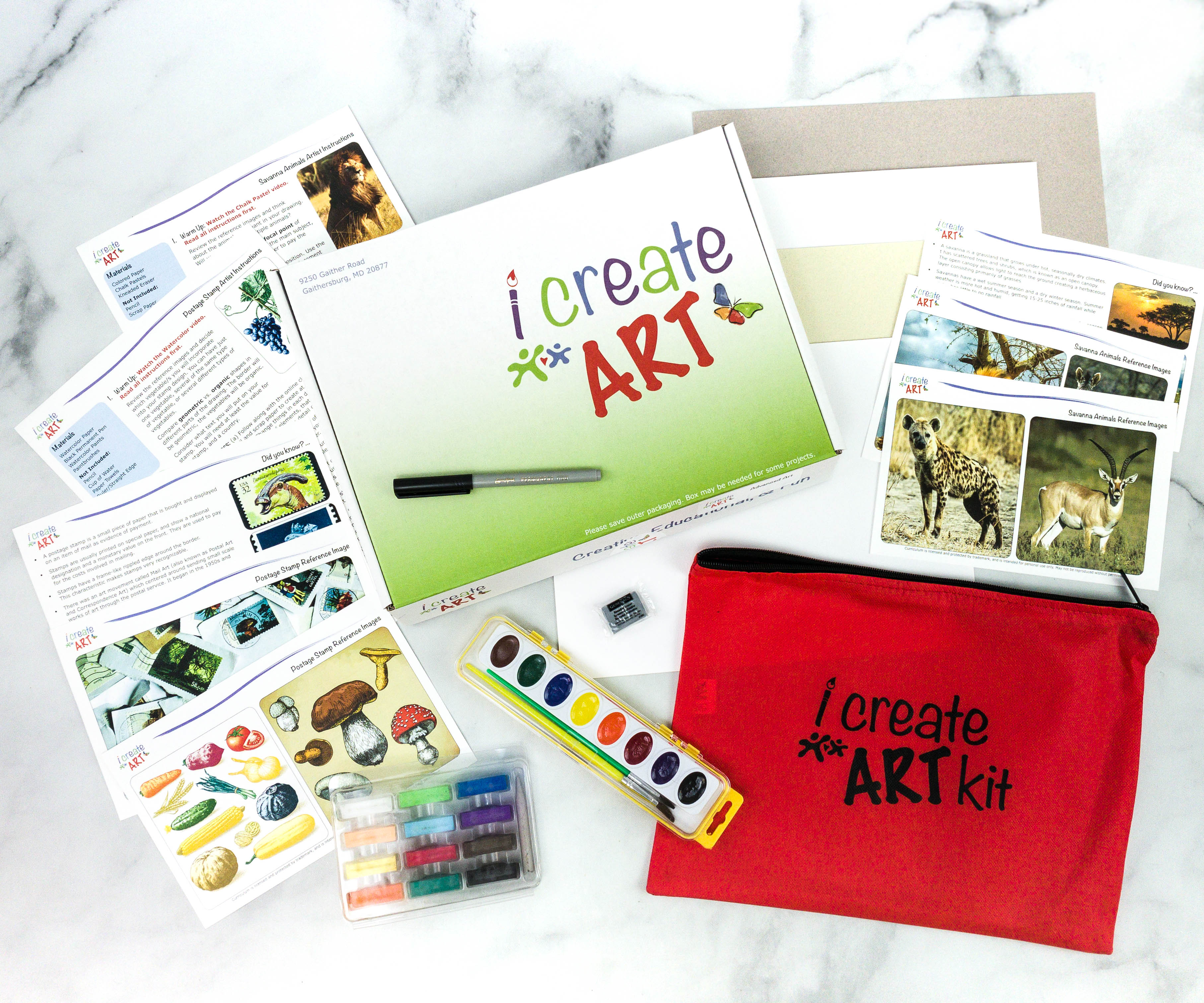 Everything in our box!
This pouch bag can be used to store our materials after we're done with all the activities! It's pretty huge so I'm sure it can fit a lot. You can also use this to bring your kid's art essentials when traveling!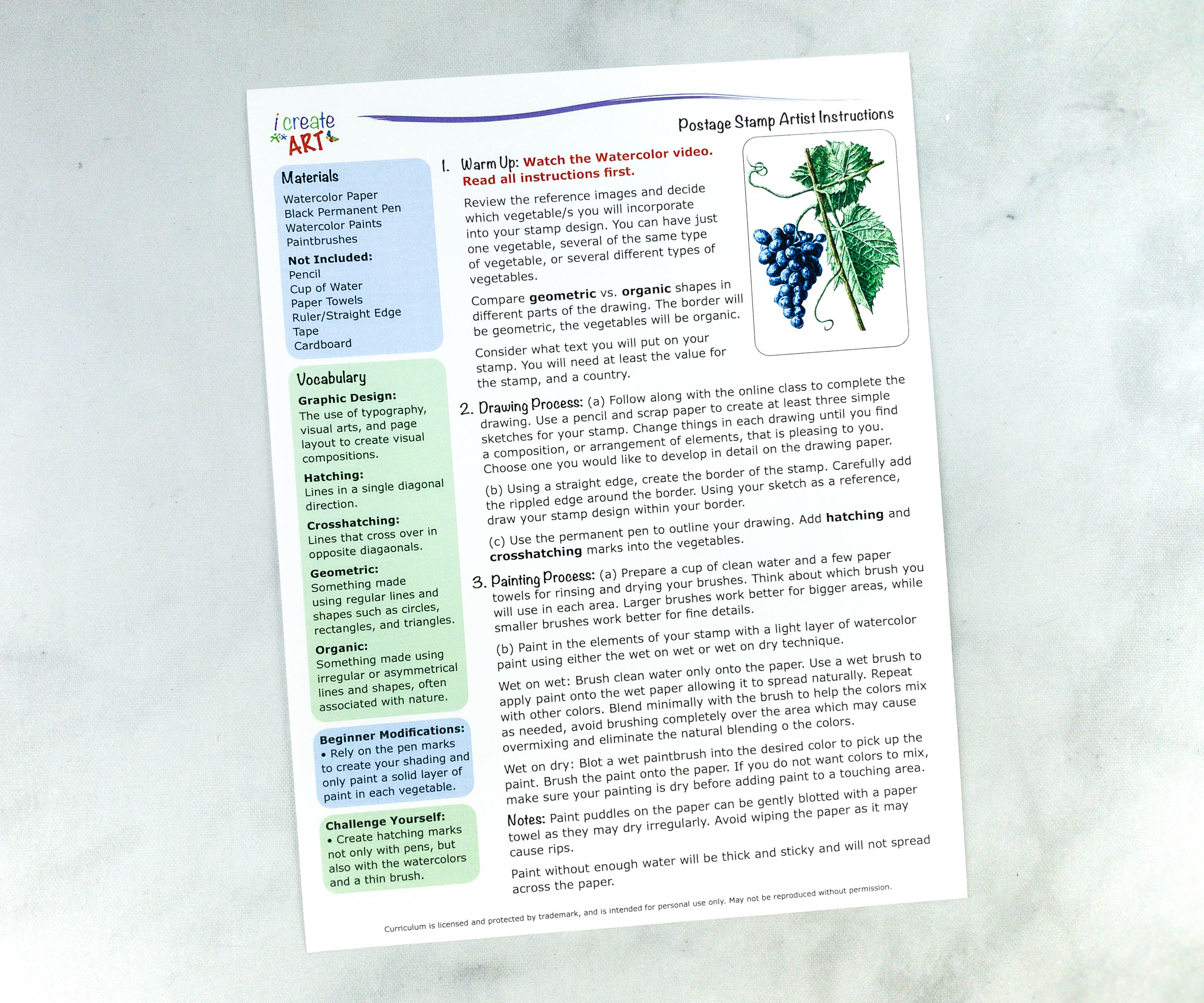 Project 1: Postage Stamp. The first activity is about postage stamps. We received an information sheet that lists the instructions, materials, and more information about the project.
Here are some facts about stamps! This is actually fun to read. Imagine a small piece of paper being sold for over $3 million!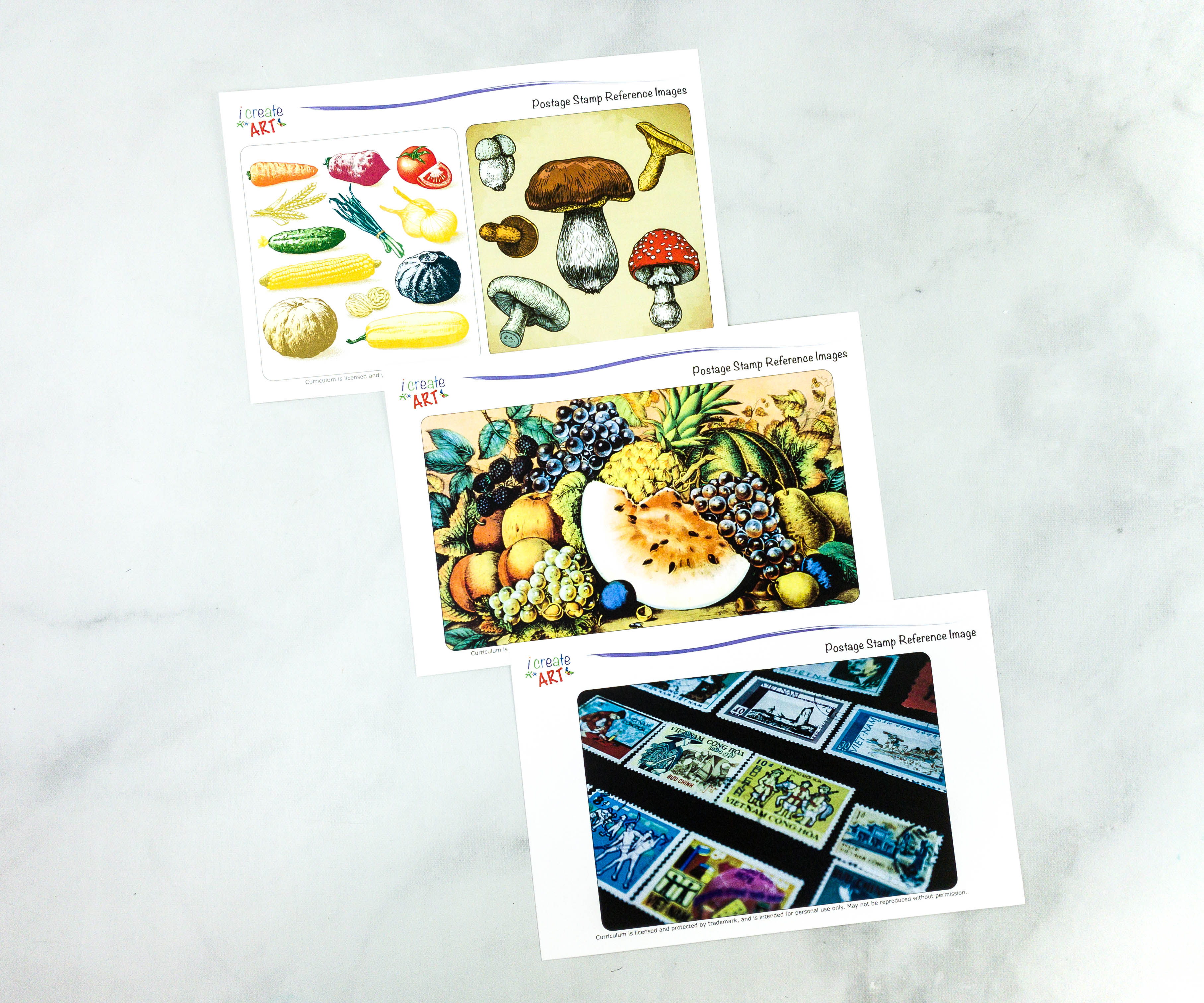 They also provided reference images!
From actual photos of stamps to the illustrations used in stamps, they have it all here.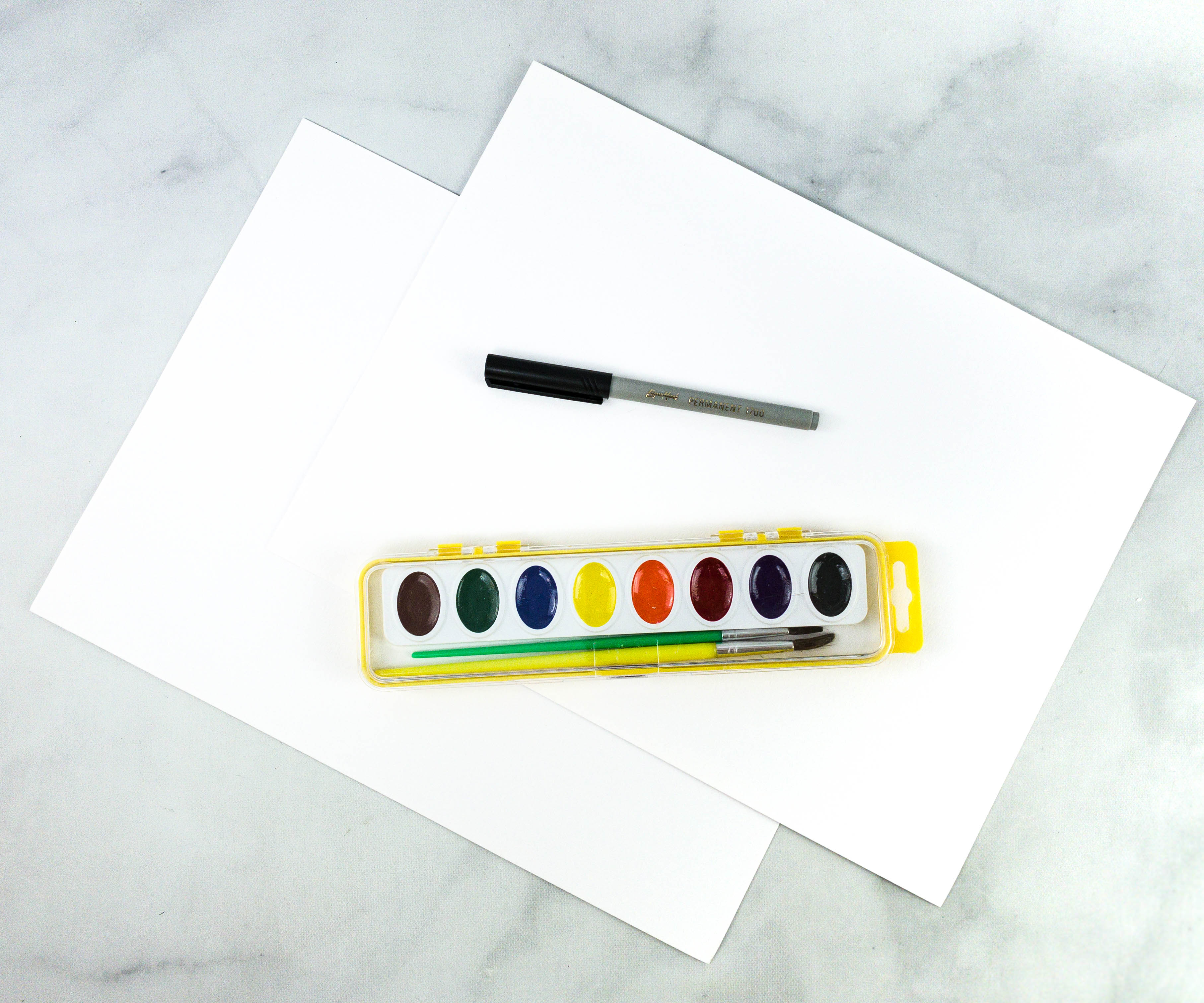 For this activity, they provided a marker, watercolor, and sheets of paper!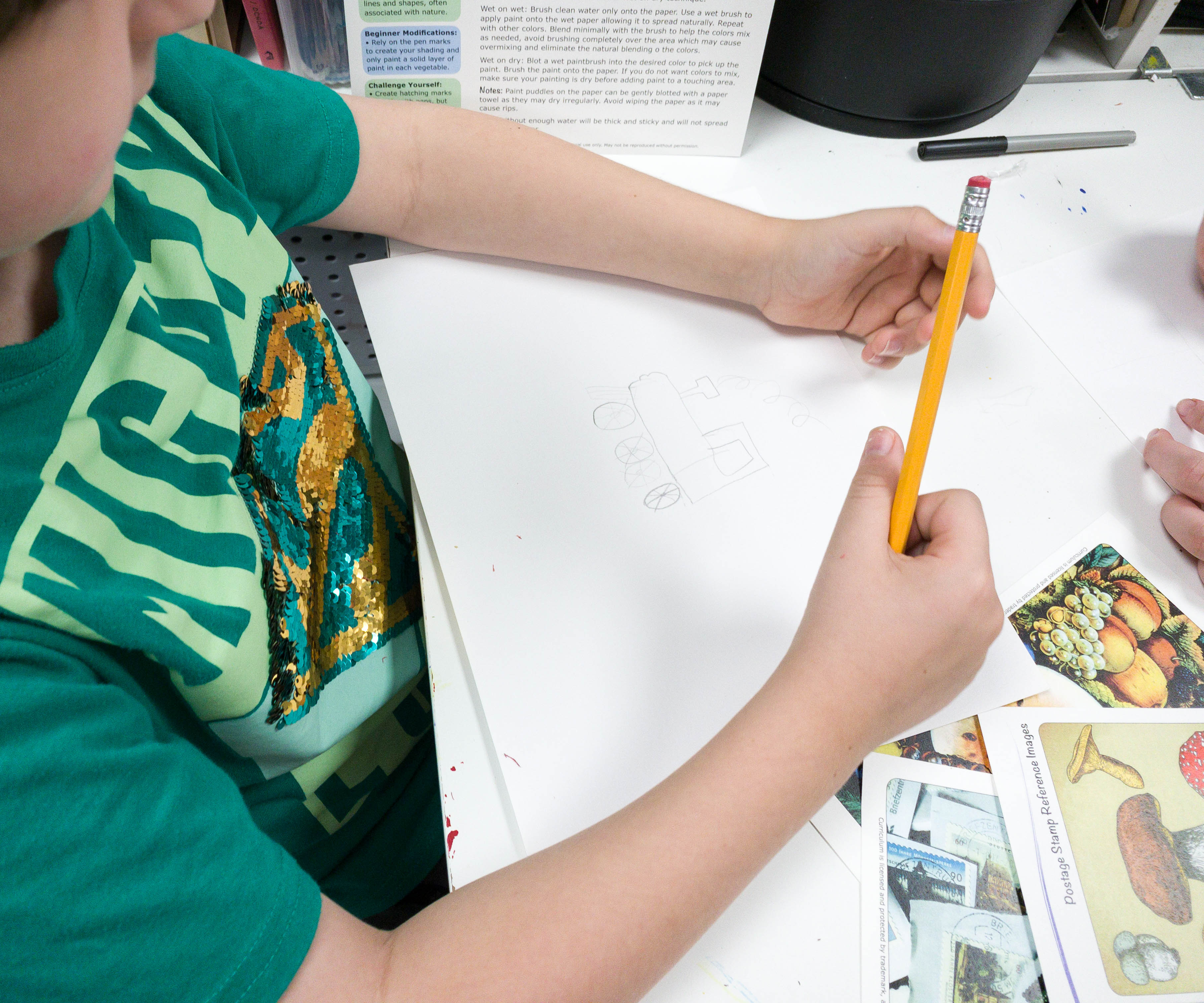 My son started outlining a train for his stamp design.
Meanwhile, my daughter's stamp artwork is fruit-themed. She wanted lots of colors to go with her design!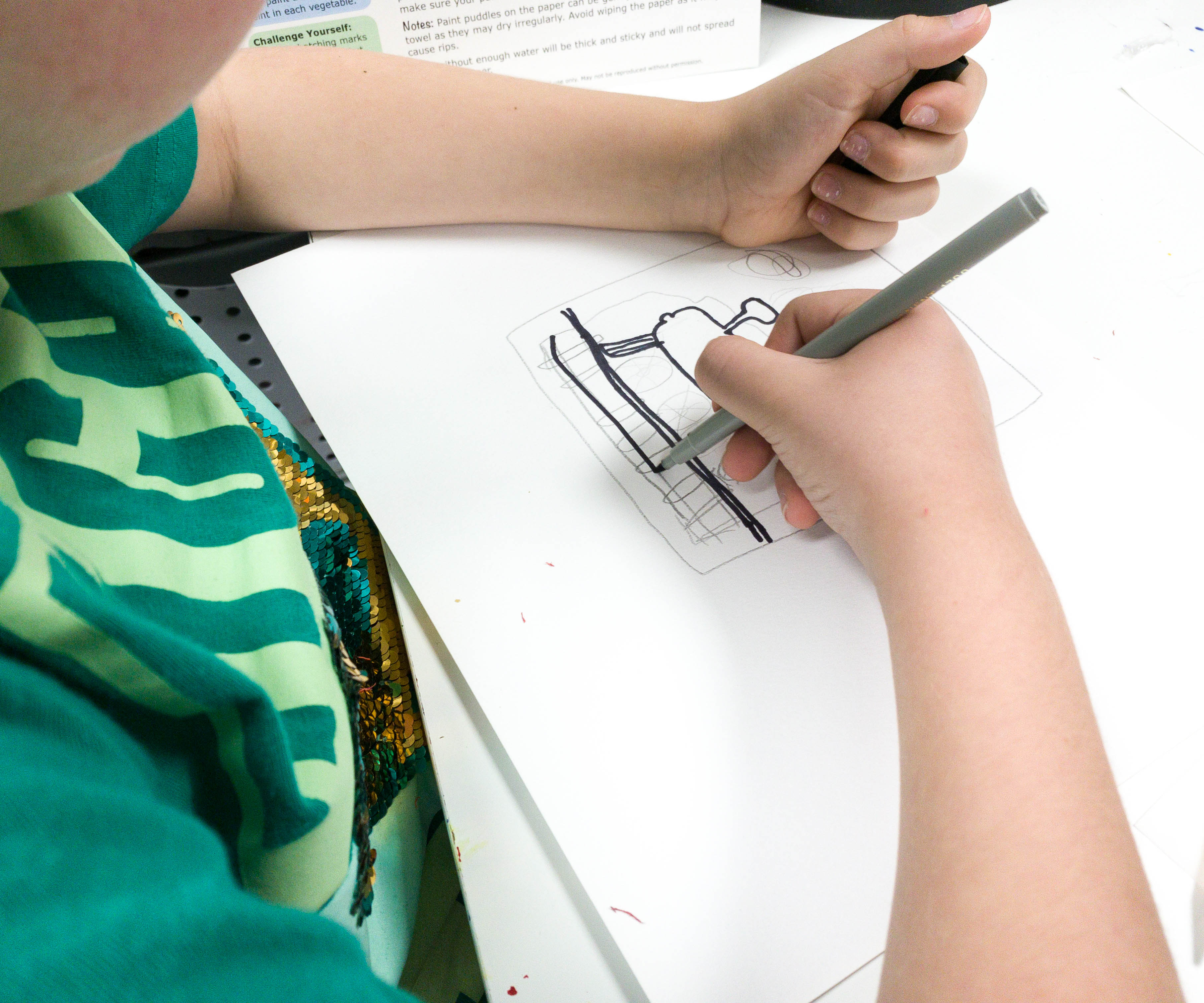 My son used the marker to finish the outline of his drawing.
Almost done with the drawings. It's time to put watercolors on those designs!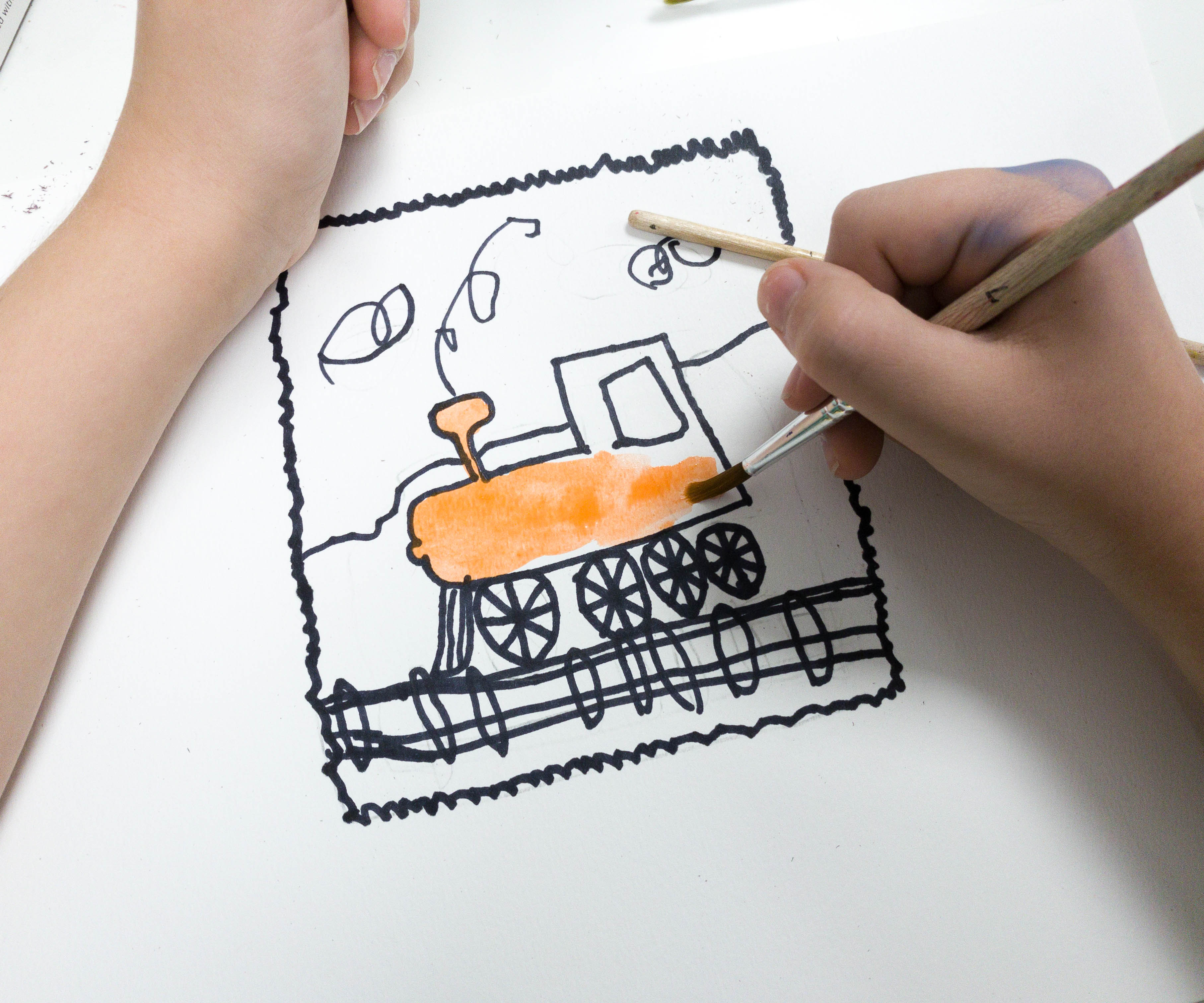 With the train's orange paint, this stamp design certainly stands out!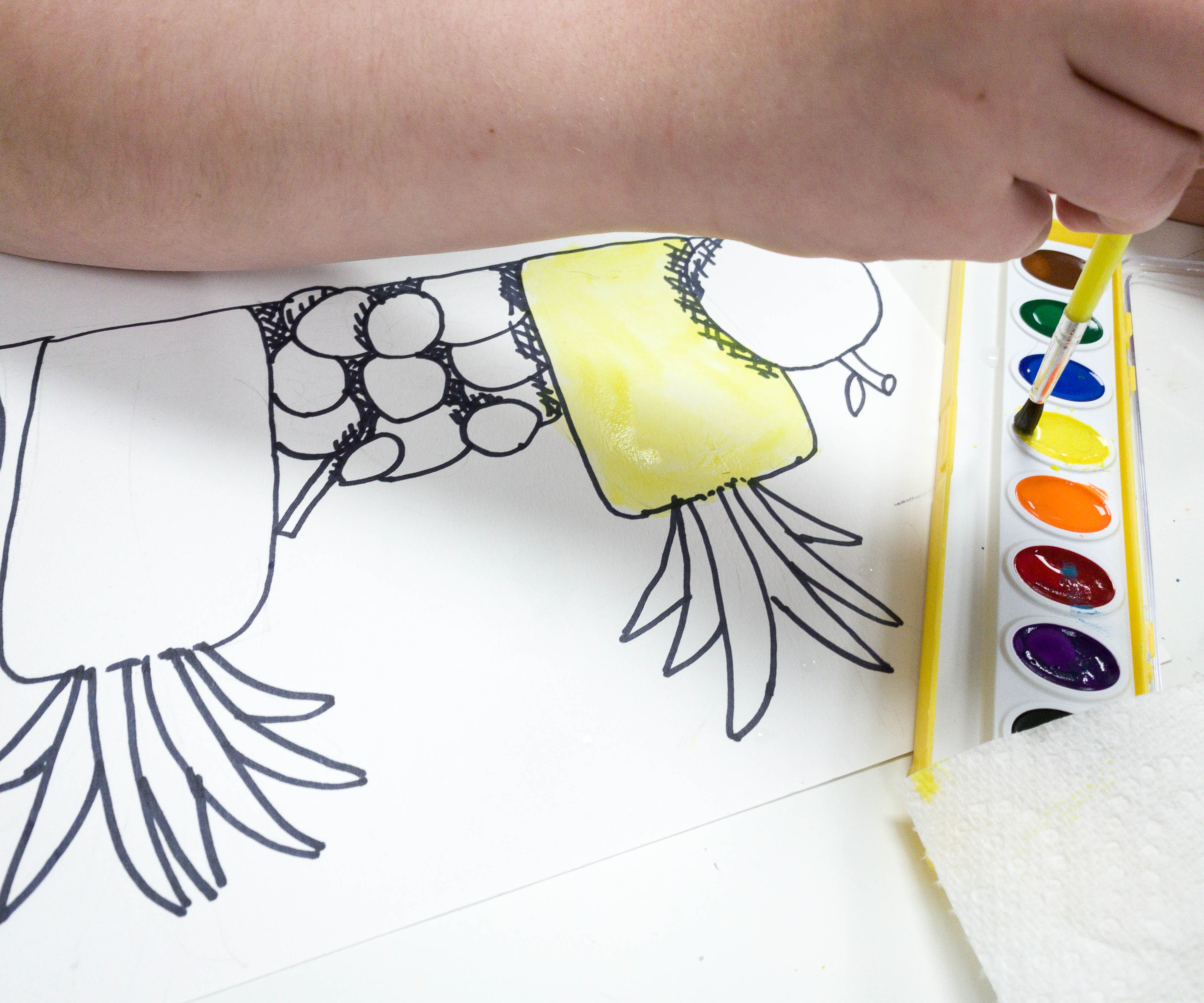 My daughter's work is also starting to come alive with the use of watercolors!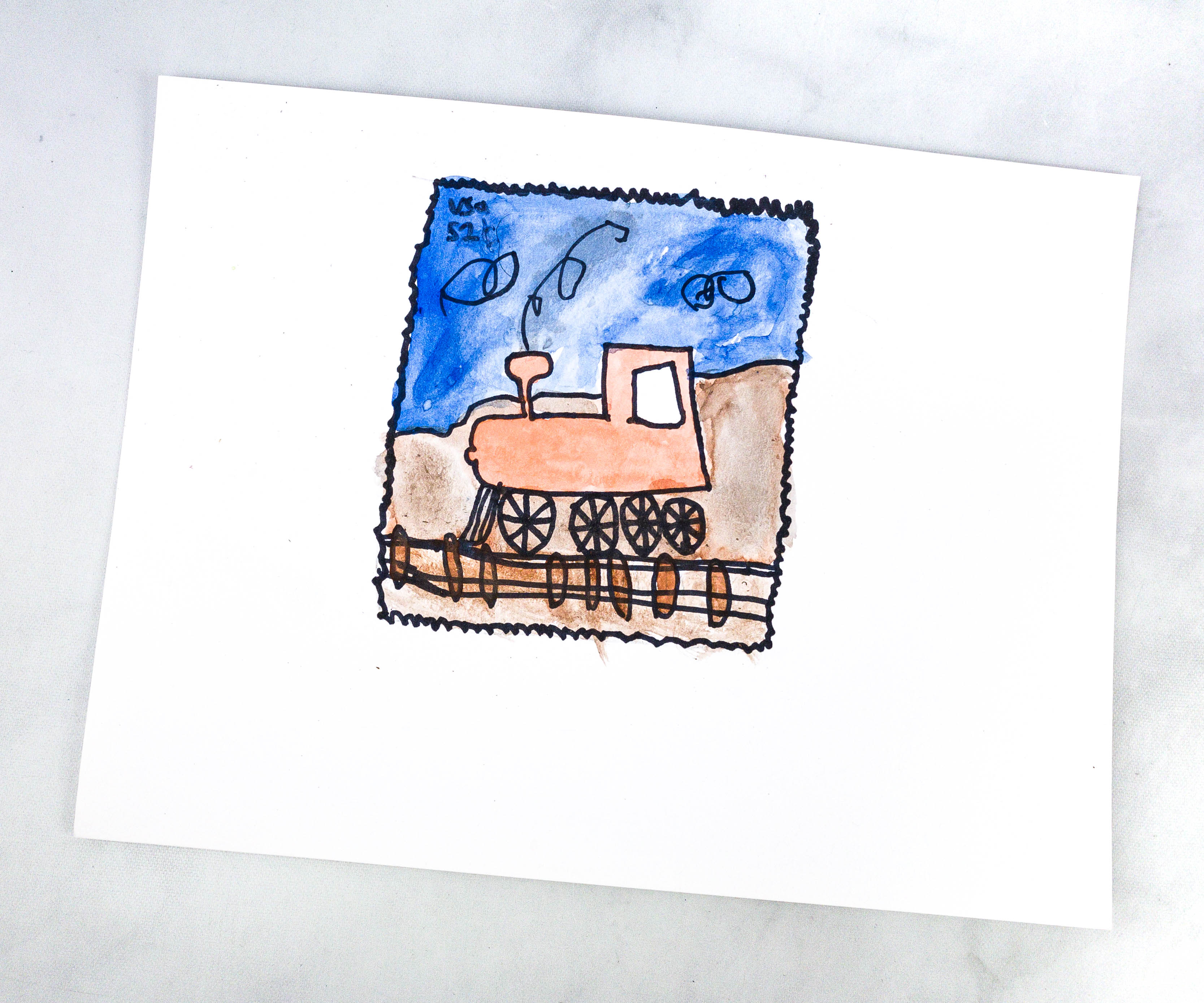 Here's a look at my son's finished artwork! The train design is awesome!
These fruits look delicious! My daughter's artwork turned out to be as colorful as she imagined it to be.
Project 2: Savanna Animals. The second project is all about drawing savanna animals! Just like the first project, we received an information sheet that contains instructions. For this, the kids are using the chalk pastels to draw the animal of their choice that lives in the Savannah!
There are also fun facts about Savanna!
Here are photos of animals that live in Savannah!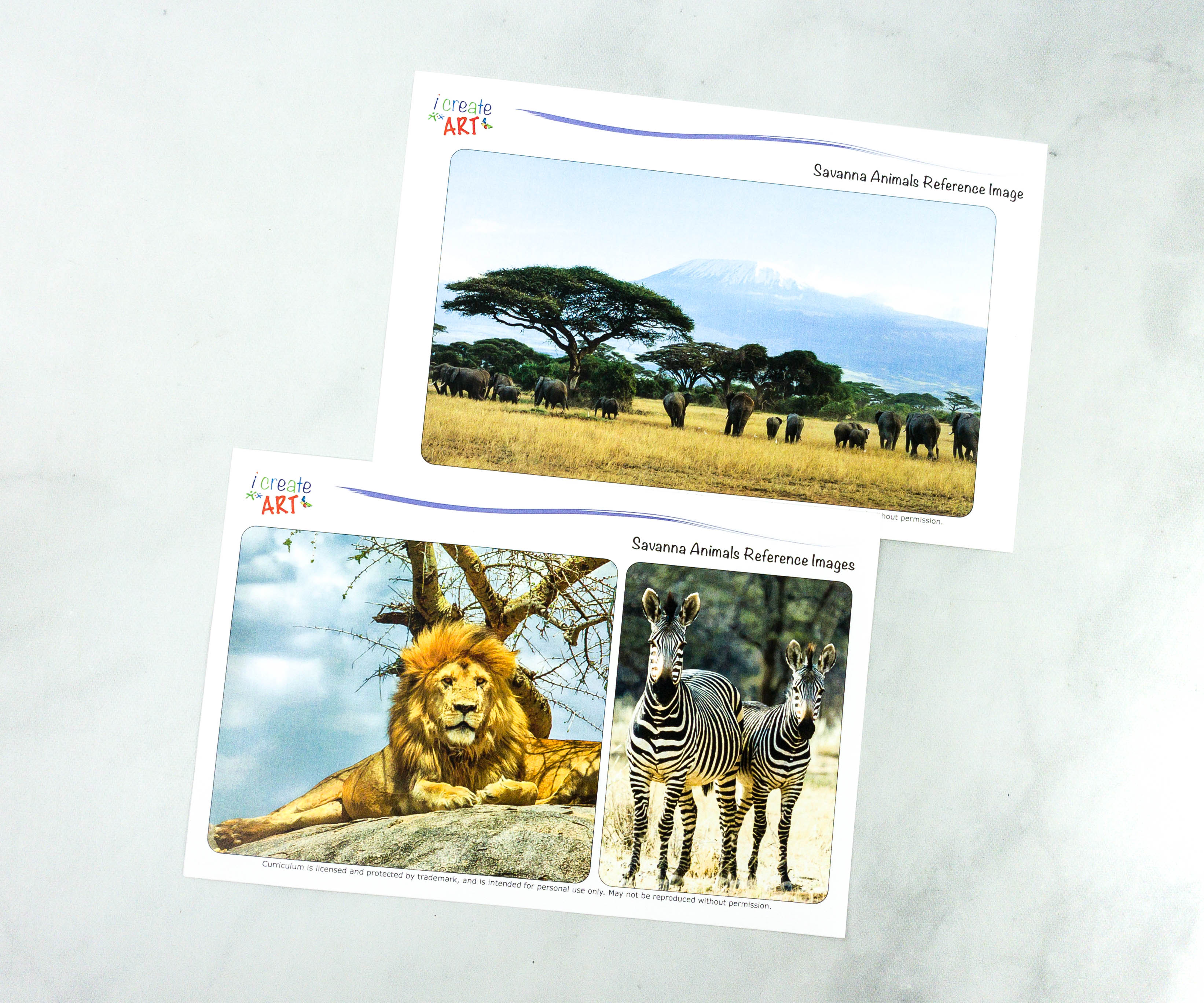 There are also animals that live in groups and pairs within the area. With the choices provided, my kids might have a hard time picking what animal to draw!
They provided a set of chalk pastels and colored papers for the Savannah activity!
My younger son started doing the background for his Savannah drawing!
After the background, he drew an elephant. Look at those long tusks!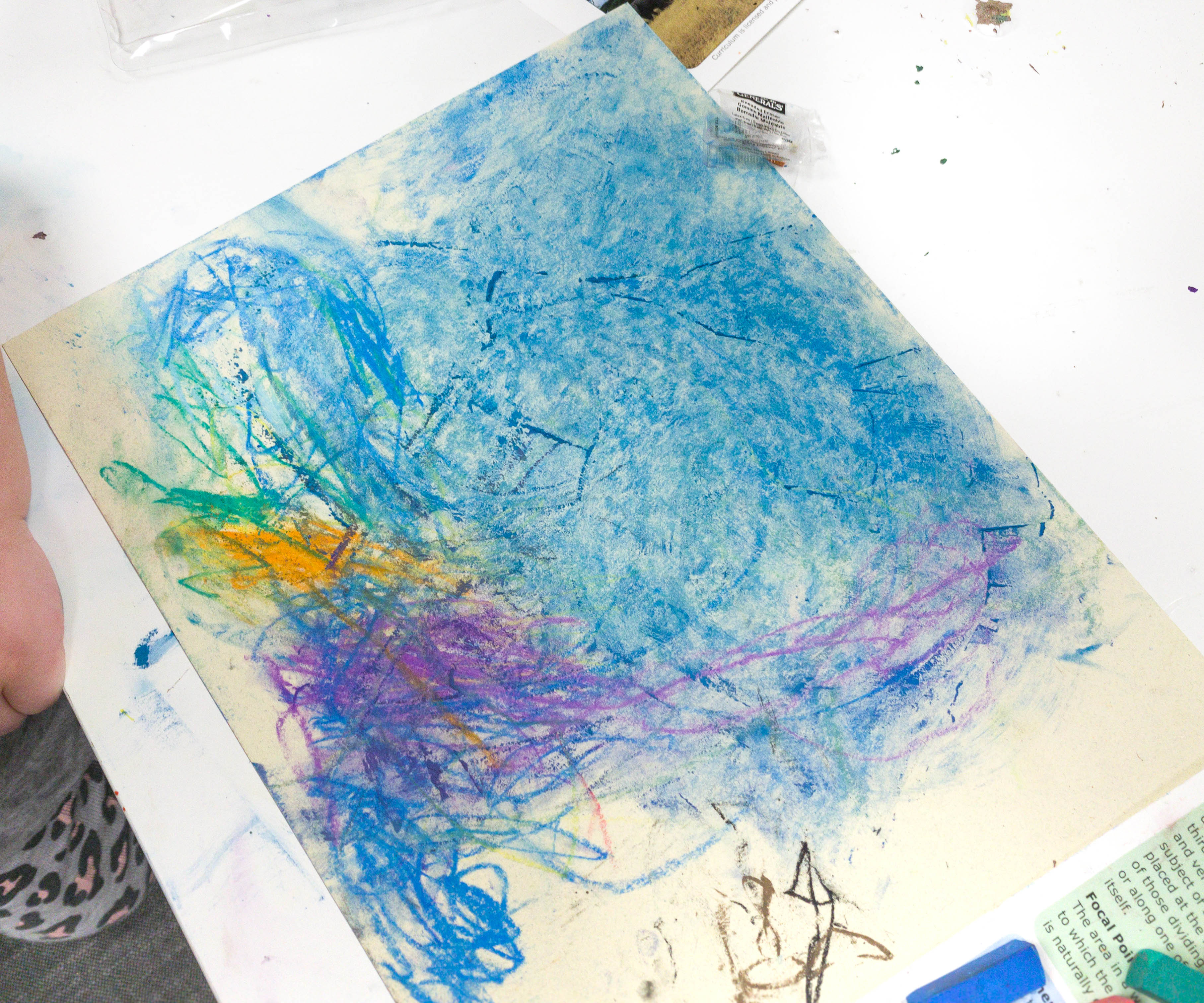 My youngest daughter also joined in the activity! She did a mix of bright colors with her work.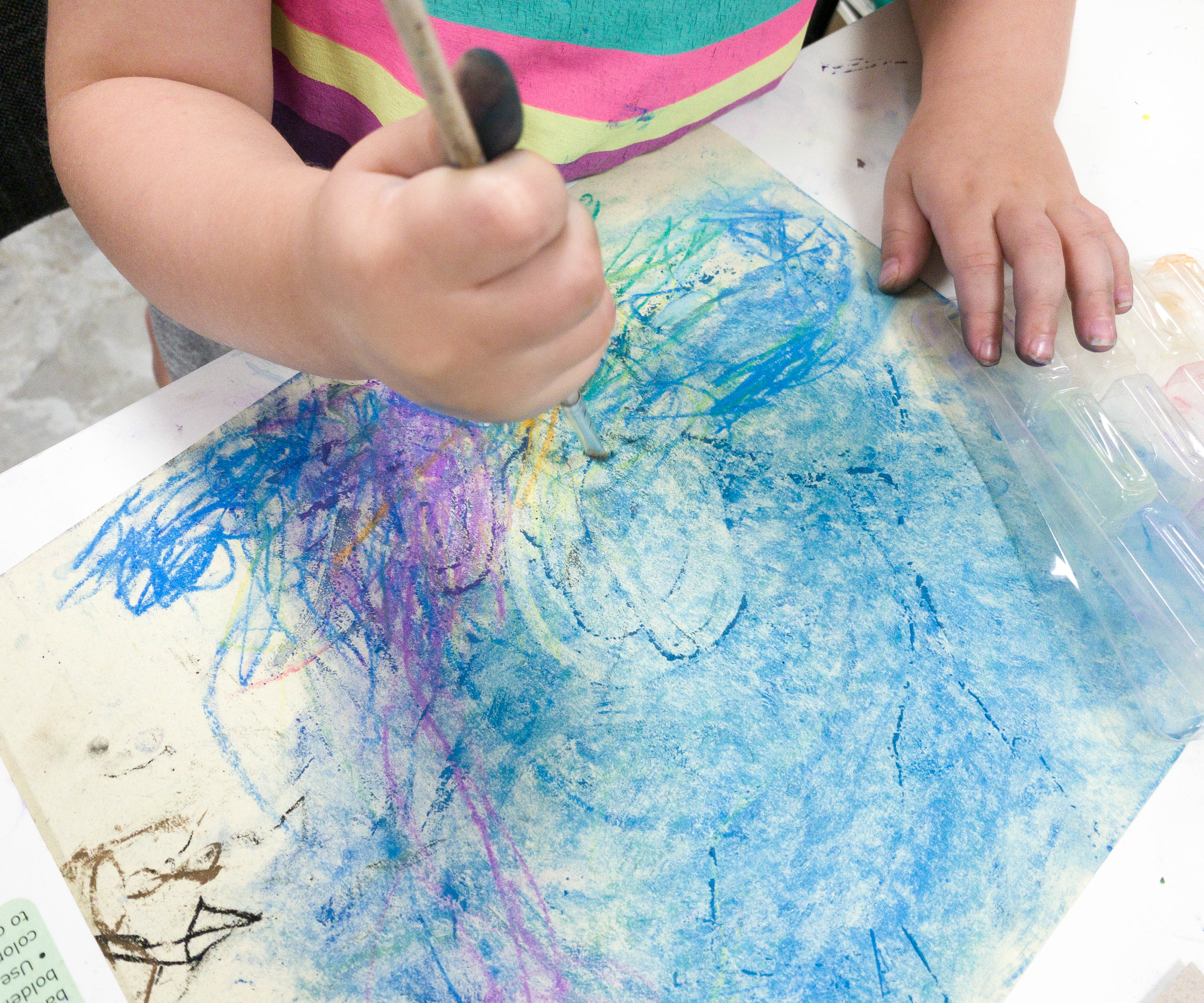 She did a full color on the whole paper! She also tried all the coloring tools in her work.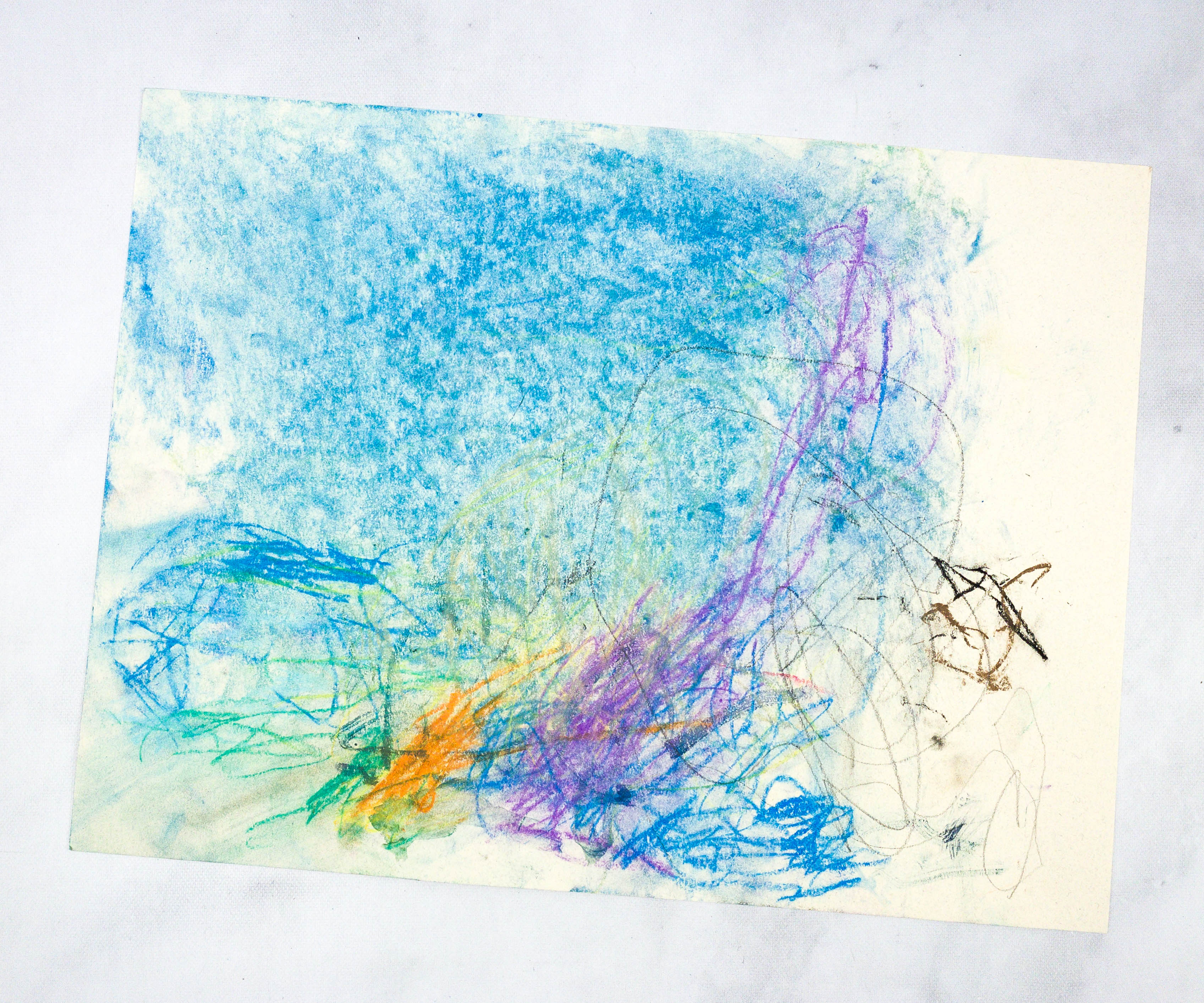 My youngest had so much fun with this work! She enjoyed mixing different kinds of colors and did random lines that she had in mind and it turned out looking like an abstract. The smile on her face while doing this was the best part of the activity!
This elephant having fun in the woods is a sight to see! It's nice to know that there are still animals that live freely in their natural habitat.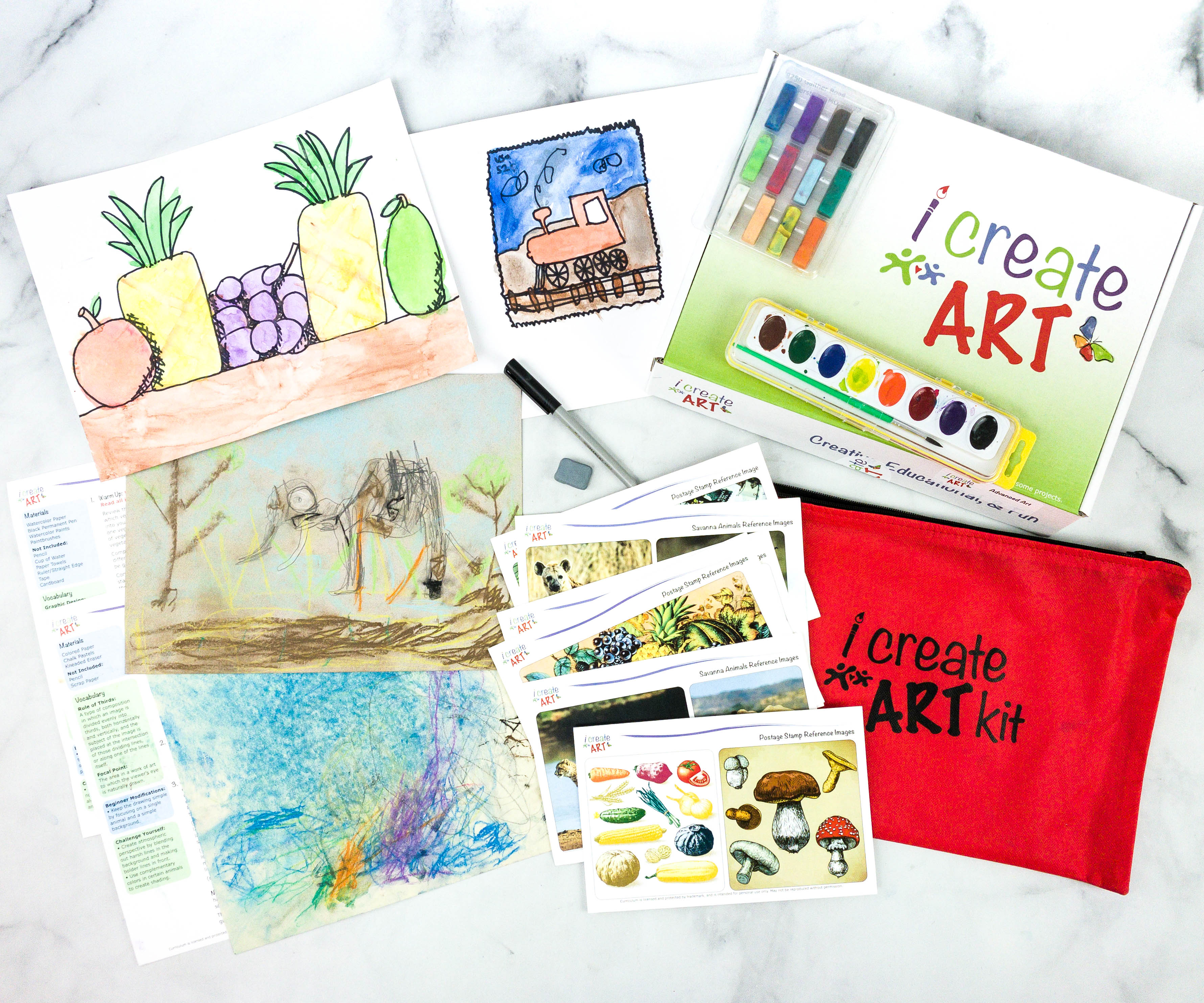 A job well done for everyone! They all had fun doing the activities and I'm really proud of their work!
Every I Create Art Kit helps unleash kids' creativity! It's a good way to have fun at home and while learning about new art techniques and other important things. This month, my kids loved the stamp project and they were delighted to learn about its history. They also had fun learning about different savanna animals, like elephants, lions, zebras, and more! It's a unique subscription overall and it's perfect if your kids are into art or even if you're just looking for activities for siblings!
What do you think about the I Create Art Kit?