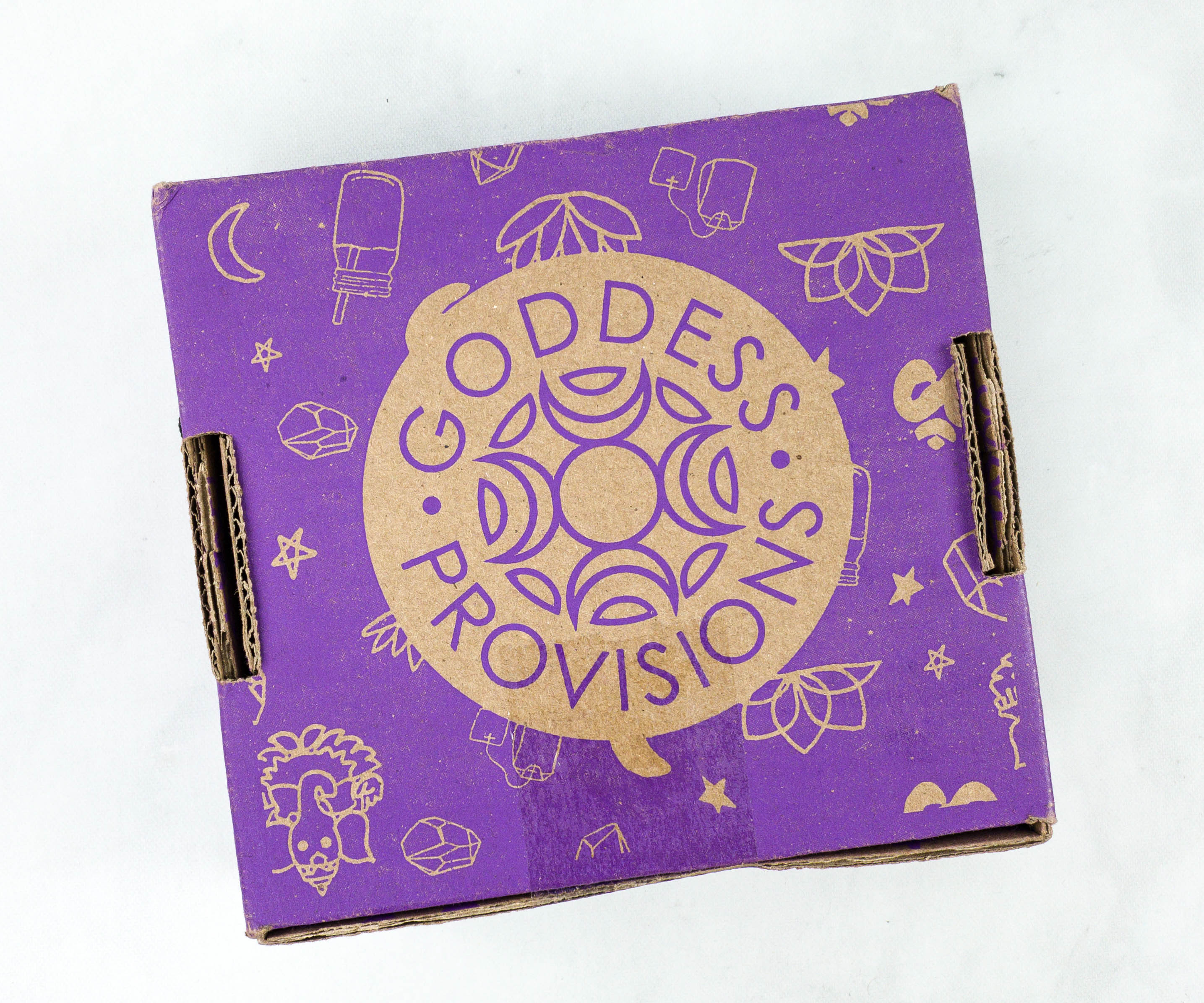 Goddess Provisions is a monthly subscription for women that sends tools for spiritual practice. Each box includes 5-7 full-sized items and has a promised value of $80-$100. Boxes may include crystals, aromatherapy, natural beauty products, superfood snacks, and other spiritual tools. All items they send are also 100% vegan and cruelty-free. The subscription is $33 per month, plus shipping.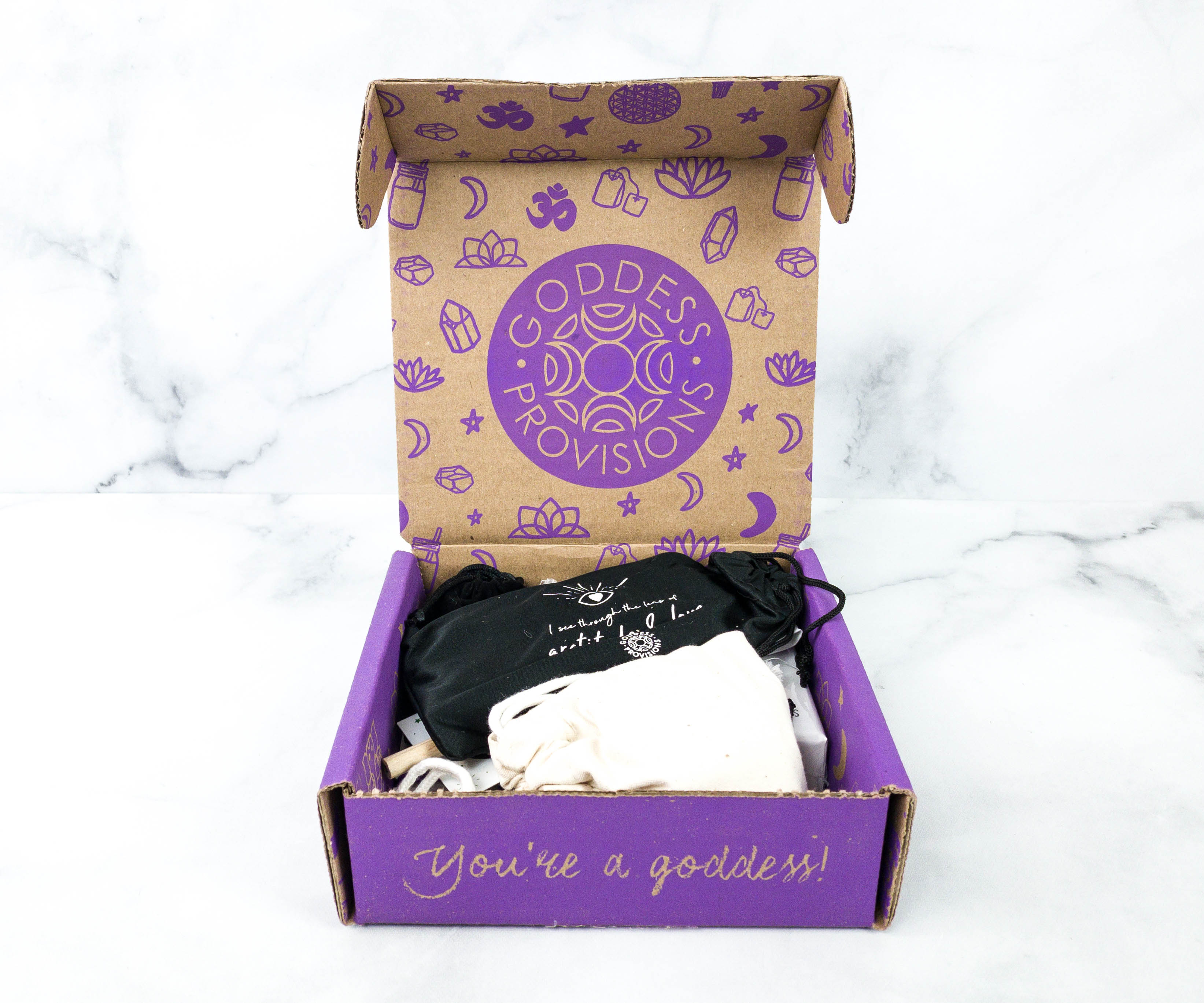 The side of the box says "You're a goddess!"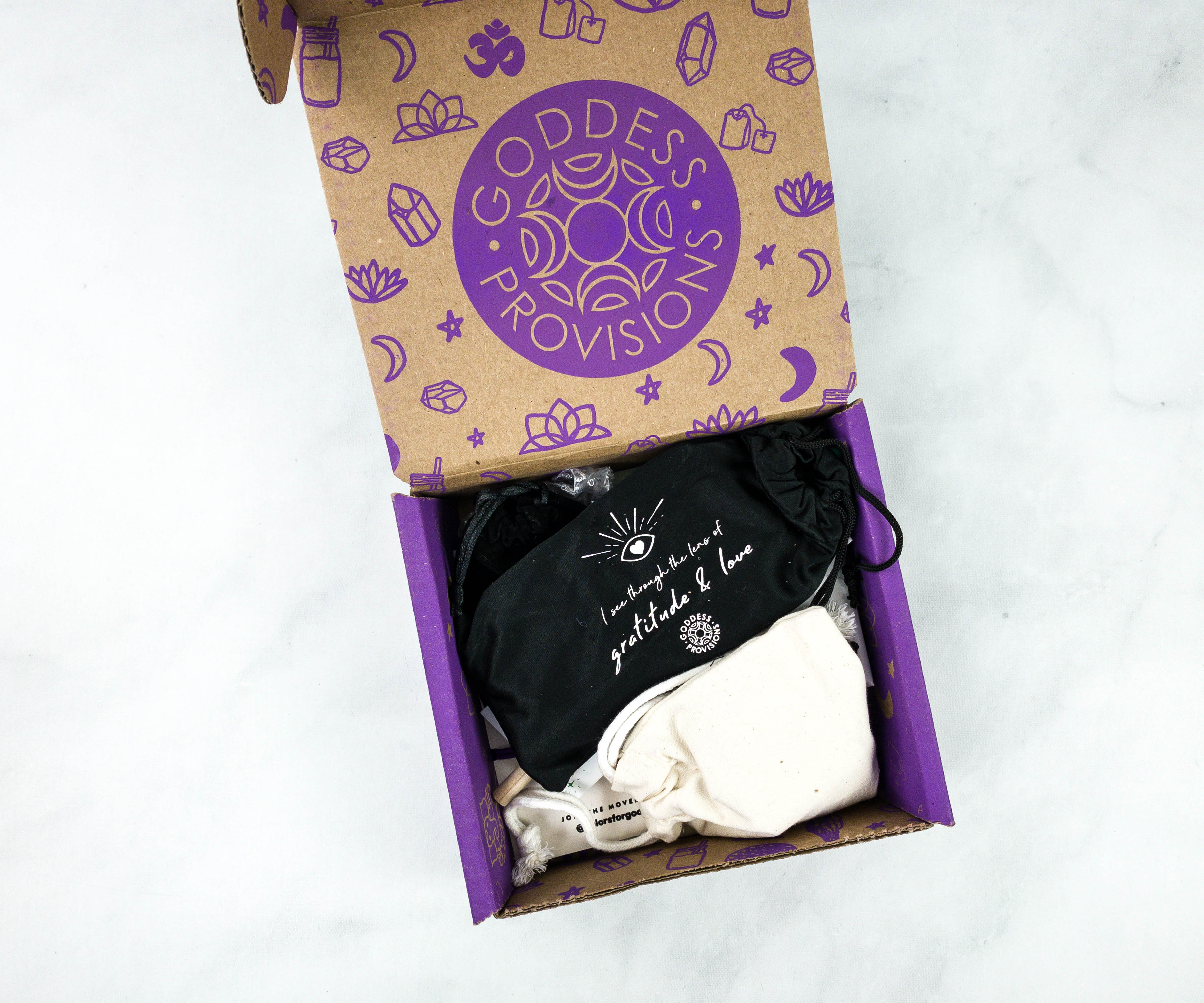 The box didn't have any fillers or squiggles.
The box includes a card featuring a rainbow path leading to a flowering plant.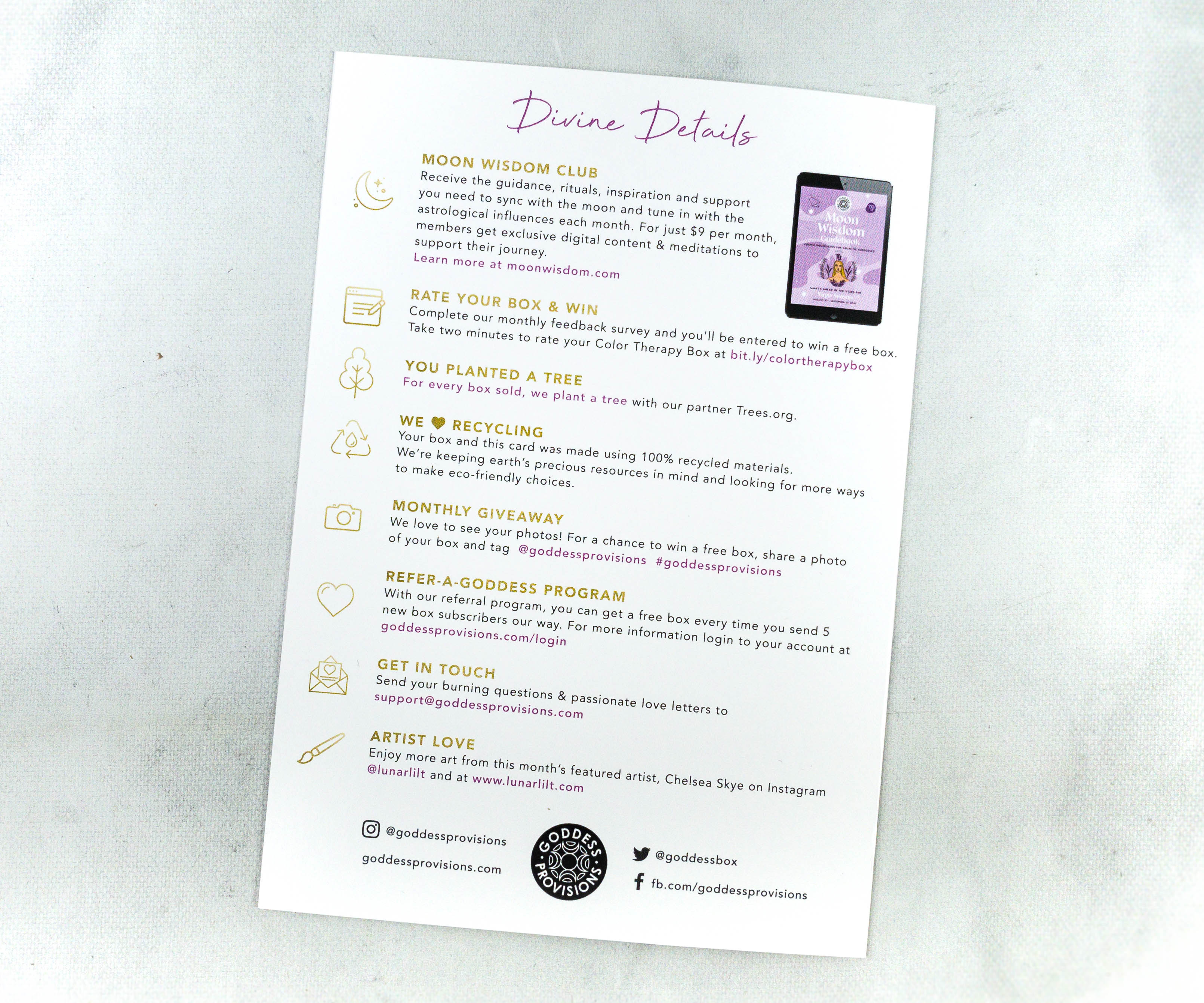 At the back, there are more details about the box!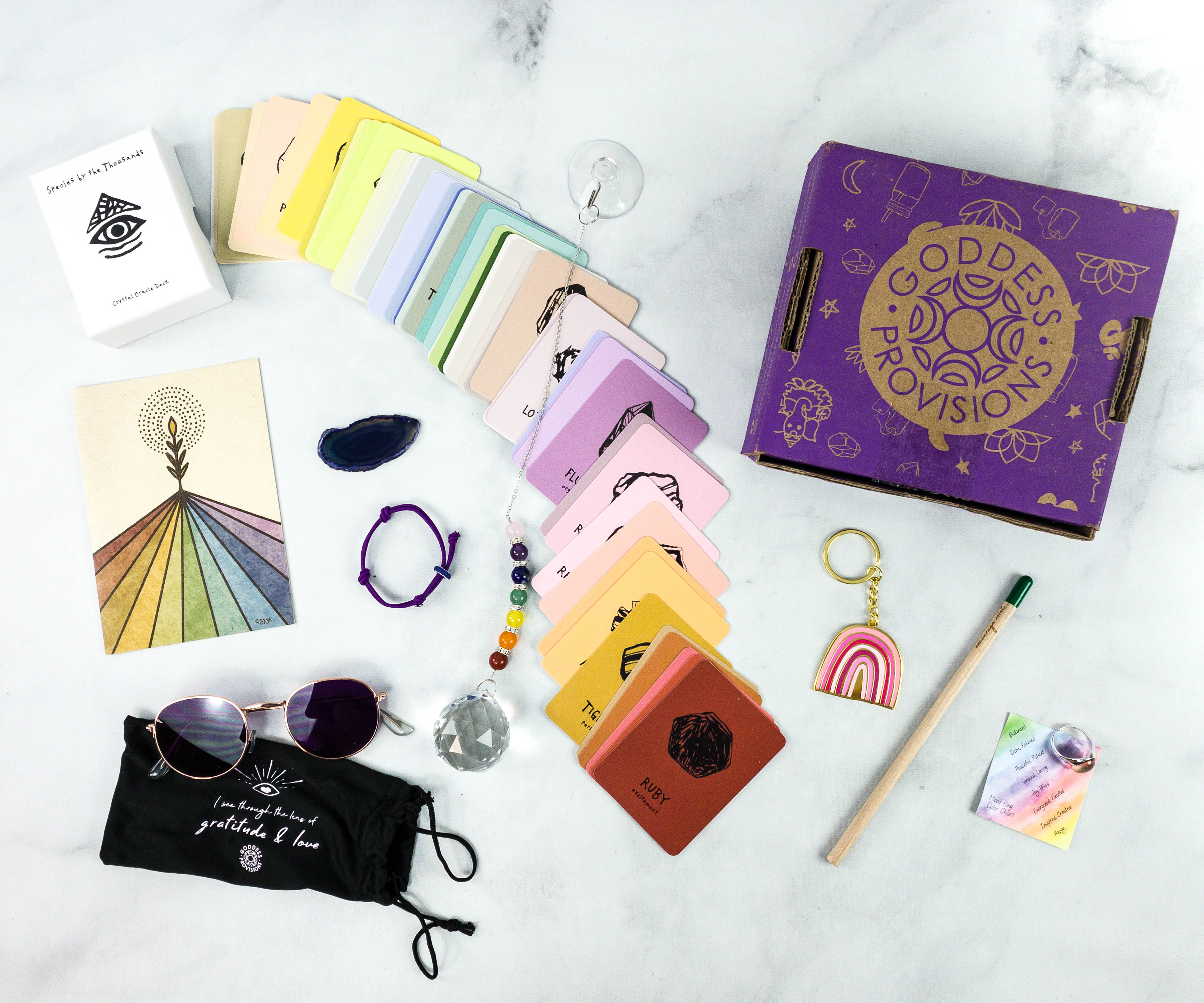 Everything in my box!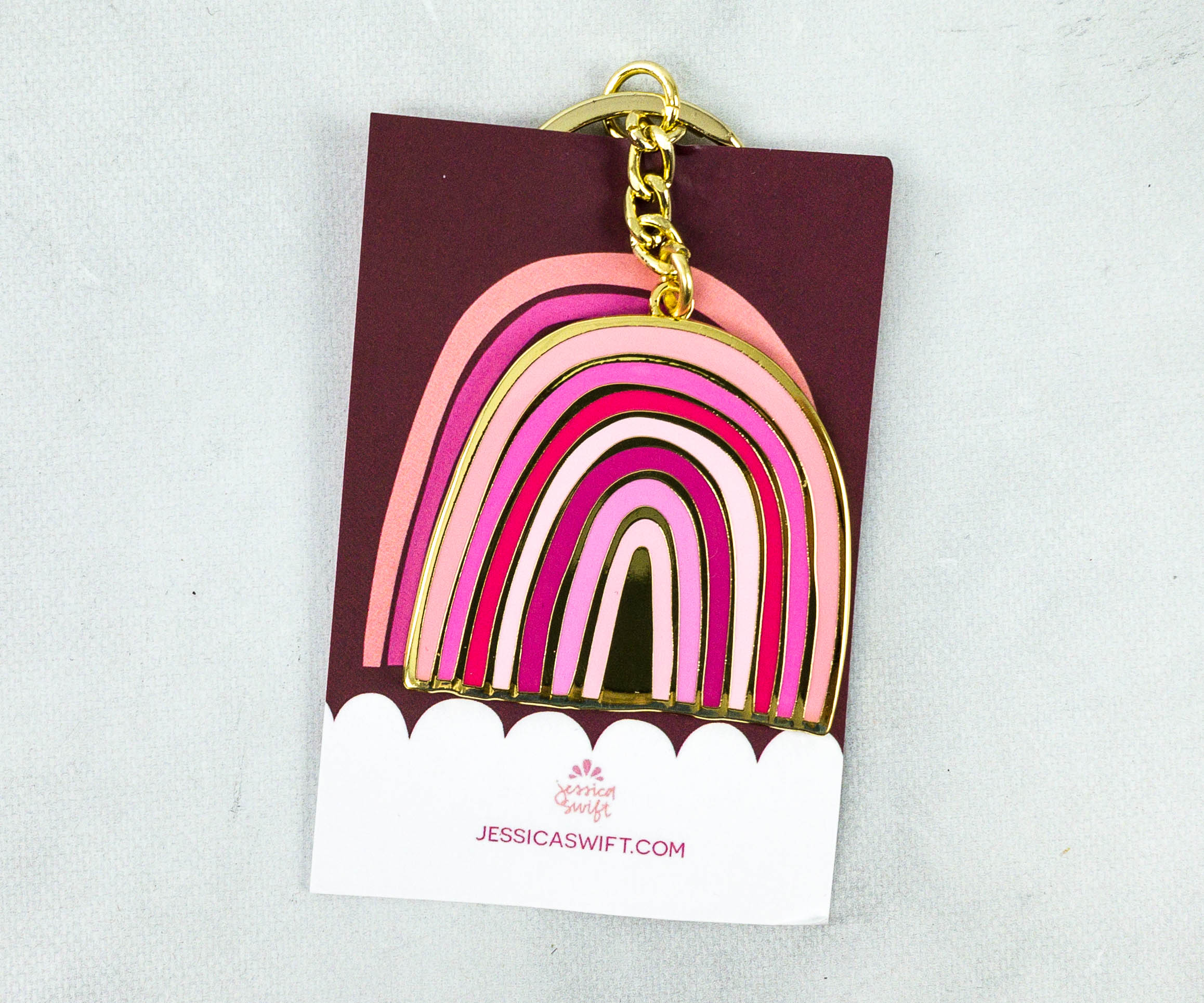 Rainbow Keychain. It's a rainbow keychain featuring different shades of pink! It came in its original packaging which has the pink rainbow drawing in the background as well.
This is a limited edition keychain produced through a collaboration of Jessica Swift and Goddess Provisions.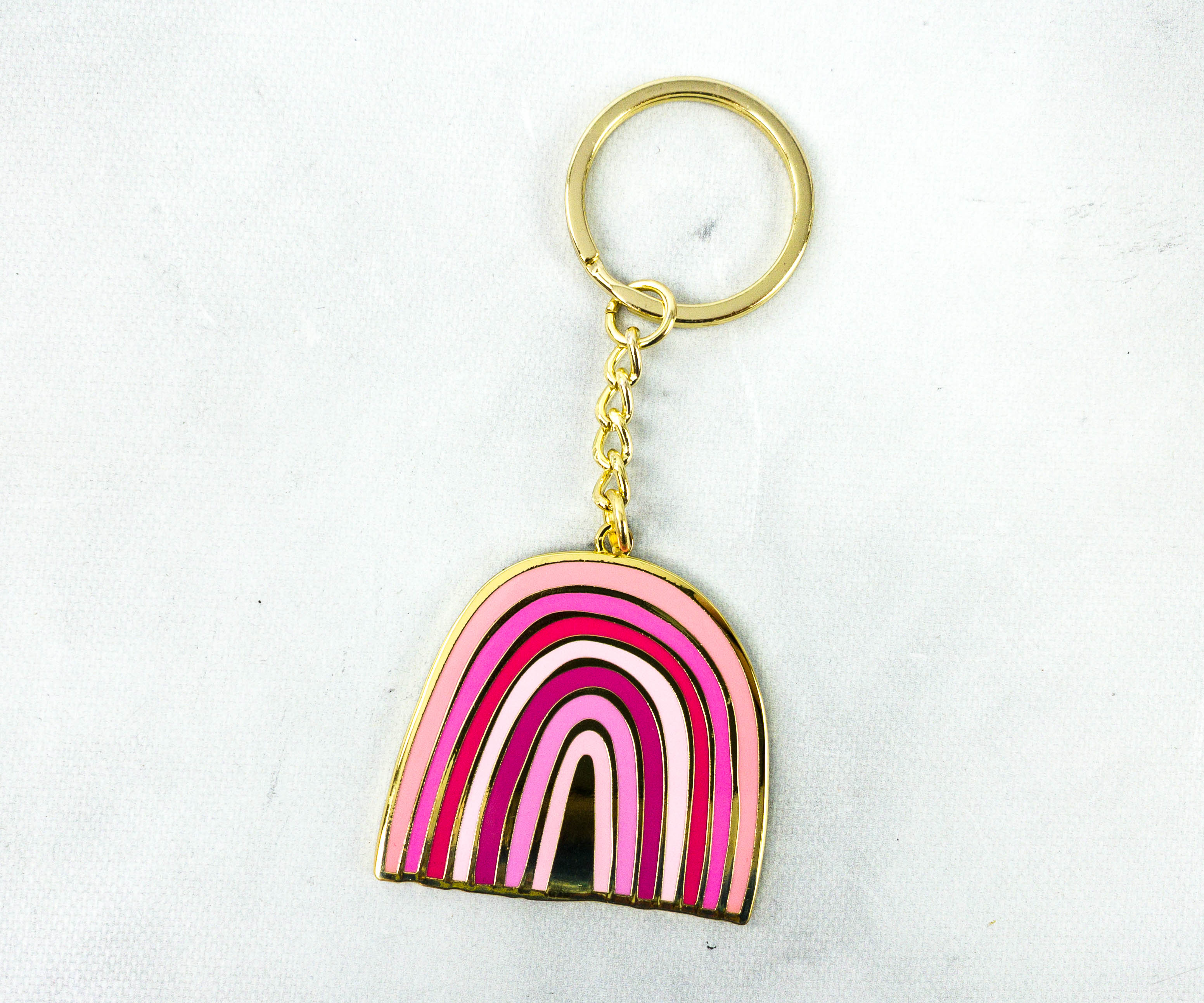 Pink represents friendship, affection, and inner peace. It's also said that this color speaks to the heart chakra and sparks joy, playfulness, love, and gratitude.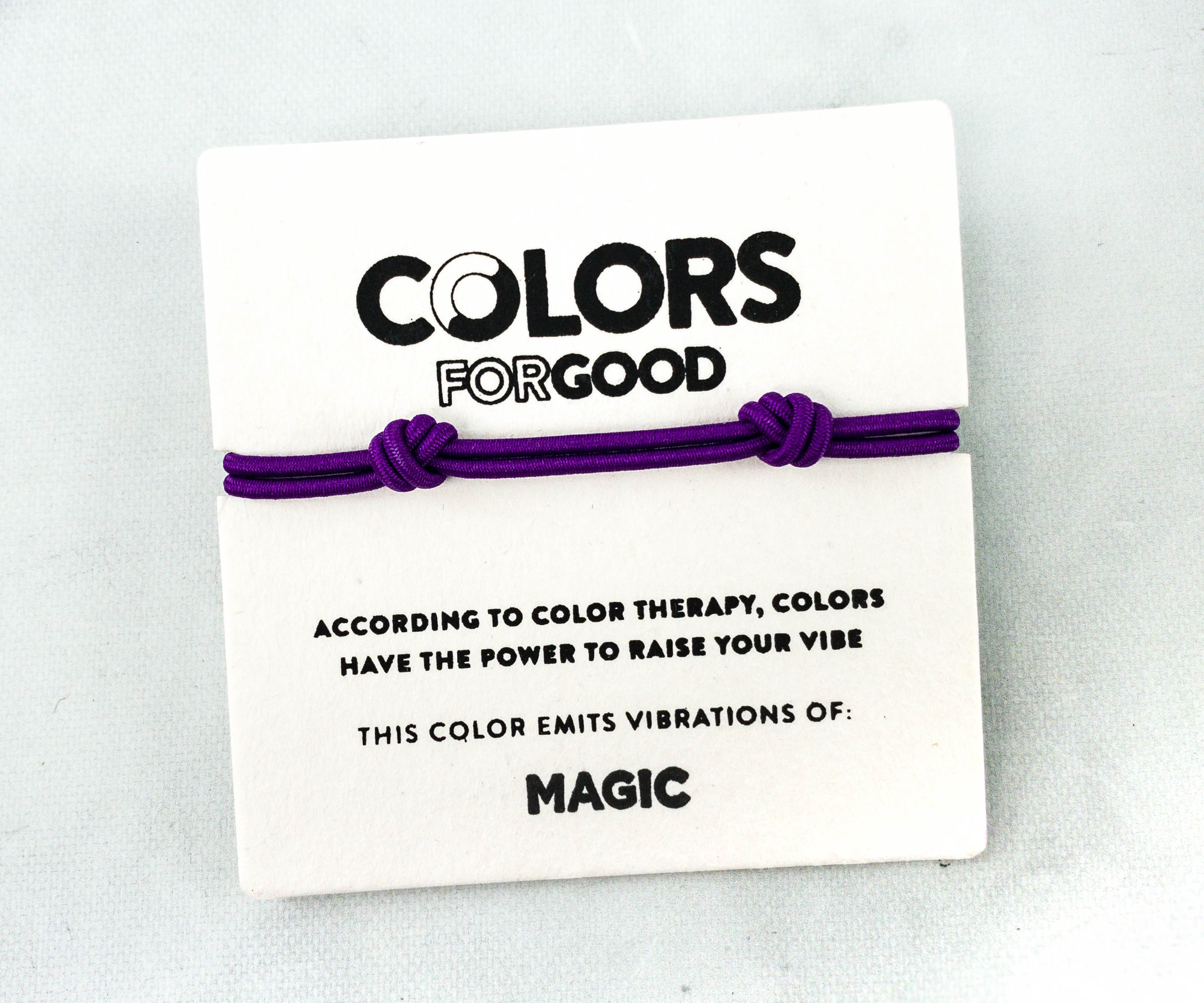 Calm Bracelet. The purple bracelet looks simple, but according to the packaging, it emits vibrations of magic!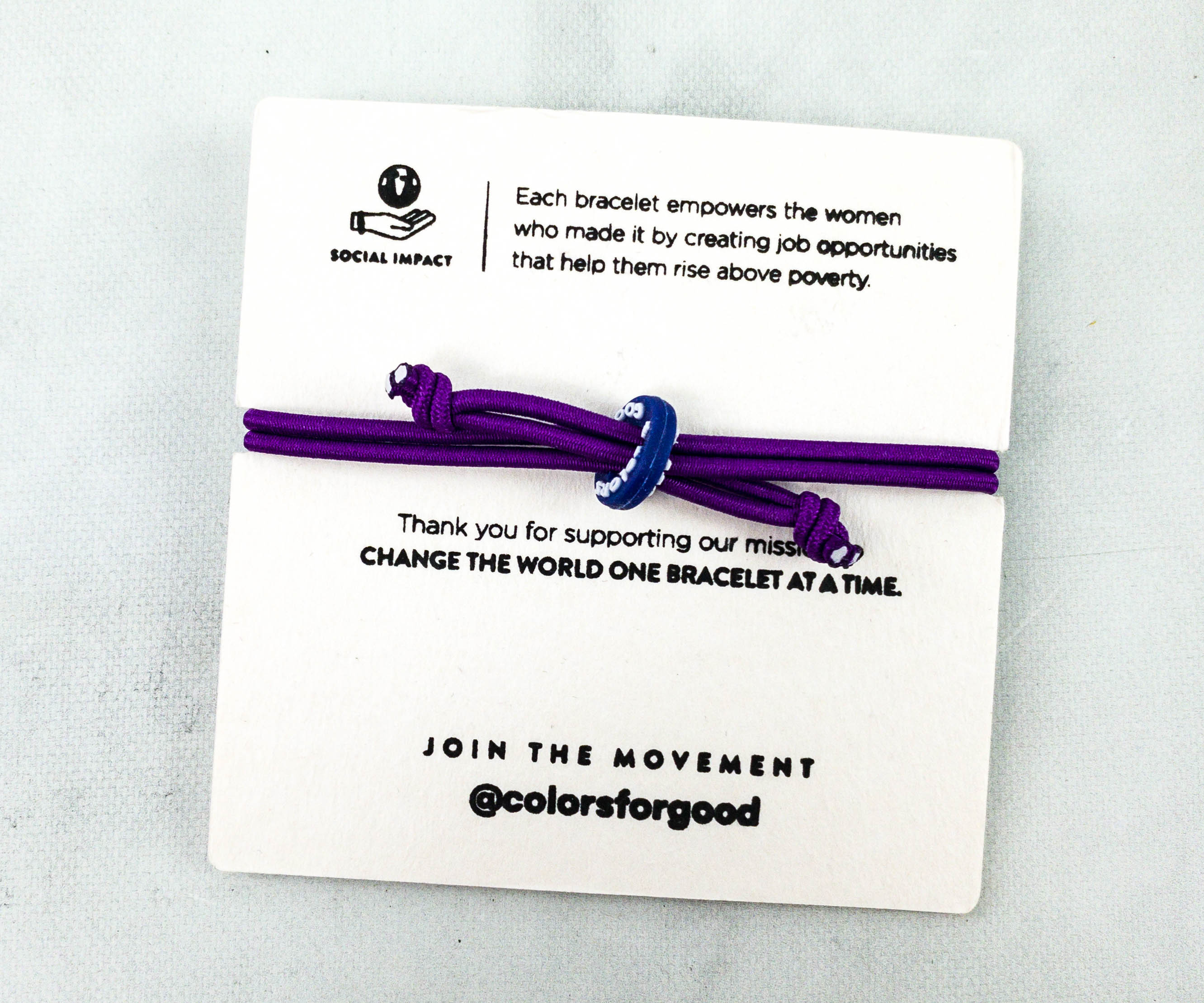 I love the meaning behind it. Apparently, the colors emit vibrations and feelings that radiate within us. We got the color purple and it is said to emit vibrations of magic!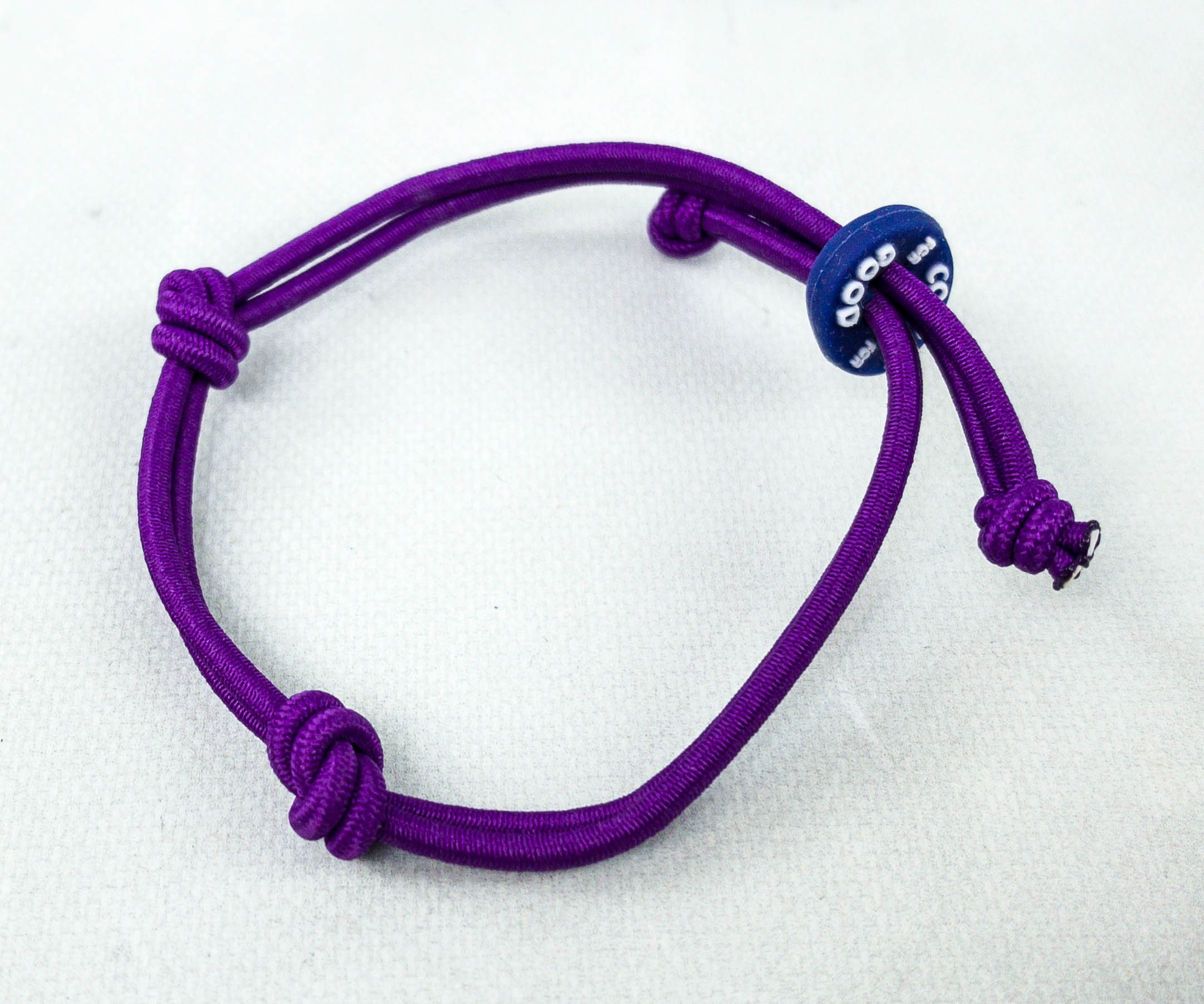 It's pretty straightforward. The purple strings are thick and sturdy, with two knots that add a subtle accent to the piece. I like the simple enclosure as well. You can easily tighten and loosen the piece by just pulling it!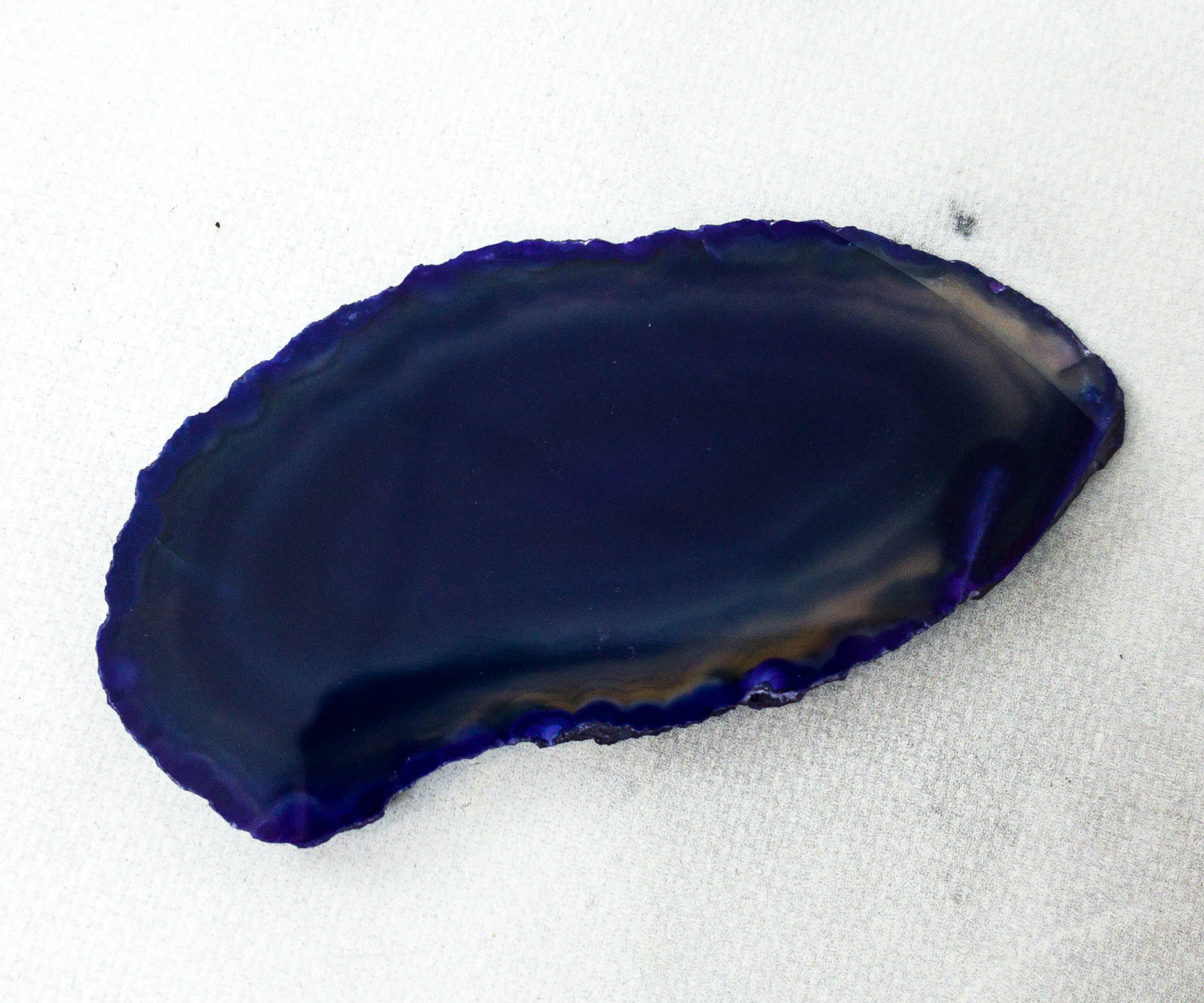 Purple Agate. It's believed that Purple Agates are pieces of souls of the gods sent to us here on Earth to help and guide us. This is also known as a spiritual stone of meditation. It cleanses the aura and transforms negativity into something positive!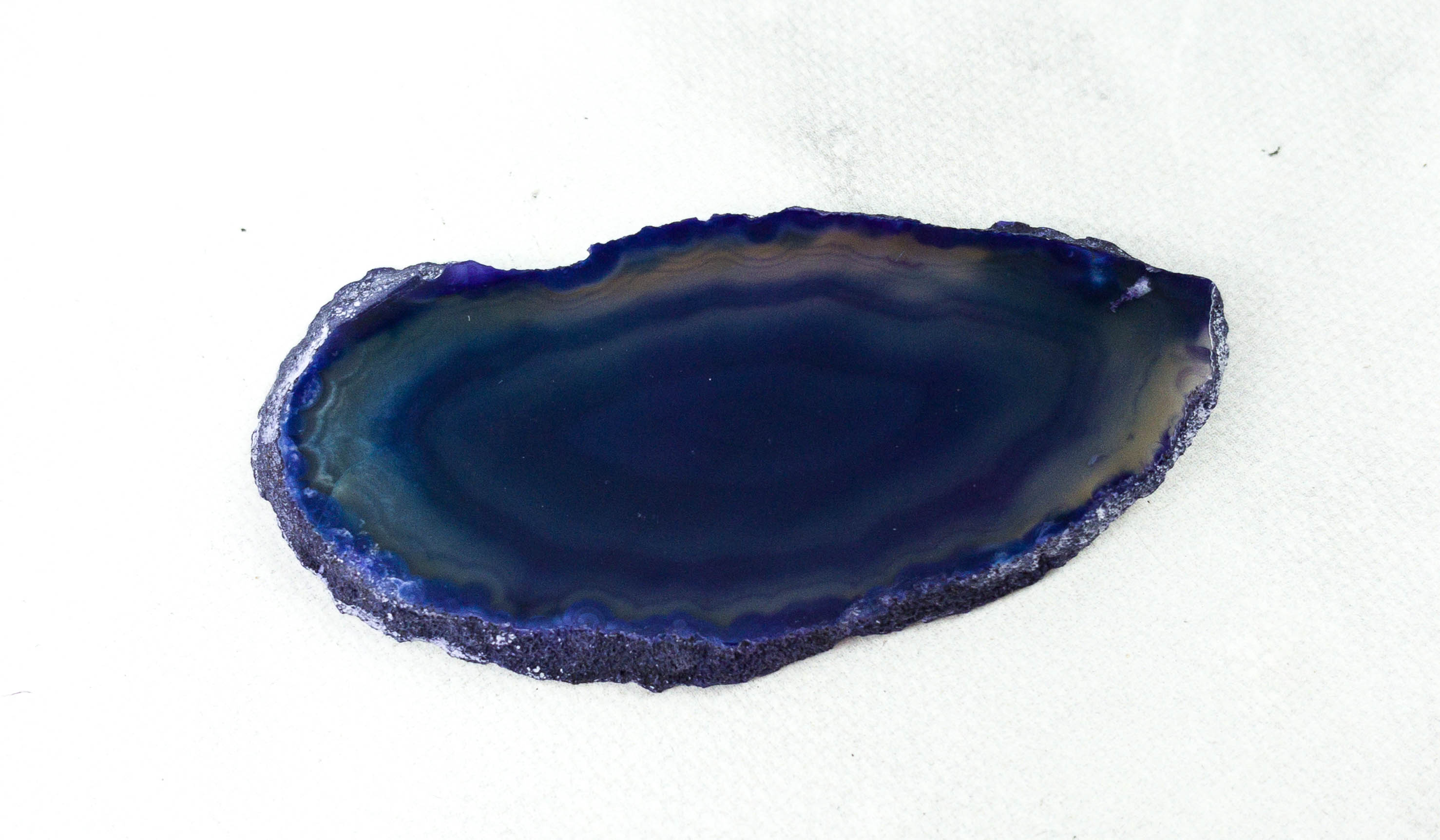 It's also said that this stone assists us in opening spiritual flood gates to the realm of endless possibilities. This stone works on the upper chakras which are usually regarded as the spiritual centers.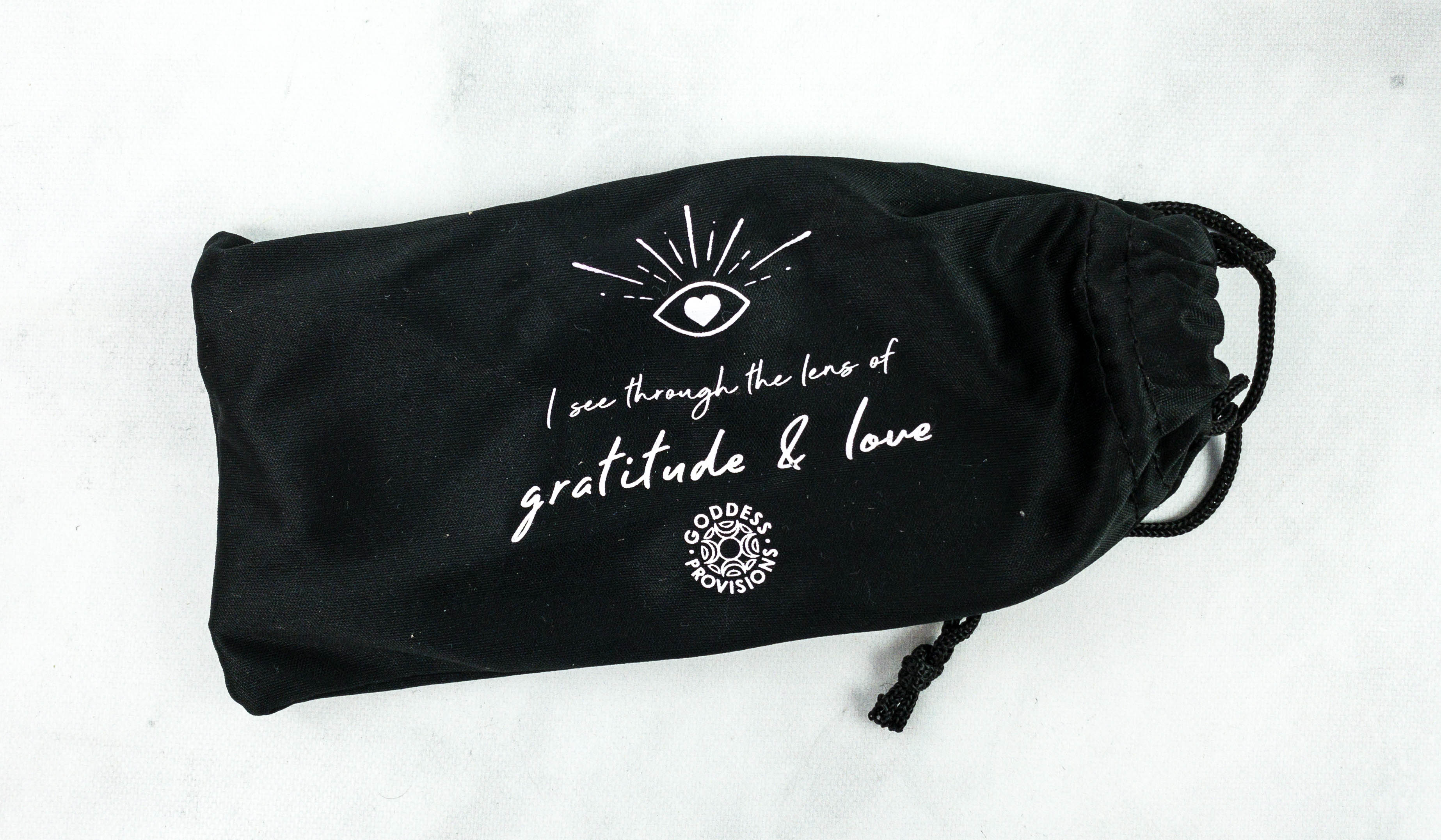 Sunglasses. The sunglasses arrived in a black pouch with a quote printed on it:
I see through the lens of gratitude and love.
This pair of sunglasses is unique. It has a hippie vibe because of the purple-colored lens! It also matches the bracelet!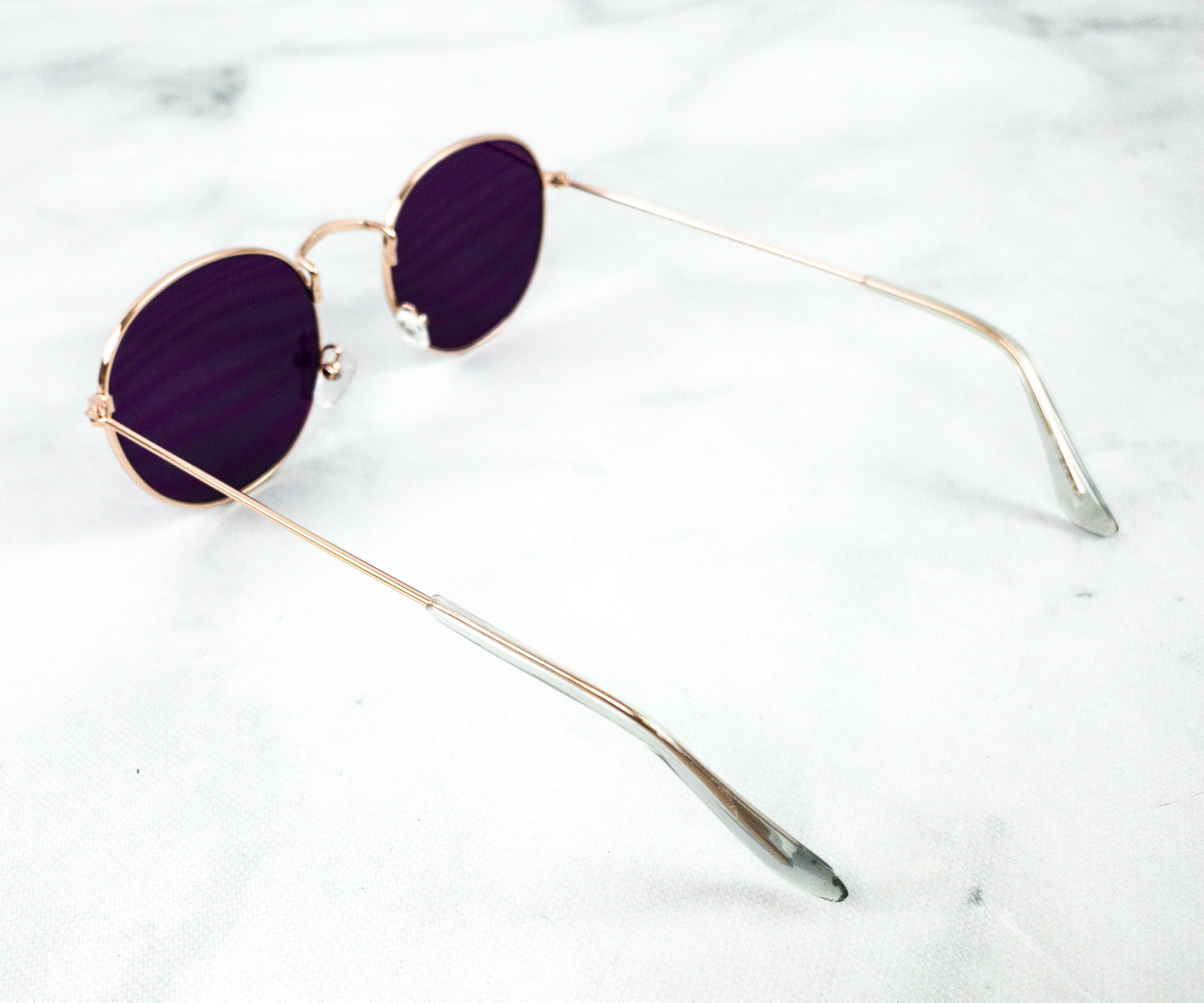 The slim frame is stylish and lightweight.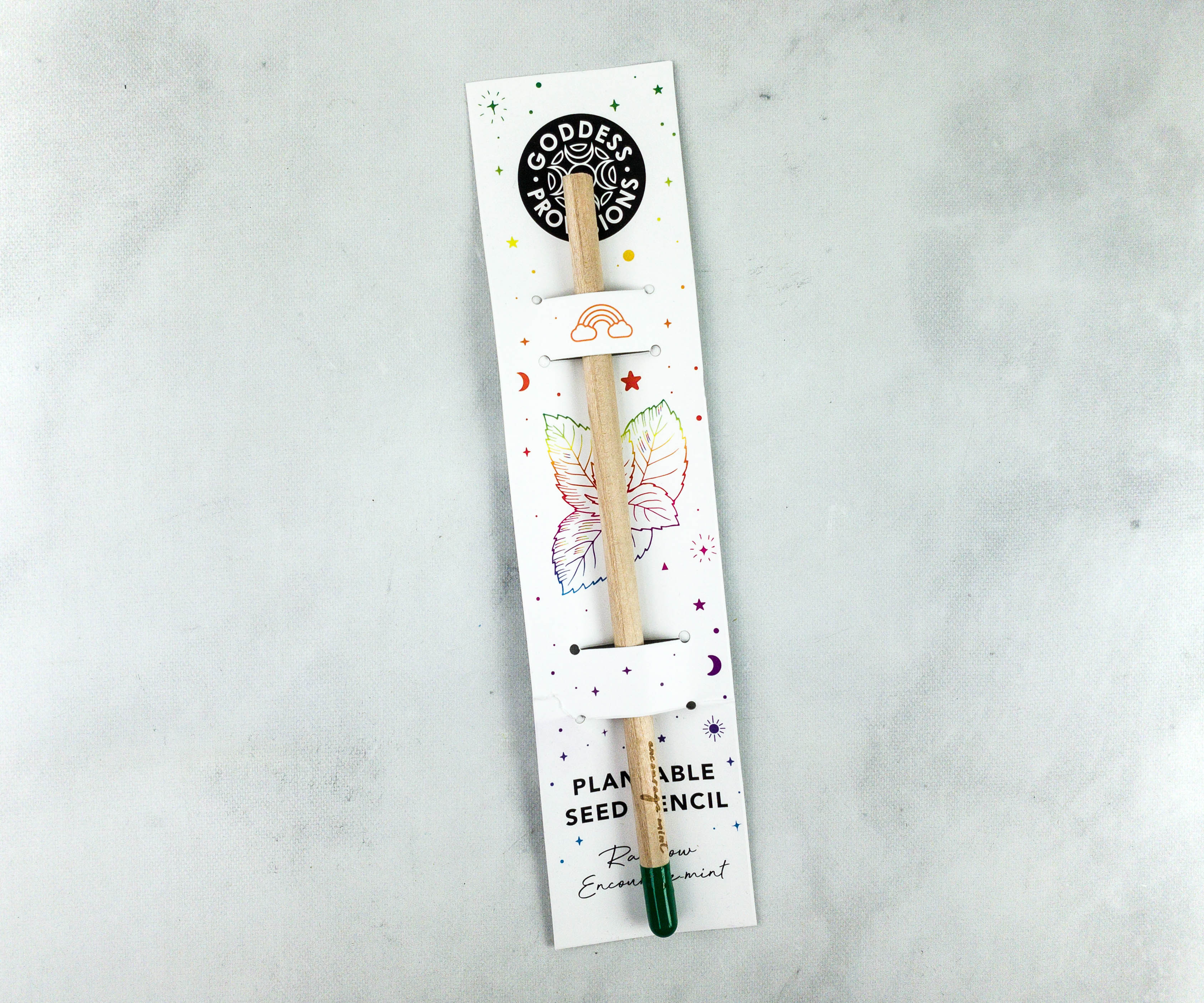 Plantable Seed Pencil. This is not your ordinary pencil! When you've used it up, you can plant the bottom part because there's a seed in there!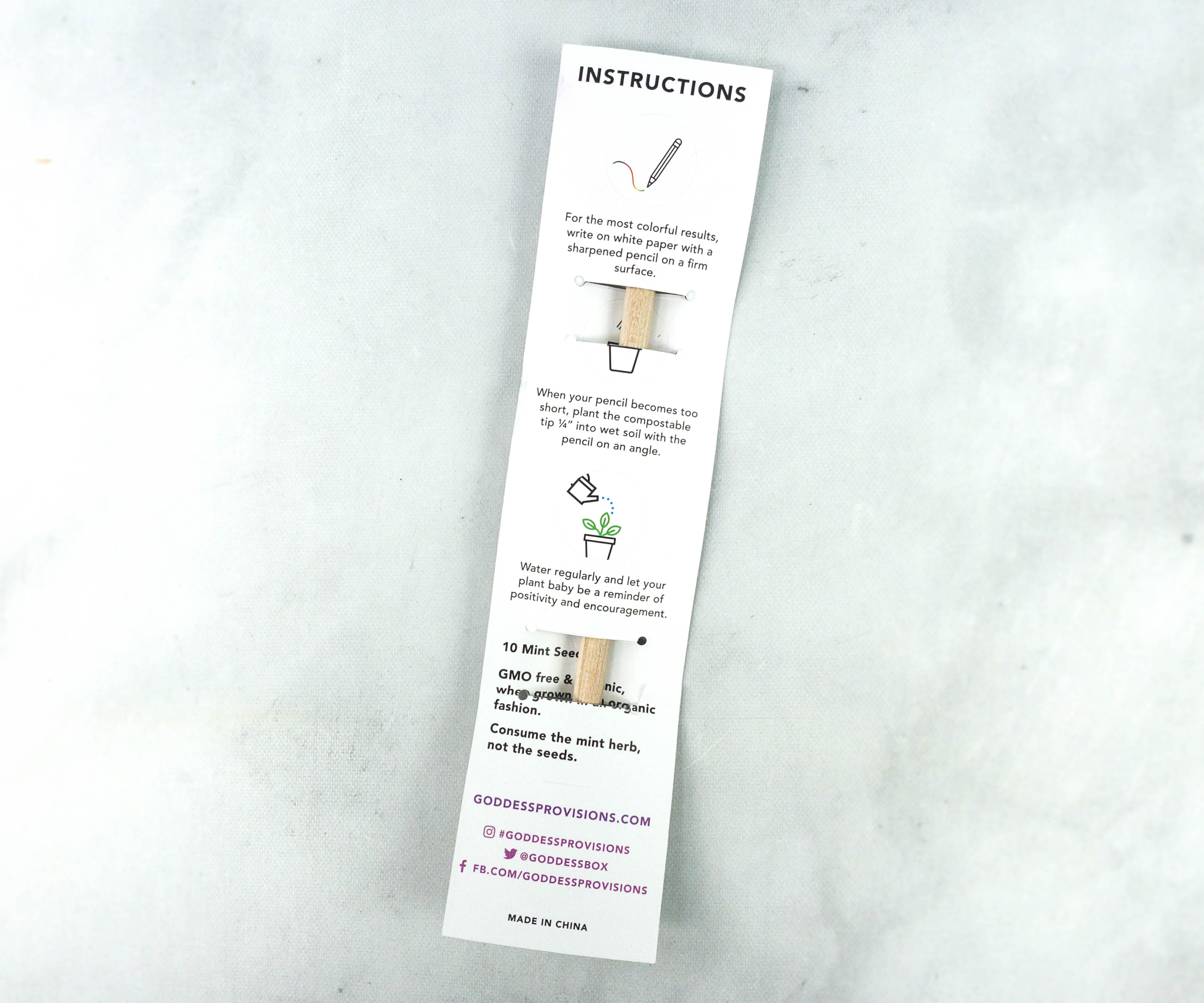 They even included a step by step instruction at the back of its packaging so you will know how to plant them when you're ready.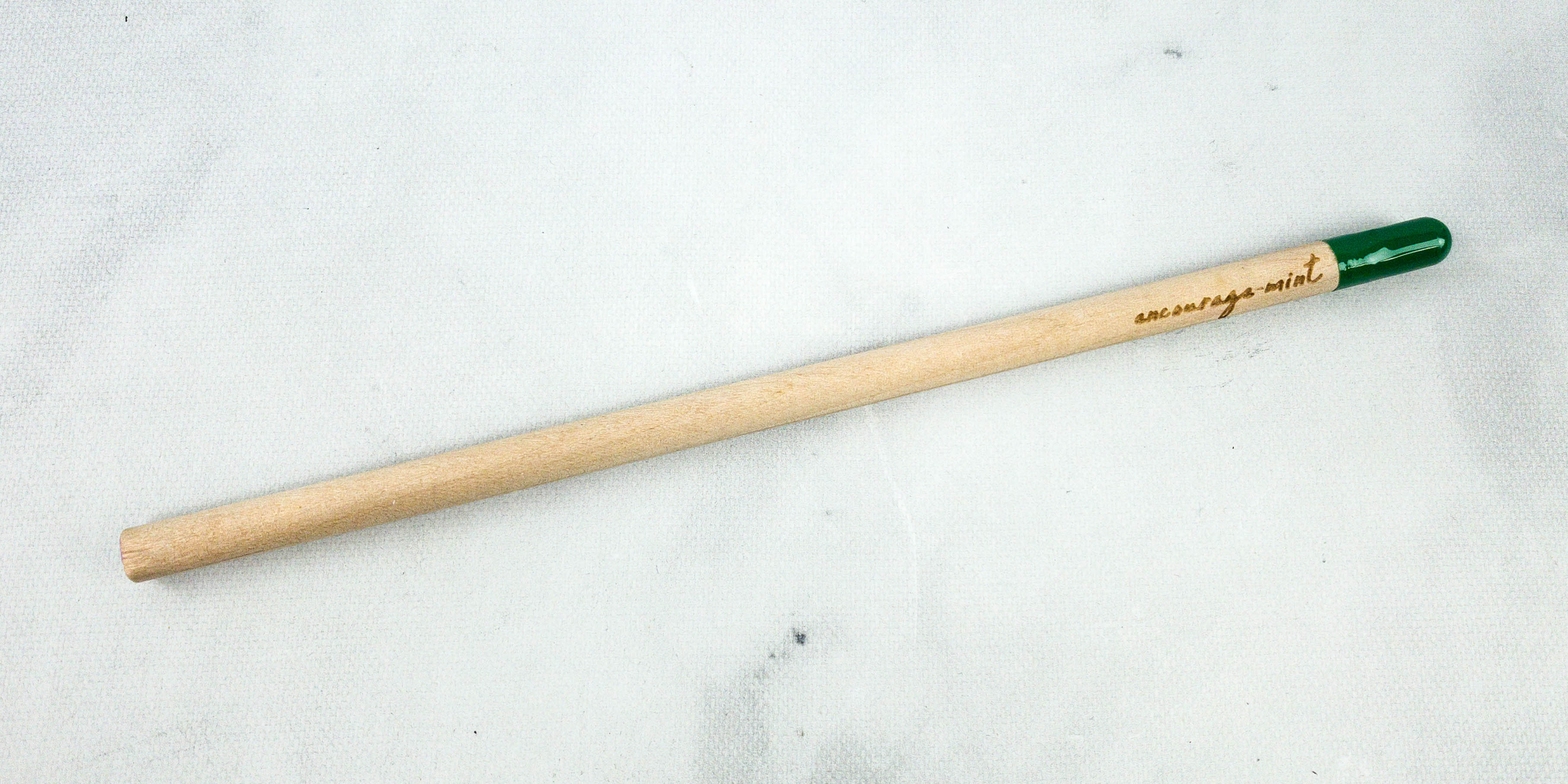 It says that we got mint seeds in this pencil, thus the engraving that says "encourage-mint" near the bottom of the pencil!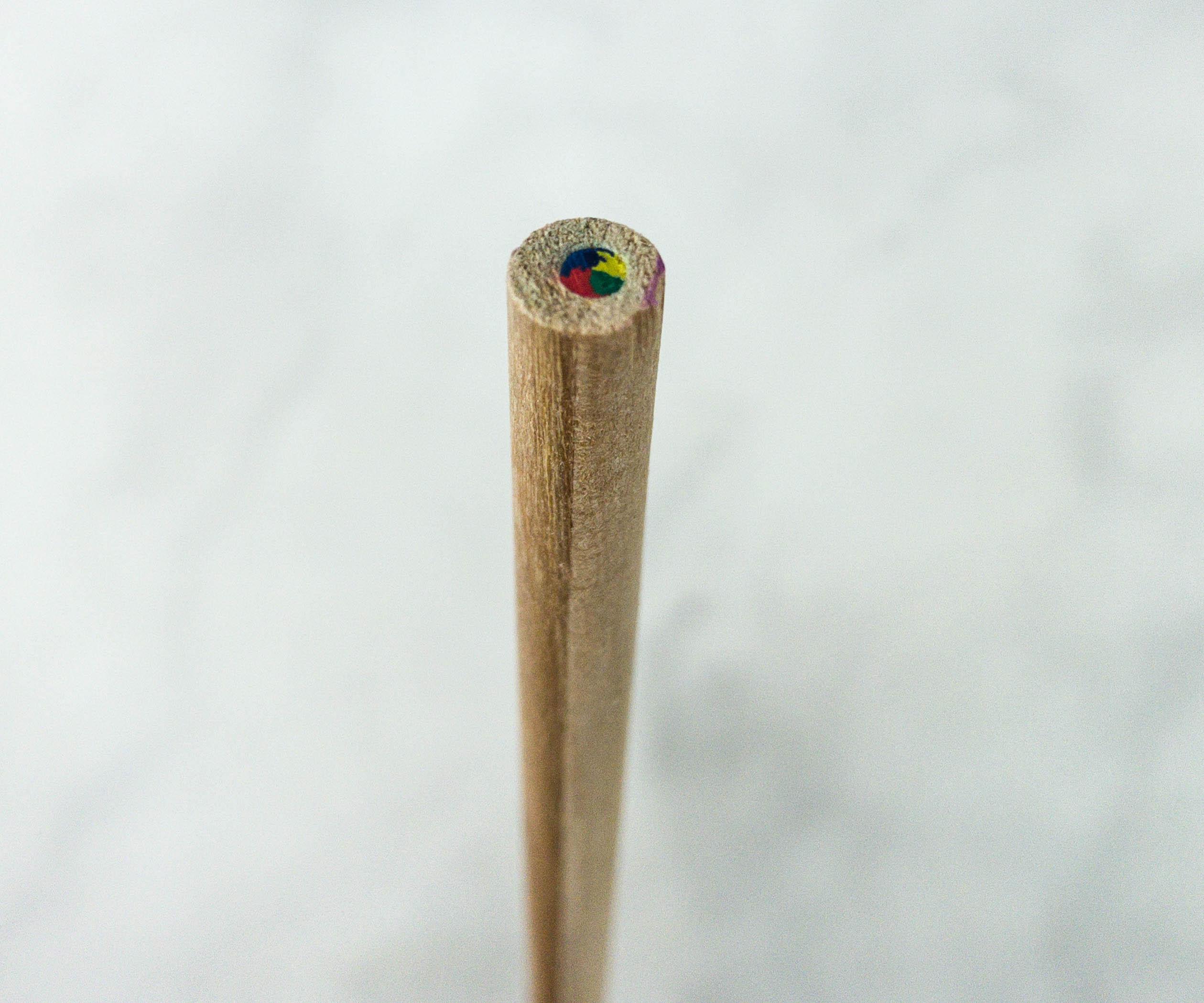 When you sharpen this, it will reveal a colored pencil but instead of one plain color, you will get four colors in one pencil!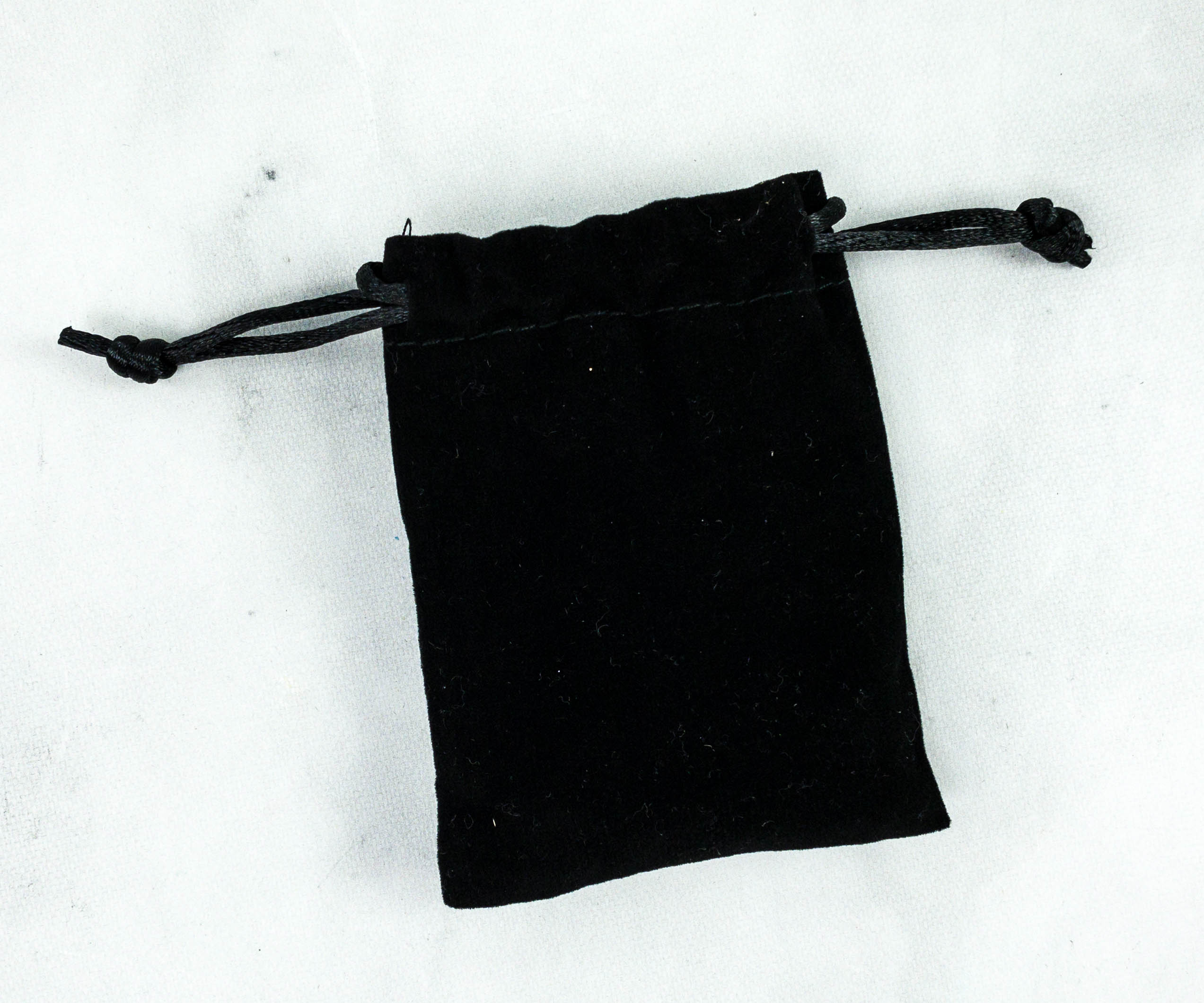 Mood Ring. The ring came in a plain black drawstring pouch to keep it safe from scratches and other damages.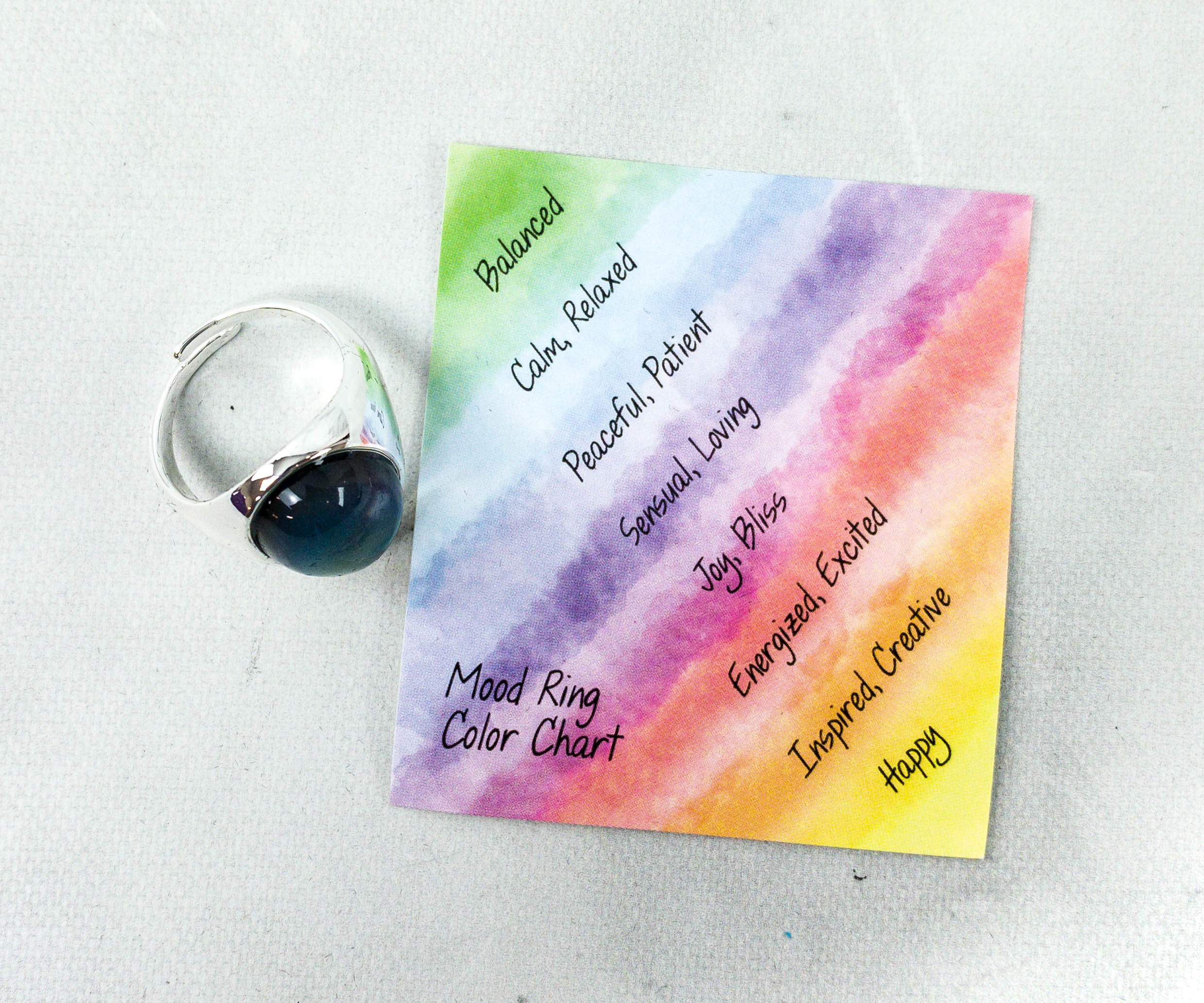 Inside is a chunky looking ring with a Mood Ring Color Chart that shows what emotions each color corresponds to.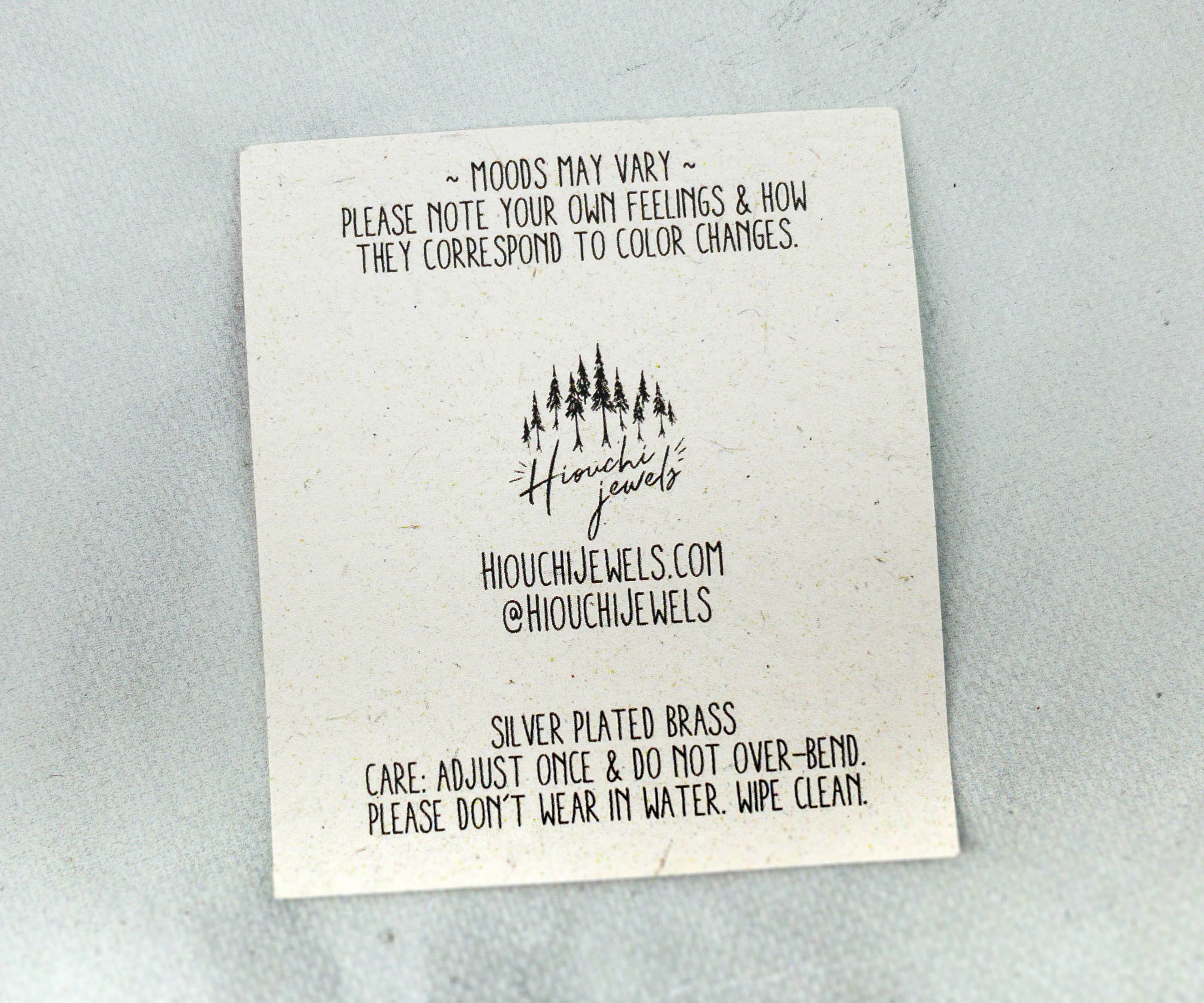 At the back are some care instructions for the ring.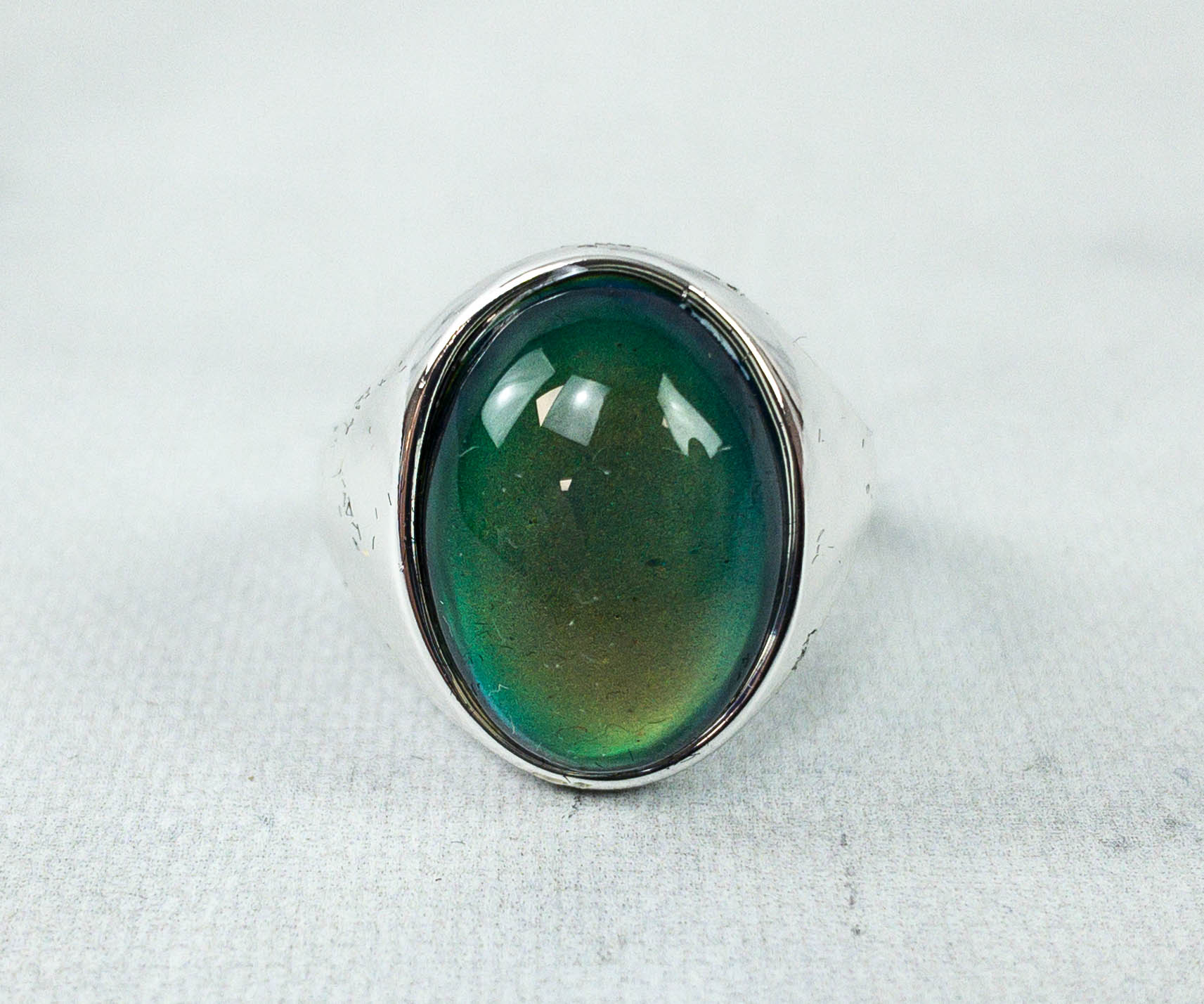 It's chunky and bold. I tried it on and it turned green which, according to the card, means balance! That's really cool!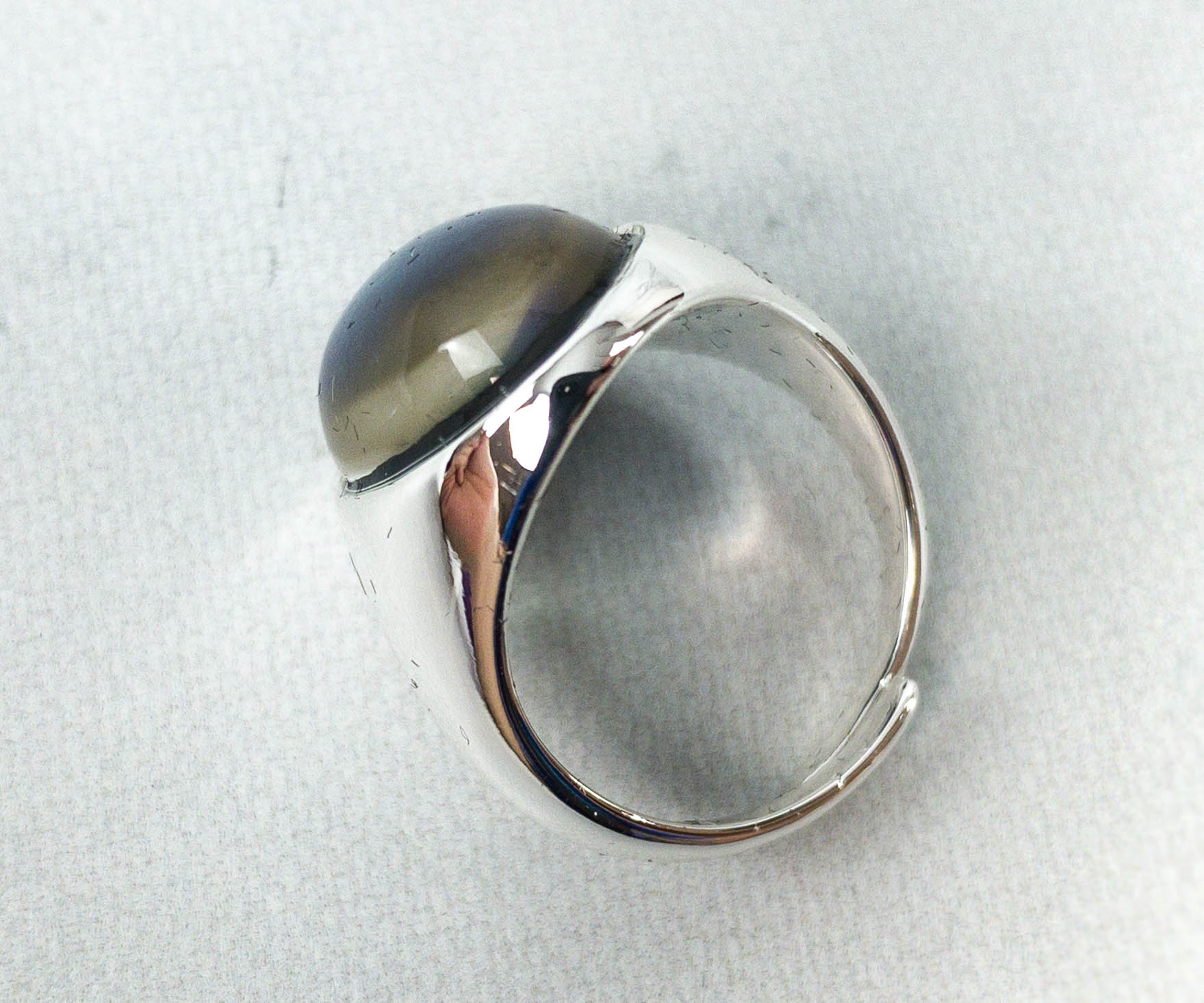 It came in a silver-plated ring. It's adjustable but the care instructions said to adjust it only once, probably because if you bend it often it may lose its shape.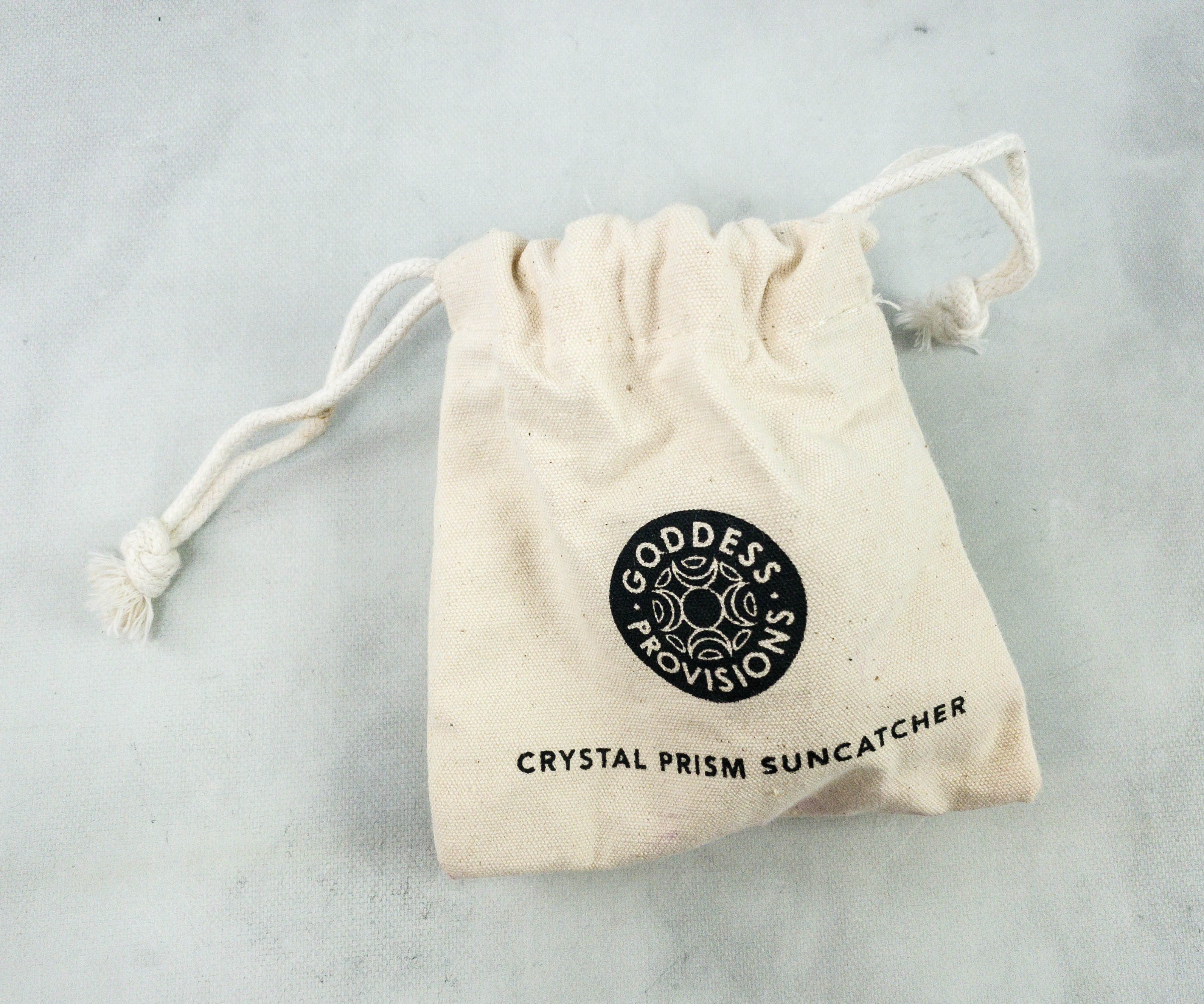 Crystal Rainbow Suncatcher. The suncatcher also arrived in its own drawstring pouch, with the Goddess Provisions branding.
It came with a card that tells us more about how this item works!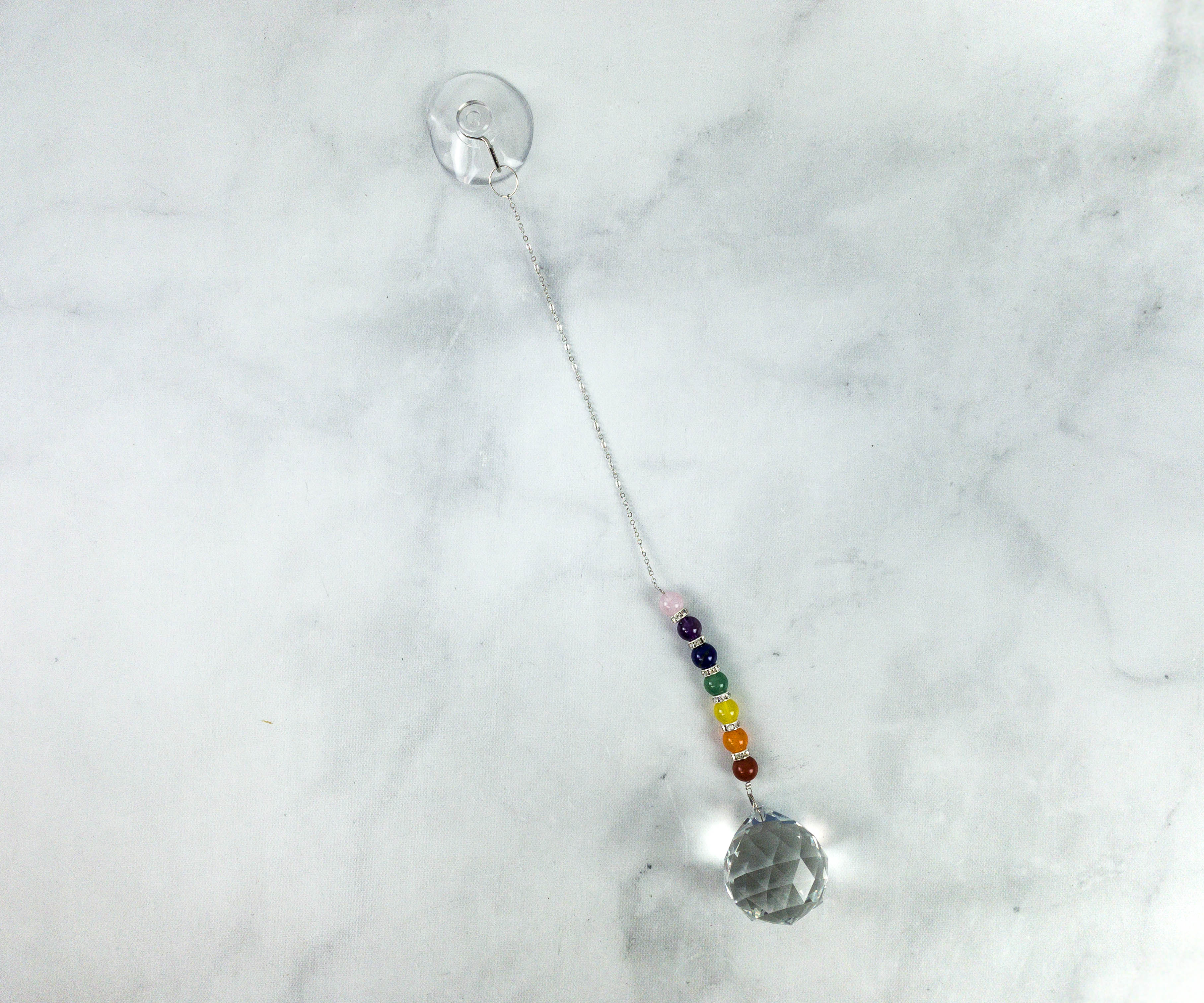 There's a glass crystal on the bottom, and smaller crystals above it, including rose quartz, purple amethyst, blue lapiz lazuli, green aventurine, yellow agate, orange agate, and red chalcedony. It also came with its own suction cup hook so you can easily attach it to a window that gets bright sunlight!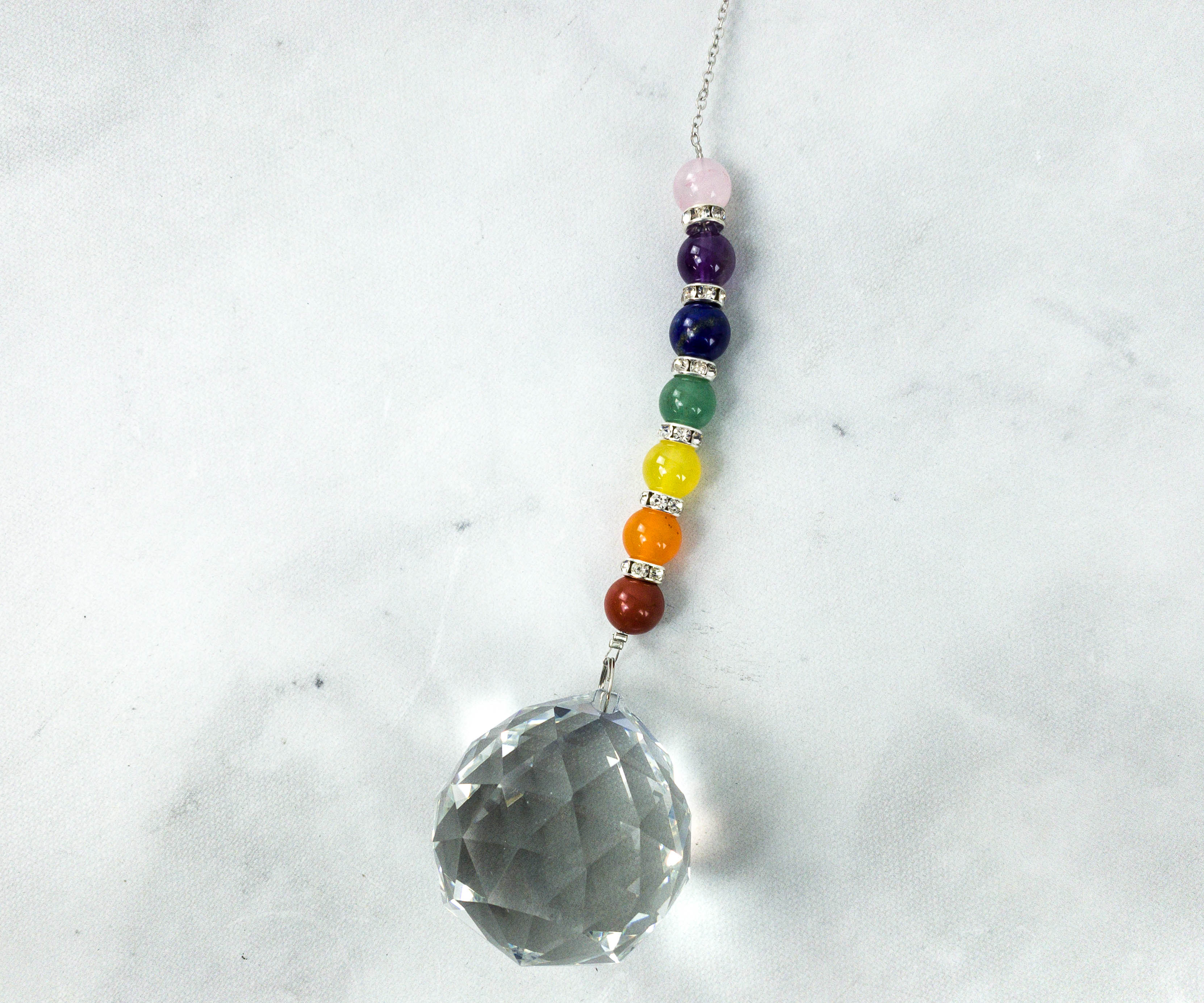 I love the rainbow effect it gives off when hit by the light. It makes any room look enchanting!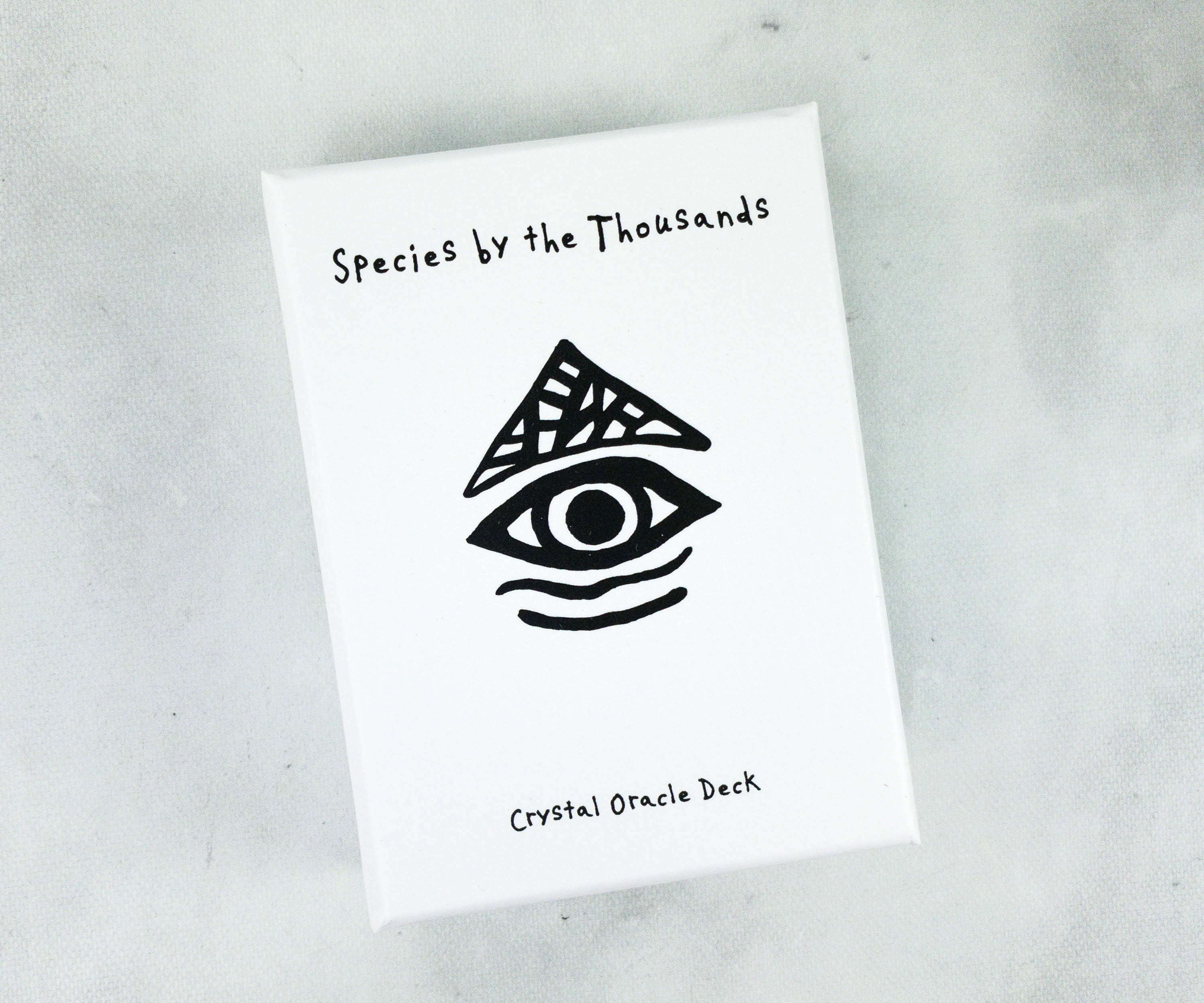 Crystal Oracle Deck. The deck comes is plain white box with the all-seeing eye printed in front.
The featured illustrations are by Erica Bradburry, while the layout is by Jenny Olbrich.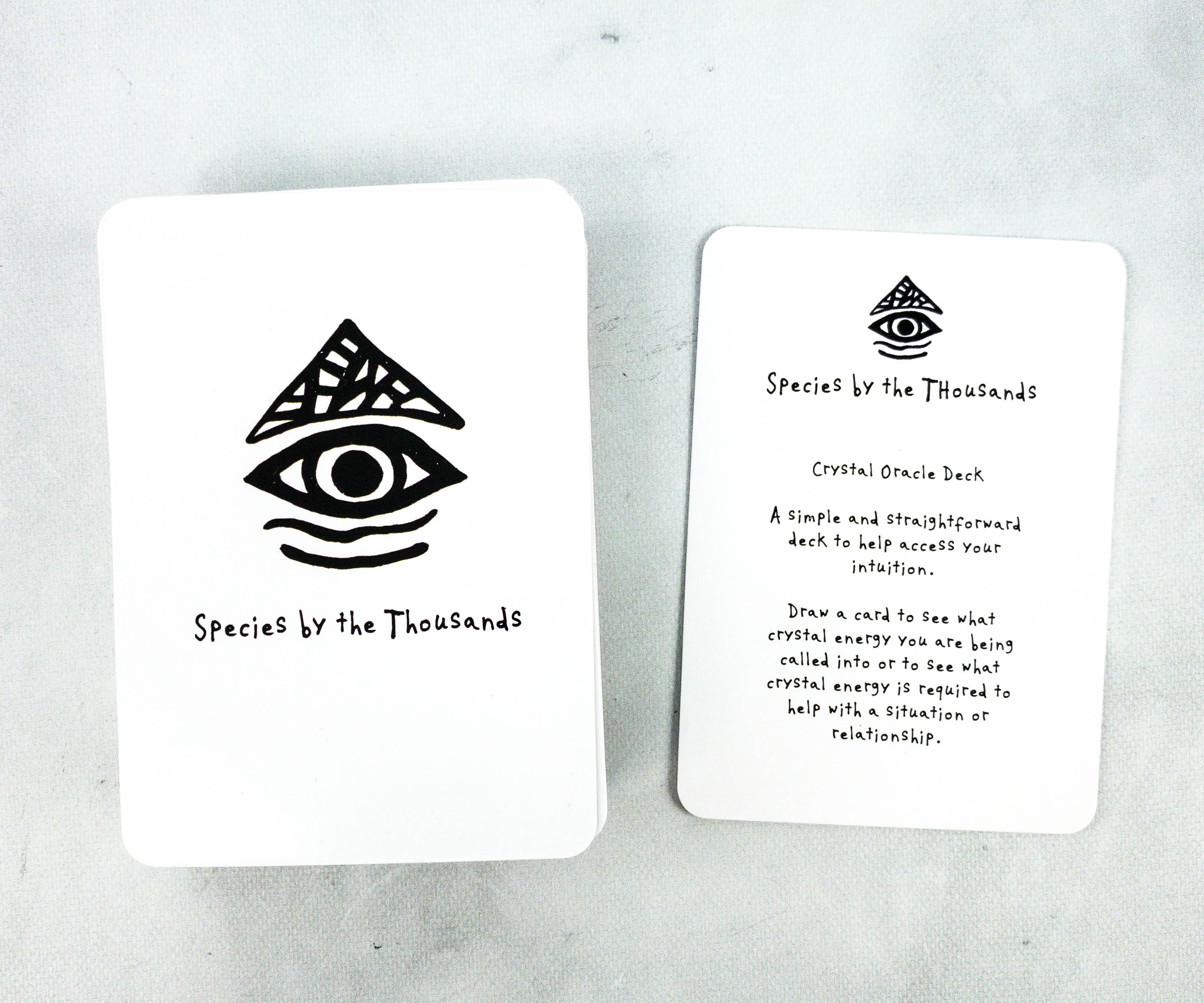 It even came with instructions on how we can use this deck!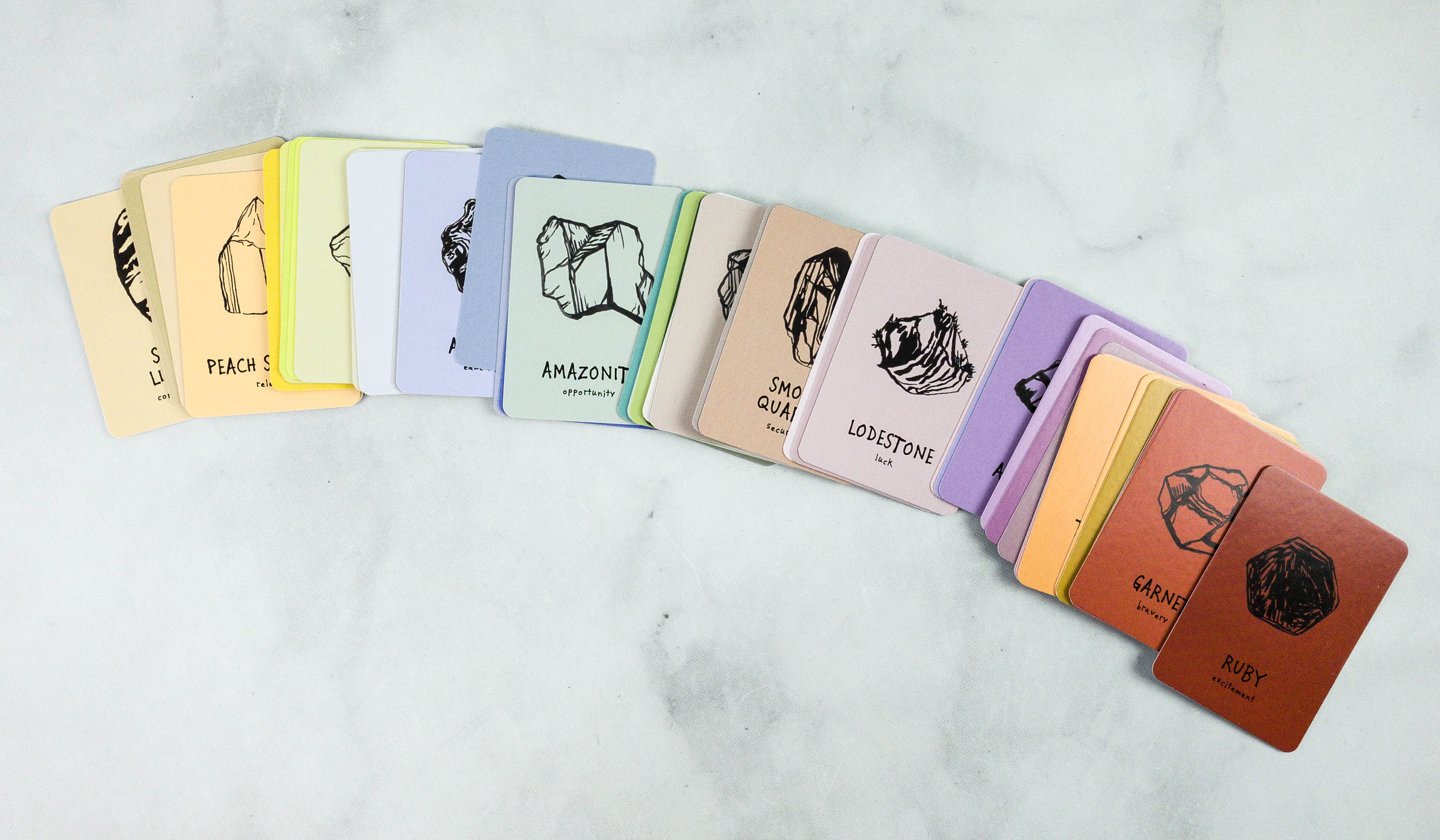 Each card is unique as it features a crystal that corresponds to a certain energy.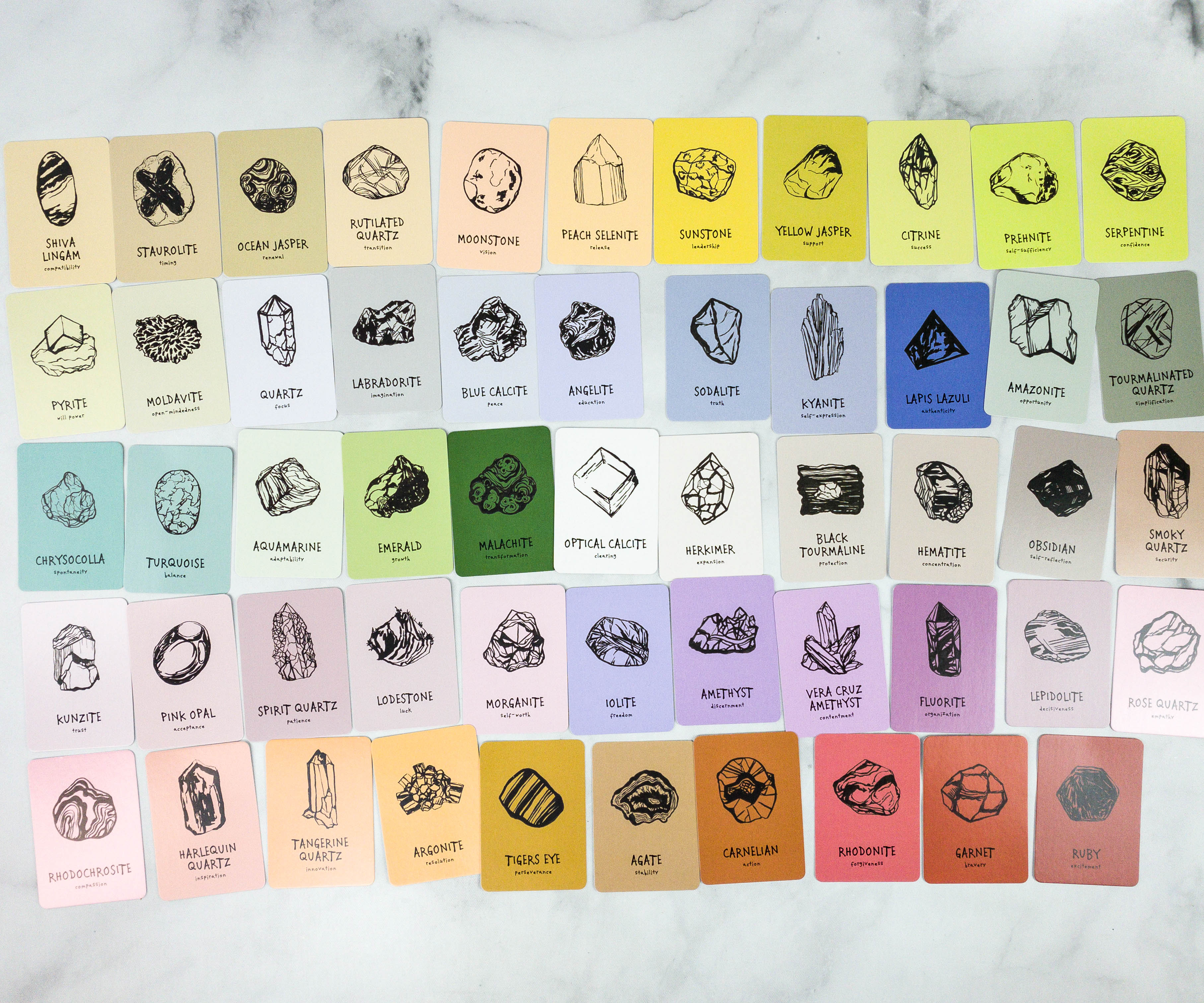 Shuffle them up and draw one to know which energy you are being called into or which crystal will help you in your current situation. This is a fun yet enlightening experience!
This Goddess Provisions box was surely unique! It's a great experience if you want to keep in touch with your spiritual side. My favorite is the suncatcher, as it produces a beautiful rainbow effect that sends me good vibes in the morning. I also liked the Oracle Deck Cards as I got to learn more about the crystals. The purple bracelet and the sunglasses even match each other and that's really fantastic. The rest of the items in the box didn't disappoint either. Most of them came with their own packaging for storage, so it's easy to keep them safe and organized. Overall, it's a well-curated box and anyone who wants to enhance their spiritual practice would find a lot of useful things here!
What do you think of the Goddess Provisions box?