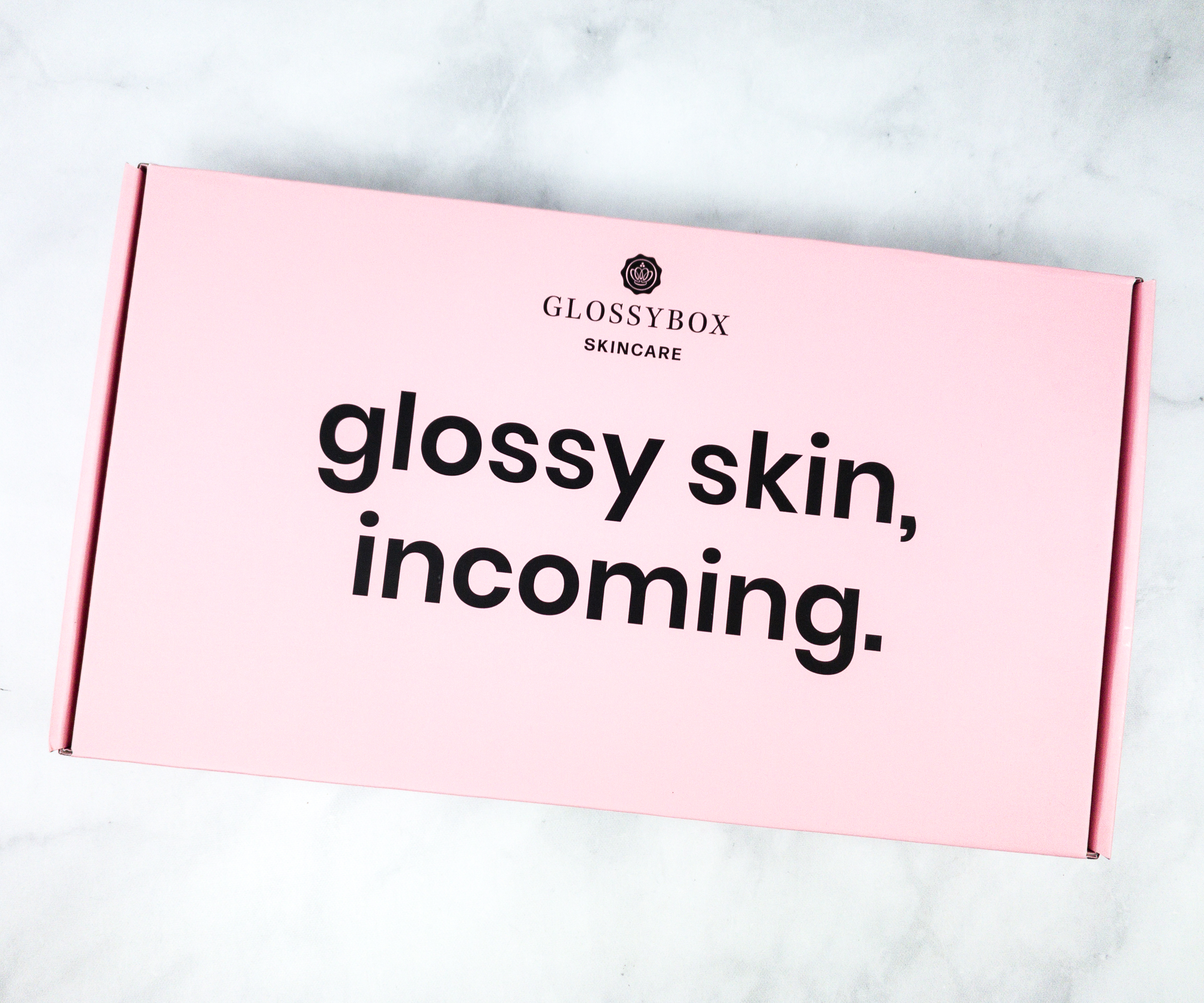 GLOSSYBOX is a monthly beauty subscription box with at least 5 luxury samples – many full sizes – per month for $21.
This is the review of GLOSSYBOX Skincare! It's a recently launched line of skincare products from GLOSSYBOX that includes 10 vegan and cruelty skincare products, ranging from $16-$22.
The skincare products were packaged in GLOSSYBOX's iconic pink box. The individual product containers are either made with sustainable sugarcane or recycled plastic.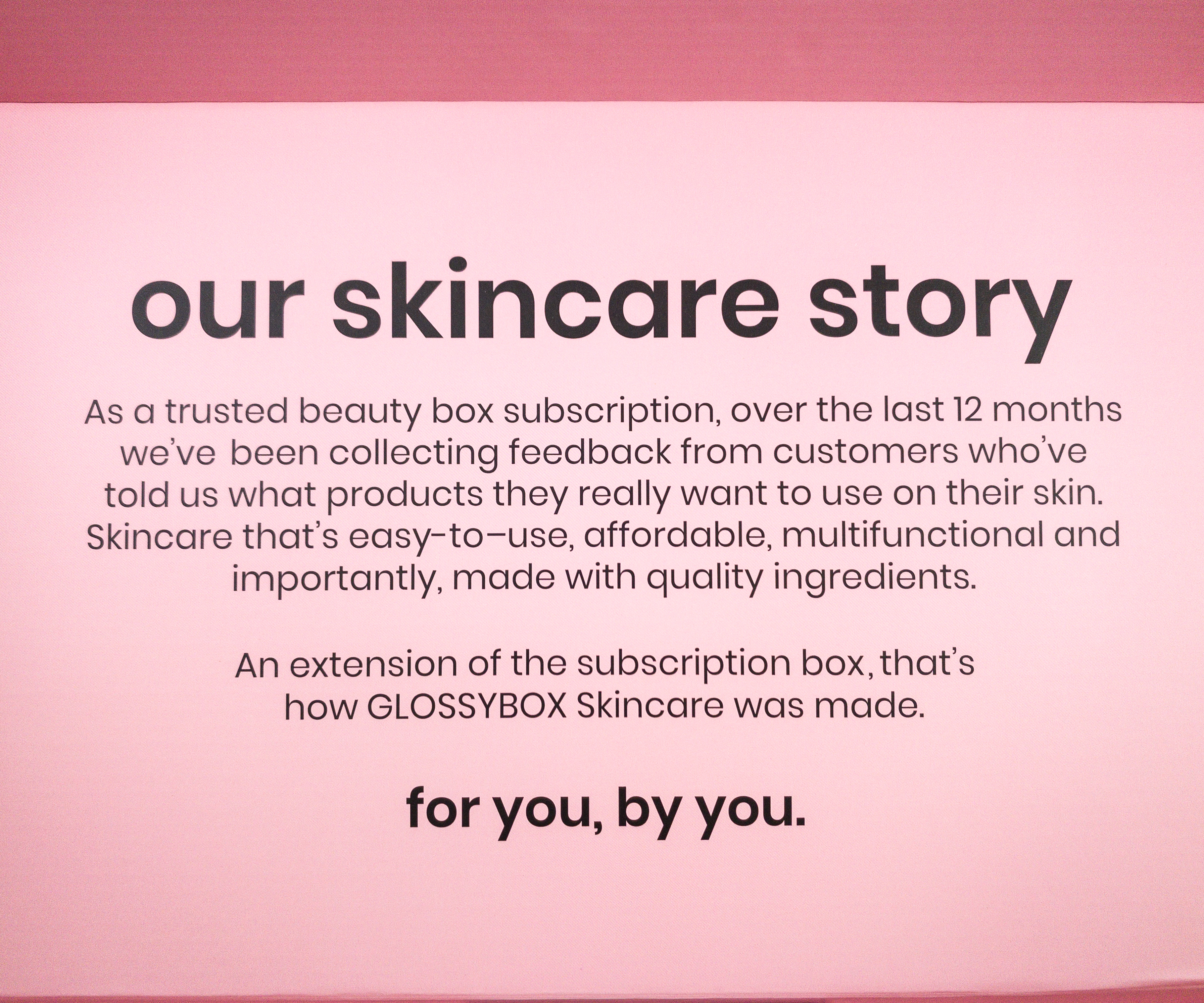 There's a short message that tells us how Glossybox came up with this Skincare line!
As a trusted beauty box subscription, over the last 12 months we've been collecting feedback from customers who've told us what products they really want to use on their skin. Skincare that's easy-to-use, affordable, multifunctional and importantly, made with quality ingredients.

An extension of the subscription box, that's how GLOSSYBOX Skincare was made.
Each product came in an individual box, cradled in a cardboard packaging so it stays in place even during transit.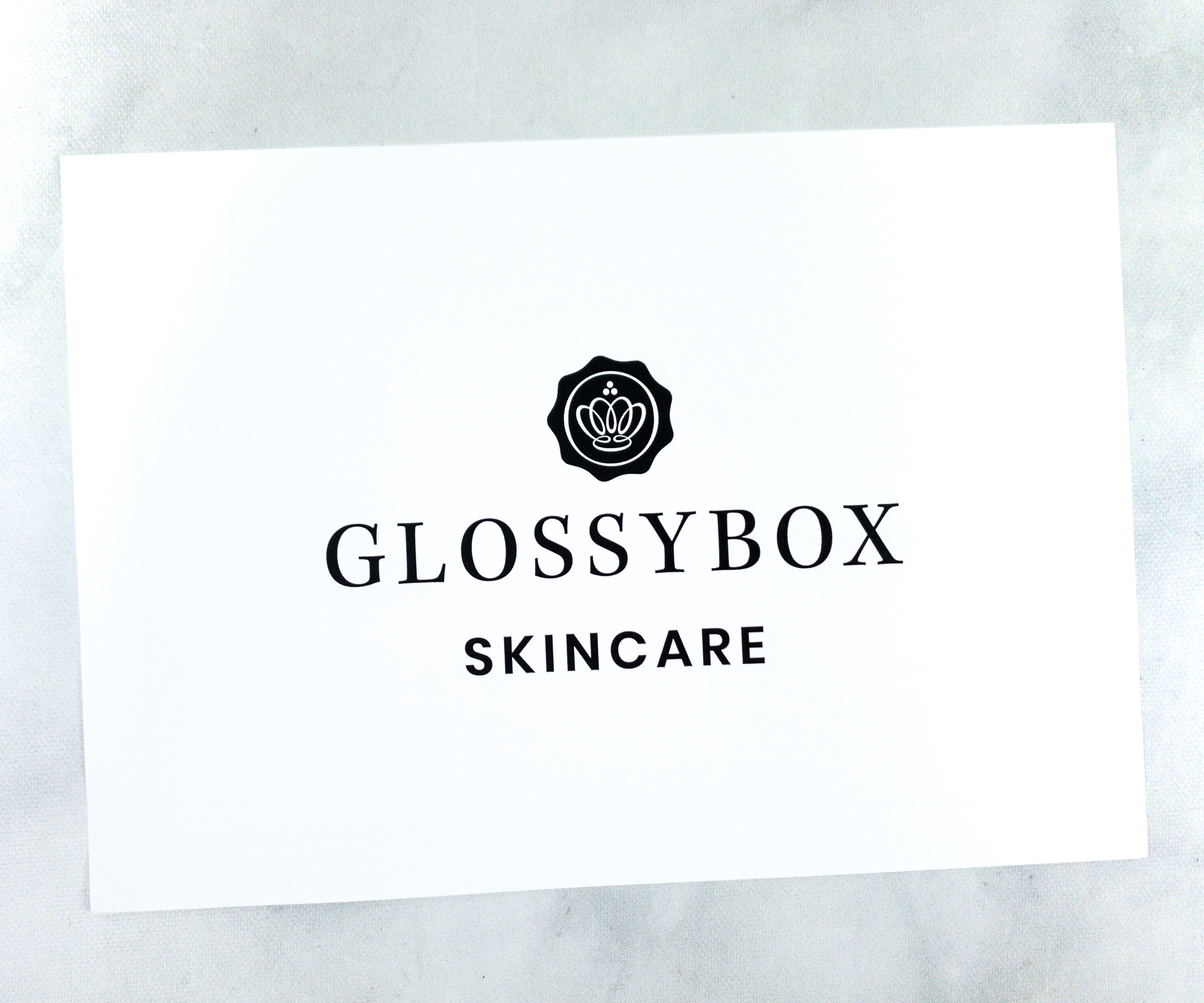 Here's a card from GLOSSYBOX!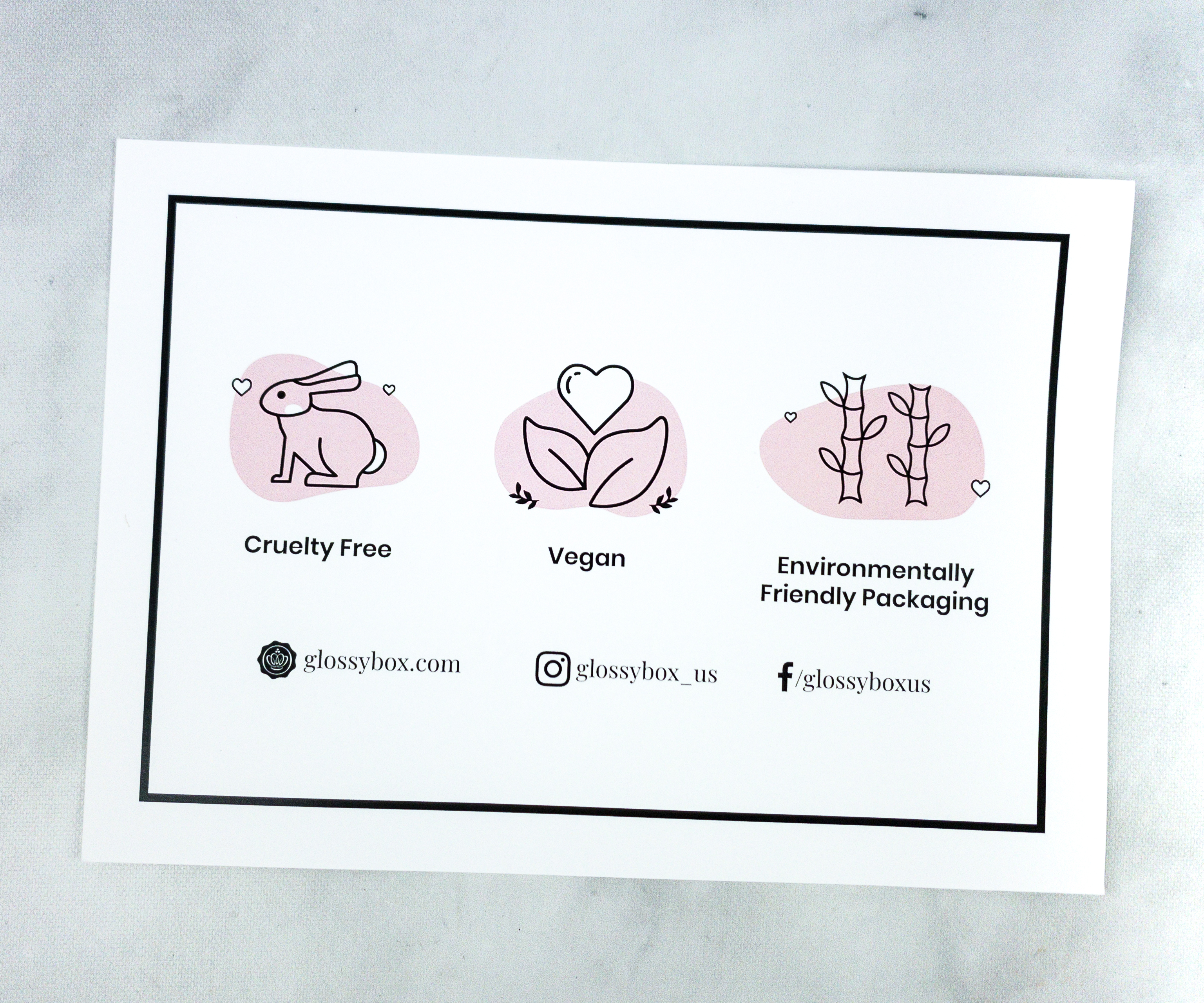 At the back, it indicates that the items are all cruelty-free and vegan and that their packaging is environmentally friendly.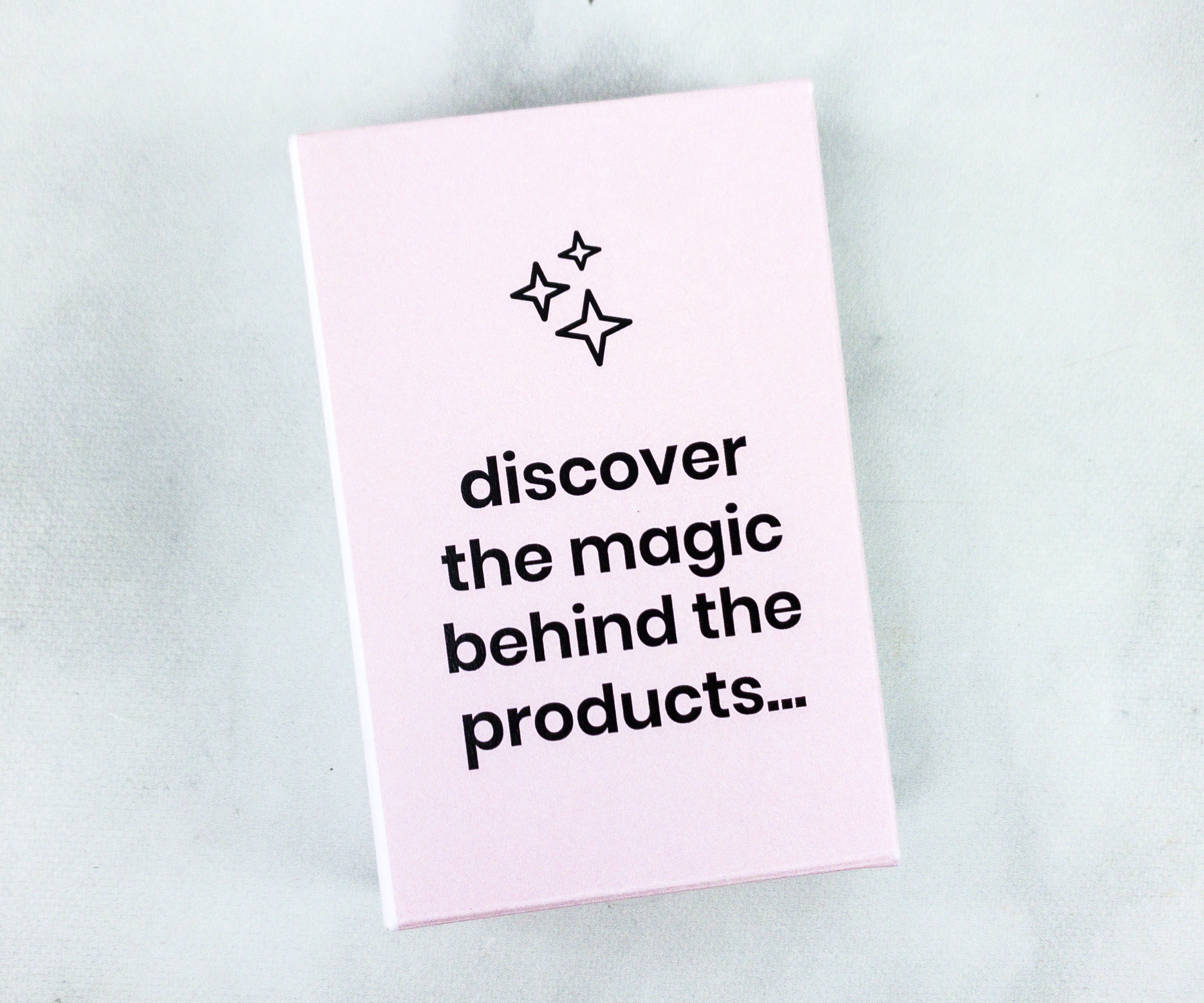 Instead of a booklet, the product info was printed on cards!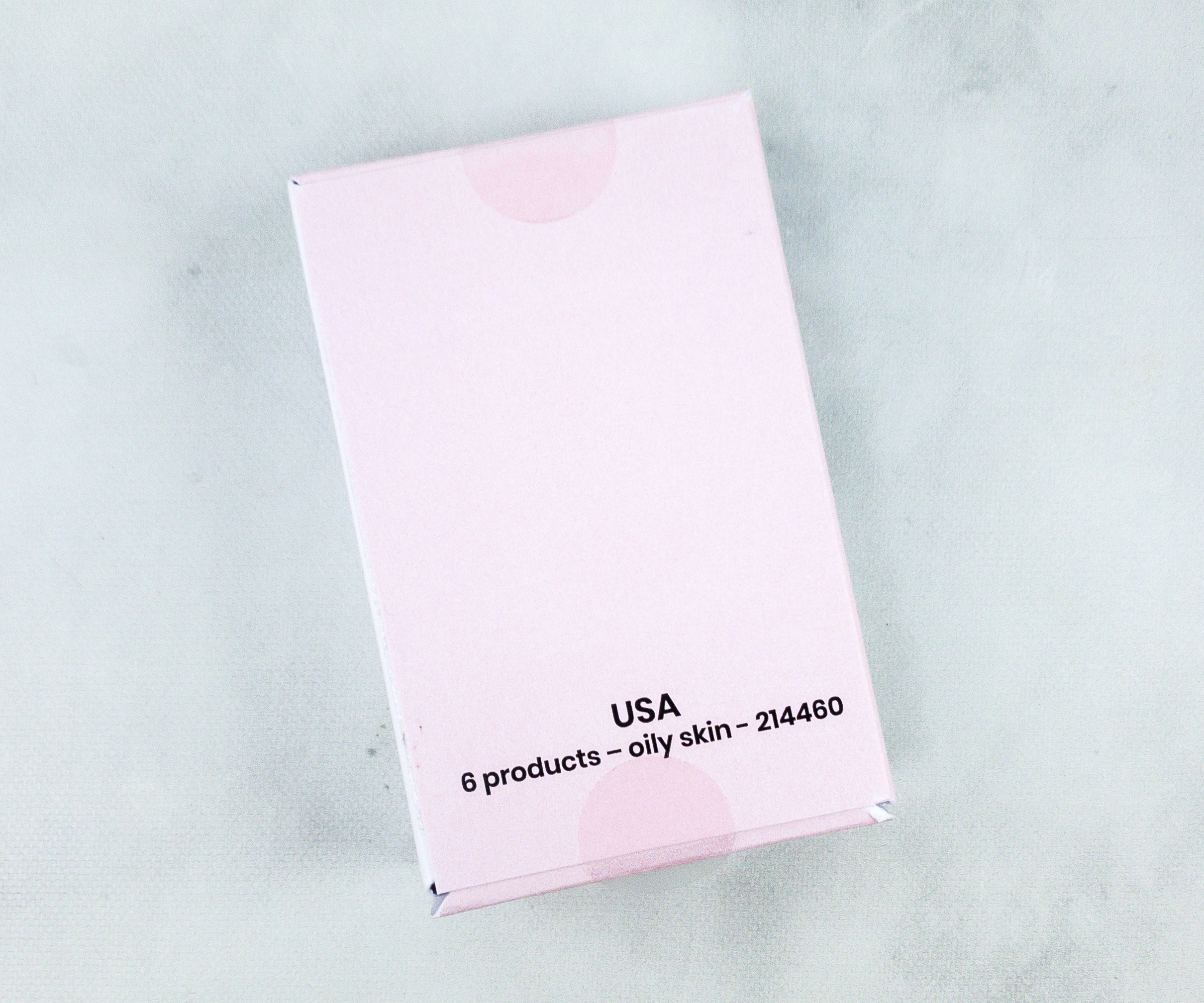 The cards were packed in a box. It also indicates the number of products in my package and that it's intended for oily skin!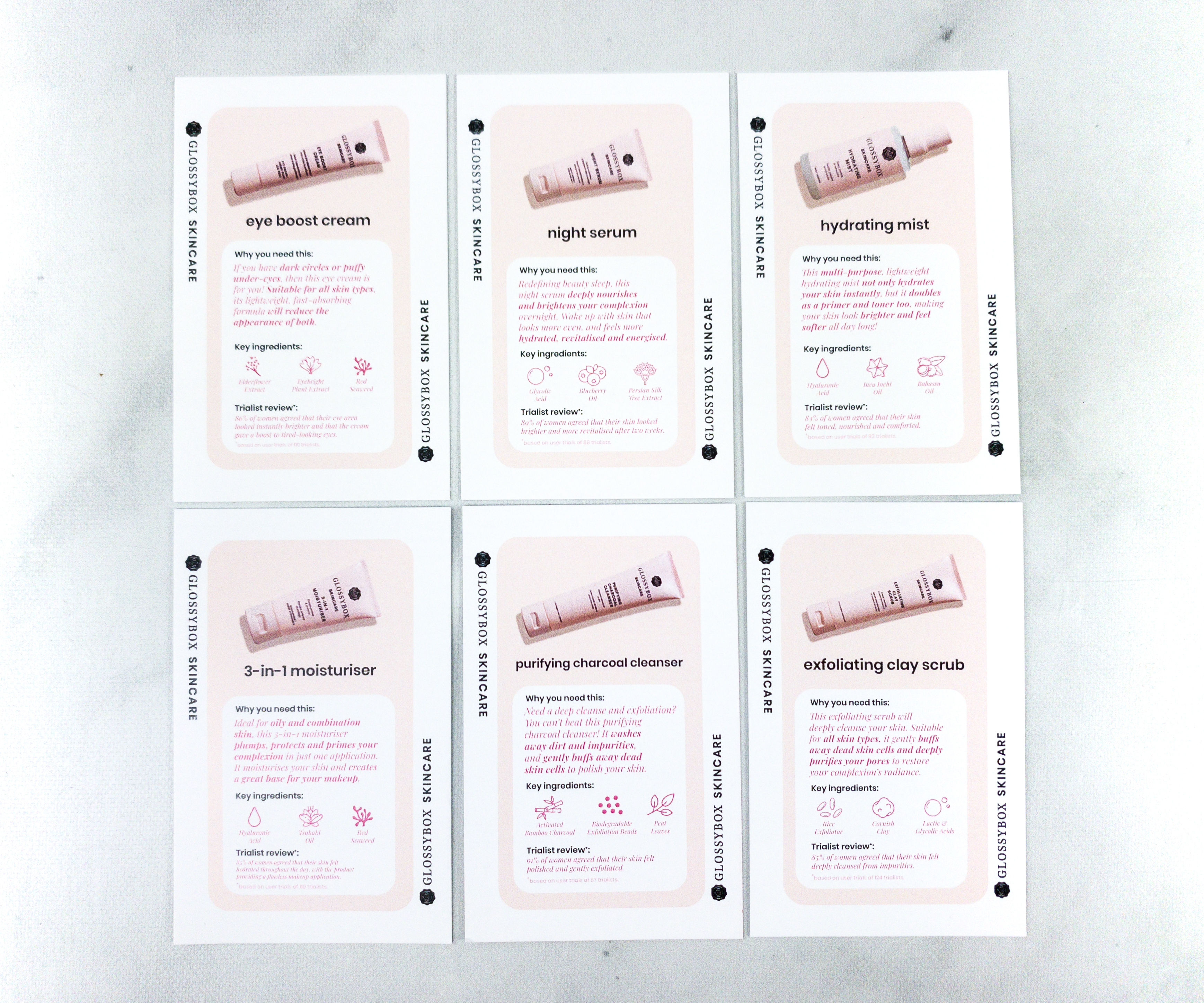 Each card features a photo of the product, benefits, and key ingredients.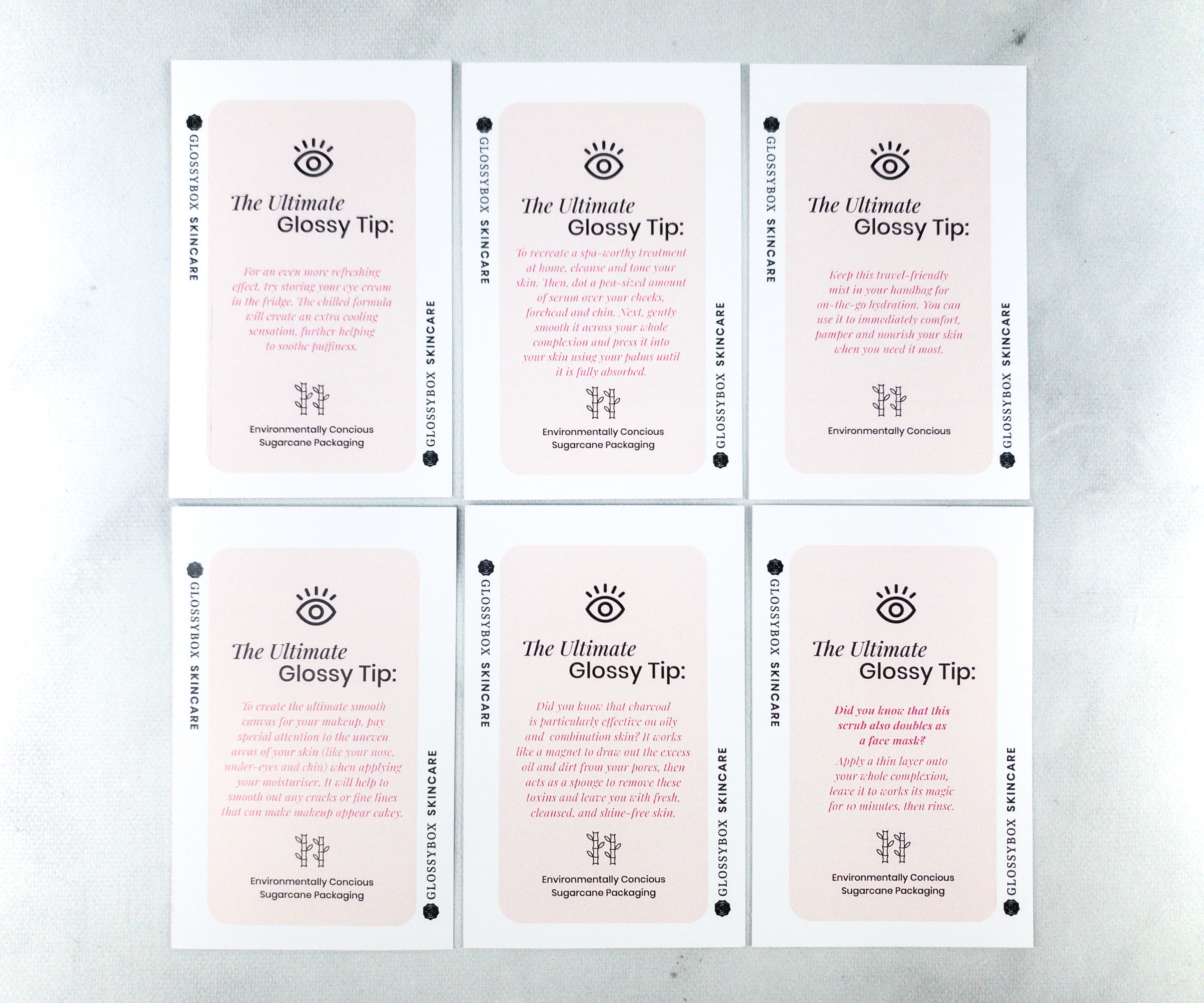 At the back of each card is a Glossy Tip!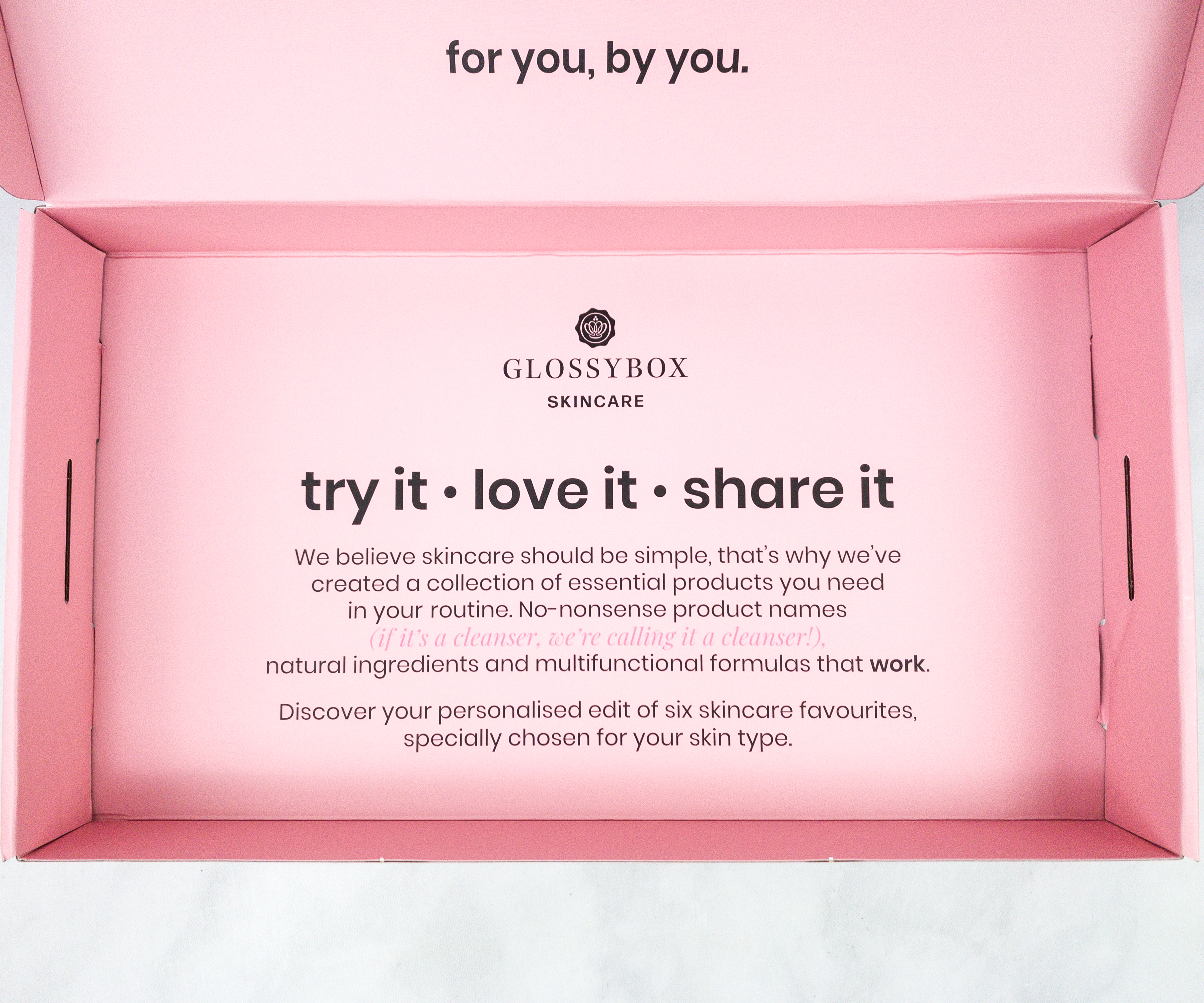 The bottom of the main box also has a message!
We believe skincare should be simple, that's why we've created a collection of essential products you need in your routine. No-nonsense product names (if it's a cleanser, we're calling it a cleanser!), natural ingredients and multifunctional formulas that work.

Discover your personalised edit of six skincare favourites, specially chosen for your skin type.
GlossyBox Skincare!
Eye Boost Cream ($23) Formulated with elderflower extract, this eye cream helps reduce the appearance of dark circles​ and also works to refresh tired and puffy eyes! A little of the product goes a long way. It can be applied both morning and night and you only need to apply 3 dots to the eye area. Then, gently pat the product until it gets absorbed. It works well under foundation so you can wear this with a full face.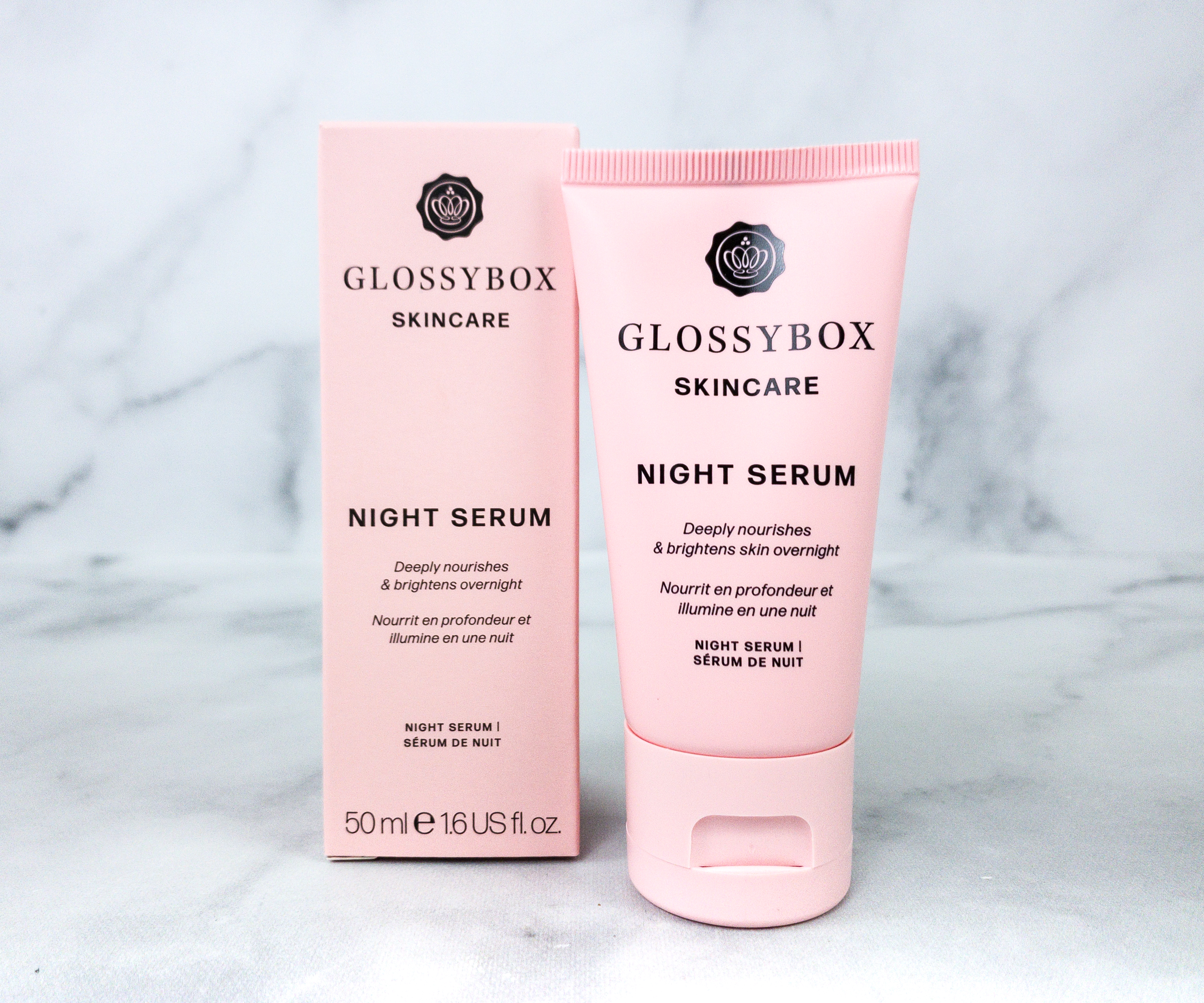 Night Serum ($28) This night serum doesn't only hydrate the skin, it also helps remove dead skin cells overnight to give you a more nourished and brighter looking skin. It contains glycolic acid and blueberry oil that helps the skin in removing visible signs of fatigue and unclogging pores to allow the skin to breathe. To use, get a pea-sized amount and massage onto cleansed, toned, and slightly damp skin.​​ Its silky texture feels soothing and the scent is also really good!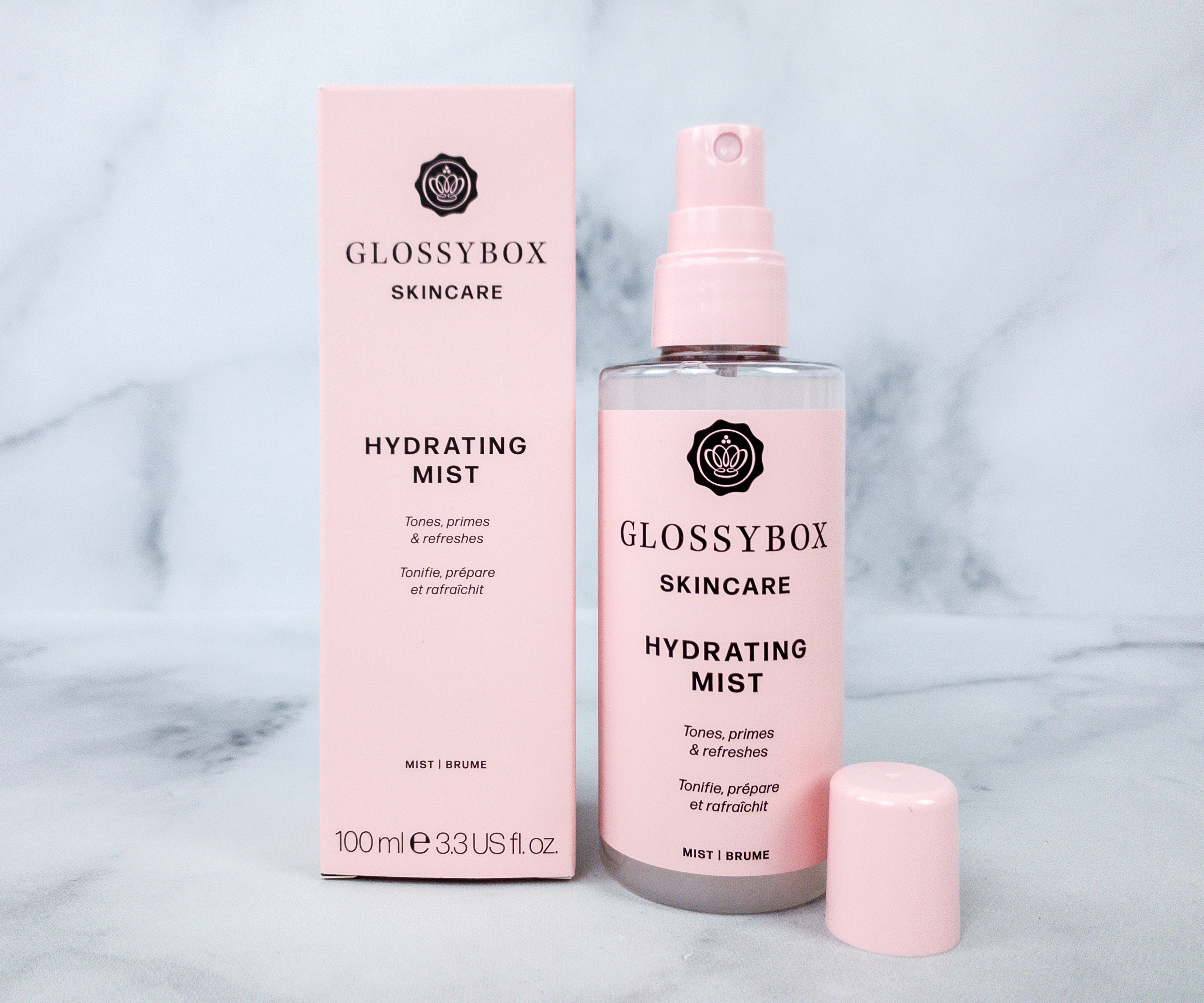 Hydrating Mist ($25) I love mists! They help refresh me even when on the go or in the middle of the day! This one contains hyaluronic acid that keeps the skin feeling hydrated minus the oily residue. It also has a blend of Inca inchi oil and babassu oil that helps support the skin's natural barrier all while leaving the skin feeling soft and nourished. It's light and gentle, and it even gives me a nice dewy look when I use it as a primer!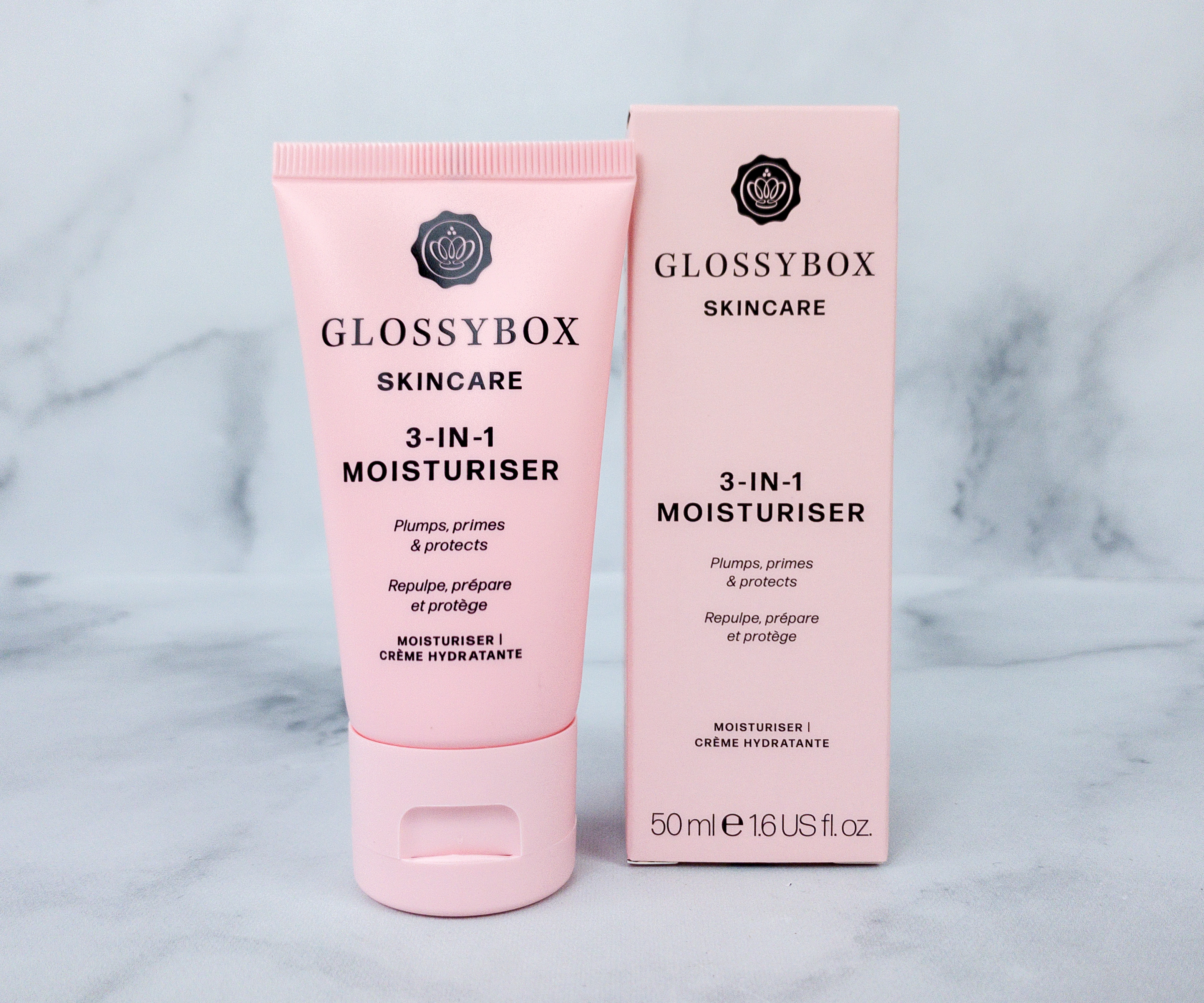 3-in-1 Moisturizer ($28) I'm loving how lightweight this moisturizer is! It doesn't weigh heavily on the face making it great for use even during the day! I can even wear this under make-up! This product contains hyaluronic acid that keeps the skin looking plump and moisturized. Another key ingredient is red seaweed that works to form a protective barrier that locks in moisture, keeping the skin hydrated all throughout the day!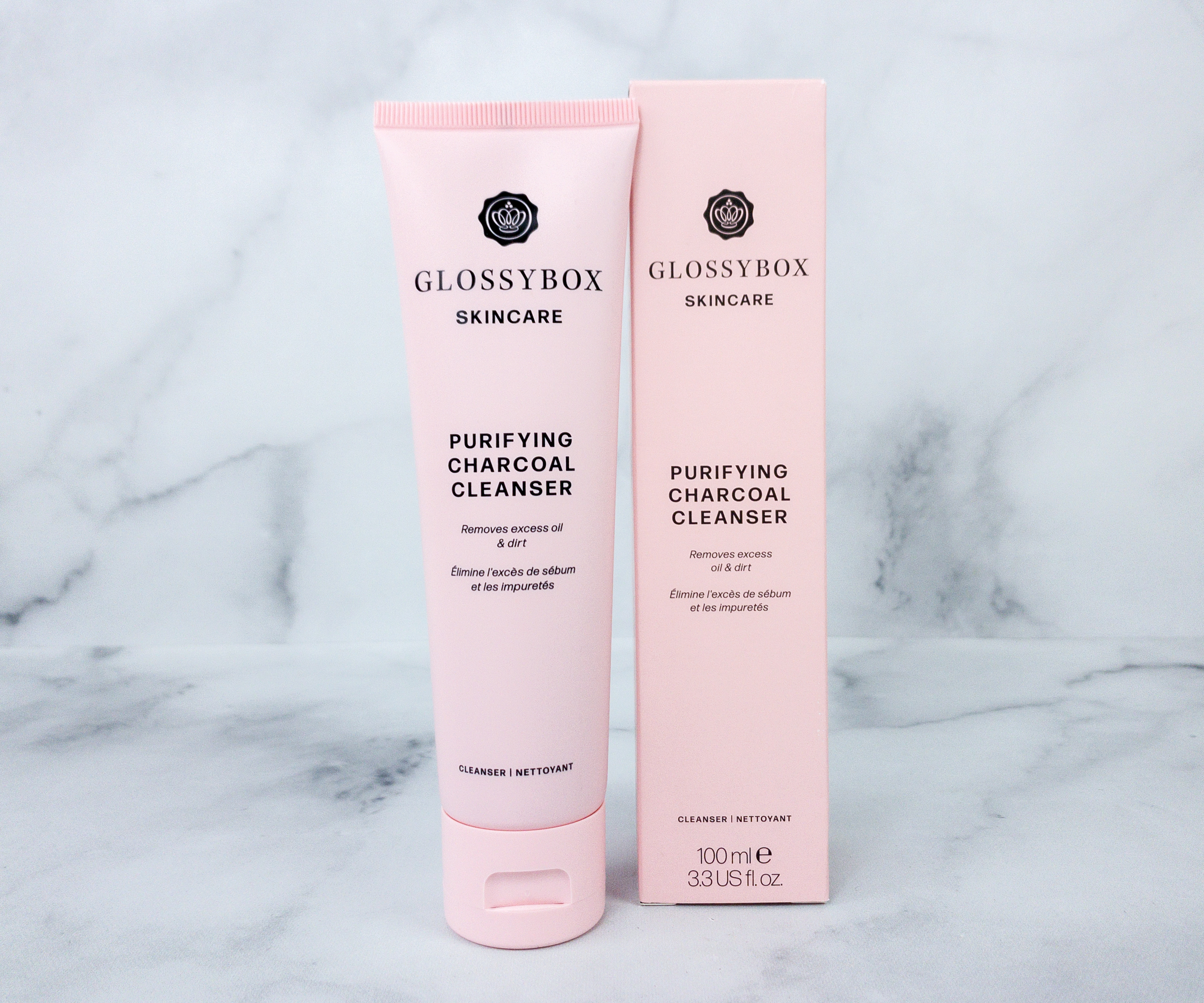 Purifying Charcoal Cleanser ($25) This cleanser removes excess oil and dirt from the skin with the help of activated bamboo charcoal. It also contains biodegradable exfoliation beads to gently buff away dead skin cells! To use, simply massage it onto damp skin then rinse with lukewarm water. It leaves my skin feeling clean and brand new, and it doesn't cause dryness or redness!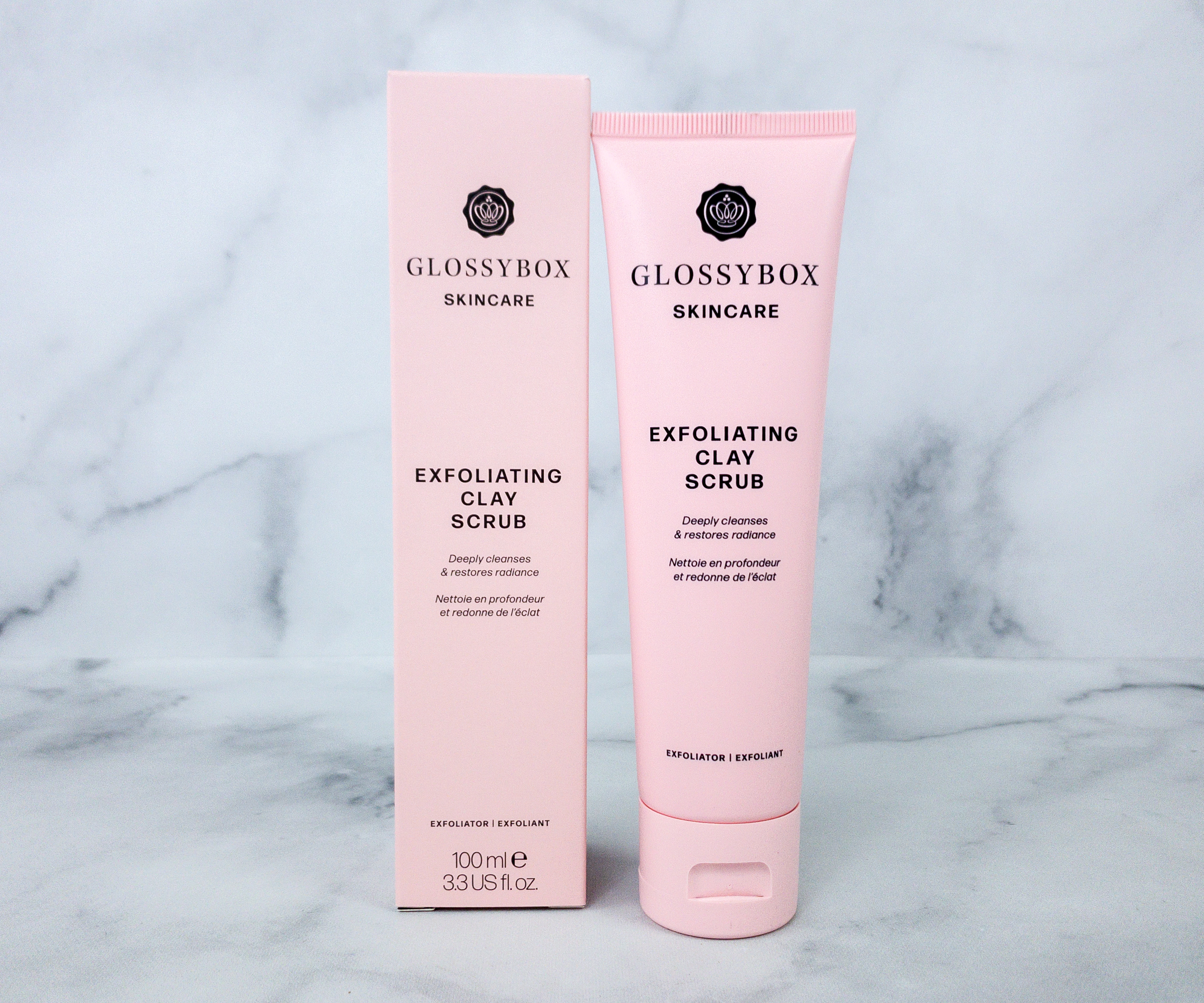 Exfoliating Clay Scrub ($28) Rice exfoliator is gentle yet works like a charm when removing dead skin cells. This formula also contains lactic and glycolic acids along with cornish clay that deeply cleanses pores and keeps skin looking shine-free all while restoring radiance and energizing the skin. It's ideally used once a week, focusing on the nose and t-zone. Gently massage and then rinse with lukewarm water afterward. The texture is great. It wasn't harsh and it easily removed oil from the target areas!
I love GLOSSYBOX and I was excited when they announced the release of their new skincare line! They really did a great job of creating uncomplicated products deserving to be a staple in our beauty routines. There are products for various skincare concerns, from eyebags to fine lines and everything in between. What's great is that you can get a skincare box tailored to your skin type! My personal favorite from this bunch is the 3-in-1 moisturizer because of how lightweight it is. It's comfortable to wear on the skin even under make-up and I can really feel that it keeps my skin hydrated all day. The rest of the products are also great! They all smell good but not overwhelming plus they're also easy to use. For skincare newbies, this whole new line is a good way to get started in building a simple skincare routine that works! Even for those who have already tried tons of skincare products, it easy to love these new GLOSSYBOX Skincare products. Not only the packaging looks refreshing but their skin-friendly, cruelty-free formula as well.
What did you think of GLOSSYBOX skincare?