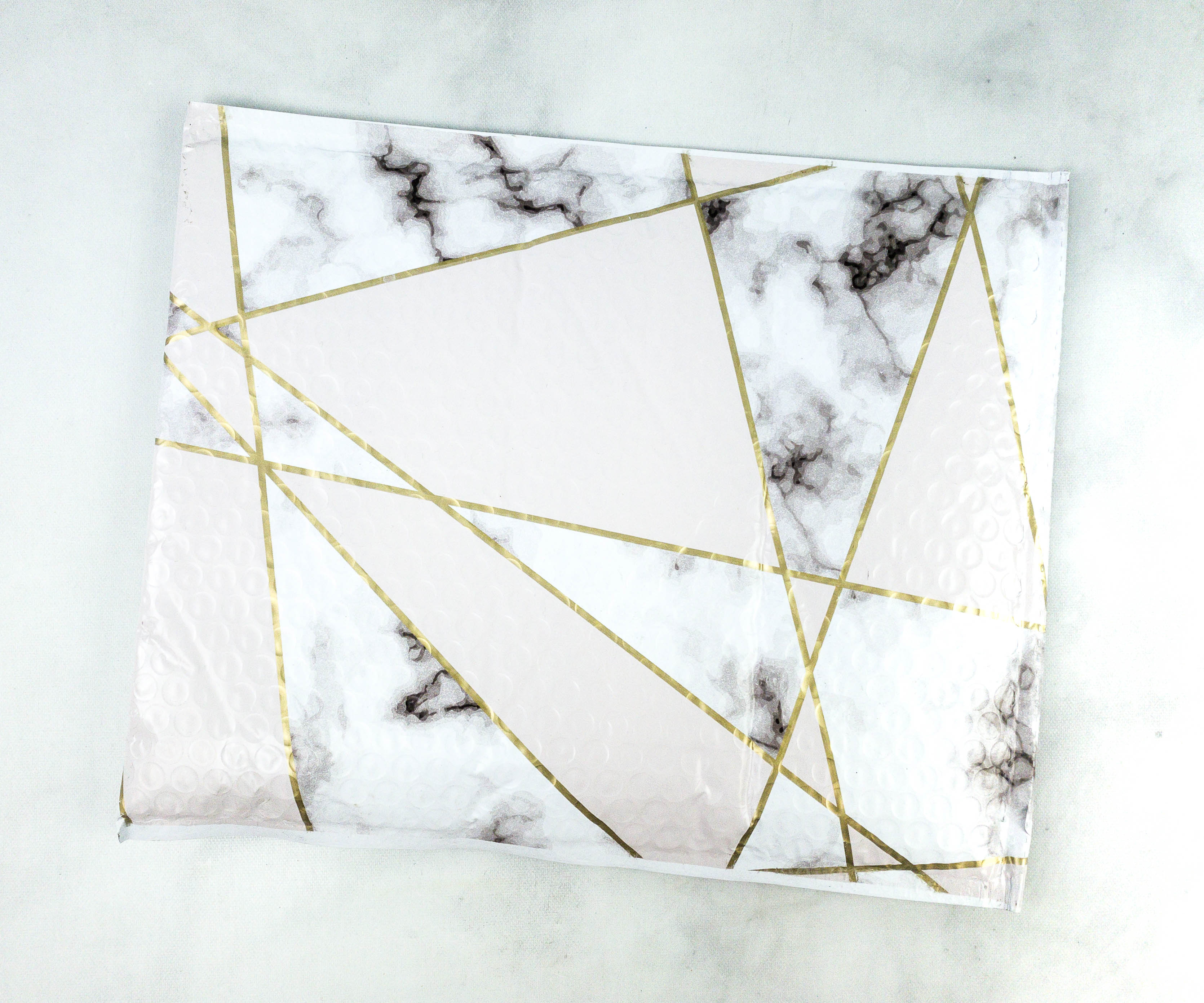 Glamour Jewelry Box is a monthly jewelry subscription. Each box includes 3 trendy boutique pieces, which may include necklaces, rings, bracelets, or earrings. The best thing is that they're all for you to keep! Boxes start at $29.95, with a promised retail value of $75+!
DEAL: Get 10% off your first box! Use coupon code CJ10.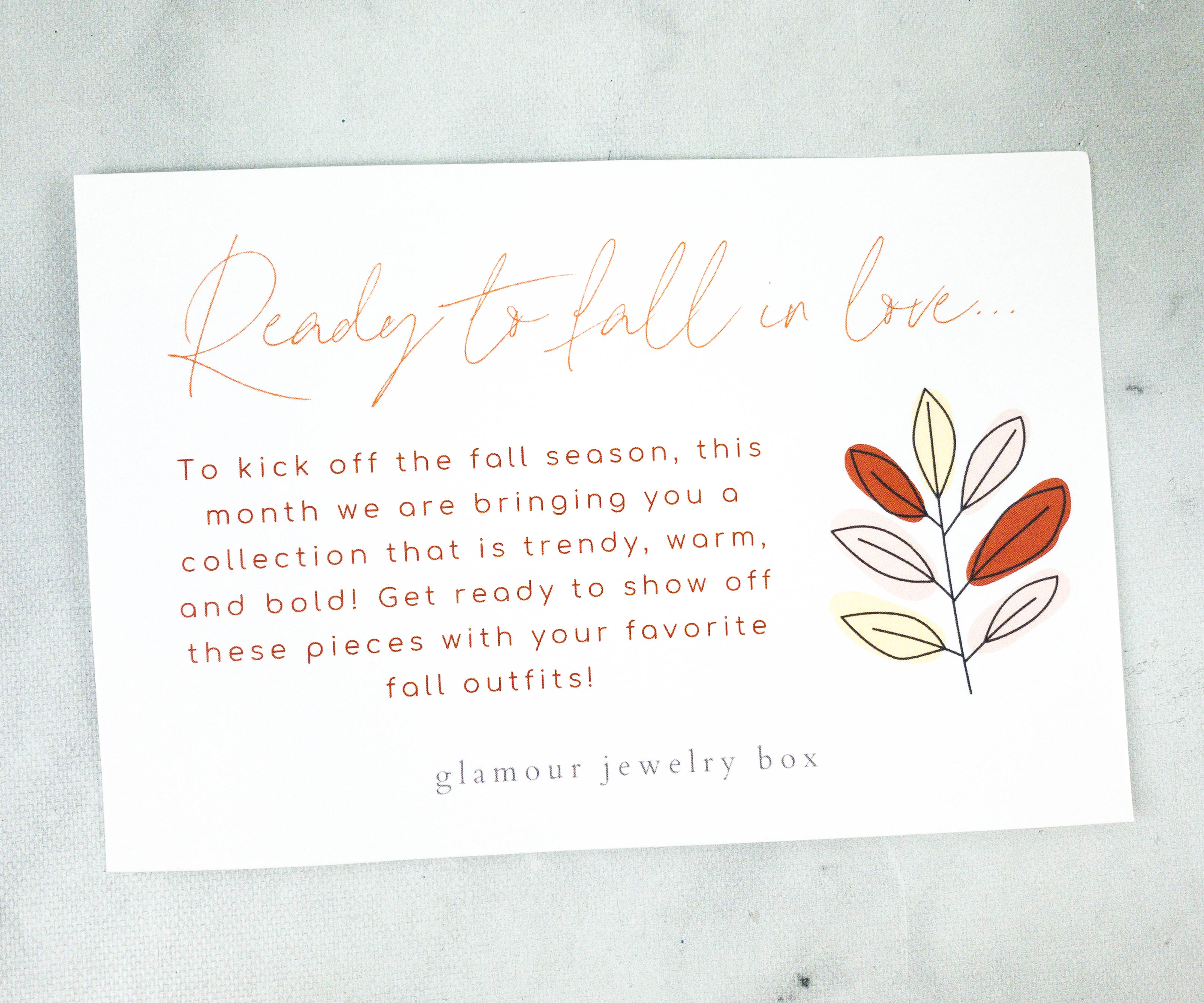 The package came in a padded mailer. There's also a card from Glamour Jewelry Box.
To kick off the fall season, this month we are bringing you a collection that is trendy, warm, and bold! Get ready to show off these pieces with your favorite fall outfits!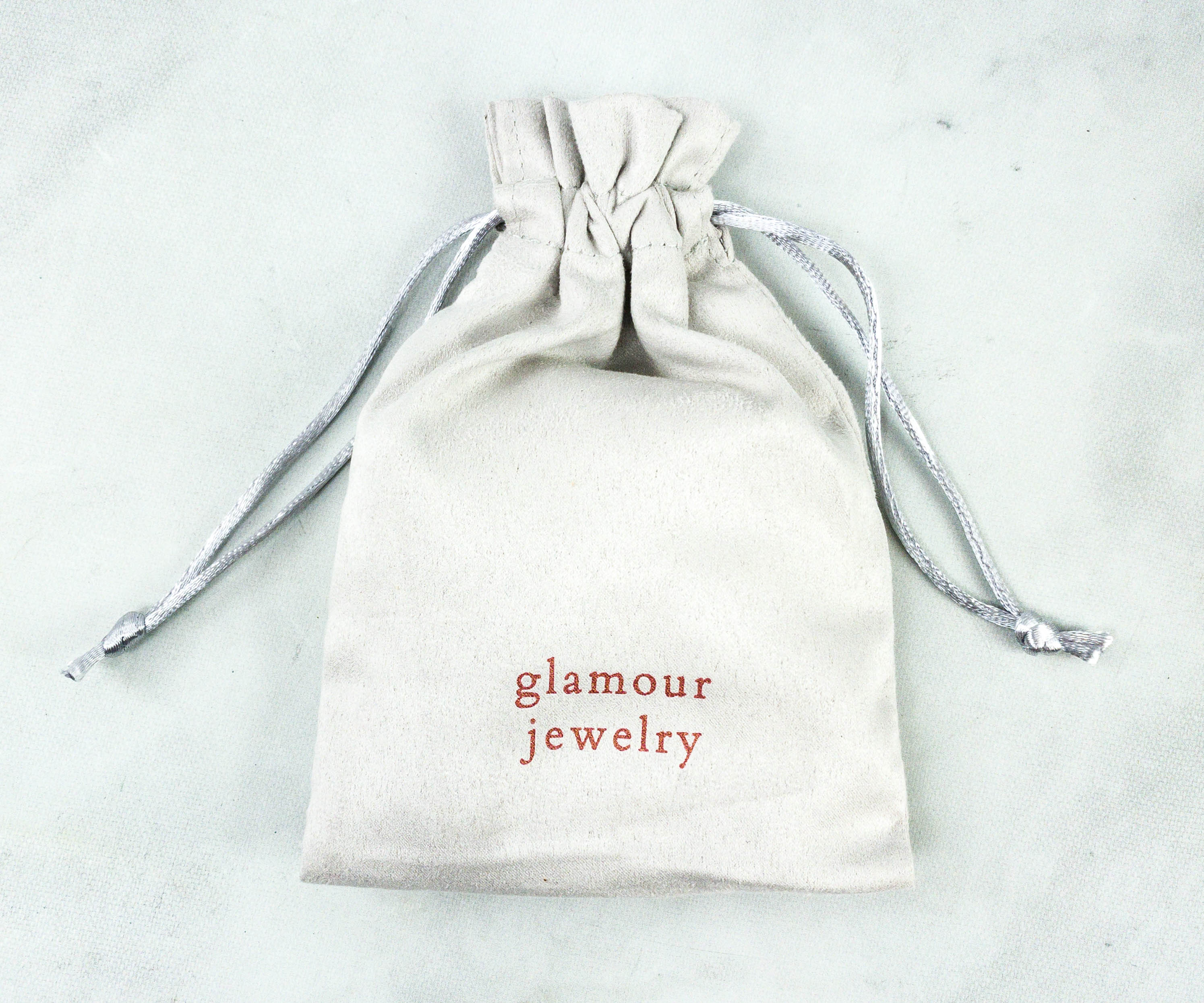 Inside, the items are placed in a drawstring pouch.
Everything I received this month!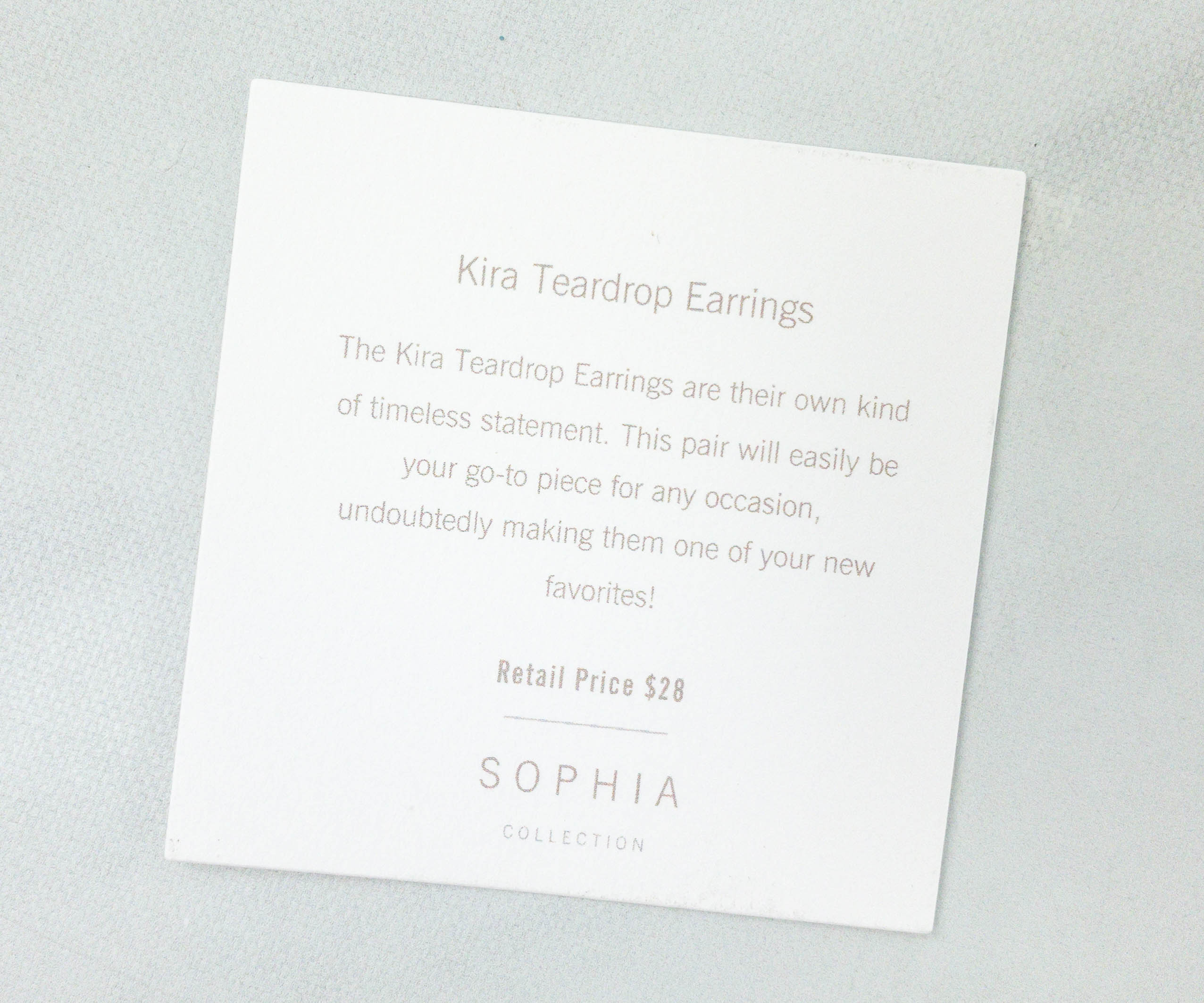 Kira Teardrop Earrings ($28)
The Kira Teardrop Earrings are their own kind of timeless statement. This pair will easily be your go-to piece for any occassion, undoubtedly making them one of your new favorites!
This pair of earrings is a classic! They are teardrop-shaped, so they dangle nicely when worn. Also, they may look thick but they're actually lightweight and easy to wear.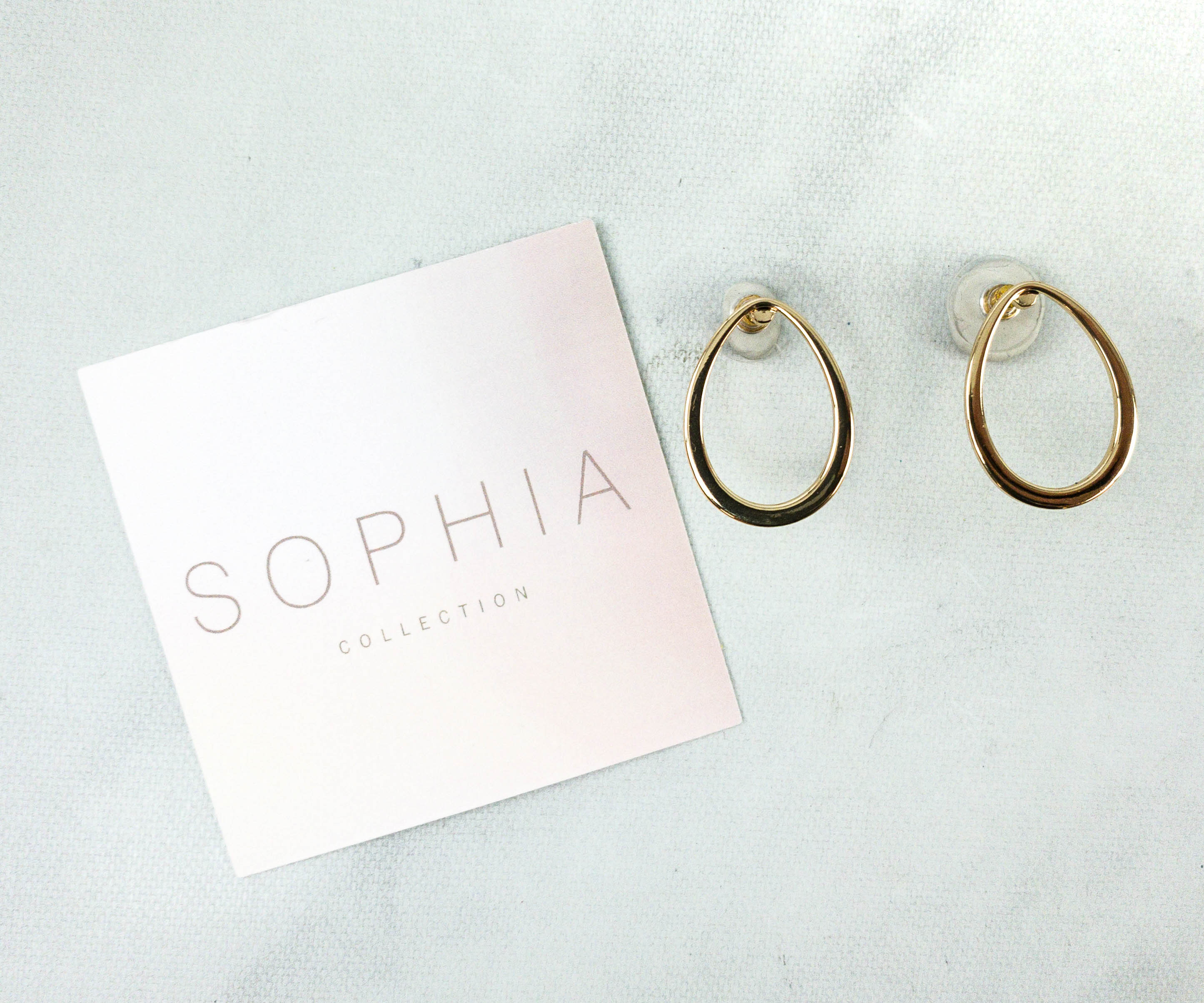 The earrings are gold colored, making them look really elegant. They look good with just about any outfit, so whether it's a casual get together or a formal black tie event, this piece is something I can use to level up my look!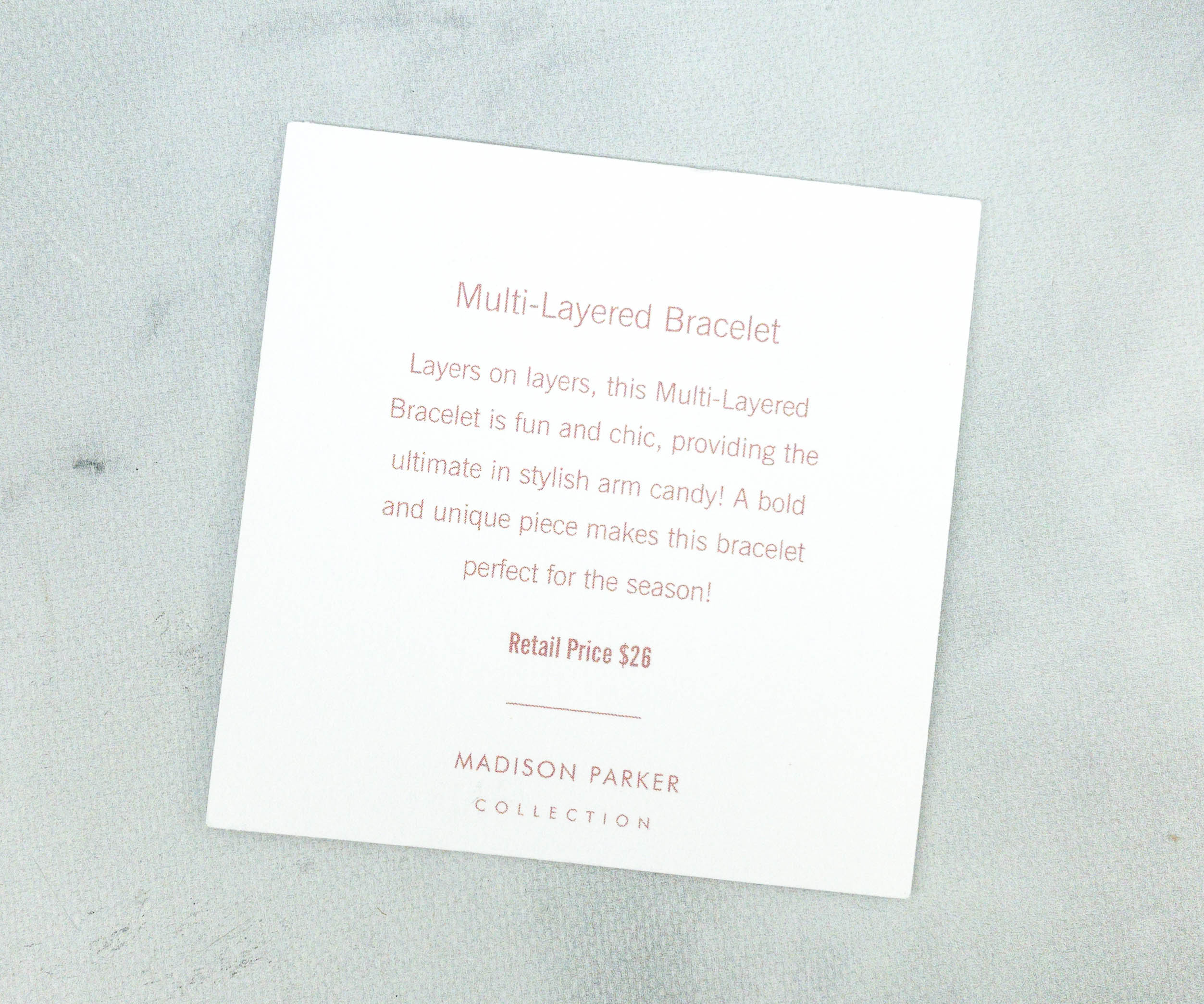 Multi-Layered Bracelet ($26)
Layers on layers, this Multi-Layered Bracelet is fun and chic, providing the ultimate in stylish arm candy! A bold and unique piece makes this bracelet perfect for the season!
The bracelet has a layered design with charms that add a bit of softness to the bold piece!
It looks perfect when worn alone yet it also looks great when paired with a gold bangle or two! This is something I can wear on a daily basis. It's gorgeous without being too extra!
The Druzy Necklace ($30)
A dainty light pink druzy stone and delicate chain combine to create The Druzy Necklace, a staple for your accessory collection!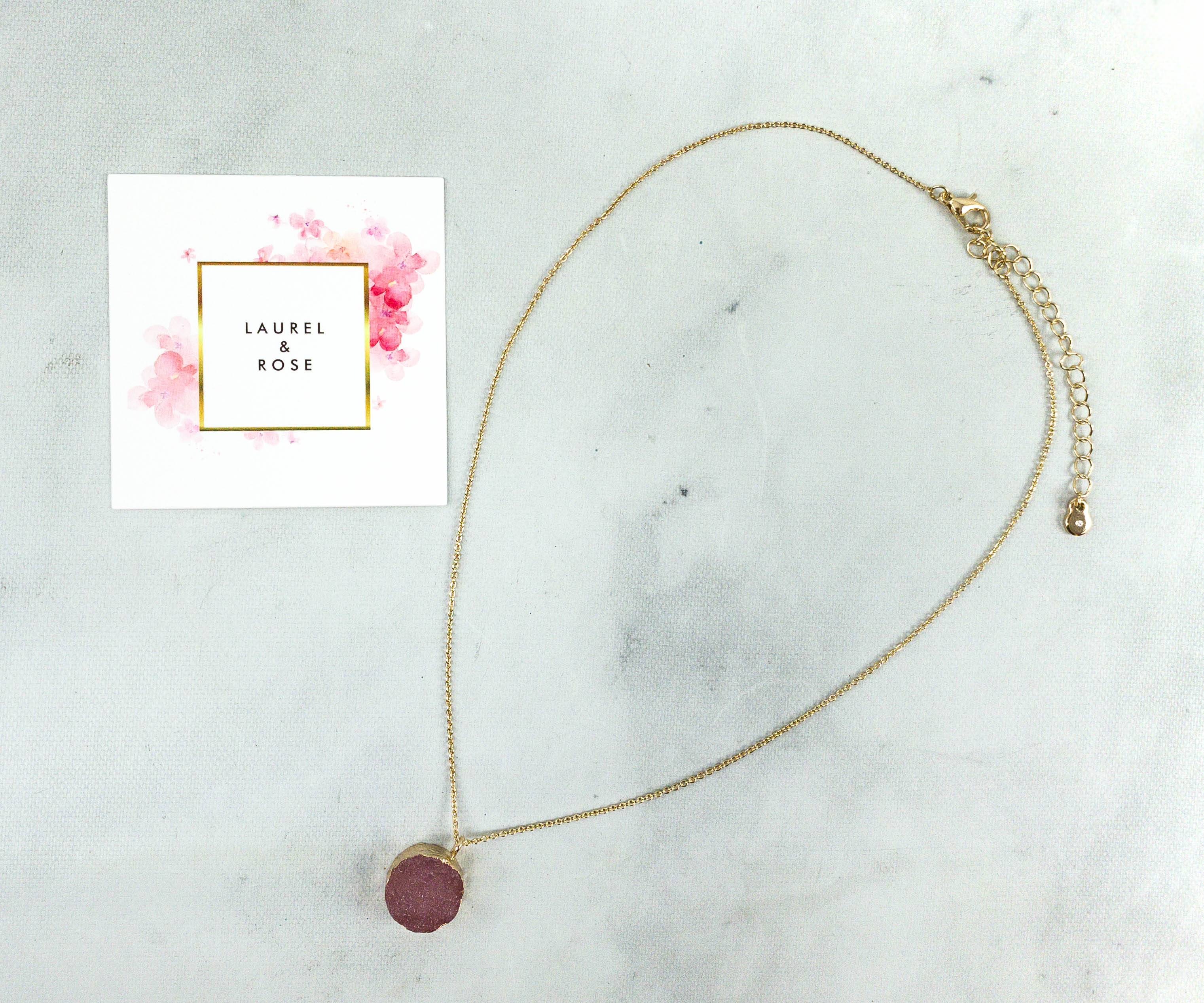 Simple yet elegant, this necklace features a thin delicate chain holding a stunning light pink Druzy stone.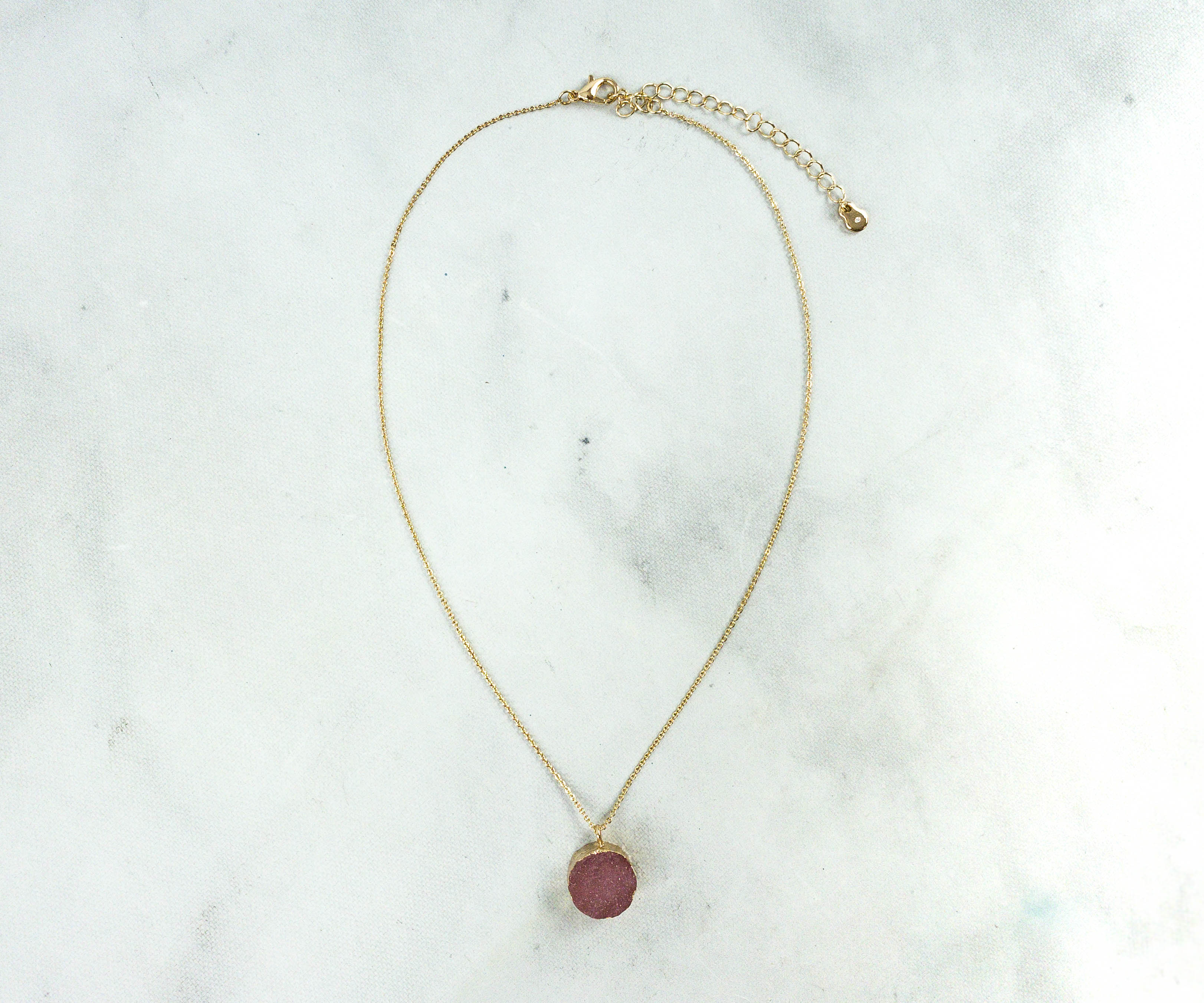 The necklace has a built-in extender so you can wear it lower than usual if you prefer it that way or if you plan on layering this piece.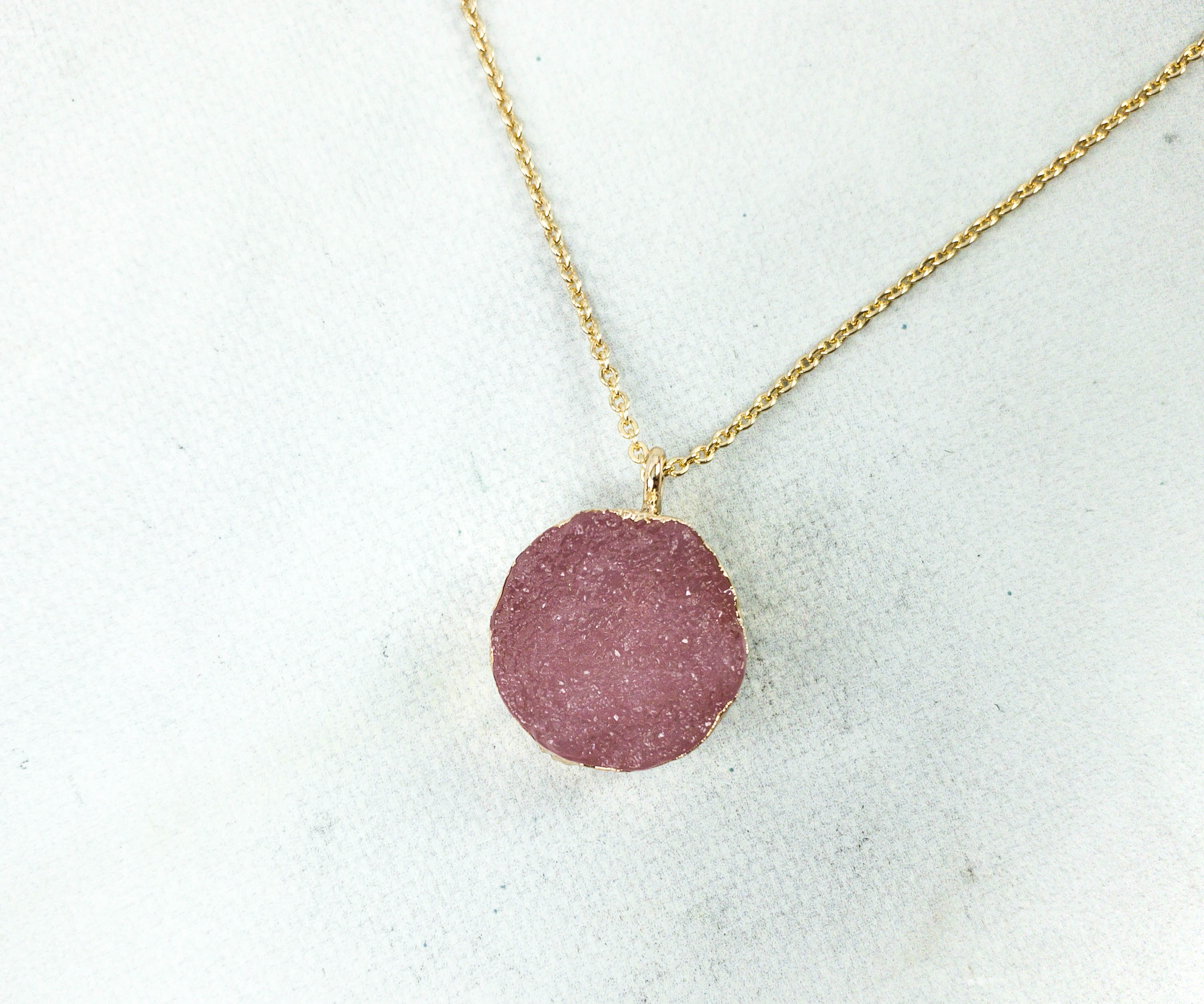 The Druzy stone is beautiful! It's a naturally occurring gemstone that has a layer of crystalization formed at the top that adds texture and character to the stone.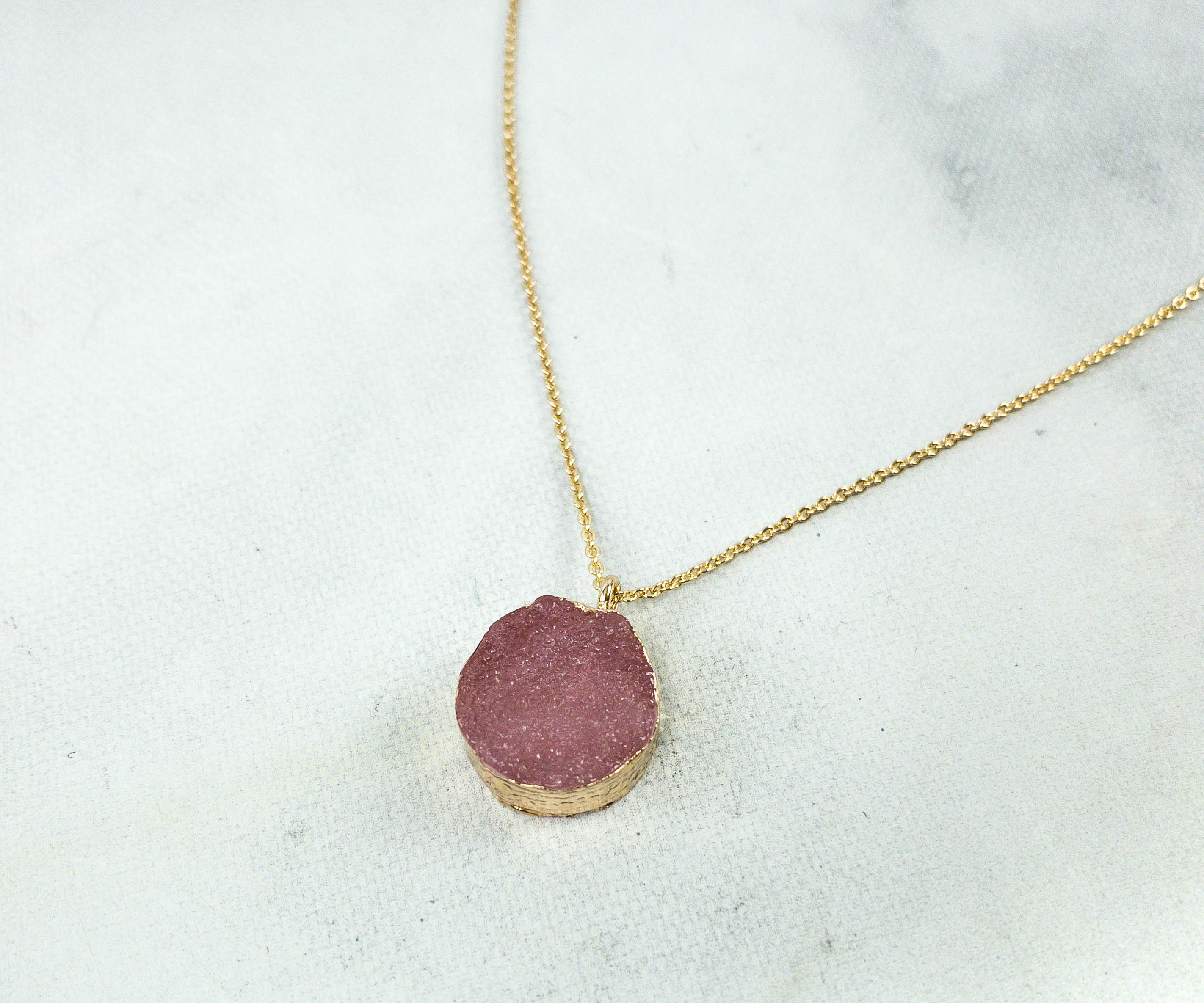 Druzy stones are said to represent peace and tranquility. They're also known to amplify the natural healing properties of the body and strengthen the spirit.
This month's jewelry pieces from Glamour Jewelry Box are stunning! I love everything in the box, but my favorite would have to be the earrings. I like them because they're simple and unassuming yet they look gorgeous when worn! They are also versatile, so I can wear them on any occasion. With their timeless look, they're really worth keeping in any jewelry collection. Overall, this jewelry subscription box has been nothing short of amazing and I'm really happy with it. For jewelry enthusiasts and for those who need to look presentable in their meetings whether online or offline, this subscription would be a great fit for you!
Have you tried Glamour Jewelry Box yet? What do you think of this month's box?