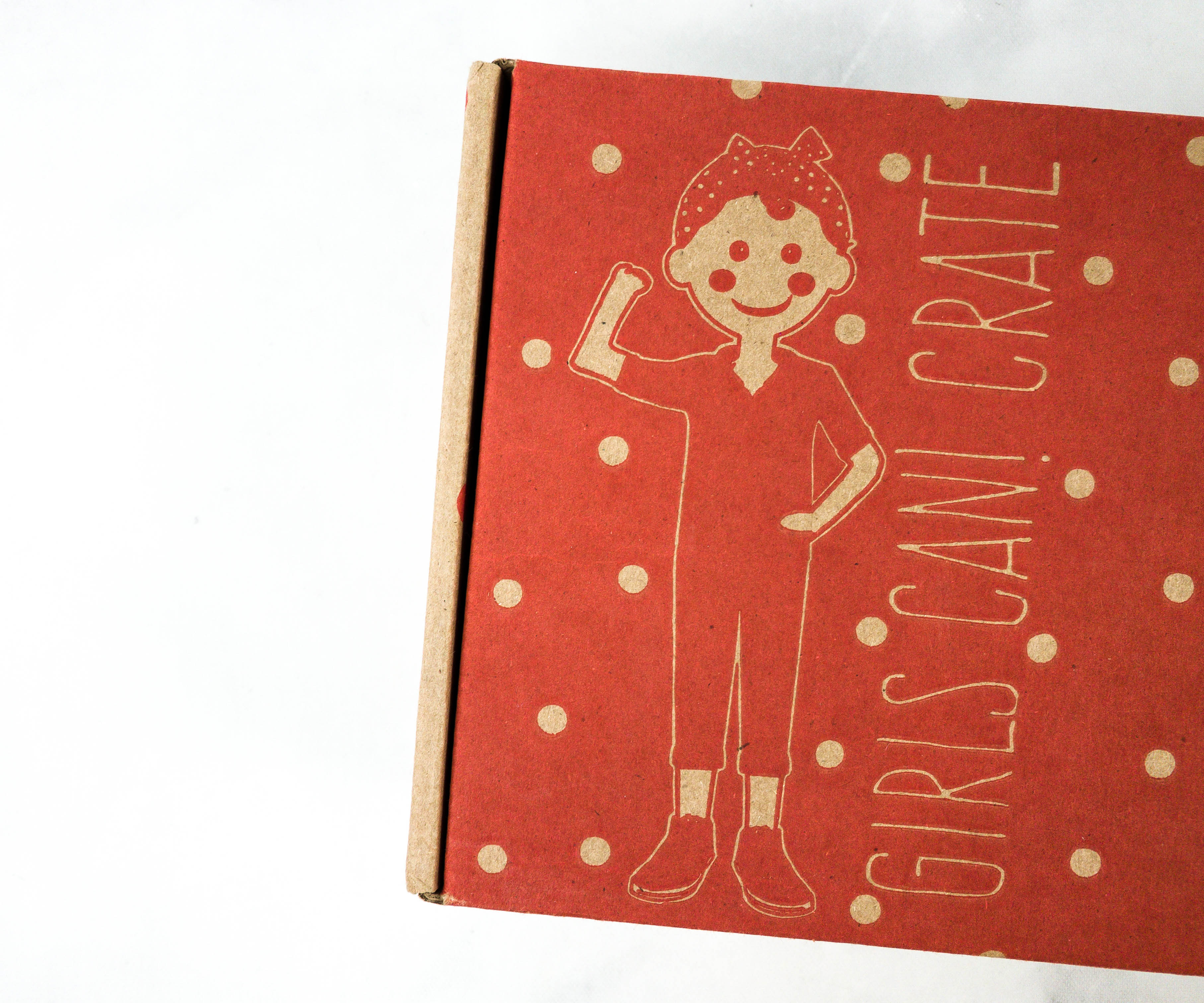 Girls Can Crate is a monthly subscription for children between 5 and 10 years of age that promotes the idea that girls can do whatever they set their minds to. Each month features a different female pioneer whose story inspires girls to achieve. Each box includes a 20-page activity book that includes the heroine's story, 2-3 STEAM activities, and creative play props. Boxes cost $29.95 each month with themes that celebrate female pioneers from diverse backgrounds, but the activities themselves are usually gender-neutral.
DEAL: Save 15% on your first box! Use coupon code HELLO15.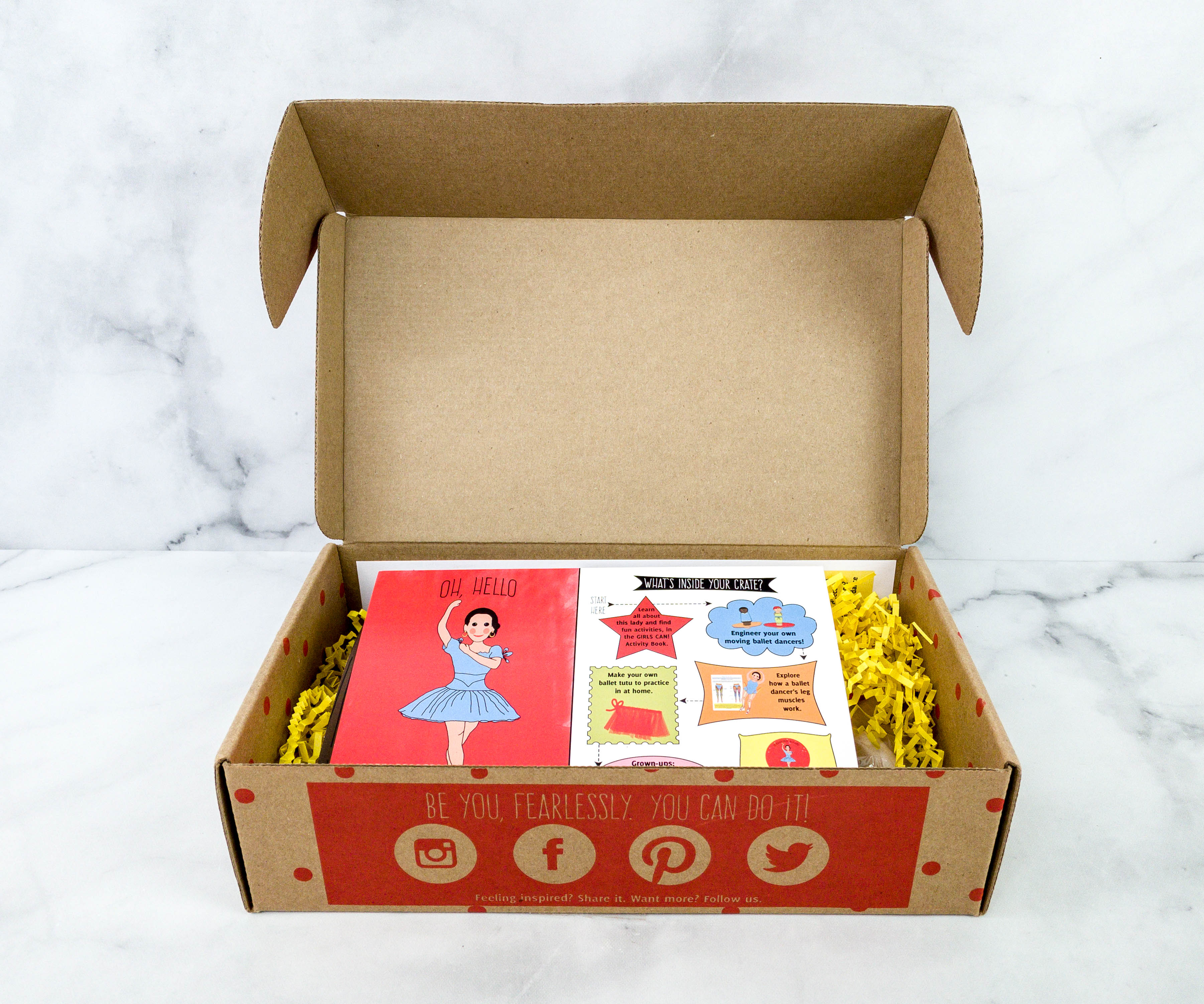 The box is always full of fun stuff and activities.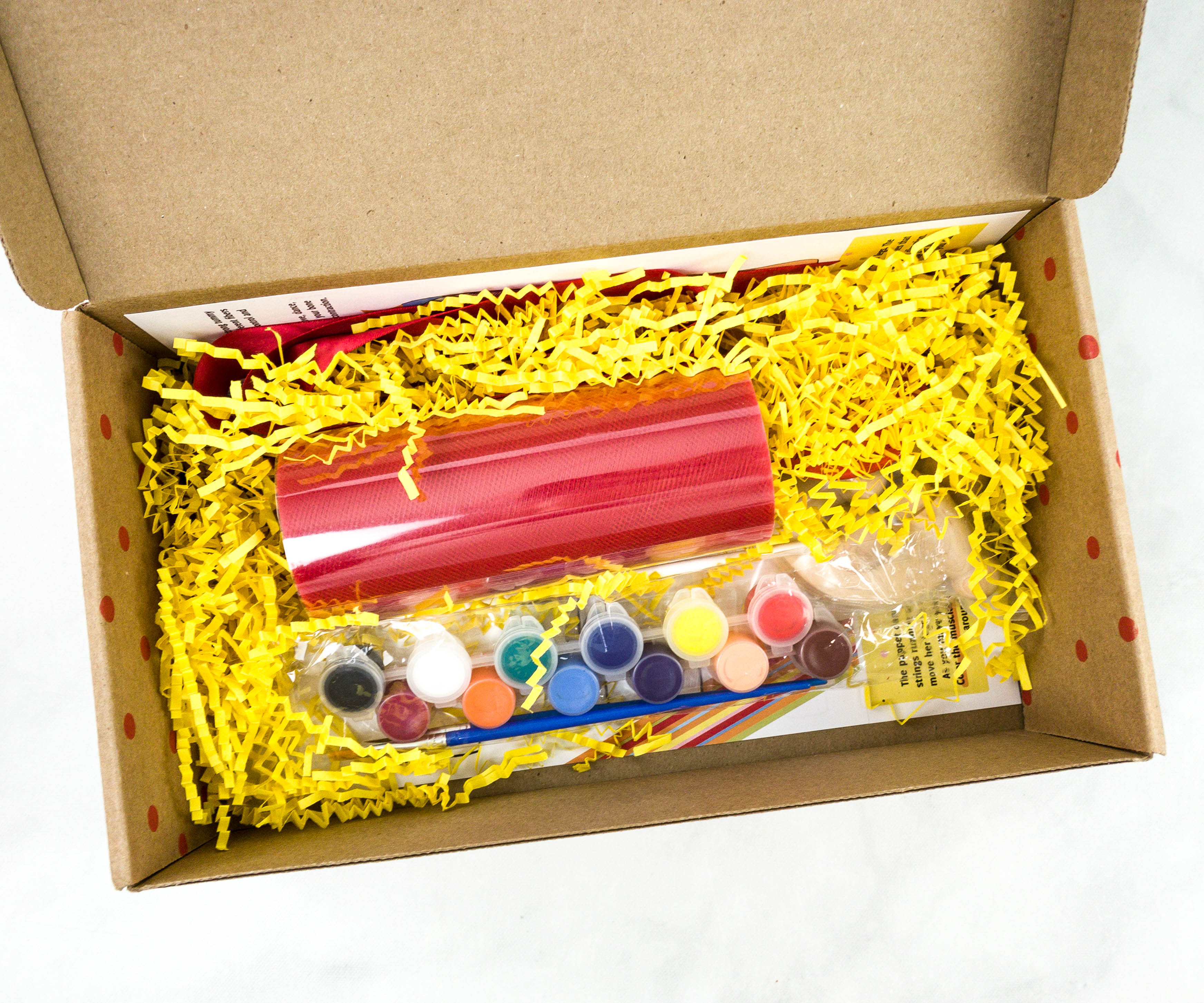 The items were cushioned with bright yellow squiggles. Some items were also protected by plastic.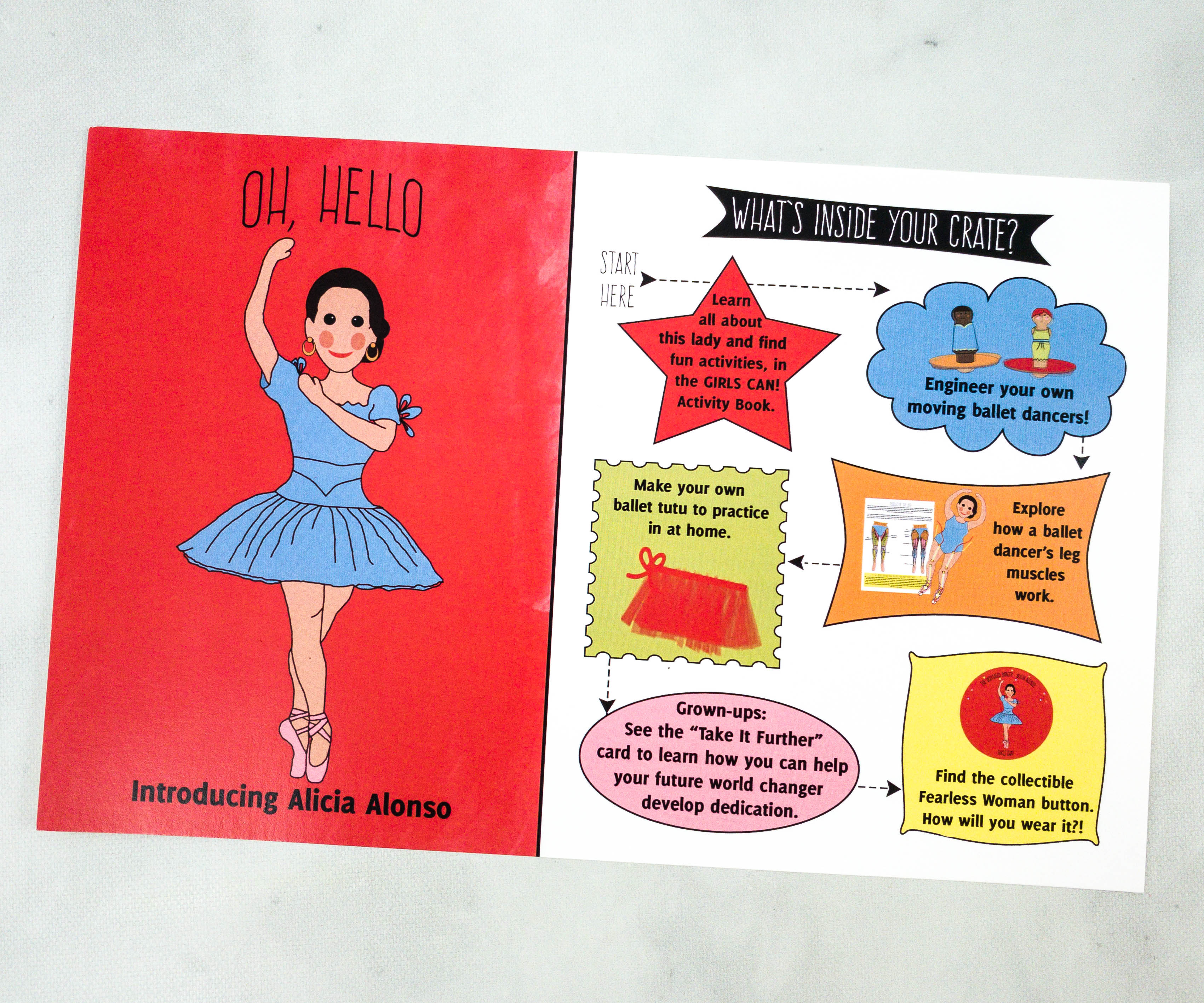 There's a pamphlet that lists what's inside the crate. This month, we were introduced to Alicia Alonso!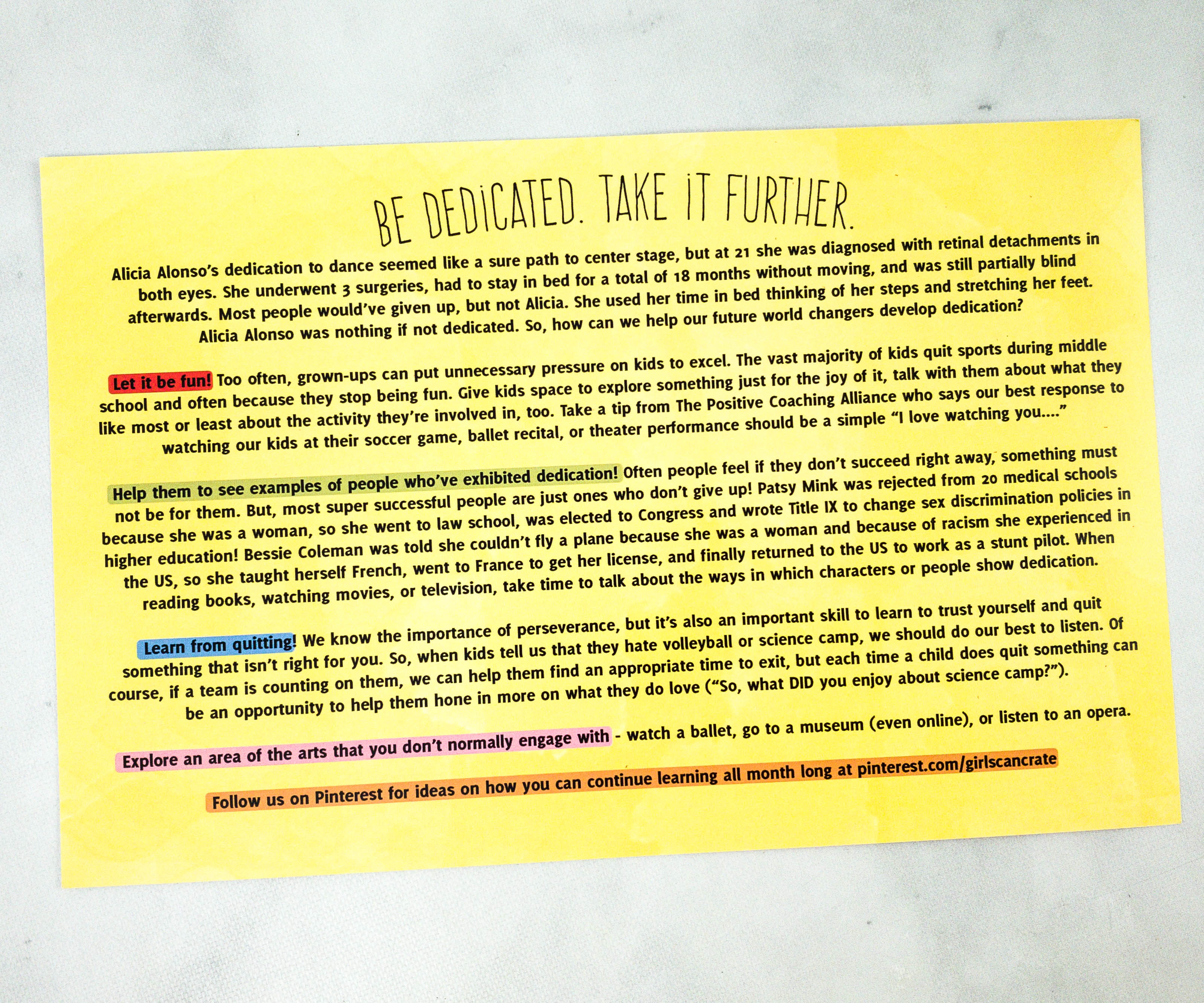 This card has pointers on how to be dedicated!
Everything in the box!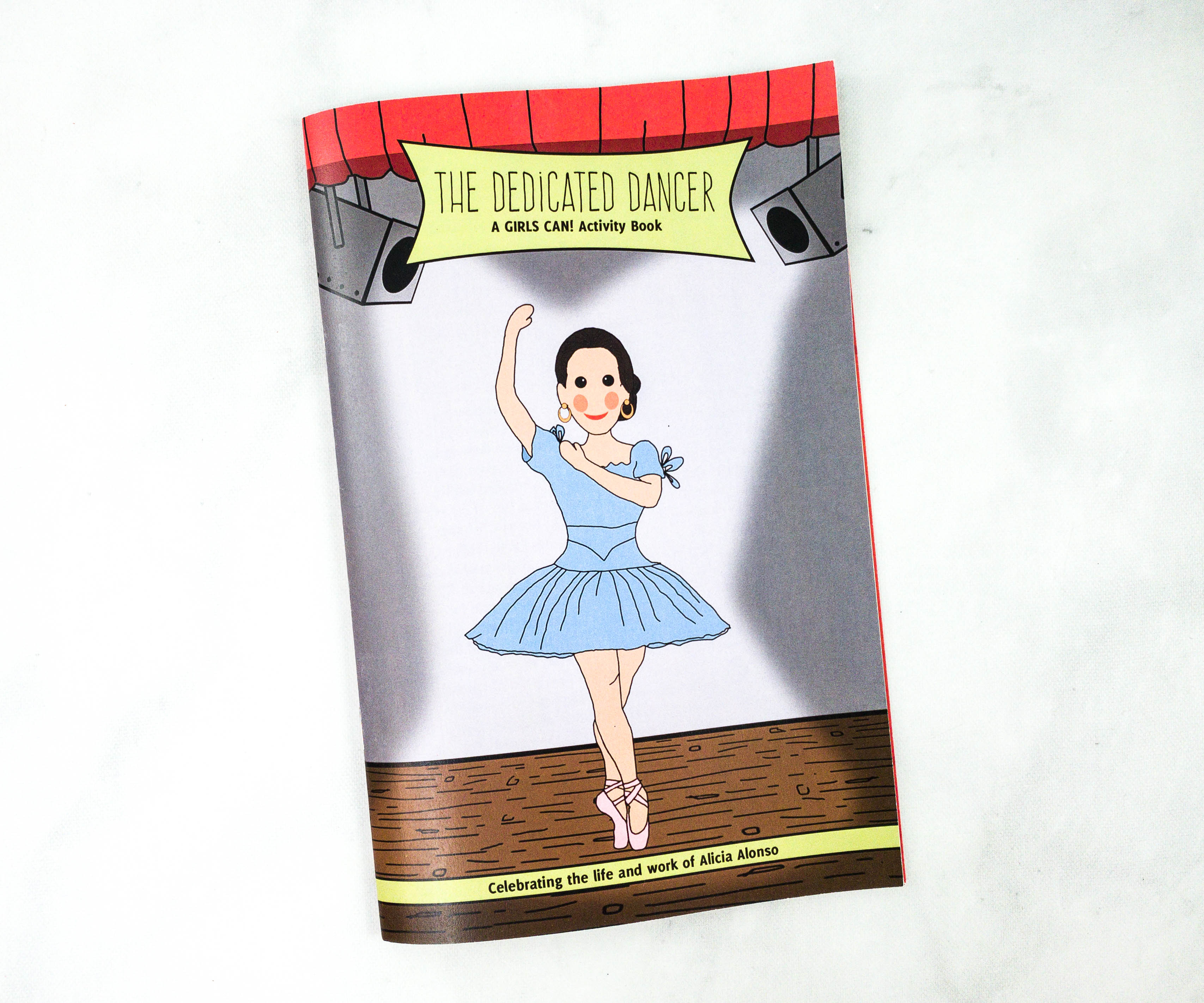 Every box includes a booklet featuring information about this month's heroine. It celebrates the life and work of Alicia Alonso!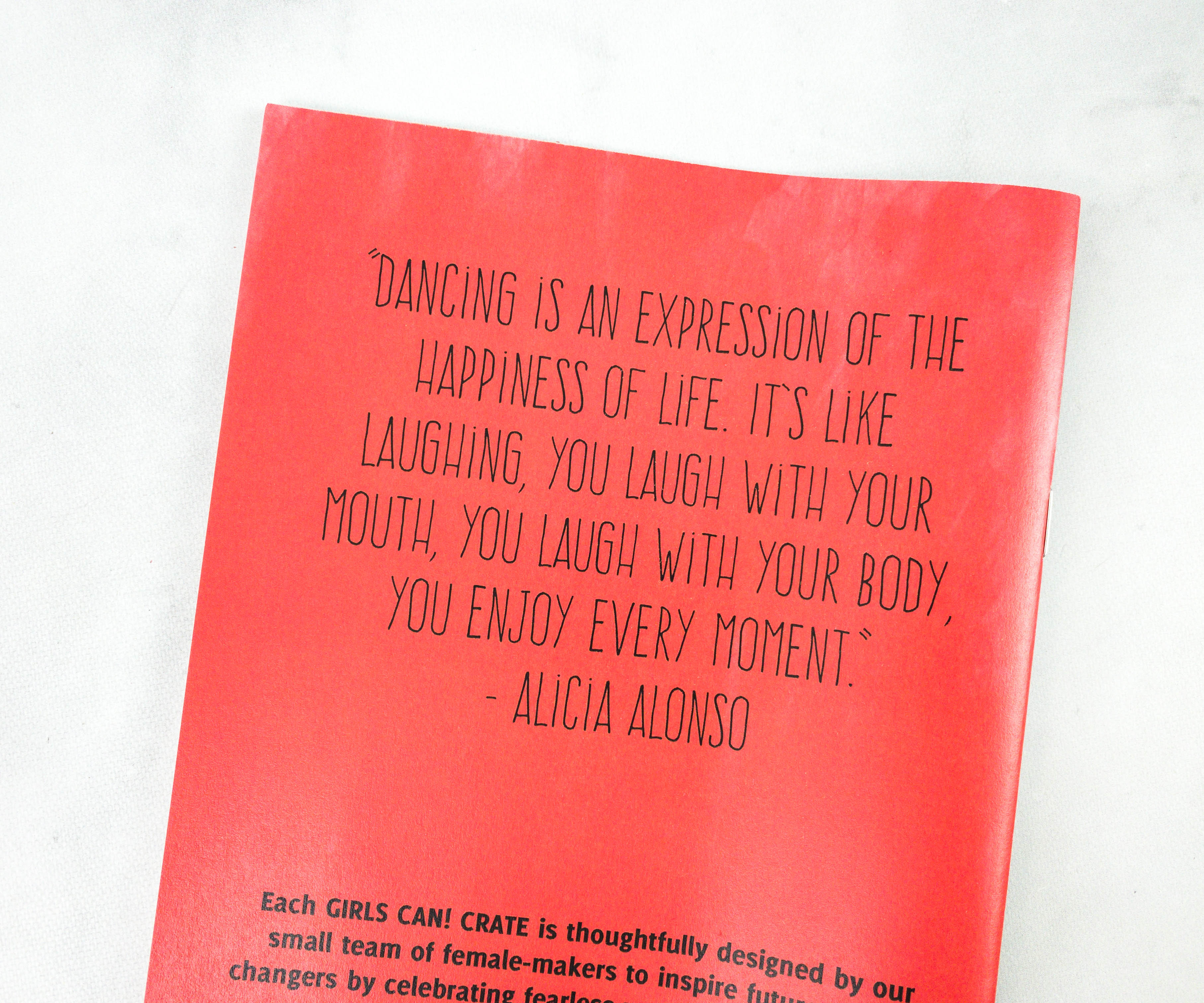 At the back of the booklet is a quote from Alicia Alonso!
Dancing is an expression of the happiness of life. It's like laughing, you laugh with your mouth, you laugh with your body, you enjoy every moment.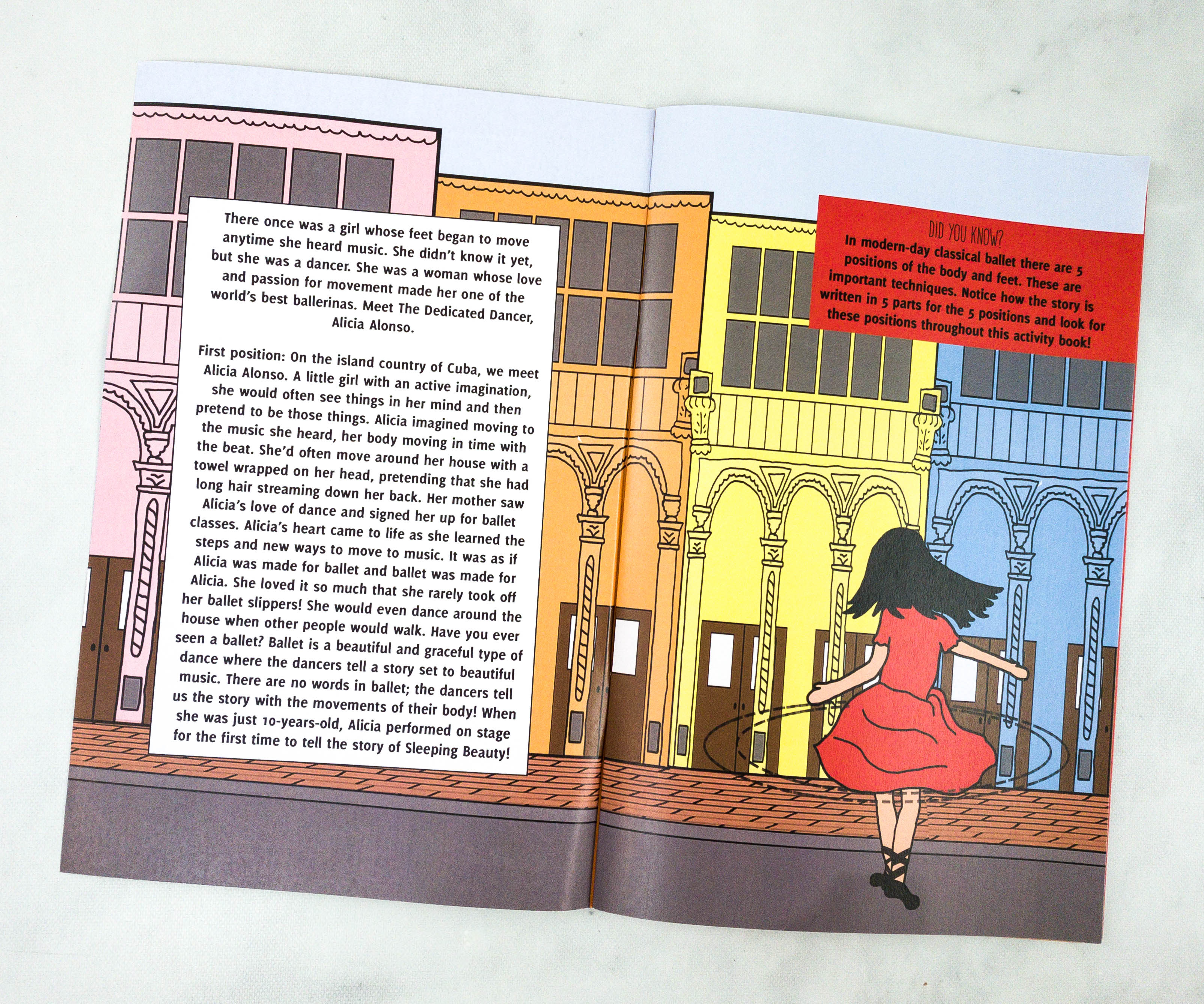 Inside, we get to learn more about Alicia's story.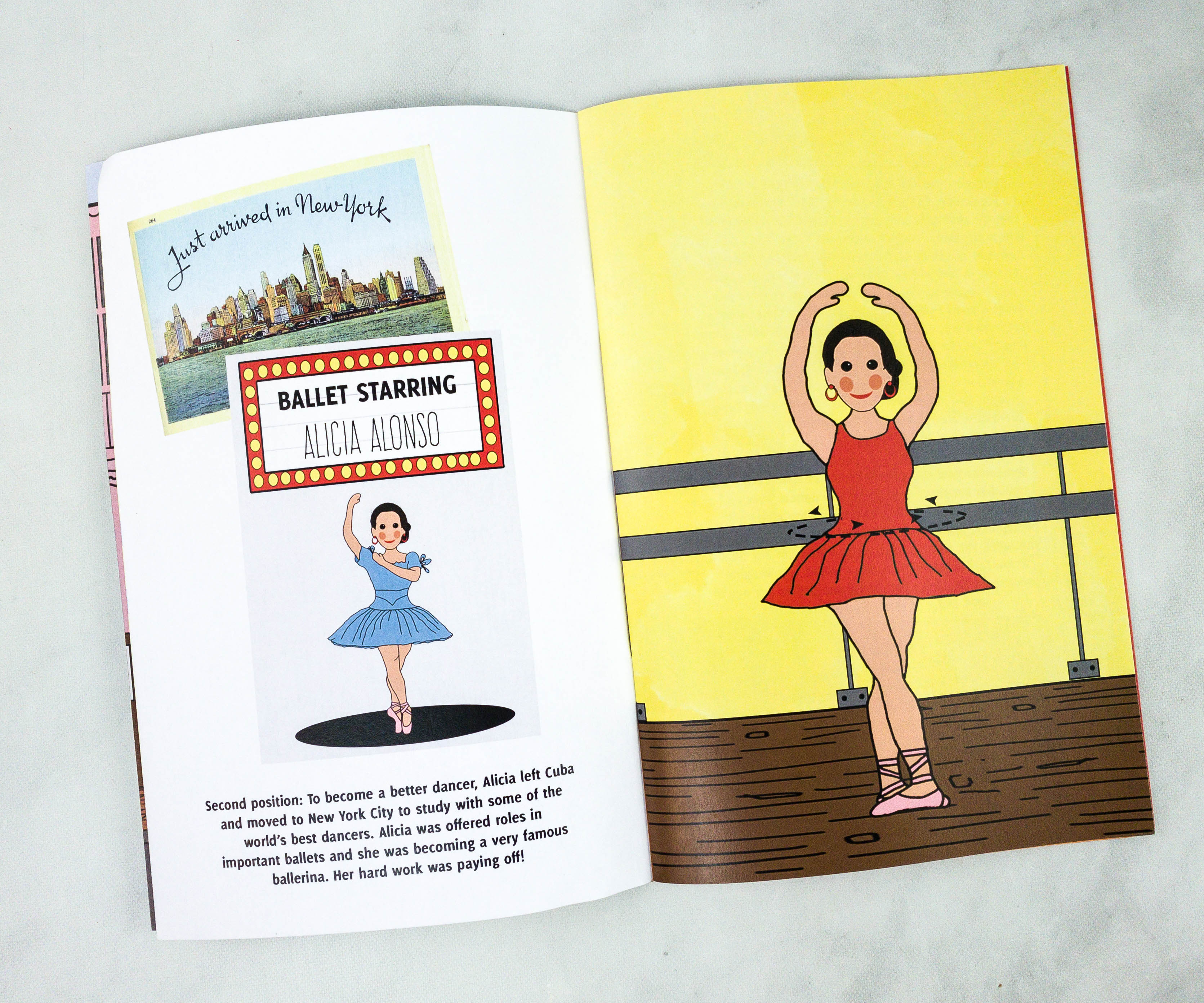 The story took us back into her humble beginnings. Each page is also filled with illustrations!
It also shared how her eyesight problems started. It was really heartbreaking to read but she has so much drive! She is truly an inspiring woman!
I love that she didn't let anything get in her way, even being partially blind. She practiced and practiced until she couldn't anymore so she had to take a break and then she practiced again! Talk about determination!
This led her to become one of the greatest ballerinas ever. It's a well deserved title!
In this part of the booklet, kids can learn about more dancers who are known throughout history, including Isadora Duncan, Maria Tallchief, and Misty Copeland. They also included some basic steps for ballet!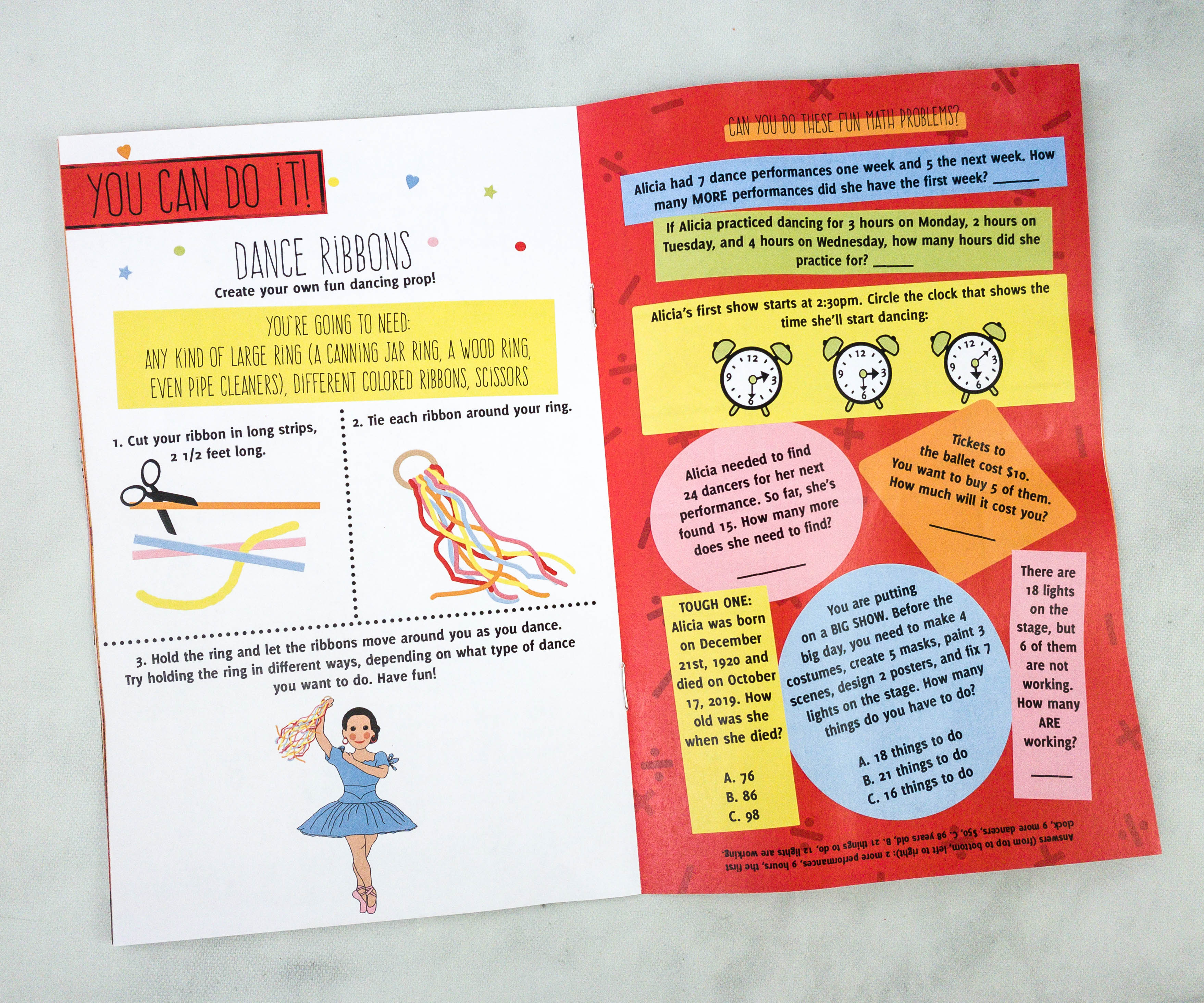 Since this is an activity book, there were also several activities like a fun quiz and a DIY dance ribbon!
There was also a diagram of the eye so we can understand Alicia's story further!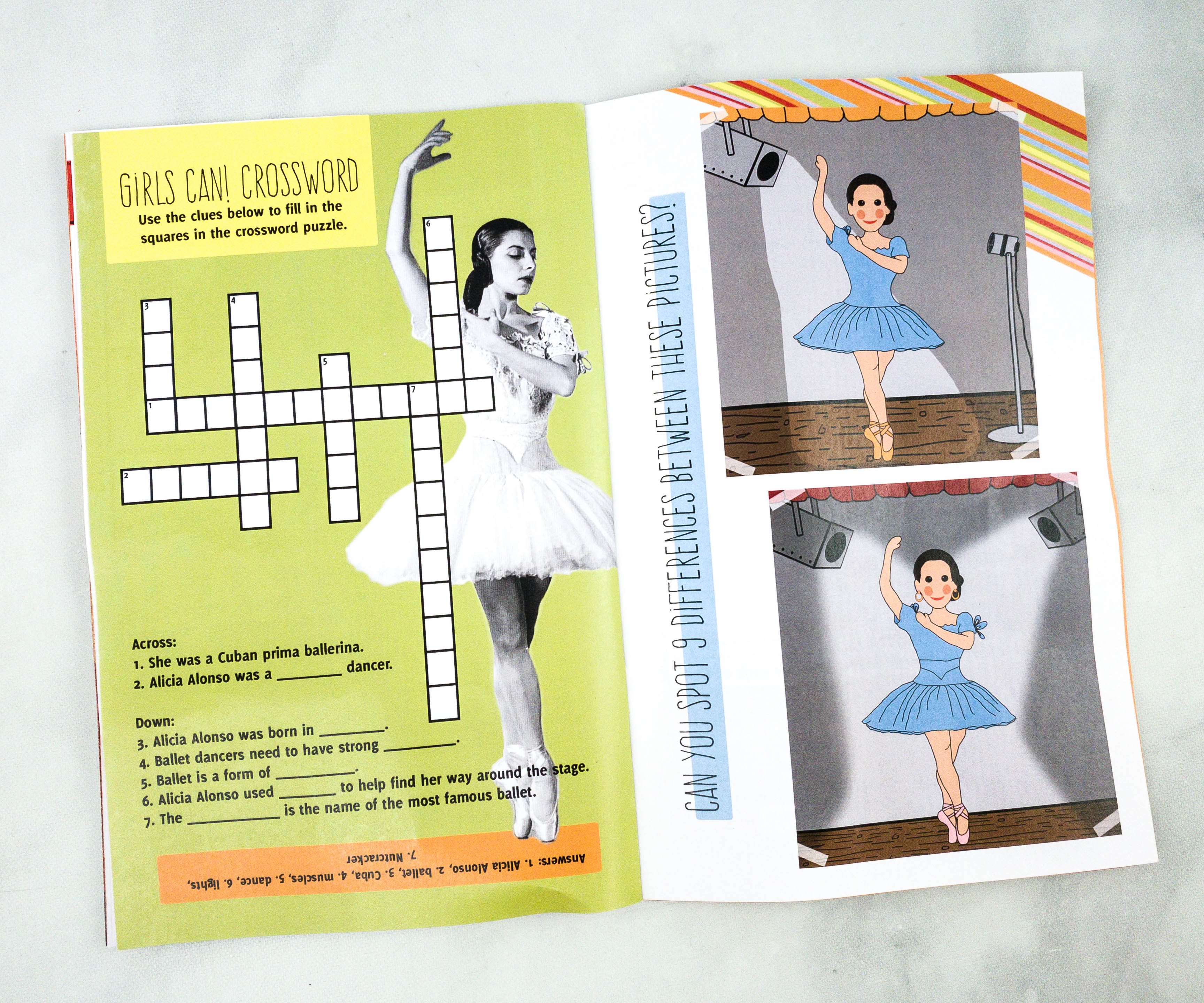 My kids love the crossword puzzle and the spot-the-difference game in the booklet!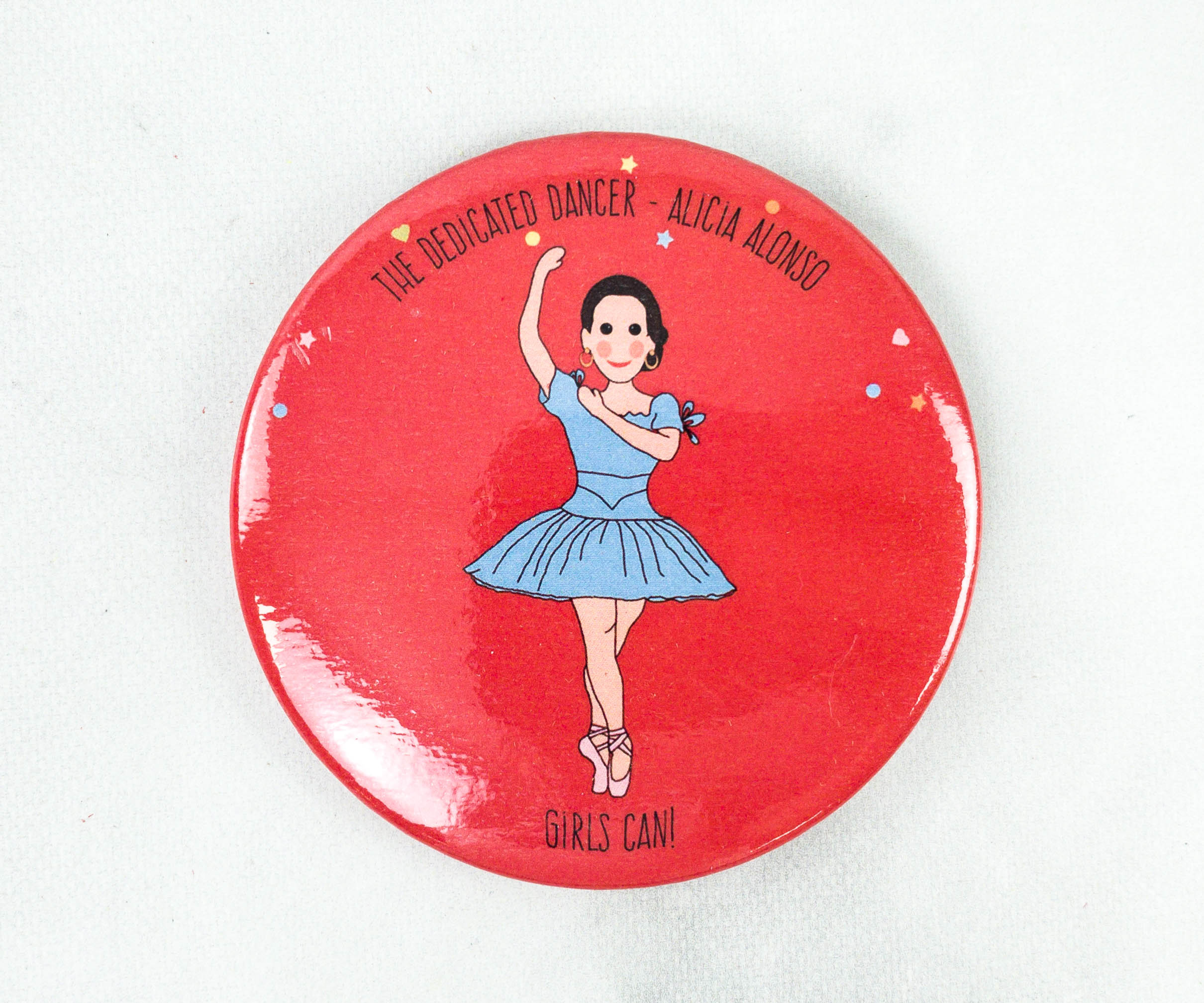 We also received this button pin freaturing the dedicated dancer. She is truly an awesome representation that girls can!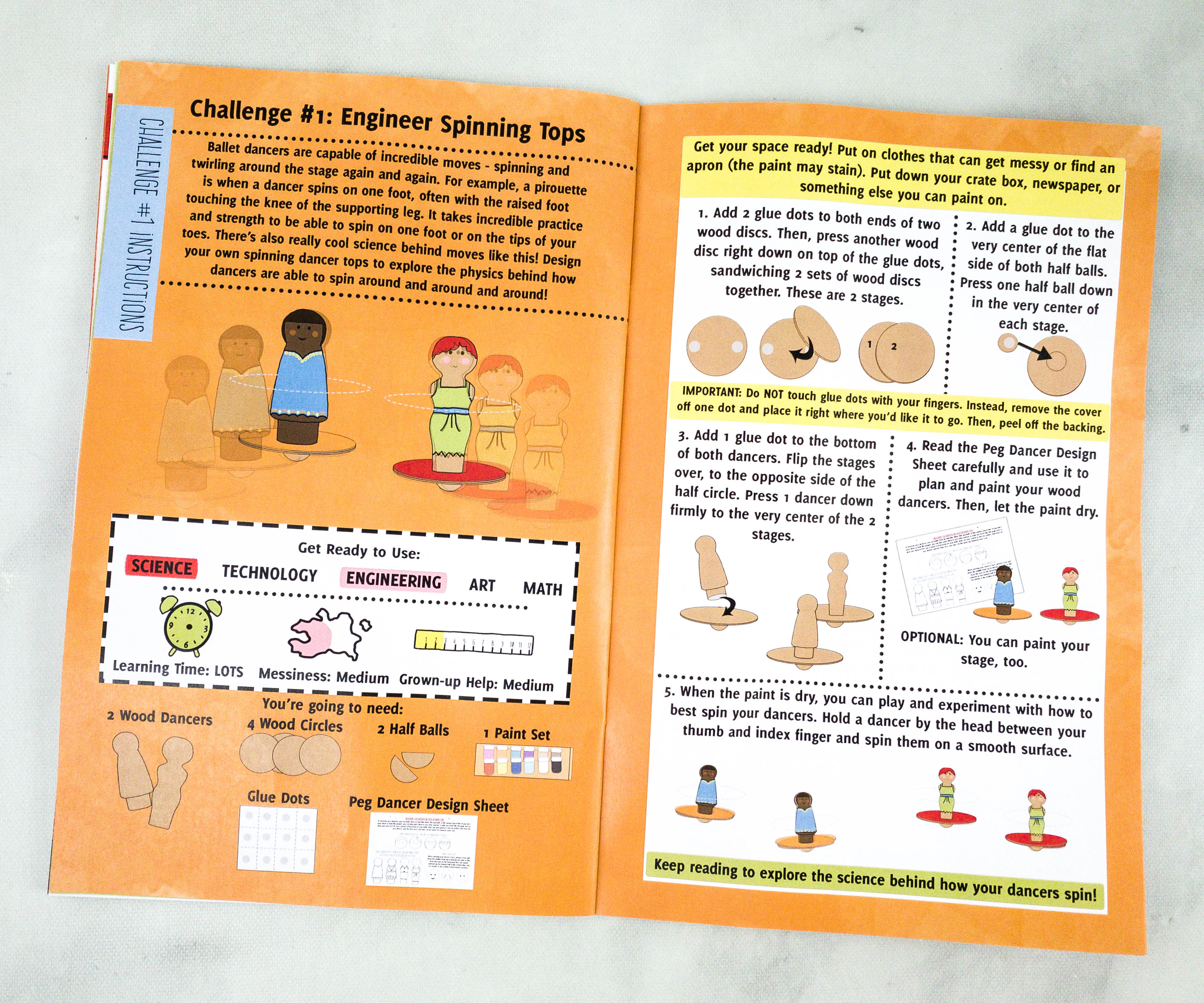 Challenge #1: Engineer Spinning Tops. For the first challenge, the kids made spinning tops!
The kit provided 2 wood dancers, 4 wood circles, 2 half balls, 1 paint set, glue dots, and peg dancer design sheet.
First, my kids designed their own dancers!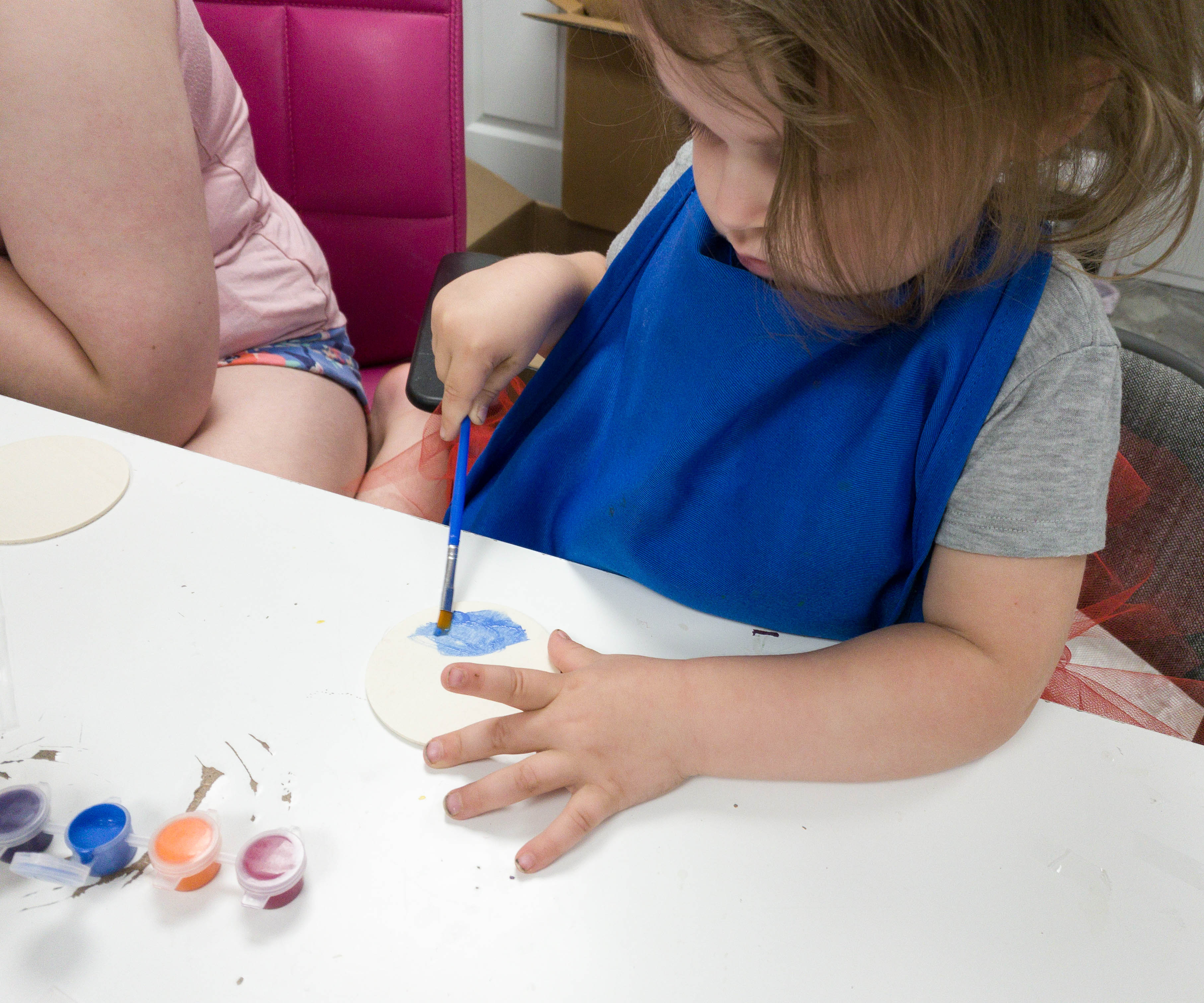 My youngest also joined the activity and painted the wooden circles!
Look at her focusing on her masterpiece!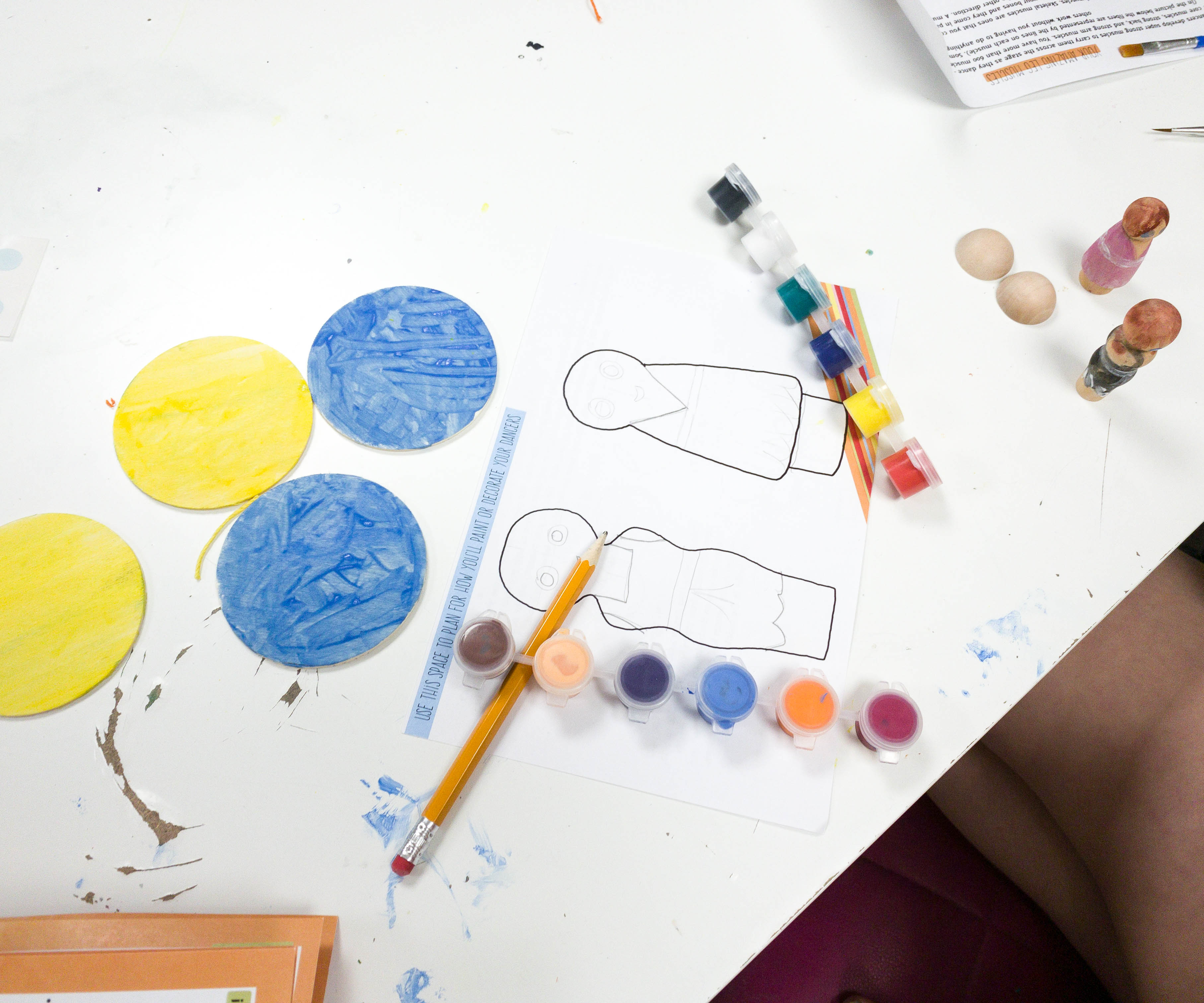 She decided to color the circles with blue and yellow paint. When the paint was dry, my kids started assembling everything. They put the wooden discs on top of each other using the glue.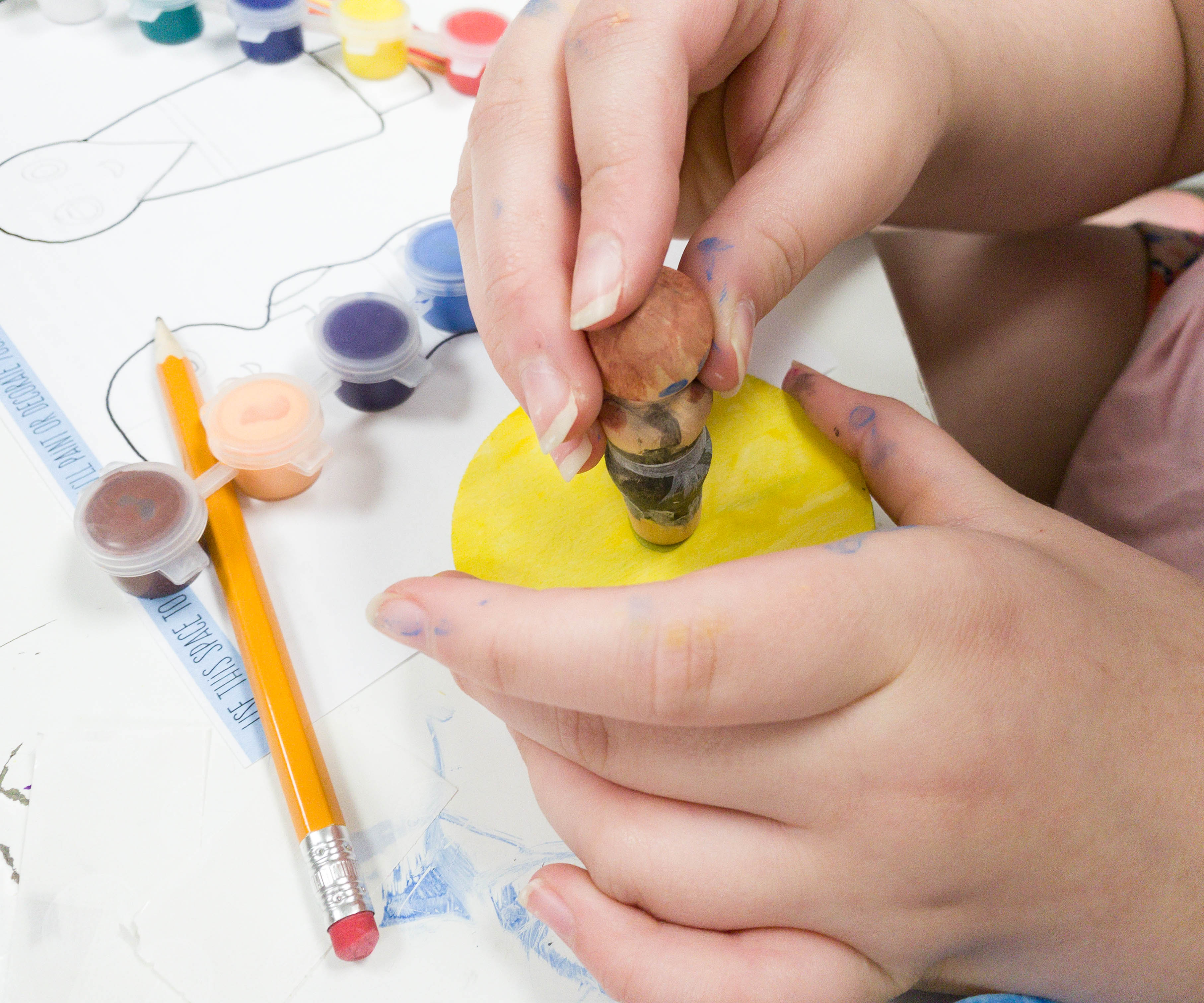 Then, they attached the wood dancers on the center of one side while they place a wooden half ball directly underneath.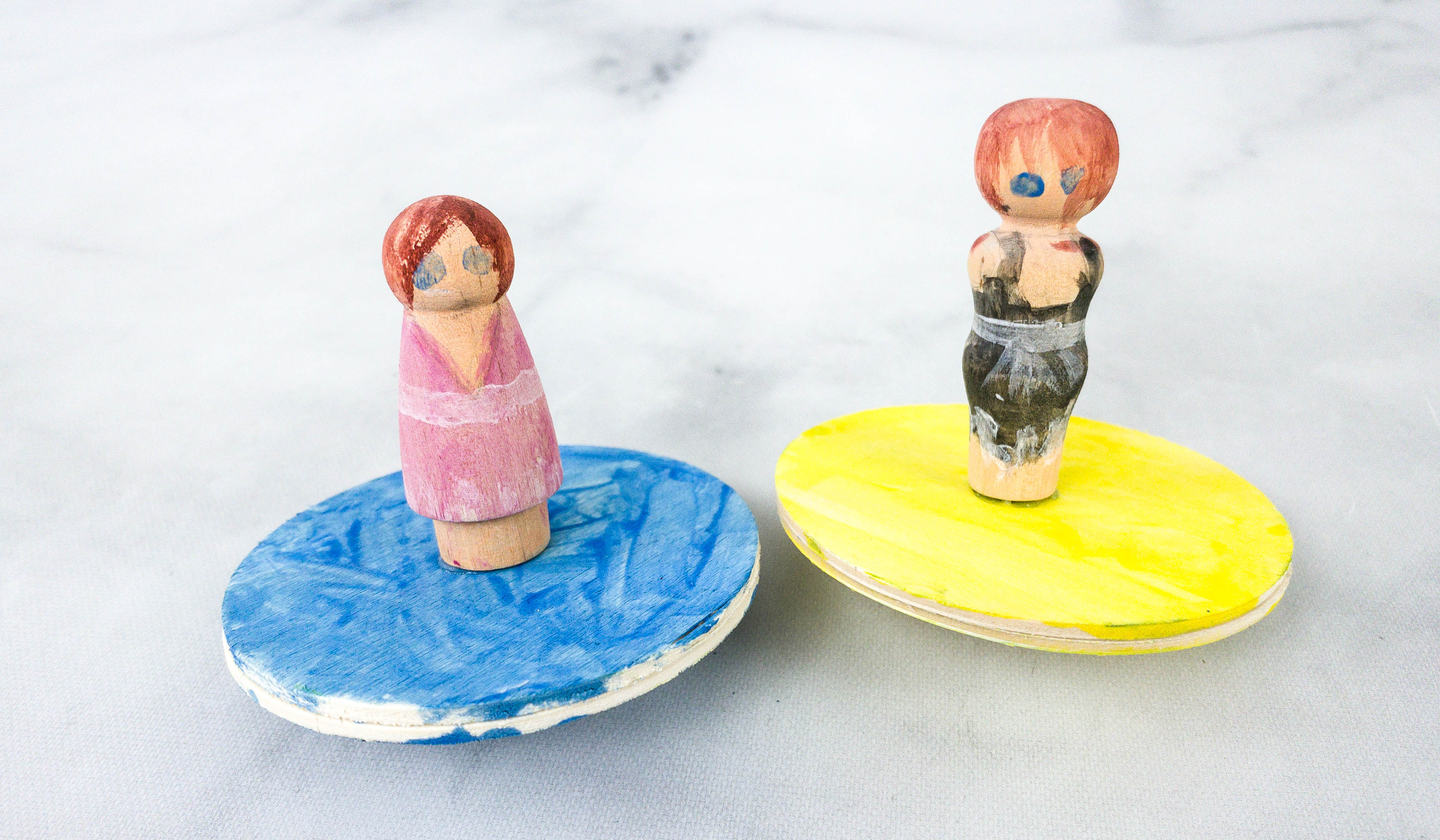 Here are the finished products! They're ready to start and keep turning!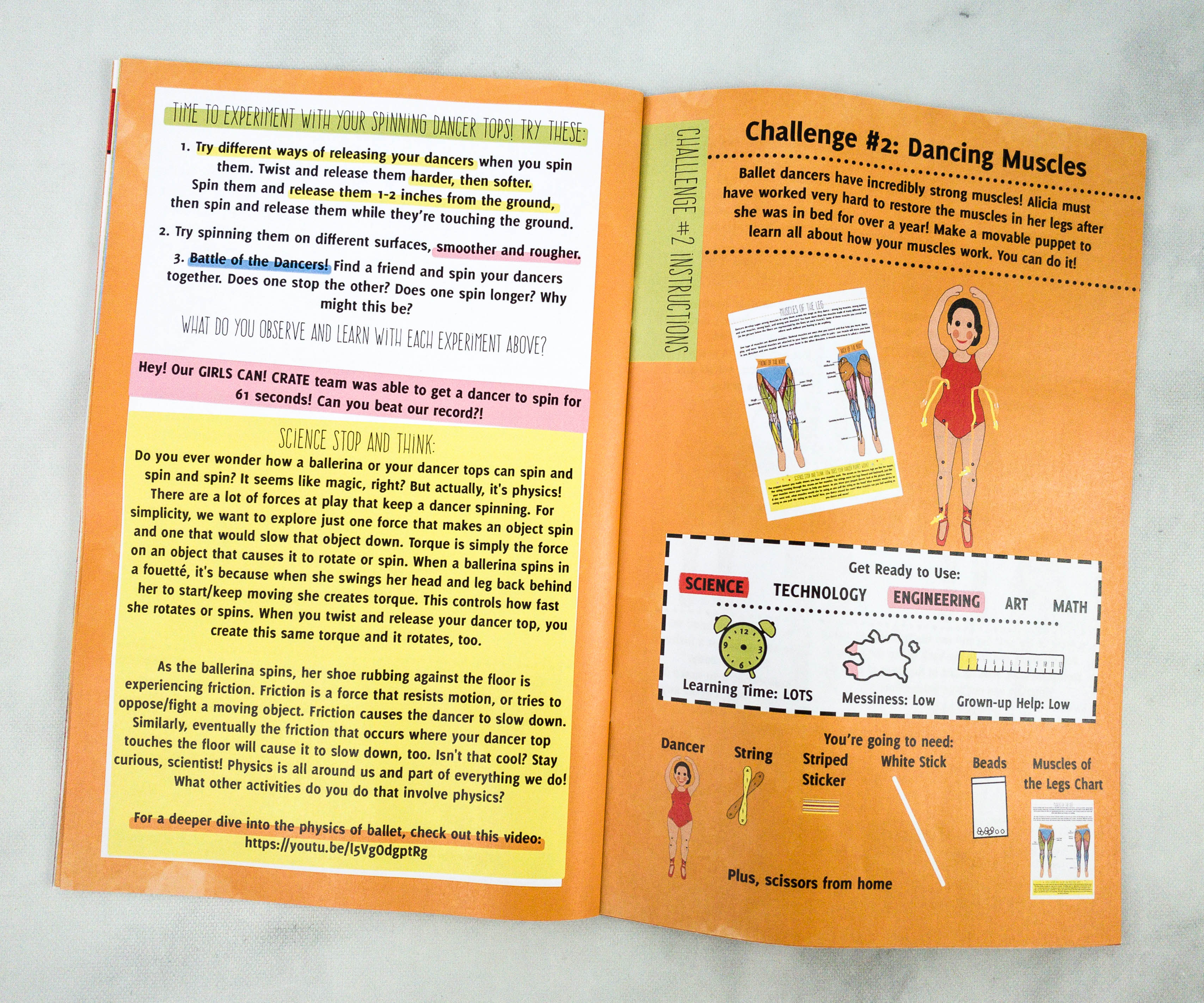 Challenge #2: Dancing Muscles. For the next activity, the kids are bringing a paper doll to life using strings!
All the items we need are already included in the kit: the dancer cut-out, string, striped sticker, white sticker, beads, and muscles of the legs chart. The only thing we need from home is scissors.
We love how detailed the instructions were and that they included pictures of each step!
My son read the instructions first before giving it a try.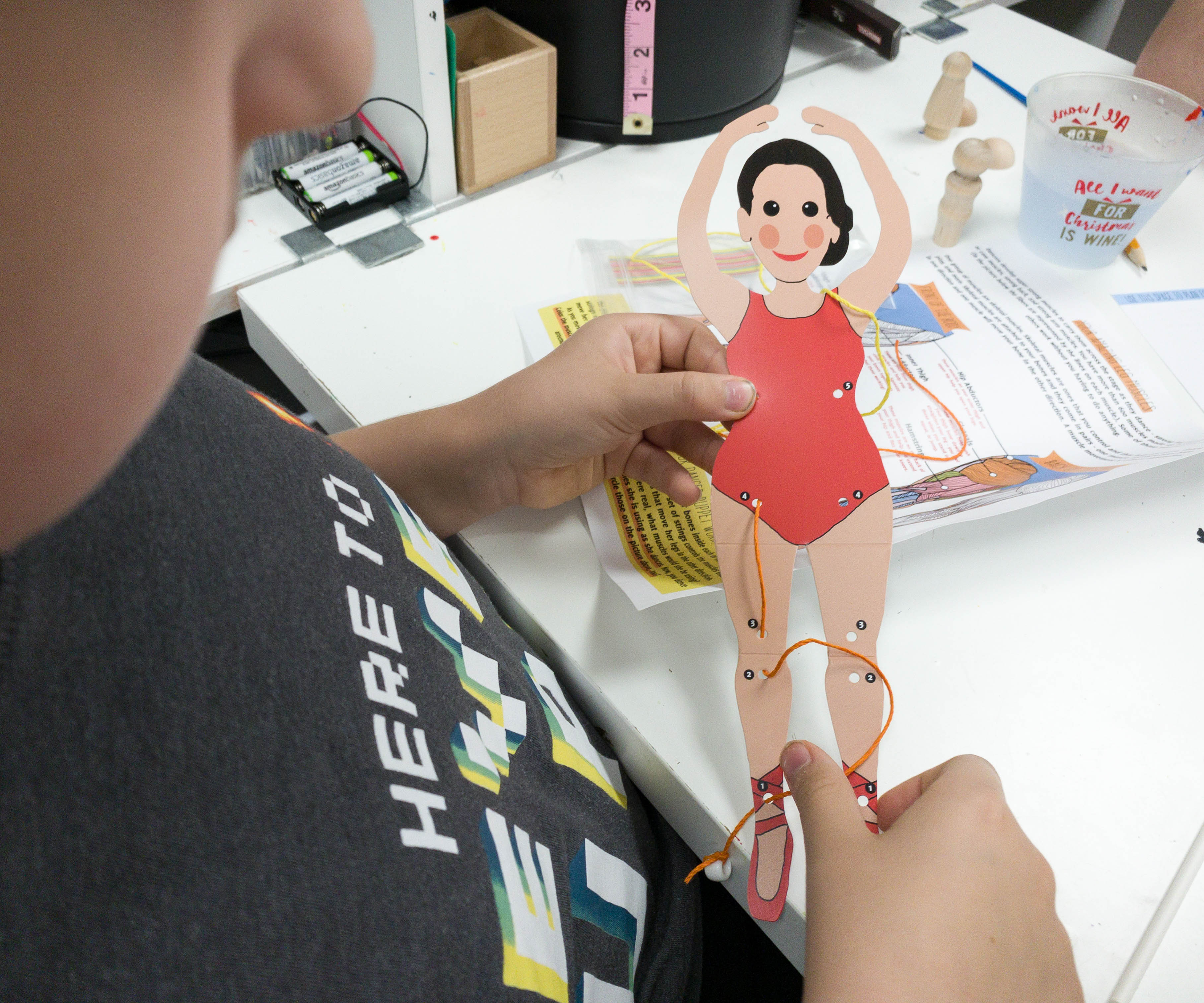 Here, he's carefully threading the strings through the holes.
You have to make sure that they enter and exit the right side in order for this ballerina to move correctly!
He did it! He was so happy when the ballerina started dancing by pulling the strings.
This activity is surprisingly fun. My kids took turns in getting our ballerina paper doll to dance.
Challenge #3: Make Your Own Tutu. For our last challenge, we made a tutu skirt!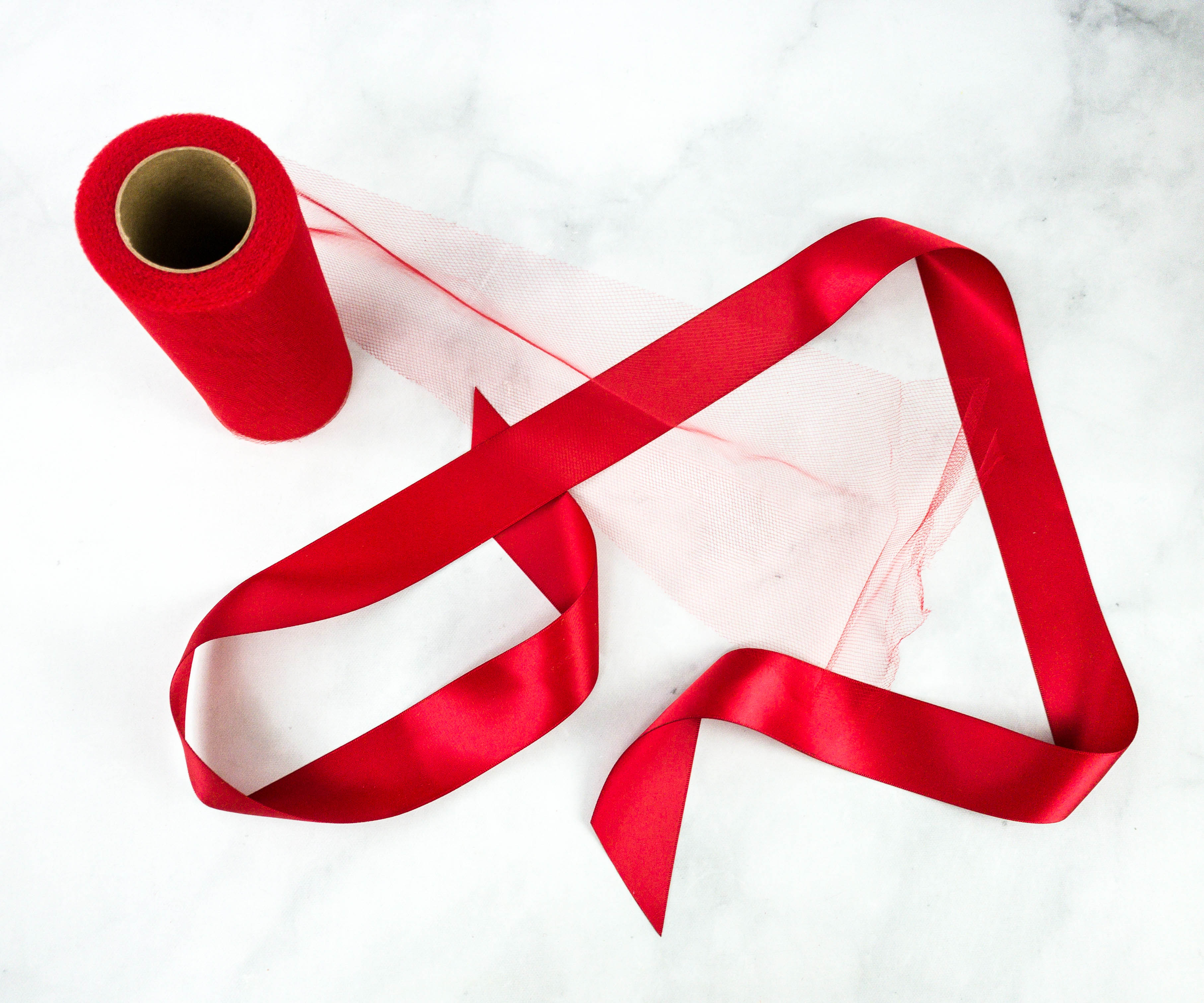 Just like the others, everything we need is inside the kit: a red ribbon and a red tulle.
We also used the empty box to create the tutu. We started by cutting out a piece of the crate and then twirling the tulle over and over until we're all out. Then, we cut it it on one side to create tulle strips.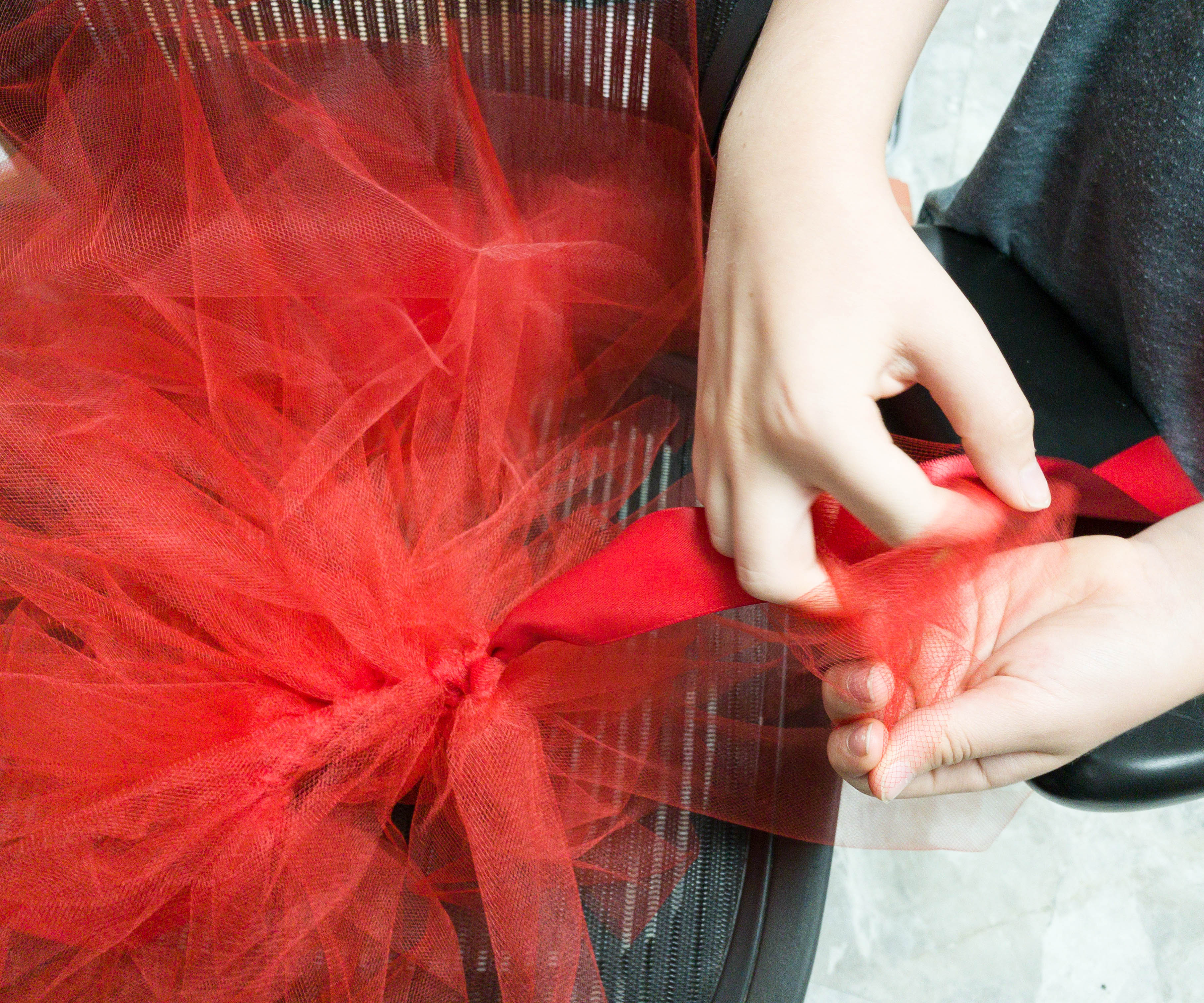 Here we started tying them up to the ribbon piece by piece. It takes quite sometime but as we go, it's looking great!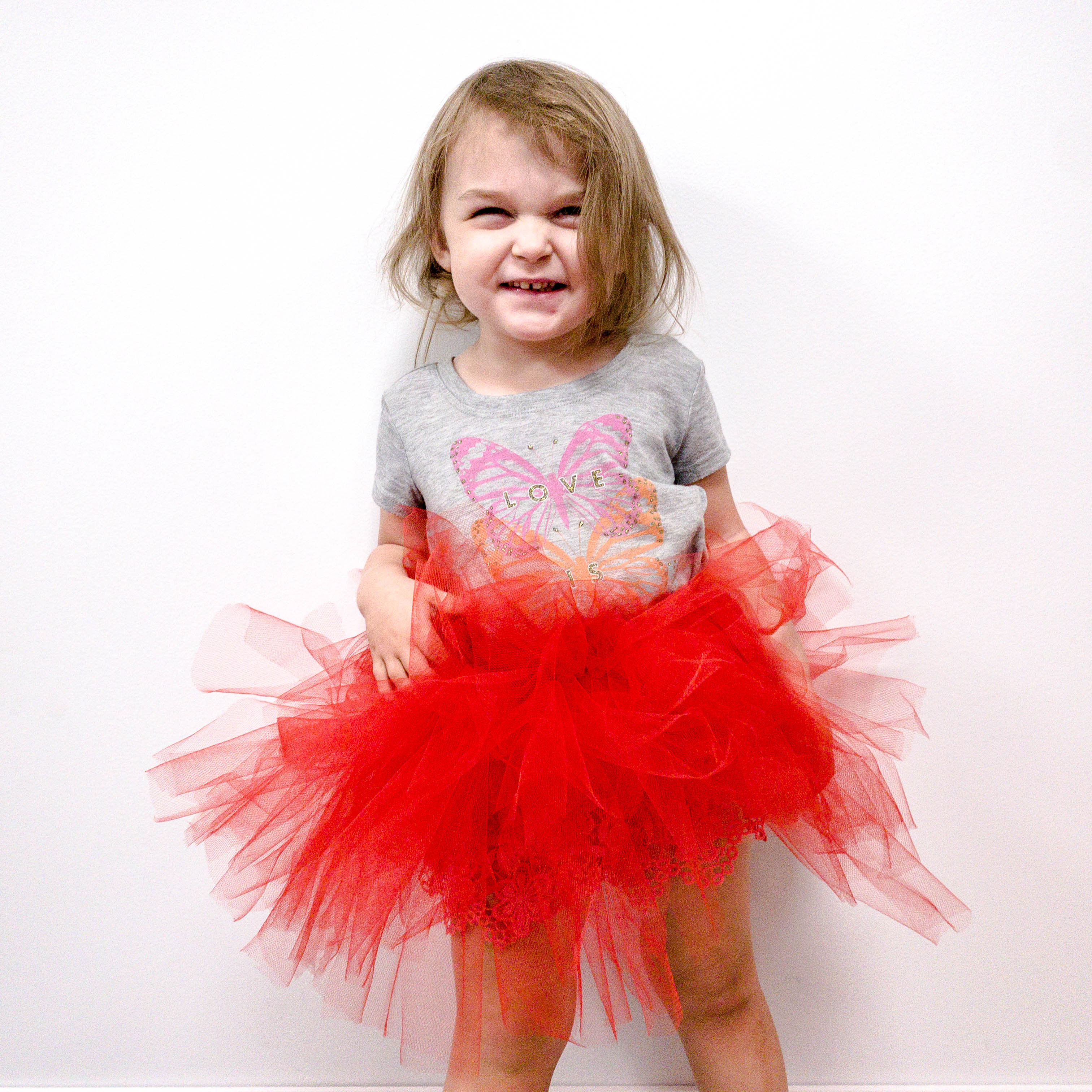 My daughter is so happy with her red tutu! It's so adorable!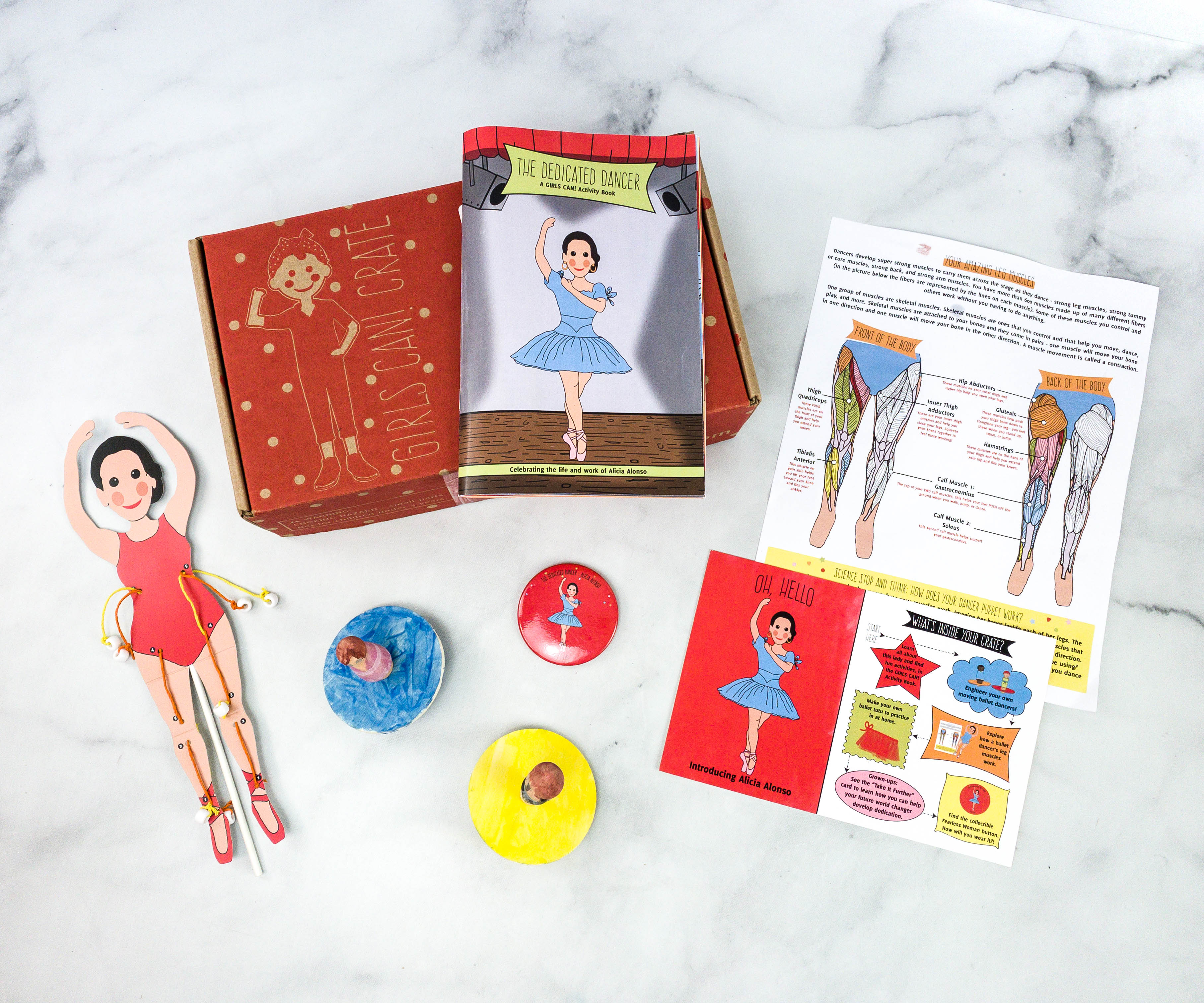 My kids had a great time with this box!
We love Girls Can Crate because they introduce kids to inspiring women from different fields and the corresponding activities are always fun and meaningful. This month, my kids learned about the story of the Cuban Prima Ballerina, as well as the importance of perseverance and determination. The activities are also gender-neutral, so even boys can join in on the fun. It makes a great bonding experience for siblings and also a good material for home learners!
Do you enjoy Girls Can Crate as much as we do? What's your favorite thing about this subscription?