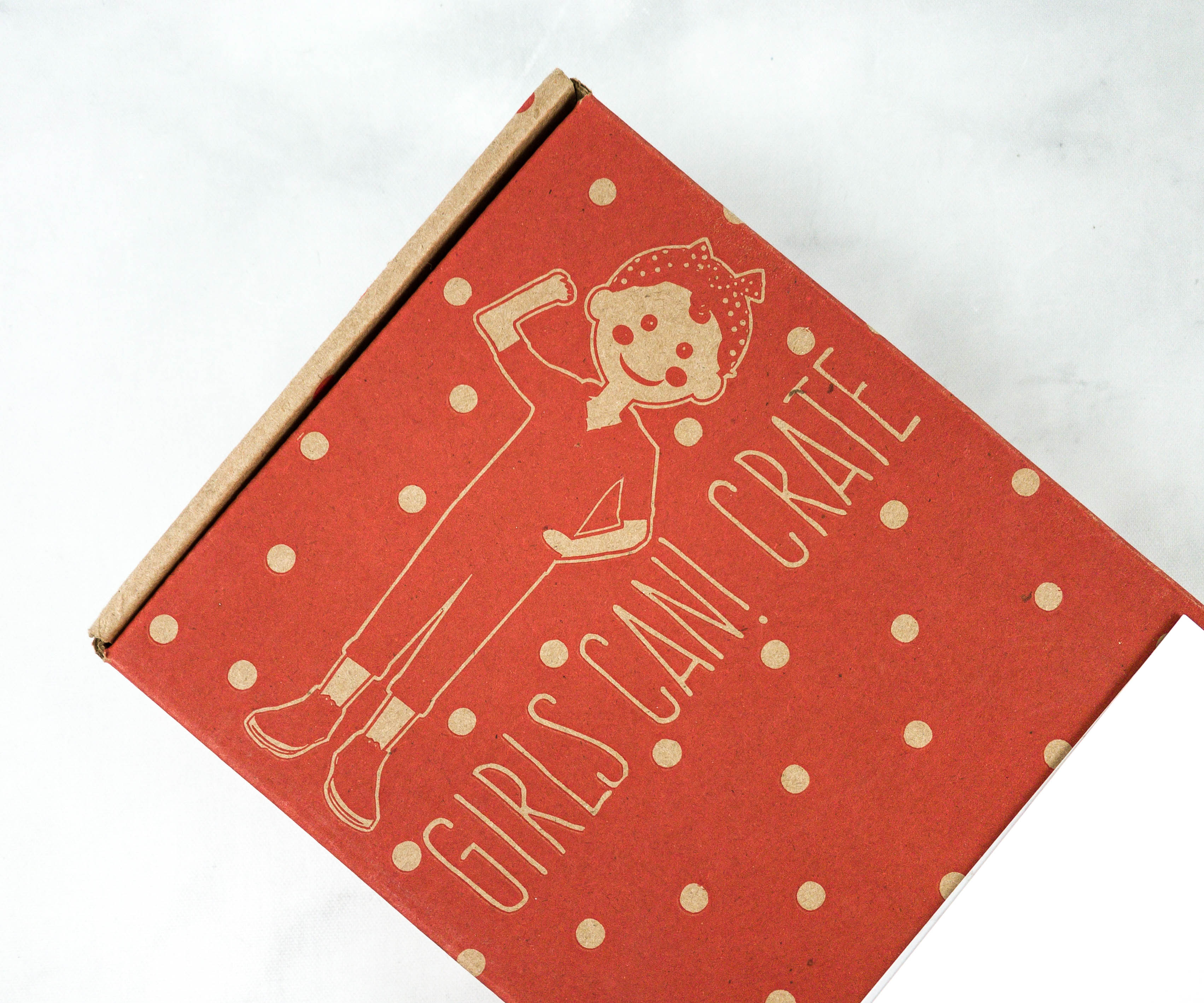 Girls Can Crate is a monthly subscription for children between 5 and 10 years of age that promotes the idea that girls can do whatever they set their minds to. Each month features a different female pioneer whose story inspires girls to achieve. Each box includes a 20-page activity book that includes the heroine's story, 2-3 STEAM activities, and creative play props. Boxes cost $29.95 each month with themes that celebrate female pioneers from diverse backgrounds, but the activities themselves are usually gender-neutral.
DEAL: Save 15% on your first box! Use coupon code HELLO15.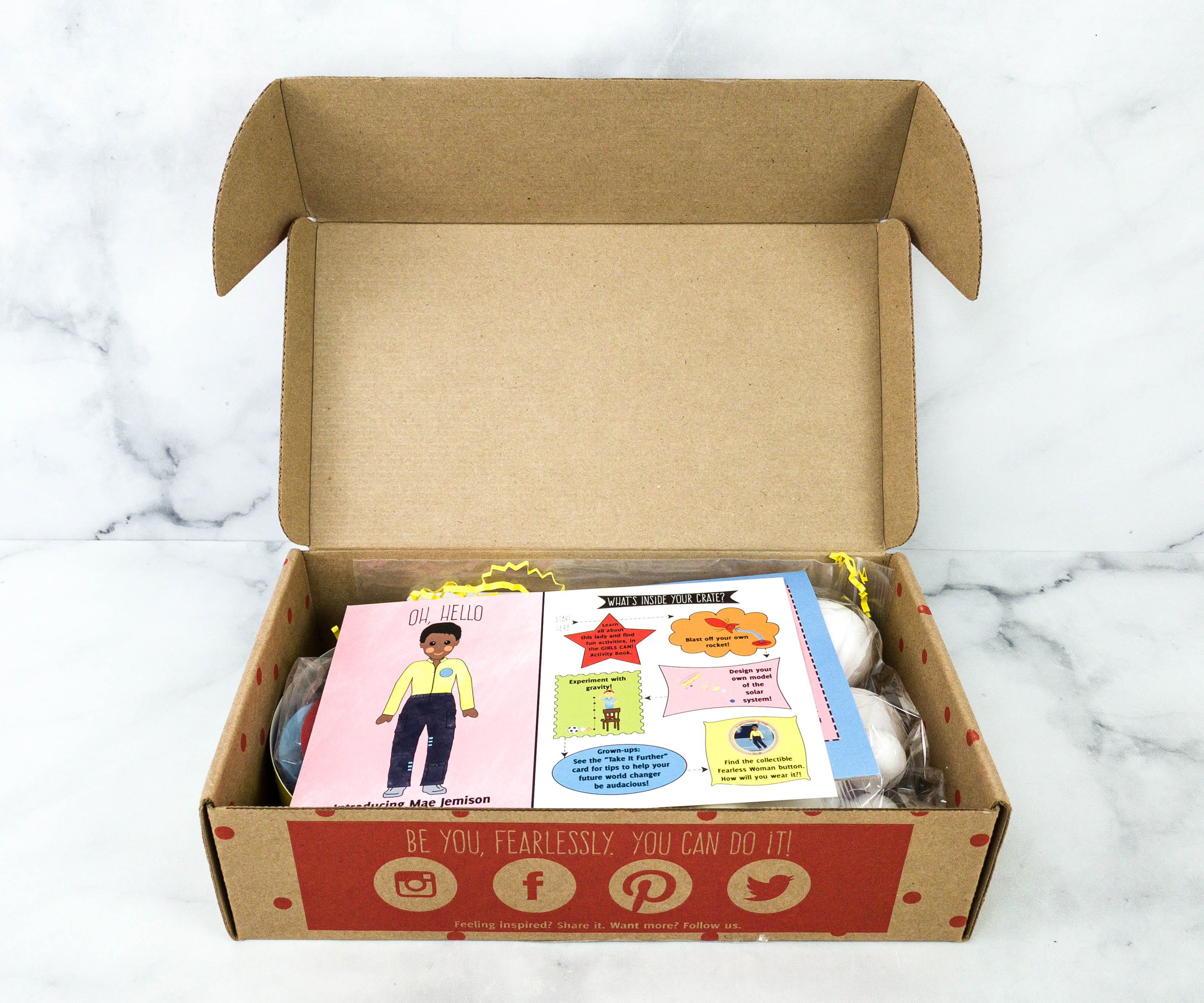 The box is always full of fun stuff and activities.
The items were cushioned with bright yellow squiggles. Some items were also protected by plastic.
There's a pamphlet that lists what's inside the crate. This month, we're celebrating the life of Mae Jemison!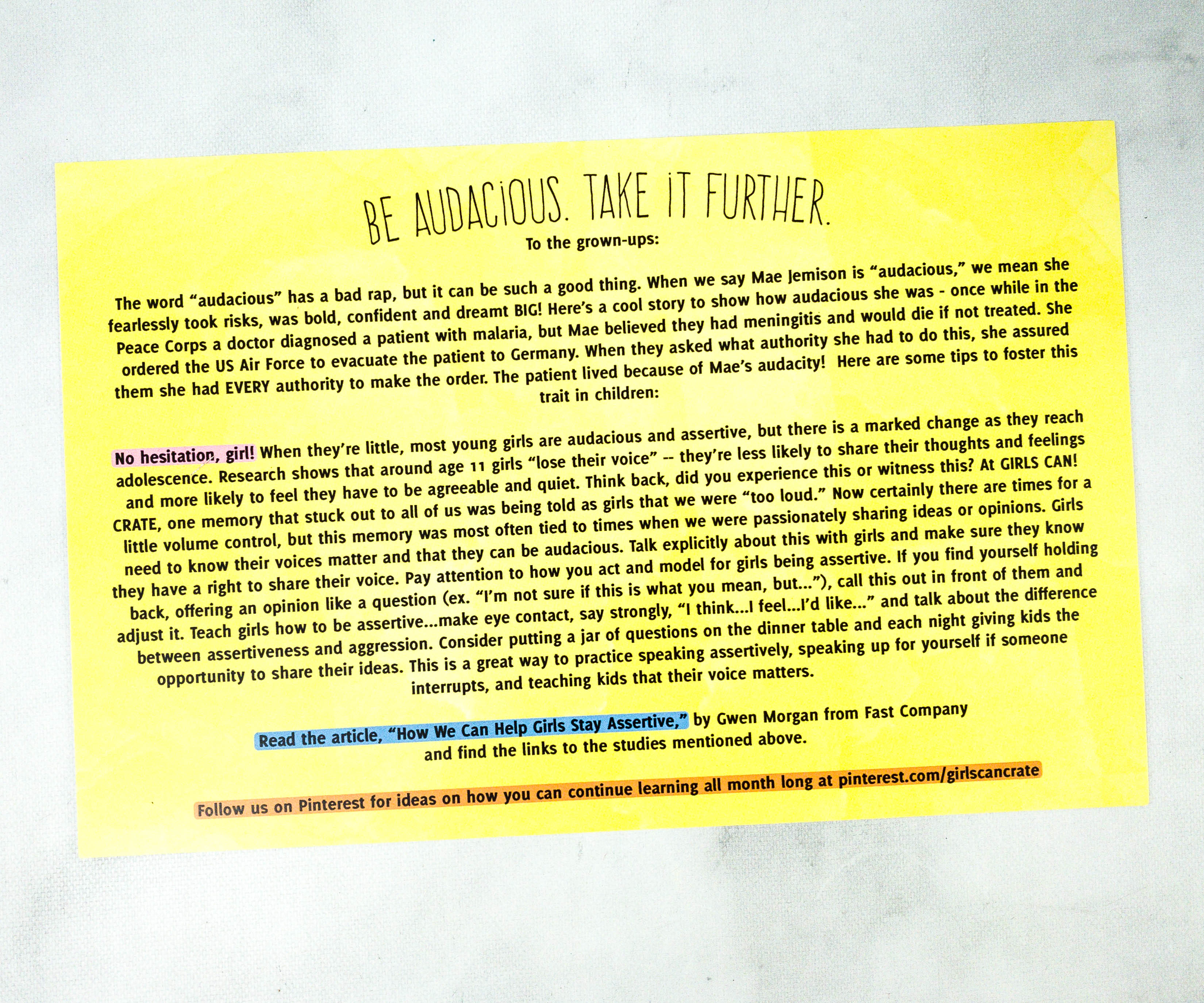 Meanwhile, these are pointers on how to be audacious!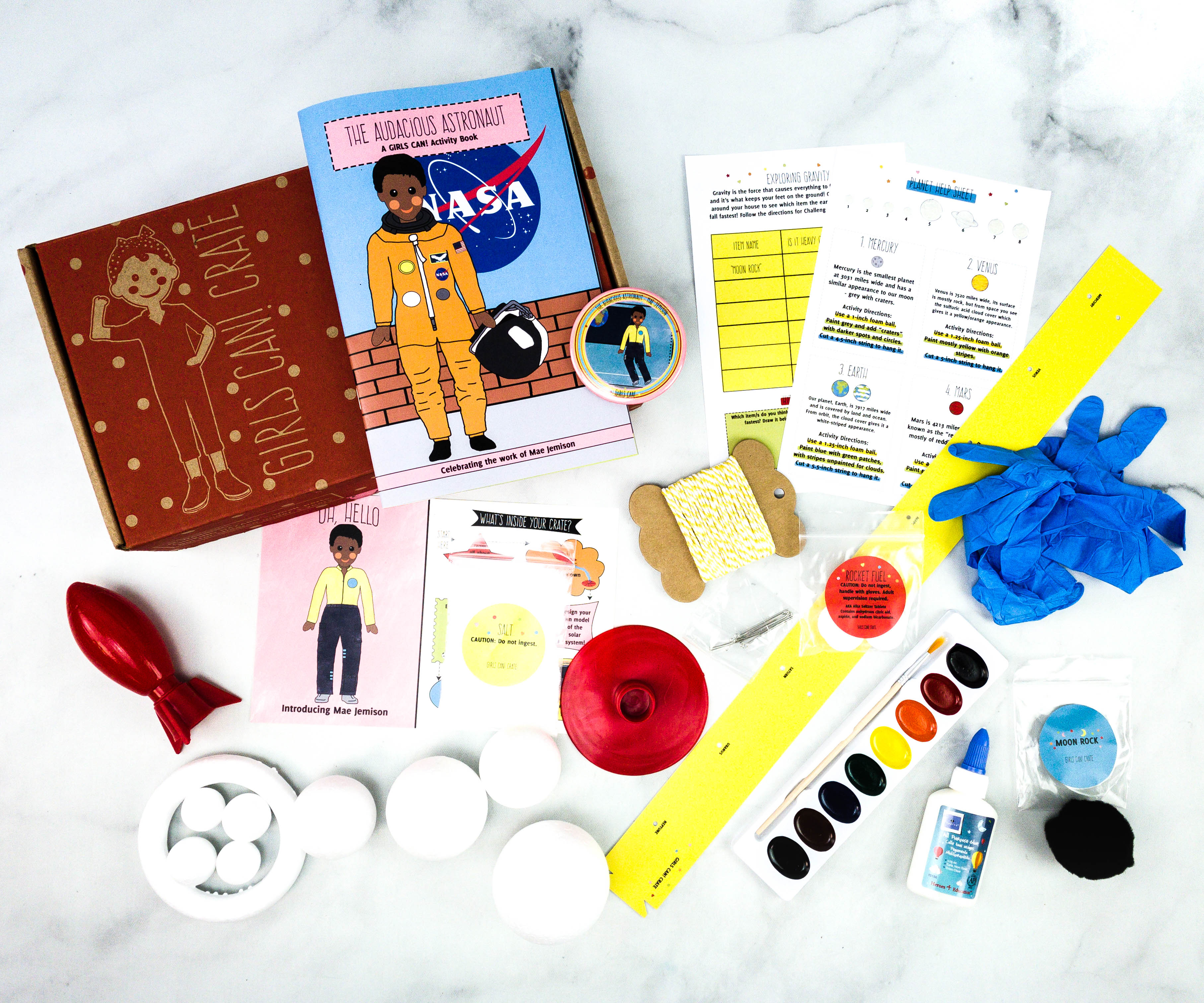 Everything in the box!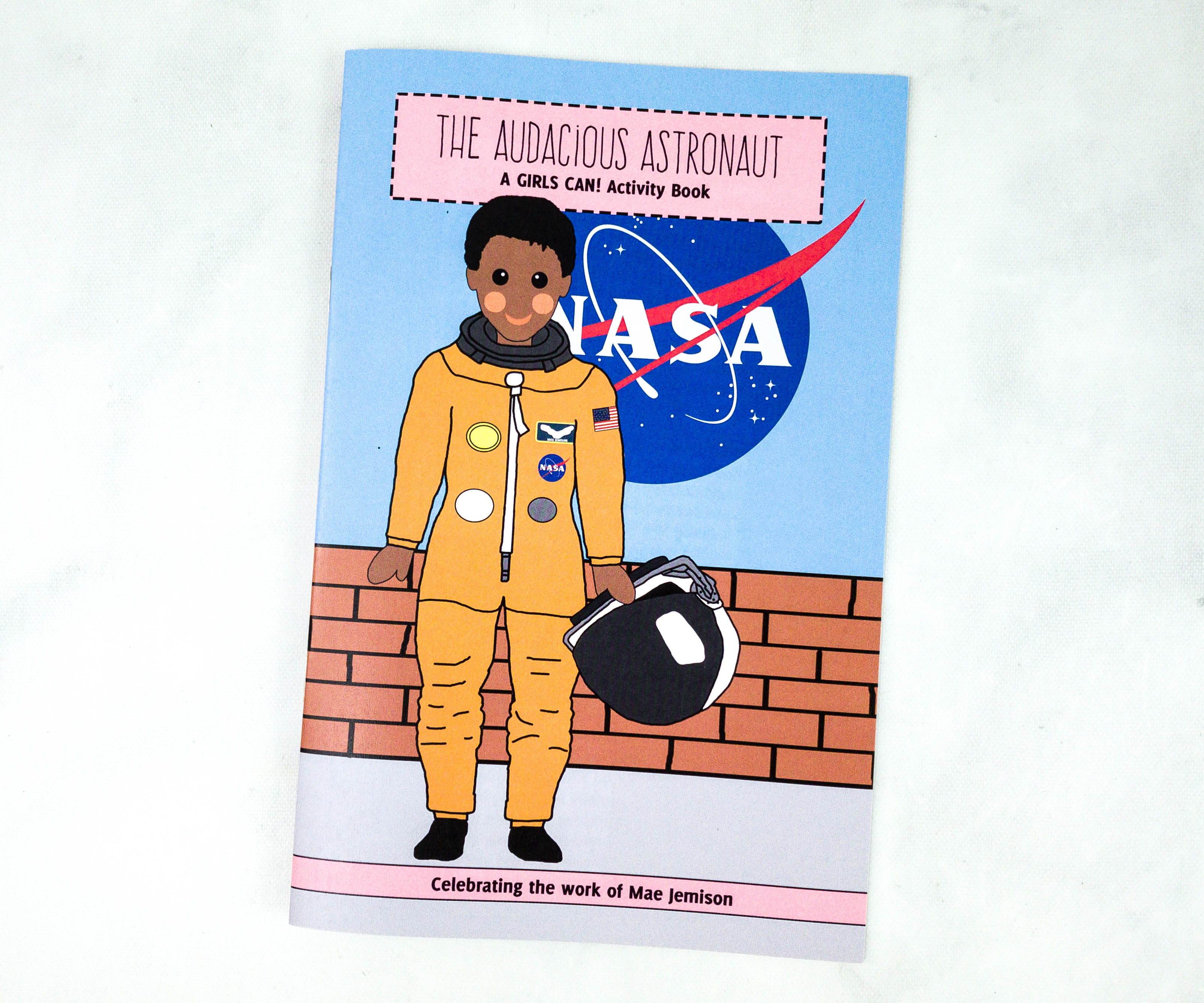 Every box includes a booklet featuring information about this month's heroine. This month, it celebrates the life and work of Mae Jemison.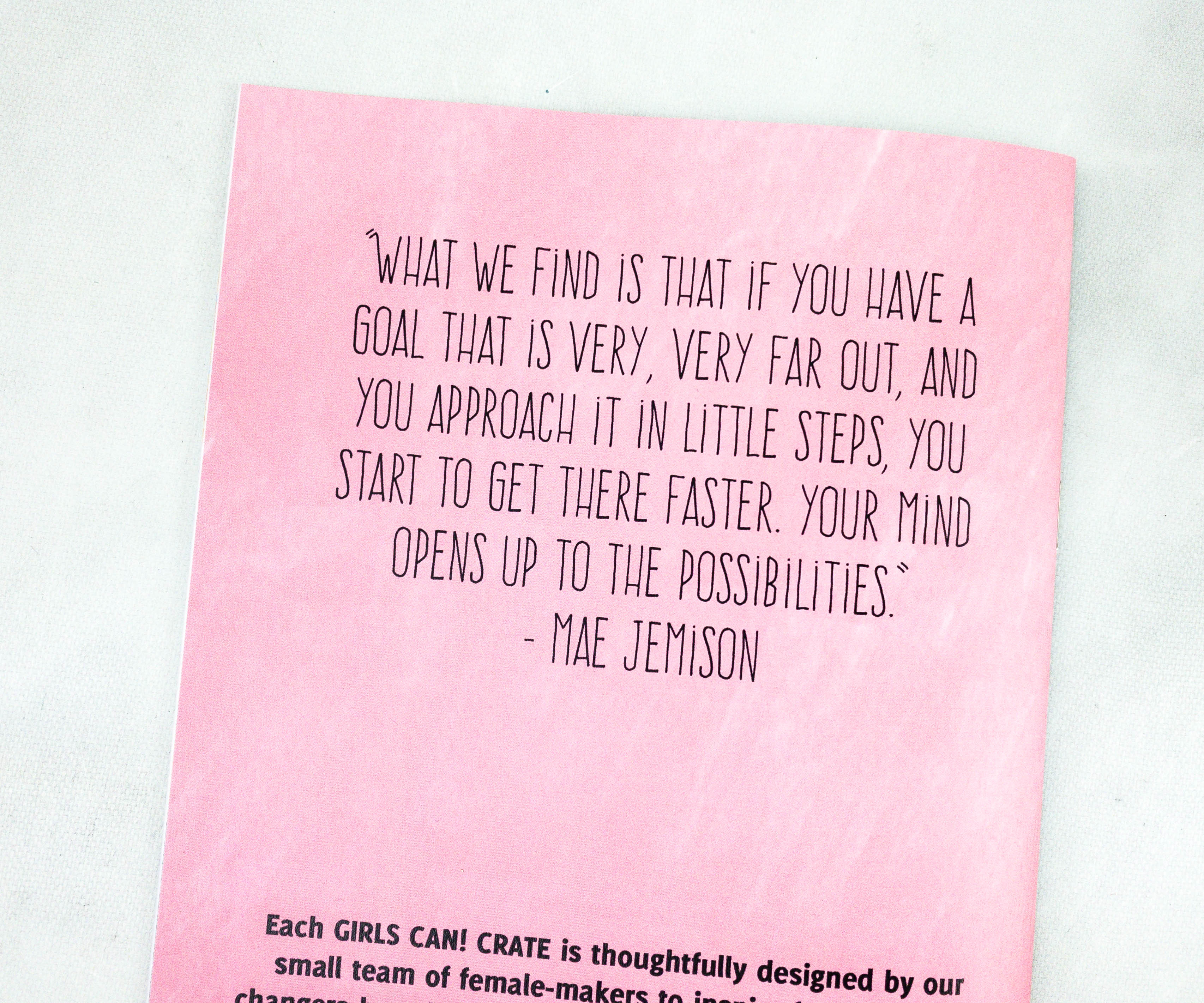 At the back of the booklet is a quote from Mae Jemison:
What we find is that if you have a goal that is very, very far out, and you approach it in little steps, you start to get there faster. Your mind opens up to the possibilities.
Inside, the kids get to learn more about Mae's story. She is the first woman of color to go to space!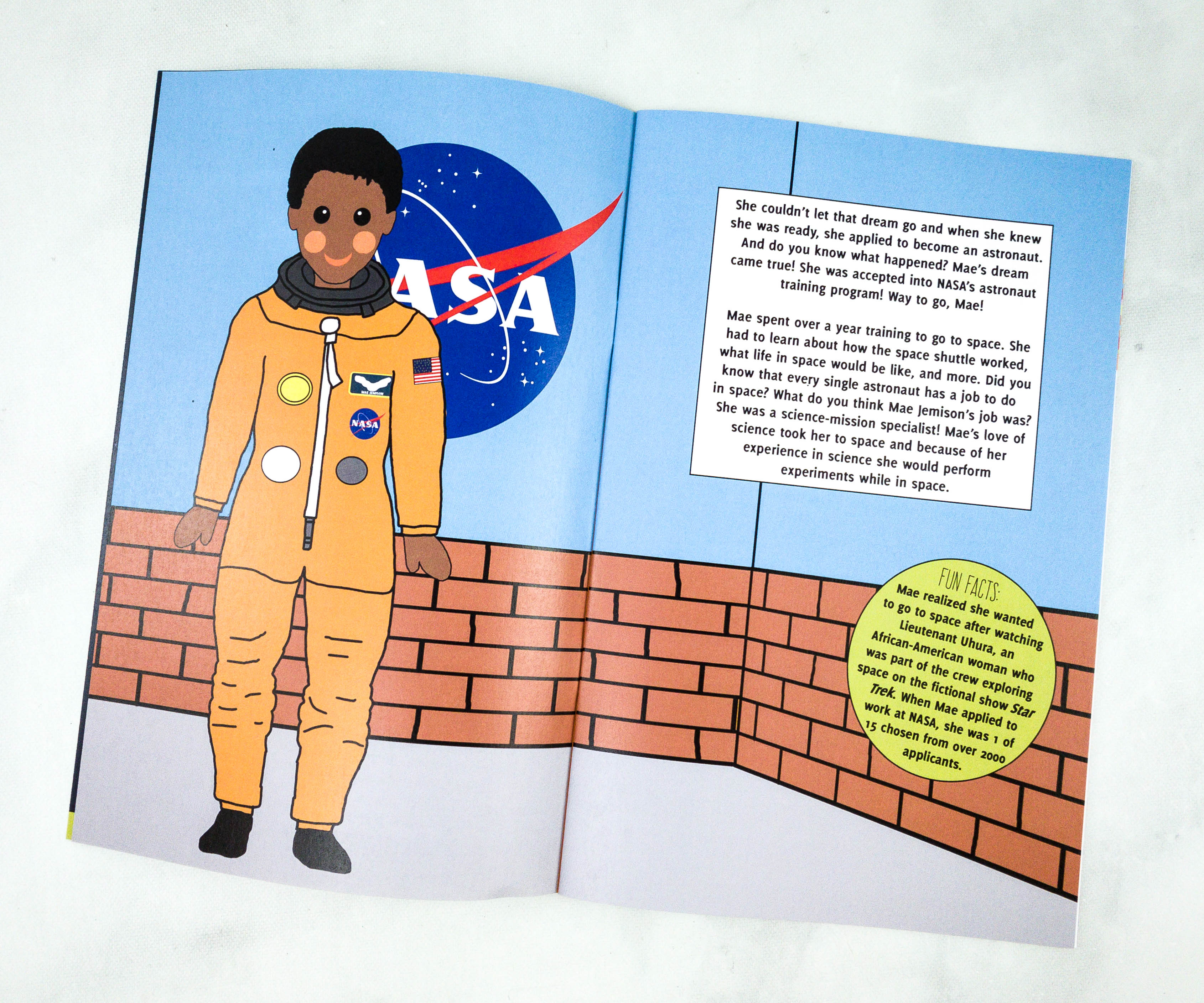 It looks back to her humble beginnings and also provides fun facts. We love the illustrations on each page!
She was so brave in pursuing her dream. She is afraid of heights but she was still able to go to space!
Aside from the illustrations, they also included real-life photos!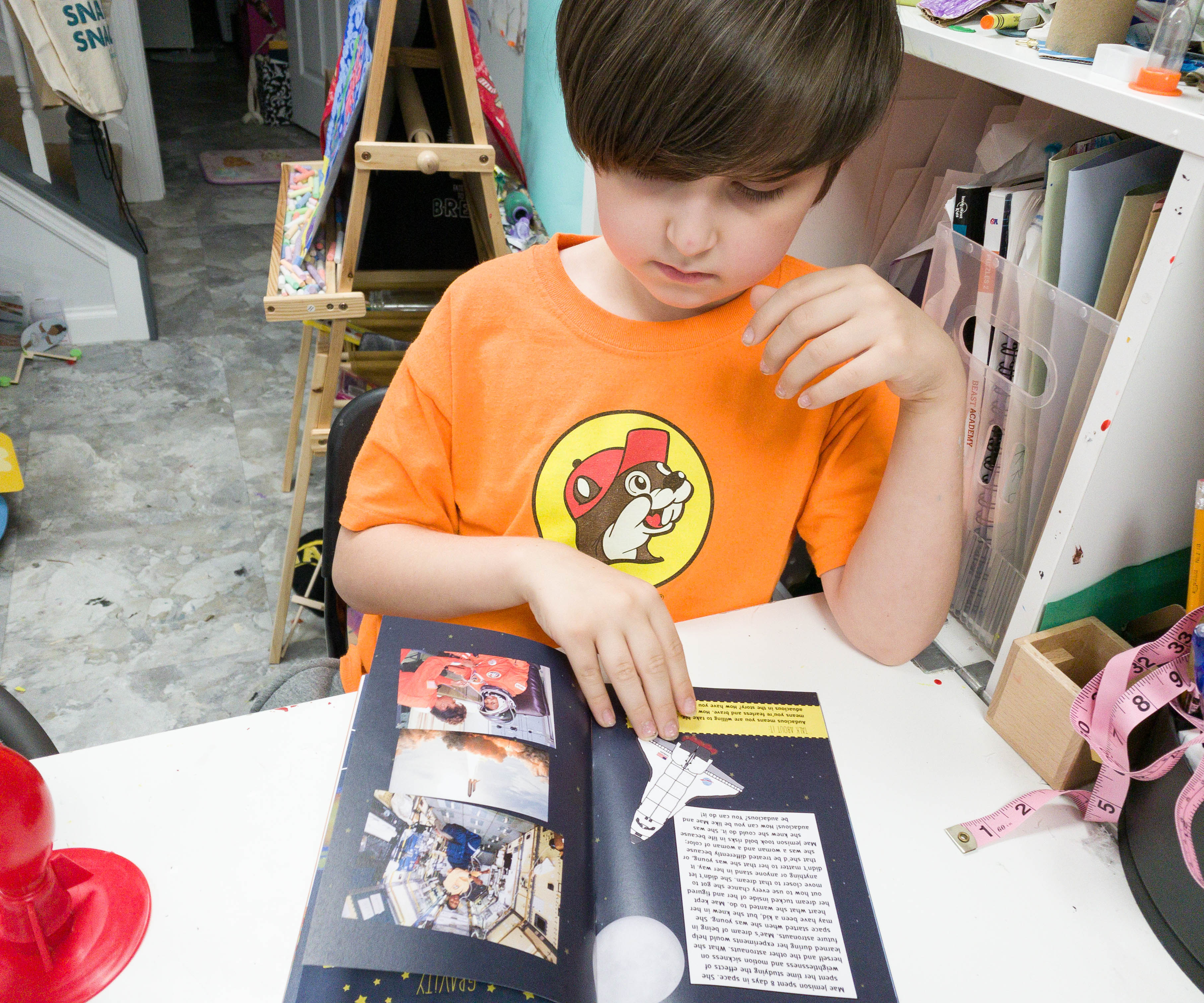 My son is fascinated with everything about space so he was hooked on reading Mae's story!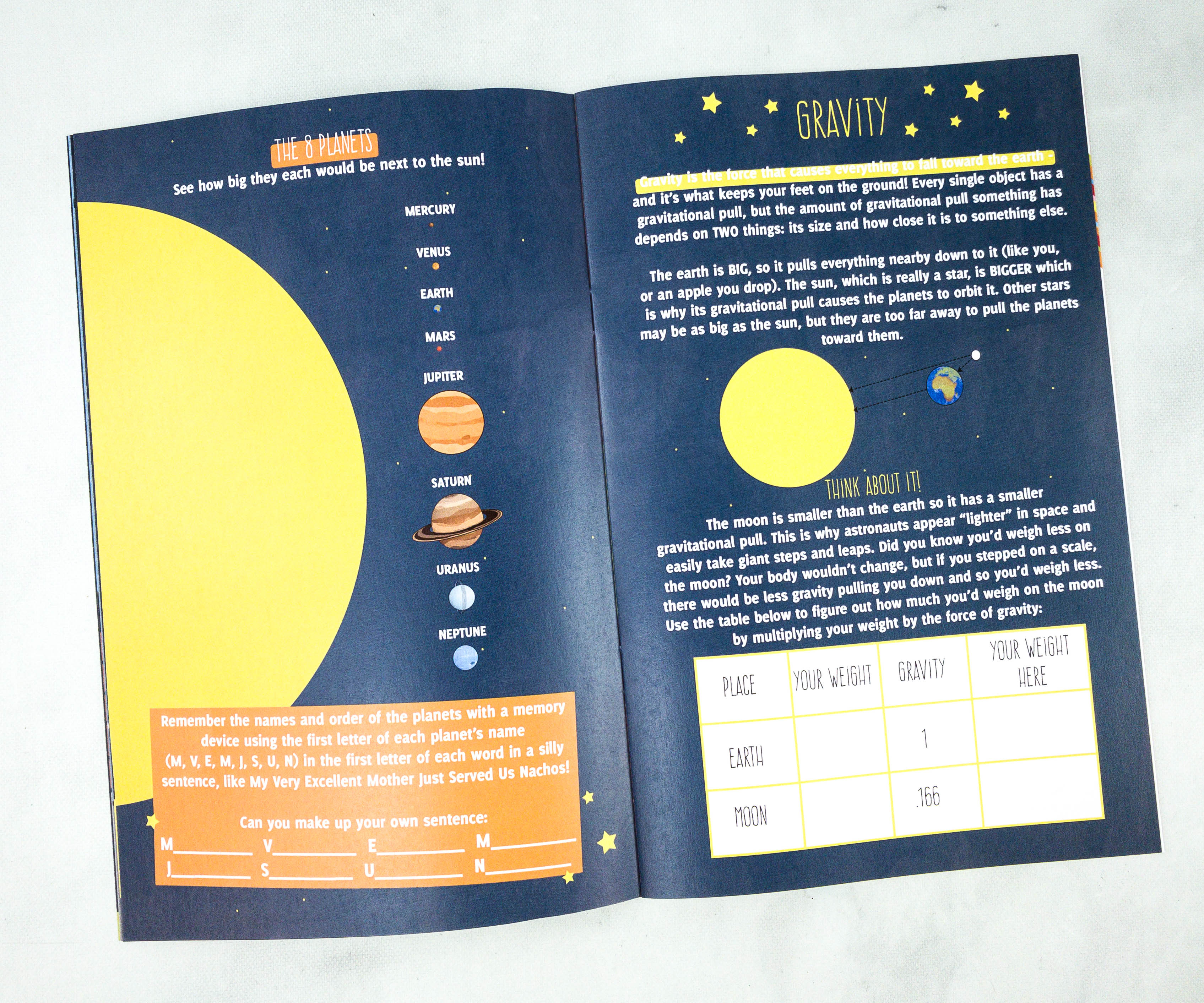 The next pages are all about the planets and gravity!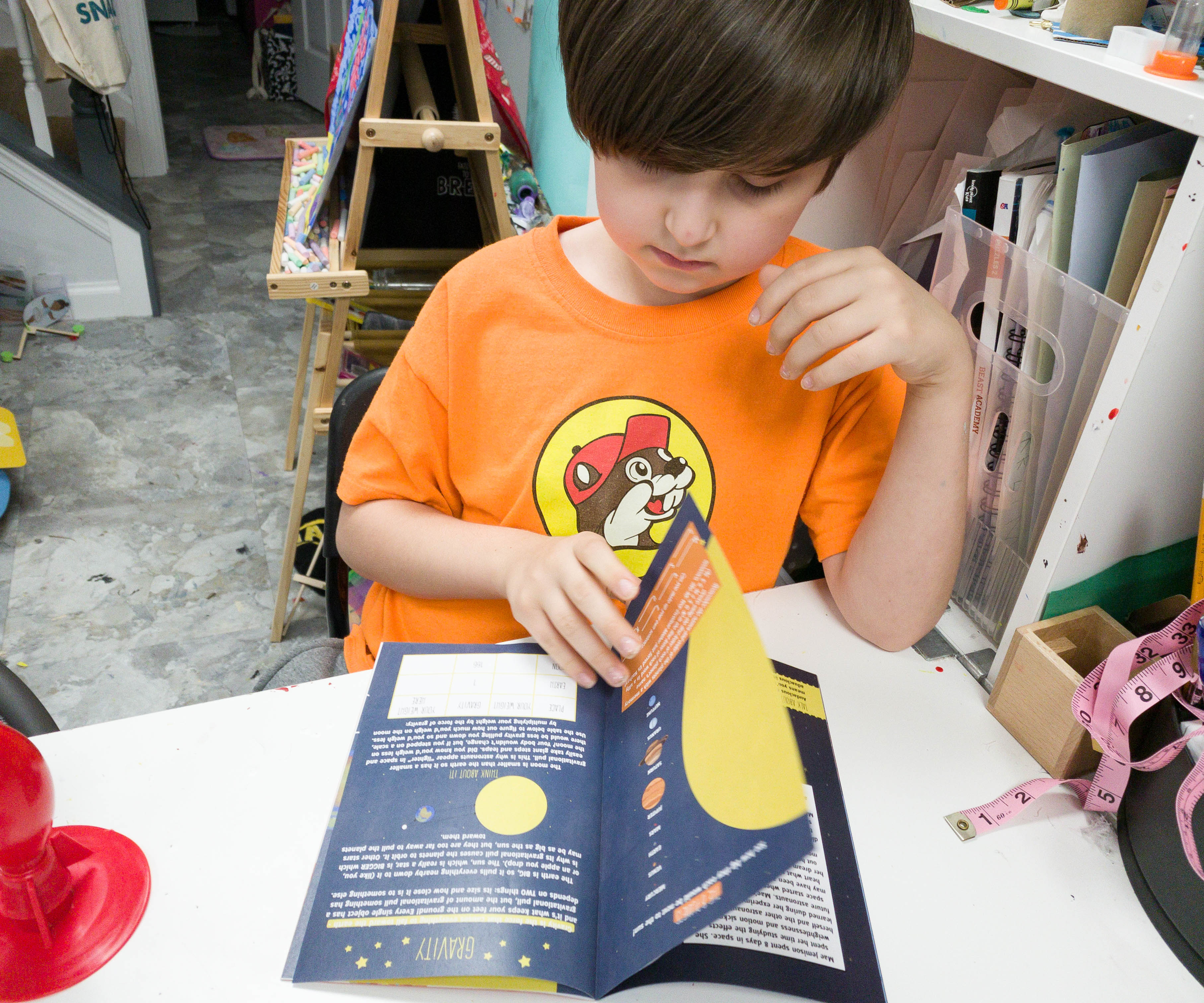 There are also activities on the pages that kids can answer!
Another page features a craft that kids can try: a space helmet!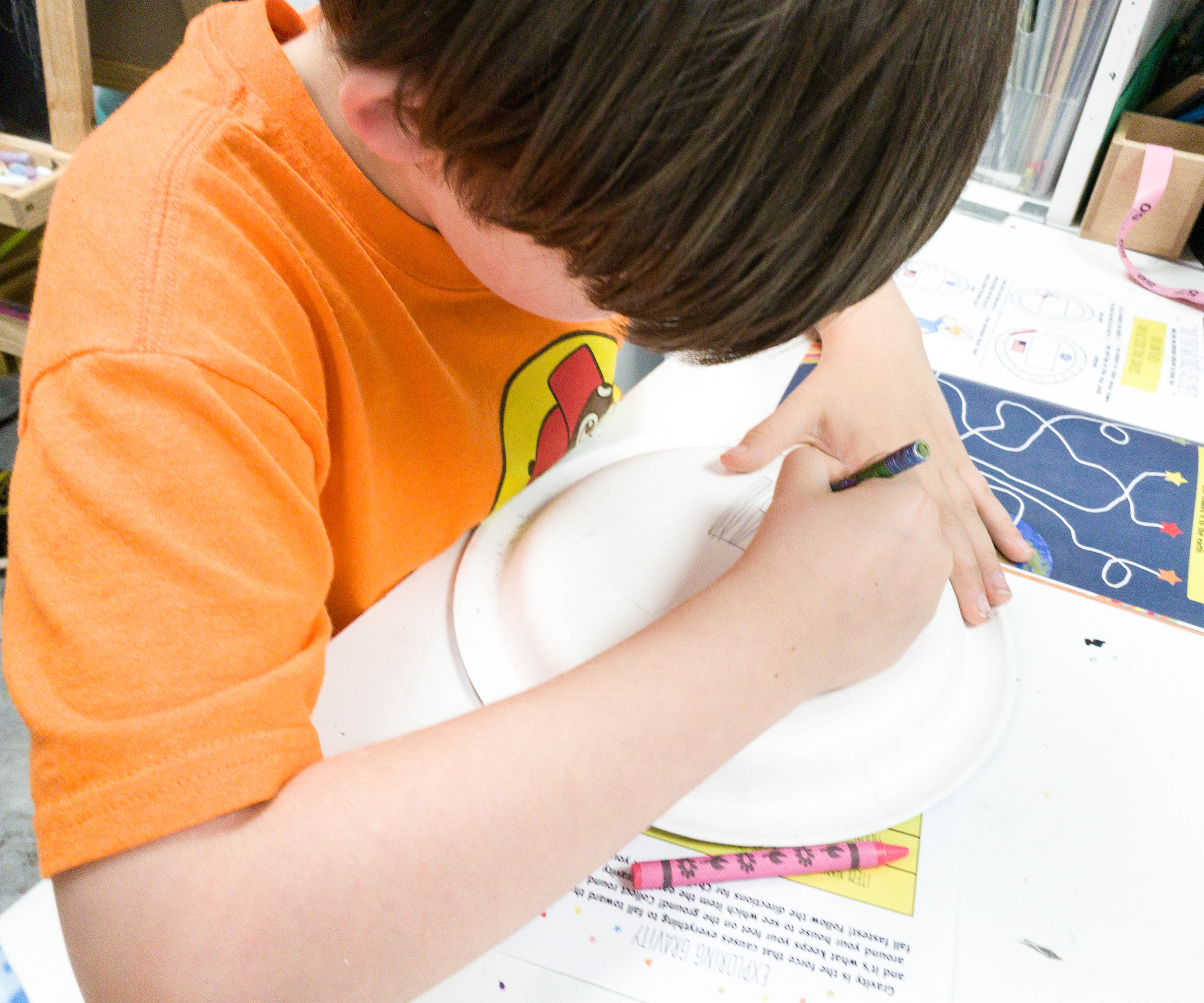 My kids made their own space helmet! They started by tracing out the part that's needed to be cut so they can see through the helmet.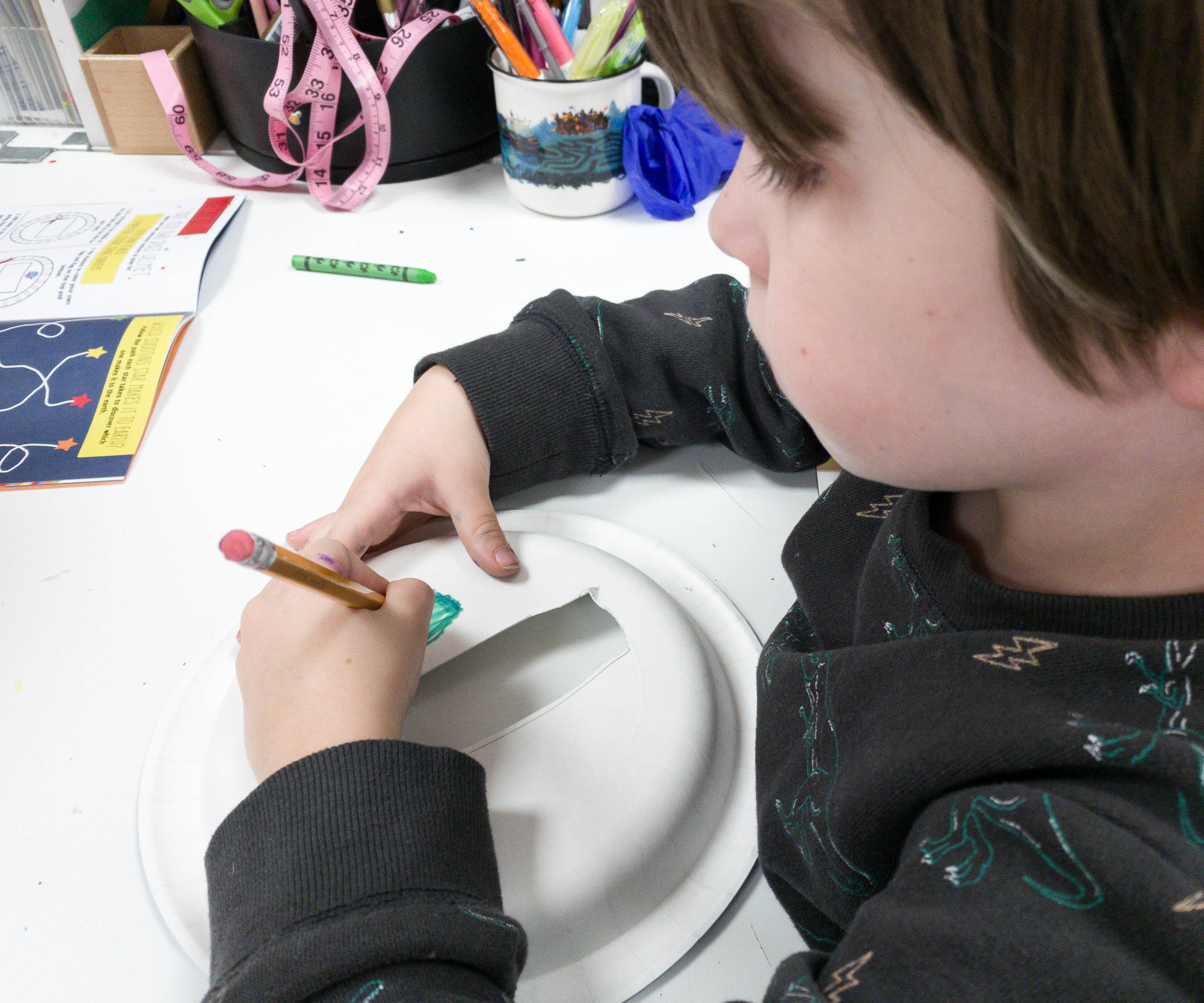 Then, it's time to design them! My kids got creative with their own helmets!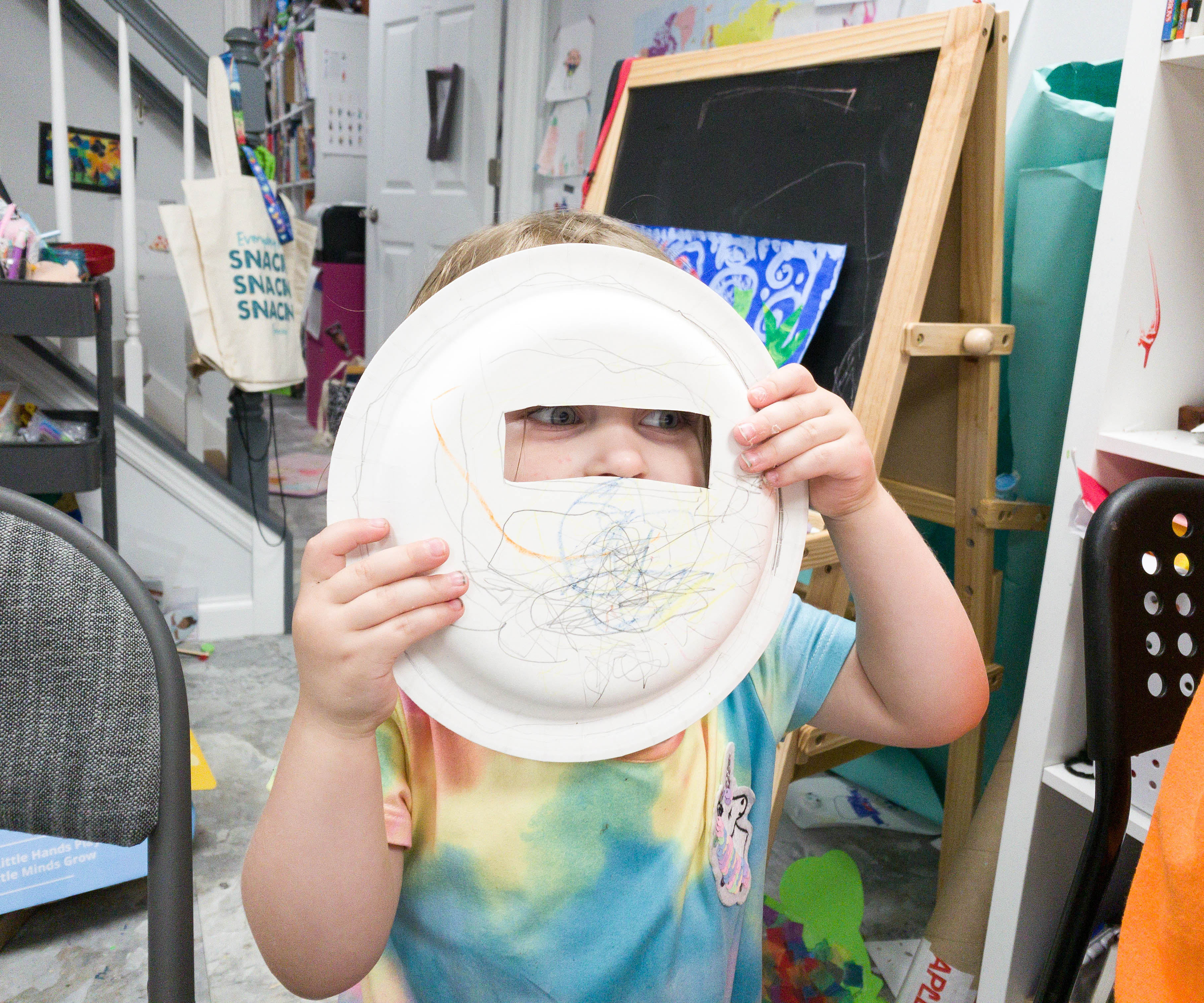 Here's my youngest peeking through her helmet!
My younger son wanted some planets as designs for his helmet!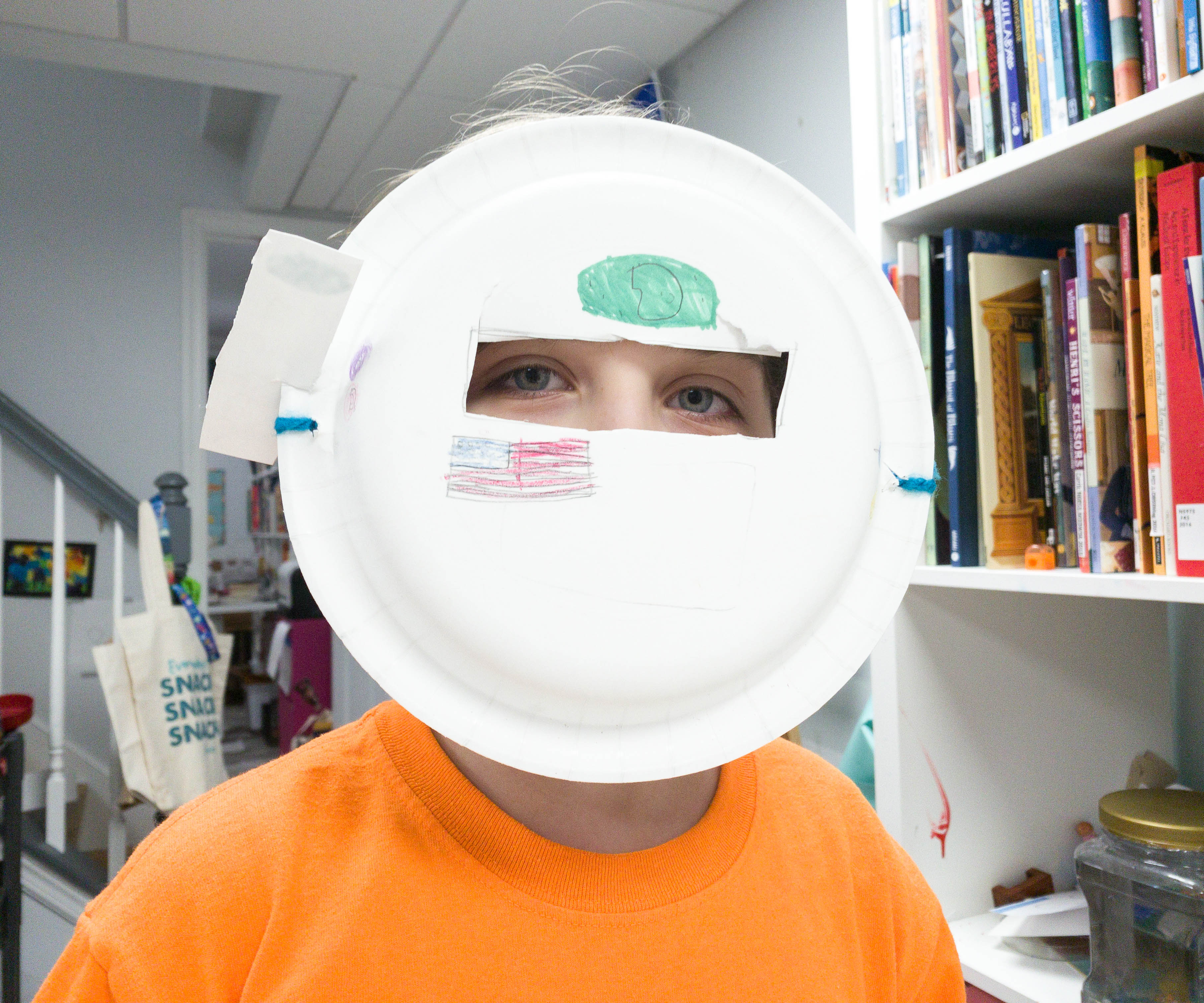 Meanwhile, here's my older son wearing his helmet featuring the American flag!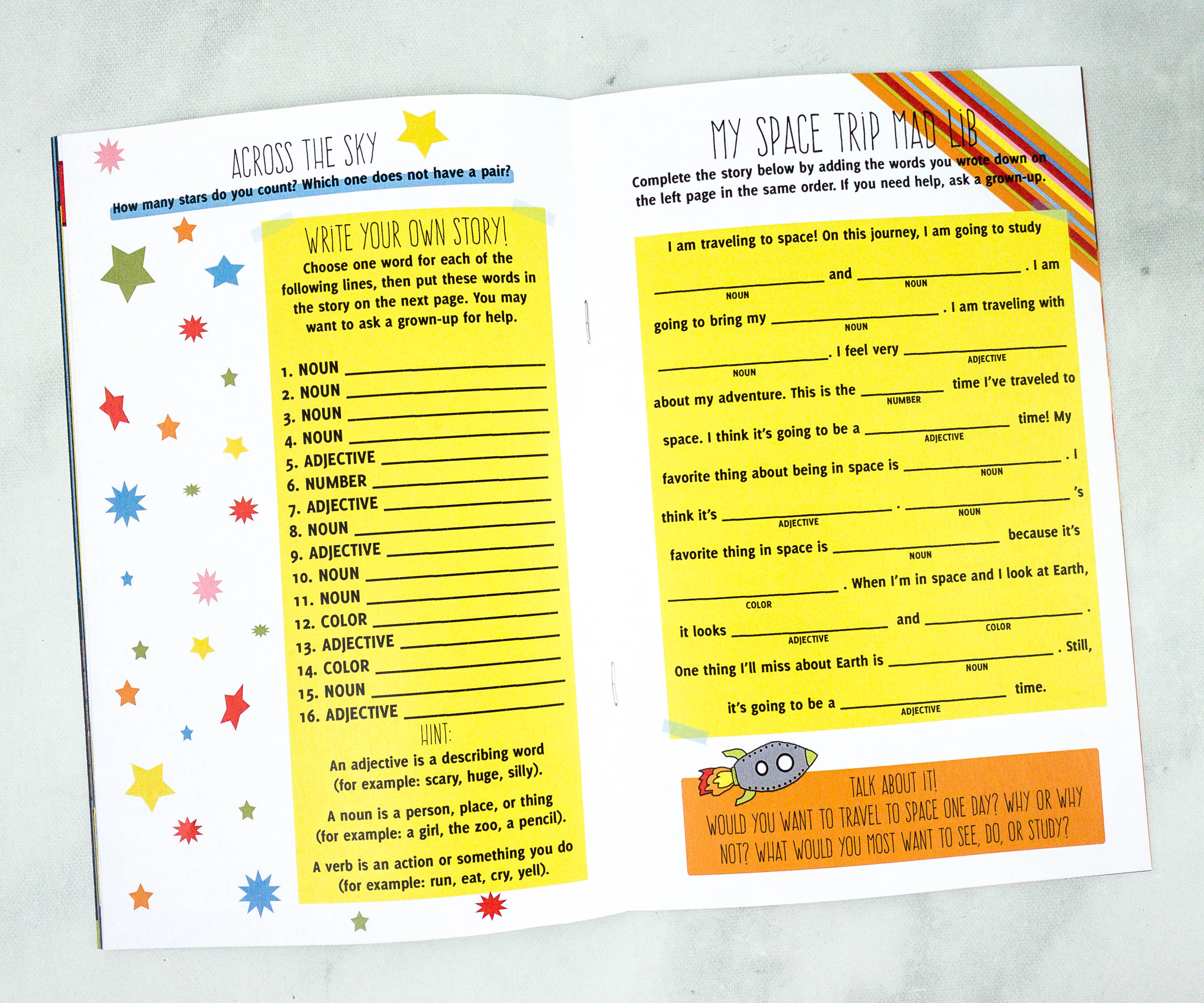 The booklet also has a page dedicated to creating the kids' own space story!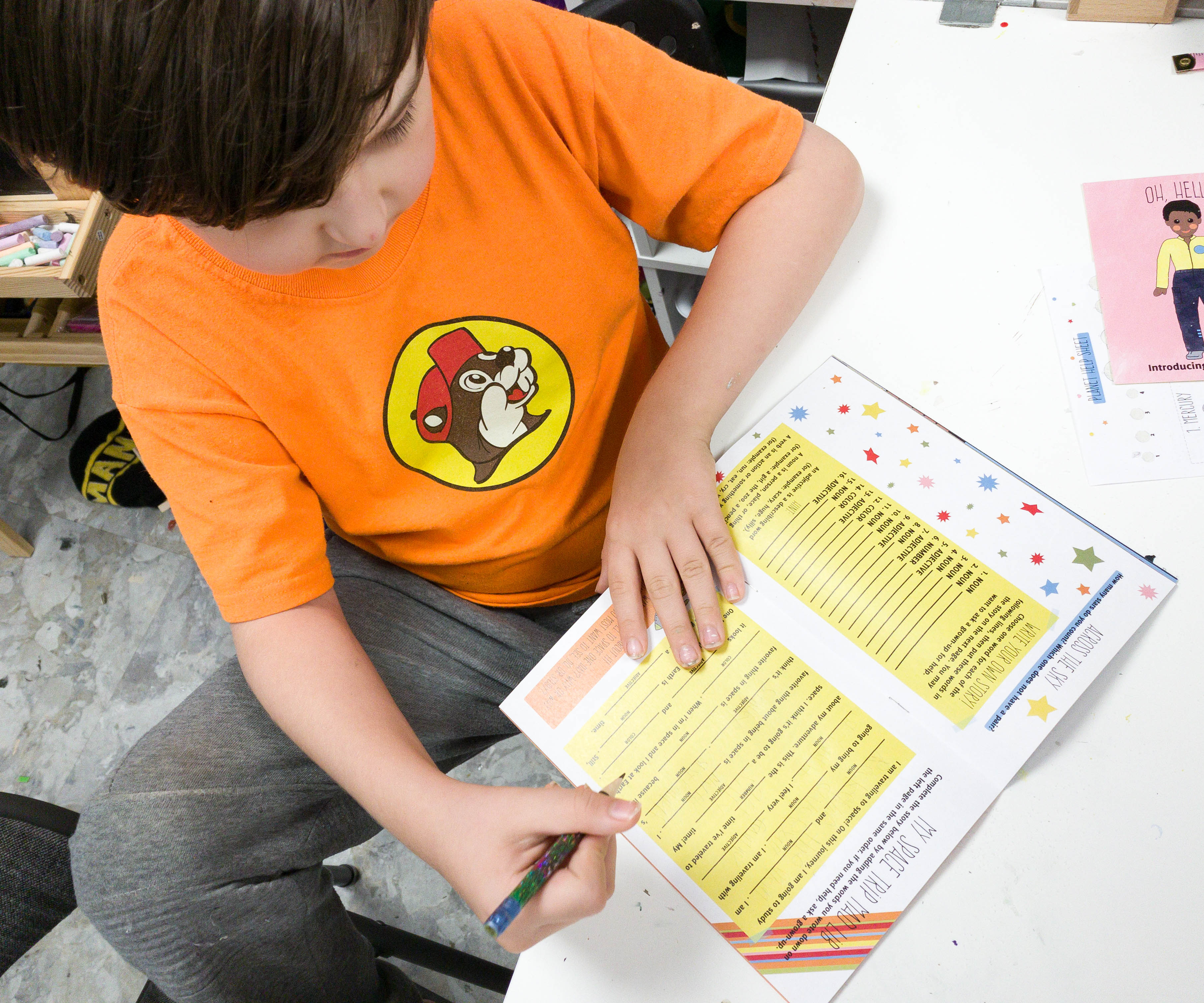 My son focused on it and his story turned out to be pretty epic!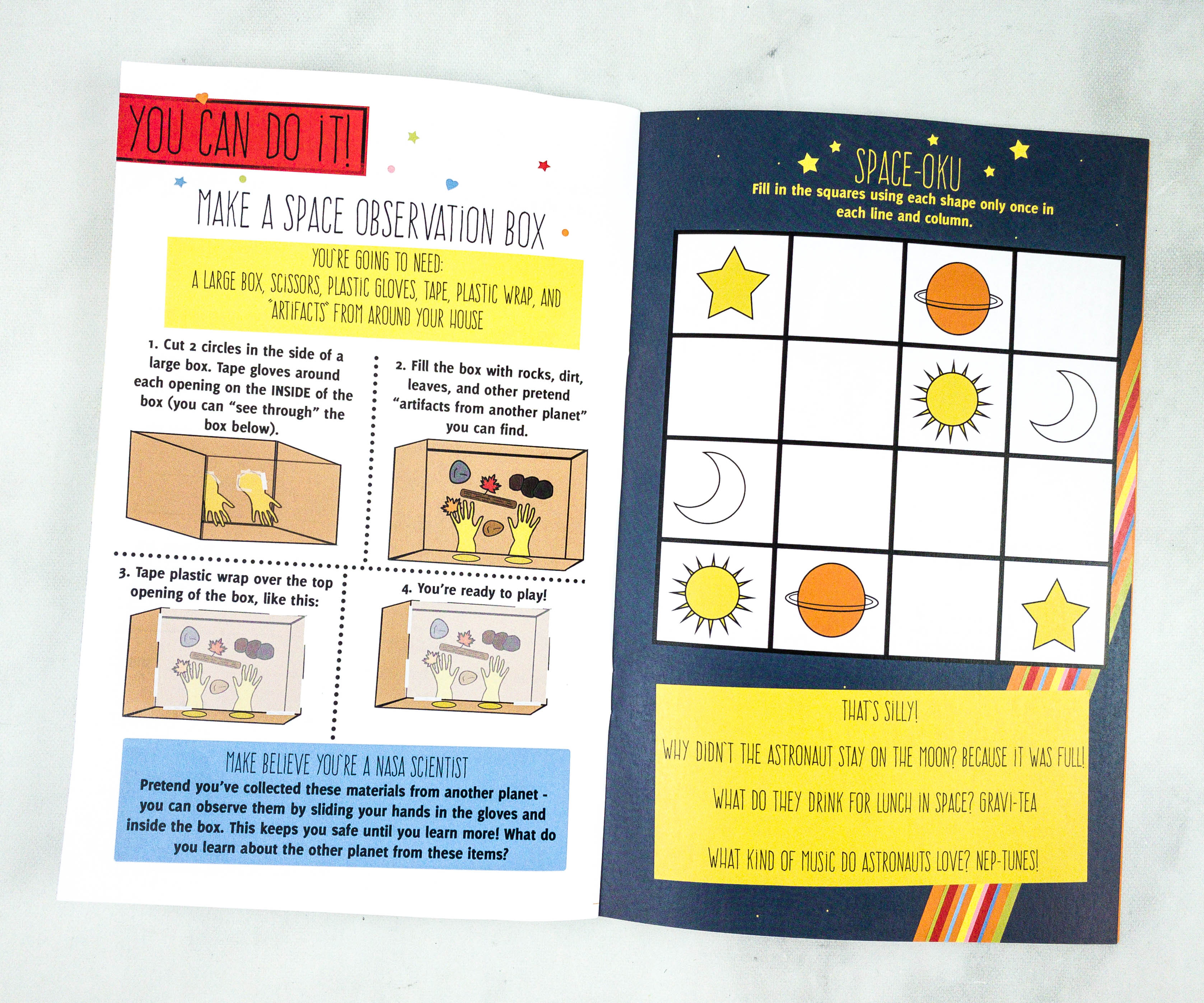 There are lots of activities inside this booklet!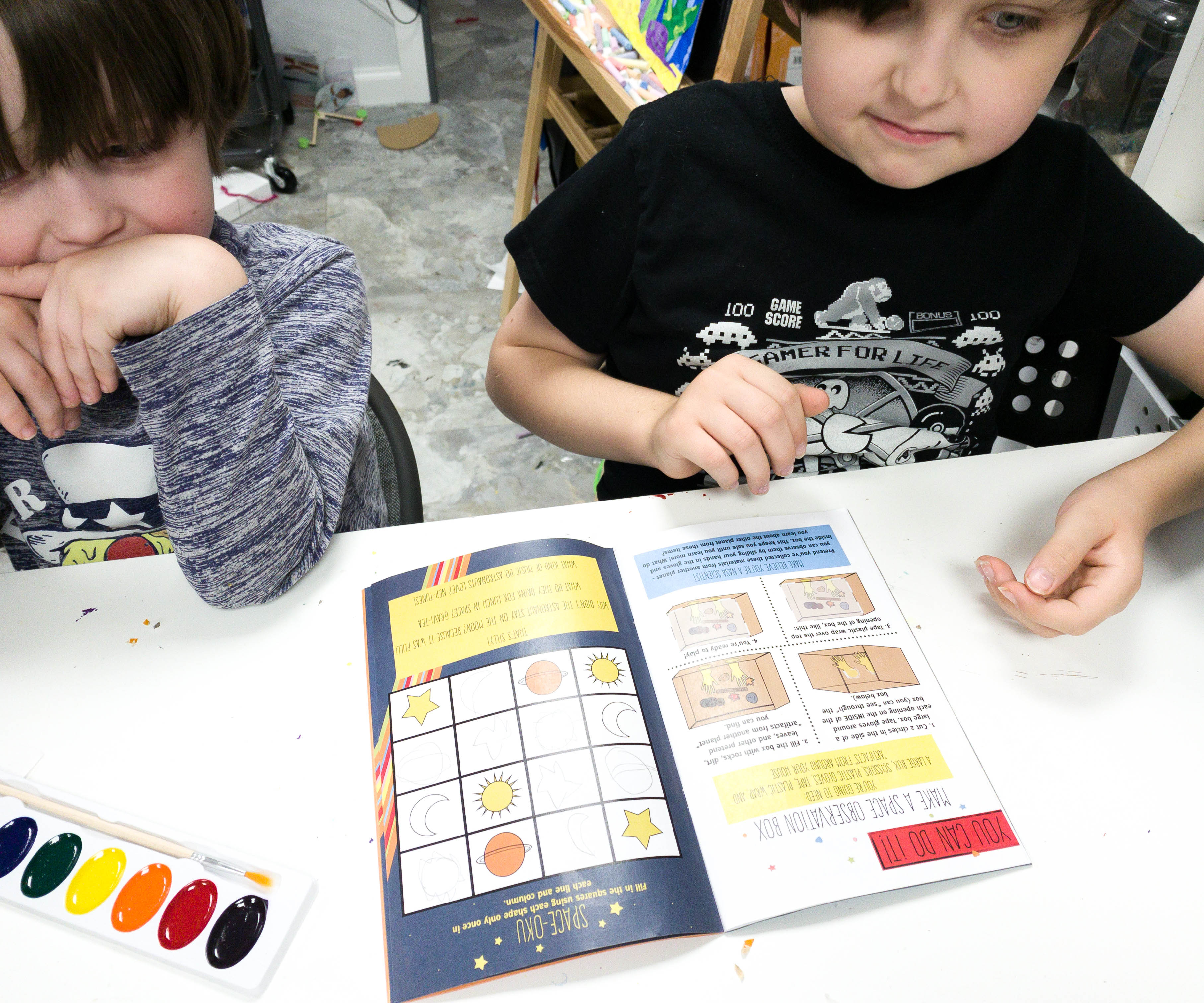 These boys wanted to try everything out!
The booklet even has a find the difference game, plus a space to design your own planet!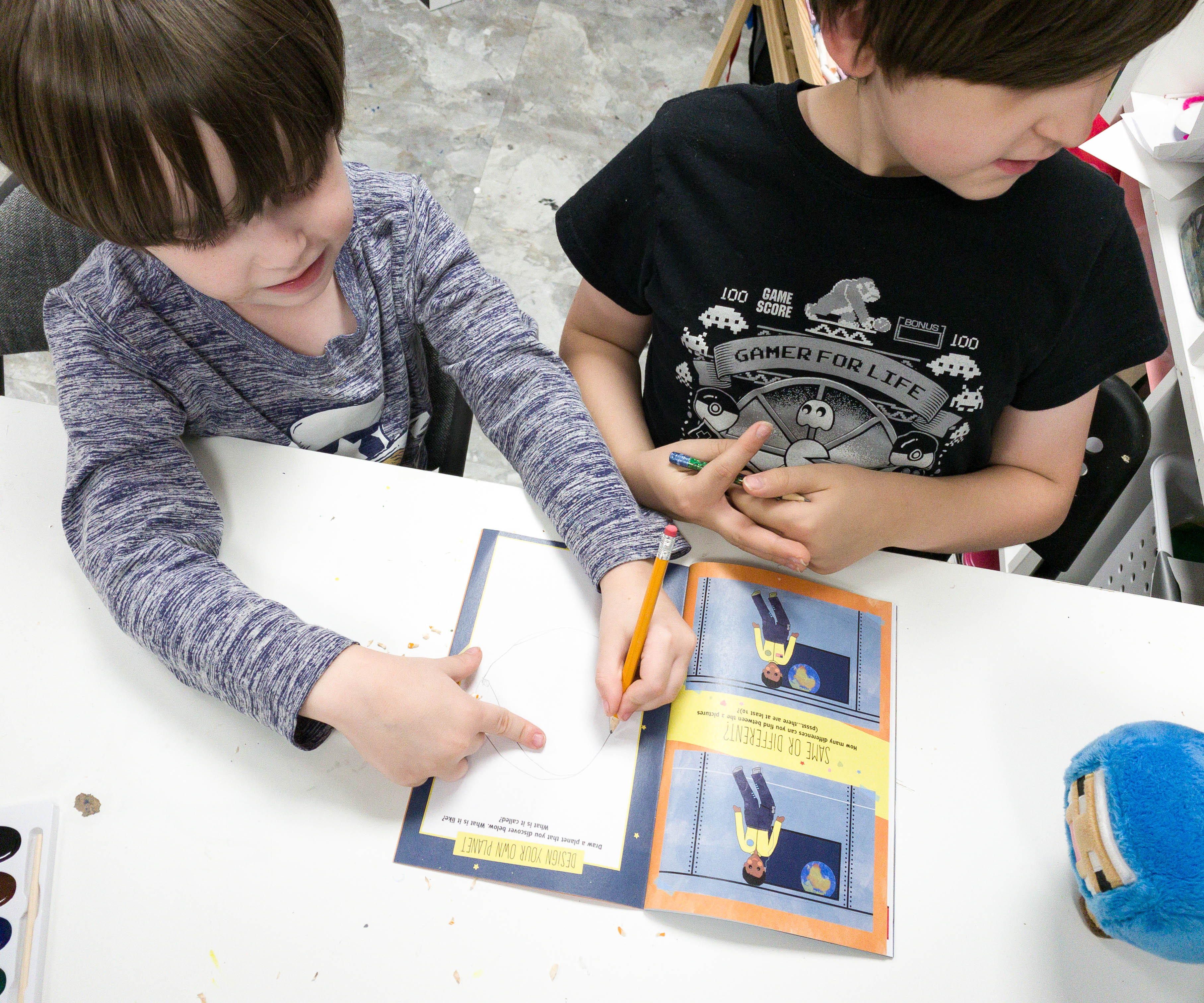 They shared their ideas and then drew their own little planet!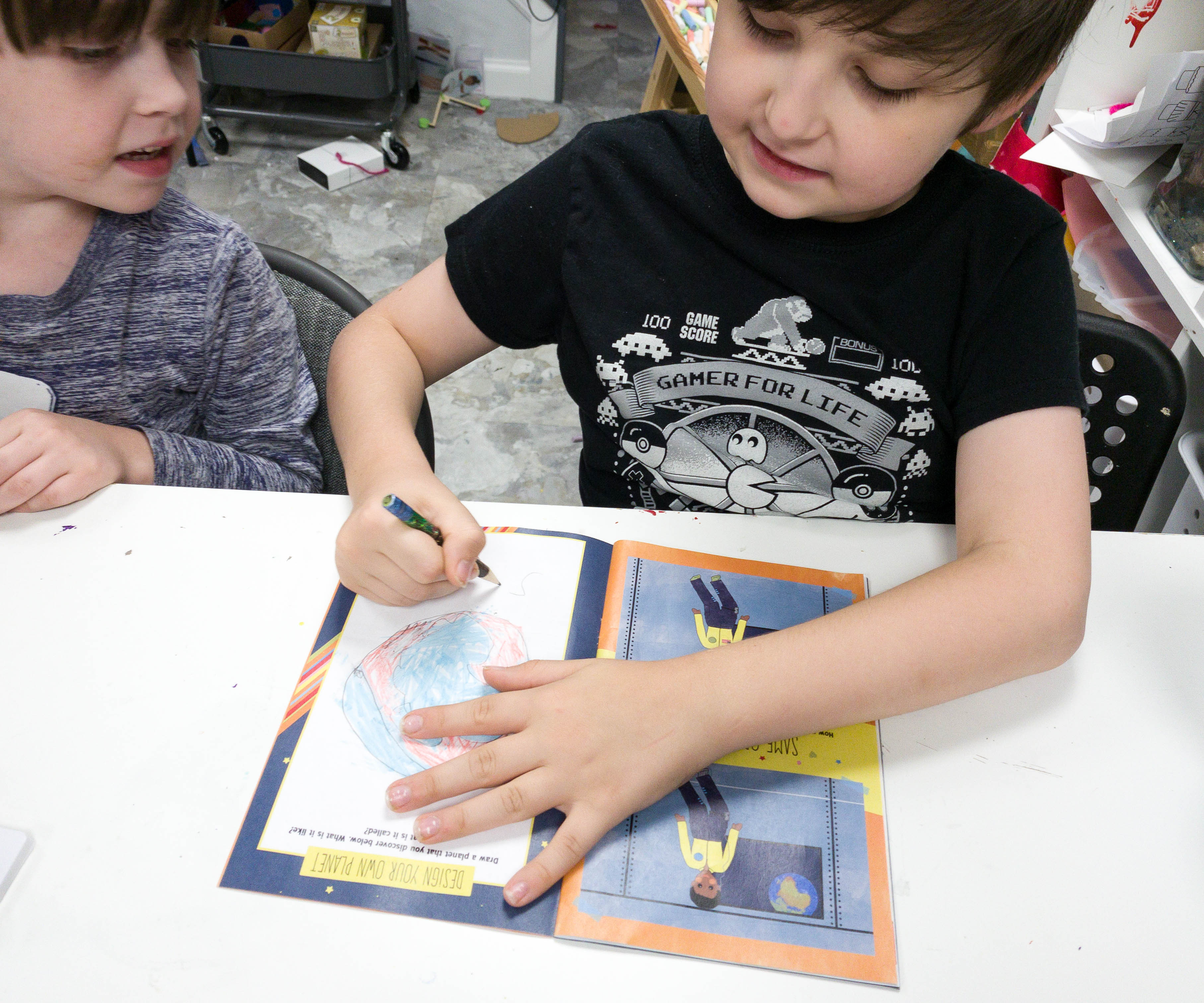 It's a fun activity to help unleash the kids' creativity!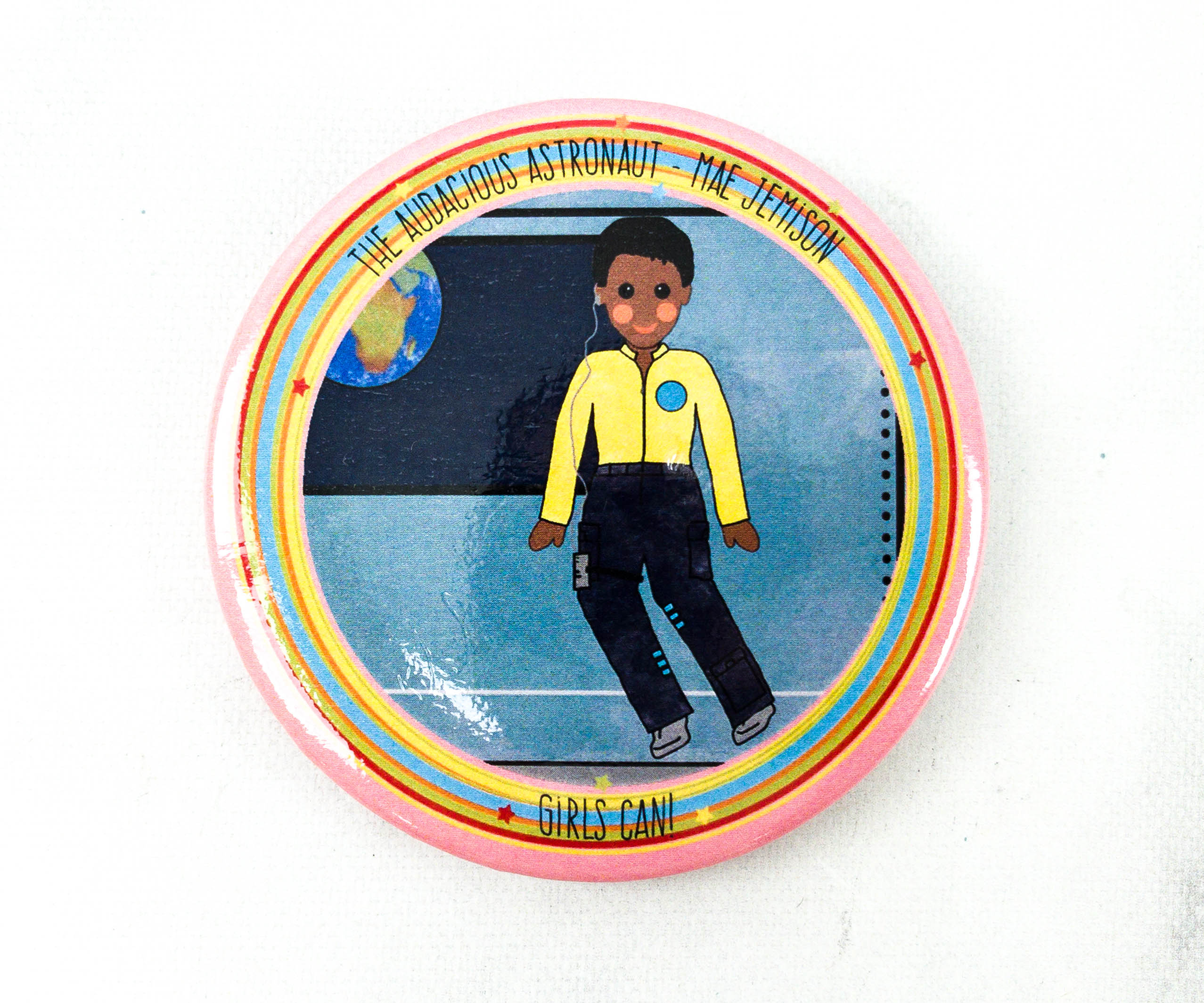 We also received this button pin featuring the audacious astronaut. She is truly an awesome representation that girls can!
Challenge #1: Blast Off Rockets. The first challenge involves blasting off some rockets! This experiment teaches kids about the chemistry behind why rockets blast off.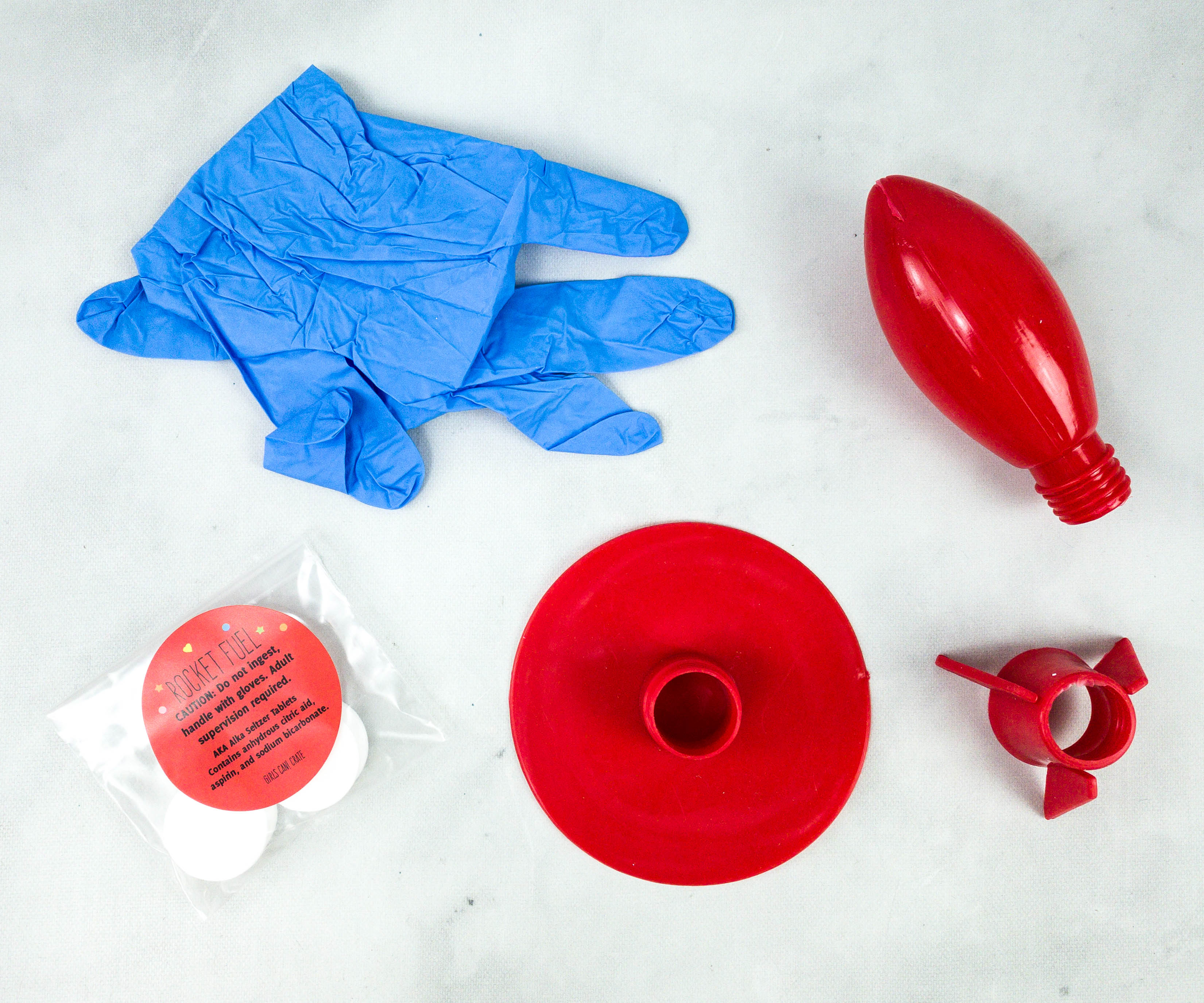 The kit provided a launch pad, some rocket-fuel tablets, gloves, and of course, the rocket!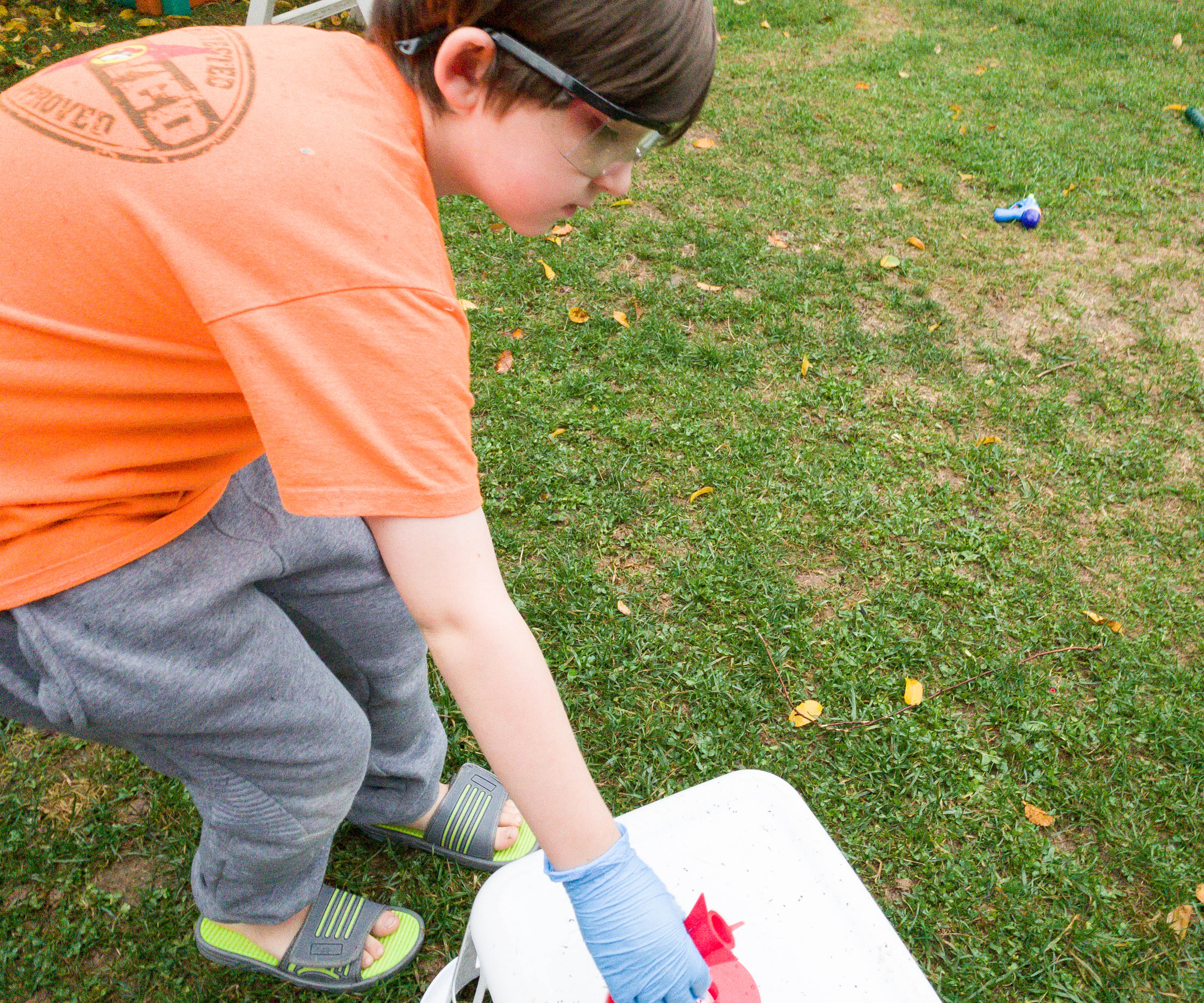 The first step is to put the rocket base and body together and to make sure they are secured. Afterward, my son put on gloves and goggles before adding the "rocket fuel" (citric acid) and water in it.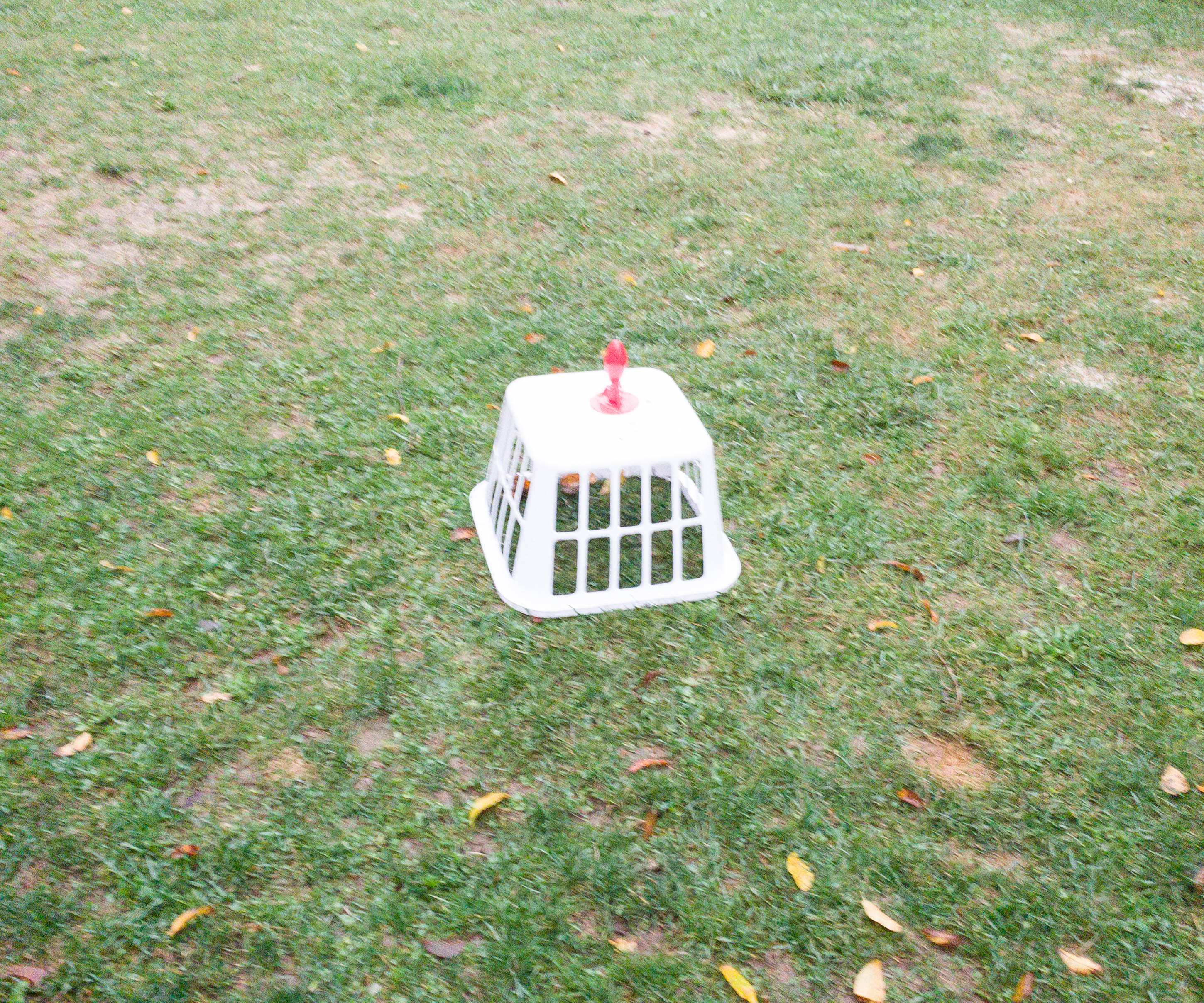 Be sure that the launcher is placed on a wide-open space!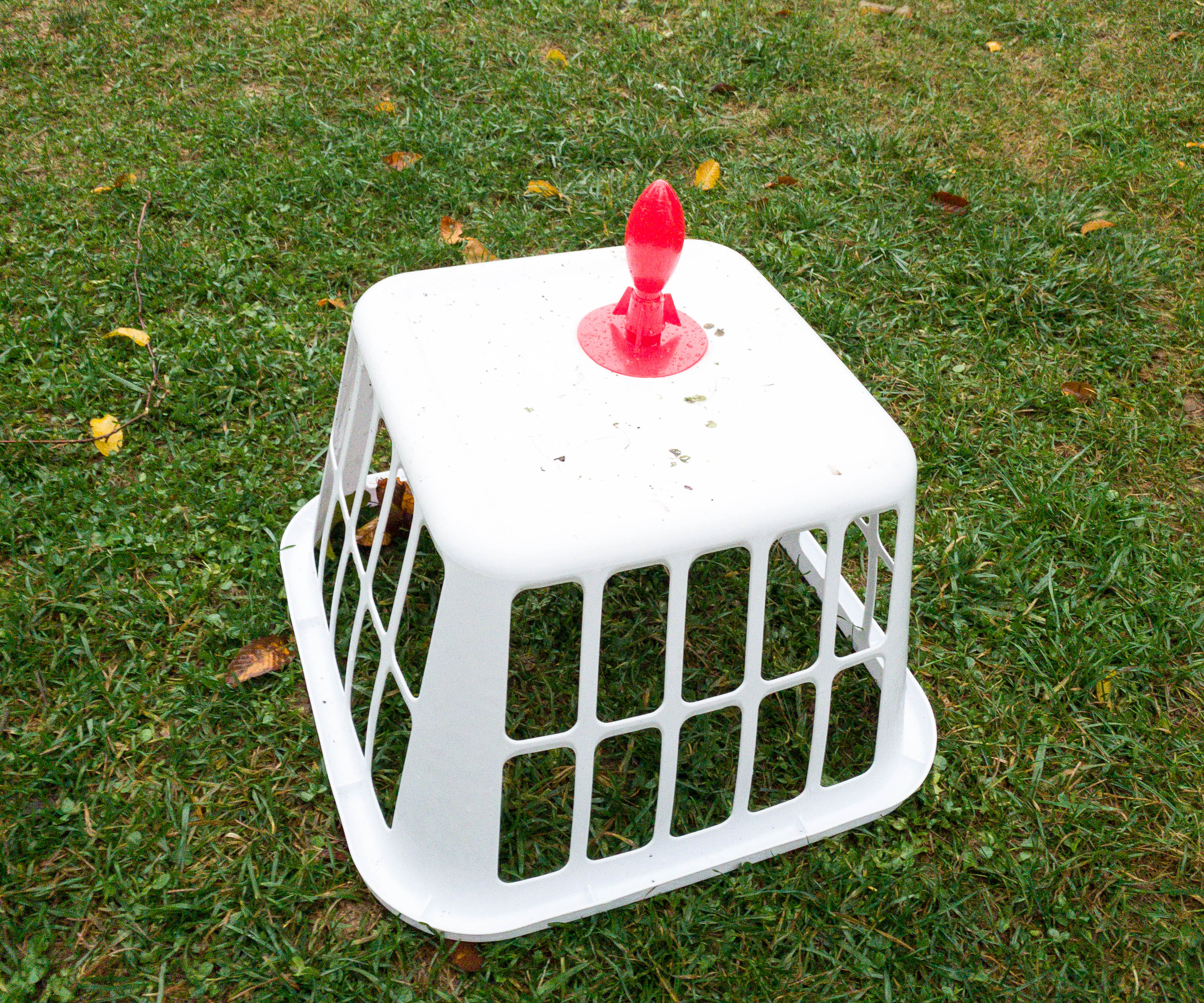 Now, we carefully placed the rocket body tightly on the launcher, making sure not too much water will spill out from the body during this process.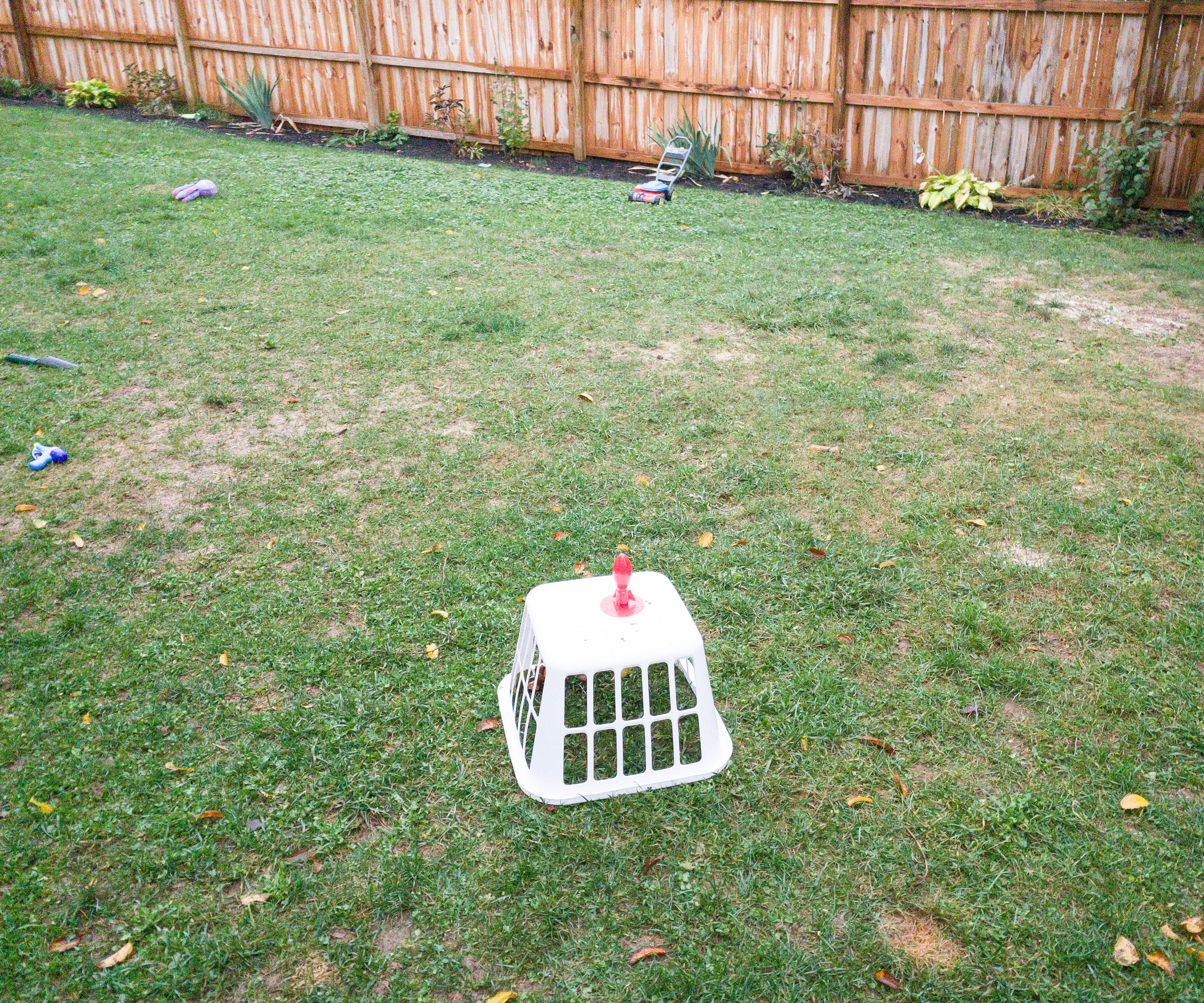 After snapping the rocket, we moved away from it and waited for it to blast off!
Challenge #2: Design a Solar System Model. The next activity is about designing a solar system model!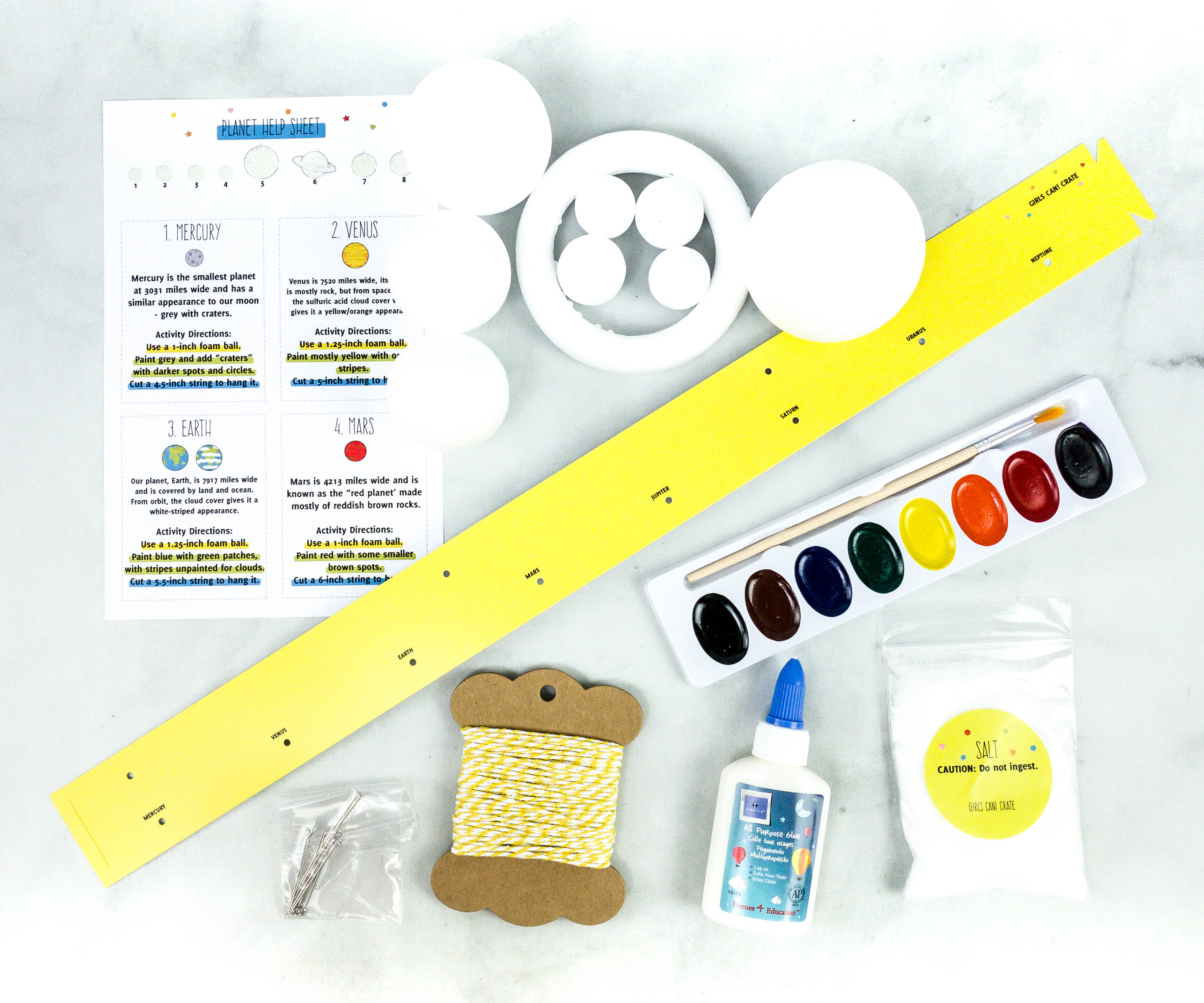 The kit provided planets and rings, mobile strip, salt, glue, eye pins, string, toothpicks, paint, and brush. From home, all we need are water, 2 bowls, scissors, and a ruler. We also used the crate for this activity.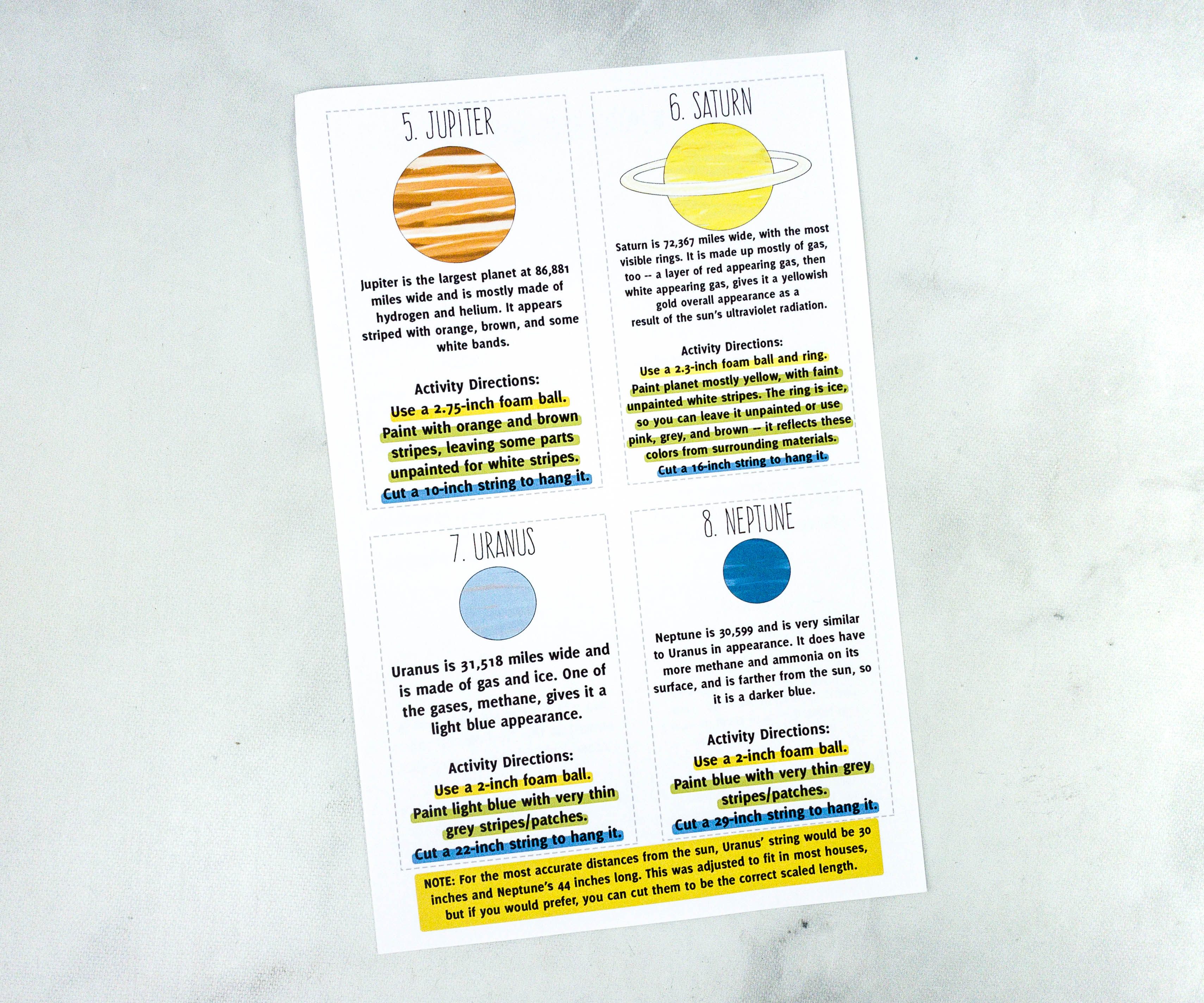 They even included these cards that will tell us what foam ball to use for each planet!
The instructions were very clear and they even included illustrations so it's easier to follow!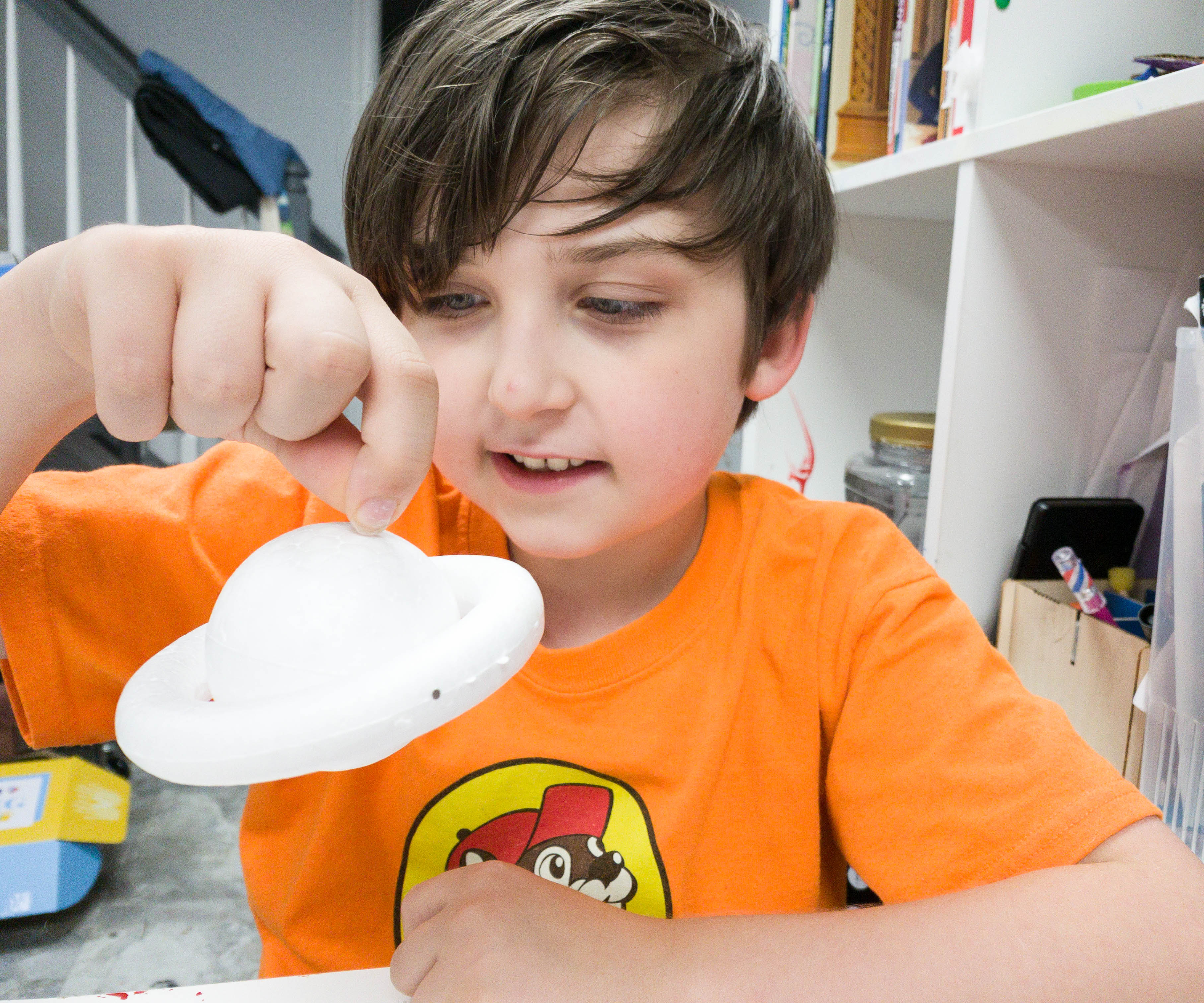 First, my kids assembled the planets and pushed one eye pin inside each. Here's my son holding Saturn, making sure the ring is properly placed.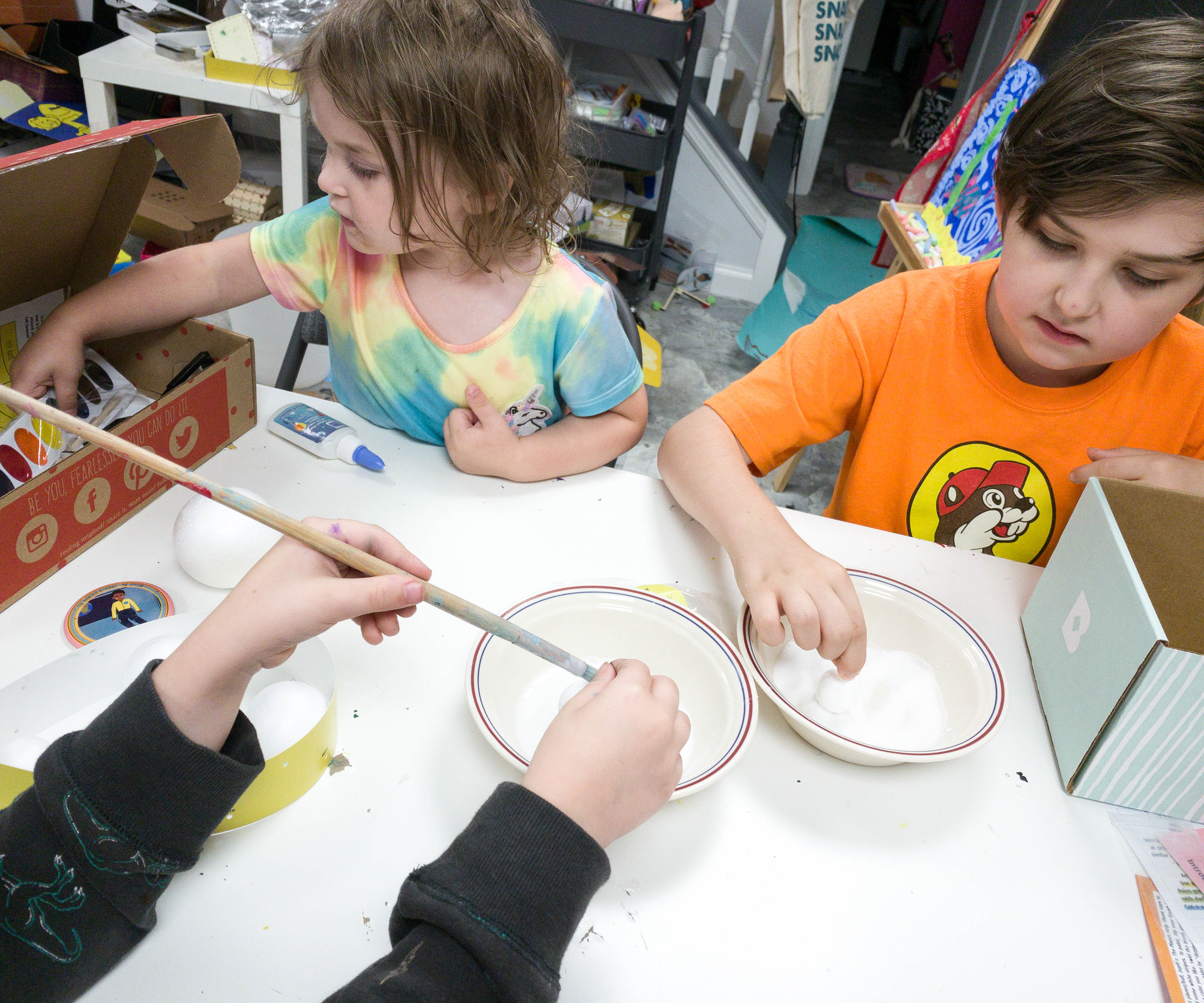 Then, they dipped the foam balls in the water and glue mixture before dipping them into the salt.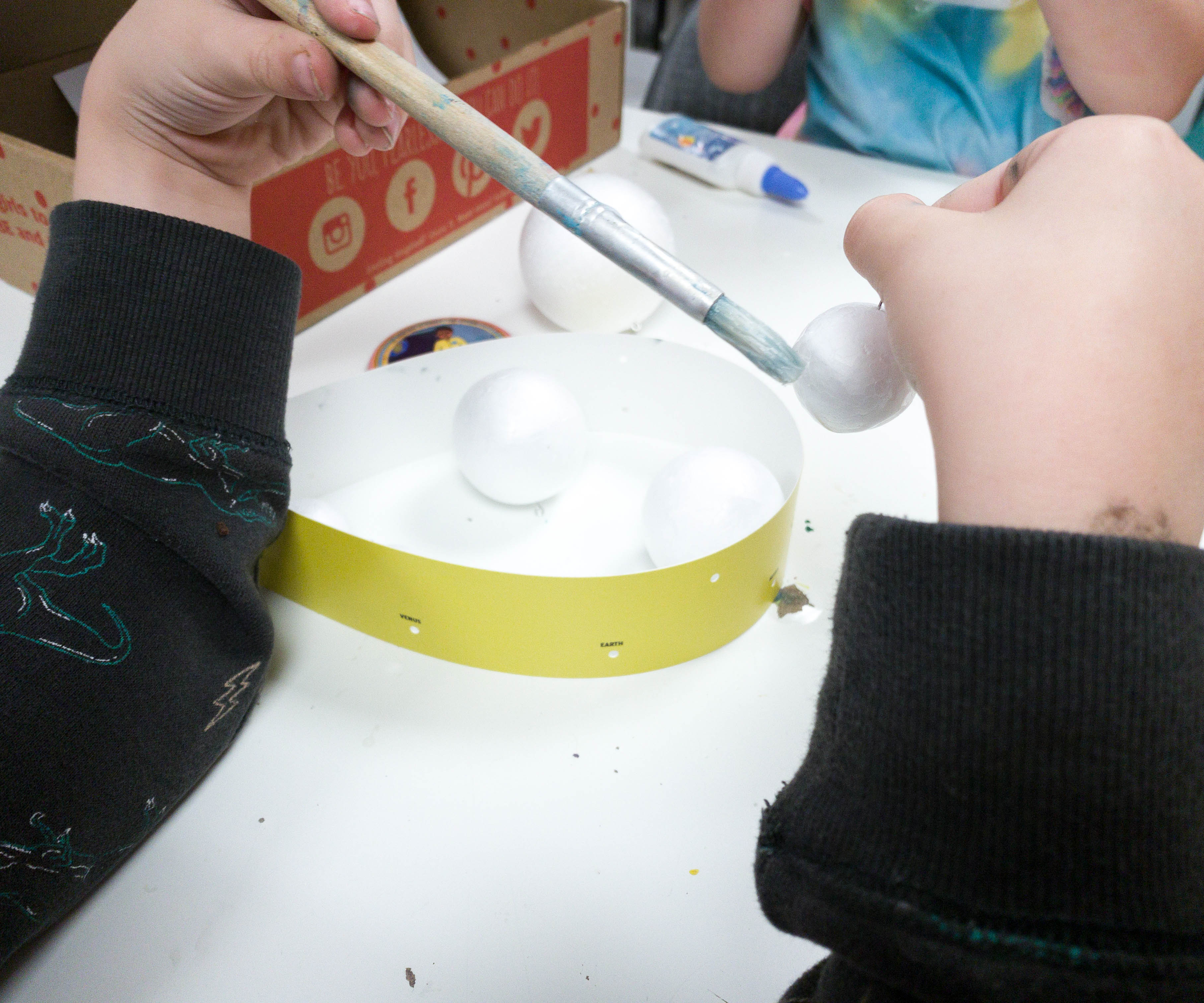 Make sure everything is covered with the glue!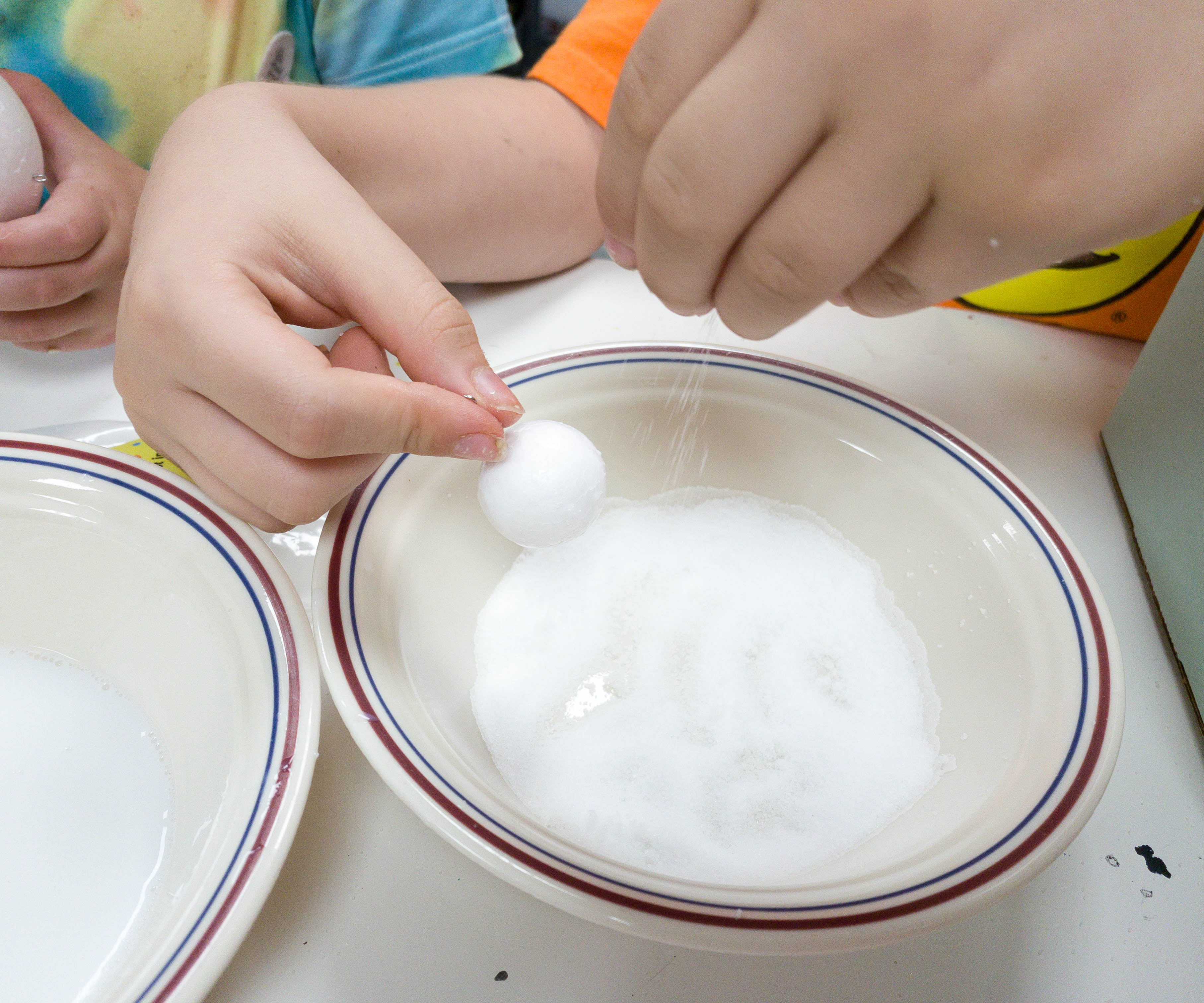 My kids checked for bald spots and made sure they get covered with salt as well!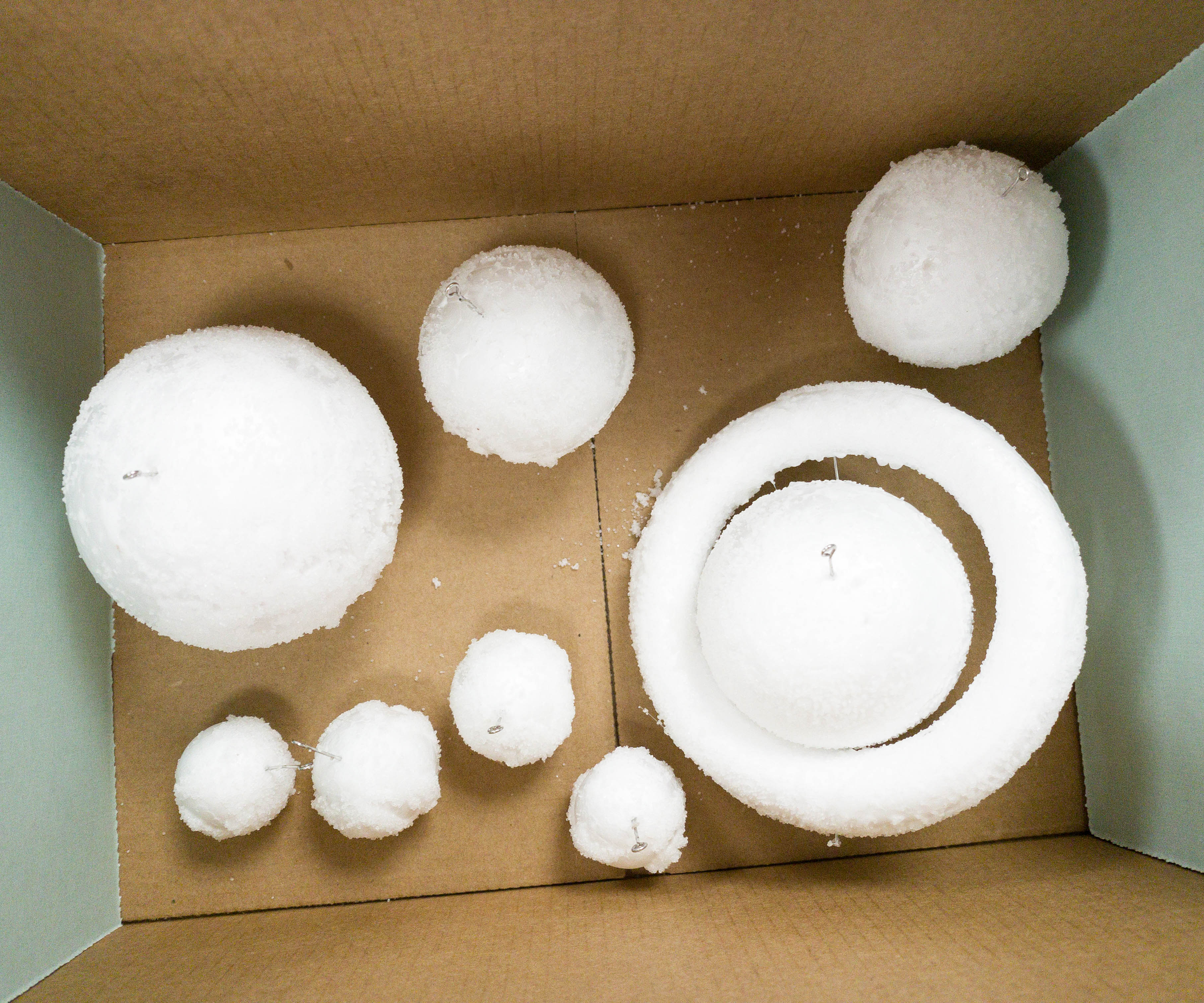 Afterward, we left them to dry. The salt will add texture so the planets!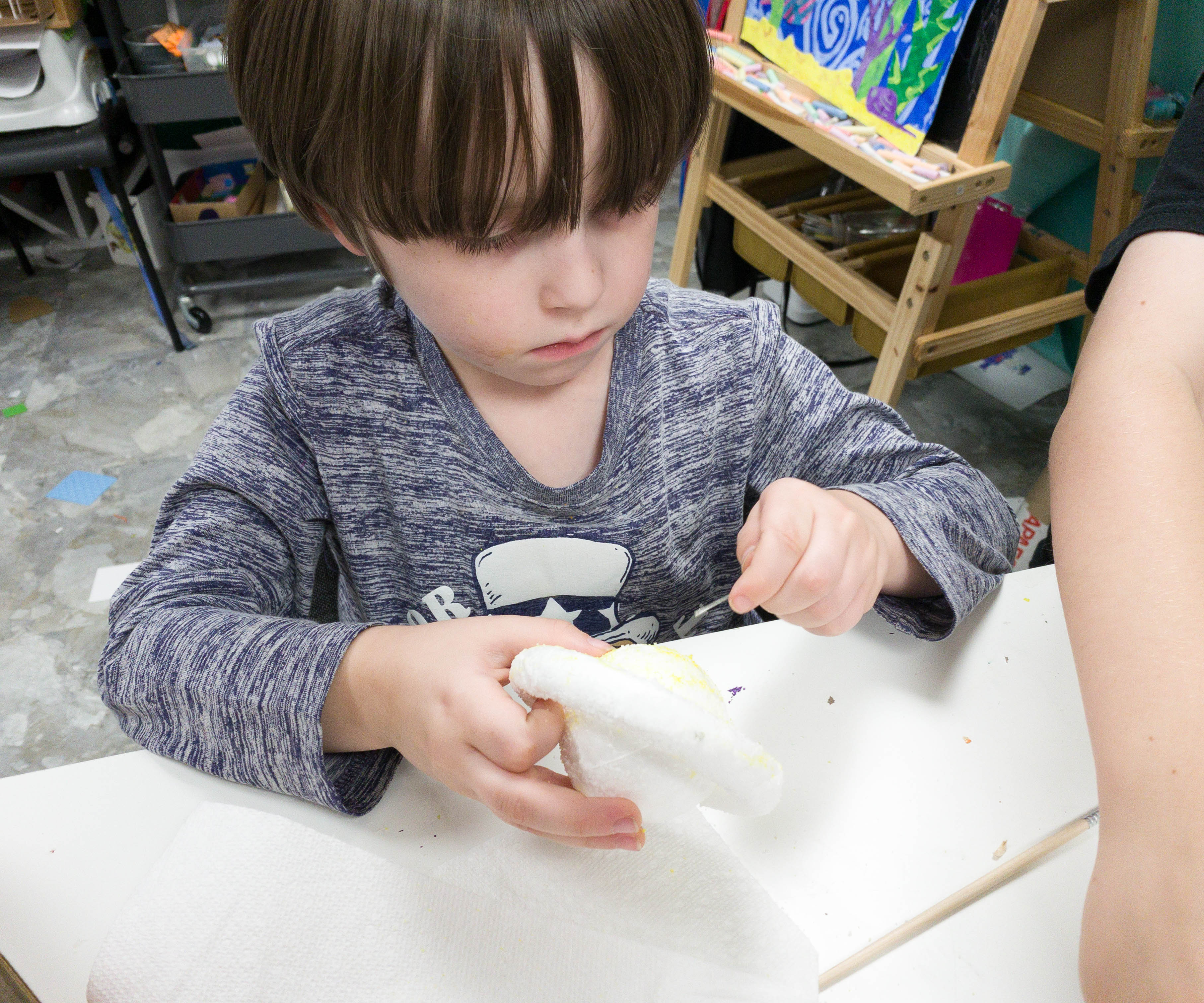 When everything's dry, it's time to proceed with painting them according to the instructions written in the cards!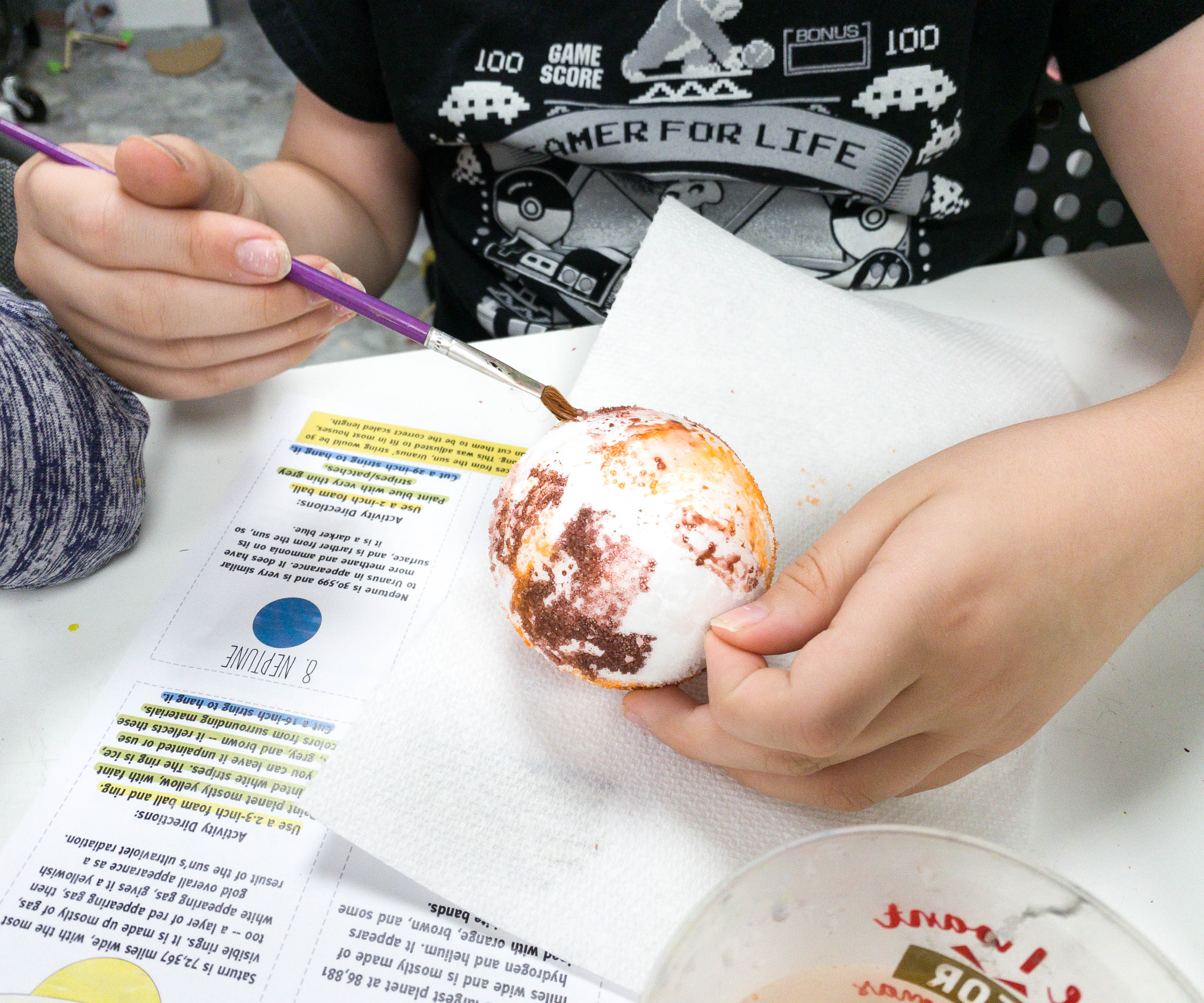 The salt really did a nice job of making the planets look more realistic as it provided texture when brushing the balls over with paint!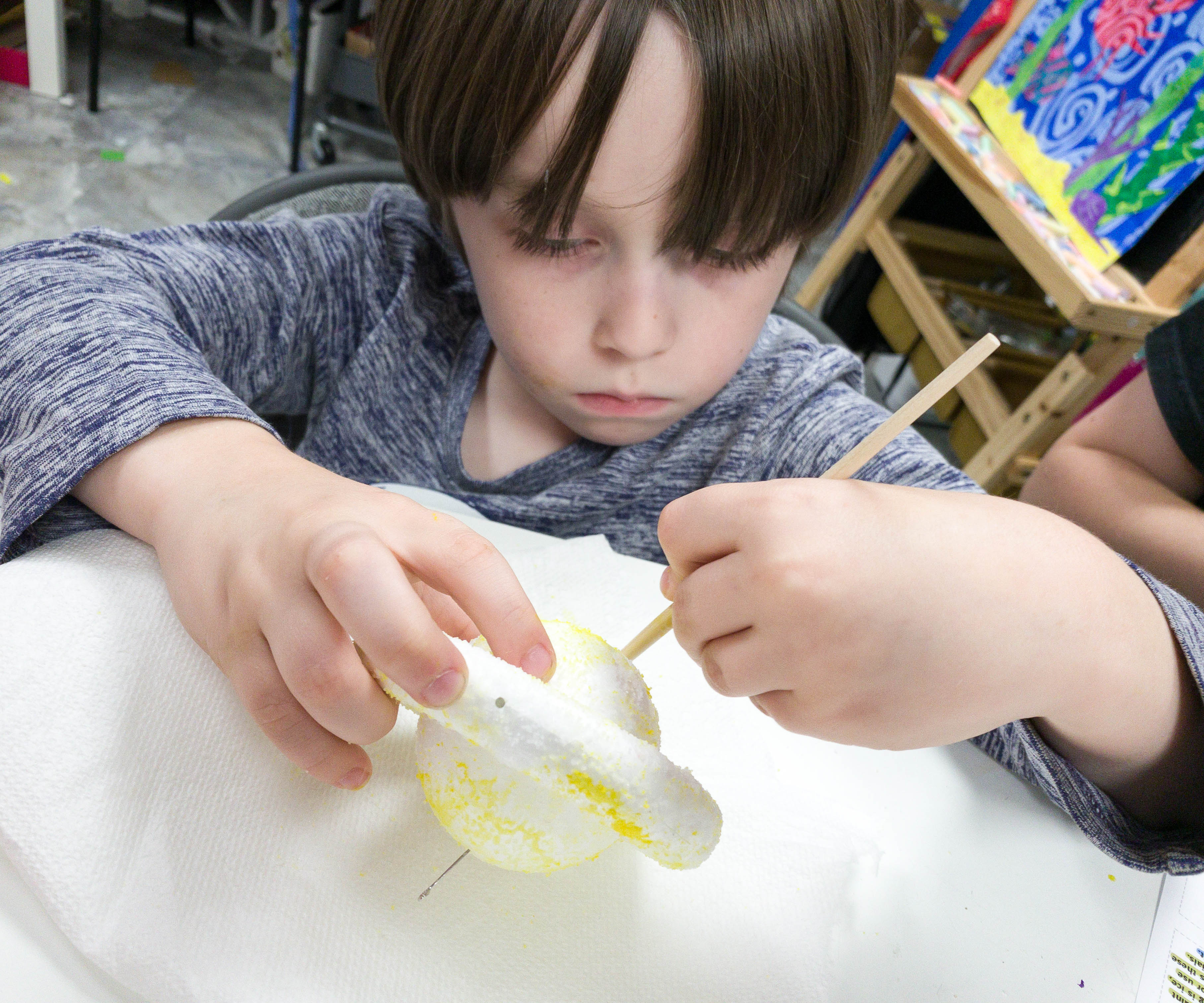 My younger son made sure the paint looks good!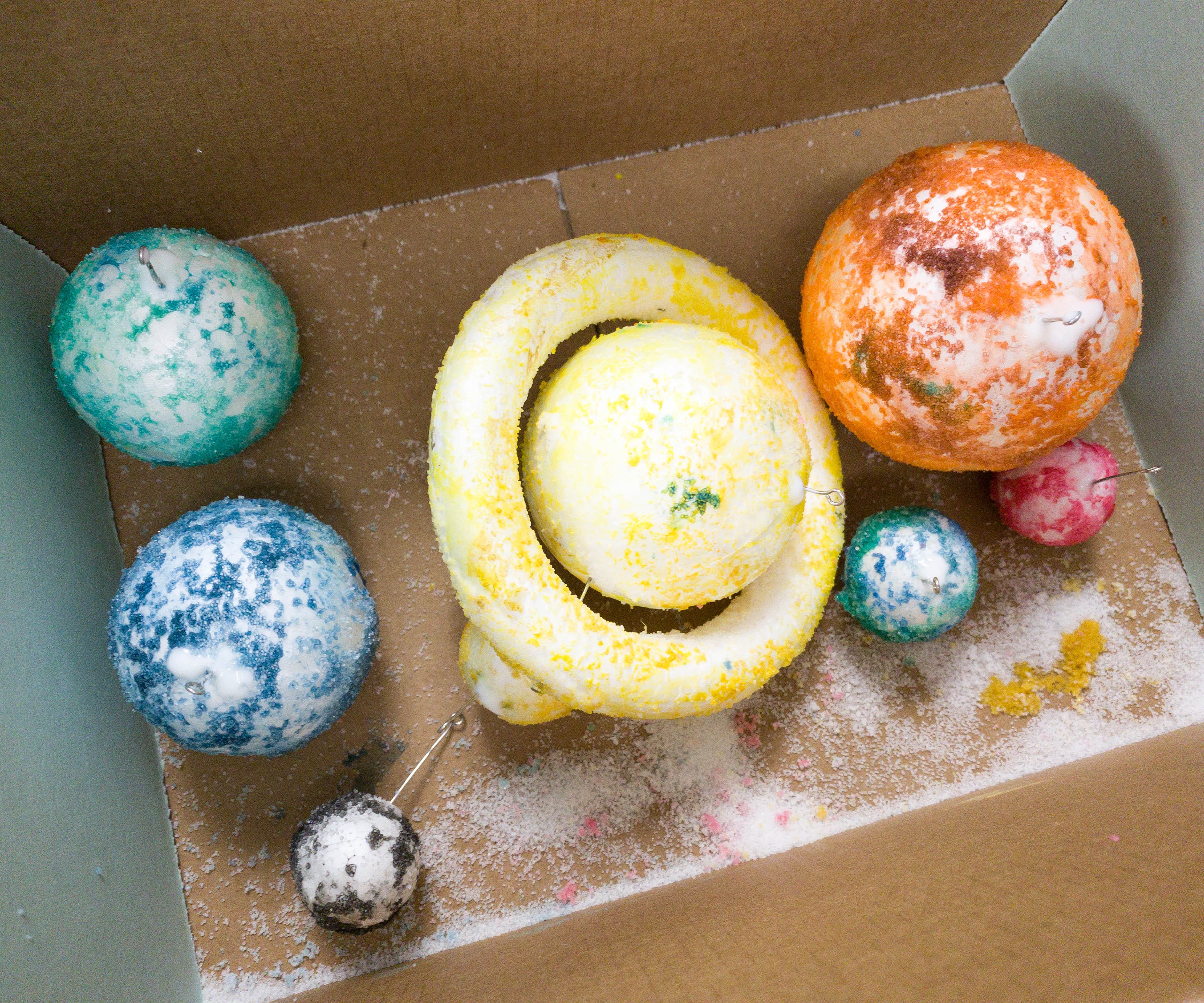 Again, we left the planets to dry before proceeding with the next steps!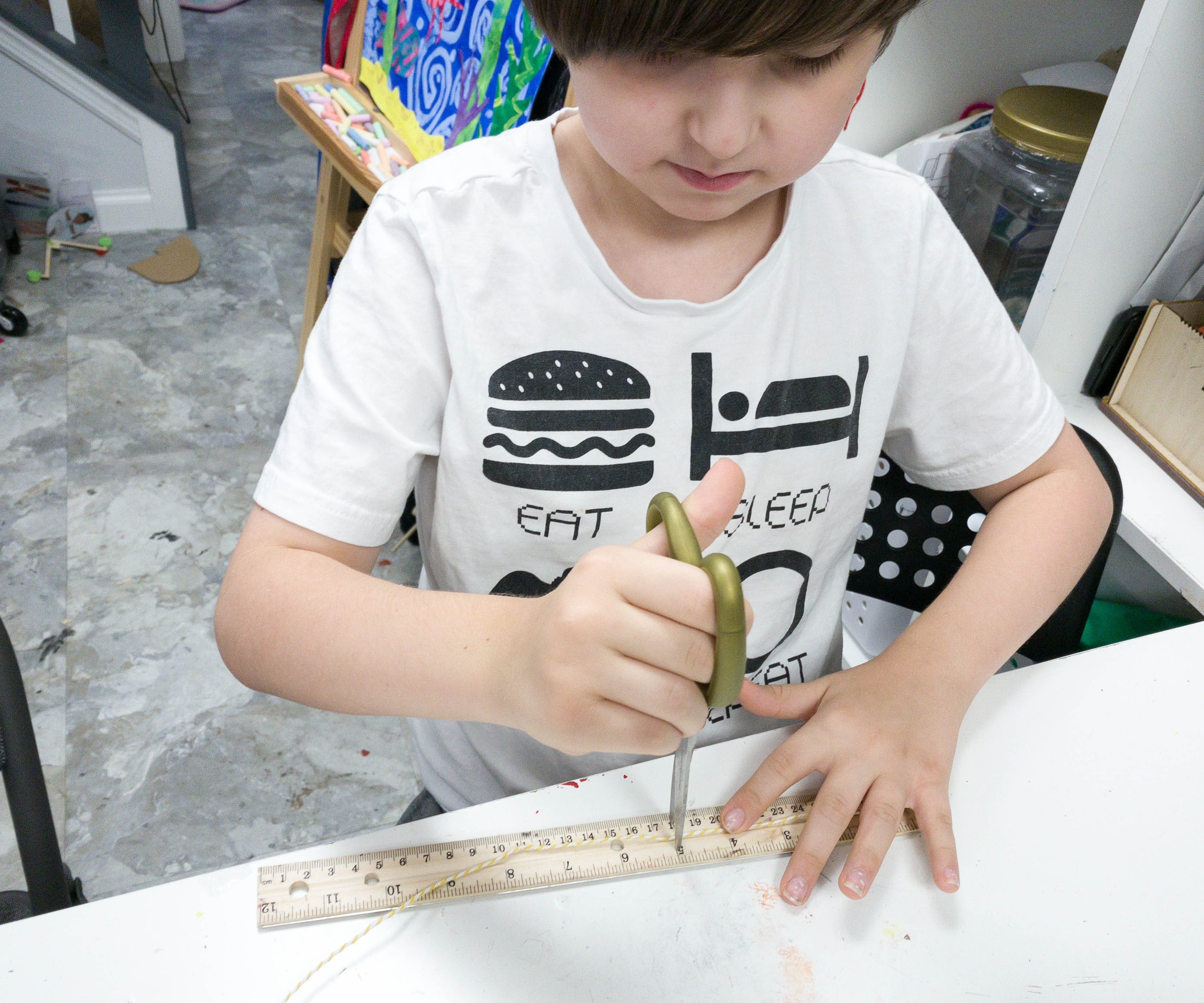 Using the planet help sheet as a guide, my kids cut different sizes of string for each planet.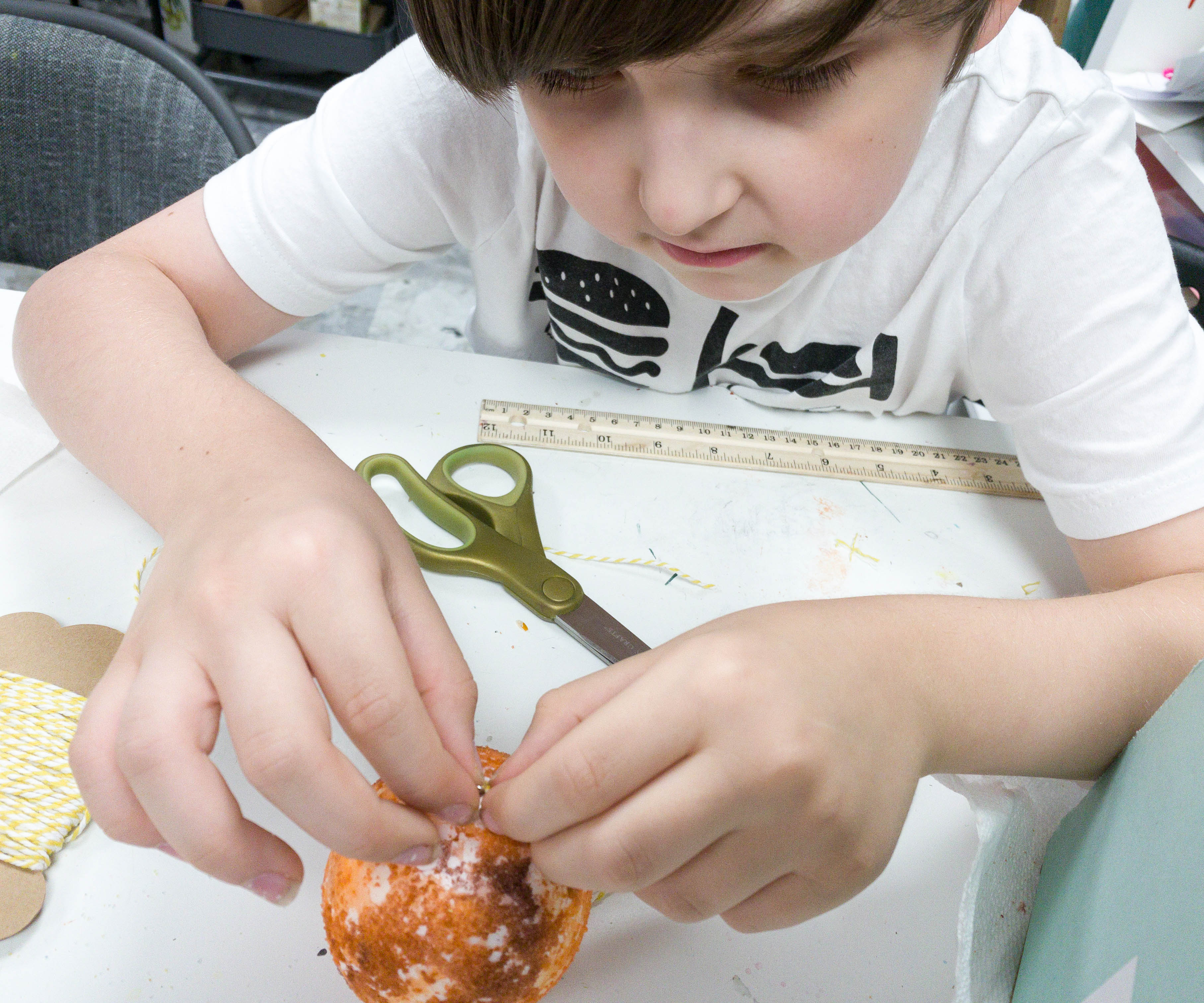 Then, they tied the corresponding string to the planet!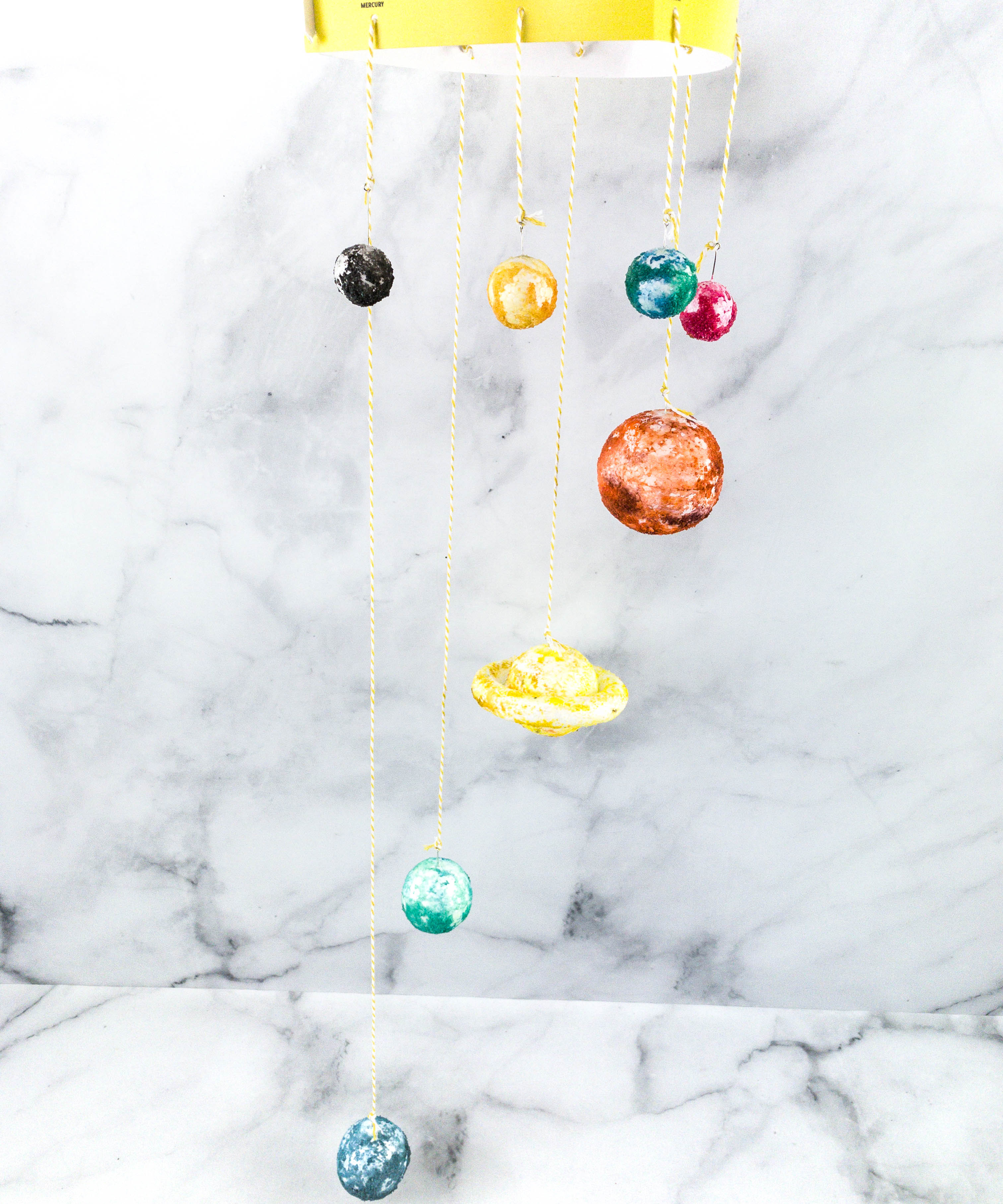 They also assembled everything together by inserting the string on the tab provided for the specific planet! The length of the string corresponds to the distance of the planet for the base mobile strip which acts as the Sun!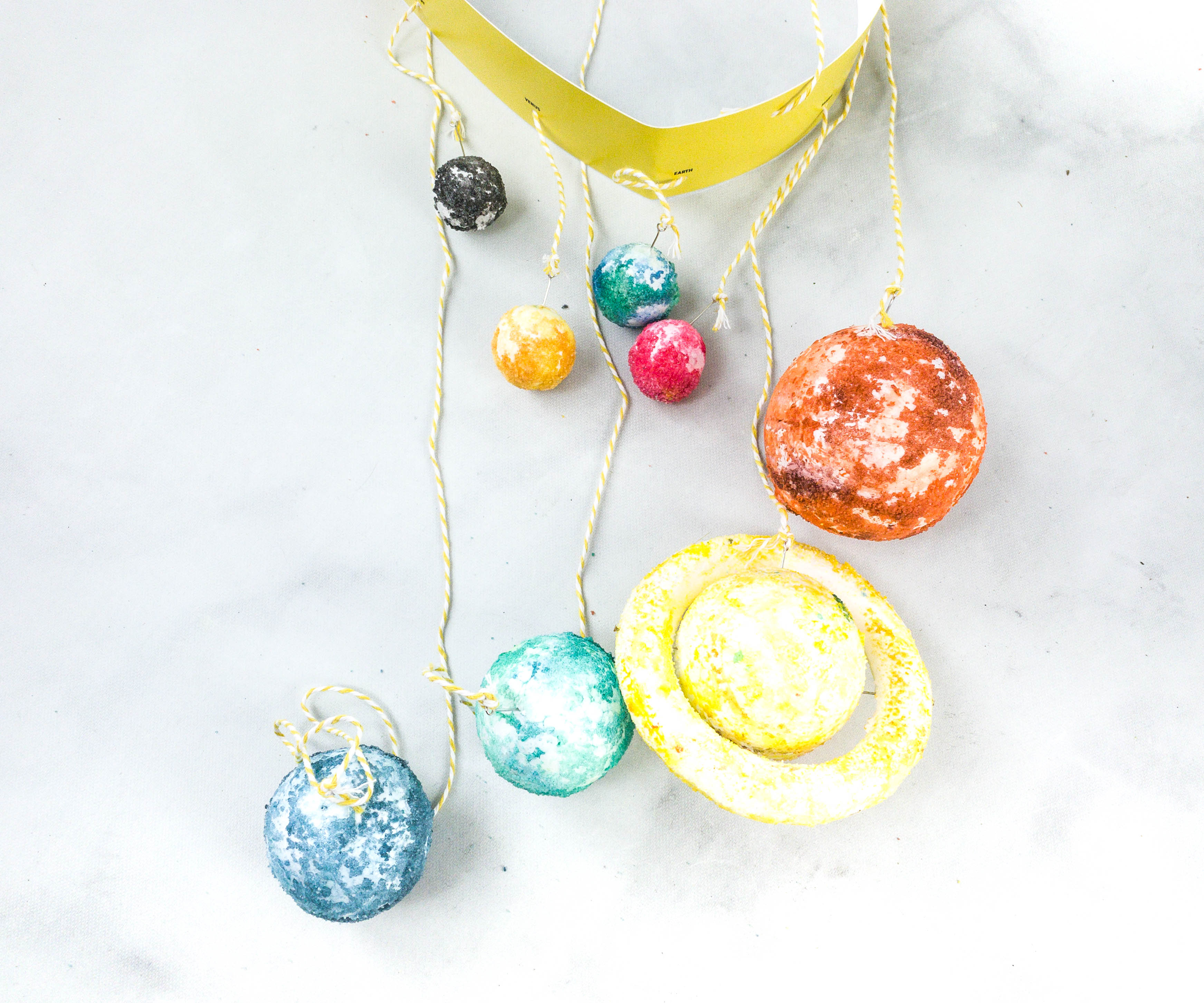 My kids did a really good job and I'm so proud!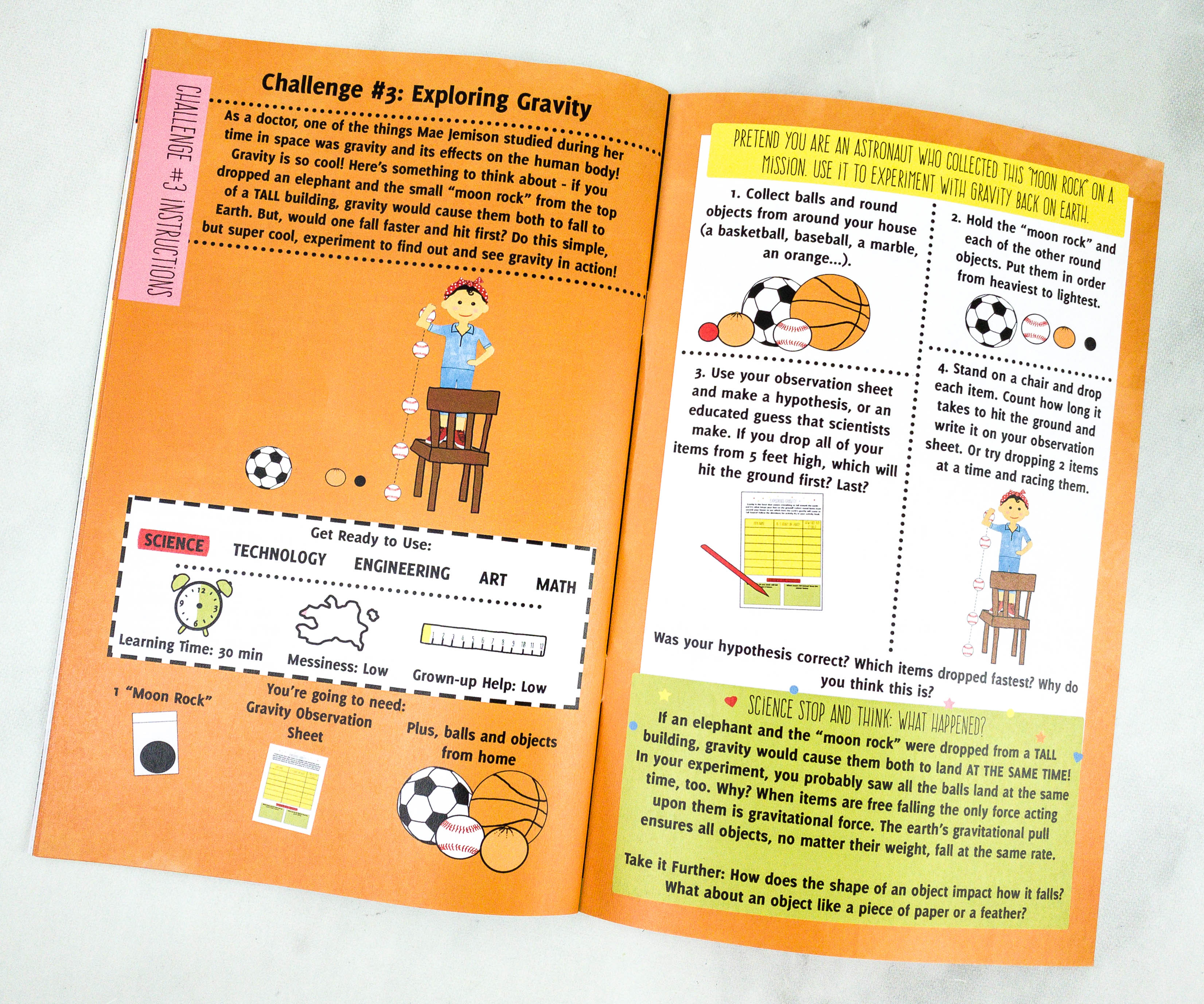 Challenge #3: Exploring Gravity. The last activity teaches kids all about gravity!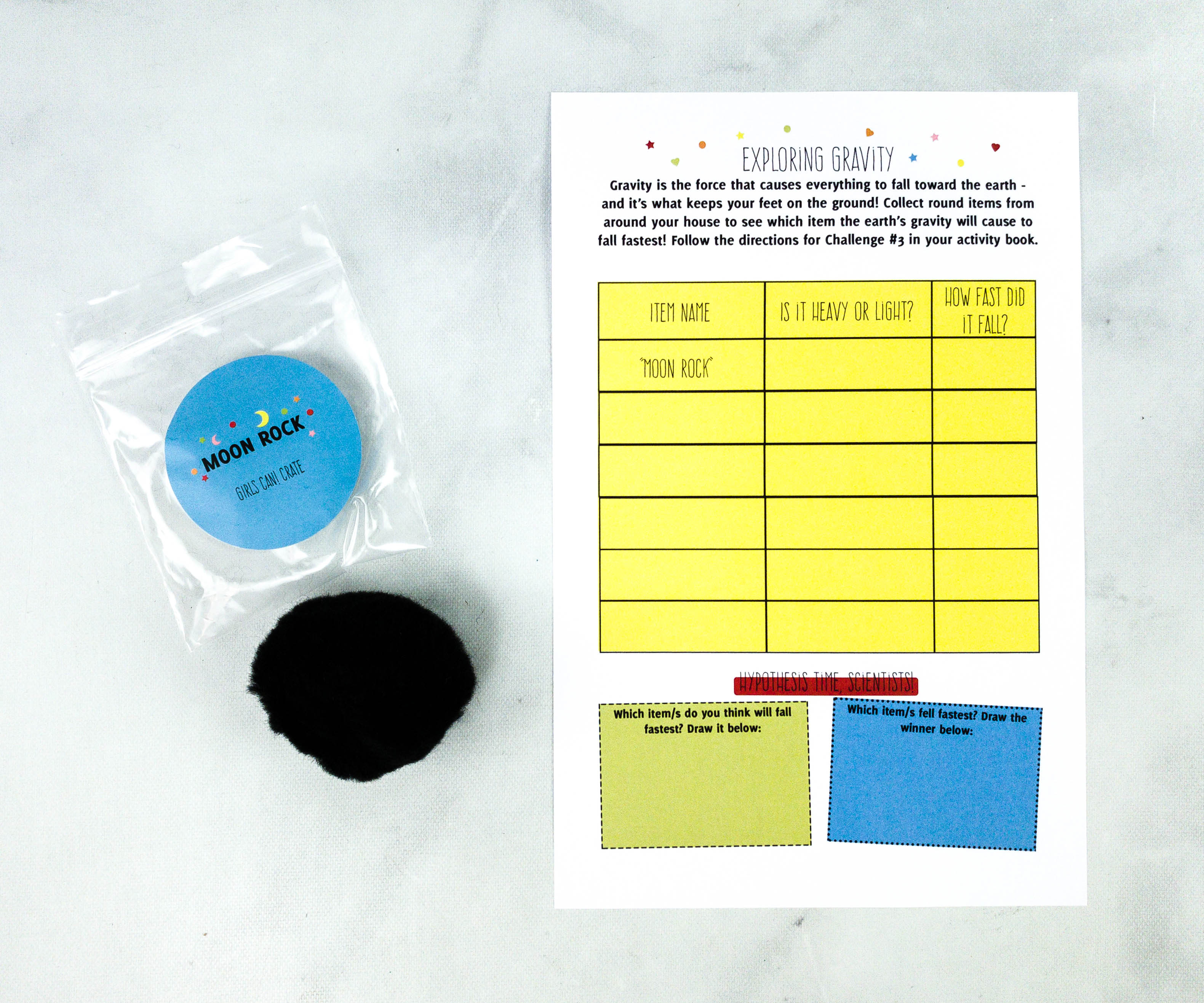 They included a moon rock and a gravity observation sheet in the kit. It also says we can get different balls and objects at home to use for this activity!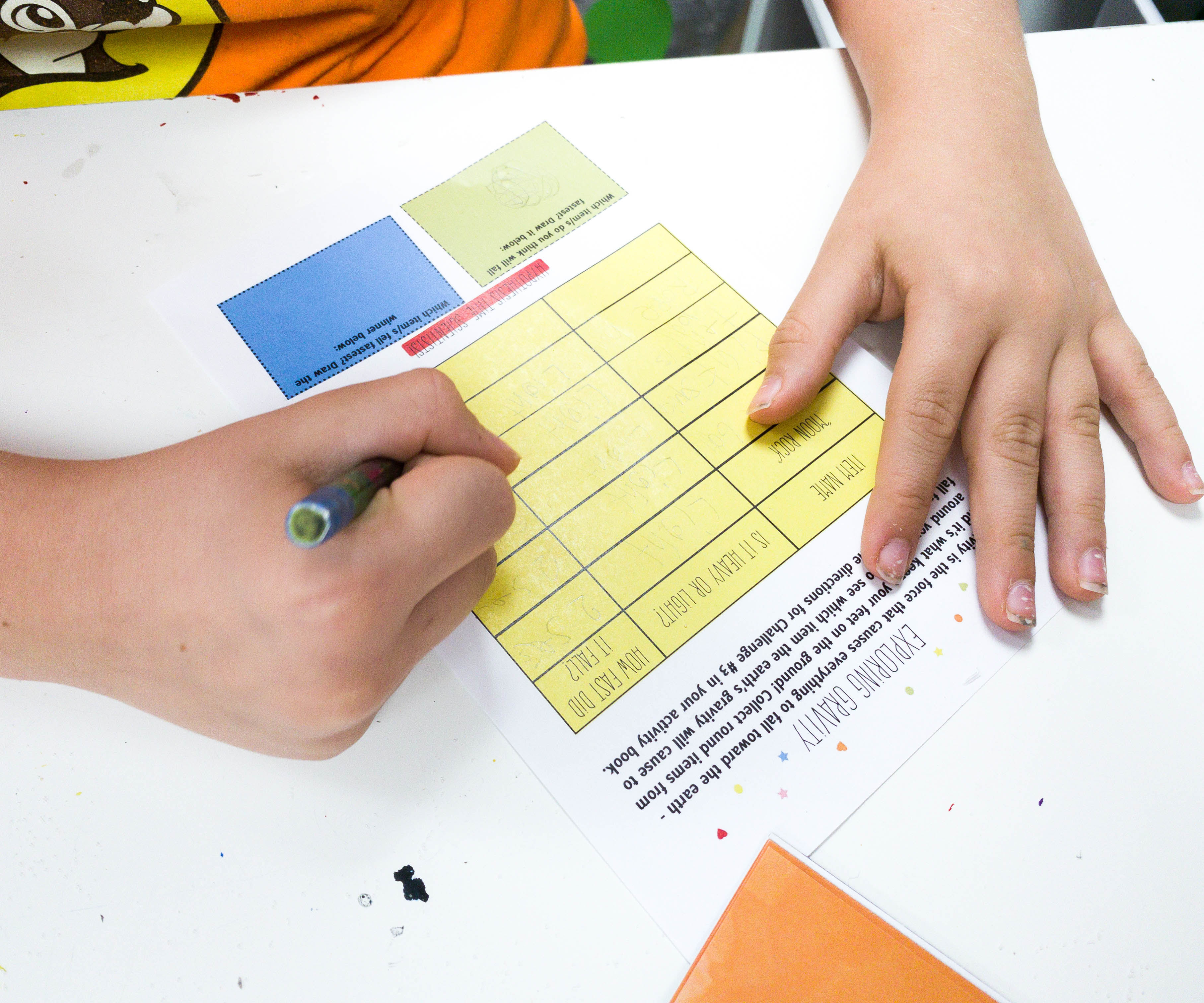 On the space provided, my kids listed all the items they will be dropping for the experiment. Then, they indicated if it's heavy or light before observing how fast it falls to the ground!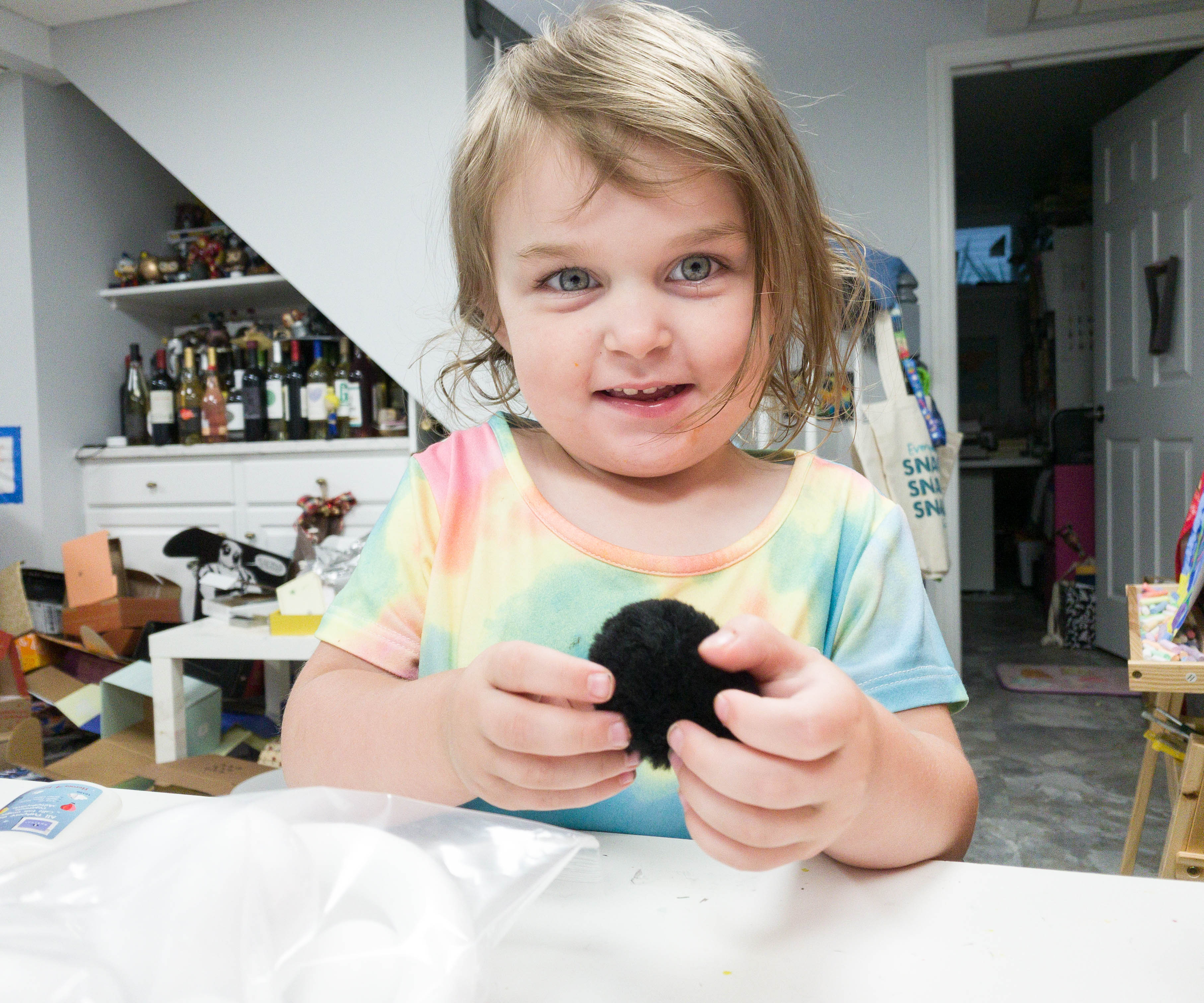 My kids took turns in dropping each item so they can make their own observations!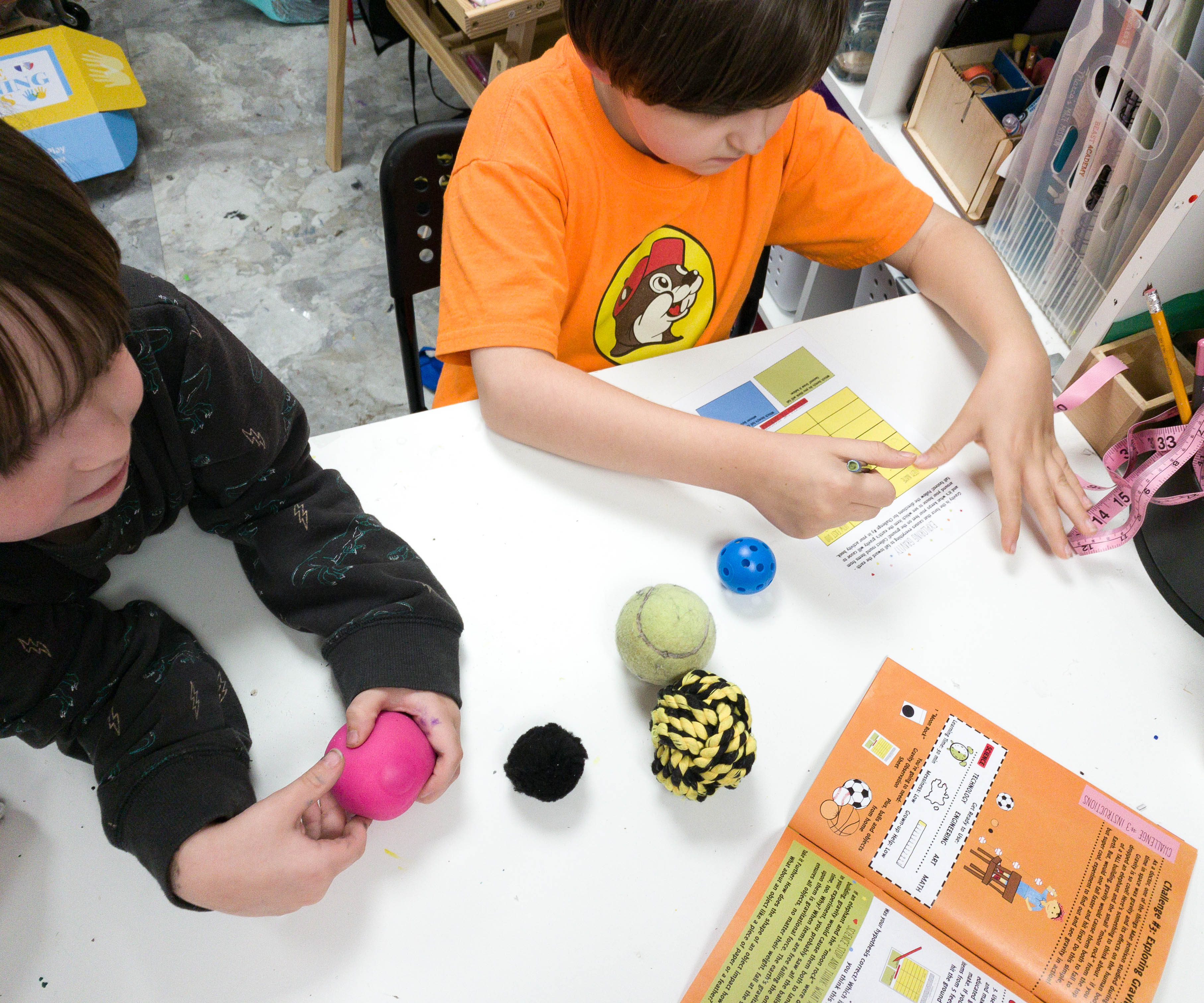 Here are the other items we used for this experiment. There's a tennis ball, a blue plastic ball, and even a rope ball!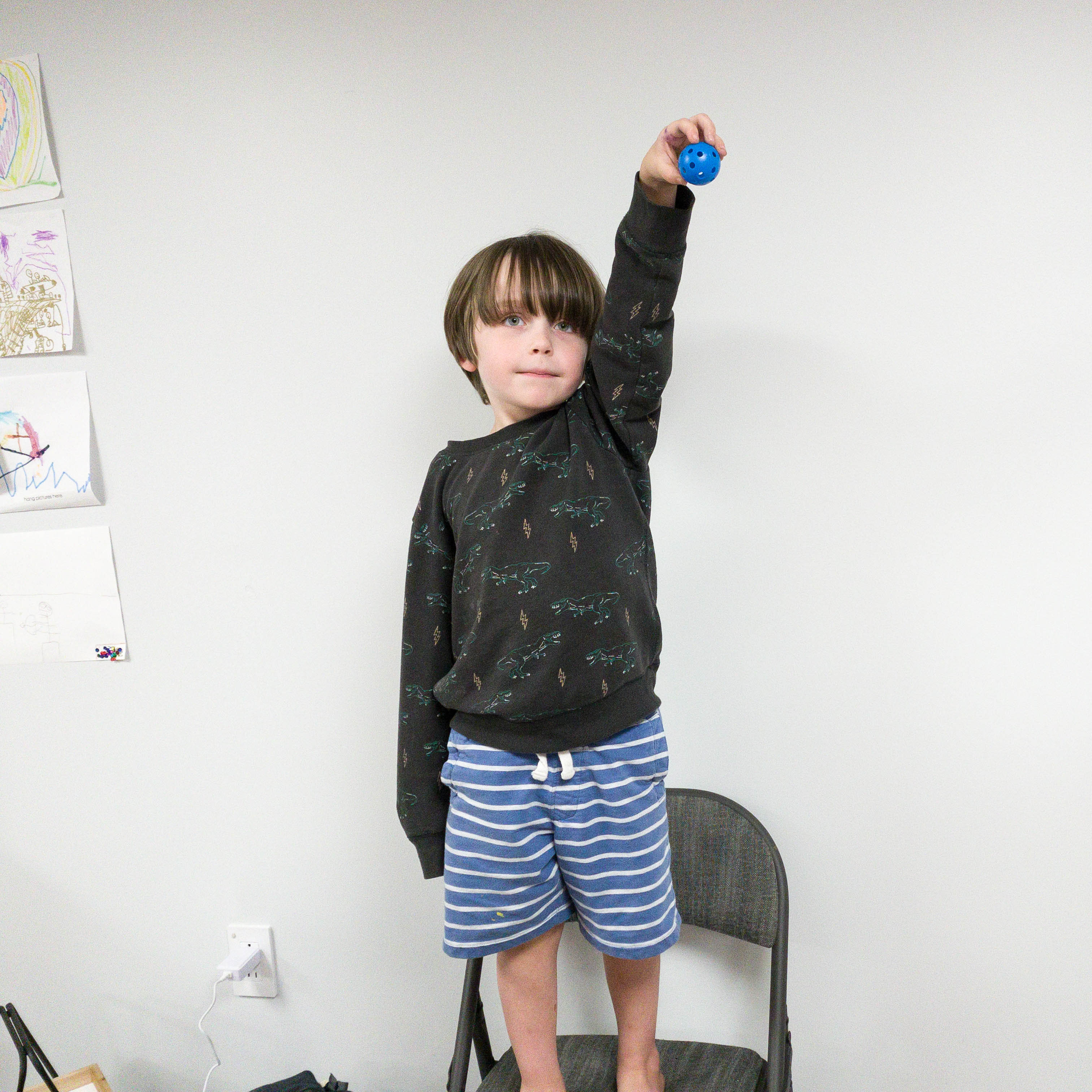 This blue ball is light since it's hollow and is made of plastic!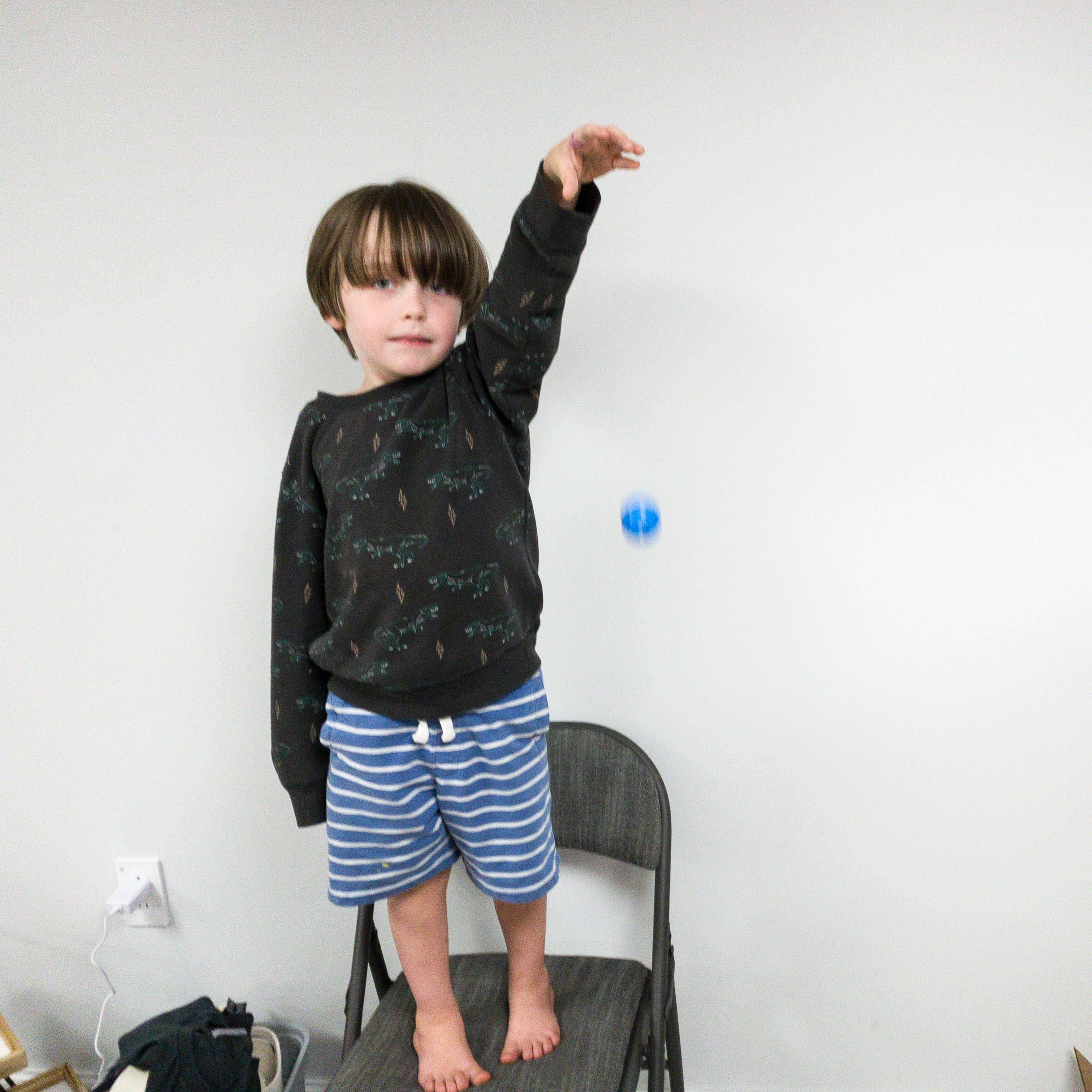 It falls quite fast but upon observation, the objects fall at the same rate! Thanks, gravity!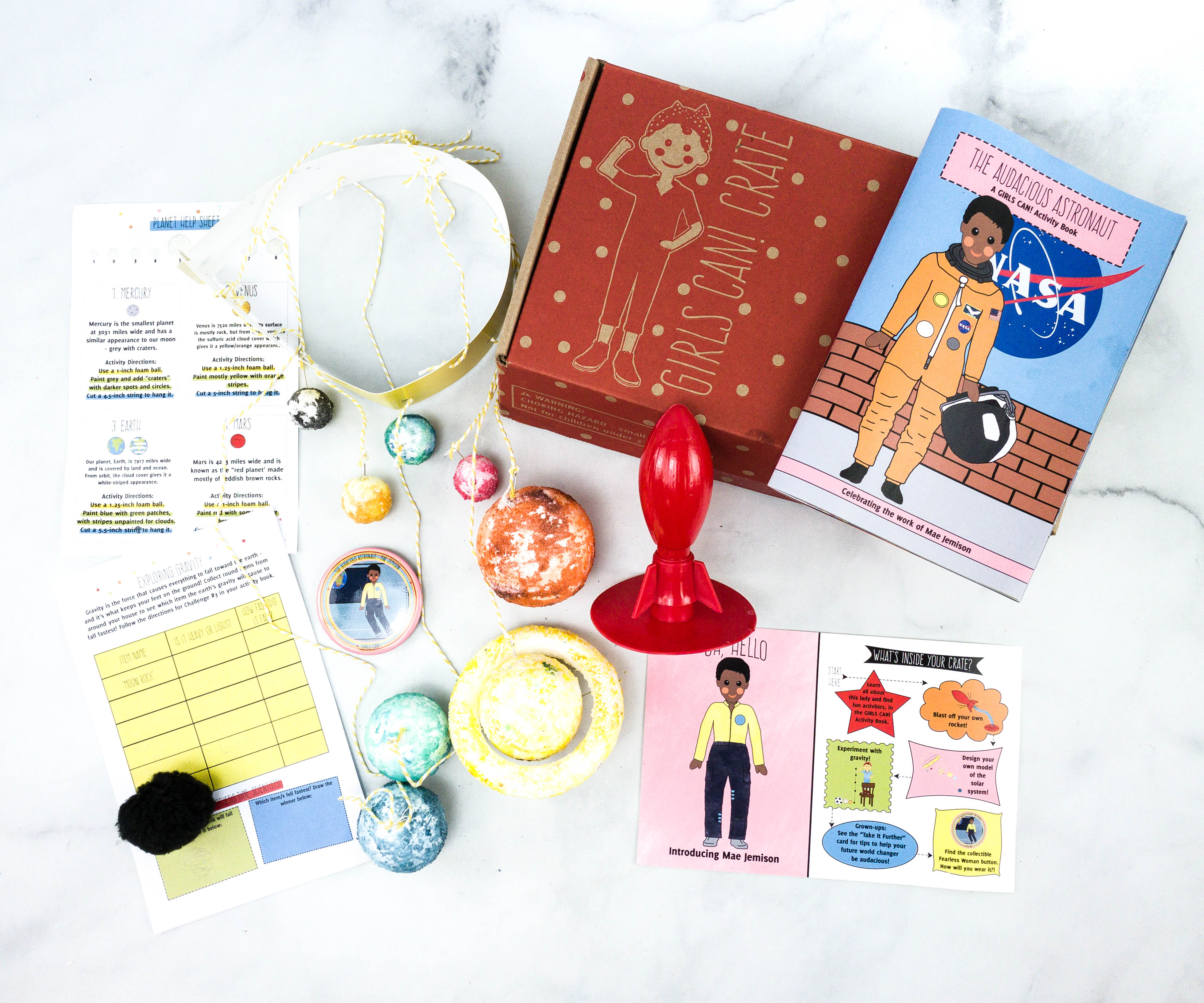 The kids finished all the activities with ease and we had a fun time!
Girls Can! Crate has one again introduced us to an amazing woman to look up to! Mae Jemison's story is inspiring! She has big dreams and she made them happen because of her audacity. She is an astronaut, so my kids also learned more about space, the solar system, and even gravity through this month's booklet and activities. Their favorite is the activity about making a solar system model. After making it, my kids put the finished model on display and they were so happy about it! With all the inspiration and the lessons it contains, this kids' activity subscription is truly ideal for home learning!
Do you enjoy Girls Can Crate as much as we do? What's your favorite thing about this subscription?