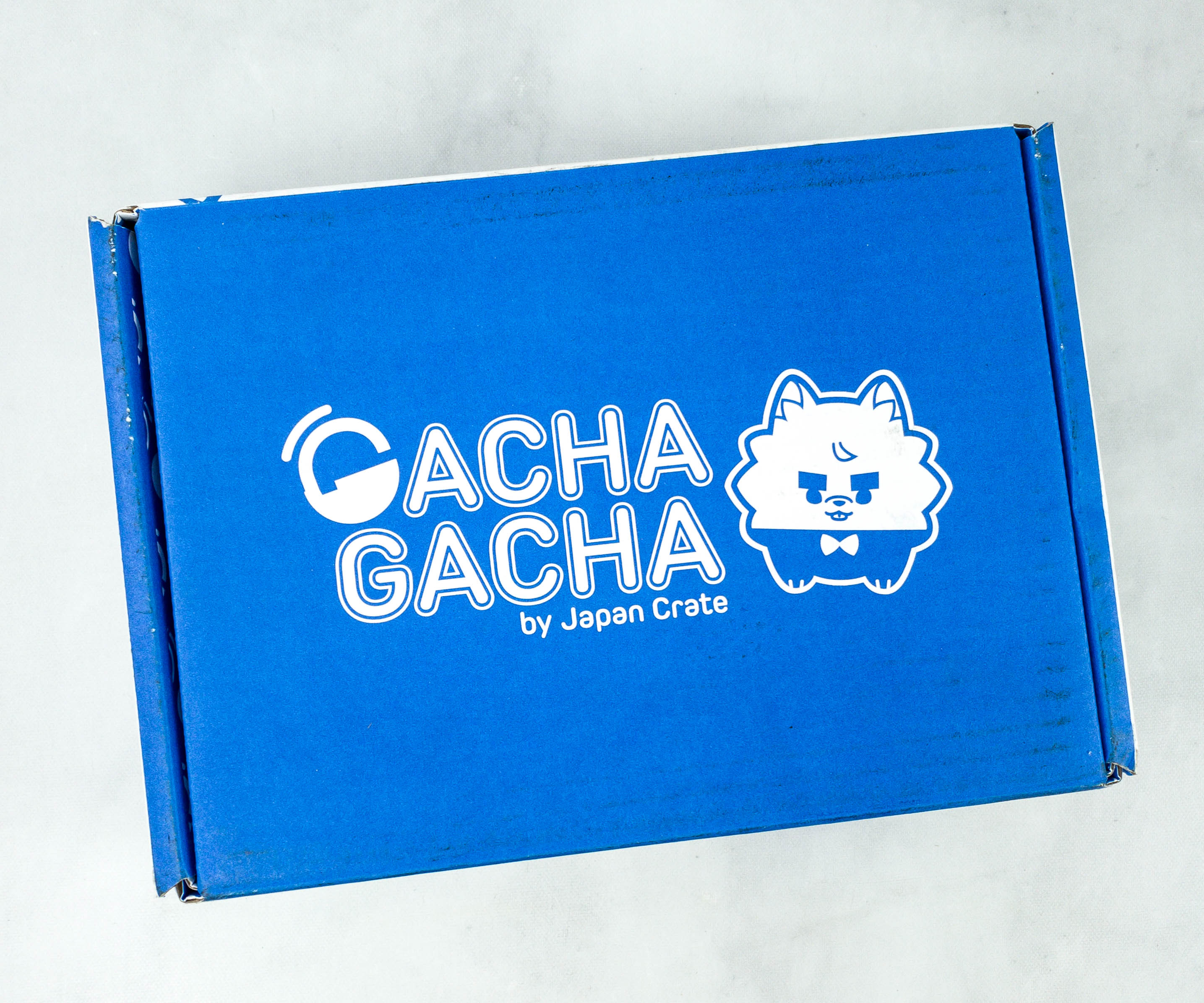 Gacha Gacha Crate is a new box from Japan Crate that follows the gachapon craze in Japan. Each box contains six hand-selected gachapon capsules that may contain useful accessories, your favorite characters, and a whole lot more.  Boxes start at $28, and shipping is free.
DEAL: Use coupon code HELLO to get $3 off your first box.
The interior of the box has cute doodles and the presentation is really kawaii.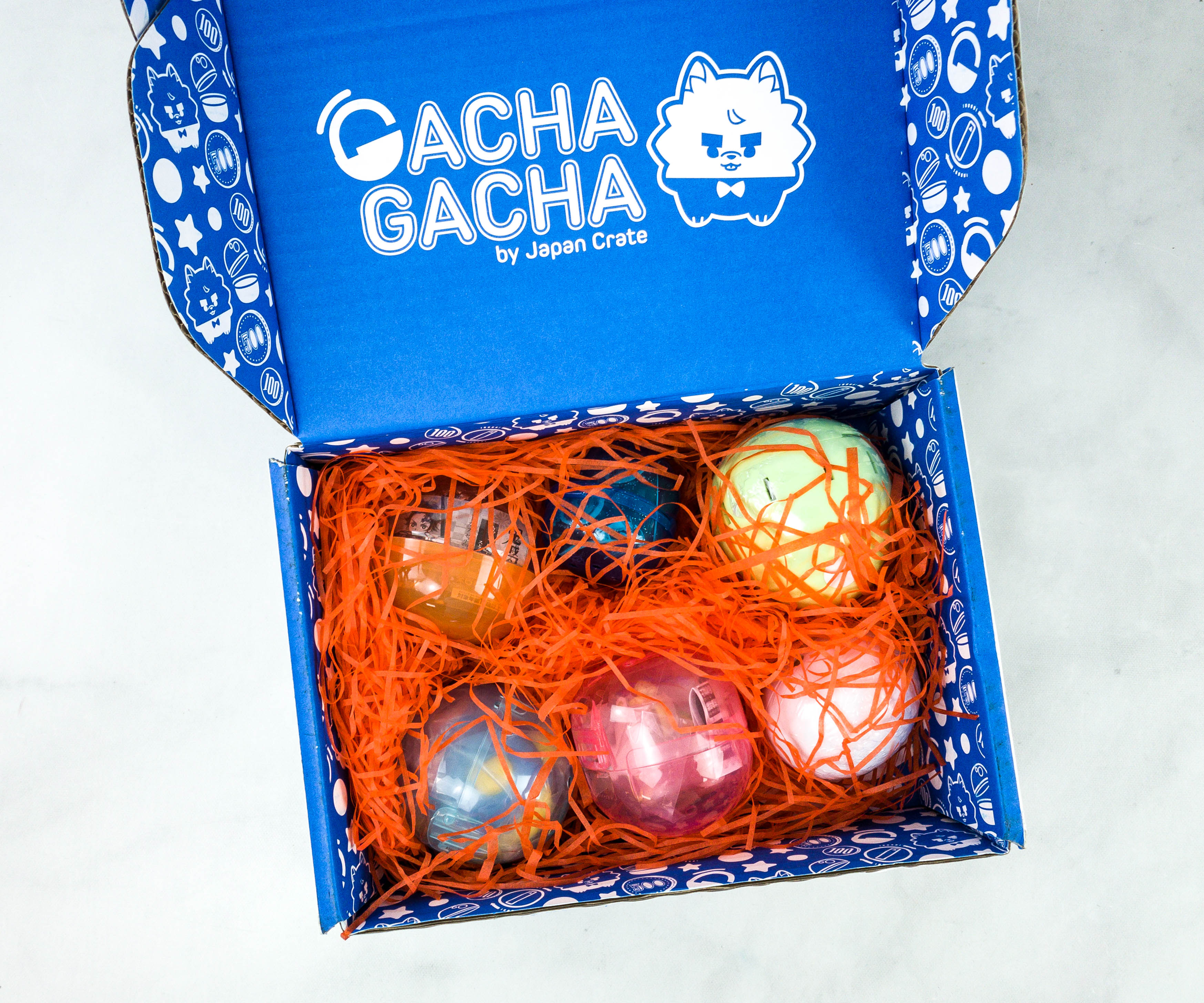 It's like a nest containing six gachapon capsules sitting comfortably in orange fillers.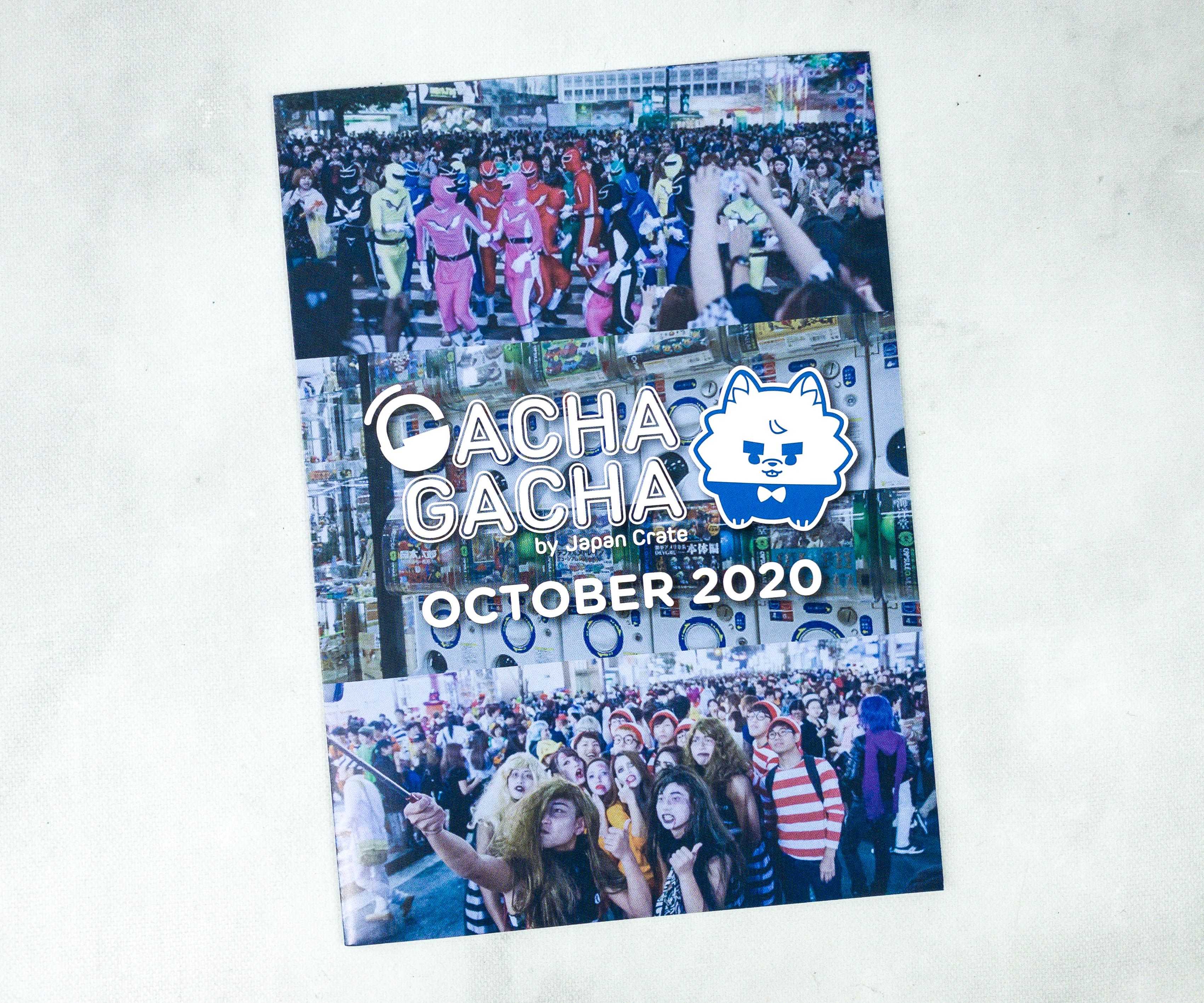 Every box includes a monthly Gacha Gacha magazine!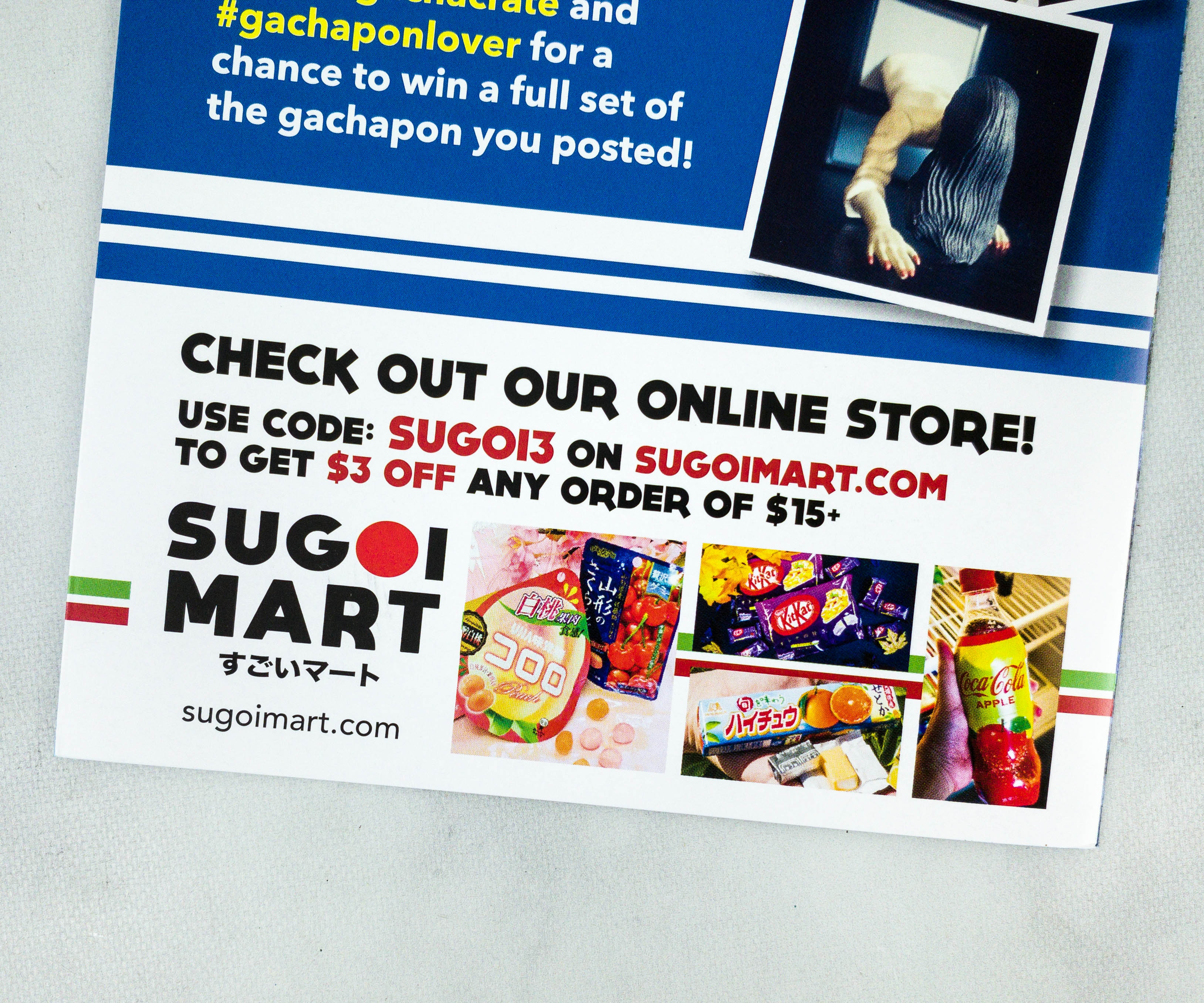 On this part of the magazine is an ad about Sugoi Mart!
There's also a feature about the Kirby gachapon included in this box!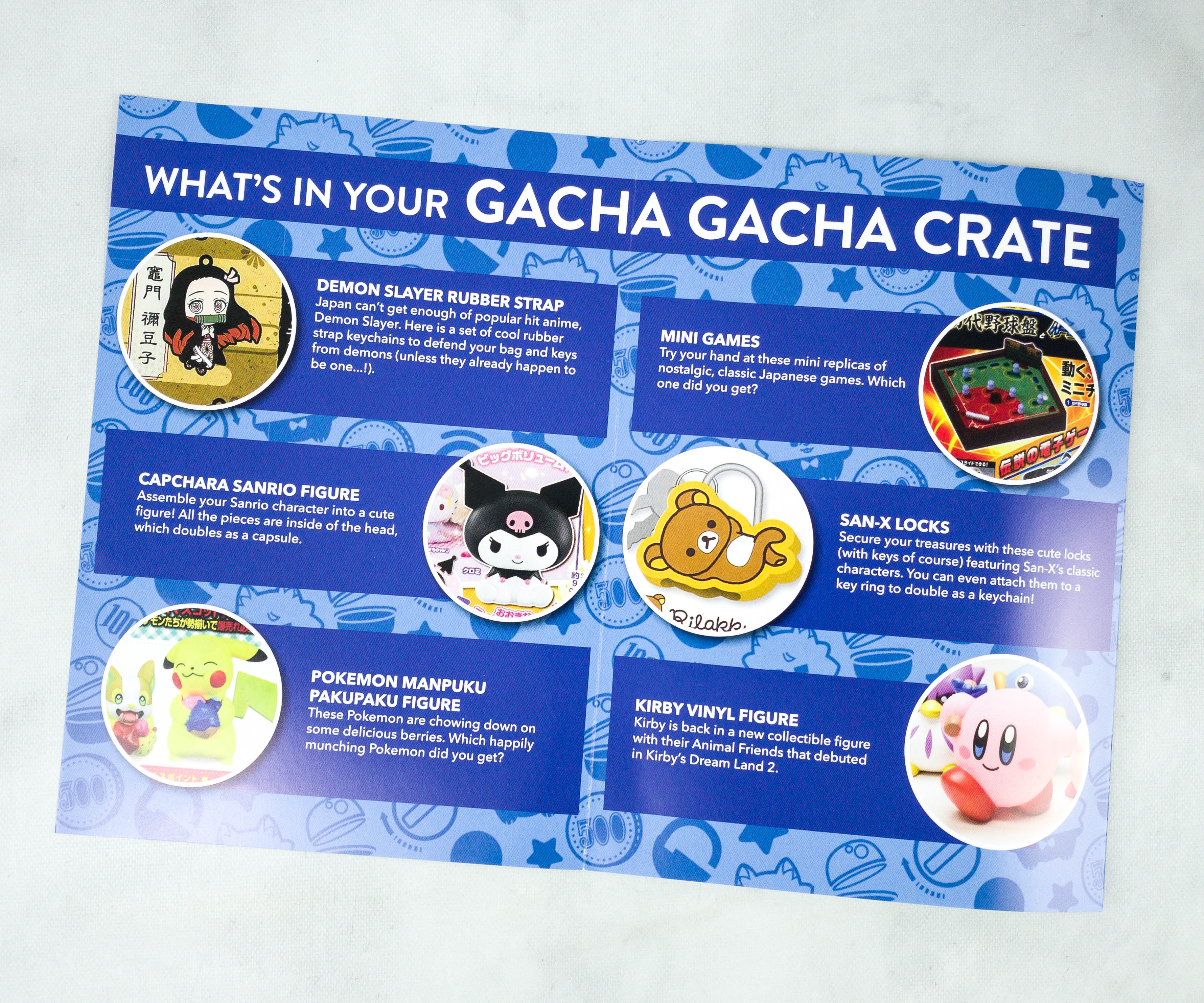 Here's the complete list of gachapons, together with some information about each of them.
There is a note that informs us of item changes. This month, we received a Buttobi Egg Panic Game as a replacement for the mini-game.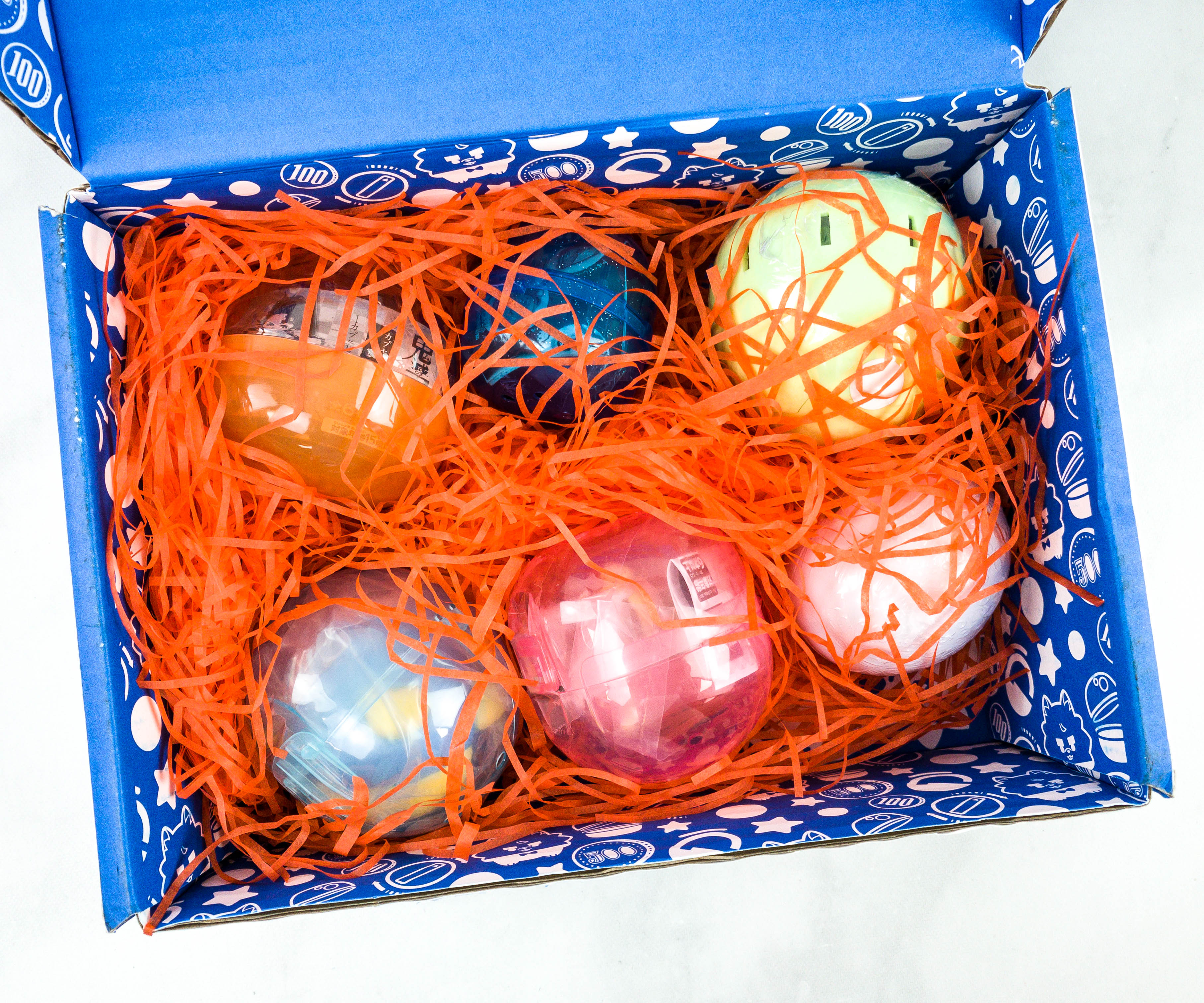 A closer look of our items before we take them out!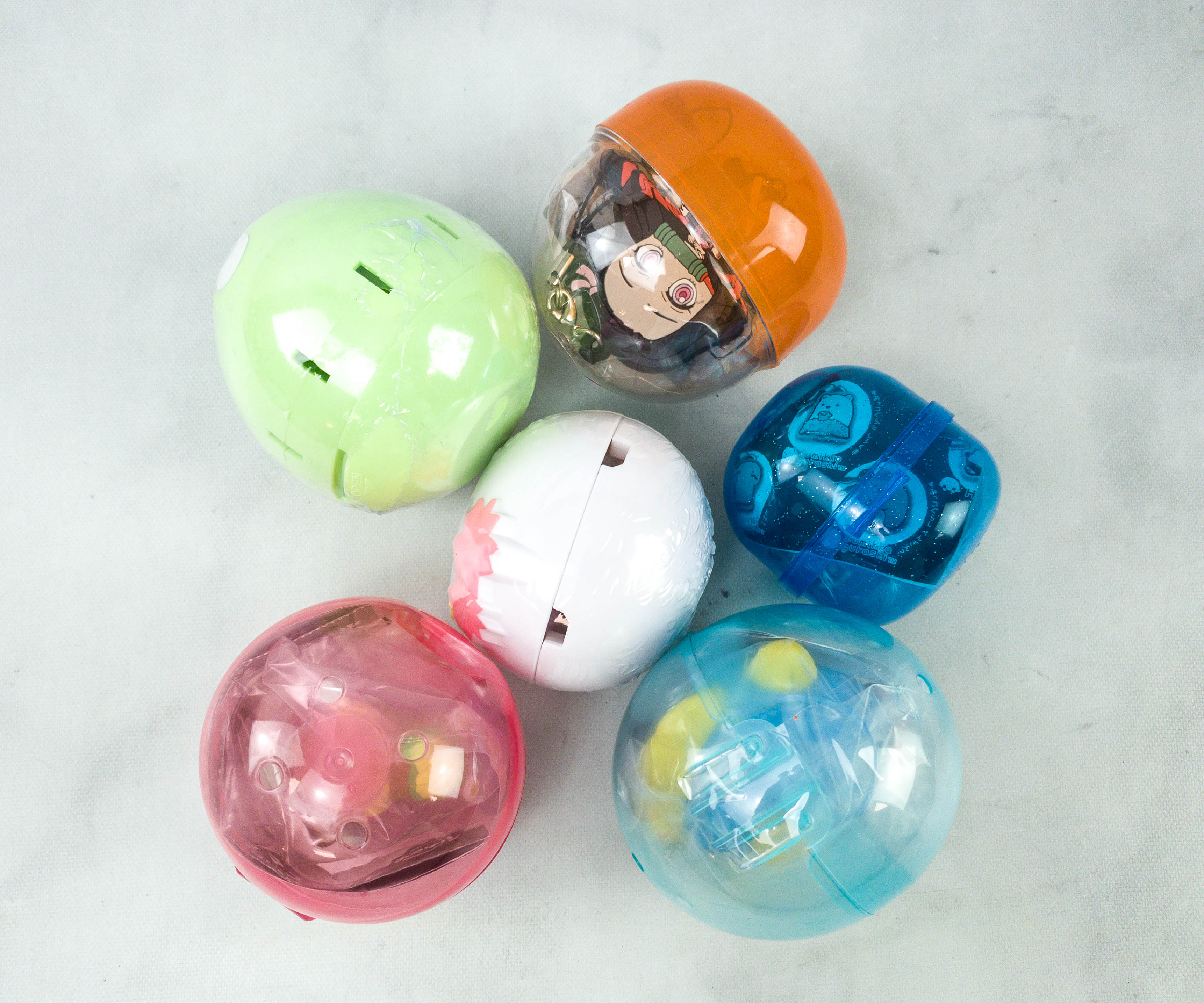 The gachapon capsules came in a variety of colors. Its concept is similar to surprise eggs and blind bags.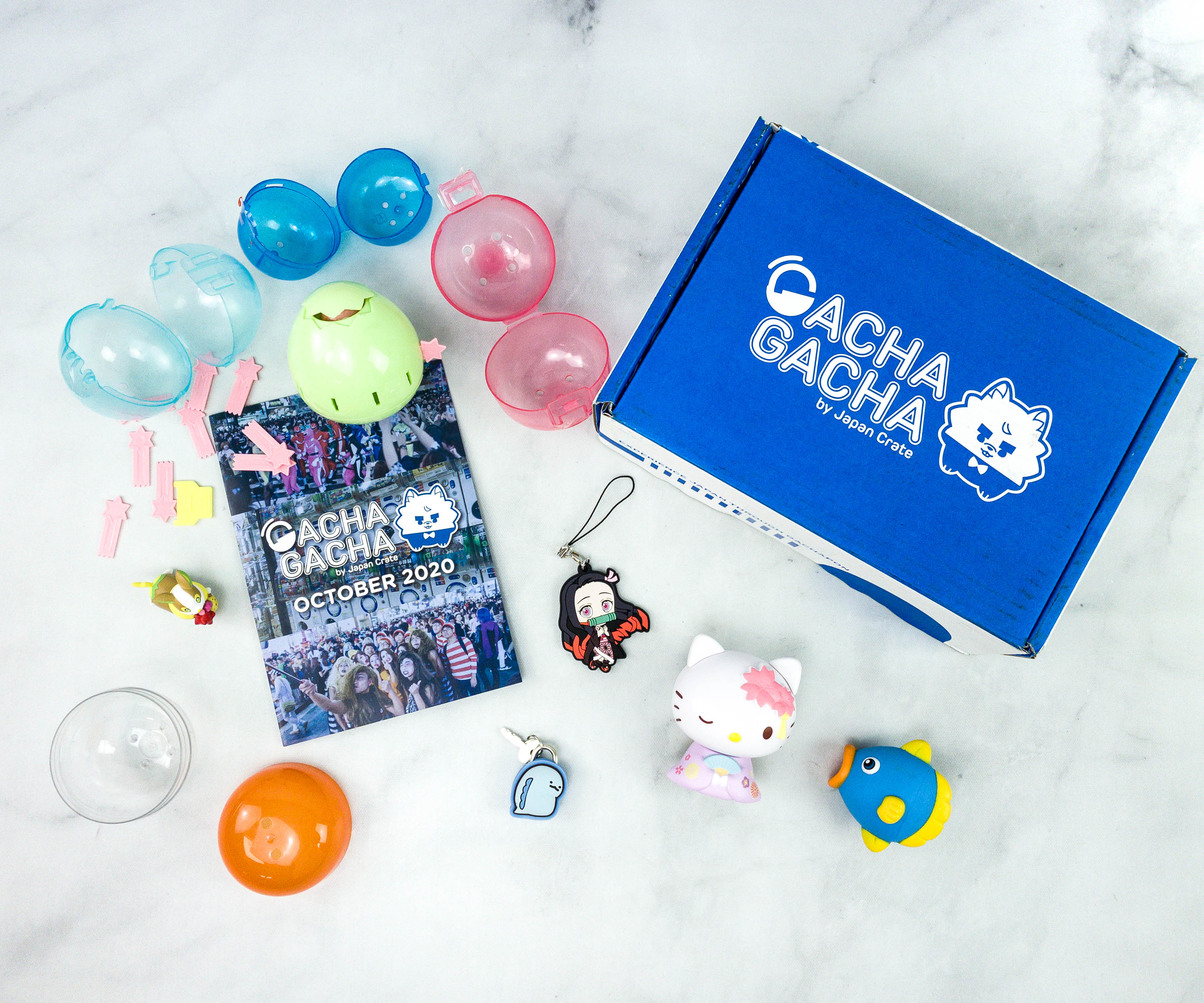 Everything in my October 2020 box!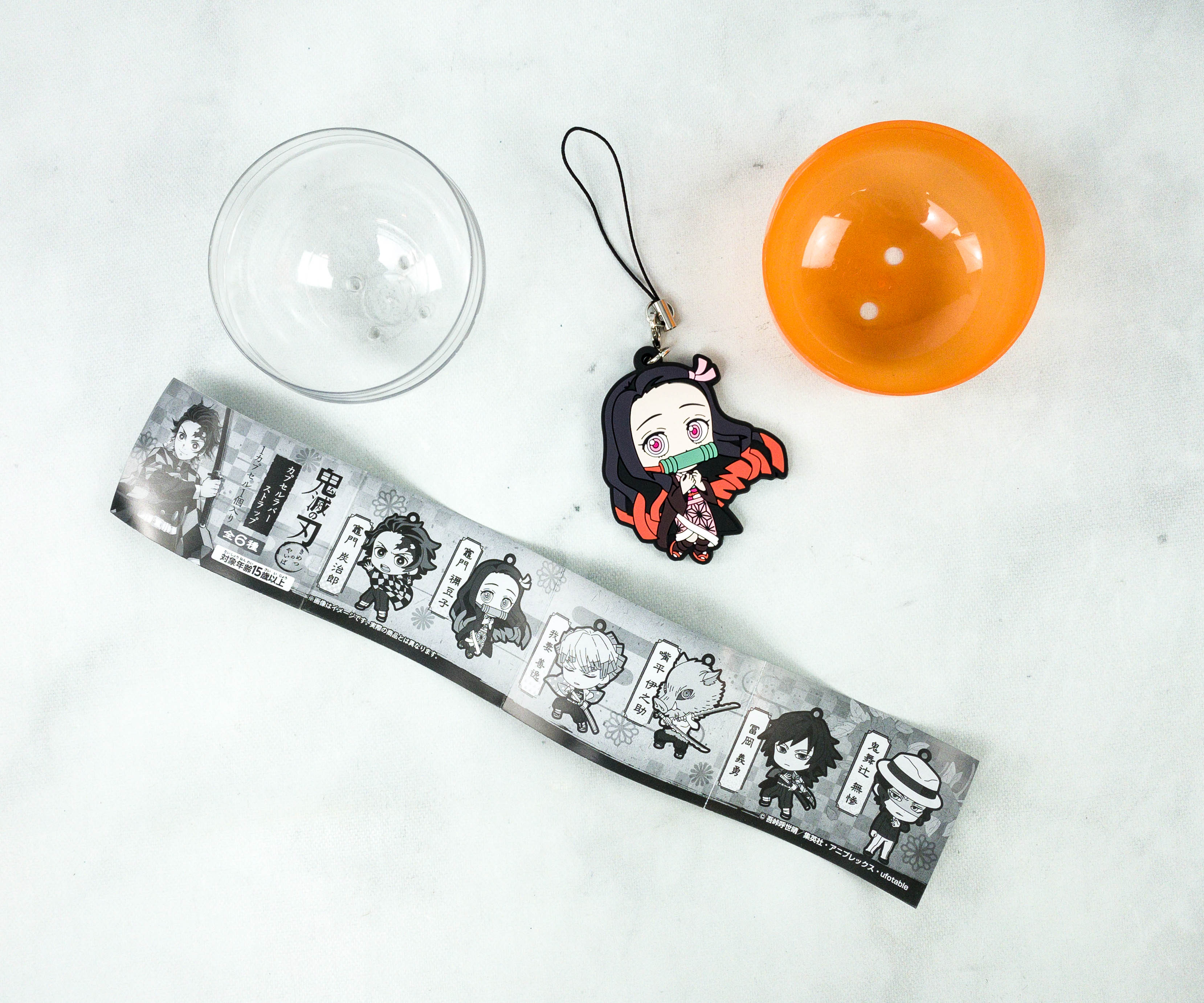 Demon Slayer Rubber Strap. The first gachapon features Demon Slayer characters. Subscribers will get 1 out of the 6 featured chibi designs!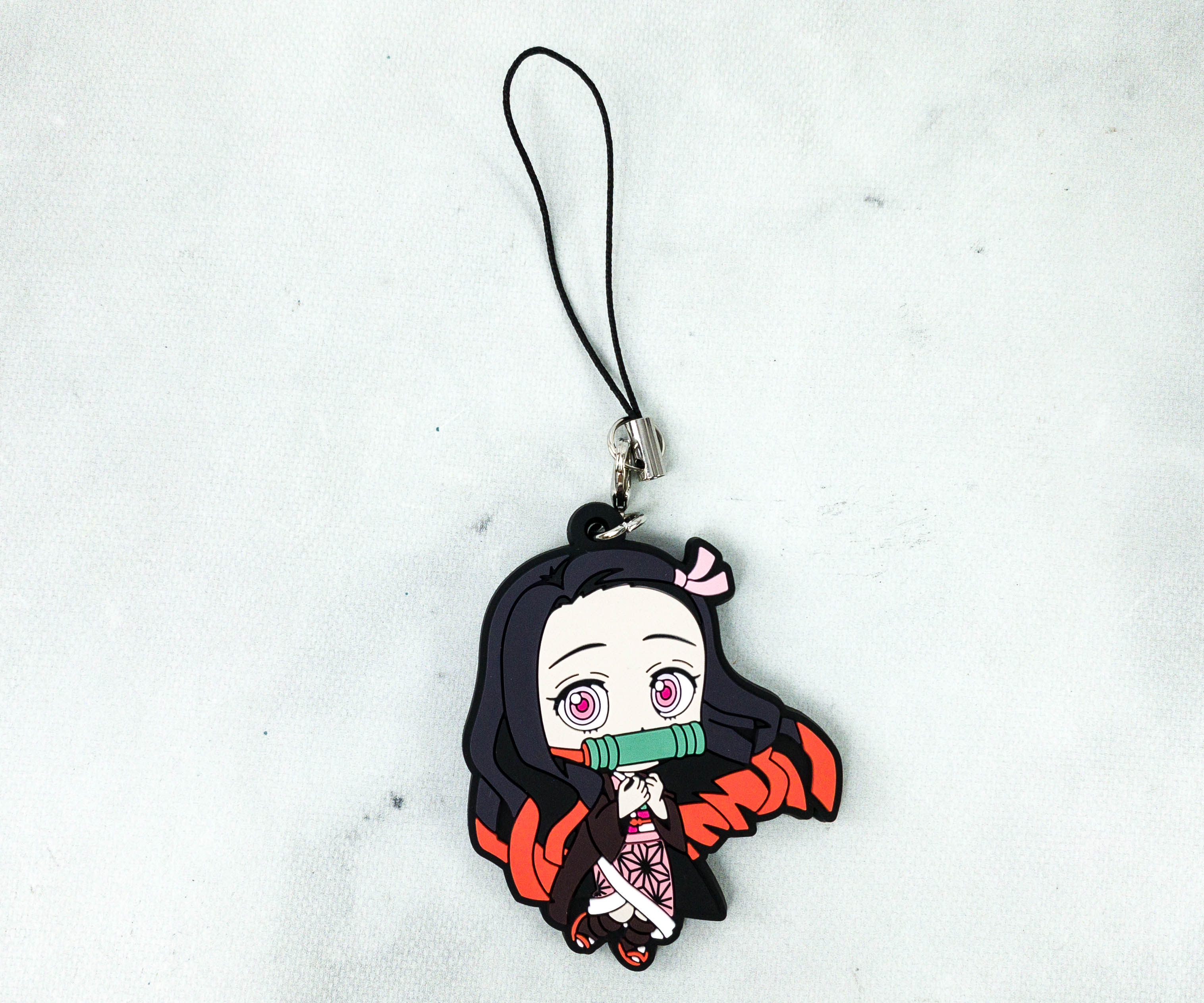 My keychain features Nezuko Kamado, the younger sister of Tanjiro Kamado and one of the two remaining members of the Kamado family. She was turned to a demon when Muzan attacked her. She is one of the main protagonists in Demon Slayer, characterized by her bamboo gag and a long hair with a pink ribbon.
Pokemon Manpuku Pakupaku Figure. This gachapon is all about Pokemon! Subscribers will receive 1 out of 5 Pokemon designs.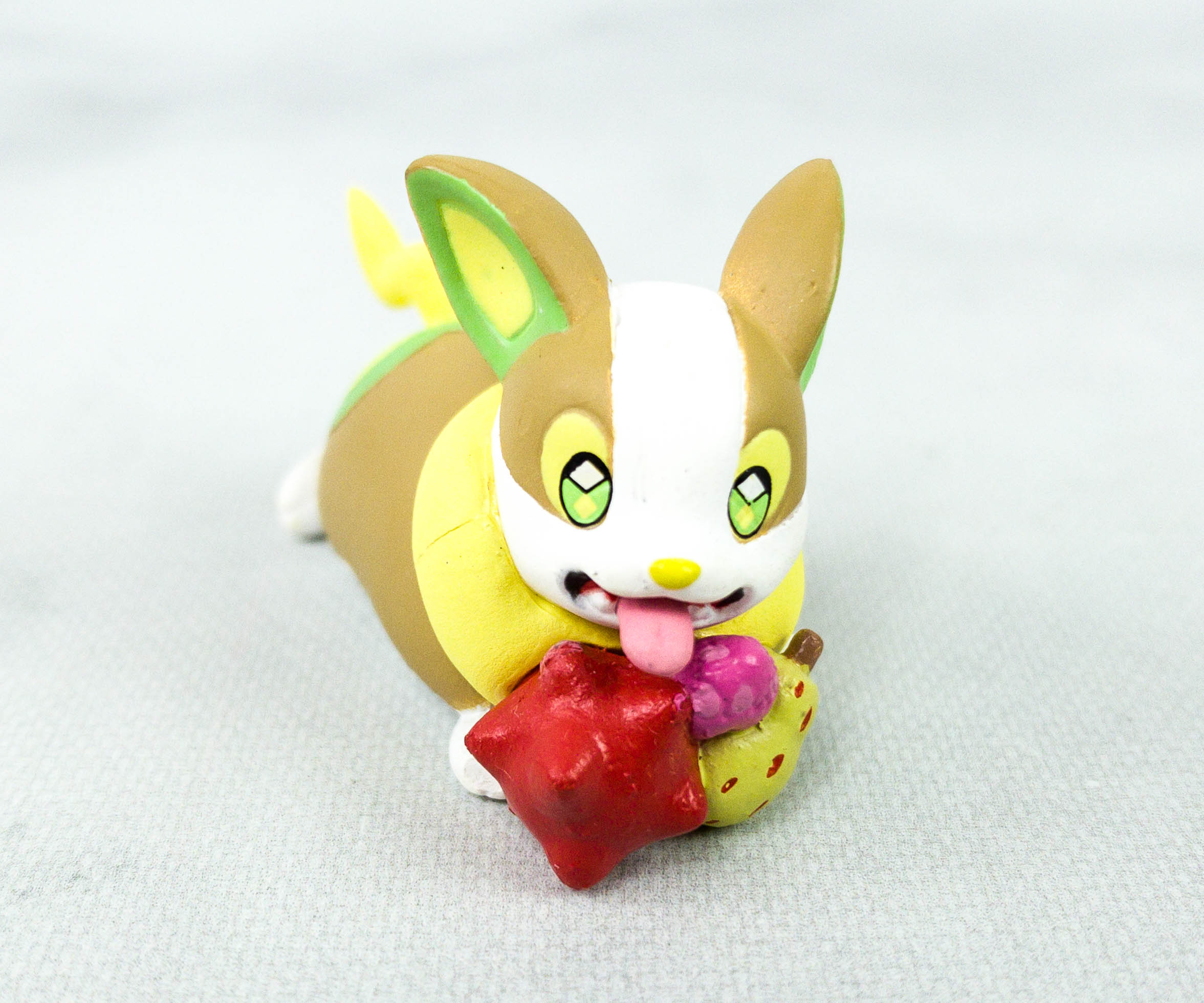 I have Yamper, an electric type Pokemon which may send lightning bolts on demand!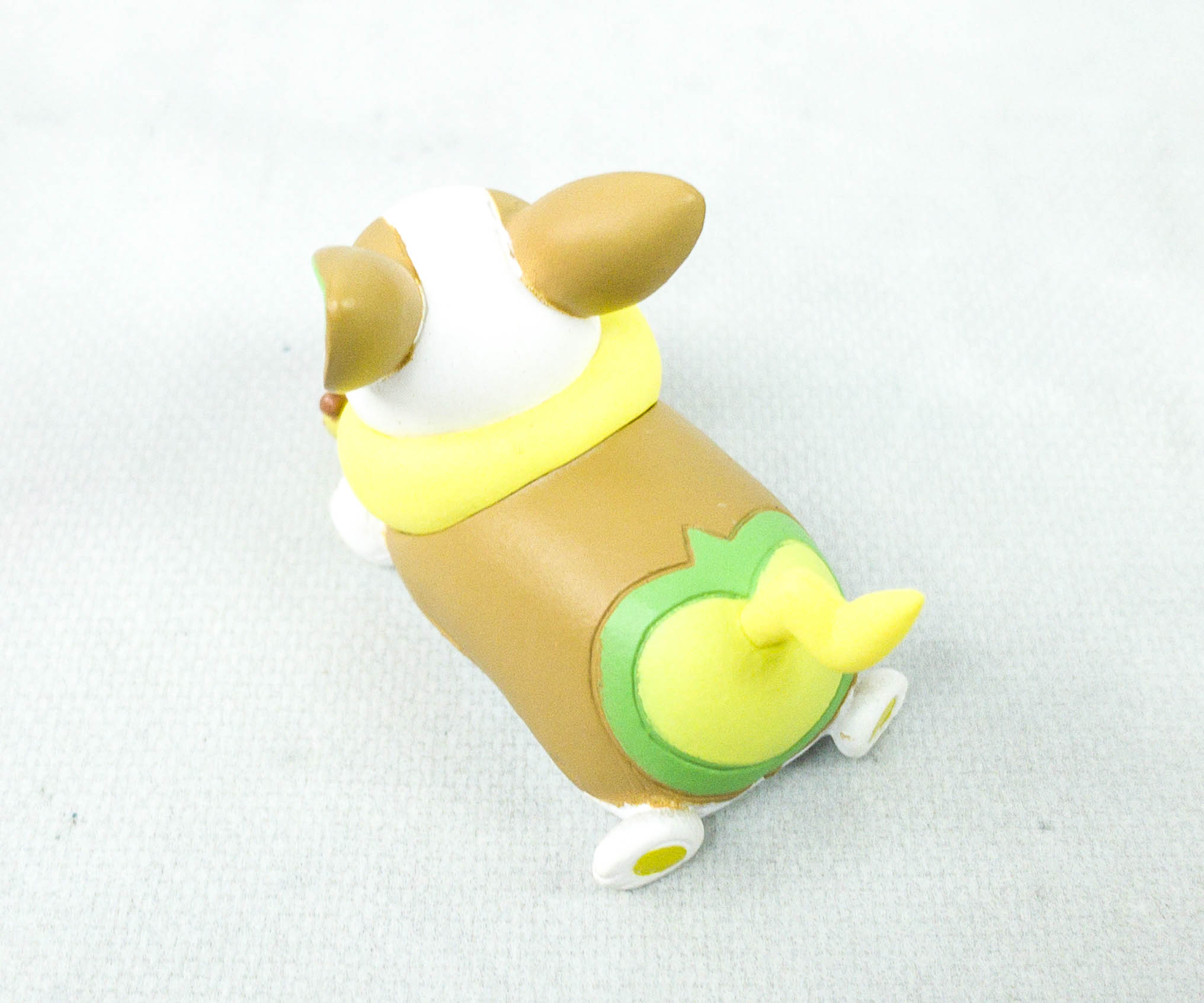 The figure has full details and even the colors are accurate. This is my first Yamper item from the Pokemon verse, and I'm happy to have this!
Kirby Figure. This month's featured gachapon is all about Kirby, from the popular video game of the same name, and his friends!
It's Kine, one of Kirby's animal friends. He is a Sunfish and specializes in underwater travel. This figure is too cute and it looks exactly like the one in the games!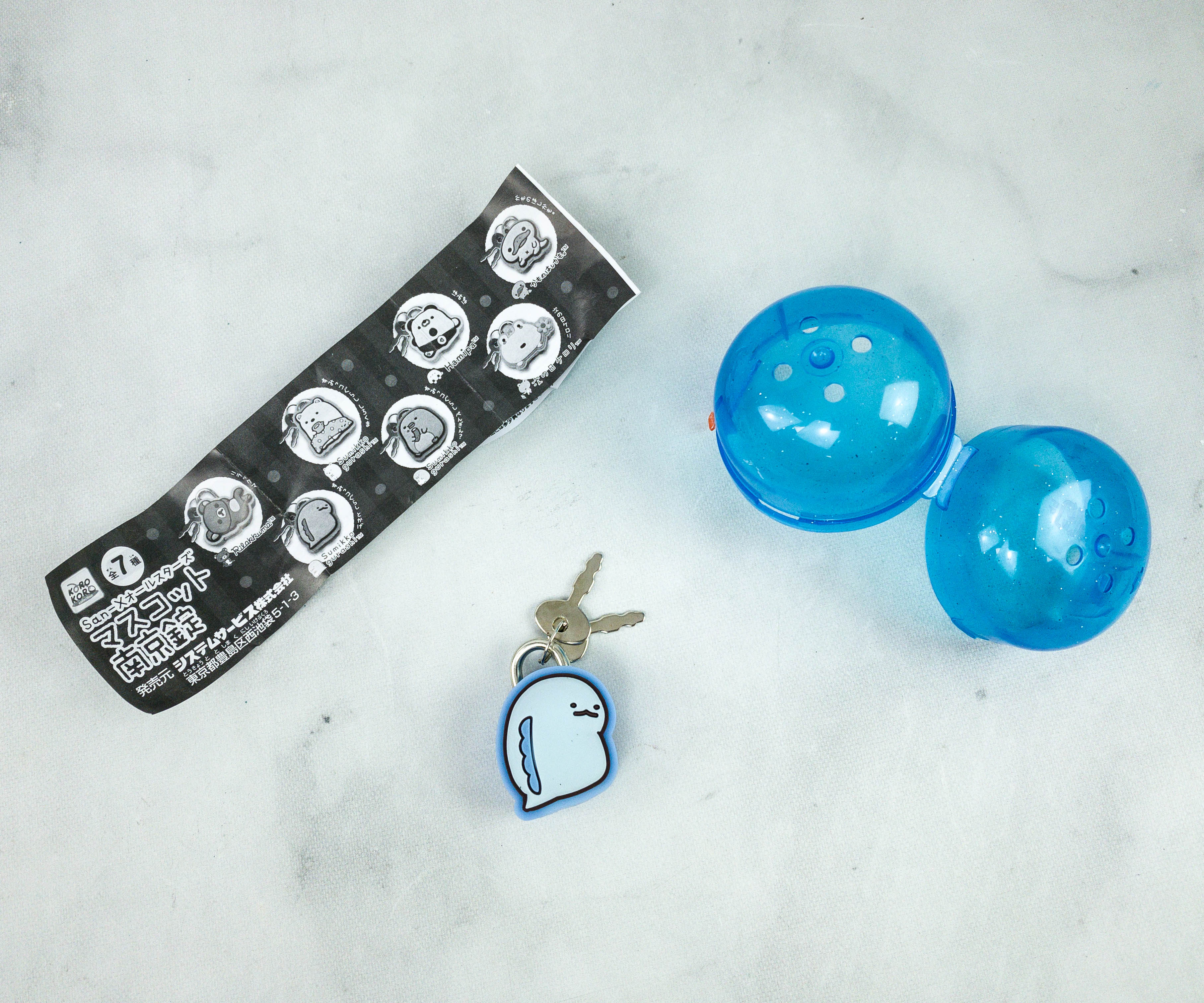 San-X Locks. There are 7 variants for the San-X locks and I received Tokage, an adorable blue dinosaur pretending to be a lizard!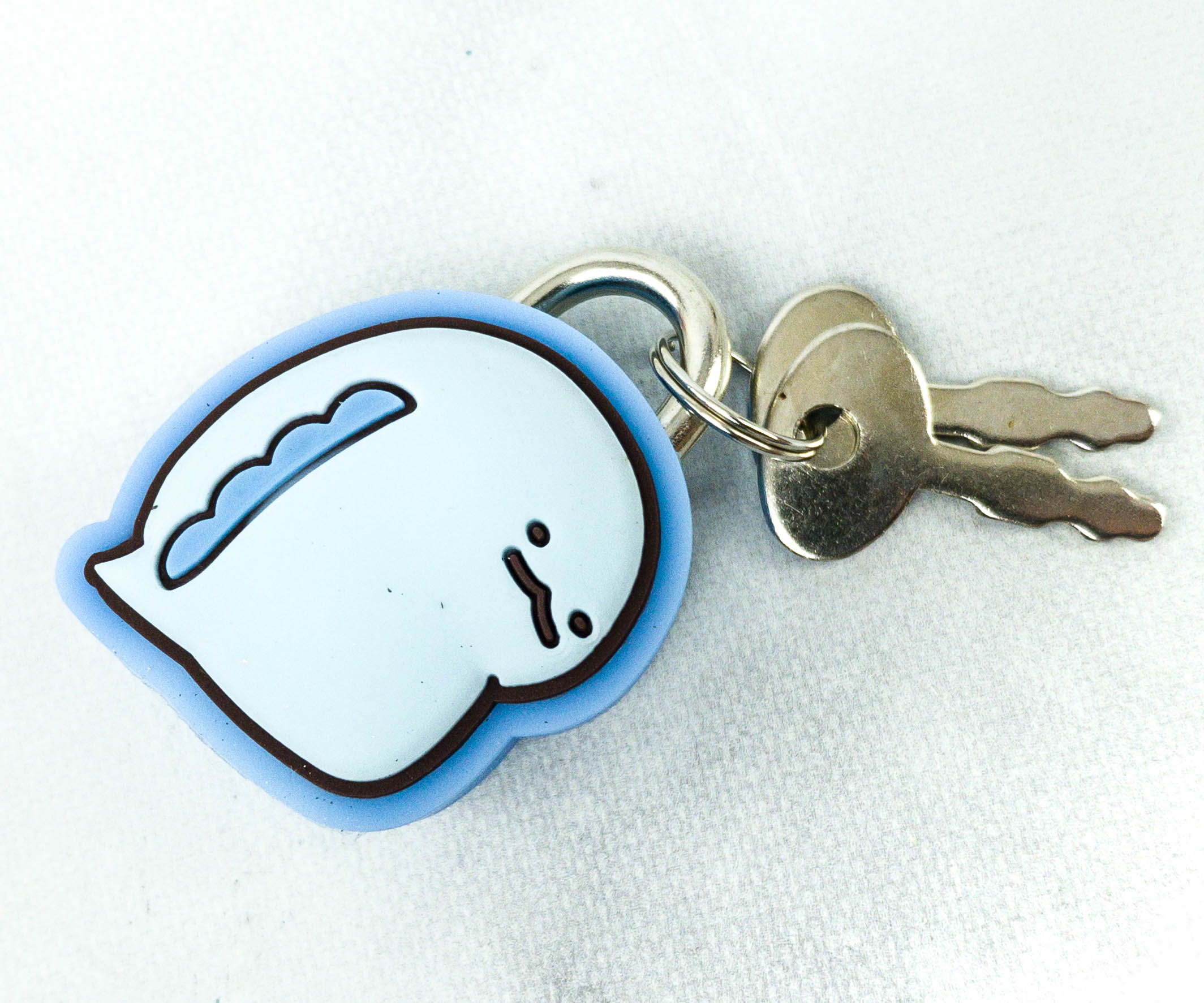 The lock comes with 2 keys. It's always better to have a spare key for your locks!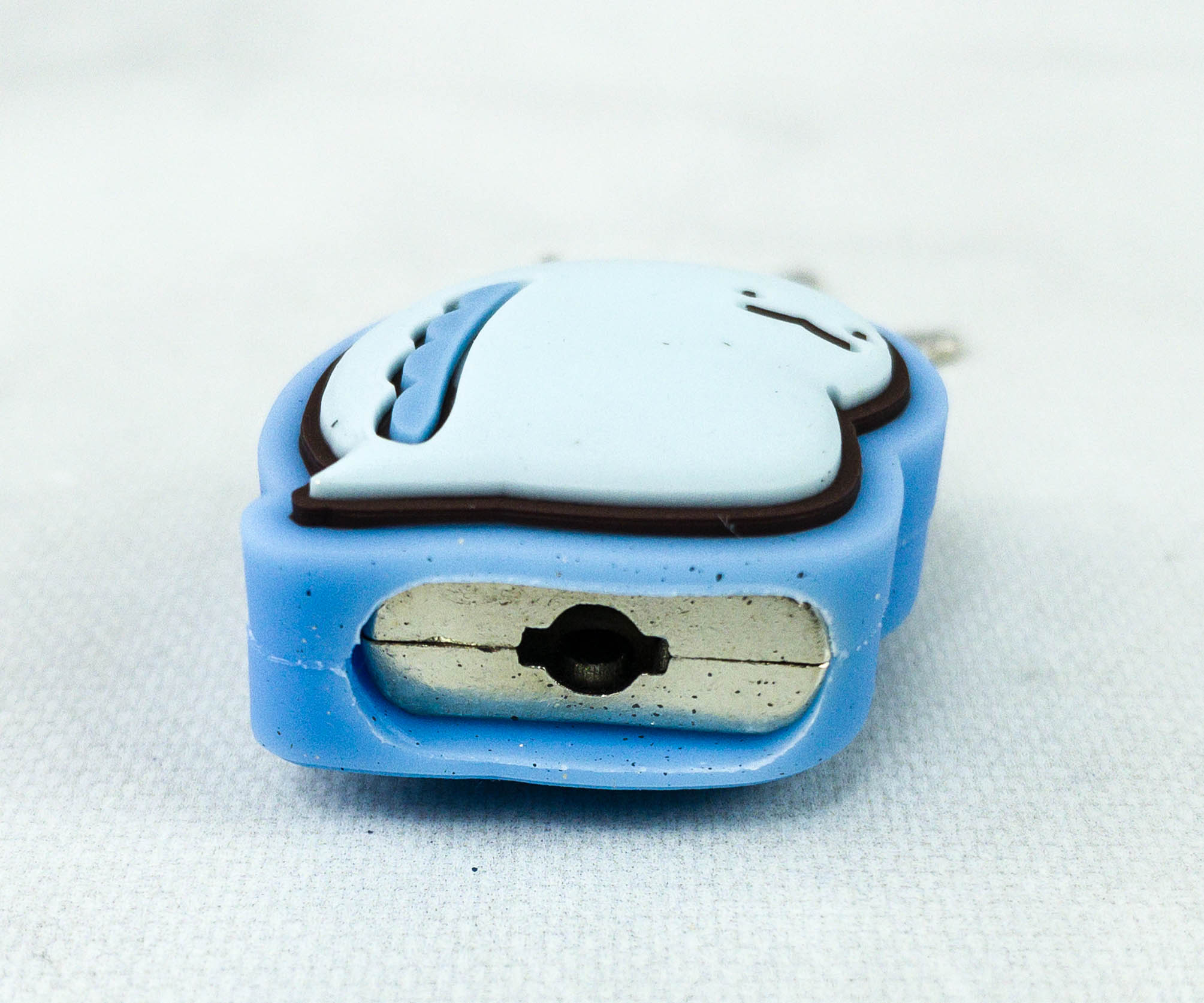 Just like any other lock, the bottom part is where you can access it using the keys. It looks tough enough to provide security wherever it is placed.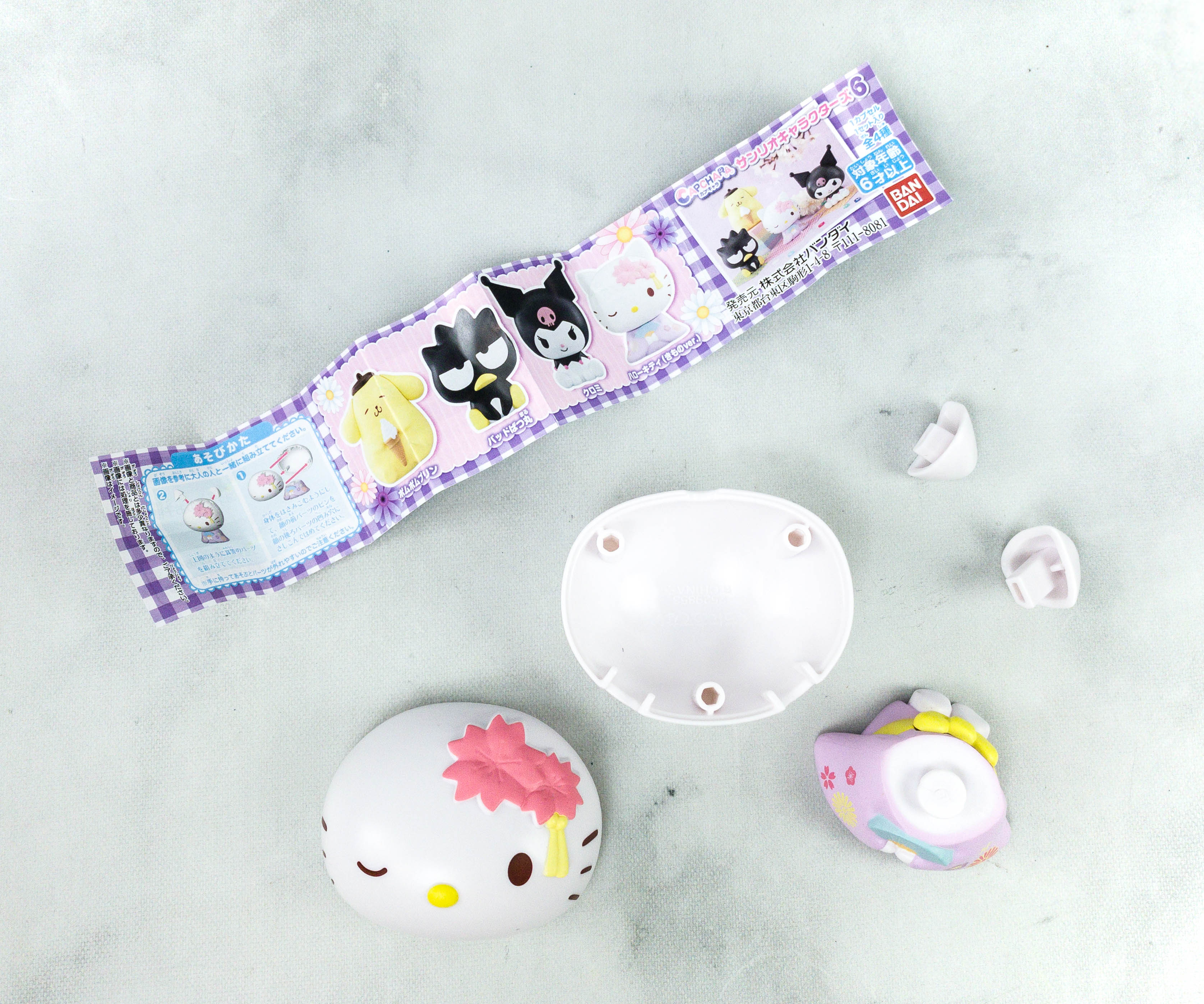 Capchara Sanrio Figure. The next gachapon also features characters from Sanrio! Subscribers will receive 1 out of 4 designs.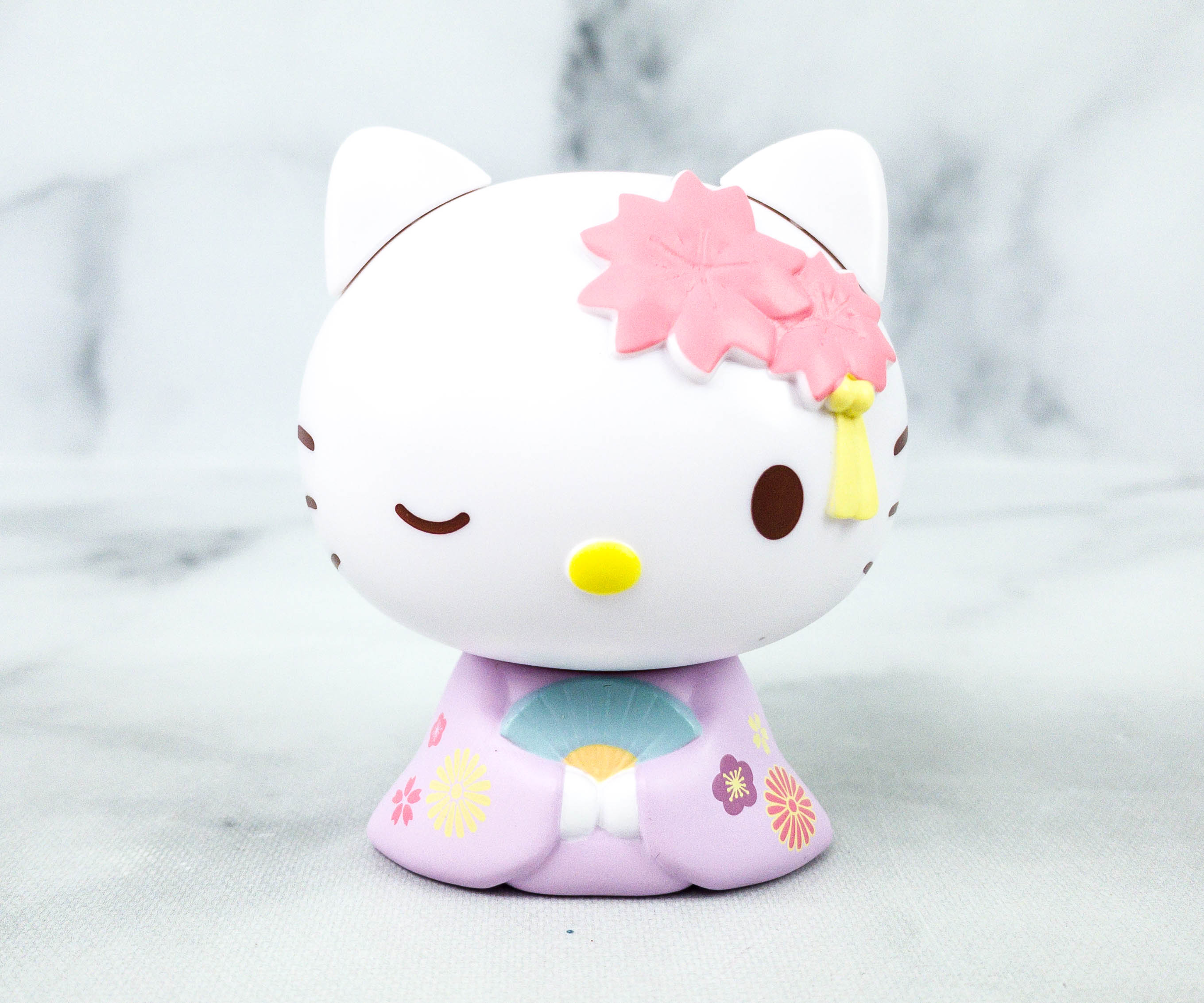 After assembling the parts, it revealed Hello Kitty in a cute kimono dress!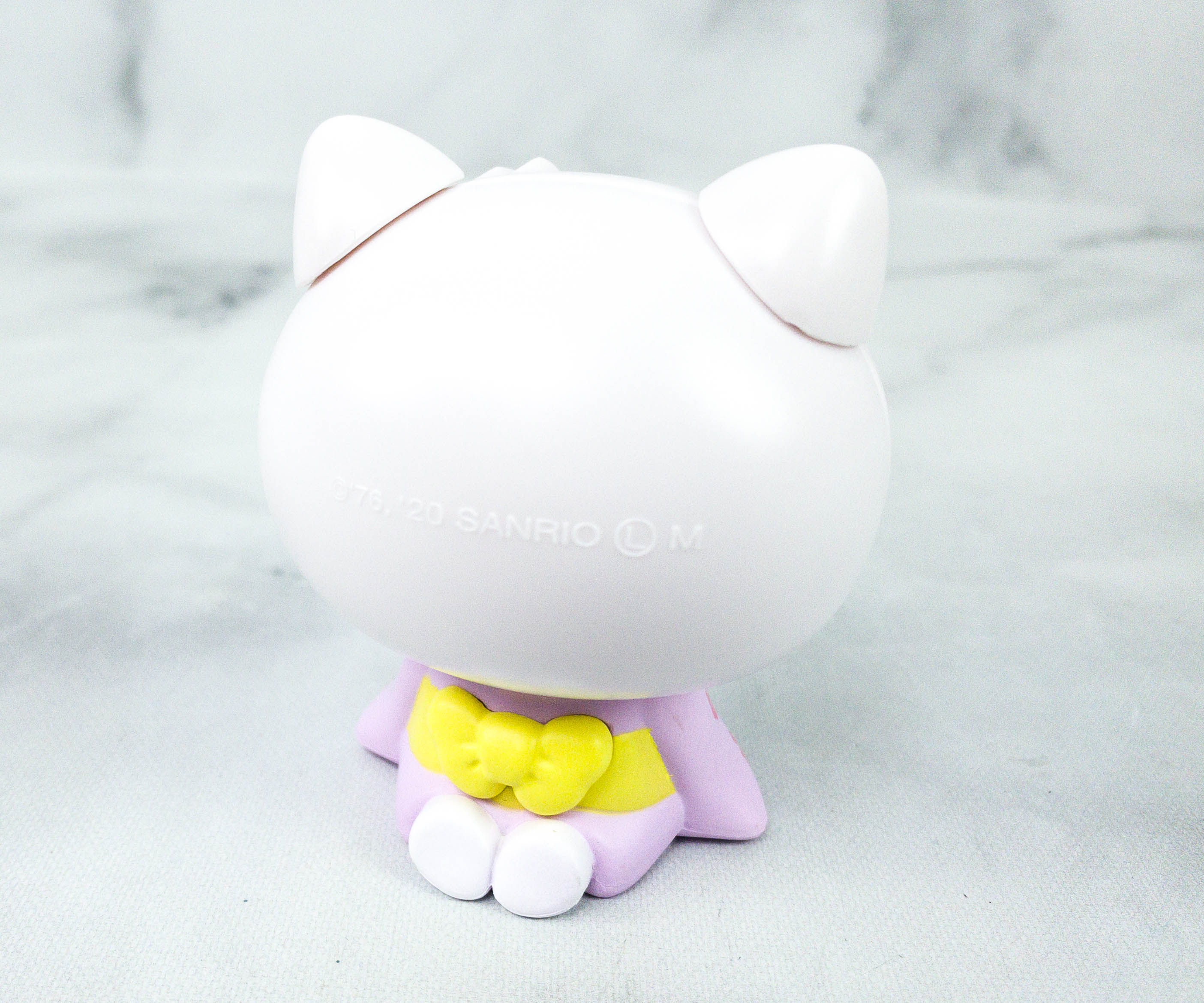 I like that even the back part of this figure is detailed. It's a great collectible item for any Hello Kitty lover!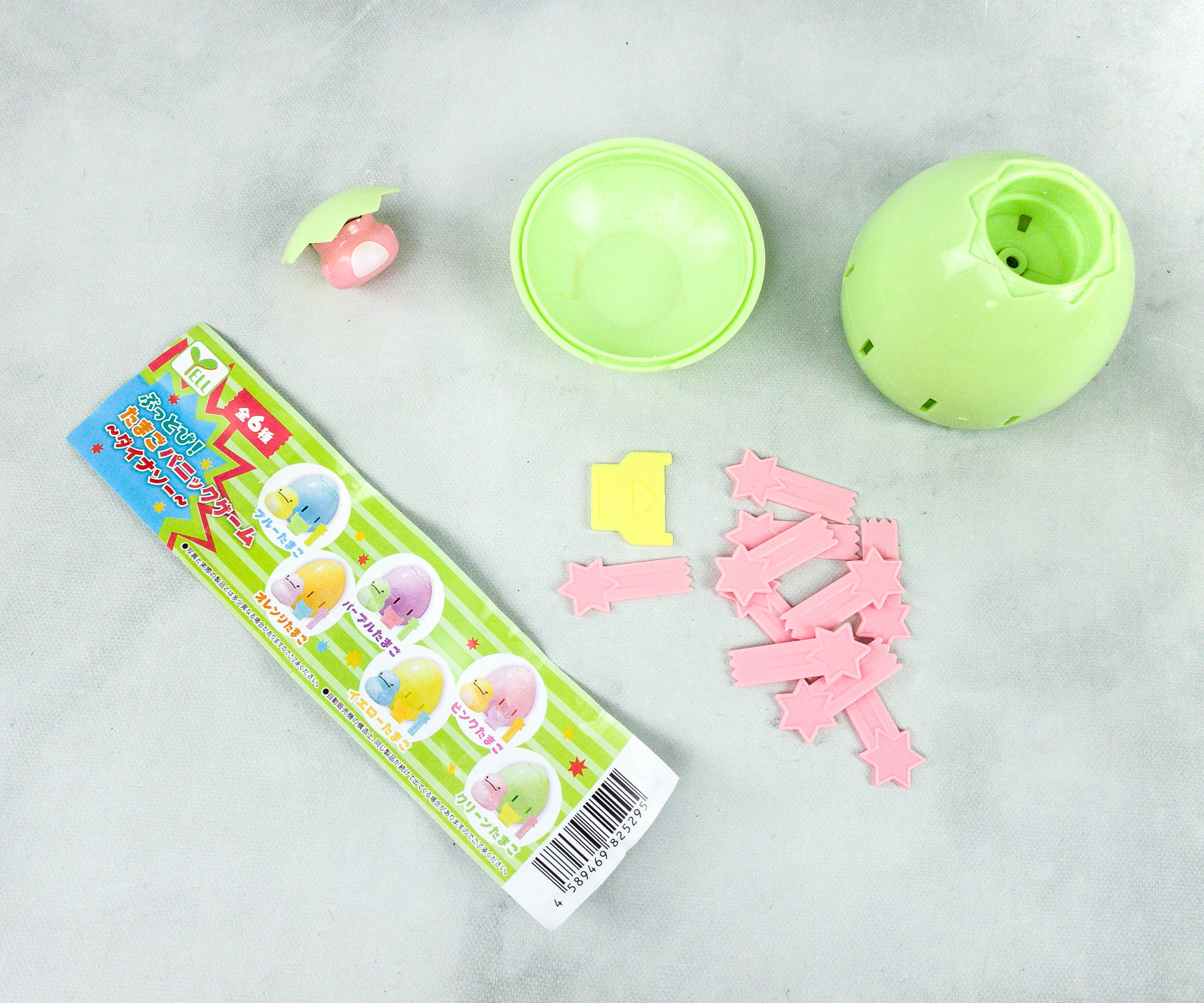 Buttobi Egg Panic Game. This fun egg game can be played with friends and family. Subscribers will receive 1 out of 6 available colors, and mine is green!
The top part of the egg was sealed with a sticker!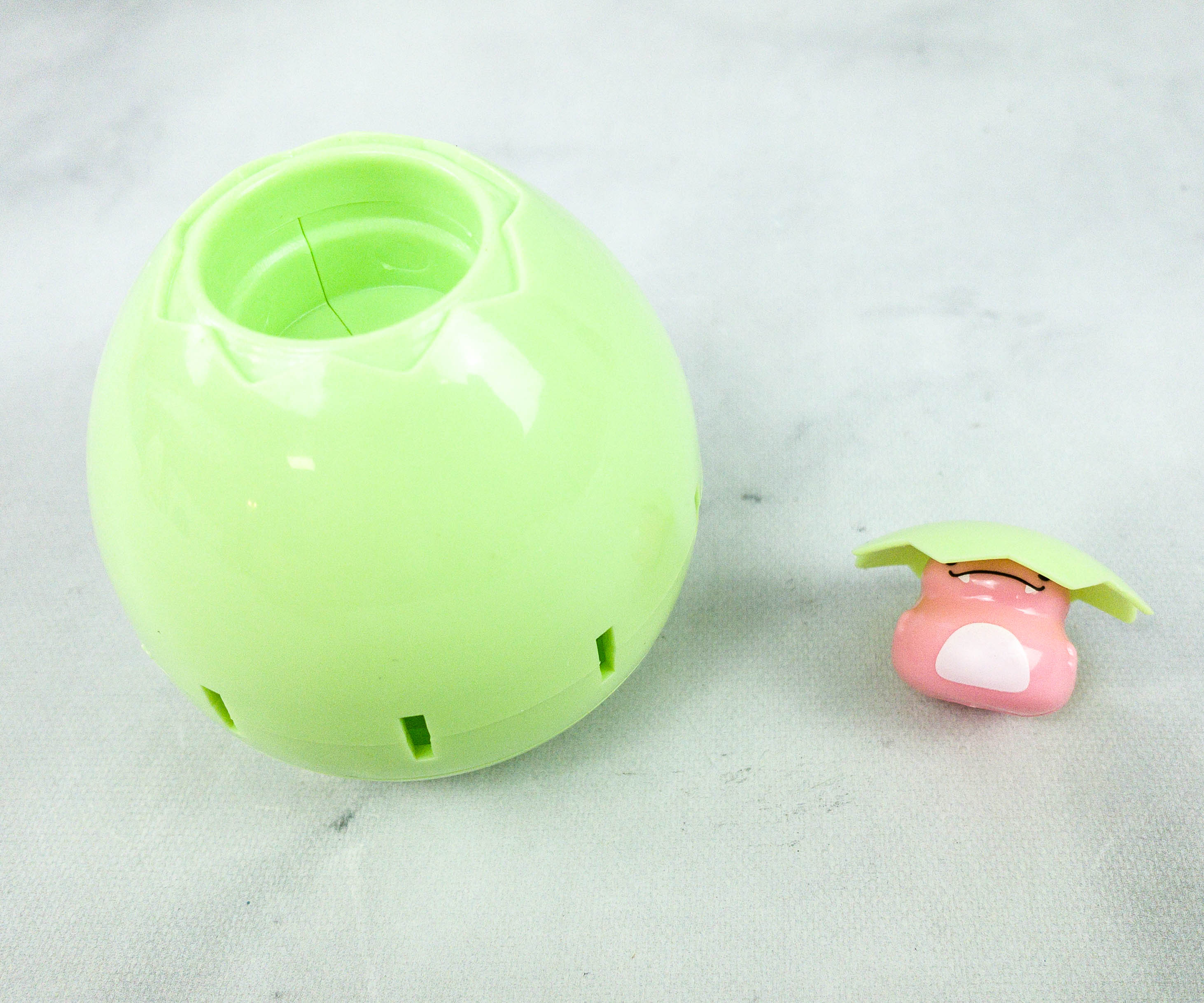 We removed the seal to see the creature hiding inside!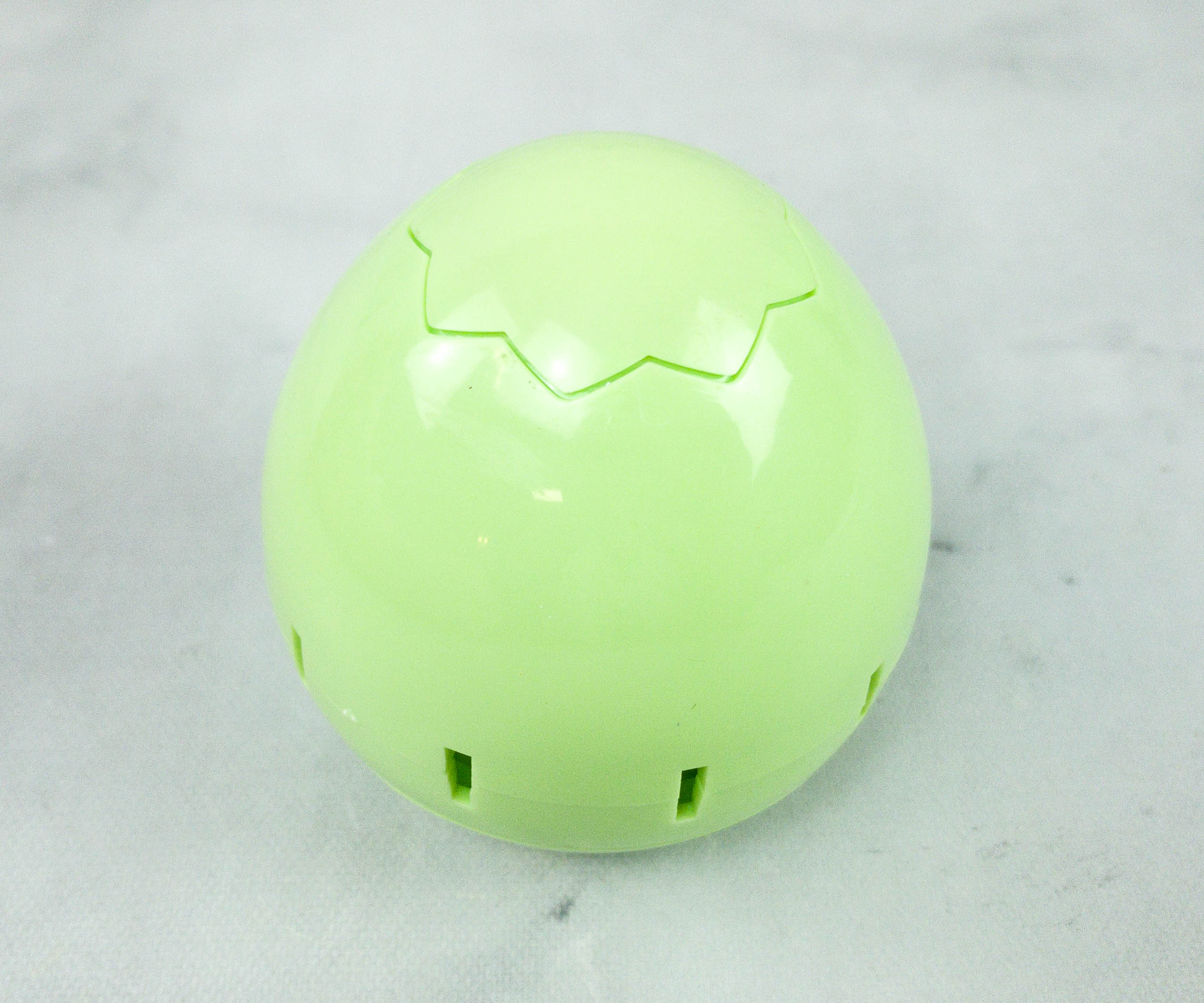 There are slots around the egg, and the flat plastic sticks exactly fit these spaces.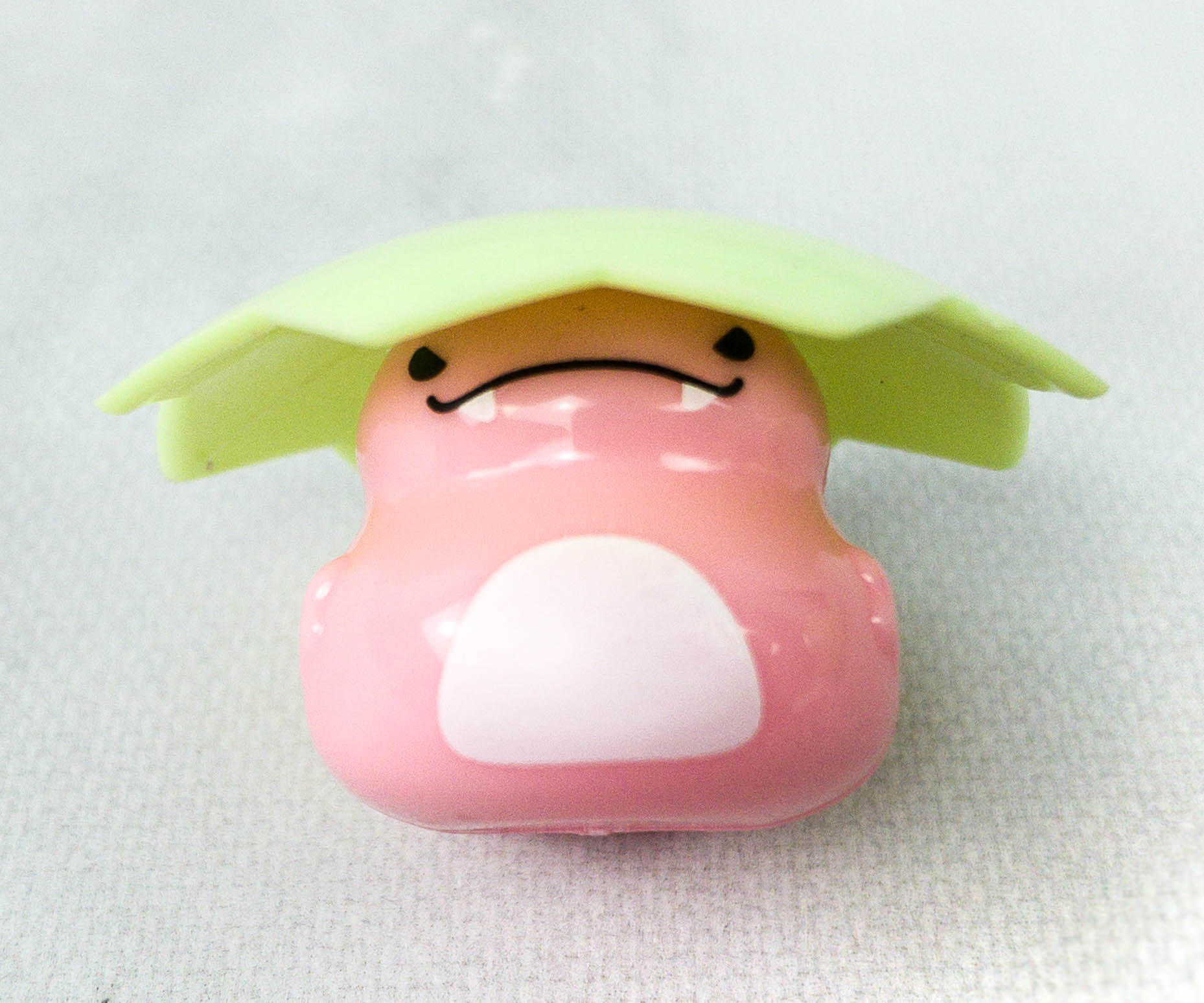 A closer look at the removable figure on top. That smile looks like he's up to something!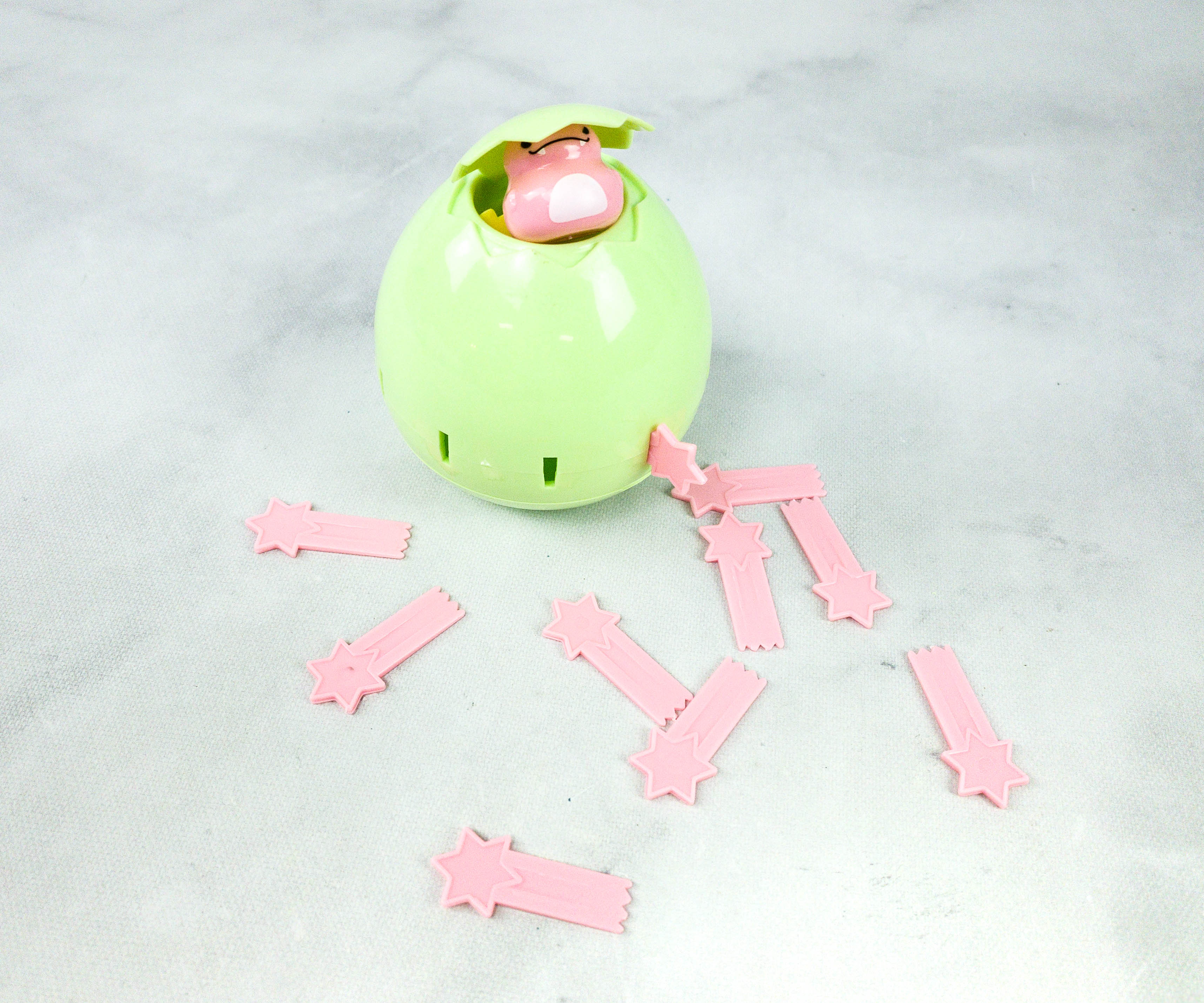 Players take turns in inserting the pink sticks into the slots around the egg. If Kirby jumps out of the egg when you insert the stick, you lose. This is such a nerve-wracking but fun game!
This month's gachapons are all great! They feature characters from popular series and games like Demon Slayer, Pokemon, and Kirby. The replacement gachapon also didn't disappoint. We had fun playing the egg game so much! We are totally clueless which spike will activate the trigger and send the figure flying high so it was a very exciting game!  If you love getting surprises and Japanese themed items, this subscription is a fun pick!
What do you think of this month's Gacha Gacha Crate?