Fashion Angels is a monthly subscription box for tweens. Each box costs $30 month and contains 10-12 items with a retail value of over $70. It will include craft activities, bath and beauty products, and trendy fashion accessories for girls ages 6 to 12 years! It's the perfect gift for tweens who love fun, fashion, and crafting!
DEAL: Get 10% off your first subscription with coupon code HELLO10.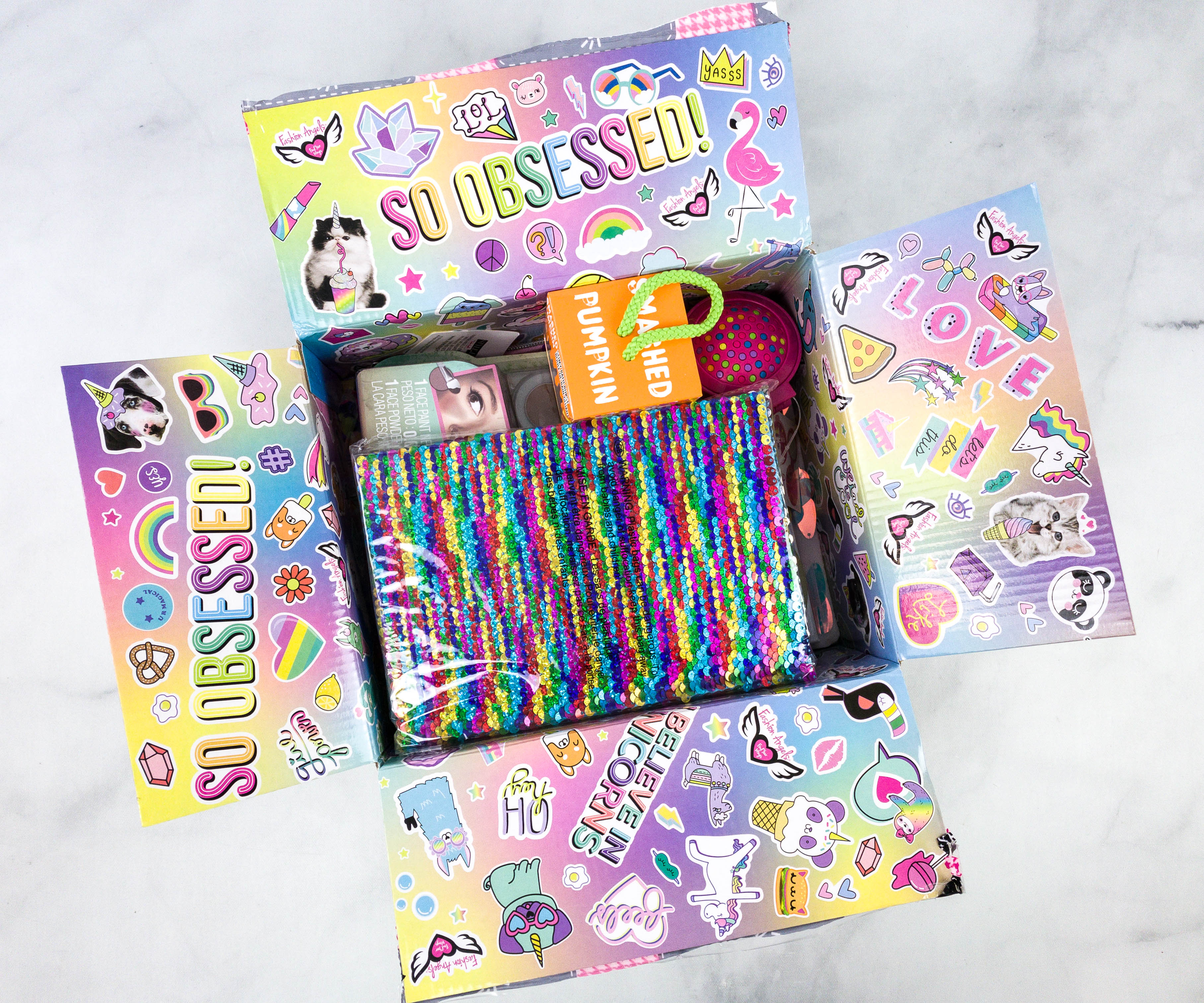 Most of the items came in their original packaging. We love how colorful everything is!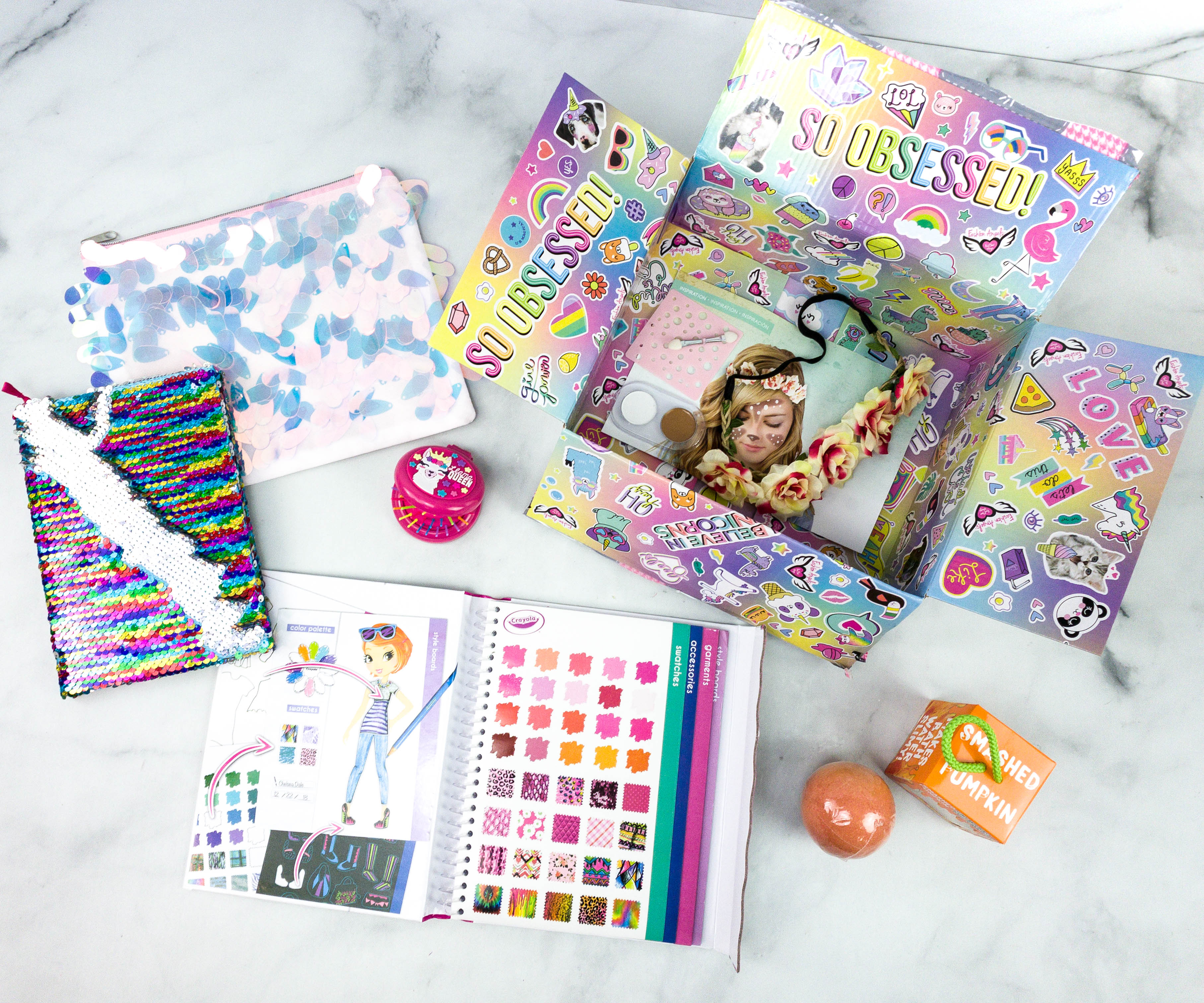 Everything in our box!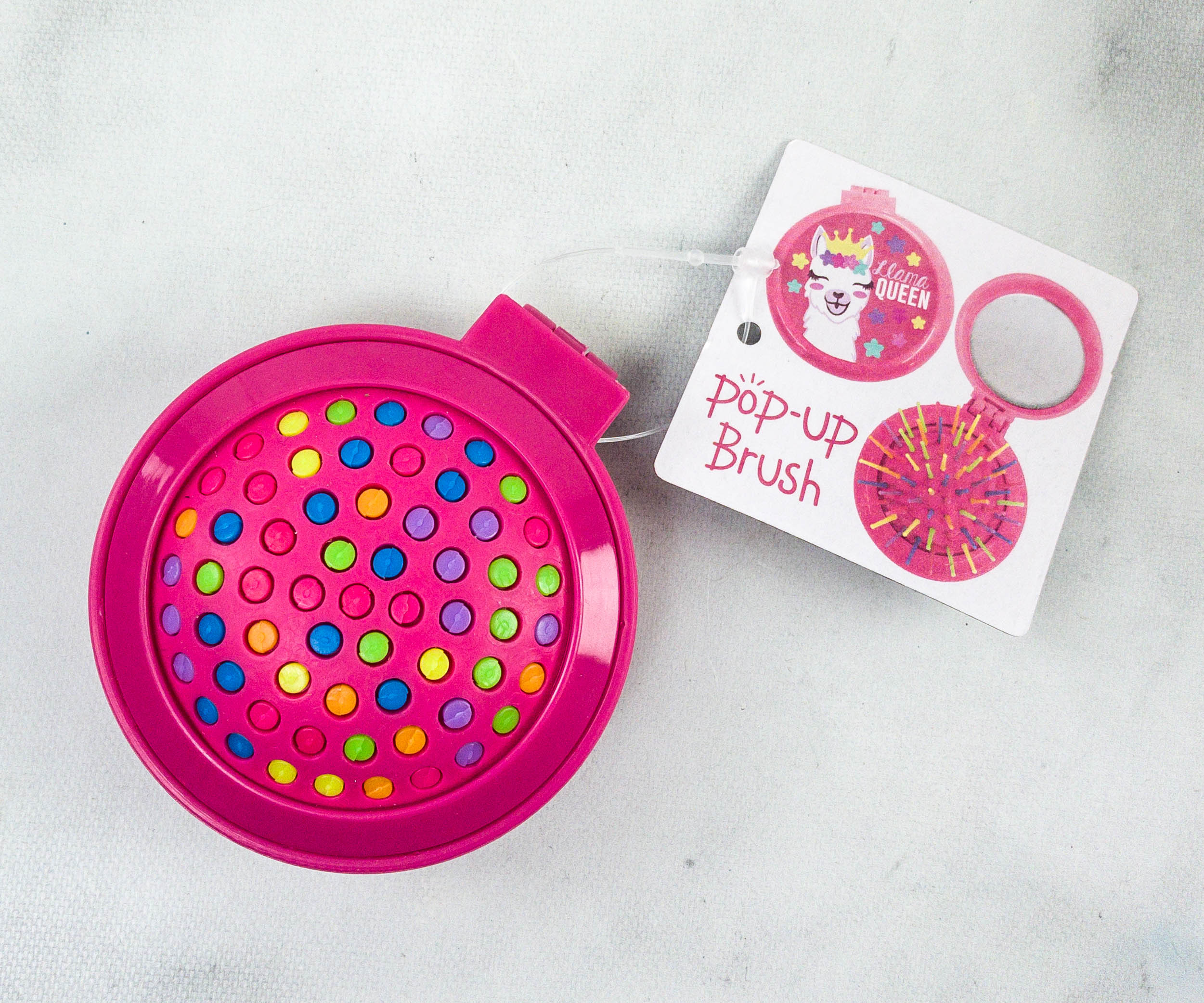 Pop-Up Brush. I just like it when things are compact and easy to carry, like this brush that you can slide right into your purse!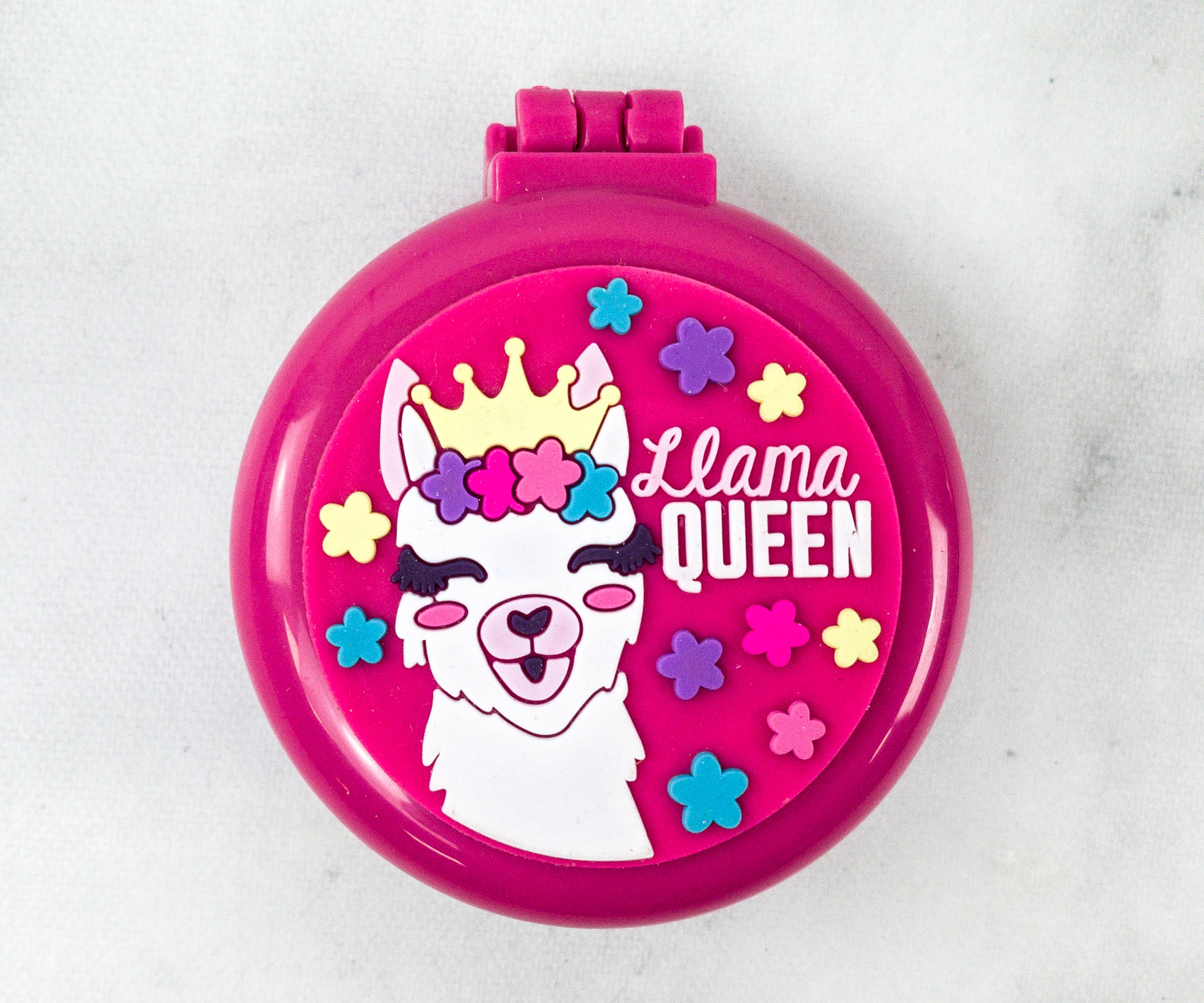 It has a very cute "Llama Queen" design in front, complete with flowers all over.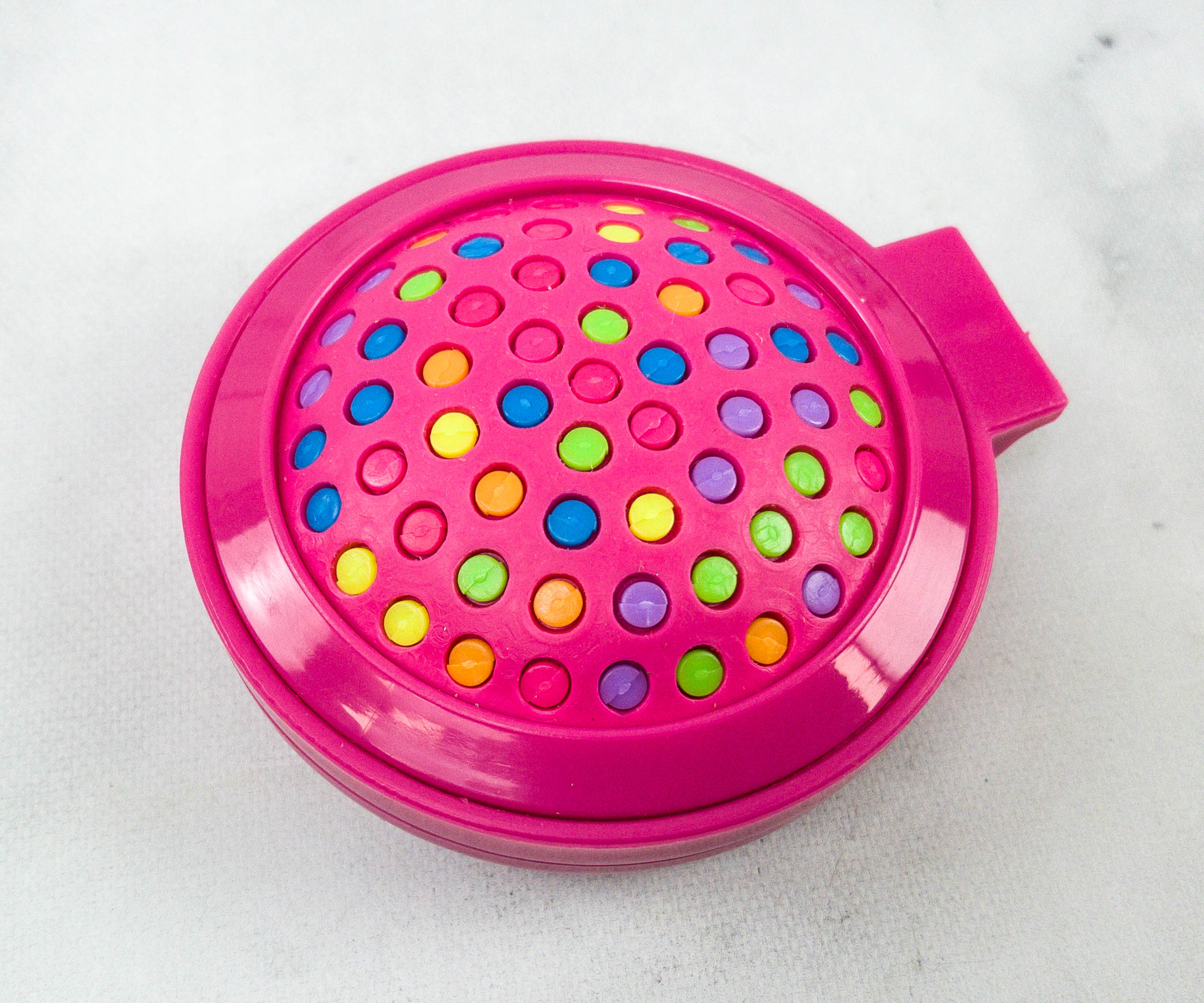 The back is made up of soft silicone material with colorful dots.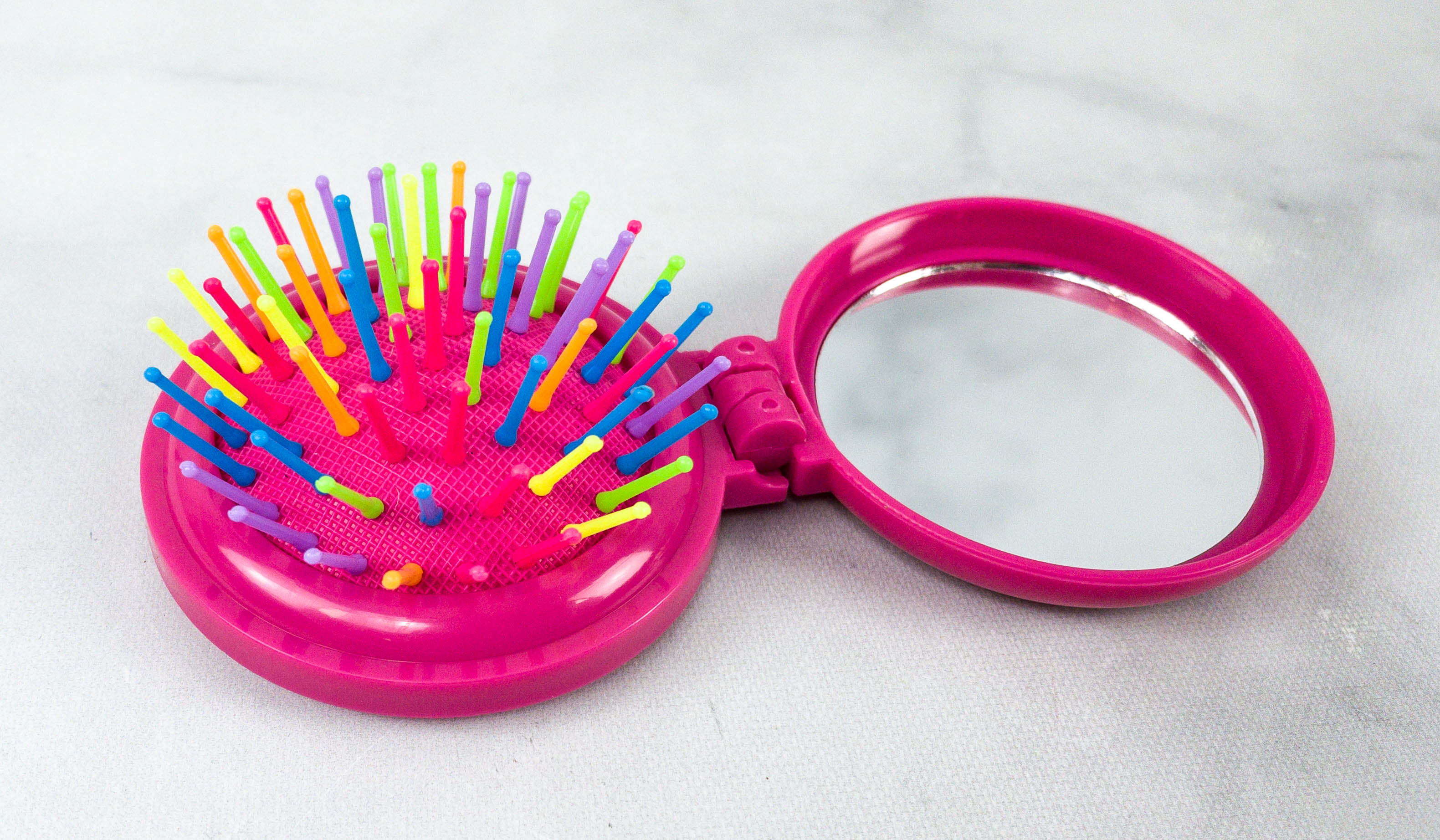 Once you open the compact, just push out the bristles and you have yourself a brush. I love that it also came with its own mirror!
Pouch. This pouch looks amazing with those holographic sequins. My daughter likes how each piece changes colors when the lights hit it from different angles!
The other side is a metallic silver faux-leather which is a nice compliment to the holographic side. This gives the pouch a futuristic and trendy look!
I like how spacious this pouch is. It has a wide opening at the top so you don't have to worry about squishing stuff in so they can fit inside. It's also multi-purpose. You can use this as a pencil case pouch or even as a cosmetic pouch!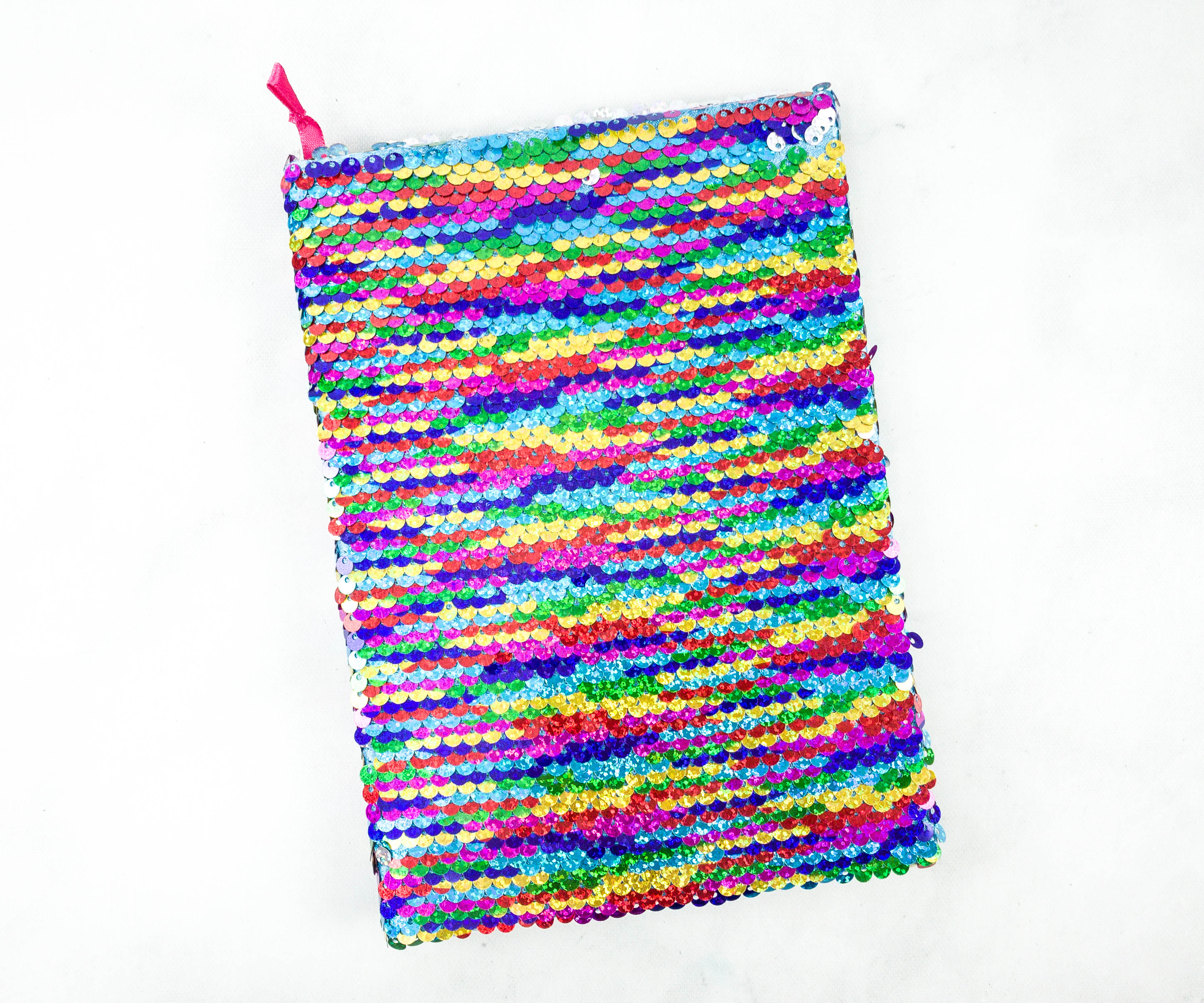 Journal. They also threw in this ultra blingy journal. It has colorful sequins all over the cover!
Once you swipe them in a certain direction, they will turn into beautiful holographic silver right before your eyes!
It's a fun and interactive journal cover and my daughter loves this because she can play with the sequins while doodling away!
It also came with a built-in ribbon bookmark which is great because she can easily mark the last page she was in and go back without the hassle of scanning through the pages one by one. The pages are also lined!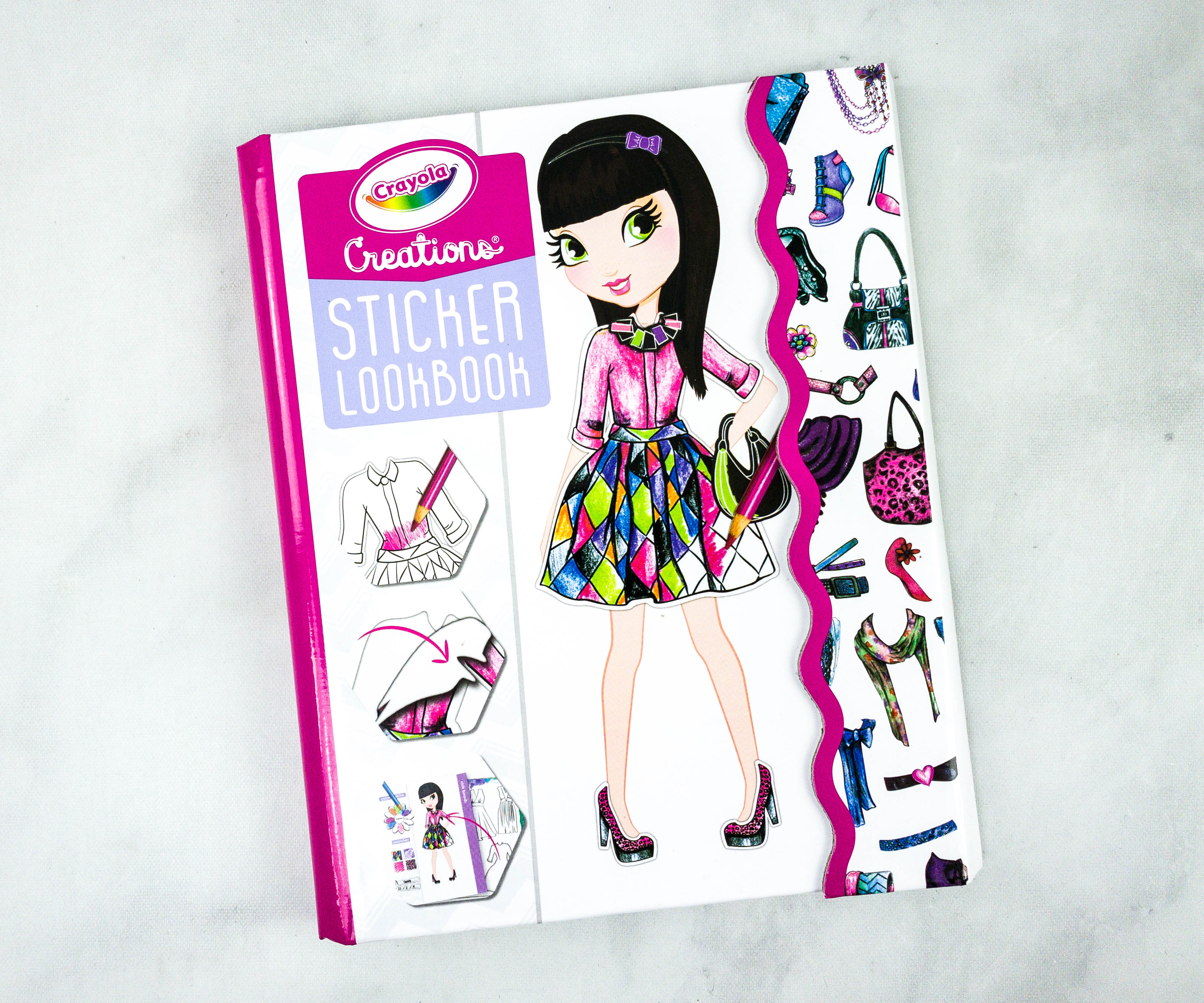 Sticker Look Book. This activity kit is actually a sticker look book! My daughter can unleash her inner fashionista by creating amazing looks for all occasions using this.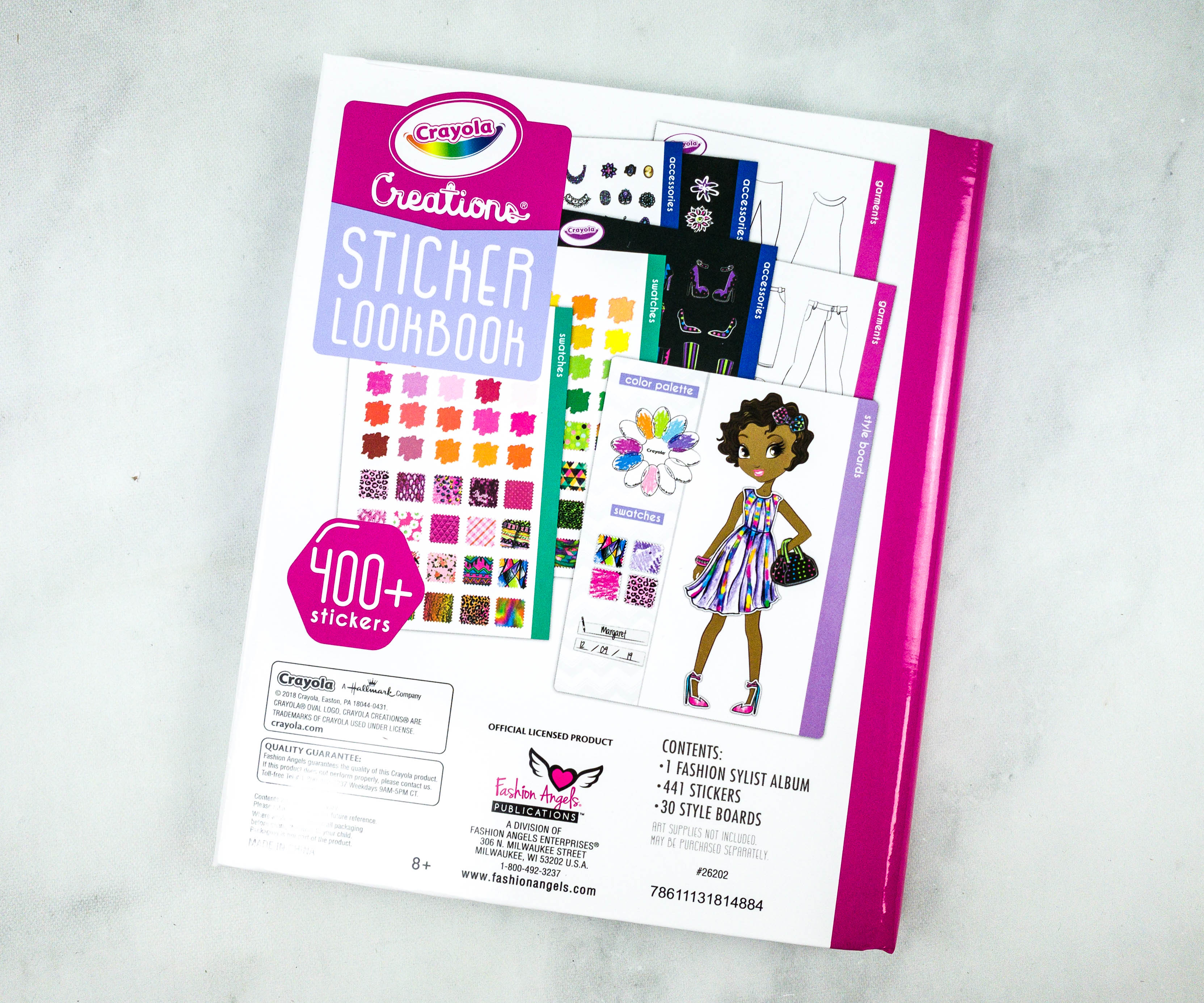 At the back, it says that this kit contains over 400 stickers!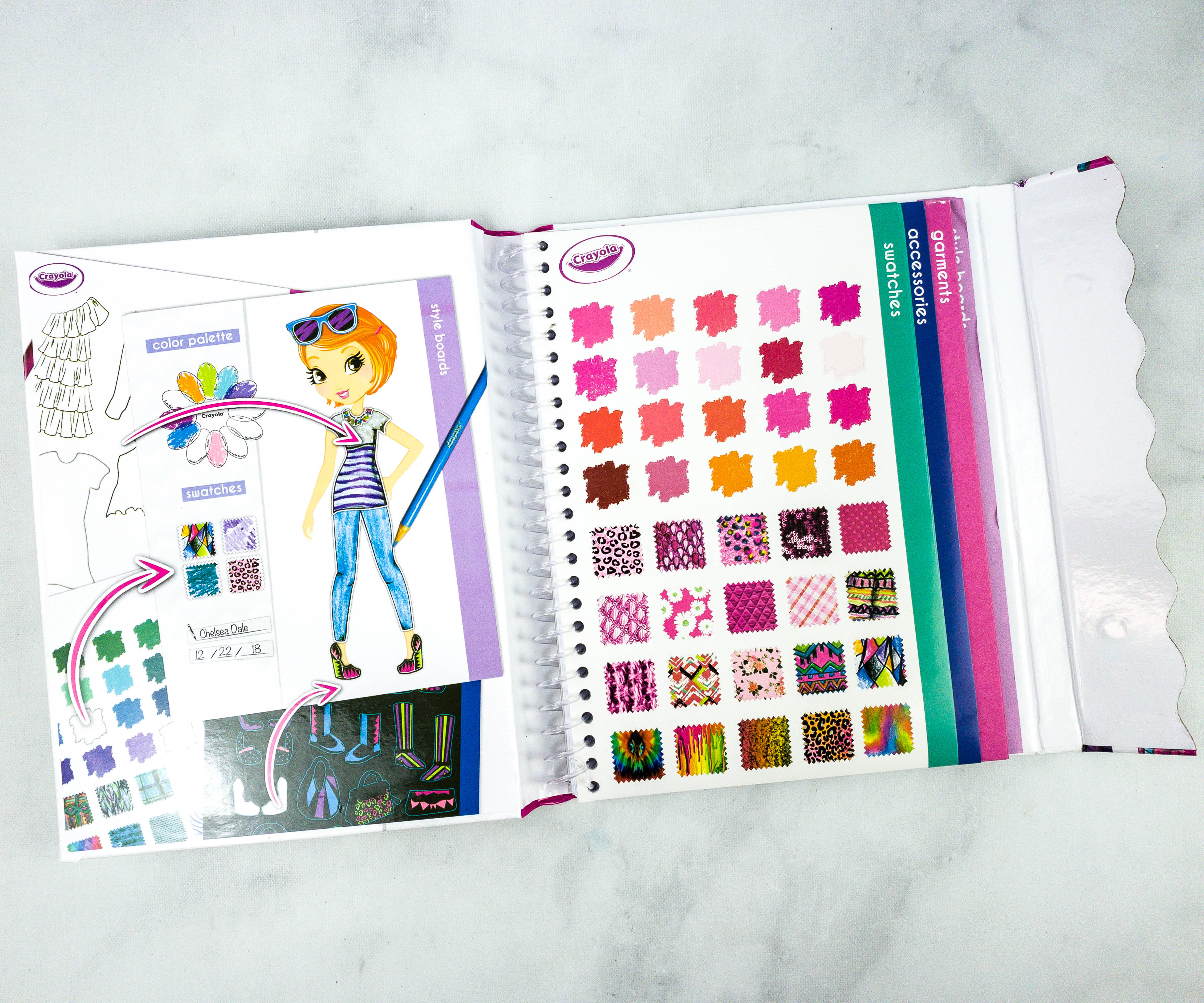 The inside is like your own professional folder that contains just about everything you need to make that perfect outfit!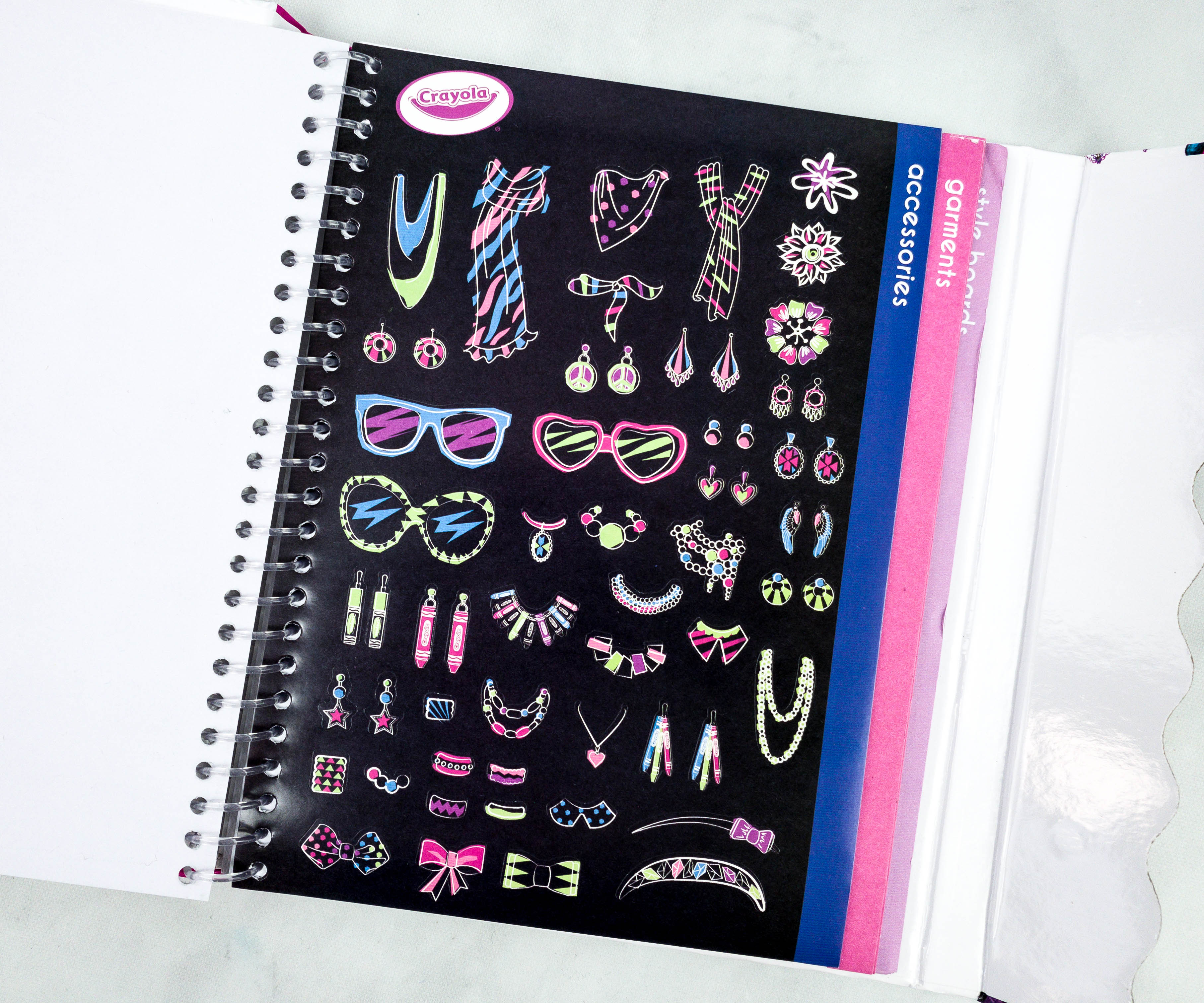 They even have accessories we can choose from to elevate the look even more further! I'm loving these chunky crayon-style earrings!
There are even garment sketches inside. This really is a fun activity for girls who love fashion and dressing up!
Here in the style board, you get to create the ultimate look! You can put swatches of fabrics that you like and even build up a color palette for the whole look. I'm thinking 20's Gatsby Glam for this one!
Boho Fawn Insta Costume. Perfect for the upcoming Halloween, here's a cute face painting set! It's a complete set that will help us create a stunning Boho Fawn look effortlessly.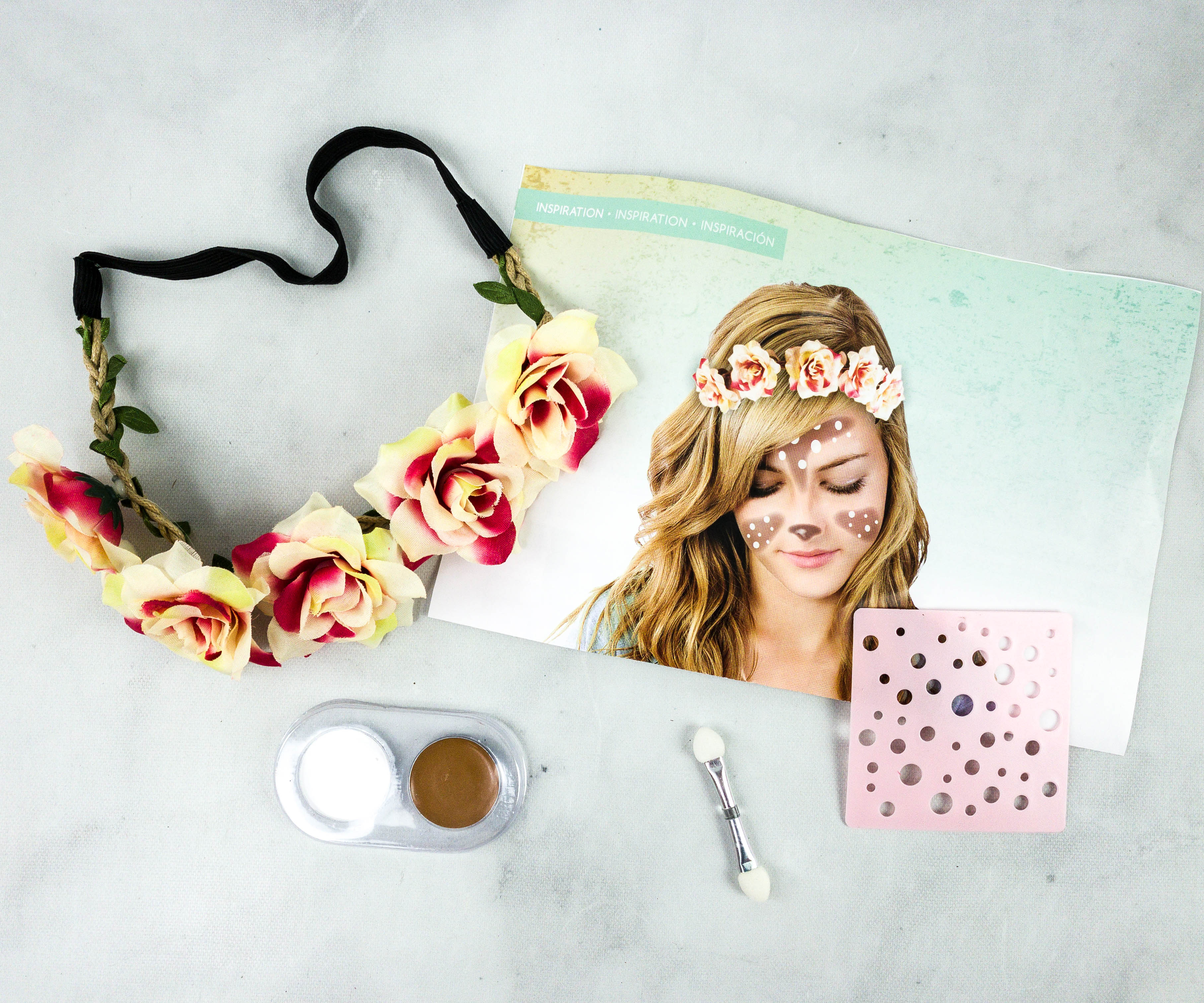 Here's everything inside the kit! It includes a flower crown and a photo peg! Using the brush, just layer on the brown shade where you want them (you can follow the photo inspiration or not, it's totally up to you!) then use the stencil and the other side of the brush to put in those white dots. You can now wear the flower crown and strut that pretty face!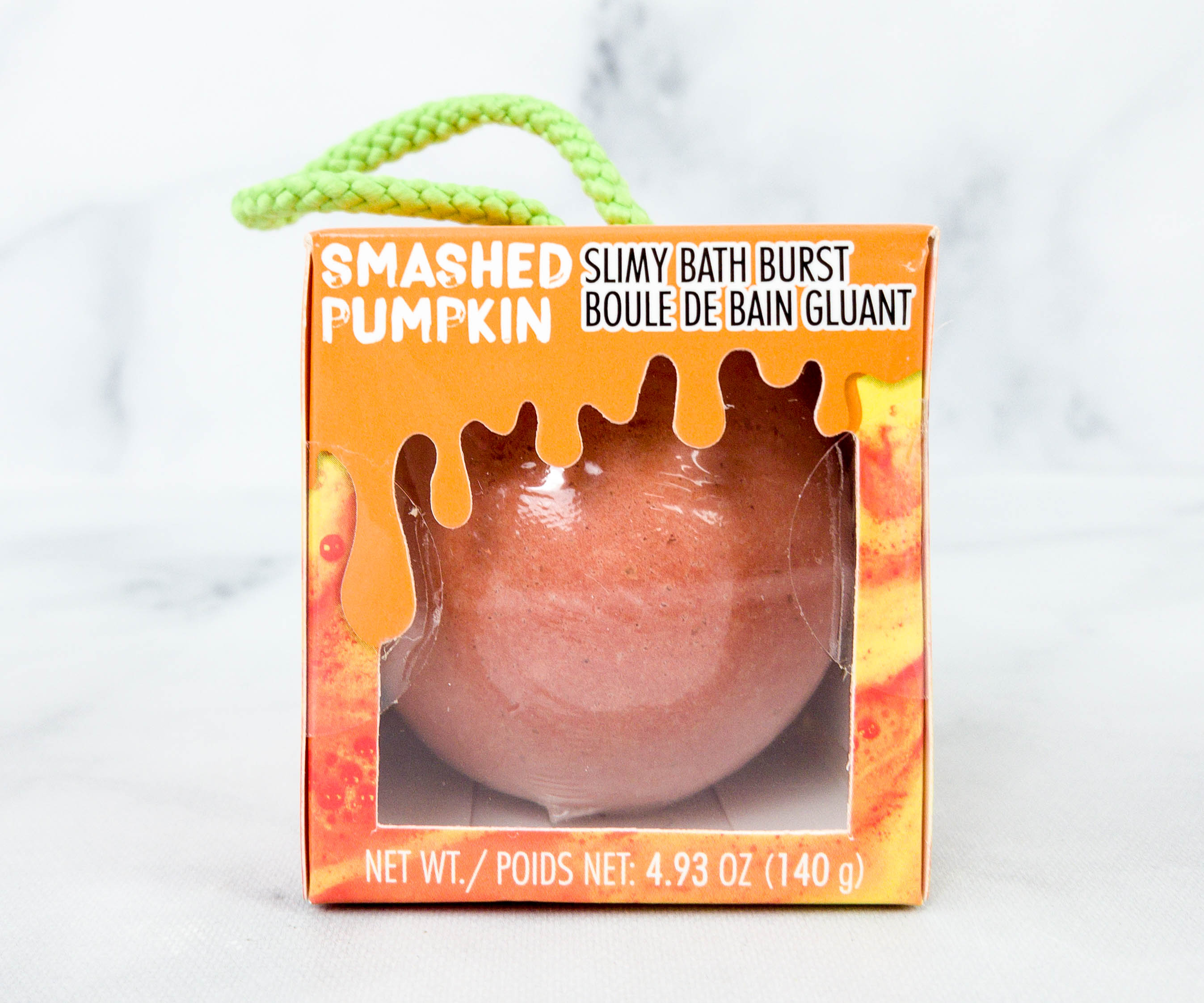 Smashed Pumpkin Slimy Bath Burst. The bath bomb came in a box with a see through window so we can see what's inside. It's a pumpkin-scented bath bomb!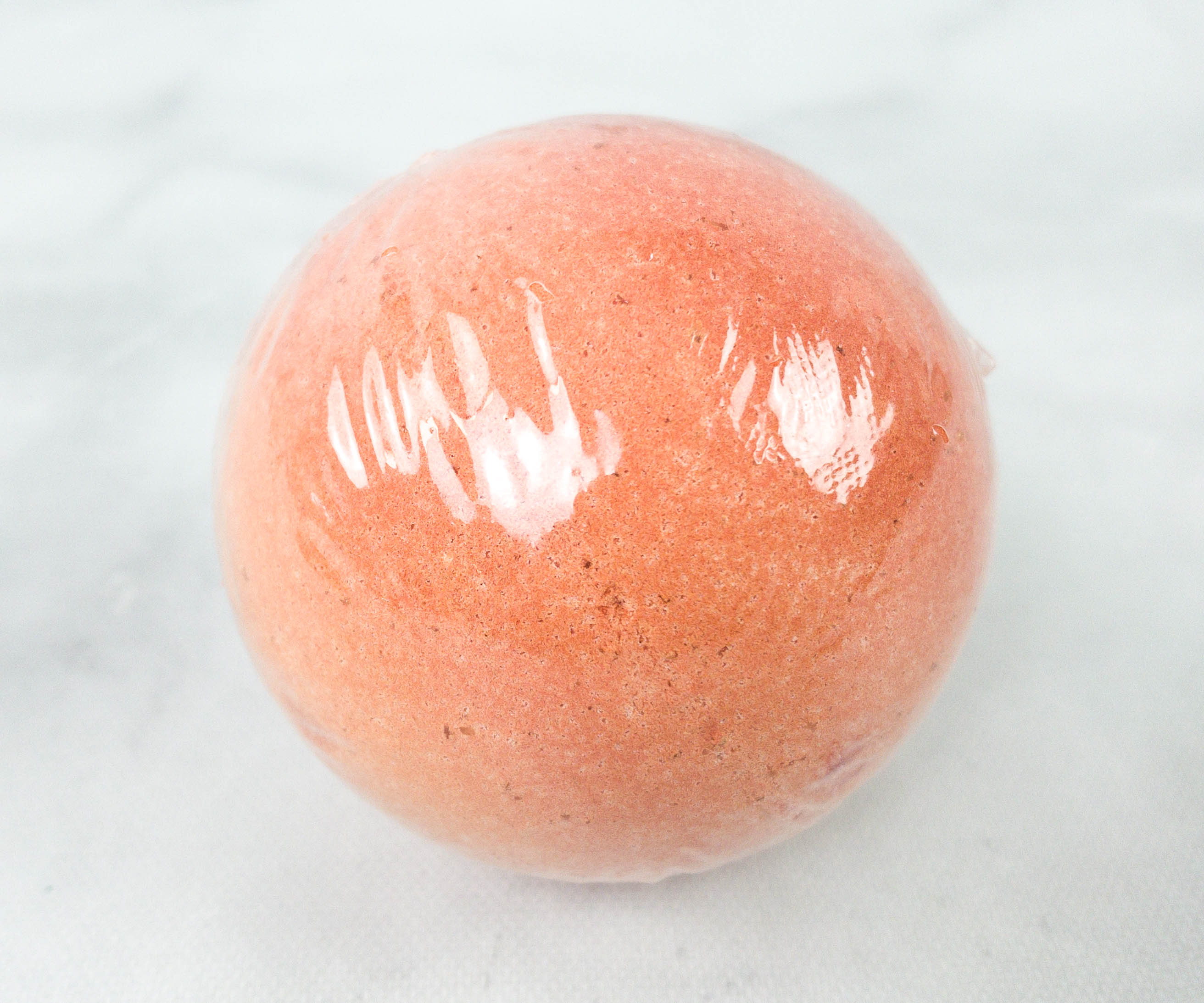 There's nothing better than ending a long night of trick or treating with a nice warm bath. This smells so good and we're so excited to use it but for now, we're saving this one up for Halloween!
It's another fun-filled box from Fashion Angels! My daughter was so happy about the colorful items and the DIY kits in this box. Her favorite is the sticker look book because she loved creating styles as well as mixing and matching colors on the outfits. We also appreciate that the box included some stuff she can use for Halloween like the DIY costume and the pumpkin-inspired bath bomb. This box never fails to put a smile on my daughter's face, and that makes me happy as well! This is a good option if you're thinking of getting a new subscription box for your tween, as they send out great items that are not just tween-friendly but are also useful!
What do you think of this month's box?
Visit Fashion Angels Find Your Wings to subscribe or find out more!