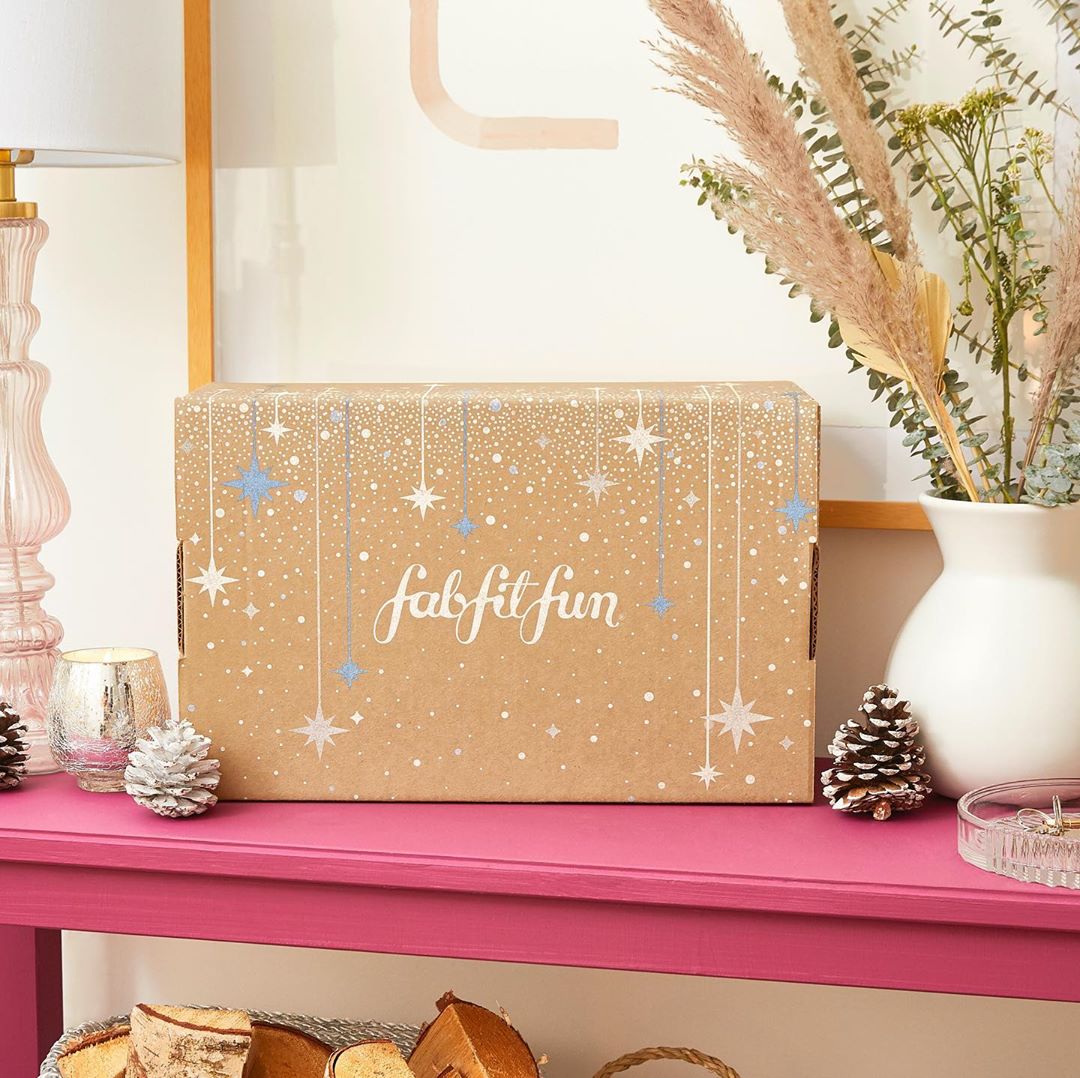 We have spoilers for the Boost Your Box items available with the Winter 2020 FabFitFun box customization!
Winter is in full swing! In addition to the amazing Customization options you get with your Winter Box, Boost My Box is a way for members to add an extra luxury item to their box at an exclusive members-only price.

This season, we're excited to feature four options that are just what you need for winter — whether you're getting ready for your holiday (Zoom) parties or need to unwind with a bit of self-care.
Boost is available to members in their Customization windows and while supplies last. You can select more than one item!
FYI – Annual members choice time starts October 30! If you're a seasonal subscriber, customization begins November 13! Check out FULL SPOILERS for the Winter 2020 FabFitFun!
DEAL: New members can save $10 on your first box with code FAB10!  
Michelle Campbell Diamond Bezel Necklace
Add a hint of sparkle to your décolletage with this bezel-set diamond on a dainty cable chain.
Living Proof® Restore Replenish Bundle Restore Shampoo, Restore Conditioner, Restore Repair Leave-In
Dealing with damaged hair? Restore and replenish your tresses with this trio, including a shampoo, conditioner, and leave-in treatment.
Marc Jacobs Blurring Coconut Face Primer + Leopard Le Marc Lipstick in "Sugar Sugar" or "Just Peachy"
Perfect your makeup with a primer that blurs out any imperfections, then top off the look with a pinky nude or peachy copper lipstick.
BluZen Diffuser and Vanilla Essential Oil
Zen out with the sweet and uplifting scent of vanilla, while the diffuser offers a warm dim for a peaceful environment.
---
Customization/choice, and add-ons are coming soon – we have the complete schedule for the FabFitFun Winter  2020!
October 29 –  November 2: Select Access to Fall Add-Ons begins October 29 at 9 a.m. PT and ends on November 2 at 11:59 p.m. PT
October 30  –  November 2: Select Member Customization starts October 30 at 9 am PT through November 2 at 11:59 p.m. PT. PLUS reFills and Boost Your Box for annual members!
November 12: All Members Fall Add-Ons begins November 12  at 9 a.m. PT and ends on November 16 at 11:59 p.m. PT
November 13: Customization opens to seasonal members at 9am PT until 11:59 p.m. on November 16. PLUS reFills and Boost Your Box for seasonal members!
October 16 – 20: The Expert Is In Sale is open October 16 at 9 a.m. PT. until October 20 at 11:59 p.m. PT.
Visit FabFitFun Box to find out more! Let us know what else you're hoping to find in your Winter box!