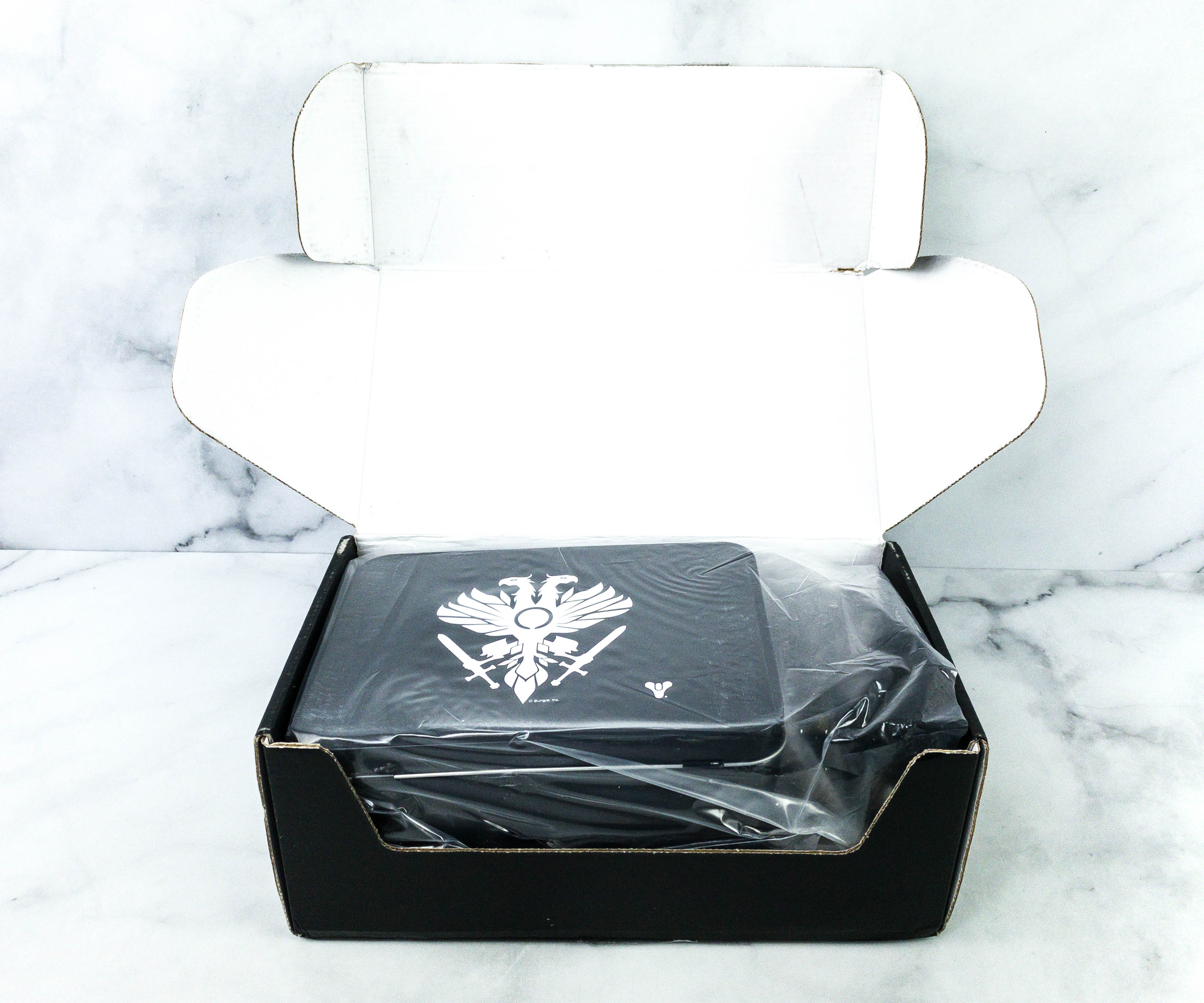 Equip by Loot Gaming is a bimonthly gaming lifestyle subscription box. Each box costs $39.99 plus shipping. You will get premium video game lifestyle gear featuring retro classic and new AAA titles every 2 months, with a $60 value in every crate. Each box contains licensed and exclusive collectible, apparel, figures, drinkware, office accessories, and more!
NOTE: Starting 8/16, Loot Equip by Loot Gaming is Destiny Crate! It will be a quarterly subscription of exclusive and licensed merchandise featuring the Destiny Universe. Read more info here.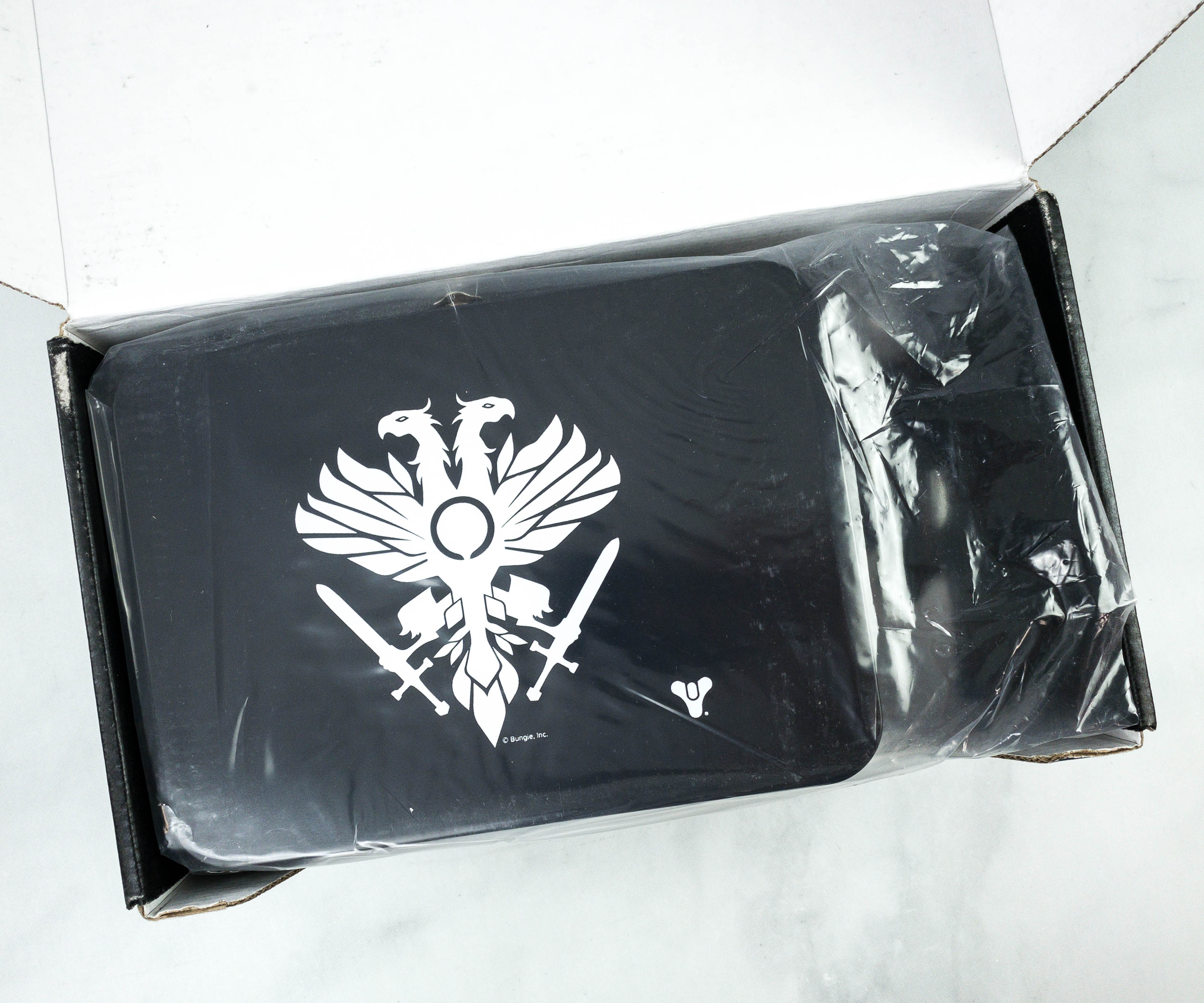 The items arrived in a simple black box with Equip by Loot Gaming branding, and the items were packed in plastic.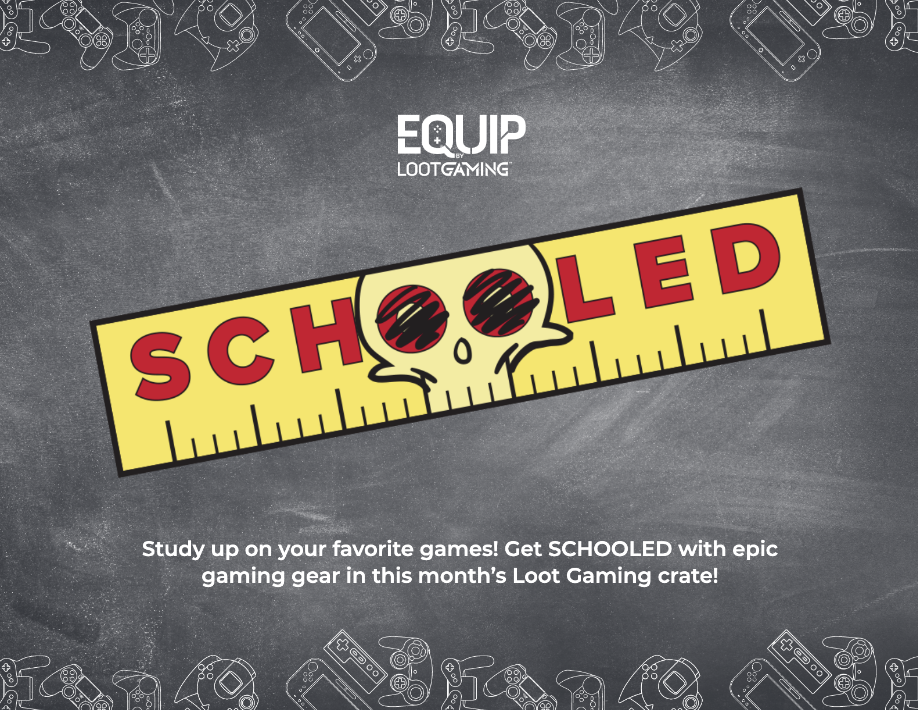 The theme for August 2020 is SCHOOLED!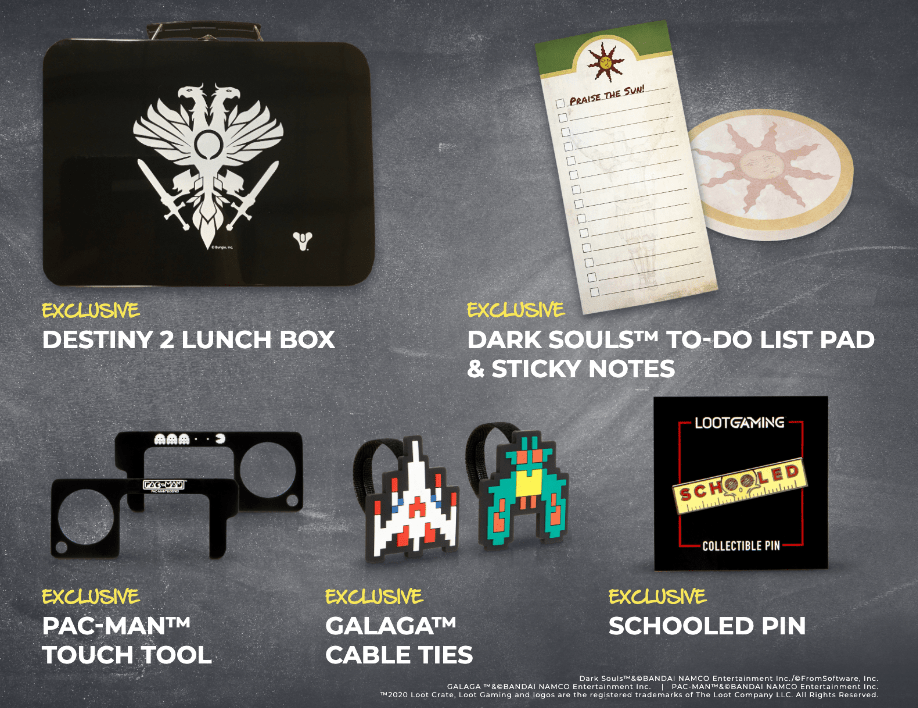 There's no card in the box, but the item list is available online!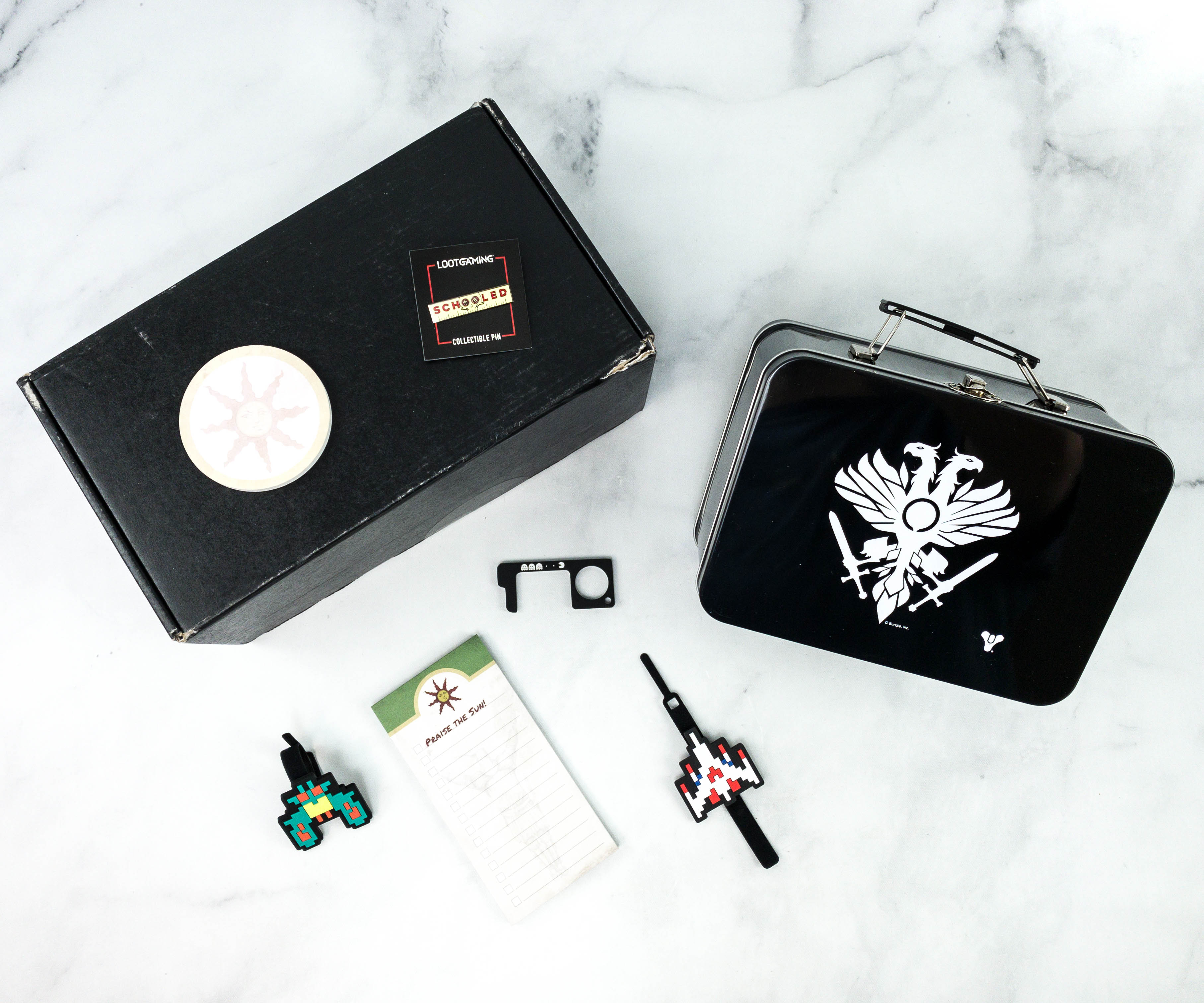 Everything in my box!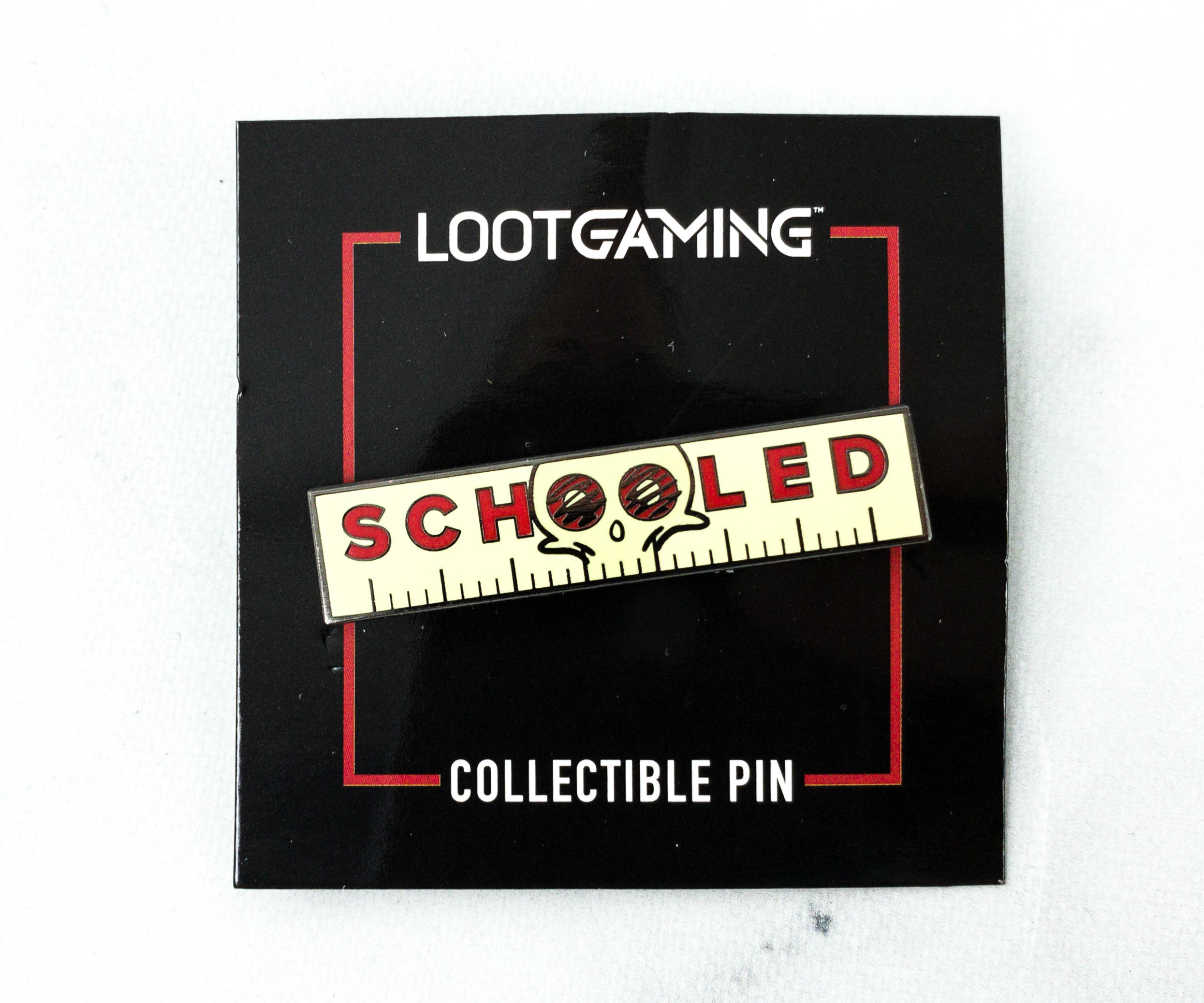 Schooled Pin. The pin features this month's theme, SCHOOLED!
It looked good as it's made to look like a ruler with the incorporated skull in the middle part using the two Os as eyes!
Dark Souls To-Do List Notepad & Sticky Notes. Each page starts with the "Praise the Sun!" statement. If you ever wonder what that means, in the game, it is an expression of relief, delight, or gratitude, often used humorously and accompanied with uplifted arms!
The pad came with this Dark Souls-themed holder!
Also included is a round sticky note featuring a sun print. This is the same sun symbol placed in armors and shields in the Dark Souls game.
There's a handful of pages that we can use. The size is just perfect for leaving small notes as reminders at your study/work station!
Pac-Man Touch Tool. It's a Pac-Man inspired touch tool! I like the black color and the matte finish on this one.
With this, I can now limit the contact of my hands on surfaces that may have been contaminated, like doors and elevator buttons. The Pac-Man illustration at the top also makes the tool look cool!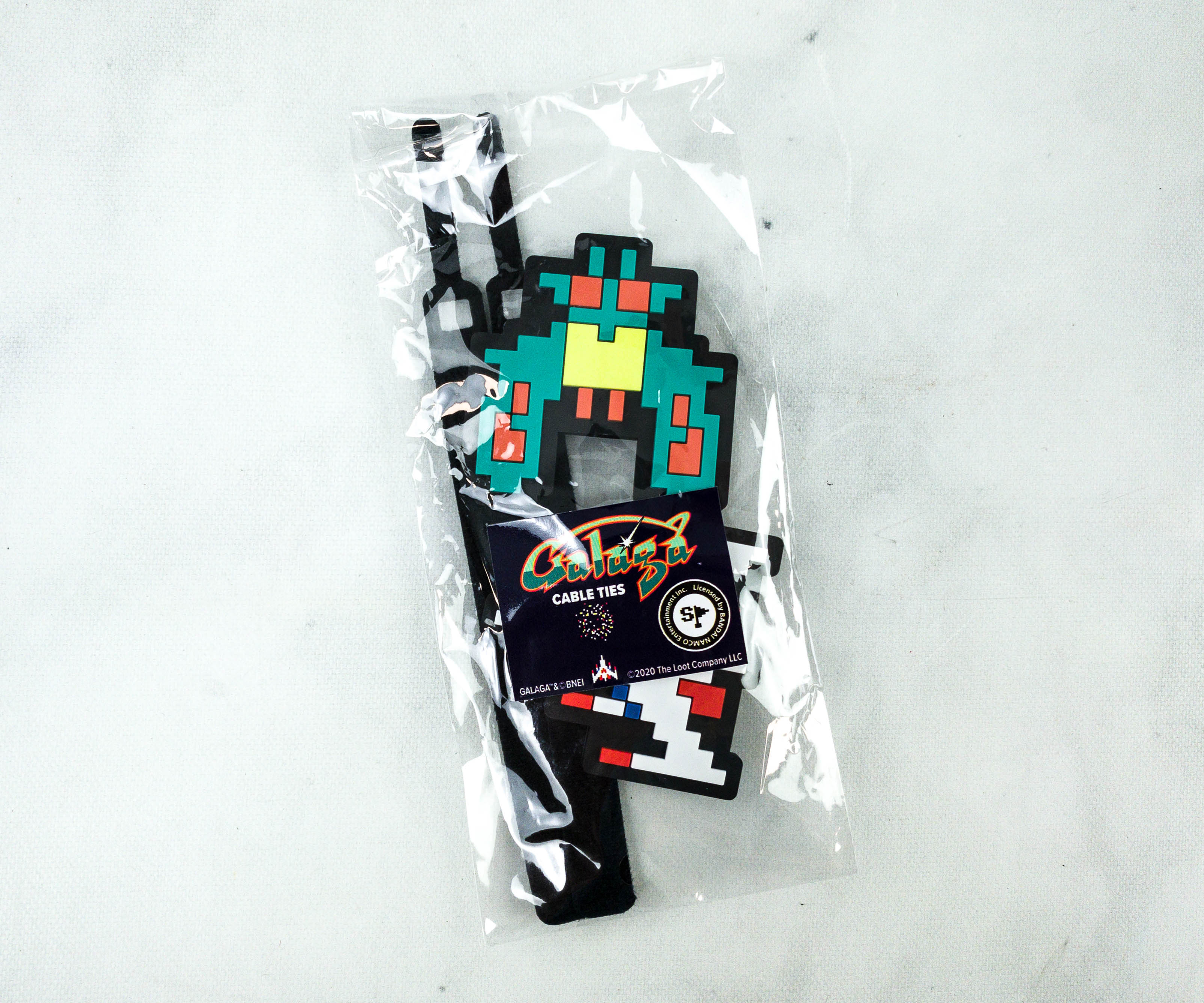 Galaga Cable Ties. Organizing cables is more fun with these Galaga cable ties. They arrived in a plastic pouch.
There are two pieces in the pack, and they feature the pixelated battleships that we see on the actual game!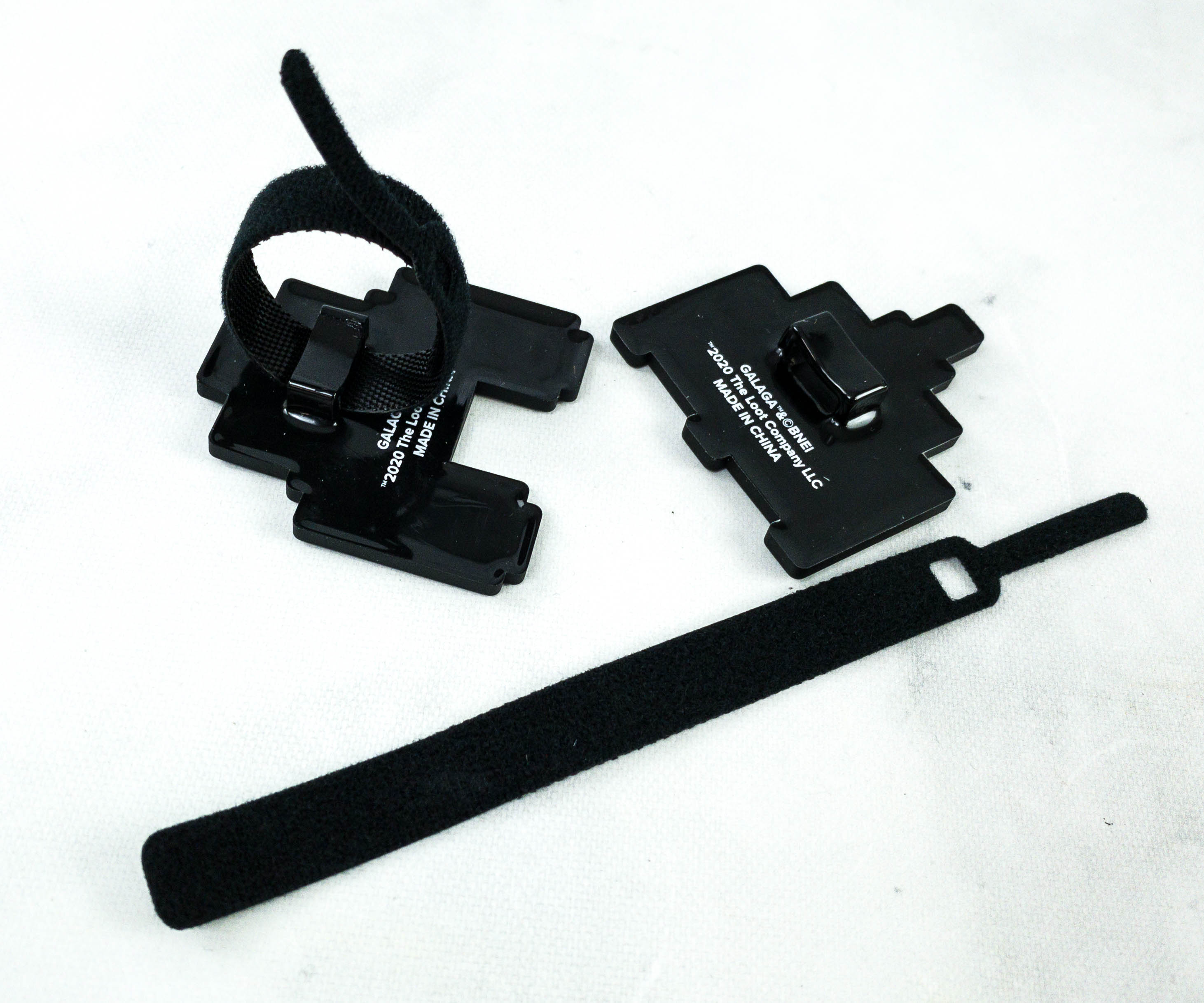 Everything can be securely organized by using removable straps. The battleships also make it easy for you to know which cable is which!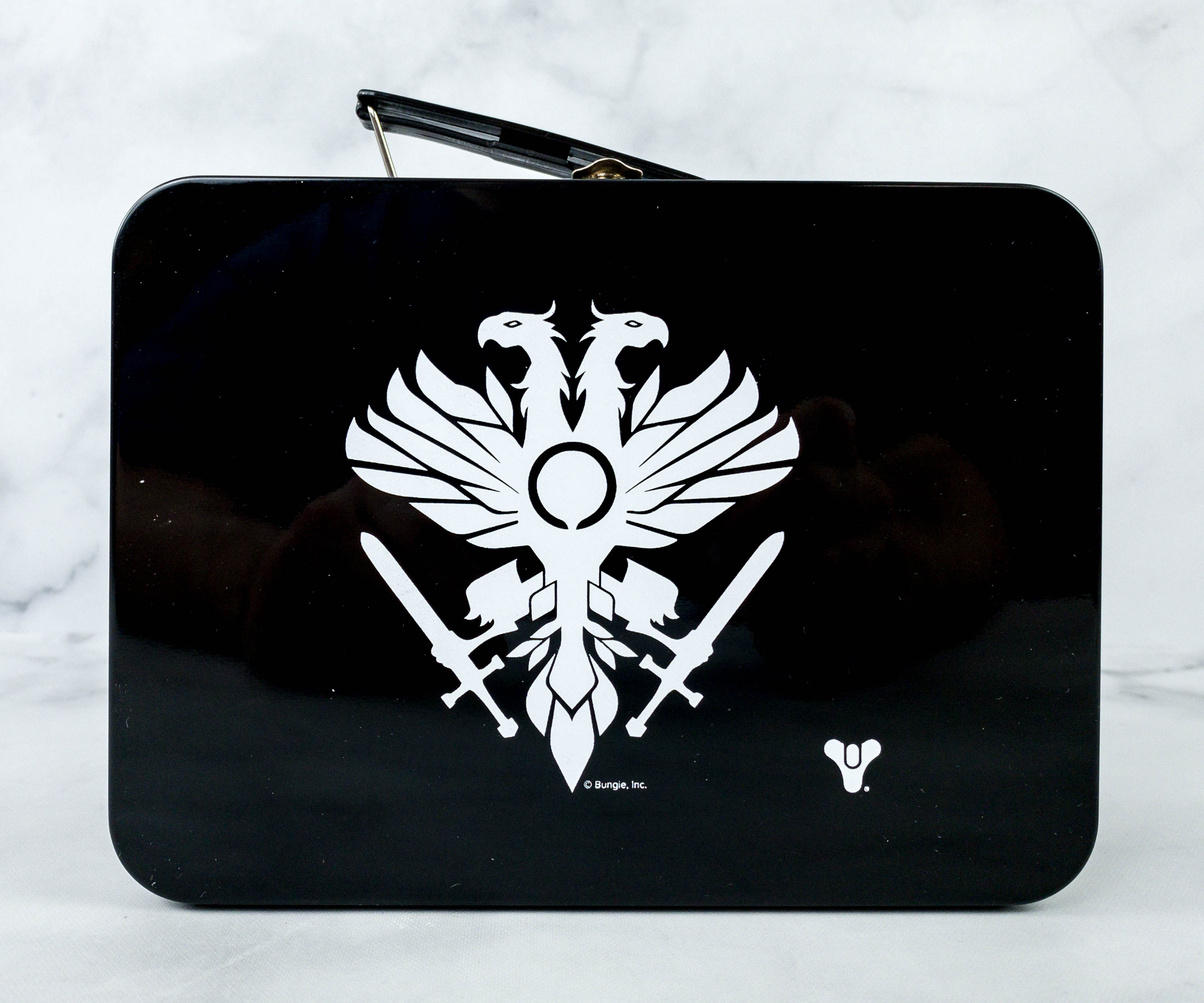 Destiny 2 Lunch Box. This metal lunch box features the Destiny 2 Crucible logo! Crucible is a competitive player vs. player match in the game and you can earn rewards from it.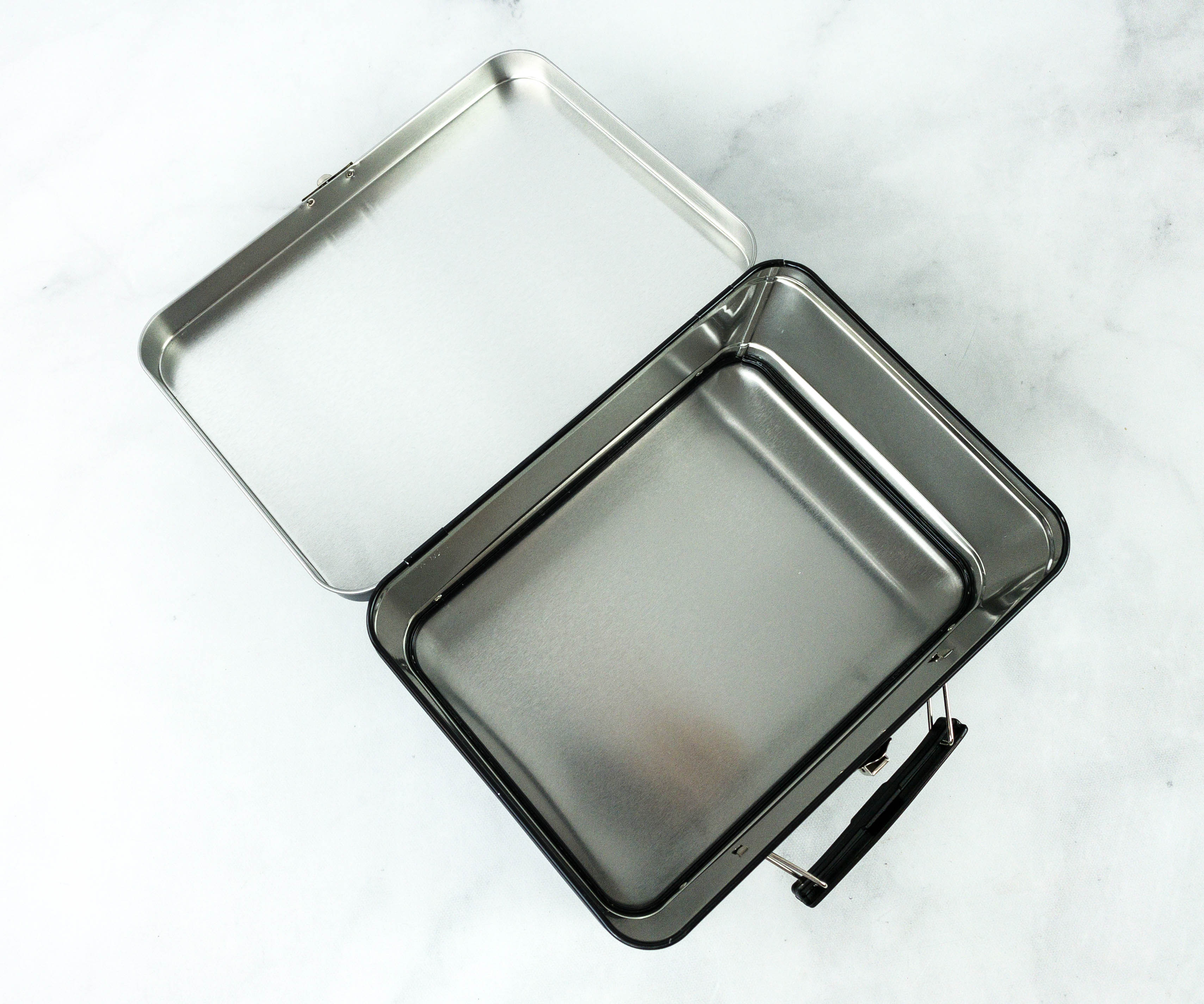 The inside is spacious enough for a complete meal. The metal material of the lunchbox added touch to make me feel like a soldier in the game getting ready to have a hearty lunch!
This latest (and last) box from Equip by Loot Gaming was really fun! The notepad and sticky notes are already on my desk but my favorite would have to be the cable ties. I have always had problems organizing my cables, whether for my chargers or just any cord in general! With this, I can now have them tucked neatly away when not in use and I can even determine what cable it's for because of the battleship I used! If you're a fan of video games like me, this subscription might be a good fit. Take note that they're doing a rebranding and the new box will be called Destiny Crate! It will be sent around late November!
What do you think of this month's box?