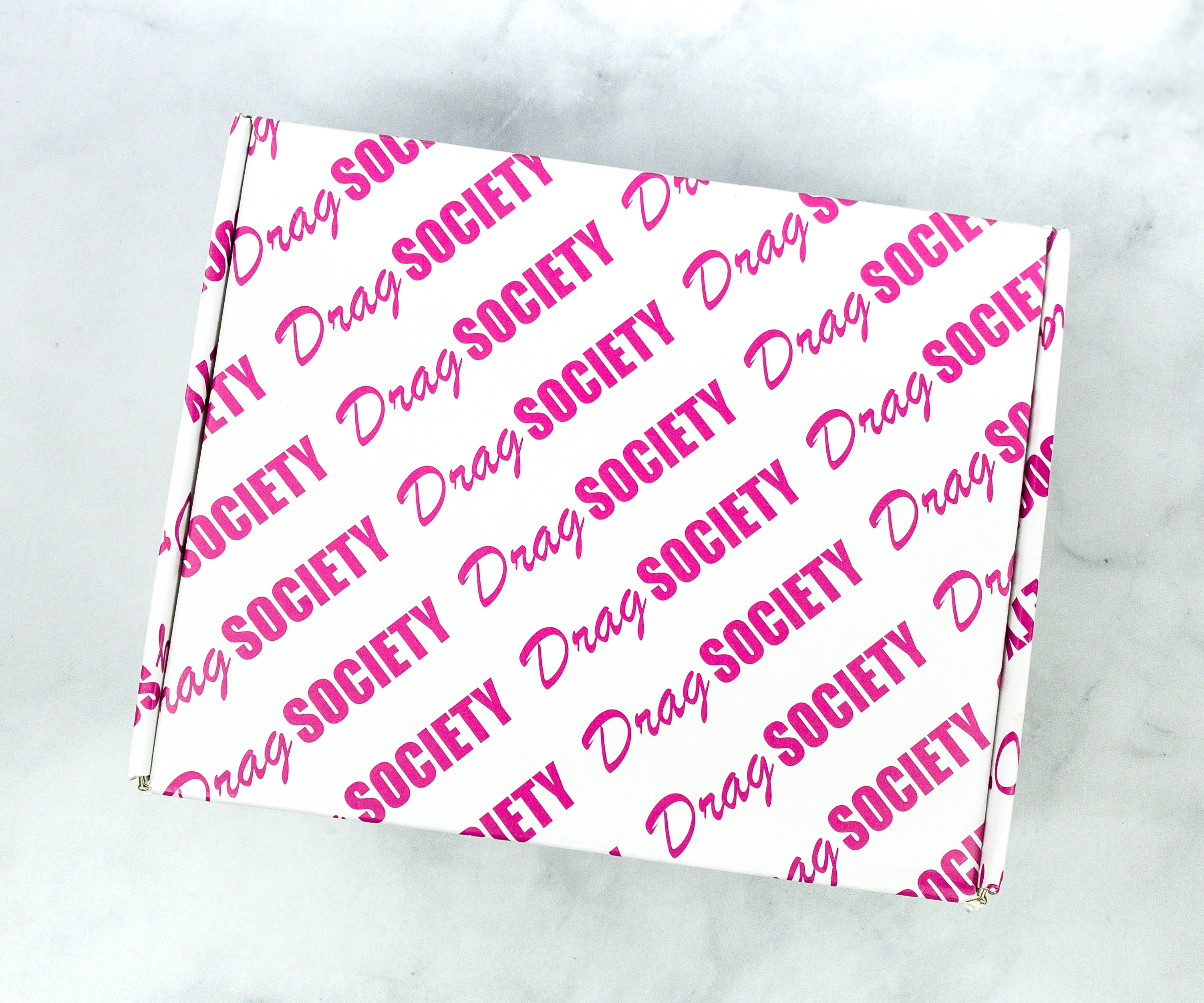 Drag Society is a quarterly subscription is for drag queens and drag queen fans. Every season, they partner with a celebrity drag queen/RuPaul's Drag Race contestant, and each box will include 5-6 must-have drag products and exclusive merchandise with a promised value of over $100. A quarterly subscription is $49.99. You can also choose to pay annually for $179.96, which brings down the price to $44.99 per box. Annual subscribers will also receive exclusive offers and priority shipping.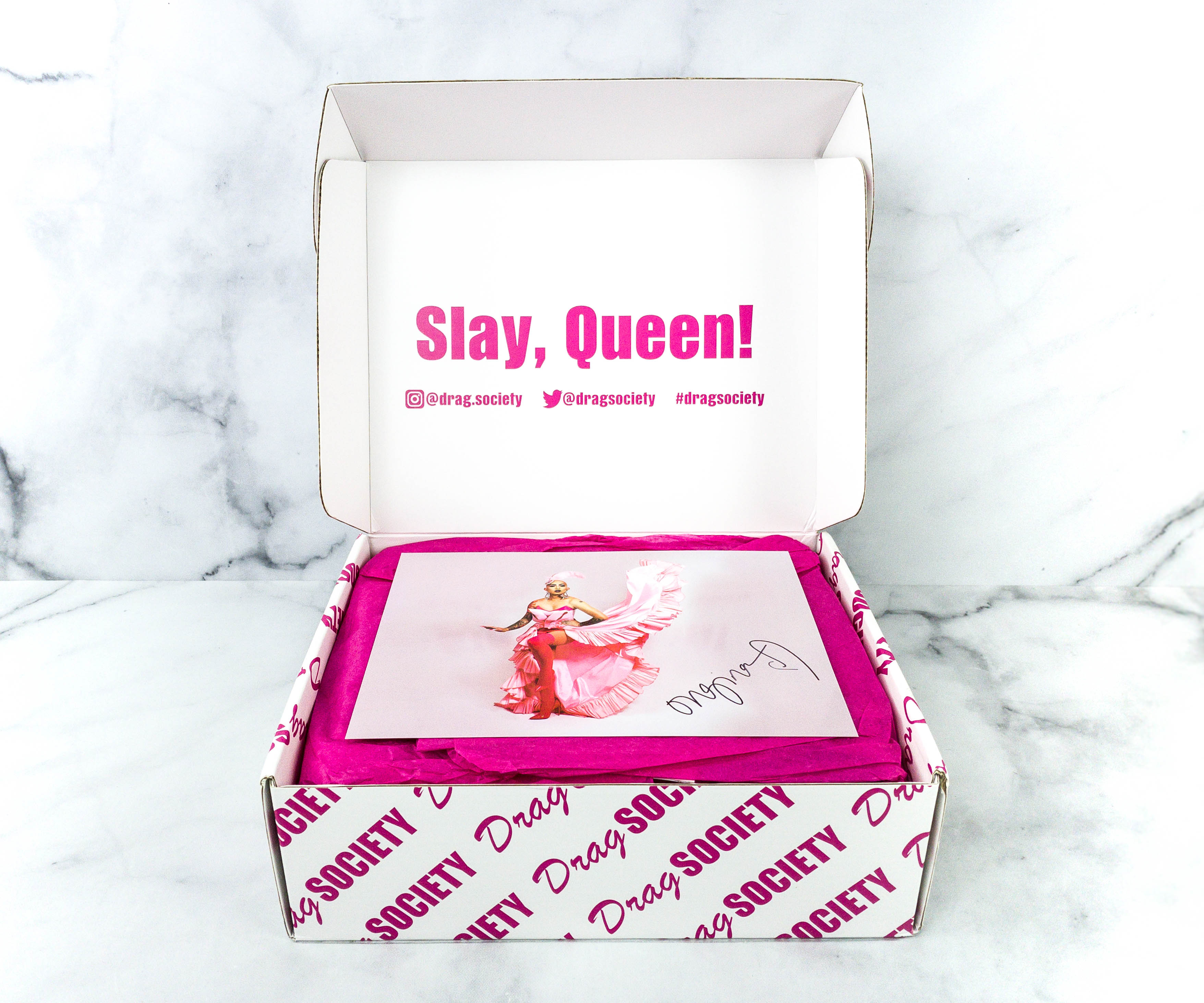 Slay, Queen!
This quarter's box features Ongina, one of the most fashionable drag queens who appeared on Season 1 of RuPaul's Drag Race, RuPaul's Drag U, and RuPaul's Drag Race All Stars Season 5!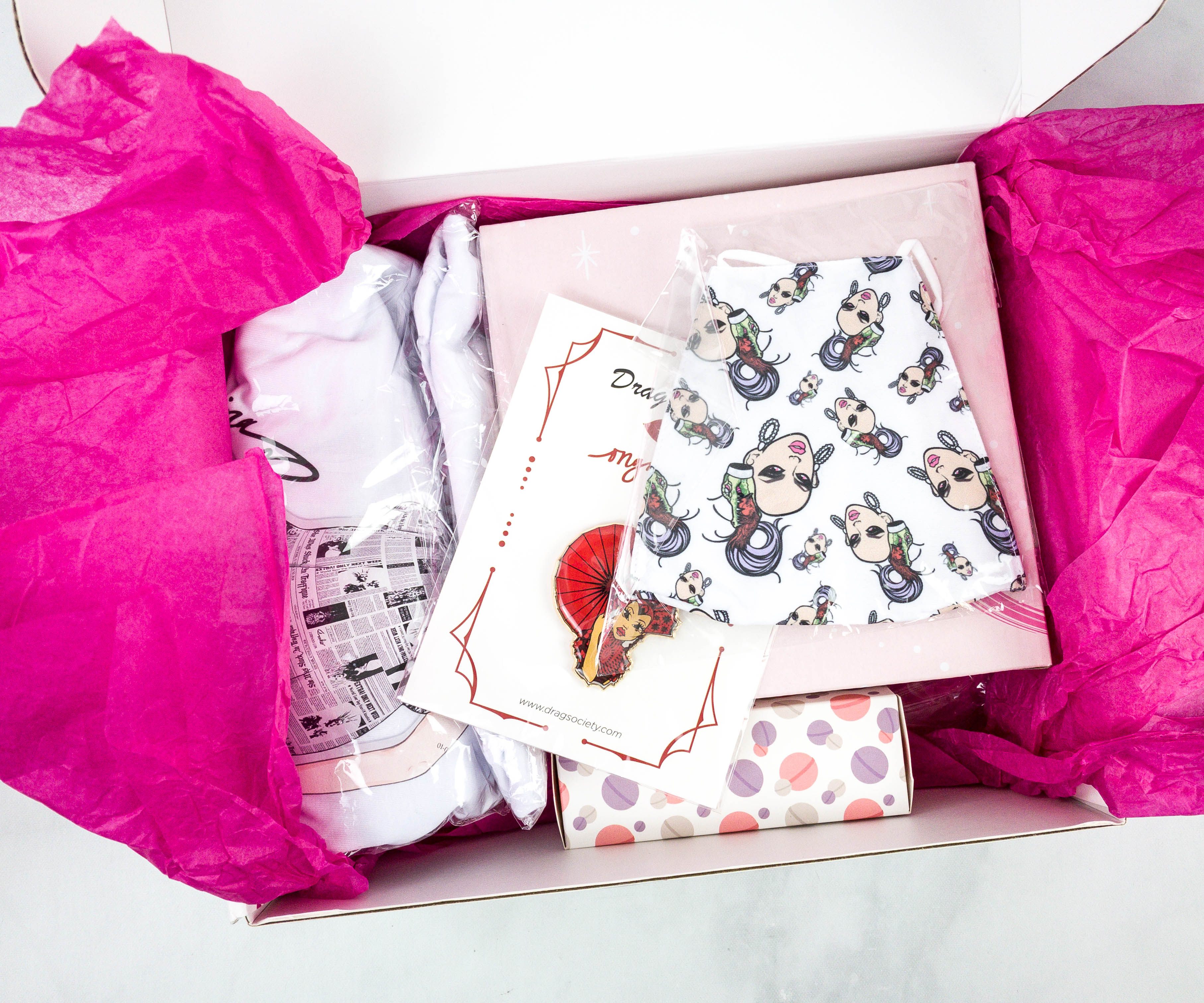 The items were wrapped in hot pink colored paper.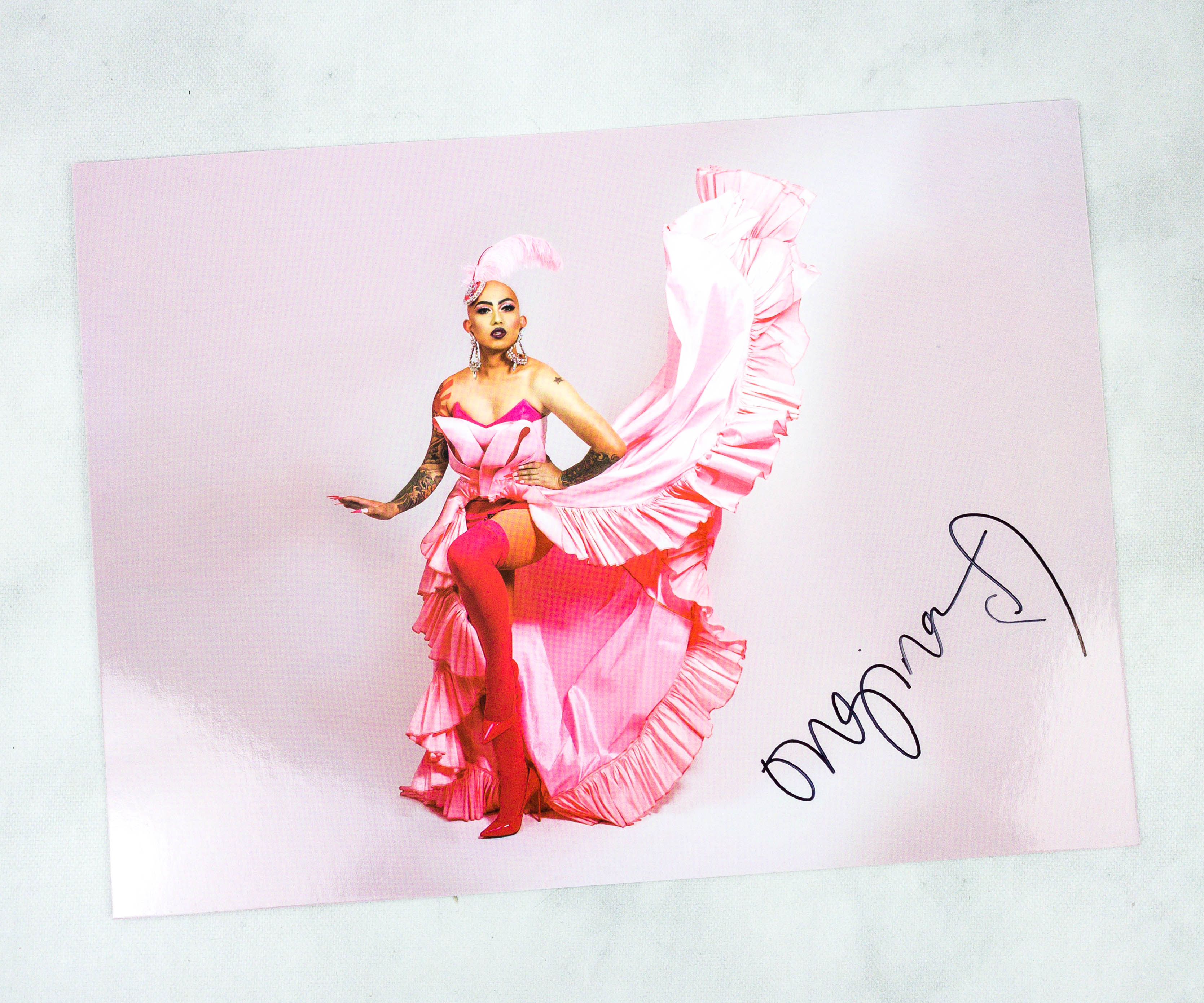 We also received an autographed card with Ongina posing fiercely!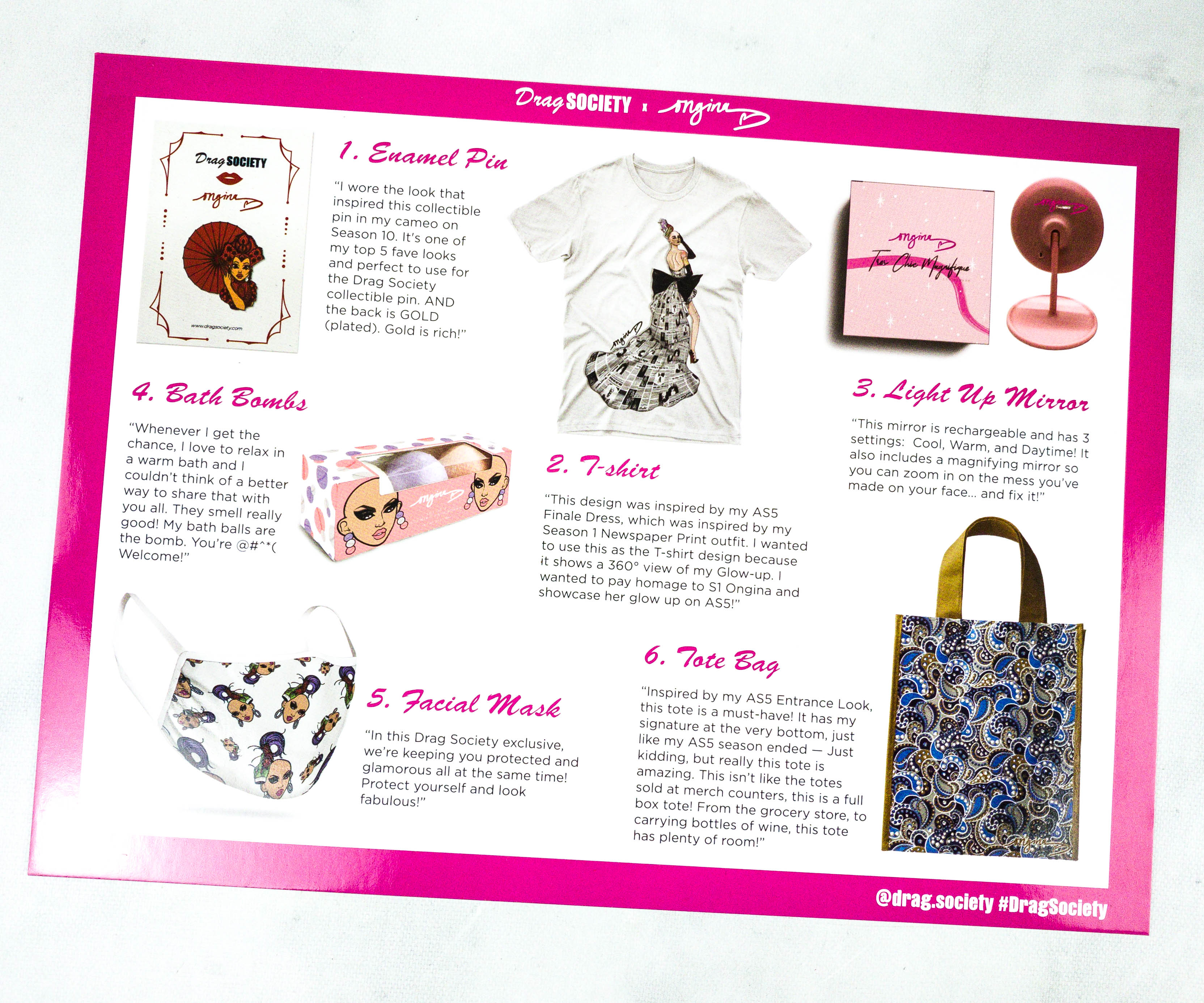 At the back is a list of all the items in the box, as well as a description for each.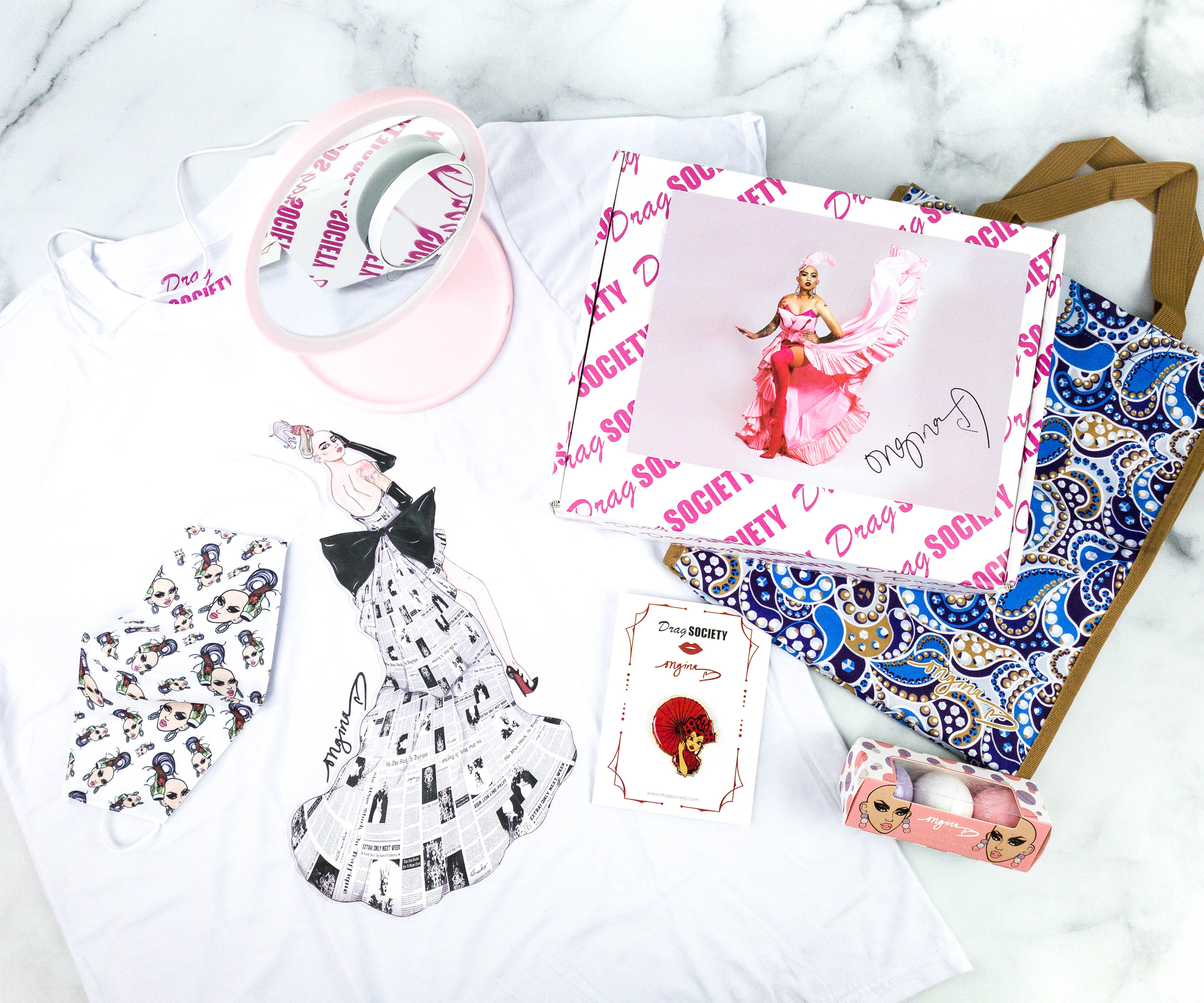 Everything in my box!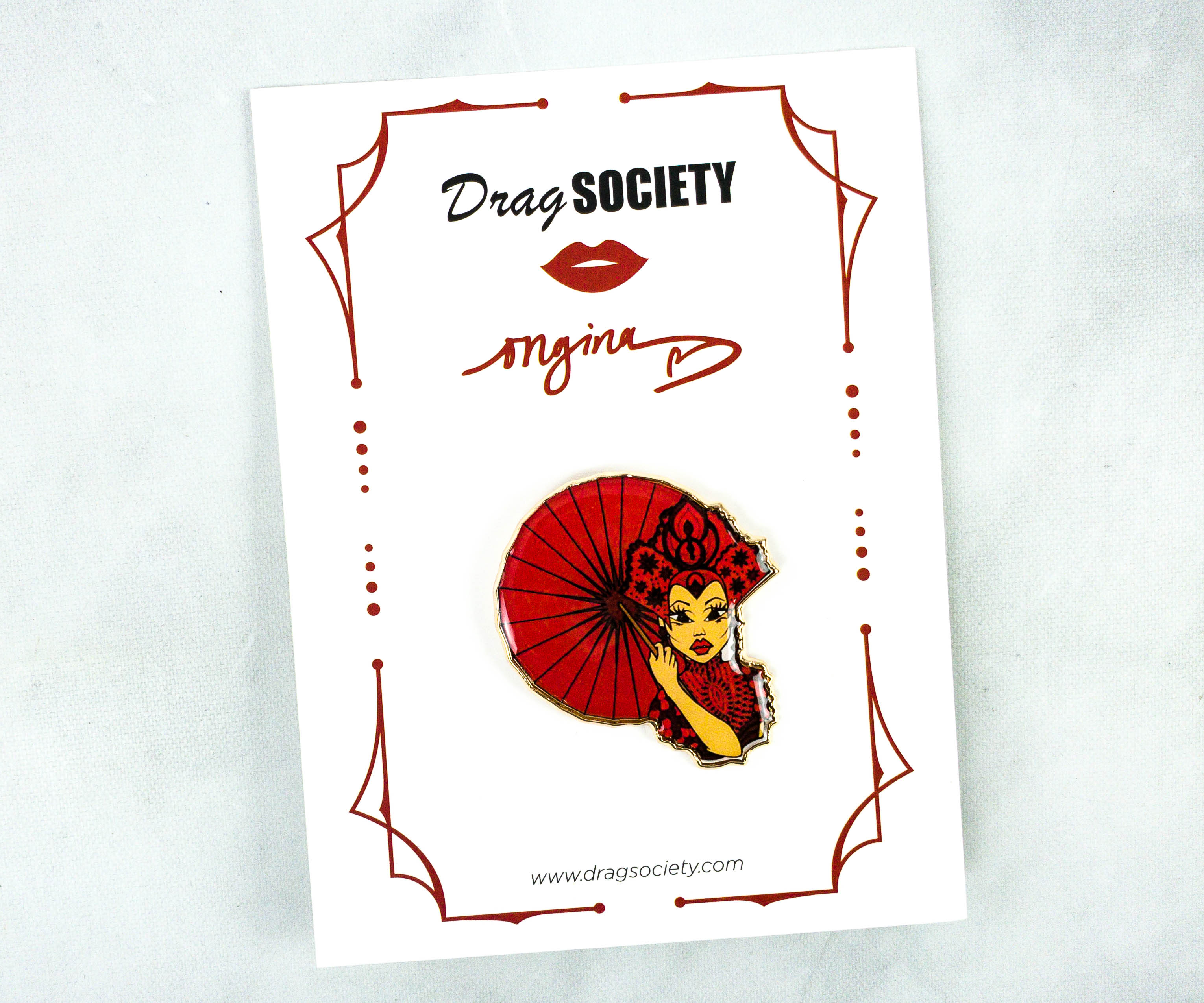 Enamel Pin. This sleek enamel pin reminds me of a Japanese Geisha! It's an exclusive item from Drag Society.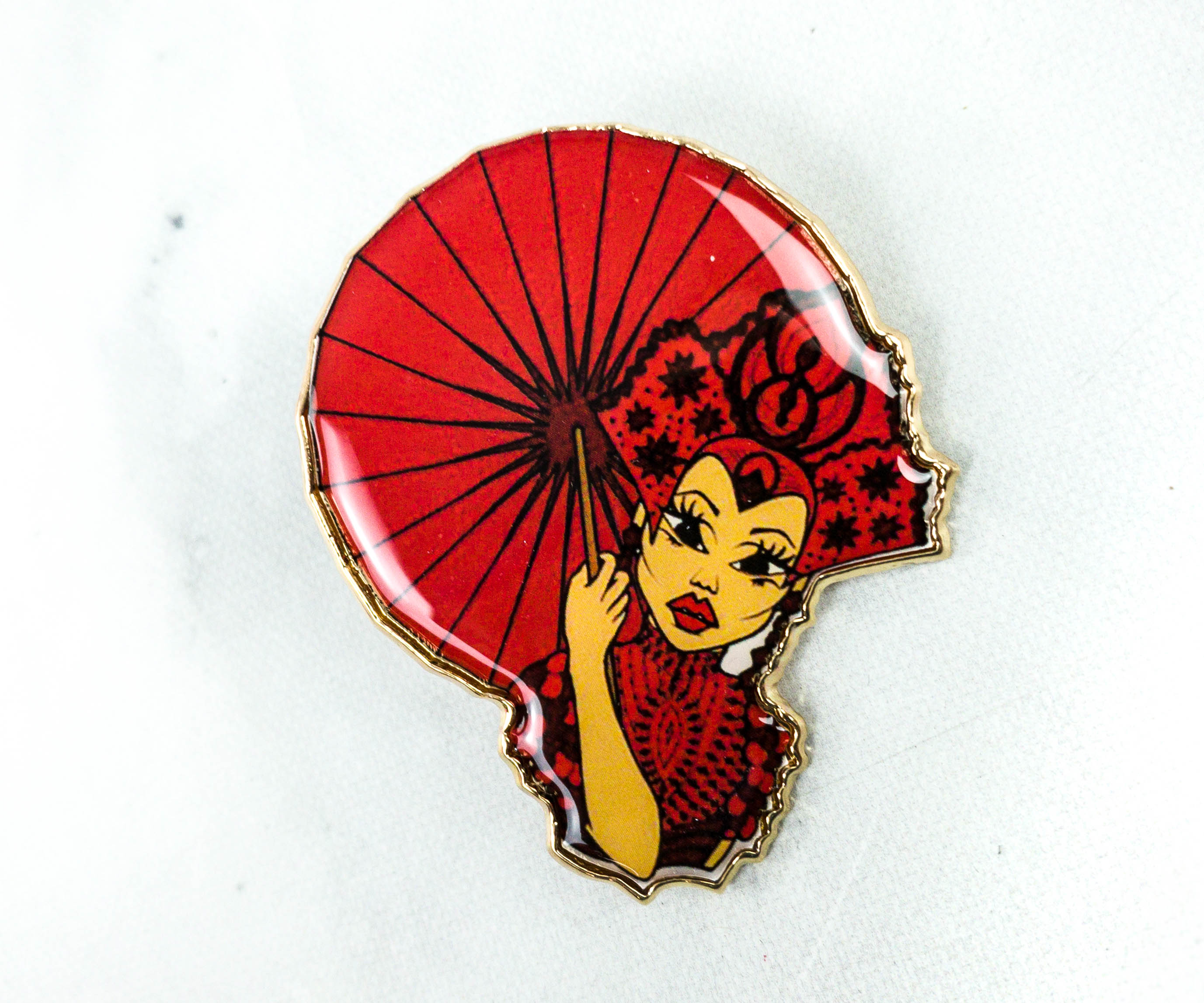 I like how they got the full outfit look with the umbrella. Ongina is looking calm and collected yet stunning in this one-of-a-kind piece!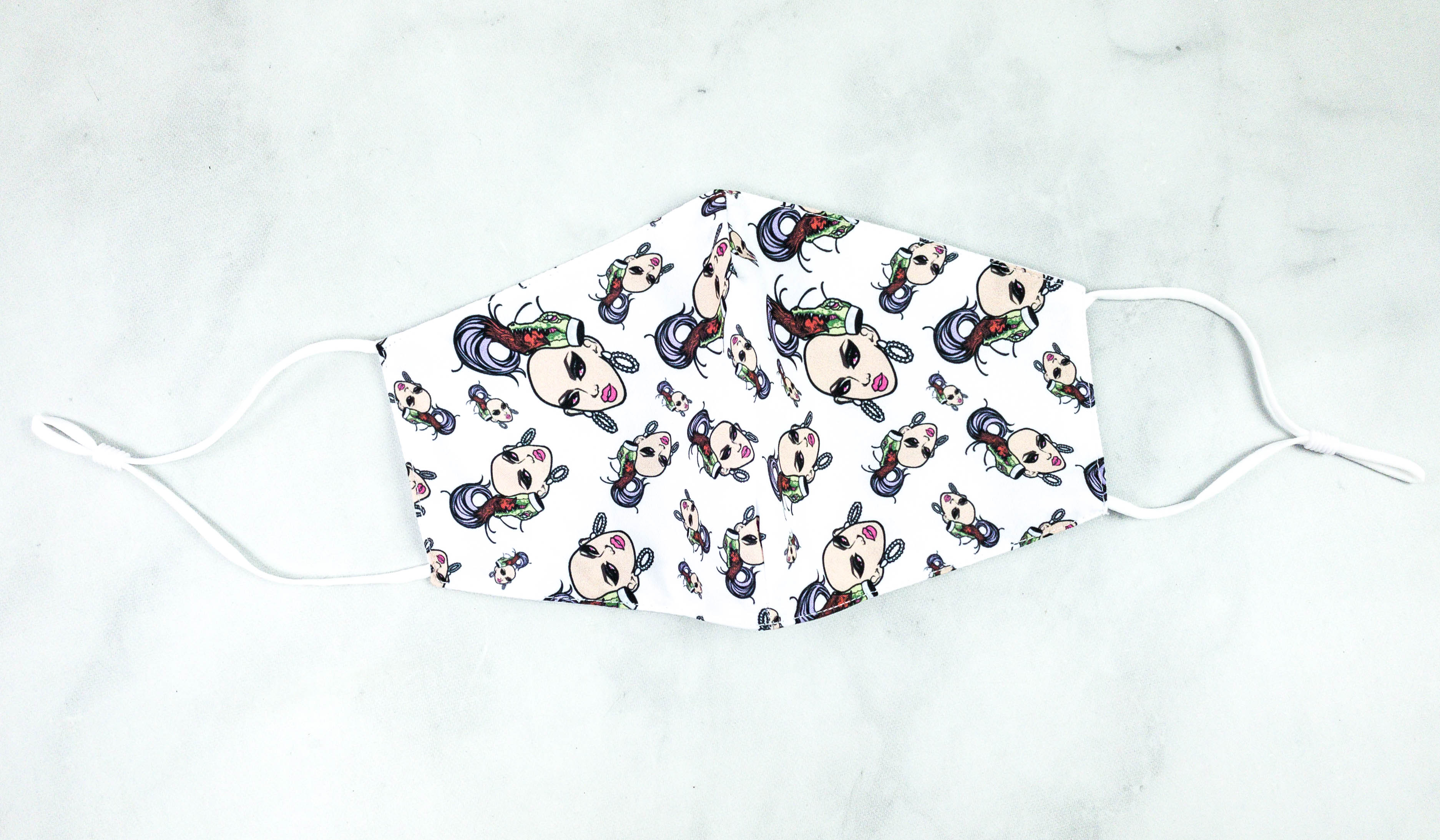 Facial Mask. Here's a custom-made face mask that we can rock when we head out. Anyone who wears this mask can stay protected while strutting their inner diva!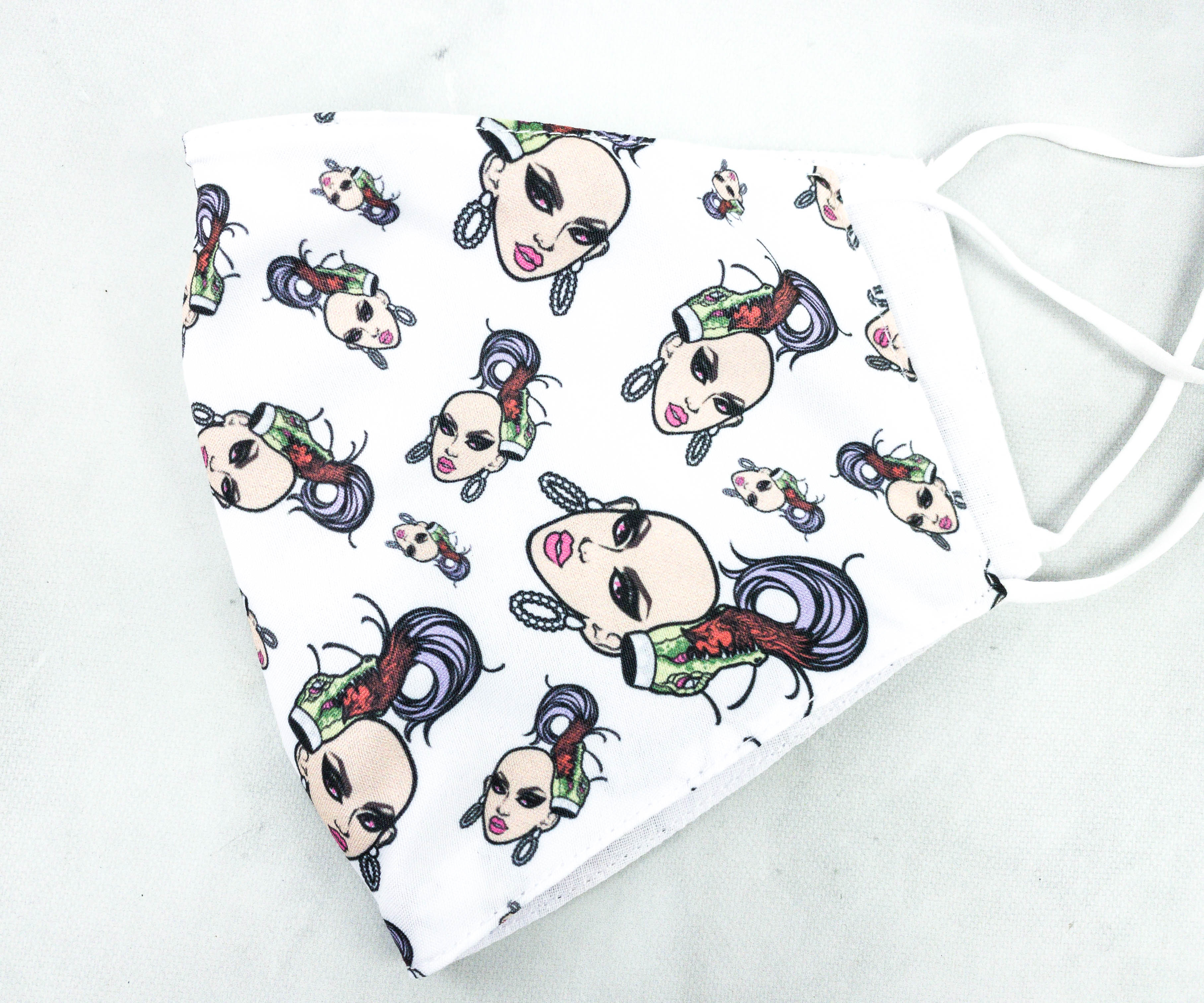 It features no other than our lovely drag queen, Ongina. She looks breathtaking with that full glam on!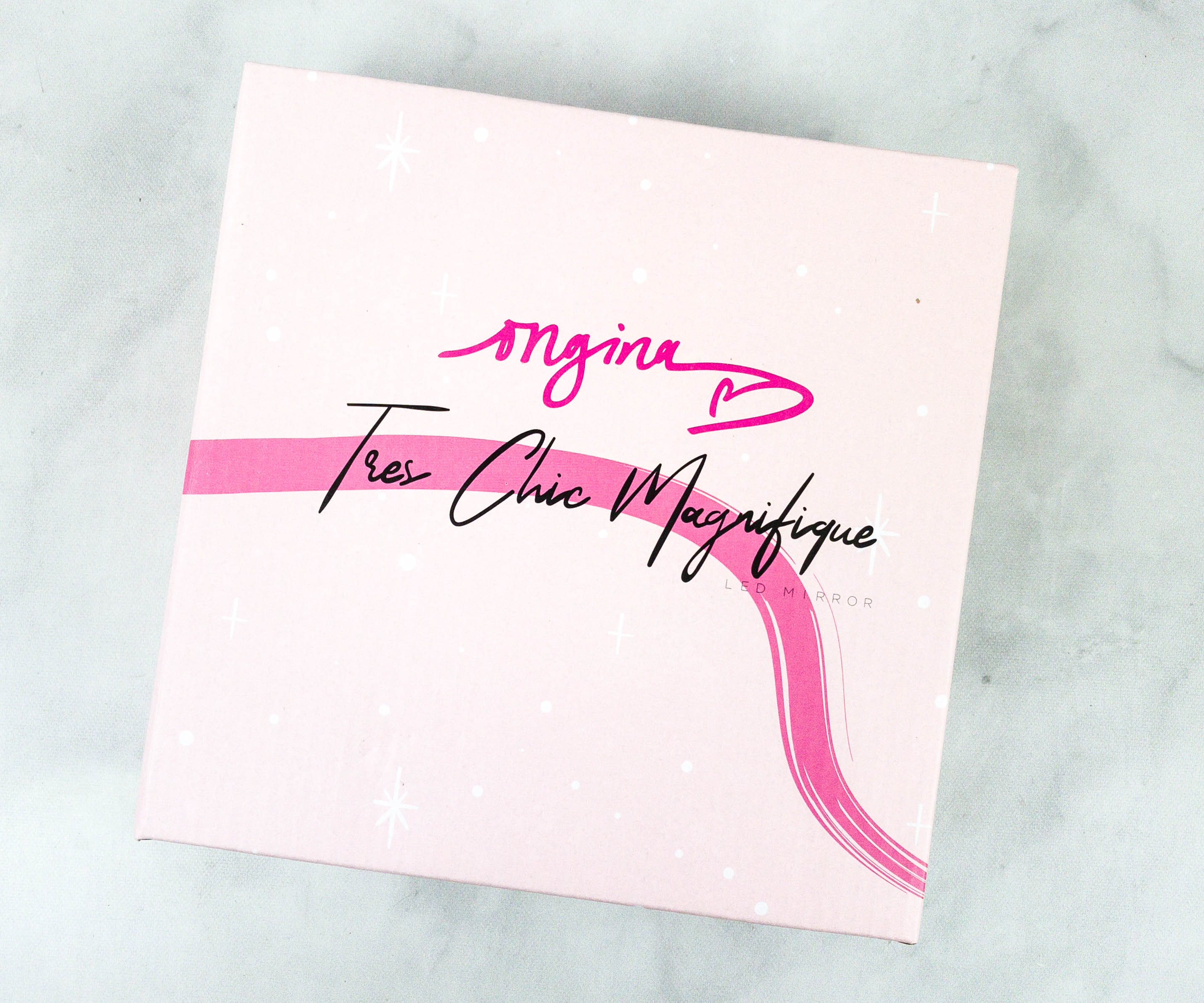 Light Up Mirror. The light up mirror came in its own box packaging to make sure that it's protected during transit.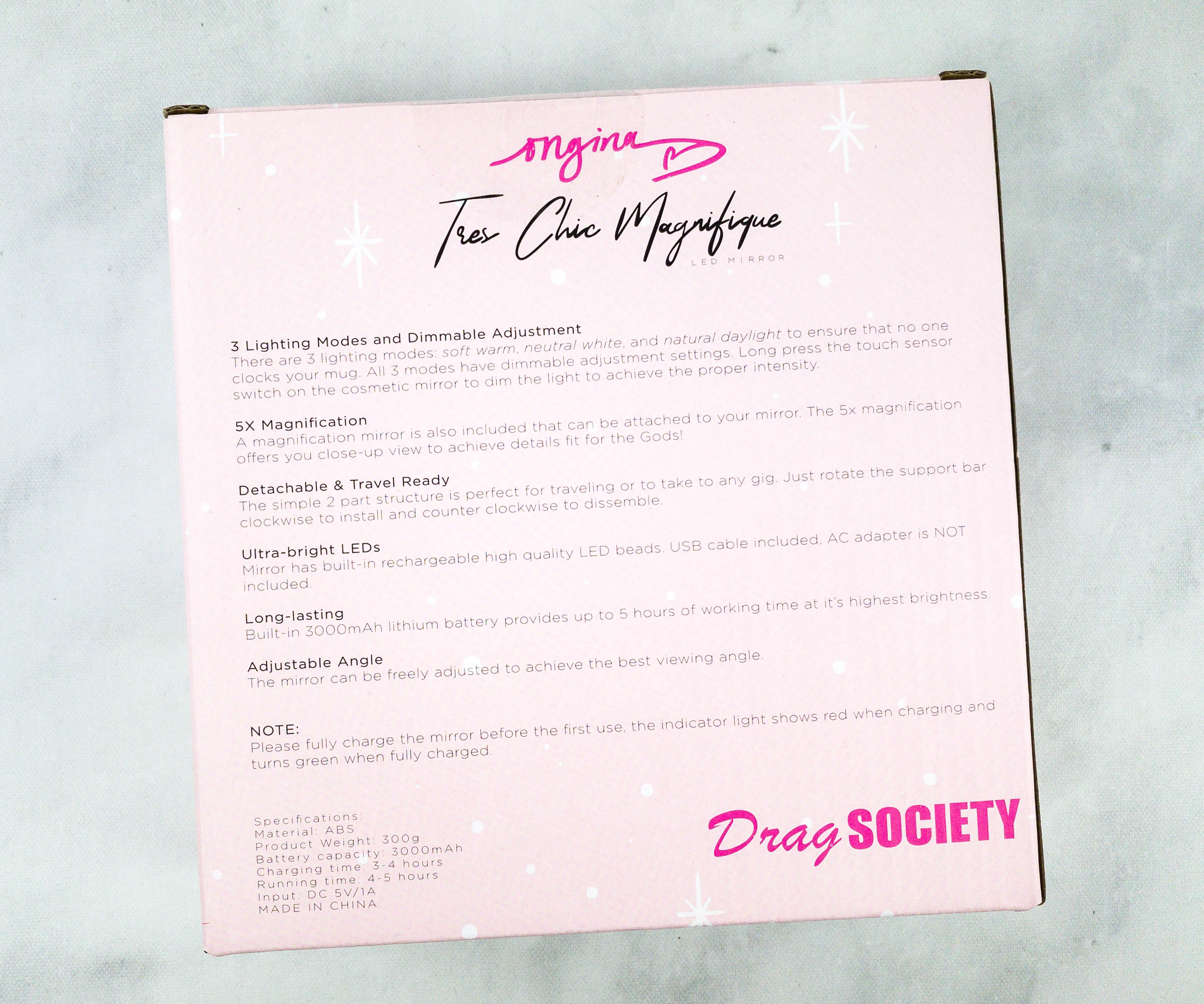 The back of the box highlights all the features of this LED Mirror. It's another Drag Society exclusive!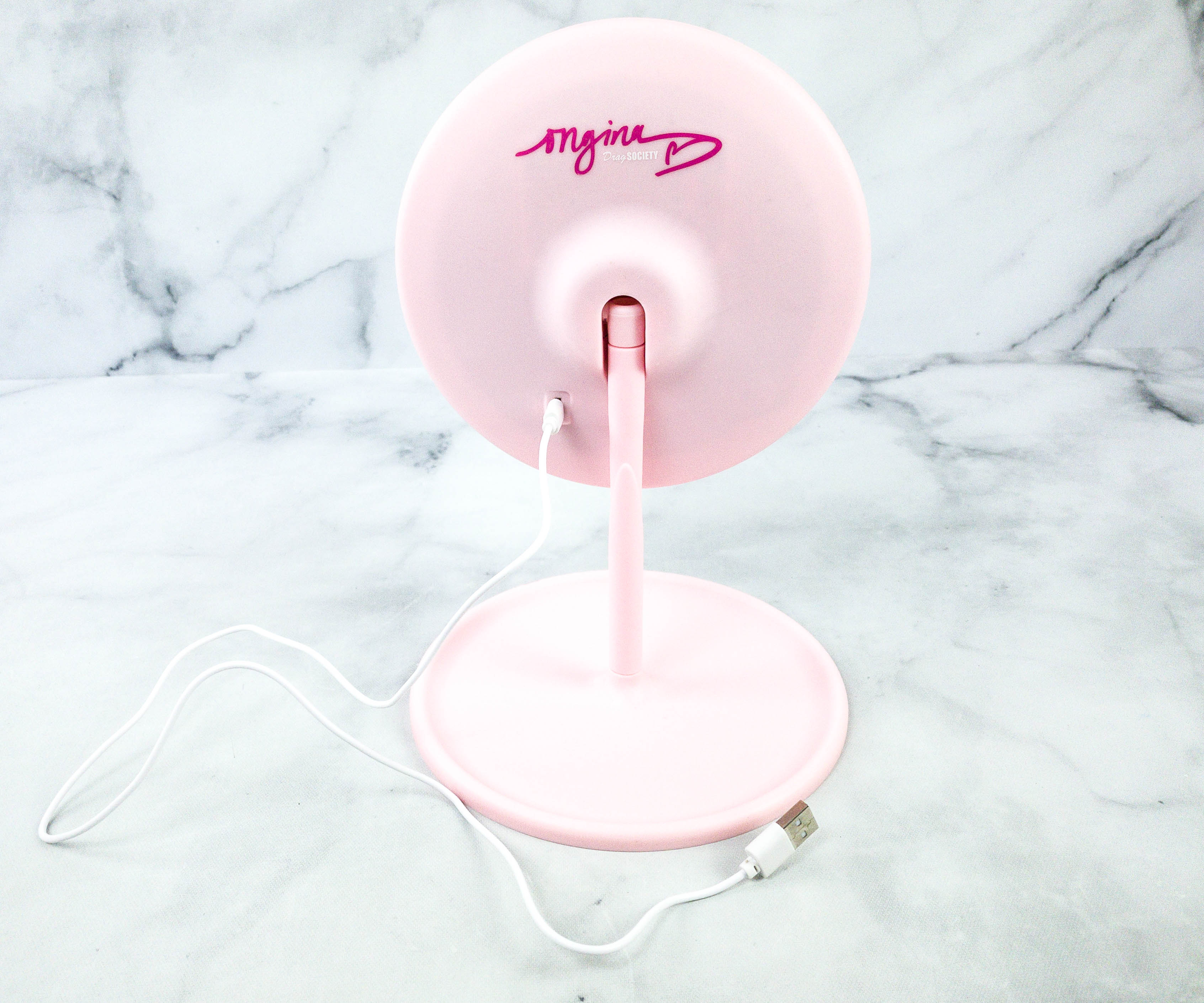 The LED light looks so wonderful! I love the baby pink shade! It came with a USB adapter so you can easily plug it to charge. You can also swivel the head to get the perfect angle you need and it can also be detached so it's easier to bring and use when traveling.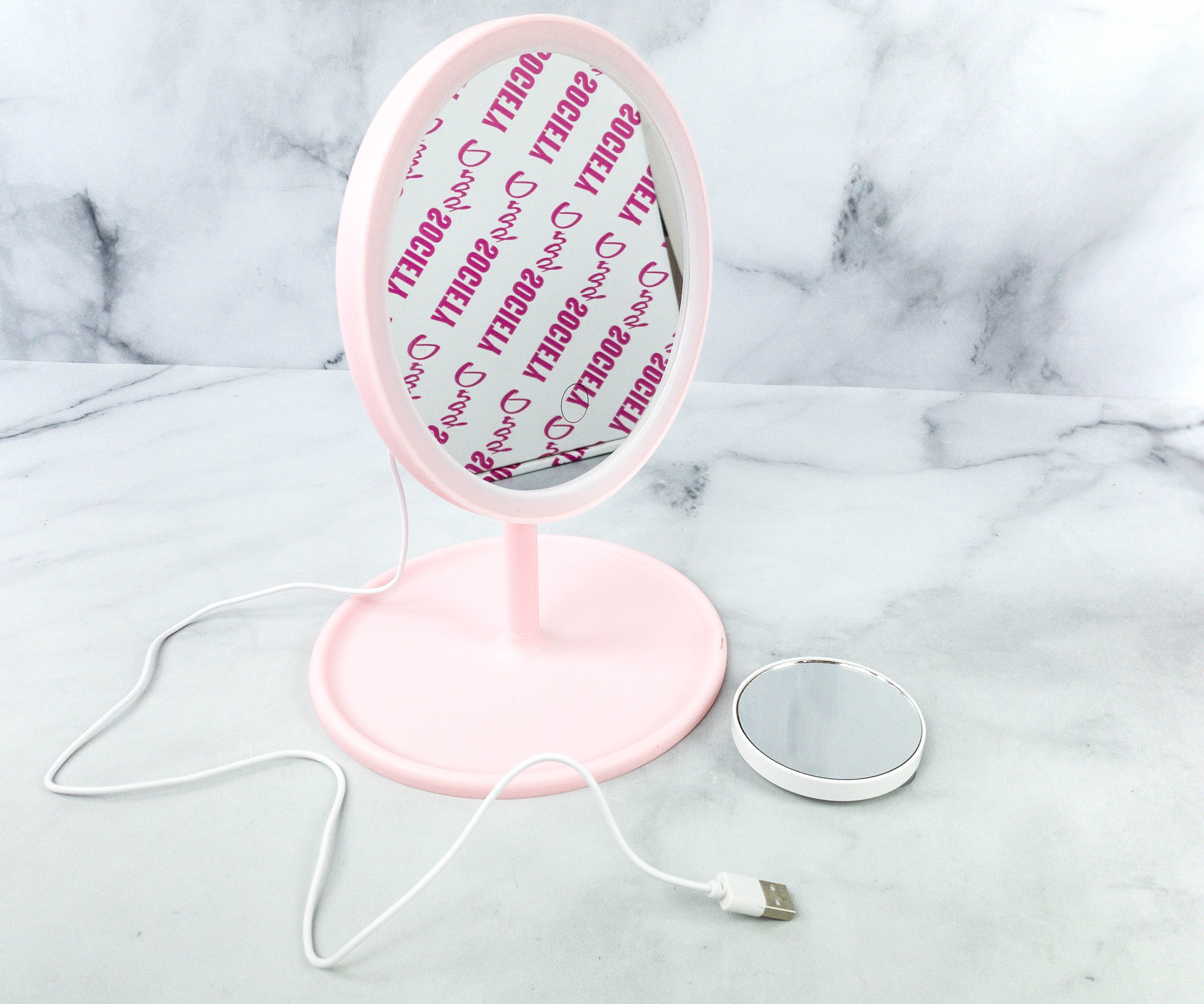 It has a wide base, so you can put some stuff on it as well.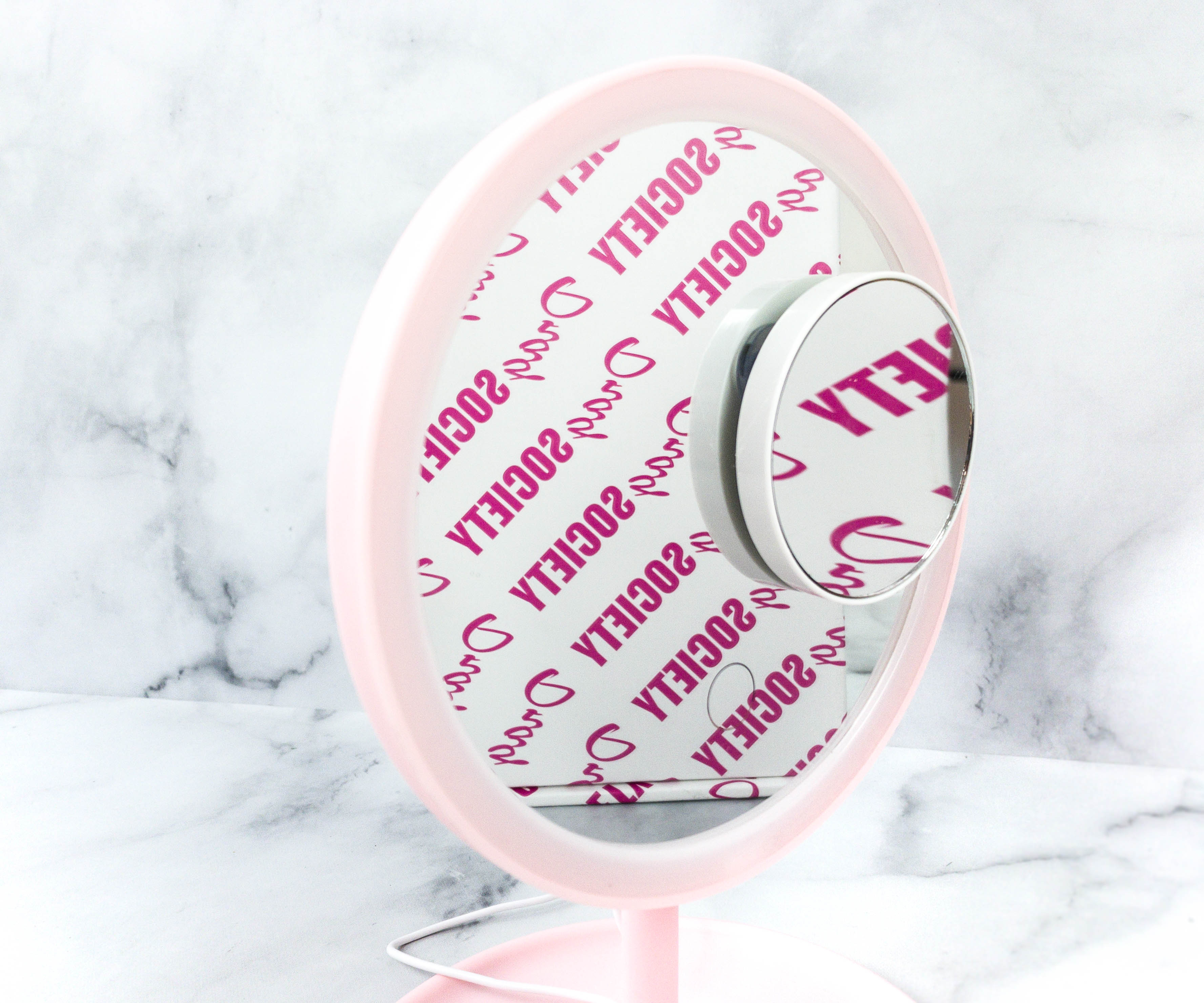 It also came with a detachable magnifying mirror for when you need to focus on something like that perfect wing liner!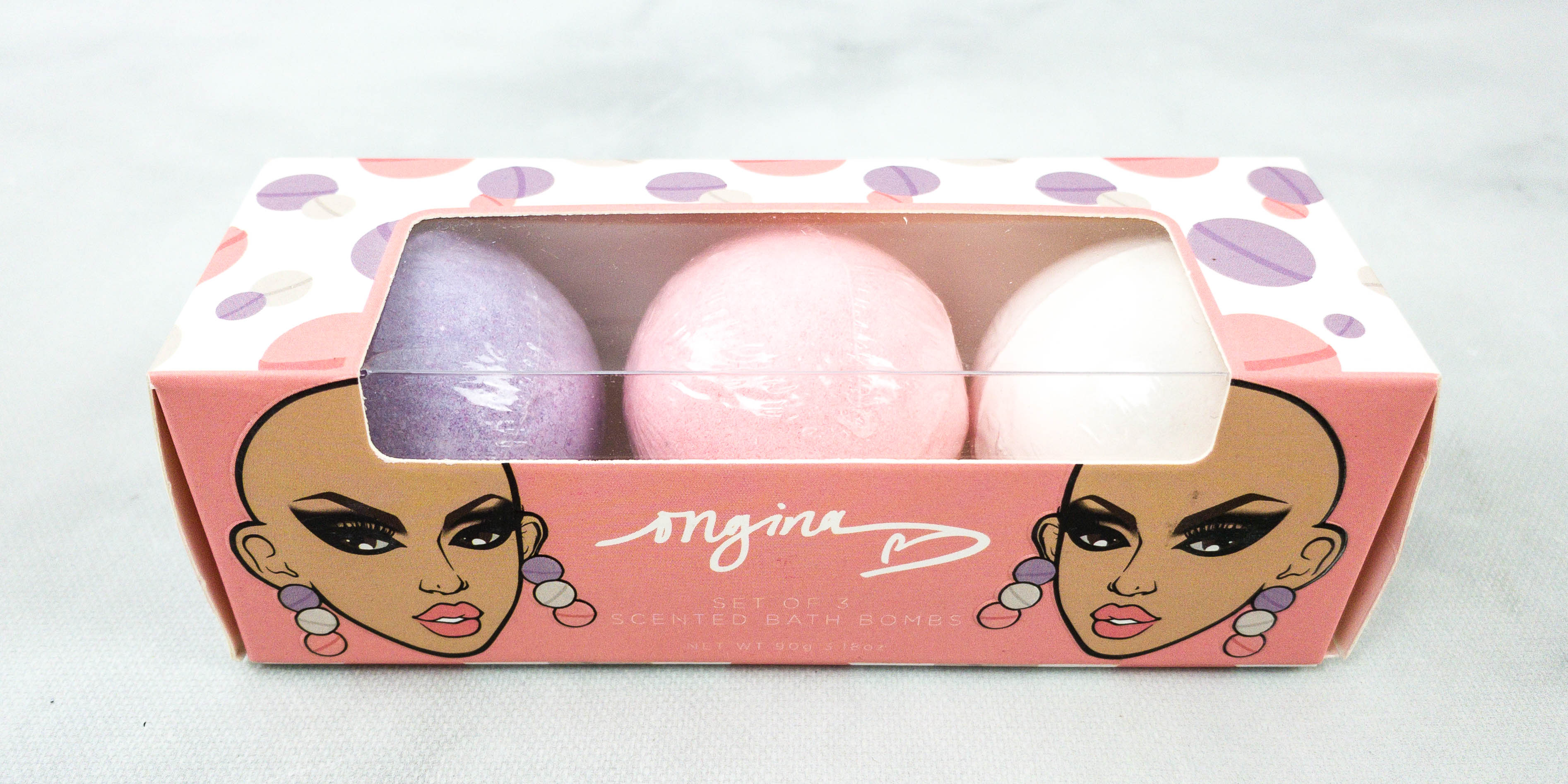 Bath Bombs. Queens deserve pampering, so they included this set of bath bombs in the box! I love the packaging. Ongina's makeup looks flawless in that illustration.
These bath bombs smell fantastic! I like how smooth my skin feels after using them. The scent also lasts a long time which is amazing!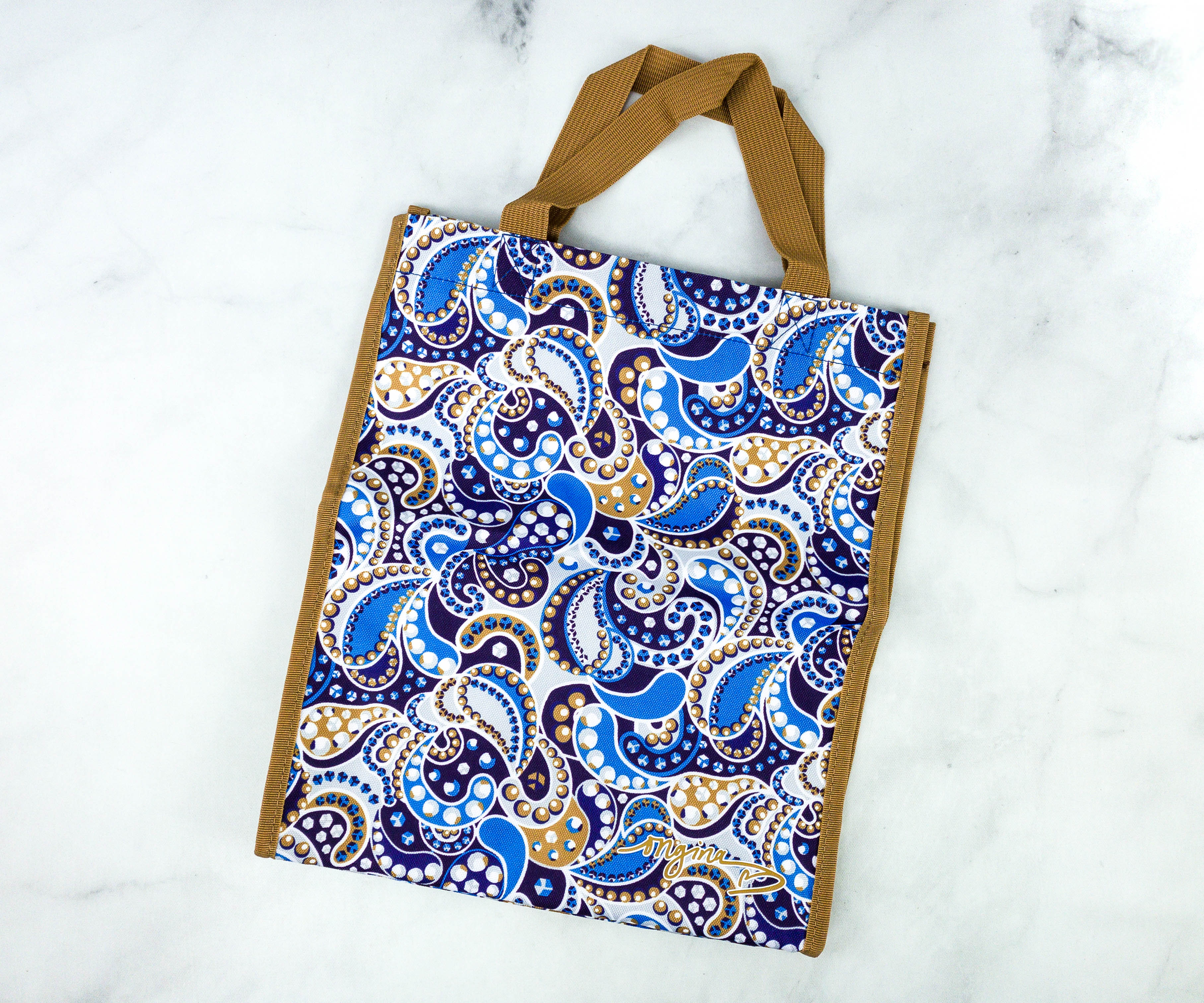 Tote Bag. This patterned tote bag is definitely eye-catching. It's easy to bring just about anywhere, and you can put a bunch of makeup, accessories, and other queen stuff in here!
There is Ongina's signature on the lower right corner of the tote. It's subtle but the touch of drag is surely there!
It features different shades of blue and some white colors along with gold highlights. So elegant!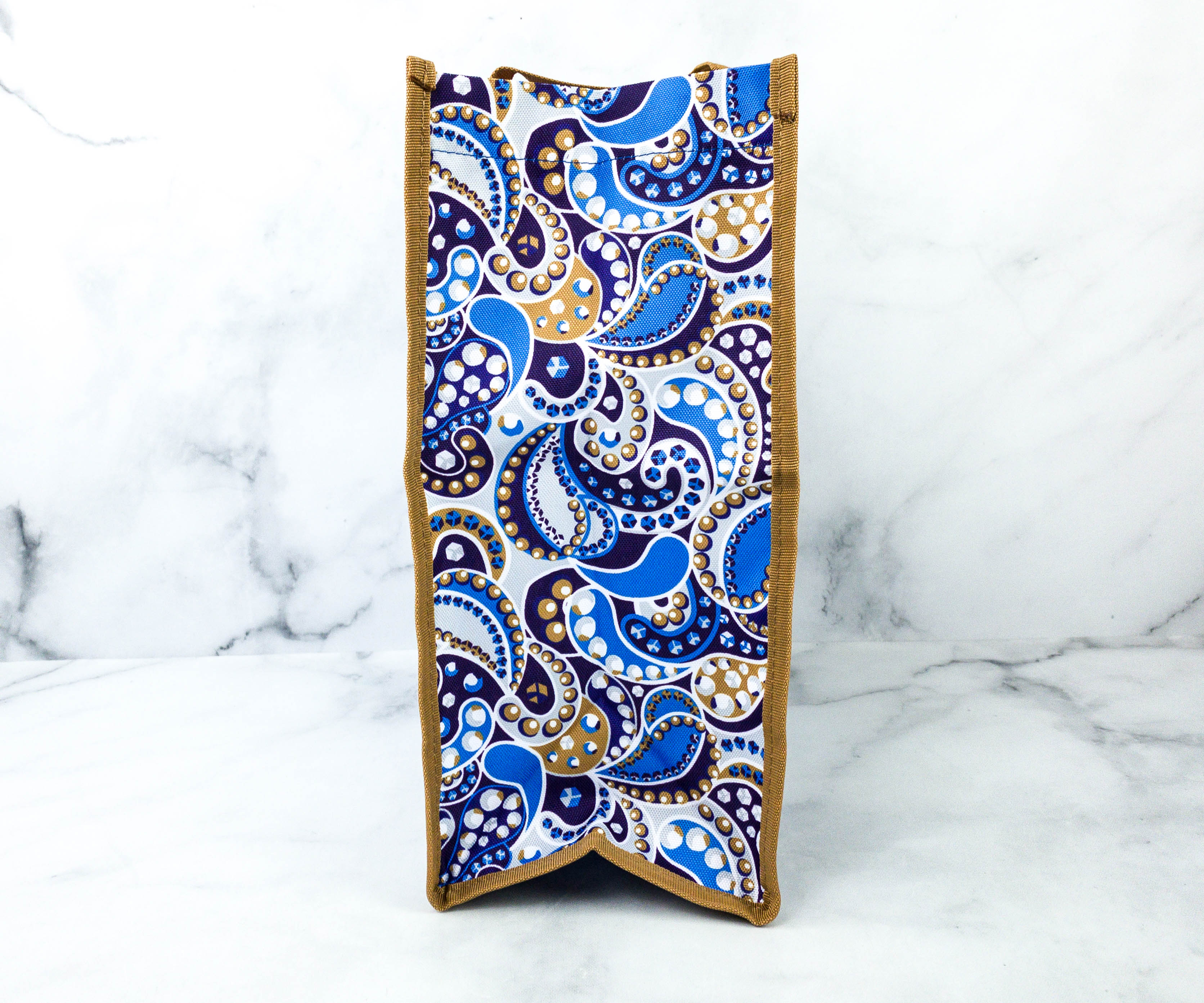 It's also a nice alternative for plastics when shopping. The edges feature reinforced stitching, ensuring that the bag won't easily fall apart.
T-Shirt. The featured t-shirt this quarter is in white and it's anything but boring as it features Ongina in her full on drag!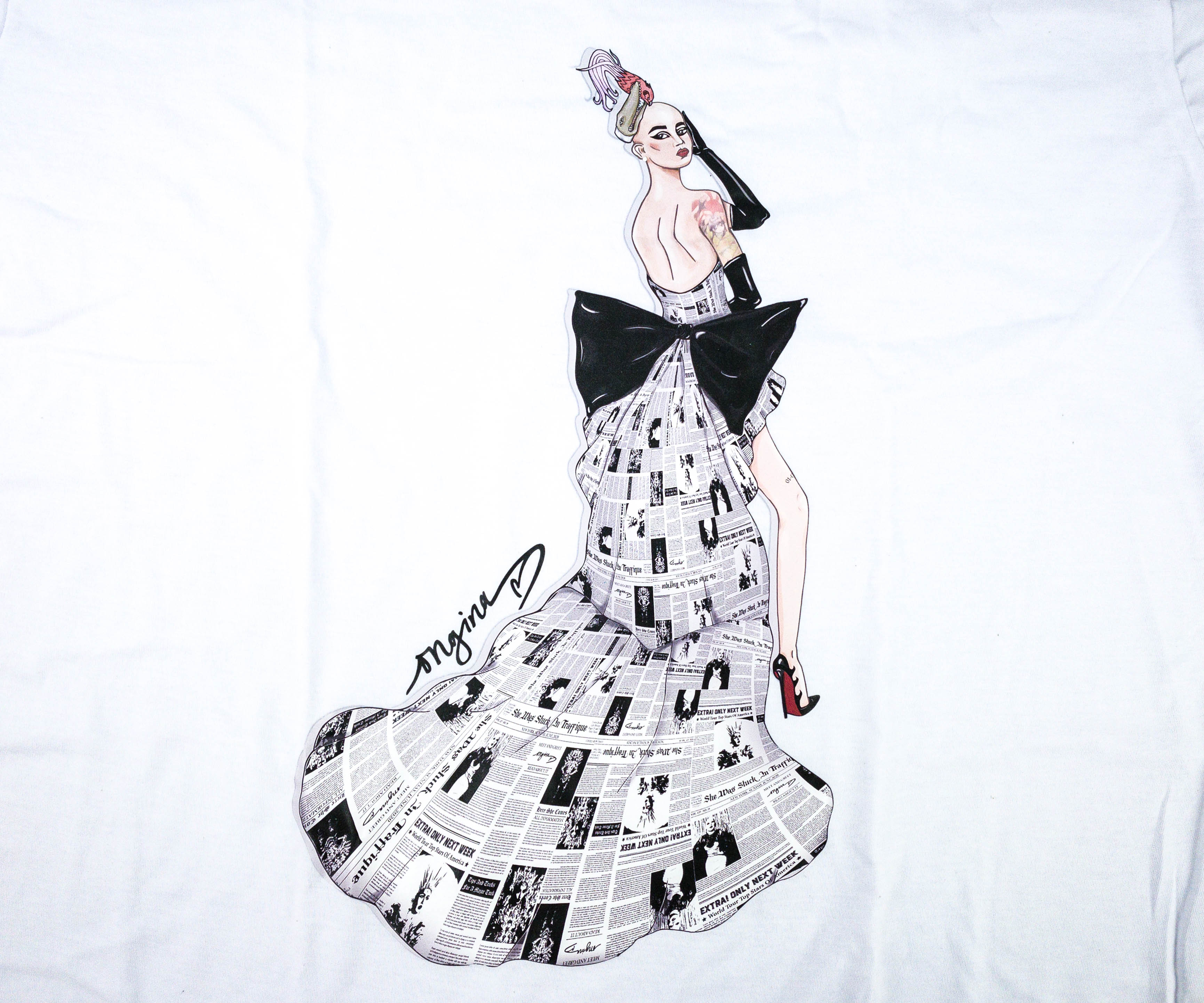 She looks so fierce in her newspaper gown number. That red bottom shoe definitely ties up the whole look!
This is our first Drag Society box and all the items they sent lived up to the expectations! I've seen Ongina in RuPaul's Drag Race and she's actually one of my favorites so I'm really happy about this box. My favorite items are the shirt and the tote bag, both have fantastic designs! The LED mirror is also nice to have, not just for drag queens but for hair and makeup enthusiasts in general. It can even be used when traveling, so you can make sure your make-up game stays on point. Overall, this is a wonderful box filled with gorgeous items! It ships only once every 3 months, but if they continue producing such a high-quality curation like this one, it'll be worth the wait!
What do you think of the Drag Society box?