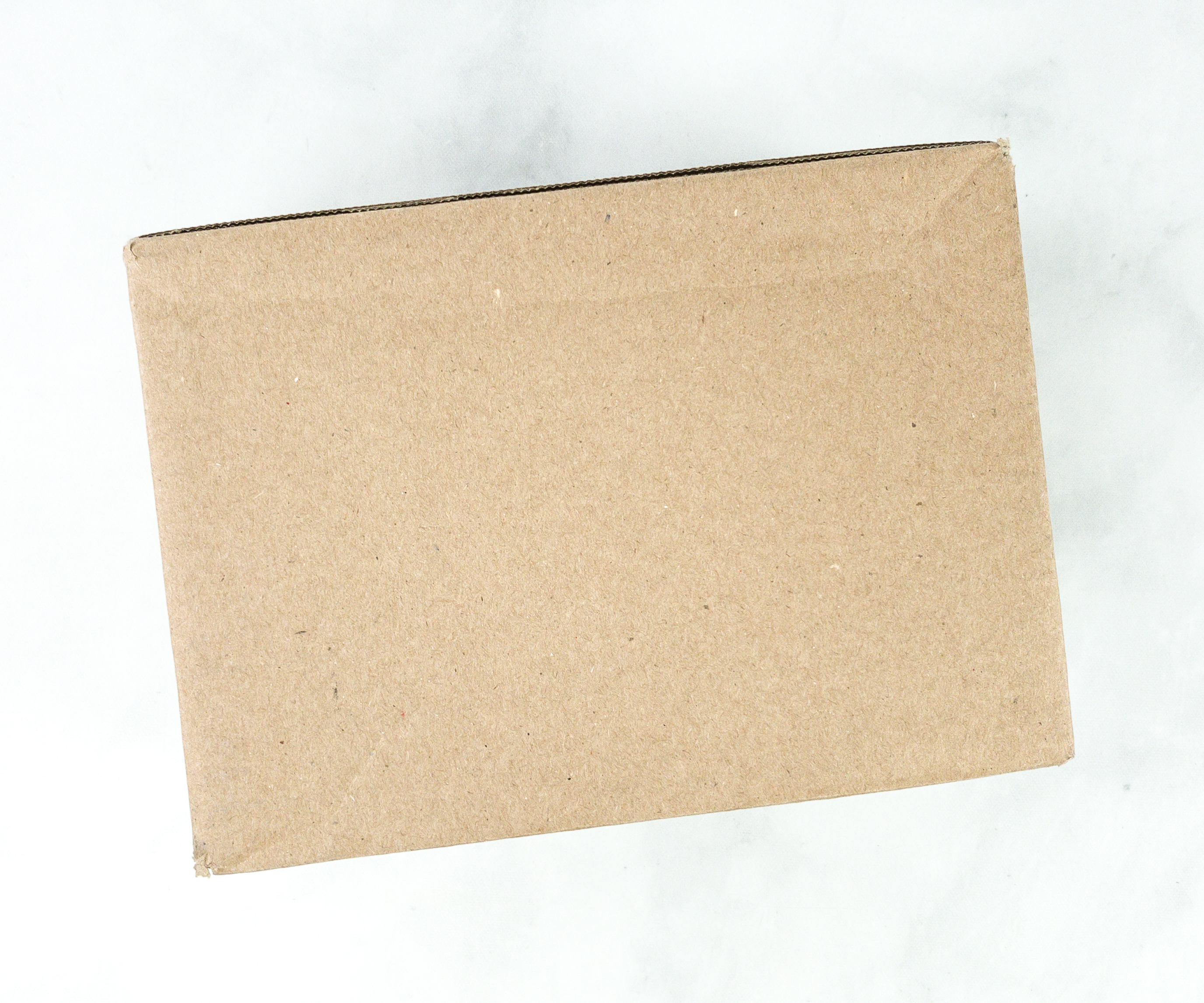 Derma-E is a clean beauty brand that offers limited edition boxes from time to time. Their products help promote healthier-looking skin and they also promise to live up to business ethics that promote a healthier world.
The items arrived in a canvas pouch with a zipper.
The pouch has a cute print featuring a bicycle. It also has a Derma E branding.
At the back, it says "clean is beautiful"!
They included a card with a short message from Derma-E.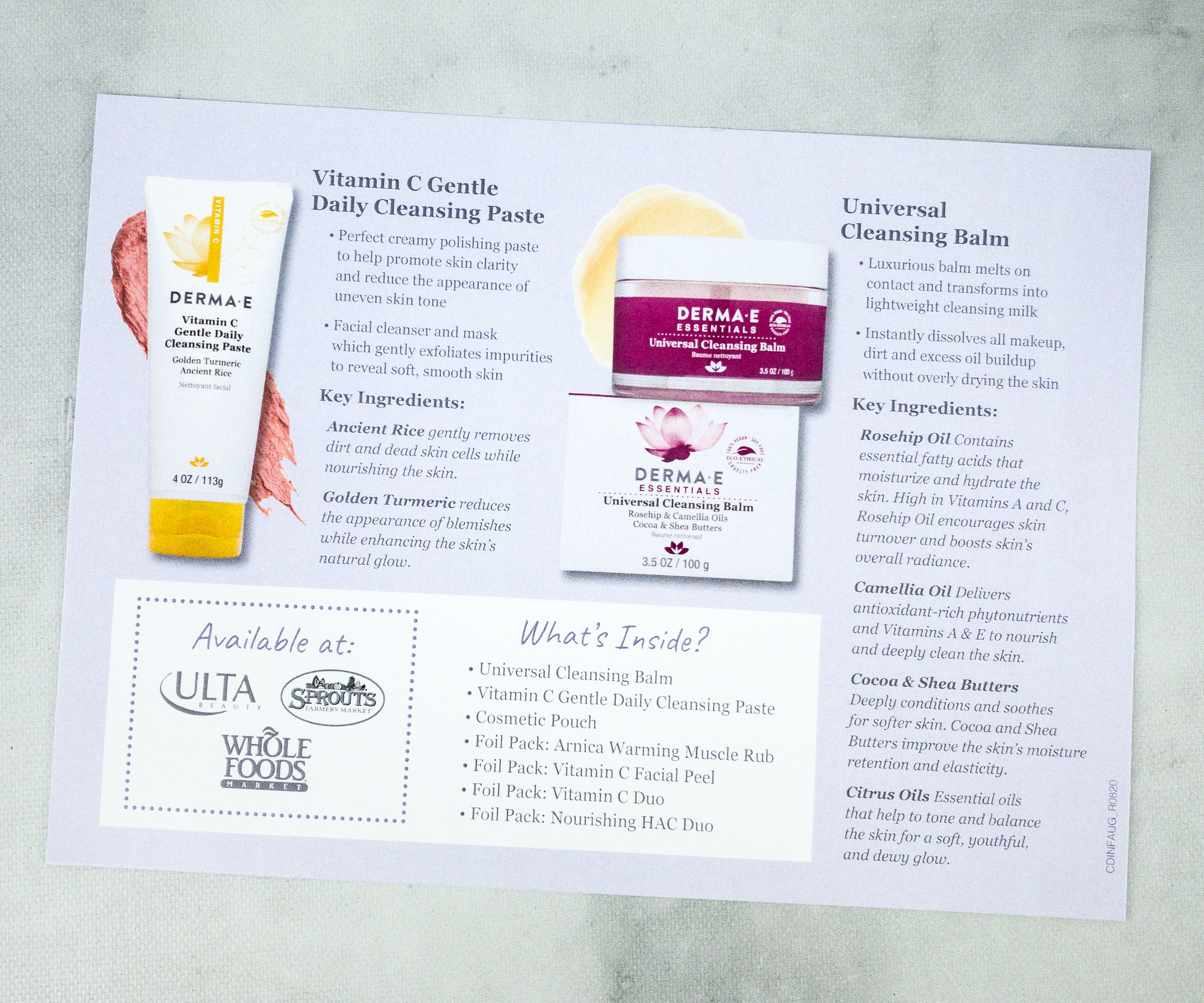 At the back, they listed all the products in the box with a short description for each.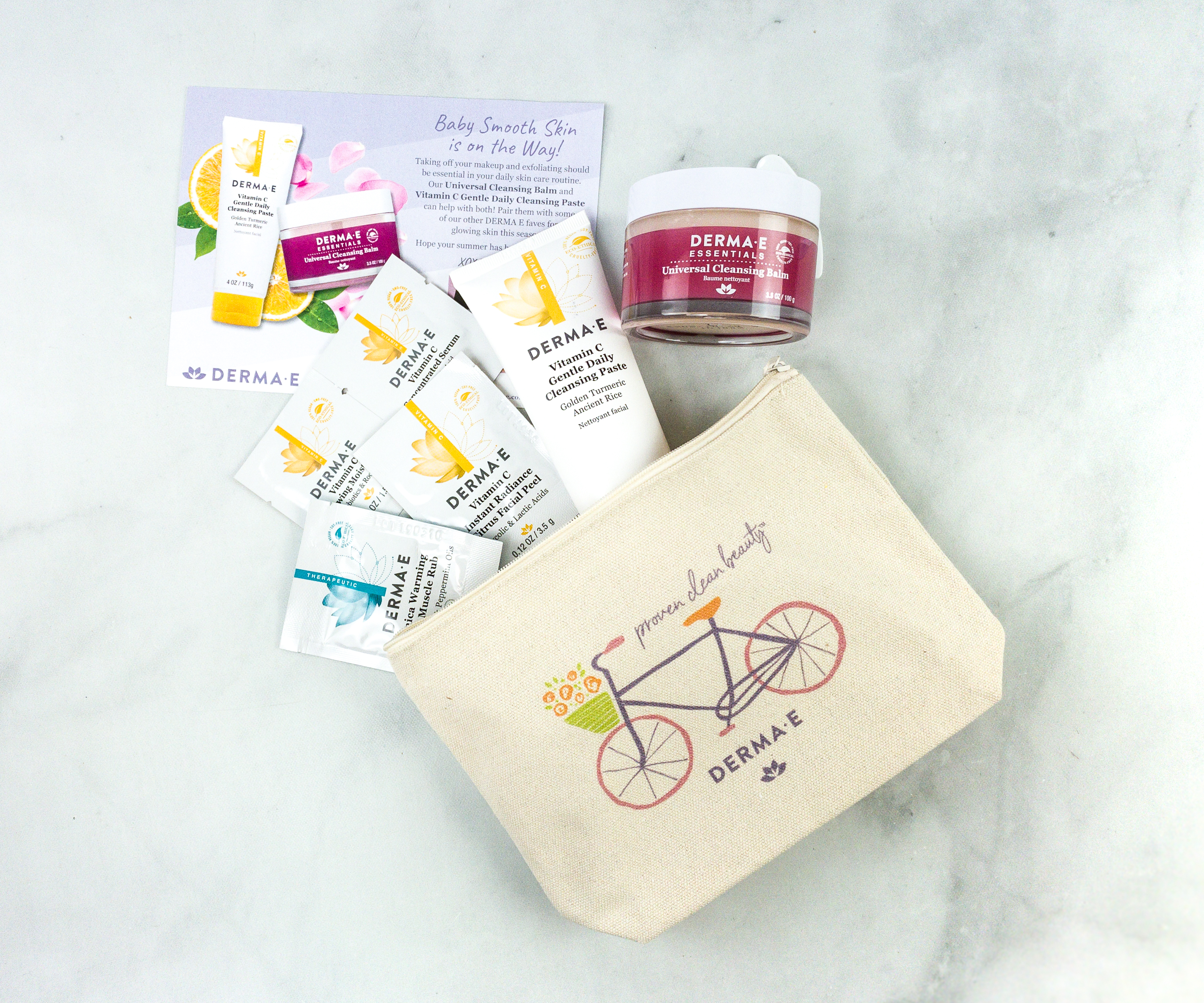 Everything fits inside the pouch so you can bring these items when you travel!
Everything in this new collection!
Arnica Warming Sore Muscle Rub ($0.43) Fast-absorbing and non-greasy, this cream helps relieve muscles and soothes aches and pains. It has a warming effect that really helps with tired and overworked muscles!
It contains peppermint and hemp seed oils that soothe the skin while keeping it supple and moisturized!
Vitamin C Instant Radiance Citrus Facial Peel ($1.50) We also have this vitamin C-enriched facial peel that helps brighten the skin with glycolic and lactic acids.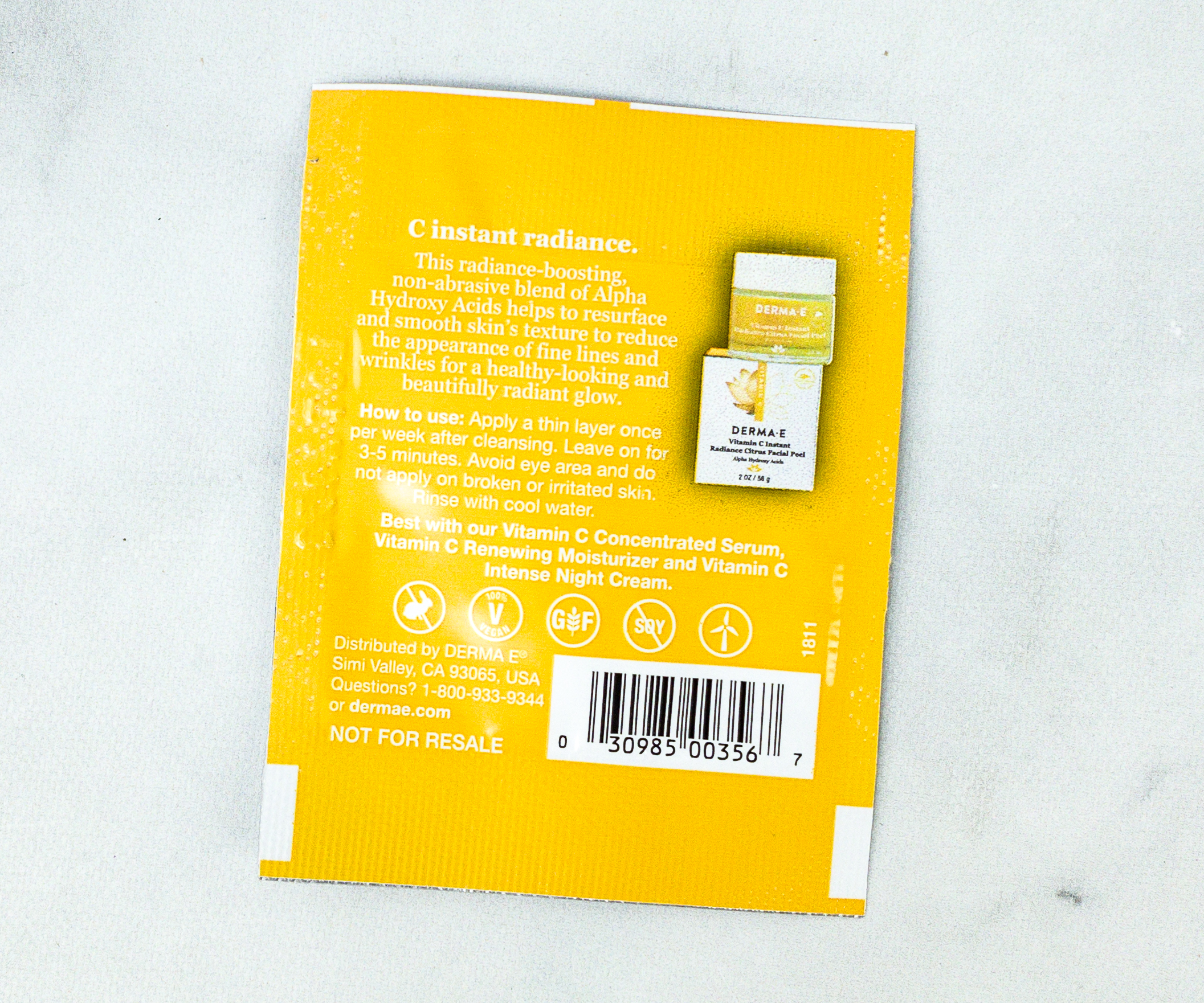 It gently exfoliates the skin to remove dead and dry skin cells and reveal newer and smoother skin! It also makes the skin look more radiant and fresh.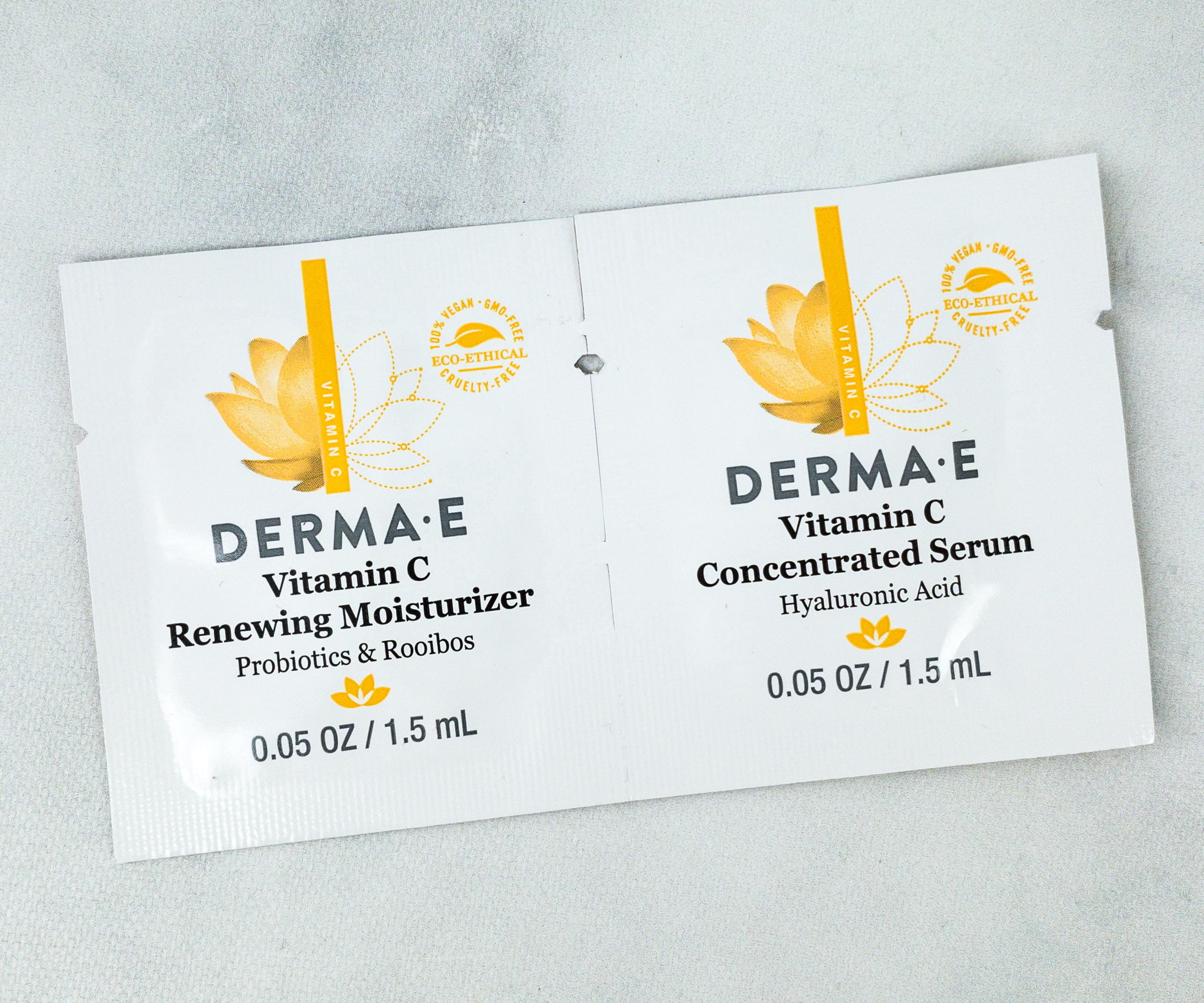 Vitamin C Renewing Moisturizer ($0.56) This moisturizer is formulated to brighten and revitalize the skin! I love how it is so lightweight that I can barely feel it when I put it on. It makes my skin feel instantly hydrated one I apply it and it stays feeling nourished all day!
Vitamin C Concentrated Serum ($0.61) The best follow-up for the moisturizer is this serum, which absorbs fast while penetrating deeply to maximize the benefits. It helps tone the skin while reducing the appearance of fine lines and wrinkles, making the skin look firmer and brighter every time!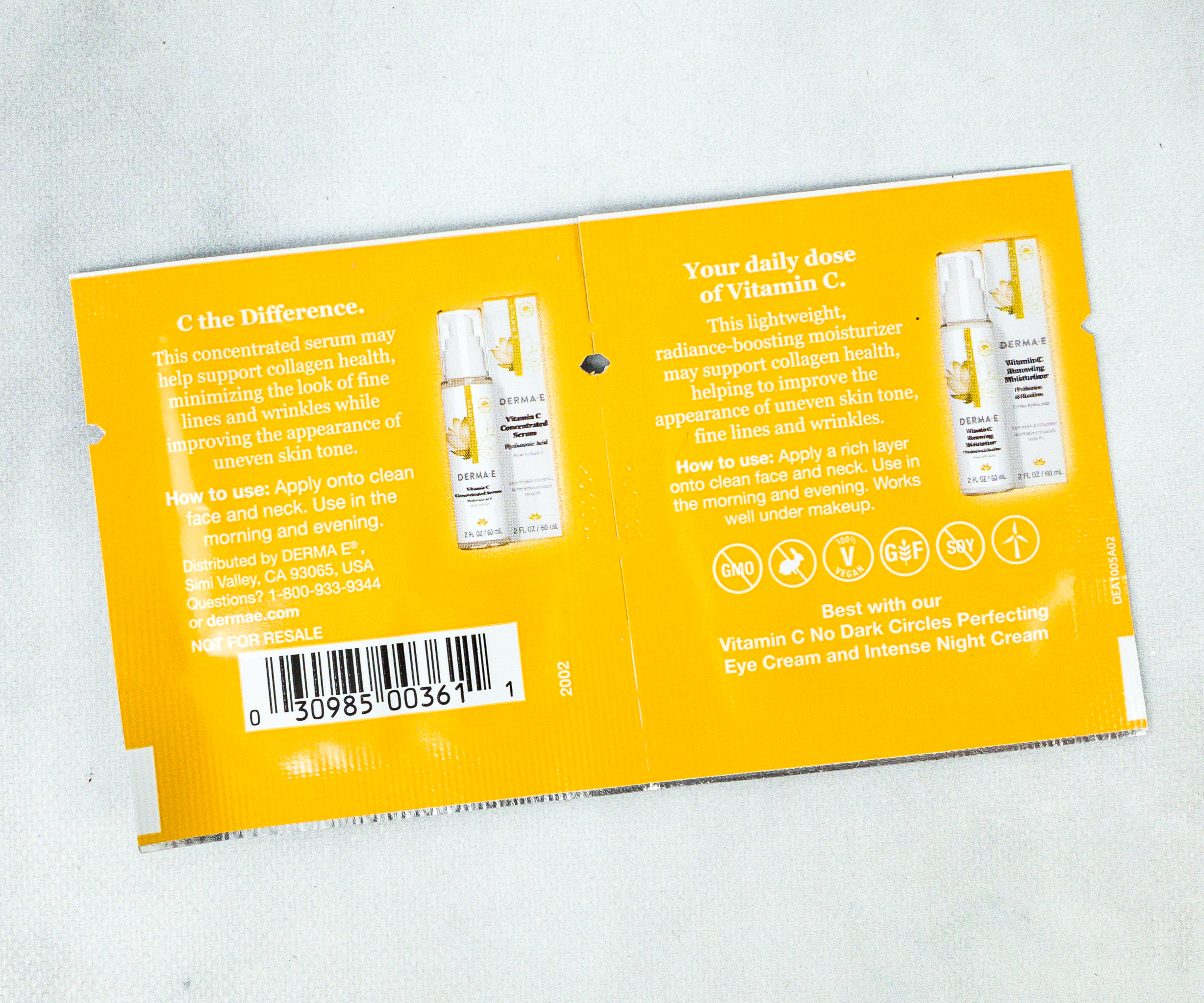 These products work really well together!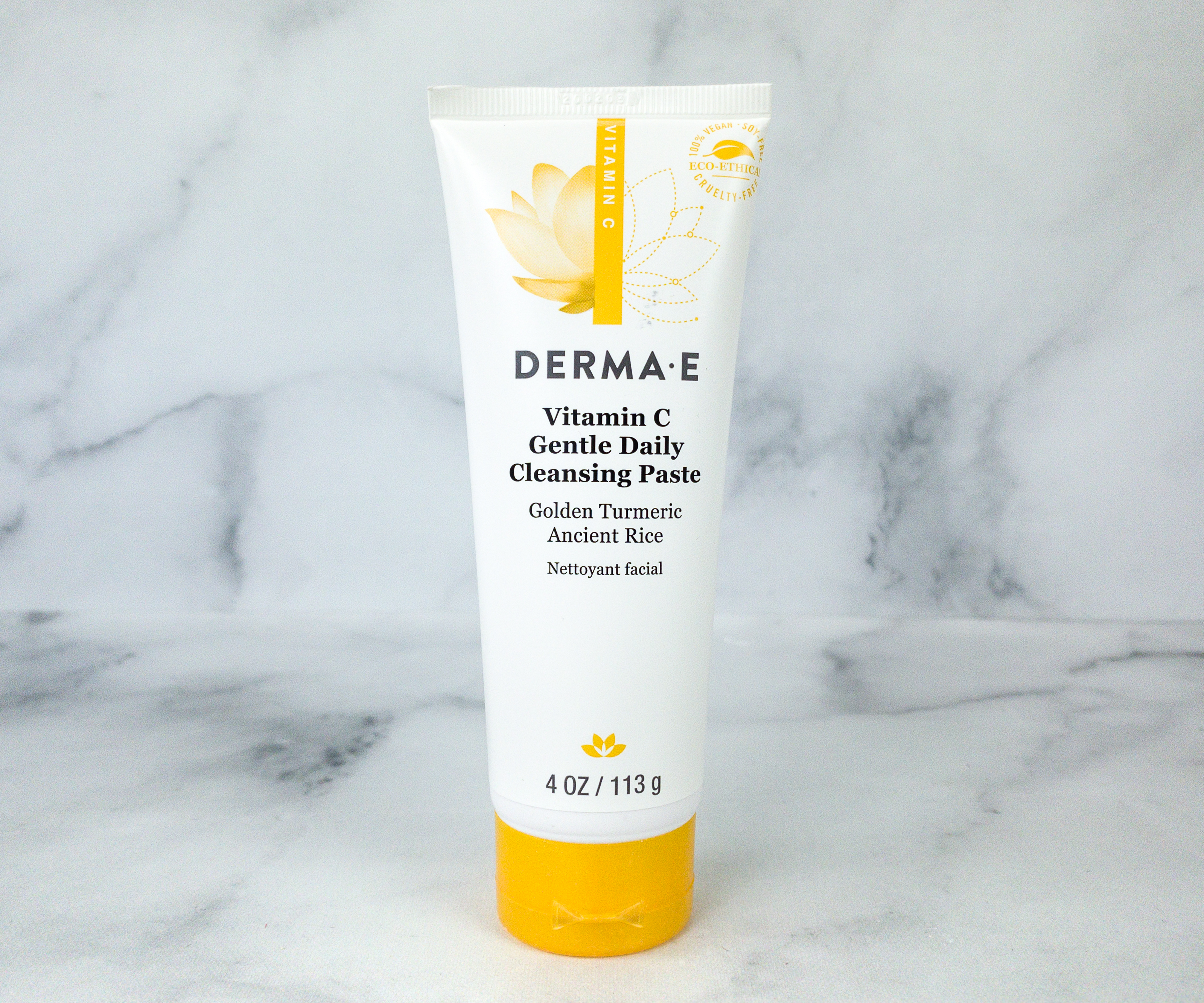 Vitamin C Gentle Daily Cleansing Paste ($13.95) Here's another vitamin C enriched product, a cleanser that works to even out the skin tone and reveal an improved complexion.
It's formulated with golden turmeric and ancient rice that helps in reducing the appearance of blemishes and removing dirt and dead skin cells to enhance and nourish the skin's radiance. It left my skin feeling fresh and there was no residue. The formula is gentle enough to use daily as a cleanser. You can also use it as a mask by applying it generously and leaving it for 3 to 5 minutes before rinsing with water.
Universal Cleansing Balm ($15) The balm arrived in a tub and it even has a scooper to make sure we get just the right amount of product we need.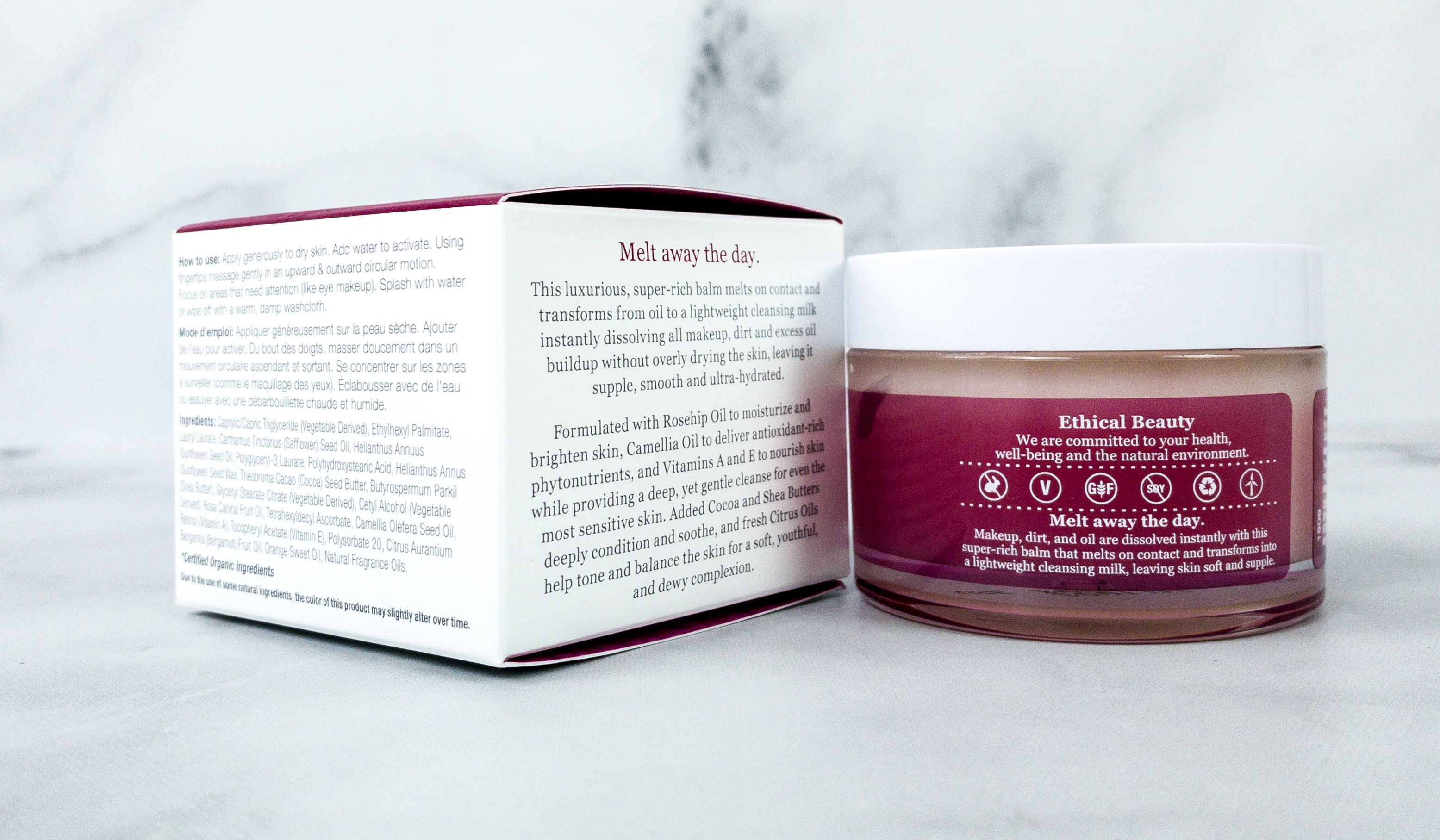 This balm cleanses away make-up by melting it so it's easier to wash off.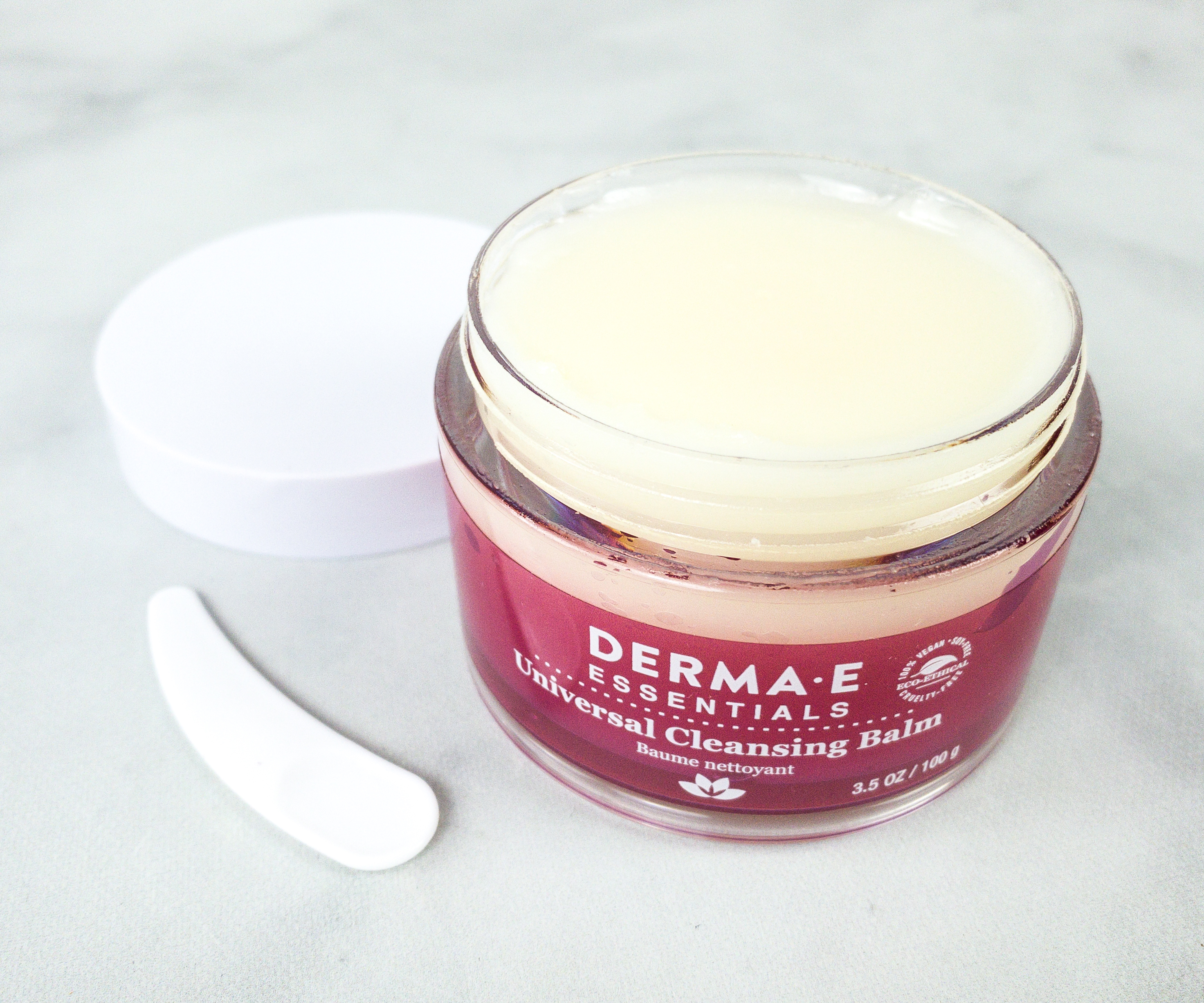 It doesn't only cleanse but it also soothes the skin. It's formulated with cocoa butter and shea butter, which are known for conditioning and softening the skin by improving the skin's elasticity and moisture retention.
This skincare collection from Derma-E focuses on products formulated with vitamin C! My favorite is the cleansing paste because it's gentle on the skin yet it really helps in making sure my skin is squeaky clean after a whole day of work.! When I wear make-up, the cleansing balm and cleansing paste combo makes a great night routine because they do an amazing job getting rid of every single bit of make-up on my face, even the waterproof ones. Overall, I'm impressed with the products and their benefits! The best thing is that all their items are clean and cruelty-free!