Deadpool Club Merc is a quarterly subscription of all things Deadpool. The box costs $34.99 each quarter, plus shipping and handling. Every quarter you'll get a box full of original and official Deadpool merchandise that contains 4 to 5 items in black and red, and that includes stickers, shirts, and collectibles that you won't find anywhere else.
DEAL: Save 15% on any subscription when you use this link and coupon code HELLOSUBSCRIPTION15.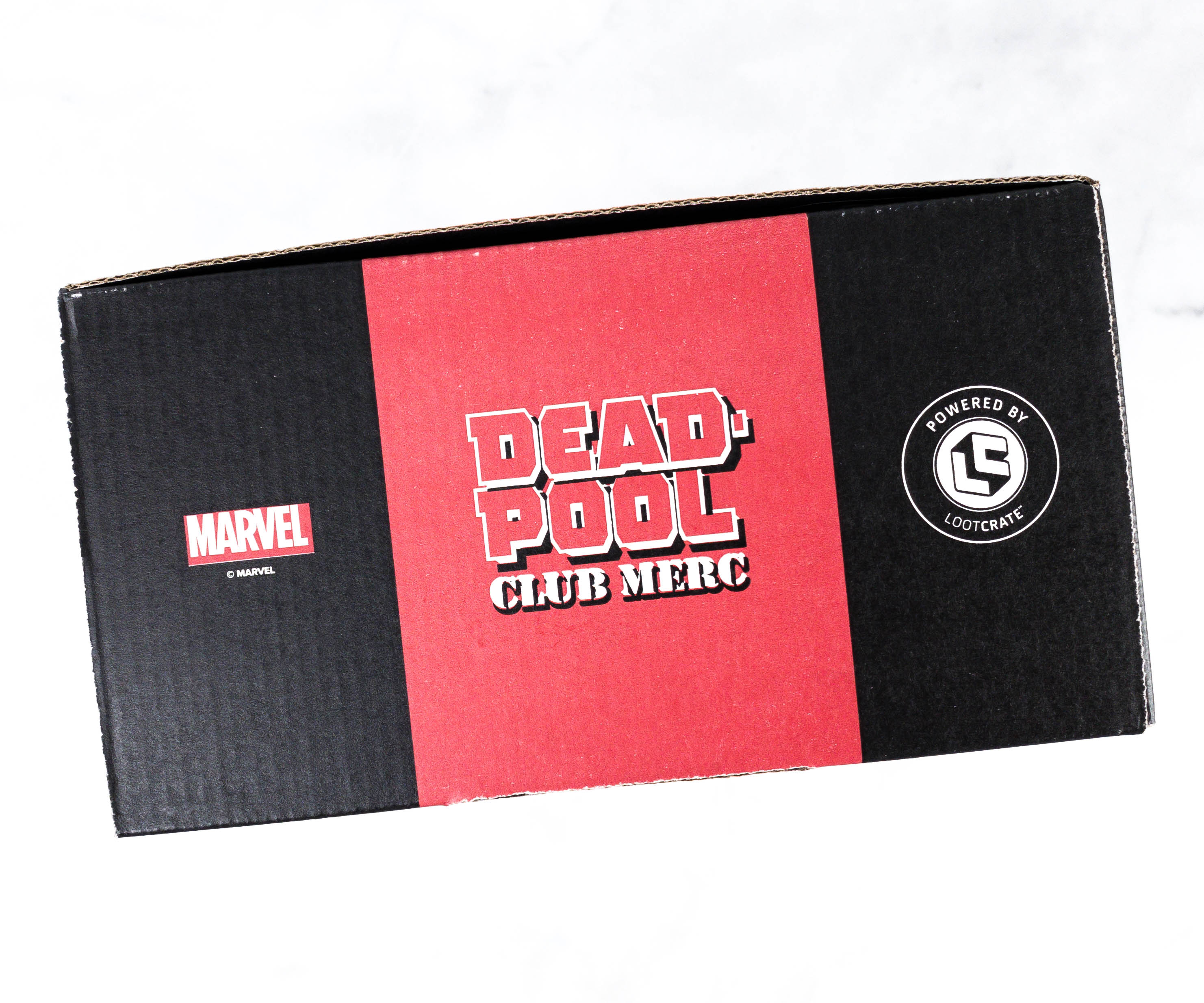 This side of the box has the Marvel, Loot Crate, and Deadpool Club Merc branding.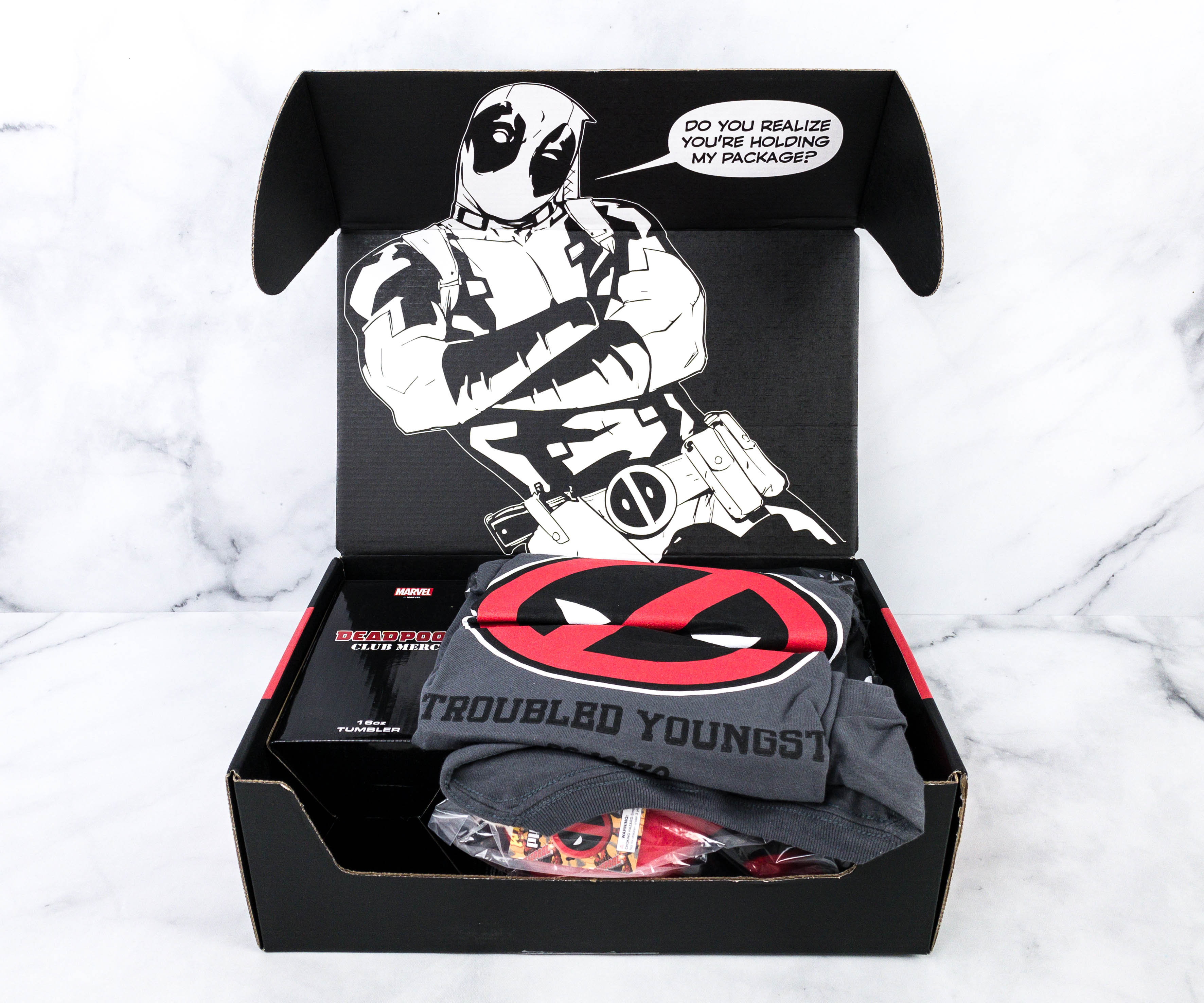 The box is full! So stoked for all the Deadpool merch in here!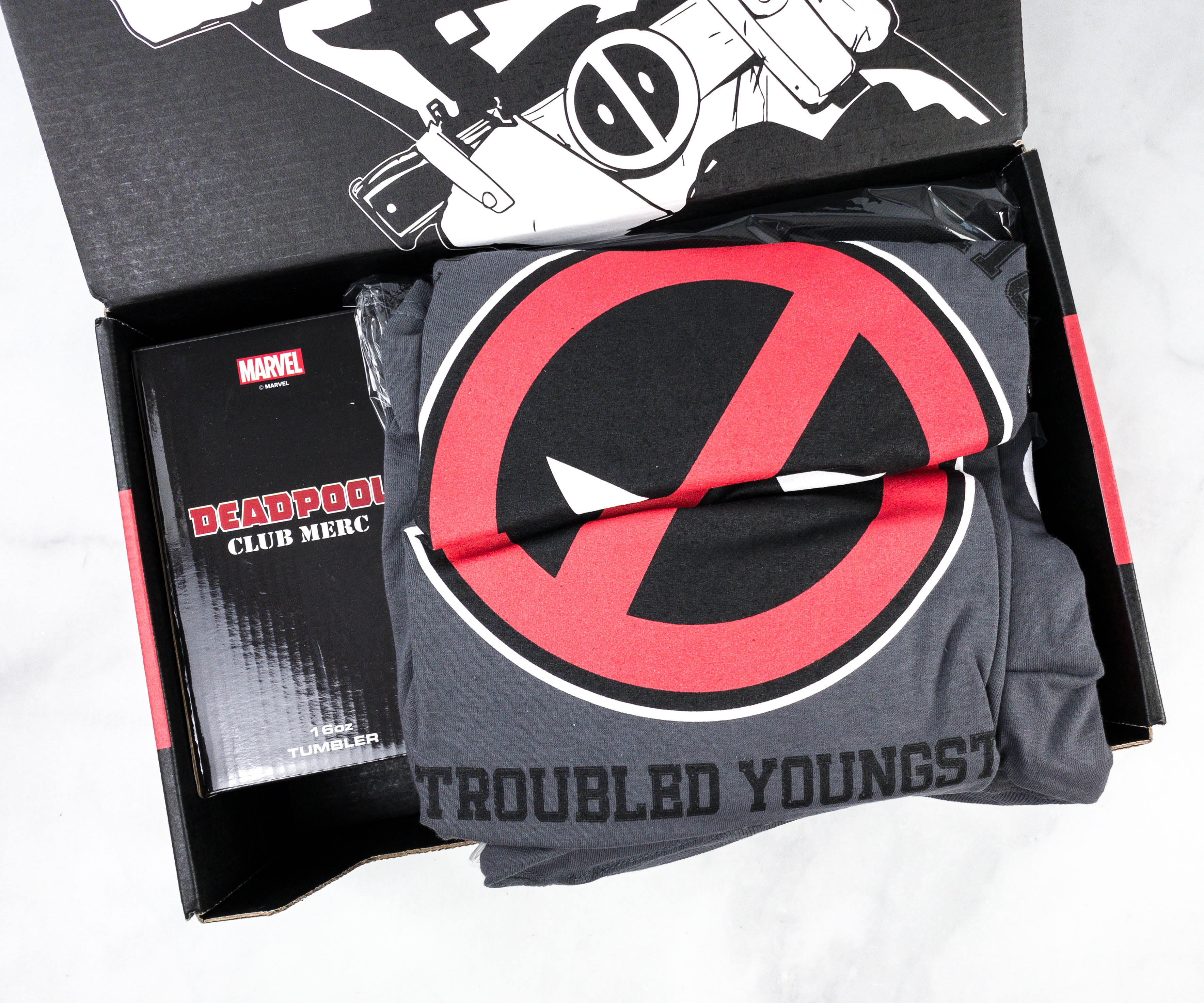 The theme this month is TEACHER'S PET!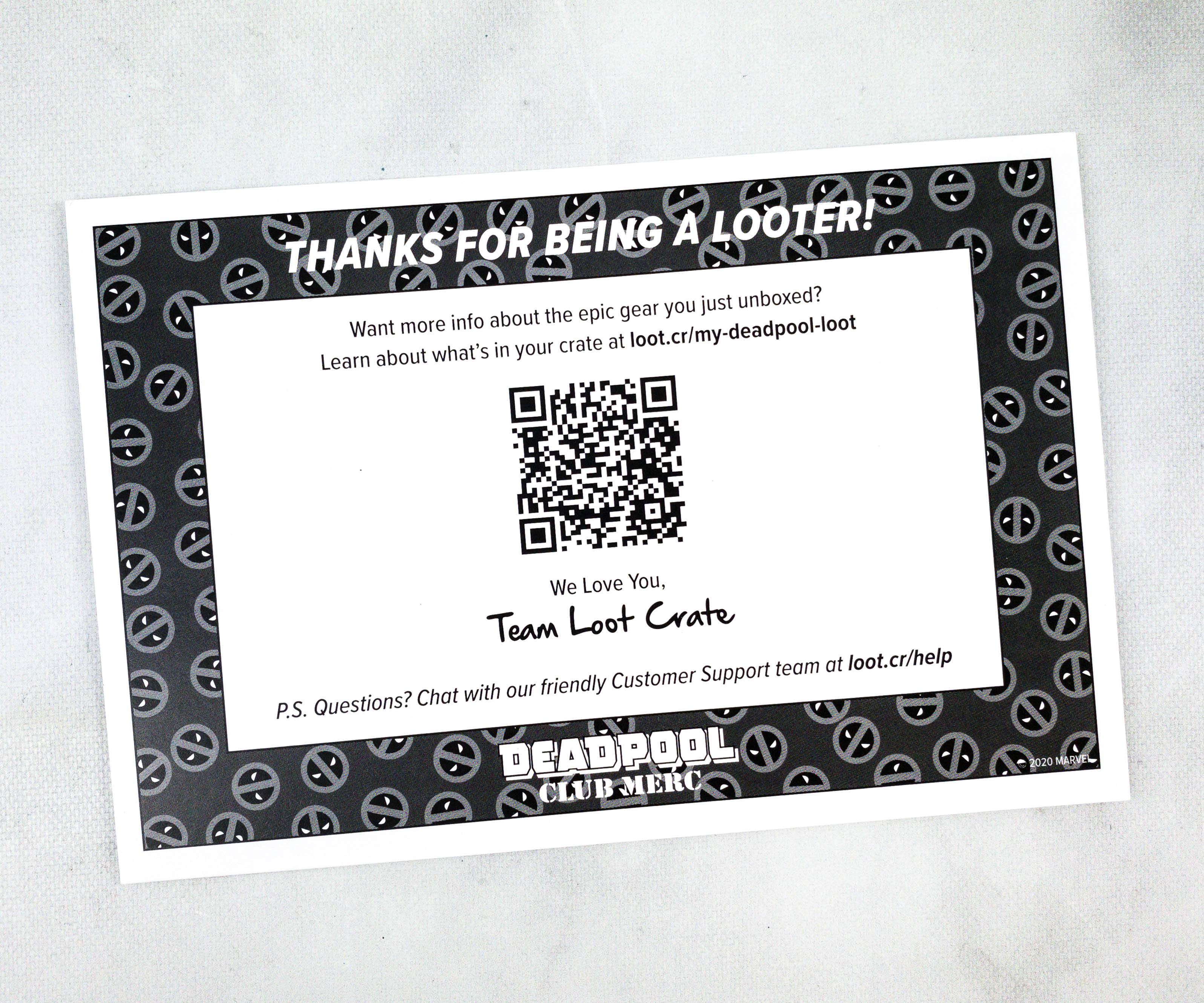 There's a card with a QR code that we can use to learn more about this crate.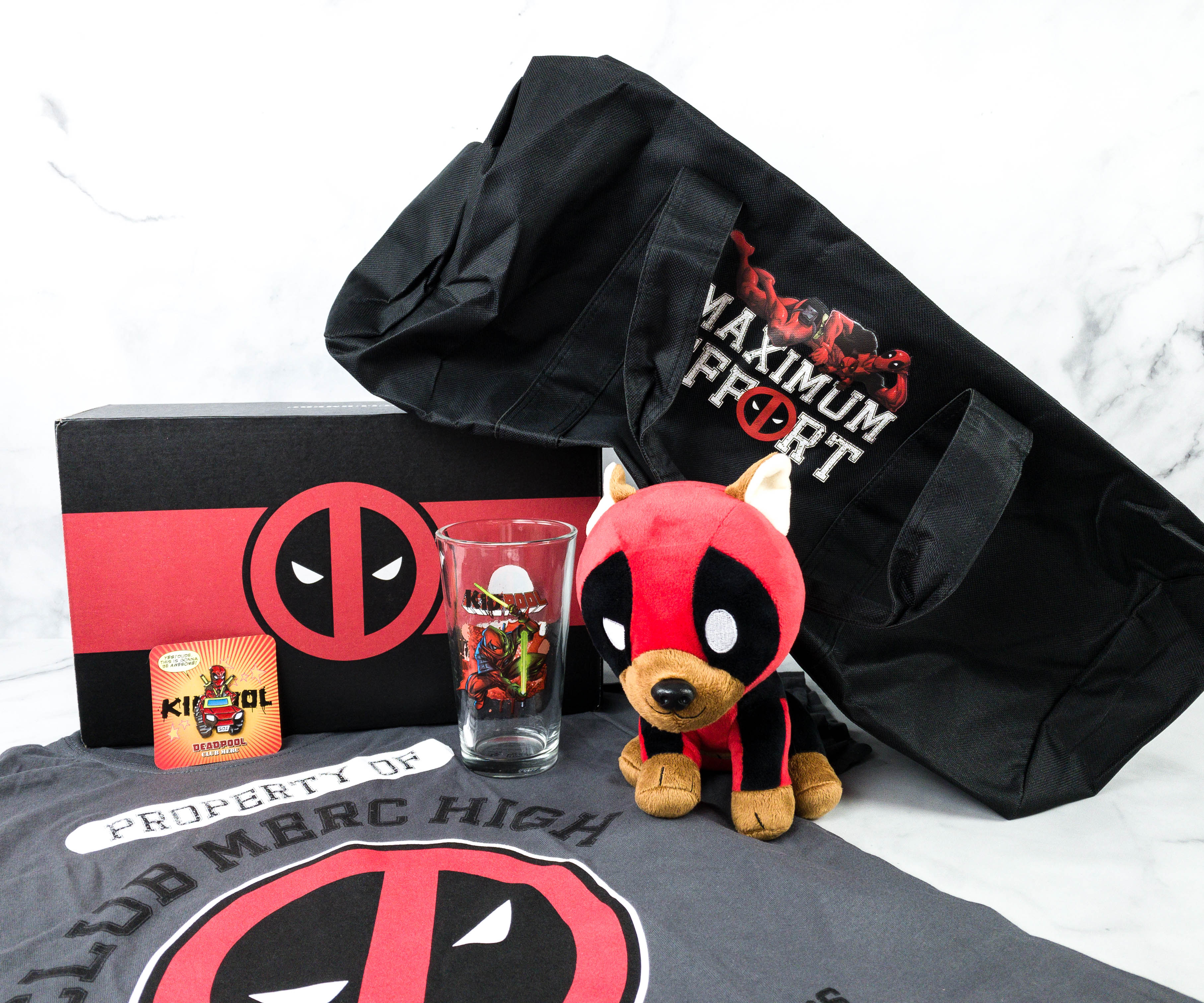 Everything in my box!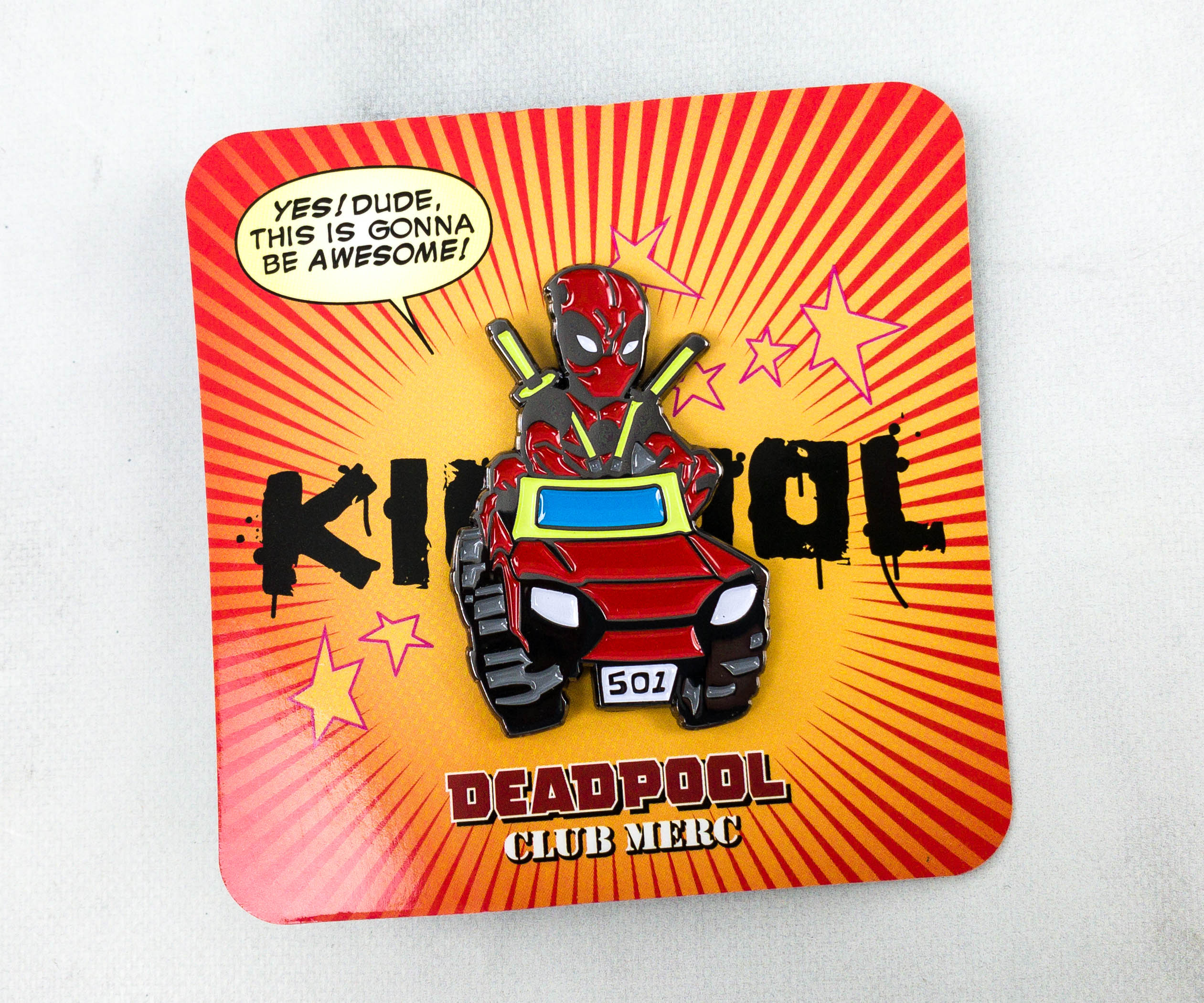 Trucker Pin. The pin this month features Deadpool as a trucker. It's an exclusive Deadpool Club Merc item!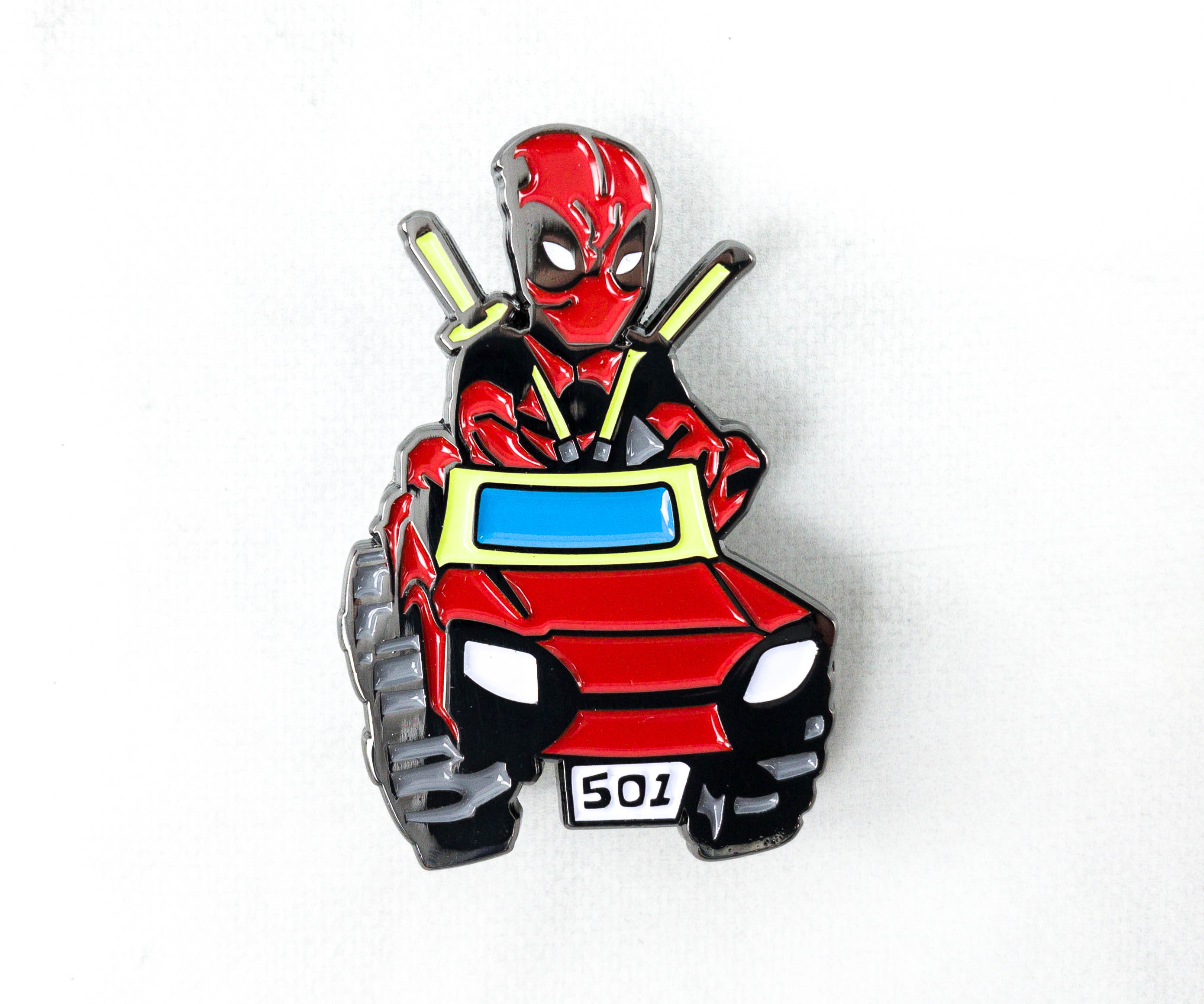 The paint job on this pin is flawless, plus the colors are vibrant.
Club Merc High T-Shirt. This month's wearable is a dark gray shirt, and it features the school for troubled youngsters, Club Merc High! What I love about shirts from this subscription is the unique designs plus the comfortable fit!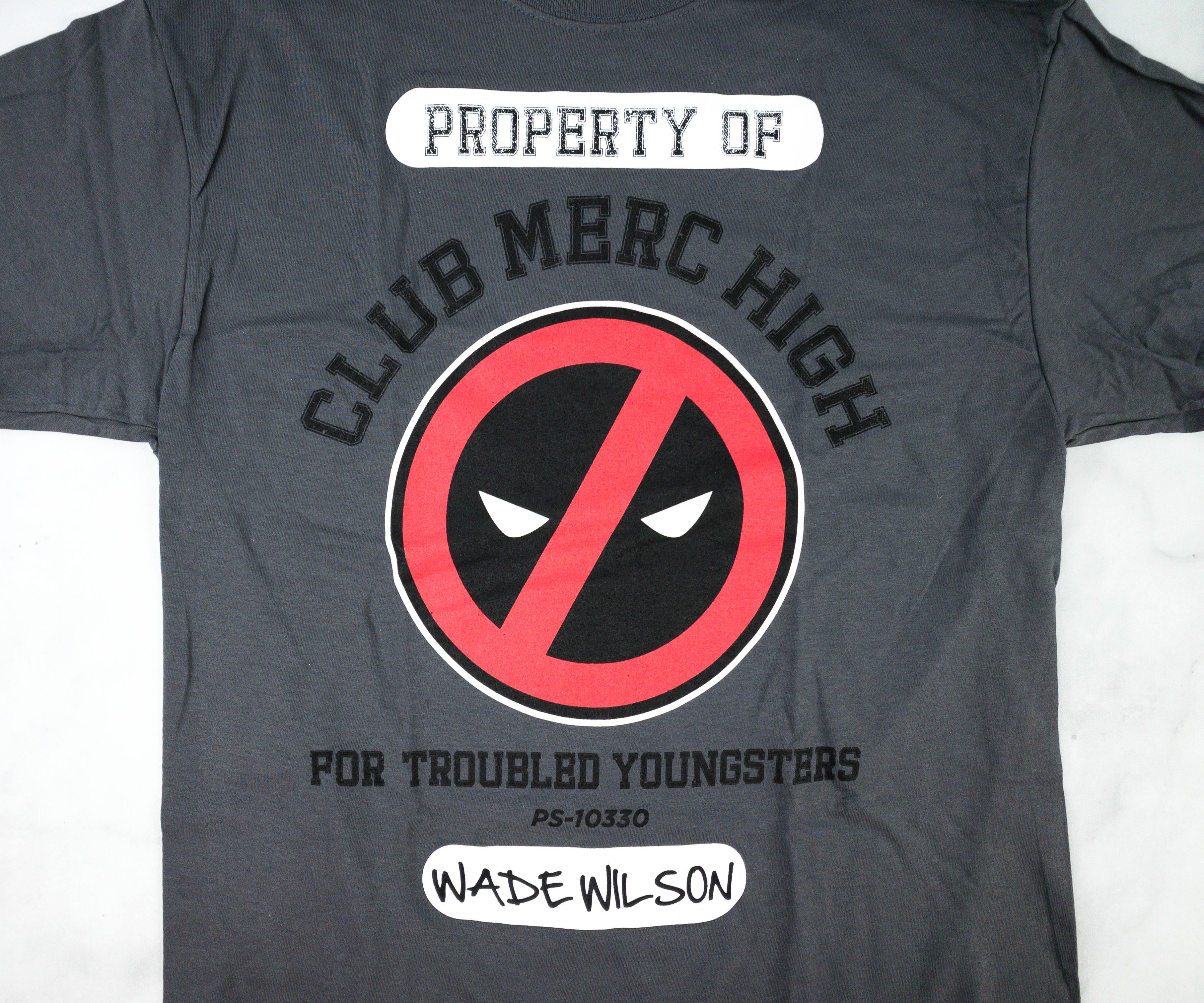 Aside from Deadpool's popular symbol sitting at the center, there's also a name tag on the bottom of the main design.
Maximum Effort Gym Bag. For gym, school, or travel, you will never go wrong with this bag!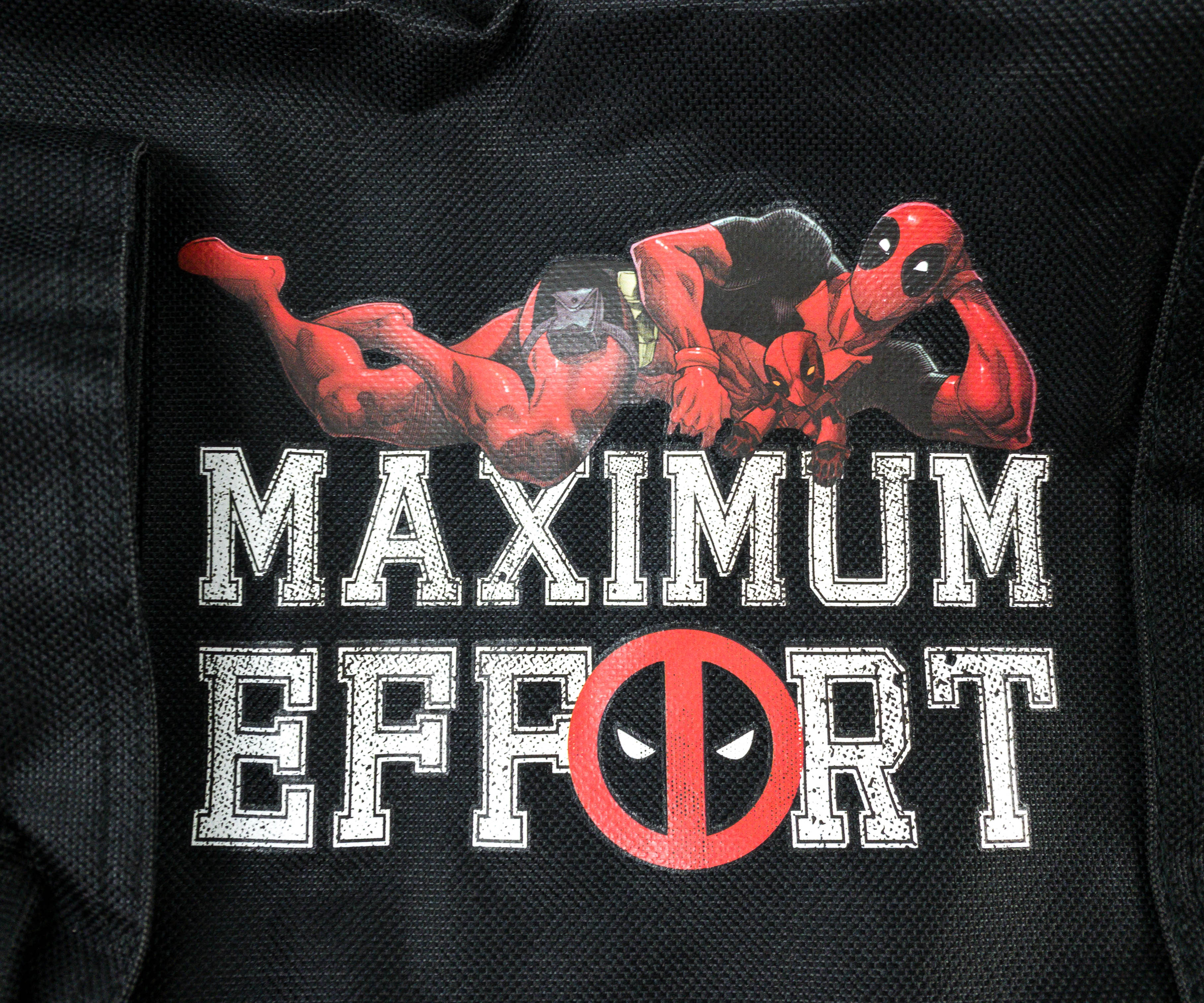 The print features Deadpool doing one of his sexiest poses, and he's lying on top of the words "Maximum Effort".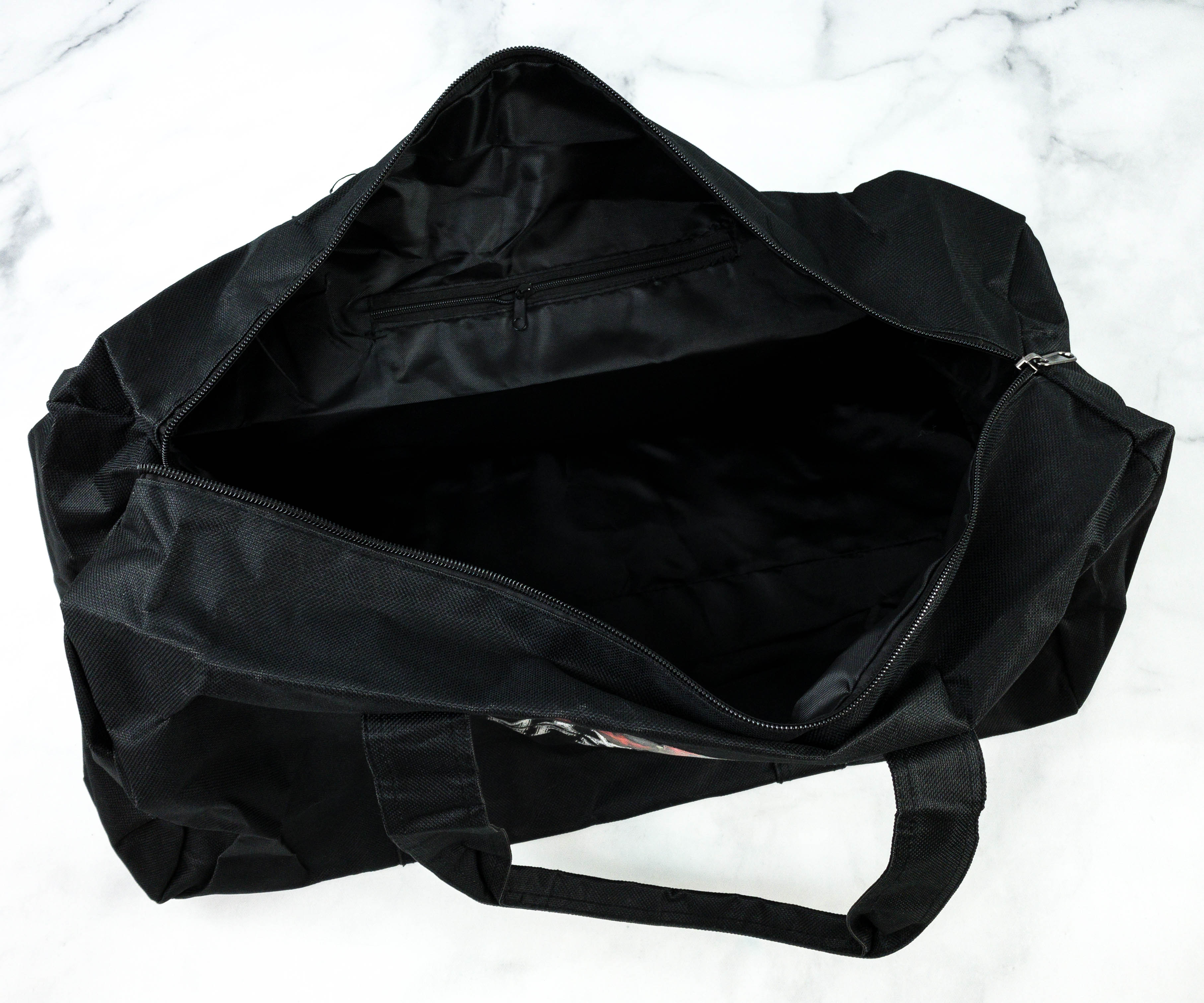 The bag is spacious! The main compartment has a zipper enclosure, so anything you put inside is well-secured. The hand straps also featured reinforced stitching so they can withstand the weight of the things that you put inside!
Dogpool Plush. Dogpool is also present in this month's box, in the form of a plushie!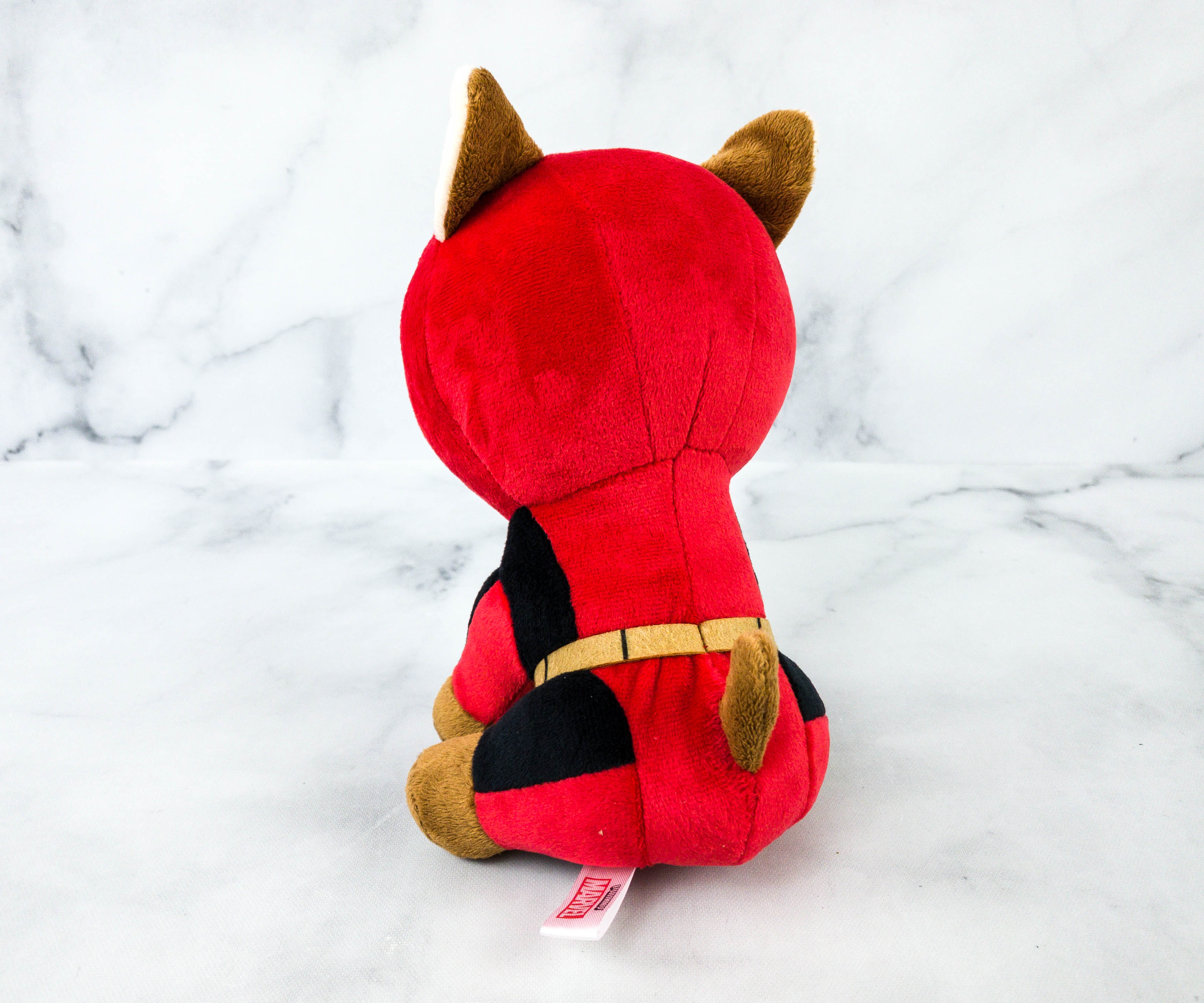 It even wears the same costume as Deadpool! Dogpool was once known as the dog Wilson and was an animal test subject for Mascara X.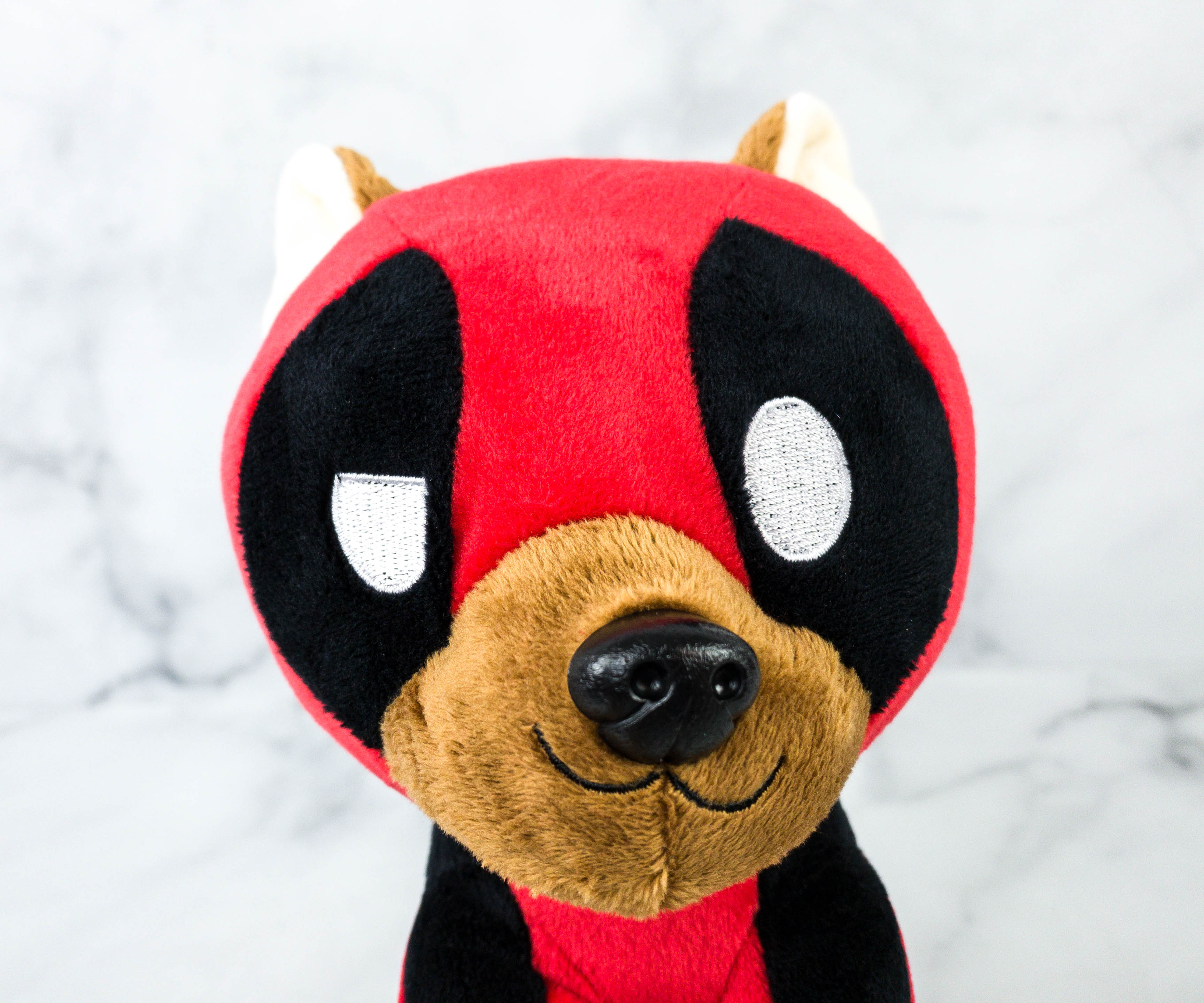 It's too cute and squishy!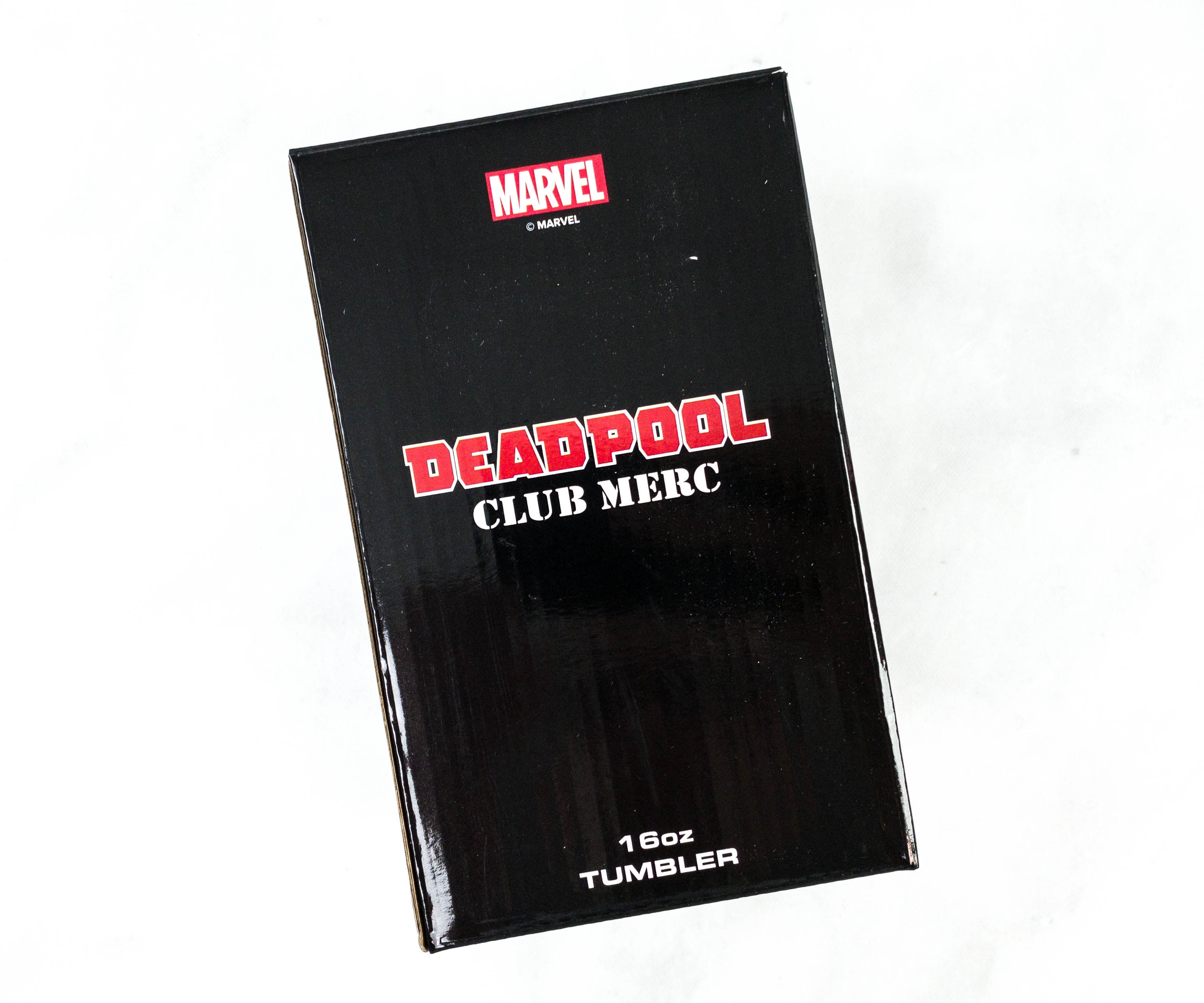 Kidpool Tumbler. To help keep me hydrated is this month's tumbler featuring the kid in Deadpool's costume, Kidpool!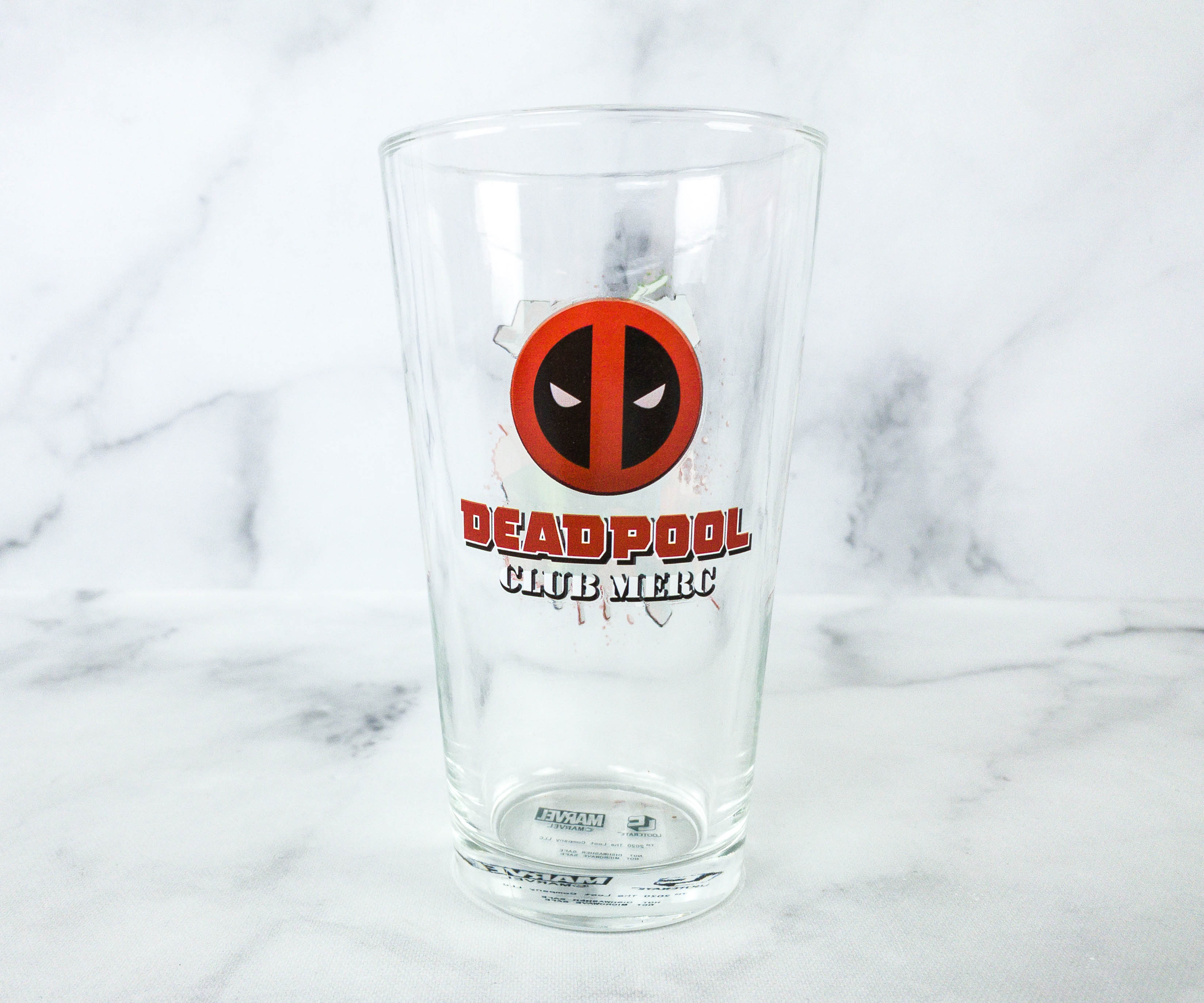 One side has Deadpool's symbol on it.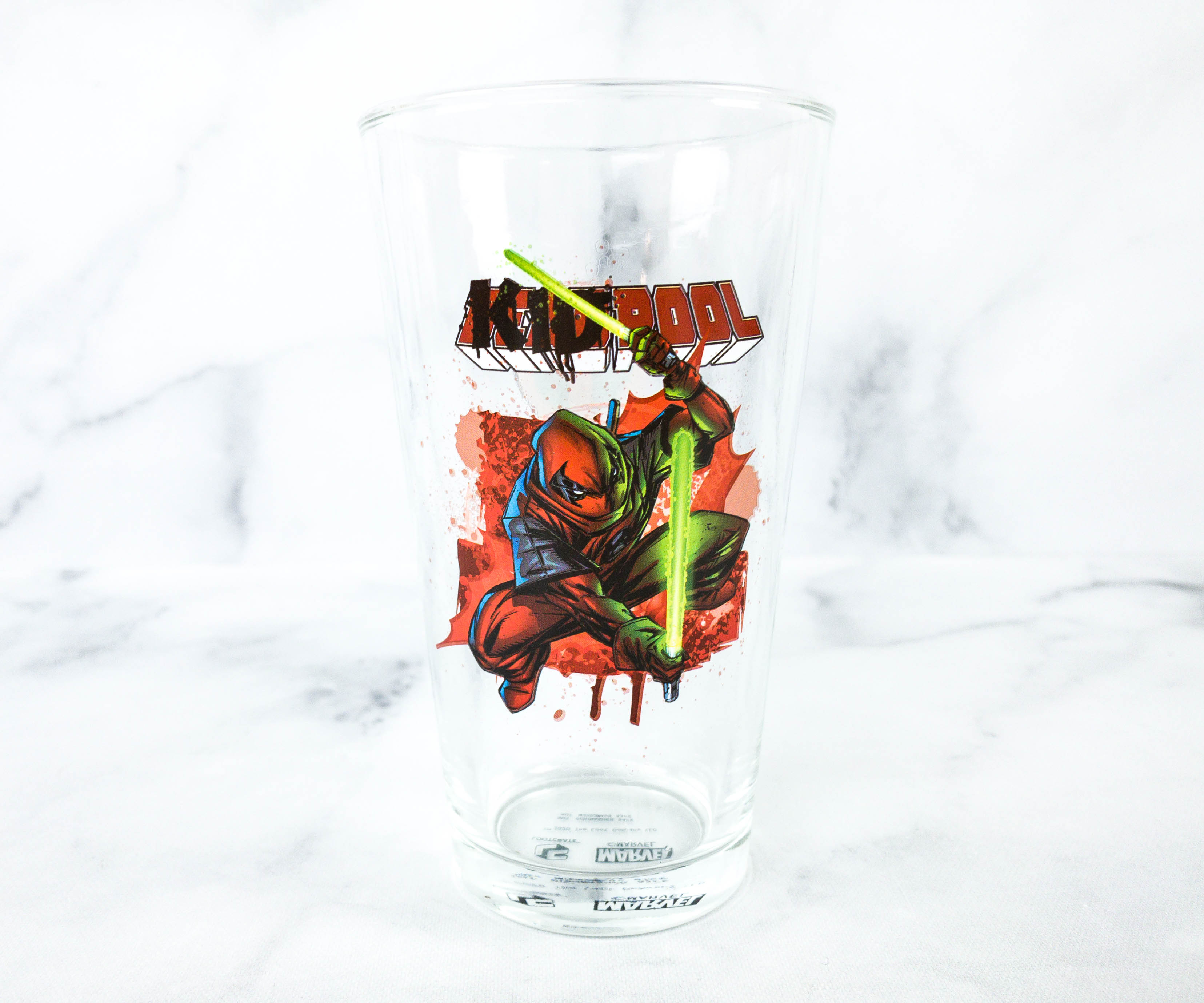 The other side features Kidpool ready for action! The tumbler is ideal for enjoying an ice-cold drink, whether it's juice or soda. You can even put some lager in it if you want, just don't forget the tacos!
This quarter's Deadpool Club Merc box is awesome! It's back-to-school themed and my favorite items in the box are the Club Merc High shirt and the gym bag. It's also nice to have a Dogpool plushie as a display item because it's so adorable! The rest of the items are great collectibles as well. Deadpool is definitely an irresistible character, and it's always fun to receive a box filled with merch that features the awesome Merc with a Mouth!
What do you think of this quarter's Deadpool Club Merc?