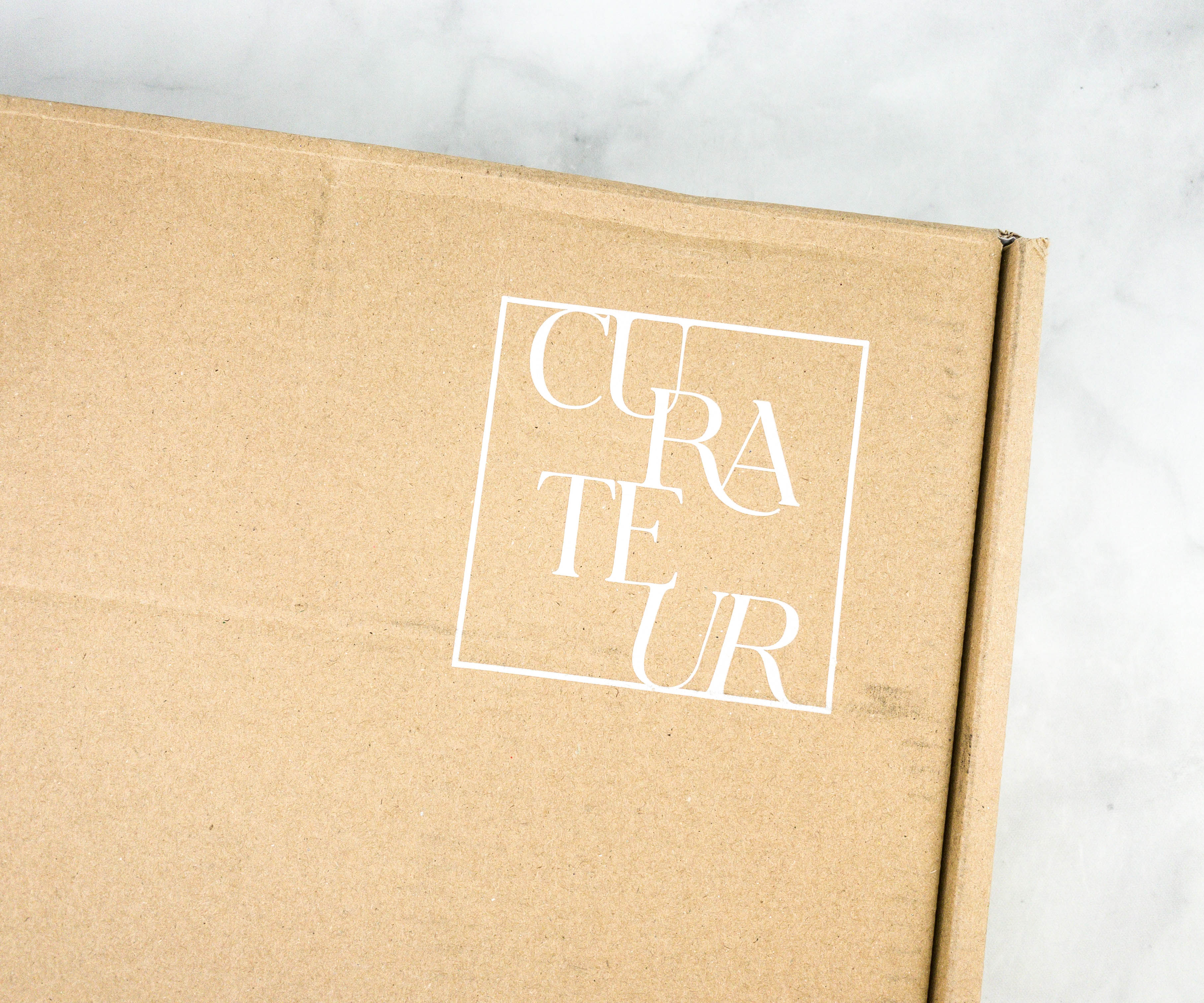 Curateur, formerly known as Box of Style, offers a membership that delivers luxurious style pieces to your door every season. Choose between Icon, $349.99 for an annual prepaid membership, or Star, a pay-per-season plan for $99.99 per quarter. Members also get year-round access to exclusive benefits like a members-only Shoppe, rewards program, and insider content. Shipping is free in the US.
DEAL: Save $25 on your first box! Use this link to sign up and coupon code FALL25.
LIMITED TIME: Save $40 on your first box + get a FREE gift with purchase! Use this link to sign up and coupon code FINAL40.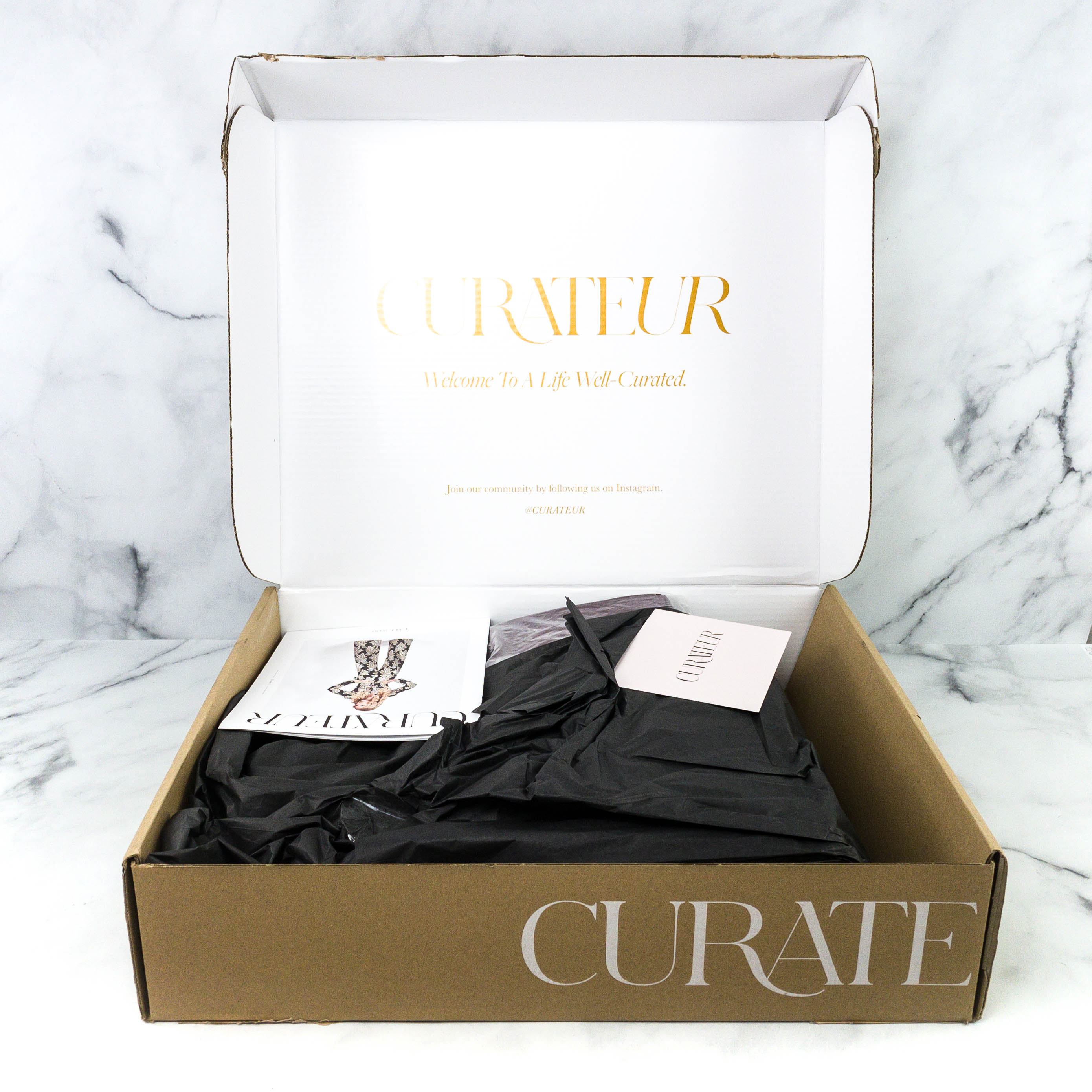 I love the simple yet elegant design of the box.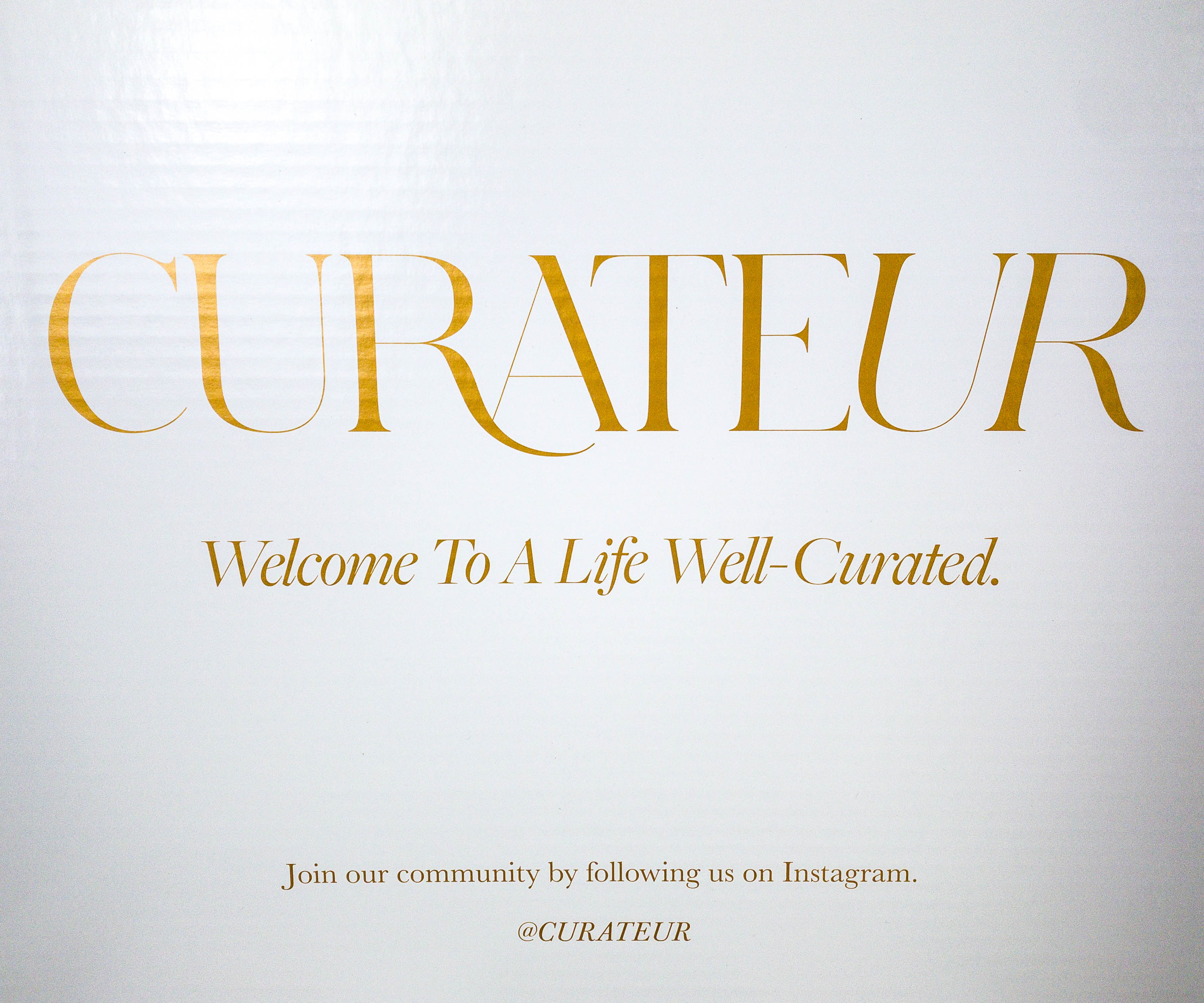 Welcome To A Life Well-Curated.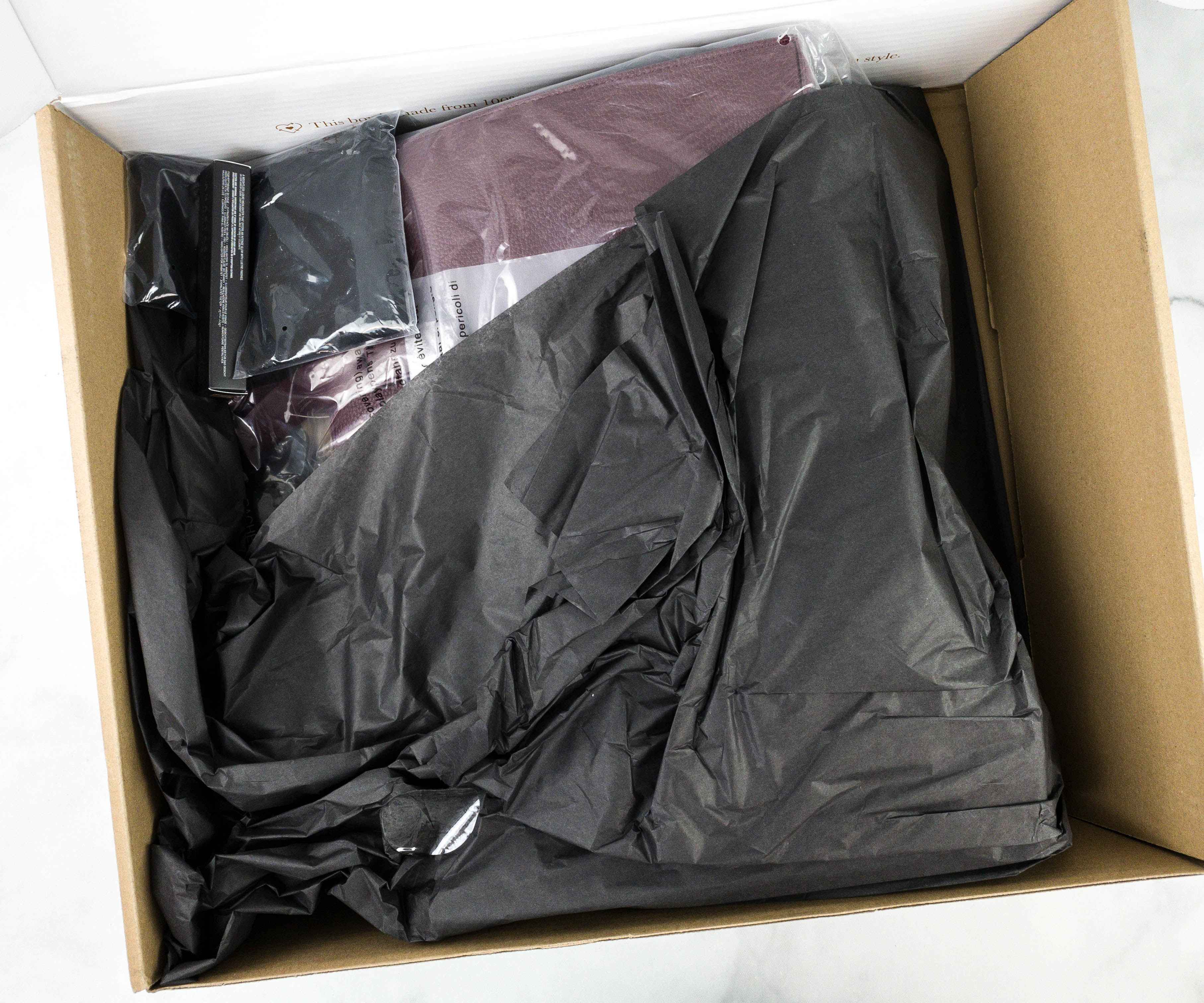 The contents were wrapped in black tissue paper.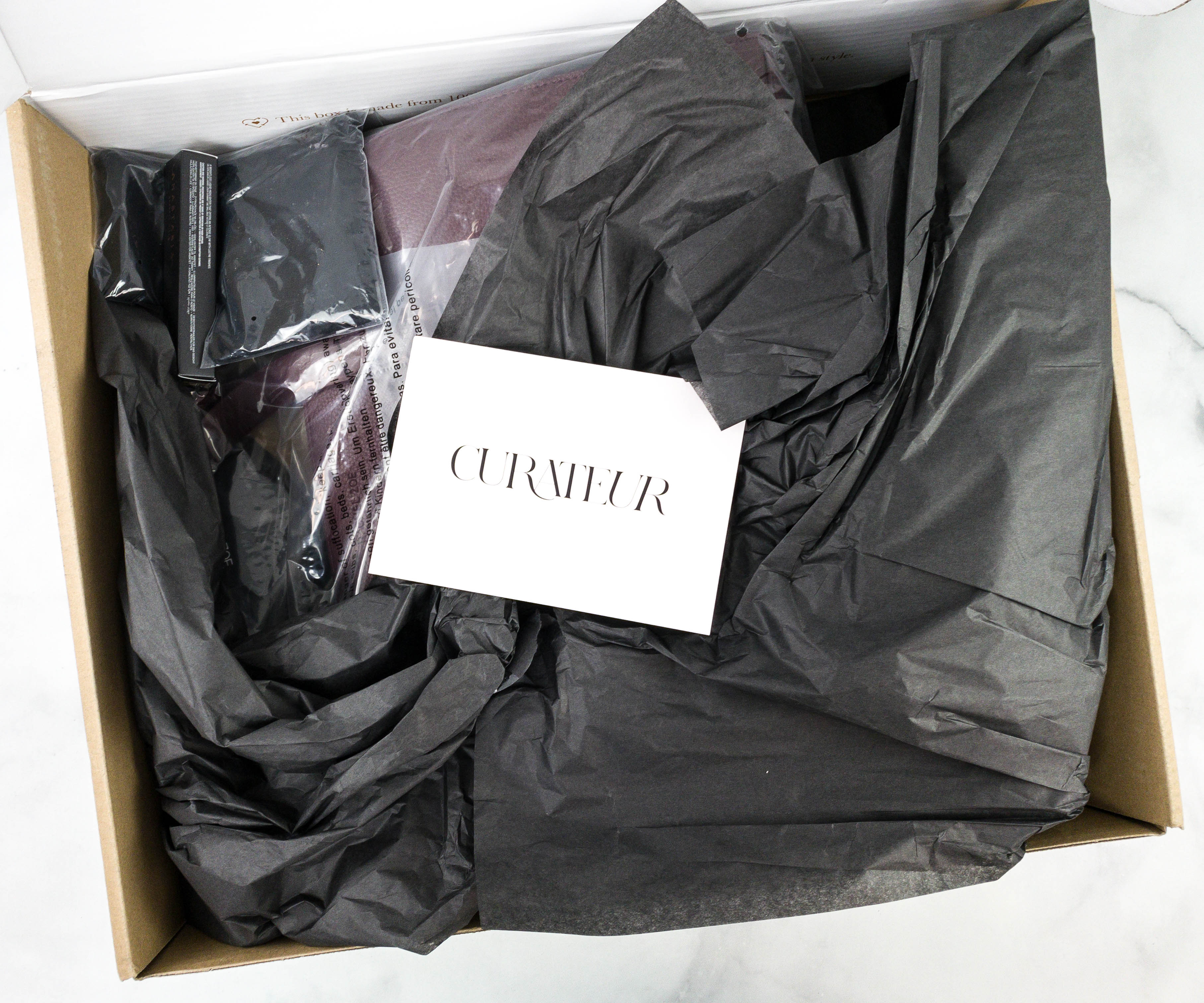 I'm so excited to see everything inside!
Each item was also packed in plastic.
The box includes a card with the Curateur logo.
At the back is a message informing us that one of the fall items, the Kat Burki Form Control Marine Collagen Gel, will be shipped separately.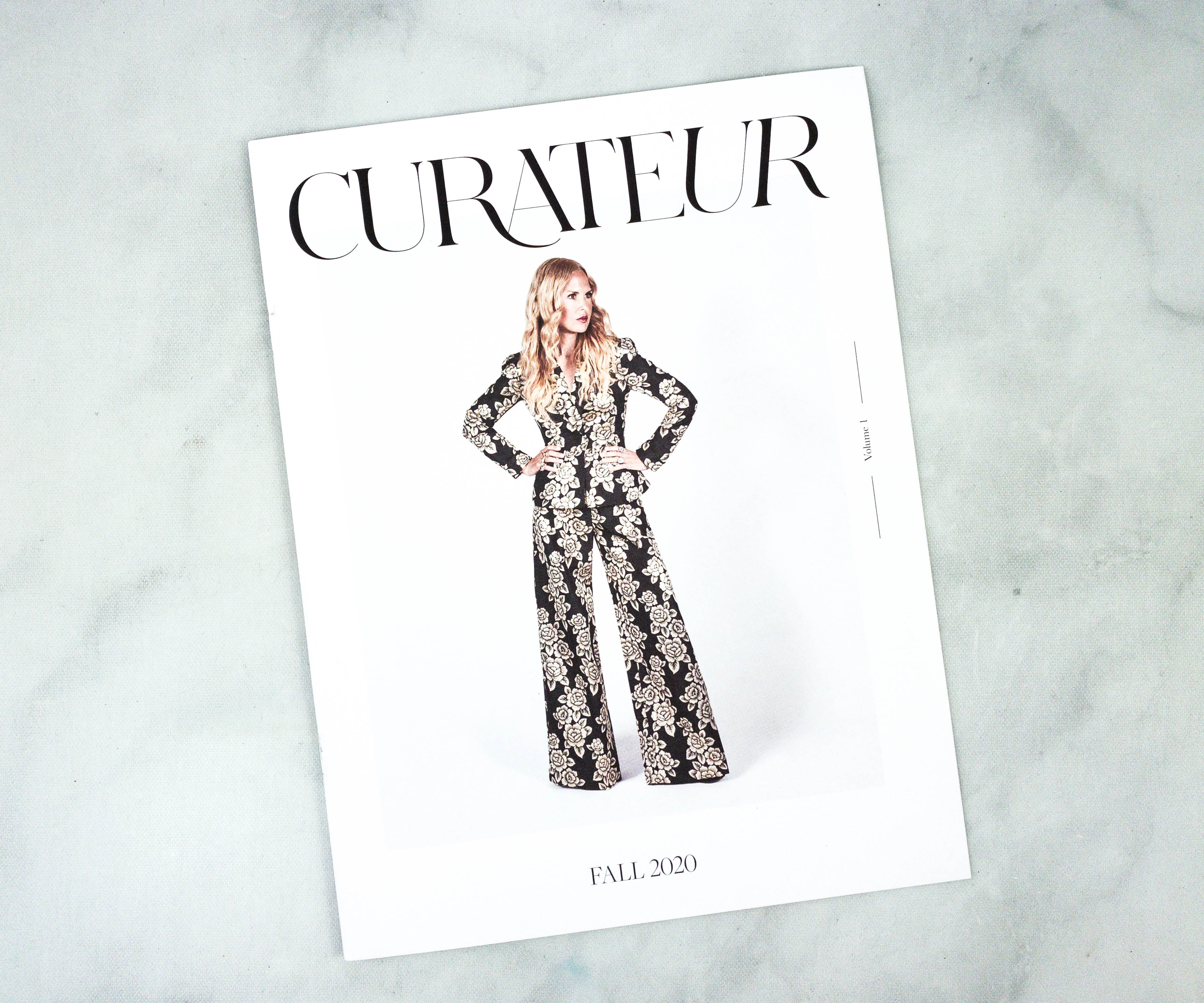 They also included a mini-magazine for Fall 2020.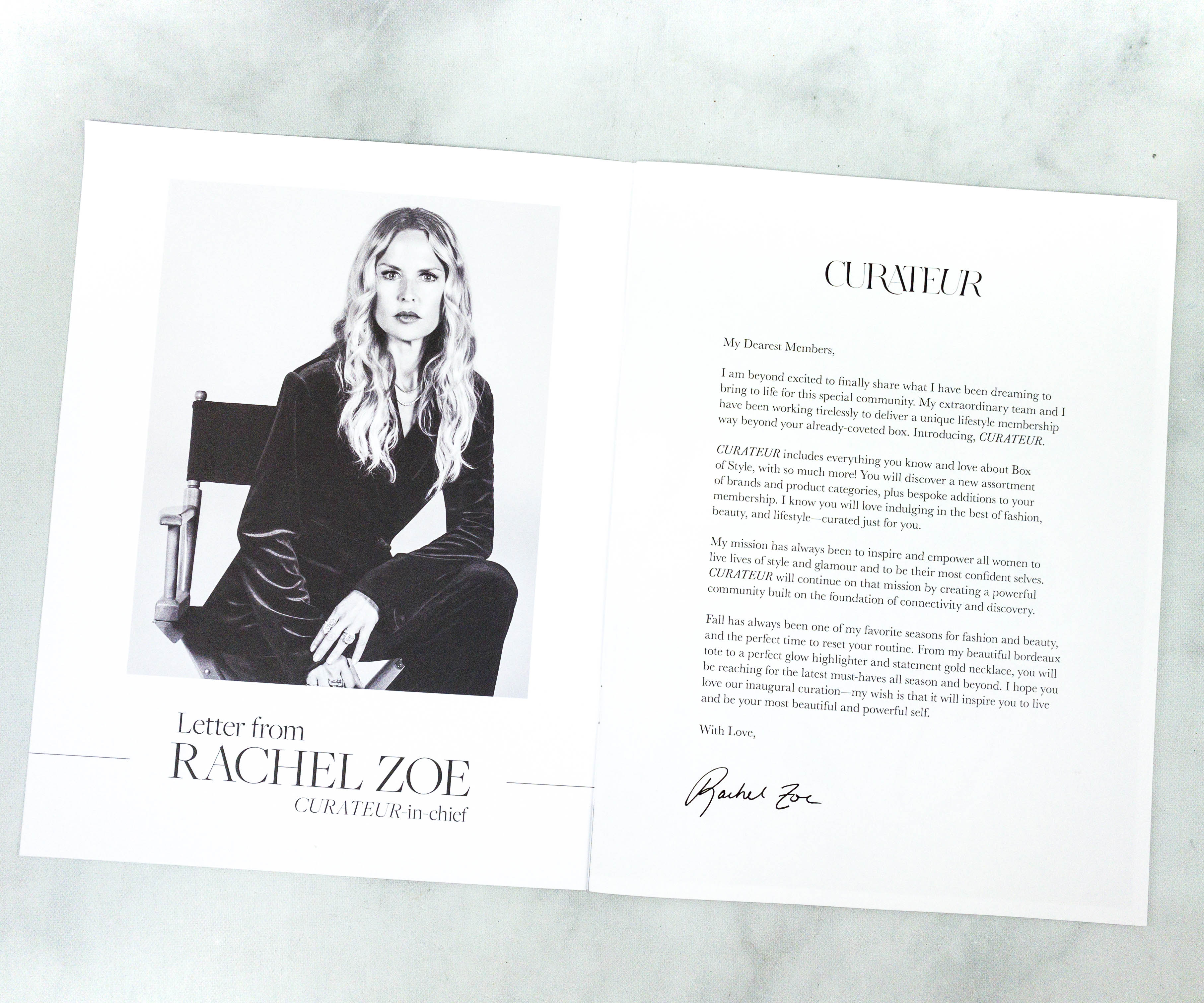 Inside is a message from the Curateur-In-Chief, Rachel Zoe.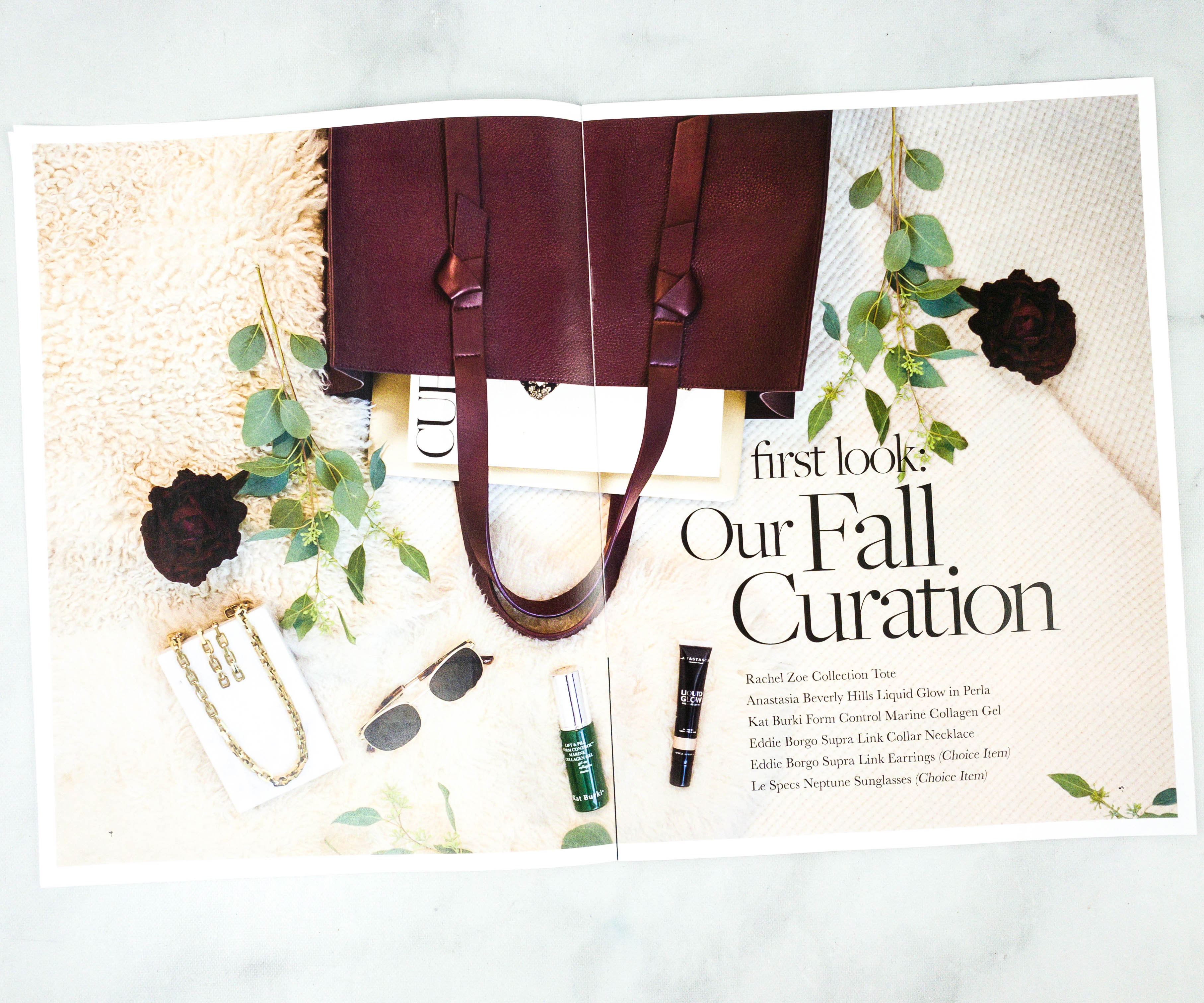 On this page, we get a glimpse of the items in the Fall curation.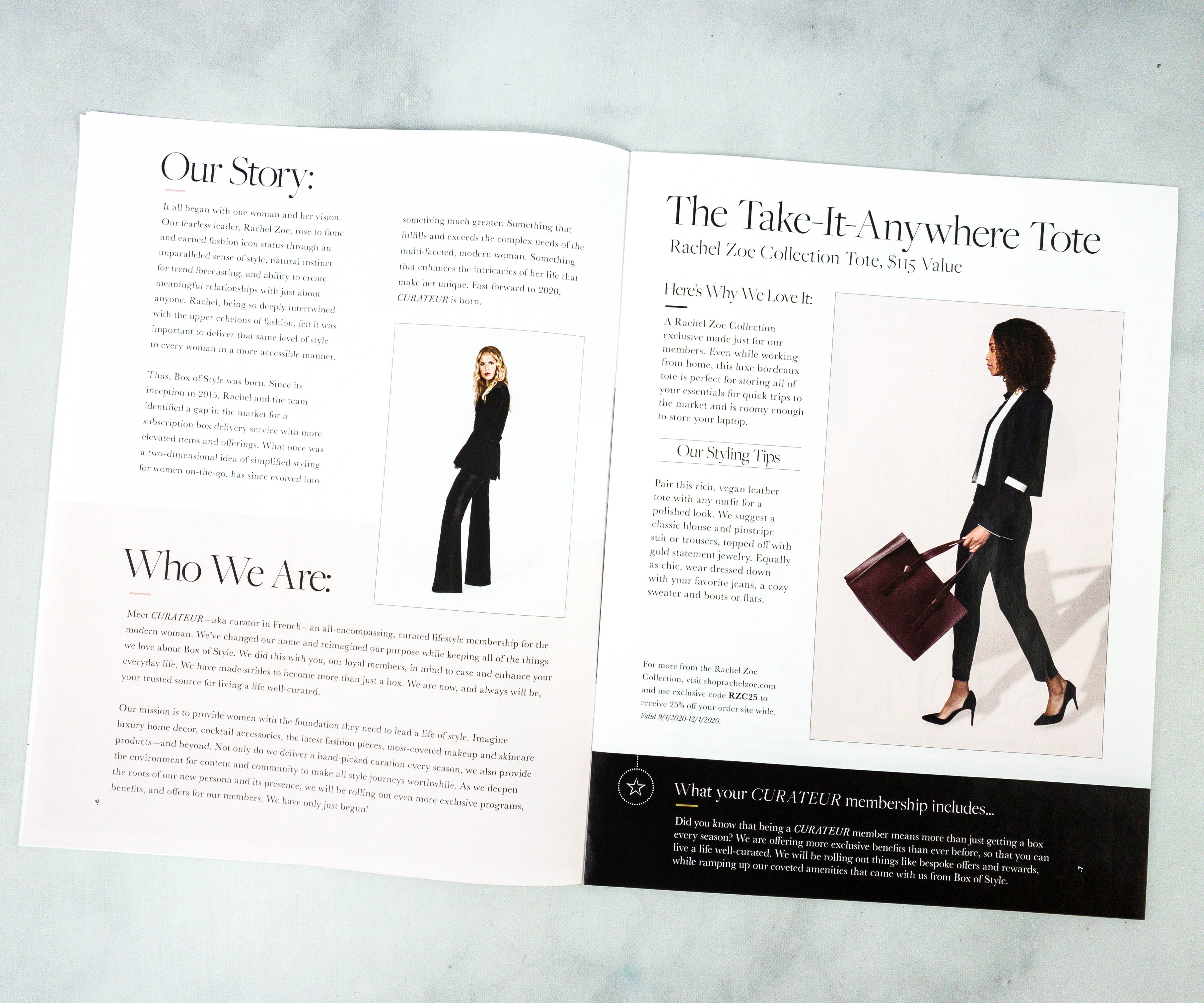 They also shared more about their company!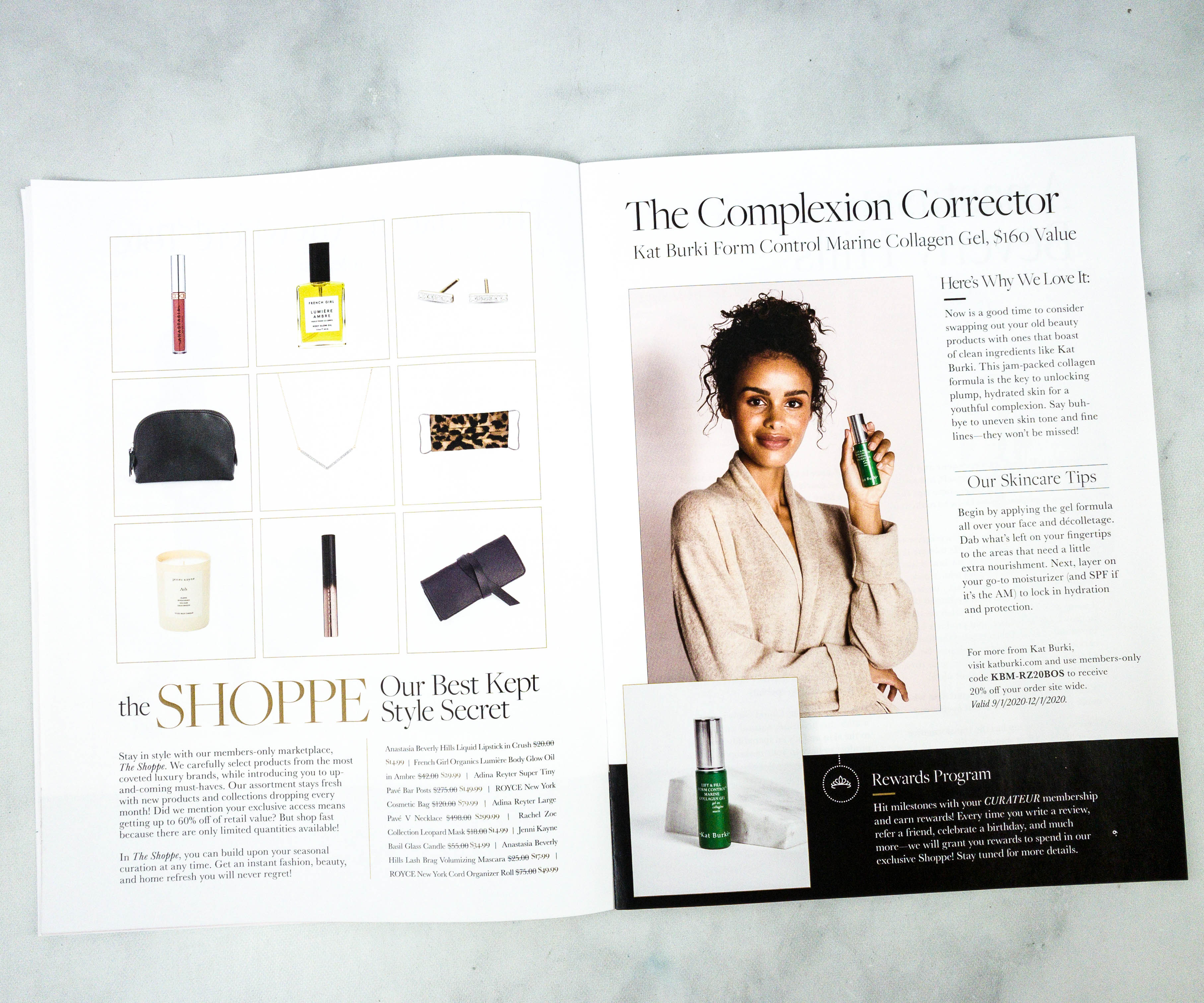 There's even a feature for the Shoppe, their members-only marketplace.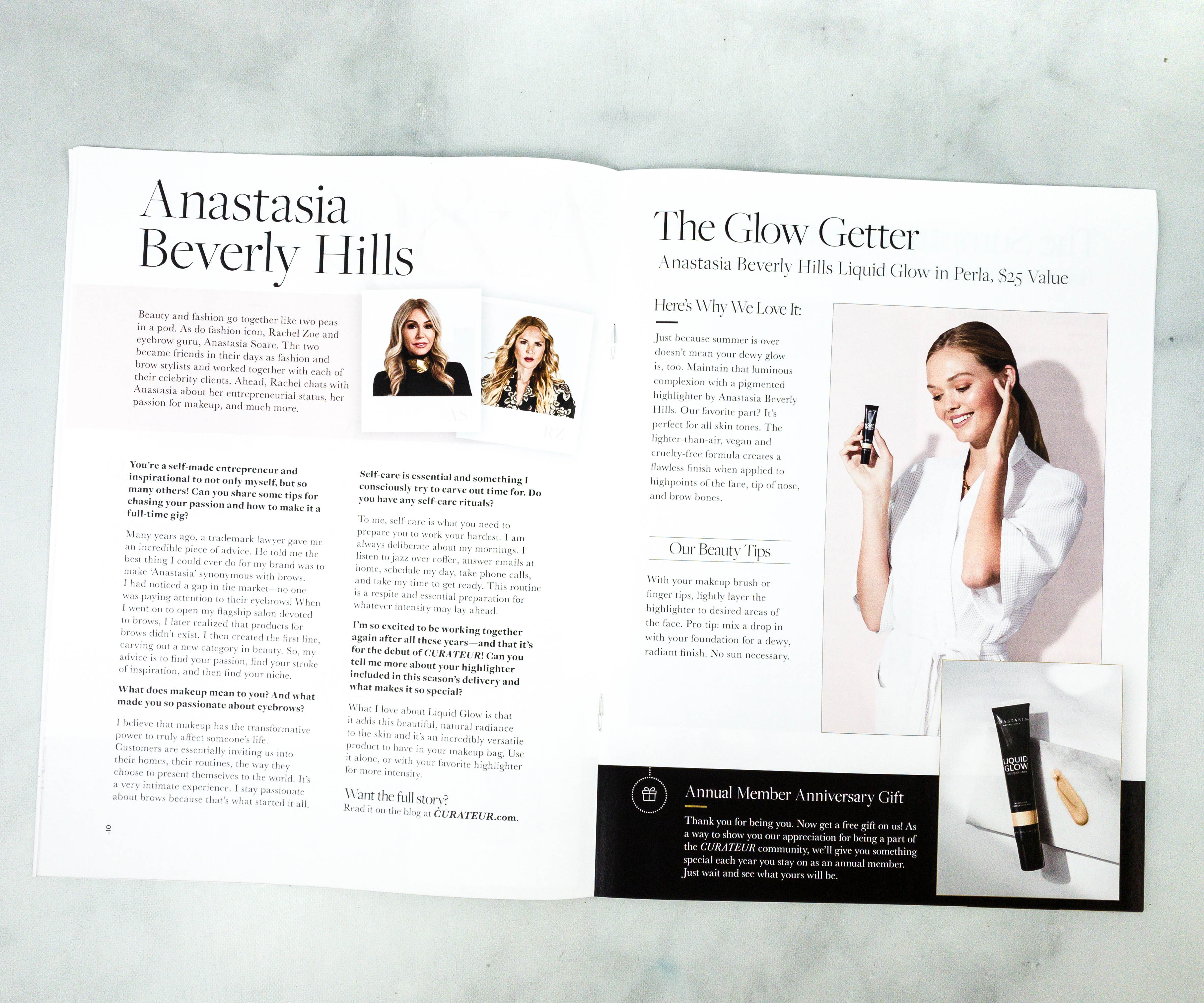 Of course, there are photos and descriptions for each product in the box, along with usage tips.
There are even styling tips for the fashion pieces!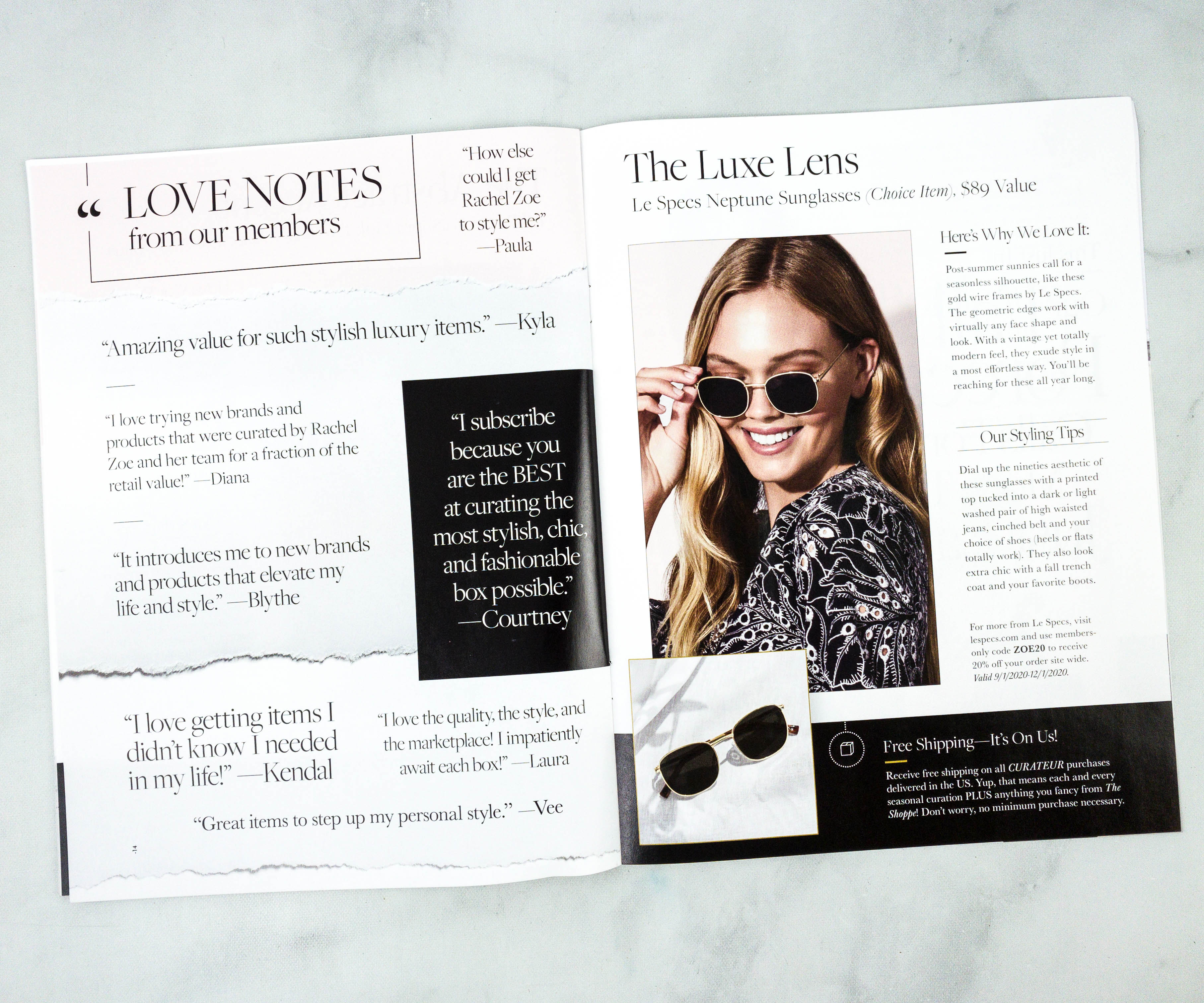 This is such a fun and enjoyable read!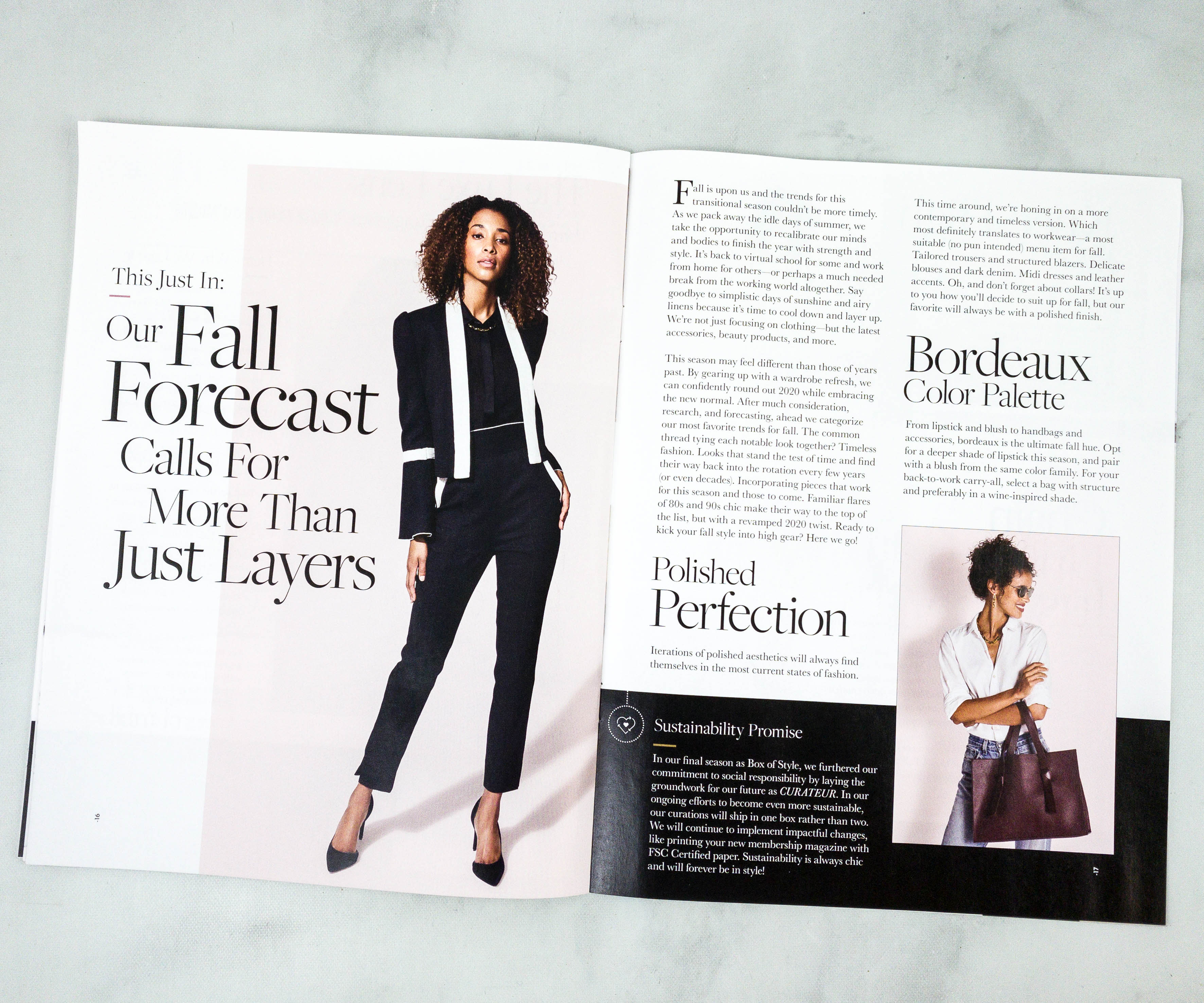 Here's Curateur's Fall fashion forecast!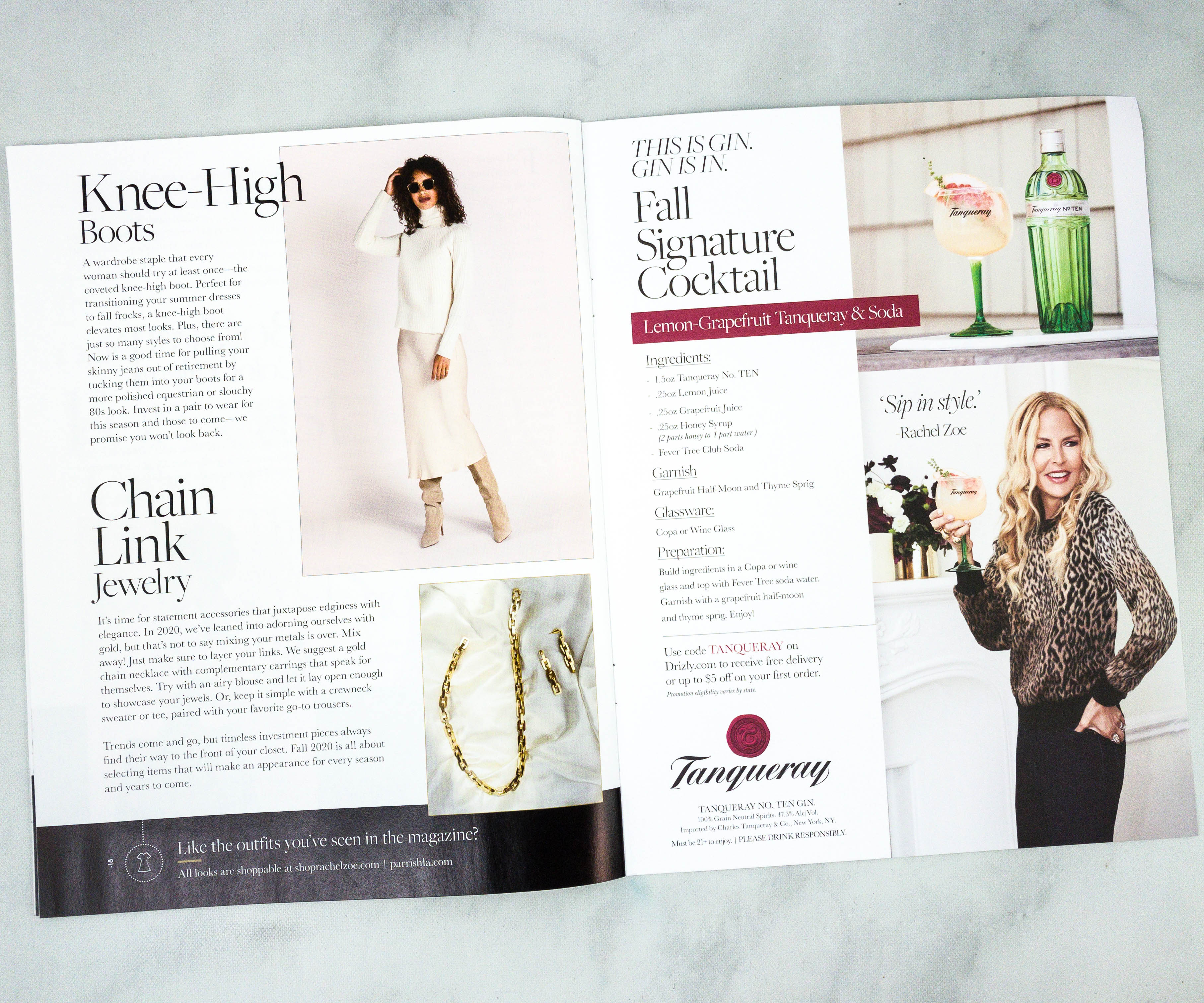 Lastly, there's a cocktail recipe that we can try!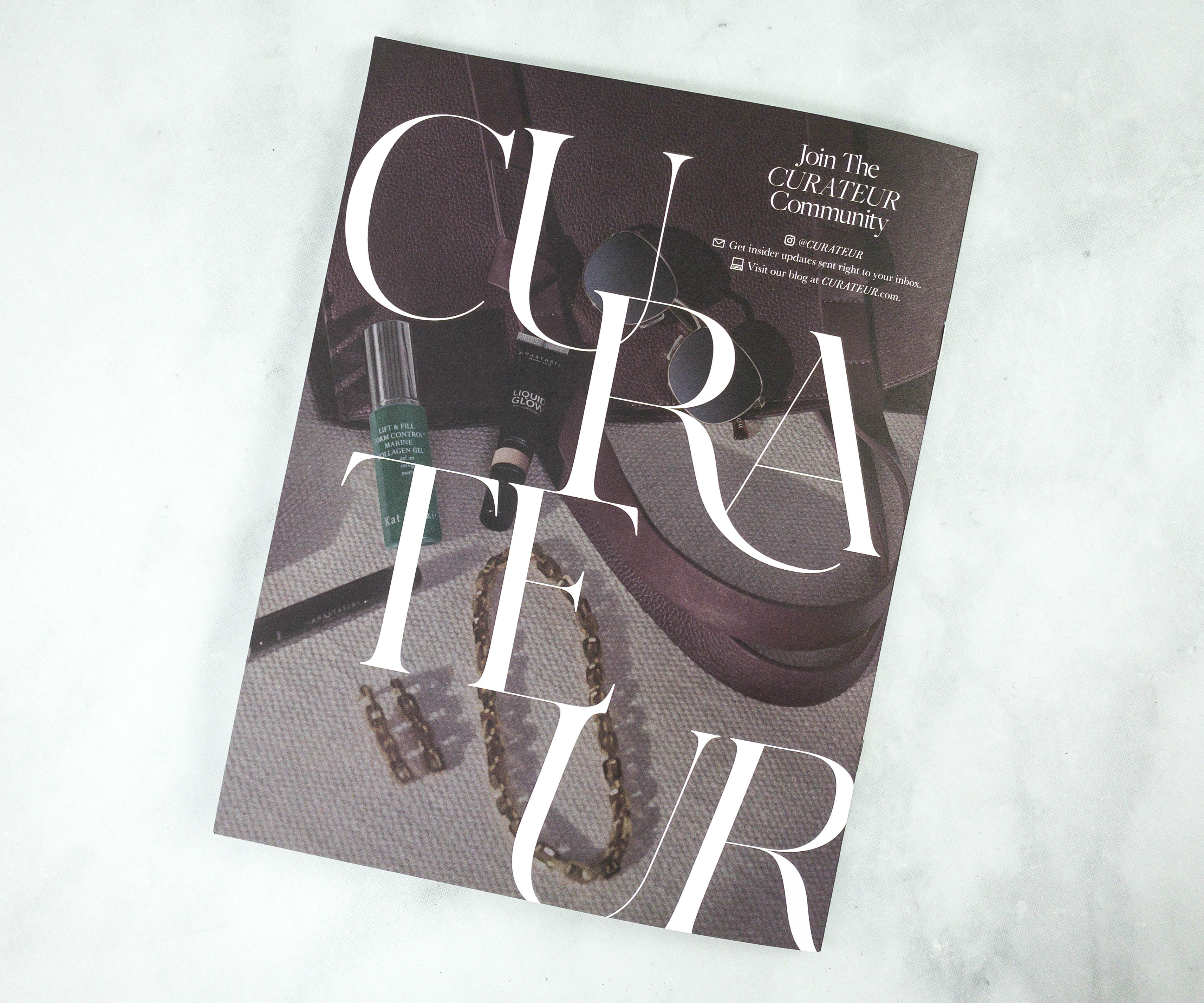 This card from Curateur encourages us to join the Curateur Community.
Everything in my box!
Eddie Borgo Supra Link Earrings ($195) The earrings were packed in a black drawstring pouch to keep it safe from any damage. Subscribers were able to choose between this and the Le Specs Neptune Bright Gold-Khaki Mono Sunglasses ($89).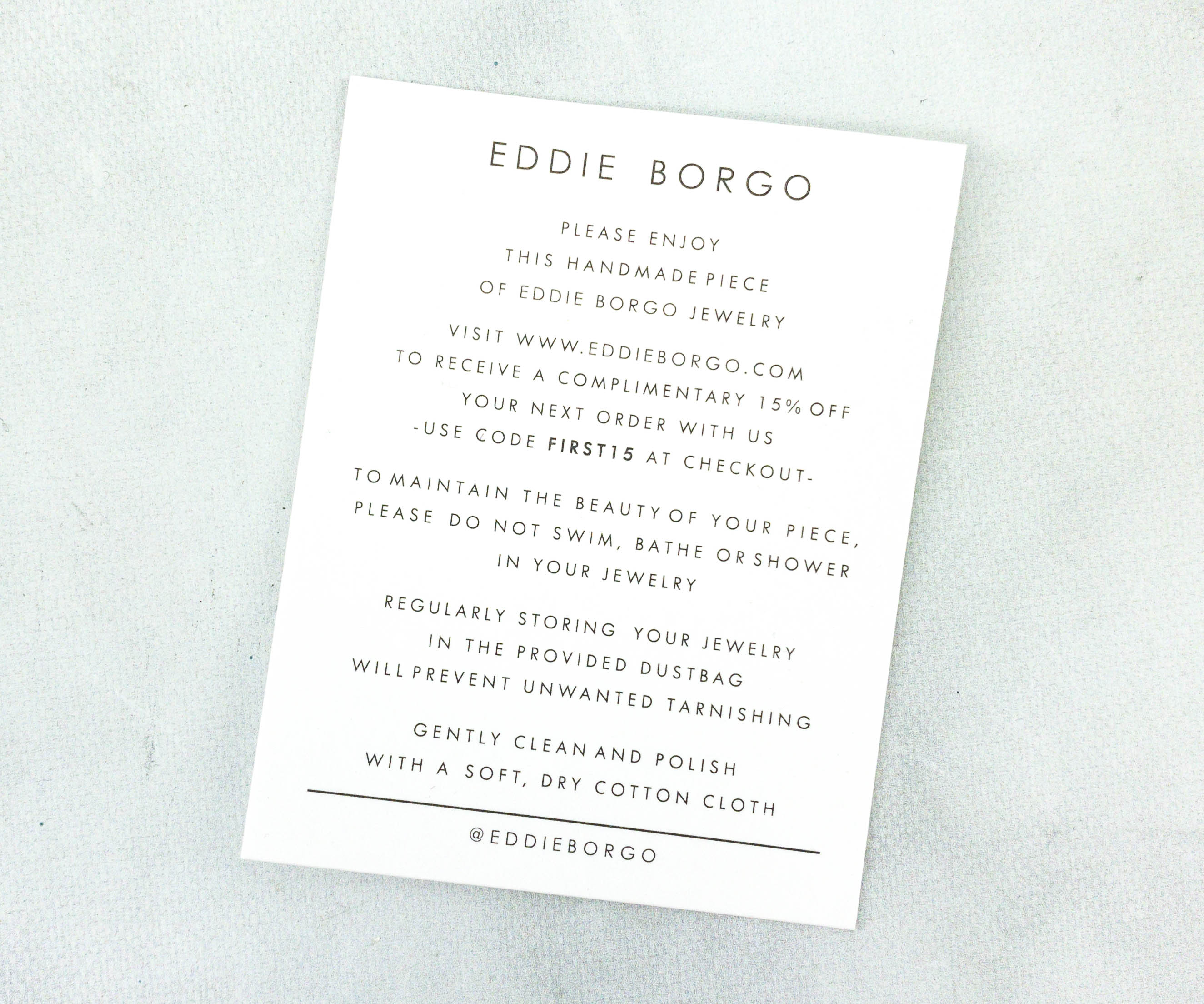 There is also a card that contains a 15% off coupon valid on Eddie Borgo's online shop.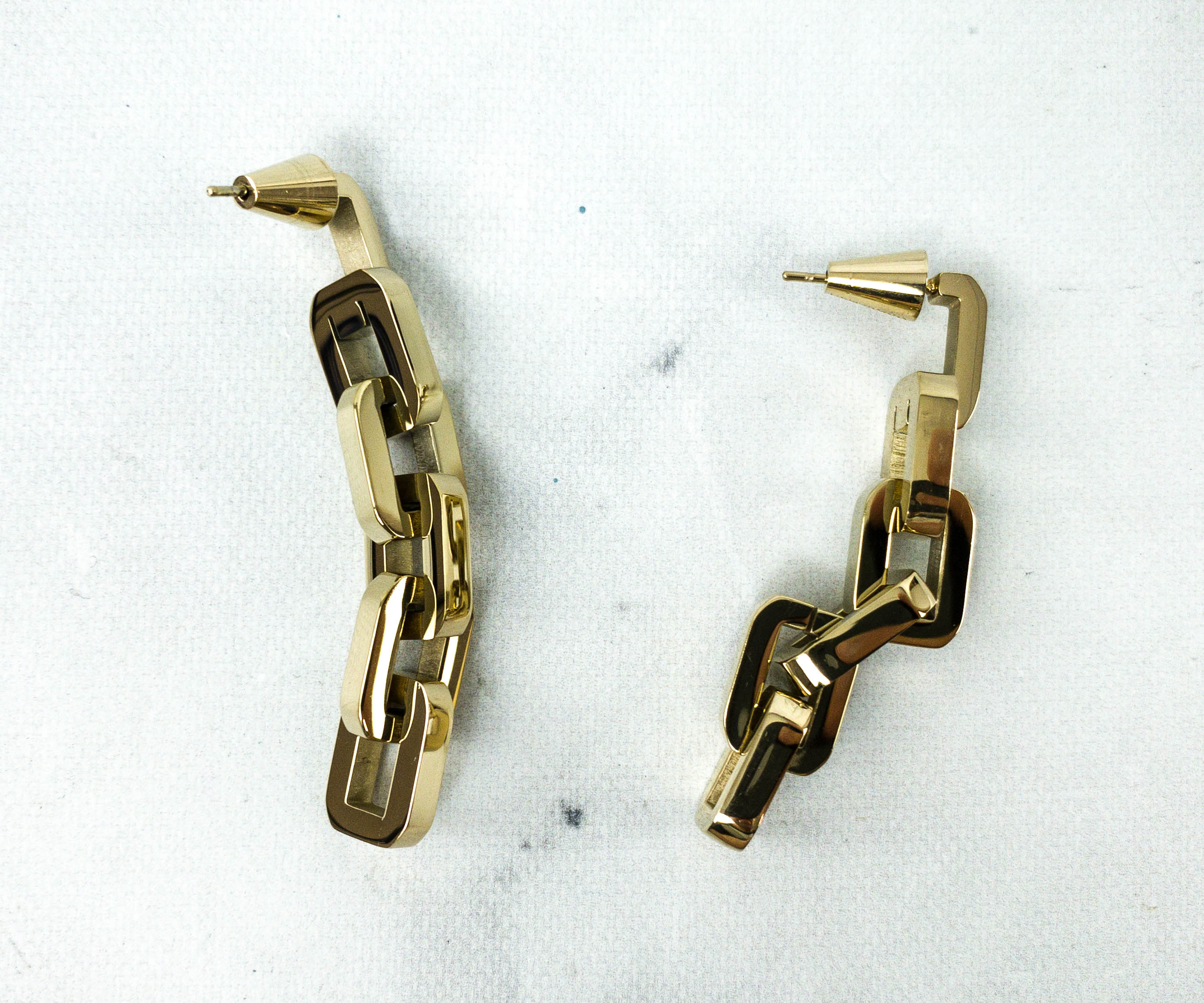 It's a pair of gold chain drop earrings and it's so gorgeous!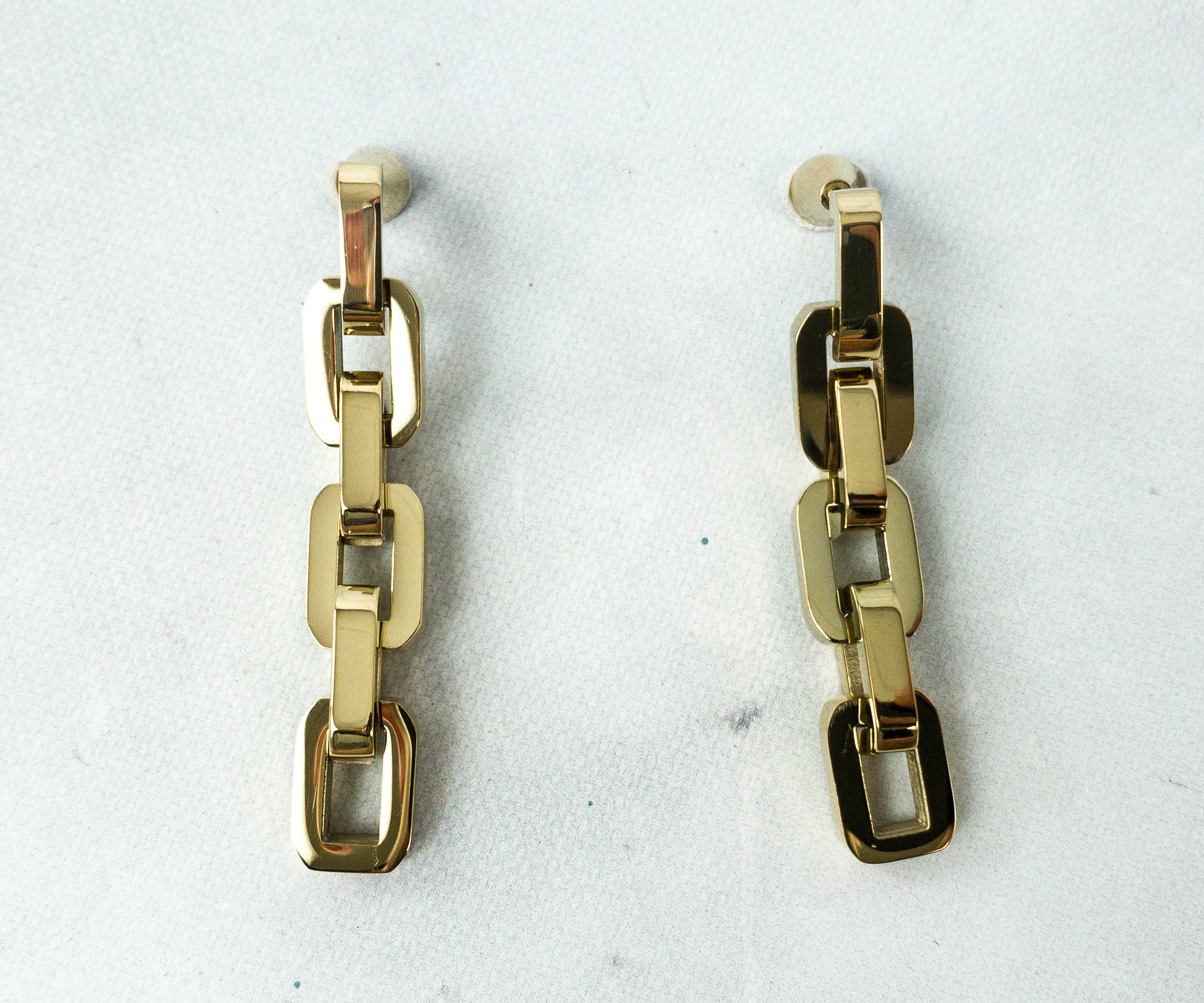 They are chunky and they have that edgy vibe that I like. I think this will go really well with a black blazer and a powerful red lip to get that femme fatale look!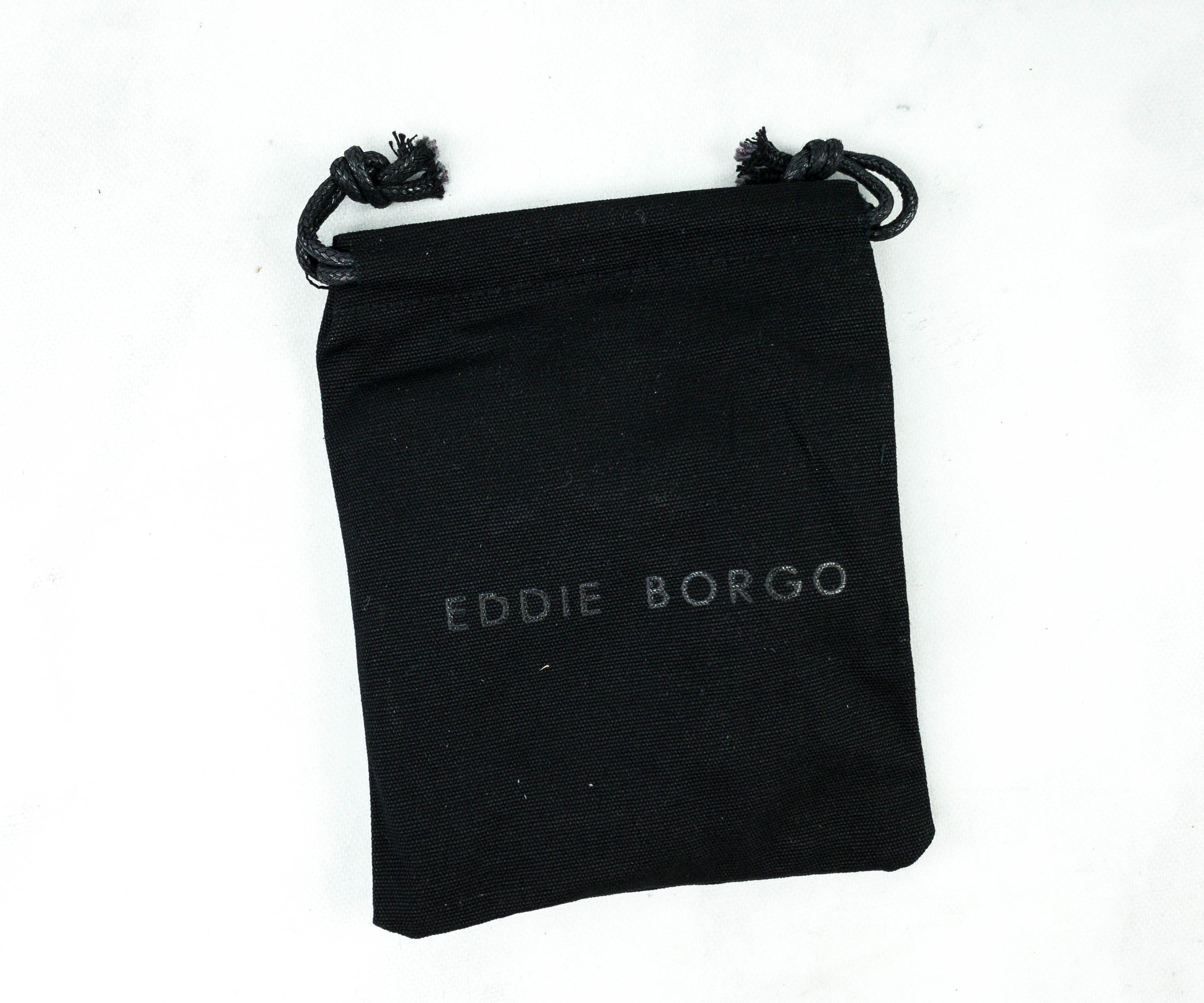 Eddie Borgo Supra Link Collar Necklace ($495) To match with the earrings is this collar necklace. It was also packed in a drawstring pouch!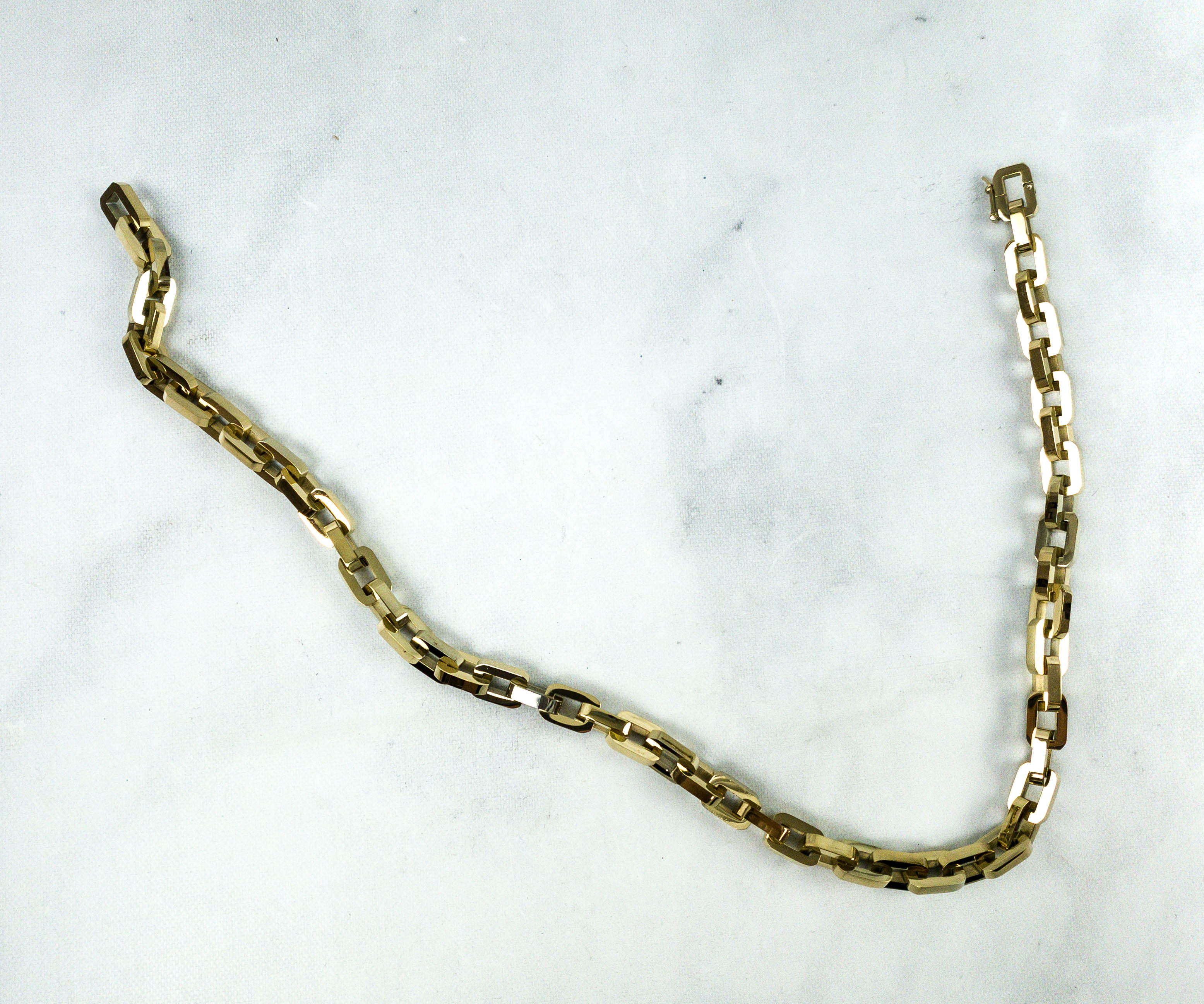 Measuring approximately 30 inches long, this 12 karat gold vermeil necklace beautifully reflects light from every angle.
Its hidden enclosure is unique and interesting. It has a safety latch that secures the necklace well.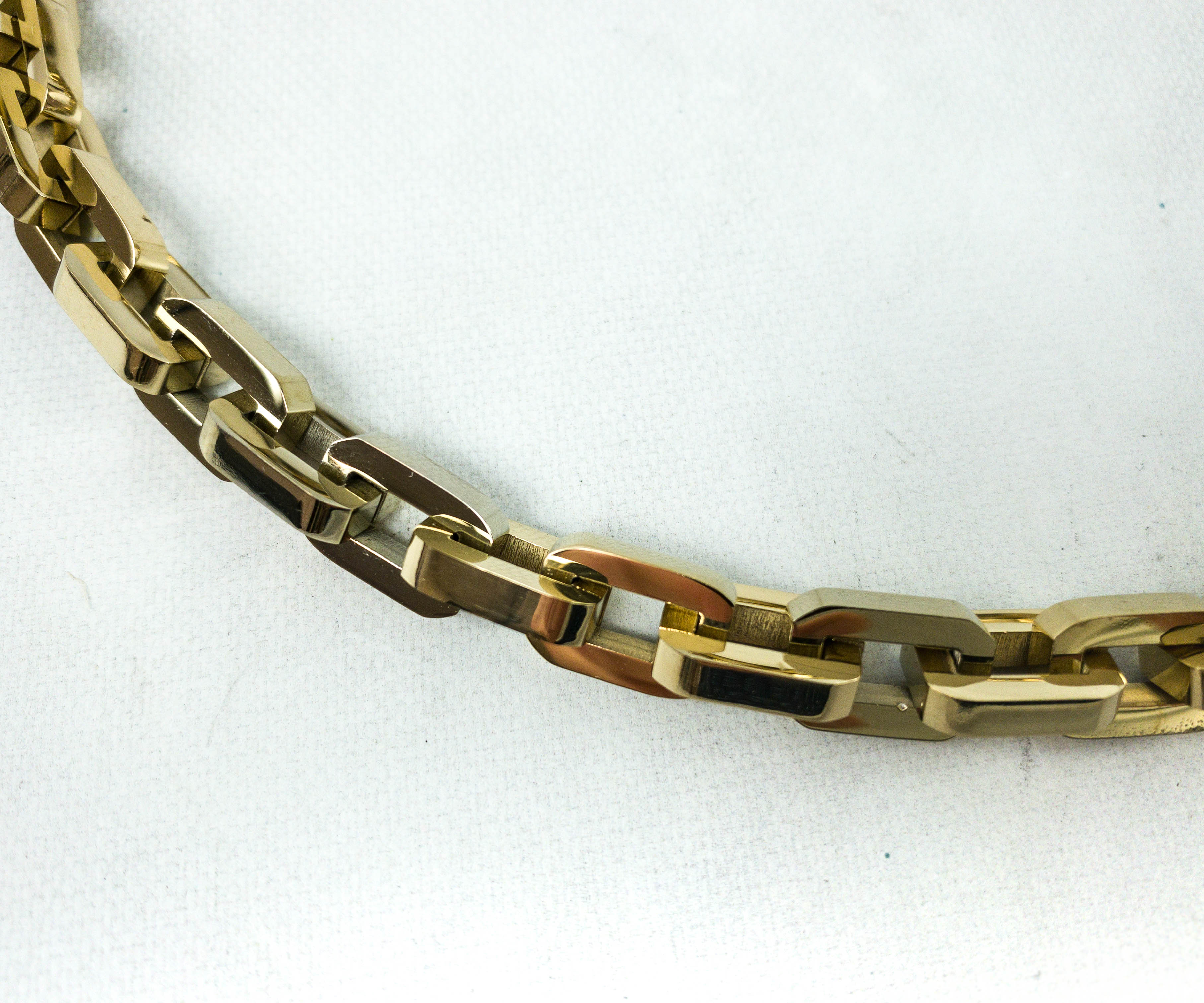 Knowing that this piece is hand-carved makes it more interesting!
It doesn't hang low on the neck, it's more like a loose choker but it works really well with the design as it gives more character to how it's worn.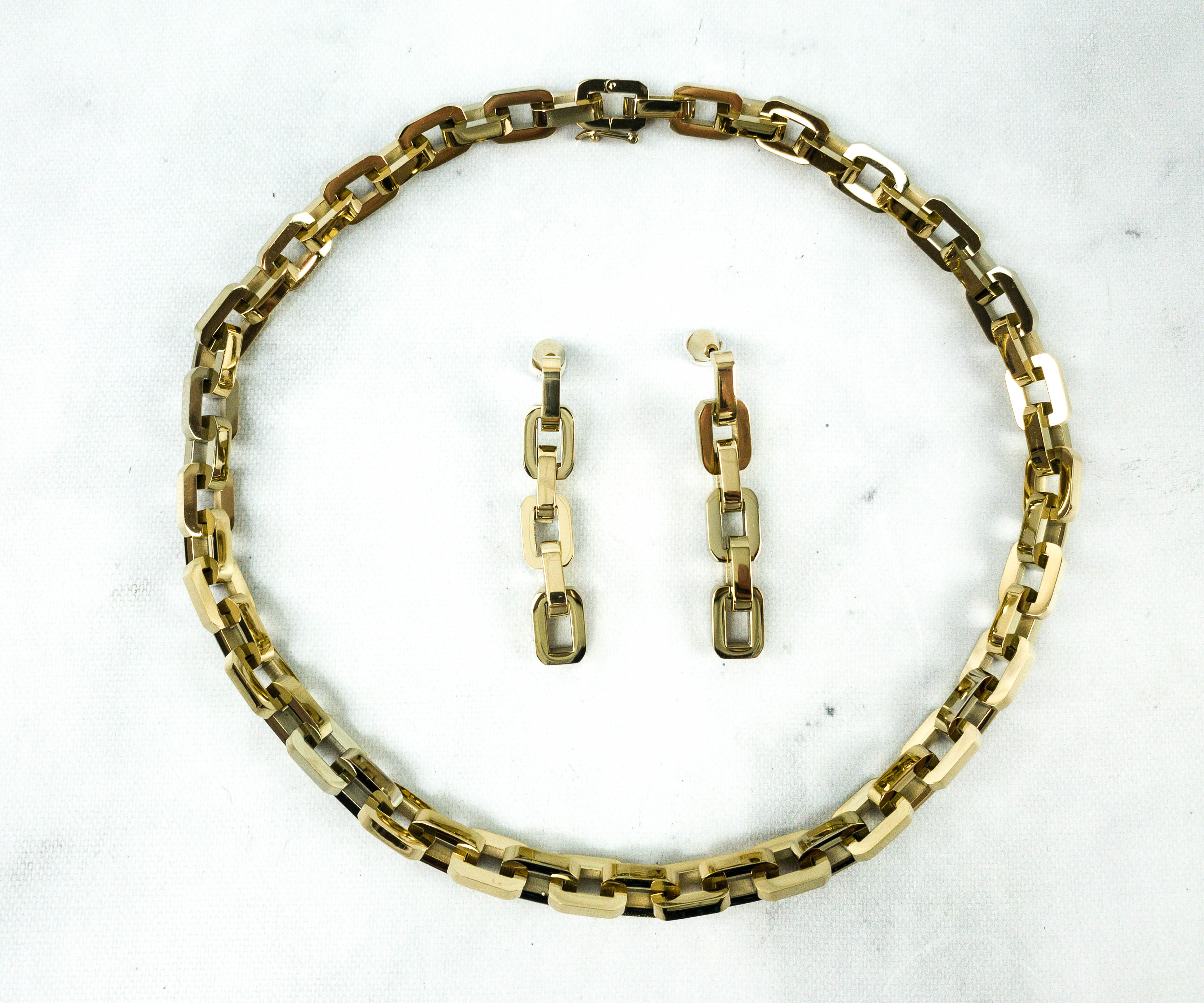 This set is truly stunning. It's something that can take a regular slacks-and-blazer pair to a whole new level.
Anastasia Beverly Hills Liquid Glow in Perla ($25) This liquid highlighter is so concentrated that a little goes a long, long way! I like that it blends effortlessly into the skin while giving that radiant and healthy-looking glow.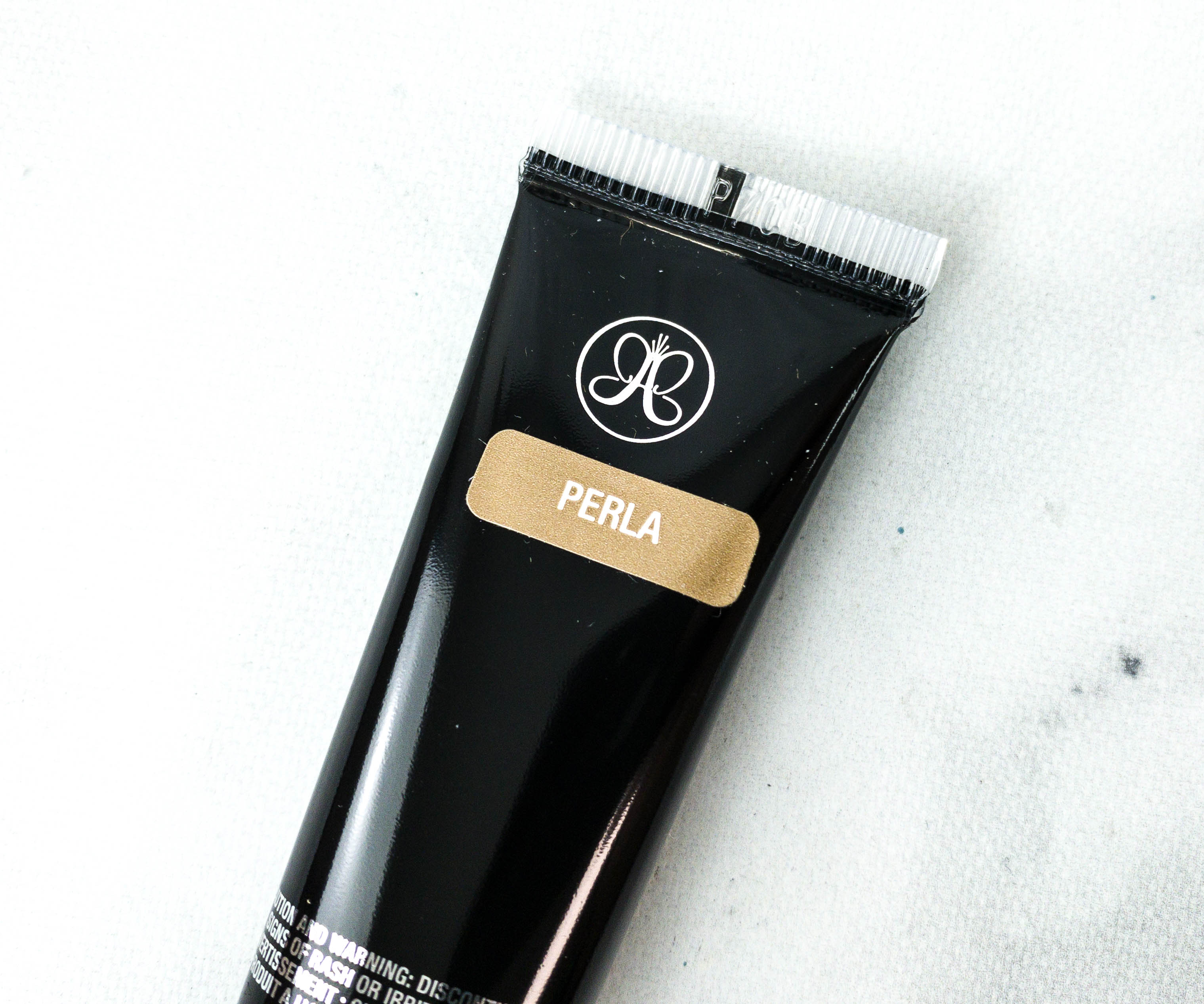 I like adding a drop or two of this to my foundation because it creates that bright and vibrant look on the skin. This product is really easy to use whether as it is or even mixed with other items.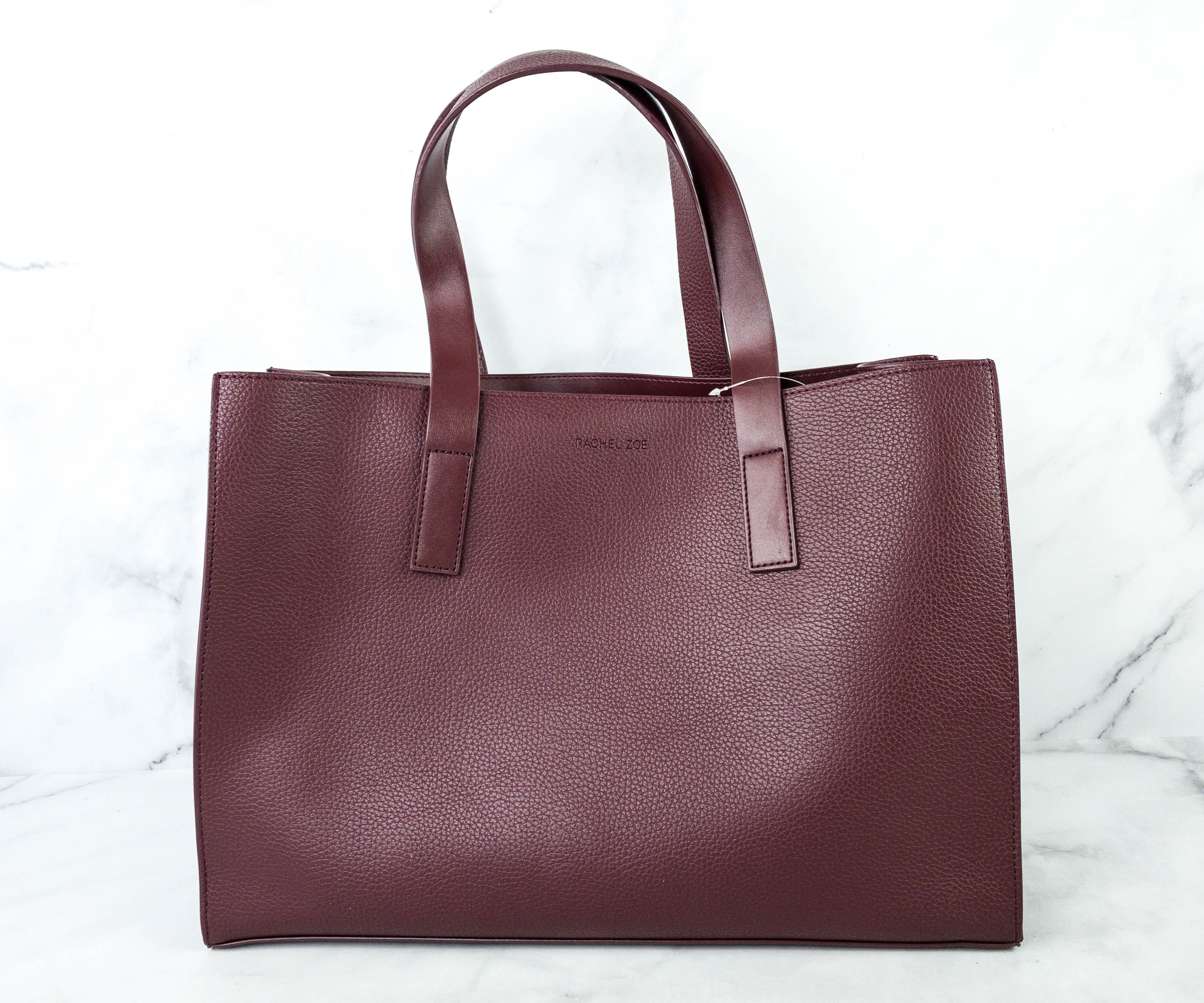 Rachel Zoe Collection Tote. I love the color of this tote bag! It actually reminds me of red wine and I think it fits the season really well.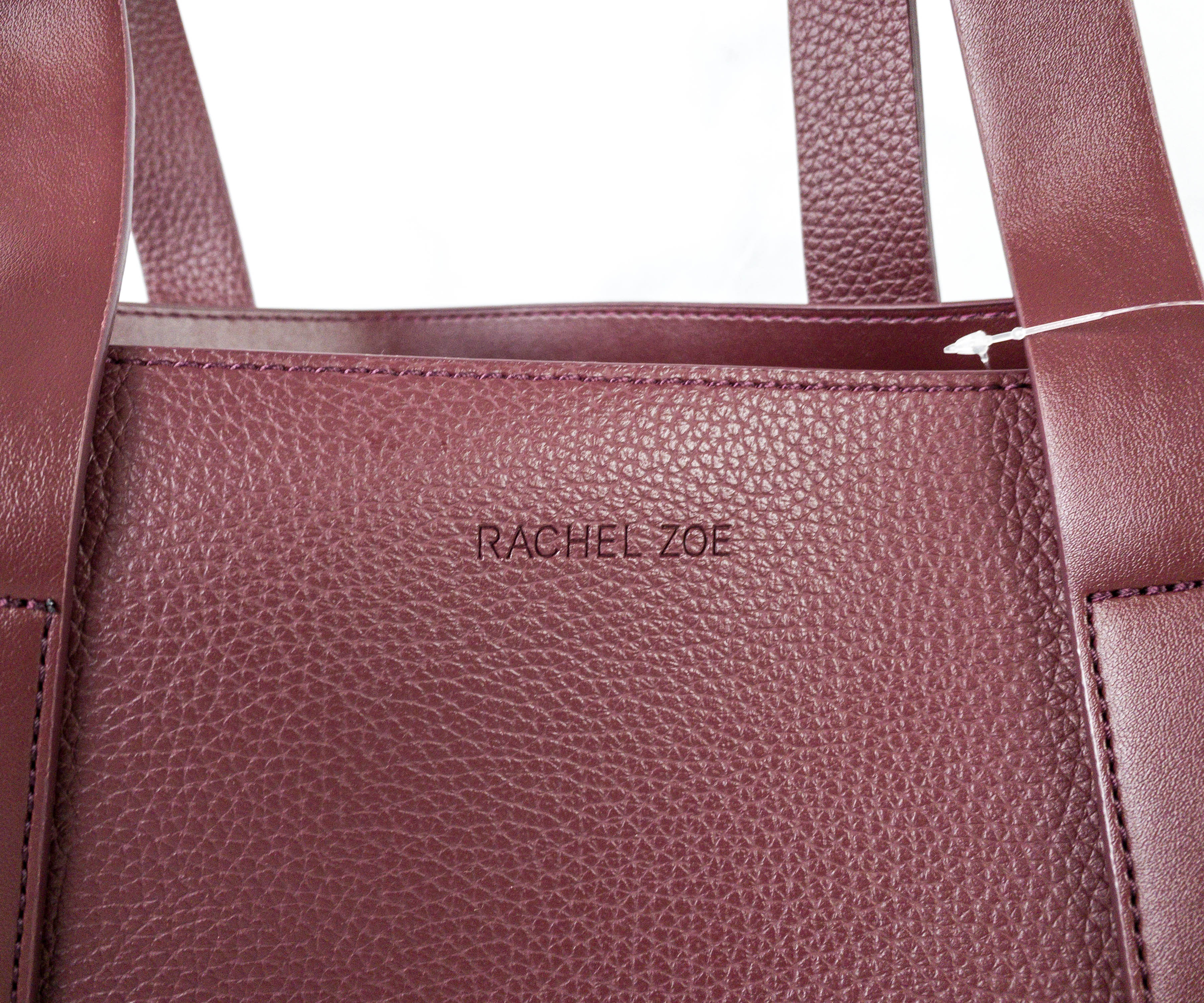 It has the Rachel Zoe branding discreetly placed on top. From this angle, you can view the stitching and it is flawless!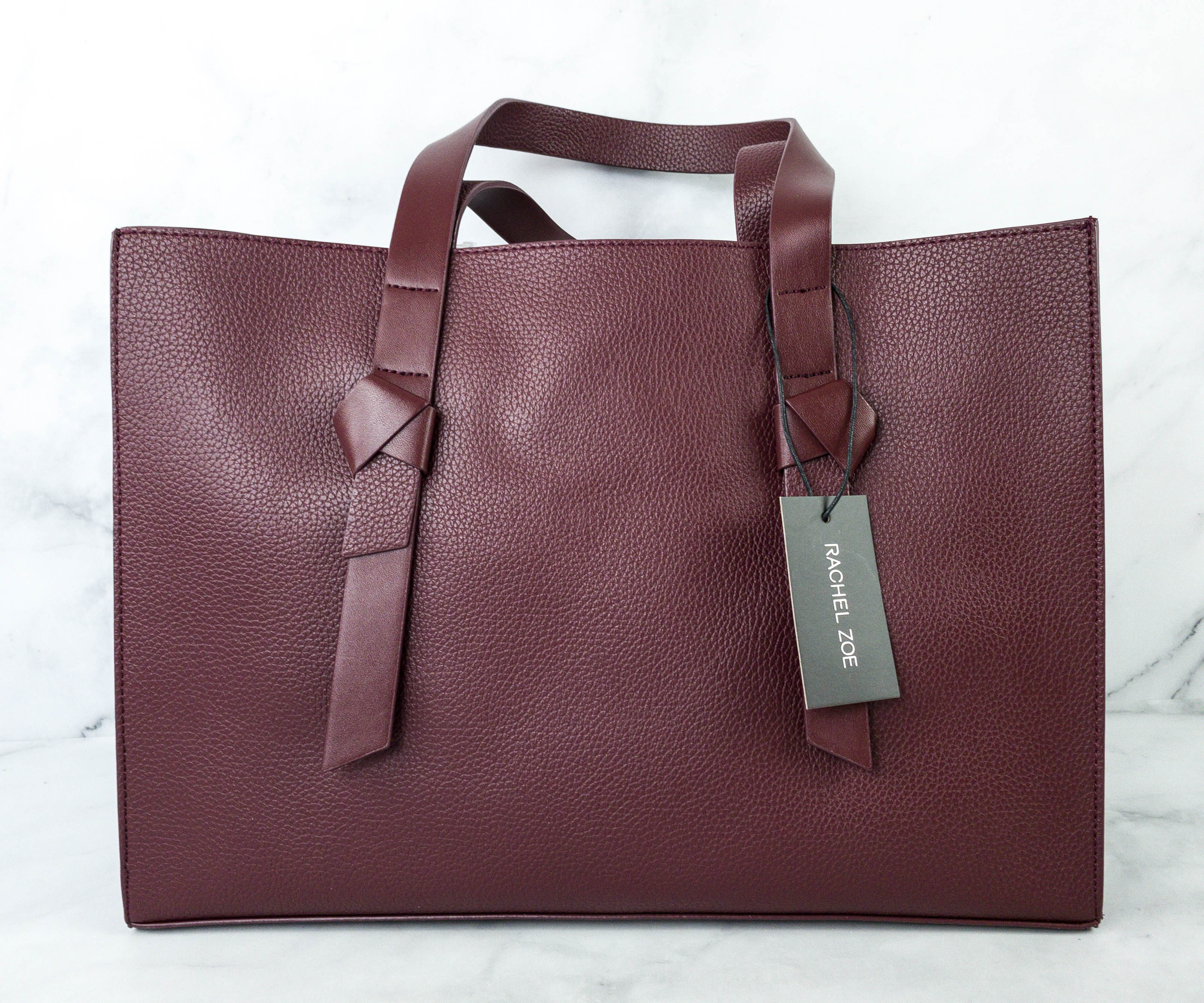 The handles look like they're tied up, adding some flair to the bag's overall look.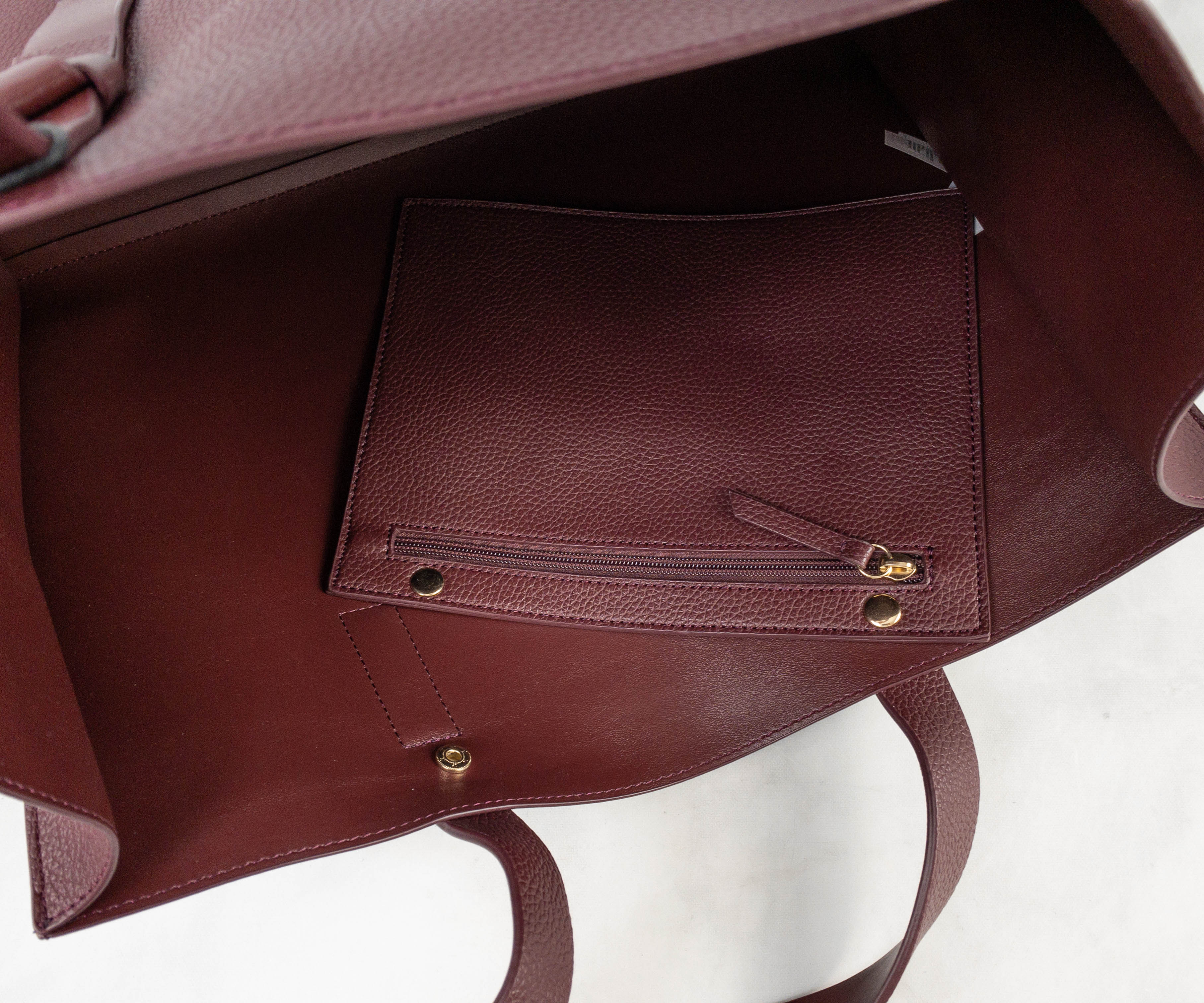 This bag came with a detachable pouch where you can store coins and some other random trinkets.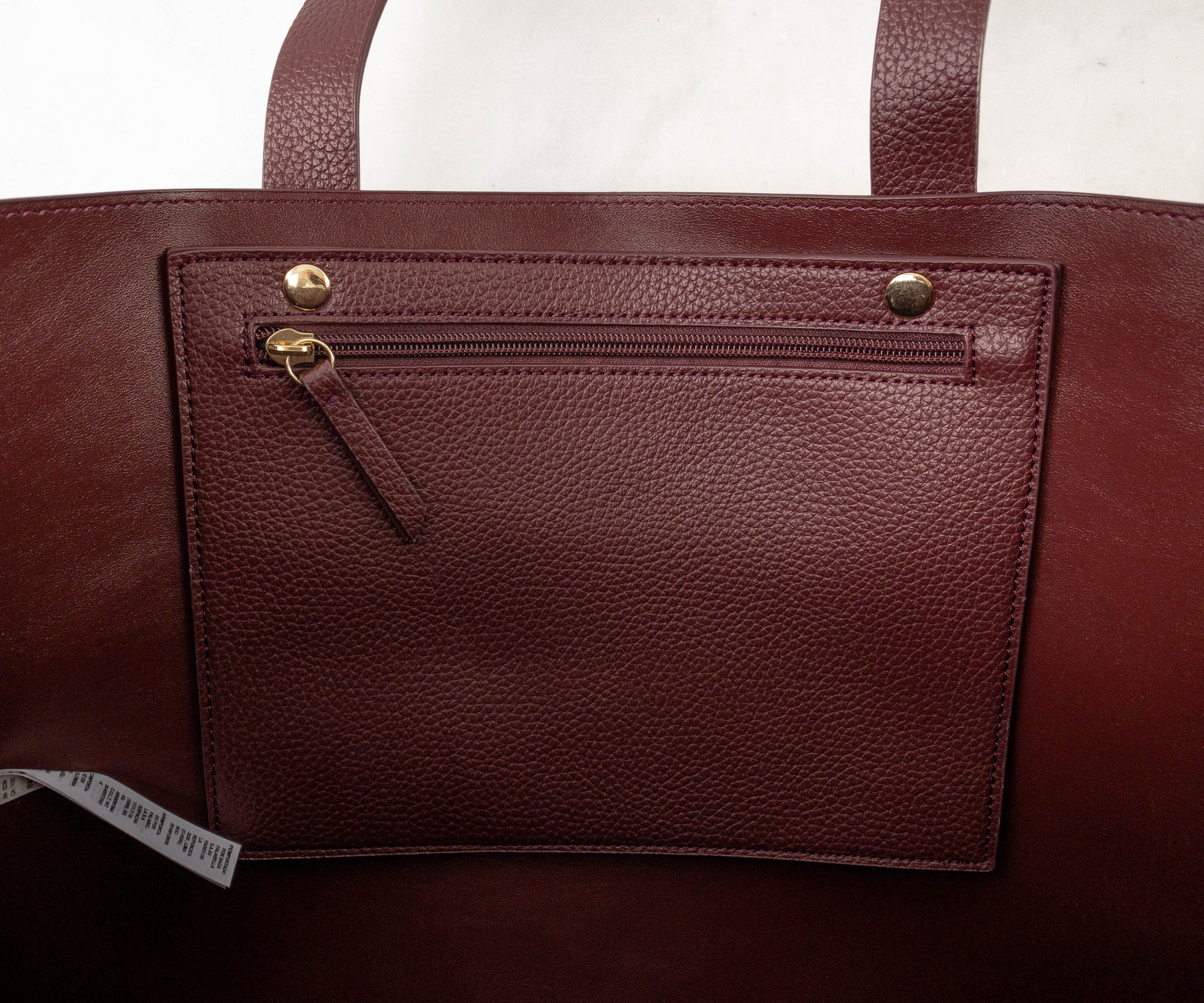 It can be easily snapped into place using the gold buttons found inside the bag, by the handle straps.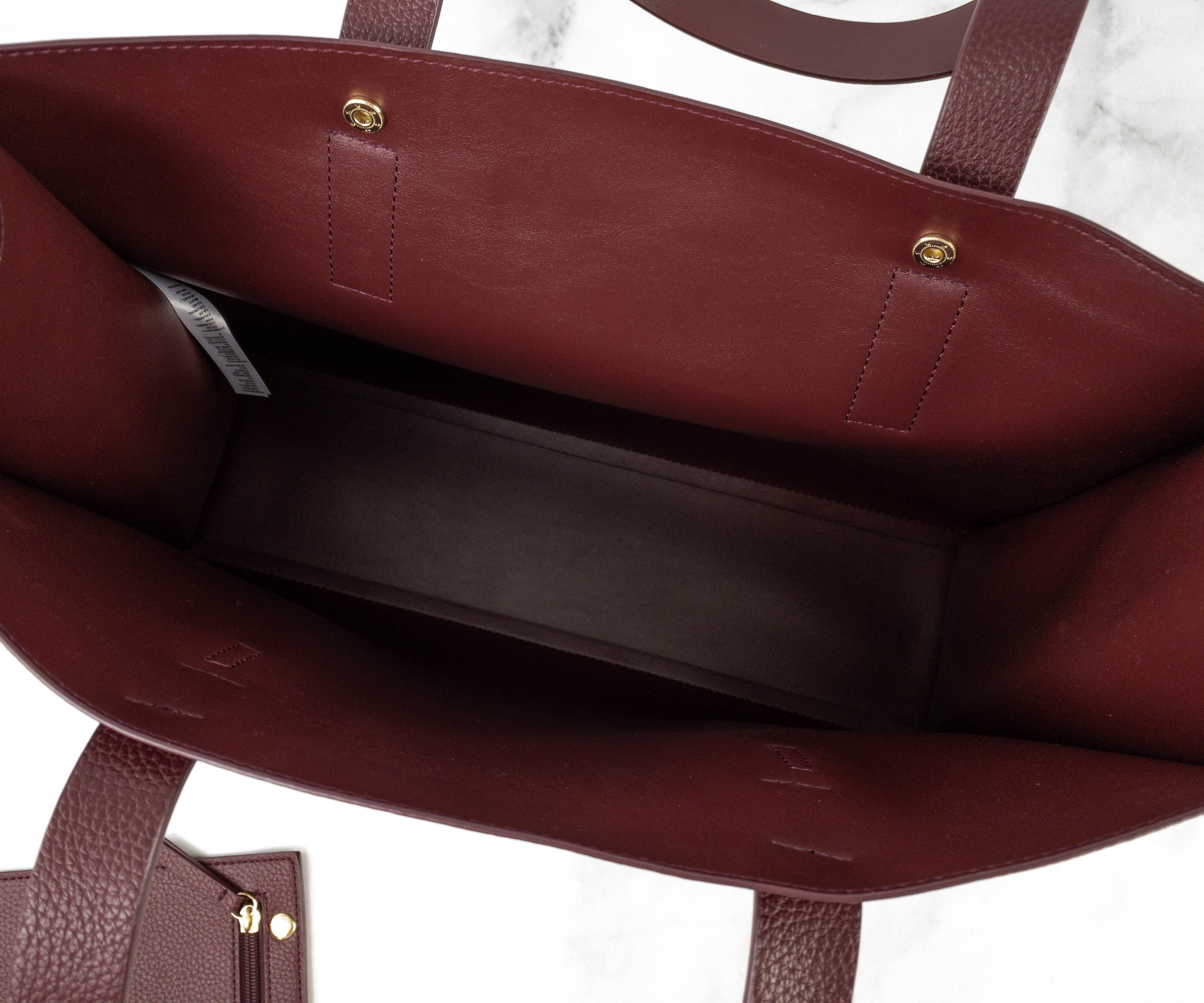 I love how spacious the bag is! I can surely put a lot in here. There is no compartment inside, but I don't mind. It's still a nice bag that I can use just about anywhere!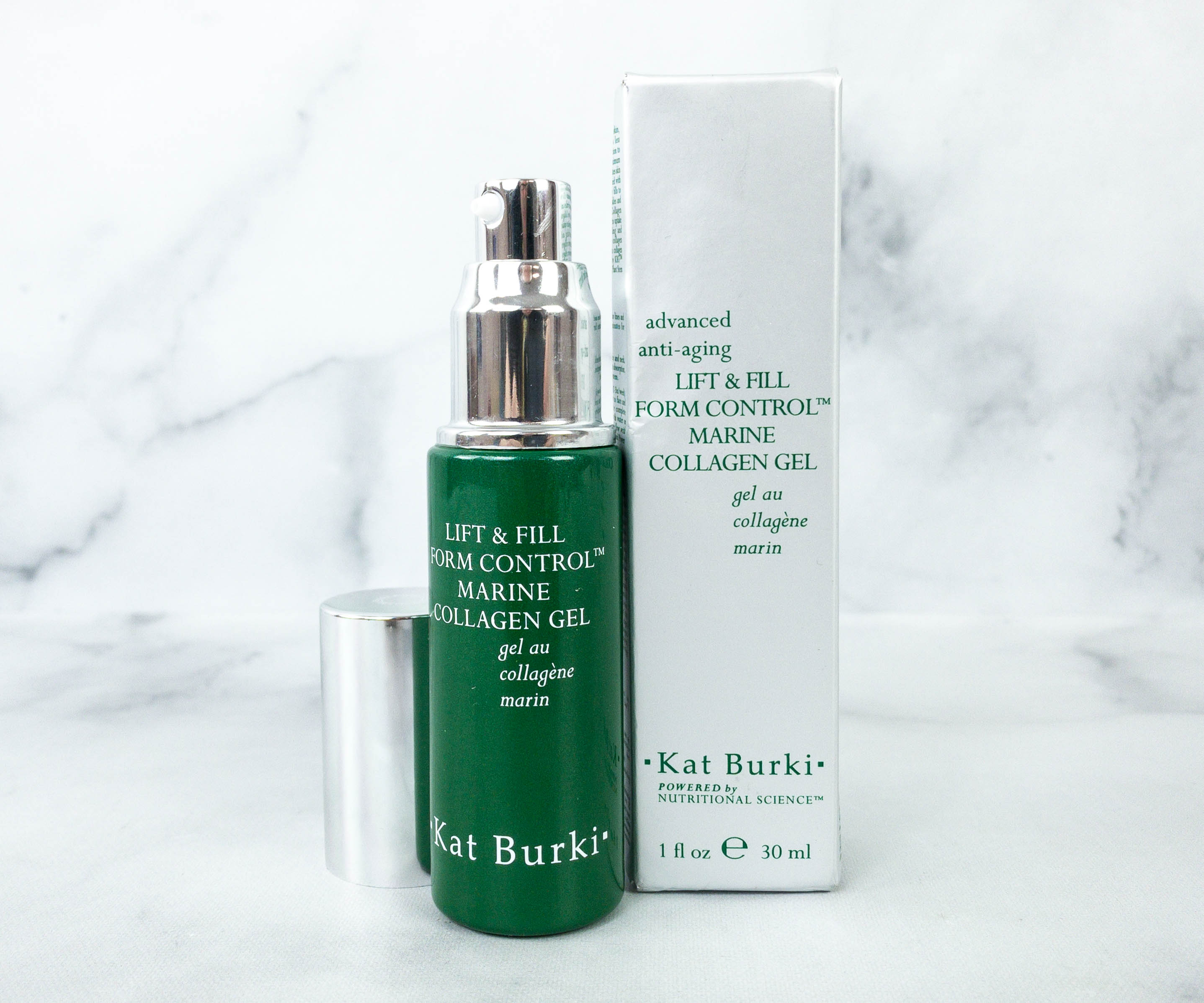 Kat Burki Form Control Marine Collagen Gel. This is the missing item that shipped separately from the rest of the box. Packed with algae keratin, this gel helps lift and fill the skin to improve its overall look. Ingredients also include botanical hyaluronic acid and silk amino acid proteins for intense hydration. It can be applied whether day or night or as a weekly anti-aging treatment. The texture and the scent are good!
This season's Curateur box is nothing short of amazing. It's hard to pick a favorite from the curation because everything embodied luxury and elegance. The bag comes in a wine color that's perfect for fall and the gold vermeil jewelry set completes any lady boss look. Even the highlighter is impressive with its lightweight and blendable formula. There's a missing skincare item in this box and they shipped it late separately. Still, this was a great curation and it exceeded my expectations! They did a great job with the rebranding from Box of Style to Curateur!
What do you think of this month's box?