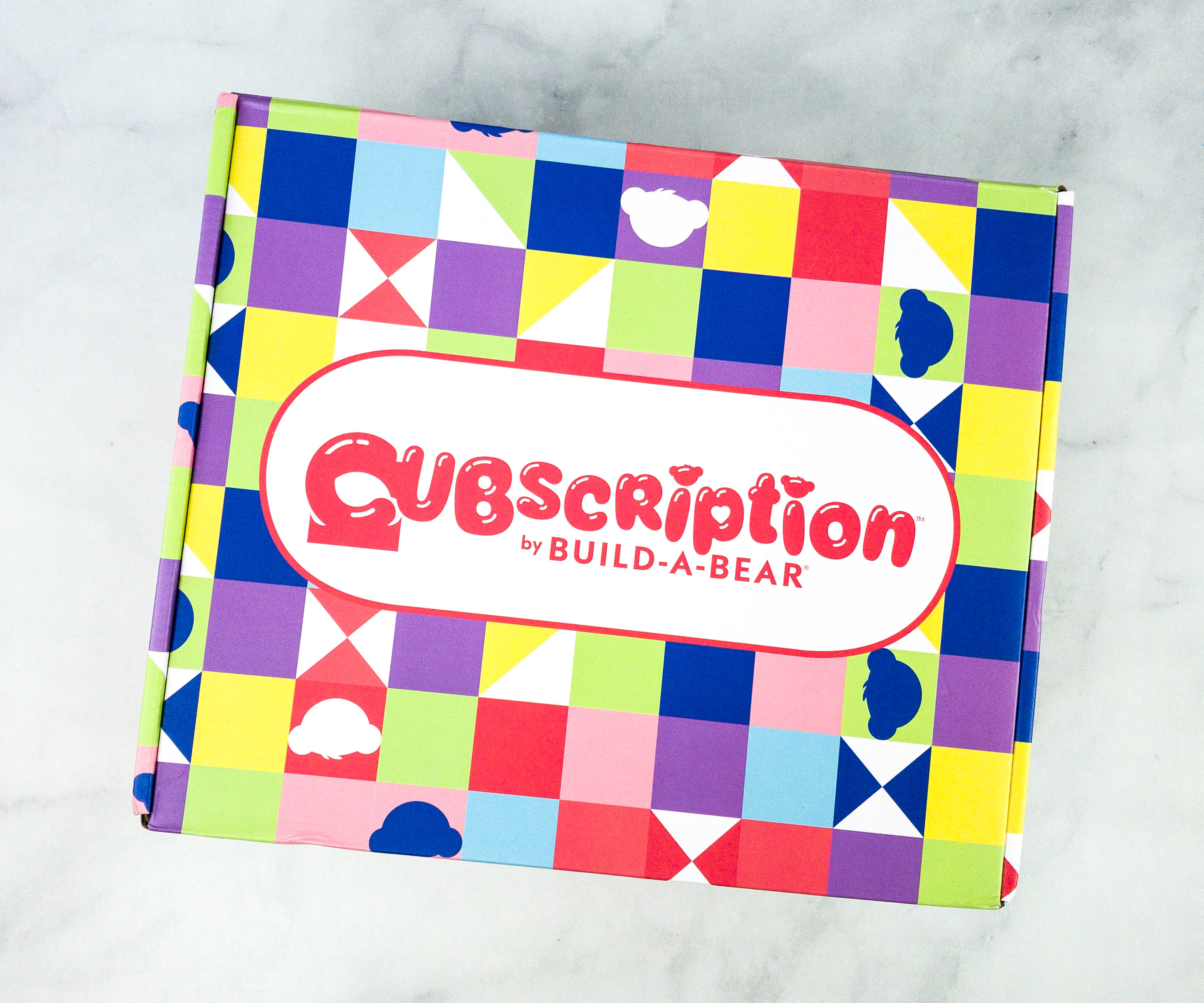 Cubscription Box by Build-A-Bear is a subscription box service that delivers a new furry friend every season (4 times a year). Each shipment contains 6-8 custom-made, exclusive Build-A-Bear items that you can't get in stores or anywhere else! This includes a new stuffed animal in every box, complete with clothing and accessories for both you and your furry friend!
DEAL: Get a FREE box filled with exclusive birthday Build-A-Bear goodies on their birthday when you subscribe to an annual plan! No coupon code required, just VISIT AND SUBSCRIBE.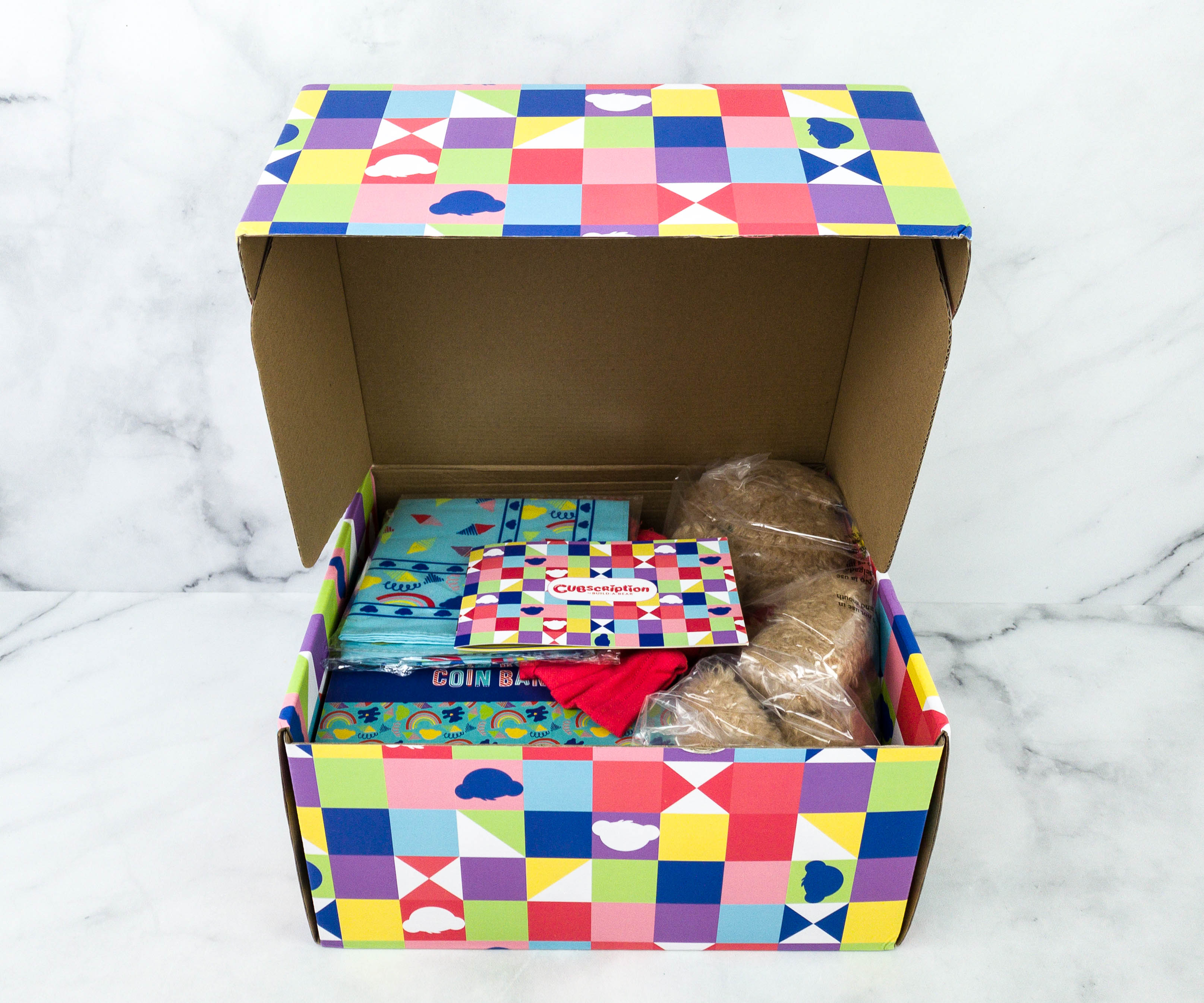 I love the colorful box!
The box is jam-packed!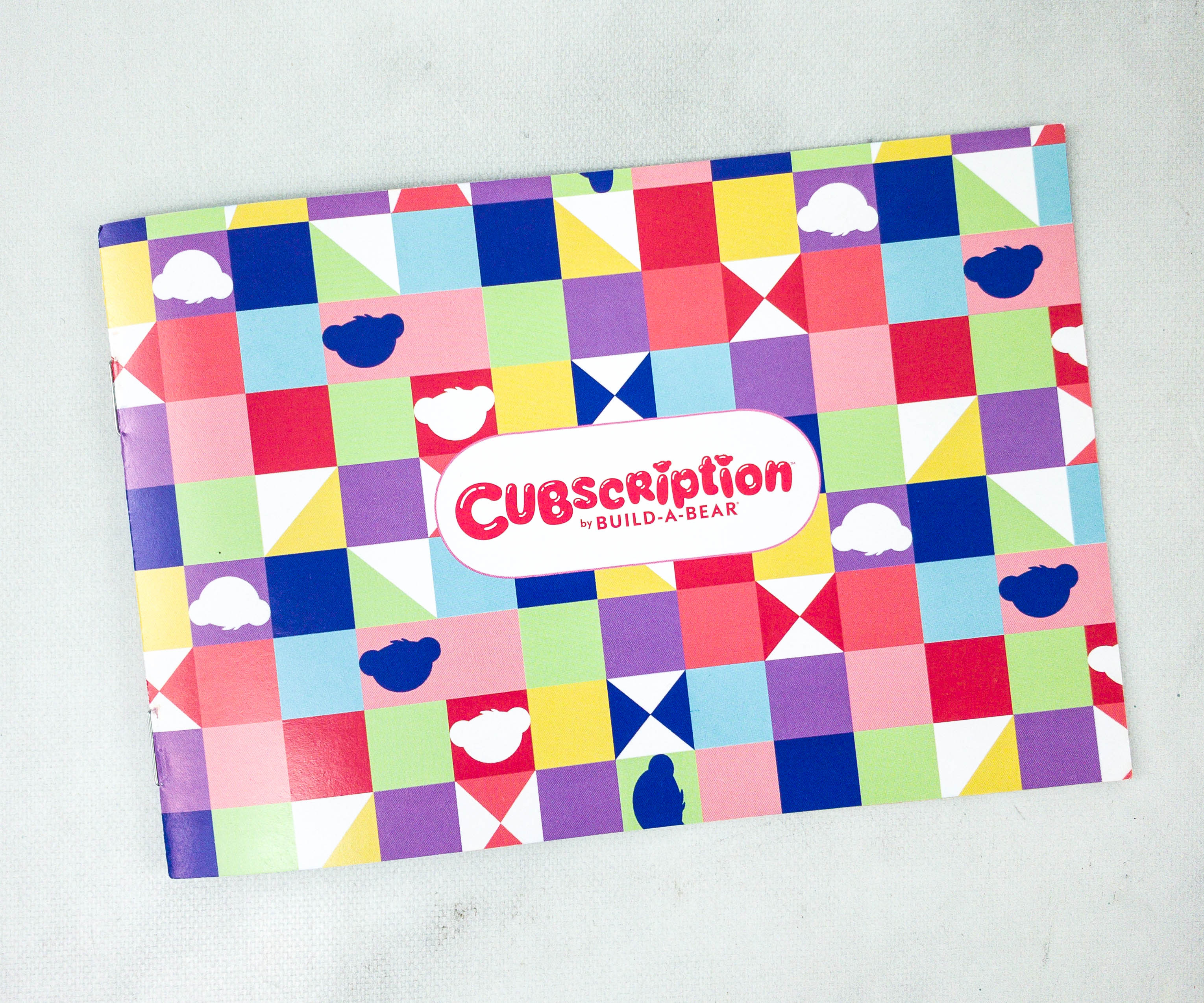 Everything is looking cute. The booklet has the same design as the box!
At the back is a page that says you can give your new bear a name!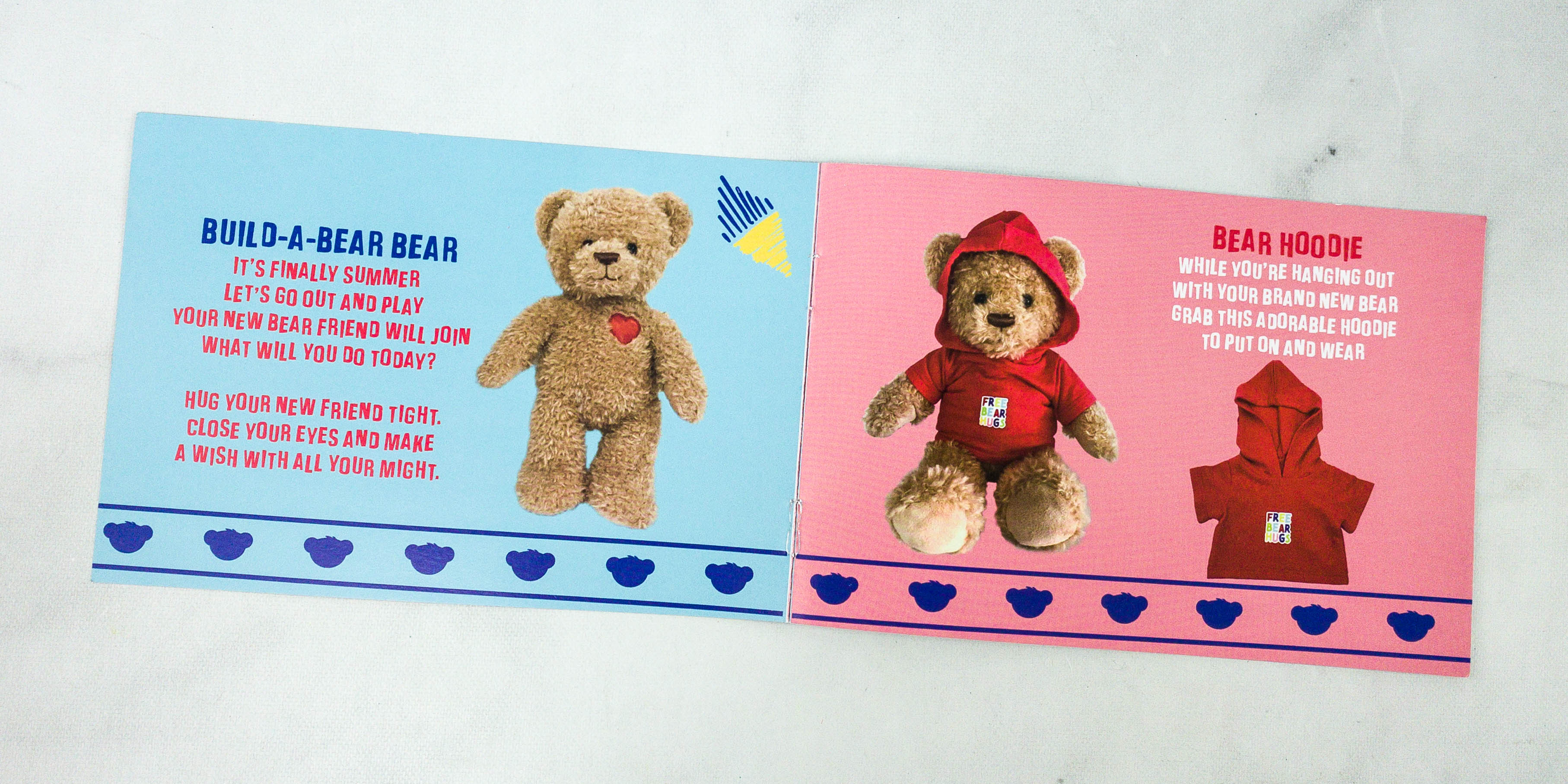 Inside, they included a photo of the bear we received this quarter!
The booklet also contains pictures of the other items included in this box.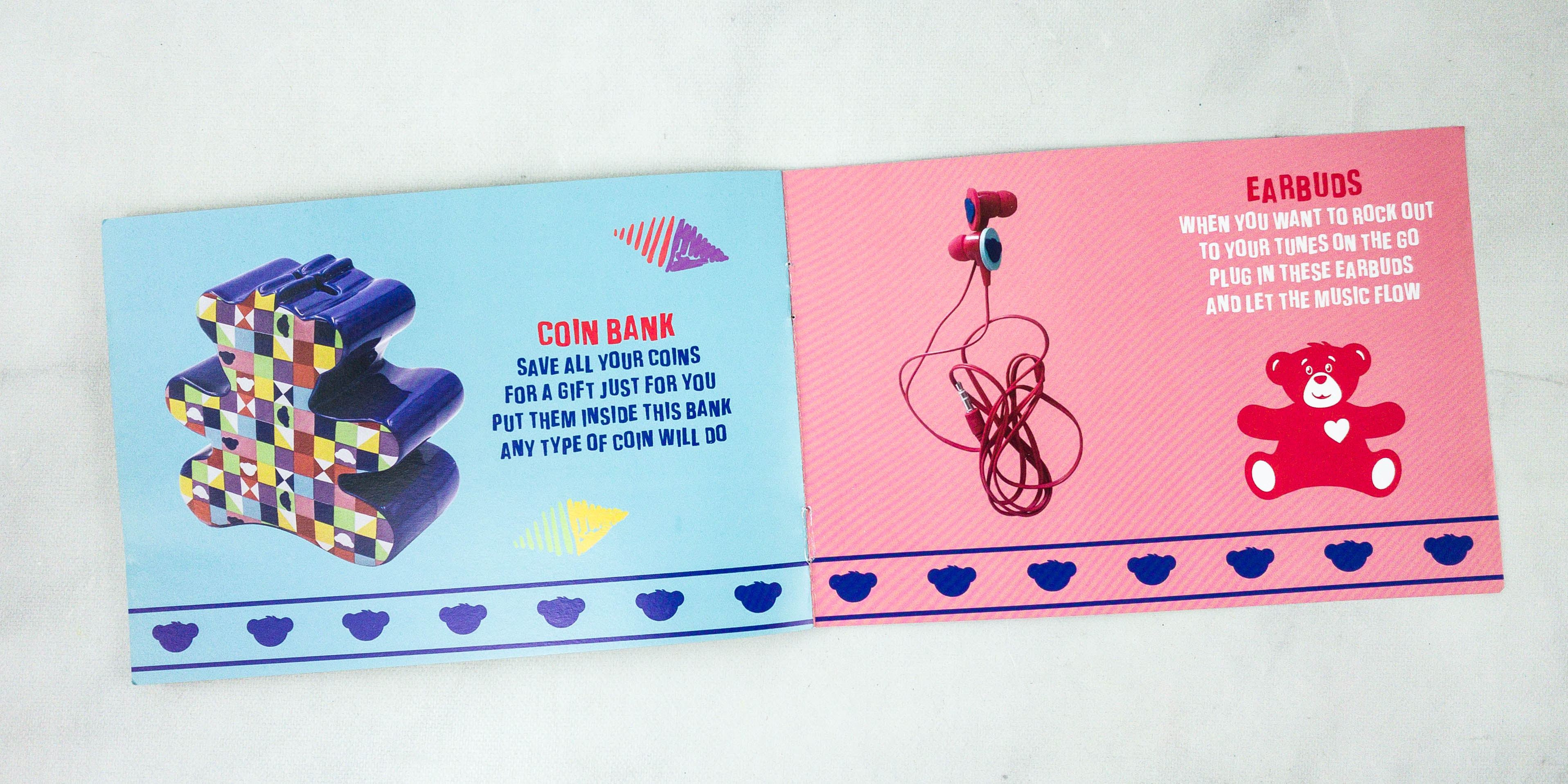 Each item comes with a description as well! It's so cute!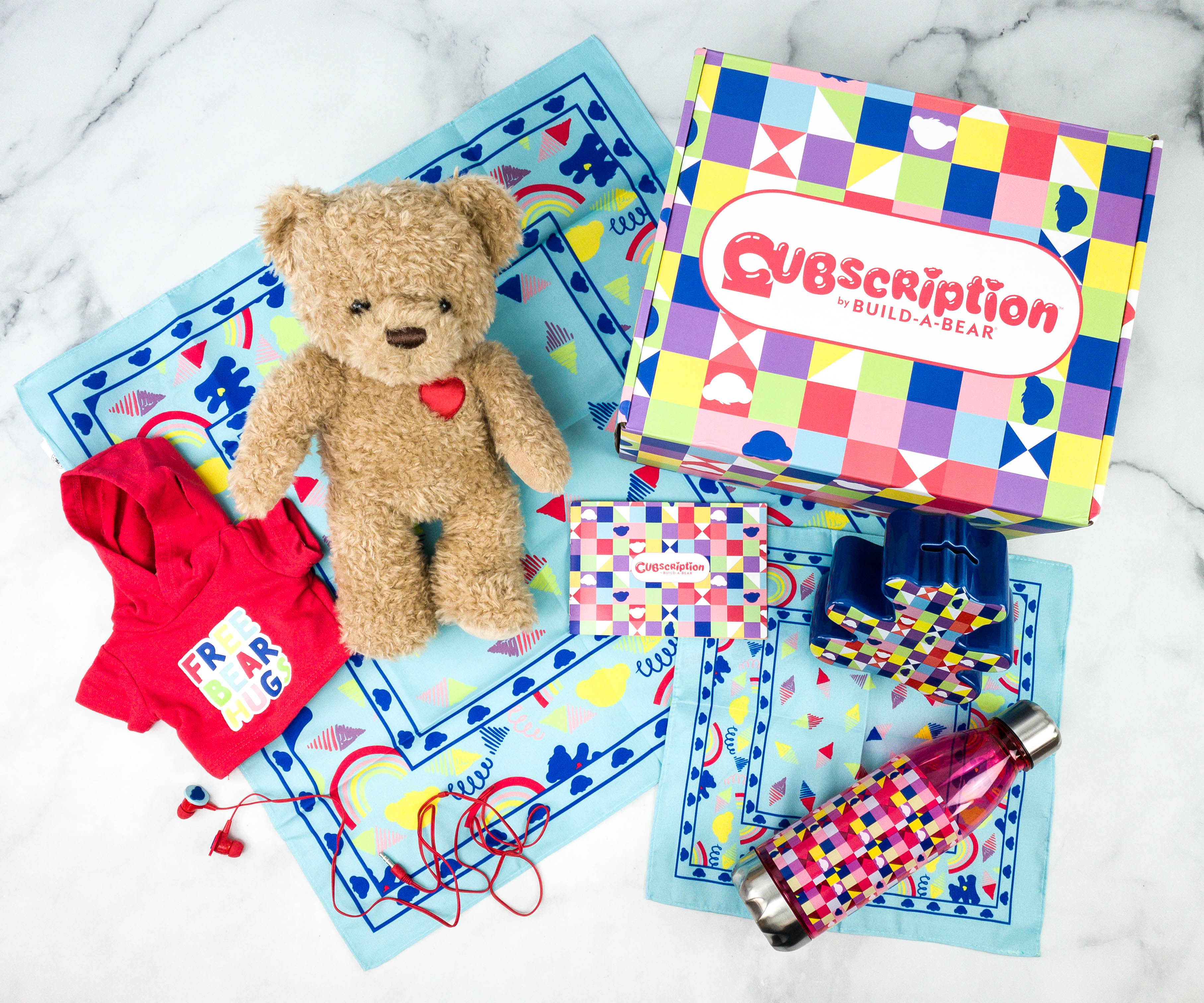 Everything in my box!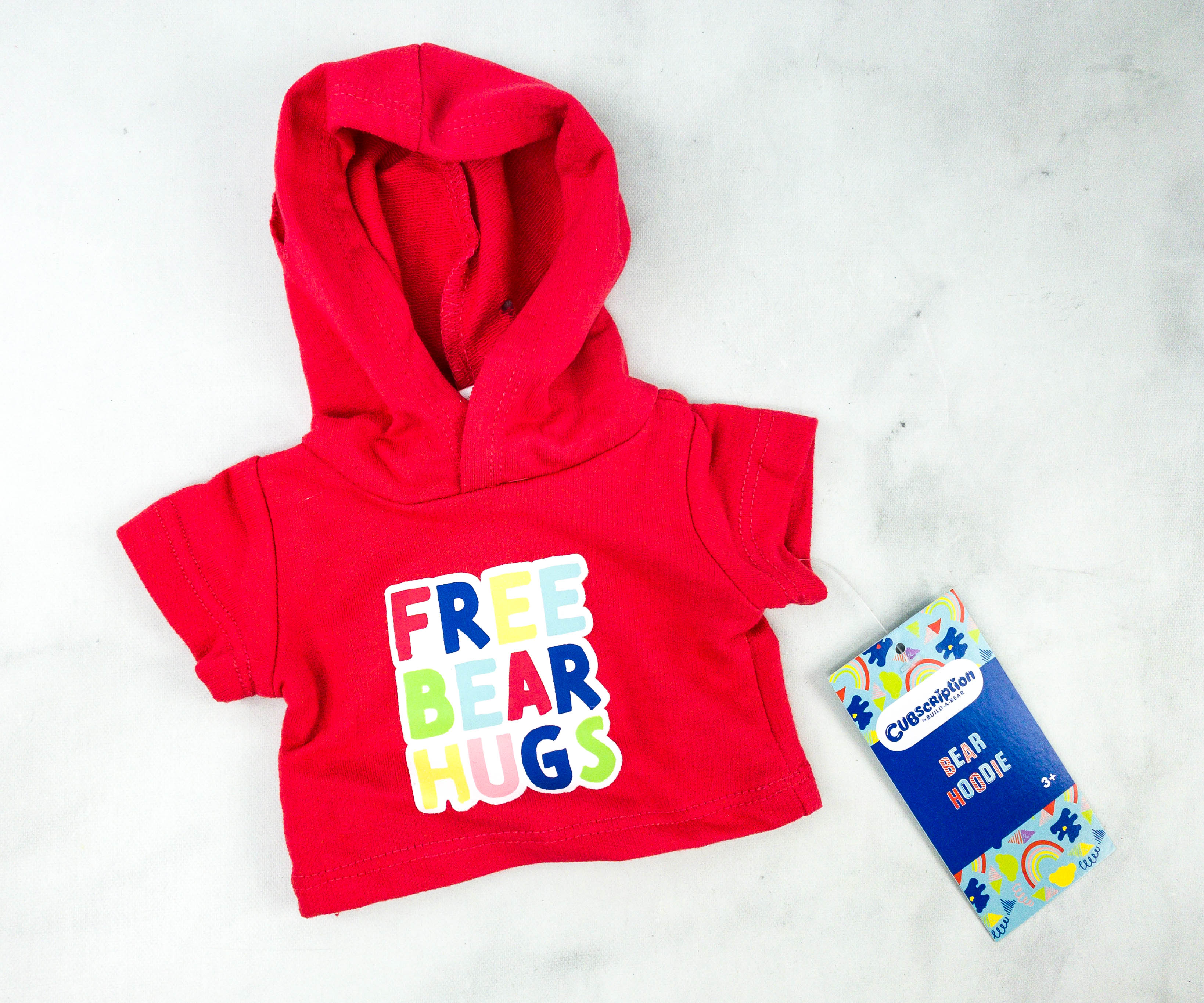 Bear Hoodie. My preschooler loves hoodies, so she's so happy to see that our bear comes with a hoodie this quarter. It's a striking red color with a statement in front!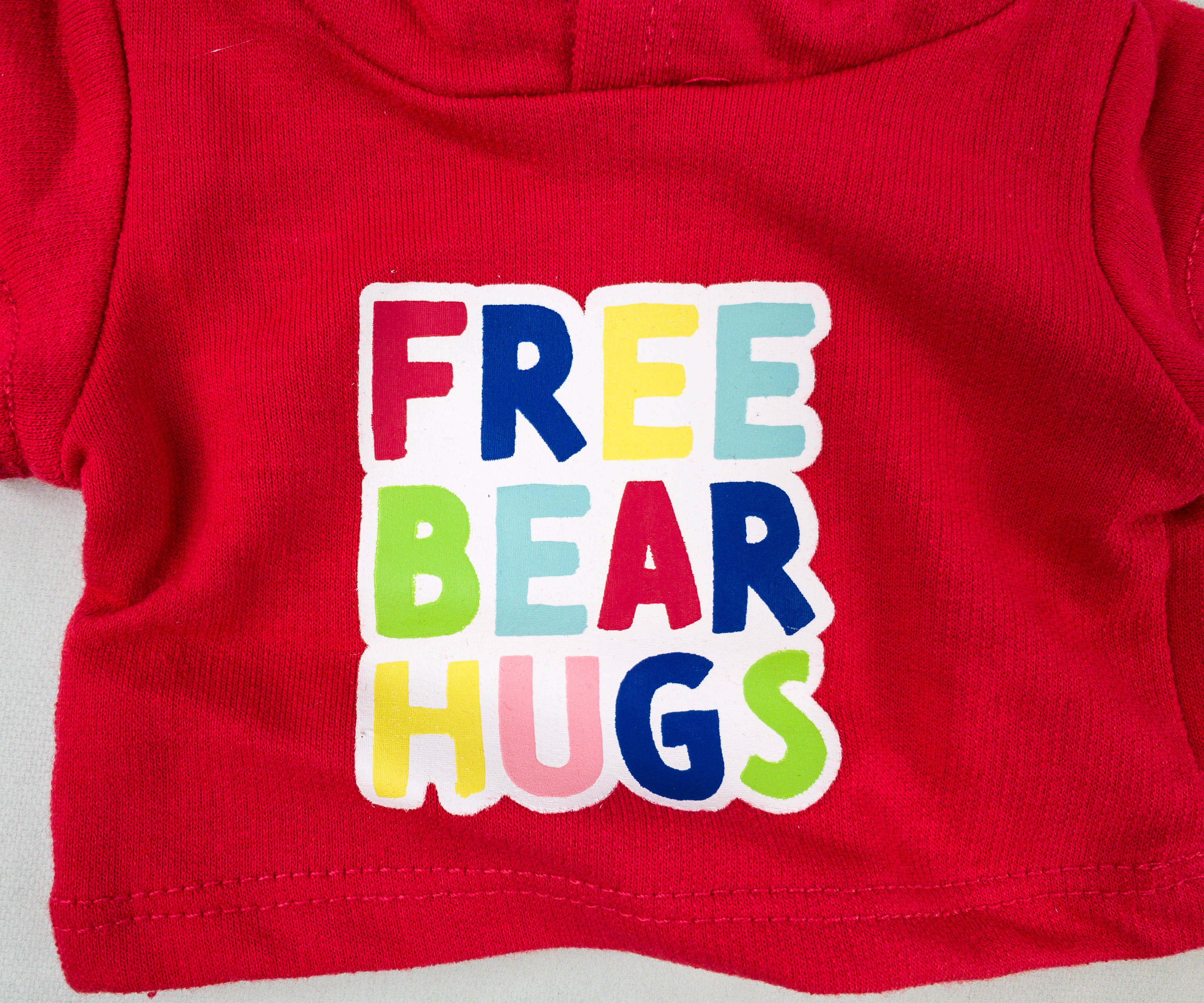 It says "FREE BEAR HUGS"! The text also comes in different colors.
The opening at the bottom part is made to accommodate the tail of our bear.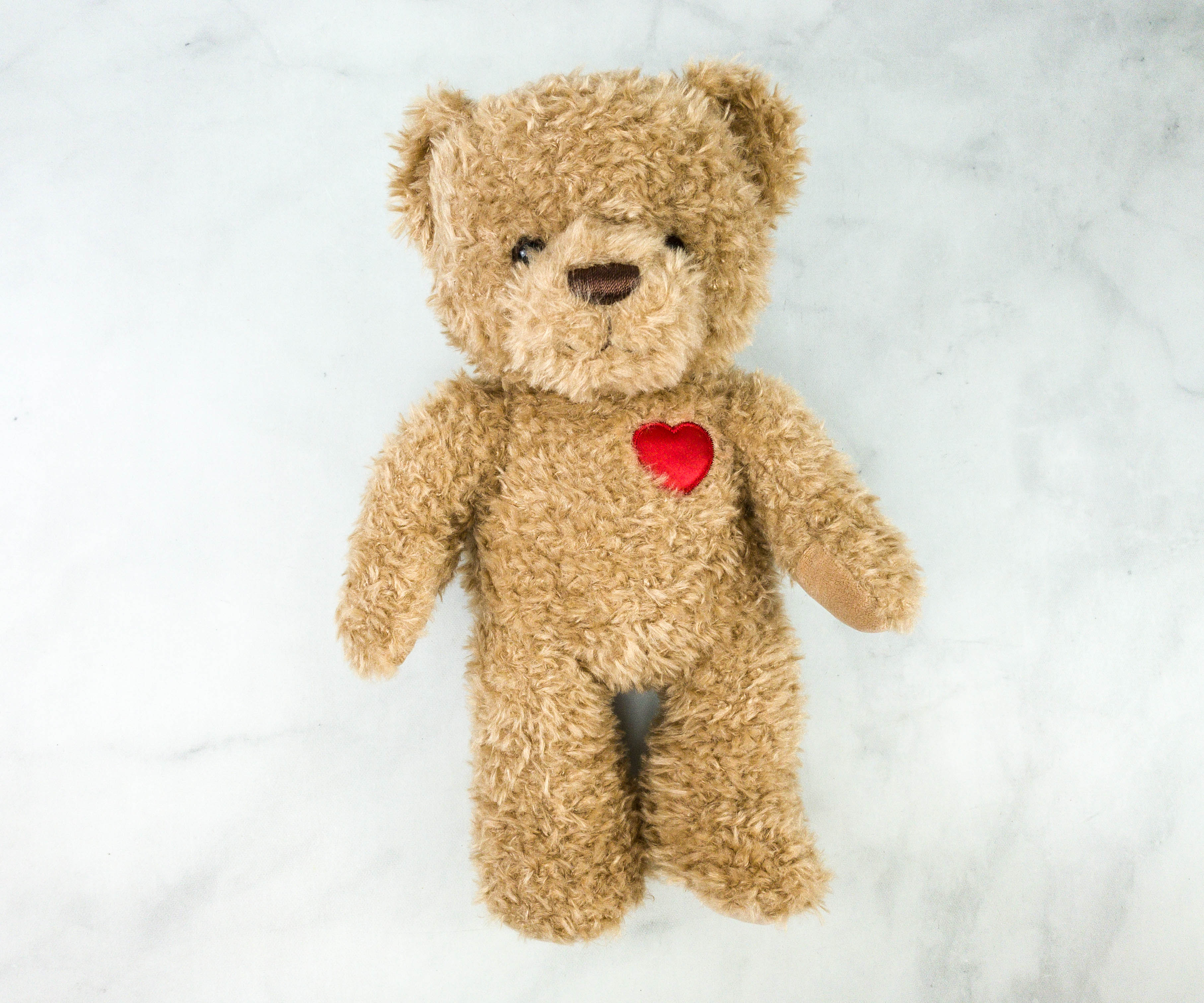 Build-A-Bear Bear. Here is our teddy bear! It comes in a light brown color, which is as adorable as a bite of fudgy caramel brownies!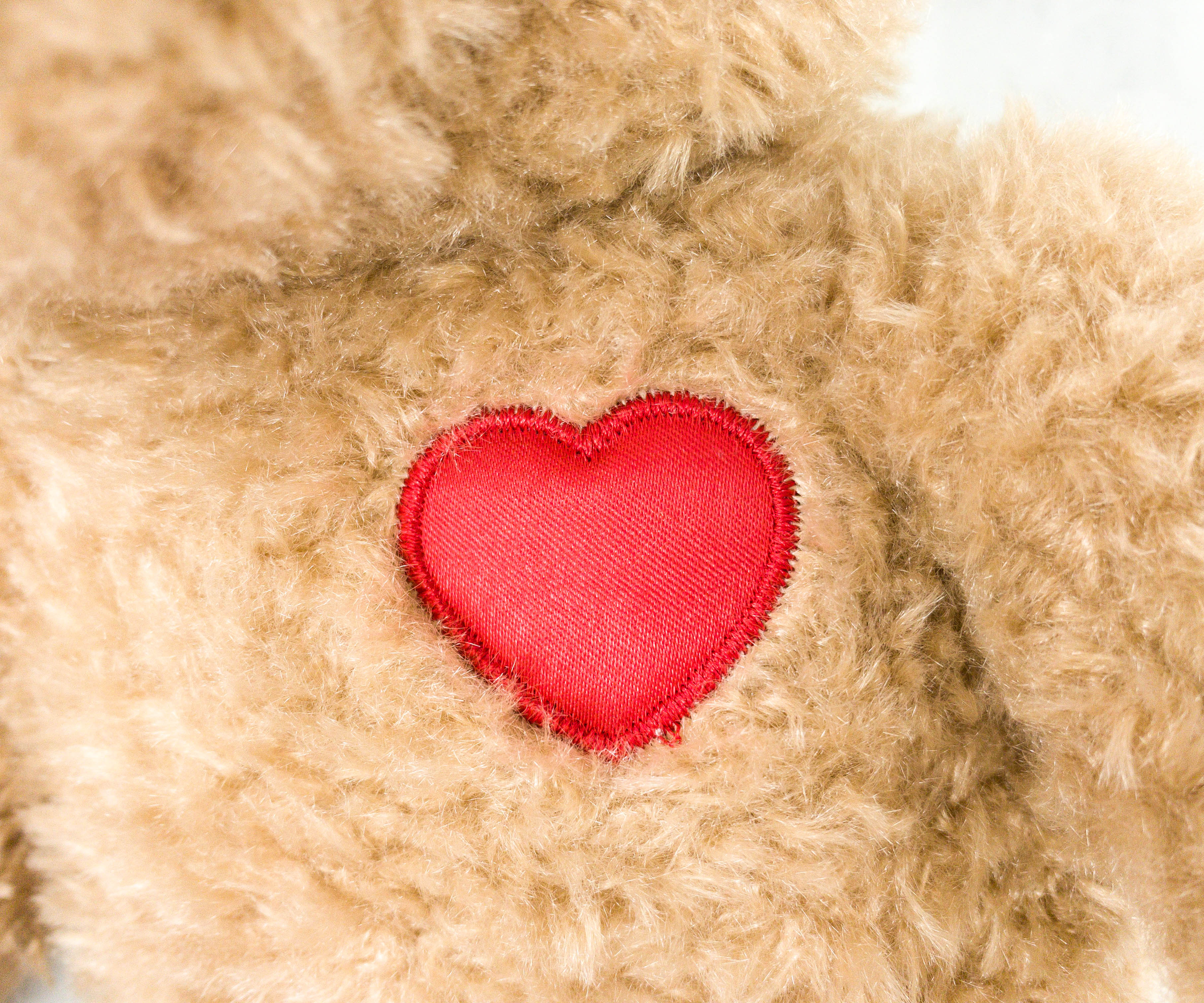 It even has a heart patch attached to its chest!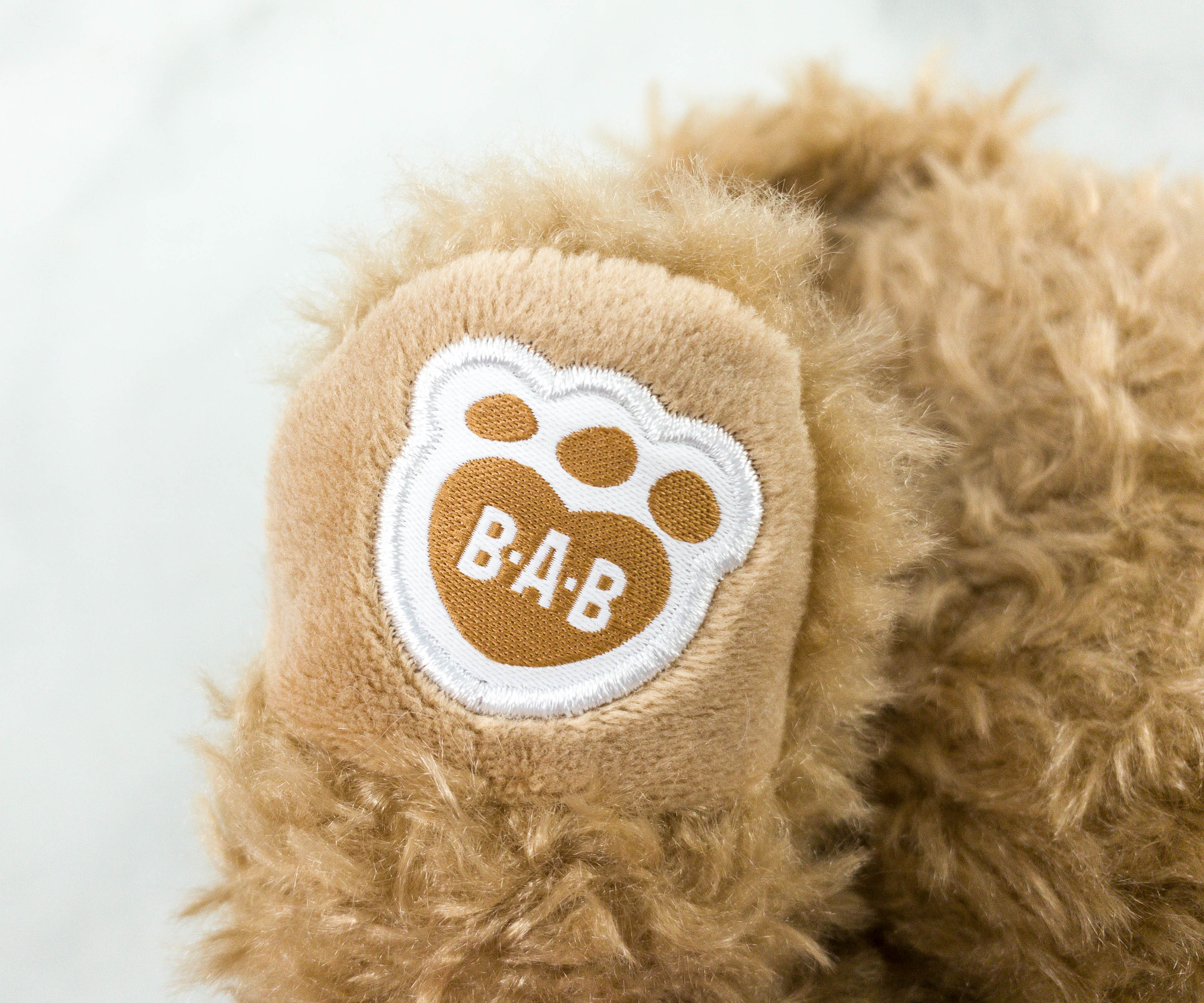 Of course, there's also a Build-A-Bear patch on its paw!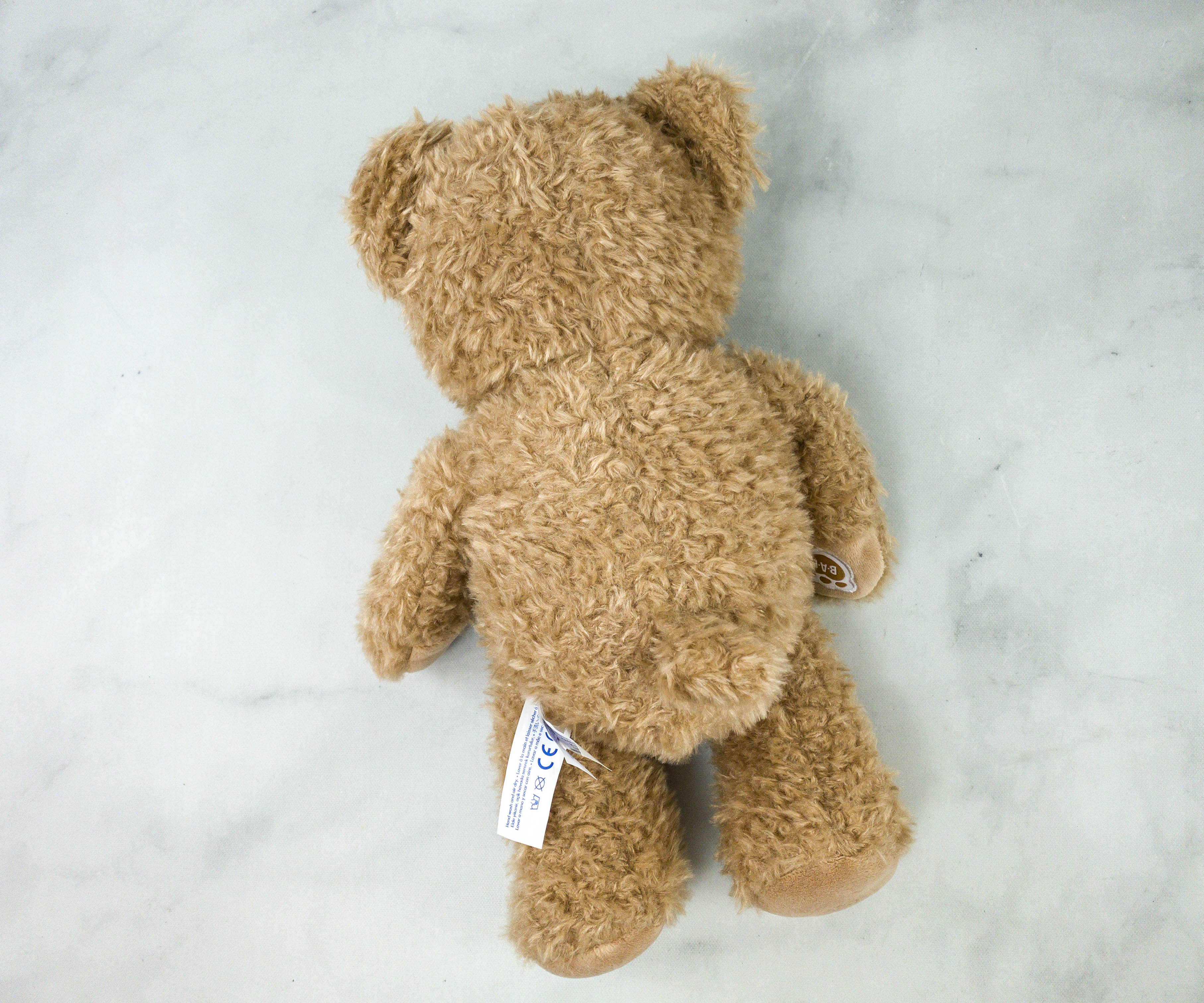 It's so soft and cuddly. Look at that fluffy tail!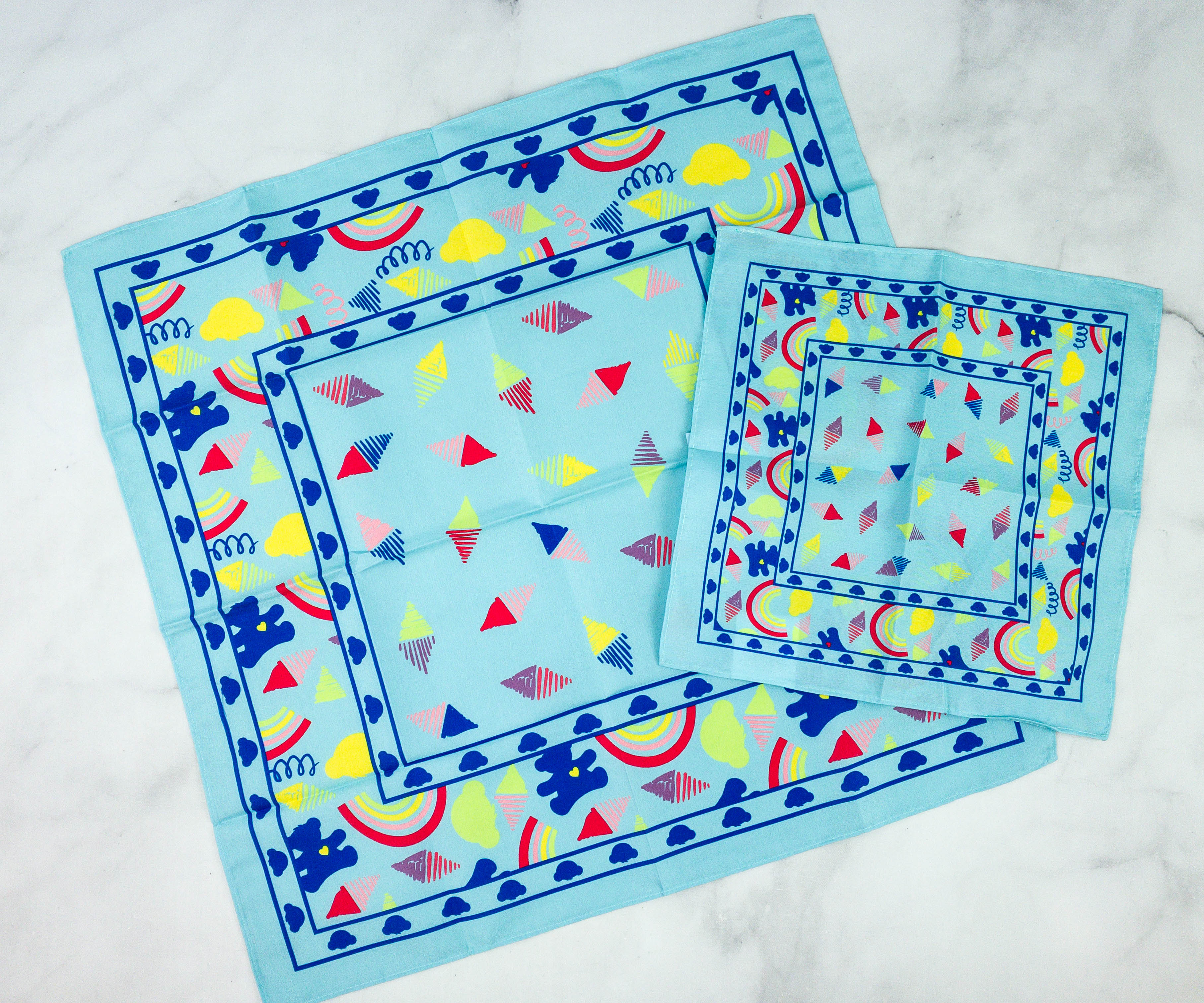 Bandanas. Also included in the box is a pair of matching bandanas for my child and the bear. The bandanas have a light blue base color with bright colored prints, including ice creams, clouds, and rainbows.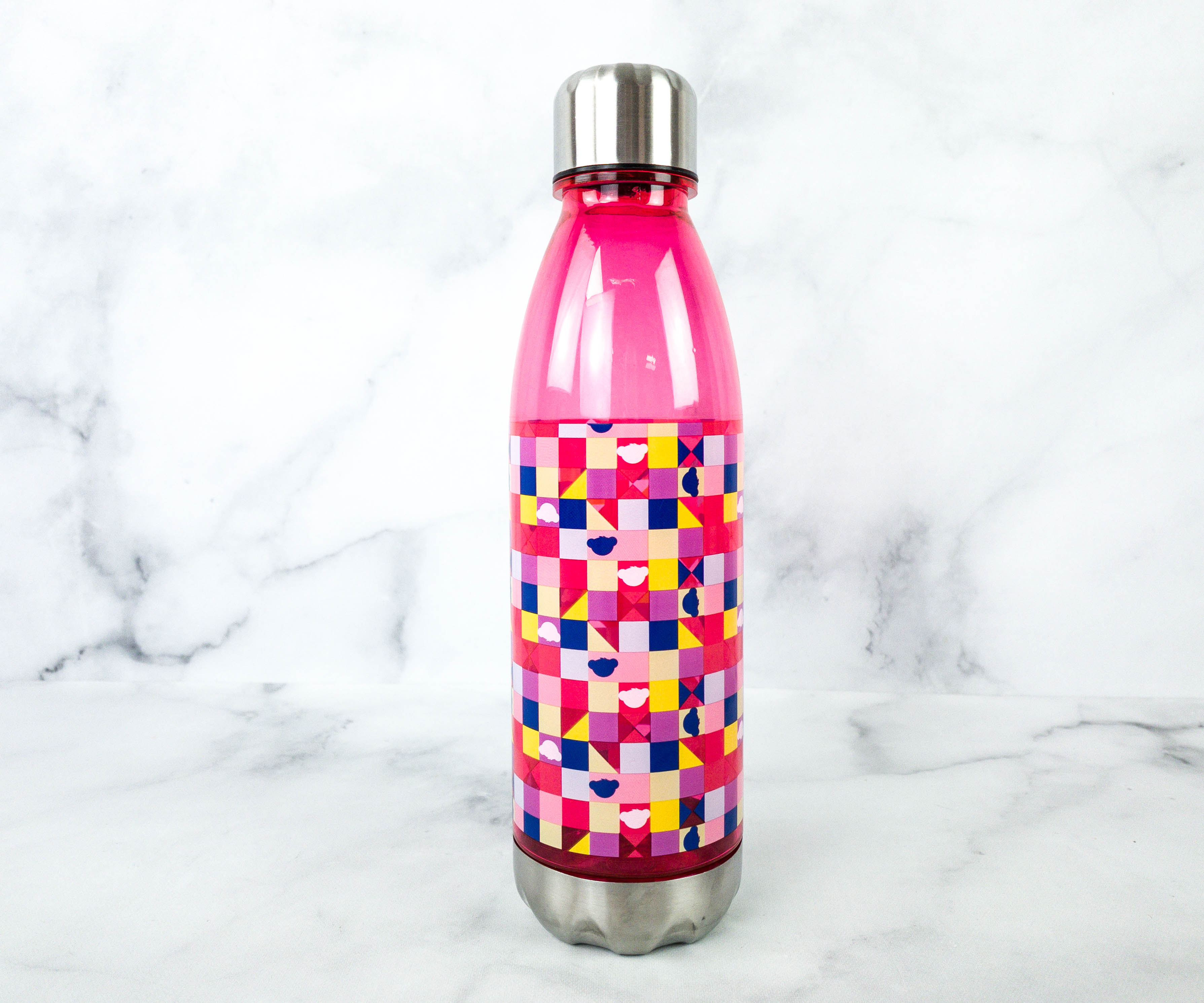 Water Bottle. The water bottle has the same print as the box for this quarter and it's super cute! It's a nice way to remind the kids to drink water and stay hydrated. Also, you can see through a part of the bottle without opening the lid. This way, you can easily keep track if you need a refill soon!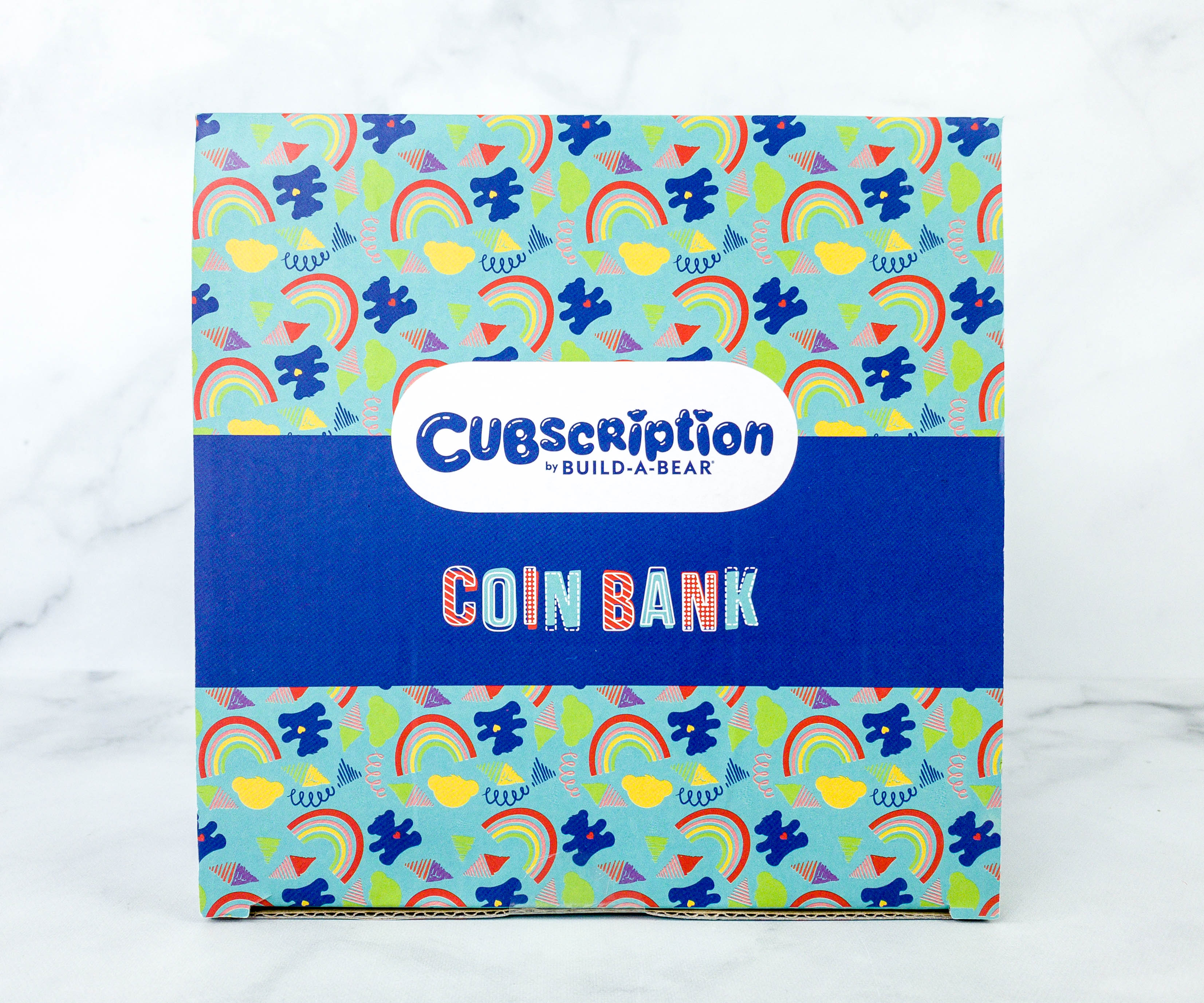 Coin Bank. The coin bank came in its original box packaging.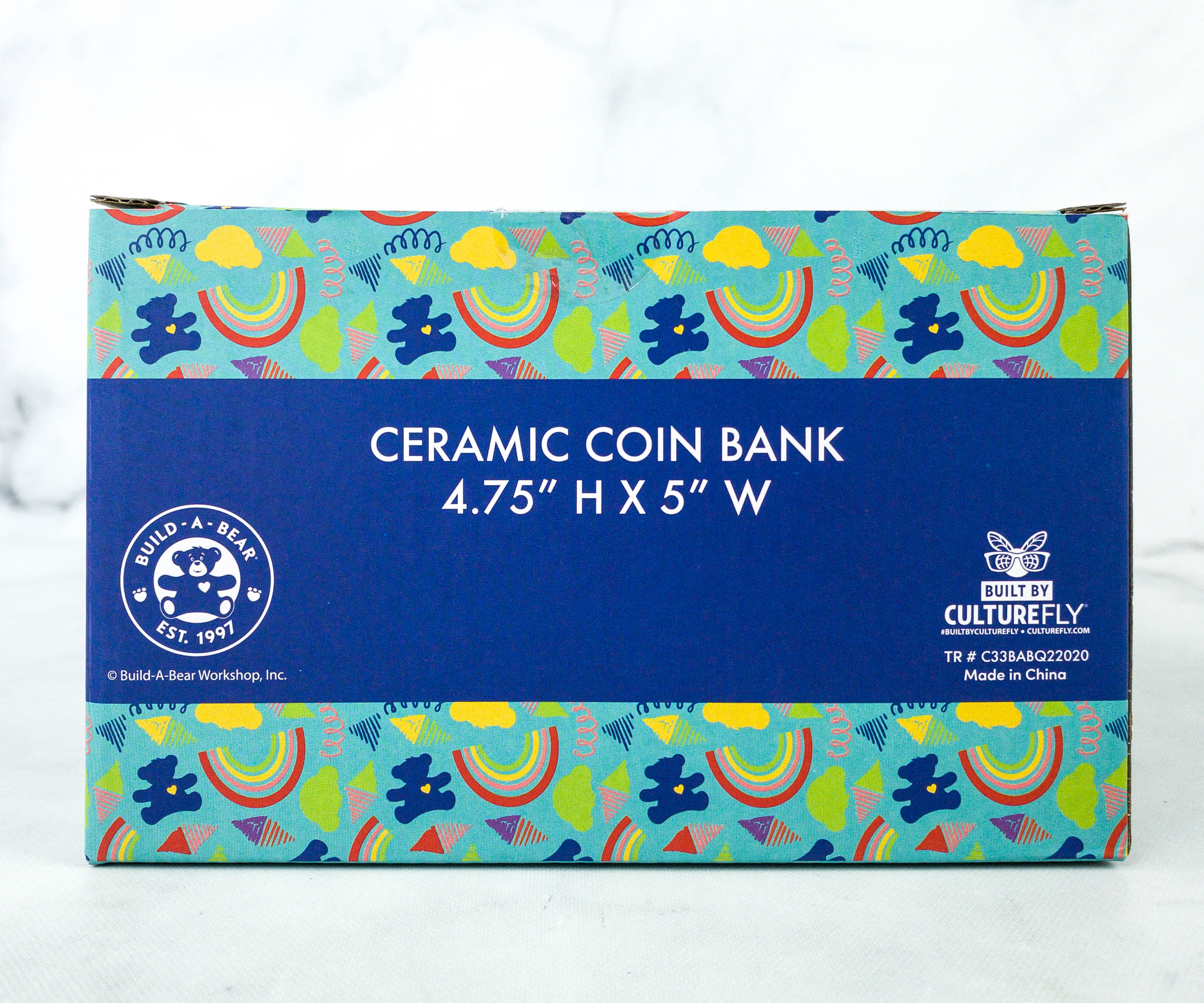 It's made of ceramic, and according to the box it measures 4.75″ H x 5″ W.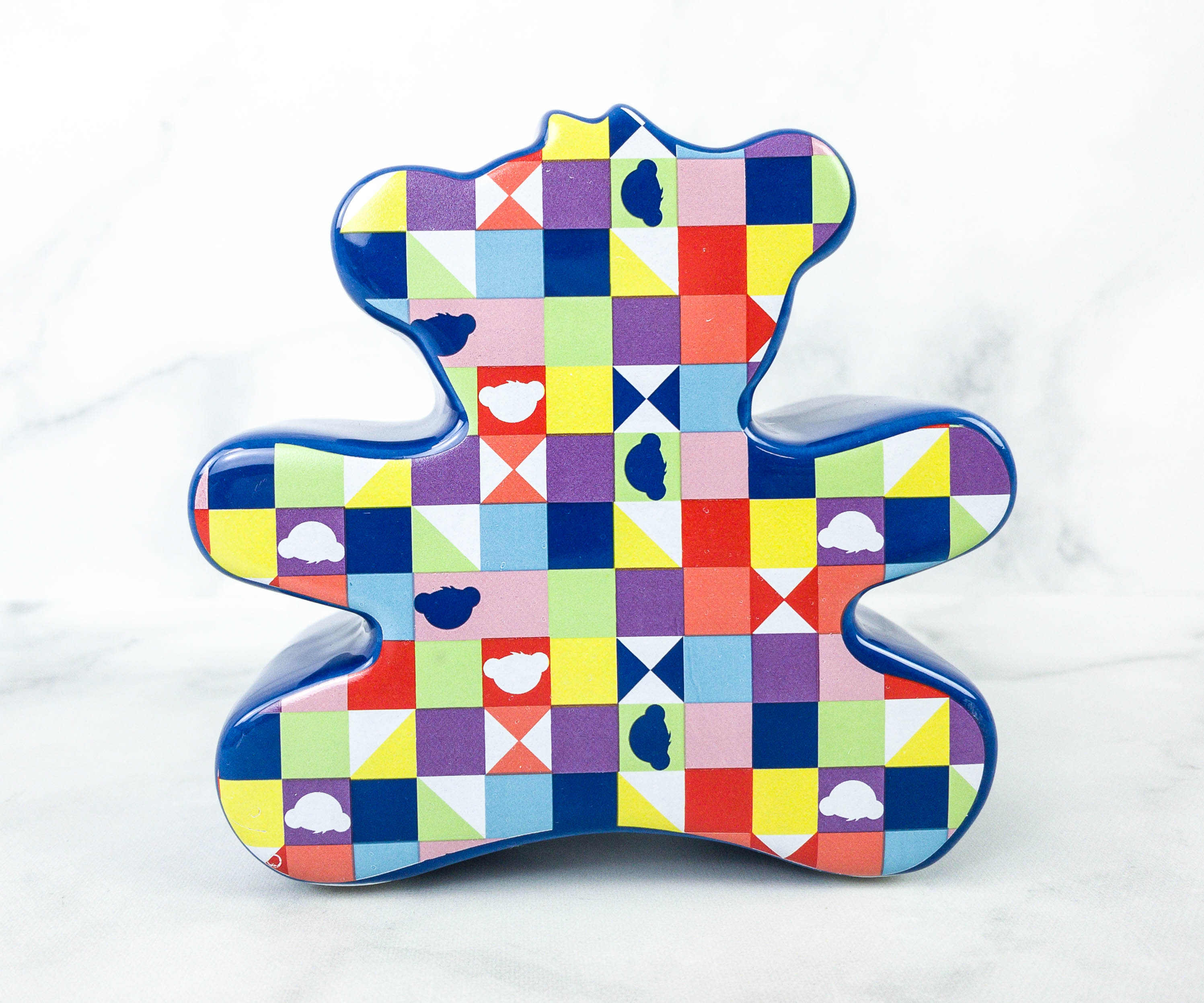 It's shaped like a bear and we love it. The front has the same print as the box and the water bottle.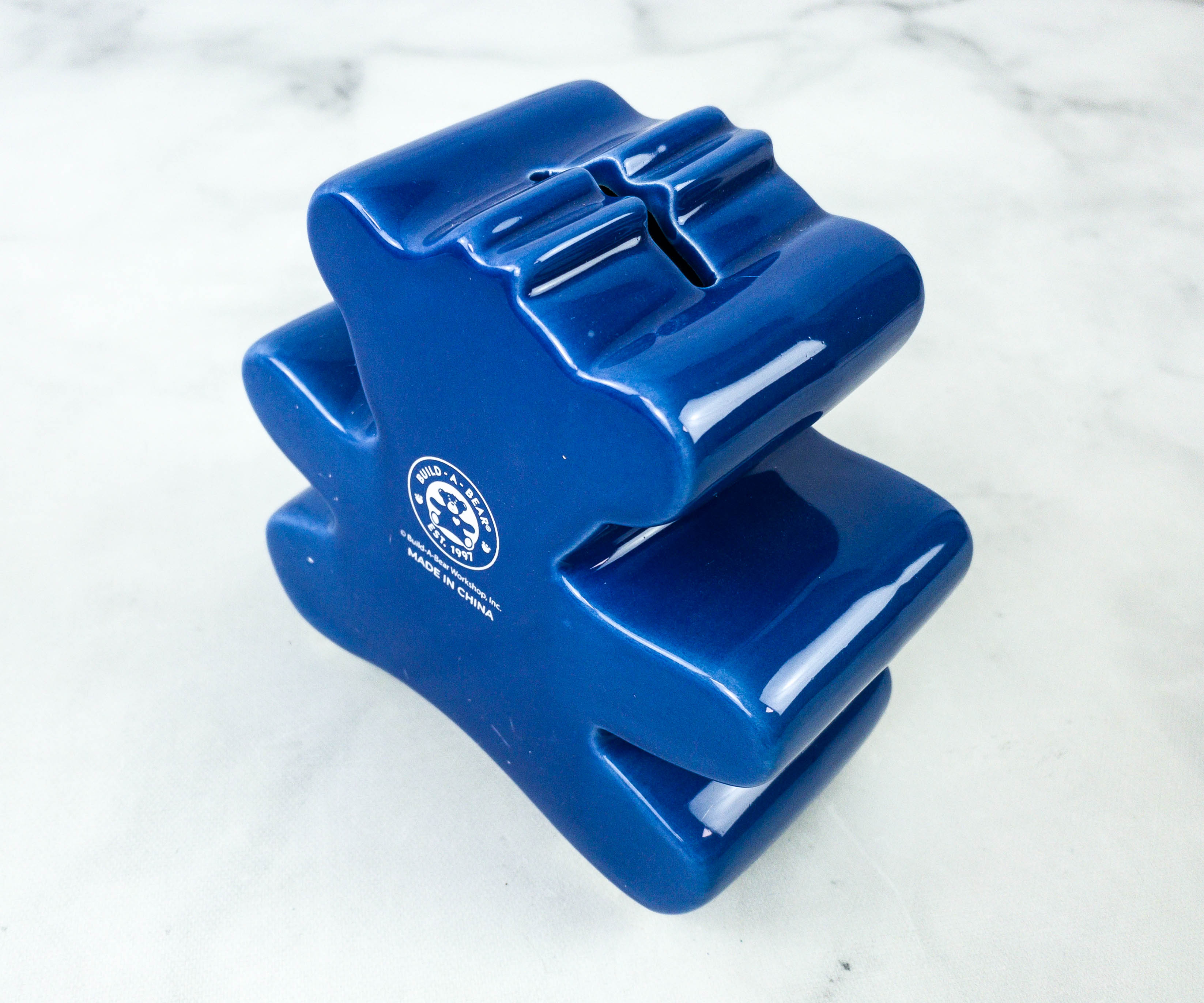 It's blue at the back and it even has the Build-a-Bear logo!
The bottom has anti-slip grips so you can place it on your desk or cabinet without worries. There's also an opening for when the coin bank is full and you would like to retrieve its contents! This is a great way to teach kids how to save money.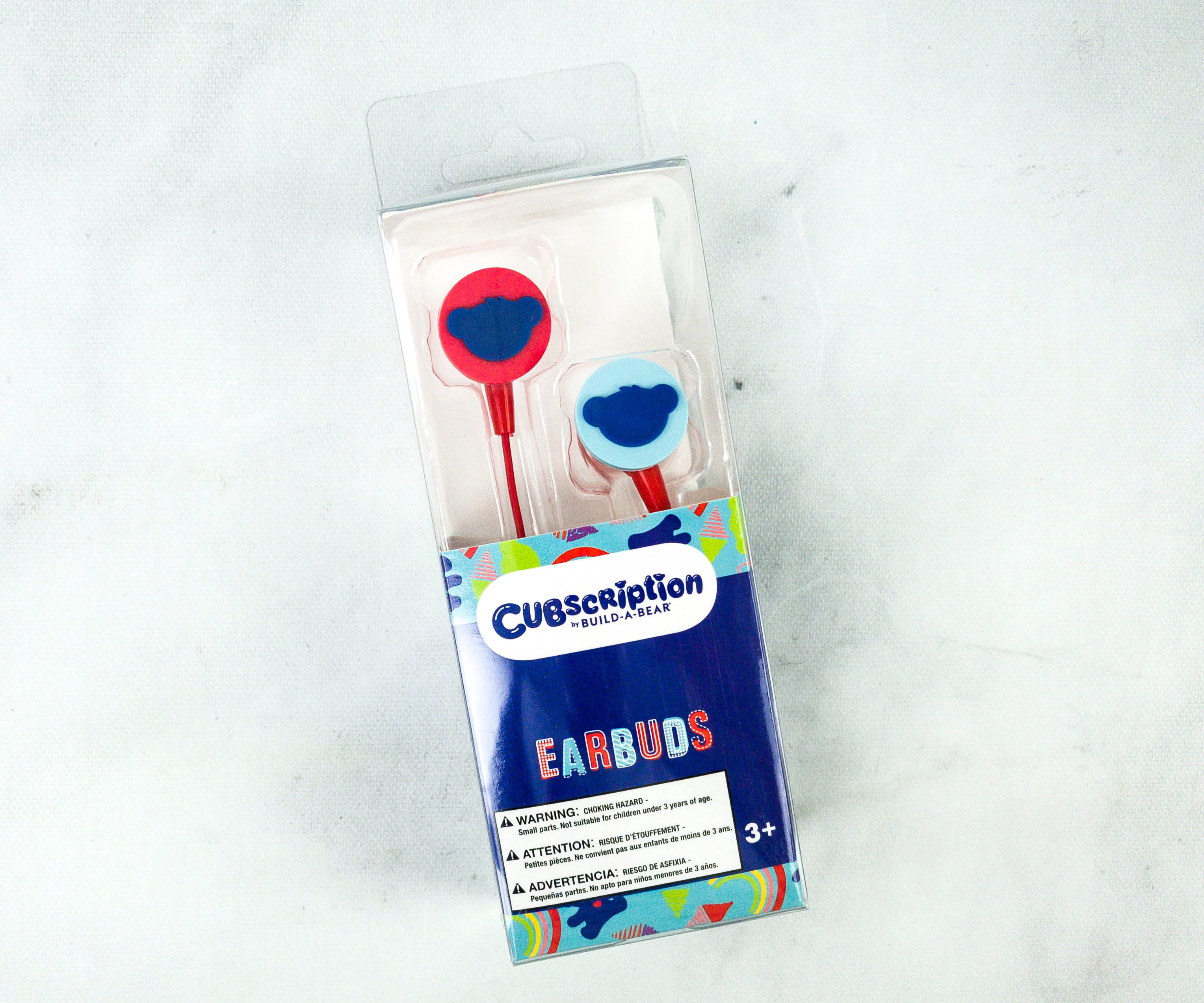 Earbuds. These earbuds are ideal for kids 3 and up. It's so cute because the earpieces also have bear silhouettes similar to the design on the box!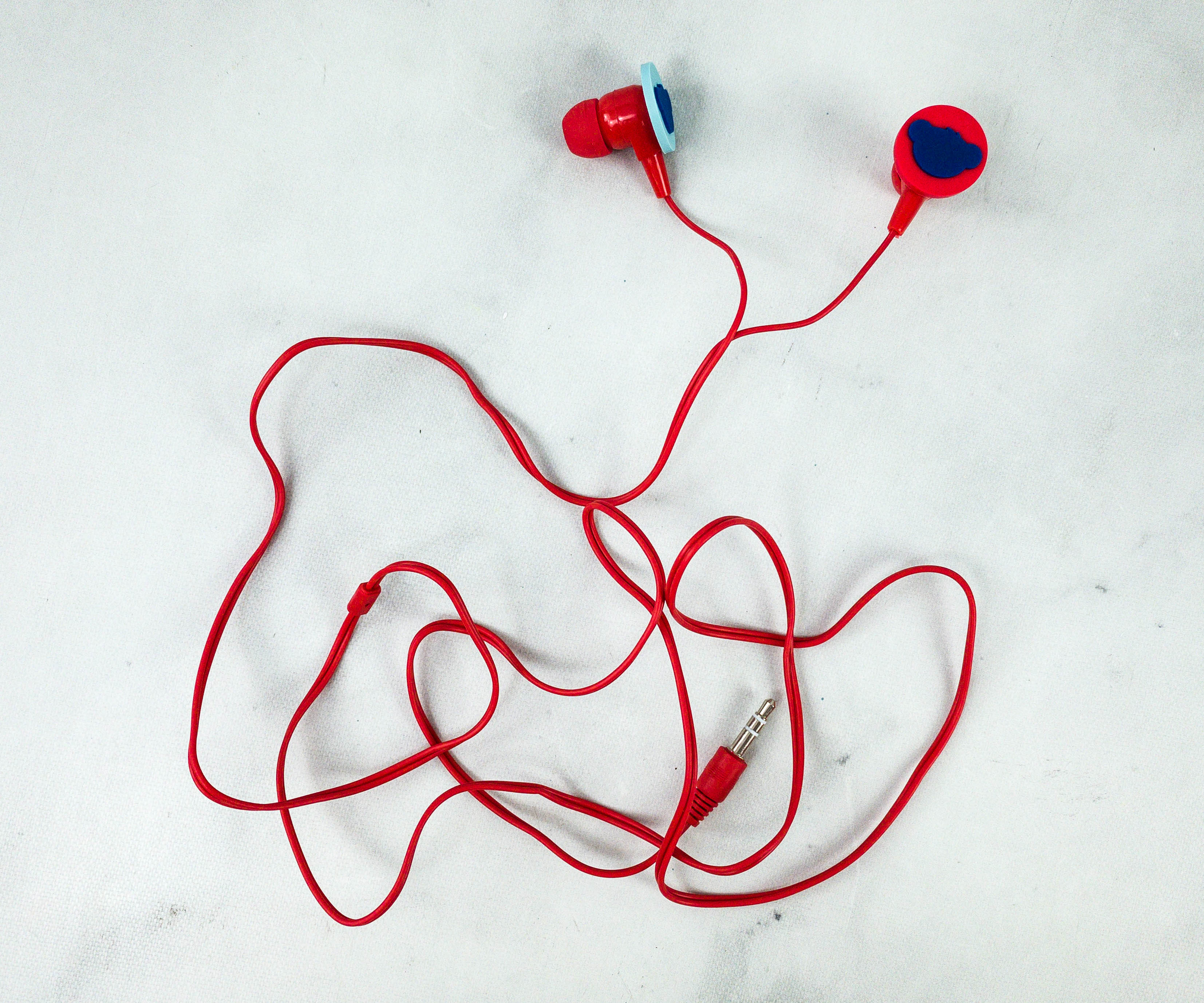 The length of the cord is just right to keep kids comfortable while listening to music, watching a movie, or listening to audiobooks while we are on the go.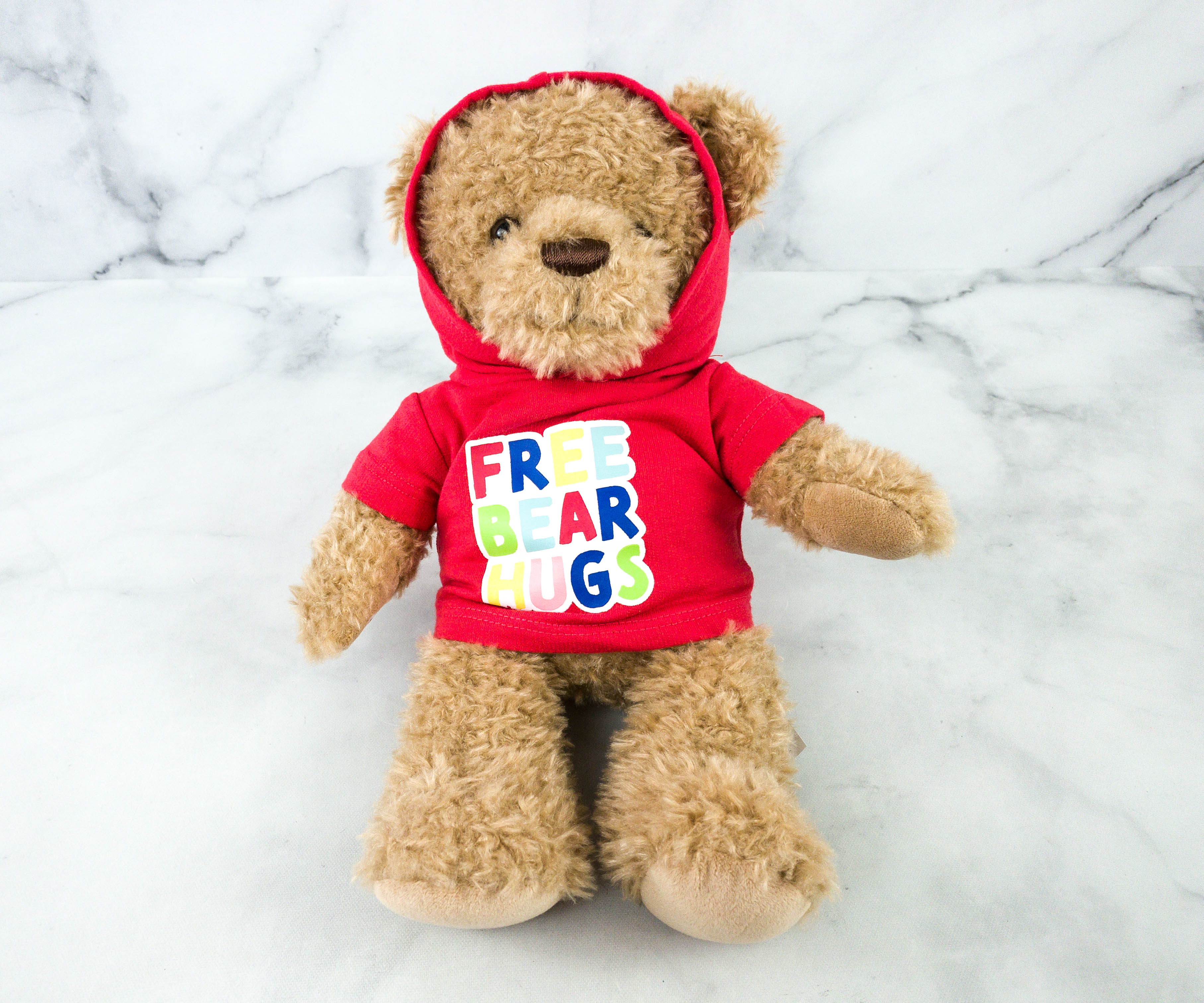 Look at our bear wearing the cute red hoodie!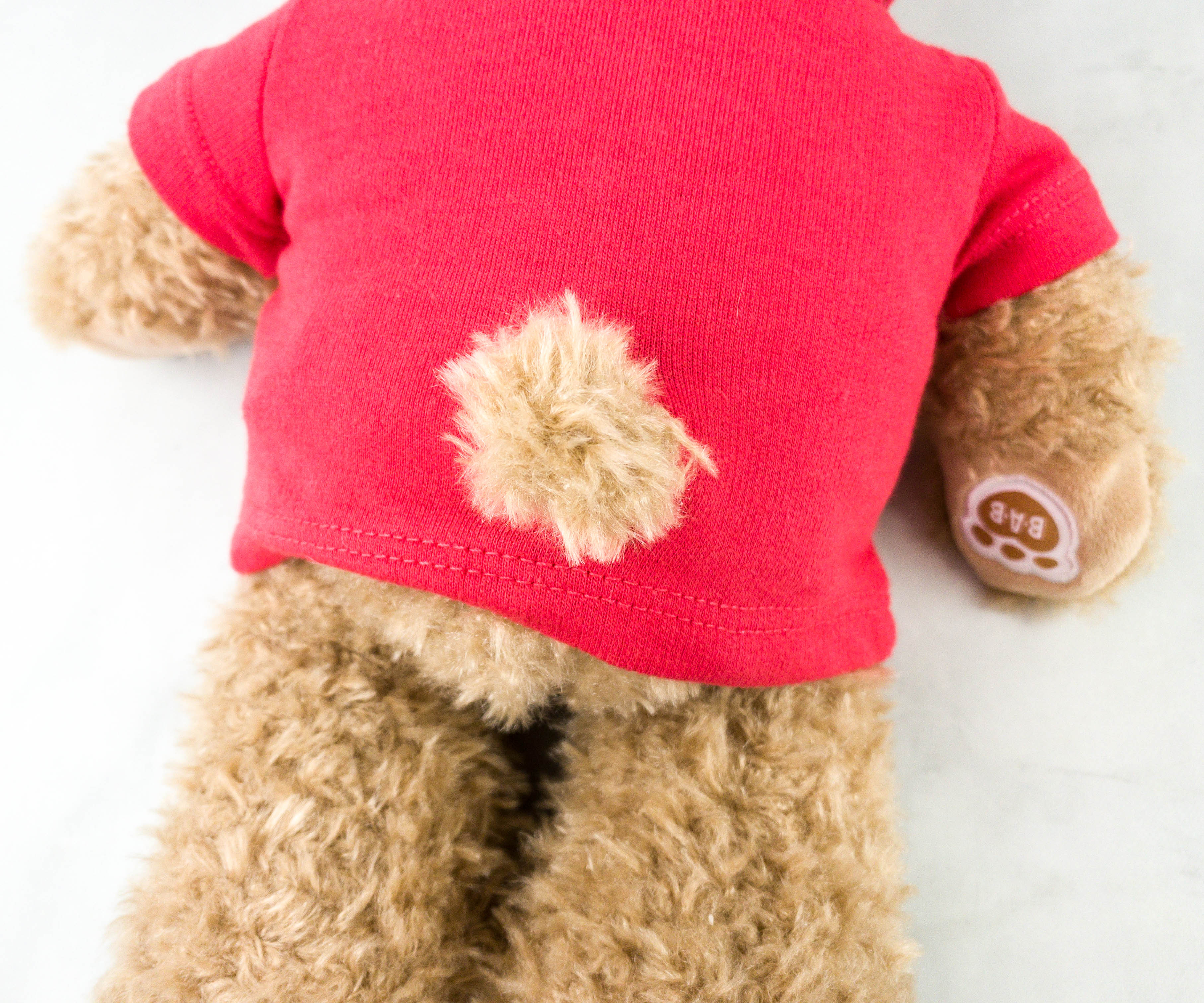 It really is a perfect fit!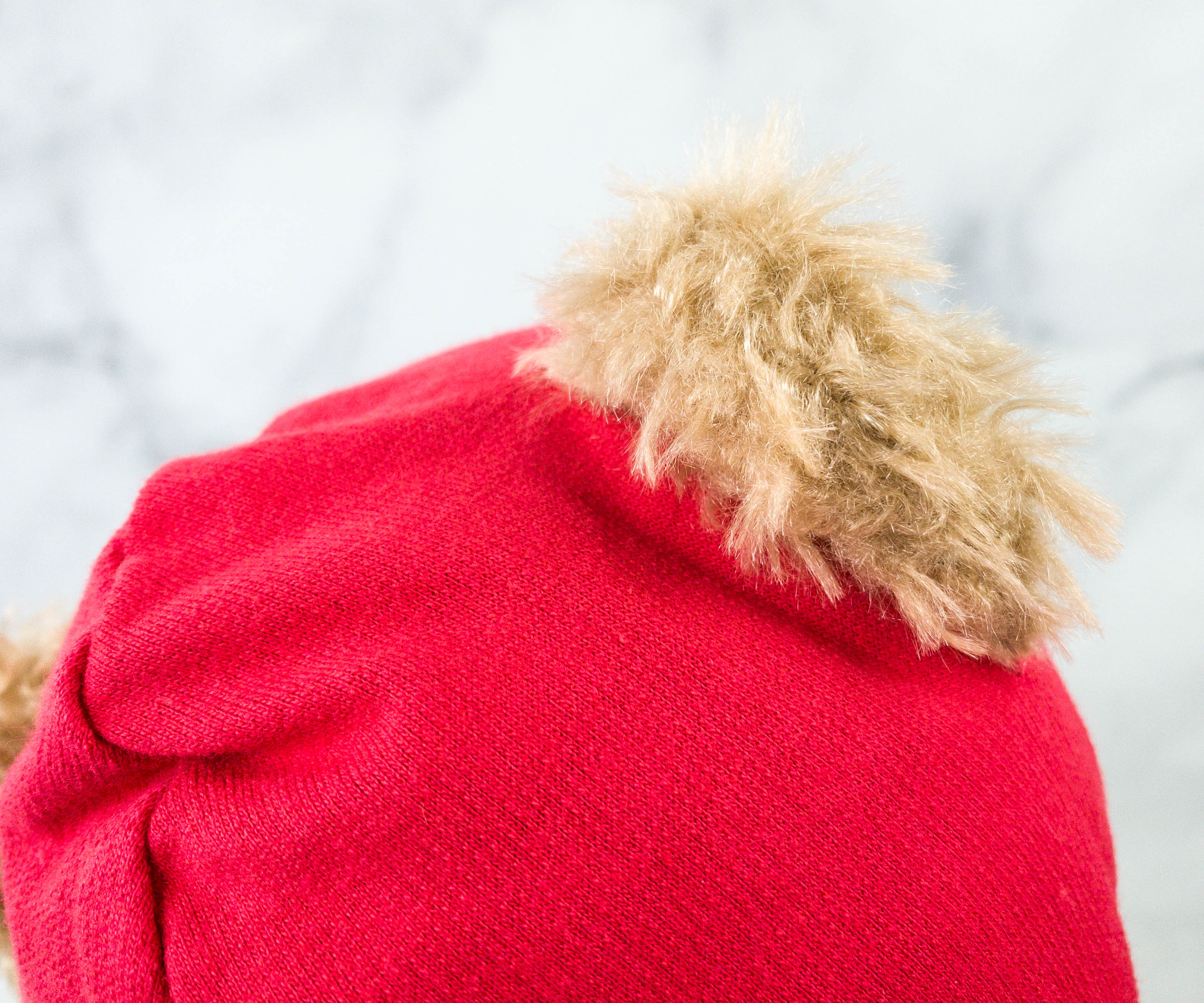 Even his fluffy tail agrees!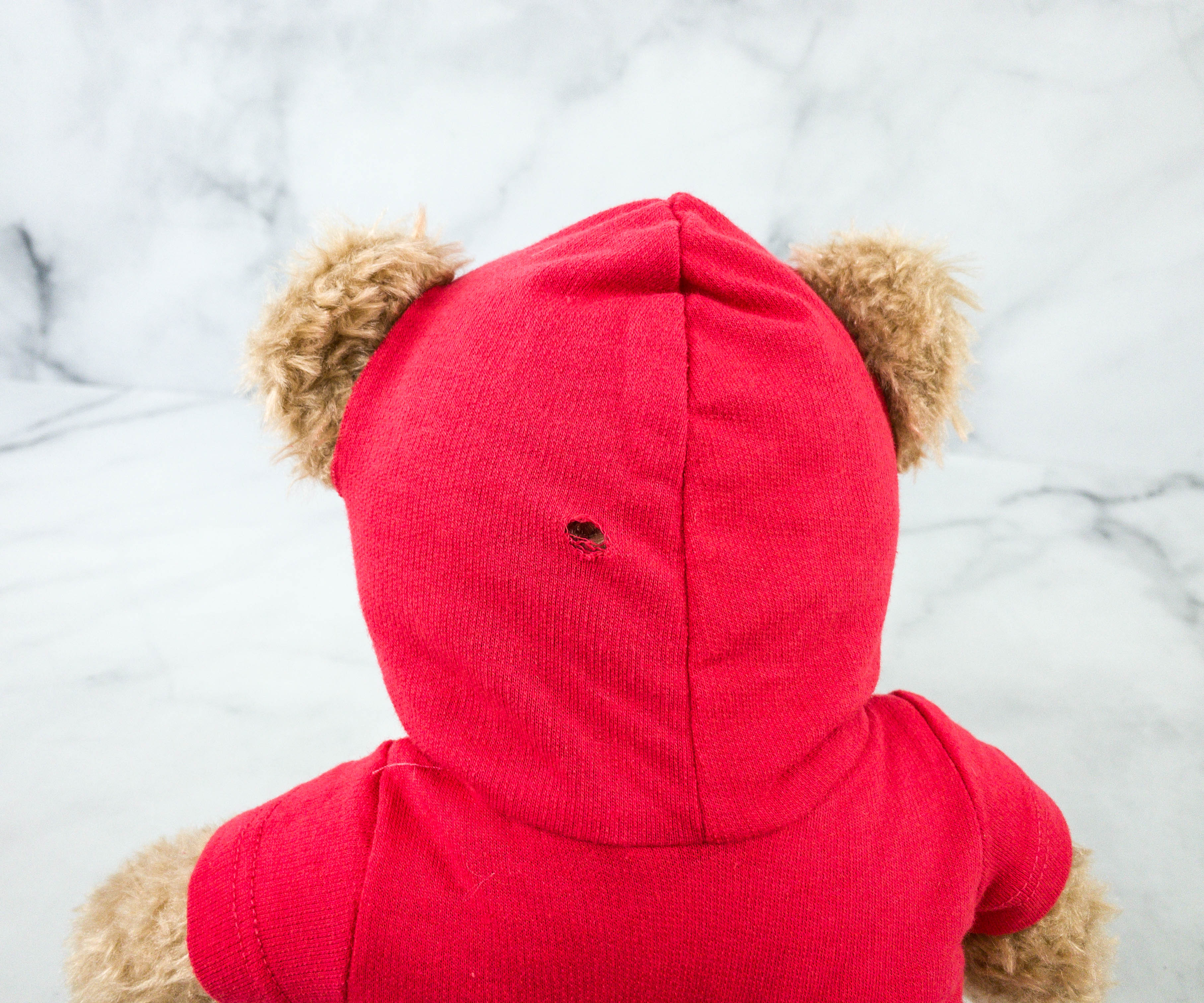 I'm really sad about this hole. It's just a really good thing that he still looks adorable with the hoodie!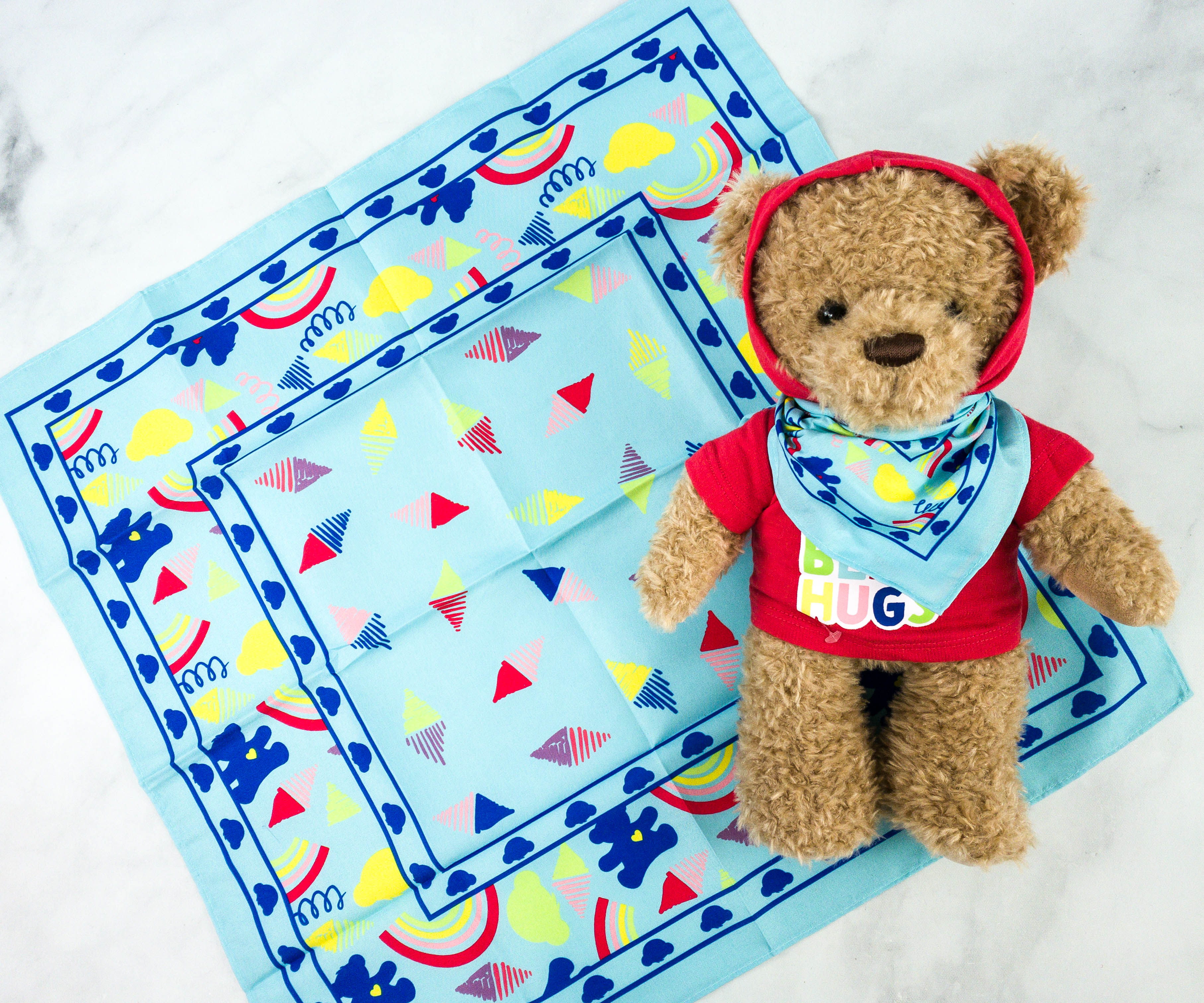 Now, we get to wear matching bandanas!
My kids are giddy with excitement because of this box! Just by looking at the box design, we knew it was going to be fun and we just couldn't wait to get our hands on what's inside. When we got to the items, they did not disappoint! The bear is soft and fluffy and it also comes with all sorts of fun and useful things. There's even a water bottle that we can bring anywhere to make sure my child is always hydrated. Another thing we love about this box is that it's now gender-neutral! For kids who loved stuffed toys, this would make a fun gift!
FYI – Cubscription isn't shipping a fall box – the next box will be the Winter box, delivered in time for the holidays!
What do you think of this quarter's box?
Visit Cubscription Box by Build-A-Bear to subscribe or find out more!