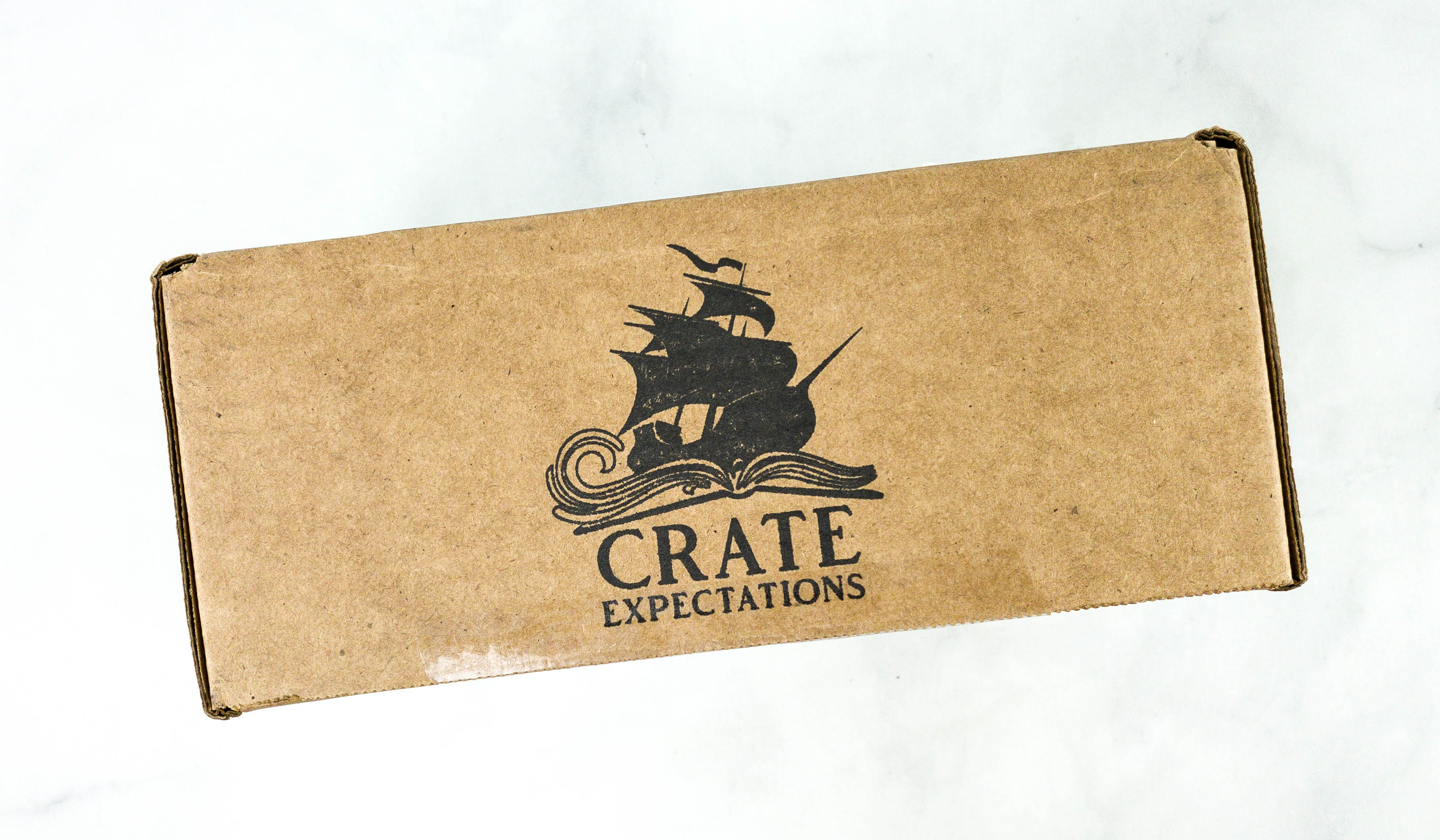 Crate Expectations is a monthly kids' book subscription box that sends a quality book paired with one-of-a-kind Adventure Guide and toys or games. Plans start at $32.99 each month, plus shipping and tax, and they also offer 3-month and 6-month subscriptions. Each box contains their book club pick of the month, 2-4 specially curated toys or games, a book-related STEM activity and supplies, an exclusive author interview, a book-inspired recipe and menu ideas, book club discussion questions, and recommendations for further reading. The box is suited for 8-12 year old kids.
DEAL: Get 10% off your first purchase! Use coupon code HELLO10.
There's a card on top of everything in the box!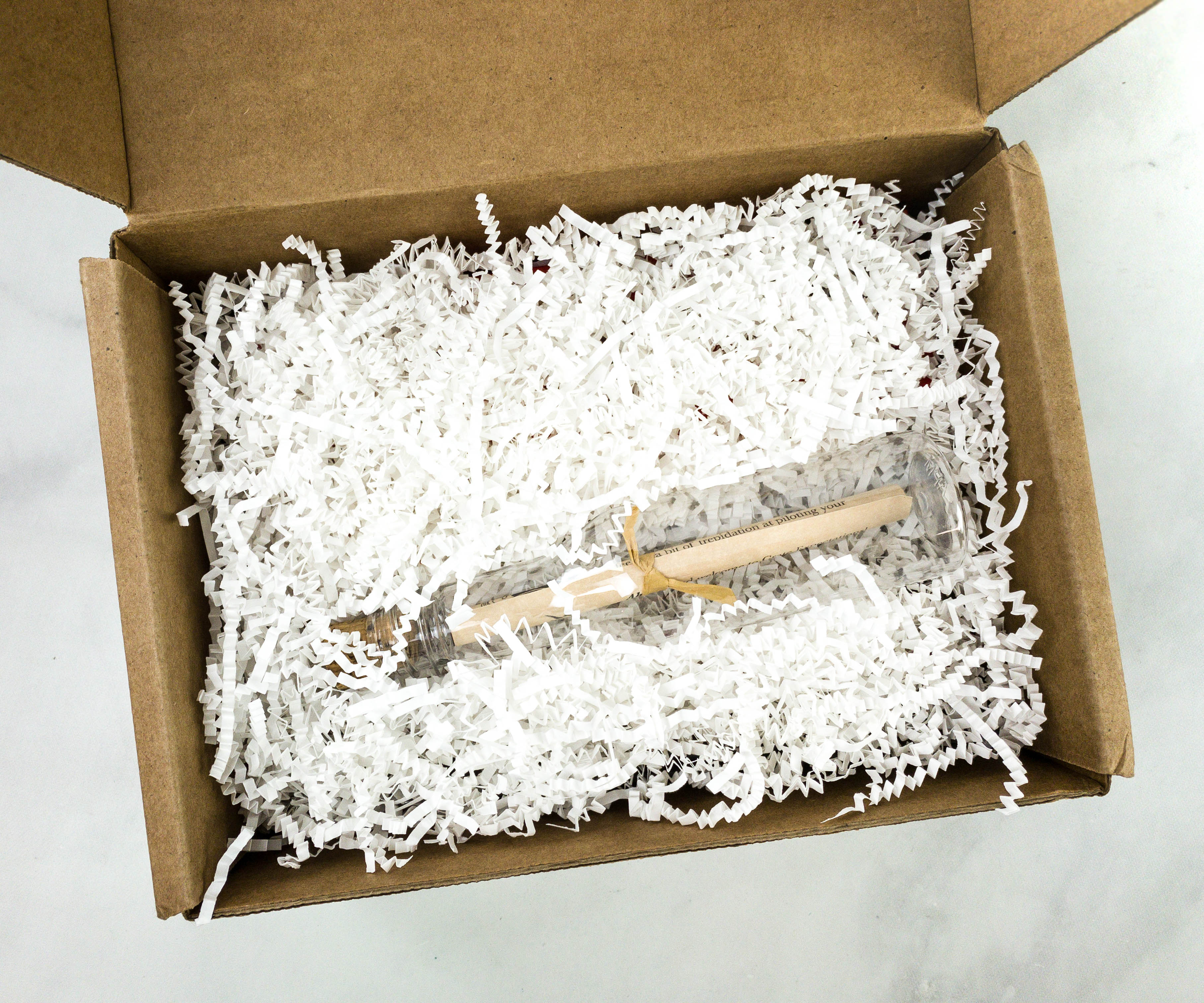 The contents are protected by white squiggles.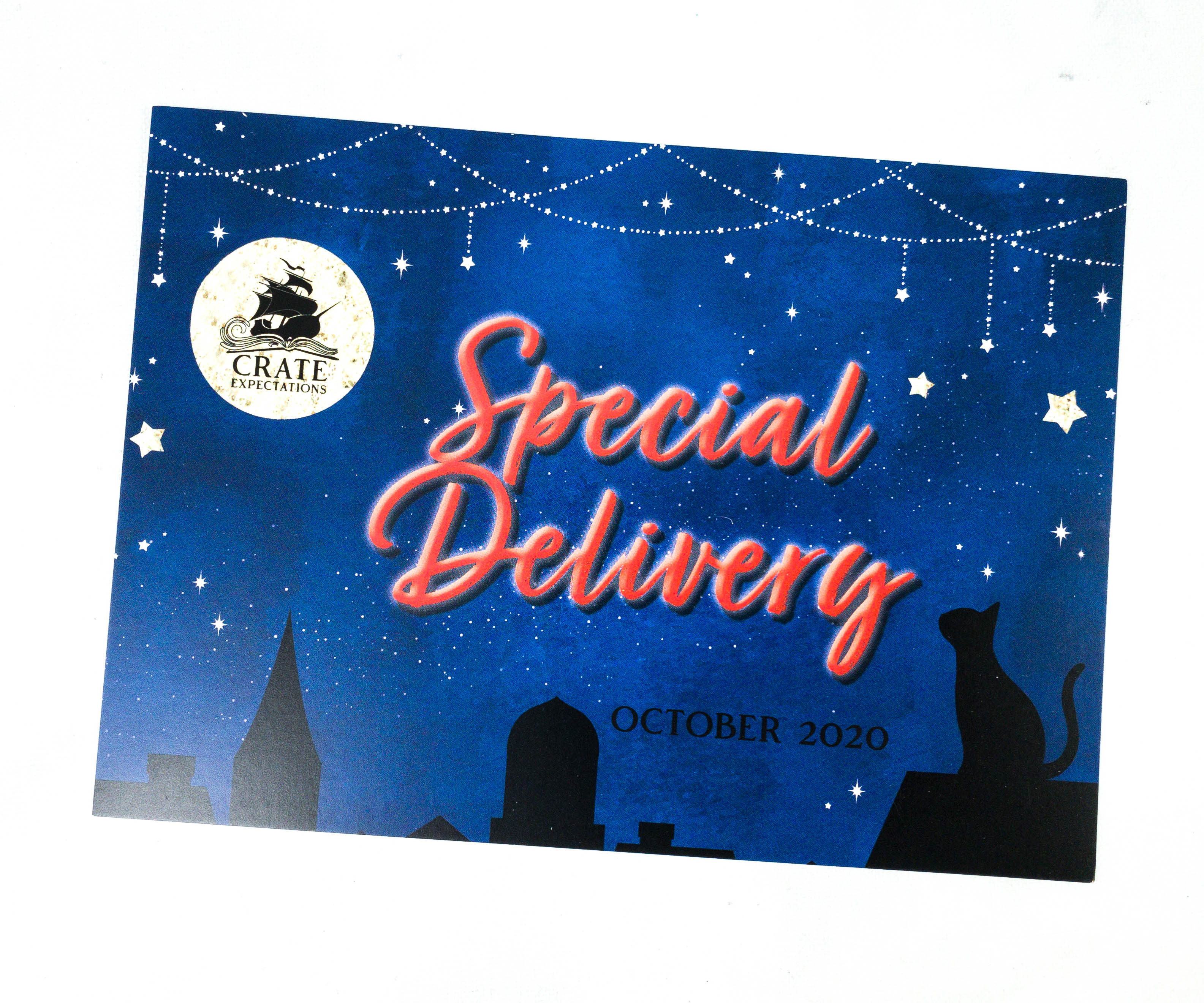 The theme for October 2020 is Special Delivey!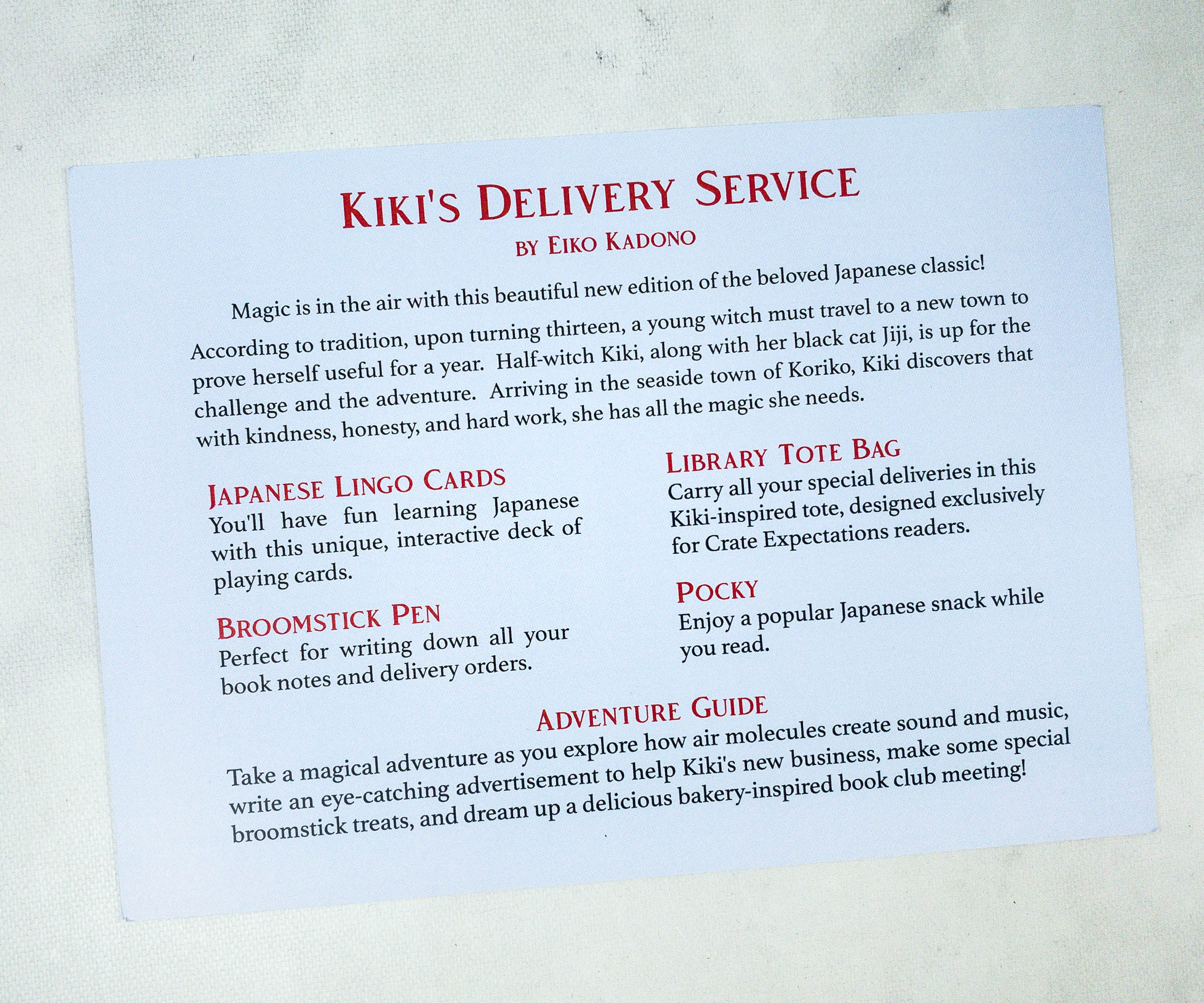 The flip side of the info card lists all the contents of the box.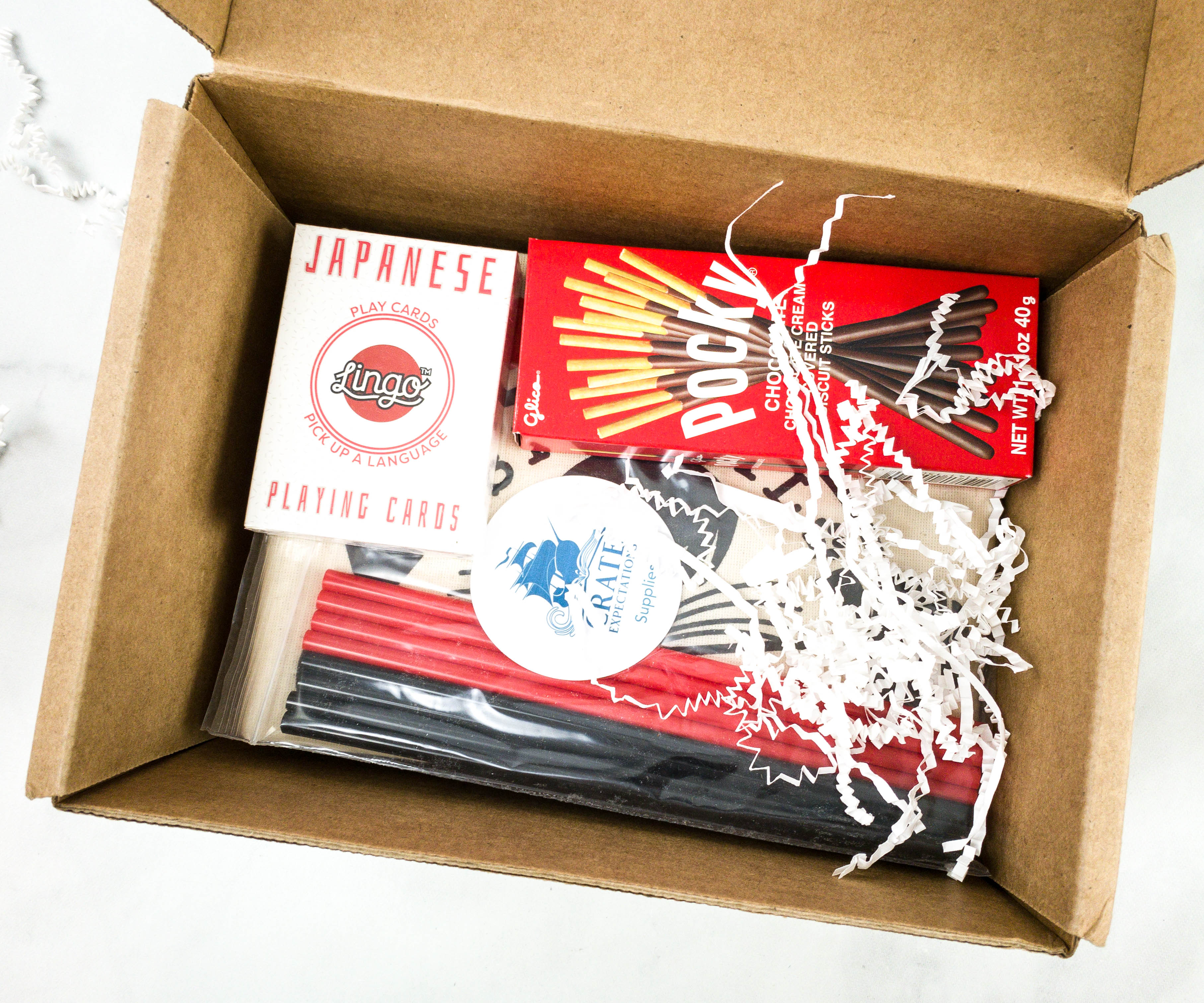 Some of the items were packed in plastic.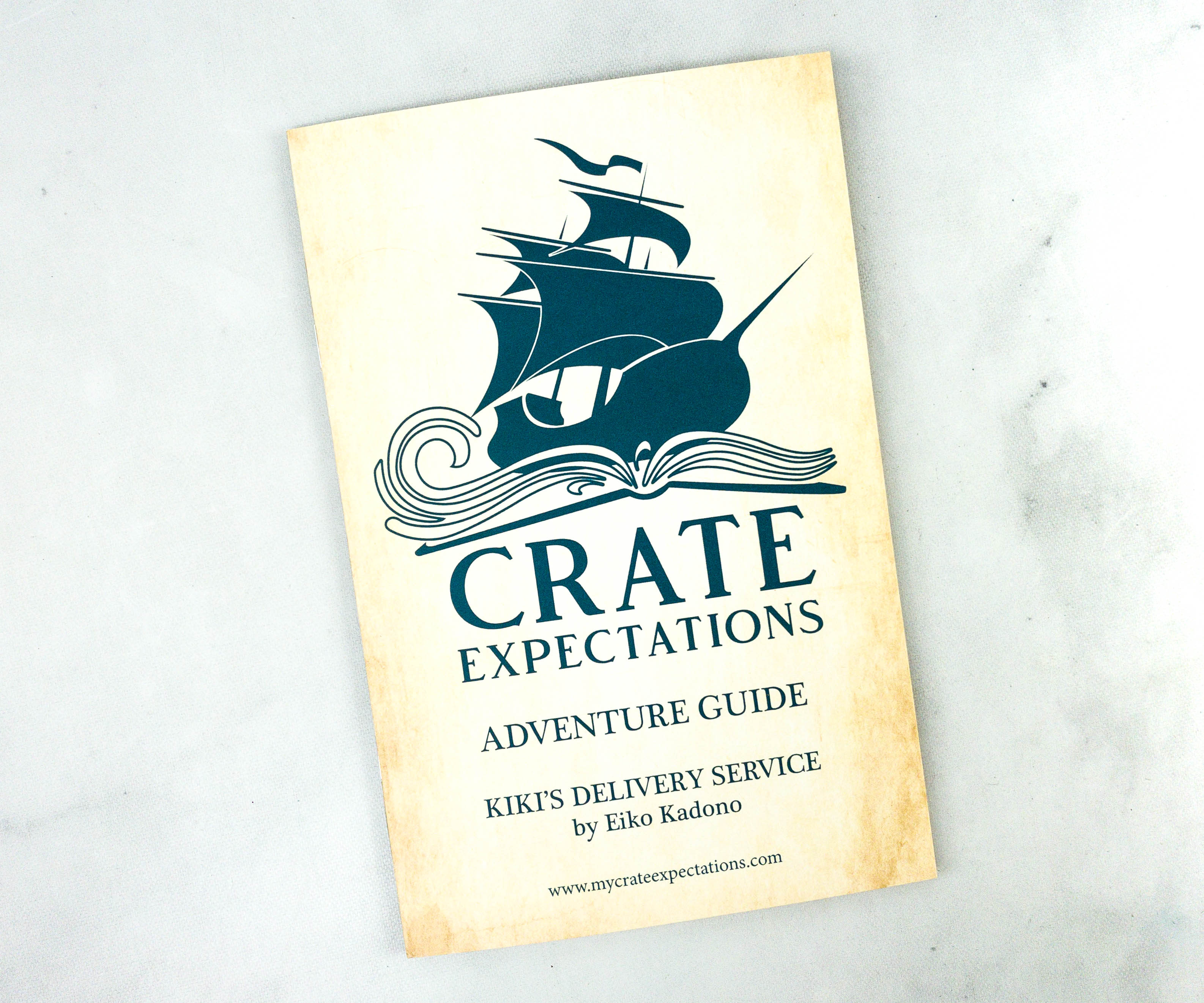 The box includes an adventure guide.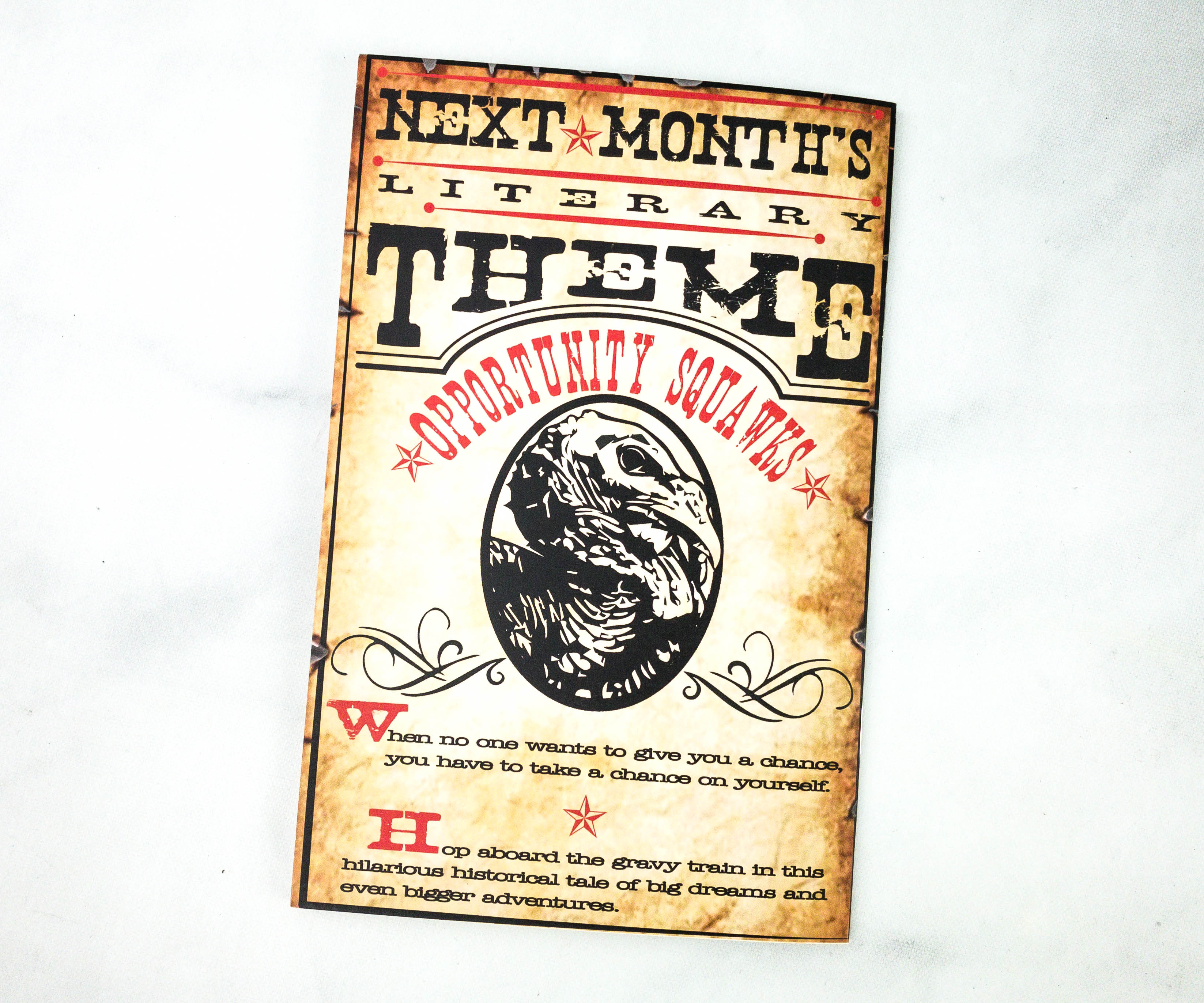 It also gave us a peek at next month's box with the theme Opportunity Squawks.
You can never know what can happen in the sky.

– Kiki's Delivery Service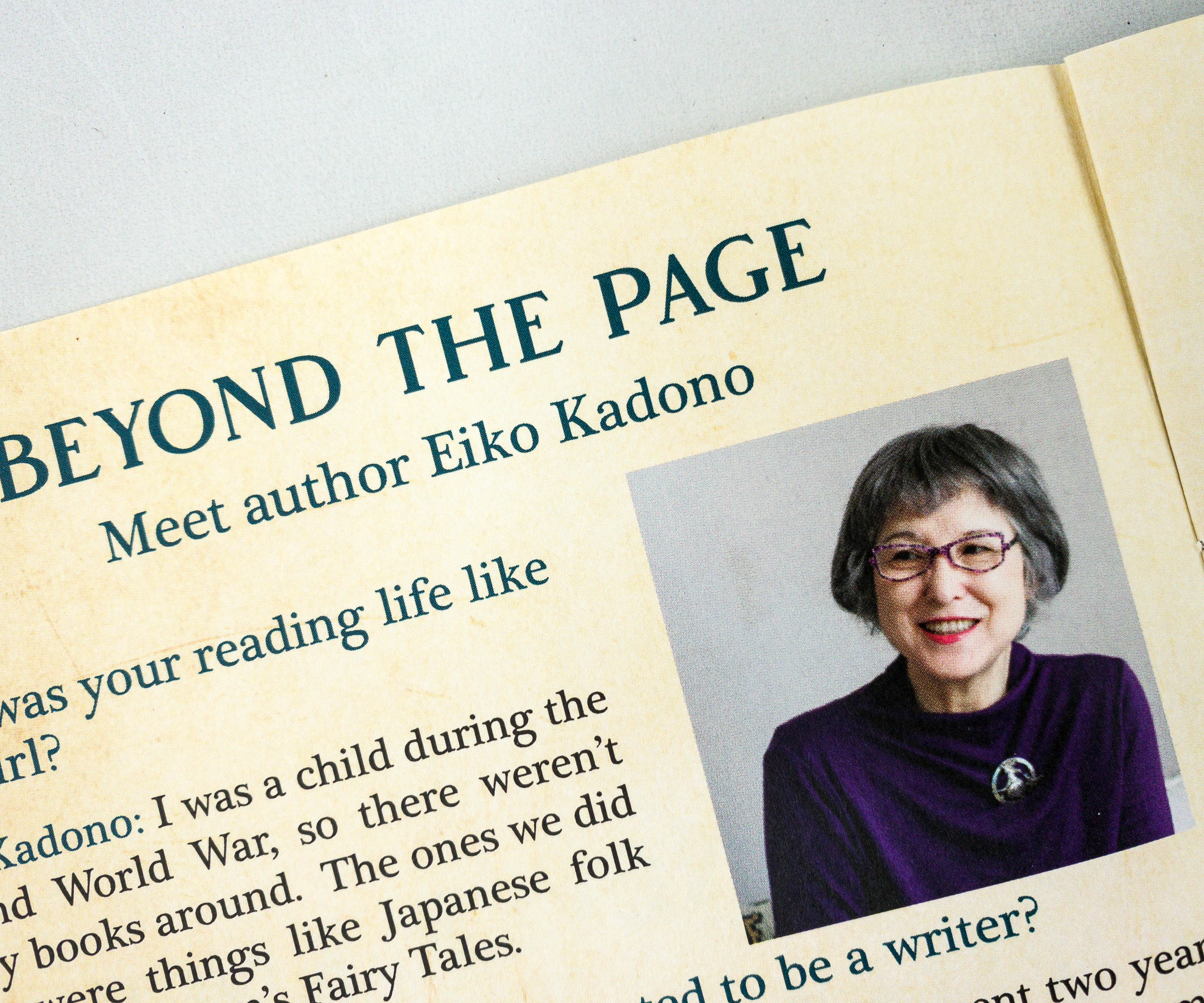 There's an author interview included in the guide. This month, it features Eiko Kadono who wrote Kiki's Delivery Service.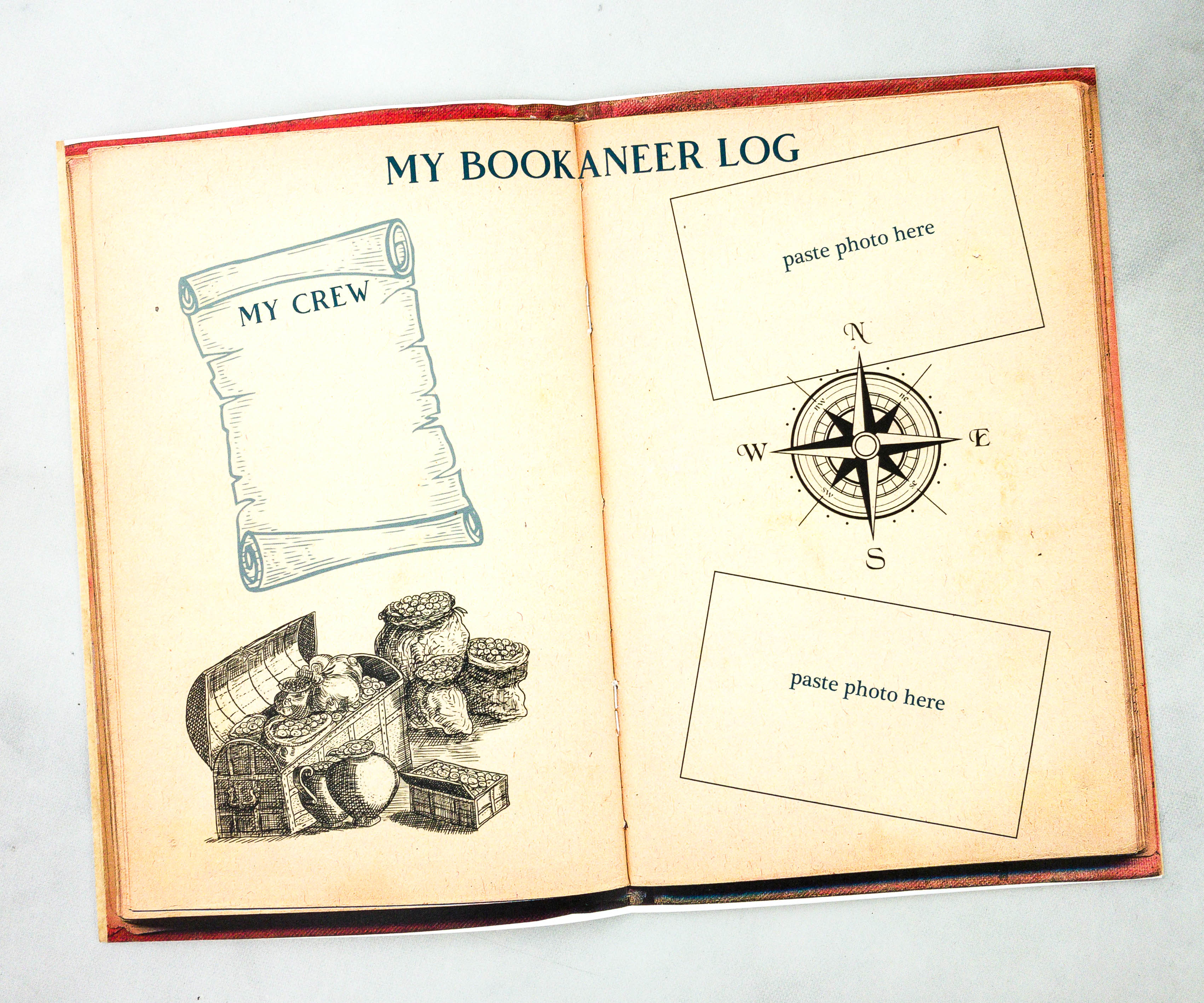 The kids can write their crew and place some pictures in the Bookaneer Log!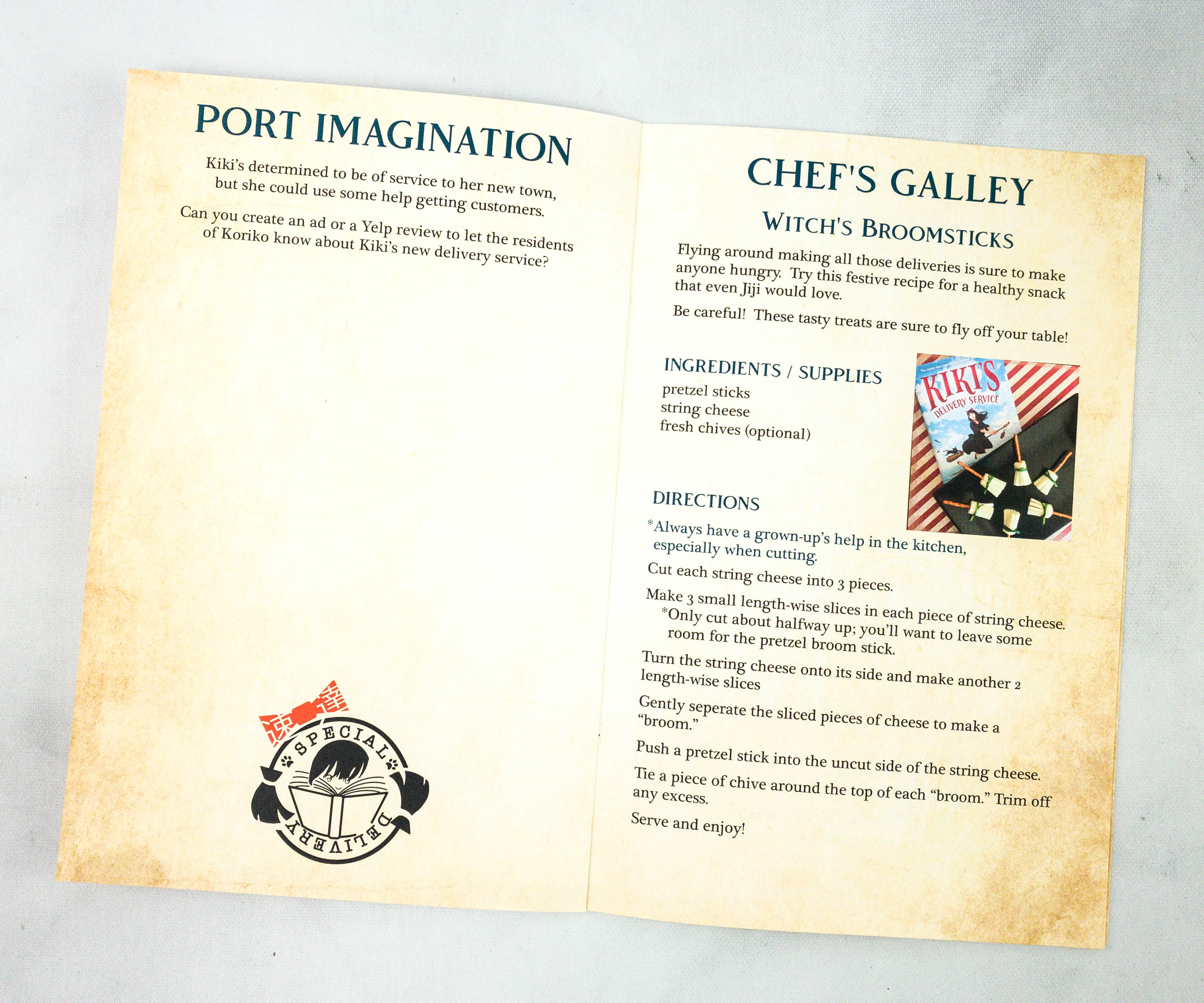 We also received a recipe for Witch's Broomsticks. To make these, we will need pretzel sticks and string cheese.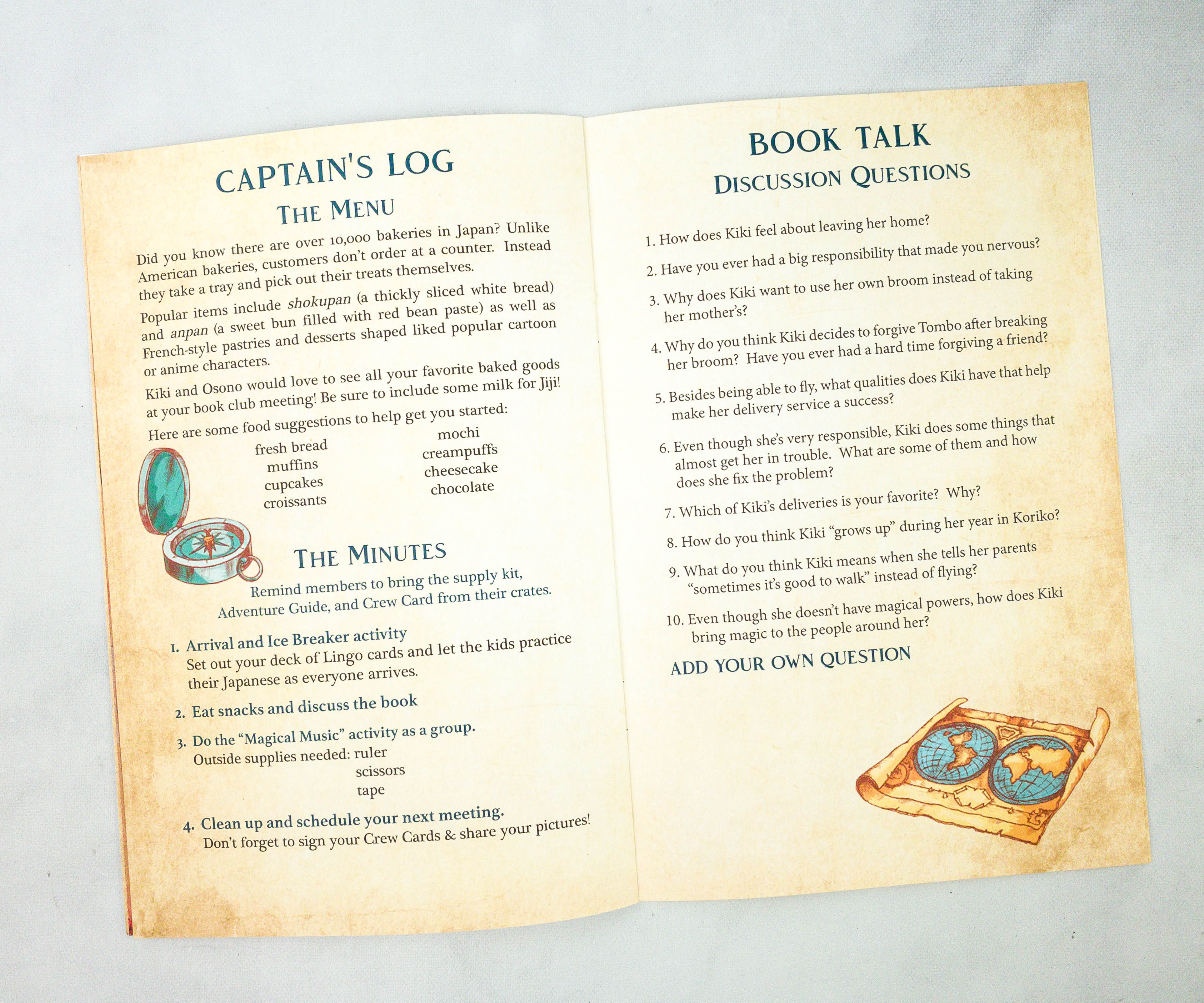 This part of the guide is called the Captain's Log, where they suggested some food and activities for your book club meeting, as well as book talk discussion questions.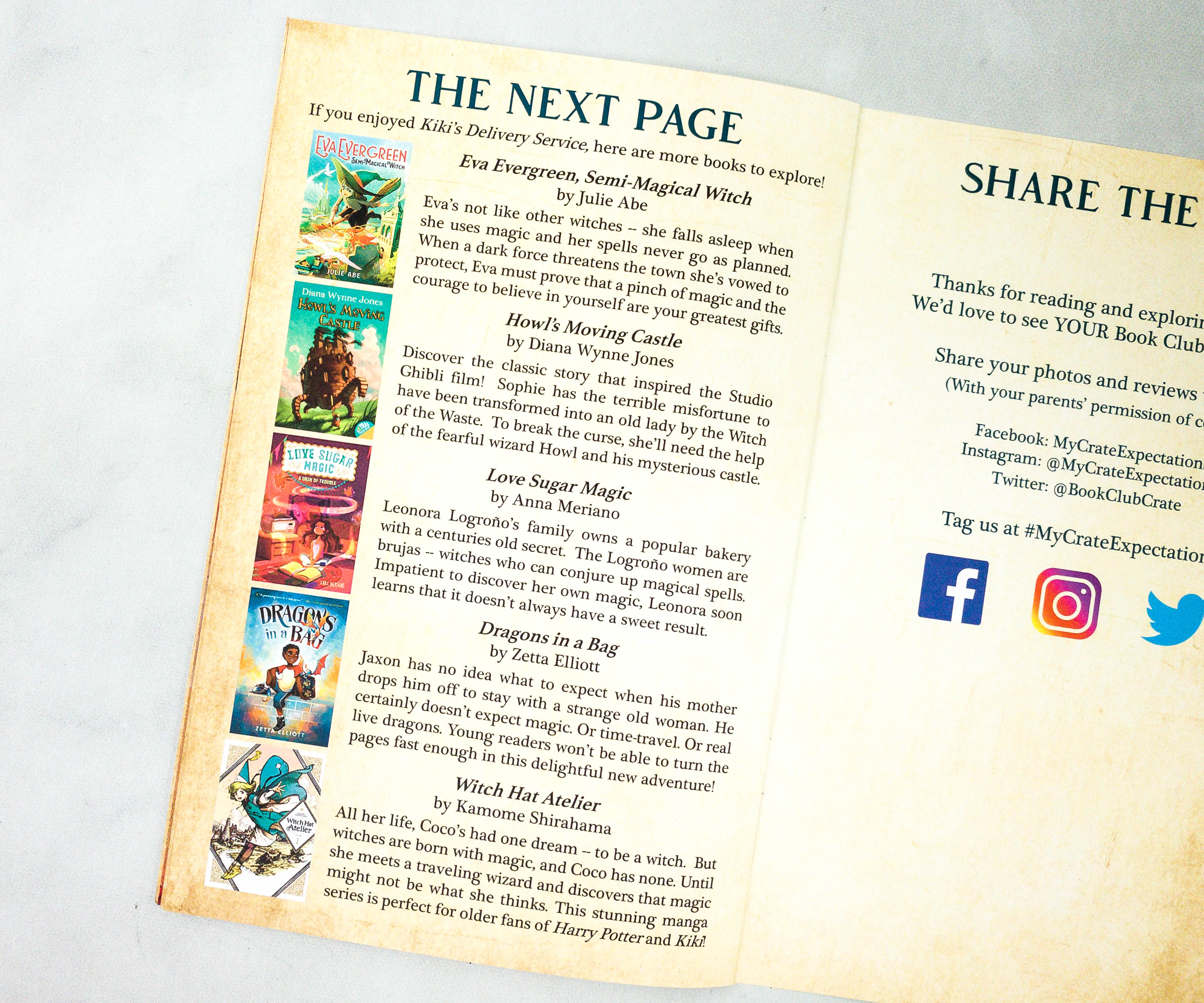 They also have a list of other books that kids can enjoy if they like Kiki's Delivery Service: Eva Evergreen, Semi Magical Witch by Julie Abe, Howl's Moving Castle by Diana Wynne Jones, Love Sugar Magic by Anna Meriano, Dragons in a Bag by Zetta Elliott, and Witch Hat Atelier by Kamome Shirahama! Their social media handles are also listed on one of the pages.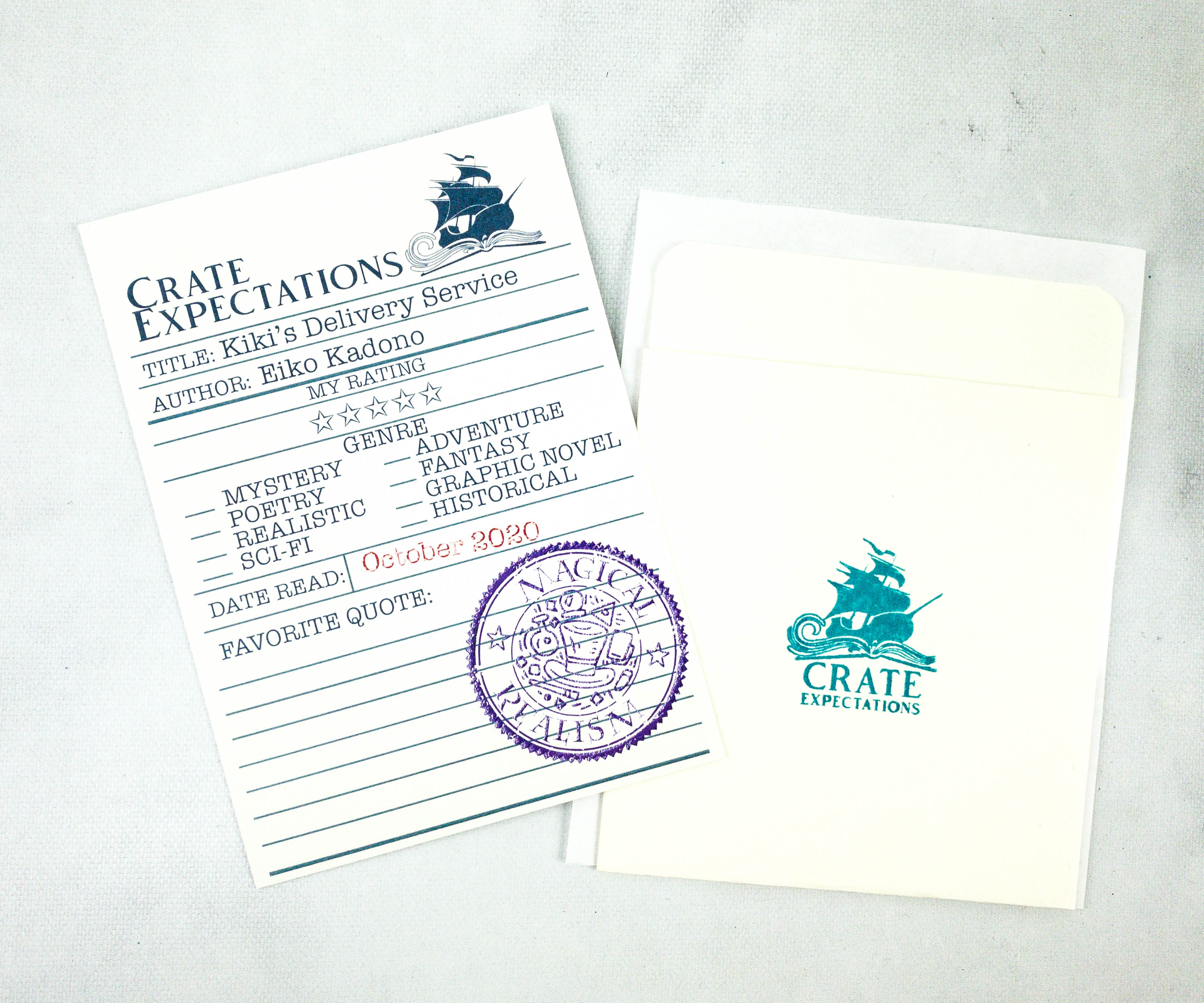 Also included in the box is book card with its own envelope that you can stick to the book's endpaper.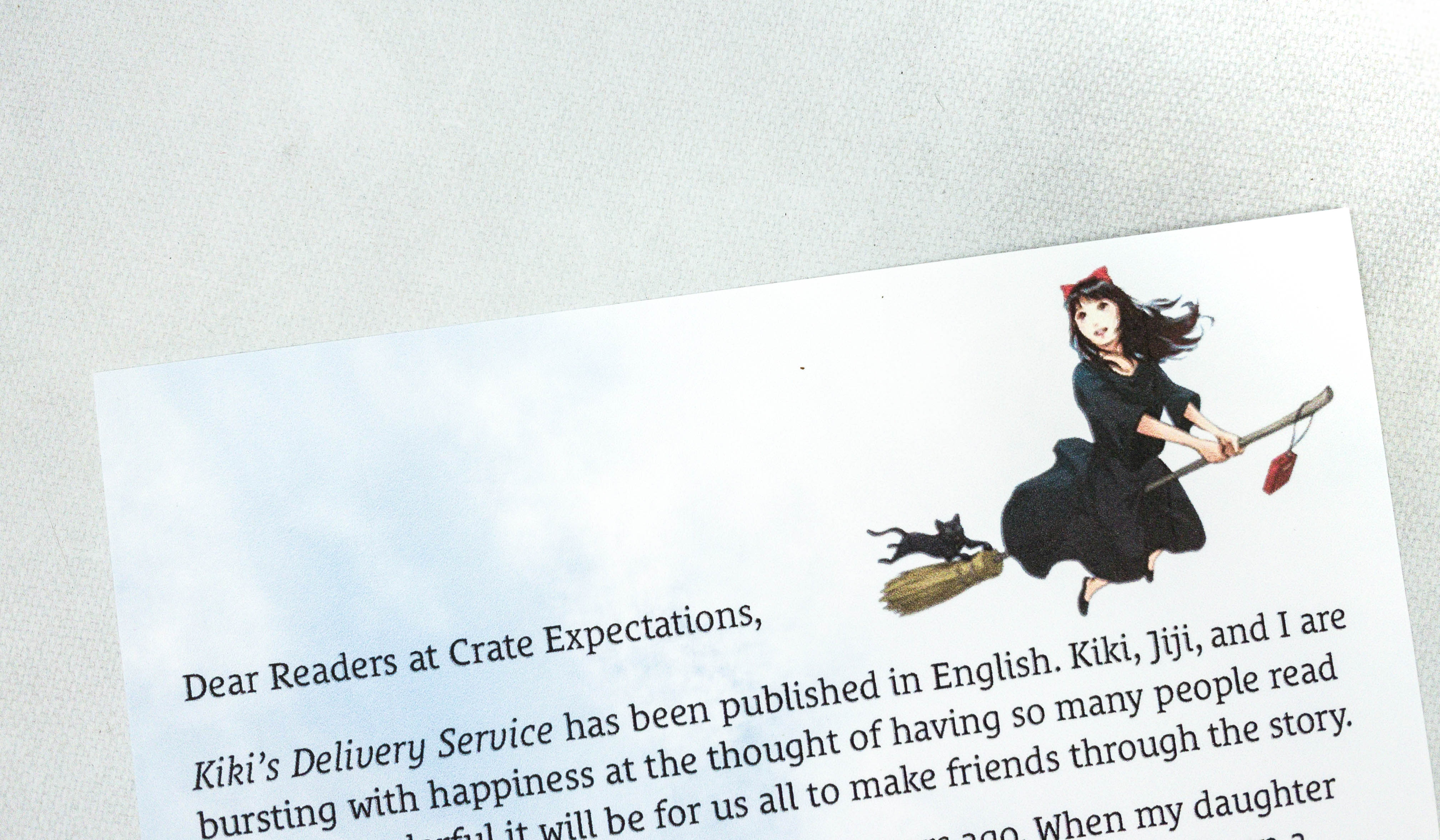 There's even a card with the author's message for readers!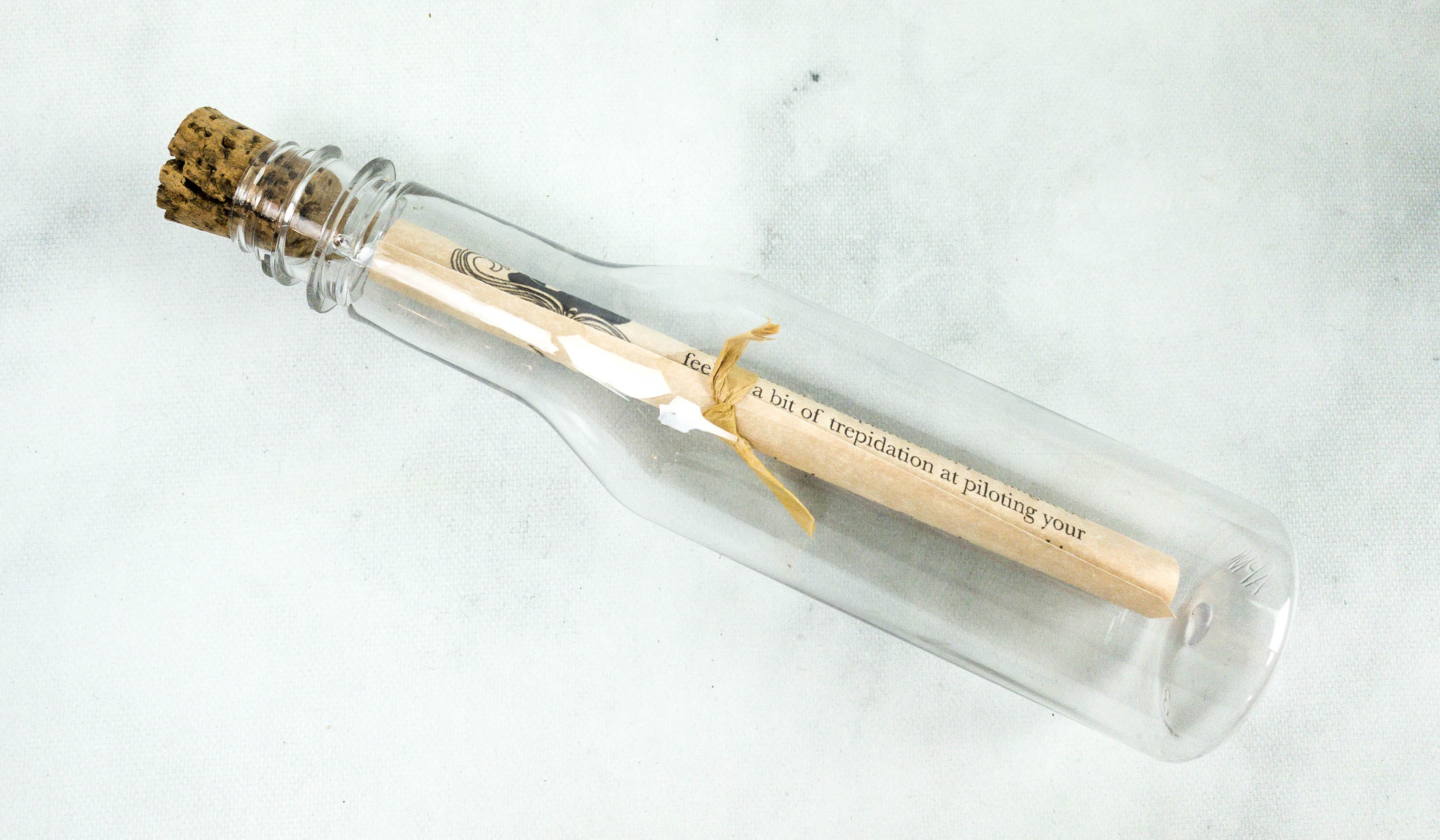 Like the crew of a ship, the box sent us a message inside a corked bottle.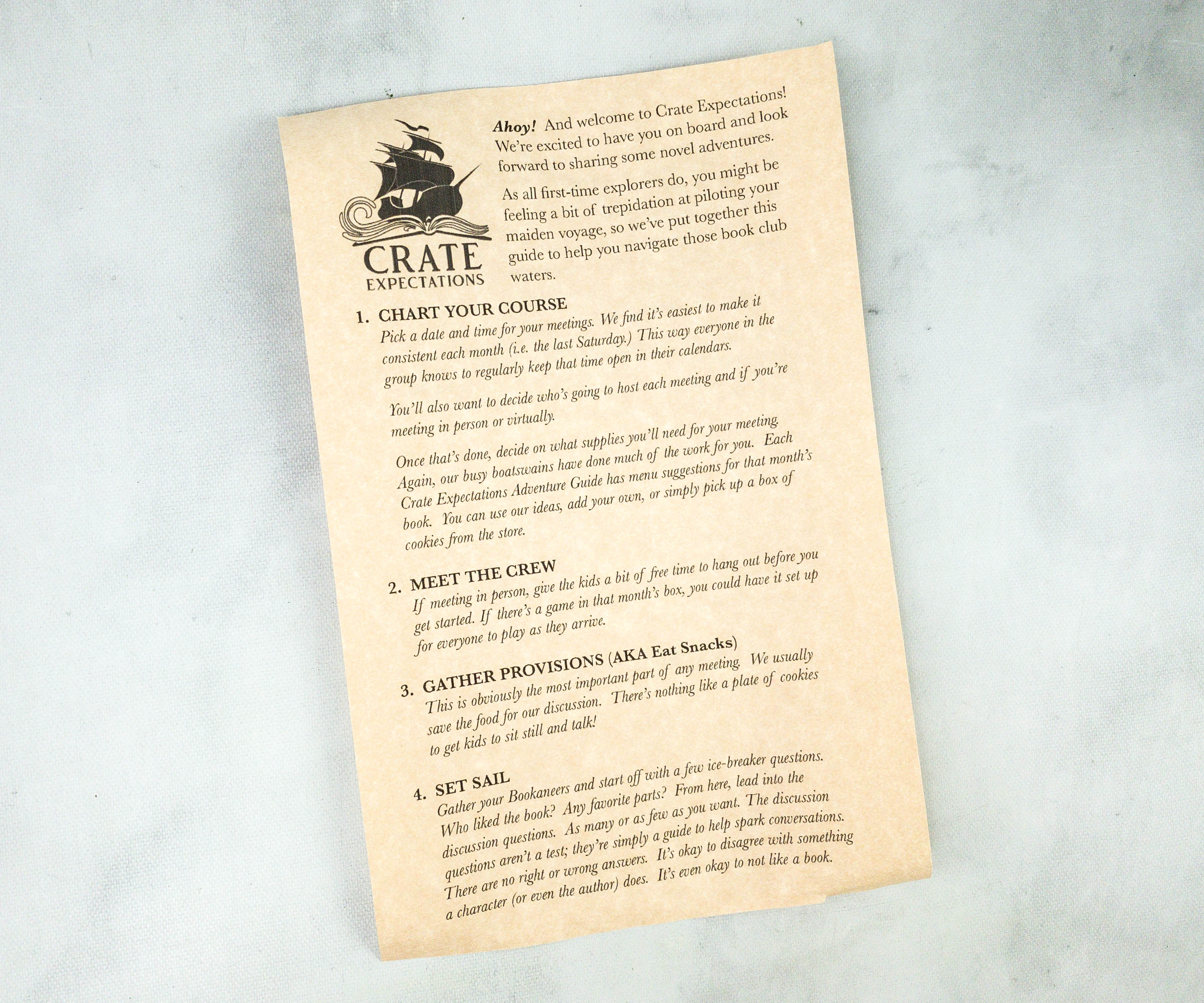 We popped the bottle open and took the rolled paper from inside. It has a message that welcomes us to the subscription, and also listed some activities for our book club meetings!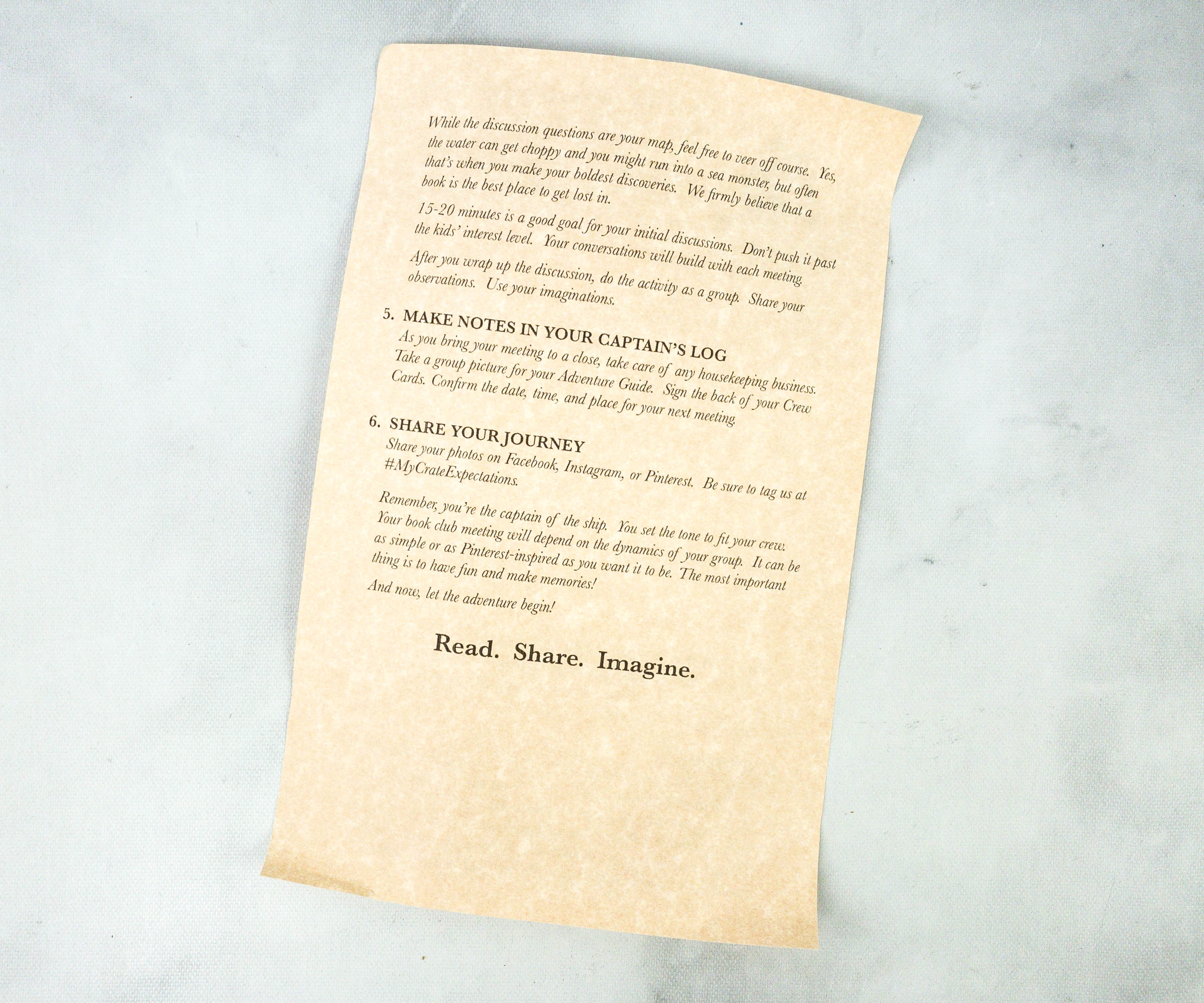 It also explains how to use the Captain's Log that can be found in the activity guide.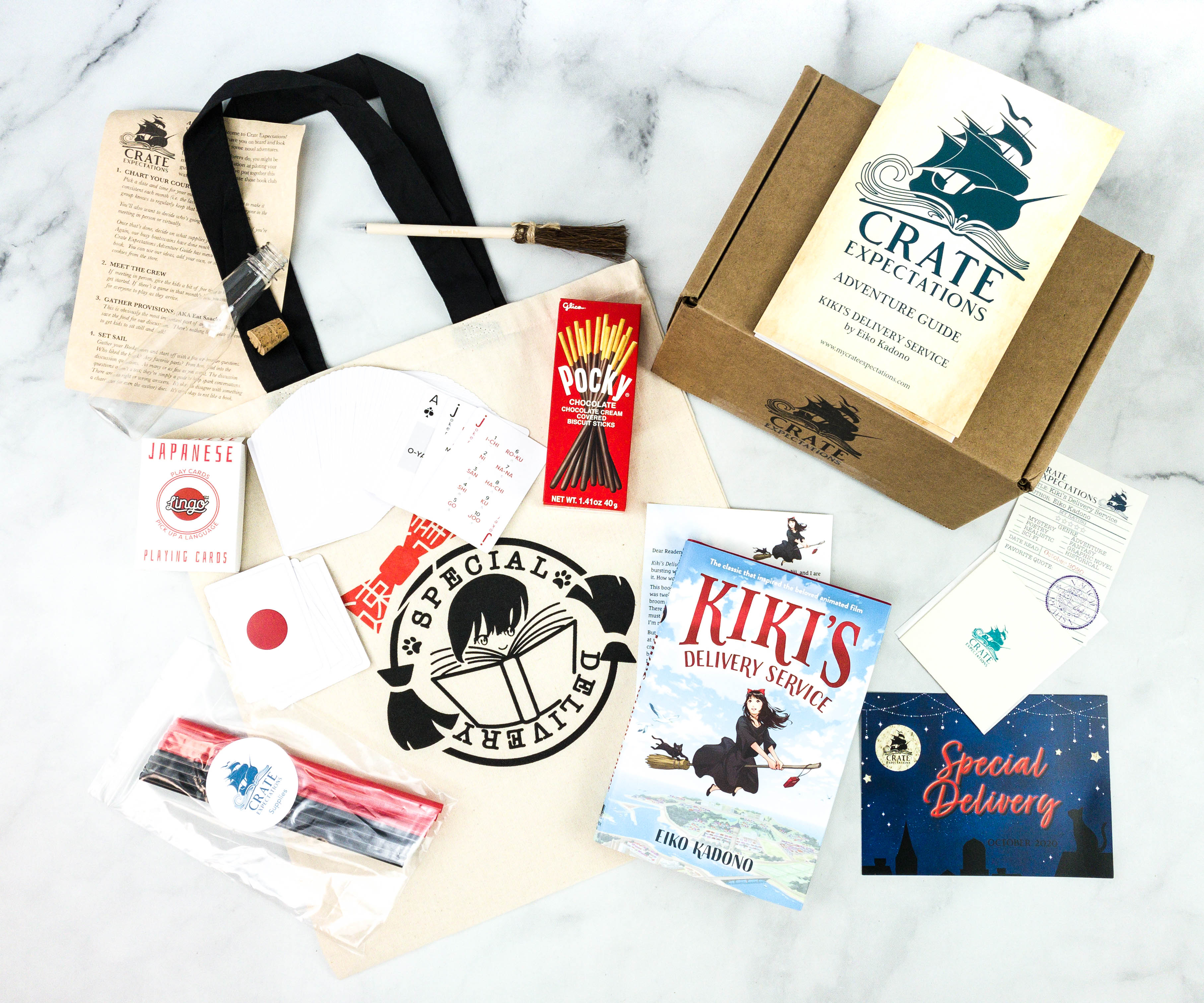 Everything in my box!
Kiki's Delivery Service by Eiko Kadono ($44.67)
A lovely story that became a classic in Japan and a popular animated home video throughout North America.

Kiki is a resourceful, spunky girl who follows her maternal tradition to be a witch. She possesses only one gift of witchcraft — the power to fly. Like all young witches, she sets out at age 12 to find a town of her own. With her ever-present companion Jiji — a cynical and faithful black cat — Kiki departs on her broomstick and arrives at a big town near the ocean. Though nervous at first, she soon sets up a business delivering packages.

Kiki meets all kinds of people and has many adventures. She befriends the thief who stole her broomstick and saves the town's traditional New Year's marathon with some courageous and timely flying.

Throughout, Kiki's confidence and self-awareness grows as she learns to value her unique talents. And with Kiki's help, the townspeople realize that everyone has some magic that gives them their own special character and vitality.

This is a charming and delightful tale that is reminiscent of children's favorites The Worst Witch by Jill Murphy and Astrid Lindgren's Adventures of Pippi Longstocking. Black and white line drawings sprinkled throughout reveal the humor and warmth in everything Kiki does.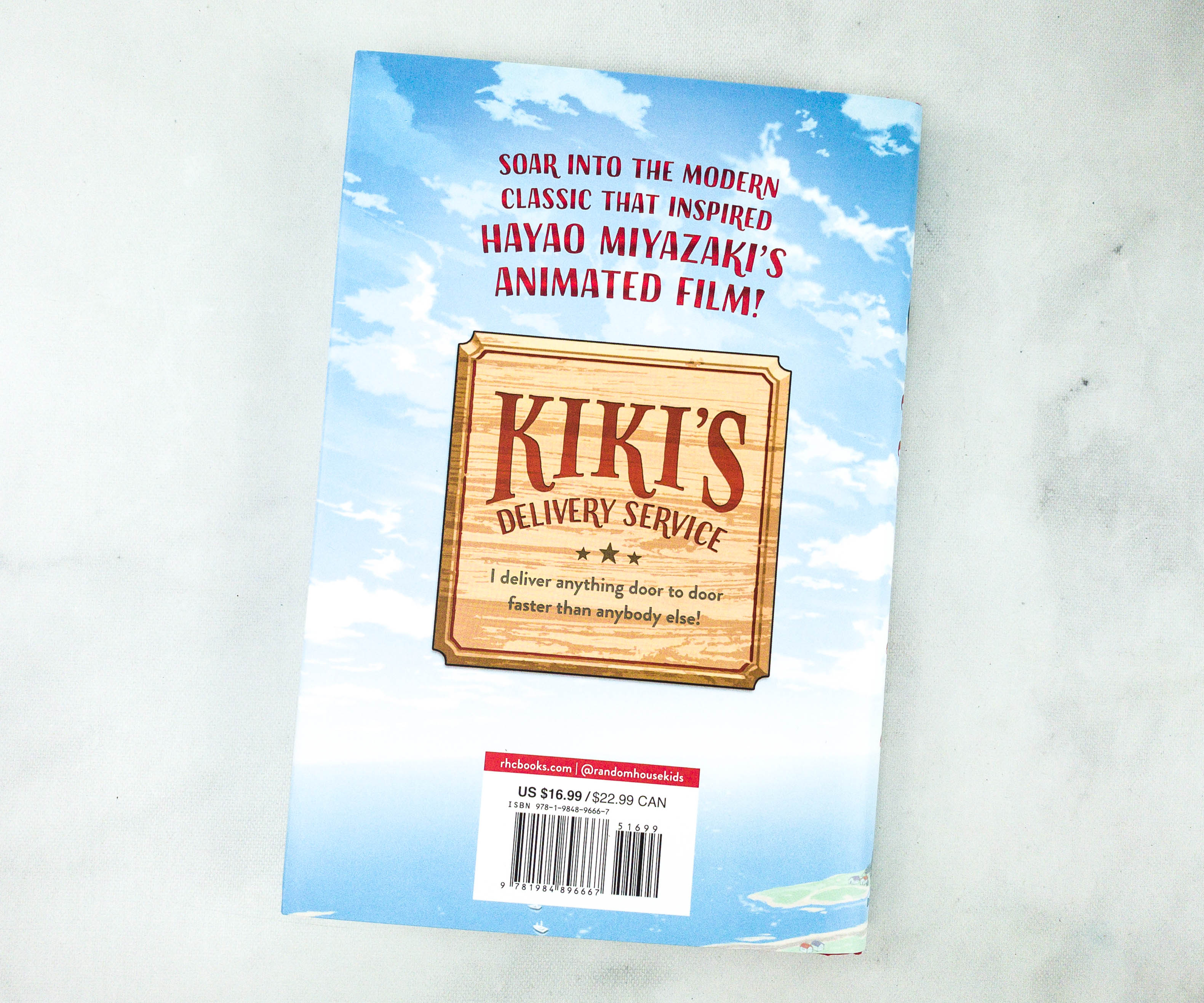 This book is where the popular film of the same name is based from!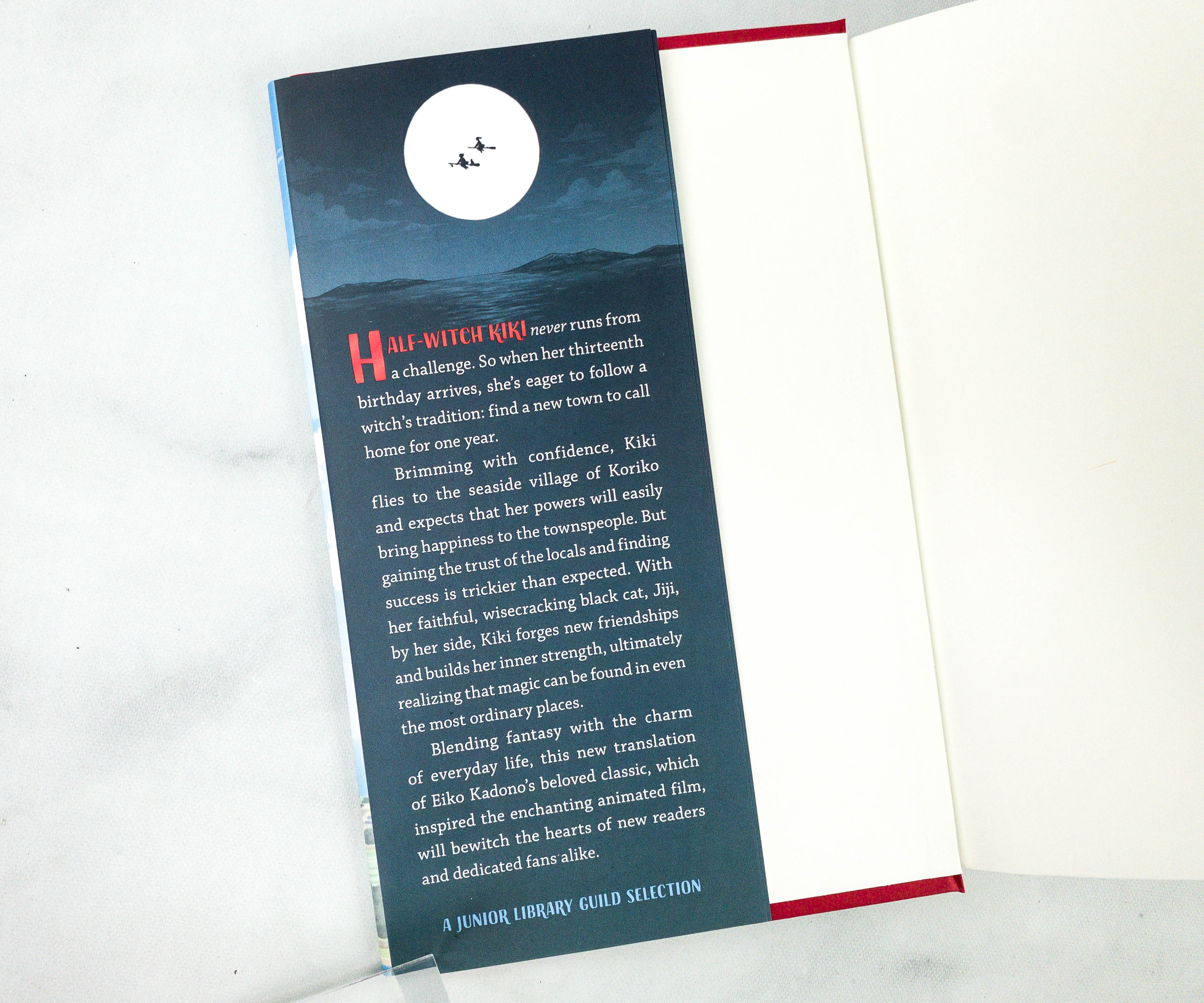 A brief summary can be found on the book's dust jacket flap.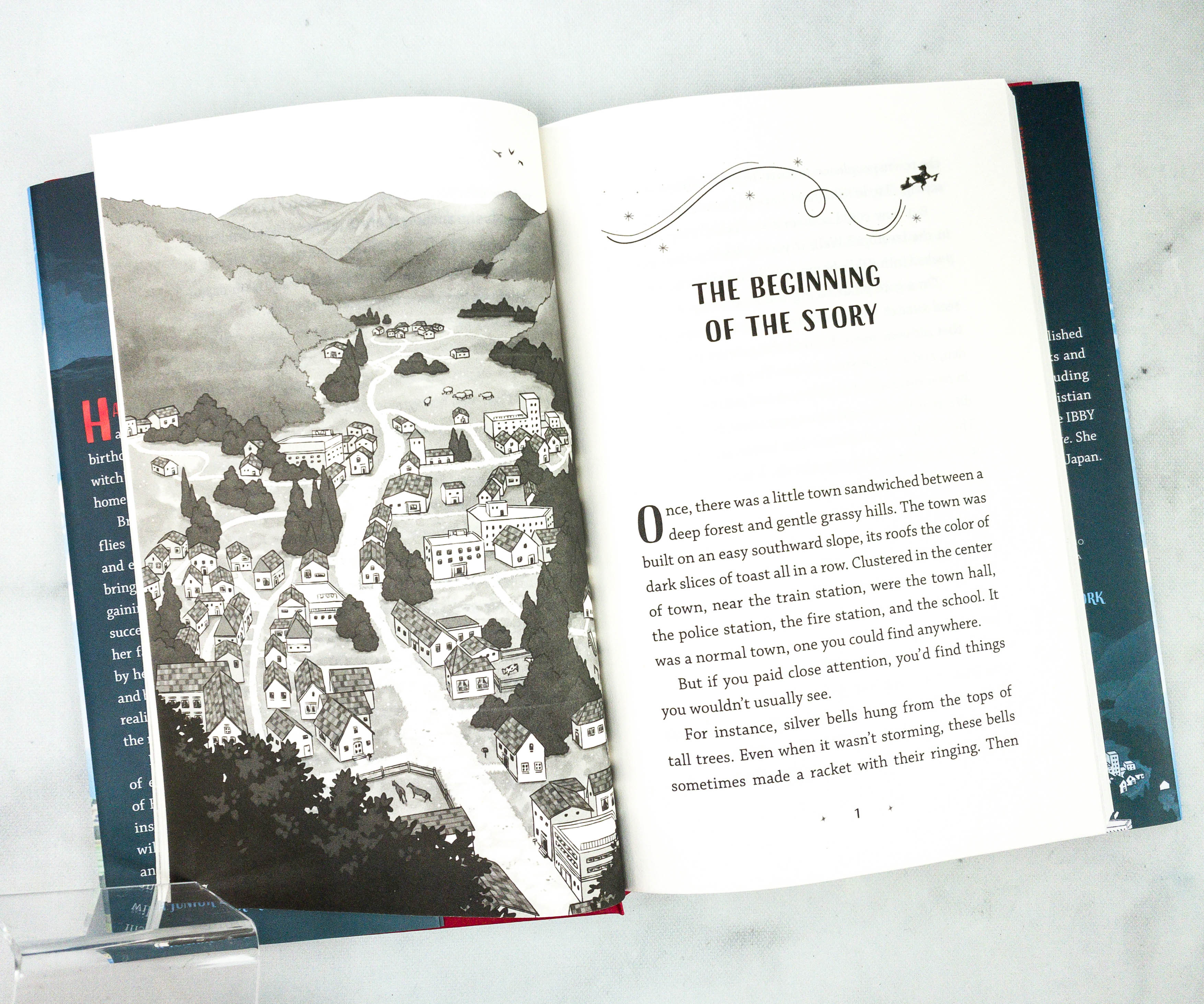 Some of the pages included illustrations.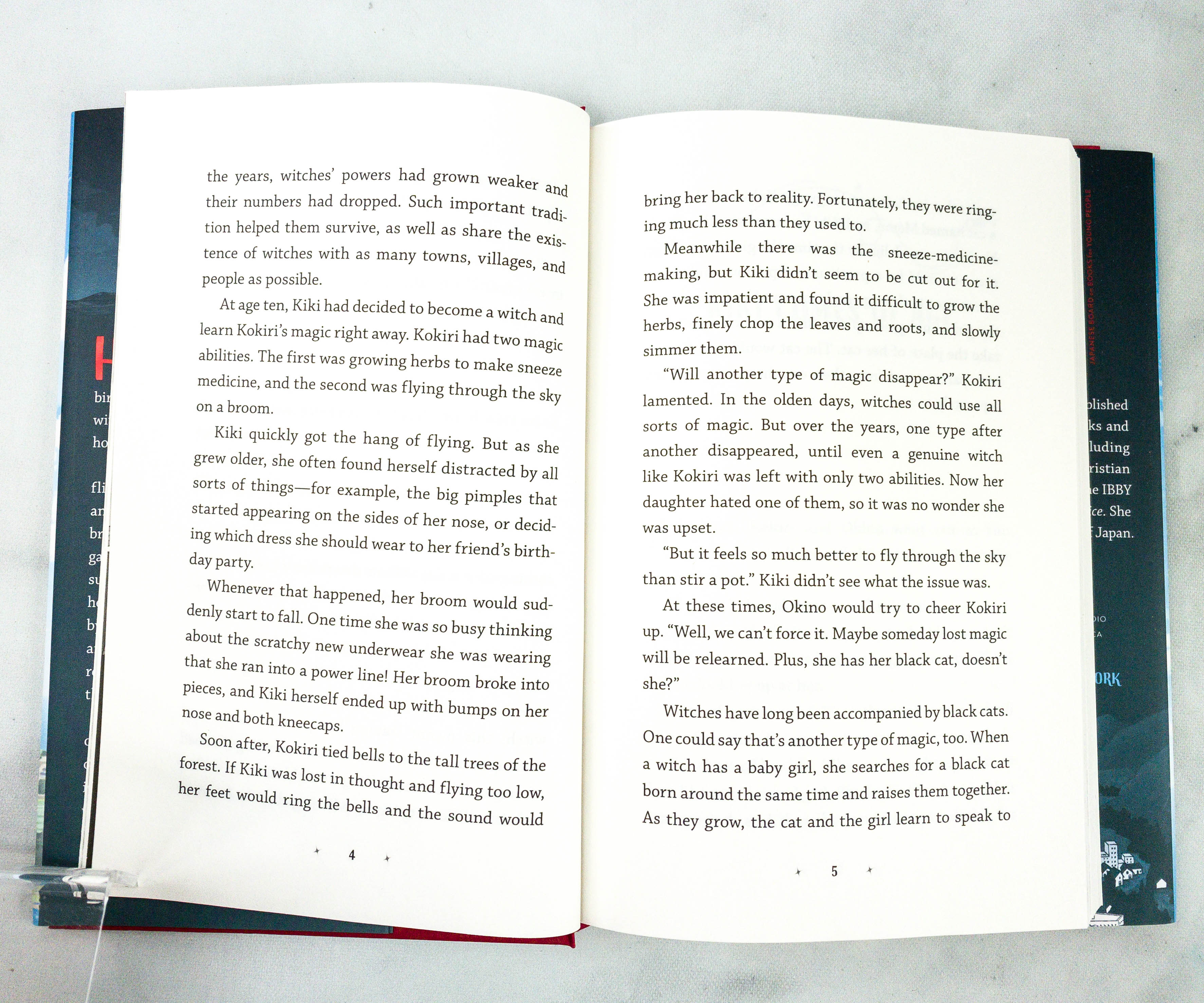 Kiki decided to become a witch at an early age. She wanted to fly through the sky rather than to stir a pot. She also has a black cat that she grew up with. This story is magical, with great humor plus wonderful friendships and adventures.  This is a perfect middle-grade read!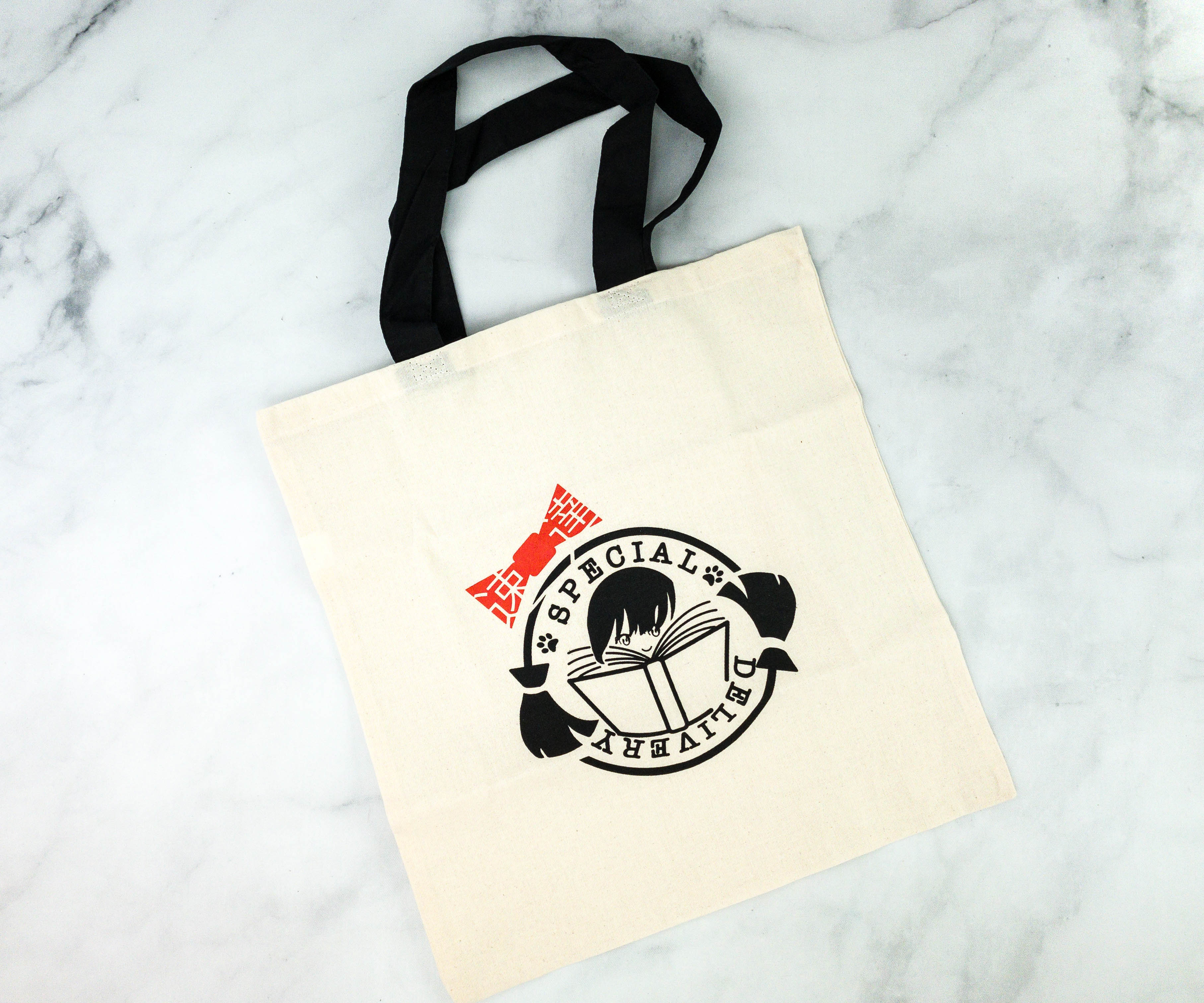 Library Tote Bag. One can never have too many tote bags, especially if they're cute. This one is made with canvas and inspired by this month's featured book!
The print on the bag features a kid who is reading a book. It also says "Special Delivery"!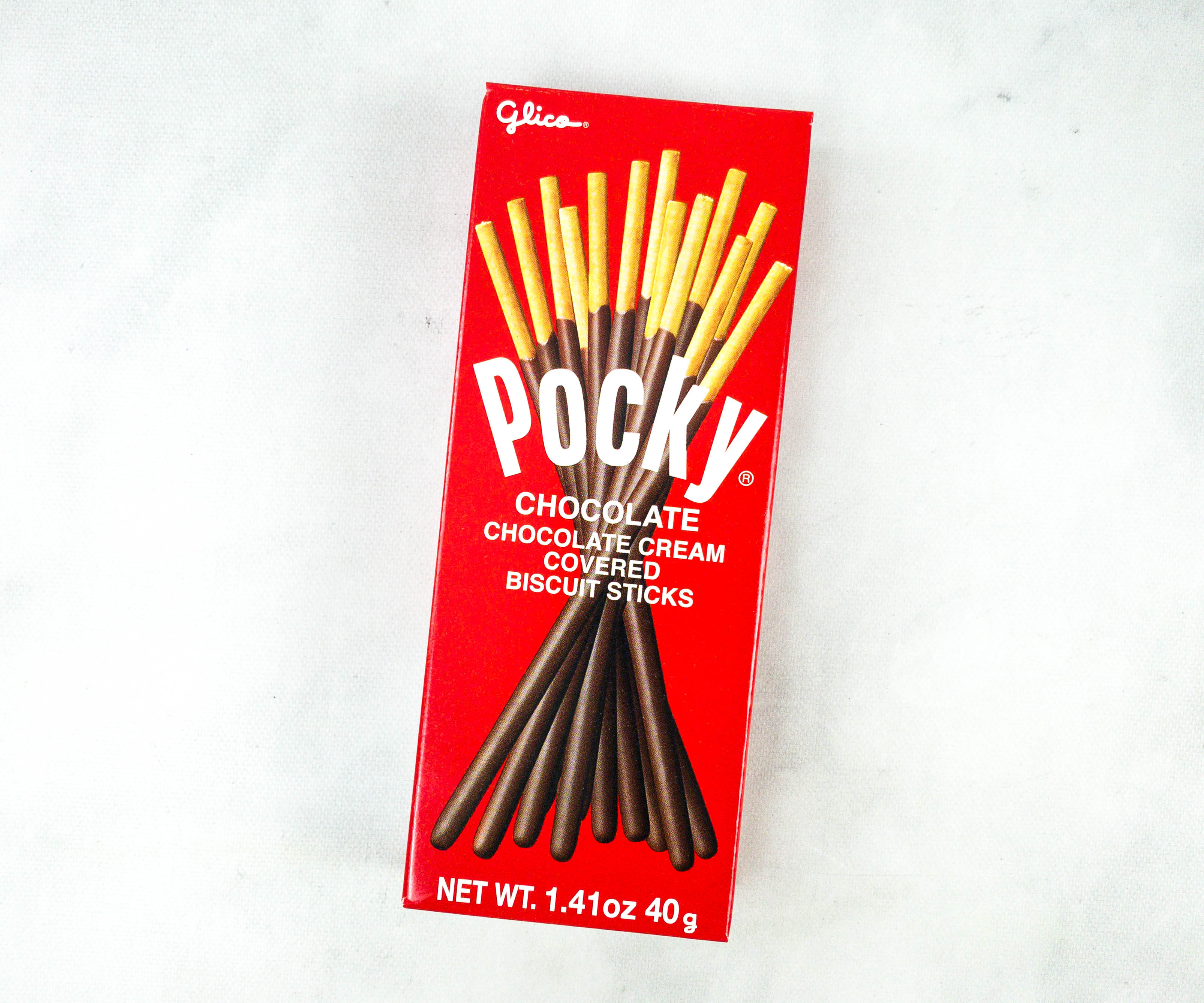 Pocky Biscuit Sticks. Pocky is a popular snack that originated in Japan. Each pack contains biscuit sticks with a delicious chocolate coating. We will use this to make our Witch's Broomsticks!
My daughter enjoyed a few sticks before we started with the recipe!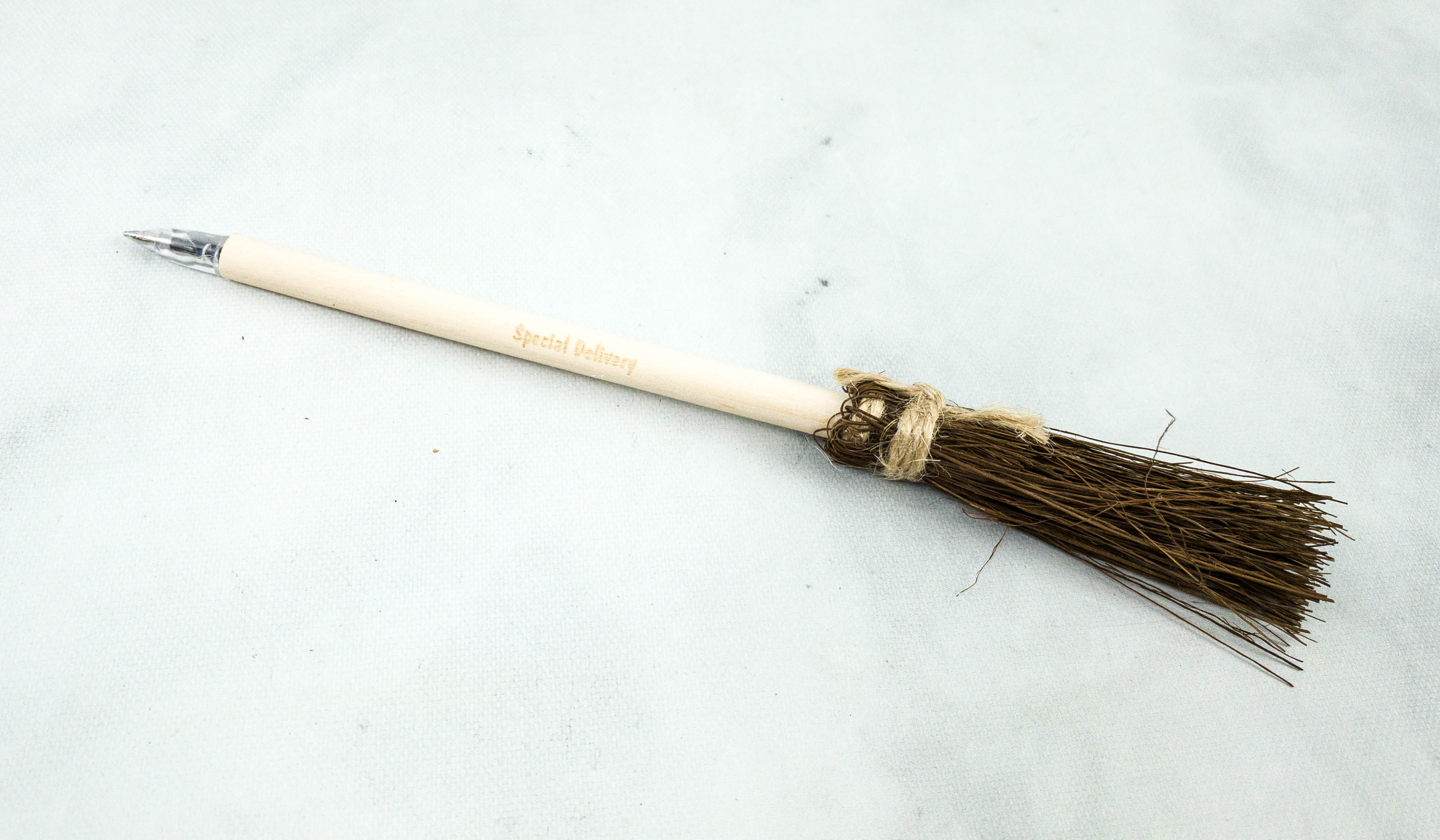 Broomstick Pen. This broomstick-inspired pen is just too cute. The materials really resemble a witch's broomstick!
Also engraved on the pen are the words "Special Delivery"!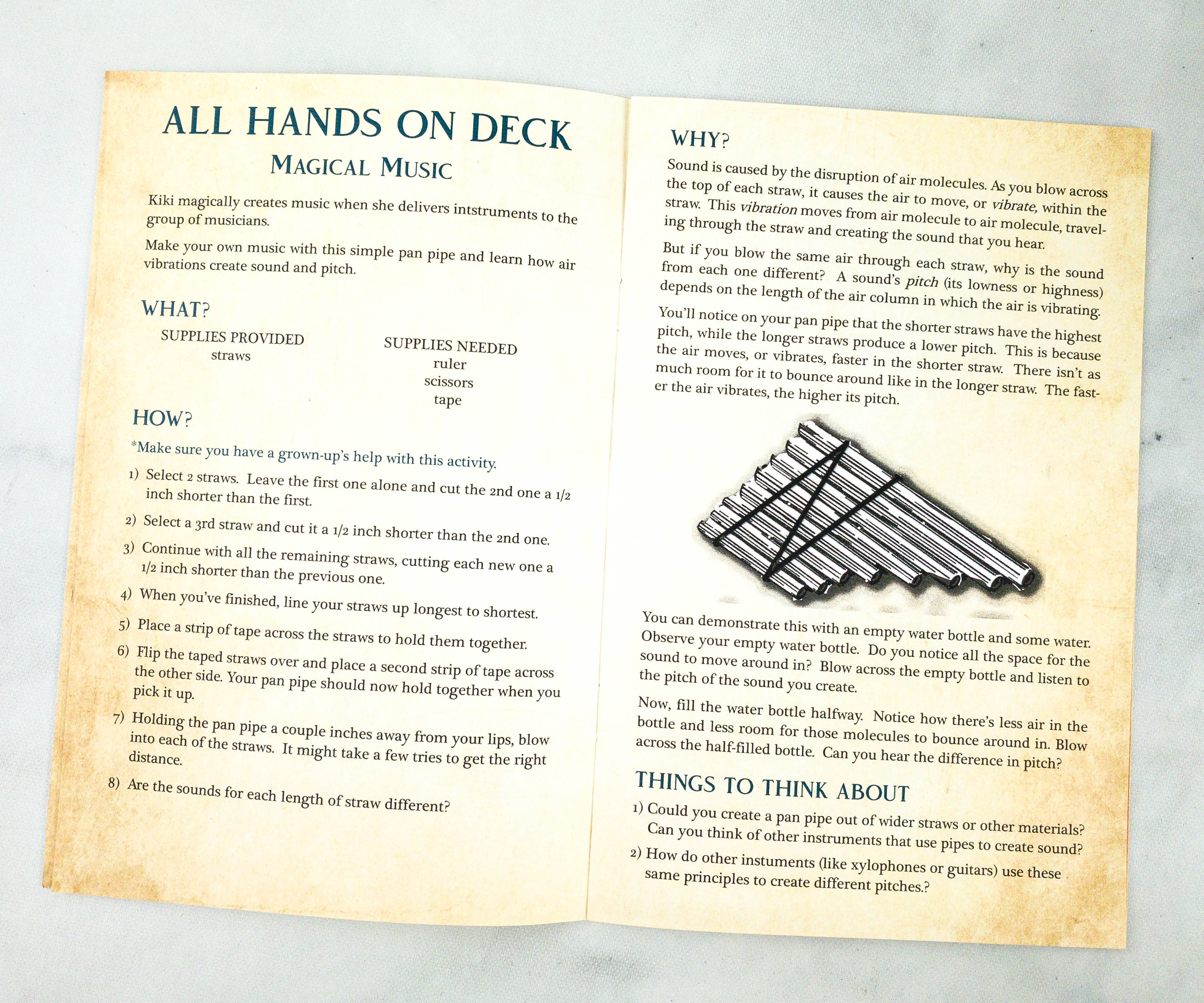 Now, it's time to make the panpipe making activity! The step-by-step instructions are provided in the booklet.
The box provided the straws while other materials can be easily acquired at home.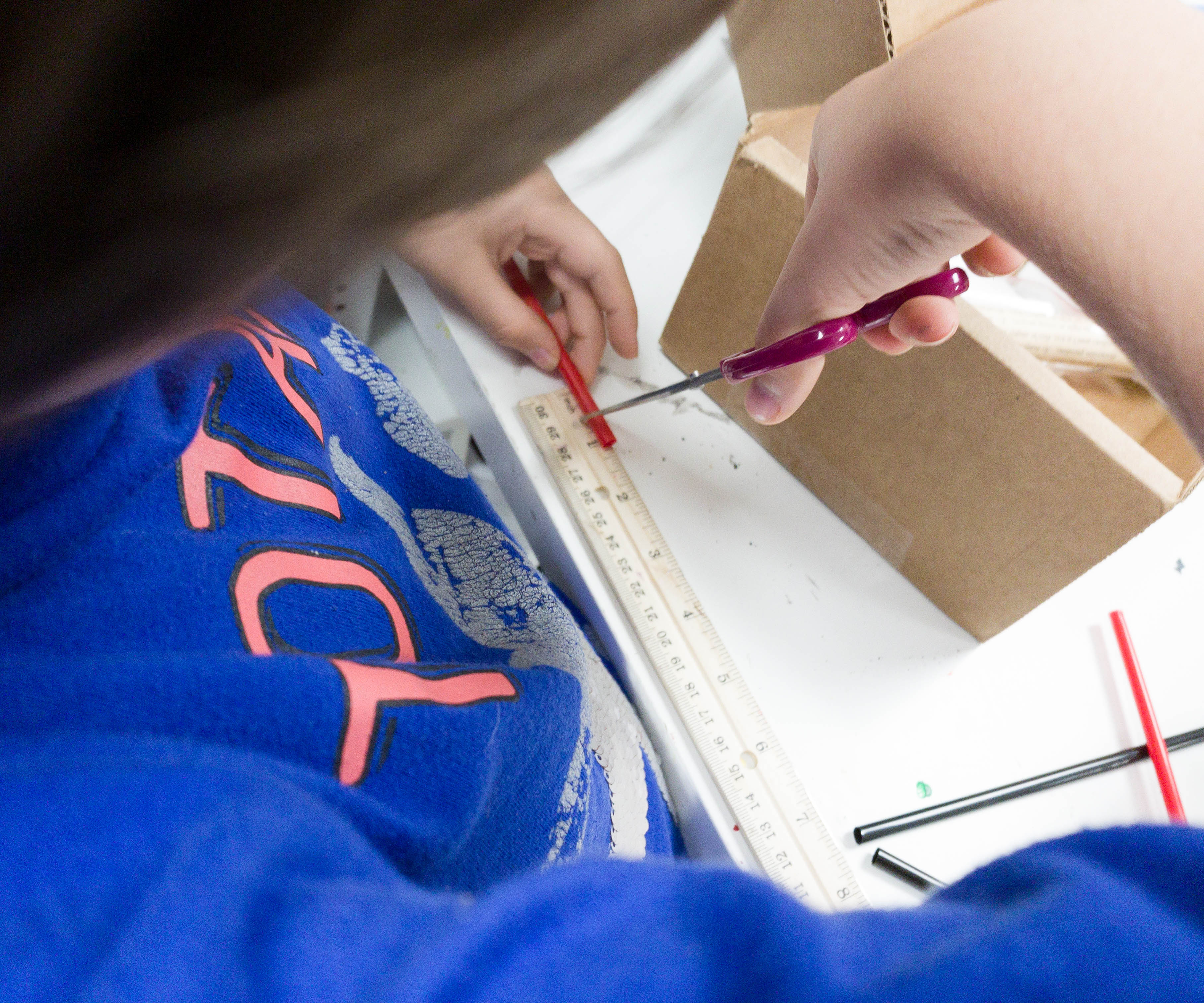 My son started by cutting the straws according to the measurements provided.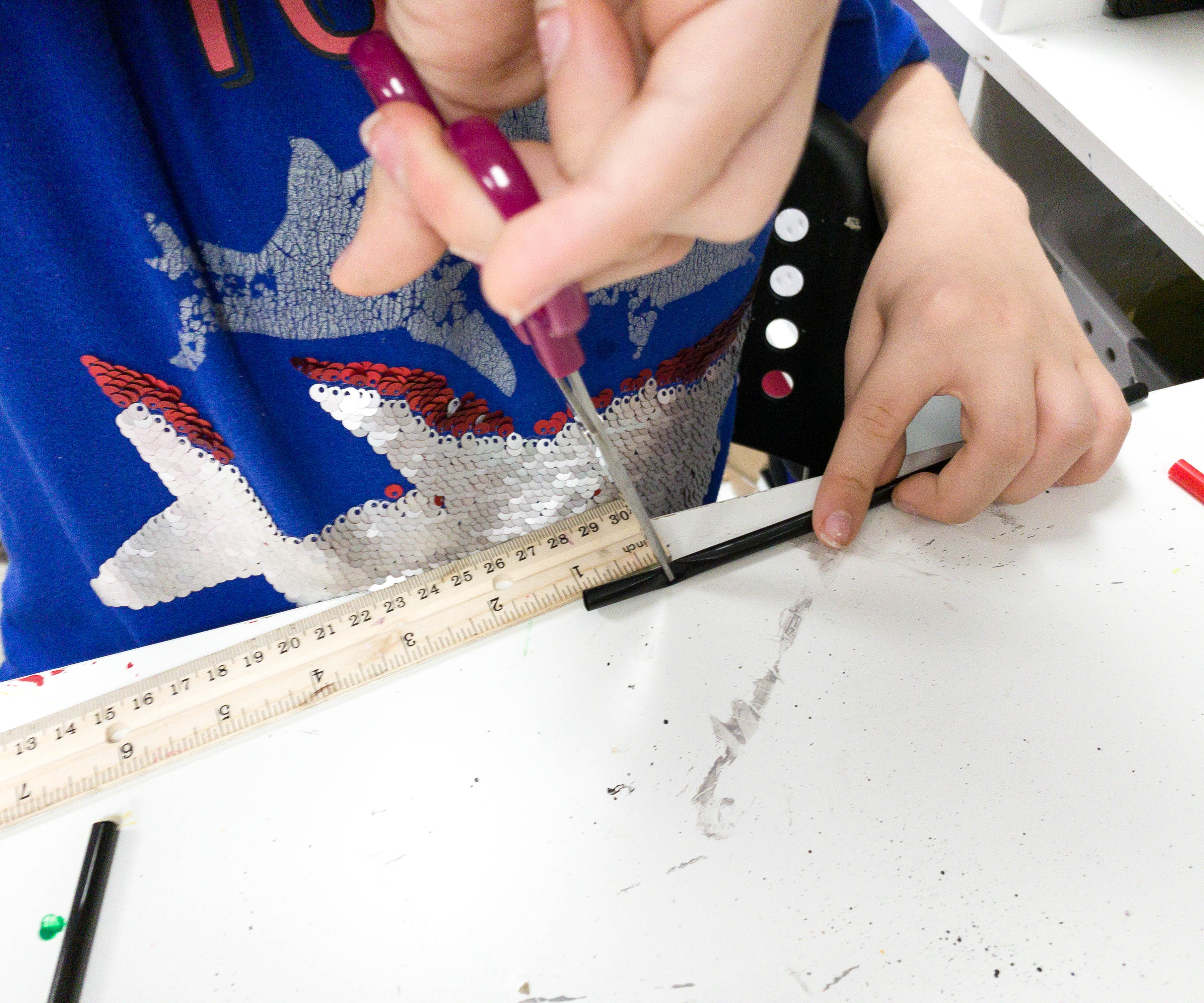 This may look simple but a parent's supervision is needed for this part of the activity.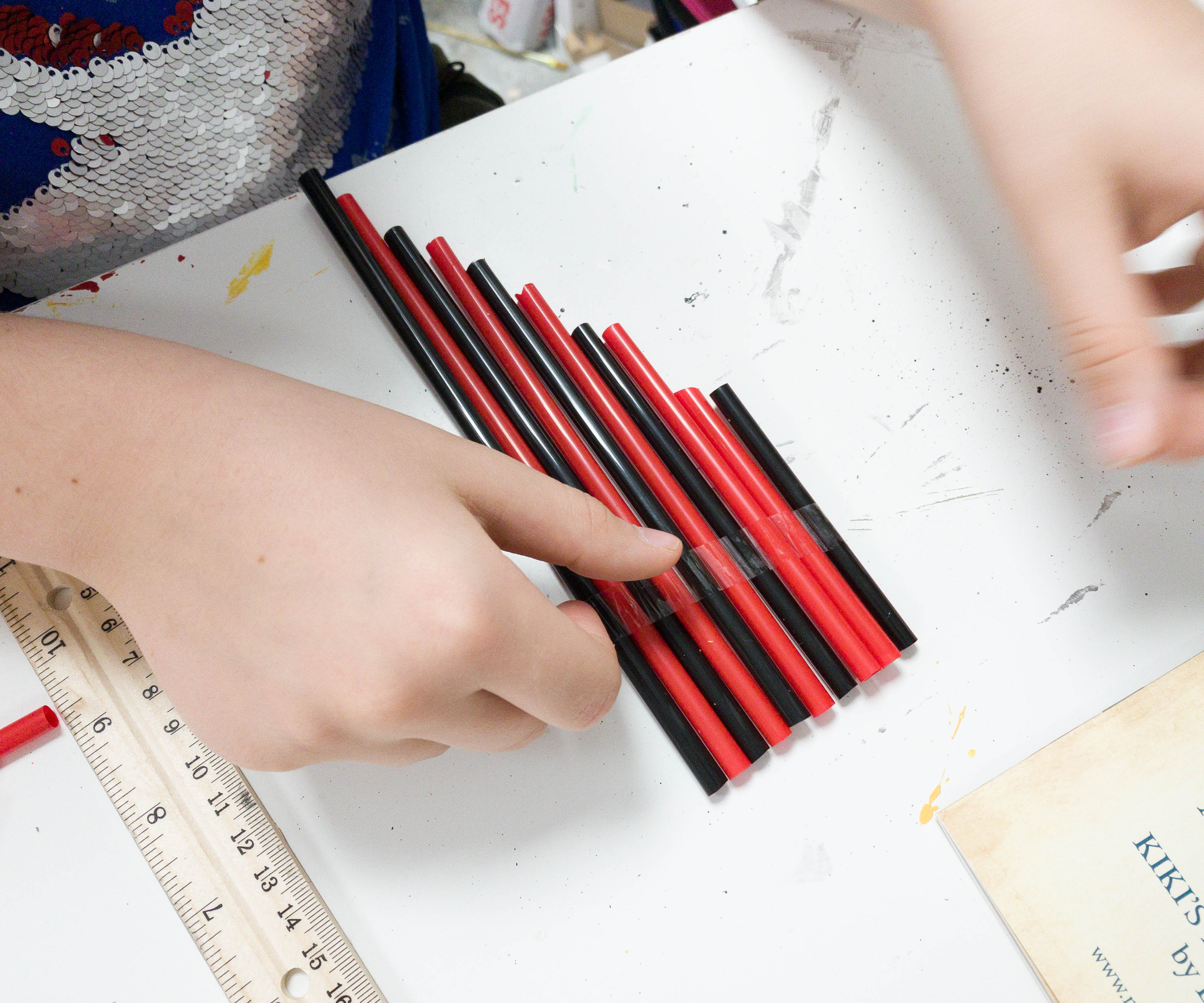 Using a tape, my son attached all the straws together.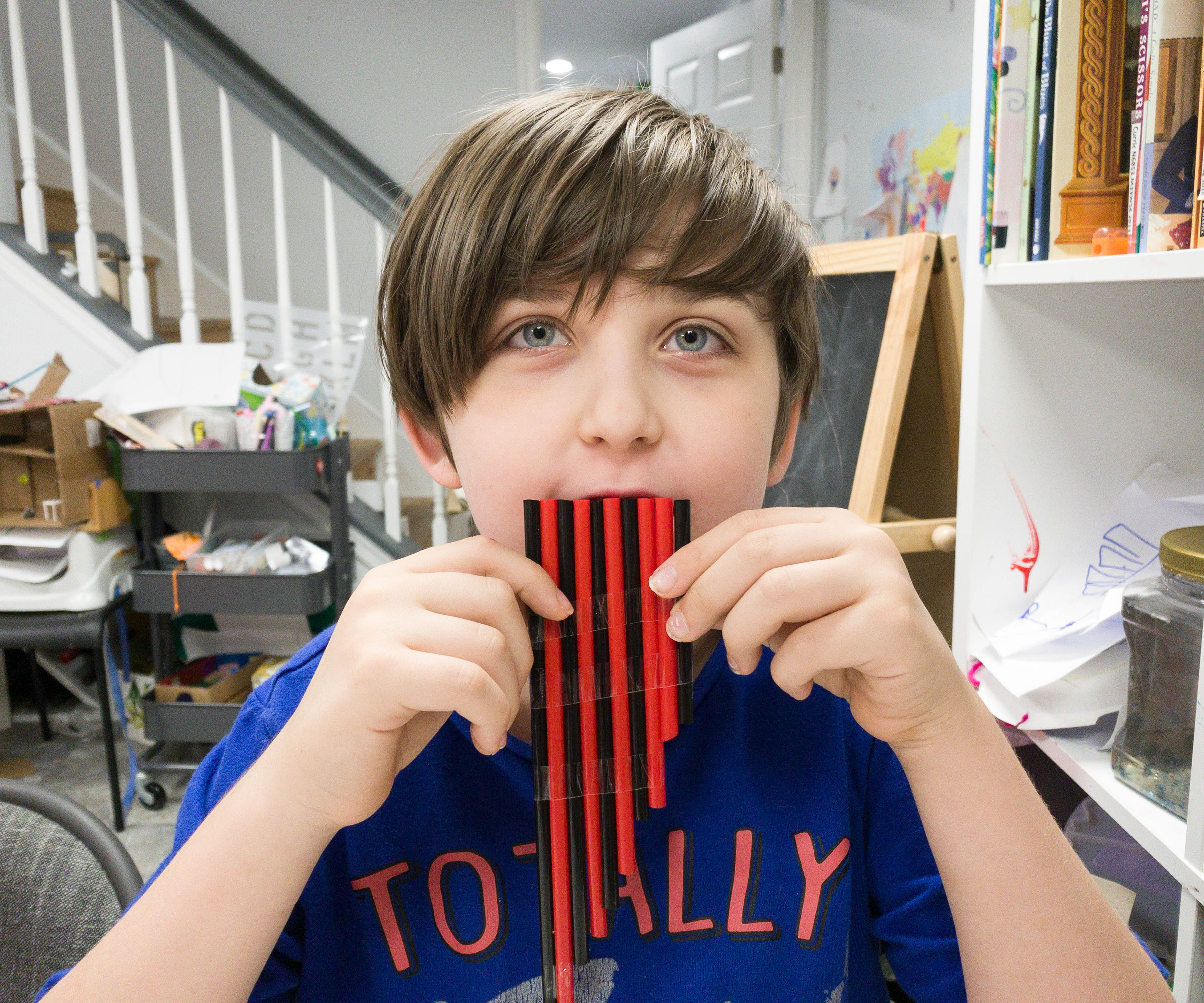 After securing the straws, it's time to try the panpipe and hear what kind of sound it produces!
My kids are amazed by the instrument they just made!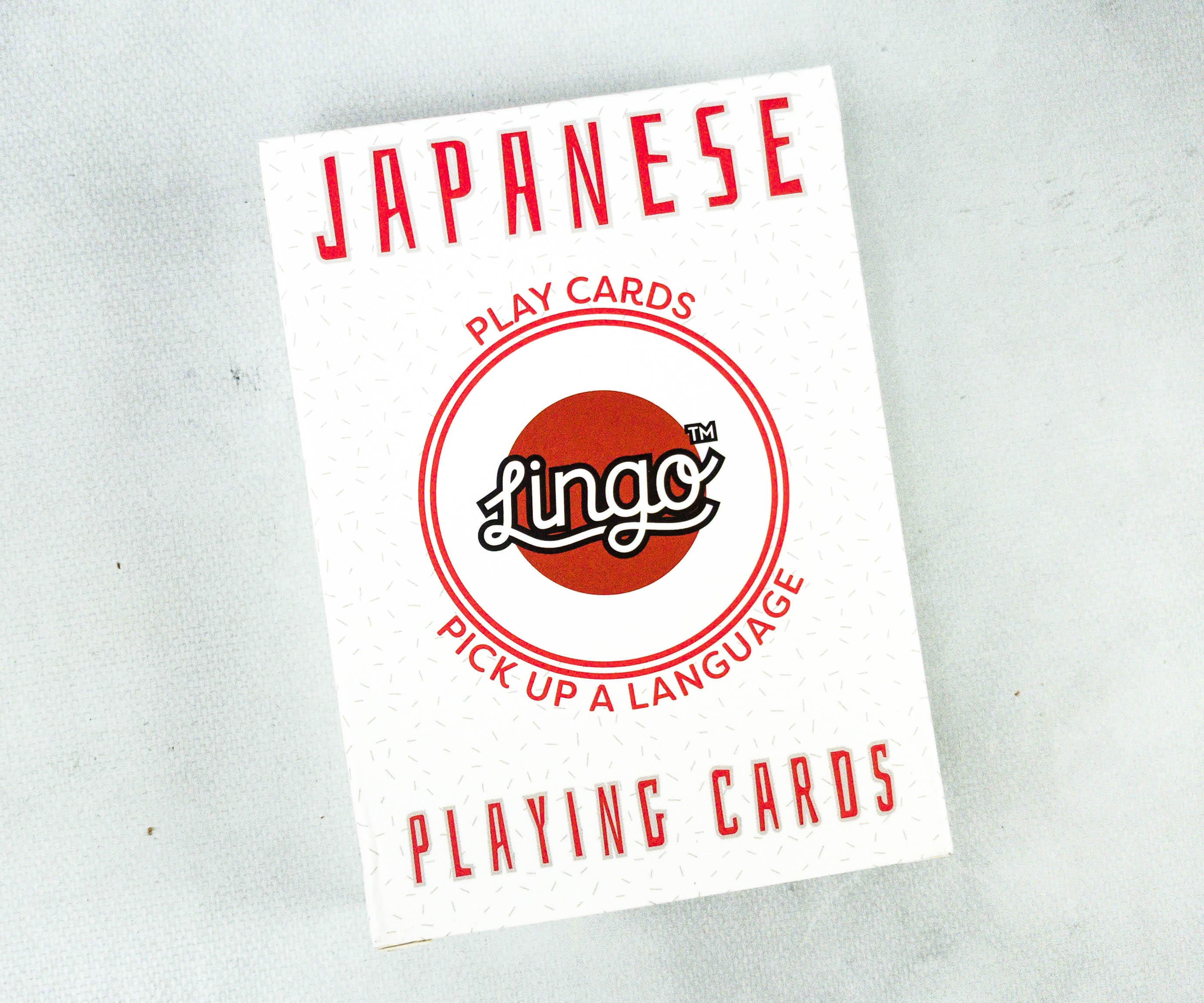 Japanese Lingo Cards. With this set of cards, we can learn a specific language while playing.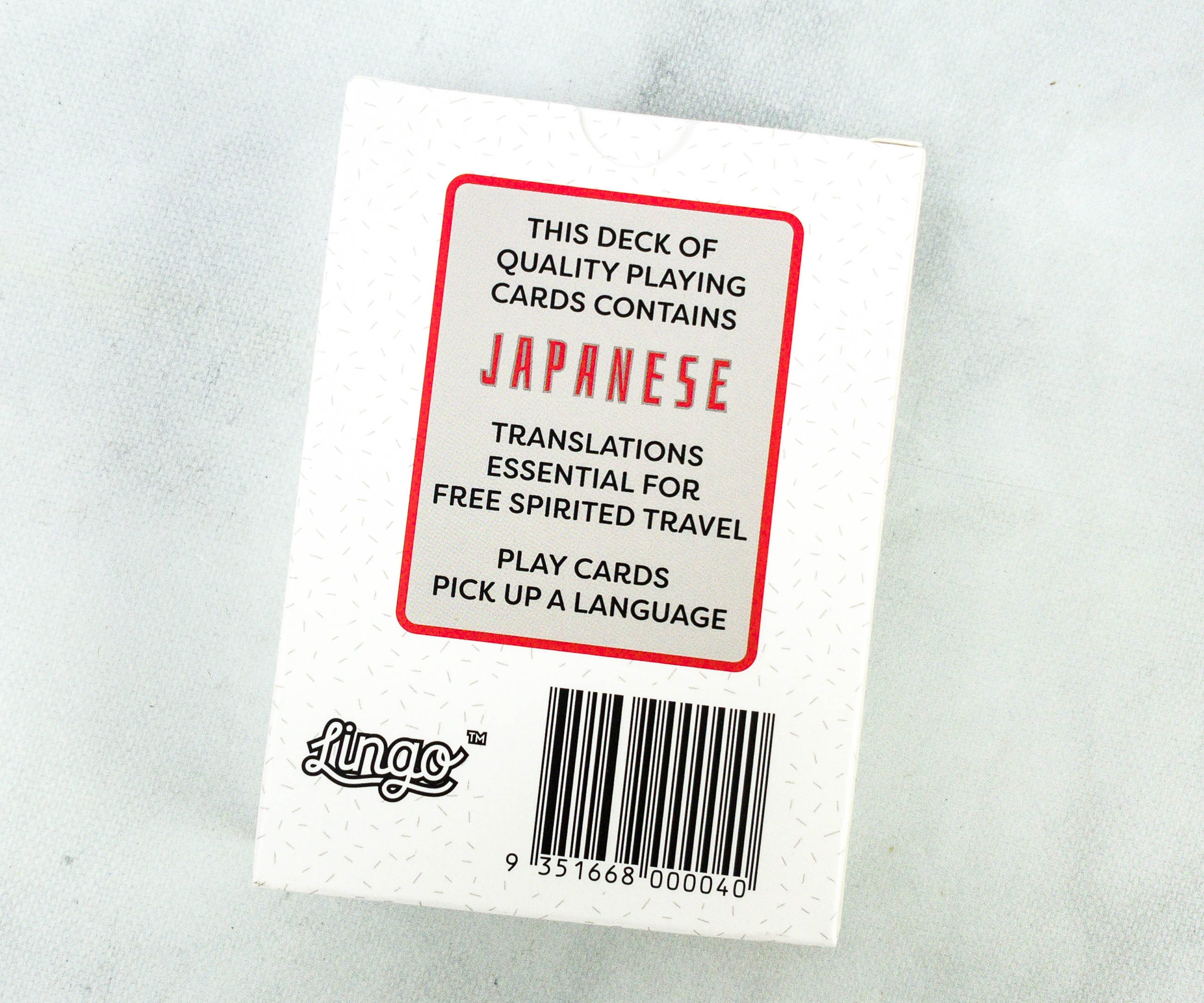 Since this month's featured story is originally written in Japanese, this deck is all about that language.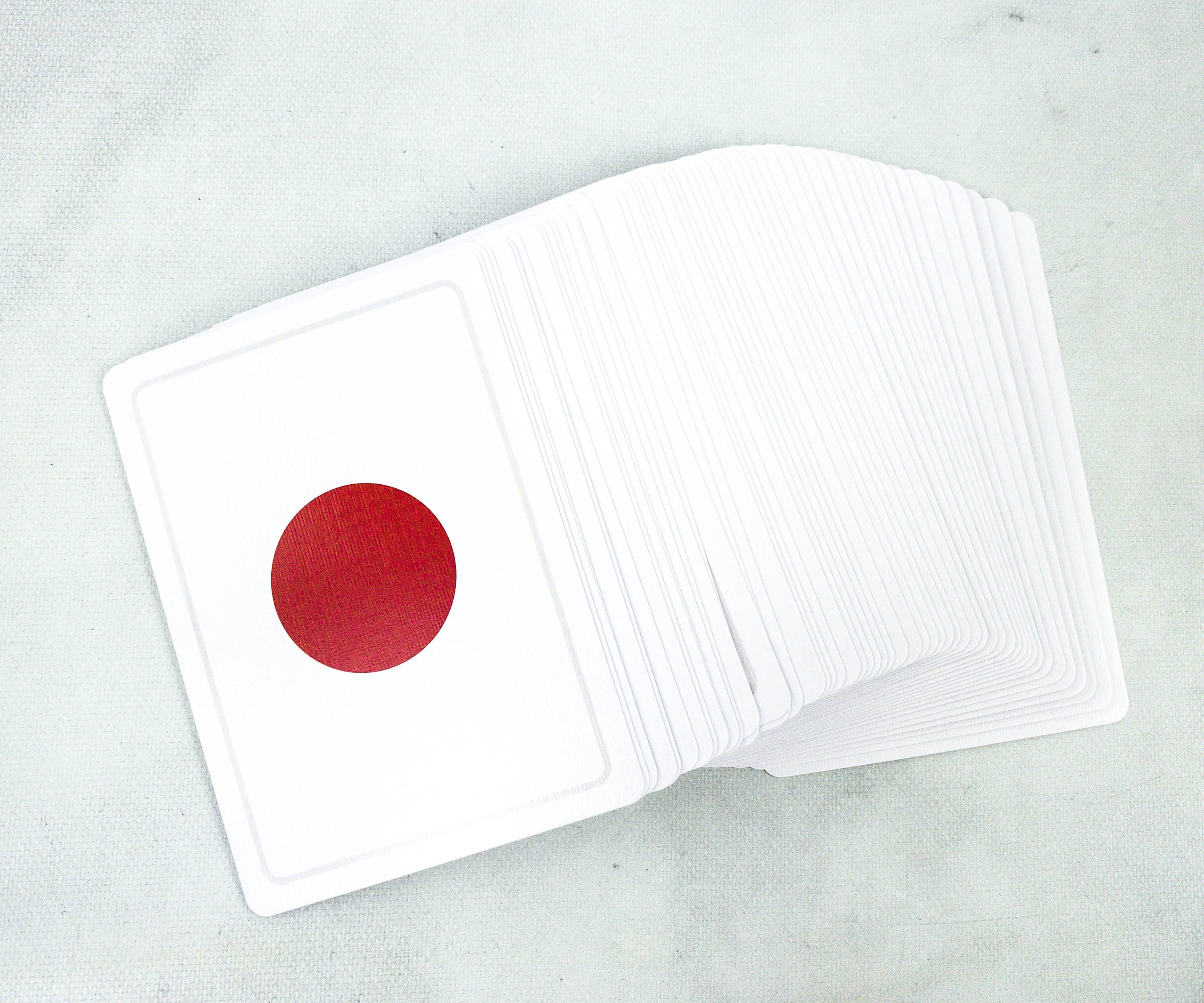 The back of the cards features the flag of Japan.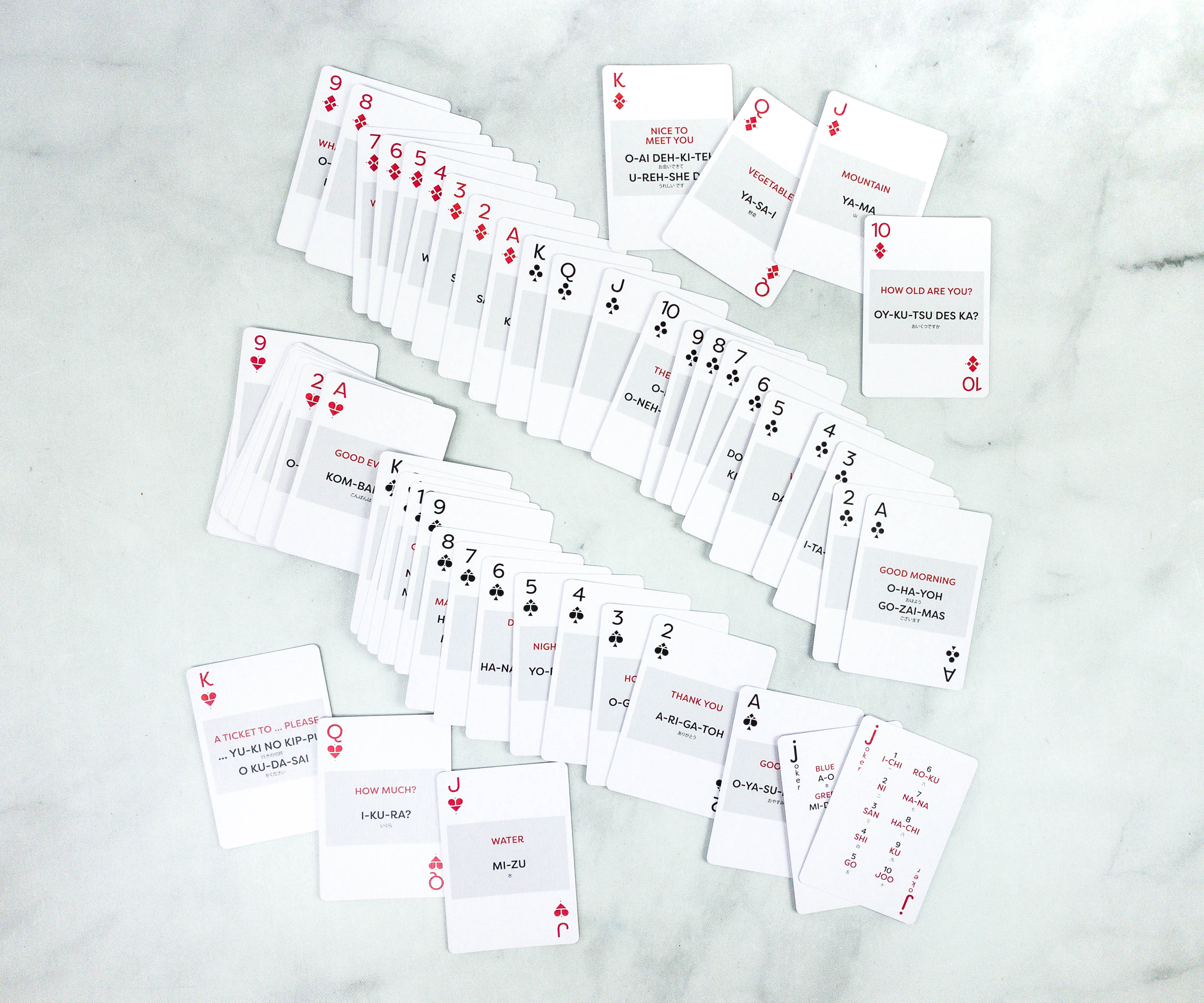 Each card contains basic Japanese words or a phrase with translations. Here's a look at the complete deck!
WOW! What a special delivery indeed! Crate Expectations is a fun book and activity subscription for kids! This month's featured book is from Japan and my kids love its magical elements. The activities are also nice, as well as the bookish items related to the month's theme and it was super exciting to read the interview with the author! The pen broomstick and the Lingo playing cards definitely added fun to the box! They will remind my kids of Kiki's Delivery Service even long after they have finished reading it! We love this box's concept and we are also excited about the next month's theme which is Opportunity Squawks!
What do you think of the Crate Expectations box?