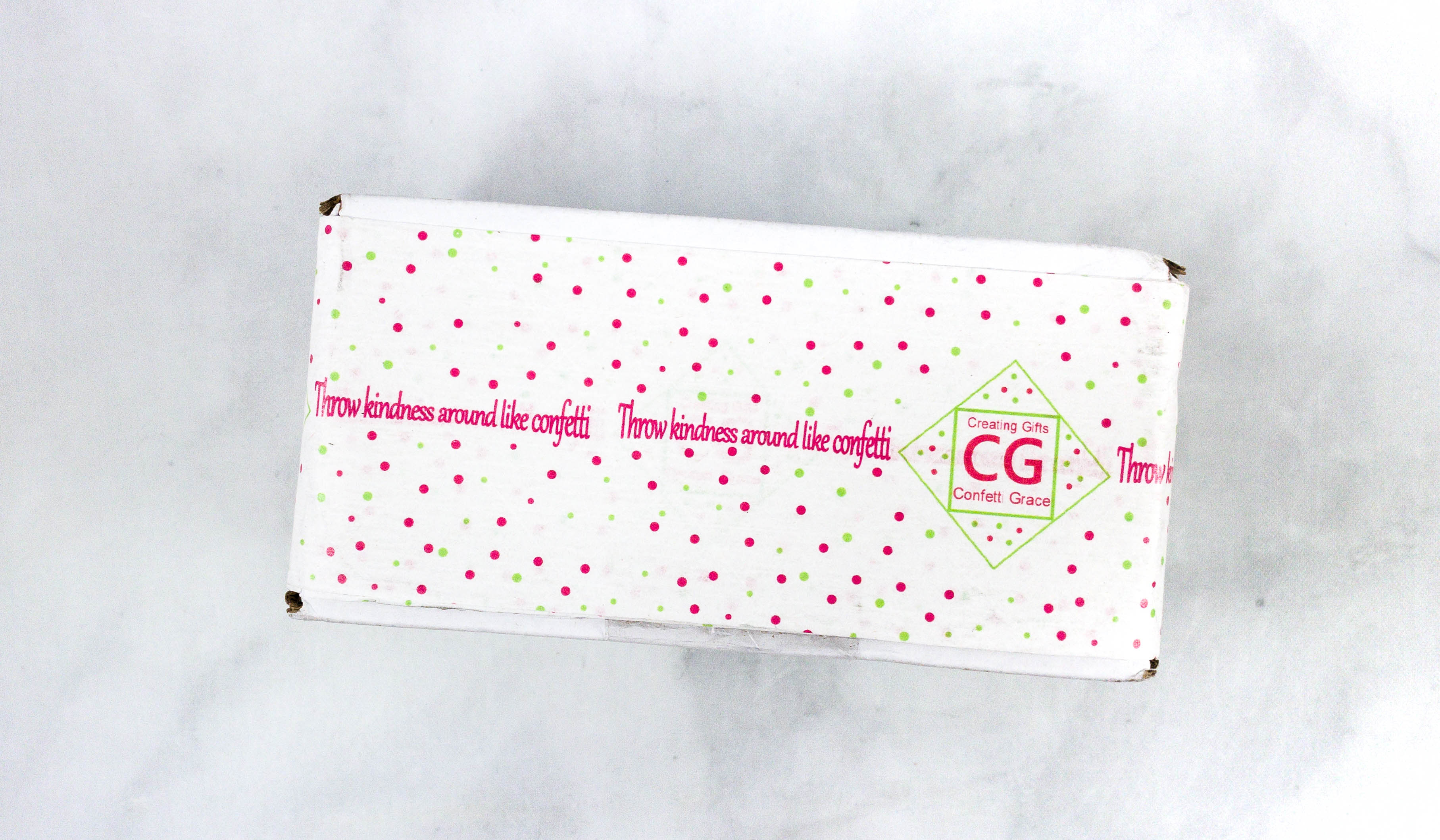 Confetti Grace is a craft subscription, and they now offer two kinds of boxes: the Original Confetti Grace Bi-Monthly Subscription ($28.95) and the Lil' Grace Monthly Box ($14.95). The bi-monthly box will still include 2 DIY projects, while the monthly boxes contain DIY projects in smaller in sizes but in the same quality. The idea behind here is to get to give one and keep one so you will be able to spread some happiness around you.
This is the review of the Lil' Grace Monthly Box!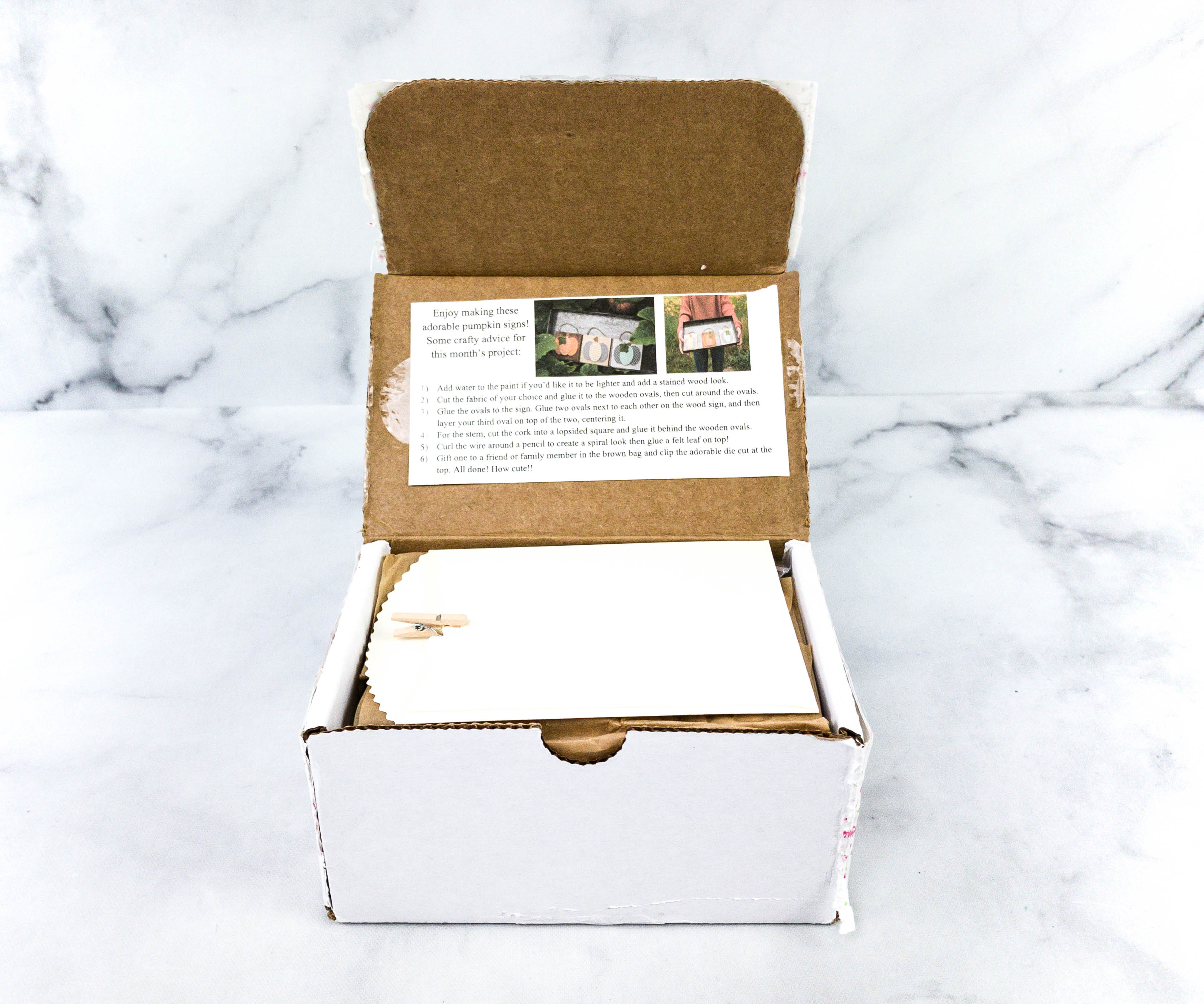 This month, the project is about making pumpkin signs!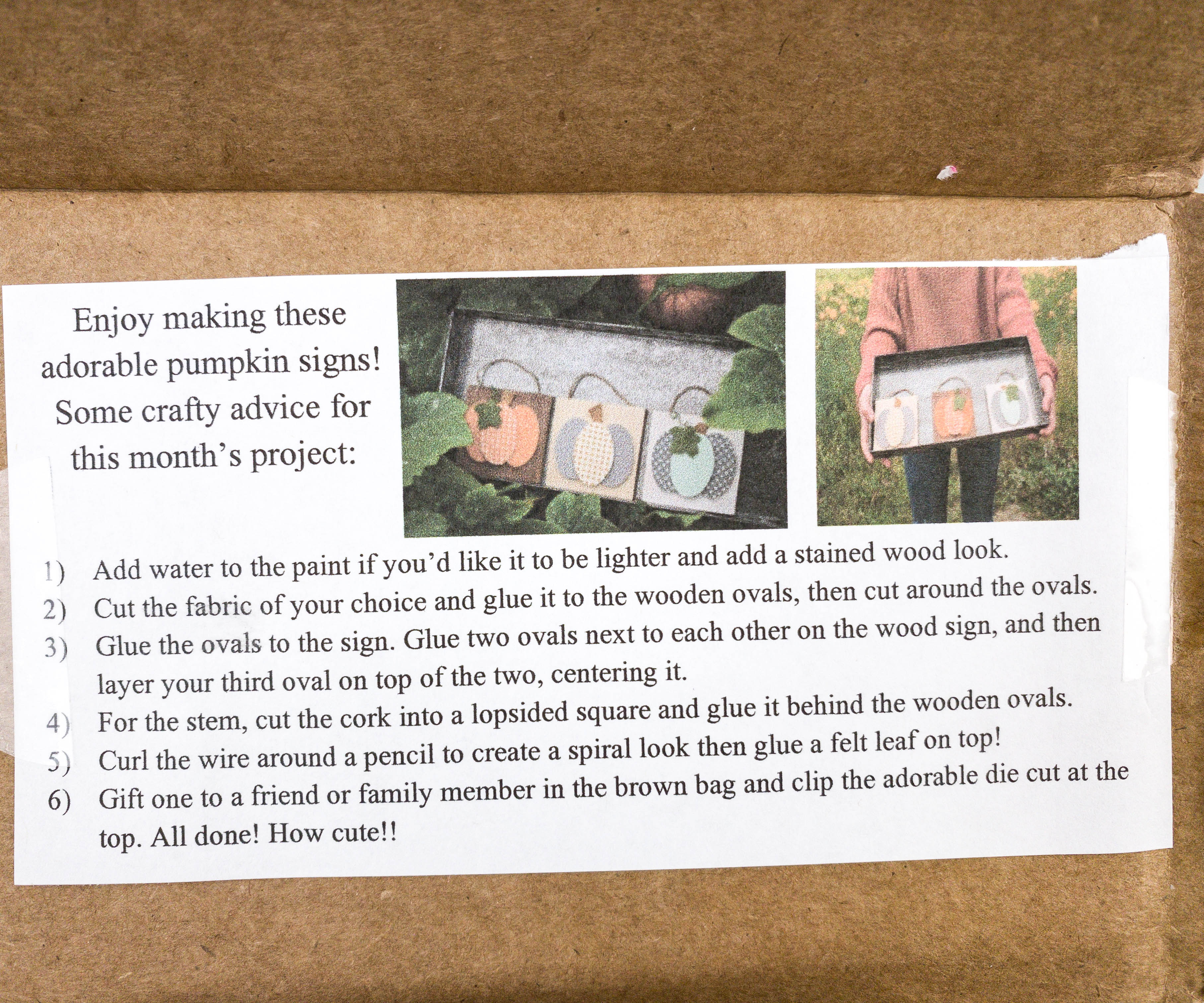 There's an instruction sheet on the inner lid of the box.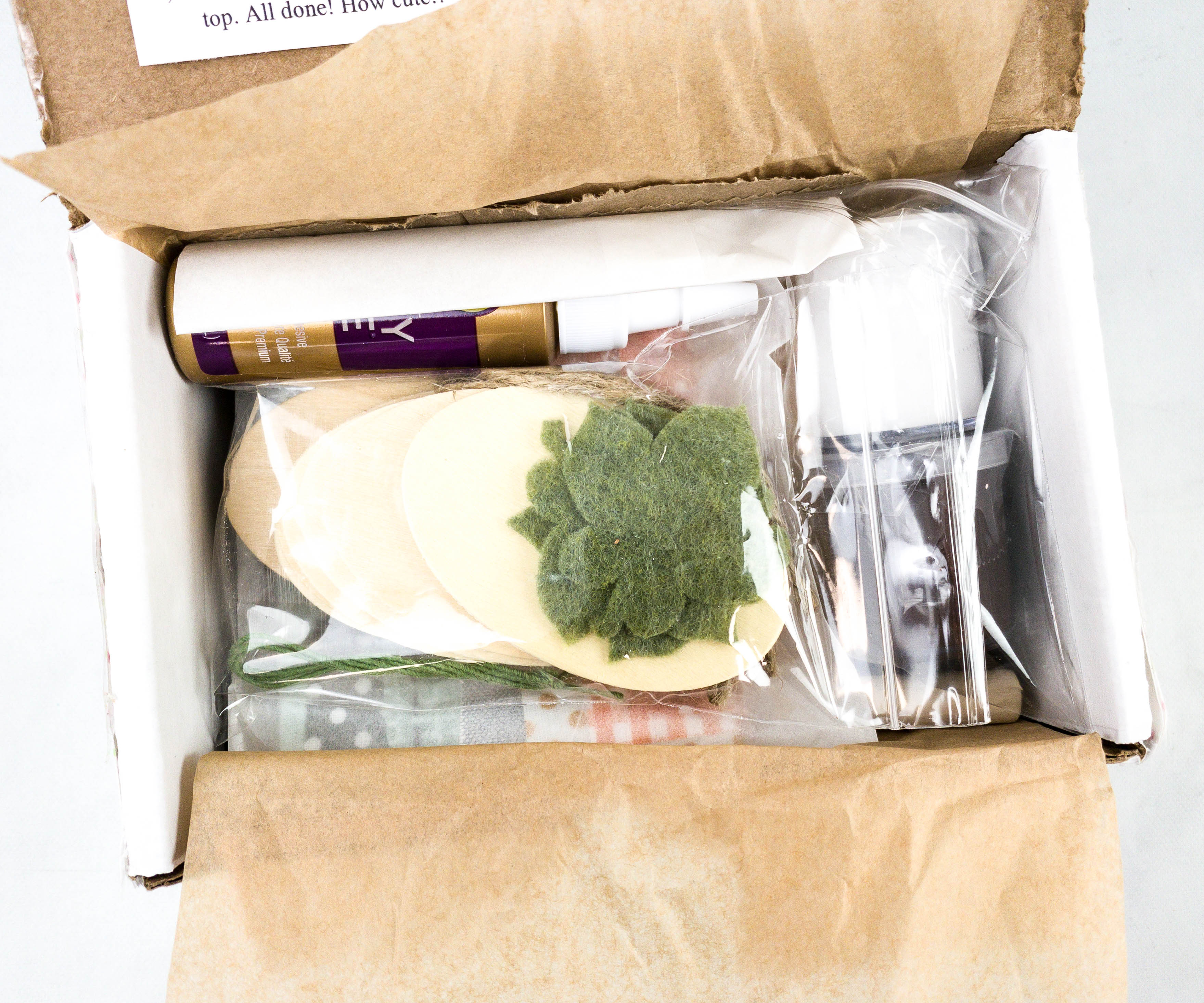 All the items were neatly tucked inside, wrapped in paper!
Everything in my box!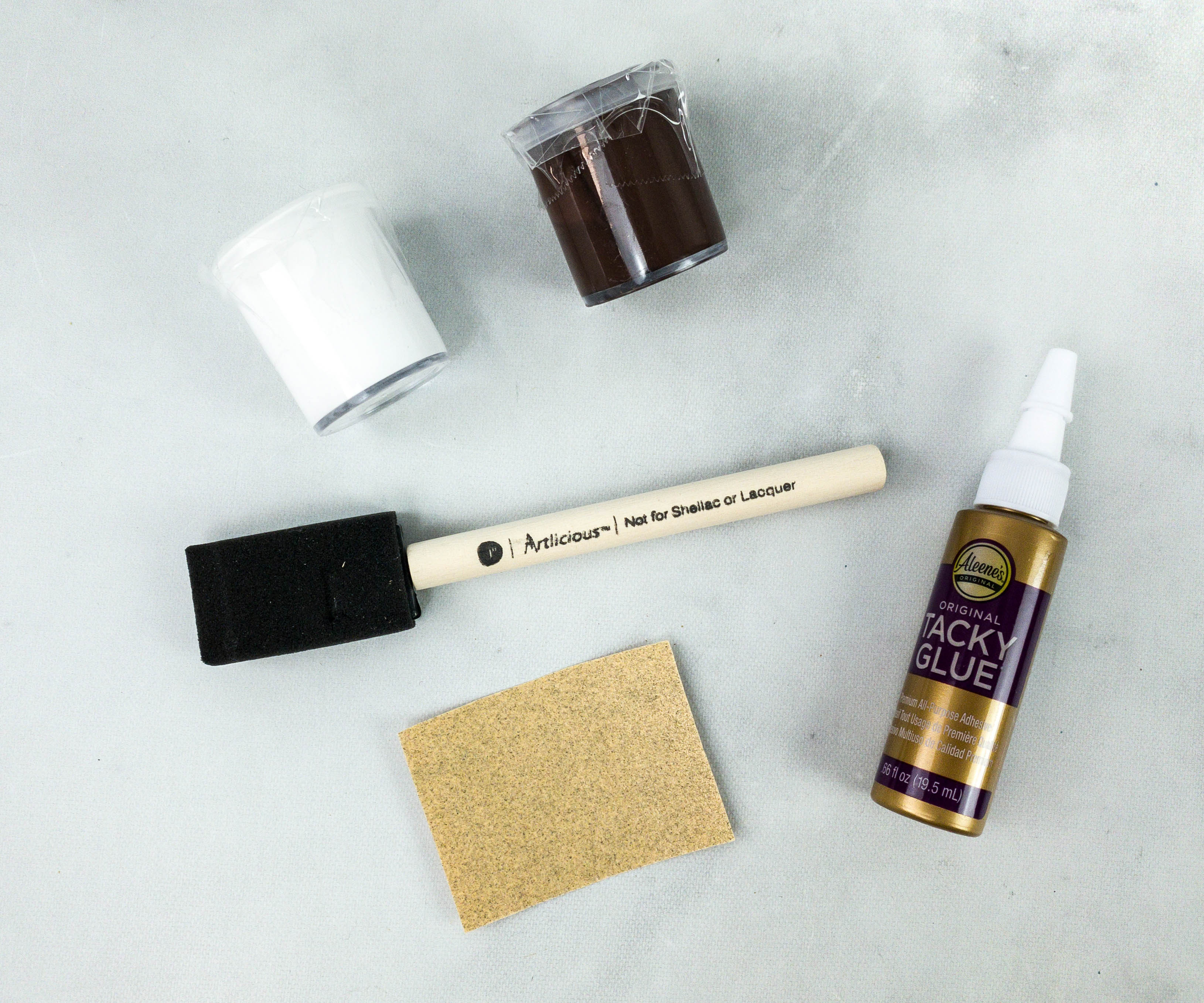 Here are the items we will need to stick the pieces of our project together.
We also have the wooden parts here and they're ready for assembly.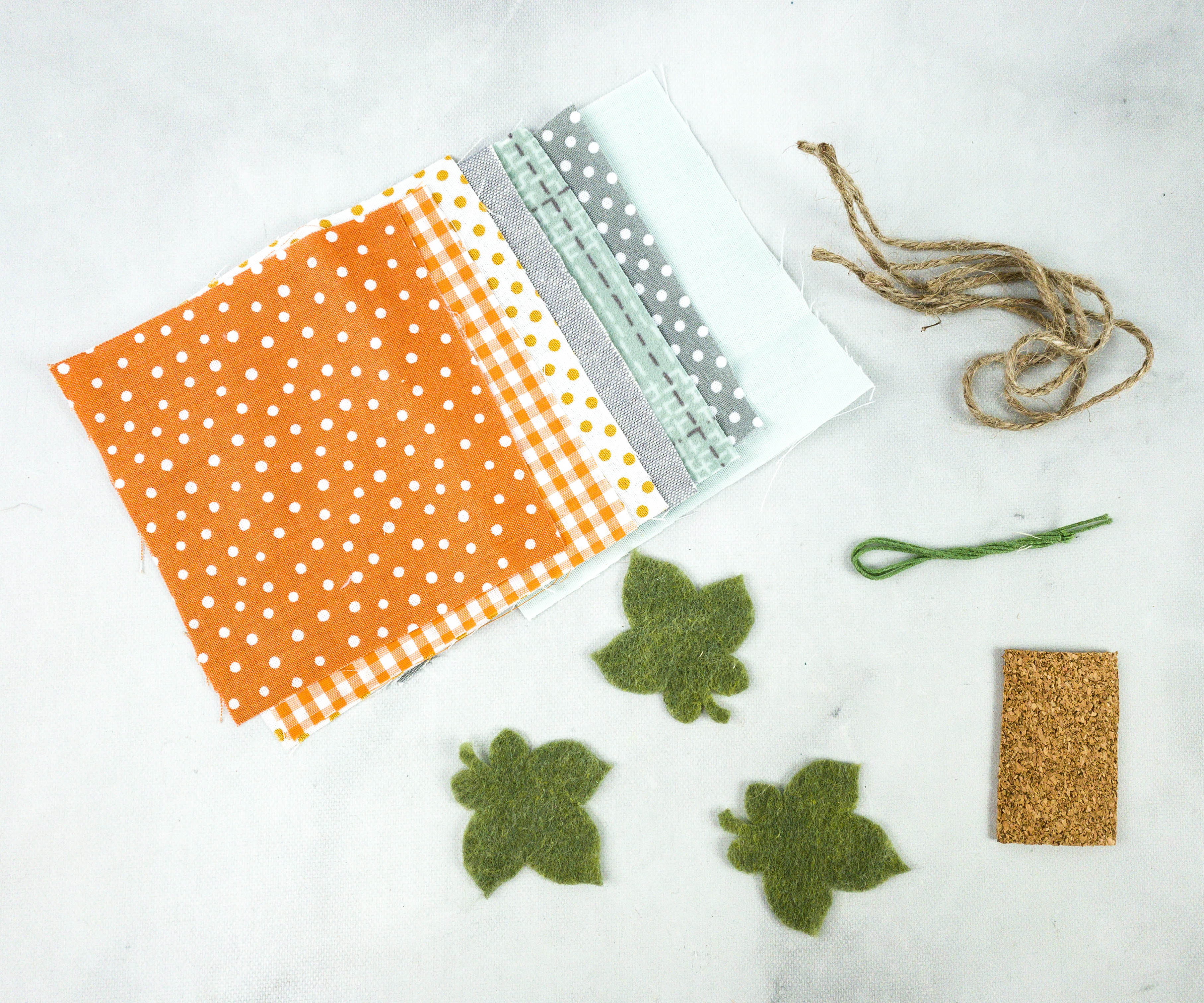 And these are what will make our project come alive!
First up, we paint the square boards as they will serve as our background. I decided to make one white.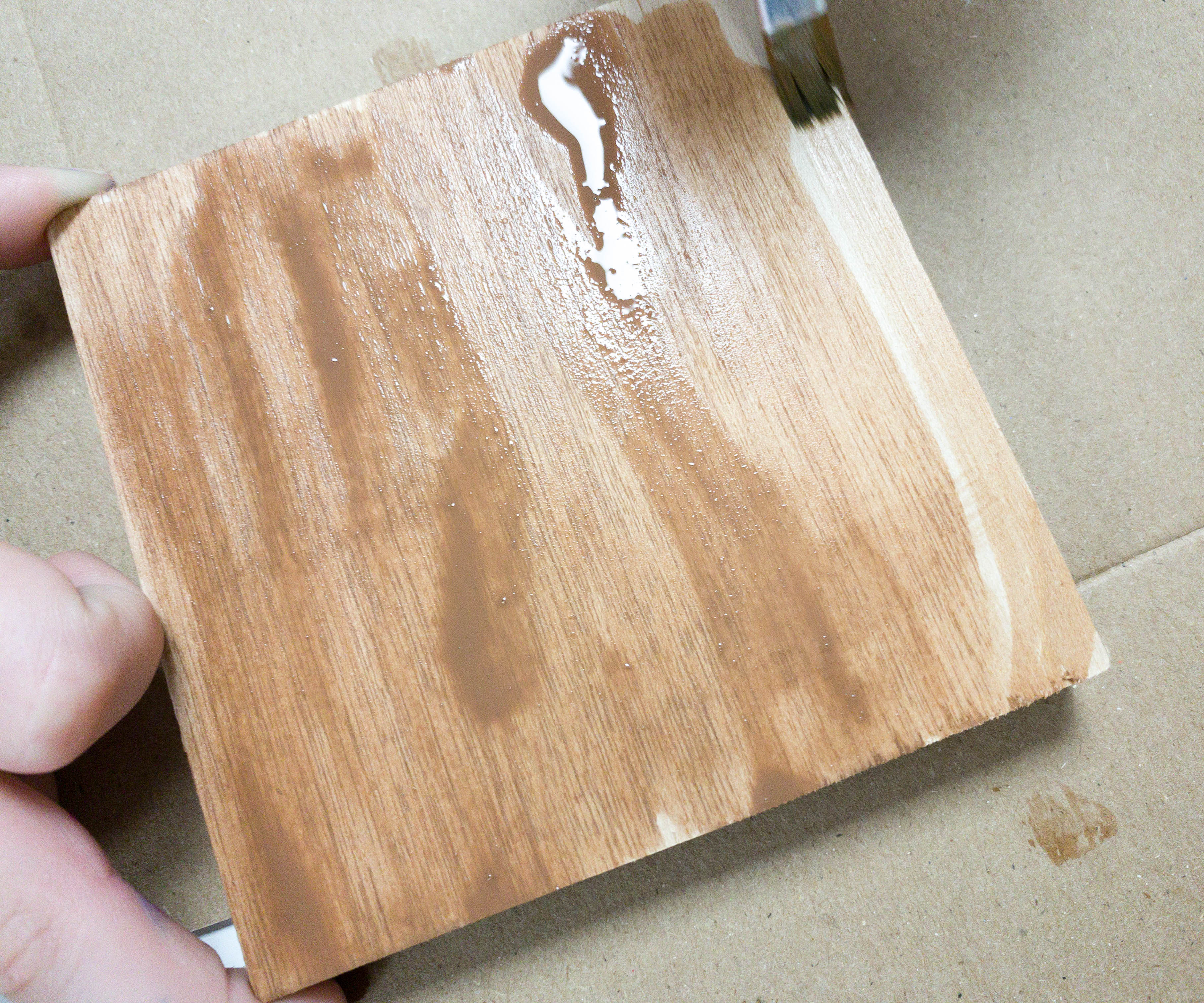 I gave the other one a nice tinted wood effect!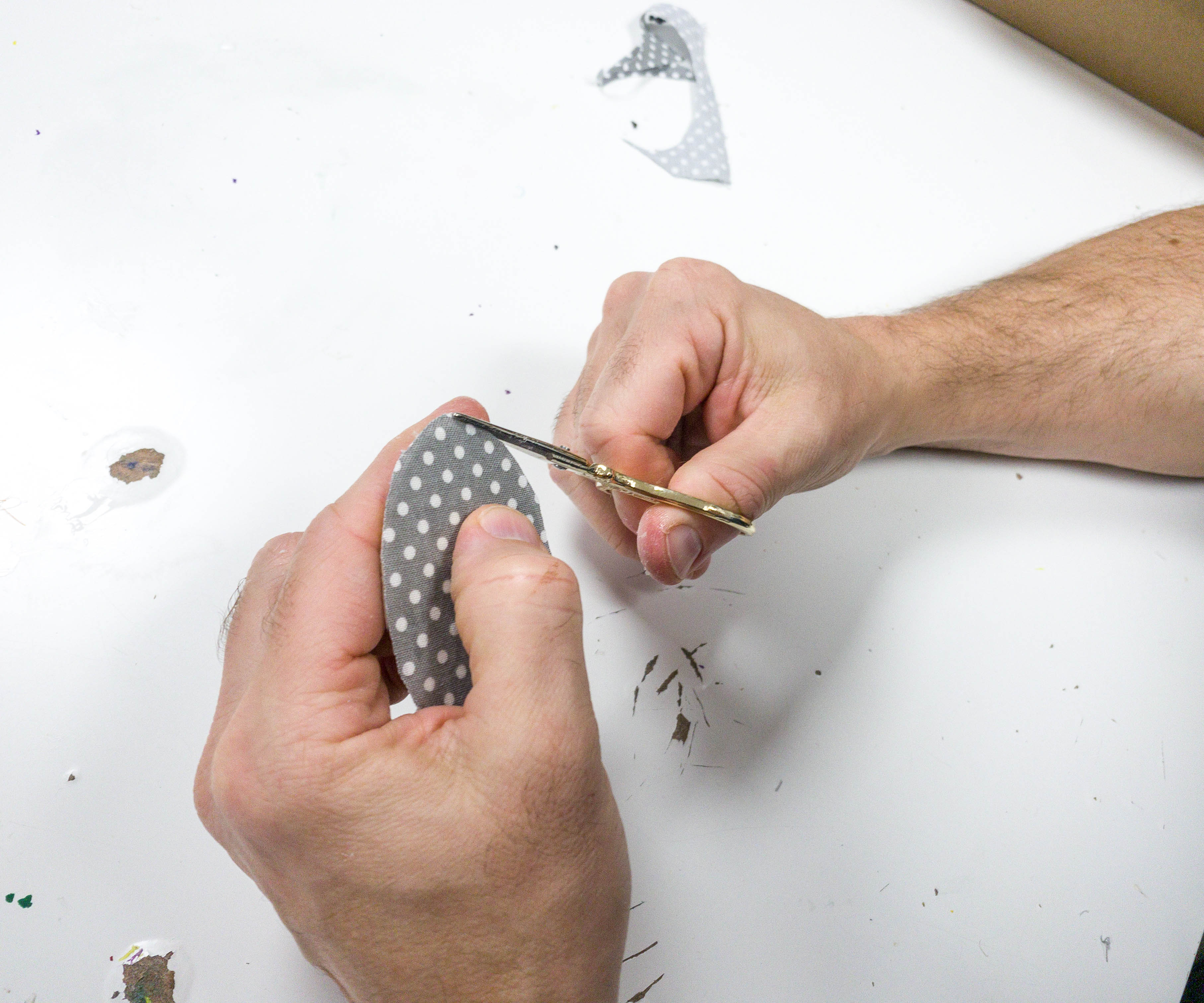 Next, we choose from the fabrics and stick them to our oval woods using the glue. Make sure to trim off the edges so they look neat!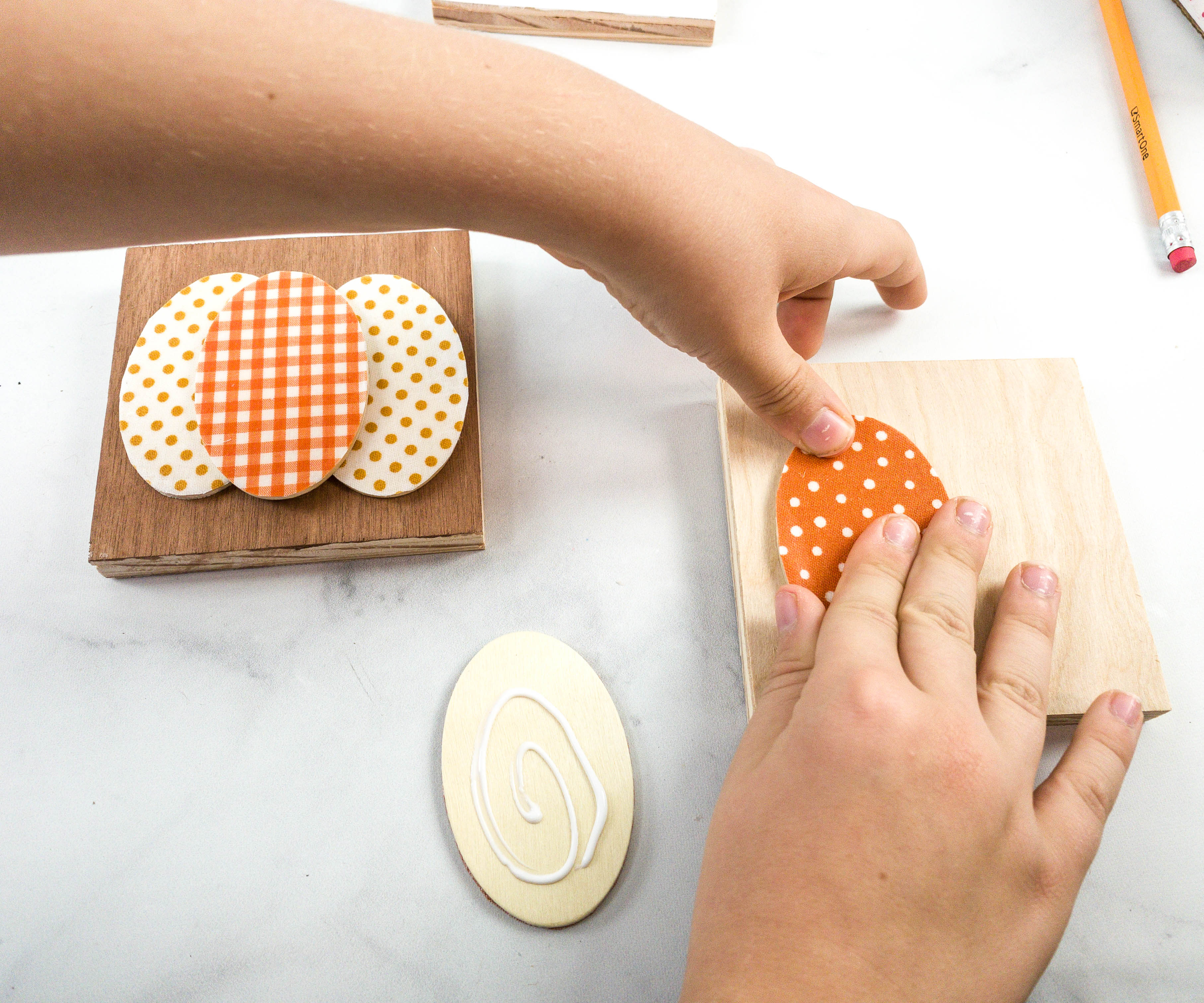 When you're done, just pick a combination of three ovals and stick them using the glue to your desired board. Here, I'm going for a mix of white and oranges!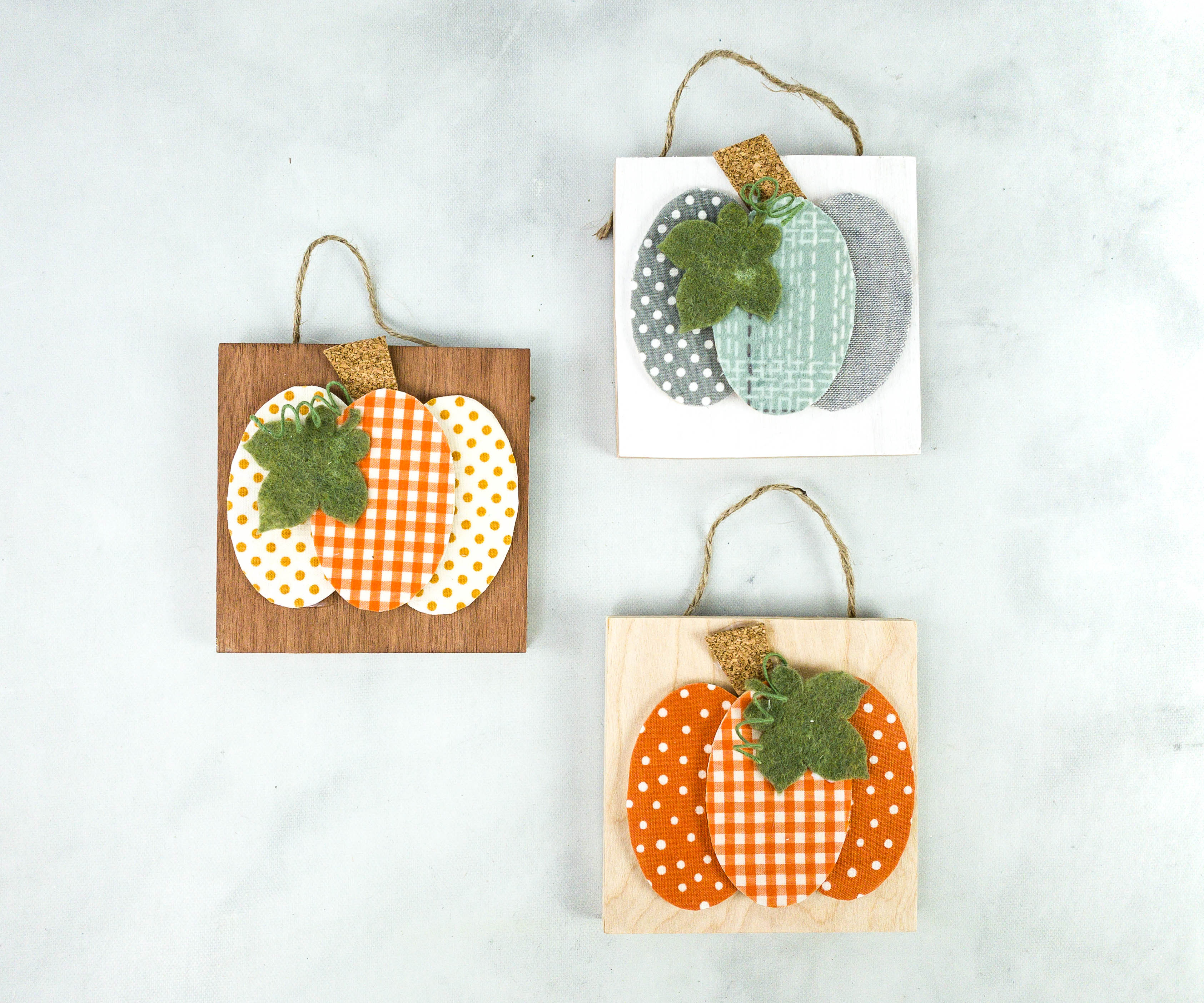 Once done, just cut a lopsided piece of cork that will act as the pumpkin's stem, stick that on top and give it more character by adding some leaf!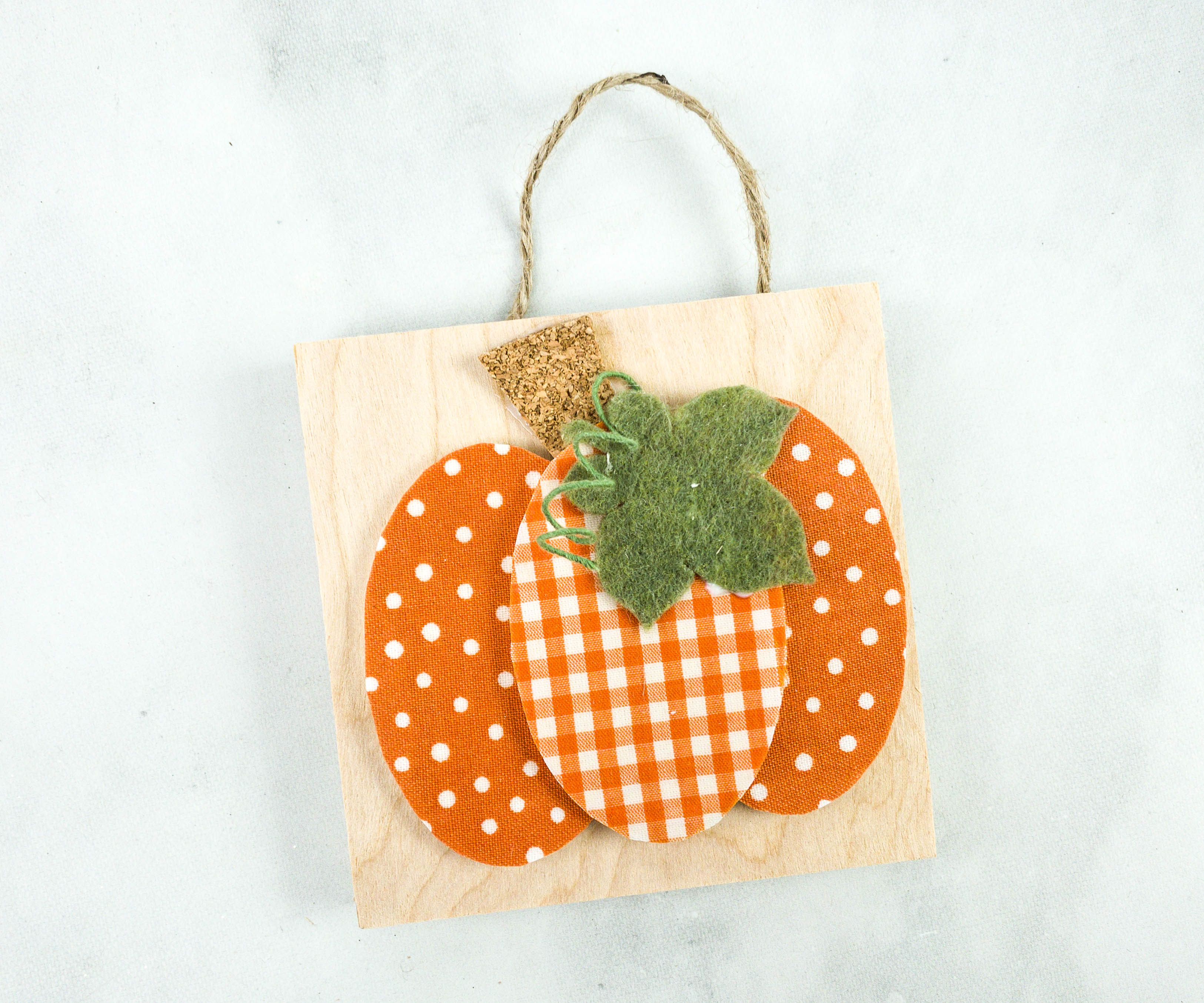 This is my favorite out of all the three because this is the one that really looks like a pumpkin! I didn't do much with the base of this, I just let the piece of wood be and not add anything on it. It looks really nice and the pumpkin really stood out!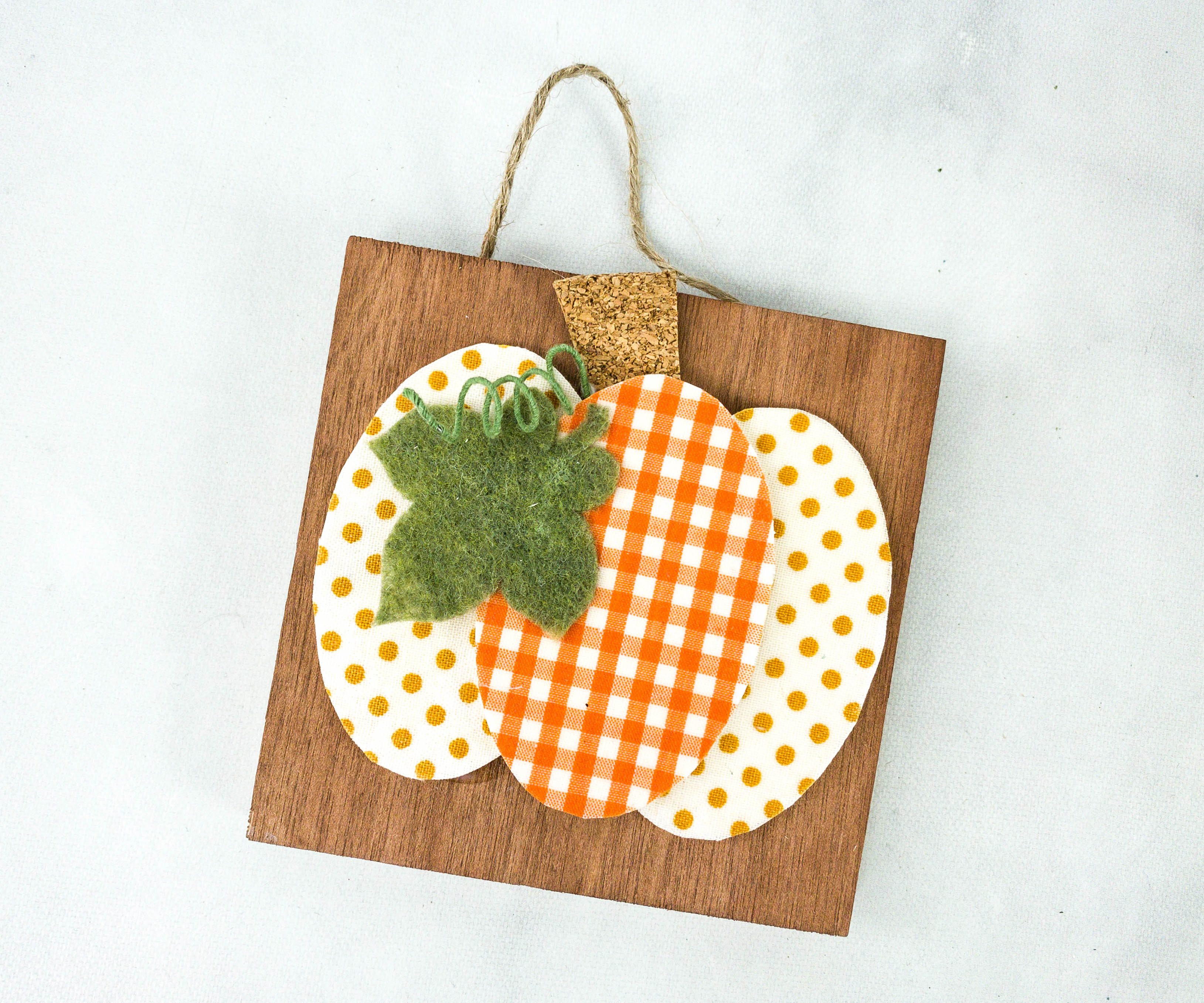 Next we got is this funky pumpkin! It's fun and unique, I actually like this one too!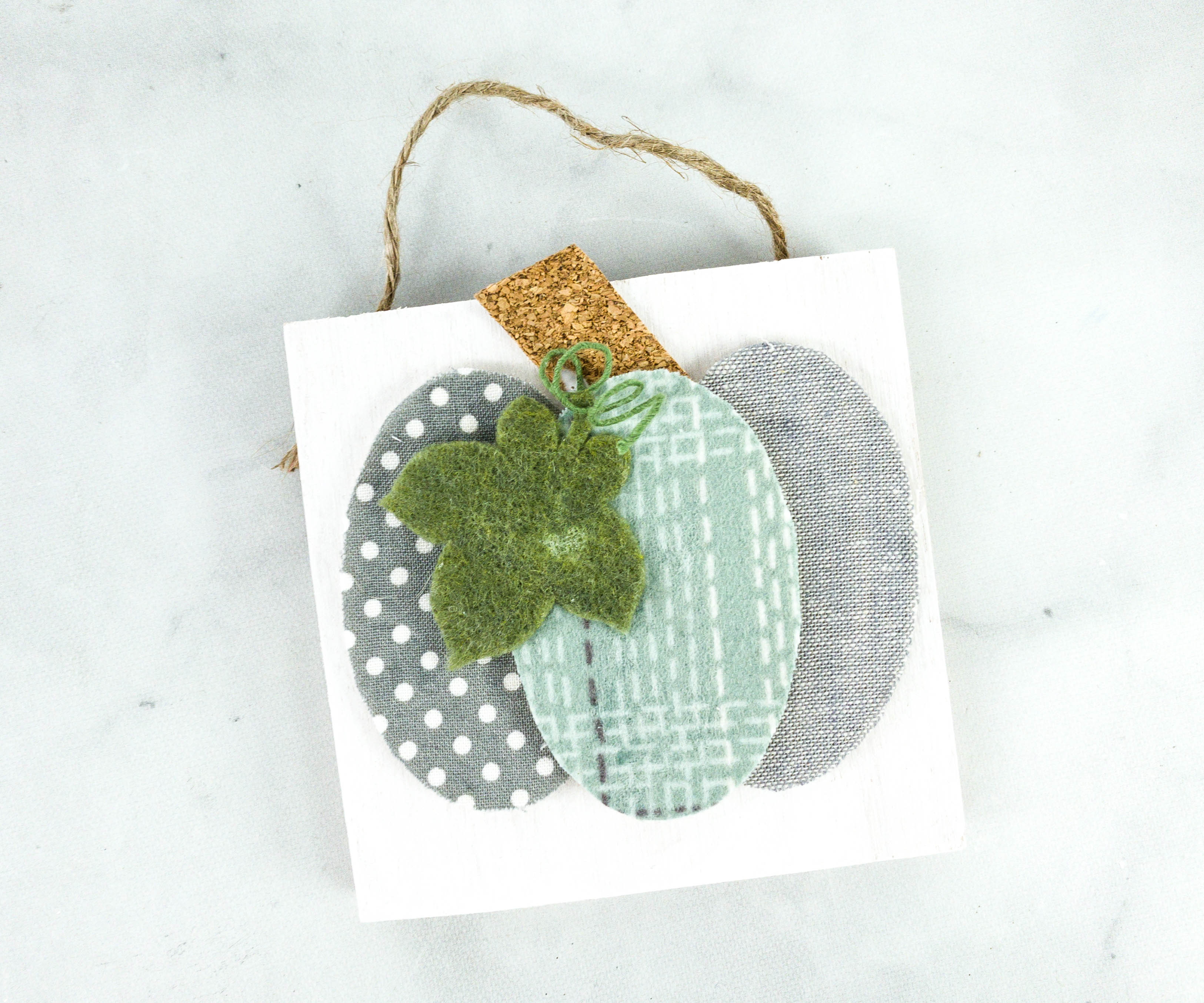 Now this one is unique. It looks more like a serious pumpkin and I'm definitely gifting this one to my husband so he can go decorate his office for Halloween!
The back of the square board has a place where you can hoop some twine to get this piece of art up and ready for display!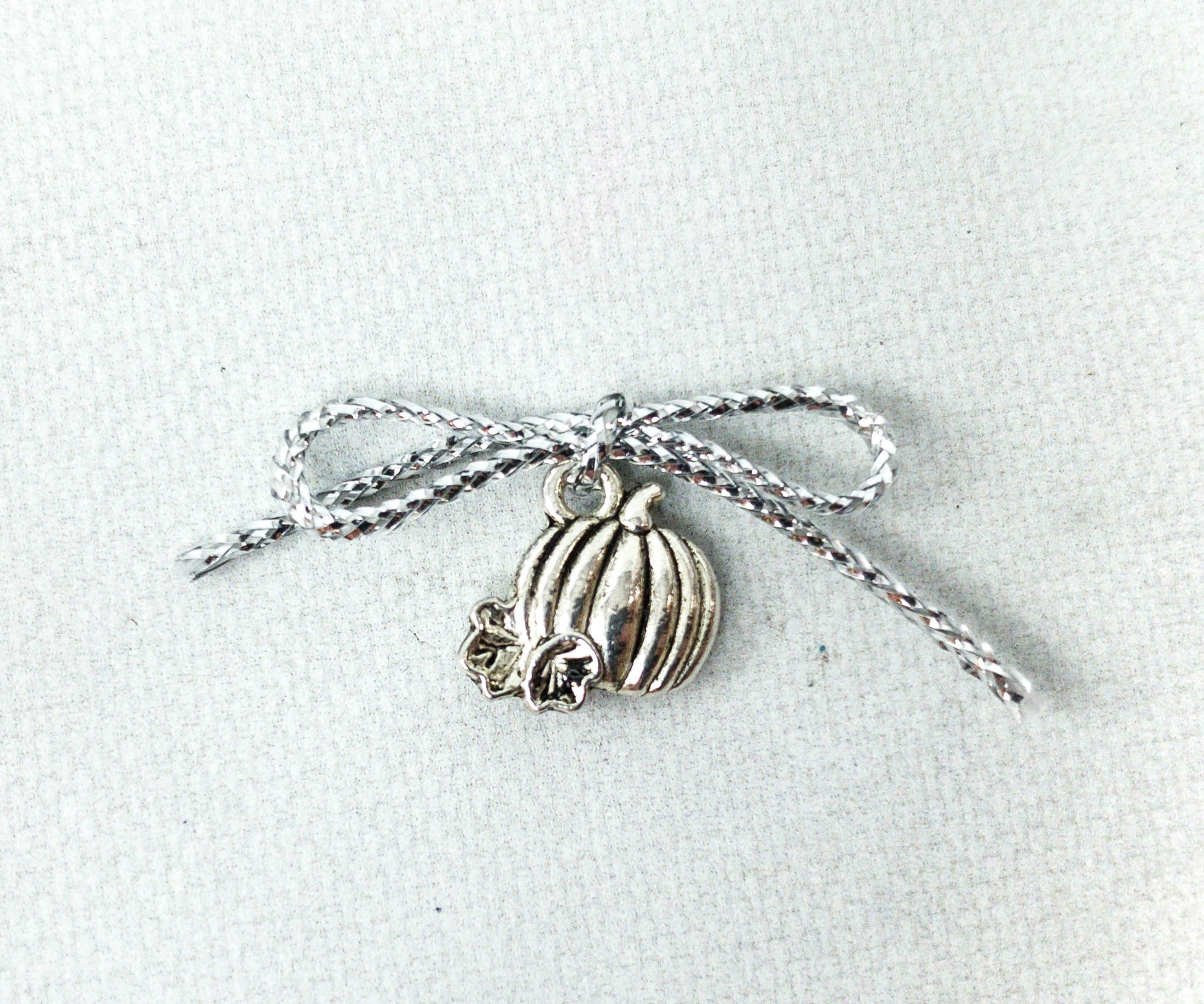 We also got this cute little silver pumpkin charm from this box!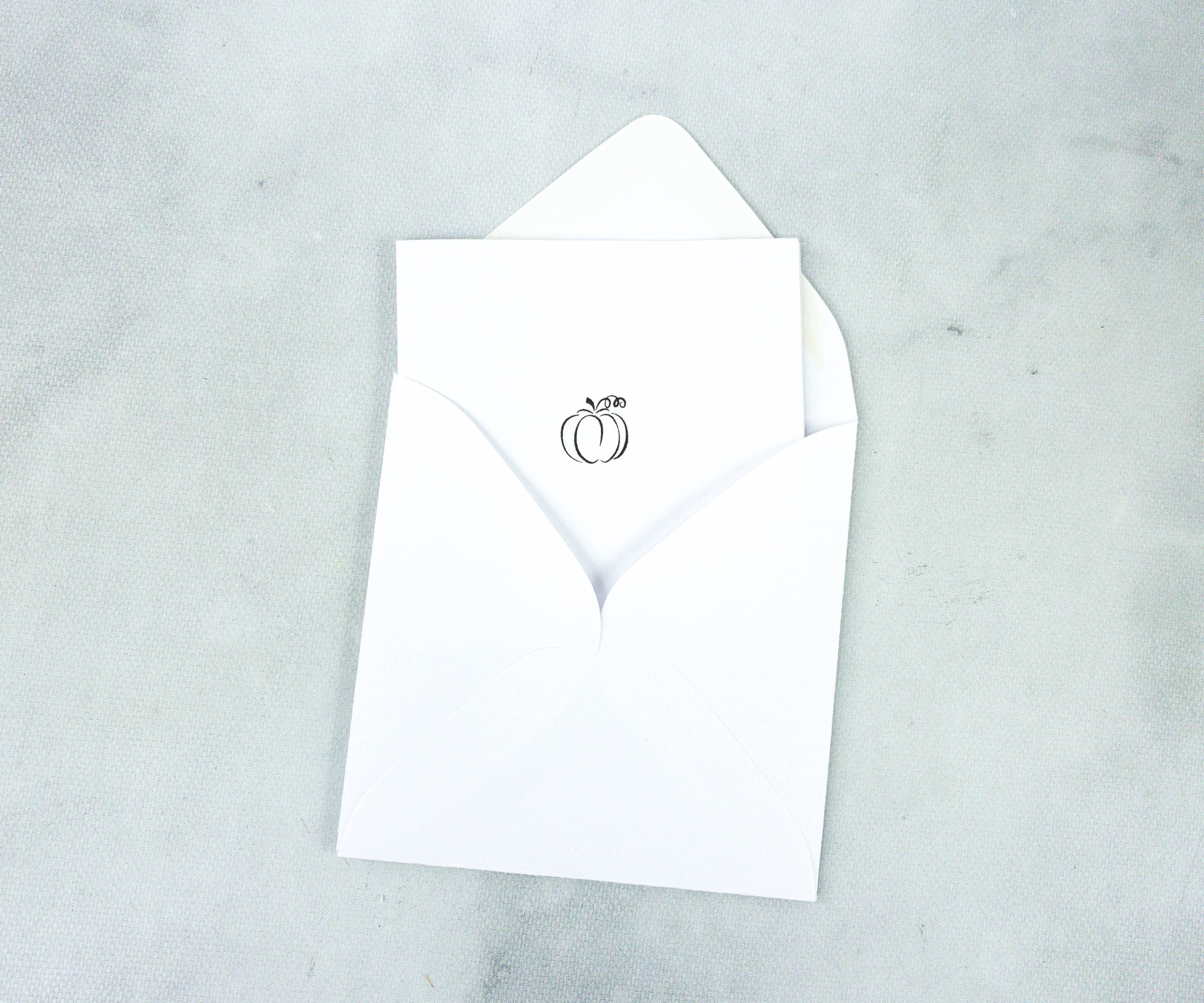 It came with an envelope that contains a blank card inside.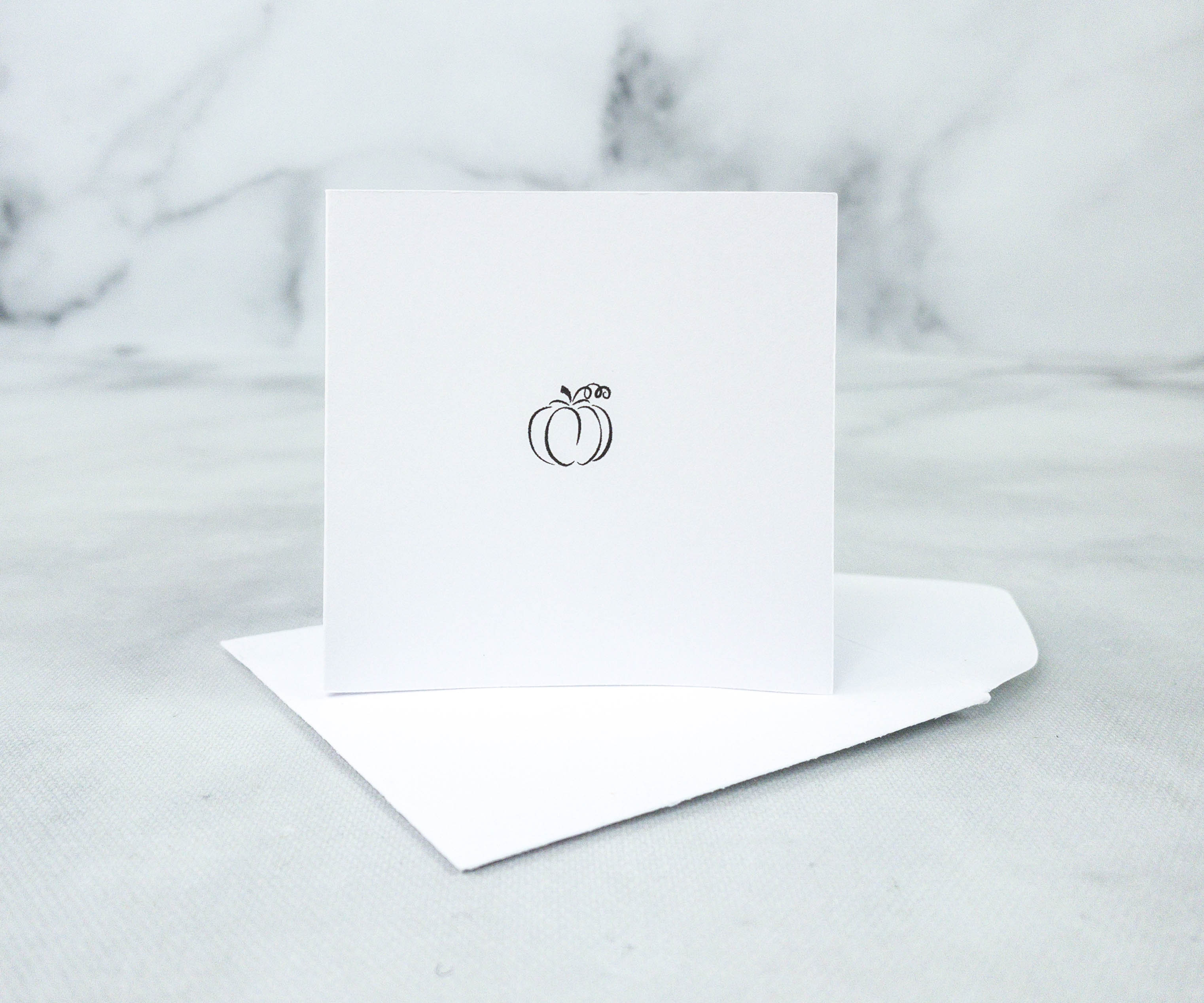 When you're giving a piece of this as a gift, you can use this card to put your heartfelt dedication.
They also included this brown paper bag that you can use to store your artwork and it can double as your gift wrap too!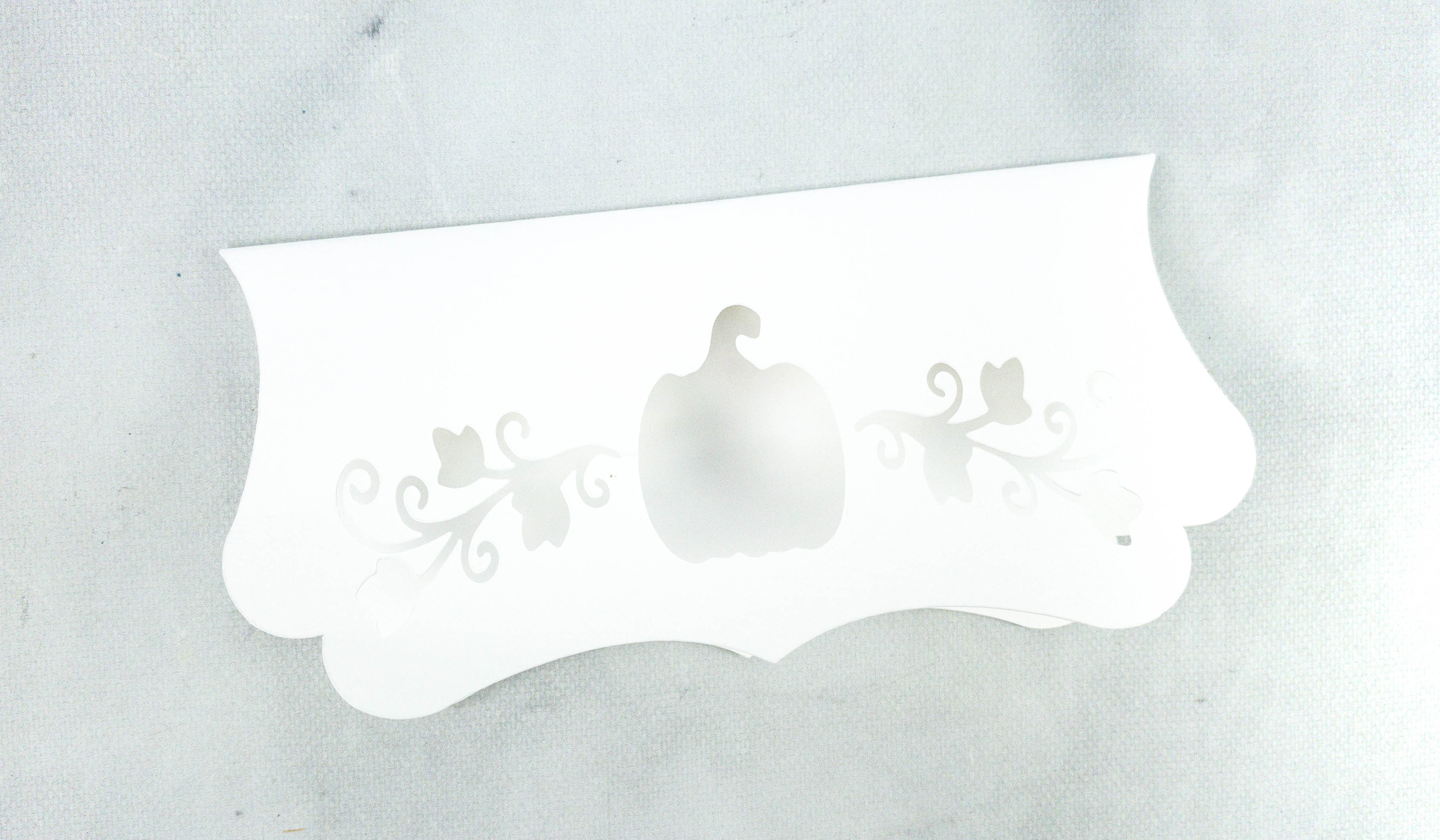 It even has a laser cut pumpkin designed paper inside that you can use to seal your gift!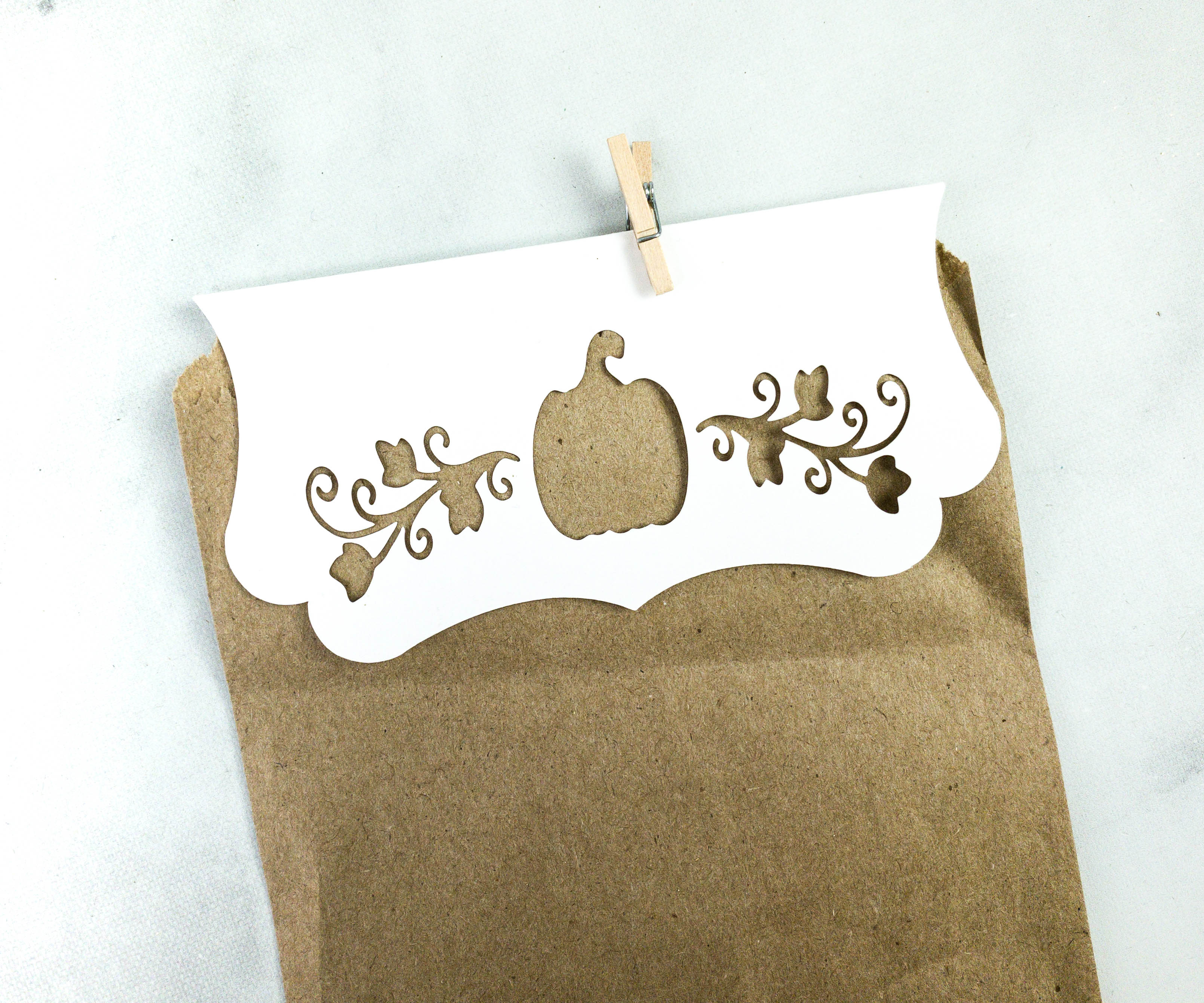 Stick it on top of the paper bag when you're sealing in your gift to make sure that no one will peak to see what's inside!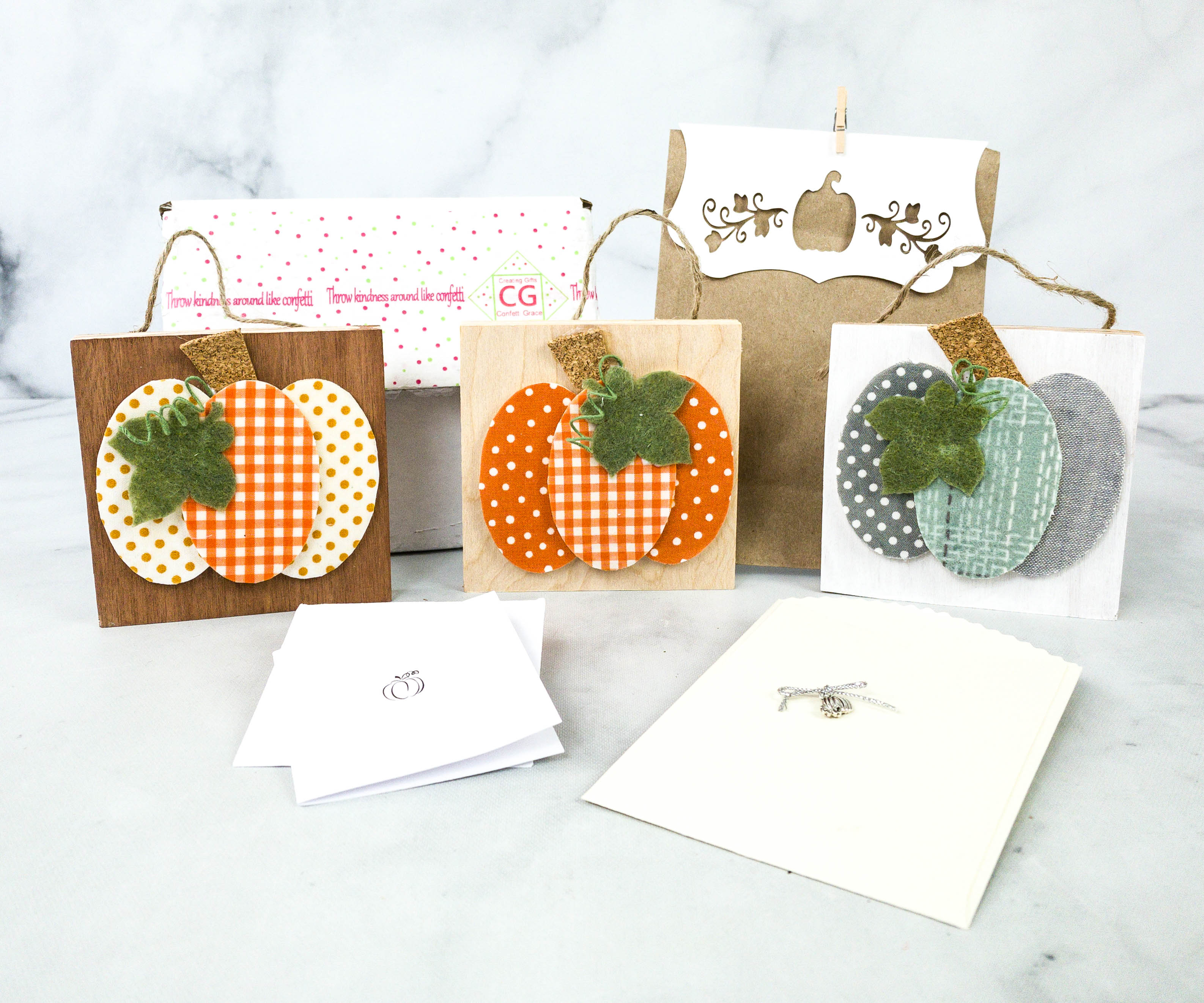 I had fun doing this activity and I'm sure the people who will receive my gifts will have smiles on their face too!
If you're into arts and crafts, I am sure you will love this subscription. We get to make simple yet fulfilling crafts with each box and that just makes me super happy. It's a fun way to spend some time at home! I really liked making this month's pumpkin signs. I think that I can actually use the trio to liven up a wall in my office but my husband really liked the gray one when I showed it to him so I promised that he can keep it! I like receiving my Confetti Grace boxes because I get to spend a few hours unleashing my creativity which helps me release some stress! It's a nice way to unwind. If you're looking for arts and crafts activity that you can dive into while staying at home, be sure to check out this box. The projects are super easy that you can even let your kids help and enjoy some quality bonding time with them!
What do you think of this month's Lil' Grace box?
Visit Confetti Grace Lil Grace to subscribe or find out more!