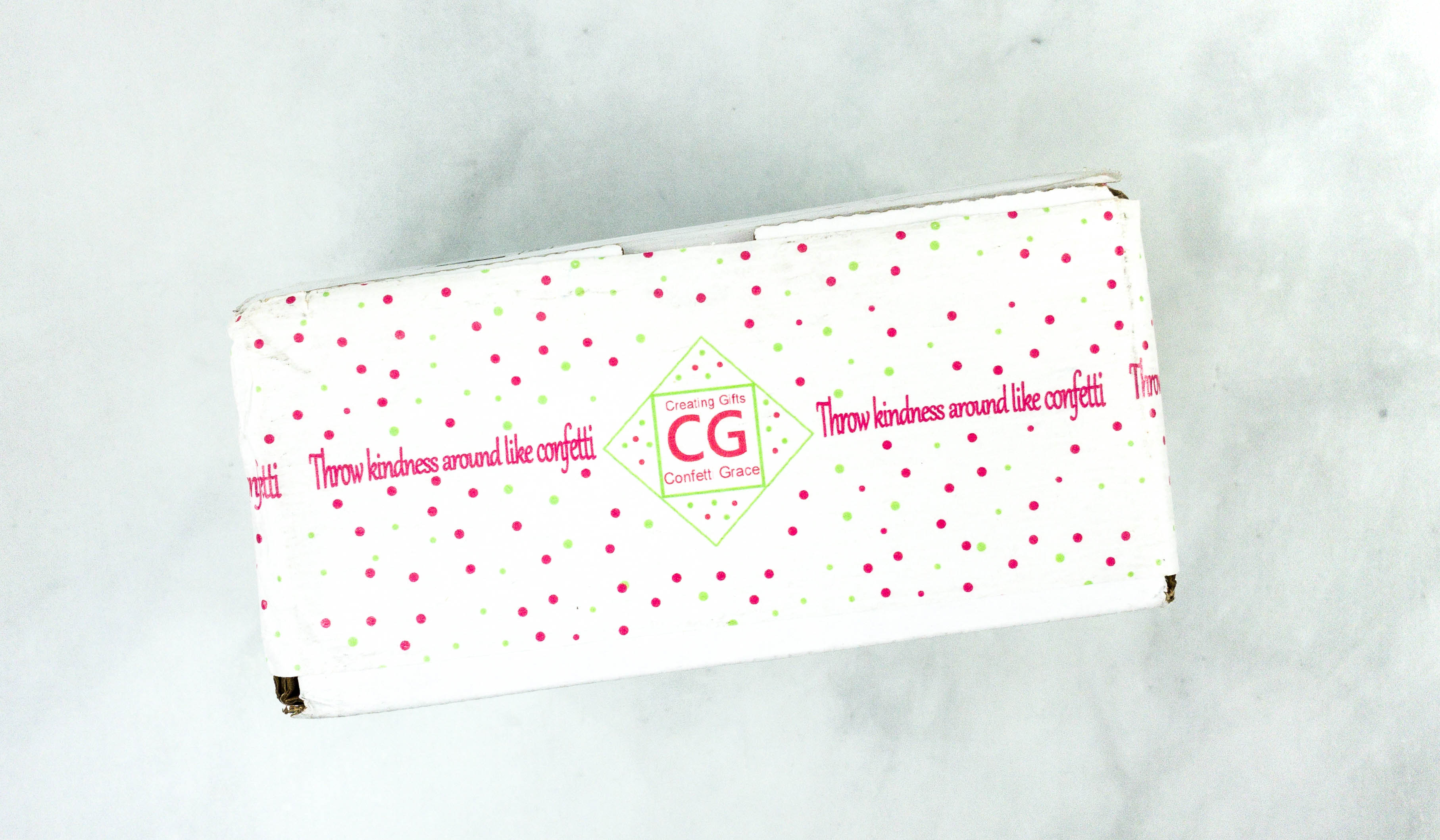 Confetti Grace is a craft subscription, and they now offer two kinds of boxes: the Original Confetti Grace Bi-Monthly Subscription ($28.95) and the Lil' Grace Monthly Box ($14.95). The bi-monthly box will still include 2 DIY projects , while the monthly boxes contain DIY projects in smaller in sizes but in the same quality. The idea behind here is to get to give one and keep one so you will be able to spread some happiness around you.
This is the review of the Lil' Grace Monthly Box!
DEAL: Get FREE Shipping on your first box! Use the coupon code confetti5 at checkout!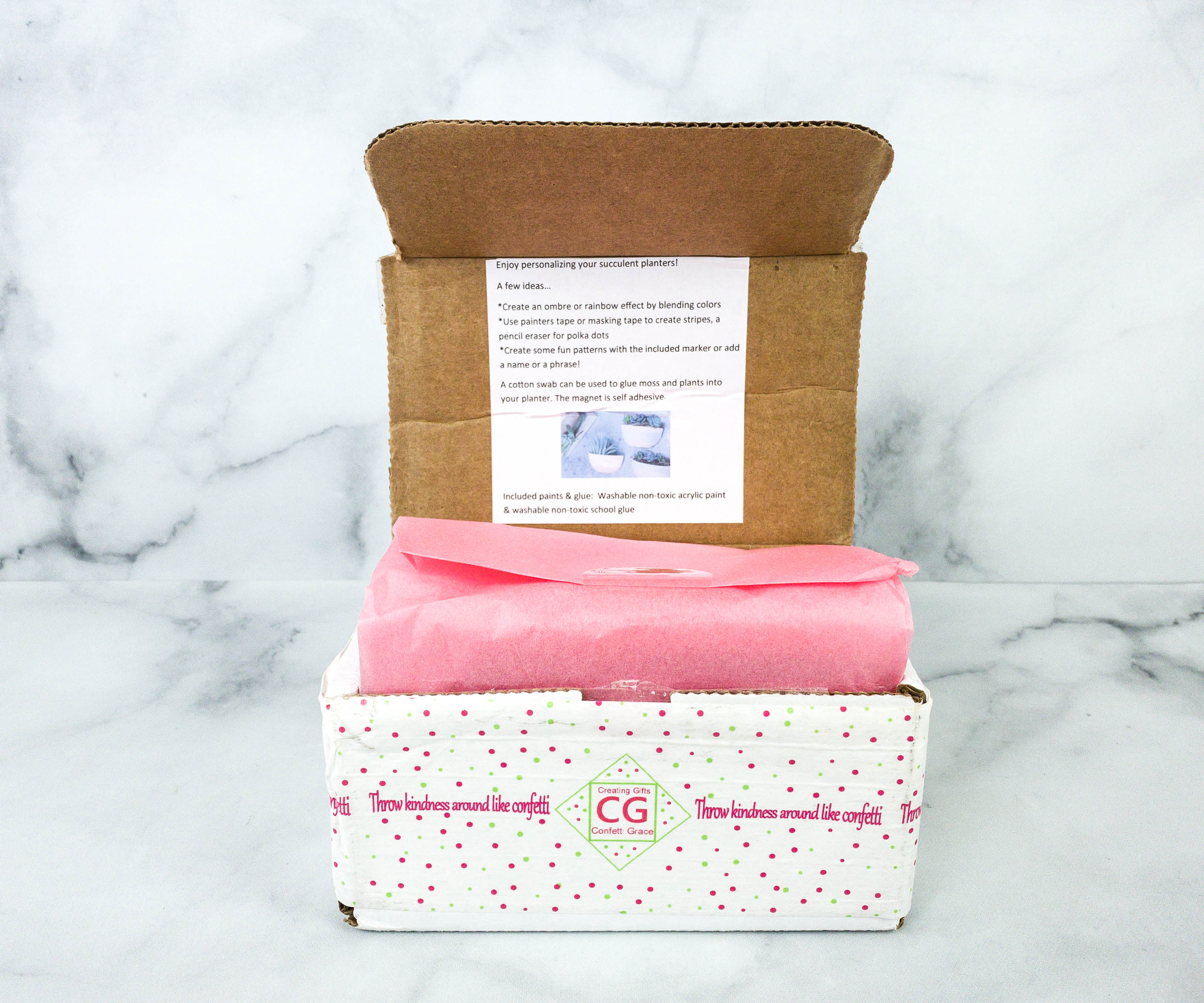 This month, the project is about making succulent planters!
There's an instruction sheet on the inner lid of the box.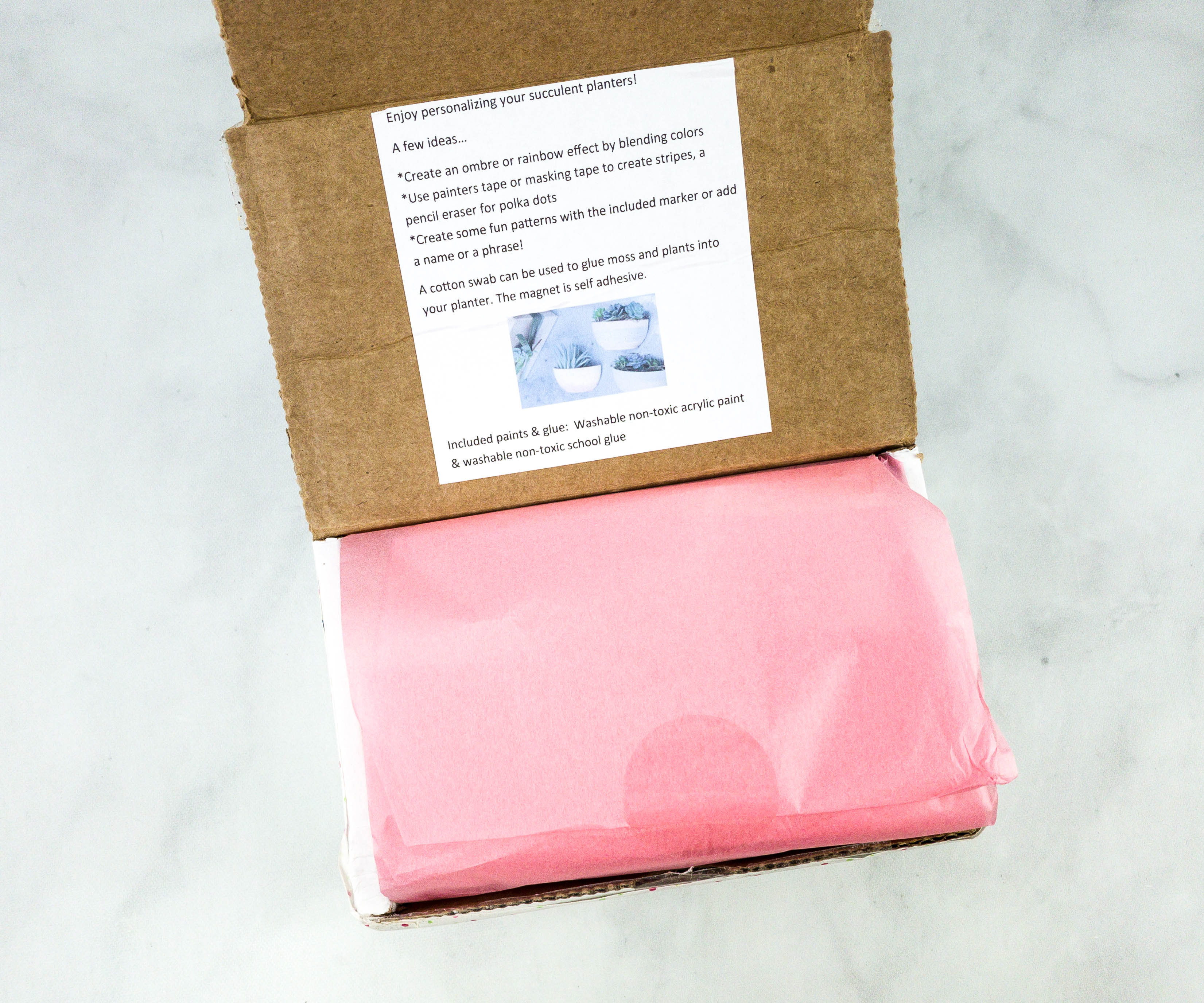 All the items were wrapped in pink tissue paper!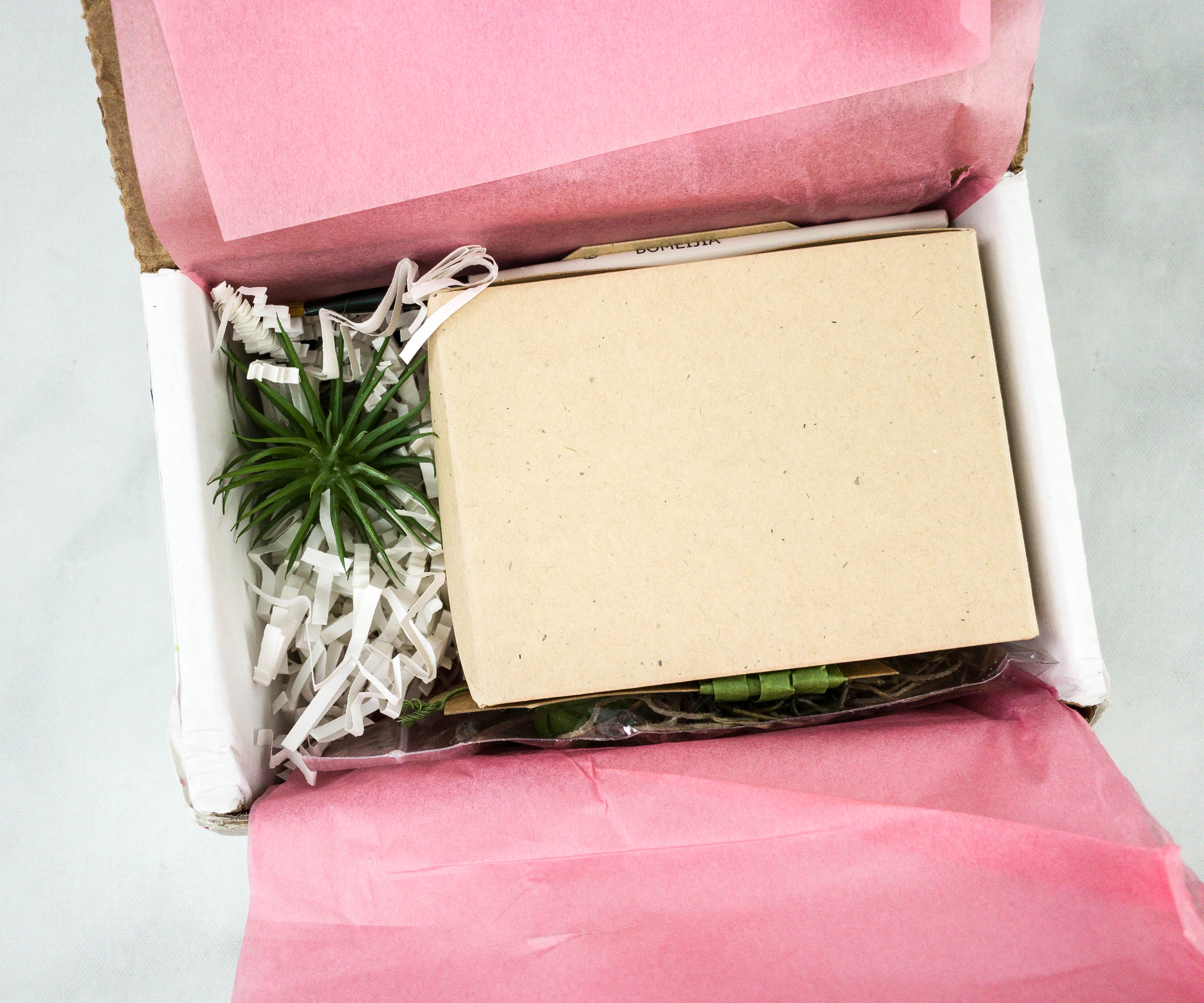 They were also cushioned with squiggles!
There's another box inside and it's plain and simple. This will also serve as a gift box if we're sending one of the planters to a friend!
The planters all came in great condition. They were also cushioned with squiggles.
The box also includes a card, informing us that 20% of the net profits from this box goes to charity!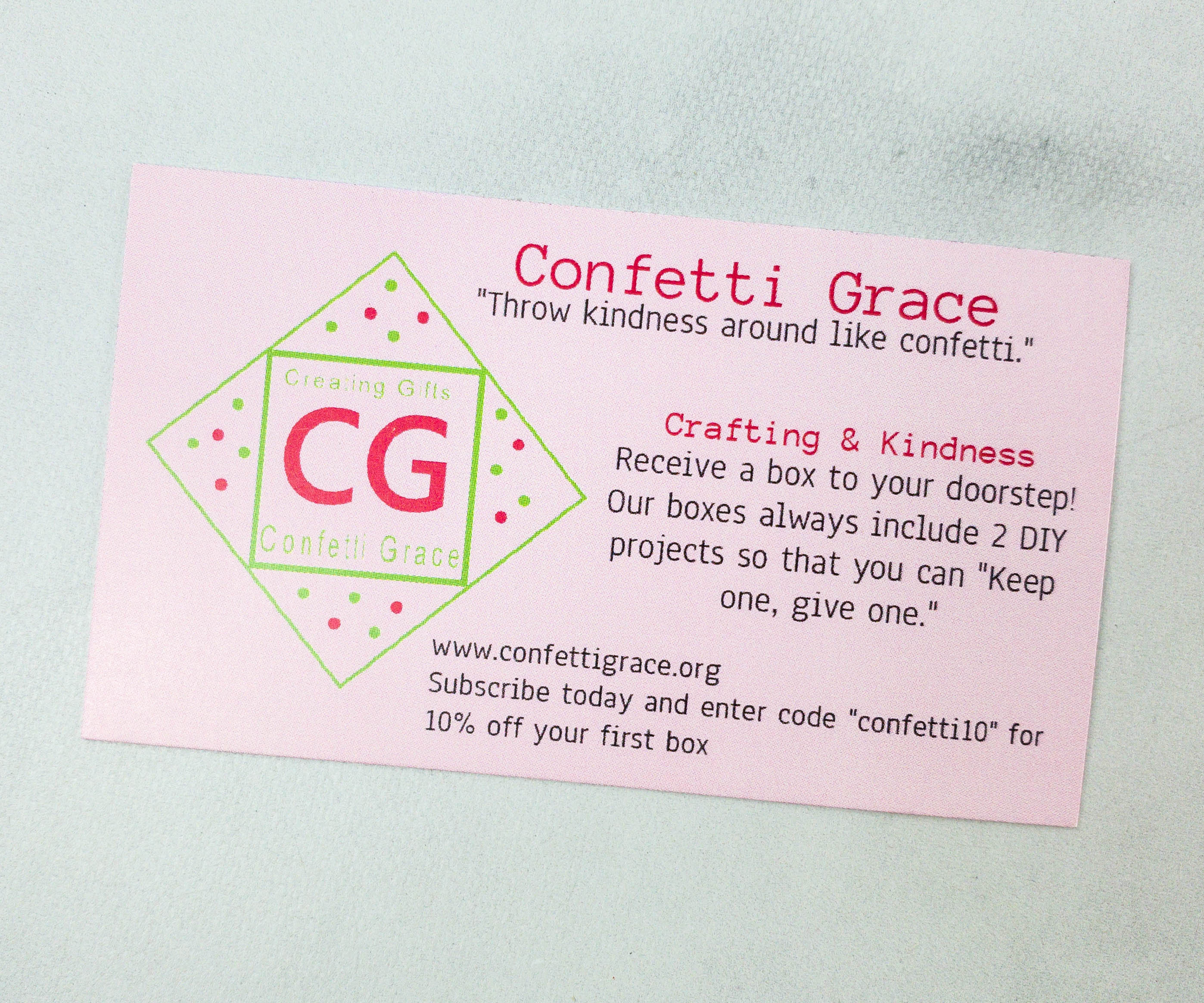 On the other side is a coupon code for 10% off your first box!
Everything in my box!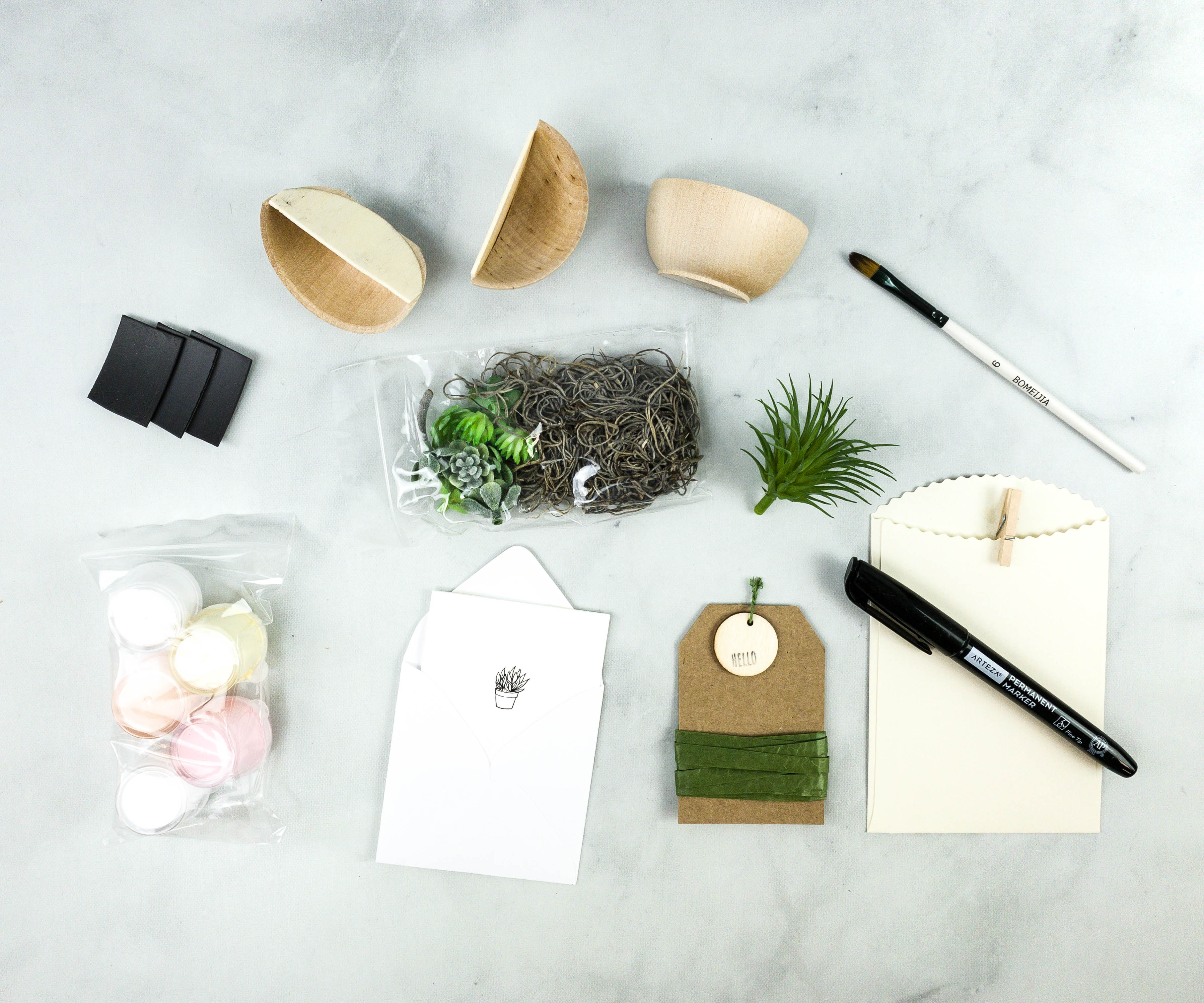 I like how they organized the contents of the box! The paints were kept together in a plastic pouch as well as the succulents to keep them from going all over the place during transit.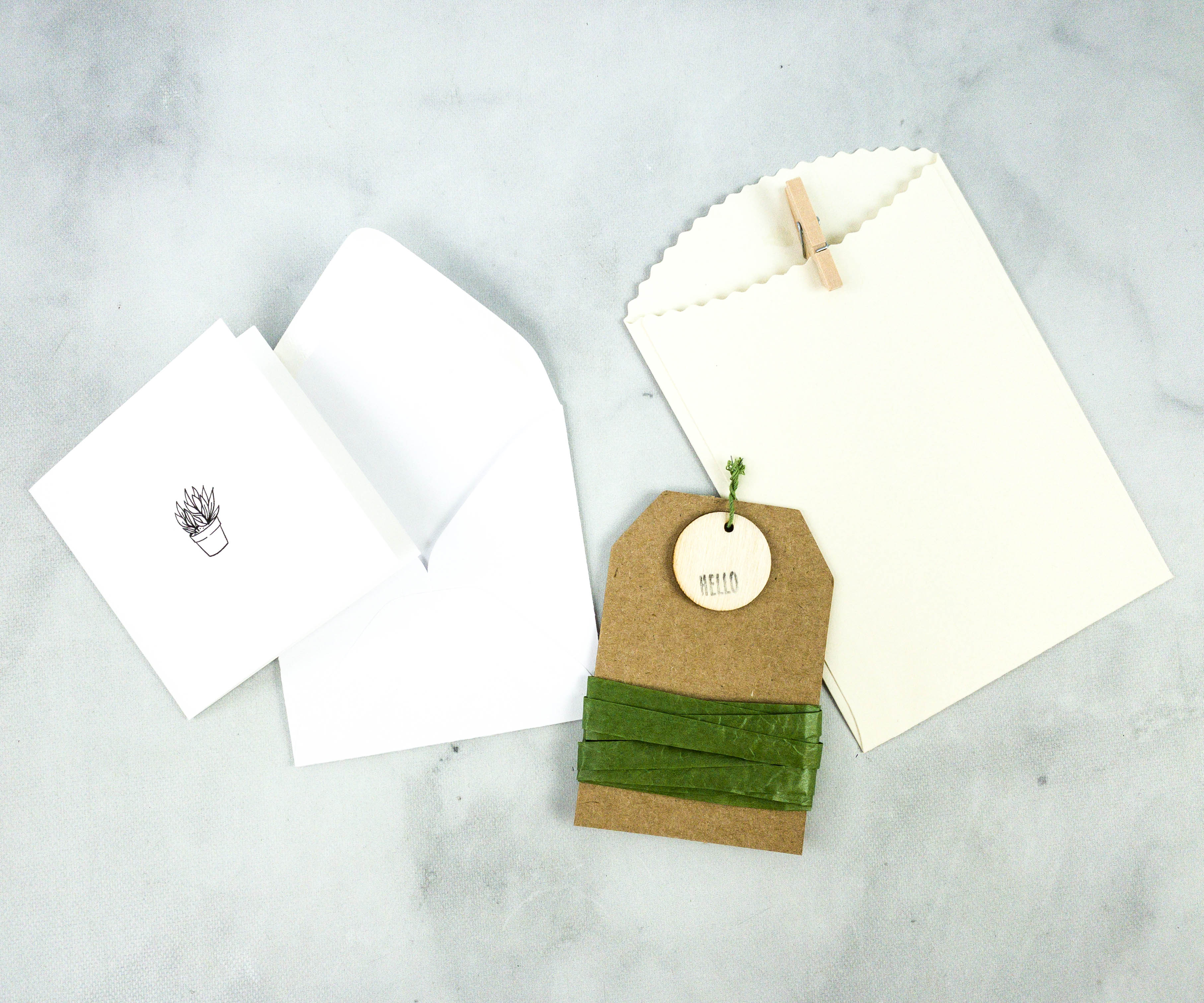 The box also included an envelope and a tag so we can gift one or two of our homemade crafts!
The set also came with a marker as well as a paintbrush.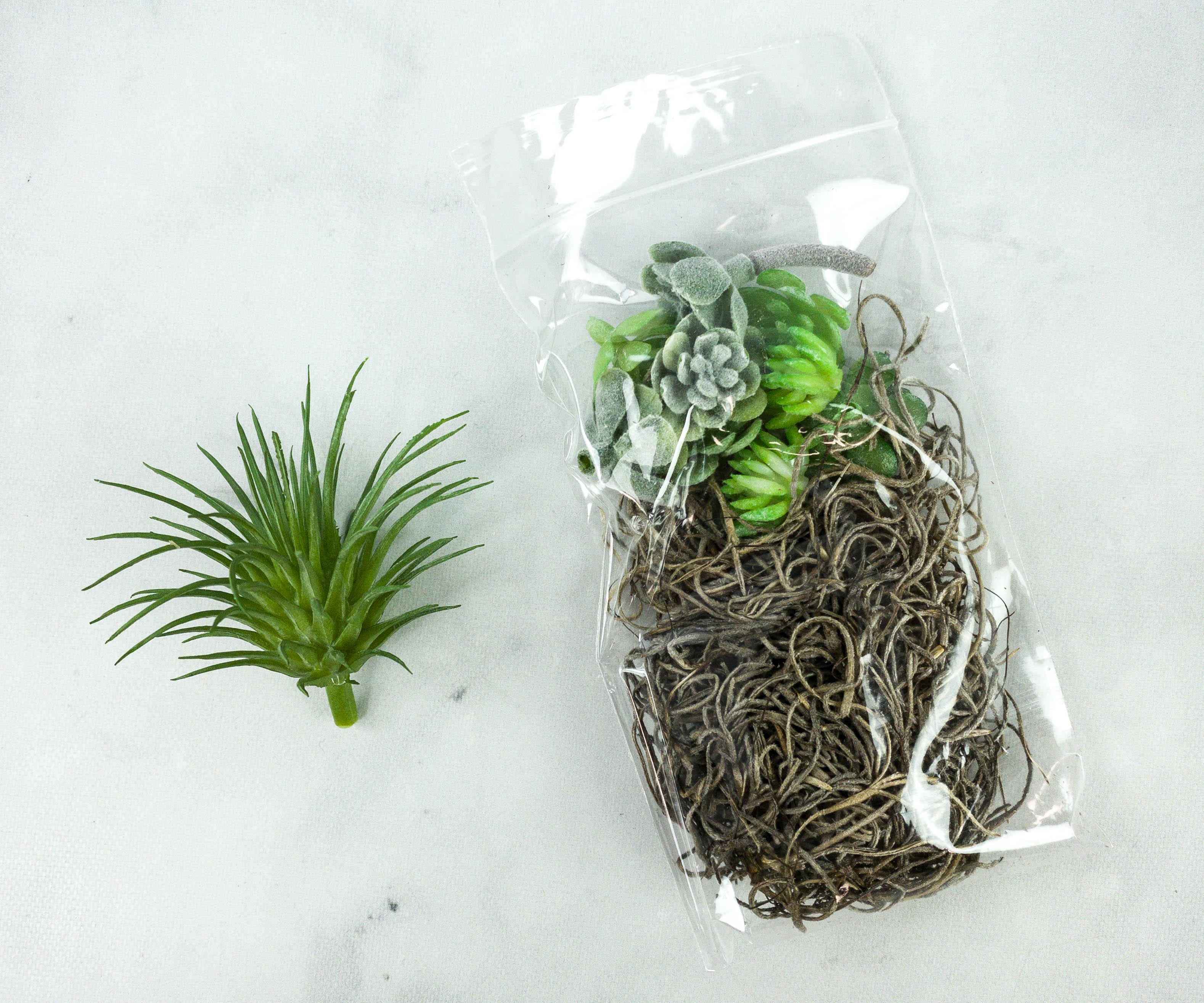 Here are faux succulents and some moss ready to be put in their place!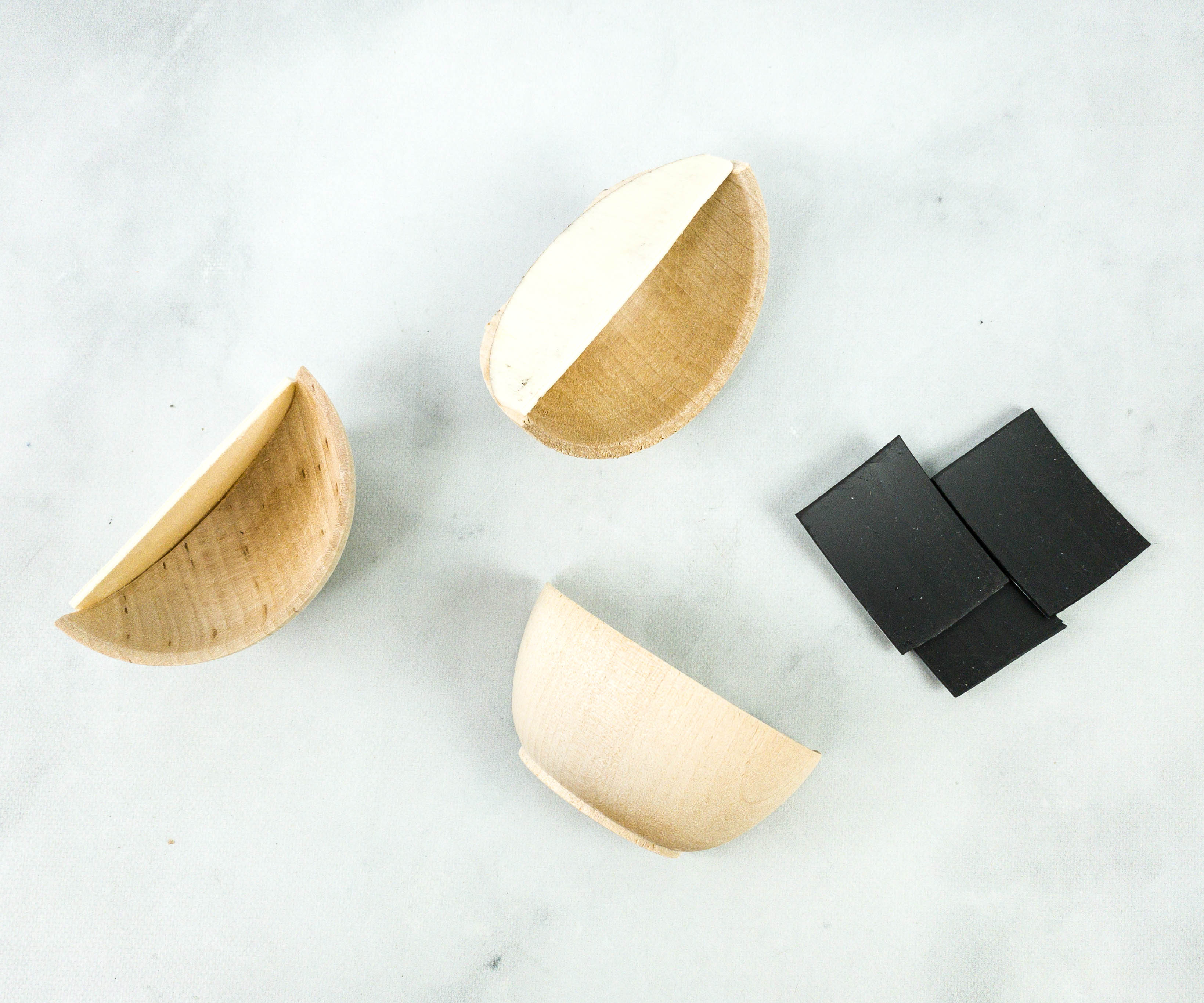 The planters have one side flat so you can stick them on your wall or even in the garden! Each piece has its own adhesive that you can put in place when you're done glamming them up!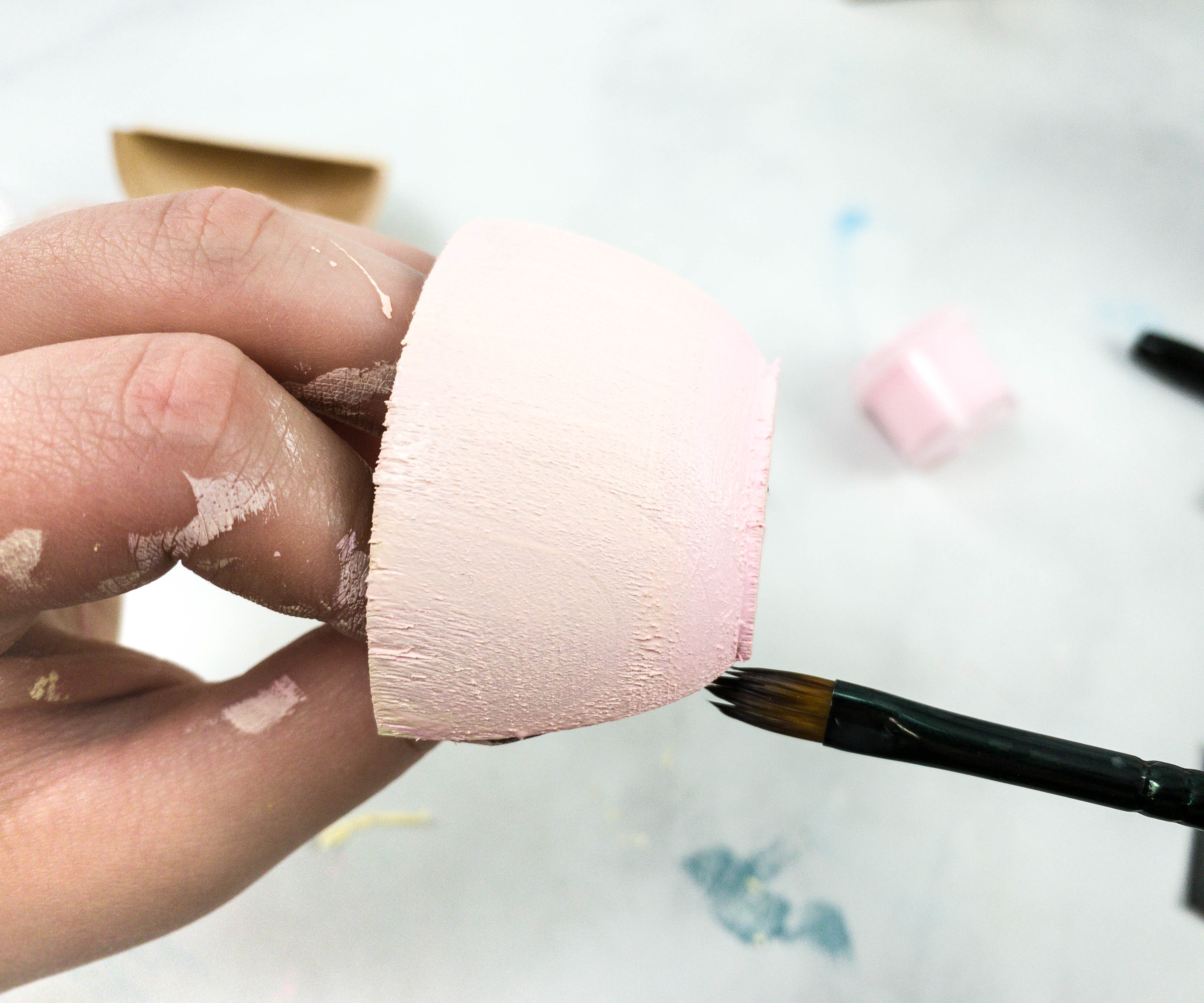 My kids and I started by painting the pots first. This shade of pink is so lovely!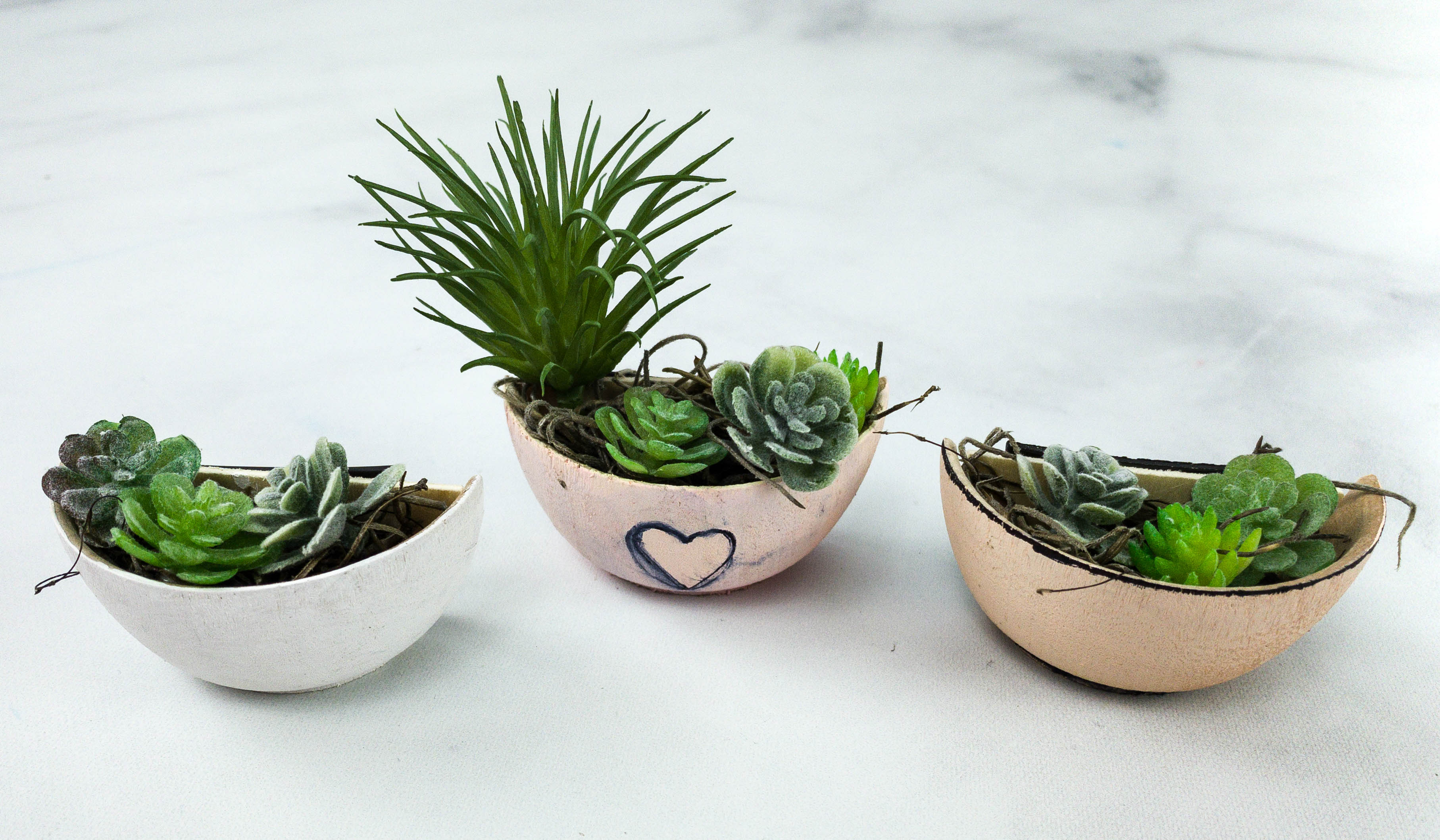 Aside from the pink paint, we also used white and orange for a little variety. I even drew a heart on the pink planter!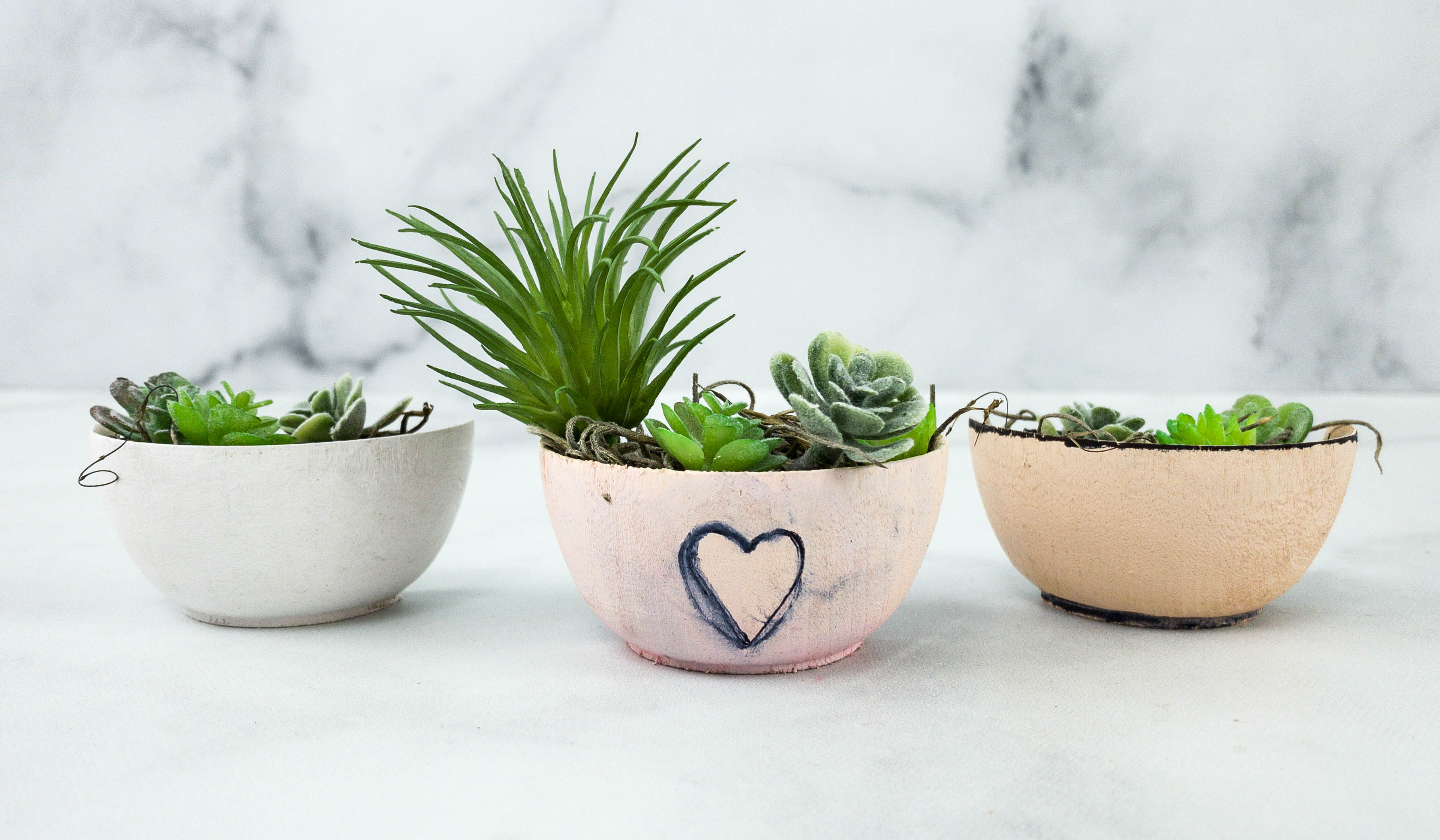 Then, we started to fill each pot with moss so we can arrange the succulents together.
They turned out so pretty!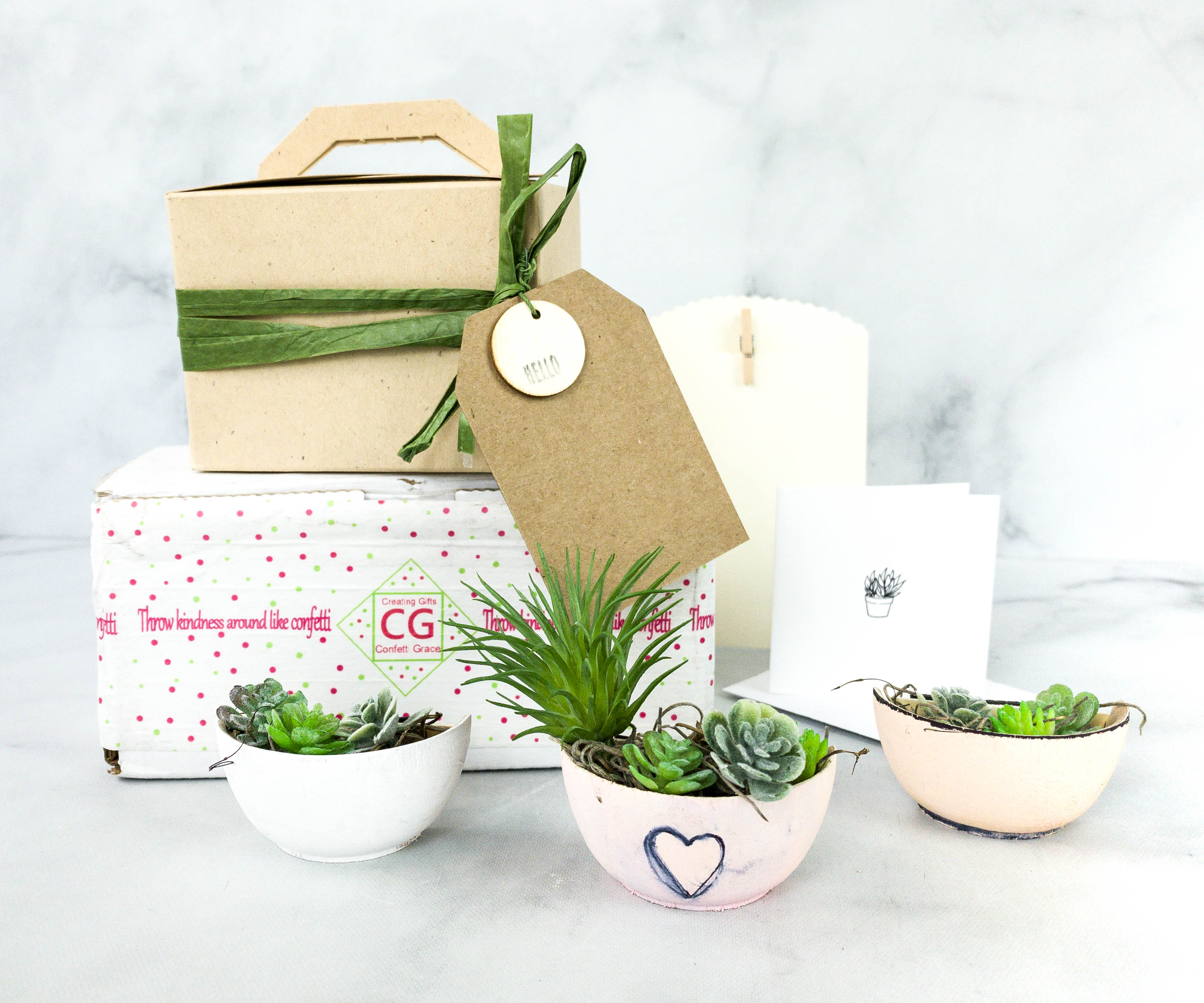 We're keeping one of the planters to display and the others will go to the gift box because we're sharing them! We added the ribbon and the tag to the box and it looks just as lovely as our creations.
This month's activity was great and doing it with my kids was a whole lot of fun! With plants being all the rage these days, this crafting activity will make for an awesome gift. Although they're faux succulents, they are still perfect for decorating one's space and making it look more refreshing to the eyes. This is our first Lil' Grace box from Confetti grace and it didn't disappoint. It's smaller than the bi-monthly box but it's still an awesome way to bond with the whole family and get some make-one share-one time in!
What do you think of this month's Lil' Grace box?
Visit Confetti Grace Lil Grace to subscribe or find out more!