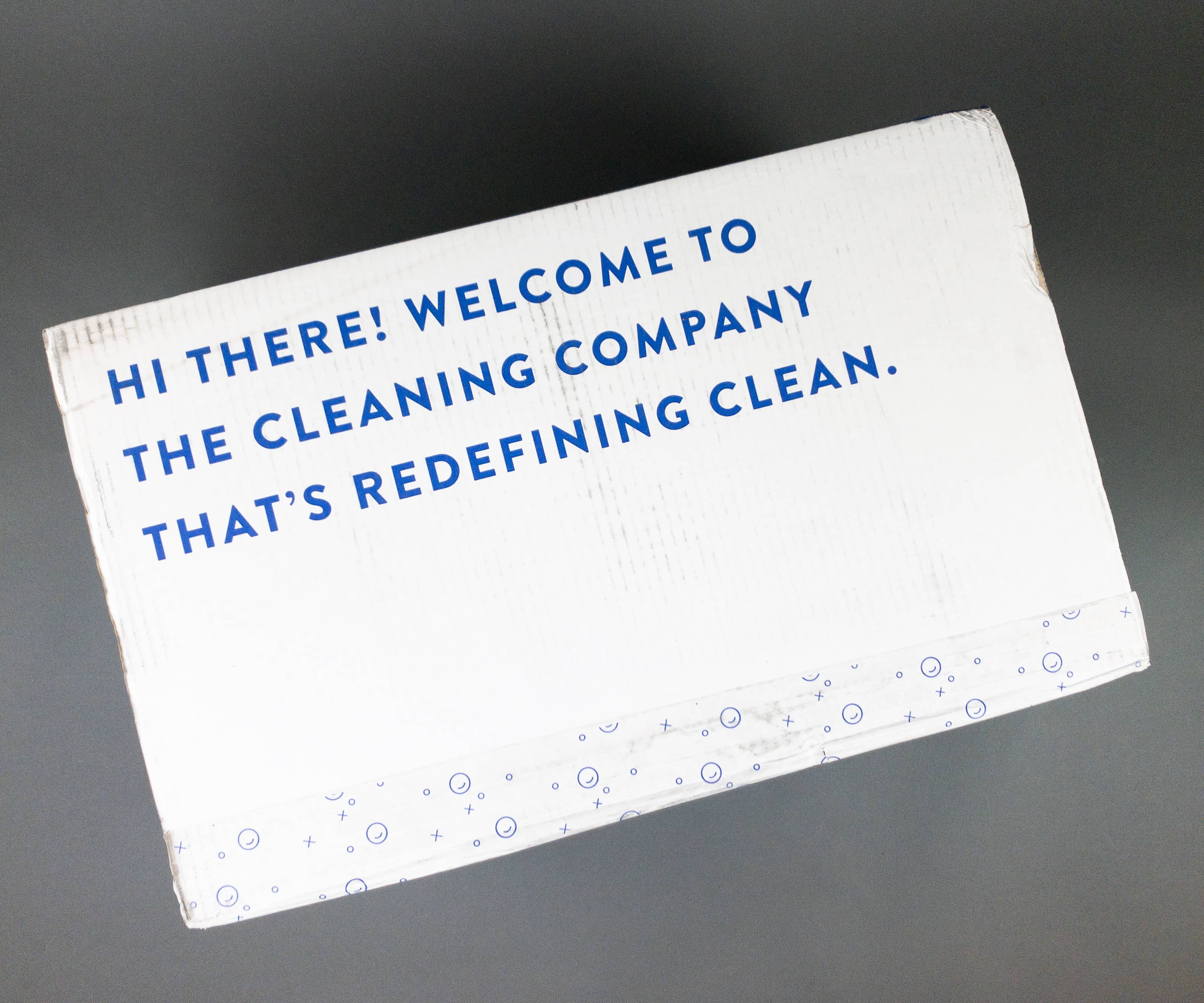 Cleancult is a sustainable cleaning company that supplies green coconut-based cleaning products for the home. Prices start at around $4, and product kit bundles at about $49.99. They supply cleaning products from natural bar soaps, wool dryer balls, laundry detergent, all-purpose cleaner, to complete refill bundle kits. You can experience a cleaner clean with their stylish, shatter-resistant glass bottles, plus an easy refill system that reduces plastic waste, and real, non-toxic ingredients that actually work.
This is a review of the Off-White Starter Kit Bundle plus the dishwasher and laundry tabs. Recently, Cleancult has launched new products, bundles, and colors (Matte Black and Periwinkle)! Read more about them here.
DEAL: Save 20% on your first bundle order! No coupon code needed, just use this link to get started!
The available bundles are Complete Home Bundle ($99.99), Hand Soap Bundle ($44.99), Complete Home Refill Bundle ($54.99), Complete Studio Bundle ($89.99), Kitchen Bundle ($69.99), Hand Soap Variety Bundle ($34.99), Liquid Laundry Detergent Variety Bundle ($34.99), and Bar Soap Variety Bundle ($29.99). You can purchase these along with recurring refills that ship every 1, 2, or 3 months.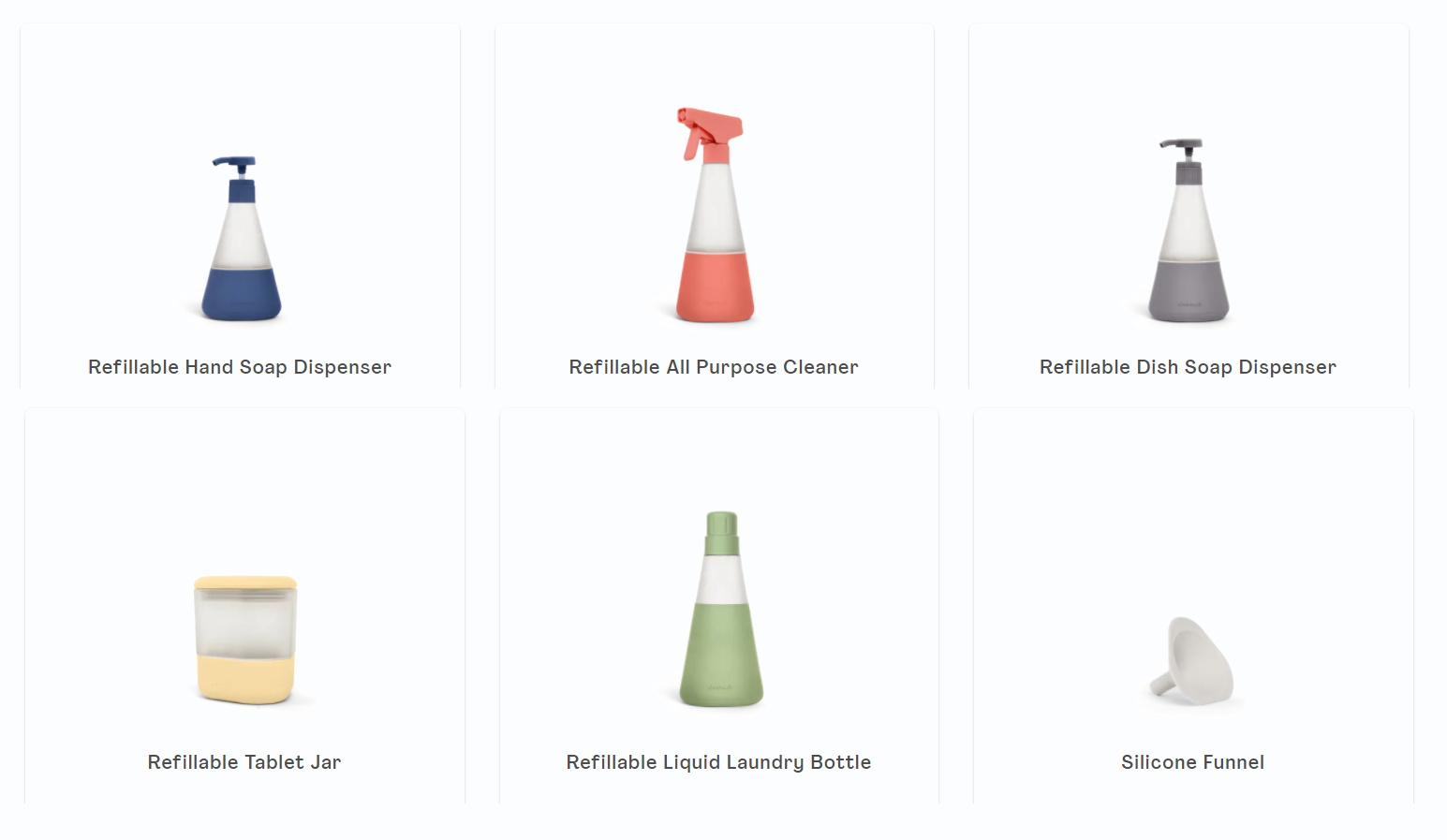 Aside from the bundles, you can also get separate Refillable Containers. You can choose from Refillable Hand Soap Dispenser, Refillable All Purpose Cleaner Spray Bottle, Refillable Dish Soap Dispenser, Refillable Tablet Jar, or Refillable Liquid Laundry Bottle.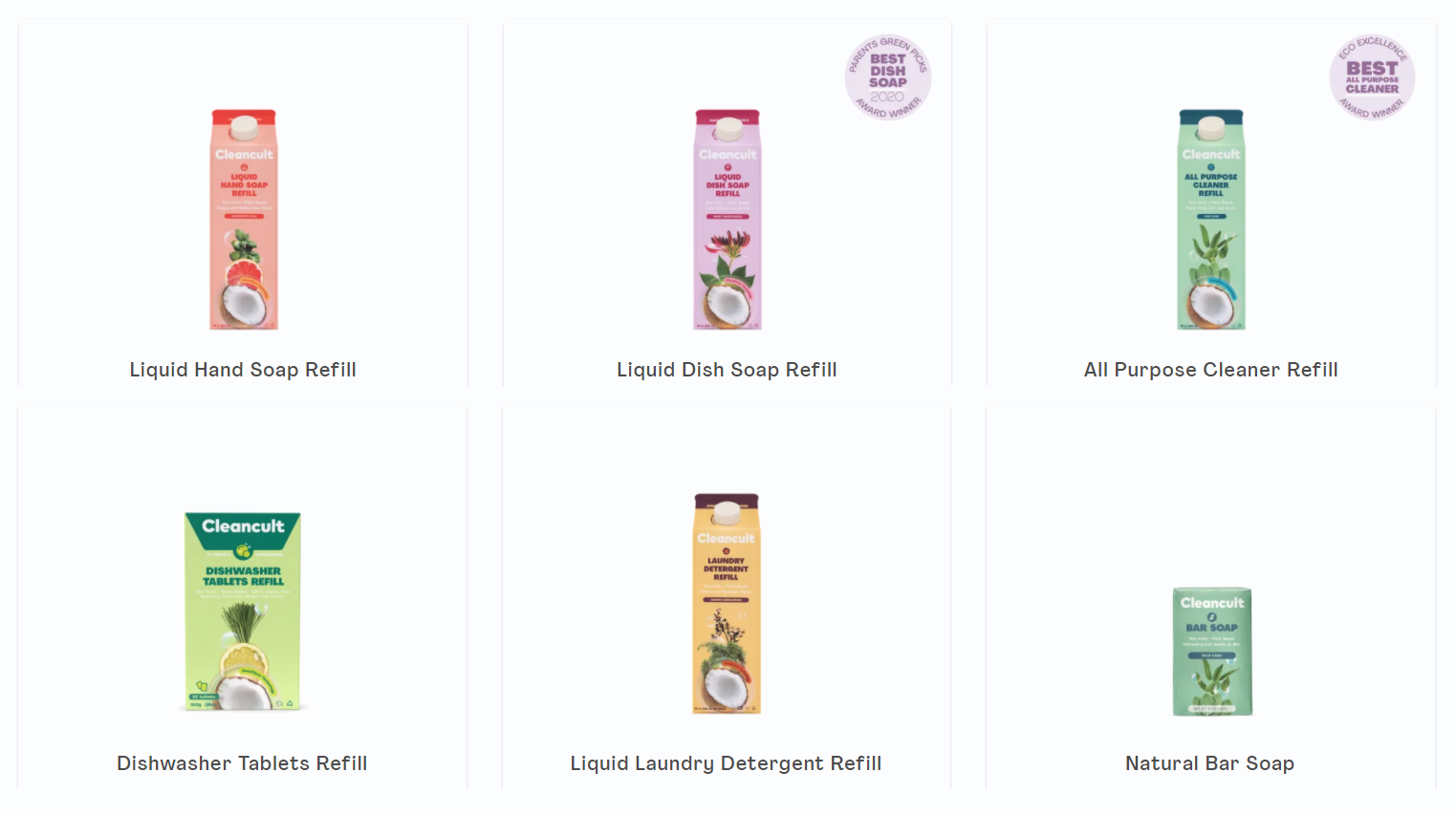 These refills can be purchased along with your chosen bundle or separately. There are refills available for All Purpose Cleaner, Liquid Dish Soap, Liquid Hand Soap, Dishwasher Tablets, Liquid Laundry Detergent, and Natural Bar Soap. They are new scent offerings as well, including Blue Sage, Sweet Honeysuckle, Grapefruit Basil, Lavender, Lemongrass, Bamboo Lily, Orange Zest, Juniper & Sandalwood, and Sea Spray & Aloe.
The box is in blue, with the branding also printed on the side.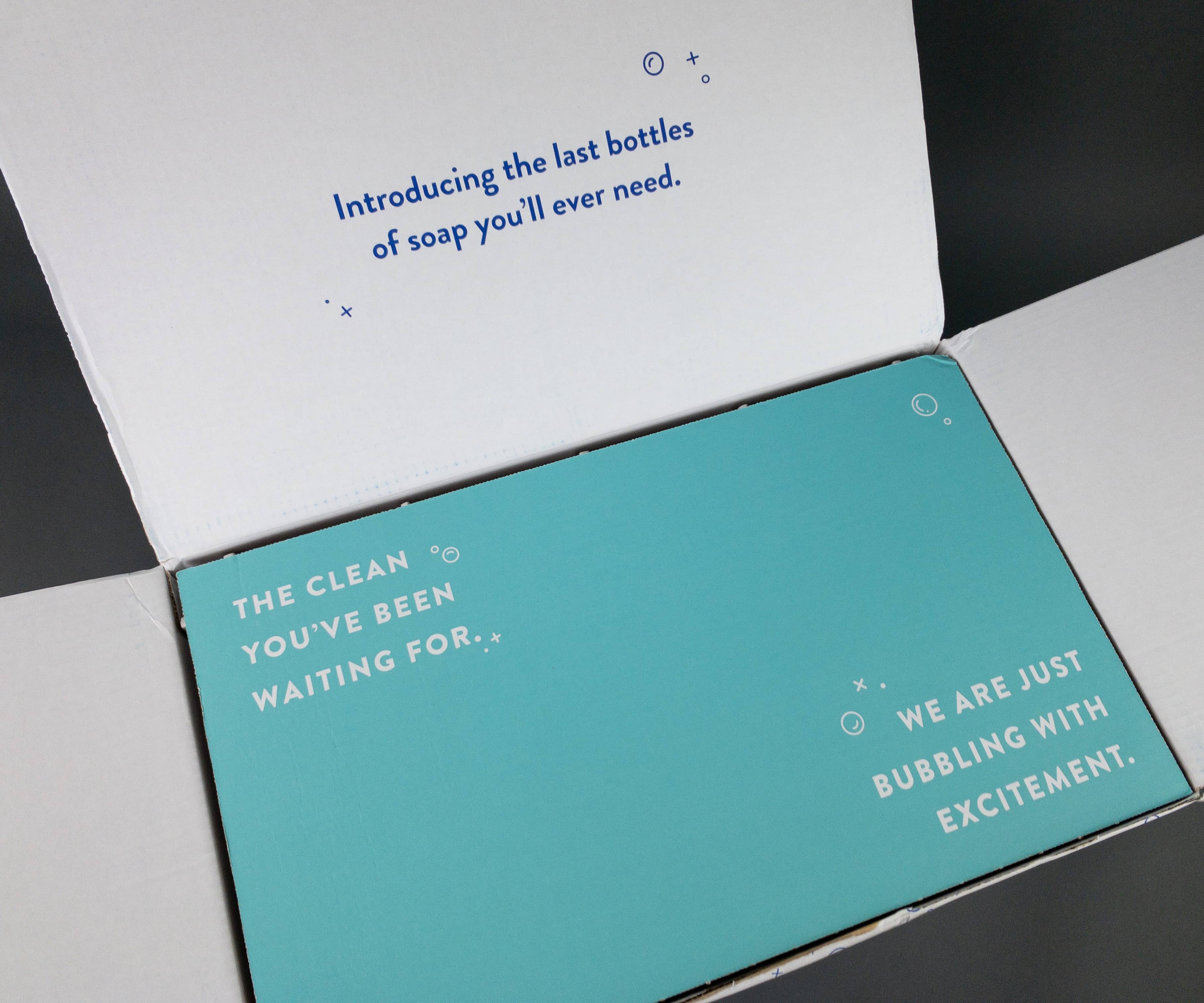 There's another carton cover before you get to all the items.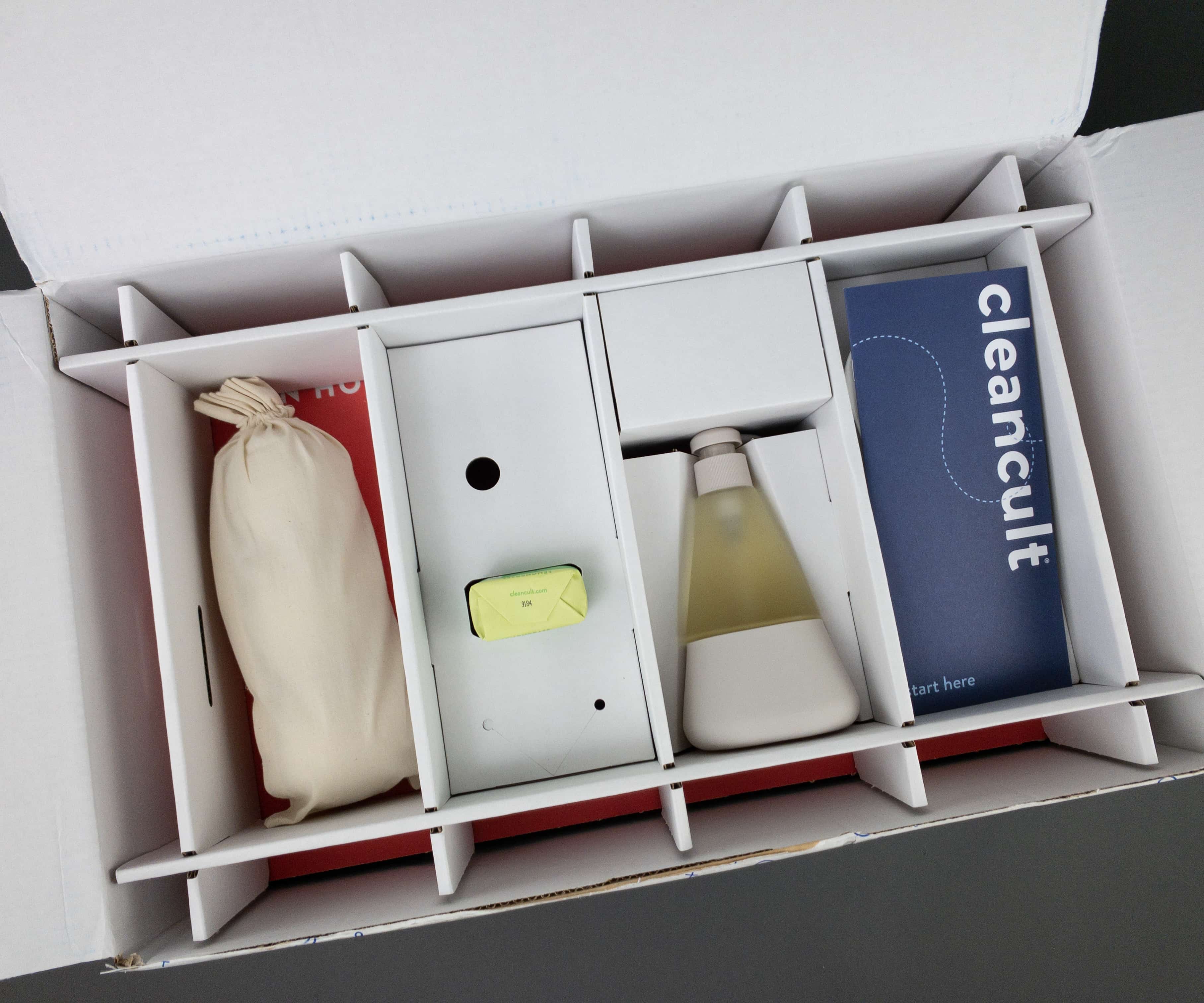 The contents are neatly arranged and separated inside! You can easily tell which product is which.
And there at the bottom, after you took out everything, are more statements from the brand.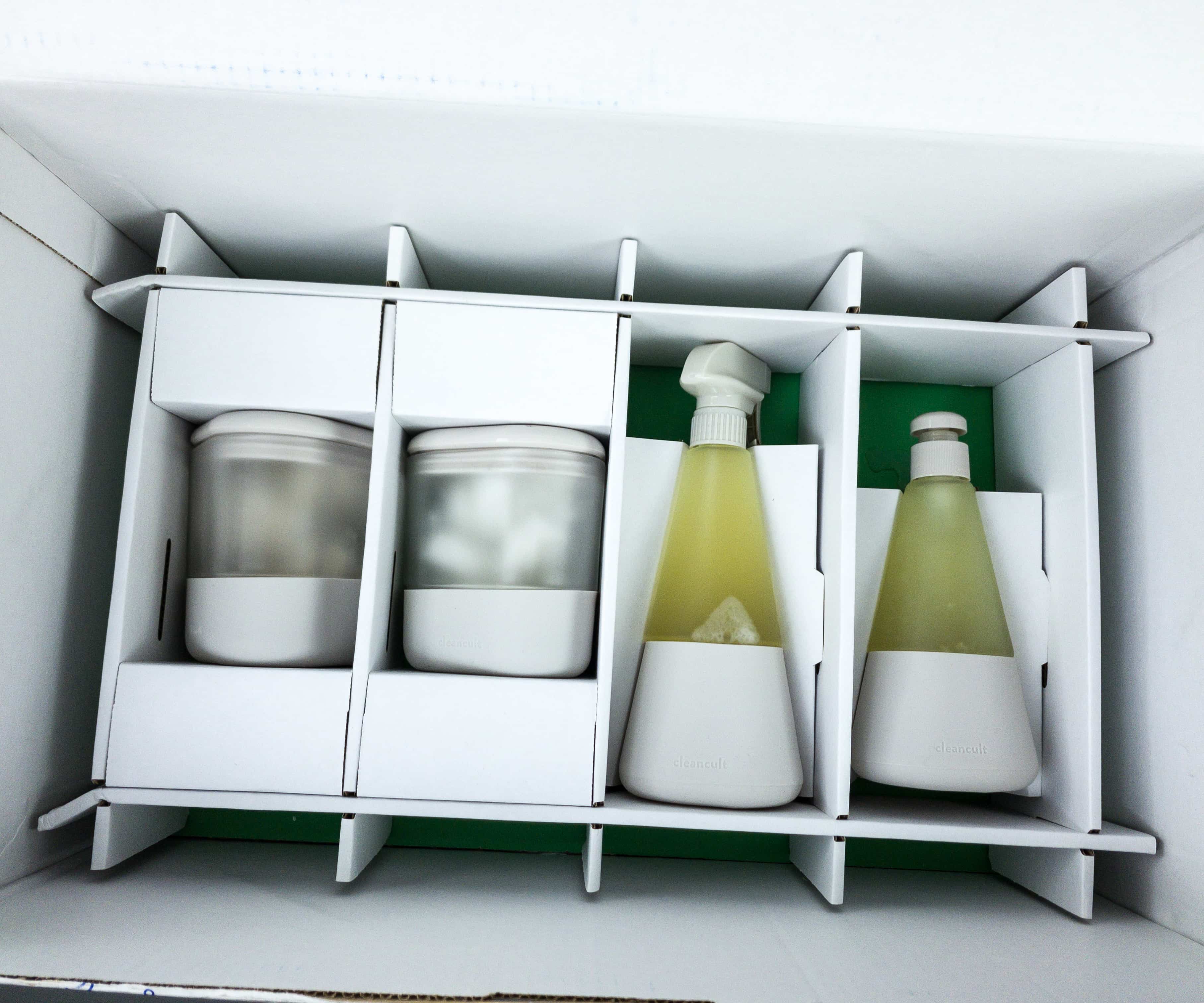 I am really excited to see how everything in this box works!
Also, they encourage us to recycle the box, for a greener Earth!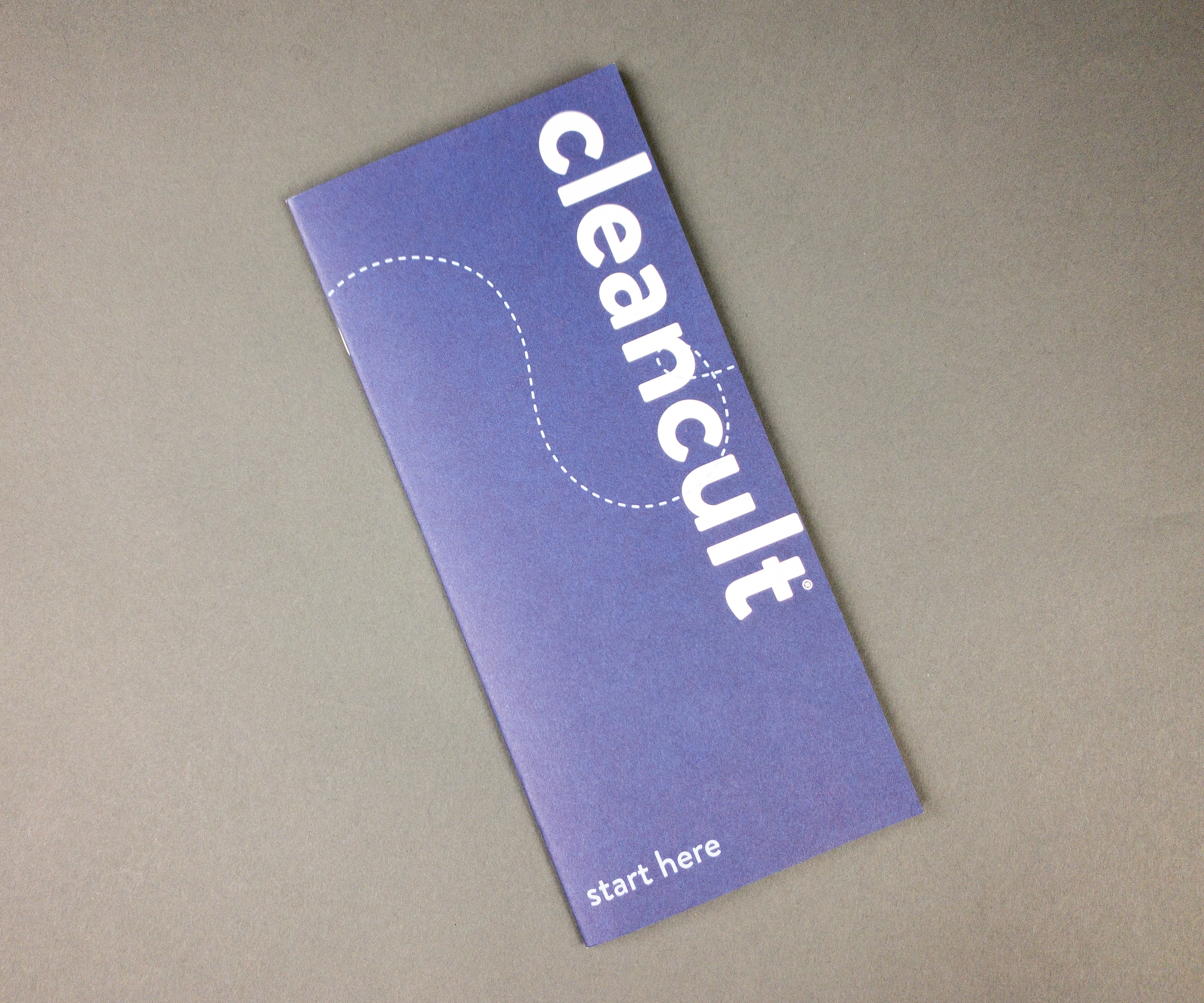 The box includes a mini-booklet, and everything starts from here.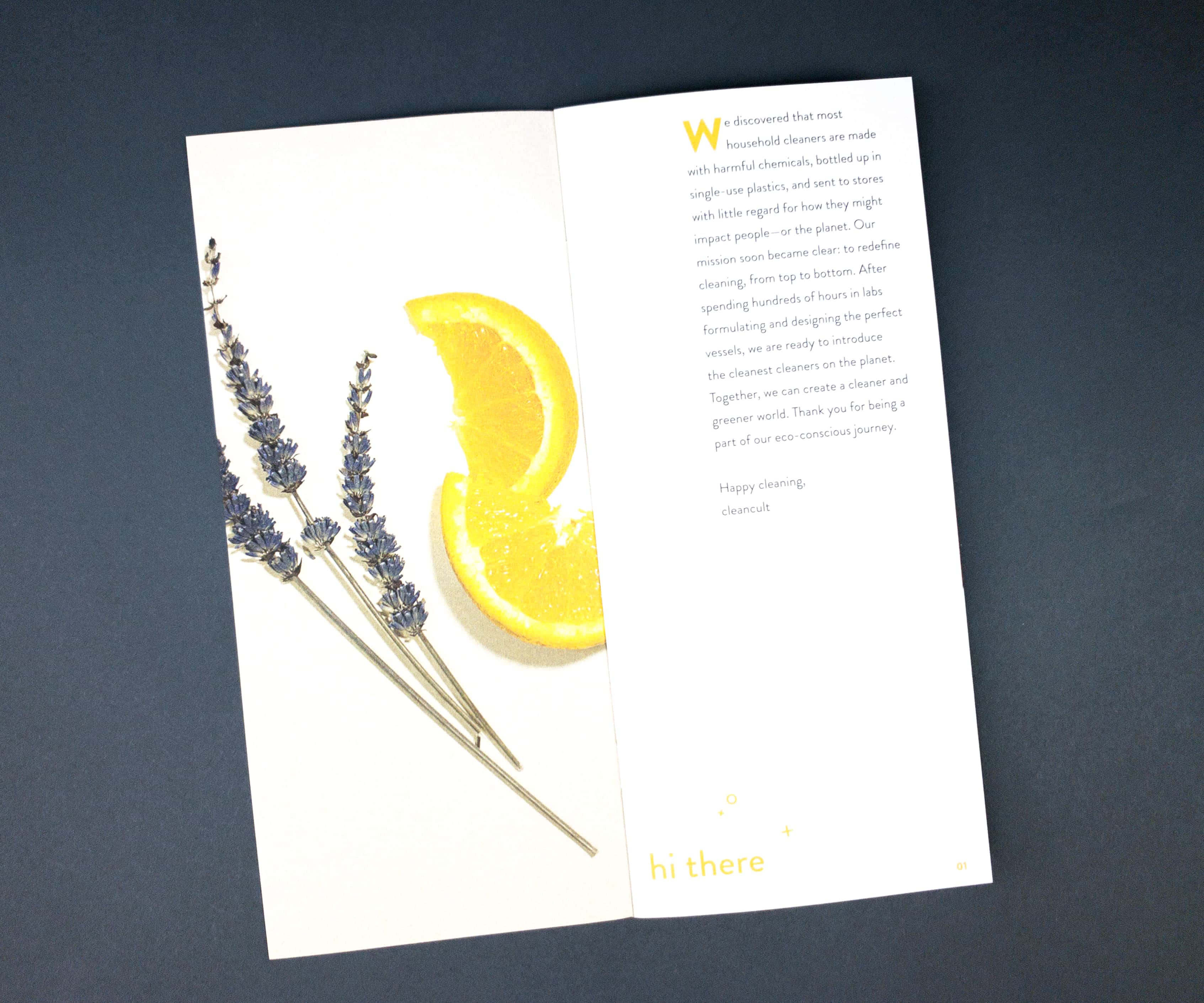 The first page contains a welcome note from the team!
There's also a note about the ingredients they use in their products, which mainly includes coconut!
Our search for real, powerful ingredients led us to our signature, coconutty formula. Harnessing the power of these brown, hairy fruits (or are they nuts?) and other biodegradable elements, our cleaners are uniquely tough on grit and grime, but gentle on you, your skin, and our earth.
Another note is about their environmentally-friendly practices. For instance, they don't use single plastics and they plant trees!
We're ending the cycle of single-use plastic. Our premium, shatter-resistant glass bottles, filled with our all-natural signature formula is a healthier and happier thing of beauty to behold. Proudly display your new Instagram-worthy cleaners out on the counter for everyone to admire.

Every time we ship you anything, we offset the carbon by planting trees and investing in carbon offset projects so you can enjoy our supercharged ingredients in gorgeous glass bottles, and our revolutionary refills with our sustainable shipping model.

We can't say it enough. We're really really REALLY clean.
After learning more about the brand, it's time to know more about the products!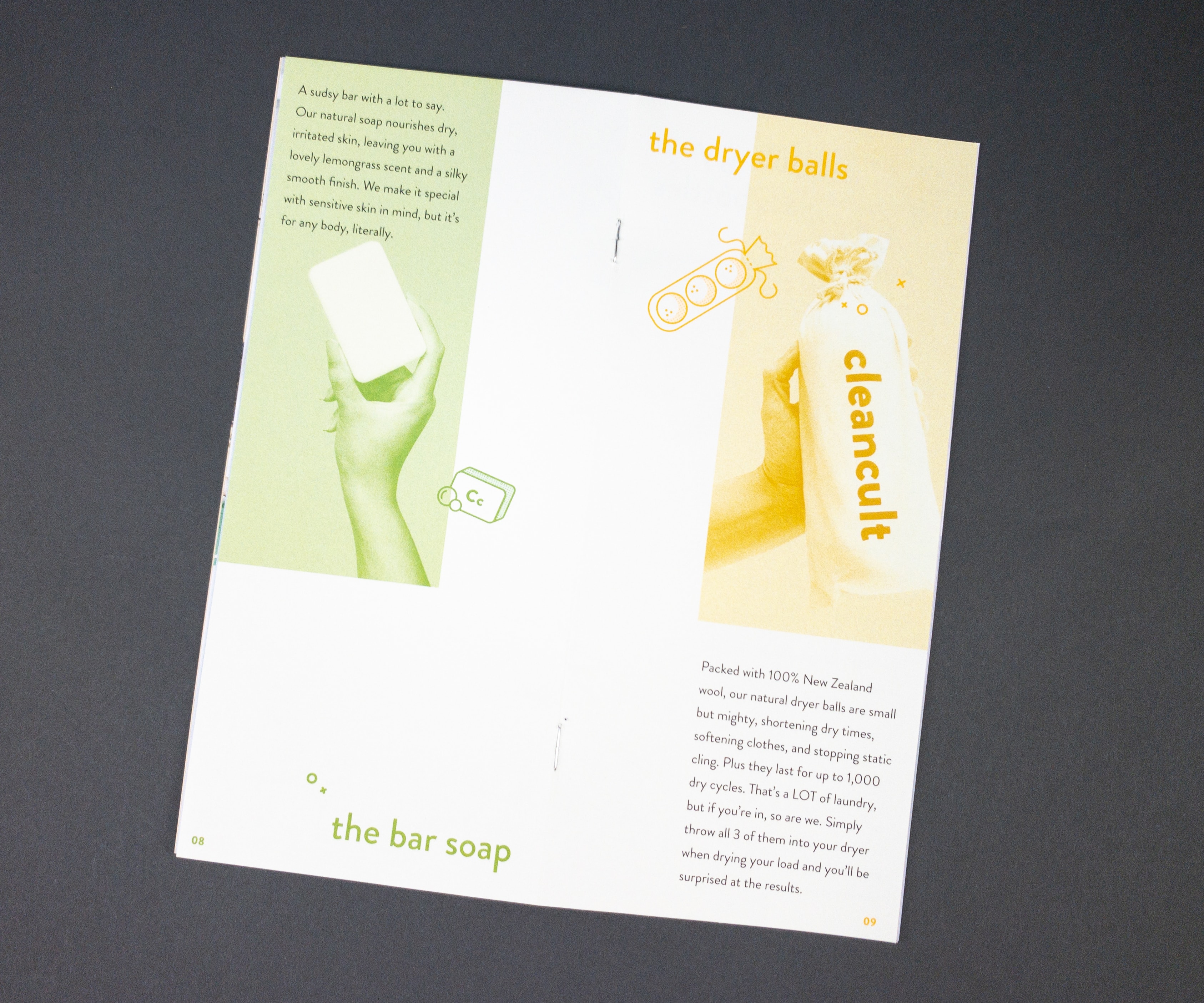 The booklet lists all of them and included brief descriptions for each.
They give you the option to refill, which is more eco-friendly. Refills are packaged in paper-based milk cartons and 100% plastic-free paper mailers.
The mini product catalog works really well in making us understand not only the uses of each product but also, what goes in each of them.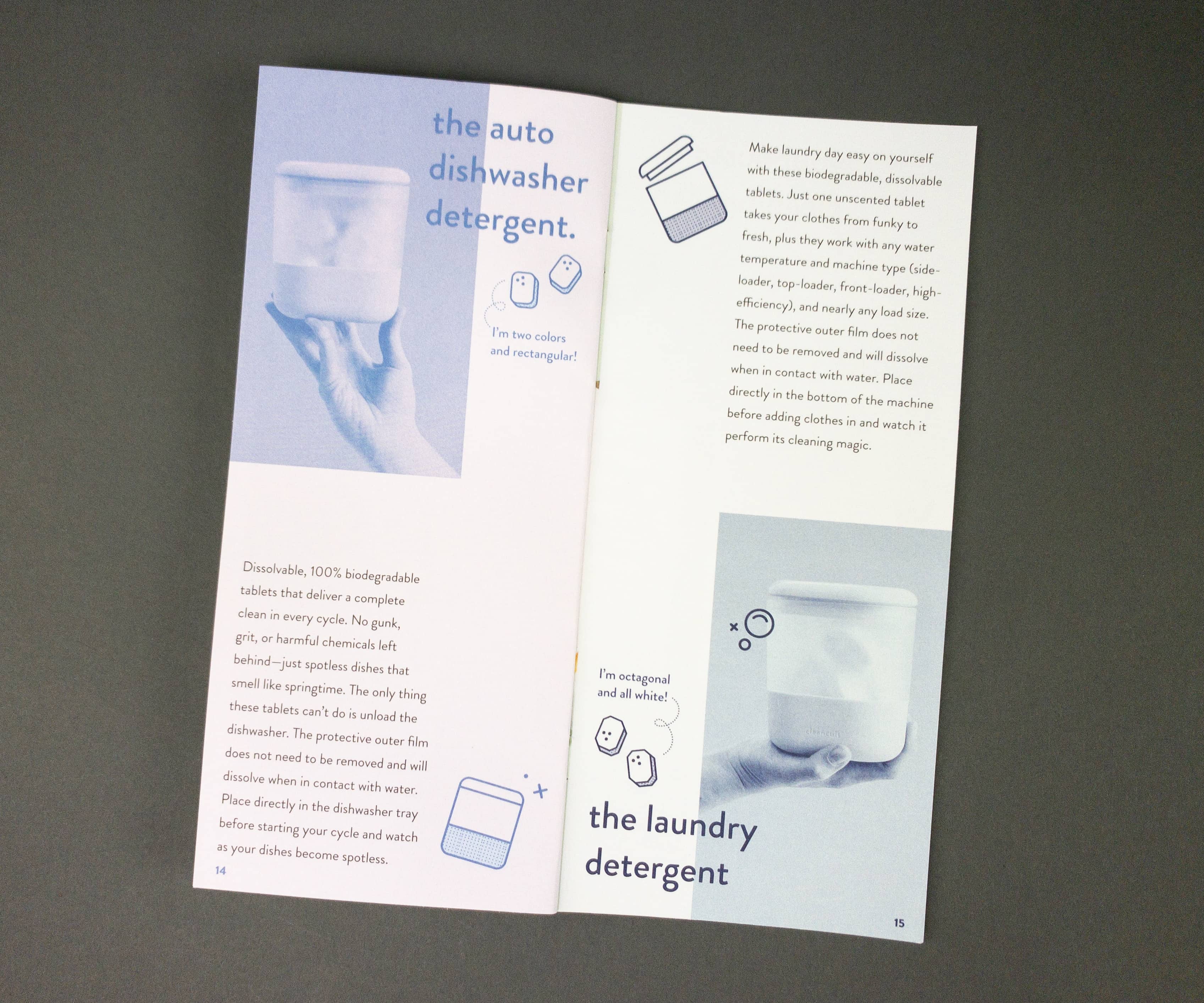 The dishwasher and laundry detergents are easy to use as well!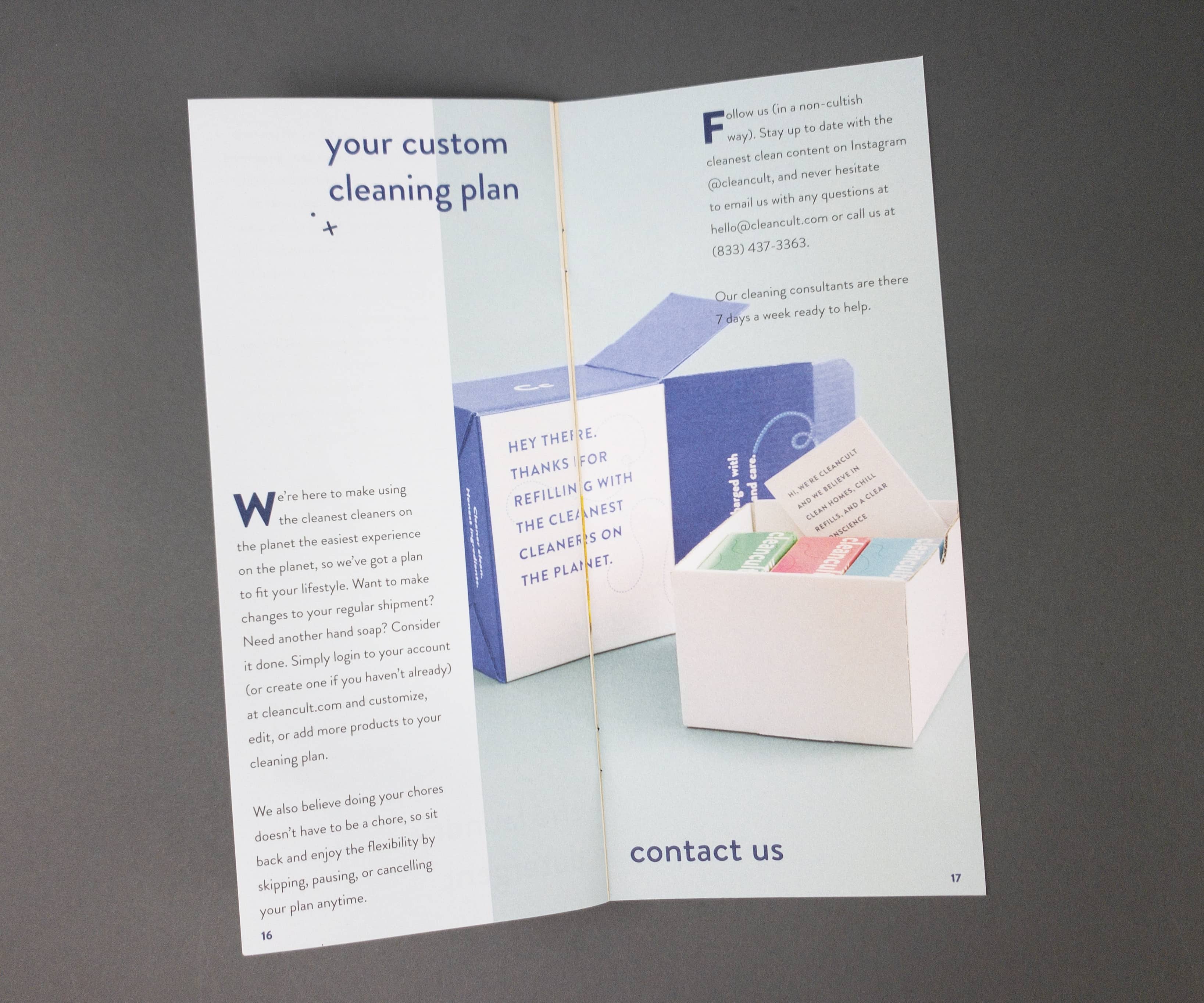 You can customize your box and add the products that you need to keep your place clean!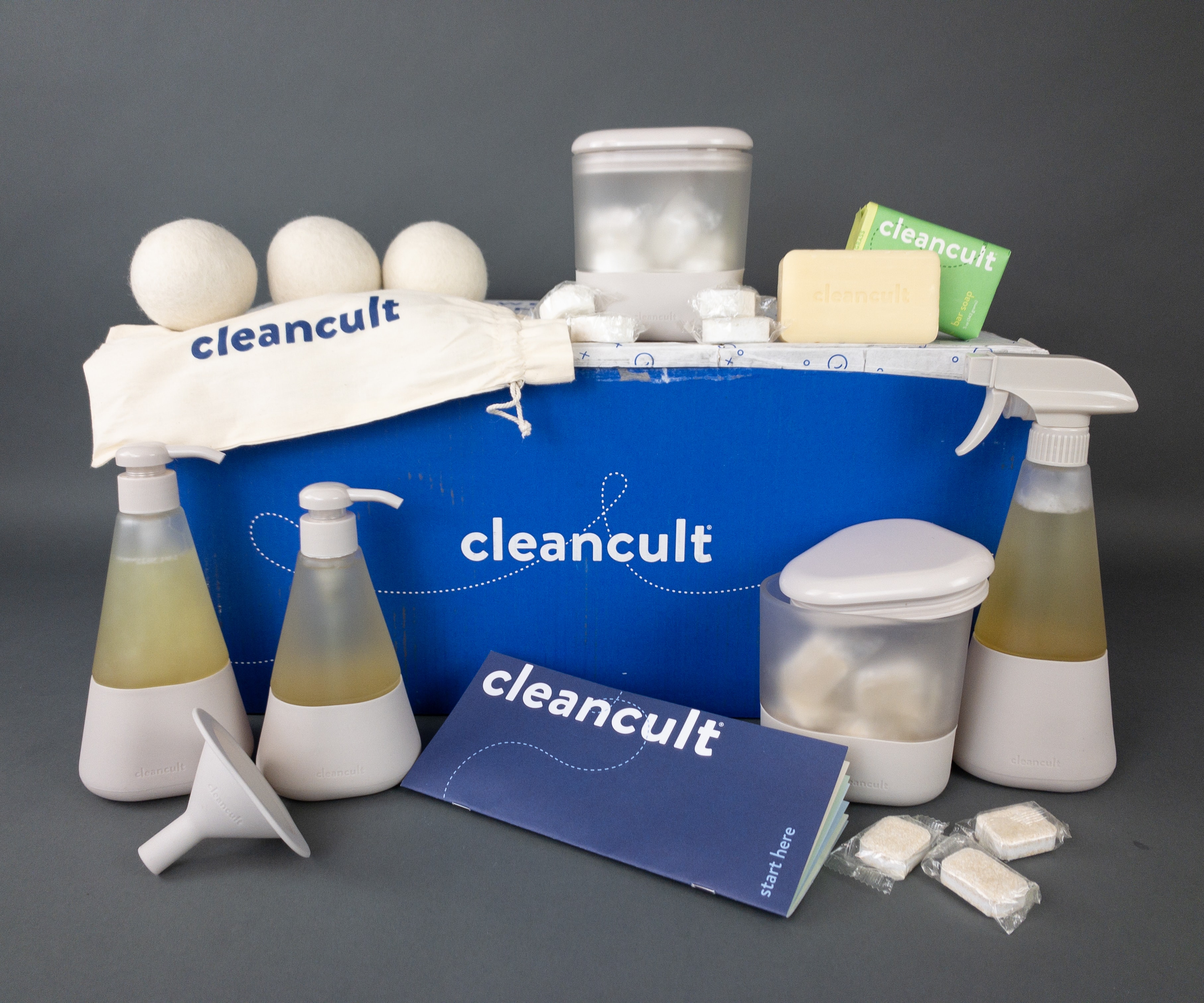 Everything in my box!
Natural Bar Soap ($4.15) Another freebie from the starter kit is this lemongrass-scented natural bar soap!
Ingredients used in making this soap are: distilled water, lemongrass oil, sodium chloride, saponified coconut oil, glycerin, and sodium gluconate.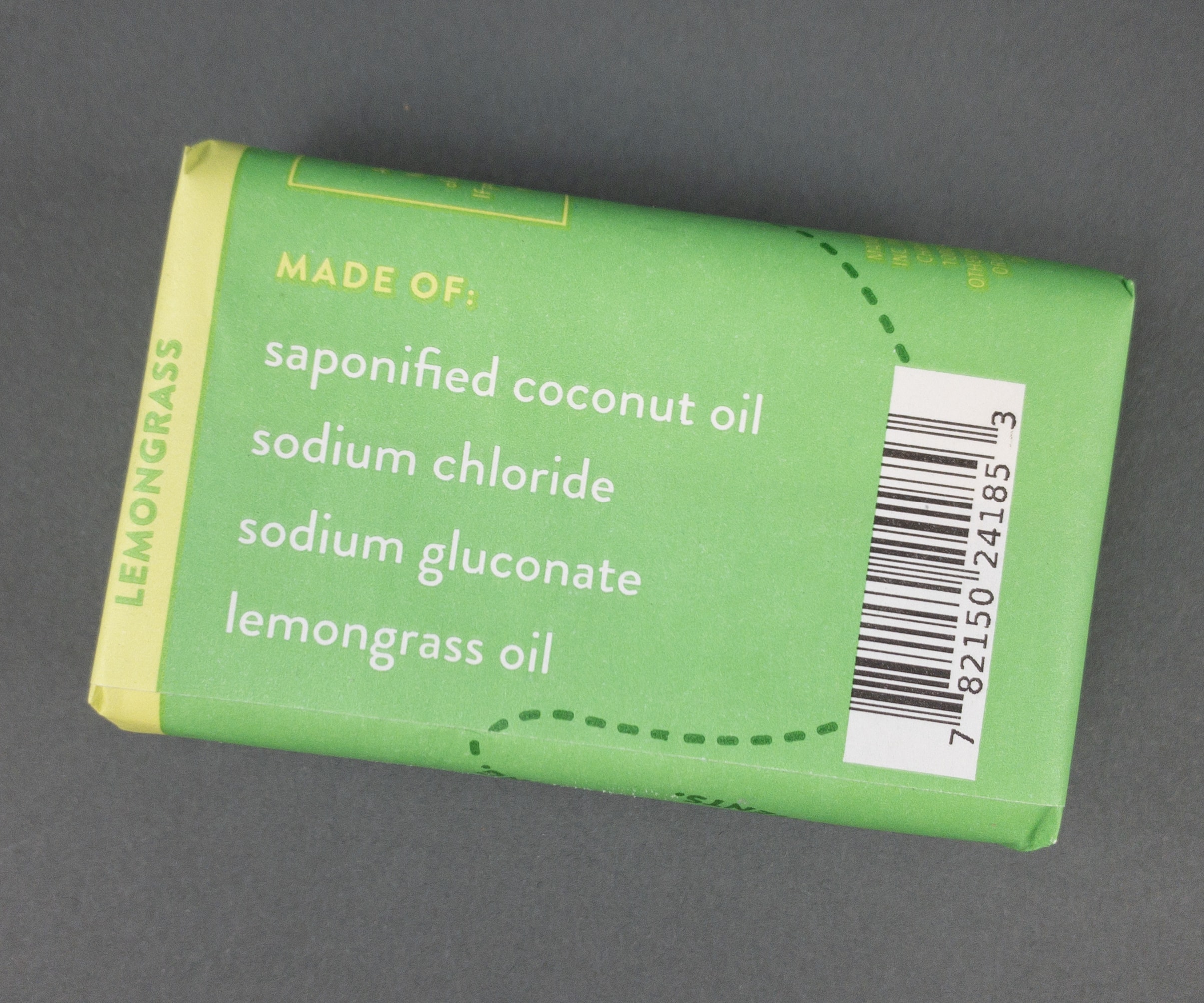 Cleancult doesn't only help you clean your home, they also considered personal hygiene with this inclusion! It contains saponified coconut oil that helps remove dirt, and also possesses anti-viral, anti-fungal, and anti-bacterial properties. Another key ingredient is lemongrass oil, which gives the soap a refreshing scent.
It creates a creamy lather and it works for all skin types, even the most sensitive ones. It leaves the skin silky, smooth, and smelling fresh! Aside from lemongrass, other available scents for CleanCult's natural bar soap are Bamboo Lily, Blue Sage, Grapefruit Basil, Juniper & Sandalwood, Sea Spray & Aloe, and Sweet Honeysuckle.
Liquid Hand Soap ($13.45) Like the bar soap, this liquid hand soap has a coconut-based formula that is safe for sensitive skin. The scent is calming lavender, which I really like! Other scents available for the hand soap are Blue Sage, Sweet Honeysuckle, and Grapefruit Basil.
The hand soap ingredients are: sodium chloride, natural essential oil blend, vitamin E, saponified coconut oil, saponified olive oil, potassium soap, aloe juice, glycerin, and citric acid.
Hand washing is very important, and Cleancult's hand soap does the job perfectly. Other soaps usually strip off moisture from the skin, but this one does the opposite! It's packed with powerful and natural ingredients that make the skin looking healthy, soft, smooth, and always hydrated. I also got it in Classic Linen, but there's another variant, Midnight Blue.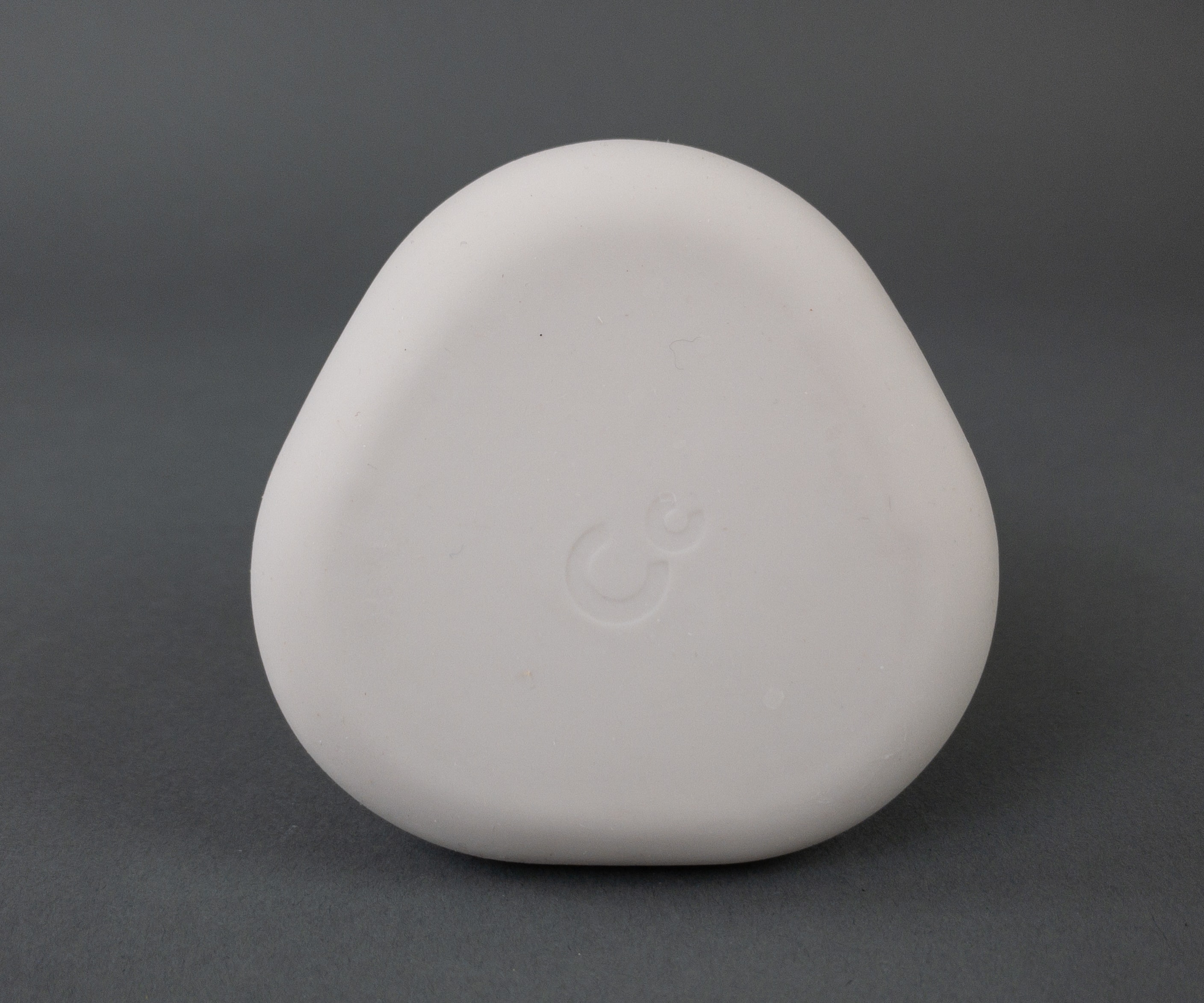 The bottle is reusable and shatter-resistant, and the bottom part has a non-slip grip, which makes it easier to carry and transfer from one place to another, without the worry that it might slip and break. It also has a pump nozzle which I think is the perfect way to dispense the liquid soap solution.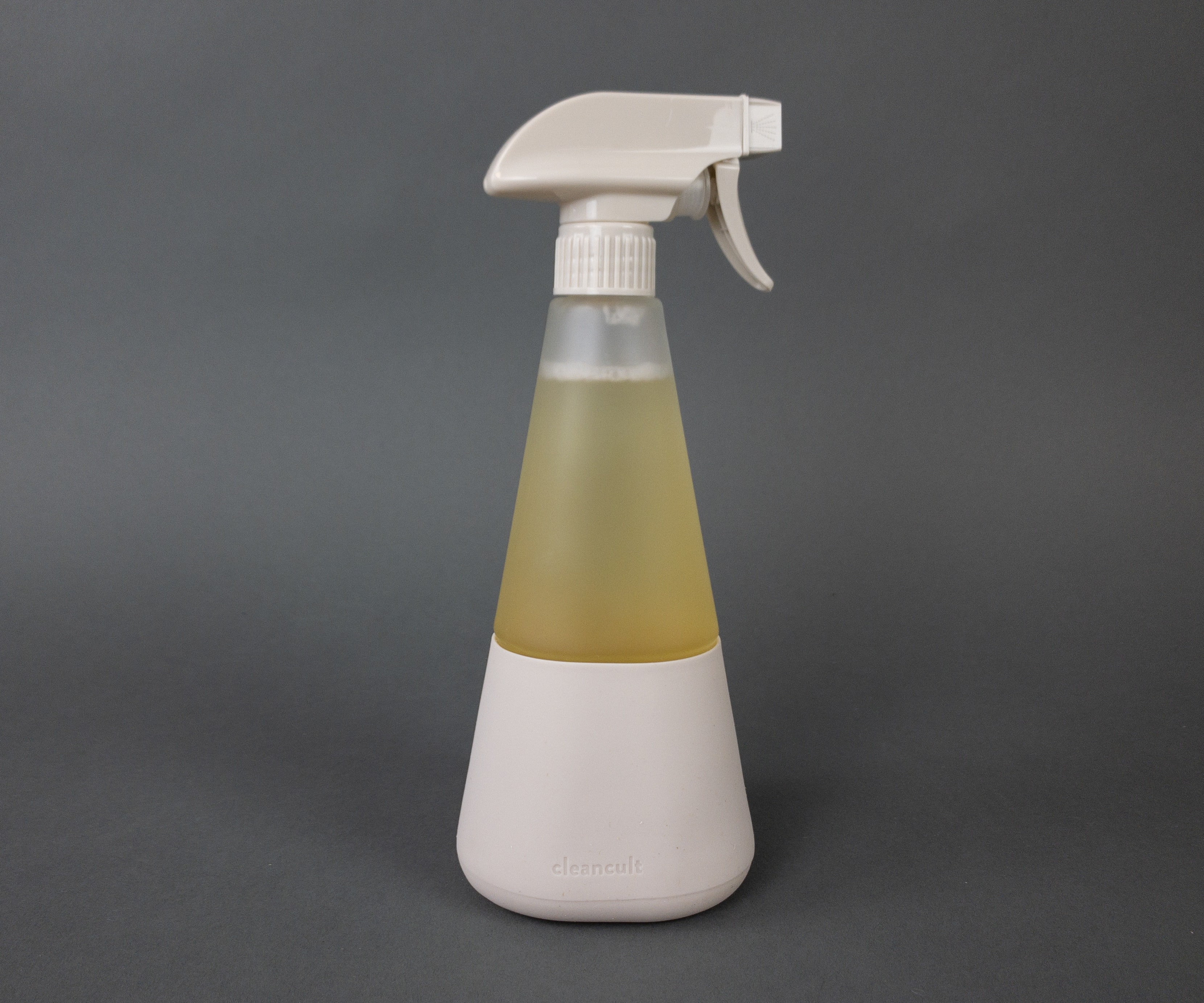 All-Purpose Cleaner ($16.45) The all-natural cleaner is great for all surfaces at home, as the original formula freshens up the kitchen, bathroom, wood glass, furniture, electronics, and almost everything that needs some care and cleaning! It's so versatile and smells fresh because it comes in orange zest fragrance. This all-purpose cleaner is also available in other scents such as Blue Sage, Sweet Honeysuckle, and Bamboo Lily.
Ingredients are: natural essential oil blend, limonene, potassium soap, sodium citrate, saponified coconut oil, saponified olive oil, propanediol, citric acid, sodium gluconate, and tetrasodium glutamate diacetate.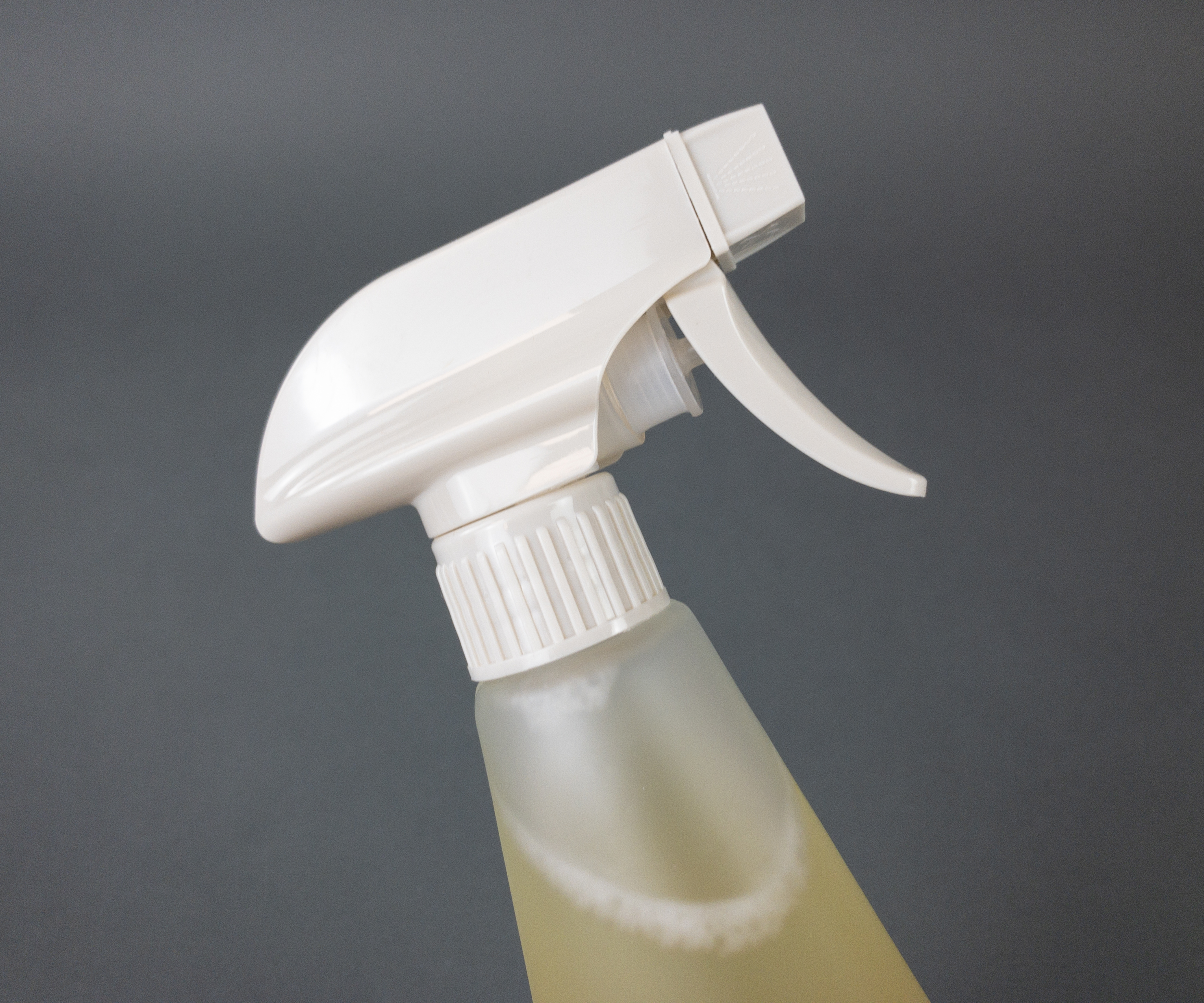 Since it contains saponified coconut and olive oils, this all-purpose cleaner easily removes dirt and stains minus the adverse effects that its chemical-based counterparts have. Another key ingredient is potassium soap, which activates the cleaning power of the coconut and olive oils. I also like that the pumps and sprays for these glass bottles are long-lasting. You can get the container in Clay, which is a beautiful pastel orange.
Liquid Dish Soap ($15.45) Cleancult came up with this natural solution dishwashing liquid that easily removes grease and dirt from the dishes, but gentle on the skin. It comes in a fresh lemongrass scent. You can also get this dish soap in other scents such as Blue Sage, Sweet Honeysuckle, and Grapefruit Basil.
The dish soap contains these ingredients: potassium soap, sodium chloride, CAPB, sodium citrate, saponified coconut oil, limonene, saponified olive oil, aloe juice, citric acid, propanediol, natural essential oil blend, sodium gluconate, and glycerin.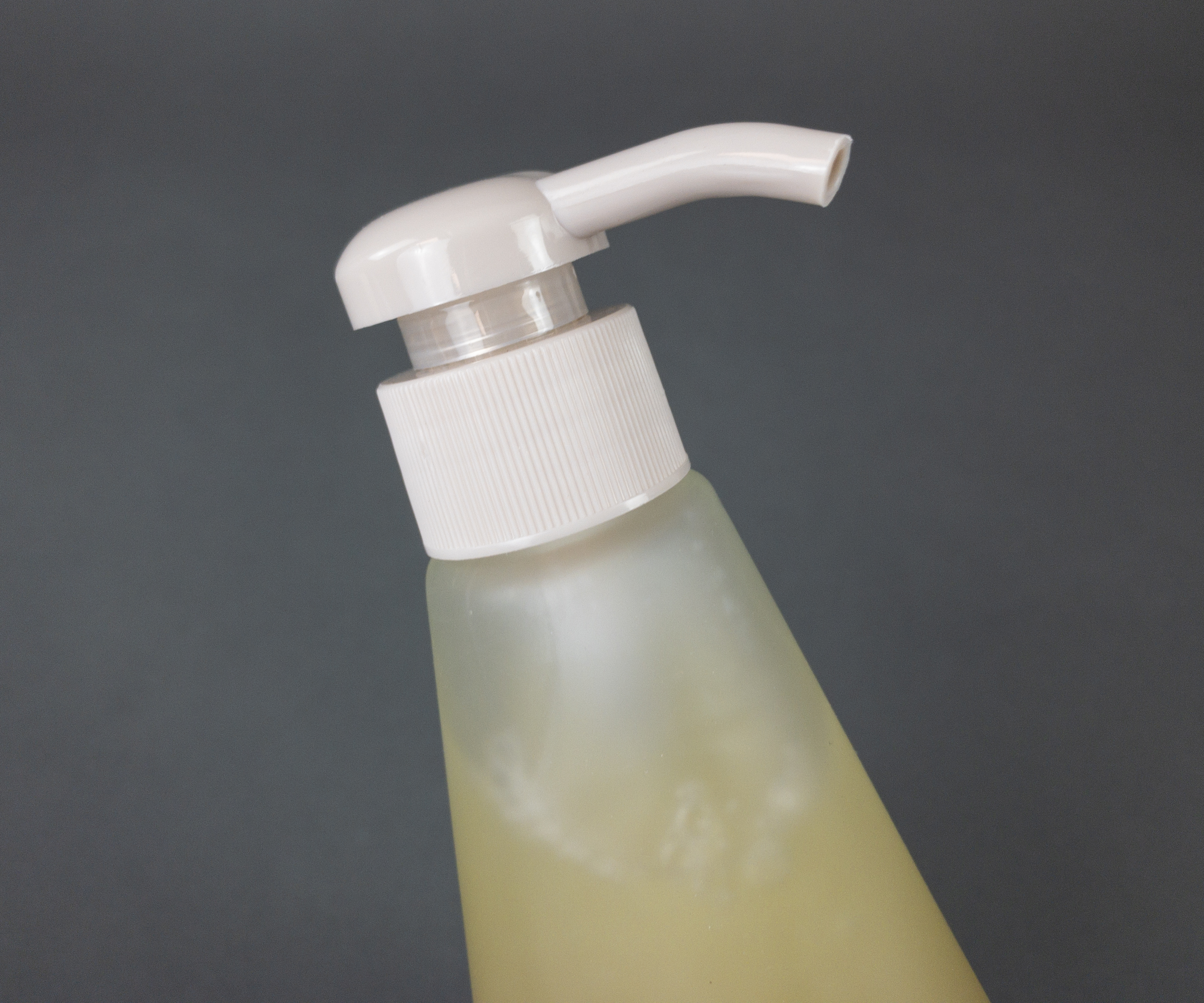 I really like how it effectively strips off grease from my pans, and I really don't need to scour with all my might. Just like the all-purpose cleaner, it has saponified coconut and olive oils which are all natural and safe to use. Since it contains aloe juice, it doesn't make my hands dry either. You can also get a Charcoal (gray) variant of the glass bottle.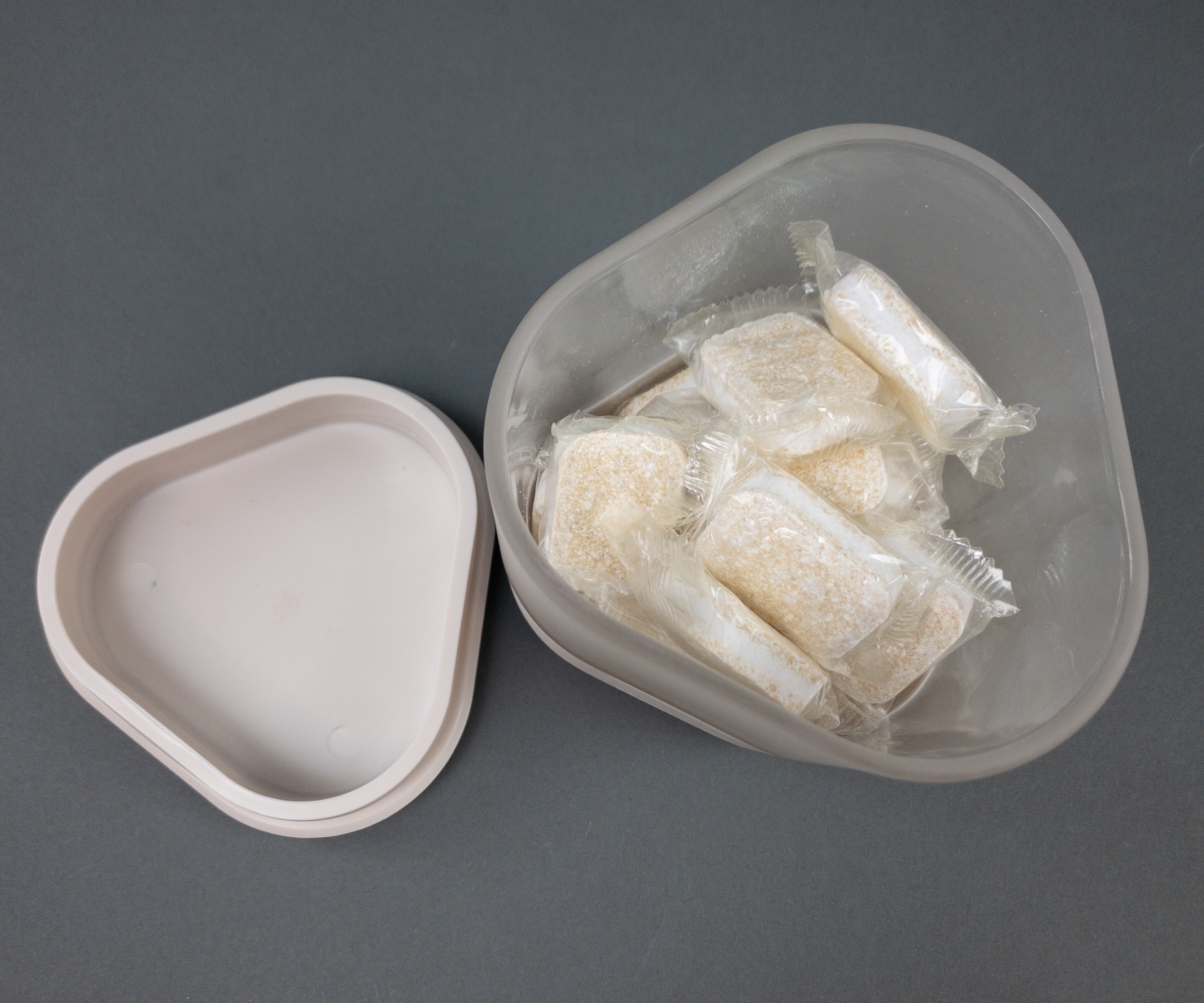 Dishwasher Tablets ($14.45 for the tabs and container, $8.45 for refills) The laundry and dishwasher tablets both come in the same colored container, but the difference is in the tablet's shape itself! The biodegradable tablet is dissolvable and does not leave gunk, grit, or harmful chemicals on the dishes.
These dishwasher tablets contain ingredients such as: water soluble film, glycerin, table salt, granulation excipient, sodium citrate dehydrate, plant extract, sodium percarbonate, sodium silicate, soda ash, surfactants, polycarboxylates, alpha amylase, and subtilisin.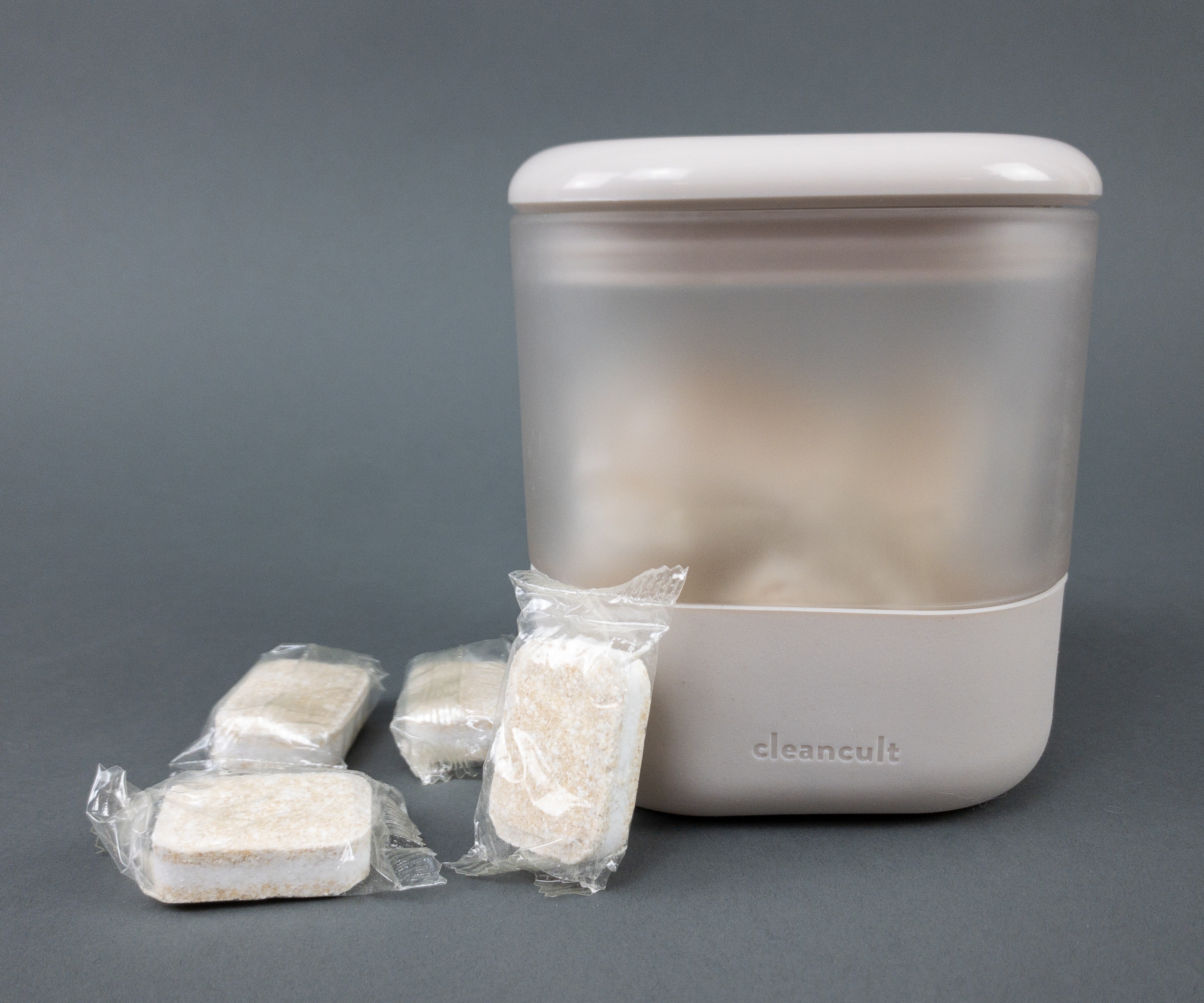 The starter scent for the tablets is lemongrass, and I love how the dishes smell like springtime after each wash. The starter color of the container is Classic Linen (off-white), but you can also get it in Lemon (yellow).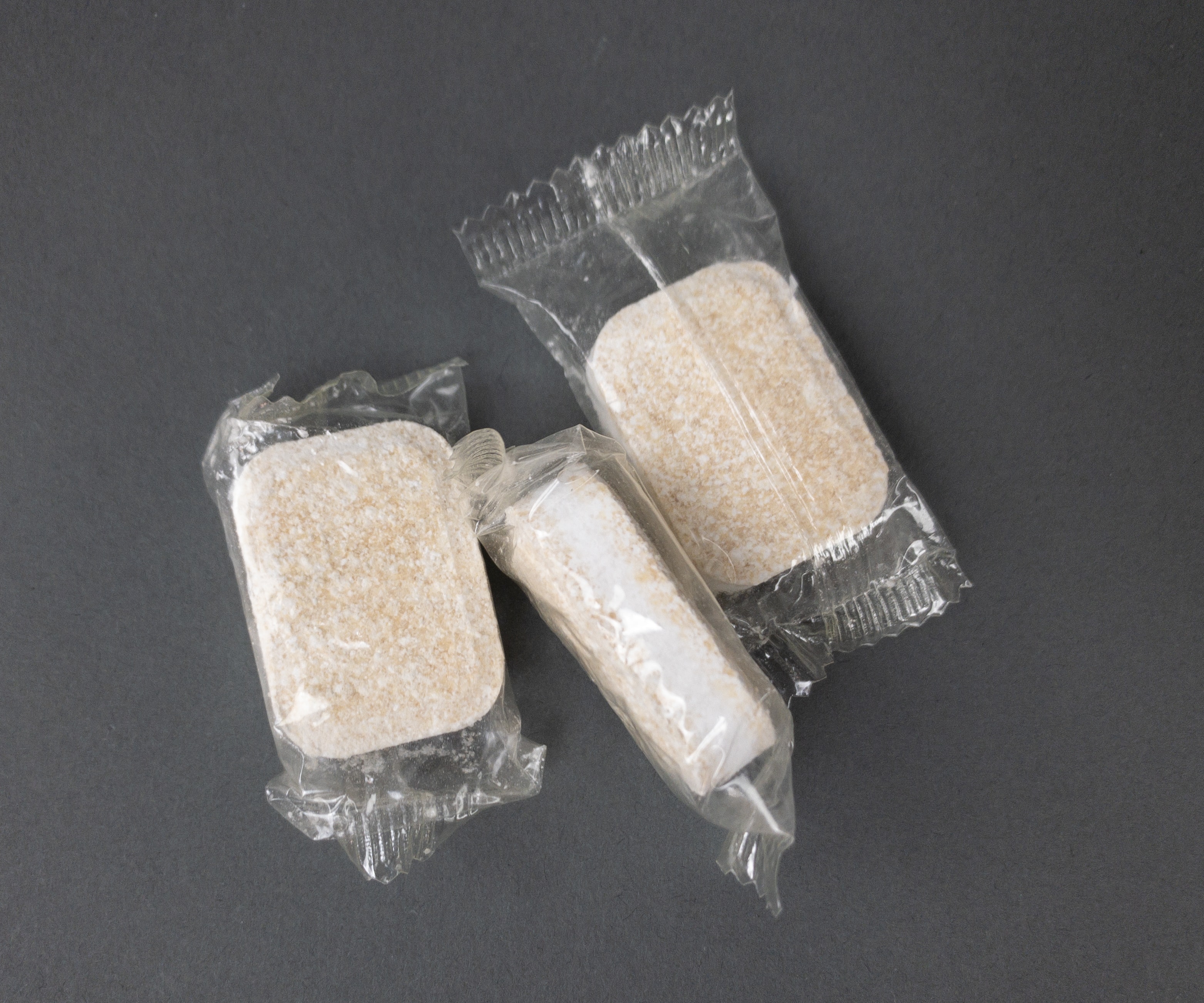 Each tablet is individually packaged – but you don't remove this! The little wrapper is water soluble. Also, the tablets came in two colors and are rectangular in shape. They contain sodium percarbonate, a whitening agent that's tough on dirt and stains but is gentle for your skin and for the earth! Other amazing ingredients include alpha amylase and subtilisin, which are naturally-occurring and non-toxic gunk and grease fighters!
They have a planty scent that I cannot smell after the dishes are done. We have had no residue or unclean dishes when using these – they're great!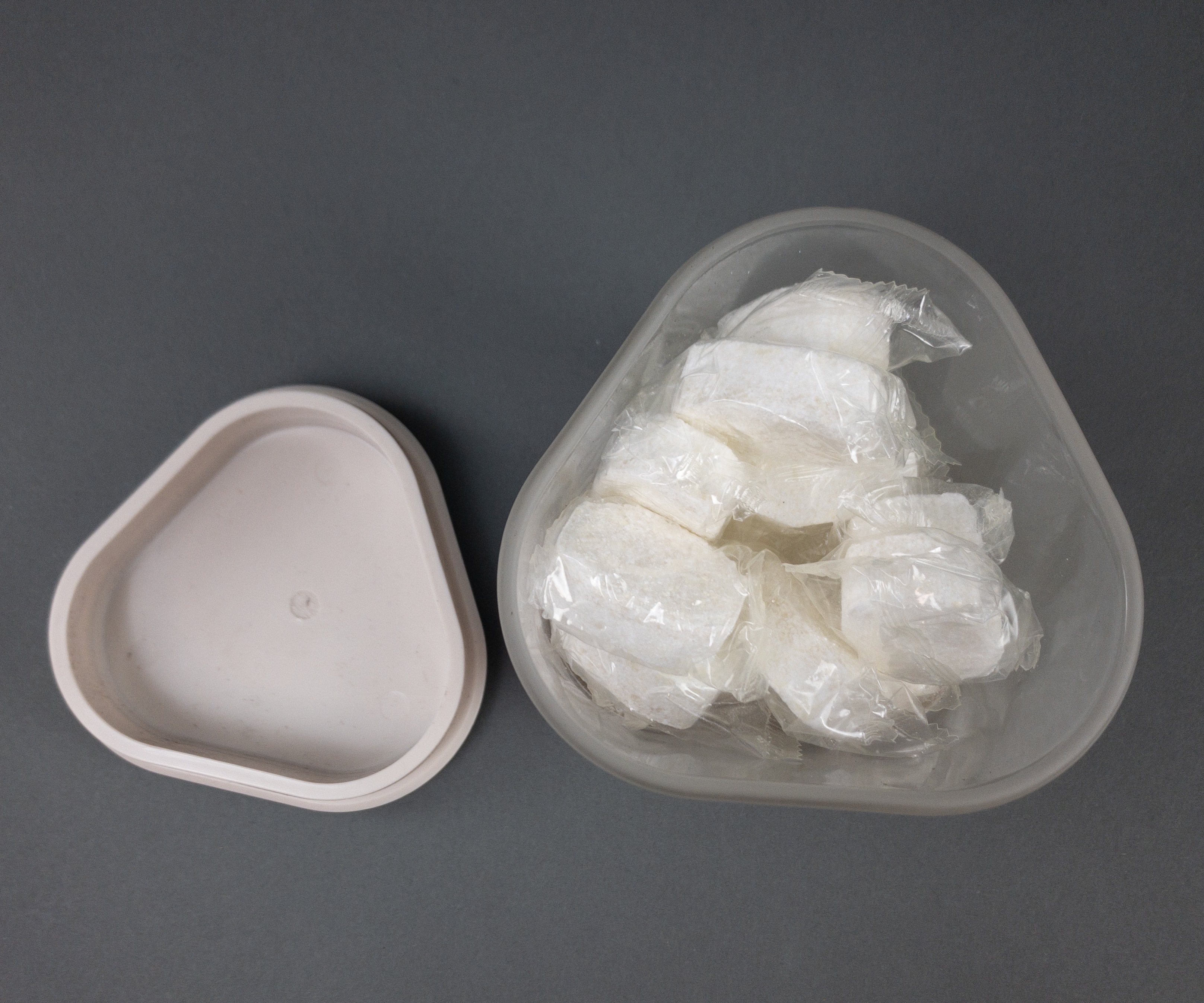 Laundry Tablets ($14.45 for the tabs and container, $8.45 for refills) Like the dishwasher tablets, these laundry tablets are biodegradable and dissolvable. Just load them up on your washing machine and take off fresh and clean clothes after! However, CleanCult has already discontinued these tablets and replaced them with a liquid laundry detergent instead.
Ingredients include: sodium percarbonate, sodium silicate, table salt, distilled water, polyethylene glycol, alpha amylase, subtilisin, lipase enzyme surfactants, water soluble film, SAS, lignin, cellulose gum, polycarboxylates, taed, sodium citrate dehydrate, granulation excipient, soda ash, glycerin, and lauryl glucoside.
The tablets are unscented but our clothes smelled fresh after washing. I like this laundry detergent because it removes the funky smell on clothes that other laundry detergents can't. Plus, it cleans thoroughly that the fresh smell lasts even after a long day of wearing the clothing.
Also, as I got the starter kit, they also sent me classic linen (off-white) variant of the container, but there's another one available which is lime (green).
The octagonal shape and all-white color of the laundry tablets are what differentiates them from the dishwasher tablets. Also, they work perfectly with any water temperature and machine type. These contain skin-friendly and earth-friendly ingredients such as SAS, a coconut-based alternative to chemicals like SLS. SAS is derived directly from coconut oil and helps remove even the toughest stains. These are fragrance-free!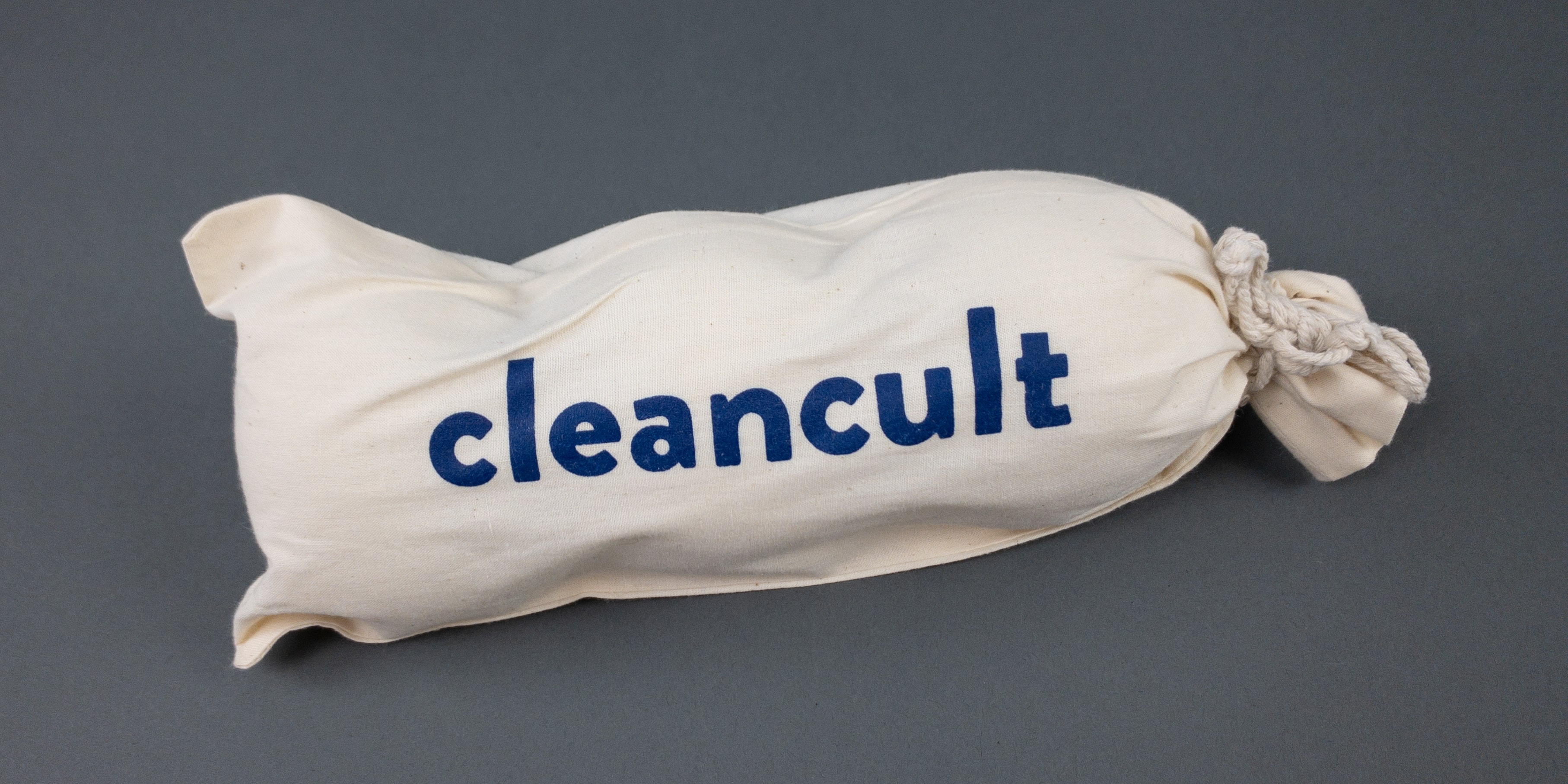 Wool Dryer Balls ($10.95) These dryer balls are made with wool, which is ethically-sourced and imported from New Zealand. These are really useful because they help soften clothe and stop static cling. The heat they receive on the dryer is retained, so they also reduce drying time!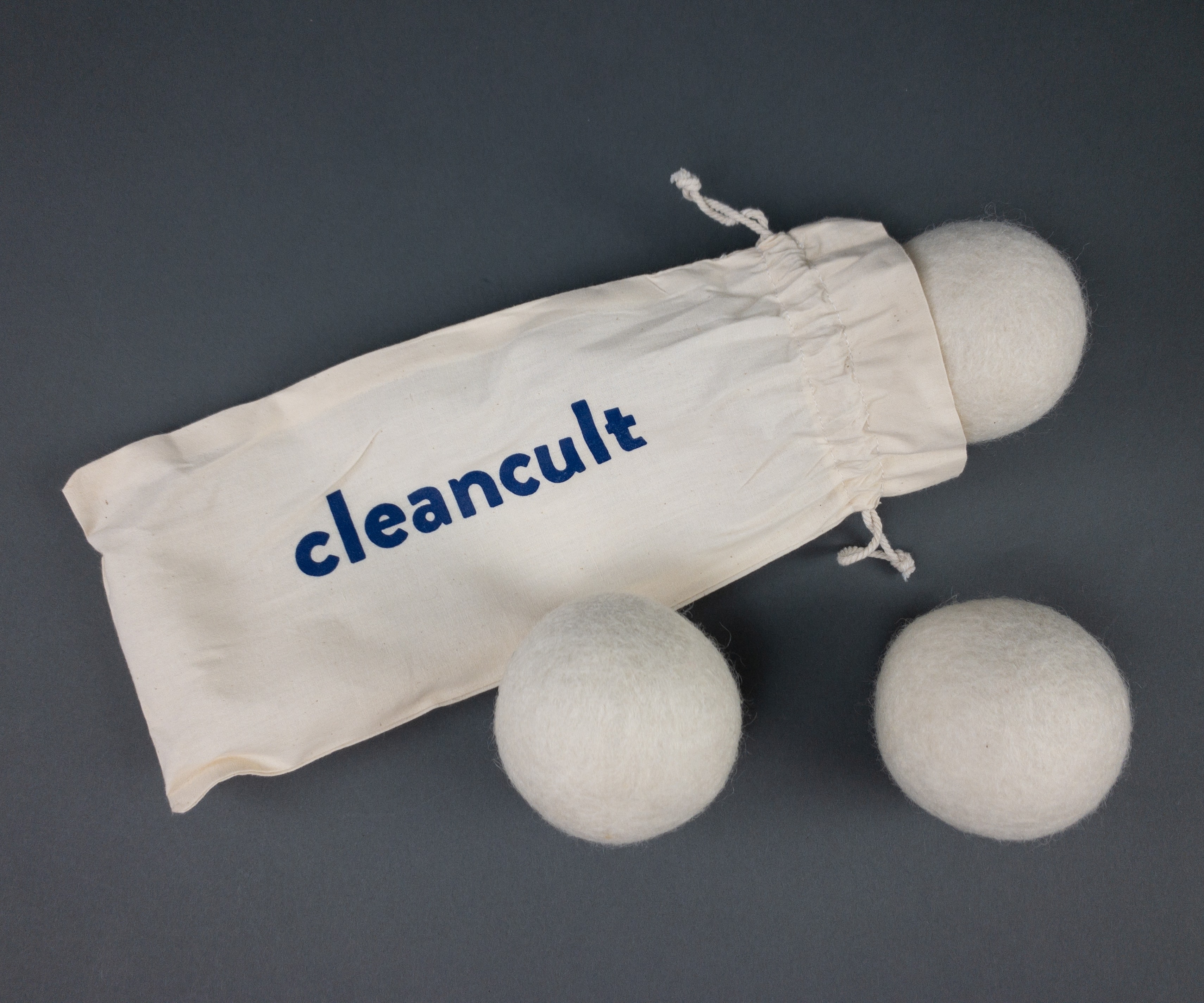 The balls are also unscented, perfect for those who are sensitive to scents. They last for up to 1,000 dry cycles, so I am sure that they will stick around forever! To use, you just have to throw the dryer balls into the dryer and then throw in the clothes to be dried and start the dryer!
Silicone Funnel ($3.95) The starter kit also includes a free silicone funnel! This will definitely help me in reducing spillage when refilling the bottles. It also works for large or small containers.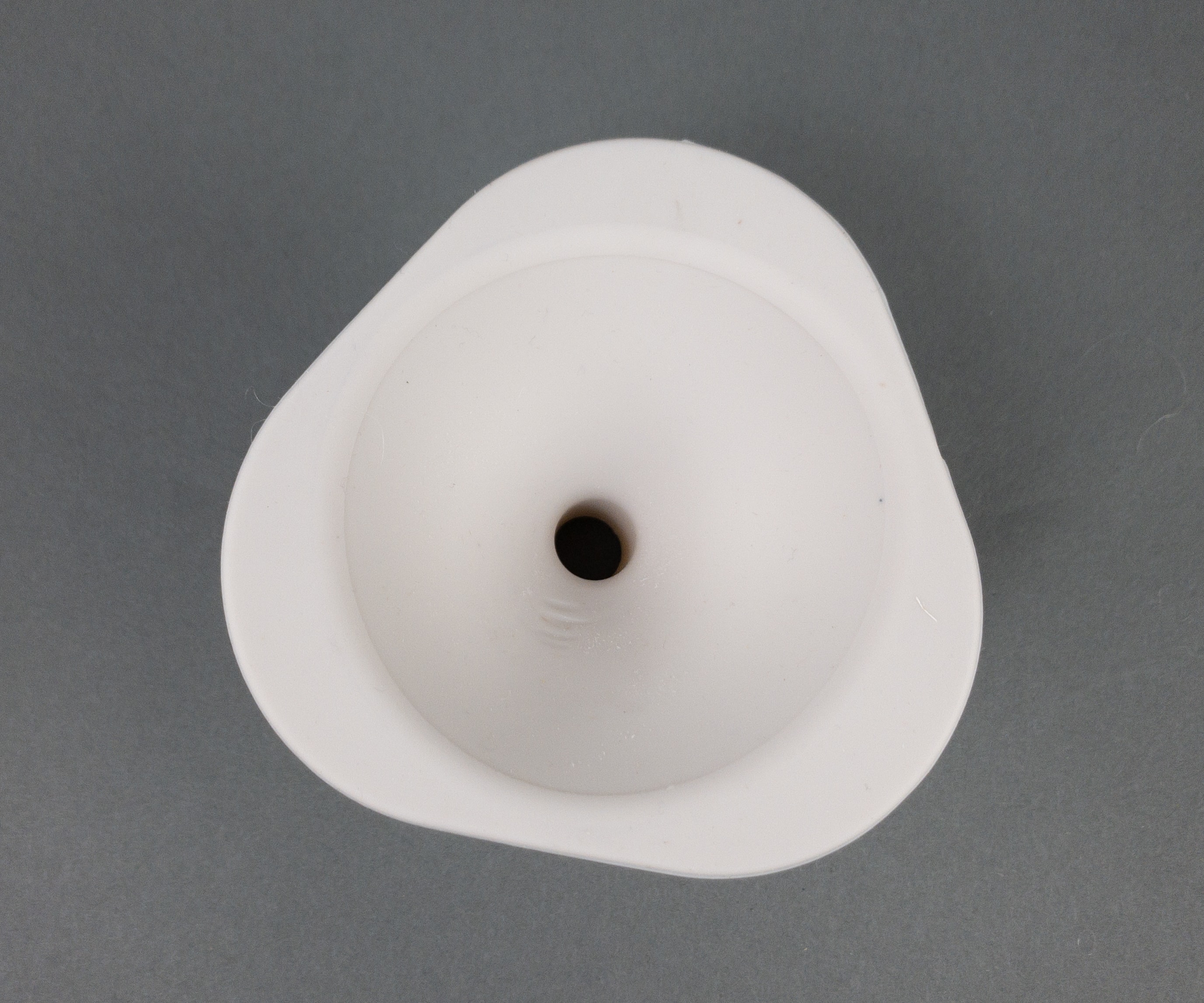 The funnel is top-rack dishwasher-safe, so cleaning it up is easy. It's also easy to store and doesn't take up much space.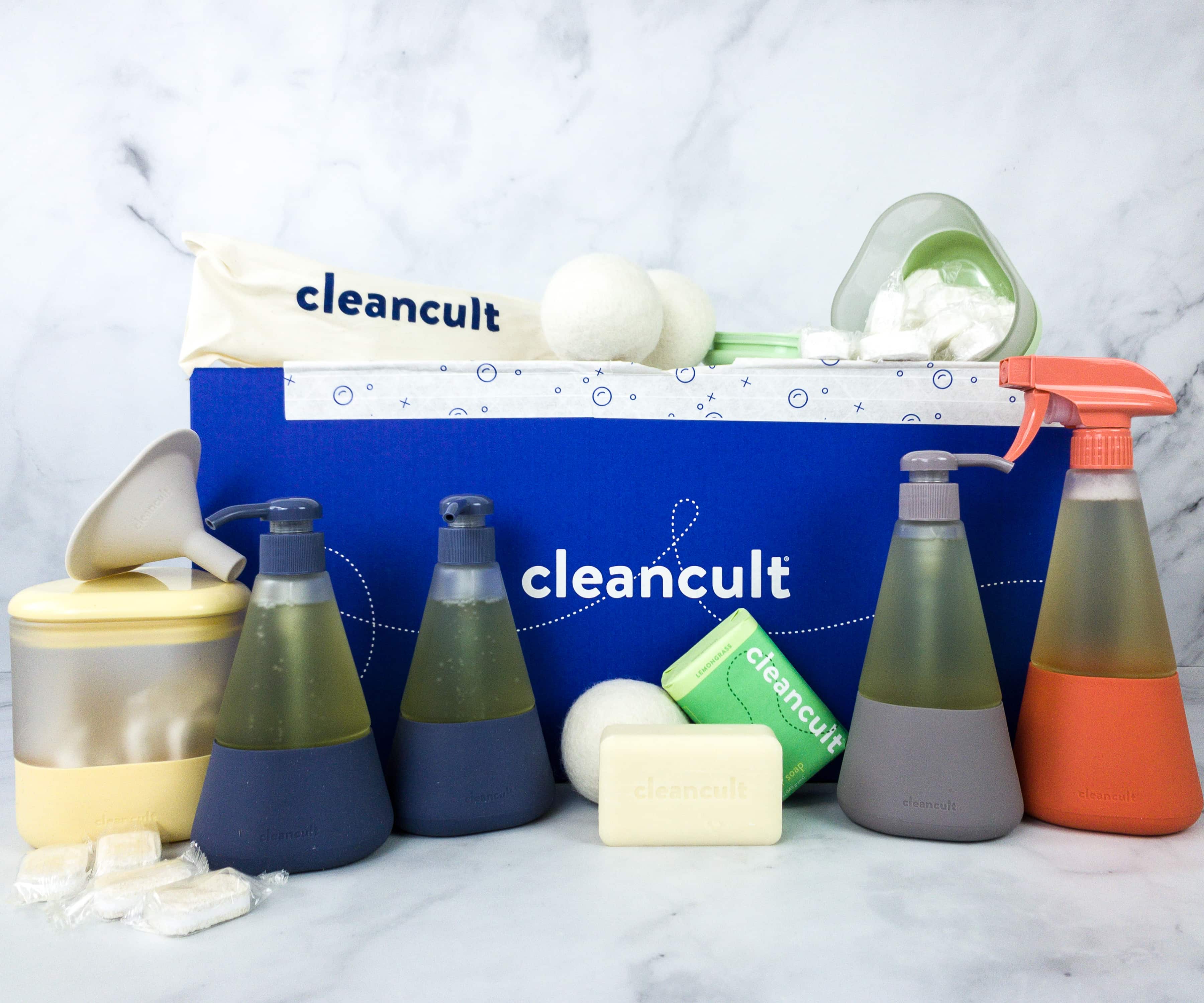 Here are the other bottle colors offered by Cleancult, and you can get them in the Mosaic Bundle! The orange bottle is for the all-purpose cleaner, gray for the dish soap, and navy blue for the hand soap. There's also a yellow container for the dishwasher detergent tablets and a green container for the laundry detergent tablets.
This bundle has everything we need to keep our home clean! Cleancult products work well in cleaning surfaces, dishes, and clothes, plus they are made with non-toxic ingredients that are safe not just for us but for the environment as well. The glass bottles and containers are also eco-friendly. They make great alternatives to the single-use packaging of other home cleaning products because they're reusable. All we need is to refill them when we run out! The hand soap is perhaps my new favorite – it has a really nice "slip" allowing me to soap up without adding that splash of water! I also like all-purpose cleaner because it works so well on just about any surface, even pet accidents. It doesn't leave any marks, unlike other multi-purpose cleaners that I have tried. Cleancult is commendable for their efforts to create safe cleaning products that actually work. I'm happy with everything I've tried so far! I'm also excited about their new scents and colors!
What do you think of the Cleancult box?