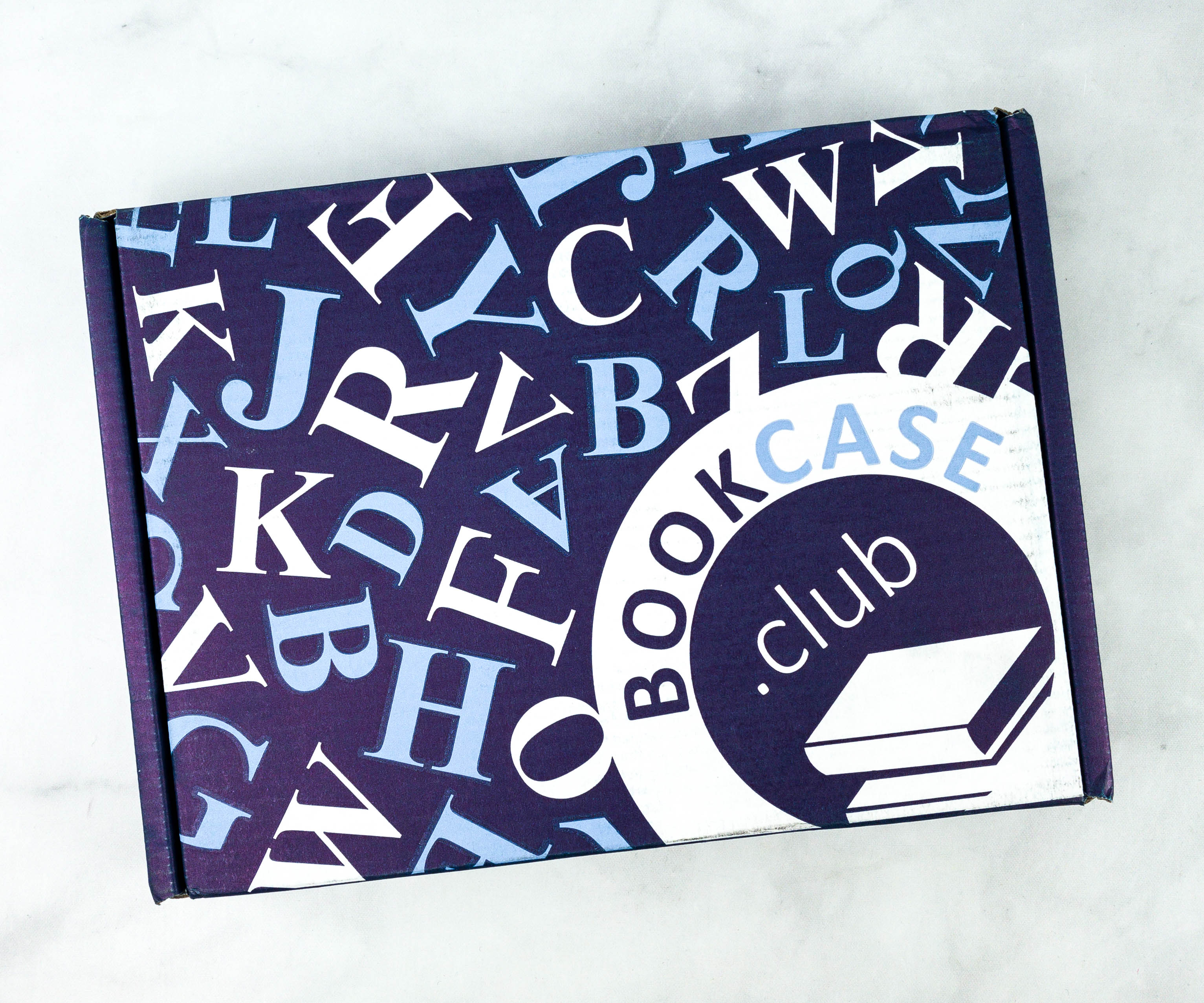 BookCase.Club is a monthly book subscription box offering different genres: Children's, Young Adult, Mystery/Thriller, Sci-Fi/Fantasy, Romance, and Historical/New Age/Contemporary Fiction. Each box contains 2 hand-picked books, except for the Children's box which includes 3 books. It costs $9.99 per month, making it one of the most inexpensive book subscriptions out there.
This is the Strange Worlds Case, which is all about Sci-Fi/Fantasy.
DEAL: Save 50% on your first month! Use coupon code HELLOSUB501M. OR Get 10% off your entire order! Use coupon code HELLOSUB10.
When you sign up, you'll pick the genre.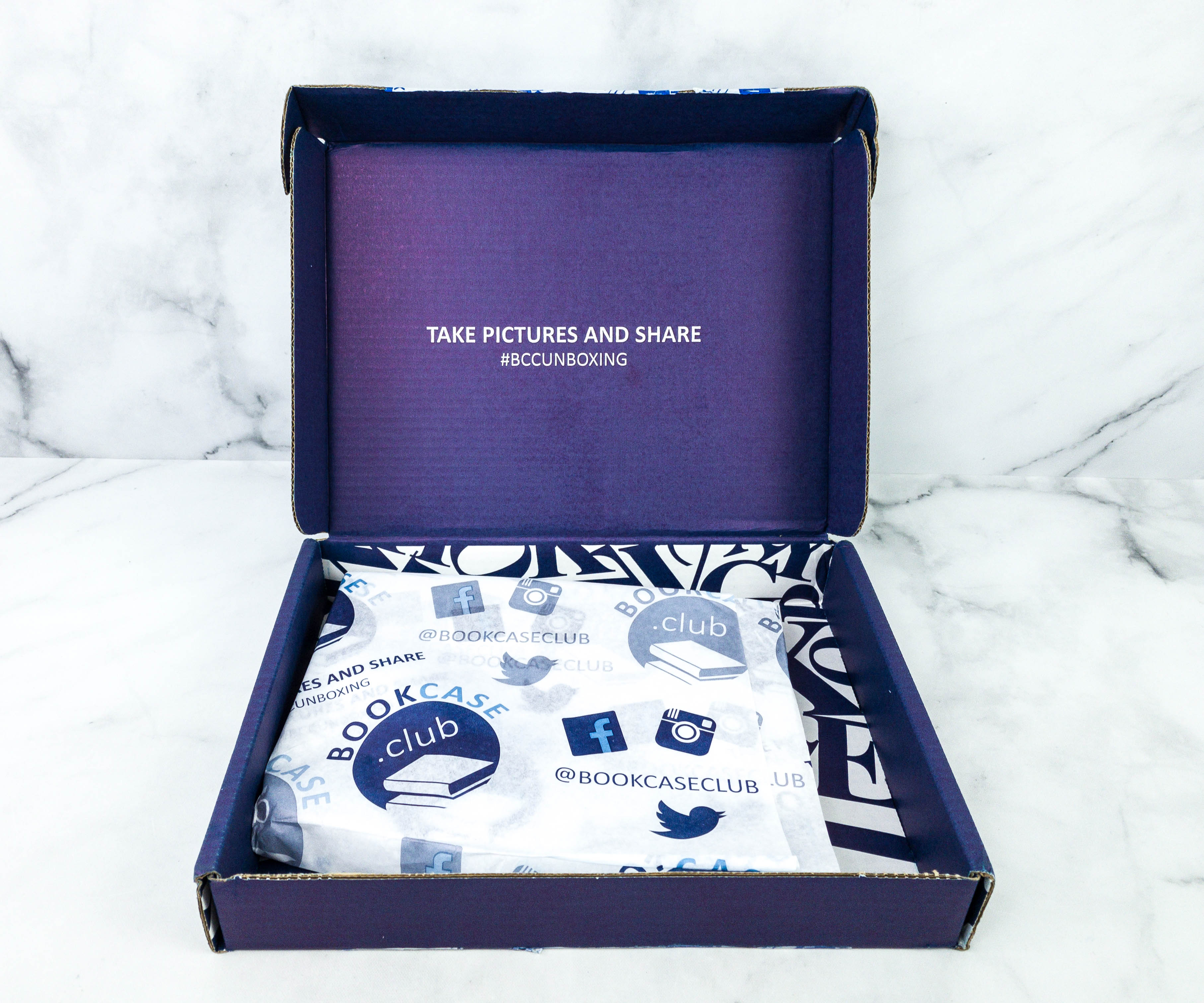 They encourage subscribers to take a photo of the box and share them online using #BCCUNBOXING.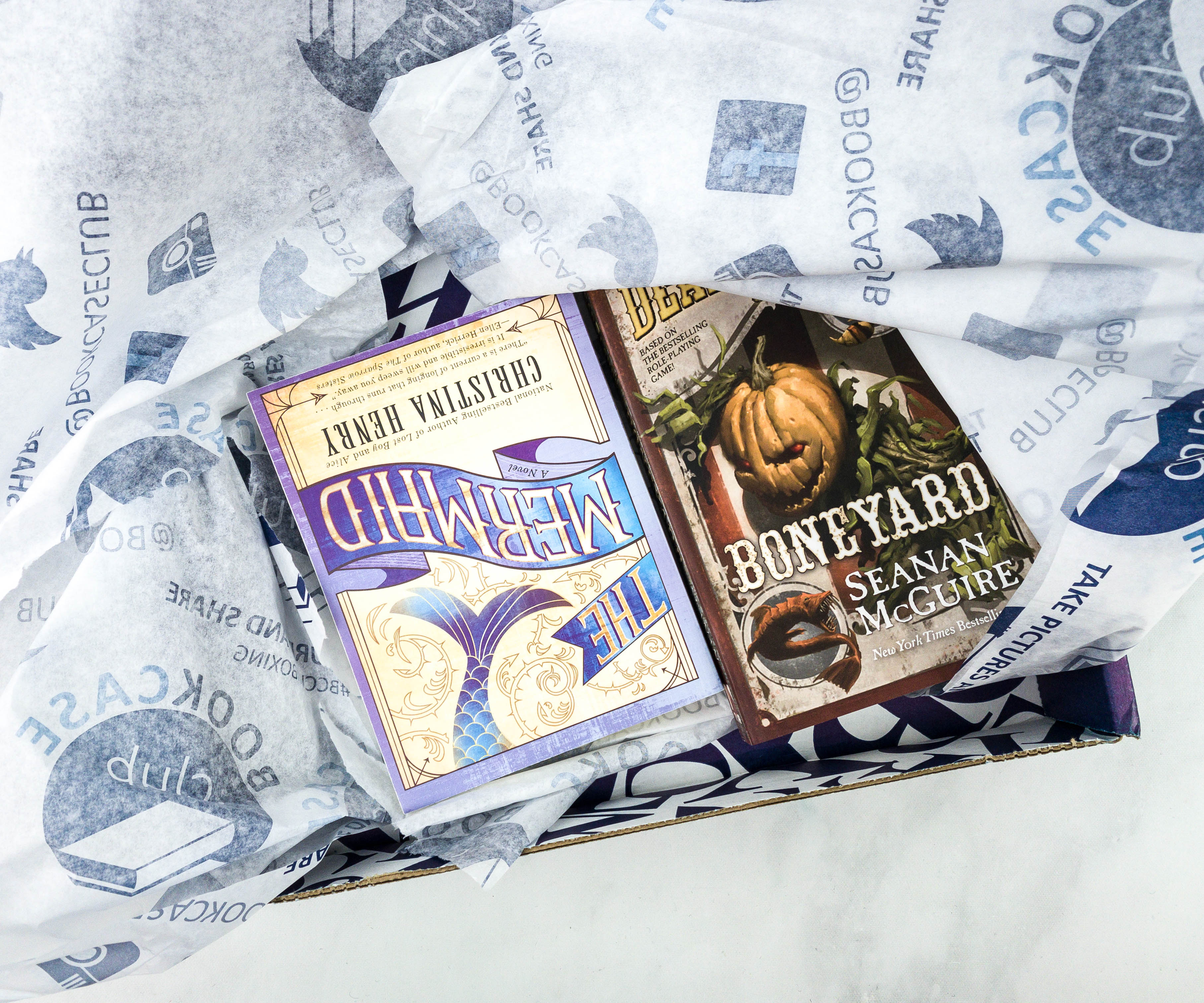 This month's Strange Worlds book picks are The Mermaid by Christina Henry and Dead Lands Boneyard by Seanan McGuire.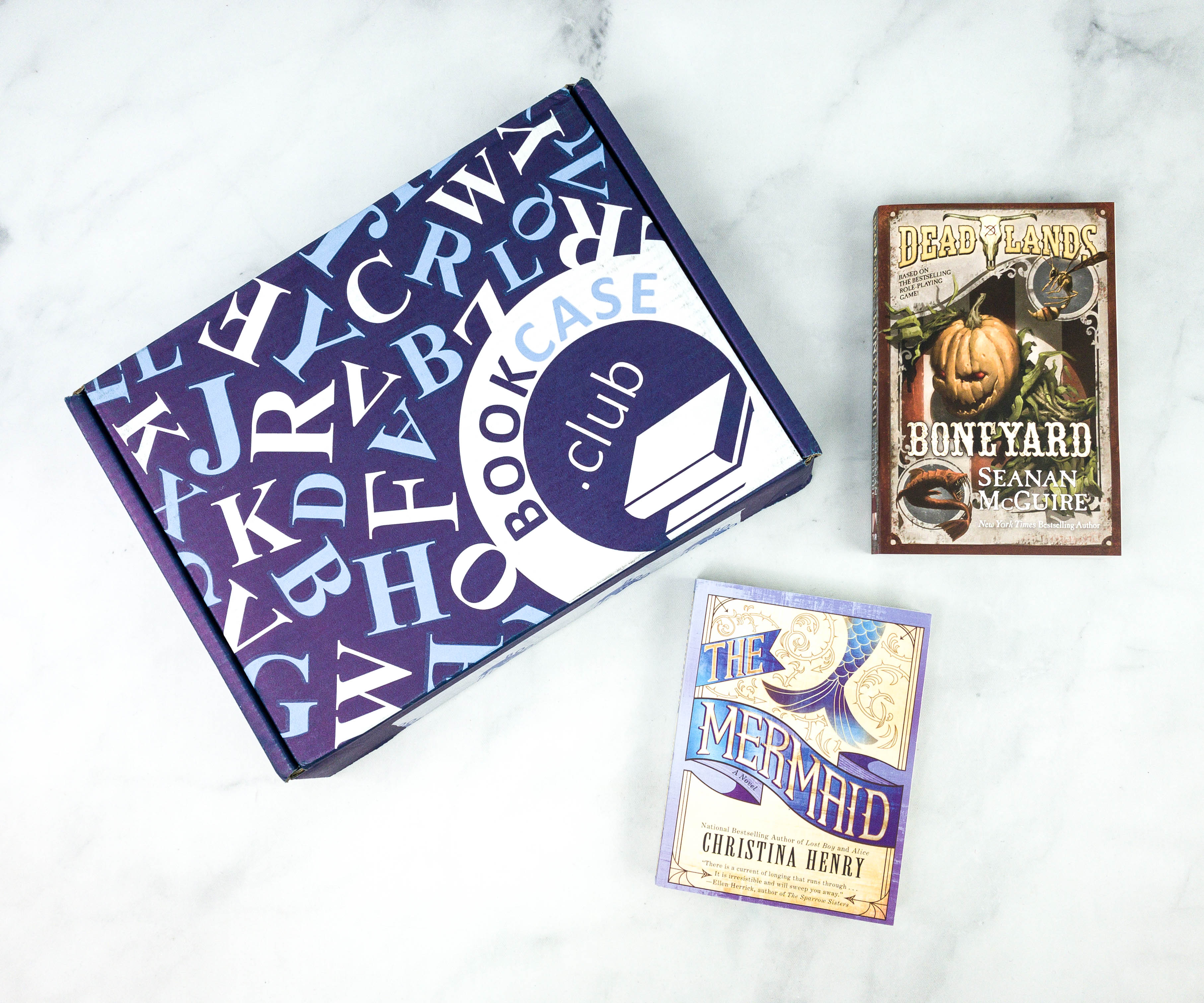 Everything in my box!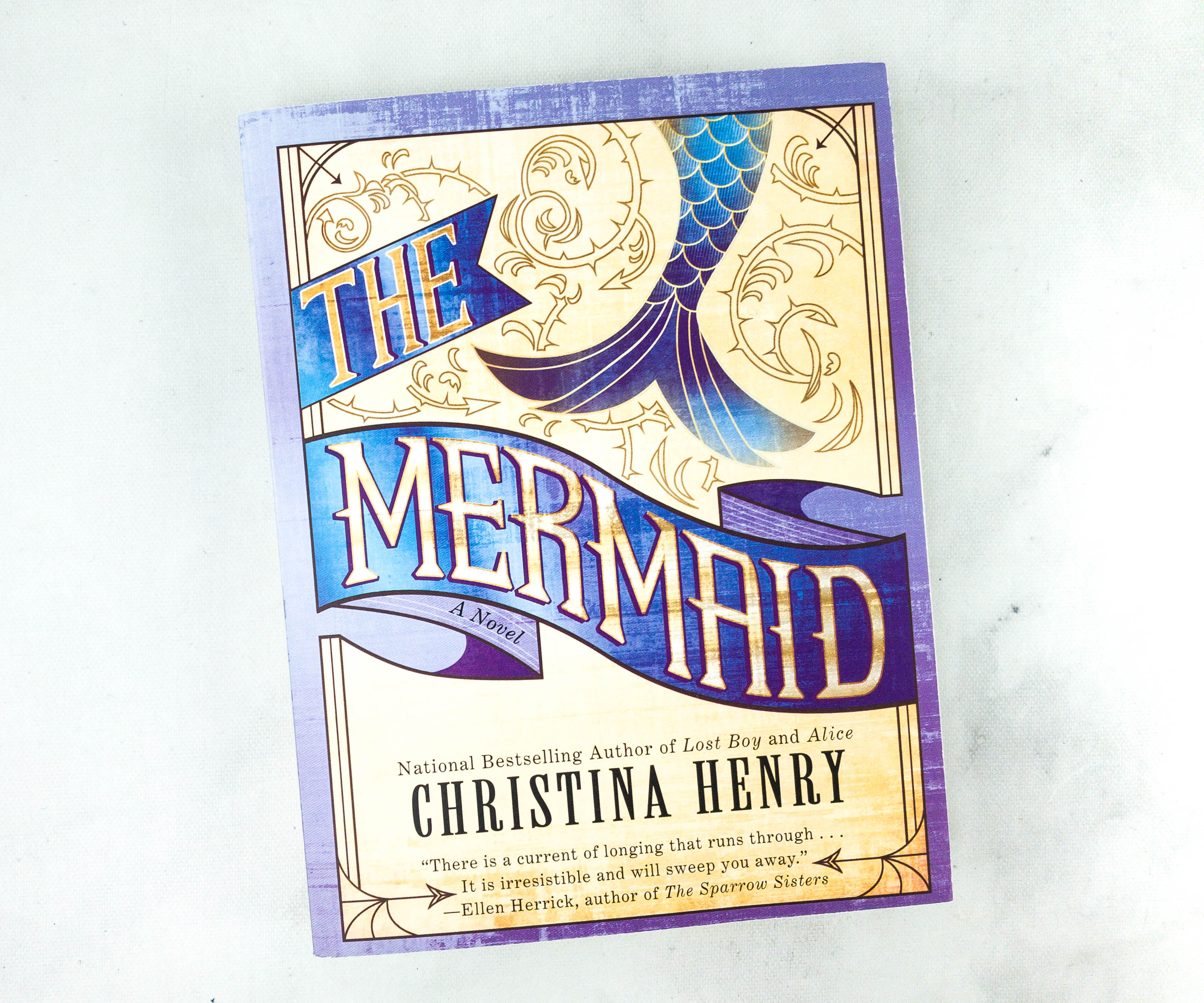 The Mermaid by Christina Henry ($12.89)
From the author of Lost Boy comes a beautiful historical fairy tale about a mermaid who leaves the sea, only to become the star attraction of history's greatest showman.

Once there was a mermaid called Amelia who could never be content in the sea, a mermaid who longed to know all the world and all its wonders, and so she came to live on land.

Once there was a man called P. T. Barnum, a man who longed to make his fortune by selling the wondrous and miraculous, and there is nothing more miraculous than a real mermaid.

Amelia agrees to play the mermaid for Barnum and walk among men in their world, believing she can leave anytime she likes. But Barnum has never given up a money-making scheme in his life, and he's determined to hold on to his mermaid.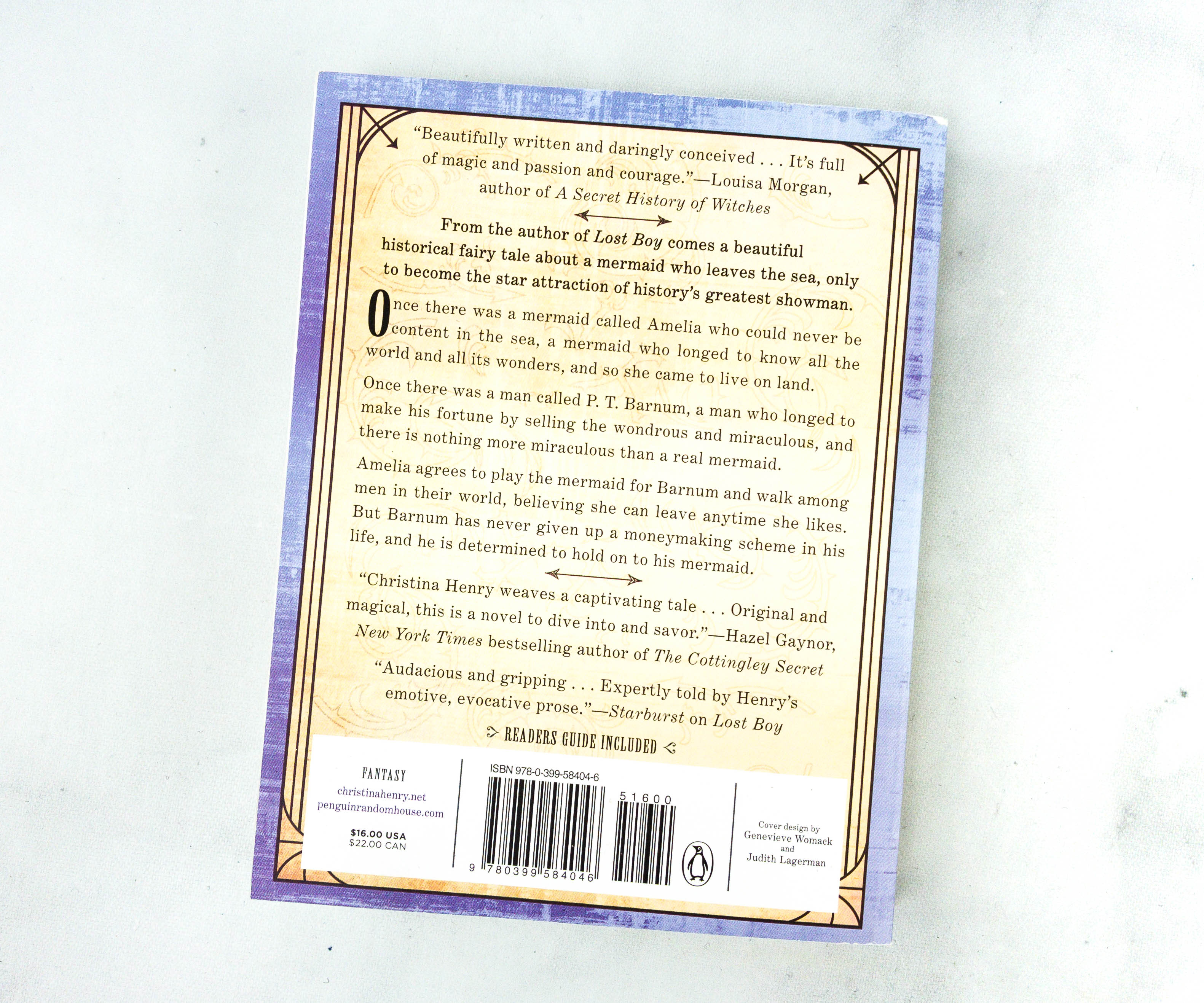 First off, this book has a pretty cover! There wasn't a full mermaid image but it's enough to grab my attention.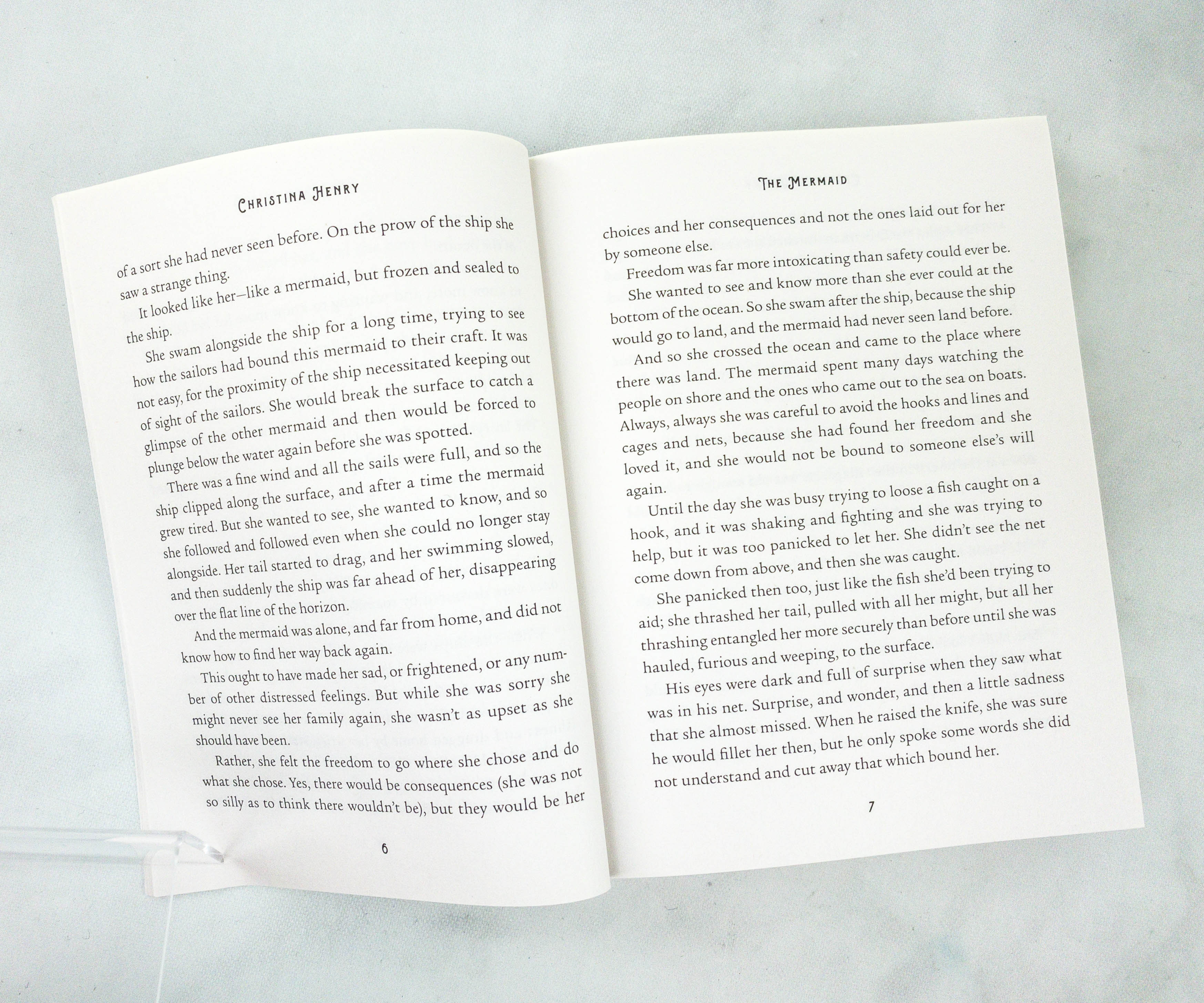 This is a great read for fantasy and mythology fans or anyone who likes mermaid stories! It's about a mermaid named Amelia who fell in love with a human and then later scouted to be an attraction fo a circus.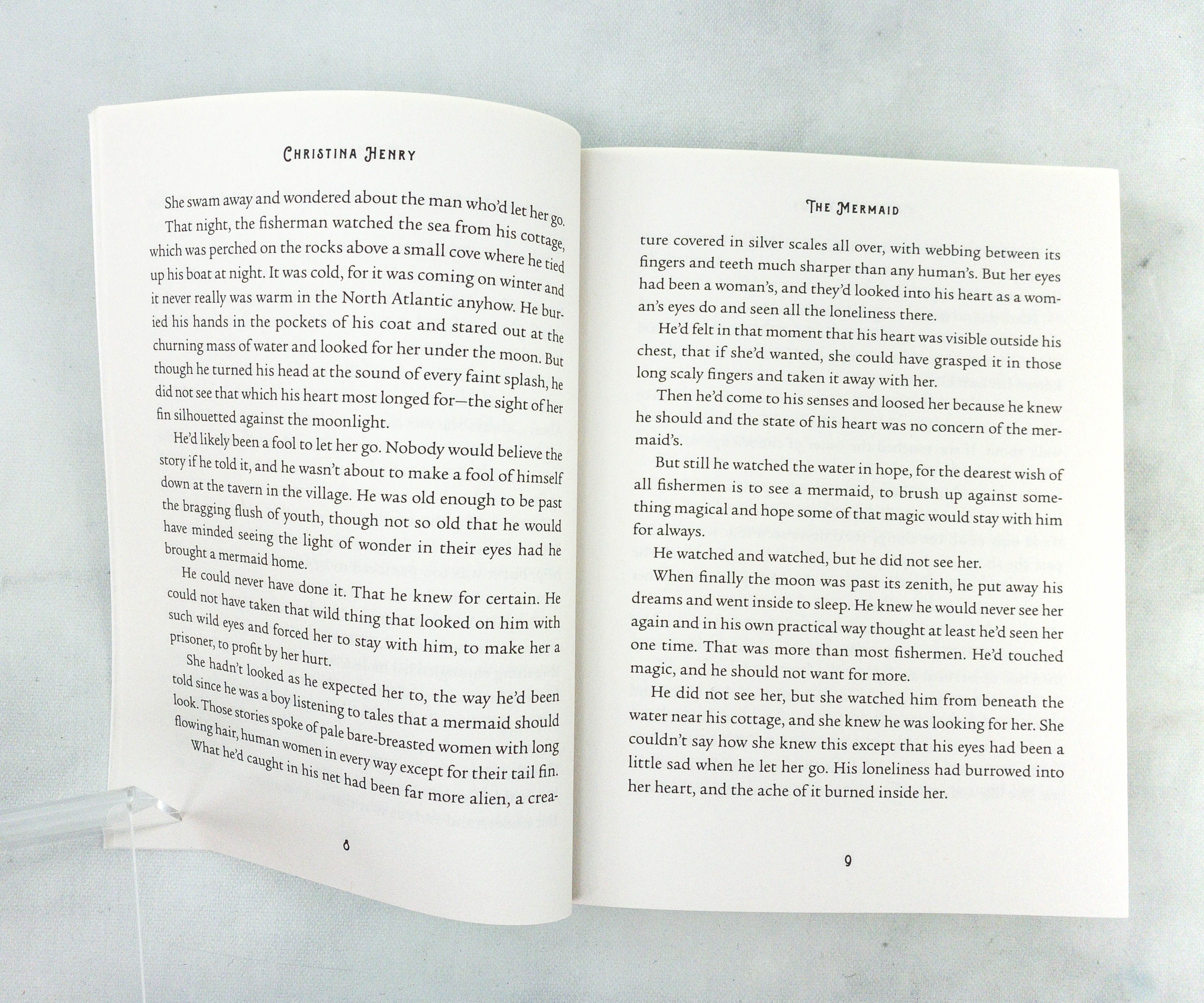 The prose is flawless and magical! The first half was really heartwarming and on the second half it became more riveting, and I just loved both. Amelia is someone whom you'll easily love and root for!
Dead Lands Boneyard by Seanan McGuire ($16.99)
The newest book based on the hit Weird West RPG franchise Deadlands!

Step right up to see the oddities and marvels of The Blackstone Family Circus and Travelling Wonder Show! Gasp at pit wasps the size of a man's forearm. Beware the pumpkin-headed corn stalker, lest it plant its roots in you!

Annie Pearl is the keeper of oddities, the mistress of monsters. Her unique collection of creatures is one of the circus's star attractions, drawing wide-eyed crowds at every small frontier town they visit. But Annie is also a woman running from her past . . . and the mother of a mute young daughter, Adeline, whom she will do anything to protect.

Hoping to fill its coffers before winter sets in, the circus steers its wagons to The Clearing, a remote community deep in the Oregon wilderness, surrounded by an ominous dark wood. Word is that a travelling show can turn a tidy profit at The Clearing, but there are whispers, too, of unexplained disappearances that afflict one out of every four shows that pass through the town.

The Clearing has it secrets, and so does Annie. And it may take everything she has to save her daughter―and the circus―from both.

From the twisted mind of Seanan McGuire comes a gripping tale of the Weird West, set on the haunted frontier of DEADLANDS, the award-winning game from Pinnacle Entertainment Group.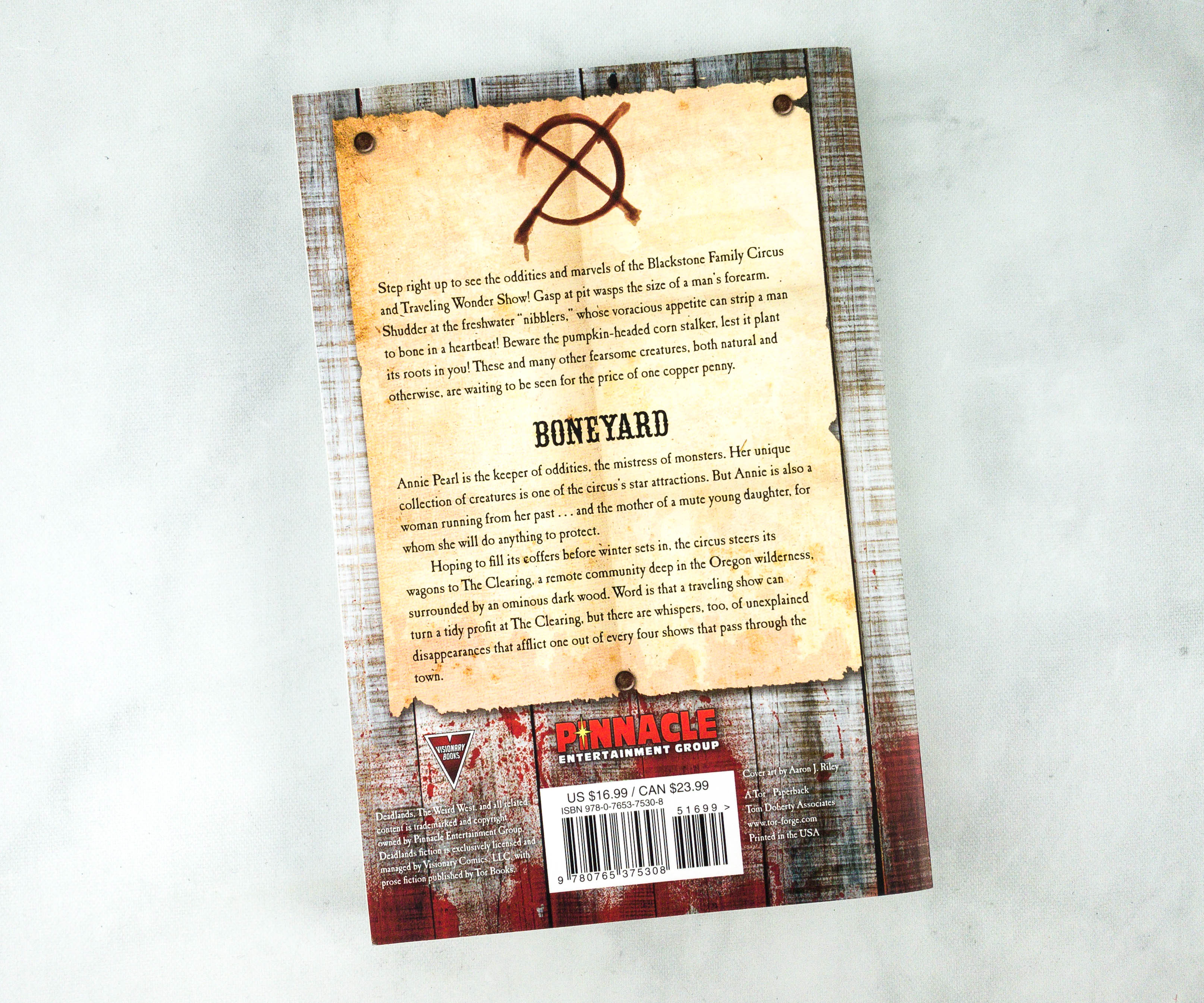 This fantasy-horror novel is based on the Weird West RPG franchise Deadlands. If you love Western steampunk, this one is for you!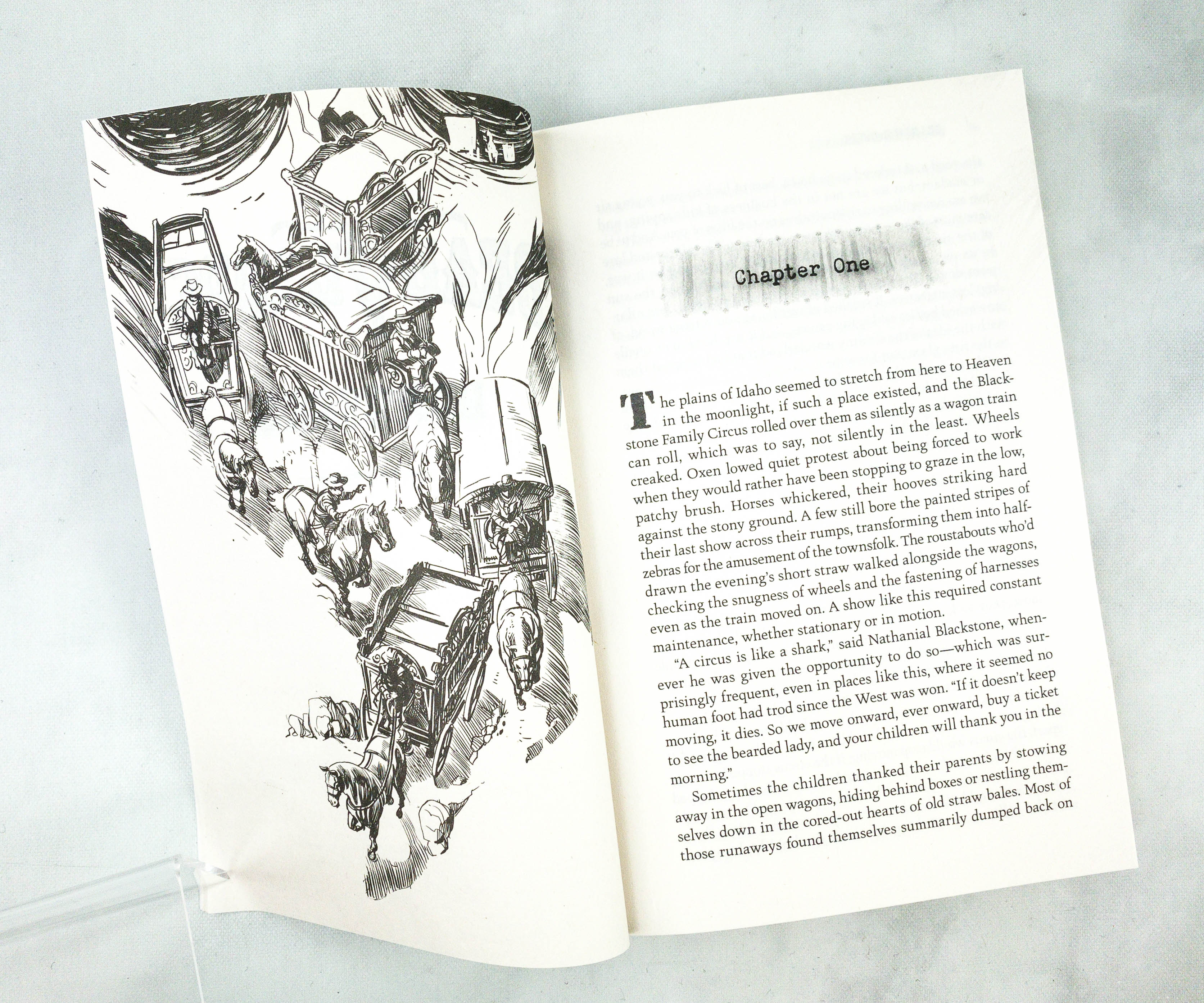 Even for those who are unfamiliar with the series, this makes a great read for Halloween! Some pages even come with illustrations.
The story is set in a circus, with creepy monsters and other dangerous creatures that will keep you on the edge of your seat. It's told from different POVs, but it was never confusing. Also, the pacing is slow, but it simply adds to the thrill of the whole plot!
BookCase.Club just made my Halloween exciting with these new fantasy/sci-fi books! I love the novel about a mermaid who fell in love with a human. Sure, we've heard that kind of story a lot of times, but this one is so magical and well-written, I found it really hard to resist. The other one is a spine-tingling tale with monsters and a lot of other creepy creatures, and although it's not something I'd pick for myself, I'm glad that I was able to read it through this subscription. I'm pretty satisfied with the books for this month and I hope they keep up the good work of curating worthy reads for bookworms!
Have you tried BookCase.Club? What are you currently reading?