Birchbox Grooming is a monthly grooming and lifestyle subscription for men. In every shipment, you'll receive 3-4 sample items that are smaller versions of what you can order from the Birchbox site. There are two versions – Birchbox Grooming Plus for $20 per month that includes a full-size lifestyle item, or regular Birchbox Grooming for $10 per month with no lifestyle item.
This is a review of the Birchbox Grooming Plus $20 per month box.
DEAL: For a limited time when you subscribe to Birchbox Grooming use one of the codes to score a freebie!
Birchbox has always been about the samples, so if you are a stickler for calculating in-box value, you'll have to do some math to figure the per ounce value. The cards show the price for the full-size version of the included items — they are available on the Birchbox site. You can see your box at birchbox.com/mybox.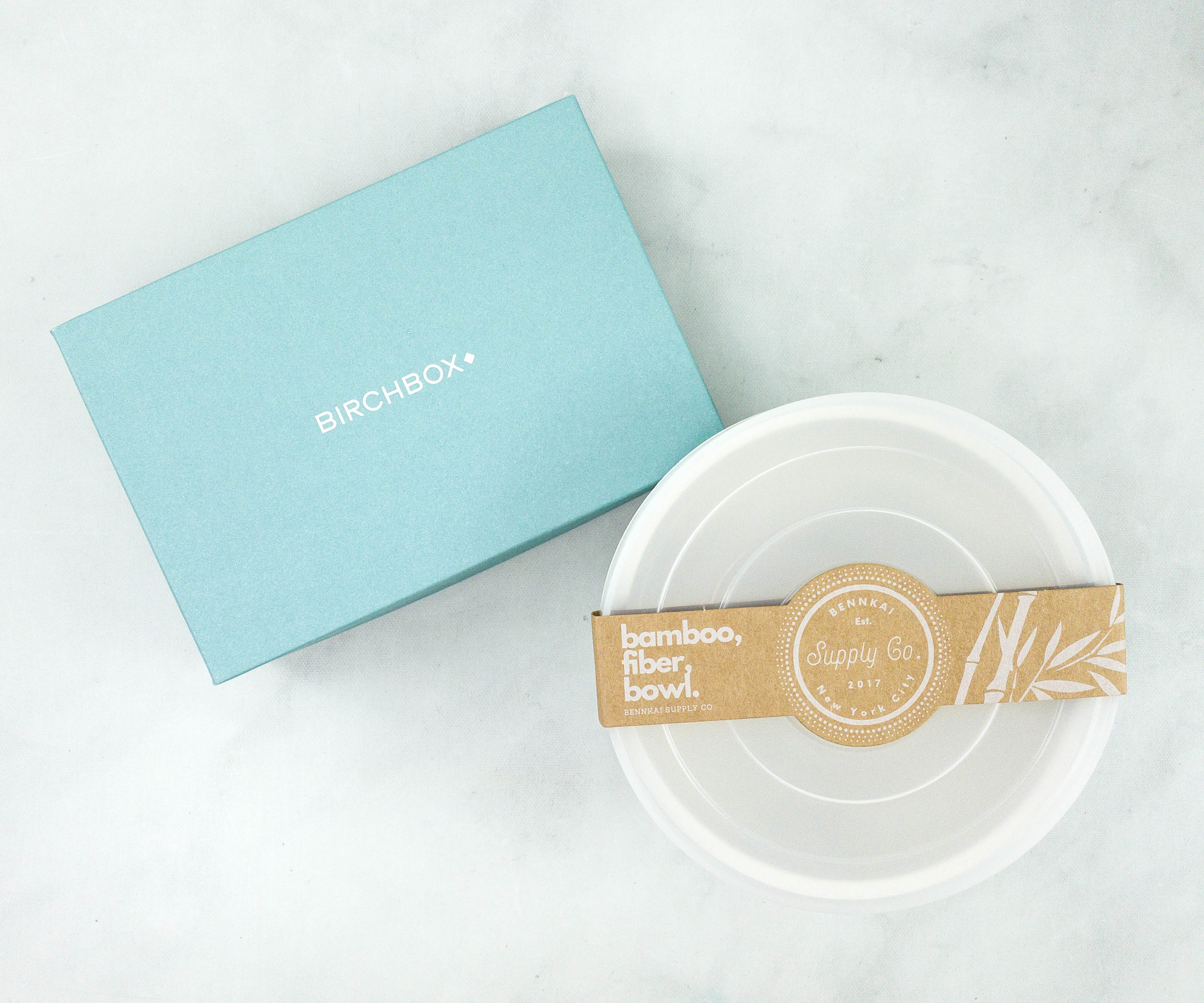 The lifestyle item usually doesn't fit in the box.
Upon opening the main box, we were greeted with a card.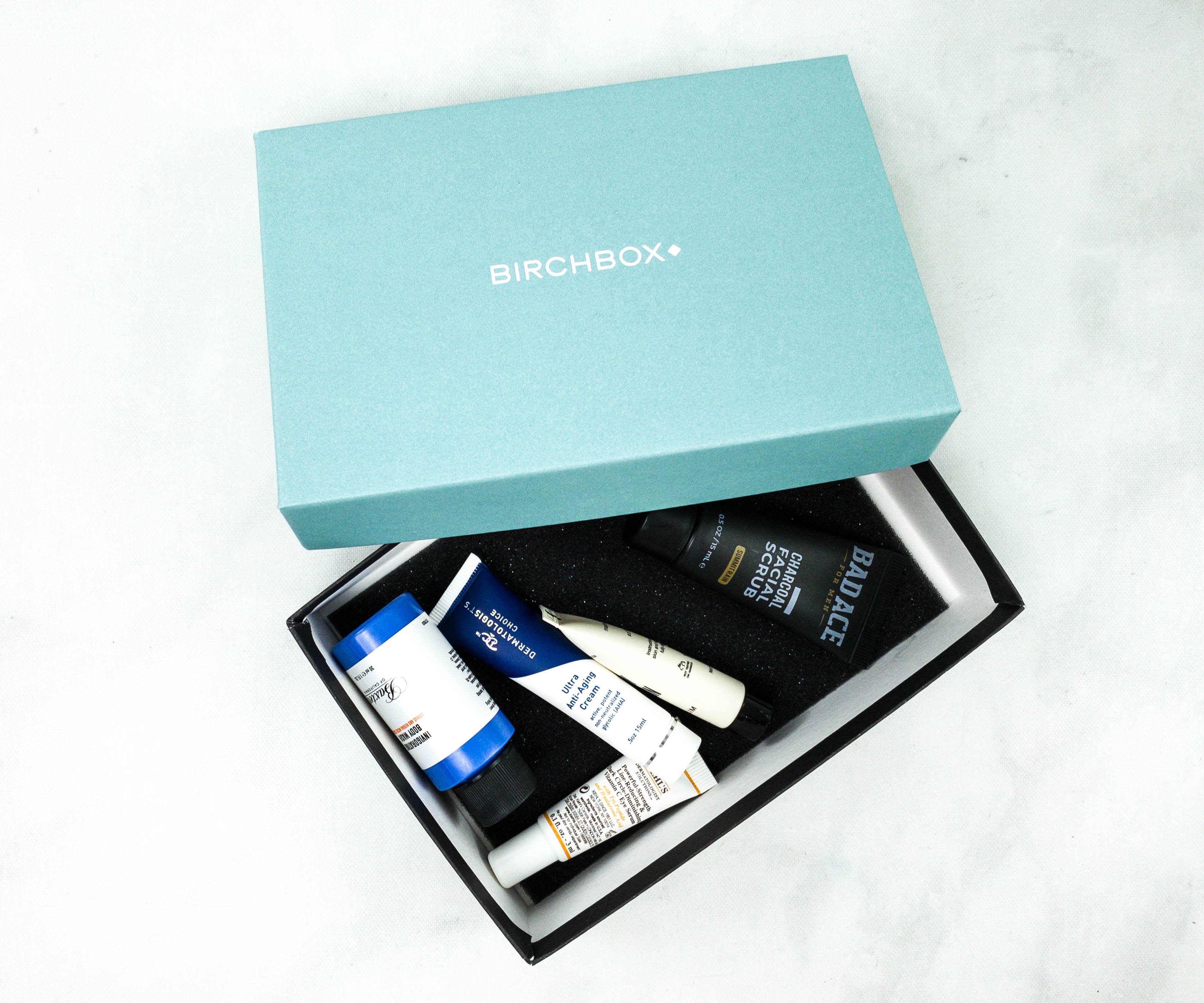 There are no other packaging materials but everything arrived in great condition.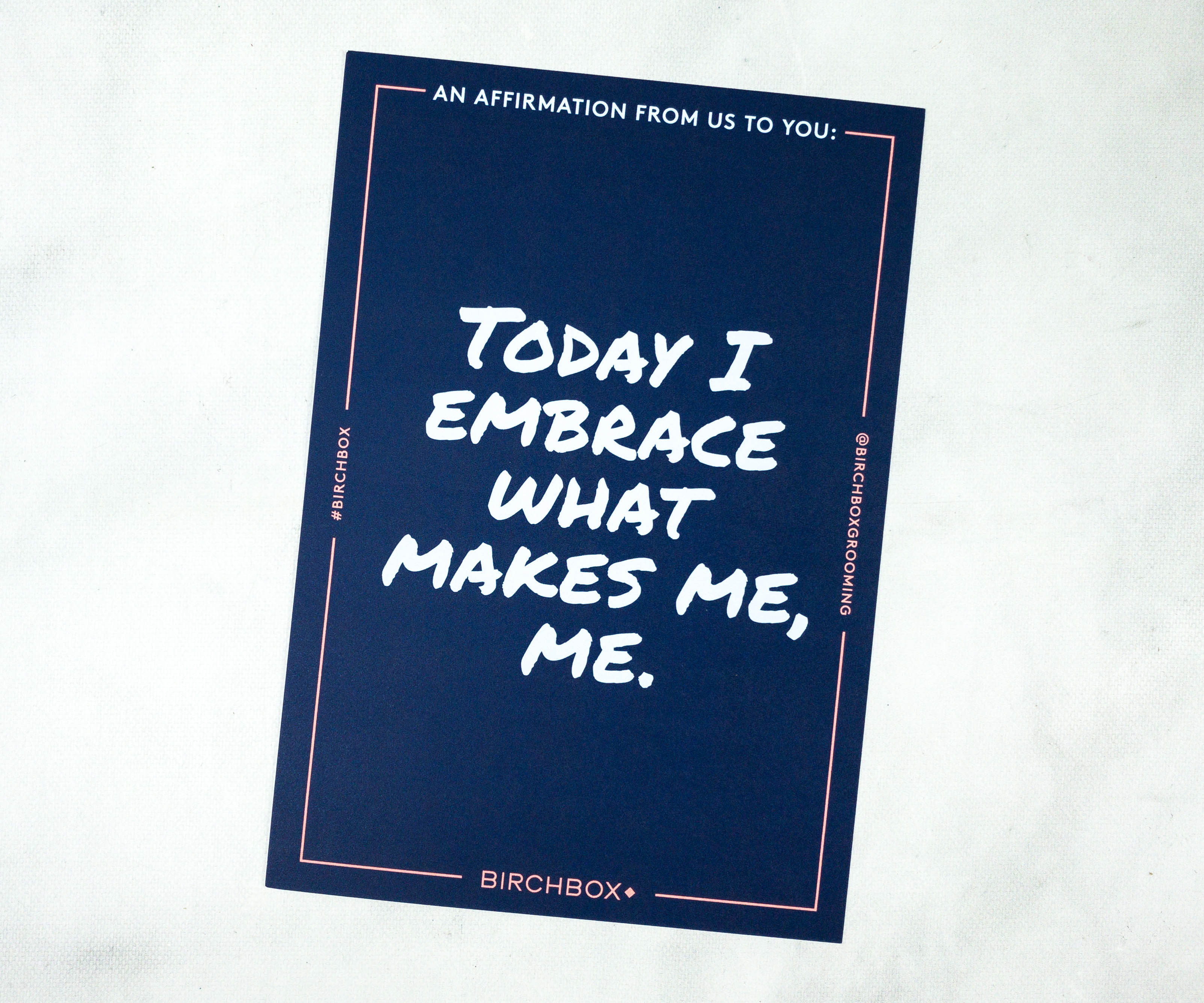 This month's box includes an information card.
TODAY I EMBRACE WHAT MAKES ME, ME.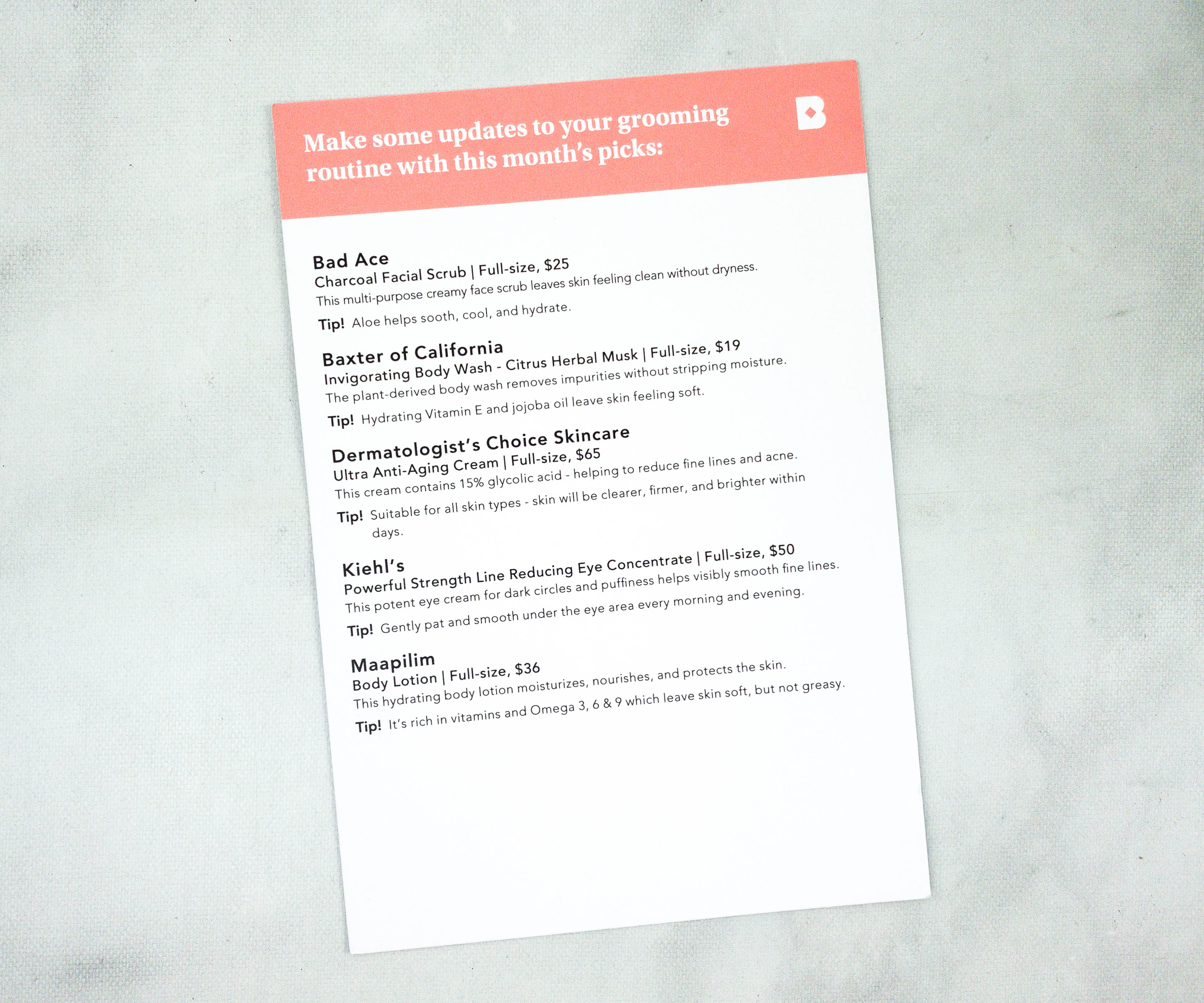 The back of the card features a list of all five samples we got inside the box. This list includes the price of the full-size version available on the Birchbox site, plus a brief tip on how to properly use them.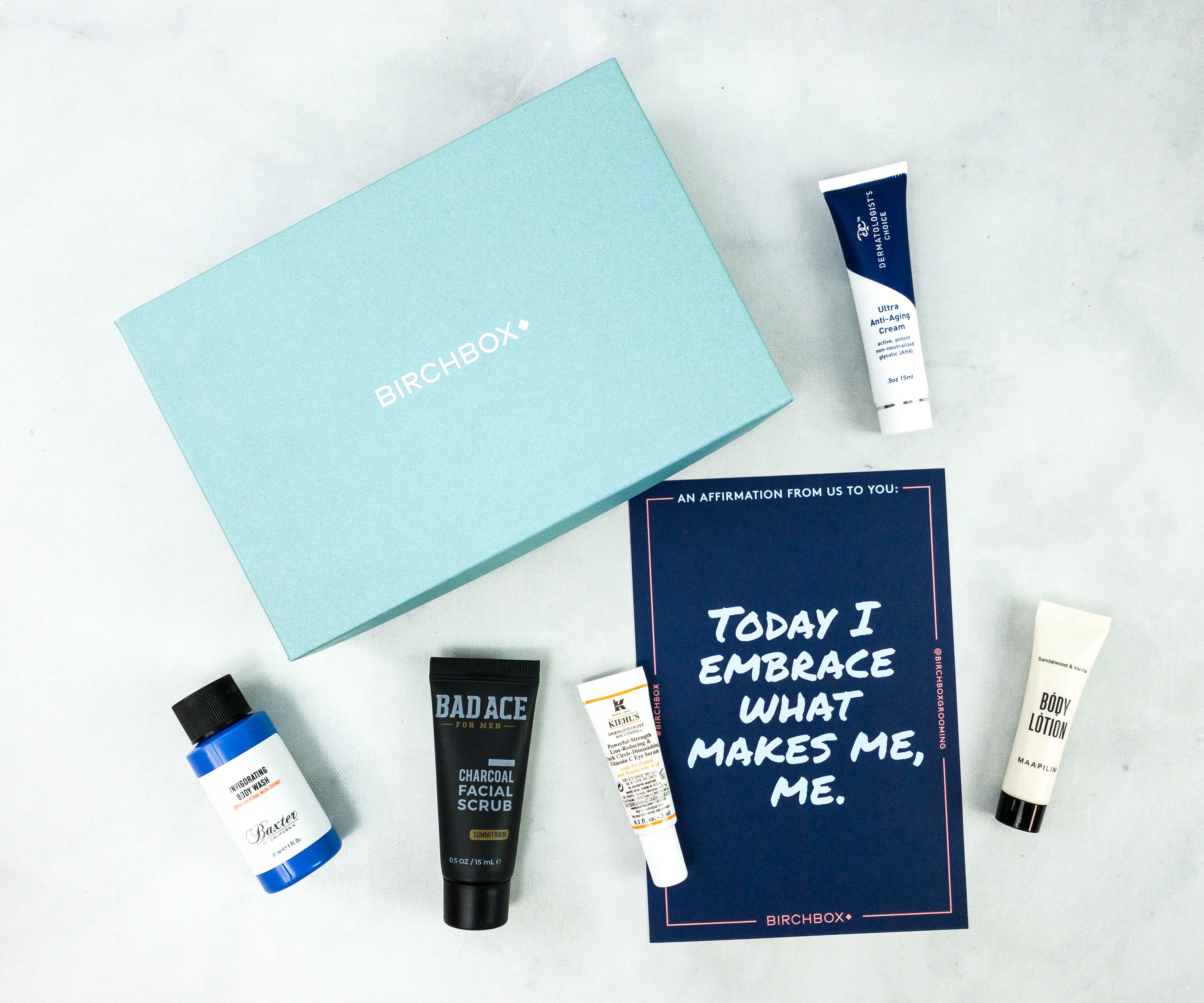 Everything in my October 2020 Birchbox!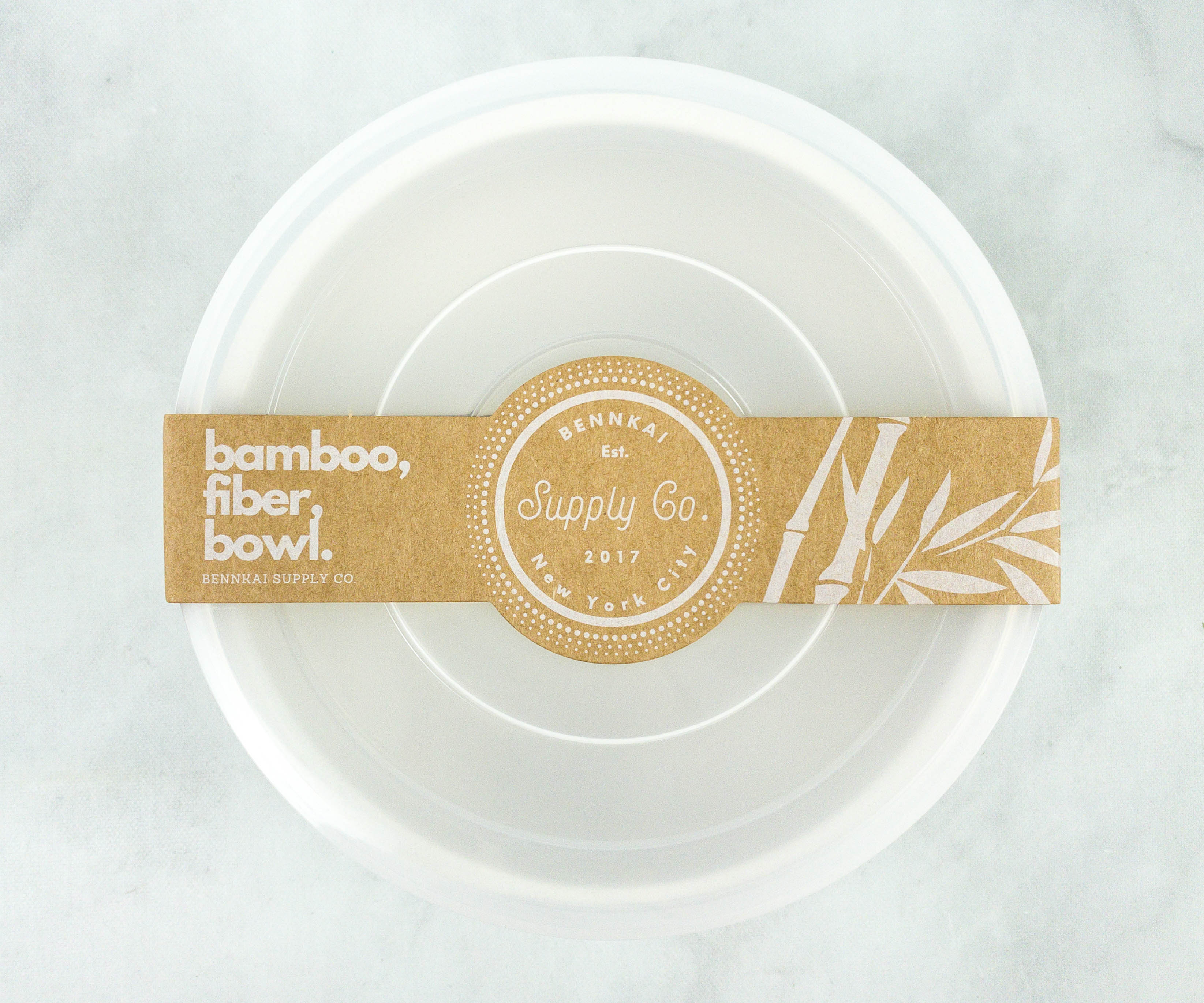 Bamboo Fiber Mixing Bowl ($20) This month's lifestyle item is a mixing bowl made of BPA-free plastic cover and an all-natural bamboo fiber bowl body.
It's the ideal bowl for mixing ingredients in preparation for cooking and baking. It can also be used to store snacks or serve food.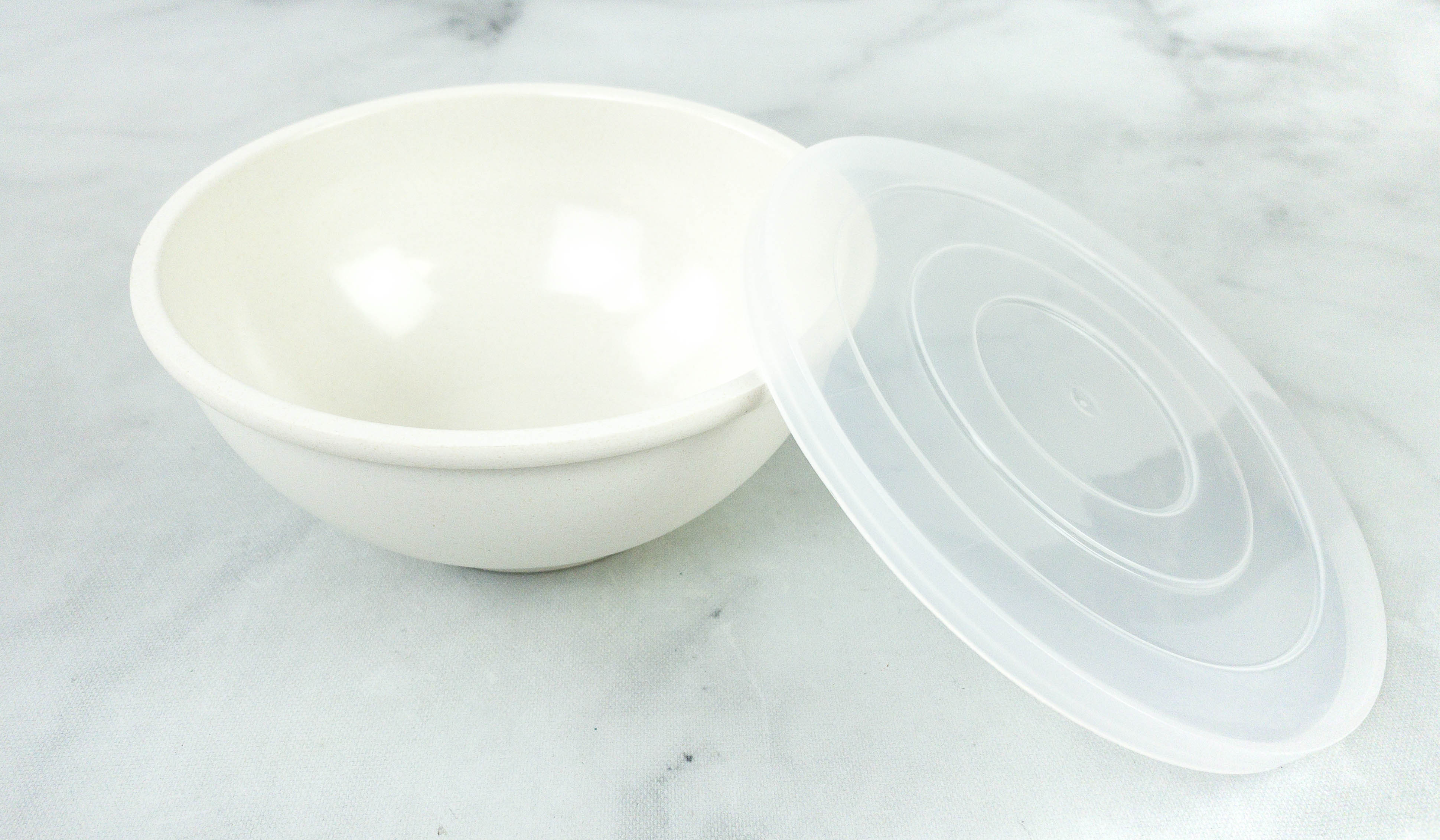 This bowl is dishwasher safe and microwaveable!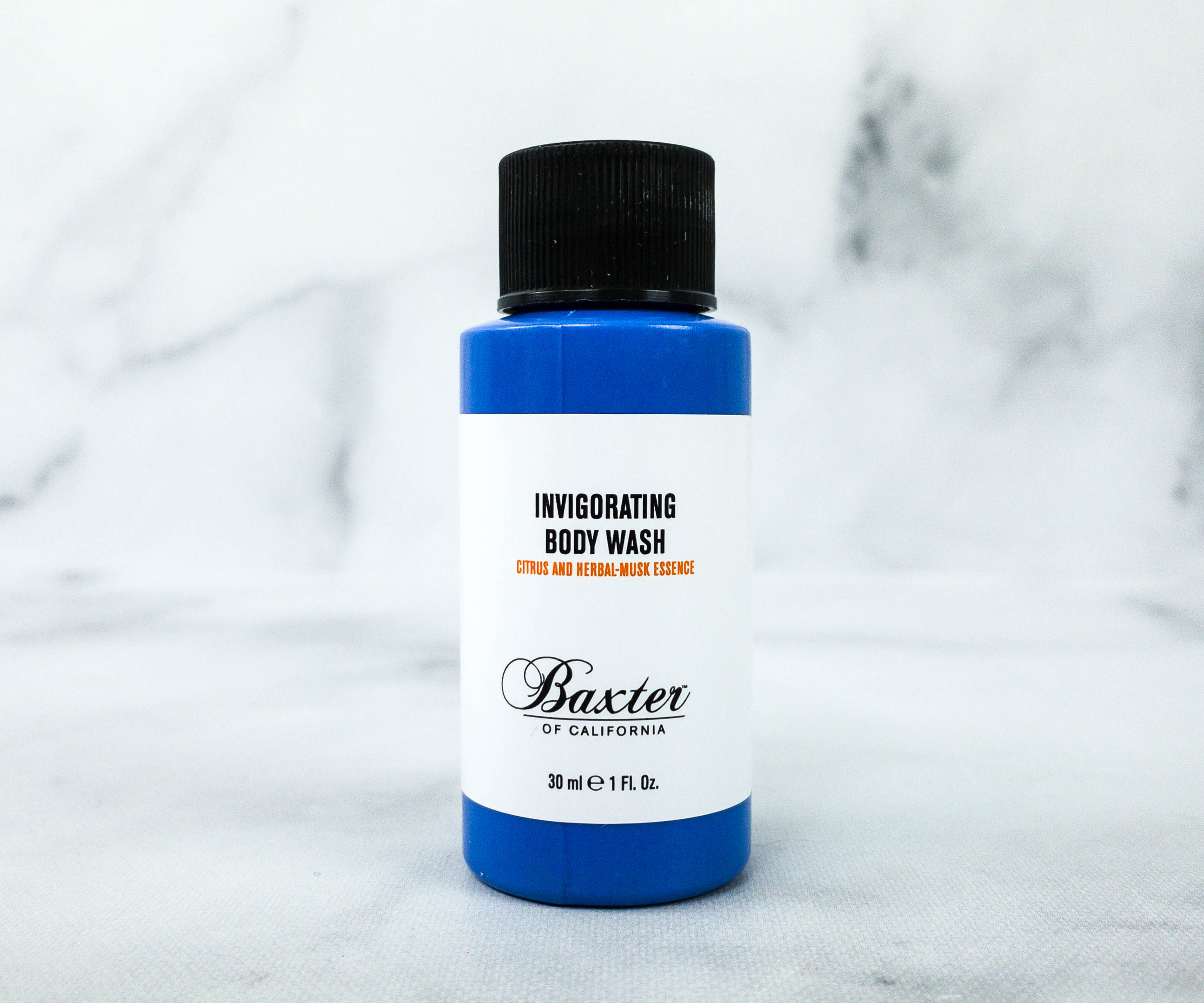 Baxter of California Invigorating Body Wash ($1.80) To cleanse and revitalize the skin, here's an invigorating body wash for men. This shower gel is made with vitamin E and jojoba oil that cleanses and keeps you moisturized all day long. It also contains citrus and herbal-musk essence for a refreshing scent!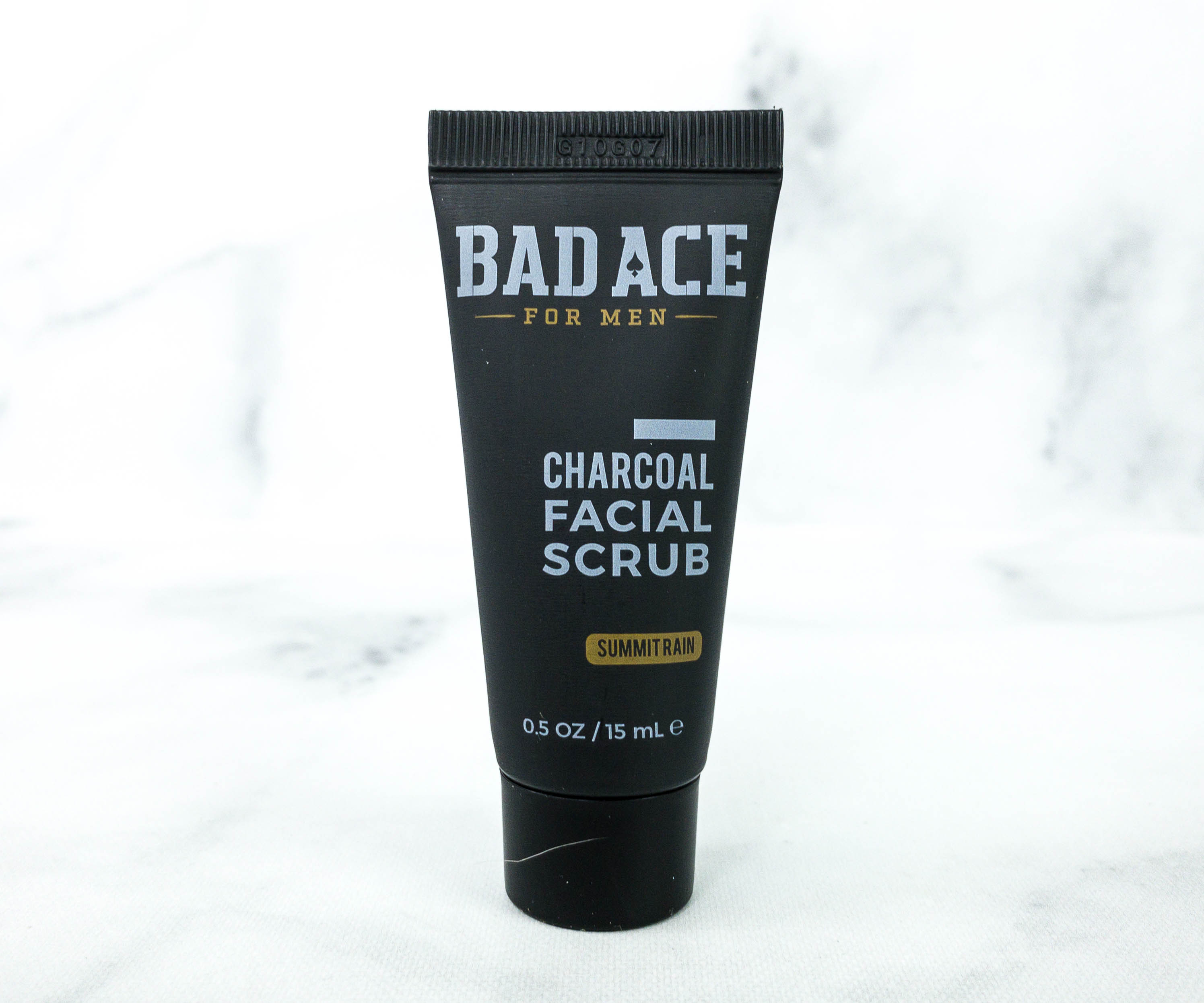 Bad Ace Charcoal Facial Scrub ($3.13) This facial scrub contains a skin-friendly formula that cleanses deep in the skin, eliminating excessive oil while keeping it smooth and soft. The charcoal helps remove harmful chemical, dirt, and micro-particles from the surface of the skin to fight irritation while giving you a fresh complexion!
Dermatologist's Choice Ultra Anti-Aging Cream ($19.11) It's a 2-in-1 cream that works as an anti-aging product and skin moisturizer at the same time. This cream contains 15% non-neutralized glycolic acid sourced from the sugar cane which heals damaged skin, acne, clogged pores, and removes age spots while keeping your skin rejuvenated.
Maapilim Body Lotion Sandalwood & Vanilla ($1.53) Here's another moisturizing skincare product, a body lotion! The formula is rich in vitamins, omega 3, 6, and 9 and it leaves the skin soft and non-greasy.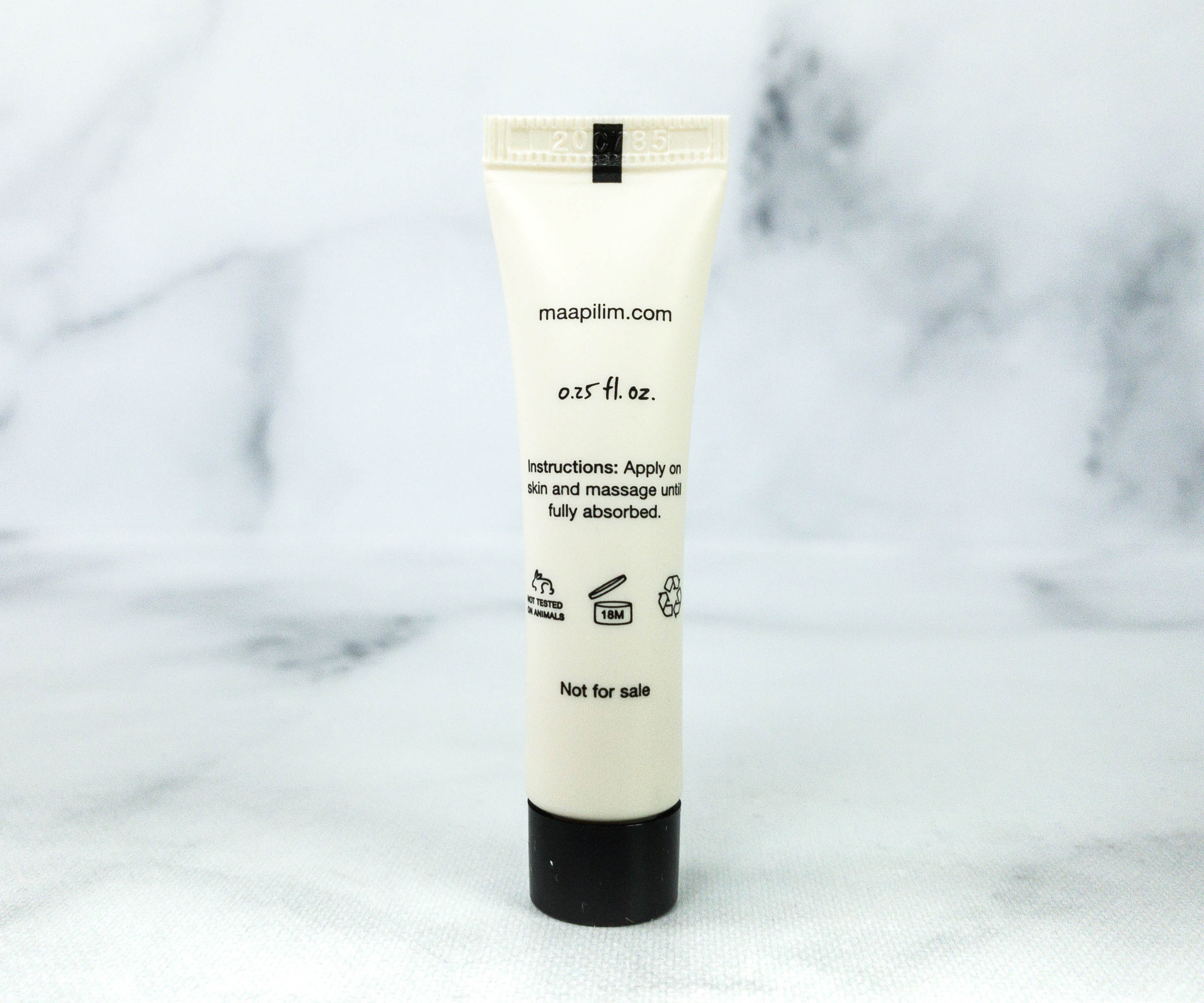 To use, just apply an adequate amount of lotion on your skin, especially on the rough or dry parts of the body, and massage until fully absorbed.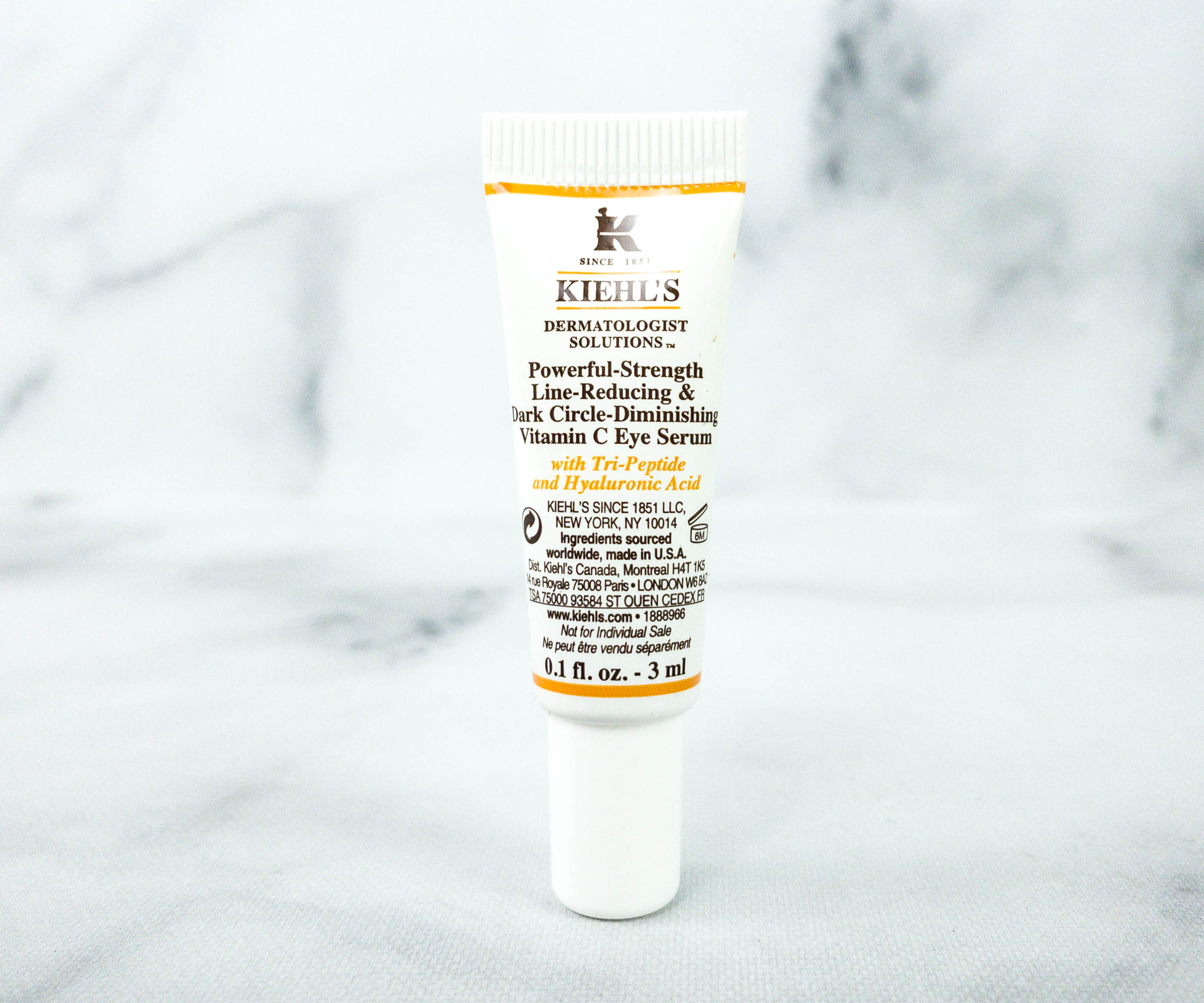 Kiehl's Powerful-Strength Line-Reducing & Dark Circle-Diminishing Vitamin C Eye Serum ($10) It's a uniquely formulated eye cream that contains pure vitamin C, tri-peptide, and hydraulic acid. It helps reduce dark circles and eye puffiness while smoothening fine lines, resulting in a fresher, brighter looking pair of eyes!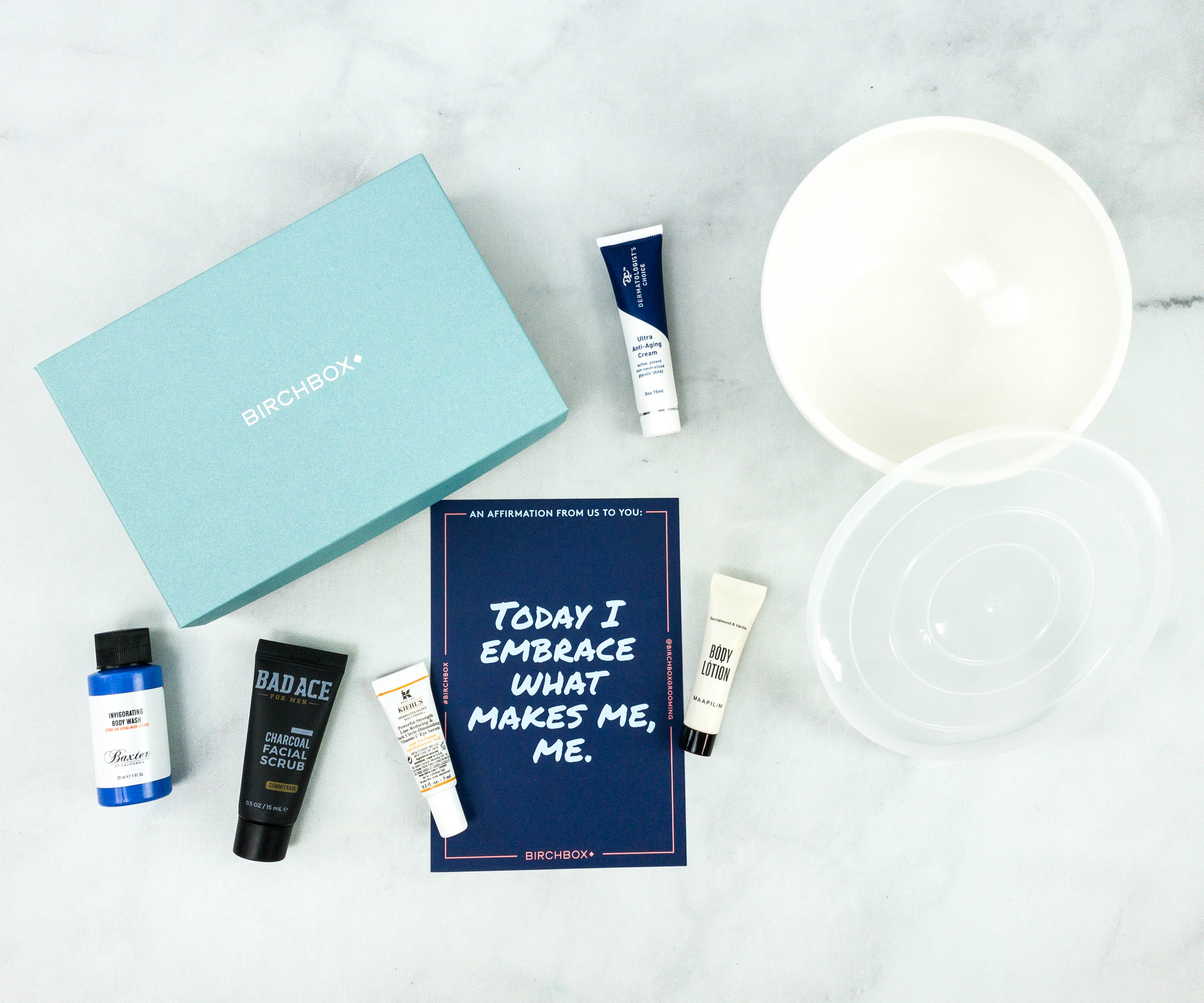 Here's a final look at all the grooming essentials in the box!
This month's Birchbox Grooming has a total retail value of $55.57 and includes a variety of grooming items such as body wash, facial scrub, body lotion, anti-aging cream, and eye care cream. I really love these items, they're all great, useful, and beneficial to my skin, especially the anti-aging cream. It's a promising product that targets fine lines and wrinkles while keeping my skin hydrated and glowing at the same time. The lifestyle item, a bamboo fiber bowl, is very useful as well. It makes a great mixing bowl and it can also be used as a container for leftover food. All in all, it was a great box, both on content and value!
What's your experience with Birchbox Grooming?