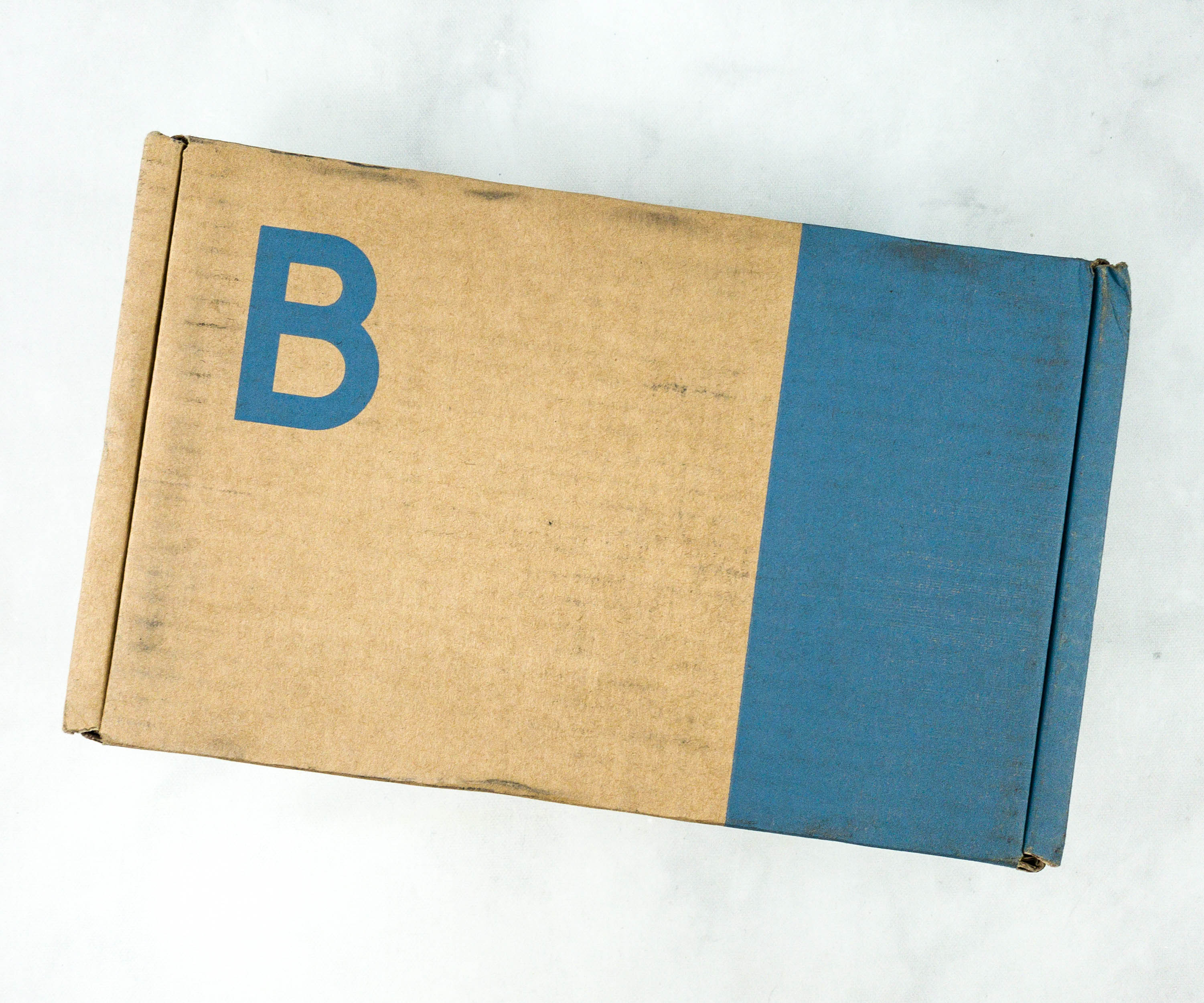 Bespoke Post is a men's lifestyle subscription box offering sophisticated accessories, gear, and curated interest kits, although nearly all of their offerings are unisex and would be equally appropriate for any woman.
DEAL: For a limited time, use code MYFIRST to save 25% on your first box!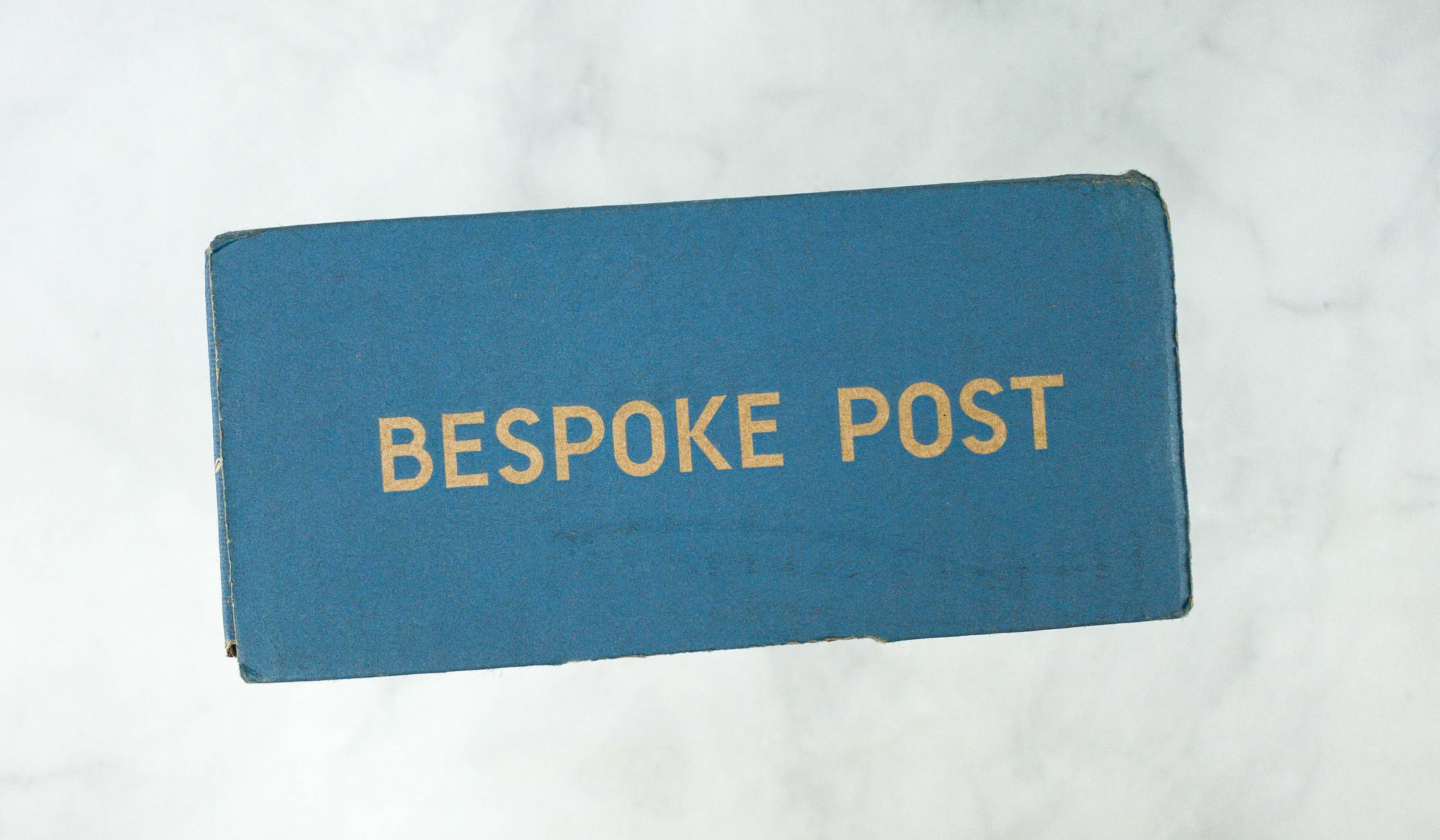 Bespoke Post has a unique model – you can select your box from a variety of offerings, or receive their automatic monthly selection picked just for you. You can also skip the month if you're not interested in any of the available boxes.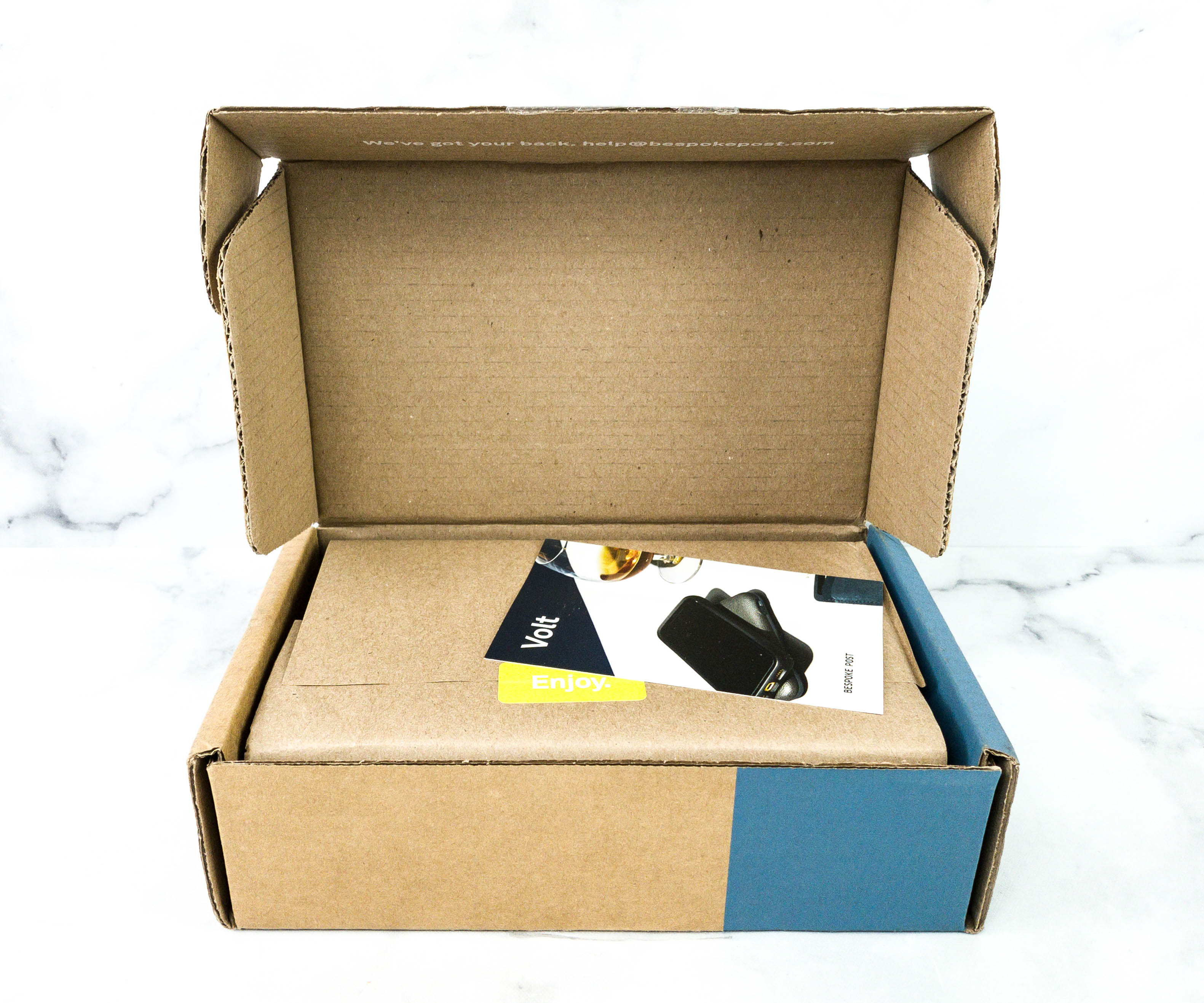 Our selection for this month, Volt, is still available. This is one of the regular $45 selections.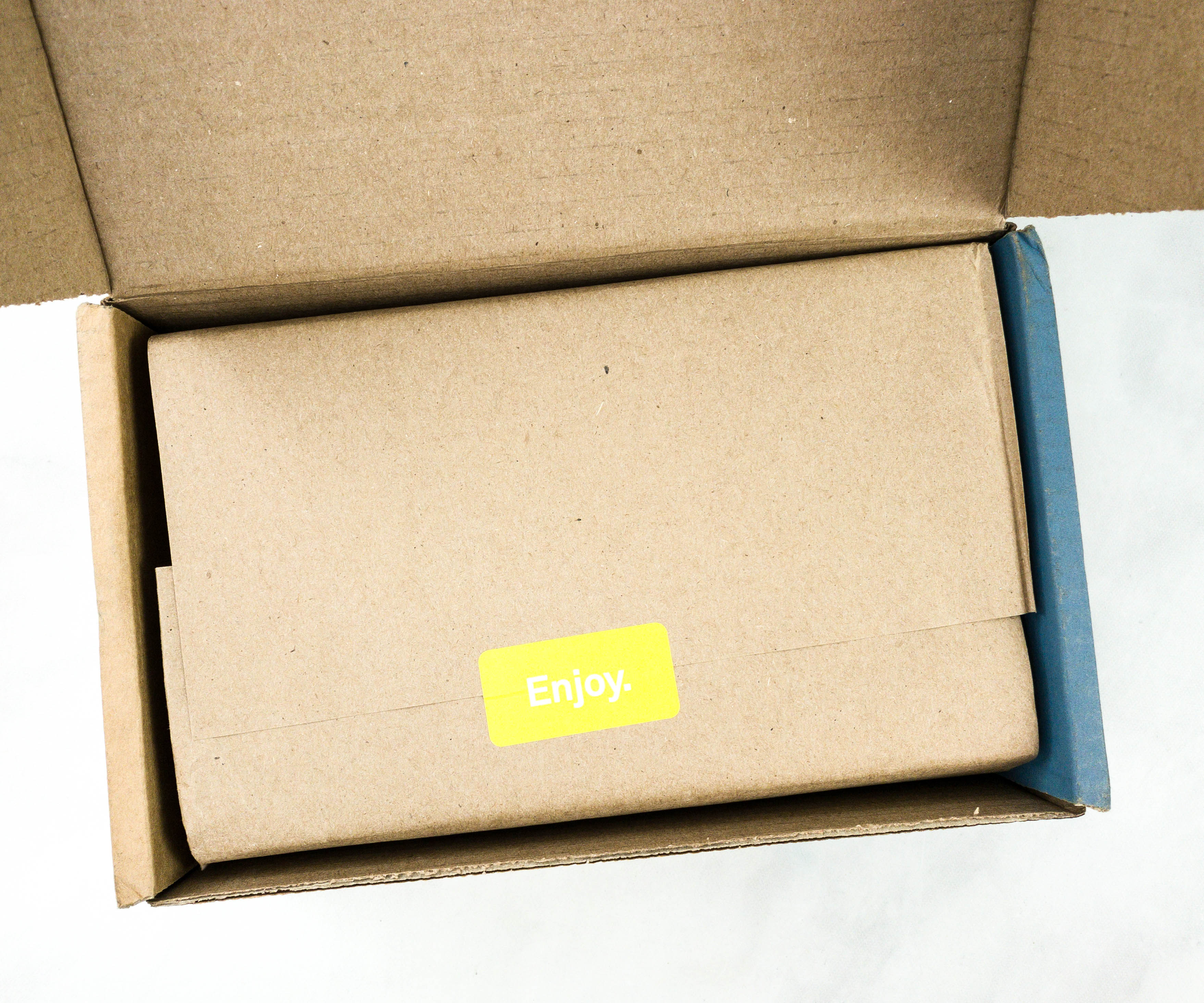 All the items were wrapped in brown paper, sealed with a yellow sticker that says "Enjoy."
Everything was packed carefully to make sure that they arrive in great condition.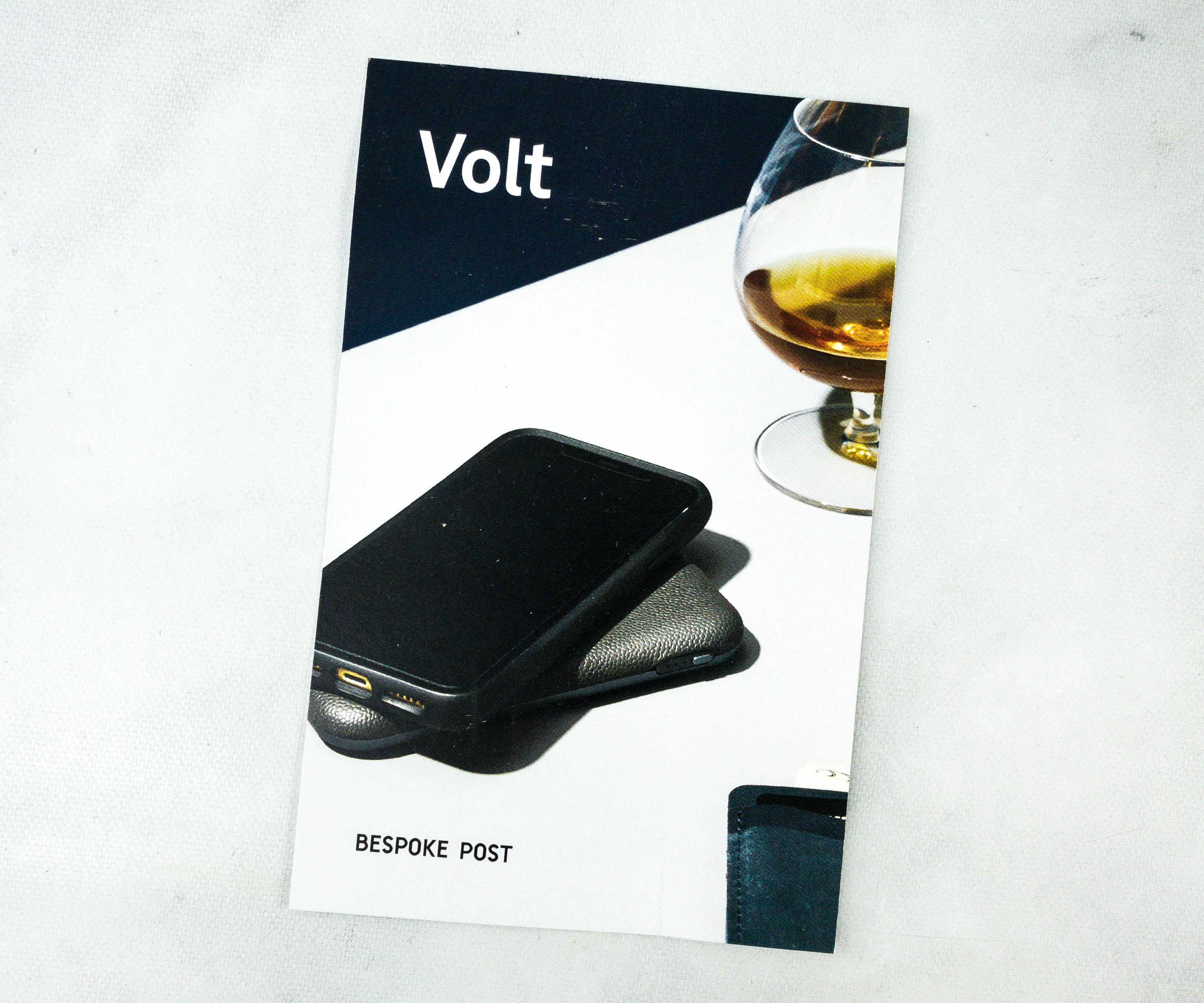 The box includes an information card.
The back of the card has a brief description of the featured item.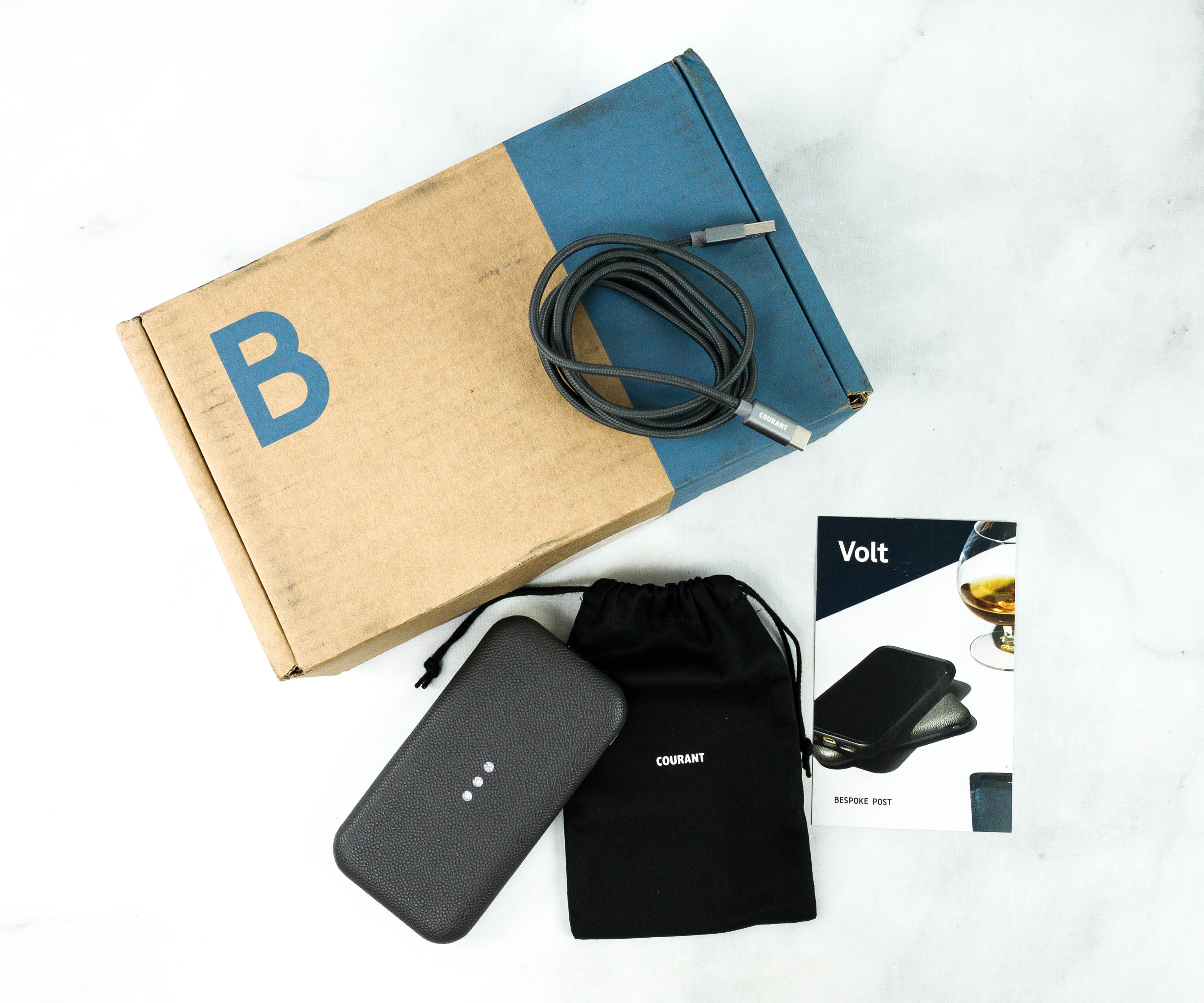 Everything in my box!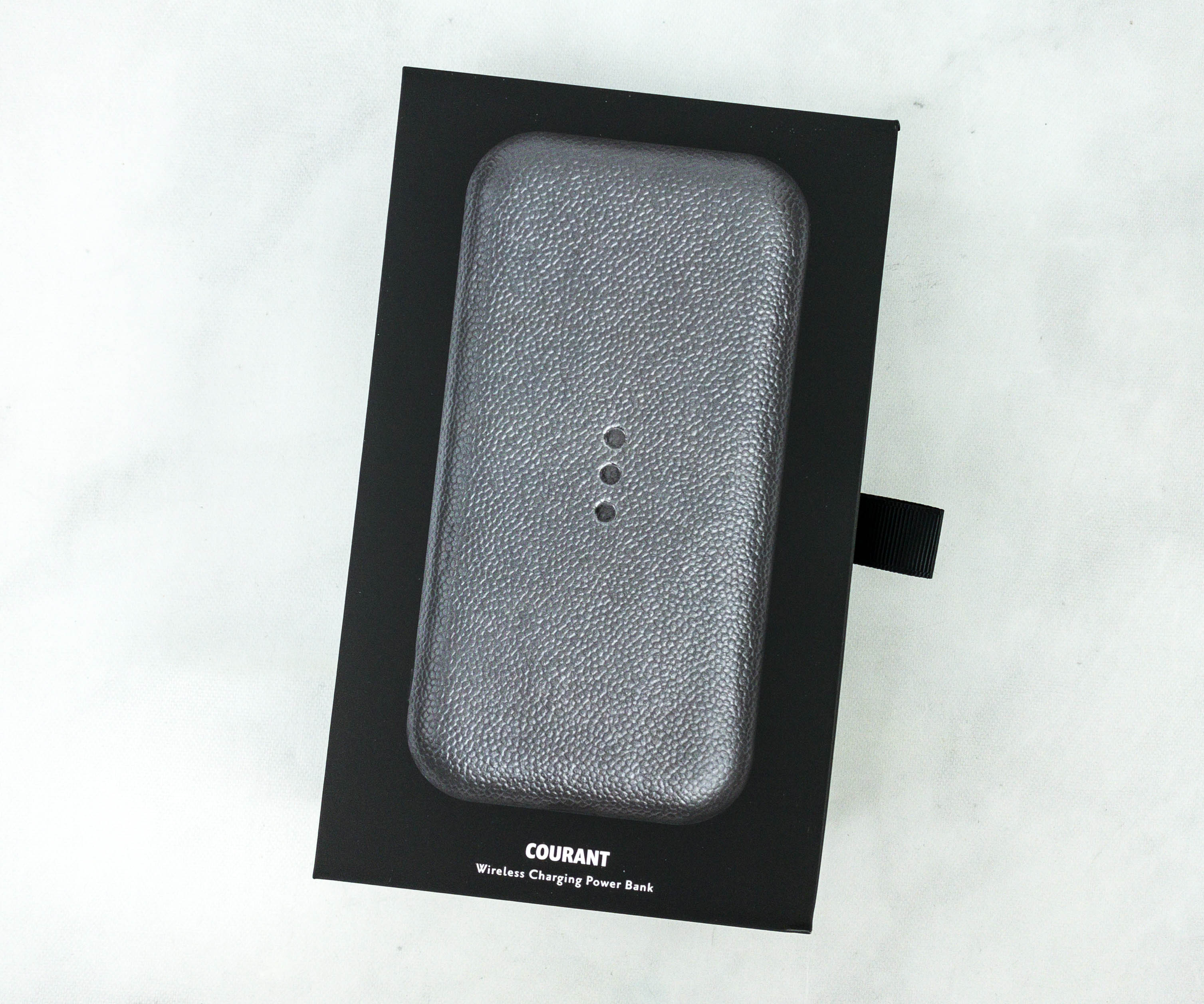 Courant Wireless Charging Power Bank ($45) This month's item came in its own box. It's a charger that can be used in two ways. You can either connect your device to this power bank using the provided cord or as a wireless charger.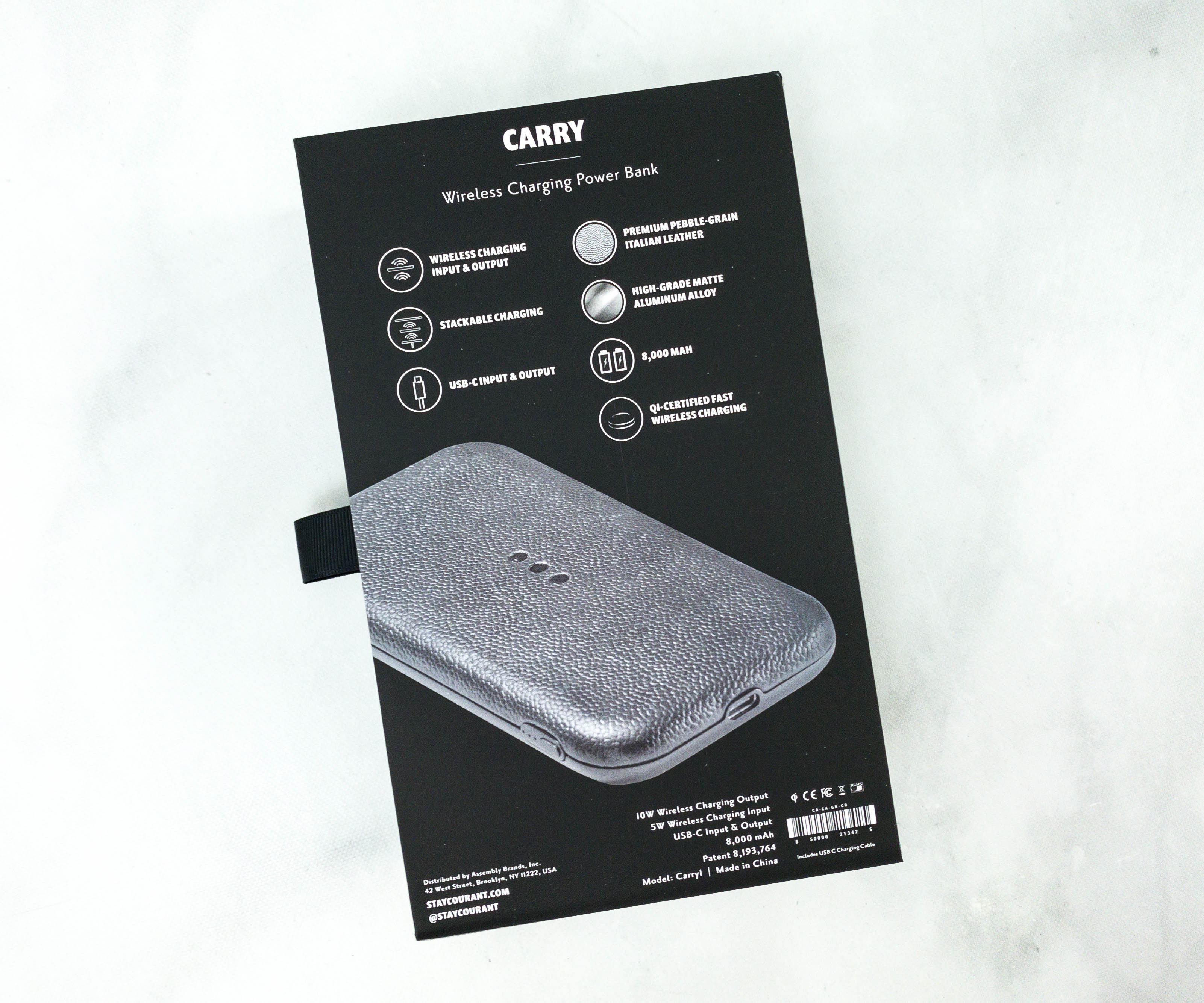 The back includes the item photo plus other gadget details.
The case is custom-fitted and there's also a black information booklet on top.
This booklet lists the wireless charger specifications.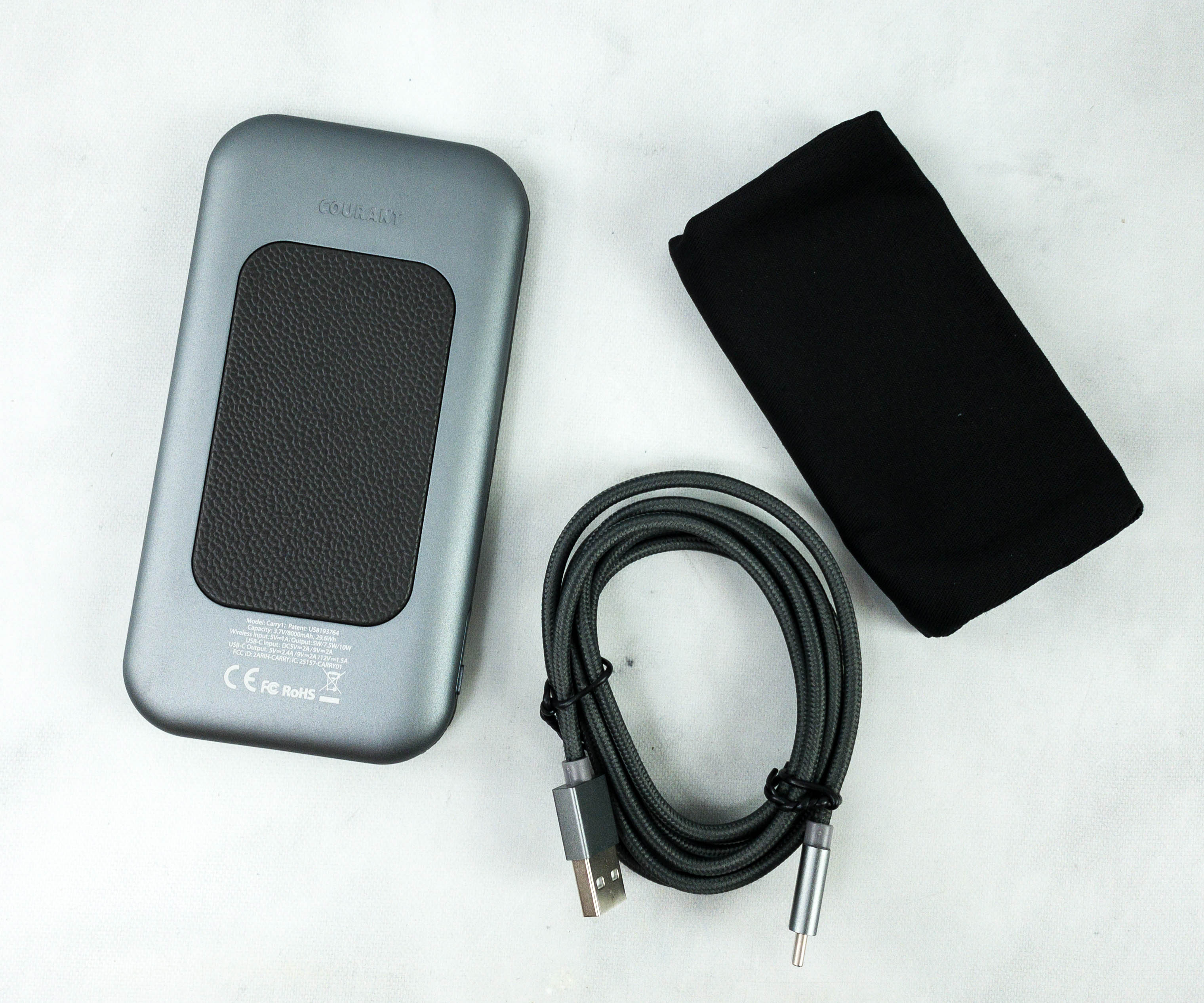 Aside from the wireless charging pad, the box also includes a braided nylon USB-C cable and a drawstring pouch bag.
This drawstring pouch bag is handy!
It's designed to keep your cord and power bank in place, so you can easily grab it and bring it wherever you go!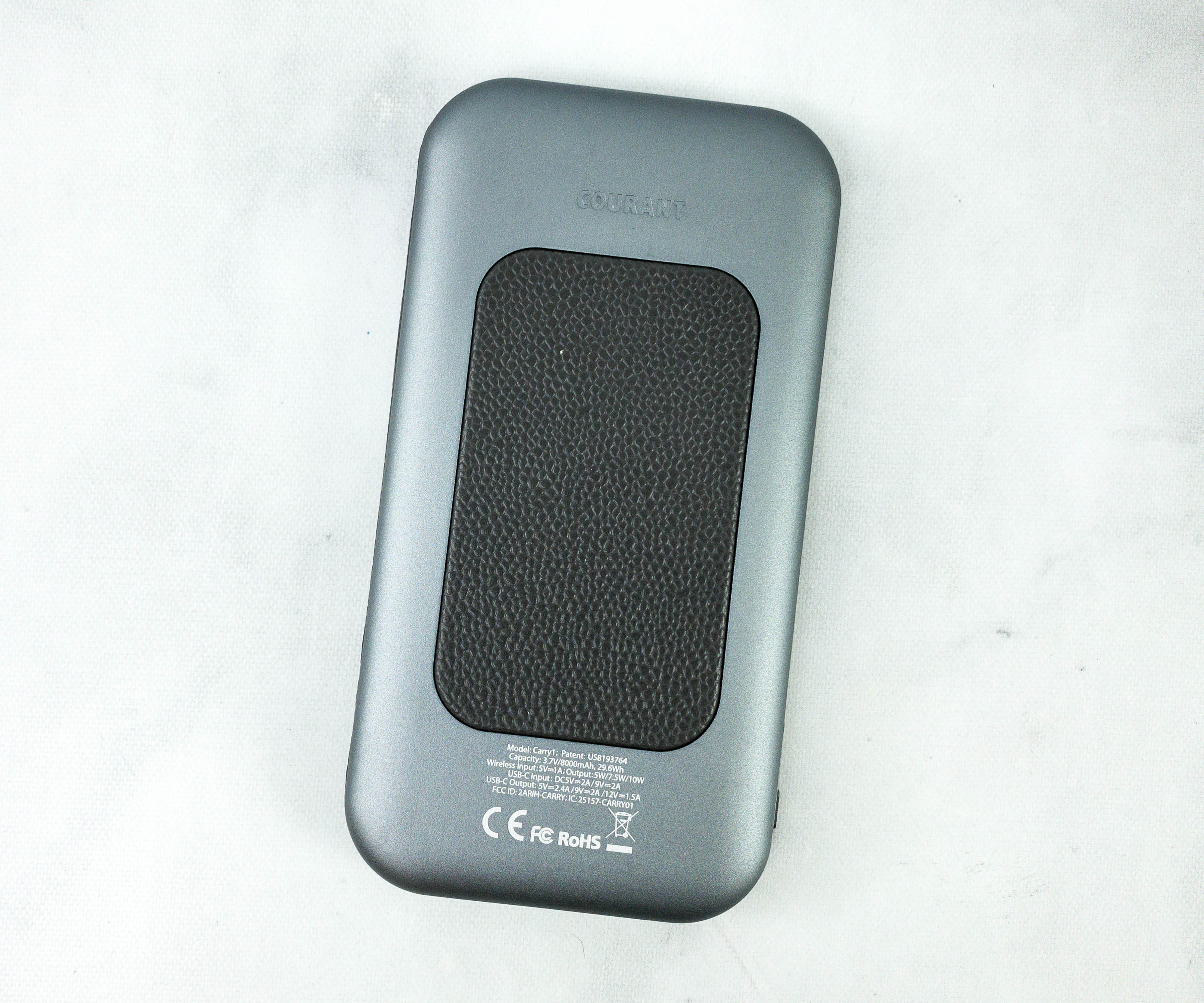 This power bank is made from high-grade aluminum alloy with the upper side partly covered with premium, pebble-grain Italian leather wrap for a more comfortable and better grip.
This is one of the most unique power banks out there. It can be charged wirelessly using another charger, and you can even put your phone on top so that you charge them both at the same time! That's so cool!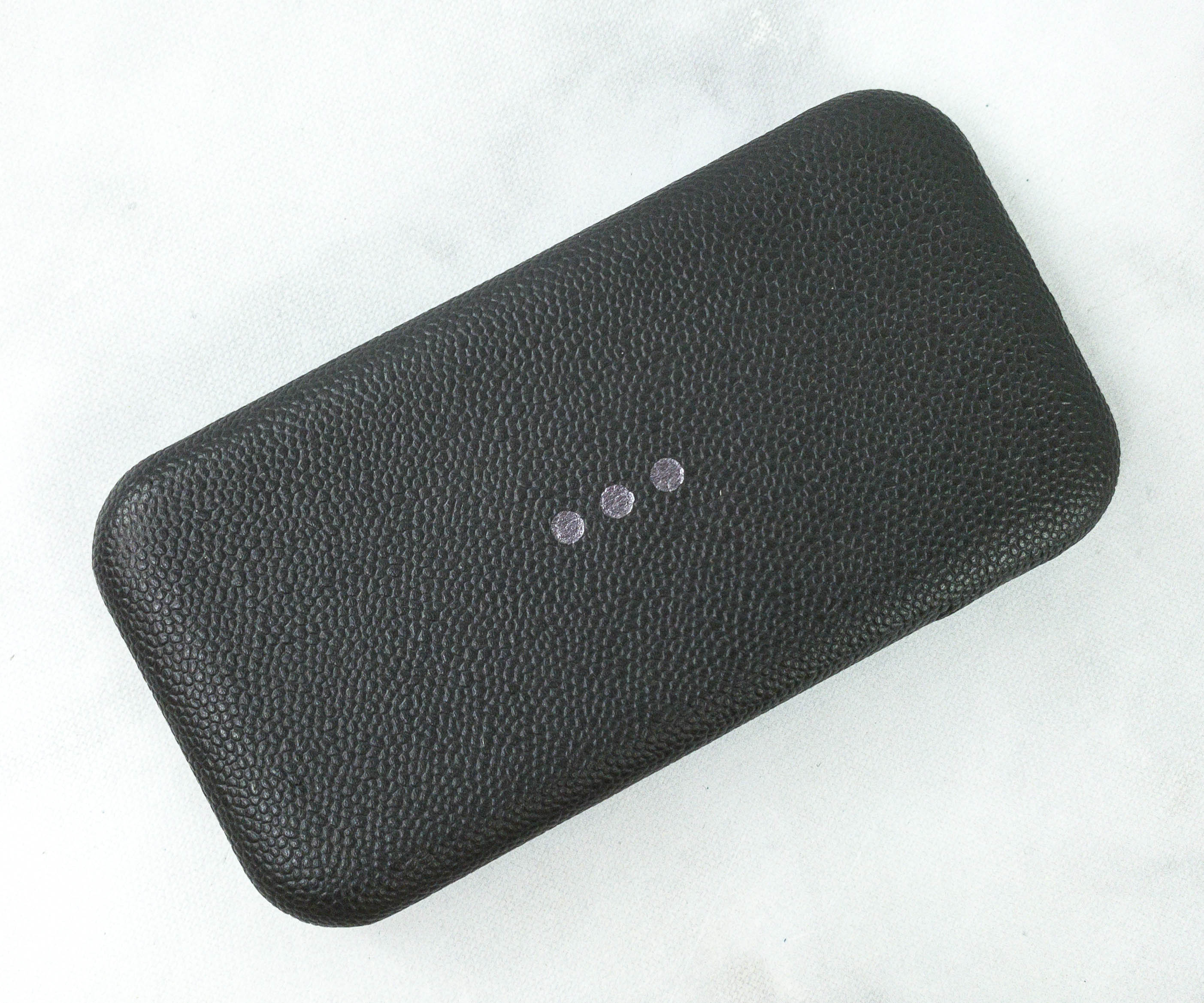 This power bank has a 5W wireless input and up to 10W wireless output. It also has a total capacity of 8,000 mAh, which can fully charge up to 2 different devices. Plus, it is compatible with Apple, Samsung, Google, Nokia, Microsoft, LG, Blackberry, Motorola, and more!
For people who love traveling or being outdoors like me, this month's Bespoke Post featured item is pretty useful. This charger is light and portable, ideal if you are taking your gadgets with you on your adventures. I like its unique look and also its unique features. It's really cool that this can be used whether for wireless charging or for charging with a cord!  I may have only received one item this month, but it's definitely something I can use. As for the subscription itself, what I like about it is that we have the freedom to choose my preferred box but also with the option to be surprised! Their lifestyle selections are also great for gift giving!
What did you think of the Bespoke Post VOLT box?