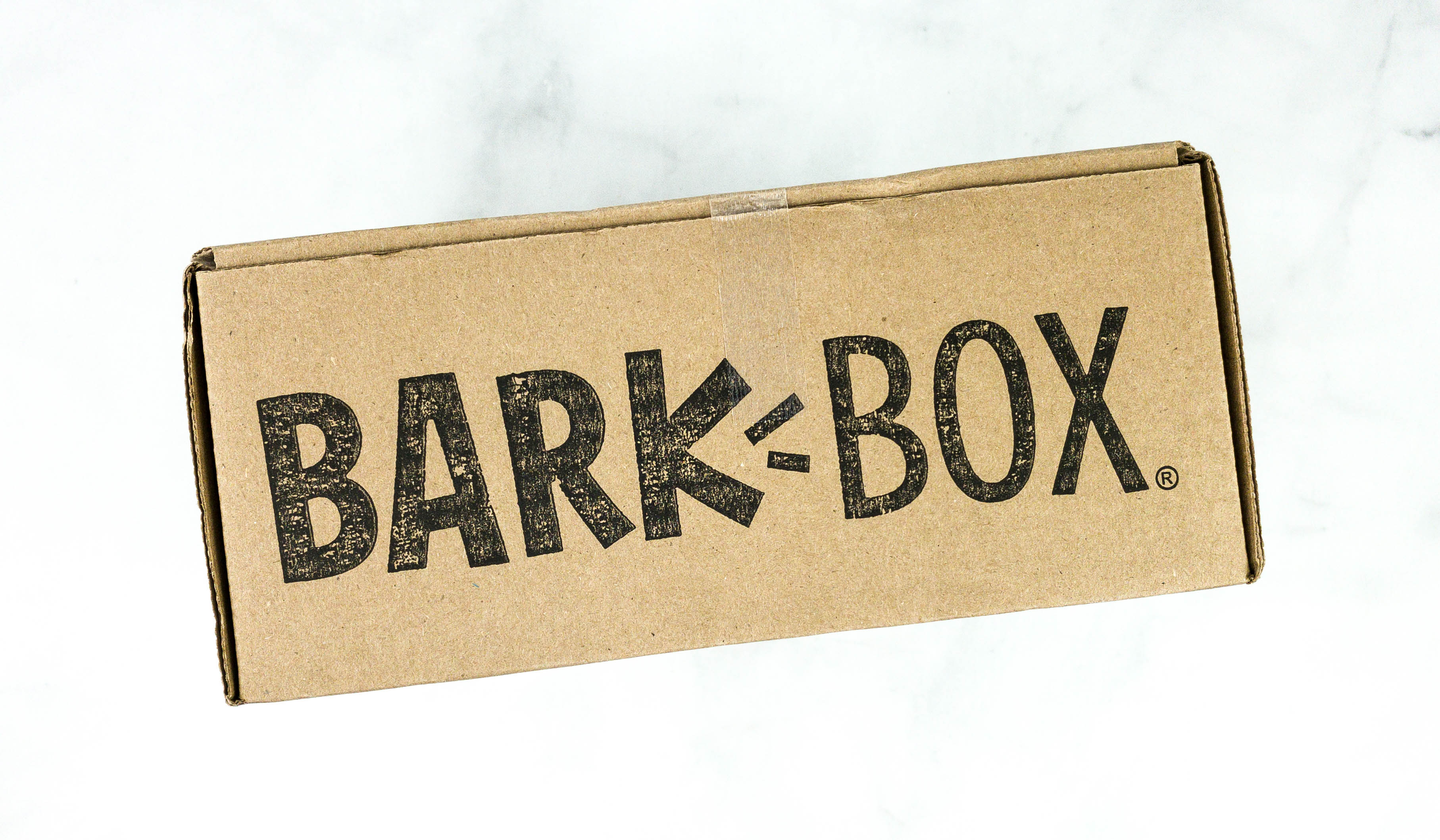 Barkbox is a monthly subscription box created just for dogs! Each box is themed, and includes toys, treats and photo-worthy props. The classic assortment is composed of 2 toys, 2 treats, and 1 chew, but you can also customize a box to fit your dog's needs. A monthly plan costs $29 and there are discounts if you get a longer plan. The best deal is the 12-month plan, which reduces the monthly cost of the box to $22. Shipping is free in the contiguous United States.
DEAL: Get a FREE month on a 6 or 12-month subscription when you sign up for BarkBox with this link!
LIMITED TIME: Get a FREE UPGRADE to a DOUBLE DELUXE box on your first month with a purchase of 6-, or 12-month subscription. No coupon needed, just use this link to sign up. Ends 10/18.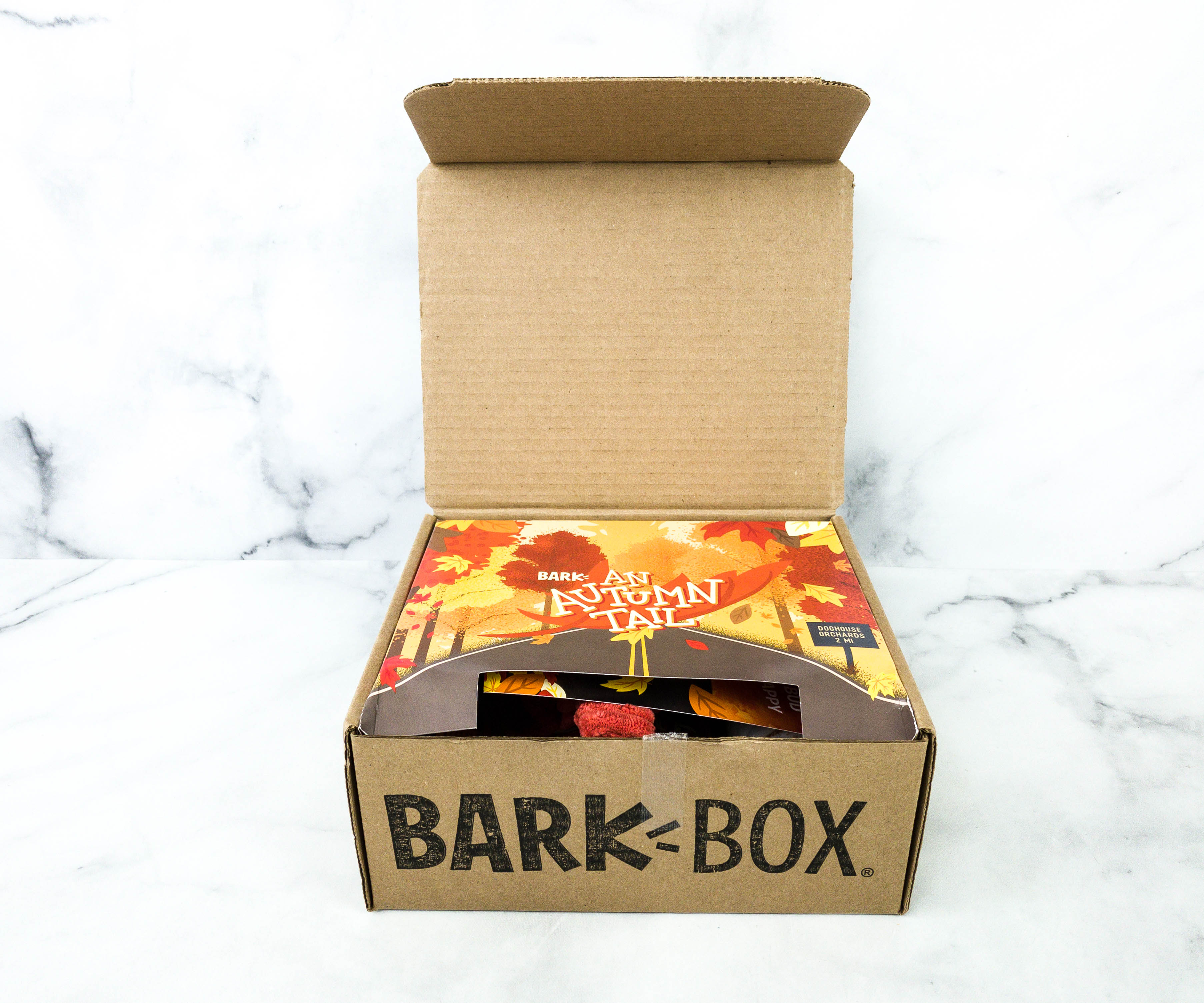 This Barkbox is for small dogs like our miniature schnauzers, Lindy and Dean, but you can get them for medium and large dogs too. Check out our Barkbox reviews for a peek at the big dog boxes! Plus, they now offer Barkbox SUPER CHEWER – the heavy chewer box!
This month's theme is AN AUTUMN TAIL!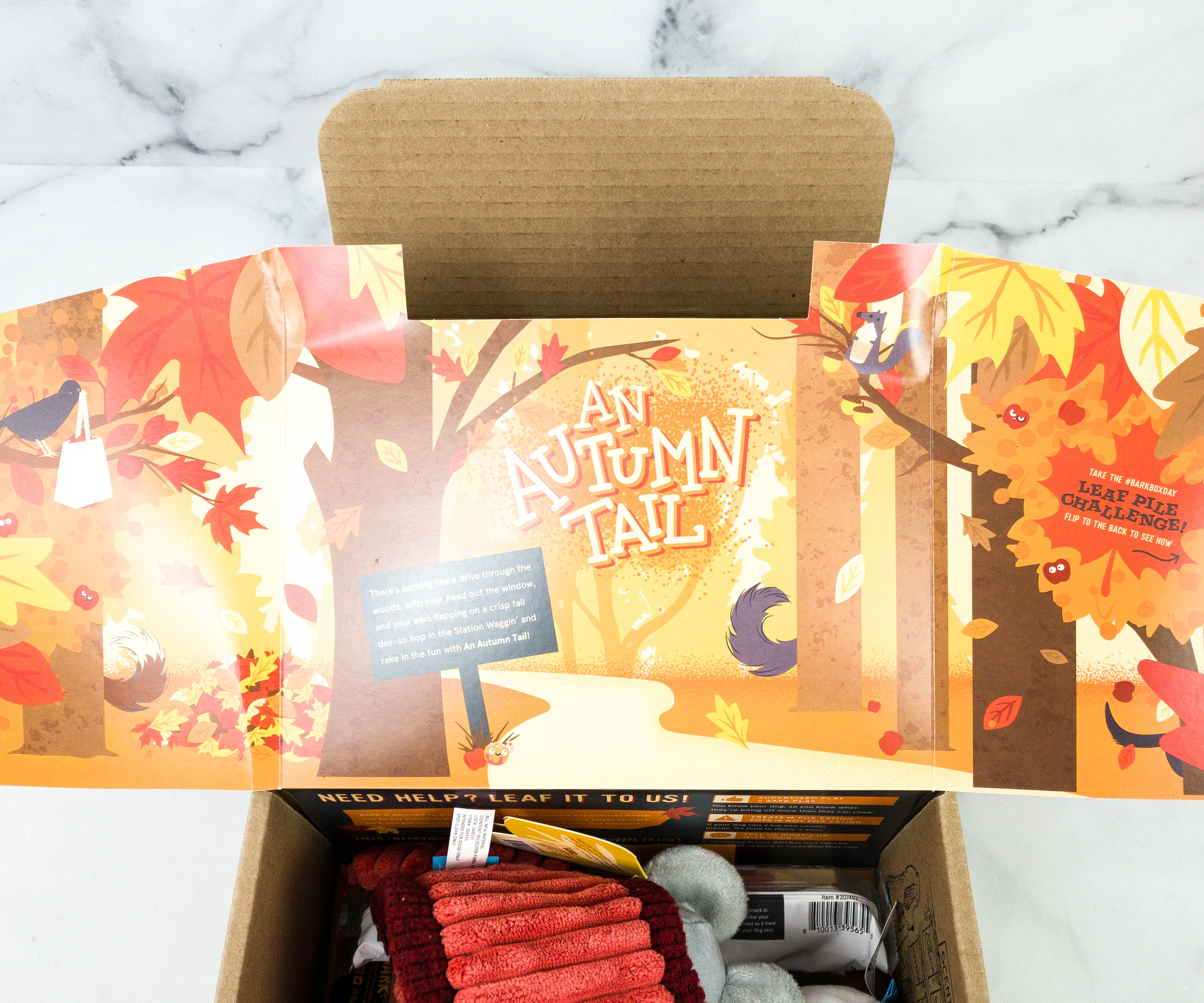 The box this month doesn't contain any custom-made wrapping paper. Instead, they used this month's theme to design the carton to cover all the items inside the box.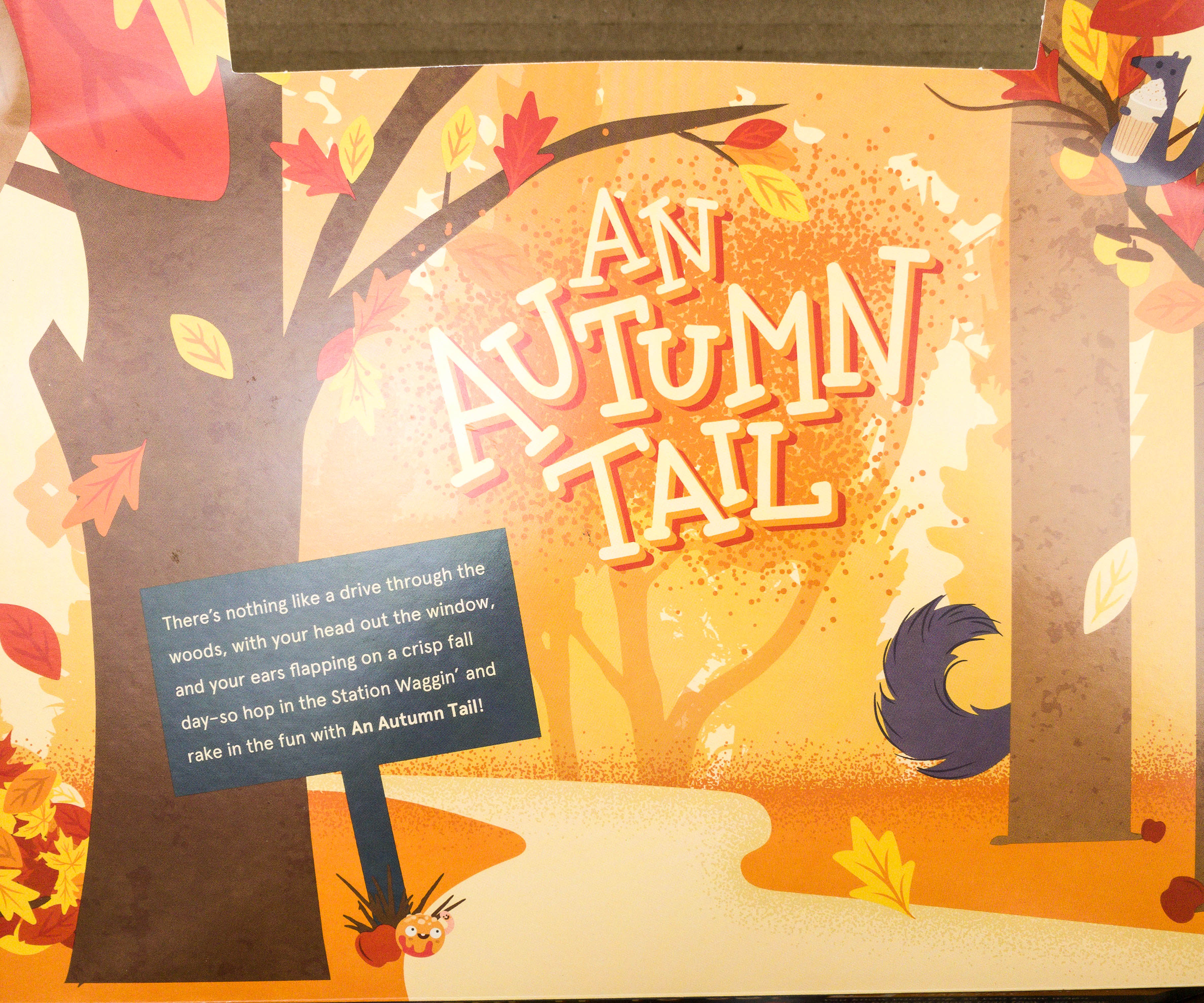 There's nothing like a drive through the woods, with your head out the window, and your ears flapping on a crisp fall day-so hop in the Station Waggin' and rake in the fun with An Autumn Tail!
As usual, there were no fillers or squiggles, just treats and toys for your pups to enjoy!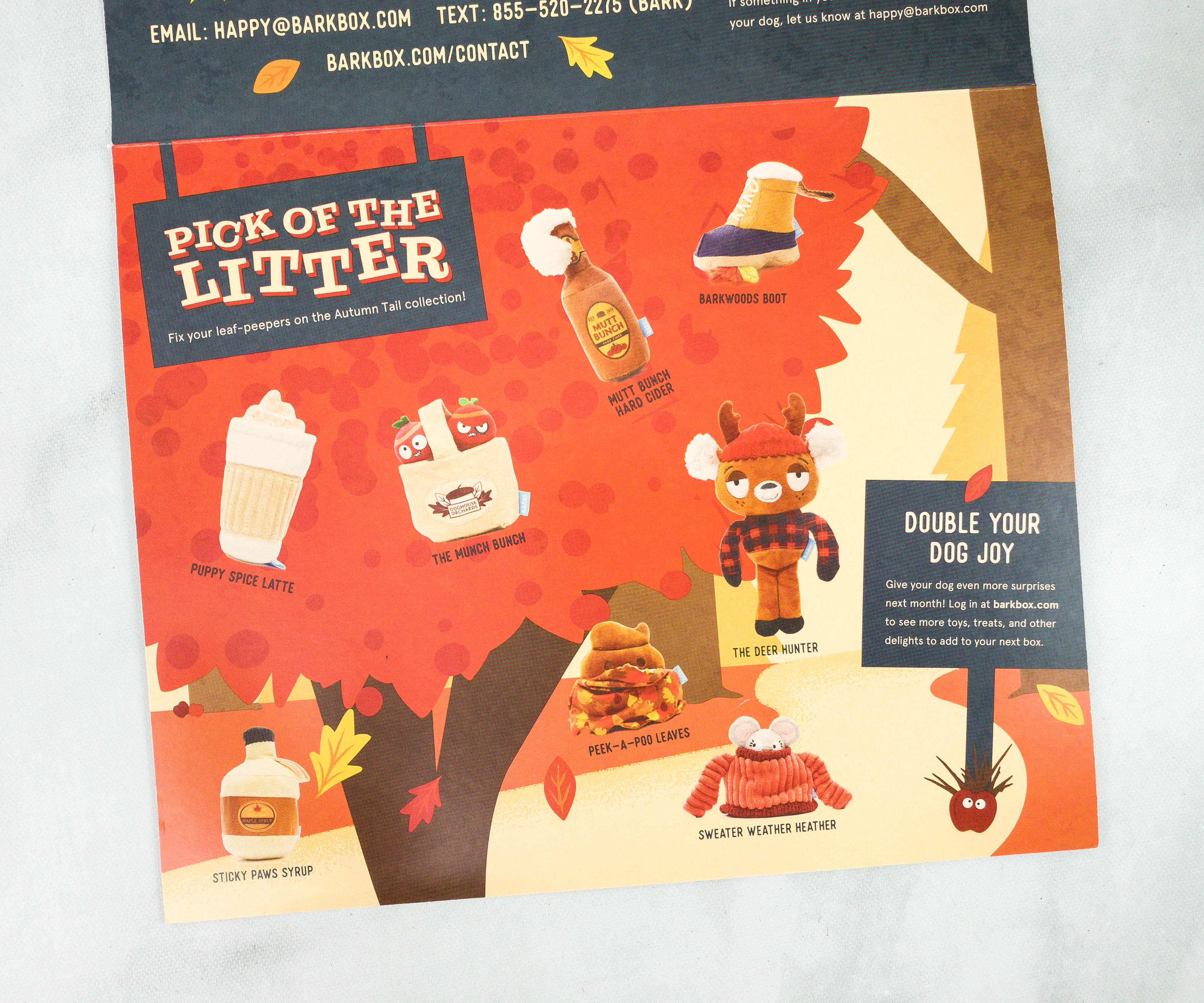 This part of the carton features a variety of photos of the toys that you might get in this month's collection.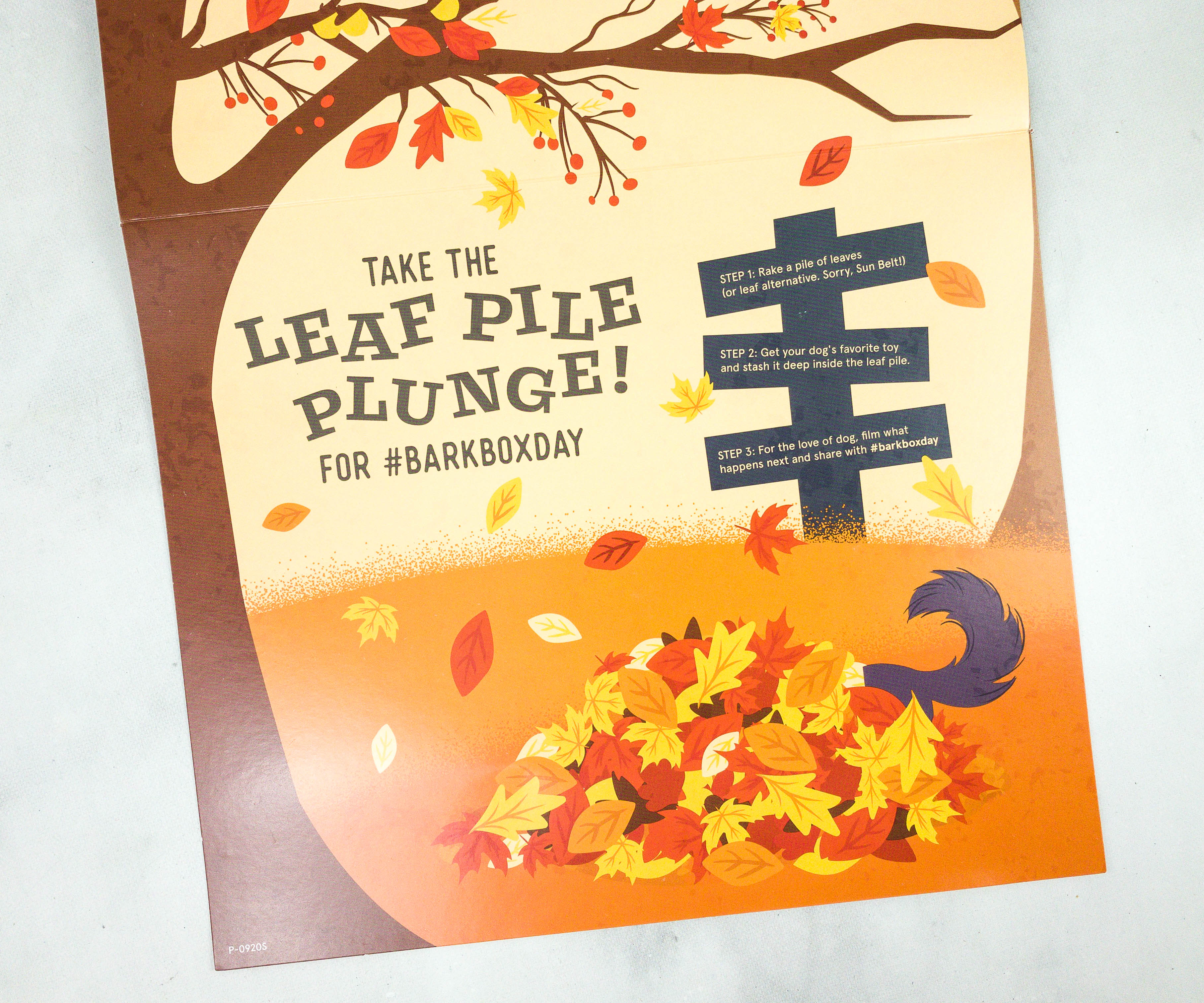 They also encourage us to join their Barkbox day challenge!
Take the Leaf Pile Plunge!

Step 1: Rake a pile of leaves for real leaf alternative.

Step 2: Get your dog's favorite toy and stash it deep inside the leaf pile.

Step 3: For the love of dog, film what happens next and share with #barkboxday.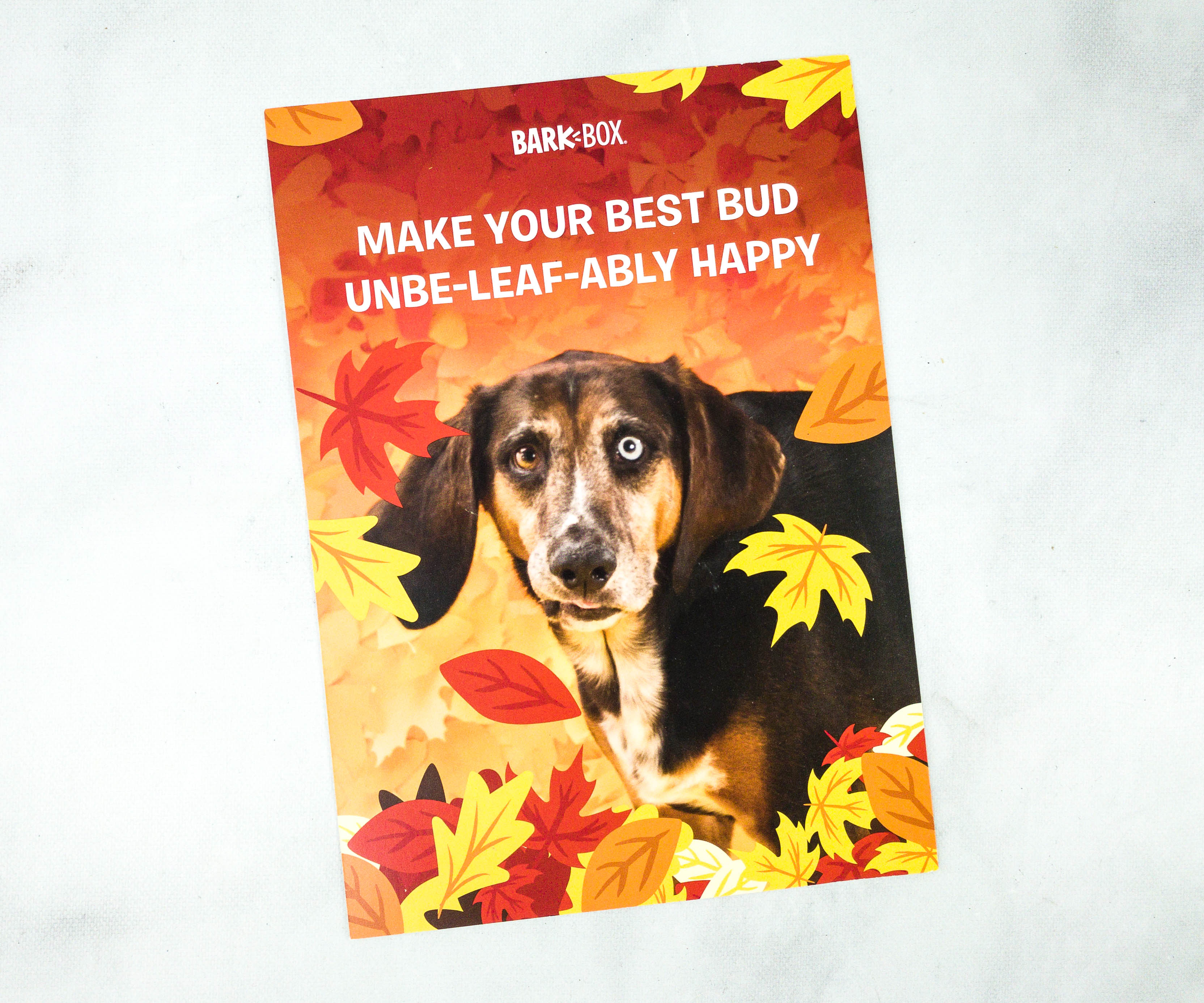 This month's box includes a card!
Featured at the back of the card is a coupon code for a free BarkBox!
Everything in my September 2020 box!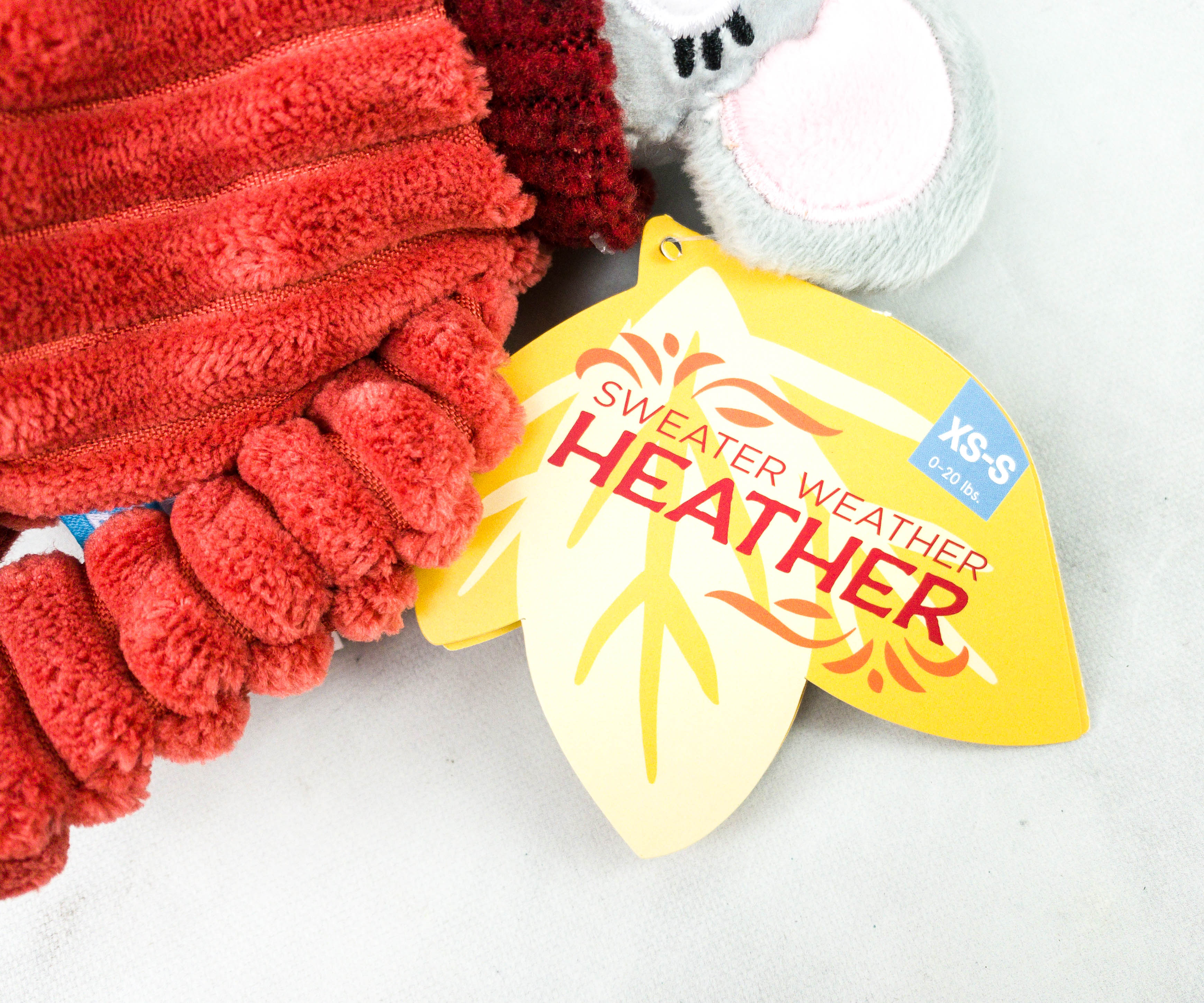 Sweater Weather Heather Dog Toy ($10) This month, we received 2 soft and cute plush toys designed for extra small and small-sized pups. The first one is a multi-part toy!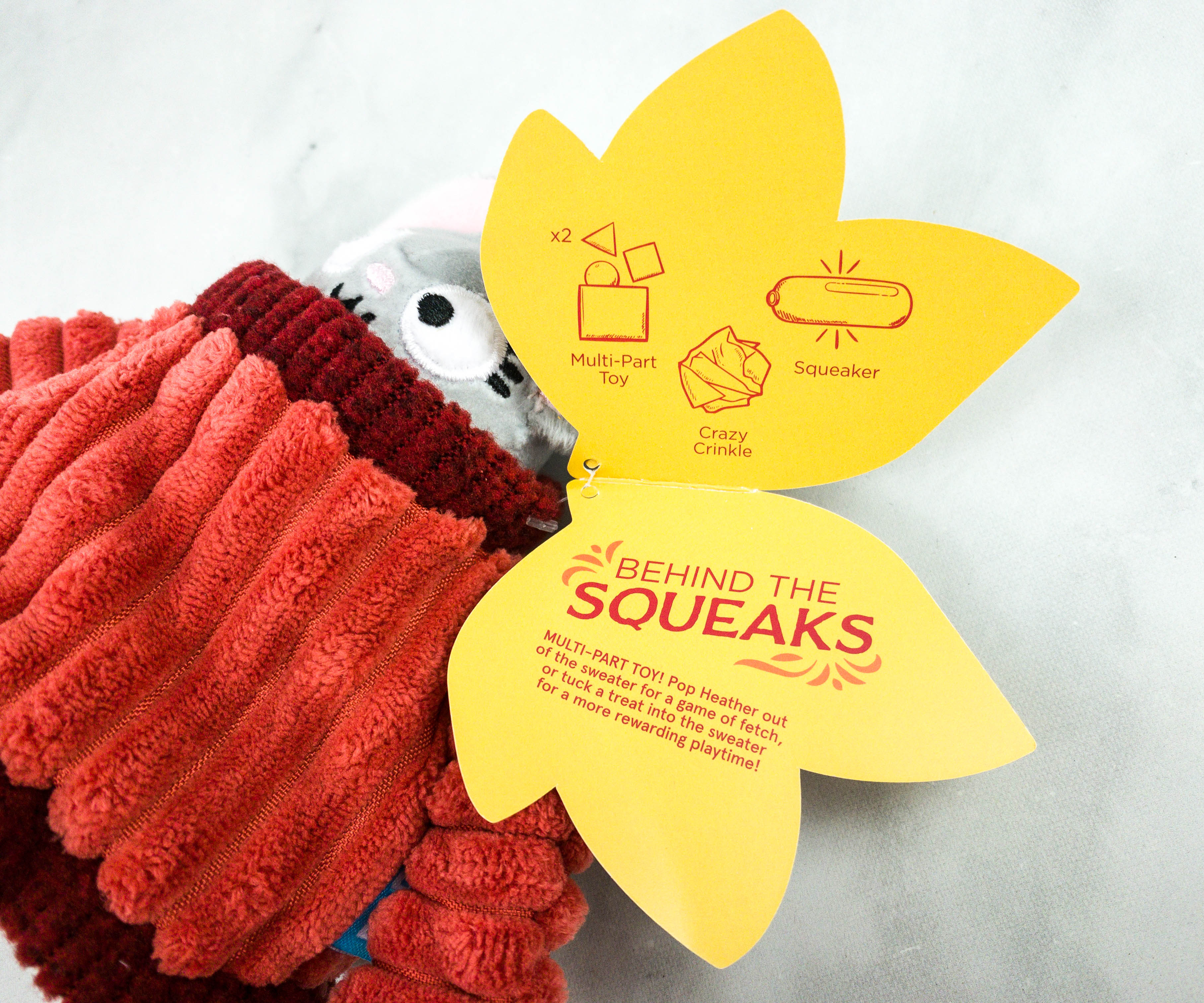 Each toy comes with its own carton label that contains information about it, including the materials used.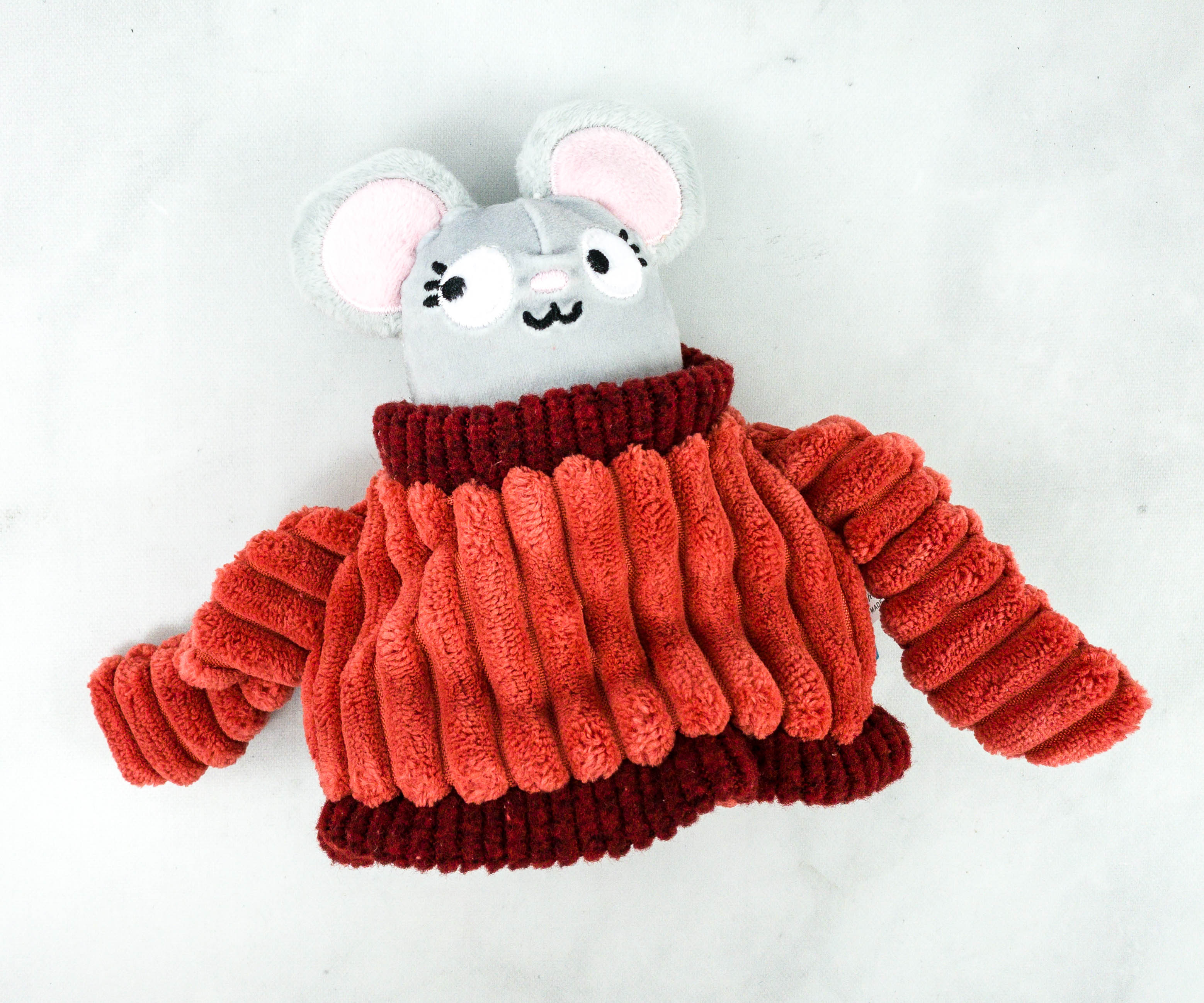 It's a multi-part toy made from high-quality materials, plus crazy crinkles and a built-in squeaker to make it more interesting for pups.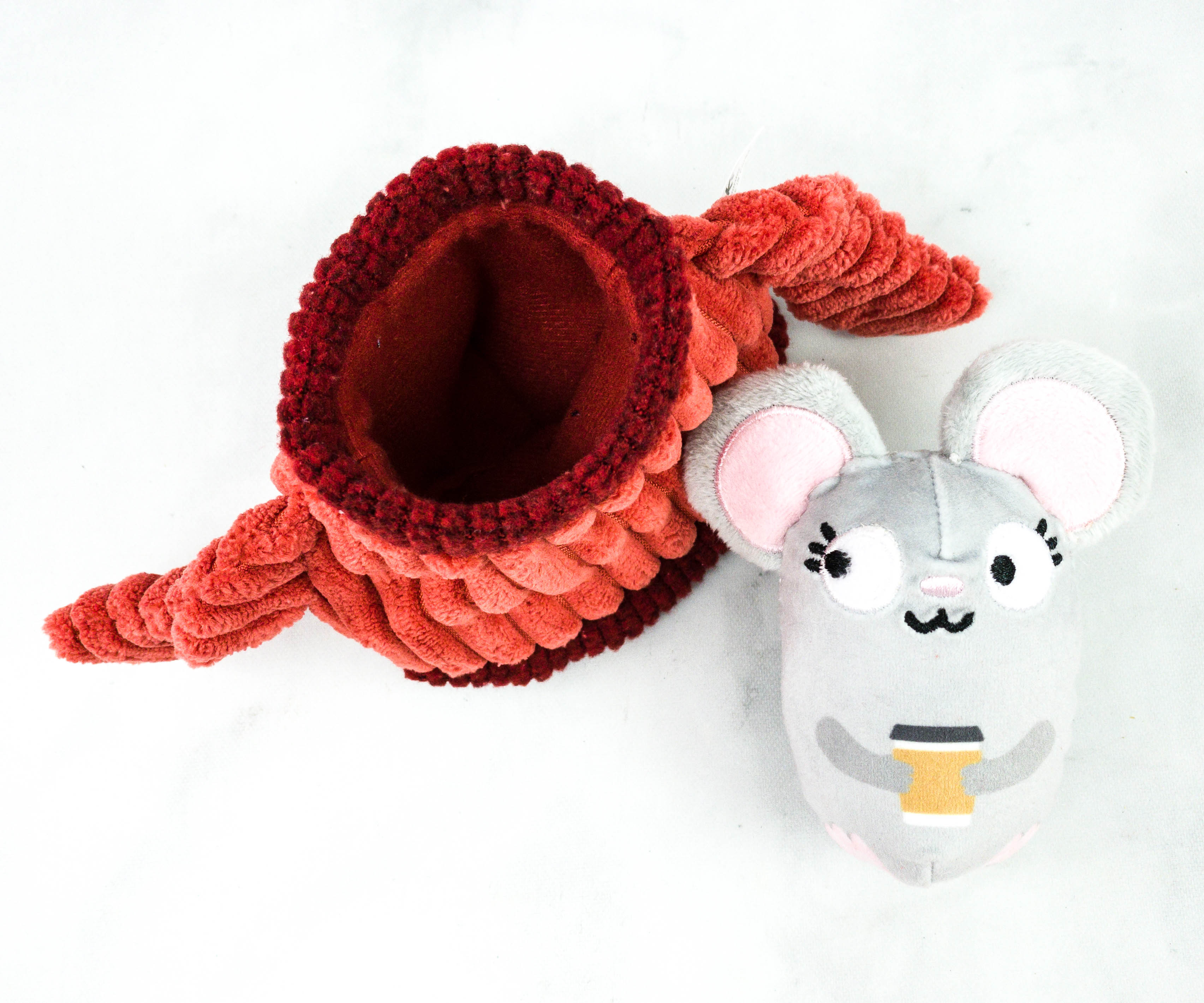 This toy consists of a red corduroy-type sweater and a gray-colored mouse. Your dog can either play with them together or separately!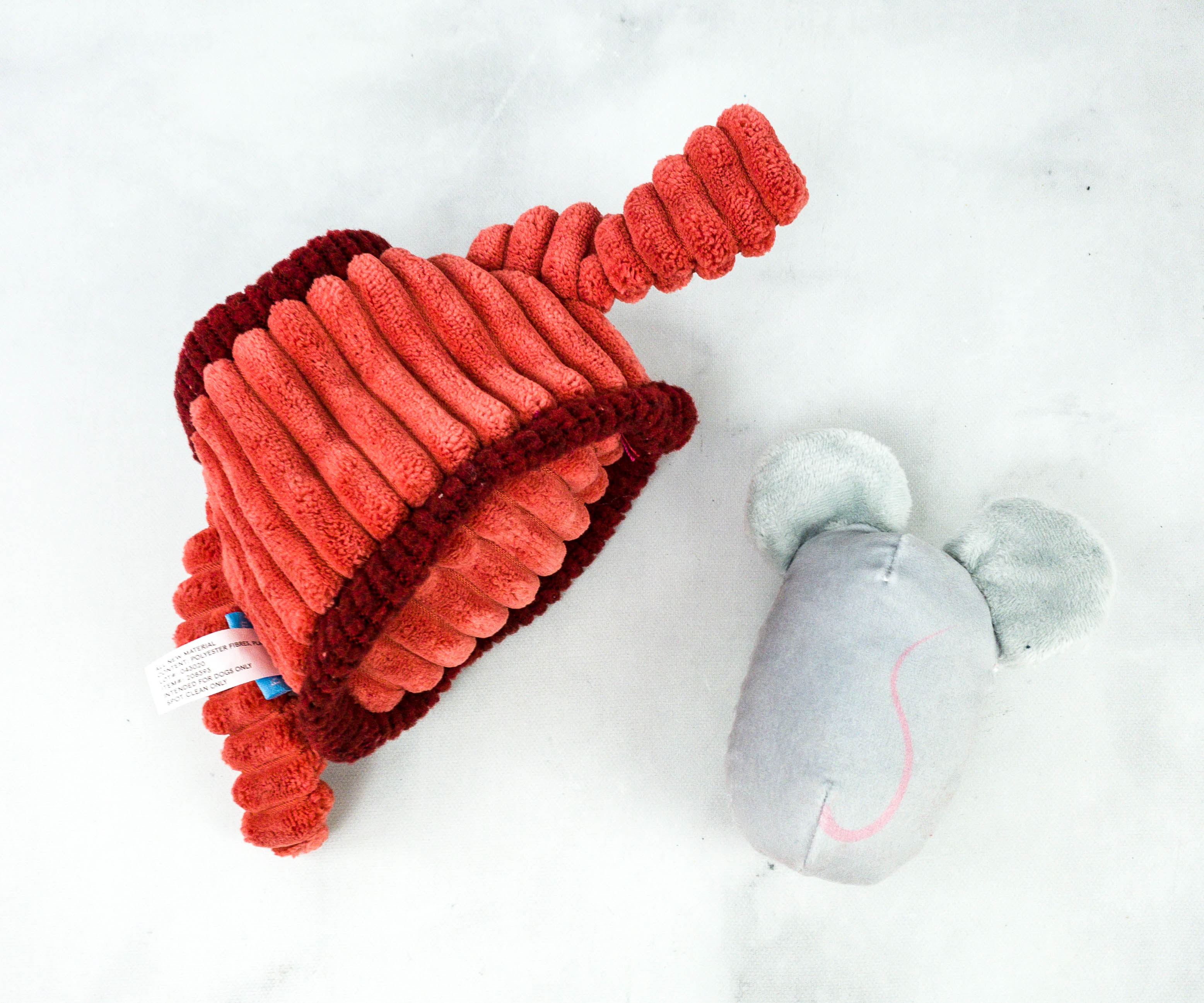 The mouse is ideal for playing fetch, while the red sweater is for tug-of-war!
The sweater is big for the mouse, so it looks like the mouse is hiding inside. The different textures on the sweater is another thing that our pups love!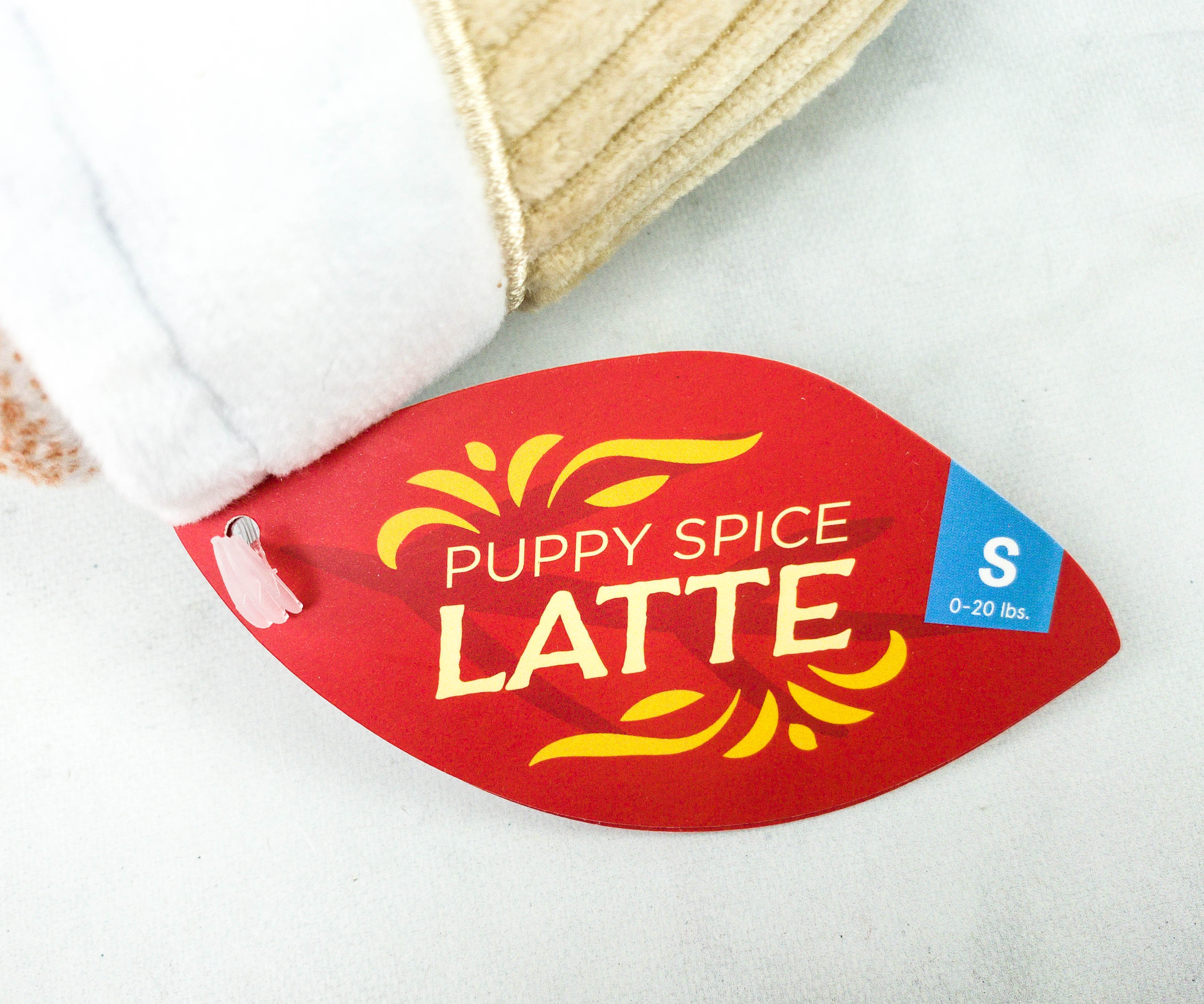 Pupp Spice Latte Dog Toy ($10) Pups can't drink latte, but at least they can have this spice latte-themed toy!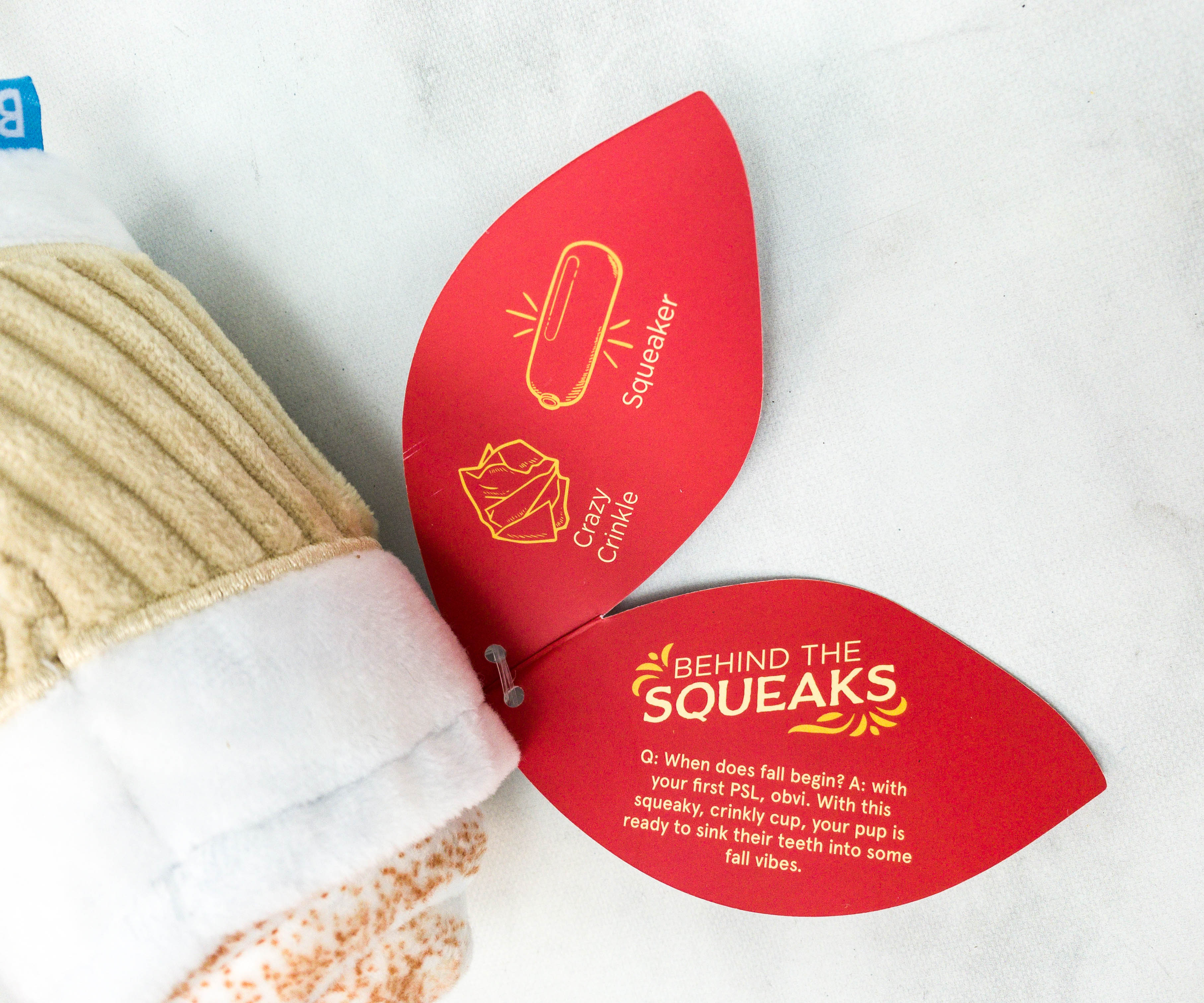 According to the label, this toy also contains crazy crinkles and a squeaker!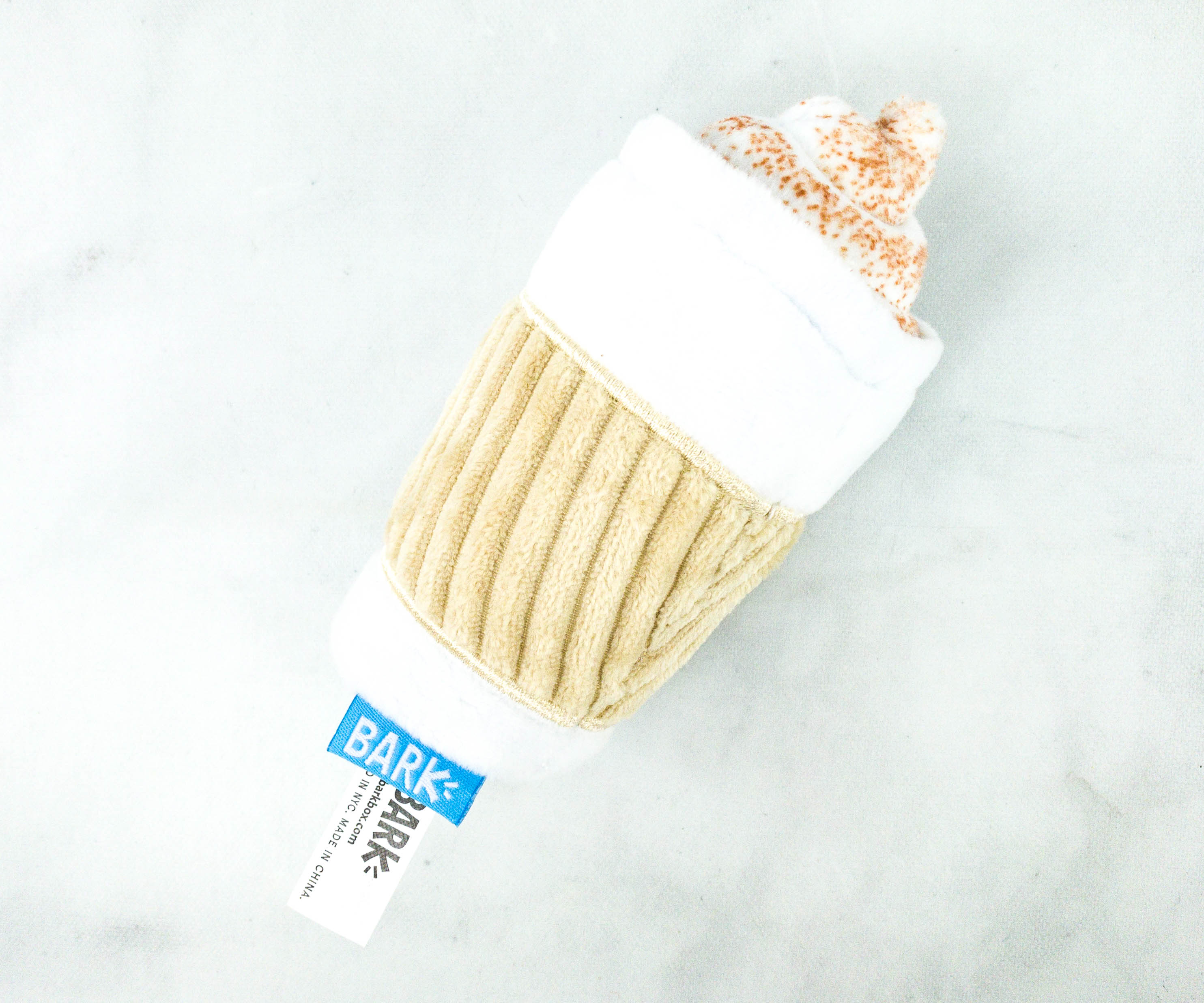 This latte toy is soft and fluffy. The lower part of the "cup" features a different texture, and our pups love chewing on it!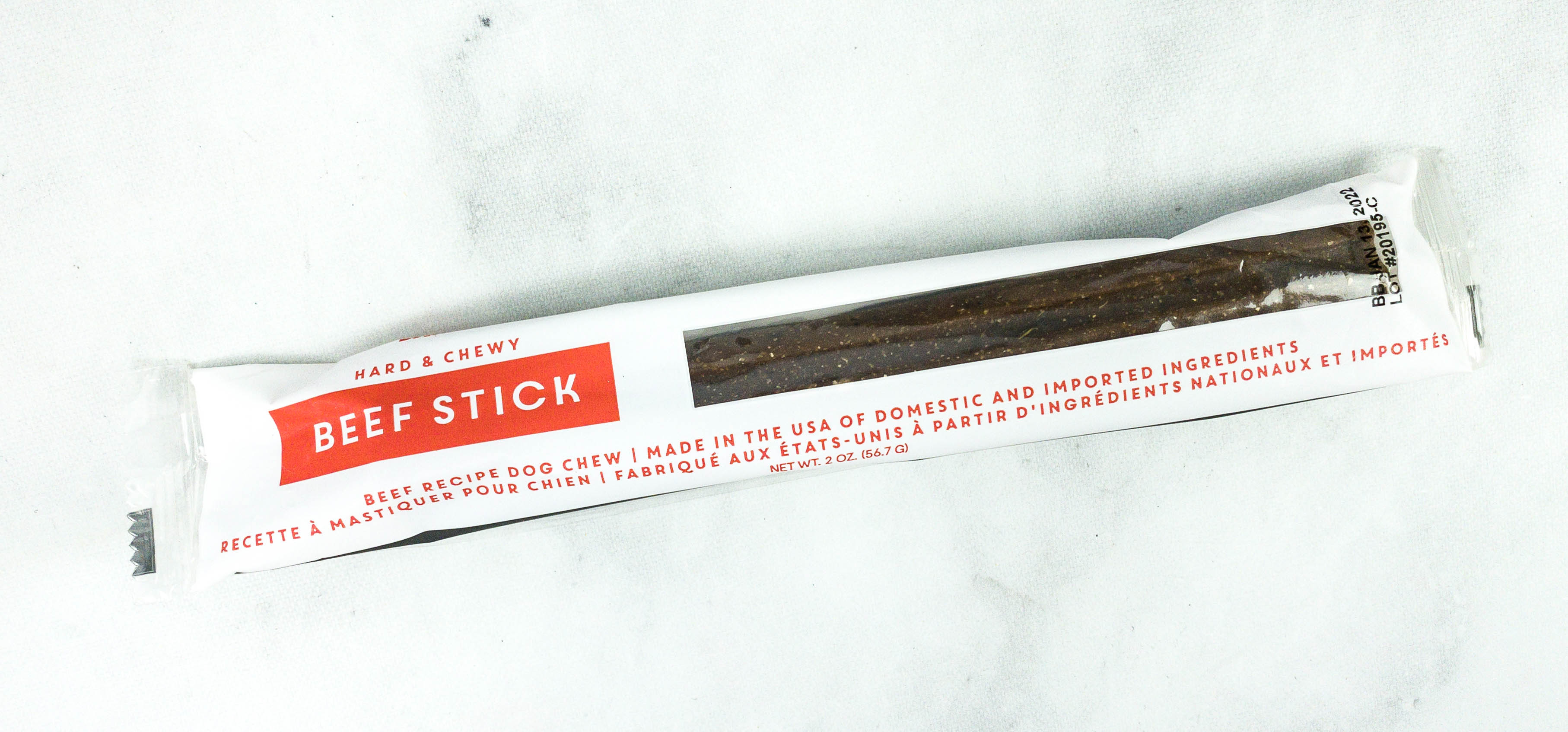 Hard & Chewy Beef Stick Dog Treat. This dog treat stick is made of real beef, mixed with well-balanced and nutritious ingredients that include chickpeas, spinach, and cane molasses.
It's a low-calorie, highly nutritious snack packed with protein and fiber.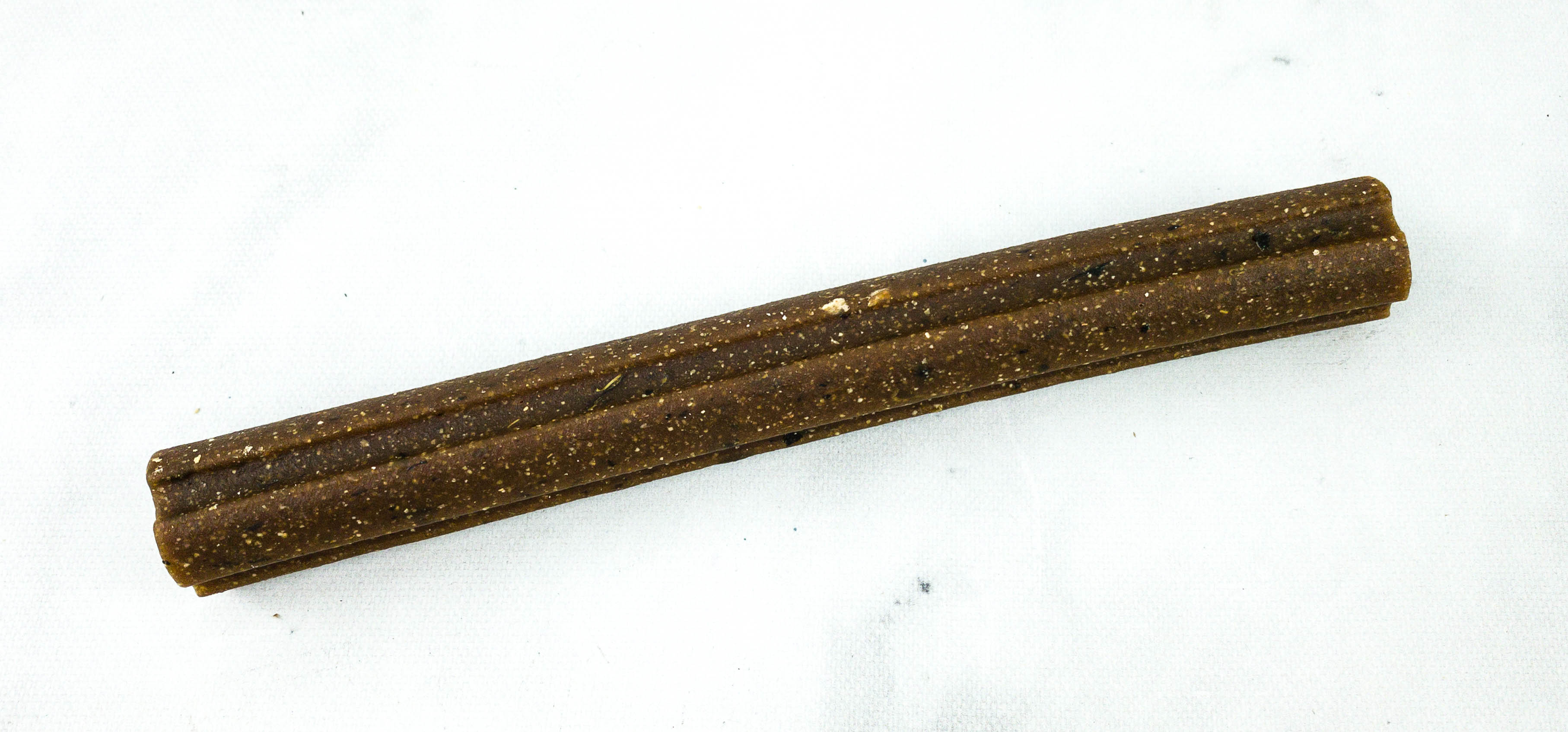 It's tough, chewy, and absolutely tasty. This stick is definitely the ideal treat to give to pups after a training session or even as a simple snack.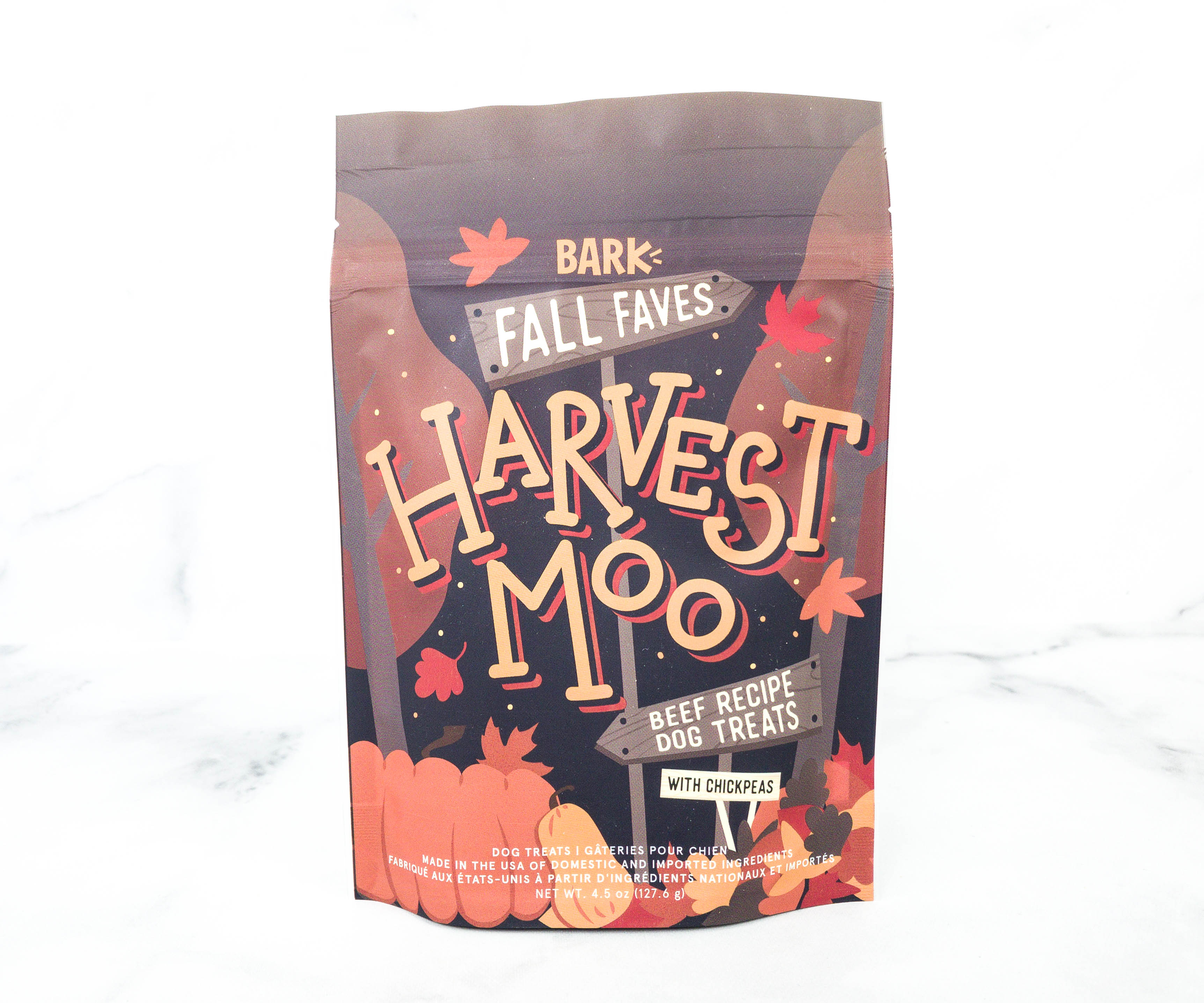 Harvest Moo Beef Recipe Dog Treats ($5) We have two bags of fall-themed treats for this month's box. The first bag features soft and chewy treats made with beef and chickpeas!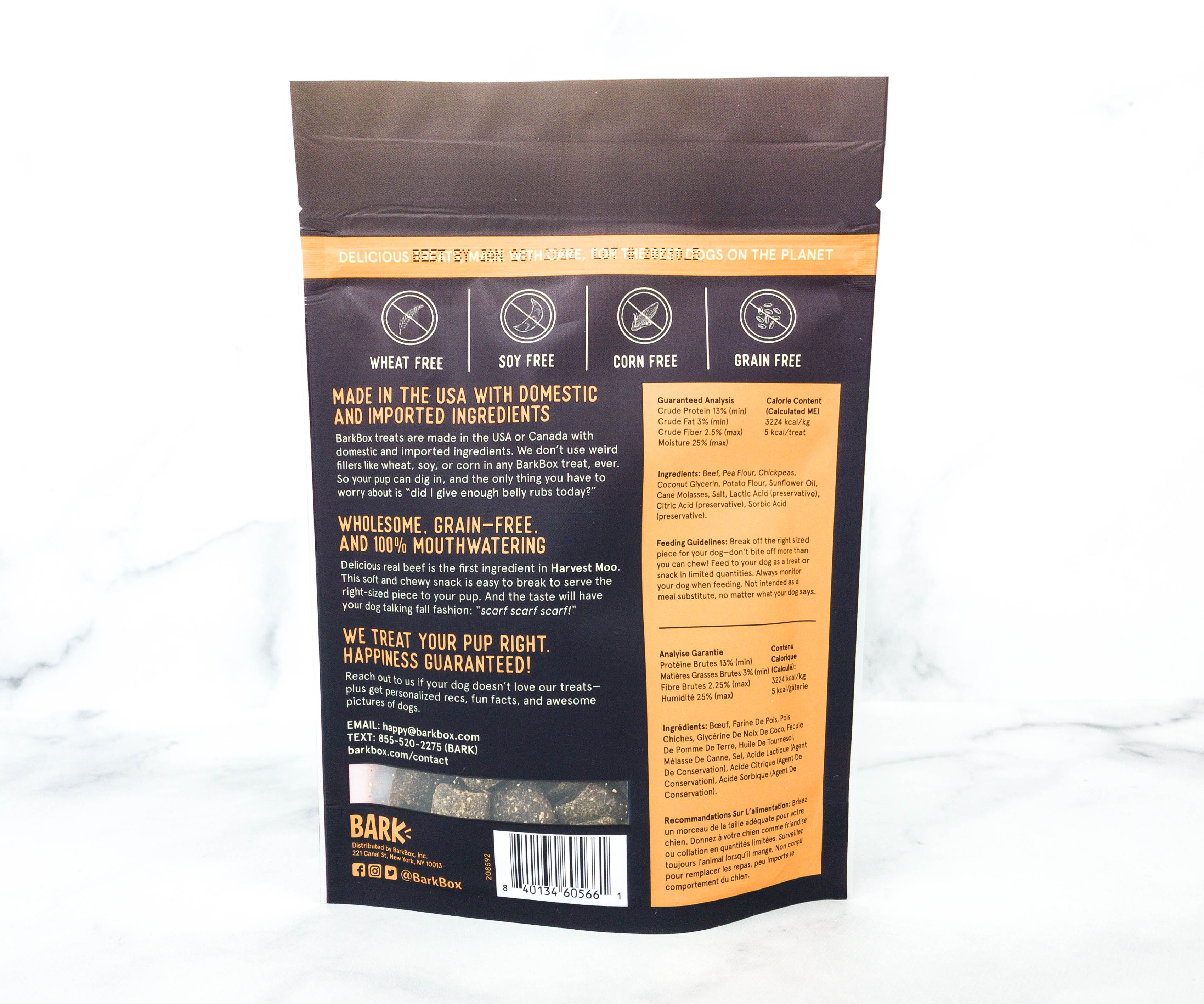 This dog snack contains only all-natural, grain-free, and wholesome ingredients. It doesn't contain wheat, soy, and corn!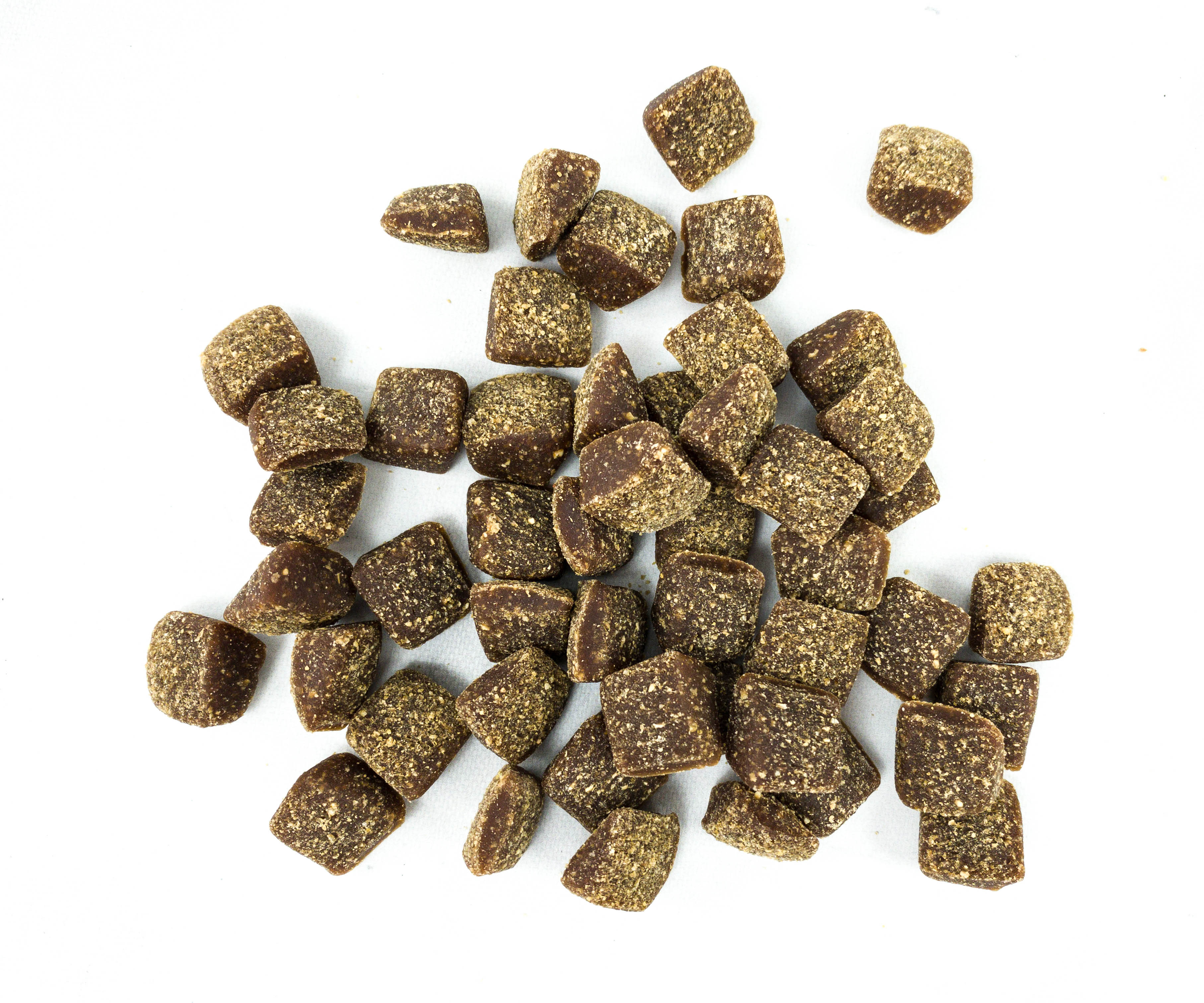 Inside the bag are chewy bite-sized treats. These treats are packed with essential vitamins and minerals, keeping pups stronger and healthier. They make a great reward treat for dogs!
Pork N' Spice Latte Pork Recipe Dog Treats ($5) The second bag contains pork-based treats for dogs. It also contains flaxseed, dried ground cane molasses, and natural preservatives.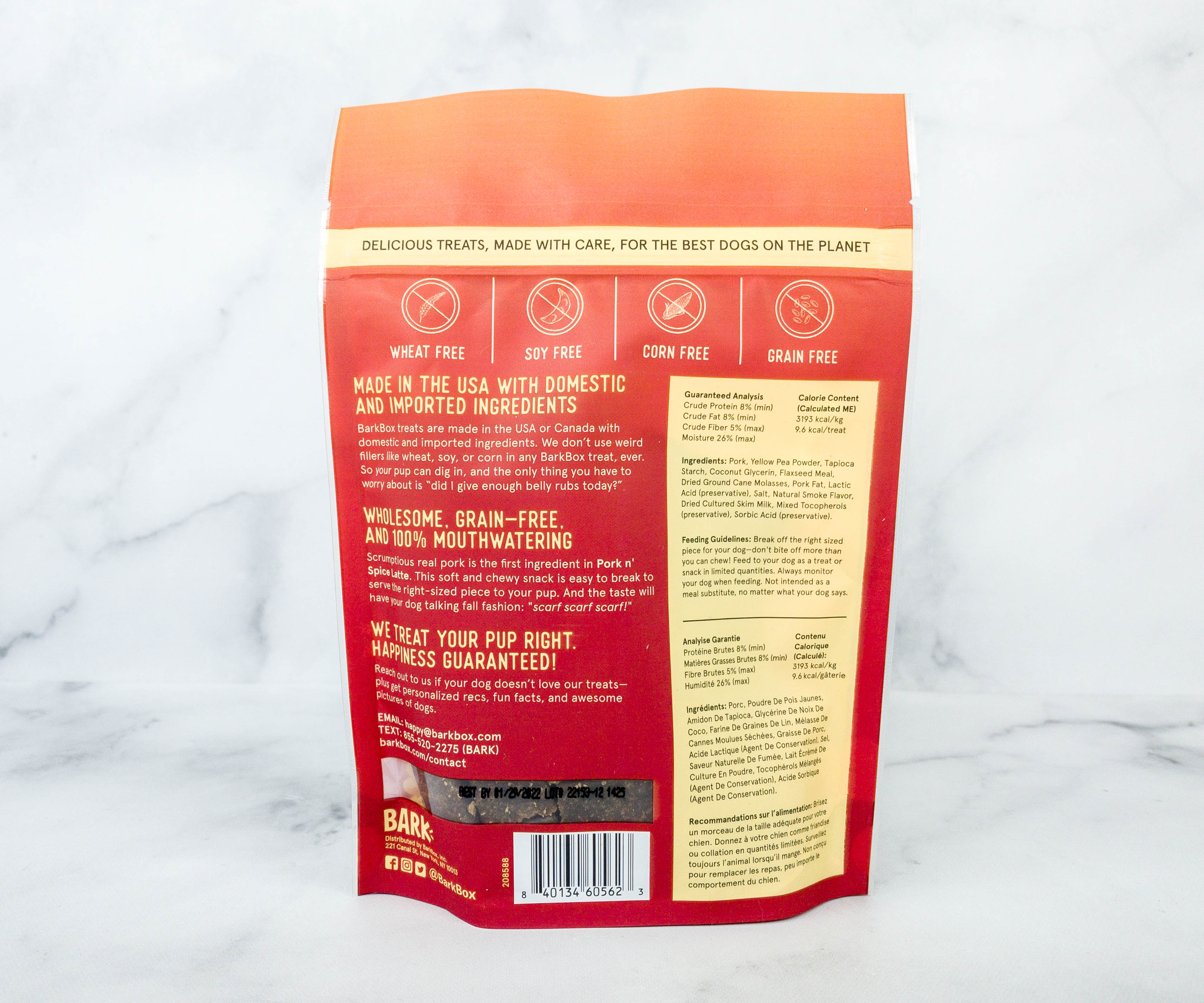 Like the first treat, this dog snack is also wheat-free, soy-free, corn-free, and grain-free!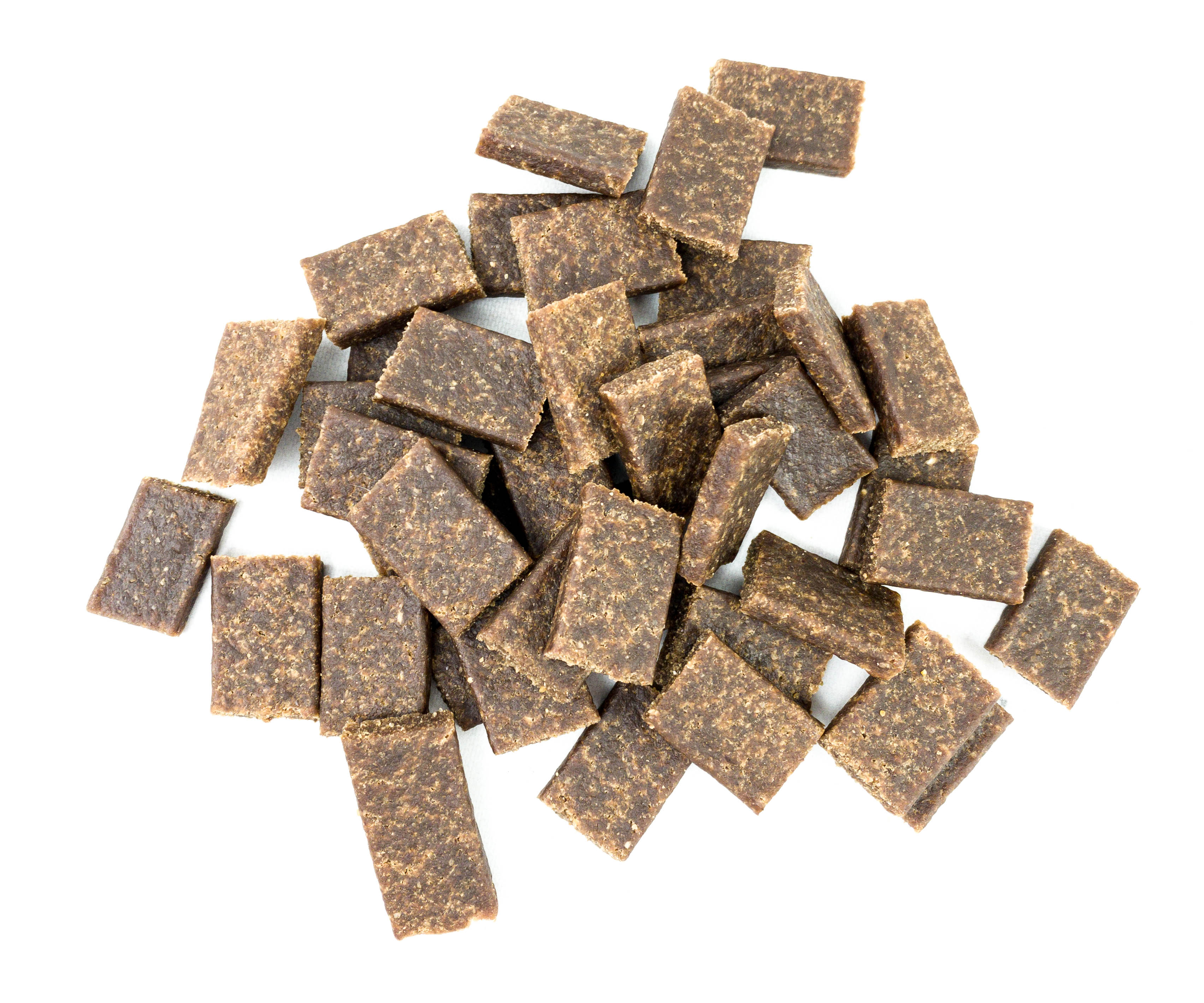 These rectangular snacks are absolutely chewy!
Both of these fall-themed snacks are a hit with our pups!
Yummy snacks and brand new toys await pups in every Barkbox! This month, both of the toys we received have squeakers in them. They are durable and well-crafted, so I have no worries when giving them to Dean. The snacks are also fantastic! All of them are made with healthy ingredients that contain essential nutrients for dogs. This box never fails to make Dean happy and that makes me happy as well! Everything is also fall-themed, which made the curation really exciting!
What do you think of Barkbox? If your dog is a serious chewer, check out Barkbox Super Chewer!