Bagamour Box is a quarterly subscription containing two stylish handbags plus an assortment of accessories. Best part? You get to choose from three different styles for the "spotlight" bag! Bagamour is $54.75 a quarter, or save a bit with an annual subscription.
DEALS:
Get 10% off your first Quarterly box! Use coupon code BAG10.
Get $5 off your entire purchase! Use coupon code BAG5.
Get $10 off on annual subscriptions! Use the coupon code HELLOAMOUR10 at checkout.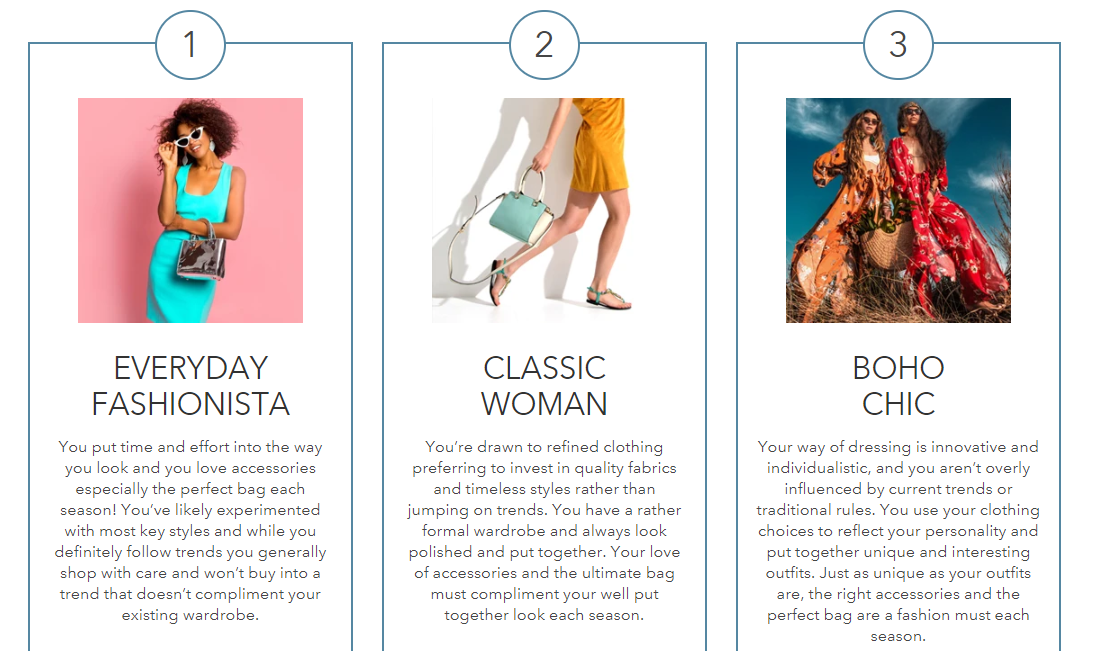 The first thing you will need to do is decide which style you prefer. I loved each of the styles shown here, it was hard to choose, but I went with Boho Chic.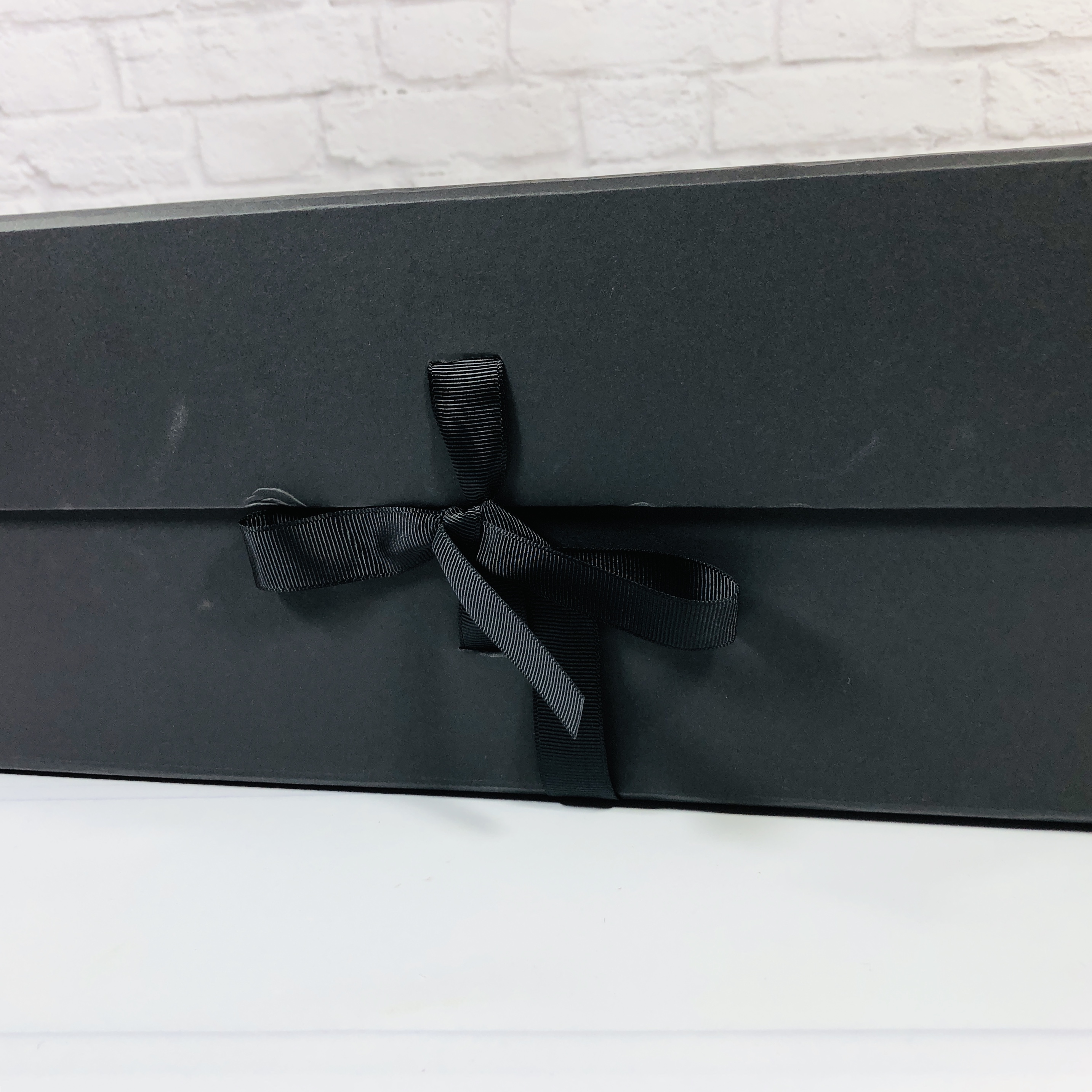 The box itself is sturdy and can be reused to hold stuff. It's a keeper!
My items were tucked into this branded paper and sealed with a sticker.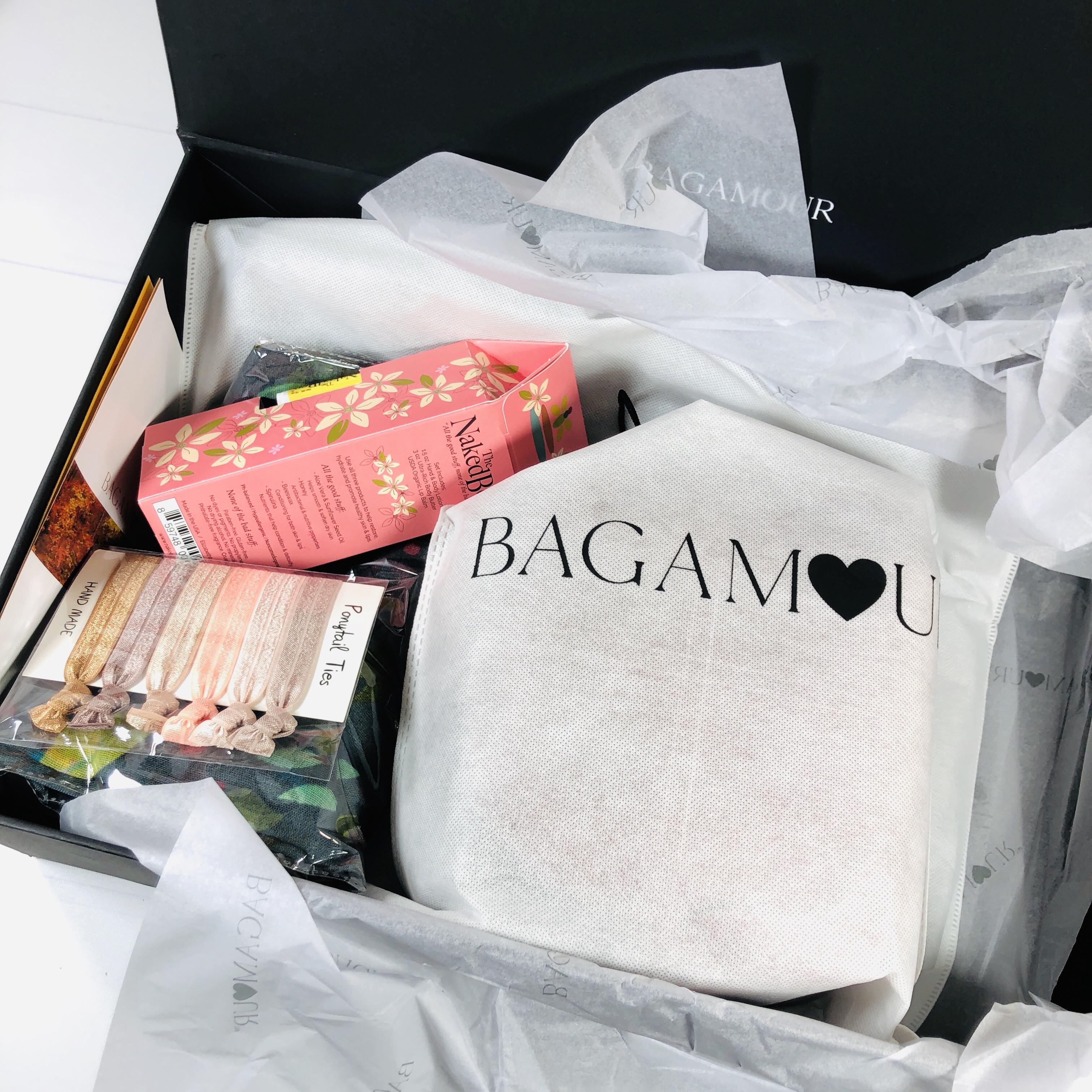 First peek!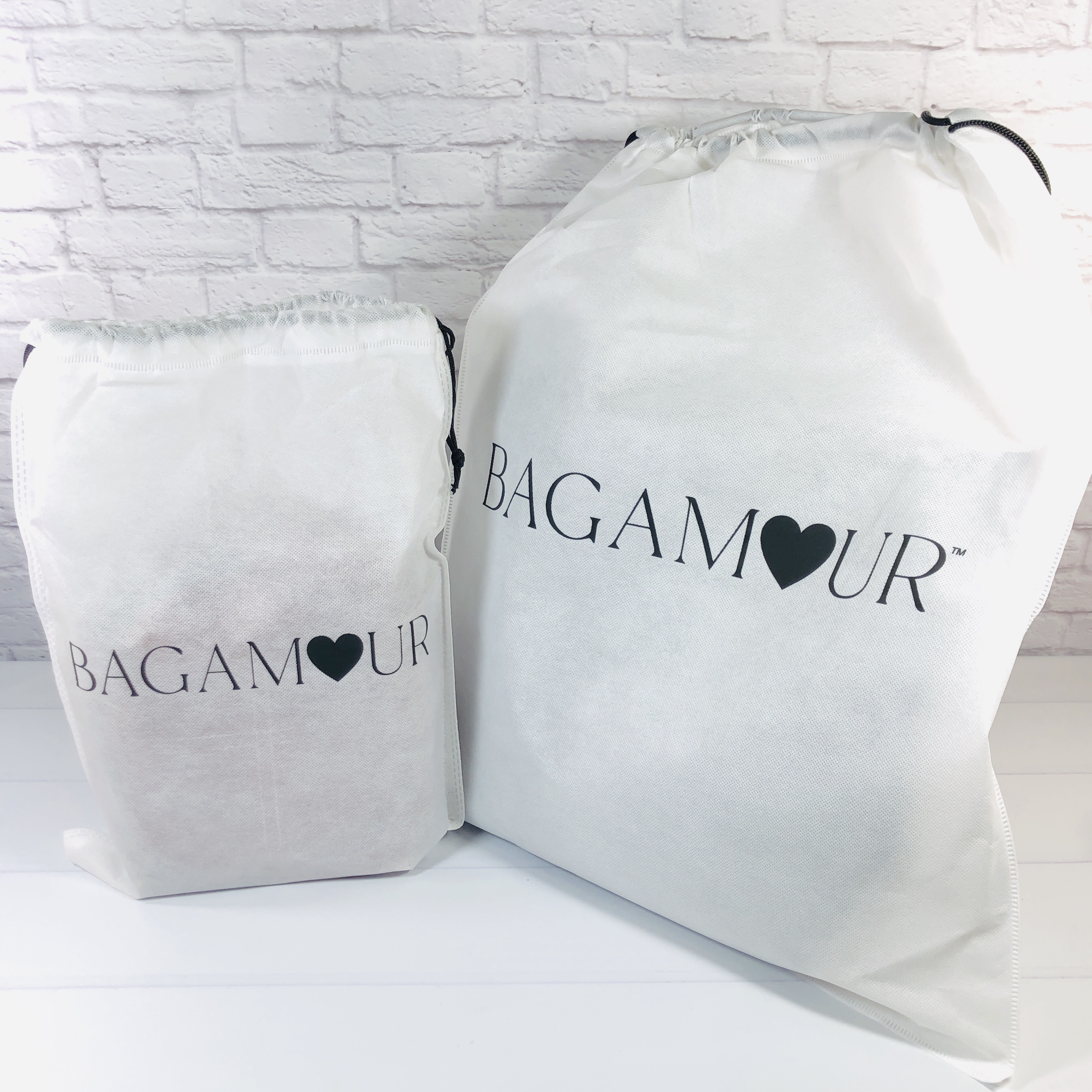 My purses (yes, there were TWO!) were in reusable storage bags, ideal for keeping them from getting scratched or dusty in my closet.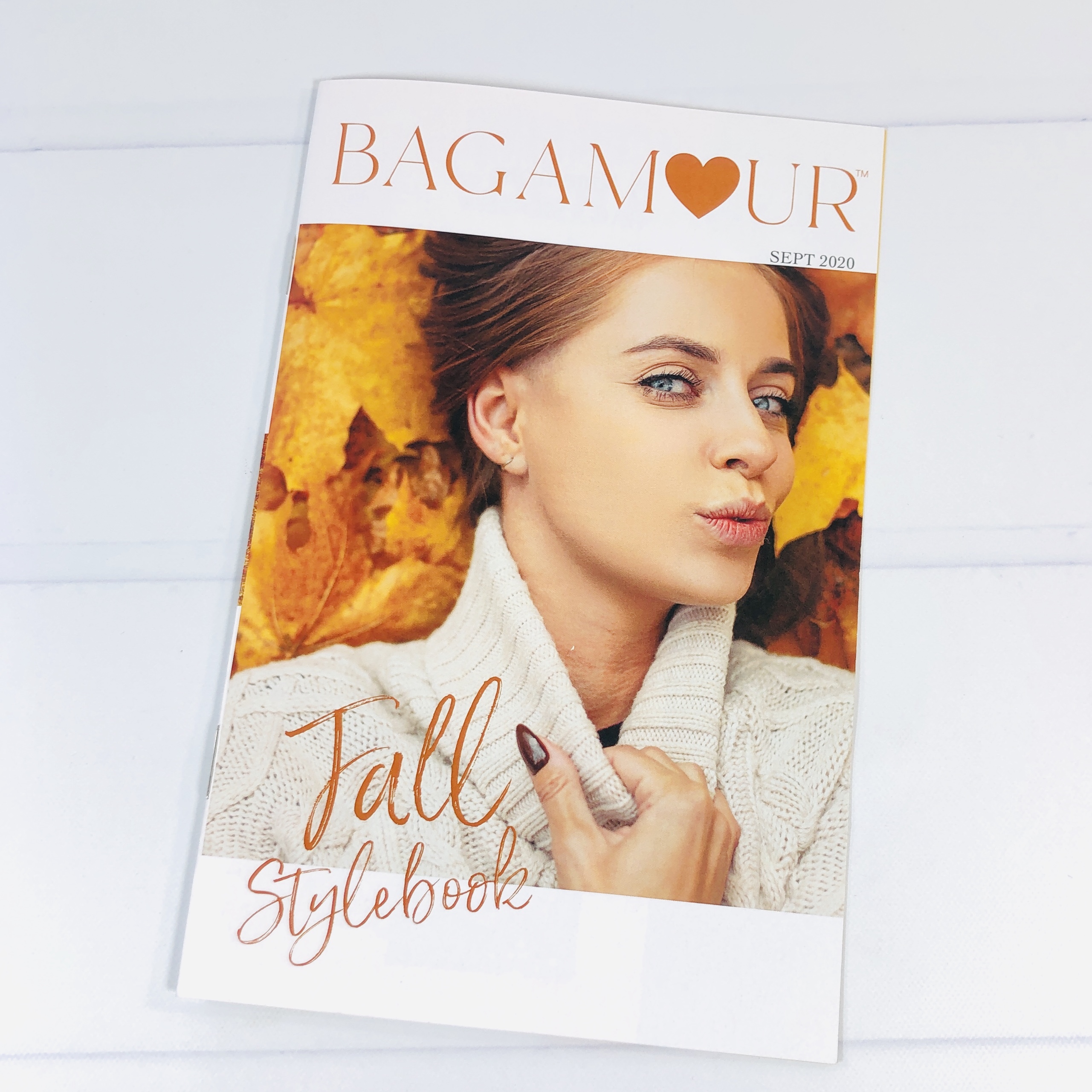 I received a colorful brochure.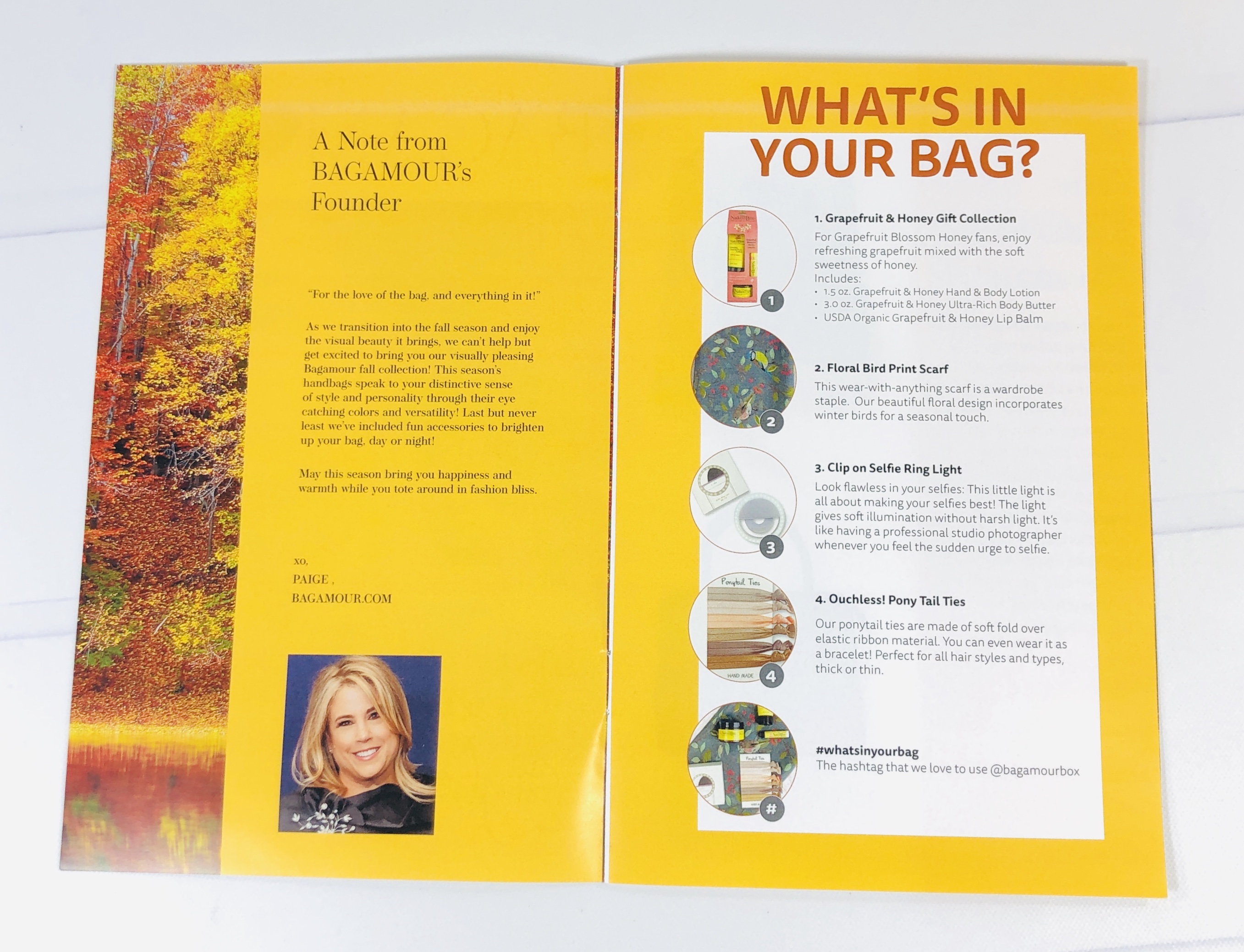 All three box versions come with the same accessories. They also come with the same tote, but the main purse will differ depending on style chosen at sign up.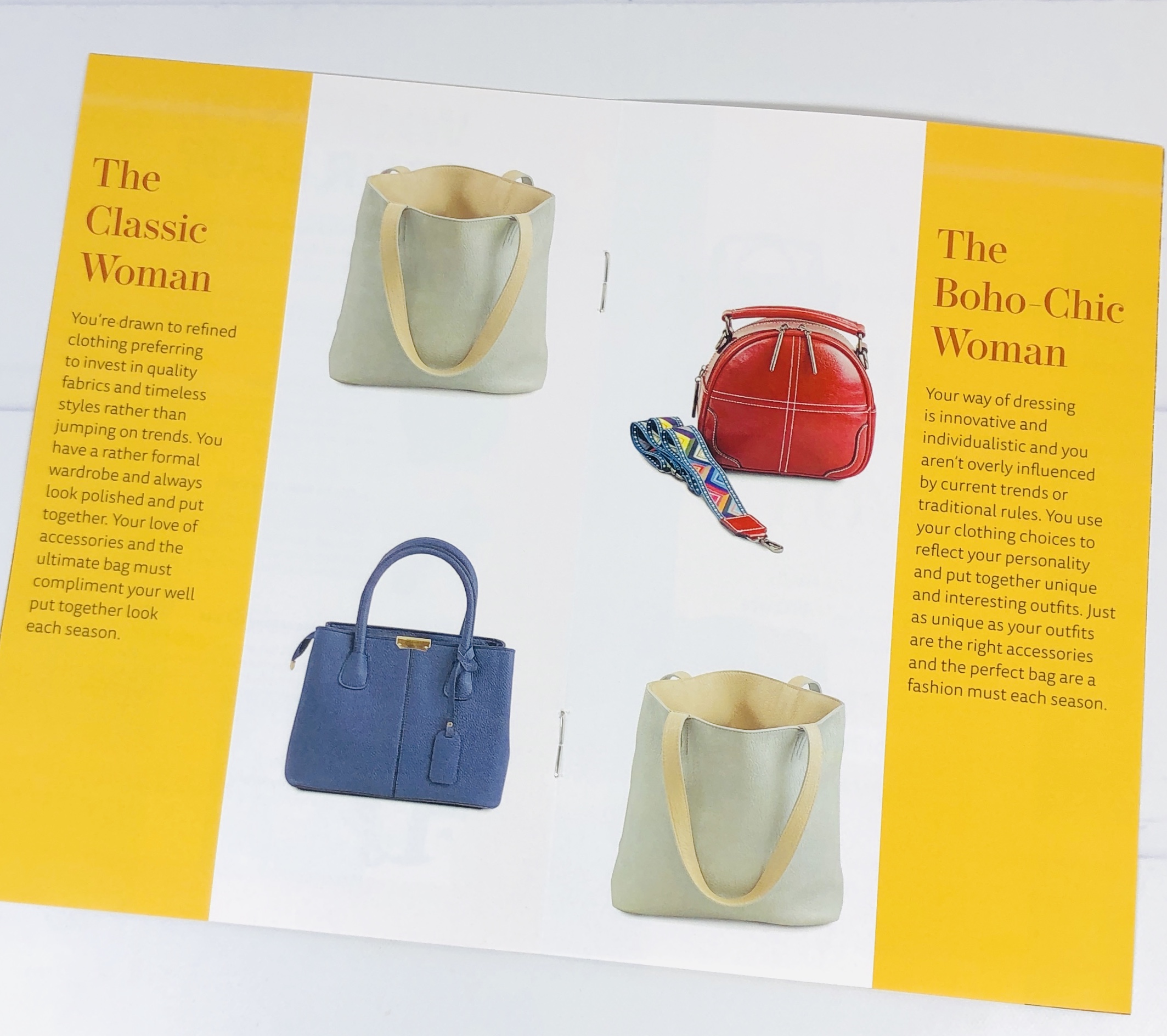 The next few pages show which bags were sent for each style. All three options came with the silver pebble bag.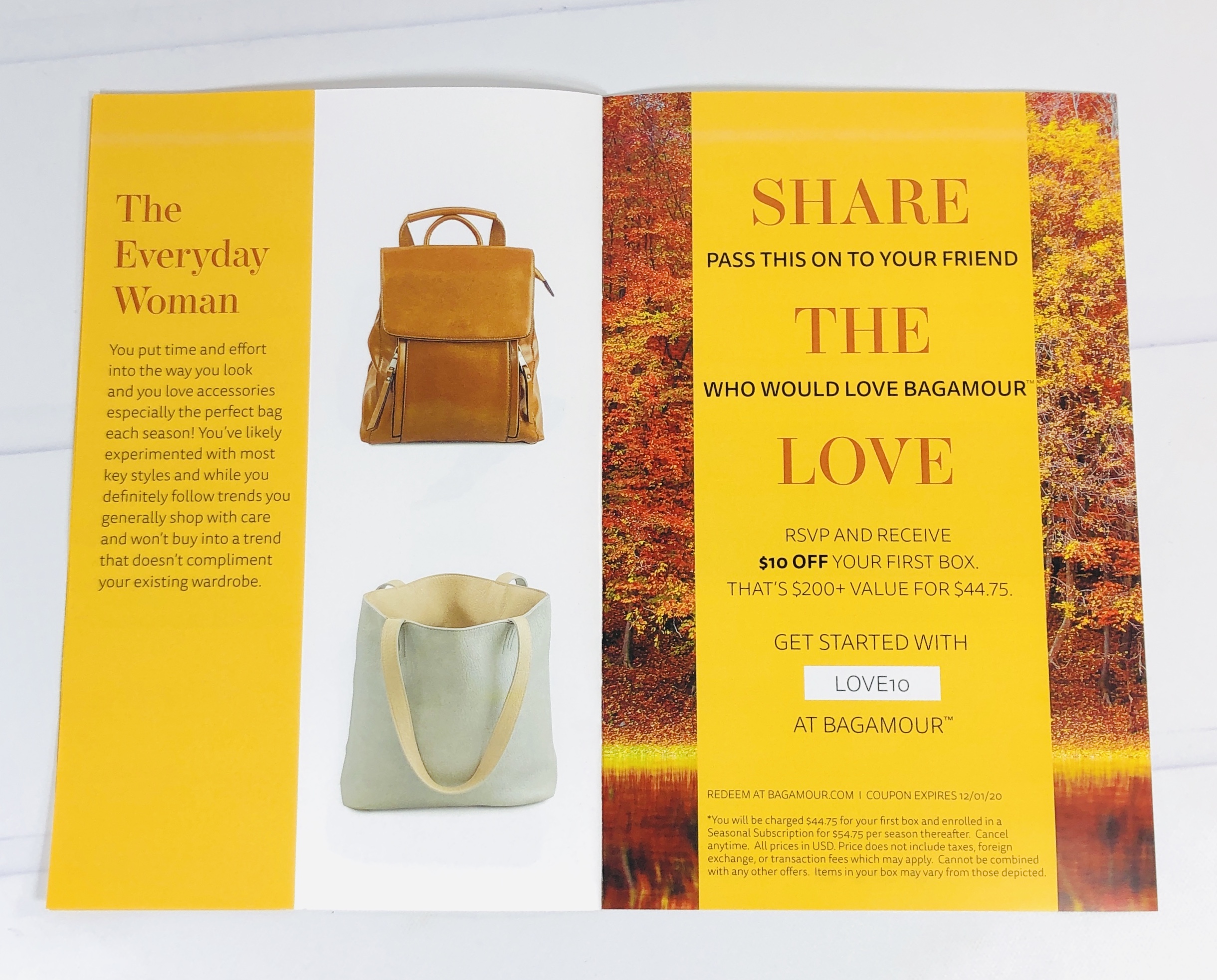 There was also a discount code to share with a friend.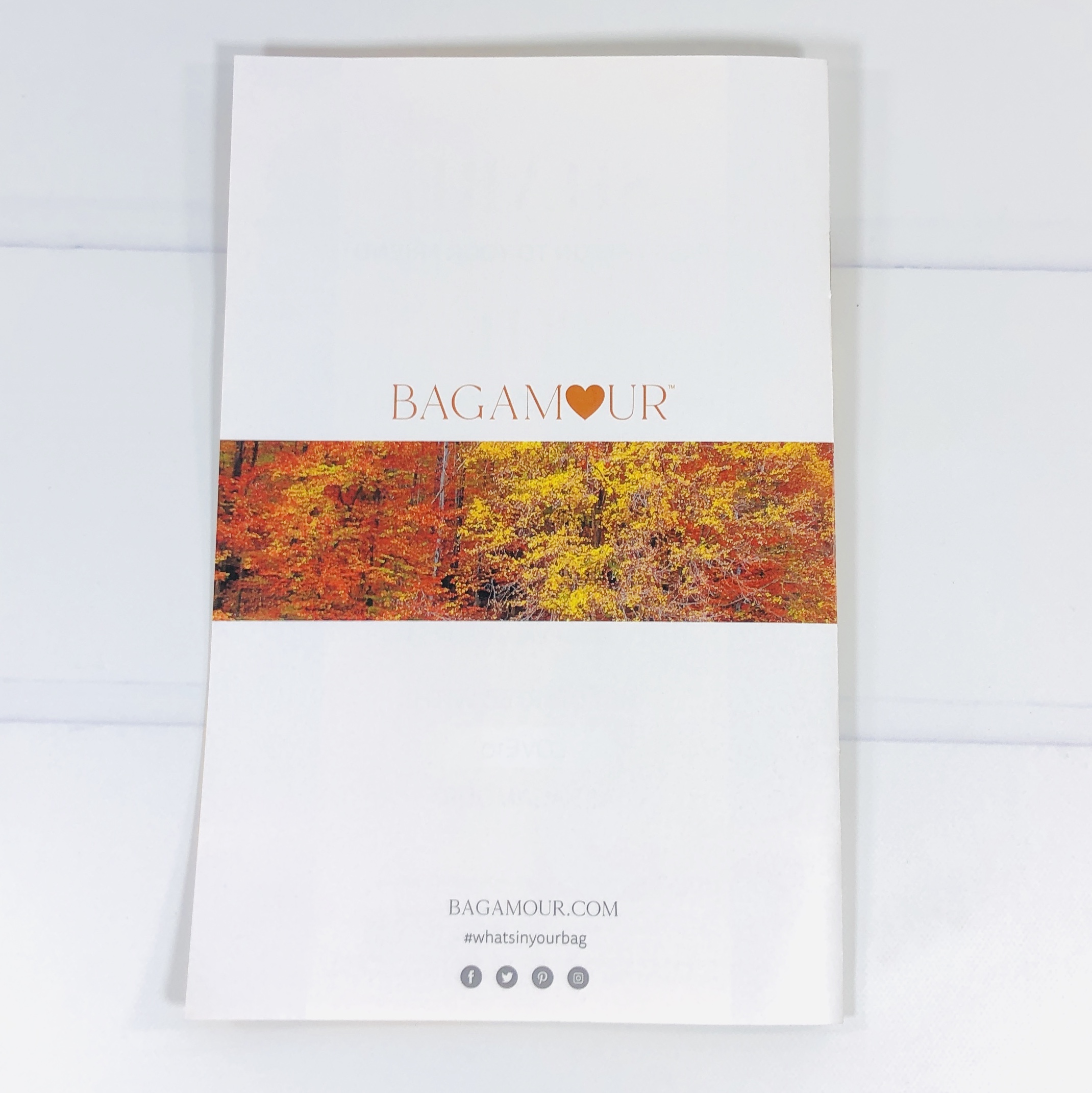 Bagamour is on several social media sites.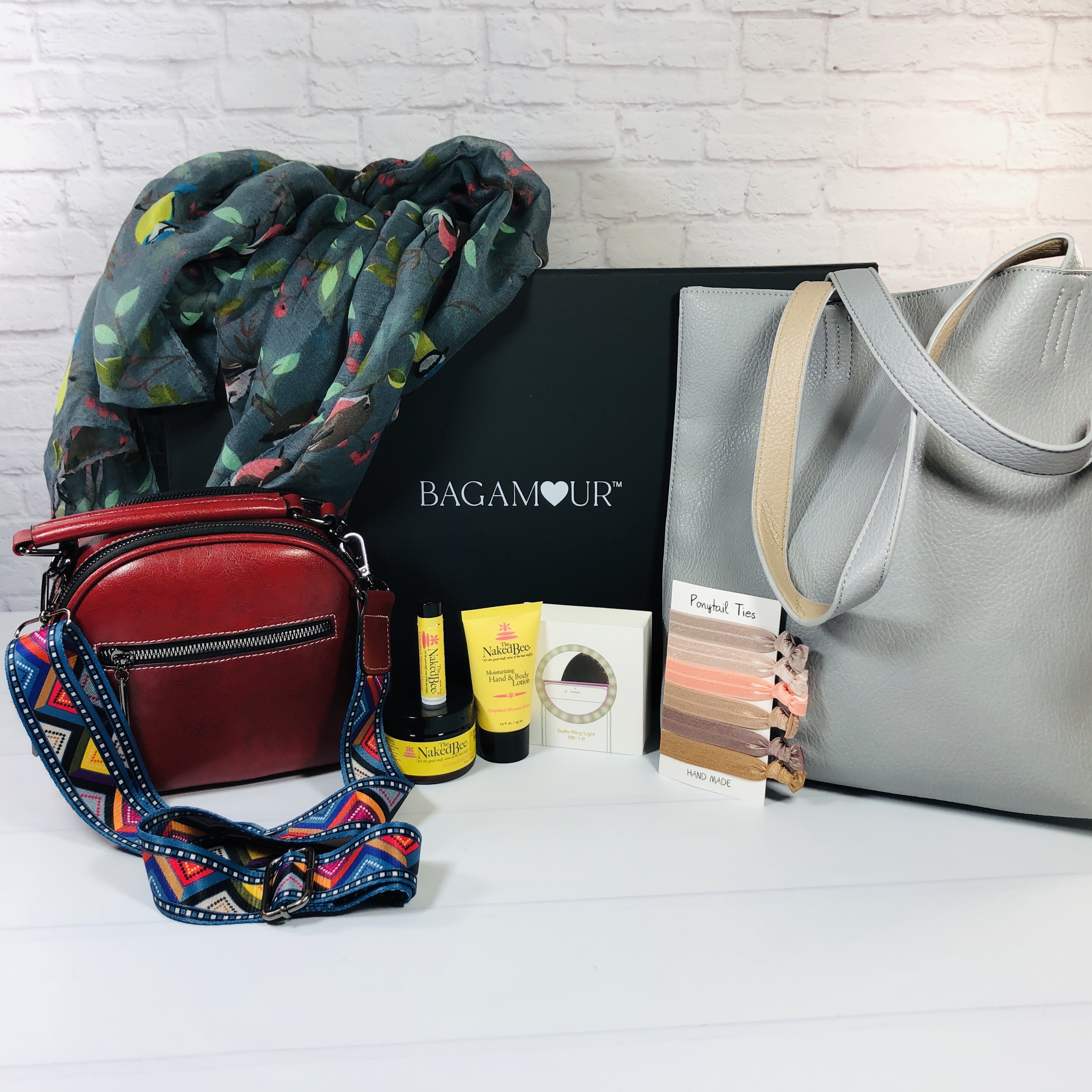 Everything in my box!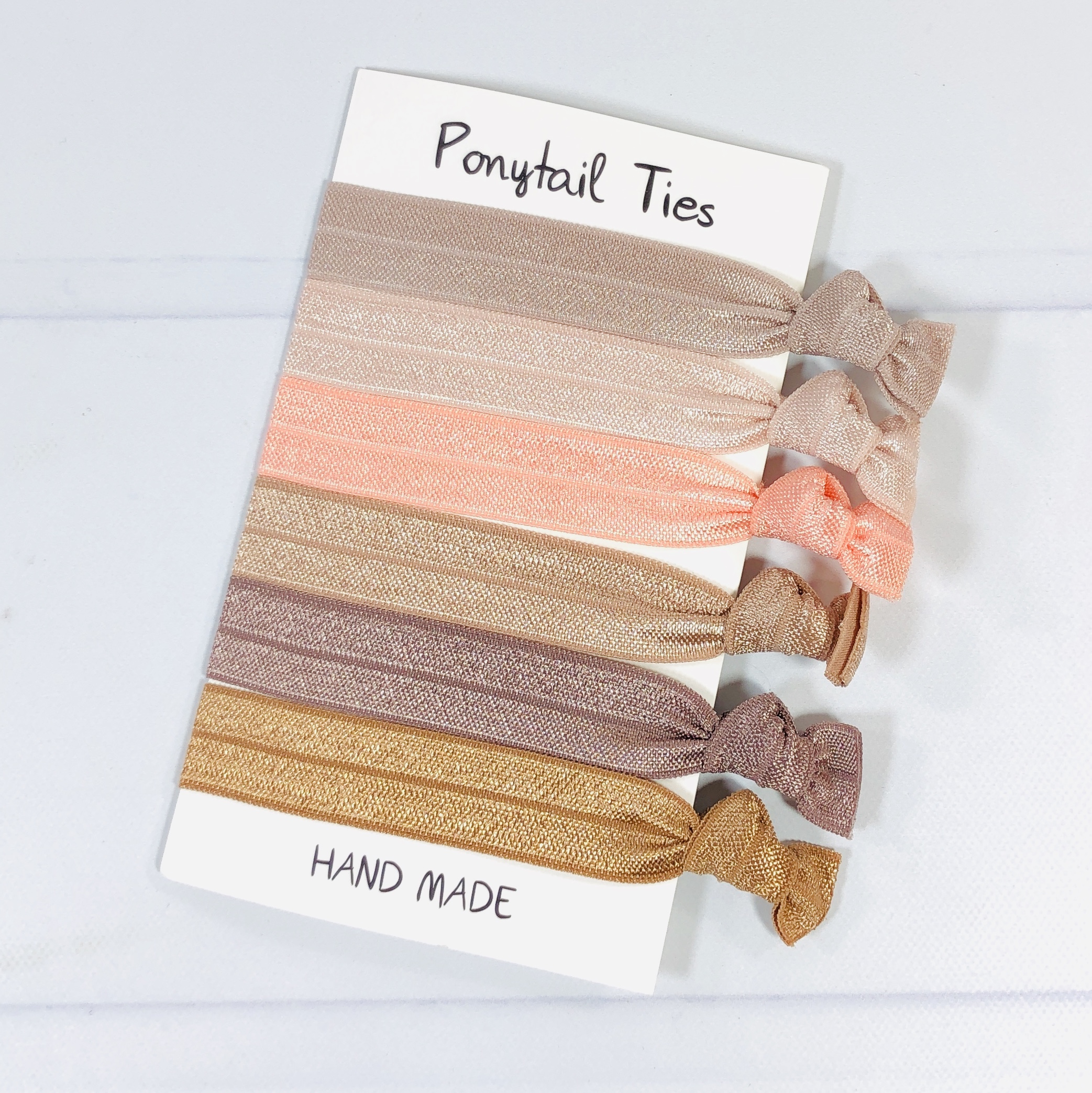 Ouchless! Ponytail Ties I really like the colors of these ponytail holders, they are so nice for fall.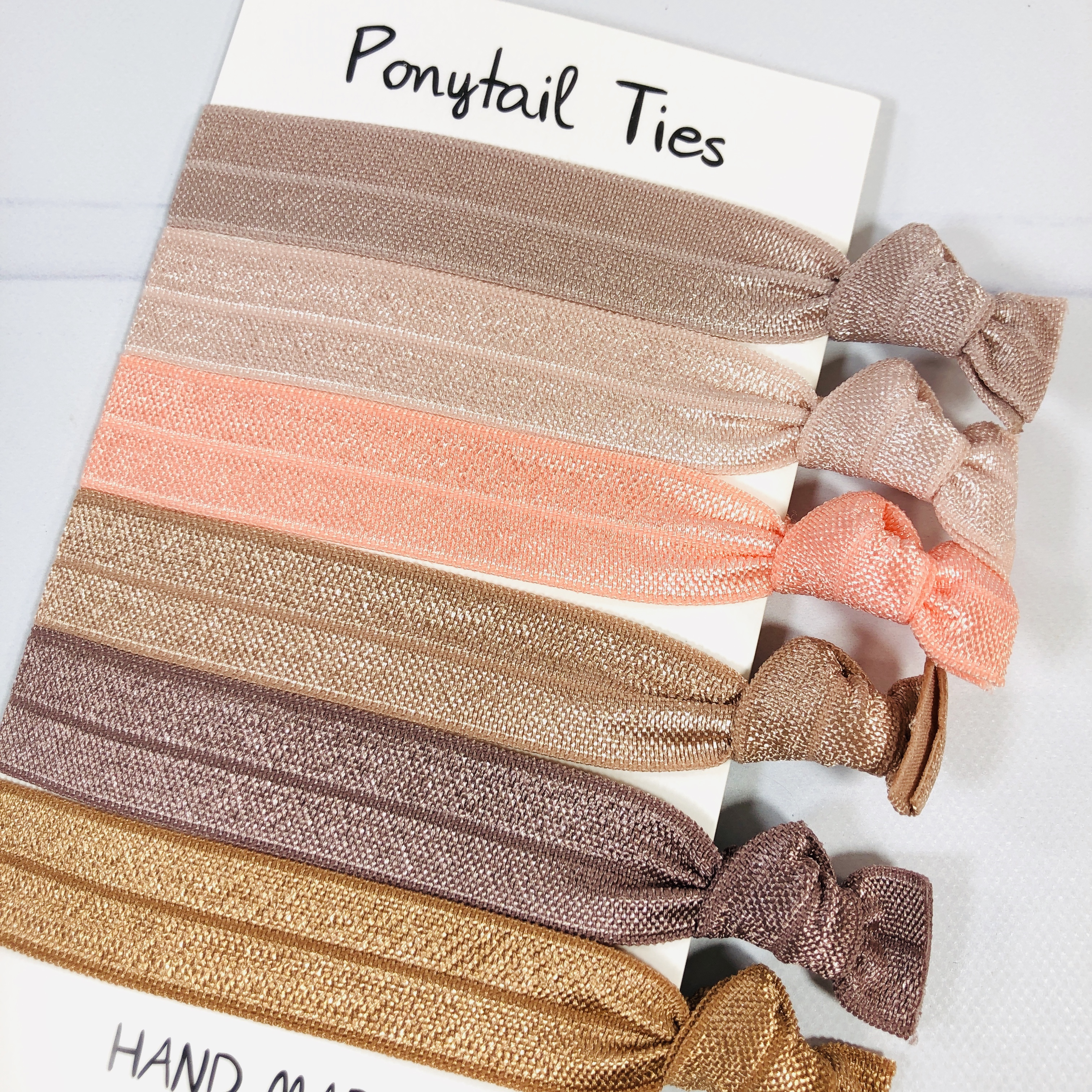 They double as bracelets so you always have one on hand. They are made of stretchy ribbon and have a pretty sheen to them.
Selfie Ring Light RK-12 ($9.90) Help your selfies look perfect with this ring light!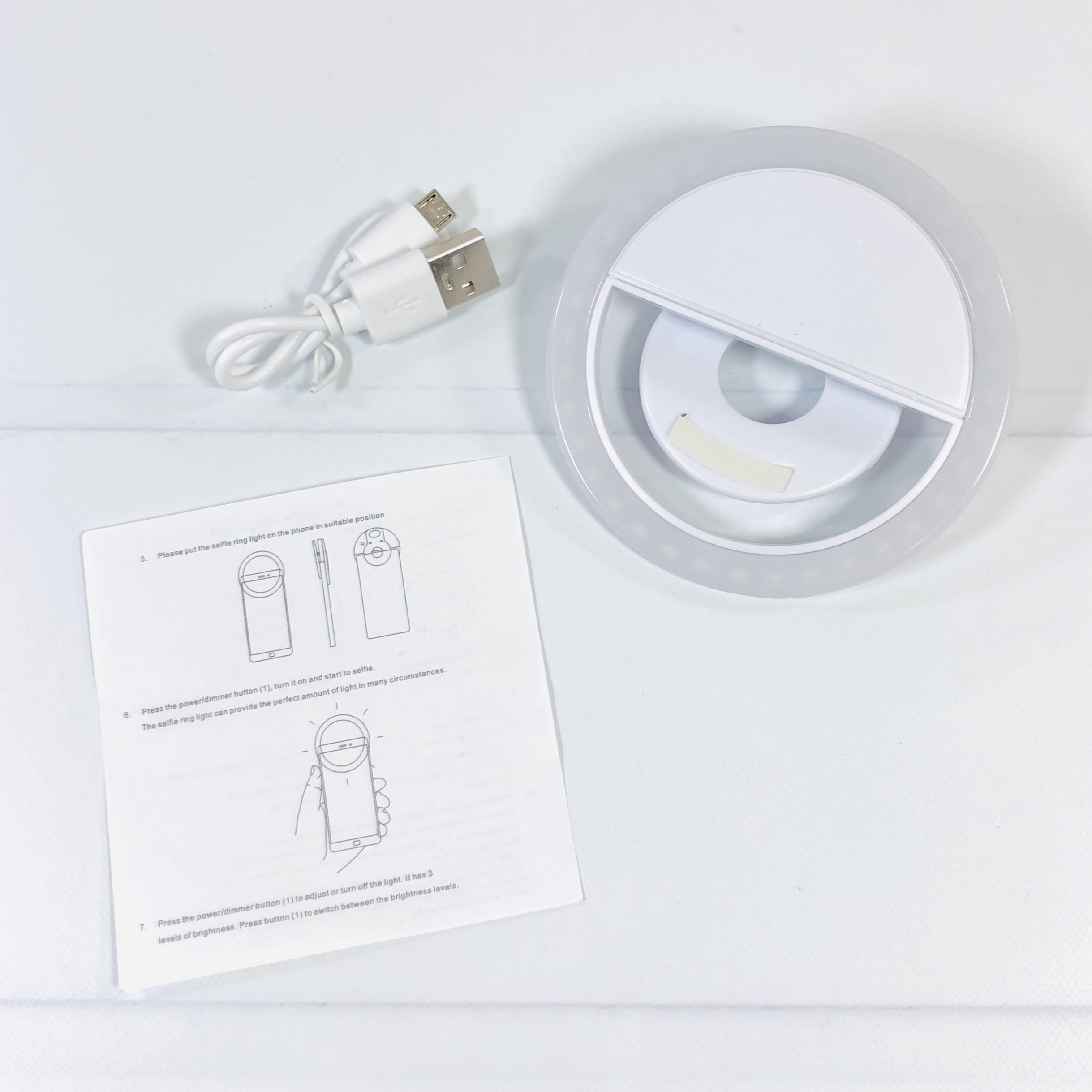 Instructions were included and you just plug it in and attach to your cell phone to provide brightening in low light situations.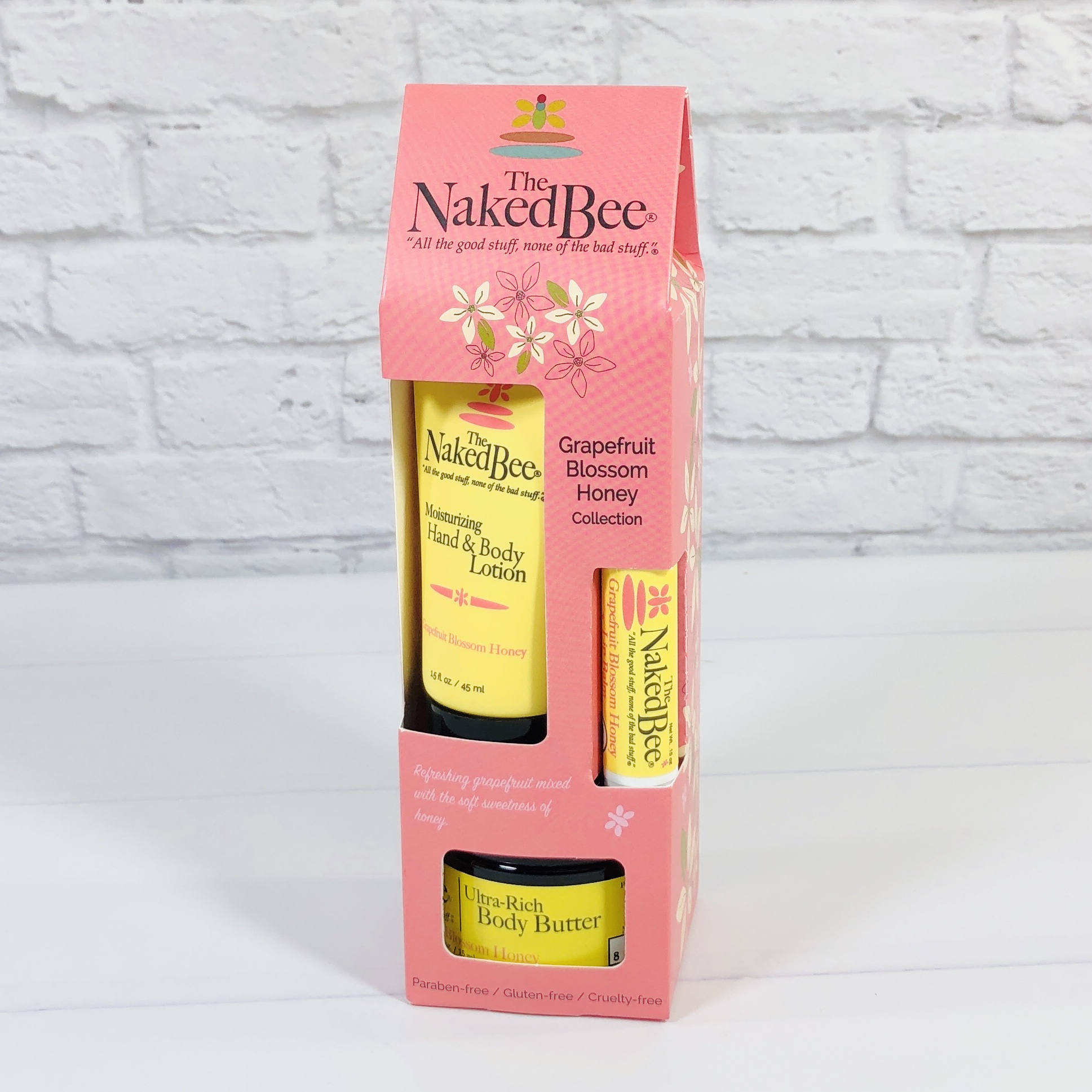 The Naked Bee Grapefruit & Honey Gift Collection ($9.99) I have never heard of grapefruit blossom honey but after smelling these products I am going to seek some out!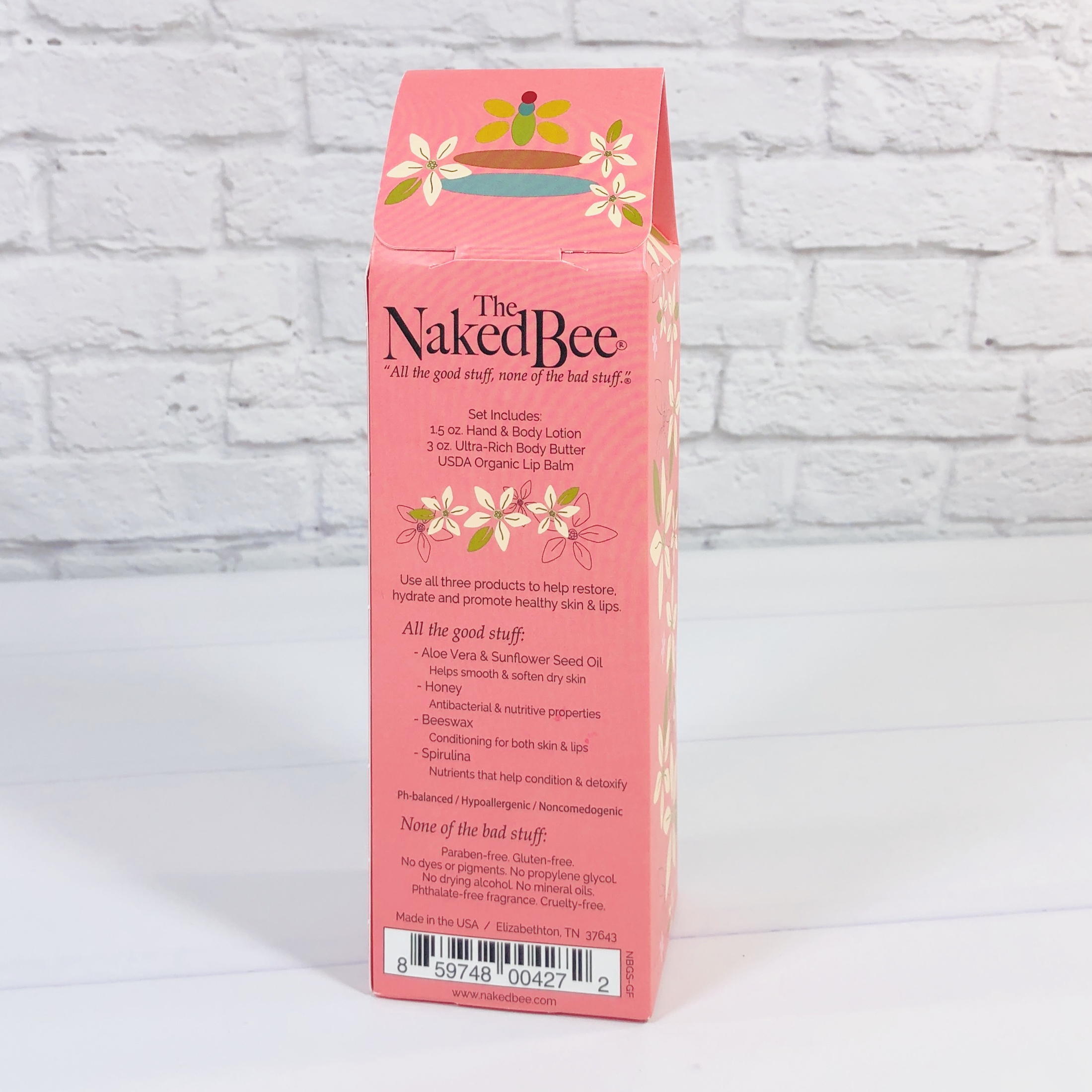 The set comes with 3 items and they are free of parabens, propylene glycol, mineral oil, and phthalates. These products are cruelty-free but not vegan, since they are made with beeswax and honey (which is in the lip balm and not the lotions).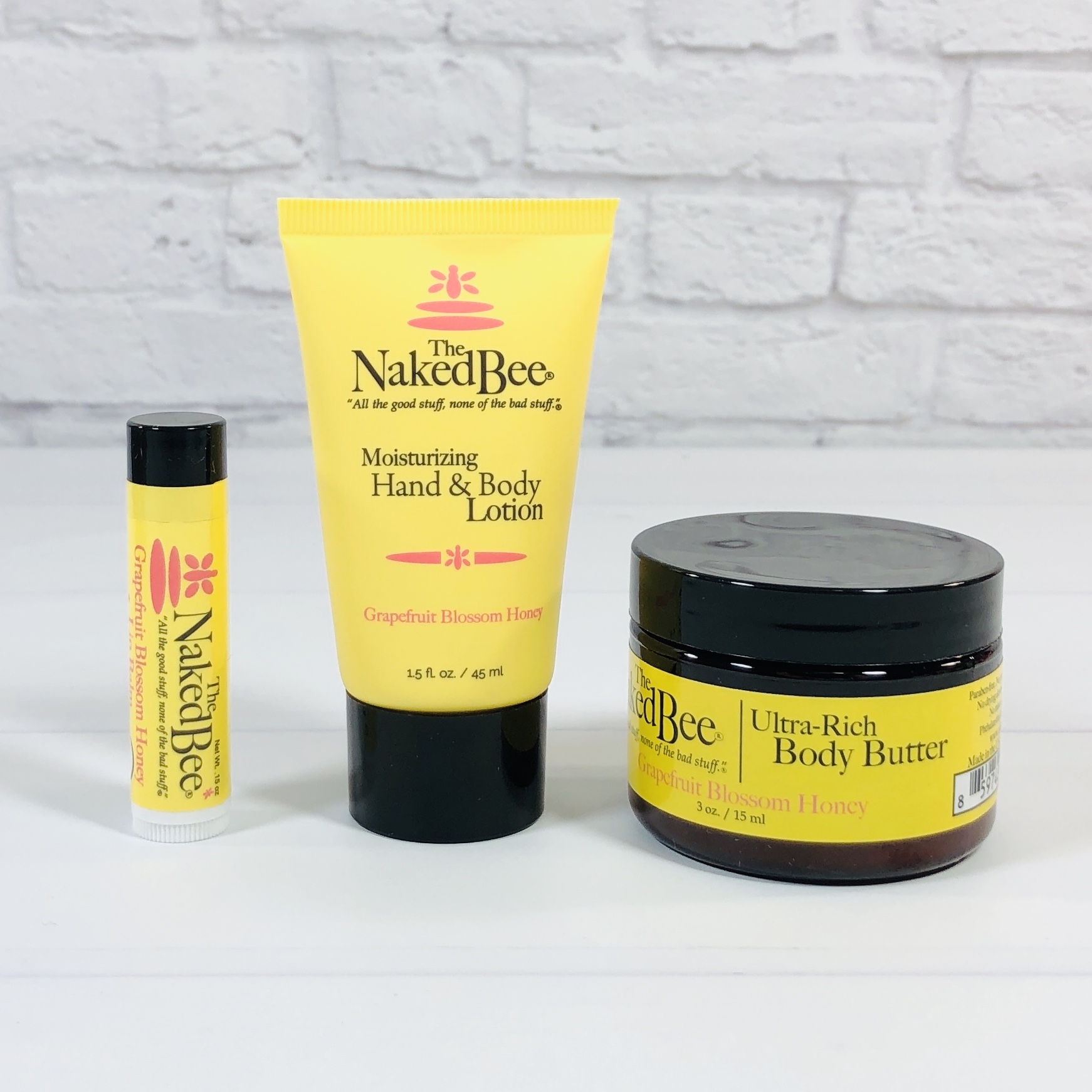 There is a lip balm, hand & body lotion, and body butter. All three items have a similar sweet and fruity scent. The lotion and body butter achieve that scent with perfume, but the lip balm is super natural and organic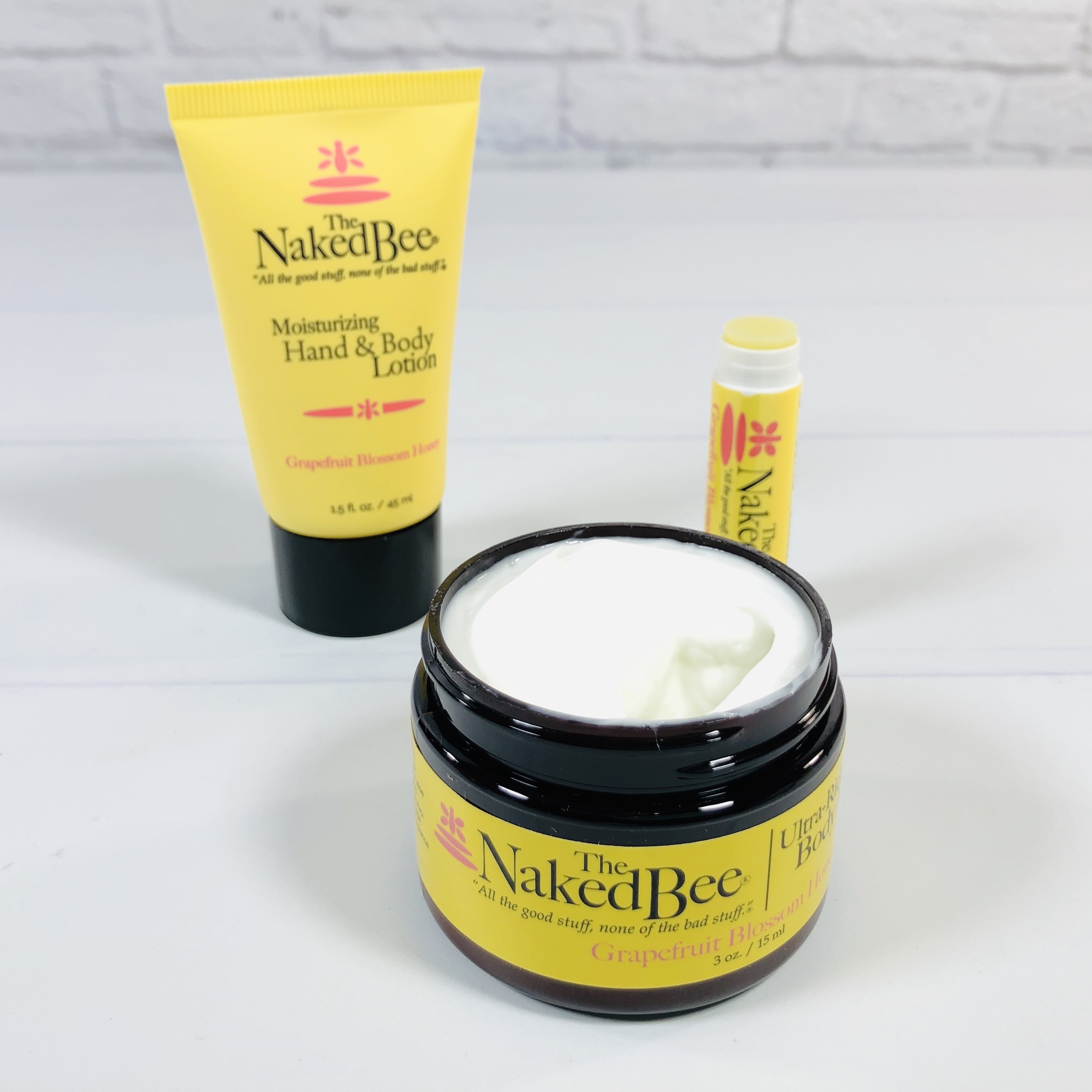 The lotion is moisturizing but not heavy while the butter is even more softening but not super heavy, it lists water as the first ingredient. The lip balm leaves the feeling behind that I have just eaten a grapefruit, so refreshing!
Floral Bird Print Scarf No brand was listed here but the scarf is made of 100% polyester.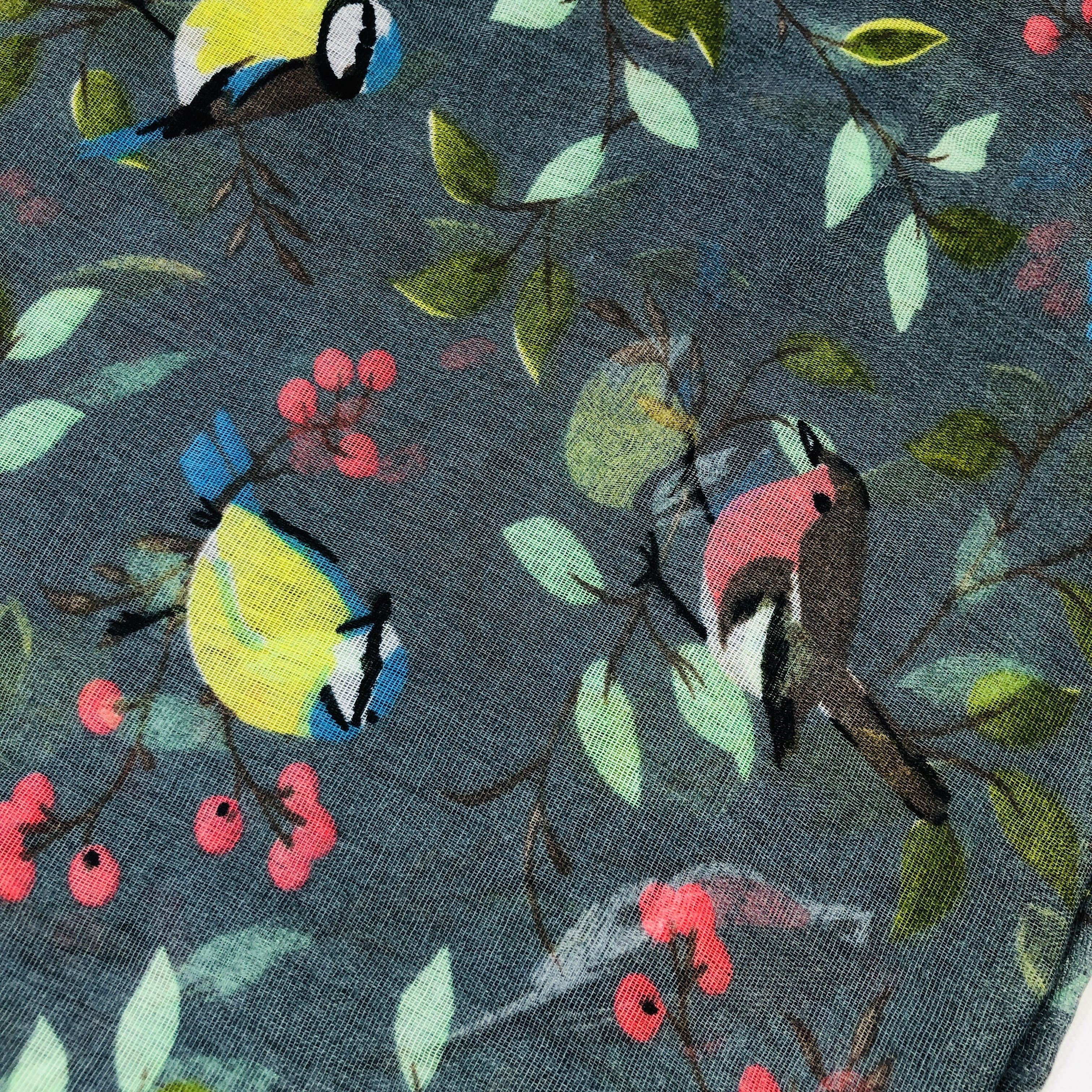 It has an adorable bird and berries print along with some branches and leaves. The background is blue grey.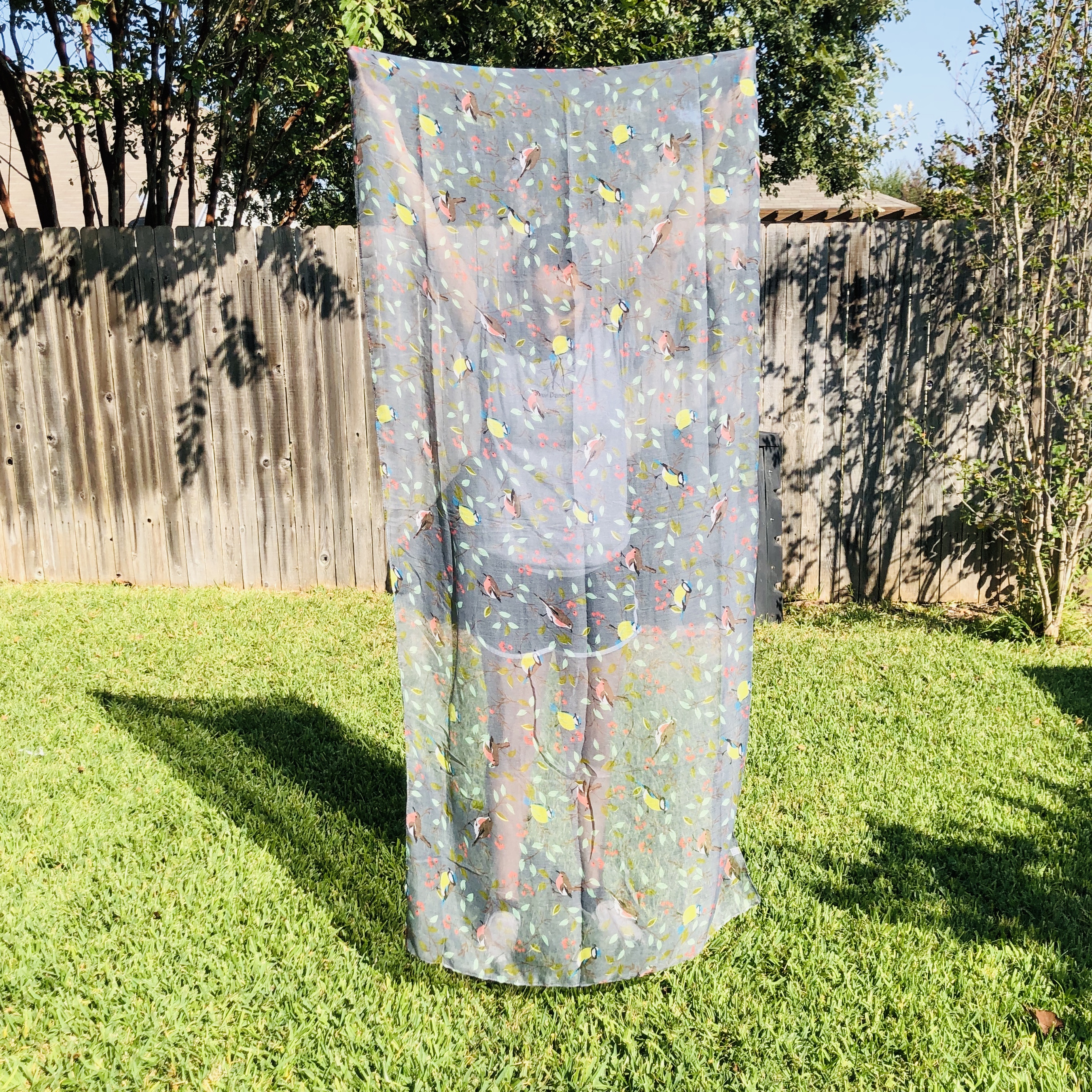 The scarf is sheer and measures about 72″ x 32″ and I think it is adorable!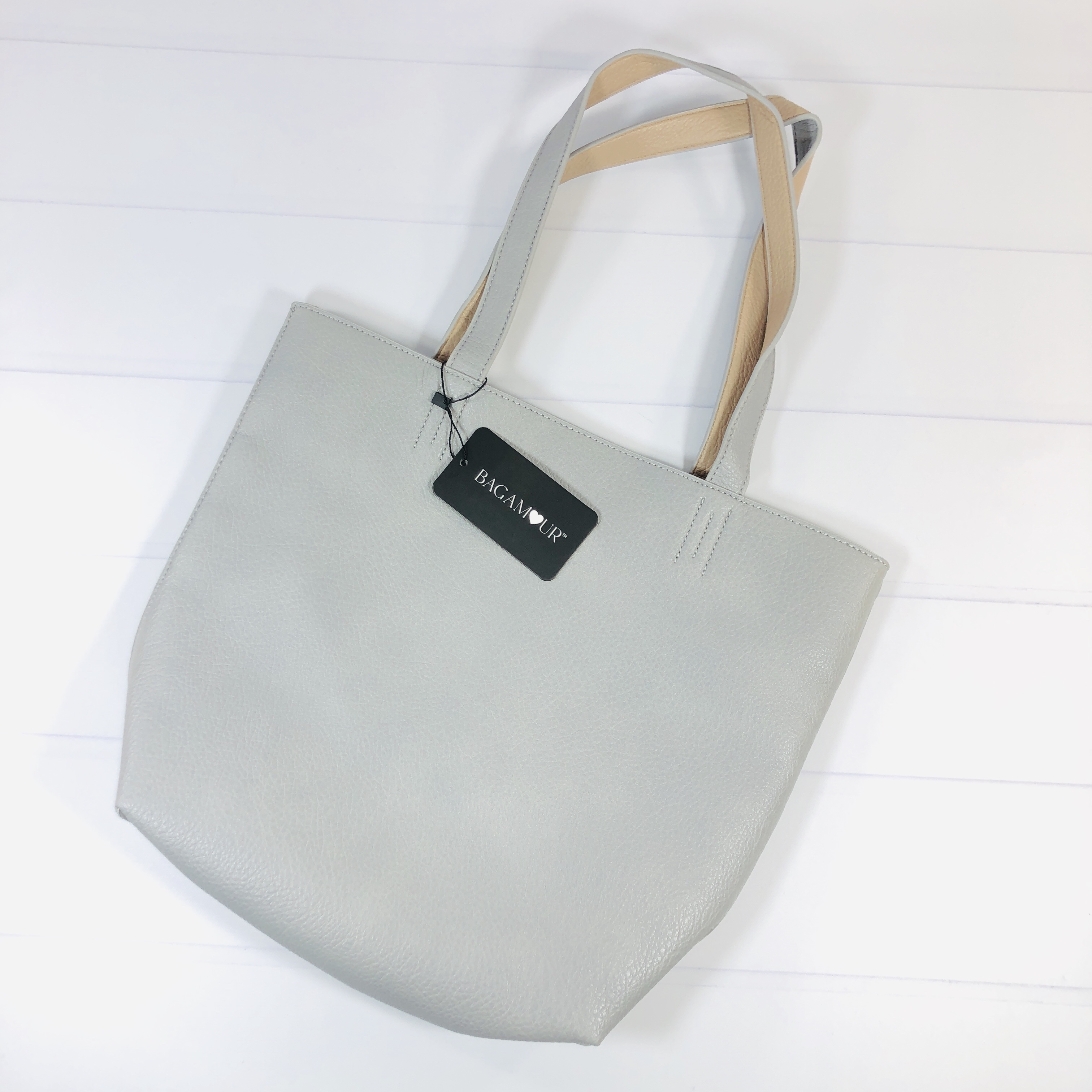 Bagamour Pebbled Tote I love that this subscription sends a neutral tote to subscribers in all three categories!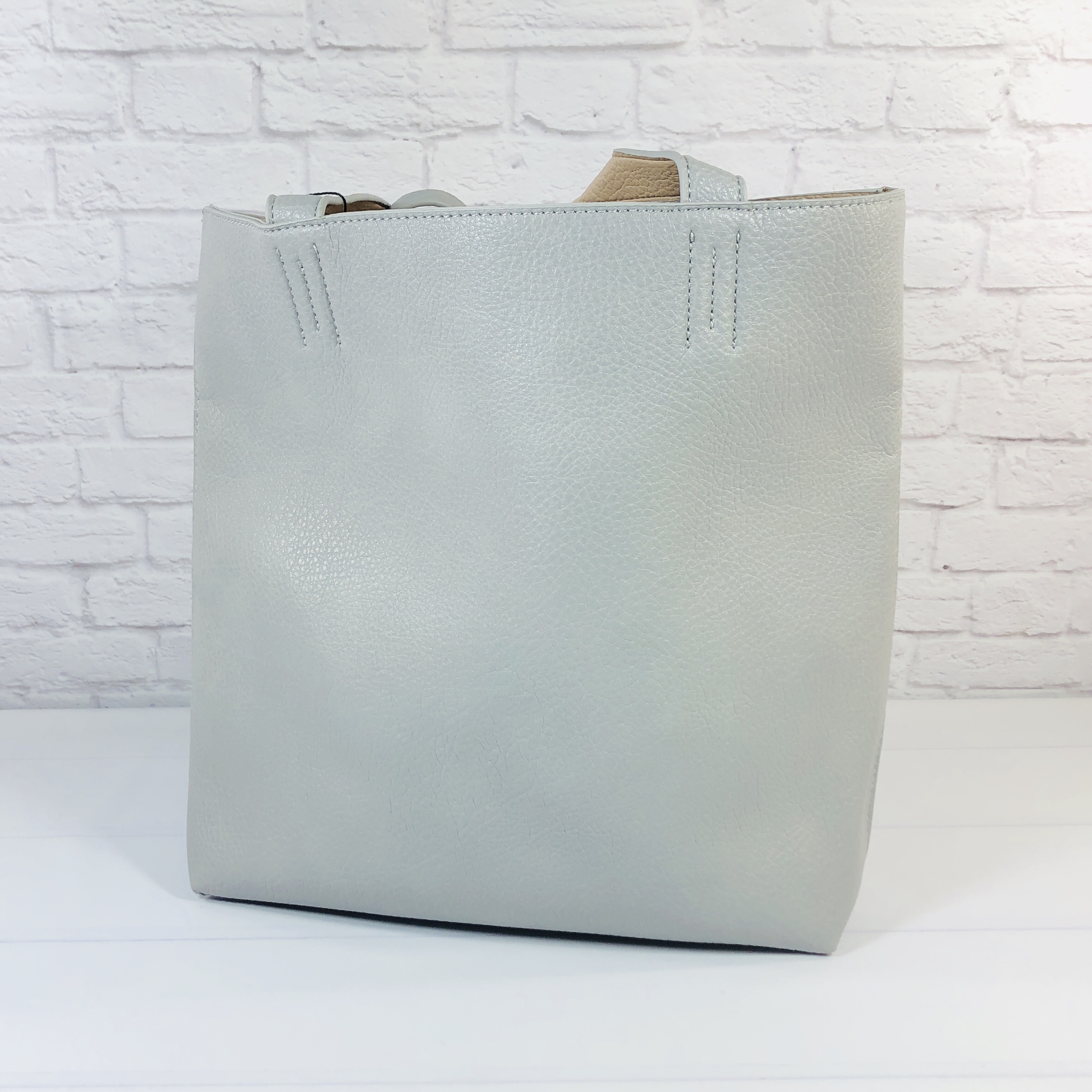 The outside is grey pebbled faux leather and there are two shoulder/carrying straps.
The inner straps are a beige taupe shade.
The inside is lined in the same material as the outside, and in fact you could reverse it so that you get two looks for the price of one! The only difference is that the Bagamour logo will show on the outside when flipped, but that is no biggie.
It's about 12.5″ tall and 14″ across so it should carry a good amount of stuff, like a laptop or similar device.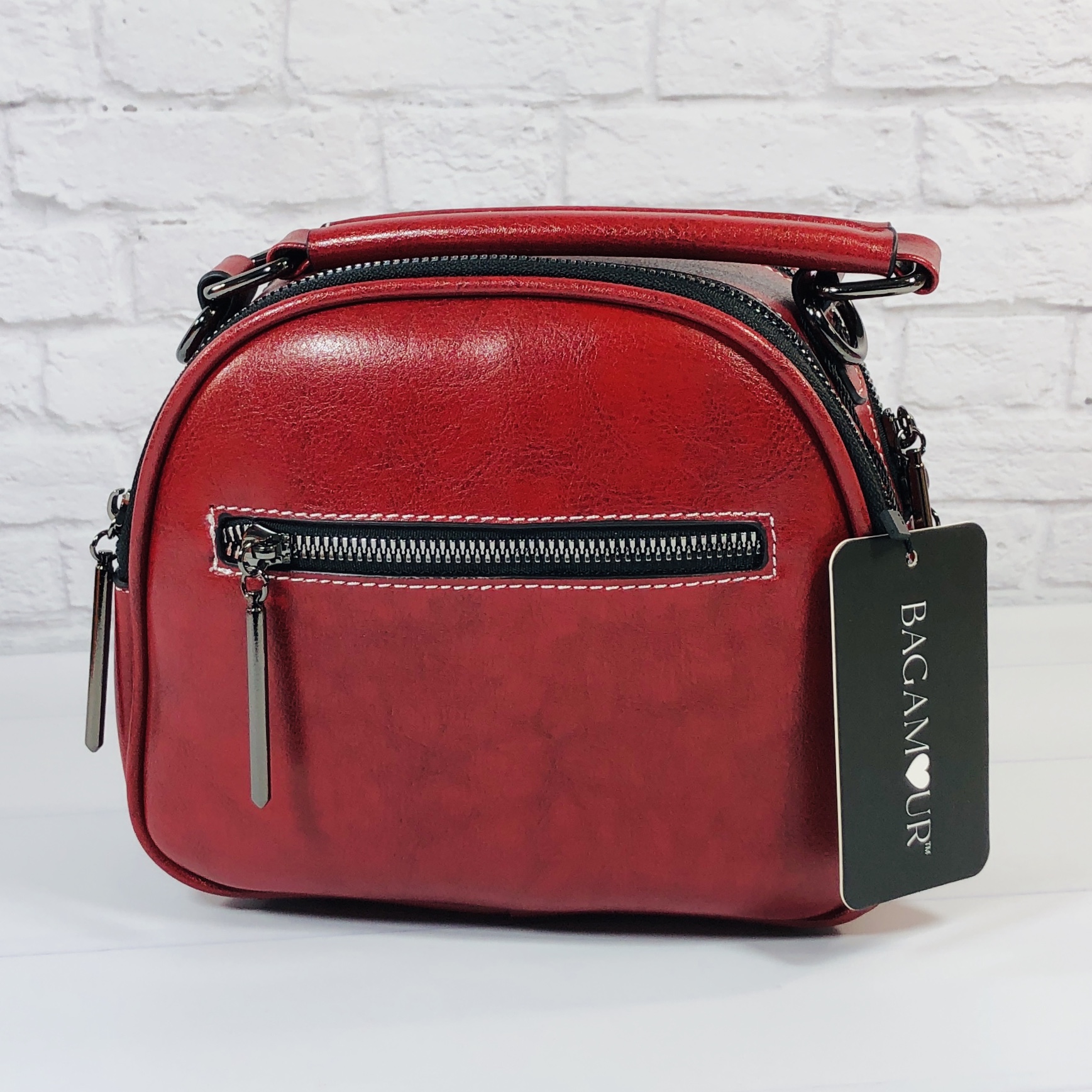 Boho Chic Purse I received the Boho Chic purse this quarter and isn't it adorable?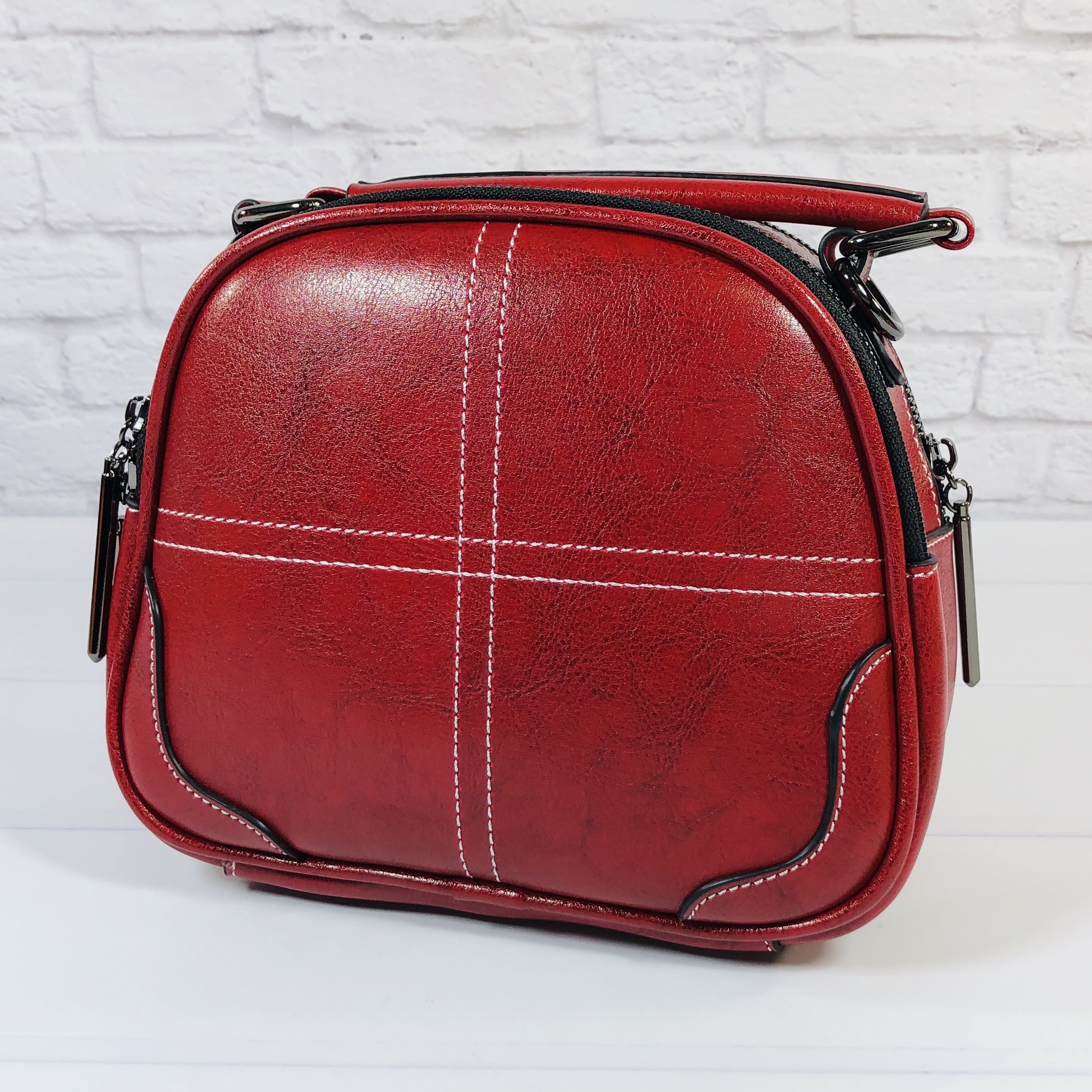 It is made of red faux leather that has some black tones throughout so it isn't super bright. I like the contrast stitching and other details. It is about 7″ tall and has a carrying handle on top.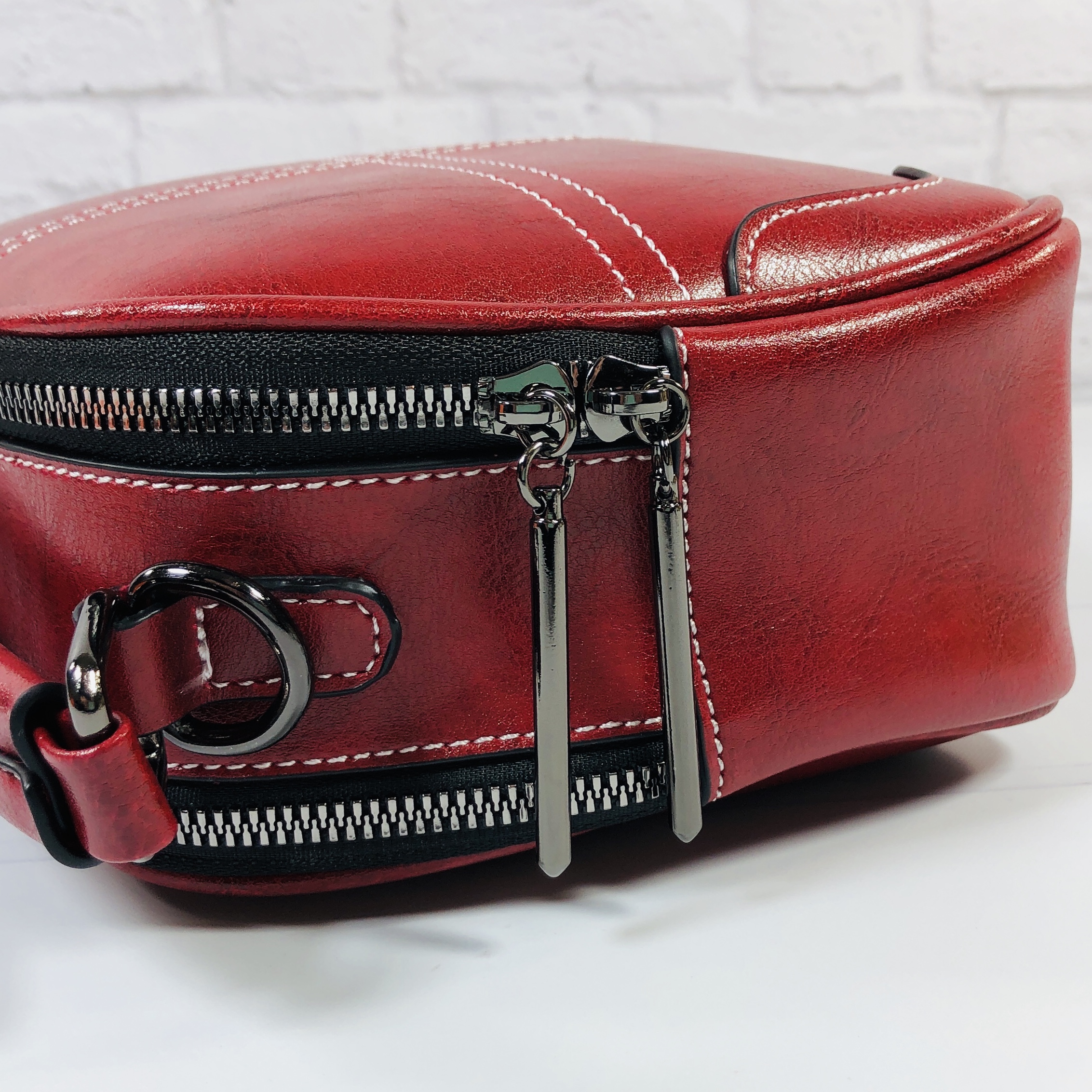 The zipper pulls are so cool!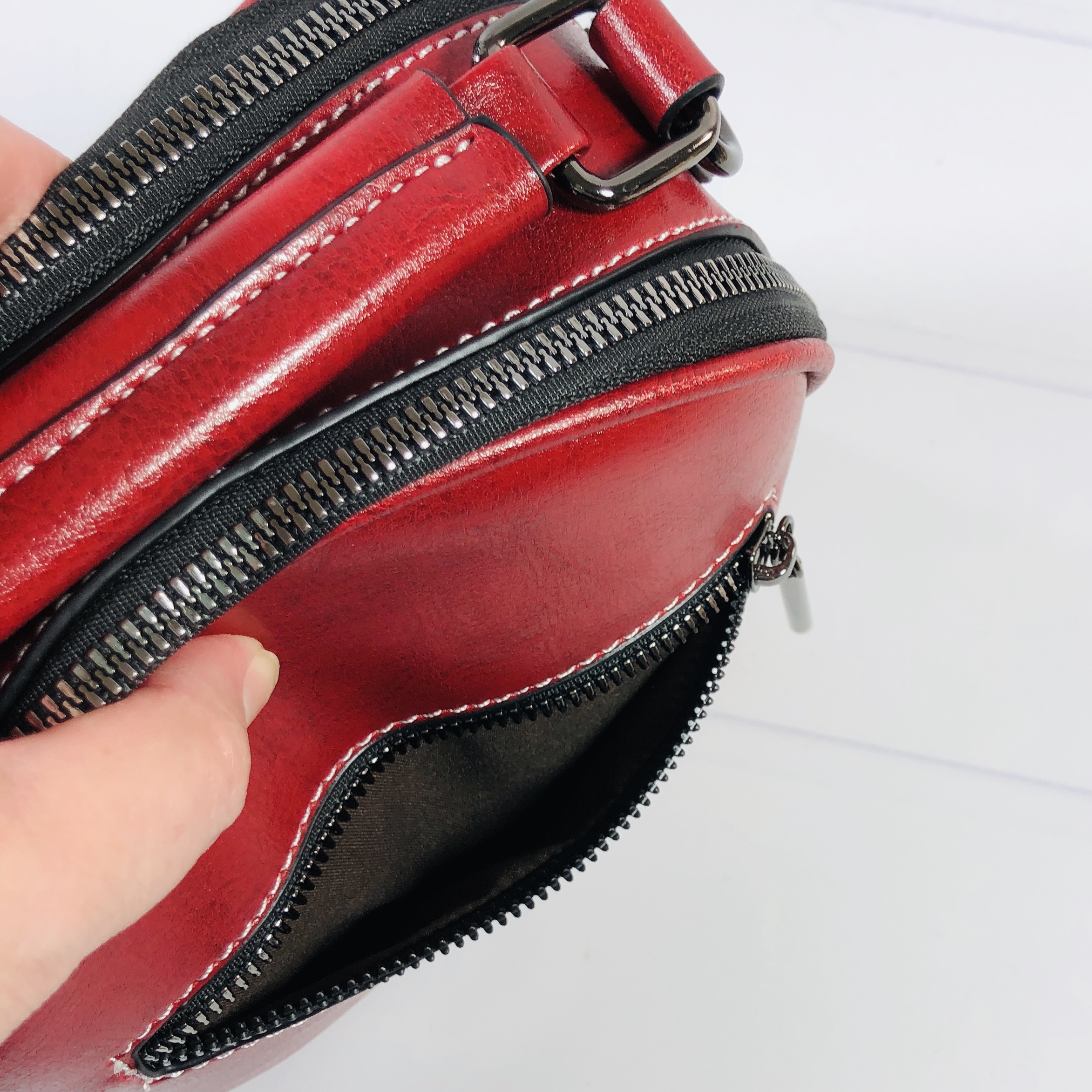 There is a side zippered pocket in the front. The inside of the bag is lined in dark brown fabric.
This side has an inside zippered pocket.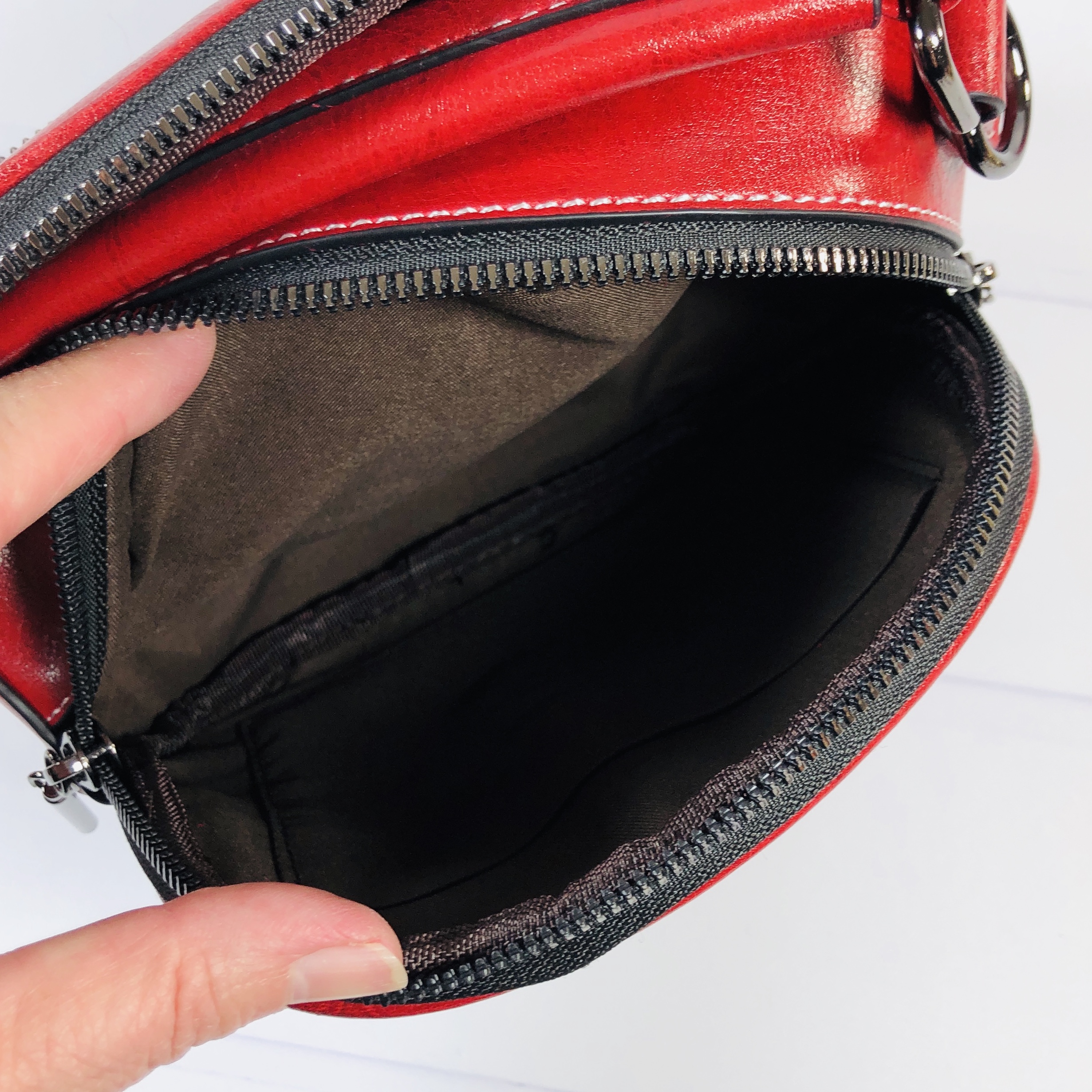 The other side has a pouch pocket.
There are 4 feet on the bottom.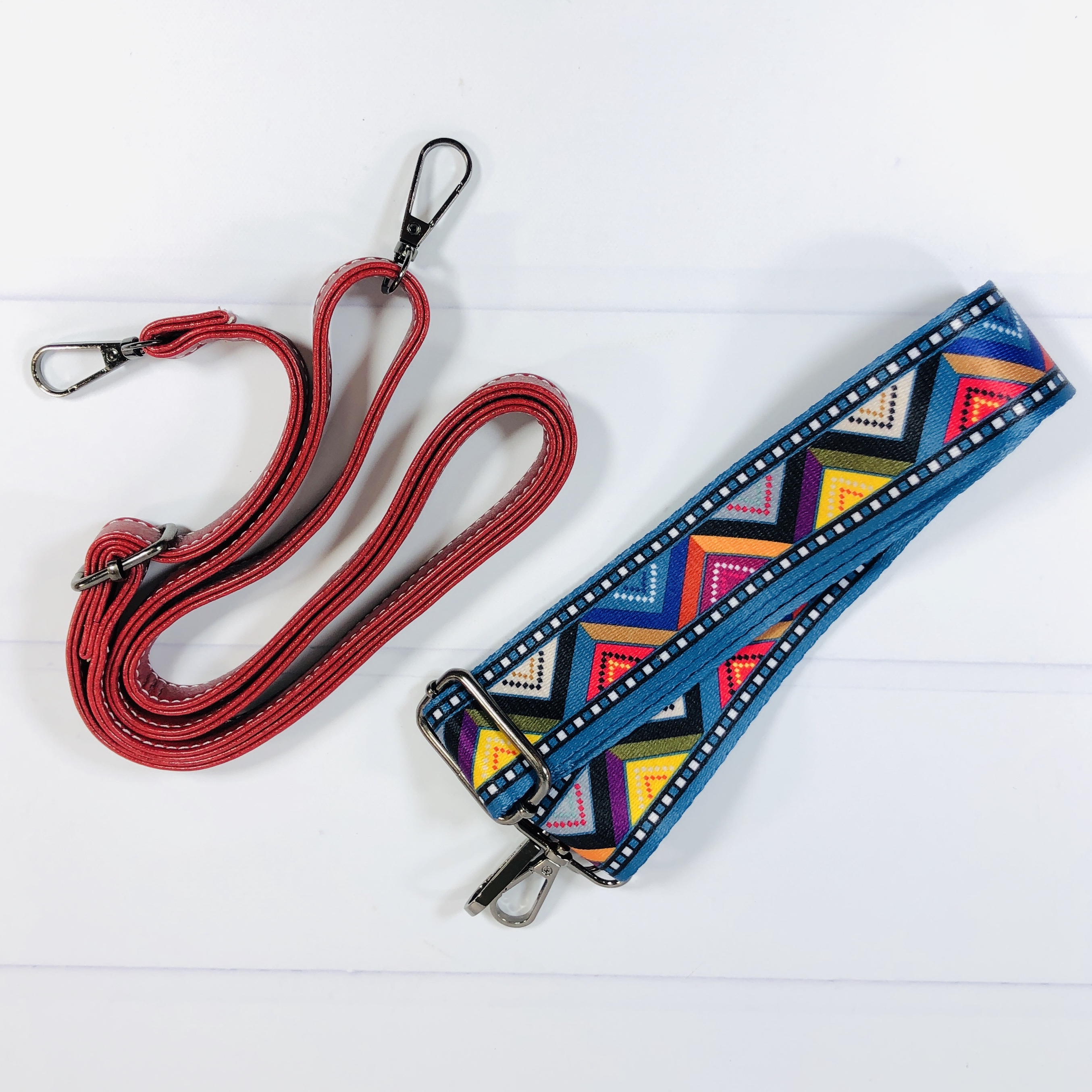 It came with two straps, which were placed inside the bag.
One strap is in the same red faux leather material. It extends to 25″.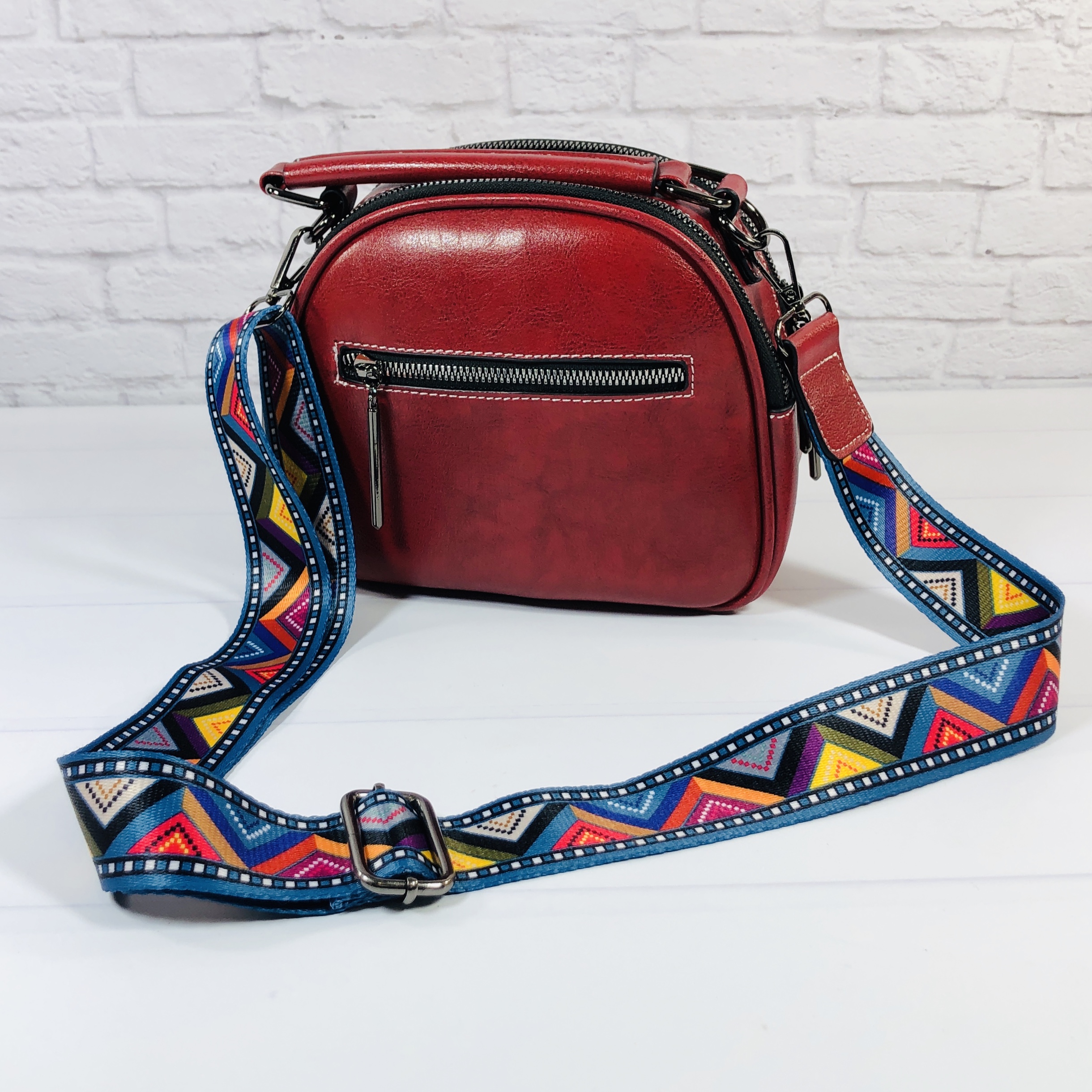 The second strap is wider and has a colorful geometric print. It extends to about 49″.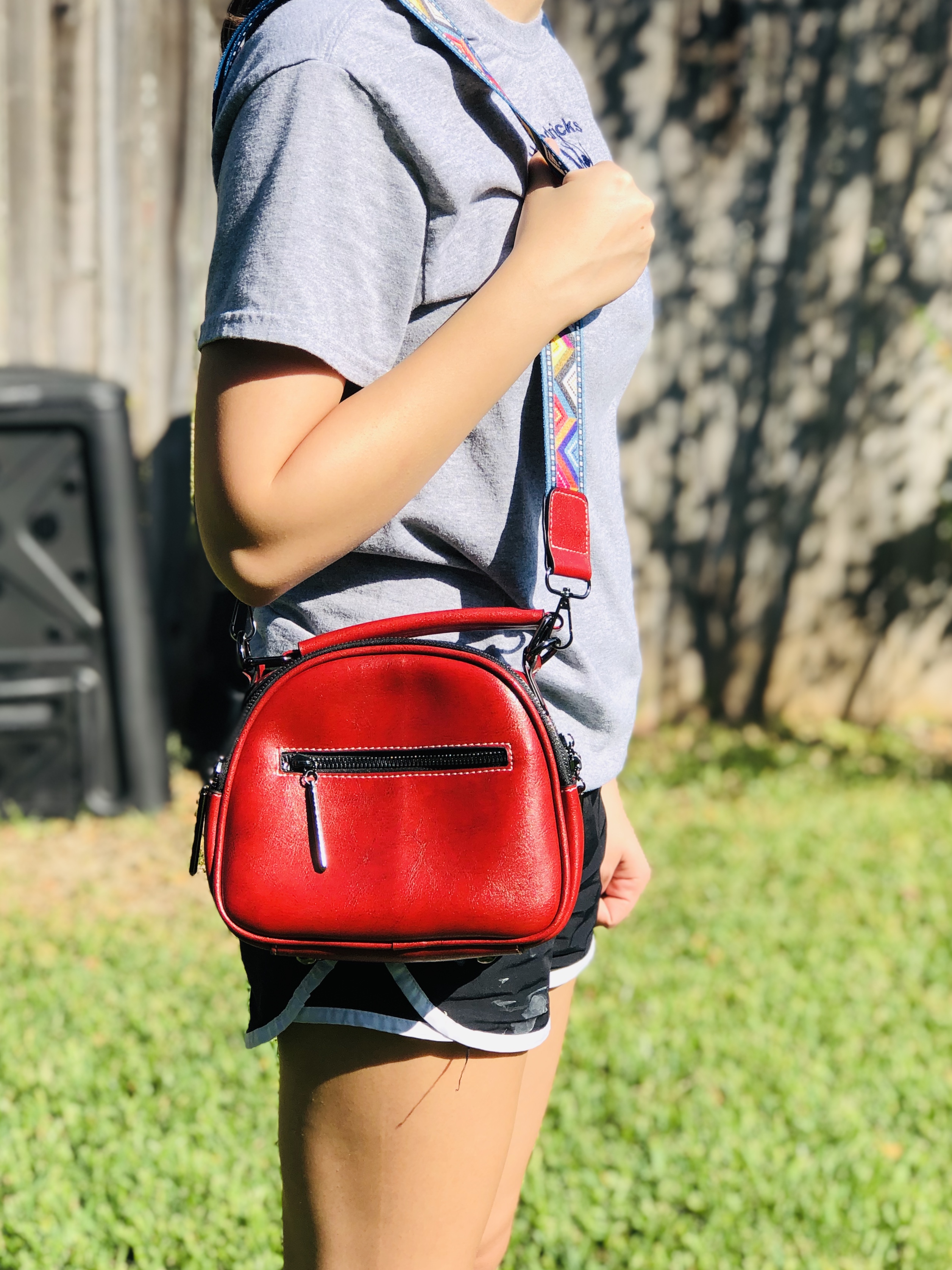 The bag is smaller than what I would personally carry, but should work well for those who prefer a lighter load. I'm a mom who carries a lot of stuff but I could always place that other stuff in my new tote bag. My daughter liked this as a cross body bag, shown below.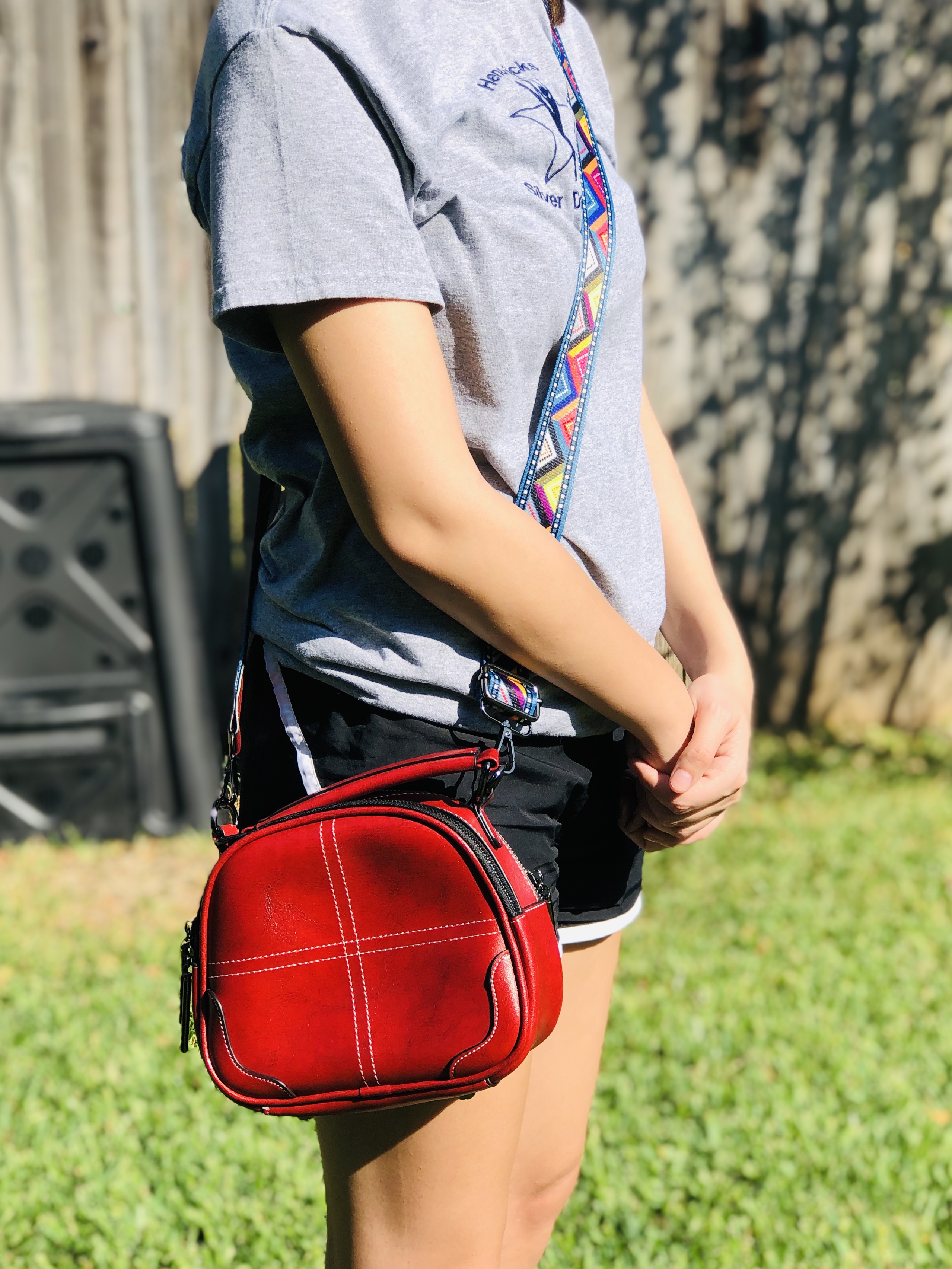 Bagamour is such a fun and yet practical quarterly subscription! I love my new bags, the are both fun and functional. The red boho bag is adorable, but will probably be better for my daughter, since she doesn't need to carry a drugstore/library with her at all times "just in case!". The tote is more my style because I need to have a magazine, tissues, cell phone, wallet, three pairs of glasses (not kidding), 5 face masks (still not kidding), and more just to go to the grocery store. The accessories are also cool, with the selfie light going to my daughter and the scarf and body stuff will go into my tote. My hair is too short for hair ties but I'm going to carry at least one in my tote because someone somewhere is going to ask for one and by golly I will be prepared.
What do you think of this box?