Don't miss Amazon First Reads October 2020 picks! For October 2020 ONLY, Amazon Prime Members get TWO FREE, Amazon First Reads Members can get TWO for $1.99 each.
If you're unfamiliar with Amazon First Reads, see the complete details below this month's books.
Here are the books for October: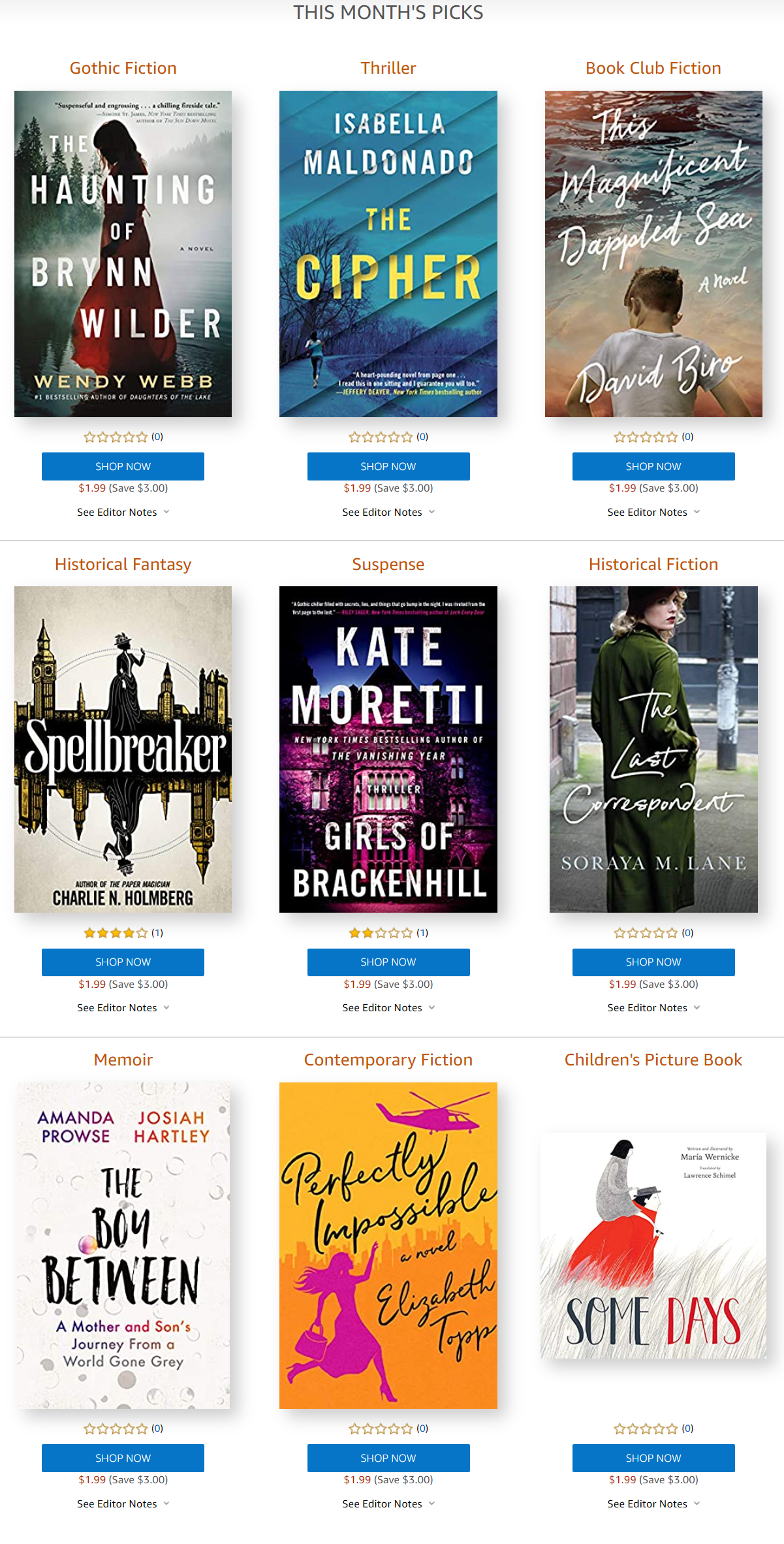 Amazon First Reads is a program that offers customers early access to new books from Amazon Publishing.
Every month customers can choose one of the Kindle books selected by our editors for $1.99, or FREE for Prime members. They can also purchase hardcovers (up to 10 copies of each title) for $9.99 or less.
Amazon First Reads Kindle books can be read on any Kindle device or free Kindle reading app and become part of customers' permanent libraries.
Joining is free with no purchase obligation. By joining, you receive a monthly e-mail announcing new Amazon First Reads picks. You can unsubscribe from the monthly e-mail at any time by visiting Amazon Delivers E-mail Subscriptions in Your Account.
Please also note:
Kindle Unlimited subscribers can borrow Amazon First Reads books for FREE when they are released. Learn more about Kindle Unlimited.