Allure Beauty Box is a monthly beauty subscription service that sends 6 or more products (at least 3 of those will be full sized) with a value of at least $100+ and is curated by the editors of Allure Magazine, who choose and test the products themselves. Allure beauty Box is $23 a month or sign up for a year and the price is closer to $21 a month and you get a free Mega Bundle.
DEAL: Sign up for the Allure Beauty Box and receive a free bonus gift!
First look! Gone is the box with removable lid, the box is now similar to other subscription shipping boxes.
Allure is a magazine so they produce a mini-magazine with all the featured items in the box.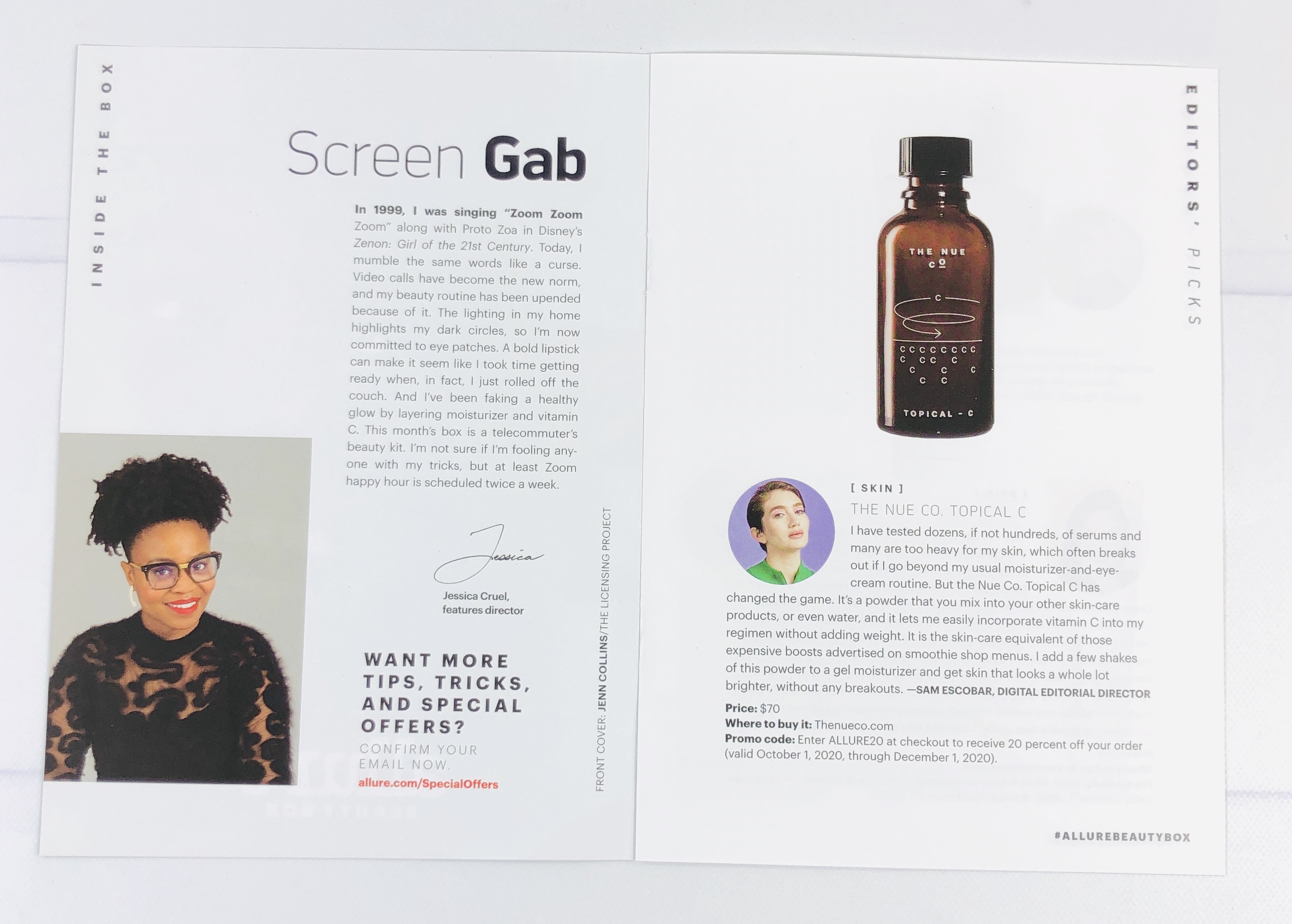 The magazine lists each product, the MSRP of the full-sized product, and where you can find more. Plus, you can find some discount codes for a future purchase.
If you are a new member then your products may be slightly different, but continuous subscribers should not receive the same product twice.
The back had an ad – an item from this brand is in the box as a bonus!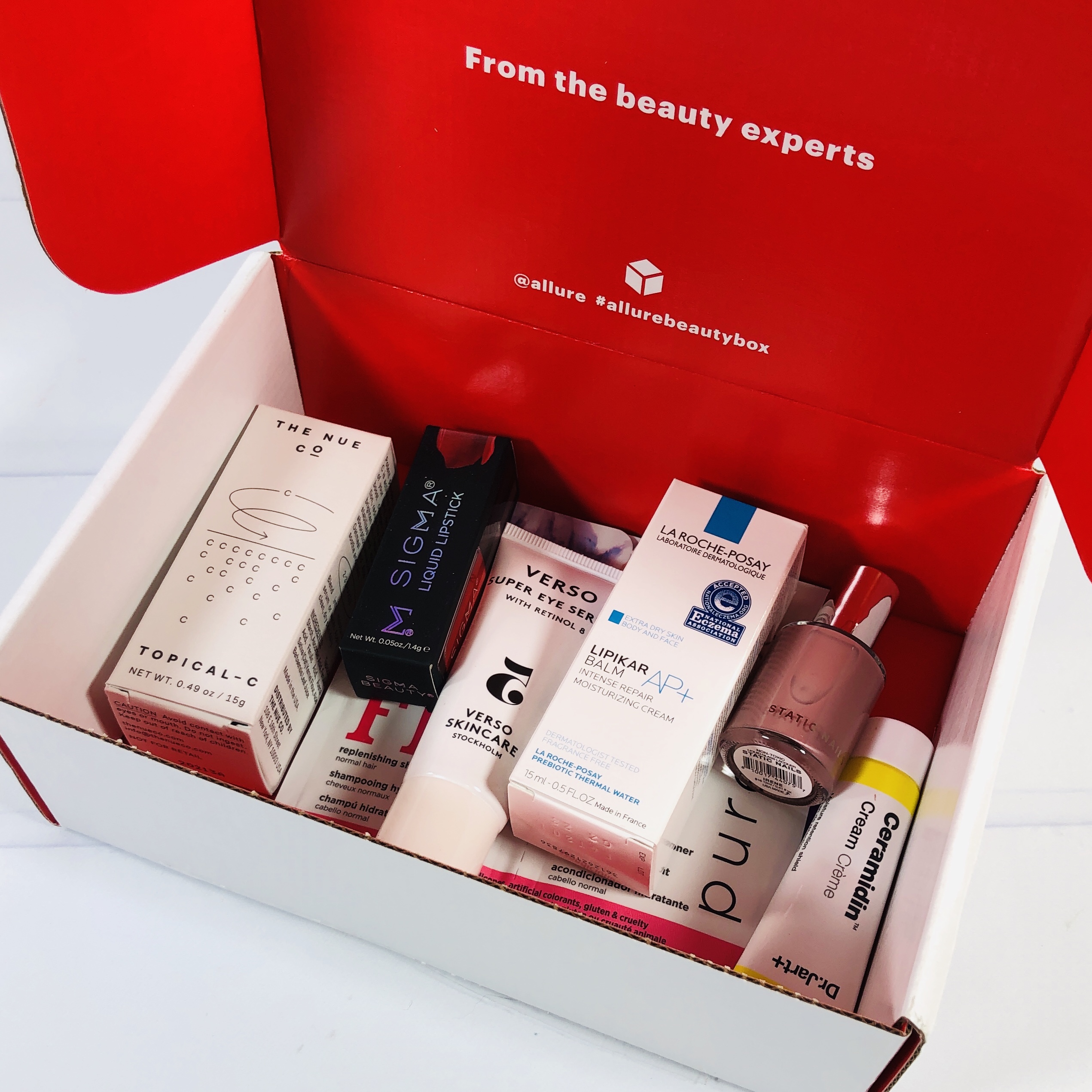 Some of the items came in individual boxes.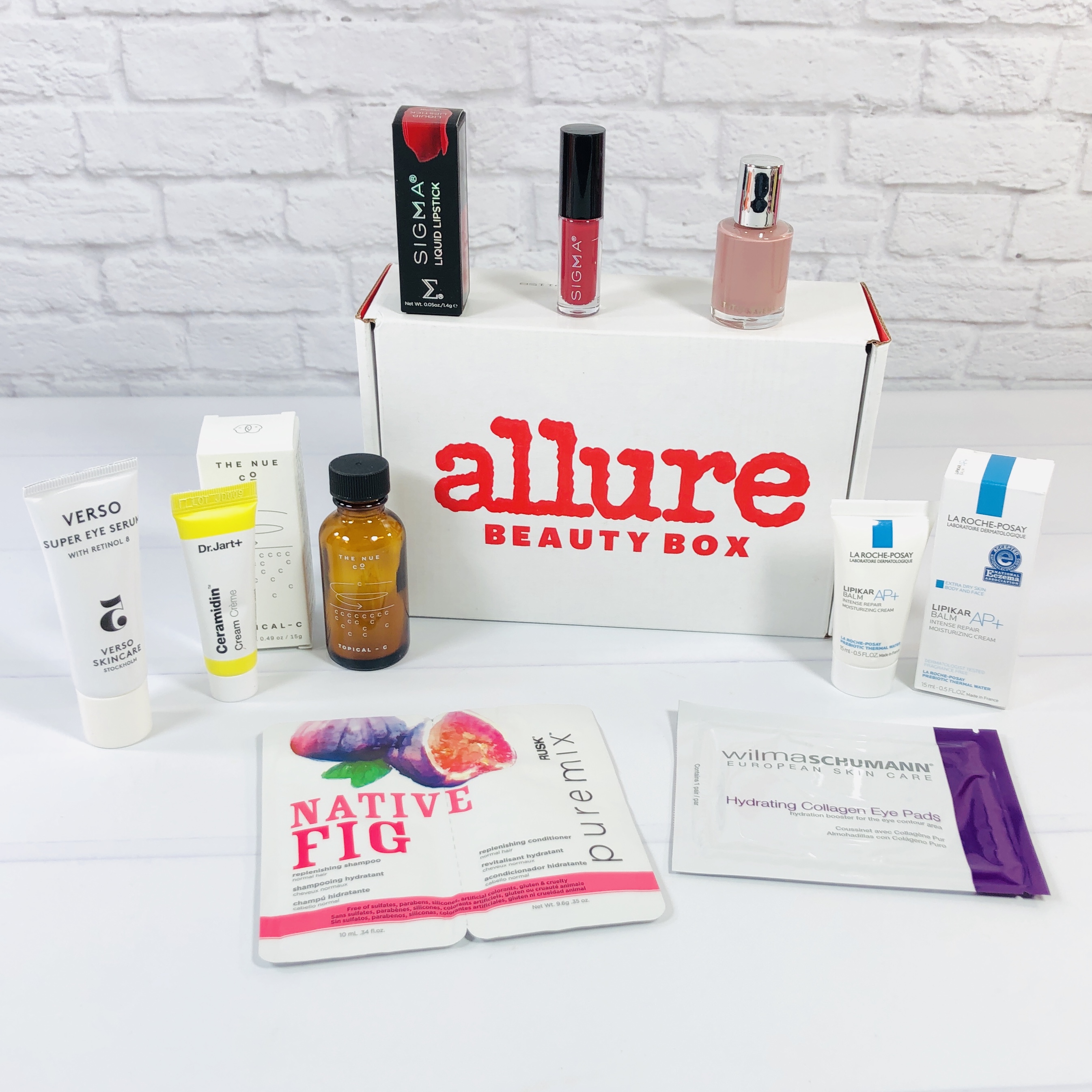 Everything in my box! I received 8 items in my October box.
Rusk PUREMIX Native Fig Replenishing Conditioner ($0.52) and Rusk PUREMIX Native Fig Replenishing Shampoo ($0.52) were bonus one-time use samples, although if you have short hair like I do then you might be able to use them a couple of times. The duo are supposed to cleanse and detangle hair while replenishing moisture and boosts normal, fine, or limp hair types. I have fine hair and I found the shampoo to be very frothy, a little provided tons of suds. The conditioner left my hair easy to comb after rinsing out. The products have a warm floral scent.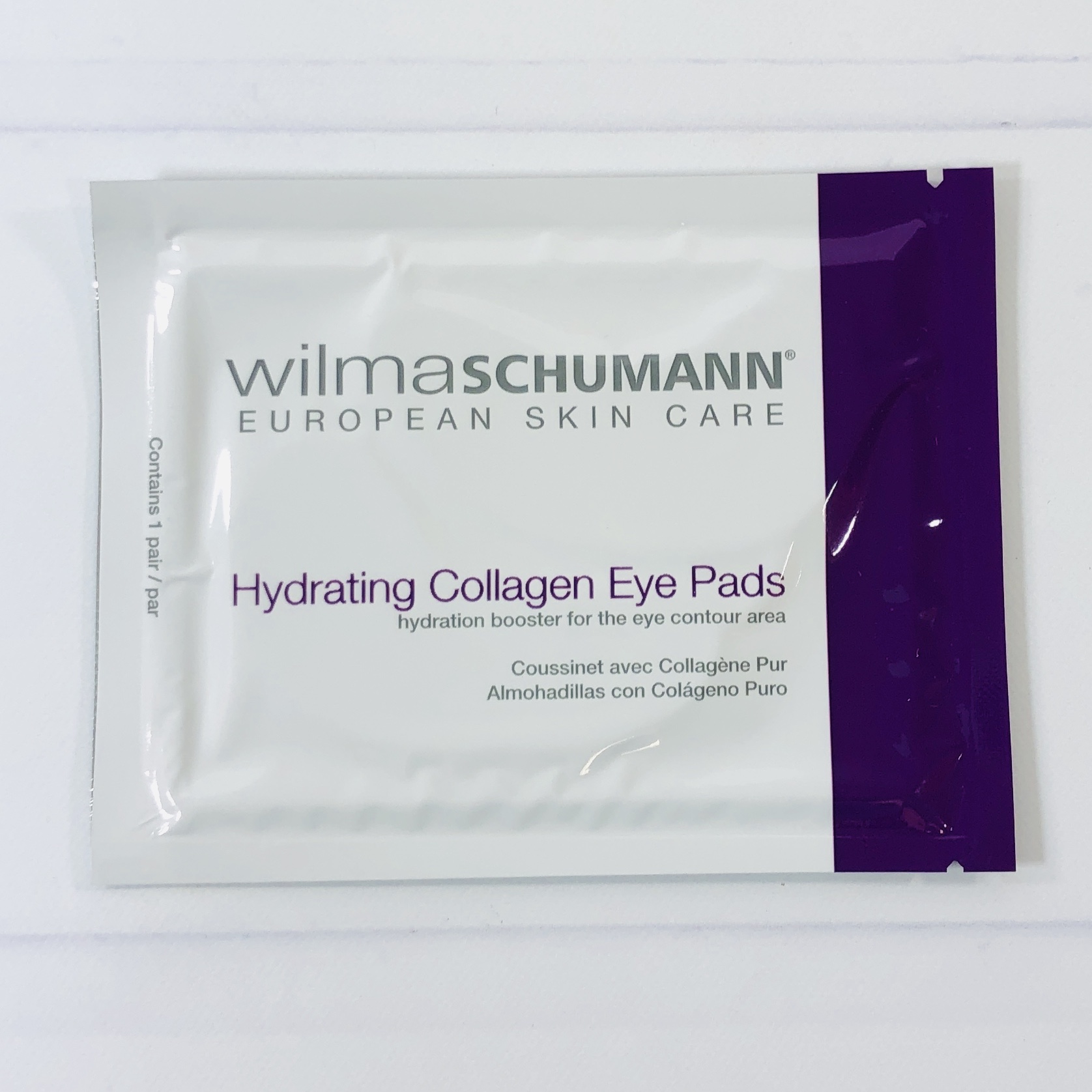 Wilma Schumann Hydrating Collagen Eye Pads (Deluxe sample, $3.60) We received two products for the under eye area this month. The first one up – eye pads.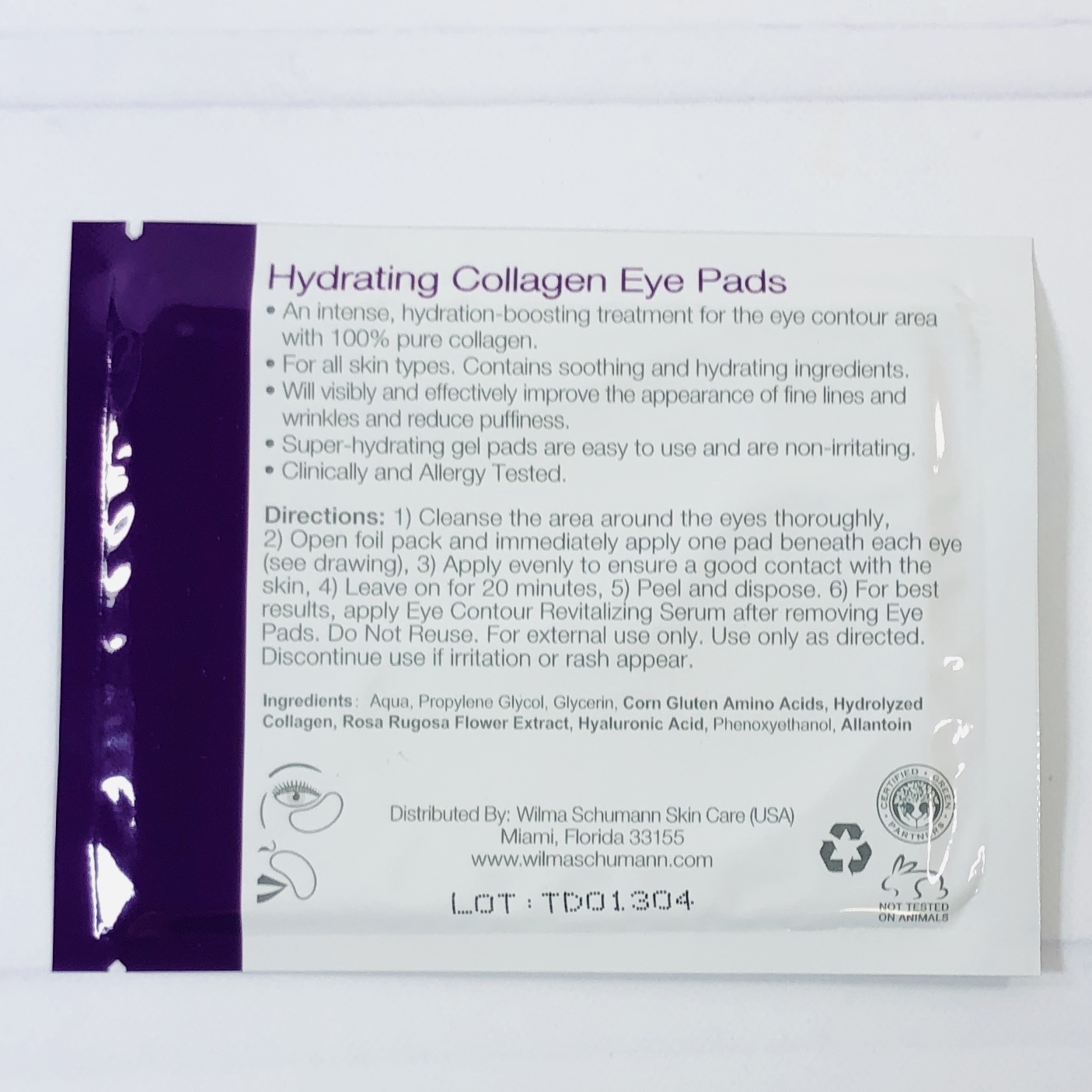 Ingredients include collagen, rose water, and hyaluronic acid.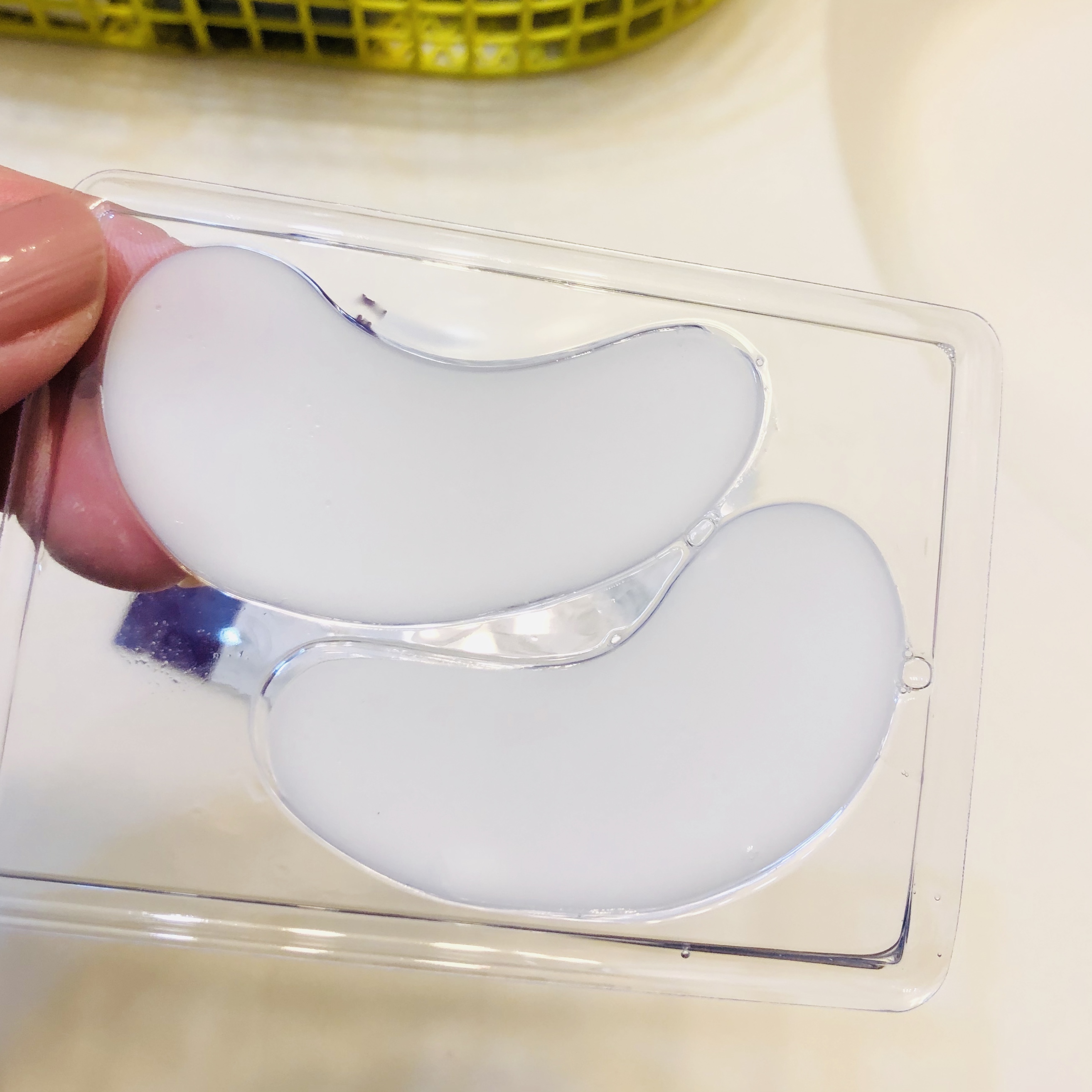 These are a bit thicker than some types I have tried and when I went to take them off I noticed they had slipped and were not quite where I had placed them, so my cheeks got the benefit instead of my eye area. They smelled like roses and had a cool feel. There wasn't any serum to pat in and it didn't leave a greasy feel.
Verso Super Eye Serum (Full size, $65) That isn't a typo – this generously sized tube costs a pretty penny! It is an eye cream from Sweden that is supposed to brighten, firm, and generally make this area look remarkable with a vitamin A derivative.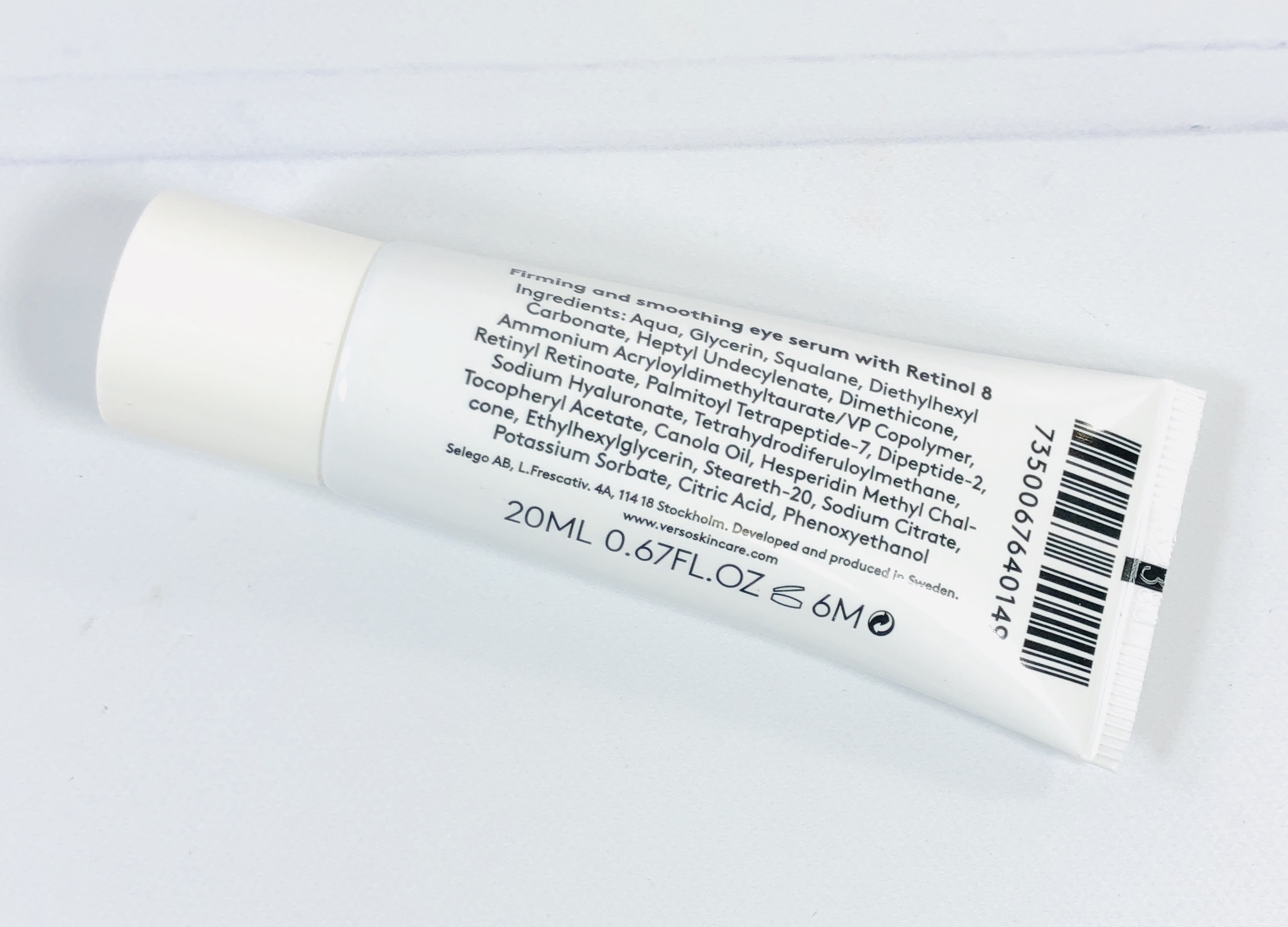 Glycerin, squalane, dimethicone, and sodium hyaluronate are some of the other ingredients. The container has an elongated tube that makes it easy to "draw" it on under the eyes, and then I gently patted it in. It doesn't feel greasy afterwards but it will take a while before any long-term effects (if any) will show up. I'm not too worried about reversing time, but I do like to keep this area protected.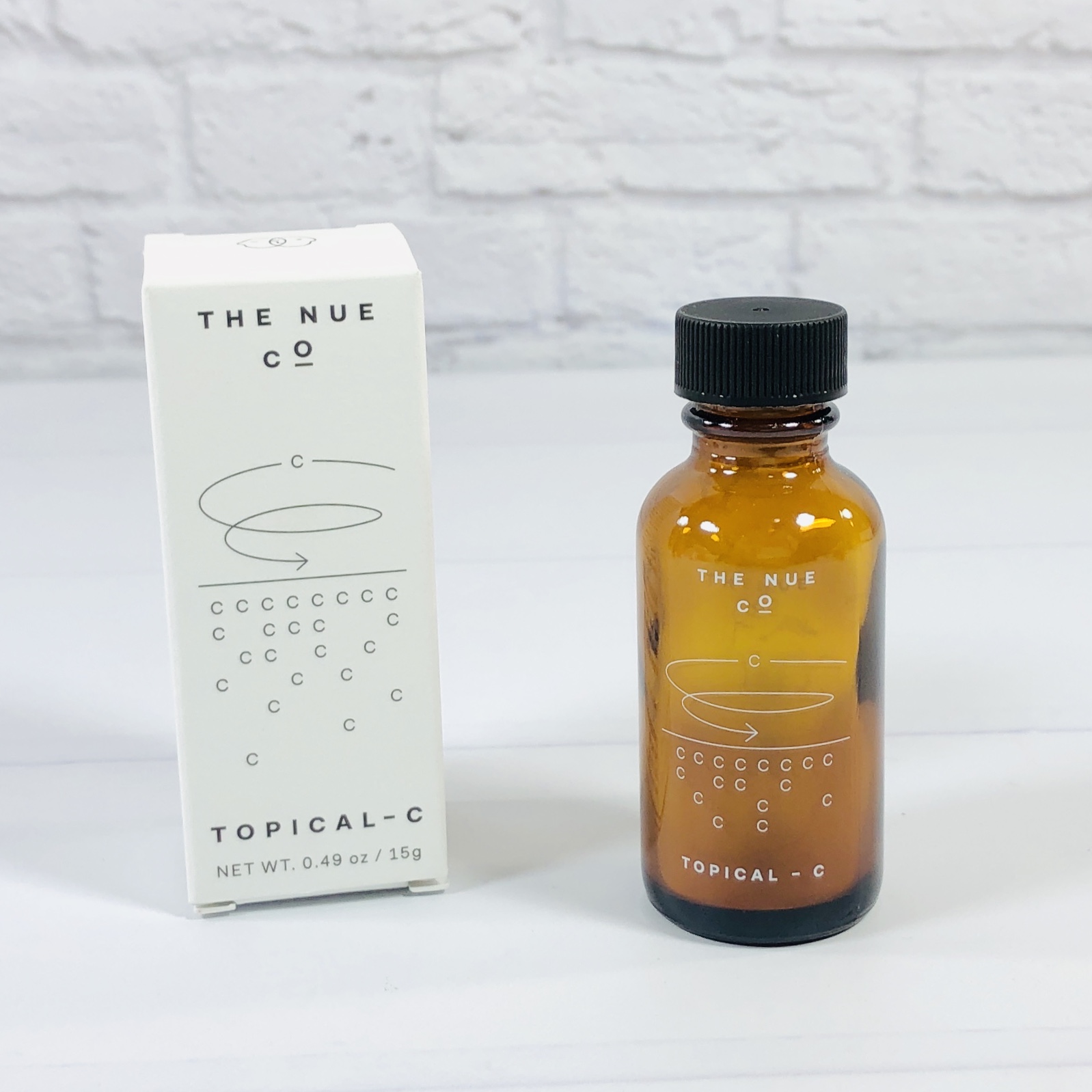 Nue Co Topical C (Full size, $70) According to this brand, vitamin C is unstable, so there's no telling how effective it is when it's been sitting in an open jar of moisturizer. Here it comes in a powder that you "activate" by getting it wet or adding it to your own products.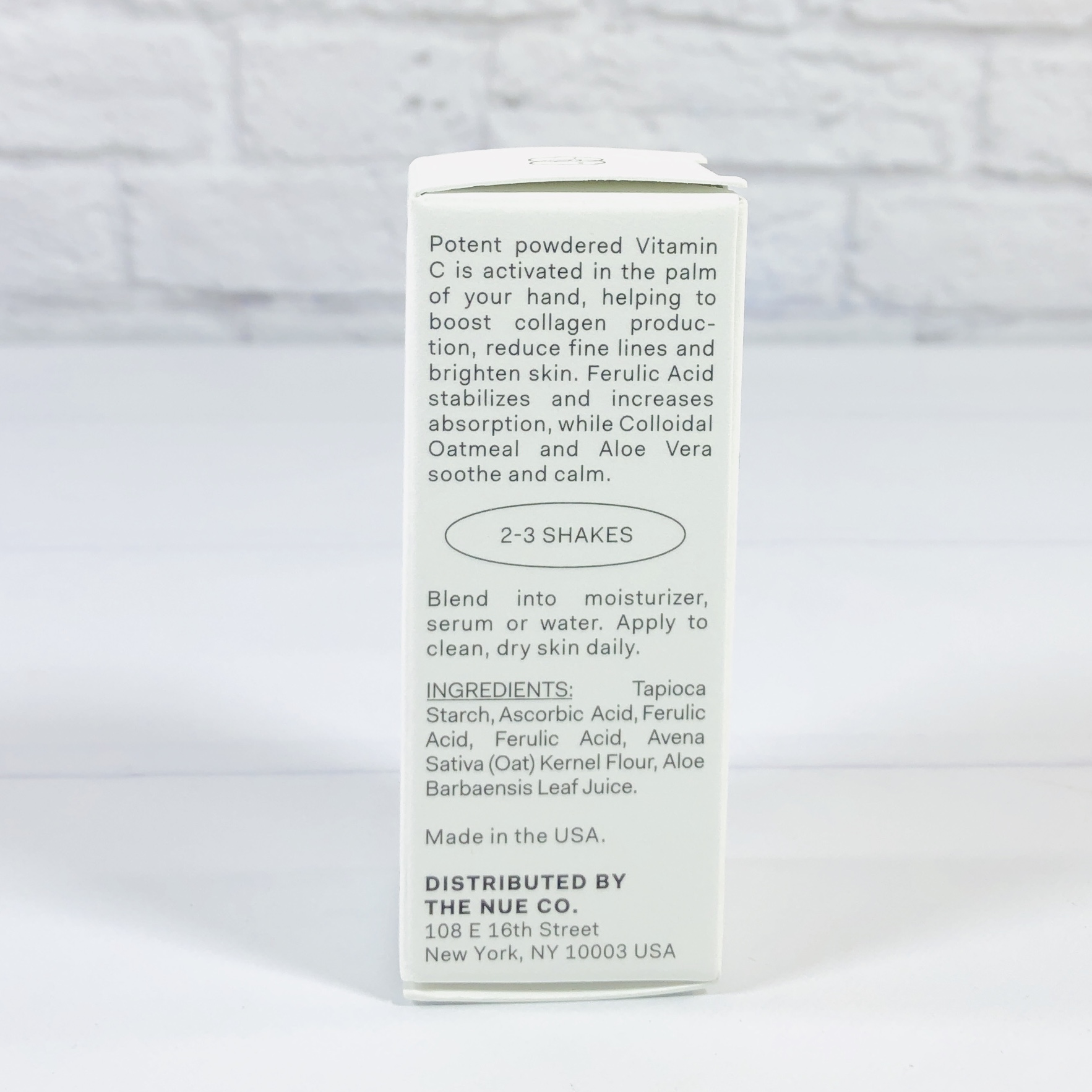 Ferulic acid and ascorbic acid are the two powerhouses here and they work good together. The product is supposed to soothe and heal skin while fighting sun damage and promoting the growth of collagen.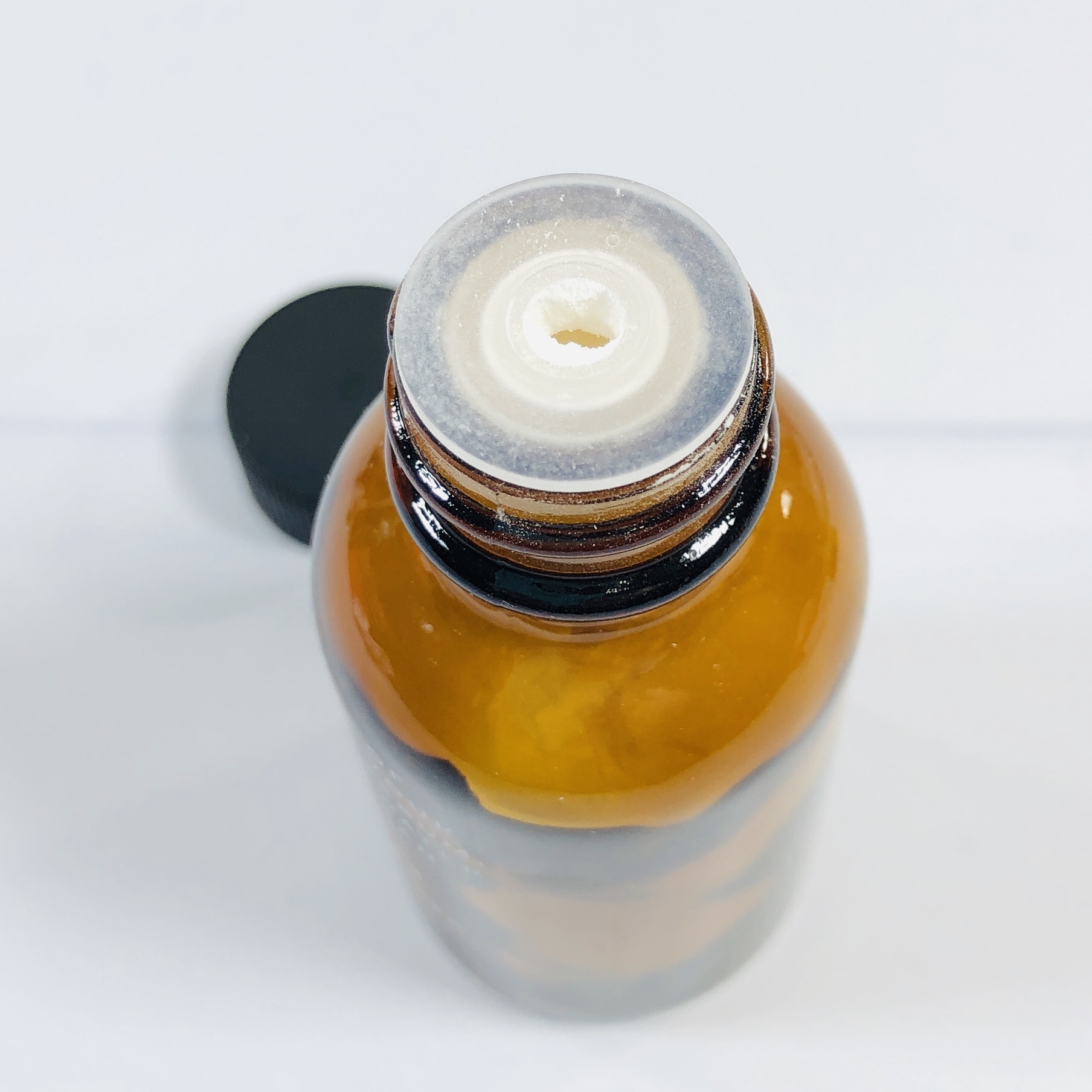 Pour a few shakes of the powder into your hand and then add water, or mix it in your hand with your moisturizer. It immediately became liquified when I mixed it with water and I patted it on my face. It didn't burn my skin and it had no scent. I applied a face oil over top.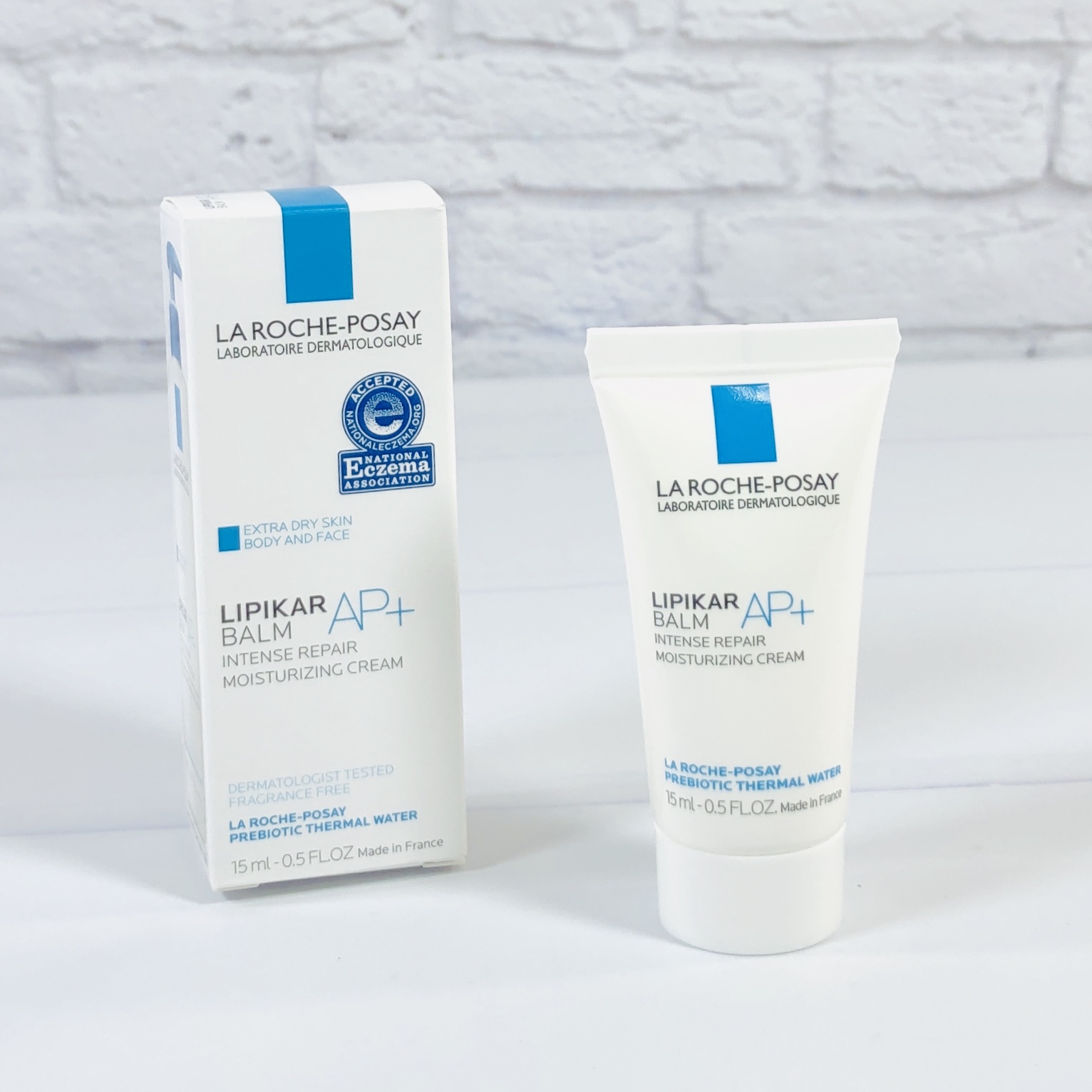 La Roche-Posay Lipikar Balm AP + Body Cream (Deluxe sample, $0.74) I'm looking for a new body cream (especially as the weather turns cooler) so I was excited to give this one a try!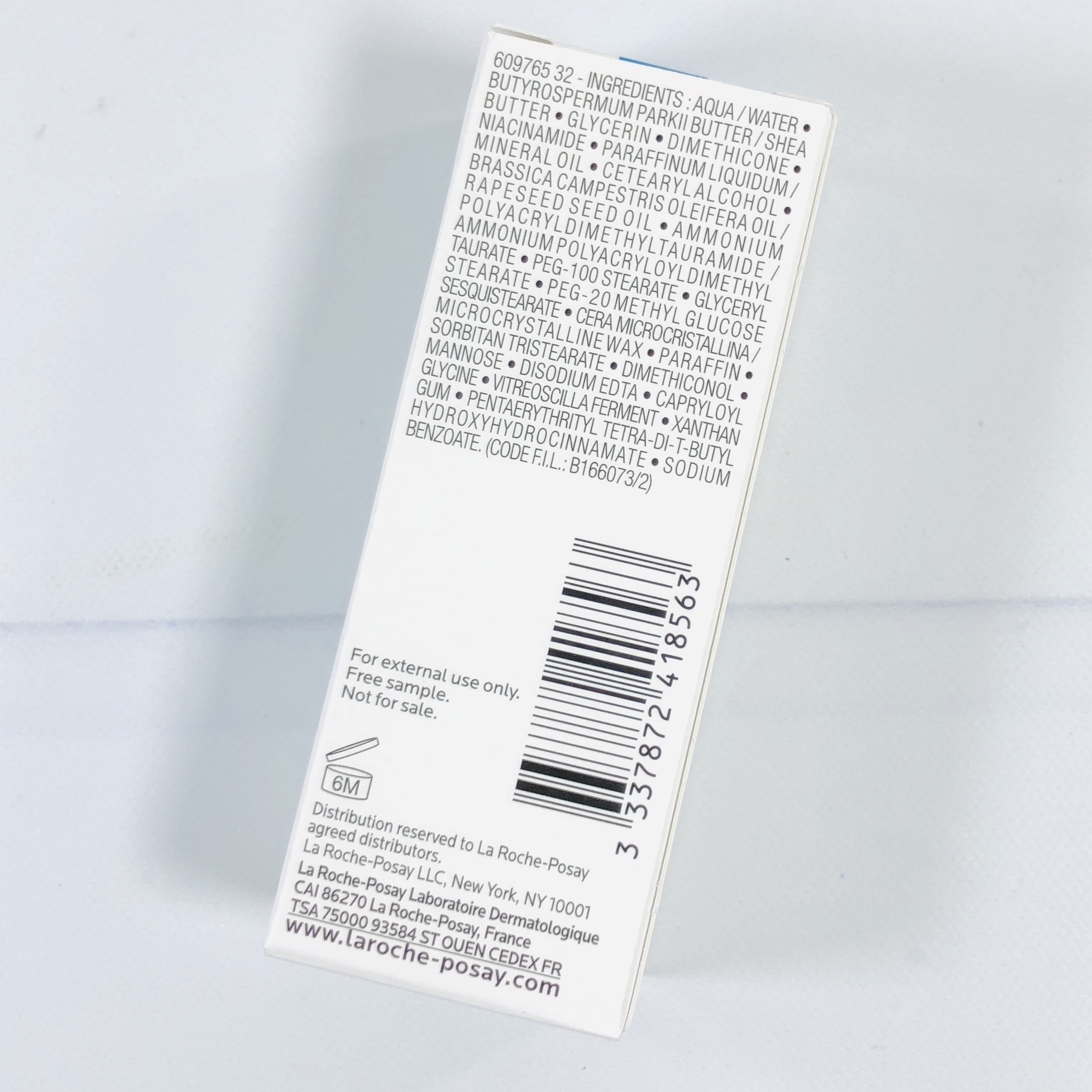 Shea butter, glycerin, niacinamide, and mineral oil are a few of the ingredients in this fragrance-free lotion. My skin absorbed it quickly and it didn't leave a greasy feeling behind. This product can also be used on the face and hands and should be ok for those with sensitive skin.
Dr. Jart+ Ceramidin Cream (Deluxe sample, $9.60) Here is a moisturizer meant for the face. It is supposed to shore up the skin's barrier and keep it protected.
Apply this thick cream and lightly pat it onto skin. It doesn't absorb all the way immediately and left my skin moist after applying. It has a light, herbal scent and is a light tan shade.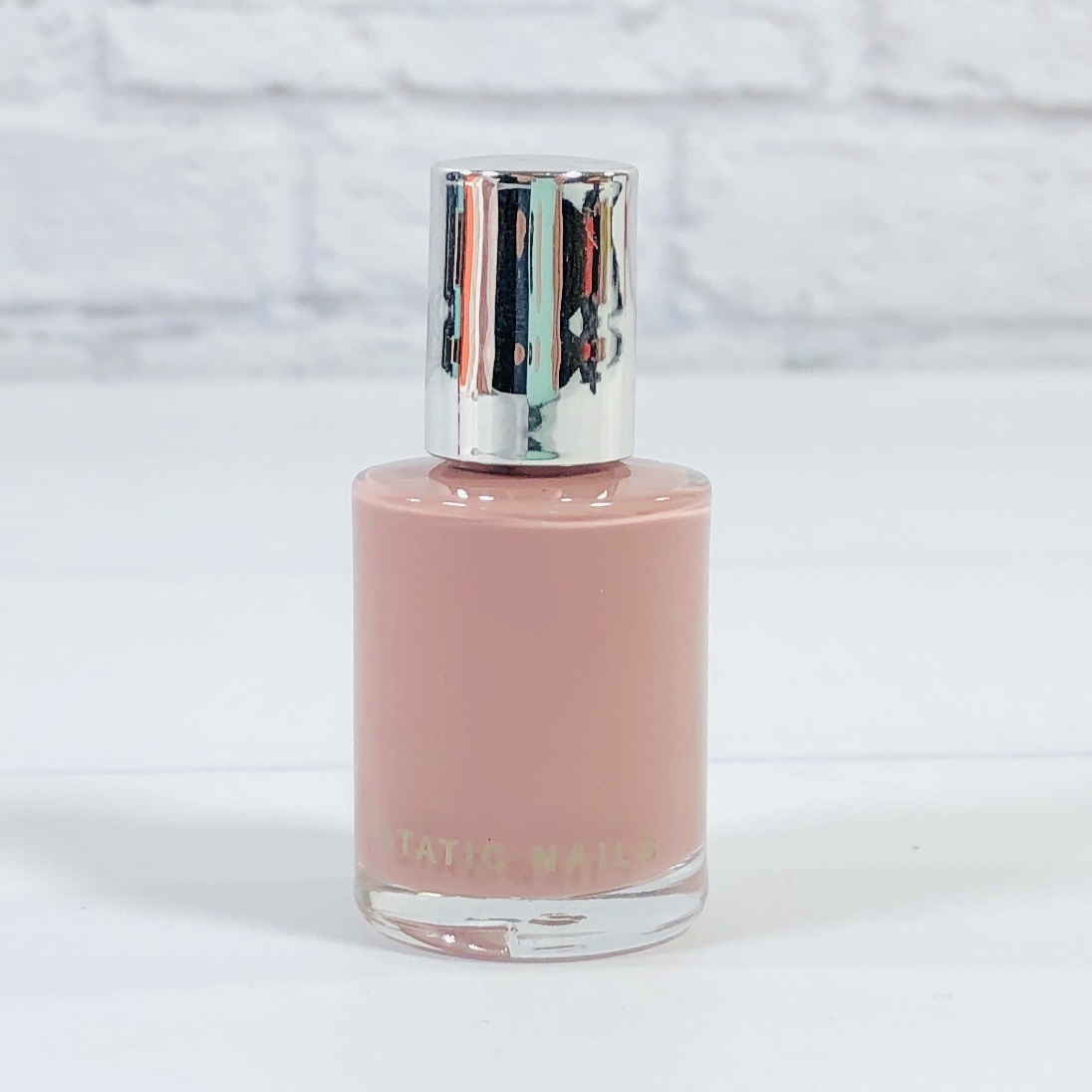 Static Nails Liquid Glass Lacquer in Irene (Full size, $16) I tend to group nail polish colors on where I plan on applying them. This one is for fingers in my little world.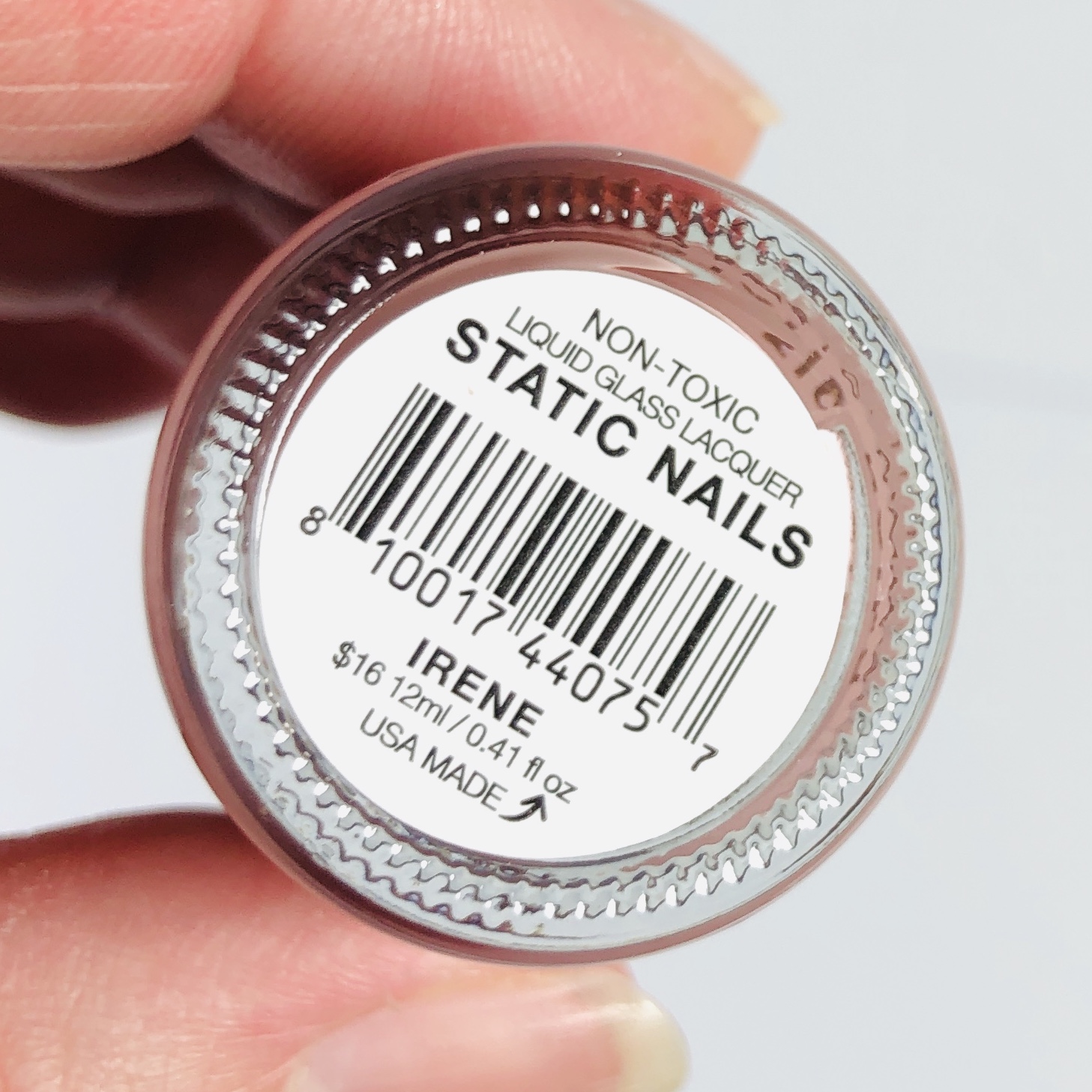 The shade is called Irene and it's a pink greige shade that feels like a neutral.
The formula is 8-free, vegan, and cruelty-free.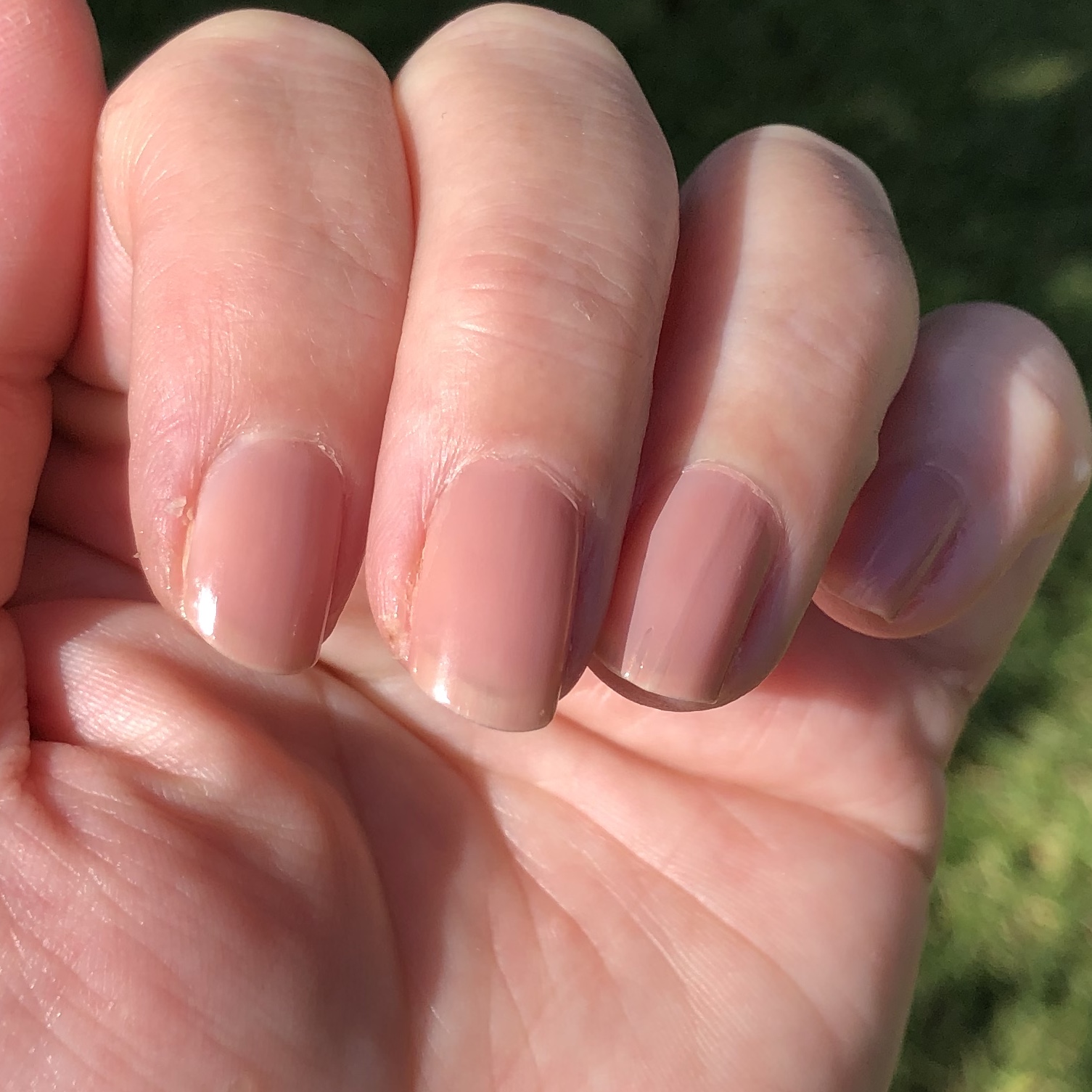 The first coat went on sheer, the second coat more opaque. I liked the flat, wide brush, it made short work of applying the polish. It also dried pretty quickly. The color isn't very bright and hopefully chips won't be very noticeable.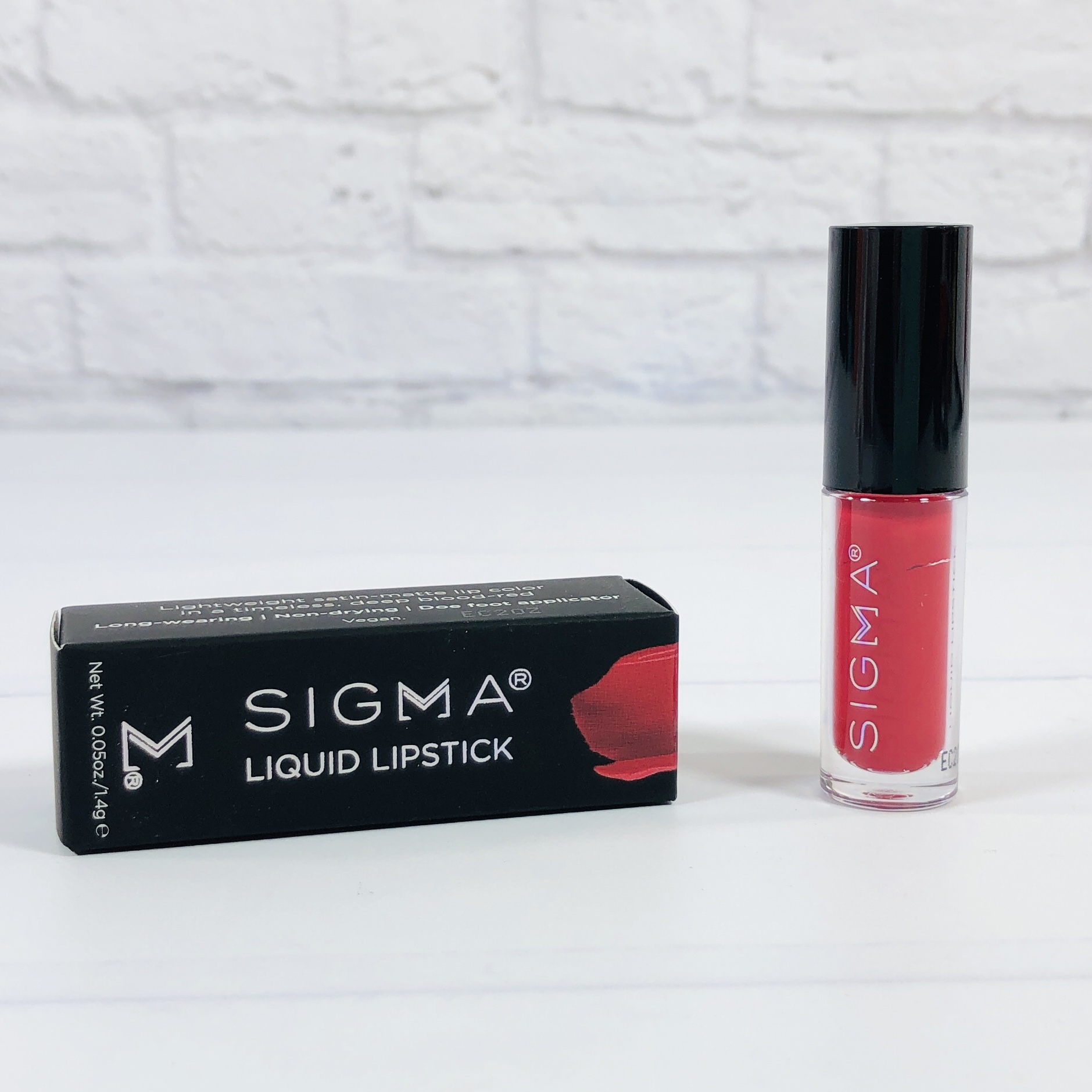 Sigma Liquid Lipstick in Venom (Deluxe sample, $5) What a beautiful shade of lipstick, my daughter wears this color all the time but I may just keep this one for myself!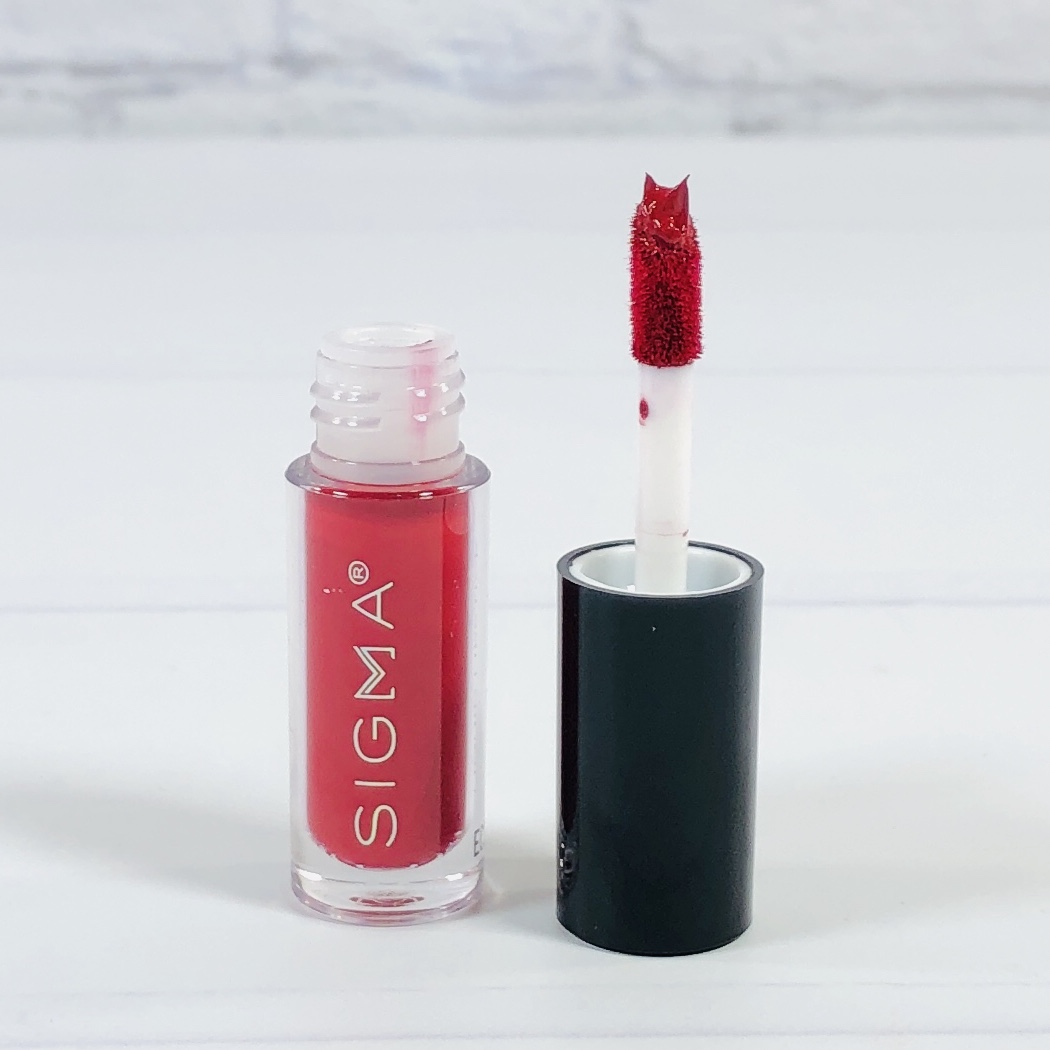 Venom is a classic "blood red" shade with a blue undertone. This lippie has a satin matte finish that is hydrating and long lasting. It dries quickly and then stays in place.
I would suggest using a lip brush to get it exactly where you want it. If you mess up then try using a lip balm over top to "erase" mistakes, to tone it down, or to remove most of the product, leaving behind a popsicle stain.
The October Allure Beauty Box was the first since the price increased to $23 a month. While the full sized items were small, they were rather pricey so it's nice to try brands that wouldn't normally be on my radar. Two items were for my face, one was for the face or body, two were for my under eye area, one was makeup for my lips, and one was for my nails. The bonus item was for my hair. That's a pretty good assortment! The value for the October box was around $170.98!
Have you tried Allure Beauty Box yet? What did you think of this month's box? Let me know in the comments!