The 2020 WloveTravel Christmas Fridge Magnet Advent Calendar is available now!
WloveTravel Christmas Fridge Magnet Advent Calendar ($22.99)
Unlock surprises on the first day of December for a countdown to Christmas in uniquely style.

Set a time every day to check the Christmas toys door, helping them understand what being patient really means.

Our advent calendar is also the first choice for kids, and the exclusive design will bring you a different Christmas holiday.
Here's what you'll get: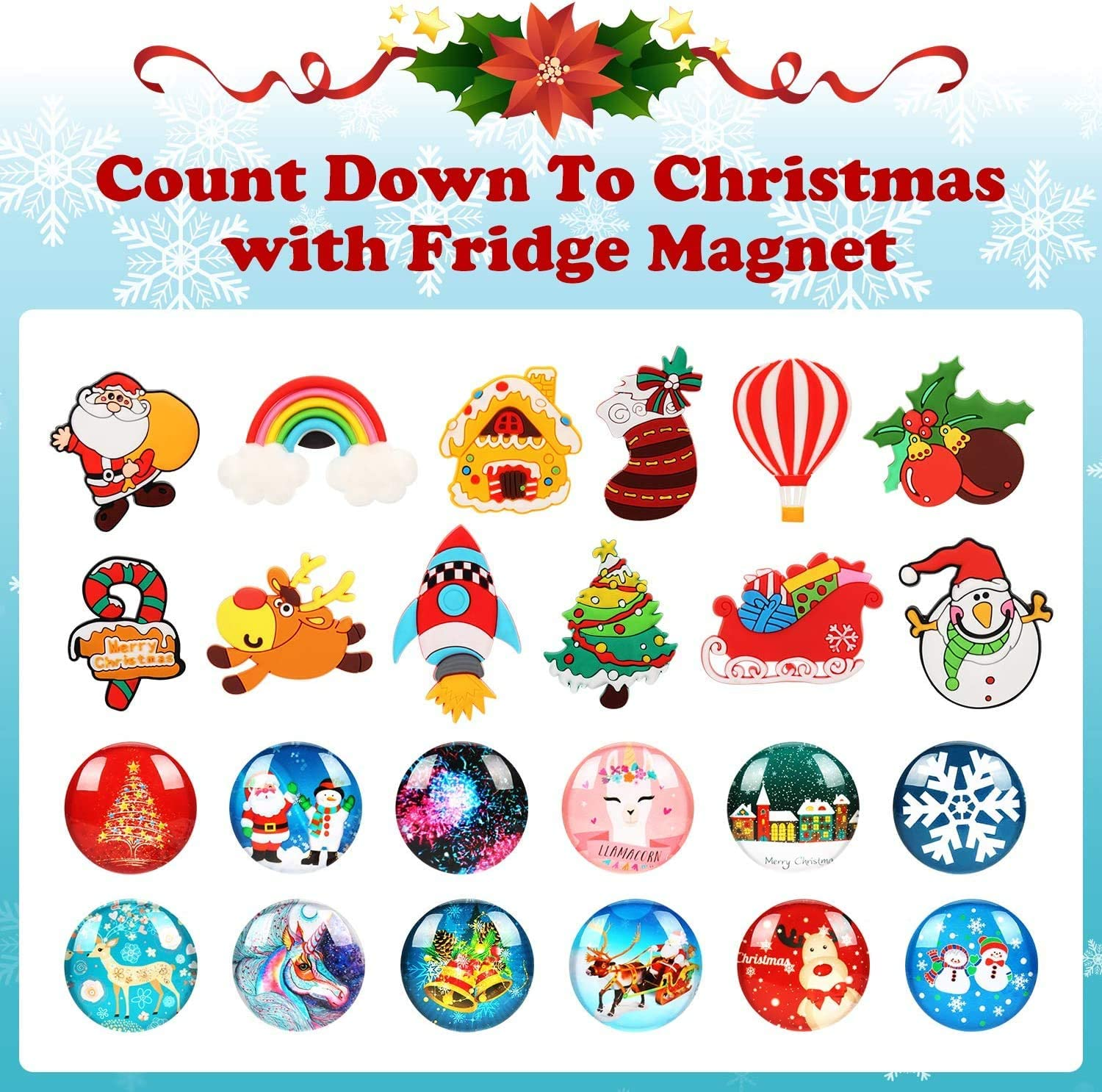 ADVENT CALENDAR HOLIDAY GIFTS -Open a new door each day to discover a new surprise. A great way to build anticipation and excitement for Christmas!

ART OF PATIENCE-24 numbered doors hiding 24 little surprises are a fun way to teach kids numbers, the concept of time, and the art of patience!

SAFE NON TOXIC MATERIAL -Made of non-toxic ABS plastic, durable, drop resistant and colored in non-toxic paint.

IDEAL XMAS GIFTS-Add more festivity to your Christmas decorations with 24 Christmas themed fridge magnets!

CAUTION-The product is not edible, do not put it into your mouth. If the toy gets dirty, you can wash it with warm water and soap. Not suitable for children under 3 years old.
Are you getting the Christmas Fridge Magnet Advent Calendar?
Looking for even more advent calendars? Check out all our posts on Advent Calendars or find more on Amazon, or see the list of Advent Calendars in the directory!