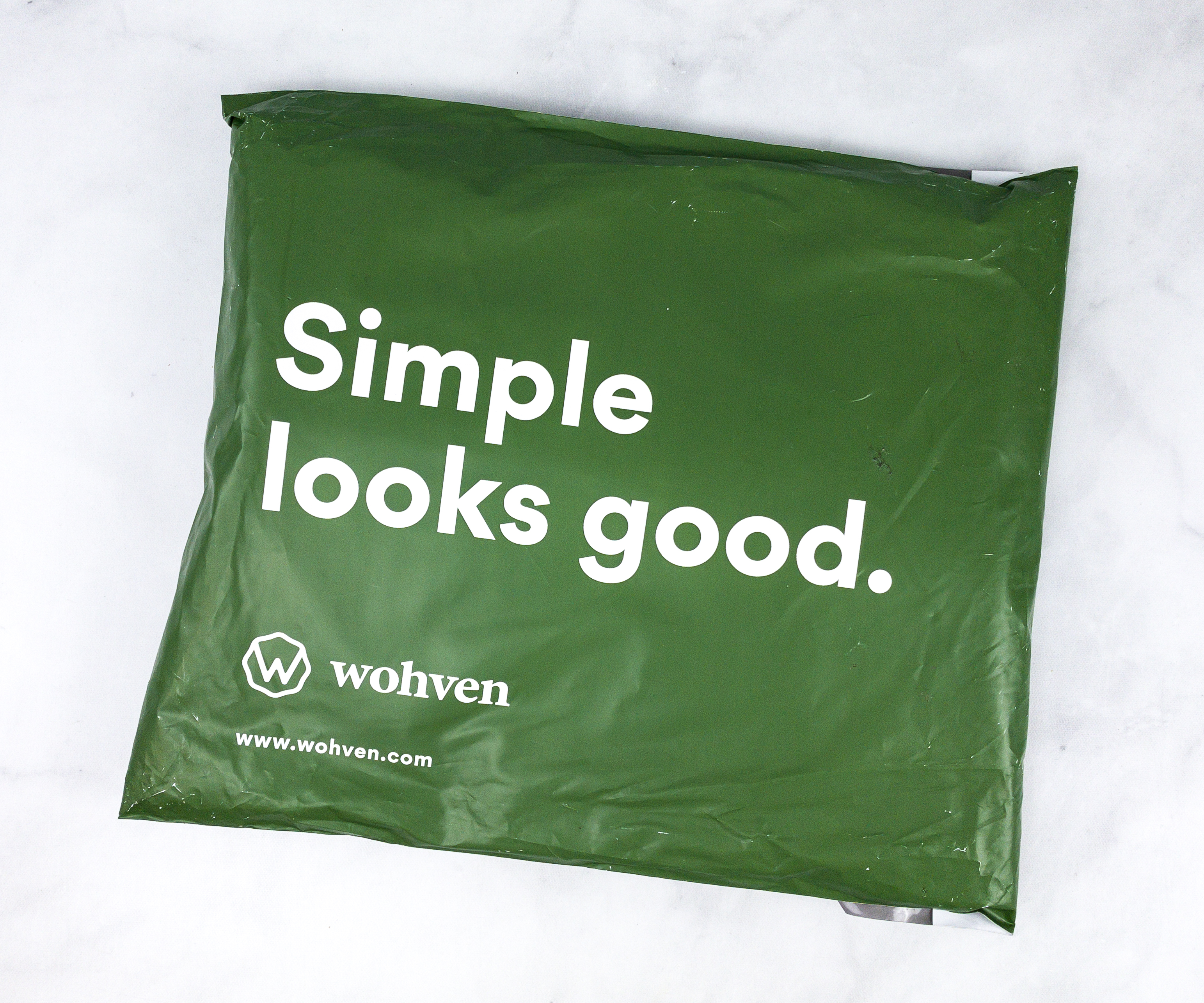 Wohven is a monthly t-shirt subscription service that sends you premium quality t-shirts at a fraction of the retail price.
The blank t-shirt subscription starts at just $9 a month and you can choose one of 12 colors (charcoal, light gray, navy, black, white, royal, brown, red, pewter, olive, mint, cardinal, or midnight), or let them surprise you. For $10 a month, they will make your t-shirt a v-neck (same color choices but no olive, mint, cardinal, or midnight) and for $13 a month, they will send you a graphic tee every month ($14 for a graphic v-neck). Go up to a long-sleeve graphic tee for $18 per month. Sizes range from small to XXL. Women's option available now, too!
This is a review of the $13 per month graphic tee option.
DEAL: Get 30% off of your first month with coupon code HELLOSUB30.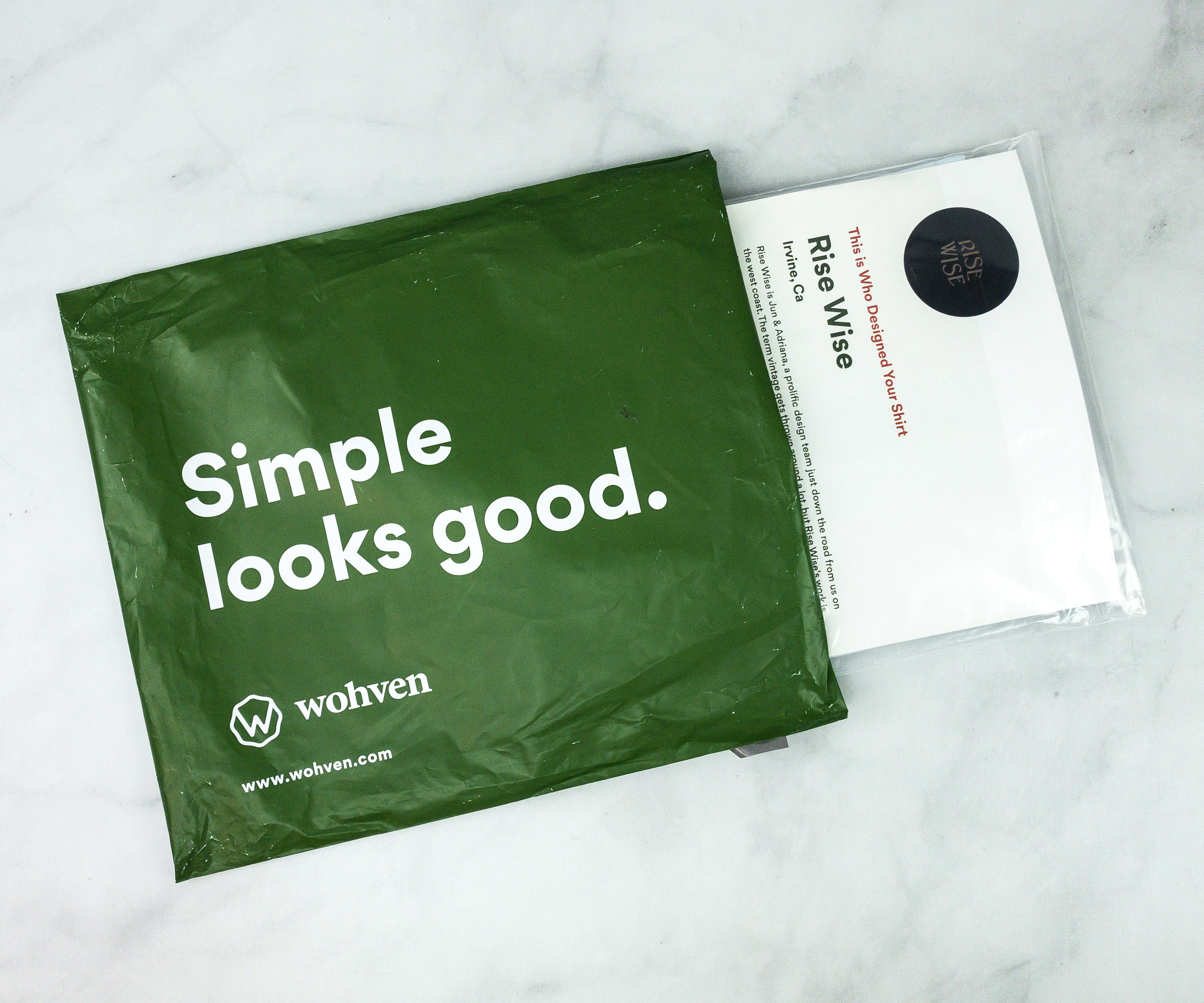 The shirt came in Wohven's classic green plastic mailer.
Each mailer includes a poster that features the designer of the shirt. This month, it's Jun and Adriana from Rise Wise! The duo is based in Irvine California, and they are known for their sophisticated and classic vintage designs!
Here's the front part of the poster, which you can put up on your wall or display in a frame. It has the same design as this month's t-shirt!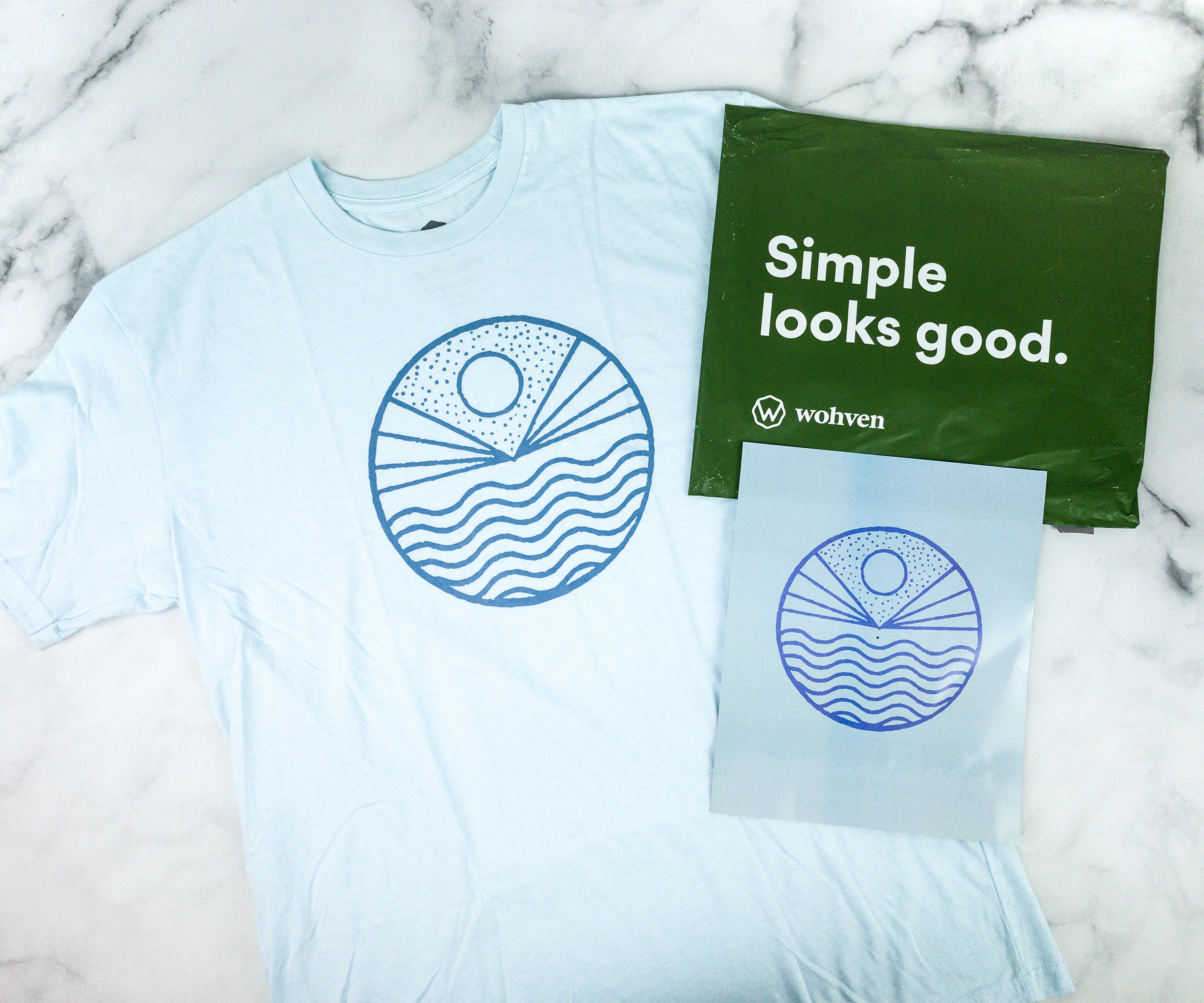 Everything in my August 2020 package!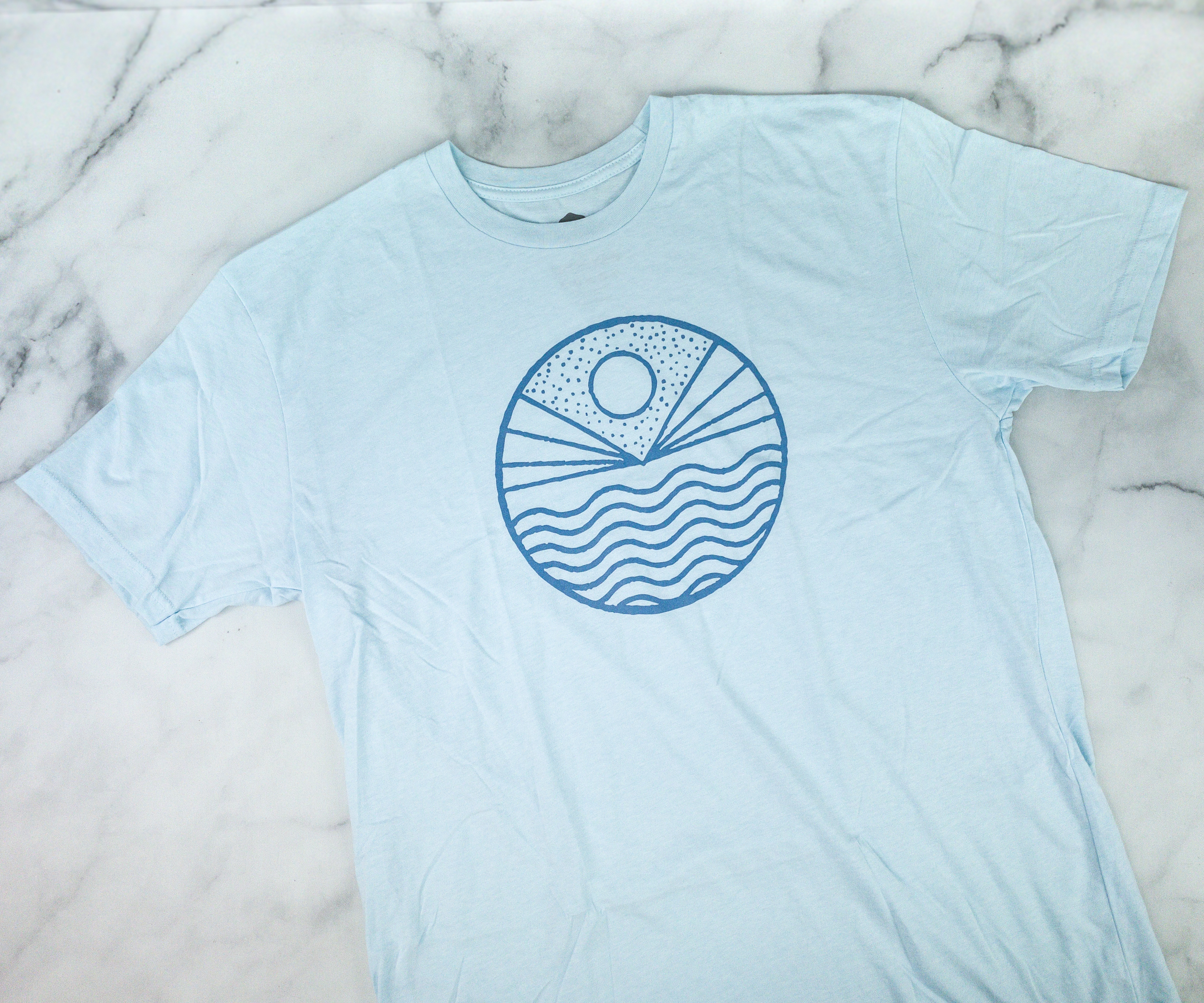 This month, I received a light blue graphic t-shirt made from soft, high-quality cotton fabric. It's round-neck and also features a loose fit. Just like the previous tees from this subscription, it's breathable so you can wear comfortably even when it's hot outside!
The design is minimalist style, with straight and curved lines, shapes, and dots that form a beautiful ocean scenery. I think that's a full-moon on the starry sky, and just below it is the wavy ocean. Simply majestic!
Wohven t-shirts for men are the best! They are simple but stylish, and the designs are also exclusive. This month, I have a light blue tee with an ocean-inspired print and it's totally up my alley. Paired with jeans and sneakers, I'd be ready to rock the day with this cool t-shirt. For those who love wearing graphic tees, this subscription is worth a try. Every month, you get a fresh tee designed by a local artist! They also offer t-shirts for women and plain tees!
What do you think of Wohven?