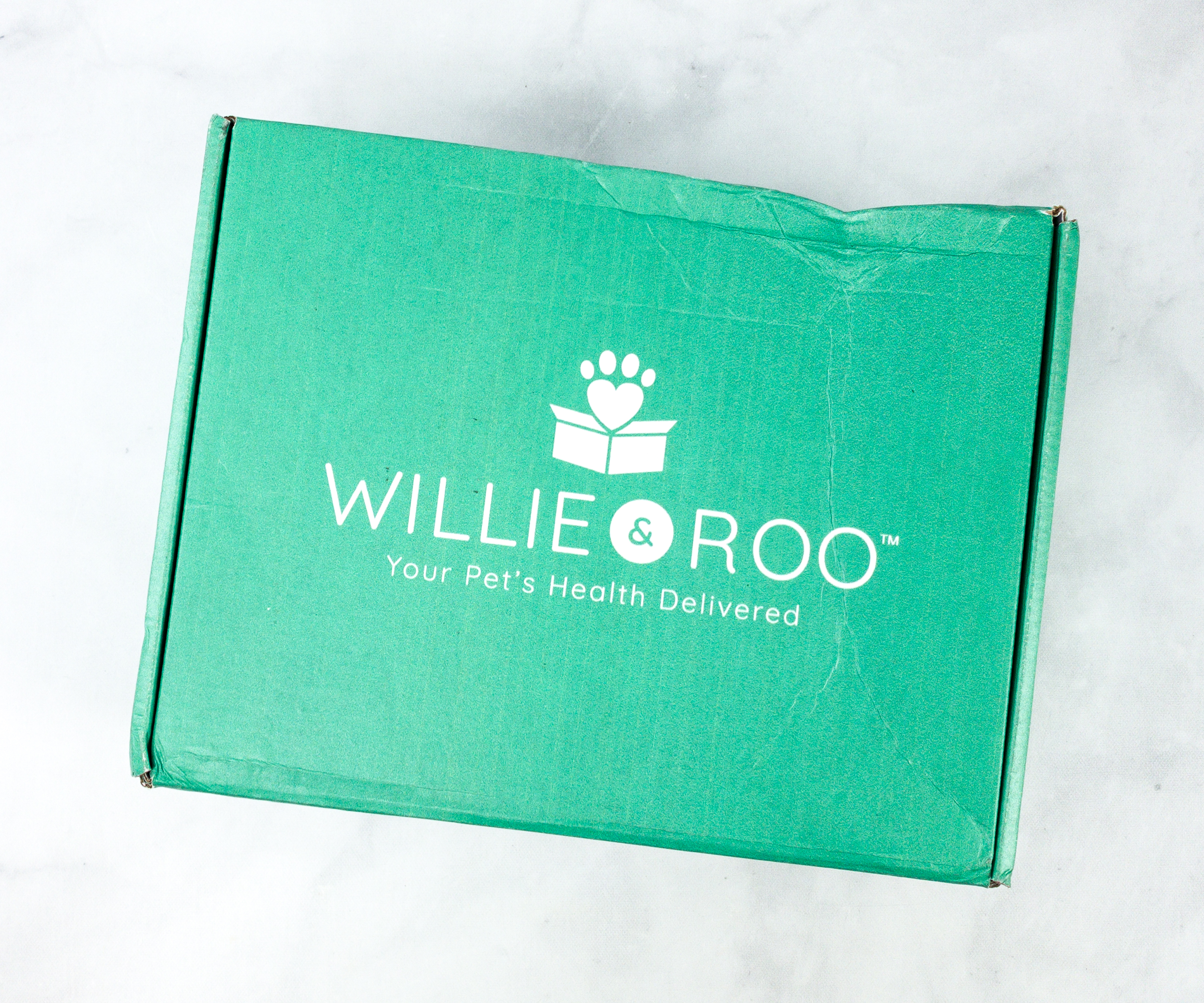 Willie & Roo is a pet wellness subscription that delivers personalized boxes for dogs or cats. Subscribers will be able to choose boxes based on their pet's size, as well as from three different subscription levels: Pampered, Healthy, or Happy.
Happy – wholesome all-natural treats, enriching toy or wellness product, healthy chew, personal web page for your pup (starts at $33.95 monthly)
Healthy – Everything in Happy plus a custom selected health supplement for your pet (starts at $42.95 monthly)
Pampered – Everything in Healthy plus a surprise pet PAWrent gift (starts at 49.95 monthly)
DEAL: Get 20% off your first 6 months on any dog or cat subscription! Use coupon code HELLOSUB20.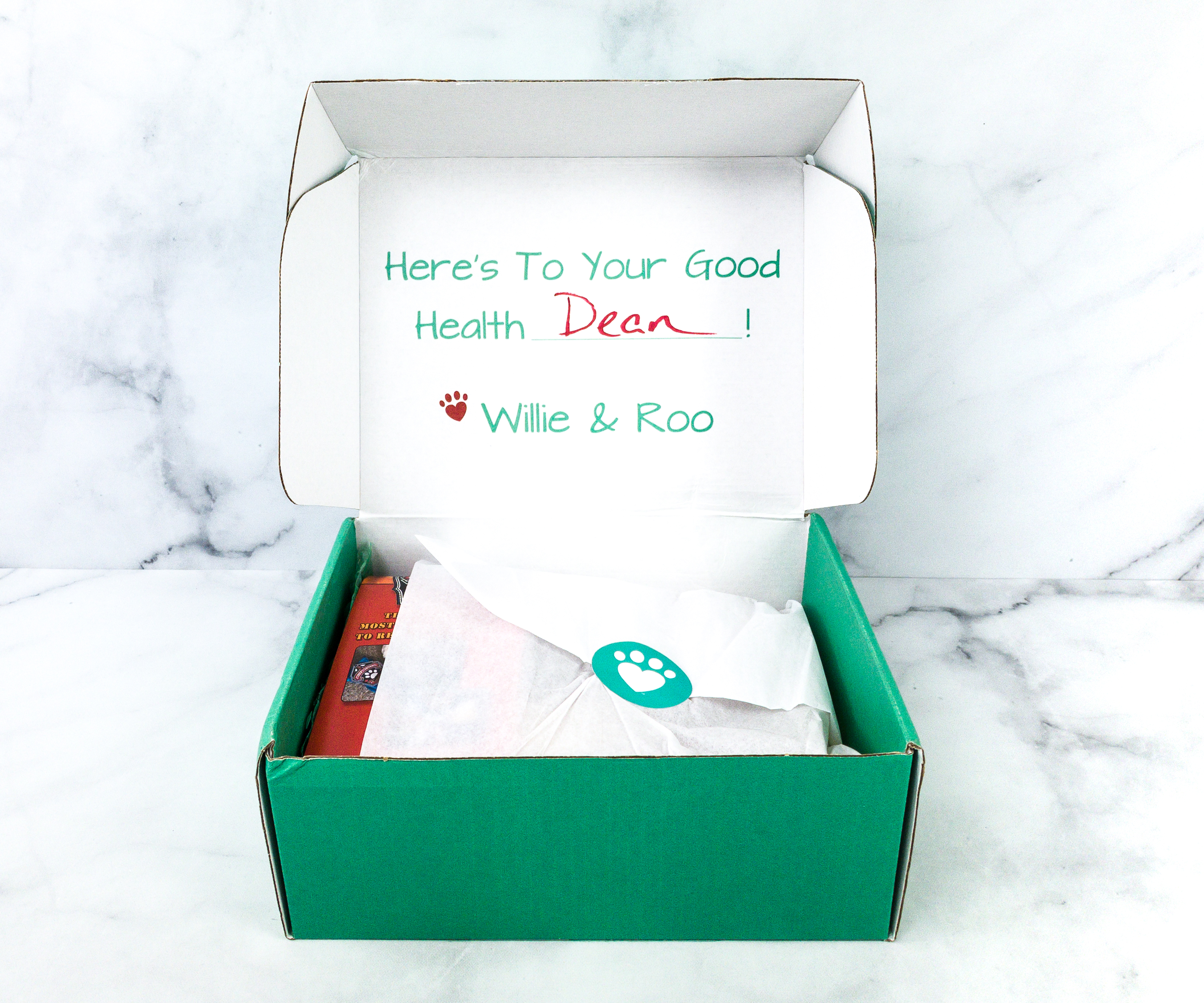 The interior of the box cover features a customized message for Dean!
The items were wrapped in white tissue paper sealed with Willie & Roo sticker.
This subscription gives back to the community! They've partnered with DaisyCares, and a percentage of all proceeds help support the organization's efforts.
DaisyCares is a 501(c)(3) non-profit corporation created to provide pet food & medical care to needy pets, as well as reduce animal abuse through public education and awareness.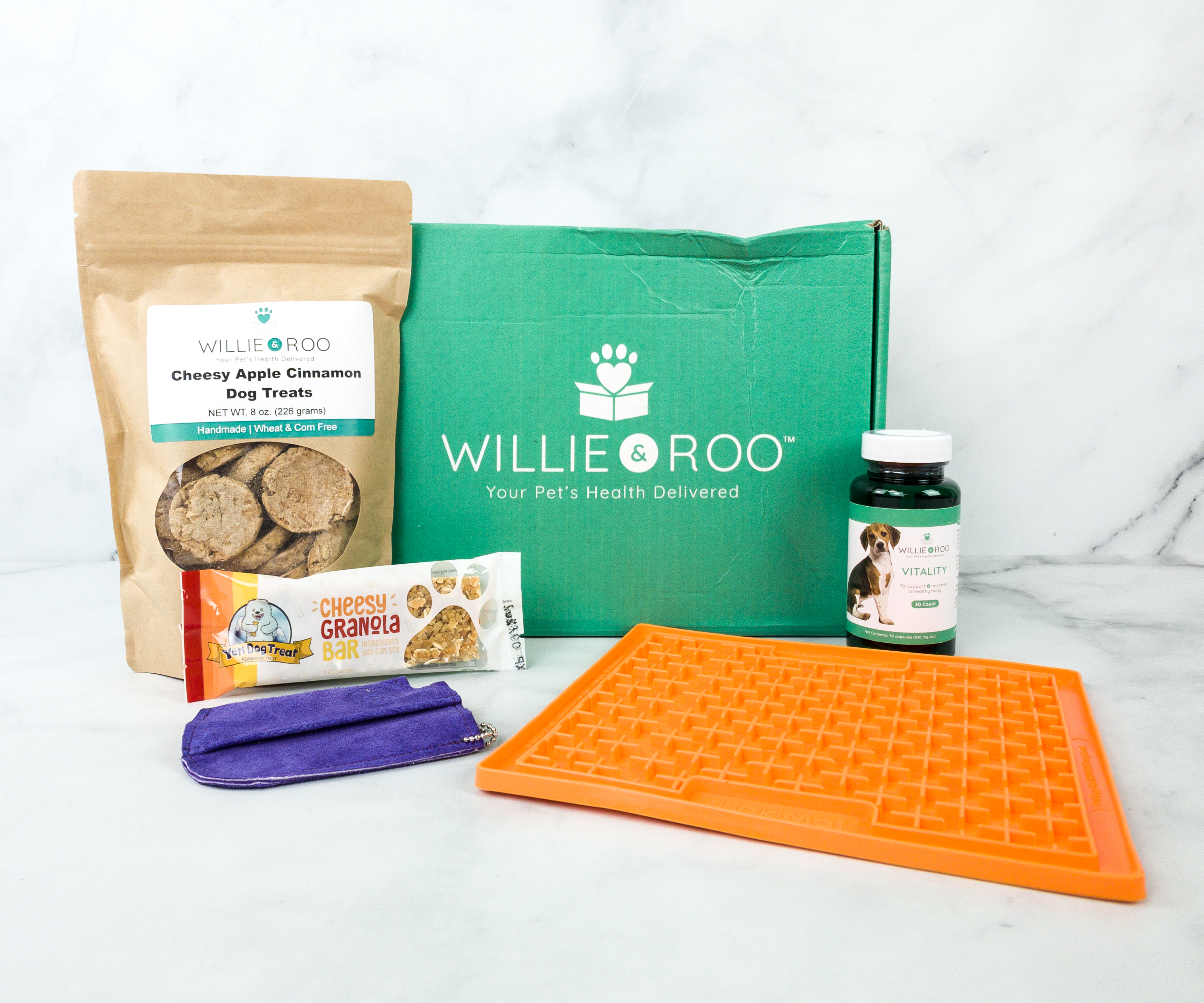 Everything in my box!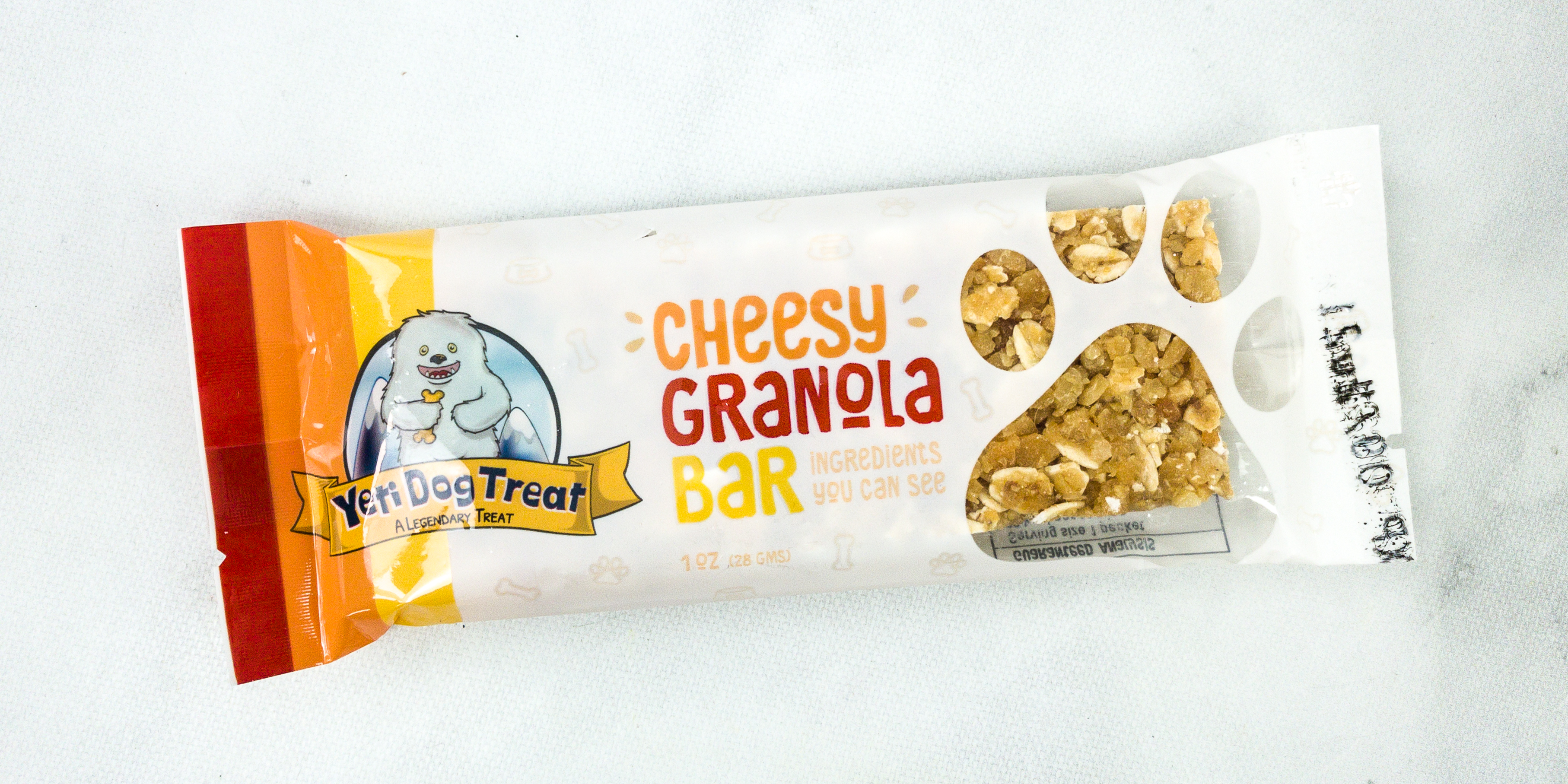 Yeti Dog Treat Cheesy Granola Bar ($2.33) It's an all-natural dog treat made from Yak cheese, whole oats, dried goji berries, and flaxseed.
This delicious snack bar for dogs is packed with protein and other nutrients to help keep your dog's body healthier and stronger. It's fully digestible, making it the ideal chewy treat!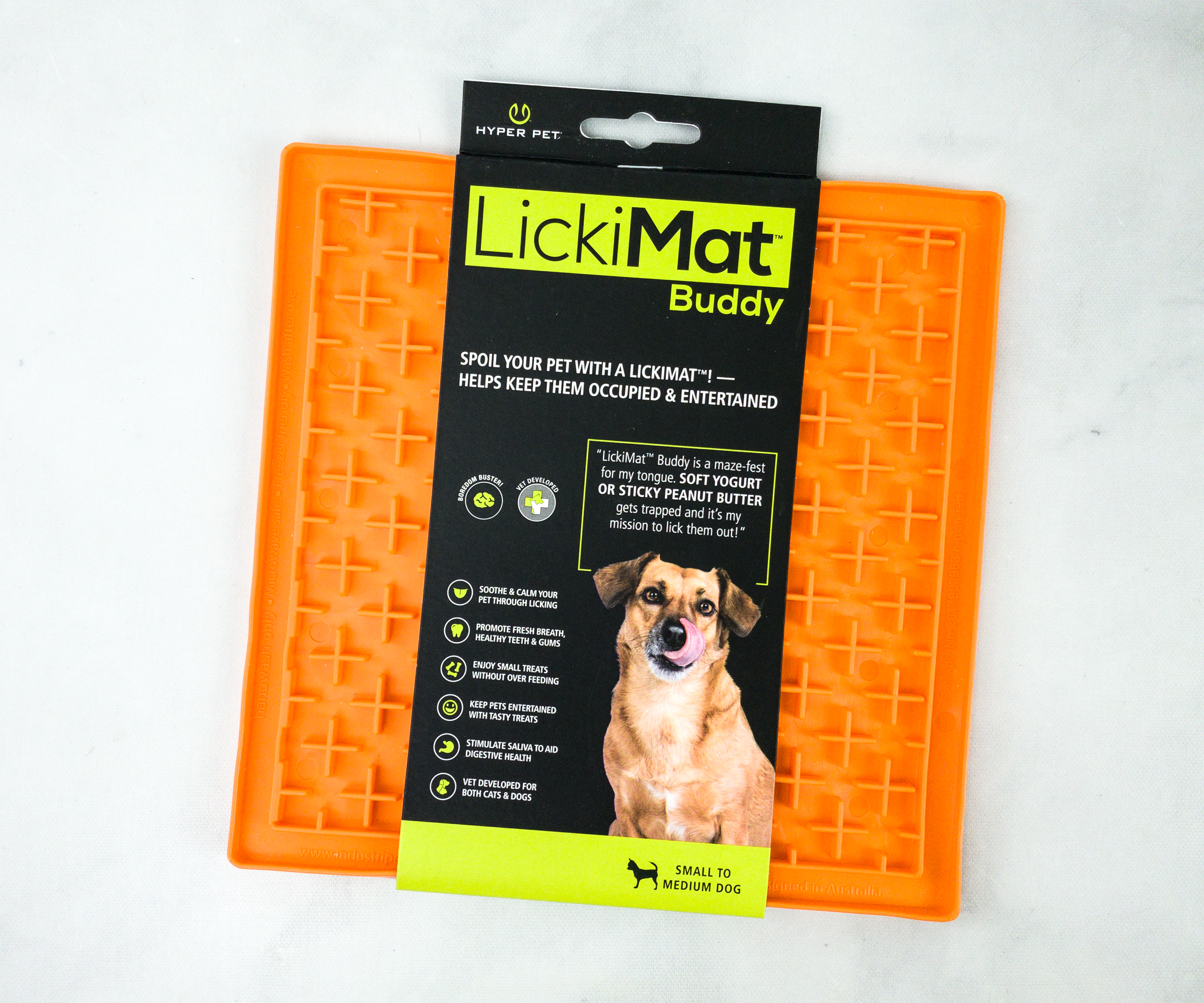 Hyper Pet LickiMat Buddy ($12.99) Lick Mat is a unique tool designed to soothe and calm your dog through licking. It also stimulates saliva that aids digestive health.
According to the label, this mat is designed in Australia and made in China. It's ideal for small to medium dogs.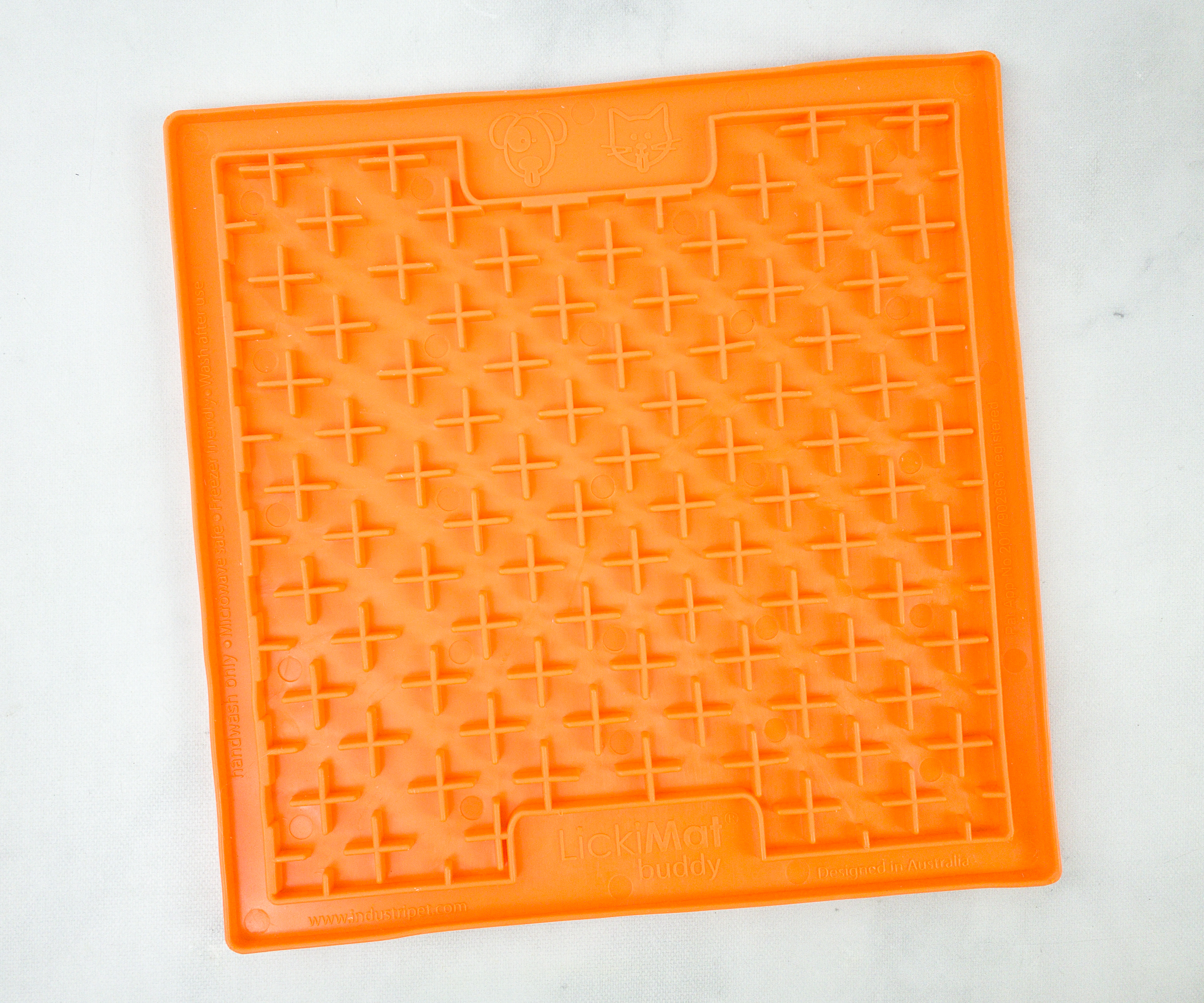 This mat is made using food-grade TPR rubber, which is a non-toxic, microwave-proof, freezer-safe, and dishwasher-friendly type of rubber.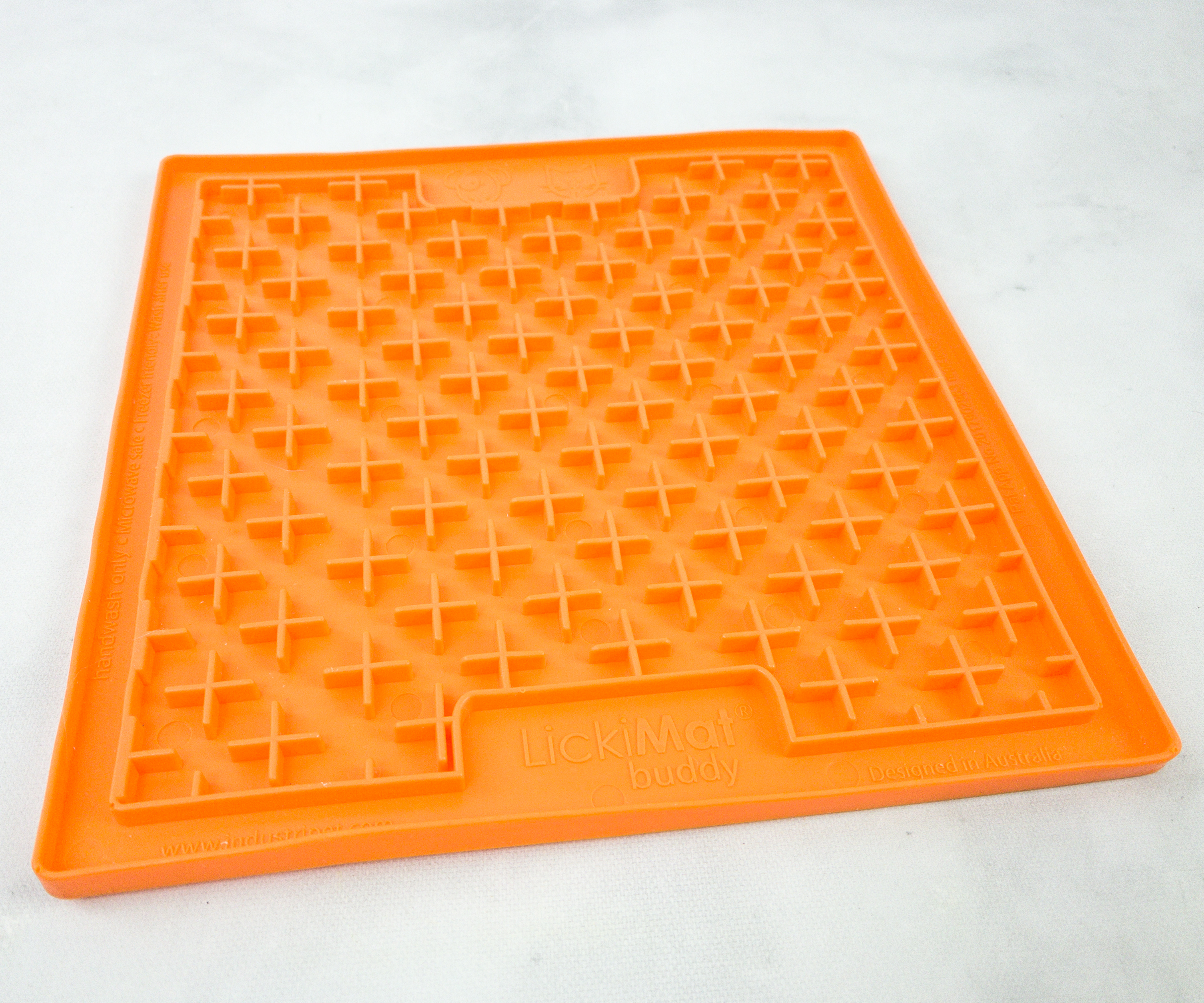 This mat is so easy to use, all you just need to do is spread the soft treat over the mat and let your pups lick the mat clean. It will definitely keep your dog busy for a period of time. Even cleaning the mat is easy. After use, just use warm soapy water to rinse it before storing it in a clean, dry place.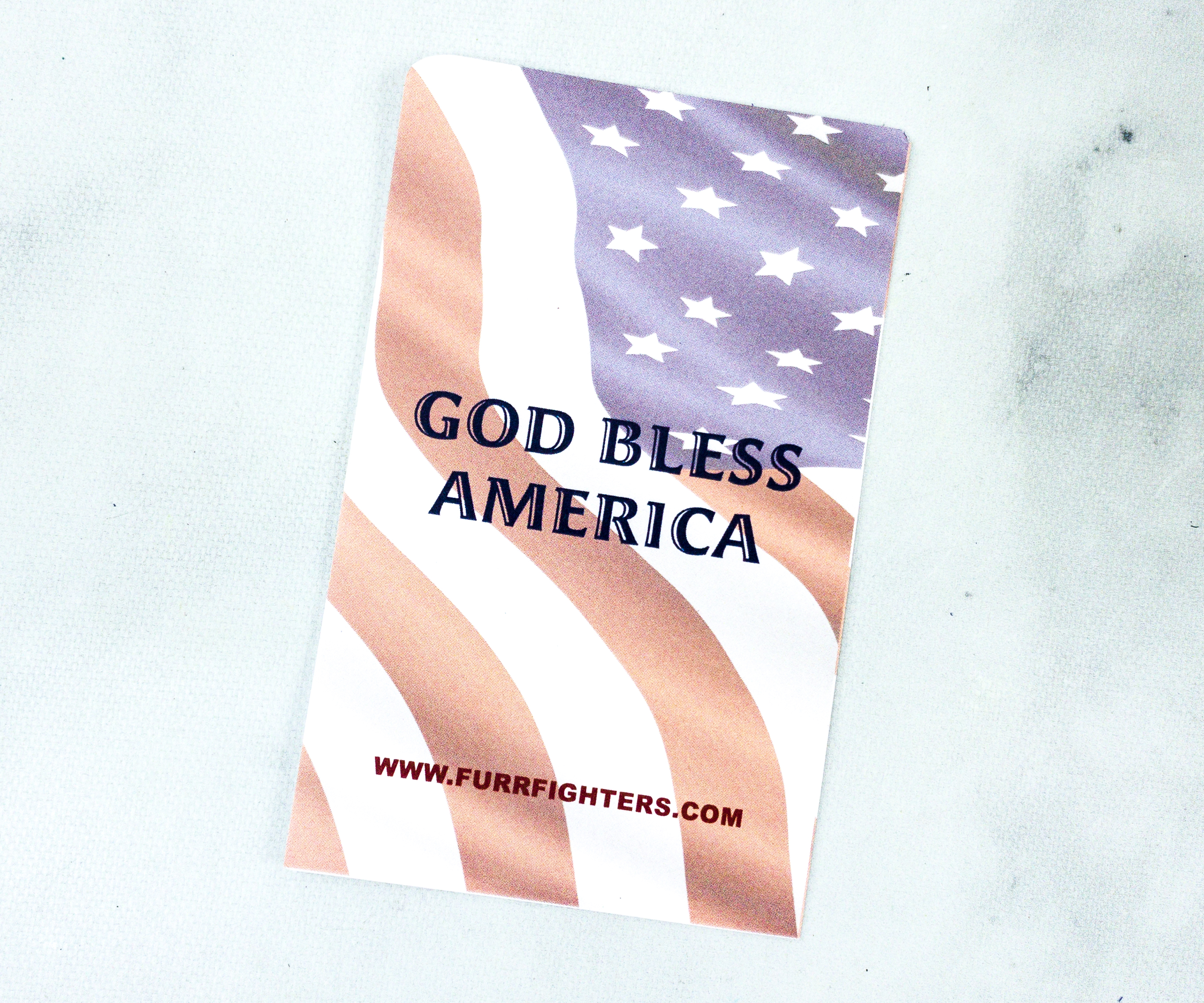 The next item comes with a special commemoration card.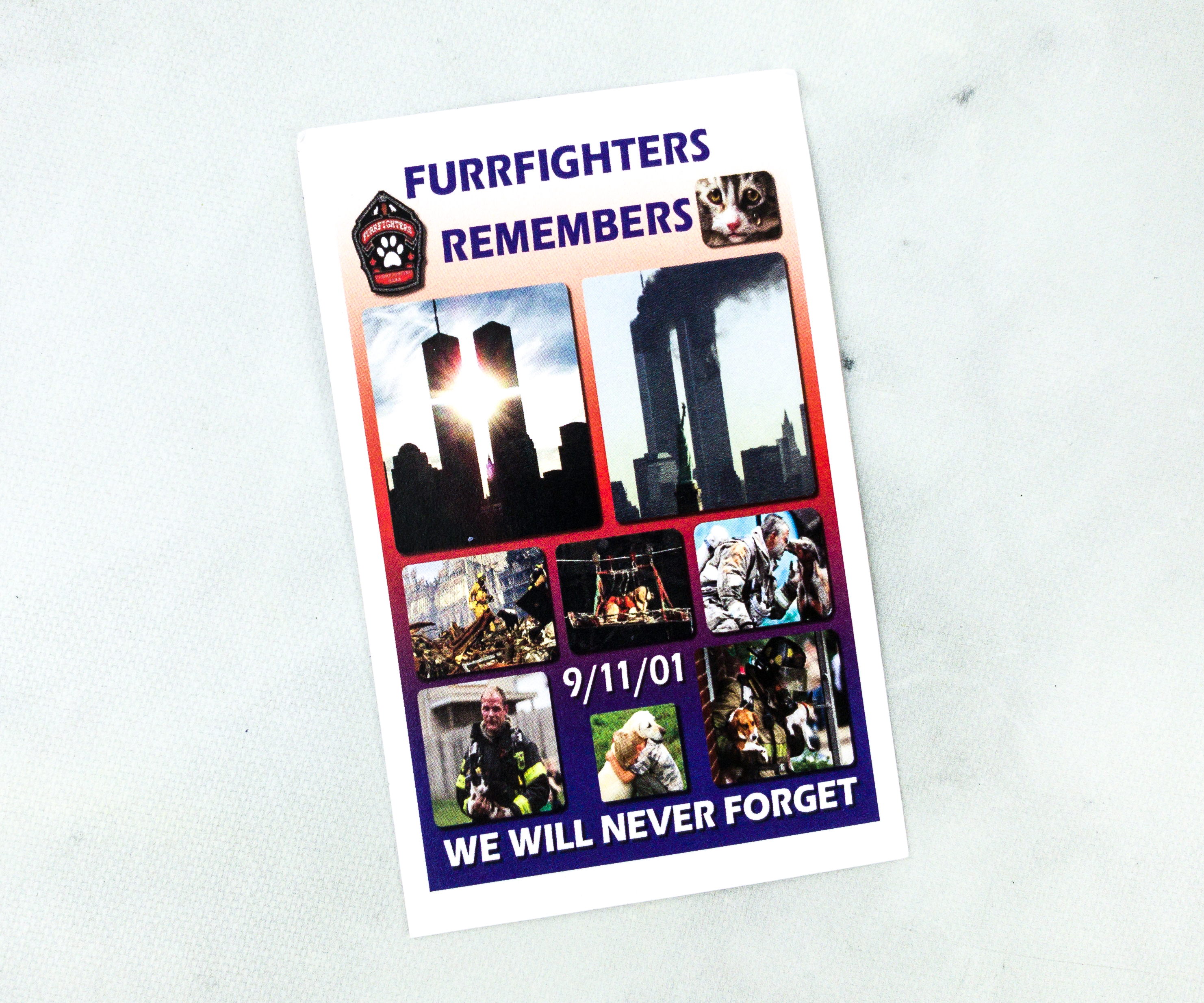 The back of the card features photos of Furrfighters and reminds us of 9/11.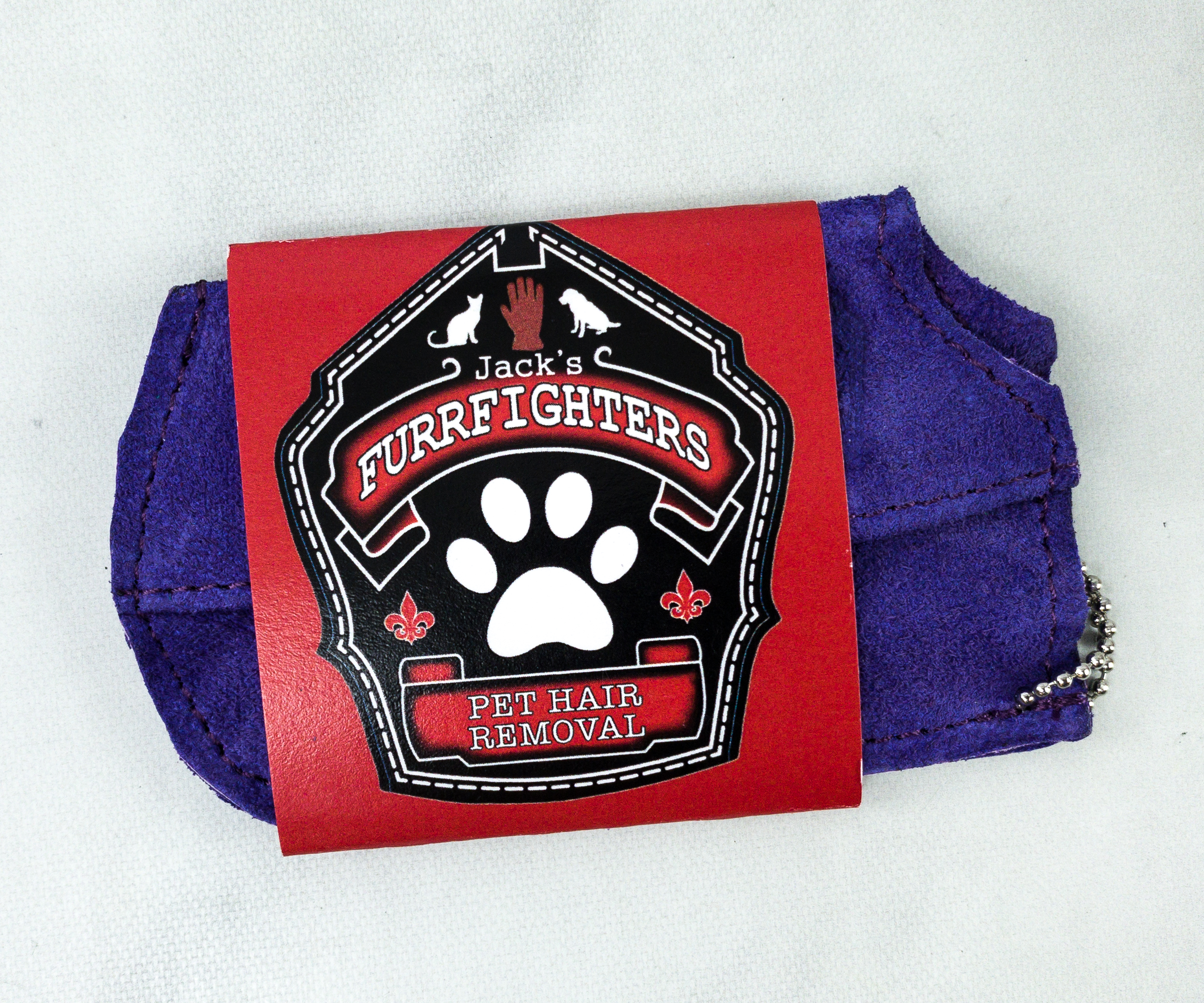 JACK's FURRFIGHTERS Pet Hair Removal ($8.99) This pet hair remover is made from premium-quality, biodegradable material.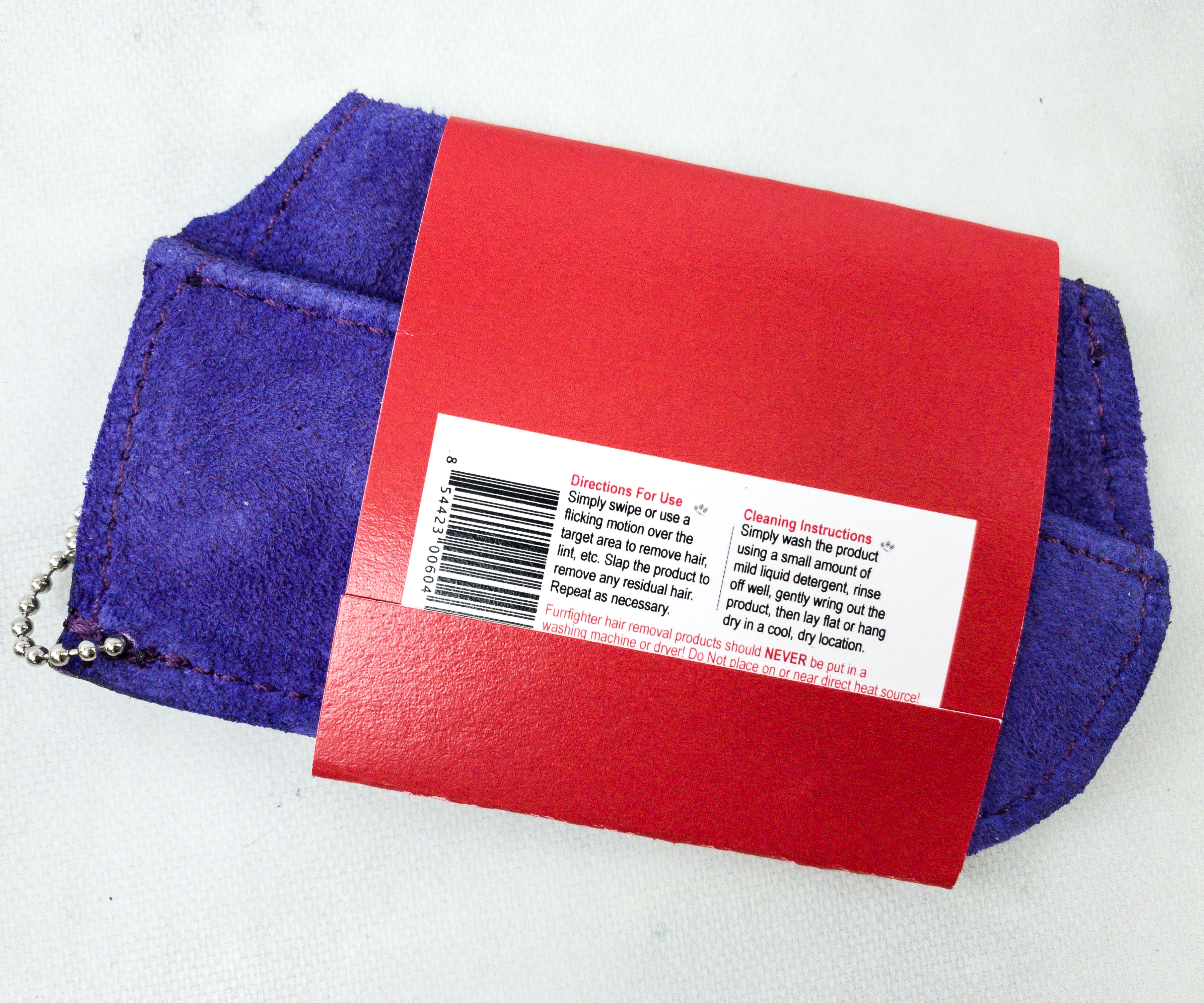 It comes with a chain so you can easily hang it anywhere for your convenience.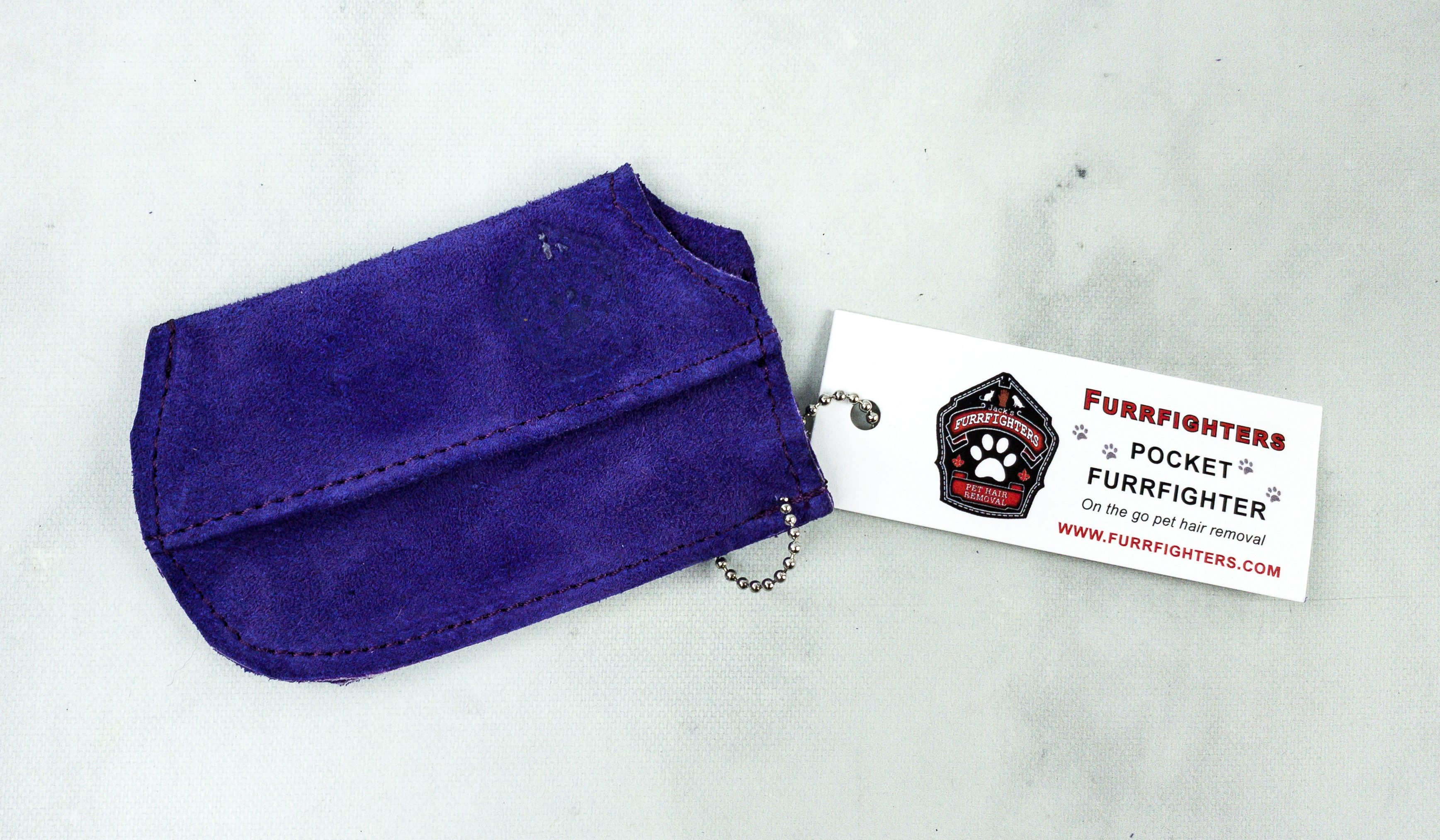 It's lightweight and handy! Another thing I like about it is that it's washable and reusable, helping reduce waste as well.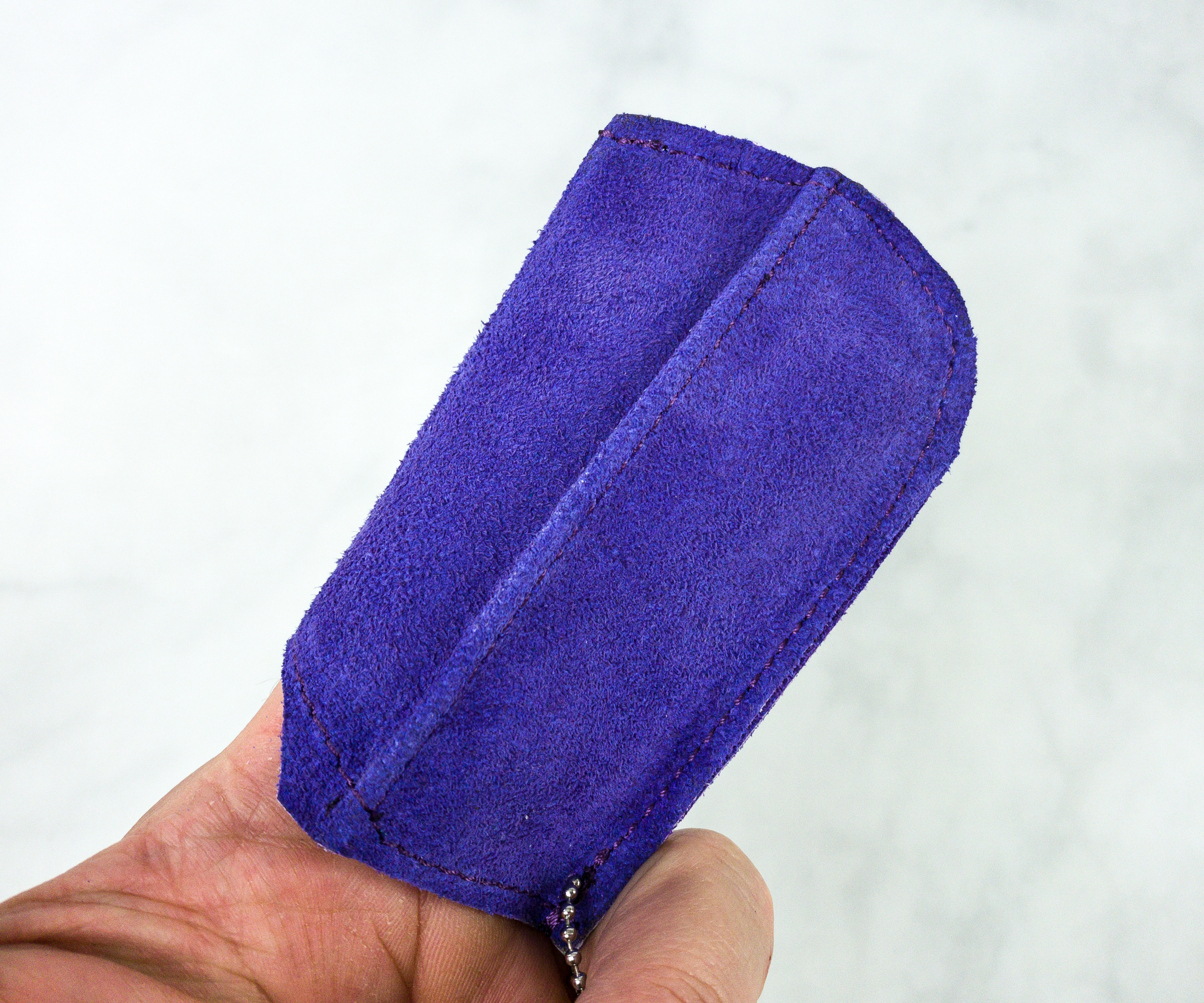 It works really well with any type of clothing, all you just need to do is insert your fingers through and swipe it over the area you need to clean!
We also received another card, and this time its an exclusive discount card designed like a fifty-dollar bill!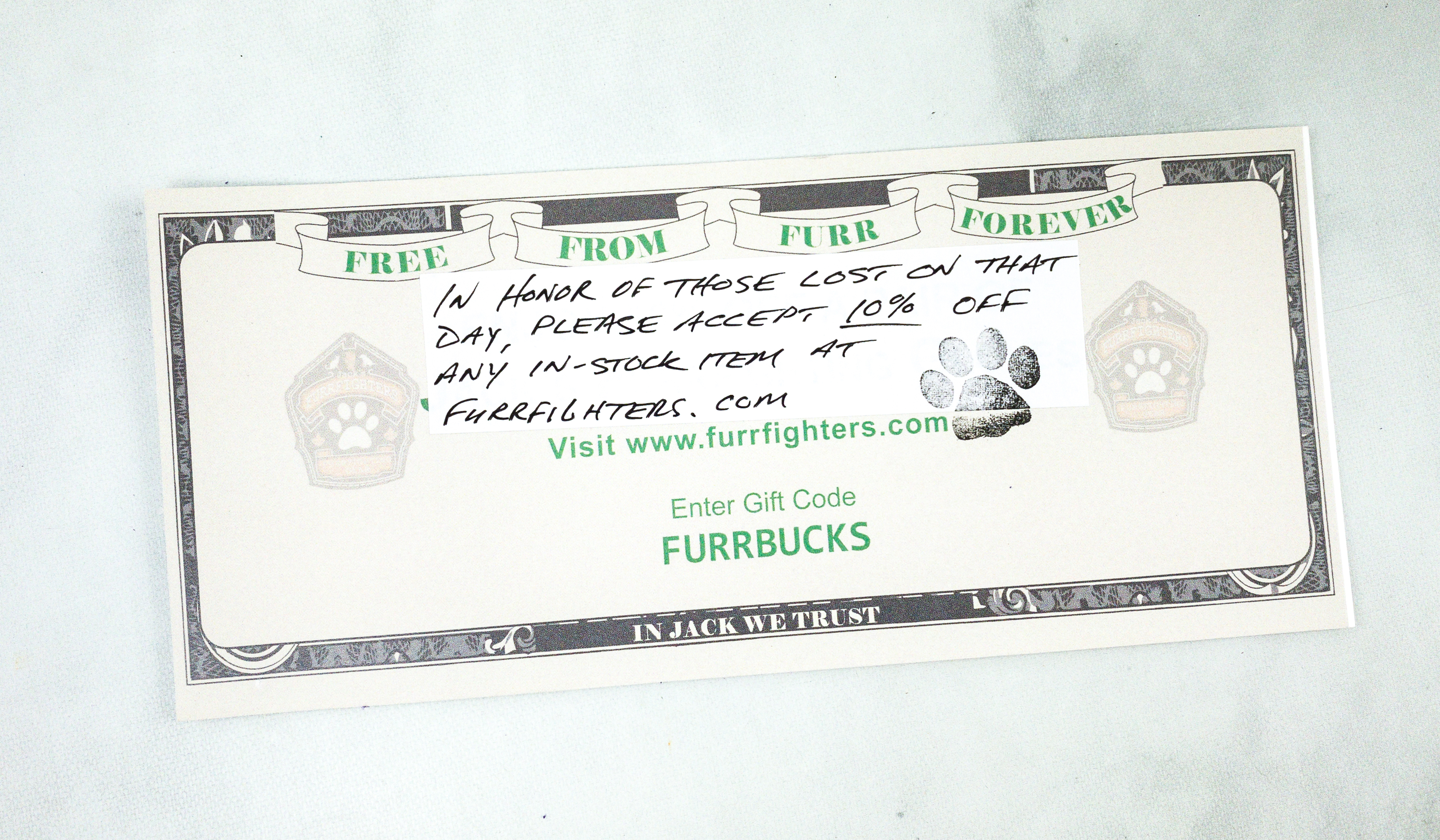 They gave us a 10% coupon code that can be used on any in-stock item on Furrfighters online store.
Willie & Roo Cheesy Apple Cinnamon Dog Treats. These treats are handmade! Ingredients include gluten-free flour, apples, filtered water, cheese, ground flaxseed, and cinnamon.
These healthy and delicious treats for dogs are packed with protein and fiber, but low in calories.
The treats are bite-sized and button-shaped, with a crisp and crunchy texture that our dogs love. It's the ideal reward snack!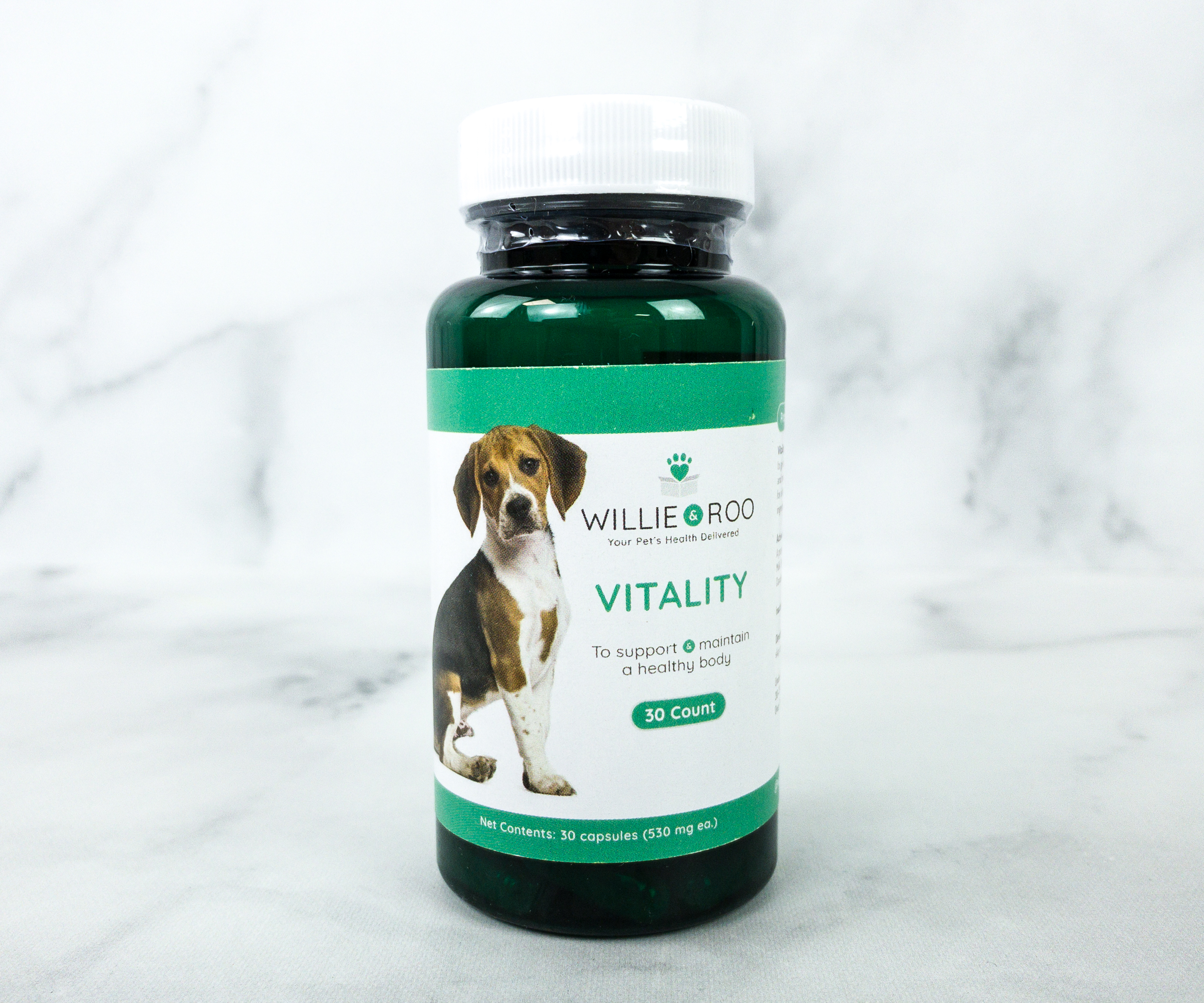 Willie & Roo Vitality Supplement. This month's featured health supplement is a vitality capsule made from herbs.
Each bottle contains 30 pieces of capsules made of different active ingredients that include echinacea, flaxseed, milk thistle, psyllium, slippery elm, ashwagandha, dandelion, and Panax ginseng.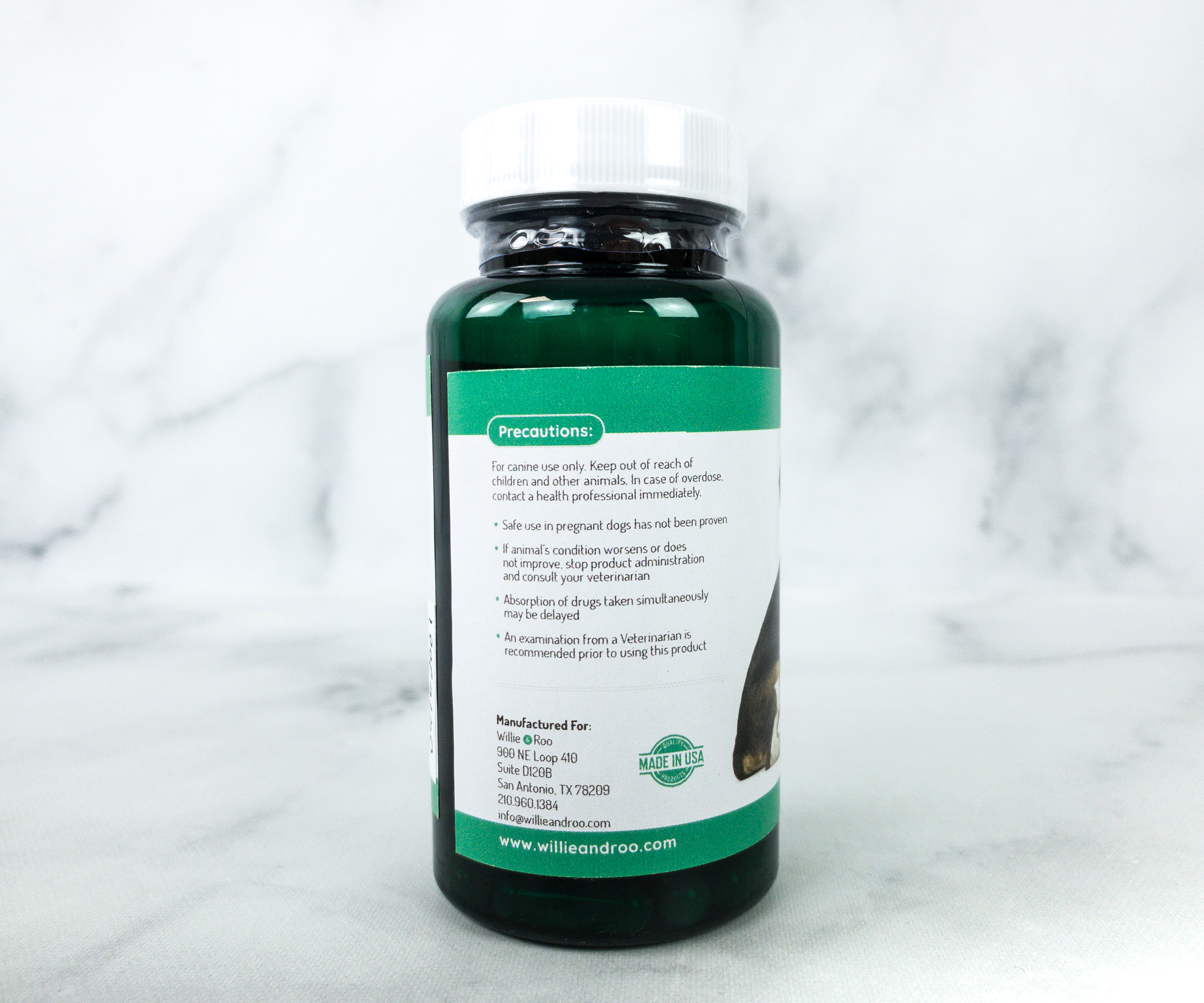 According to the feeding instruction, pups below 30 lbs should take 1 capsule per day, while 2 capsules are recommended for dogs that weigh 30-75 lbs, and 3 capsules for pups beyond 75 lbs.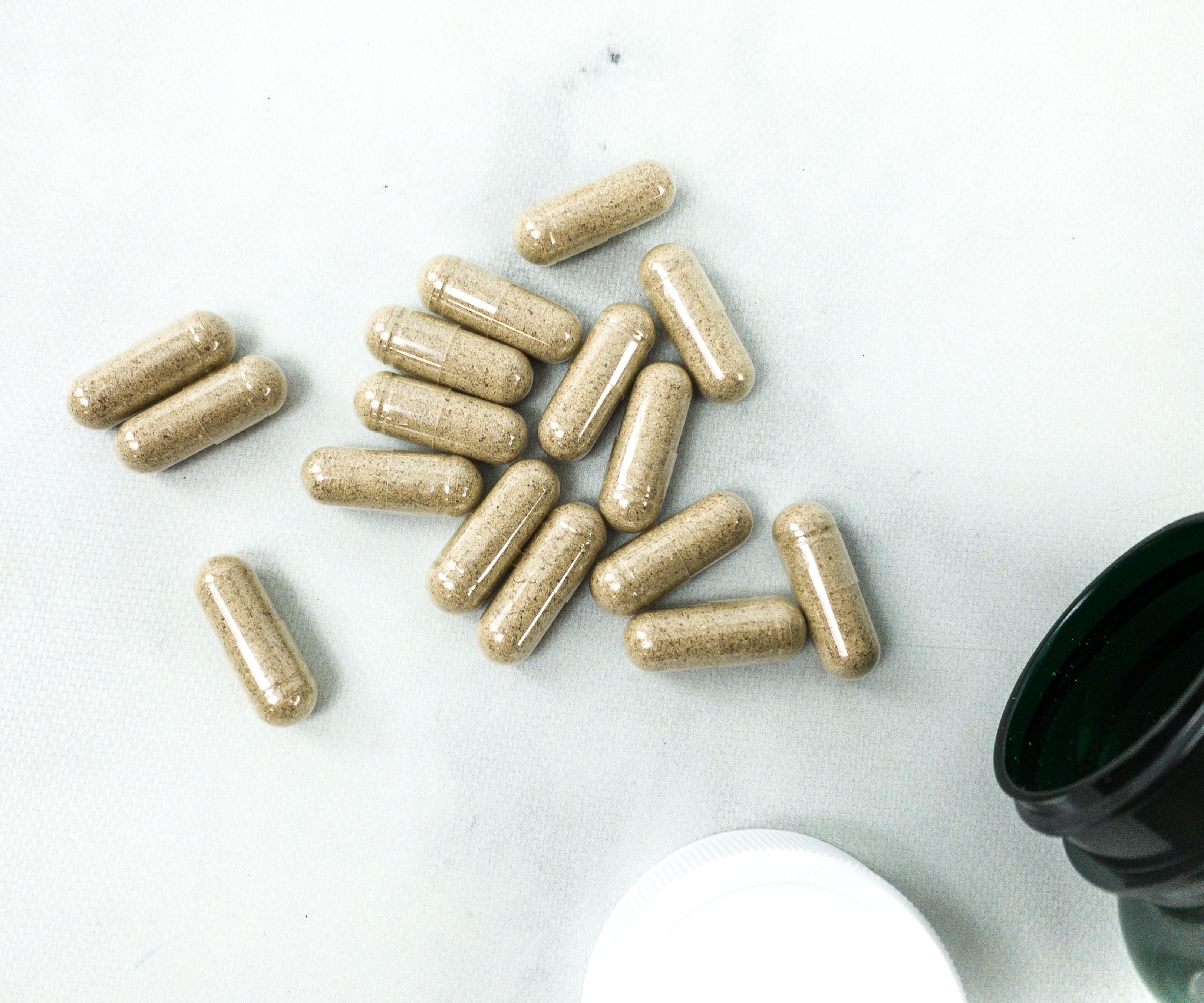 If taken regularly, this supplement will definitely strengthen your dog's body and improve its active body!
It's another great box from Willie & Roo, and it's packed with nutritious dog treats, supplements, and even accessories and other useful tools. Dean loved the munchies, especially the apple cinnamon treats which he can't get enough of. Another item we found useful is the licking mat. It's a great boredom buster for dogs! This box is totally impressive content-wise. It deserves a double thumbs up because it doesn't only keep the dogs happy, it also makes a pet parent's life easier!
What do you think of the Willie & Roo box?