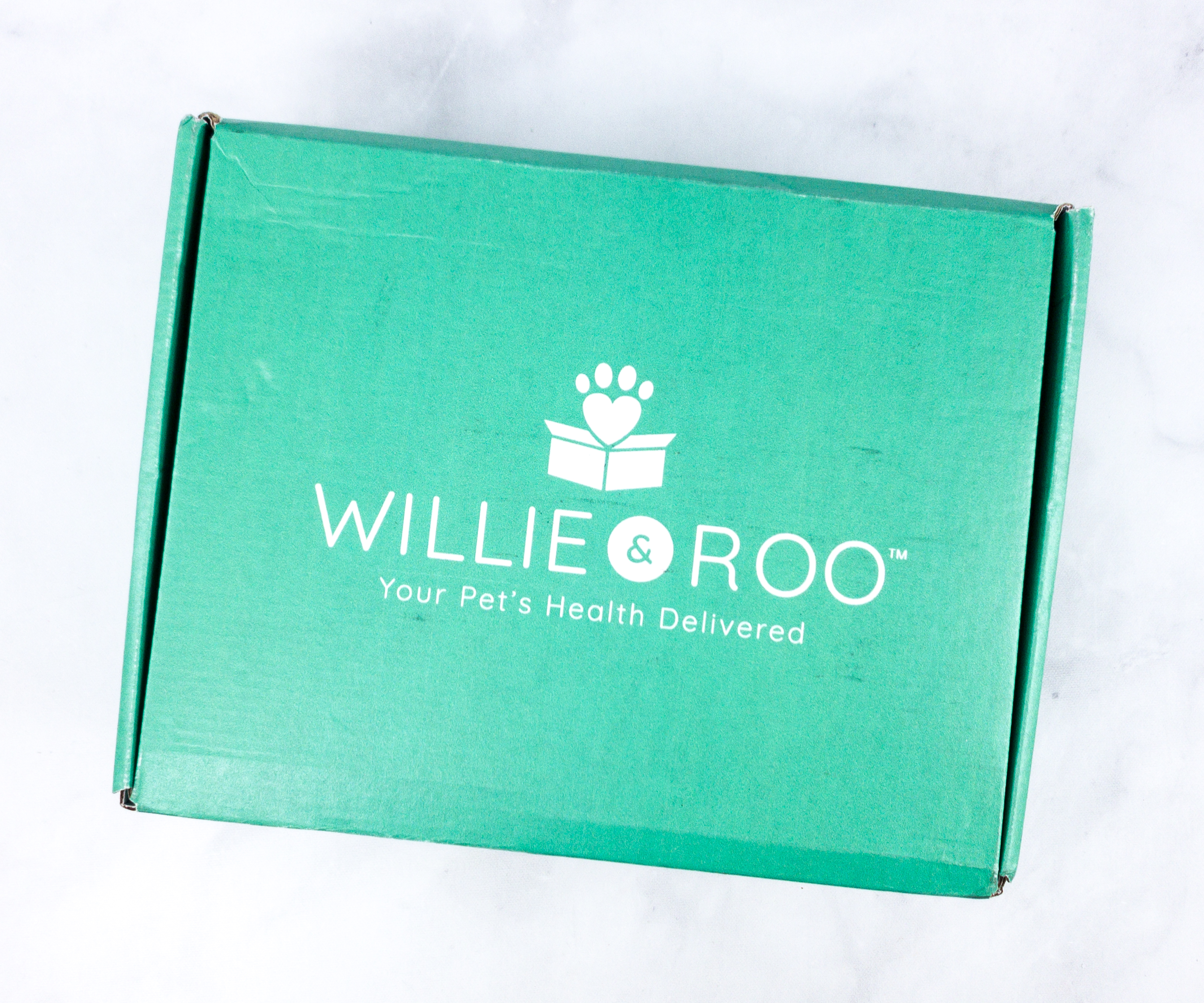 Willie & Roo is a pet wellness subscription that delivers personalized boxes for dogs or cats. Subscribers will be able to choose boxes based on their pet's size, as well as from three different subscription levels: Pampered, Healthy, or Happy.
Happy – wholesome all-natural treats, enriching toy or wellness product, healthy chew, personal web page for your pup (starts at $33.95 monthly)
Healthy – Everything in Happy plus a custom selected health supplement for your pet (starts at $42.95 monthly)
Pampered – Everything in Healthy plus a surprise pet PAWrent gift (starts at 49.95 monthly)-
DEAL: Get 20% off your first 6 months on any dog or cat subscription! Use coupon code HELLOSUB20.
The interior of the box cover features a customized message for Dean!
The items were wrapped in white tissue paper sealed with Willie & Roo sticker.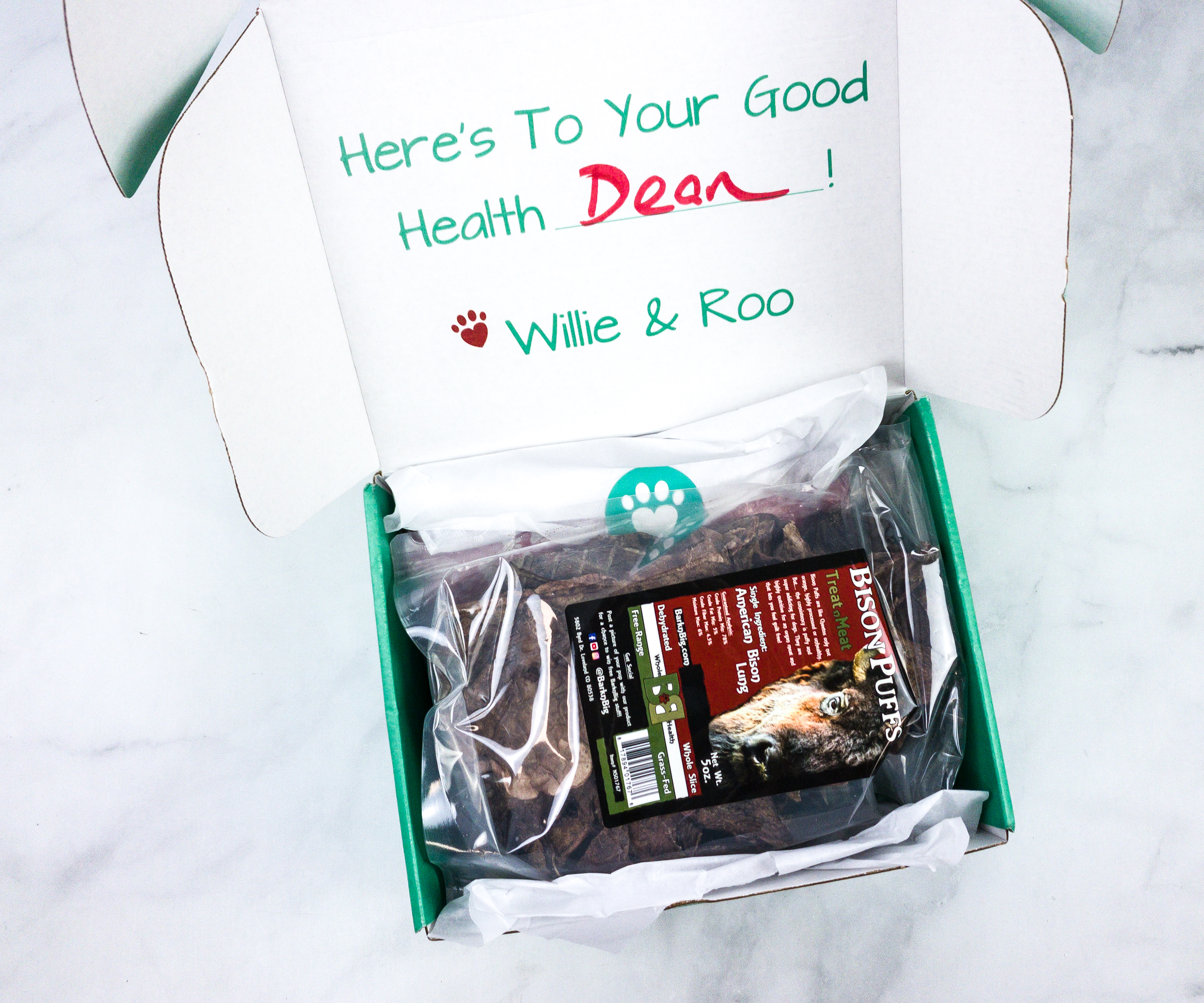 This subscription gives back to the community! They've partnered with DaisyCares, and a percentage of all proceeds help support the organization's efforts.
DaisyCares is a 501(c)(3) non-profit corporation created to provide pet food & medical care to needy pets, as well as reduce animal abuse through public education and awareness.
The subscription comes with a personalized webpage for your pet. On a sticker sheet, they provided us with the link where we can log in and see Dean's page, as well as a QR code!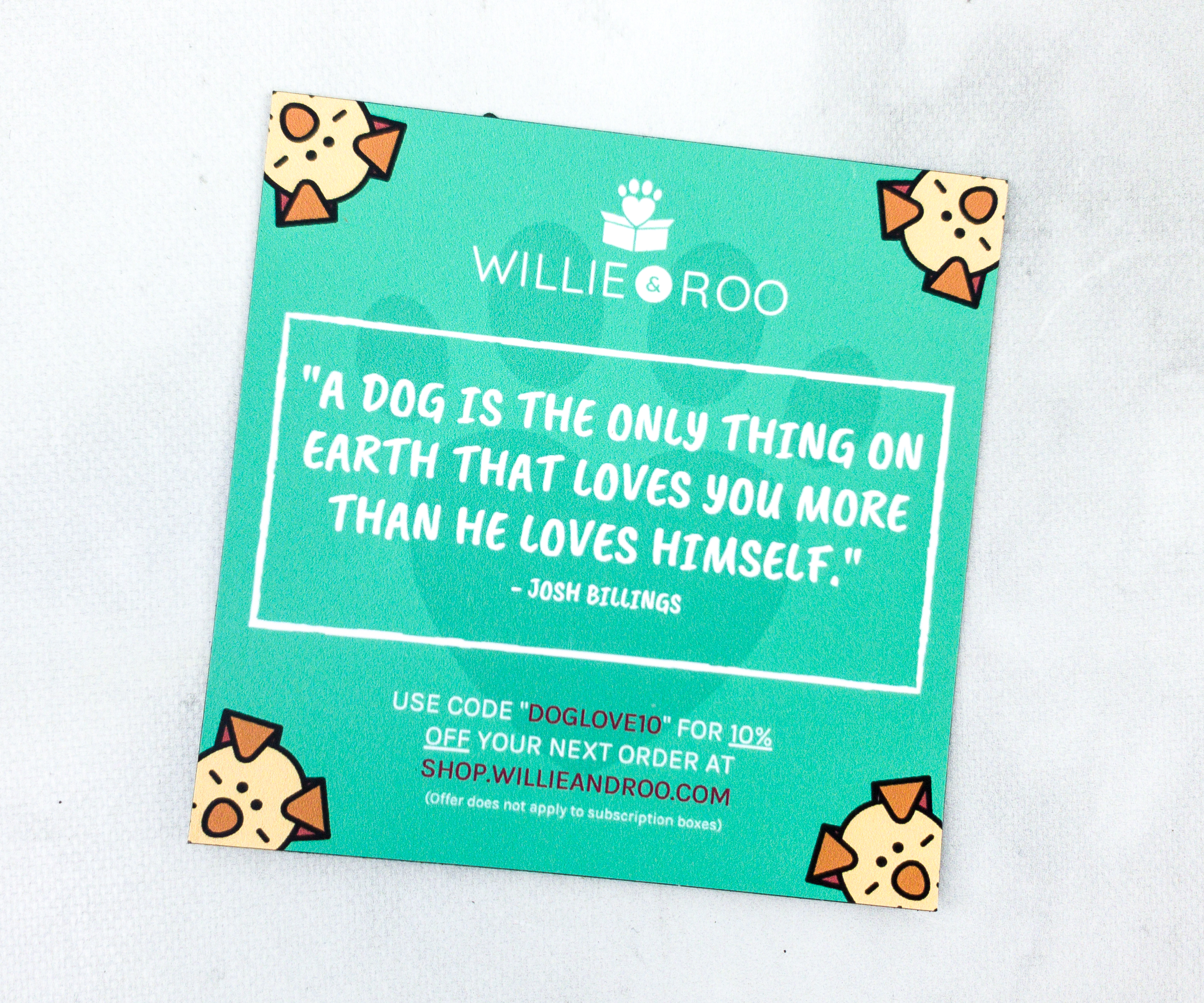 There's also a card with a 10% off coupon code that we can use for purchases on Willie & Roo's online shop!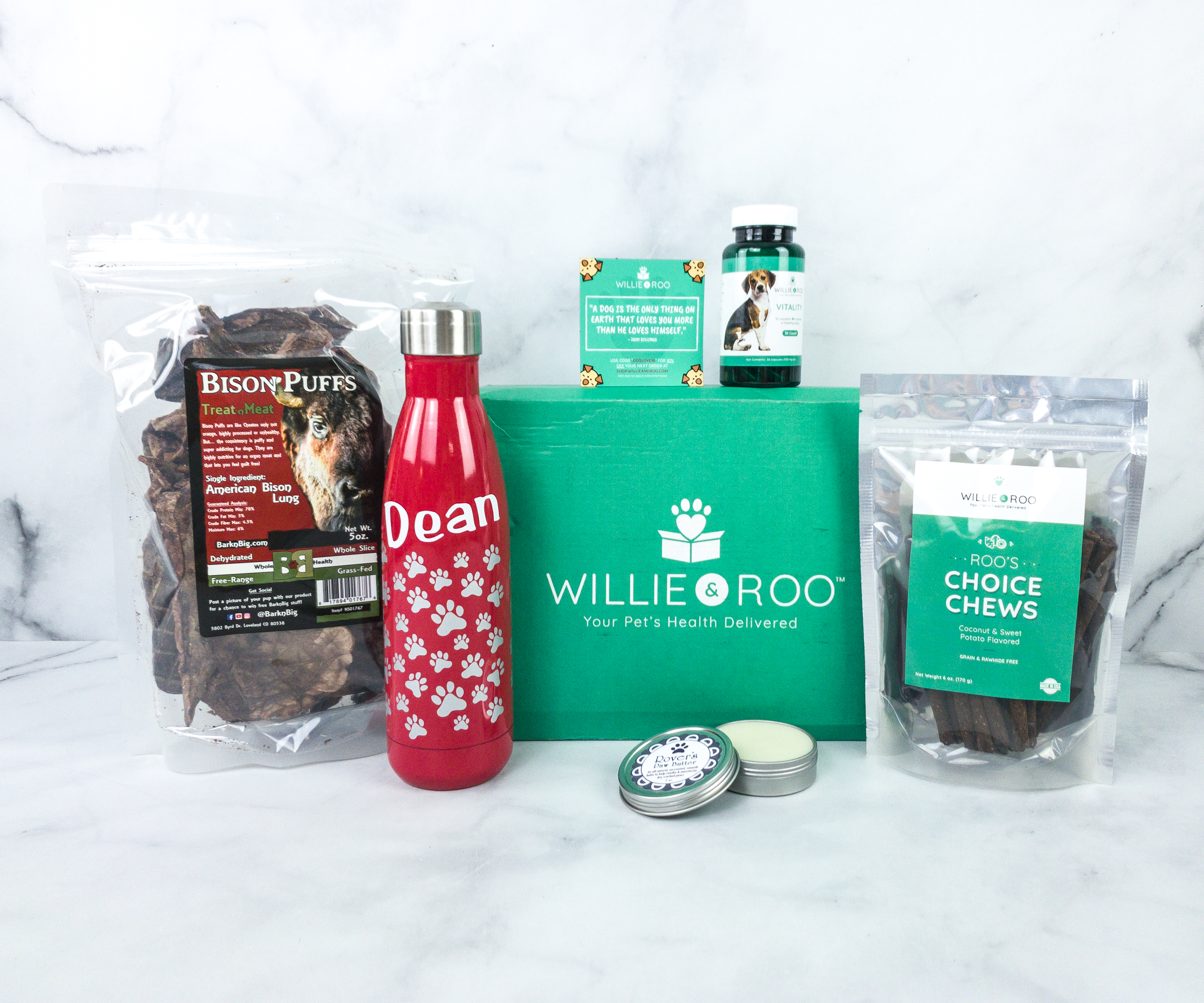 Everything in my box!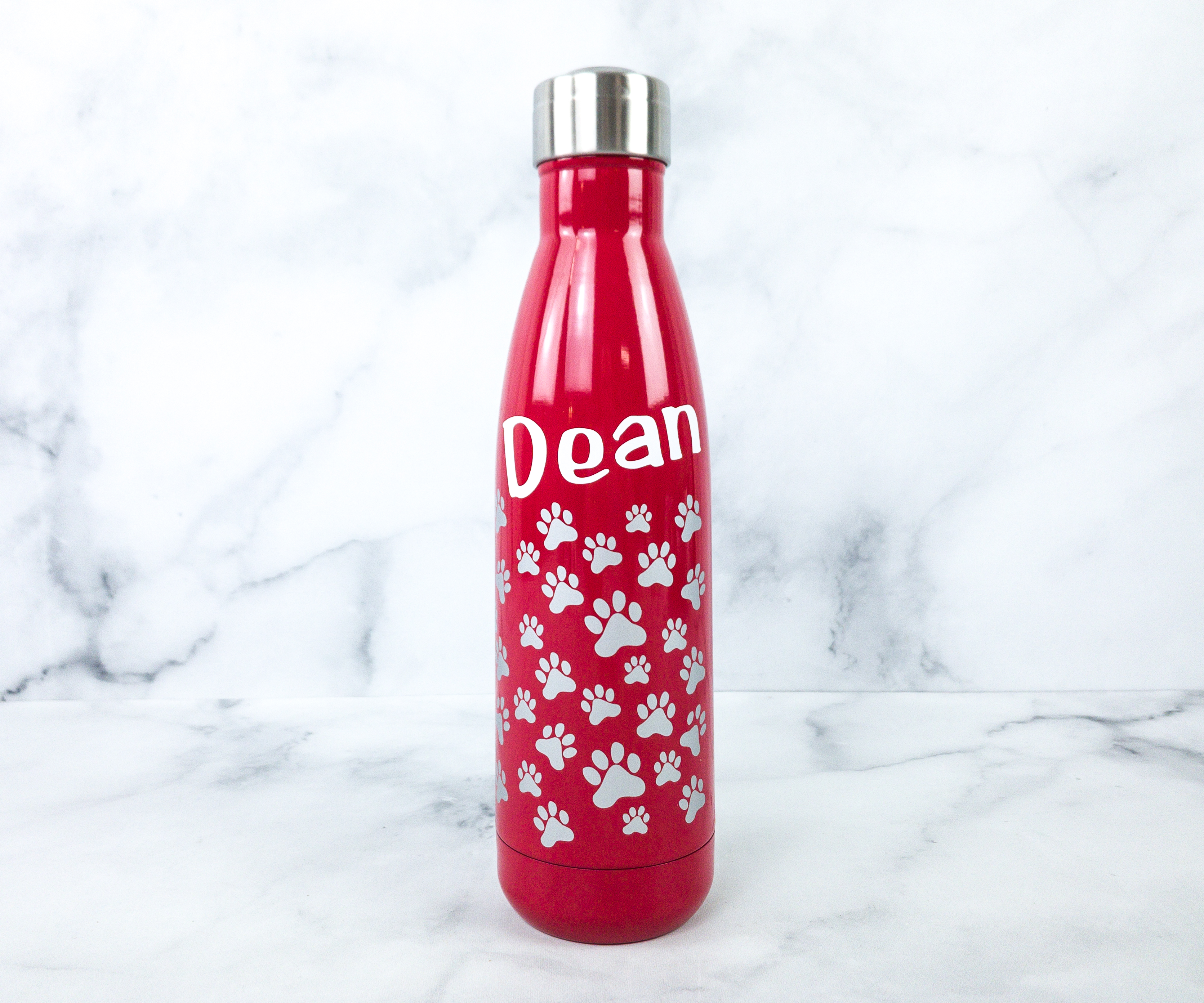 Stainless Steel Water Bottle. This month's gift for pet parents is a water bottle made from premium-quality, eco-friendly, and BPA-free stainless steel!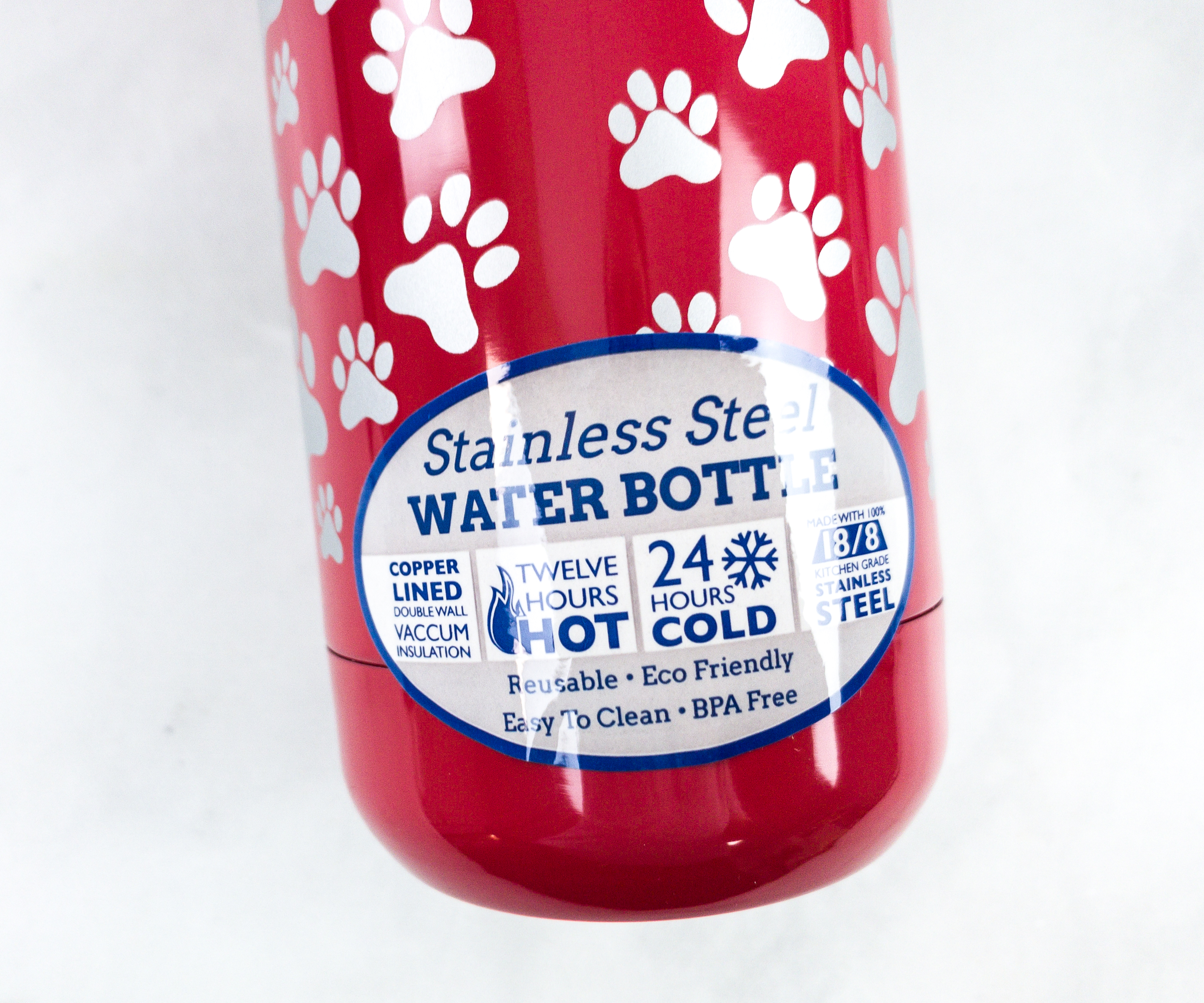 According to the label, it's copper-lined and has double-wall vacuum insulation, which means it can retain the temperature of the liquid you will put inside. What's great is that it can handle either hot or cold drinks!
The bottle's base color is red and it's designed with silver-colored paw prints all over, as well as Dean's name!
This is a great water bottle to use on-the-go. It's sturdy and it's also easy to clean!
Rover's Paw Butter. To keep Dean's paws smooth, moisturized, crack-free, and protected all the time, they sent this unscented, all-natural paw butter!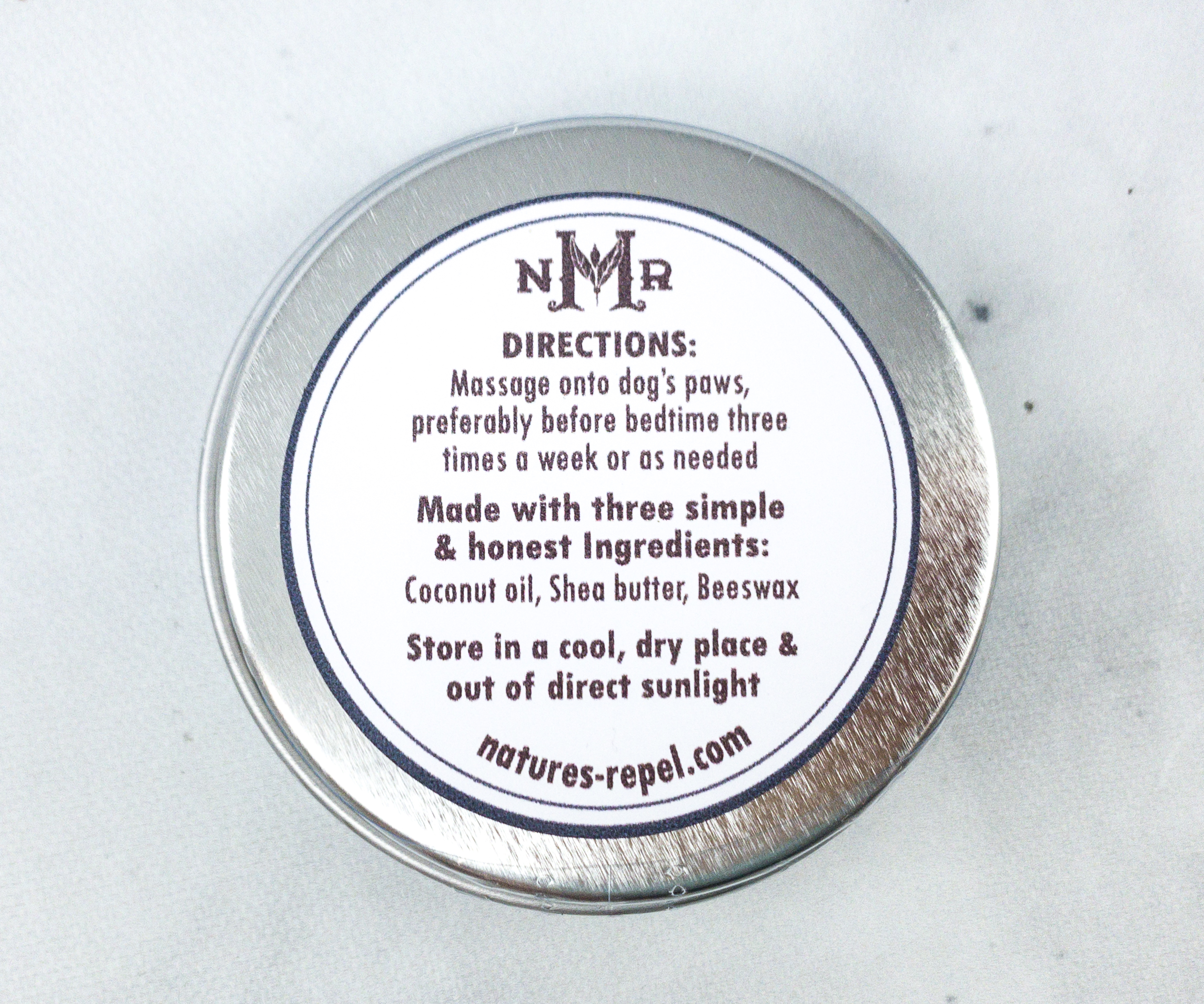 This paw butter is made using three simple and honest ingredients: coconut oil, shea butter, and beeswax.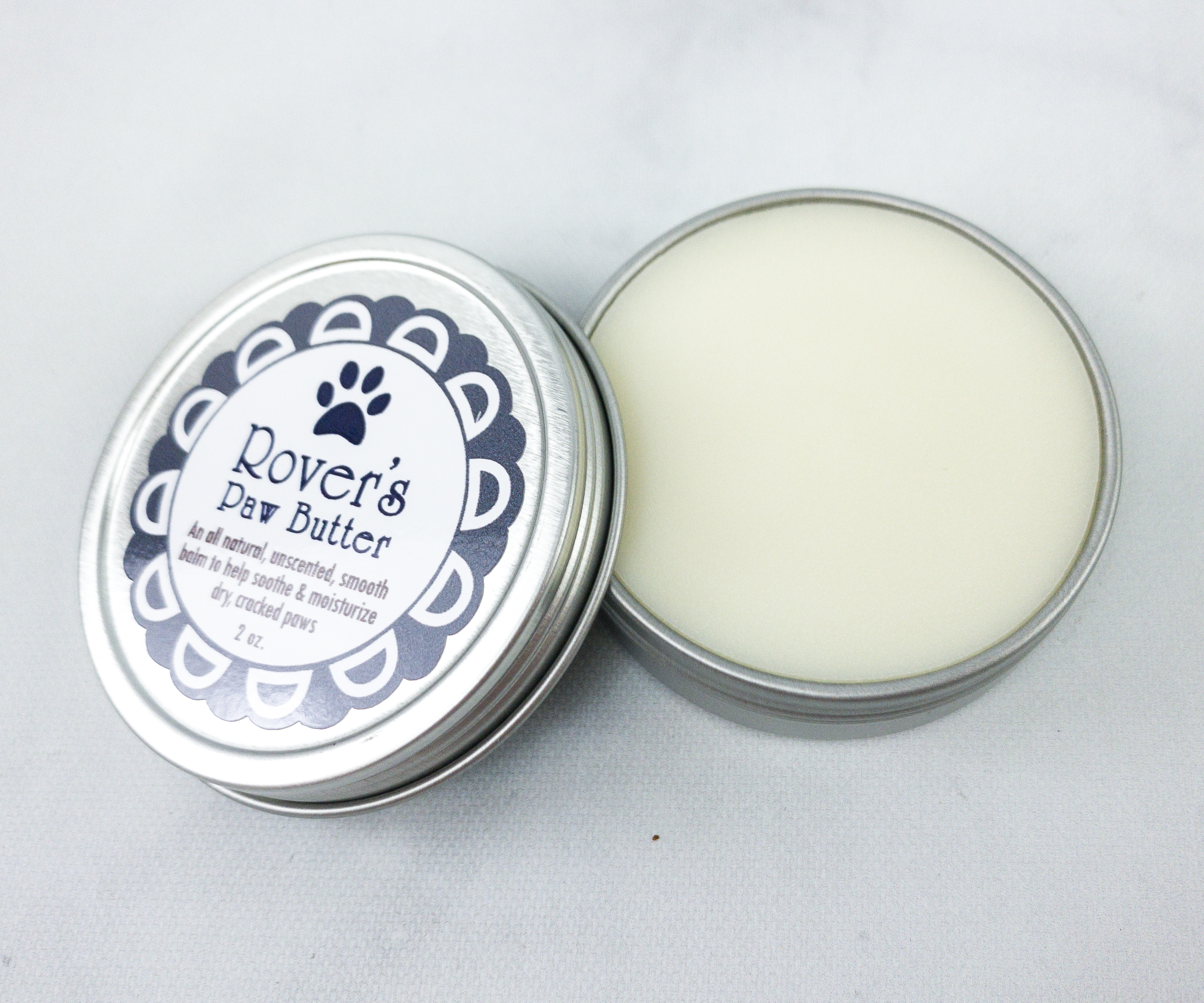 It's so easy to use! Just get a small amount of the paw butter, apply it all over your dog's paw, and massage. They recommend doing this three times a week before bedtime for best results!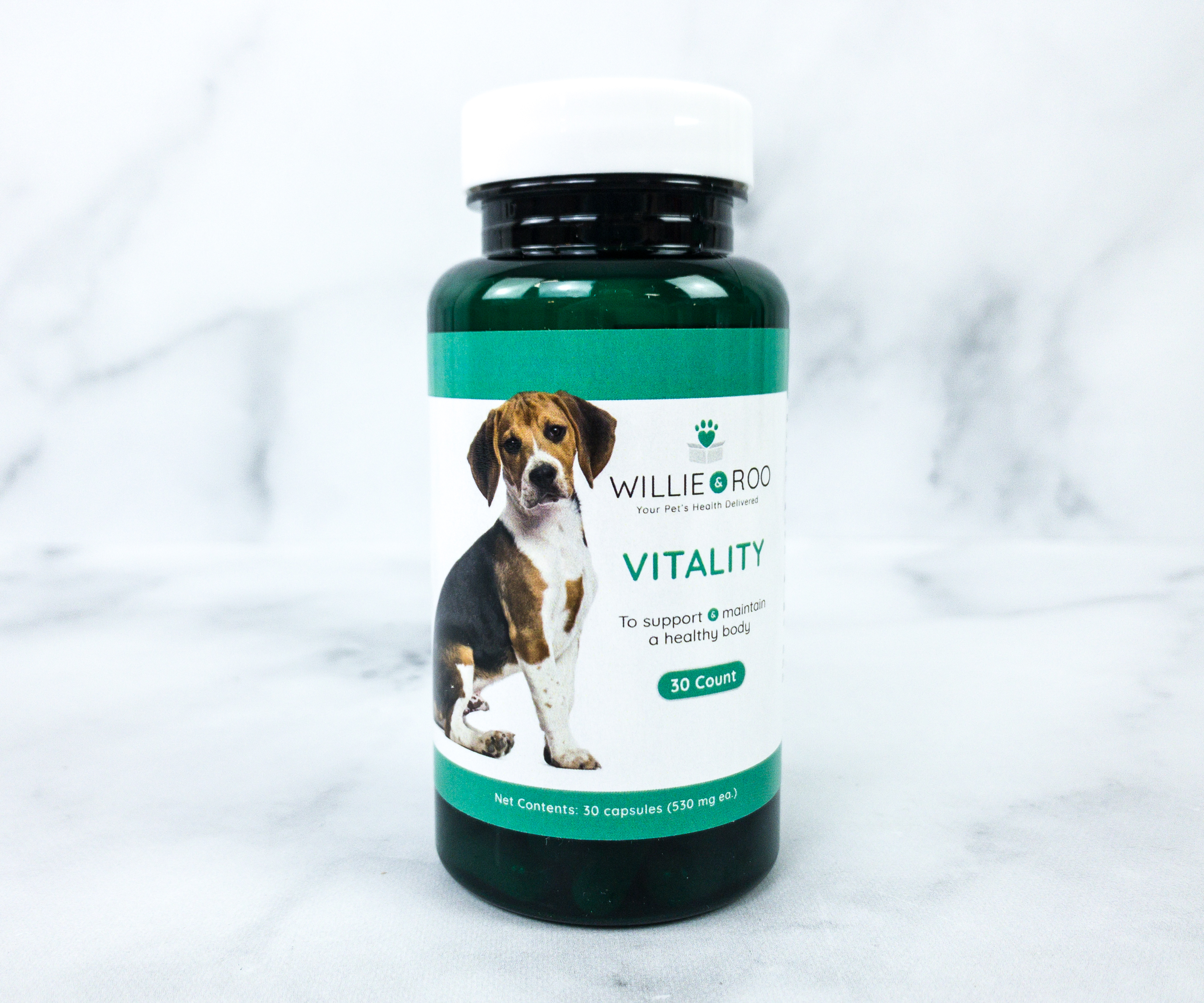 Willie & Roo Vitality ($18.95) This month's health supplement is a vitality capsule made from a combination of herbs carefully selected to provide the nutrients a dog needs to maintain a healthy body.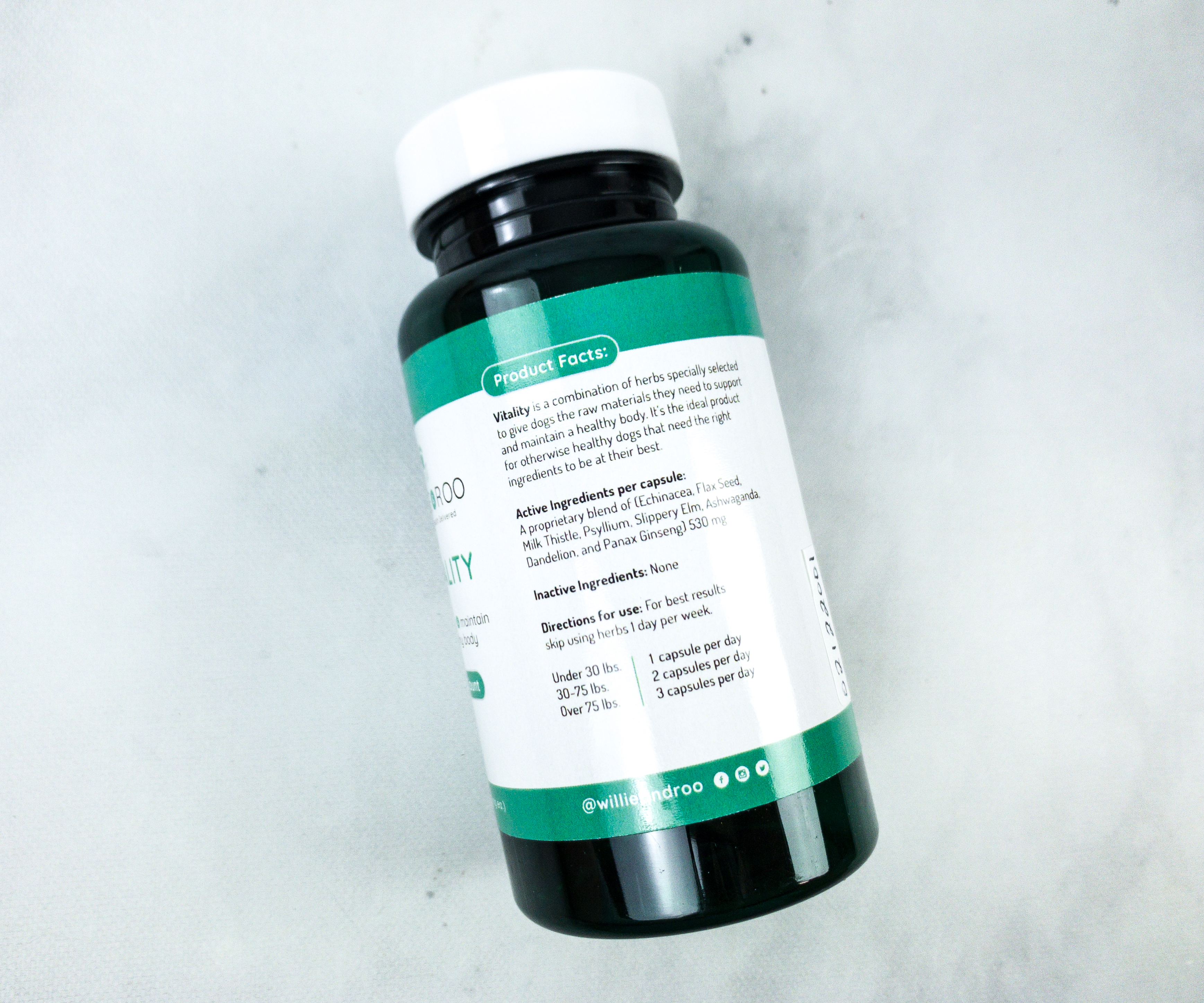 Each bottle contains 30 pieces of capsules made a variety of active ingredients that includes echinacea, flax seed, milk thistle, psyllium, slippery elm, ashwagandha, dandelion, and Panax ginseng.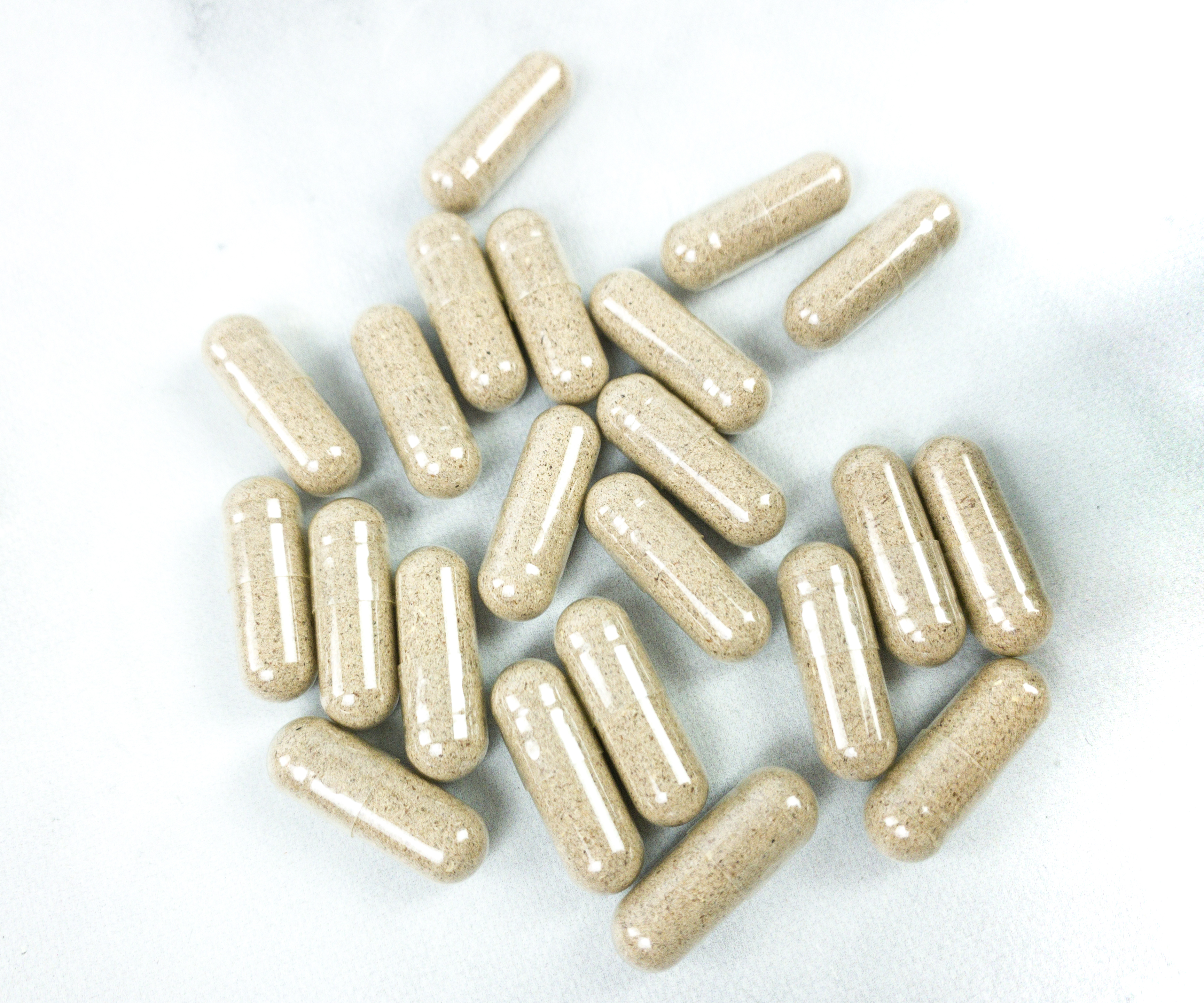 According to the feeding instruction, pups below 30 lbs should take 1 capsule per day, while 2 capsules are recommended for dogs that weigh 30-75 lbs, and 3 capsules for pups beyond 75 lbs. When taken regularly, this supplement helps strengthen and maintain your dog's active body.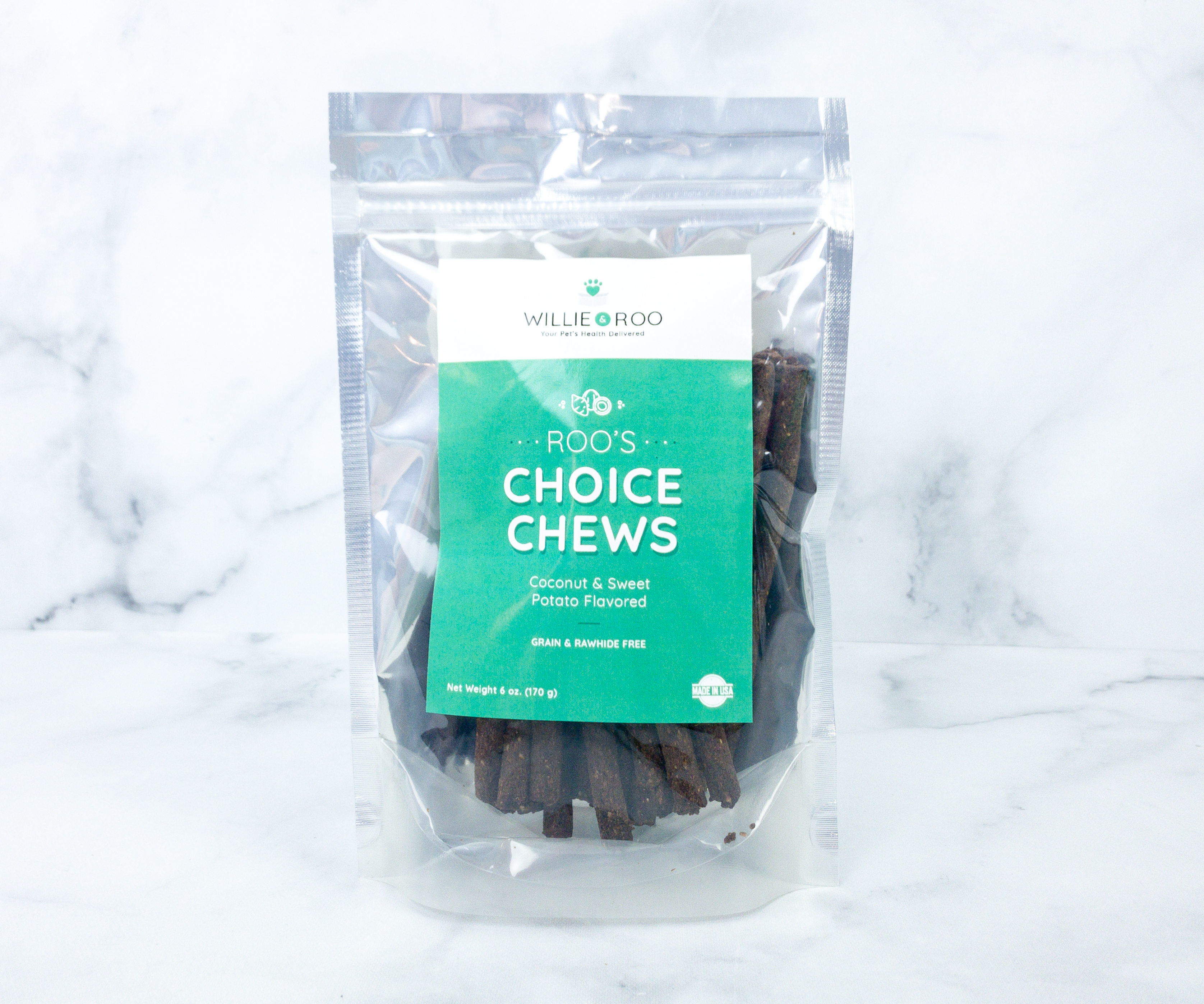 Roo's Choice Chews Coconut & Sweet Potato Flavored ($11.95) We also received 2 bags of tasty dog treats! The first bag contains treats made with coconut flour, sweet potato puree, chia seeds, honey, and apple cider vinegar.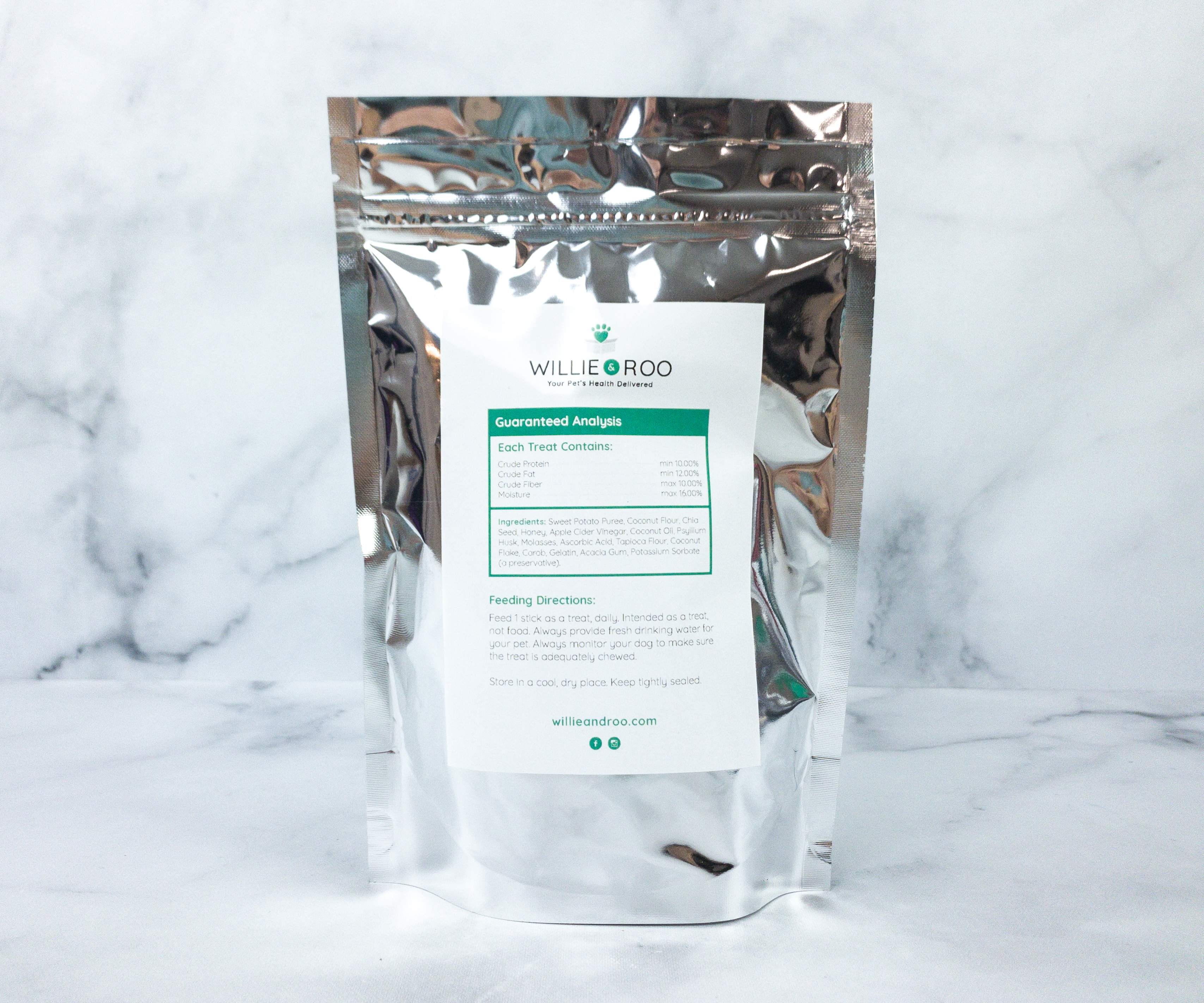 The bag is resealable so the treats stay fresh!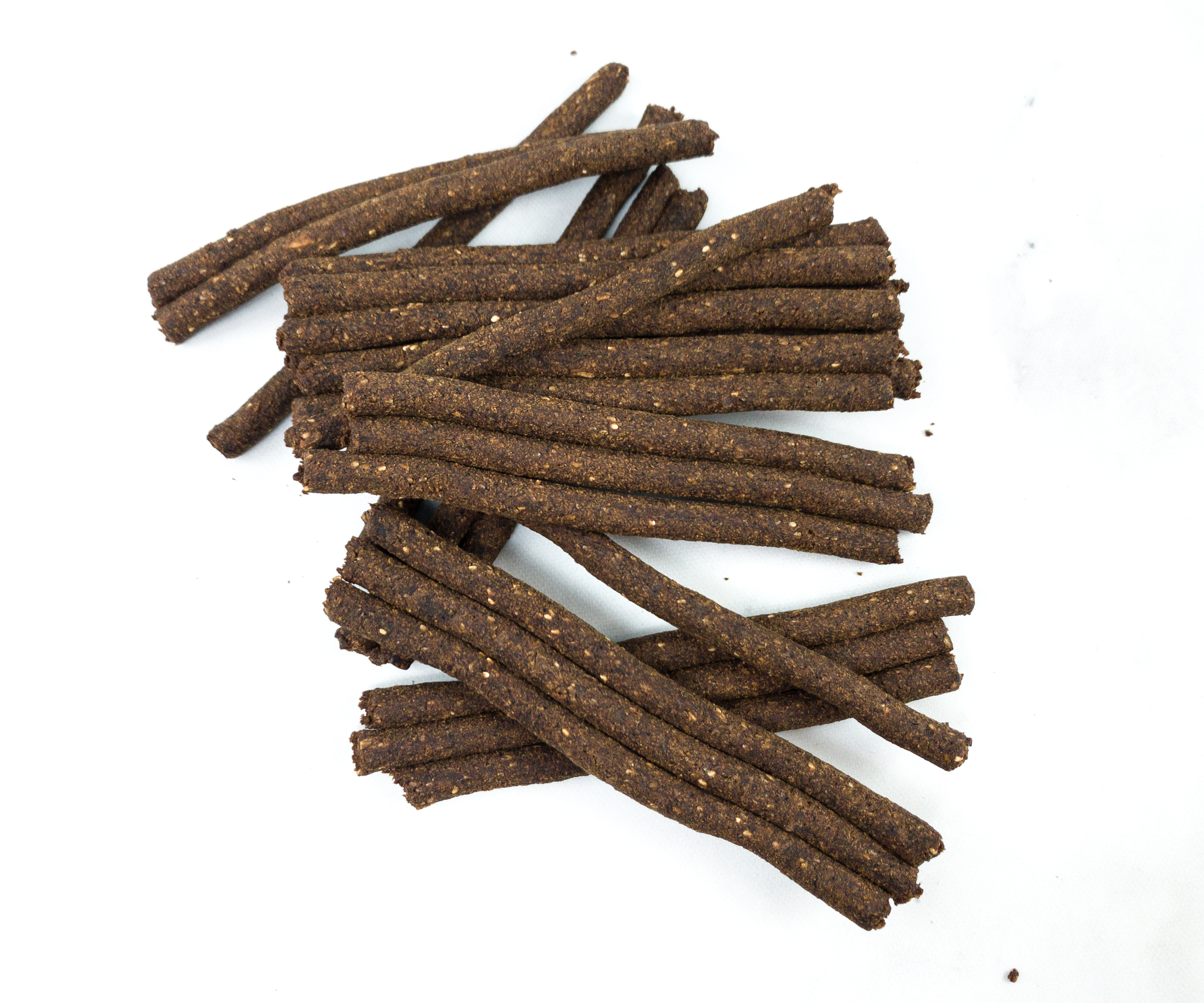 These treat sticks promote a healthy coat since it contains fatty acids from chia! You can serve them as is, or break into smaller pieces to give as a reward.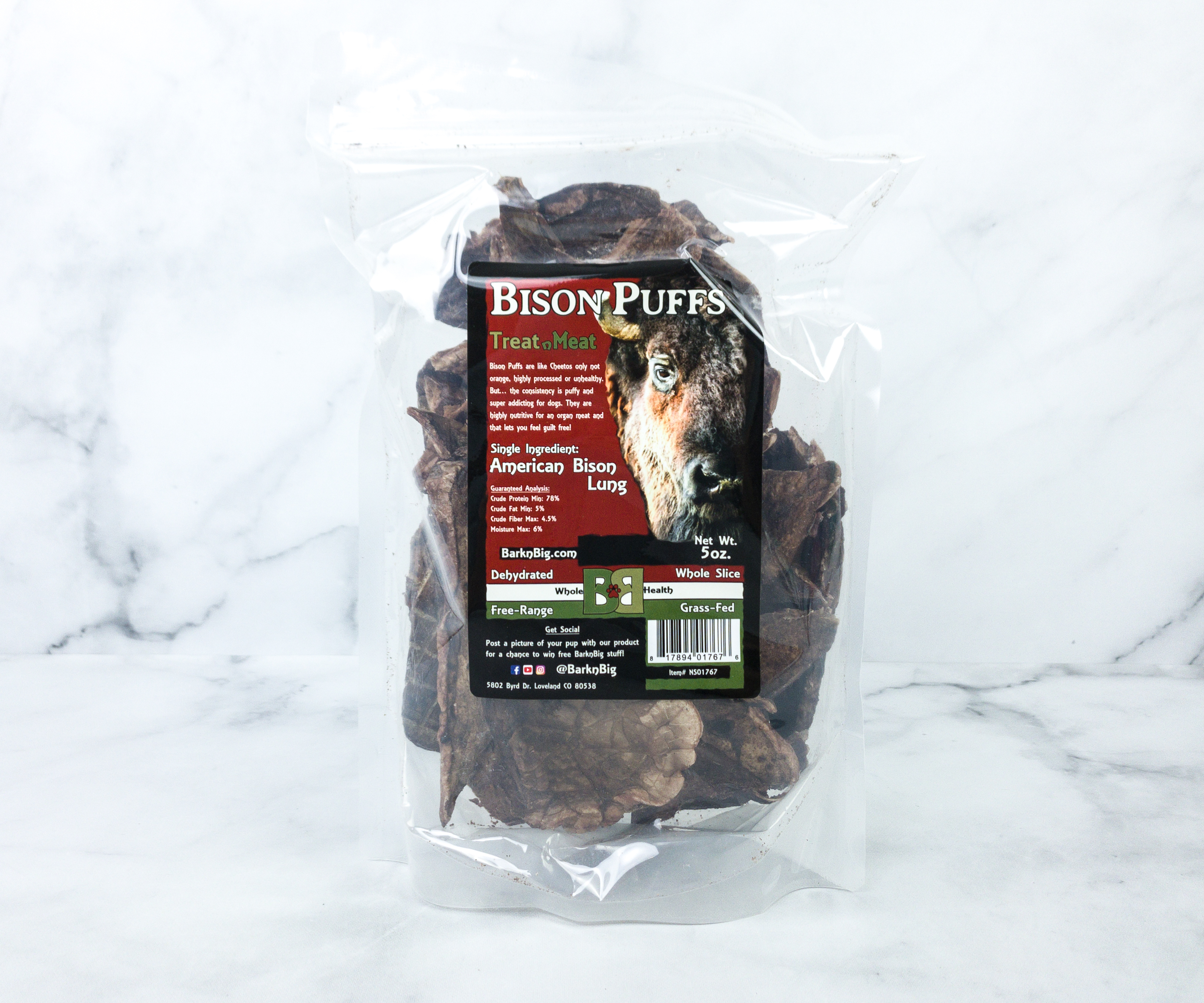 Bison Puffs Treat Meat ($17.50) These treats for dogs are made with a single ingredient: dehydrated bison lungs sourced from the USA!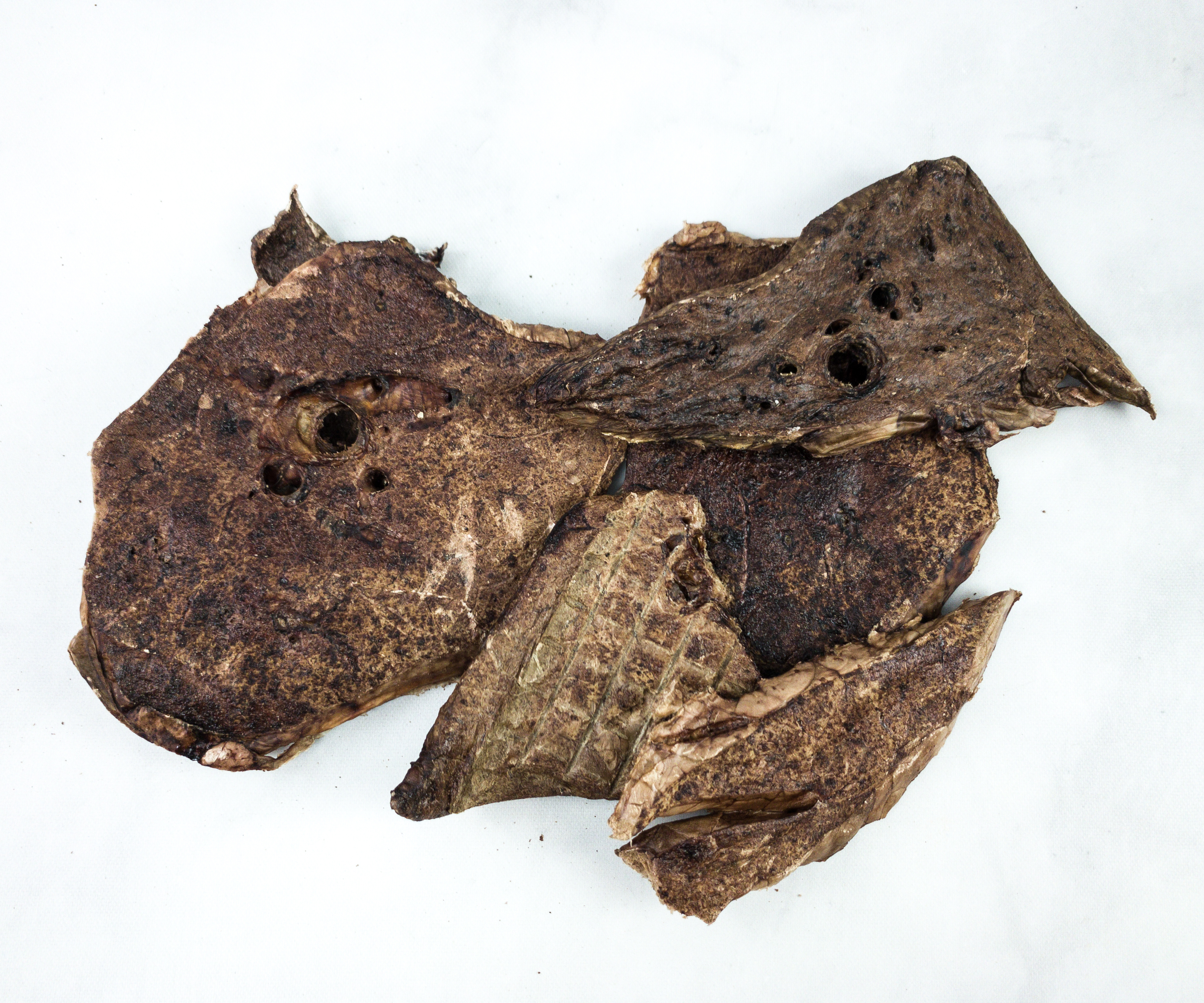 This chewy dog snack is packed with protein, which is essential for a dog's growth and overall health. It's also easy to eat for dogs with teeth or gum issues!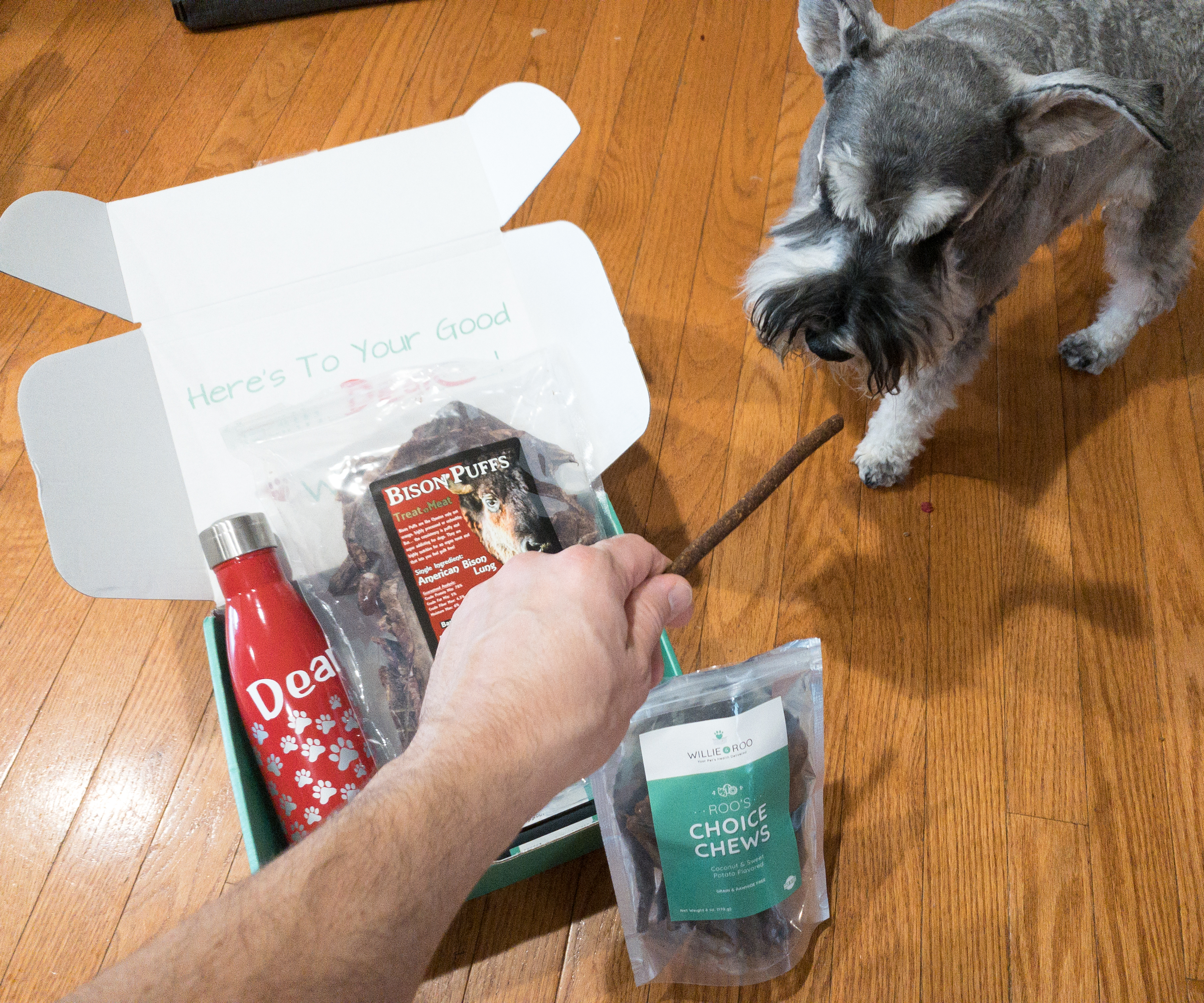 I gave a piece of Roo's Choice Chews to Dean and he quickly grabbed it!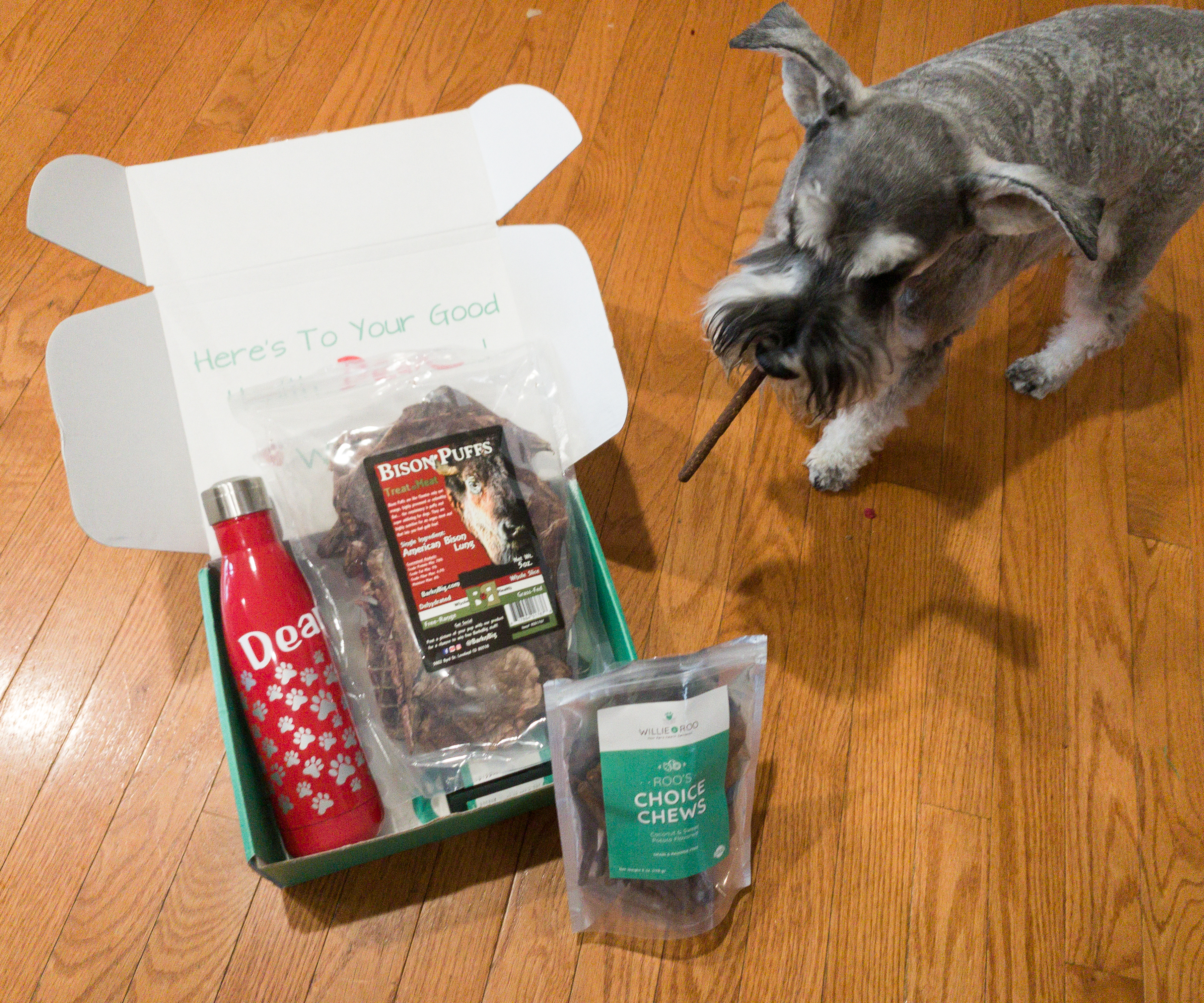 He seems to be enjoying the taste of this scrumptious stick snack!
Willie & Roo left a great first impression, and have exceeded our expectations! First off, this box includes supplements specially made for dogs. They are a great help in maintaining a dog's overall health! There are also bags of treats that are not just tasty but also nutritious and made with wholesome ingredients. Since this is the Pampered box, we received a gift for pet parents, a custom stainless steel water bottle. It's double-walled so it can keep drinks hot or cold for a long time. All in all, we're impressed with what they have to offer! If your focus is improving your pet's health, this subscription can help you with your goal!
What do you think of the Willie & Roo box?