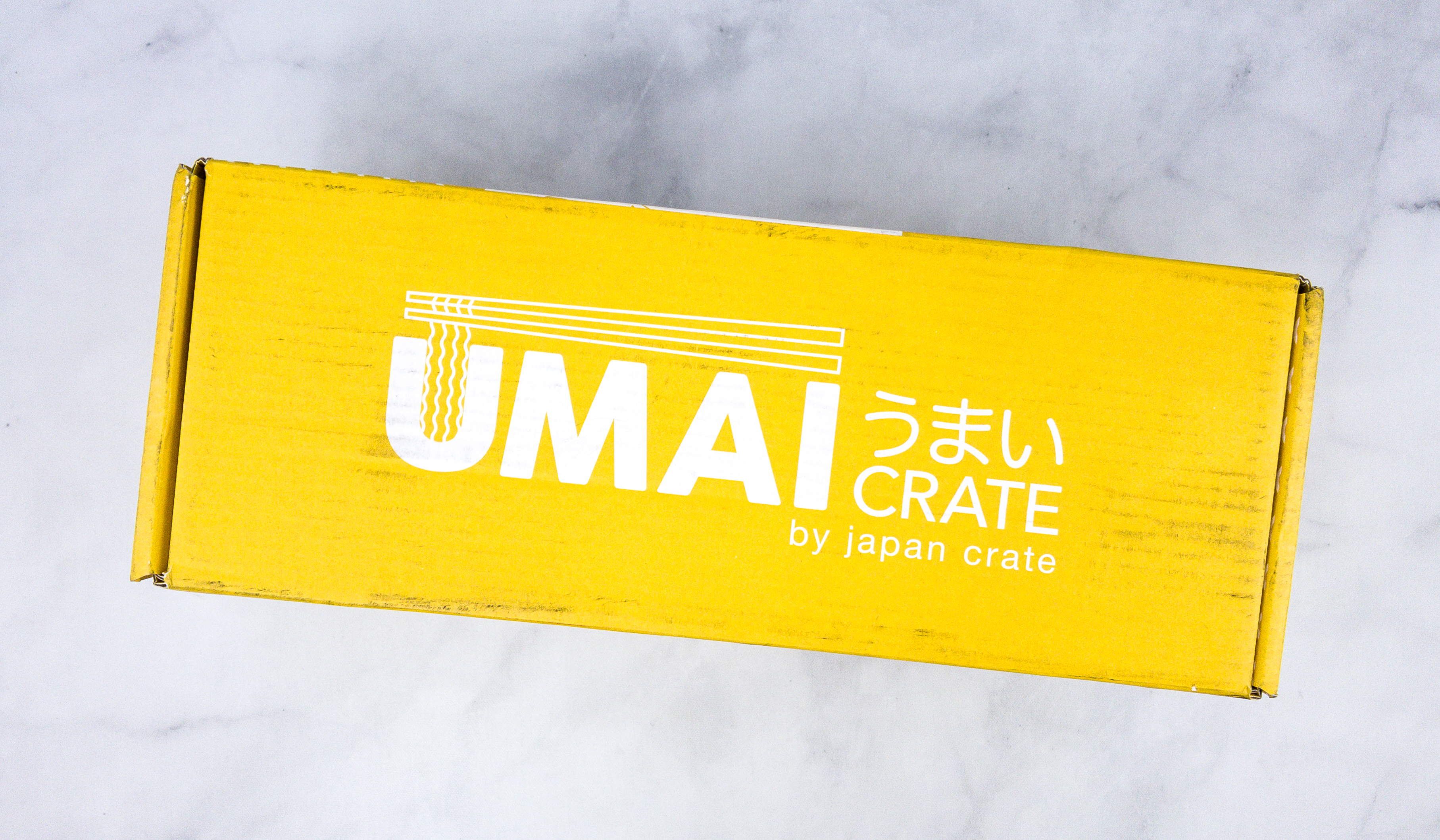 Umai Crate is a monthly subscription box that brings you exclusive Japanese-style noodles every month. The subscription costs $25 per month, and you'll get 7-8 noodles, plus bonus items like gachapons, collectible chopsticks, and more.
Umai Crate is from the same makers that bring you Japan Crate, Doki Doki Crate, and Inku Crate!
DEAL: Take $3 off your first crate. Use coupon code HELLO.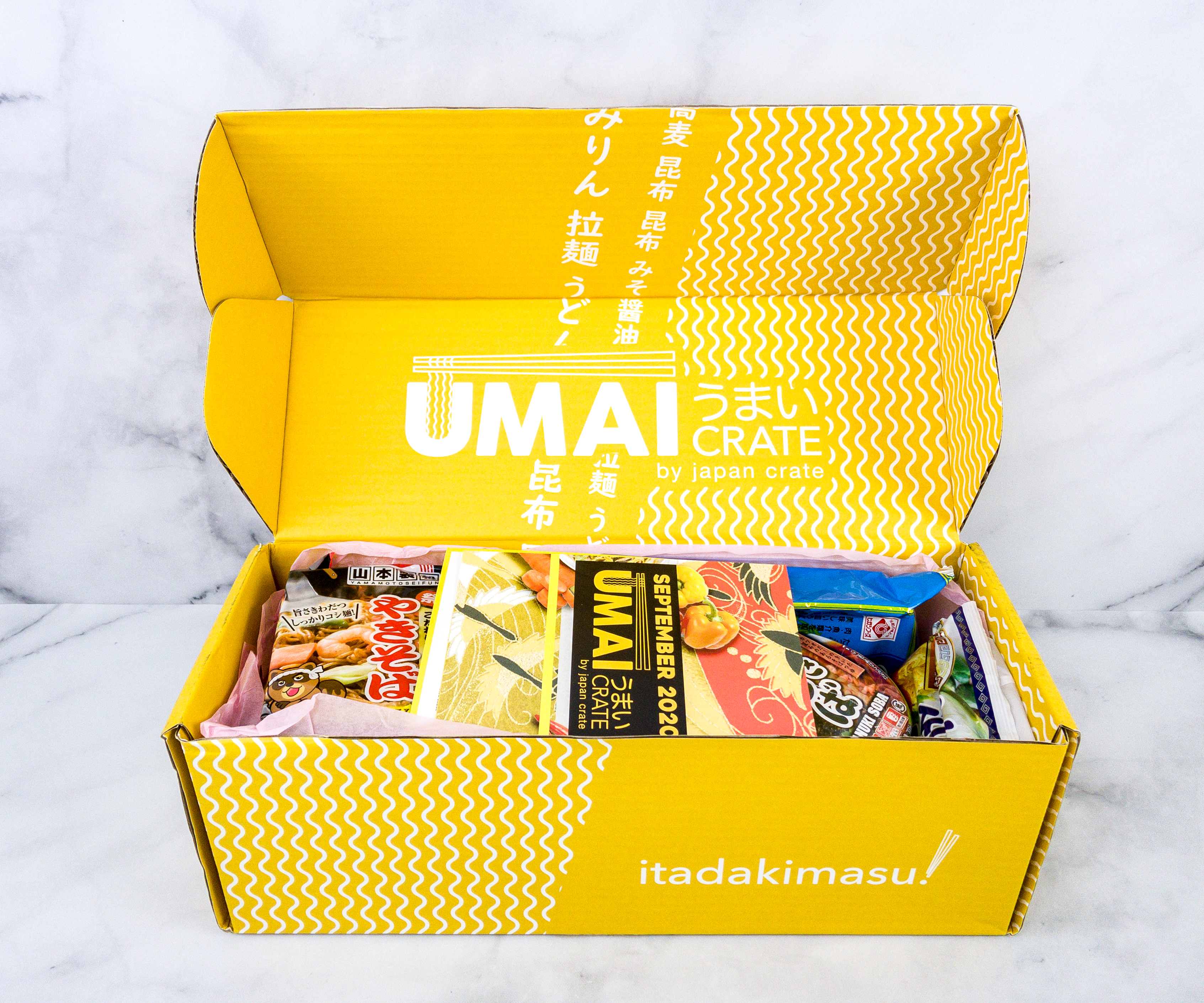 I'm excited to try this month's featured noodles!
This is the September 2020 edition of Umai Crate. The box is almost the size of a windowsill planter, and it's packed with yummy noodles!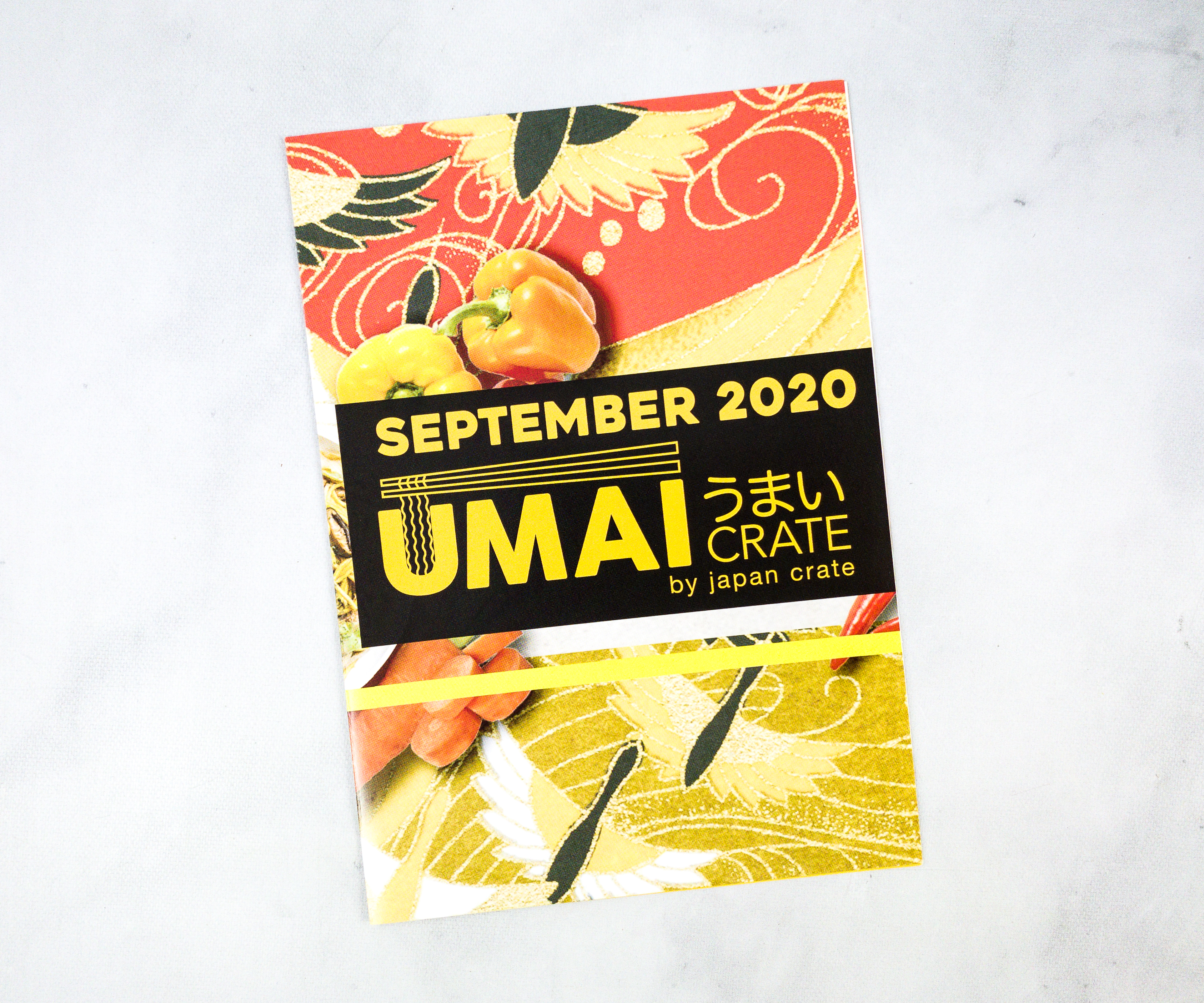 It includes a booklet that contains a couple of fun articles about noodles and the noodle eating culture in Japan.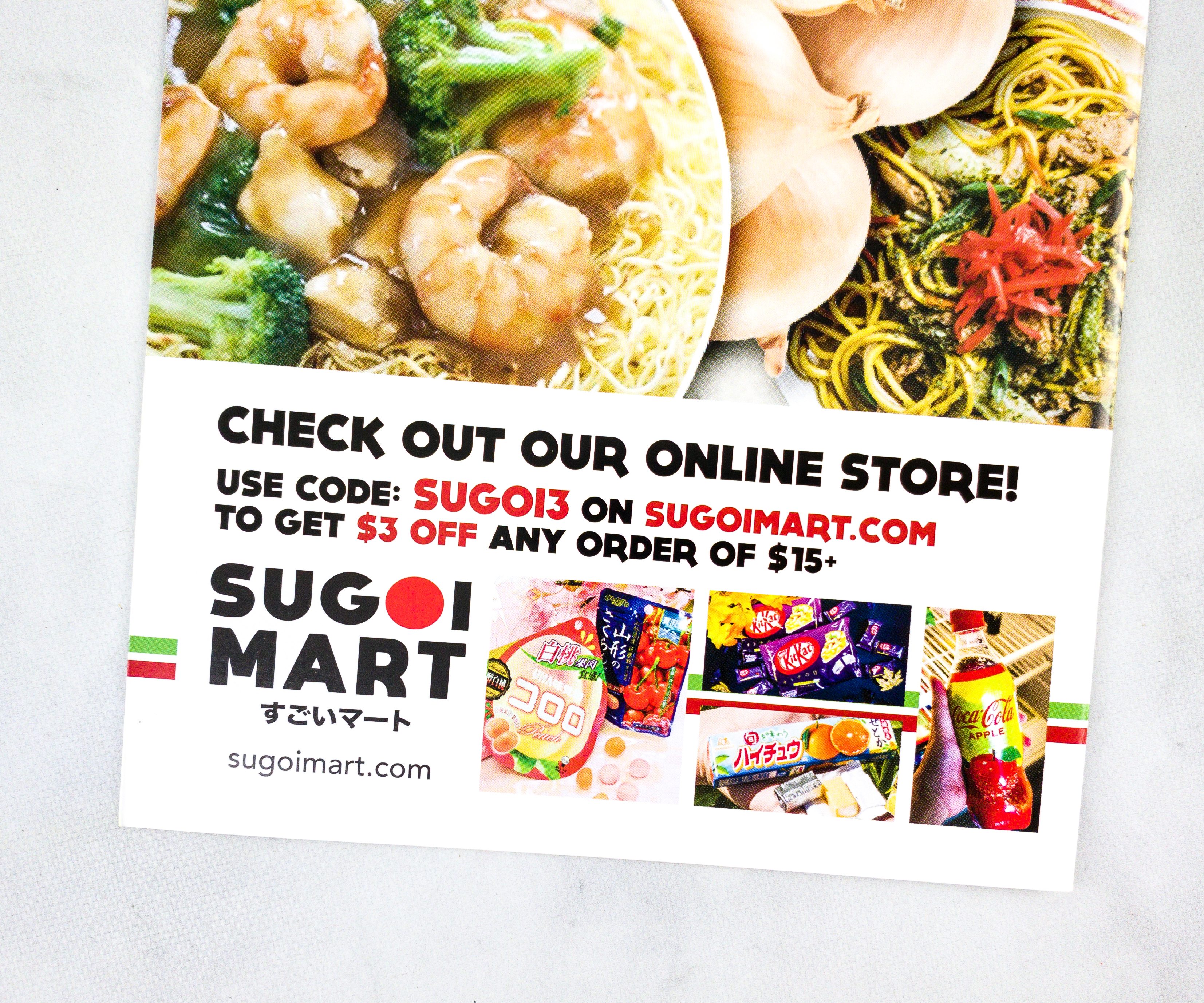 There's an included ad for Sugoi Mart!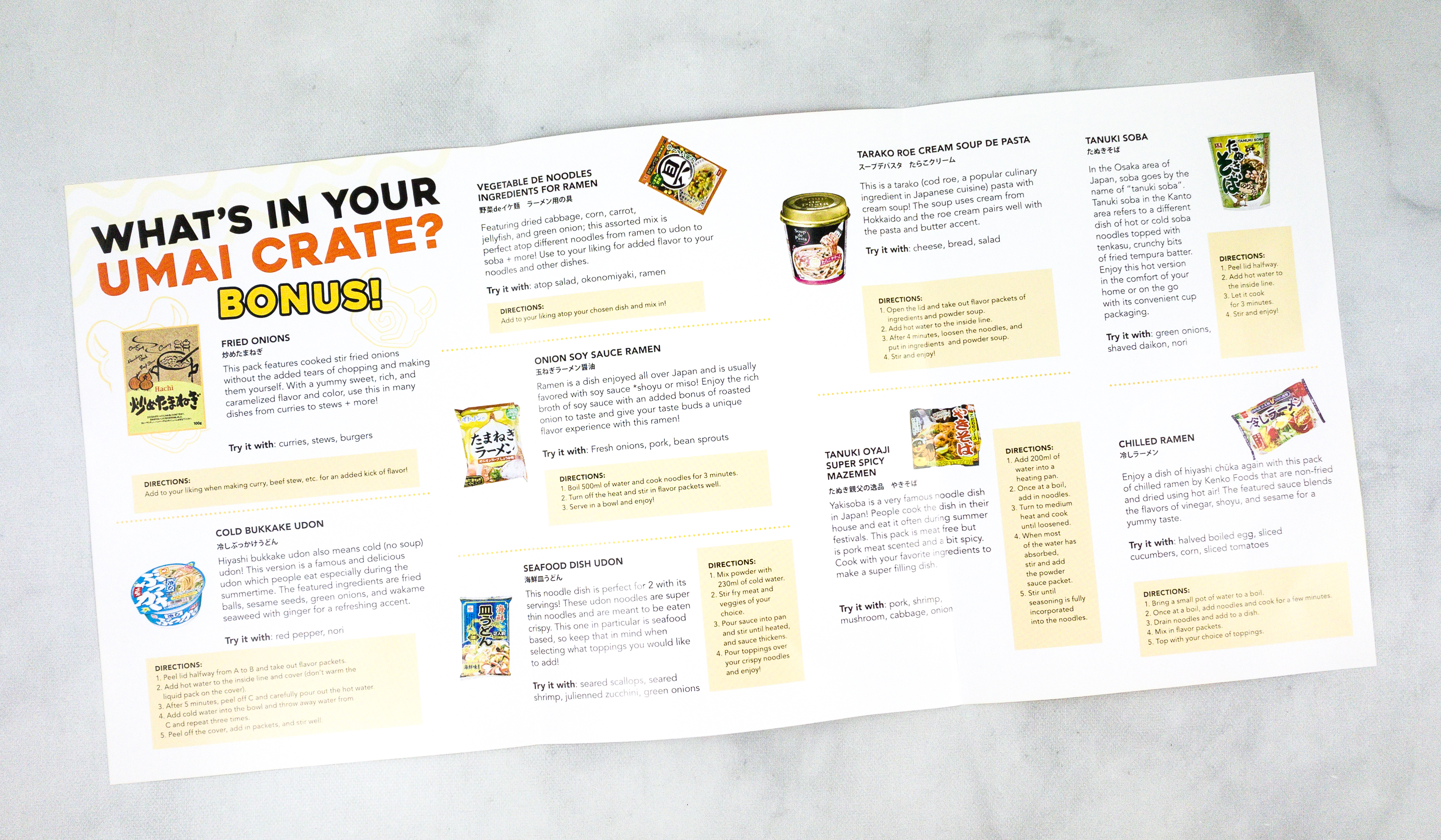 There's a list of all the items in the box, with their specific descriptions and directions for cooking. We also got a bonus item, which is Fried Onions!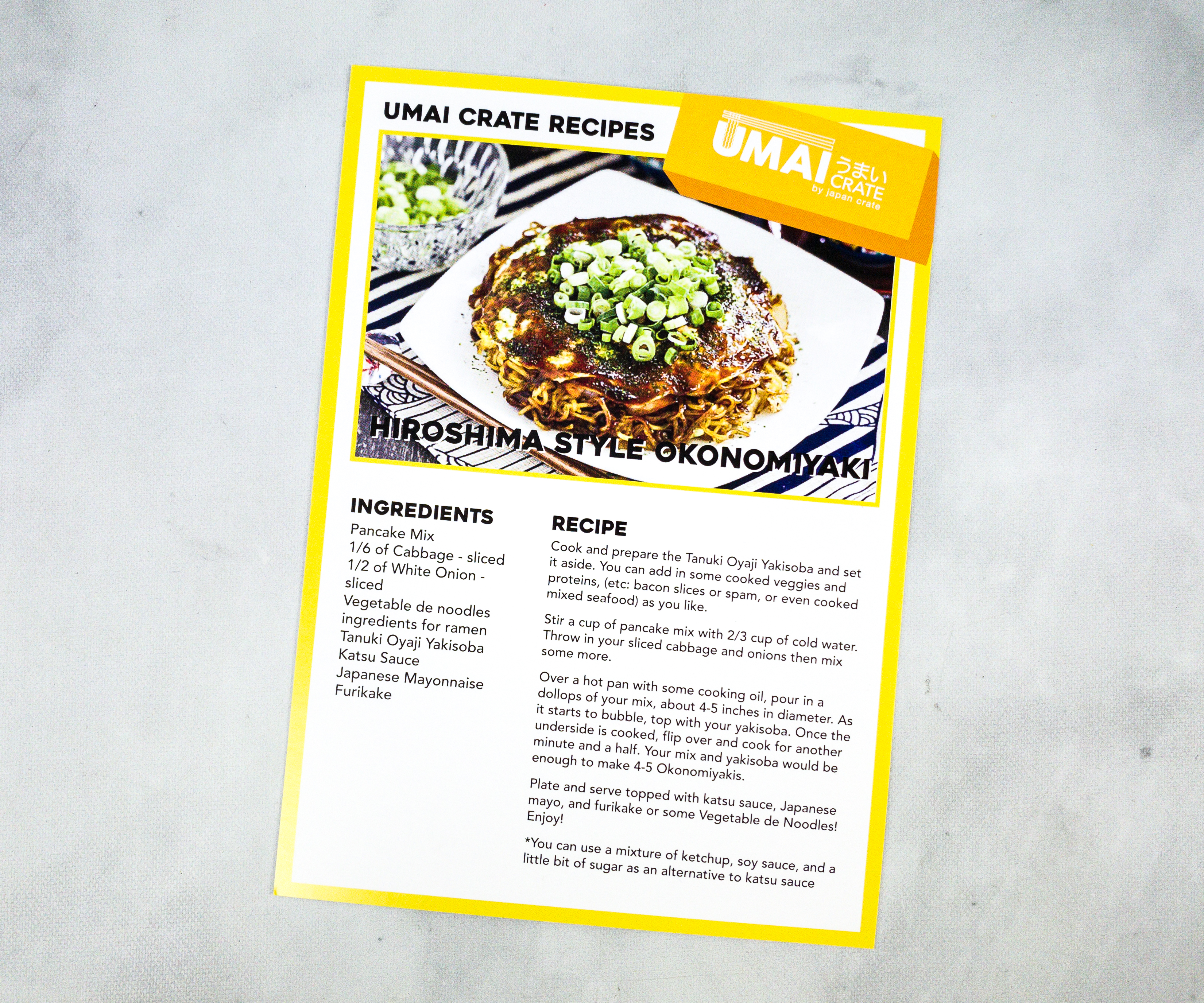 The box also includes an exclusive Umai Crate recipe. This month's featured recipe is Hiroshima Style Okonomiyaki!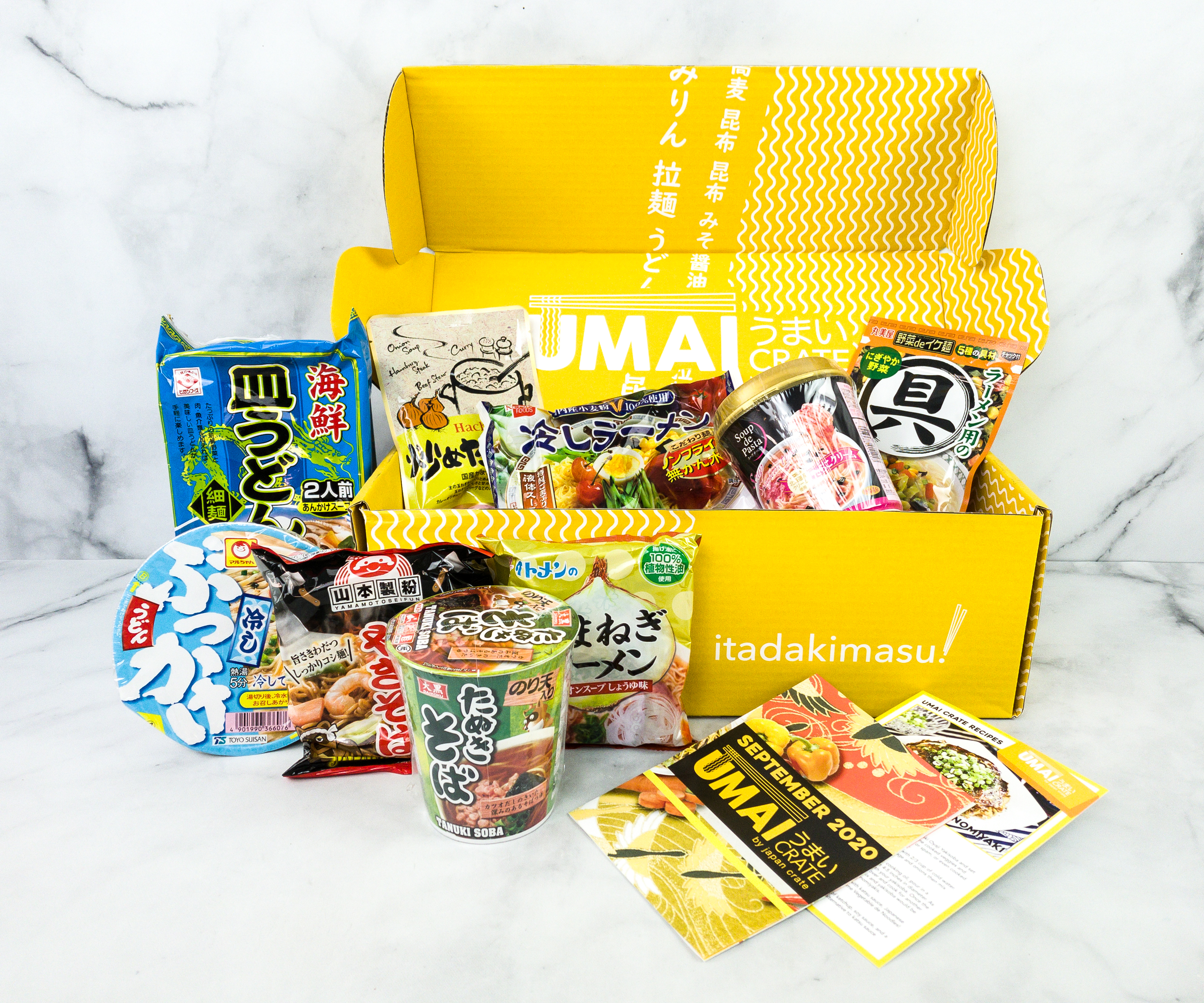 Everything in my September 2020 Umai Crate box!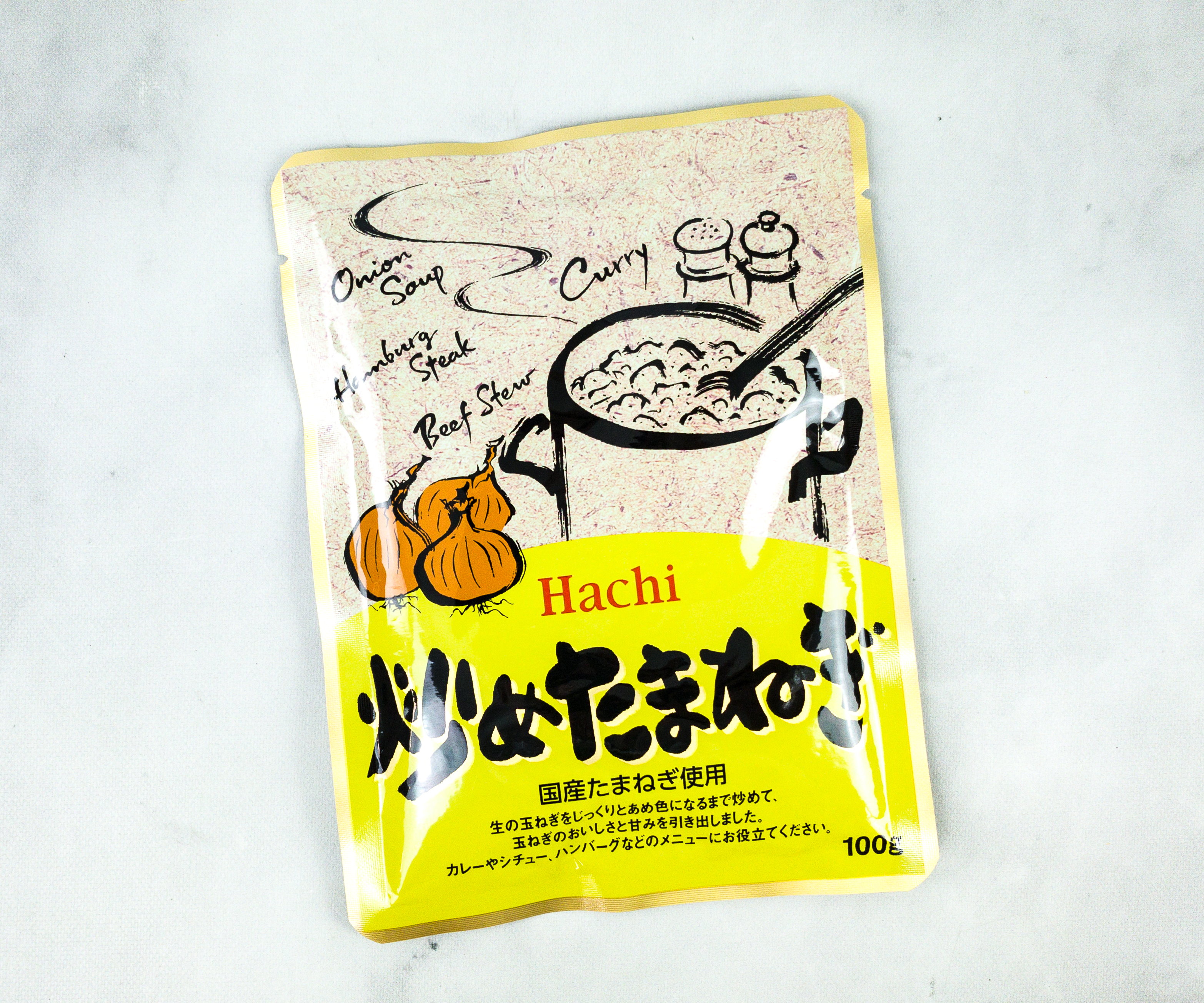 BONUS: Fried Onions. This bright yellow pack contains stir-fried onions! If you love onions but don't like to tear-up while chopping them, you can just use these. The onions taste sweet and rich, with a caramelized flavor and color on them. They're absolutely yummy! They are great for adding on stews, curry, or saucy dishes, or even as toppers for grilled burgers!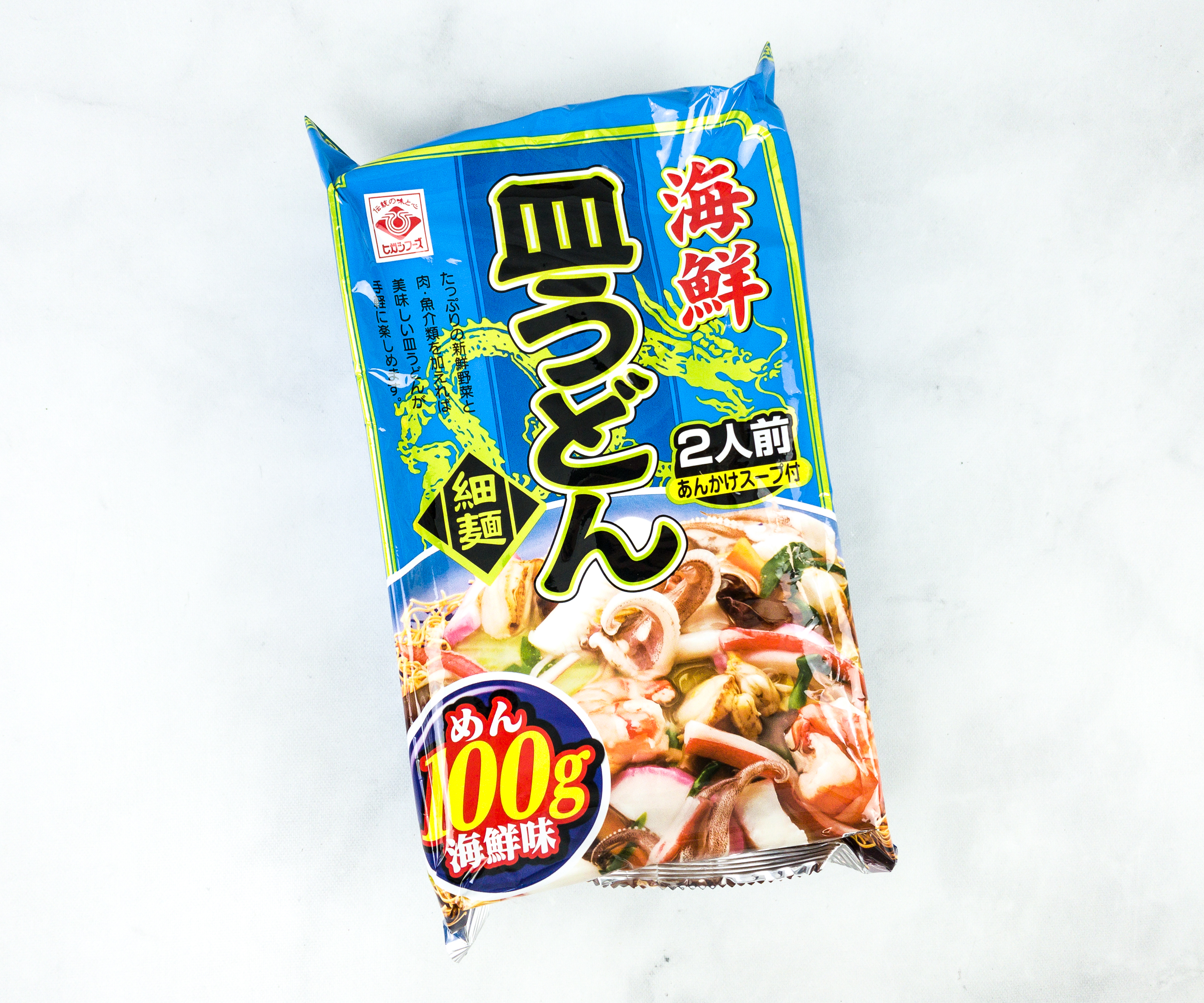 Seafood Dish Udon. It may look like a pack of ramen, but it's big and it looks more like a meal kit! This is good for two people already and you just need to add meat and veggies to make it more filling. The noodles are meant to be eaten crunchy, so you just have to cook your toppings and make your seafood sauce separately, adding them only to the noodles when it's time to eat! You can also try it with seared scallops (yum!), seared shrimp, zucchini, and green onions.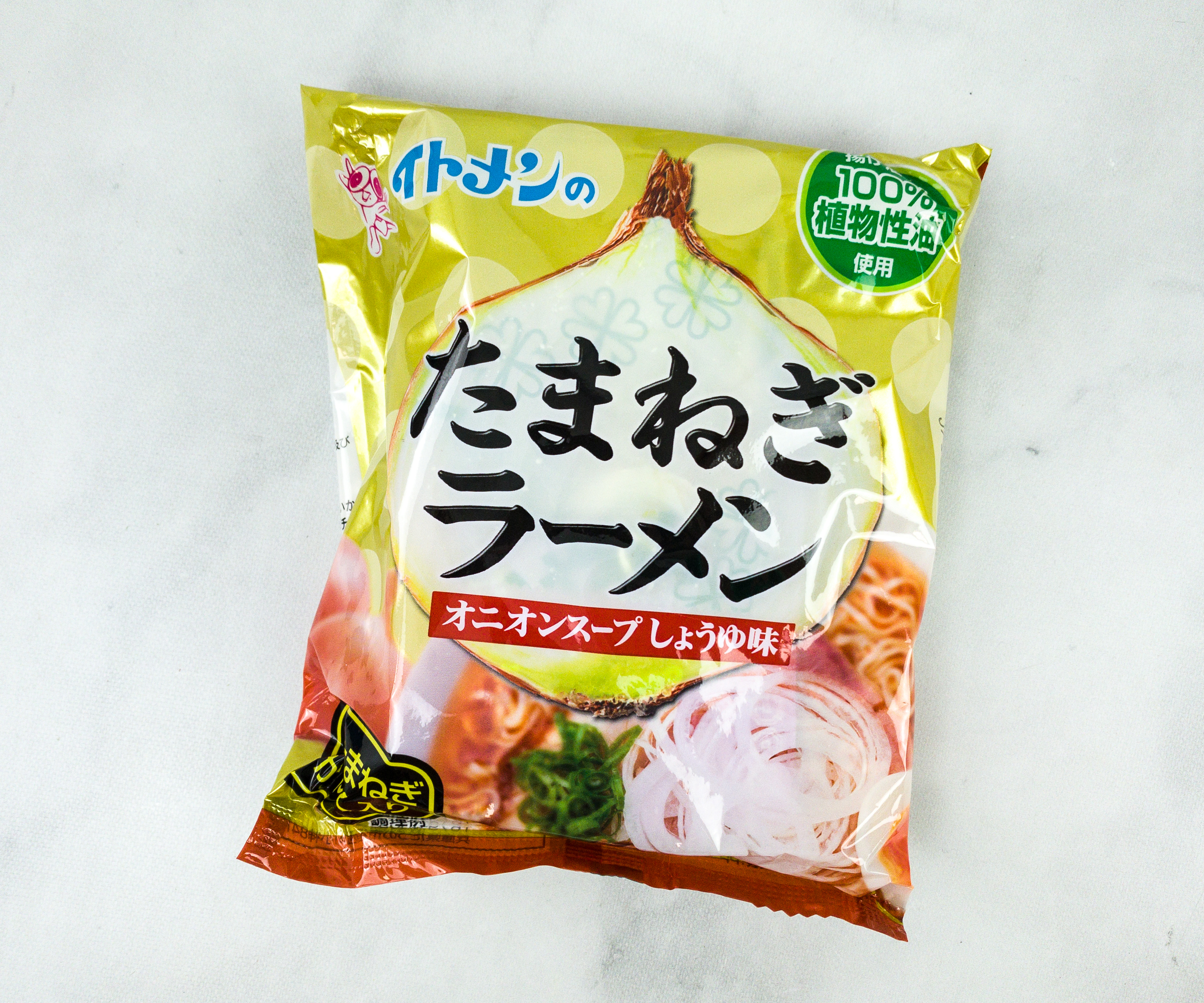 Onion Soy Sauce Ramen. It's another delicious ramen meal with soft and squiggly noodles, plus onions that add a great depth of flavor. It has a rich broth of soy sauce that I like. You can also try it out with pork, bean sprouts, or fresh onions!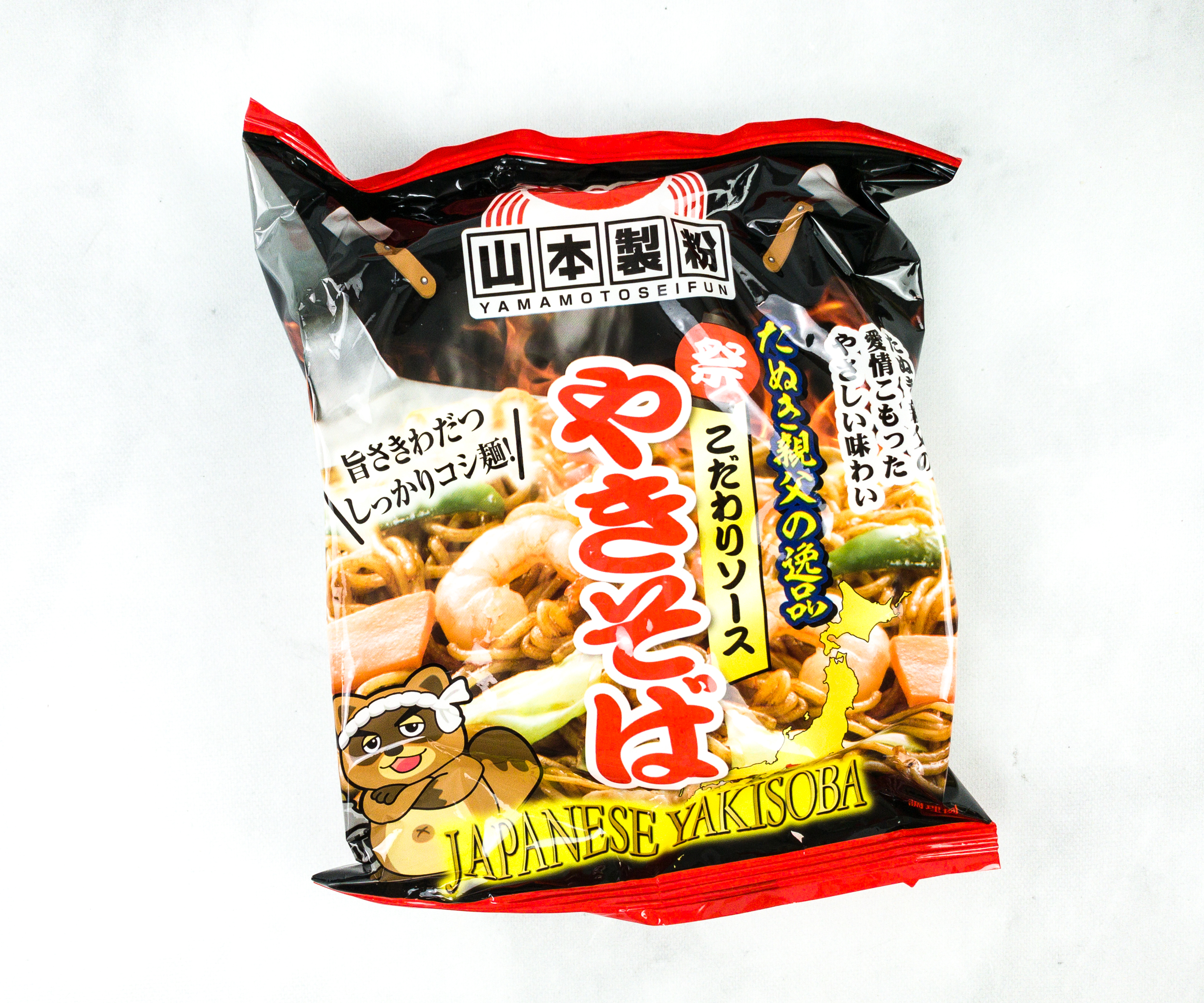 Tanuki Oyaji Super Spicy Mazemen. Yakisoba is popular during summer time in Japan, and you can always find them at summer festivals as well. This one is meat-free, but there's a hint of pork taste and scent in it. It's a bit spicy so it's perfect if you like your soba with a little kick. It also goes well with shrimp, cabbage, onion, or heaps of mushroom!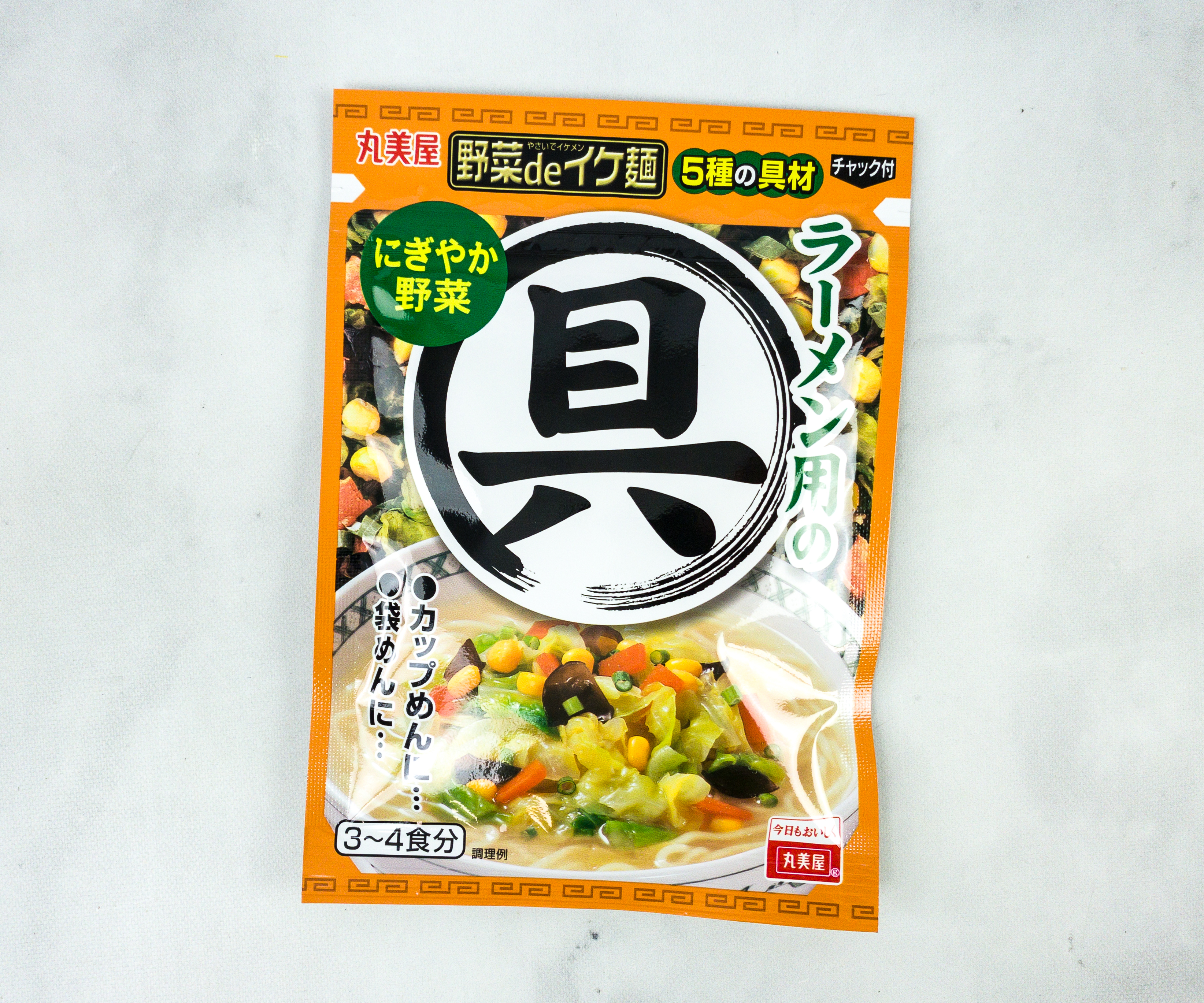 Vegetable De Noodles Ingredients For Ramen. This pack contains dry cabbage, corn, carrot, green onion, and jellyfish, which can be added to ramen, udon, soba, salads, or okonomiyaki for extra flavor!
Chilled Ramen. Kenko Foods made this Hiyashi Chuka which has non-fried and hot-air dried noodles. Its sauce contains vinegar, shoyu, and sesame, which are truly to die for! It tastes great with a hard-boiled egg on top, plus corn, sliced cucumbers, and tomatoes for a more refreshing taste!
Cold Bukkake Udon. No-soup udon is another thing that I love to try, and this cup is also perfect for summer time!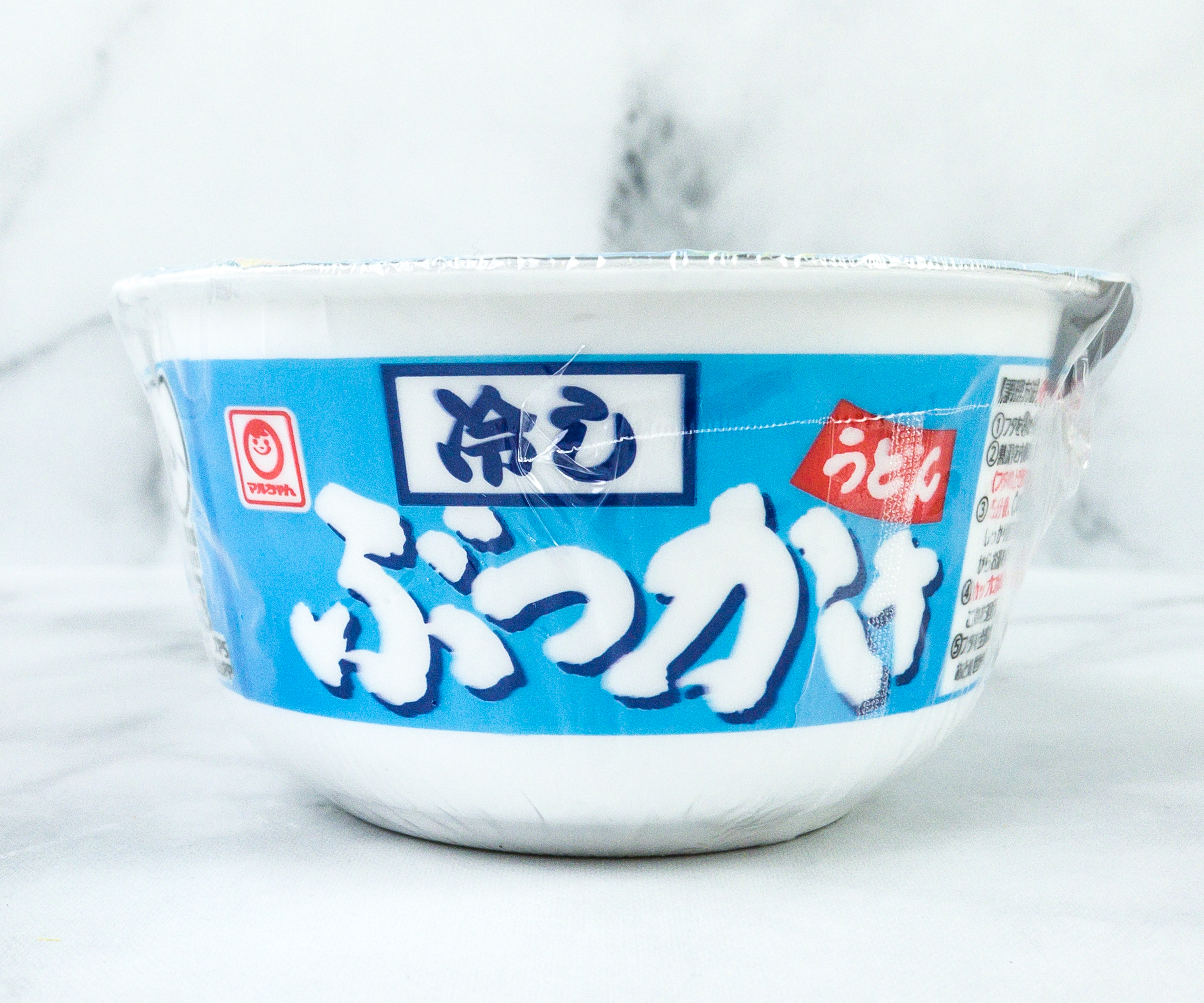 It contains delicious ingredients like sesame seeds, wakame seaweed, ginger, fried balls, and green onions. Topping it with some red peppers and delicious nori is also a great idea!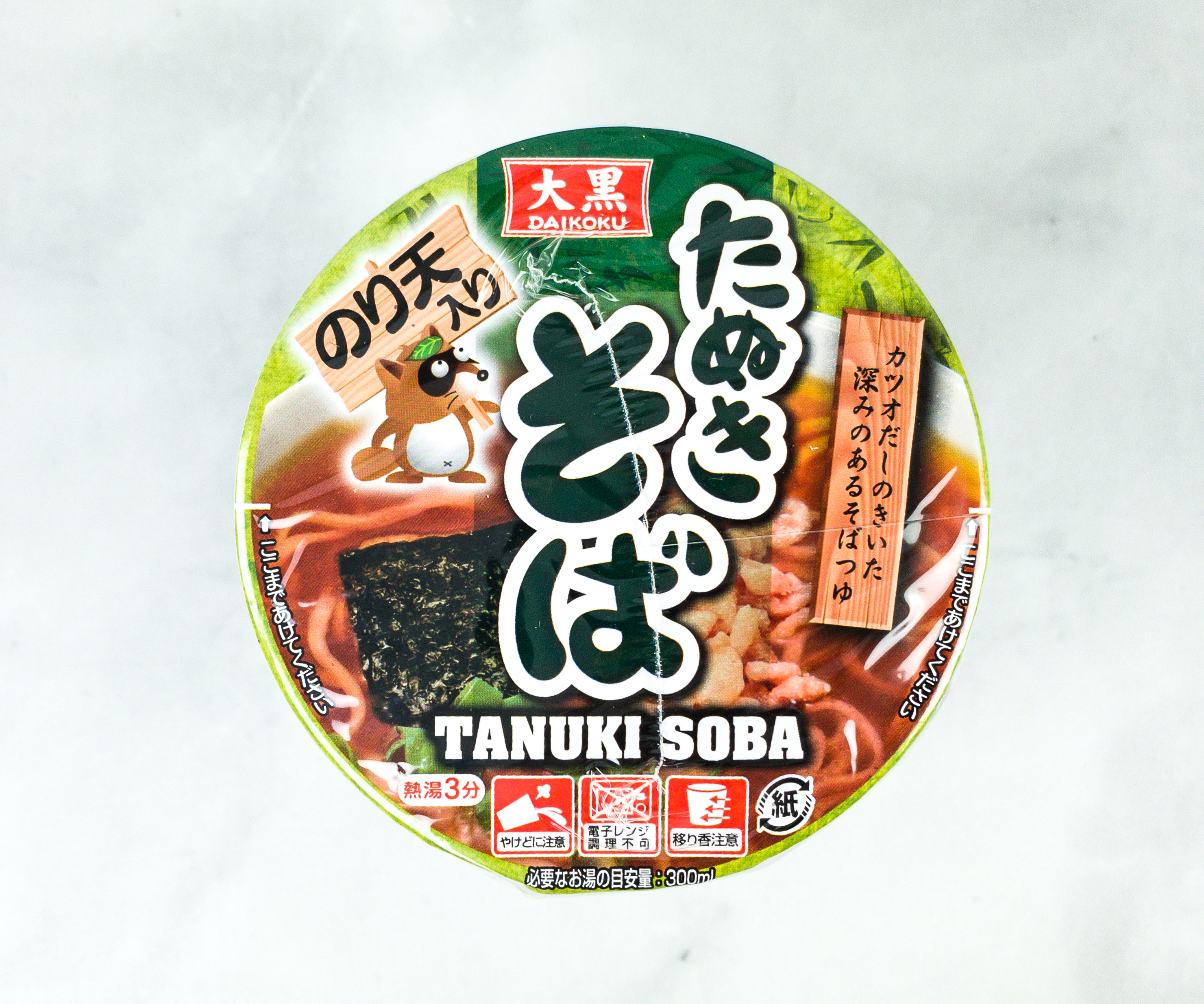 Tanuki Soba. This Kanto-style soba is flavored with bonito flakes!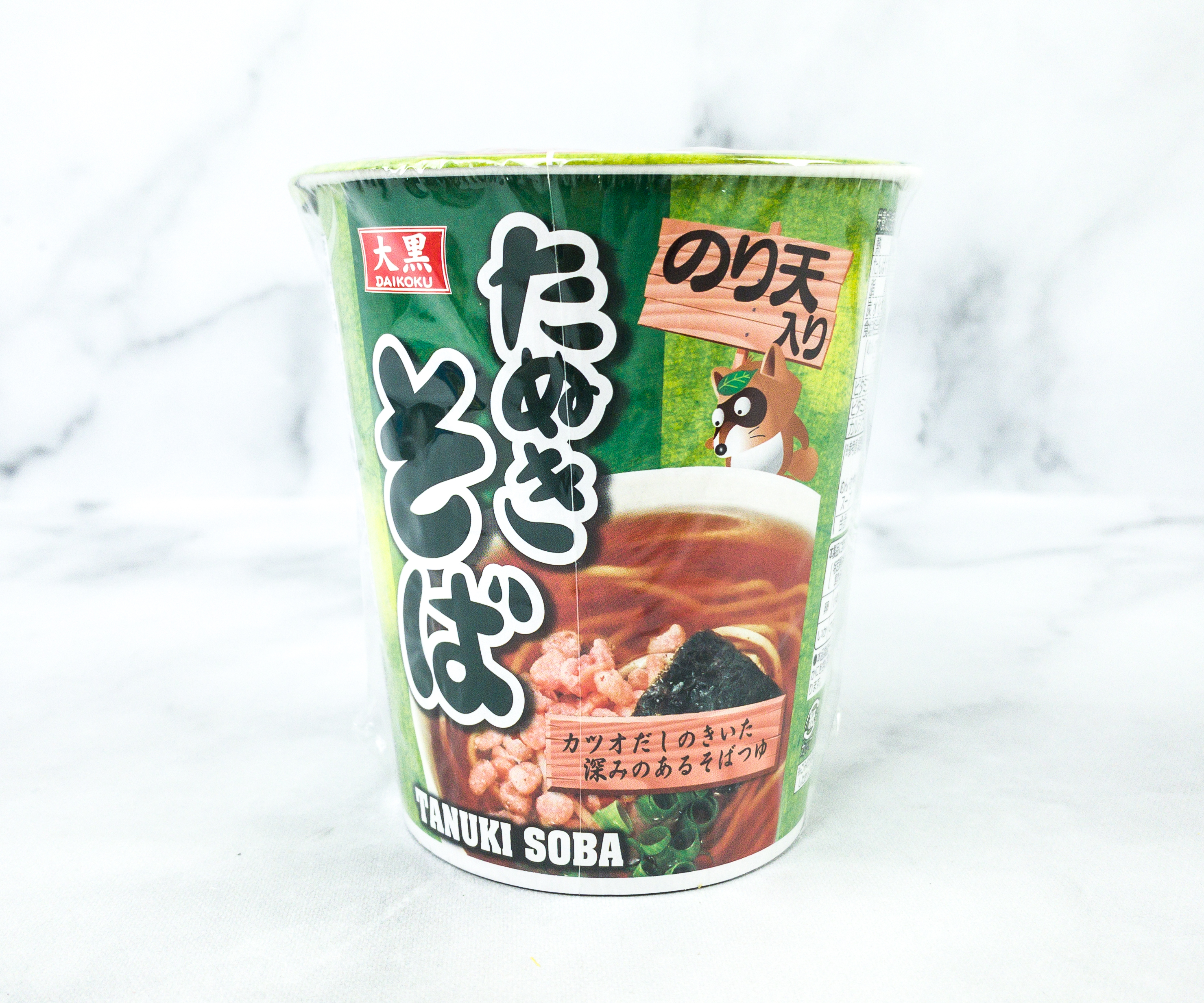 The soba gets more flavor from the included tenkasu, which are bits of fried tempura batter, plus seaweed and green onion. You can top it with shaved daikon and nori, and pair it with fried tofu and fish cakes!
Tarako Roe Cream Soup De Pasta. This one has lots of packets inside, and I'm excited to try it!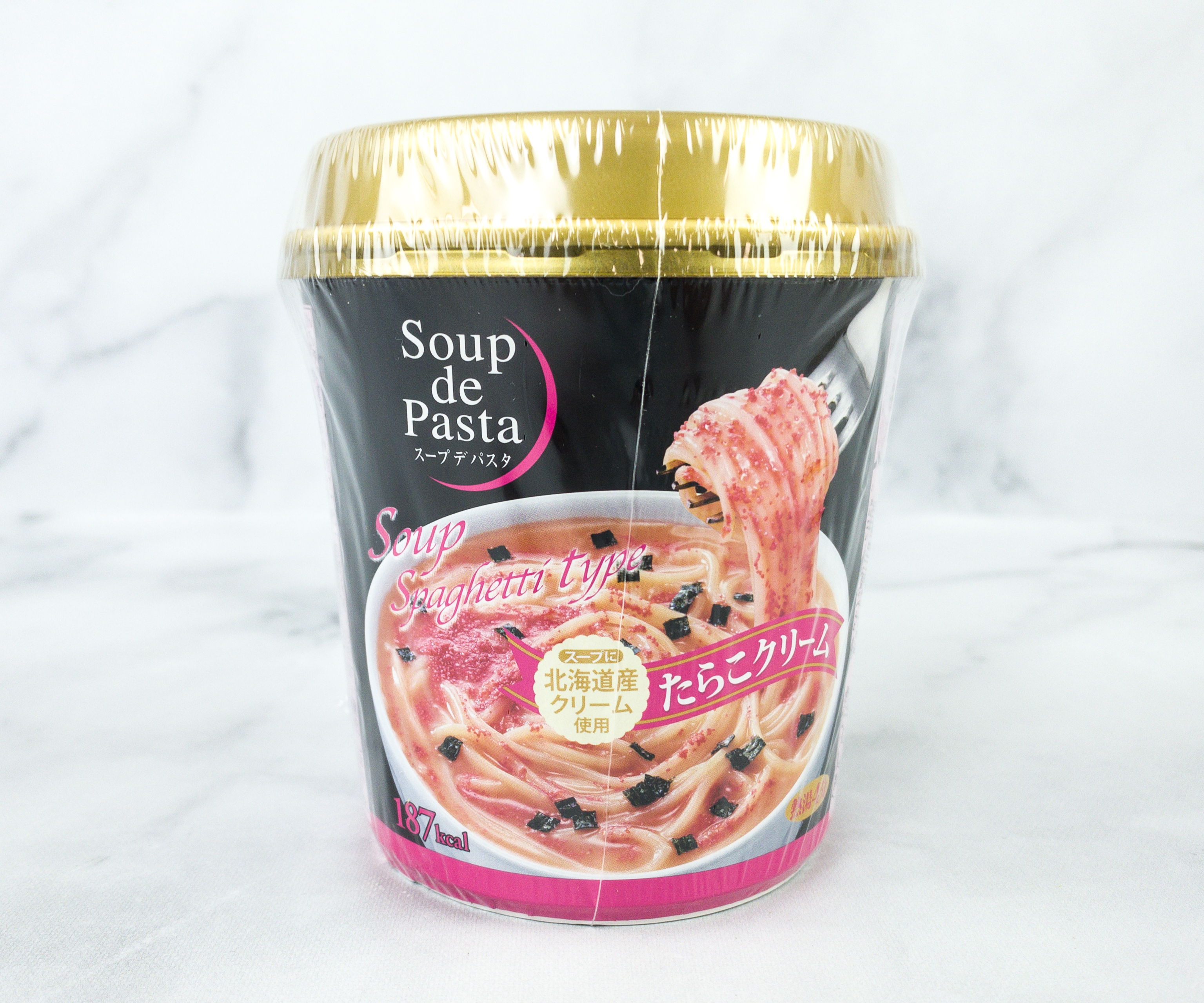 It's a cod roe pasta with cream soup. The cream came from Hokkaido, and it pairs well with pasta and butter! The pasta inside is spaghetti-type. You can also eat this with cheese, breads, and salads!
It's always nice to have a stock of Japanese noodles in handy, especially when we crave for some savory and soupy food or when we just want to warm our tummies. Umai Crate sends authentic Japanese noodles that are easy to prepare and we just can't get enough of them! The flavors are amazing! Most of the noodles they send are also hard to find in local stores, making the subscription really worth it!
What's your favorite ramen this month?