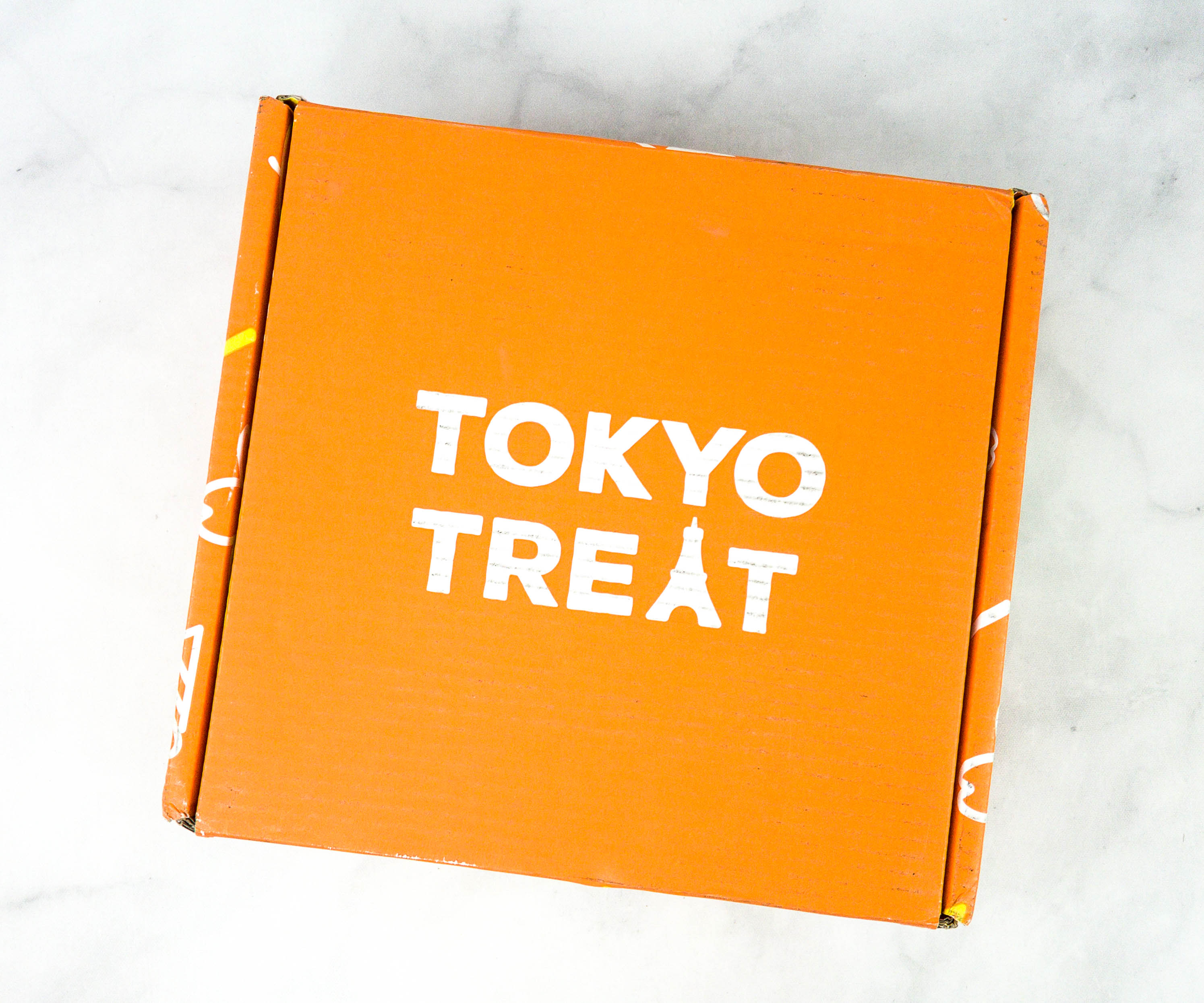 Tokyo Treat is a monthly Japanese snack and candy subscription box that is shipped directly from Japan.
There are two box sizes — Classic ($25) and Premium ($35). As always, shipping is free worldwide.
The Classic box includes 12 items altogether — 4 popular snacks, 4 share packs (new), 2 dagashi snacks, 1 DIY candy kit, and 1 kinosei (quirky) snack.
The Premium box includes 17 items — 5 popular snacks, 1 party pack (new), 4 share packs (new), 3 dagashi snacks, 1 anime snack (new), 1 DIY candy kit, 1 kinosei snack, 1 drink.
This is a review of the Premium box.
DEAL: Use coupon code HELLOSUBS at checkout to save 10% ($3.50) on your first box!
There's a booklet on top of the snacks.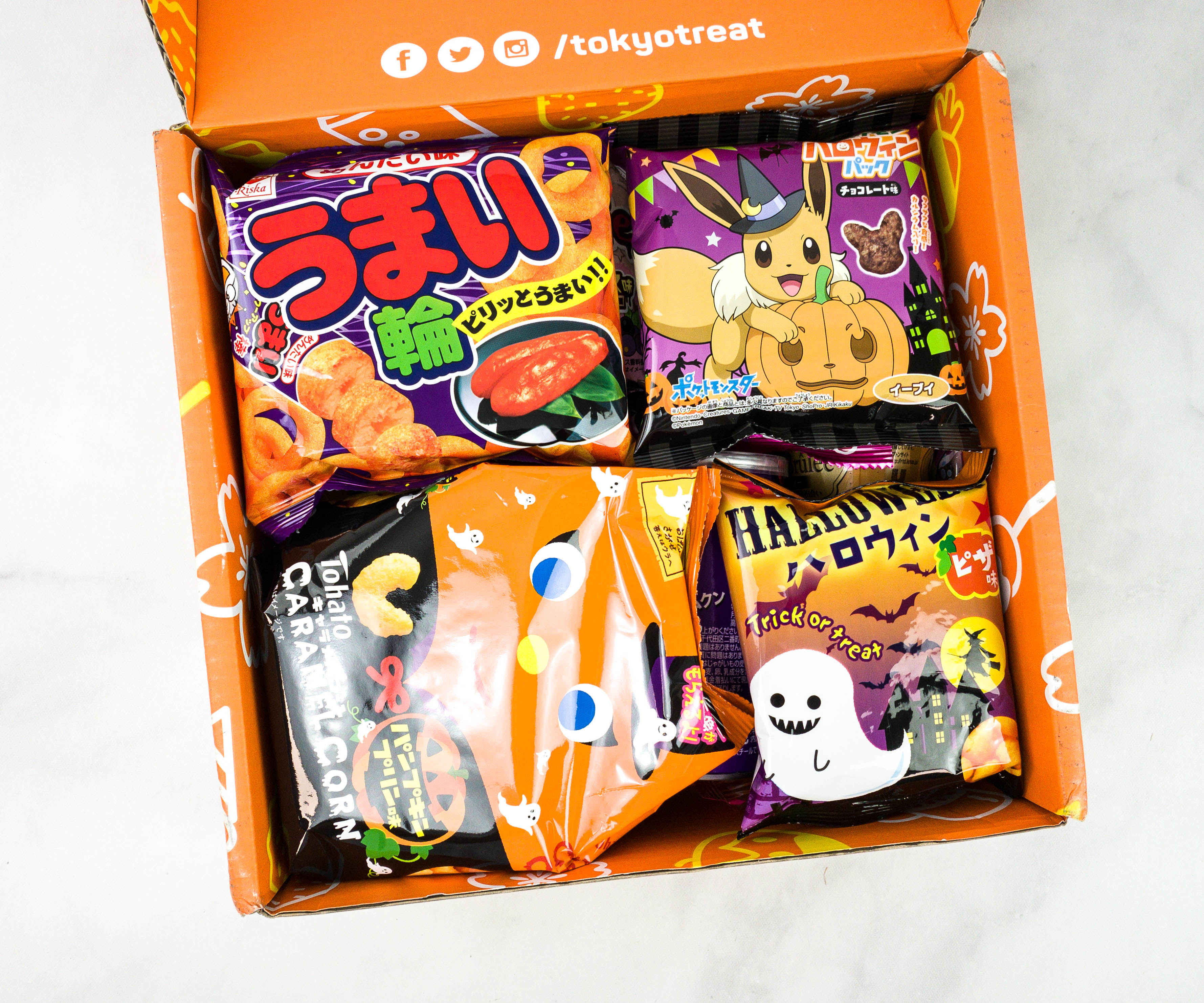 The box is jampacked, as always!
This month's theme is HUNGRY, HUNGRY HALLOWEEN!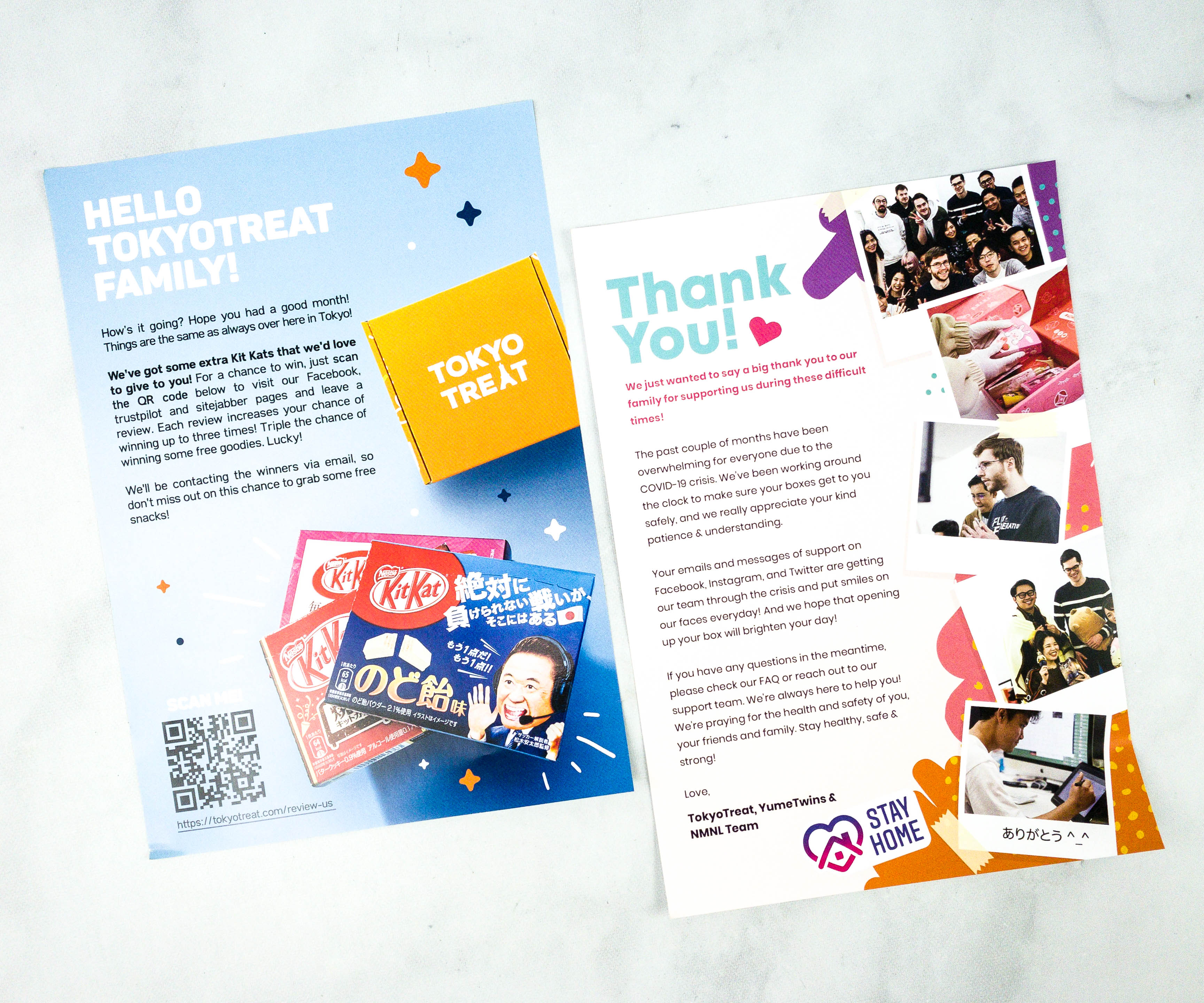 There's an announcement for a giveaway where you can get a chance to win free KitKat products. On another page is a thank you letter from the Tokyo Treat team!
There's a list of all the items in this month's box!
Another fun feature is this quiz which determines what Japanese anime character is suitable for you!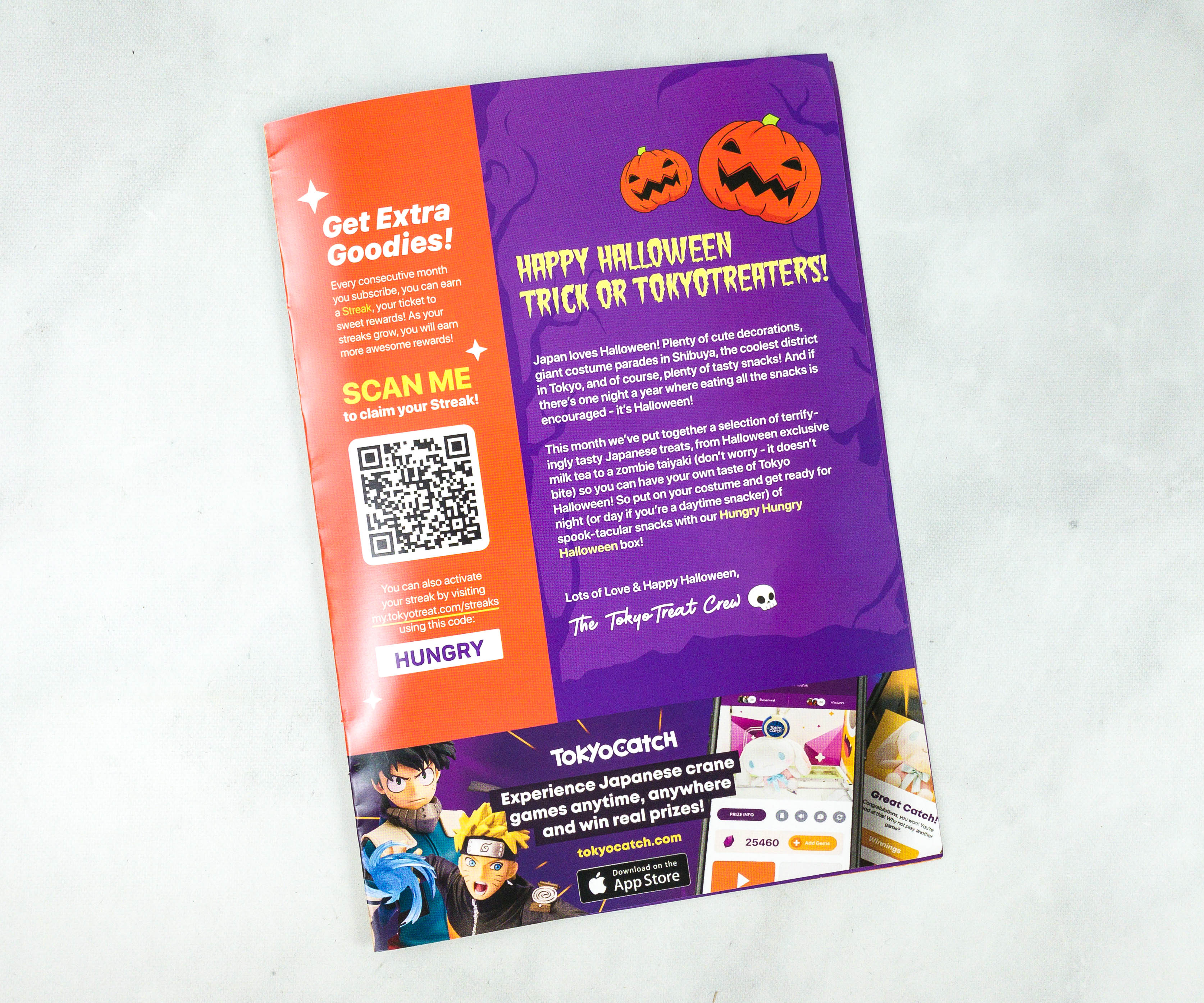 There's also a message from the Tokyo Treat Crew and an instruction on how to activate your box for rewards!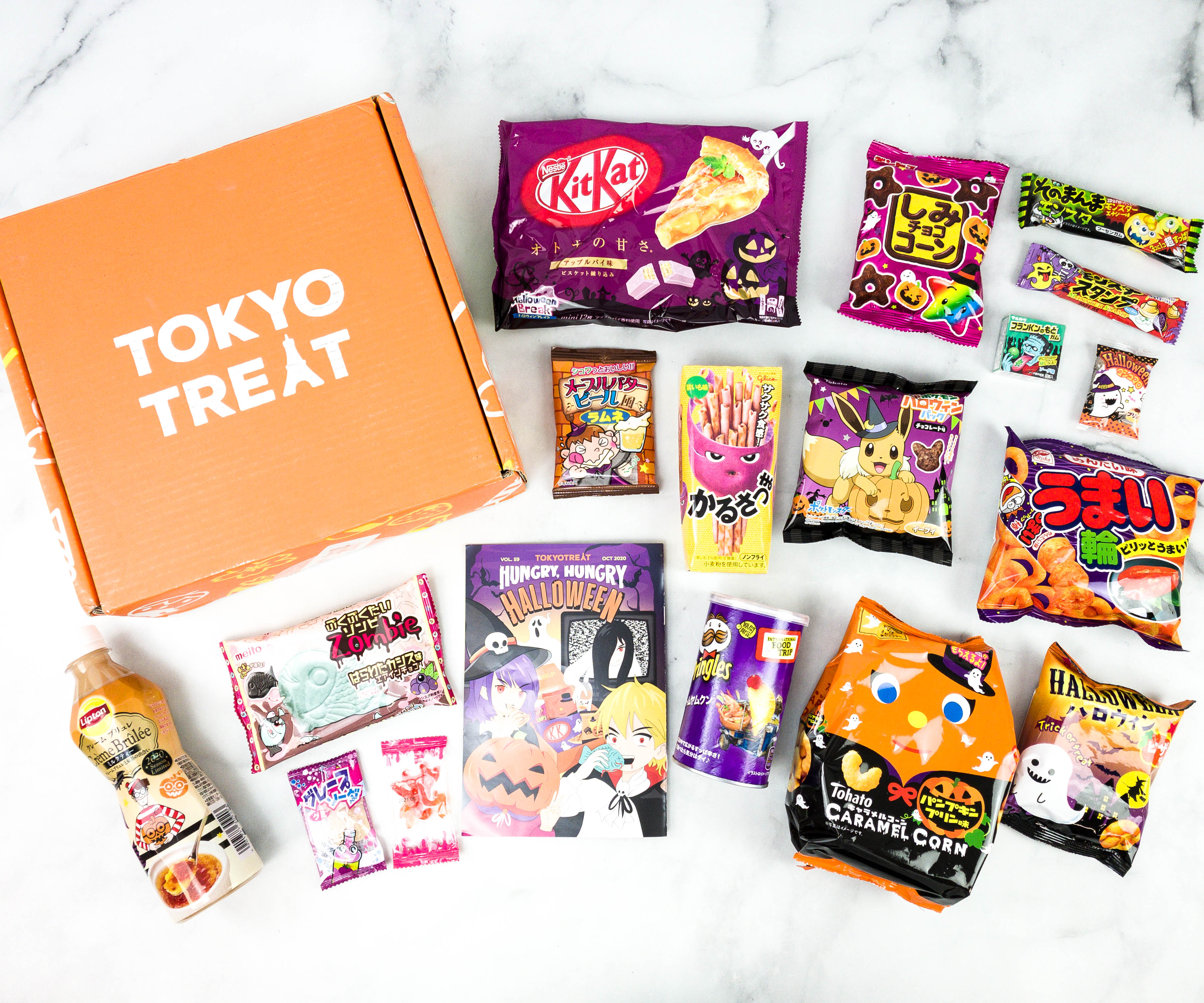 Everything inside my October 2020 box!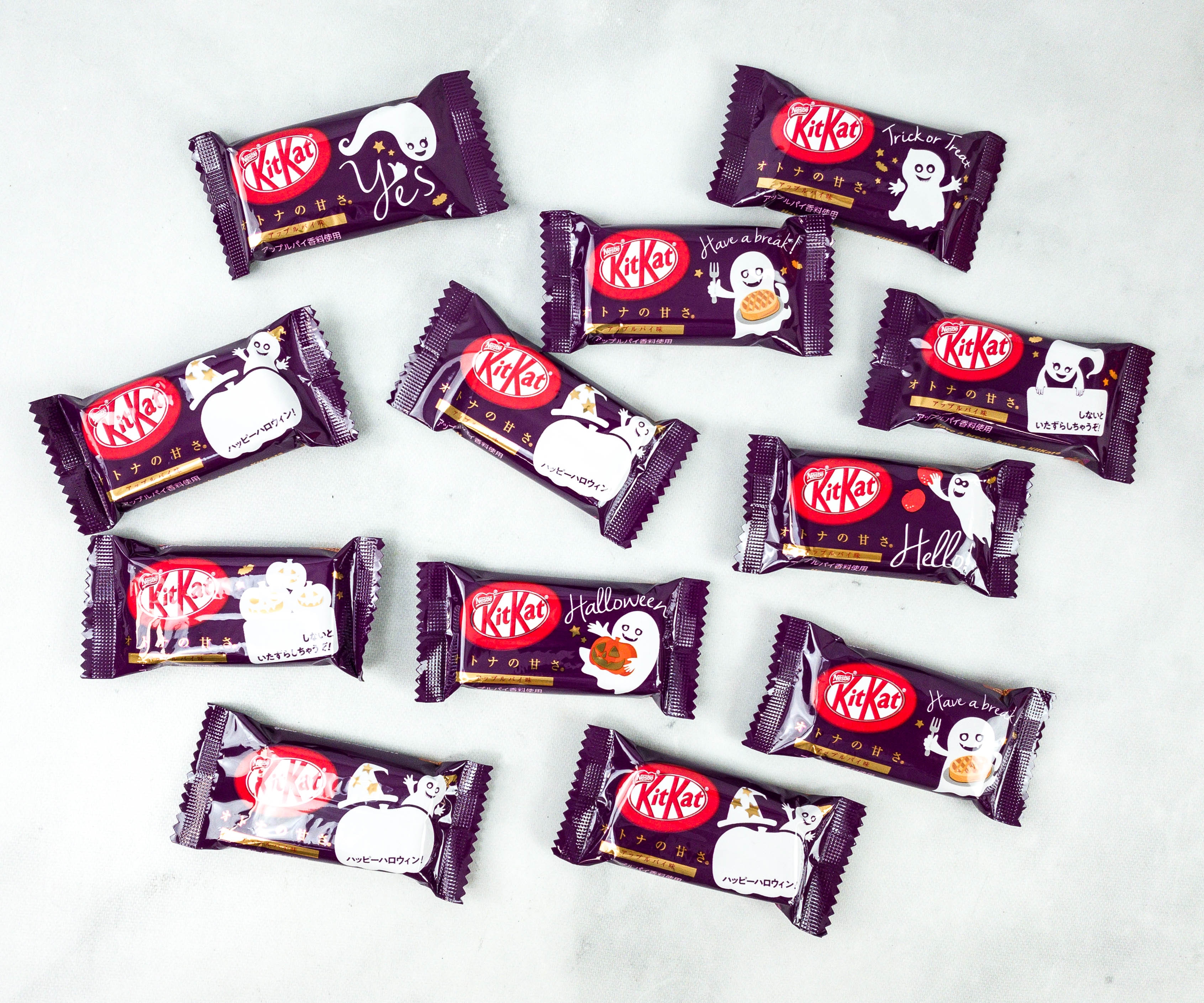 KitKat Apple Pie. KitKat is known for its diverse choice of flavors! This time, they surprised us with an apple pie flavored variant. It's so sweet and you can really taste apples with a hint of cinnamon every bite. Individual packs even came with different spooky but cute ghost designs!
Umaibo Rings Mentai. Umaibo the famous corn snack stick from Japan is also available in rings! The Mentai flavor really tastes like Mentaiko or spiced pollock roe which is one of Japanese' traditional food. It features an umami flavor with a kick.
Halloween Mystery Snack. Our bonus item in this box is a pack of Shimi Chocolate Corn Puffs in its special Halloween packaging! These chocolatey treats have the same look and texture as cereals. They are star-shaped with a hollow center and they are quite appealing for kids or anyone with sweet tooth!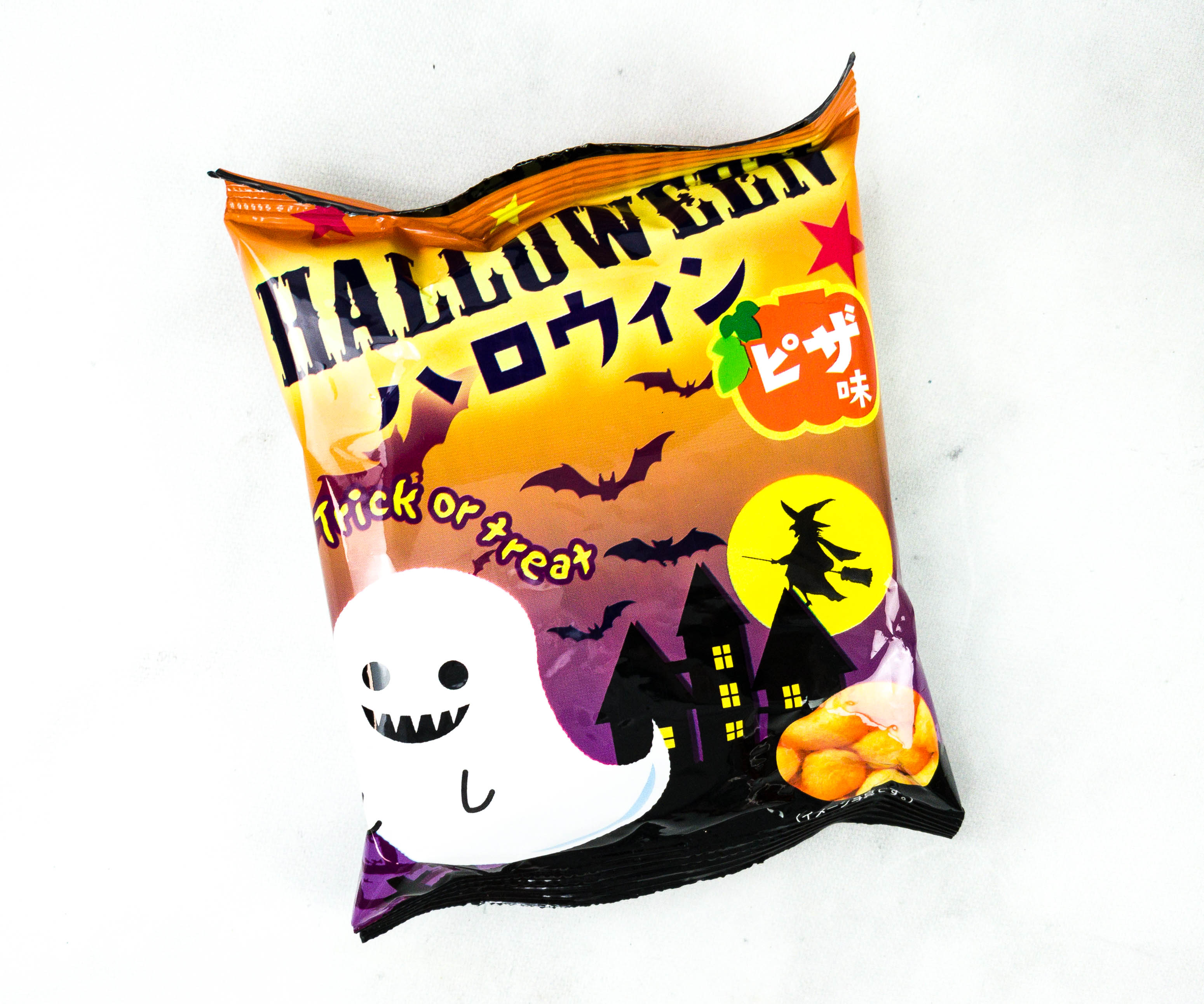 Halloween Corn Pizza Flavor. Here's a treat for pizza lovers! This bag of puffed corn snacks taste quite similar to real pizza, and I'm glad that they're not too salty. It's a perfect snack to munch on a Halloween movie marathon!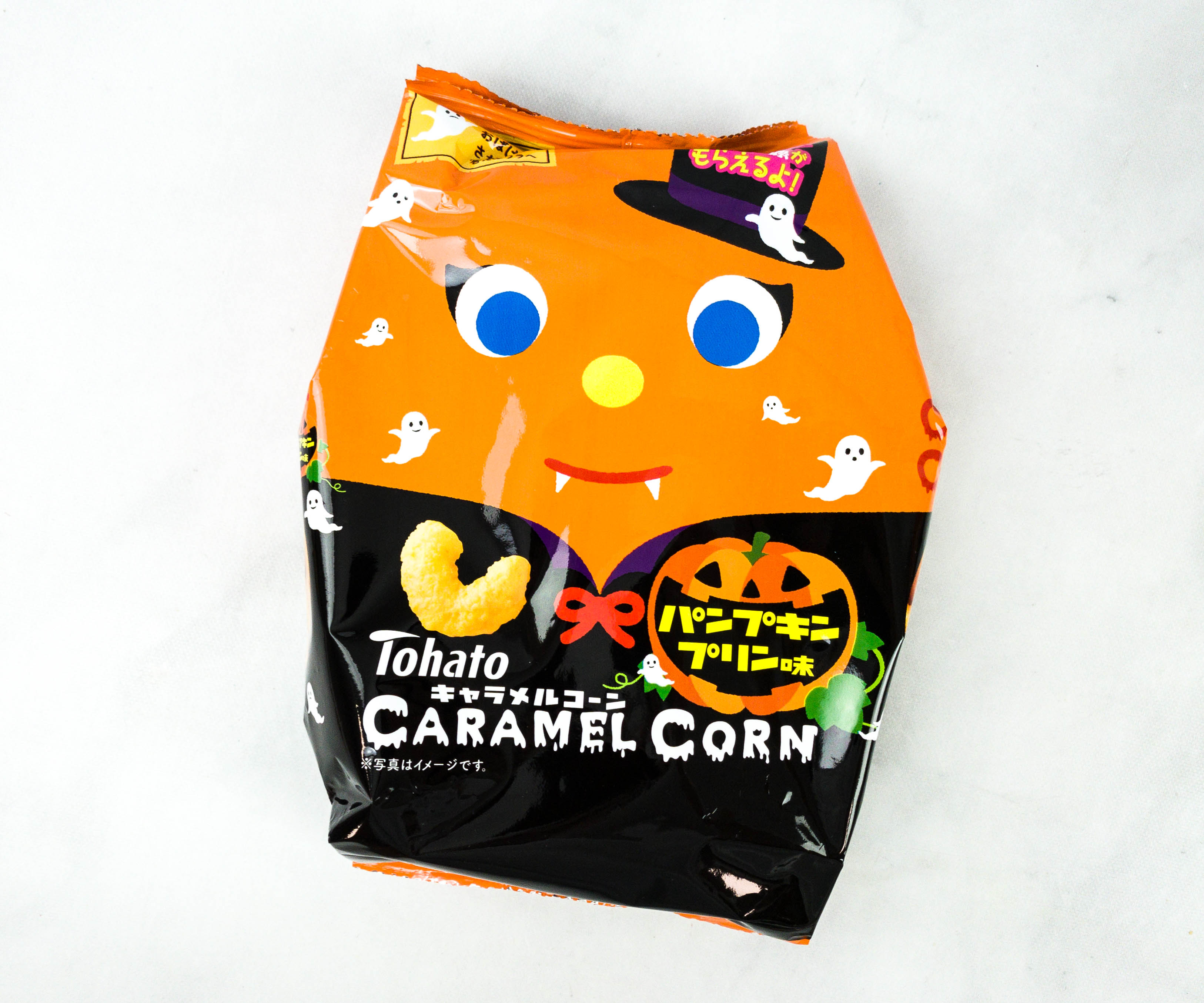 Caramel Corn Pumpkin Pudding Flavor. These light and airy corn puffs are packed with flavor. Each bite is filled with that sweet caramel flavor and the hint of pumpkin pudding doesn't go unnoticed as well! We've tried different versions of Tohato caramel corn and this is probably one of the tastiest.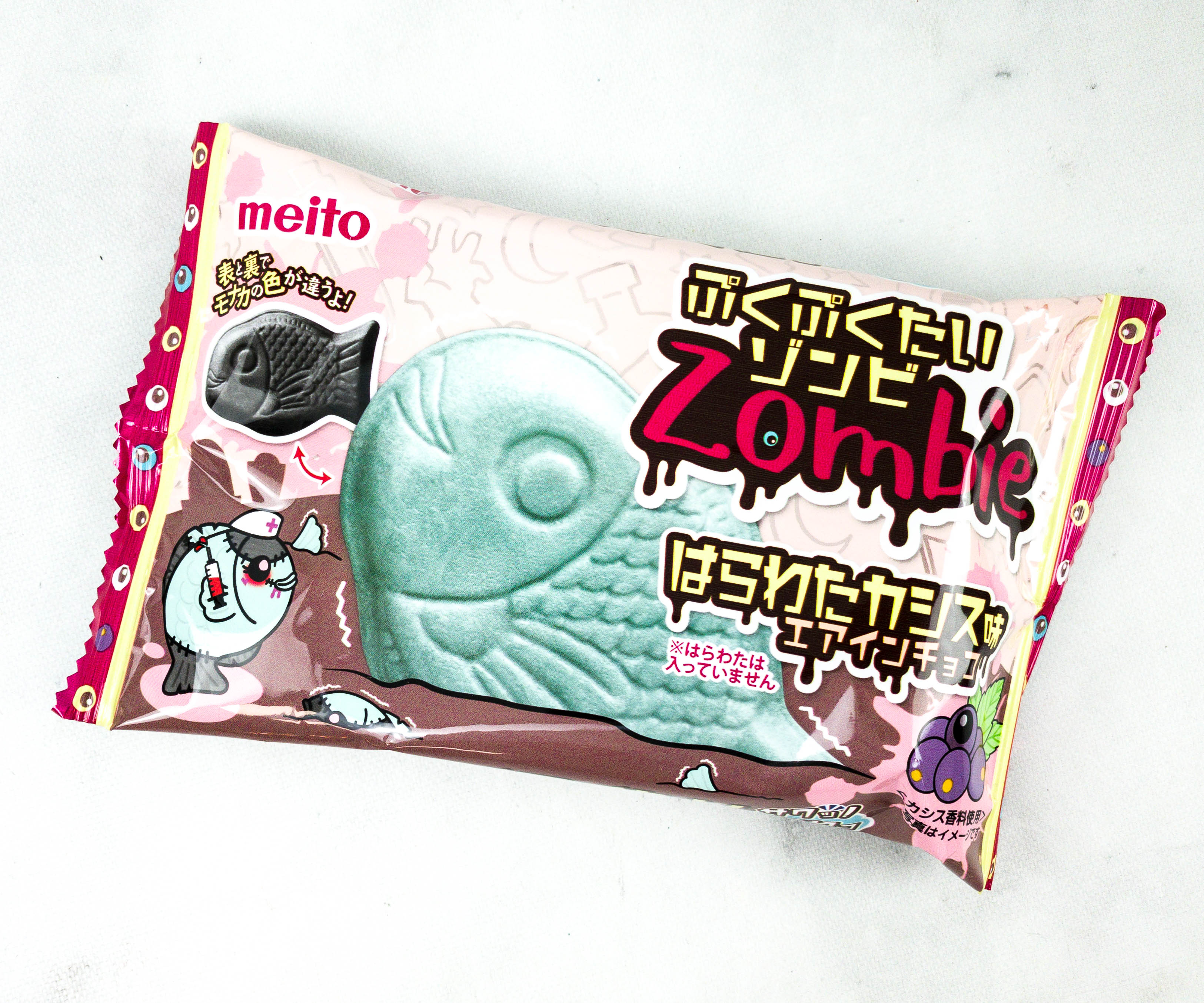 Bubbly Taiyaki Berry Zombie. Although it comes in an unusual blue and black color, this zombie-themed Taiyaki still had its airy chocolate in the middle! It also has a berry flavor in it that makes this snack enjoyable and another house favorite!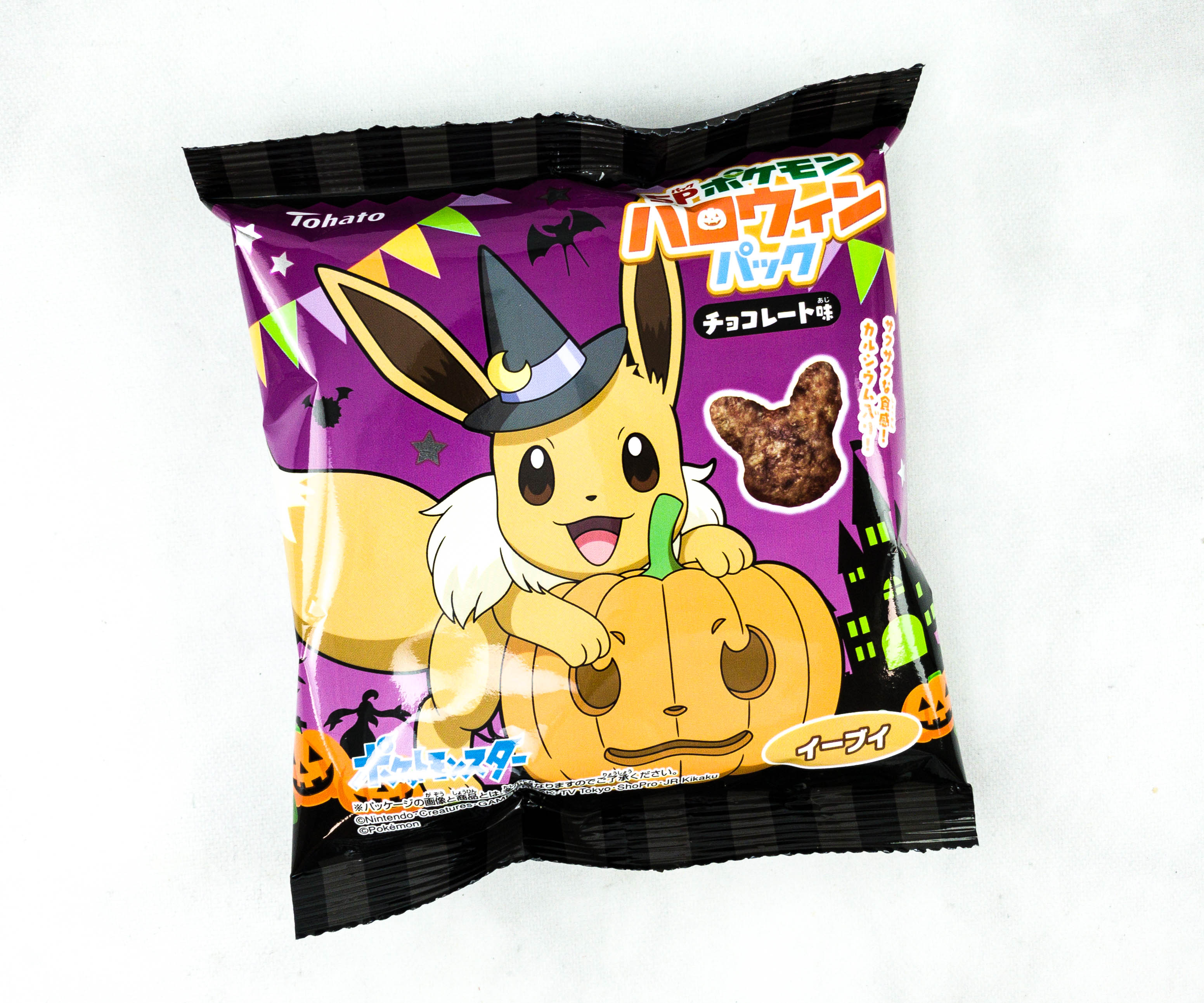 Pokemon Halloween Choco Corn. This pack of chocolate puffs is Pokemon themed! Each piece is sweet, crispy, and shaped like Pikachu's head. We snacked on this as is but we think this will also be perfect in a bowl filled with milk!
Maple Butter Beer Ramune Candy. Our box includes the popular ramune candy, and it comes in a Butter Beer flavor. Yes, the Butter Beer from Harry Potter! There's also a hint of maple syrup in it, making each candy satisfyingly sweet.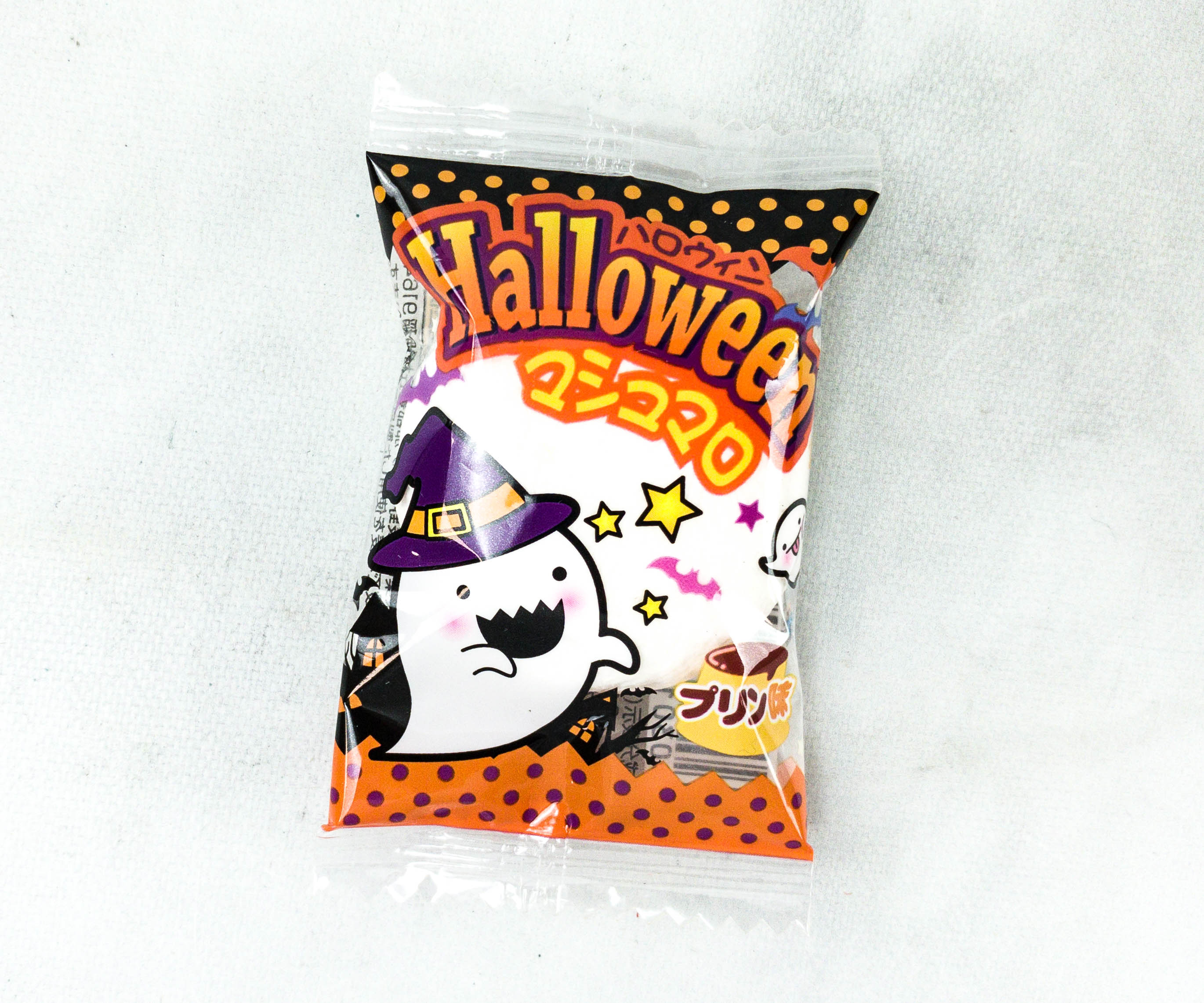 Halloween Pudding Marshmallow. The marshmallow is so soft and it has the right level of sweetness which will be perfect for a great dessert. It also has a delicious pudding in the center!
Grape Soda Gummy. Happiness indeed comes in small packages! You can enjoy the sweet and sour taste of this candy to keep you energized or when you just feel like rewarding yourself with a good treat. It's bursting with a juicy grape flavor that I really liked!
Ghoulish Gummies. This spider-shaped gummy looks a bit scary, but it's so flavorful just like the usual gummies that we love. It's also soft and chewy!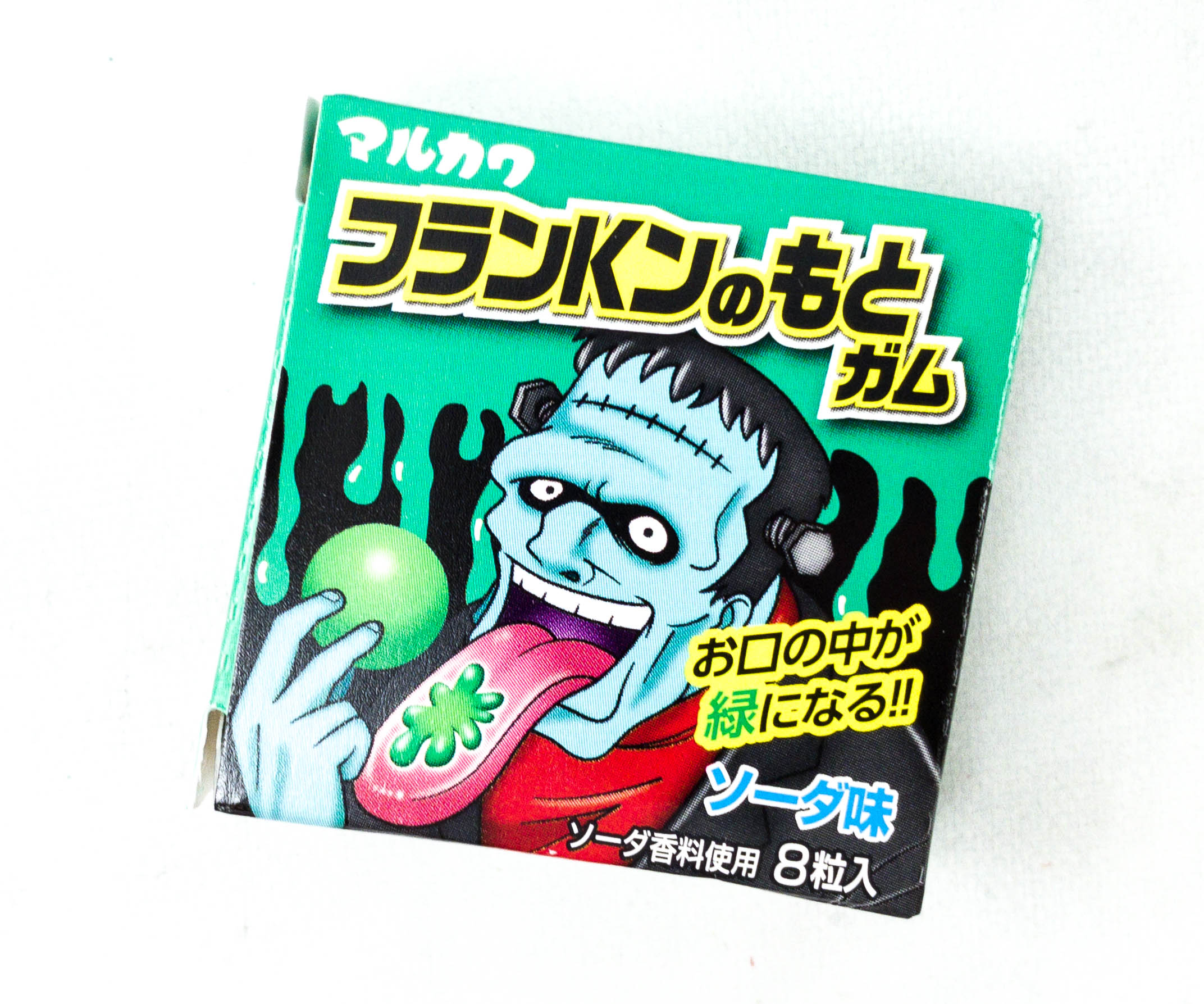 Franken-Gum. It's a soda flavored gum that leaves your mouth green afterward. This makes a fun Halloween prank for family or friends!
Monster Stamp Ramune. These are like edible Halloween-themed stamps! Simply lick the candy and start leaving cute and scary designs anywhere you want. Kids love these and I can't really blame them because it's so fun!
Monster Monster Gum Energy Flavor. A Russian Roulette type of snack, this pack will give you either a sweet treat or surprise you with a sour trick. This was so much fun when the kids and I tried this!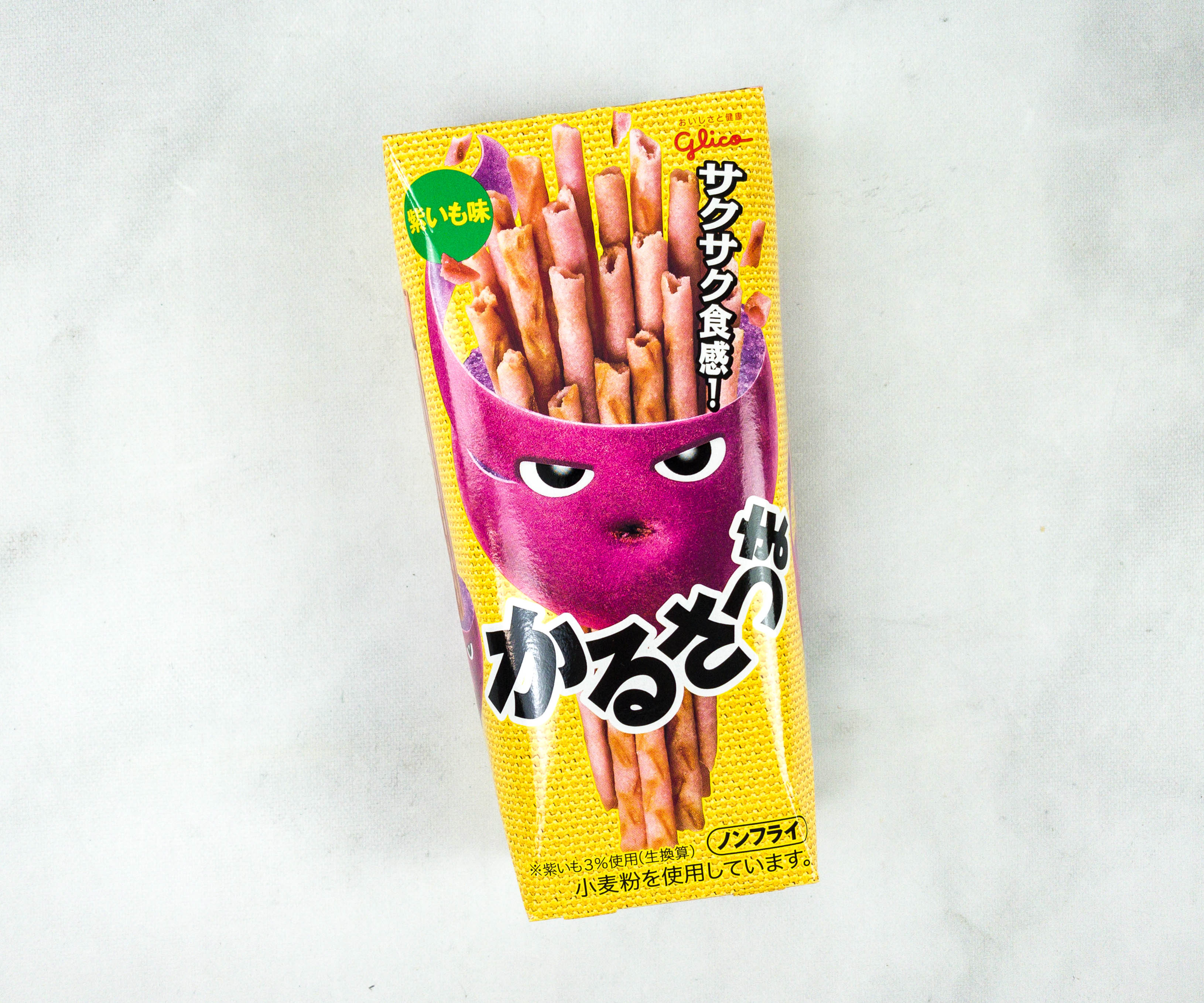 Sweet Potato Karusatsuma Sticks. Don't get intimidated by the scary-looking character of the package because it's a great snack. These pretzel sticks came in sweet potato flavor and I love it. I liked munching on them while watching TV!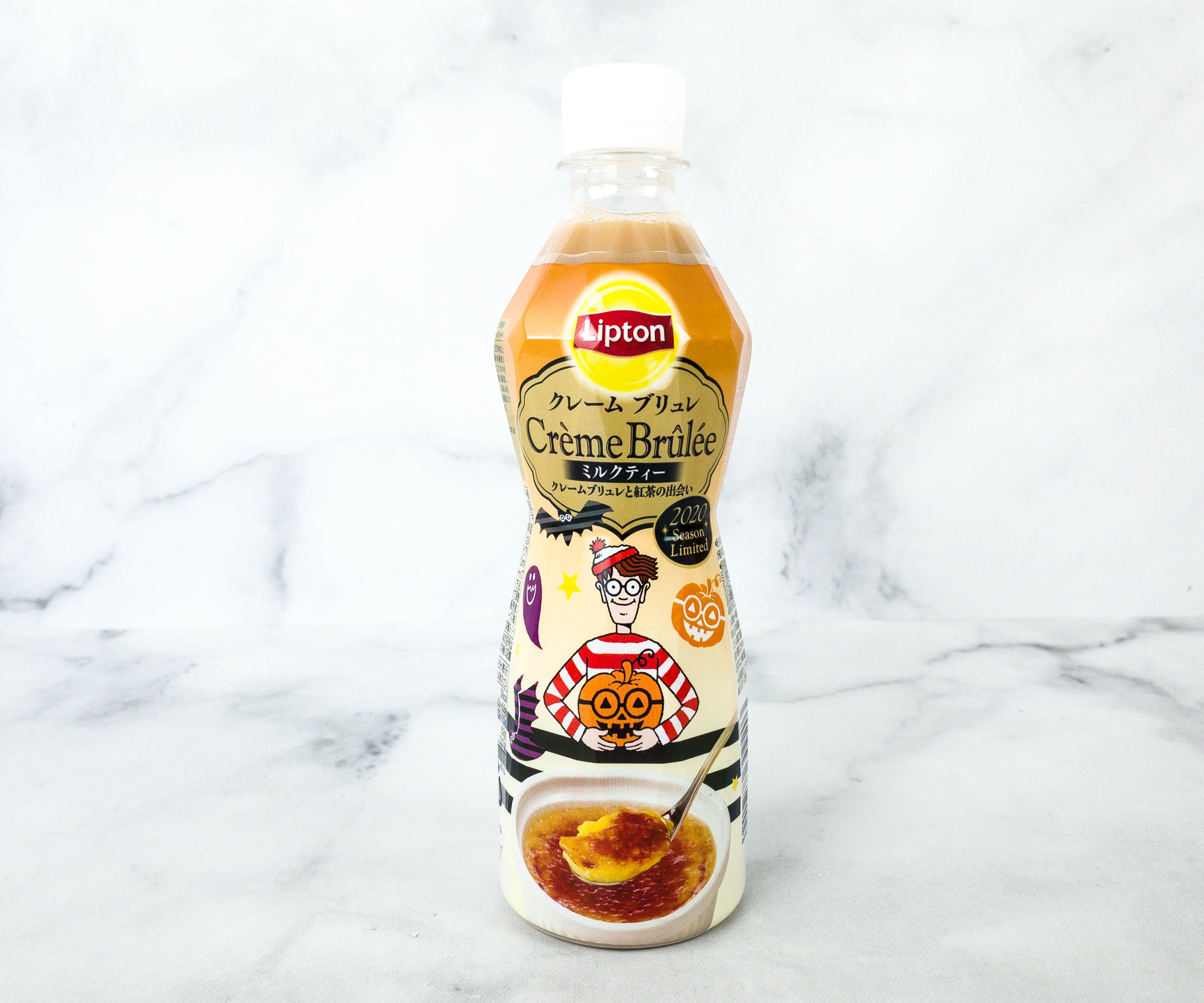 Lipton Crème Brülée Milk Tea. Waldo is not hiding this time! He appears in the packaging of this crème brülée flavored milk tea! This refreshing drink has the right level of sweetness and is so creamy! Now, all we need is a scoop of boba!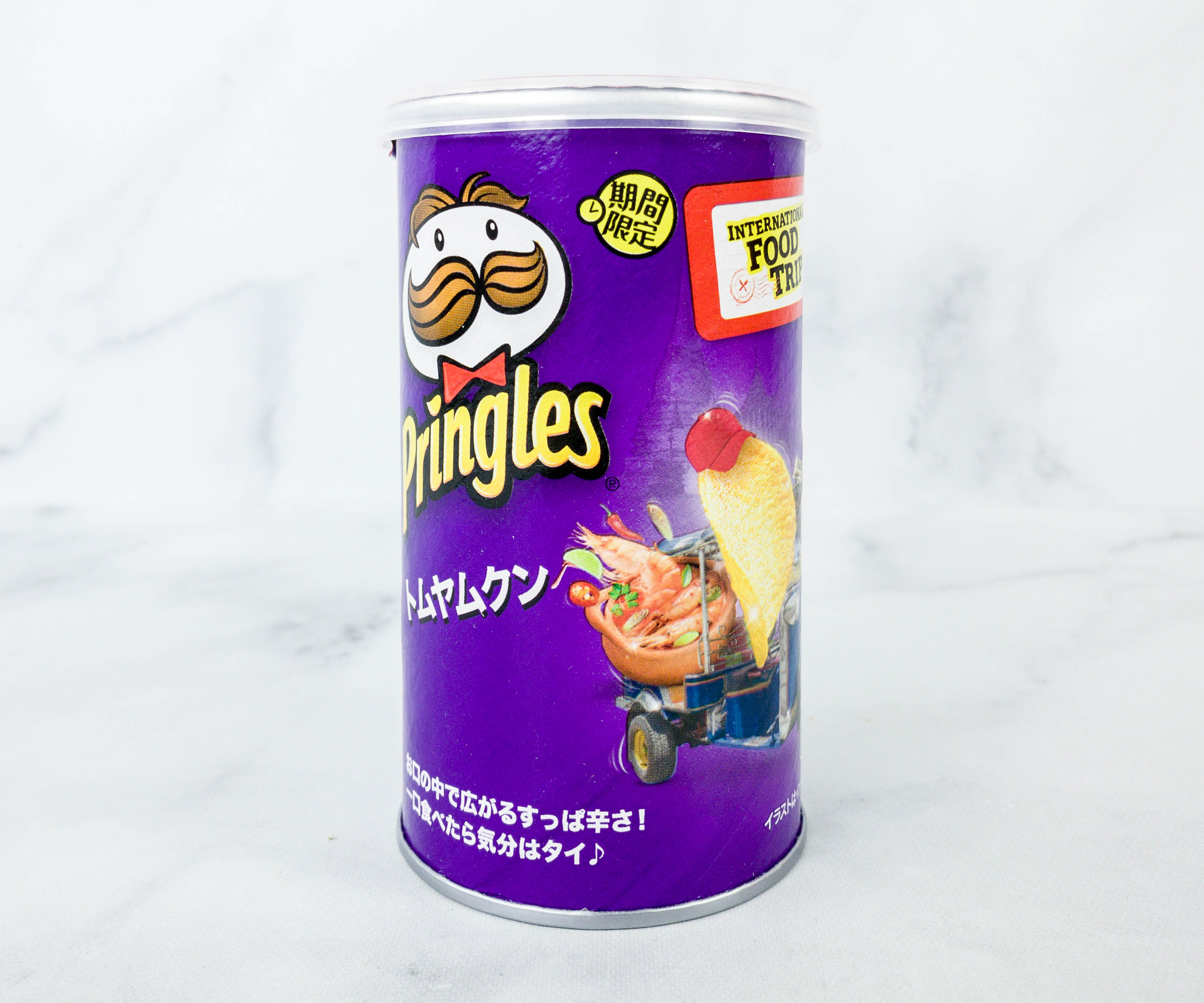 Halloween Pringles & Chip Star Selection. Finally, we have this exclusive variant of Pringles featuring Asian flavors! It's a crunchy addition in the box and it's everybody's favorite! With the Tom Yam Kung flavor, the spiciness and sourness are perfectly balanced. I like how unique the taste is!
This month's box has once again brought our palates to Japan! It's like a roller coaster ride of different tastes and exclusive flavors. The Halloween themed packaging of each item is also perfect for the upcoming Halloween season. The apple pie flavored KitKat is one of our forever favorites. It has their trademark crunchy wafer and creamy chocolate, with a fall twist! The Halloween candies were also hit with my kids, especially the ones with surprises in them. We enjoyed this Halloween themed box all in all. If you love to try international snacks, especially those from Japan, this is the ideal box for you! They always send us the best snacks Japan has to offer and they come up with fun themes as well!
What did you think of this month's Tokyo Treat?